If you have watched any of his TV shows, you will know Ross Kemp often gets himself in some pretty dangerous situations.
Advertisement
There are fewer things more terrifying than being held up by gun point by guerrillas in Papua New Guinea. This where Kemp was filming his latest show Extreme World 3. Instead of doing as the gunmen asked and "get down", Kemp just knocks the gun out of the way and tells them they have no rounds in the gun. He scoffs at them and takes a swig of his water.
Scroll down for video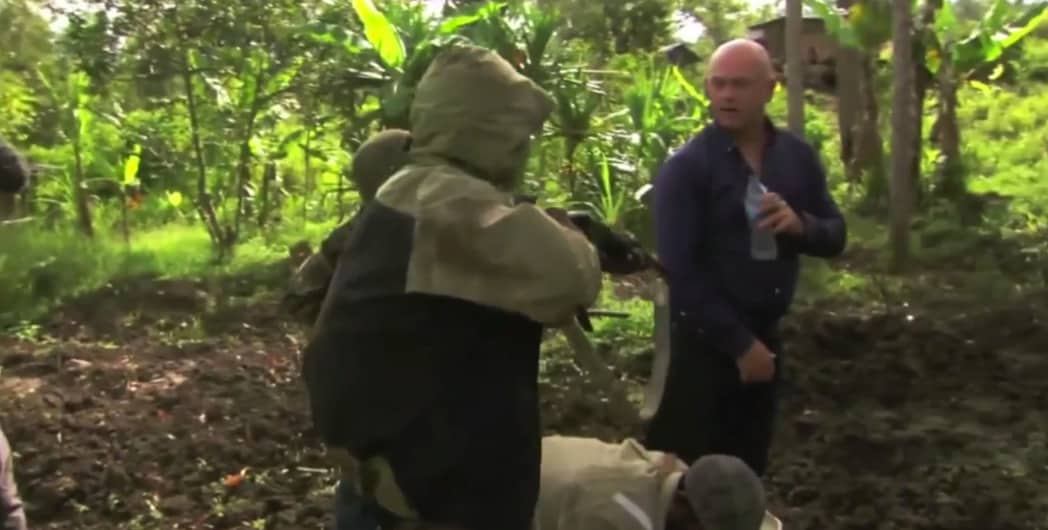 Advertisement
'Are you gonna kill me? No one's gonna f*****g kill me!' yelled Kemp as he pushed one of the riflemen away.
-
'The worst bit for me actually was this… As I was pushing him away saying "You're not going to shoot me. You're not going to shoot me," I heard them pushing rounds into the breach. I thought there was going to be a hole in my back. That sounds very dramatic but that's what goes through your mind.'
He continued: 'You know if get down on your hands and knees you know you are going to become a victim at that point. What they're going to do you don't know.'
Advertisement
'I don't know to this day if they were going to hurt us … or if they were just testing us, testing our mettle to see if we'd capitulate, and because we didn't, we earned his respect I think,' he added.
-
What a man

Advertisement
HT Metro