This article originally appeared on eightieskids.com
Jumanji (1995): 54% Rotten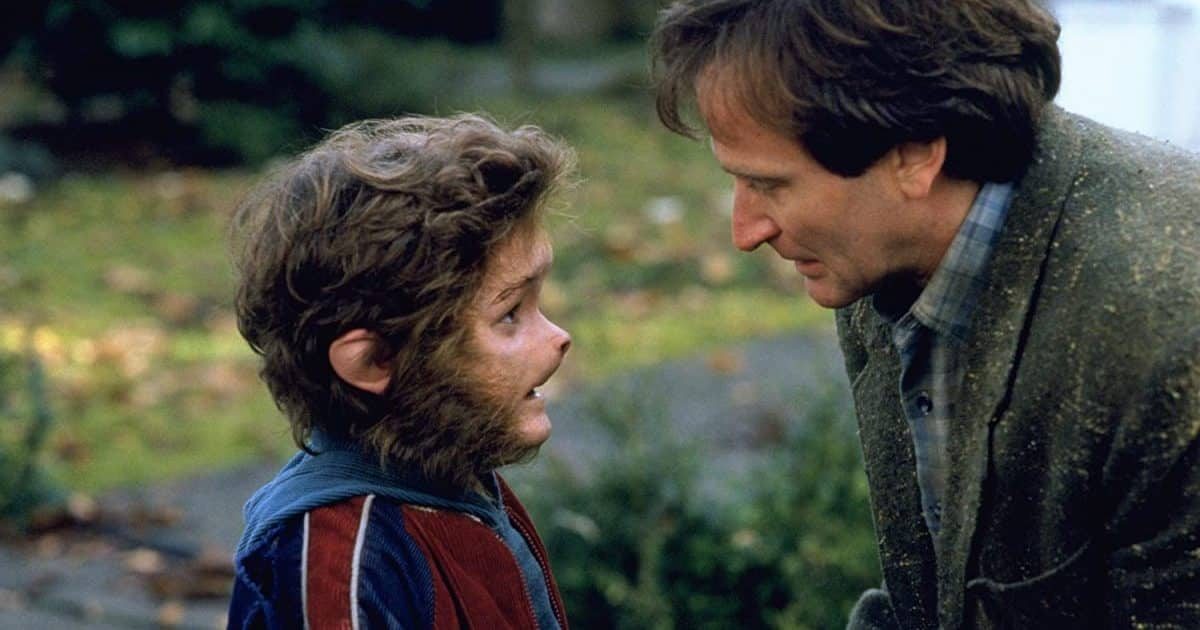 Ask just about anyone who was born in the 80s or 90s, and they'll fondly look back on growing up with this family-friendly fantasy adventure. Yet incredibly, 1995's 54%-rated Jumanji ranks a whole 22% lower than its belated sequel, 2017's Jumanji: Welcome to the Jungle. This is in spite of the Robin Williams fantasy adventure having been embraced as a classic of family entertainment in recent years. Jumanji isn't the only Robin Williams children's classic to 'earn' the Rotten Tomatoes green splat: Steven Spielberg's Peter Pan sequel Hook also ranks with a score of 26%.
The Mummy (1999): 58% Rotten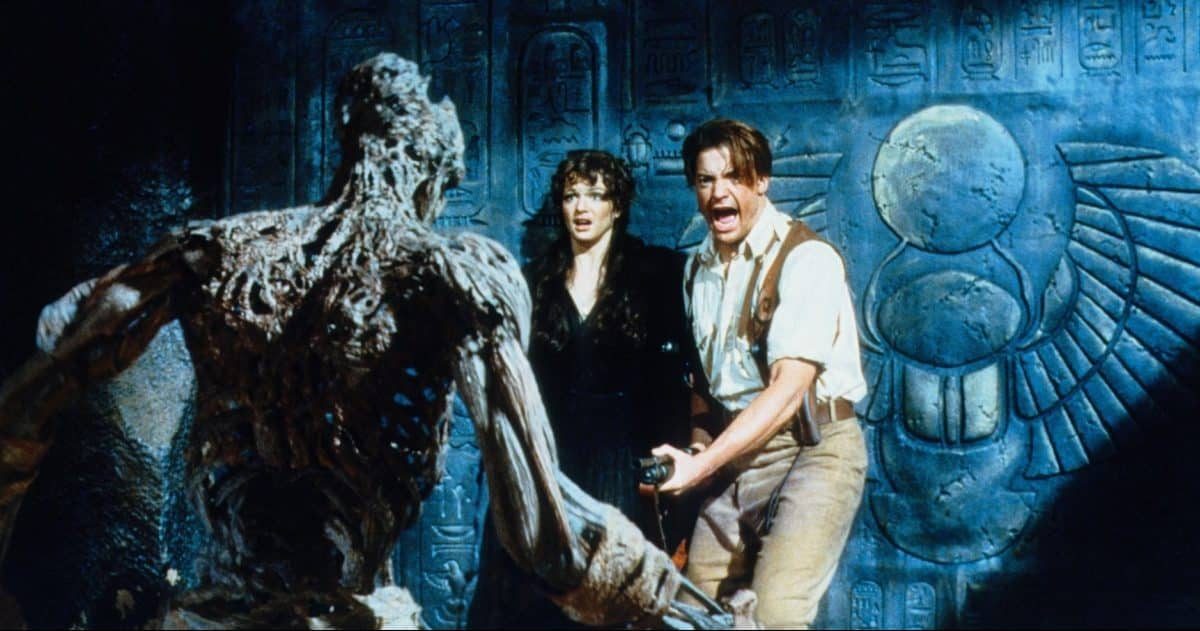 "It's difficult to make a persuasive argument for The Mummy as any kind of meaningful cinematic achievement, but it's undeniably fun to watch." So argues the Rotten Tomatoes 'Critics Consensus' for Stephen Sommers' 1999 Indiana Jones-lite, failing to realise that's basically the point. No, The Mummy isn't a great 'cinematic achievement', but sometimes pure entertainment is enough. With memorable shocks and action, plentiful throwaway gags and Brendan Fraser doing his best matinee idol impression, The Mummy should be the template for all good dumb adventure movies.
The Fountain (2006): 52% Rotten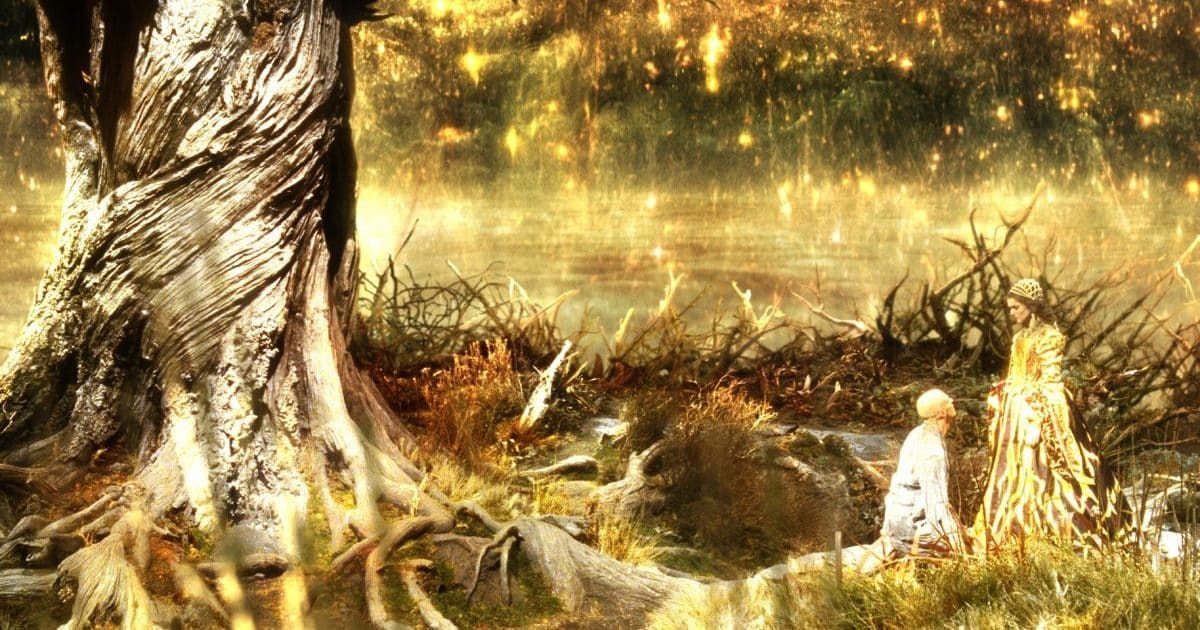 The Fountain, Darren Aronofsky's epic fantasy drama set across three different time periods, all starring Hugh Jackman and Rachel Weisz, divided critics upon release. Its Rotten Tomatoes score still reflects that division now: while some think it a masterpiece, others consider The Fountain to be pretentious nonsense. Whichever side you come down on in the argument, one thing is objectively true: there has never been another film quite like The Fountain, a cult classic that fuses arthouse ideas with blockbuster ambition and scope.
Step Brothers (2008): 55% Rotten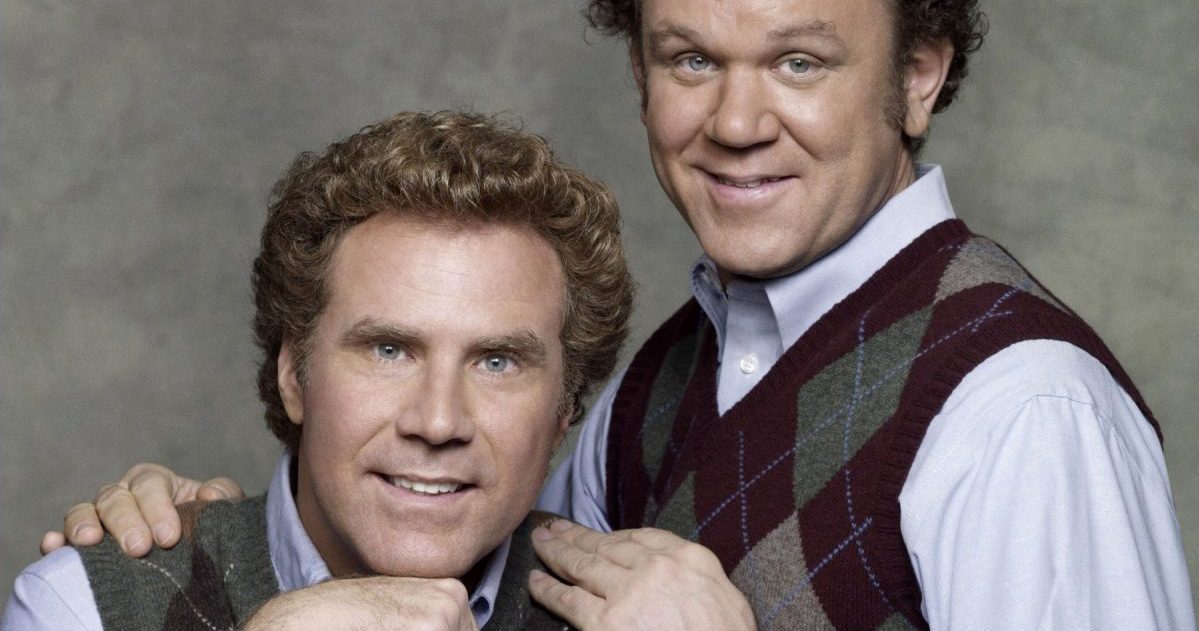 When Step Brothers was released in 2008, amidst a crowded field of dumb bro comedies, the critical reception was muted. It's only in the years since that people have come to realise Adam McKay's fake-stupid classic is actually one of the great funnies of the 21st century. The film's brilliance largely rests on the chemistry and comic improvisation masterclass given by Will Ferrell and John C Reilly, reuniting after (the similarly underrated) Talladega Nights. But really, the genius is in the cast and writer-director McKay's irreverent approach to the material, with the team throwing every ridiculous idea at the wall and seeing what sticks.
Dead Man's Shoes (2004): 57% Rotten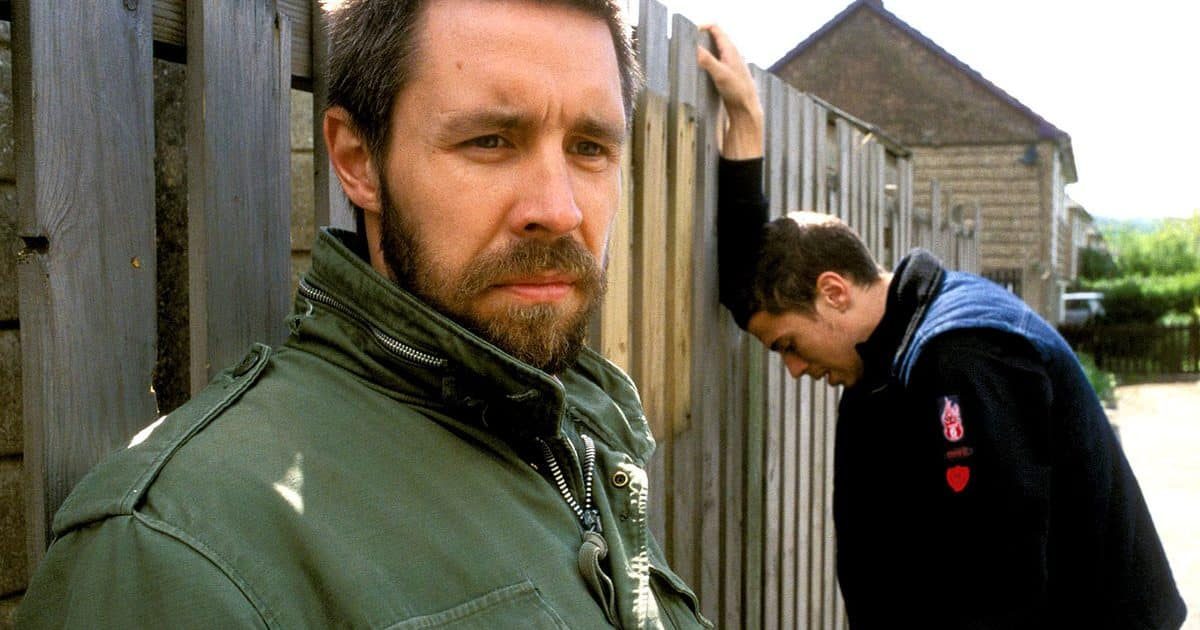 Before Shane Meadows made his name with the This Is England series, there was Dead Man's Shoes, just about the best mash-up of Ken Loach-style social realism and gory revenge thriller there's ever been. Unfortunately, not all critics agreed at the time, especially those outside of the UK, though British critics have embraced it as the horrible classic it is (in 2011, Time Out named Dead Man's Shoes as one of its 100 best British films of all time). A black comedy that soon spirals into gruesome slasher movie, at the core – or void – of Meadows' film is a ferocious performance by Paddy Considine, playing a disturbed army vet with a righteous goal but savage means of achieving it.
Die Hard: With a Vengeance (1995): 52% Rotten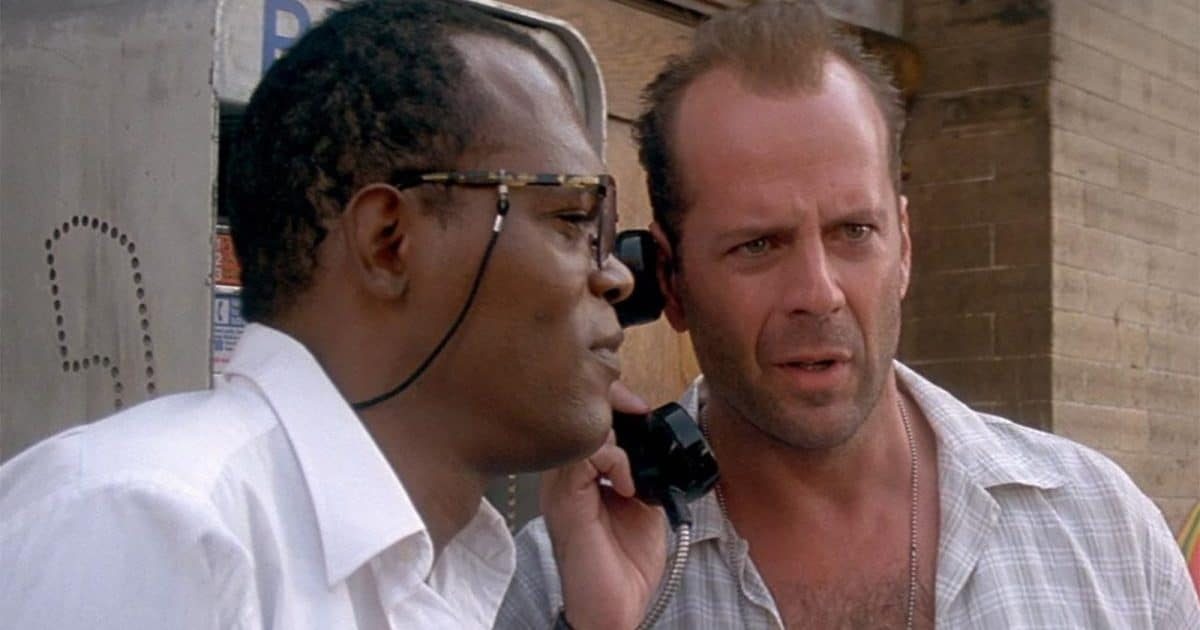 First things first: it goes without saying that Die Hard cannot be topped. Still, as sequels go, threequel Die Hard: With a Vengeance tries its damnedest to reach such giddy heights. Reuniting Bruce Willis with Samuel L Jackson a year after Pulp Fiction, Vengeance opens up Die Hard's one-location formula and sends regular Joe John McClane out into the city with Jackson's even regular-ar Joe, Zeus. And so, McClane gets his own buddy movie, and Willis and Jackson get to muck about in New York City playing Saw-style games with Jeremy Irons. Action movie bliss, and easily the second-best movie in the Die Hard series, even if the critics didn't think so at the time.
Kingdom of Heaven (2005): 39% Rotten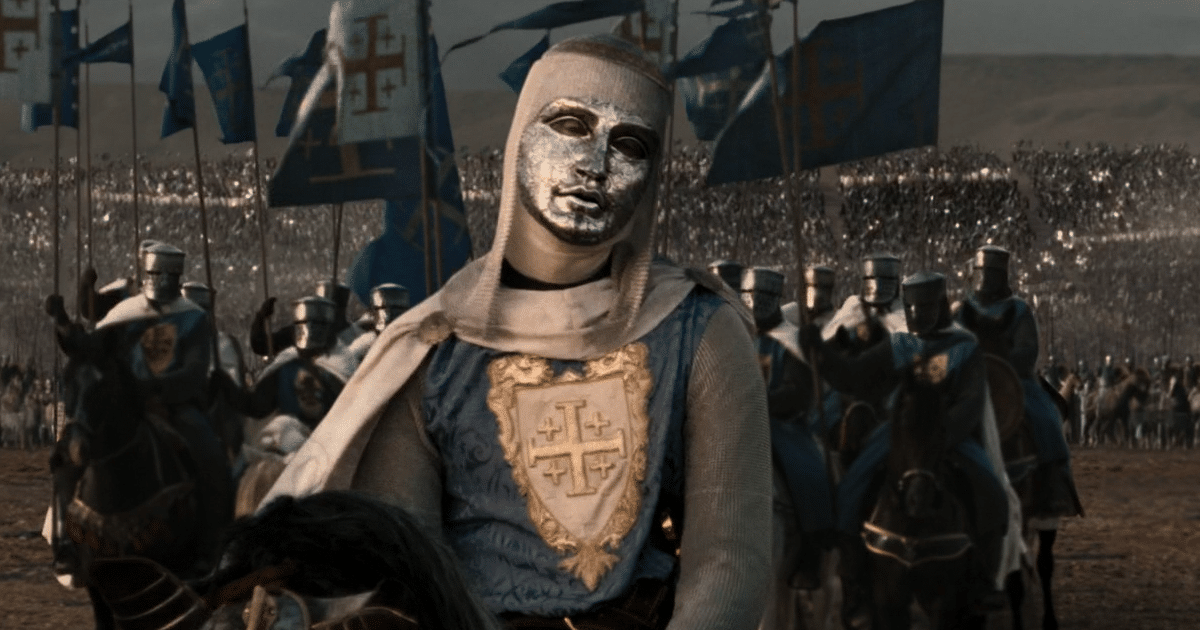 It seems a little unfair that Kingdom of Heaven, which was first released in cinemas in 2005 in a woefully edited state, would still carry its 39% Rotten Tomatoes score. Since 2005, the 2hr 25 min theatrical cut has all but vanished, replaced in home video and in TV showings by a vastly superior Director's Cut that runs 3 hrs 15 mins. Despite this, Rotten Tomatoes still has Ridley Scott's greatest sword-and-sandals epic (sorry, Gladiator) listed as a 'Rotten' movie, when in actuality it's a near-masterpiece.
Three Amigos! (1986): 46% Rotten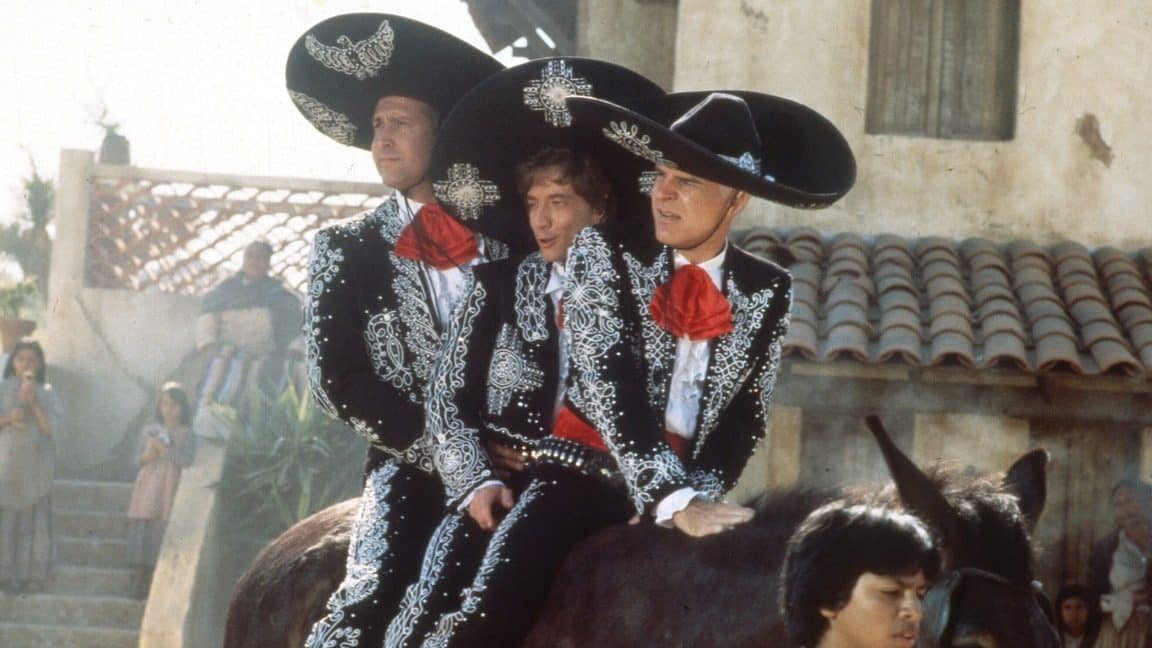 Arriving in the wake of his all-time classics Animal House, The Blues Brothers and An American Werewolf in London, John Landis' Three Amigos! probably did seem like a disappointment at the time of release. In retrospect, however, the film, which unites 80s comic legends Steve Martin, Chevy Chase and Martin Short, looks like nothing short of classic feelgood entertainment. So what if Amigos doesn't reach the heights of Landis' previous efforts? It's still an inspired, daft pastiche of old silent movies, westerns and Old Hollywood itself, while its central trio have never been more endearing (even if Martin and Short got on so badly with Chase, they didn't invite him back for their TV hit Only Murders in the Building).
Saw (2004): 49% Rotten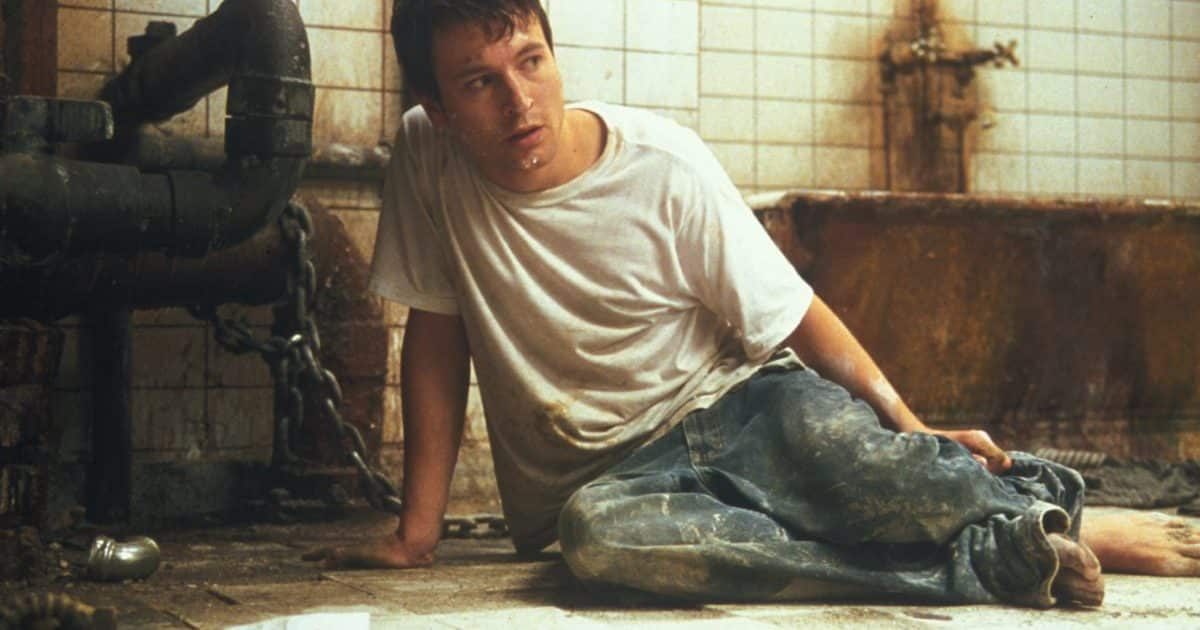 It wouldn't really matter much whether Saw was any good or not; this was the film that brought bloody horror back into the mainstream and has influenced the look and tone of countless studio horrors since. Luckily, Saw hasn't earned a place in the history books just because of how influential it's proven – James Wan's scary movie is also genuinely brilliant. Diminished, perhaps, by the seemingly endless sequels which upped the budget and often went ridiculously overboard on the viscera, the original Saw is still a work of sadistic, mind-bending pop horror, with an iconic movie monster to boot. Director James Wan has achieved plenty since, but he's never made another film this scary.
Top Gun (1986): 55% Rotten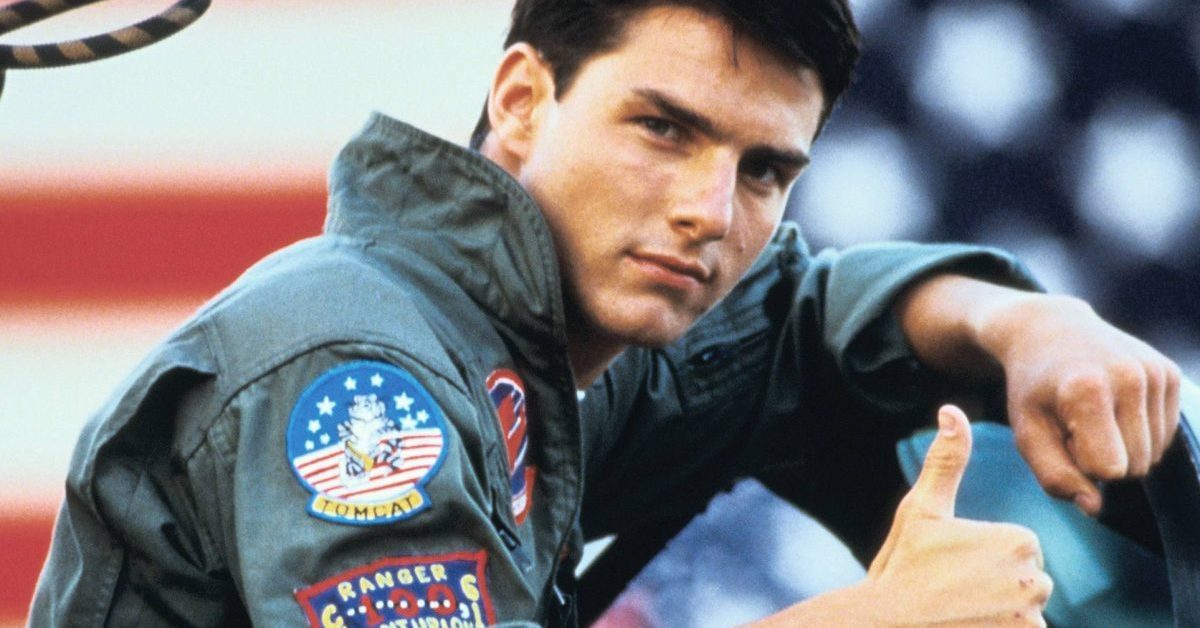 Who is the most iconic popular actor of the past 40 years? Tom Cruise, of course. And what's the most iconic film the Cruiser has ever made? It couldn't be anything other than Top Gun. So, what in God's name is Tony Scott's none-more-80s aviation drama doing with anything less than a fresh Rotten Tomatoes rating? According to the RT Critics Consensus, "Top Gun offers too little for non-adolescent viewers to chew on when its characters aren't in the air." The rest of us still-adolescents-at-heart, on the other hand, get to carry on enjoying one of the most mindlessly enjoyable blockbusters of the 80s.
Willow (1988): 52% Rotten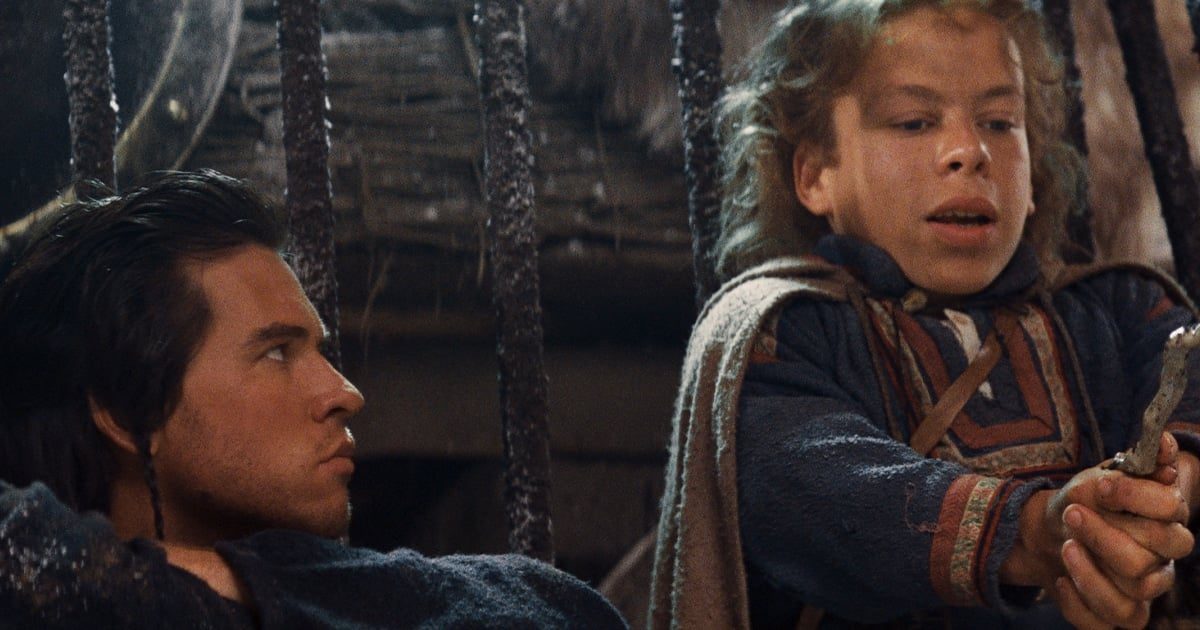 As the creator of both Star Wars and Indiana Jones, George Lucas is one of the undisputed heavyweight champions of blockbuster cinema, so just about anything with his name attached is worth watching (let's sidestep Howard the Duck for now). Directed by Ron Howard, 1988 Lucasfilm production Willow was one of the most spectacular sword and sorcery adventures of the era. In some ways, it's not a great shock that Willow doesn't score too highly at RT, as it has never been held in as high a regard as Lucas' other signature works. Still, it's a hugely enjoyable film that holds a special place in the hearts of many children of the 80s, and sees Val Kilmer and Warwick Davis do some of their best work. Fresh rating or not, it's still one we delight in revisiting.
Hocus Pocus (1993): 39% Rotten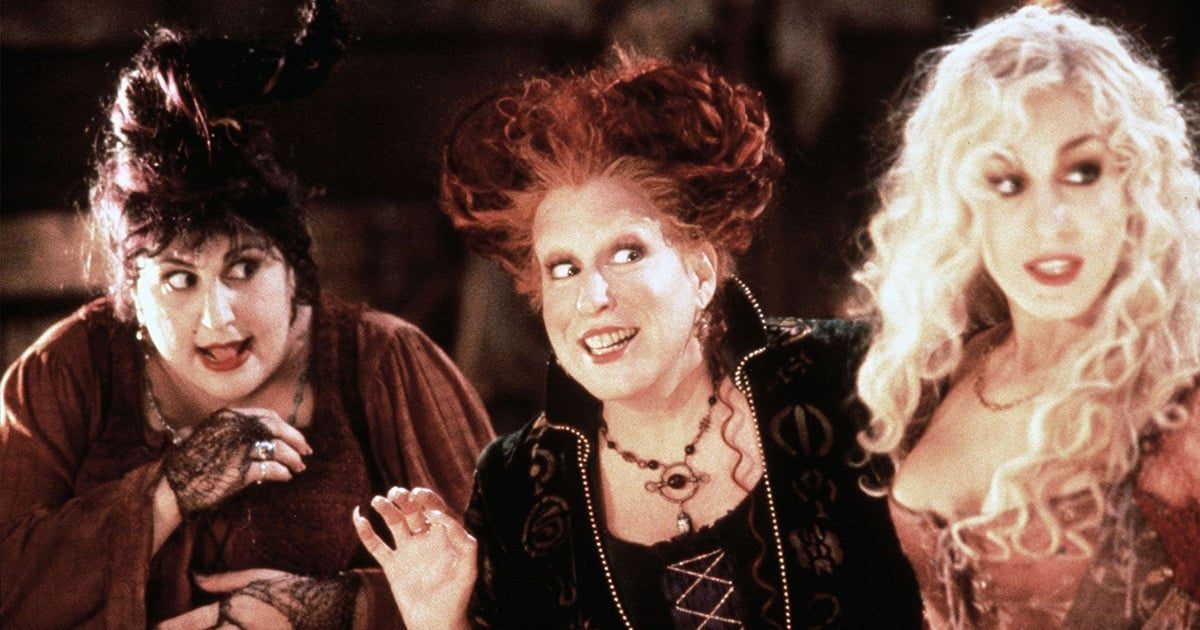 Ever since the late 90s, Halloween season has never felt complete without at least one viewing of Hocus Pocus, the time-honoured Disney family classic which stars Bette Midler, Kathy Najimy and Sarah Jessica Parker as three wicked witches returning from the grave on October 31st to terrorise youngsters Omri Katz, Vinessa Shaw and Thora Birch. Hocus Pocus is so beloved today, it's easy to forget that it crashed and burned at the box office (some genius decided to release it in July), and that most of the critics dismissed it. RT's critic consensus describes director Kenny Ortega's film as "Harmlessly hokey yet never much more than mediocre." Audiences disagree, giving Hocus Pocus a far more favourable 72% rating.
Spaceballs (1987): 56% Rotten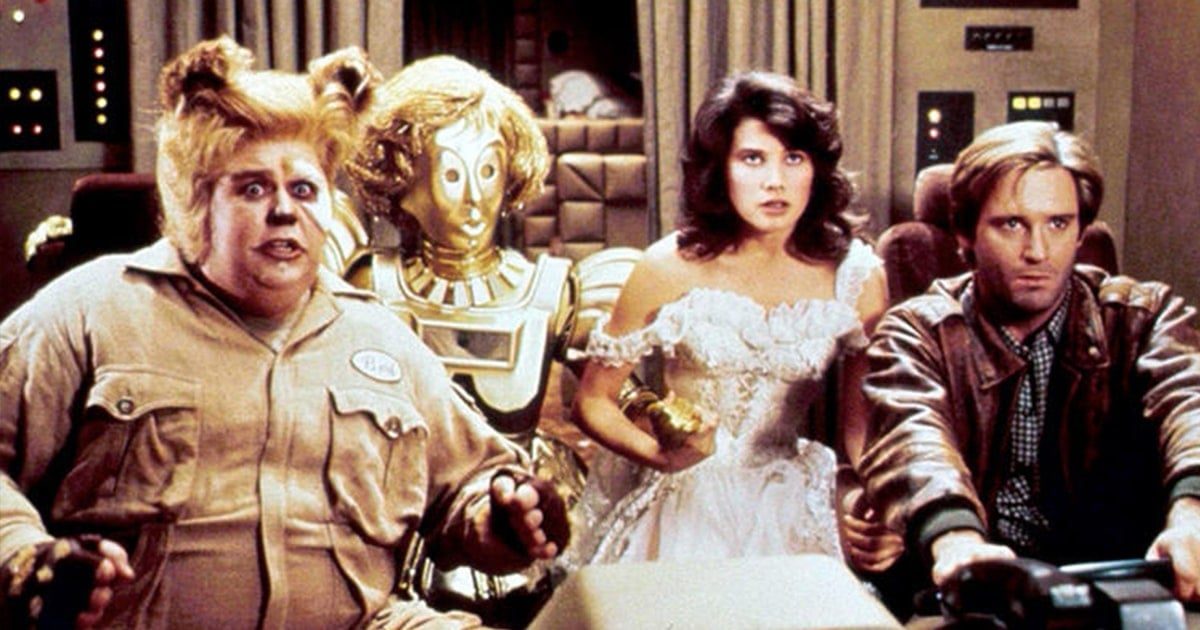 It's pretty much universally agreed that writer-director Mel Brooks is one of the greatest filmmakers ever to work in comedy. Brooks' films The Producers, Blazing Saddles and Young Frankenstein are held up as particular masterpieces – but the critics have never been as kind to Brooks' later work, not least 1987's Spaceballs. Audiences might love Brooks' hilariously silly Star Wars parody, but the reviews don't reflect that, with less than 60% of RT's listed reviews giving Spaceballs the thumbs up. Honestly now, how could anyone not see the fun in a movie that casts John Candy as a half-man half-dog and puts Rick Moranis in a Darth Vader helmet about 10 sizes too big?
Sudden Impact (1983): 57% Rotten
"Go ahead, make my day." That classic Dirty Harry one-liner has become so iconic, it's easy to forget that Clint Eastwood's merciless cop doesn't actually say those words until the fourth film in the hard-edged action series. For this reason alone, Sudden Impact is a classic in the eyes of many, and it was also the biggest box office success of the whole Dirty Harry series. Despite this, Sudden Impact (also directed by Clint Eastwood, and co-starring his one-time muse Sondra Locke) has never convinced the critics. At 57%, it falls 3% short of a fresh rating at Rotten Tomatoes. This makes it the second lowest-rated entry in the series with critics, as 1988's The Dead Pool scores even lower with just 53%.
Rambo: First Blood Part II (1985): 33% Rotten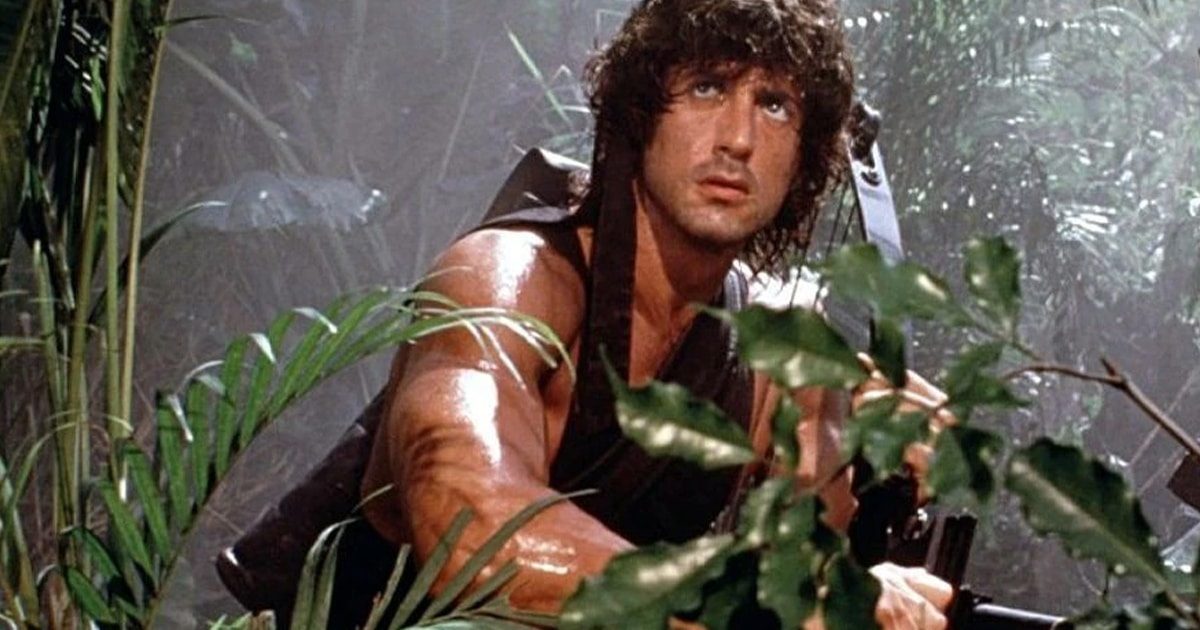 Any discussion of the most iconic film characters from the 80s is incomplete without a mention of John Rambo, the troubled Vietnam veteran and musclebound one-man army portrayed by Sylvester Stallone. While the character was introduced in 1982's comparatively grounded drama First Blood, it was the 1985 sequel that really cemented Rambo as an all-time action icon. It's fair to say that Rambo: First Blood Part II is cartoonish and asks us to suspend our disbelief pretty strongly, but there's no denying it's an entertaining romp which changed the course of action movies. Despite this clear popular impact, the critics somehow failed to find the worth in director George P. Cosmatos' film, with barely a third of reviews seeing it in a positive light.
Halloween III: Season of the Witch (1982): 47% Rotten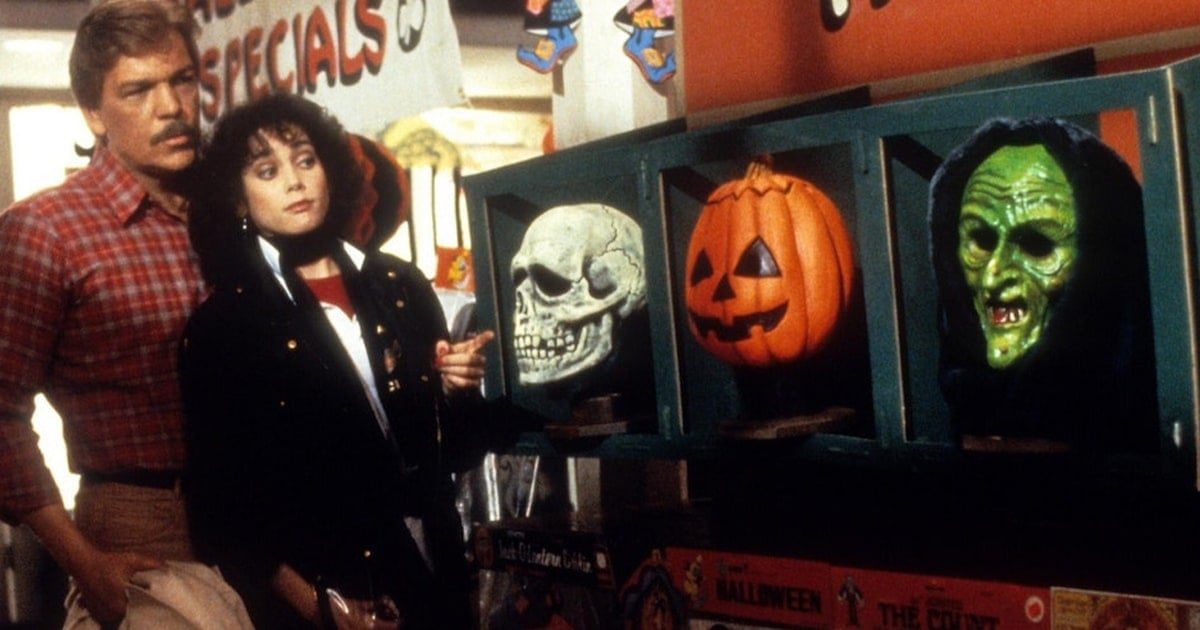 It's widely agreed that 1978's Halloween is a horror classic, without whose influence the scary movies of the 80s would have been very different. However, when the third film in the Halloween series decided to change direction, eschewing serial killer Michael Myers in favour of an all-new story about cursed Halloween masks, fans and critics alike were bemused. Even though Halloween III: Season of the Witch initially disappointed those who expected more of the same, over time it has rightly developed a reputation among discerning horror fans as great standalone shocker in its own right. Alas, the critical consensus doesn't seem to share this view, as is evident from the film's 47% RT score.
Miss Congeniality (2000): 41% Rotten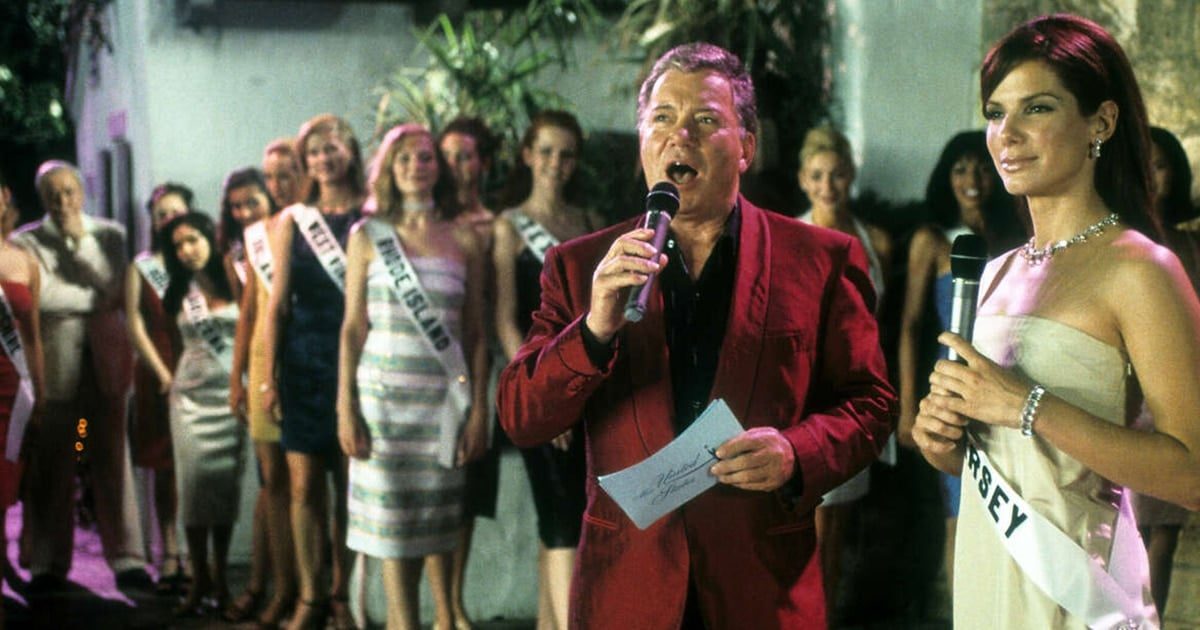 Sandra Bullock has been pretty much the undisputed queen of light-hearted rom-coms ever since she rose to fame in the mid-90s, and few of her films have enjoyed quite such popularity as Miss Congeniality. This witty, thoroughly enjoyable romp casts Bullock as a slovenly FBI agent forced to clean up her act to go undercover in a beauty pageant. While Miss Congeniality may have gone down a storm with Bullock's fans, it didn't do likewise with the critics, as only 41% of the film's reviews collated by RT speak kindly of it. Its 2005 sequel Miss Congeniality 2: Armed and Fabulous scores even lower at just 16%, though that critical thrashing was more deserved.
Death Becomes Her (1992): 54% Rotten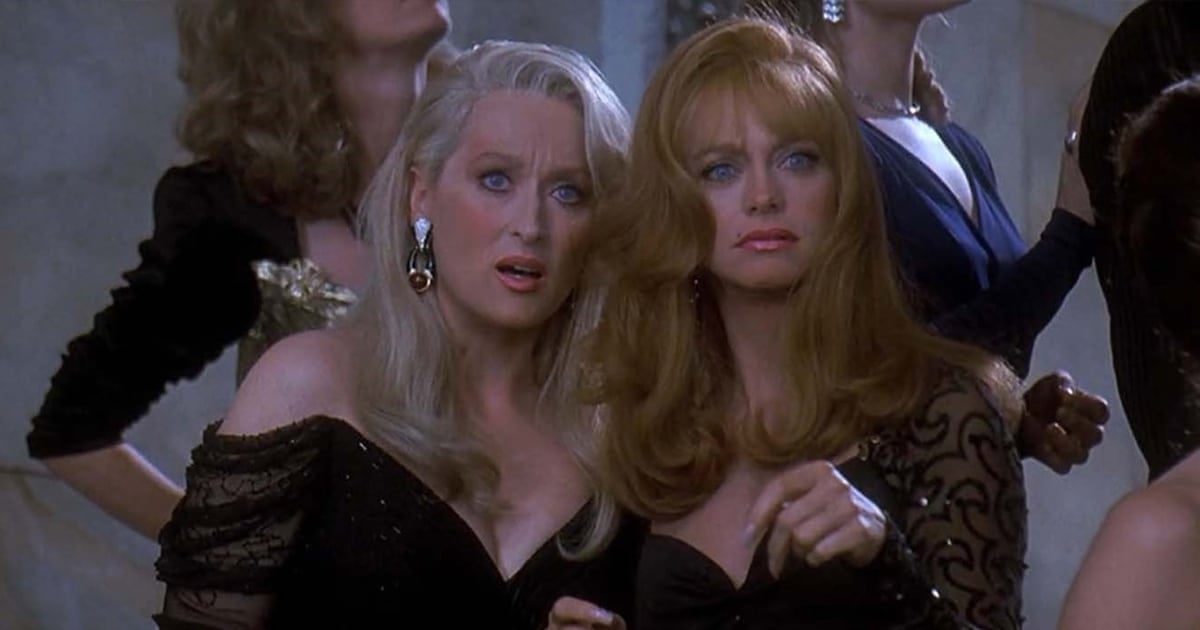 Director Robert Zemeckis delivered one of the most unconventional blockbusters ever in 1992's Death Becomes Her. Meryl Streep and Goldie Hawn star as best frenemies obsessed with staying young and beautiful, who find the ultimate means of doing so with a potion that offers immortality. Much dark humour ensues, complete with eye-popping special effects. On top of earning $150 million at the box office and winning the Best Visual Effects Oscar, Death Becomes Her also enjoys an enthusiastic cult following to this day. It's surprising, then, that once again so many critics fail to see the film's worth, with its overall RT score falling 6% short of a fresh rating.
Legend (1985): 41% Rotten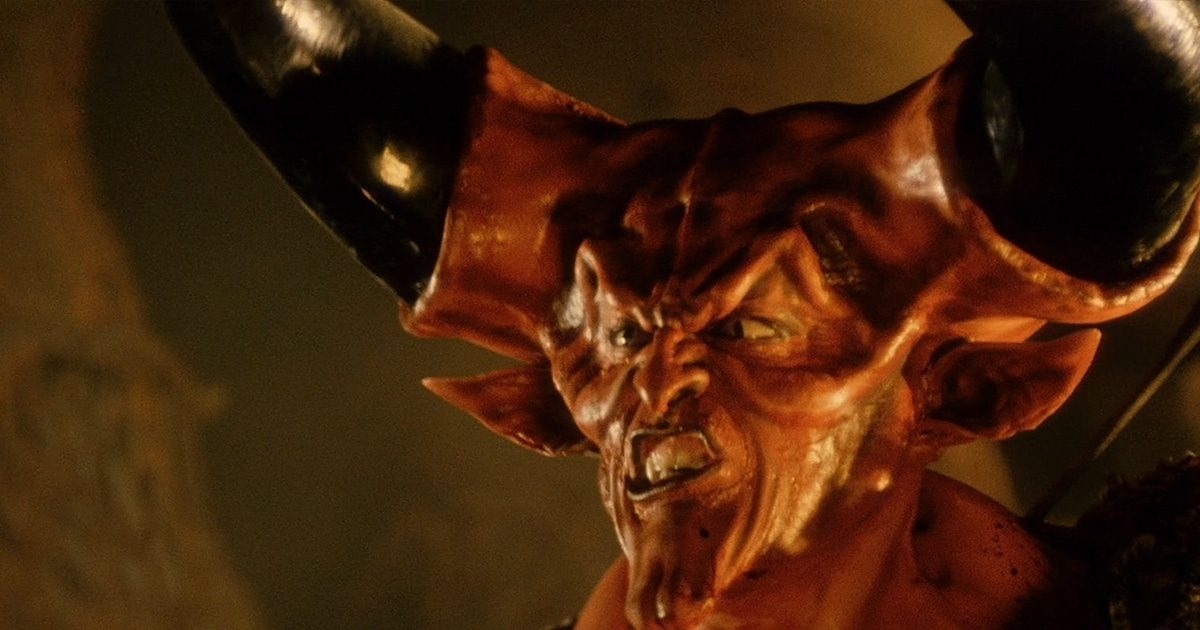 After making acknowledged masterpieces Alien and Blade Runner, Ridley Scott put sci-fi to one side and ventured into fantasy with Legend. Modelled on classic fairy tales, the 1985 film casts a then-unknown Tom Cruise as a young adventurer on a perilous quest to rescue his beloved princess (Mia Sara) from the monstrous Lord of Darkness (Tim Curry, in an astonishing make-up job). While it's no secret that Legend didn't go down anywhere near as well with critics or audiences as Scott's earlier films, it's still a remarkably powerful and atmospheric film, loaded with unforgettable imagery. It hardly seems fitting, then, that the film scores a mere 41% on Rotten Tomatoes.
Josie and the Pussycats (2001): 53% Rotten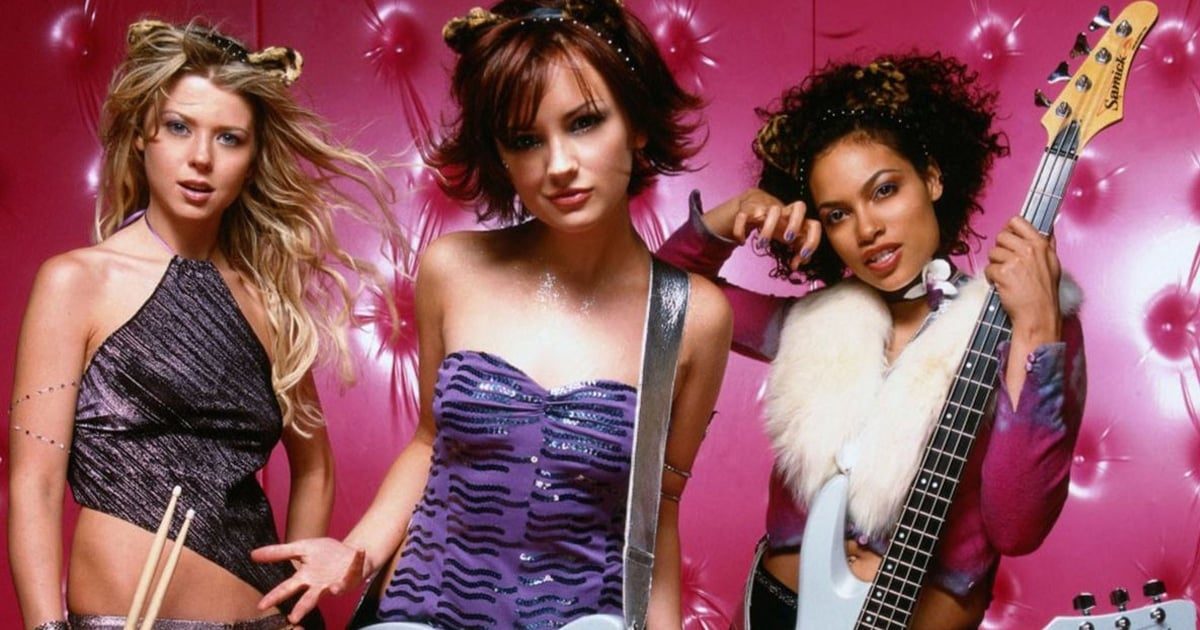 It might bear very little resemblance to the old Archie comic books from which the characters originate, but 2001's Josie and the Pussycats has long since earned cult classic status. Playing like a family-friendly take on Fight Club, this colourful satire of the corporate music industry casts Rachel Leigh Cook, Rosario Dawson and Tara Reid as three ambitious rockers suddenly thrust into fame. Admittedly, Josie and the Pussycats bombed on release, and it took a while for the film's fanbase to really make itself heard, but today it's frequently listed alongside Clueless and Mean Girls as one of the best teen comedies of the last 30 years. Hard to believe, then, that 47% of critics still don't seem to get it.
Moonraker (1979): 59% Rotten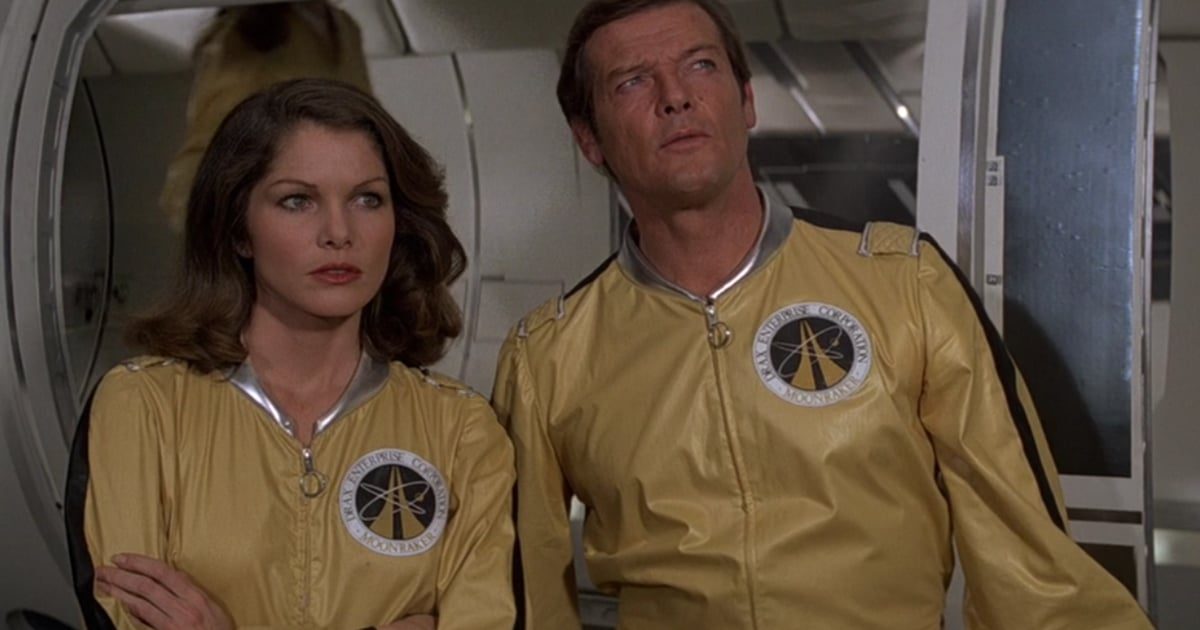 The James Bond franchise had produced ten films in 16 years before 1979's Moonraker took the spy series into outer space. Roger Moore's fourth outing as 007 is outrageously cartoonish and has very little in common with the Ian Fleming novel from which it takes its name. Even so, it proved the biggest hit in the series up to that point, and it was a treasured childhood favourite of millions. Given how intensely serious the more recent Bond movies have been, many fans of the series long for the days of old when the 007 filmmakers weren't afraid to get a bit silly – and no film sums that up better than Moonraker. Perhaps it's not surprising, though, that critics don't quite see it that way, with RT's consensus putting it just 1% shy of a fresh rating.
The Craft (1996): 57% Rotten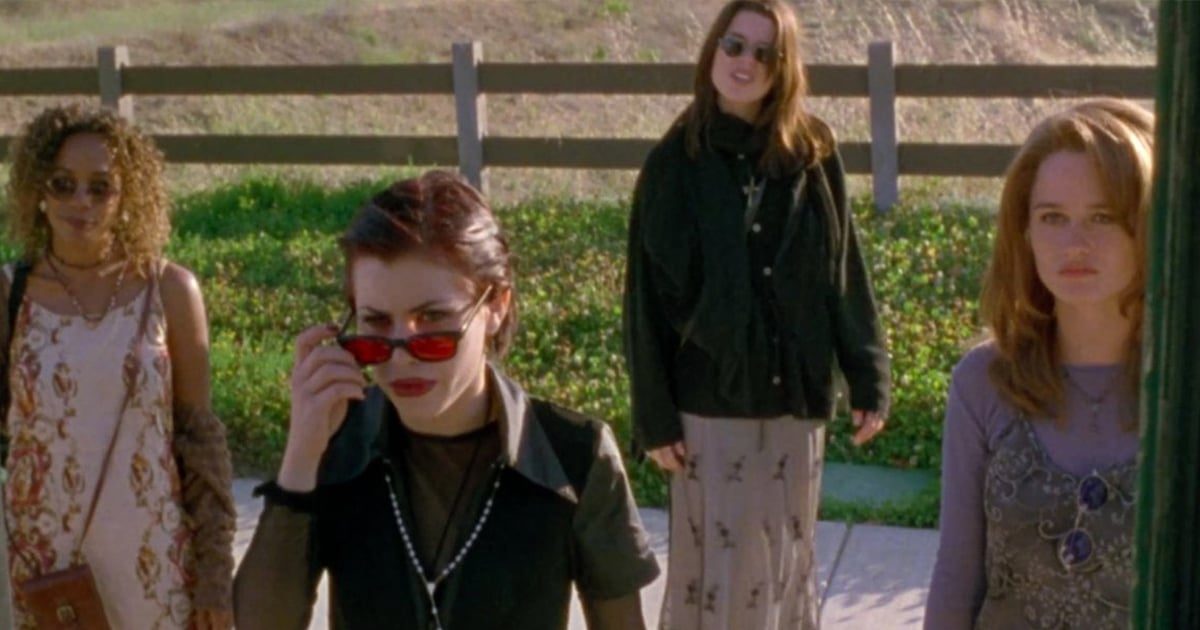 1996's The Craft did for witches what The Lost Boys did for vampires. Following four high school outcasts who find new power through practising magic, the film proved hugely popular and inspired scores of younger viewers to adopt a Gothic dress sense. Fairuza Balk's line "we are the weirdos, mister" has become a particular rallying cry for young non-conformists. Yet while The Craft has resonated deeply with generations of viewers, the critics tend to emphasise its flaws. It's been accused of lazy writing, and sloppiness in its handling of such sensitive subjects as depression, class division, racial prejudice and body image, as well as being over-reliant on special effects in its supernatural climax.
Con Air (1997): 57% Rotten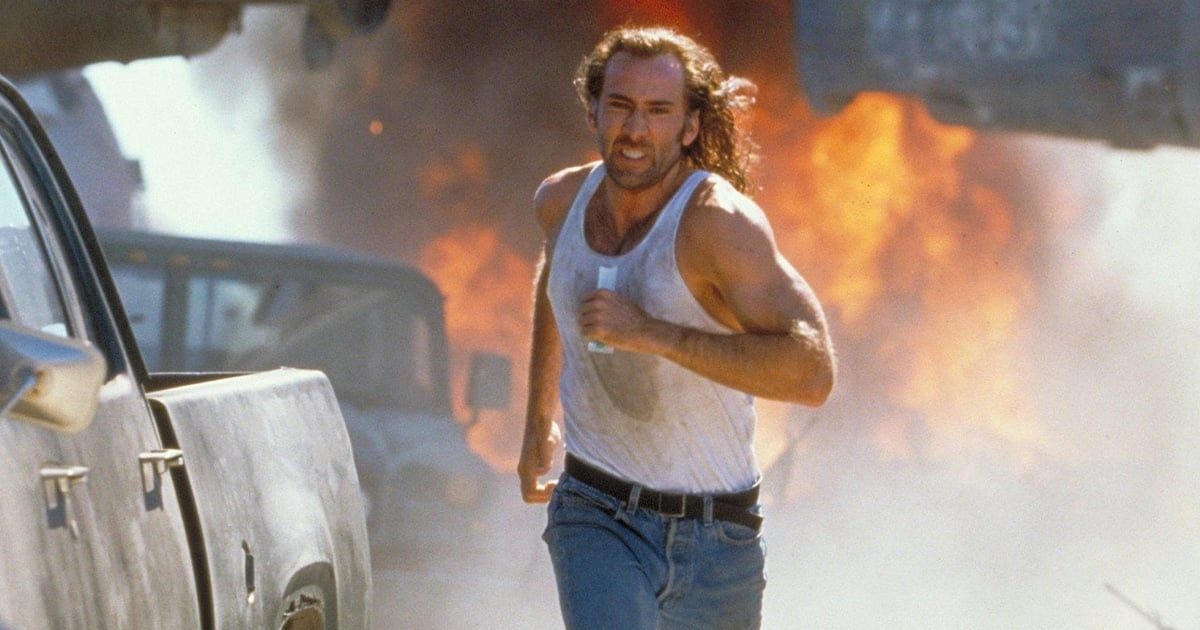 Of the slew of siege-based action movies that copied the Die Hard formula in the 90s, none proved quite so unique as Con Air. The 1997 Jerry Bruckheimer production sees a prison transfer plane taken over by its most brutal prisoners. It sounds simple enough, but Con Air finds its own irresistible groove thanks to its slew of outlandish performances – not least from leading man Nicolas Cage. Ask anyone to "put the bunny back in the box" and they'll know what movie you're talking about. It's an outrageously entertaining movie that remains a firm favourite among Cage fans, yet the critics as ever struggle to appreciate plain and simple fun, as reflected by Con Air's less-than fresh rating on RT.
Stargate (1994): 52% Rotten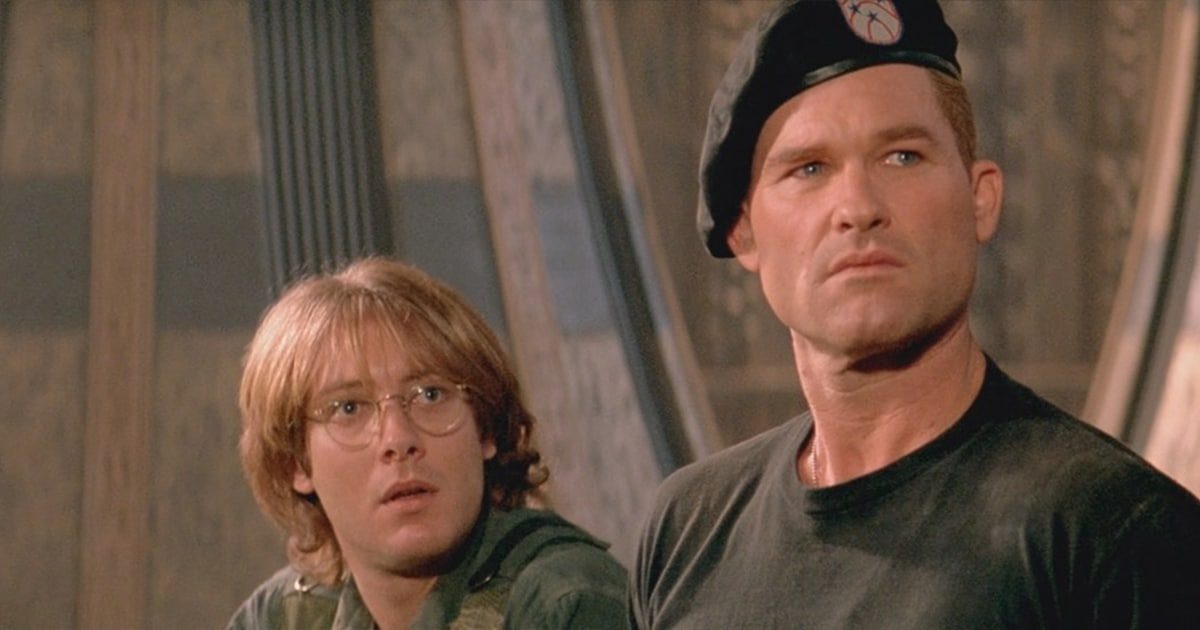 Director Roland Emmerich hit the big time with this 1994 blockbuster, which sends Kurt Russell and James Spader through a hi-tech gateway to another world. It proved to be the launchpad of a long-running TV franchise, but the original Stargate movie still stands up well on its own as a rip-roaring sci-fi adventure. The film made over $196 million and launched Emmerich to further blockbuster success with Independence Day, but what audiences found thrilling, the critics found corny, formulaic and overly reliant on pseudo-scientific jibber-jabber, to say nothing of how it endorses conspiracy theories about human civilisation being founded by aliens.
Scooby-Doo (2002): 32% Rotten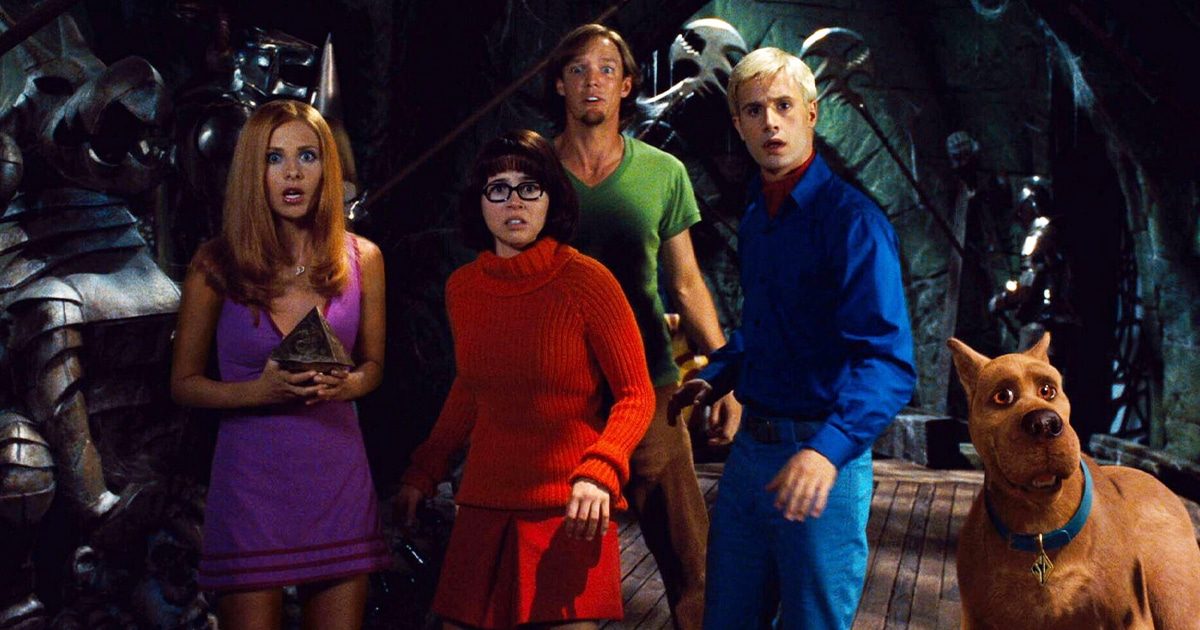 When the first live action Scooby-Doo movie opened in 2002, the reviews largely blasted it as a lazy nostalgia exercise that was overly reliant on toilet humour and only fitting for the least demanding of juvenile audiences. Yet more than two decades on, director Raja Gosnell's movie has accrued a devoted following who celebrate its sly wit and transgressive overtones. Scooby-Doo's modern reputation is helped by the fact that screenwriter James Gunn has gone on to huge success as director of the Guardians of the Galaxy movies. Most fans also agree the film got at least 50% of its casting just right, as Matthew Lillard and Linda Cardellini are pitch-perfect as Shaggy and Velma. Lillard has since taken over as Shaggy's voice actor in the cartoons.
Overboard (1987): 46% Rotten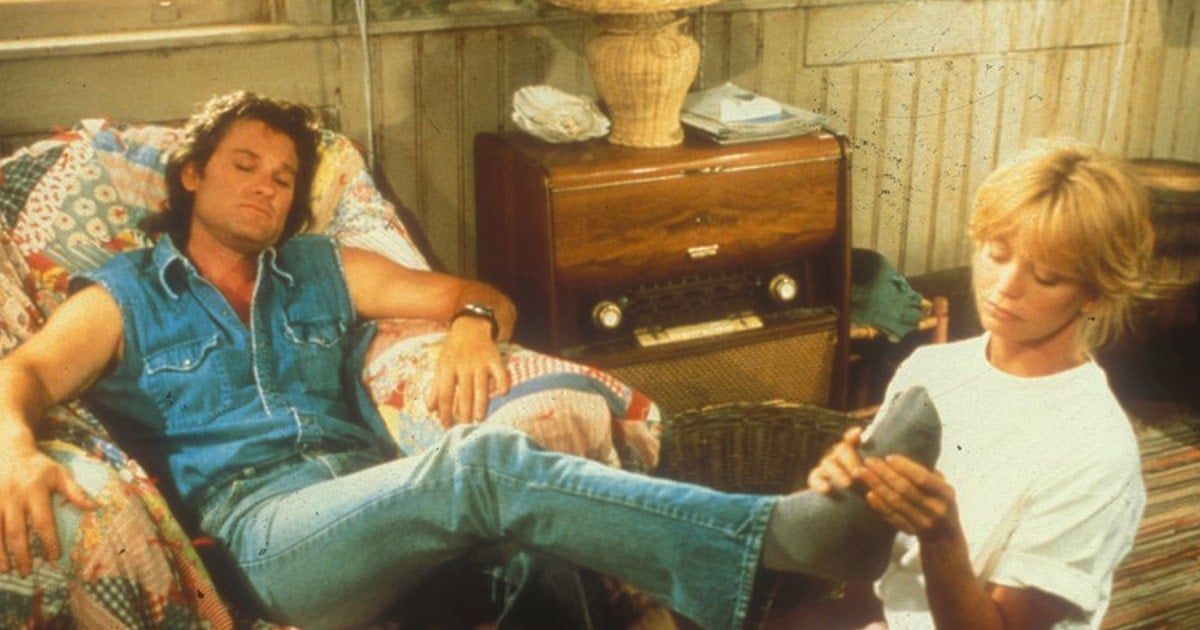 Everybody agrees that Goldie Hawn and Kurt Russell are together one of Hollywood's true golden couples – and if you ask anyone to name the first film that comes to mind featuring the couple, it's almost certain to be Overboard. Yet the 1987 rom-com from future Pretty Woman director Garry Marshall actually proved a flop on release, with both the box office returns and the reviews leaving much to be desired. There have of course been no shortage of articles decrying Overboard for its political incorrectness, given it hinges on a man duping an amnesiac woman into believing she's his wife and forcing her to cook and clean for him. Yet the film's fans recognise that at heart Overboard is a sweet and warm film which shouldn't be taken too seriously.
Teenage Mutant Ninja Turtles (1990): 40% Rotten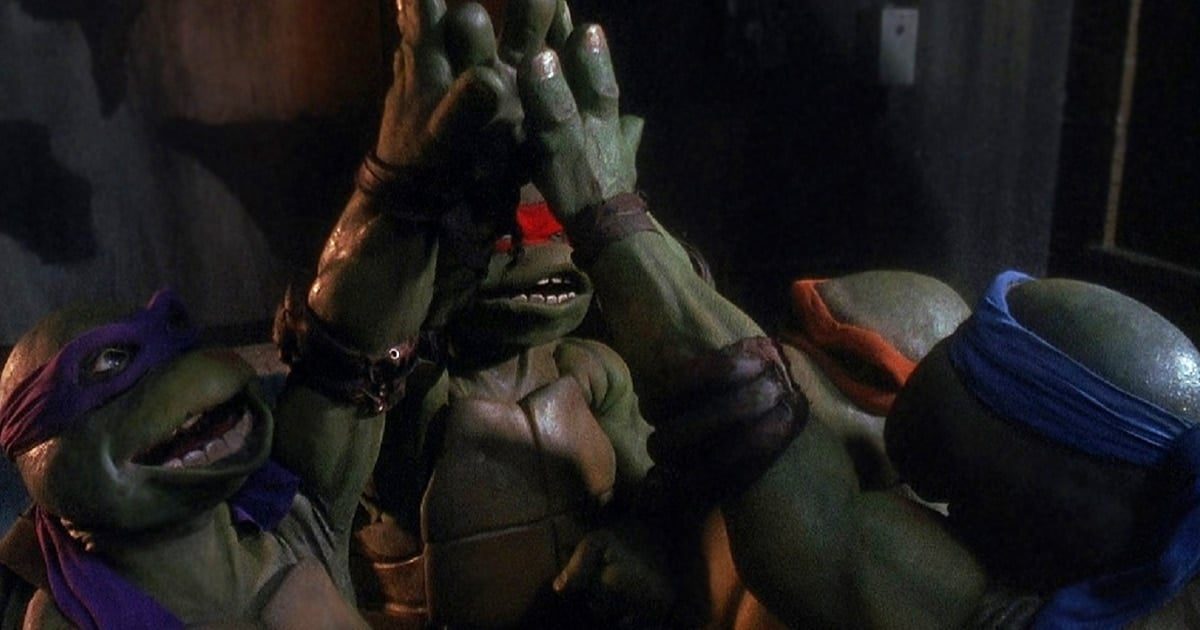 It's easy to forget the impact the first Teenage Mutant Ninja Turtles movie had on release. Kids were beyond thrilled to see their favourite cartoon crimefighters hitting the big screen in live action; parents and censors were alarmed by the film's dark tone and excessive violence. Despite the controversy, it proved a smash, earning more at the box office than any other non-studio production in Hollywood history. All these years later, fans of the Teenage Mutant Ninja Turtles still generally agree that the 1990 movie is as good as the franchise ever got on the big screen, even if the critics weren't too impressed. Director Steve Barron's film holds up particularly well in comparison to its two direct sequels, both of which were deliberately dumbed down to please pre-teens and appease angry parents.
Final Destination (2000): 35% Rotten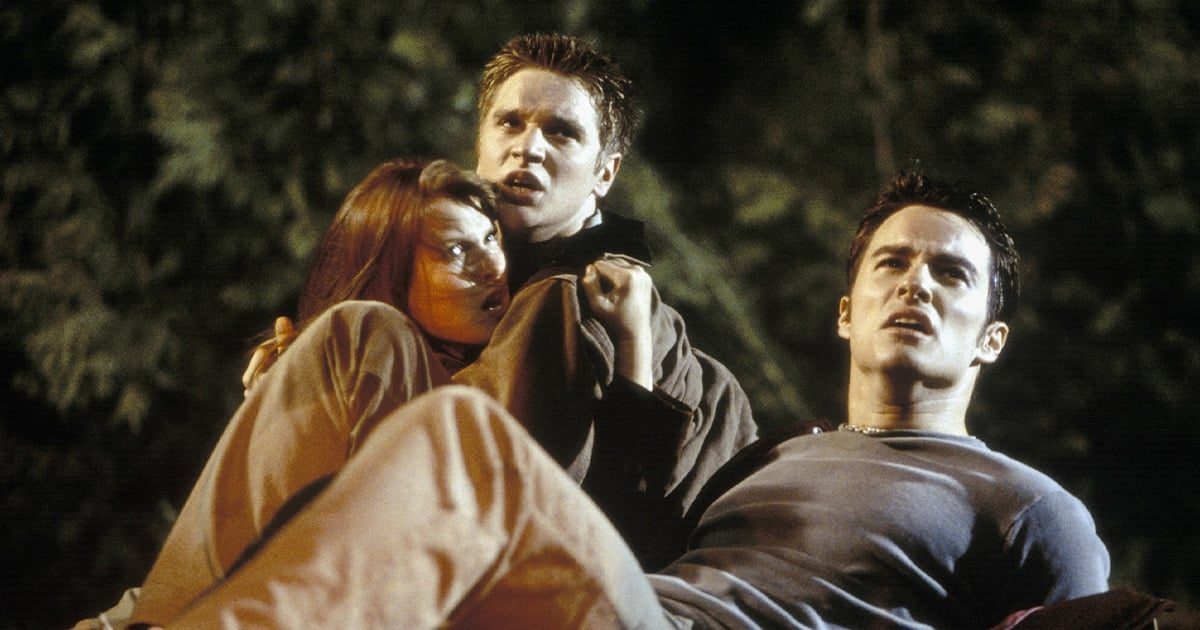 It isn't too often that a mainstream horror movie hits on a genuinely new and interesting idea, but 2000's Final Destination managed to do just that. Arriving at the height of the slasher revival sparked by Scream and I Know What You Did Last Summer, at a glance director James Wong's film looks like more of the same, but once it gets going it reveals itself to be something quite special. Rather than having a masked madman stalk and kill its teen cast, Final Destination sees its ensemble cheat death, then find themselves picked off one at a time by an unseen force in bizarre, seemingly accidental ways. This proved such a winning formula that it spawned four sequels (thus far), yet only 35% of Final Destination's listed reviews seem to appreciate the original film's ingenuity.
Sinbad and the Eye of the Tiger (1977): 56% Rotten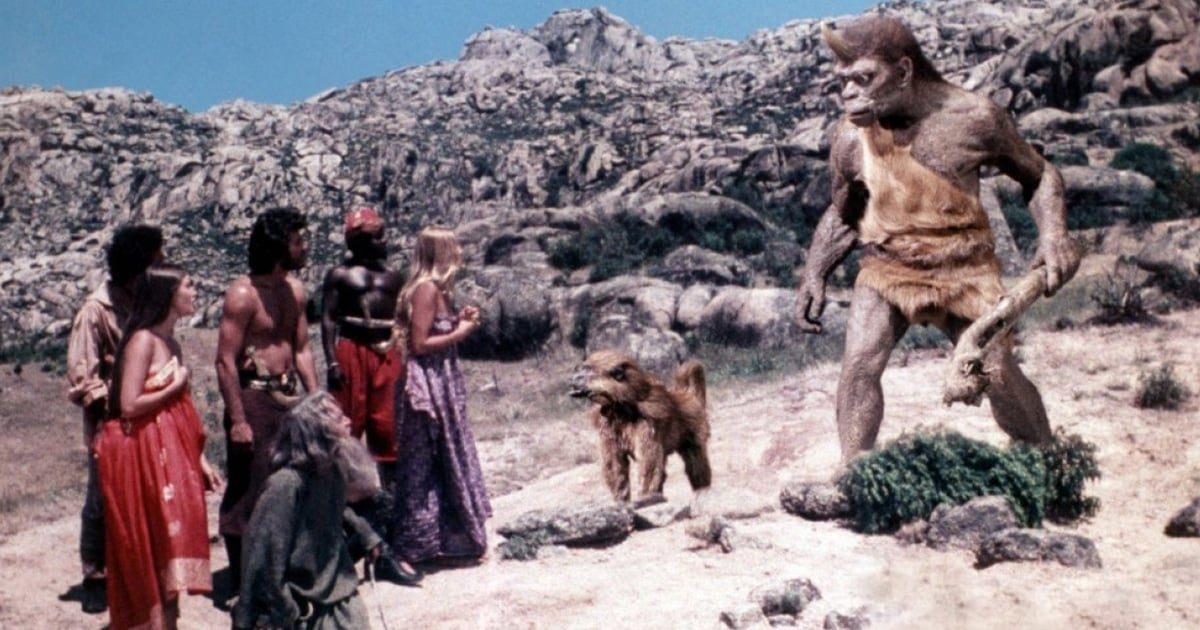 Few things guarantee entertainment value so much as the special effects wizardry of Ray Harryhausen. The pioneering stop-motion animation master produced a slew of timeless fantasy classics over the years, but for some reason one of his later works, 1977's Sinbad and the Eye of the Tiger, never seems to get as much love as the others. It may be true that stop-motion was looking a bit dated by the late 70s, and it may also be true that story-wise this third Sinbad movie doesn't do much that hadn't been done in its predecessors (1958's The 7th Voyage of Sinbad and 1973's The Golden Voyage of Sinbad). But how can anyone not enjoy a movie in which a ten-foot troglodyte does battle with a sabre-toothed tiger?
Twins (1988): 42% Rotten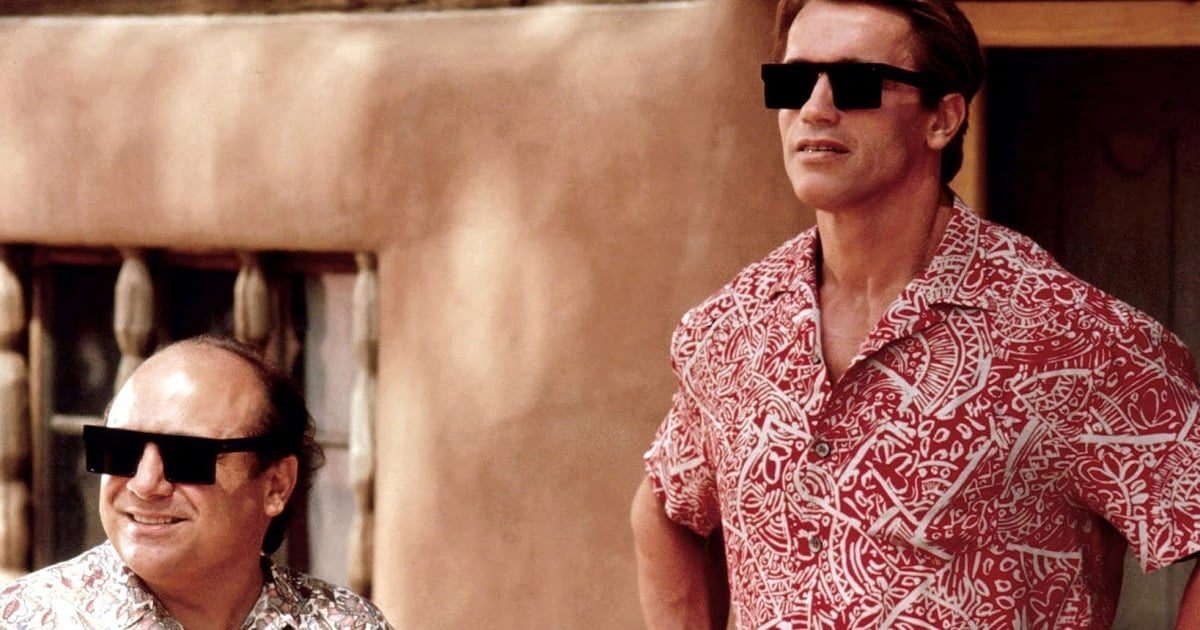 Everybody loves Arnold Schwarzenegger. Everybody loves Danny DeVito. Everybody loves director Ivan Reitman. So how is it that the critics don't love their classic 1988 collaboration, Twins? This hugely popular comedy cast its physically mismatched leading men as long-lost twin brothers born from genetic experimentation, and who find each other in adulthood. Critics might have blasted Twins as a lame-brained comedy that hinged almost exclusively on a single joke, but audiences flocked to the film; it wound up one of Schwarzenegger's biggest hits, changing the course of his career in the process. Twins proved so popular that a belated sequel, Triplets, was in the works; sadly, the untimely death of Ivan Reitman appears to have derailed that project.
The Life Aquatic with Steve Zissou (2004): 56% Rotten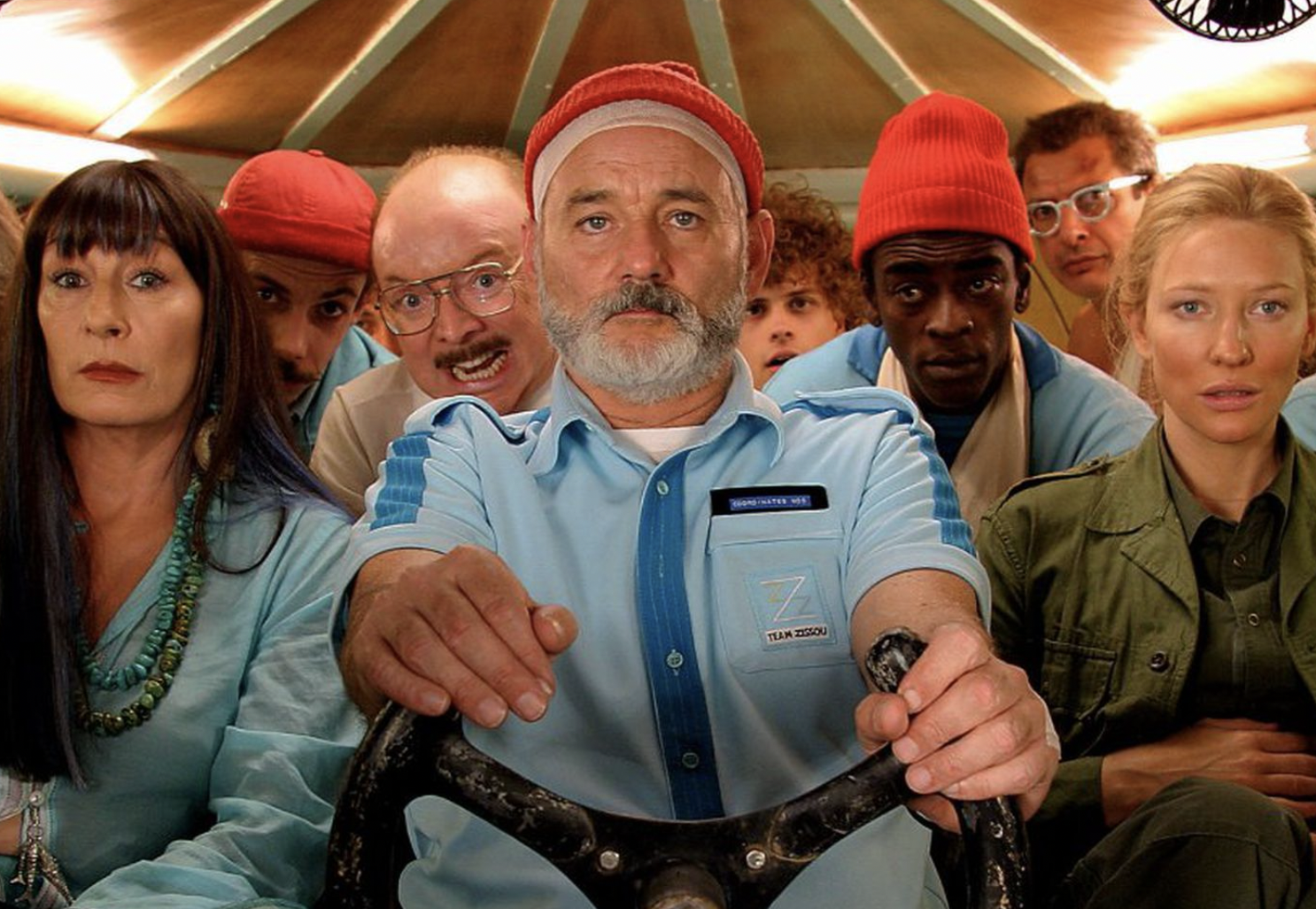 Wes Anderson is nothing if not divisive. To his fans, he is a genius of unrivalled proportions, whose idiosyncratic style of filmmaking is one of the high points in the history of cinema. To his detractors, he is overly pretentious and emphasises style over substance. Critics have mostly taken the former view, and his films are normally well received, with the notable exception being The Life Aquatic with Steve Zissou. The film follows the eponymous Zissou, a jaded and cynical oceanographer who we find hunting down the shark that ate his best friend. Critics called the film "overly smug and artificial". However, the film's audience score of 89% shows that this view was not taken by the public. Whilst The Life Aquatic definitely isn't Anderson's best, its narrative is filled with heart, thanks in large part to Bill Murray's stellar acting, and the movie's climax is inarguably moving.
Only God Forgives (2013): 41% Rotten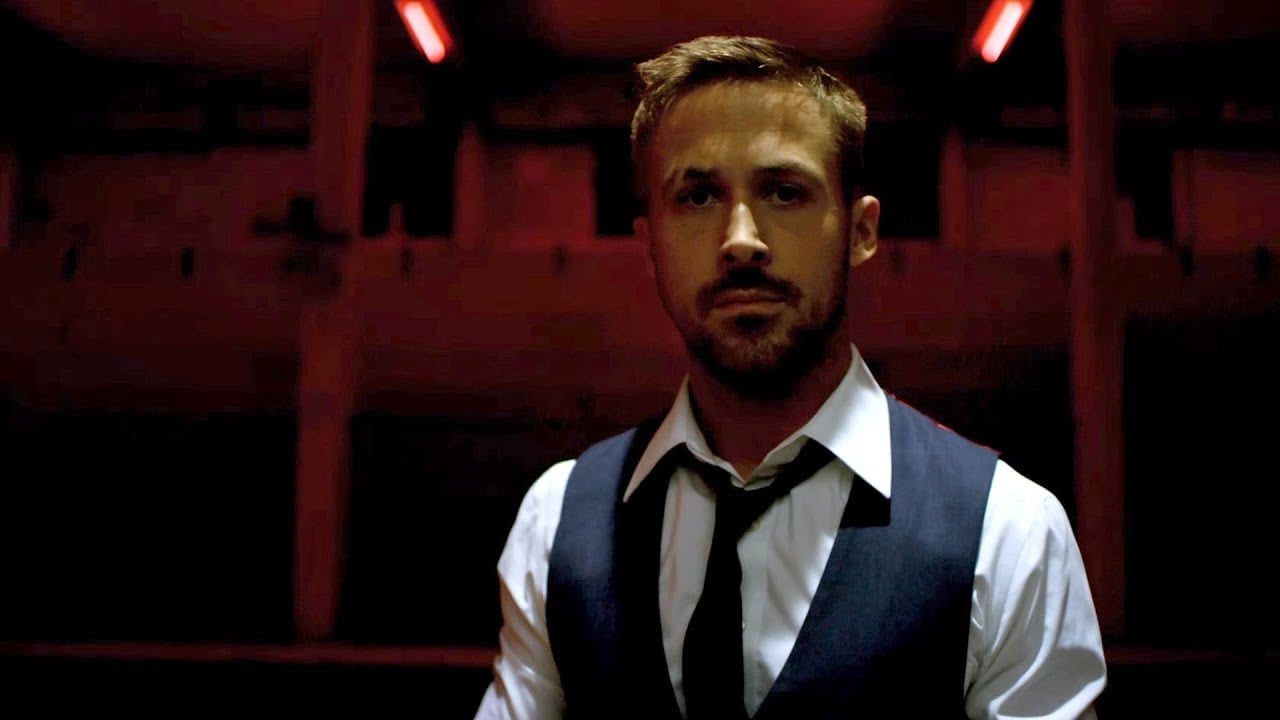 The spiritual successor to 2011's Drive, Only God Forgives tells the story of a policeman named Chang, whose unorthodox methods of dispensing justice makes him something of an avenging angel. Whilst Drive became a critic's darling, boasting a 91% Fresh rating on Rotten Tomatoes, Only God Forgives was widely panned and currently holds a shameful 41% Rotten rating. Curiously, whilst Drive was lauded for its "hyper stylised violence" and "striking imagery", Only God Forgives was criticised for much the same reasons. Only God Forgives possesses the same aesthetic flair and gut-wrenching violence as Drive, and, whilst it might be a slightly grimmer watch, it's still likely to captivate arthouse fans.
Cruel Intentions (2013): 54% Rotten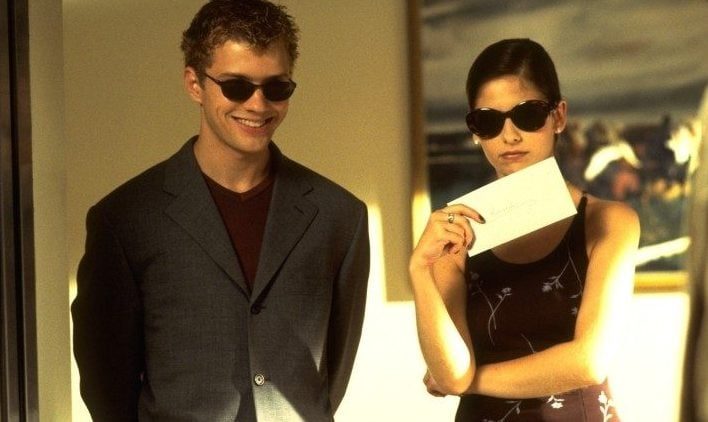 Based on the 18th century French novel 'Les Liaisons Dangereuses', Cruel Intentions stars Reese Witherspoon as a privileged teen who, despite wanting to remain a virgin until marriage, ends up entangled in a sexual wager. Cruel Intentions was criticised for its uneven acting and badly written script, but its audience rating of 80% Fresh reflects the fact that films don't always have to be artistic masterpieces to be entertaining, especially when they're serving up sordid, trashy delights such as these. The film is also notable for giving Witherspoon one of her first starring roles.
Venom (2018): 30% Rotten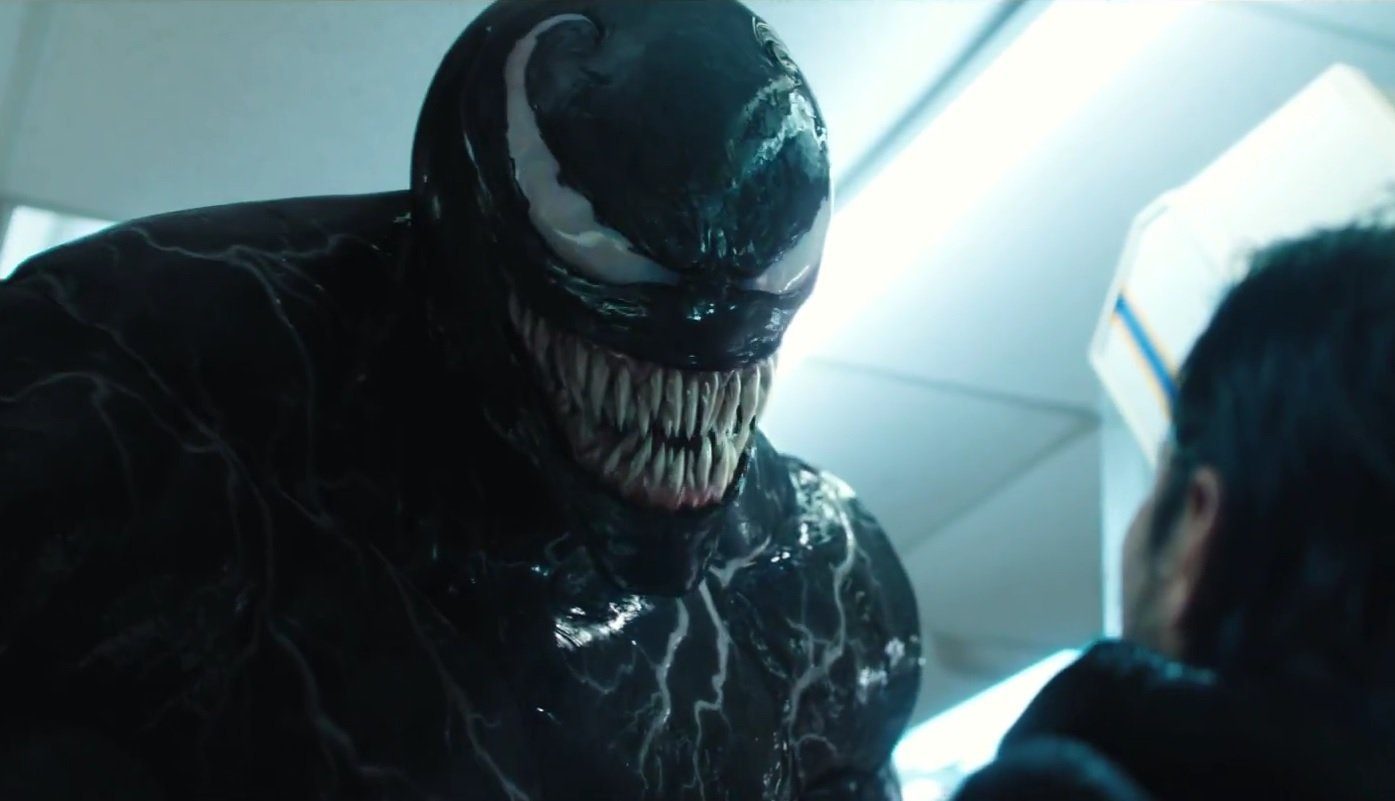 Does Venom have an inconsistent narrative? Yes. Does it struggle with pacing? Yes. Does it contain some utterly bizarre and cringe-inducing one-liners? Without a doubt. But does it really deserve a 30% Rotten rating? Probably not. For starters, anything with Tom Hardy in it is entertaining by default. Secondly, the film is about a symbiotic alien that enjoys eating people, a concept which doesn't really need a whole lot else to be fun. The CGI is great, the action sequences are thrilling, and the film sticks closely enough to its source material when fleshing out Venom's backstory to keep comic book fans happy. Sometimes, that's enough.
Taken (2008): 59% Rotten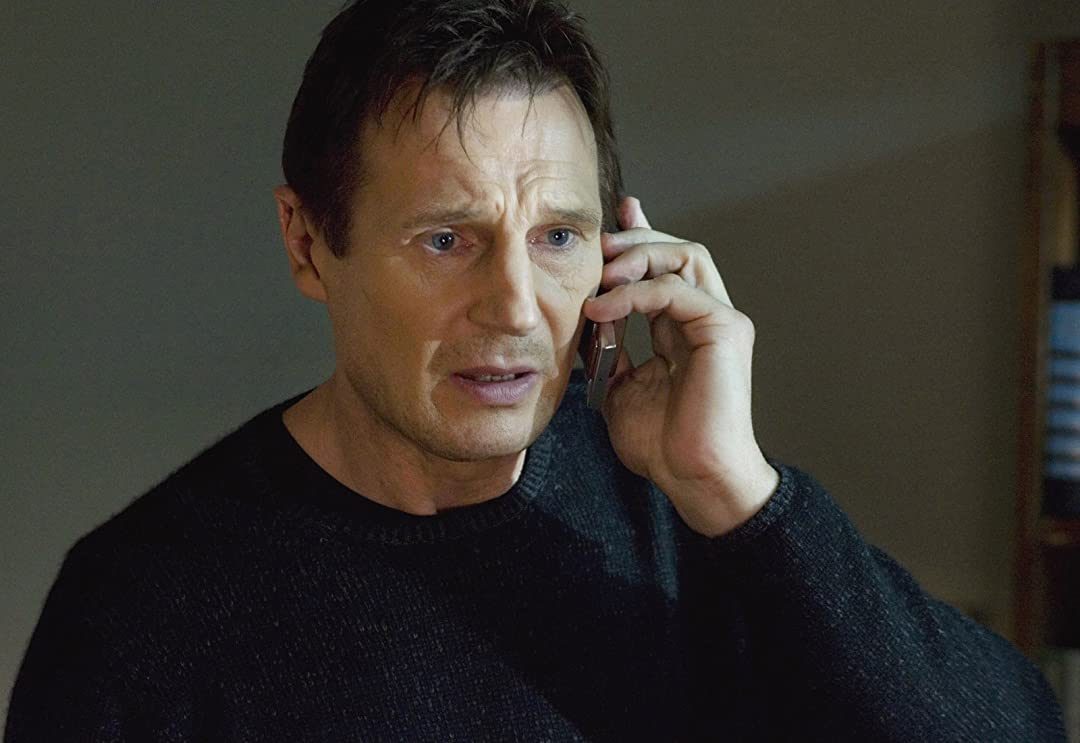 "I will look for you, I will find you, and I will kill you", has become an absolutely iconic quote. The line is delivered by a retired CIA agent, played by Liam Neeson, whose daughter has just been kidnapped by an international sex-trafficking gang. The film follows his attempts to get her back, and at 59% on Rotten Tomatoes, Taken falls just shy of being certified Fresh, with critics lambasting the plot for being "brainless" and "unintentionally silly". Whilst the narrative is arguably a bit too formulaic, the movie still has plenty of saving graces: Liam Neeson was basically born for the role, the action is brutal, slick, and effective, and the film paces itself perfectly. The premise also gets the audience genuinely emotionally invested, which makes the expertly choreographed violence all the more satisfying.
Tron: Legacy (2010): 51% Rotten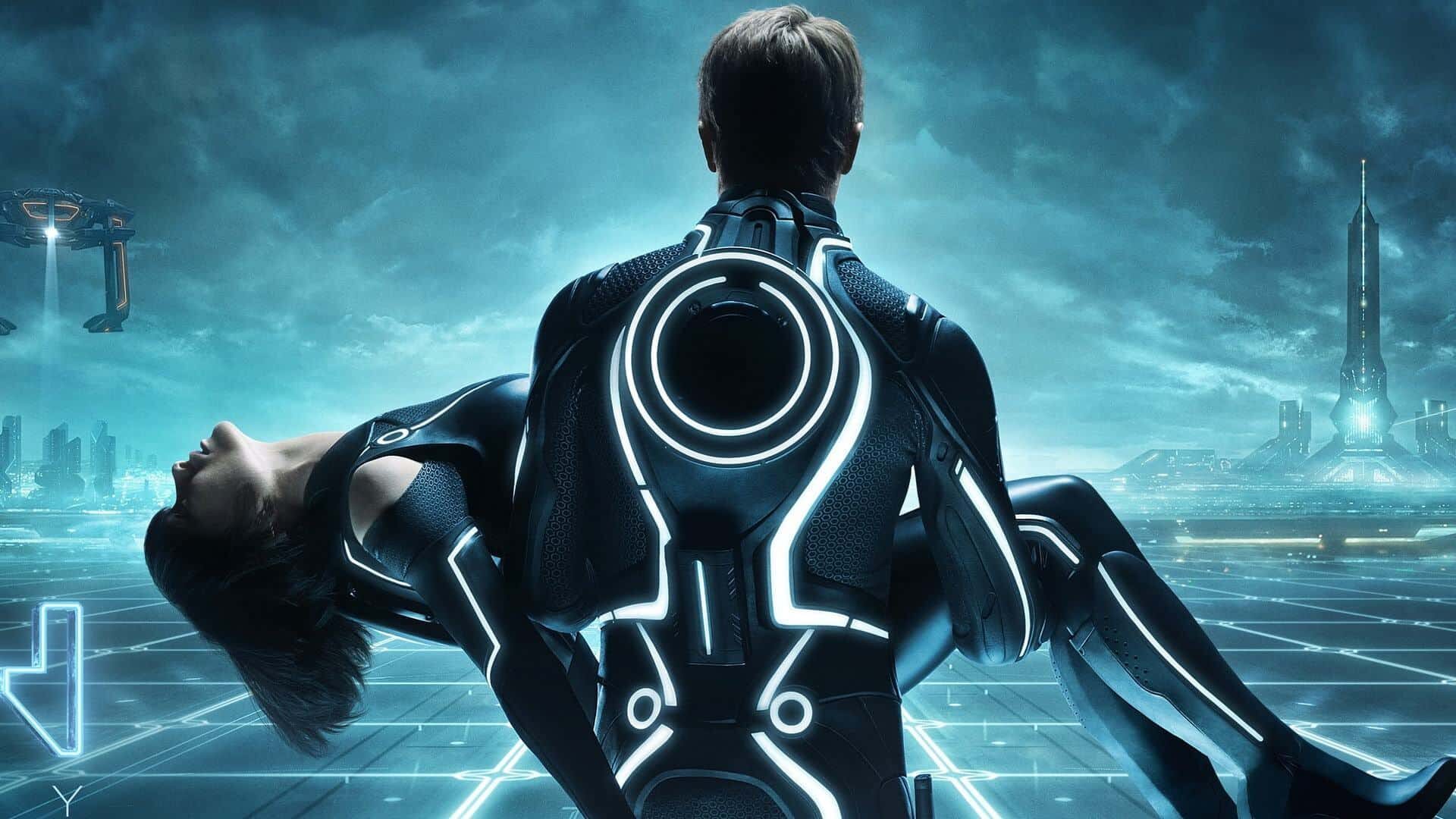 When the original Tron was released in 1982 it was hailed as groundbreaking, with John Lasseter, the future head of Pixar's animation group, later stating the film helped him see the potential of CGI in filmmaking. By contrast, 2010's Tron: Legacy was poorly received, with many criticising the film for indulging in jaw-dropping special effects at the expense of narrative and character development. Whilst the film's over-reliance on CGI does get in the way of its ambitious attempts to explore themes of religion and mythology, it still provides enough sensory overload to make it a thrilling ride. Anyone still on the fence should be persuaded by the fact that the film's score was entirely composed by legendary duo Daft Punk, who used their childhood memories of the original Tron for inspiration.
Miami Vice (2006): 47% Rotten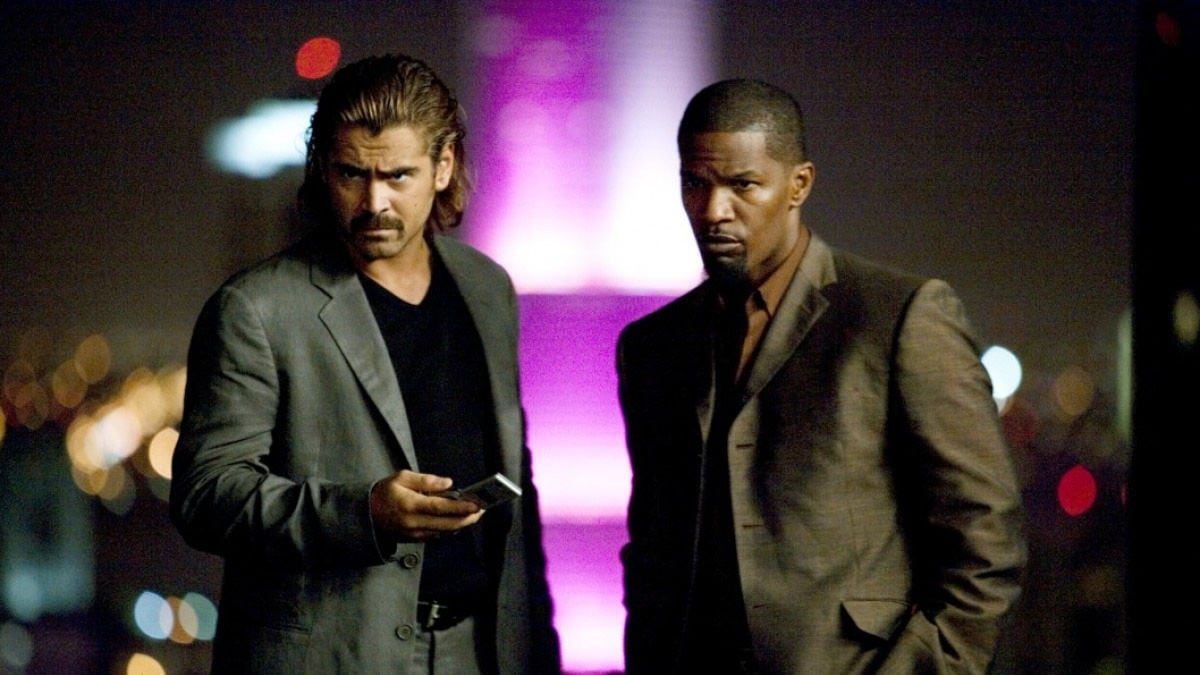 The commercial and critical failure of Michael Mann's 2006 Miami Vice movie largely stemmed from the studio's complete failure to market the film accurately. Audiences went into the film expecting a fun, nostalgic action thriller, and instead were greeted with an intense, darkly lit piece of cinema that could arguably be labelled as arthouse. It doesn't help that the film does have some genuine flaws, particularly in the dialogue department, and the scattershot narrative can, at times, be difficult to follow. Despite all this, Miami Vice is an incredibly enjoyable watch if you go into it with the right expectations and allow yourself to soak in the atmosphere, rather than worrying about the details.
Equilibrium (2002): 40% Rotten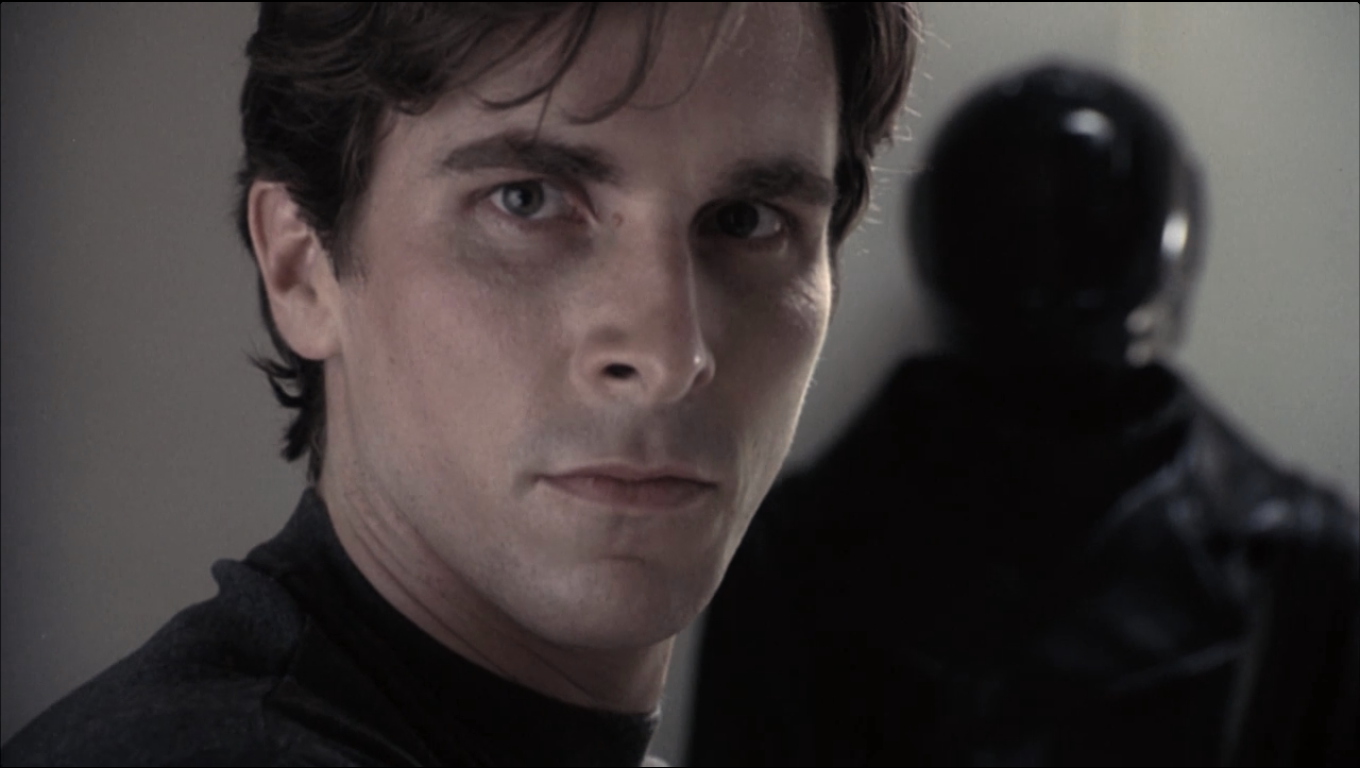 After writing The Thomas Crown Affair, Kurt Wimmer took a hard left turn and gave the world Equilibrium, a dystopian sci-fi nightmare set in a futuristic society in which artistic expression and emotions are forbidden. The film follows John Preston, an enforcement officer who ensures people are taking their daily mandatory injection of a psychoactive compound that represses feelings. When the movie came out it was derided for being too "derivative", however, whilst it definitely took strong cues from other dystopian sci-fis, the concept is actually quite original. The film also touches on themes of governments encroaching on their citizens' privacy, which now makes it seem unnervingly prescient.
Space Jam (1996): 43% Rotten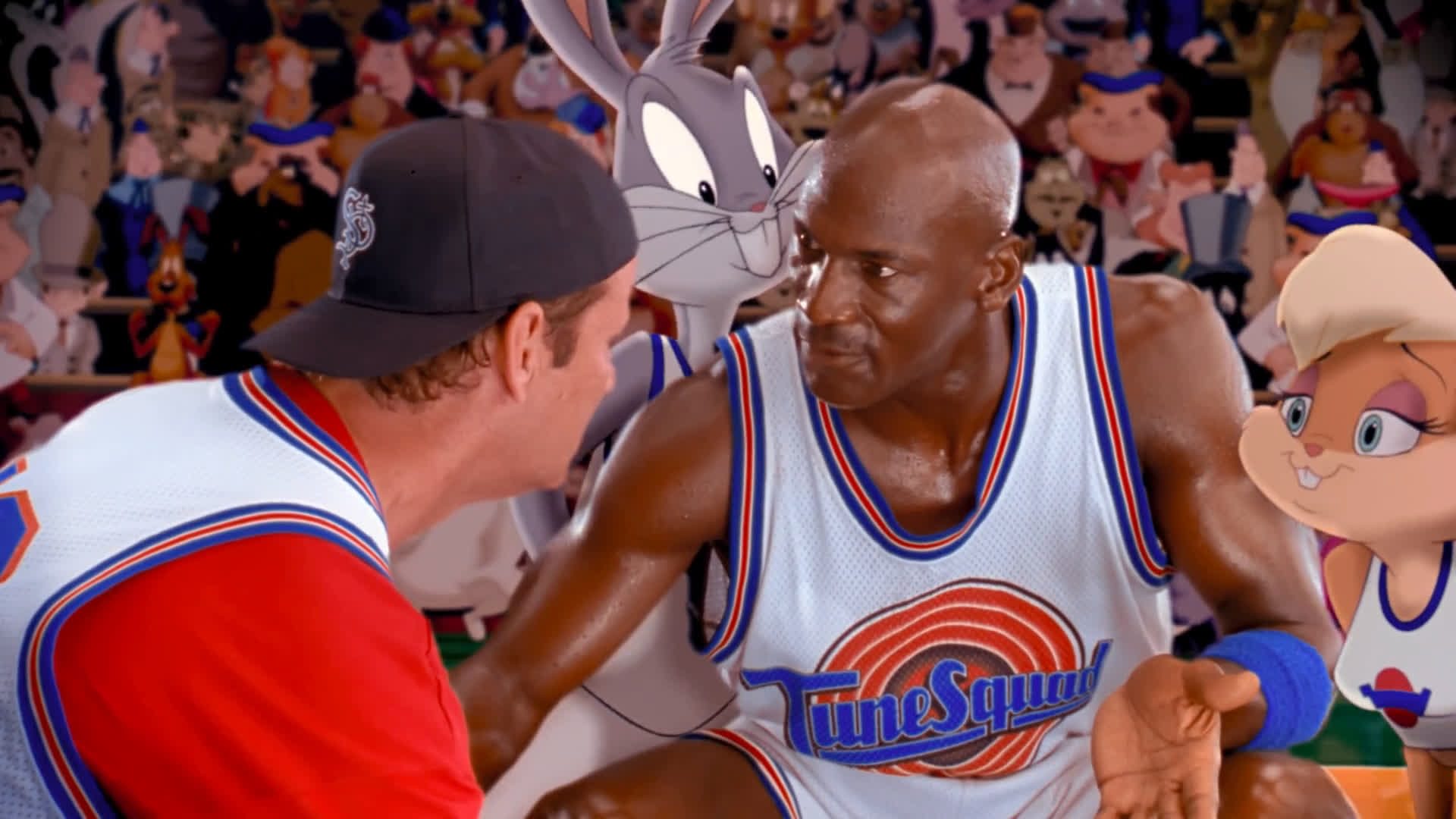 The pitch meeting for 1996's Space Jam must have been absolutely wild. After the Looney Tunes characters are enslaved by a race of aliens known as the Nerdlucks, they convince their captors to allow them to compete for their freedom in a basketball tournament, resulting in the recruitment of NBA superstar Michael Jordan by Bugs Bunny. Cue an hour and a half of slapstick comedy, hip-hop music, and Michael Jordan embracing the power of cartoon physics. If you think that sounds like a great time, good news – you're right. Unfortunately, critics didn't take the same view, labelling the movie as "a cynical attempt to cash in" on the Looney Tunes' popularity. The film was also marked down for not being appealing enough to adults, which seems like unfair criticism for a film that is explicitly aimed at kids.
Tango & Cash (1989): 31% Rotten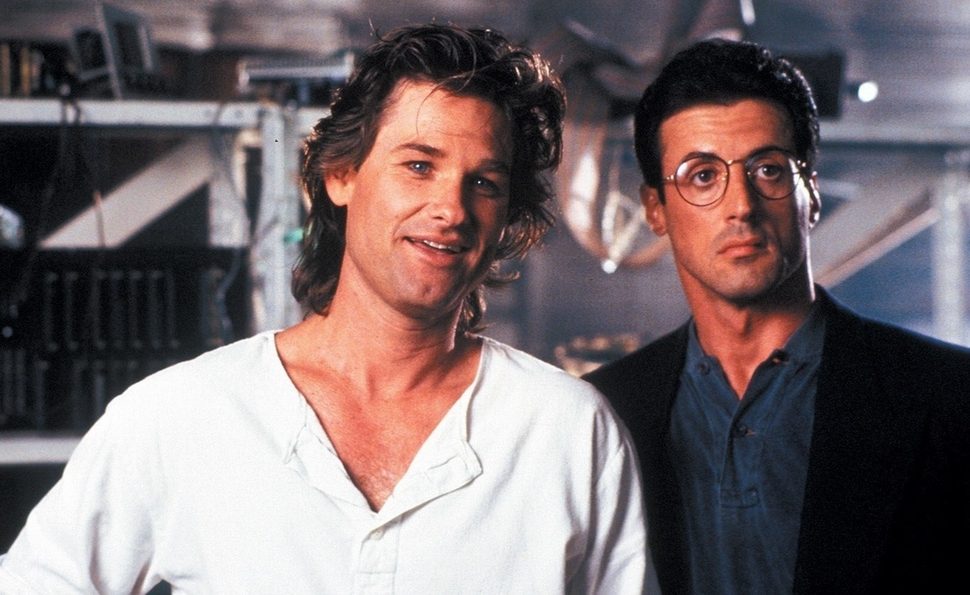 Sylvester Stallone and Kurt Russell are both actors who can make even the most vapid trash entertaining, a fact which they repeatedly proved during the 70s and 80s. Put them together, and the result is magic. This is exactly what happened with 1989's Tango & Cash, which tells the story of two rival cops who are framed for murder by a criminal mastermind and have to team up to clear their names. Tango & Cash certainly isn't the best take on the buddy-cop formula, and the narrative is definitely uneven, but Stallone and Russell's on-screen chemistry is so compelling that none of that really matters.
The Thirteenth Floor (1999): 30% Rotten
The Matrix is widely regarded as a high point in sci-fi cinema, blending an all star cast with groundbreaking special effects and tackling deep, philosophical themes about the nature of consciousness. Bearing all that in mind, it's not hard to see why The Thirteenth Floor was poorly received, given the two-week window between the films' release dates and the thematic similarities. The Thirteenth Floor was somewhat lacking in the CGI and star-power departments, and critics derided it as "bland" and "confusing". However, when it's considered on its own merits, and not just as "a low rent The Matrix", the film actually stands out as an original take on the genre, and has enough clever twists to make it well worth watching.
Silent Hill (2006): 31% Rotten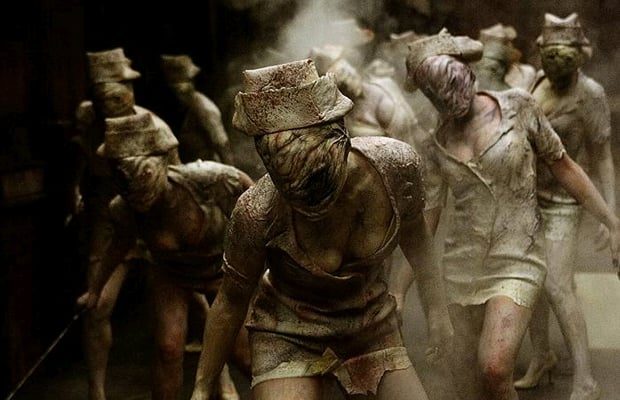 Konami's Silent Hill is one of the most legendary video game series ever produced, so making a well-received film adaptation was always going to be a challenge. The movie's narrative follows a woman, played by Radha Mitchell, who is drawn to the eponymous, mist-veiled town by the sleep-walking cries of her daughter, and finds herself contending with horrors that will be instantly recognisable to fans of the series. The original game was praised for delivering an emotionally powerful story, as well as being completely terrifying, and the movie at least gets the second part right. Whilst critics' opinions that the film was bogged down by "inane" dialogue and a "muddled plot" aren't far off the mark, the film does deliver some genuine scares, and anyone who enjoyed the games will get a kick out of the faithful rendition of Silent Hill and its occupants.
The Last Dragon (1985): 59% Rotten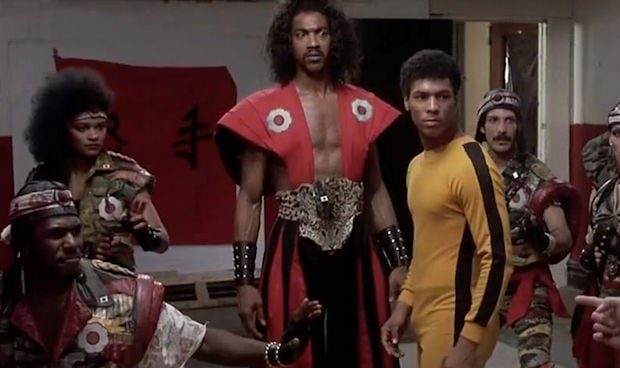 Martial arts films are often at their best when they lean into their goofiness, with The Last Dragon being the living proof of this. The film follows Leroy Green, a Black martial artist in New York who embarks on a spiritual journey to attain the power of 'The Glow' and, in the process, gets embroiled in a plot to kidnap the owner of a film studio. The film's detractors have criticised it for being overly silly, and accused it of giving viewers "tonal whiplash". However, whether or not those things are negatives is up for debate, and the film has gained a cult following of people who love it for its energetic blend of musical numbers, comedy, romance, and high-octane kung fu sequences.
Bad Boys (1995): 42% Rotten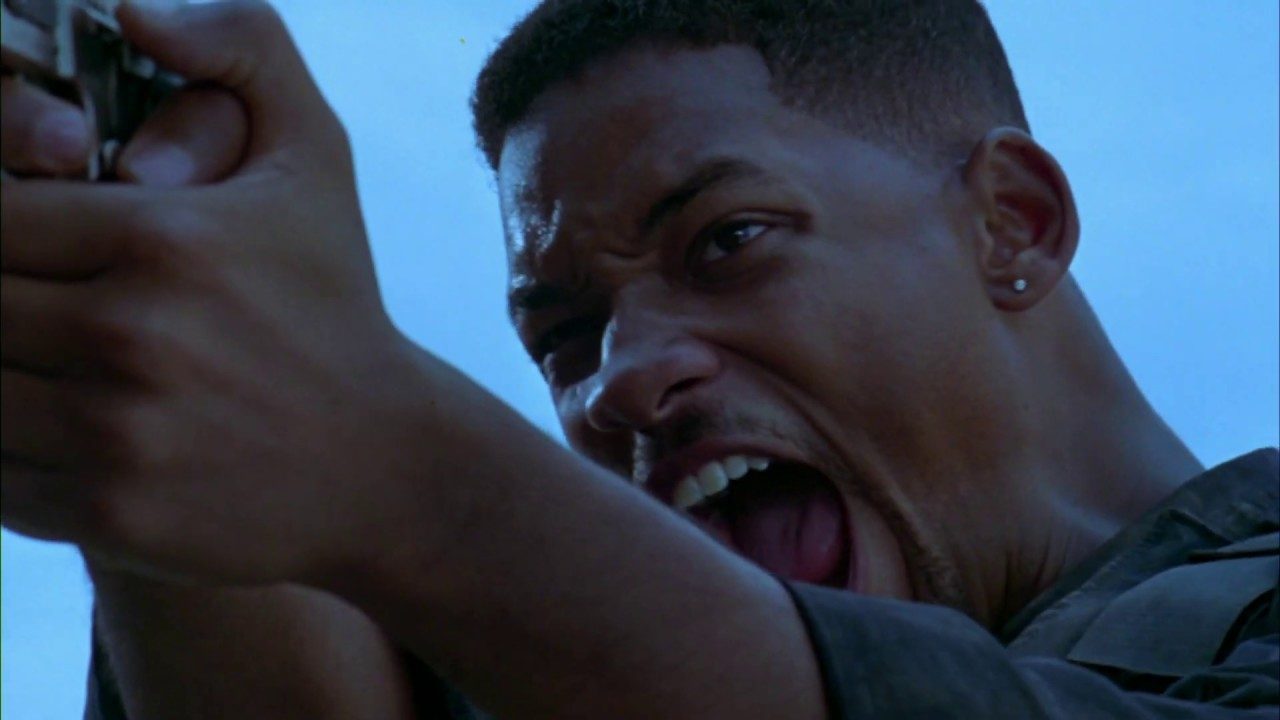 The fact that Bad Boys was critically mauled when it was released didn't stop it from going on to become an absolute classic. The film centres on two cops, played by Will Smith and Martin Lawrence, who team up to investigate a heist. It sounds formulaic – and it is – but that doesn't get in the way of Smith and Martin's fantastic chemistry, with the two riffing back and forth throughout the film in spectacularly entertaining fashion. The script is consistently sharp, there are laugh-out-loud moments scattered throughout, and the action sequences are suitably exhilarating. Critics accused Bad Boys of using "explosions in place of an actual story", and, while this may be true, it takes absolutely nothing away from how enjoyable the film is.
Where the Heart Is (2000): 35% Rotten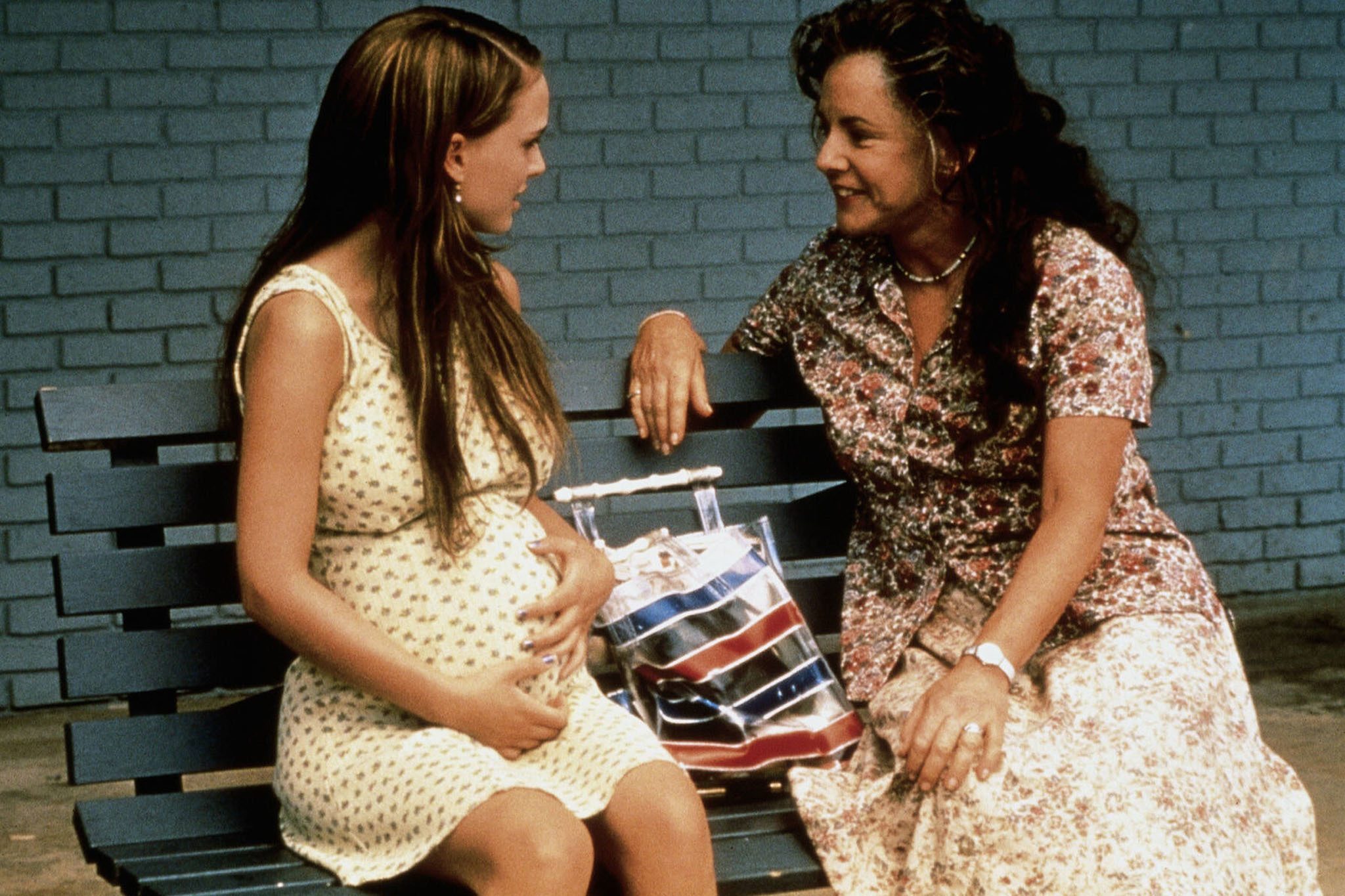 Arguably, the role of a film is to elicit some kind of emotional response in the viewer. Following this logic, if a film successfully moves its audience then it should be considered a success. Critics did not take this view when reviewing Where the Heart Is, which follows a pregnant teenager, played by Natalie Portman, who is taken in by a kind-hearted nurse after being abandoned by her boyfriend. Whilst the film definitely does struggle at times with its dialogue and plot, it's hard not to feel stirred emotionally by the growing bond between the two main characters, driven by fantastic performances from the cast.
Sister Act 2: Back in the Habit (1993): 19% Rotten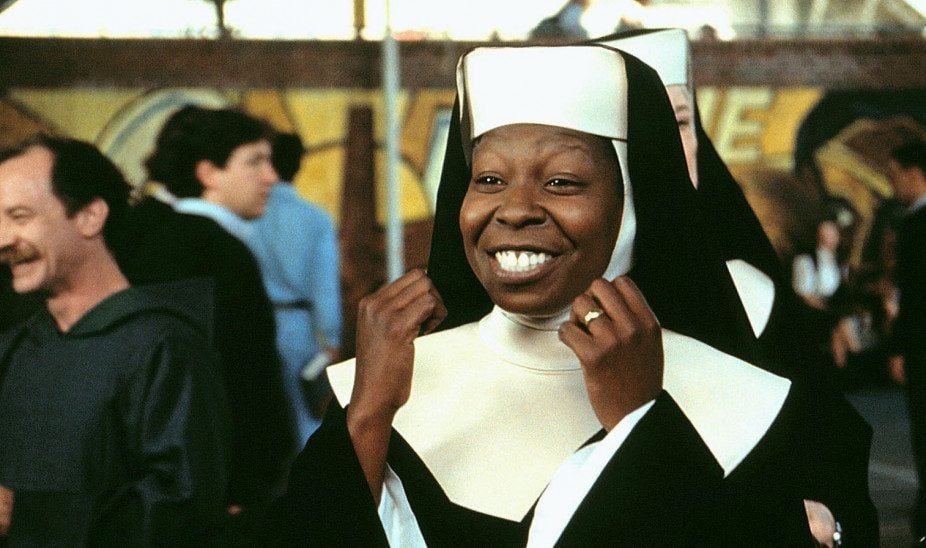 The first Sister Act film was praised for its sharp comedy, heartfelt performances, and feel-good musical numbers, earning itself legions of fans and solid reviews. Unfortunately, despite serving up much of the same, Sister Act 2 was widely panned, with critics taking particular issue with the fact that it shifted some of the focus off Whoopi Goldberg and onto the younger cast. Even if it's valid to criticise a film for shining a spotlight on up and coming talent – which seems questionable – Goldberg still gets plenty of screen time and delivers some outstanding vocal performances. The film was also criticised for taking a more sentimental tone than its predecessor, but again it's up for debate if this can be considered a negative. Either way, fans of the first movie are almost guaranteed to have a good time with the sequel, and its 19% Rotten rating seems unnecessarily harsh.
Hudson Hawk (1991): 34% Rotten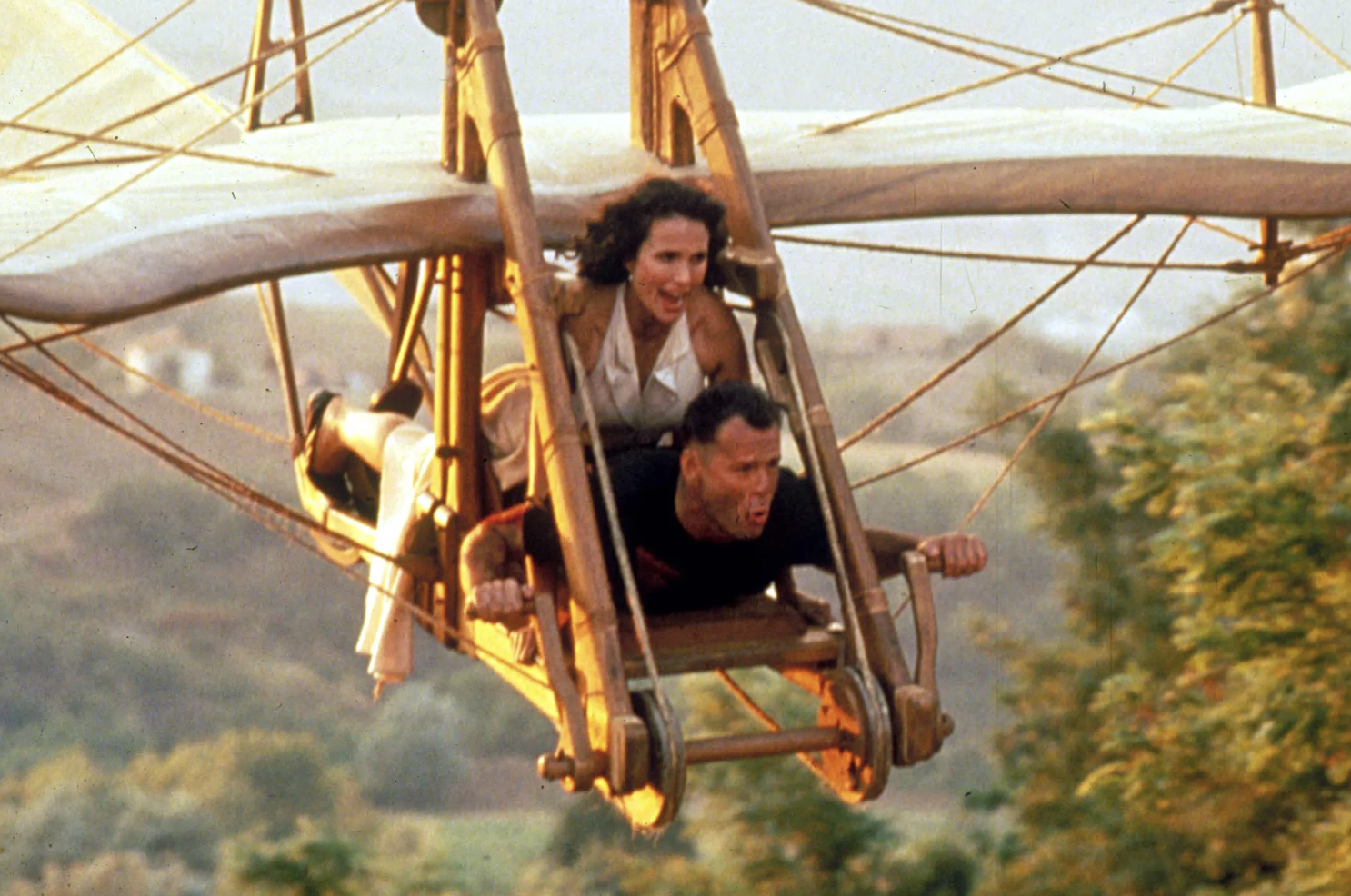 The plot of Hudson Hawk has the quality of a fever dream; Eddie Hawke, played by Bruce Willis, is a master burglar who, while attempting to order a cappuccino after his release from prison, finds himself blackmailed by various people into committing a string of heists. Behind the scenes, the shadowy Mayflower Industries corporation is secretly pulling the strings, attempting to further its goal of taking over the world by recreating an ancient machine that turns lead into gold. Cue a fun, campy romp which sees Hawke attempting to dash Mayflower's plans whilst desperately trying – and failing – to fulfil his wish of drinking a cappuccino. Critics slated the film for its "kitchen sink approach to action and comedy", and audiences didn't particularly warm to it either. However, the film is worth watching for the silly premise alone, Willis is great, and the humour consistently lands.
8MM (1999): 23% Rotten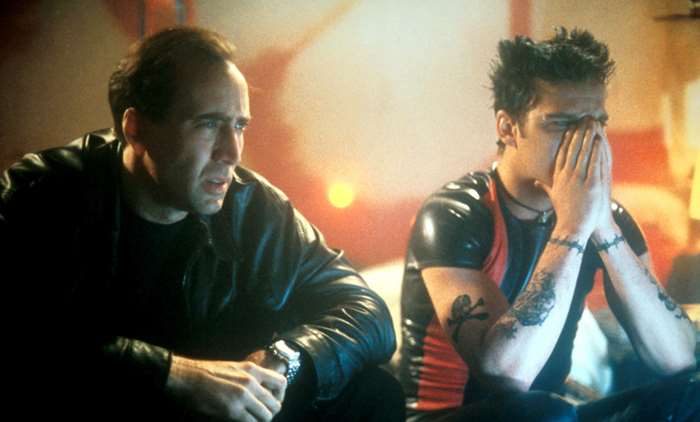 Directed by Joel Schumacher and starring Nicolas Cage, 1999's 8MM tells the story of a private detective who gets sucked into the world of snuff films. It's undeniably bleak, and critics panned it for its "sadistic violence" and "lack of suspense". However, when viewed as a character study, rather than a traditional crime thriller, it becomes much more interesting. The role perfectly suits Cage's offbeat acting style, and the film does a great job of showcasing the emotional toll that the events of the plot begin to exact on his character. Ultimately, the movie is less about unravelling the mystery at the heart of the plot, and more about watching the journey of a man who feels compelled – albeit reluctantly – to face humanity at its worst, despite the monumental costs he incurs.
Ace Ventura: When Nature Calls (1995): 21% Rotten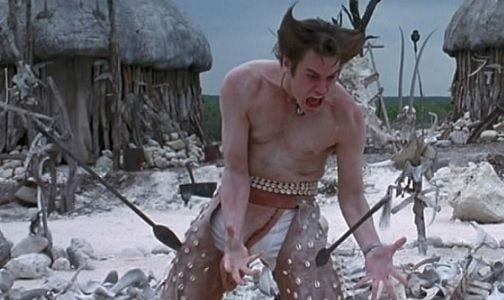 Jim Carrey is one of the most singular comedic talents in the history of cinema, and the role of Ace Ventura, the eccentric 'pet detective', allowed him to fully channel his talent for physical comedy. Released a mere year after Ace Ventura: Pet Detective, When Nature Calls was widely panned by critics, who lambasted it for its borderline non-existent plot and lowbrow humour. There is truth in both of these accusations, but there is still something wildly appealing about watching Jim Carrey being weird for an hour and a half. Ace Ventura is arguably Carrey at his most unrestrained, and he almost makes the transition from actor to performance artist. Given that the blatant and mean-spirited transphobia in Pet Detective makes it more or less unwatchable, When Nature Calls provides the best opportunity to watch Carrey indulging his most bizarre comedic instincts.
Perfume: The Story of a Murderer (2006): 59% Rotten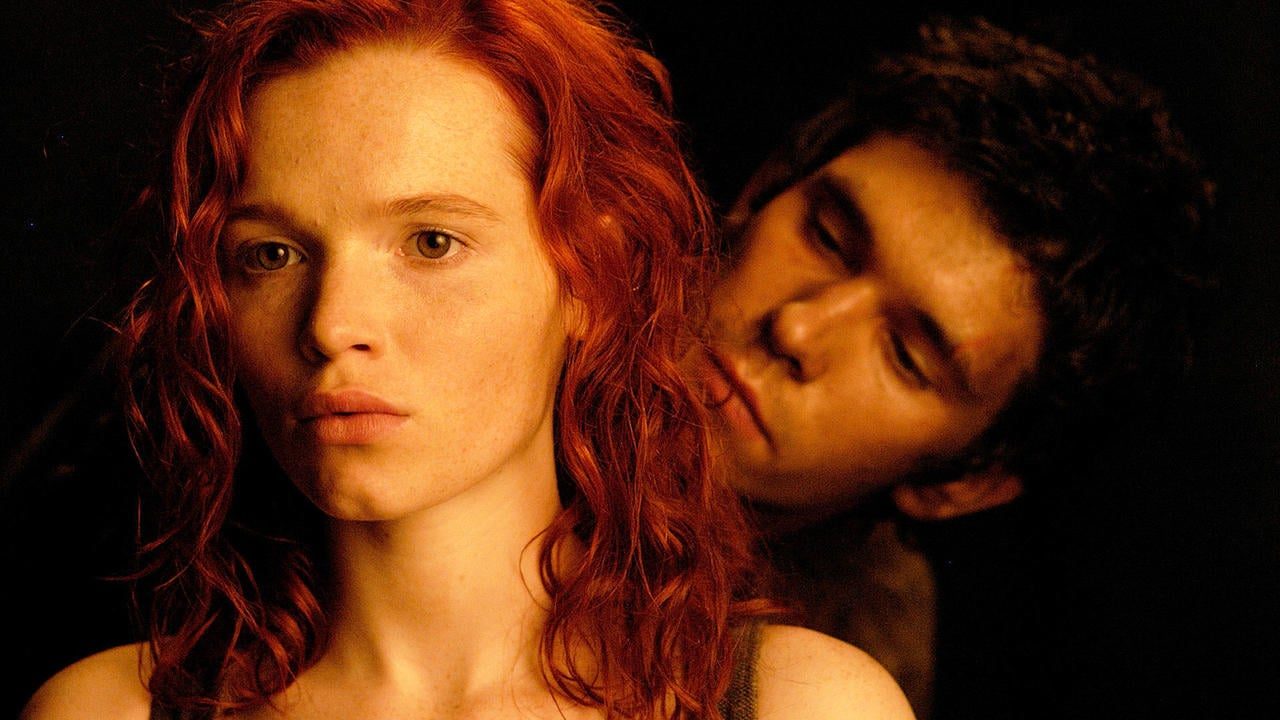 If Criminal Minds was set in 18th century Paris, the result might be something like Perfume: The Story of a Murderer. The film tells the tale of Jean-Baptiste Grenouille, a gifted perfumer who, in his quest to create the most exquisite scent, begins murdering women and attempting to harvest their aromas. Unsurprisingly, the movie is relentlessly dark, and given its long running time can leave viewers feeling emotionally drained by the end. Despite this, Perfume delivers a compelling character study, propped up by a strong performance by Ben Whishaw, who plays Grenouille. Depending on viewers' tastes, the ending is either poetic brilliance or artsy nonsense, but there is a lot for everyone to enjoy throughout. Critics marked the film down for the fact that it's "impossible to feel sympathy" for the protagonist, which seems like odd criticism considering the movie is about a serial killer.