Dating in your 20's is fairly easy.
Advertisement
-
And when I say dating, I mean dating. Not being in a relationship, not getting serious and definitely not finding the one. Those things are hard, but finding a date is relatively easy with Tinder and so many other dating sites. When you add in the 20-something socialite life that is filled with bar nights, hitting the club every now and then, events and going out, it makes it even easier to find a date. It's not love, but it's something.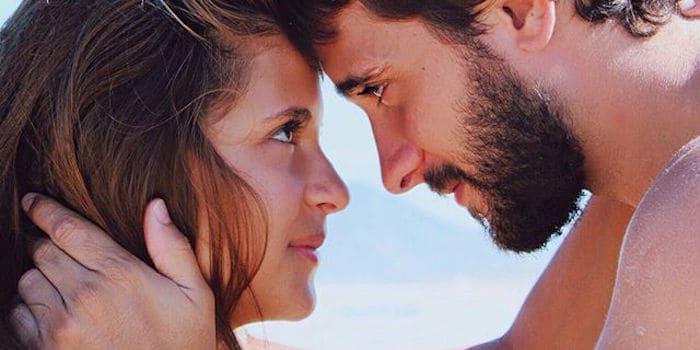 The problem with being able to access a companion with such little effort is that you don't always end up with good ones. Why? Well, personally, I think part of it is that we are constantly urged to say yes. We are told to try dating different people, to say yes to those we don't have an initial spark with and to play the field a little bit.
Advertisement
I can sort of understand this logic, except when you apply it, it causes us to date lots of people. to say yes to those we would normally say no to and spend time doing things that don't interest us. Yes, the more we date I guess the more likely we are to find the one we have been looking for. However, we won't have any luck with that as long as we're dating the wrong people.
I say don't.
Don't agree to go out just because you are asked. Why? Because you usually end up waking up after a semi-awkward night to a note that says "sorry had to run, forgot to feed my cat." Or you sit through a two-hour dinner listening to some schmuck tell you how he's the most successful man his age that he knows, and how hard it is for his peers to handle. Seriously, that actually happened to me.
-
Say no to the men you know aren't your type. You're only wasting your time and theirs. Most likely you won't end up happily together and will both just end up disappointed.
Advertisement
Put your effort into a man, or a woman that has character. Someone you can connect with. You want quality, not quantity. Saying yes all the time won't get you the person you want. You should be saying yes to the guys you want to go out with, but how can you do that if you are spending all your time on dates with men you probably won't ever see again?
Do yourself a favor.
Say no. Say no when you don't feel an ounce of chemistry. Say no when you can't hold a normal conversation. Say no when you have talked for two minutes and realize you are completely incompatable.
Say yes to someone who interests you. Someone you can talk to and want to talk to more. Say yes when you feel butterflies, excited or happy to have met them. Say yes when you can see yourself having a good time.
Advertisement
Life is short, don't waste time with people you know aren't right for you. Save your time for those you know you want to spend time with. You are looking for qaulity, not quantity after all.