This article originally appeared on eightieskids.com
Sir Ian McKellen is his biggest fan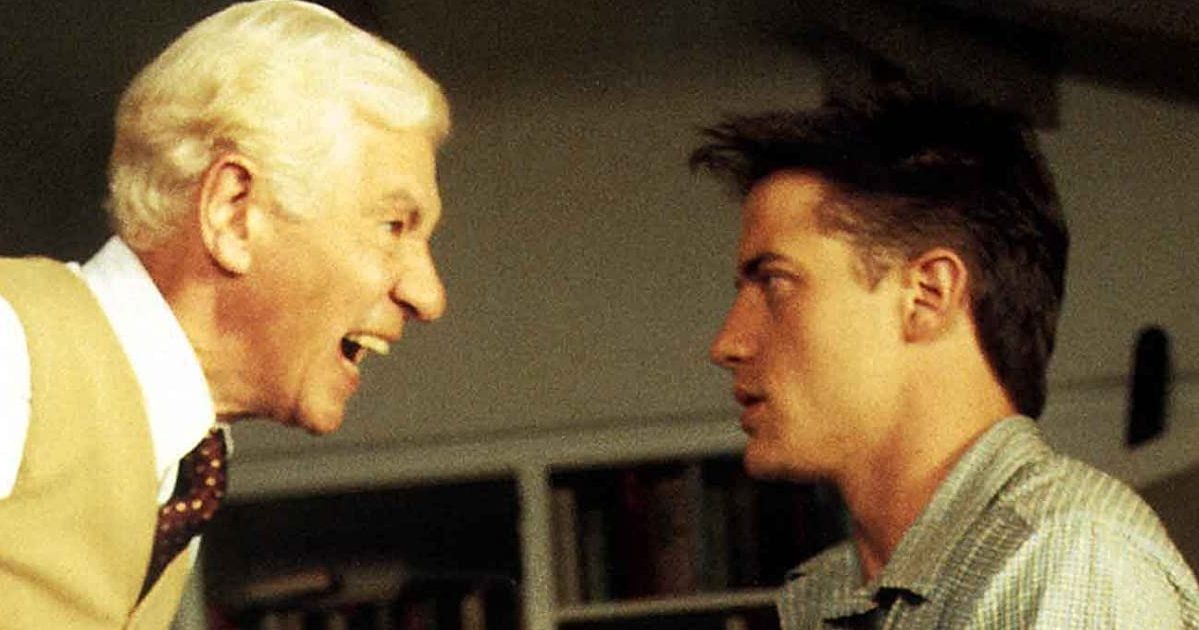 Brendan Fraser may have enjoyed a successful career, but he isn't necessarily considered that serious an actor. After all, the bulk of Fraser's best-known work tends to be pretty goofy stuff like George of the Jungle. With that said, he's got the support of at least one classically accomplished actor, since Sir Ian McKellen is his biggest fan. Fraser and the acclaimed Shakespearean actor McKellen worked together on the 1998 drama Gods and Monsters.
The film cast McKellen as famed Frankenstein movie director James Whale, with Fraser as his gardener Clayton Boone. McKellen received an Best Actor Oscar nomination for his performance – although no such honour was bestowed upon Fraser. Even so, the elder British thespian disclosed that he wished he could one day be as good an actor as Fraser. High praise indeed!
He speaks fluent French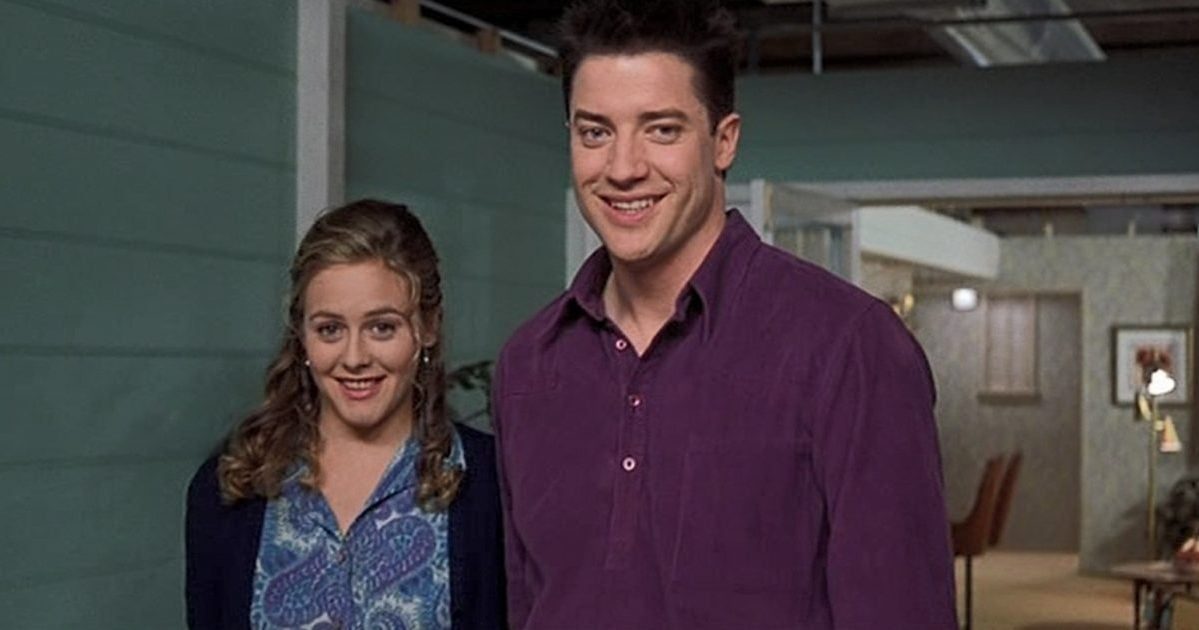 Brendan Fraser shares American and Canadian citizenship, having been born in Indianapolis to Canadian parents. However, to say he's American-Canadian is to barely scratch the surface of the actor's genealogy. Fraser has Irish, Scottish, German, Czech, French-Canadian and English ancestry in his rich gene pool. He also grew up travelling thanks to his father's profession working for the Canadian board of tourism.
All this has made Fraser pretty good with languages, in particular French, which he speaks fluently. The actor made use of this particular skill on camera in the charming romantic comedy Blast from the Past, with Alicia Silverstone.
His action movie stunts took a great physical toll on his body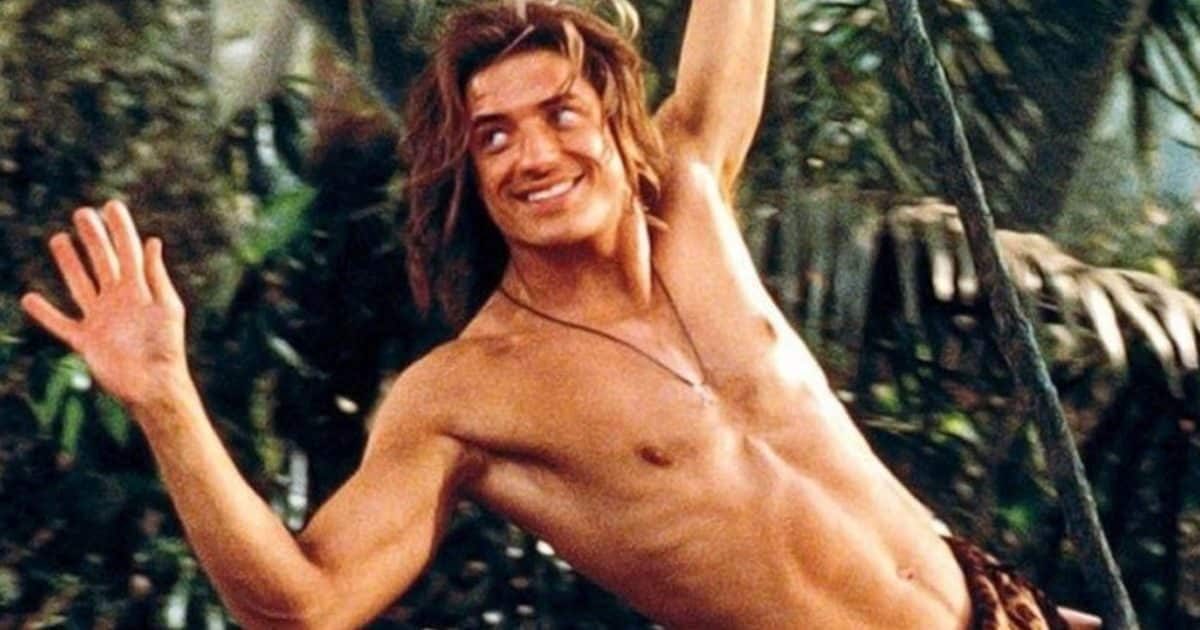 Being an actor might be a job that many secretly want, but that doesn't mean that it's always easy. Fraser became known early on in his career for his strong physique, and willingness to take on more physical roles. Unfortunately, the actor's commitment to doing his own stunts in his action movie days caused him serious difficulties down the line.
Fraser has had to have knee replacement surgery, a procedure on his vocal cords, and a major spine operation. All of this is because of the strain his body underwent while he was acting in action movies. And we haven't even got to the worst thing that happened to him when he shot his first major action hero role…
He legally died on the set of The Mummy
Out of all of the action movies that caused Fraser physical damage, 1999's The Mummy was definitely the worst. One of the actor's early scenes as adventurer Rick O'Connell sees him saved from the hangman's noose at the last second by Evelyn (Rachel Weisz). However, when the scene was shot, the stunt went very badly wrong, and Fraser was hanged for real.
The actor legally died for 18 seconds, when the prop rope around his neck was tightened too much by mistake. Fraser woke up on the ground shortly after "action" was shouted, and didn't actually know what had happened. Thankfully, the rest of production went relatively smoothly, but Fraser probably questioned whether he was cursed for real.
He's currently playing Robotman on TV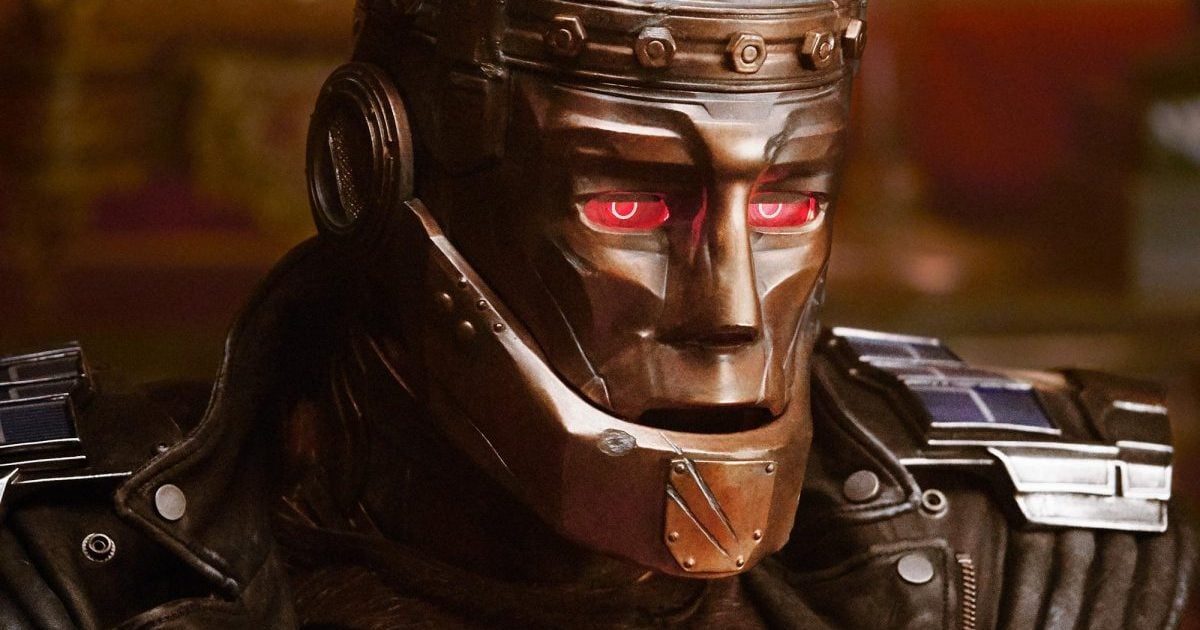 Many people have remarked on the fact that Brendan Fraser is no longer the megastar that he once was. After being a familiar face on the big screen in the 90s and early 2000s, the actor seems to show up on our screens less and less today. However, Fraser has followed in the footsteps of many other hugely famous actors by making the move to television. And, as has become increasingly common in recent years, Fraser has also originated the role of a comic book superhero on screen.
Fraser is currently playing Cliff Steele in Doom Patrol, the DC Universe/HBO Max TV series based on the DC comic book. Steele is a former NASCAR driver whose body is destroyed in an accident, resulting in him being transformed into Robotman.
He's a divorced father of three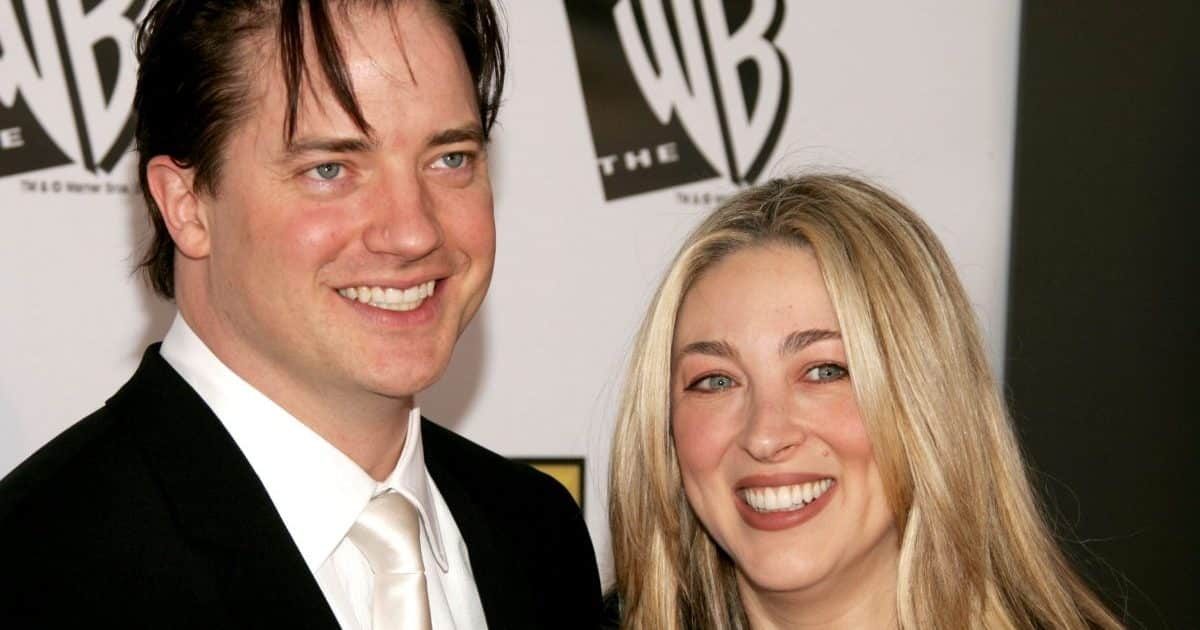 Credit: Frazer Harrison/Getty Images
Fraser met fellow actor Afton Smith in the early 90s, at a house party hosted by Winona Ryder. Born in New York, Afton Smith is also an actor – she's starred in Reality Bites, George of the Jungle (alongside her future husband) and Fried Green Tomatoes. The couple got married in 1998, and went on to have three children together. Fraser and Smith's three sons are Griffin (born 2002), Holden (born 2004) and Leland (born 2006).
Fraser and Smith wound up divorcing in 2007. The children live with their mother, although Fraser says he sees them regularly. Fraser has spoken particularly of his rewarding relationship with Griffin, who is on the autistic spectrum.
He almost played Superman
Thanks to TV's Doom Patrol, Fraser has finally been given a superhero role to sink his teeth into. However, this was by no means the first time Fraser had the chance to portray such a character. In fact, he was at one point under consideration to play arguably the most iconic superhero of them all: Superman. Fraser auditioned for the title role in Superman: Flyby, an ambitious reboot that was in development from writer JJ Abrams and director Brett Ratner in the early 2000s.
Fraser was a serious contender for the part, along with a young, up-and-coming British actor named Henry Cavill – who would ultimately land the role with 2013's Man of Steel. However, Superman: Flyby failed to get off the ground, and was eventually scrapped in favour of Bryan Singer's Superman Returns, which cast Brandon Routh in the lead.
He was the first American-born actor to get a star on the Canadian Walk of Fame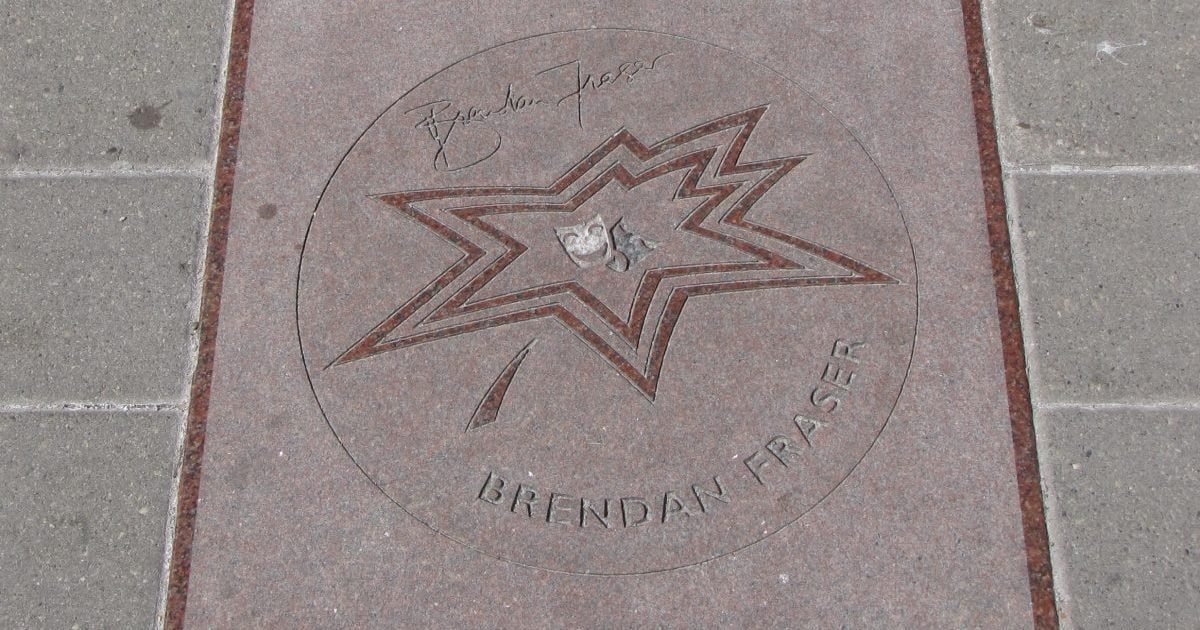 Credit: Wikimedia Commons
Brendan Fraser might not be breaking any box office records any time soon, but he's still managed to set a few records of his own. In particular, Fraser was the first American-born person to get a star on Canada's Walk of Fame in Toronto. Fraser was born in the city of Indianapolis, Indiana, but has two Canadian parents and dual citizenship.
This made the actor eligible for the coveted star on the Canadian equivalent of the famous Hollywood walkway, even though he wasn't born there. Other big names on the Canada Walk of Fame include Bryan Adams, Dan Aykroyd and Ryan Reynolds. Fraser has yet to receive the honour of a star on the big Walk of Fame in Hollywood itself, but there's still time!
He describes himself as a "very boring" person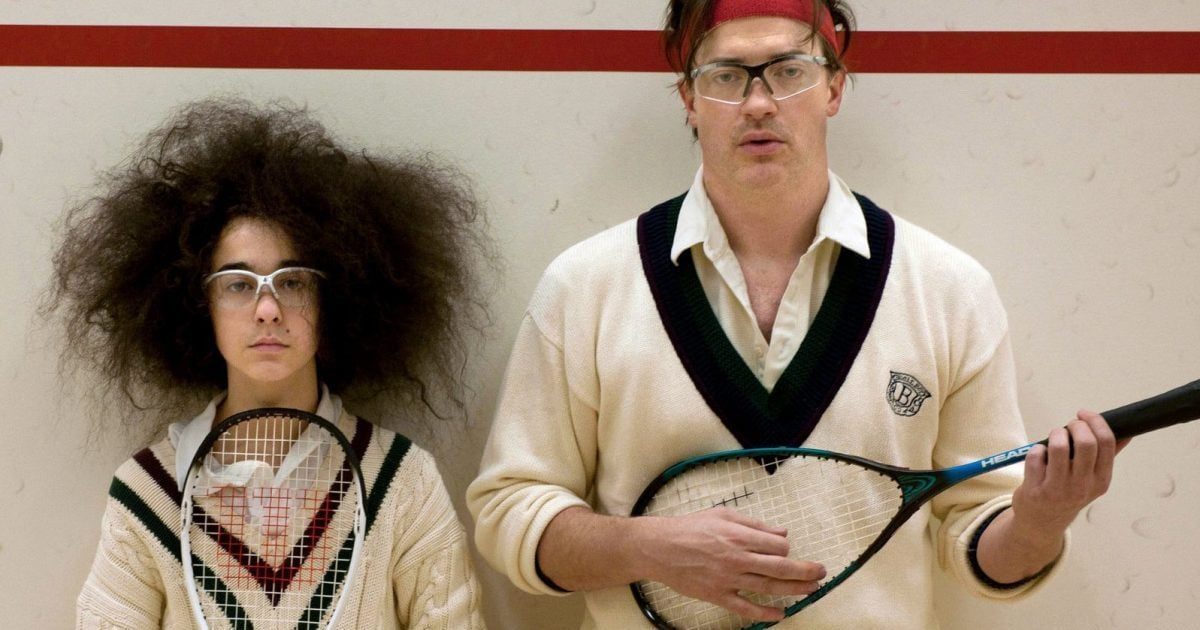 Fraser has played a wide variety of larger-than-life characters, from bold heroes to madcap goofballs. In spite of all this, Fraser has made it clear that his own life is not as zany or exciting as his filmography would suggest. Instead, he's long insisted that by any standard definition, his day to day existence is pretty normal. Speaking in a 2008 interview with the Guardian, Fraser said: "I'm very boring… People don't like me, they like the movies. Me personally? Yawn."
"You do a movie, Hollywood loves you for a while. They love you, they love you, they love you until – oh, they love someone else now." For the most part, Fraser's life has remained out of the gossip columns over the years, but as we'll see he's still been through some huge personal struggles.
He battled depression after being assaulted by a powerful Hollywood figure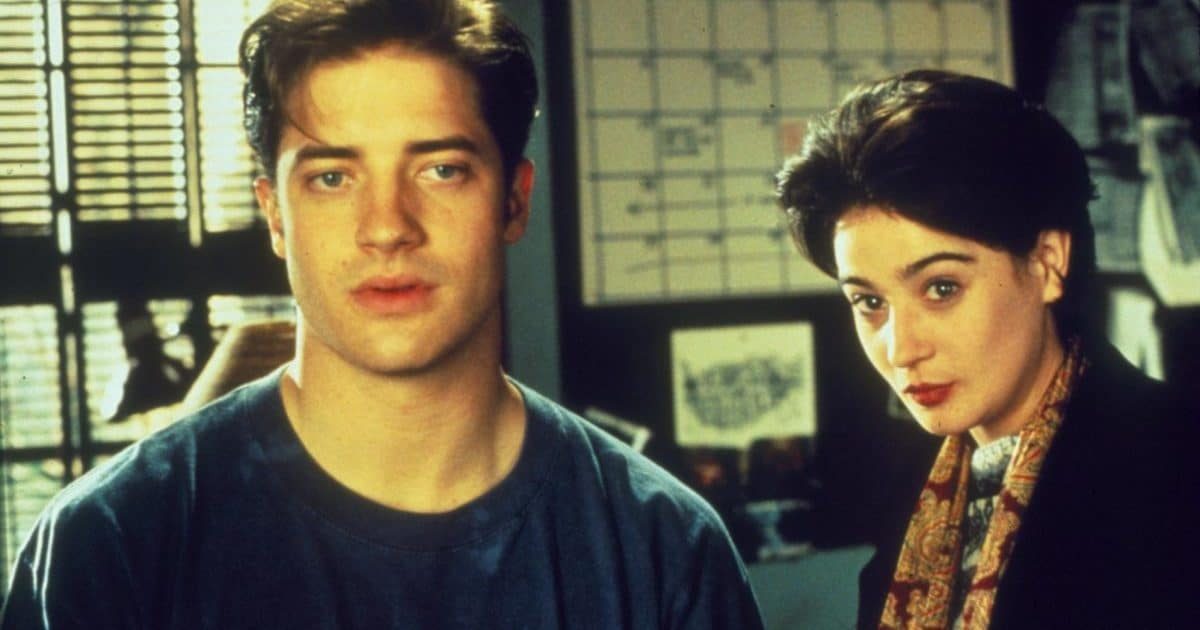 In 2018, fans of Fraser were heartbroken when the actor explained at length why his career had declined over the previous decade. In an interview with GQ, Fraser revealed that he had been indecently assaulted by a powerful film industry figure. Fraser told his wife and his agent about the incident, but was afraid to discuss the matter publicly for fear that it would hurt his career. The man Fraser accused did not face any repercussions – but Fraser saw his career opportunities dwindling and came to suspect he had been blacklisted.
This trauma saw the actor descend into a deep depression which, combined with his physical problems and the collapse of his marriage, took its toll on his ability to work. Fraser only went public regarding his assault after being inspired by the Me Too movement, as many women in Hollywood revealed similar abuse they had suffered.
He beat out Nicolas Cage and Jim Carrey for the lead role in Encino Man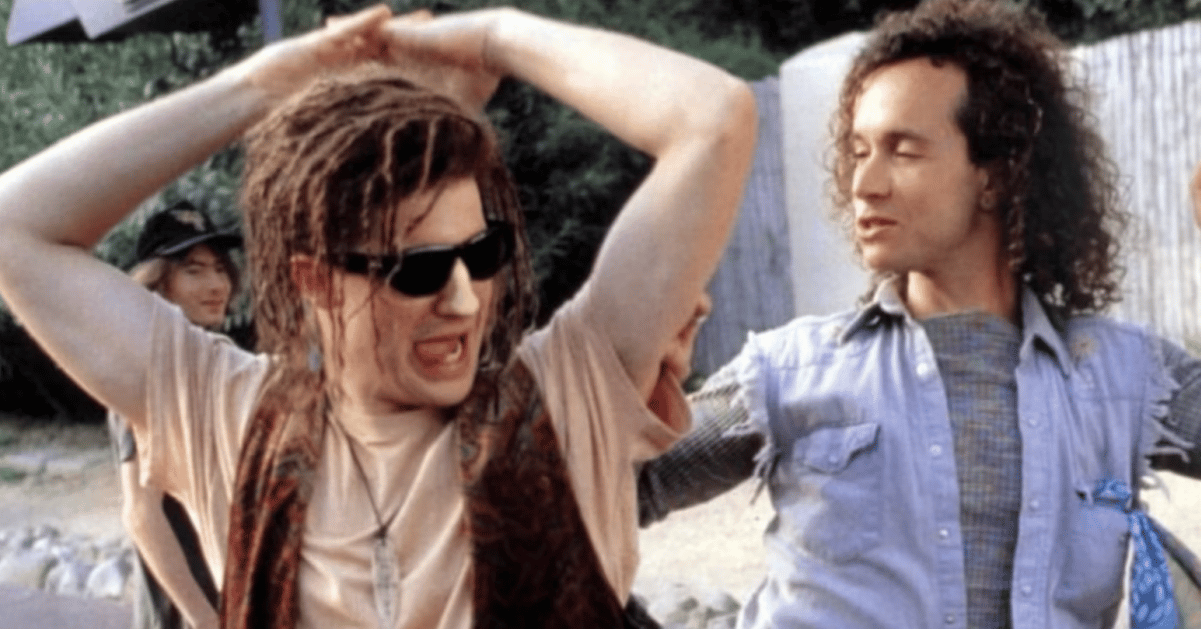 Fraser's first major role was in the off-the-wall 1992 teen comedy Encino Man (AKA California Man). The madcap movie casts Fraser as Link, a perfectly preserved caveman revived in the present day (as it was then) in the town of Encino. This was only Fraser's second movie role, with him having previously played an anonymous sailor in the 1991 film Dogfight. In landing the part of Link, the largely inexperienced actor beat out some pretty substantial competition.
Before finding Fraser, the filmmakers had been considering either Nicolas Cage or Jim Carrey for the role, both of whom were already established actors at the time. Encino Man was savaged by critics but loved by audiences, and established Fraser in Hollywood as a hot new leading man.
He made $30 million from the Mummy movies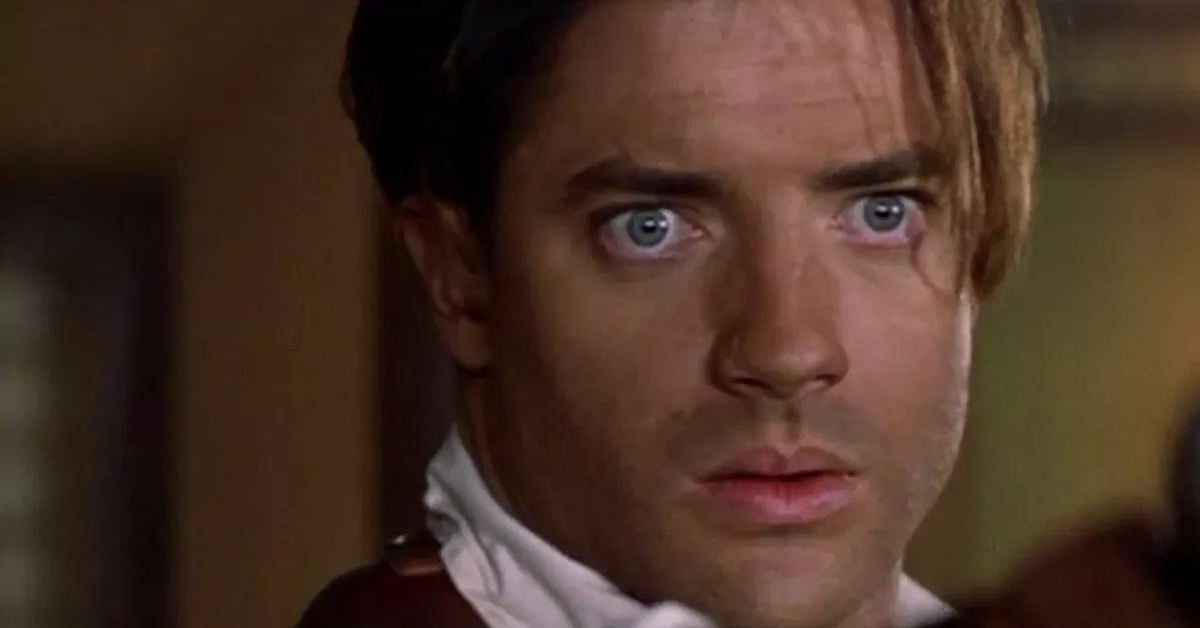 When Brendan Fraser landed the role of Rick O'Connell in The Mummy, it was a big turning point for his career. The actor was 31 by the time the film hit screens, and had never headlined such a big-budget blockbuster before. The Mummy also landed Fraser with his biggest payday ever up to that point: $4 million. The film was a hit, earning upwards of $416 million worldwide – so when it came time for a sequel, Fraser was able to demand a higher salary.
2001's The Mummy Returns earned Fraser $12 million, and proved an even bigger hit than the first film, earning $435 million. Finally, 2008's The Mummy: Tomb of the Dragon Emperor earned Fraser $14 million – and although it's often considered a flop, the third film in the series still made a more-than-respectable $403.4 million.
He performed his own vocals in Airheads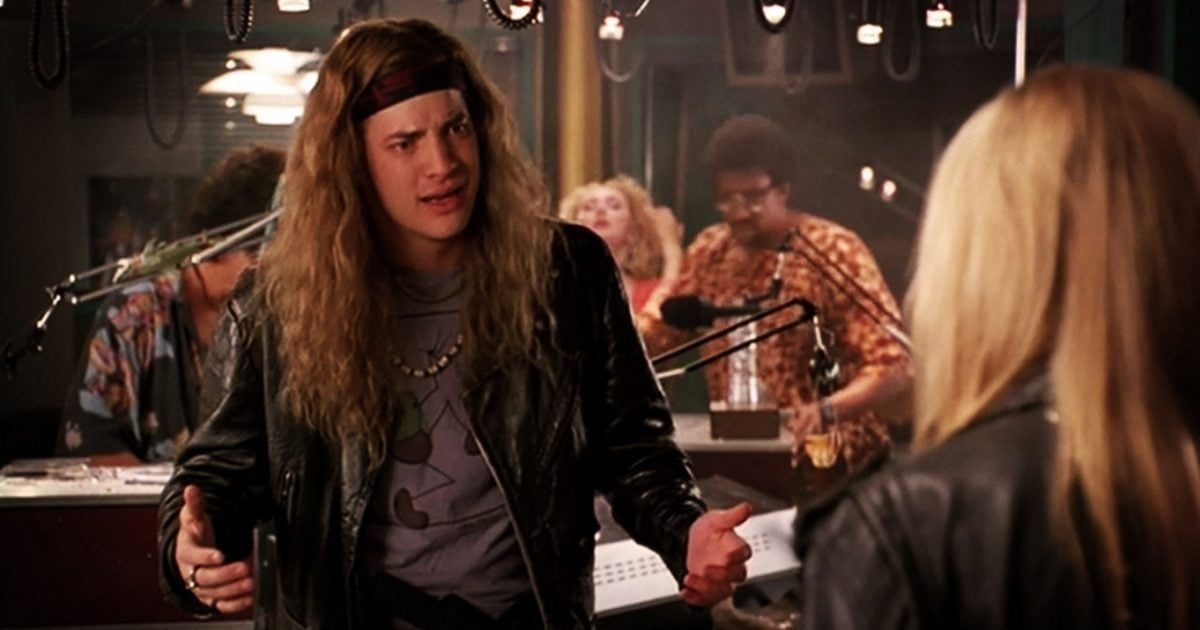 In 1994, Fraser starred as one third of a struggling rock band alongside Steve Buscemi and Adam Sandler in Airheads. The rock-fuelled comedy saw the band hold a radio station hostage in the hopes of getting their music played on air. Landing the film was another big win for Fraser, as the part of lead guitarist and vocalist Chazz was initially earmarked for John Cusack. Airheads was also a bit of a learning experience for Fraser, as he had no prior experience playing the guitar.
Fraser recalls, "I was taught some power chords and told, 'Do less. Don't sing. Just belt it out,' which was good advice because it came from Rob Zombie. So, I have the distinction of saying I sung a rock and roll song with Rob Zombie once." This was the song Degenerated, originally recorded by punk band Reagan Youth. Airheads was a box office flop on release, but it later became popular on VHS and cable television.
He could have been Inspector Gadget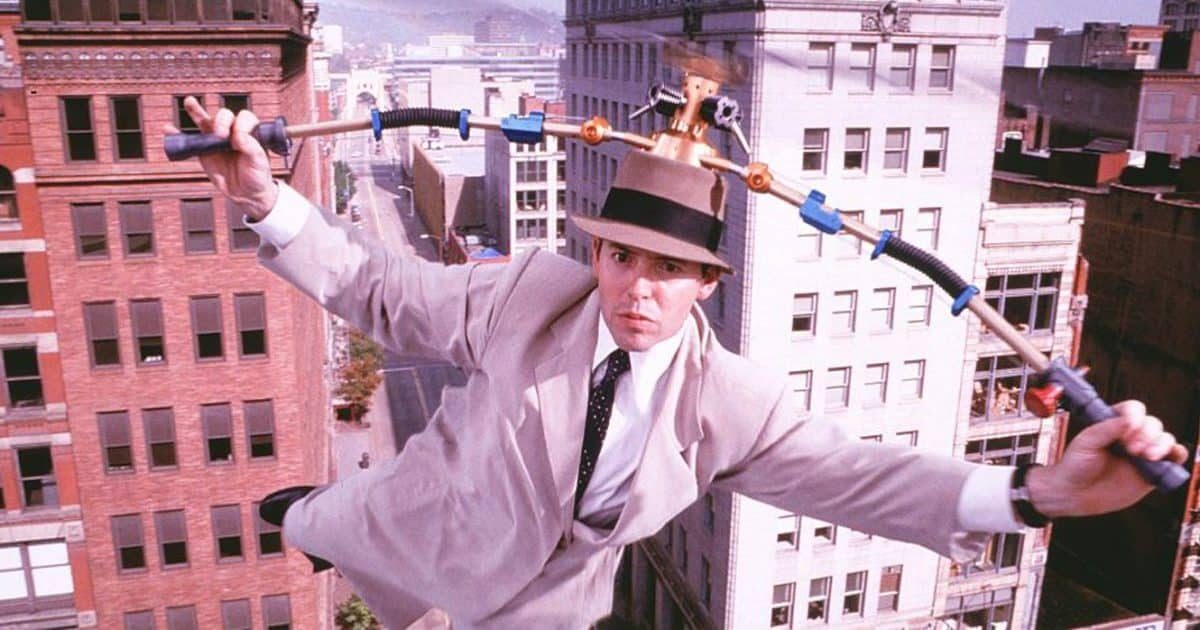 Today, it seems like no actor in Hollywood can say they're really working if they haven't been in at least one comic book adaptation. Brendan Fraser may have been a little ahead of the curve there, in that he's taken no less than three roles based on TV cartoon shows. The first two of these are the best known: George of the Jungle and Dudley Do-Right. Fraser was also originally on the shortlist to take the title role in another cartoon-based movie: Inspector Gadget.
However, production on that film clashed with George of the Jungle, so Fraser had to pass; Matthew Broderick played the role instead. Finally, Fraser makes an uncredited cameo as Sgt. Stone in another cartoon adaptation, GI Joe: The Rise of Cobra.
He was replaced by Dwayne Johnson on Journey 2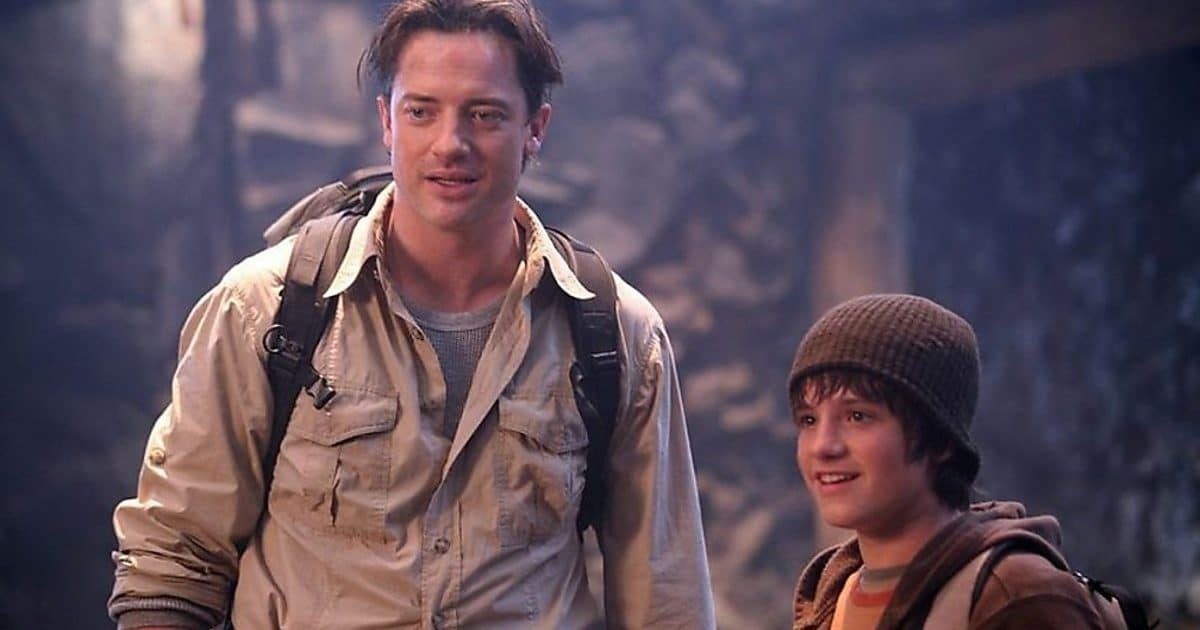 One of the big moments that made fans of Brendan Fraser wonder what was going on with the actor was when he didn't show up in Journey 2: The Mysterious Island. Fraser had taken the lead alongside Josh Hutcherson and Anita Briem in 2008's 3D adventure movie Journey to the Center of the Earth. However, the 2012 follow-up film saw only Hutcherson return, this time alongside Dwayne Johnson. The official reason given for Fraser's decision not to return was loyalty to the original Journey director, Eric Brevig, who had turned down the sequel in favour of directing the Yogi Bear movie.
Of course, while there's doubtless some truth to this, it's also likely Fraser said no as he didn't feel physically up to the task, following the multitude of surgeries he needed after making Journey and the third Mummy movie back-to-back. Journey 2: The Mysterious Island was instead directed by Brad Peyton, who has since directed Dwayne Johnson again in San Andreas and Rampage.
He's unofficially played Link from Encino Man in two other movies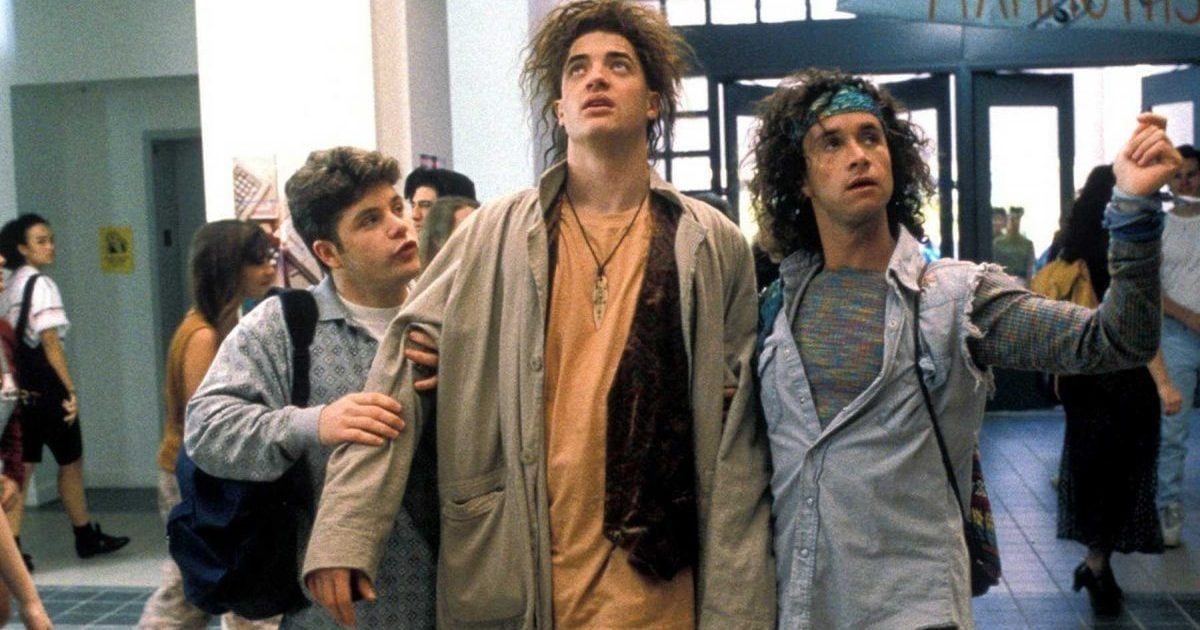 Encino Man didn't only launch Fraser as a major actor; it also launched the movie career of his co-star Pauly Shore. For a short time, Shore became one of the hottest comedy stars in Hollywood, pushing a very distinctive (and, in many people's eyes, extremely annoying) brand of humour. It would seem that neither Shore nor Fraser forgot the importance of Encino Man in their careers, as Fraser went on to appear as Link in two later Shore movies.
First off, Fraser made a brief cameo appearance as Link in Shore's 1993 comedy Son in Law. Next, Fraser was seen as a soldier named Link in Shore's (critically reviled) 1994 film In the Army Now. Shore's success story didn't last long, however, and his career crumbled after the box office failure of 1996's Bio-Dome.
He accepted the lead role in Looney Tunes: Back In Action so he could "knock myself out"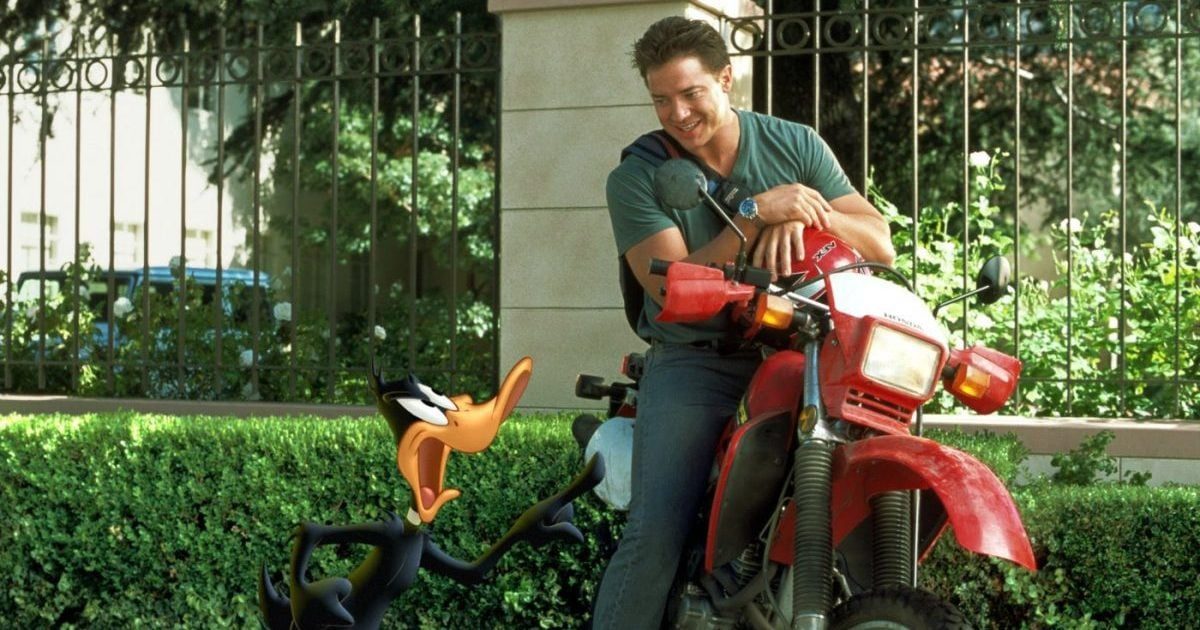 Even Fraser's most ardent admirers will surely agree the actor has taken a number of roles that were a bit beneath him. One among these is 2003's Looney Tunes: Back in Action, a goofy comedy which we might assume the actor had only done for the money. However, years later Fraser admitted there was an altogether darker, really quite heartbreaking reason he wanted to play the part. As Fraser explains, Looney Tunes: Back in Action had a meta twist: it cast Brendan Fraser as his own stuntman, who ultimately "meets [the real] Brendan Fraser and punches him out."
The actor has said that the 'Brendan Fraser' we see in the film is "my vision of the worst version of myself. And I get to deck me. The reason I was adamant about wanting to do that… even if I didn't realise it until much, much later, is that at that time I think I wanted to knock myself out. I wanted to take the p*** out of myself before someone else would, 'cause I had it in my head that I had it coming."
He was too scared to punch WWE's Bill Goldberg on Back in Action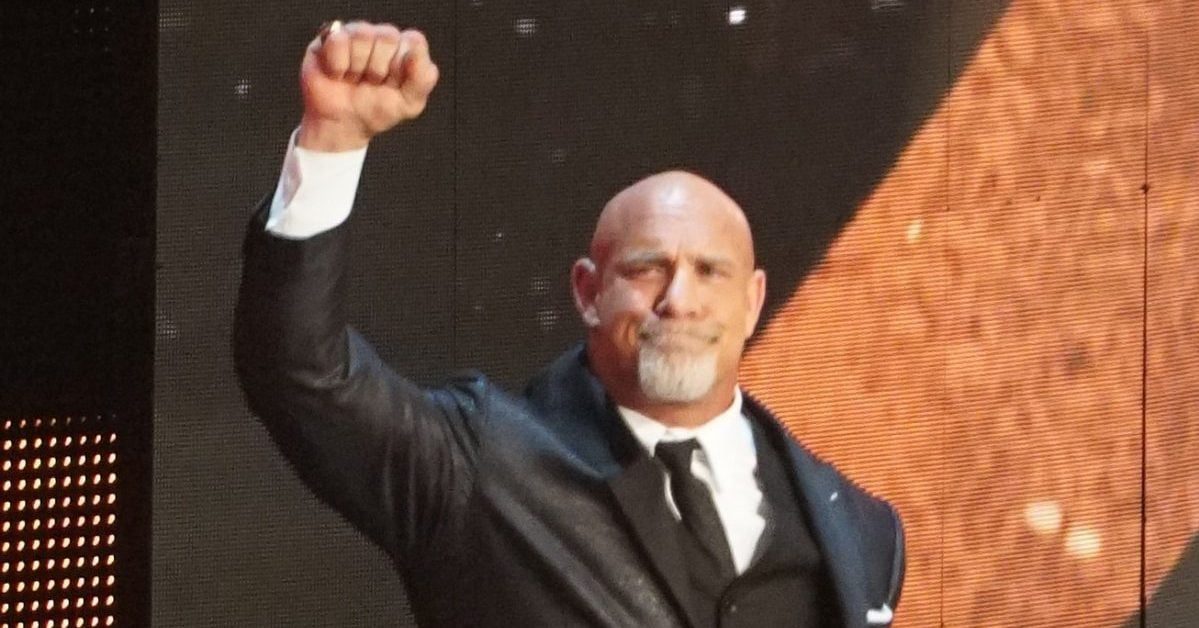 Credit: Miguel Discart via Wikimedia Commons
Brendan Fraser has seen more than his fair share of screen combat over the years. It might be surprising, then, to learn that the actor found himself most intimidated by a fight scene on Looney Tunes: Back in Action. The 2003 live-action/animation crossover from director Joe Dante cast Fraser as security guard DJ Drake. For one scene in the movie, Fraser was tasked with punching his co-star Bill Goldberg in the face.
Goldberg, a pro-wrestler with WWE, was fully prepared to do the scene, but Fraser was simply too scared. Goldberg had to reassure him over and over again that being hit in the face was his job, before Fraser felt comfortable enough to do it.
He now stars in Bollywood movies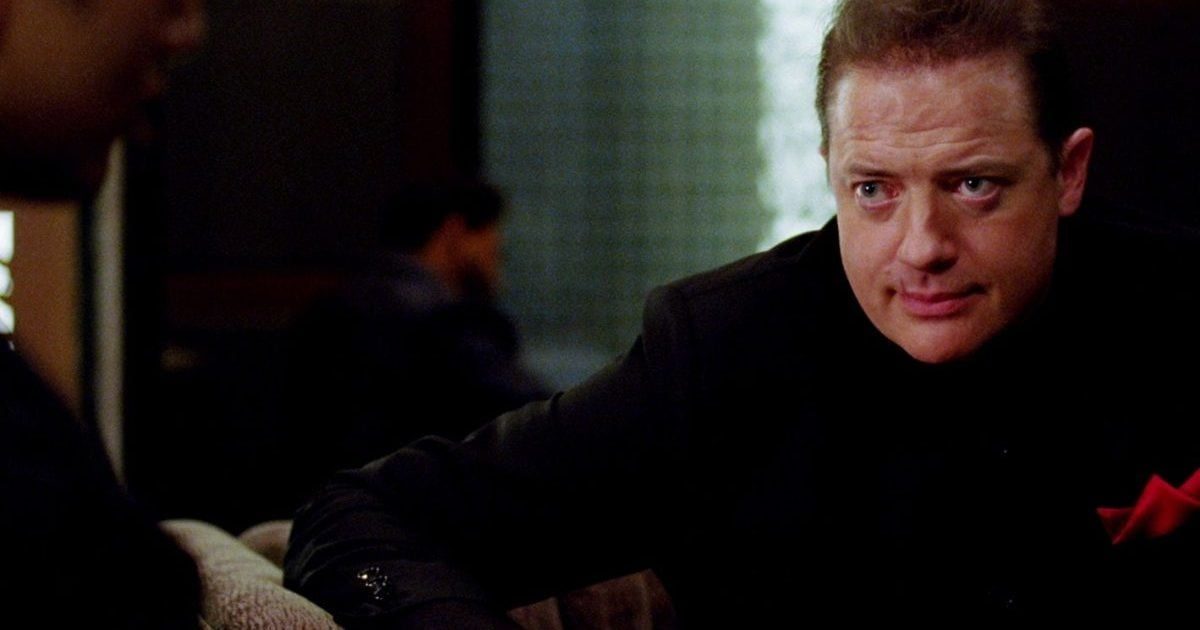 A keen traveller, Fraser jumped at the chance to film 2019's Line of Descent, a Bollywood movie set in Mumbai. Fraser stars in the movie as a firearms dealer named Charlie 'Charu' Jolpin, who gets caught up in a violent mafia feud. This independent film was a world away from Fraser's major franchises, though he reportedly loved joining the team. Line of Descent was written and produced by the filmmaker Rohit Karn Batra – and it was also his directorial debut.
Batra was thrilled when Fraser signed on, noting: "The more the script evolved, the more obvious it became Brendan was the best choice for the idiosyncratic role of Charu. For a director to explore this journey with him in a place like India is nothing less than a once in a lifetime opportunity." In a review for the LA Times, critic Noel Murray wrote, "It's impossible to overstate what Fraser brings to this movie, with his imposing frame, manic energy and slangy dialogue."
He suffered a serious back injury during Hurricane Sandy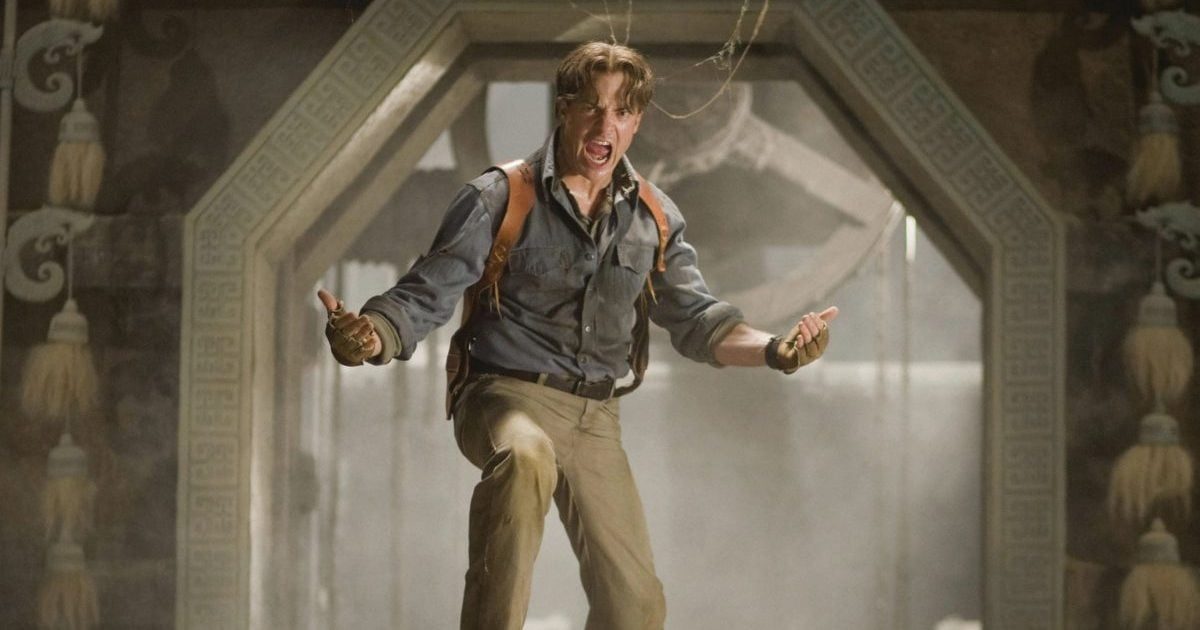 2012's Hurricane Sandy devastated swathes of the East Coast, and Brendan Fraser's home in Connecticut was one of the properties left ruined. When a large tree fell on his roof, Fraser immediately started to clear the debris and salvage his home. A source close to Fraser recalled: "Brendan grabbed his chainsaw and tried to cut the fallen tree free. As the chainsaw went through the bark, Brendan's back gave way, and he was left in excruciating pain." Following months of rehabilitation, in 2013 Fraser's injuries came up in court as he battled alimony payments.
He argued that his surgeries after the hurricane were very expensive, and he would no longer be able to give his ex-wife Afton Smith the agreed amount each month. In response, Smith claimed that Fraser was understating his real earnings in an attempt to avoid payouts.
His concerned fans started a change.org petition to get him hired again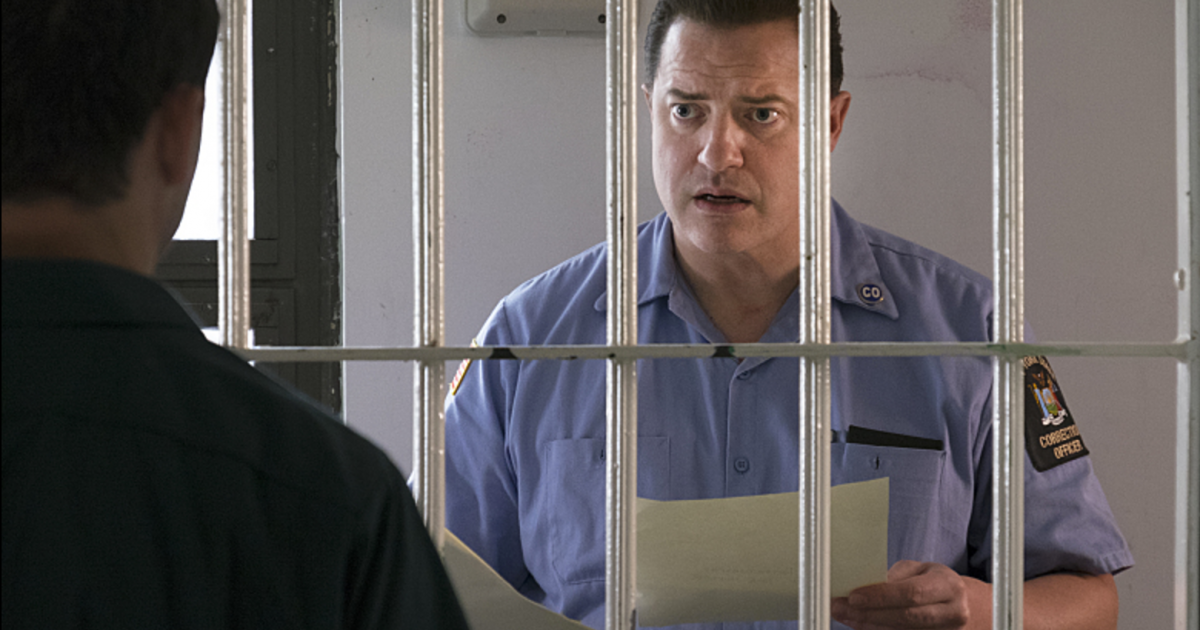 When Fraser appeared on AOL Build Series in 2016 to talk about his upcoming role in The Affair, his fans immediately noticed how downcast he looked. At the time, Fraser was grieving the loss of his mother, who had recently died from cancer. Fraser's fans soon hatched a plan to show their support for the star during this difficult period. They created a change.org petition asking directors and producers to consider hiring this beloved action star. Entitled "Bring Brendan Fraser Back Into Film/Television", the petition read: "Brendan is a much loved actor worldwide, people are shocked that he wasn't at least offered a smaller role in the new Mummy movie."
"Brendan has been in multiple interviews recently and has appeared to be very down and out, and us loyal fans feel like we are obliged to help him in any way possible," the statement continued. "Please help us get Brendan back on his feet again, we miss him." This petition was particularly targeted to Netflix, HBO, Showtime, Starz and Reed Hastings. Sure enough, Fraser has thrived in television over the past few years, starring in Trust, Titans, Condor and Doom Patrol.
He made an unreleased animated film with Marlon Brando called Big Bug Man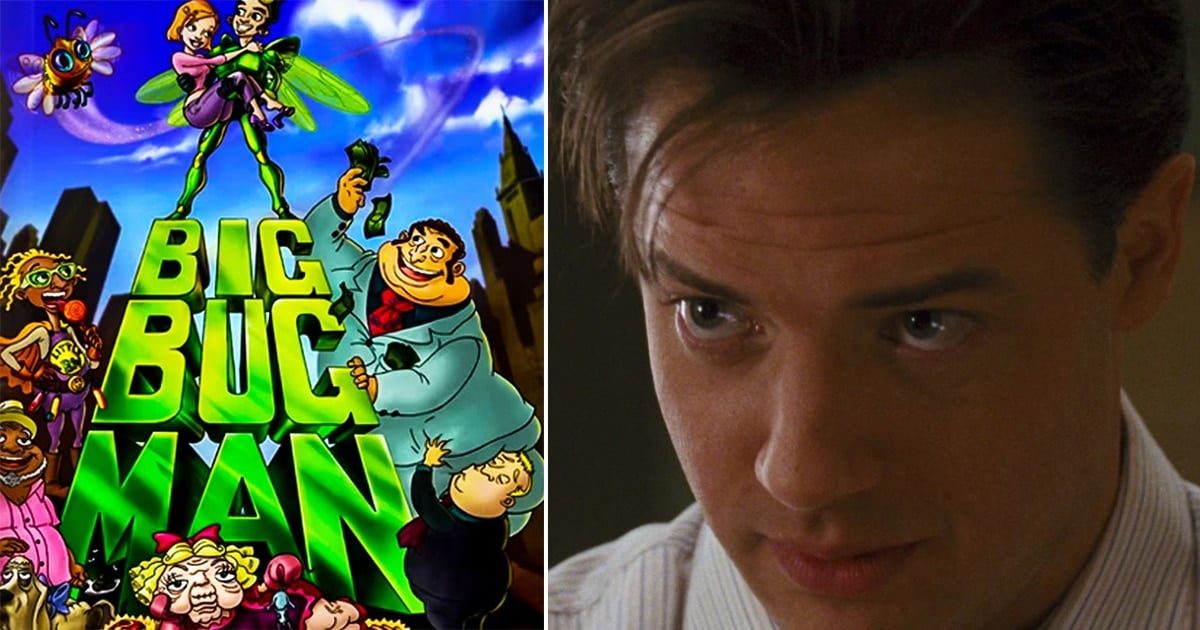 Among Brendan Fraser's strangest projects was Big Bug Man, an as-yet-unreleased movie that happened to involve Marlon Brando's last-ever performance. Created by Simpsons writer Bob Bendetson, this hand-drawn animation was about a sweet factory worker (voiced by Fraser) whose bug bites turn him into a superhero. Brando, meanwhile, was to be the voice of Mr Sour, the corrupt owner of the candy company. He completed his recordings from home, just weeks before his death in 2004.
Brando reportedly said this movie with Fraser was "the most fun I've had since playing Julius Caesar." This $20 million movie was meant to be released sometime between 2006 and 2008, but news of the film soon vanished. For reasons unknown, it never hit cinemas. You can spy Fraser's winged hero, with a bright green suit and dragonfly wings, on the few storyboards that still circulate online.
A filming trick in Monkeybone makes Fraser appear ambidextrous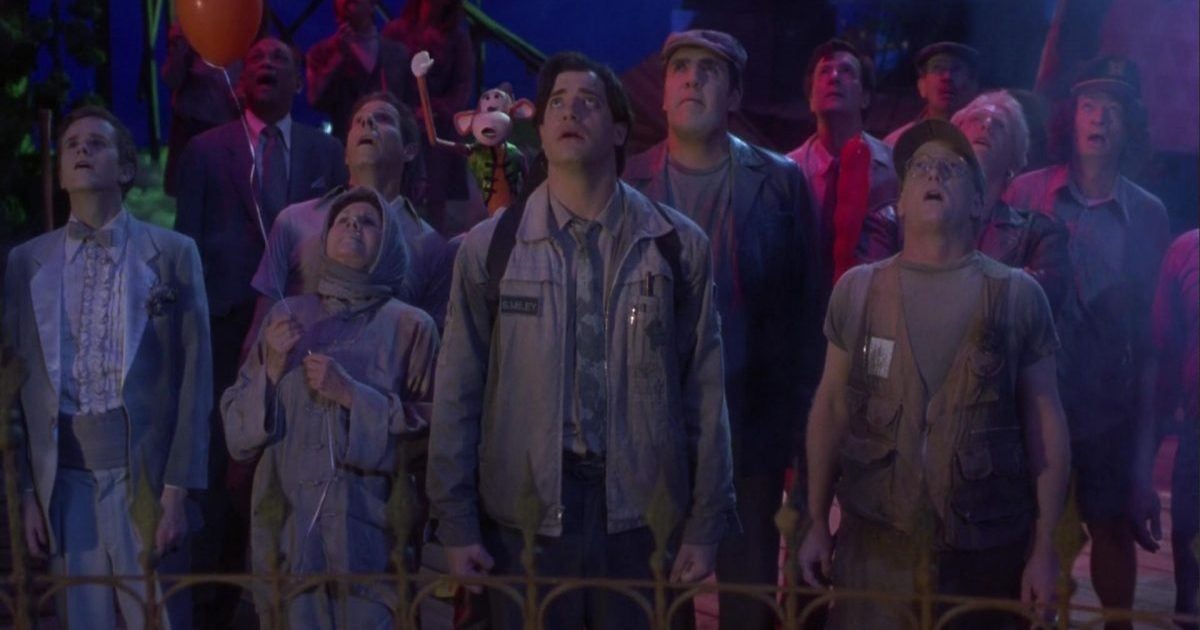 In the 2001 black comedy Monkeybone, Fraser stars as a troubled cartoonist who trains himself to become ambidextrous. He does so in an attempt to ward off awful nightmares, at the recommendation of his doctor. A few scenes in this movie, where Stu paints a couple of characters, have led some fans to wrongly believe Fraser himself is ambidextrous. A left hand makes the marks on the paintings, yet elsewhere in the film, Fraser's character is clearly right-handed.
In fact, a real artist stepped in for these moments. It's this artist's left hand, and not Fraser's, that appears in flashes onscreen as Stu works on the painting. Monkeybone met with mostly poor reviews. Writing for the Associated Press, the critic Bob Thomas wrote: "It is a puzzling melange of live action and cartoon, real life and fantasy that is almost stupefyingly incoherent."
He was considered for the role of Phil Dunphy on Modern Family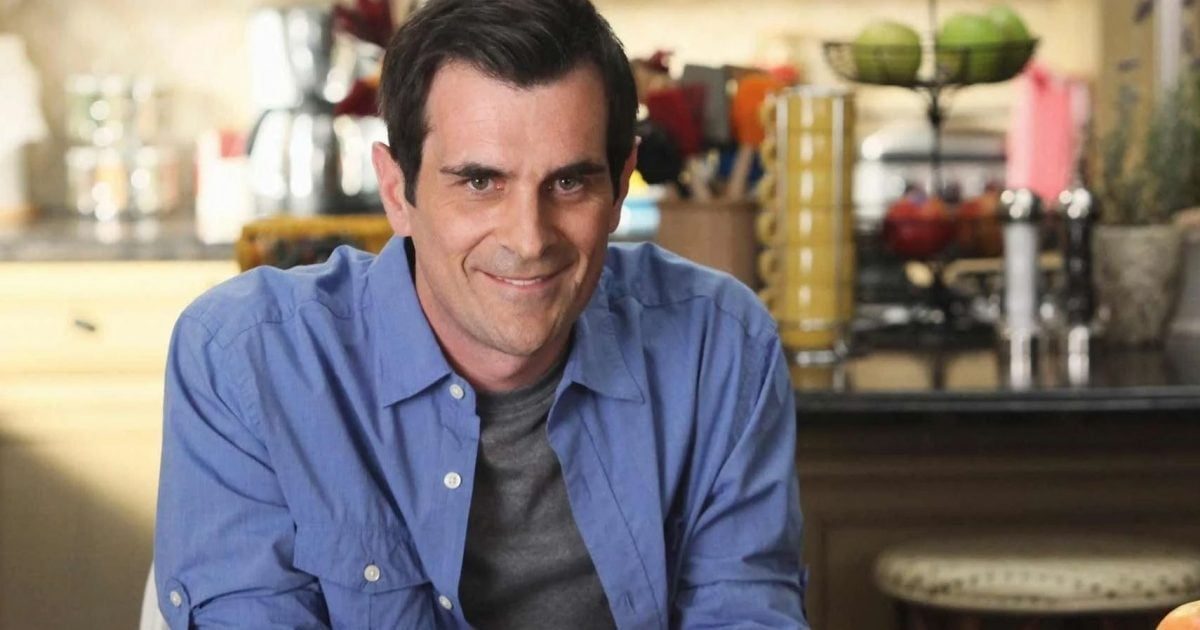 In the celebrated comedy series Modern Family, the character Phil Dunphy is a competitive but goofy father of three children. Fraser was seriously considered for this role, as were Matt LeBlanc and Rob Huebel (who later joined the series as Glen Whipple, Phil's greatest enemy). But it was Ty Burrell who eventually took the role, for which he's twice won the Primetime Emmy Award for Outstanding Supporting Actor in a Comedy Series. Instead of Modern Family, Fraser took a voice role in the television film Wishology in 2009.
He plays Turbo Thunder in this spin-off movie from the popular cartoon series Fairly Odd Parents. By the end of 2009, however, Fraser began his hiatus from television. He wouldn't return to the small screen until 2015, to star in the miniseries Texas Rising.
He got his acting debut on America's Most Wanted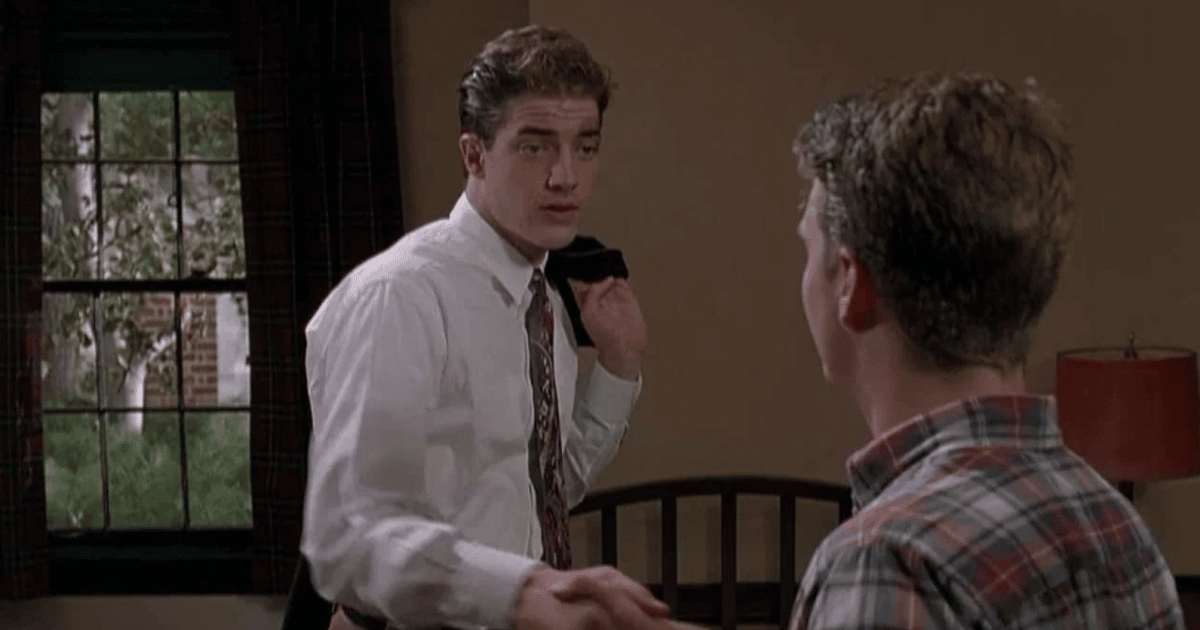 Fraser's first ever acting role on-screen was for America's Most Wanted, the impressively long-running documentary series. This show used actors to dramatise or recreate events of major crimes. Fraser's role, in 1988, was the friend of a murdered man named Rodney Mark Peterson. Fraser appeared in this episode during the very first year of the series, which was eventually cancelled in 2013. Three years later, Fraser made his film debut with Dogfight, in which he plays a sailor travelling to Vietnam.
Fraser then had his first taste of a cult classic in 1992's Encino Man, playing a thawed-out prehistoric caveman set loose on the modern world. Despite its cult following, Encino Man and its young star received withering reviews from critics, with Hal Hinson of the Washington Post describing it as "the kind of movie that gives evolution a bad name."
He had to drink a special concoction every two hours in order to stay hydrated while making The Mummy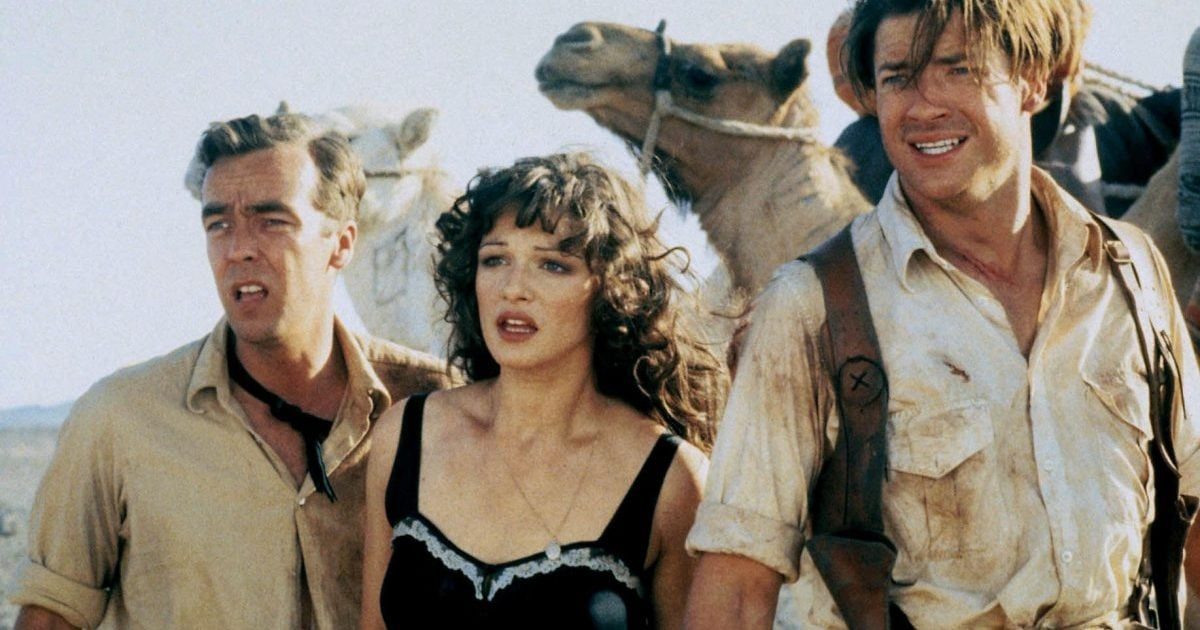 Aside from the near-hanging incident, Brendan Fraser's role in The Mummy also involved facing off various other perils. Over a 17-week filming period, the cast and crew travelled between Marrakech, the Sahara Desert and London to create the iconic movie. Despite the director's best efforts, the film couldn't be made in Egypt due to political instability there in the late 90s. While filming the desert scenes, the group reportedly faced sandstorms every day, not to mention snakes, scorpions and spiders.
Several crew members were airlifted from the set after suffering potentially lethal insect bites and stings. The medical team, meanwhile, mixed a specially hydrating concoction to help the cast stay well in the sweltering temperatures. They insisted that Fraser and his fellow stars drink this mixture every two hours while on the set.
He's the youngest of four brothers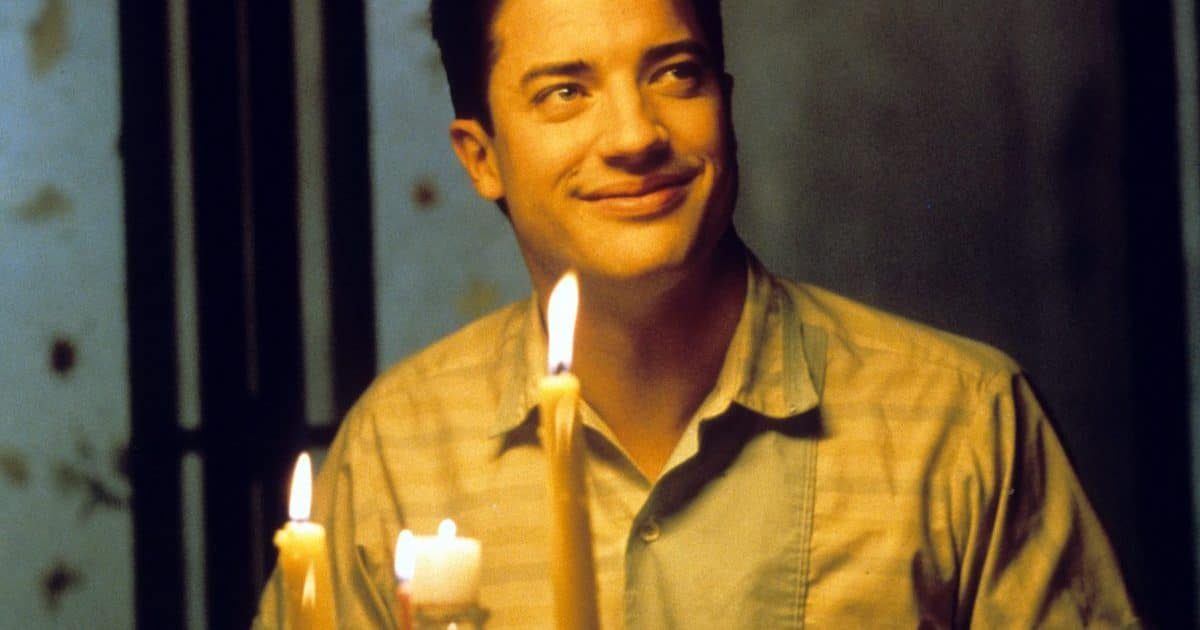 Fraser spent his globetrotting childhood with his three older brothers Kevin, Regan and Sean. In the US alone, the family lived in Indianapolis, Seattle and the town of Eureka in California, before Brendan settled on Seattle's Cornish College of the Arts for university. Afterwards, Fraser considered moving to Texas to study for a Master's in Fine Arts at Southern Methodist University.
However, he ultimately chose to head to Hollywood, hoping to kickstart his career in acting. Fraser is not the only famous face in his family. His maternal uncle, George Patrick Genereux, was the only Canadian to win a gold medal at the 1952 Summer Olympics. Until 2016, Genereux held the record as Canada's youngest ever Olympic champion, aged only 17 when he took the gold for trap shooting.
He loves horses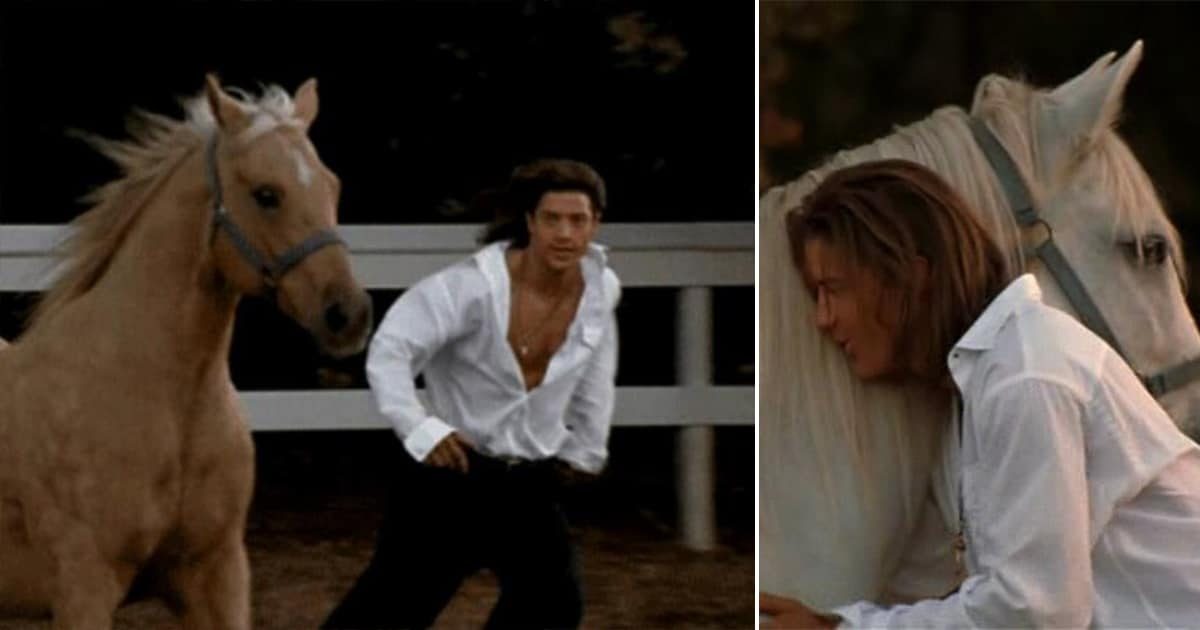 One particular scene in George of the Jungle went over well with Brendan Fraser's many admirers, women especially. The scene sees George playfully running around with a horse, while a group of women watch and swoon. The affection we see between Fraser and the animal is not all down to him being in character, either. Today, Fraser lives on a farm in Bedford, New York, where he does indeed keep horses.
Fraser told GQ about the therapeutic qualities of caring for and riding horses, both for himself and his autistic son Griffin. "There's something good that happens between the two of them [his son and the horse]. And even if he doesn't ride him, just give him a brush. The horse loves it, the repetitive motion that kids on the spectrum have that they love. And it just works… You know, you have to find those tools, strategies. If I ride, too, I just feel better. I just feel better."
His main hobby is photography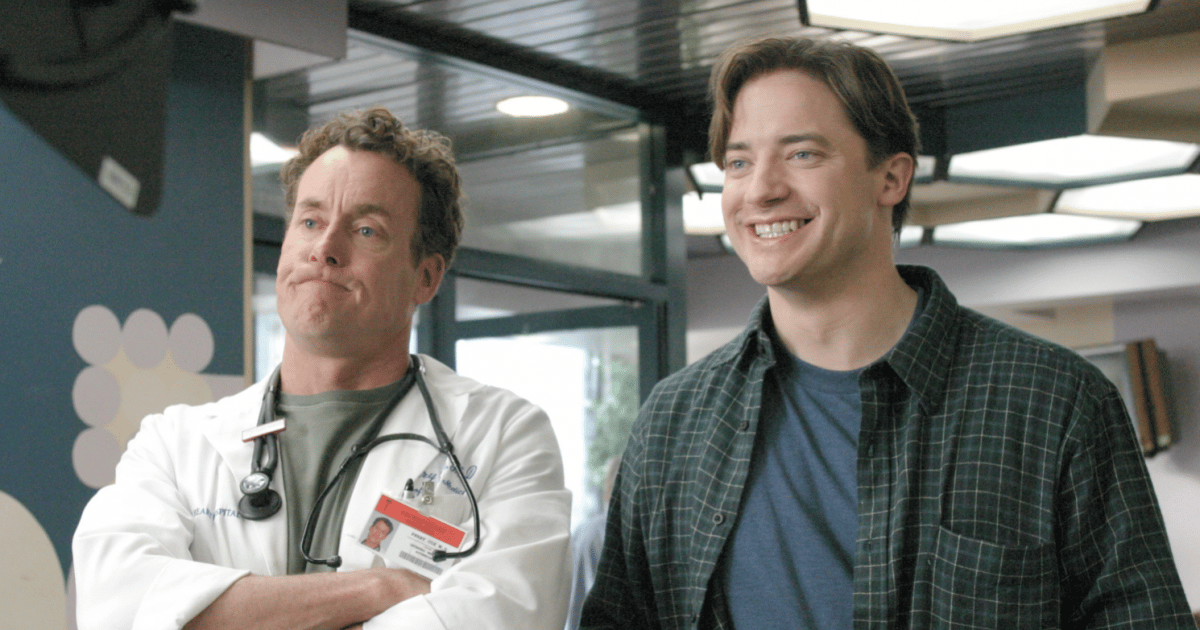 Fraser has said before that he's a completely normal guy when he's not acting. That includes having completely normal hobbies – in Fraser's case, photography. The actor has a passion for the art form, readily admitting that he's "a bit of a camera geek." Fraser has even incorporated his love of photography into his roles, most famously in TV's Scrubs.
During his run on the sitcom, Fraser's character spent almost every second he was on-screen with a camera around his neck. You can even view Fraser's work as a photographer for yourself on his charmingly retro-looking website!
He perfects his comedy roles by "pretending they aren't funny"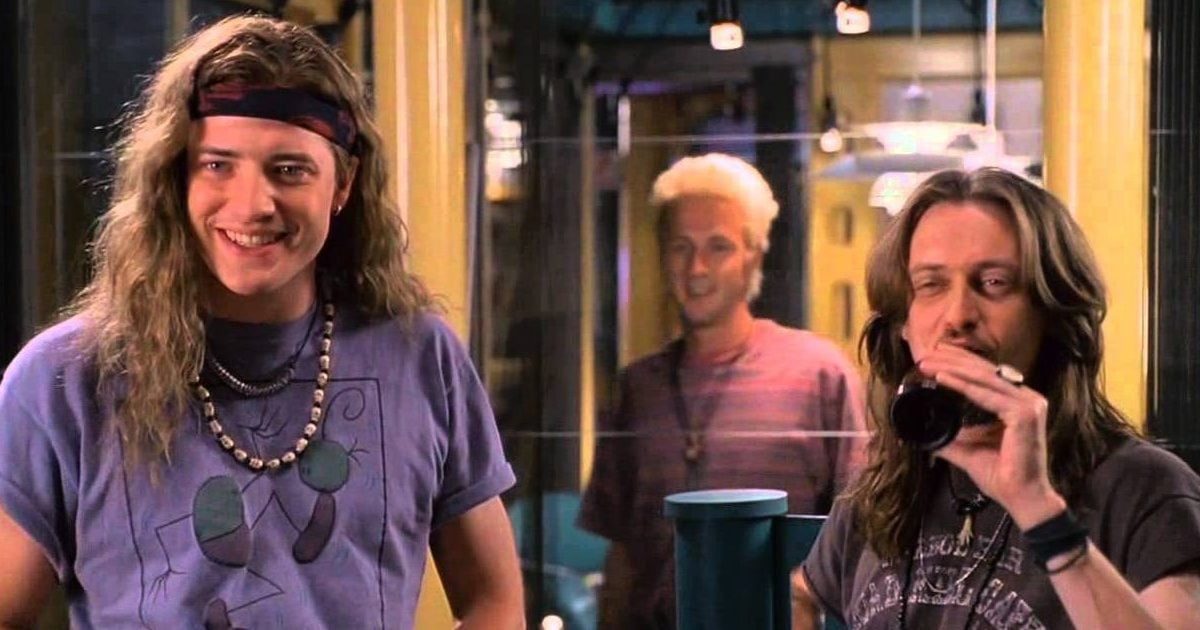 Critics have sung Fraser's praises for his deadpan delivery, which Fraser has said he maintains by pretending his roles aren't at all funny. A 1997 review of George of the Jungle in The Irish Times pointed out, "Brendan Fraser remains admirably deadpan throughout, even when he's talking about his faithful dog, Shep – who happens to be an elephant." In the 1994 comedy Airheads, Fraser was again recognised for his unusual comedic talent. Amid mostly negative reviews, Peter Travers of Rolling Stone noted that "Fraser and [Steve] Buscemi are deadpan delights."
Despite the negative reception of comedies like Airheads, Fraser persisted in seeking out funny roles. In fact, it was Fraser's wry sense of humour that helped to win him his famous role in The Mummy. Speaking to Empire magazine in 1999, director Stephen Sommers said that Fraser was the perfect choice for the hero Rick O'Connell because he "doesn't take himself too seriously, otherwise the audience can't go on that journey with him."
He'll soon play a 600-pound man in controversial Darren Aronofsky project The Whale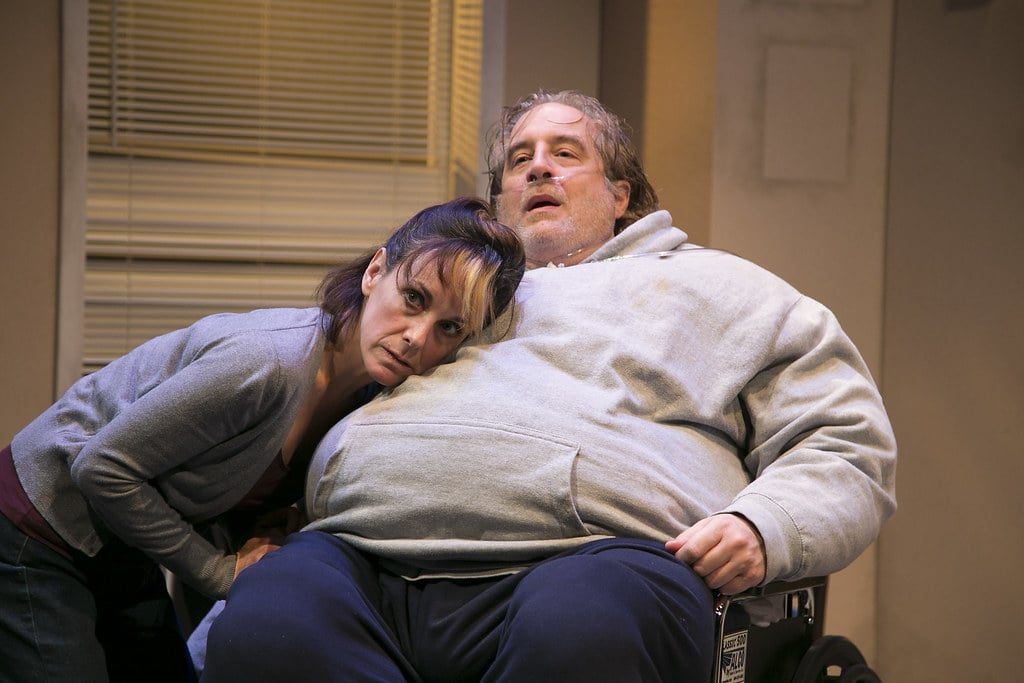 Credit: Katie Simmons-Barth via Flickr
After disappearing from the silver screen for a few years, the recent slew of new Brendan Fraser projects – most of them prestige television – has led some fans to declare a new golden age of Fraser's career. However, despite Fraser appearing in popular projects such as Doom Patrol, this Brenaissance has yet to include any major film projects. Fraser's career trajectory is definitely going in the right direction for a comeback, as it's recently been announced that he is starring in Darren Aronofsky's latest project. Aronofsky's newest film is an adaptation of the stage play The Whale, which was initially written by Samuel Hunter.
Despite still being in pre-production, this adaptation of The Whale has already drawn criticism for its depiction of a 600-pound gay man, who has come to rely on food due to his depression. While some have claimed that The Whale might be the movie that earns Brendan Fraser some Oscar talk, others have declared the project in bad taste, so it remains to be seen whether the project will help or hurt Fraser's fledgeling comeback.
His 2010 Broadway production of Elling closed after nine days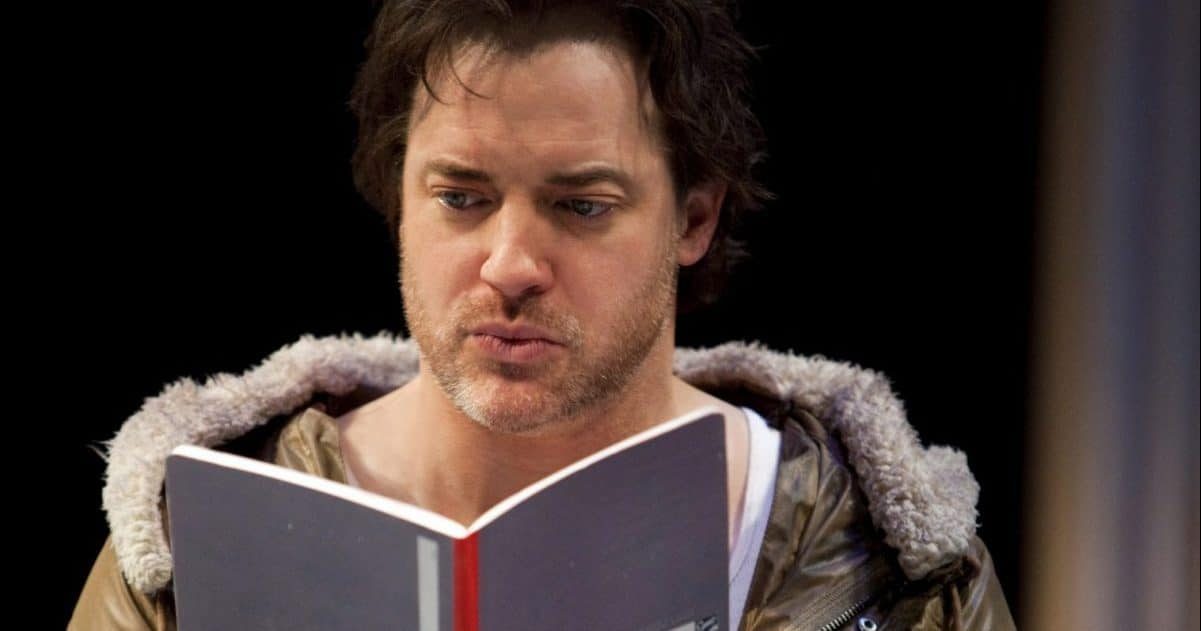 Credit: Joan Marcus
Brendan Fraser being asked to star in an adaptation of The Whale makes sense when you realise that he has had his fair share of theatrical experience. In 2001 for example, Fraser starred as Brick in a run of Cat on a Hot Tin Roof that ran on the West End for a full year. Throughout the run, critics gave Fraser excellent reviews, praising his deadpan humour and naturalistic acting. However, not all of his run-ins with the theatre have been so successful, as he has also given his fair share of lukewarm performances.
In particular, Fraser did manage to make it to Broadway, but he was only able to remain there for nine days before his run was cut short. Fraser starred in the 2010 stage adaptation of the 2001 movie Elling, only for the show to close after nine days due to lacklustre reviews.
The author of Inkheart is obsessed with him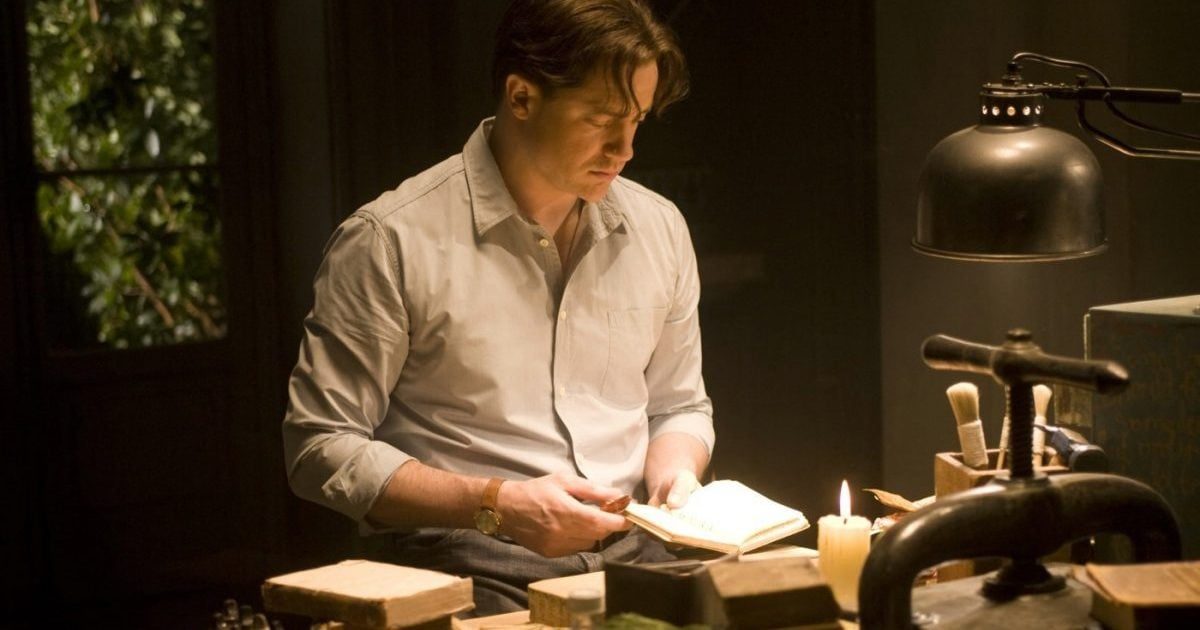 Unlike many other actors, Brendan Fraser hasn't actually starred in that many book adaptations over the course of his career. With that said, he did agree to star in the fantastical adventure story Inkheart, which was originally written by Cornelia Funke. Despite the success of Inkheart as a children's book, Funke refused to sell the film rights for a long while after the trilogy was published. Her reason was simple: Funke was afraid to lose control over key decisions like the casting of the characters, and she only agreed to sell the rights once New Line Cinema and Warner Bros offered her a producer role on the film.
Using her power as a producer, Funke insisted on the casting of Brendan Fraser, who she had seen in numerous other films and believed to be perfect for the part. Funke battled to have Fraser cast even when the studio pushed for a more well-known star, and even dedicated the second book in the trilogy to Fraser as a token of her admiration.
Trevor's screams at being burned in Journey to the Center of the Earth are Fraser's actual screams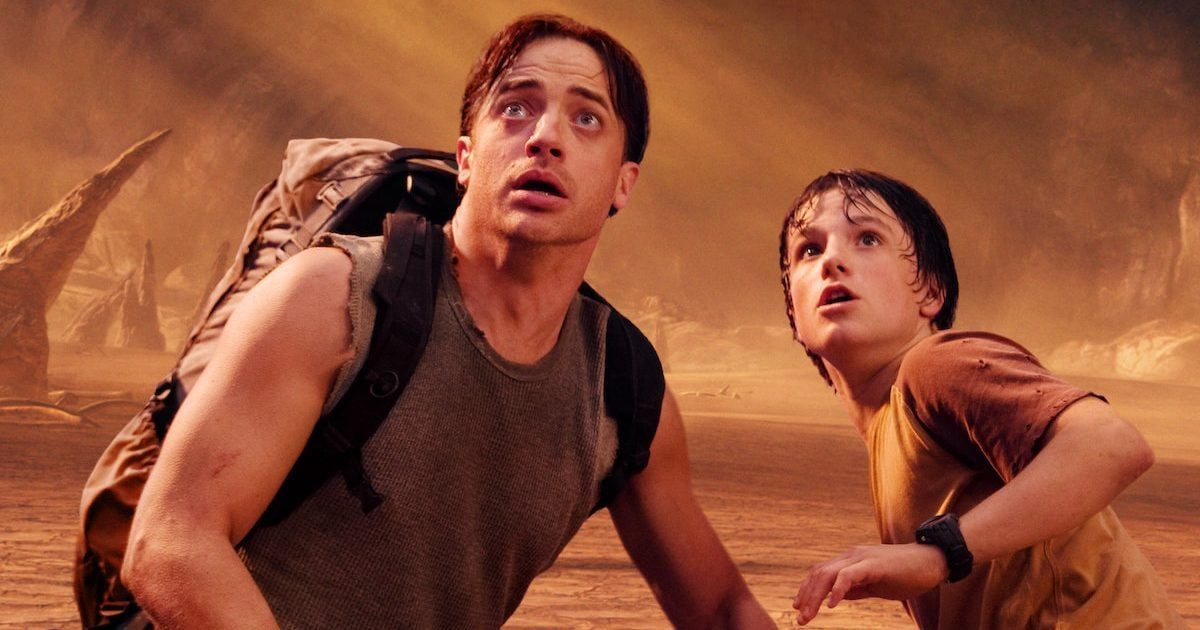 Like many other actors who came to prominence performing in action films, Brendan Fraser has had his fair share of bruises and scrapes. Of the major action-adventure franchises Fraser has starred in over the course of his career, he has not escaped many without some kind of injury. After the Mummy series, perhaps the most popular adventure property Brendan Fraser has starred in is Journey to the Centre of the Earth. Unsurprisingly, Fraser managed to injure himself on the set of this movie as well, when a fire stunt wasn't executed exactly as planned.
In one scene in the film, Fraser's character Trevor is supposed to light up a flare, only for the wall behind him to also catch alight thanks to the magnesium in the rock. Unfortunately, Fraser was stood too close to the wall when the stunt was filmed, causing the flames to bounce off the wall and burn his bare hand. The screams you can hear in the scene are actually a mixture of real and fake, as that is the take that was used in the final cut.
He was mugged while shooting Professionals in Johannesburg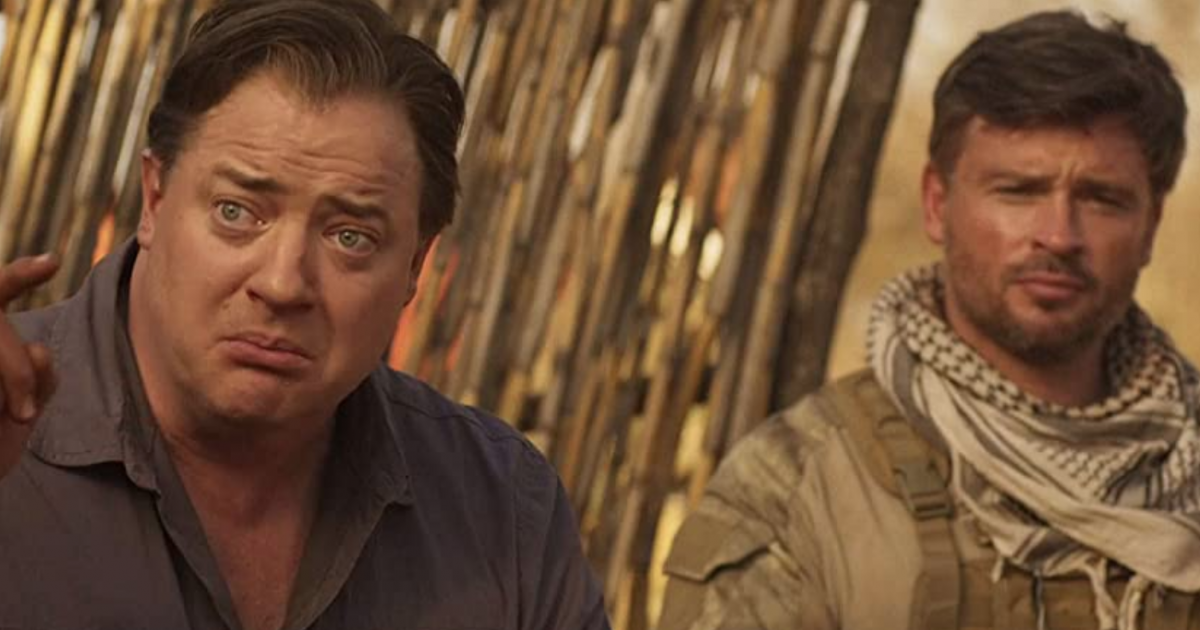 Many of Brendan Fraser's close calls have resulted from mishaps on set, whether that's stunts gone wrong or just the demands of high-energy, swashbuckling roles. However, Fraser has also worked on projects where the danger lies not in the co-ordinated stunt sequences, but in the environment itself. For example, working on the 2020 television series Professionals required a three-month-long shoot in Johannesburg, South Africa. Unfortunately for the cast, the shoot was riddled with dangerous moments, from being caught in the same area as a shooting to several members of the crew being carjacked.
Even Fraser couldn't escape the unpredictable danger, as while on set one day he was held up by muggers. Fraser was thankfully unharmed, but his phone was stolen during the incident, and the perpetrators were never found.
He was nearly arrested while shooting The Mummy Returns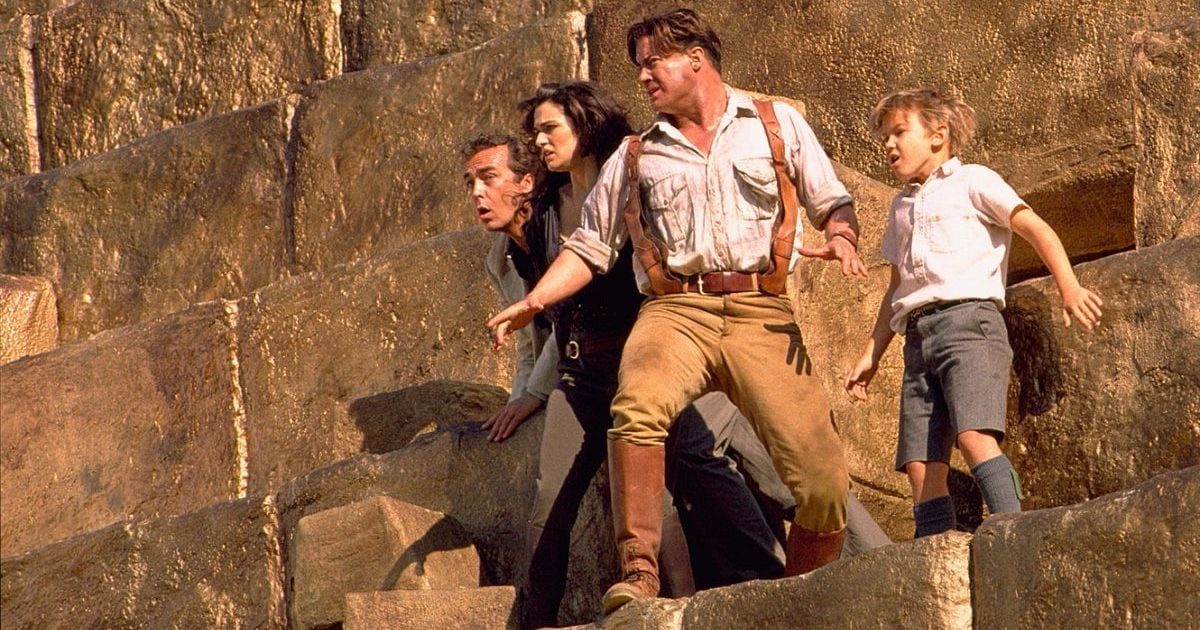 The first instalment of The Mummy, released in 1999, takes place mostly in Hamunaptra, an ancient Egyptian city. The second instalment, 2001's The Mummy Returns, also spends most of its runtime in Egypt, although there are some sequences set in London. It was one of these London sequences that led to Scotland Yard threatening to arrest the entire cast and crew of the film, including Brendan Fraser. Shooting had just begun on an early city scene, which took place near London's Tower Bride and required it to be closed to the public.
The cast and crew had been told that they could shut down the bridge for 20 minutes at a time, but just ten minutes into the first shoot, a colossal traffic jam had formed, with drivers getting out of their cars to yell at the production. The chaos was so unsafe that Scotland Yard was soon called to the scene, and they threatened to arrest the whole cast unless they wrapped up filming on the spot. As a result, the scene was filmed in just ten minutes.
He cracked a rib and tore a spinal disc during production on Mummy Returns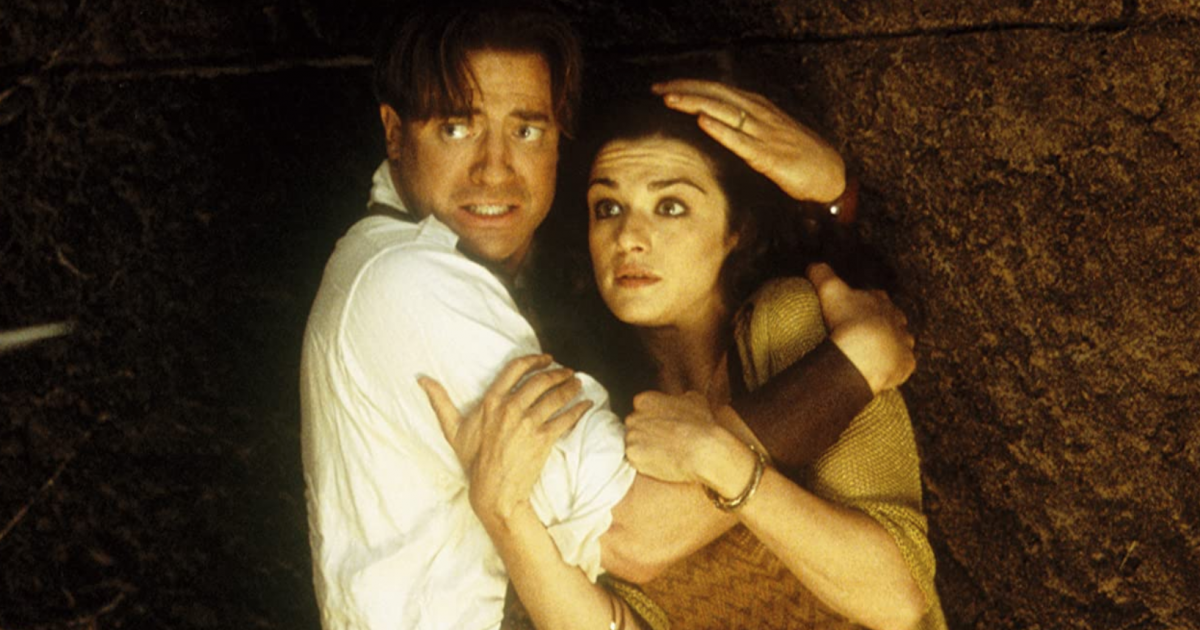 Not one to make it out of any production without a few bruises to show for it, Fraser managed to get seriously beat up over the course of shooting The Mummy Returns. As if being threatened with arrest wasn't bad enough, Fraser also tore a spinal disc, cracked a rib and injured his knees during production. Fraser was not the only actor to suffer on the set of The Mummy Returns either, as Dwayne 'The Rock' Johnson also had his fair share of mishaps. Johnson suffered sunstroke thanks to the long outdoor shooting days, and also managed to get food poisoning at the same time.
Johnson later said of the experience that even though he had enjoyed making the film, when he was sick it was "the worst he'd ever felt". Presumably, Fraser did not say the same, having already been injured so many times during so many productions.
Leslie Mann developed a crush on him while making George of the Jungle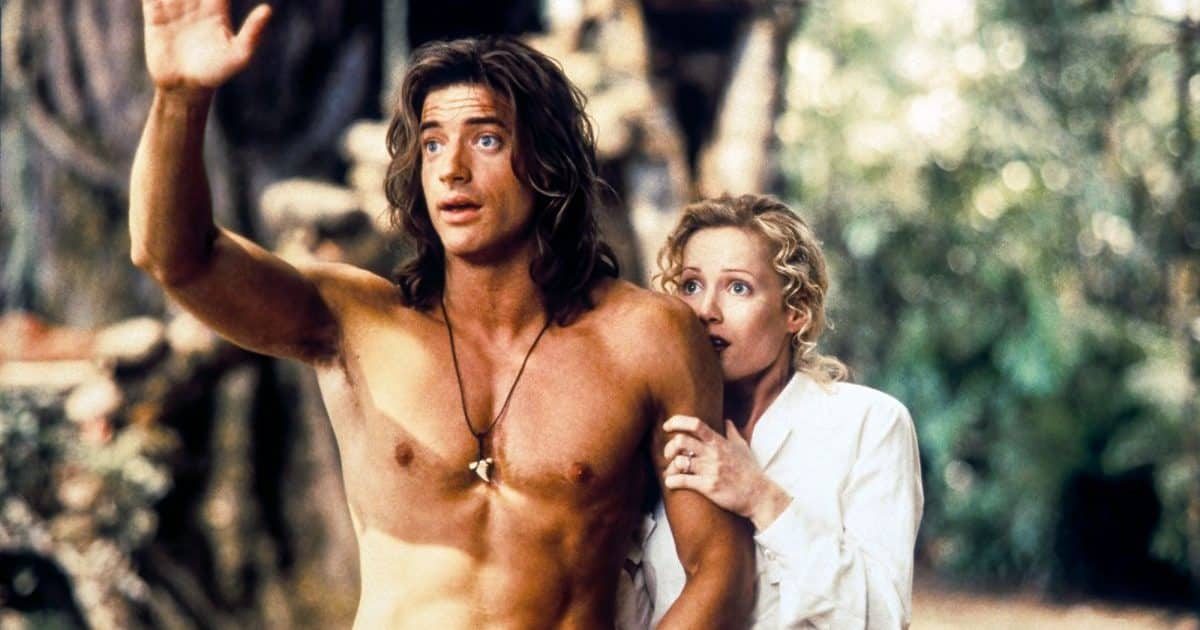 Nowadays, any actor who has ever played a superhero has probably gone through the process of bulking up and going shirtless in a couple of strategically placed scenes. However, it's still difficult to imagine another live-action project that required as much bare skin as was expected of Brendan Fraser during George of the Jungle. In the 1997 slapstick comedy cartoon adaptation, Fraser spends most of his time swinging from vines in only a loincloth. Even when he relocates to the city, it still takes George a while to get the hang of shirts, and he soon reverts back to his original jungle form.
With all that in mind, it's not that surprising that Fraser's co-star Leslie Mann admitted to having a huge crush on him during production. However, it was not only his chiselled abs that did it but, according to her, it was his kindness and good humour during production that really sealed the deal.
He was chosen to star in a film about near-death experiences, after he had one of his own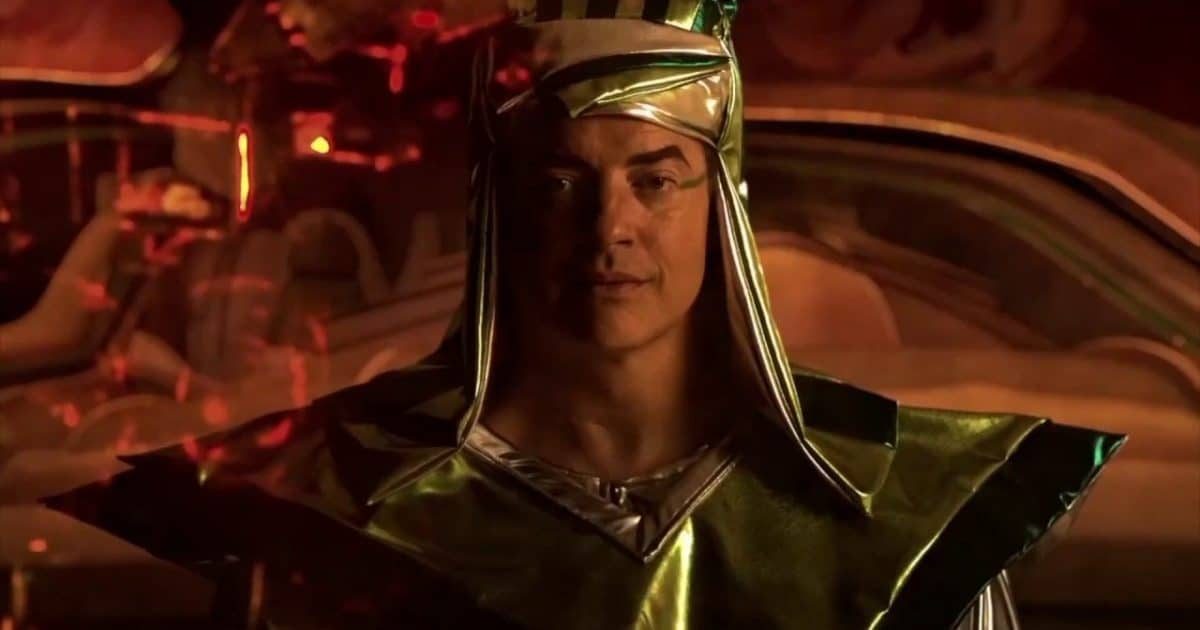 Acting professionally sometimes necessitates performing roles a million miles away from your own life experience, whether that means playing terrifying villains or fantastical mythical creatures. With that said, there are times when an actor is approached to play a role precisely because of their previous life experiences, which is exactly what happened to Brendan Fraser. Fraser was approached to play the characters of Ronay and Animus in 2020's The Secret of Karma precisely because of experiences he had in his own life.
The Secret of Karma follows a man who has clinically died twice before being brought to life, who can now remember his past lives as a result. As we've already discussed, Fraser really did legally die on the set of The Mummy, before being brought swiftly back by on-set paramedics. It was this experience that directors Milan Friedrich and Dalibor Stach wanted Fraser to draw on to inform his multiple roles in the movie.
He donated his entire salary from Gimme Shelter to charity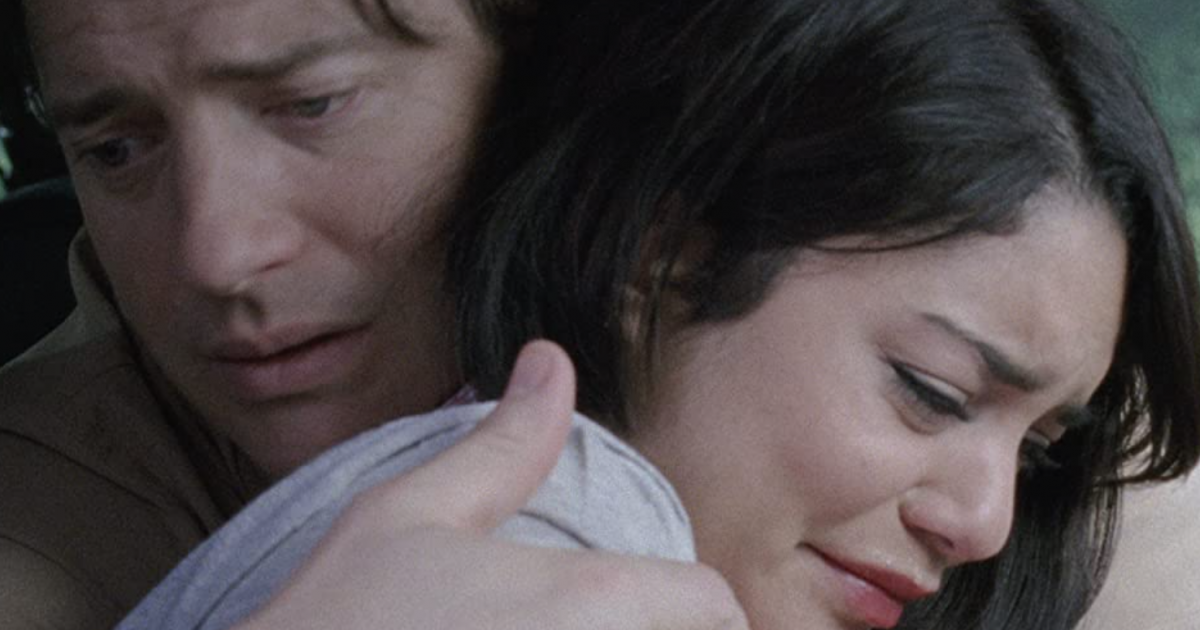 Gimme Shelter was released in 2013, and follows the true story of a young girl who is put in a home for young mothers after falling pregnant. Apple, played by Vanessa Hudgens, has a difficult relationship with her mother, who placed her in a care home as a young child, so she instead sets out to find her father, a wealthy Wall Street banker played by Brendan Fraser.
The story is based on the real-life experiences of two young women from Several Sources Shelter in New York. Much of the film was shot at Several Sources Shelter, and Hudgens spent two weeks living there to prepare for her role as Apple. Fraser was so moved by the story that he donated his entire salary from the film to the shelter, as did his co-star James Earl Jones, who plays priest Father McCarthy in the film.