Sexsim is an issue that's as old as the hills. It mostly involves male chauvinistic views against women. It could be when a guy gets knocked back in a bar and rather than walking away like a grown adult, he sticks his bottom lip out and insults the girl.
Advertisement
It can also be women against men however, tarring all men with the same brush after they have been let down by just a couple.
I feel i need to point out that the problem for men and women is the same. different standards, different issues. same damaging effects.
This series of images show lots of different sexism related scenarios and sums them up brilliantly.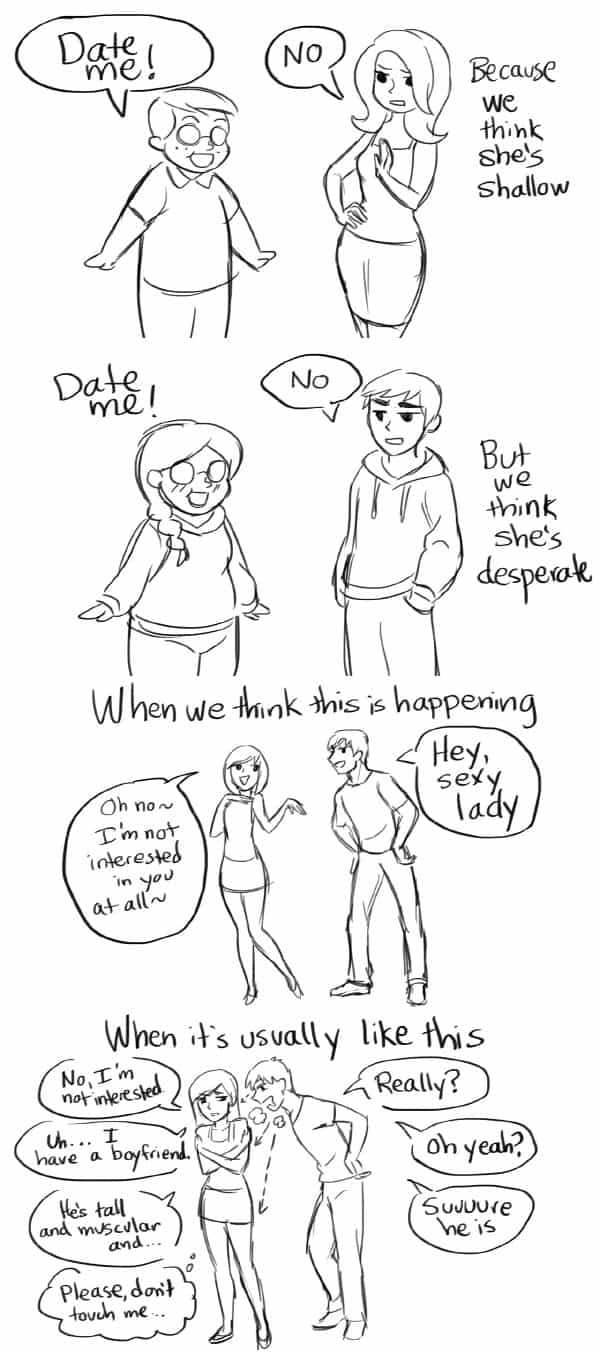 Advertisement
-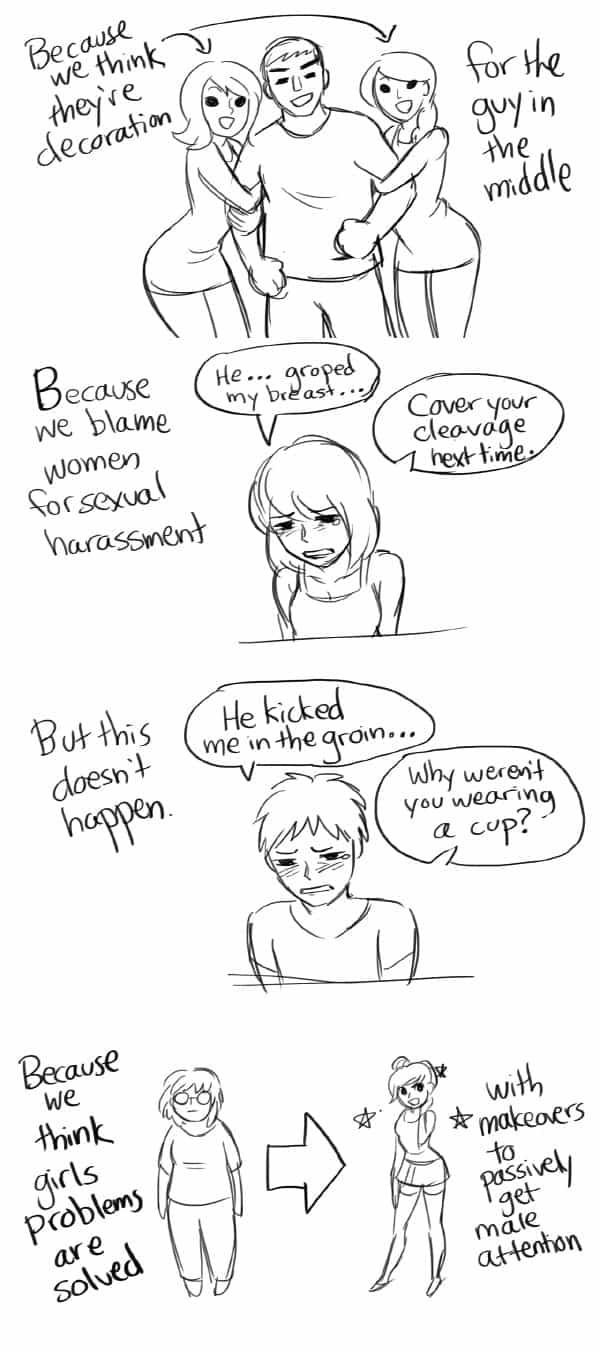 -
So remember to respect the opposite sex and understand that although we are all different, we are all human beings and deserve respect.
Advertisement
Source Imgur