THIS IS SHOCKING!
Advertisement
This 18 year old girl met a man in an online chat room and 'fell in love'.  They met for the first time and within 24 hours this young lady gave her new boyfriend, Rouslan, permission to TATTOO his name across her FACE!
-
'It's a symbol of our eternal devotion. I'd like him to tattoo every inch of my body," she said.
Advertisement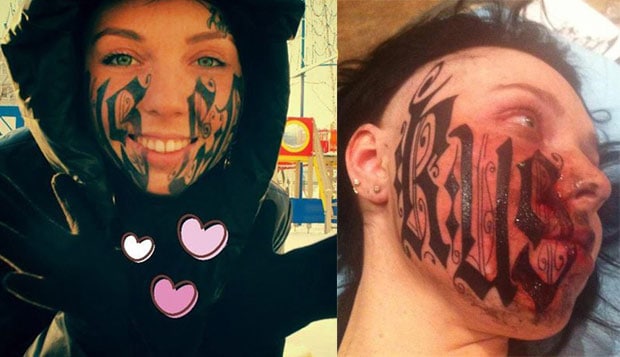 It is definitely proof she is in love. But is it maybe a little over the top?
-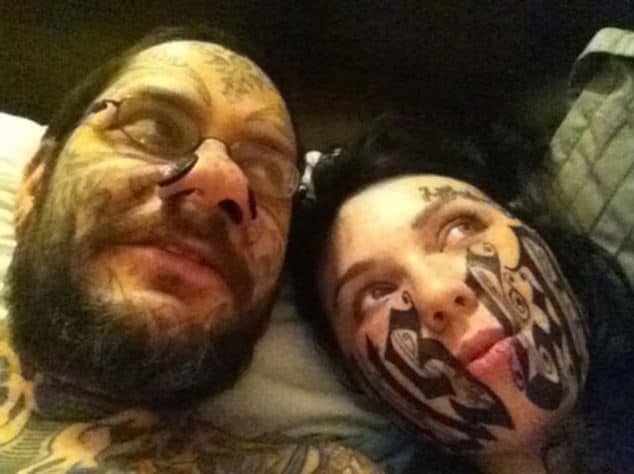 The tattoo-mad former art student whose sister is also a tattoo artist added that above her eyebrow he had written All For Love.
Her boyfriend was quoted as saying 'I know that there are people who are terrified that Lesya has made a rash decision that she'll regret horribly, but sometimes the best decisions are the ones you make in an instant with your heart rather than the ones long-debated in your mind."
Advertisement
Would you EVER even CONSIDER having a tattoo of your partners name? Even a teeny tiny one?