Meet Powerlifter Julia Vins, from Engels in Russia. She is a HULK who can dead lift 400lbs but has the face of a porcelain doll
Most 18 year old girls spend their time reading magazines, chatting on social media, shopping and socialising with their friends. Not in the case of 18 year old Julia Vins from Russia. She spends every hour she has spare in the gym toning and building her incredible physique.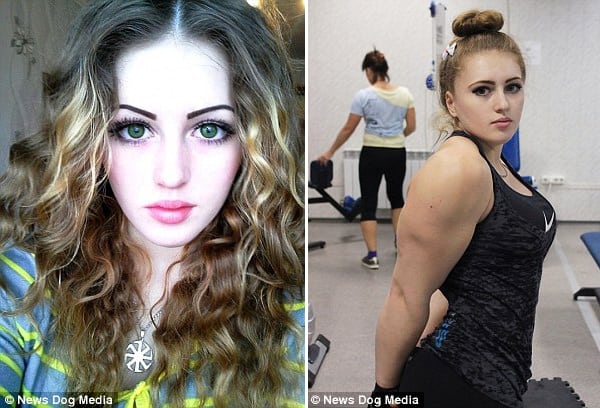 Her unusual blend of doe eyed beauty mixed with HULK like physique has already amassed her over 23,000 followers on Instagram.
Her pictures show her in various poses like this one showing off her bulging biceps.
When not in the gym however, she still looks very ladylike in a dress.
Here you can watch her training and talking about her personal development.
Julia has already won three world powerlifting records and says there is no limit to how big and powerful she wishes to become.
Miss Vins told The Daily Mail : 'I have these big, beautiful eyes and wear make-up. But at the same time, I'm strong. I can deadlift 180kg in training. I want to become as big as possible.'
Ms Vins claims her astonishing appearance divides the opposite sex. She started power training at the age of 15 after finding she was struggling to find any real meaning in her life. She just went to the gym, watched the men training and copied what they were doing. She immediately loved it and has stuck to her passion ever since.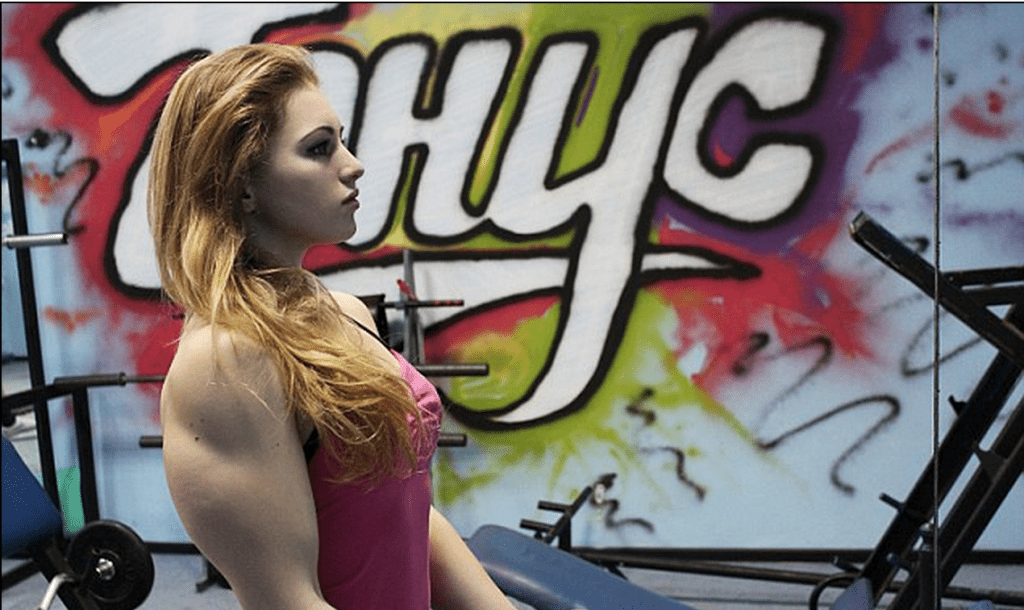 'Everyone has an opinion on what I look like – they either respect my work or reprimand me for being a muscly girl,' she said.
'But to be honest, I've noticed that the guys who are negative about my athleticism – are just jealous.'
'I always wear make-up, even when I'm squatting. I think it's important to look attractive in any situation.
'I make sure my hair is done up in cute plaits and ribbons.
'I like fashion too but it's very difficult to find nice clothes as my size is not standard.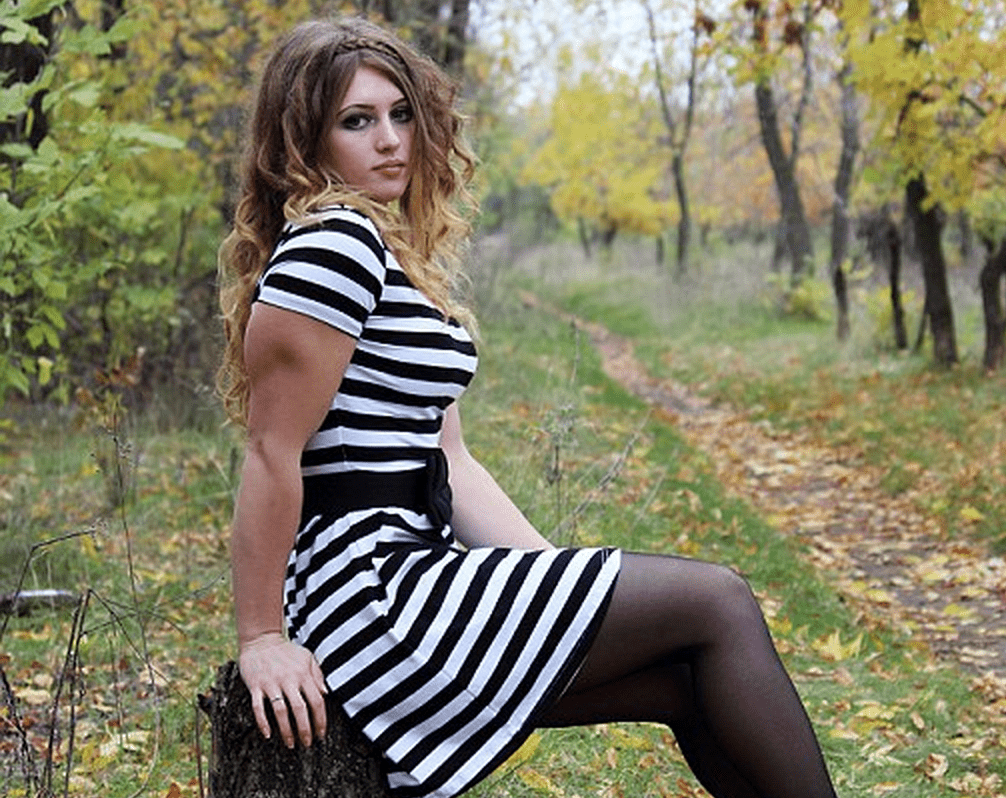 'I'm no ordinary doll. I hope everyone finds their true calling in life like I did.
'I don't like to think of what I would have become if I wasn't muscle Barbie.'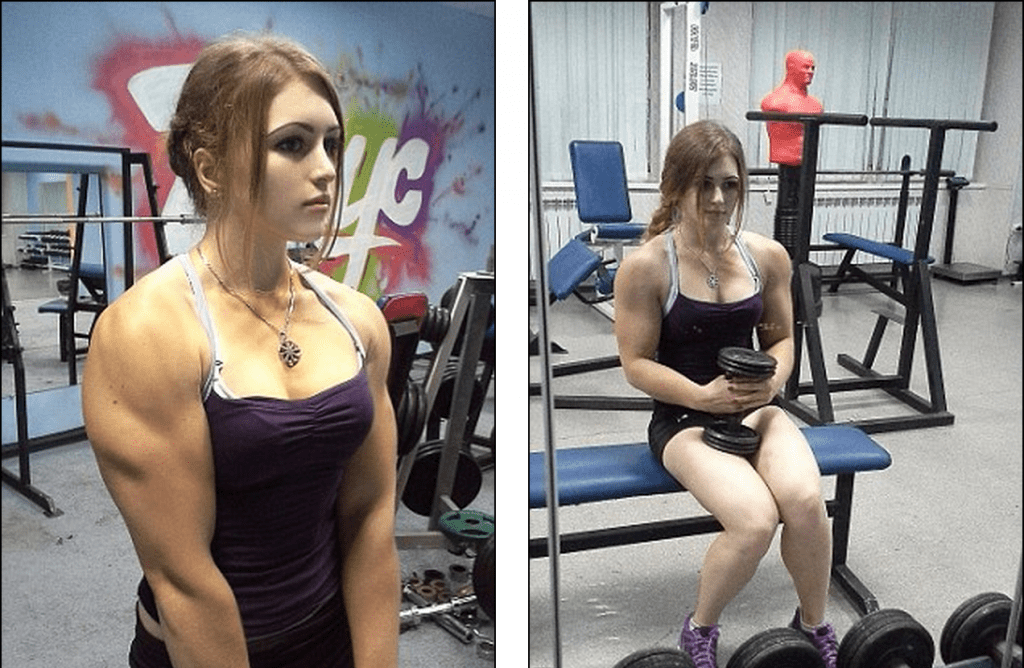 Source – Daily Mail