Begin with a Primer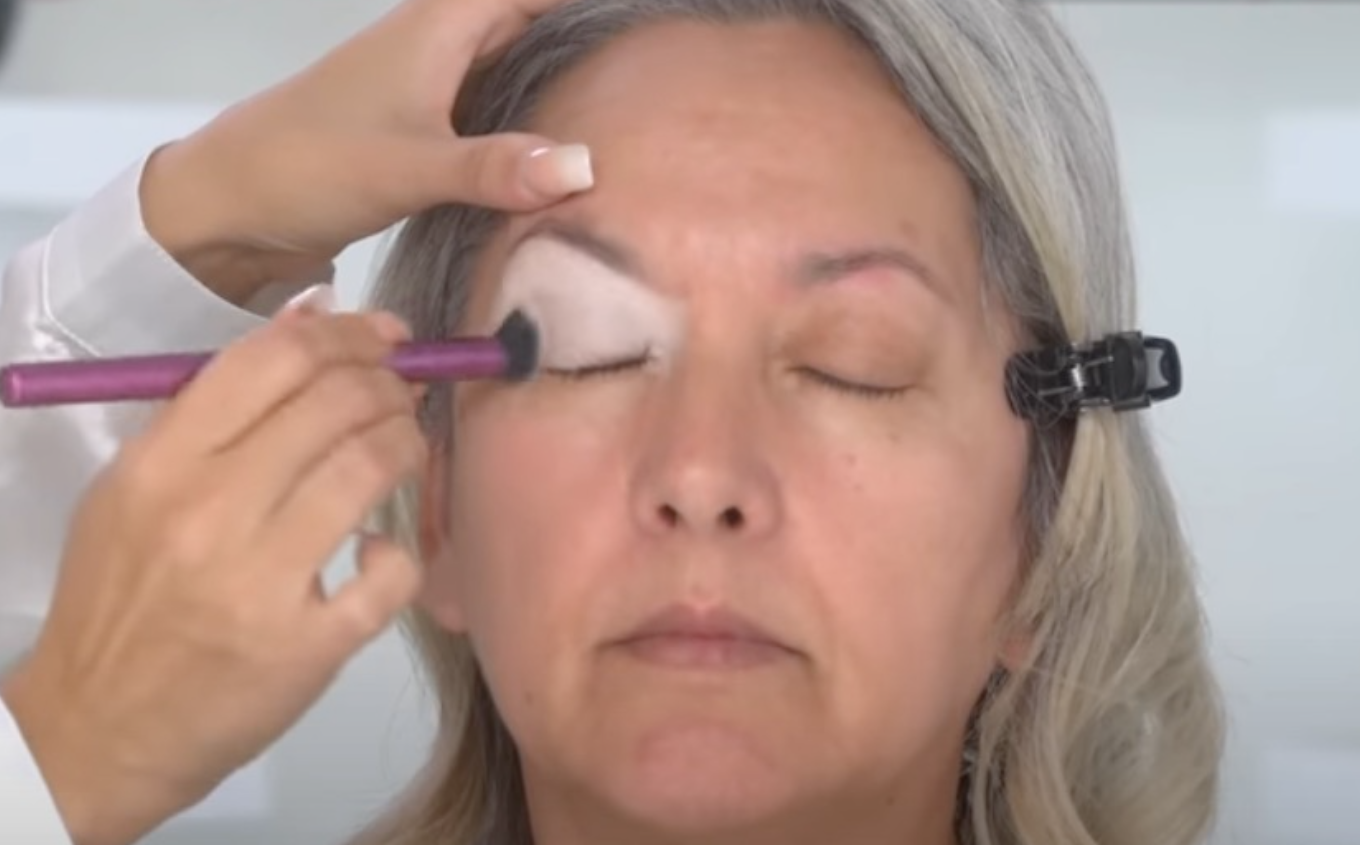 For mature skin, a good quality primer is the very first thing you should be thinking about. So many issues age causes are eased by primer, including uneven texture and discoloration. Primer fills your fine lines and creates a smooth canvas for your makeup to adhere to, prolonging it's life so you slay all day long.
Use darker shades on the outside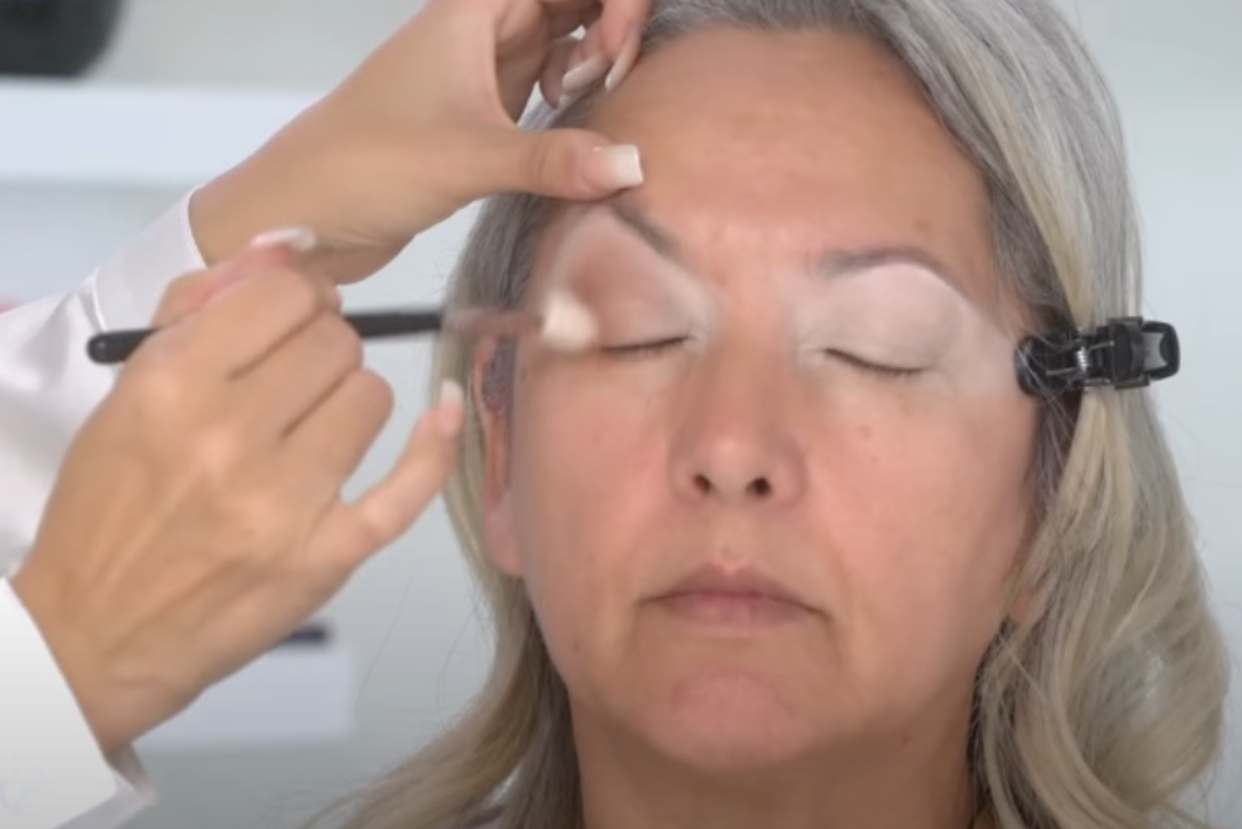 Blend the dark shade in circular motions using a fluffy brush to achieve a seamless finish. Begin with small circular motions to blend the color into the creases of the eye. Ensure to blend thoroughly on the outer corner of the eye for a polished look. The size of your eye look will depend on what you want to achieve, but blending is super versatile!
Create definition in the corners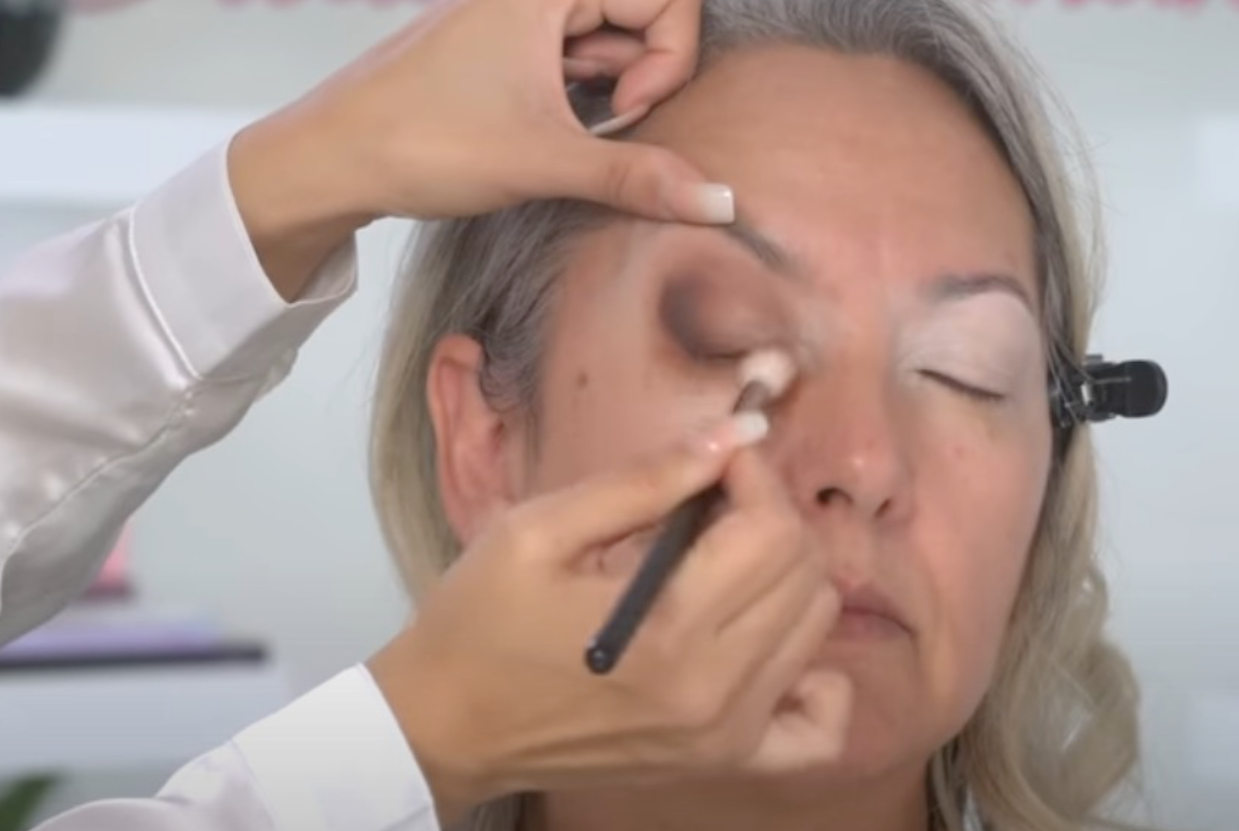 Create definitions using small circular motions and ensure even blending of colors. Begin with a small amount of product and gradually add more to achieve the desired level of definition. If you want a gradual gradient use this technique on both colors, and perhaps blend in a third tone got a highlight.
Cut the crease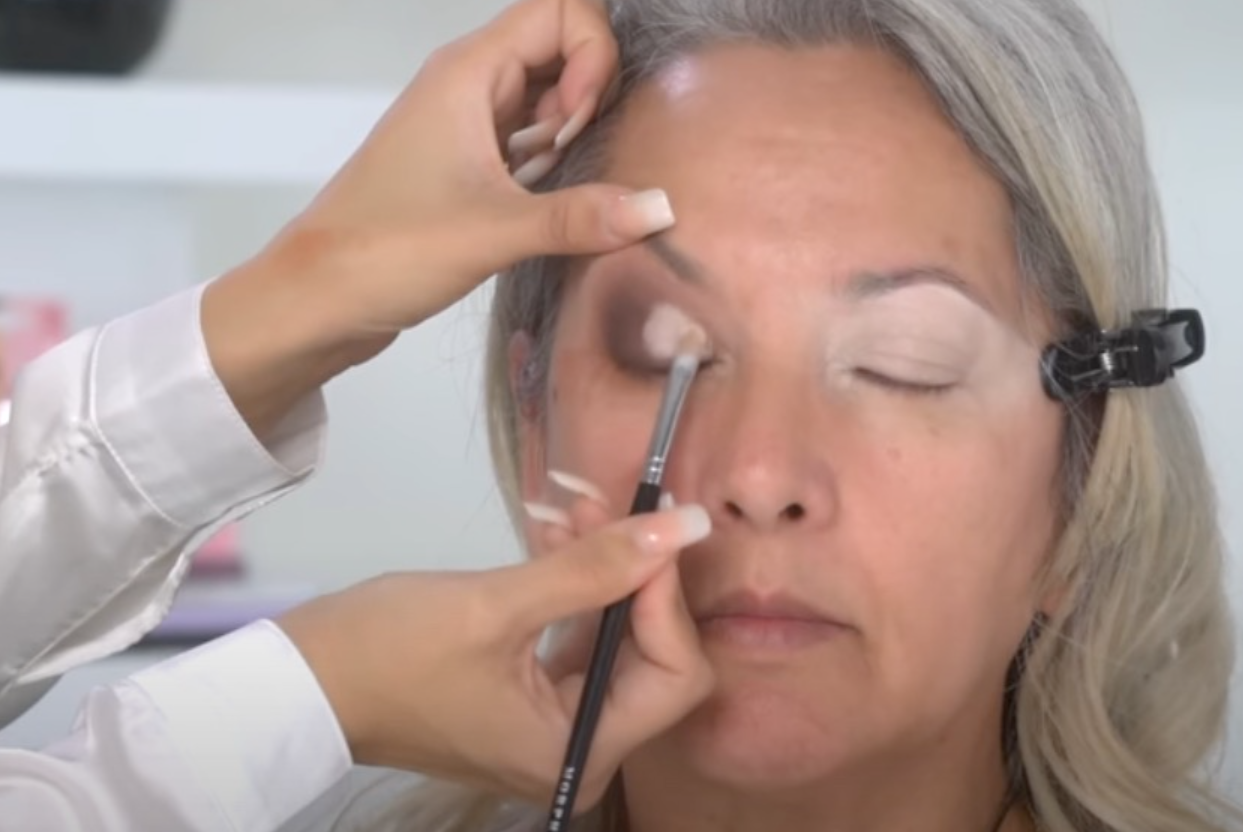 A good-cut crease is the holy grail of eye makeup. Equal parts simple and stunning, It uses lighter colors on the corner of the eye to create a sharp line that cuts through the base tone. It makes eyes look huge and irresistible, but it can be very difficult to nail, especially as you're working with layers.
Neutralize the color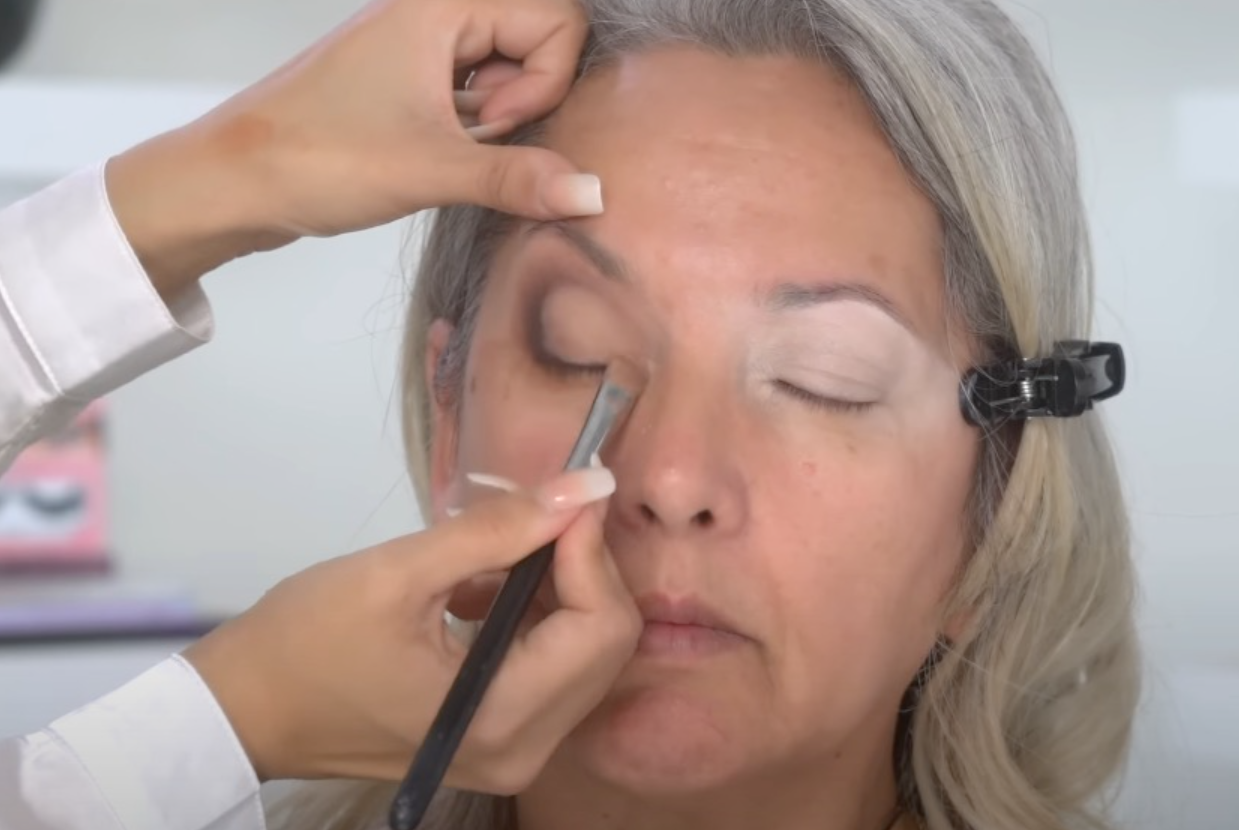 To balance and tone down intense colors, blending is key. Opt for a shade that falls between the two extreme colors, and apply it over the lid. Blend it evenly with the primer to achieve a harmonious and neutralized effect. If you want your colors to stay vibrant and intense, use a neutral primer.
Hydrate with SPF protection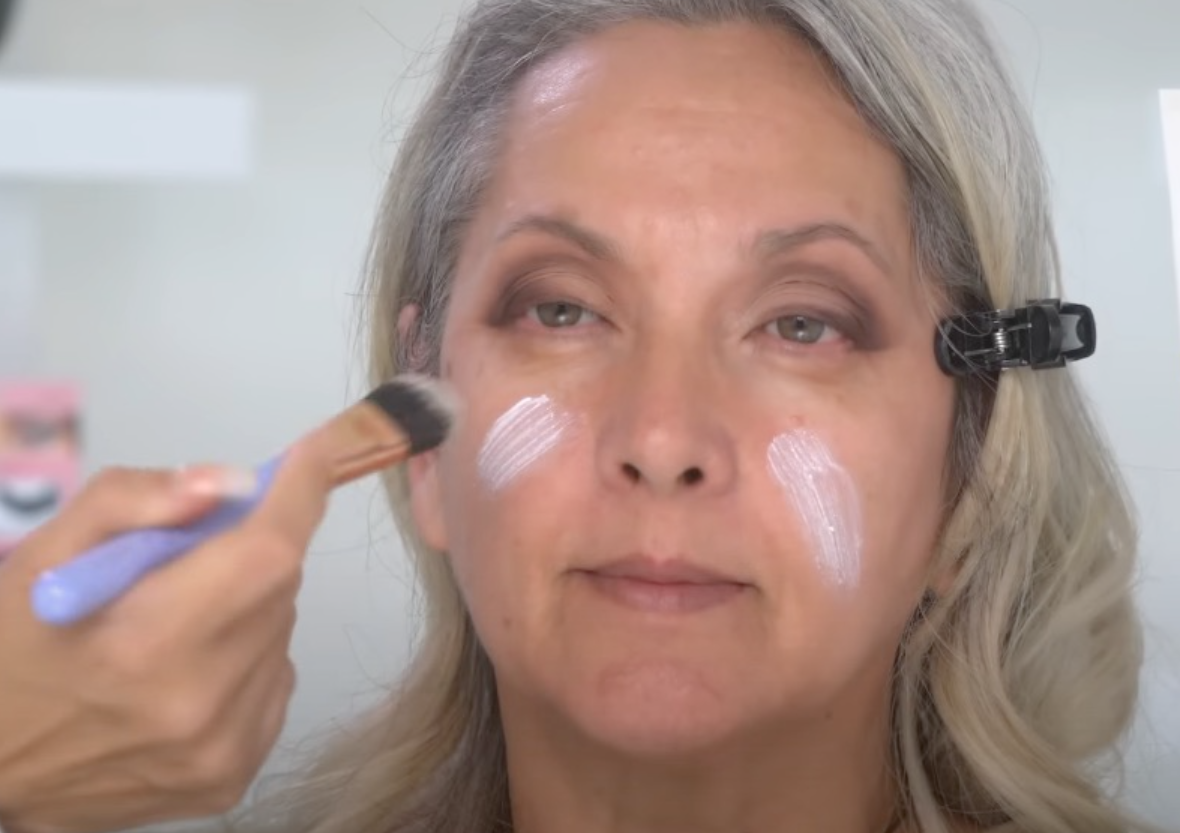 Moisturizing the skin is a crucial step that should not be skipped before applying foundation. It is also advisable to apply sunscreen to safeguard the skin against potential damage while promoting a supple and nourished appearance. Lots of make-up products have some SPF protection, so if you have sensitive skin, there are plenty of options.
Add foundation with a damp sponge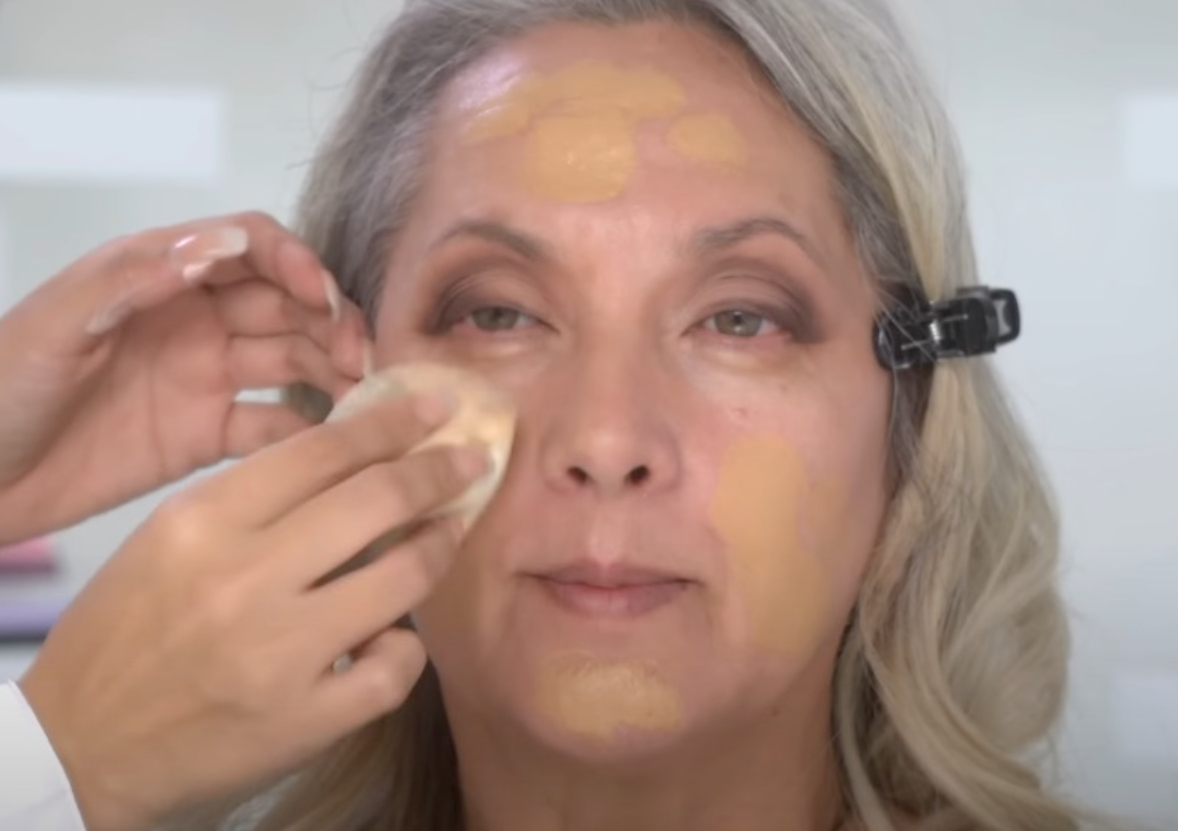 Beauty blenders are such a basic and easily repeatable tool, but nothing works quite as well as the real thing. A wet beauty sponge is the best tool for applying foundation. The moisture creates a smoother surface on the blender and also helps prevent it from absorbing any of your foundations. It gets expensive, you don't want a sponge stealing it.
Apply a lighter shade of concealer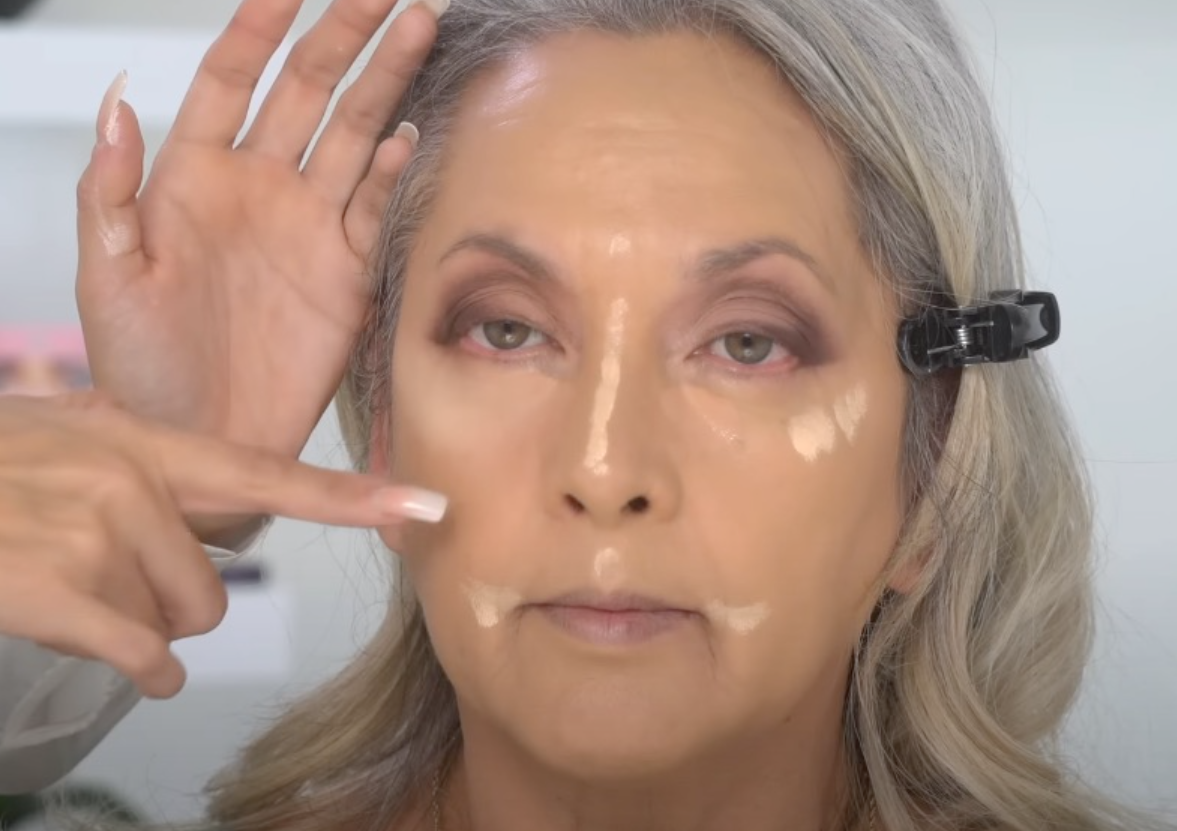 To achieve a radiant look, apply concealer on the high points of your face. Focus on areas such as the cheekbones, the corners of the mouth, above the upper lip, and the bridge of the nose. Apply concealer that matches your skin tone for the under-eye area and blend it outward from the inner corner. Keep one part of the cheekbone lighter for defined cheekbones to elongate the face and accentuate the bone structure.
Mist with setting spray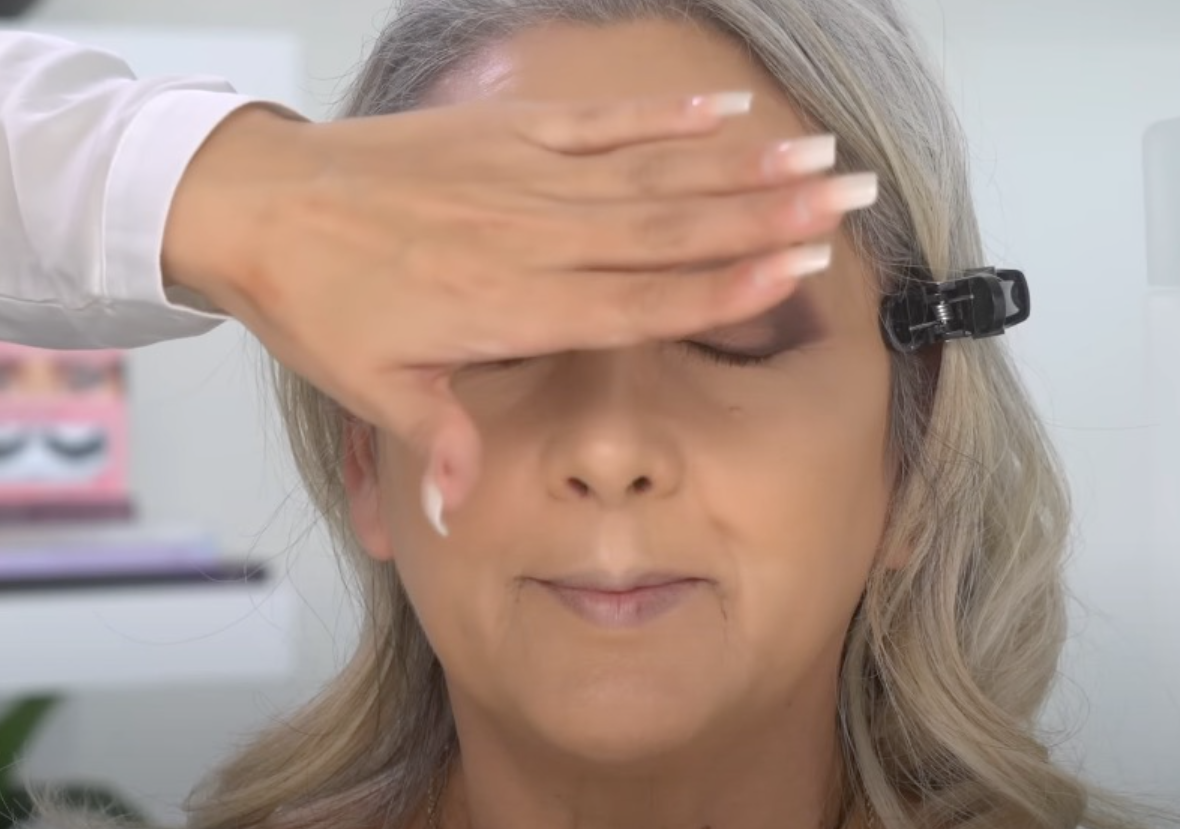 It is important to set your makeup in place to ensure long-lasting makeup. Before moving on to the next step, spritz a setting spray on your face. This not only helps to set the makeup but also adds hydration to your skin. You can top up this during the day if your shine starts to dull a little.
Find the right foundation for you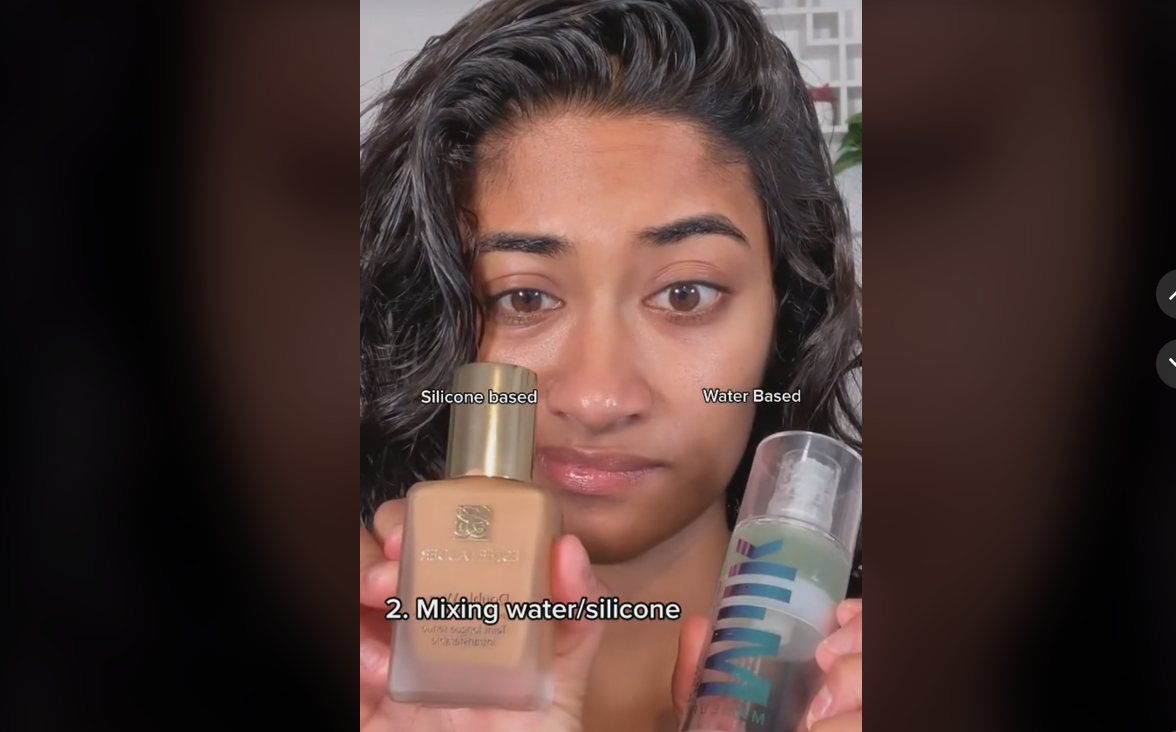 Credit: Makeupbymonicaa via TikTok
As a basic part of any beauty kit, the foundation on its own smooths the skin and pores to create a youthful, consistent glow. To maximize its effects as your skin ages, forget to find one that matches your shade perfectly. Skin becomes paler and more pallid as it ages, so your foundation is a great chance to set a slightly warmer base tone to work on.
Know your undertones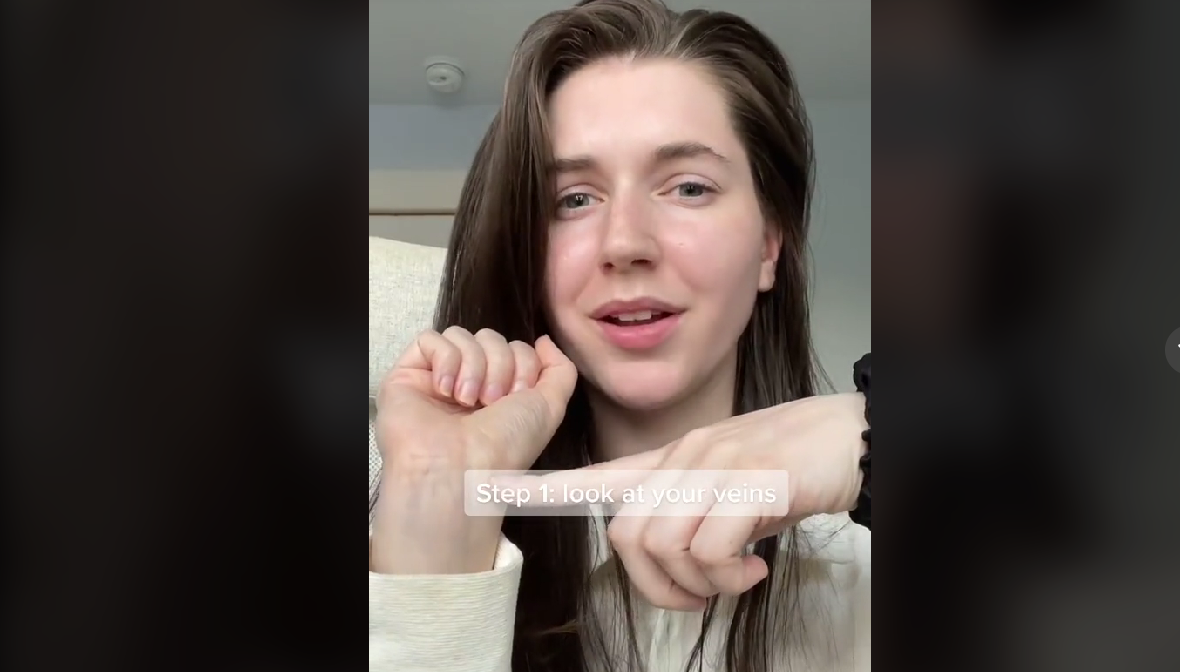 Credit: skincareanna via Tik Tok
These are all to do with the color notes in the deeper layers of skin. Sometimes they're warm, tilting towards reds and oranges, sometimes they are cooler tones like blue. Knowing this will let you pick foundations and eyeshadow colors that are more specifically tailored to you, and compliment the deeper colors of your skin.
Use a dramatic wing to lift the eyes
Credit: kellsiebainmakeup via TikTok
You might not fancy working a wing into your everyday looks, but for those times when you want to create an impression, you can't go wrong with the sharp swipe. It expands the eye, giving you another line that you can incorporate into your looks and divide color, and looks extra fierce. The cat eye approach is always a timeless classic.
Don't over powder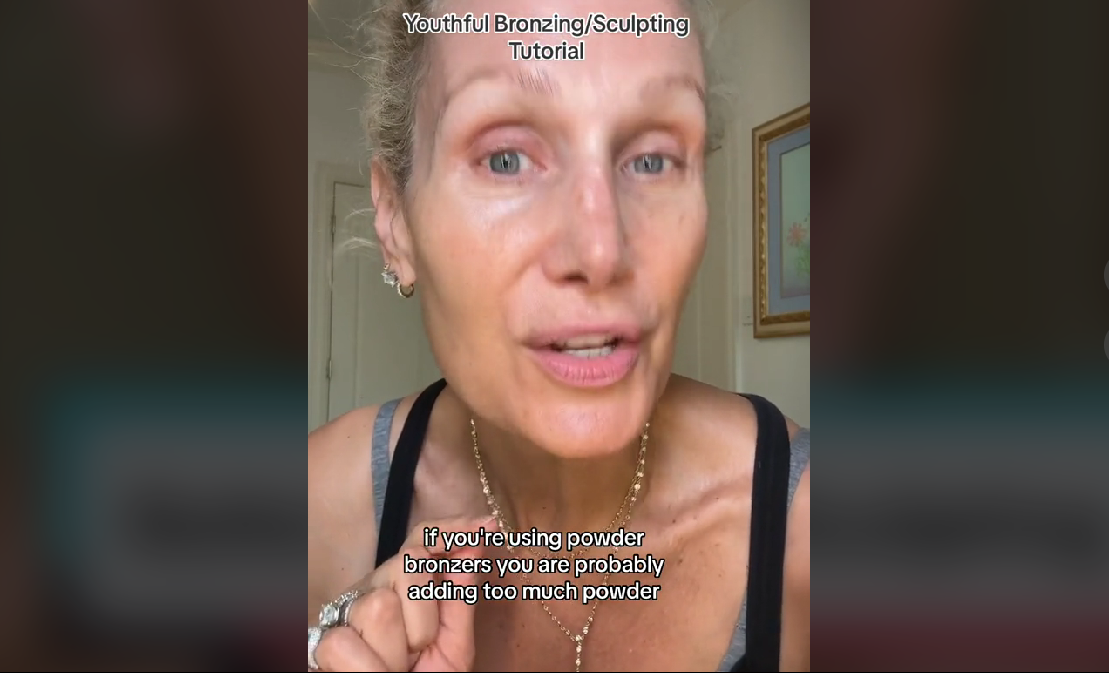 Credit: Morgenschick via TikTok
People with oily skin will be familiar with the problem of powder caking. While it does help smooth things down and set in looks, it also absorbs moisture quite easily. A similar thing happens in aged skin, where wrinkles begin to trap excess powder, this moistens over time and can clump up. Avoid topping up too often throughout the day.
Try a cream bronzer to avoid over-hydration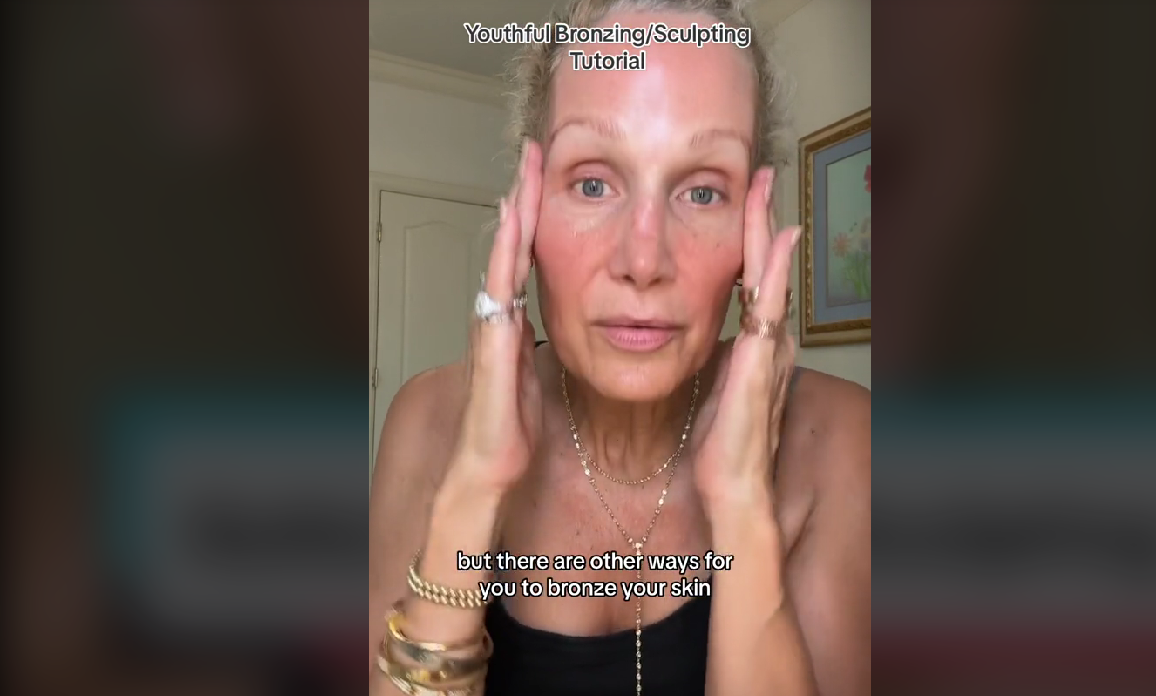 Credit: Morgenschick via TikTok
Bronzer is an excellent choice to get your skin looking smoother, sun-kissed, and warming. Depending on your skin type, the traditional oil-based bronzers might not be a good fit for you, since you're adding another source of moisture. If that's the case, try a cream-based version that will sit on top of the skin and not sink into any fine lines.
Try a lip stain instead of a stick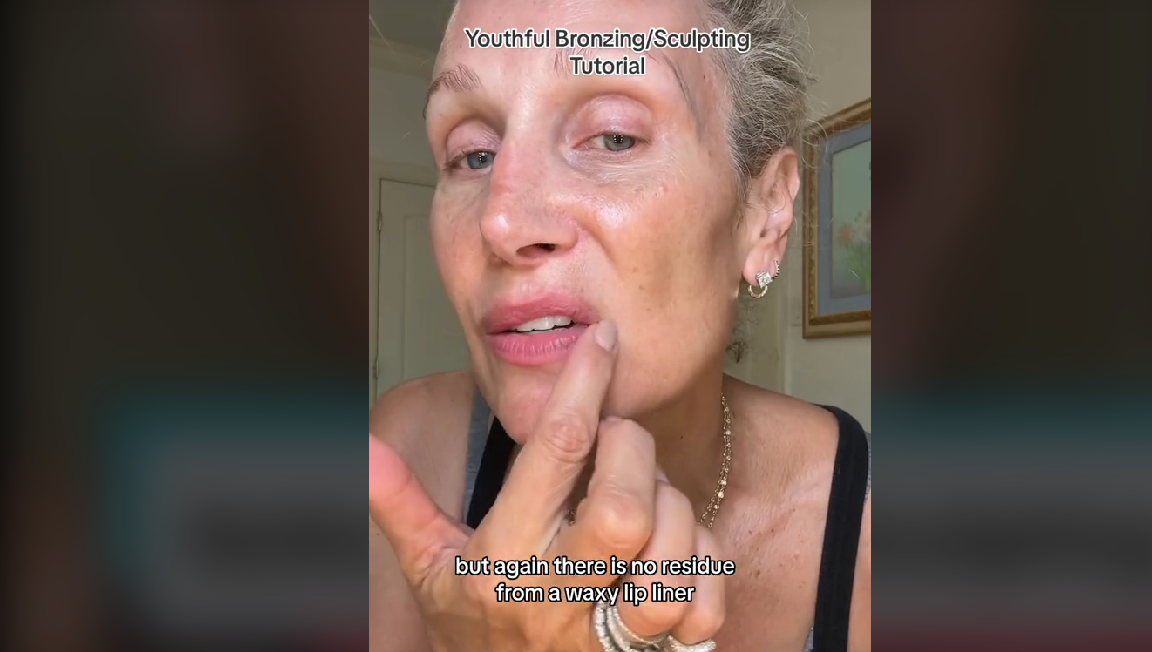 Credit: Morgenschick via TikTok
While they don't emulate the bold impression of their namesakes, lip stains help you add a natural tint of color that is perfect for bare-faced looks or those times you want to draw attention elsewhere and can last all day. Apply a balm or chapstick first and the lighter formula will avoid drying out on your lips.
Use natural tones for aged eyes
Credit: caitkiernan via TikTok
As we age, the skin around the eyes tends to be the first thing we notice. This is completely understandable, the eyes are our go-to point of interest even in reflections. Using neutral tones like beige, taupe, or olive for your eye looks won't drag them down or draw too much attention like a flashier color would, meaning you can focus attention elsewhere.
Rose works on every skin tone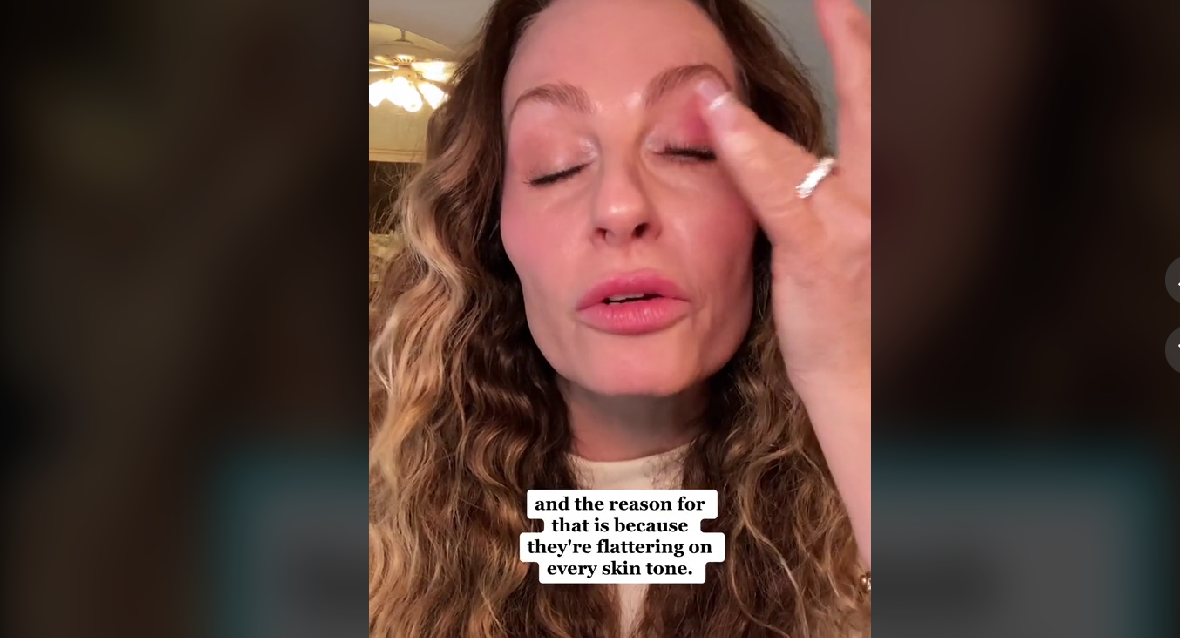 Credit: caitkiernan via TikTok
Not only is it one of nature's pretty colors, but it's also incredibly versatile. You can use rose tones for lips, blush, eye colors, or even to add a soft warm note to your contour. Regardless of skin color, type, or texture, you can always work elements of rose into your make-up and instantly get a boost of youthful energy.
Use levels to lift your face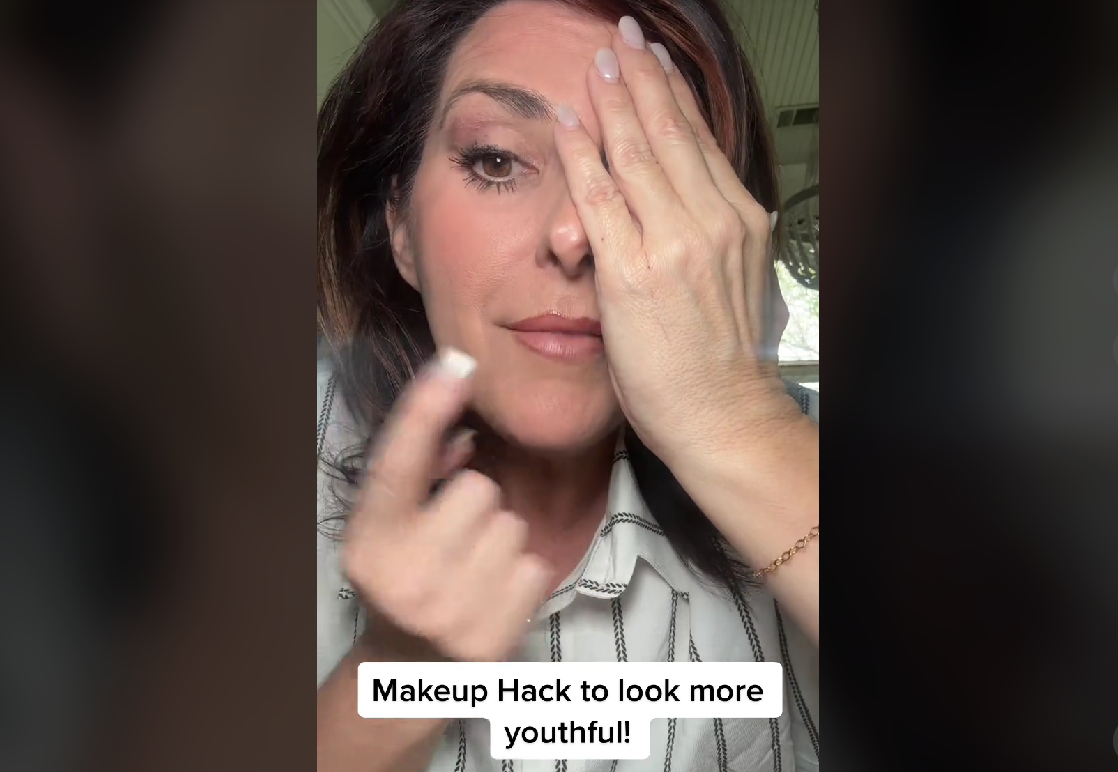 Credit: Shawndellouque via Tiktok
Conventional make-up wisdom is full of intersecting lines across the face. These help guide everything from eyebrow shape, eyeliner, and blush, making sure they all align correctly with each other and your face in general. By over-lining the lips, lifting the cheekbones with contour, and styling your eyes with an angle, you can stretch these lines to work for you.
Less is more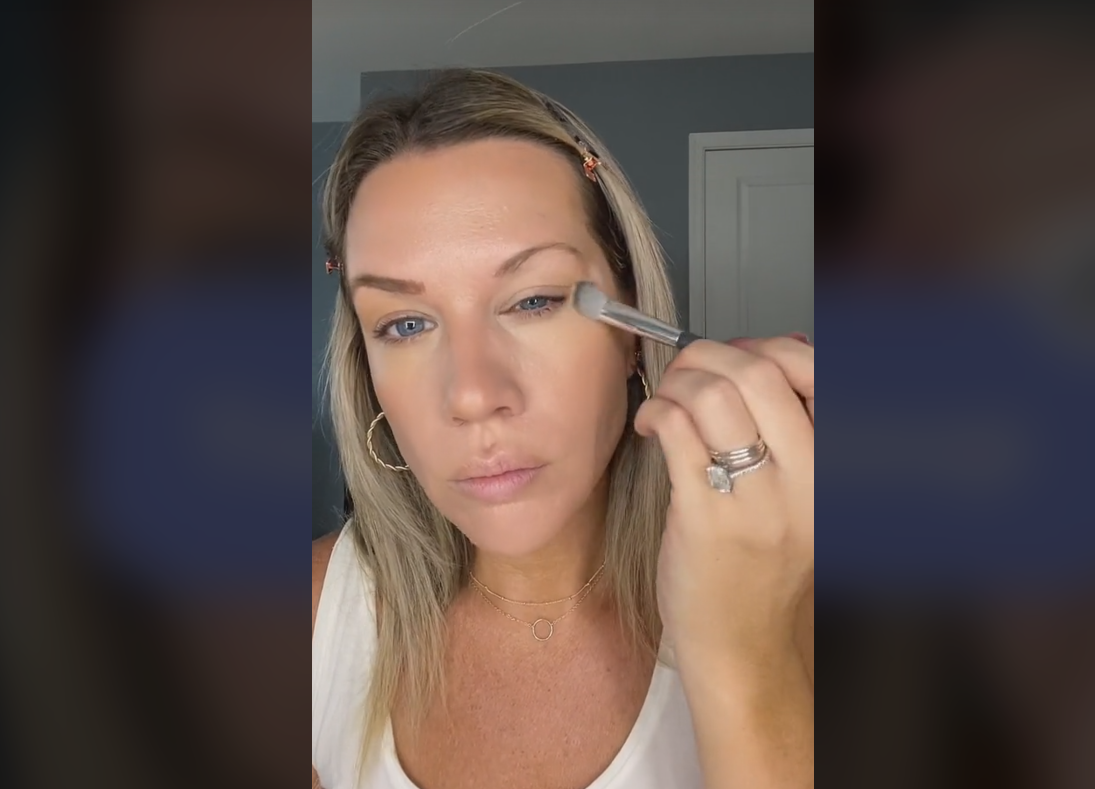 Credit: makeupwithkt via TikTok
A lot of make-up trends focused on younger women are based on natural, everyday looks. They're all about using what you have in a creative way to give something basic a little more sparkle. It's good to keep this minimalist approach in mind when looking for make-up tips that wind back the clock!
Get deep penetration from products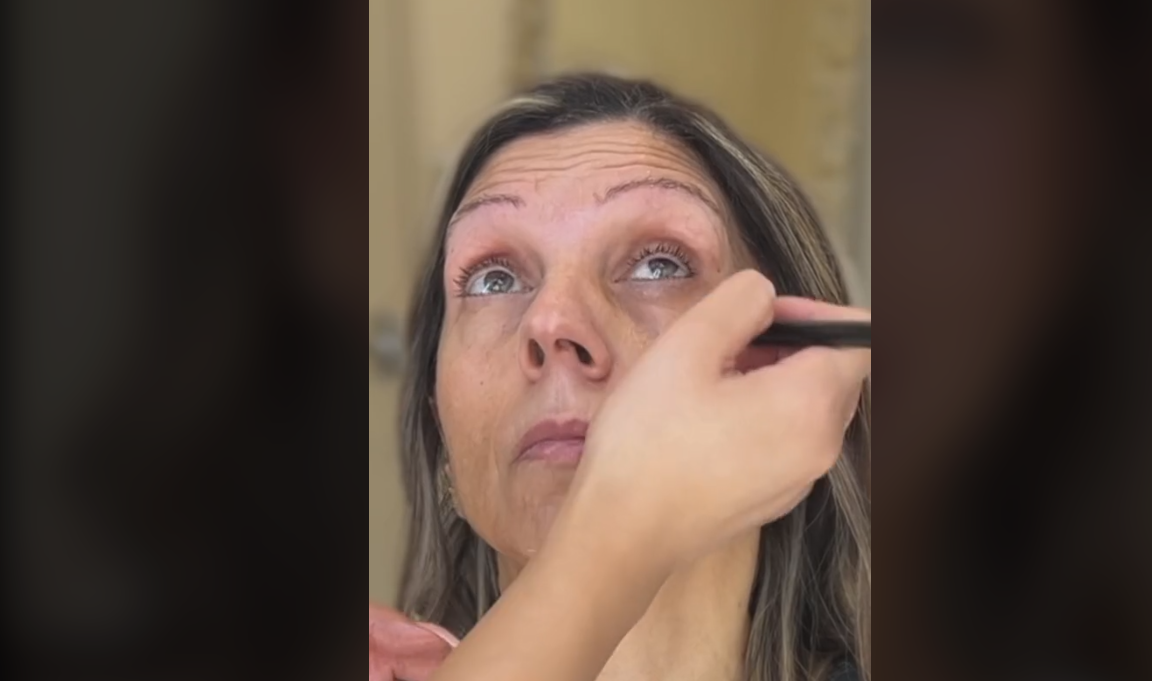 Credit: judy.lim via TikTok
For those lotions and potions your want to get some deep absorption from, look for thinner solutions. Most of the elaborate (and expensive) skincare routines go from the thinnest product first, making your way to the most viscous. You can use this knowledge for your individual needs without adopting a 12-step process involving snail slime, as cool as they may seem on celebrity makeup routines!
Eyebrows are always important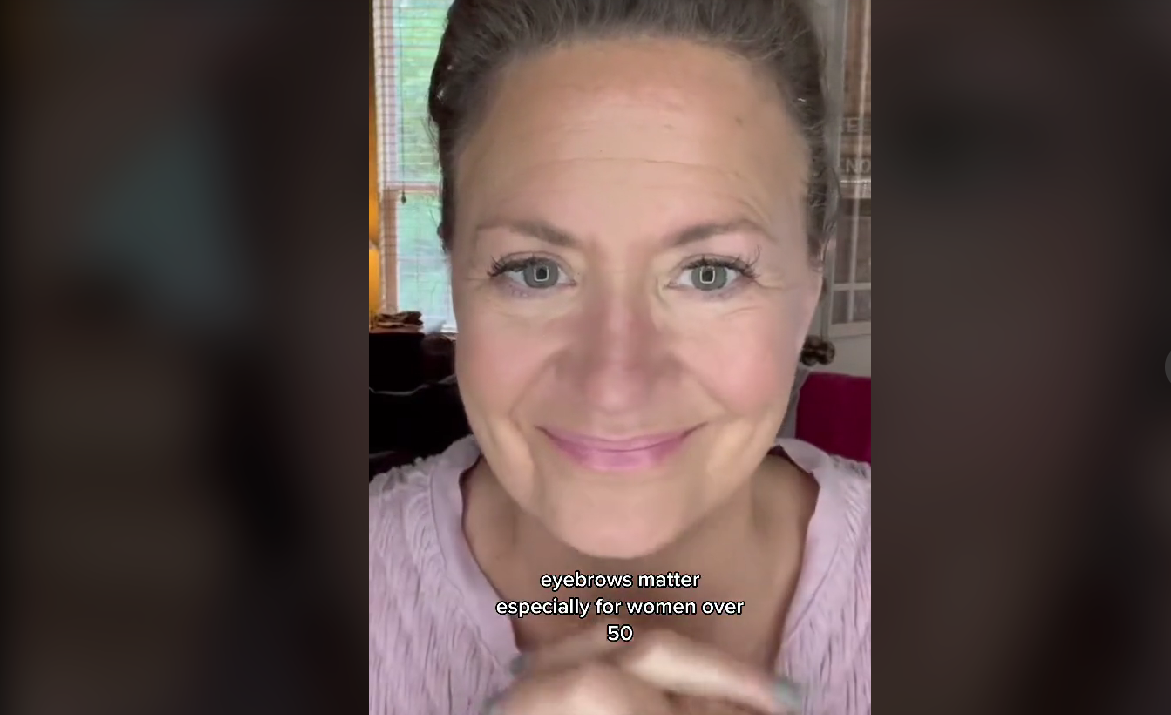 Credit: d.anna.durham via TikTok
One important piece of advice to consider regardless of age is the importance of your eyebrows. Not that they fit a specific style or shape, just that they remain tidy, and proportional and do their main job, framing the eye. Even no eyebrows can be a great, brave look, because it's a deliberate style choice! Focus on the style and don't over pluck.
Consider supplements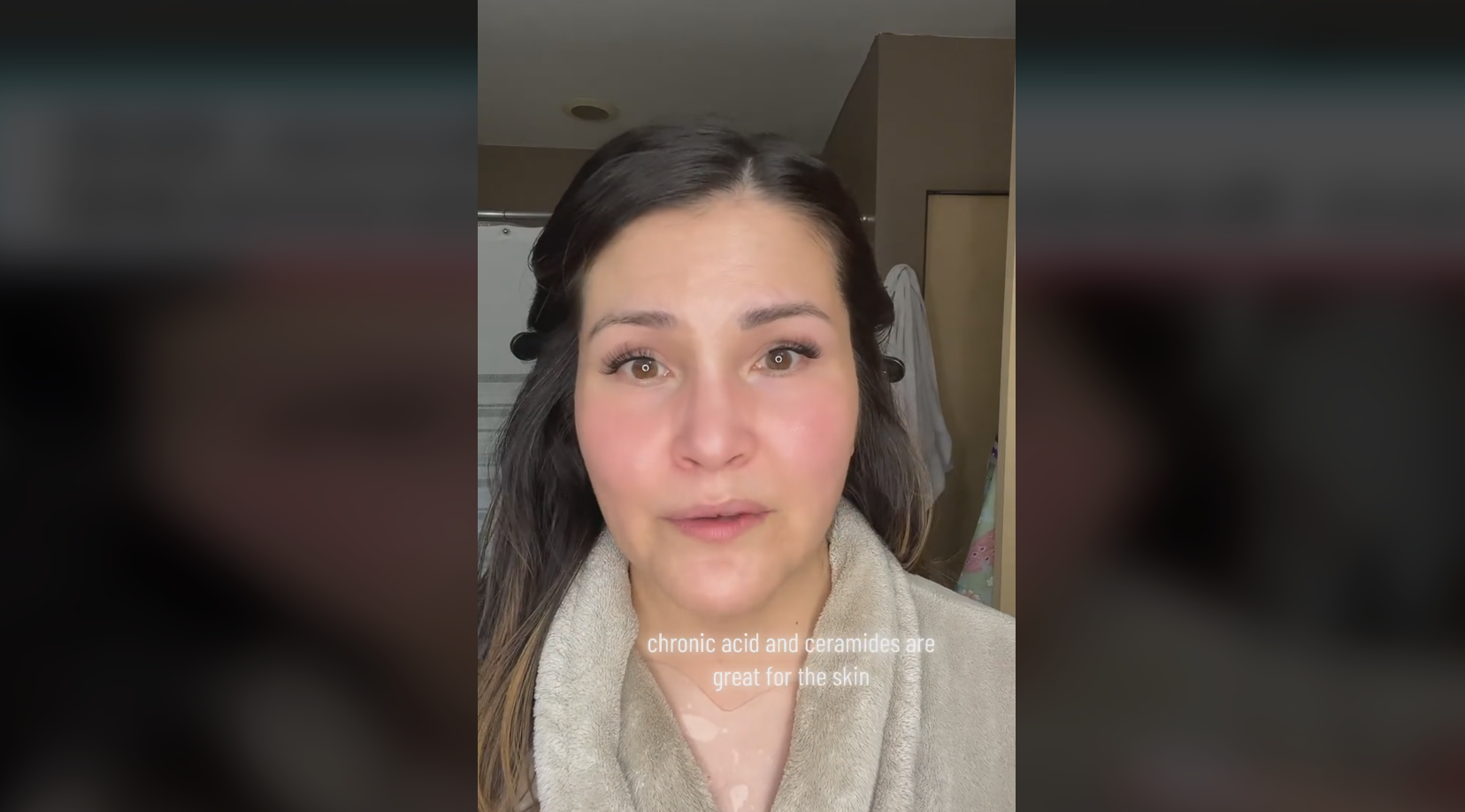 Credit: lila50isthenewfword via TikTok
As the body ages, our skin loses its natural elasticity as we stop producing the chemicals that keep our skin looking radiant and youthful. You can reclaim a lot of this lost nourishment before you even start on your makeup routine with natural supplements. You can get everything from collagen and vitamins to fatty acids, it all depends on what exactly your skin is lacking.
Use a tinted moisturizer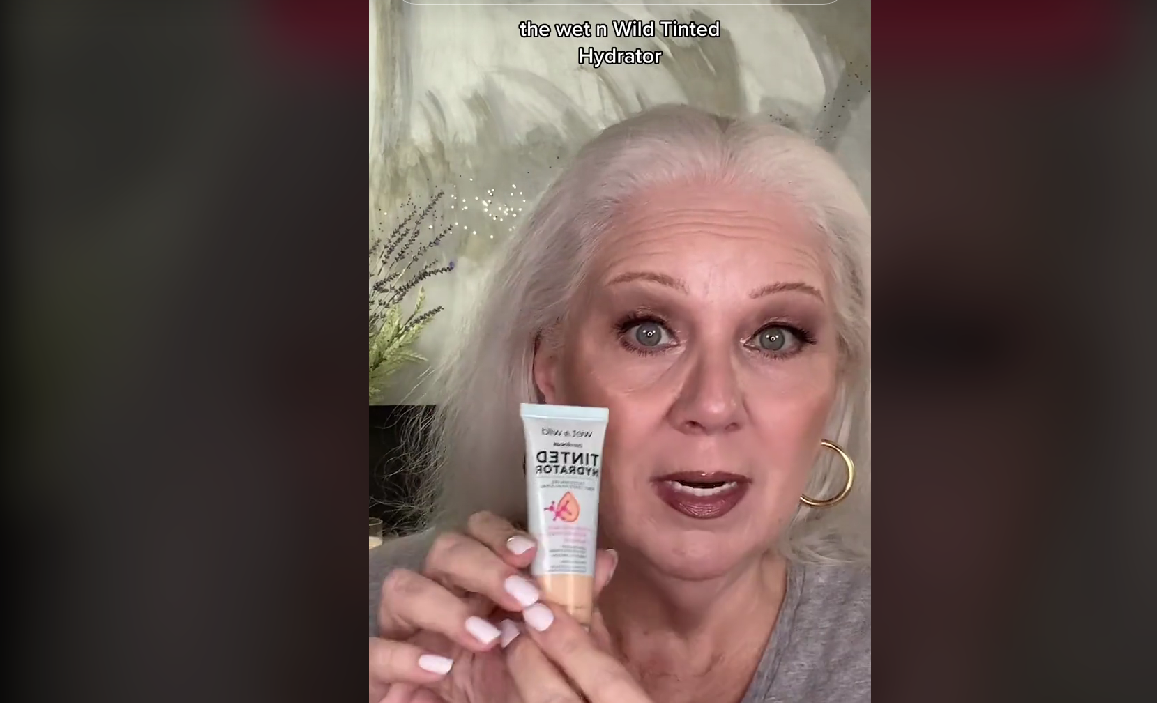 Credit: julipagemorganbeauty via TikTok
This goes for other kinds of products too! Your skin goes through a lot, so it's normal for the pigment to vary across your face. A tinted moisturizer or primer will even help even out your skin tone from the very base of your looks, meaning no matter what you're going for you will have an even, smooth canvas to work on.
Use old-fashioned applicators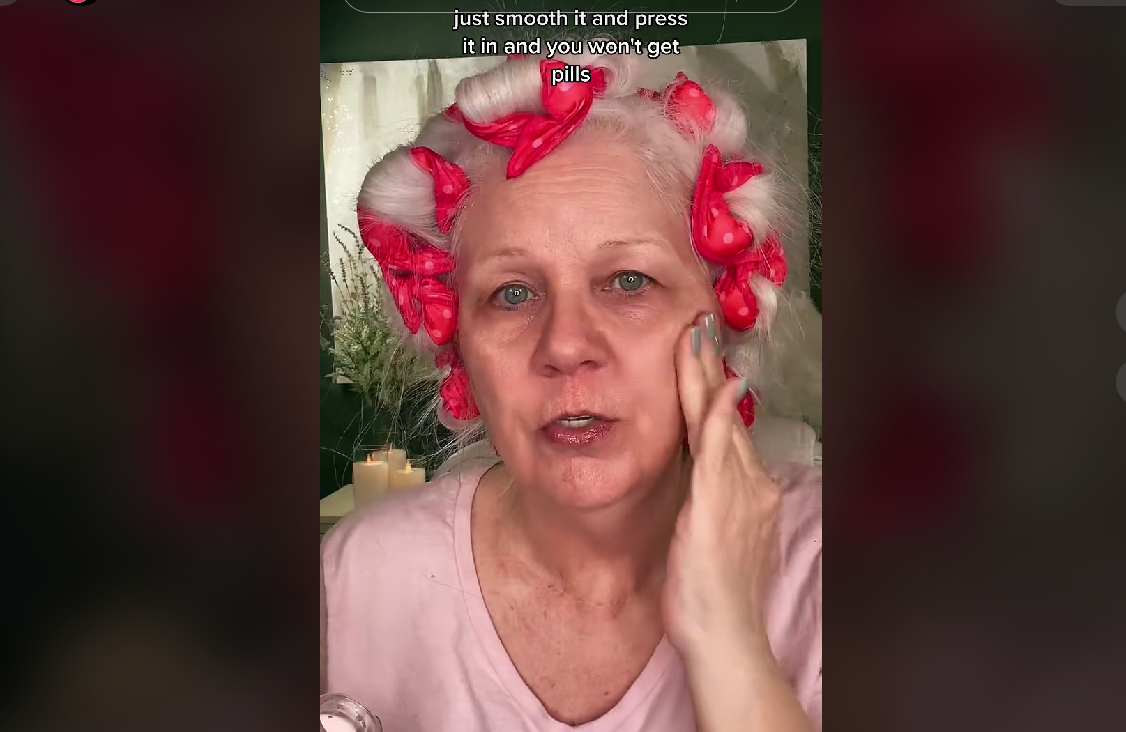 Credit: Julipagemorganbeauty via Tiktok
You don't always need to reach for a new beauty blender as the gurus do! Sometimes your fingers are going to get you better quality coverage and help you use less all in one. Some powder products and oils could benefit from the friction the tighter pores on your fingers cause. Nature always finds a way.
Balms over foundations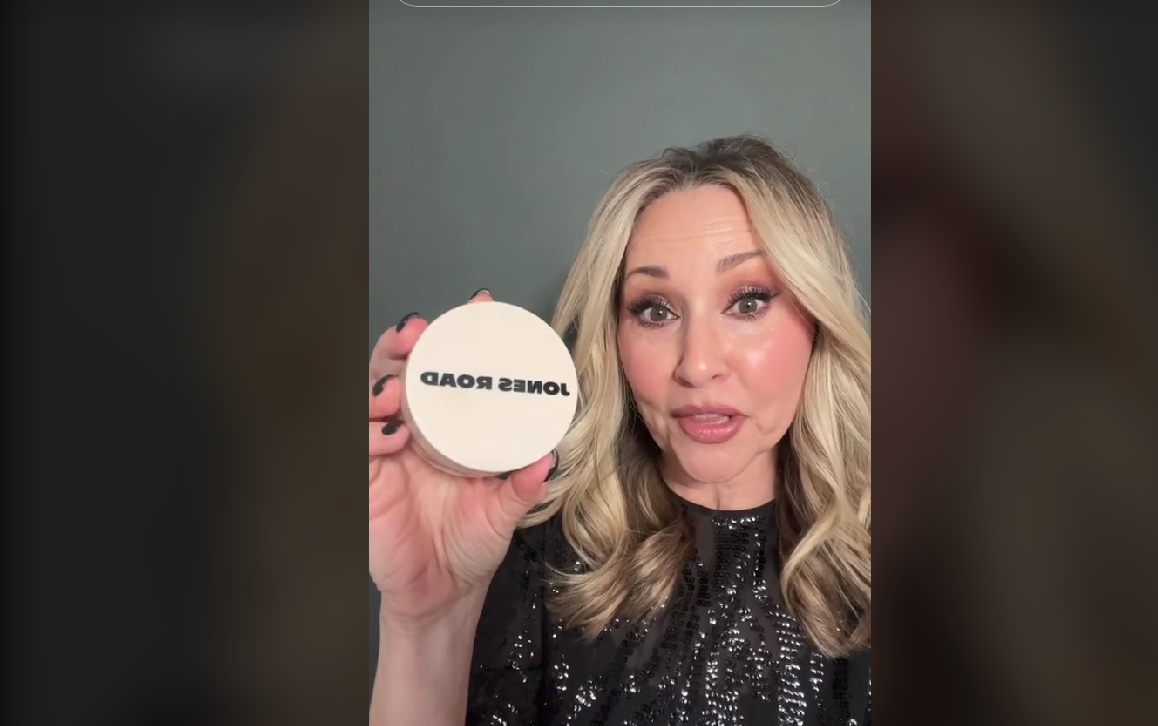 Credit: maturemakeupmasterclass via TikTok
There will always be alternatives if you just can't find the right brand or formula for your skin. Just like the lip stain, skin balms are essentially like foundations in their application, only much thicker and free from water. This gives them a richer and creamier texture that nourishes the skin and provides even coverage. Many are branded as foundations, so keep your eyes open!
Fix discoloration with concealer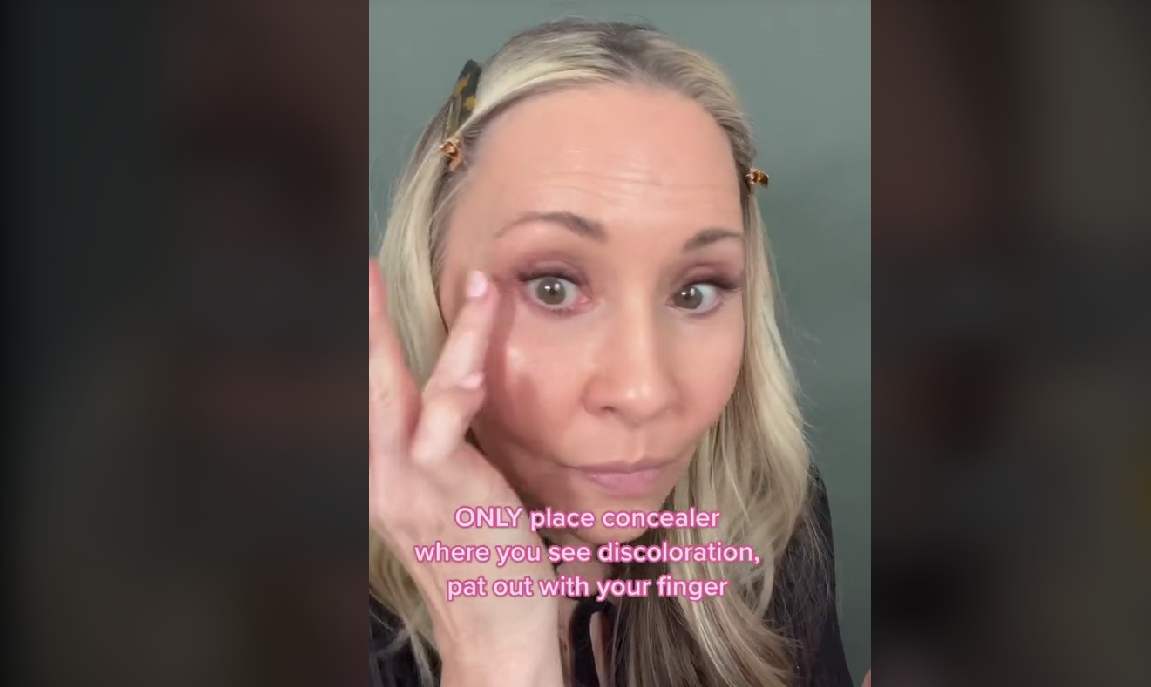 Credit: anastasiabeverlyhills via TikTok
Here is another tip for smoothing out those pesky pigmented areas. It even works if you have particularly sensitive skin, which for some people can redden and swell a little if you look at it too closely. Using a gentle layer of concealer, applied with your fingers, you can softly dab away red patches, dark circles, or anywhere age shows.
Anti-wrinkle cream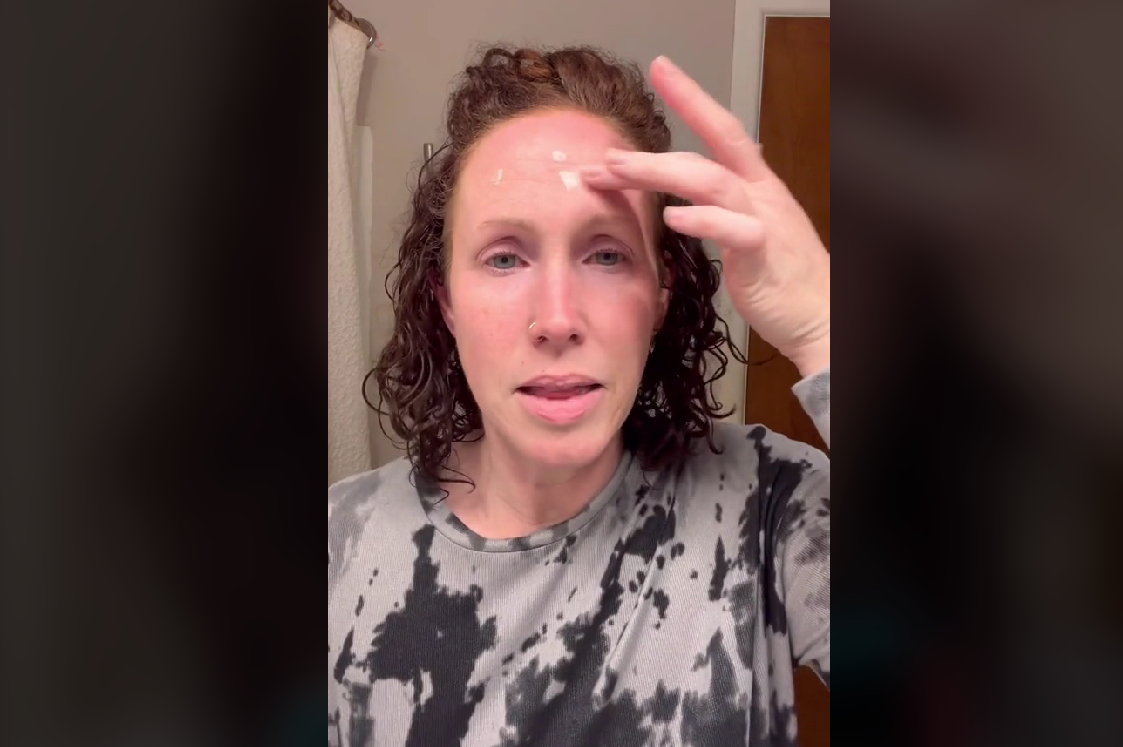 Credit: kspader79 via TIkTok
The market for anti-aging products is vast and enormous, with every company praising its secret blend and it's time reversing effects. So, which should you go for? Well, like other industries, it's the active ingredients you want to keep. Anything with retinol, collagen, or hyaluronic acid will help reduce the appearance of wrinkles and fine lines.
Finish with a shimmer for a glam look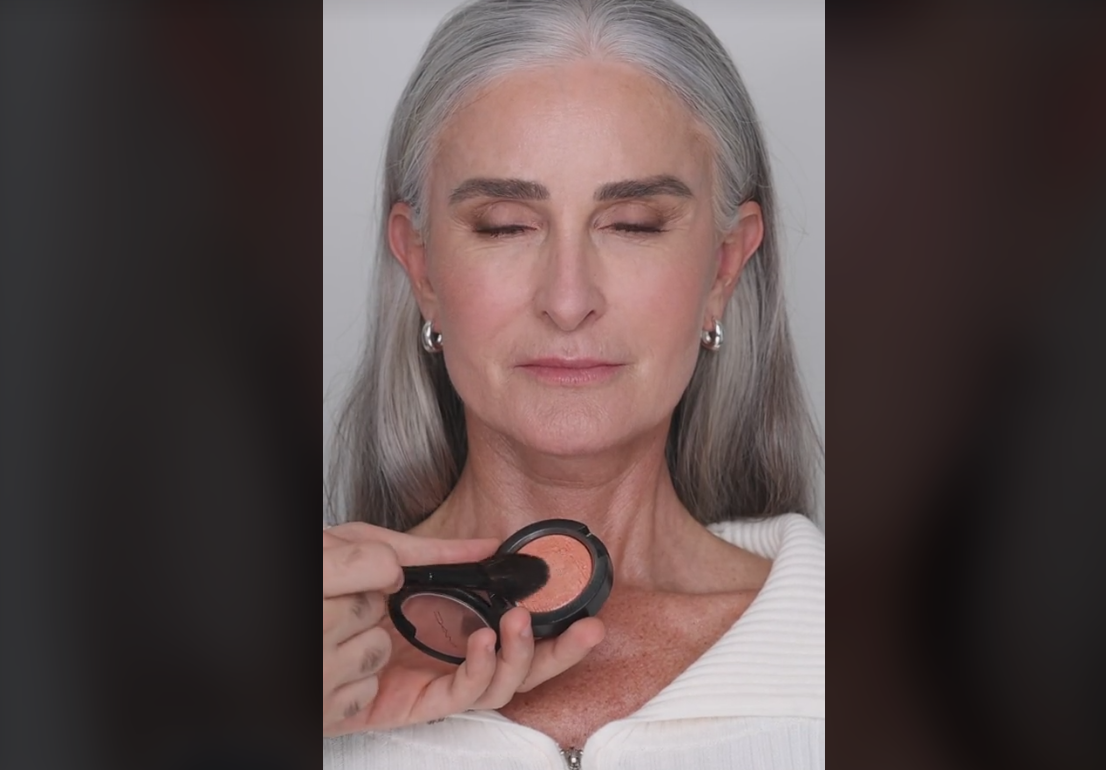 Credit: hindash via TikTok
Age and glam go hand in hand, there is something about a glam look that demands a little bit of wisdom behind the eyes, so this tip is perfect! Adding a little brush of shimmer to the high points of the face will help elongate your cheeks and chin. It also helps capture that dewy, moisturized skin look that is so hard to achieve.
Beauty is in the eye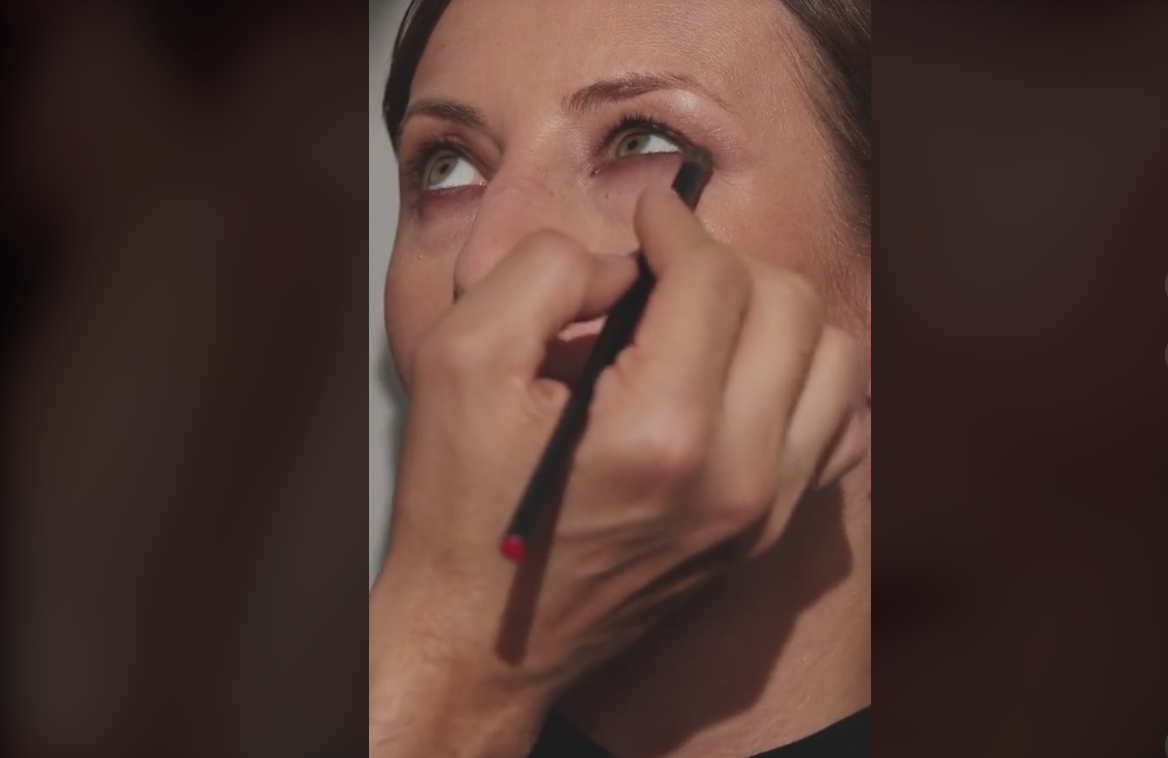 Credit: vincent.ford via TikTok
Many trends that come out of the younger generation are based on extravagant eye looks. It's a show of skill and creativity that leaves you looking explosively fabulous, so it's worth learning some of the fundamentals. Don't ignore the importance of mascara and choose eyeshadow colors you love, applying from the outer corner inward for a gentle gradient.
Baby, I can see your halo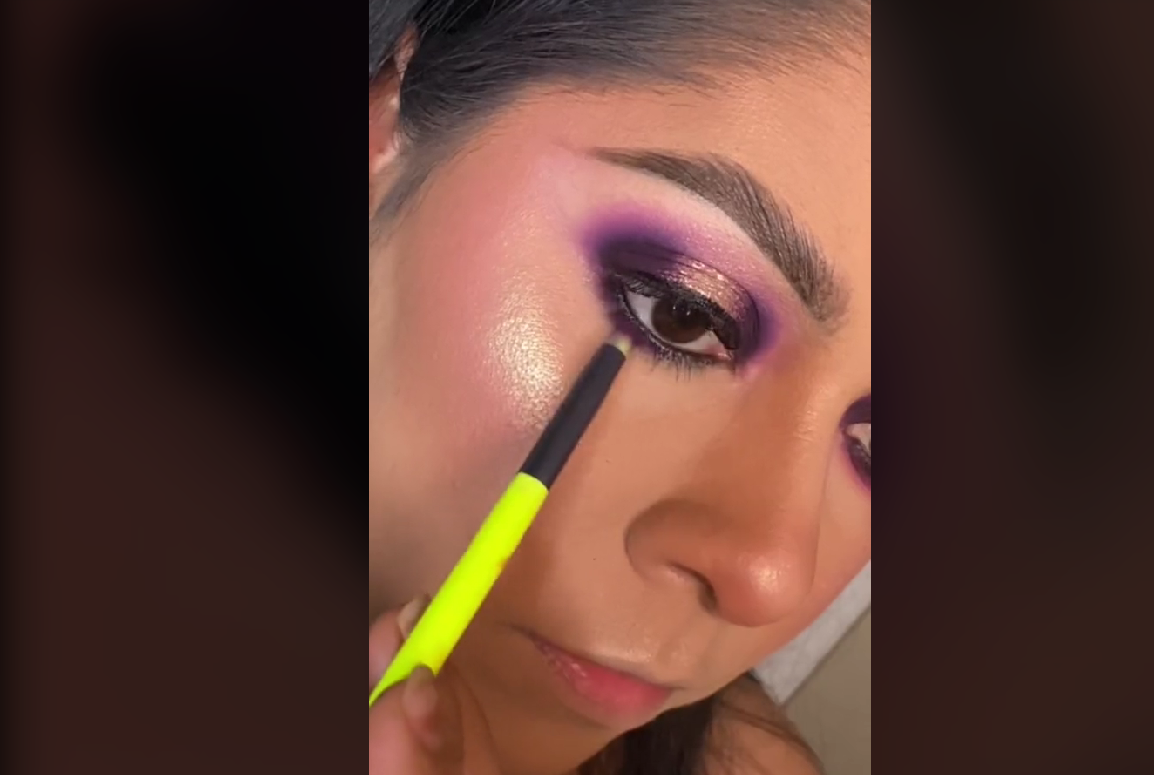 Credit: enchantedmakeup via TikTok
The halo effect is one of the most beautiful, yet simple eye shadow techniques that completely elevates your look. It involves applying a highlighter tone, which could be white, a shimmer, or a brighter shade of what you have already laid as a foundation, to the center of the eyelid. The result is glowing and can transform even neutral tones.
Keep everything clean!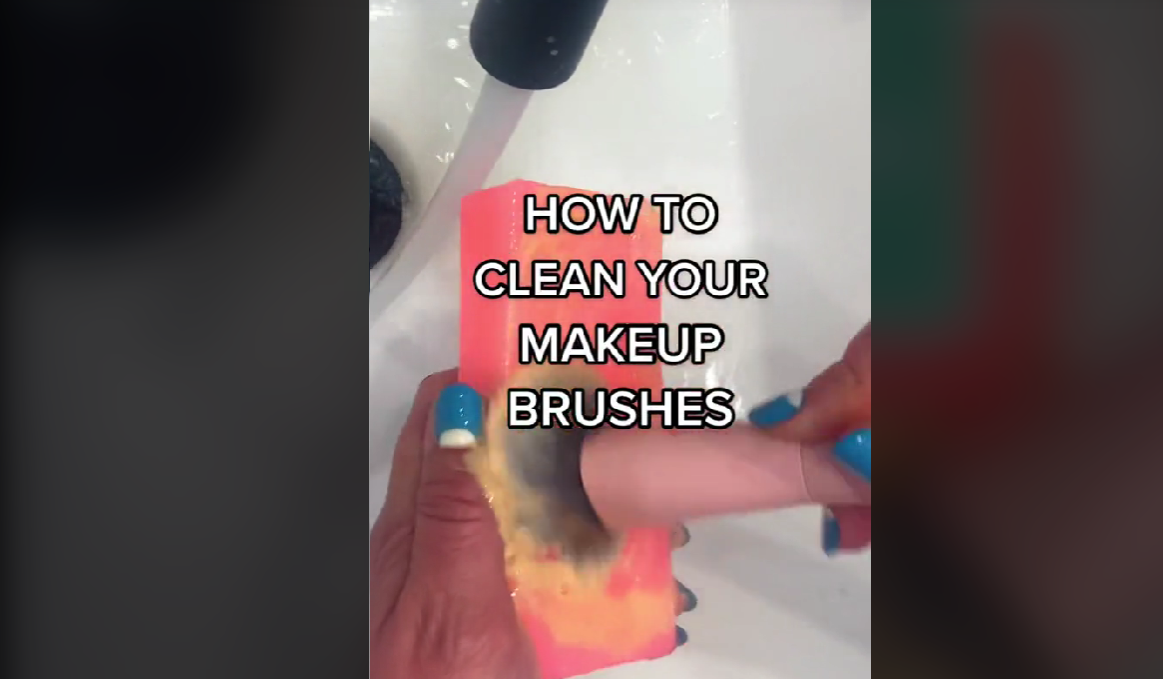 Credit: jamiemakeup via TikTok
When it comes to make-up or anything we tend to do every day, it's easy to settle into bad habits to get the job done quicker. While this is understandable, future you are going to thank you profusely for cleaning your brushes and sponges. It's going to help you keep your coverage even and prevent breakouts, which happen as the pores clog with build-up.
Blushing the years away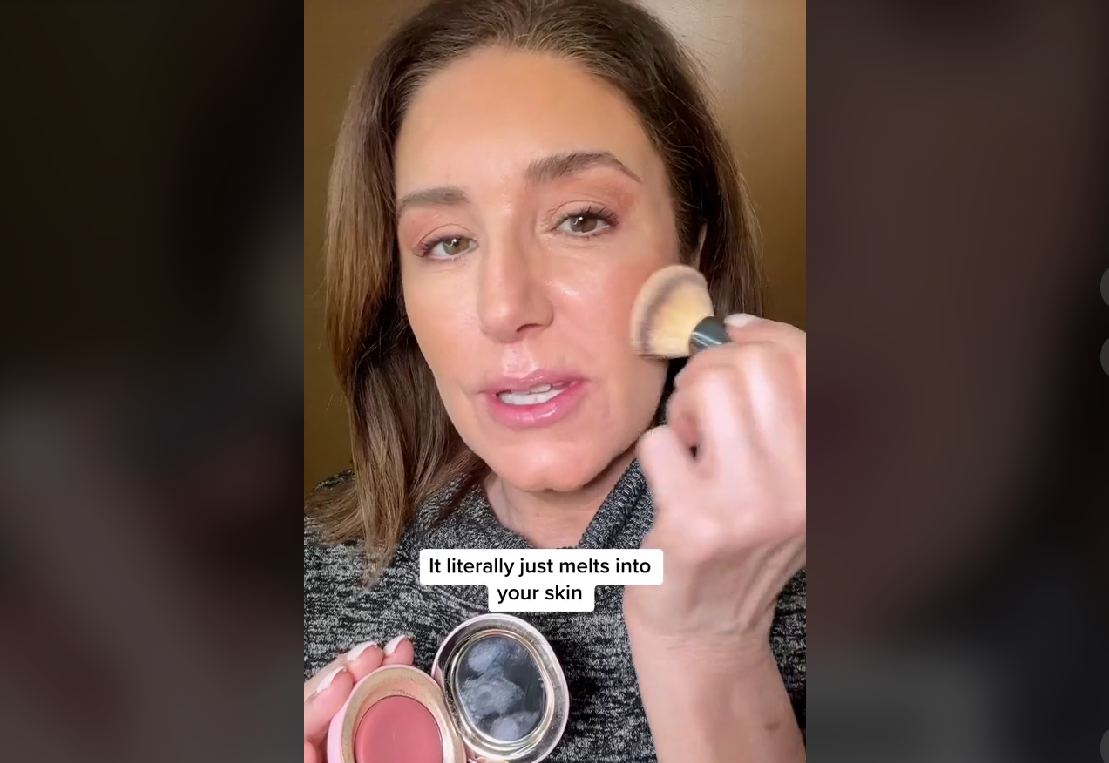 Credit: evolvingover50 via TikTok
Every make-up artist who works on older clients will tell you thaat blush is one of the easiest things you can use to instantly refresh your face and seem younger. By adding a pinky hue to your cheeks, chin, nose, or brows, you can emulate a youthful glow that will instantly add a lot of dimension and reduce the effects of aging.
Avoid a matte lip
Credit: maturemakeupmadesimple via TikTok
Matte finish products are great for dry, bold colors that need no extra shine. They are, however, quite drying and tend to emphasize any cracked or chapped lips in an unflattering way. So many tips to help mature skin focus on revitalizing lost moisture and regaining some shine so matte finishes, especially in dryer areas, are not your friend.
Know your eye shape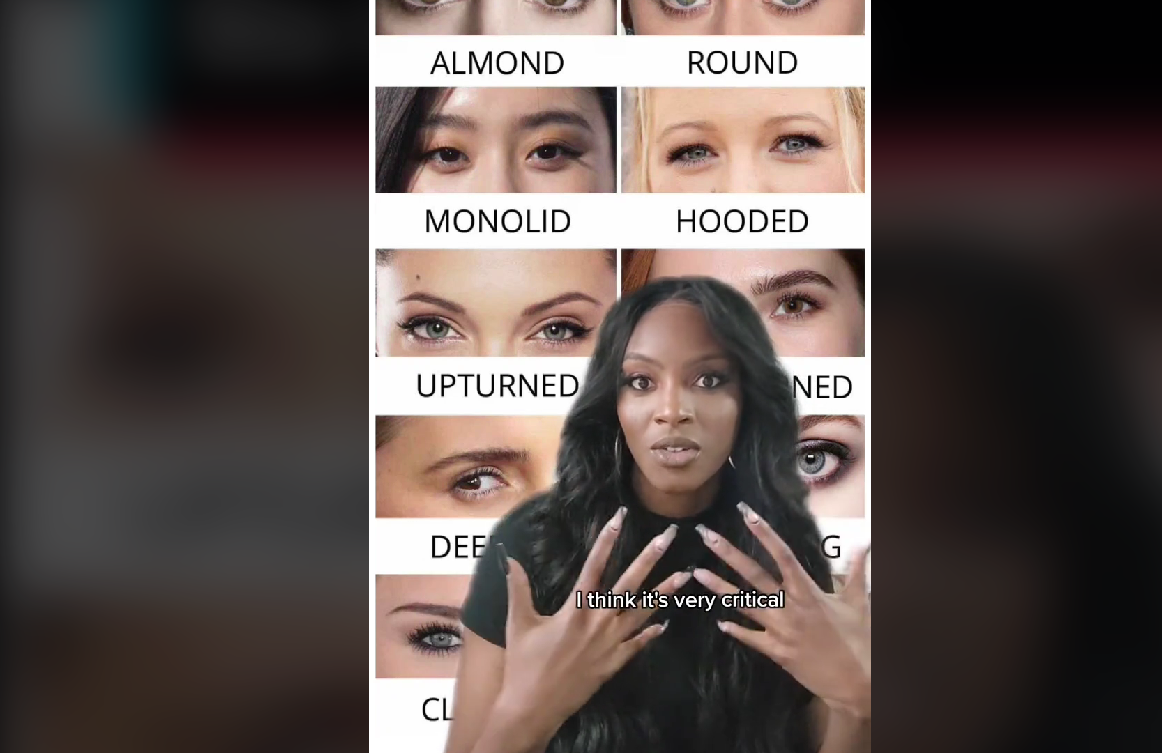 Credit: spicylolalashes via TikTok
Our peepers come in all shapes, sizes, and conditions, and knowing your ocular theory will help you figure out how best to flatter the windows of your soul. Hooded eyes will require a more considered approach to shadow, eyes with darker circles might want to stay away from darker earth tones, as these can make things look heavier.
Half-wings for hooded eyes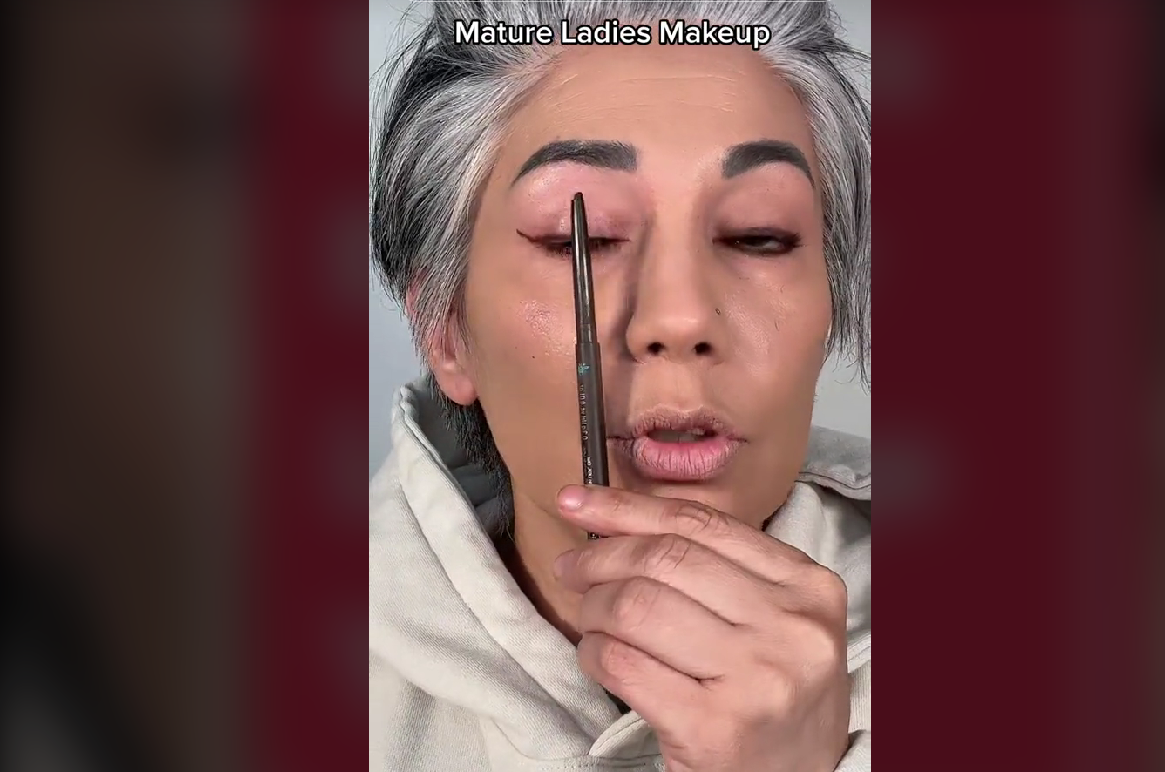 Credit: soniavalencia0303 via TikTok
To help open up the eyes when their natural shape is quite closed off, try lining the bottom lid just below the waterline, and have the wing start at around the center of the pupil. This will mean there is less noise overall to make the eyes seem smaller, and since the wing doesn't run the entire length it can't be measured against the eye.
Create shadows where you need them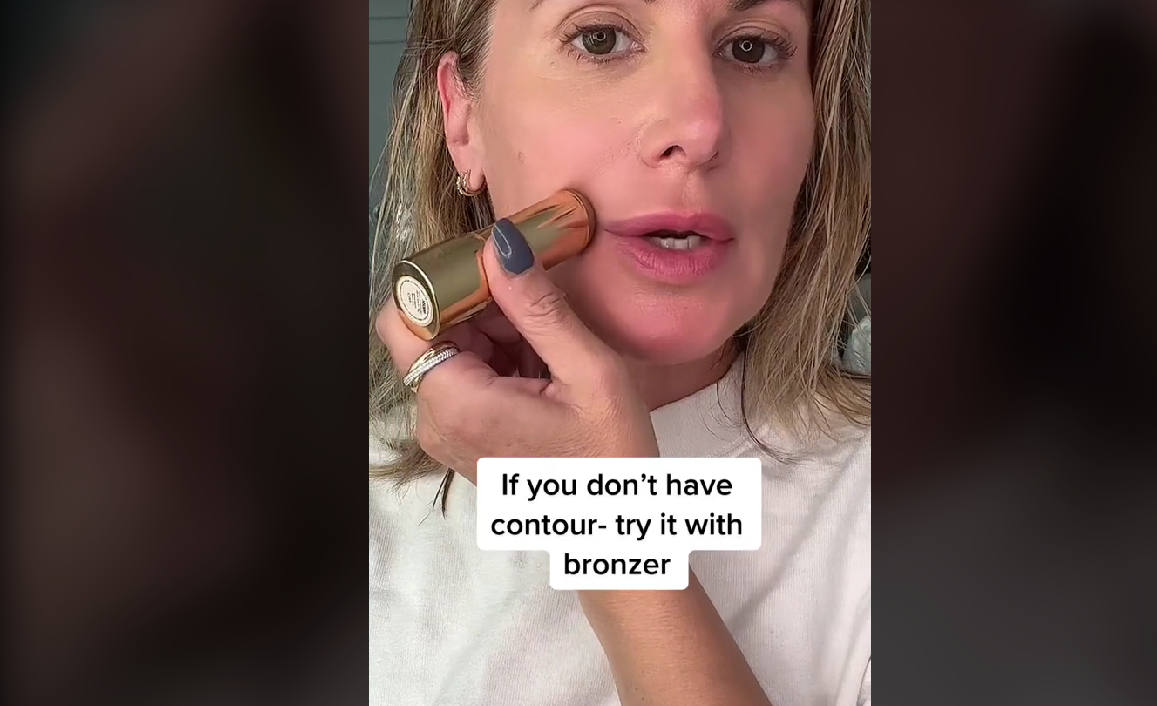 Credit: hinebykatjames via TikTok
Tools like contour sticks and bronzer are such versatile staples that should be in every single make-up bag. So much of makeup application is about light and how it bounces off the angles of the face. By using a little just off the corner of the mouth, for example, you can elongate the cheeks and create a pretty pout with suddenly fuller lips.
Look out for your neck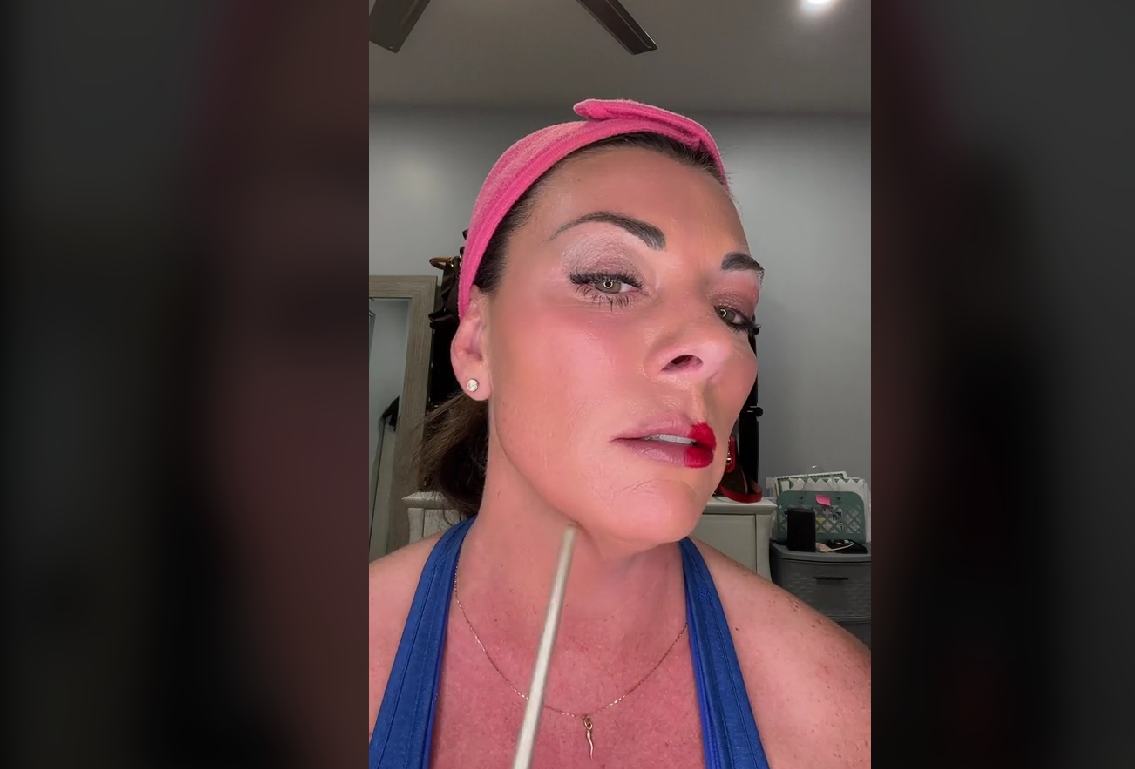 Credit: cheripie117 via TikTok
Your neck and chest are both areas you want to look after and proudly show off alongside your incredible new make-up knowledge. Both of these areas are prone to aging and exposure damage, so make sure you moisturize everyday. You should also still try to avoid a mismatching neck and jaw due to foundation, which you can easily fix by blending out.
Know when to break the rules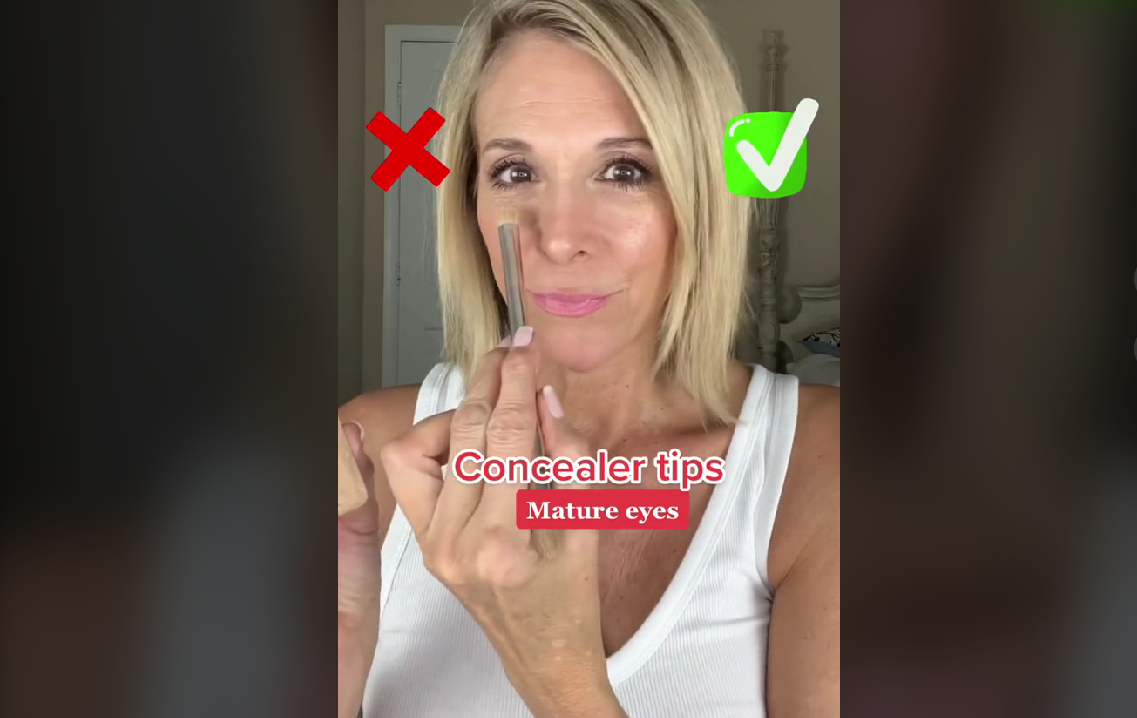 Credit: blendandglow.withlori via TikTok
As you become more comfortable with your new products and techniques, you'll start feeling confident enough to branch out and go against the old ways. You know your skin better than anybody, so don't feel bad for switching some application orders around, or going for matte over a wet look. Your make-up should work for you, not vice versa.
Be adaptable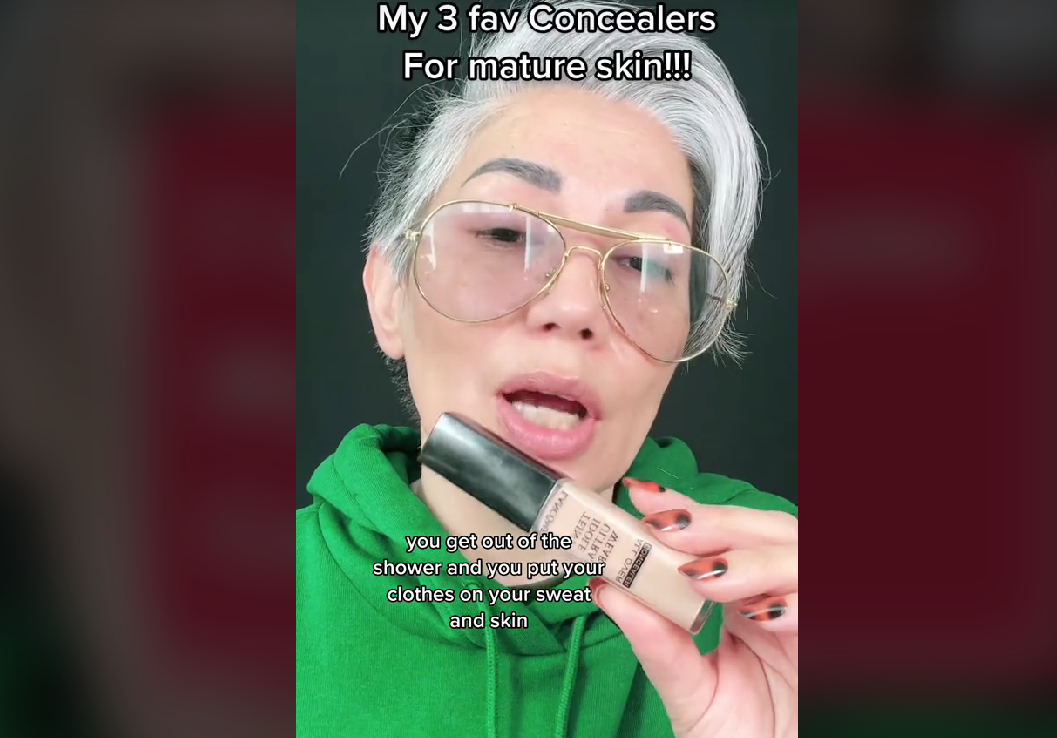 Credit: soniavalencia0303 via TikTok
Trends are constantly changing. People are always finding new tricks and hacks to get the most out of their cosmetics. You don't have to keep up with absolutely everything, but finding some make-up creators who understand your skin type, your economic position and beauty needs will keep you ahead of the competition who are chasing everything they see.
Master the smokey eye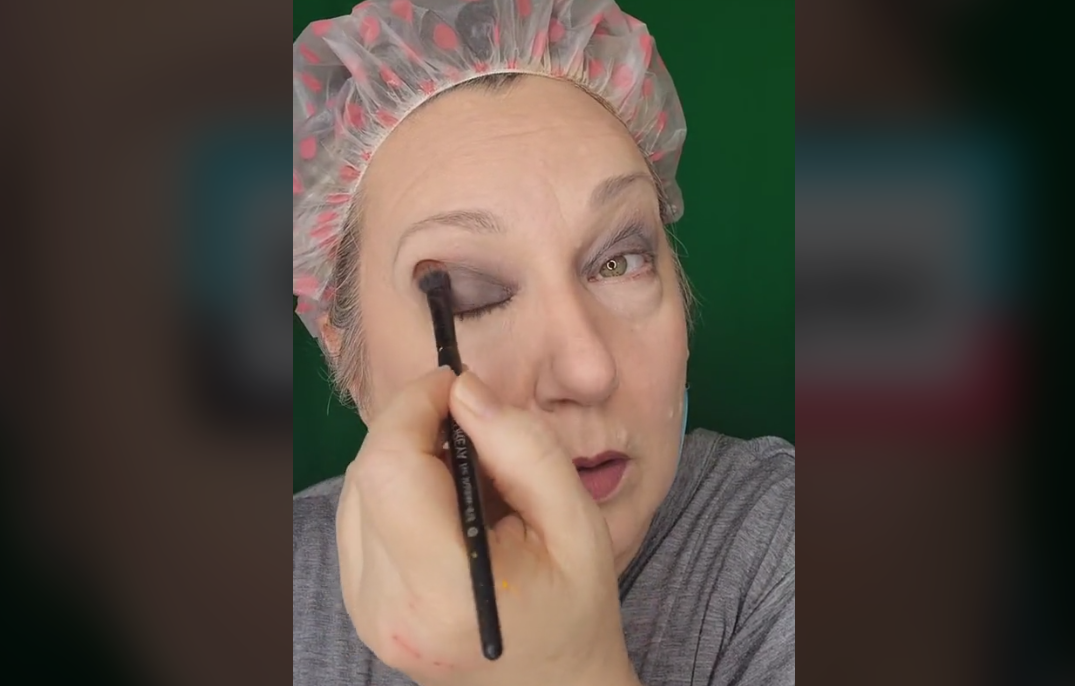 Credit: camillecowher via TikTok
The signature, sultry classic can be used for basically any look when you really understand the ins and outs. It's an excellent style for mature eyes, as it can disguise signs of aging and make eyes seem huge and enticing. Knowing how to get the right level of drama for your ensemble is the real skill, and learning how your colors blend can take time.