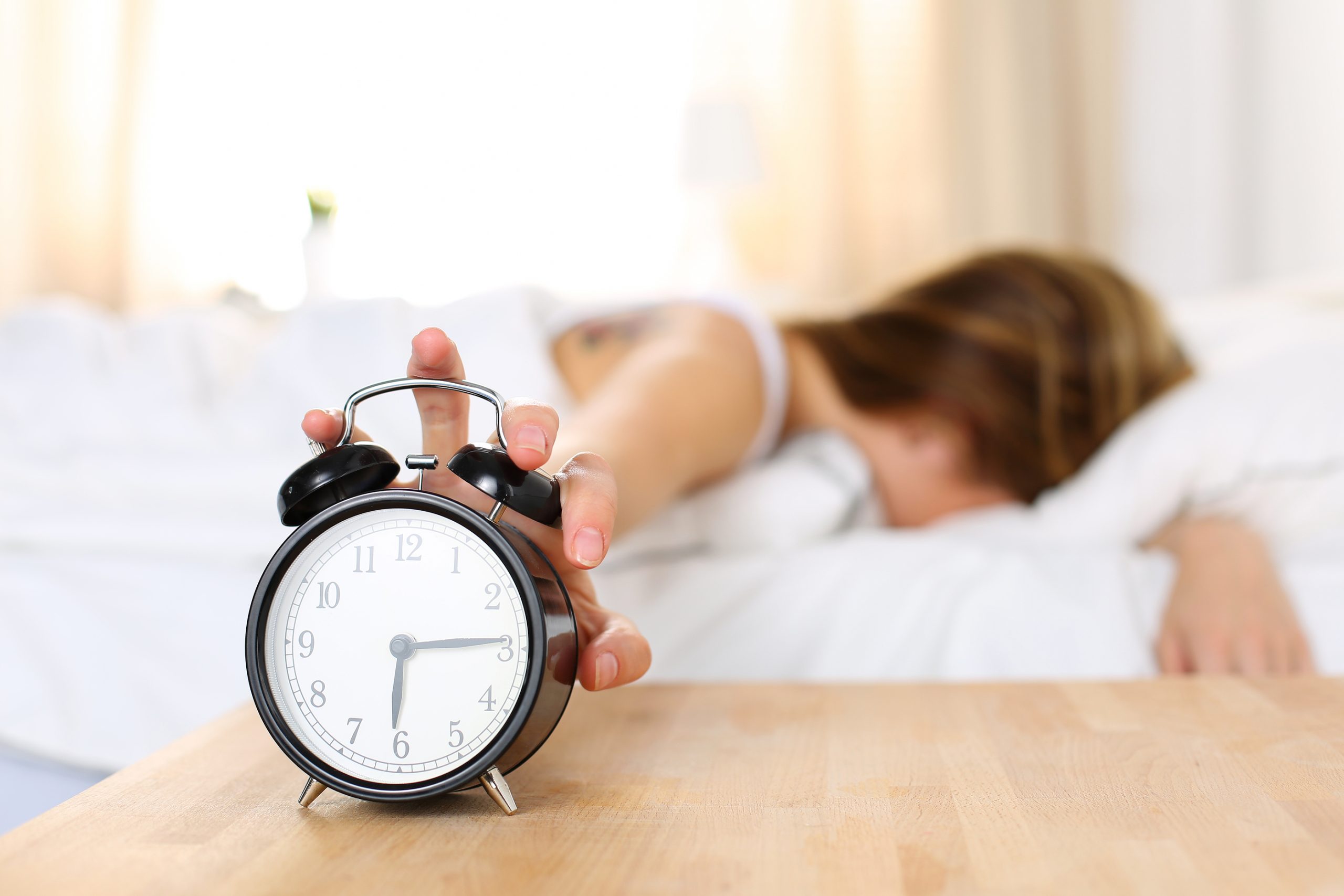 Getty Images via Pexels
With our daily lives getting busier and busier, it can be hard to get a good, restful night's sleep. If your home is full of gadgets that keep you entertained while you are awake but you have trouble sleeping at night, you should definitely invest in one of the sleep gadgets that could change your life.
1. Dodow sleep machine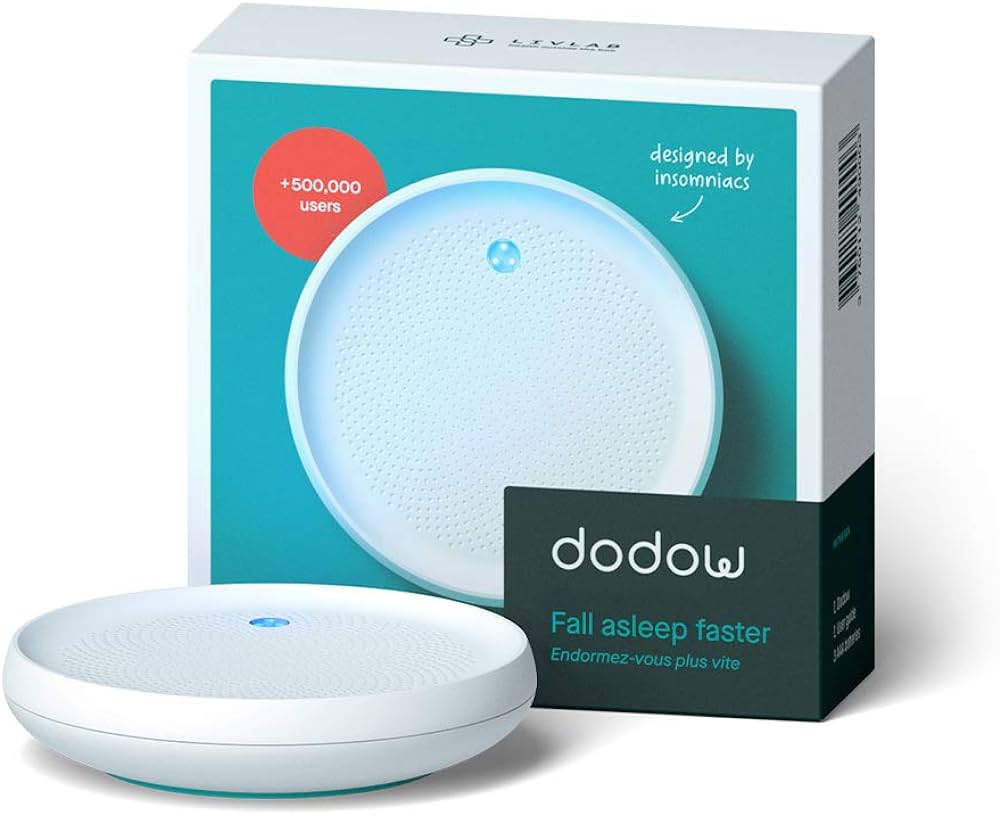 Credit: Amazon UK
Dodow is a metronome with a light system that reteaches you how to fall asleep naturally, without the need for any sleep medication. The exercise lasts for 8-2o minutes and then the device switches itself off. It's just a little disk that sits on your desk that projects a light onto your ceiling to guide you through relaxing breath-work.
2. SnoozeBand Deluxe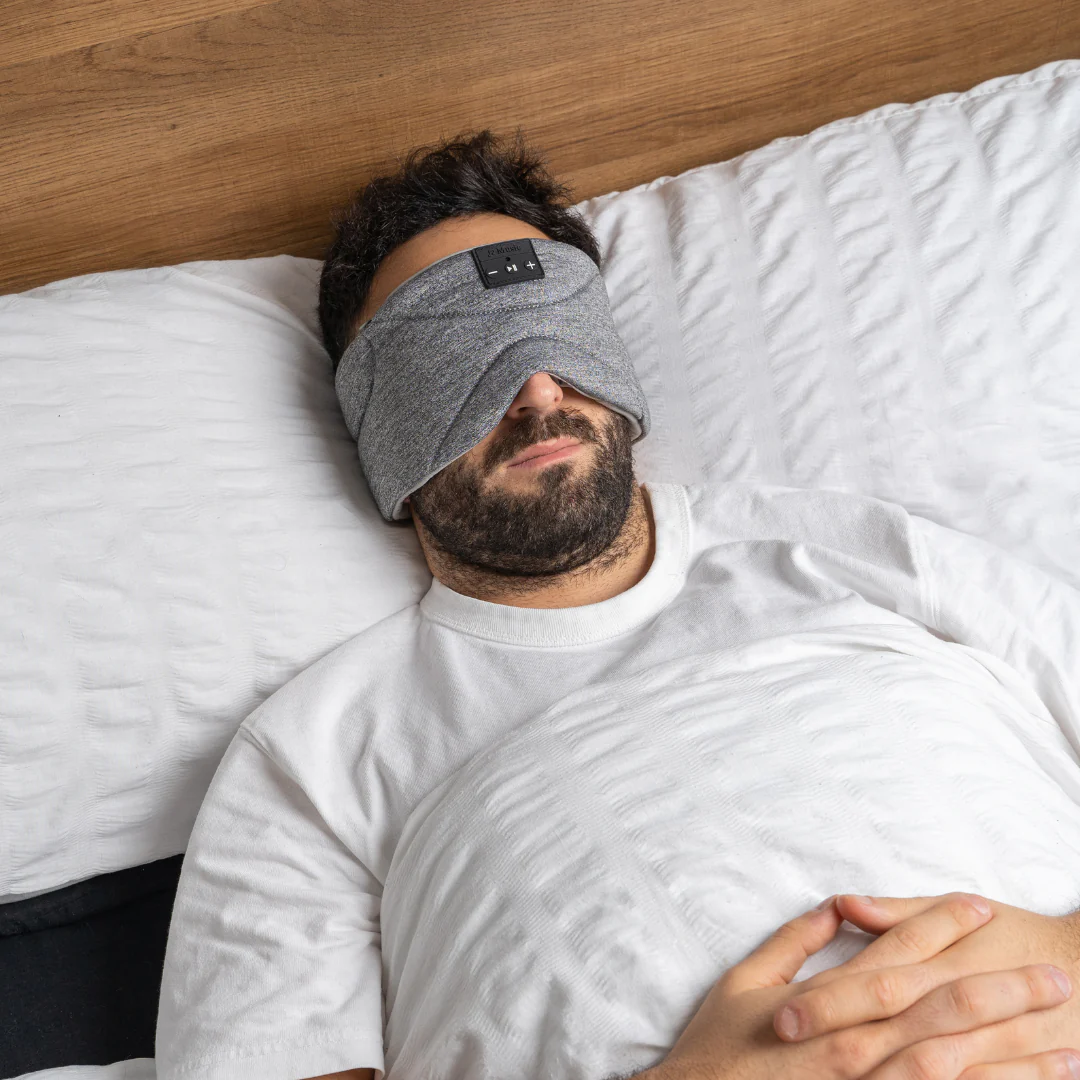 Credit: Snoozeband
SnoozeBand Deluxe is an innovative sleep mask that plays music too. These headphones are the best gadget for someone who likes to sleep on their side and listen to music while they fall asleep. The speakers in these headphones are super-soft and ultra-thin so that you can drift off to some tunes without getting sore ears.
3. Homni – Terraillon Smart Sleep Solution
Credit: Amazon UK
Homni is a smart alarm clock that wakes you up without the shock of an alarm blaring in your ear, because nothing gives early risers the fear more than the sound of an iPhone alarm. This device uses blue light to wake you up naturally by increasing melatonin in your body and triggering your alertness levels.
4. 10minds motion pillow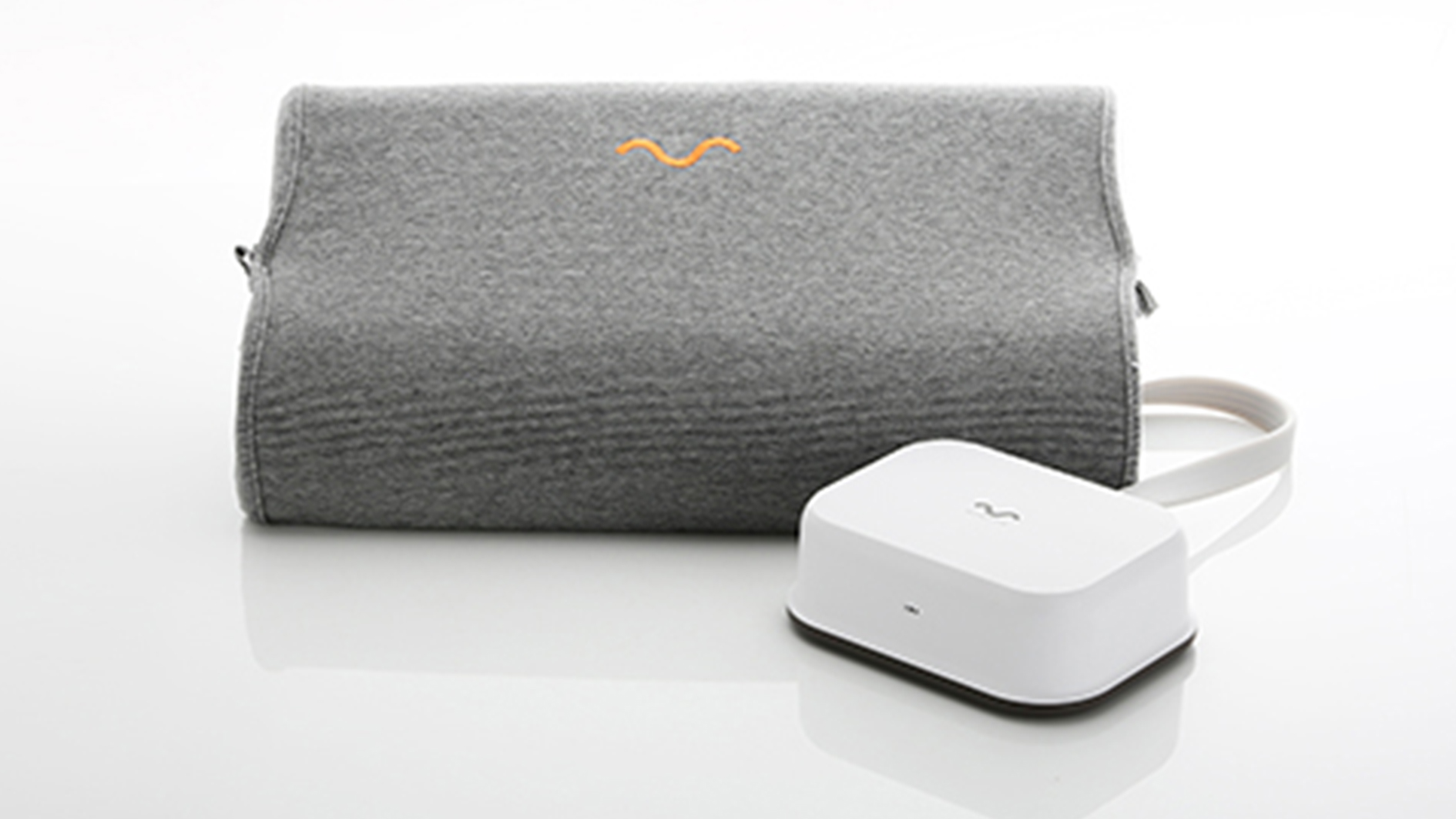 Credit: 10Minds
This AI smart pillow stops you snoring! This innovative device detects when you are snoring and then inflates airbags inside the memory foam pillow so that your head gets raised slightly, therefore preventing snoring and making sure you never get banished to sleep on the couch ever again. It's pricey, but worth it.
5. Smart Nora snoring solution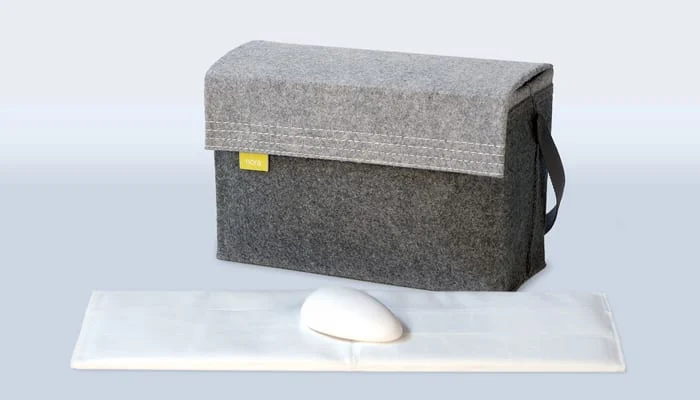 Credit: The Sleep Foundation
Smart Nora says that you shouldn't have to live with grimy mouth-guards or uncomfortable sleep masks just so that you and your partner can get a good night's sleep. This innovative device has three parts; a pillow insert that inflates when necessary, a 'pebble' that listens for early signs of snoring, and a base that fits under your bed. It's essentially a more cost-effective version of the Motion Pillow.
6. Muse S headband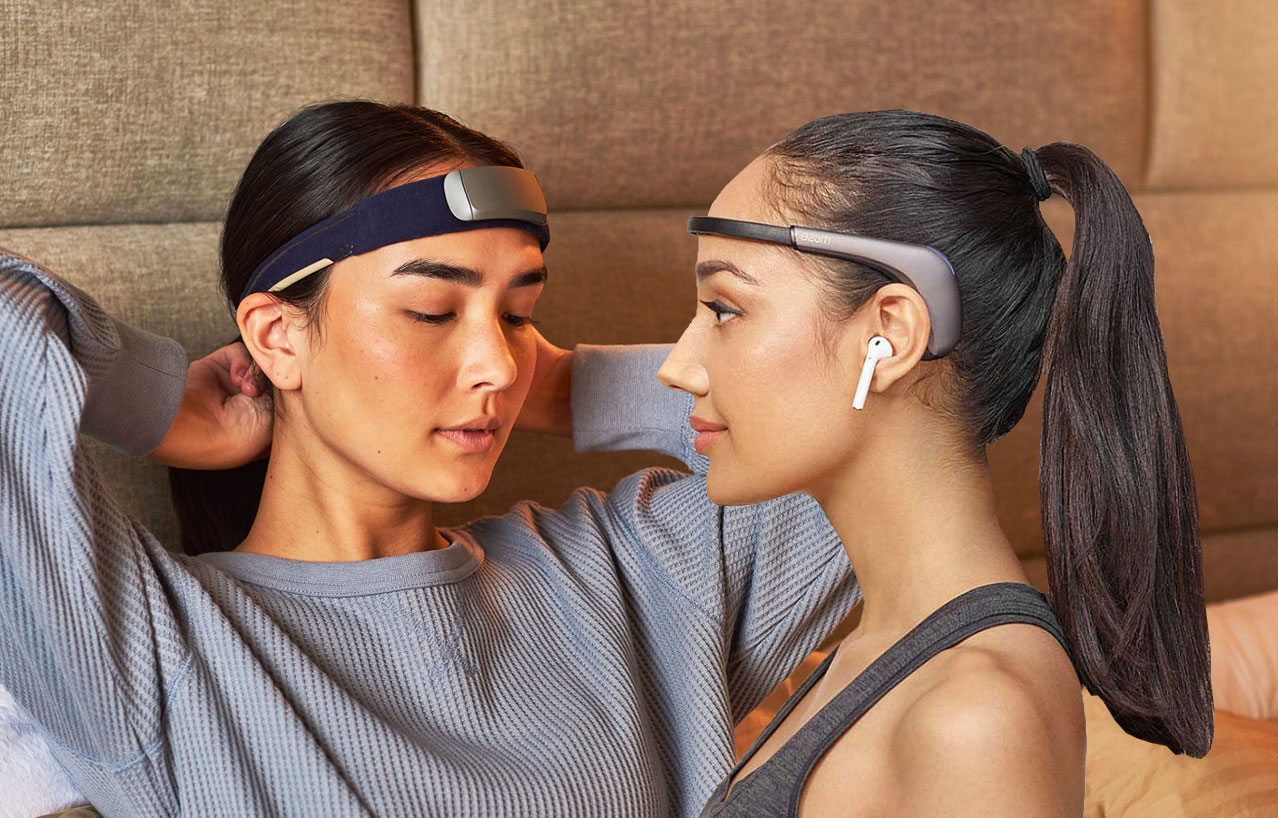 Credit: Luxurious Magazine
This smart headband will take your nighttime mindfulness to the next level. Just wear this comfortable device to bed in order to use over 500 guided meditations and a range of sleep music to ensure that you have a restful night, it even pairs with your favorite apps. It's your own personal sleep coach.
7. Philips Somneo sleep & wake-up light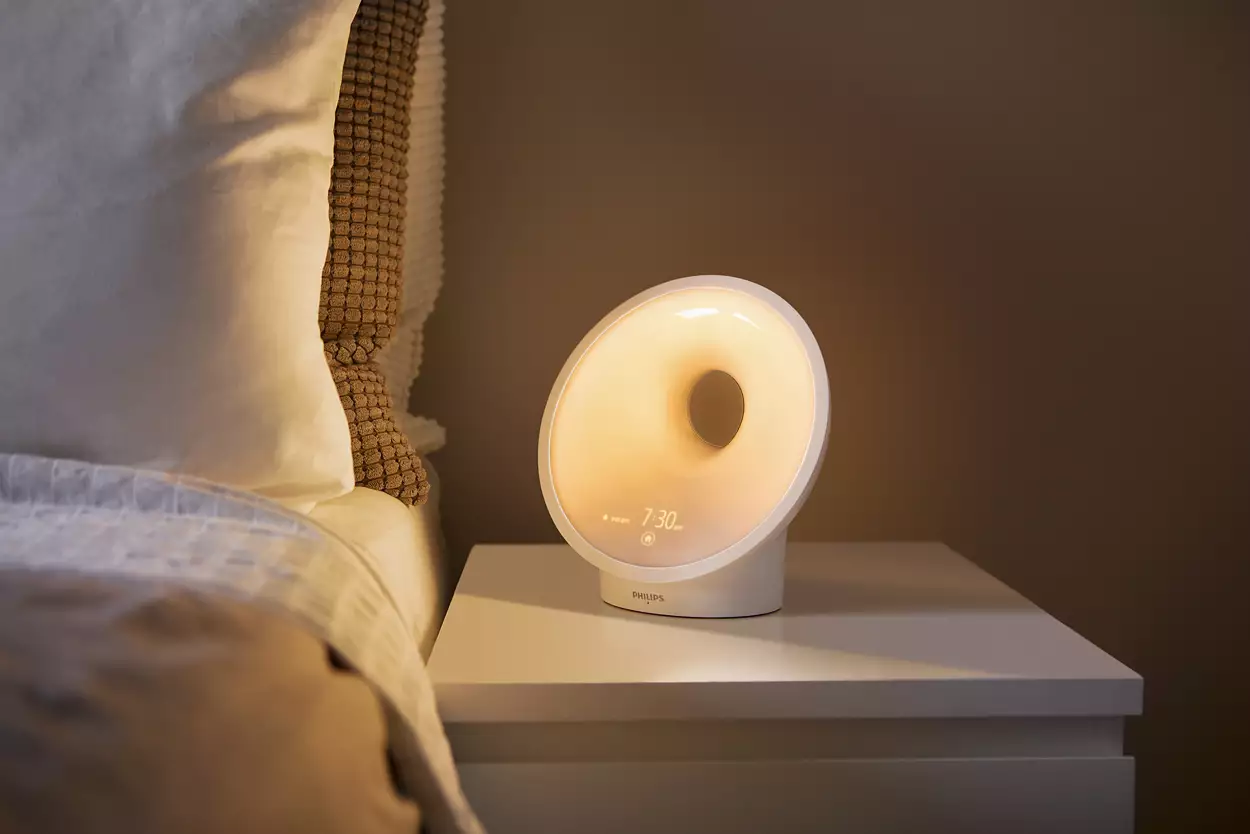 Credit: Philips
This sunrise and sunset lamp will change your life. It can simulate natural light to wake you up without the need for an alarm, and it also has an ultra-loud alarm option if you find it tough to get started in the morning. On top of this, it has personalized guided breathing programs that help you drift off.
8. Headspace app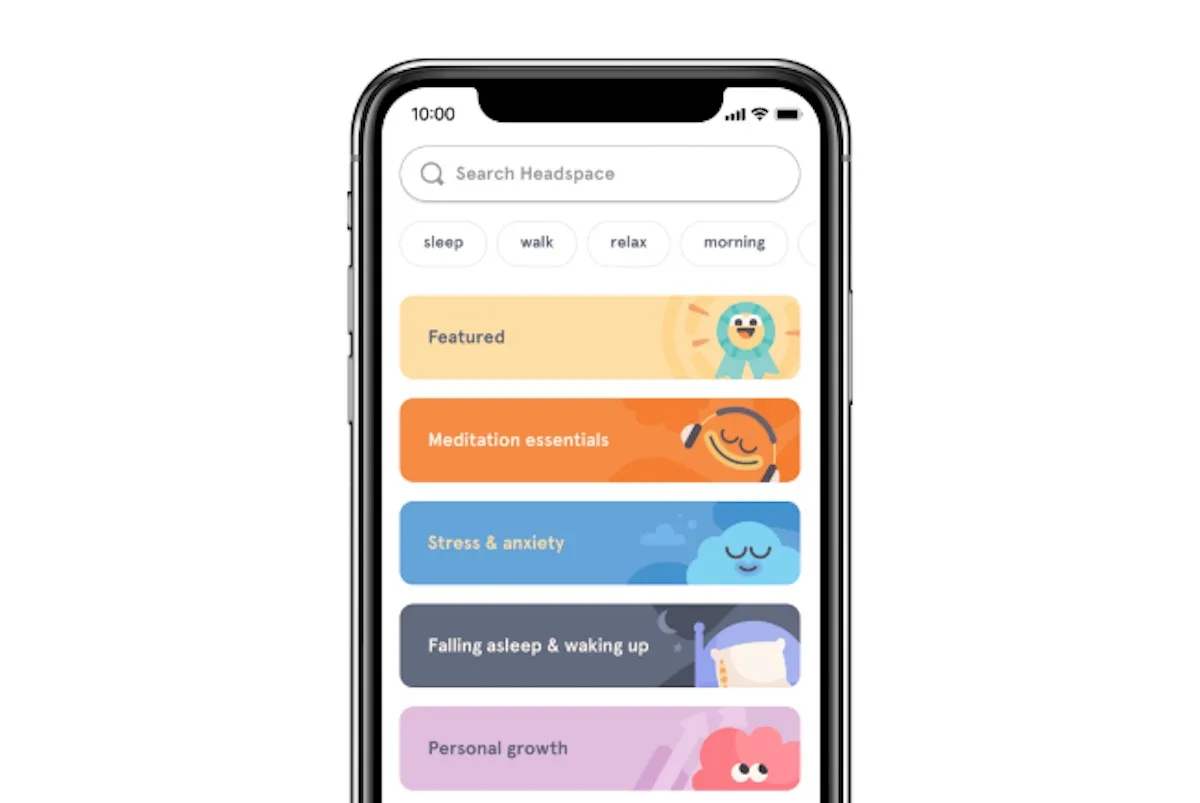 Credit: Department of Wellness via Santa Barbara Independent
If you have trouble getting to sleep but don't want any gadgets that are too complicated, this app is for you. Not only does it feature 'sleepcasts' – stories that will help you fall asleep at night; but it also has meditations and videos for any difficult situations that you may face in life so that you feel less stressed overall and can improve your sleep quality in the long-run.
9. Kudd.ly weighted blanket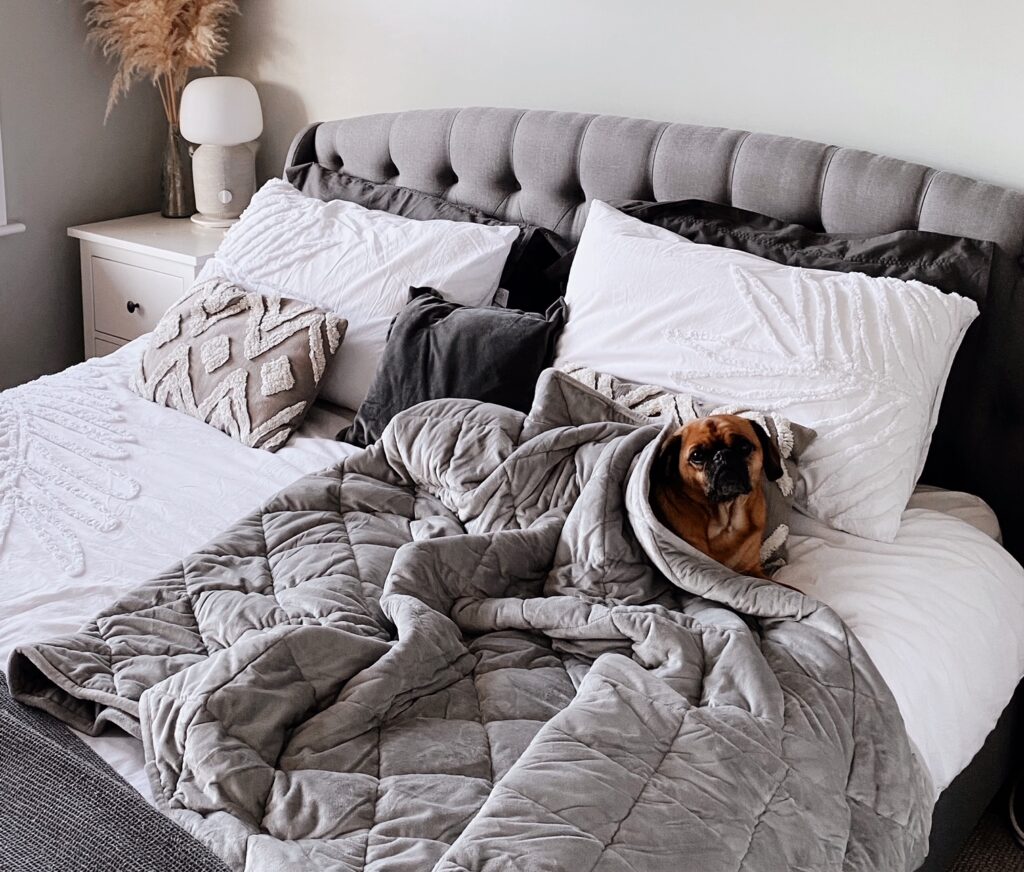 Credit: Kudd.ly
Like a long hug for a loved one, except it's a blanket. Weighted blankets have been proven to effectively treat anxiety and stress by making you feel safe and protected whilst you nod off. They put the perfect amount of pressure on your body so that you naturally feel calm and ready for sleep – this blanket from Kudd.ly will change your life.
10. Elegear cooling blanket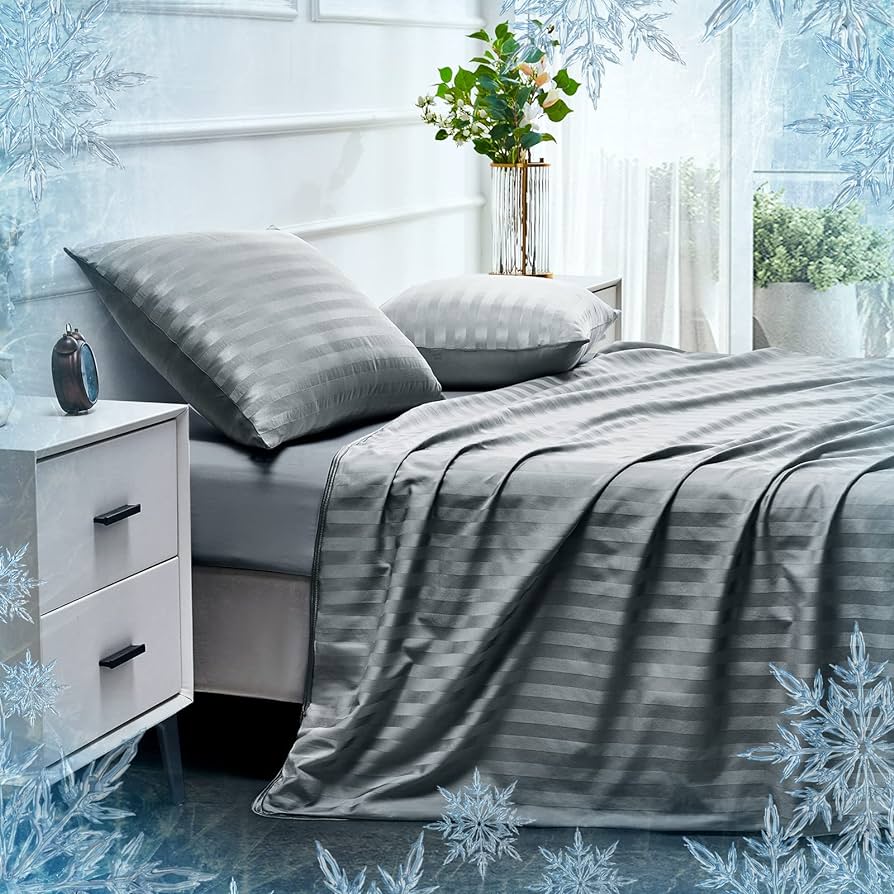 Credit: Amazon UK
When temperatures soar, all you want is a cool dark place in which to retreat. Make your bedroom that place with this cooling blanket, which uses Japanese Q-Max 0.4 cooling fibres to absorb body heat and keep you cool and comfortable. It's machine washable and quick drying too, making it easier than ever to sleep when it's sweltering.
11. Dyson Pure Humidify + Cool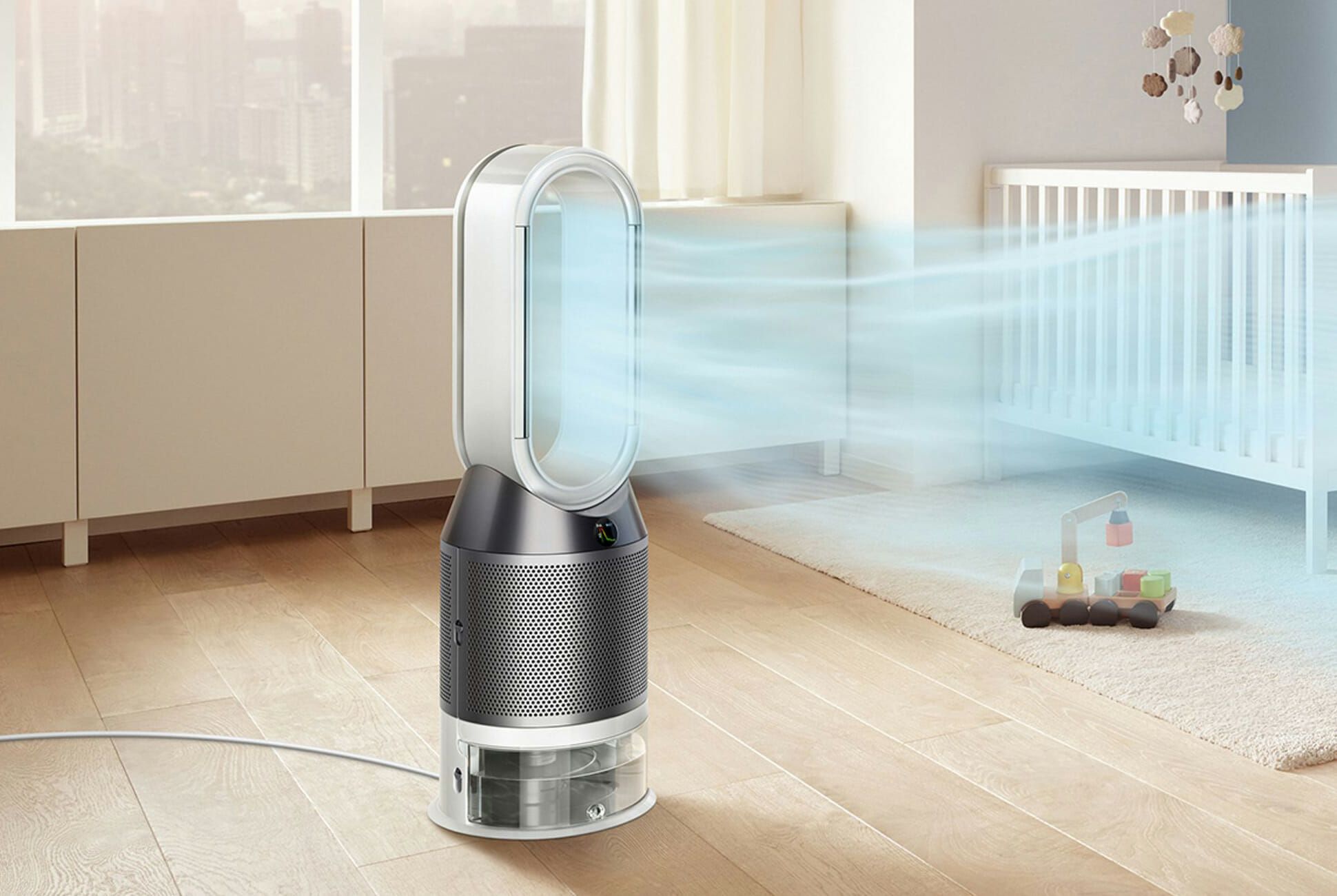 Credit: Dyson
There's nothing worse than sleeping in a dusty room, not only is this uncomfortable, but it will affect your sleep quality over time. Dyson, with all of their innovative devices, have the perfect solution for this. This device also looks super-sleek, so will fit in nicely in your bedroom.
12. Balluga: The world's smartest bed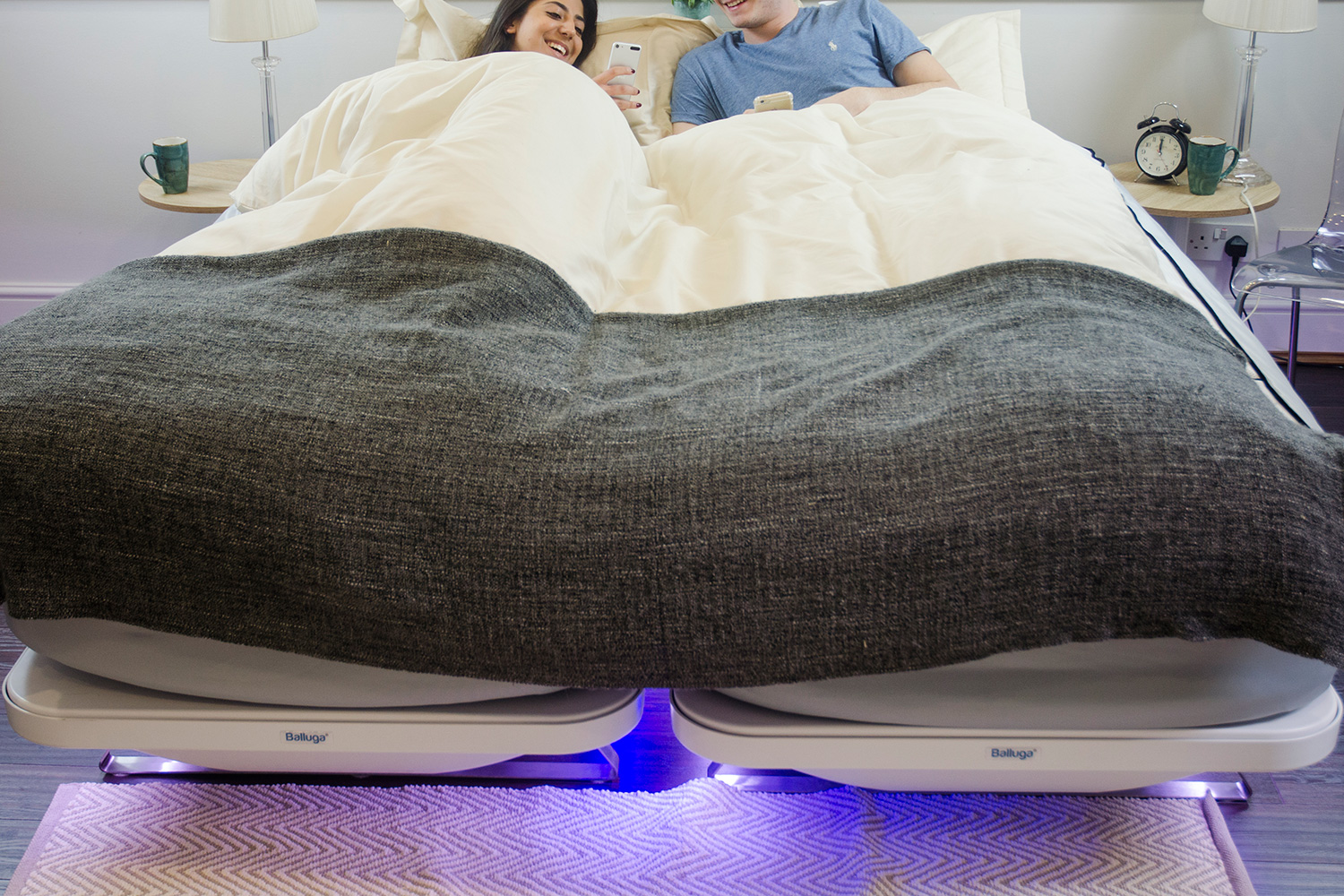 Credit: Digital Trends
This bed allows everyone to have the perfect night's sleep. Balluga has combined a unique suspension system with advanced technology. Balluga's suspension consists of layers of air cells that act as air springs. By increasing or decreasing the amount of air within the cells you can select how soft or firm your Balluga bed will be.
13. Pillow cube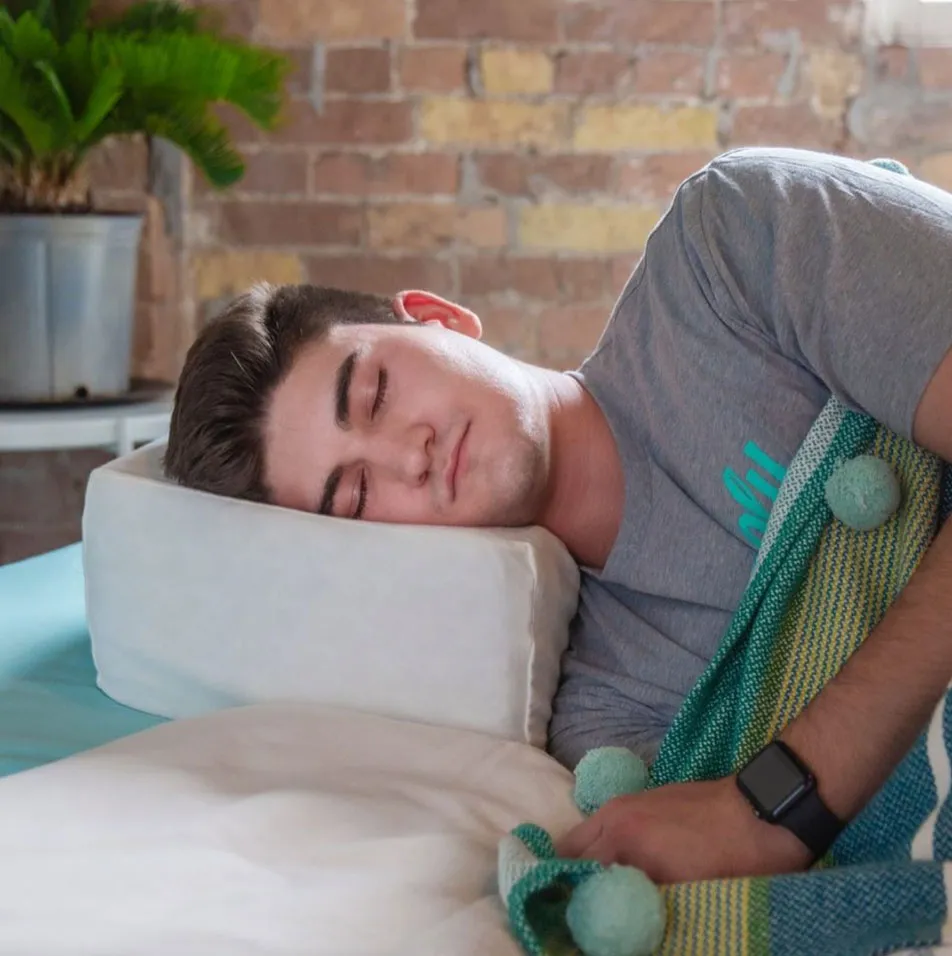 Credit: Pillow Cube
Side sleepers; are you sick of flat pillows, neck pain, and sleeping devices just not made for you? Well, The Pillow Cube is just for you. This block-like cushion makes sleeping on your side actually comfortable, keeping your neck aligned and staying cool for extra comfort.
14. chiliPAD sleep system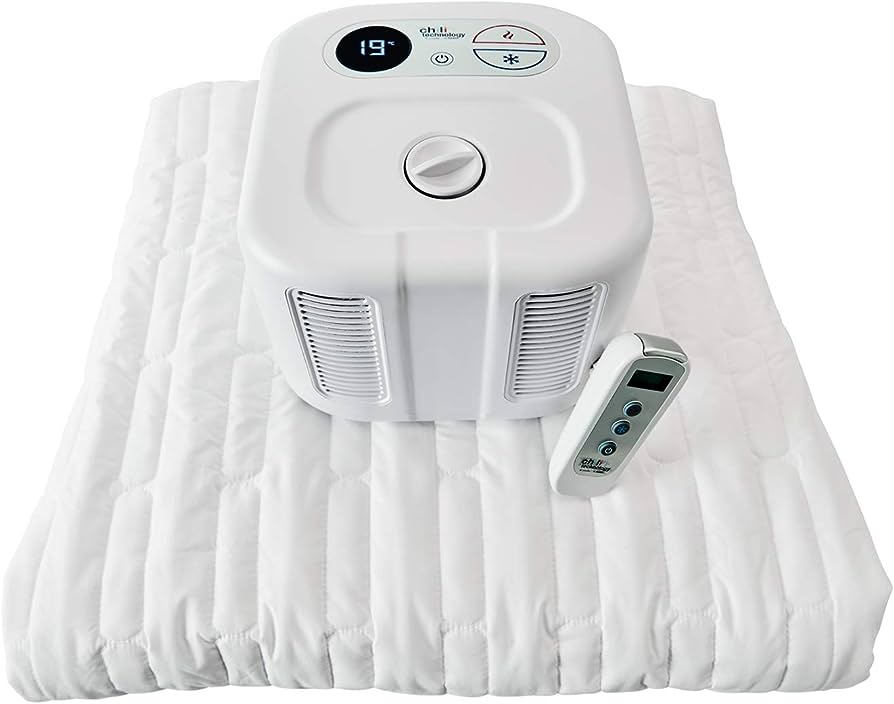 Credit: Amazon UK
This sleep system acts as a mattress heater and cooler all in one. With a topper for your mattress that is lightweight and comfortable, and a base that controls everything, this device ensures that you are the perfect temperature all throughout the night. You can even schedule temperature changes at different times.
15. URPOWER essential oil diffuser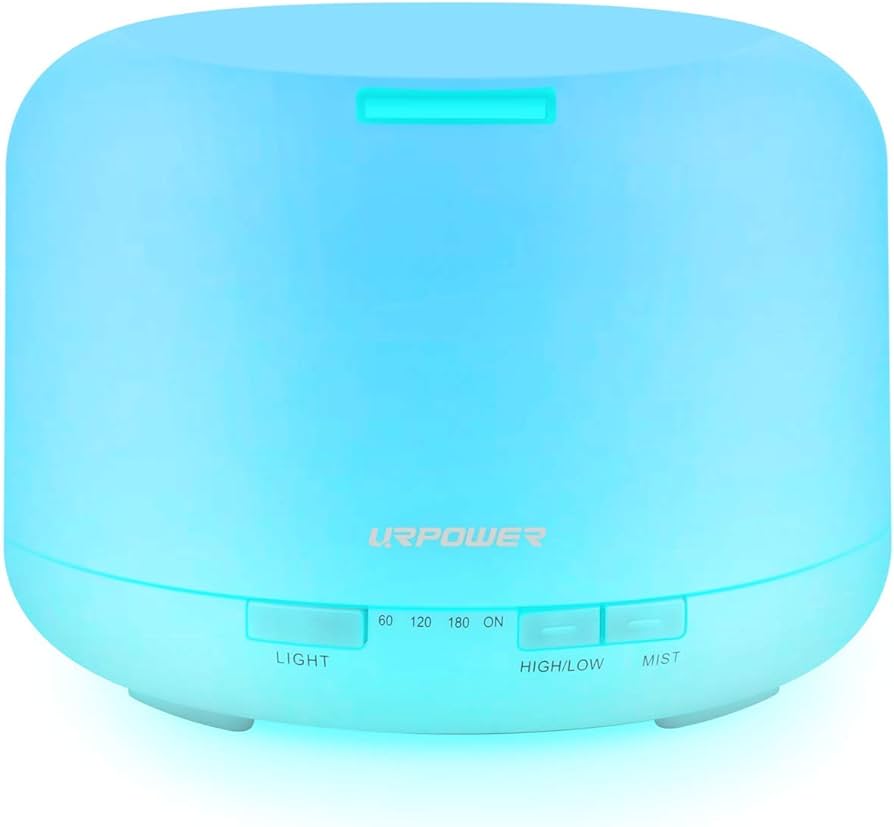 Credit: Amazon UK
There are a lot of essential oil diffusers out there for you to have a calming atmosphere to help you drift off whilst you inhale beautiful scents of lavender or eucalyptus, however, this is one of the best. The Urpower produces a strong stream of mist, lasts longer between refills, looks good, is cost efficient, and has a smaller footprint than similar competitors.
16. DreamOn sleep aid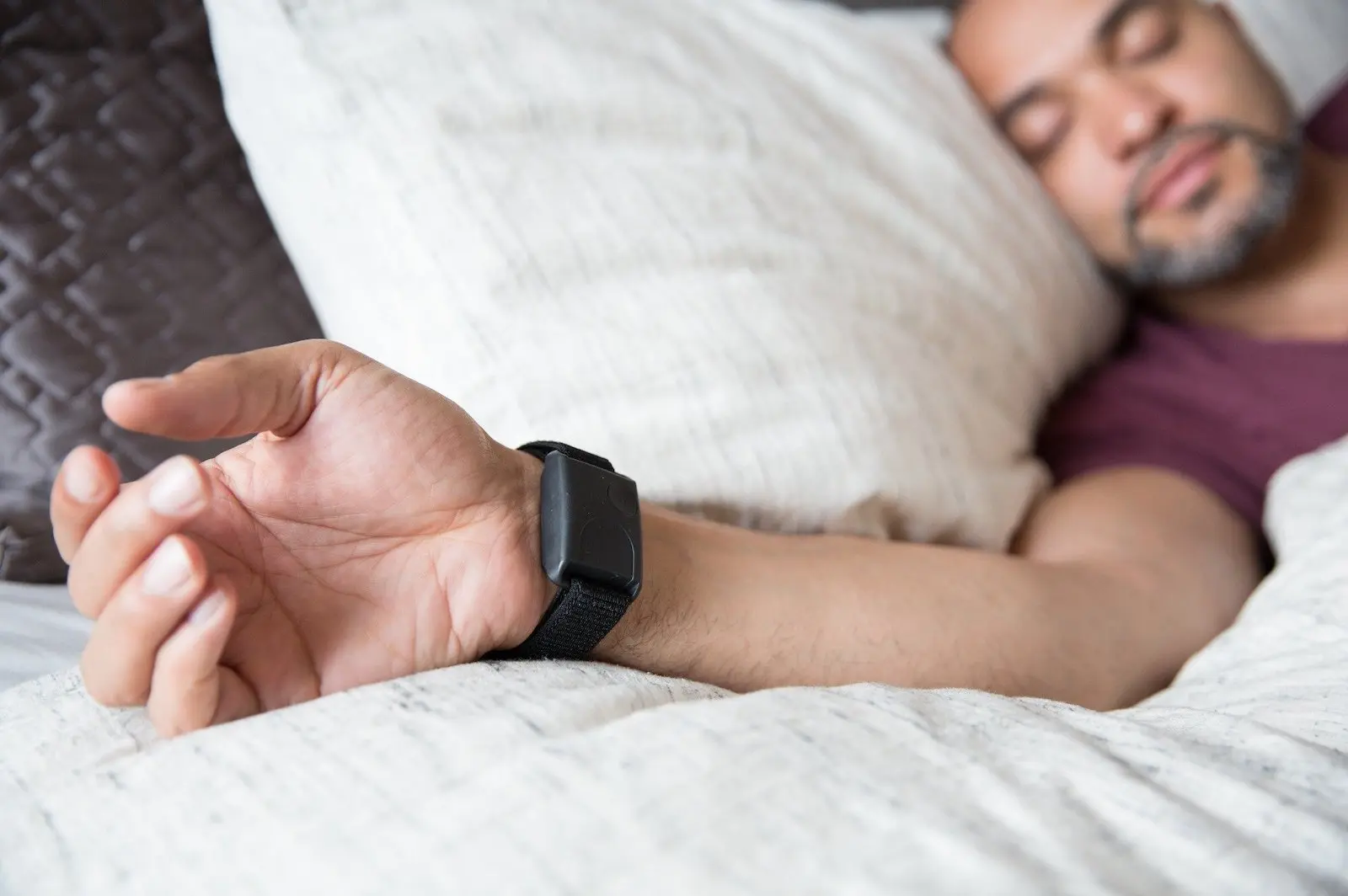 Credit: Sleep Gadgets
DreamOn is like a smartwatch that helps you sleep. It emits gentle pulses that will help you fall asleep, without you even noticing that it's doing it. It also tracks your sleep through an app and offers sleep music as well as guided meditation so that you can personalize your night time wind-downs.
17. Banala Lite sleep cycle inducing device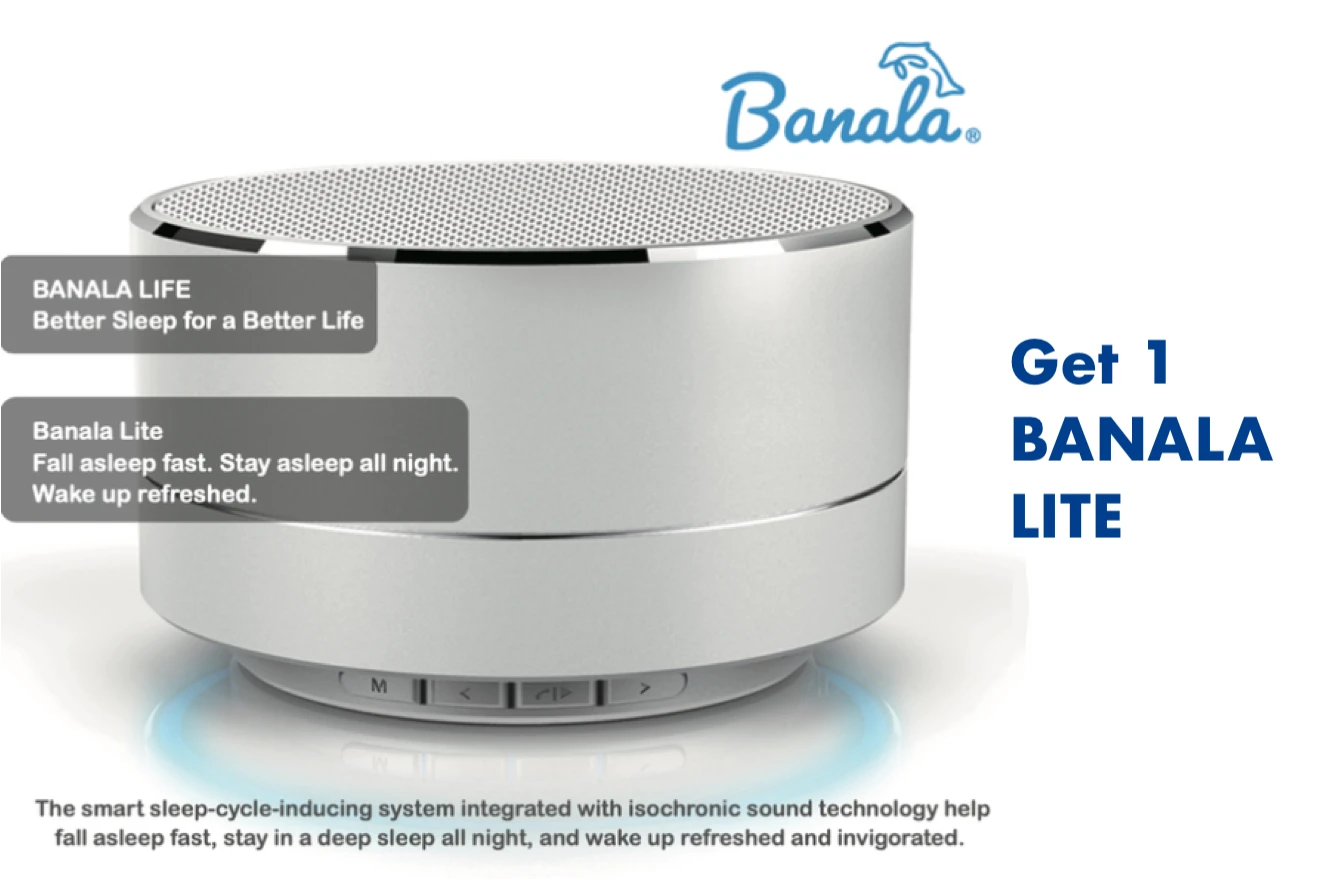 Credit: Indiegogo
This device is like a really high-tech alarm clock. It uses AI technology and sound waves to create a proper deep sleep cycle in your brain. The device works throughout your sleep by using the 'theta wave' to make you fall asleep quickly and the 'delta wave' to make you experience prolonged sleep.
18. Gravity weighted sleep mask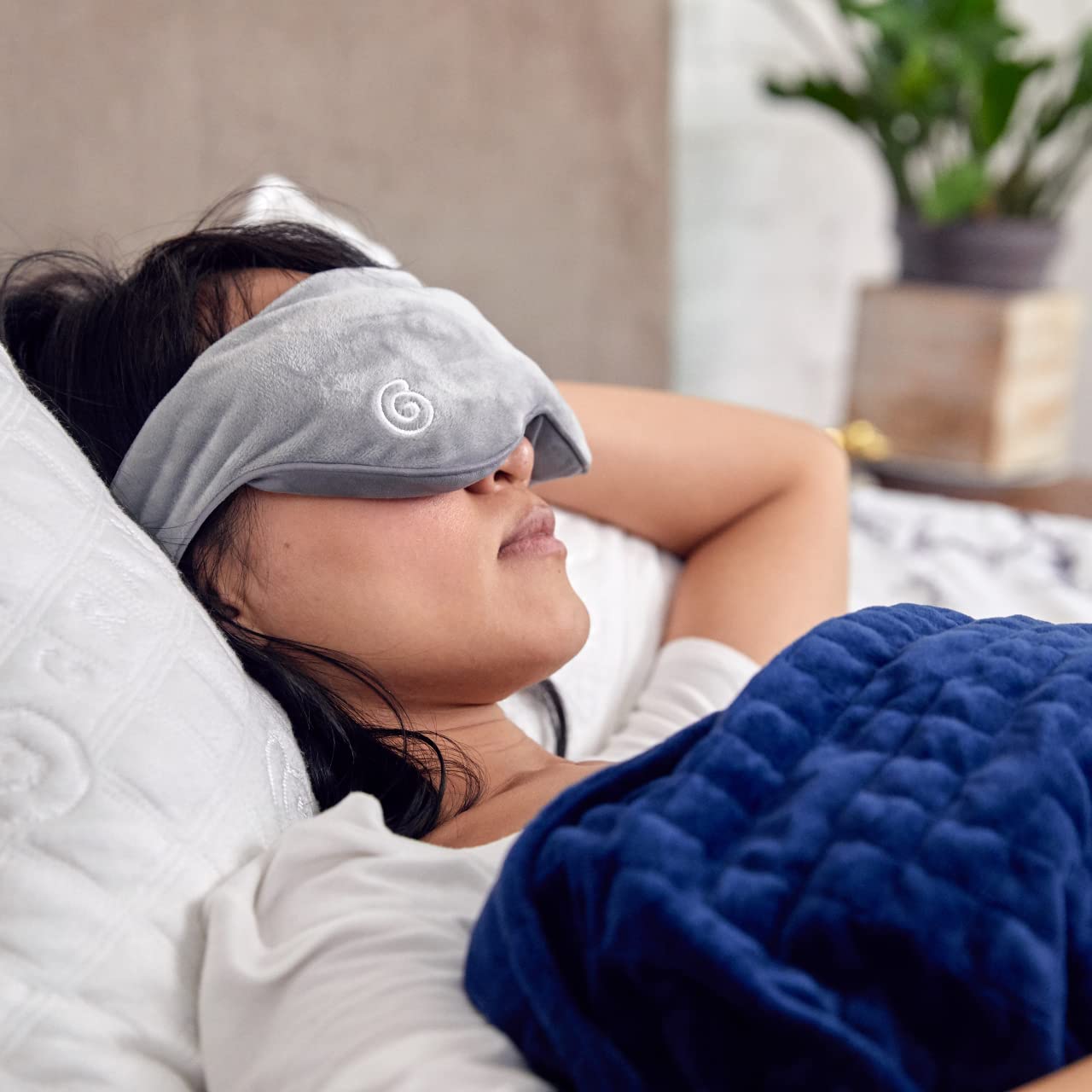 Credit: Amazon UK
This sleep mask is like a weighted blanket for your face. It primes your body for sleep by blocking out light and distributing light touch across key relaxation pressure points; allowing you to fall asleep faster and sleep more deeply. It makes your eyes feel heavy, even if you don't think you're tired.
19. Trtl travel pillow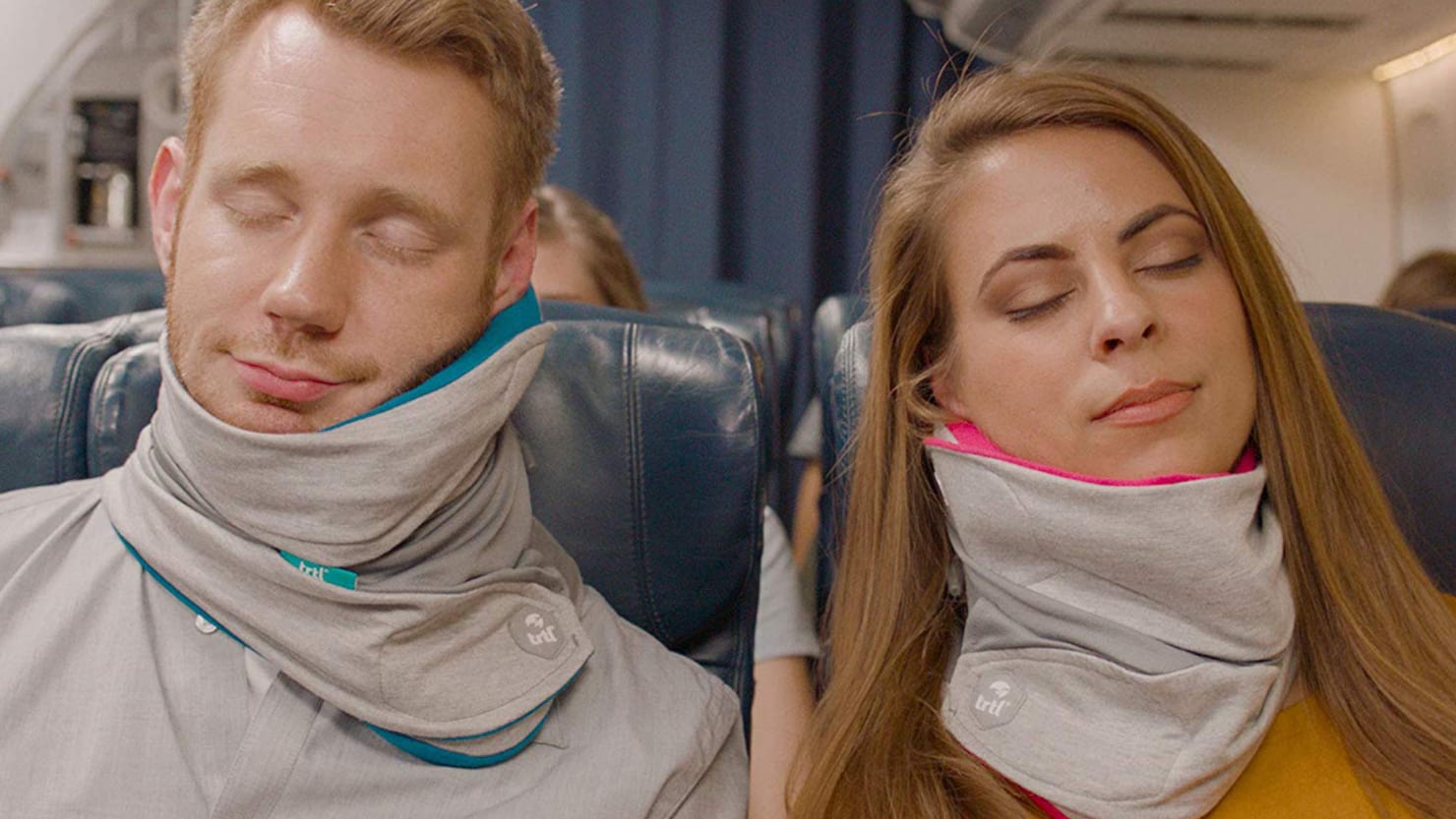 Credit: The Daily Beast
If you're sleeping on the go, you need this travel pillow. Forget those stupid ones that sit around the back of your neck and just give you muscle pain, this one is so cool that it makes you wonder why all neck pillows don't look like that. This is the only travel pillow to completely support your head for maximum comfort.
20. QuiteOn earbuds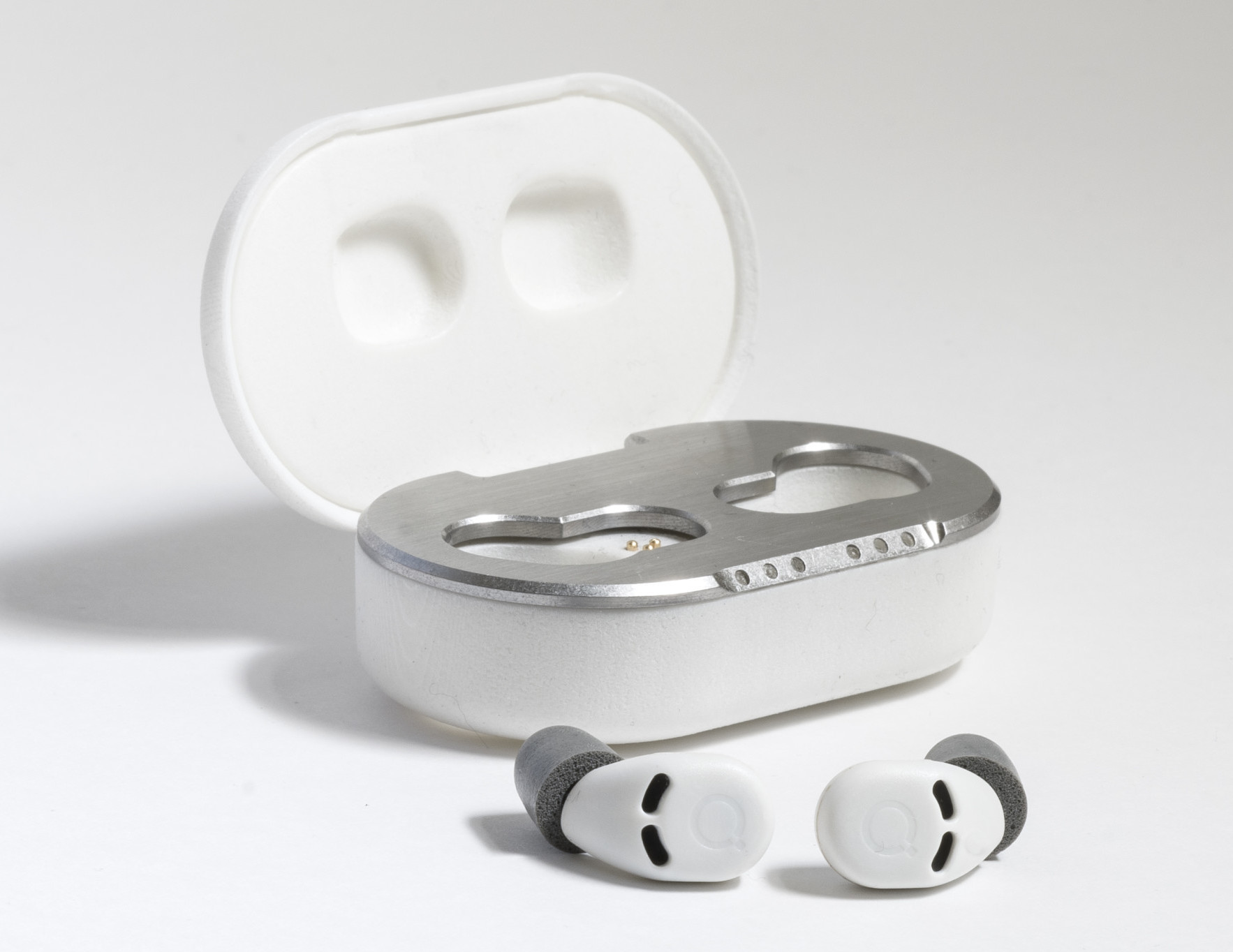 Credit: Quiteon.com
These are one of best pairs of noise cancelling earbuds on the market. Your partner could be snoring beside you or someone could literally be drilling through your wall and you wouldn't hear it. Not only do they work effectively, but they are comfortable in your ears so that you can wear them all night.
21. AYO light therapy glasses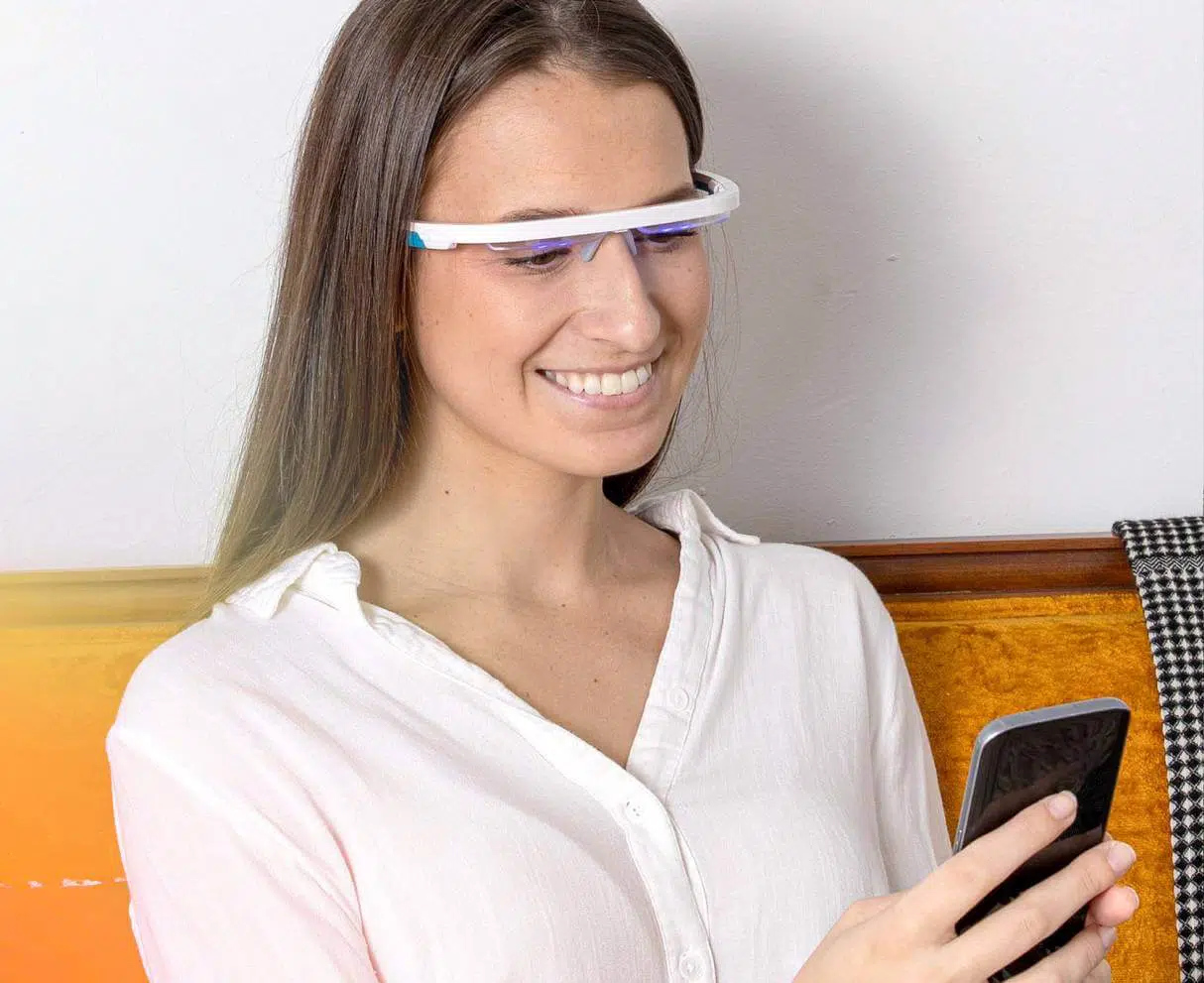 Credit: goayo.com
Seasonal depression is a big issue for a lot of people who live in places that don't get much sunlight. With these glasses you can awaken body and mind with gentle blue light that stimulates the eyes, boosts your mood and helps you sleep better a night, just like you've been outside in the sun all day.
22. BioLite AlpenGlow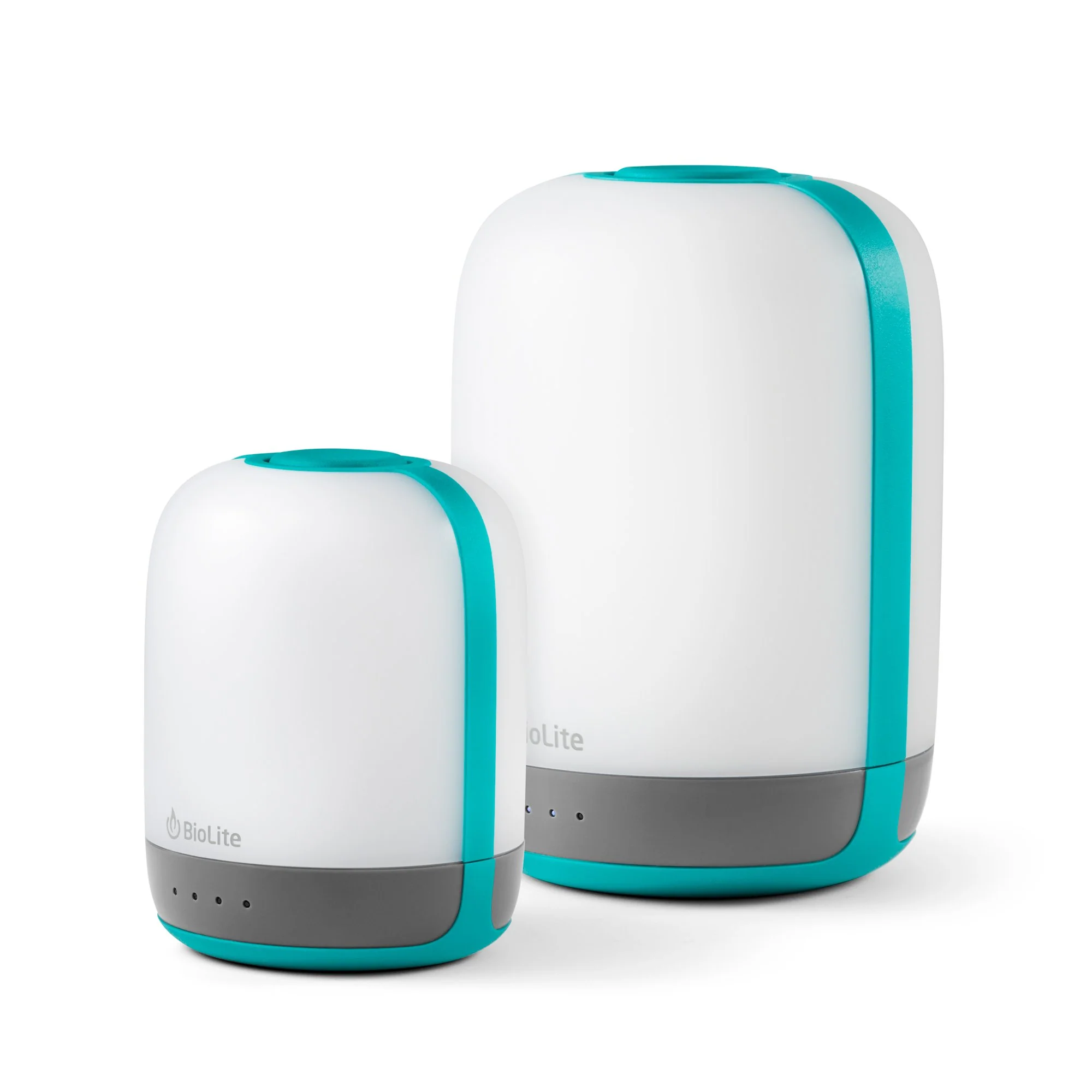 Credit: Amazon UK
The AlpenGlow 500 rechargeable lantern delivers a dusk or daylight feel inspired by nature. Feeling more aurora borealis? Shake the lantern for an instant rotation of mesmerizing color. This light gives the ultimate relaxing enviroment for you to drift off peacefully.
23. Casper Glow sleep light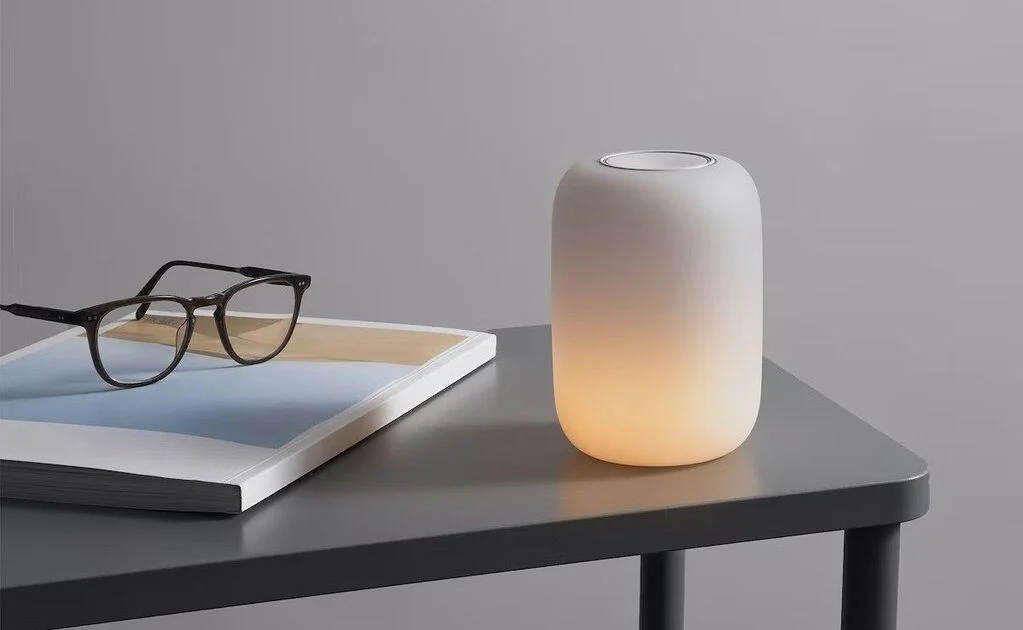 Credit: Casper
This stylish bedside light provides a beautifully warm glow to help you feel cozy and relaxed before you sleep. Not only does it look good, but it naturally dims itself over the course of a few hours to gently lull you whilst you drift off into a deep sleep. Sweet dreams.
24. Saje Wellness essential oil diffusers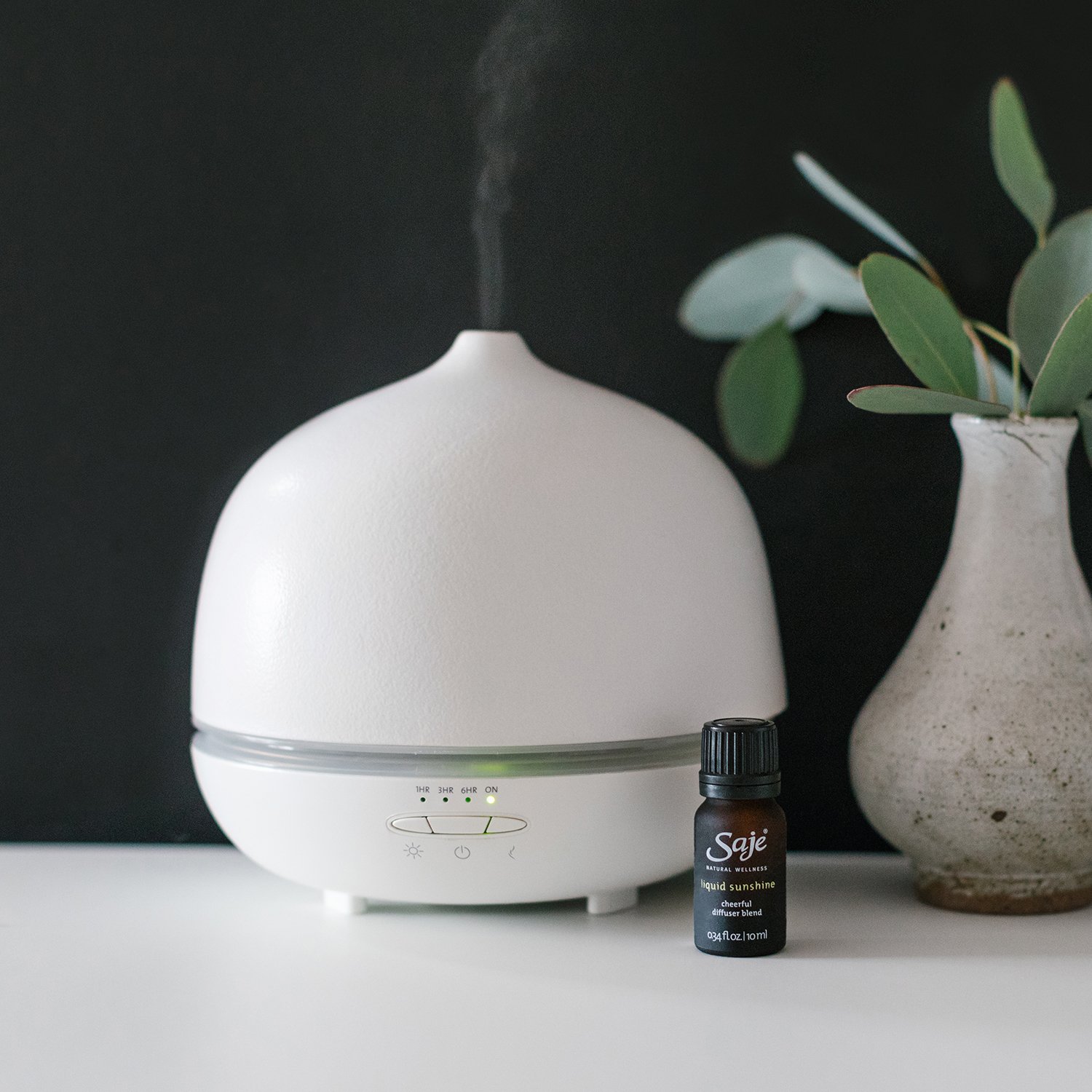 Credit: Amazon UK
This company puts design at the forefront of their diffuser models. These diffusers are so beautiful that they'll fit in perfectly with your Scandinavian style home. These diffusers use ultrasonic vibrations to release beautiful scents into your home and make you feel all relaxed and ready for bed.
25. Slumberdown Made For You Two duvet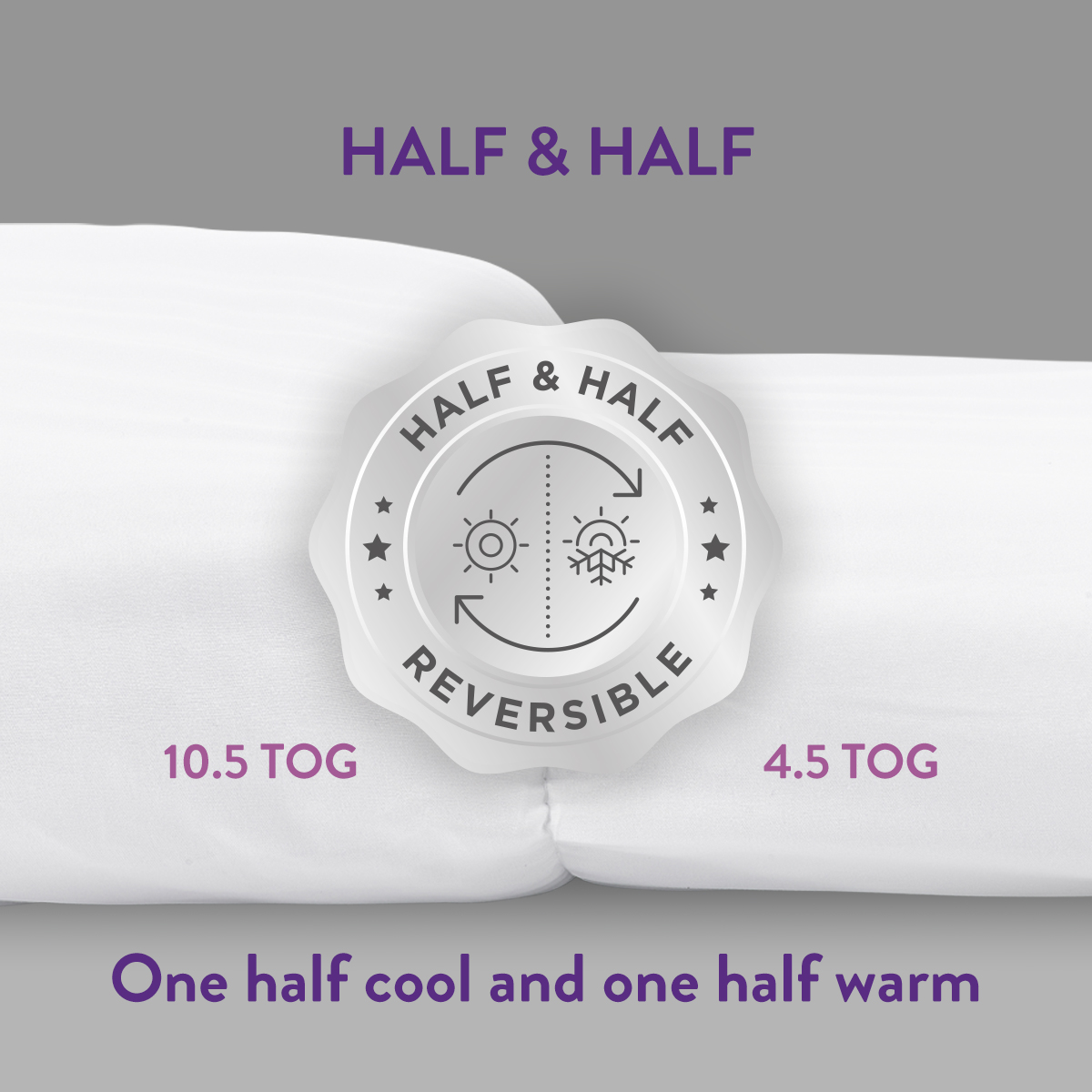 Credit: Daily Mail
Why hasn't this always existed? This Slumberdown Made For You Two Double Duvet has been specially designed to help partners who prefer to sleep at different temperatures. This clever dual tog double duvet has a cool 4.5 tog side and a warm 10.5 tog side that is reversible, making it easier to tailor your warmth level when sleeping.
26. Google Nest Hub with Sleep Sensing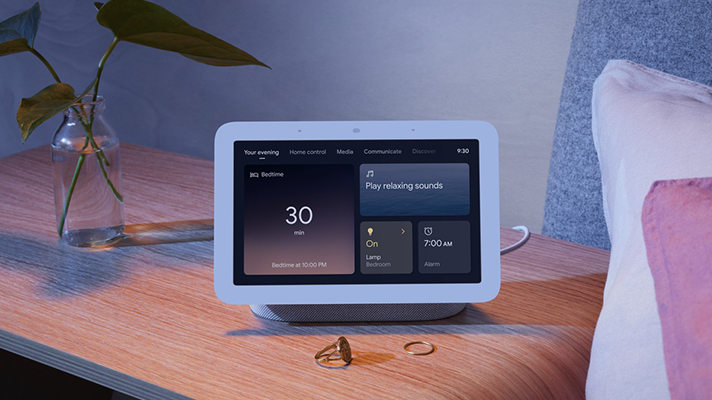 Credit: MobiHealthHub
Google Nests can help you with lots around your home, including getting to sleep. Sleep Sensing uses Motion Sense to track the sleep of the person closest to the display. Motion Sense uses a low-energy radar to detect movement and breathing so that you can get the best rest possible.
27. Fitbit Inspire 3 for sleep tracking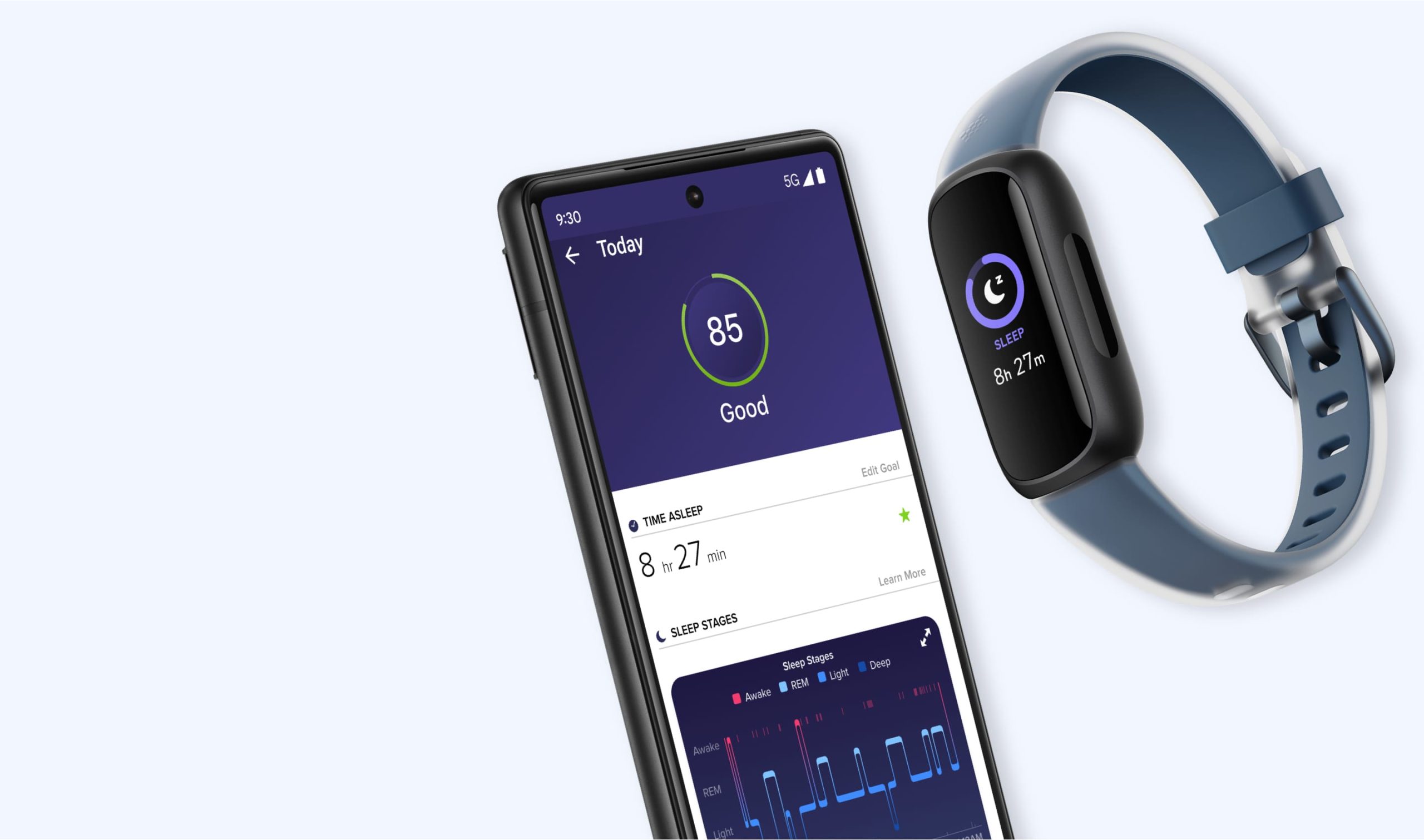 Credit: Fitbit
Smartwatches are the must-have gadgets at the minute, but did you know that they can do more than just track your activity during the day? They can actually track how good you are at doing nothing too! With long battery life, a color touch screen, and all the basic activity and sleep features you need, the Fitbit Inspire 3 is the best fitness tracker you can get for under $100.
28. Polysleep mattress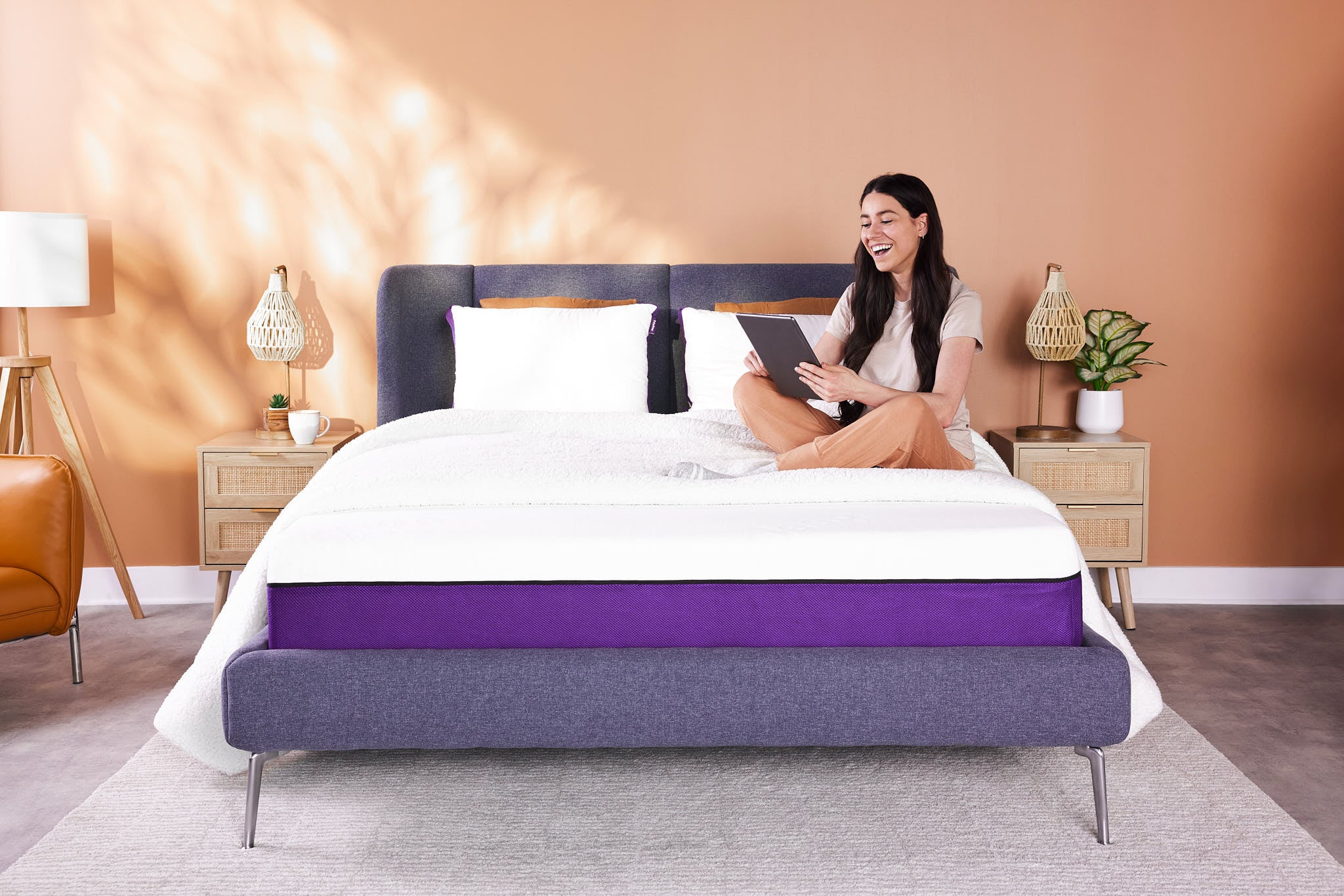 Credit: Polysleep
This is one of the most comfortable mattresses on the market, so you'll never be more excited to go to bed! The proprietary integrated foam support frame keeps your mattress from flattening out, while the antimicrobial foam offers a healthier, safer sleep surface.
29. SleepPhones headphones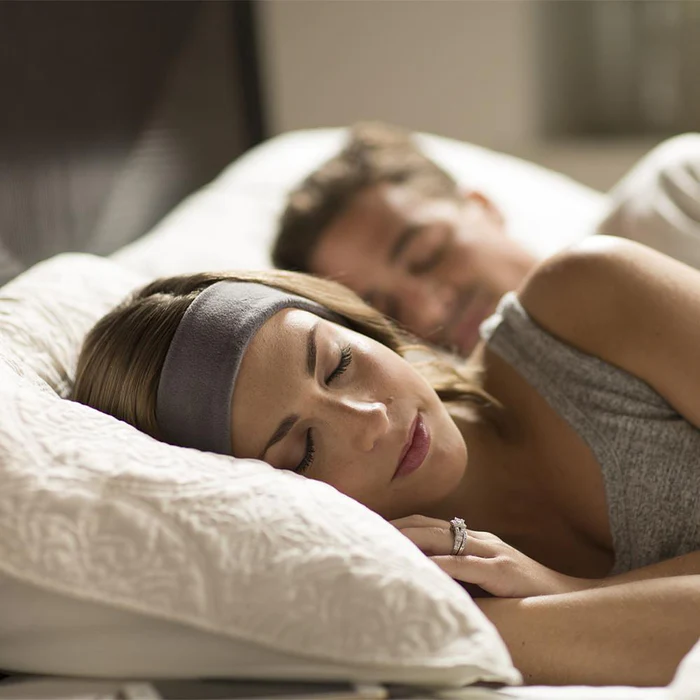 Credit: Sleepphones UK
These comfortable wireless headphones are perfect for drifting off with your favorite podcast. The luxuriously soft headband contains thin, padded removable speakers to play any type of music, audiobooks, meditation, white noise, or talk radio. Perfect for a restful night's sleep.
30. Philips Hue smart lights to simulate dawn and dusk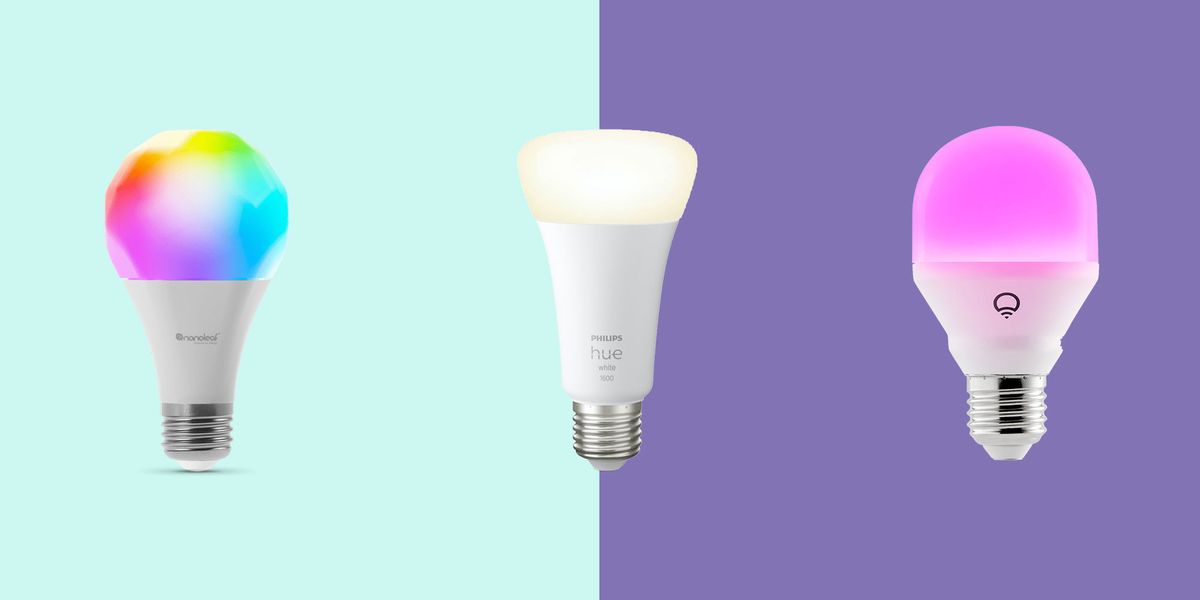 Credit: Good Housekeeping
These smart lightbulbs are the way forward. Excellent colour and temperature control makes the perfect addition to creating a bespoke atmosphere that sends you straight off to sleep. The level of control via app, smart assistant and physical controls, makes getting the most out of these lights very easy.
31. Barisieur tea and coffee alarm clock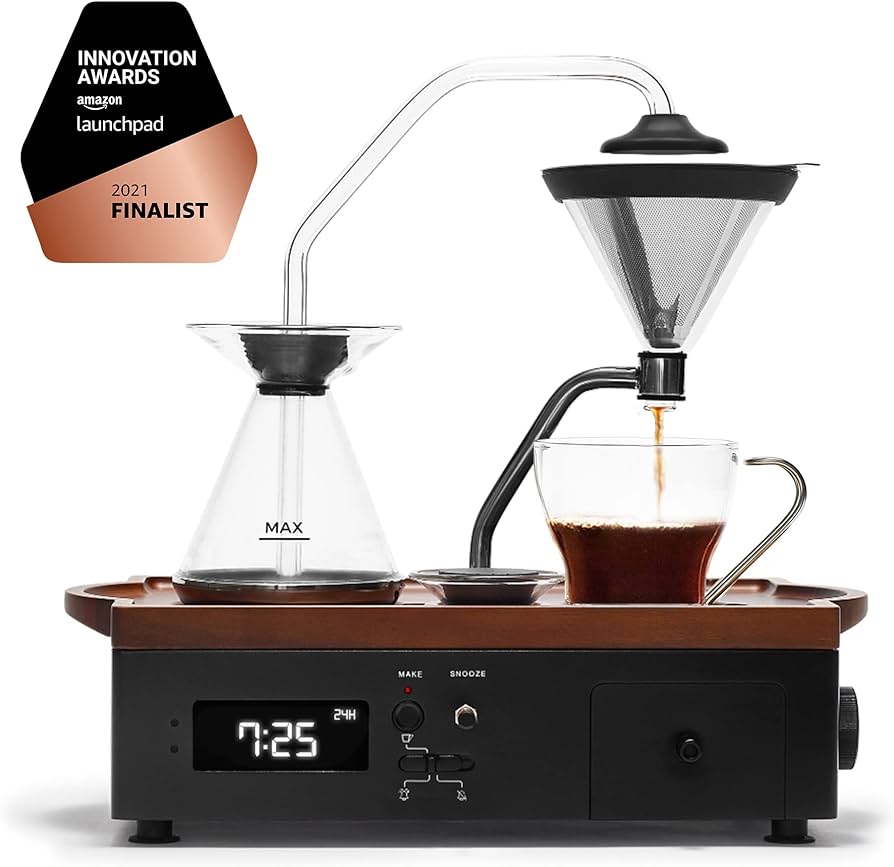 Credit: Amazon UK
Okay, there's a lot of things that help you fall asleep, but what about something that helps rouse you out of that deep sleep with a smile on your face? This sleek and stylish alarm clock means that you do get woken up by a noisy alarm, but a hot cup of coffee or tea is waiting for you.
32. Hatch Restore 2 sunrise alarm clock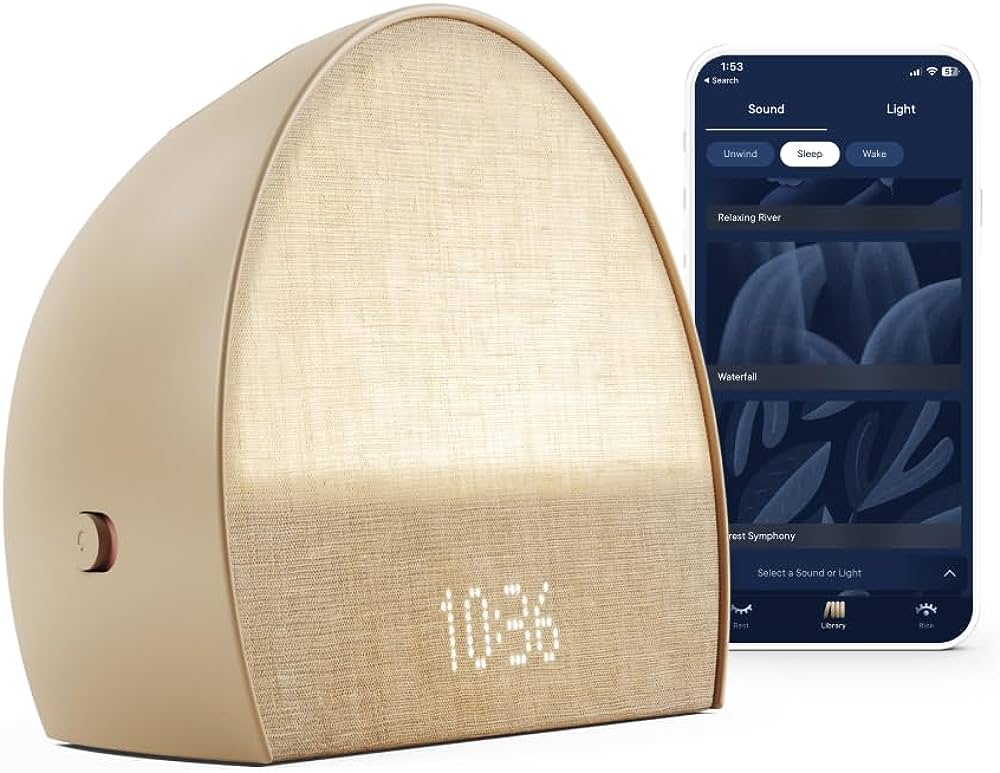 Credit: Amazon UK
This super stylish and minimalist sunrise alarm clock is the perfect addition to your home. Sleep the way nature intended with a gentle sunrise alarm and soothing sleep sounds, all rolled into one beautiful dream machine. Build your restful routine with Hatch, from sunset to sunrise.
33. Philips Hue Go portable table lamp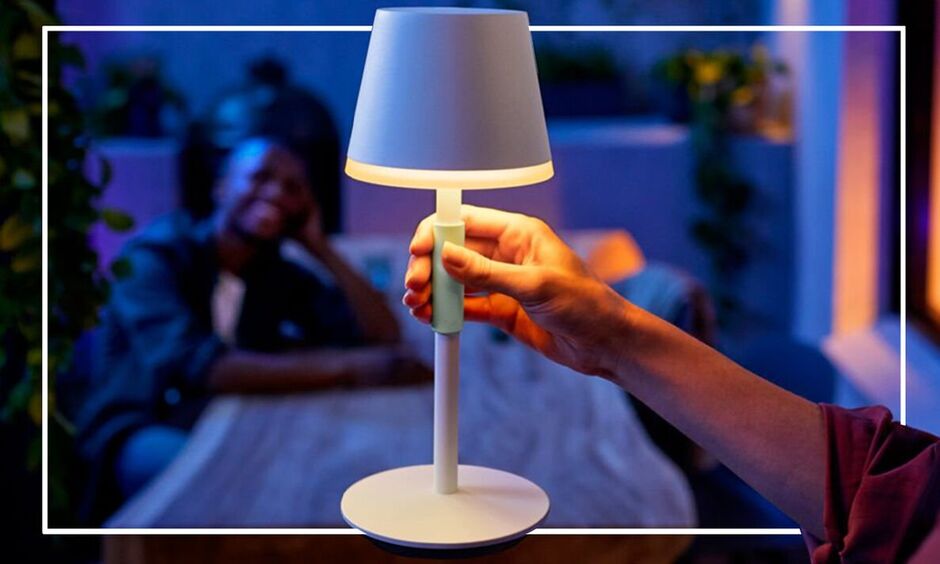 Credit: The Daily Express
The Philips Hue Go portable table lamp offers a unique yet familiar approach to smart lighting, making it an excellent entry point for those just starting on their sleep gadget journey. Plus, it can be used indoors and outdoors, and delivers fantastic battery life so you can sleep without any worries.
34. Calm app
Credit: Calm App
This app is great for making you feel calm during any stressful moments, but is especially good for getting over to sleep. The app features sleep stories read by famous celebrities, such as Cillian Murphy, so that you can fall asleep whilst listening to the dulcet tones of your favorite Hollywood star…
35. Eight Sleep Intelligent Dock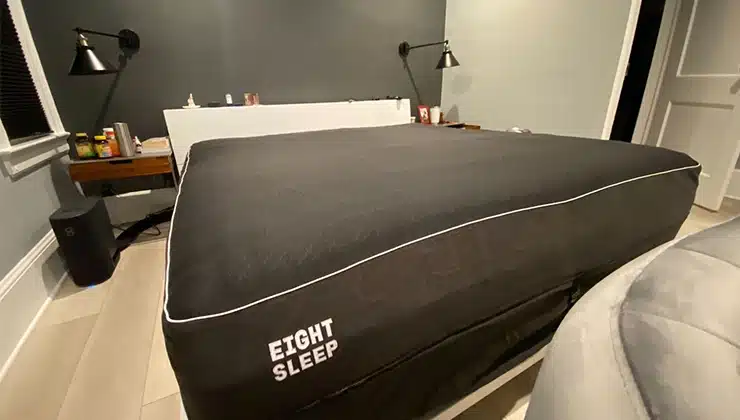 Credit: Hone Health
Most temperature regulation at night means sticking a leg out of the covers, but Eight Sleep offers a smart solution for this. The mattress topper can regulate your body temperature throughout the night so you are never too hot or cold. Some sleep gadgets track how well you sleep, Eight Sleep does something about it.
36. Moonbird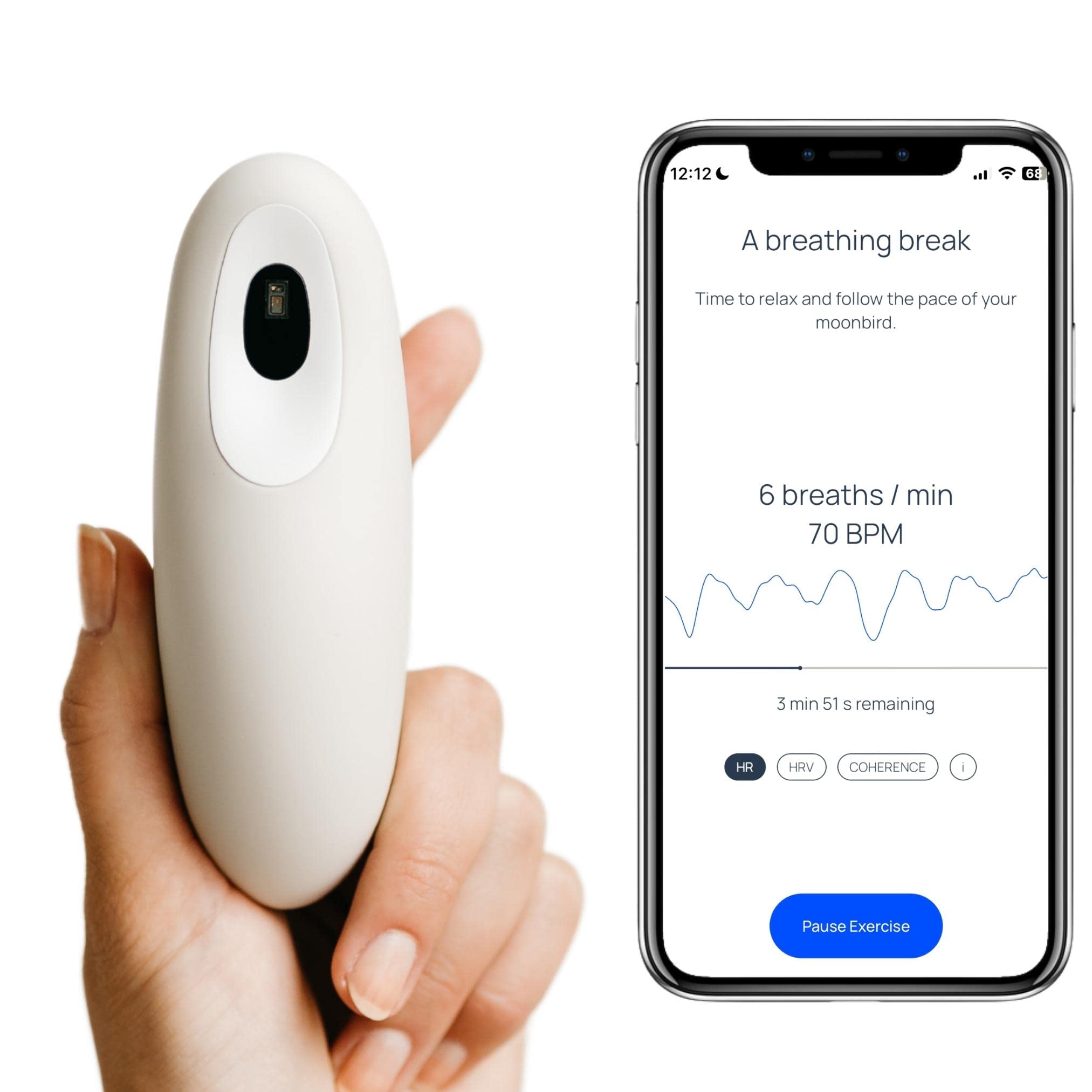 Credit: Moonbird
This product is one-of-a-kind. As the world's first handheld breathing coach, Moonbird will help you fall asleep whilst also improving your ability to practice mindfulness. Place it in the palm of your hand and just breathe along with the soothing pulses; simple but effective.
37. Amazon Echo 4th Generation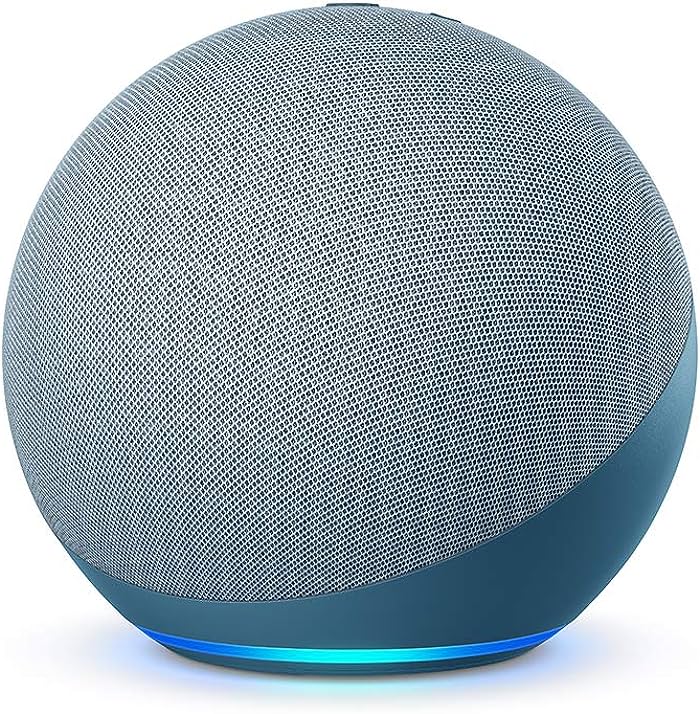 Credit: Amazon UK
Amazon Echo is the perfect way to enhance your home with gadgets without getting too complicated with it all. The Echo can act as a white noise machine, night light and an alarm all rolled into one. It's a one-stop shop for all of your sleeping needs. Easy!
38. Zenimal Kids+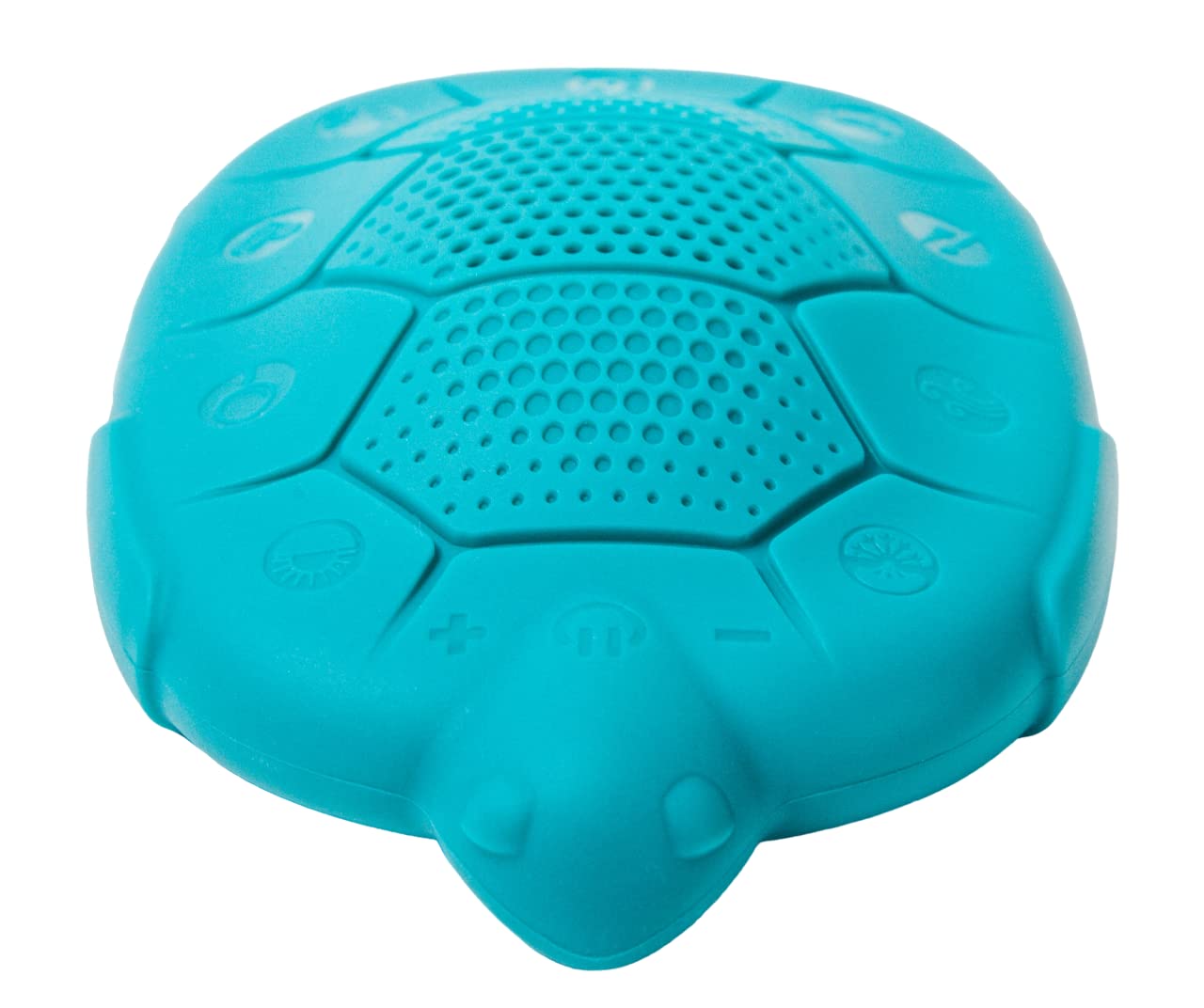 Credit: Amazon UK
Okay, sometimes us adults find it hard to sleep because of stress, but kids can feel that way too! This screen-free mindfulness device will help your child get into the right rhythm for sleep and wind down after the end of an exciting and stimulating day. It also looks super cute too.
39. LectroFan Classic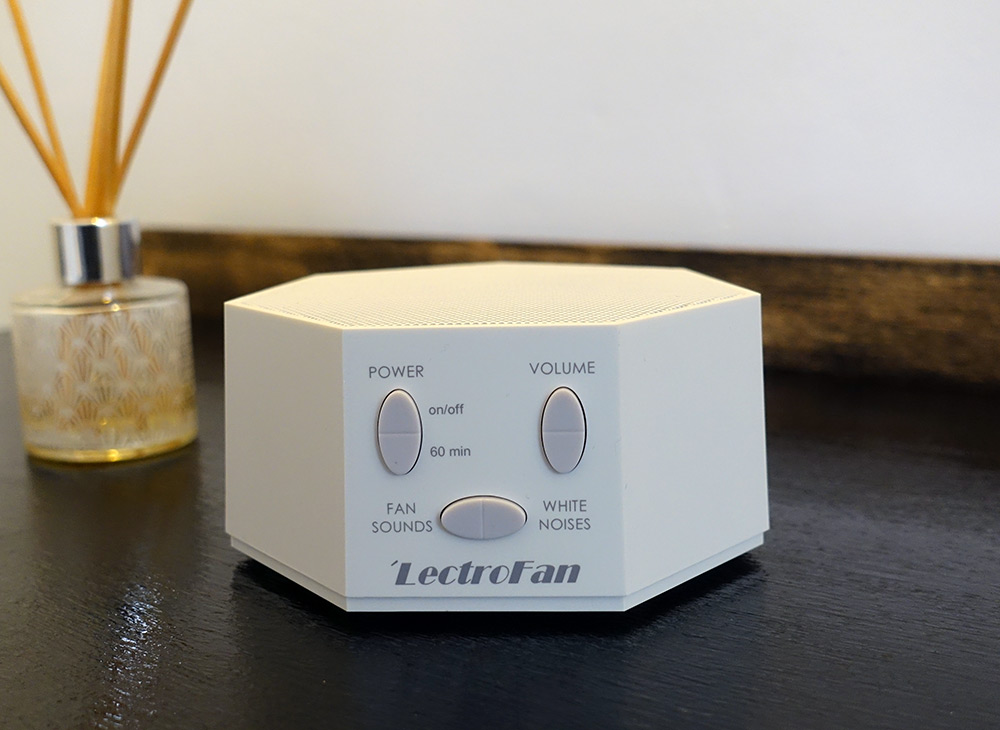 Credit: No Sleepless Nights
This is a brilliant addition to your room if you don't struggle with noisiness, but with things being a bit too quiet. The sound of a white noise machine can be a game changer. Excellent for noise-masking and creating a comfortable background sound for you to nod off to.
40. Kokoon Nightbuds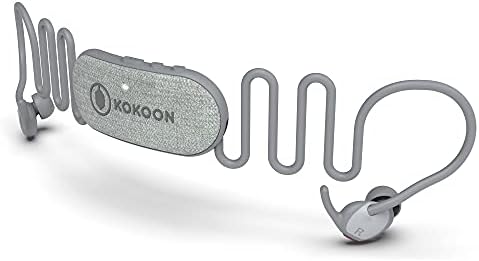 Credit: Amazon UK
These earbuds are the perfect design so can sleep with them in without getting sore ears. The Kokoons are more than worth the money. Although there is no active noise cancellation, there is no need for it as the fit is fantastic – they fit flush so there is no pressure on your ears when laying on the pillow.