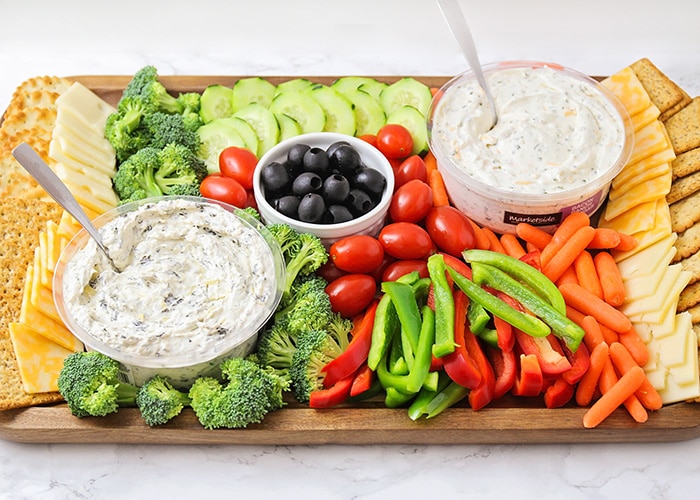 Credit: Alicia Skousen via Somewhat Simple
Watermelon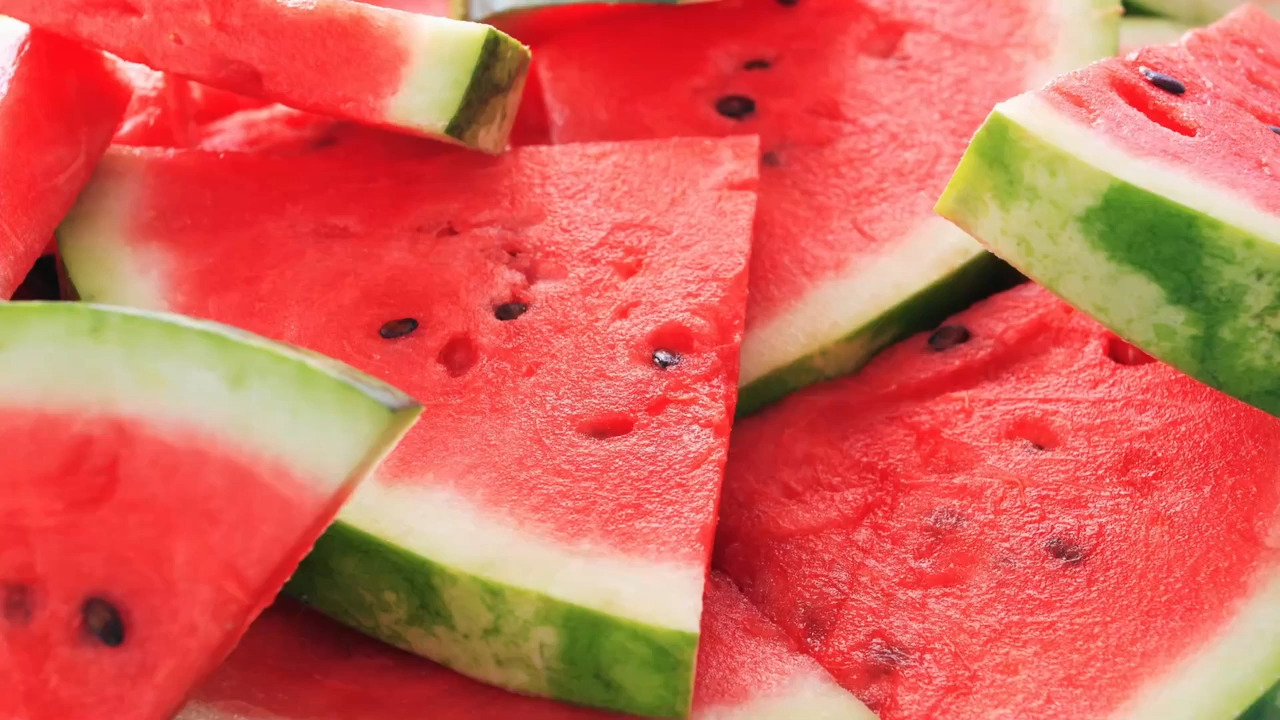 Credit: BBC Good Food via Getty Images
You can eat this fruit in bulk because it's mostly made up of water! This makes it super low in calories, so you can eat lots of it without feeling guilty afterwards. It's a great addition to salads to bulk them up and make them feel more satiating or pair it with a fruit and yogurt bowl for a delicious breakfast.
Mushrooms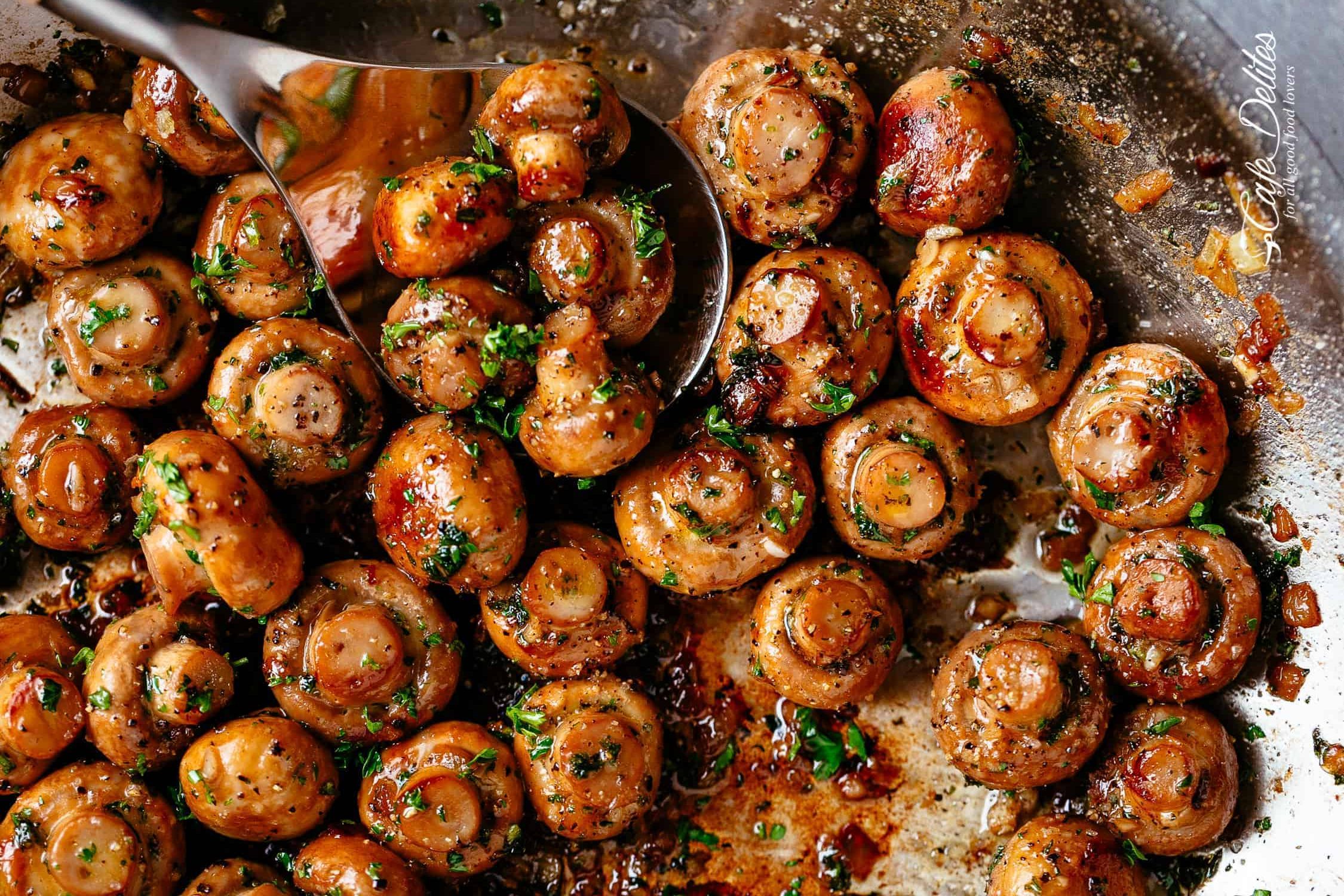 Credit: Cafe Delites
Mushrooms are great for snacking on, as they are extremely versatile and low in calories. Roast some in the air fryer and have them as a crunchy snack instead of chips. They can be added to almost any savory dish too. Try different varieties and spice blends to see which one becomes your favorite.
Air popped popcorn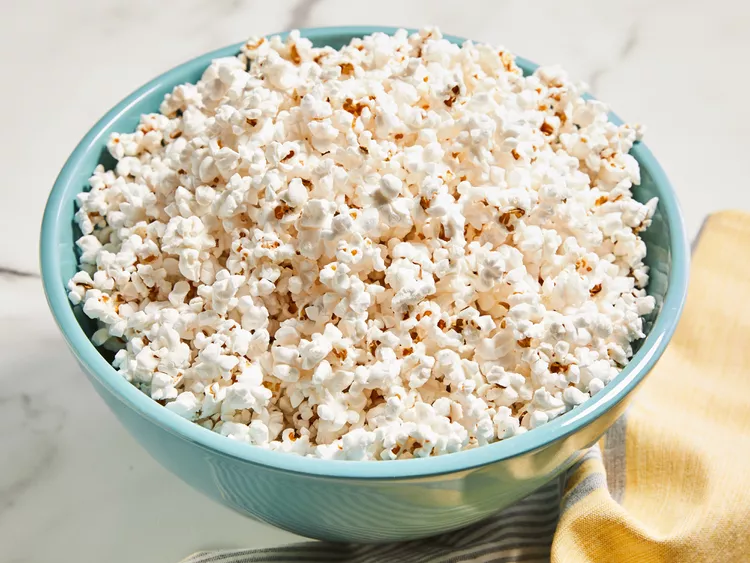 Credit: Dotdash Meredith Food Studios via All Recipes
When it's air popped, popcorn can be a great bulky snack. You can eat big bowls of it for very few calories so it's great for tying you over between meals. To keep it healthy, make your own at home with little oil and seasoning it to your liking, and try using black pepper or cinnamon.
Grapefruit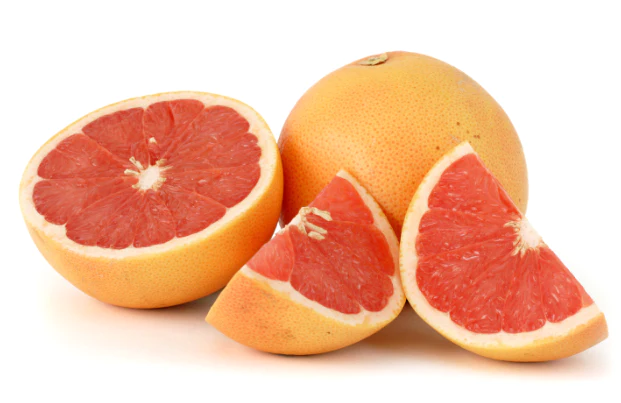 Credit: Watts Farms
Sour and sweet, grapefruits make great early morning snacks to wake you up. They're easy to prepare and eat as you cut them in half and just scoop the flesh out with a spoon. Try adding a small sprinkle of sugar or sweetener on top.
Carrots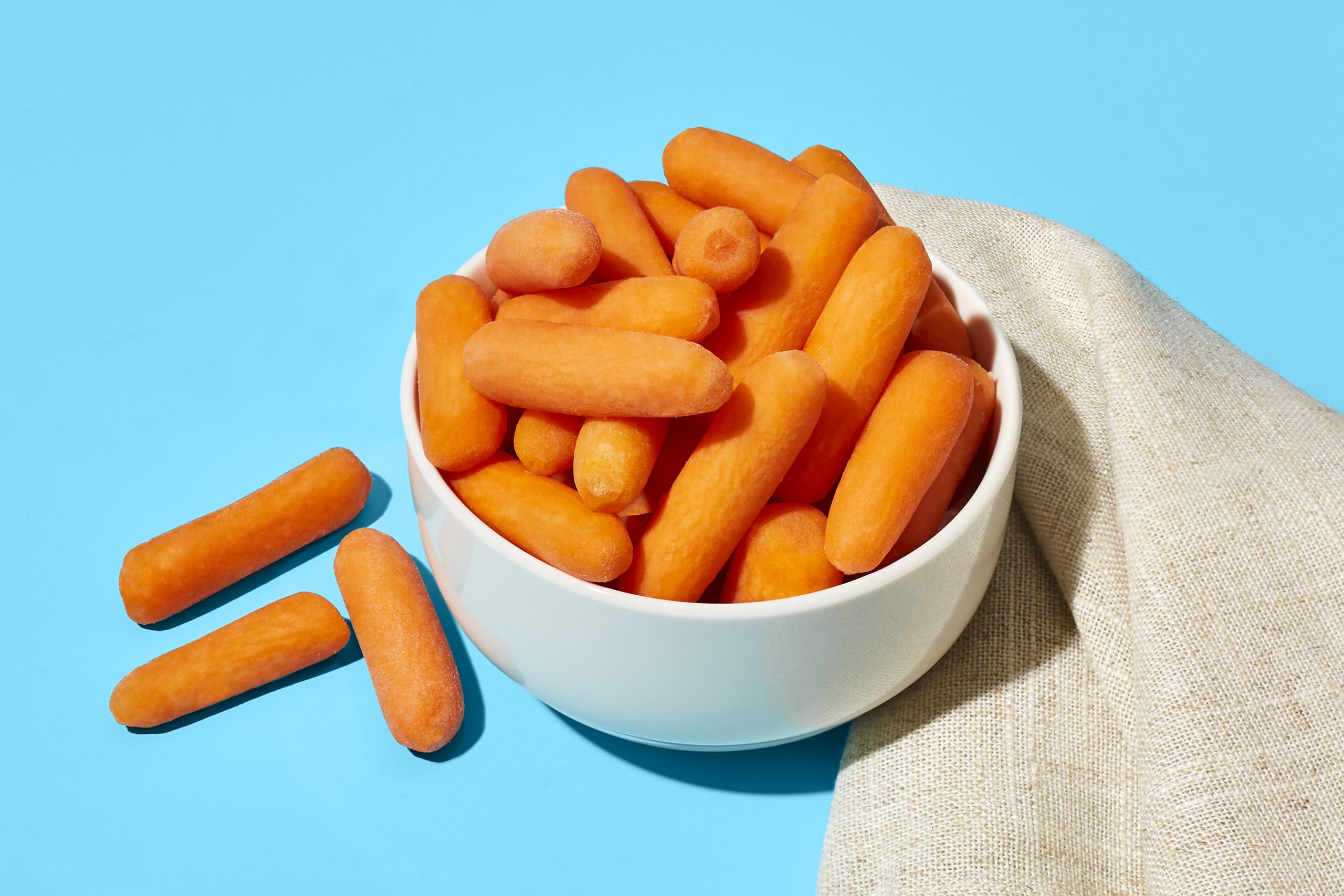 Credit: Hello Fresh
Not only are they great for you, they're super accessible and affordable. Carrots are full of vitamins, but also low in calories. Chop them up and store in water in an airtight tubs for a quick snack prep, and grab them when you need to crunch on something.
Cottage cheese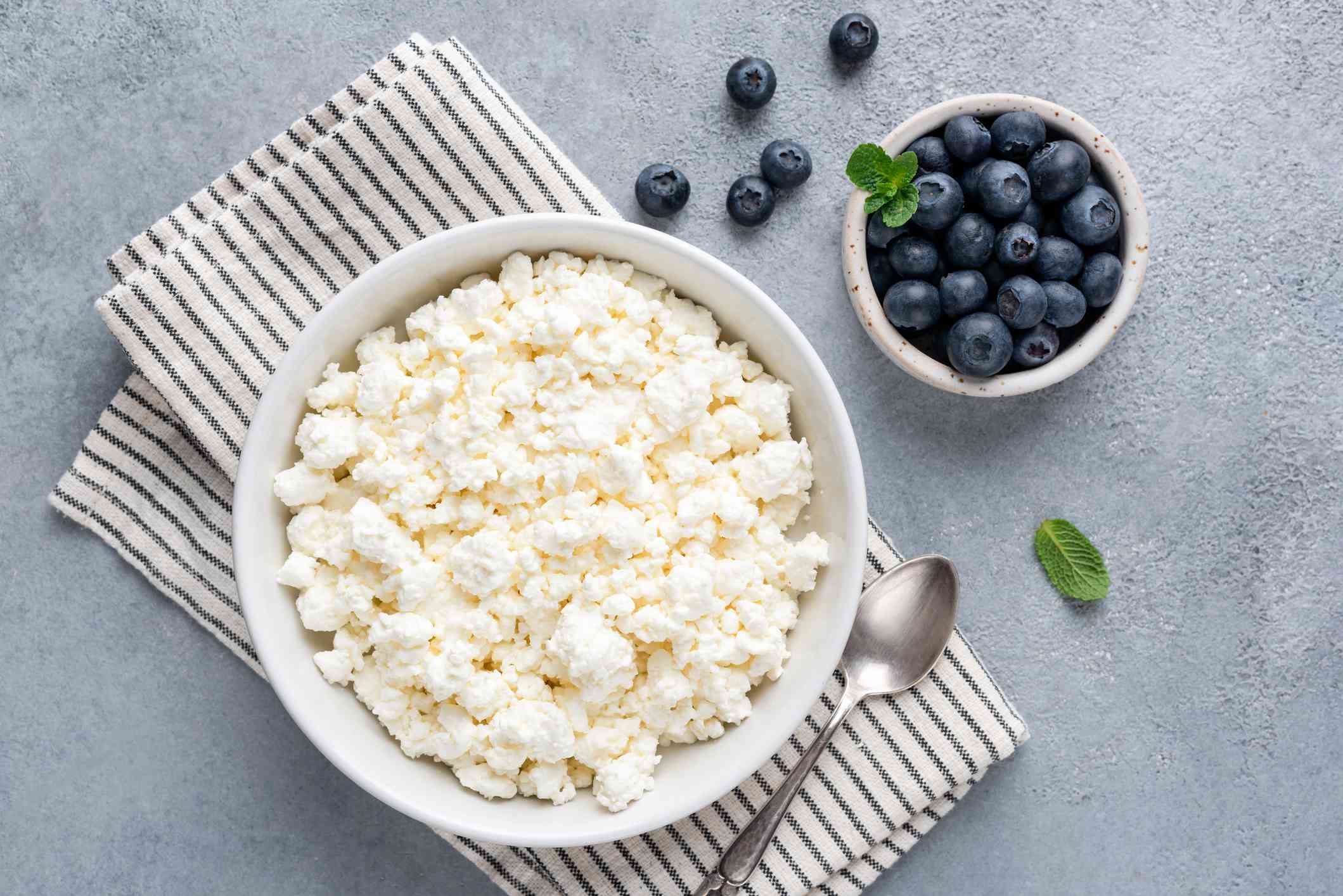 Credit: Aroxont via Getty Images via Health
High in protein and satiating. Cottage cheese is very versatile and can be added to sauces or salad, or just snacked on as it is. It's a great food for weight loss as its calories to protein ratio is great. Try mixing it up with some chives for extra flavor!
Apples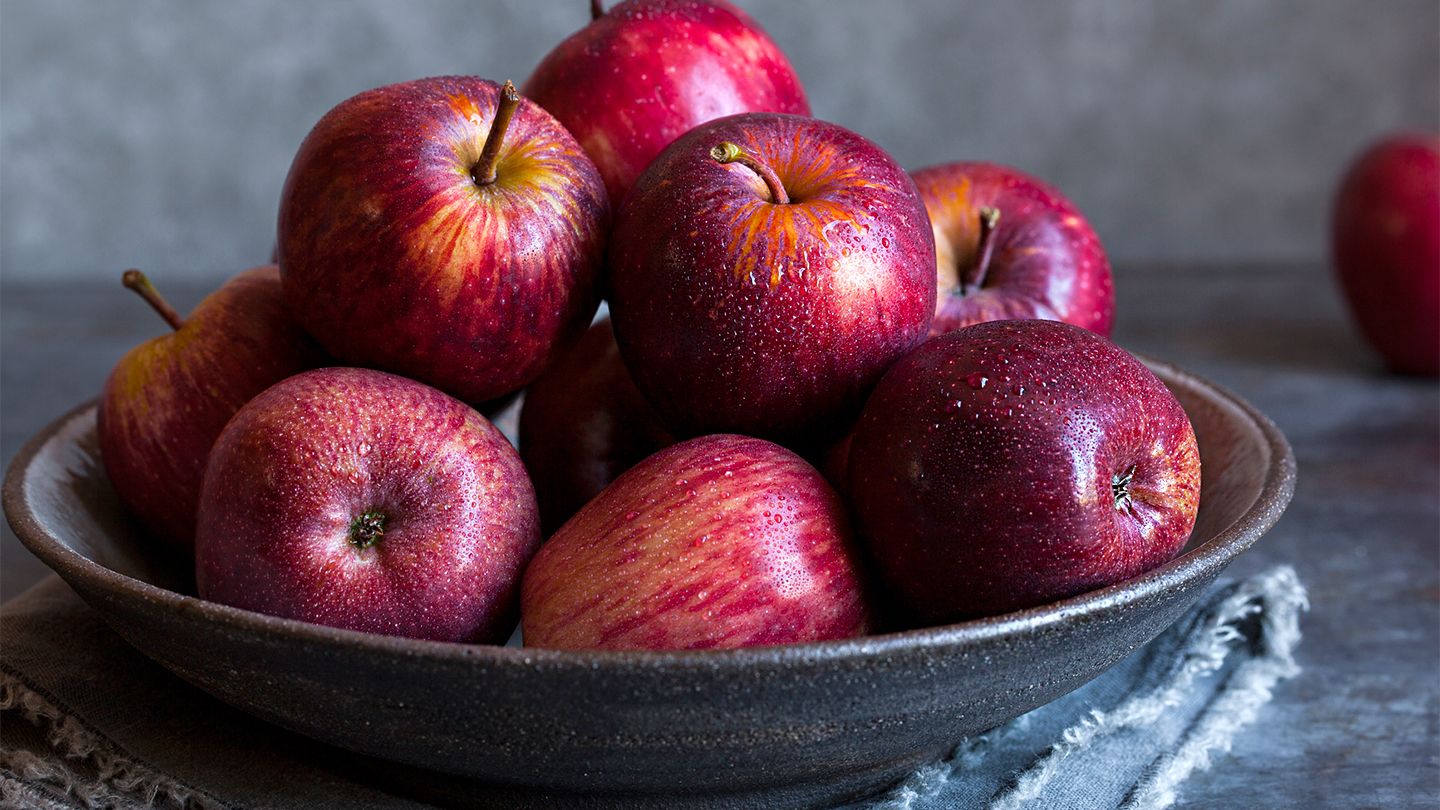 Credit: Nadine Greeff via Everyday Health
Full of fiber and low in calories. The average apple has 45 calories which is great for a quick snack or to add to something else. They're crunchy which makes eating them more satisfying and the red pigment in the skin is super good for your health.
Eggs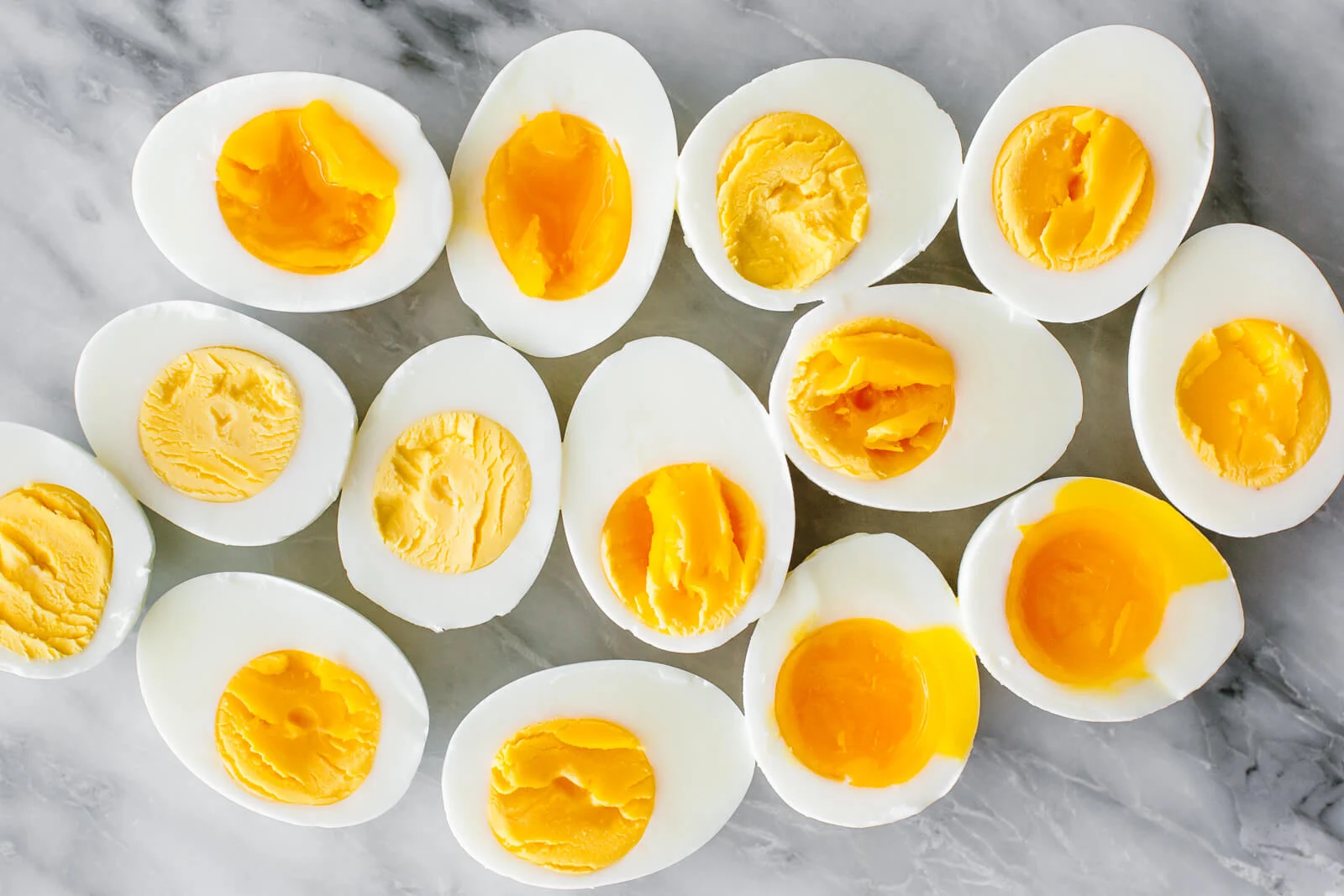 Credit: Lisa Byran via Downshiftology
Snacking on boiled eggs could help reduce your calorie intake elsewhere as the protein will keep you fuller for longer. They're super easy to prepare and store, as you can boil a few at a time and keep them in the fridge for a couple of days.
Blueberries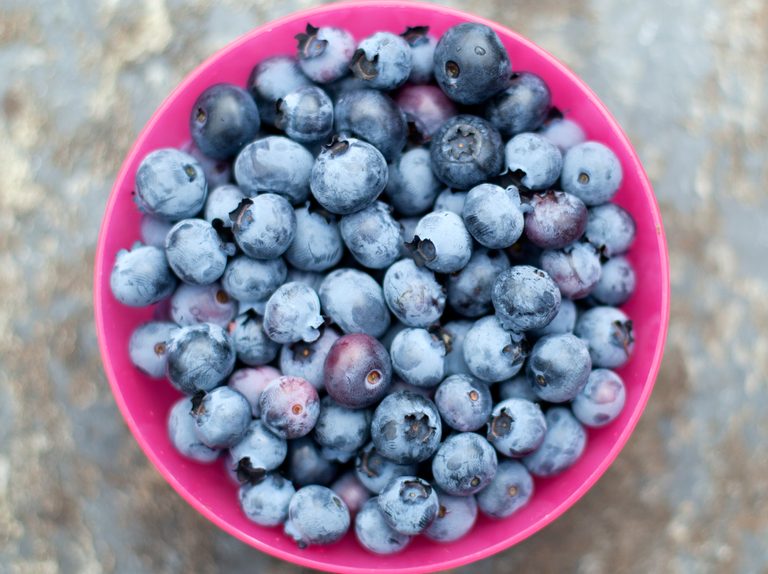 Credit: Simon Burt via BBC Good Food
Think of them as nature's candy. You can eat a lot of blueberries for very little calories which means they're great to casually snack on as you work, and they're a great addition to bulk out bowls of oatmeal. They are also full of antioxidants which are great for your health.
Celery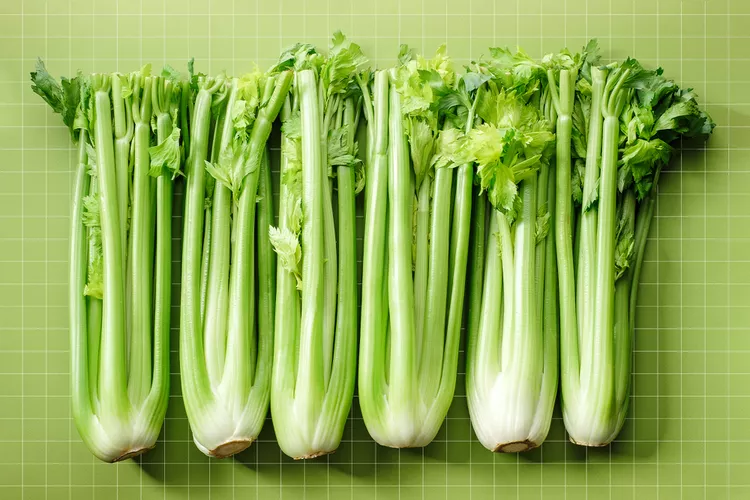 Credit: Eating well via VVmich Getty Images
Virtually calorie free, celery can be snacked on all day and you won't gain the pounds. It's super high in fiber and water, so will aid in digestion too. Try dipping in peanut butter or hummus for a flavor rich snack with some added protein.
Cucumber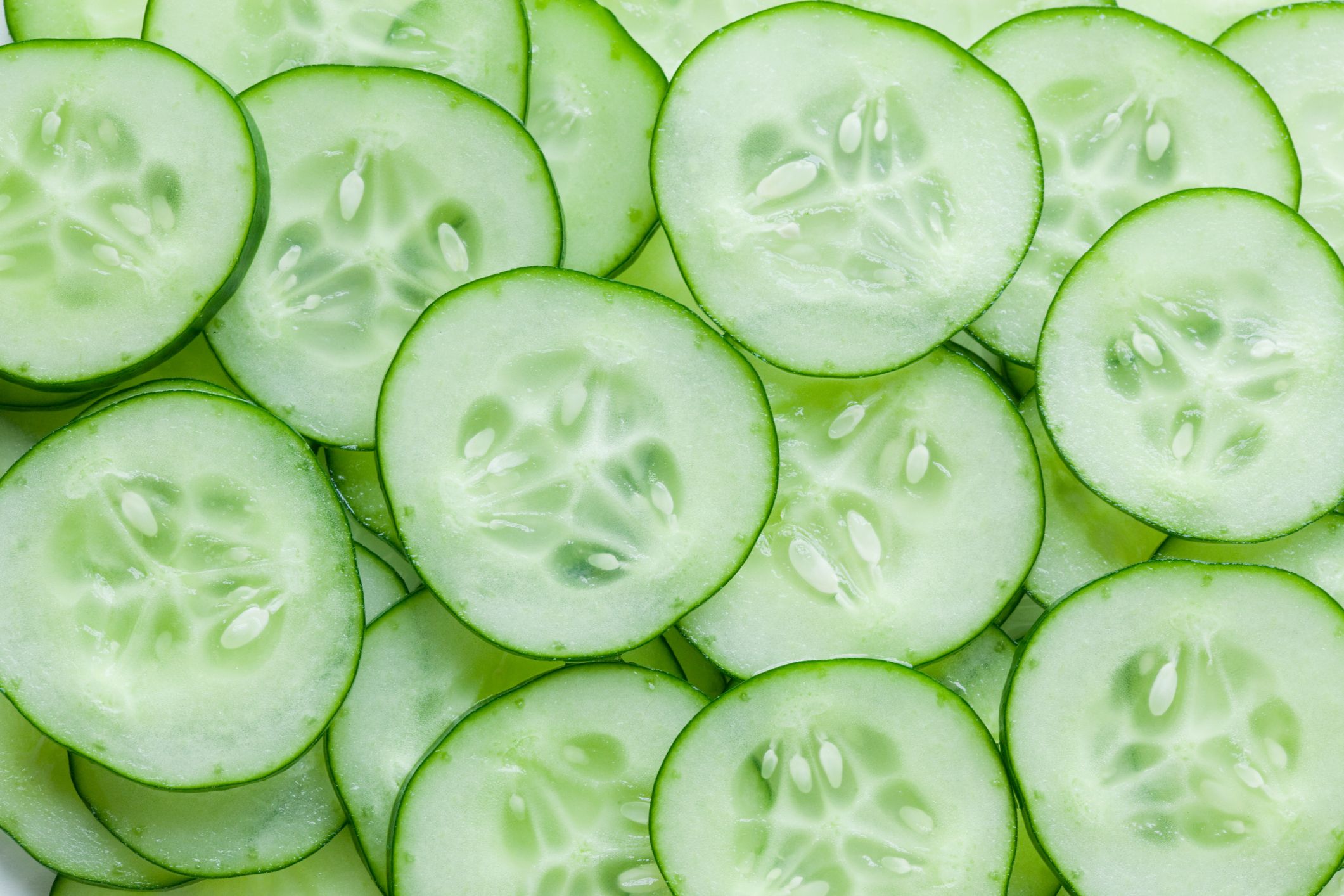 Credit: Midori4 Getty Images via Women's Health
Another great snack that has little to no calories per serving. Cucumber is crunchy and juicy so it makes a satiating snack. It can also be a great way to bulk up meals by filling you up but not adding any calories. The skin is full of fiber too which will help you digest and stay fuller for longer.
Turkey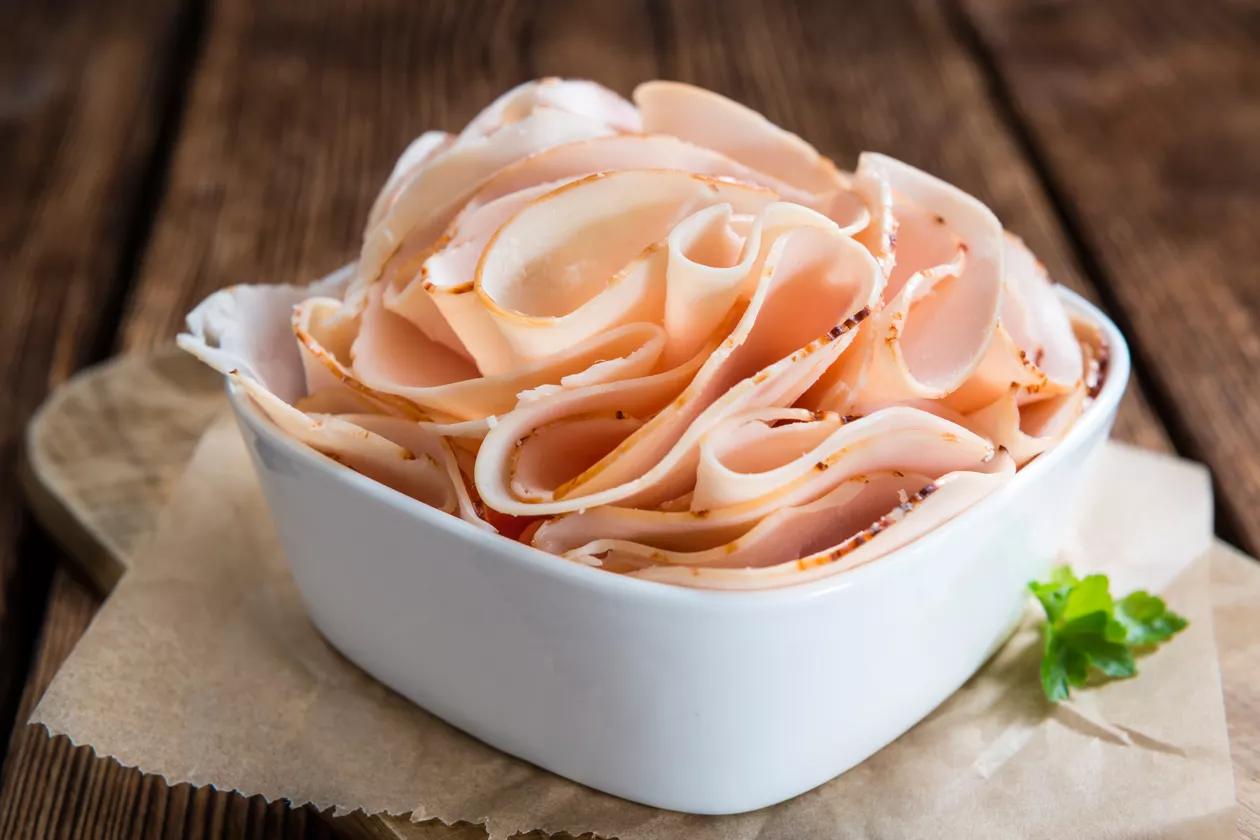 Credit: Livestrong via Getty Images
It has less calories than fattier meats like chicken, beef or pork. Lean turkey slices can be a great snack as they are full of protein and will help keep you full. Pack a few in your lunchbox to take to work for a quick, filling snack!
Broccoli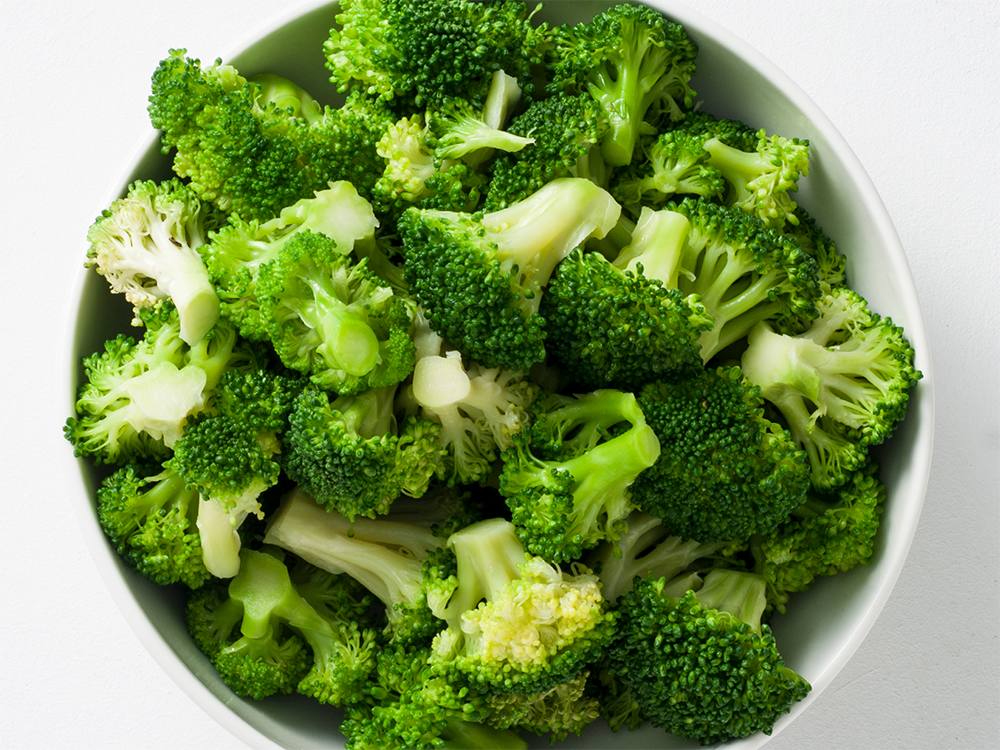 Credit: Savory Online
A big bowl of broccoli will fill you up because it is full of fiber and crunchy. Instead of snacking on chips and dip, roast or steam some broccoli. It can be topped with any seasoning and be dipped in anything instead of carb-y snacks.
Kale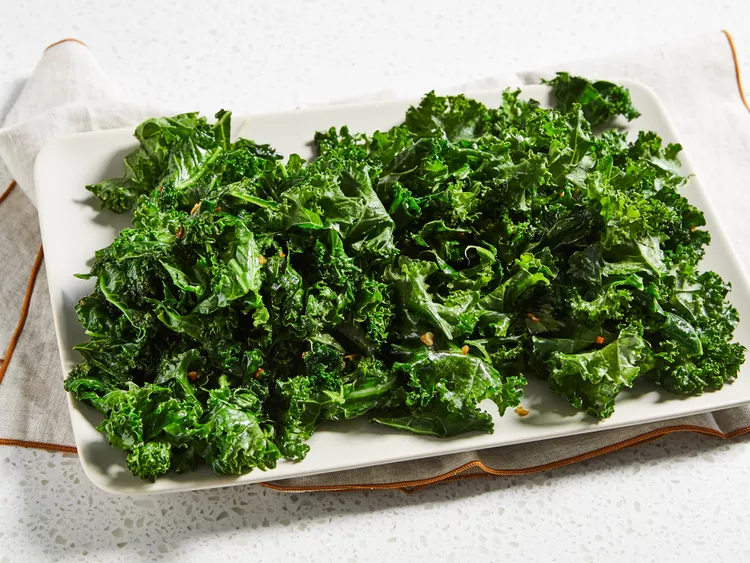 Credit: Dotdash Meredith Food Studios via All Recipes
Did you know kale is high in both fiber and protein? This is why it's become a new favorite super food. It works well bulked out in salads, or you can roast it and make it into kale chips. One cup only has 33 calories, so eat as much as you like.
Seaweed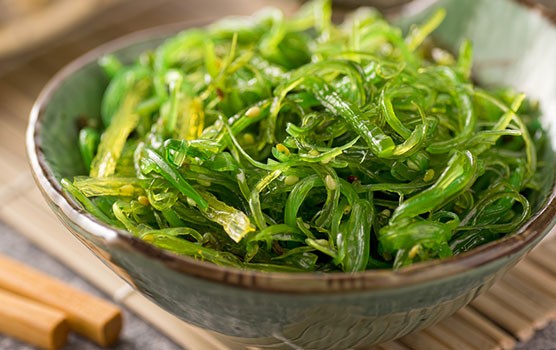 Credit: Fudio via BBC Good Food
This sea vegetable is considered a superfood because it's so rich in micronutrients. Seaweed can be found in salads or dried into sheets. The snack packs of dried seaweed are super low in calories and have a satiating salty taste. Crush a sheet of dried seaweed over meals for an added texture.
Zucchini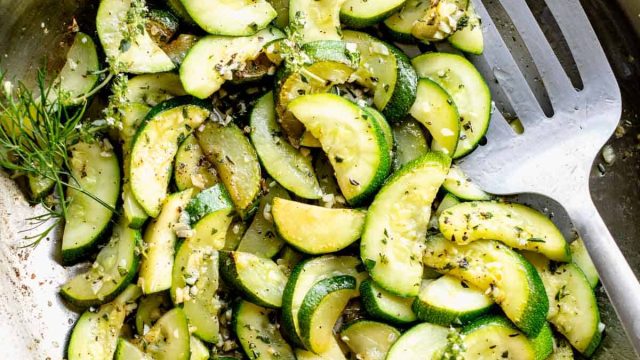 Credit: Katie Webster via Healthy Seasonal Recipes
These veggies are versatile and can be transformed. Roast, steam or make them into noodles. Zucchini is super good for you and is low in calories, so eat in big portions. Try zucchini noodles instead of spaghetti with your meatballs and cut out 200 calories easily from your meal.
Tomatoes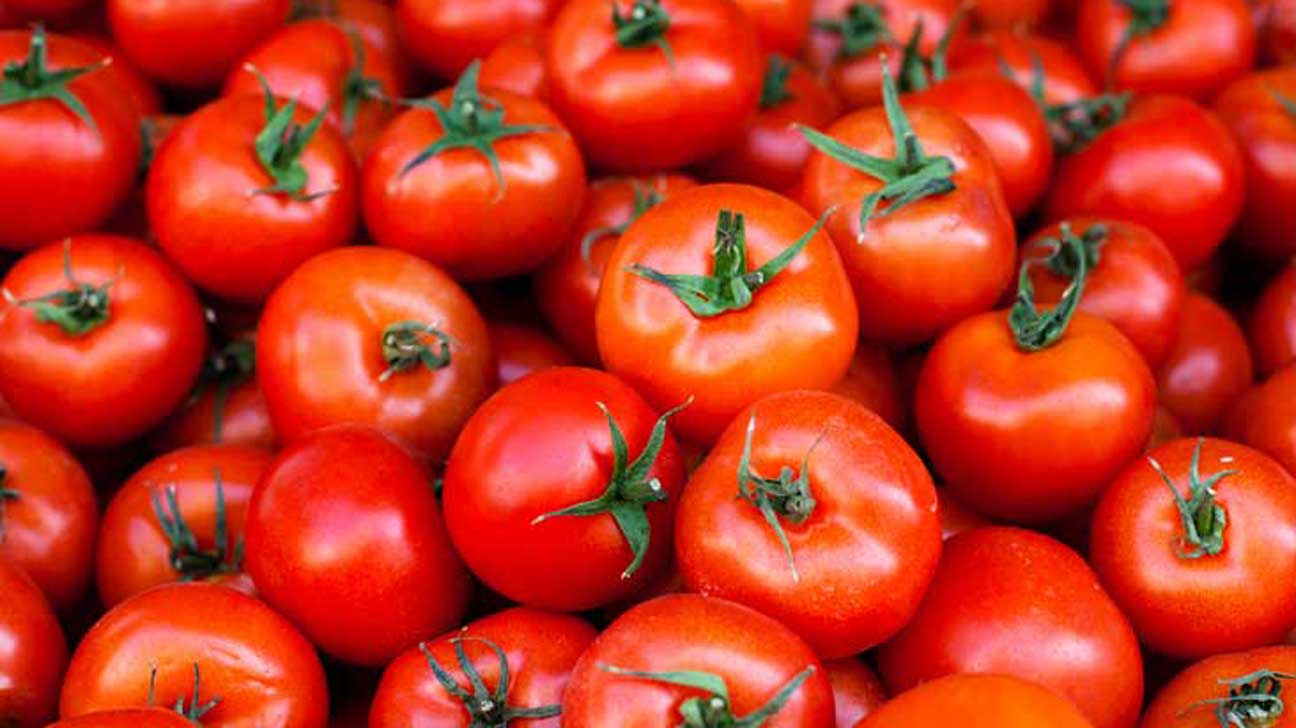 Credit: Ragip Candan via Healthline
They come in all sorts of varieties, so you can choose how you want to snack on them. Cherry tomatoes make a great side to a sandwich instead of chips or candies. Beef tomatoes make great sandwich fillings with some sea salt and olive oil.
Greek yogurt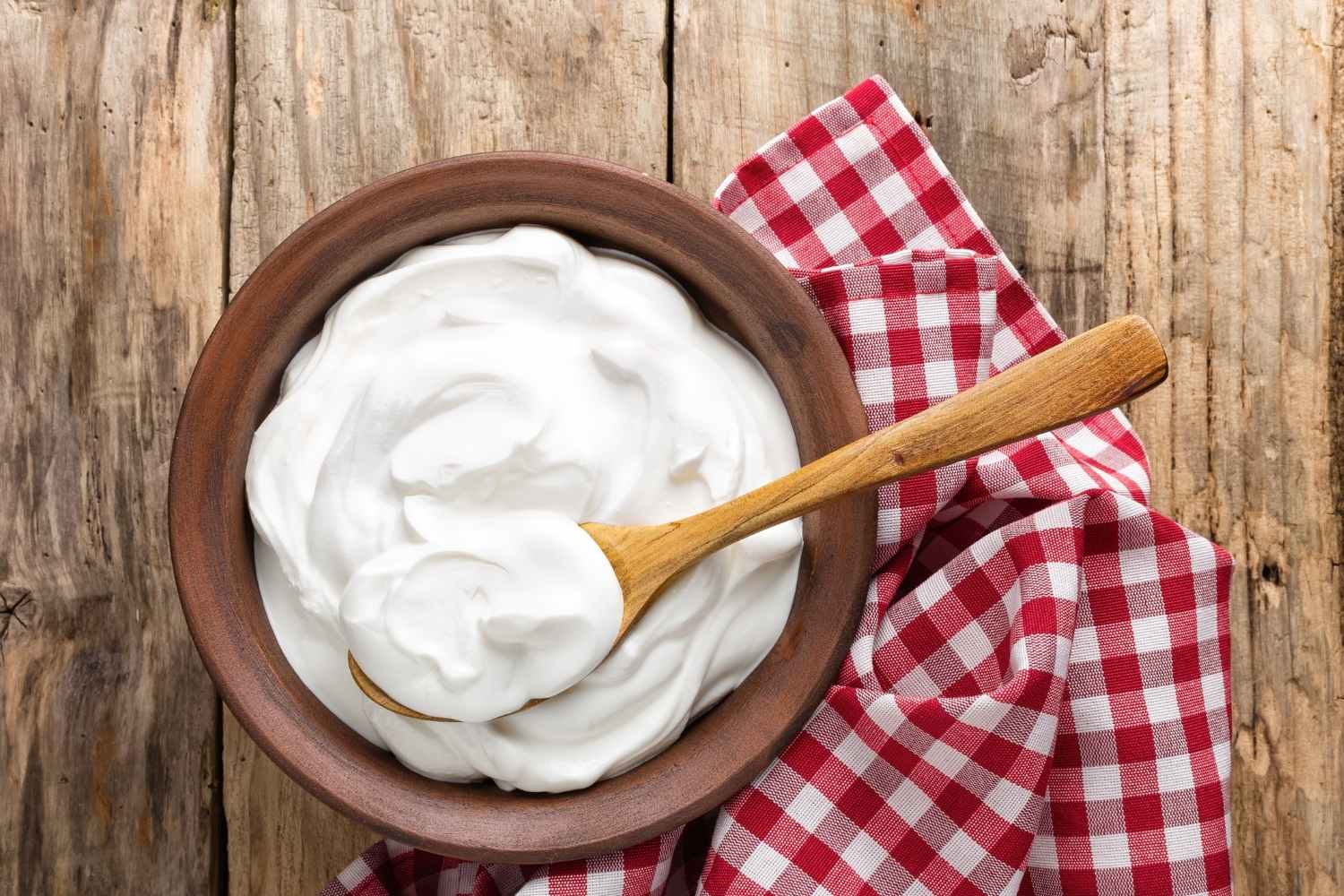 Credit: Homemade Food Junkie
Generally, greek yogurt has lots of protein per serving, but low calories. It makes a great snack in between meals because the protein will keep you fuller for longer and you can get handy serving size pots. Add some berries on top, or mix greek yogurt into sauces or smoothies.
Grapes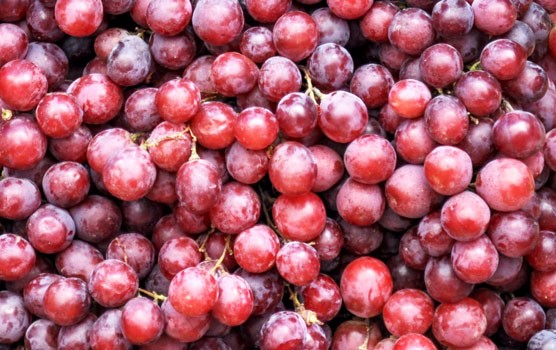 Credit: Jopstock via BBC Good Food
Try freezing your grapes, you won't regret it. Grapes are crunchy and juicy, so they can really curb those sweet tooth cravings. They are low in calories per serving too so you won't feel guilty after eating a big handful or bowl. Try dipping them in greek yogurt and freezing for an easy dessert!
Cantaloupe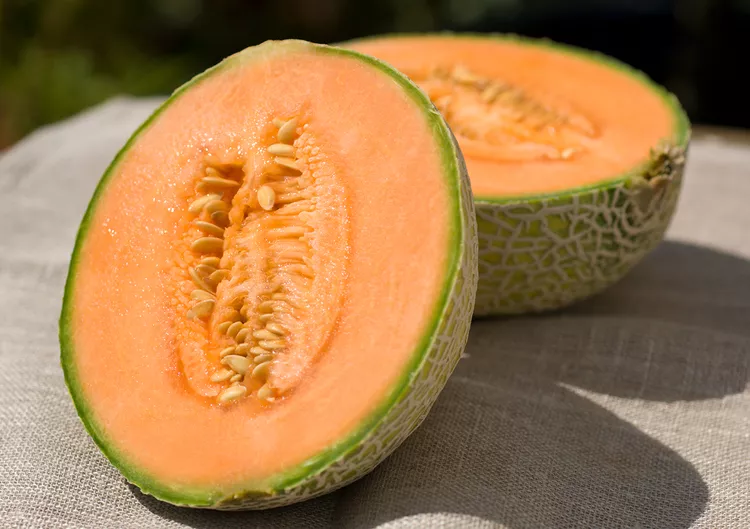 Credit: David Marsden via The Spruce Eats
Since 90% of it is water, there's only 50 calories per serving! Additionally, this delicious melon is bursting with carotene, a form of vitamin A which is really good for eye health, as well as boasting high levels of vitamin C. Chop this up and store it in your fridge for when you're craving something sweet.
Cauliflower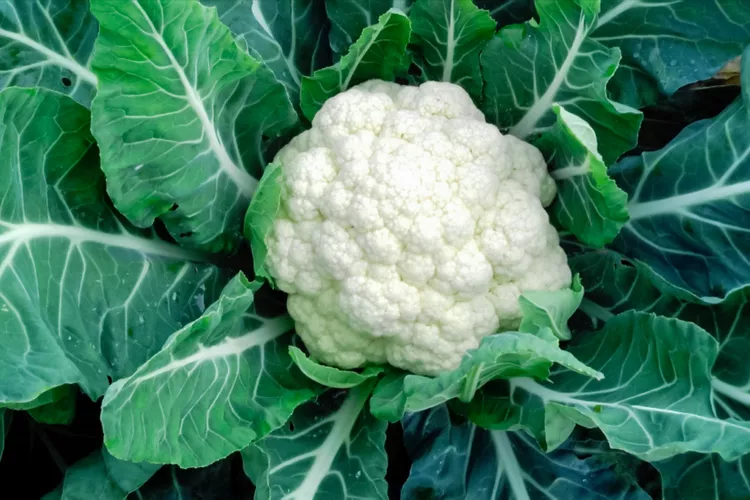 Credit: K. Dave via The Spruce
With only 25 calories per serving, snack on this guilt free! Veggies don't have to be raw to be 'healthy', so roast up some cauliflower with some low cal spray, then dip into hummus or sour cream. It works well as a pizza crust too, so enjoy a healthier version of your favorite take out.
Blackberries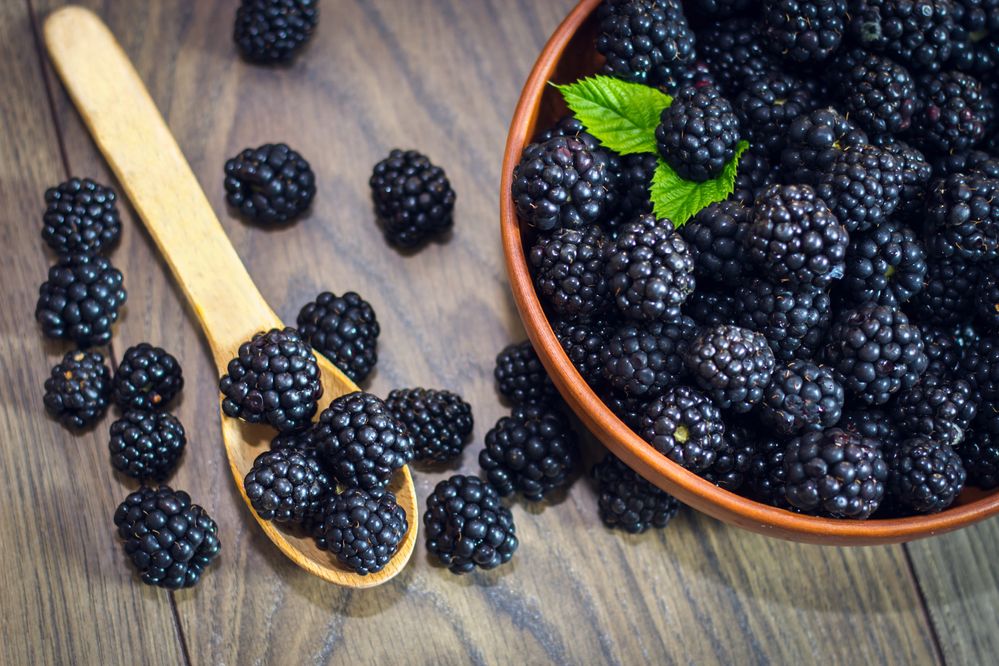 Credit: Healthify me Via Getty Images
These little berries have some big health benefits. They are not only low in calories, but they are full of antioxidants too. They contain bioflavonoids, which aid in digestion and help with skin repair. Instead of a bowl of candy, snack on blackberries or add some to your yogurt bowls.
Oranges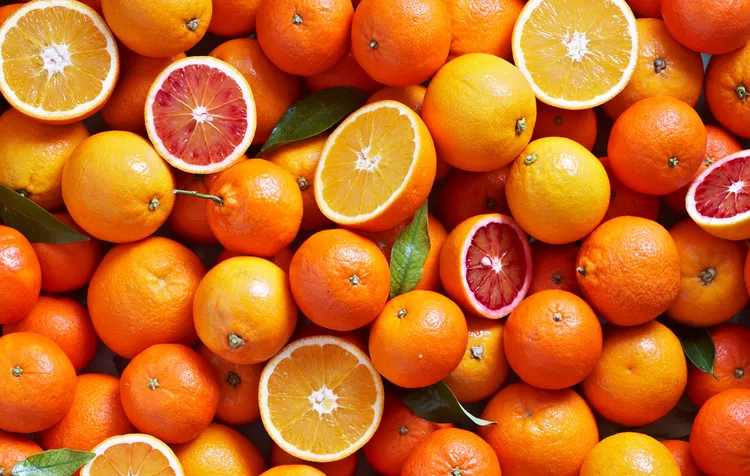 Credit: Martin Poole via Better Homes & Gardens
Not only are they full of vitamin C, but they are also pretty low in calories. Their pith (the white stuff under the skin) is also full of fiber so, if you can, eat some of that too for added nutrition. Vitamin C helps with collagen production, which can keep you looking young.
Strawberries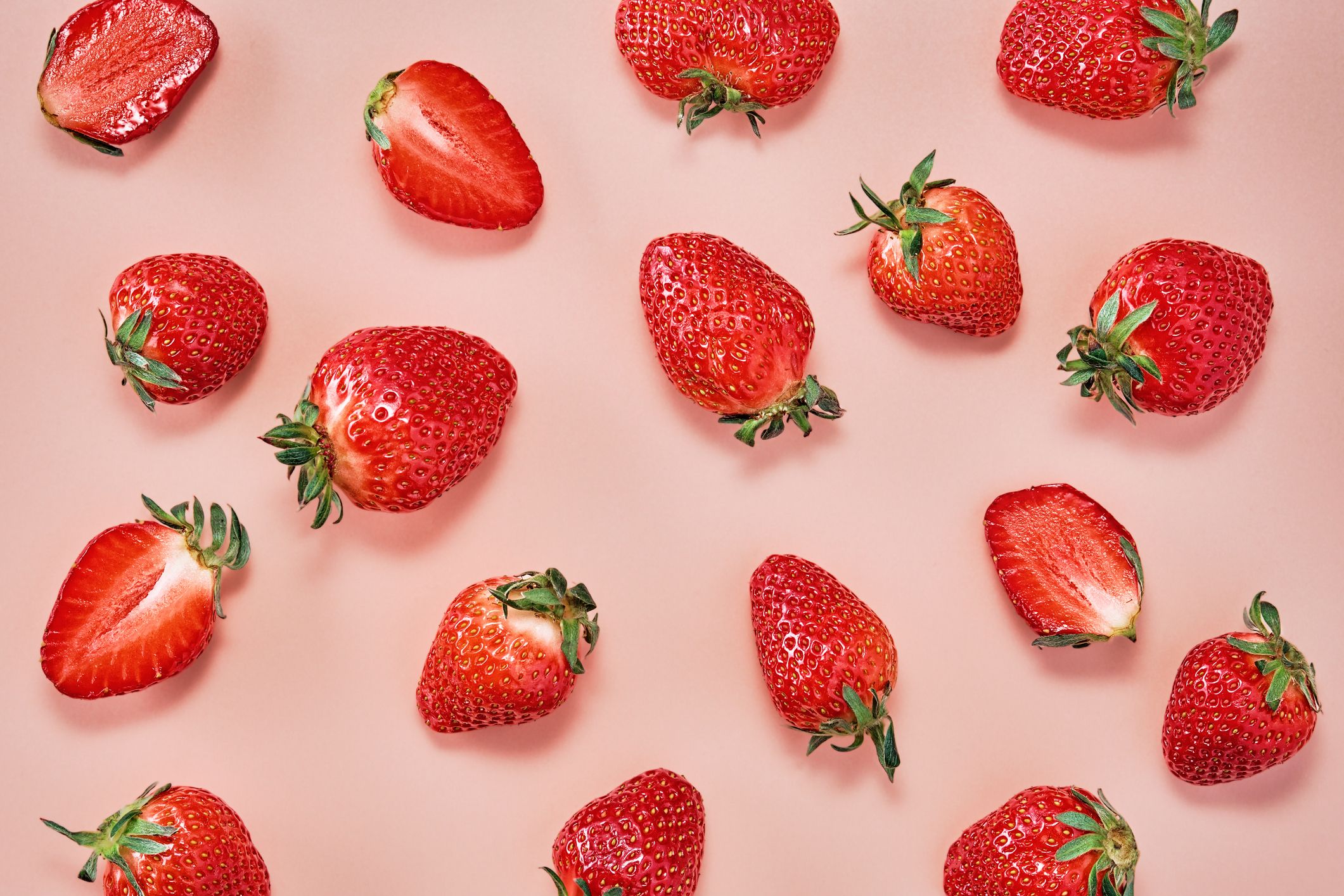 Credit: Ed Chechine via Good Housekeeping
Bursting with polyphenols, strawberries are tasty and also super healthy. These antioxidants are great for your health and help fight or prevent diseases, such as cancer and heart diseases. One cup of strawberries is around 50 calories so eat large amounts of them to fill you up!
Sweet potatoes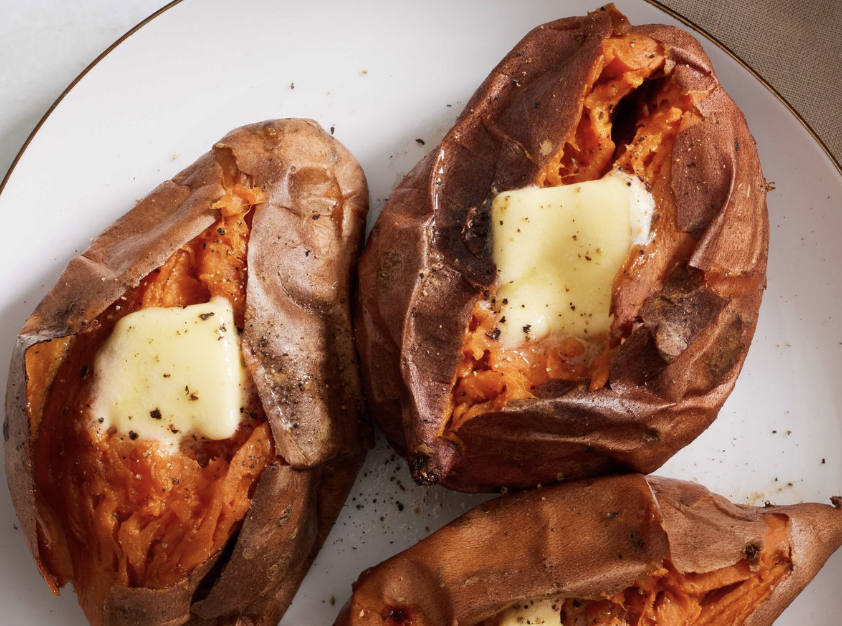 Credit: Erik Bernstein via Delish
Swap your deep fried fries for air fried sweet potatoes. Sweet potatoes are filling and full of fiber and can make a great satiating snack. Chop them up and roast or even steam to snack on the go. Don't shy away from all carbs on your weight loss journey.
Bell peppers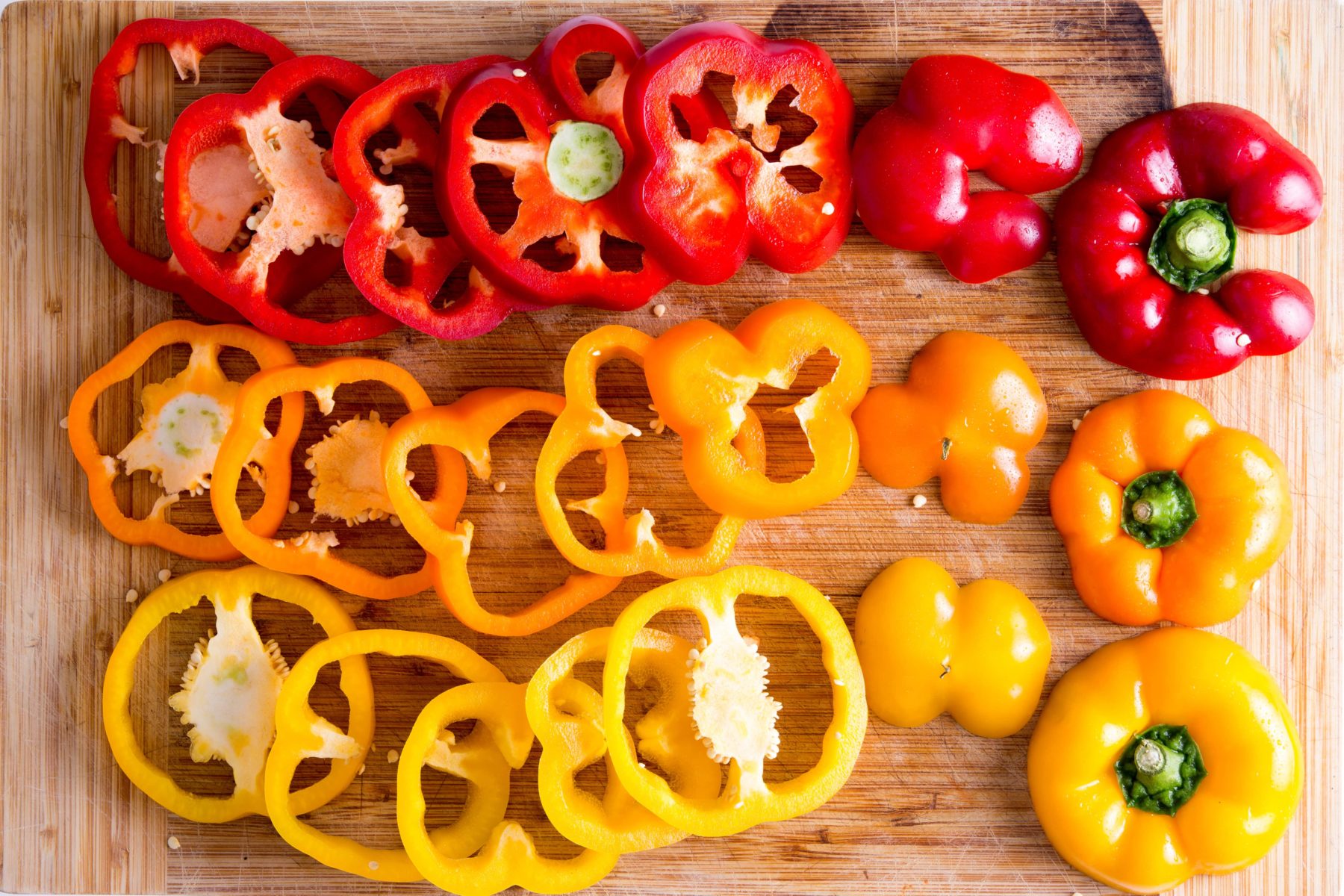 Credit: Nature Fresh Farms
Sweet and crunchy, bell peppers make great snacks raw or cooked. Bell peppers are full of antioxidants and are pretty accessible, so they can be bought in bulk and chopped and prepped for when you need to grab a quick snack. Try dipping them in hummus or cottage cheese.
Meringue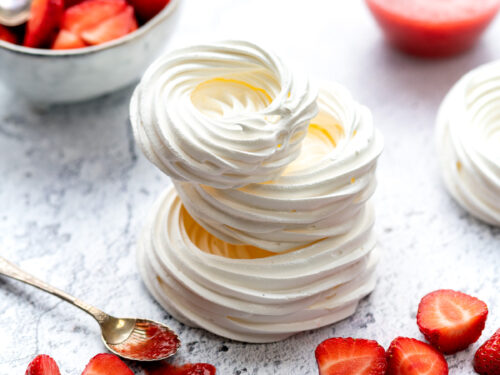 Credit: Lucy Parissi via Supergolden Bakes
If you want to snack on something sweet or add to your yogurt bowls, buy some meringue nests. They're made from whipped egg whites and sugar, and are remarkably low in calories and are fat free per serving. You can even make them at home very easily.
Edamame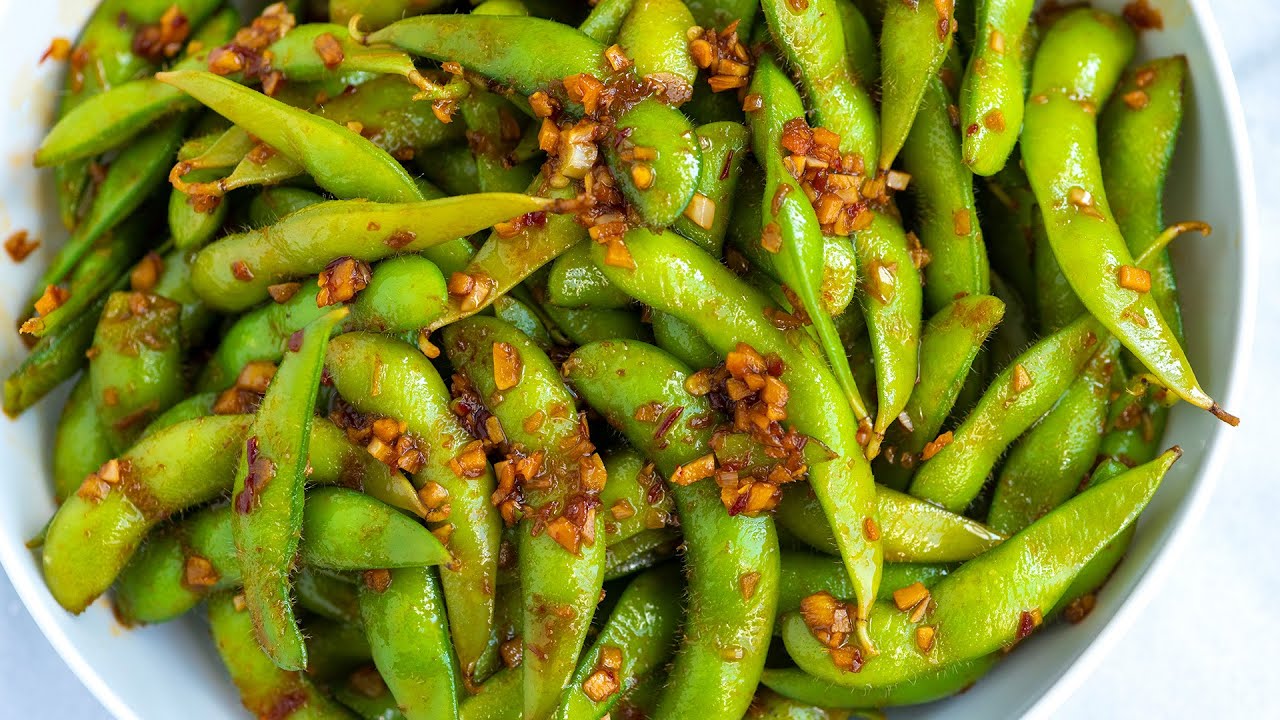 Credit: Inspired Taste via YouTube
These little soybeans are full of hidden protein. They make great snacks whilst you're working and don't have time to prepare something big, but they will keep you full with their fiber. You can customize them how you like with salt or chilli flakes or try roasting them in their pods.
Chicken breast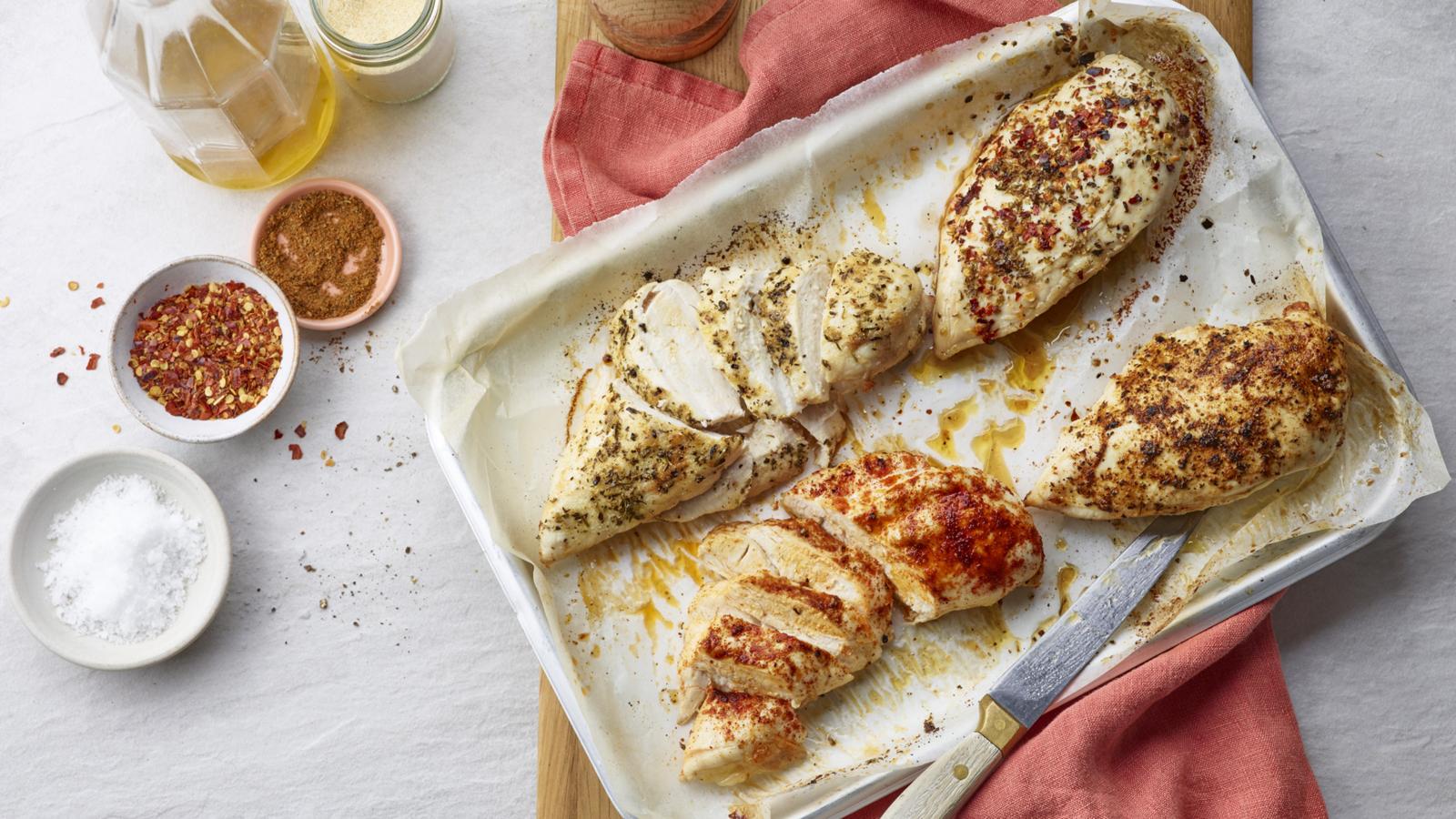 Credit: Justine Pattison via BBC
Chicken is a great source of lean protein, especially the breast. Grilled or boiled chicken is a great low fat, lower in calorie snack if you are looking to have extra protein in your diet. It will keep you fuller for longer too, so bring some slices or pieces with you to work to snack on.
Dark chocolate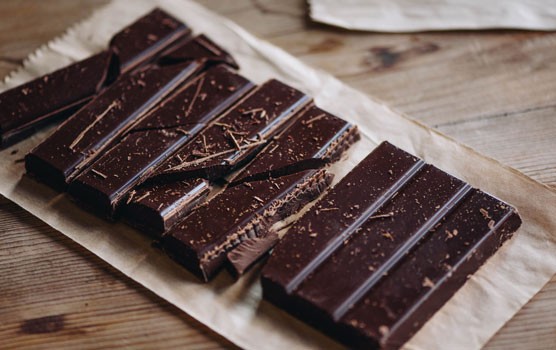 Credit: Emilija Manevska via BBC Good Food
In terms of calories and nutrition, dark chocolate is way better than milk or white. Dark chocolate has some health benefits as it often contains antioxidants. Due to it's cocoa quantity, it usually has less sugar in it, so you can have a few squares on an evening as an after dinner treat.
Chia pudding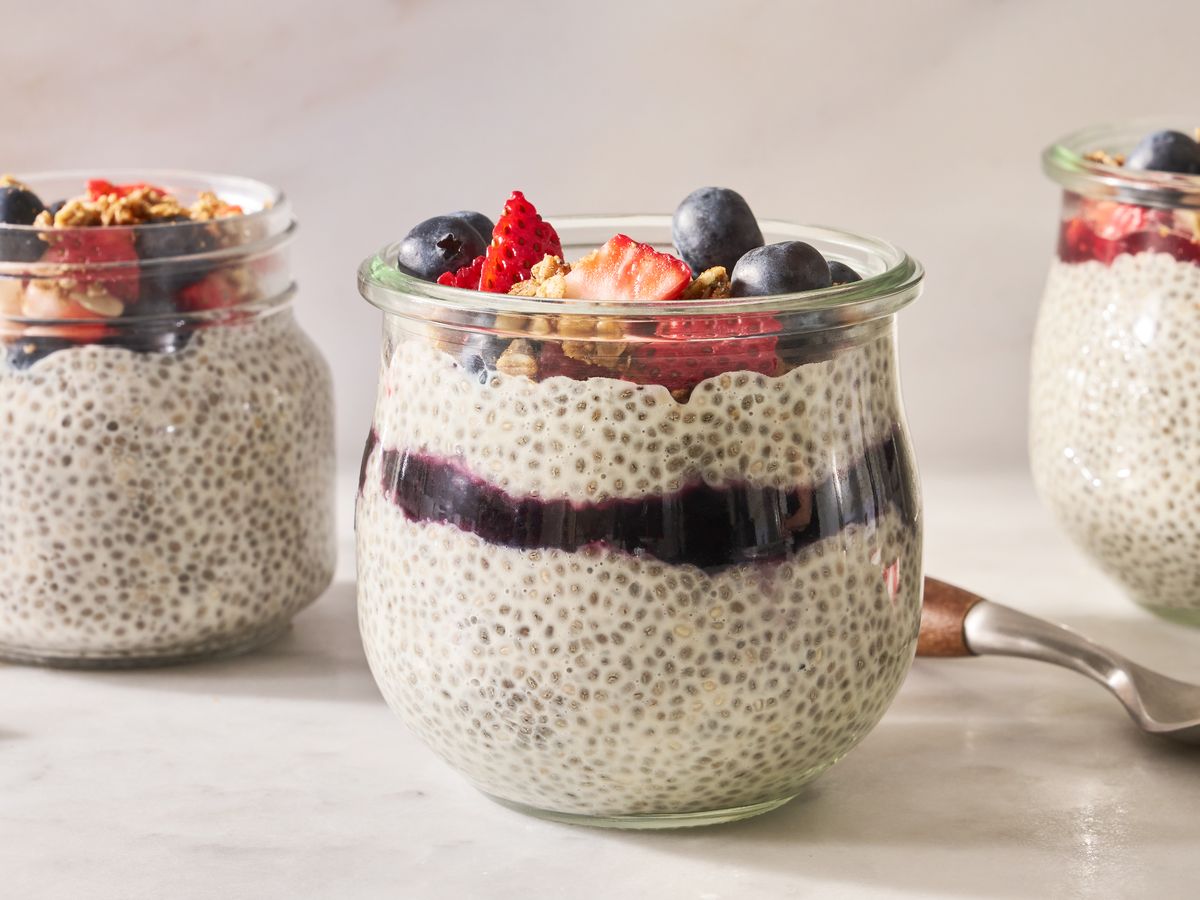 Credit: Lena Abraham via Delish
Made from chia seeds, chia pudding is a creamy and fibrous snack. Make up your pudding with almond milk and a splash of vanilla and top with whatever fruit you like for a nutritious treat. Chia pudding makes a great breakfast as the seeds can really aid with digestion.
Pears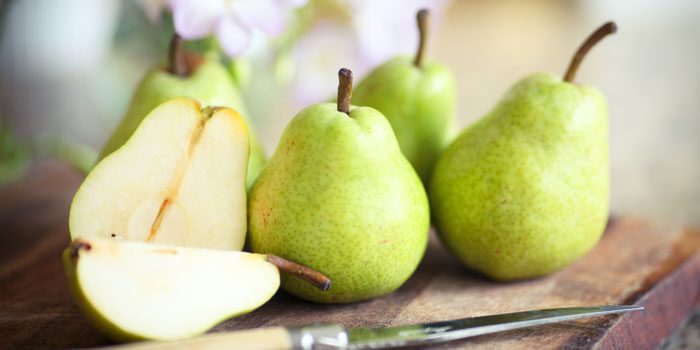 Credit: Sasha Bell via BBC Good Food
These fruits are often overlooked but they can make great snacks. Pears alone are just sweet enough to curb those cravings, but not so sweet you need to eat salty snacks after. Pears also pair great with ricotta or cottage cheese, so can be used to make a protein rich snack.
Chickpeas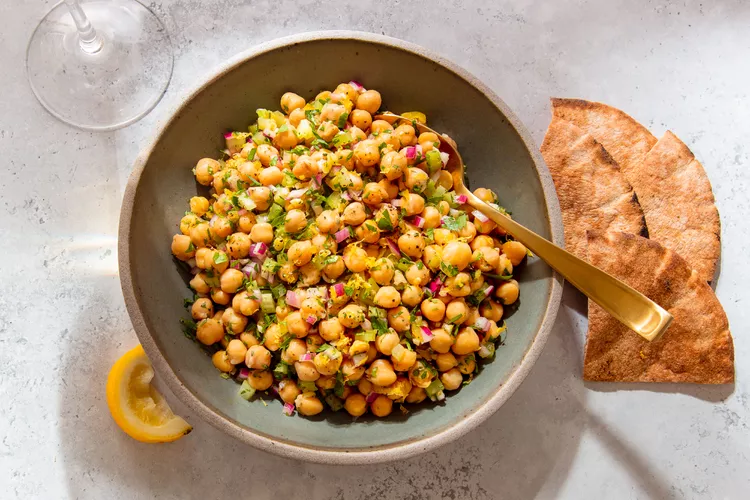 Credit: Matt Taylor-Gross via Food and Wine
Roasted, mashed or tossed into salads, chickpeas make great little snacks. They are full of fiber so will help squash your hunger between meals. To make a chip alternative to snack on, roast chickpeas in your favorite seasonings in the oven or air frier until crispy.
Soup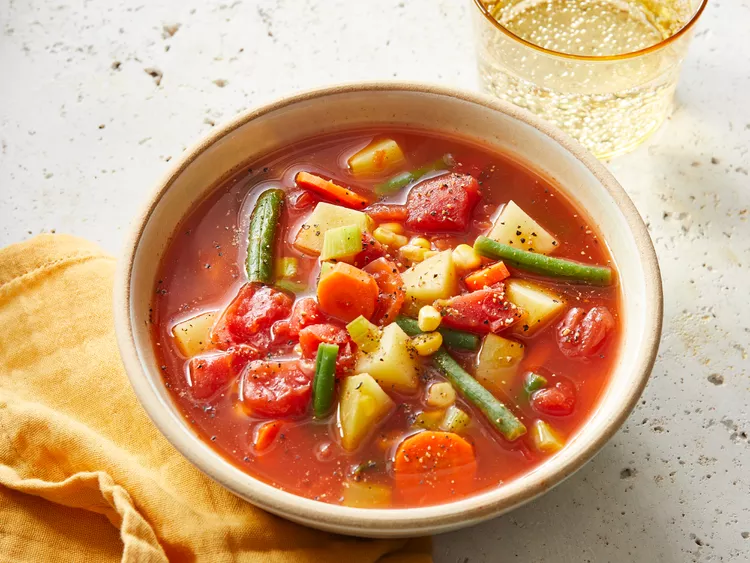 Credit: Dotdash Meredith Food Studios via All Recipes
Soup doesn't have to be a big meal with slices of bread and lashings of cream! A cup of soup can be enough to fill that hunger pang, as the savory taste tricks your brain into thinking you've had a larger meal. Soups are super easy to make at home and, if they're made from veggies, they can be low in calories too.
Sugar free jelly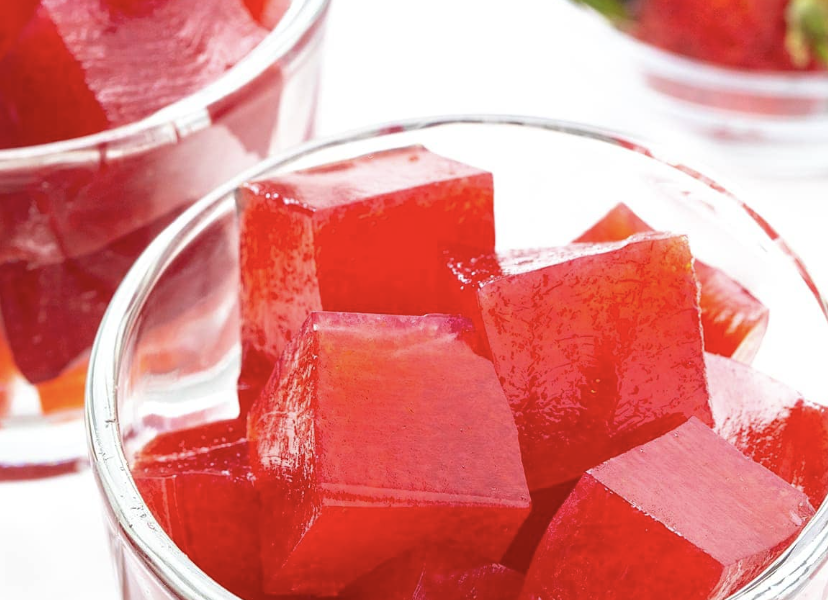 Credit: Maya Kramf via Wholesome Yum
A hack for those with a sweet tooth is to buy pots of sugar free jelly. They usually have 10-30 calories per serving which won't throw you off your daily allowance. They can be mixed in with greek yogurt for a big bowl of food that's super low in low calories.
Papaya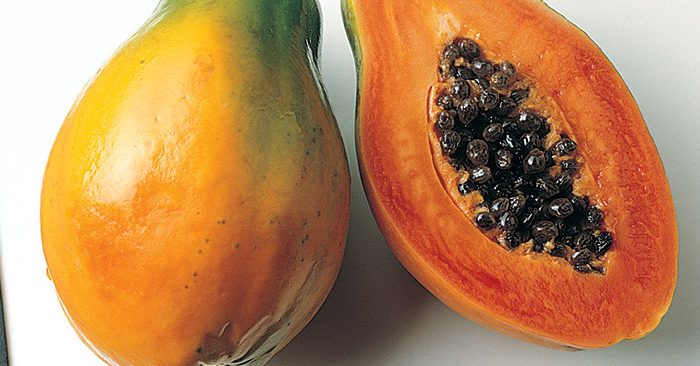 Credit: Stephen Marwood via BBC Good Food
The tropical fruit is super good for you. With only 68 calories per small fruit, it can be enjoyed in bulk without guilt. They are also rich with Vitamin C and A as well as folate, which are all micronutrients that help with the maintenance of your body and disease prevention.
Sugar snap peas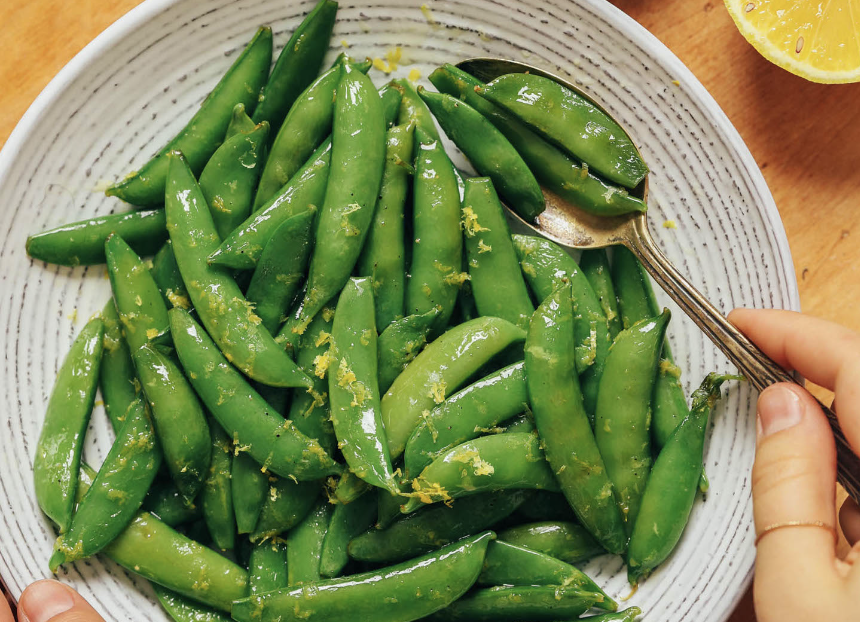 Credit: Minimalist Baker
Crossed between garden peas and snow peas, these little greens are great snacks. They have a sweet flavor and don't need to be taken out of their pods as they're edible and delicious. One cup is only 27 calories, so have a bowl of these next to you as you work to mindlessly snack on.
Raspberries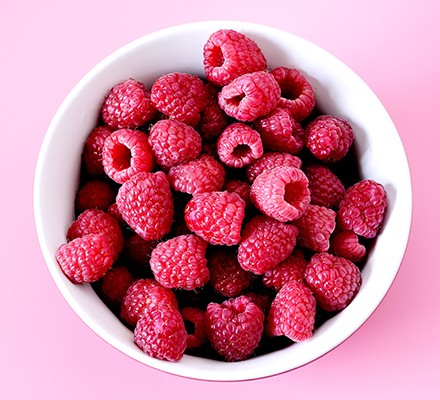 Credit: Cathy Scola via BBC Good Food
Only 64 calories per cup and 8 whole grams of fiber. These super sweet berries are perfect for those with a sweet tooth and are very good for you. Raspberries can be frozen for smoothies and still hold their sweet taste, or are great added to oatmeal.
Squash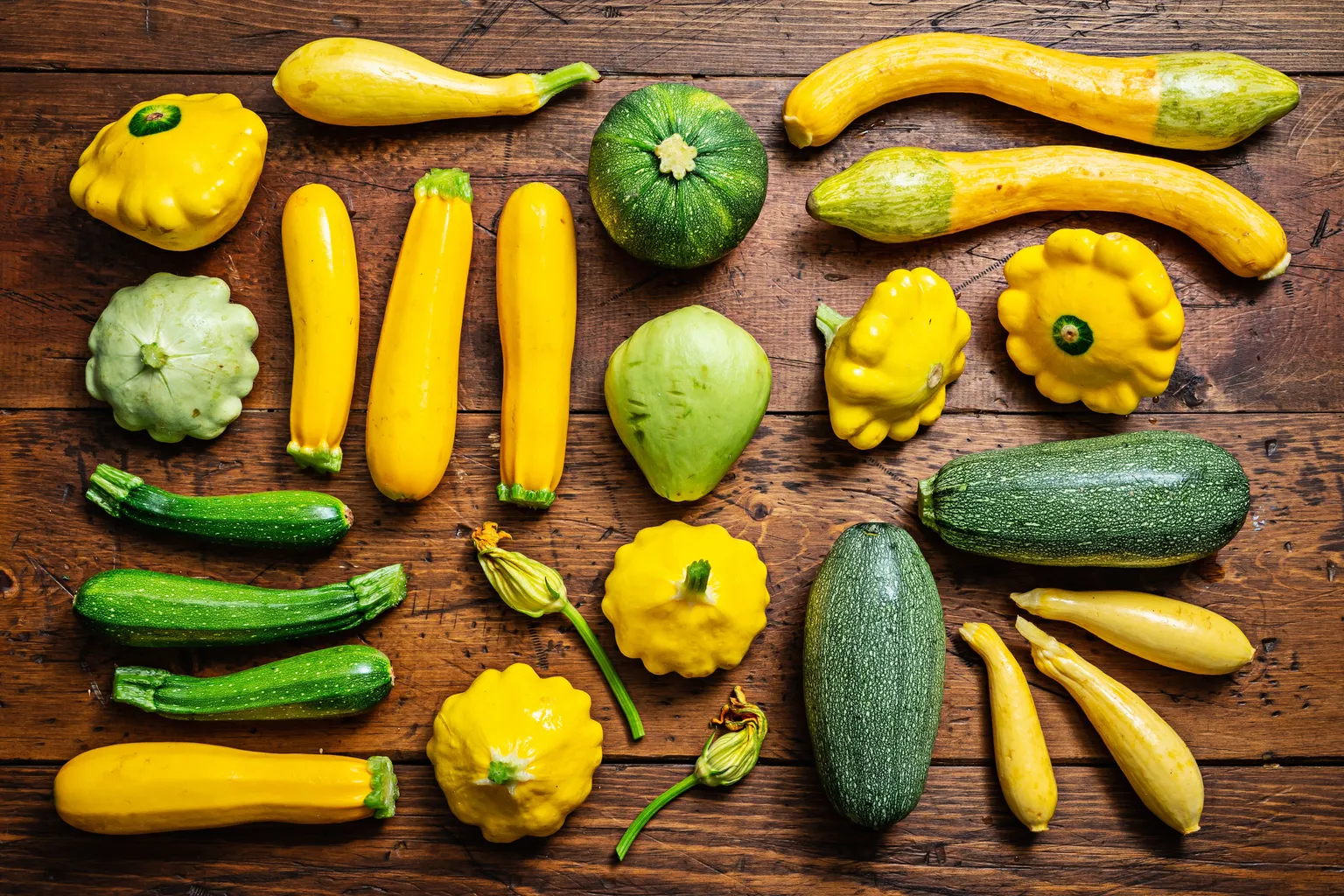 Credit: Scott Suchman via Seattle Times
A great source of complex carbohydrates, fiber and antioxidants. Squash can be made into a tasty snack either roasted or steamed and dipped into your favorite low fat sauces. It's a great food to meal prep with as it can be stored in the fridge for a few days and remain fresh.
Kiwis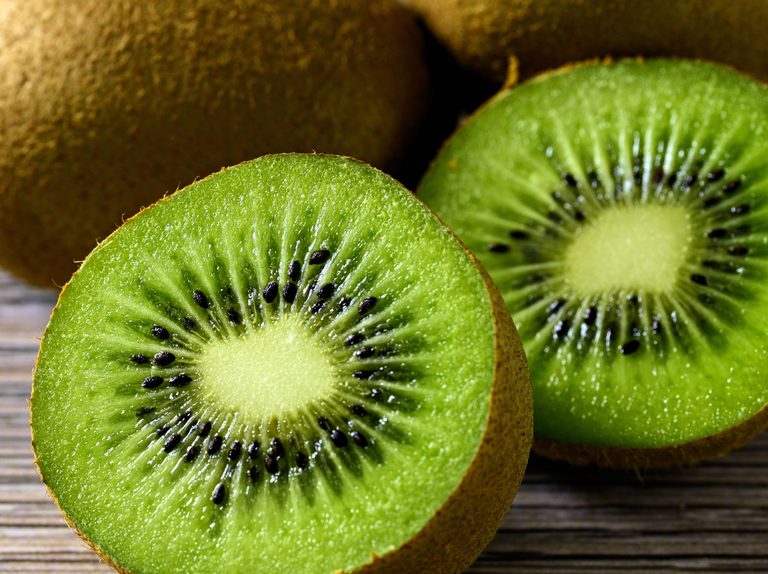 Credit: Cathy Scola via BBC Good Food
Throw one or two of these into your lunch bag and they make a great midday snack. They are full of vitamin C and fiber, so they will keep you feeling fuller for longer and give you a pep of energy. They make great snacks as they are low in calories and easy to eat on the go.