Credit: Shania Twain via YouTube
Independence Day – Martina McBride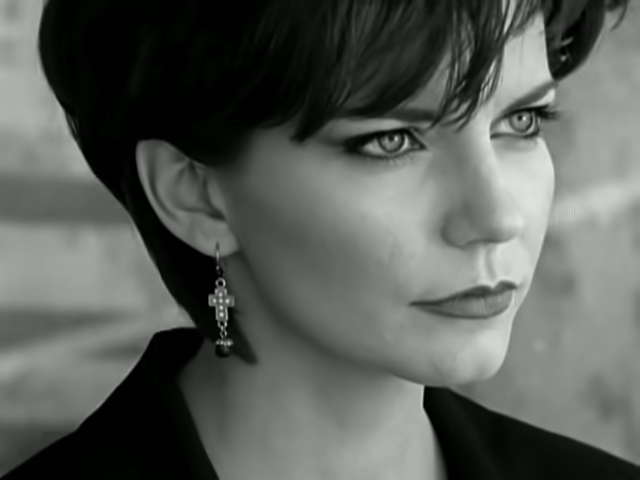 Credit: Martina McBride via YouTube
Martina McBride's Independence Day is arguably the biggest country hit of the 90s. The track effortlessly combines country twang, earthy vocals, and storytelling lyrics that encapsulate the very essence of the genre. Independence Day is sure to be played on July 4th for many years to come.
I Like It, I Love It – Tim McGraw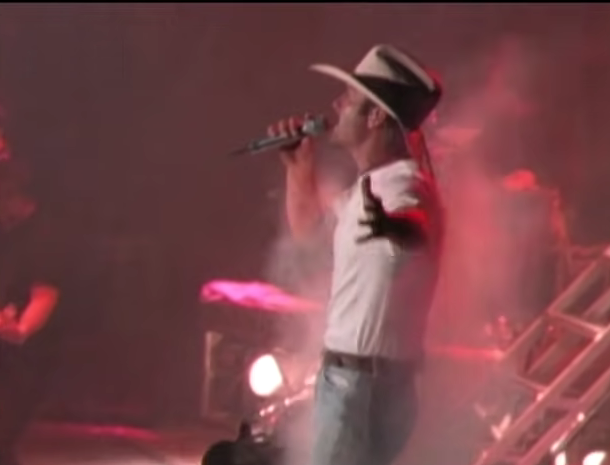 Credit: Tim McGraw via YouTube
Few 90s songs could hope to achieve a better hook than the one Tim McGraw belts out on I Like It, I Love It, with the catchy lyrics instantly recognizable to any country fan. The tune is even the official song of the Nashville Predators NHL Hockey team, with the track being blasted whenever the team scores.
Goodbye Earl – The Chicks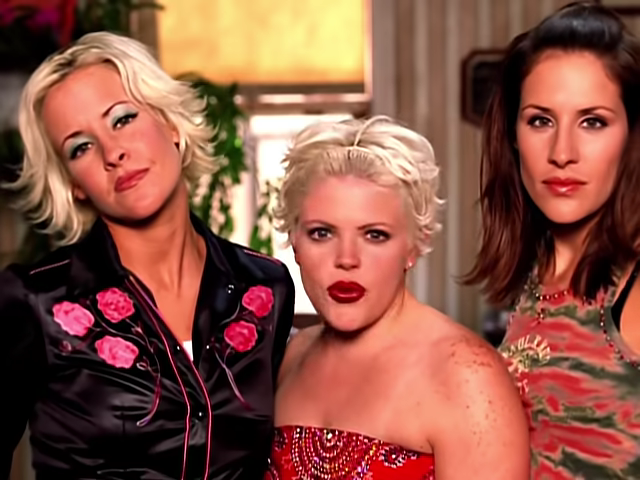 Credit: The Chicks via YouTube
Formerly known as The Dixie Chicks, The Chicks' track Goodbye Earl shined a light on a topic that was usually swept under the rug in the 90s – domestic abuse. Originally recorded by the band Sons of the Desert, The Chicks made the track their own, with their strong Southern accents adding heaps of personality to the song.
Friends In Low Places – Garth Brooks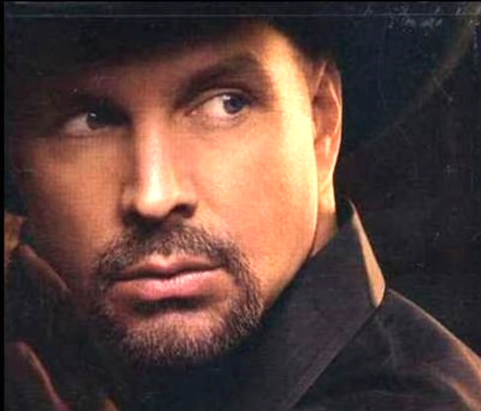 Credit: TheMusicMan4111 via YouTube
Take a stroll through Nashville on a Friday night and you're sure to hear this song. Believe it or not, the chart-topping track was originally written on paper napkins, with the rough notes soon becoming the foundation of the track. The song went on to spend four weeks at number one on the country charts.
How Do I Live – LeAnn Rimes
Credit: leannrimesofficial via YouTube
Written by the incredibly talented Diane Warren, How Do I Live is synonymous with 90s country. The track even set a record for staying on the Billboard Hot 100 chart for an incredible 69 weeks – holding onto its title until Jason Mraz released I'm Yours in 2008.
Man! I Feel Like a Woman – Shania Twain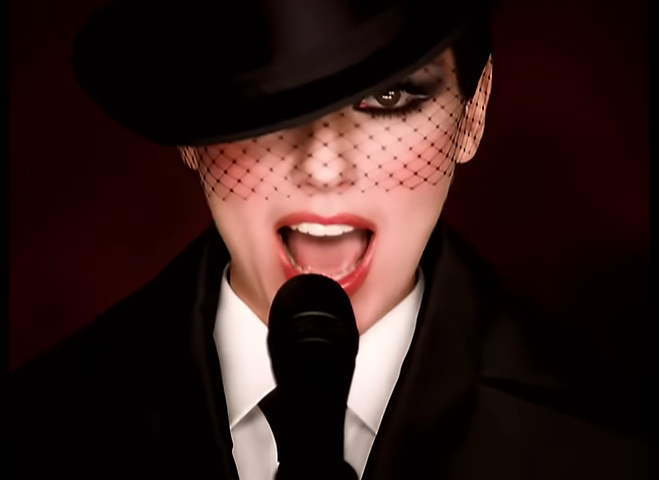 Credit: Shania Twain via YouTube
The iconic intro of "Let's go girls" is enough to make this track one of the best 90s country tunes. Despite being a catchy tune that did commercially well, the song preached to the women of the era that it was okay to feel comfortable in their own skin, allowing them to embrace their femininity.
This Kiss – Faith Hill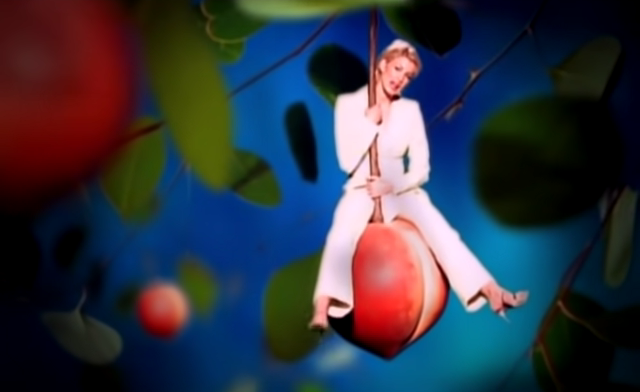 Credit: Faith Hill via YouTube
Faith Hill captured lightning in a bottle when she recorded This Kiss. It was a hit around the globe, hitting number one on the American and Canadian country charts, and peaking at number four in Australia. The music video only fueled the track's success, with the whimsical imagery ensuring it stuck in people's minds for years to come.
Honey, I'm Home – Shania Twain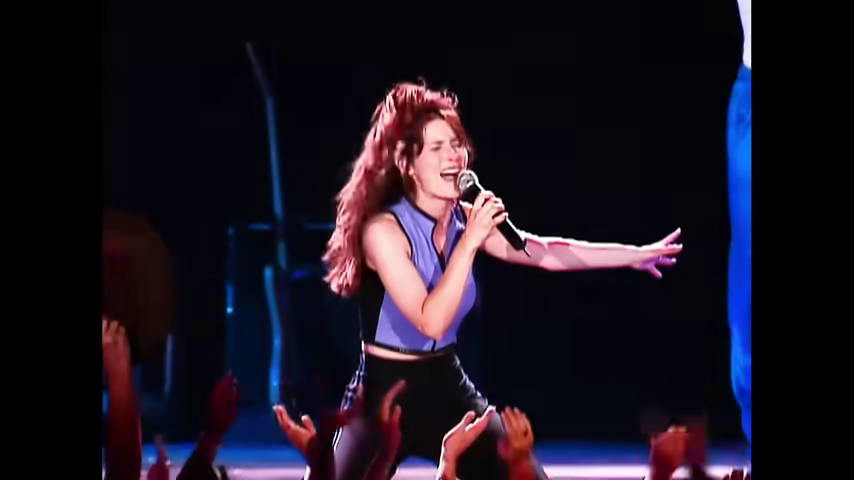 Credit: Shania Twain via YouTube
Shania Twain had such a hold on country music that she released a whopping 12 singles from the same album, one of them being Honey, I'm Home. The track shot to the number one spot on the Billboard chart, cementing the singer as one of the best country artists of all time.
Let The Mystery Be – Iris DeMent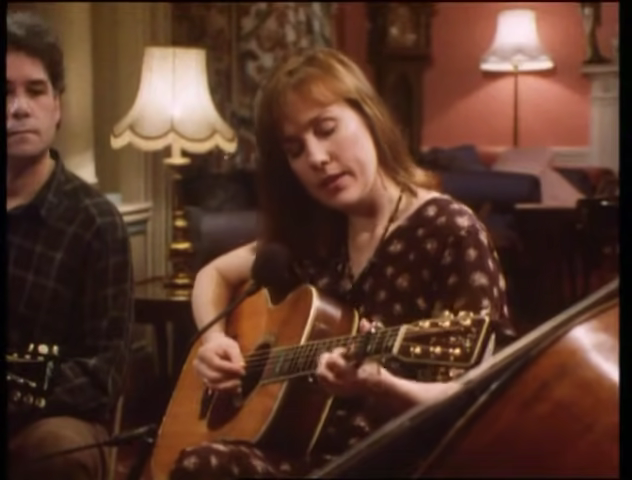 Credit: tomtscotland via YouTube
Let The Mystery Be has cemented itself as one of the most iconic country tunes of all time. The introspective song has been covered by numerous artists – including Alice Stuart and 10,000 Maniacs – and was used in the opening theme for the movie Little Buddha.
Wide Open Spaces – The Chicks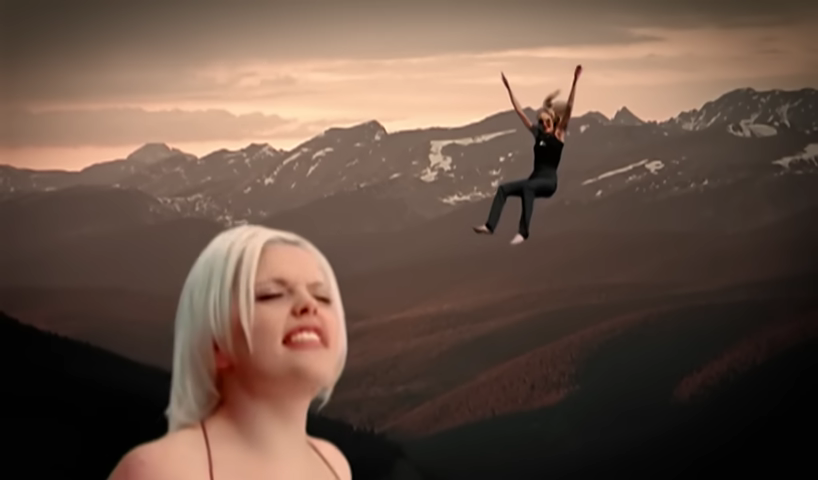 Credit: The Chicks via YouTube
The Chicks didn't shy away from their female audience. In fact, they encouraged it. This tune gave women permission to make mistakes – forgoing the endless pursuit of unobtainable perfection. Wide Open Spaces struck a chord for many listeners, with the duo's dulcet tones shooting to the top of the country singles charts.
Watermelon Crawl – Tracy Byrd
Credit: Tracy Byrd via YouTube
Set at a fictional watermelon festival, this track actually harbors a message against drunk driving. As all country music strives to feature some kind of lesson or story, Watermelon Crawl cements itself as one of the greatest tracks of the decade. Who knows how many intoxicated drivers stayed off the roads due to Bryd's husky vocals?
That Don't Impress Me Much – Shania Twain
Credit: Shania Twain via YouTube
Shania Twain dominated most of the 1990s, with her album Come On Over selling over 40 million copies around the world. Her biggest hit, That Don't Impress Me Much, topped the Country Singles Chart for a whopping five weeks. Hopefully, Miss Twain is finally impressed, creating a legacy most artists could only dream of.
Chattahoochee – Alan Jackson
Credit: Alan Jackson via YouTube
What could be more country than a song detailing coming of age in a small town? Using the Chattahoochee River as a backdrop, Jackson sings about the struggles of falling in love, finding yourself, and developing your own sense of identity, all set to an uptempo beat.
Strawberry Wine – Deana Carter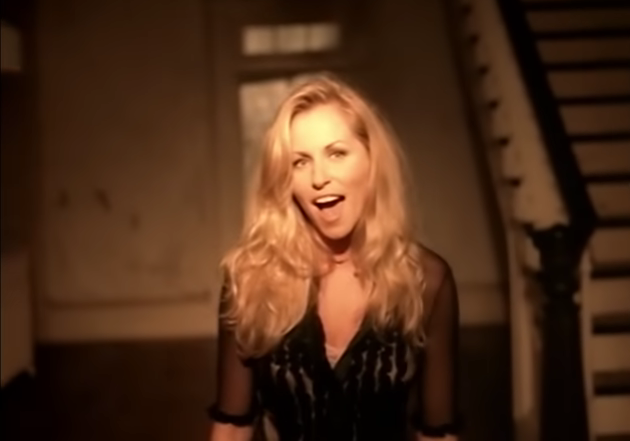 Credit: Deana Carter via YouTube
This heavenly song details the tricky navigation of experiencing love for the first time – something relatable to all audiences. Carter drew upon her own experiences to deliver her fragile vocals on the track, bringing a sense of vulnerability to the tune. Supposedly, the song is about James Denton – better known for playing Mike Delfino on Desperate Housewives.
Pickup Man – Joe Diffie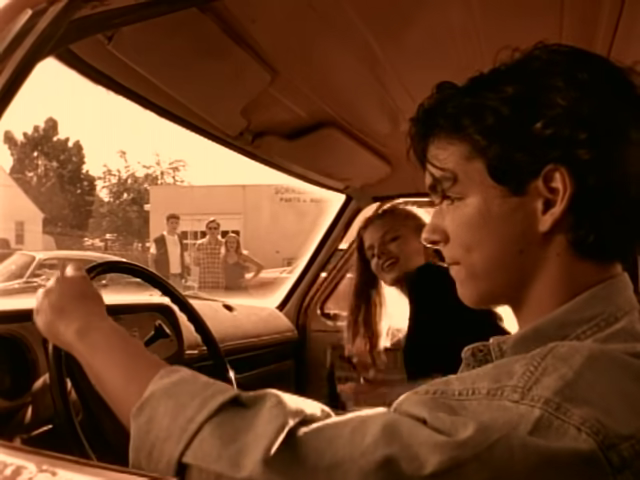 Credit: JoeDiffieVEVO via YouTube
Country music and pickup trucks go hand in hand. The twangy tune sung by Joe Diffie explores the double meaning of being a pickup man – being the proud owner of a pickup truck, and picking up women due to his cool wheels. What could be more American than that?
Fancy – Reba McEntire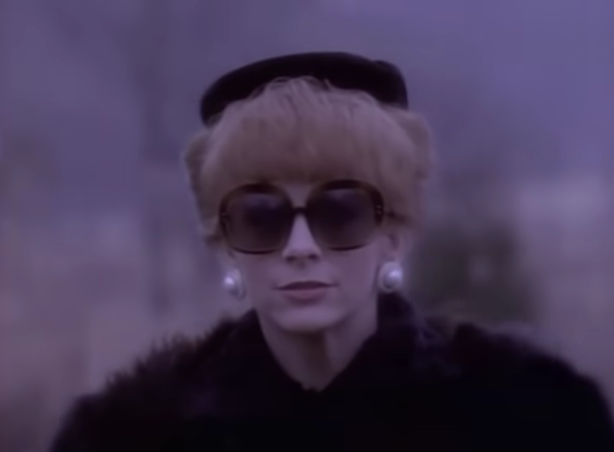 Credit: Reba McEntire via YouTube
Although Fancy was originally a track from the 60s, Reba McEntire breathed new life into it during the 1990s. McEntire had wanted to cover the track since 1984, eventually getting her wish at the dawn of the new decade. Over time, McEntire's version surpassed the OG on the country charts.
Boot Scootin' Boogie – Brooks & Dunn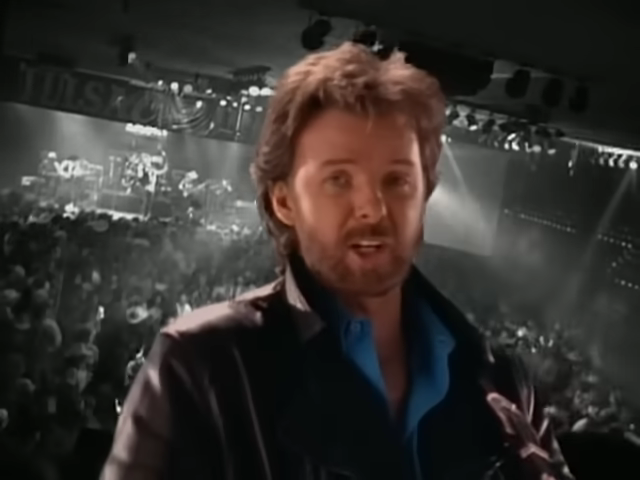 Credut: Brooks & Dunn via YouTube
This track does exactly what the title suggests – gets your boots boogieing. Although it was first recorded by Asleep at the Wheel, Brooks & Dunn found bigger success with the tune. The music video quickly became a sensation across the States, with viewers eagerly trying to replicate the complicated footwork.
T-R-O-U-B-L-E – Travis Tritt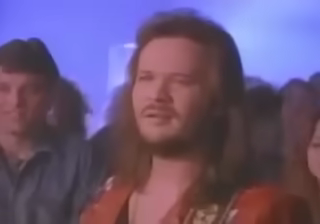 Credit: Coral Reef Sounds via YouTube
From its melodic fiddle to catchy guitar riff, Travis Tritt's T-R-O-U-B-L-E is packed full of energy, making it the perfect tune to whack on as you're cruising down open highways. It's no wonder the song is looked upon so favorably, with Elvis Presley singing the original version of the track back in the 70s.
XXX's and OOO's (An American Girl) – Trisha Yearwood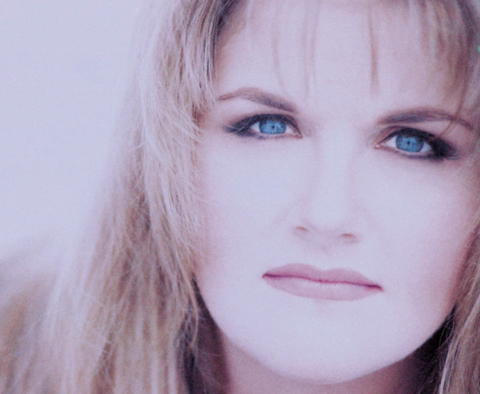 Credit: Trisha Yearwood via YouTube
This 90s track perfectly summarizes what it's like to be a young girl in America on the precipice of adulthood. The tune's narrative is still applicable today, detailing the struggle of a young woman trying to find herself in a man's world. The song's timeless quality cements it as one of the greatest country tunes of all time.
Love Can Build A Bridge – The Judds
Credit: The Judds via YouTube
This mother-daughter duo created pure magic when they took to the studio to record Love Can Build A Bridge, highlighting the importance of being kind to one another. The track proved to be so popular that even superstar Cher covered it, topping the UK Singles Chart in 1995.
He Thinks He'll Keep Her – Mary Chapin Carpenter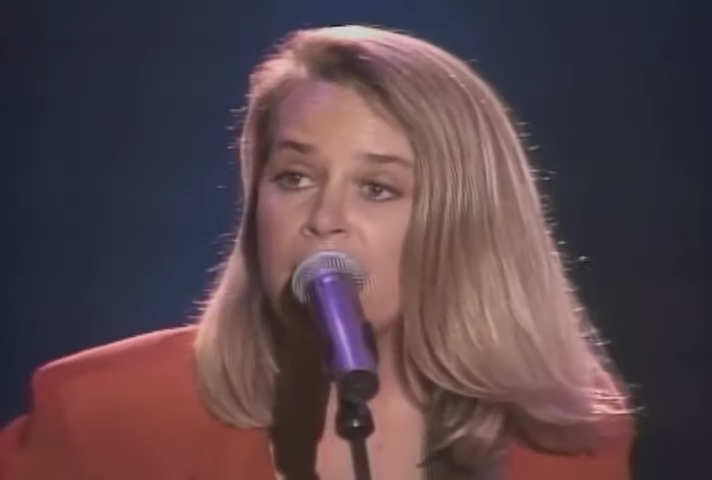 Credit: countryback via YouTube
While a lot of country music is steeped in sexism, Carpenter's track takes that narrative and flips it on its head. Describing a woman who's fed up with the inequality in her 15-year marriage, the song's character takes the plunge and creates a life of her own… Only to find that life outside of her home is also ruled by the patriarchy.
Go Rest High On That Mountain – Vince Gill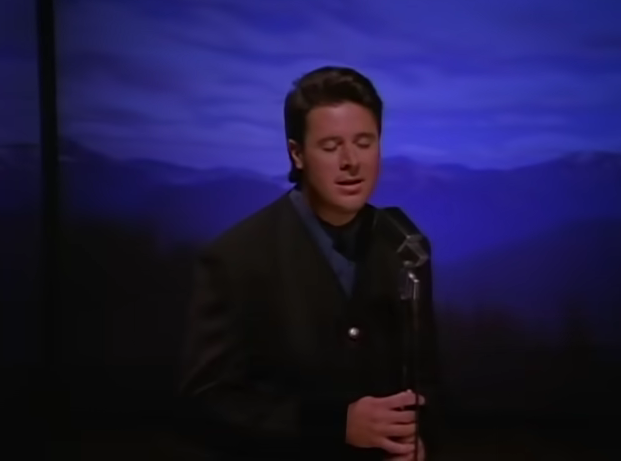 Credit: Vince Gill via YouTube
Inspired by the death of Keith Whitley, Vince Gill turned his grief into music, creating an emotion-fueled masterpiece. It tackles the concept of death and spirituality beautifully – a far cry from the gas-guzzling truck tunes of Gill's contemporaries. The singer even performed the song at the funerals of George Jones and Charlie Daniels.
Neon Moon – Brooks & Dunn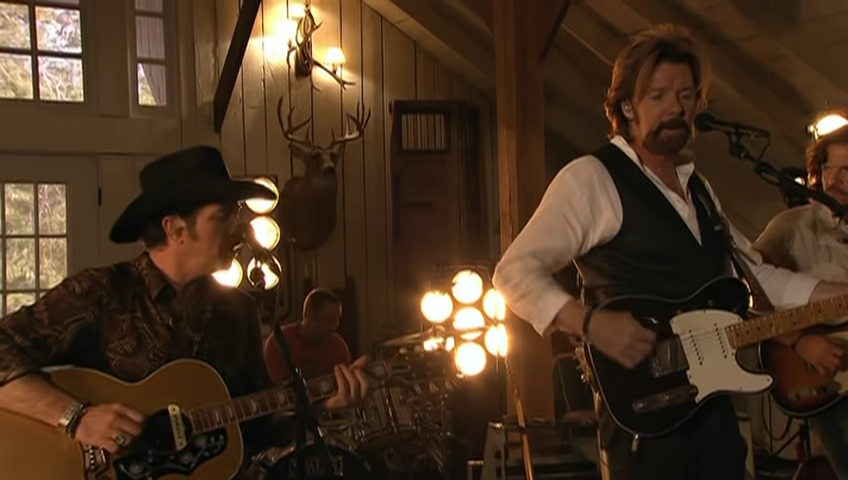 Credit: Brooks & Dunn via YouTube
If you're looking for a classic country tune to line dance to, look no further. With the neon moon in question being a tacky bar sign you can drink away your blues under, the track proved popular amongst country fans, with its relatable content and fast beat going straight to the number one spot on the country music charts.
That's Why I'm Here – Kenny Chesney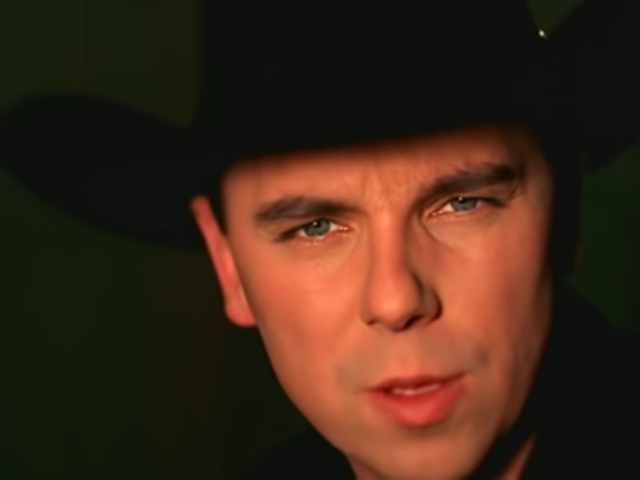 Credit: Kenny Chesney via YouTube
This song summarizes country music in a nutshell. Detailing a man whose heart is set on winning his wife back, he attends AA meetings in order to prove his changed lifestyle, before eventually winning his boo over. Chesney isn't the only one to sing about sobriety on a country tune – but his song does stand out as being one of the better iterations.
Whose Bed Have Your Boots Been Under? – Shania Twain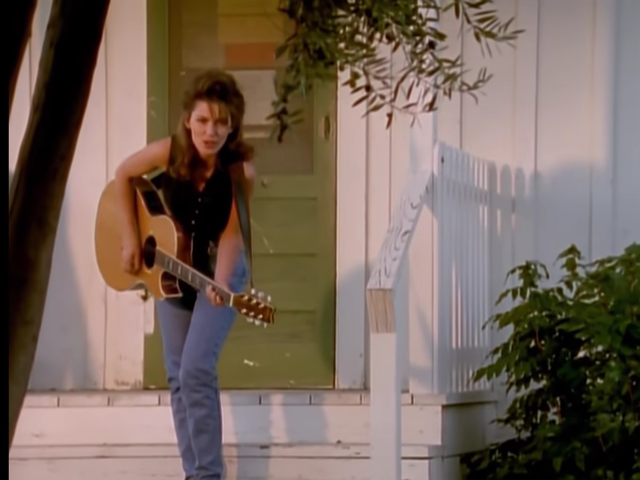 Credit: Shania Twain via YouTube
Rich in fiddles and a catchy beat, this track became Shania's first hit on country radio, peaking at number 11. Featuring velvety vocals that describe a potentially unfaithful partner, the song soon became Twain's most successful record at the time, paving the way for her future country greats.
The Dance – Garth Brooks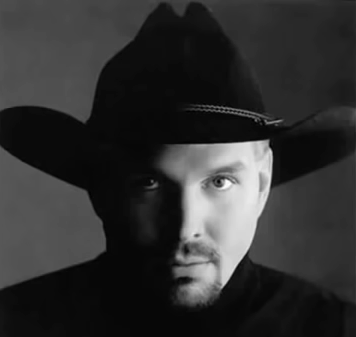 Credit: Robyn Patton via YouTube
Interestingly, The Dance was Brooks' tenth (and final) single from his self-titled debut, though many claim that the tune is now the country singer's signature song. The track explores a double meaning – the end of a passionate relationship, and the tale of someone dying for something that they truly believe in.
All The Best – John Prine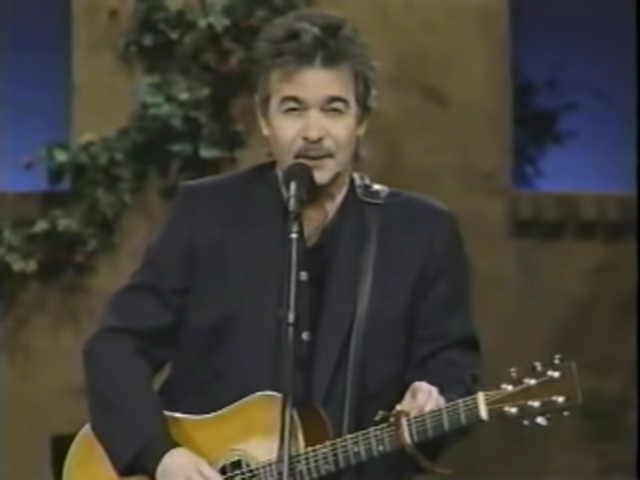 Credit: Steven Swinnea via YouTube
What could be more country than a man singing about his heartbreak? Some of the best, most iconic country songs have been born from hard, difficult times, and All The Best is no exception. About a month after his divorce, Prine turned his pain into lyrics, penning the hit we all know and love today.
Constant Craving – k.d. lang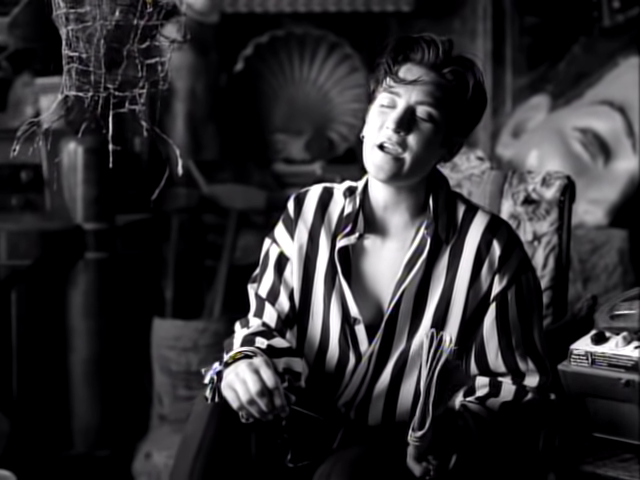 Credit: Warner Records Vault via YouTube
This song perfectly encapsulates what it's like to yearn for someone who doesn't love you back. The track won lang a Grammy for Best Female Vocal Performance in 1993, alongside scooping up an MTV Video Music Award for Best Female Video. It peaked at number 38 on the Billboard chart, granting lang her only top 40 hit.
Single White Female – Chely Wright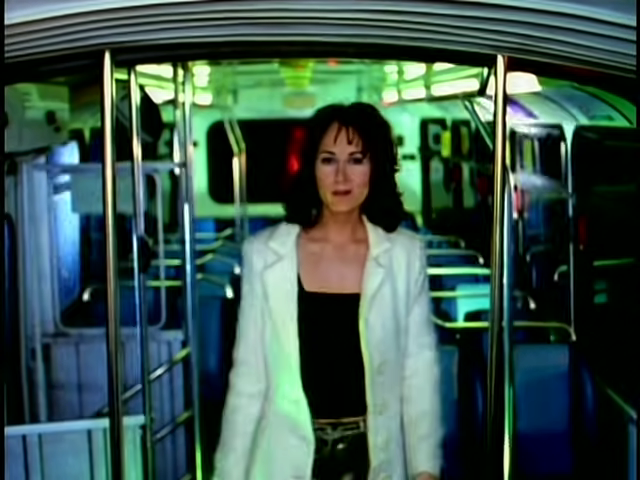 Credit: ChelyWrightVEVO via YouTube
Fun fact: This catchy tune features fellow country singer Trisha Yearwood on its backing vocals, providing some gorgeous harmonies. Aside from the country cameo, the tune is an upbeat, carefree love song, earning Chely Wright her first and only entry on the Hot Country Songs chart.
Dance The Night Away – The Mavericks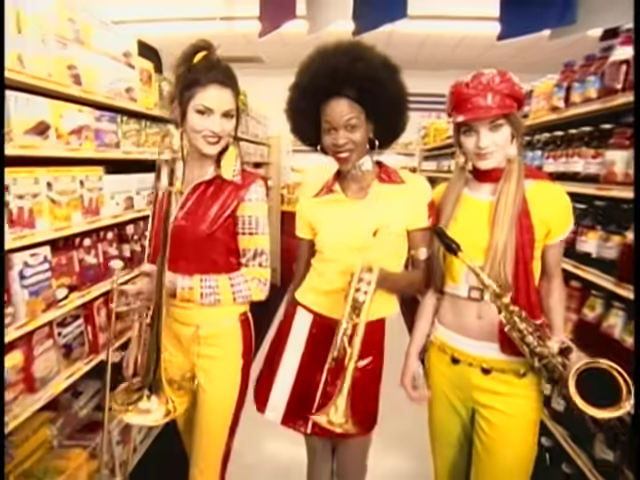 Credit: The Mavericks via YouTube
Despite landing in the top five of the UK chart, the track's songwriter, Raul Malo, feels as though it was undeserved. Claiming that the song sounds "like a nursery rhyme", he believes he's penned other tracks that deserve the same level of success. Malo's opinions aside, the tune undeniably provides a great beat to let loose to.
Meet In The Middle – Diamond Rio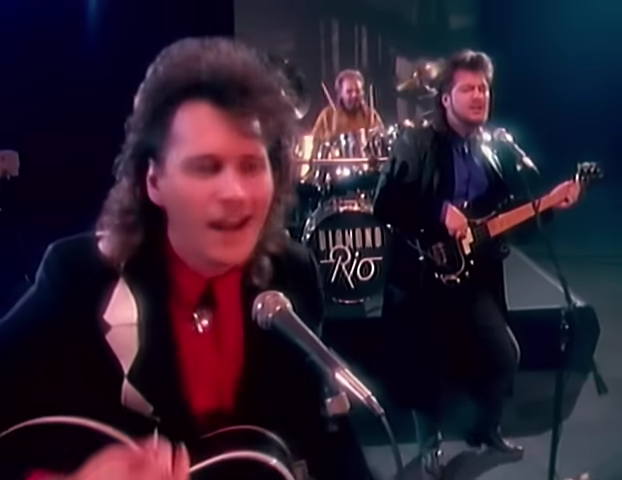 Credit: DiamondRioTV via YouTube
This track has an impressive claim to fame – it allowed Diamond Rio to be the first band to have their debut single hit the coveted number one spot on the country singles chart. The mid-tempo tune describes a couple learning to work on their differences, embellished with banjo, organ, and mandolin arrangements.
Baby, Now That I've Found You – Alison Krauss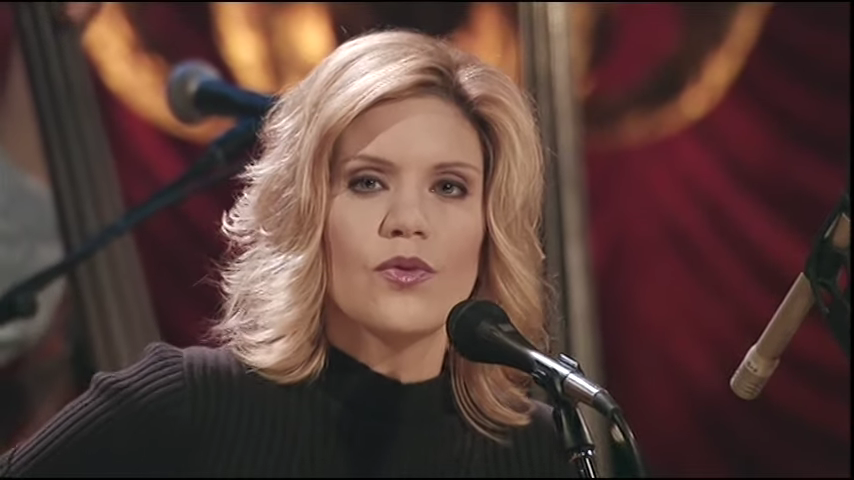 Credit: bocha2104 via YouTube
This heavenly cover earned Alison Krauss a Grammy Award for Best Female Country Vocal Performance. Despite its modest chart performance – the track peaked at number 49 on the country music chart – it remains cemented as one of the most iconic country tunes, mainly due to Krauss' beautiful vocals.
Does He Love You – Reba McEntire & Linda Davis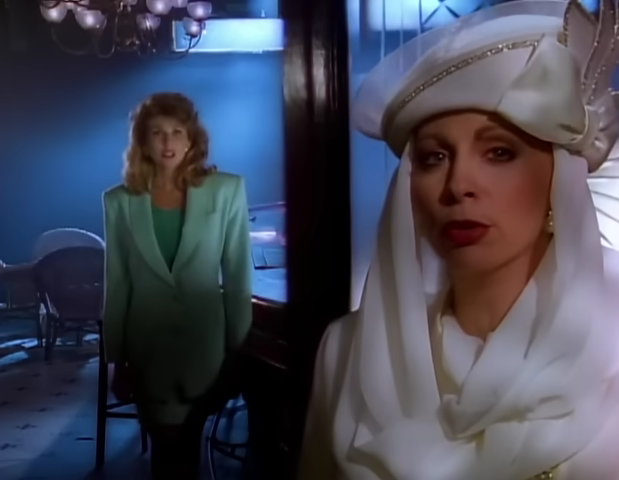 Credit: Reba McEntire via YouTube
Despite being slightly corny, this 1993 ballad remains a classic. The duet puts a man at the focus, wondering where his loyalties truly lie amidst a painful love triangle. As love triangles are a quintessential country music topic, McEntire and Davis manage to do the much-covered theme proud, even releasing a duet featuring Dolly Parton in 2022.
Heart Of Hearts – Randy Travis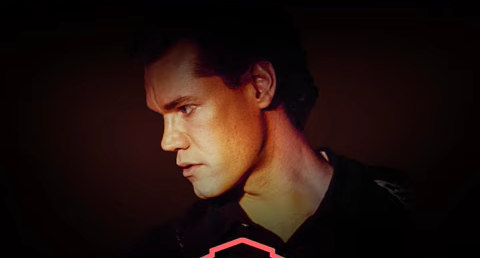 Credit: Randy Travis via YouTube
Randy Travis is a staple of the country genre, with his numerous chart-topping tracks catapulting him to legend status. Straight from the singer's 1991 platinum album High Lonesome, the track's lyrics explore the temptation of infidelity, unashamed to admit the alluring appeal of other women.
Cowboy Take Me Away – The Chicks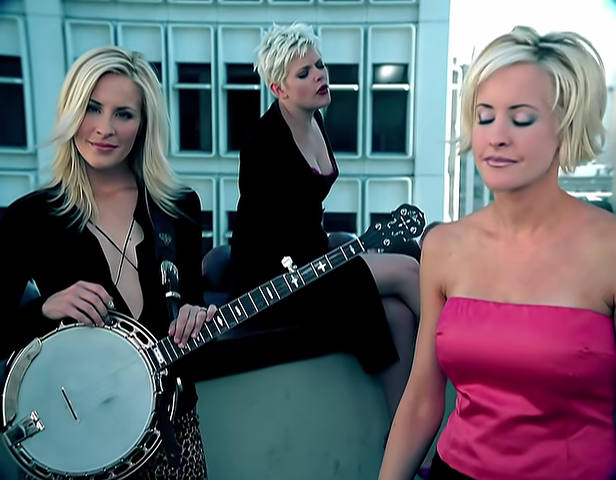 Credit: The Chicks via YouTube
The inspiration behind this track came from the love story of band member Emily Strayer and her husband Charlie Robison. Seeped in romance, the song explores the possibility of a happily ever after, albeit with a slight Western theme. Released at the back end of the decade, Cowboy Take Me Away only grows in popularity with each passing year.
Fast As You – Dwight Yoakam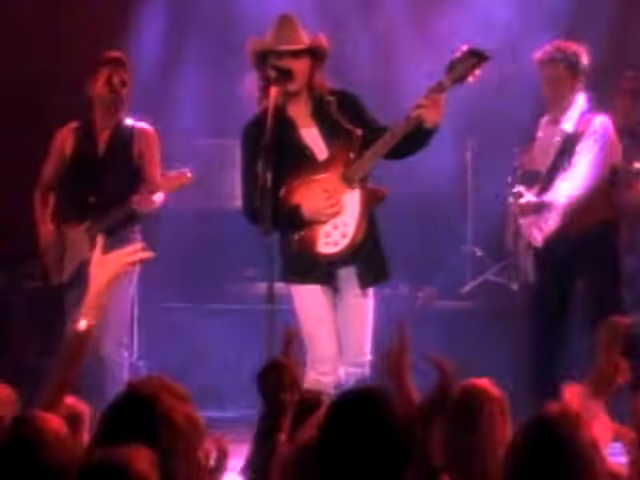 Credit: Warner Music Nashville via YouTube
Fast As You merges the classic country twang with rock n' roll sensibilities, creating a blend that manages to perfectly capture the essence of each genre. The track helped to pave the way for a new era in country, keeping its storytelling roots – but adding a sprinkle of glitz and glamour.
The Grass Is Blue – Dolly Parton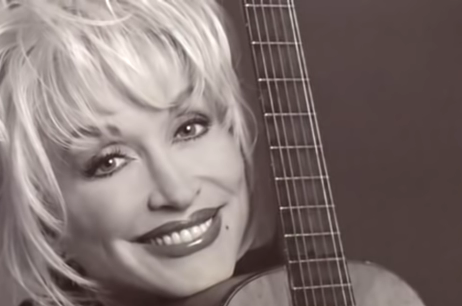 Credit: Music via YouTube
Known for her impeccable songwriting ability, Dolly Parton managed to pen The Grass Is Blue on a 30-minute lunch break, attributing the tune to divine intervention. The bluegrass song remains an iconic part of country music's history, with Parton's vocals adding a sense of warmth to the track.
I Try To Think About Elvis – Patty Loveless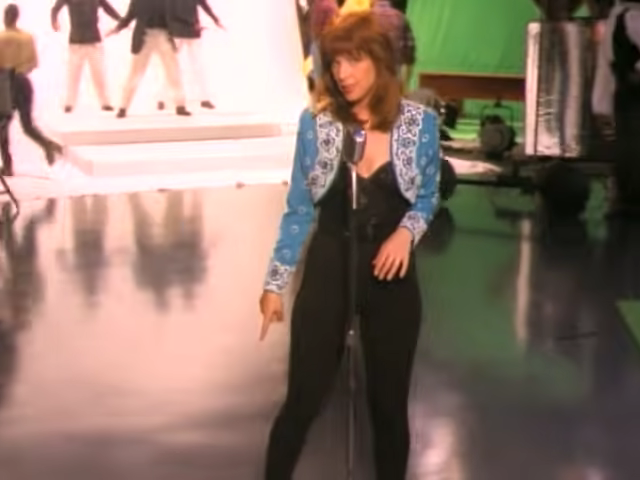 Credit: PattyLovelessVEVO via YouTube
Instead of thinking about her ex, Patty Loveless conjures the image of Elvis, which is perfectly understandable. The song details a long list of things she ponders – 23 different ideas, in fact! – but, eventually, her mind always comes back around to focus on her past lover.
I'm Alright – Jo Dee Messina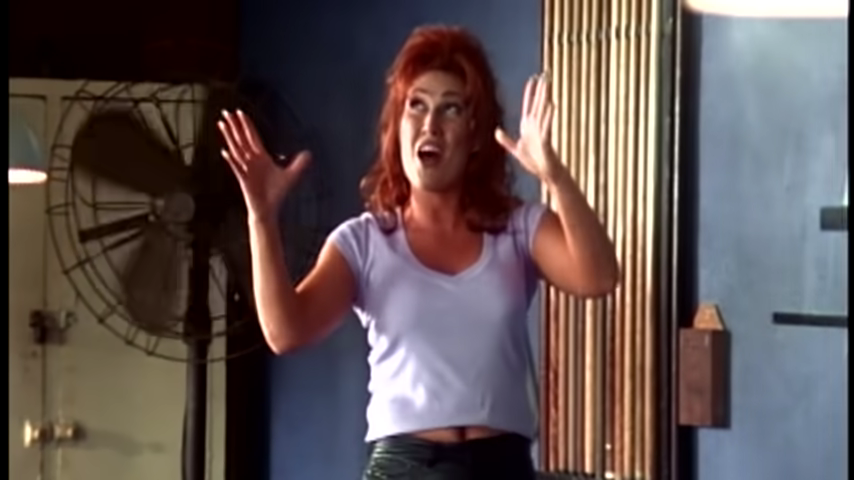 Credit: Curb Records via YouTube
This uptempo beat is paired with some rather dismayed lyrics, detailing the narrator's struggles with finances, love, and luck – but she doesn't let it set her back. Featuring an electric guitar, a piano, and a pedal steel guitar, there's a lot going on in the energetic tune. Even to this day, the song serves as a reminder that brighter days lie ahead.
If The World Had A Front Porch – Tracy Lawrence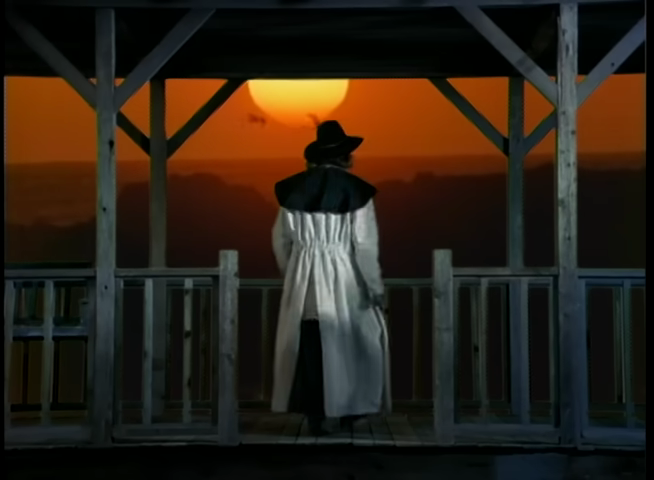 Credit: Tracy Lawrence via YouTube
The music video in particular is seeped in classic 90s vibes, with Lawrence being whisked away across the globe on a CGI porch. Singing about family values and spending summer evenings on your front doorstep, Lawrence's track perfectly captures the spirit of 90s country music.