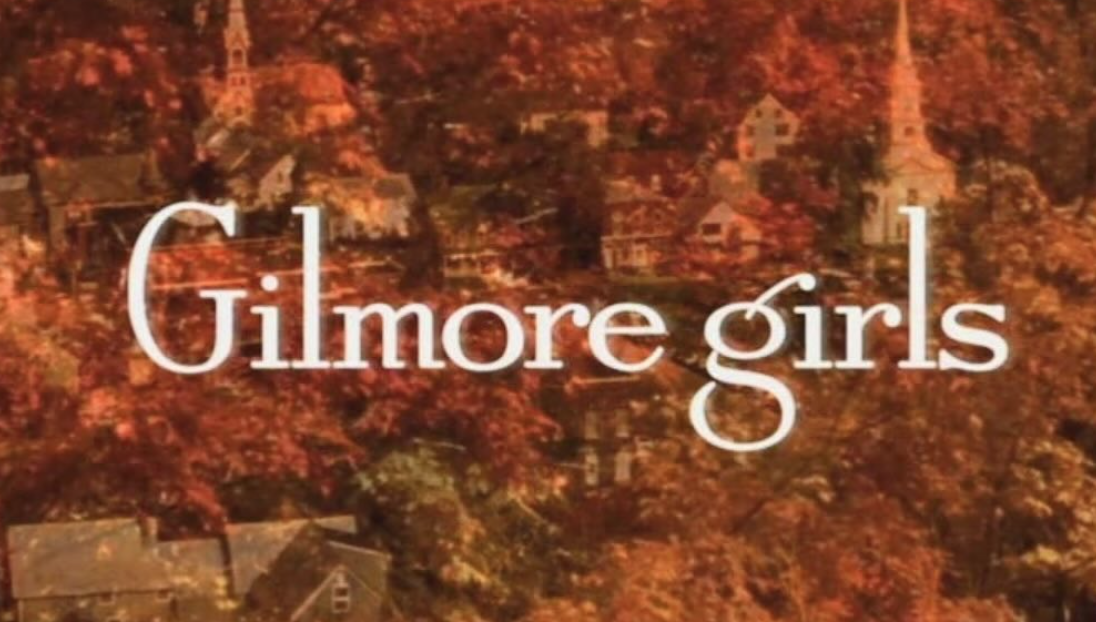 Credit: @gilmoregirlsonly via Instagram
French accents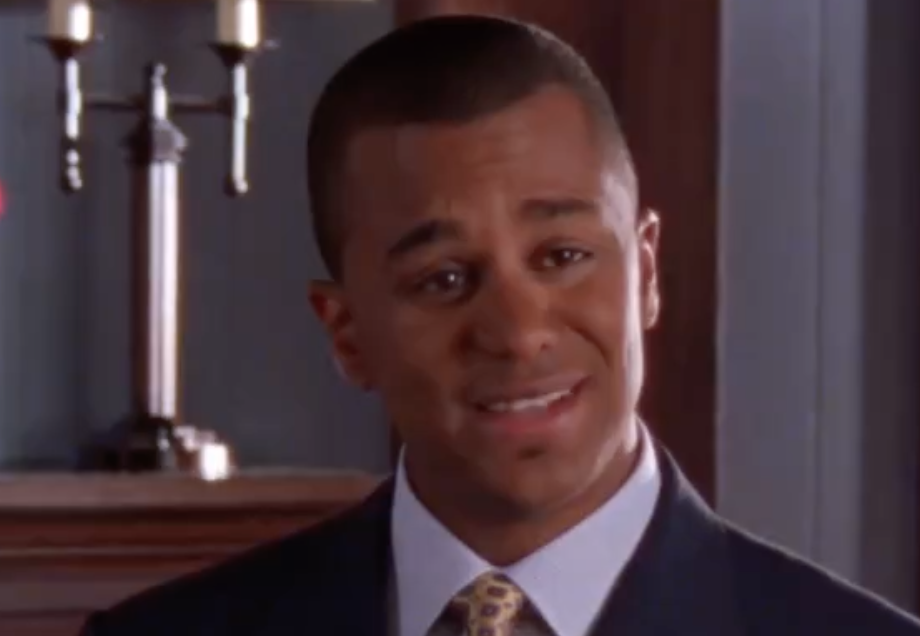 Credit: @gilmoregirls via Instagram
Actor Yanic Truesdale, who played acerbic concierge Michel, has sometimes faced criticism for his French accent. In reality, the actor is French-Canadian. What's more, according to Melissa McCarthy, he'd only spoken English for about ten months prior to joining the cast. However, all he did for the part was adopt a "more defined and accentuated Parisian accent".
Kirk-of-all-trades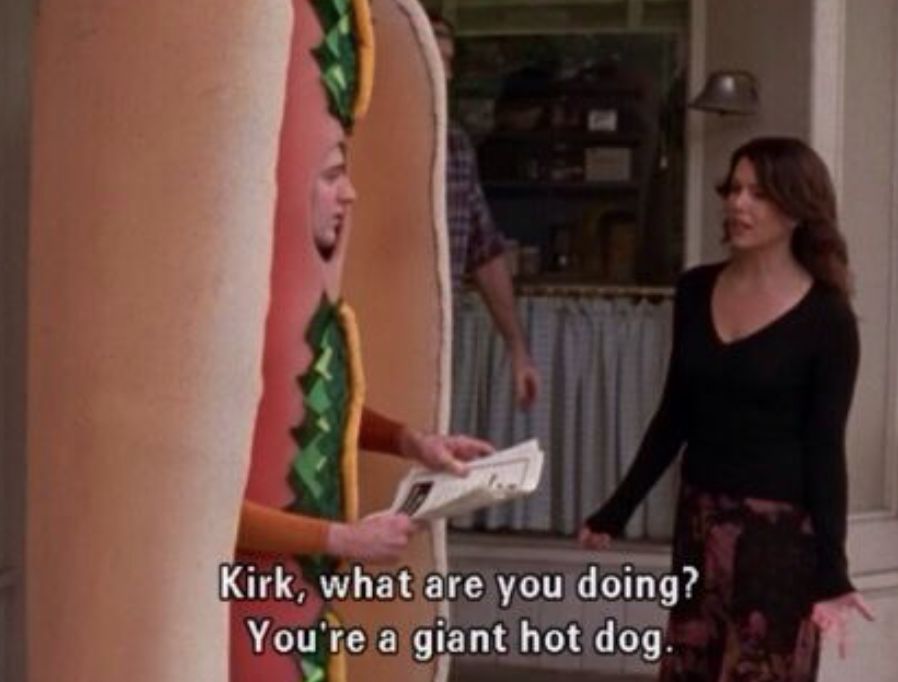 Credit: Elisabeth Royer via Pinterest
Where would Stars Hollow be without jack of all trades and secret almost-millionaire, Kirk? Actor Sean Gunn appeared early in season one as Mick, an unwanted DSL-installer at Lorelai's house. Soon afterwards, he showed up as a swan-wrangler at the Independence Inn. Apparently the name change is because everyone forget he already had a name. Perhaps Mick is one of Kirk's many brothers…
Cream sweaters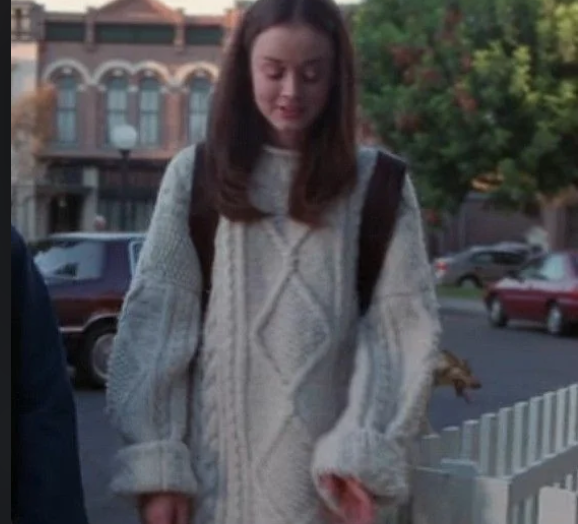 Credit: BloomingInTheMoon via Reddit
If you're one of the fans who's tried to track Rory's cozy cream-knit sweater from the first episode of season one, you might be disappointed. It's frequently identified as an Aran knit from Ireland, Scotland or even South America. However, Gilmore Girls costumer, Valerie Campbell, reckons it was probably bought in a thrift store in Toronto, where much of the first episode was filmed.
Pink coats and other unicorns…..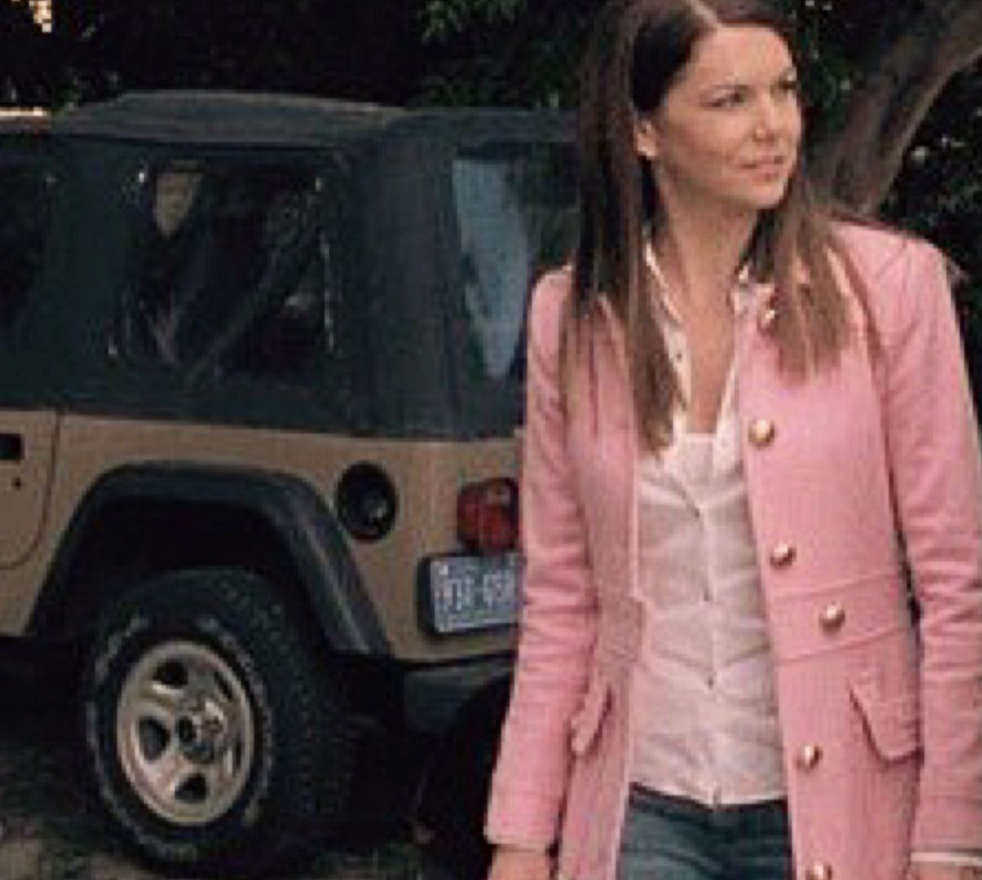 Credit: Katie Christian via Pinterest
Lorelai's pink coat is perhaps the show's most iconic piece of clothing. It's also the most unobtainable or, as fans who collect her wardrobe say, a "unicorn". Designed by Edward An and carried at Bloomingdales, alternate colors occasionally pop up for sale. However, if you're desperate for something like the original – and are a talented seamstress – someone has put together a pattern you can use.
Statement jewelry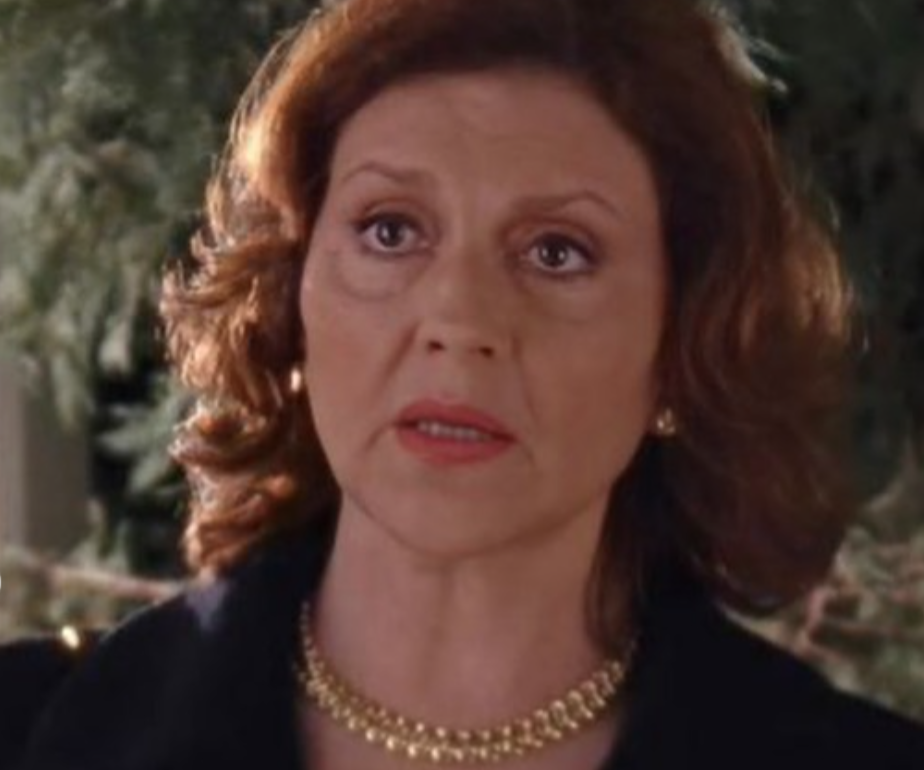 Credit: @kerrypieri via Instagram
Early on in season one, actress Kelly Bishop decided that her character, Emily, should have a good – and expensive – piece of statement jewelry. Partly because she is allergic to many cheap metals and partly because of her commitment to the role, Bishop bought the piece herself: a chunky gold necklace that Emily is almost never seen without.
Just us….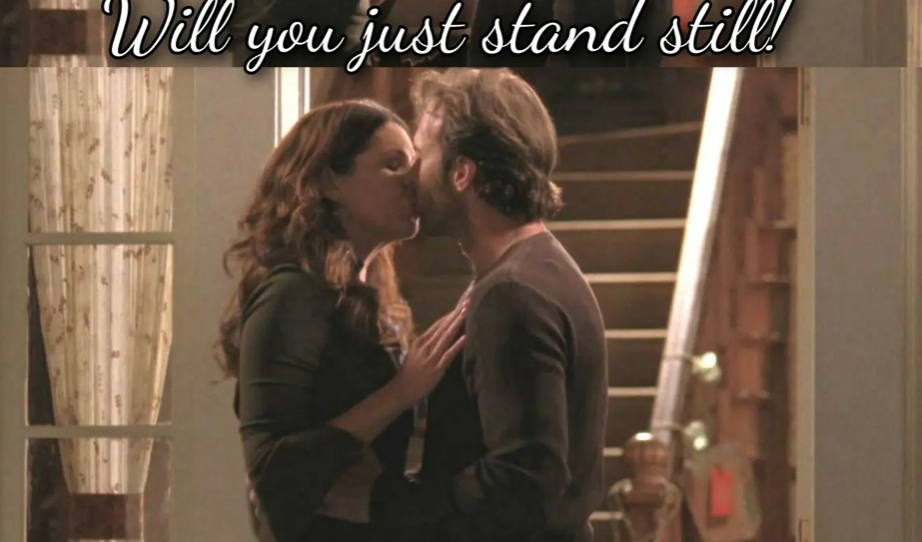 Credit: @gilmoregirlsnews via Instagram
In the show, Luke and Lorelai's much awaited first kiss on the steps of the Dragonfly Inn, was just the two of them – at least until a naked Kirk interrupted them. In reality, around 100 people watched the shooting of the film, including several executives from the WB. What a moment!
A mini-break in Washington Depot
Credit: @explorewashingtonct via Instagram
Although fans sometimes get the chance to tour Stars Hollow – also known as the back lot of the WB – they can also visit the real-life inspiration for the show's location. This is Washington Depot in Connecticut, a small town where lead writer Amy Sherman-Palladino and her husband once took a cozy, potentially coffee fuelled, mini-break.
A different Lorelai?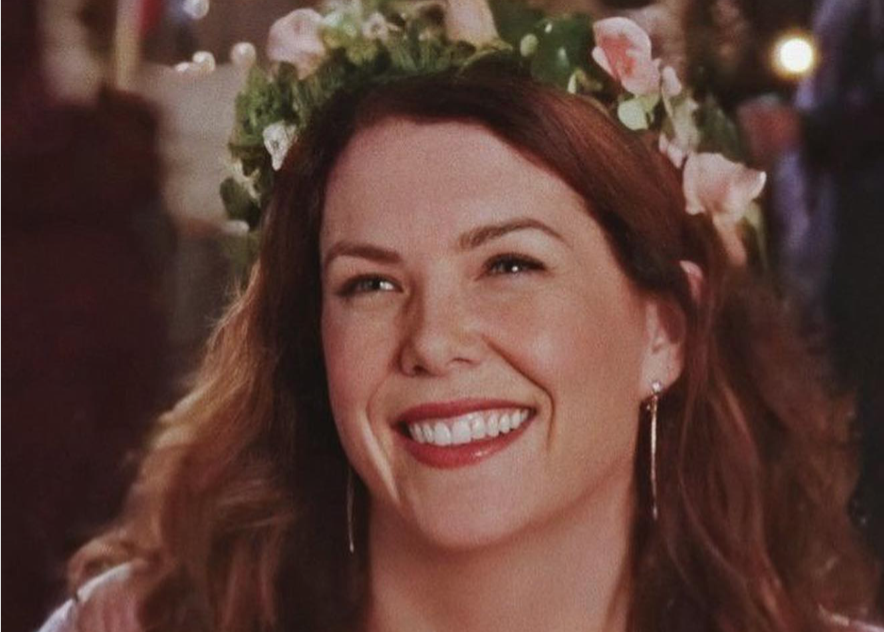 Credit: @gilmoretosaypodcast via Instagram
Would GG have been as successful without Lauren Graham as the fast-talking, always charming Lorelai? Although Amy Sherman-Palladino always wanted Graham, she was already attached to another show. Eventually Graham, who loved the script, agreed to read for Lorelai's part. She signed in "second position", meaning she'd have had to drop out if her first show wasn't cancelled. Luckily, it was!
Sookie St. James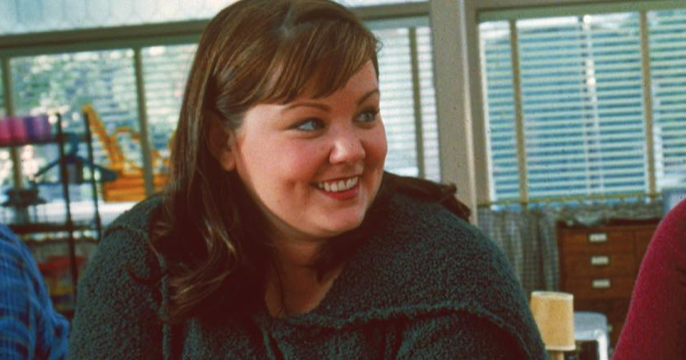 Credit: @warnerbrostv via Instagram
Imagine Sookie played by anyone other than the hugely talented Melissa McCarthy! Well, it nearly didn't happen for two reasons. Originally, Alex Borstein won the role. When scheduling conflicts forced her to drop out, Amy Sherman-Palladino wanted McCarthy. For whatever reason, studio bosses weren't as keen and Sherman-Palladino had to work hard to secure her choice of actor.
Salad and spit buckets
Credit: BuzzFeed via Pinterest
Just one of the infamous Friday night dinners could take all hours to shoot. Amazingly, the actors really ate in the scenes, although watch closely and you'll see how they often select salad rather than, say, tepid chicken. What's more, Alexis Bledel revealed that she and Lauren Graham sometimes resorted to "spit buckets" after a few too many upset stomachs.
Team Alexis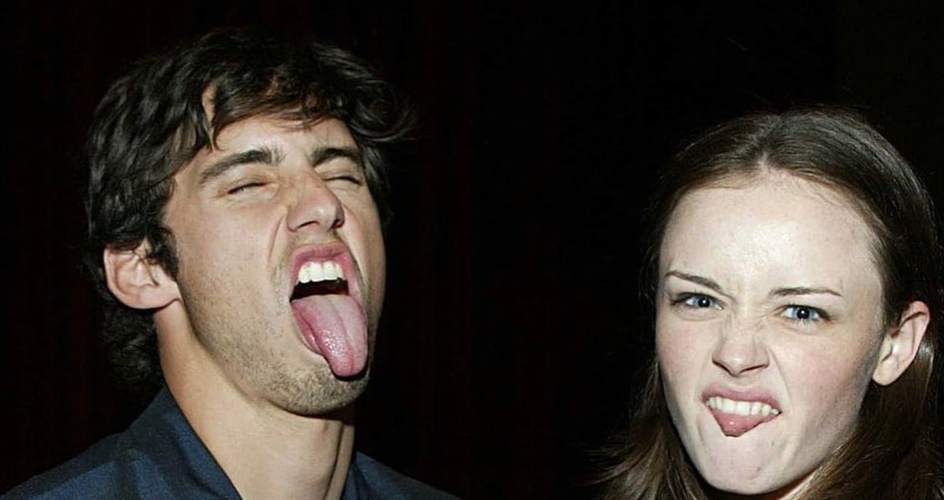 Credit: @y2kdaily via Instagram
It's pretty well-known that Alexis Bledel dated Milo Ventimiglia, who played her on-screen boyfriend, Jess. However, Bledel also dated Jared Padalecki, who played her first love interest, Dean. And, according to casting director, Mara Casey, a third date was Chris Heuisler, who had a short guest appearance. Perhaps the notoriously long filming days made it inevitable that she'd find partners among her co-workers.
The dangers of pigeonholing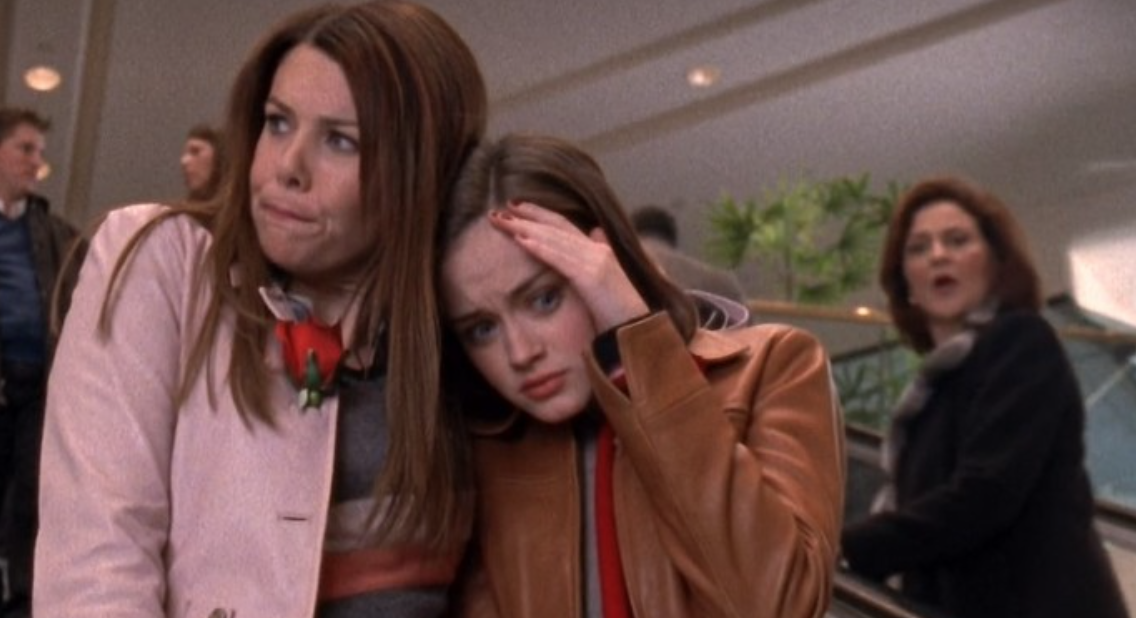 Credit: @iamallinpodcast via Instagram
Lauren Graham was warned about getting "pigeonholed" as a mom if she accepted the part of Lorelai Gilmore. Luckily, she decided she didn't care and has since gone on record as saying that the "role felt like what [she'd] been looking for". And, yes, the role ended up as a career-defining one – but for all the right reasons!
Not (yet) a star….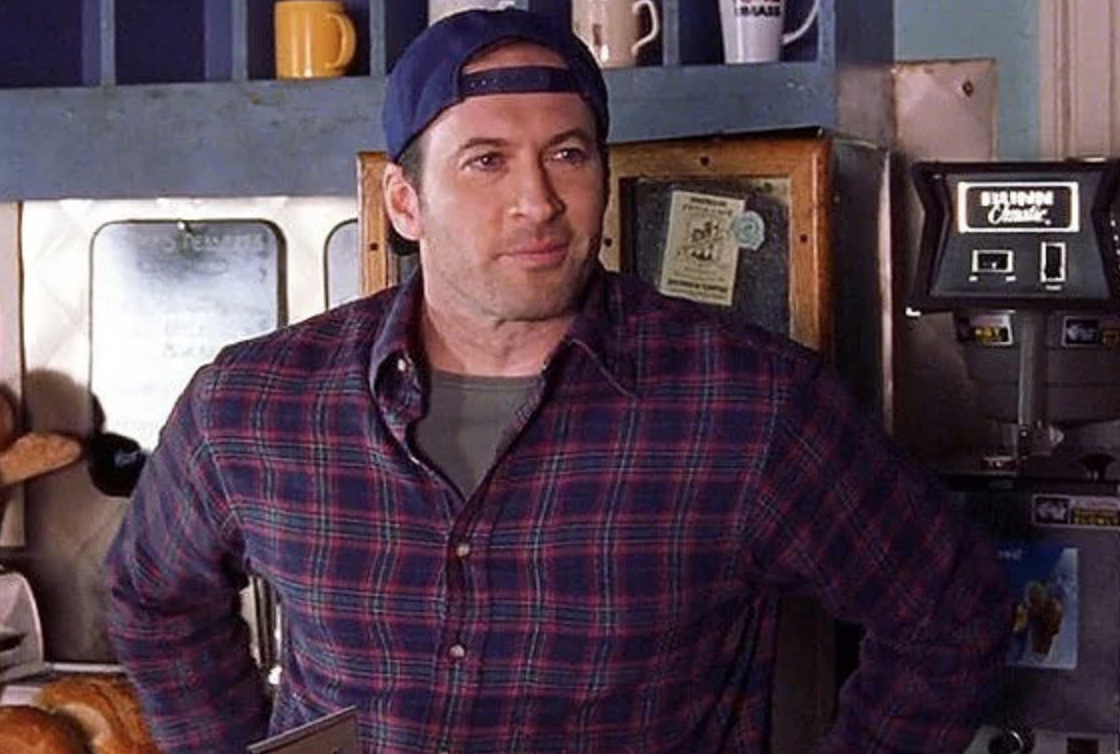 Credit: @scottgordonpatterson via Instagram
Scott Patterson had two other auditions on the day he auditioned for Gilmore Girls. He thought the script was so good it needed a "star" and that he was wasting his time. Consequently, he was irritated and a little put out when the casting team asked him to read a second scene – plus he wanted to get back to his car before he got a parking ticket!
I am (still) all in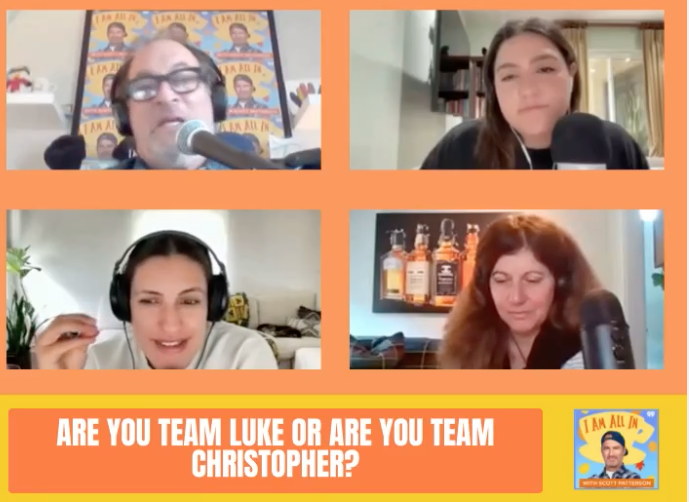 Credit: @iamallinpodcast via Instagram
Fan interest in the show remains high even though it's more than 15 years since Stars Hollow said "Bon Voyage" to Rory, and around seven years since the Revival hit our screens. No wonder, then, that Scott Patterson's "I Am All In" podcast is attracting listeners in large numbers, even if one reviewer has described it as "entertaining but as imperfect as Rory".
Almost Emmy-less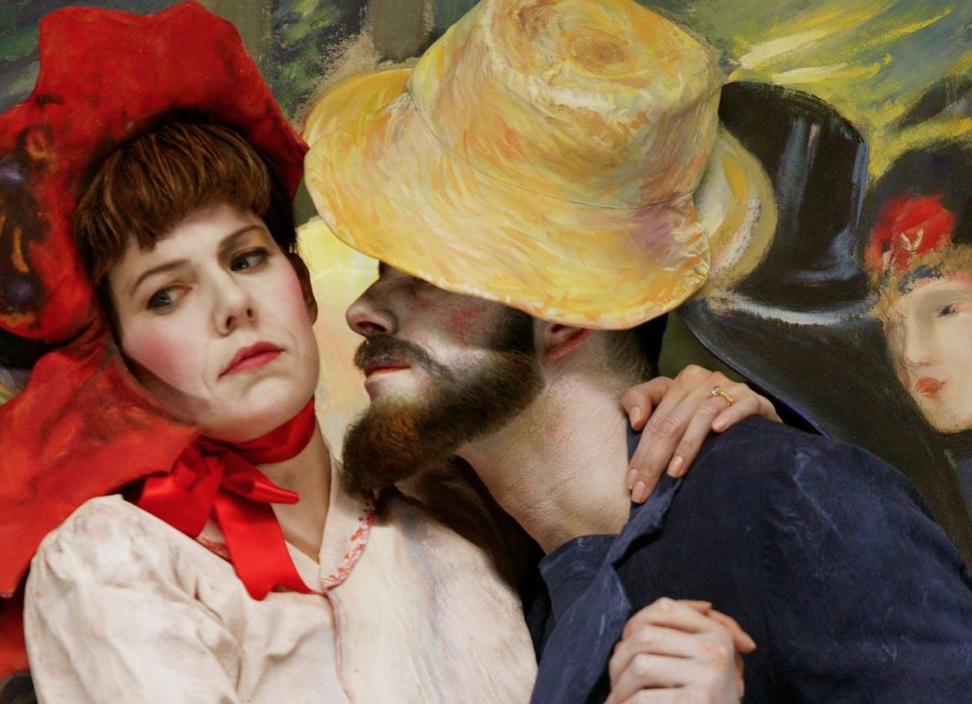 Credit: @gilmoregirls via Instagram
Despite its popularity and almost universally positive reviews from critics, Gilmore Girls remains strangely free of awards. Despite several nominations, the biggest award won by anyone connected with the show was a 2004 Emmy for Outstanding Makeup – for the episode, "The Festival of Living Art".
"I've got the good kid"?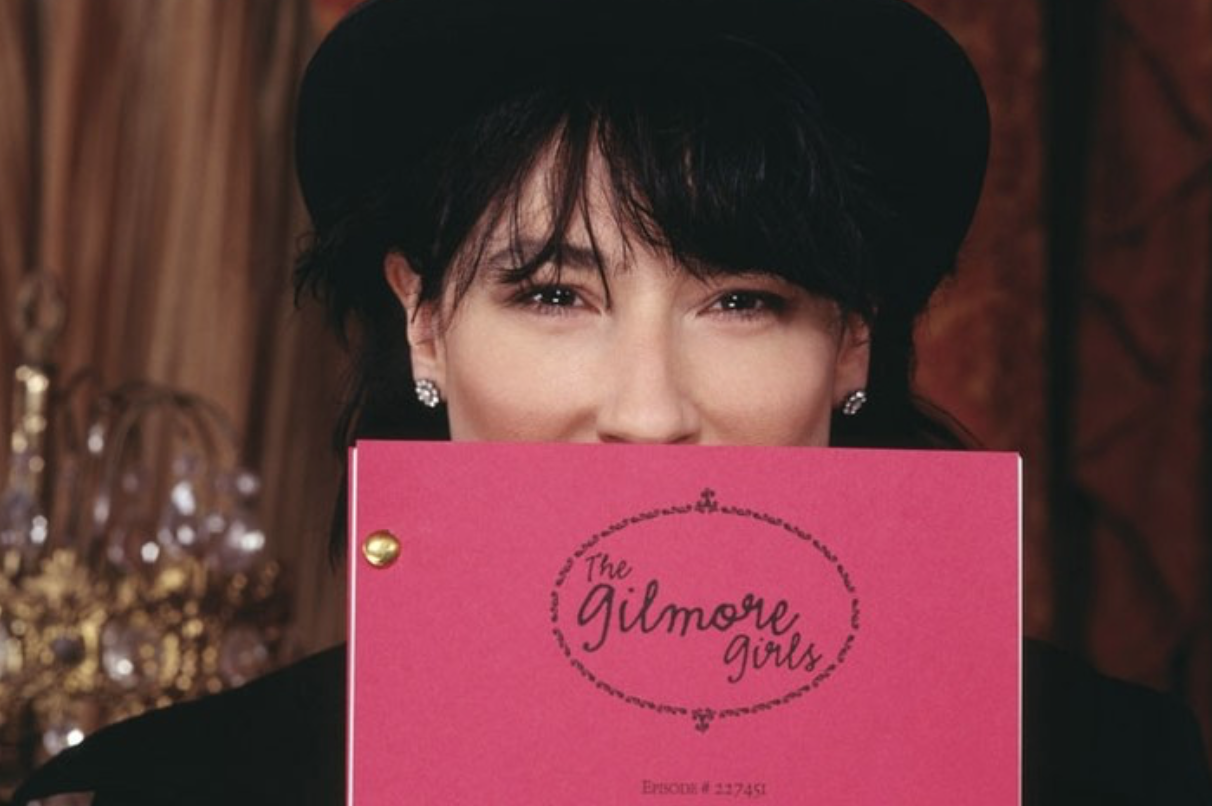 Credit: @gilmoregirls via Instagram
Lauren Graham's influence over the script and general direction she took with her character wasn't as significant as some might think. Graham intimated she was uncomfortable with the line "I've got the good kid" when her character overhears Rory and Paris talking about sex. Perhaps considering it judgmental, Graham wanted the line removed but Amy Sherman-Palladino wouldn't budge.
French Twist(ed)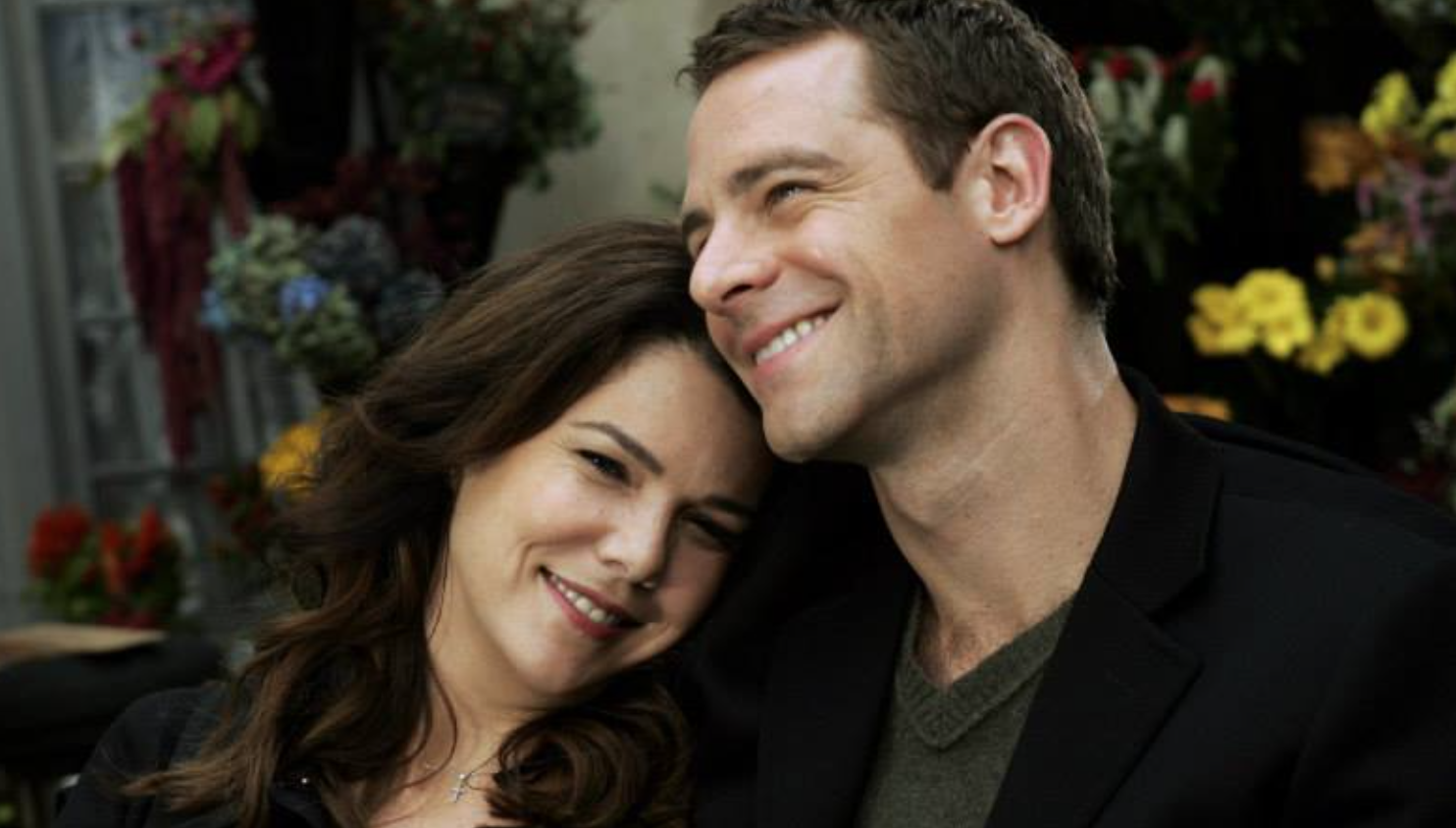 Credit: Gilmore Girls via Facebook
There can't be many fans of the show who rate "French Twist" as one of their favorite episodes. First, Lorelai and Christopher tie the knot (in a plot twist that even Lauren Graham claimed to have blanked out). And, secondly, the Paris depicted was a lackluster, stereotyped, and unconvincing set located somewhere on the WB lot.
First auditions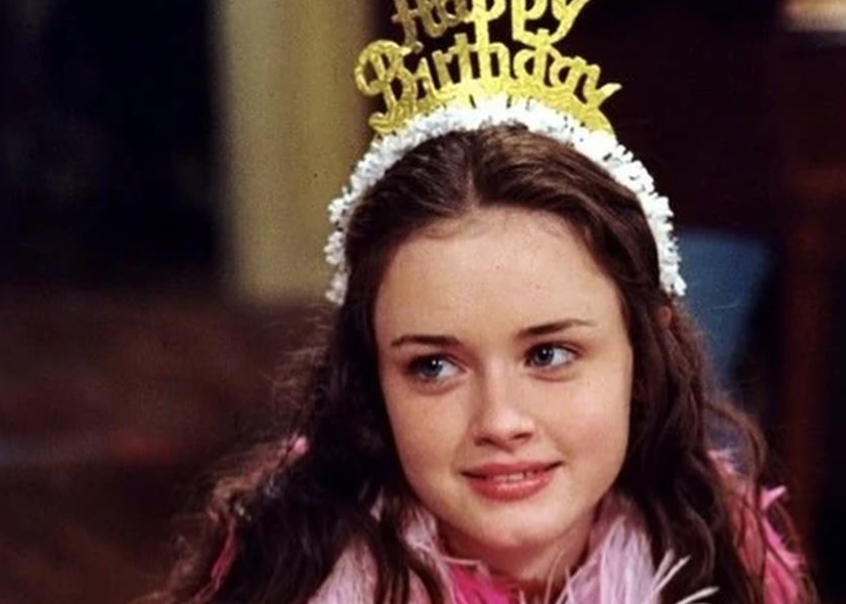 Credit: @gilmoretosaypodcast via Instagram
Famously, Gilmore Girls was Alexis Bledel's first proper foray into acting. As is usual, her first audition for the show was video-taped. This was lucky as she was ill with a cold at a subsequent audition. Although the cold's effect on her performance enhanced her appeal to Amy Sherman-Palladino, some of the casting directors had doubts – until they saw that earlier videotaped audition.
#asseenonscreen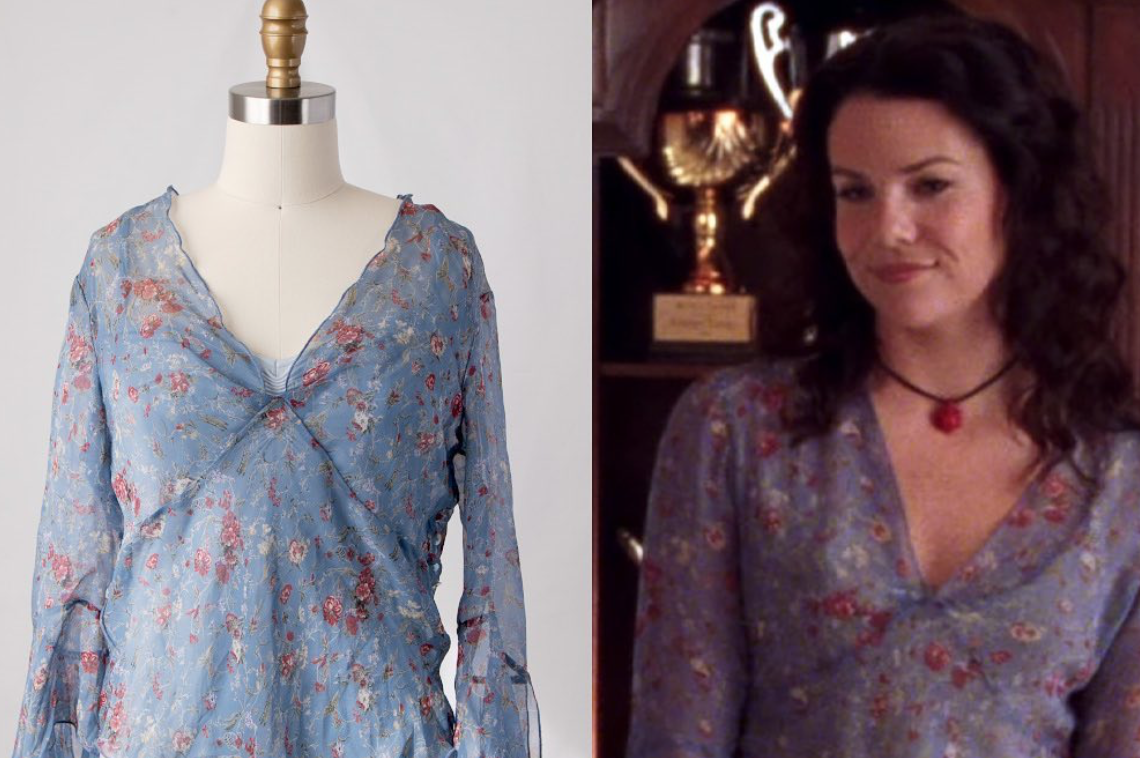 Credit: @cinemaspells via Instagram
Whether it's a Santa burger or Sookie-style cookies with peach sauce, cooking like a Gilmore is a popular fan activity. But what about dressing like a Gilmore? In fact, there's a strong market for clothes #asseenonscreen – and the most desirable pieces can fetch hundreds of dollars on Ebay, Poshmark or other similar selling sites.
Paris definitely isn't burning
Credit: @gilmoregirlsonly via Instagram
It's well-known that Liza Weil originally auditioned for the part of Rory. Although Amy Sherman-Palladino didn't consider her right for the role, she liked the actress so much that she created Paris for her. At first, however, Weil wasn't totally sure about accepting the part, worrying about Paris' now famous acerbity. Unsurprisingly, she's now "very glad" she took the role.
Star call
Credit: florastise via Reddit
Gilmore Girls helped several of its then unknown cast members on their journeys to stardom. However, it also provided a new home for several stars of earlier years – including the estimable Edward Herrmann (Richard) and the inimitable Sally Struthers (Babette).
Emily and Richard aka Kelly and Edward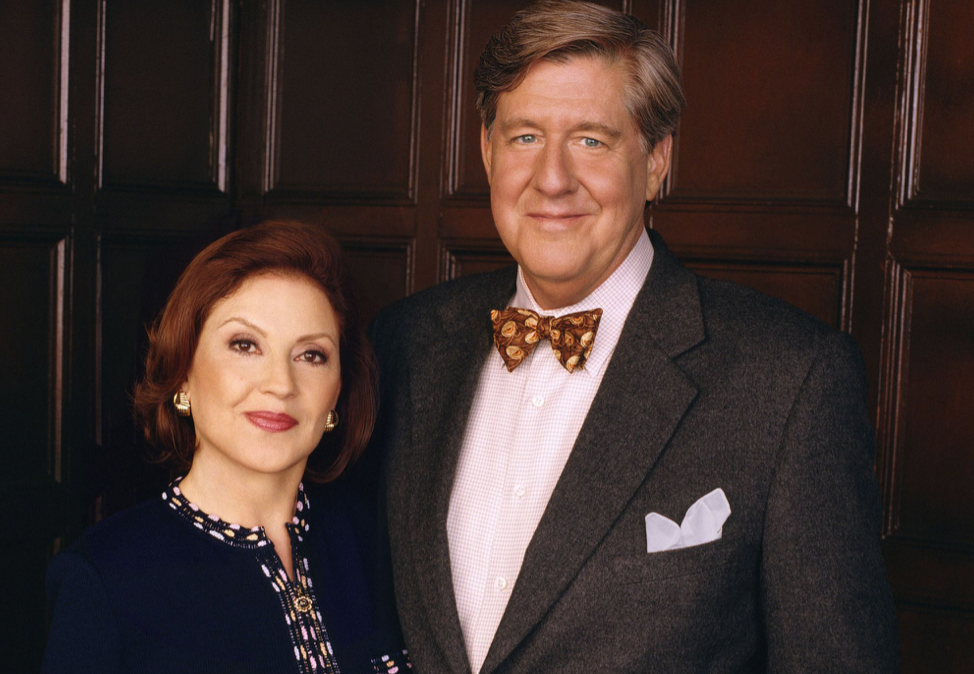 Credit: Luka Chan via Pinterest
Although they'd met before – at the 1976 Tony awards – Kelly Bishop and Edward Herrmann first worked together on Gilmore Girls when they played Lorelai's parents, Emily and Richard. Although both were married in real life, they became close friends – close enough for Bishop to be the only non-family member called to Herrmann's bedside when he was dying in 2014.
Wherefore art thou Lane?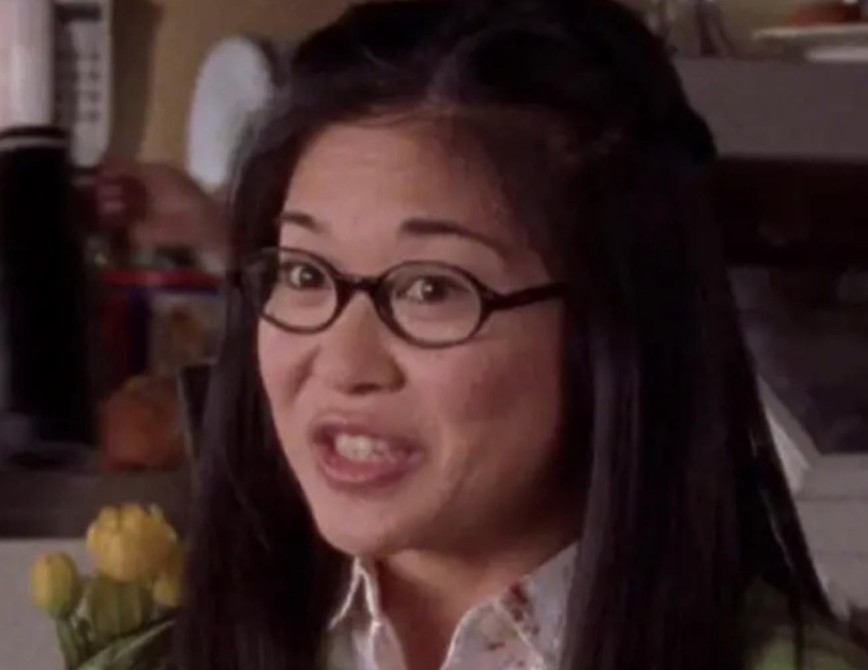 Credit: @thebetchelor via Instagram
Lane Kim was the last role cast for the pilot. Casting directors struggled to find the right actress to play Rory's music-loving best friend whose own struggles to be a typical all-American teenager caused problems with her stern, religious Korean-born mom. Luckily, meeting Keiko Ageno meant the casting directors could stop asking randoms they met in the grocery store to audition for the part!
A new team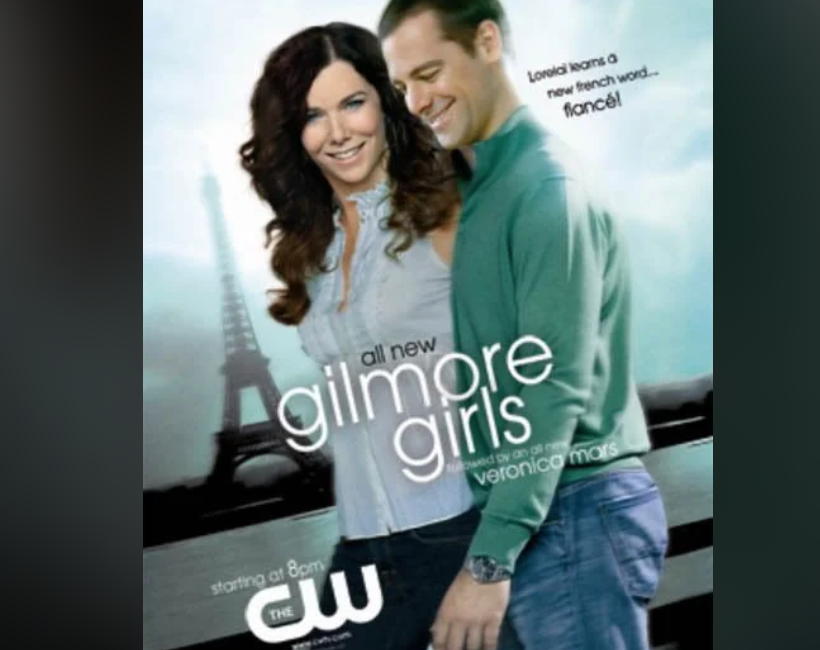 Credit: TwilightSpyro via Reddit
Critics of the four episode Revival may be unsurprised to learn that Amy Sherman-Palladino, whose contract negotiations stalled and ultimately failed at the end of season 6, has never watched the seventh and final season of the original series. She's described having to hand over the reins of both writing and directing the show as "horrifying… like a freaking nightmare".
Hep Alien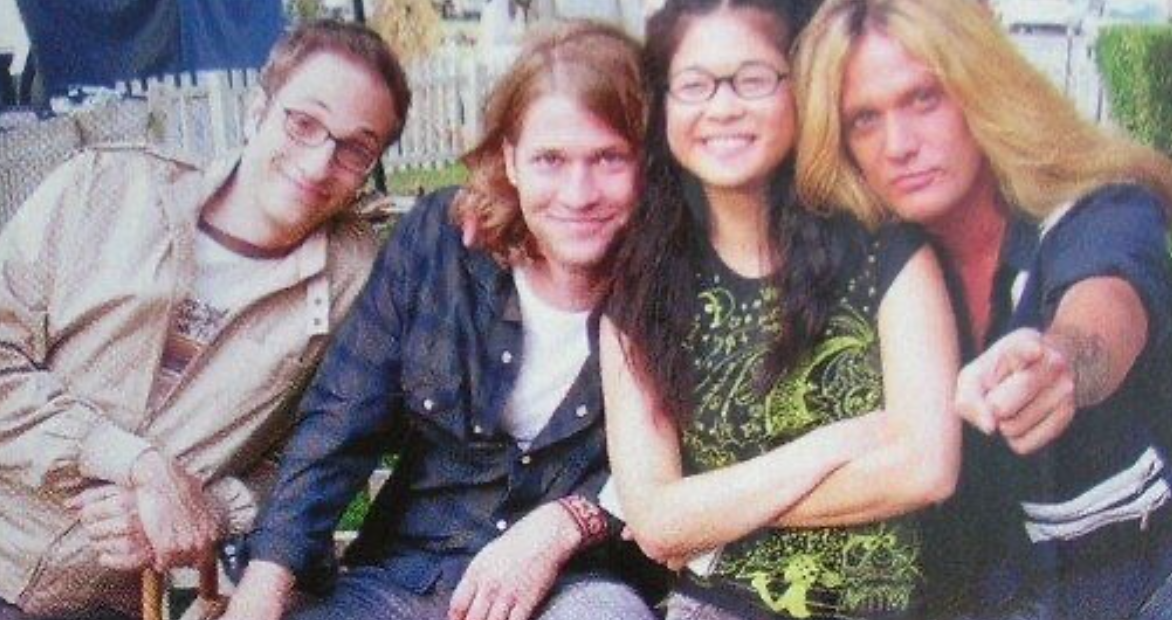 Credit: @loganhotzberger via Instagram
It's not made clear in the show how Hep Alien gets its name. However, the band that meant so much to Lane, Zach and the rest is actually named after Helen Pai. (Yes, it's an anagram – check it out.) Pai, who's said to have been the inspiration for the character of Lane, was co-producer of the series and is a close friend of Sherman-Palladino.
Finding her father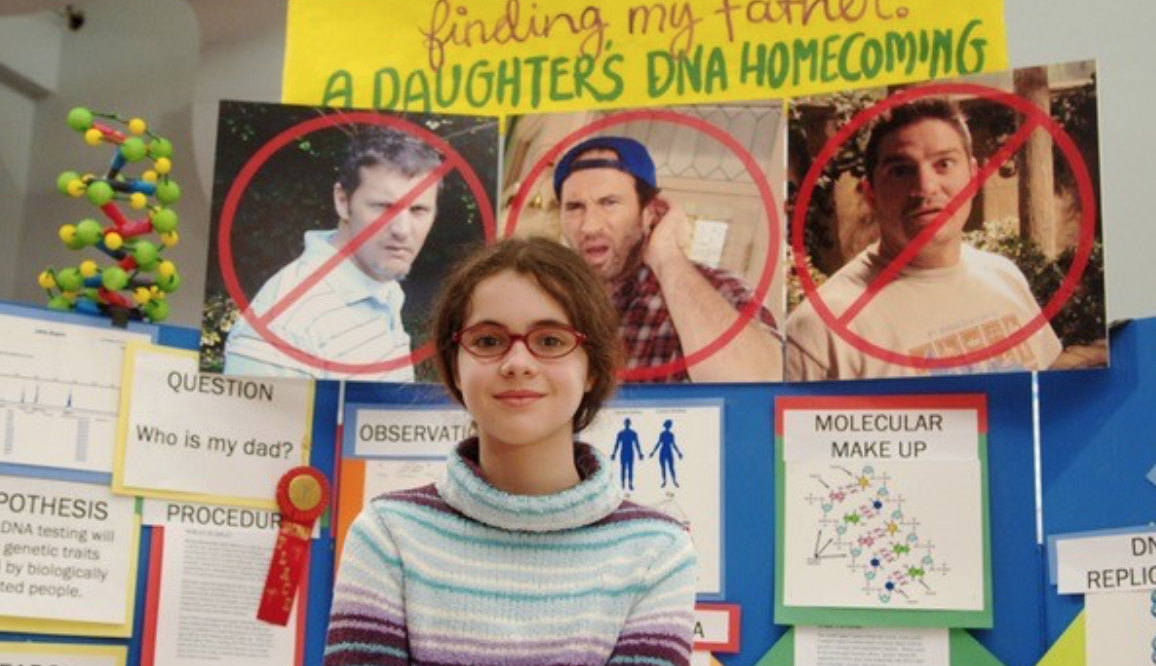 Credit: @gilmoregirls via Instagram
Even at the tender age of 13, actress Vanessa Marano was astute enough to think something along the lines of "uh oh" when she read the part of April, Luke's-just-out-of-the-woodwork daughter. However, Marano told herself that "I don't care that the world is going to hate me for a little bit, I get to be on Gilmore Girls".
Real-life friends
Credit: imdb via Pinterest
Several of Lauren Graham's real-life friends have appeared in the show. In the original series, these included Scott Cohen (Max) and Chris Eigeman (Jason). In the Revival, her best friend (and Parenthood co-star), Mae Whitman had a cameo, as did Peter Krause (her then-partner). He played a park ranger who remained memorably impassive in the face of Lorelai's kooky flirting.
Not their big break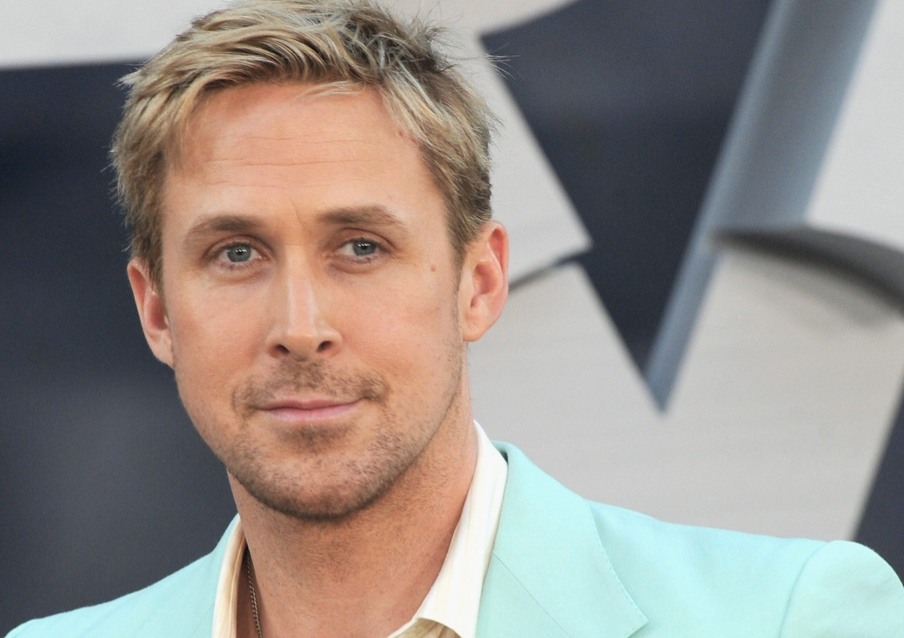 Credit: @enews via Instagram
Although several now-famous actors got their big break courtesy of Gilmore Girls, others did not. The unsuccessful bunch include Ryan Gosling and Chris Pine. Whilst Pine, reportedly, can't even remember which part he auditioned for, perhaps that's preferable to Gosling's story. In an admission that might disappoint Gosling's many fans, the casting director who auditioned him once admitted that the audition fell flat…
Luke can waltz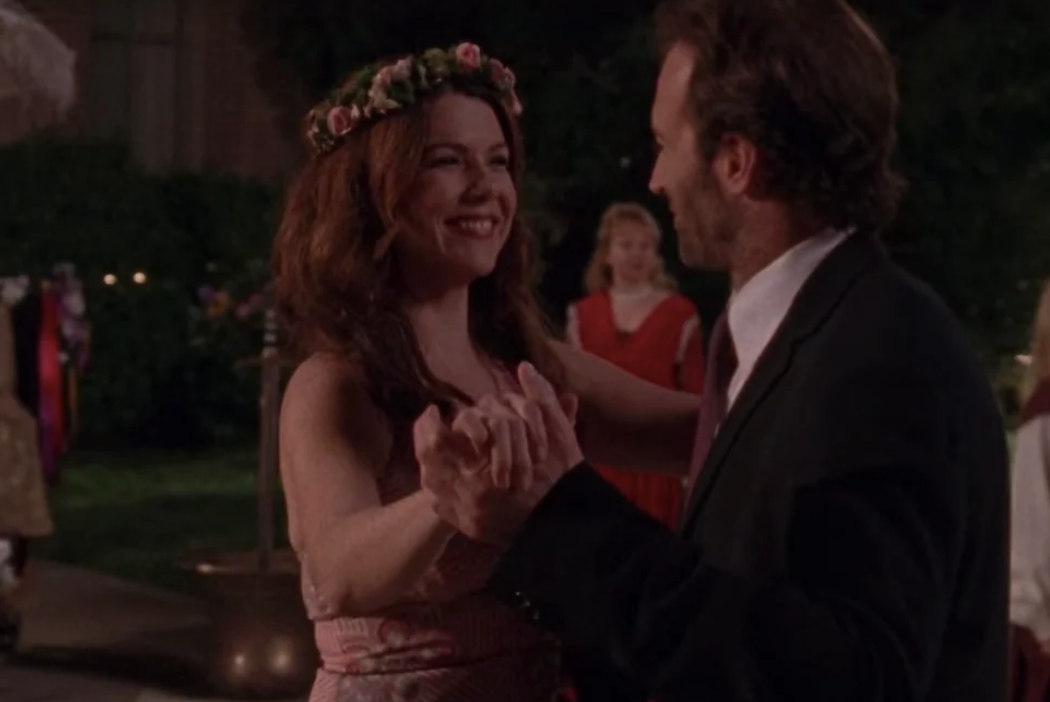 Credit: lib_ra via Reddit
Lauren Graham is a good dancer – evidenced by the ease with which Lorelai and Christopher demonstrate a waltz to Rory and Dean. Fans who watched Last Week Fights, This Week Tights might query the confidence with which Lorelai subsequently tells Rory "Luke can waltz". Notwithstanding Scott Patterson's shuffle to "Reflecting Light", he recently confirmed to fans that they were coached for the dance.
Do the Math: the answer to those final four words…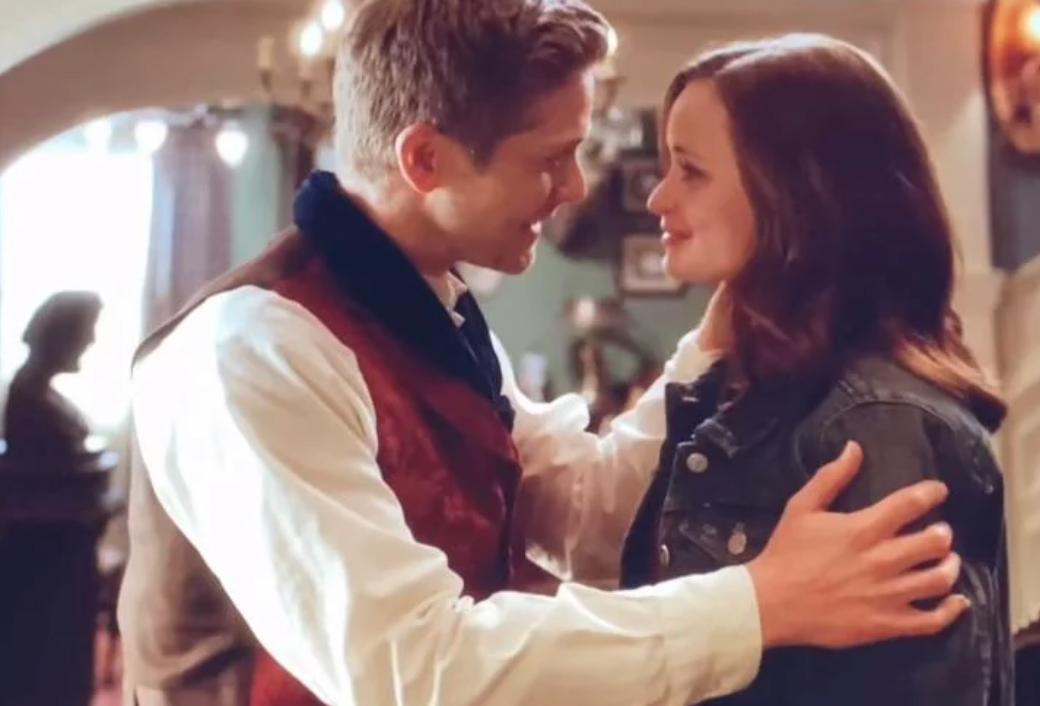 Credit: champagneproblems_ via Reddit
The much-anticipated "final four words" of the Revival still attract speculation. And – spoiler alert – the identity of Rory's baby's father remains unconfirmed by official sources (aka Amy Sherman-Palladino). The costumer Valerie Campbell recently took to social media to advise fans to "do the math". In other words, timing makes it impossible for the father to be anyone other than Logan.
Skinny scarves and snow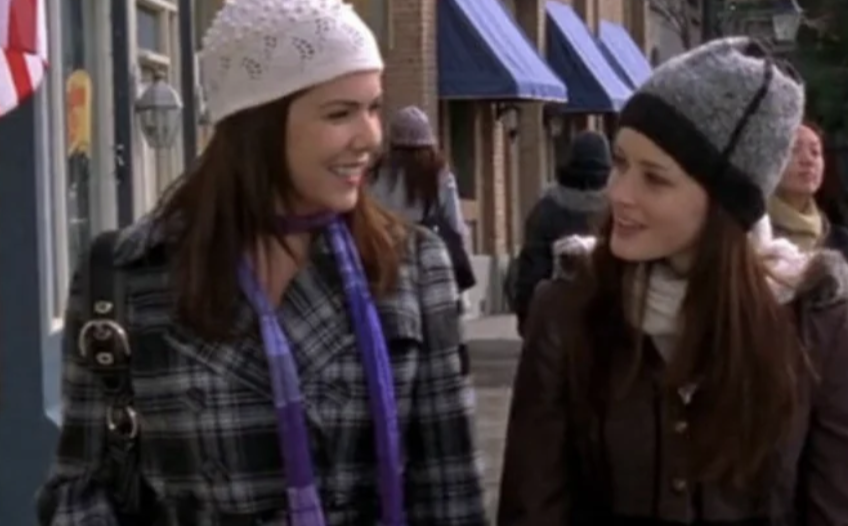 Credit: florastise via Instagram
Recreating snowy Connecticut in sunny LA posed several challenges. One involved the wardrobe department – and necessitated many reminders to overheated actors to button up their coats. Wardrobe helped where they could: many of the coats on the show aren't as thick as they seem, and perhaps Lorelai's infamous skinny scarves are as a much a concession to the temperatures as to early aughts' fashion.
A semi-pornographic monkey lamp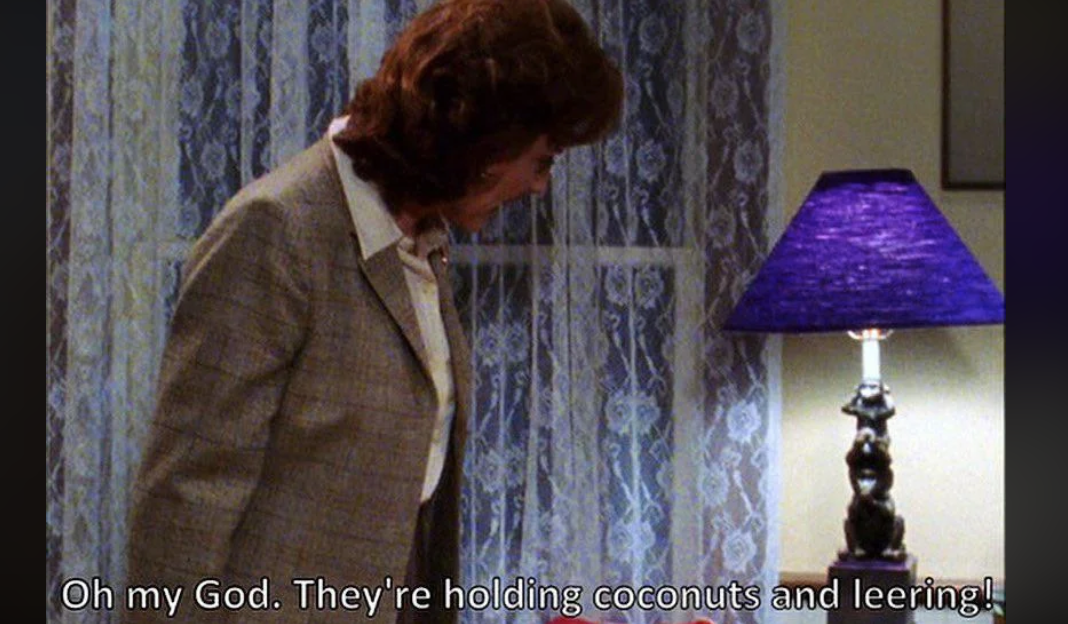 Credit: Frosty_Spend_2714 via Reddit
When the seventh season wrapped amid speculation over the show's future, a producer suggested that Lauren Graham might like the monkey lamp as a souvenir. Dutifully, she took home the lamp that her on-screen mom once described as "semi-pornographic [and] leering". It found a new home in her garage and, in later years, she admitted to having no memory of it on the show.
Coffee in a vat – or not?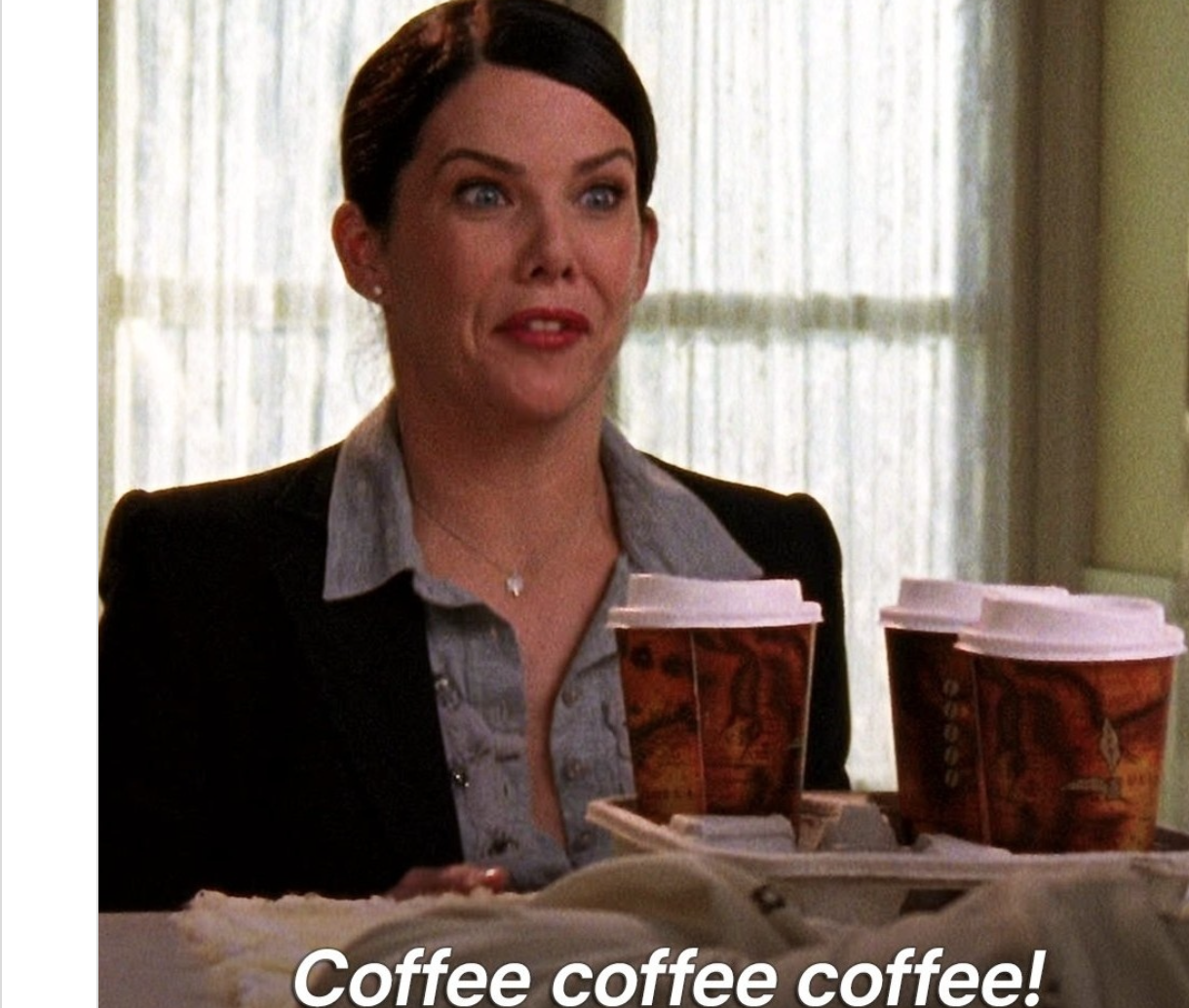 Credit: @eviemagazine via Instagram
Despite the show's emphasis on coffee, Alexis Bledel loathes the stuff and never drank it on-screen, using soda in its place. Lauren Graham, on the other hand, usually did drink the real thing but sometimes switched to water if she'd had so much coffee that she feared she would "keel over dead" if she had any more.
Hot, bothered and very, very long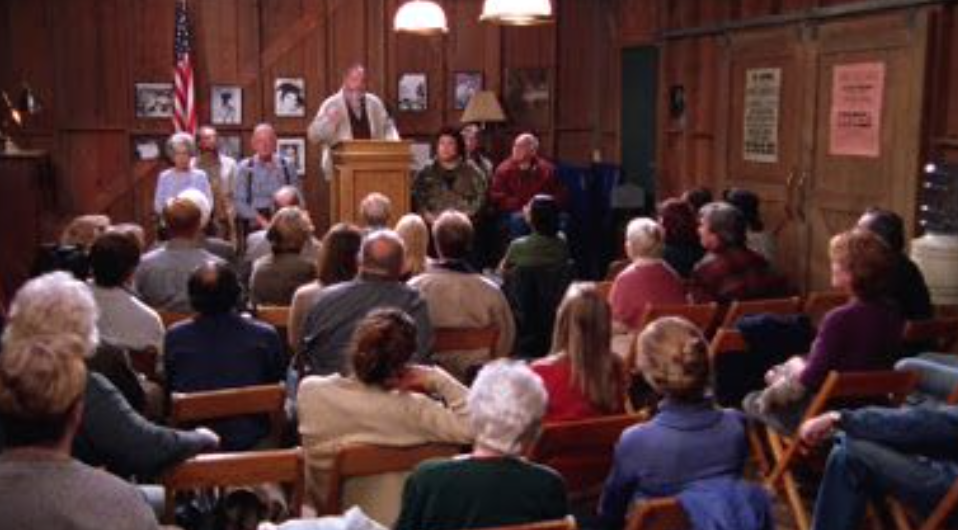 Credit: itsfilmedthere.com via Pinterest
The town meeting scenes are among the show's most entertaining. However, due to the number of actors and the filming angles required, each of these scenes took at least 12 hours to film – in a set that, quaint as it looks on screen, was described as unpleasantly hot and crowded.
Fast talking!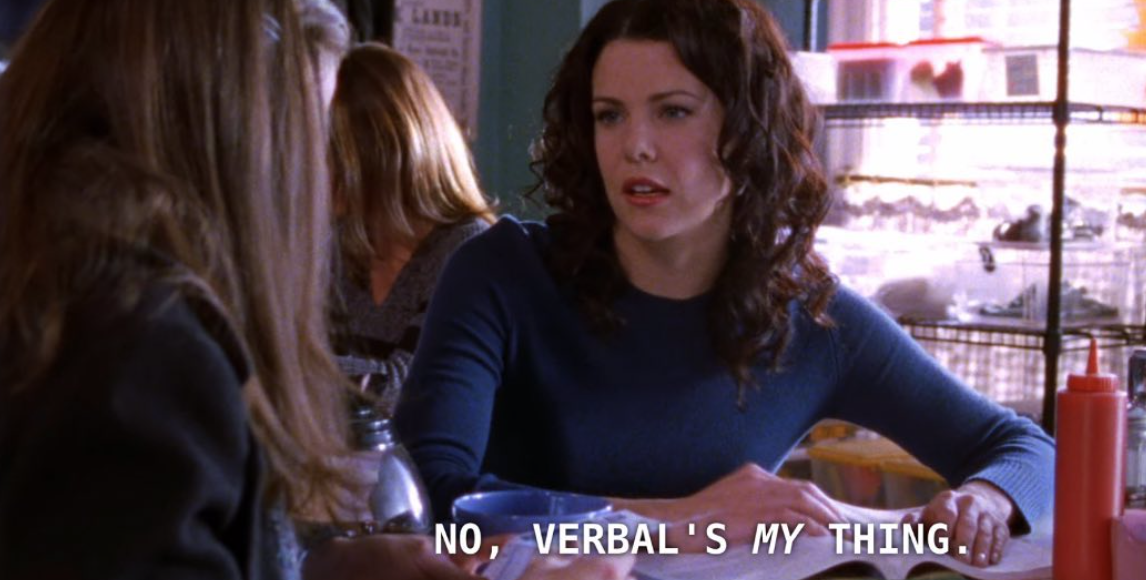 Credit: @gilmoregirlsonly via Instagram
If you know anything about acting, you'll have recognized that the speed of the dialogue in Gilmore Girls is unusual. Not only did the actors have to learn to do without the normal pauses that punctuate speech, they also had to tolerate the routine tracking of their word count per minute.
The Mysterious Mr Kim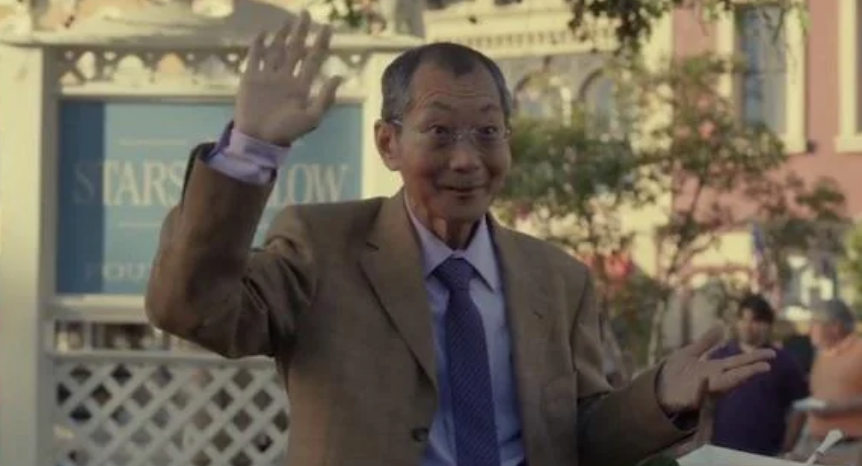 Credit: the-cold-shoulder via Reddit
Does Lane have a father? Though early episodes of the original series make reference to a Mr Kim, he's never seen. Later on, he's never even mentioned – as if the scriptwriters forgot his existence. And then, as if to make light of their own failing, Mr Kim appeals on-screen – just for a moment, but while giving a cheery wave – in the Netflix Revival.
Doubling up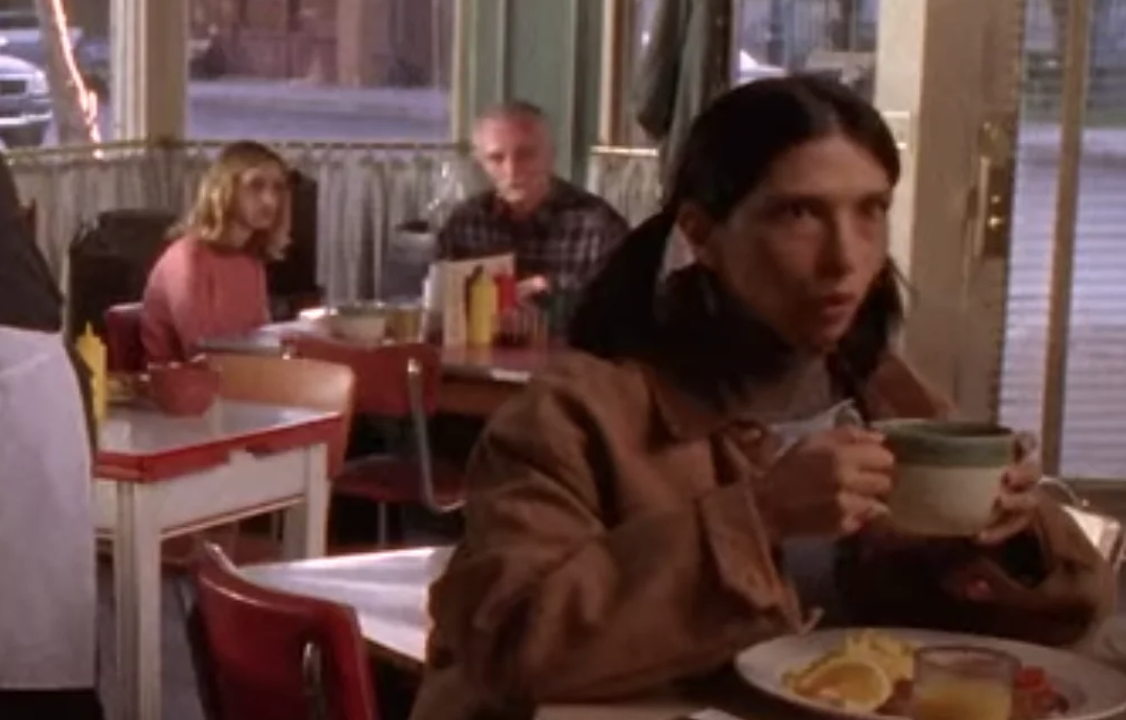 Credit: @N_Huq via Instagram
Gilmore Girls has a number of actors who've played more than one part. Sherilynn Fenn, who played both Jess' dad's girlfriend and Anna Nardini, is one example. Marion Ross, who played Marilyn Gilmore and Lorelai "Trix" Gilmore, is another. Fan-favorite Rose Abdoo is a third; best-known for playing Gypsy, the town mechanic, Abdoo also played Berta, Emily's new maid, in the Revival.
John Lennon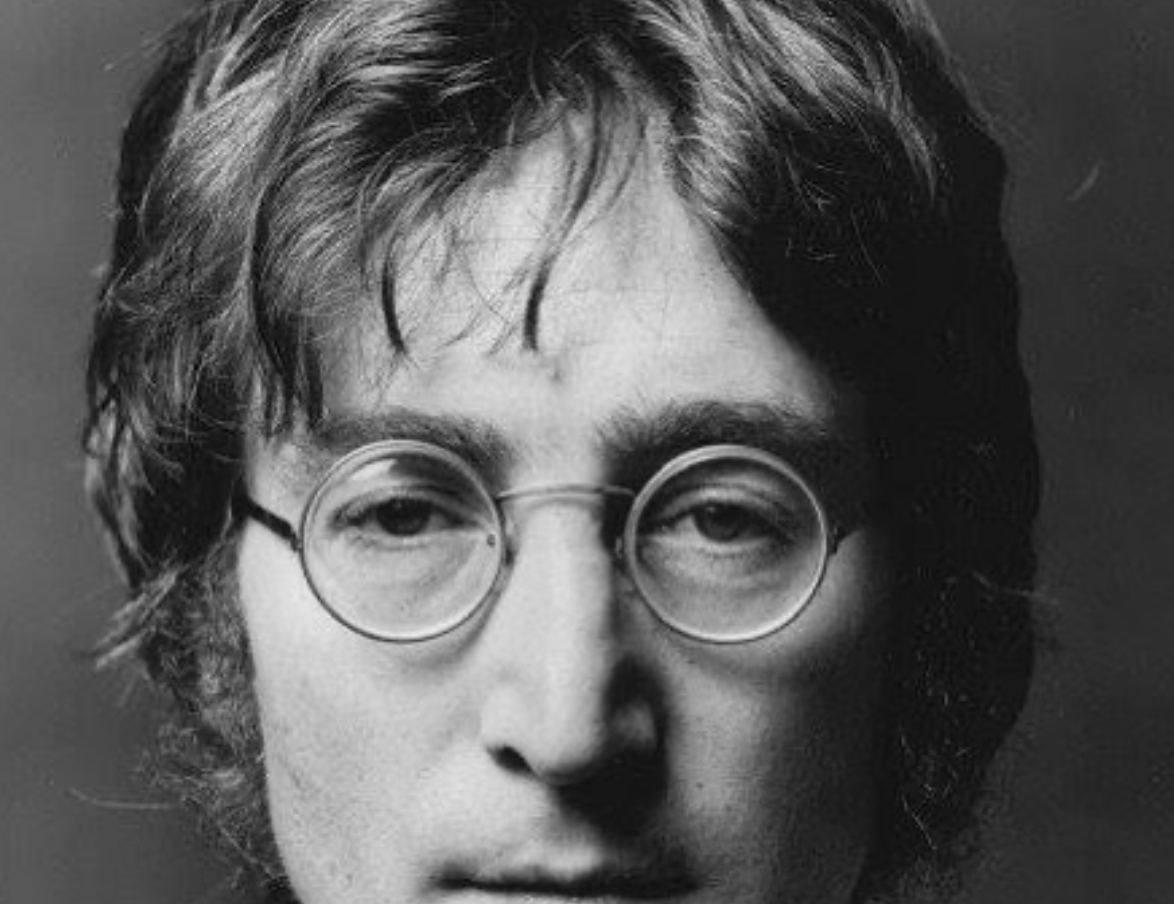 Credit: @carolyn_steyn via Instagram
Song references and music – both live and recorded – are key to Gilmore Girls. One song, John Lennon's "Oh My Love", which plays during Rory and Dean's season one break-up scene, cost $20,000 to use. It also required Yoko Ono's personal approval of the script!
Season seven finale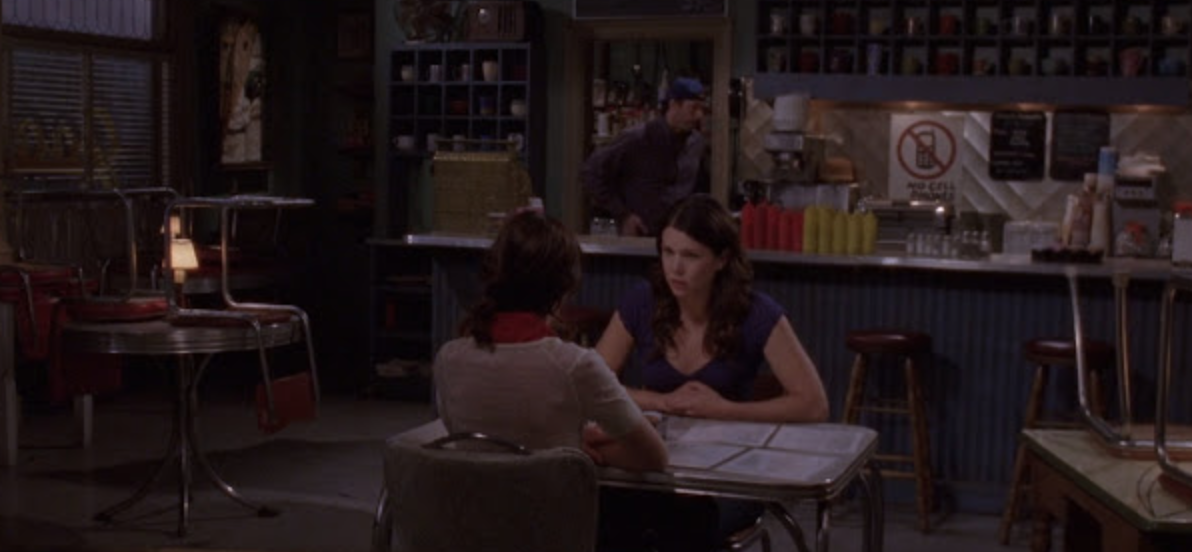 Credit: MotherodDragons via YouTube
When the director and producers, who by then included Lauren Graham, suspected that season seven would be the show's finale, they were keen to wrap it up well. Apparently, they rewatched the pilot for inspiration and deliberately replicated the famous scene of Rory and Lorelai in the diner, with Luke hovering benevolently in the background.
Fathers as inspiration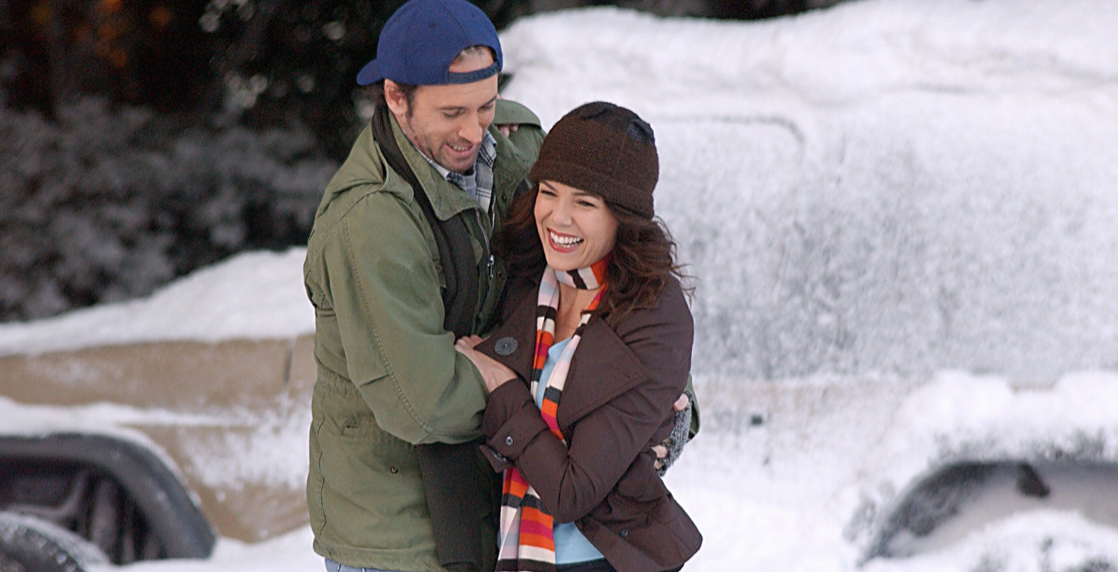 Credit: @iamallinpodcast via Instagram
Both Scott Patterson and Lauren Graham reportedly used their real-life fathers as inspiration for their roles. Patterson played his father as if he hadn't been the "super-educated, suave, sophisticated man that he was – who hadn't left when I needed him the most". Meanwhile, Graham, raised by a single father used her friendship with him as the model for her character's relationship with Rory.