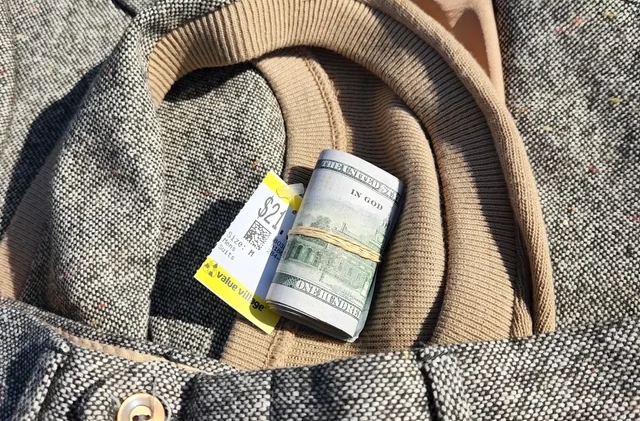 Credit: Abloy702 via Reddit
A Hemingway novel at a bargain price
Credit: wondersanchez via Reddit
Check out this incredible yard sale find this Redditor's uncle scored for just two bucks! He picked up The Old Man And The Sea, with an inscription that reads: "To Carleton and Suzanna Tweed with all best wishes always. From their friend Ernest Hemingway." Can you believe someone would let go of this?
This bargain wedding dress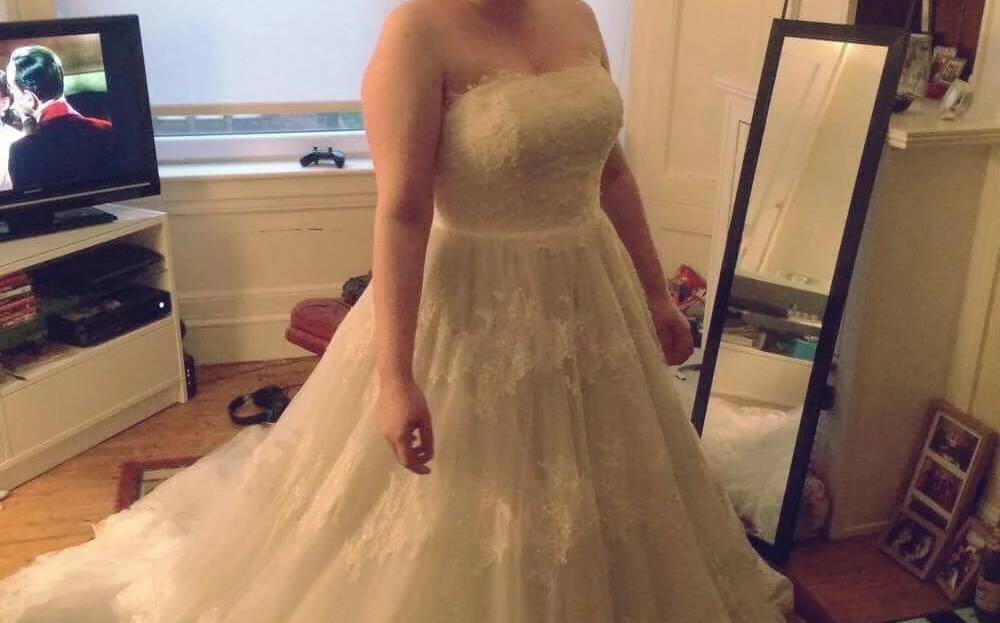 Credit: dollymoo via Reddit
A lucky find by a friend of theirs, a brand new wedding dress worth £1,595 spotted at a charity shop for only £25. The buyer exclaimed: "It fits me like a glove!" This absolute bargain is proof that you can find just about anything in a thrift store if you look hard enough.
A t-shirt with an uncanny
resemblance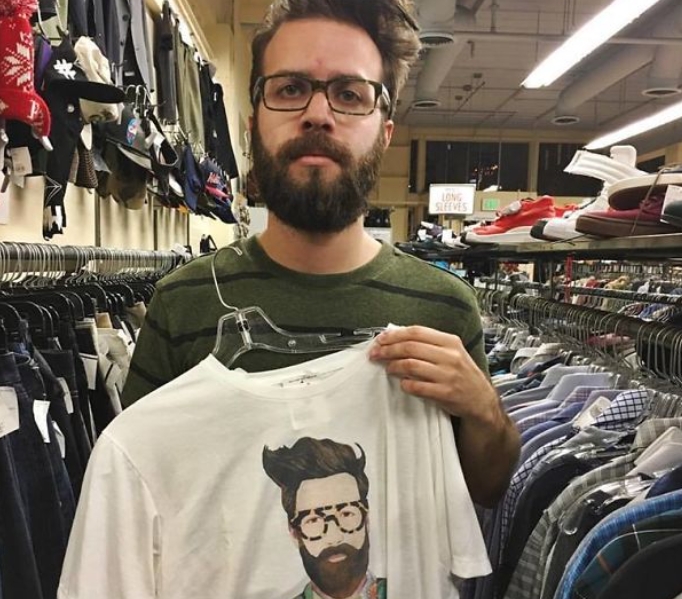 Credit: Bored Panda via Reddit
This thrift store find is perfect! The shirt bears a striking resemblance to the person who found it. Perhaps it's a sign from the universe to flaunt your hair with confidence. Hopefully, he bought his t-shirt doppelgänger as those kind of opportunities don't come up often!
Drawing up a strange coincidence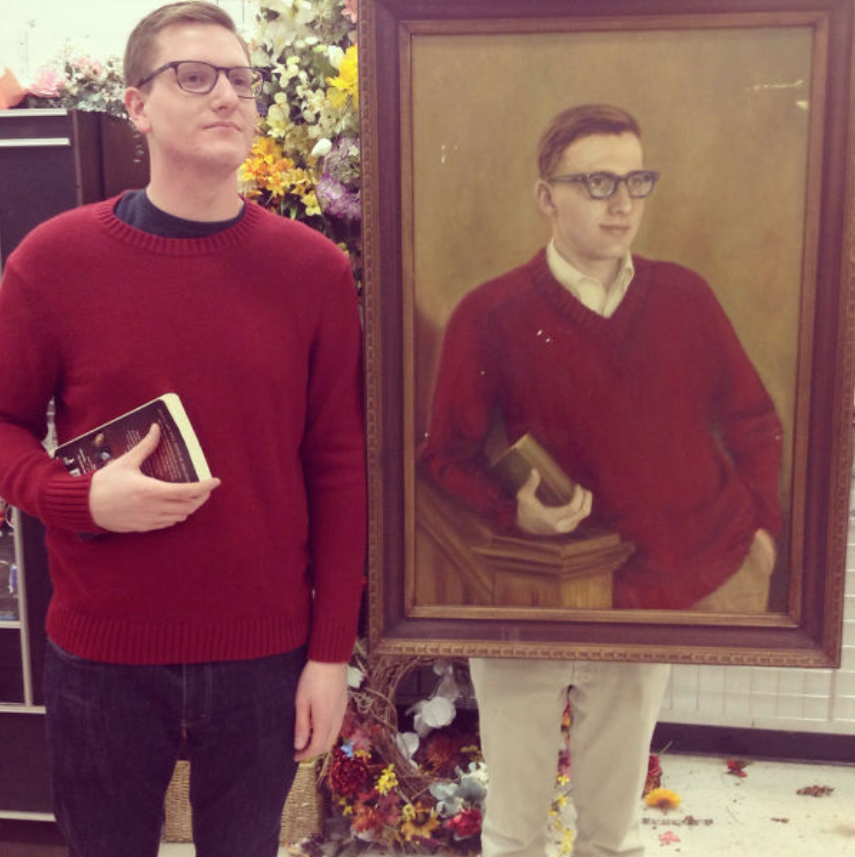 Credit: thriftstorehauls via Reddit
The person stumbled upon a random painting in a thrift store that bears an uncanny resemblance to them. He could even buy it and pass it off as a self-portrait! It's an astonishing doppelgänger encounter that makes one wonder if a time traveler had a hand in it. Such a discovery would undoubtedly be quite unsettling!
A quirky turtle lid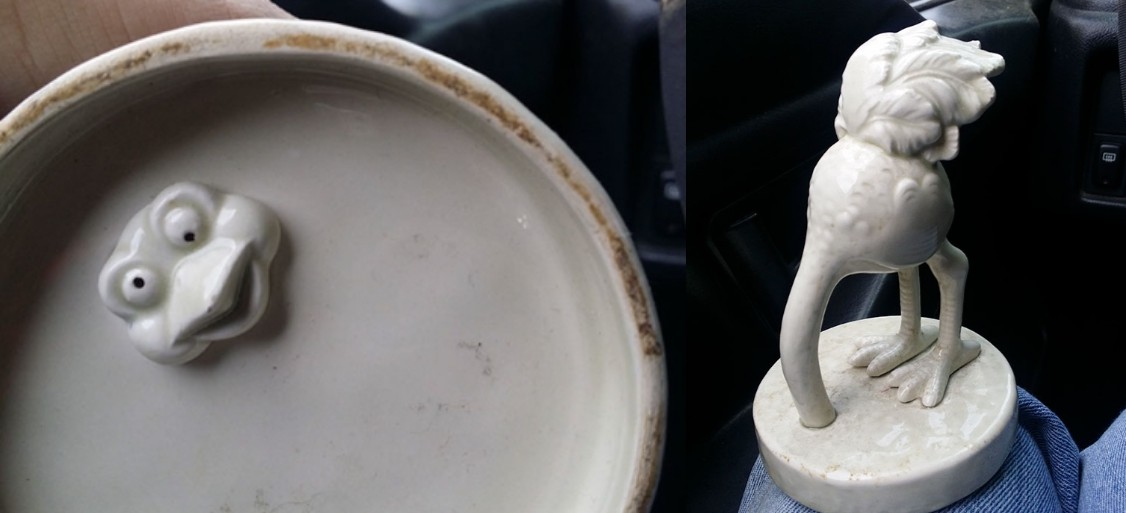 Credit: thriftstorehauls via Reddit
The guy who found this proudly declares their latest discovery as their best find yet. After conducting some online research, they concluded that it's actually the lid of a trinket box. The unique appearance of the lid, resembling an ostrich from above and a Teenage Mutant Ninja Turtle from below, adds a touch of fun to the piece.
Finding the missing piece of their lamp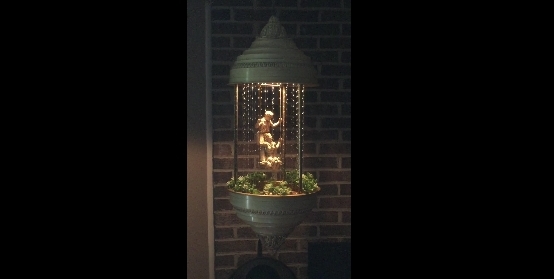 Credit: FraternityMan via Reddit
The person excitedly shares their recent discovery of the missing piece to their 1978 Creators hanging rain lamp. Surprisingly, they found it at the same thrift store a month and a half after finding the lamp itself. Visiting thrift stores in search of treasures is among our favorite activities, and this fortunate find has undoubtedly made them feel lucky indeed.
Prom night on a budget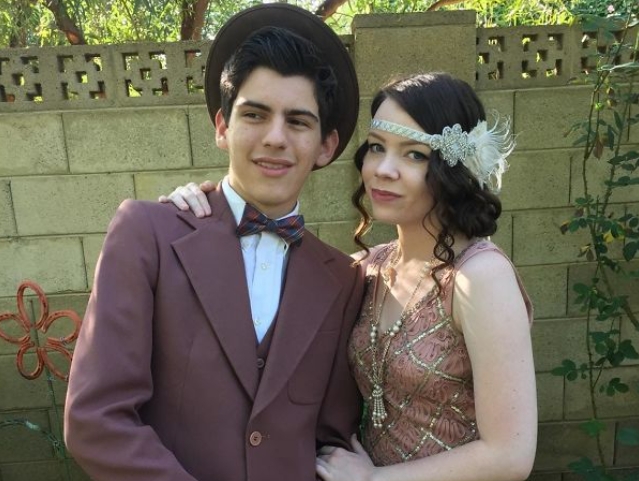 Credit: thriftstorehauls via Reddit
It's prom night, and the pair proudly reveal their outfits and accessories, all of which was thrifted except for the headband and hat. They receive compliments on their stylish appearance, with someone mentioning that they look much classier than many other prom outfits they've seen recently. Some suggested they would work well for a 1920s-themed event.
These purr-fect bathroom additions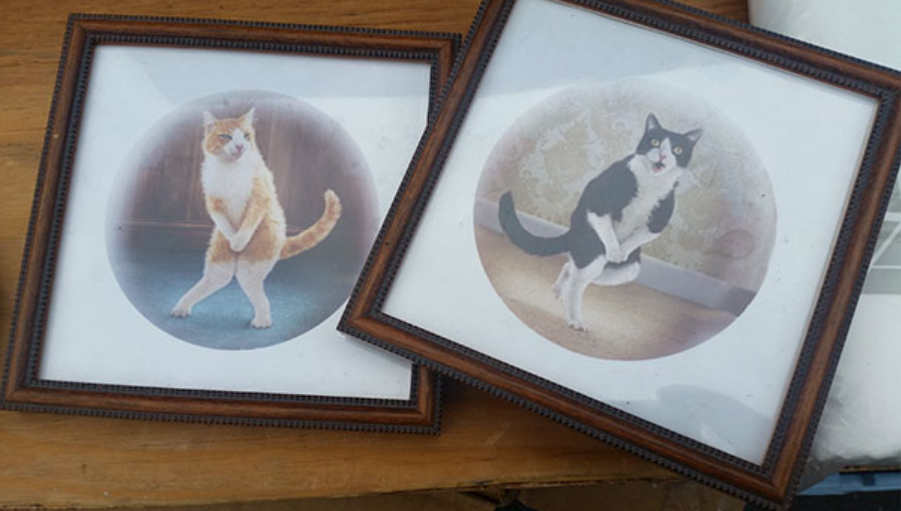 Credit: thebayallday via Reddit
This person discovered some new pictures for their bathroom, each priced at just $1. As a cat lover, who wouldn't be delighted to find these cat-themed pictures as part of their bathroom decor? Not only are they well-drawn and high-quality, they add a touch of humor to the home.
An old purse filled with old cash
Credit: bluemavis via Reddit
This bargain hunter says: "I collect old purses from thrift stores. I used one for the first time yesterday and found [cash]." After opening up a purse, this buyer discovered a concealed zip pocket. Inside were a stack of two-dollar bills, which appeared to have been stashed there for quite some time.
A signed copy of A Brief History Of Time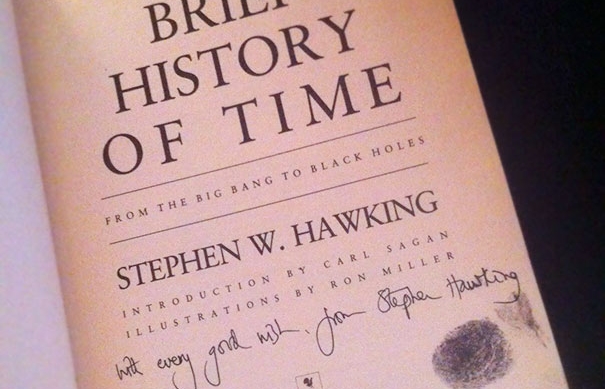 Credit: dahlor via Reddit
This lucky buyer hit the jackpot when he stumbled upon a signed copy of A Brief History Of Time by the one and only Stephen Hawking. While he claims it may not be the most valuable purchase, he says it's his personal favorite – and it's easy to see why.
A vintage pitcher at a low price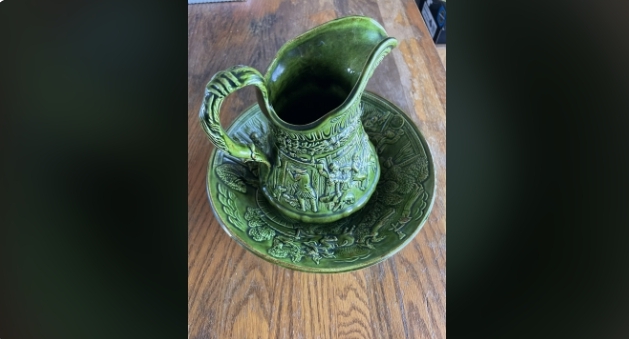 Credit: deimhit via Reddit
What a find! This pitcher and bowl combo is from The Witches Pursuit set, depicting Robert Burn's poem Tam O'Shanter. While it's best to use this ceramic pitcher as a decorative piece, it's still an absolute steal for only $8, with a value that's likely to only increase as time goes by.
An unusual-looking all-suede dresser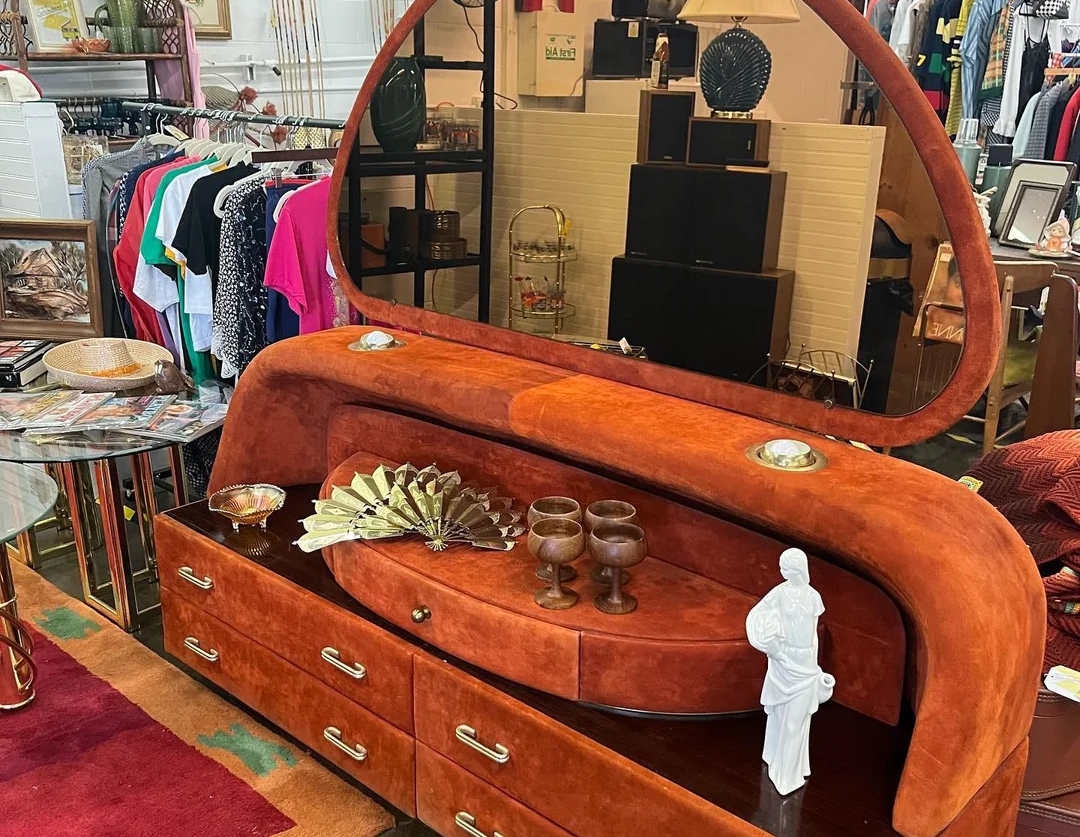 Credit: dixiechamb via Reddit
This dressing table and mirror look like something straight out of an Austin Powers movie, emulating the style of the 70s perfectly. The buyer forked out a mere $110 for the unique piece of furniture at an auction. A wise investment – even if it was purchased simply for the bragging rights!
There's more to this mug than meets the eye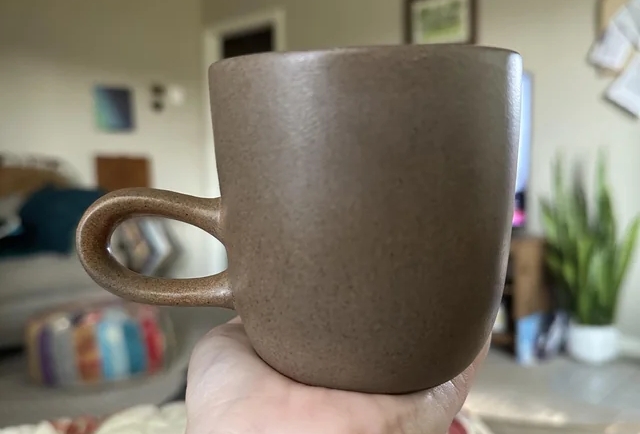 Credit: emdelgrosso via Reddit
There's nothing like a good bargain – particularly when that sale has the potential of generating a huge profit. This buyer bought this funky-looking mug for only a dollar because they liked the quirky design. When they got home, they realized it's actually a vintage piece by Health Ceramics – worth $80. Quite the bargain indeed.
This festive display is worth more than you may think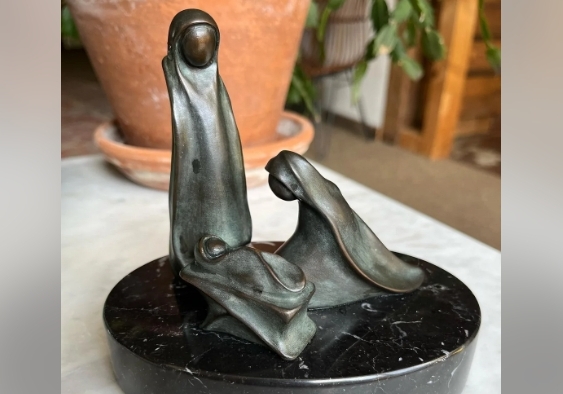 Credit: tenglempls via Reddit
Goodwill is a treasure trove for bargain hunters, with rare antiques being sold off at cheap, low prices. This eagle-eyed buyer managed to snag this beautiful ornament depicting the baby Jesus, Mary, and Joseph as a gift for their mother, costing only $4.99. They later discovered it has a value of $150.
A huge circular coach at a small price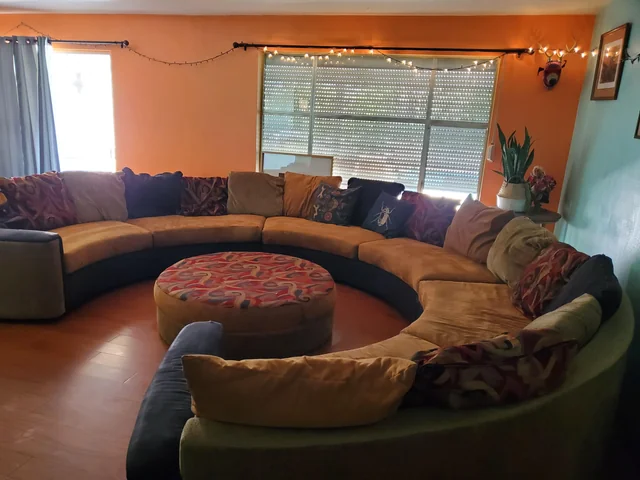 Credit: Ch3wbacca1 via Reddit
This steal was found on the virtual thrift shop Facebook Marketplace for only $300 – a bargain for the sheer size of the couch. The user claimed it's their "best purchase yet", adding that they're going to use it as a karaoke area, placing a mic stand in the center. For now, his dogs have taken over, using the couch as their personal race track.
This beautiful dress saved the day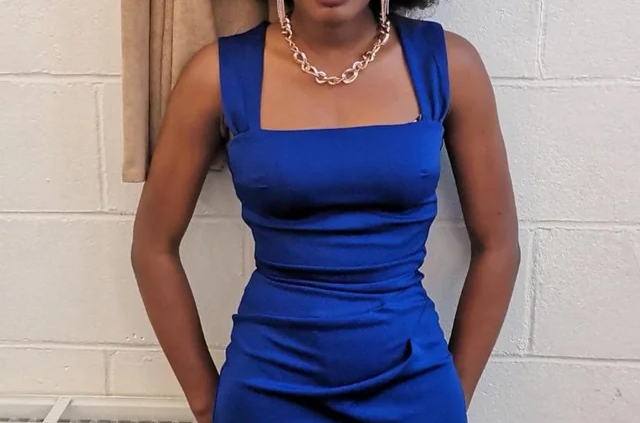 Credit: ohh-word via Reddit
This UK shopper was in a pinch, needing a quick dress to attend an event that very night. Thankfully, she managed to find a beautiful garment at her favorite charity shop – snagging this stunning blue dress for a mere £6.99 (equivalent to $9).
A long wait for a unique glass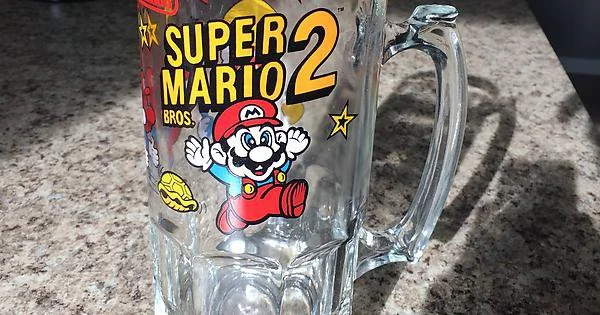 Credit: epicfamilydecals via Reddit
This video game-obsessed shopper checked the glassware section of their local Goodwill every single day for three whole years, seeking a particular Mario-themed glass. After popping in for 1095 days, their patience was finally rewarded, with the geeky glass showing up for them to buy. It was a long wait for a glass valued at around $50.
This vintage pan was an absolute steal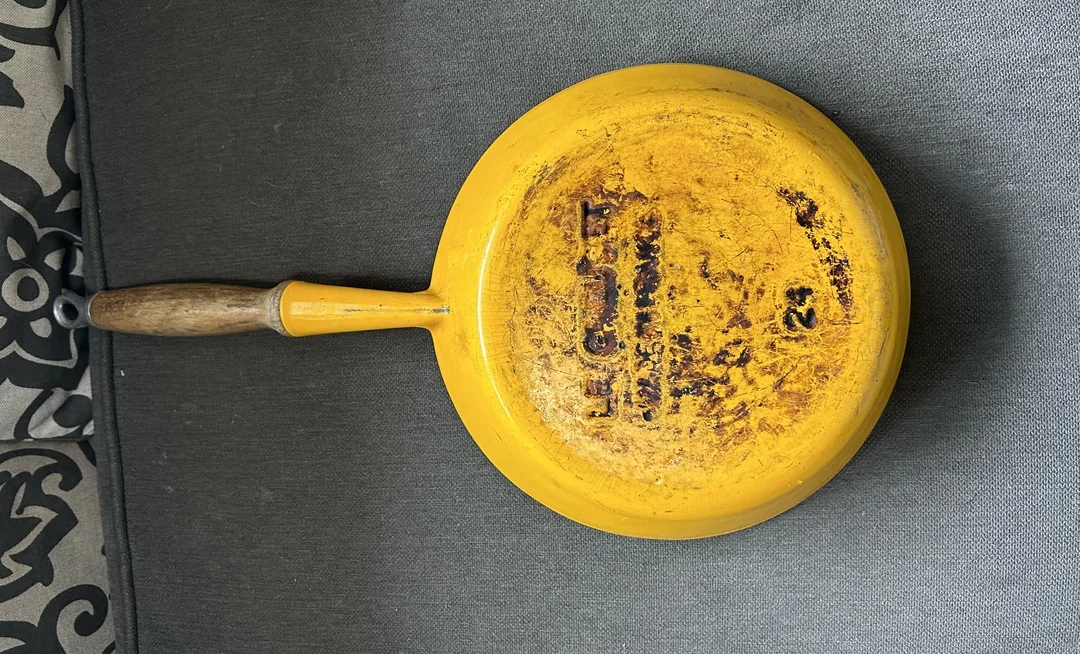 Credit: RockyMountain970 via Reddit
Snagging a vintage antique for only 50 cents is almost unheard of it – but this savvy shopper managed to snag a Le Creuset vintage pan for less than a dollar. After giving it a deep clean, the unusual piece of crockery is now hanging proudly in their kitchen.
Cheap earrings could net a big profit
Credit: Radiantlyred via Reddit
This is what all thrifters dream of. Spending mere a $6.99 on a pair of earrings is a bargain at the best of times, but imagine when she got them appraised and discovered they were authentic, coming to a value of a massive $4,682! The shopper said she plans on keeping the earrings, seeing how heavy they feel to wear.
A rug bought for less than a thousandth of its value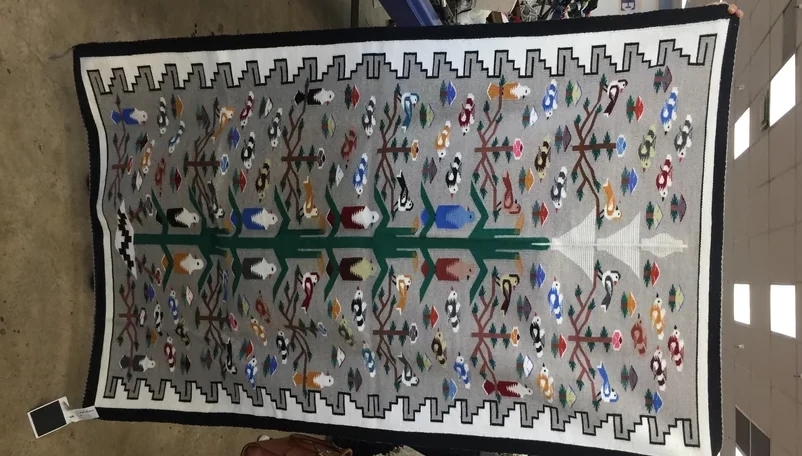 Credit: xiuhxochitl via Reddit
Navajo rugs are usually considered to be pretty expensive – costing around $2,500 each. This is primarily due to their high-quality materials and superb craftsmanship. This shrewd buyer spotted this rug at Goodwill for $1.49 – an absolute steal. They stated that they're keeping the item, hanging it up on their wall – citing that it's too beautiful to be left on the floor.
A sentimental jacket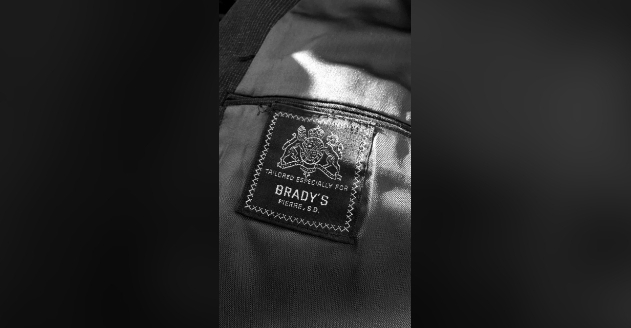 Credit: oShockwave via Reddit
In an unlikely coincidence, this Reddit user stumbled upon a jacket tailored by their late grandfather, 30 years after he made it. Stranger still, the garment was found 400 miles away from where the user lived. The jacket even fits. A lucky find, or the will of a passed-on loved one?
This retro dress was an
irresistible

bargain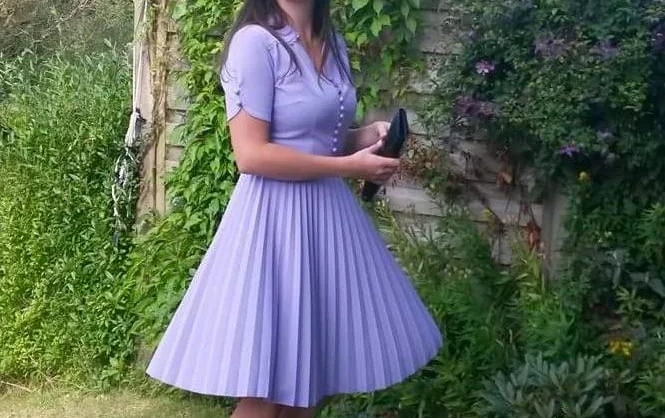 Credit: Pjuskemoster via Reddit
This fashion-forward shopper couldn't resist this vintage dress when she spotted it in a thrift shop – especially when she noticed that it only cost $5. The dress didn't need any alterations or tailoring whatsoever, fitting the buyer perfectly. It's almost as if the dress was just sat there, waiting for her to take it off the hanger.
An unworn pair of Doc Martins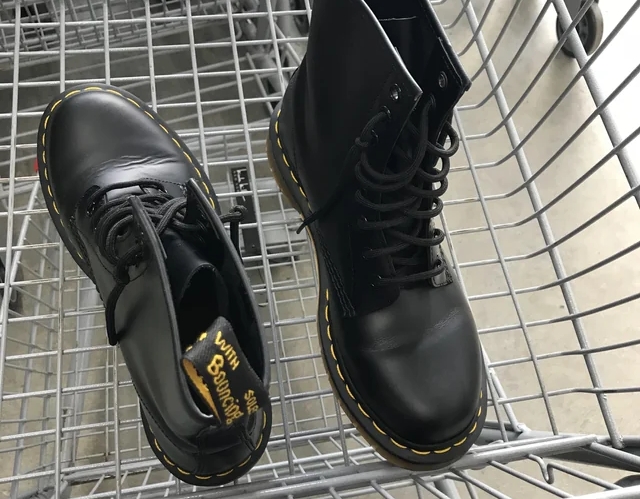 Credit: infinitelyystrange via Reddit
Now that's what you call a bargain! This shopper couldn't believe their eyes when saw a never-worn-before pair of Doc Martins at the thrift shop, with a price tag of a mere $10. Better still, the boots were even in their size! Even second-hand Doc Martins sell at high prices, meaning this shopper picked up an absolute steal.
This shopper thought he was seeing things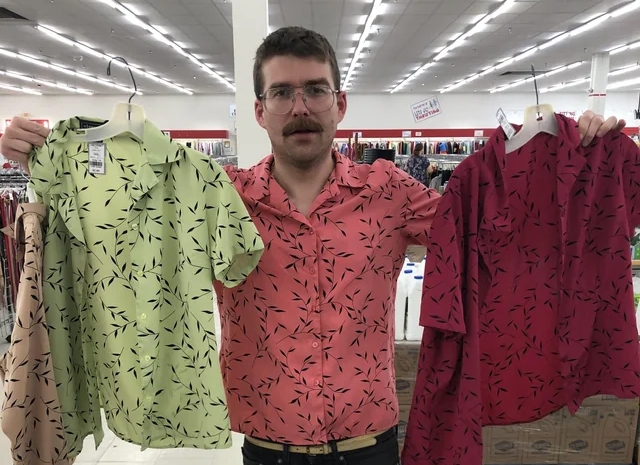 Credit: Piripiripi-Pao via Reddit
What are the chances? You wouldn't expect to see the very shirt you were wearing to appear before you in a thrift shop – let alone three times! What's stranger still is the one he's wearing, the green shirt, and the purple shirt are all the same brand – but the shirt on the far left is a different make, despite looking identical.
A couch so cheap it was basically free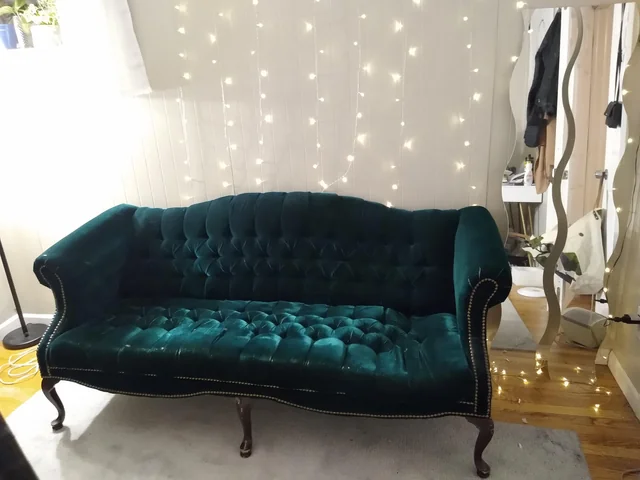 Credit: 0934883947520 via Reddit
This velvet couch was bought for $10 from Goodwill. The buyer said they had to drive through a snowstorm with the couch hanging out the back of their car but it was more than worth it. There are few things wrong with the couch – one area is slightly sunken and some of the velvet is worn – but this bargain hunter couldn't turn it down for 10 bucks.
This nifty two-piece suit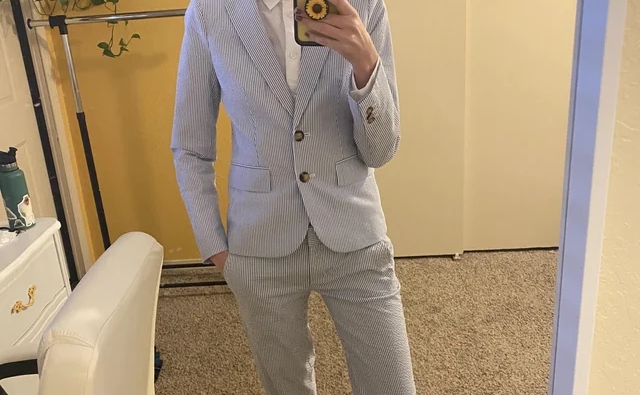 Credit: dudesiiick via Reddit
This fashionista spent several months seeking the matching pants to her suit jacket – searching high and low. Eventually, she stumbled upon the pants at Goodwill – a completely different store from where she'd bought the original piece. She'd saved up $200 for the entire piece, but her thrifty ways meant that she only had to fork over a mere $20.
Thrift stores offer bargain wedding dresses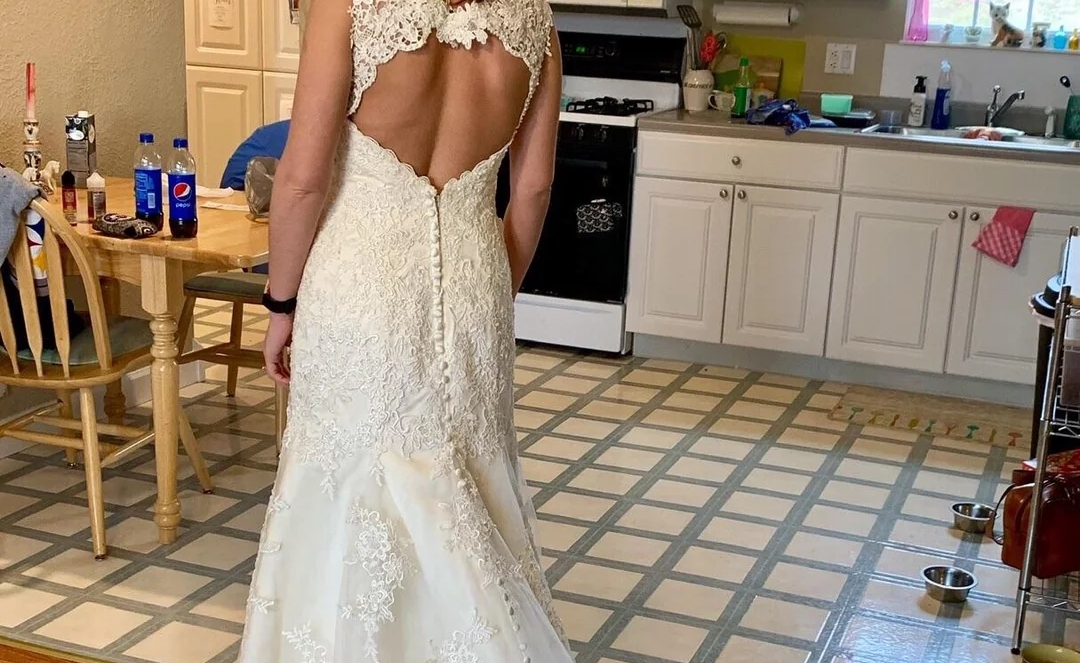 Credit: vnvovtvhvavnvkvs via Reddit
Wedding dresses are expensive, so it's no wonder that many people turn to thrift shops to find a dress for their big day. This bride-to-be lucked out and found a wedding gown for only $60. She claims that even with alterations and cleaning fees, it still worked out hundreds of dollars cheaper than buying one brand-new. She's even inspired others to donate their dresses.
This dress ended up in front of thousands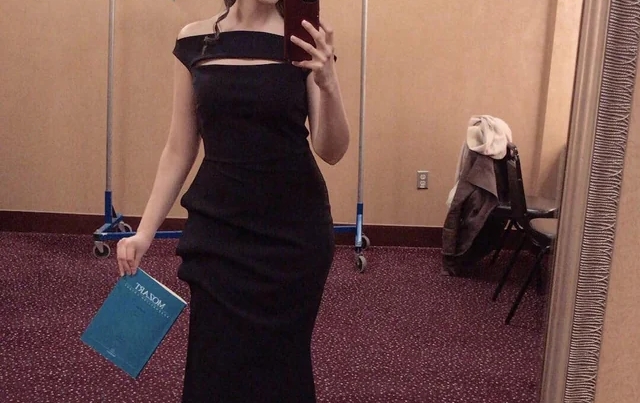 Credit: thriftstorehauls via Reddit
When we see stars perform on the stage, we imagine that their outfits must cost hundreds and hundreds of dollars. That's not the case for this opera singer, who only spent a mere $15 on her Chiara Boni gown – valued at around $1,000 when brand-new.
Mix tape blues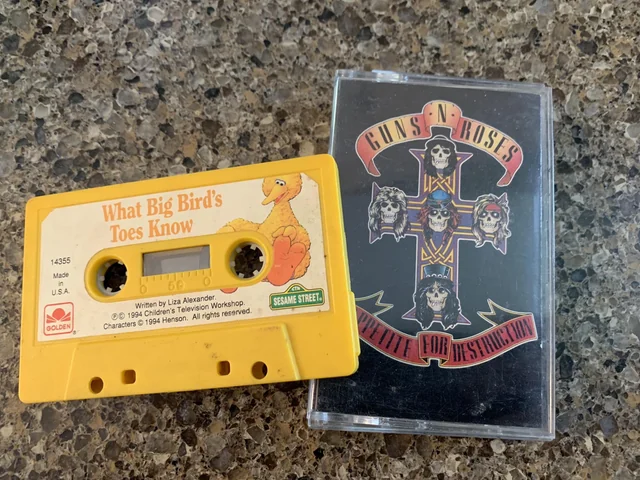 Credit: evenflowdj via Reddit
Flea markets aren't always filled with bargains. This shopper learned a hard lesson in checking before you buy when they picked up what they thought was a Guns N' Roses cassette – only to discover a children's tape was inside. Make sure you thoroughly check your goods before you hand over your cash!
There's more to this ring than meets the eye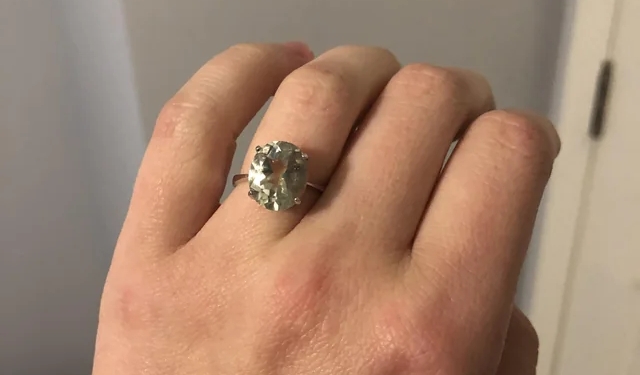 Credit: jnseel via Reddit
The seller of this beautiful ring thought it was a green amethyst. The buyer haggled over the price, eventually snagging it for a mere $42. As it turns out, the ring was actually a rare green diamond that's over 100 years old – being valued at a minimum of $8,000. That's what you call a steal!
A locked safe yielded big profits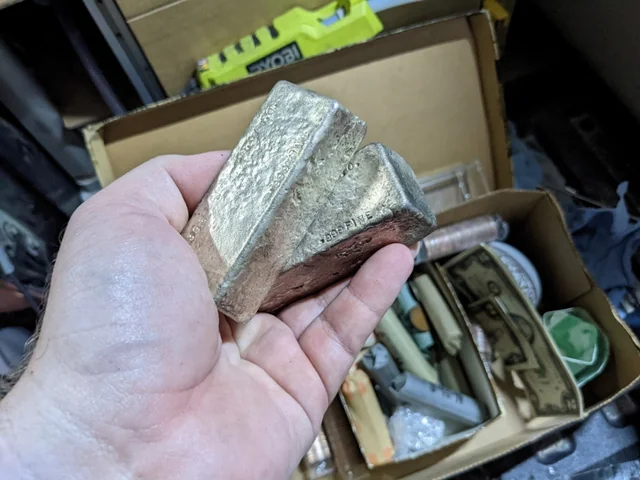 Credit: MakerofThingsProps via Reddit
Sometimes, the risks you take can pay off – quite literally. This thrifty shopper took a gamble and bought a locked safe for $15 – not knowing what was inside. When they pried it open, they found stacks of cash, bars of silver, and some jewelry. It came to a value of roughly $2,500.
A three-piece suit at a low, low price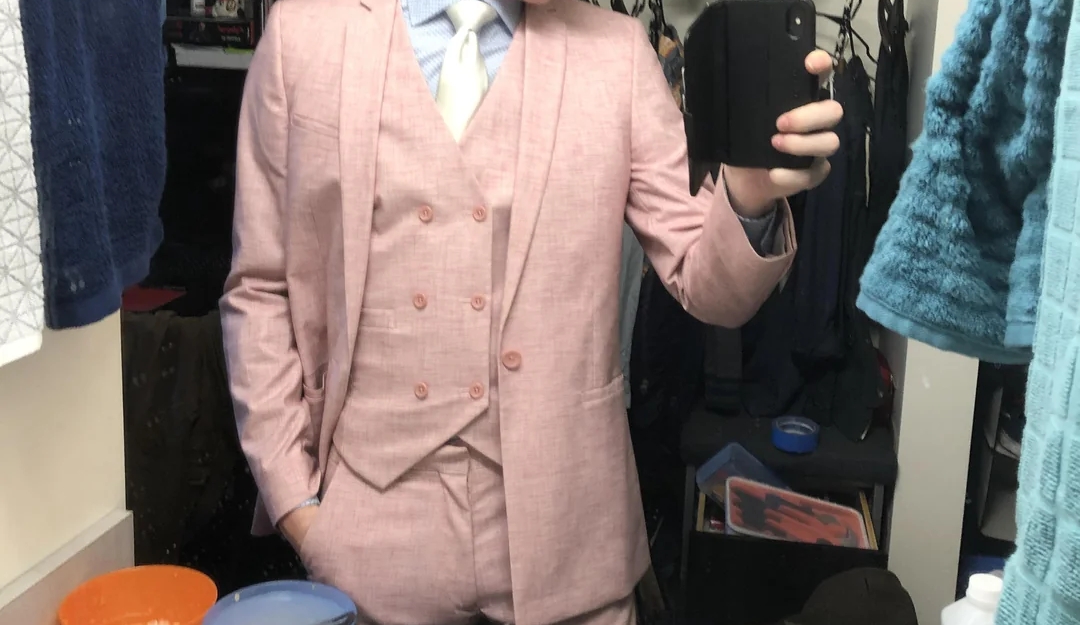 Credit: thriftstorehauls via Reddit
Suits don't always have to cost hundreds of dollars, as this savvy spender found out. Costing only $30, he picked up a pale pink suit at a thrift store that fit him perfectly – requiring no alterations. It appears as though the thrift shop Gods were smiling down upon him that day!
A coffee machine worth its weight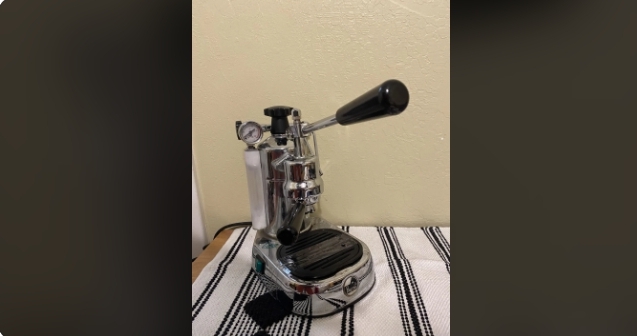 Credit: randomlybev via Reddit
This coffee machine is the cream of the crop – used by talented baristas across the world and valued at around $1,200. This lucky shopper managed to snag it for $6.50. When the cashier asked what it was, the savvy shopper mumbled it was for coffee, and ran out of the store before the worker realized what a sought-after piece of kit they'd just sold.
A signed copy of The Shining costs less than you think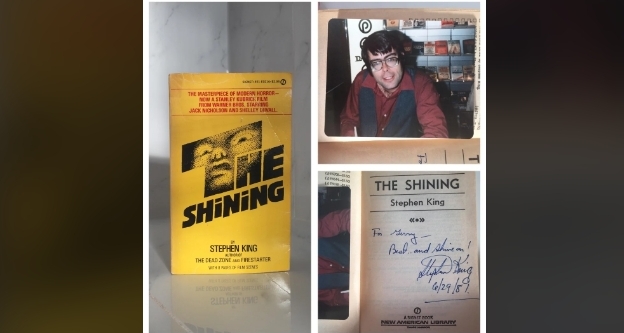 Credit: jennabunnykins via Reddit
Stephen King is one of the best novelists of our time, so imagine this shopper's surprise when he found a copy of The Shining for just $1.99 – signed by the iconic horror writer himself. It even has the date the signature was formed, creating an iconic piece of history.
Thrift store finds can provide hidden gems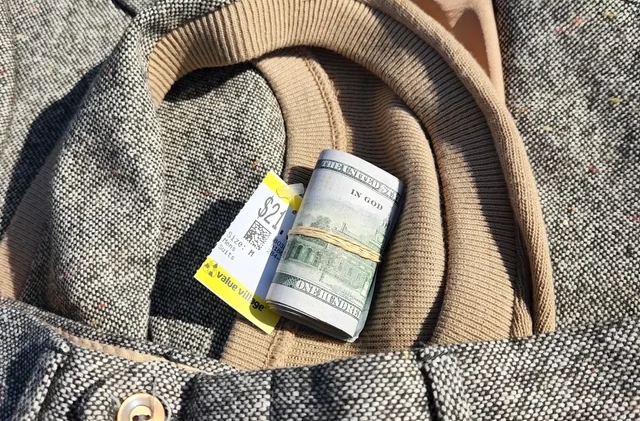 Credit: Abloy702 via Reddit
Sometimes, second-hand items can give you more than you bargained for. This lucky shopper was checking the pants on a suit when a $100 bill fell out of a pocket. They quickly snagged it up, before checking the other pockets – not counting their cash until they were in their car. The total came to a whopping $2,000 of free cash.
A TV turned into a cat bed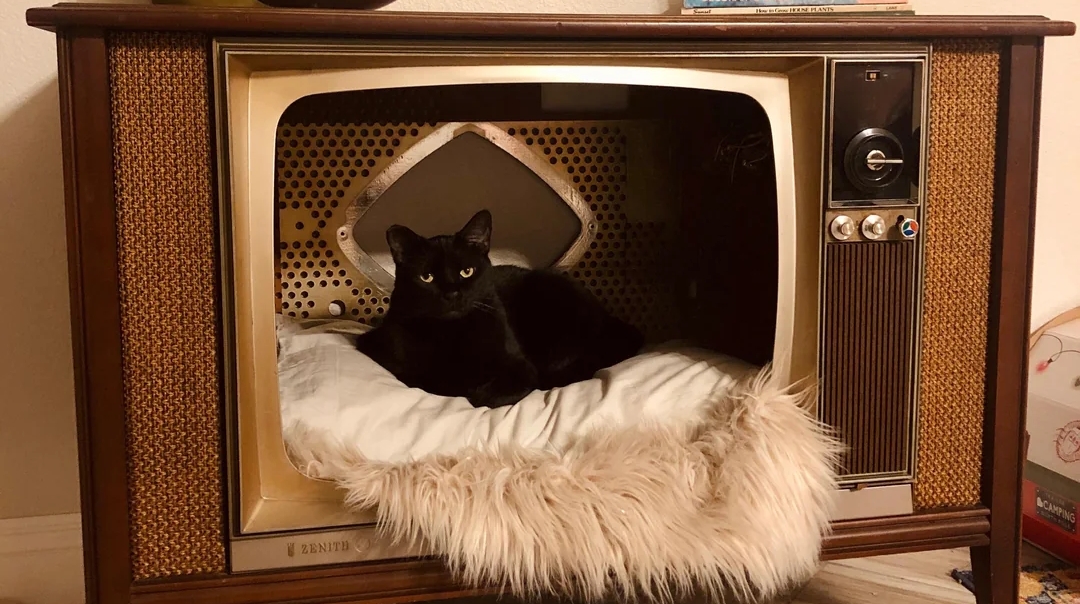 Credit: neatflaps via Reddit
A 1960s Zenith television is hardly the first thing that comes to mind when you think of a functioning cat bed, but this bargain buyer had a vision and ran with it. What's even better is that the speakers in the TV still work – meaning it can double up as a cat bed and a sound system in one!
An entire room decorated with second-hand steals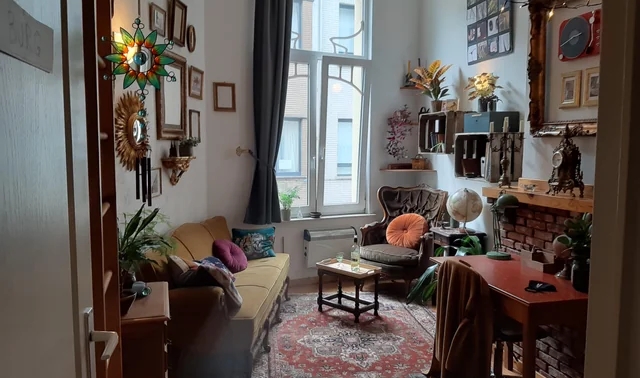 Credit: s_t_ella via Reddit
Who says redecorating has to be expensive? This creative soul decorated their entire bedroom with second-hand items, finding them at garage sales, flea markets, and thrift shops. Each item was supposedly purchased for less than $20, creating a unique Bohemian style with a low price.
This shopper found a relic from their past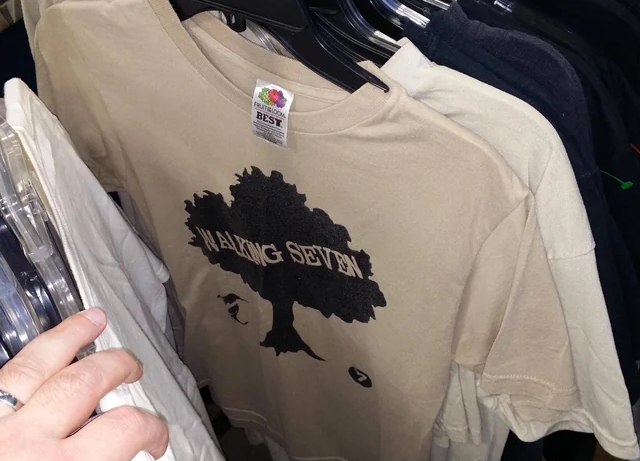 Credit: thriftstorehauls via Reddit
While thrift shopping, a customer found a t-shirt with his band name on it – a band he hadn't played in for 10 years. The group were lowkey, only offering three songs on Myspace. The shirt was only produced for a limited time, being sold at local venues in the area. A strange coincidence, then, that the buyer stumbled upon his tee a decade later.
An antique with incredible value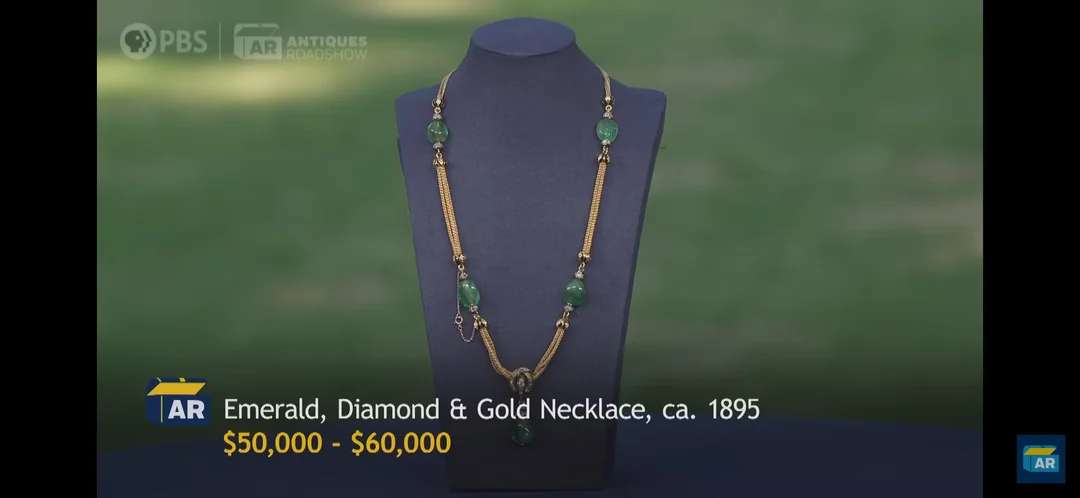 Credit: TOMORROWS-FORECAST via Reddit
This thrifter spent $6.10 on a necklace. Little did the seller know, the value of the jewelry was between $50,000 to $60,000! The buyer took the piece onto Antiques Roadshow, featuring on the show earlier this year. The high estimation makes it one of the best thrift store finds of all time.
Thrift stores aren't all antiques and clothes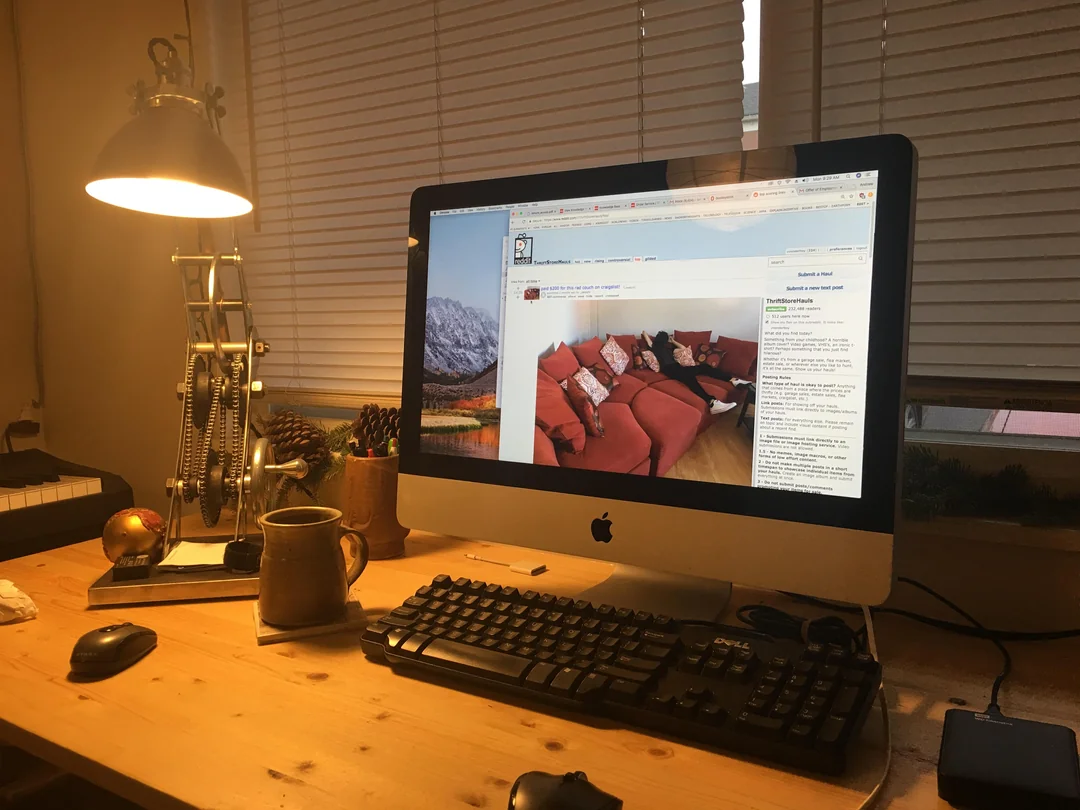 Credit: vvonderboy via Reddit
A lucky shopper managed to snag an Apple iMac for just $18. All the buyer had to do was install some new software (which didn't cost them a cent) and the computer was good to go. It's a little old in tech terms – a 2010 model – but you'd be hard-pressed to find a cheaper price anywhere else.