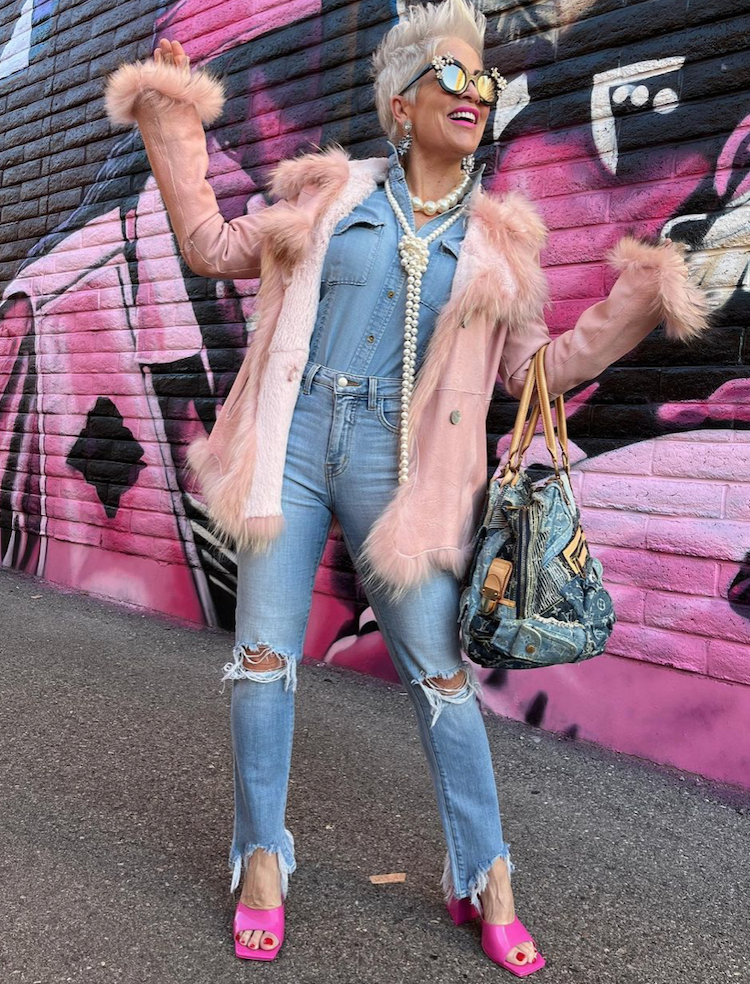 Credit: chicover50 via Instagram
An awesome shirt and slim-fit pants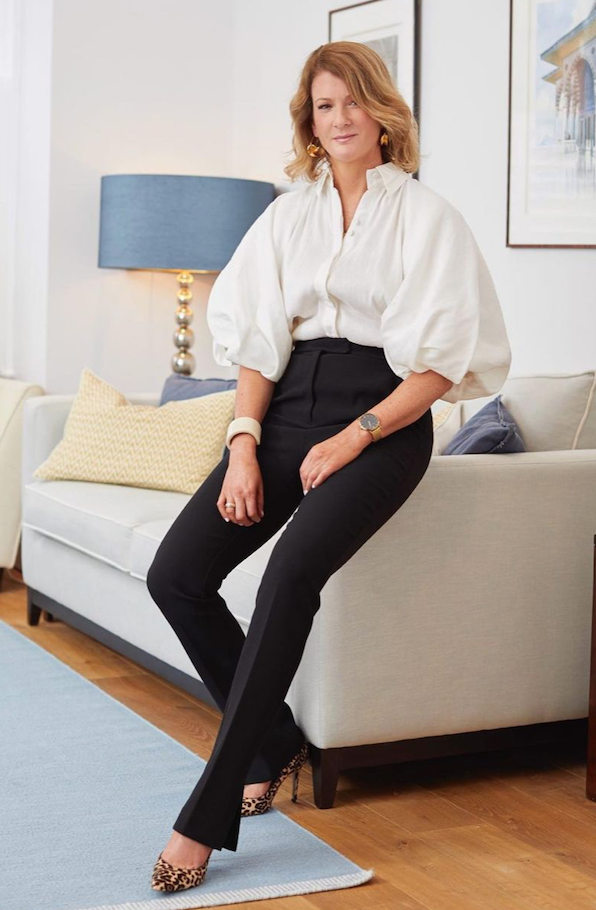 Credit: @suzannedelahunty via Instagram
For a look that'll take you almost anywhere, this updated classic is hard to beat. For the button-down shirt, white is the classic choice but go for whatever color makes you happy. If you're so inclined, puff sleeves add extra interest. Finally, don't be afraid to be daring with your shoe choice to spice things up!
A bright shirt and shorts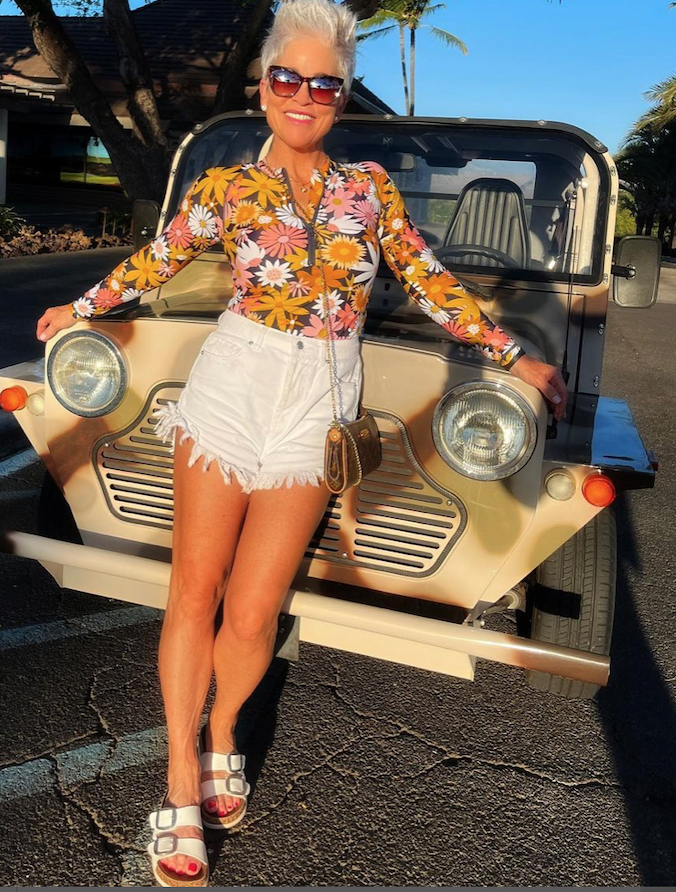 Credit: @chicover50 via Instagram
The perfect other half for everything from denim cut-offs to a business suit – the right shirt has multiple uses. Cut, drape and pattern are everything, so make sure you try different styles before settling on one. Pairing it with white shorts makes a "wow" outfit that works as well for a casual BBQ as it does for an afternoon's sightseeing.
A breezy, patterned dress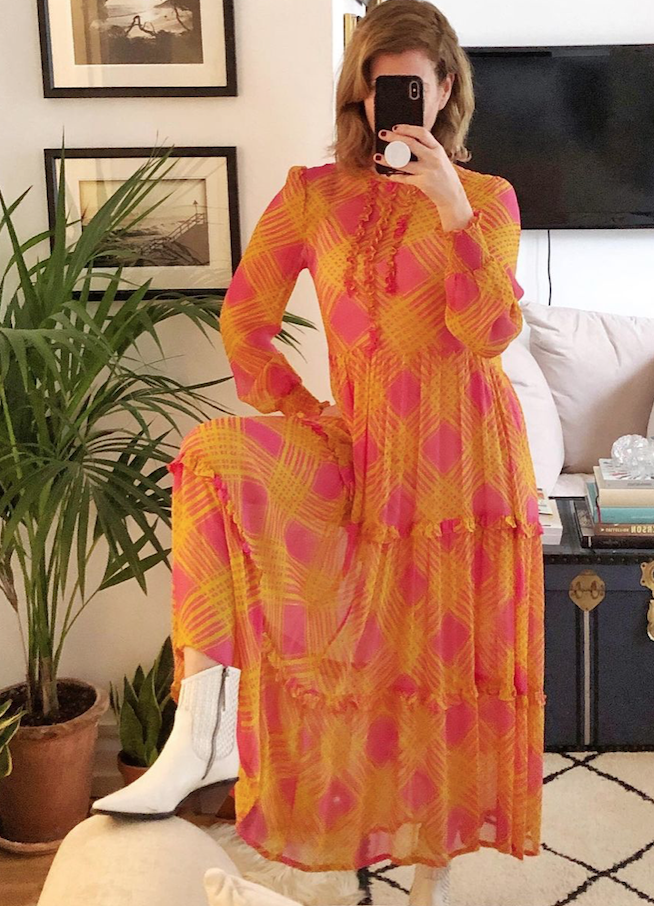 Credit: @suzannedelahunty via Instagram
A dress that you can throw on and that instantly makes you look fabulous should be a closet staple. Choose whatever color suits you best and, if you like patterns, put those on your list of requirements too. For maximum comfort and practicality, pick something that works with your favorite bras and a variety of footwear styles.
A little black dress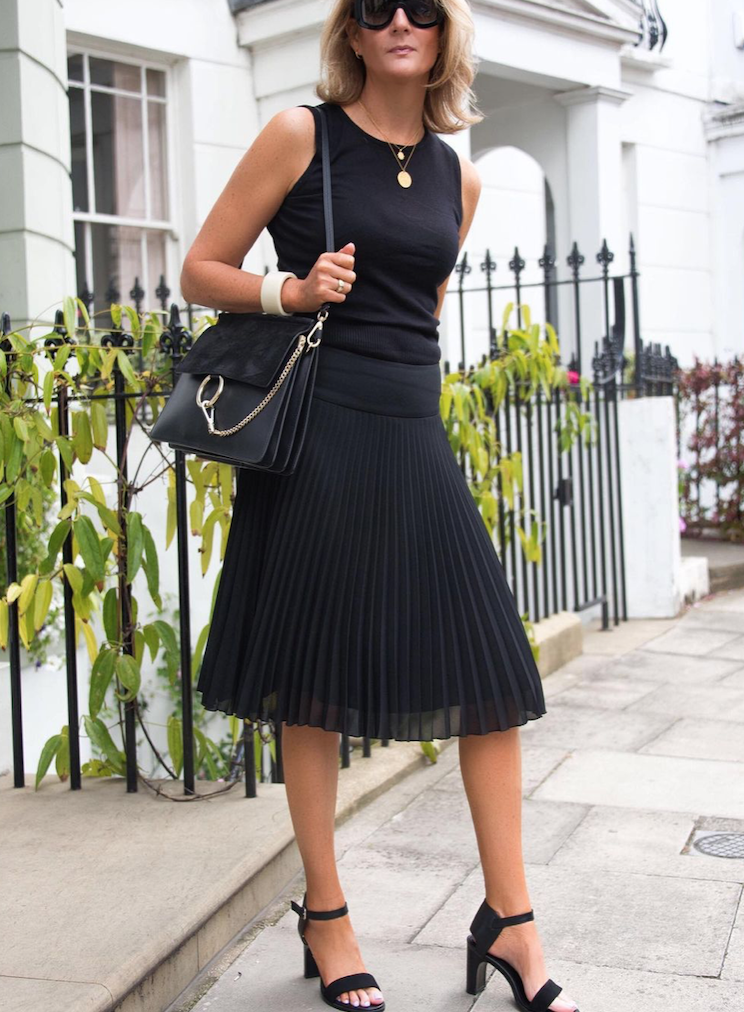 Credit: @suzannedelahunty via Instagram
A little black dress or, if you prefer, a skirt and top, isn't only for after-dark. This classic works equally well for daytime hours. Go for natural fabrics like wool, cotton and silk, and buy the best quality you can afford. Some statement jewellery really completes your outfit.
Relaxed shorts and shirt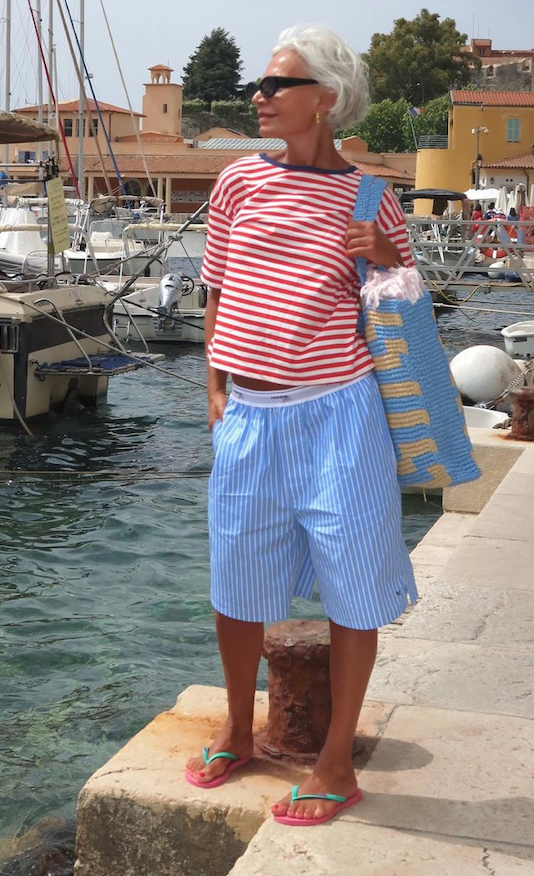 Credit: @greceghanem via Instagram
In hot weather, whether you're on vacation or just picking up groceries, sometimes shorts fit the bill. Consider a looser-fitting style: not only will they keep you cooler, they also have a more contemporary look. And, if you're feeling extra-confident, team them with a shirt in a clashing print or color.
A fabulous coat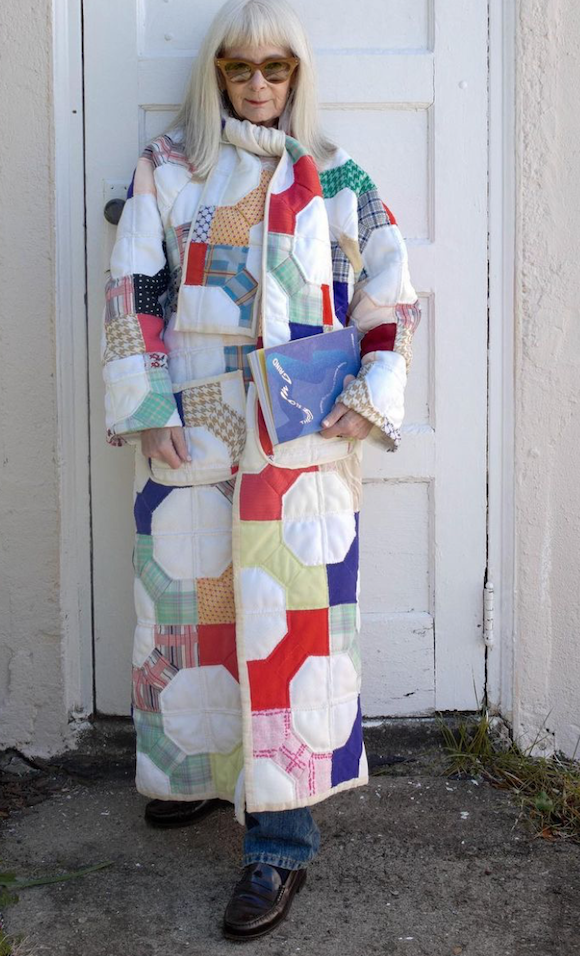 Credit: @iconaccidental via Instagram
You might be wearing jeans and a shirt but, on chillier days, a fabulous lightweight coat instantly elevates your look from everyday to simply sensational. Fabric, colour and pattern is obviously a matter of personal choice. However, do think hard about the length: a very long coat can imply a sense of luxury that a shorter one might struggle to attain.
A comfortable co-ord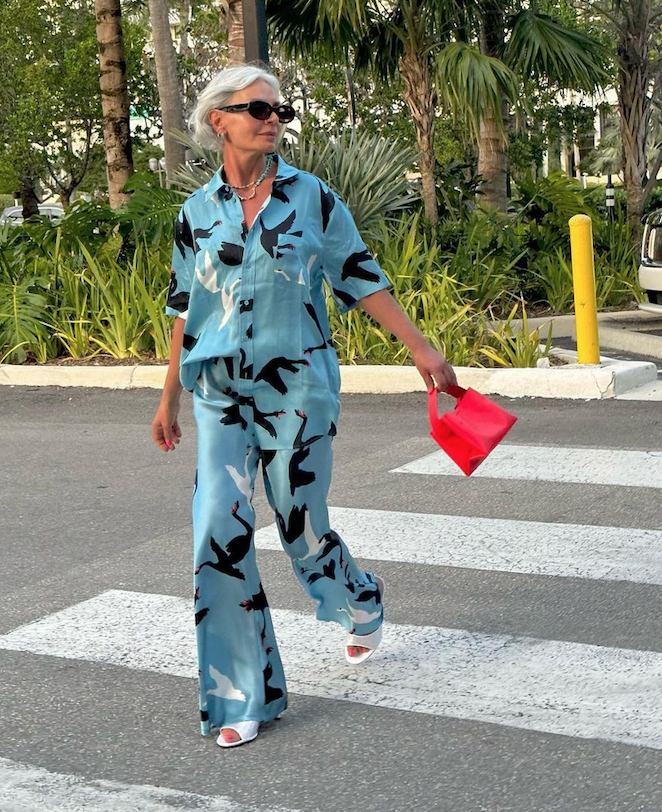 Credit: @greceghanem via Instagram
Co-ords aren't just for teens and twenty-somethings. An elegant "co-ord" pantsuit, perhaps in pajama-style, is a stylish look for any party or other special event. Go as bold in color and pattern as you dare or, alternatively, try out the monochrome look. Shoes and purse make it clear, in case anyone is in any doubt, that you're definitely not dressed for an early night on the couch!
Double denim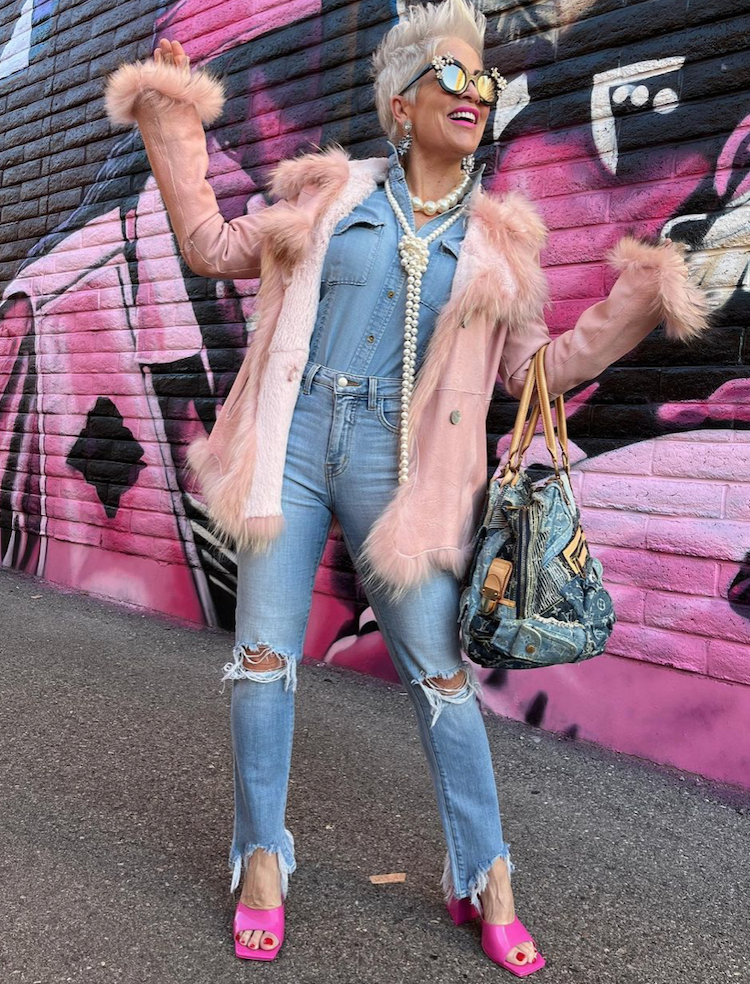 Credit: @chicover50 via Instagram
Hold your breath if you must but it's true: double denim is firmly back on a fashionista's radar. And, just because you remember it from the first time around, doesn't mean you can't also embrace it this time. Add a fun, funky coat and stand-out shoes, and you're ready to go.
Jeans and a fabulous shirt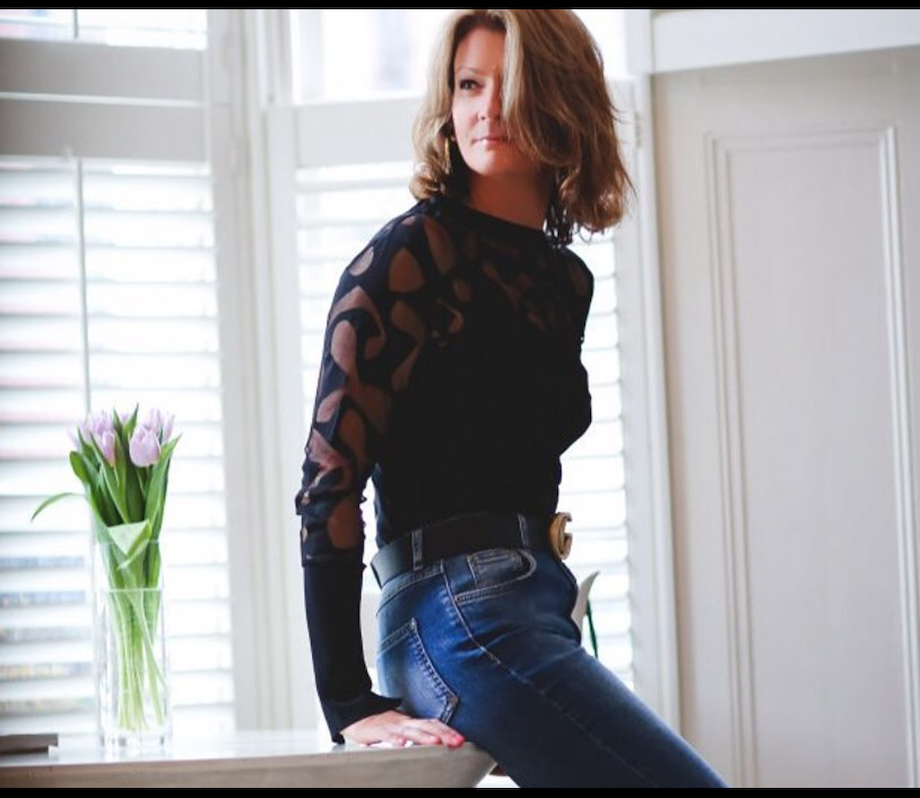 Credit: @suzannedelahunty via Instagram
You might think that jeans and a nice top makes a reliable, if uninteresting, standby. However, choose the most flattering style of jeans – whether that's baby bootcut, skinnies or even flares – and a well-cut shirt and you instantly have the perfect, go-anywhere outfit. Just add a gorgeous belt for the finishing touch.
Business attire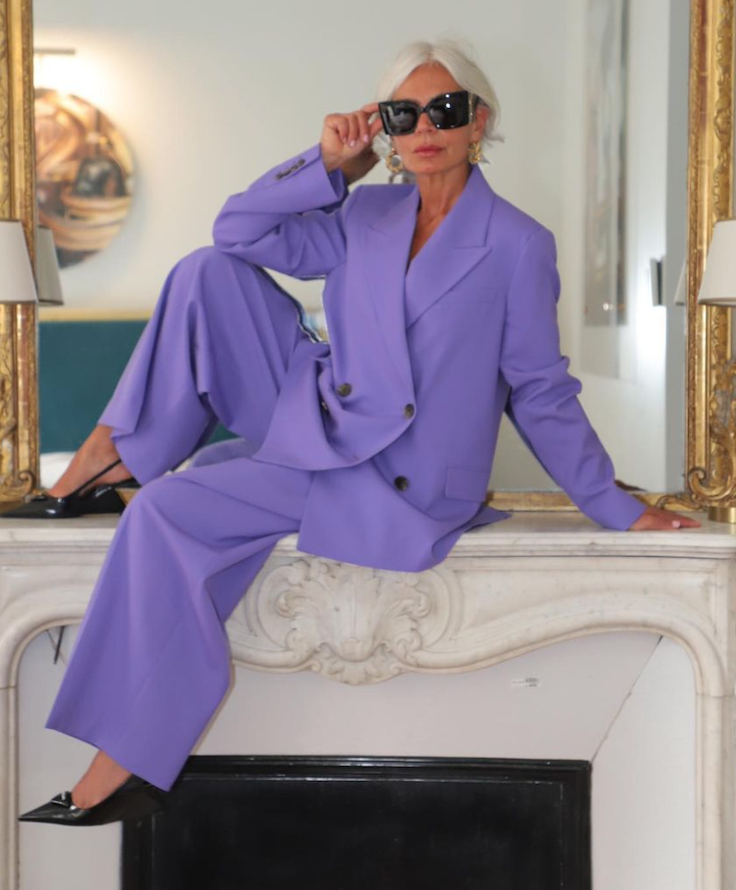 Credit: @greceghanem via Instagram
When you mean business and you want your outfit to confirm the fact, you might find yourself reaching for a traditional suit. However, a colorful skirt or pair of pants, teamed with an oversized blazer can be a perfectly modern choice that proves your fashion is as up-to-the-minute as your business know-how.