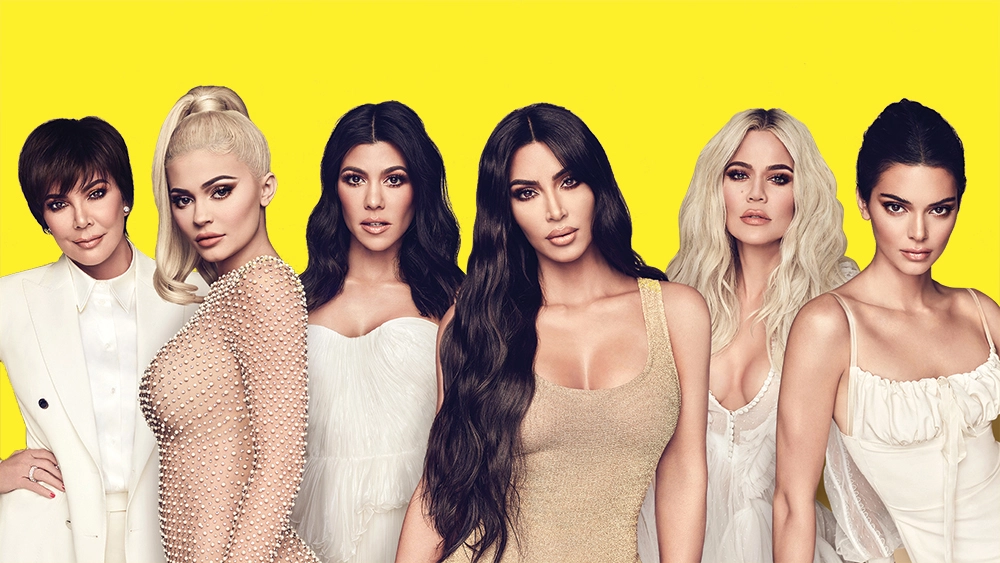 E! Entertainment via Variety
The Kardashian-Jenners are forever making headlines due to their lavish lifestyles and outrageous antics, but, some of their purchases are completely off the charts. With a combined net-worth of nearly $3 billion, these ladies really know how to splash the cash.
1. Kylie Jenner – Birkin Collection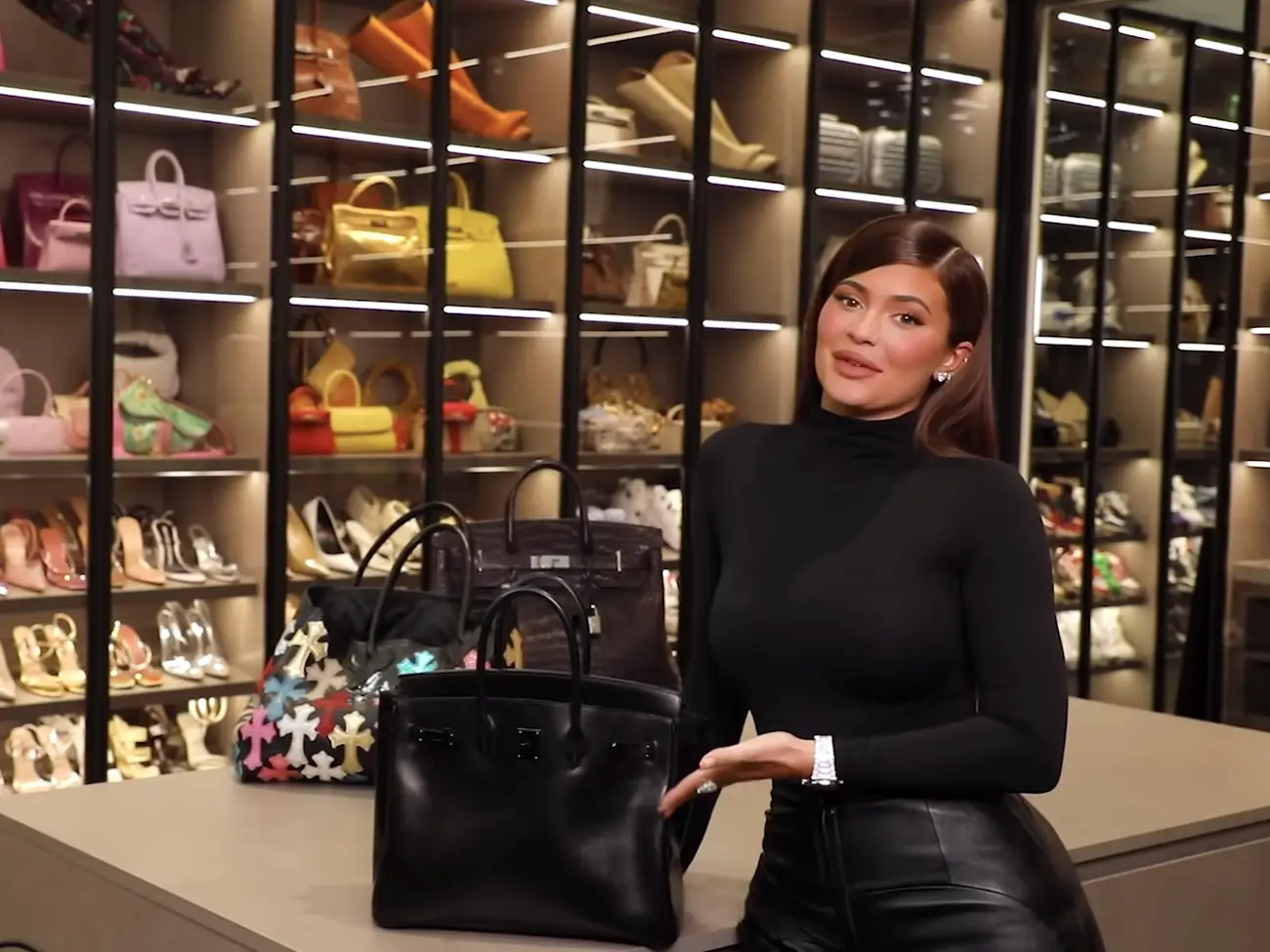 Kylie Jenner via YouTube
Kylie Jenner is, of course, always wearing designer fashion gear, but did you know just how many Birkin bags she owns? She spent $500,000 just building a closet to house them all, which she proudly showed off in her Architectural Digest tour. The collection includes a $300,000 diamond detailed brown crocodile bag.
2. Stormi Webster – $1 million diamond ring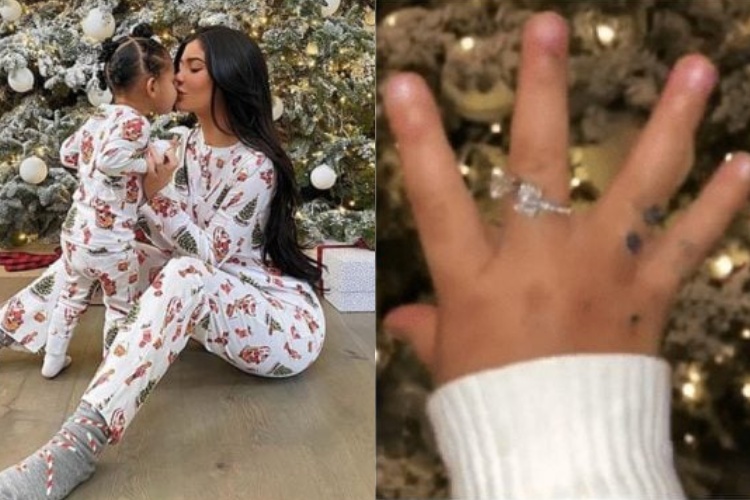 @kyliejenner Instagram via LuxuryTopics
What else would you get a 1-year-old for their birthday? Kylie, ever the generous mother, gifted her baby a beautiful diamond ring with a price-point higher than anyone could ever imagine in their lifetimes, let alone by the time they're only one years old. Good thing it'll fit for a very long time…
3. North West – First pair of earrings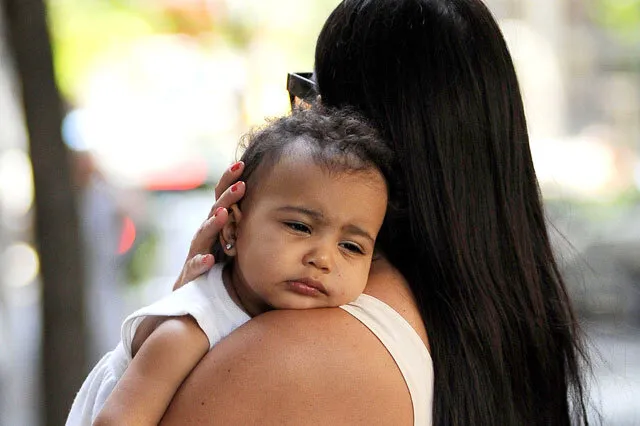 Rex via Huffington Post
Forget cuddly toys and barbies, baby North was already dripping in diamonds by the time she was three. North and Mommy Kim were spotted out and about in 2014 when North was just old enough to walk. That didn't stop her sporting $50,000 diamond earrings.
4. Kim Kardashian – Hidden Hills mansion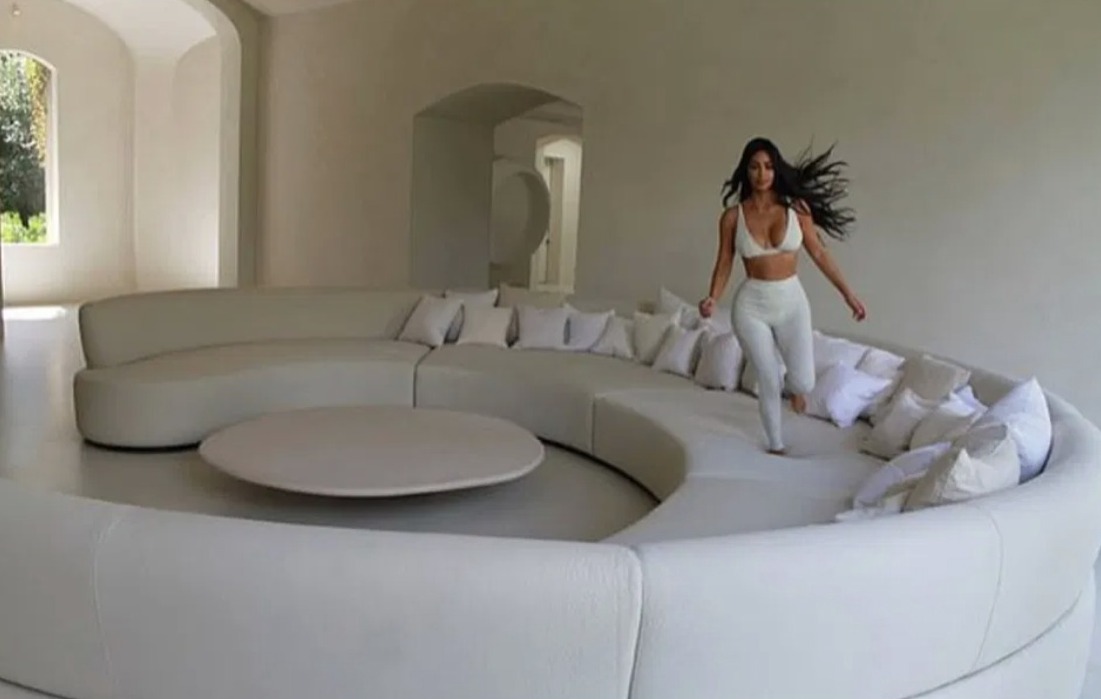 Instagram via The US Sun
You've probably seen photos of inside Kim and ex-husband Kanye's mansion. Despite the minimalist and very…beige, interior, this mansion actually cost $60 million. All of the Kardashian kids have their own personal style and this reflects in their homes. Kim and Kanye's home is very Yeezy-esque high-fashion, kind of like a very luxurious marble maze.
5. Kim Kardashian – Jackie Kennedy's watch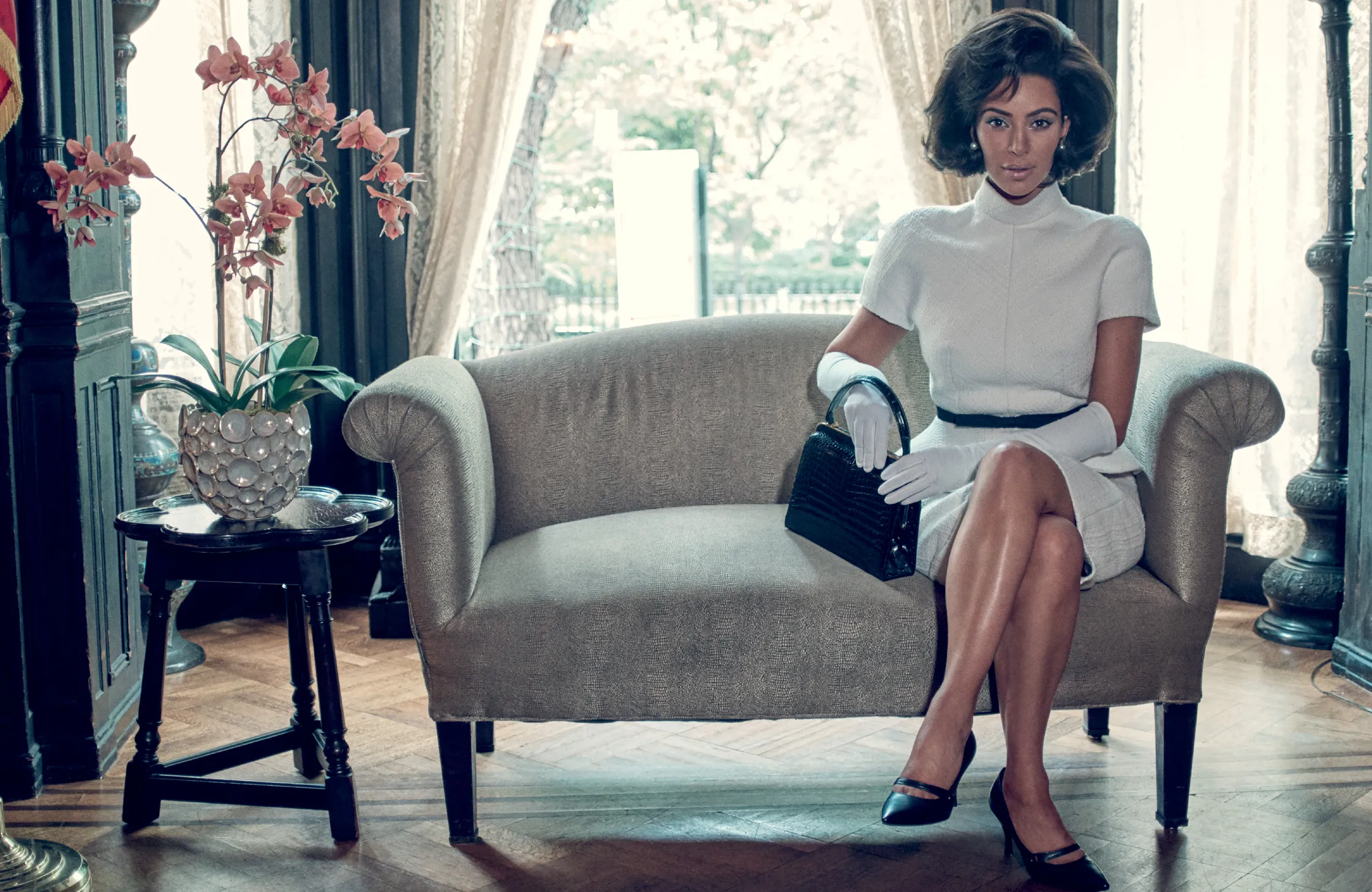 Steven Klein via Glamour
Kim Kardashian has always had an affinity to Jackie Kennedy, and even did a photoshoot with North where she dressed as Jackie O. So, it should come as no surprise then that she would splash out on a historic item owned by the lady herself. Kim outbid 12 others for Kennedy's $380,000 Cartier timepiece.
6. North West – A fur coat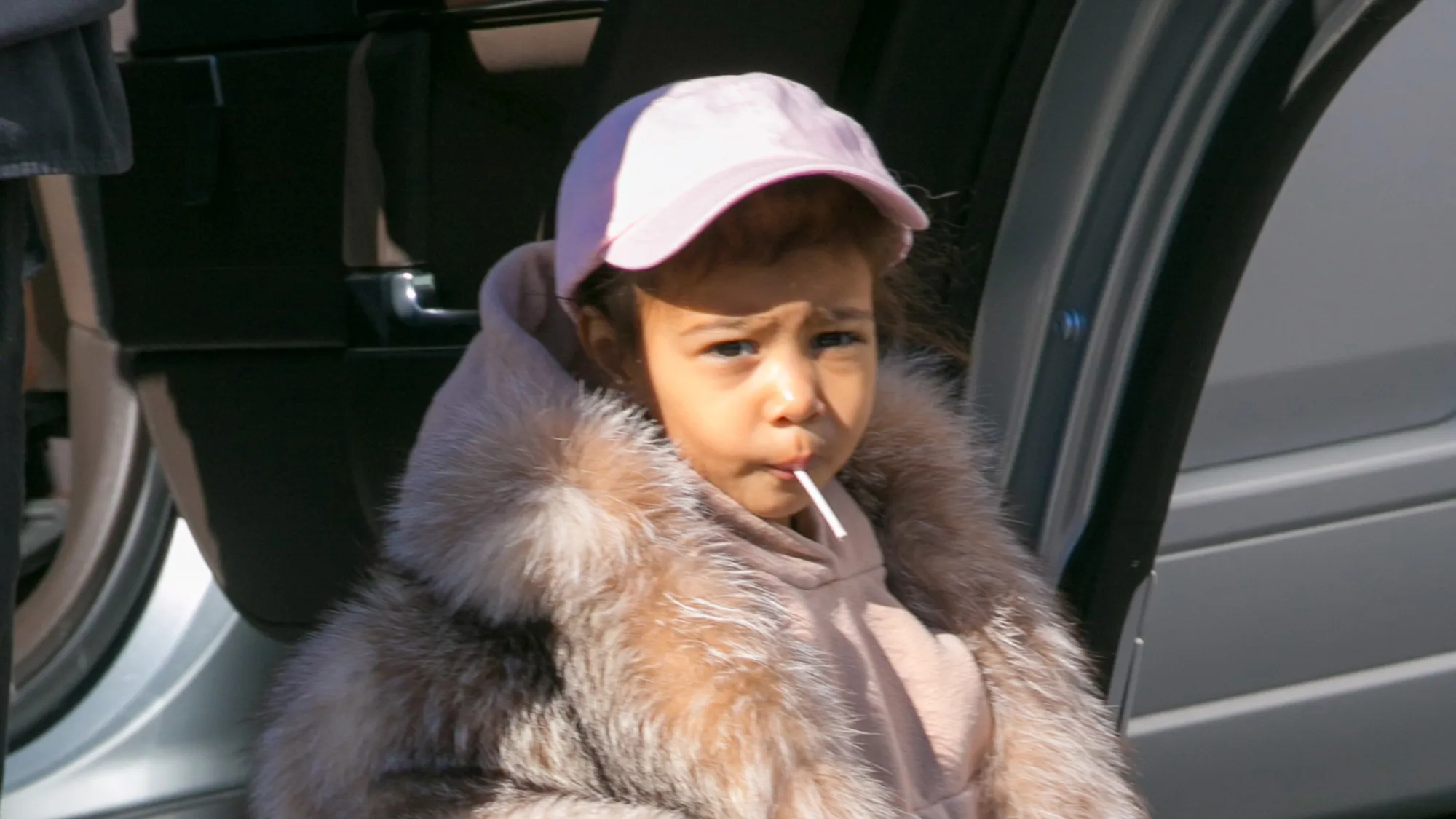 Fameflynet inc. via Teen Vogue
Costing a crazy $3,500 dollars, North West was seen out in a fur coat on one of the hottest days of the year a few years ago. Seriously, a fur coat… on a child… in LA? This one definitely comes under the category of 'stupidly expensive'. However, little North is clearly loving it, always showing that she's a fashion diva.
7. Kim Kardashian – Gold toilets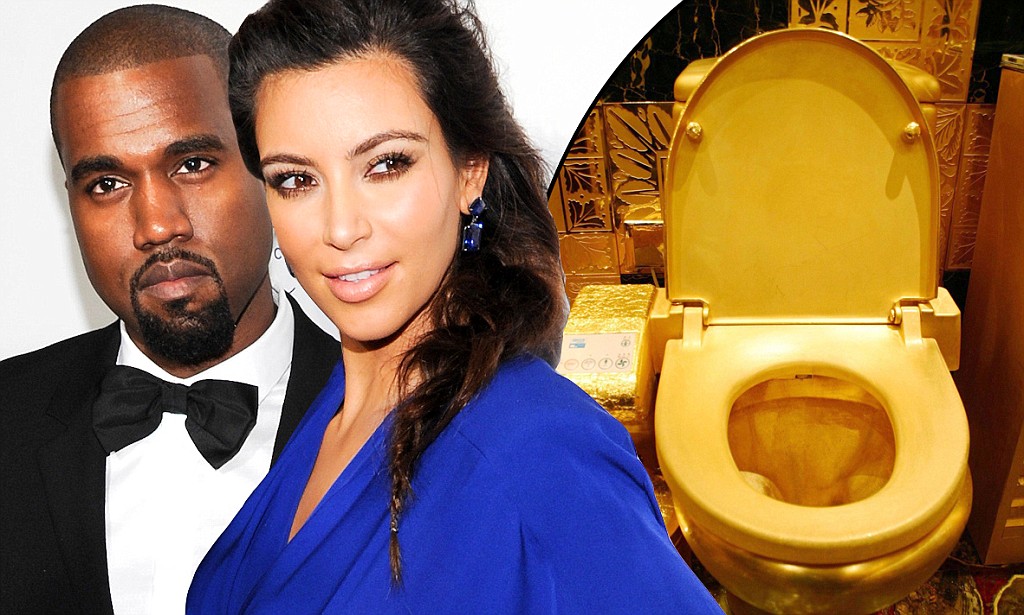 Evan Agostini via Invision
This sounds like a joke about rich people but, unfortunately, it isn't. Kim and Kanye need to feel rich in every aspect of their lives, especially when they're doing business. They reportedly spent $75,000 on four gold-plated toilets and after having seen the way these people can spend cash, this should come as no surprise.
8. Kylie Jenner – Fendi baby collection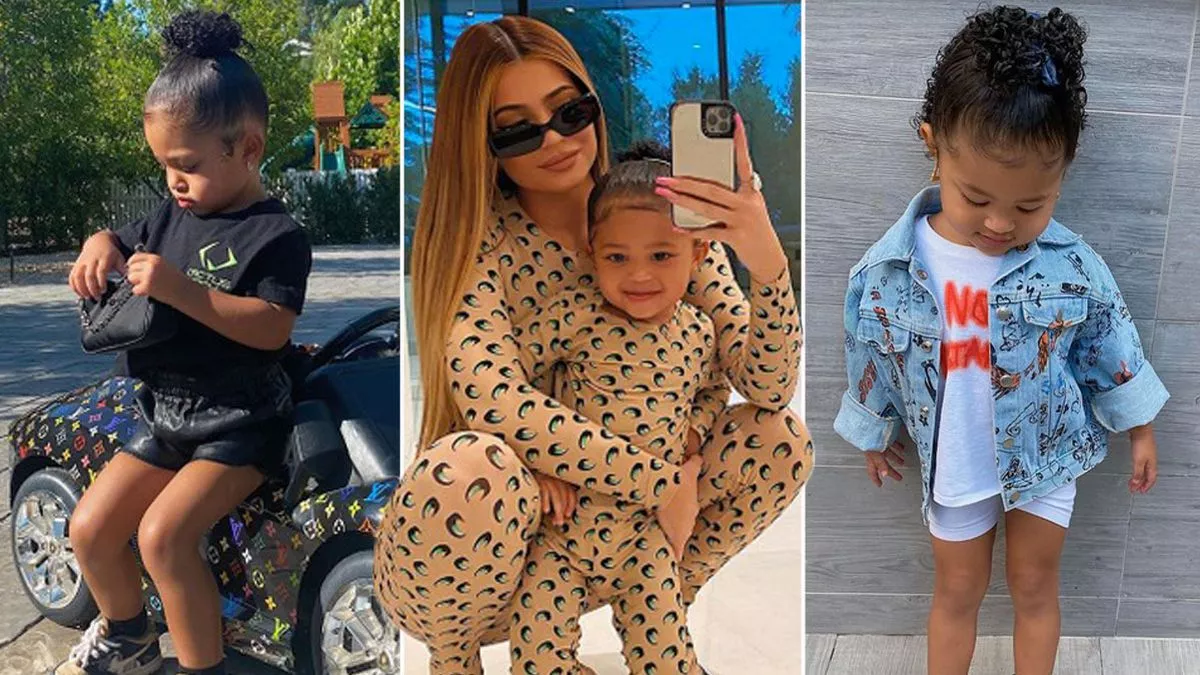 Instagram via The Daily Mirror
Kylie is a big fan of designer clothes, just like all her family, and the gene doesn't stop there! All of the Kardashian kids have been dressed in designer since they were born – Chanel diaper anyone? Kylie's kids are always seen out in designer gear and Kylie reportedly has an entire collection of Fendi baby clothes.
9. Chicago West – half-a-million dollar nursery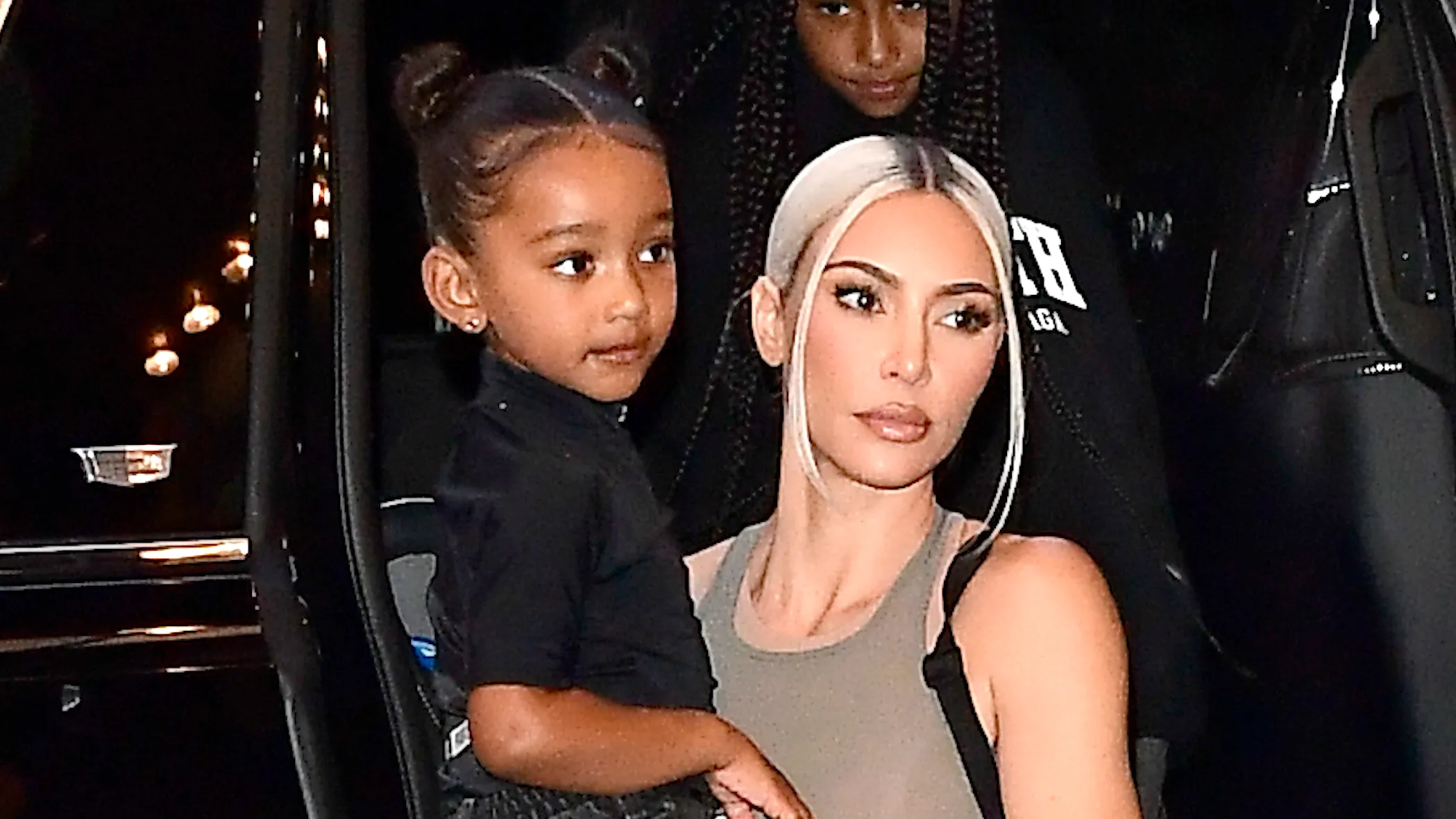 Raymond Hall via Teen Vogue
"Hey MTV, welcome to my crib" said the child who was only a few weeks old. Chicago West, Kim's third child, was welcomed into the world and then into a $4,500 crib. The nursery was said to cost $75,000 in total, even though Kim says she re-sued things from her other kids' rooms, how normal of her!
10. Kim and Kylie – Matching private jets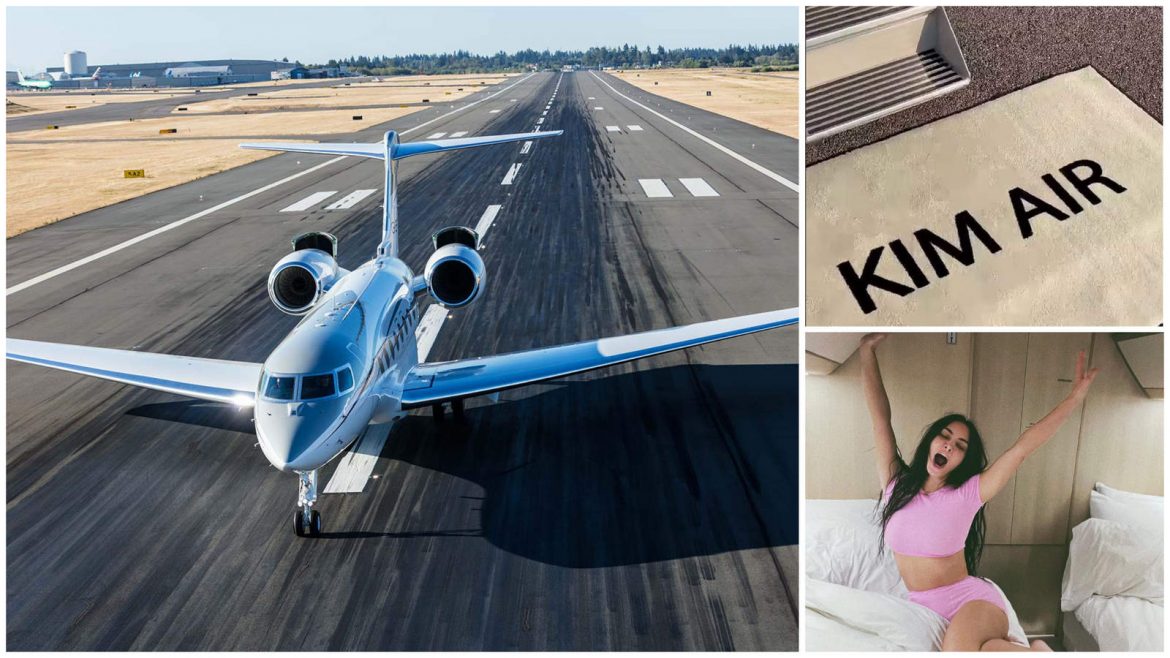 @kimkardashian via Instagram
Kim and Kylie definitely have the most lavish purchases of the whole family, but what sisters don't need matching private jets? Kylie and Kim's jets cost a crazy $72 million, each. This may sound like an insane amount of money, but these girls have paid to feel more luxurious in the air than most people feel in their whole lives.
11. Kris Jenner – Insane car collection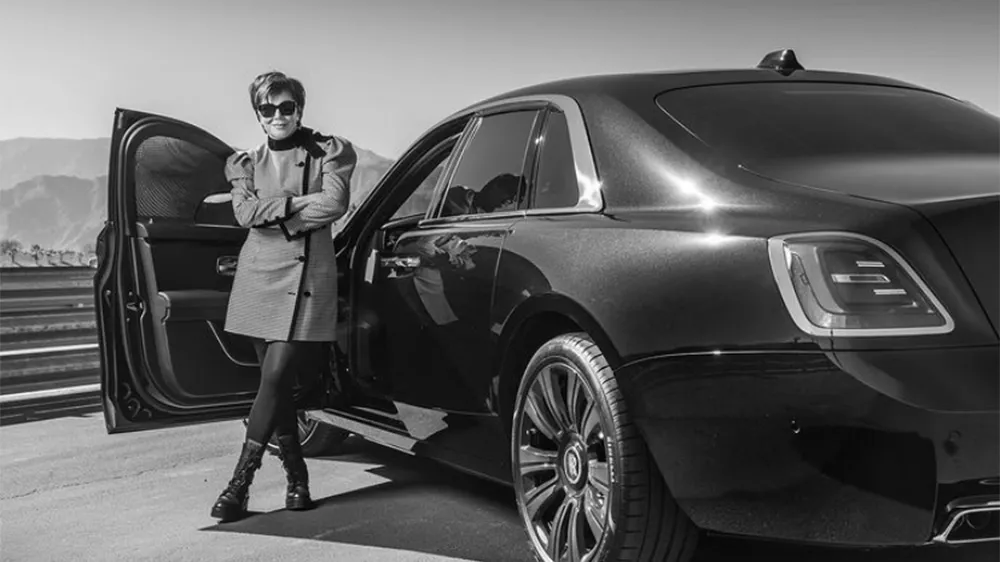 O'Gara Coach via Robb Report
Kris Jenner is fond of a luxury whip or two. She owns a Rolls Royce Ghost that's worth over $200,000, as well as about 5 other cars all worth at least $100,000. With a net worth of $230 million, it's probably no surprise that Jenner feels that she's gotta ride in style.
12. Kylie Jenner – Holmby Hills mansion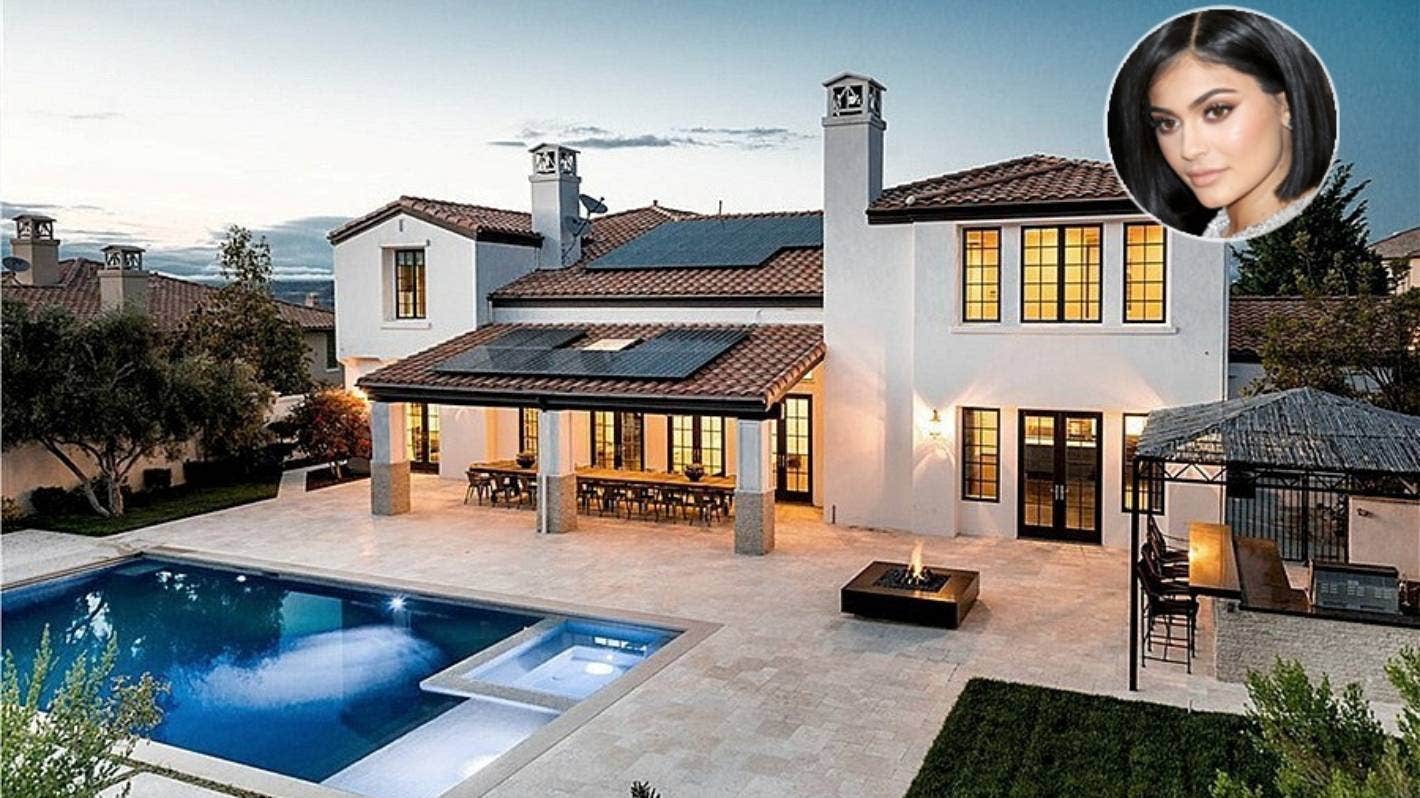 Compass via Getty Images
Kylie and Kendall are fond of their half-sisters, but they're the only two children who don't like in Hidden Hills. Instead, Jenner has opted for a modest $36.5 million home in Holmby Hills. Kylie apparently has a real affinity for interior design and this shows inside her home. She loves posting tours of the place on social media and, hey, if your house looked like that, wouldn't you too?
13. Kris Jenner – Watch collection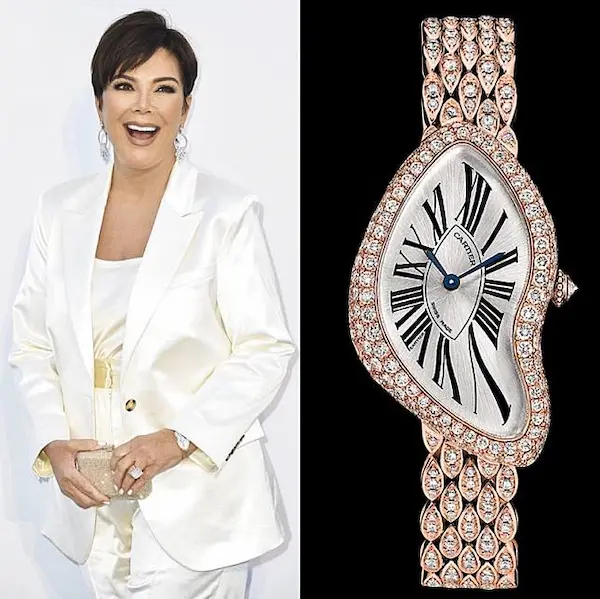 LineToday via ThisIsWatch
Kris Jenner has got the cars, the clothes and even an expensive way to tell the time. She has been known to be spotted wearing flashy Rolexes and Cartier timepieces. Jenner even has a vintage Cartier Crash worth over $156,000 of which only 167 were made and one of them even sold at auction for $1.6 million.
14. Chicago West – Louis Vuitton music box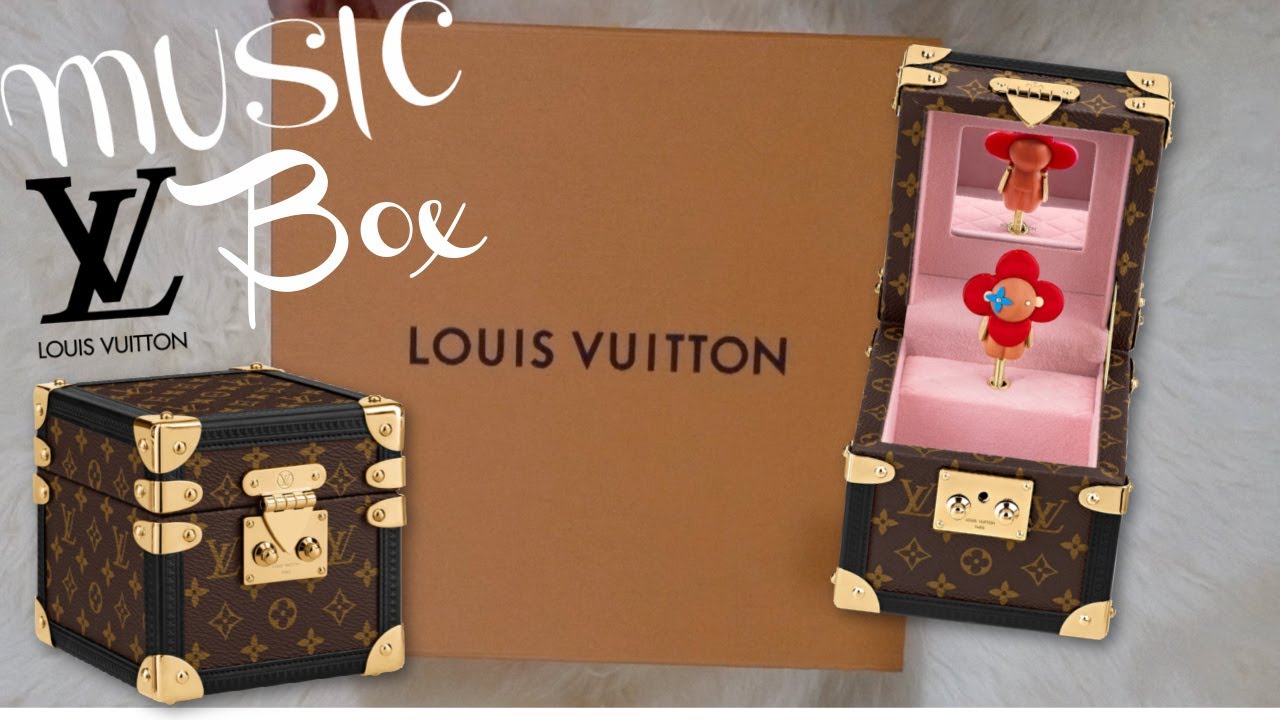 LUX's Unbox via YouTube
We all know grandmas love to give their grandkids generous gifts for birthdays and Christmas; but Kris Jenner went a little too far with this gift for Kim's son Chicago West. The Kardashians are big fans of Louis Vuitton and Chicago was gifted a $3,350 music box that is incredibly hard to get your hands on
15. The kids – Matching Louis Vuitton handbags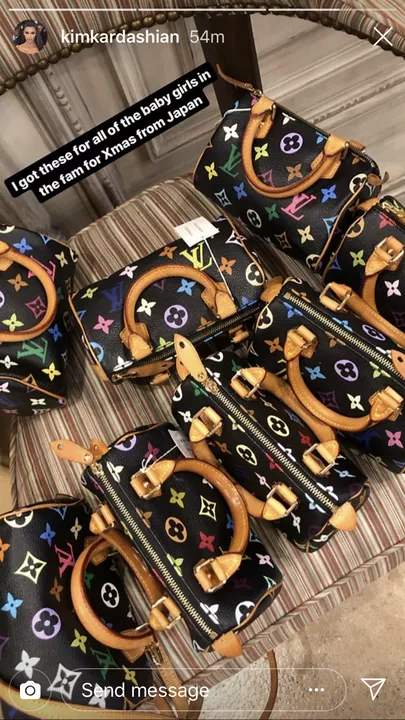 @kimkardashian via Instagram
Kim, Kourtney and Khloe took all their girls on a big trip to Japan last year, and as an extra treat; all of the kids got Louis handbags, including 11-month-old Stormi and 8-month-old True. Stormi even apparently tossed the bag away on Christmas morning for favor of other more expensive gifts.
16. True Thompson – Mini Bentley
Netflix via Hollywood Life
True Thompson will probably have several luxurious cars in the her lifetime, but she started out early with a Bentley before she was even one. This one was much cheaper than a real Bentley at $2,000 but this still seems like a ridiculous present to give to a literal baby.
17. North West – Disco ball dress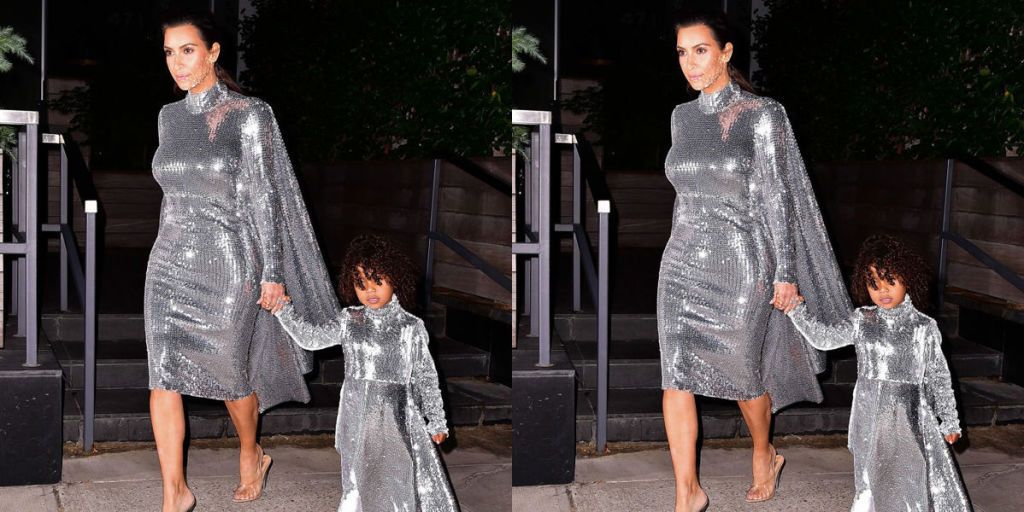 Getty Images via Elle
What baby North wants, baby North gets. So, when Mommy Kim stepped out in a silver dress for Daddy Kanye's gig, North had to have a matching dress. The pair were seen in these adorable matching outfits and the paparazzi were stunned to see a toddler in such a lavish look. They were also stunned, literally, because the dresses were just too shiny to look at.
18. Stormi – Quarter-of-a-million-dollar chair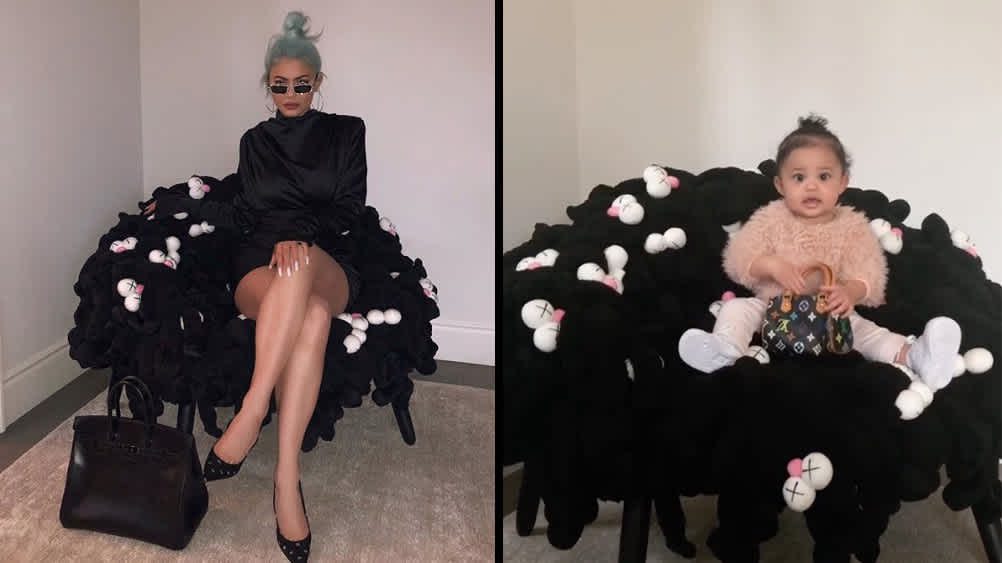 @kyliejenner via instagram
Stormi Webster's father Travis Scot bought her a Kaws chair for her nursery that looks more like a modern art piece than something in a baby's room. It's made up of Felix the Cat plush toys and is reportedly worth anywhere between $250,000 and $2.5 million. Yeah, you read that right.
19. Kylie Jenner – Stormiworld birthday party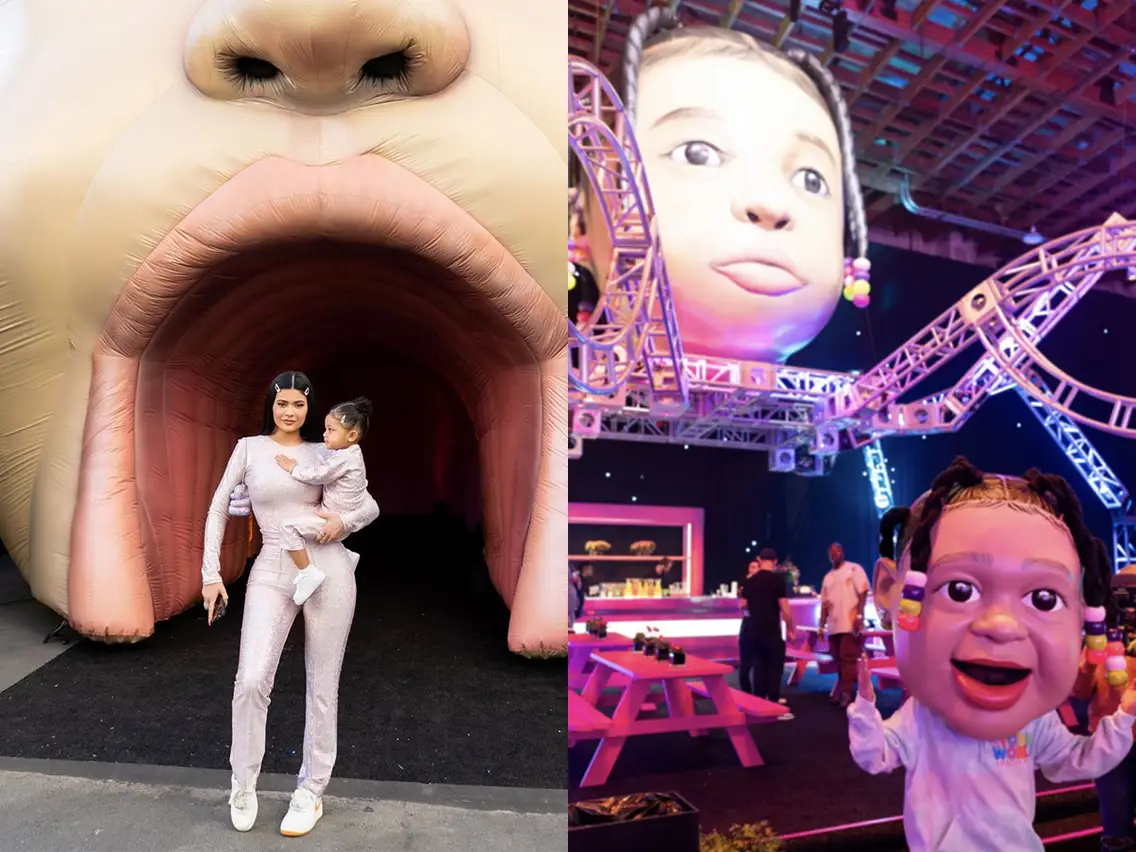 @kyliejenenr via Instagram
Another one that shows Stormi is one lucky child. Her father had his Astroworld Tour and, of course, the two-year-old needed her own version of this for her 2nd birthday. Kylie spent $100,000 on carnival rides, decorations and a giant inflatable replica of Stormi's head; which is only a bit weird.
20. Scott Disick – Damien Hirst diamond skull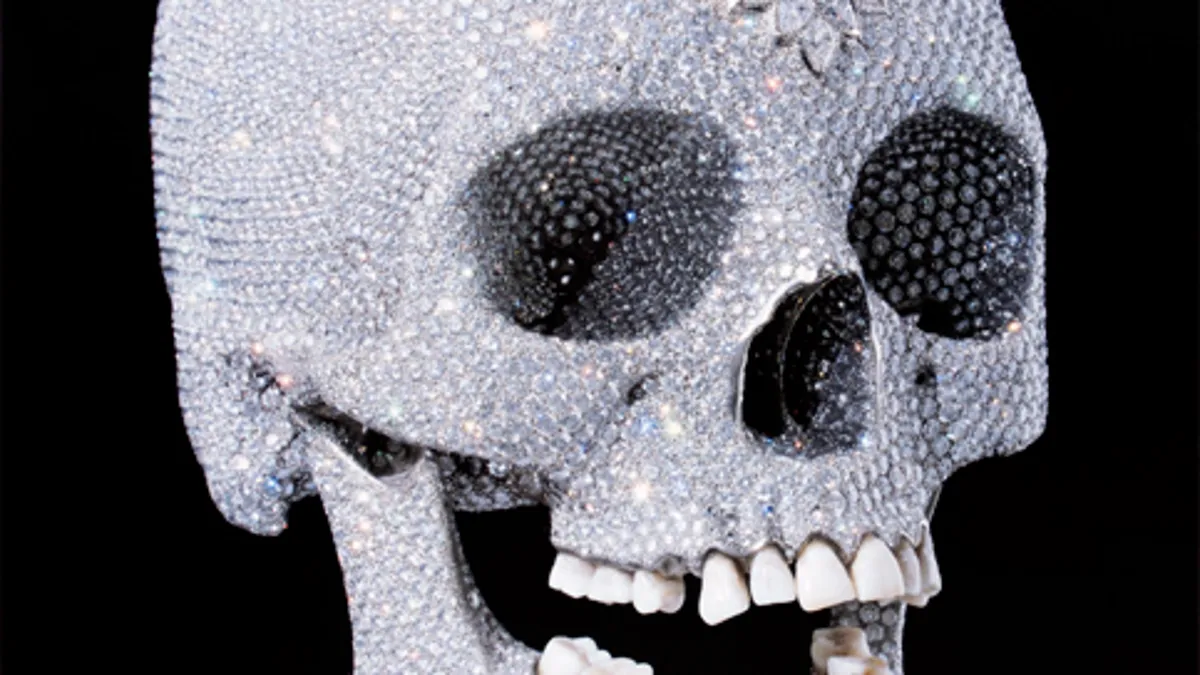 Damien Hisrt via WhiteCube
There is no exact record of how much this piece cost, but with some of Hirst's pieces being auctioned off for millions, one can't even imagine how much this cost. When Scott Disick and Kourtney were together, she gifted him a giant diamond skull that is now on display in Disick's LA home.
21. Kim Kardashian – $75,000 diamond earrings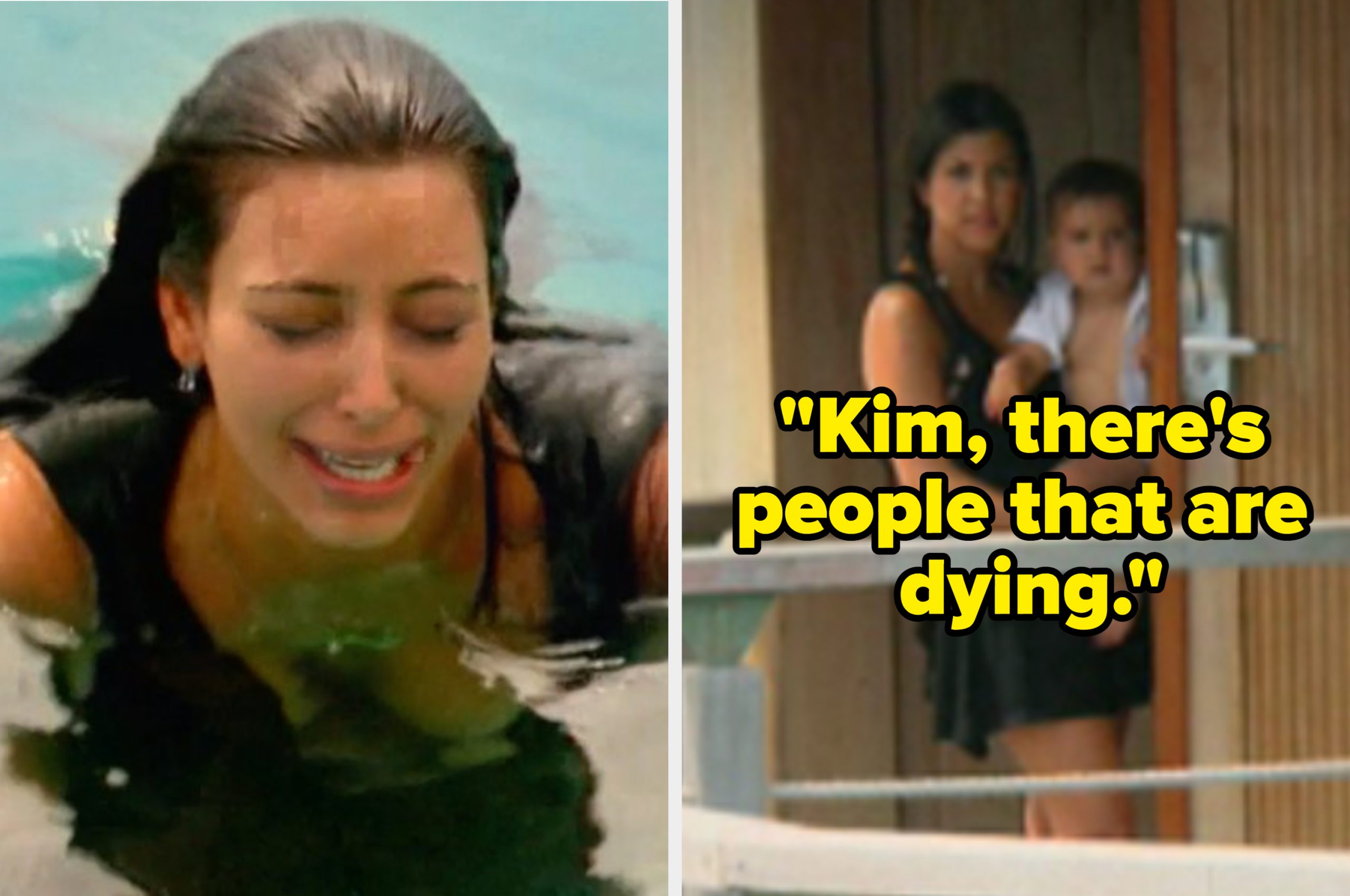 E! Entertainment via Buzzfeed
Well, she only owns one $32,500 diamond earring now. Kim's ex-husband Kris Humphries bought her a beautiful pair of diamond earrings but, unfortunately, Kim dropped one of them in the sea in Bora Bora and then started crying her eyes out. Don't you just hate when that happens? Kourtney summed it up perfectly on the TV show, "Kim, there's people that are dying."
22. Kris Jenner – Rob Kardashian's mansion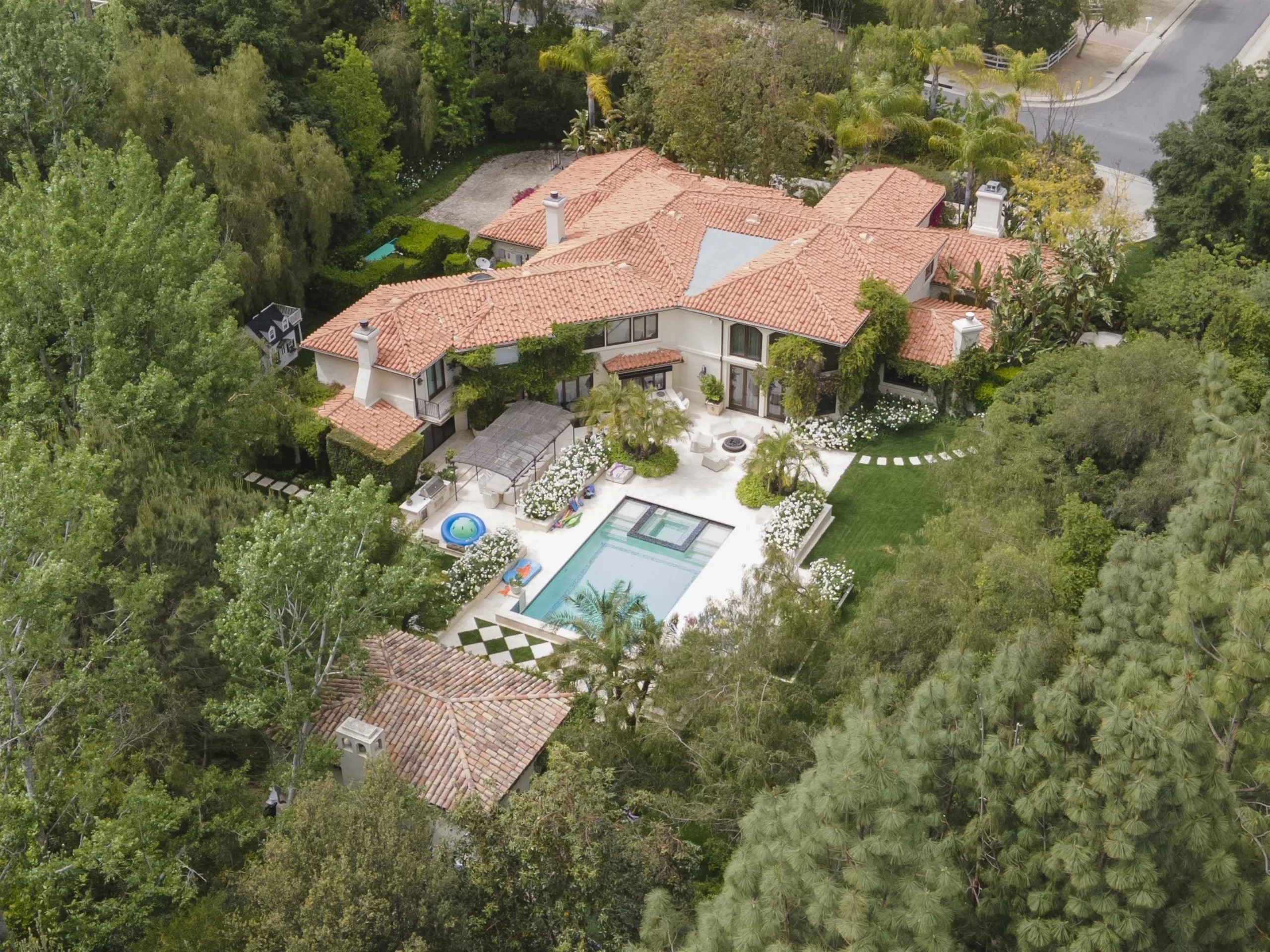 AKGS via Backgrid
Rob may not be as much of a business-person as his siblings, but Kris obviously doesn't want him to feel left out. Rob's $7.5 million home in Calabasas used to be owned by Kris Jenner when she was married to Caitlyn Jenner. When the pair split and went their separate ways, Rob benefited from a free house.
23. Kim and Kanye – Fridges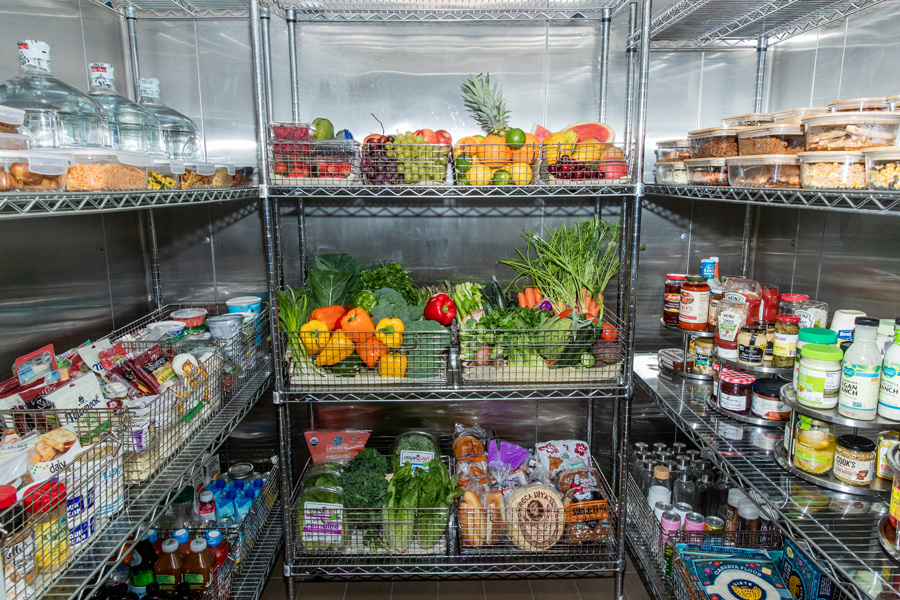 katelevinephoto via Poosh
Of course, one fridge wasn't enough in Kimye's home; they had to have six. Apparently, their fridges cost a modest $1 million in total because they are not only huge, but diamond encrusted. What else did you expect? They have a fridge that is only for ice, one that is only for drinks and the rest must be full of caviar and champagne.
24. Kris Jenner – Hidden Hills mansion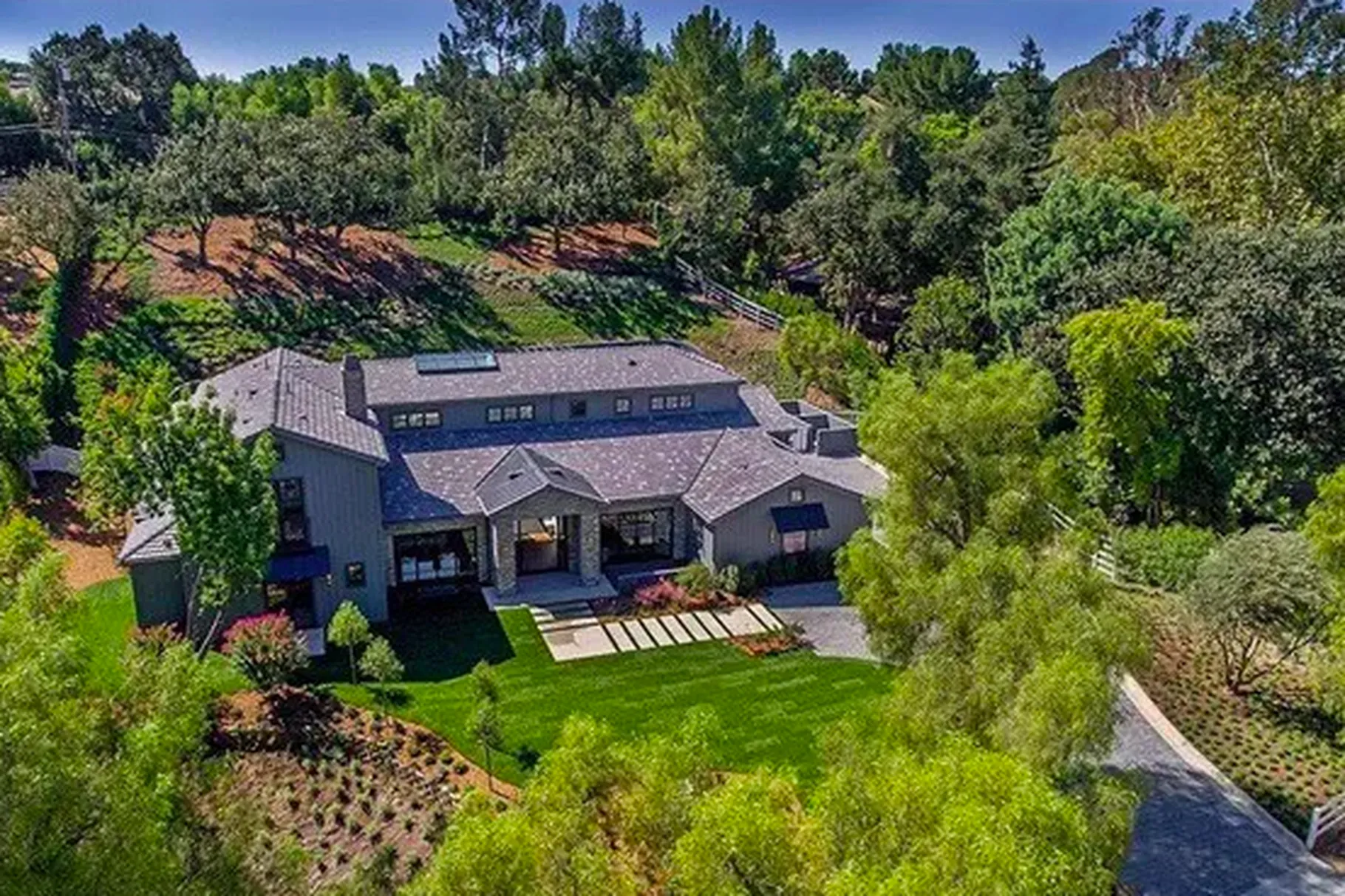 Compass Realty via Curbed LA
The first Kardashian on our list to own a home in this exclusive part of Hollywood. Kris Jenner's Hidden Hills mansion was bought for a whopping $20 million, covers 165,000 square feet of land and is as lavish as you'd expect. This Momager has so many homes, she revealed she 'forgot' about another $1.6 million dollar condo, using it for champagne and Christmas gift storage.
25. Kylie Jenner – Designer stroller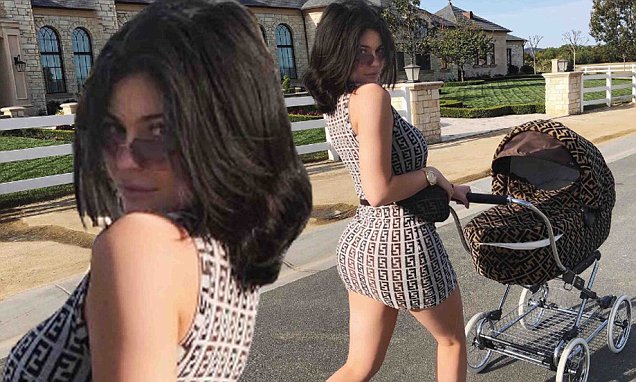 @kyliejenner via Instagram
Kylie has designer clothes, Stormi has designer clothes so, naturally, Stormi and Kylie need a designer stroller. The pair turned heads when Kylie decided to take Stormi out for a walk in true Kardashian style; in a custom brown Fendi print stroller. That's one extravagant walk – and a whole new accessory.
26. Kendall Jenner – Gold bathtub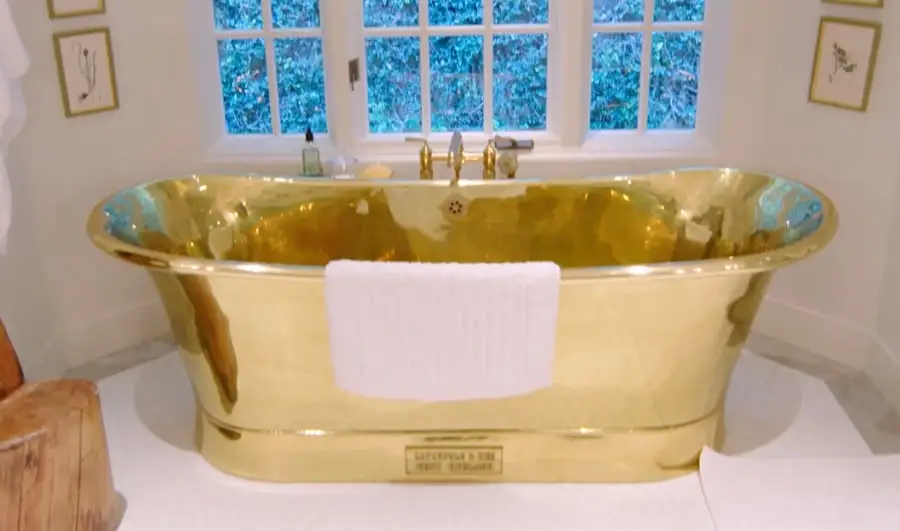 Architectural Digest via Evoke
Hey, if you had the money, wouldn't you have a gold bathtub too? Her sister's gold toilets may be a bit much but, when you see this thing, you'll want to start saving for one. You'll probably have to wait a while though – this thing costs a whopping $40,000.
27. Kendall Jenner – An enormous sofa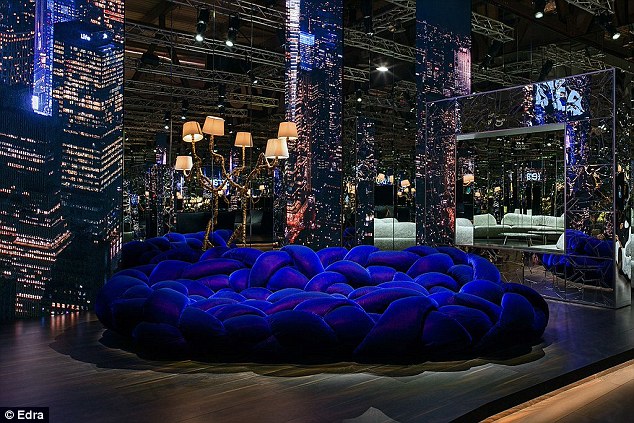 Edra via Daily Mail
This sofa looks like a massive ball of yarn lying on the floor… if a giant ball of yarn cost $52,000. Kendall doesn't have as many extravagant items as her sisters, but she has been known to splash out on unique and interesting interior design pieces. This sofa is perfect for an expensive nap.
28. Rob Kardashian – Sports cards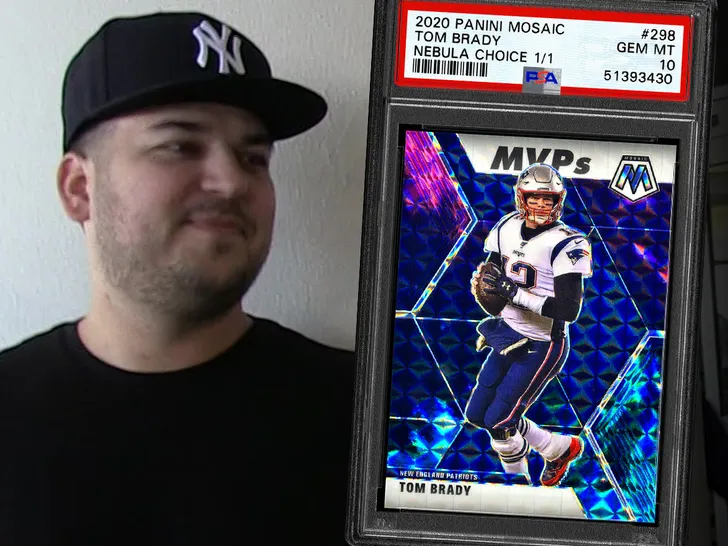 TMZ Composite via TMZ
Hey, everyone needs a hobby. Rob Kardashian has always collected sports cards ever since he was little! This was a hobby that he and his dad, Robert Kardashian, did together before Robert passed away. He owns an ultra-rare Tom Brady card that is worth around $200,000. Some hobbies are just better when you're rich!
29. Kylie Jenner – Postmates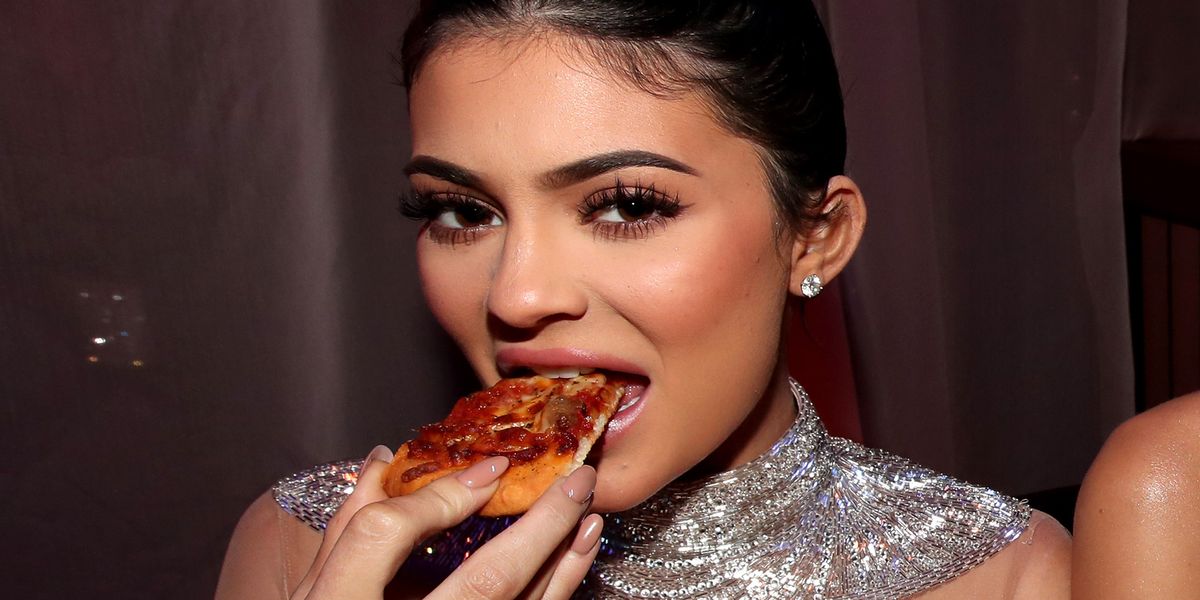 Christopher Polk via NBC
Kylie Jenner was named and shamed by Postmates as one of their biggest customers in 2021, after she spent a crazy $100,000 on takeout. Given that she has a massive kitchen in her mansion, you'd think she'd want to use it. Or maybe she's too busy being a business mogul and needs Taco Bell on tap at a minute's notice.
30. Khloe Kardashian – An eggplant shaped handbag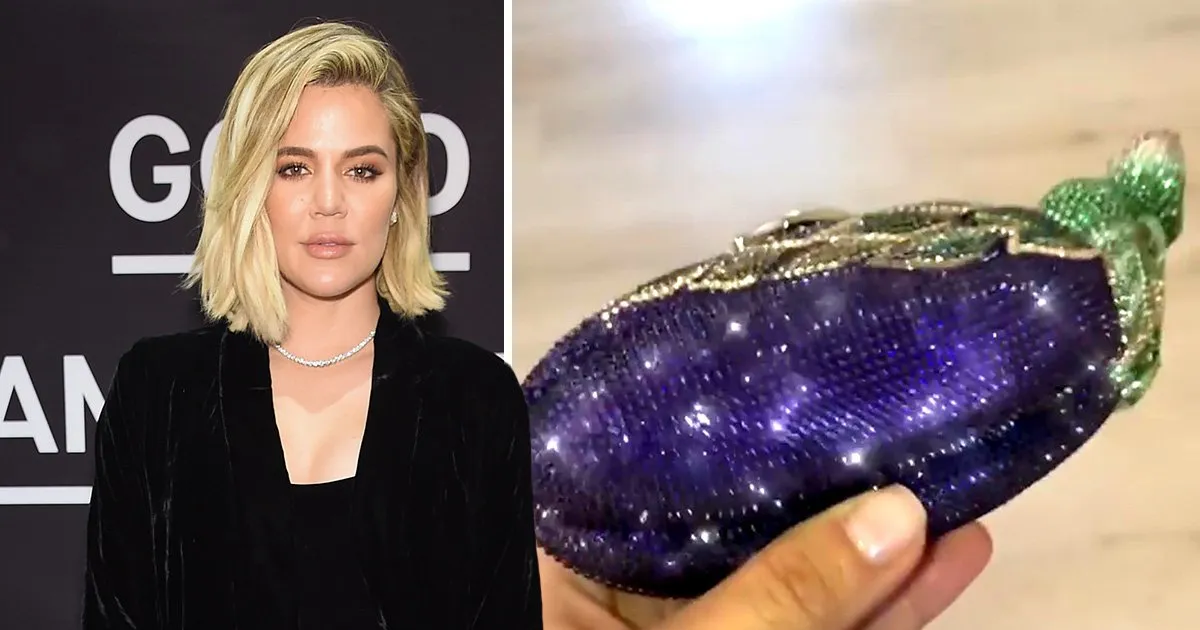 @kimkardashain via Instagram
The Kardashian siblings are always having fun on KUWTK and love to play pranks on each other. And what better opportunity for a bit of fun than Khloe's birthday after she had become newly single. Kim got her a diamond-encrusted eggplant handbag because, well, she thought her sister could do with an 'eggplant' in her life after her messy split from Tristan Thompson.
31. Kim and Kanye – $1 million on 6 beds
Vogue via YouTube
These beds that were bought by Kimye are favored by a number of other celebrities such as Elton John and Madonna. These lavish home additions are made of Mongolian horse hair and virgin wool amongst other high-quality and exclusive components. Just think of the night's sleep you'd have!
32. North West – An island in the Caribbean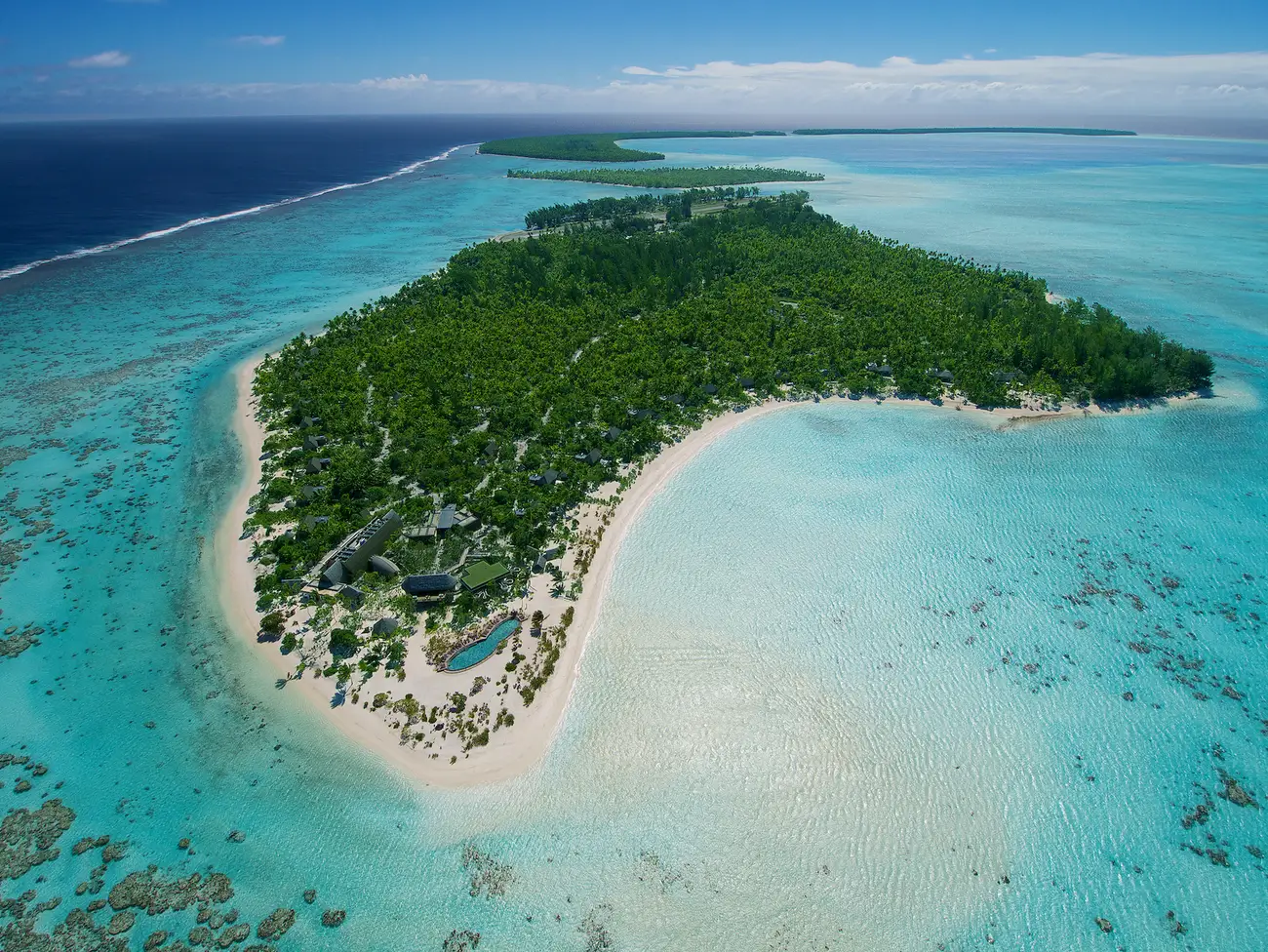 The Brando via Insider
Kim and Kanye have bought North a literal island in the Caribbean, just off the coast of Grenada. The doting parents bought this for North after she called the place 'paradise' once whilst they were on vacation, high praise from a girl that's been everywhere. This tropical paradise is all North's when she turns 18.
33. Kourtney Kardashian – Engagement ring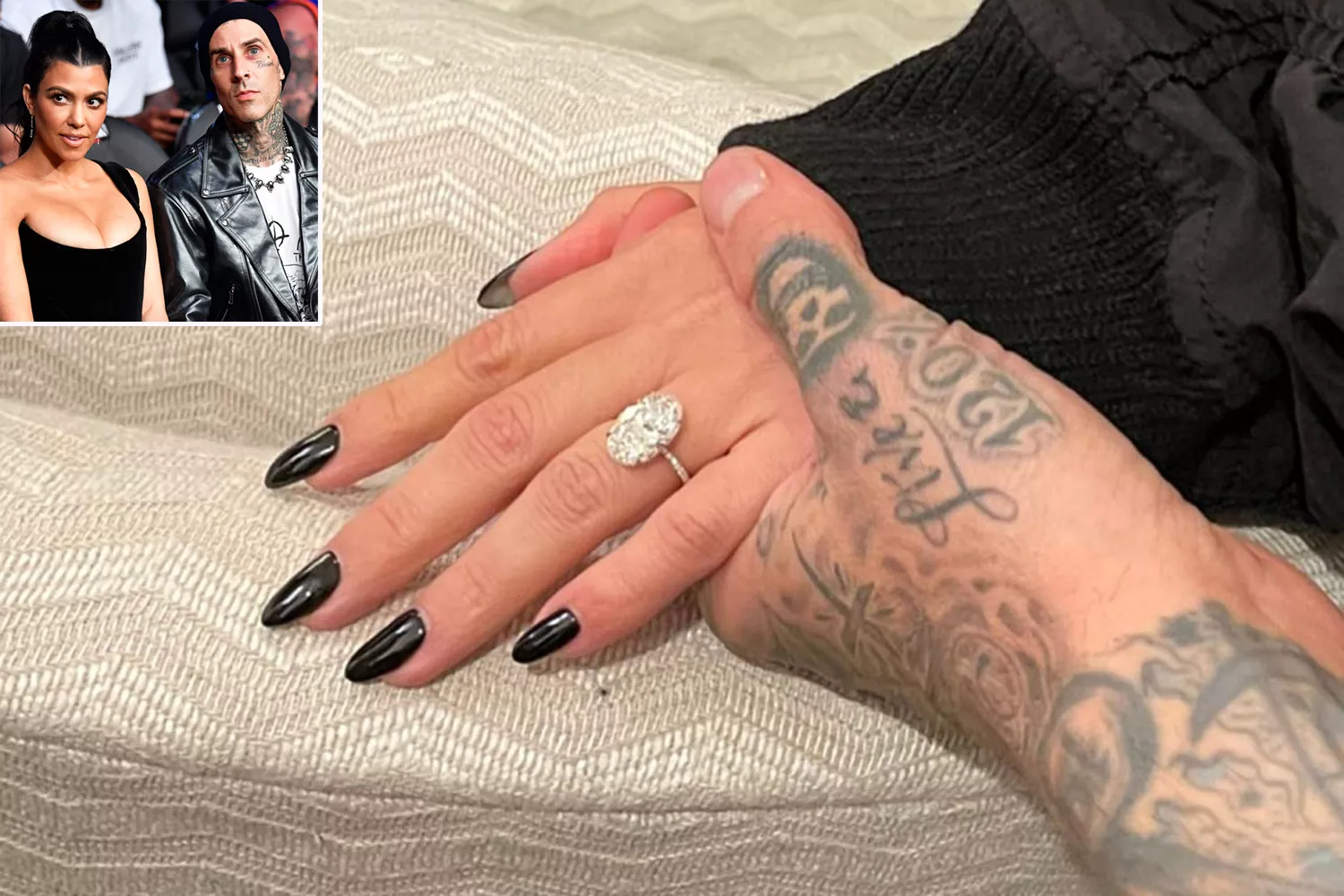 Atiana De La Hoya via Getty
Kourtney Kardashian has finally got her happily ever after after kissing a few frogs in her lifetime. Well, specifically the one, Disick shaped frog. Kourtney is now happily married to Blink-182 drummer Travis Barker, who asked Kourtney to marry him back in 2021 and gave her a big rock worth $1 million.
34. Khloe Kardashian – Hidden Hills mansion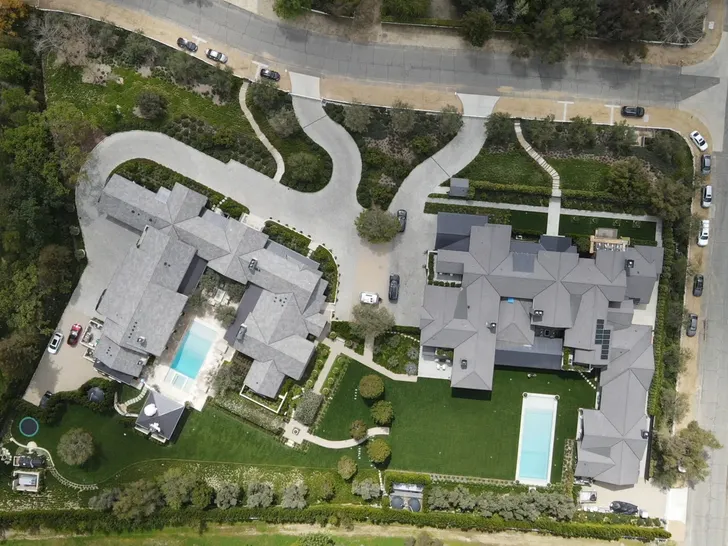 Backgrid via TMZ
Khloe Kardashian is clearly her mom's favorite – she even lives in a mansion on the same lot as Kris. Costing a mere $17 million, the cheapest out of all the Kardashian's houses, Khloe's house was built on the acres of land that Kris had to spare. This is probably why you see Khloe and Kris getting up to lots of mother/daughter antics on the show.
35. Kendall Jenner – Her Lamborghini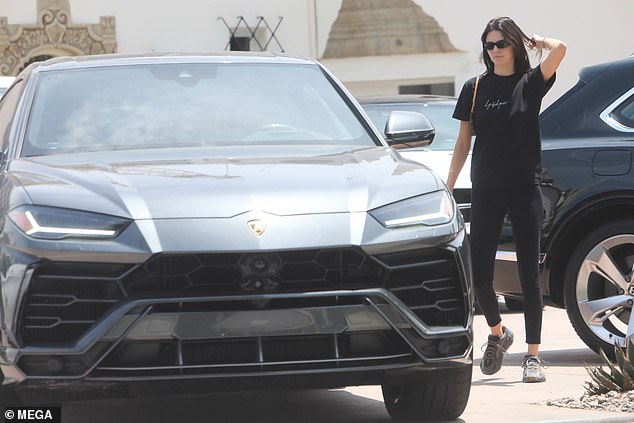 Mega via Daily Mail
Kendall has said in several interviews that if she wants to splash some cash on something, she always goes for a car. She a beautiful vintage pink Cadillac and several other luxury cars. However, her price and joy is her Lamborghini SUV. The lavish car is worth a staggering $210,000 and was purchased back in 2019.
36. Kourtney Kardashian – Calabasas mansion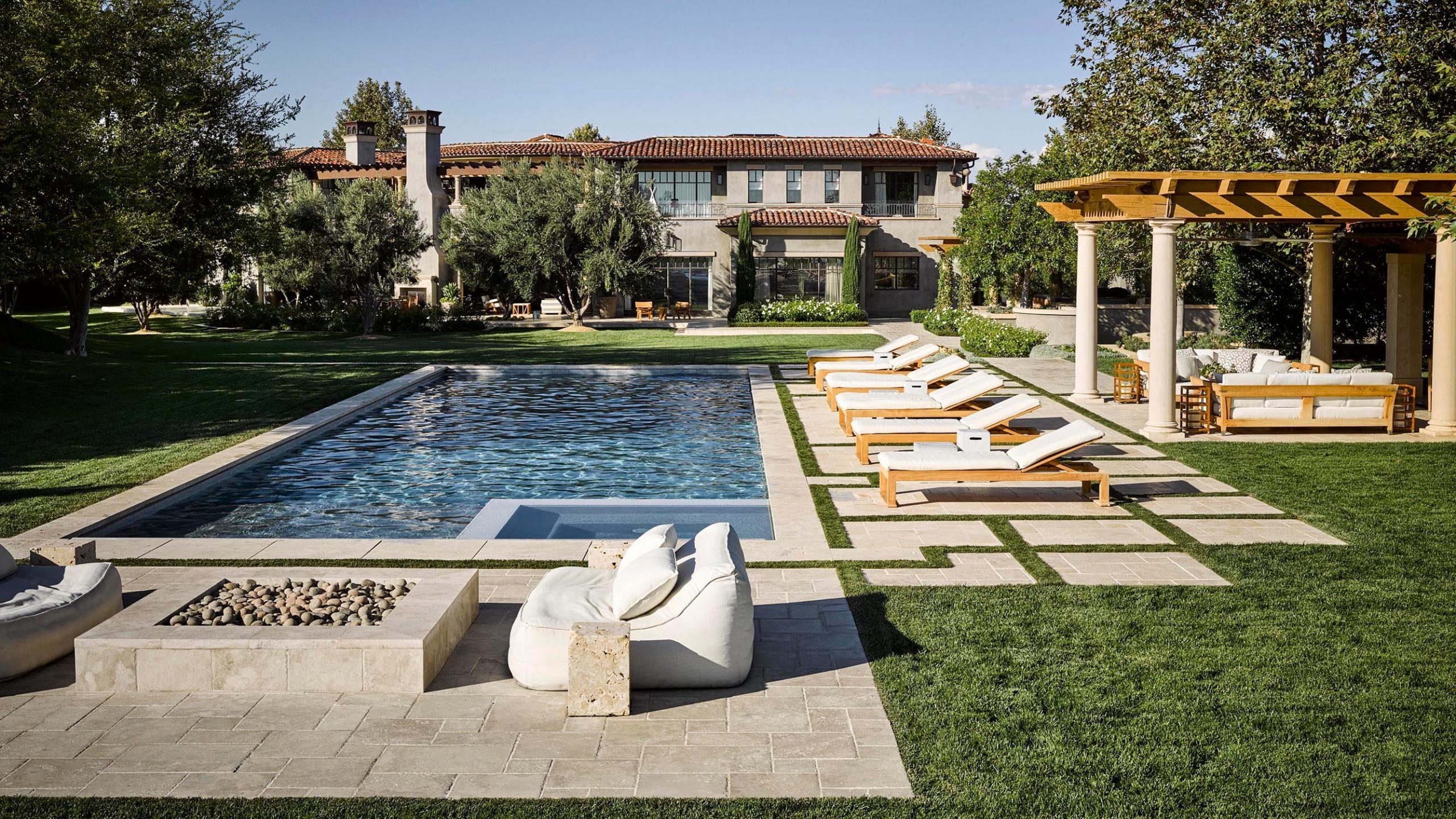 James Hyatt via The Times
The eldest sister Kourtney has a $20 million home in Calabasas, right where the family first started filming the show. Kourtney shares this home with husband Travis Barker and her kids Reign, Mason and Penelope spend time between here and their father Scott Disick's slightly less extravagant mansion.
37. Mason – Versace coat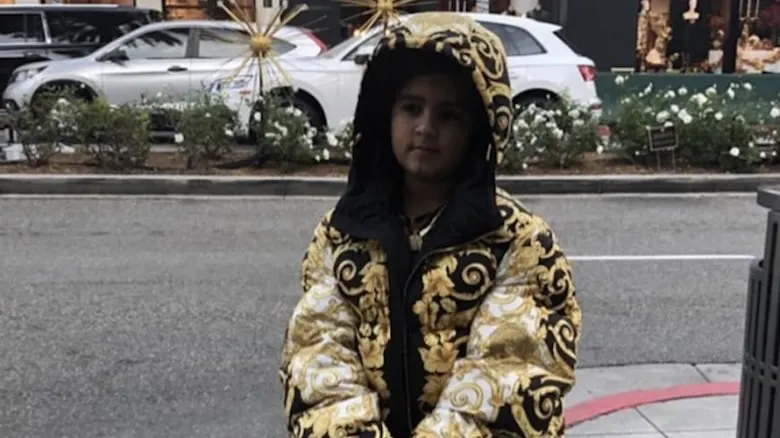 Gettty Images via The List
Always the generous grandmother, Kris Jenner strikes again with this one. She treated her 10-year-old grandson Mason Disick to a $2000 Versace coat. This coat is fit for an a rich adult, literally, it doesn't even fit him properly. Mason stepped out drowning in money and, also, his clothes.
38. Kylie Jenner – Mercedes Maybach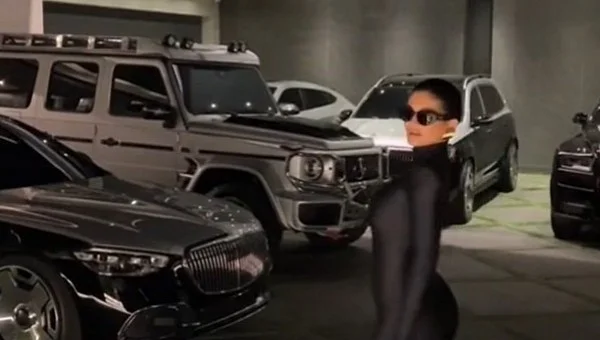 @kyliejenner via Instagram
We've all seen the photos of Kylie posing one the bonnet of one car with about 10 others in view in her drive way. Her prized possession and one of her most expensive motors is her Mercedes Maybach. This sleek black car is said to have cost the billionaire $200,000. This isn't much to her though, as her car collection is estimated to cost over $8 million.
39. Kylie Jenner – a $50,000 puppy and air-conditioned doghouse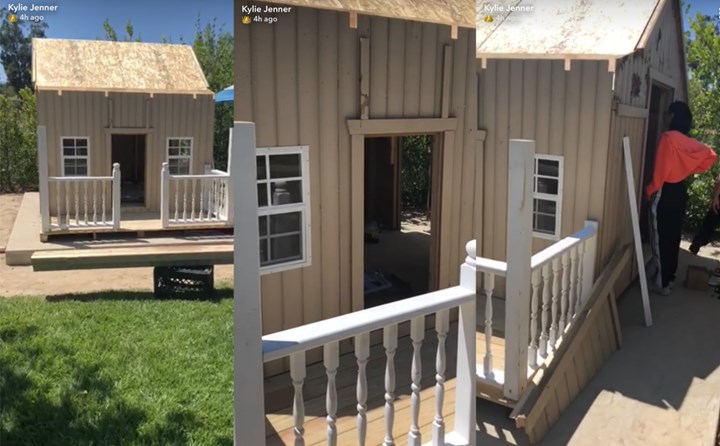 kyliejenner via Snapchat
Another one from Kylie, but what did you expect? She is the richest. The makeup mogul has the house and the cars, so now she needs the equally expensive pet to go with it. She owns a $50,000 french bulldog and Dalmatian mix with ex, Tyga. The dog is named Rolly and has a fully air-conditioned doggy mansion in their garden. Of course he does.
40. Kris Jenner – Vacation home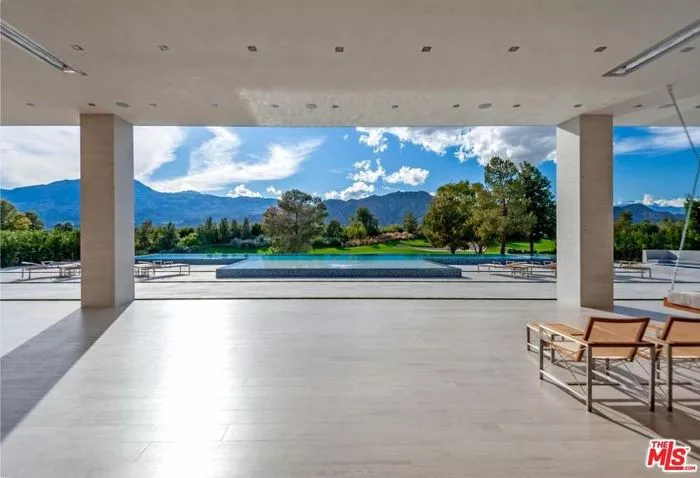 Realtor.com via MyDomaine
If her mansion wasn't enough, Kris Jenner also owns a $12 million home in Palm Springs; perfect for Coachella! The house has seven bedrooms, ten bathrooms and lots of enormous outdoor searing areas with multiple fire-pits. Every millionaire's summer vacation dream.