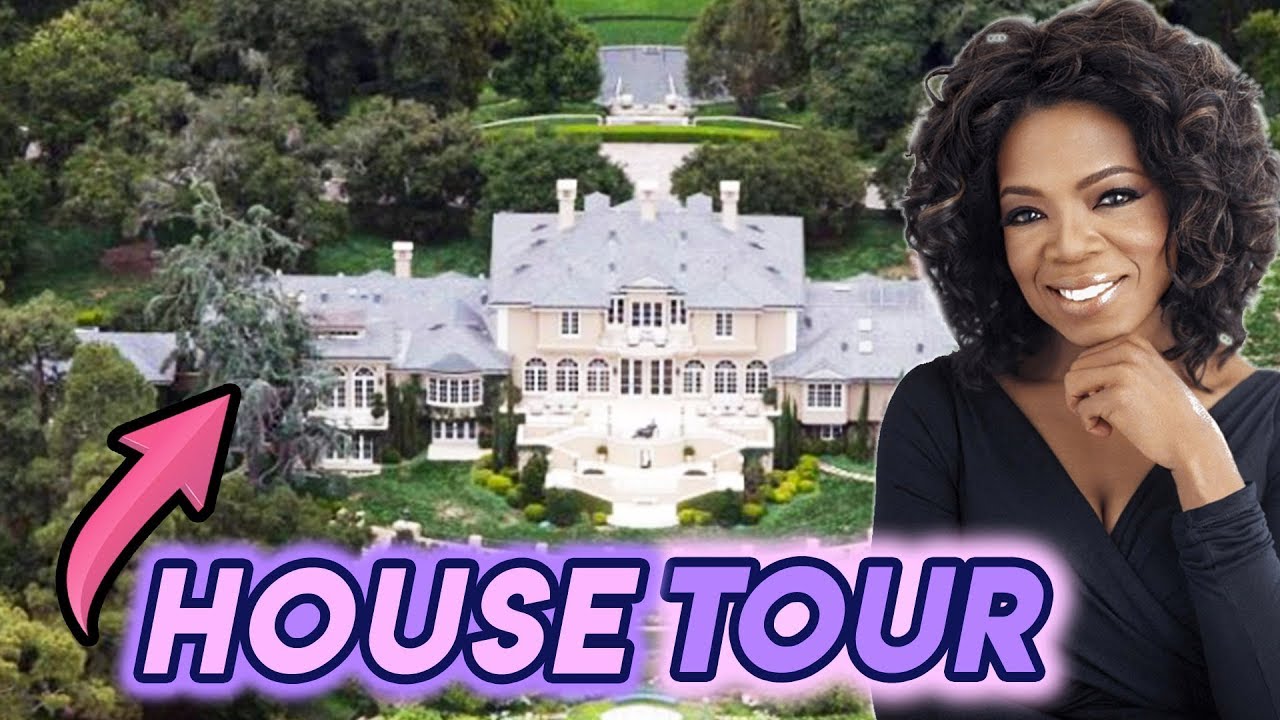 Credit: Famous Entertainment via YouTube
1. A magnificent place to live!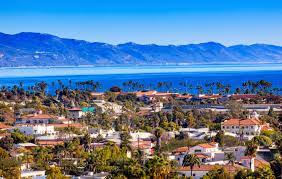 Credit: Getty Images
Oprah's mansion is situated in Montecito, a prestigious and wealthy community in America. Surrounded by the Santa Ynez Mountains and the shores of the Pacific Ocean, Montecito is known for its luxurious homes, with prices ranging from $1 million to as high as $85 million. It's a place where visitors frequently come across famous individuals.
2. Oprah's staggering offer on the house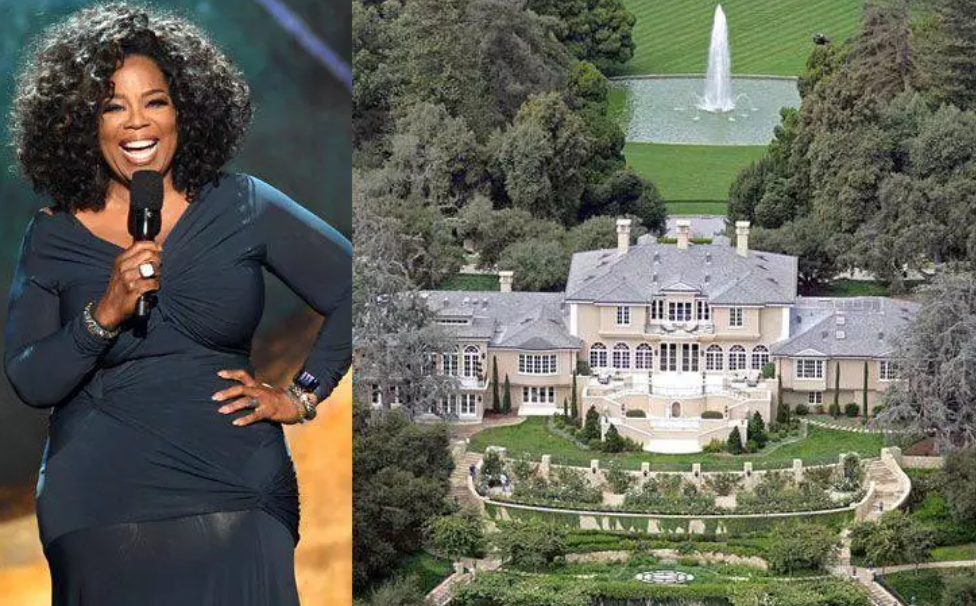 Before Oprah, the house was owned by Robert Veloz, a prominent figure in the aeronautical equipment manufacturing industry, and it was not on the market. But Oprah was invited to a party at the residence and fell in love with the property. The fact that it wasn't for sale did not stop Oprah from acquiring her dream home. She made an astounding offer of $52 million to Robert, which was one of the largest private home sales in the entire country.
3. Fit For A Queen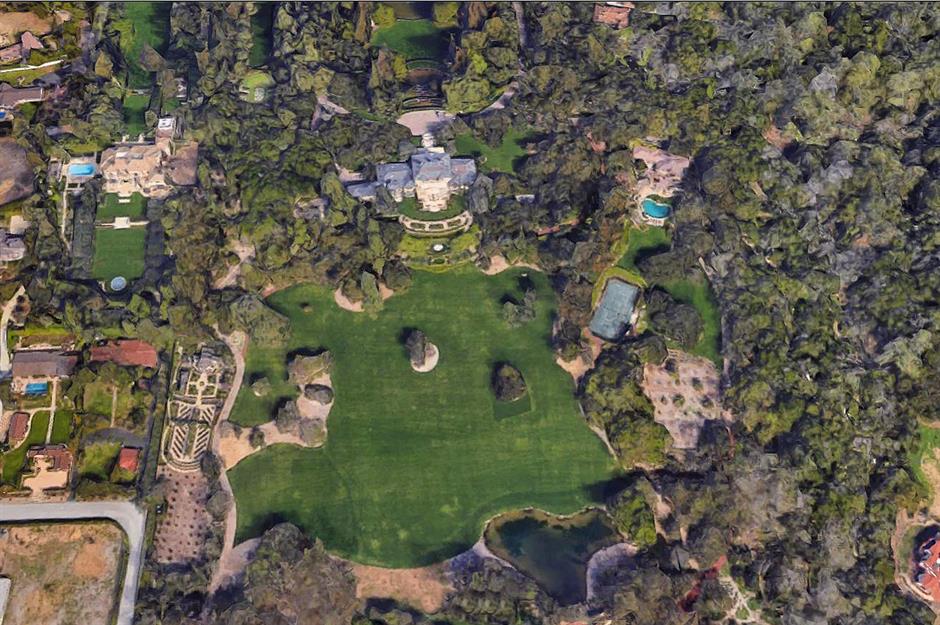 Credit: Google Earth
Oprah's house is now estimated to be worth $100 million, and that's no surprise. The expansive estate is approximately 23,000 square feet – and that's just the house! The land she owns itself is a staggering 70 acres. It's undergone several transformations over the past century including an impressive neo-Georgian pile, and beautiful rose gardens, terraces and fountains.
4. Fabulous foyer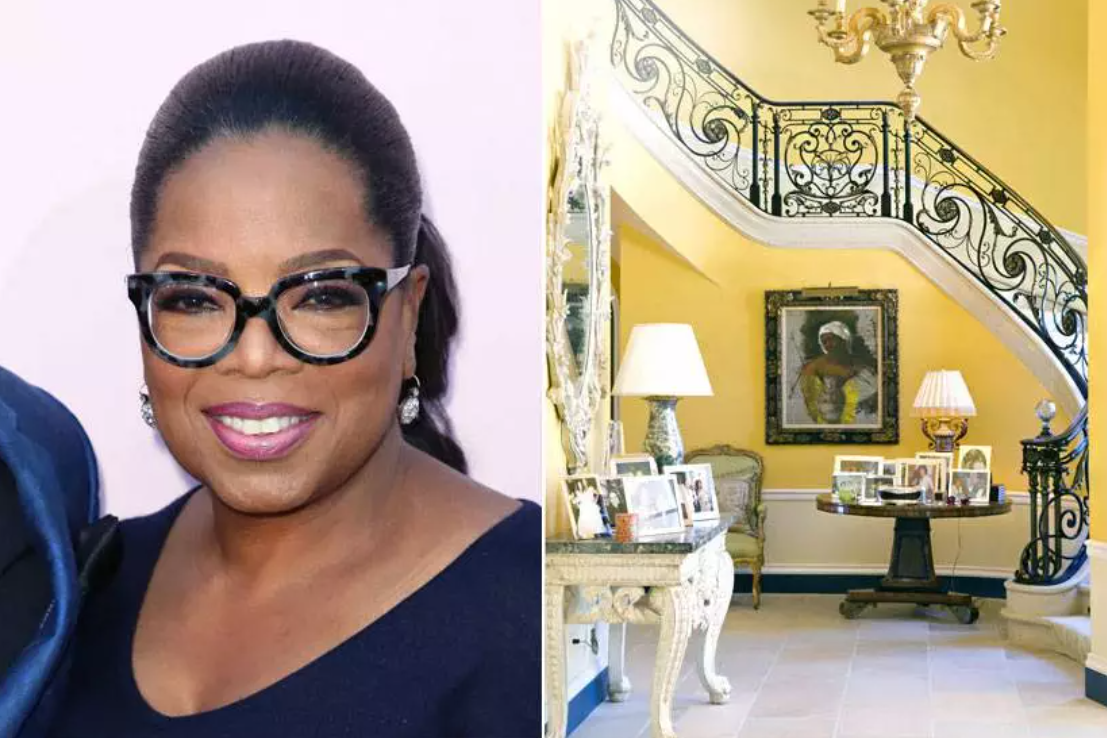 Welcome to the grand entrance hall of Oprah's residence. Adorned with an exquisite, ornamental banister, the pristine white main staircase gracefully ascends alongside walls painted in a warm, creamy yellow hue. Notably, the entryway showcases framed photographs of cherished loved ones displayed on tables, serving as a poignant reminder that Oprah, despite her immense wealth and stature, remains connected to her humanity.
5. The reading room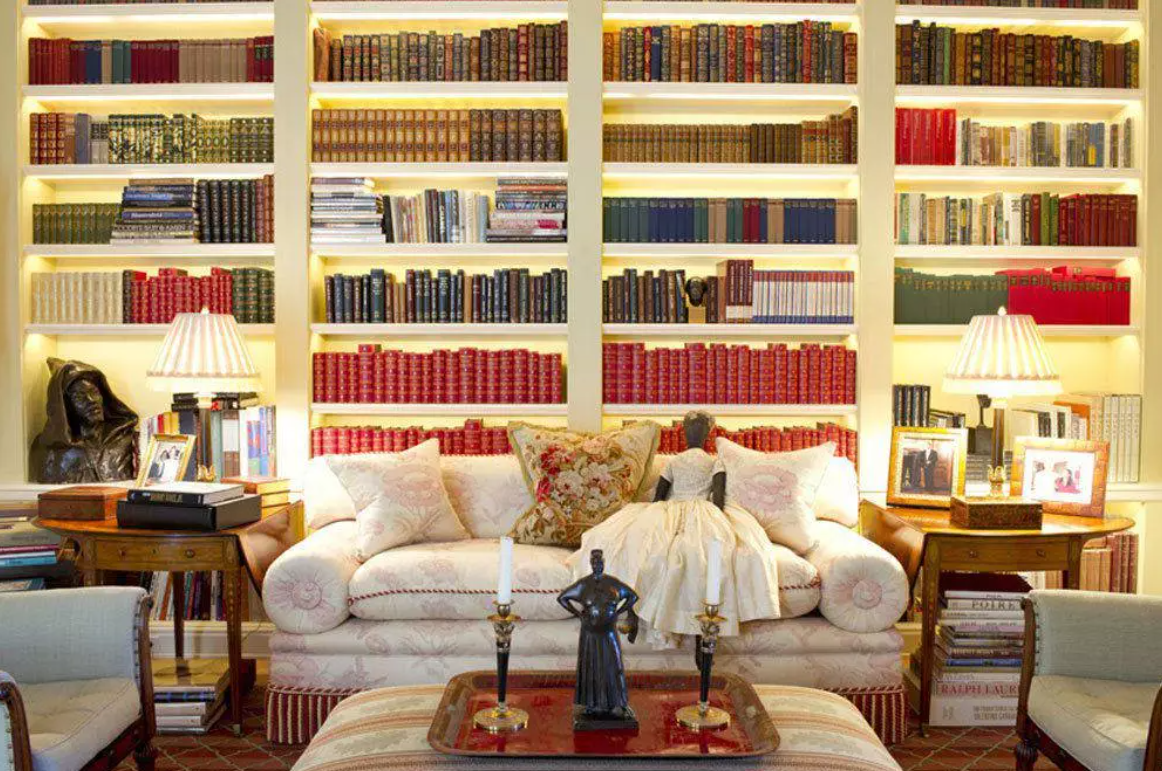 Enter Oprah's reading room, adorned with a curated collection of books on the back wall. Each corner reflects her thoughtful touch. Notice the doll on the couch—a symbol of societal and personal progress. It reminds Oprah of her childhood, marked by a lack of diverse toys and financial limitations.
6. A Guest Room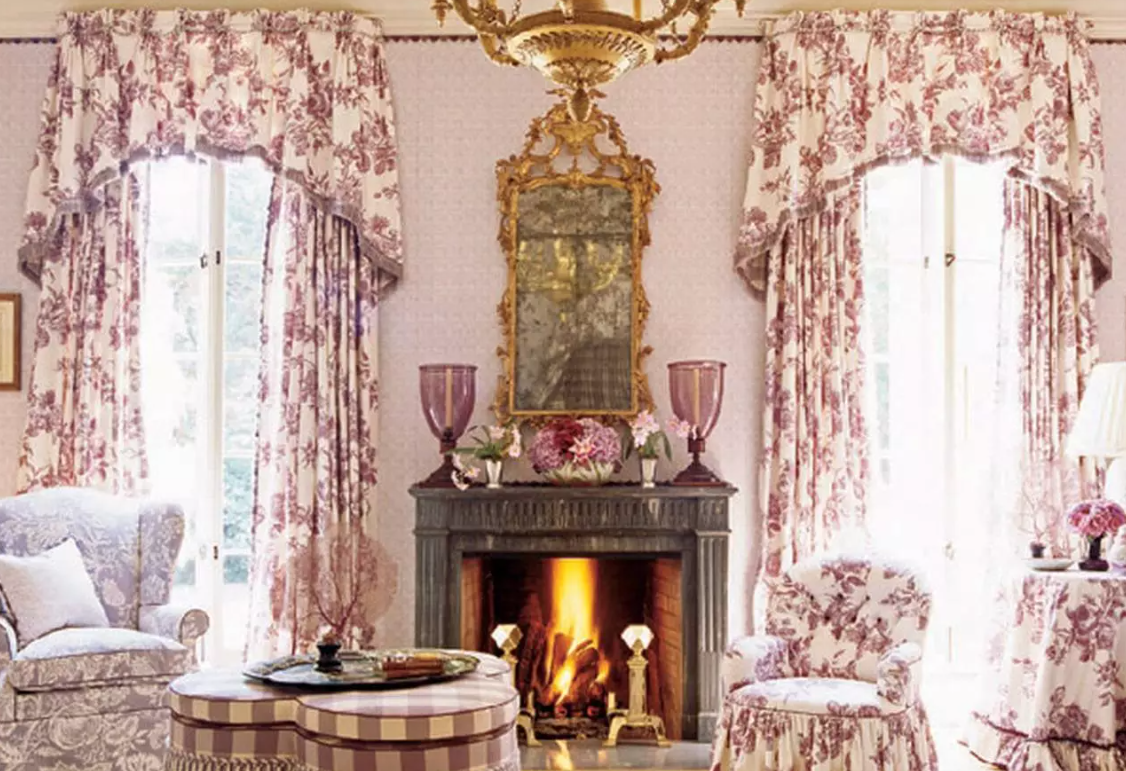 The guest room is a visual delight, adorned with bouquets of fresh flowers that bring a delicate fragrance to the space. Meticulously color-coded furniture and decor create a soothing ambiance, with soft lilac and lavender tones prevailing. It's worth noting that other areas of Oprah's mansion showcase entirely different motifs. Each room has a different theme, whether its colour or just entirely different! Each room has a different experience.
7. A Living Room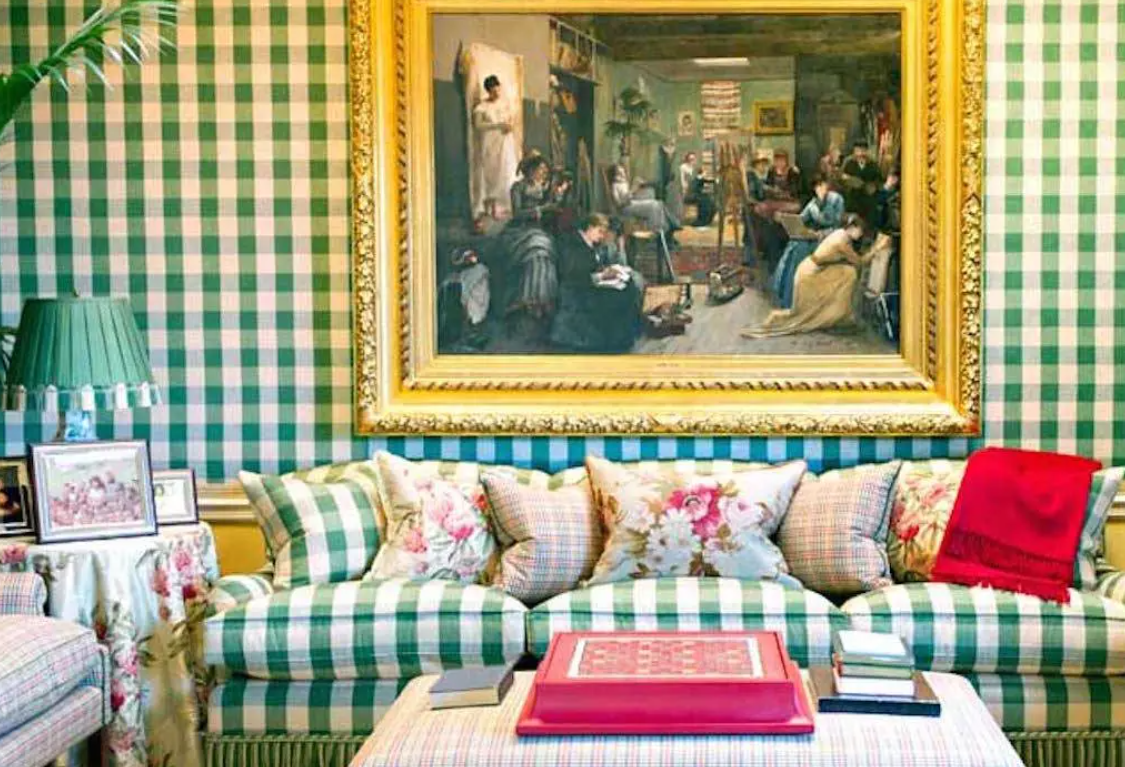 Oprah's mansion boasts a remarkable feature: each room showcases distinct variations in patterns, color schemes, and decor choices. Take a glimpse at this living room with its vibrant checkered pattern. The eye-catching green-striped couch adorned with luxurious peony and daisy pillows is valued at $3,000. Notice how its labelled "A' living room'? This is because there are more living rooms to discover within the mansion's premises.
8. The Dining Room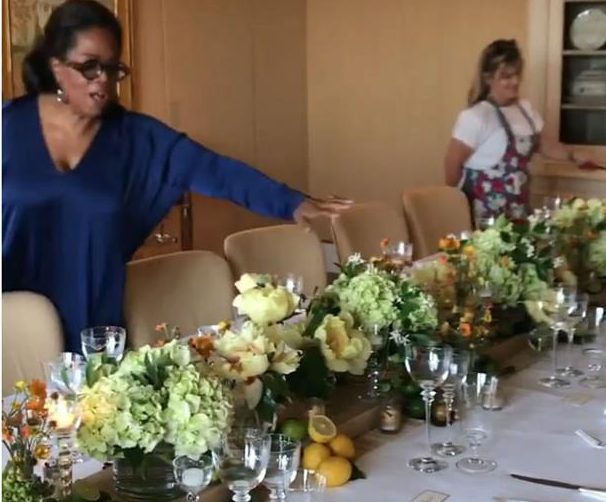 Credit: @oprah via Instagram
The dining room was the first room Oprah tackled when wanting to make her house into her 'home'. She striped the wallpaper and antique furniture and replaced them with a beige colour scheme, using a cream dresser and comfy upholstered chairs. Whilst doing this, she realised she needed to up-do the rest of the home also. So, with the help of designers Andrew Walker and David Simmons, who played a pivotal role in bringing Oprah's vision to life.
9. Seeking A Name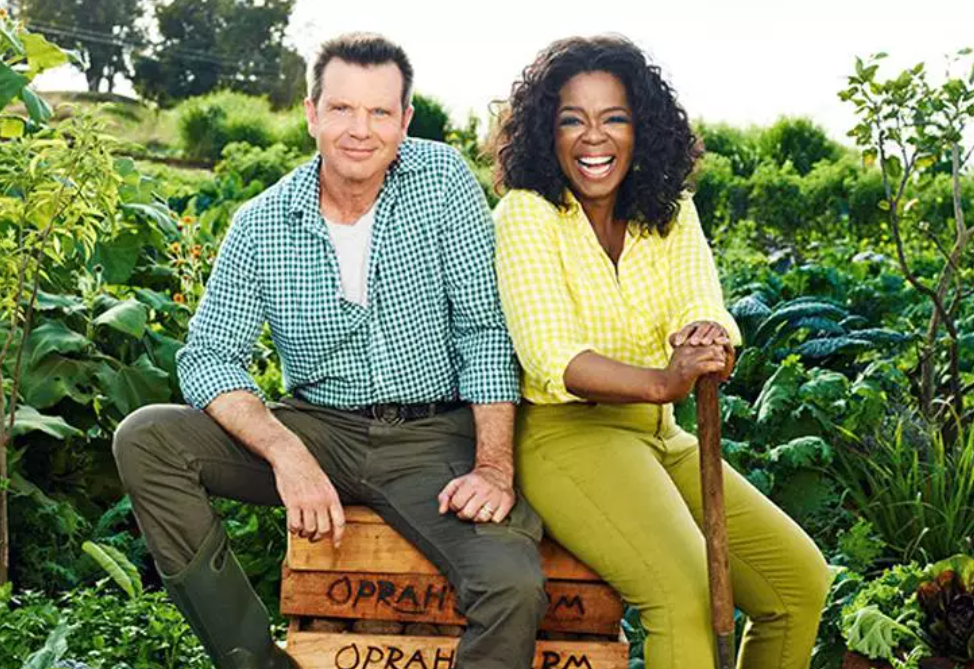 Oprah live in the Montecito mansion with her long-term boyfriend Stedman Graham and wanted a special name for her now home. "Tara II" was considered but the name didn't capture its essence. With guidance from Bob Greene and inspiration from the Bible, they chose "Promised Land," resonating with Oprah and symbolizing the significance of her grand residence.
10. Many more to come.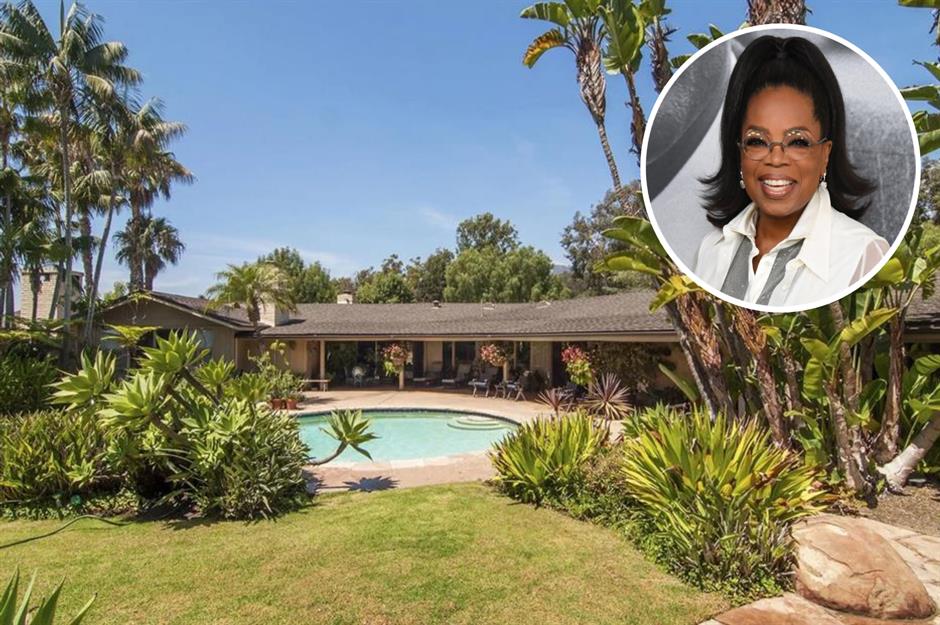 Credit: Marty Rogers via Sage Auctions
Oprah's real estate port folio is something that we can only dream of. Currently, she owns numerous multimillion dollar mansions which means it's altogether worth around $3.5 billion! She recently sold one of her property's to Friends star Jenifer Aniston. These properties show her immense success considering she used to grow up in a wood-frame shack in Mississippi!