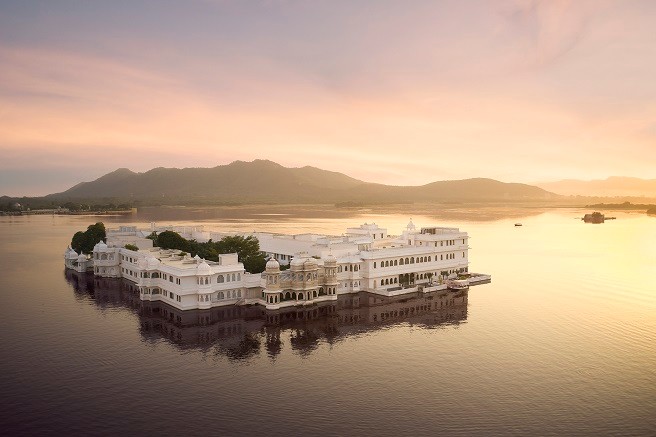 Credit: https://www.tajhotels.com/en-in/taj/taj-lake-palace-udaipur/
The Manta Resort: The Underwater Room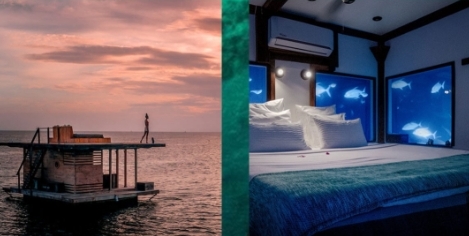 Credit: https://themantaresort.com/
This hotel features a stunning hotel room that is literally under the sea. Built of three layers for you to relax, a whole level is under water with views to the turquoise ocean around you. Watch sea life swim around you while you lounge in bed, and see if you can spot any rare wildlife part of the hotel's conservation zone.
Anantara Golden Triangle Camp and Resort: Jungle Bubbles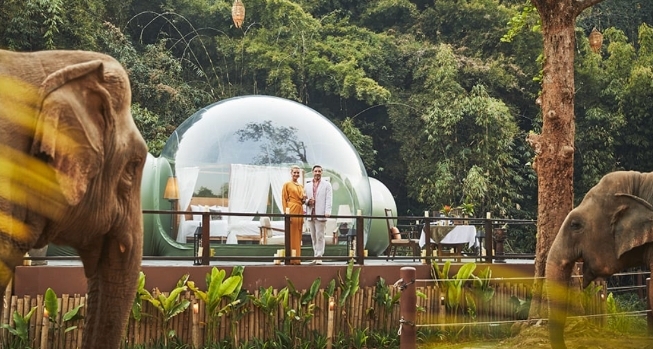 Credit: https://www.anantara.com/en/golden-triangle-chiang-rai/experiences/jungle-bubbles
Drift off to sleep in a luxury bubble out in the Thai jungle surrounded by majestic elephants. This resort features traditional luxury hotel rooms, alongside its outdoor rooms in a "bubble". See the wildlife up close and personal, from the safety and comfort of a king bed and amazing thai cuisine for breakfast.
Santos Express: The Train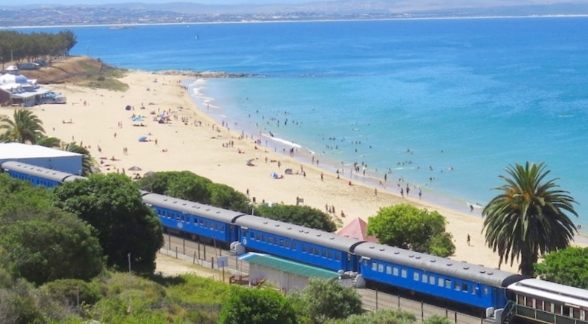 Credit: https://www.santosexpress.co.za/
What it says in the title, this is a hotel and restaurant all inside a stationary train. Situated just metres from the Indian Ocean, this is a unique stay all in one. Rooms range from single to royal double and are fitted with all the comforts you will need for your stay. Found on Santos beach in South Africa, enjoy the sun from the window of your carriage.
Taj Lake Palace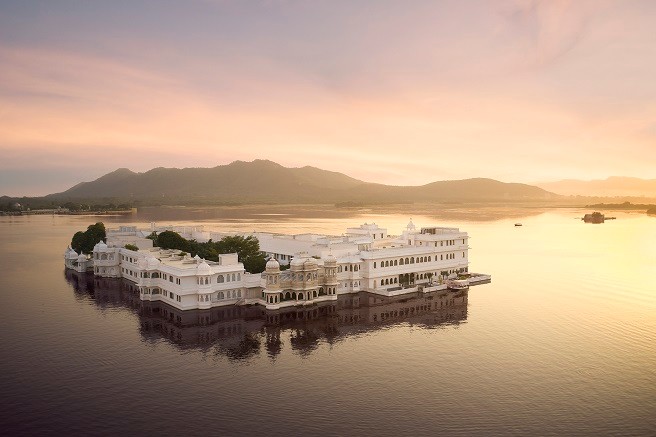 Credit: https://www.tajhotels.com/en-in/taj/taj-lake-palace-udaipur/
A literal floating palace hotel in the centre of a stunning lake in India. Constructed between 1743-1746, this palace was turned into a heritage hotel in 1963. Featuring a butler service, fine dining and stunning decor this is the place to visit to live a royal fantasy.
Treehouse Lodge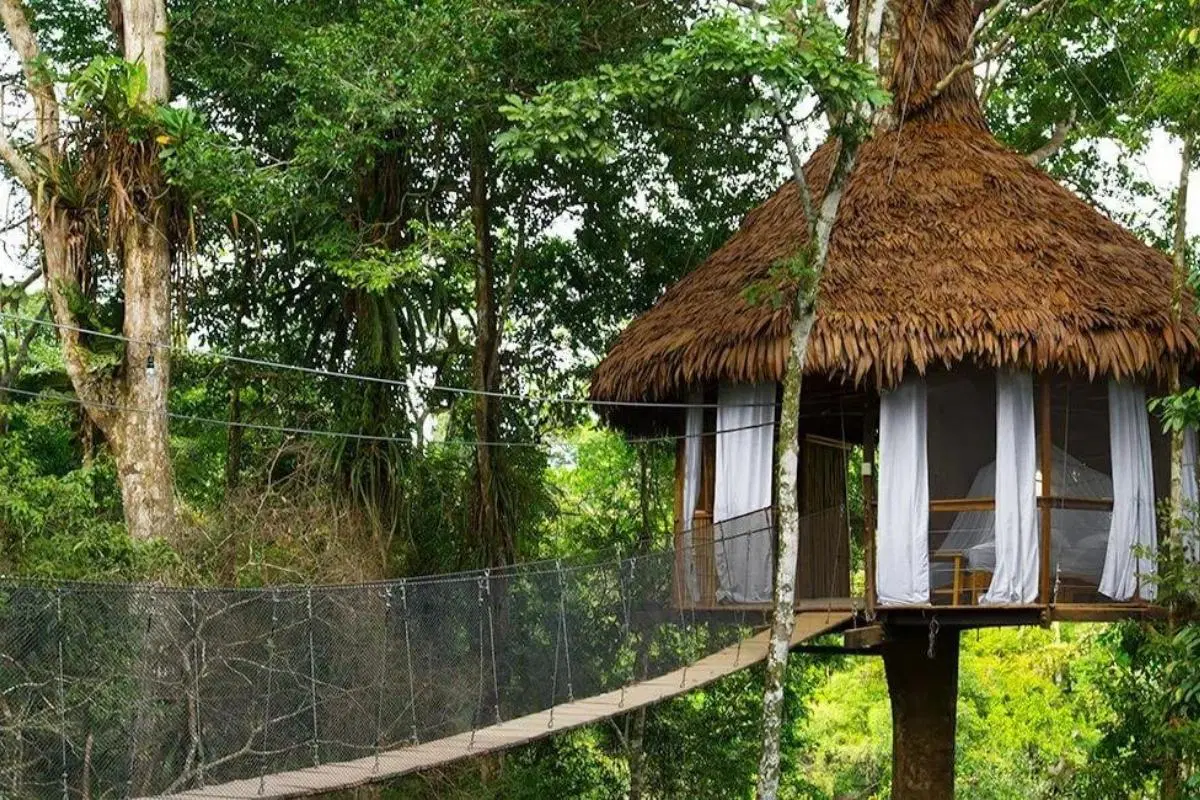 Credit: https://treehouselodge.com/
Eat, sleep and relax amongst the trees of a Peruvian jungle at this treehouse lodge resort. Featuring 12 different lodges to choose from, immerse yourself within the Amazon without having to lose any comforts and enjoy being surrounded by the most diverse wildlife zone in the world.
Memories Aicha Luxury Camp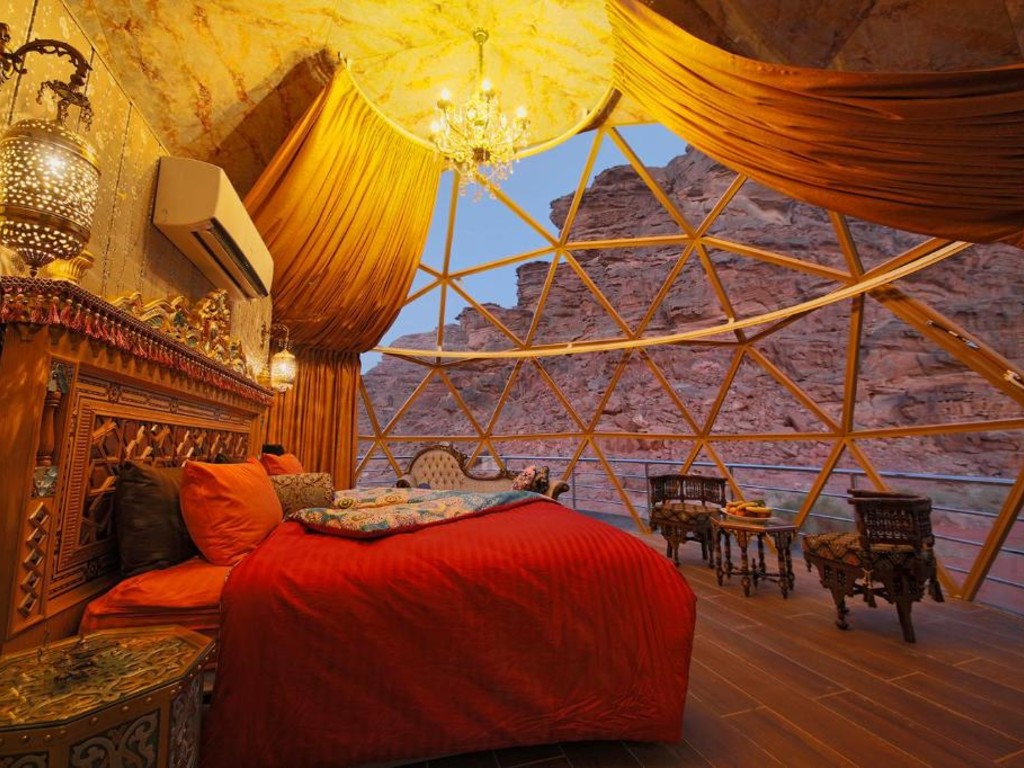 Credit: http://www.mlc.jo/
Have you ever wondered what it would be like to live on Mars? This hotel experience could fulfil that space travel wish. Located in Jordan, this luxury camp is situated amongst bright red sands. Sleep under the stars in a fully furnished bubble and enjoy the warm climate and stunning landscapes.
Giraffe Manor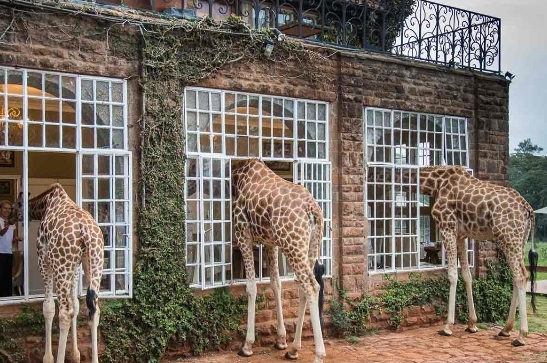 Credit: https://www.thesafaricollection.com/properties/giraffe-manor/
What better way to spend your breakfast than to eat it with giraffes? This resort in Nairobi, Kenya is surrounded by a protected forest, in which a family of endangered giraffes live their lives. Take in the beautiful sites of the landscape, relax with the luxuries of the resort and enjoy the company of friendly giants.
Kakslauttanen Arctic Resort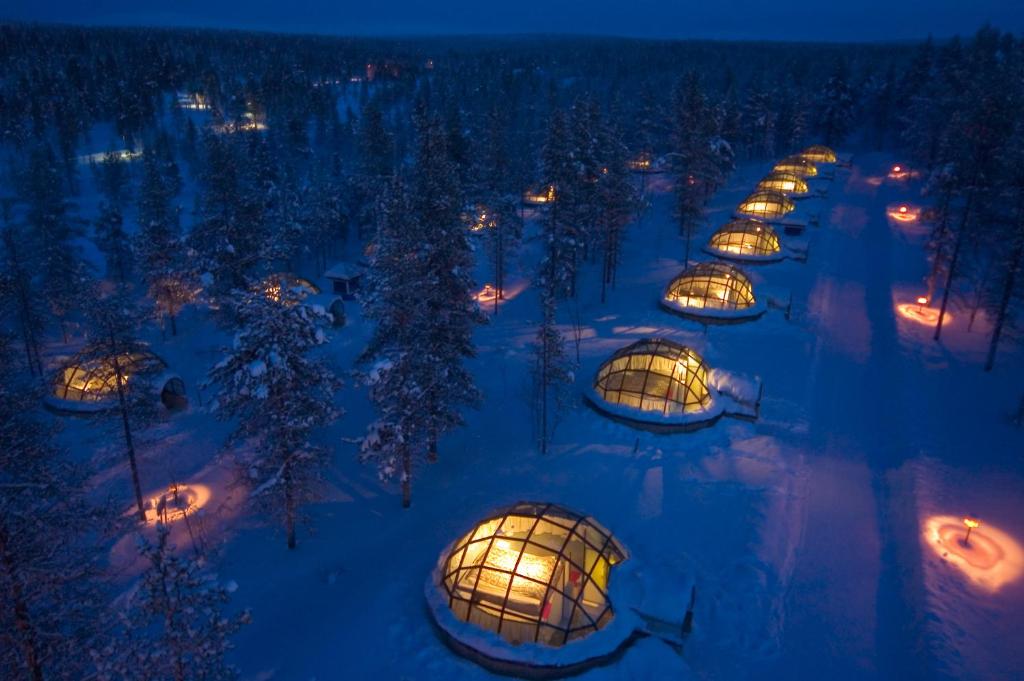 Credit: https://www.booking.com/hotel/fi/hotelli-kakslauttanen.en-gb.html
The true winter wonderland. This resort puts you directly under the stars and the Northern Lights, in a cosy glass igloo in the Lapland wilderness. Pick your own berries and nuts nearby your site, wrap up with complimentary wool accessories and visit snowy Finland on your trip.
Pioneertown Motel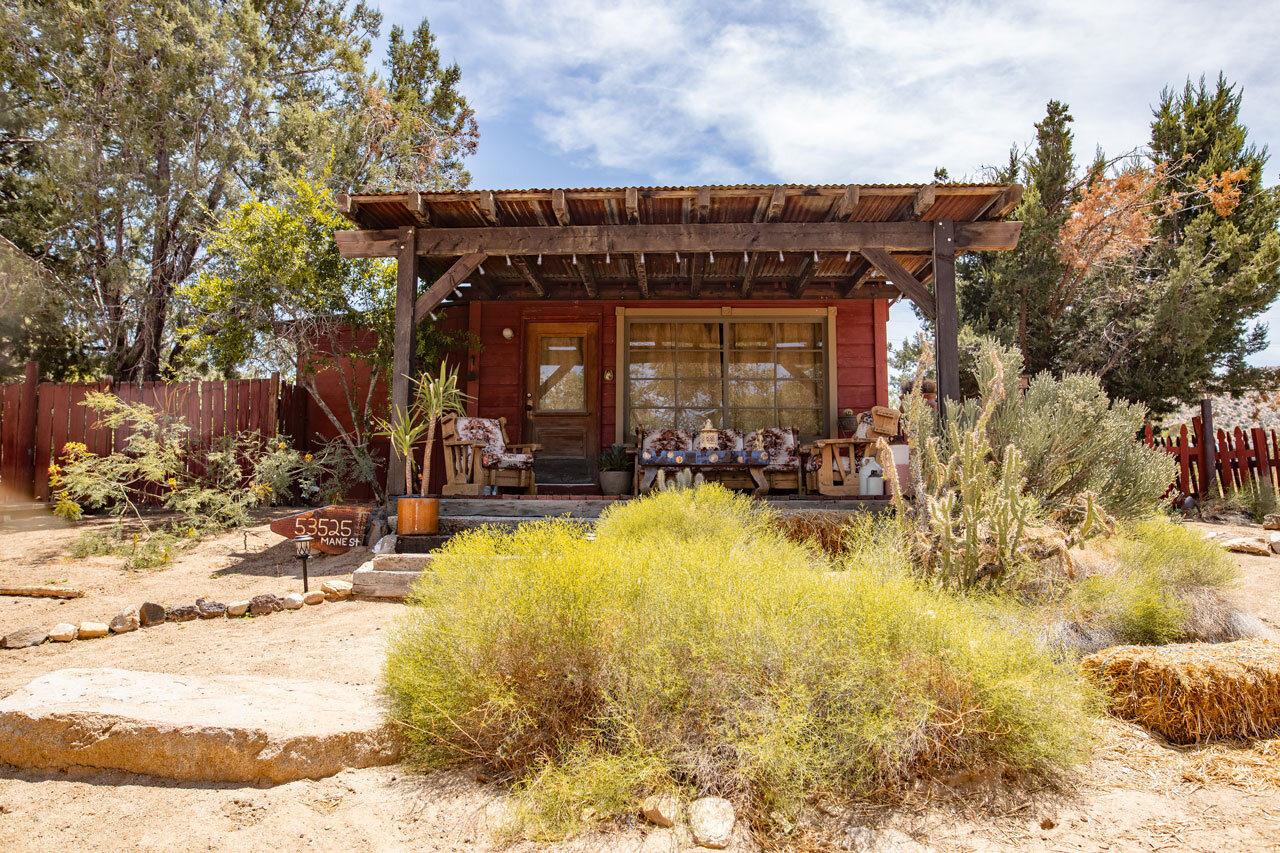 Credit: https://www.pioneertown-motel.com/the-motel
If you love western or cowboy movies this is the place for you. In the desert of California this hotel was originally a place for the western movie stars, but was transformed into a public stay. Single to family guest rooms, 24 hour lounge and even an event hire space, this out 'in the middle of nowhere' place is perfect for weary travellers.
ICEHOTEL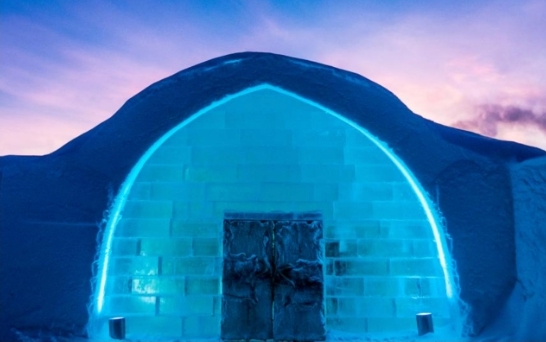 Credit: https://www.icehotel.com/
Wrap up for this one. Found in Sweden during the winter months, the ICEHOTEL is exactly that. Carved ice blocks to create a structure every winter for those who want a unique hotel experience. Having sustainability at their core, this company uses solar energy and only uses the ice during winter, letting it melt in warmer months to return back to nature.