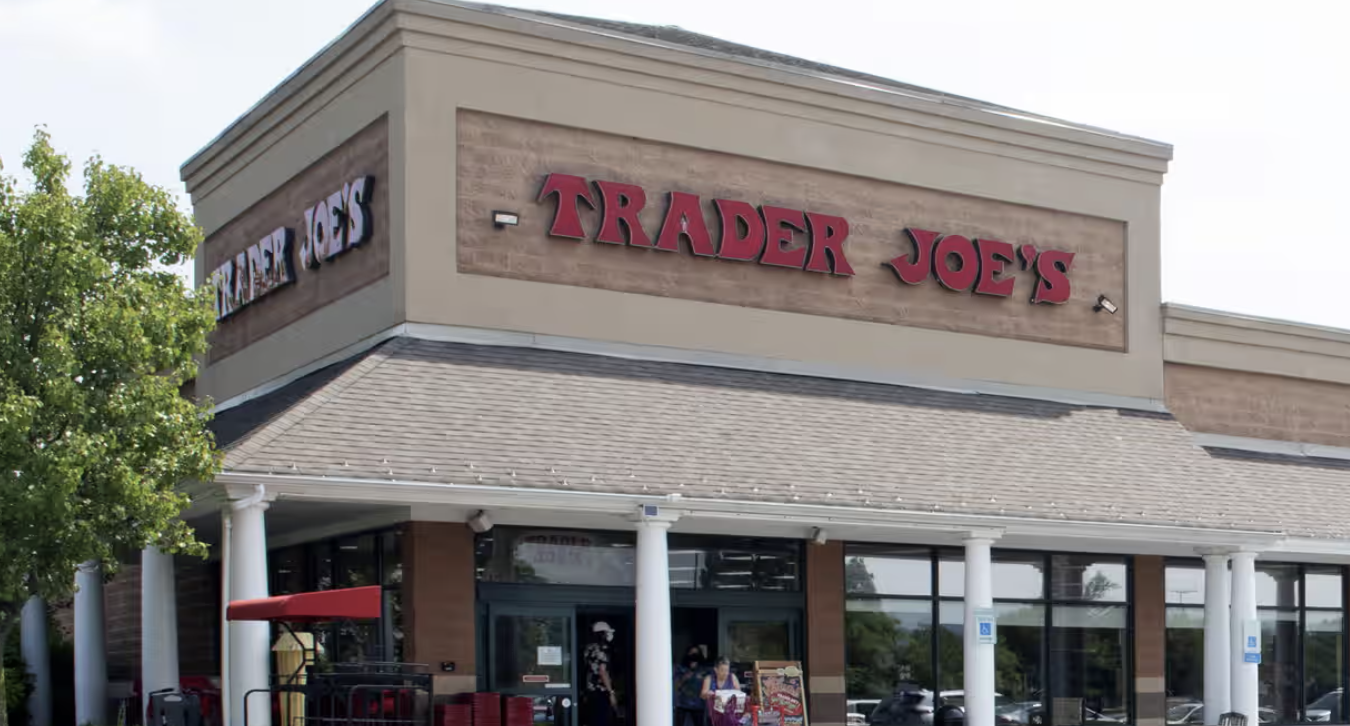 Credit: Carol Lolis via The Guardian
Peanut butter-filled pretzel nuggets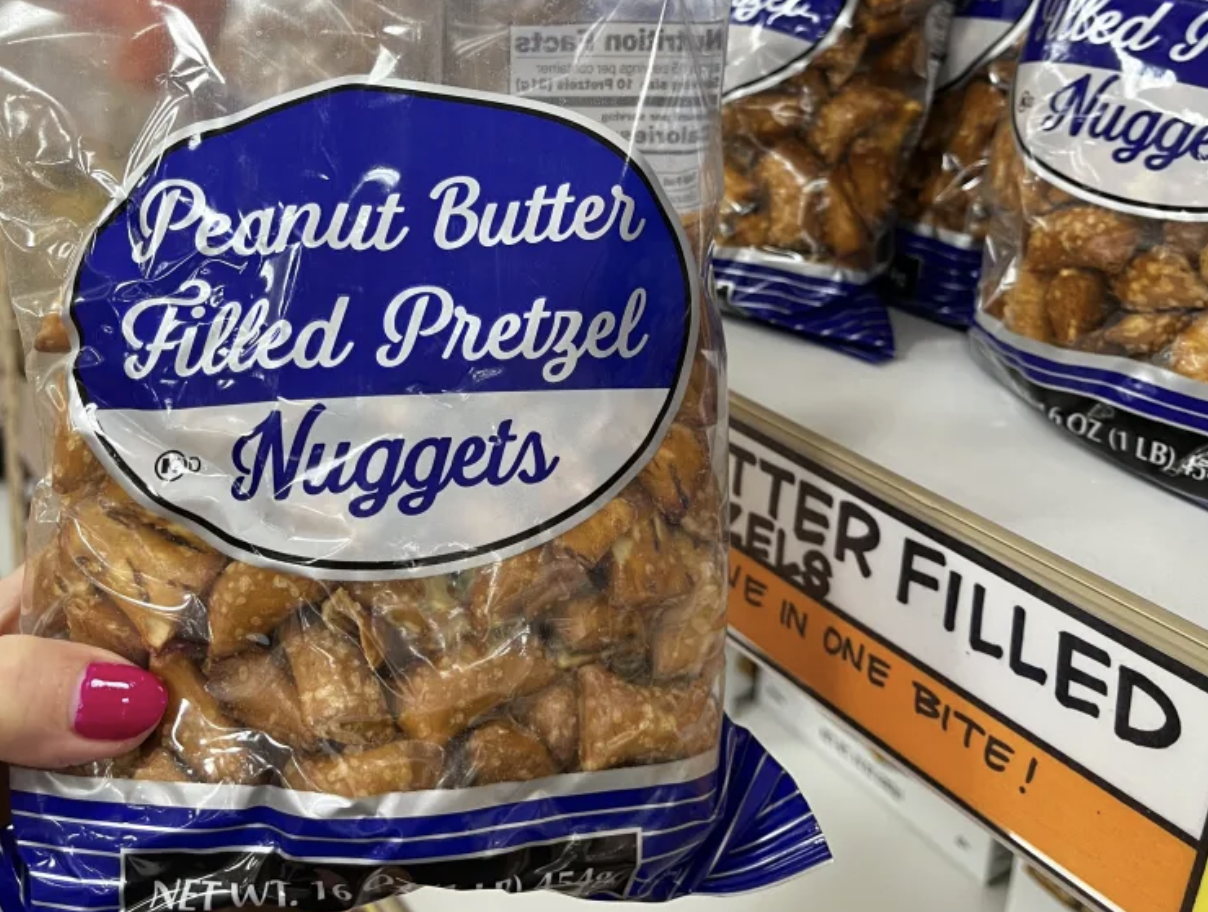 Credit: Jessica Wrubel via Parade
You read that right, and they taste as good as they sound. The perfect movie night snack, these crunchy snacks are full of creamy peanut butter, for that balance of sweet and salty. They are a favorite in the store so be sure to snap them up if you see them on the shelves.
Unexpected Cheddar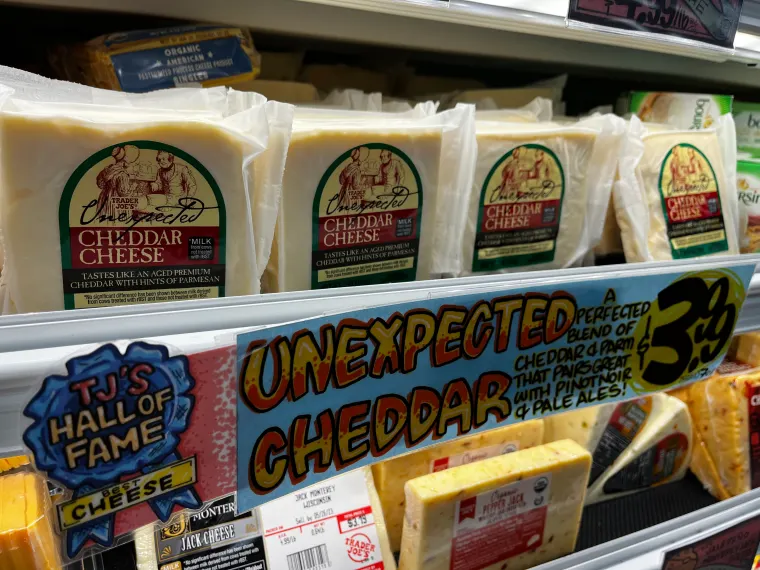 Credit: Jessica Wrubel via Parade
This cheese is a combination of sharp Cheddar and aged Parmesan, which marry together well in one block of goodness. You can find this cheese incorporated in other products too, like unexpected Cheddar broccoli soup and spreads. You'll find this in the dairy section or even with a "hall of fame" sticker stuck on the shelf.
Spinach and Kale Greek yogurt dip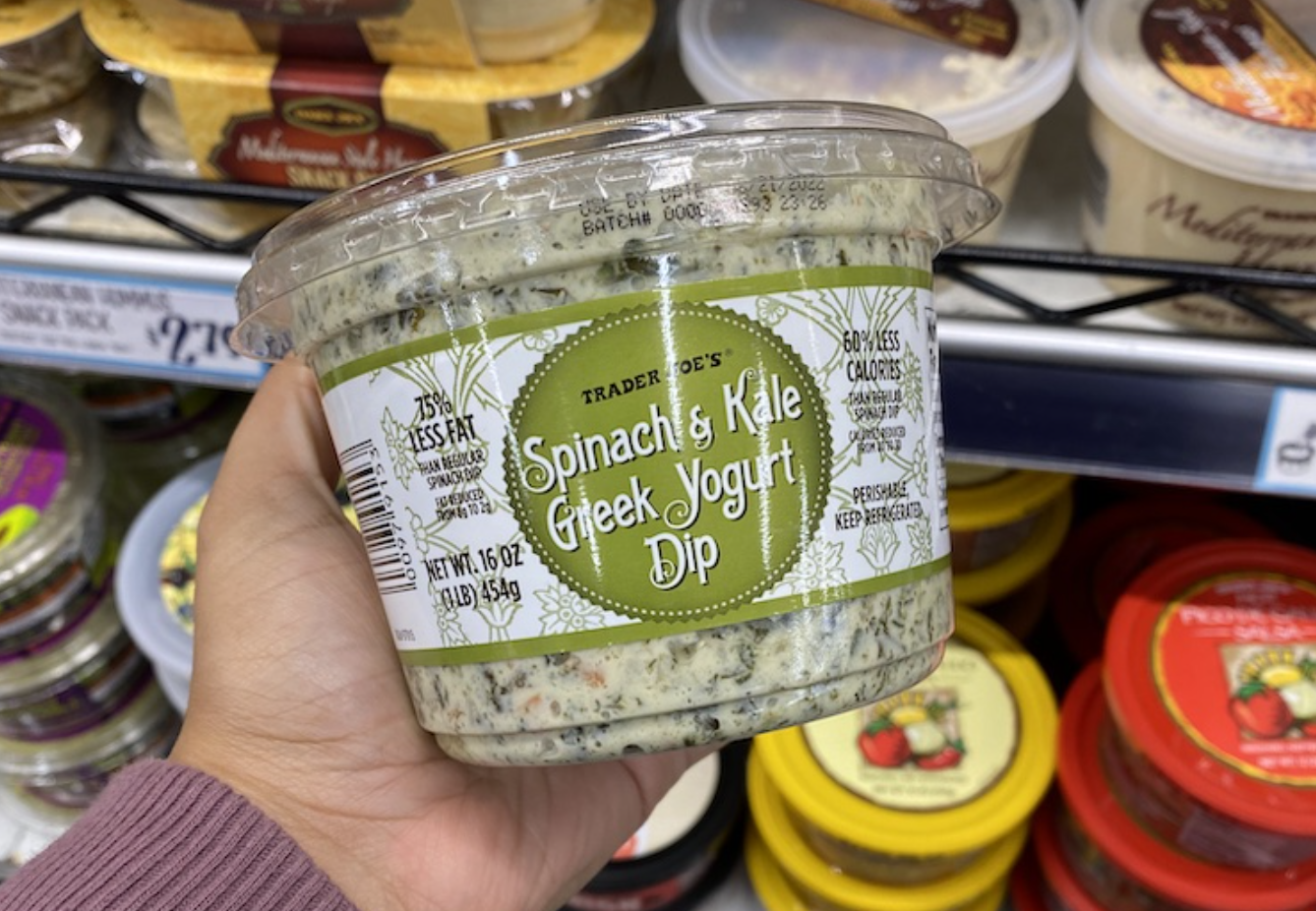 Credit: Hailey Bouche via The Everygirl
The perfect dip for snackers. This creamy dip has the perfect satiating texture to keep you full alongside a veggie plate or some crackers, as the chunks of kale give a good crunch. It's super popular, so if you see a few tubs left, snap them up!
Cacio E Pepe puffs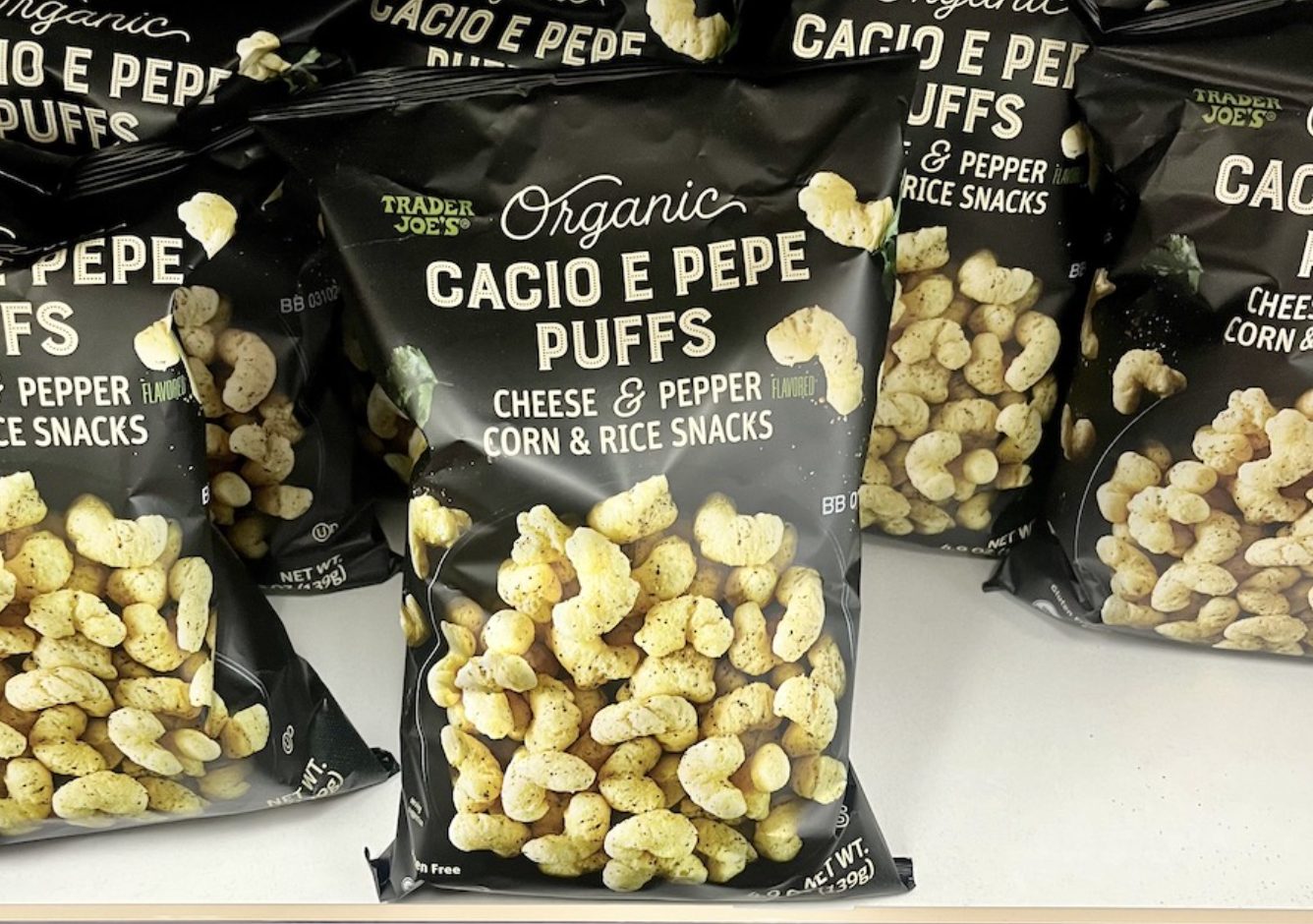 Credit: Christina Herbst via The Everygirl
Step up your cheese puff game with these. They have the best light and airy texture but still that satisfying crunch. If you love cacio e pepe pasta, you'll love these as they have the perfect balance of cheese and pepper flavor. Keep a bag of these in your pantry to impress your guests.
Everything But the Bagel seasoning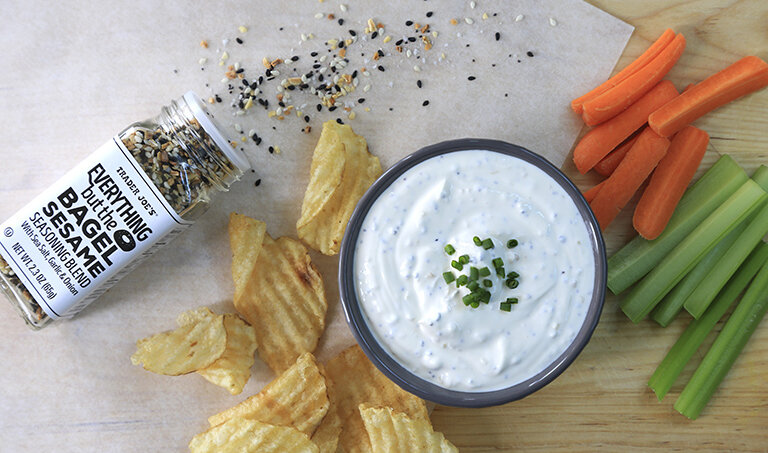 Credit: Trader Joe's
This is basically a staple in everyone's pantry and for good reason. You can add this seasoning blend on absolutely anything you want to add some crunch and flavor too. Cream cheese, avocados or even steak. Grab a bottle of this and go wild topping it on your food.
Dark chocolate peanut butter cups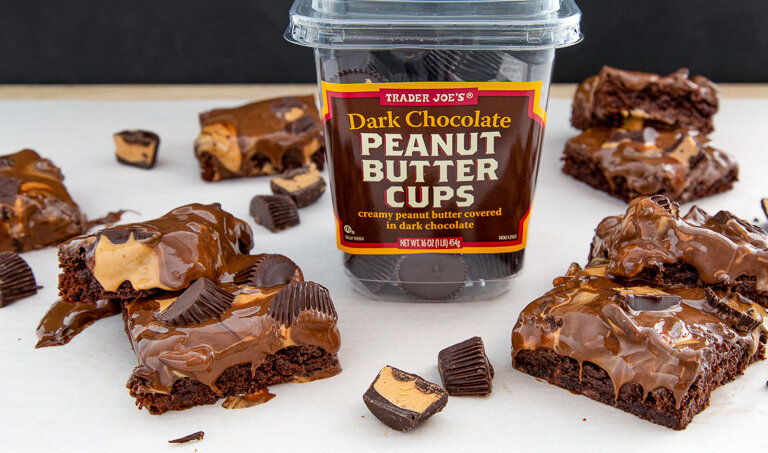 Credit: Trader Joe's
Trader Joe fans say these are better than the Reese's originals. The peanut butter is made from slow roasted nuts and the chocolate is made from high quality cacao, so all the flavors are heightened and richened. Try these side by side with Reese's and see which you prefer.
Roasted garlic and pesto pizza with deep fried crust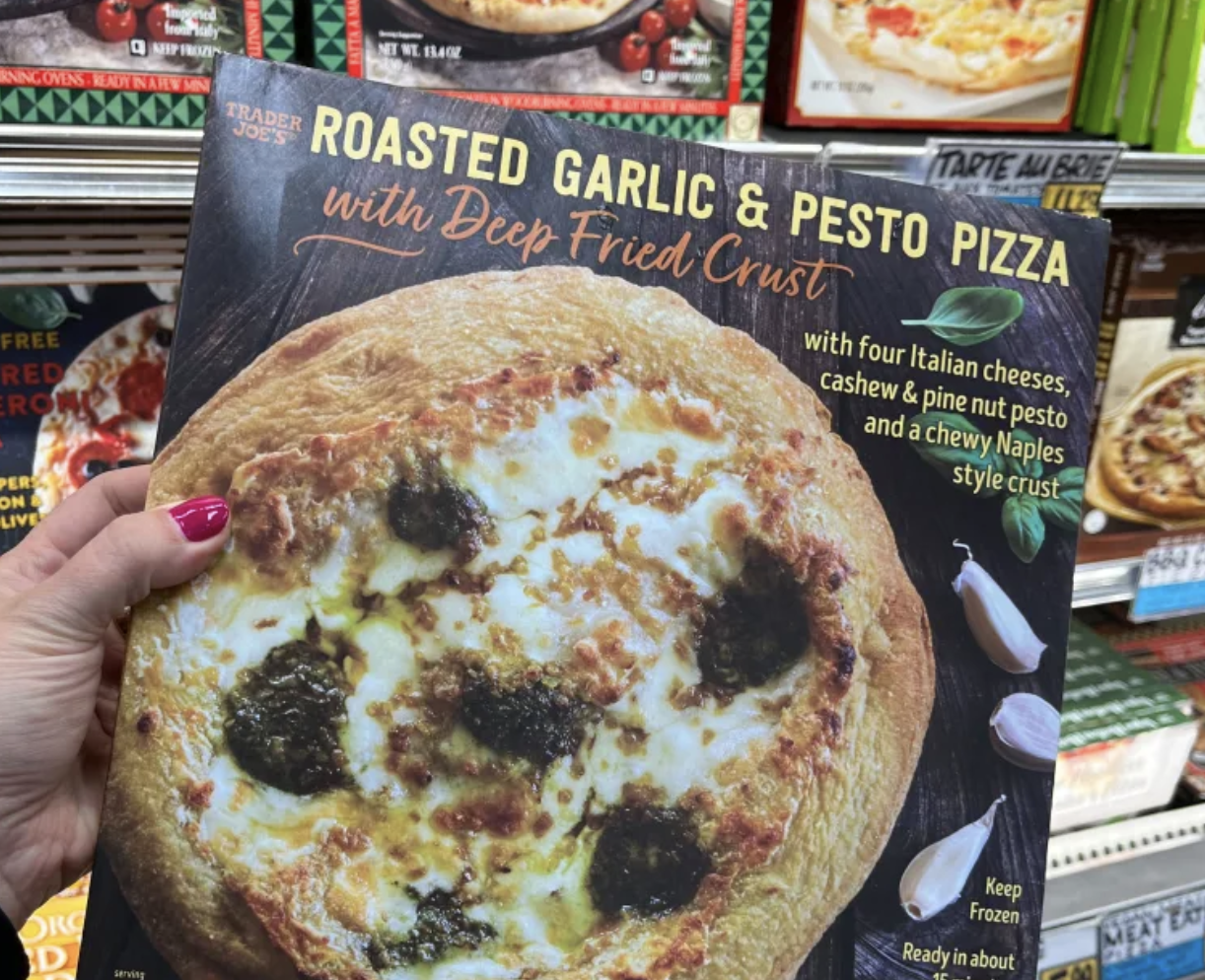 Credit: Jessica Wrubel via Parade
Everything about that sounds delicious just reading it. Topped with tangy basil pesto, dollops of buratta, roasted garlic, mozzarella, provolone and parmigiano reggiano. Sounds like the best shopping list ever but it's all on top of this tasty pizza! The crust doesn't disappoint either, with a chewy but crisp texture elevating it to the next level.
Cauliflower gnocchi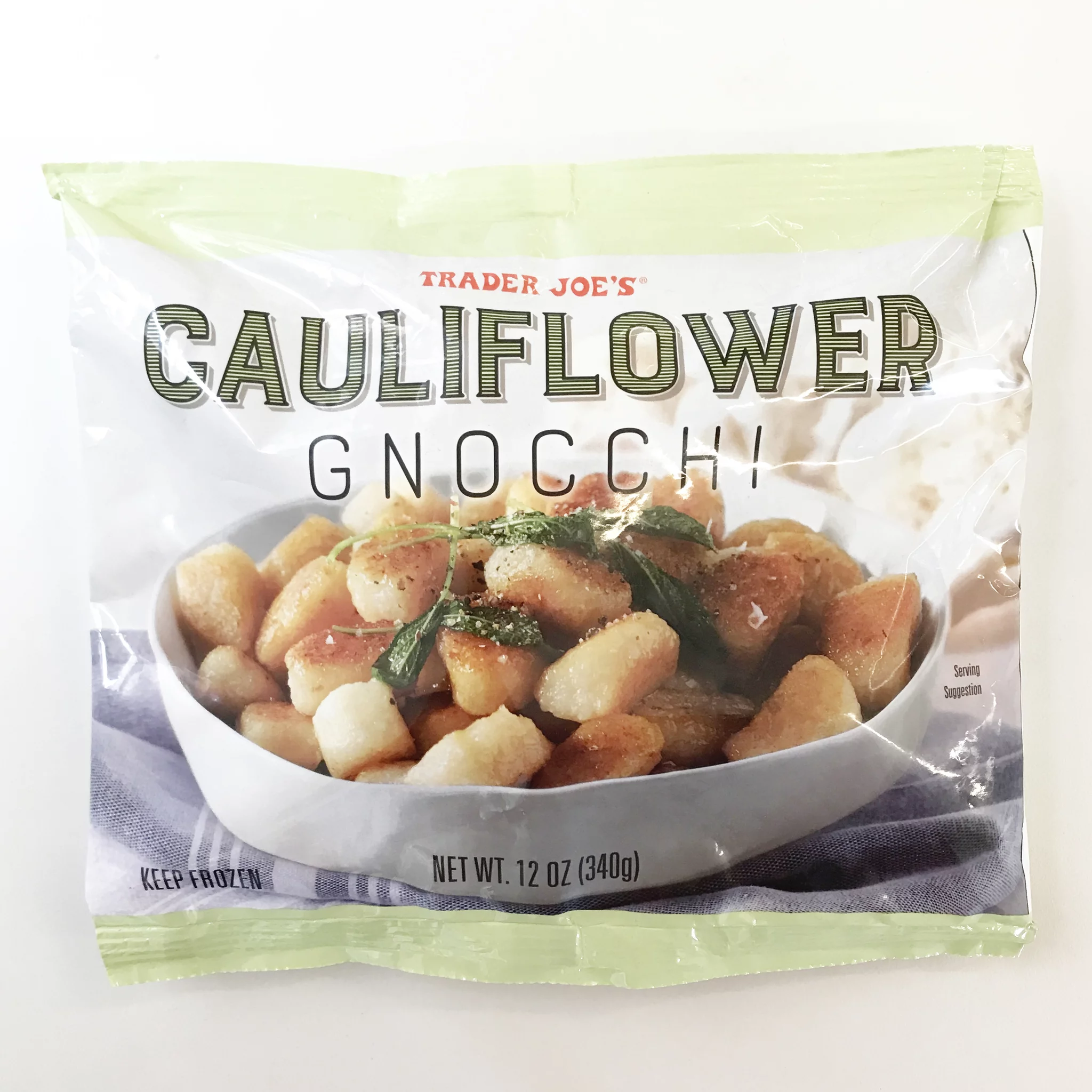 Credit: Trader Joe's
One of Trader Joe's greatest hits for those with dietary requirements. This gnocchi is made with 75% cauliflower and is naturally gluten-free, egg-free and dairy-free. Slightly simmer this for just a couple of minutes and then pan fry with some garlic and your choice of oil for a delicious and quick dinner.
Joe-Joe's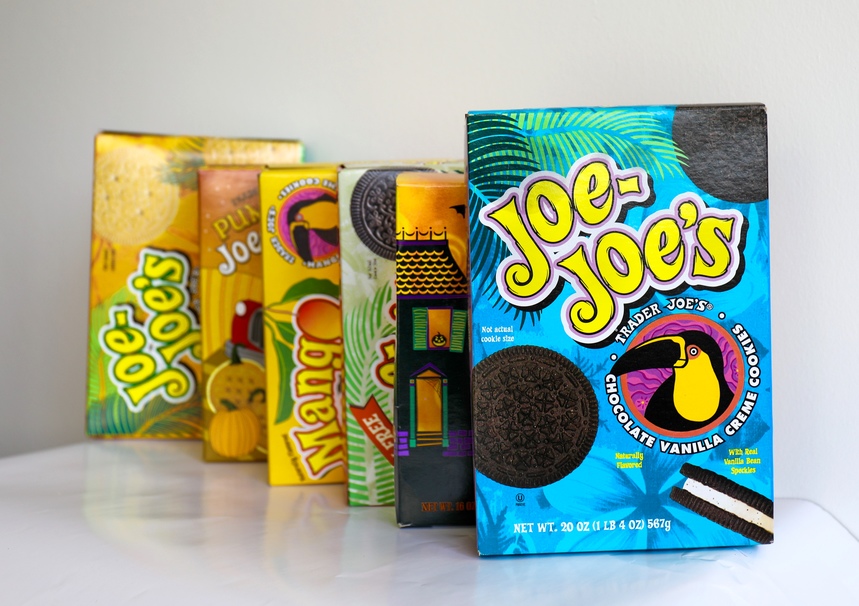 Credit: Jenna Thomas via The Spoon University
It's too easy to eat your way through a whole sleeve of these cookies. They have different flavors to try throughout the year, so make sure you check this aisle regularly. The chocolatey cookies are a great after dinner treat and some customers even say they are better than Oreos.
Dark chocolate covered cherries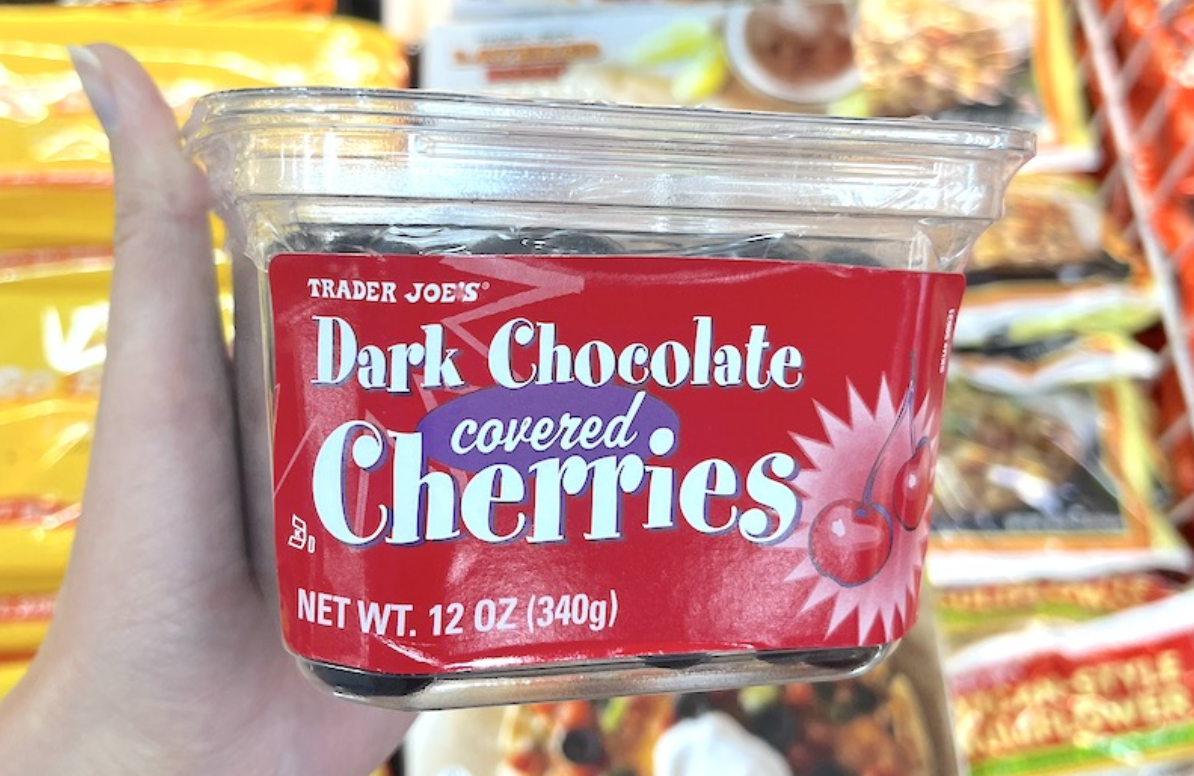 Credit: Keely Geist via The Everygirl
These are the perfect little treat when you are craving something sweet but don't want to indulge in a whole dessert. The dark chocolate is just bitter enough to cut through the sweet and tart flavor of the cherries, so you won't feel sick after eating these.
Mandarin orange chicken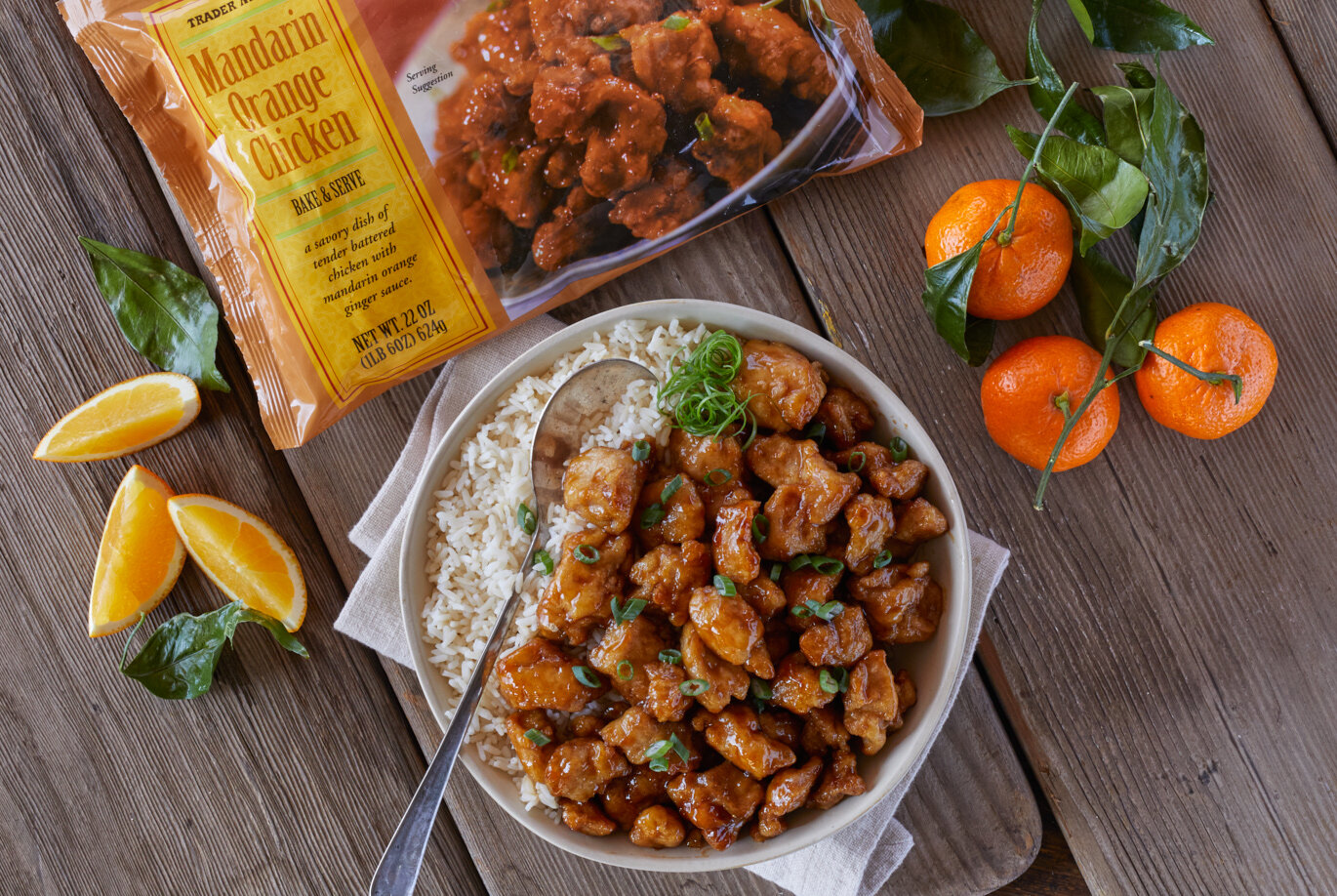 Credit: Trader Joe's
This is constantly low in stock because everyone knows how good it is. You can use these to make a take-out style meal at home in 20 minutes, and you won't look back. The orange sauce is sticky and sweet and pairs really well with any crunchy veggie and noodle or rice dish.
Speculoos cookie butter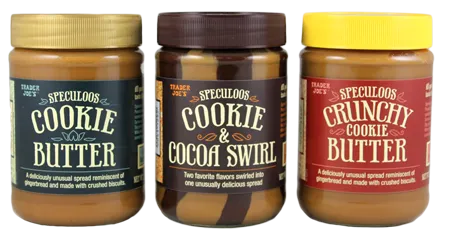 Credit: Bon Apetit via Trader Joe's
It will be hard to stop yourself just eating this straight out of the jar with a spoon. They have smooth or crunchy varieties so there's something for everyone. Try it on top of pancakes, toast or even use some to make a cookie butter latte.
Green goddess seasoning blend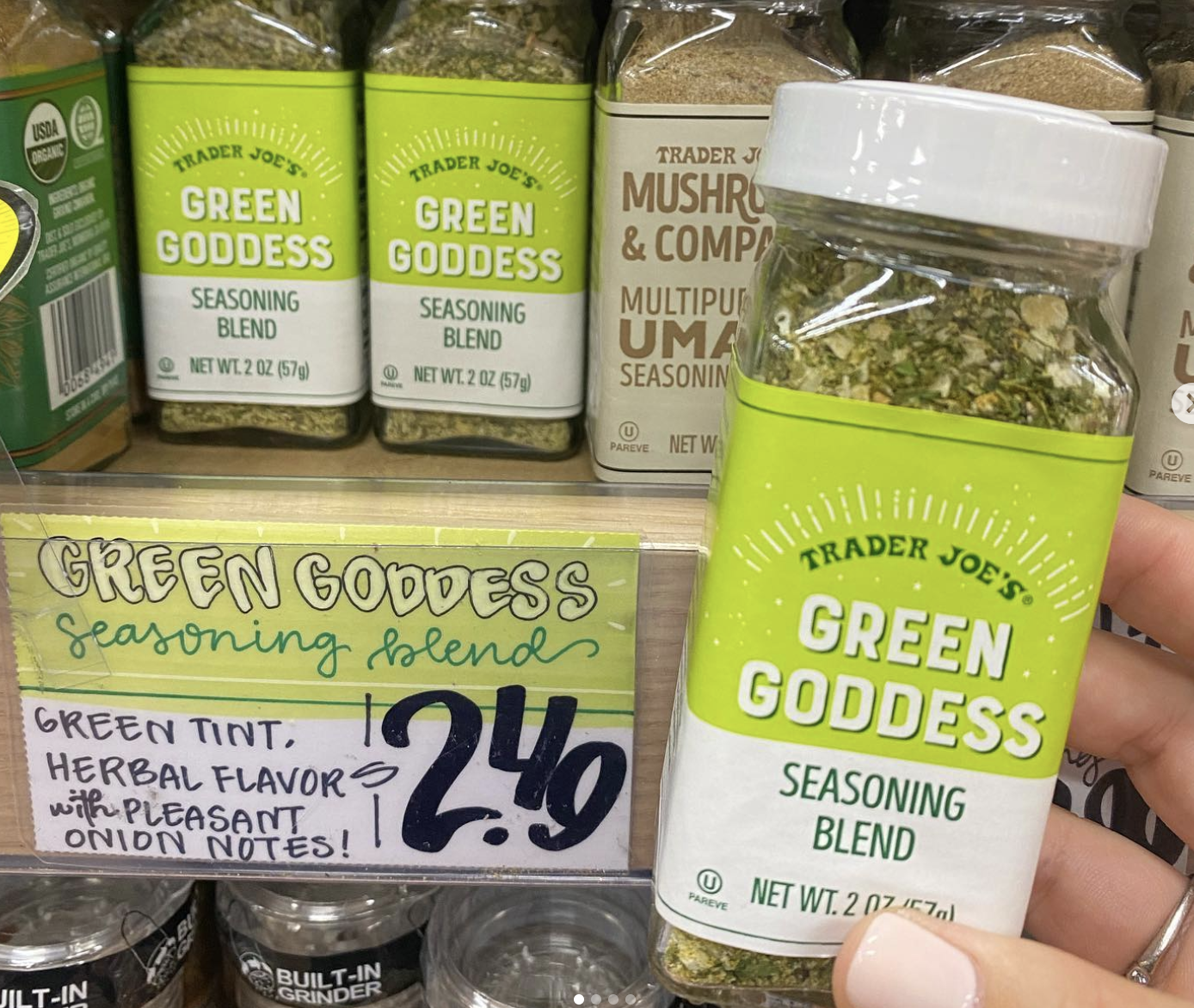 Credit: @traderjoeslist via Instagram
This is basically your favorite spices on the rack in one handy bottle. This blend is perfect to add to pretty much any dish, from salads, meats, fish or pastas. You can also make your own dips by mixing some of this into greek yogurt or sour cream.
Chocolate raspberry swirl ice cream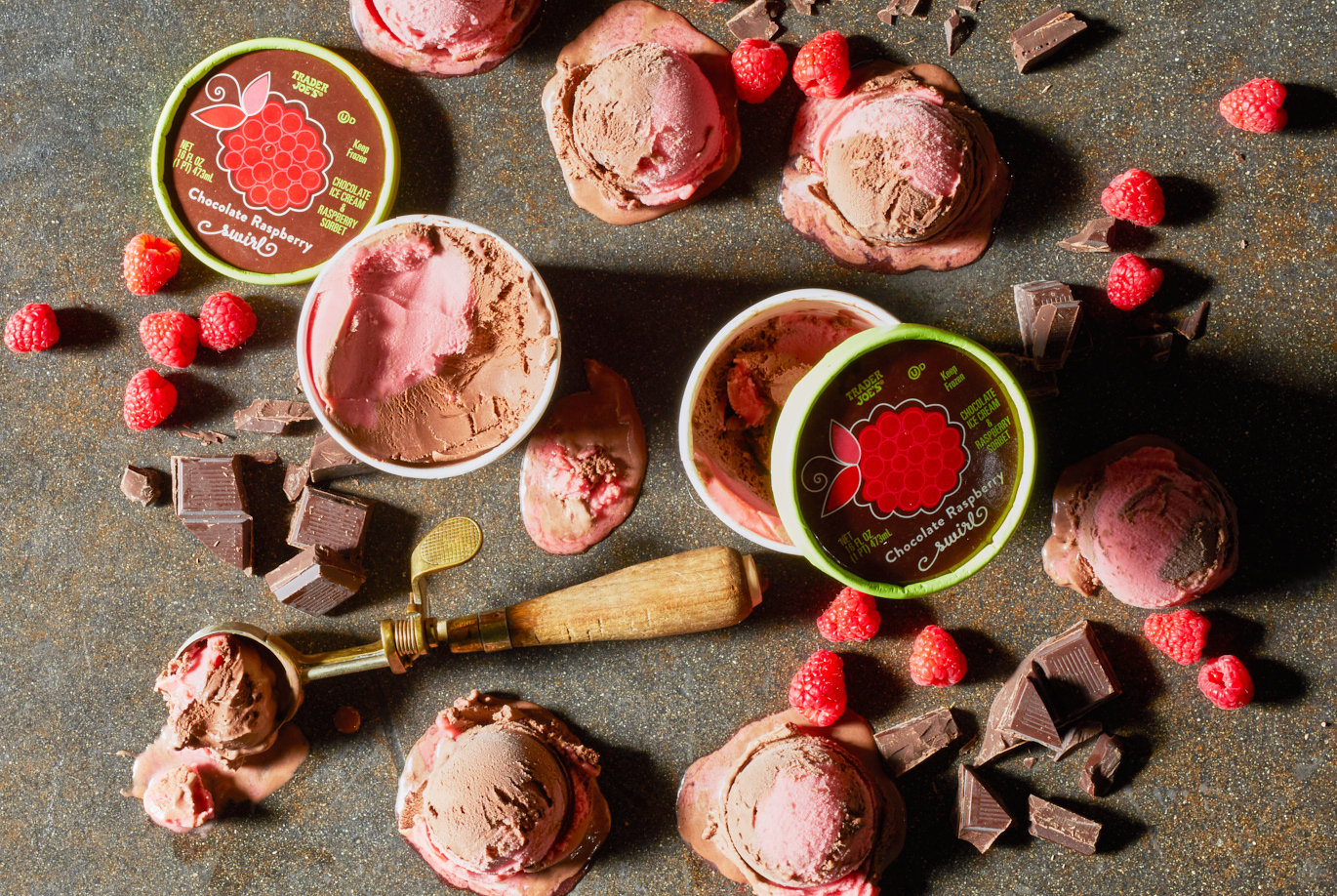 Credit: Trader Joe's
It's so much more than raspberry sorbet and chocolate ice cream mixed together. The tartness of the raspberry makes a refreshing pairing with the rich dark chocolate and it makes it so moreish, without you feeling that sugar crash after. Customers love the fresh taste of the ingredients and don't taste any artificial-ness.
Seltzer waters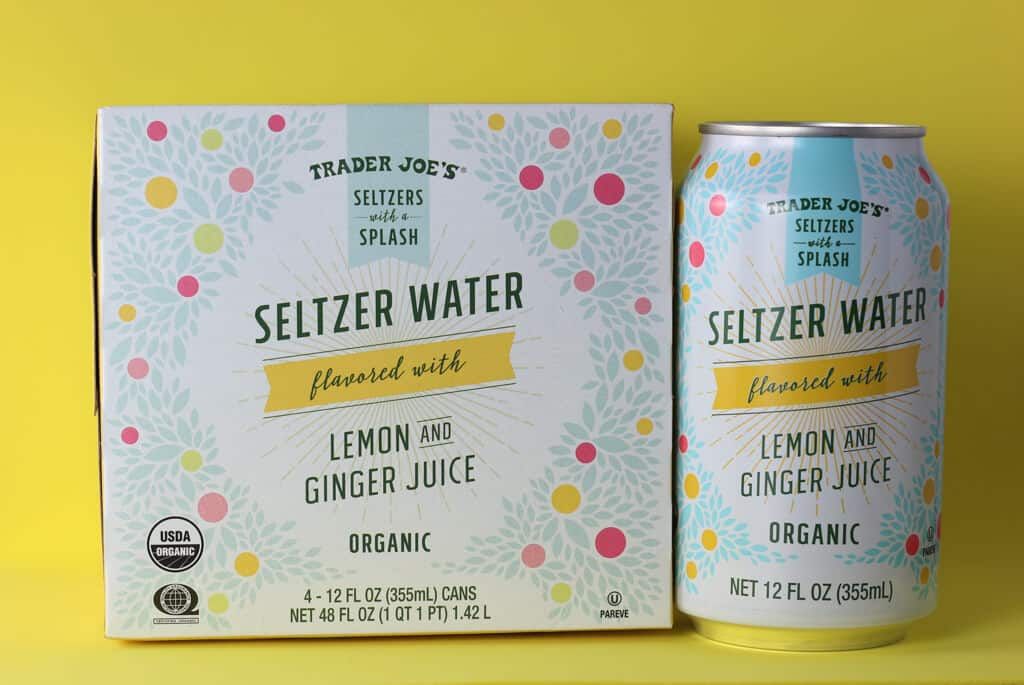 Credit: Becoming Betty via Pinterest
There are so many good flavors, you just need to try them all. Instead of sugary sodas, give these a try for a refreshing pick me up. A fan favorite is the lemon and ginger juice, as the ginger gives it that spicy kick that can wake you up at the lunch time slump.
Organic jasmine rice
Credit: Gather'd market
You get perfectly packaged rice that is ready in minutes, what's not to like? Pop one in the microwave for 3 minutes and it's ready to pair with any dish of your choice. The aromatics from the jasmine work well with curries or other spicy sauces.
Chocolate chip Hold the Cone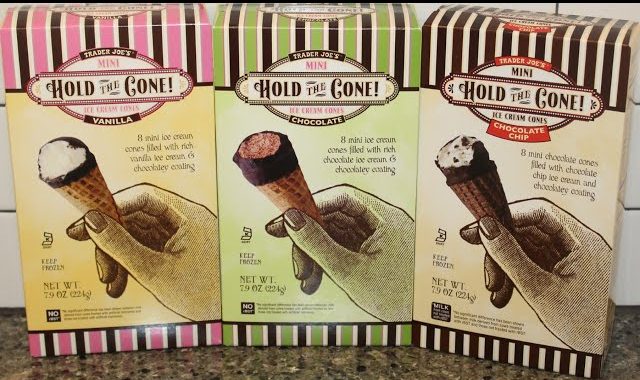 Credit: Tami Dunn via YouTube
Mini in size, but huge in flavor! They make the perfect after dinner sweet and they're small enough to not make you feel stuffed after eating. The cones are lined with milk chocolate too which not only makes them more delicious, but prevents the melted ice cream from leaking out.
Soy chorizo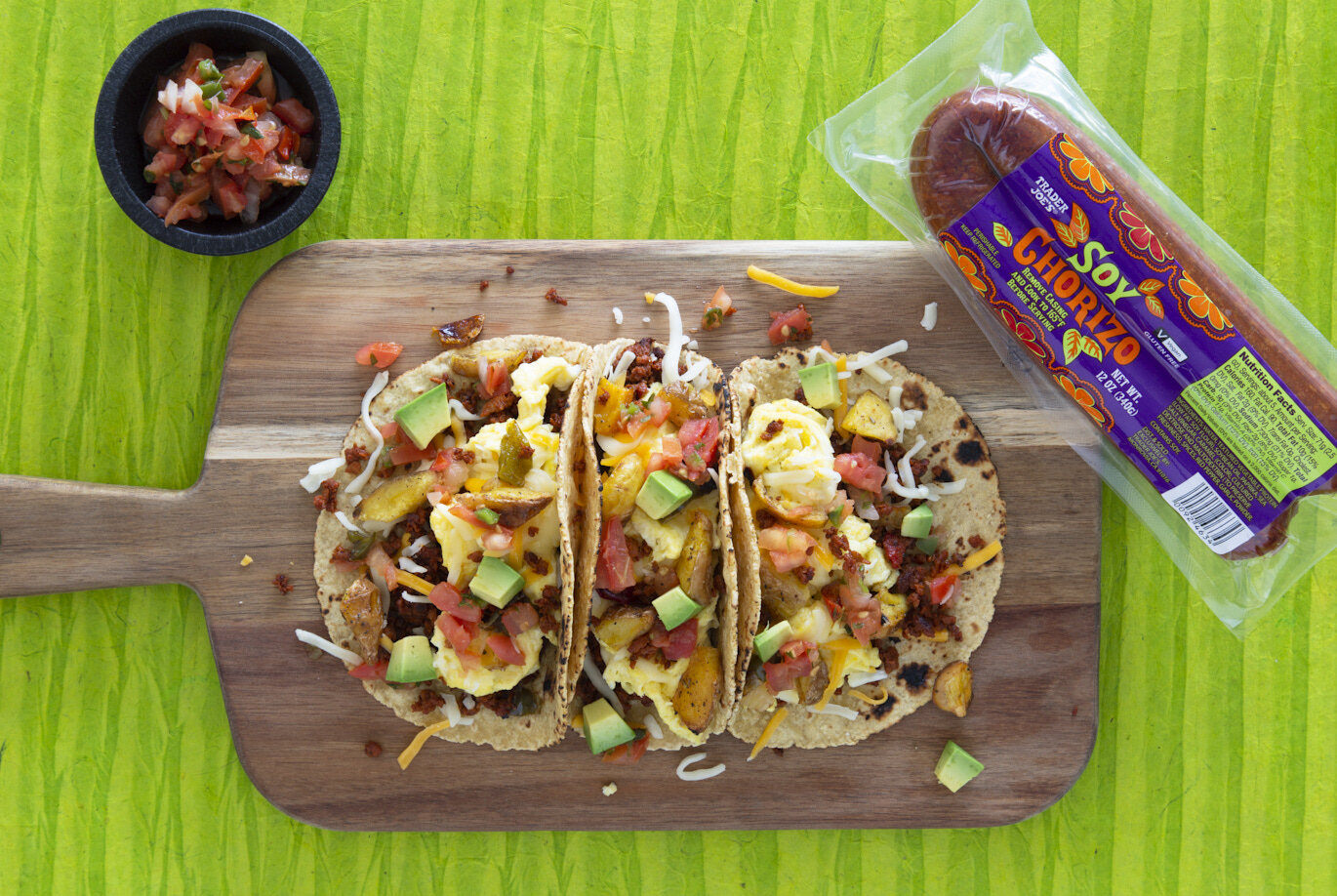 Credit: Trader Joe's
Vegetarians, you're covered too. This spicy meat free alternative is perfect for cooking dishes that require some protein, and this version has 60% less fat than traditional chorizo which is good for those watching their waistline. Add this to stir fries, paella, tacos or even sprinkled on some scrambled eggs.
Crispy crunchy mochi rice nuggets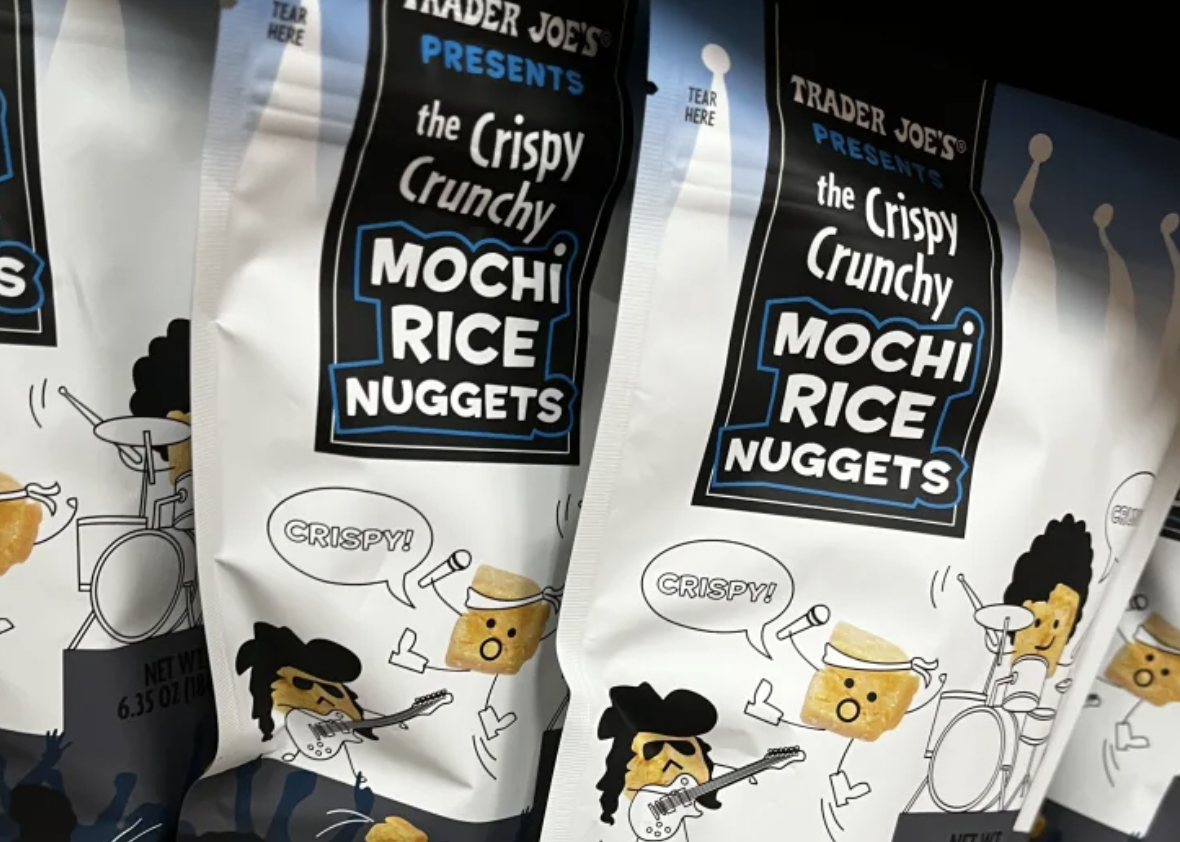 Credit: Jessica Wrubel via Parade
These cute little crackers are so moreish, you won't need to resealable bag. Salty, chewy and crunchy all at the same time, you want to reach for these every day. They can even be used as a breading for other foods, just blend them up and cover tofu or chicken and bake or fry.
Crunchy chili onion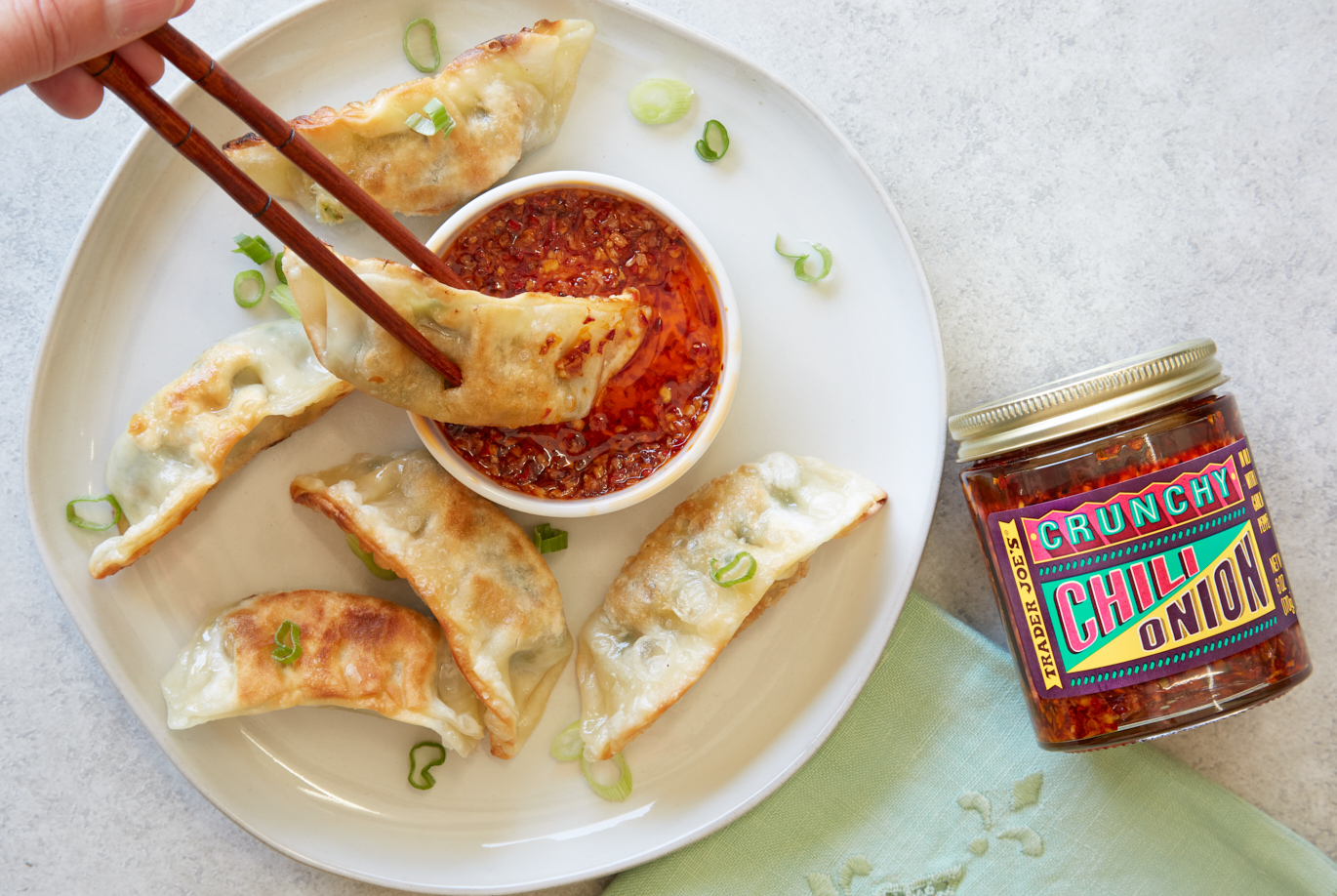 Credit: Trader Joe's
You'll want to add this pot of gold to every dish. It's more affordable that other name brand chili crisps, but tastes just as good. Add to fried dishes, eggs, salads or even pasta dishes. If you love spice and need it for every dish, you'll want to pick up one of these jars.
Gone Bananas!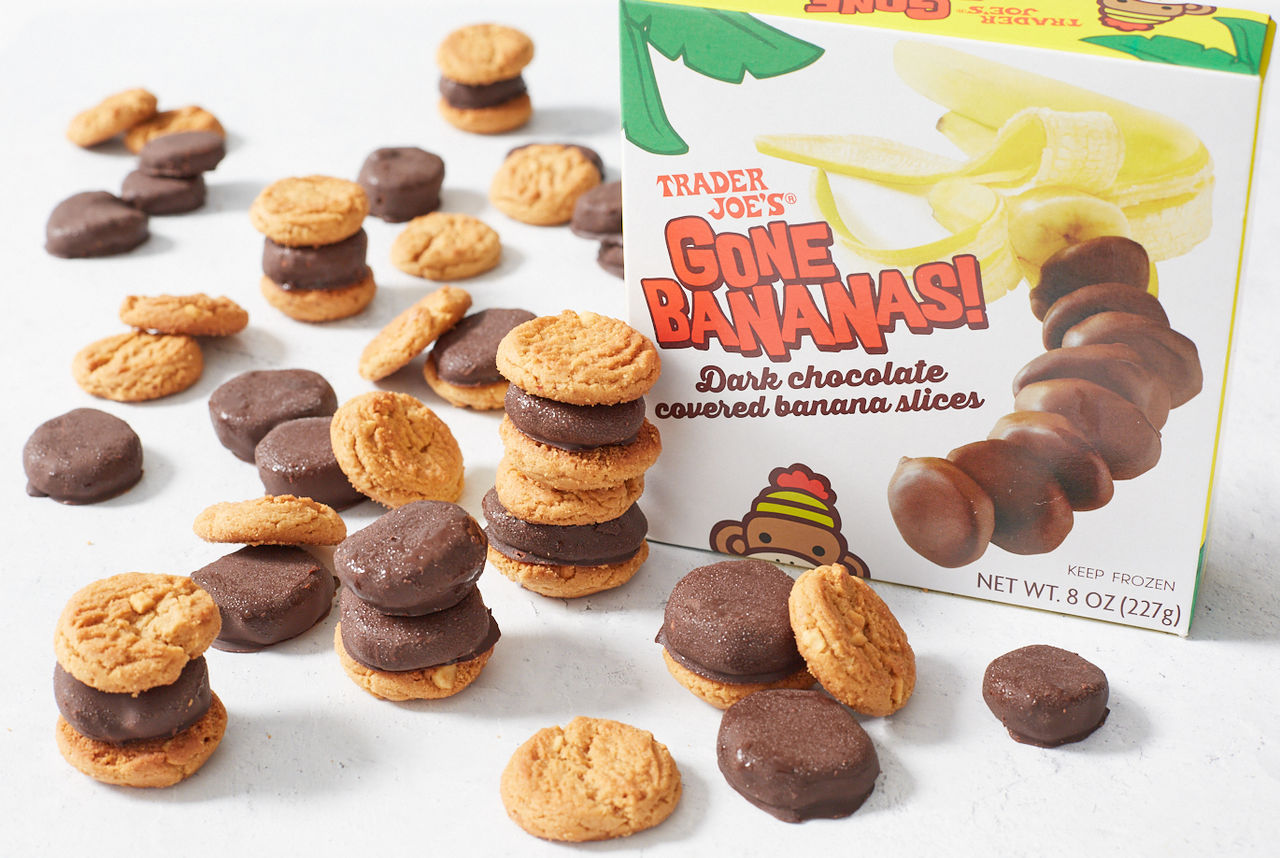 Credit: Trader Joe's
These won't last long in your freezer. Individual slices of frozen bananas covered in a rich dark chocolate, which are perfect for a sweet tooth. Eat them as is or add them to ice cream, or blend them with some milk or yogurt for a luxurious shake.
Toscana cheese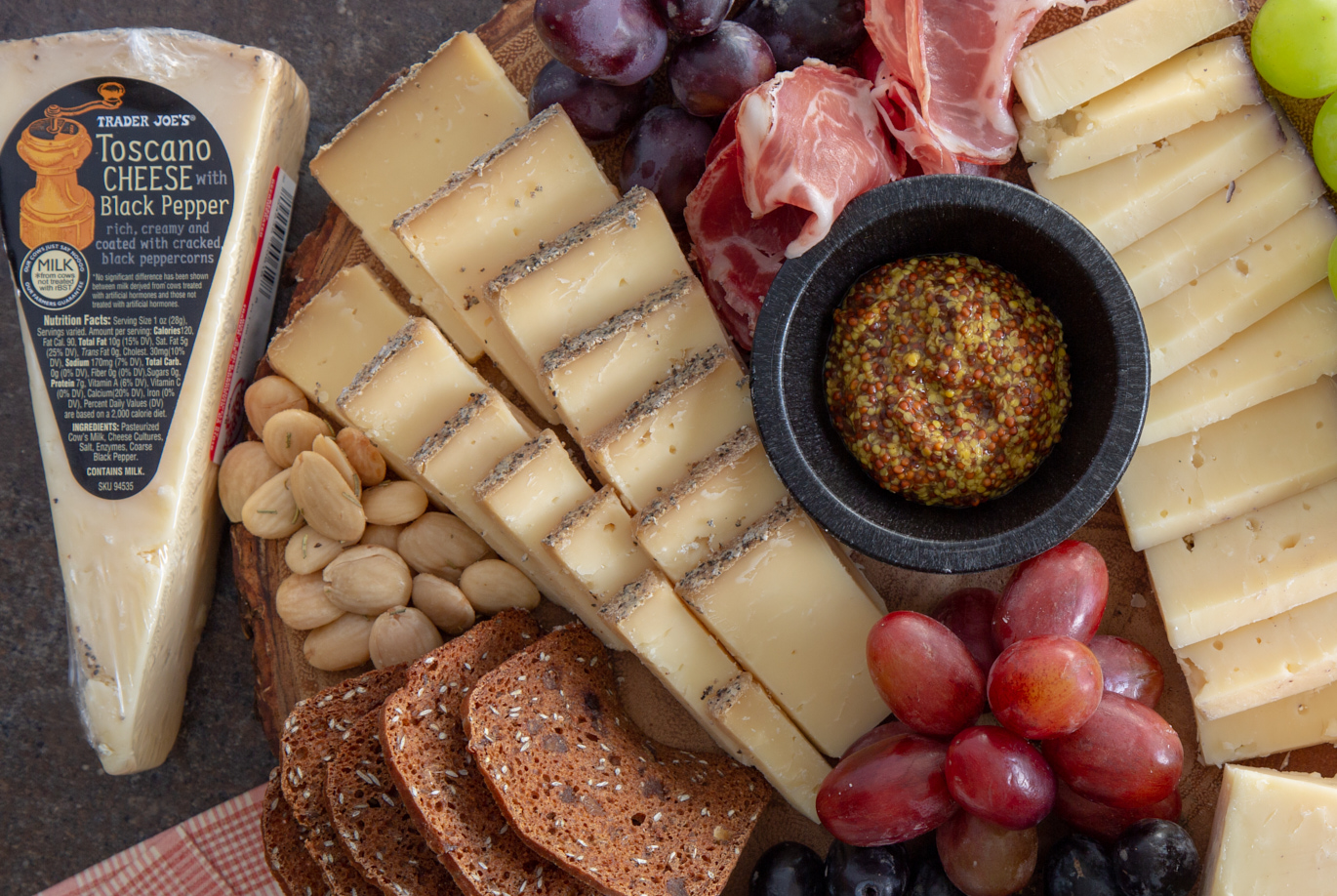 Credit: Trader Joe's
There are two types of this creamy cheese, Syrah wine-soaked or black pepper-rubbed rind. Both are the perfect cheeses for wine and cheese night, and these will always be a fan favorite from the cheese section. If you're planning on putting together a charcuterie board, this needs to be the star of the show.
Hummus dip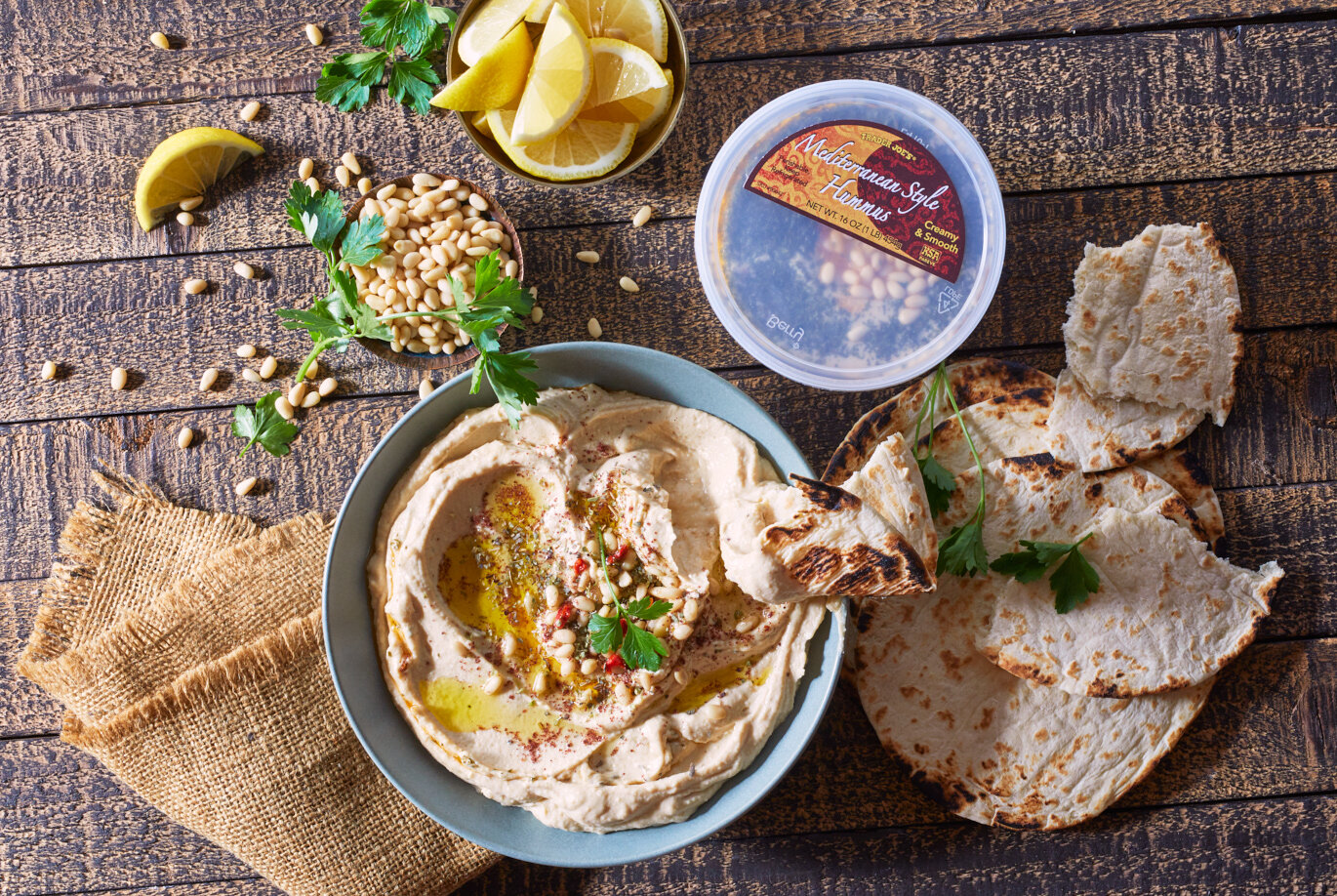 Credit: Trader Joe's
They just do hummus better than the rest, and customers seem to agree. Trader Joe's actually won a customer taste test for store bought hummus, so that shows you how good it is. Add any of your own toppings to it, or just dig crackers or veggies into it as it is.
Teeny avocados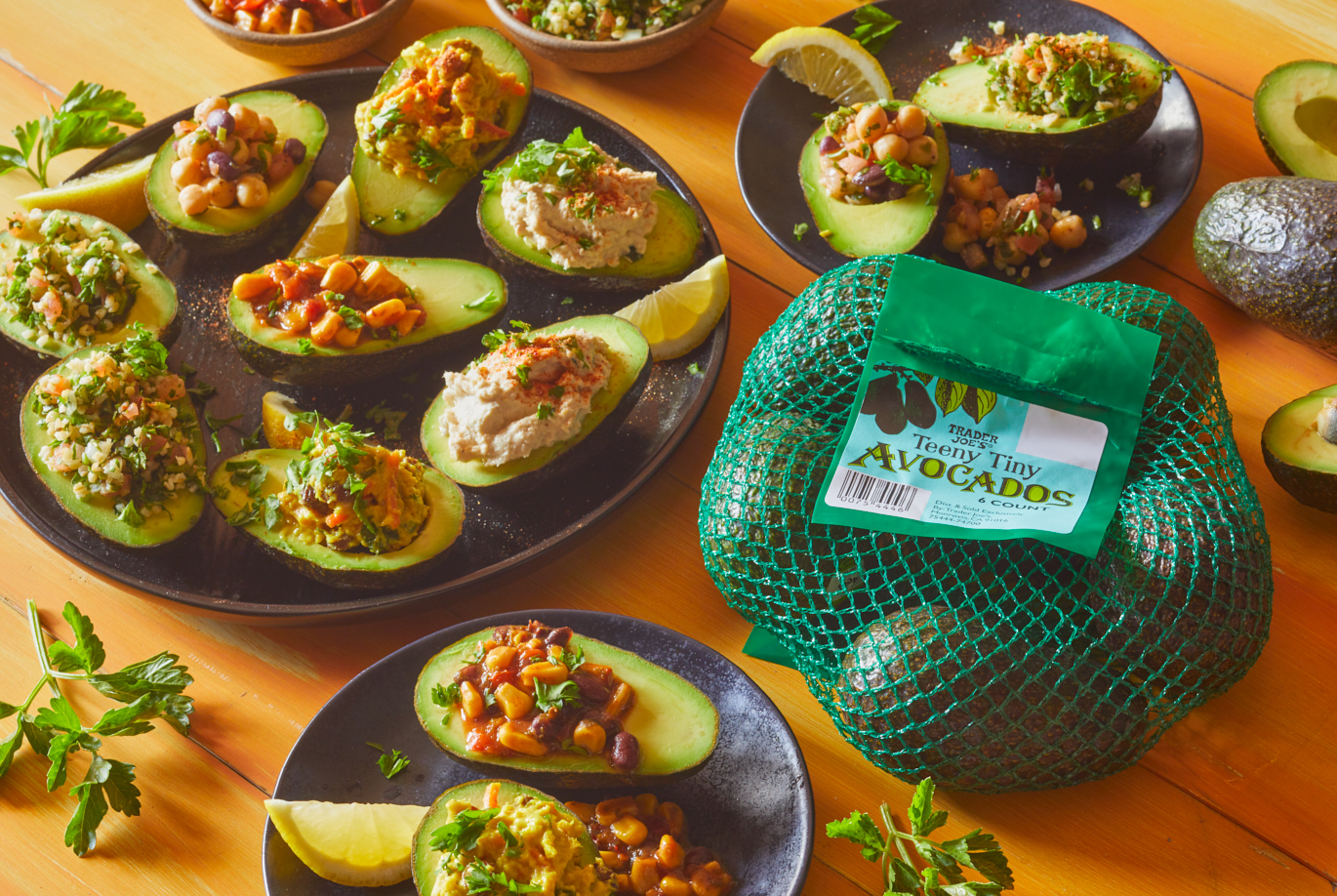 Credit: Trader Joe's
For a few dollars you can get a net of ripe avocados that can be used for literally anything. Their size is ideal as you can eat one per serving rather than cutting and storing half, just waiting for it to go brown. Make fresh guac for nachos or the perfect avocado toast.
Slightly coated dark chocolate almonds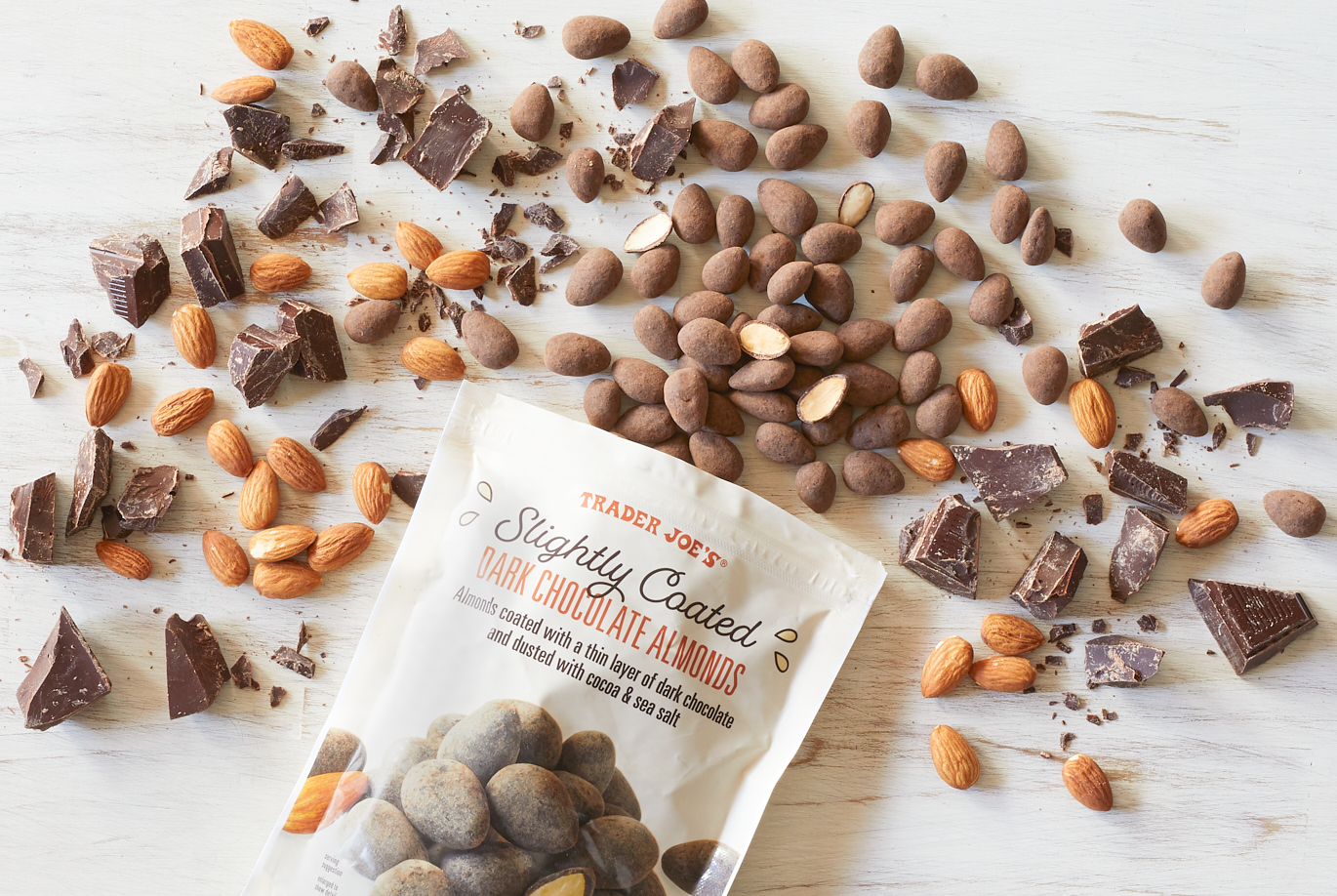 Credit: Trader Joe's
Everything tastes better dipped in chocolate. If you want something sweet but you're not really into super sugary stuff, give these a try. The dark chocolate is rich rather than sickly and doesn't overpower the nutty almonds inside. The touch of sea salt balances everything out well.
Vegan Tzatziki dip
Credit: Trader Joe's
Vegans you're always welcome at Trader Joe's. This creamy and fresh dip is the perfect edition to any lunch box or party as it's an all round crowd pleaser. Vegans and non vegans can enjoy this with a snack plate, and it's got less fat than traditional ranch based dressings and dips.
Cauliflower pizza crust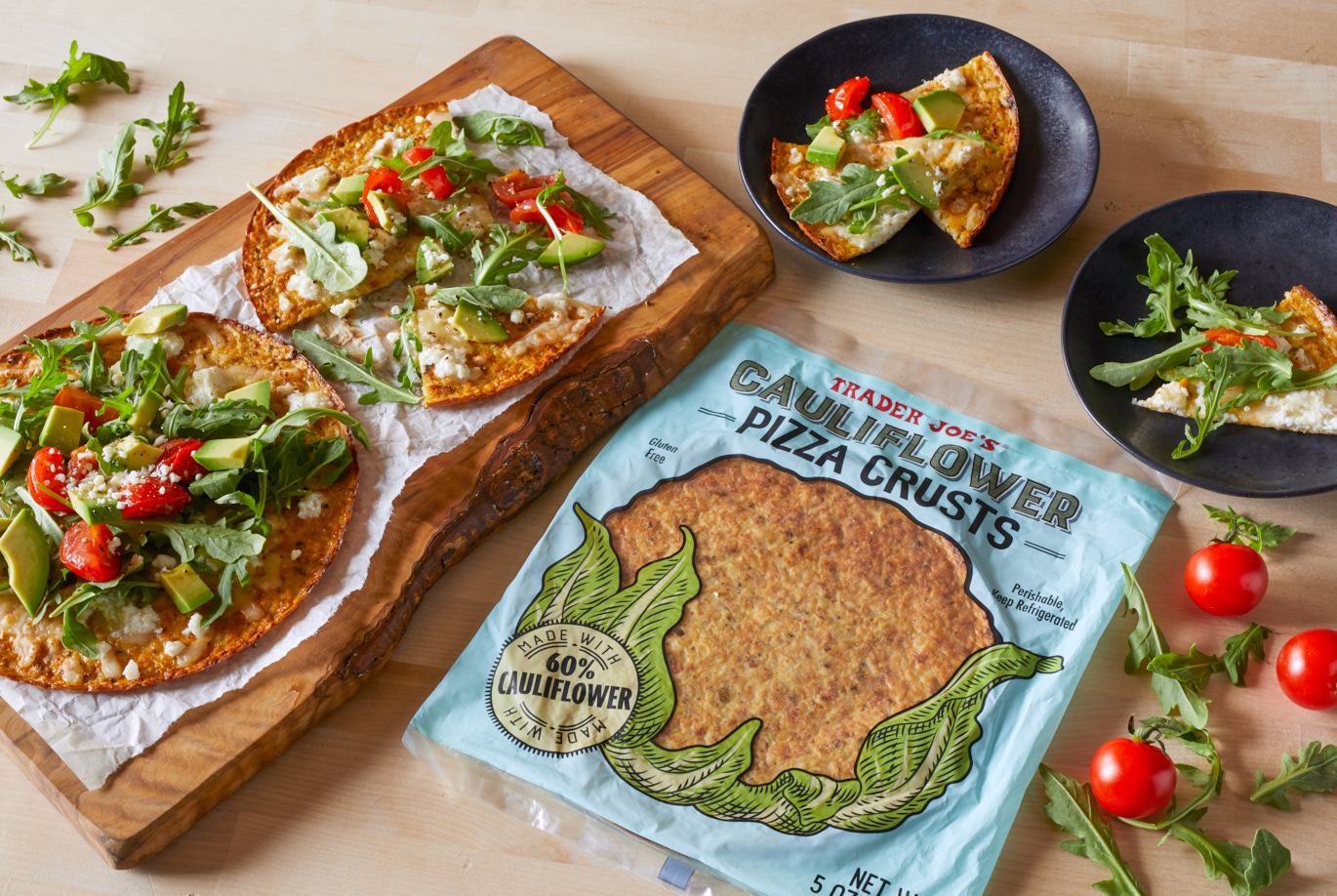 Credit: Trader Joe's
Replace the greasy pizza crust with cauliflower and it tastes just as good. This pizza is also gluten-free, so it's a great choice for those wanting a take-out style meal but can't eat out at most places. They are super handy to have in the freezer for when you're craving carbs, but watching what you eat.
Wildberry cheesecake ice cream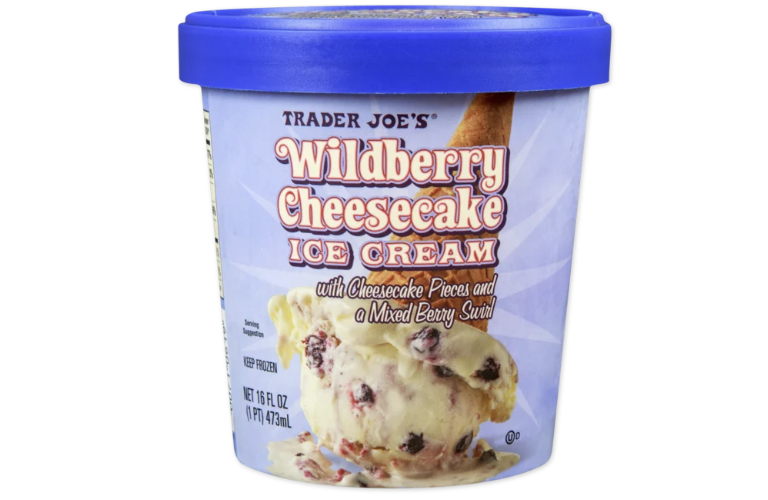 Credit: Trader Joe's
This is a dream come true to those who just can't get behind chocolate ice cream. A creamy base with swirled in berry compote with added cheesecake pieces, what isn't to like? The savory touches from the salty cheesecake base balances out the sweetness of the berries.
Breaded chicken tenderloin breasts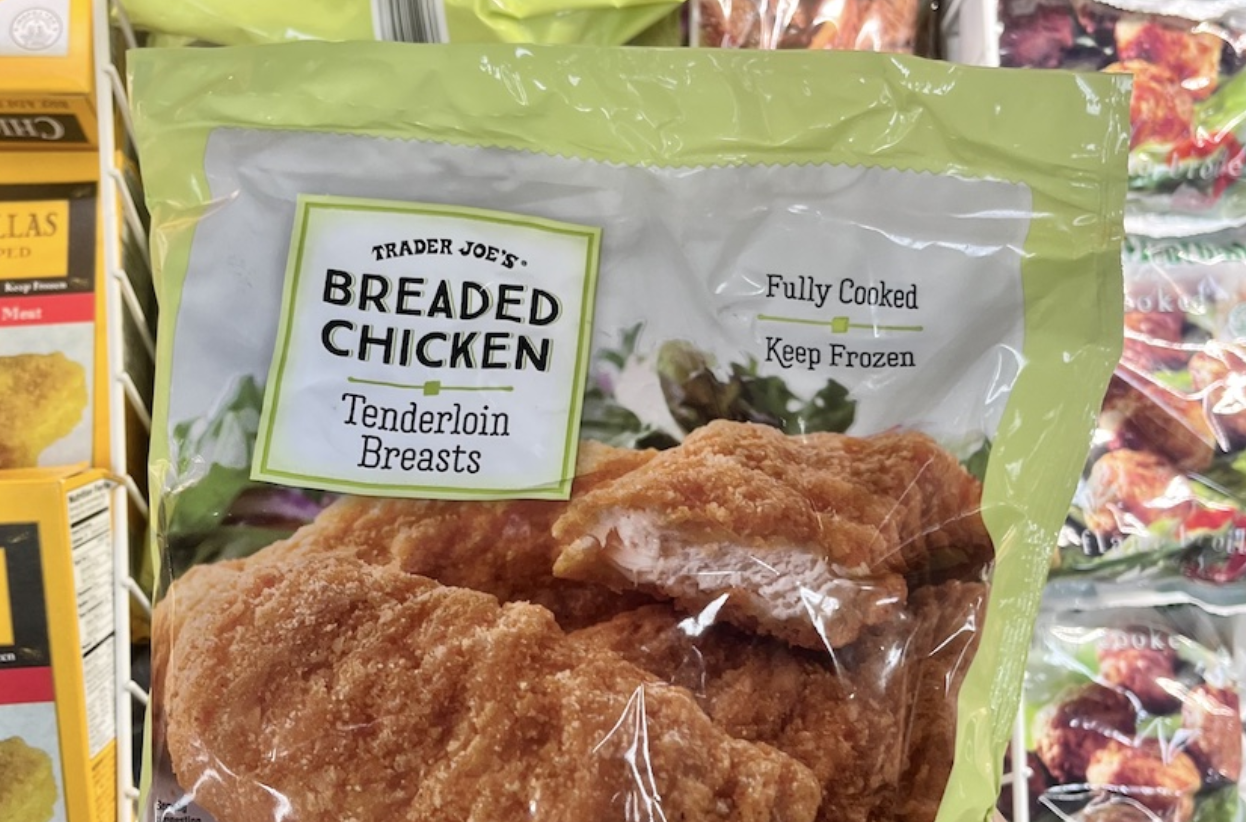 Credit: Ashley Selleke via The Everygirl
Pop one of these in your air fryer for 10 minutes and you've got the perfect protein base for your meals. They make it super easy to cook chicken straight from the freezer, so now you can meal prep in a much more efficient way.
Organic sriracha and roasted garlic BBQ sauce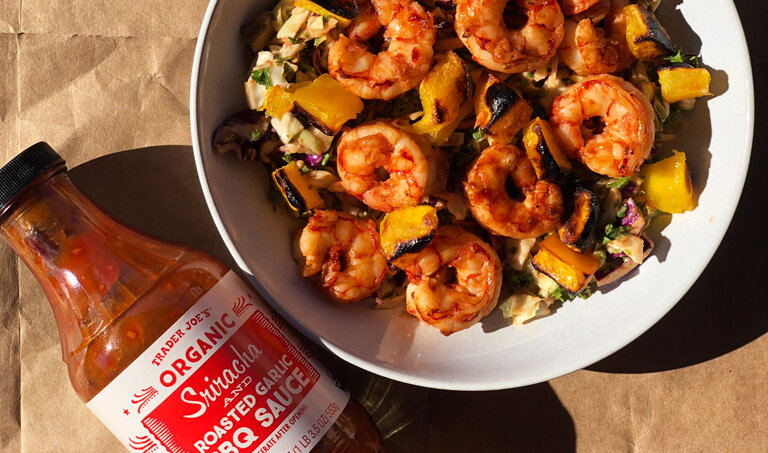 Credit: Trader Joe's
If you need to drown everything you eat in sauce, you're not alone. This sauce is the perfect mix of BBQ and sweet spice, and it makes the best sauce to pair with chicken, beef or noodle dishes. You could even make your own version of BBQ pizza using this as the base.
Chili and lime rolled corn tortilla chips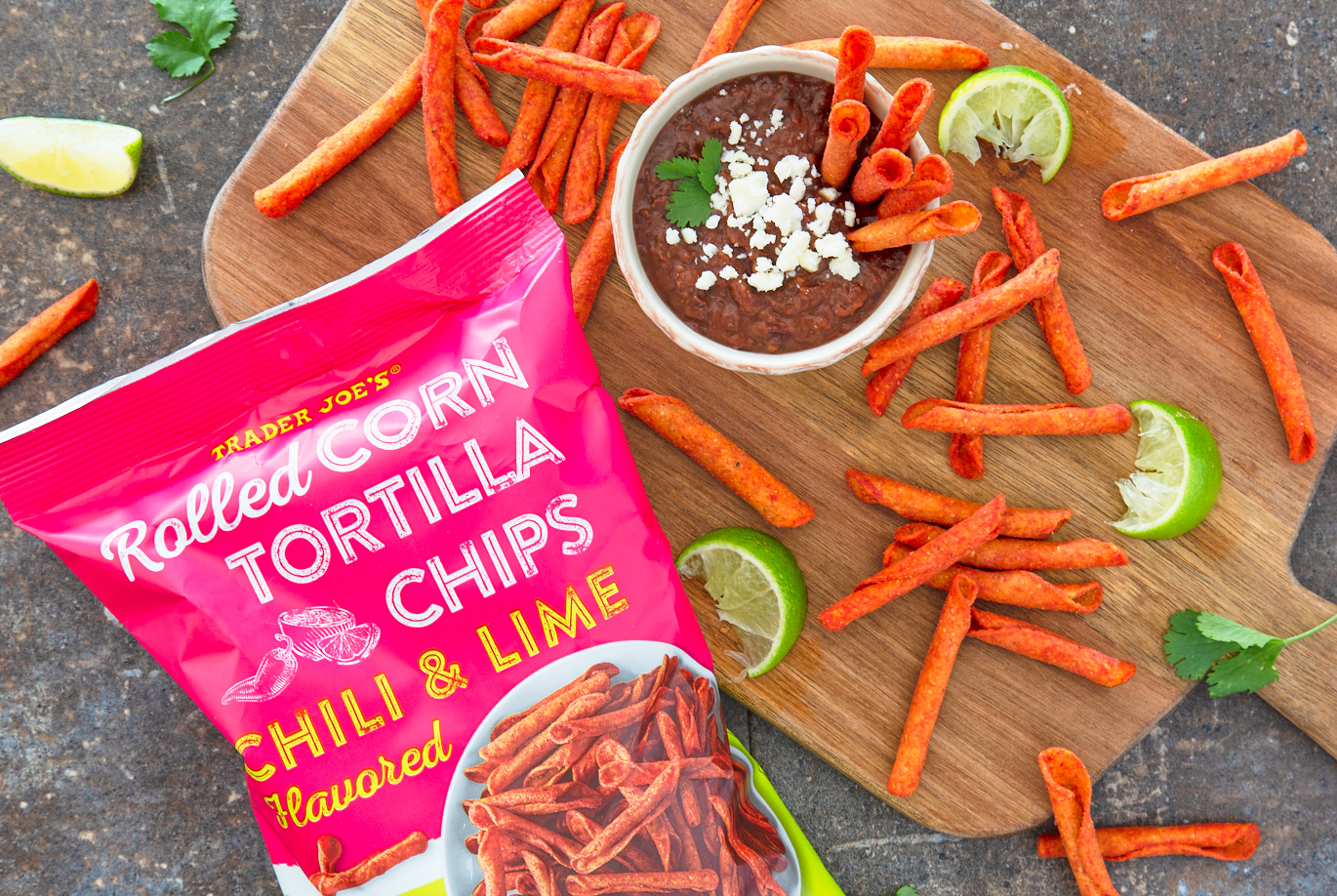 Credit: Trader Joe's
Takis dupes! These are super addictive because of their unique shape that makes them so crunchy. The tangy lime matches the spice of the chili well and they are hard to stop eating once the bag has opened. Be warned, your fingers may be stained red after snacking.
Mochi cake mix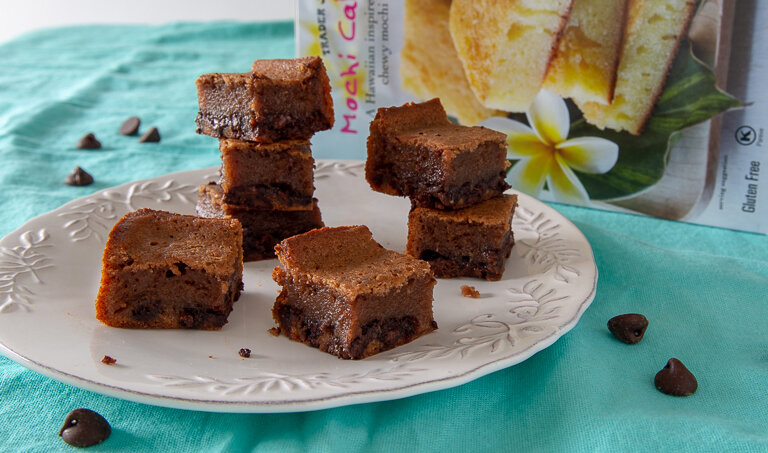 Credit: Trader Joe's
This cake box set sells out quickly every time it hits the shelves… and for good reason. It makes up the best chewy, airy and buttery cake that is so delicious and can be used for any occasion. It's naturally gluten free too and it's super easy to make with just water, eggs and butter.
Carne Asada burritos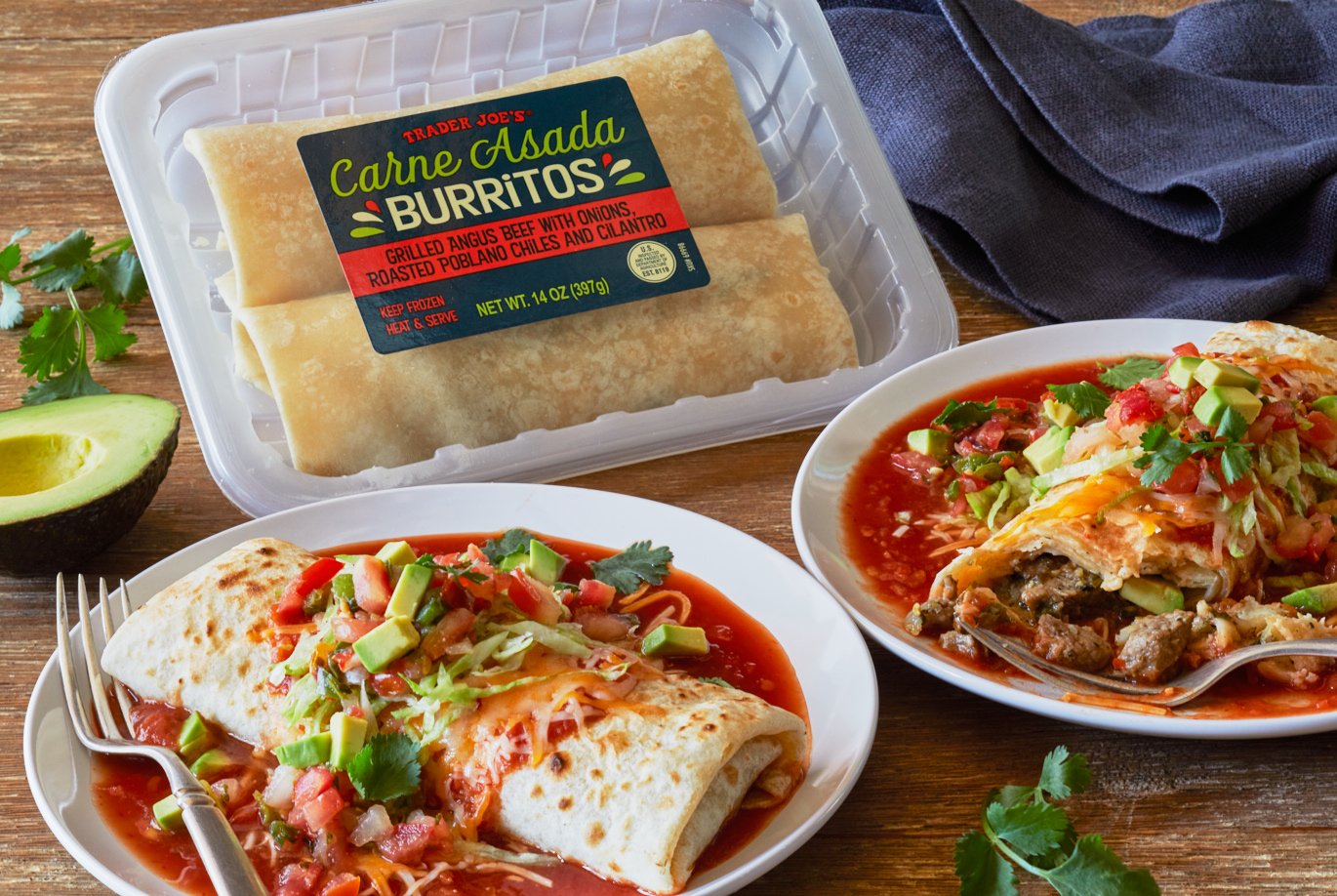 Credit: Trader Joe's
Forget the long prep the night before, take these to work for a quick and filling lunch time. Simply pop these in the microwave and enjoy a steaming plate of cheesy and saucy food. This meal contains grilled Angus beef and poblano chilis, so it won't taste like you're just eating a microwave meal for lunch.
Gluten free mac and cheese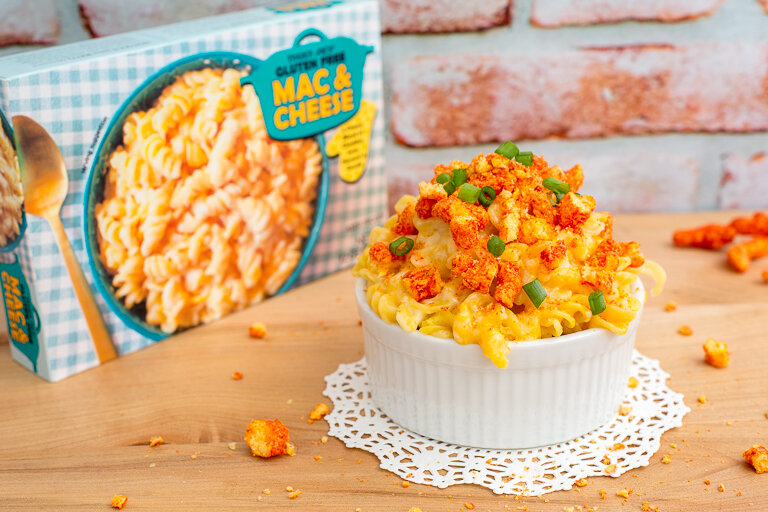 Credit: Trader Joe's
Trader Joe's really thinks about everyone when preparing their products. This dish doesn't skimp on anything except the flour, so the rich and cheesy flavor is still top notch. Celiacs and gluten free people can still enjoy pastas and carb heavy dishes without risk of illness!
Buffalo style chicken dip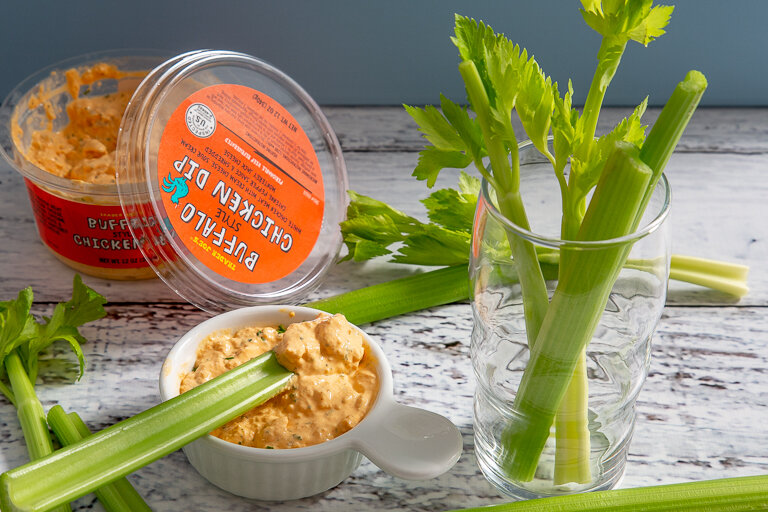 Credit: Trader Joe's
You can get creative with this dip and pair it with anything. Most people use it as part of a party platter spread with veggies and crackers, but it can also be great in wraps, sandwiches or mixed in with salads. The creamy buffalo sauce draws people back to repurchasing it as it doesn't skimp on flavor.
Chicken Gyoza potstickers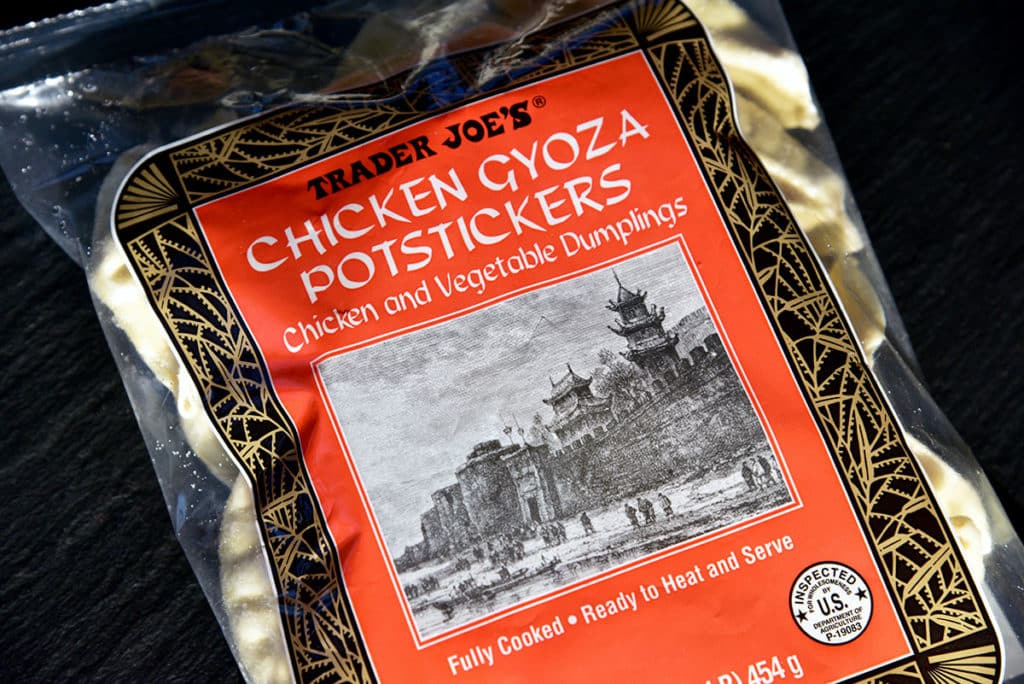 Credit: Whisking Mama
If you find these in the frozen aisle, grab them quickly! These are some of Trader Joe's best selling products and they are always sold out because they are just so good. Steam, microwave or pan fry these and they will make the best appetizer in minutes. The rich filling tastes great with TJ's soy dipping sauce.
Vegan, kale, cashew and basil pesto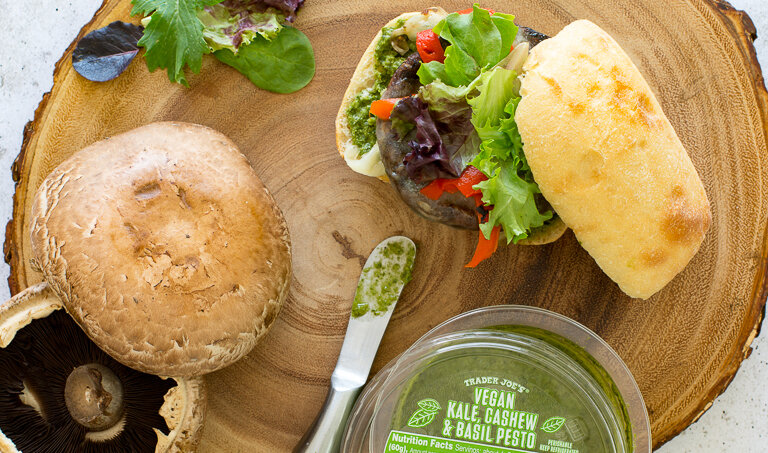 Credit: Trader Joe's
This is a popular sauce amongst vegans and non vegans alike. You can make your pasta dishes and add some more nutrients too. Using it as a spread for sandwiches or marinade for chicken can boost the flavors and bring a touch of healthy green.
Cold brew coffee concentrate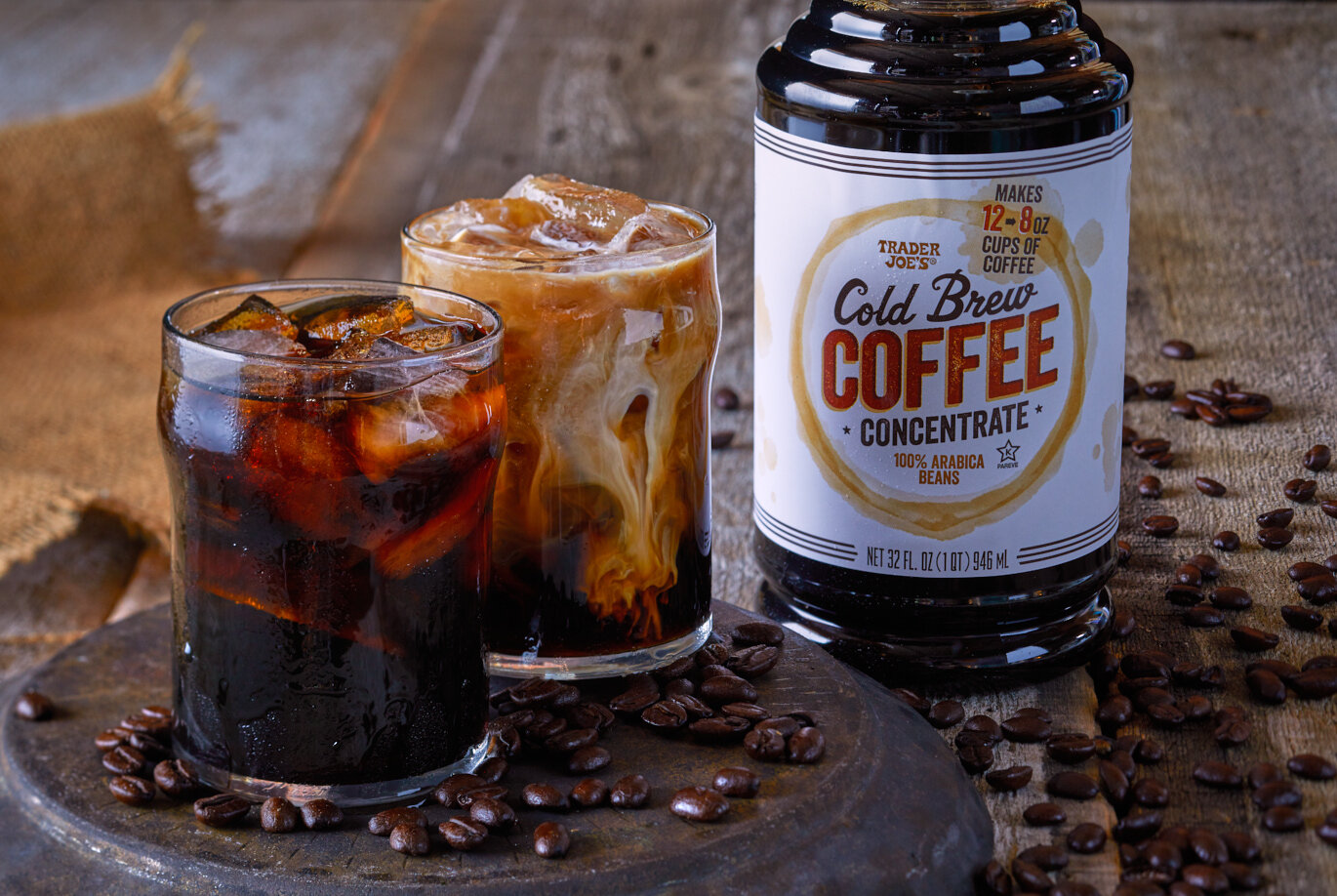 Credit: Trader Joe's
Ditch the expensive Starbucks trips and make your own at home with this concentrate. Add whatever creamers, syrups and toppings you like in the comfort of your own home and for a fraction of the price. This can even be used to splash in coffee based recipes like tiramisu.
White cheddar corn puffs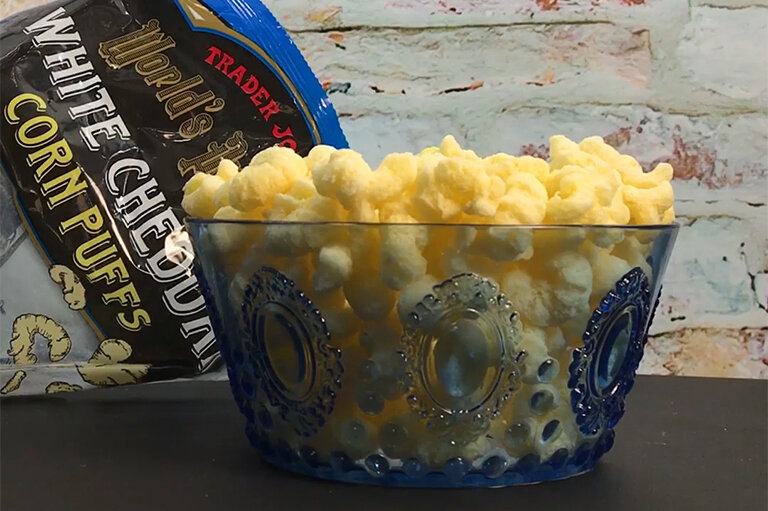 Credit: Trader Joe's
"World's puffiest". Sometimes the mood just calls for something salty and crunchy, so make sure to have these in your pantry ready. They are light and airy and generously coated with a delicious cheese seasoning that will make it hard for you to put the bag down.
Jalapeno sauce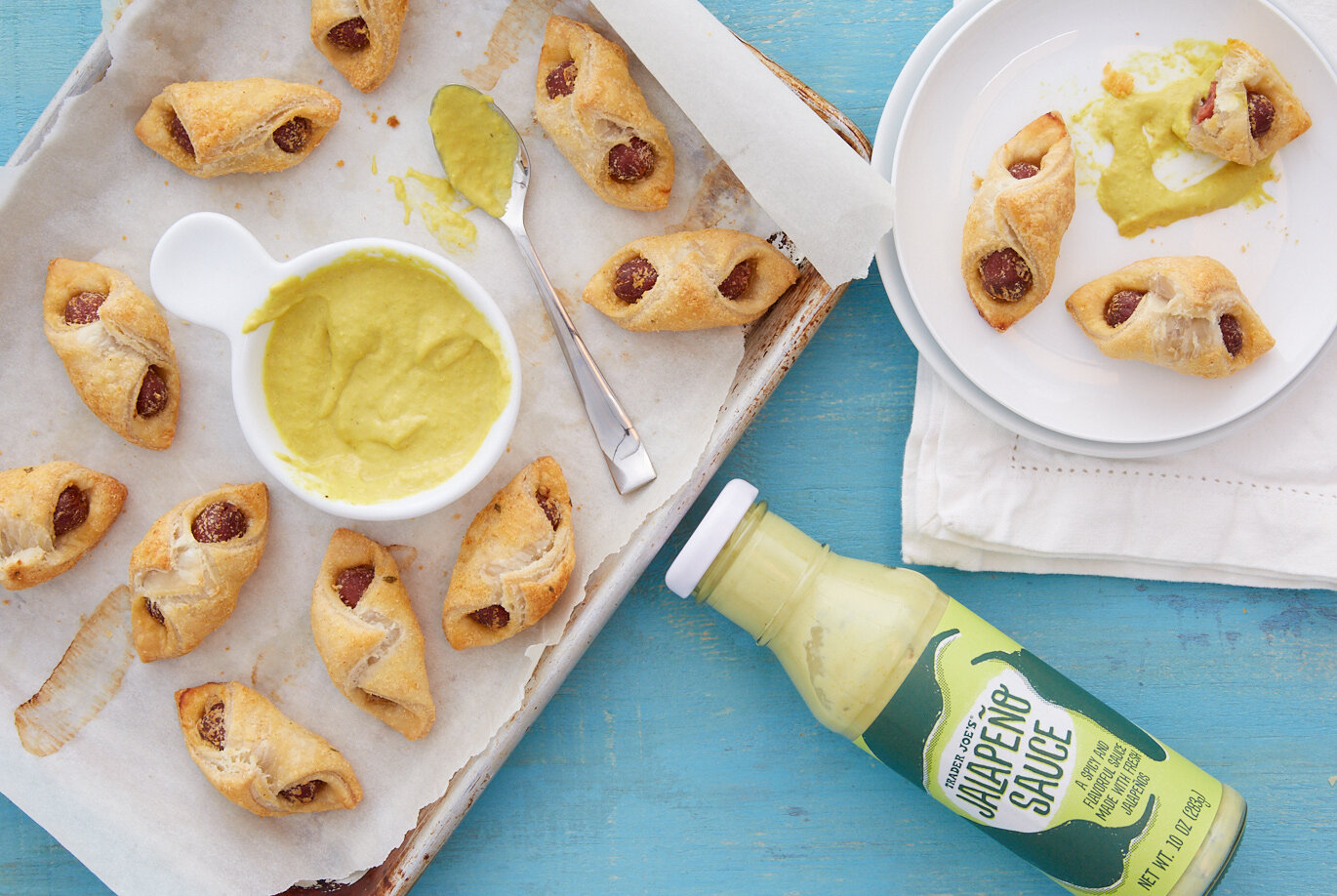 Credit: Trader Joe's
The people who love spice, love this sauce. It's not so hot it will blow your head off and cover the flavor of your food, but just has enough kick to make the food more exciting! Drizzle this sauce on anything you want to fire up, like salads, potatoes or sandwiches.