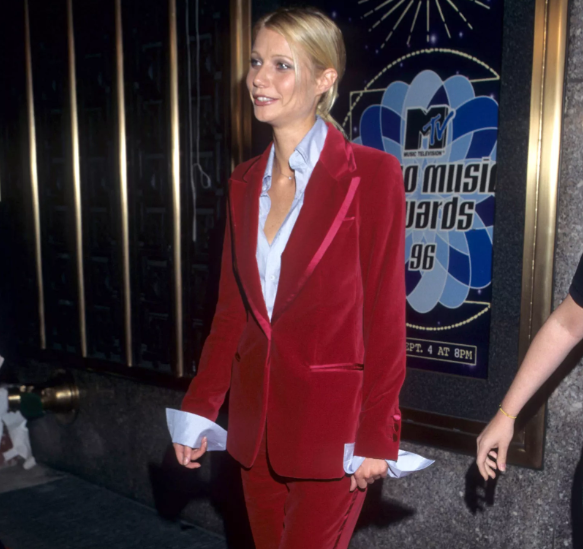 Credit: Ke.Mazur via Wire Image
Pamela Anderson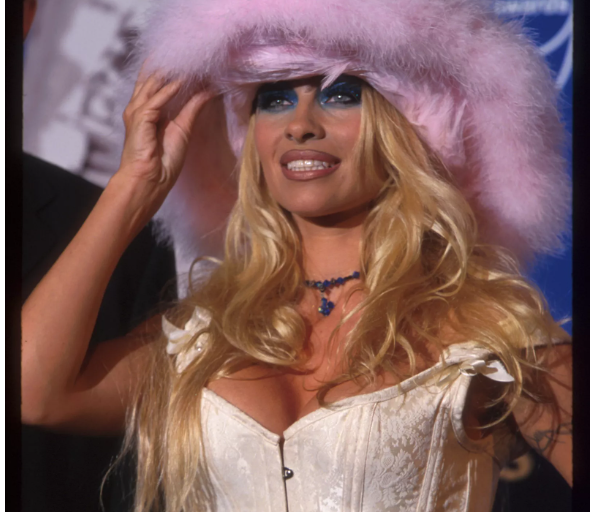 Credit: Mitchell Gerber/Corbis/VCG via Getty Images
It doesn't get more iconic than Pamela Anderson's outfit at the 1999 MTV Video Music Awards. I mean, her stunning pink fuzzy hat was the statement piece to her white corset – and lets not forget the cute bows on her shoulders! And it wouldn't be the 90s without some iconic blue eyeshadow to complete the look!
Jodie Foster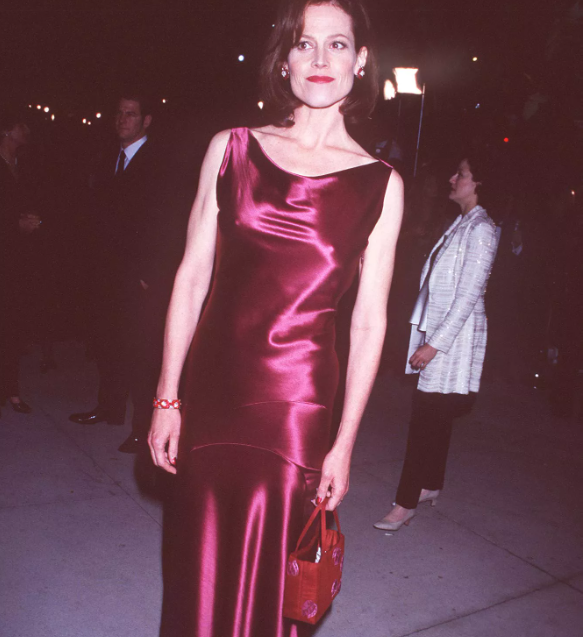 Credit: Sam Levi via WireImage
This is the slip dress to end all slip dresses. It would not be the 90s without a simple, timeless slip dress, and actress Jodie Foster donned this classic elegant pick! She wore it at the 1997 Vanity Fair Oscar Party, proving that not everyone needs to go 'all out' for an awards ceremony. And she looks beautiful wearing this burgundy number.
Brooke Shields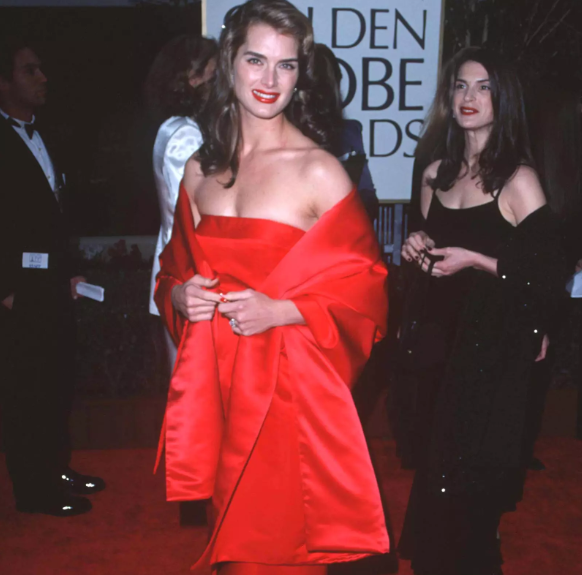 Credit: Steve Granitz via Wire Image
Another stunner in red here as Brooke Shields wore her cherry-hued gown at the Golden Globe Awards in 1998. The fresh-faced model coordinated her look with a matching red lipstick and red painted nails to perfectly finish off the look. The gown also has a matching drape for her to lay across her shoulders to add another factor to the elegant dress.
Naomi Campbell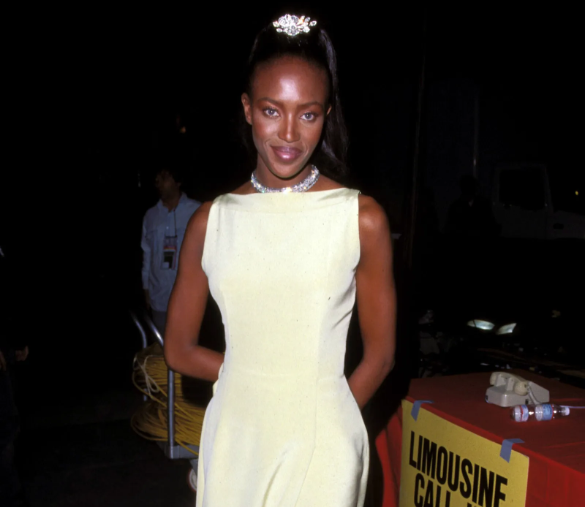 Credit: SGranitz via Wire Image
We all know that Naomi Campbell looks stunning in just about everything she wears, so it's no wonder that her presence at The 68th Annual Academy Awards in 1996 was any different. She wore a pastel yellow boat-necked number, and paired it with a breathtakingly beautiful paired silver necklace and hair pin.
Lauryn Hill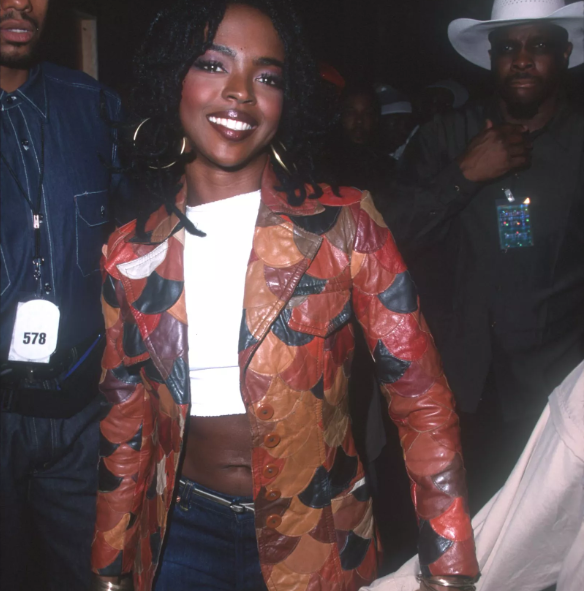 Credit: SGranitz via Wire Image
If the pattern on Lauryn Hills leather blazer doesn't scream the 90s, then i don't know what does! Although, the look is totally copy-able now thanks to the never-ending trend cycle! Lauryn Hill wore this classic at The 1999 Source Hip-Hop Music Awards. The big gold hoop earrings make a big statement, and we are here for it!
Meg Ryan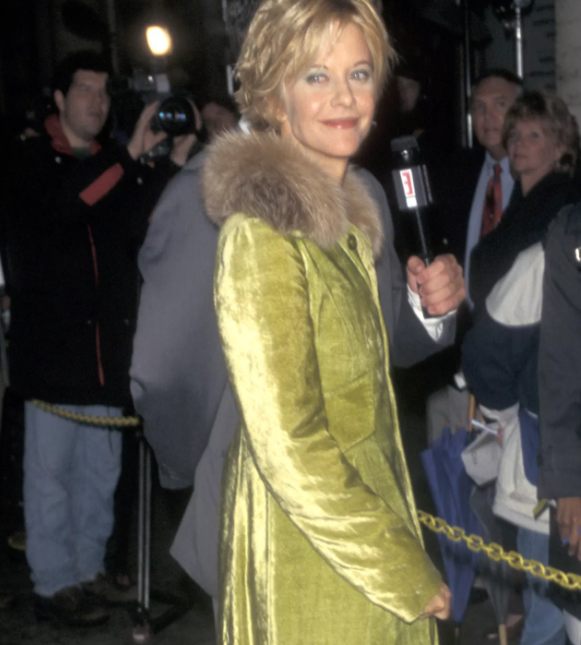 Credit: Ron Galella, Ltd. via Getty Images
Meg Ryan blew us all away in this lime green yellow coat at the 'Anastasia' New York City premiere in 1997. And like we said a few moments ago – a blue eyeshadow look just screams the 90s!
Liv Tyler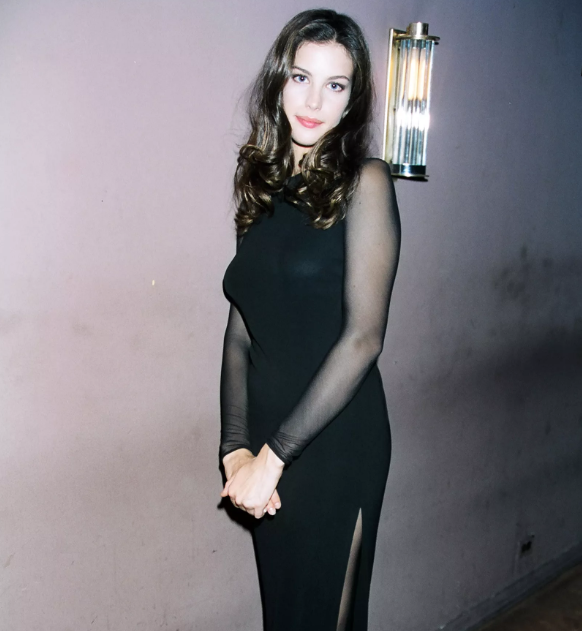 Credit: Jeff Kravitz via Film Magic, Inc
Who doesn't love a timeless maxi dress?! Especially a black maxi dress, they are so elegant! This simple cheer dress on liv Tyler in 1995 is the epitome of 90s fashion. The sheer sleeves complete the whole look and adds a sense of maturity and elegance.
Christy Turlington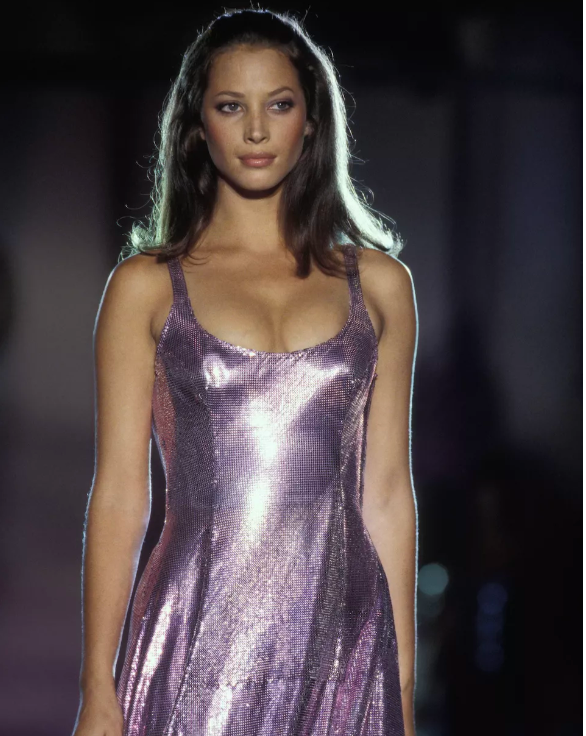 Credit: PAT/ARNAL/Gamma-Rapho via Getty Images
Digital Lavender is a super trending fashion colour nowadays, but it wasn't just popular today, it was always big in the 90s! And this is proven by supermodel Christy Turlington on the runway in Versace in 1994. Who wouldn't want to wear this beautiful number?!
Gwenyth Paltrow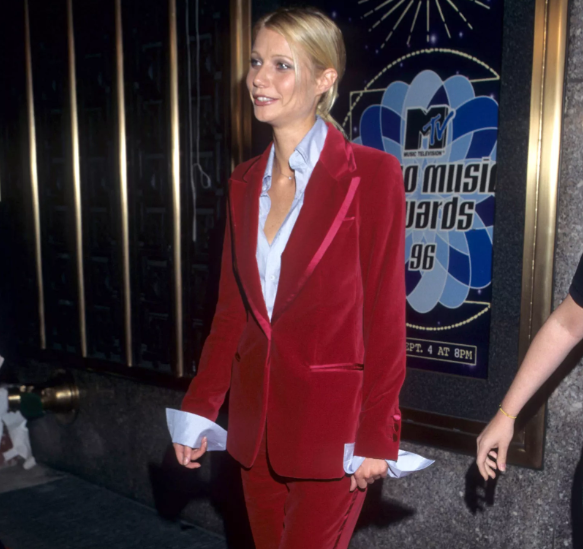 Credit: Ke.Mazur via Wire Image
This velvet suit spawned a million Pinterest pins – and its no question why! Gwenyth Paltrow wore this now-iconic velvet suit at the 1996 MTV Video Music Awards in New York City. The look consisted of a stunning pant suit, with a beautiful white shirt that had statement pieces at the end of them.
Winona Ryder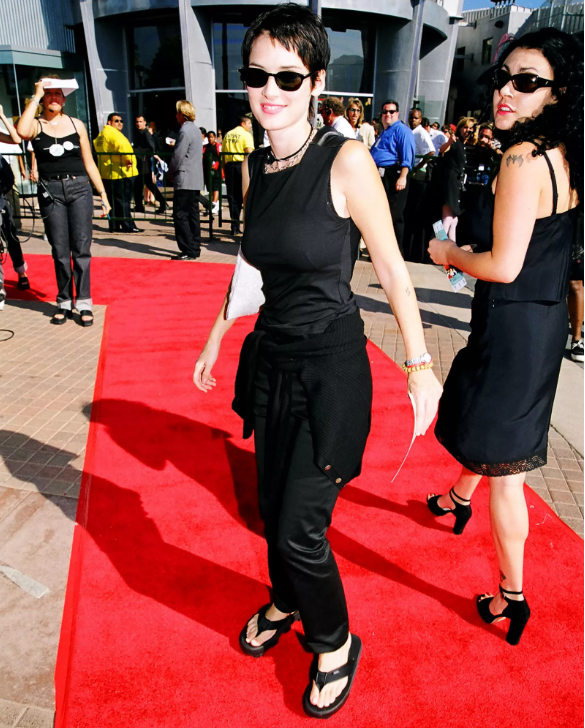 Credit: Jeff Kravitz via Film Magic, Inc
We all love Winona Ryder don't we! And this simple tank-and-trousers 'fit has made us love her even more! She wore this to the 1998 MTV Video Music Award Arrivals, and pair it with some iconic flip-flops. Its such a simple, easy and cool way to dress for a red carpet!