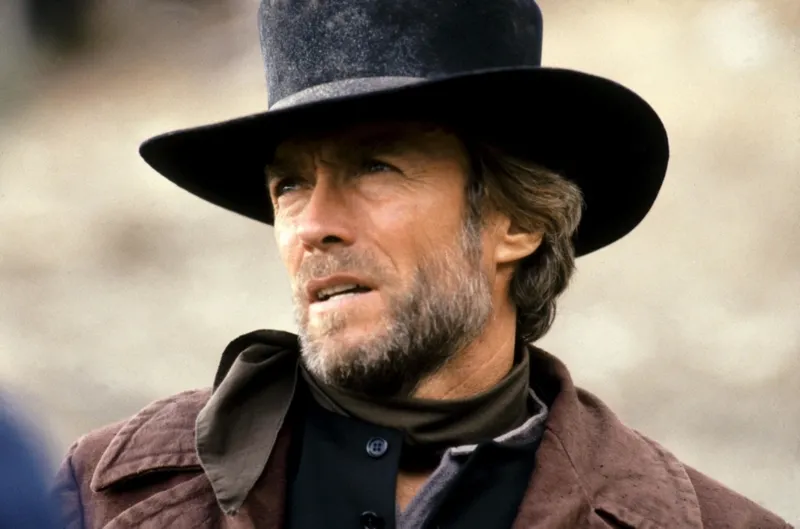 Credit: MovieStillsDB
1. True Grit (Henry Hathaway, 1969)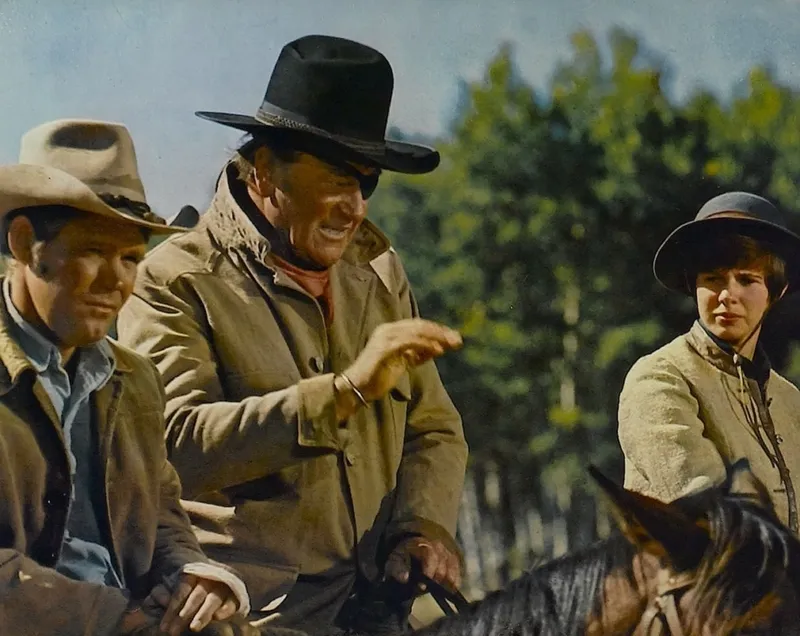 Credit: MovieStillsDB
John Wayne was already an American cultural institution when he took on the role of grizzled antihero Rooster Cogburn in this 1969 classic. The movie remains one of the genre's most influential, and even earned Wayne his long-awaited Oscar in the process.
2. Death Rides a Horse (Guilio Petroni, 1967)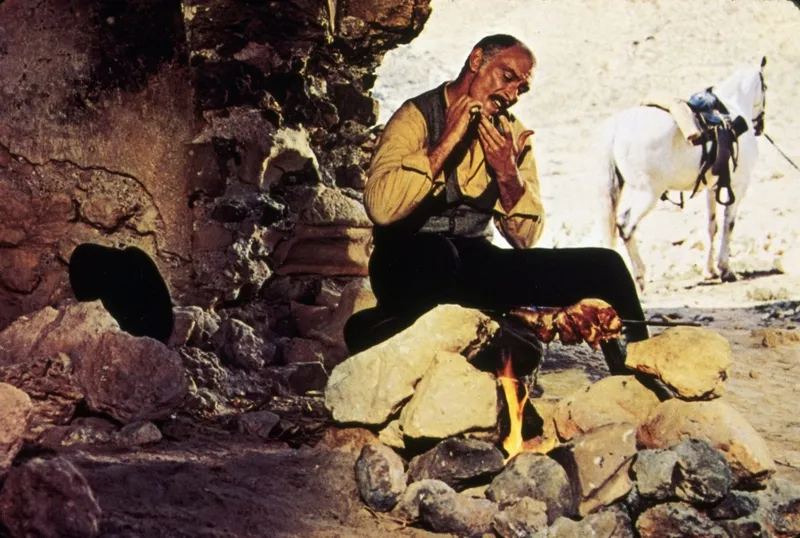 Credit: Alamy Stock Photo
One of the most underrated Spaghetti Westerns, this violent revenge flick stars Lee Van Cleef on top form as a gunslinger teaming up with a boy who seeks vengeance on the outlaws who killed his family. The narrative structure is one of the most interesting and engaging of the genre.
3. Ride Lonesome (Budd Boetticher, 1959)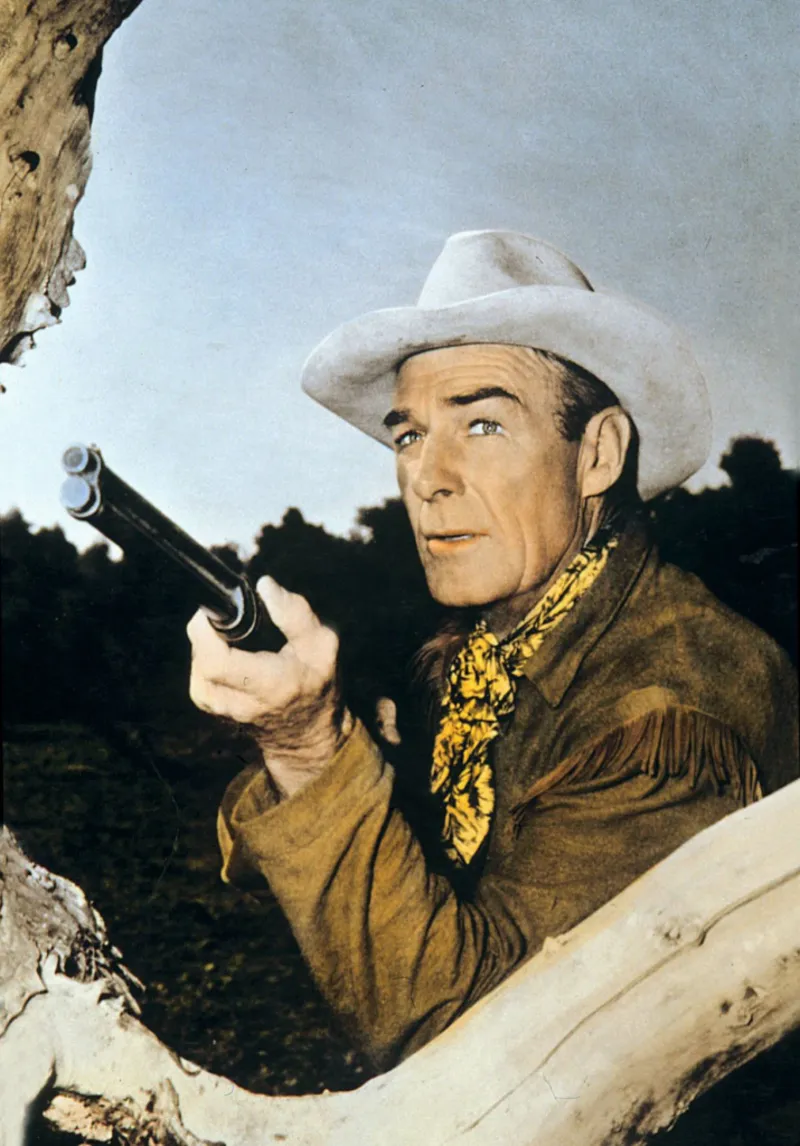 Credit: Alamy Stock Photo
Whilst the plot here is a pretty paint-by-numbers 50s Western – a plot to avenge the murder of the protagonist's wife – it's the breathtaking visuals that really make this stand out. The sprawling Sierra Nevada landscape is the real star of this movie, and Boetticher revels in the locations.
4. The Lone Ranger (Gore Verbinski, 2013)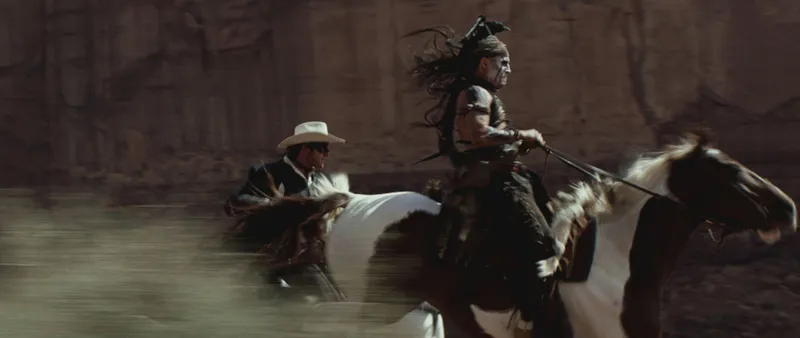 Credit: Alamy Stock Photo
A commercial flop and critically panned, Pirates of the Caribbean director Verbinski's big-screen adaptation of the popular 1950s TV show remains underrated. However, this is generally one that is likely to appeal more to Johnny Depp fans, with the enigmatic American playing sidekick Tonto to Armie Hammer's titular Ranger.
5. Rancho Deluxe (Frank Perry, 1975)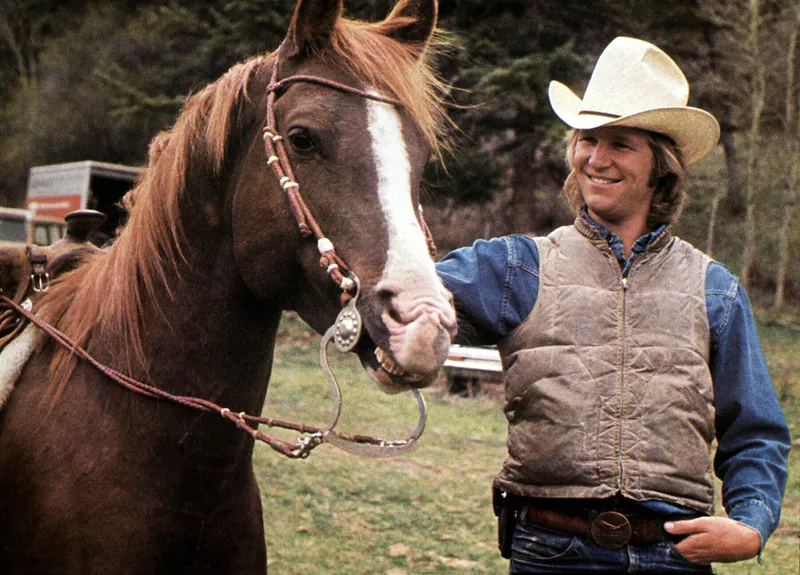 Credit: Alamy Stock Photo
The very strong 70s offering sees the "forgotten cowboy" trope that became a mainstay of the decade, and stars Jeff Bridges and Sam Waterstones as two small-time rustlers. This is a movie that paints a wonderfully dreamy and idyllic picture of the Old West, as a place of refuge and enlightenment.
6. Winchester '73 (Anthony Mann, 1950)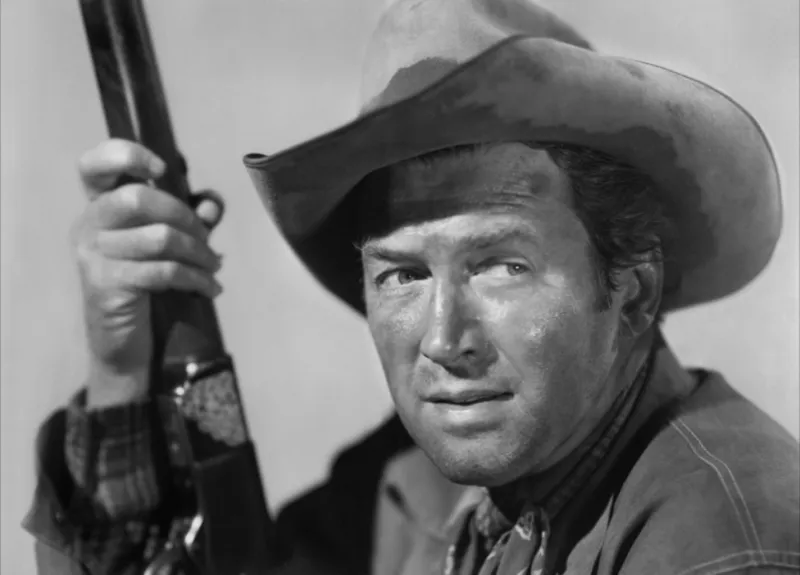 Credit: MovieStillsDB
James Stewart was one of the greatest leading men in Hollywood history, and this Western was the perfect vehicle for 'Jimmy' to saddle-up and look the part. This story about the search for a prized-rifle has become one of the most loved and influential Westerns ever made.
7. One-Eyed Jacks (Marlon Brando, 1961)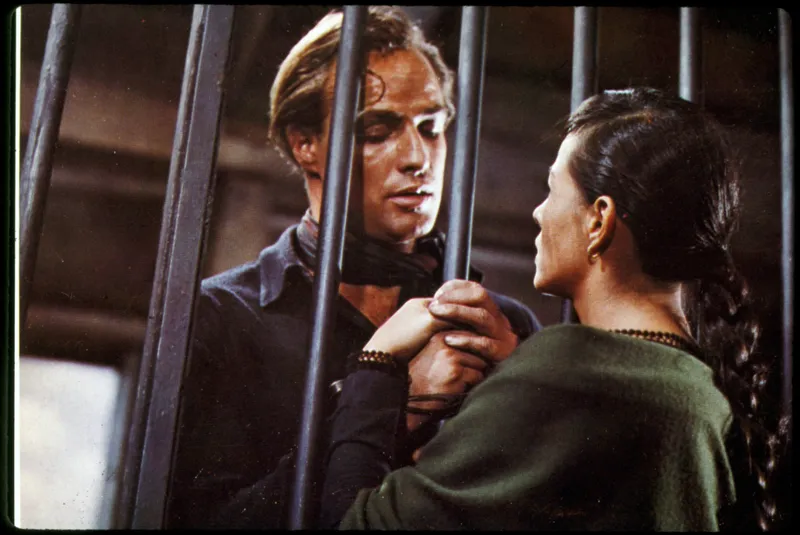 Credit: MovieStillsDB
The first and only movie Brando directed came at a time when the Hollywood legend was experiencing career stagnation. But it turned into one of the greatest and most iconic Westerns ever made. The director's cut clocks in at over four hours, and is a masterful slow-burner.
8. Rio Bravo (Howard Hawks, 1959)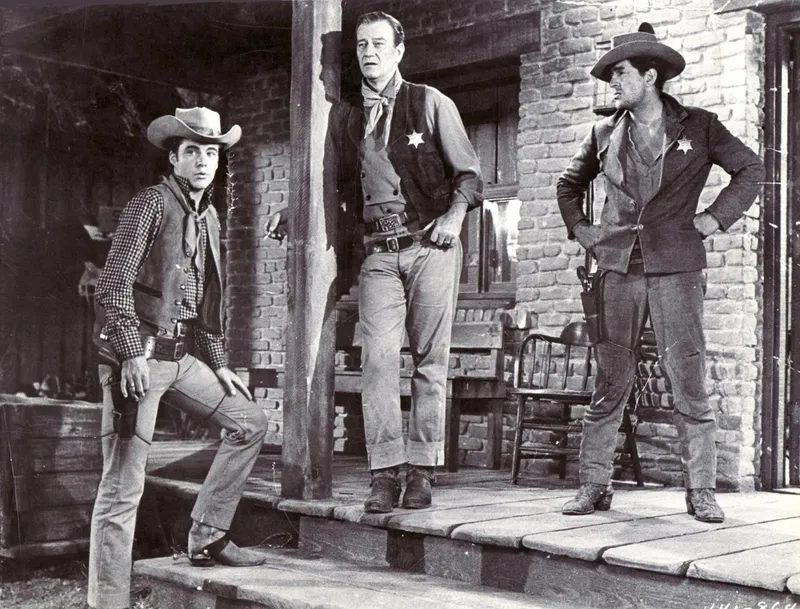 Credit: MovieStillsDB
Arguably John Wayne's best-known movie, this was probably the original siege film, with limited locations, and a band of misfits pinned down, facing off against insurmountable odds. Often imitated, seldom equalled, Rio Bravo is a genre masterpiece that has stood the test of time.
9. My Darling Clementine (John Ford, 1946)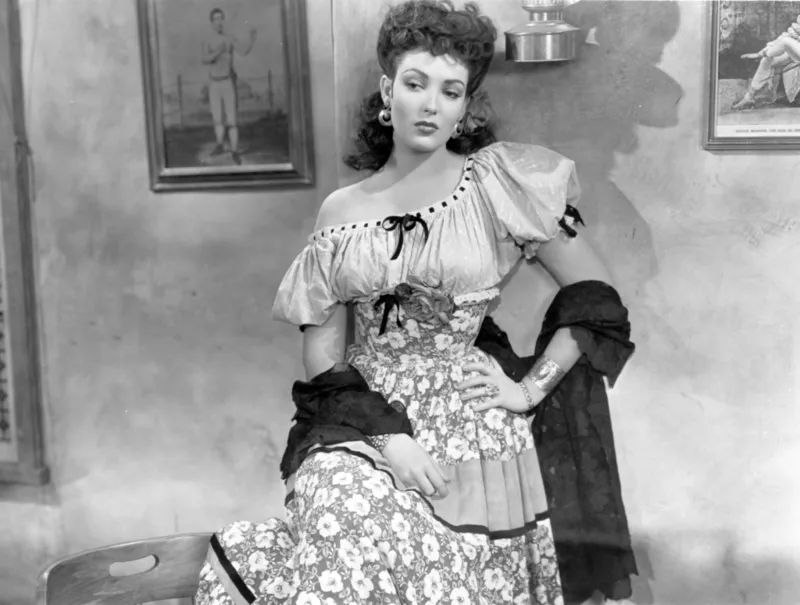 Credit: MovieStillsDB
Ford emerged as one of the most prolific Western directors of all-time, and this is movie follows the character of Wyatt Earp in the build-up to his iconic shootout of the O.K. Corral. With an ensemble cast, stylish visuals, and long, poetic scenes, this is one of the greatest Westerns ever made.
10. The Ox-Bow Incident (William A Wellman, 1943)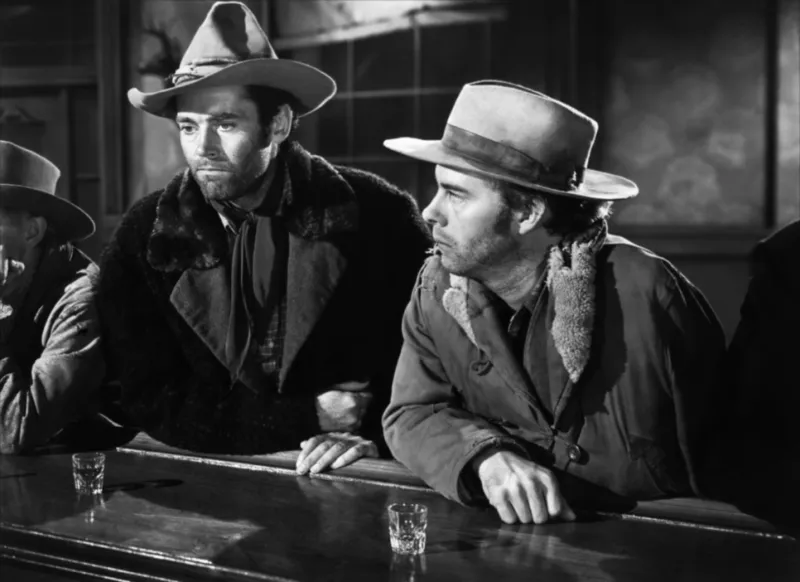 Credit: MovieStillsDB
Henry Fonda starred in this hugely under-appreciated Western about a hero powerless to prevent three innocent men being lynched for a crime. This is a movie steeped in social commentary; it has a lot to say, says it cleverly and, at a swift 75 mins, it's an exciting and fulfilling watch.
11. Butch Cassidy and the Sundance Kid (George Roy Hill, 1969)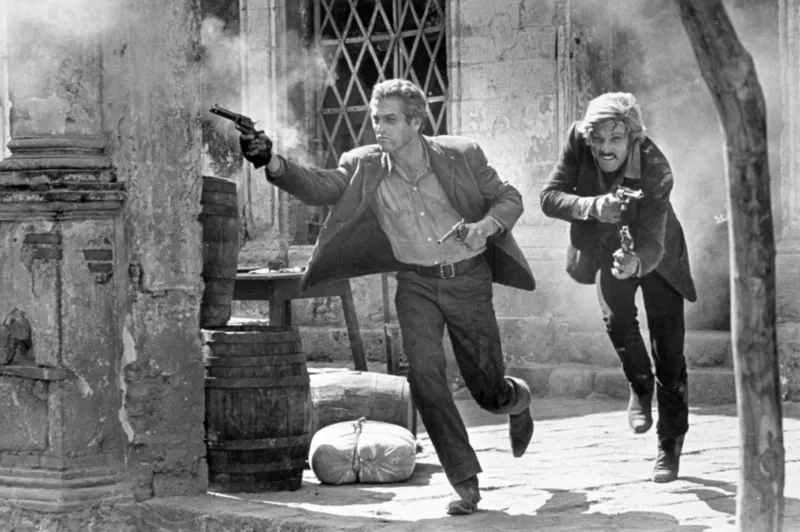 Credit: MovieStillsDB
Still one of the most influential Westerns ever made, Butch Cassidy has the dream pairing of Robert Redford and Paul Newman as the co-leads, depicting a bromance between the legendary Wild West outlaws. Penned by Academy Award winner William Goldman, this movie is just an absolute delight.
12. The Gunfighter (Henry King, 1950)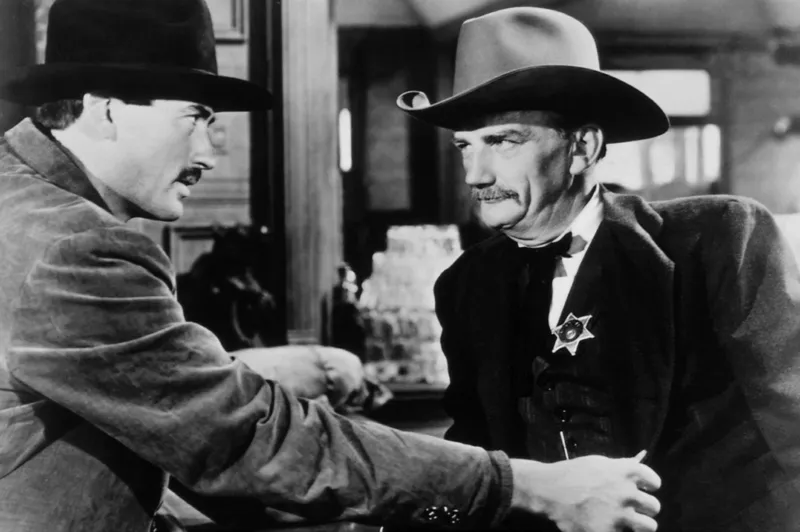 Credit: Alamy Stock Photo
The Gunfighter is the classic Greek tragedy in Western format. Gregory peck stars as an aging gunslinger trying to leave his checkered past behind him, only to be forced into a situation beyond his control. Hugely influential, it set the tone for many Westerns that would come after.
13. Ride the High Country (Sam Peckinpah, 1962)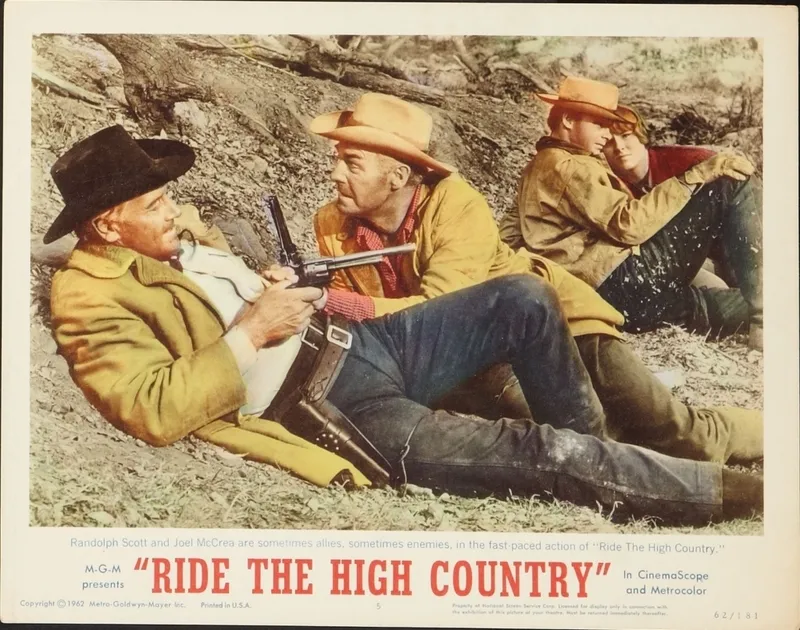 Credit: MovieStillsDB
An ode to the loss of the Old West, this gritty Peckinpah classic is the last screen appearance of Randolph Scott, and follows an aging ex-lawman in a deconstruction of tropical Western tropes. The movie won first prize at the Cannes Film Festival, and has only grown in stature since its release.
14. The Magnificent Seven (John Sturges, 1960)
Credit: MovieStillsDB
One of the greatest Westerns ever made, The Magnificent Seven ticks every box you could want. A brilliant storyline, interesting direction, an iconic gun/knife fight, an awesome soundtrack, and Steve McQueen as a grizzled gunslinger. In many ways, it's considered the perfect Western!
15. Red River (Howard Hawks, 1948)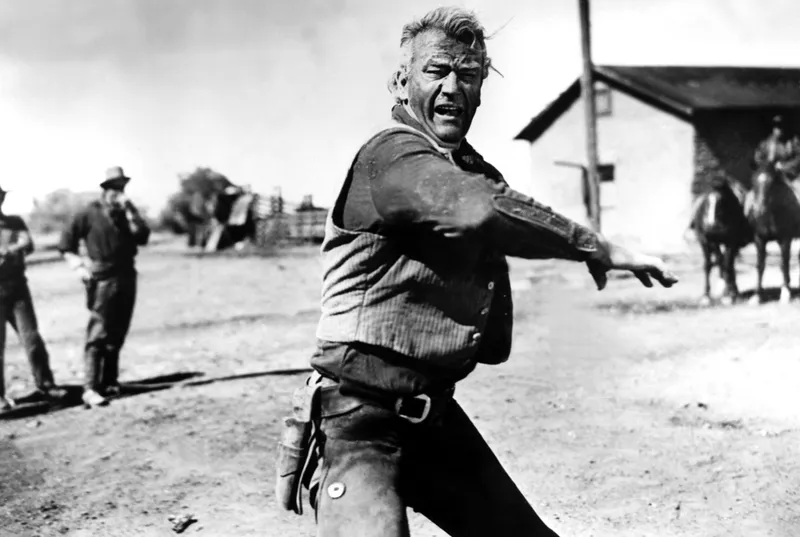 Credit: MovieStillsDB
Another Howard Hawks and John Wayne offering sees the screen icon as a no-nonsense rancher leading a perilous cattle drive to Missouri, where he is the subject of mutiny from his adopted son. It's a fictionalized account of actual events, and became a critical and commercial success upon its release.
16. High Noon (Fred Zinnemann, 1952)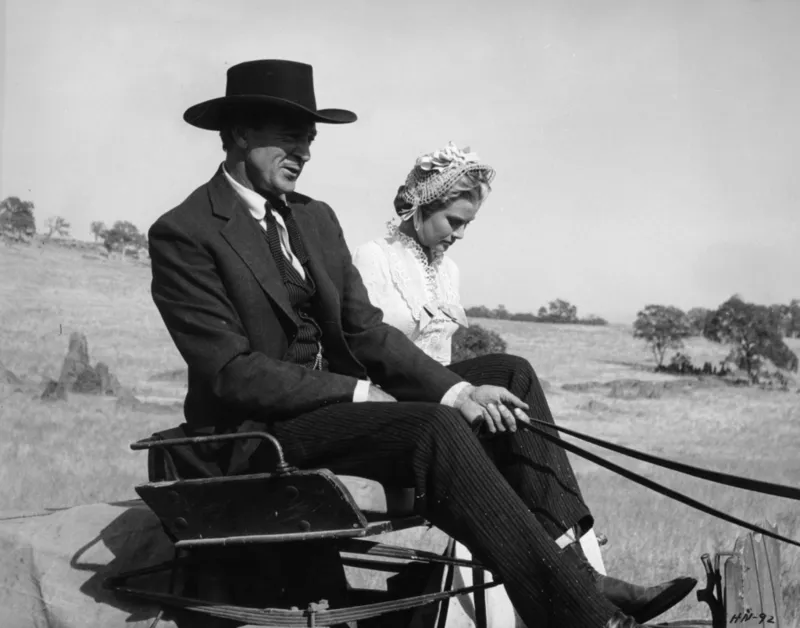 Credit: MovieStillsDB
This is a Western with a difference, and there is plenty to unpack here. Gary Cooper is a lawman deserted by his town, who is left to face the bad guys alone. Structurally unusual for the time, with the plot occurring in real time, the political themes made the movie controversial and it has since been acclaimed.
17. Stagecoach (John Ford, 1939)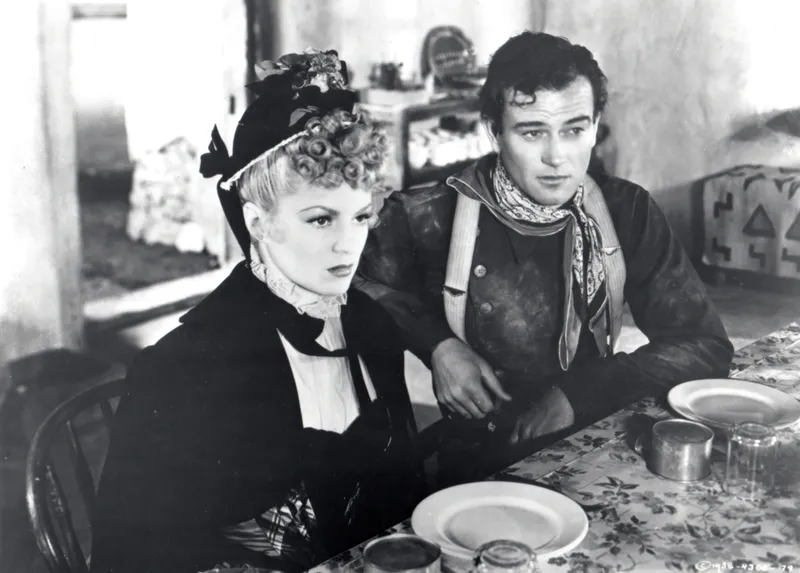 Credit: MovieStillsDB
This was the movie that made John Wayne the star he went on to become… and it's a strong offering. The movie balances pulse-pounding action with interesting character study, and is full of thrilling, breathtaking, and beautiful locations that would become synonymous with the genre.
18. Once Upon a Time in the West (Sergio Leone, 1968)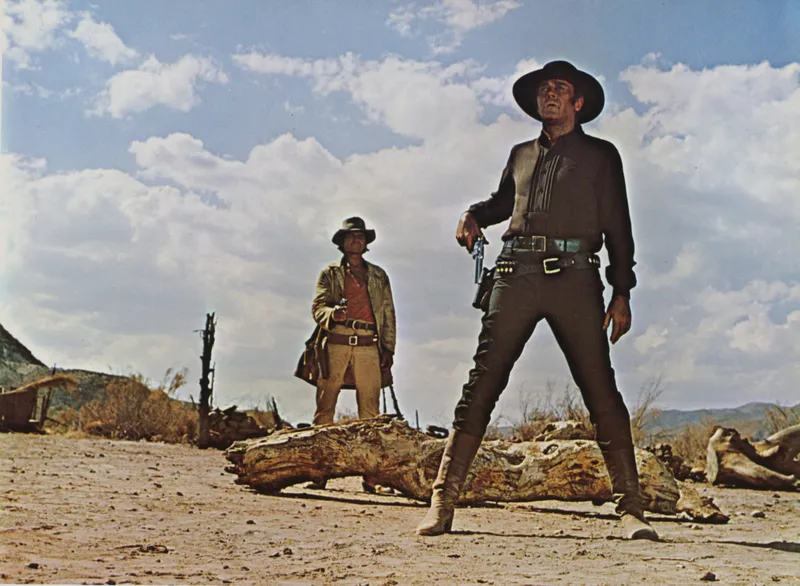 Credit: MovieStillsDB
Leone's depiction of industrial growth and the modernization of the Old West is an epic, sprawling masterpiece. With an all-star cast, including Charles Bronson, Jason Robards, Claudia Cardinale, and a scene-stealing Henry Fonda, cast against type. This is one of the greatest Westerns of all time.
19. Shane (George Stevens, 1953)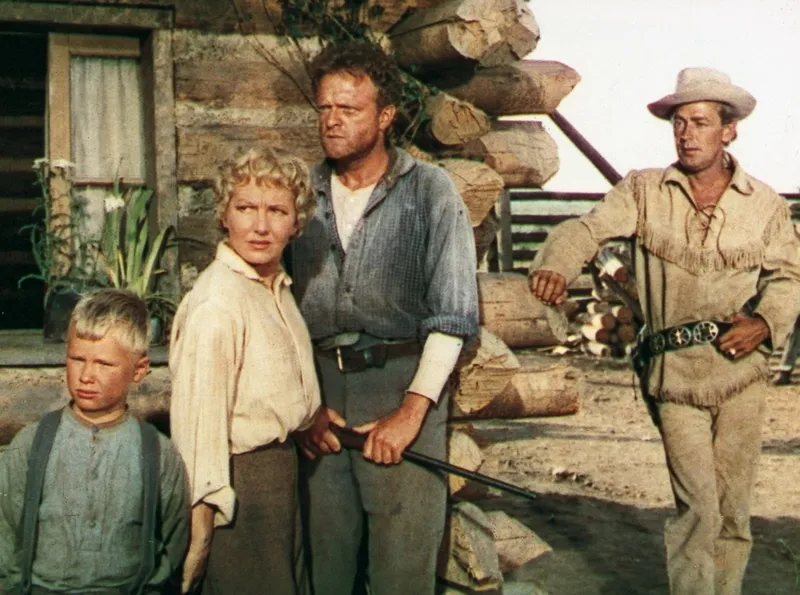 Credit: MovieStillsDB
Another offering here that has transcended the constraints of the genre, Shane is a perfectly paced Western about a tough gunfighter trying to live a more peaceful way of life, but being drawn back into conflict. The performances, score, cinematography, and iconic ending all make this one of the great Westerns, still loved today.
20. Westward the Women (William A. Wellman, 1951)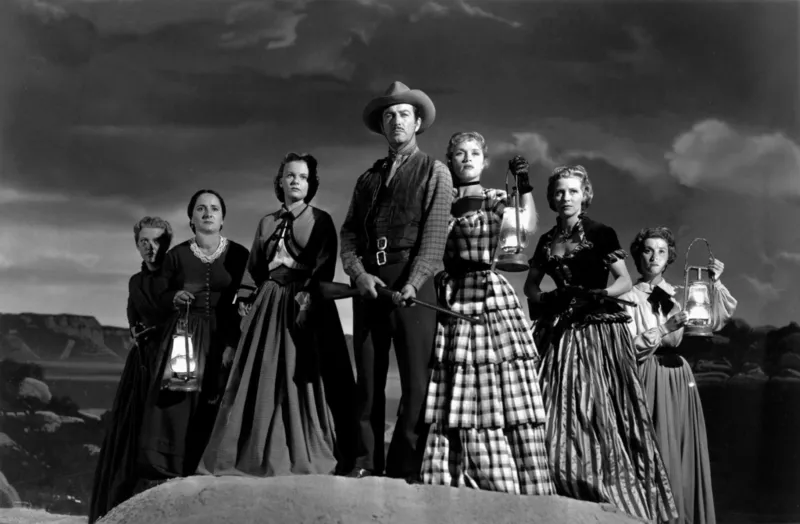 Credit: Alamy Stock Photo
With a premise that could have come across as a bit gimmicky, Westward the Women works due to a strong cast, an earnest tale of hardship and gender politics, tragedy, and some truly stunning landscapes. A little-known Western, but one that deserves to be discovered if you're even a small fan of the genre!
21. The Gold Rush (Charles Chaplin, 1925)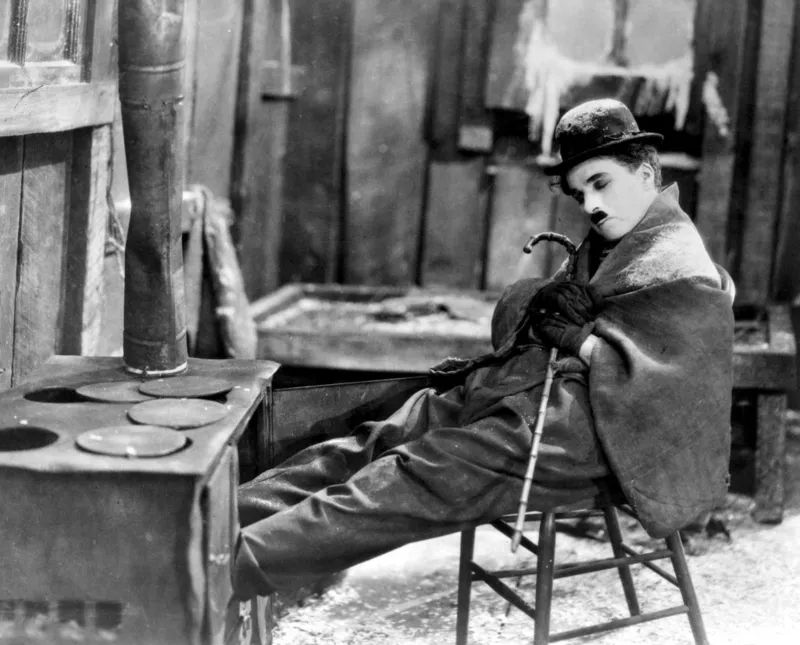 Credit: MovieStillsDB
This Charlie Chaplin Western is a classic of the silent-era, and perfectly strikes a balance between darker themes and more comedic elements. Following the hardships of prospectors during the Klondike Goldrush, this is a film that wears its heart firmly on its sleeve.
22. Destry Rides Again (George Marshall, 1939)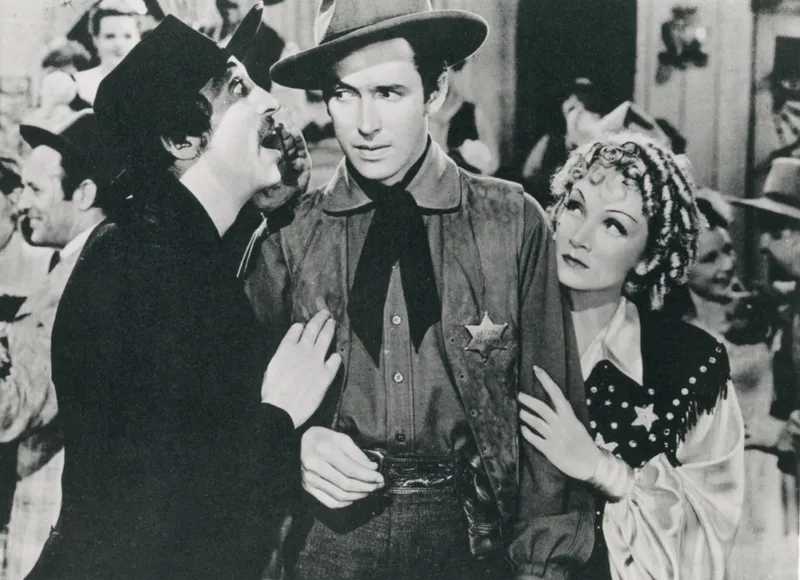 Credit: MovieStillsDB
Legendary lawman Tom Destry is called upon to restore order to a town overtaken by nefarious saloon owner. Starring Marlene Dietrich and James Stewart, this is a light-hearted, fun, and engaging Western that would pave the way for so many others.
23. The Wind (Victor Sjöström, 1928)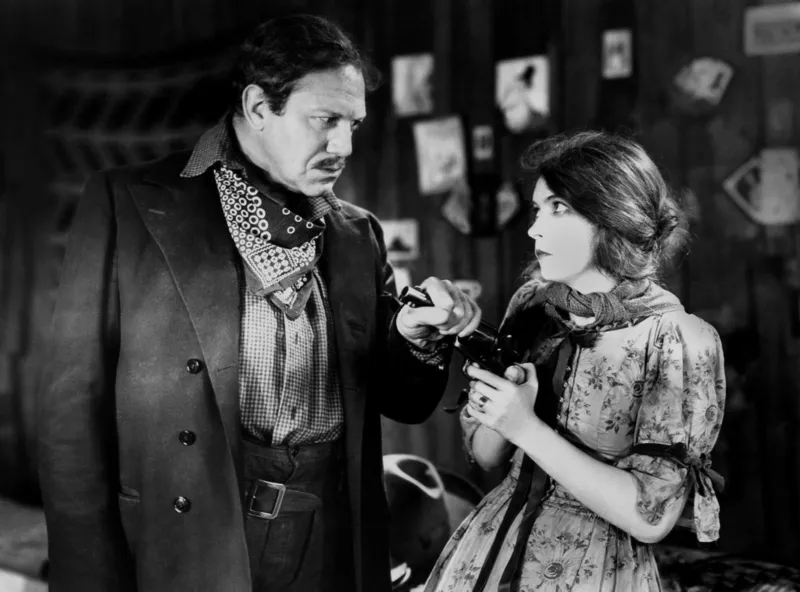 Credit: Alamy Stock Photo
An unusual addition to our list, this Swedish Western follows an East Coast woman in an unwanted marriage who moves to her cousin's house, where she is left to fend for herself, against a backdrop of relentless desert wind. One of the greatest silent films ever made, this movie is a wonderful experience.
24. Run of the Arrow (Samuel Fuller, 1957)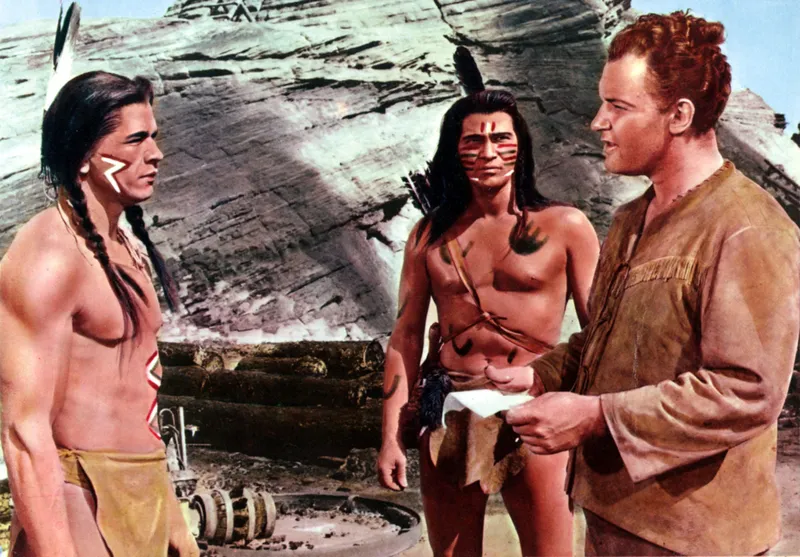 Credit: Alamy Stock Photo
This movie is believed to be the basis for Kevin Costner's classic Dances With Wolves. It follows a Confederate soldier who lives with a Native American tribe, and grows to love their way of life. The movie explores important themes, and makes interesting social commentaries ahead of its time.
25. Pale Rider (Clint Eastwood, 1985)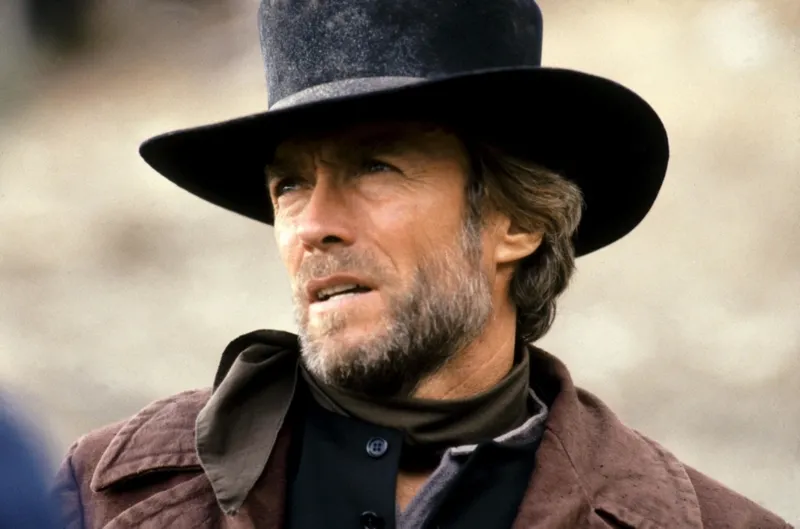 Credit: MovieStillsDB
One of Eastwood's later Westerns, which came when he was already a legend of the genre, this one focuses on an enigmatic stranger protecting gold miners from a roving band of hooligans. In many ways a dry run for Unforgiven, and influenced by Shane, this elegant, spiritual Western is one of the best Eastwood has ever done.
26. The Ballad of Cable Hogue (Sam Peckinpah, 1970)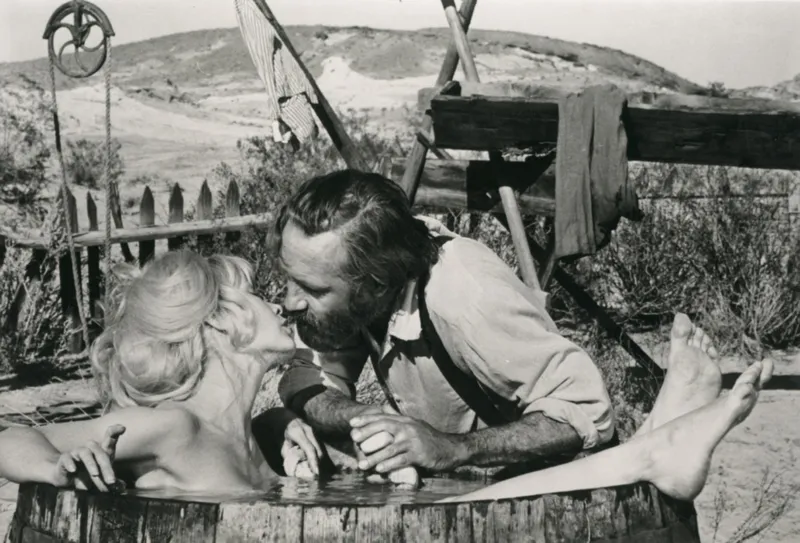 Credit: Alamy Stock Photo
Despite going over budget by three million dollars and containing very few typical Western tropes, The Ballad of Cable Hogue is a masterful social commentary. Relying on its subtly crafted story with a comedic heart, this is one of Peckinpah's most underrated gems.
27. Bad Company (Robert Benton, 1972)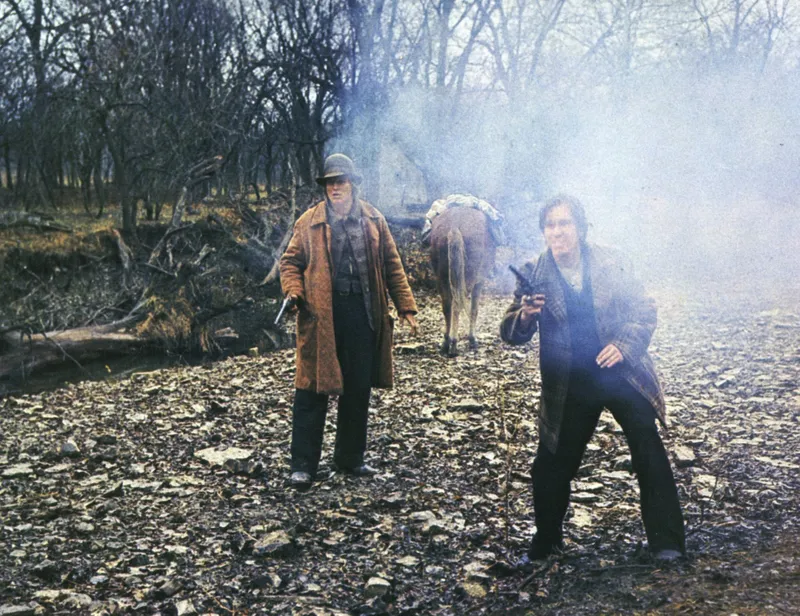 Credit: MovieStillsDB
This dark and unusual Jeff Bridges vehicle starts out as a pretty standard Western fare, before evolving into something much deeper and more meaningful. This is perhaps the best Western you've never seen! It's an insightful commentary on the Civil War and the unforgiving nature of the American frontier.
28. No Country For Old Men (The Coen Brothers, 2007)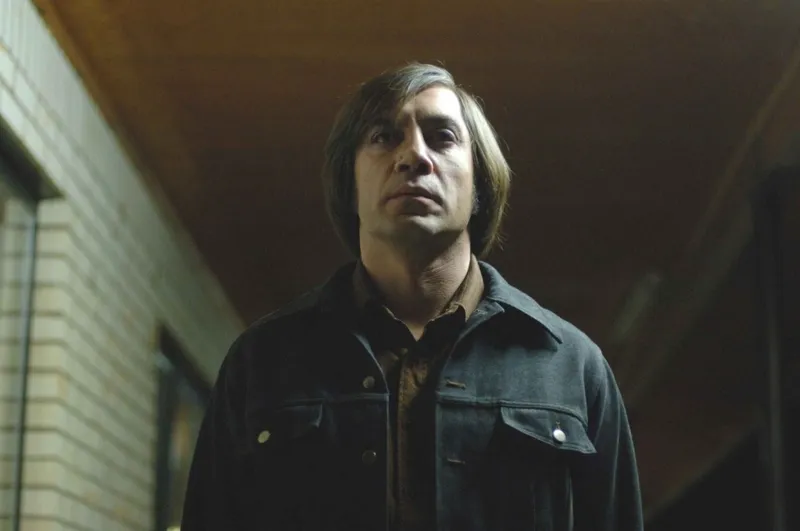 Credit: MovieStillsDB
The Coen Brothers' adaptation of Cormac McCarthy's masterpiece novel is a violent and brooding neo-Western, perfectly capturing the disparities between the older and younger generations. The movie follows a game of cat and mouse between an assassin and a war vet over a bag of money found in the desert.
29. A Fistful of Dollars (Sergio Leone, 1964)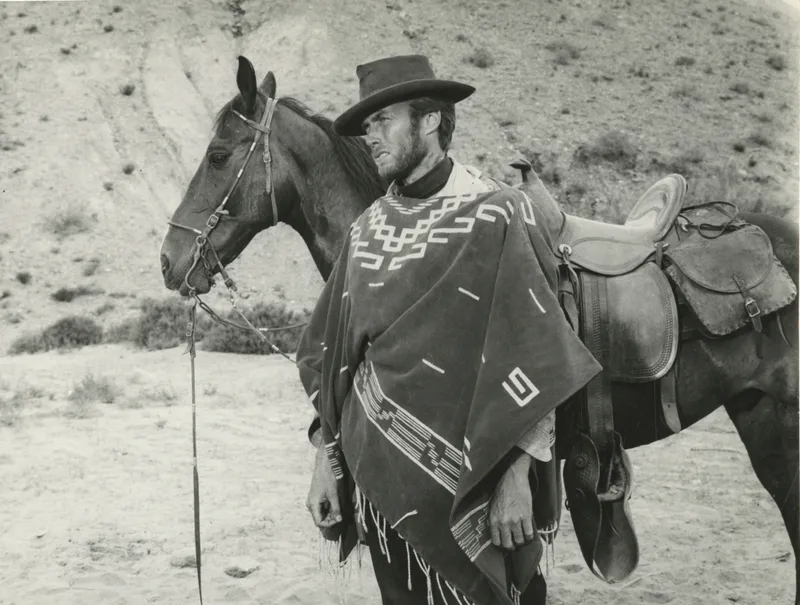 Credit: MovieStillsDB
One of the greatest and most influential Westerns ever, A Fistful of Dollars is shot almost like a comic book, and has actually aged really well over time. An unofficial remake of Akira Kurosawa's 1961 movie Yojimbo, this was the movie that took Spaghetti Westerns global.
30. The Assassination of Jesse James By The Coward Robert Ford (Andrew Dominick, 2007)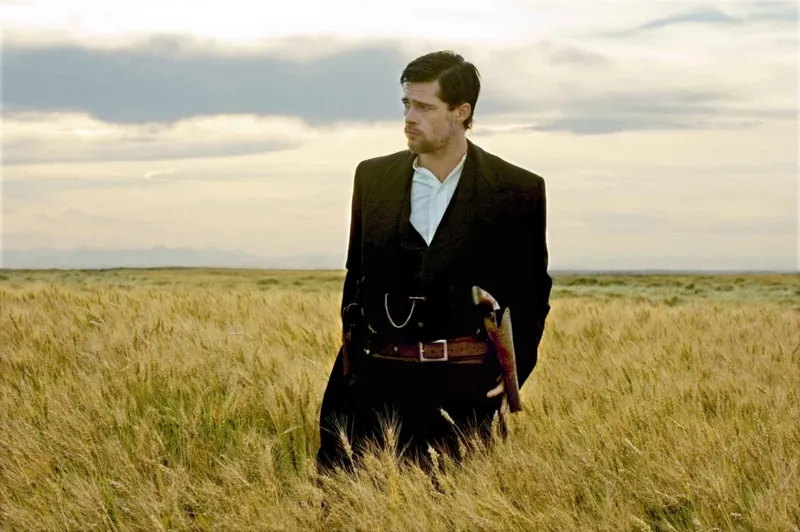 Credit: MovieStillsDB
This revisionist Western starring Brad Pitt and Casey Affleck explores the relationship between the two titular characters, and the events that lead to the assassination. Smartly directed, perfectly acted, and with an iconic score, this is a movie that has garnered acclaim in the years since its release – despite that extravagant name!
31. 3:10 to Yuma (Delmer Daves, 1957)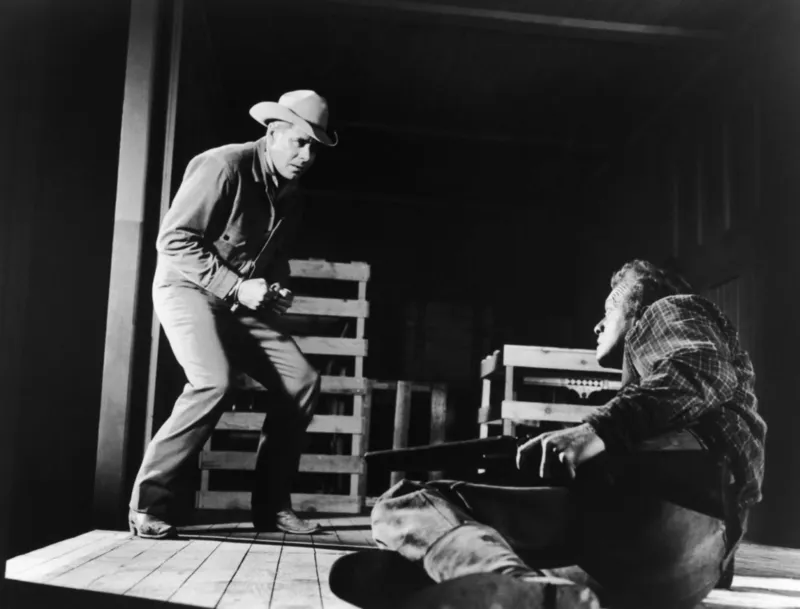 Credit: MovieStillsDB
3:10 explores the classic Western themes of masculinity and the struggle to restore order to chaos. One of the lesser-known Westerns, this one remains very influential and even had a modern remake. Based on the short story by Elmore Leonard, this is well worth a look.
32. Lone Star (John Sayles, 1996)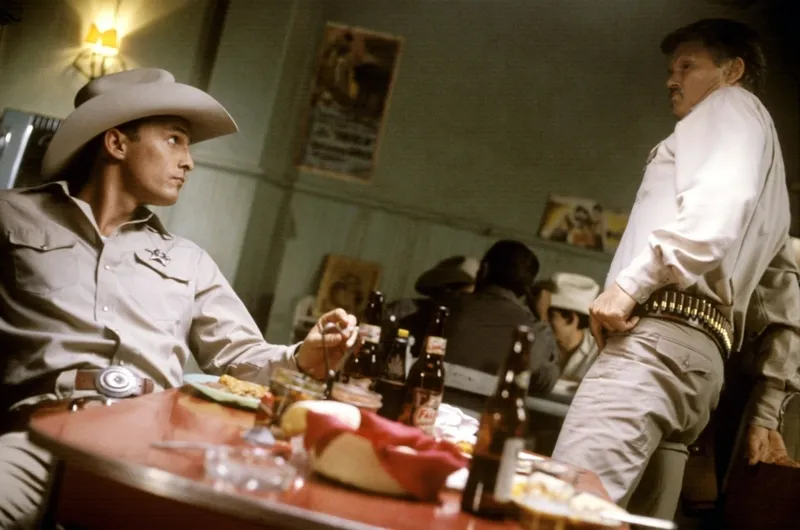 Credit: MovieStillsDB
This neo-Western mystery set in small town Texas is an under the radar gem, focused on a sheriff investigating the murder of his predecessor. It explores rich, complex characters, a compelling mystery, and is deeply atmospheric. The movie earned an Oscar nomination for Best Original Screenplay.
33. Meek's Cutoff (Kelly Reichardt, 2010)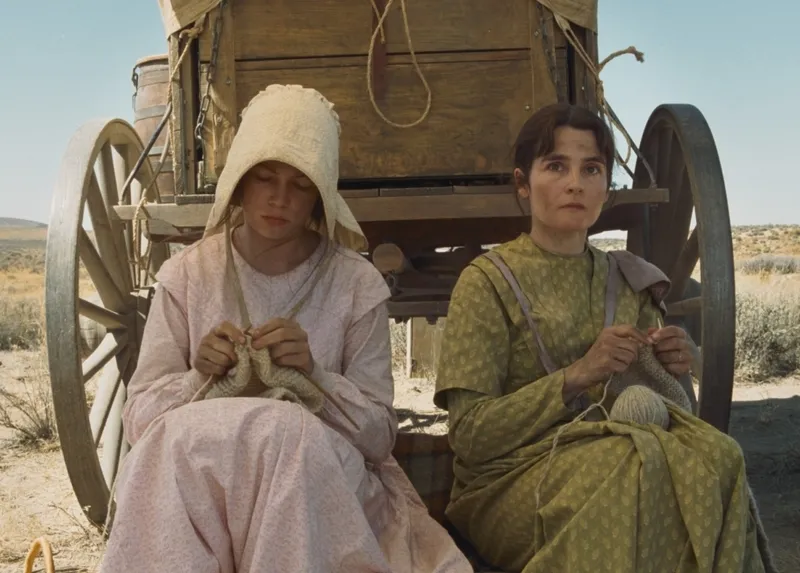 Credit: MovieStillsDB
In many ways, Meek's Cutoff could be regarded as something of an anti-Western, with the movie loosely based on the Oregon Trail incident of 1845. Rather than featuring an abundance of gunfights, the movie focuses on the vast and unforgiving sparse landscape of the West and the existential threat of violence. It's a brilliantly atmospheric movie, that builds tension well.
34. Django Unchained (Quentin Tarantino, 2012)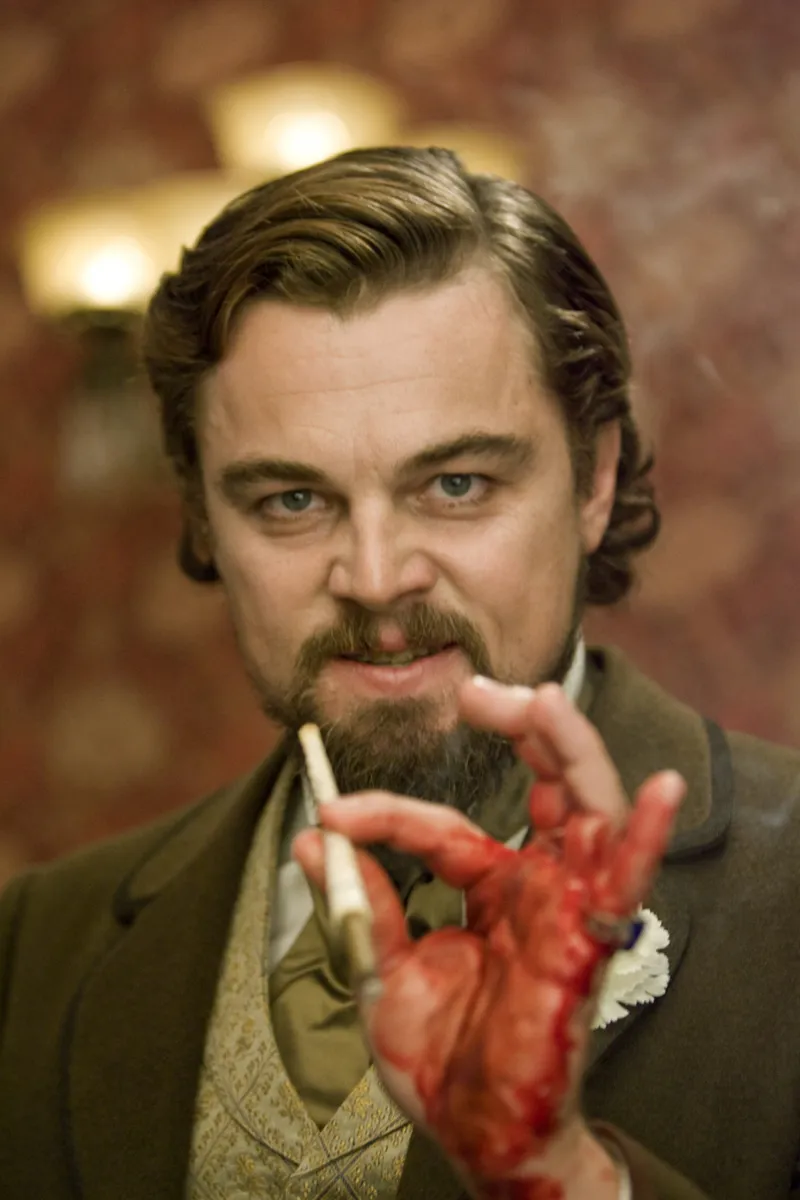 Credit: MovieStillsDB
Dubbed "a Southern" by its director, Django Unchained follows the journey of a black slave to try to find and rescue his wife. This ultra-violent, ultra-stylish Western has all the classic Tarantino hallmarks. Leonardo DiCaprio is on top form as sadistic plantation owner Calvin Candie, but it's Christoph Waltz who steals the show as an eloquent bounty hunter.
35. The Man Who Shot Liberty Valance (John Ford, 1962)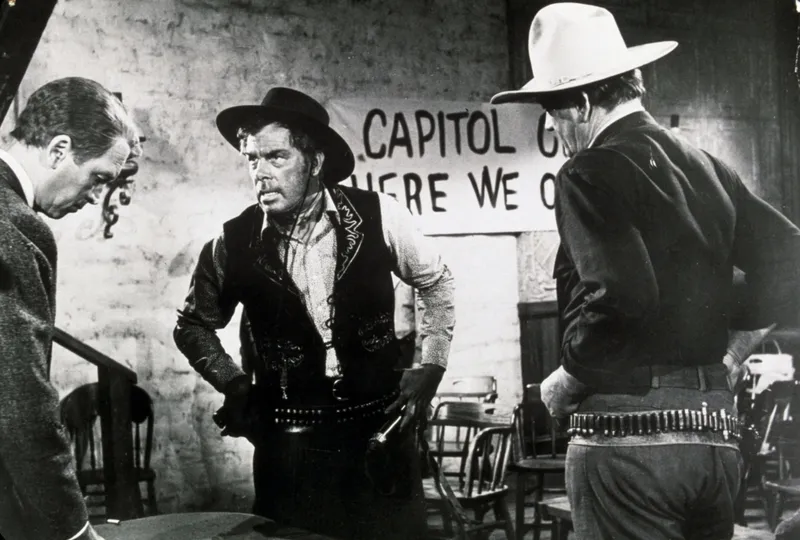 Credit: MovieStillsDB
Weaving the narrative tale of a the mythical hero, this is one of Ford's most popular and iconic movies. John Wayne is the perfect choice for the lead in this movie that is categorized by simplicity and natural warmth. The movie is considered one of Ford's and Wayne's best films, and one of the greatest-ever Westerns.
36. There Will Be Blood (Paul Thomas Anderson, 2007)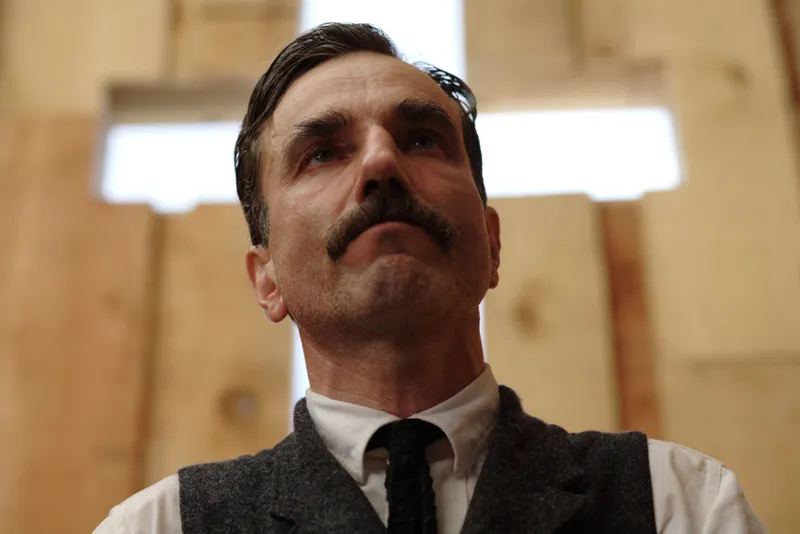 Credit: MovieStillsDB
Paul Thomas Anderson's Oscar-winning epic stars Daniel Day-Lewis as a troubled oil prospector, and the movie follows his rise to fortune, and his descent to madness. This is one of the greatest modern Westerns, and has been cited a huge influence on many movies since, shaping the future of cinema to come.
37. The Outlaw Josey Wales (Clint Eastwood, 1976)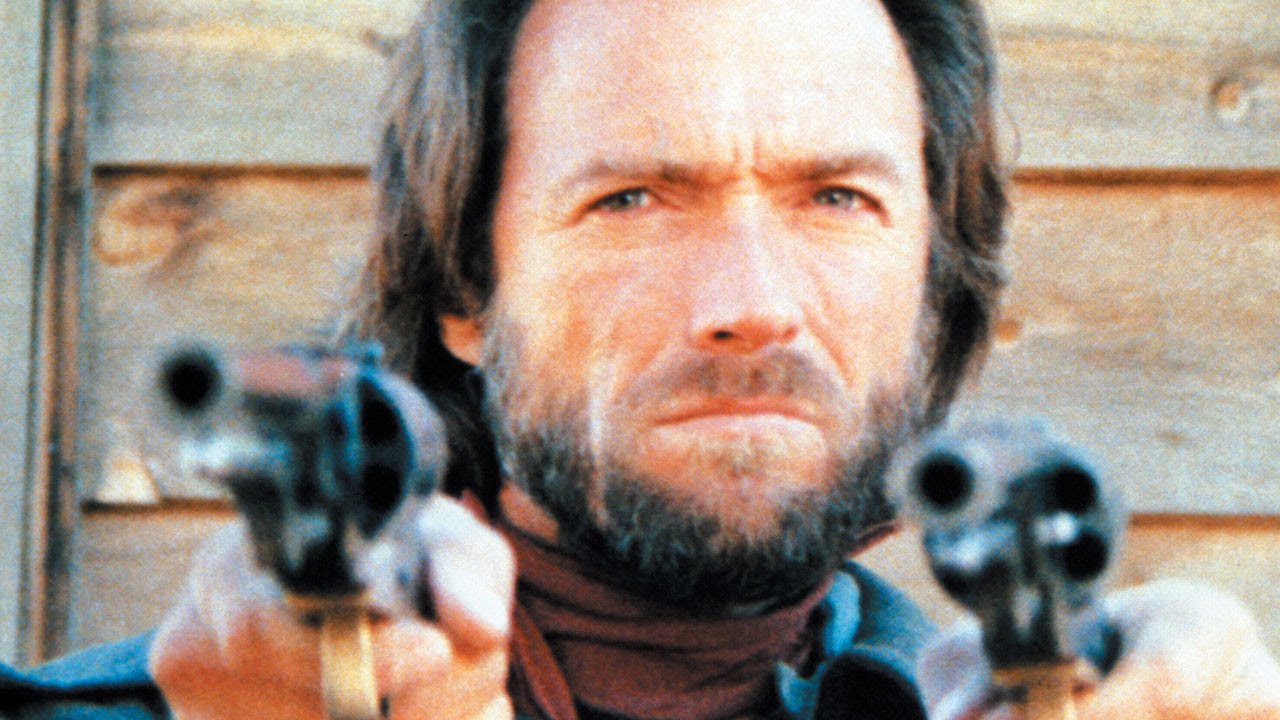 Credit: nickbtube via YouTube
Gritty, violent, and incredibly iconic, this revenge flick is widely regarded as Eastwood's best Western. A critical and commercial success, the film is stylized with moody, gloomy and beautiful cinematography, painting a wonderful depiction of a lawless West, wrought with danger and hopelessness.
38. Back to the Future Part III (Robert Zemeckis, 1990)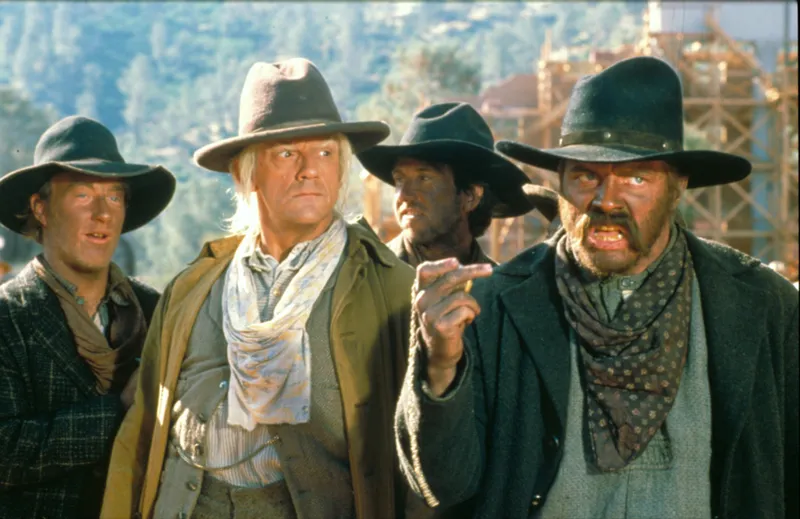 Credit: MovieStillsDB
The third instalment in Michael J. Fox's beloved time travel trilogy might be the weakest of three, but it's still a heap of fun. Full of funny gags, iconic recreation of famous Western scenes, and a fun, punchy storyline, this is a great genre-blending Western.
39. Unforgiven (Clint Eastwood, 1992)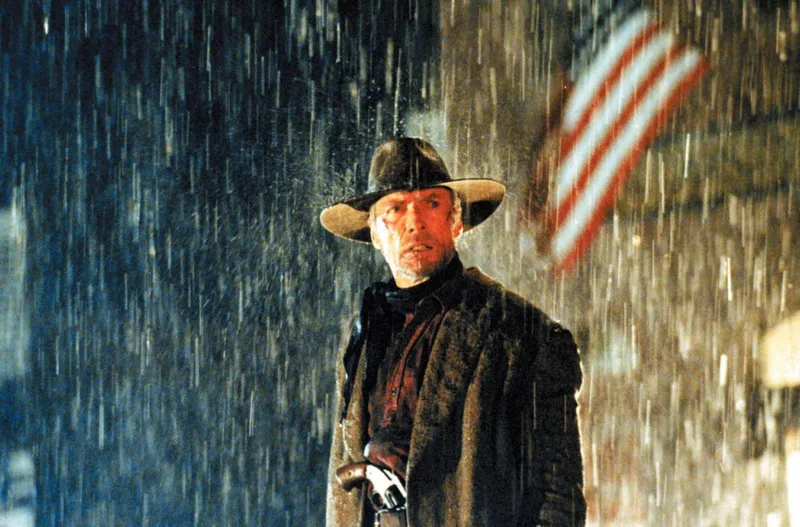 Credit: MovieStillsDB
This classic revisionist Western reinvigorated the genre, and introduced Eastwood to a whole new generation. The movie follows a former killer turned pig farmer, who accepts one last job, and all hell breaks loose. Ultra-violent, gorgeously filmed, and now considered simply iconic, this movie deservedly scooped four Academy Awards.
40. Tombstone (George P. Cosmatos, 1993)
Credit: Alamy Stock Photo
Coming a year after Unforgiven, Tombstone gave another shot in the arm to the revitalized Western genre. With a star-studded cast including Kurt Russell and Val Kilmer, a cool story, great performances, and thrilling action sequences, this is one for best and most widely enjoyable Westerns ever made.