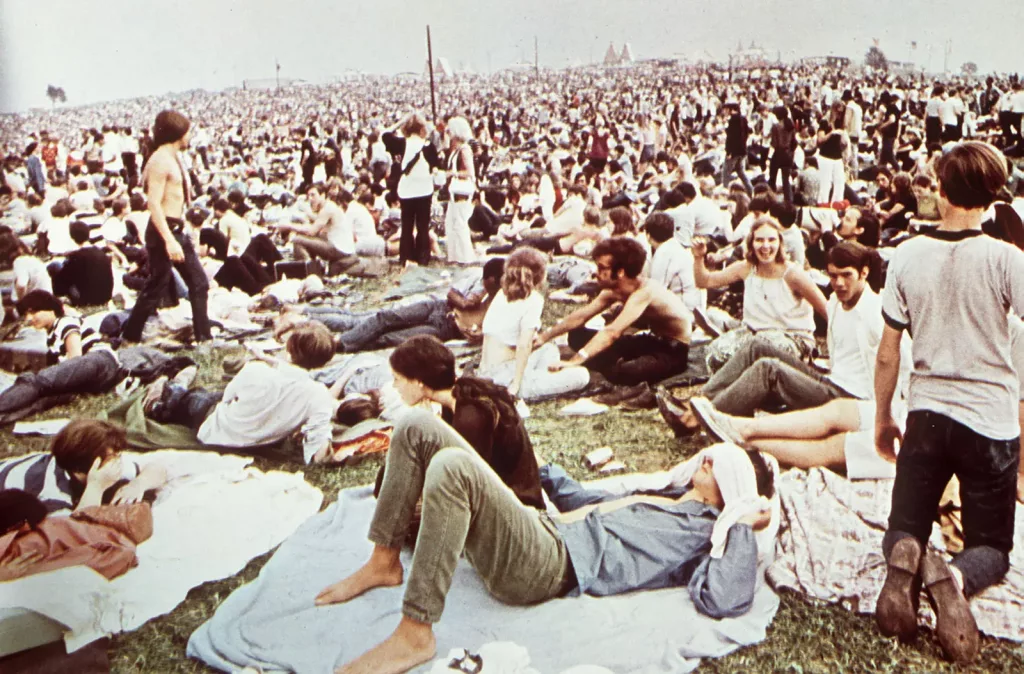 United Archives GmbH via Alamy
Throughout the years, there have been lots of rock concerts that will go down in history. Whether they broke records with their revenue, crowd size or just the sheer buzz surrounding the gig – here is a definitive list of the biggest rock concerts of all time so you can feel nostalgic, regardless of whether you had a ticket.
40. The Grateful Dead – Farewell Concert (1995)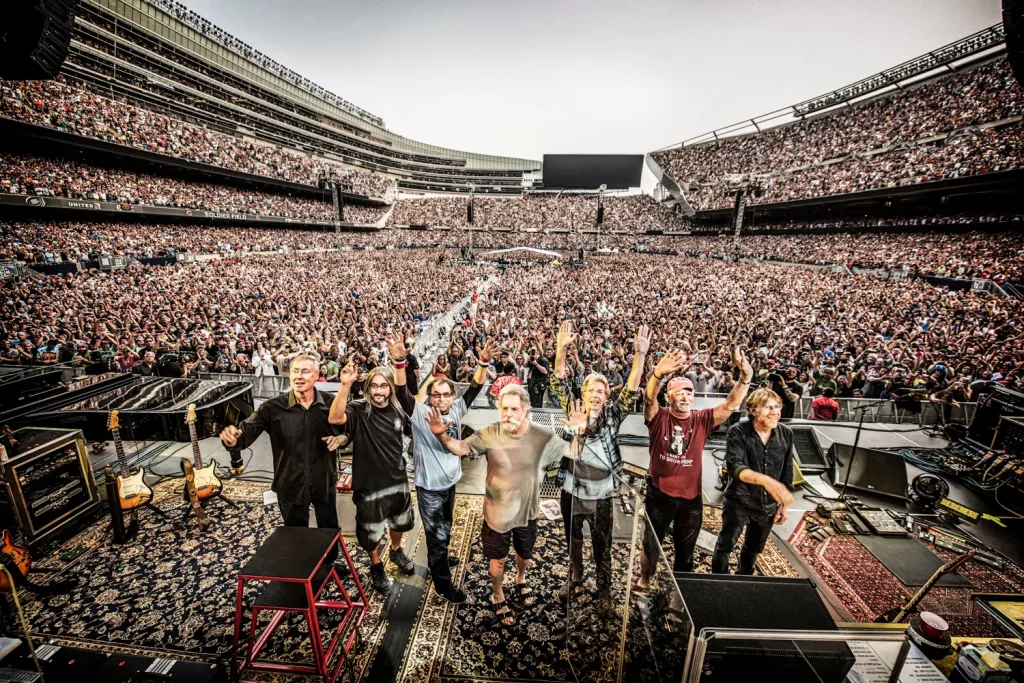 Jay Blakesberg via Rolling Stone
Fare The Well: Celebrating 50 Years of The Grateful Dead took place in June 2015 at Levis Stadium in Santa Clara. This was the first, and last, time the surviving members of the band had played since 2009. Over 300,000 people attended across two days to say goodbye to The Grateful Dead.
39. The Doors – Isle of Wight Festival (1970)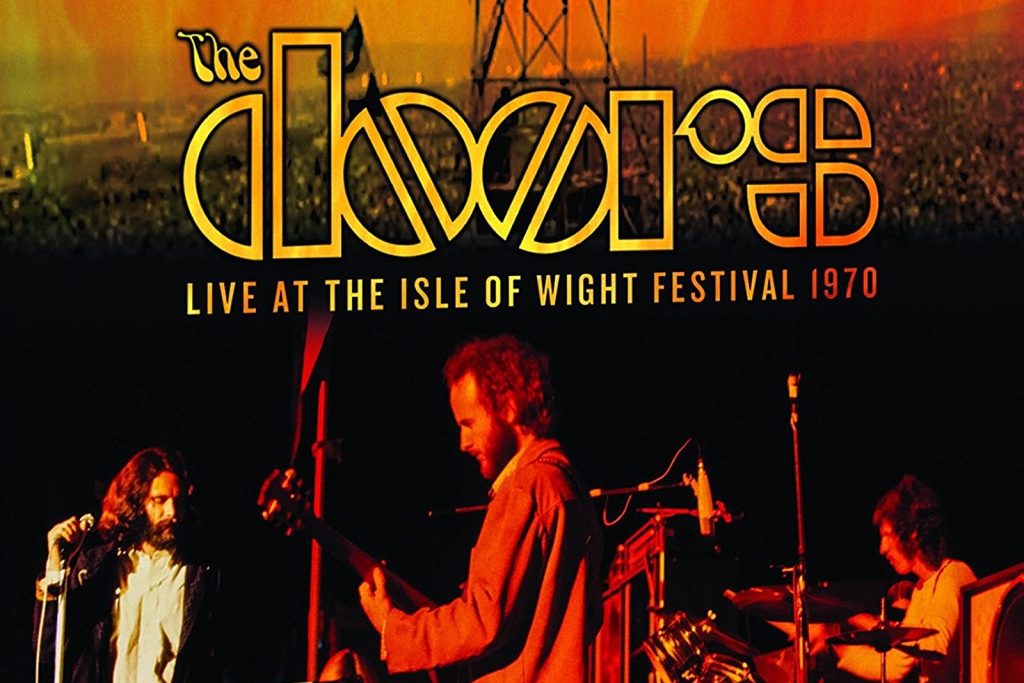 Jeff Giles via Ultimate Classic Rock
A huge crowd descended on the Isle of Wight in the UK for an incredible set by The Doors. Lead singer, Jim Morrison didn't want film spotlights to be used so the concert was lit by a single red light. This iconic concert attracted around 600,000 people and the band released an album of the live recording.
38. Johnny Cash – Folsom Prison Concert (1968)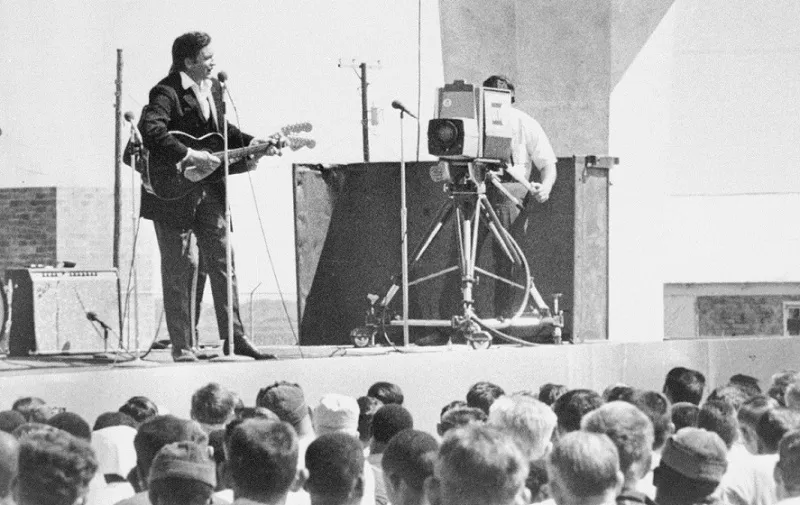 Bettmann via Bettmann Archive
Johnny Cash performed two concerts at Folsom State Prison in January 1968. These were being recorded for a live album so Cash performed once at 9.40am and again at 12.30pm, in case the first recording didn't work out. Cash had actually been playing at prisons for several years at this point, after some run-ins with the law himself.
37. Queen – Live at the Odeon (1975)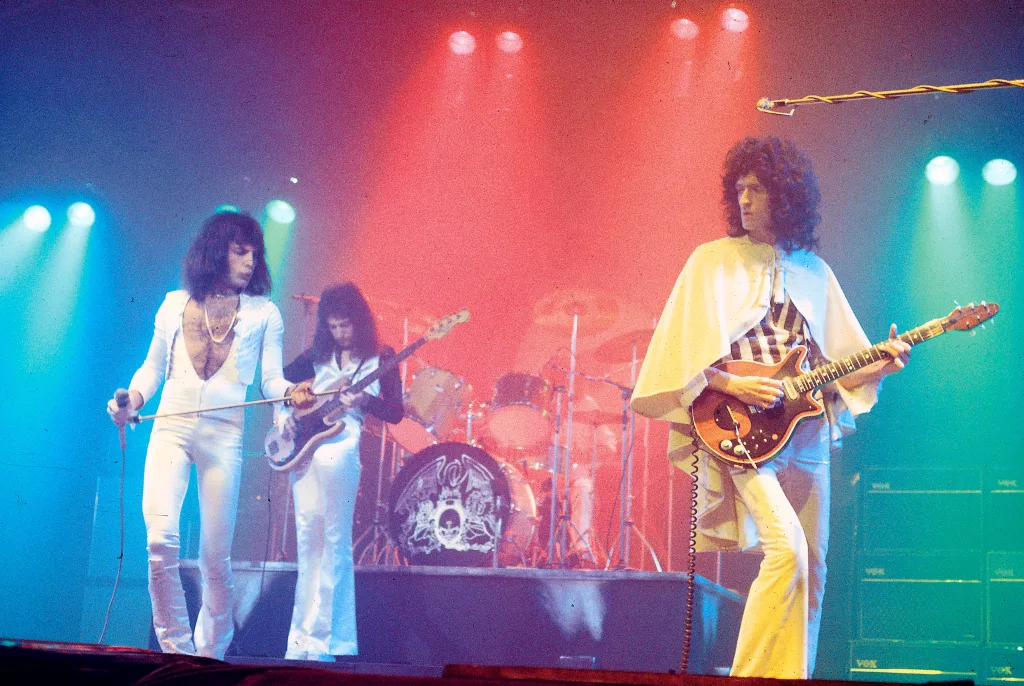 Andrew Pulter via Redferns
This concert took place on Christmas Eve 1975. At the time, Bohemian Rhapsody was in the middle of it's nine-week run at the number one spot in the UK charts and this one one of the first times that the iconic song was played live. It was also the first time that the band played a gig live on television.
36. Eric Clapton – Royal Albert Hall (1990)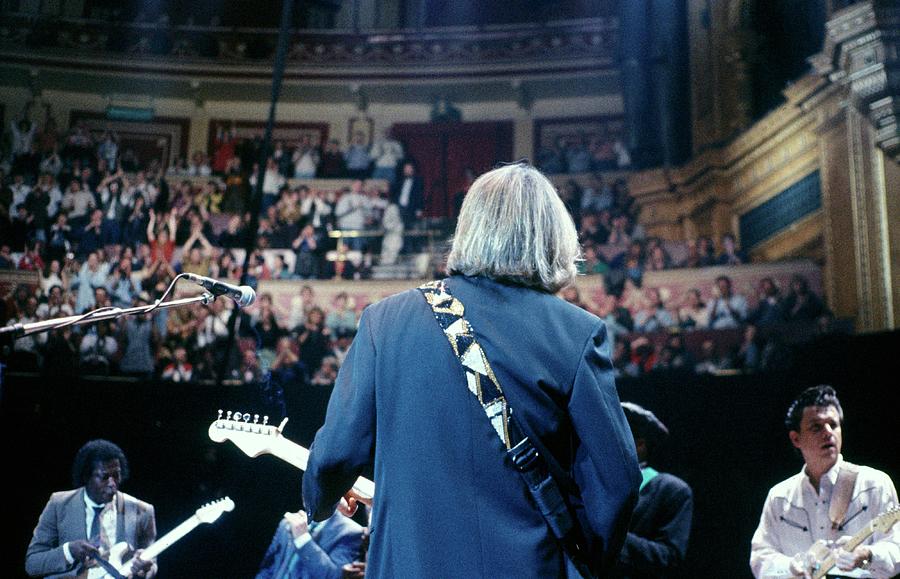 Phil Dent via Getty Images
Music legend Eric Clapton performed a record-breaking 24 nights at the Royal Albert Hall in London in 1990 and 1991. The Tears in Heaven singer first performed here in 1964 and since then has done over 200 concerts at this venue, singing for over 1 million people.
35. Bob Marley and the Wailers – The Rainbow (1977)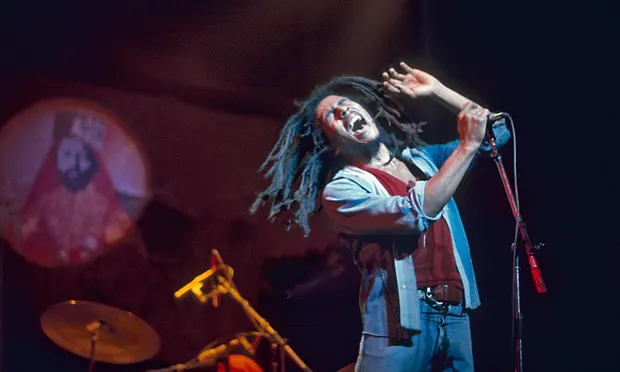 Graham Wilshire via Redferns
After being the target of an assassination attempt in Jamaica, Marley took refuge in England for two years. During this time, Marley recorded his album Exodus which was one of his most popular records. The day after it was released, Bob Marley and the Wailers performed the album in full at The Rainbow in London.
34. Aerosmith – Texxas Jam (1978)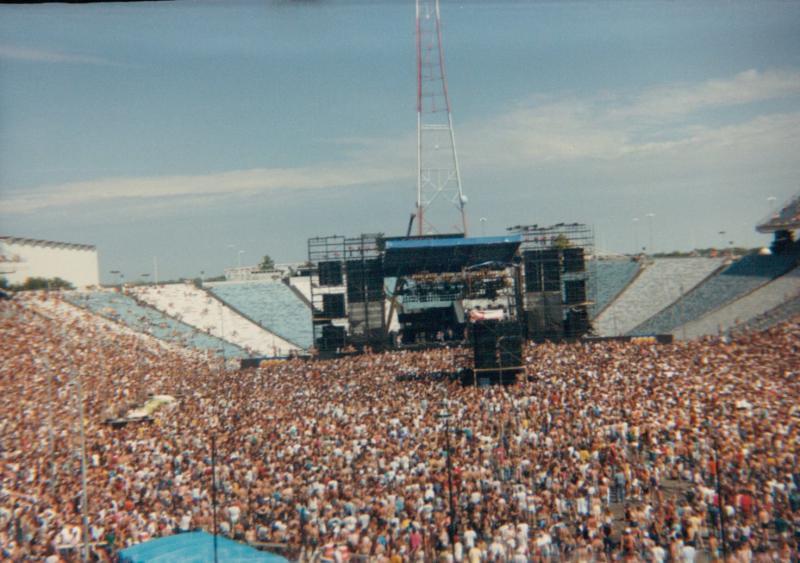 RedRanger via Texas Fishing Forum
Texxas Jam was a three-day music festival held in Dallas at the Cottonbowl. In 1978, on Fourth of July weekend, Aerosmith headlined the festival on the hottest day of the decade. Sprinklers around the stadium and firehoses on stage were used to cool down the crown during this scorching hot day – one that will go down in musical history.
33. The Rolling Stones – Exile on Main St. Tour (1972)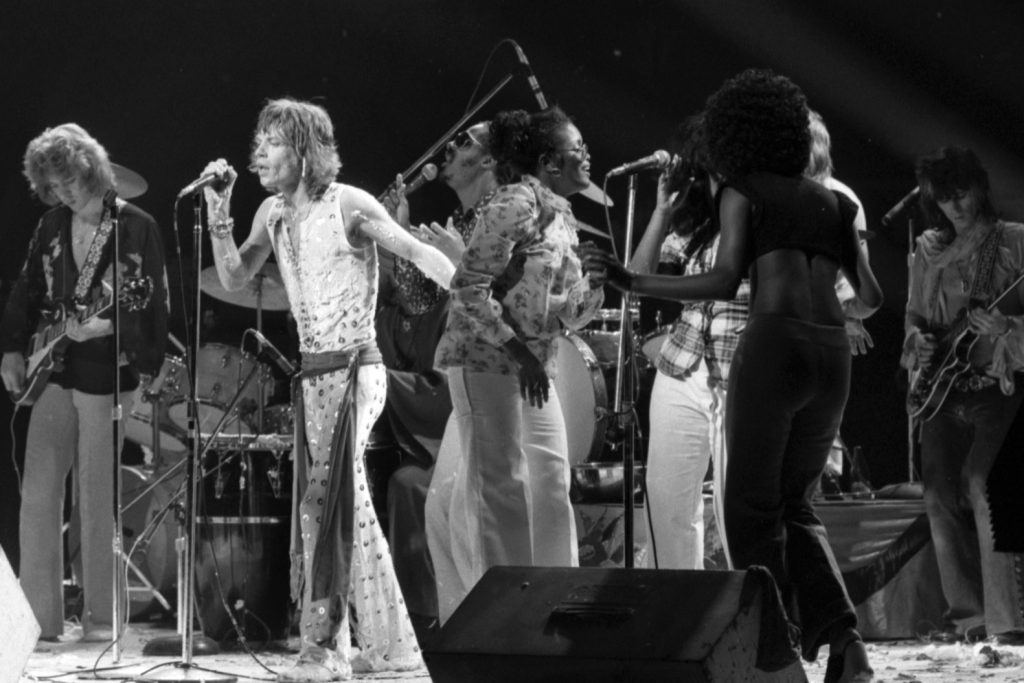 NY Daily News via Getty Images
This tour marked The Rolling Stones first stint in the US. During the first show in Vancouver, several police officers were injured as 2,000 fans without tickets tried to storm the stage. This shows the sheer hype around the band's performances and the tour went on to be a real success.
32. The Police – Synchronicity Tour (1983-1984)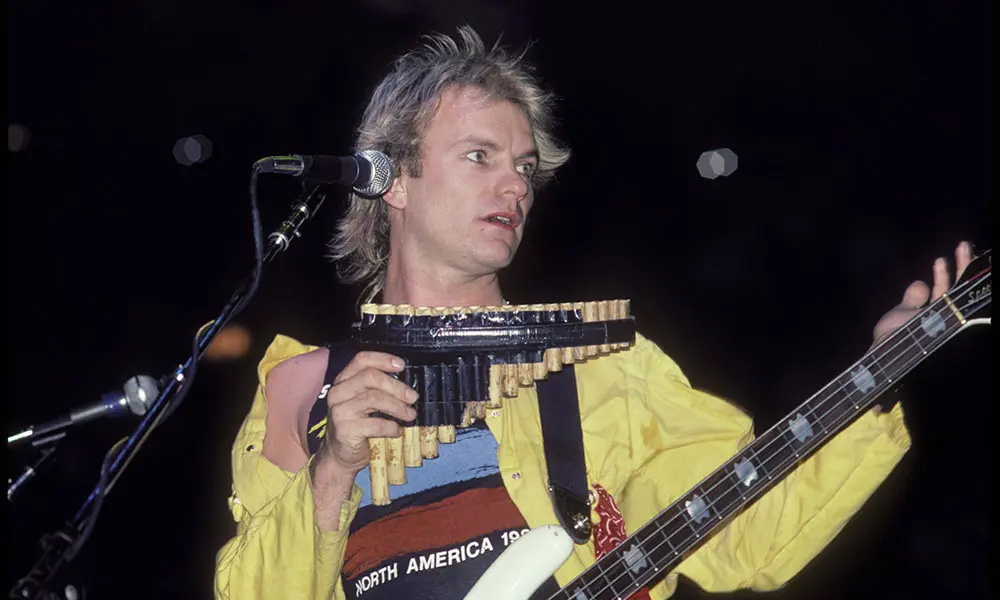 Ebet Roberts via Redferns
This was the band's final tour and was also one of the highest grossing concerts of the 1980s. The Every Breath You Take singers toured across three continents and performed over 100 shows in a single year. Sting mentioned that they knew they were at the peak of their career when they performed at Shea Stadium during this tour to an adoring crowd.
31. Led Zeppelin – Knebworth Festival (1979)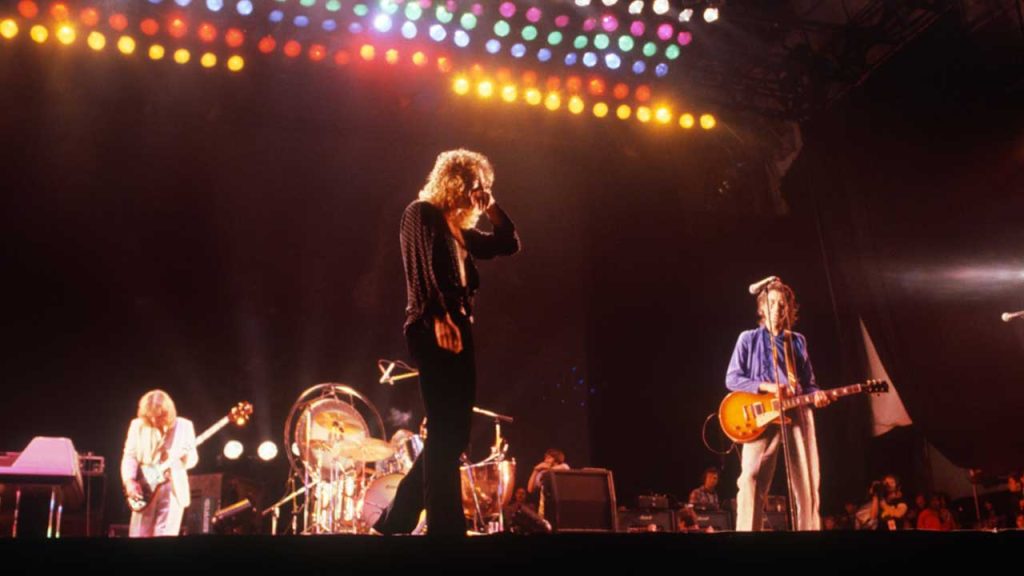 Bauer-Griffin via FG
This iconic festival was headlined by Led Zepplin in 1979, the band played to over 200,000 people across two concerts. This was Led Zeppelin's last live performance and fans queued for up to five days to try and get a front row seat. The festival gates were stormed by fans three times in the days leading up to the event.
30. Bon Jovi – Moscow Music Peace Festival (1991)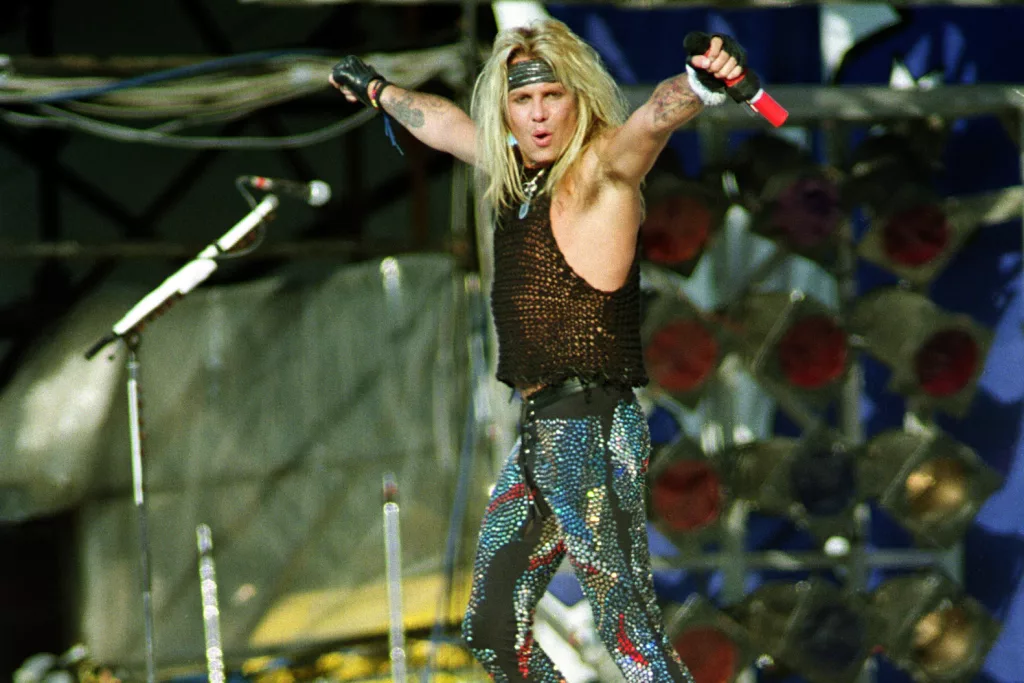 Robert D. Tunsing via AP
This concert was head in Russia in 1991 and was broadcasted to over 59 countries across the world. The concert raised money for drugs and alcohol charities. Bon Jovi headlined along with the likes of Ozzy Osborne and Motley Crüe. The bands had a huge ego clash, arguing about who went on first and who had the better stage set-up.
29. The Who – Woodstock Festival (1969)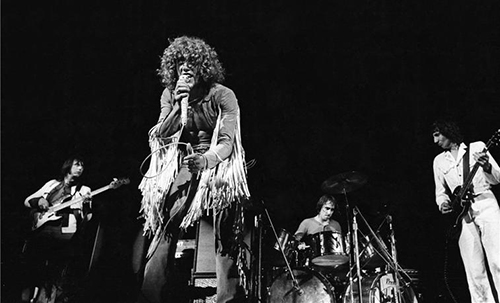 Henry Diltz via Bethel Woods Center
Woodstock is probably the most famous music festival of all-time. Pair this with The Who, one of the world's biggest rock bands, and this gig was bound to go down in history. The band took the stage at 5am on day two of the festival, and performed a groundbreaking set for 65 minutes.
28. Queen – Rock in Rio (1985)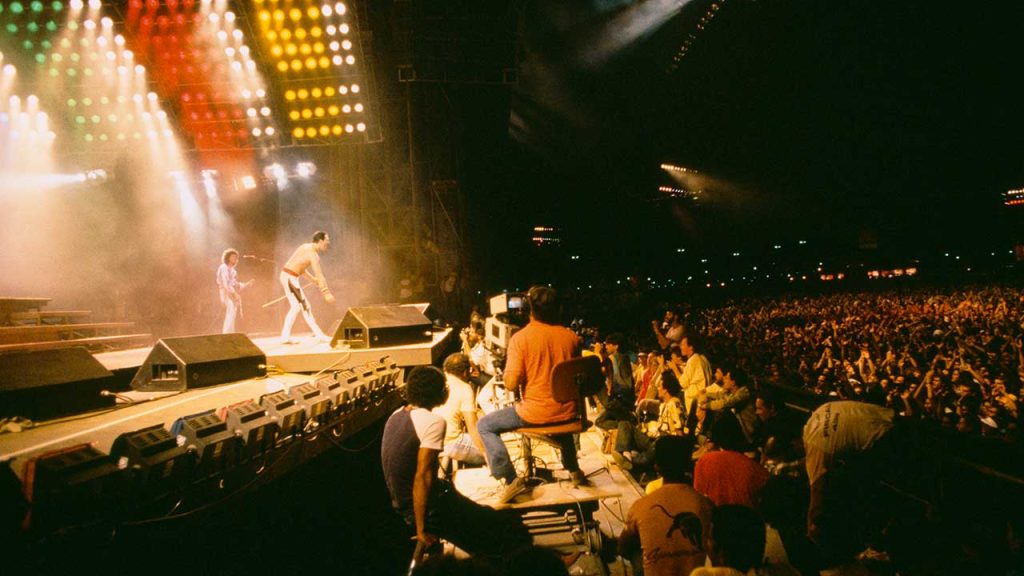 Dave Hogan via Getty Images
This festival held across ten days in 1985 was the biggest rock festival in history. It's perfectly fitting then, that cultural legends Queen headlined this festival playing both. the opening and closing nights, performing to over 600,000 people. Fans that attended the concert got a show they would certainly never forget.
27. The Rolling Stones – Havana Moon (2016)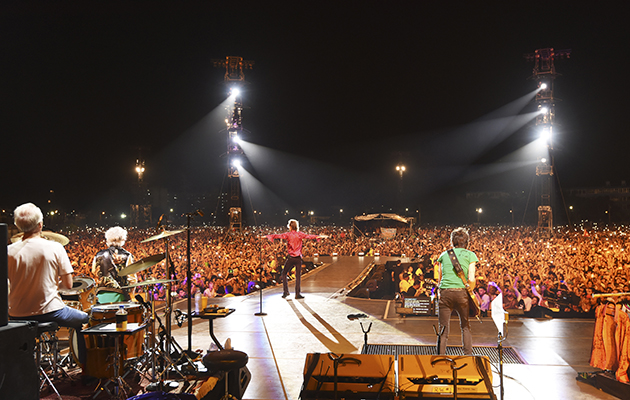 Dave J. Hogan via Uncut
This free concert took place at Ciudad Deportiva de la Habana sports complex in Havana in 2016. With over 600,00 attendees, this was a record-breaking gig as it was the biggest rock concert ever performed in Cuba. Former president Obama was a big fan of the band and the date was rescheduled so that he could be in attendance.
26. Jimi Hendrix – Woodstock Festival (1969)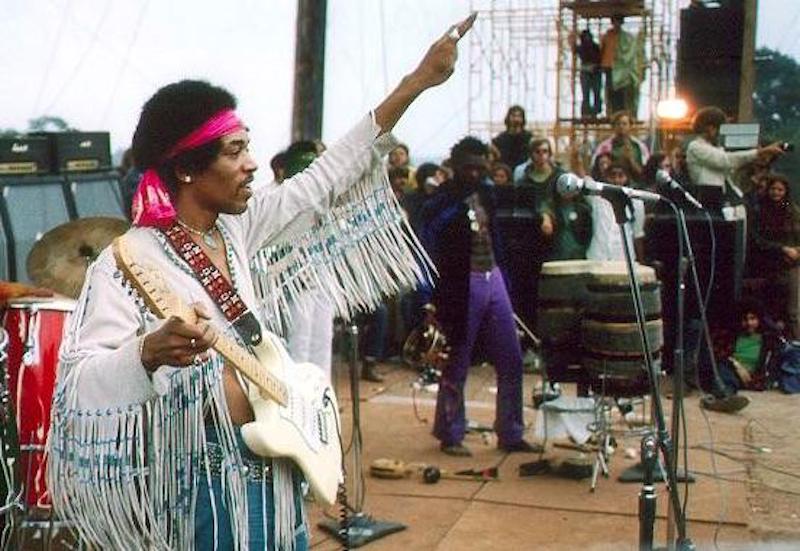 Adam Lee Koss via Experience Hendrix
Woodstock was an all-night party and this meant that, when Hendrix headlined, he took to the stage at 9am and played a set that lasted two hours and ten minutes. The once 500,00 strong crowd had dwindled to 200,000 at this point but Hendrix still played an awesome gig for his most dedicated fans.
25. Janis Joplin – Monterey Pop Festival (1967)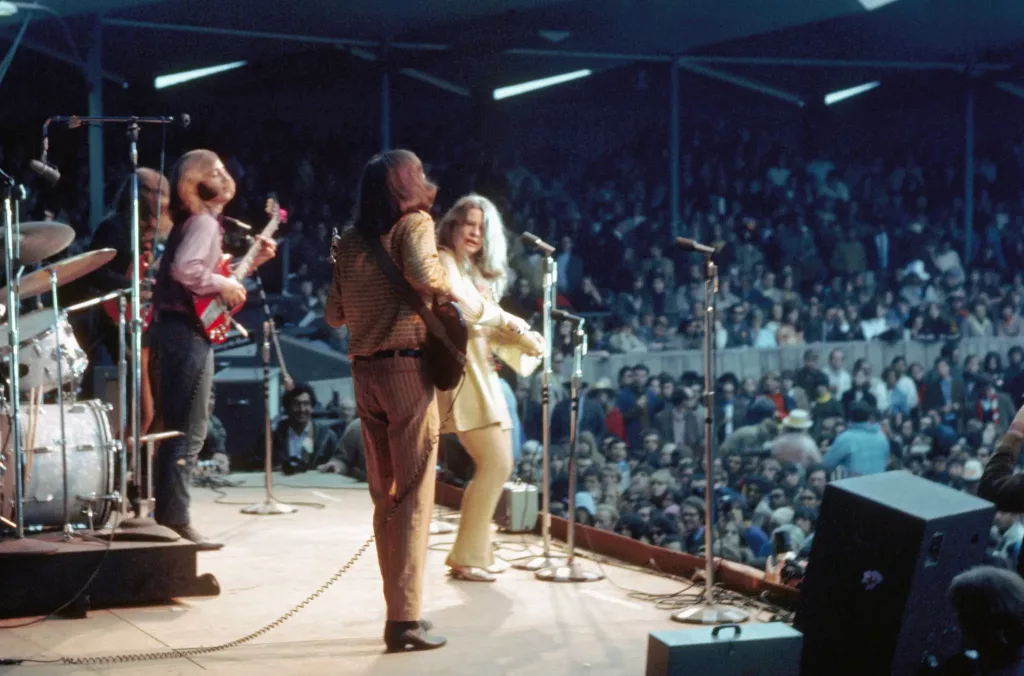 Corbis via Getty Images
This was the first major gig in the US to be performed by The Who and Ravi Shankar. It was also the introduction of Otis Redding to a mass American audience. On top of this, it was the first large-scale public performance by Janis Joplin and went down in history as the best gig of her short-lived career.
24. Bruce Springsteen – Hammersmith Odeon (1975)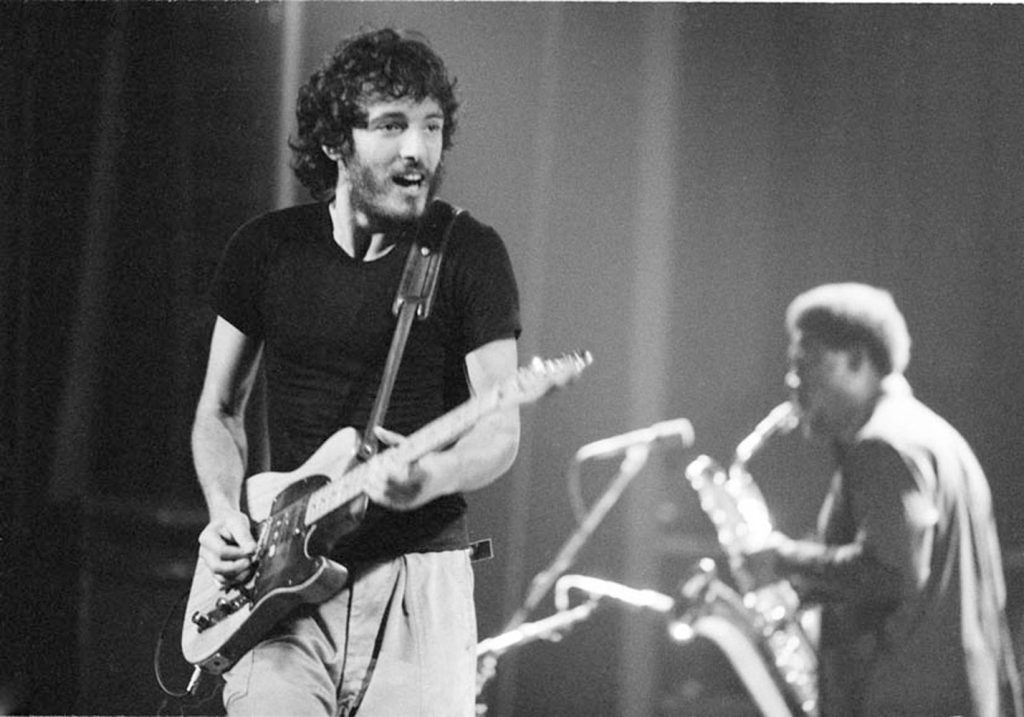 Chris Walter via WireImage
Bruce Springsteen and The E Street Band kicked off their first ever European mini-tour with this concert on November 18th, 1975. They also played several dates around The Netherlands and Sweden and then added another date at the Hammersmith Odeon on 24th November due to popular demand.
23. Pearl Jam – MTV Unplugged (1992)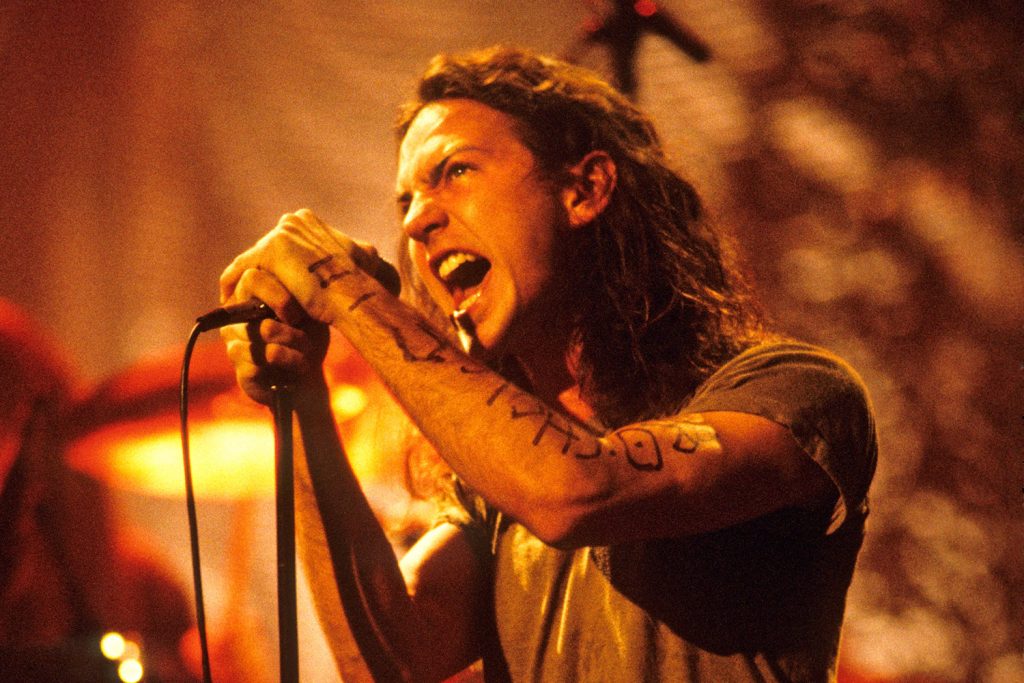 KMazur via WireImage
On March 16 1992, Pearl Jam played their debut album Ten from start to finish in an acoustic set. They also recorded a live version of the album. By late 1992, this band were already on their way to becoming the most successful rock and roll band of the 90s and this performance perfectly encapsulated a rare debut album that is perfect from start to finish.
22. Eric Clapton – MTV Unplugged (1992)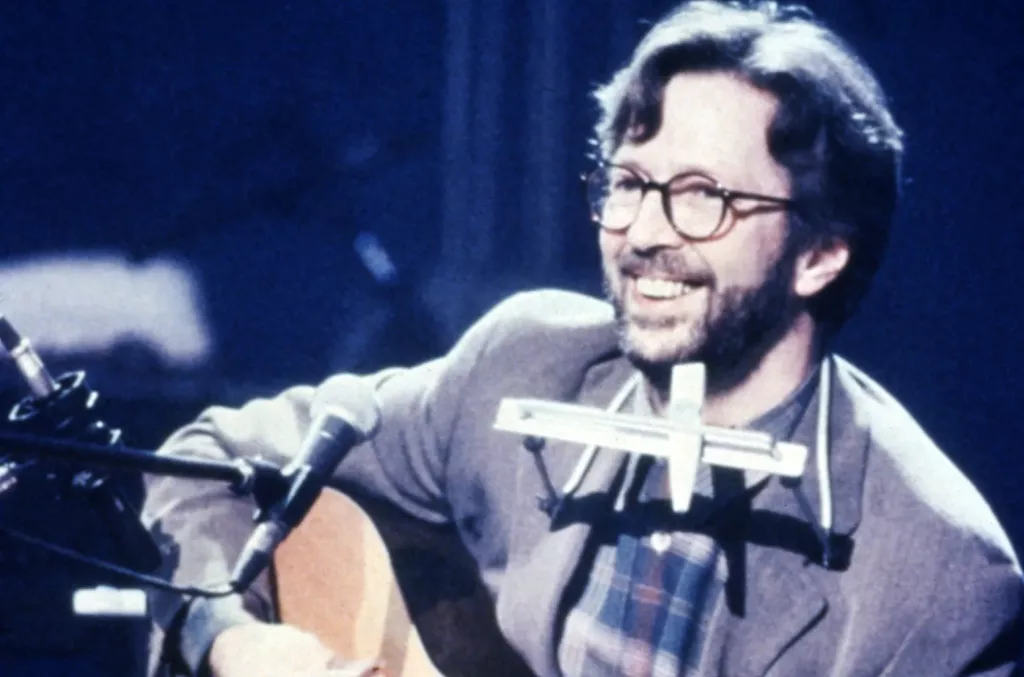 MTV via Courtesy Everett Collection
When this episode of MTV Unplugged debuted in March 1992, Clapton could not have known the impact it would have. This set became the series' highest rated performance. It proved so popular that a Part 2 was recorded to include songs that weren't included in the first version. This set was also recorded as an album and became Clapton's biggest selling album of all-time.
21. AC/DC – Monsters of Rock Festival (1984)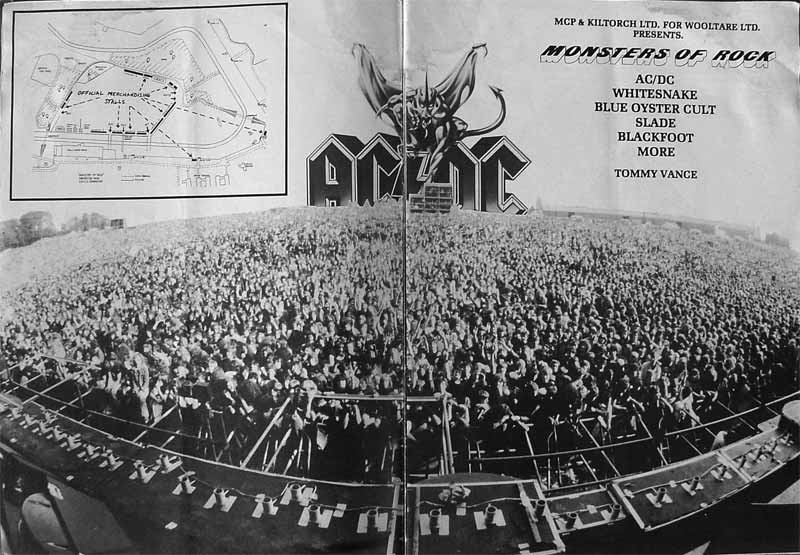 Ashley Haynes via ukrockfestivals
in 1984, Monsters of Rock had undeniably the best lineup of any rock festival in the 80s. Ozzy Osborne, Van Halen, Motley Crue and others took to the iconic stage. The show was headlined by AC/DC and an unprecedented amount of tickets were sold. AC/DC went on to headline again in 1991; the only band to do this twice in the festivals history.
20. Pink Floyd – The Division Bell Tour (1994)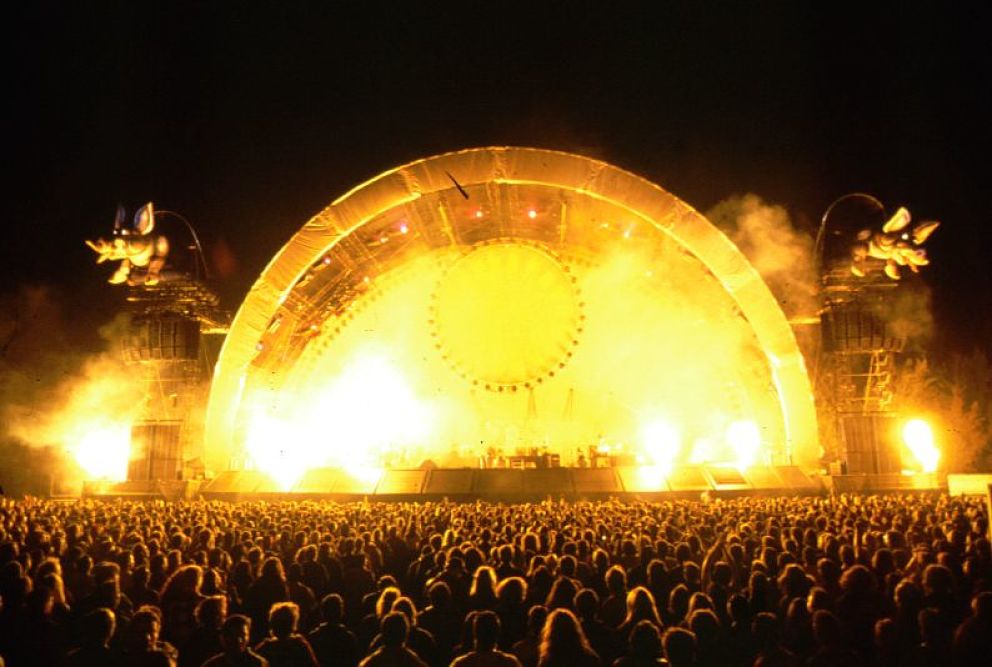 Stufish via Atelier One
The Division Bell Tour was the last tour that English rock legends Pink Floyd played. The tour made of $150 million and after it was over, the band quietly disbanded in 1995. The same year, the band released the live recording of one of these concerts in an album called Pulse.
19. The Rolling Stones – Hyde Park (1969)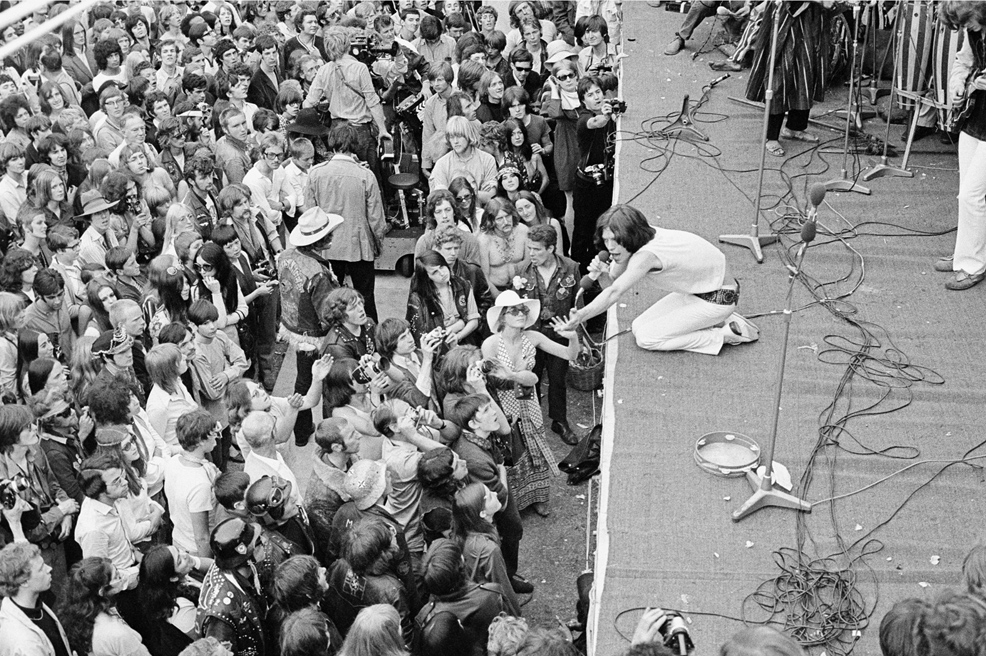 Peter Kemp via Press Association Images
This free concert in Hyde Park in London became one of the most famous gigs in history. It was intended to be a concert to introduce their new guitarist, Mick Tyler. However, founding member Brian Jones tragically drowned tow days prior to the concert and it quickly became an emotional and touching tribute concert.
18. The Clash – Bond's International Casino (1981)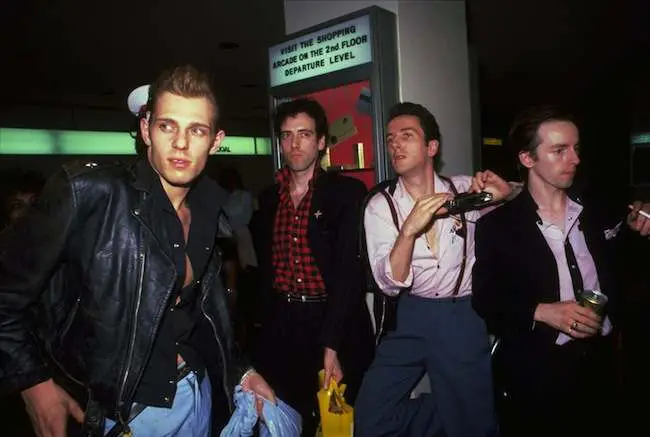 AP Photo via David Handschuh
The Clash performed a series of 17 concerts at this iconic venue in New York City. Due to their wide publicity, these gigs became one of the band's biggest moments and several of the concerts were broadcast live for CBS or a major radio station.
16.Oasis – Knebworth Park (1996)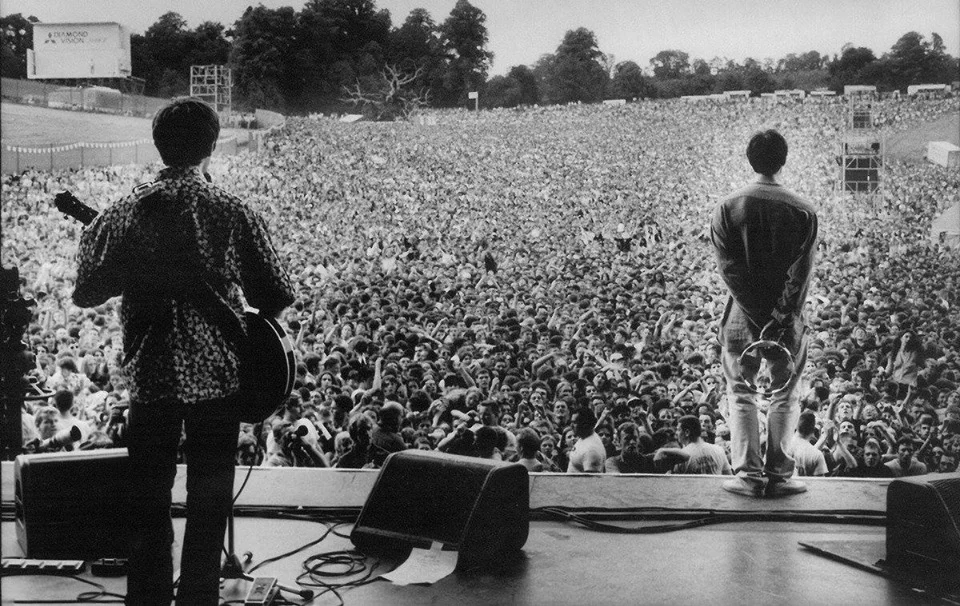 iCrew Cinema Play via byarcadia
Oasis broke records in 1996 by playing to a crowd of 250,000 people across two nights at the festival that had previously been headlined by other rock legends. Tickets were reportedly being sold for 15 times the original selling price on the day of the gig as fans fought to see The Gallaghers perform in the flesh.
17. 16. U2 – The Joshua Tree Tour (1987)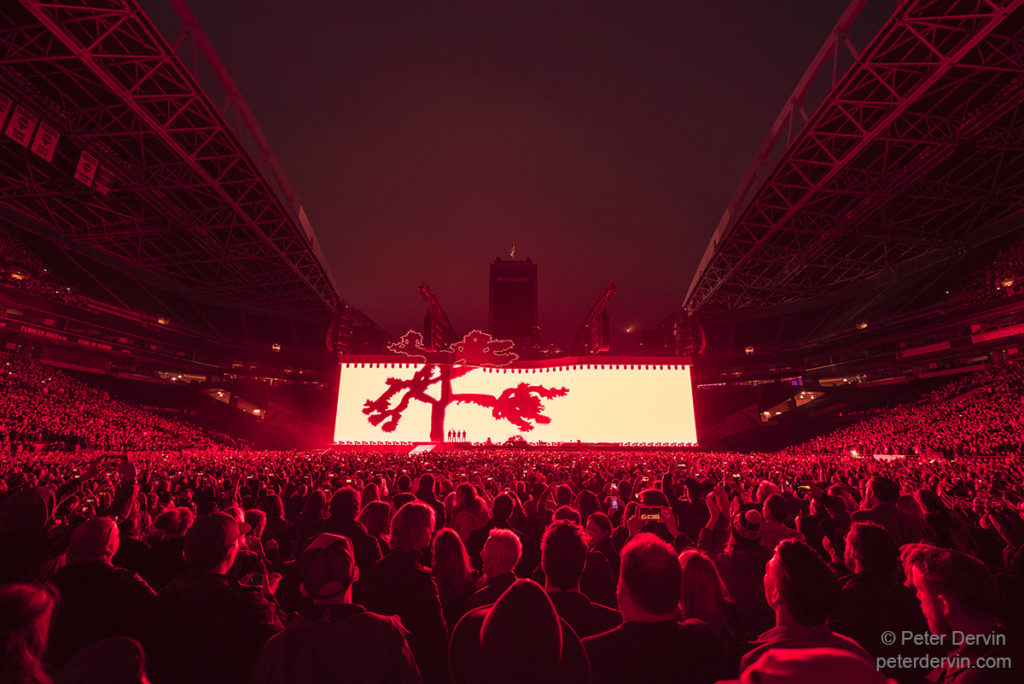 Peter Dervin via Peter Dervin
The Irish rock band's Joshua Tree Tour was the biggest string of concerts they had ever played and during their year long tour they played 110 shows to 30 million people. Tickets to these shows were notoriously hard to get and the band filled out arenas and stadiums across the US and Europe.
15. Bob Dylan – Newport Folk Festival (1965)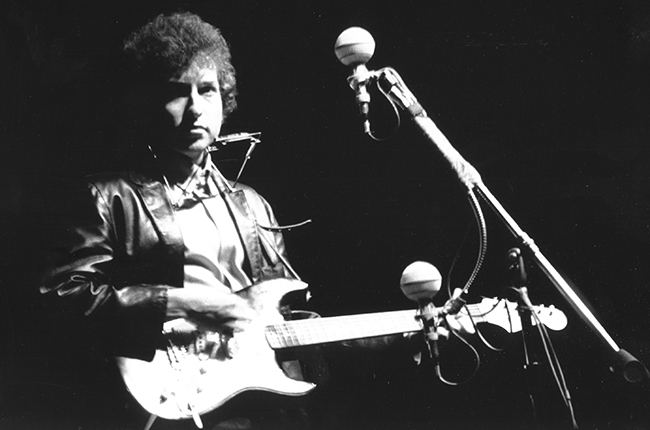 Michael Ochs Archives via Getty Images
I know what you might be thinking, this is for rock concerts, not folk concerts. But, when Dylan took to the stage in 1965 carrying a black Fender Stratocaster in place of his normal acoustic guitar and played the whole set on electric guitar. Fans were shocked and Bob Dylan firmly planted himself in the rock and roll history books.
14. David Bowie – Ziggy Stardust Tour (1972-1973)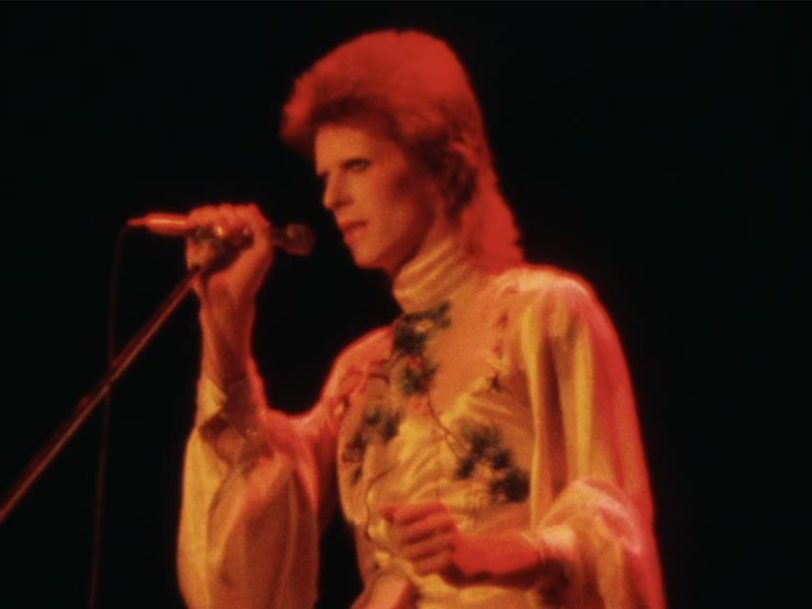 David Bowie Archive via Dig
This tour was a full entertainment spectacular and became Bowie's most popular tour due to the publicity it received. The tour lasted a year and a half and started in small pubs and clubs and finished in sold-out arenas. This was also the last tour Bowie performed with his band, Spiders From Mars.
13. Bruce Springsteen – Born in the USA Tour (1984-1985)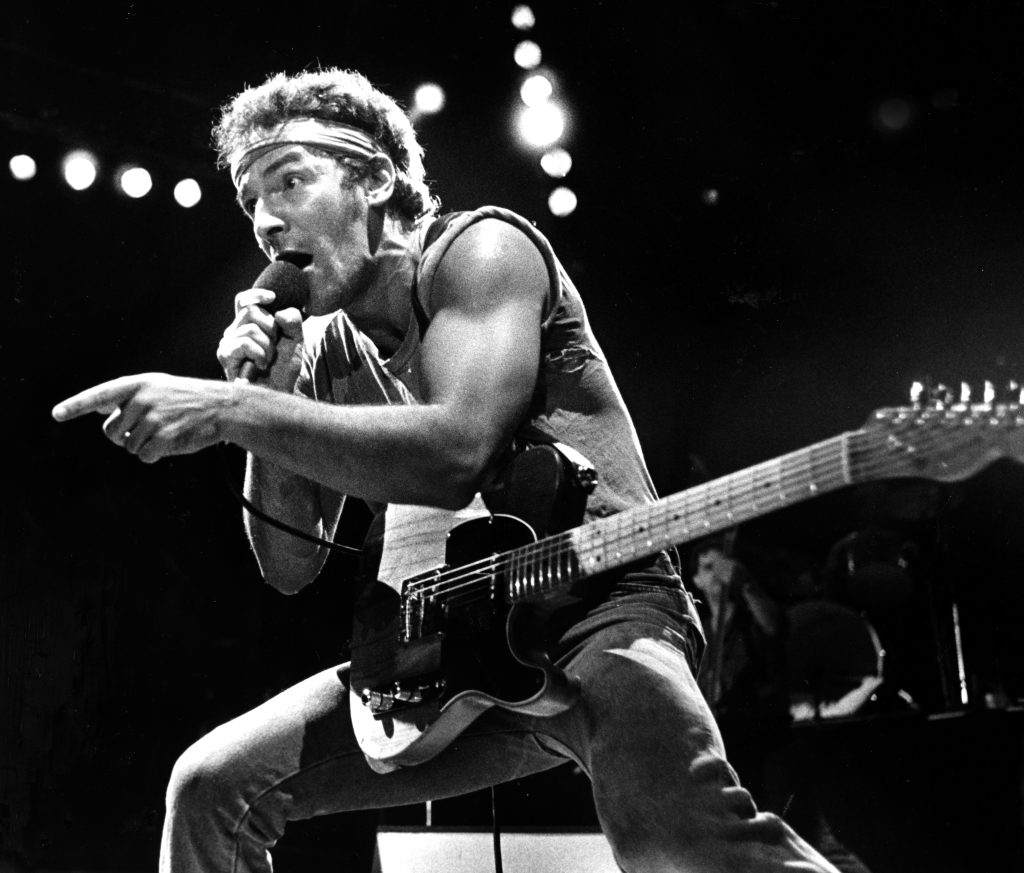 Lucian Perkins via Washington Post
This was the singer's most successful tour to date. After two years of bodybuilding, Springsteen had bulked up and released the best album of his career. The I'm On Fire singer performed 157 shows across several continents during this tour. They really don't call him The Boss for nothing!
12. Nirvana – MTV Unplugged in New York (1993)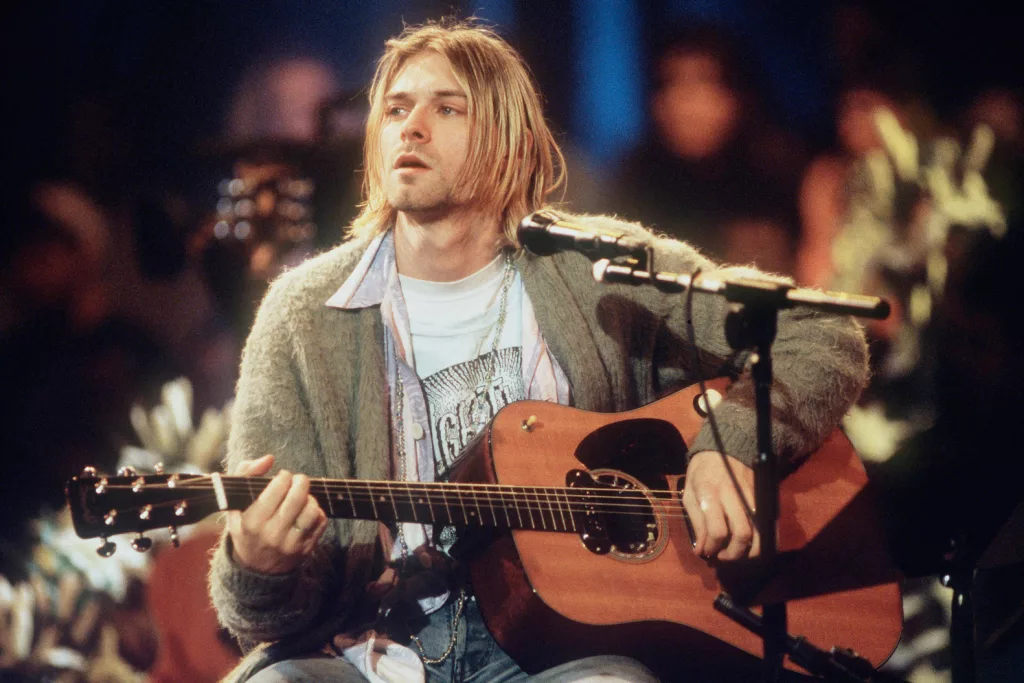 Frank Micelotta via Getty Images
Another iconic episode of Unplugged. The 90s rock band played in New York in 1993 and subsequently recorded one of rock's most famous live albums, still hugely popular to this very day. This was sadly the band's last televised performance before Kurt Cobain tragically passed away.
11. The Who – Live at Leeds (1970)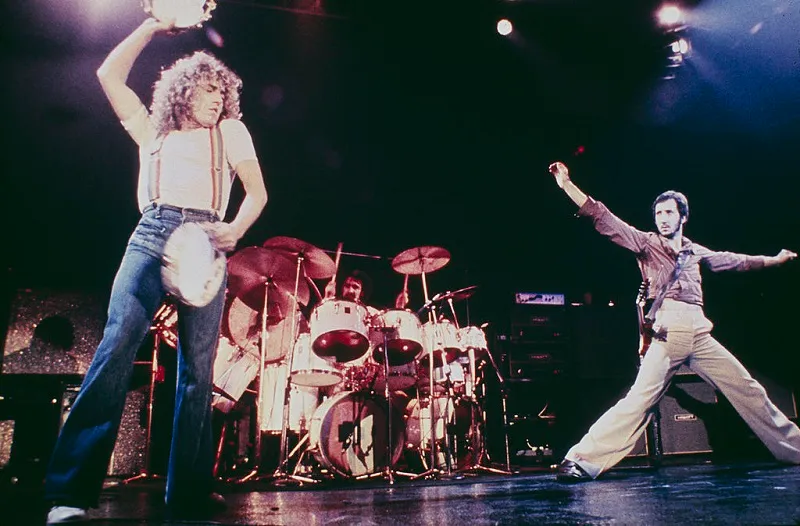 Hulton Archive via Getty Images
The Who were looking to top their most recent album, Tommy, so booked the University of Leeds Refectory over in the United Kingdom, solely for the purpose of recording an album. This allowed the album to have a more hard rock sound, which aligned more strongly with the way The Who played live.
10. Jimi Hendrix – Monterey Pop Festival (1967)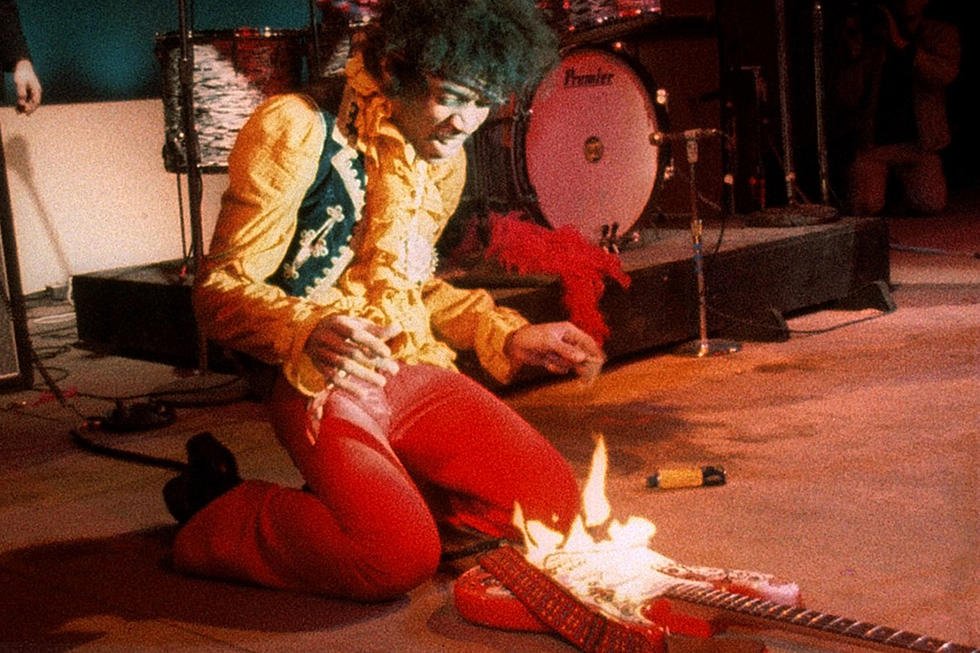 Paul Allen via Ultimateclassicrock
This was the first time that Jimi Hendrix, a relative nobody at the time, played to a crowd this size in the US. He was introduced by Brian Jones and came on stage, simply announcing 'dig this' … and dig it we did! Hendrix played a 40 minute set that shot him to super stardom. A true icon.
9. The Beatles – Shea Stadium (1965)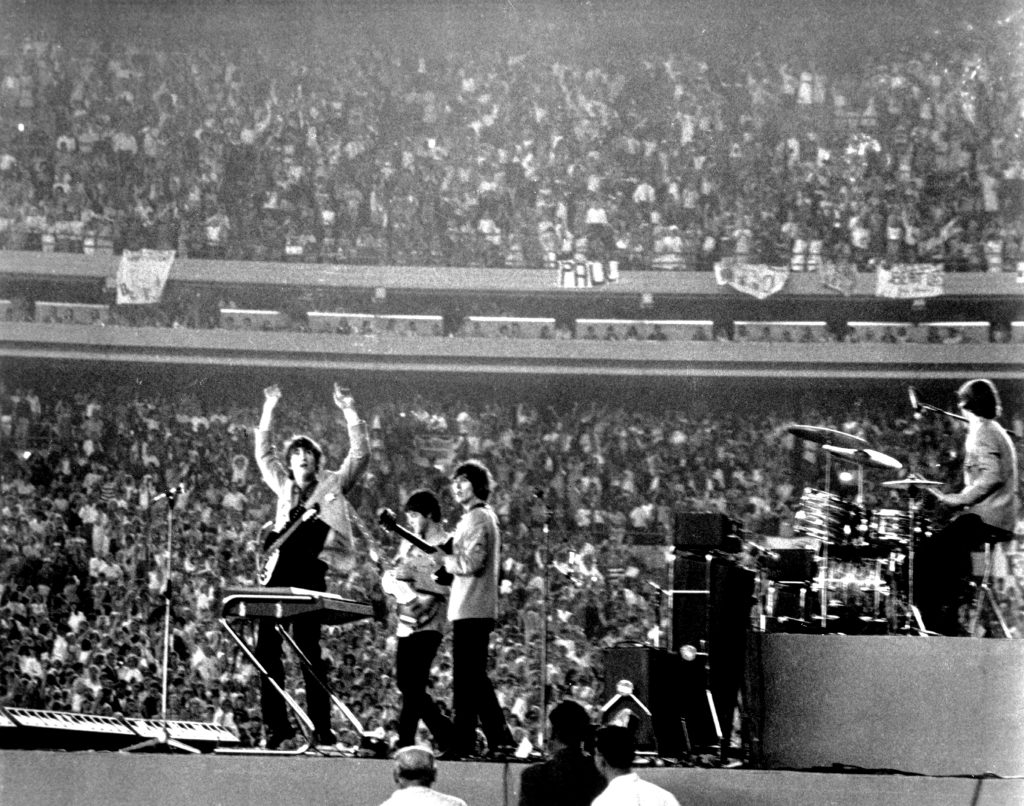 Michael Ochs Archives via Getty Images
This concert at Shea Stadium set a world record for the largest crowd attendance and also gross revenue. The box office made $304,000, 56,000 people attended and over 2000 security staff were enlisted to work the event. This set a precedent for stadium tours that other rock bands hoped to live up to.
8. Pink Floyd – The Wall Live (1980-1981)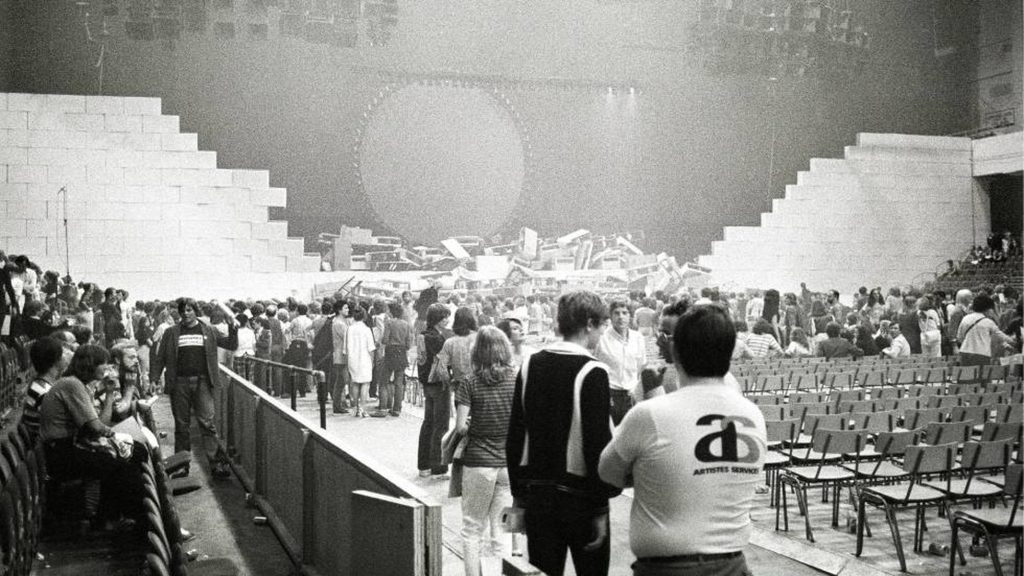 Rob Verhorst via Redferns
This was a relatively short tour, with only 31 shows to celebrate the release of the album of the same name. This concert was so massively praised because of the way the stage was built, using a giant wall to reflect the title. This was the first time a concept album had a concept tour to match and set the standard for those to come.
7. Monsters of Rock (1991) – Various artists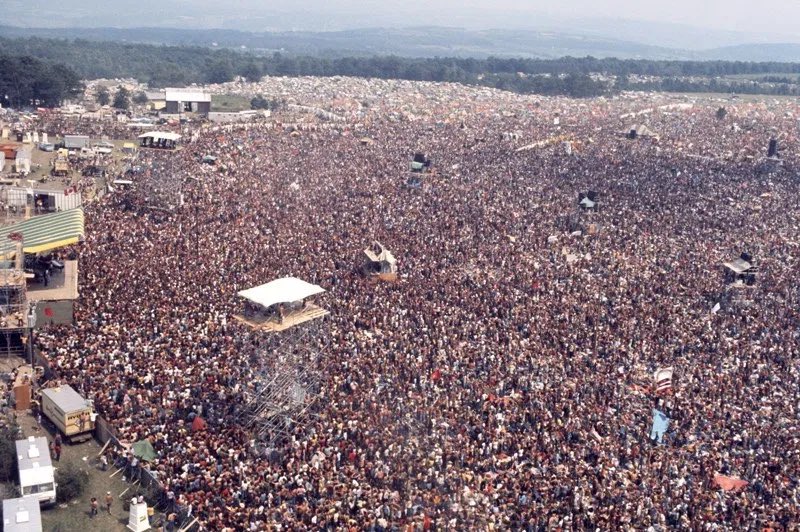 Addison Alan Harris via Twitter
This metal festival that began in the UK turned into a mega-tour that went all over the world. In 1991, it hit Russia and featured acts like Motley Crue and AC/DC, but it was really Metallica that stole the show. The crowd amassed to a whopping 1.6 million.
6. Metallica – Antartica (2013)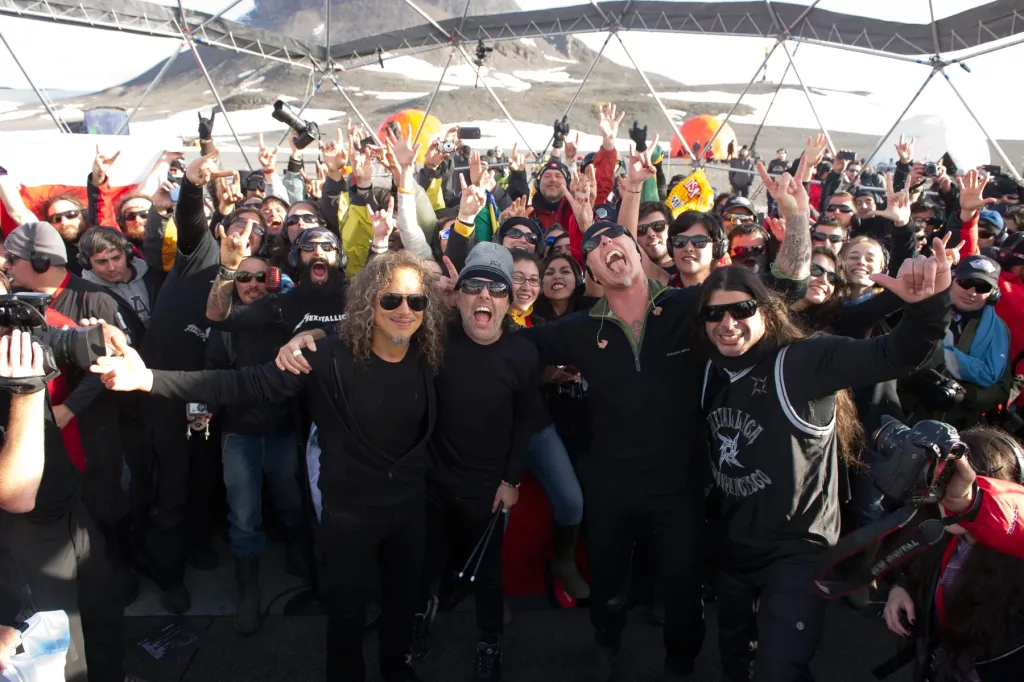 Ross Halfinn via Rolling Stone
By 2013, Metallica had officially made their mark on every continent. They played inside a dome to a crowd of 120 people, including scientists and winners of a Coca-Cola competition. However, Freeze 'Em All: Live was streamed to 3.4 million people across the globe and will go down in history.
5. Elvis Presley – Aloha from Hawaii Via Satellite (1973)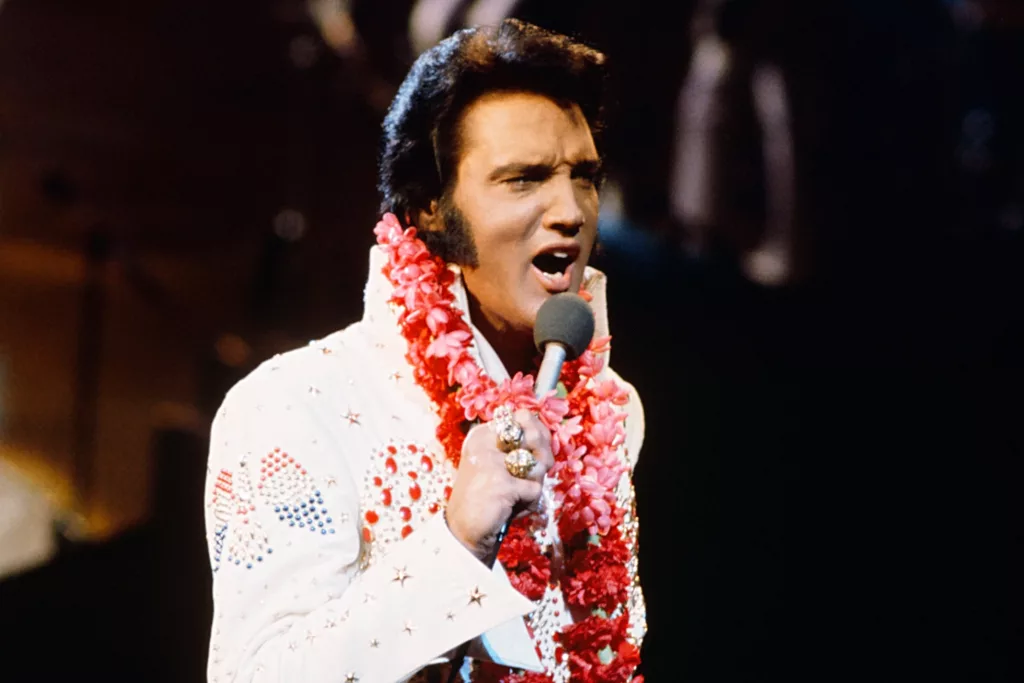 Photo Bank via Getty Images
This concert took place in Honolulu but was broadcast to people in Asia, Oceania and was shown in Europe with a delay. It was also shown in cinemas all over the US. It was watched by 51% of the television viewing audience and had over 1 billion views.
4. The Beatles – Apple Corps Rooftop (1969)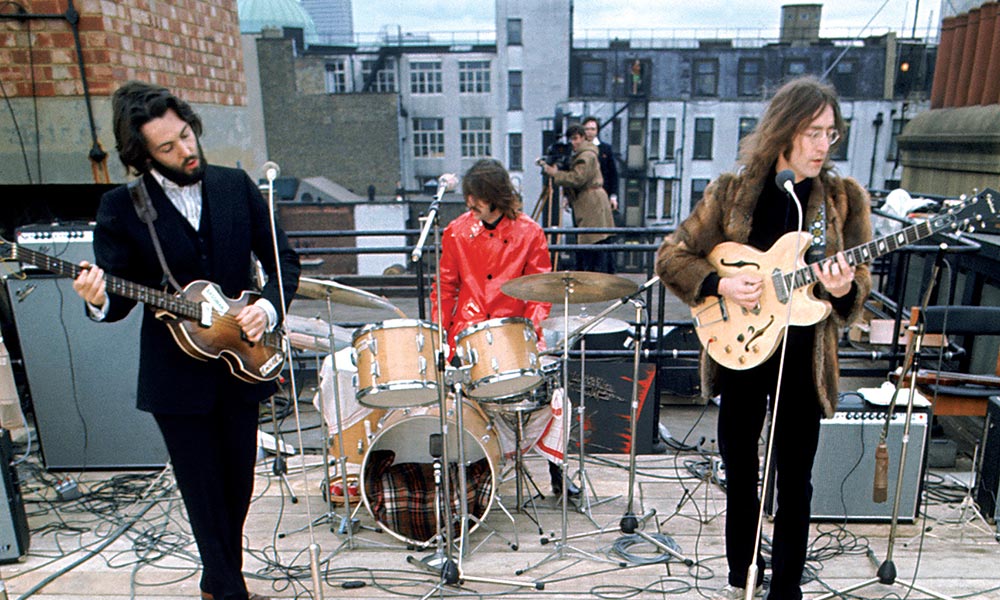 Apple Corps Ltd via U discover music
In 1969, The Beatles played an impromptu concert on the roof of their Apple Corps headquarters in Savile Row, London. They played for 42 minutes before the Metropolitan Police came and asked the to stop because of the noise levels. This was the last time the band performed publicly.
3. Freddie Mercury Tribute Concert – Wembley Stadium (1992)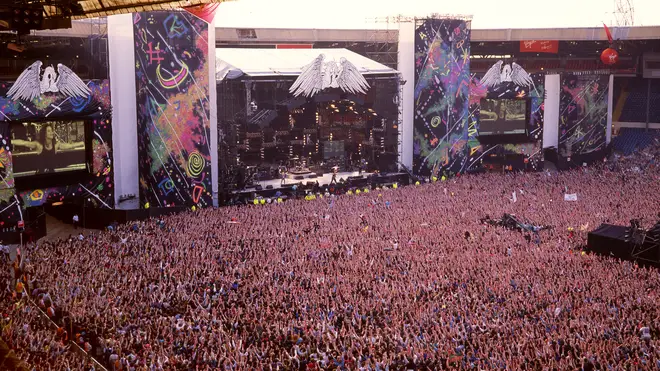 Phil Dent via Redferns
After Mercury tragically died, several artists, including Guns 'n' Roses, played at Wembley Stadium in London to raise money for AIDS research and awareness. Elizabeth Taylor even made a speech. 72,000 attended and over a billion people around the world watched this moving concert on TV.
2. Live Aid (1985) – Various artists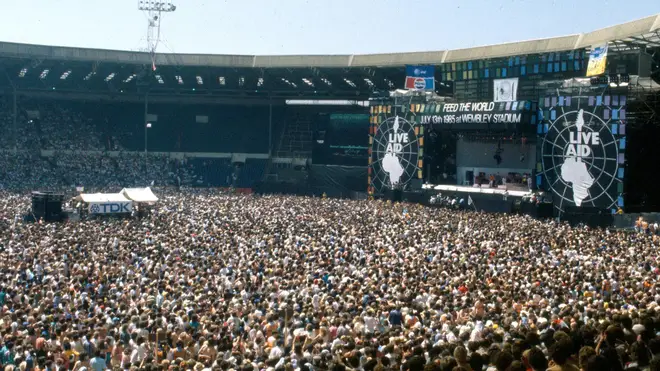 MediaPunch Inc via Alamy Stock Photo
This was a multi-venue concert to raise money for the famine in Ethiopia. Artists played at Wembley and then took a Concorde jet to John F. Kennedy stadium in London to perform the US concert. 72,000 people attended in London and 84,000 attended in Philadelphia. Acts included David Bowie, The Who, Queen and Elton John.
1. Woodstock Festival (1969) – Various artists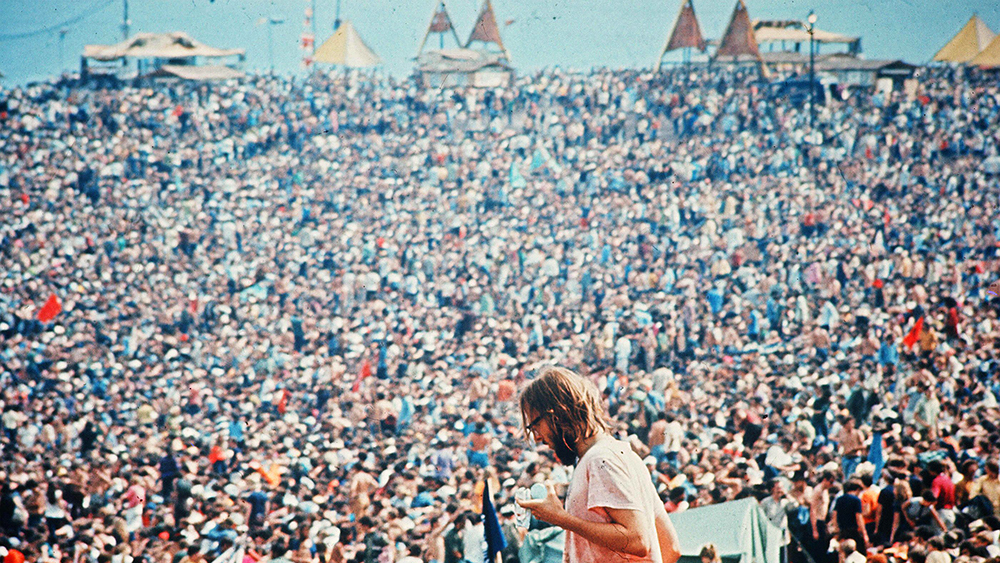 REX via Shutterstock
Possibly the biggest music festival of all-time. Although only 400,000 people were in attendance, Woodstock and The Summer of Love have gone down in rock festival history. Acts; including Jimi Hendrix, The Who and Grateful Dead played for three full days, 24 hours a day and this festival established the concert culture we know today.
Red Hot Chilli Peppers – Woodstock (1999)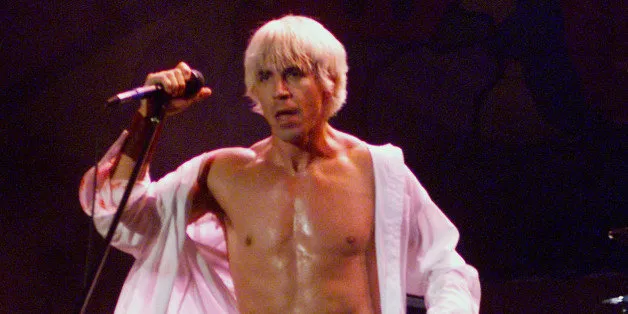 Frank Micelotta via mageDirect
Woodstock '99 will go down in history for all the wrong reasons; there was poor sanitation, overpriced food and drink, violence and even several deaths. However, in the midst of it all, Red Hot Chilli Peppers put on a set that fans said was one of the best of their career. Lead singer Anthony Kiedis even came out nude!
Concert For Bangladesh – New York (1971)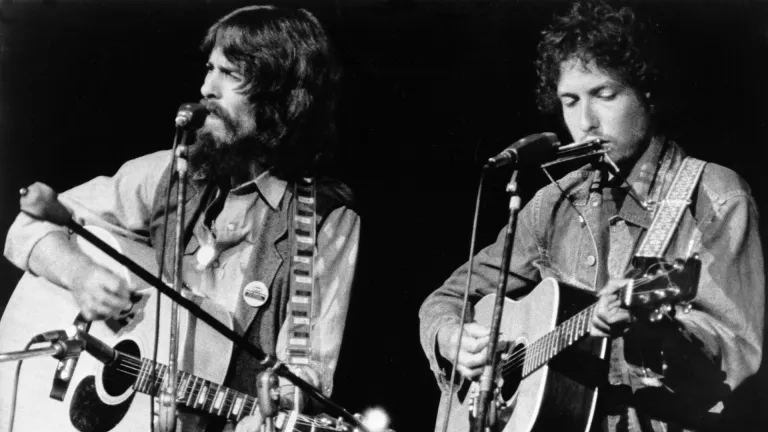 Michael Ochs Archives via Getty Images
Held in Madison Square Garden to raise money for homeless people in Bangladesh, this concert set the tone for future charity gigs such as Live Aid. Acts included George Harrison and Ringo Starr, as well as Eric Clapton and Bob Dylan. Apparently there was some ego clashes but, on stage, the stars managed to put it all aside and perform together for a good cause.
Prince – Superbowl XLI (2007)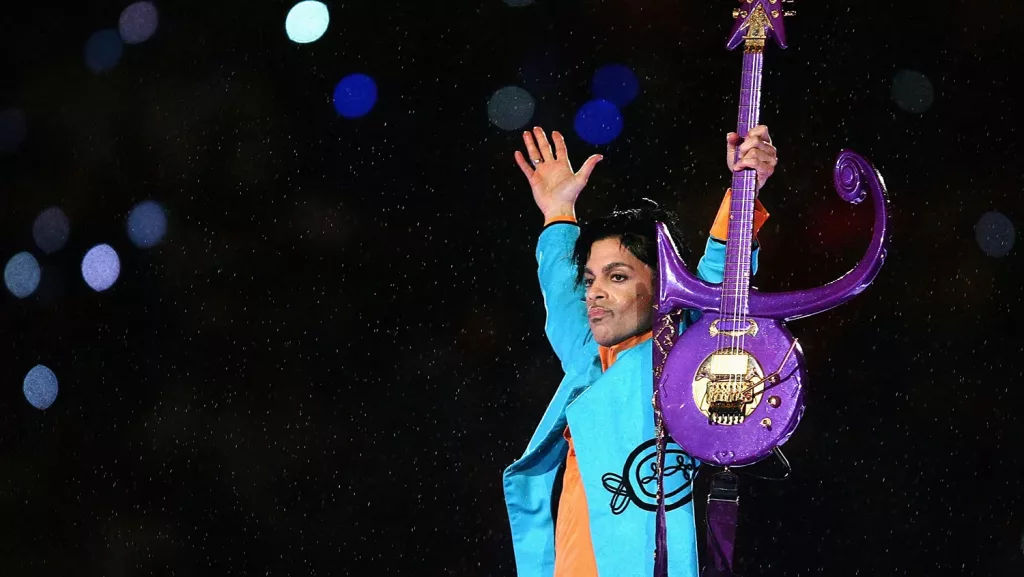 Jonathan Daniel via Getty Images
Anyone who has ever been lucky enough to see Prince live will get why this performance is on the list. Pair an already glamorous performer with the spectacle of the halftime show, and you create magic on stage. This performance is wildly known as the best halftime show in history.
Alice Cooper – Hofstra University (1972)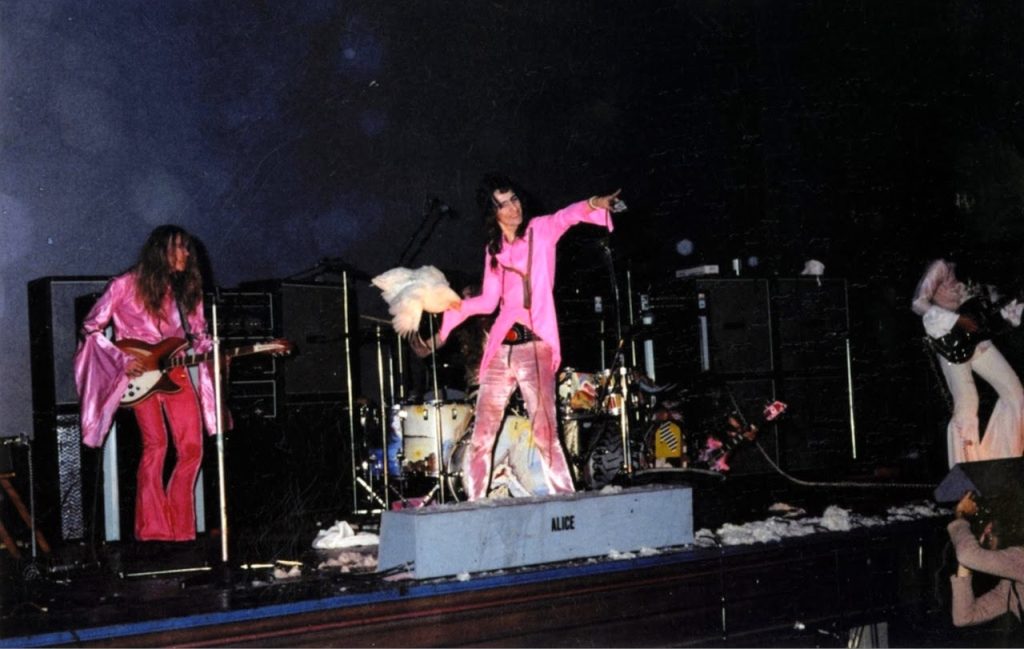 Michael Ochs Archive via Getty Images
During this performance, things got a little wild to say the least. Some fans threw a dead chicken up on stage and Cooper threw it back – then fans decided it was a good idea to rip the chicken apart. The media exaggerated this so as to make it look like the band had performed a rock music sacrifice onstage which is, obviously, not the case. It's pretty rock 'n' roll all the same.
Eagles – Capital Centre (1977)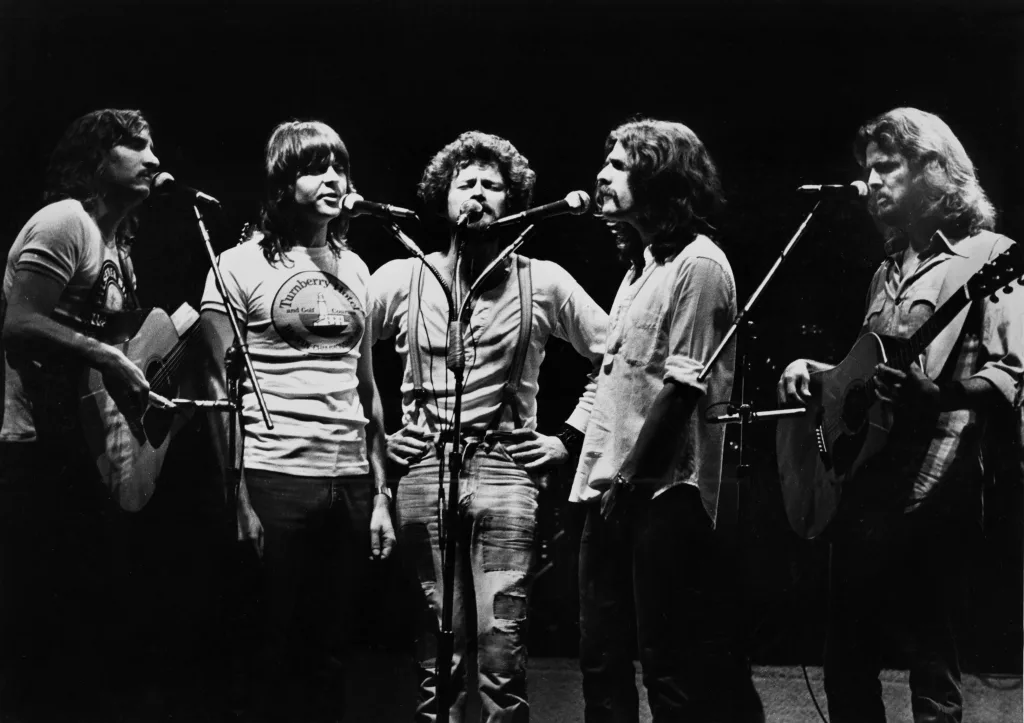 Gijsbert Hanekroot via Redferns
This is widely known to be the best performance of Hotel California that Eagles ever performed. So, if you were at that show, sleep safe in the knowledge that every other fan is jealous. The band were at the peak of the their career and the roaring audience sang back every word of their classic track as they opened the concert. They finished up with another iconic single, Take It Easy.
Janet Jackson – Inglewood (1990)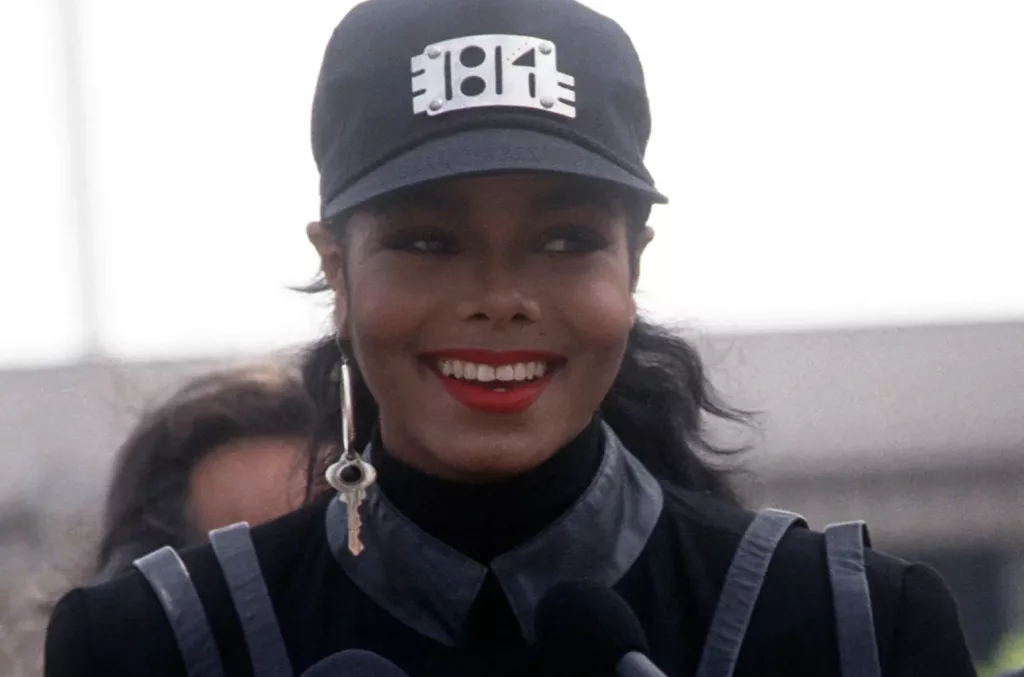 Ron Galella, Ltd. via billboard
Janet Jackson's Rhythm Nation Tour was the most successful debut tour to ever take place, a record she holds to this date. This performance at Inglewood was part of that tour run and Janet gave a groundbreaking performance. Reviews said that this show had all the glitz of a Vegas show and Jackson's unique showmanship (or, womanship) truly shone through.
Deep Purple – California Jam (1974)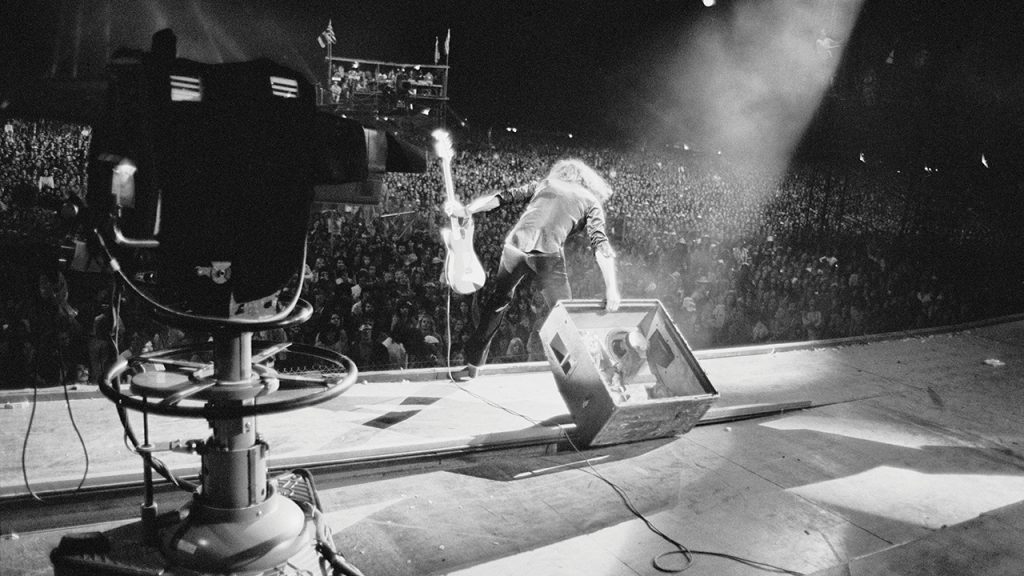 Fin Costello via Redferns
California Jam was one of the craziest rock festivals to ever take place, and Deep Purple's set was no different. The band played all of their biggest hits to a crowd that was initially recorded as 200,000. Really, though, it was probably double due to masses of people sneaking in. The band's set even ended with Ritchie Blackmore attacking a cameraman.
Michael Jackson – Munich (1997)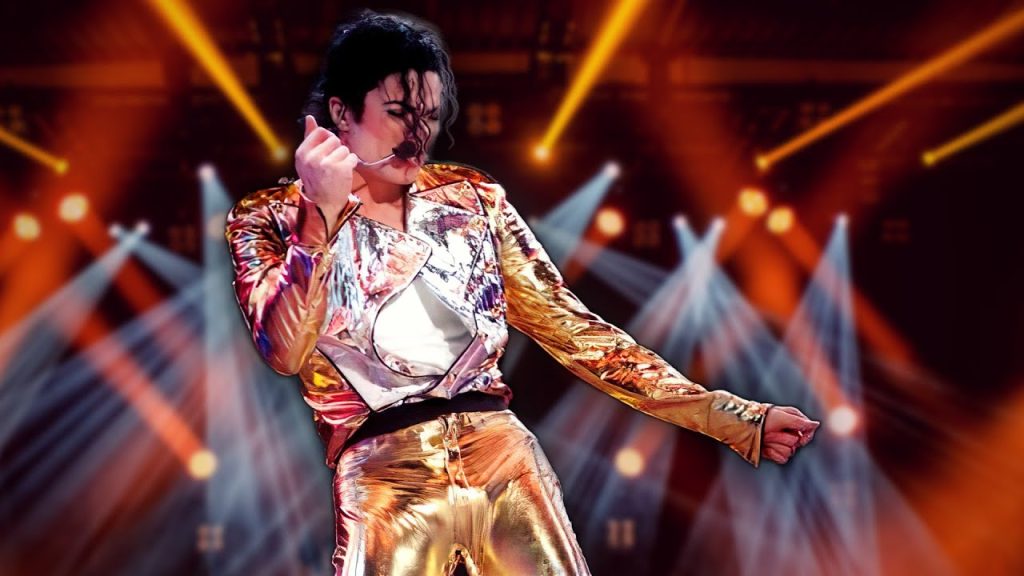 MJUnreleasedMix via YouTube
This was MJ's last ever tour at the peak of his career, something he celebrated by taking his music around the world with the History World Tour. The concert was immaculate in true Michael Jackson form and the crowd were taken aback as he performed his signature lean during Smooth Criminal. Did you know the iconic move is actually patented?
U2 – Rose Bowl (2009)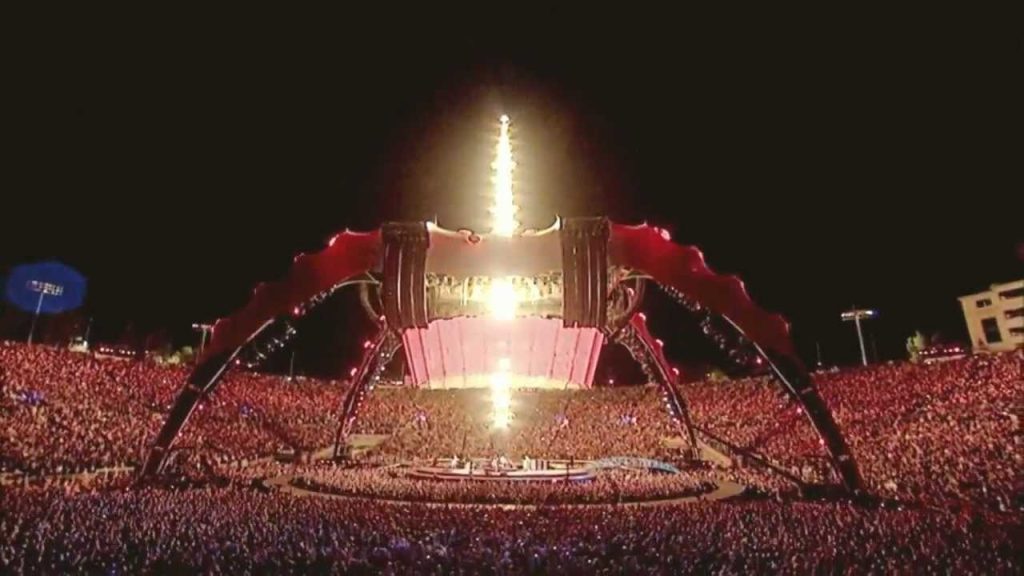 U2 via YouTube
The Rose Bowl performance in Pasadena, California on October 25th 2009 set a record for the largest audience ever to attend a single concert. The show was attended by over 97,000 fans. The U2 360° Tour was known for its massive stage setup, which featured a circular stage design with an impressive large claw-like structure.
Fleetwood Mac – Burbank (1997)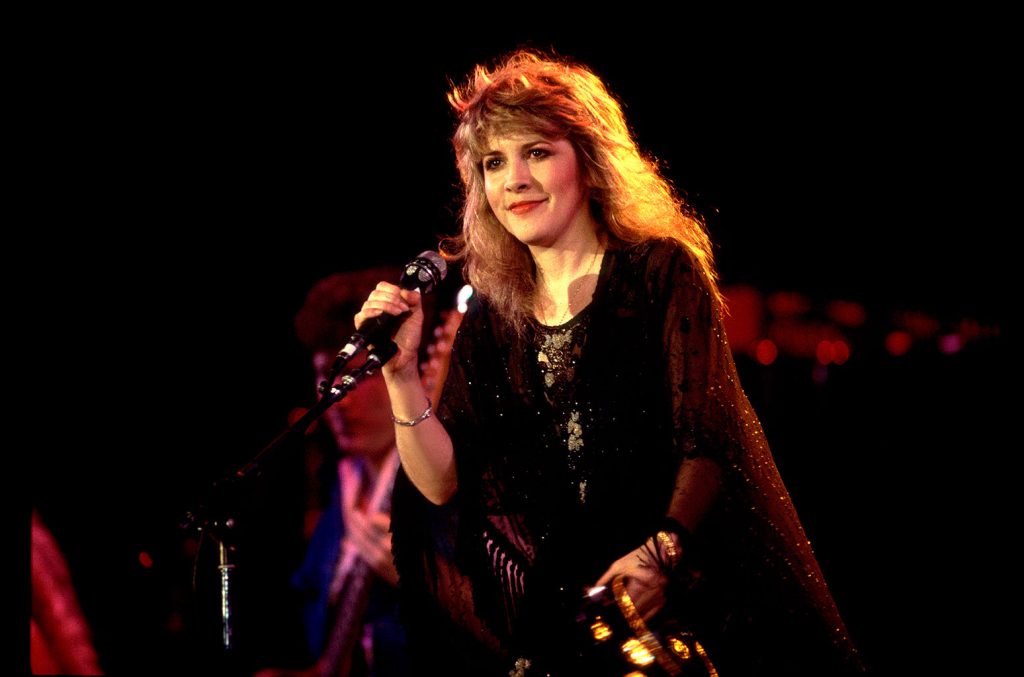 Paul Natkin via Billboard
Famous for one song alone: Silver Springs. The track was written by Stevie Nicks, with the intention of being included on Rumours, before being removed to the album's runtime and the track's scathing sentiments toward Lindsey Buckingham following their breakup. However, Nicks insisted on performing it live in Burbank in 1997, giving one of the most emotionally raw performances of her career.
Van Halen – California World Festival (1979)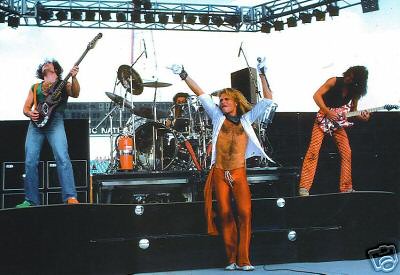 Taylor Player via Flickr
This festival was also know as The Us Festival and was a large-scale music and culture event that aimed to showcase a diverse range of musical genres. Van Halen's performance on May 29, 1983, marked the second day of the festival's inaugural year. The festival's grand scale, ambitious lineup, and significant media coverage made this one of the biggest performances of their career.
Bob Dylan and others – Madison Square Garden (1992)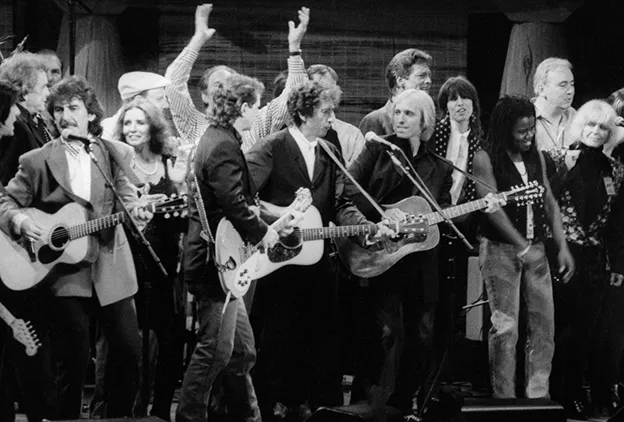 Bob Gruen via www.bobgruen.com
A legend playing in a legendary venue, it doesn't get much better than that. Add to that a whole host of musical friends for a celebratory concert to celebrate Dylan's music and you create something that goes down in history. Tom Petty, Neil Young and Eric Clapton played, among other legendary names.
Van Morrison – London (1973)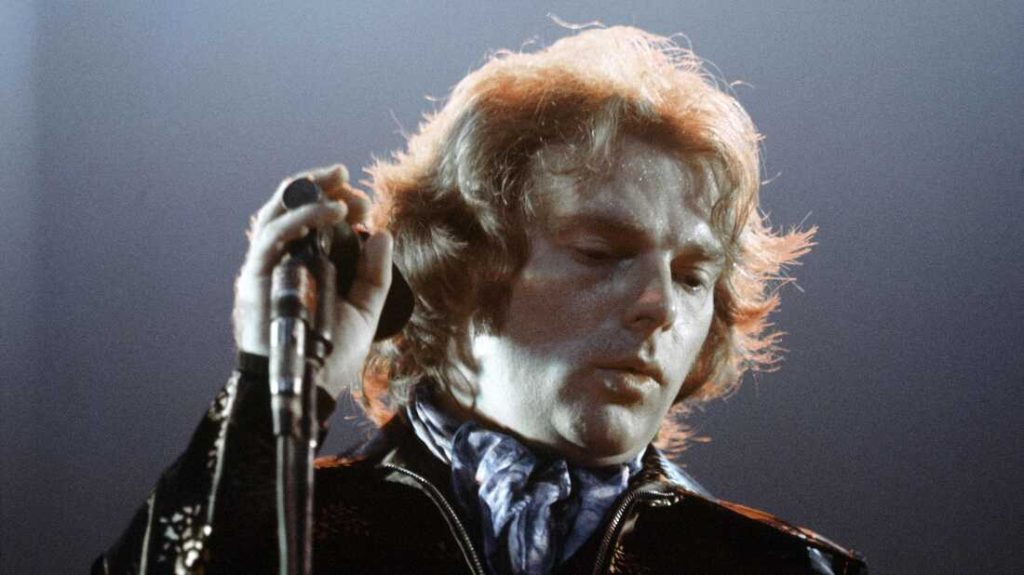 Ed Caraeff via Getty Images
Van Morrison played several performances at iconic venue, The Rainbow, in the 1970s. Van Morrison released the acclaimed live album It's Too Late to Stop Now, in 1974. The album is widely regarded as one of the greatest live albums in rock music history, showcasing Morrison's dynamic stage presence and his talented band.
The Stooges – Detroit (2004)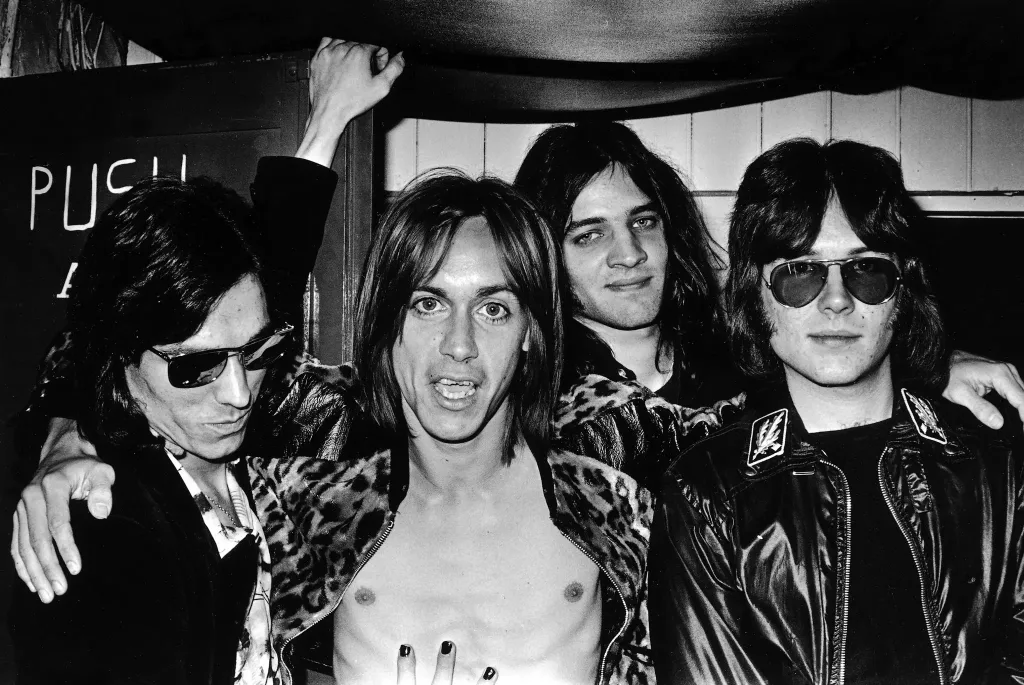 Mick Rock via New York Times
The Stooges performed live in Detroit and subsequently recorded a live album of the legendary concert. The surviving members of the band that broke up in 1974 reunited for a special performance that left fans feeling nostalgic. Lead singer of the band, Iggy Pop, had a successful solo music career also.
Pearl Jam – Madison Square Garden (2003)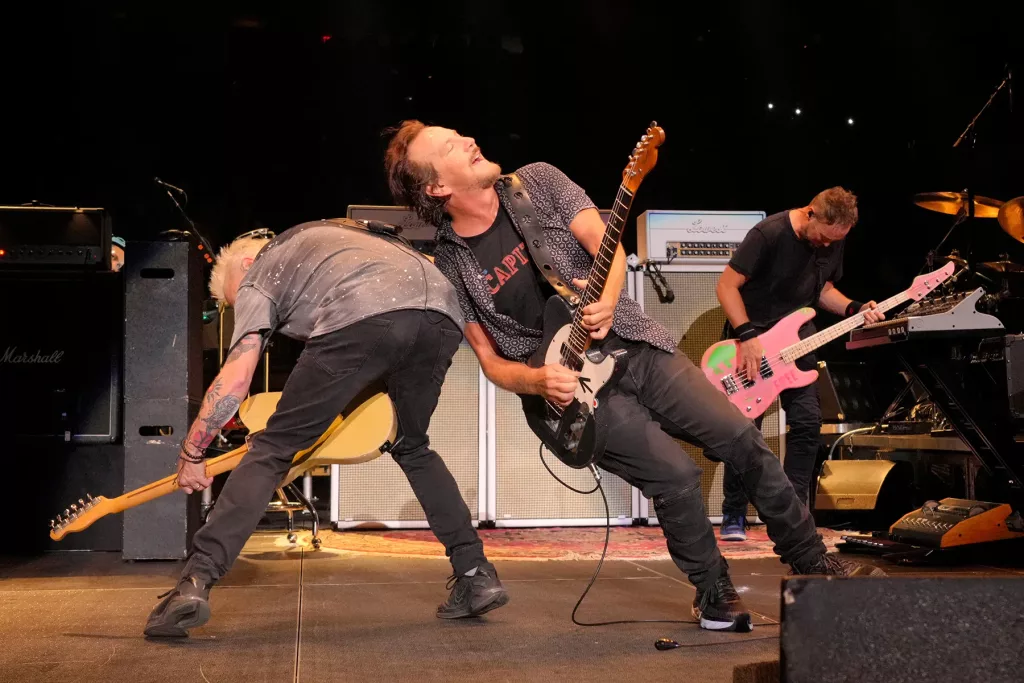 Kevin Mazur via Getty Images for PJ
Pearl Jam have performed several legendary concerts at Madison Square Garden several times over the years and their 2003 gig was no exception. One of the greatest bands playing at the greatest venue in the greatest city in the world. What else could you want? From Love Boat Captain all the way through Yellow Ledbetter the boys show why their fans continually come again, and again, and again.
The Doors – Miami (1969)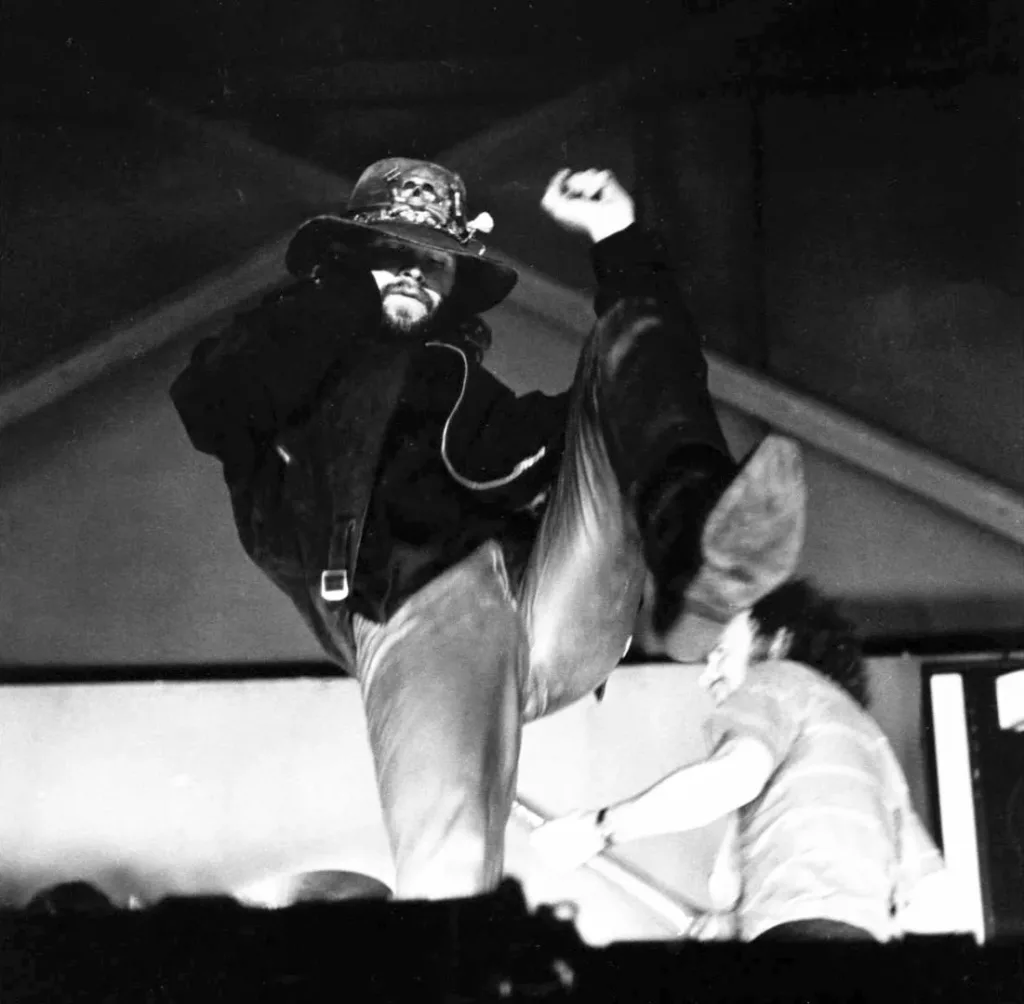 thedirtydoors via reddit
The Doors played at Dinner Key Auditorium in Miami in 1969, and, boy, was that a gig that made the papers. This concert isn't necessarily famous for the band's performance, which was amazing as usual, but for lead singer Jim Morrison's…show. He exposed himself to the crowd and was actually charged by law enforcement who were already balming him for causing chaos with his music.
The Velvet Underground – The Plastic Exploding Inevitable (1966)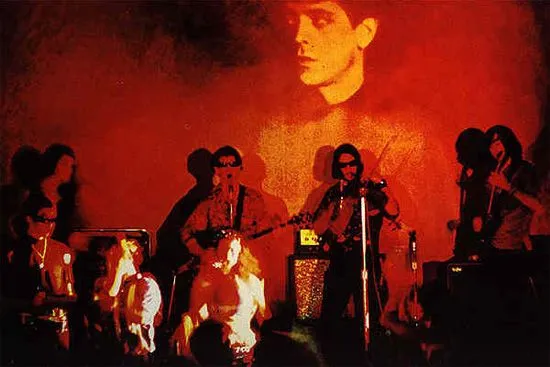 Mind Smoke Records via Getty Images
Ever see a cool guy at a bar wearing a t shirt with a cartoon banana on it? That's how much cultural impact this collaboration between Andy Warhol and indie rock group The Velvet Underground had. Not only did Warhol design their album cover but, this art installation meets concert, complete with a very artsy name, was one of first of its kind.
Bruce Springsteen – Nassau Coliseum (1980)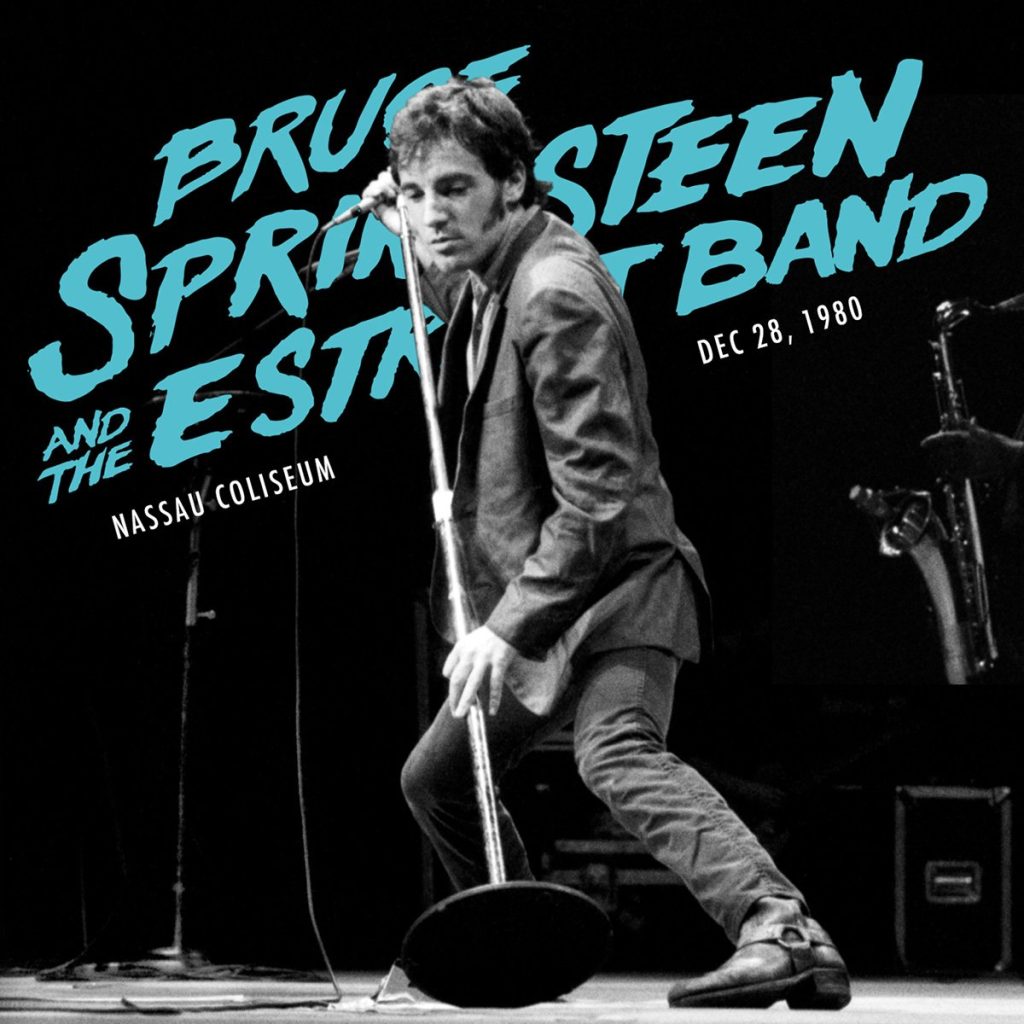 Bruce Sprinsgteen via Brucespringsteen.com
Bruce Springsteen is known for his electrifying and energetic live performances and this one at Nassau Coliseum is no exception. The concert took place on New Year's Eve and Springsteen welcomed the crown into 1981 with a four set of 38 songs. That's gotta be as good as anyone's year is gonna get.
Guns N' Roses – The Ritz (1988)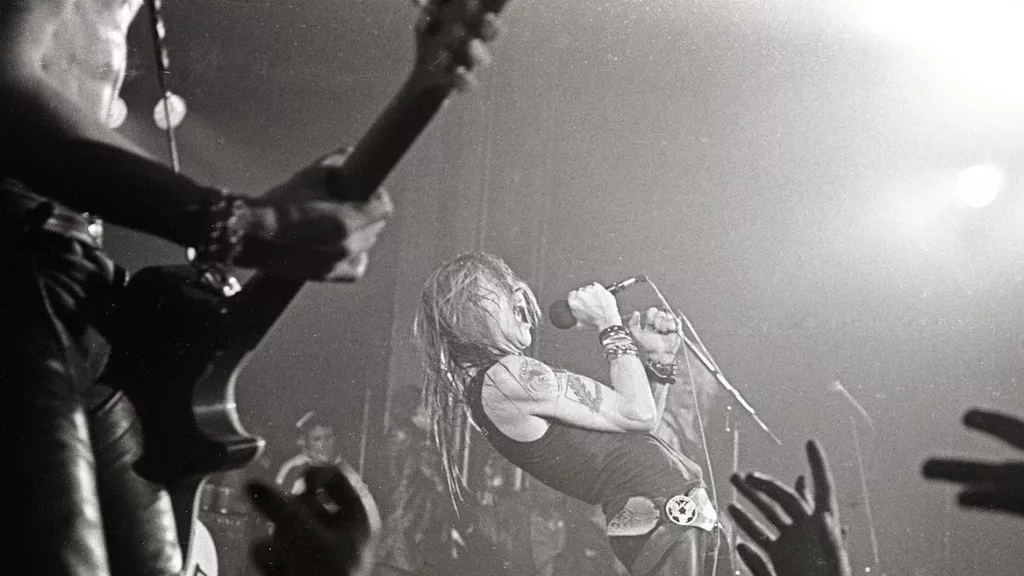 Larry Busacca via WireImage
Guns N' Roses are one of the most famous rock bands of all time, and they certainly showed The Ritz a good time! Fans say that this concert is the epitome of what modern rock performances are missing. Their renditions of songs like It's So Easy and Welcome To The Jungle are dripping with raw talent and authenticity.
KISS – Inglewood (1977)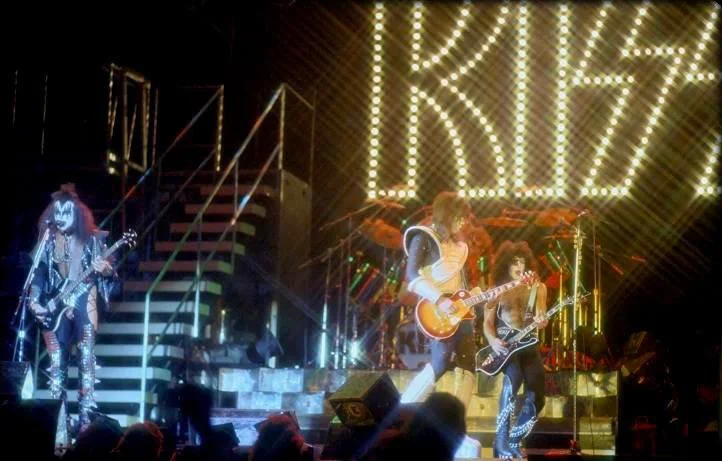 Ballbering71 via Reddit
KISS were just back from a three year hiatus, but they performed as if they'd never left the limelight. This performance at the iconic Forum in Inglewood had no problem selling out for three nights. The gig was so successful that the band's management team threw them a lavish party afterwards to celebrate.
Green Day – Woodstock (1994)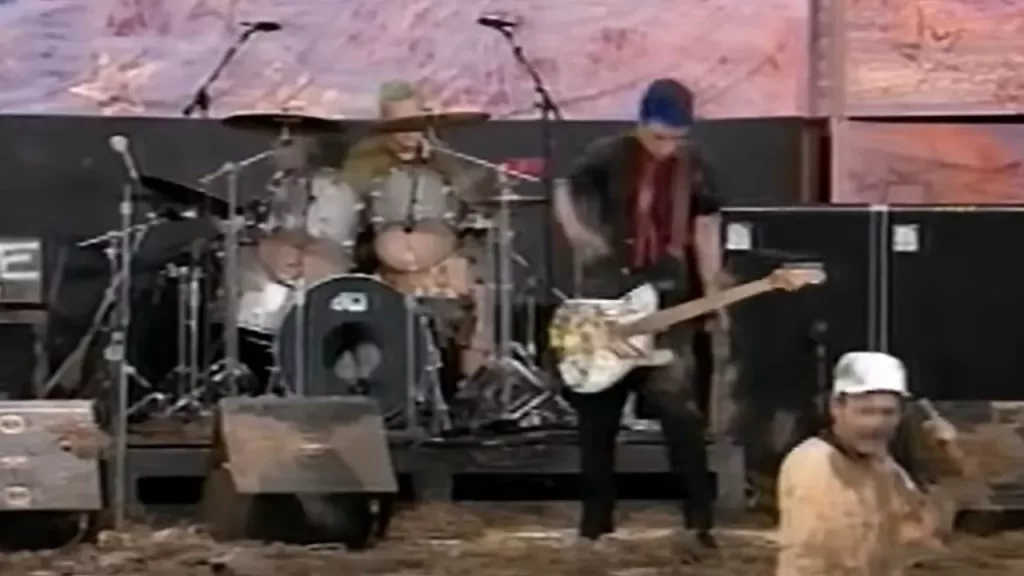 Green Day via Louder Sound
The epitome of 90s angst rock, Green Day wowed the crowd at Woodstock '94. This performance was six months after the release of the highly successful Dookie album and the band even got involved in a mud fight along with the crowd. Talk about a band who aren't afraid to get their hands dirty.
Various Artists -Lollapalooza (1991)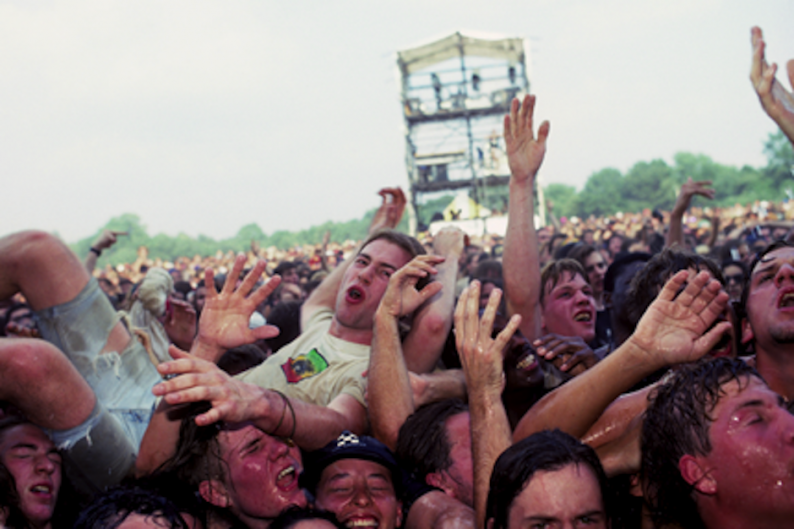 Getty Images via Spin
Lollapalooza changed the trajectory of the '90s, helping usher the alternative era into the mainstream. With a wide-ranging lineup — including Nine Inch Nails, Ice-T & Body Count, Siouxsie and the Banshees, Living Colour, Rollins Band and Violent Femmes — Lollapalooza provided a common home for artists on the mainstream periphery. Hitting sheds across the States, the five-week jaunt proved a success.
Paul McCartney – Maracanã Stadium (1990)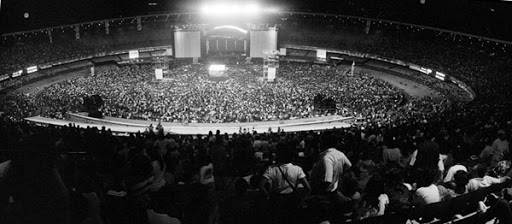 @crockpicks via X
The Beatle who has been performing for the longest, and is still going to this day, broke records in Brazil in 1990. He announced his 'Got Back' tour and sold out the enormous Maracanã Stadium in Rio. He played to a crown of 184,000, which at the time set an all-time record.
The Rolling Stones – Copacabana Beach (2006)
Brian Rasic via Getty Images
A rock concert on a beach? Featuring rock royalty The Stones? It doesn't get more memorable than that. Oh, it was also free. This was one of the biggest free concerts of all time and Mick Jagger and co played to a crowd of over 1.5 million as they waved enormous British and Brazilian flags.
Jean Michel Jarre – Moscow (1997)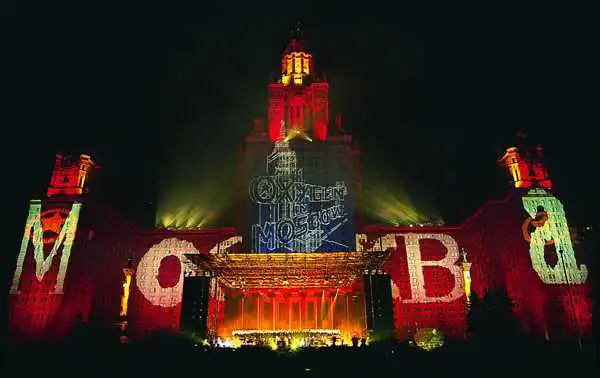 Getty Images via Pixabay
You might not have heard of this guy, but he played the biggest concert ever to date. This French producer and general music genius played Oxygene in Moscow in 1997 to a crazy big crowd of 3.5 million people. This concert ties with Sir Rod Stewart who played to a crowd of the same size on New Year's Eve on Copacabana Beach.
Tina Turner – Rio de Janeiro (1988)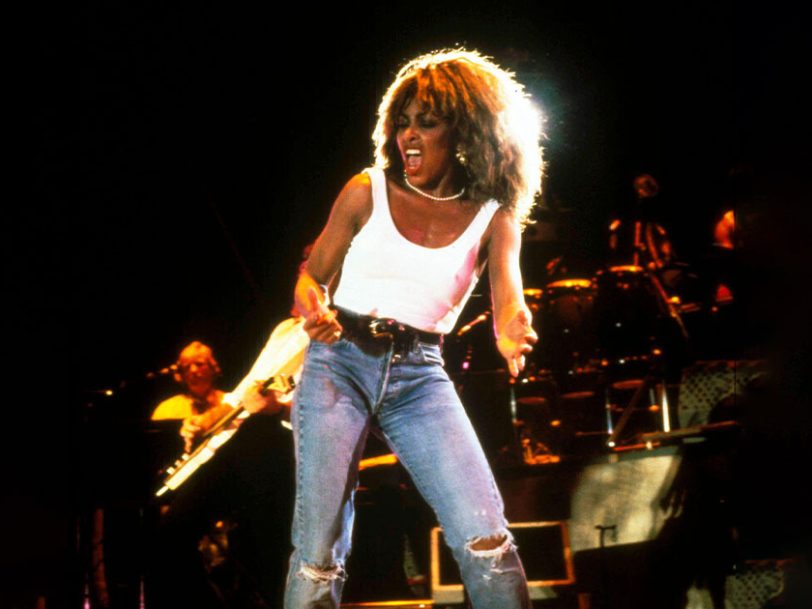 Collection Christopher via Alamay photo
Another legendary concert on Brazilian soil. With over 180,000 people in attendance, Turner broke records for the time and landed herself in The Guinness Book of World Records for the largest crowd turnout for a single artist. Good thing Turner was a solo artist, because her talent would outshine anyone who was up on stage with her.
Pearl Jam – Soldier Field (1995)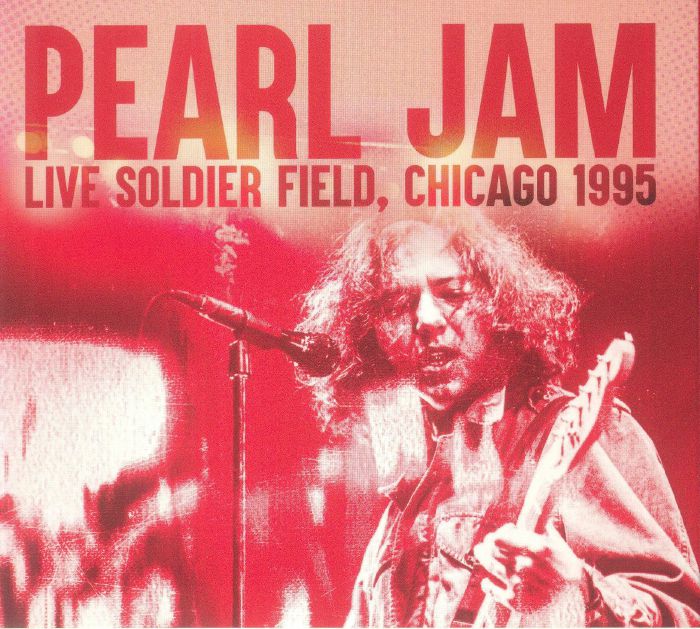 Amazon via Juno Records
Legendary rock band Pearl Jam have a few noteworthy performances in this list, but they really left everything on stage that night at Soldier Field in 1995. Their goal seemed to be to play for a long as possible and, after an epic three hour se, surely no fans were left feeling as if they hadn't heard their favorite song.
CSNY – Seattle (1974)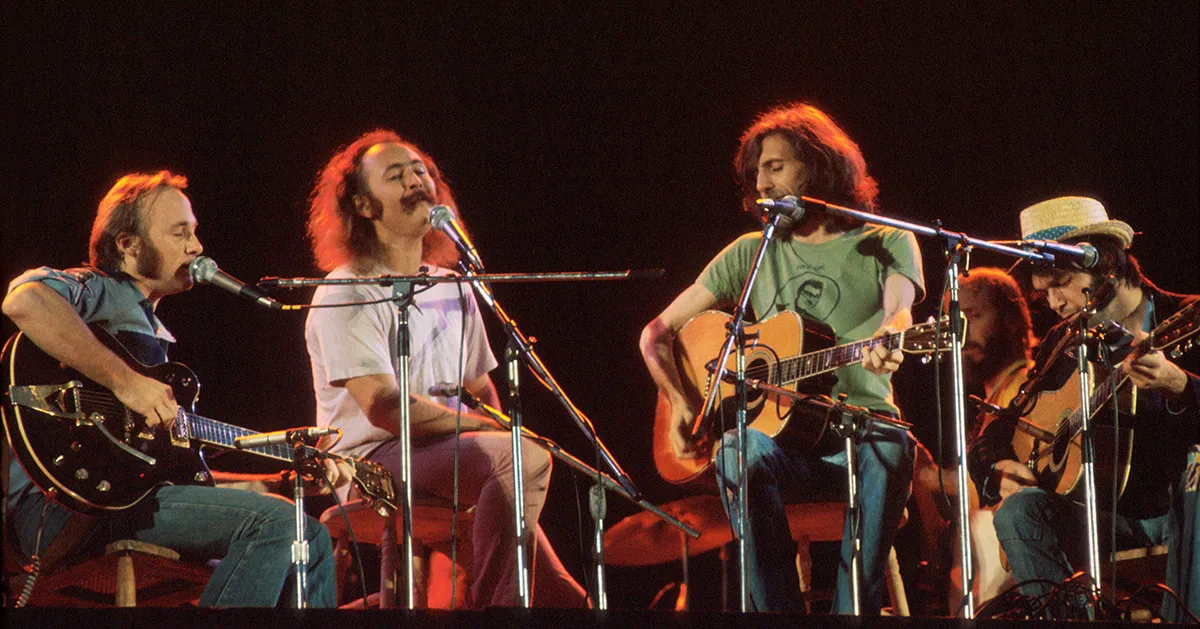 Michael Putland via Getty images
This folk-rock supergroup had a big following in the late 6os, so fans were devastated when they split up so soon in 1970. However, they reunited for a tour in 1974 with fourth member Neil Young and kicked off this tour in Seattle. To celebrate, CSNY played a very long set that went on to well past two in the morning.
Nine Inch Nails – Woodstock (1994)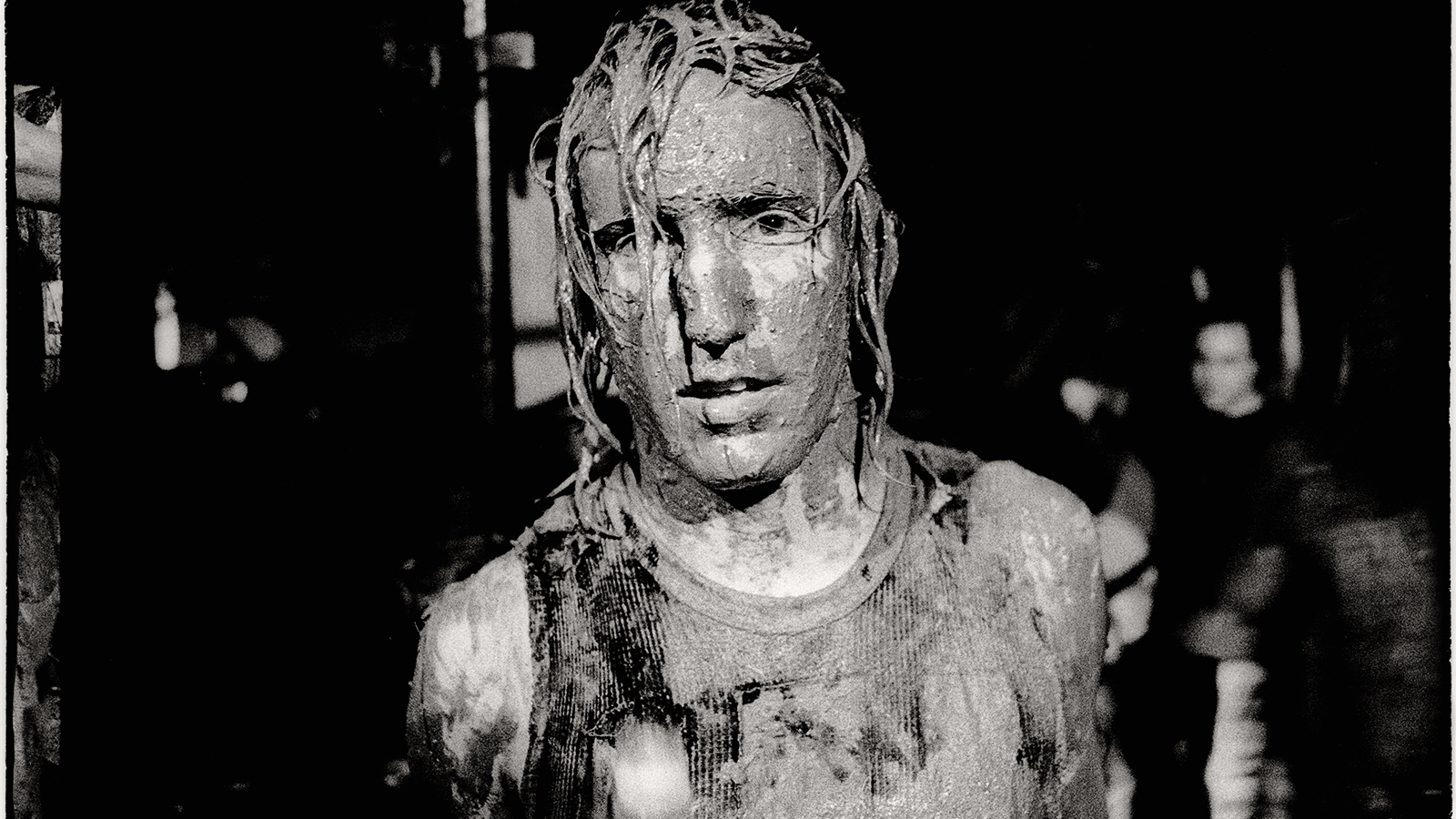 Joseph Cultice via Revolver
Nine Inch Nails arrived on stage looking exactly the same as their audience, gleeful and caked with mud. The band then muddied up their instruments playing a 15 song set that would solidly put them in the rock history books and almost triple their success as a rock band.
Ramones – The Rainbow (1977)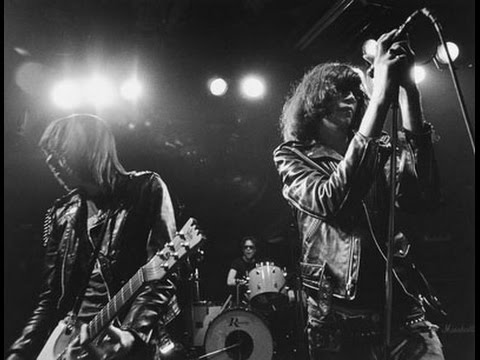 Ramones via YouTube
Many rock bands of the 70s relied on flashy clothes, outrageous lyrics or chaotic antics to make the headlines the day after a gig. However, new wave rock band Ramones played a set at The Rainbow in London that was entirely devoid of any these gimmicks. It was simply just a good rock concert, played by true masters in their field.
Elton John – Troubadour (1970)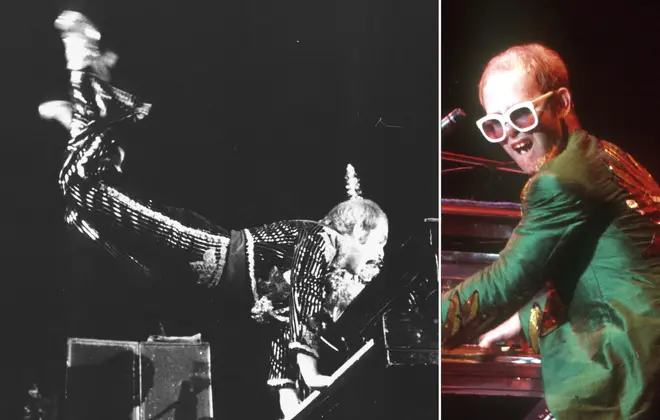 Getty via SmoothRadio
Elton John had been performing on the fringes of the music scene for a while, but was having trouble breaking through to super-stardom. However, things were about to changed when he played The Troubadour in 1970. This was a catalytic performance where John really managed to connect with his audience in a way he never had before.
Leonard Cohen – New Brunswick, Canada (2008)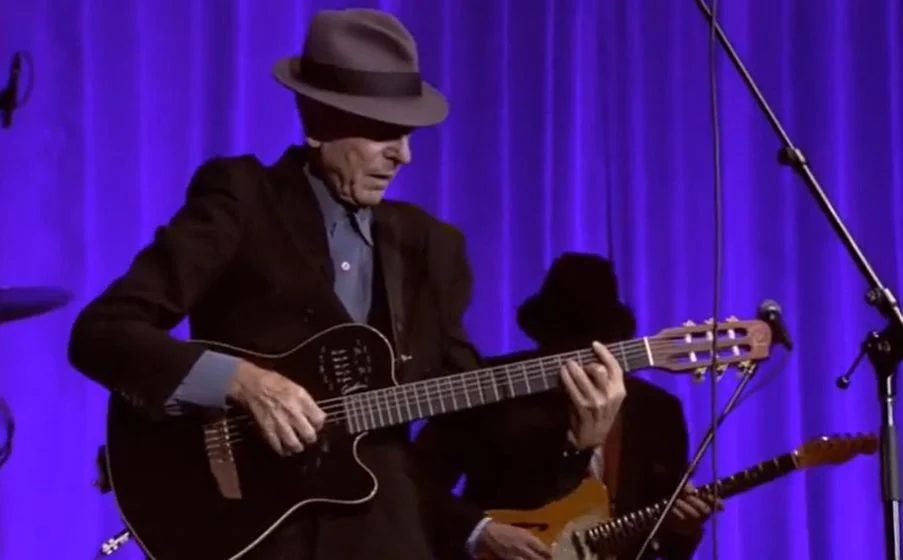 DM via Far Out Magazine
These concerts were played at tiny venues in fears that not that many fans in Canada would buy tickets to this tour. Cohen did sell out these concerts, however, the smaller venues allowed for Cohen's voice and musical abilities to be experienced on a much deeper and more intimate level by fans.
Marvin Gaye – Kennedy Centre (1972)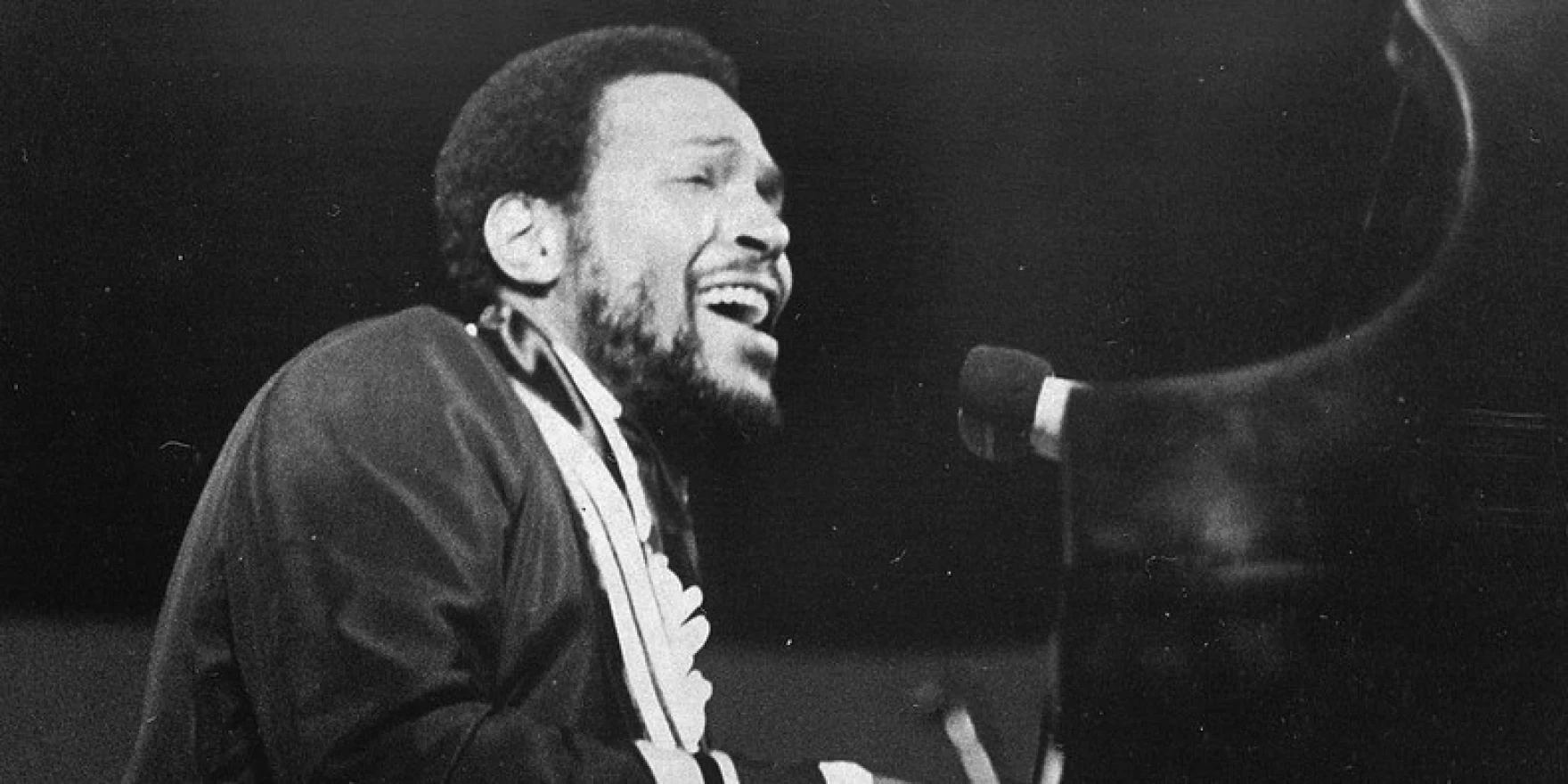 Matthew Lewis via Washington Post
This was Gaye's homecoming performance and has gone down in concert history. So much so, that they actually recreated it twice at the same venue on the 30th anniversary of the original concert. This was the peak of Marvin Gaye's career where he played a set that was both polished and filled with raw soul.
Talking Heads – Pantages Theatre (1983)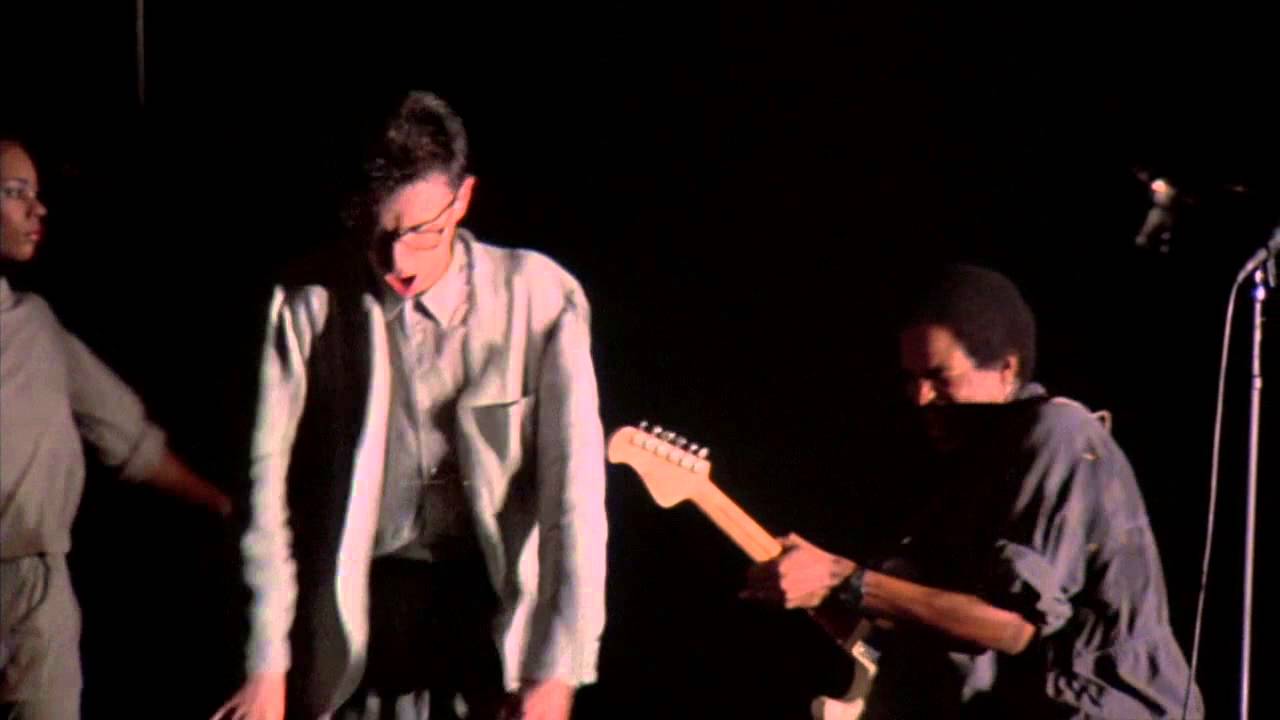 Ronald rock via YouTube
When David Byrne took the stage at the Pantages Theatre in a ridiculously big 80s suit, he and his band made music history. This new wave band have gained quite the cult following from their quirky lyrics and performances and this one was no exception. A film of this concert was made at the time and is due to be restored and re-released in 2023.
Tom Petty & The Heartbreakers – The Fillmore (1997)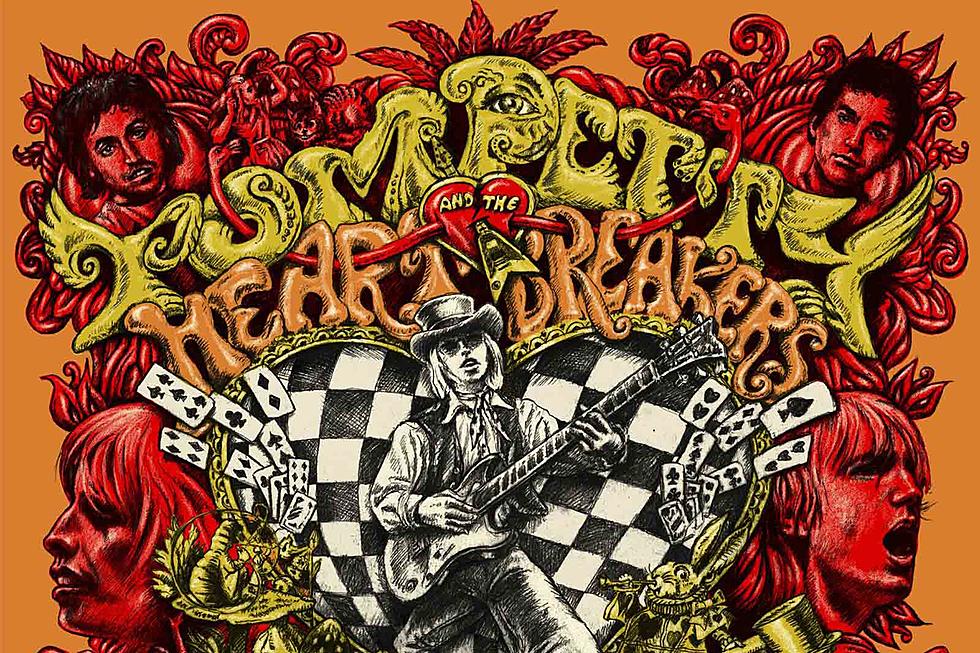 Warner Bros via Ultimate Classic Rock
In 1997, Tom Petty and his bad hosted a 20 night residency at The Fillmore in San Francisco, resulting in 20 impeccable performances. Petty was going through a bitter divorce at the time and he certainly channeled all that pain into an incredibly moving run of concerts.
Radiohead – Glastonbury Festival (1997)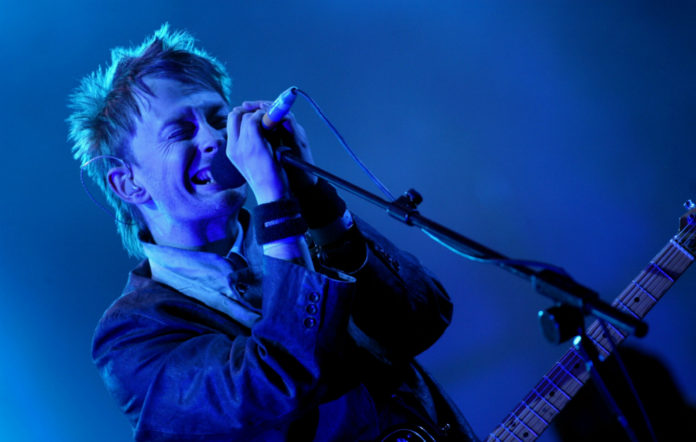 Getty Images via Th Evening Standard
Glastonbury Festival in England is the biggest festival in the UK, and when the biggest UK rock band of the 90s plays; that's a recipe for a memorable performance. The band sent the crowd crazy with their renditions of hit songs like Creep and Fake Plastic Trees and this gig truly sky-rocketed their career to the next level.
Sex Pistols – Lesser Free Trade Hall (1976)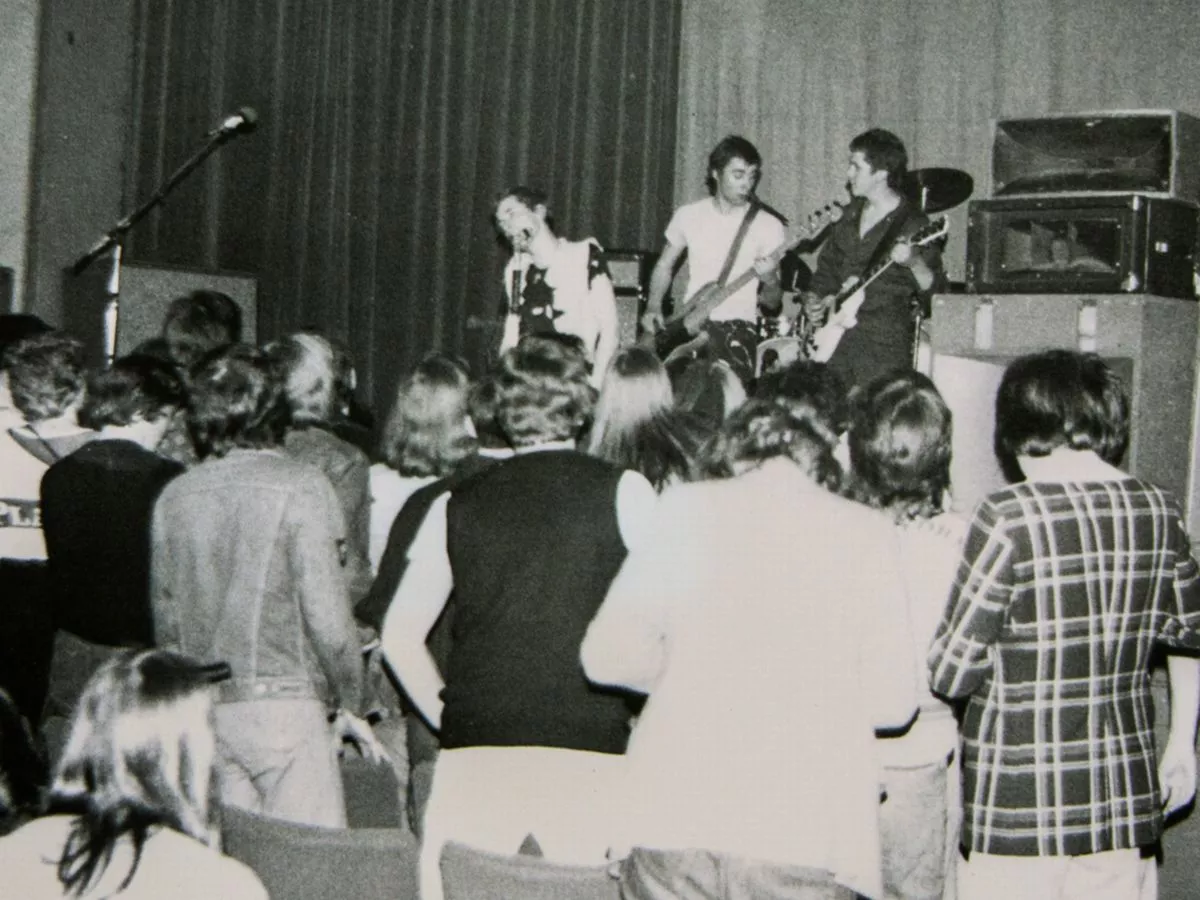 Getty via The Mirror
When about 40 people saw the Sex Pistols at the Lesser Free Trade Hall in Manchester on 4 June 1976, they came away inspired. This event was said to be the catalyst for the Manchester music scene, which had ripples globally. The concert itself wasn't anything amazing, but it started punk music in Britain and some notable names like Morrissey were in the crowd.
The Beatles – The Ed Sullivan Show (1964)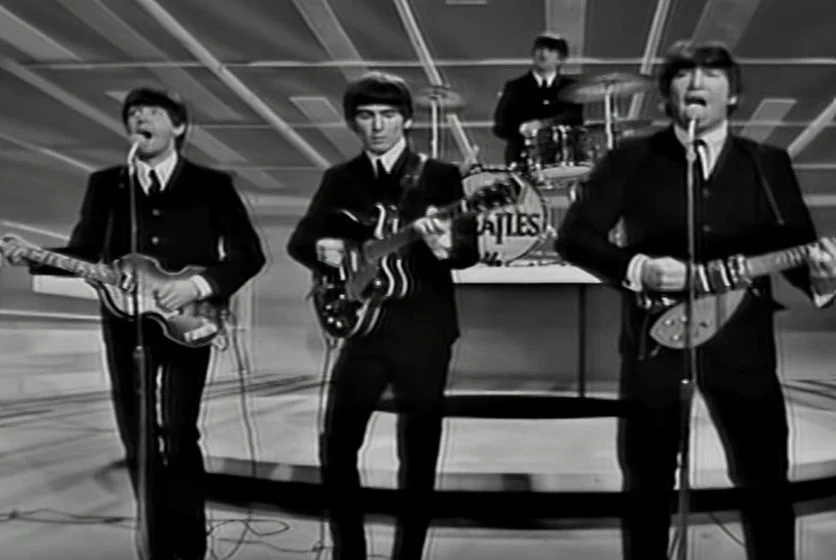 YouTube via Far Out
The Beatles' first performance on February 9th 1964 launched their career and started Beatlemania. This performance has been noted as one of the moments where music and history changed forever. The band was already popular in Britain but this performance made them the most famous band in the world. The Beatles' performance was broadcasted to a then-record-breaking 73 million viewers.
Led Zeppelin – Earls Court (1975)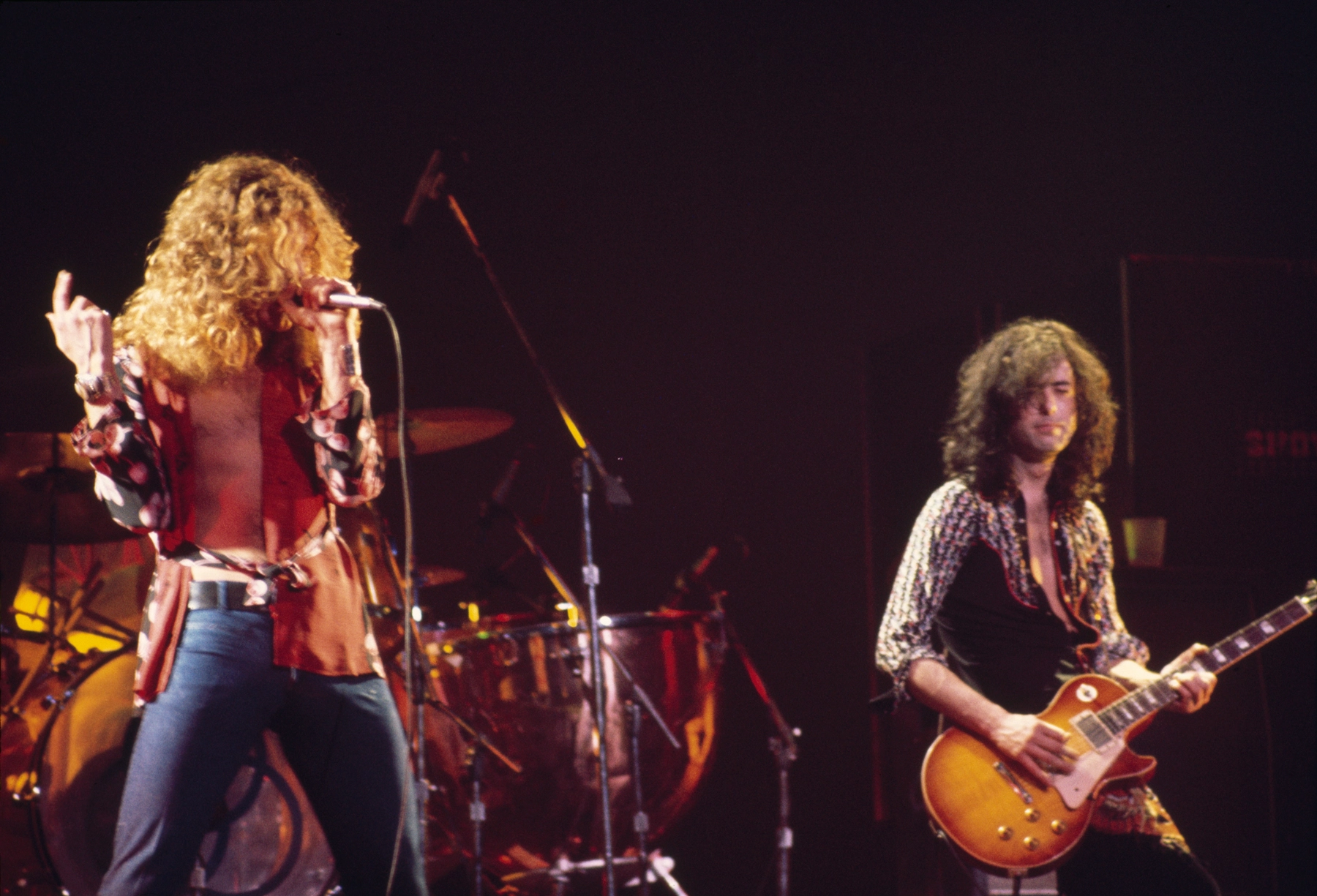 David Warner Ellis via Redferns
Led Zeppelin were initially set to only play three shows during this short tour, but two more nights were added after unprecedented demand that's for tickets. The band played to 17,000 people and any fans would argue that this was the most successful show of their career.
James Brown – Apollo Theater (1962)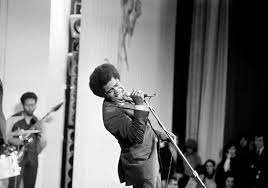 Keystone-France via Getty Images
James Brown performed at The Apollo in London in 1962 and subsequently recorded a live album called Live at The Apollo that will go down in music history. The Hardest Working Man in Show Business gave a masterclass in what it means to truly be an artist and it was this concert that shot him to fame.