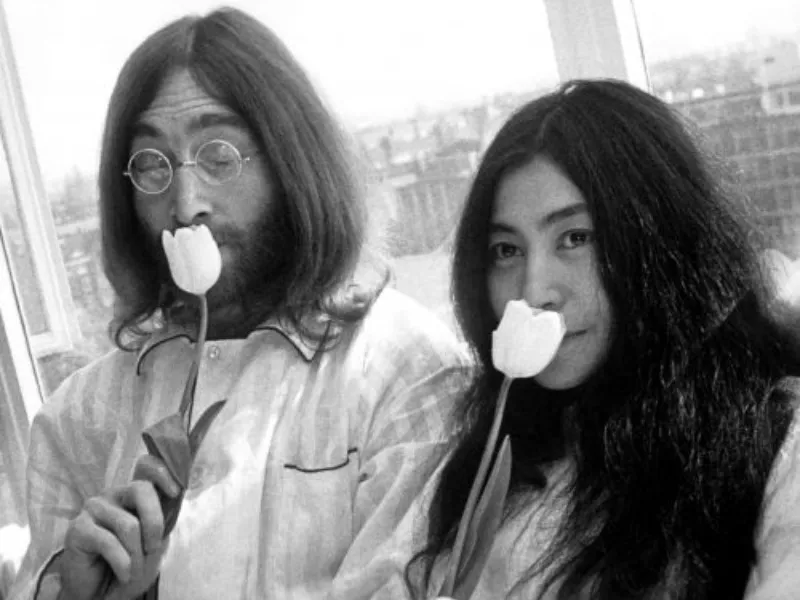 Credit: @soniceditions.com via Pinterest
Love stories have long been a muse for musicians, igniting the creative flames that give birth to timeless hits. In this exploration of famous lovers who served as inspiration, we delve into the lives and passions that led to some of the most iconic songs in music history.
Linda McCartney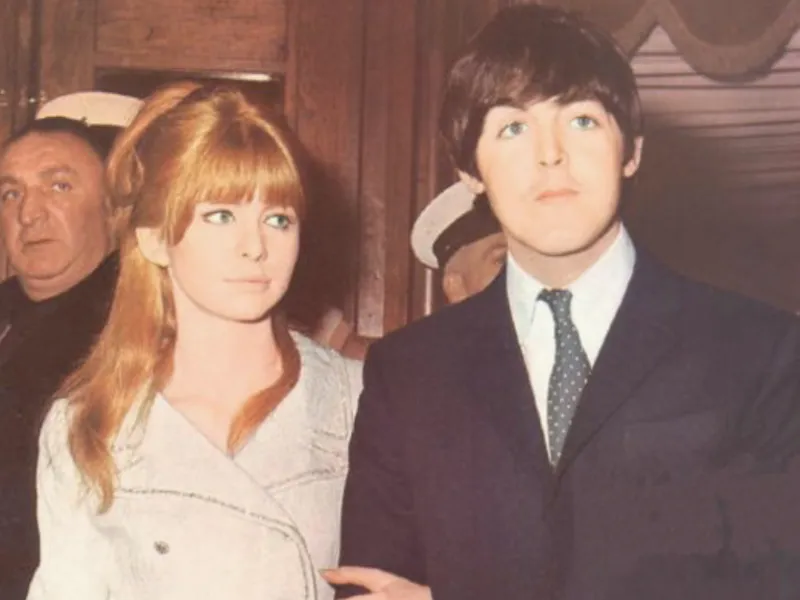 Credit: @luvmacca.tumblr.com via Pinterest
The famous Beatles songs I Will, My Love, and Paul McCartney's composition, Maybe I'm Amazed, were both dedicated to Linda. The couple married in 1969 and Linda passed away of cancer 29 years later. Paul McCartney's music has left a mark on the world, and with that, so has Linda's legacy.
François Hardy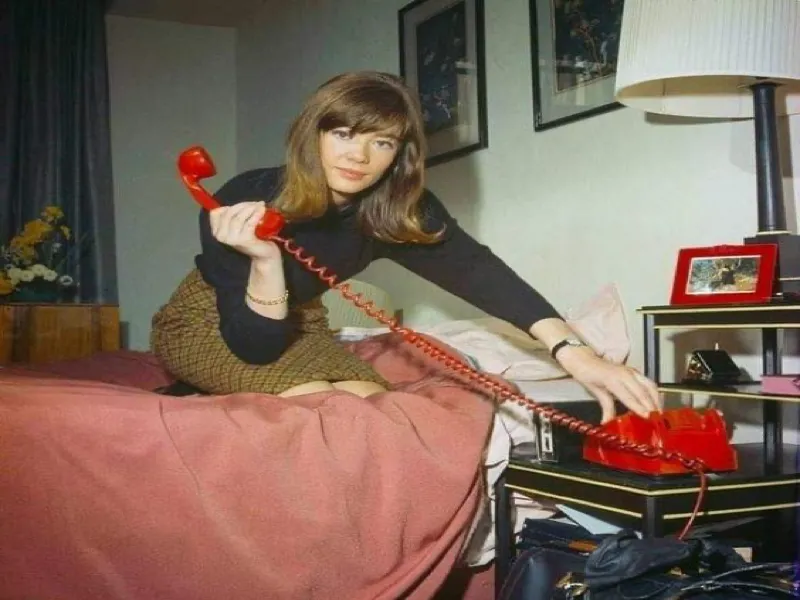 Credit: @KatrienSchollaert via Pinterest
Hardy established a solid image as a French singer. Along with her beautiful voice, she was able to attract the likes of Mick Jagger, John Lennon, George Harrison, Keith Richards, Brian Jones, and Paul McCartney. Unfortunately in 2016, she slipped into a coma. She woke up in 2018 and released an album proving that she was much more stringent than all the musicians she inspired.
Marianne Faithful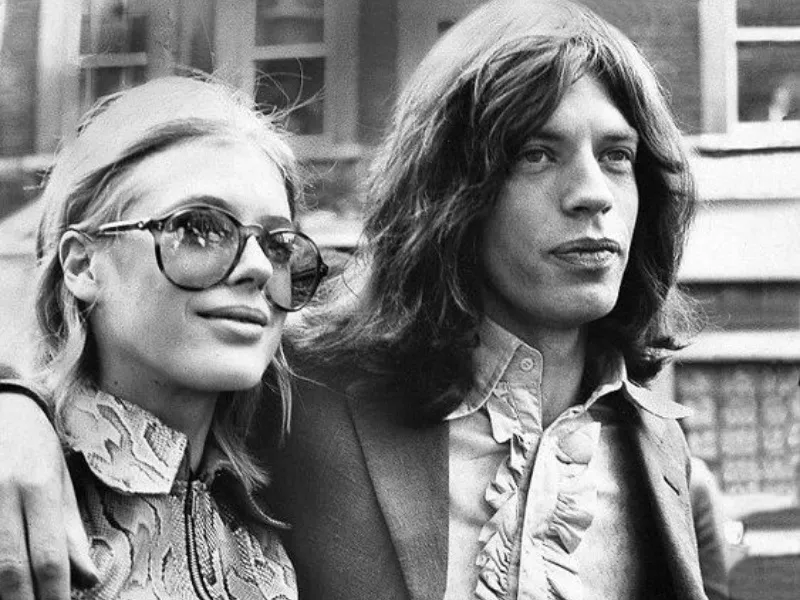 Credit: @GutoChaves via Pinterest
Although the couple were only together for five years, it seems that Marianna had a real impact on the Rolling Stones frontman. It is said that Marianne played a part in Mick Jagger's songs, Sympathy for the Devil, Wild Horses, and Let's Spend the Night Together.
Bebe Buell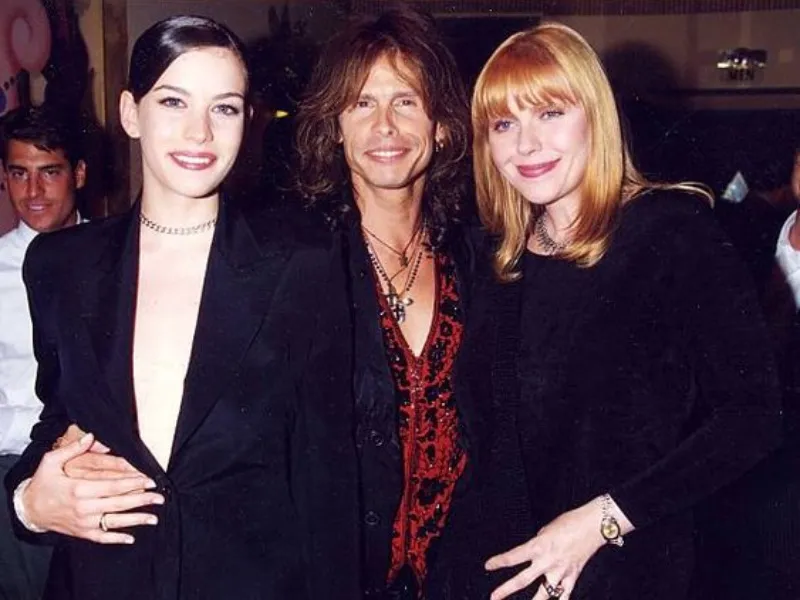 Credit: @gettyimages.co.uk via Pinterest
Bebe Buell was quite a woman, so it's no surprise that she was the muse of many famous rockstars. Aside from Mick Jagger and Steven Tyler, she is said to have influenced some of the greatest hits of the 1970s. She dated other musicians like Elvis Costello, Todd Rundgren, Iggy Pop, Rod Stewart, and Jimmy Page.
Rosanna Arquette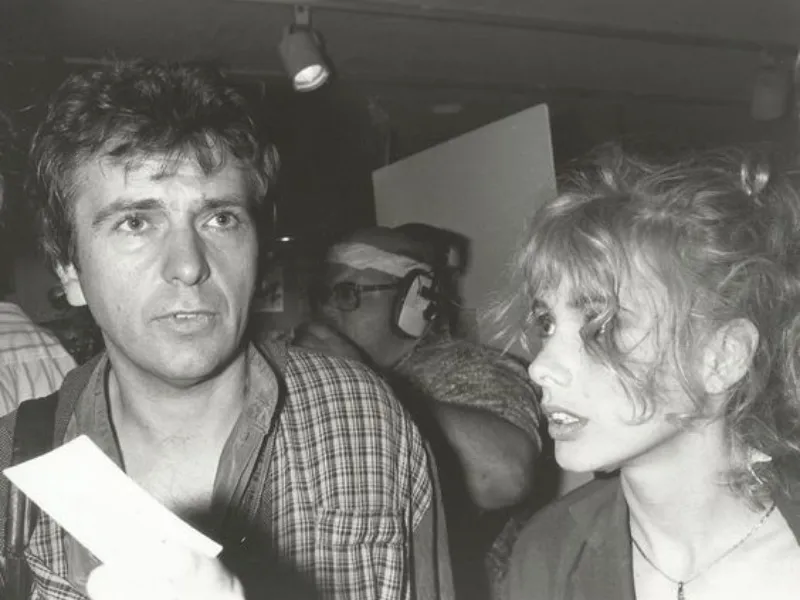 Credit: @JoseReal via Pinterest
Rosanna Arquette was the inspiration for Toto's song Rosana (funnily enough) and Peter Gabriel's great song In Your Eyes, which was made while they were dating. In addition, the song was used in the iconic scene from the classic movie Say Anything starring John Cusack holding the infamous boombox.
Edie Sedgwick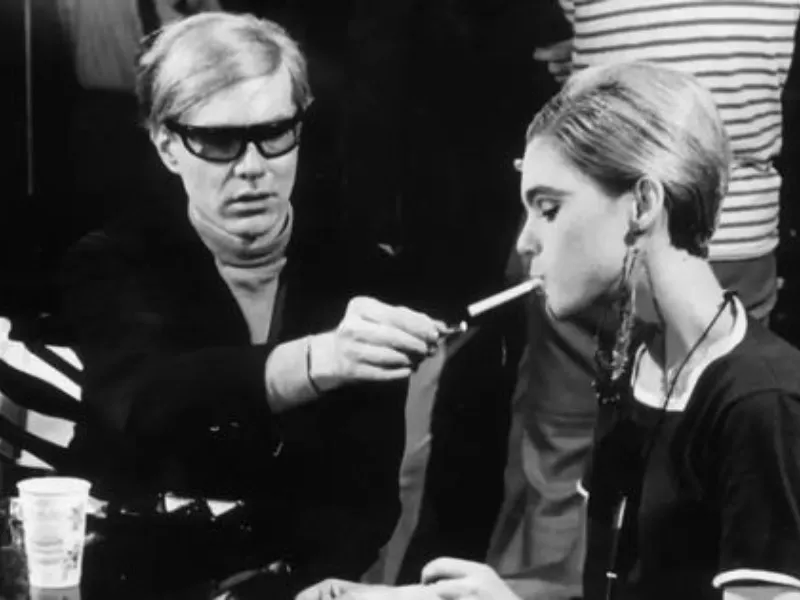 Credit: @i-d.vice.com via Pinterest
Bob Dylan and Andy Warhol have a bit of beef over this one. Although Sedgwick was the muse for lots of Warhol's films, she left him to be Dylan's muse instead! She was the inspiration for his songs, Leopard-Skin Pill-Box Hat and Just Like A Woman. Although Sedgwick was the muse of many, she was troubled and later became a drug addict.
Marilyn Monroe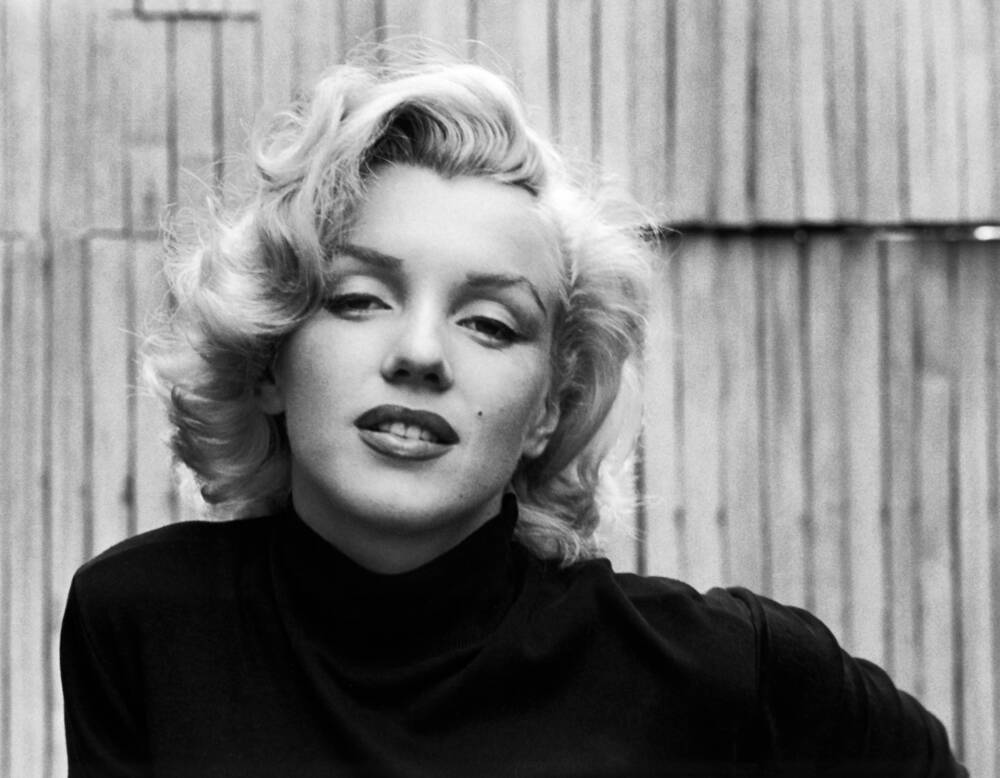 Credit: Alfred Eisenstaedt via The Picture Collection Inc.
Marilyn Monroe has inspired so much pop culture throughout the years that it's hard to pick just the songs. Despite having the spotlight for a short time, her impact was felt by the following generations. She was the inspiration for Elton John's Candle in the Wind and part of the song Love Without Tragedy and Mother Mary by Rhianna, the Kinks' Celluloid Heroes, and Madonna's Vogue.
Anita Pallenberg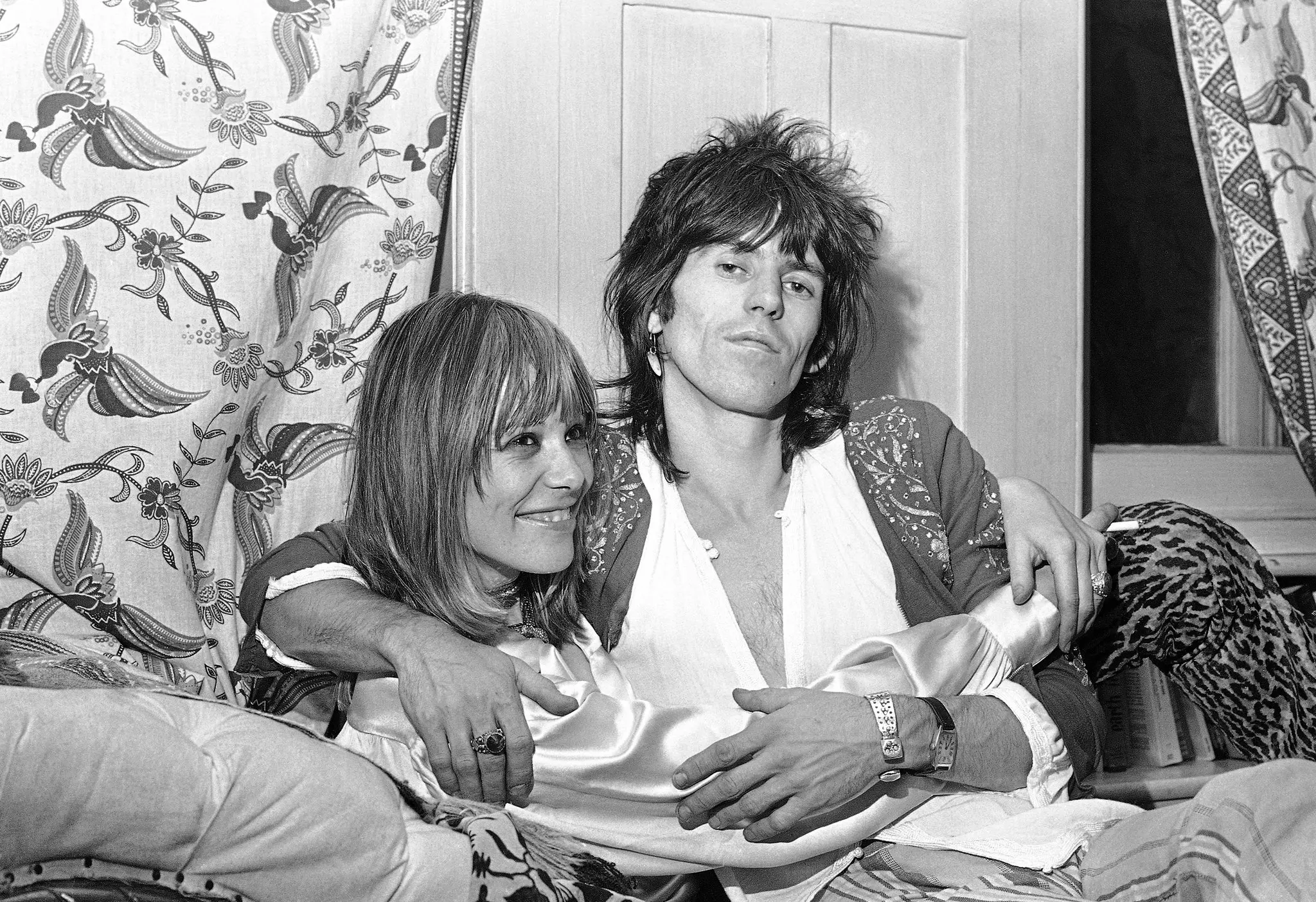 Credit: Peter Kemp via Associated Press
She is famously known as the muse of Keith Richards and is the inspiration of The Rolling Stones song "Angie". On the other hand, she damaged the band, causing an internal rift among the members. She had a problem when it came to drugs and was rumored to be sleeping with Mick Jagger while she and Keith were in a relationship.
Caroline Kennedy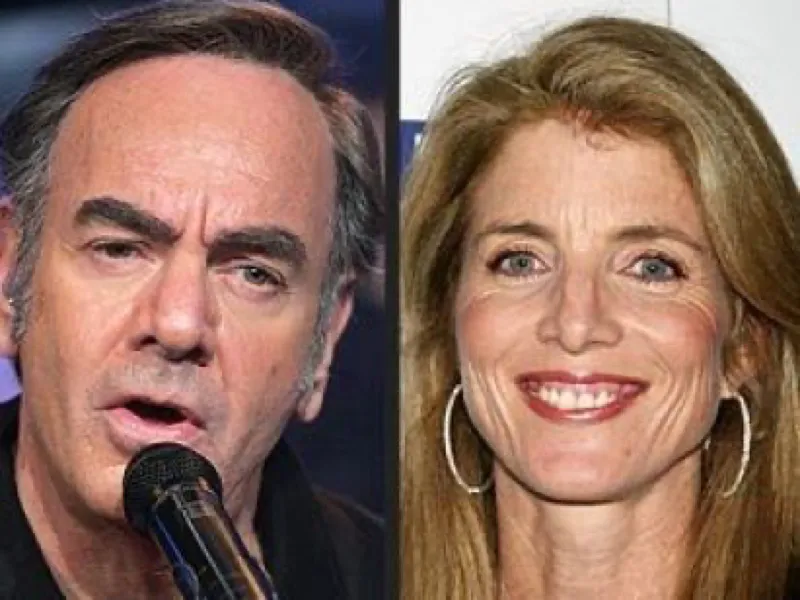 Credit: @triviatoday.com via Pinterest
In 1969, the best karaoke song ever was born. Sweet Caroline is perfect for belting out at any wedding or 50th birthday party. ade Written by none other than Neil Diamond, in an interview Diamond confirmed that President John F. Kennedy's daughter inspired him to make the most excellent song of his career. Although, he later said it was written for his wife Marcia but he needed a 3-syllabled name to fit in with the tune…
Yoko Ono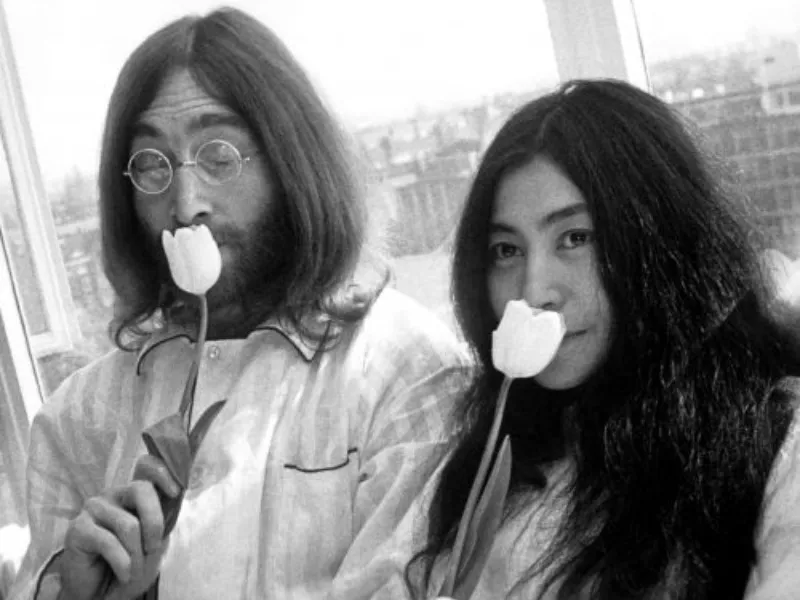 Credit: @soniceditions.com via Pinterest
Two of the most famous lovers of all-time, Yoko Ono and John Lennon are referenced in many songs, but Ono was Lennon's muse throughout their relationship. Although she is often blamed for being part of the reason that The Beatles split, she is also the reason that Lennon wrote some of his best songs, like, Dear Yoko, Oh Yoko, The Ballad of John and Yoko, and Woman.
Jerry Hall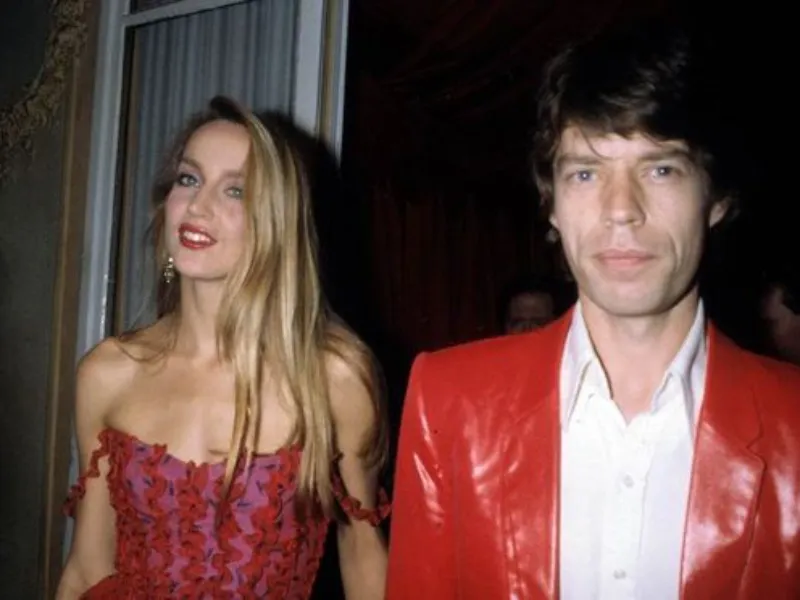 Credit: @esquire.com via Pinterest
The song, Miss You by the Rolling Stones, was about Jerry Hall, who left Bryan Ferry for Mick Jagger. She admits that being the muse of a rockstar has no fun in it, which would be the reason for their split in 1999. Today she is happily married to media mogul Rupert Murdoch.
Anna Gordy Gaye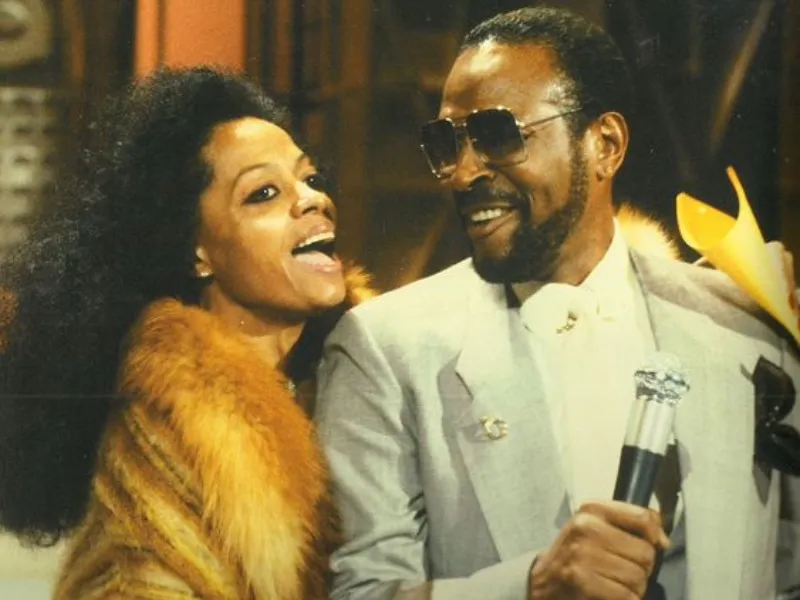 Credit: @tornandfrayed via Tumblr
Being married to a music legend does sound exciting, but this marriage wasn't. Anna Gordy Gaye was married to Marvin Gaye and they had a violent and toxic relationship which, ultimately, led to their divorce. Nonetheless, she was responsible for songs like Pride & Joy, Stubborn Kind of Fellow, I Heard It Through the Grapevine, and That's The Way Love Goes. He even dedicated his album, Here, My Dear to her.
Elle Macpherson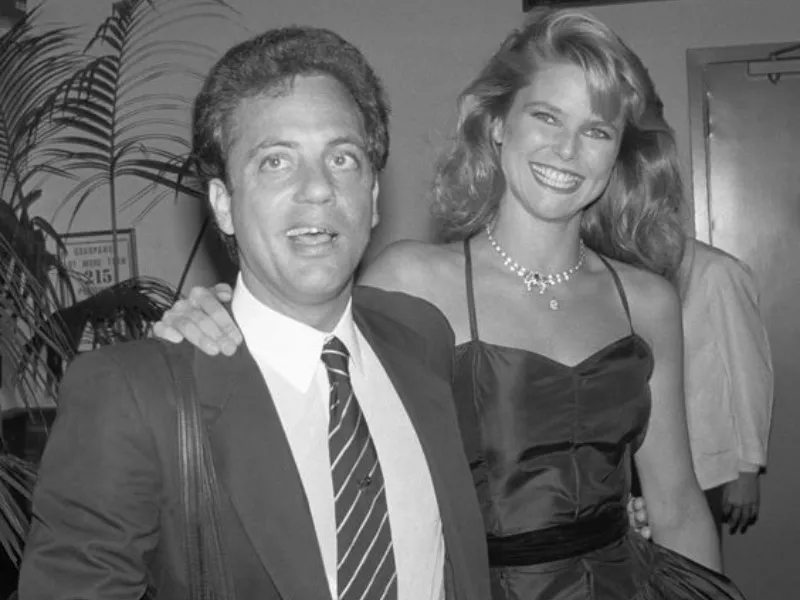 Credit: The Huffington Post
Many people think that Billy Joel's hit song "Uptown Girl" was dedicated to Christie Brinkley, but there seems to be a twist in that love story. The authors Michael Heatley and Frank Hopkinson claim that it was for another supermodel, Elle Macpherson. According to the duo, Billy Joel was on vacation in the Caribbean, and he met three beautiful women, Whitney Houston, Christie Brinkley, and Elle Macpherson.
Drew Barrymore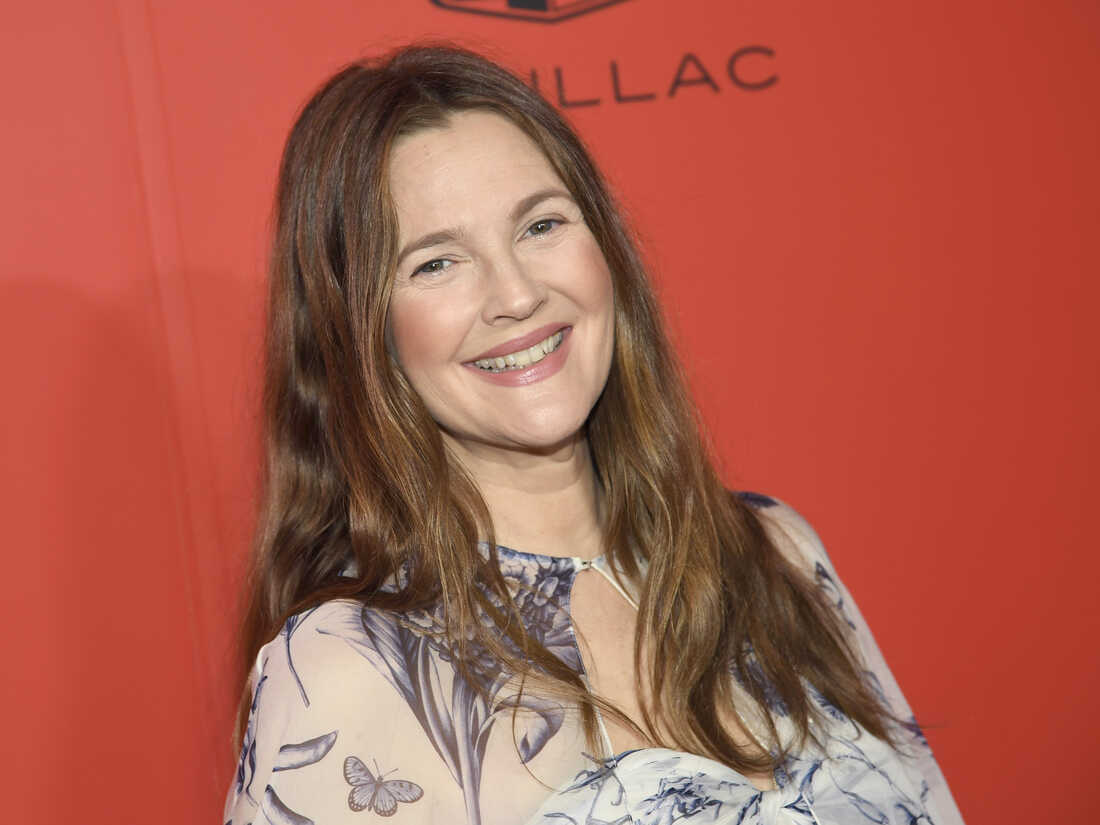 Credit: Evan Agostini via Invision
It is no question that Drew has garnered a lot of fame throughout her 35-year career in Hollywood. During her rise to fame, she has inspired various artists because of her lovable character. Both SZA and Bryce Vine have songs that are just called, Drew Barrymore. There's no question who these ones are about.
Courtney Love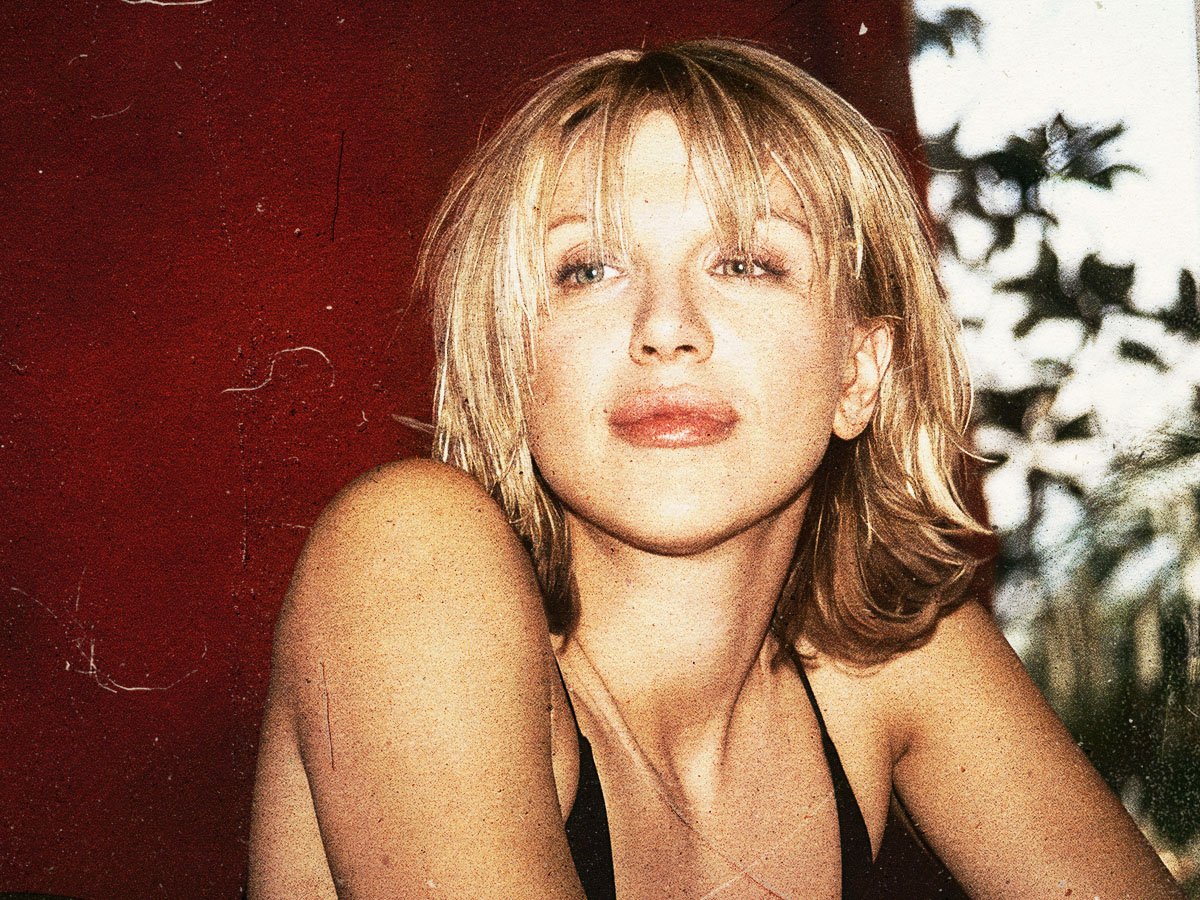 Credit: Far Out Magazine
Courtney Love is often painted as a villain in the music industry. Despite this, her husband, Kurt Cobain, considered her his one true muse. Before she met Cobain, she was Billy Corgan's muse and inspired the album, Siamese Dream. Many claimed that everything Kurt wrote was dedicated to Courtney and the majority of people deemed her the Yoko Ono of the 90s.
Kurt Cobain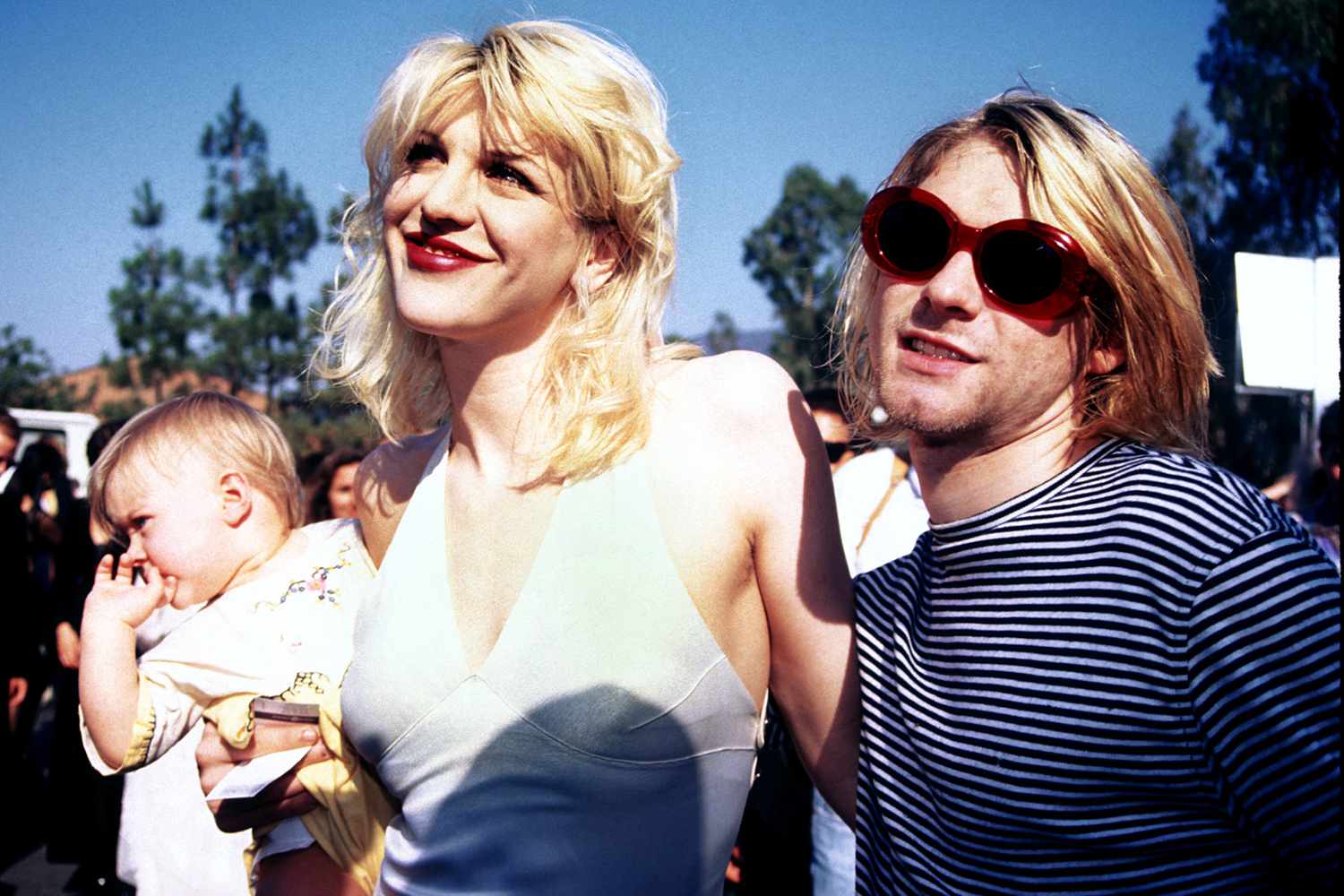 Credit: Vinnie Zeffante via Getty Images
Kurt Cobain had some songs written about him too, though. Courtney Love's band, Hole, has 4 albums in total, and every album has at least one song about Cobain on there. Most famously, Doll Parts; which is a song about unrequited love that Love wrote because she felt that Cobain didn't like her back early in their relationship.
Taylor Swift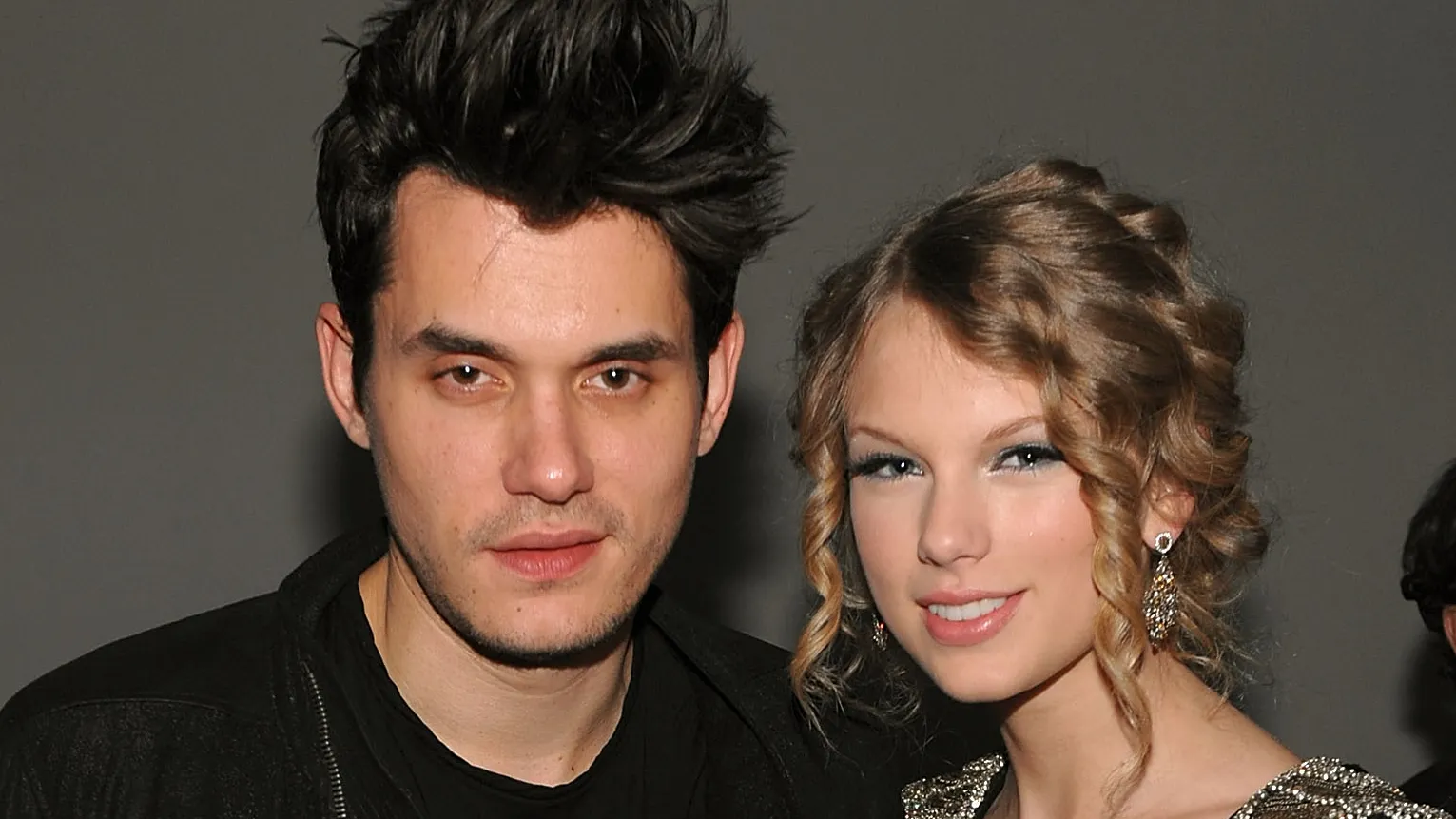 Credit: Dimitrious Kambouris via Getty Images
Swift has a bit of a 'reputation' for writing songs about all of her ex-lovers, but, there are a fair few songs written about her, too. Over the years she has dated a few musicians, like Joe Jonas, Calvin Harris and Harry Styles, so it's no surprise that they've written songs about her. Most famously, Mayer wrote Paper Doll about his relationship with Swift.
Jake Gyllenhaal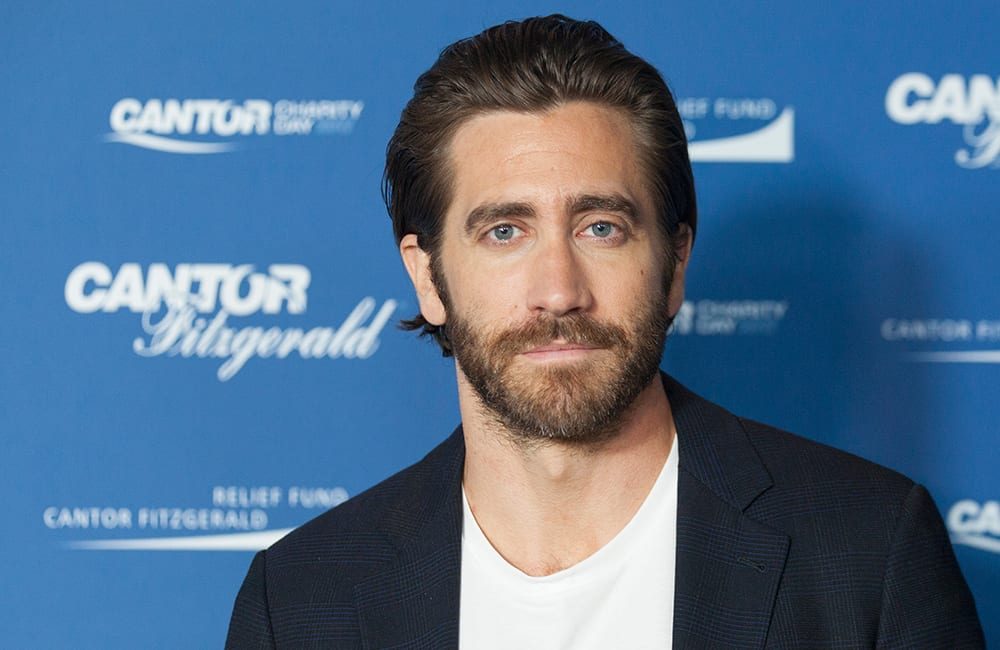 Credit: AP via Getty Images
All that being said, Taylor Swift does have some famous songs about her exes. Whilst she has dated musicians, there have been some actors in there too, and she wrote her song All Too Well about Mr Gyllenhaal. This song was originally released as a much shorter version of what Swift had written, but, due to fan demand, she released a ten-minute version of the song in 2021. Put this at the top of your 'sobbing uncontrollably' playlist.
Erin Everly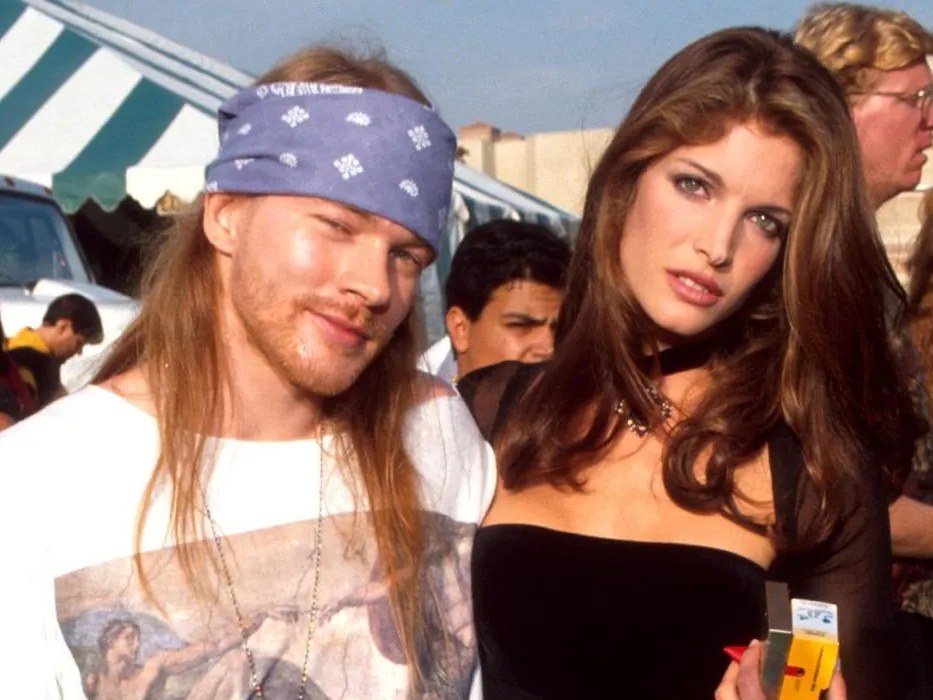 Credit: Pinterest
Everyone knows the song, Sweet Child O' Mine by 'Guns N Roses', but do you know who it was written for? Erin Everly was Axl Rose's girlfriend of four years before their short marriage. Rose had written a poem for her that he couldn't finish on his own. Turns out, all he needed was a bit of input from the rest of the band.
Gwyneth Paltrow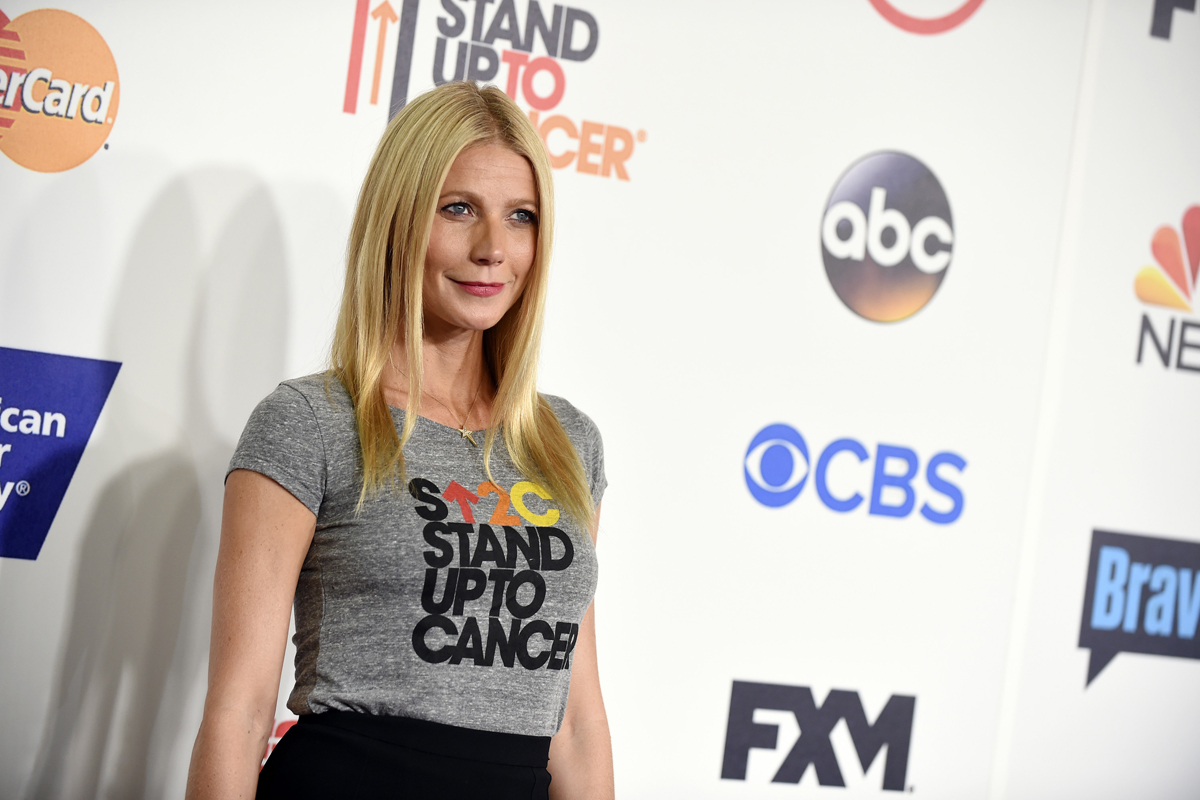 Credit: ABC via Image Group LA
When Oscar-winning actress Gwyneth Paltrow and lead singer of Coldplay, Chris Martin, broke up, it was a shock to the whole world. But before this tragic split, Martin dedicated a few songs to his wife – Swallowed in Magic, The Sea, and the equally said and heartwarming, Fix You.
Pattie Boyd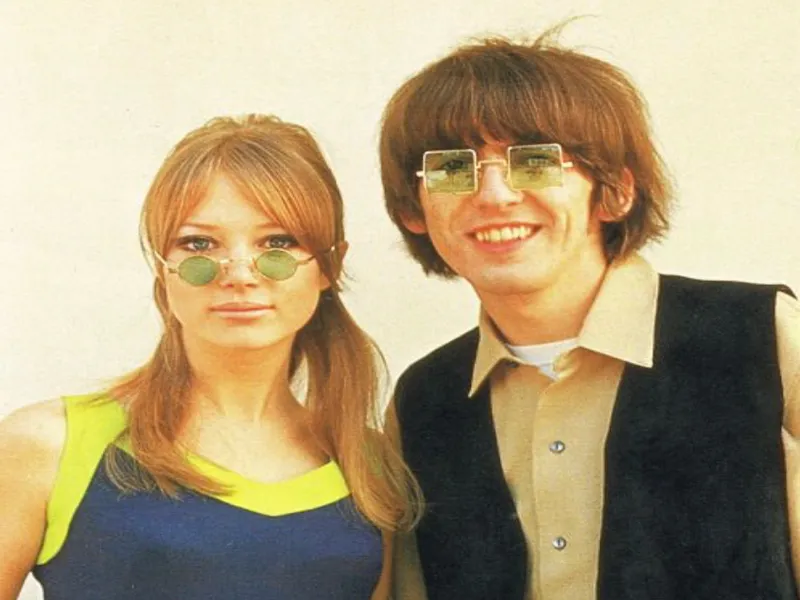 Credit: @Podger via Pinterest
The world knew her for many things, but what stood out was the inspiration she provided for both of Eric Clapton's songs titled Layla, Wonderful Tonight, and for George Harrison's, Something. In an interview with ABC News' Elizabeth Vargas, she was asked why she was a reliable muse for artists – she replied, "I wish I knew, like, I wish I could tell you. I don't know."
Amber Rose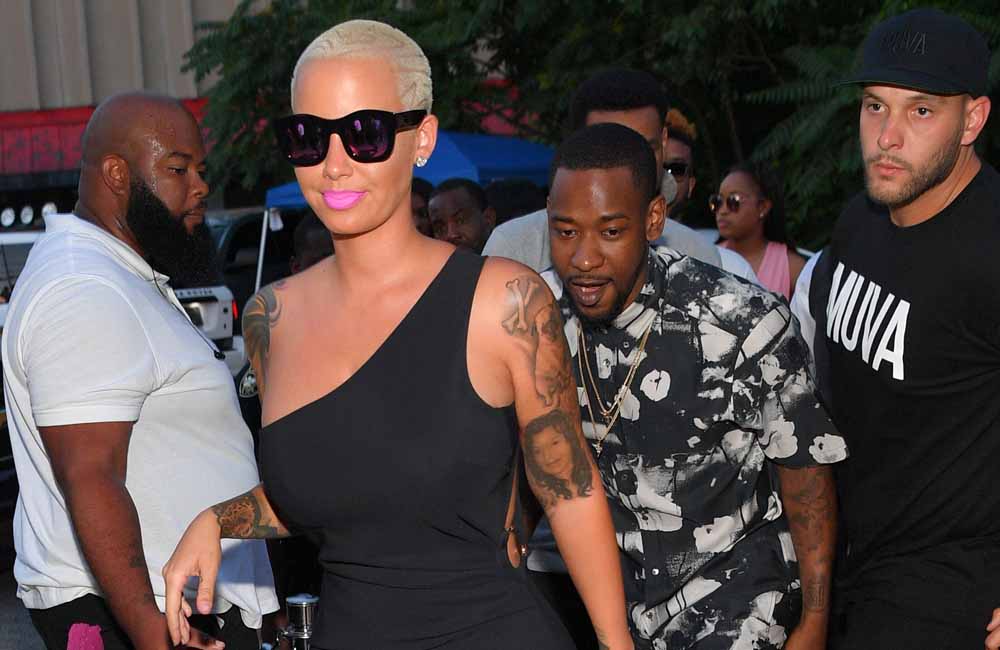 Credit: Prince Williams via Getty Images
She was the muse for Kanye West for a couple of years before he married Kim Kardashian. Whilst Kim K was clearly a muse for Ye's fashion brand, Yeezy, it is clear that while he was dating Rose, she made a huge impact on him. This resulted in him devoting his album, My Beautiful Dark Twisted Fantasy, to Rose.
Alexa Chung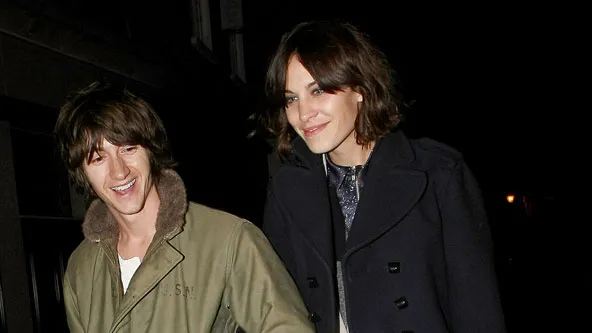 Credit: Wenn via Glamour Magazine
The relationship between Alexa Chung and Alex Turner pulled on the heartstrings of a whole generation, and many fans wanted the two to end up together forever. With Alexa's fashion sense and Alex's musical talents, it was like a match made in heaven! However, their break-up broke the hearts of their fans as well. When they broke up, Turner of the Arctic Monkeys dedicated his song All My Own Stunts as a sign of his love for Chung.
Nico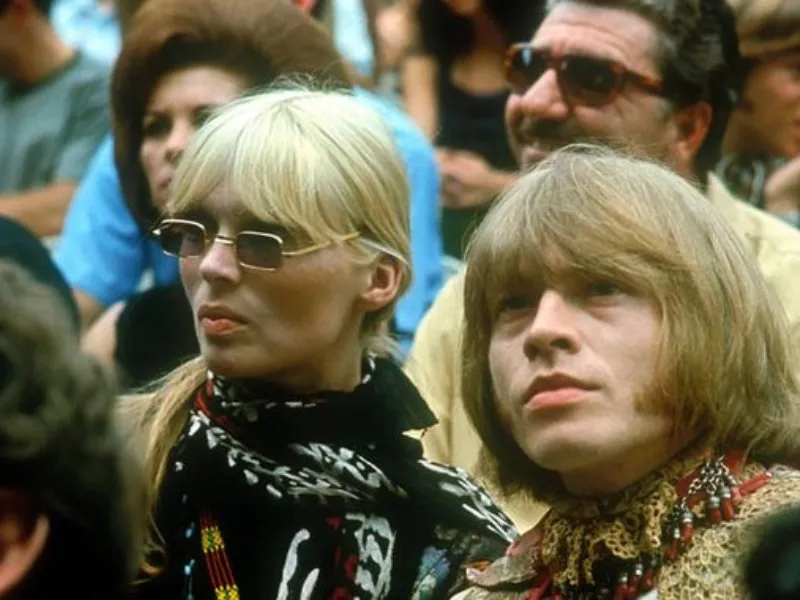 Credit: @revistavanityfair.es via Pinterest
She got her big break when she worked with Brian Jones, of the Rolling Stones. Later, she caught the eye of Andy Warhol and became his muse. Because of this, Warhol was able to convince Lou Reed to take her in their band, and they were officially called The Velvet Underground & Nico in 1967. Despite being deaf in one ear, she was still able to continue her career as a recording artist and a music producer.
Justine Frischman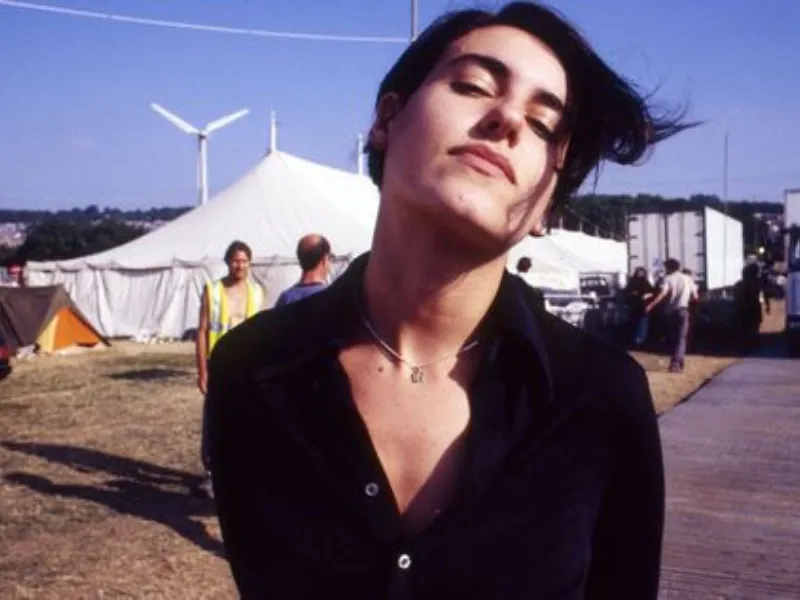 Credit: Rolling Stone
She first met Brett Anderson when she was studying architecture at a London College. They fell in love and formed the rock band Suede. In 1989, after they broke up, she met Damon Albarn and this angered Anderson and he removed her from the group. Despite her dramatic love stories, she was able to inspire songs like Blur's "Tender" and "Animal Nitrate" by Suede.
Claudettte Orbison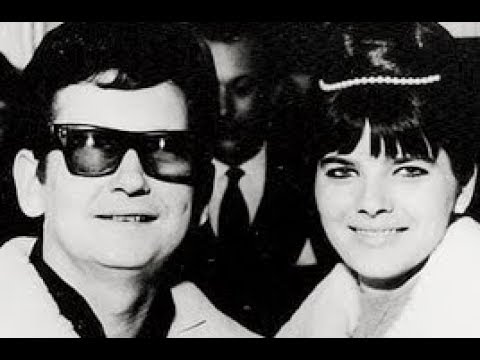 Credit: YouTube
This couple had some pretty public ups and downs. According to her husband, Roy Orbison, she was the greatest little woman he'd ever met. Sadly, he divorced her in 1964 after he caught her cheating. Nothing to worry about though, because he remarried her the following August of the same year and he released the song Oh Pretty Woman, which he dedicated to her.
Sara Lowndess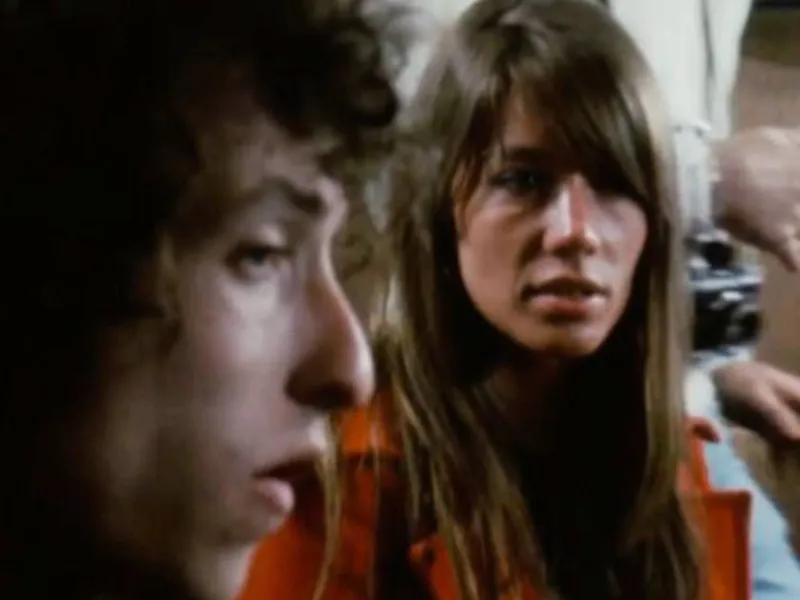 Credit: isabelcostasixties via tumblr.com
Out of all of Bob Dylan's muses, the former Playboy model has to be be the most significant one. Their relationship was a match made in heaven and they were certainly a couple that made heads turn. However, when their marriage hit rock bottom, Bob Dylan released the masterpiece, Blood on the Tracks. It seems though, that he could never get her off his mind and he released other songs like, Sara…sound familiar?
Kate Moss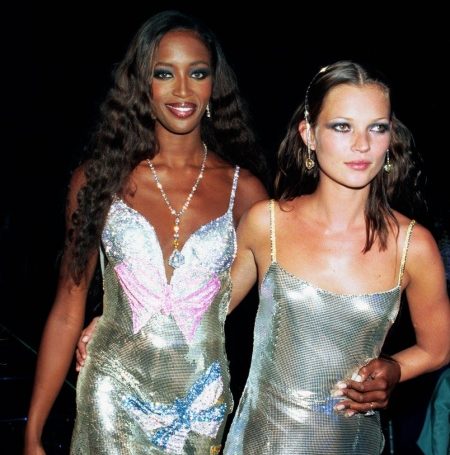 Source: SavoirFlair
Kate Moss has always been used to rock artists using her beauty as their muse, but this all changed when she met the love of her life, Pete Doherty. After he showed her the lyrics to his song What Katie Did, which was written for a former girlfriend, he recorded a new song, What Katie Did Next, that quelled any jealousy Moss might have feel about Doherty's exes.
Stevie Nicks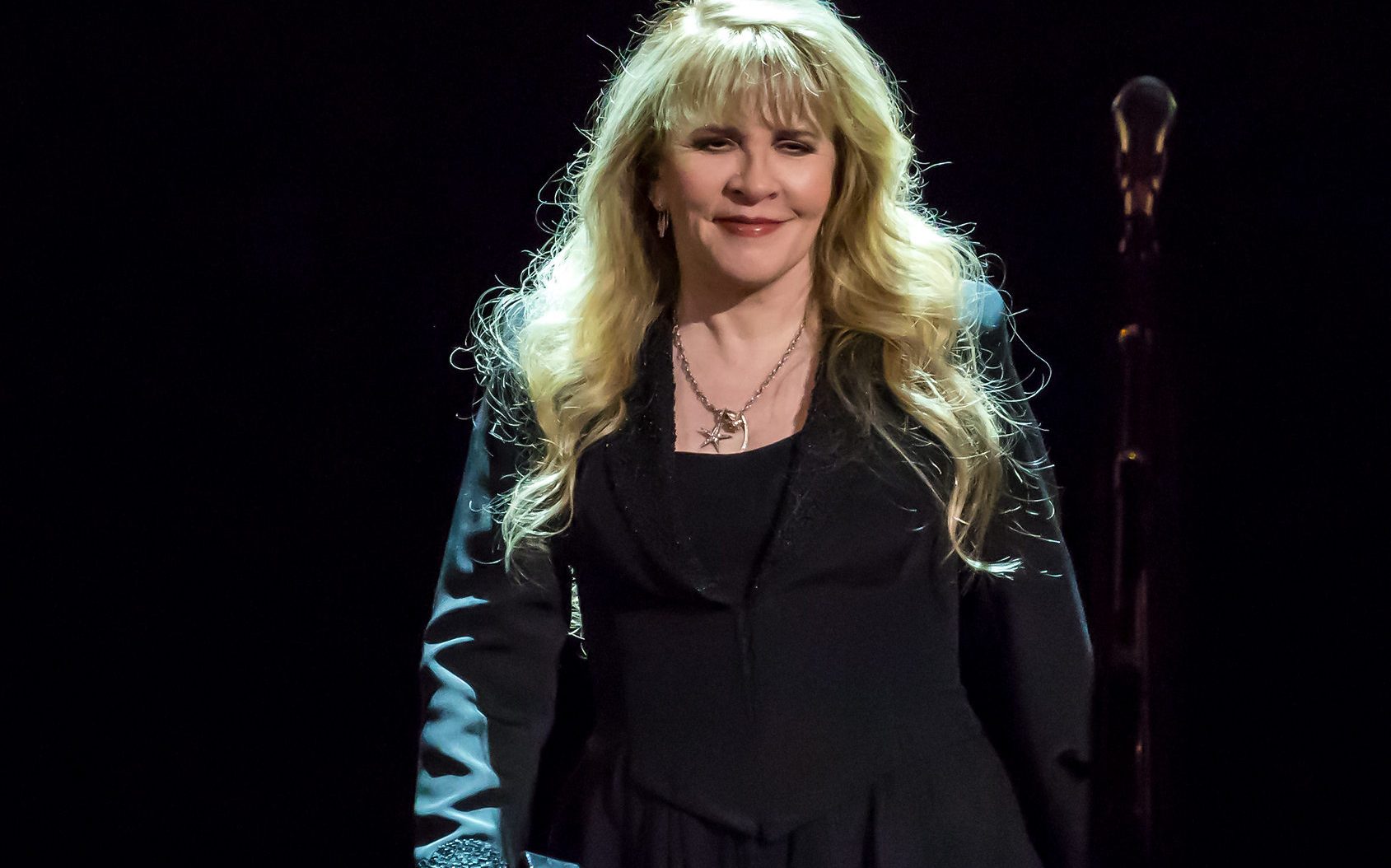 Credit: Ralph Arvesen via Wikimedia Commons
Stevie Nicks penned the iconic album "Rumours" alongside her band Fleetwood Mac, channeling the emotional turmoil of her breakup with bandmate Lindsey Buckingham. The album's lyrics and melodies provided a cathartic outlet for Nicks to express her feelings, resulting in a timeless masterpiece that resonated with countless listeners.
Lindsey Buckingham
Credit: Vanity Fair
But, Nicks wasn't the only one who got to use her music as an emotional outlet. This album is like tow lovers having a fight, where each song snaps back at the other. Although this was probably traumatic for the two to have to perform, it makes for an excellent listening experience and created a unique album premise that will go down in history.
Britney Spears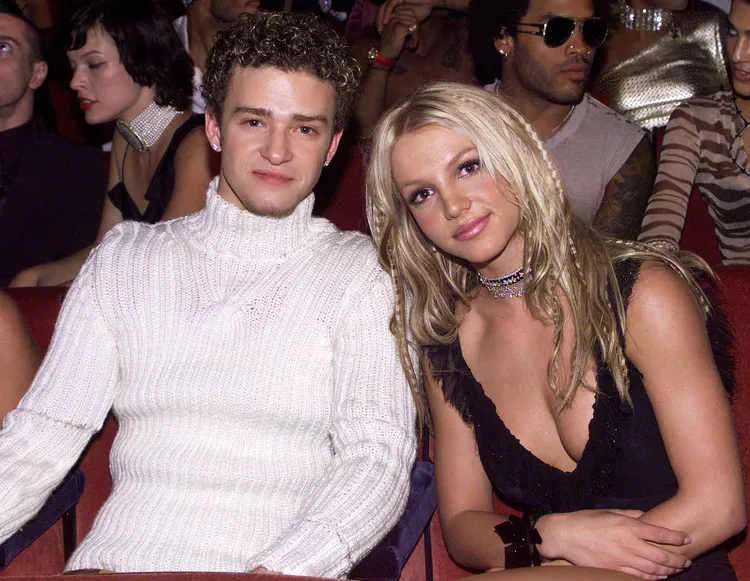 Credit: Dave Hogan via Getty Images
Justin made Cry Me A River shortly after his split from Britney and it includes lyrics alluding to being cheated on, with lines such as: "And it wasn't like you only talked to him and you know it." He sings about having his trust broken with, 'The bridges were burned. Now it's your turn to cry.'
Justin Timberlake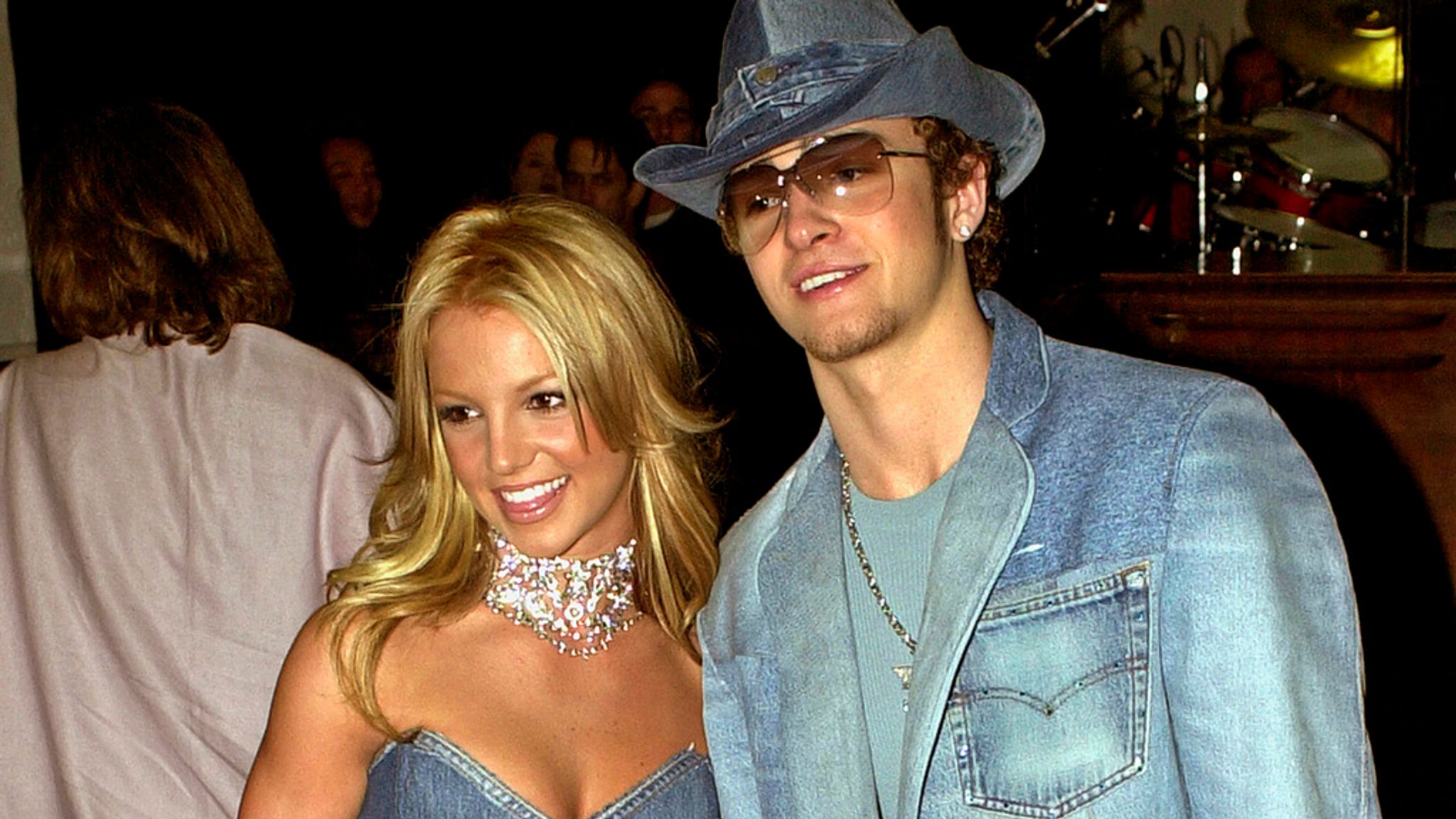 Credit: Sky News
Everytime by Britney is speculated to be inspired by her relationship with Justin Timberlake, who she was with for three years. While the reason for their breakup was never confirmed, it was believed Britney had cheated on Justin. However, in her new memoir she claims he cheated on her with 'another celebrity'.
Selena Gomez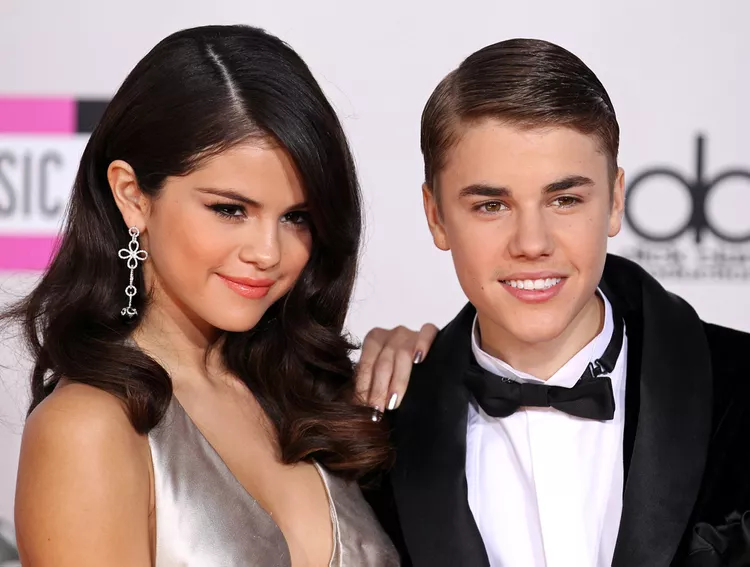 Credit: JB Lacroix via WireImage
Love Yourself, co-written by Justin Bieber, Ed Sheeran, and Benjamin Levin, is widely believed to be about Bieber's relationship with Selena Gomez. The song's lyrics reflect a sense of personal growth and self-worth, suggesting that it may have been Bieber's way of processing his emotions and experiences during their tumultuous relationship.
Katy Perry
Credit: Women's Health
John Mayer wrote a song titled "Still Feel Like Your Man" that is widely believed to be about his relationship with Katy Perry. In this song, he hints at the lingering emotions and sense of longing he felt after their breakup. While the song doesn't explicitly mention Perry by name, the lyrics and context strongly suggest it's about her.
Warren Beatty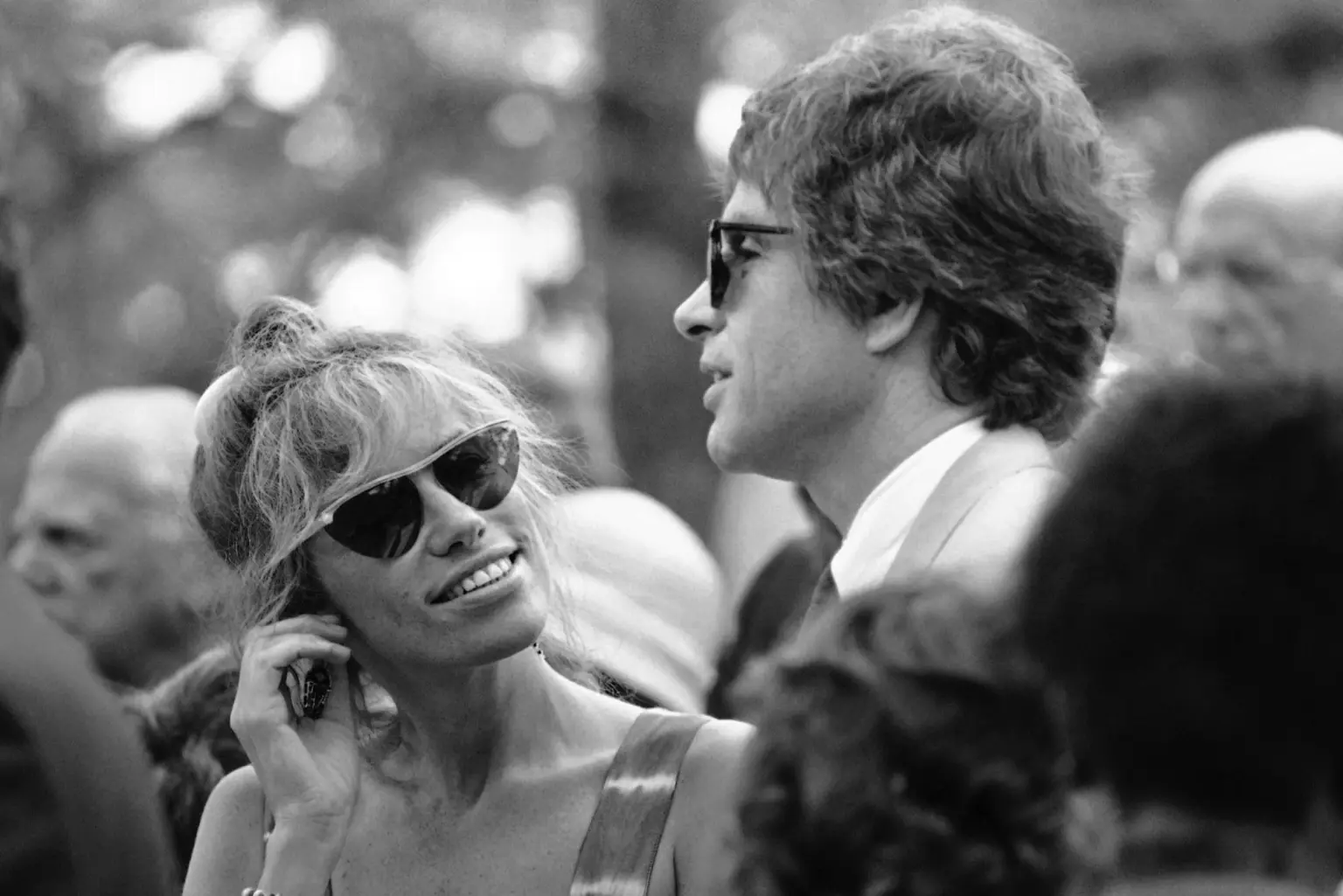 Credit: Associated Press via New York Times
Carly Simon's "You're So Vain" has been a subject of speculation for years. While she has never revealed the full identity of the song's subject, it's believed to be about a composite of several men she knew, with some speculating it may be primarily referencing Warren Beatty. The mystery behind the song's inspiration has only added to its enduring allure.
Taylor Kinney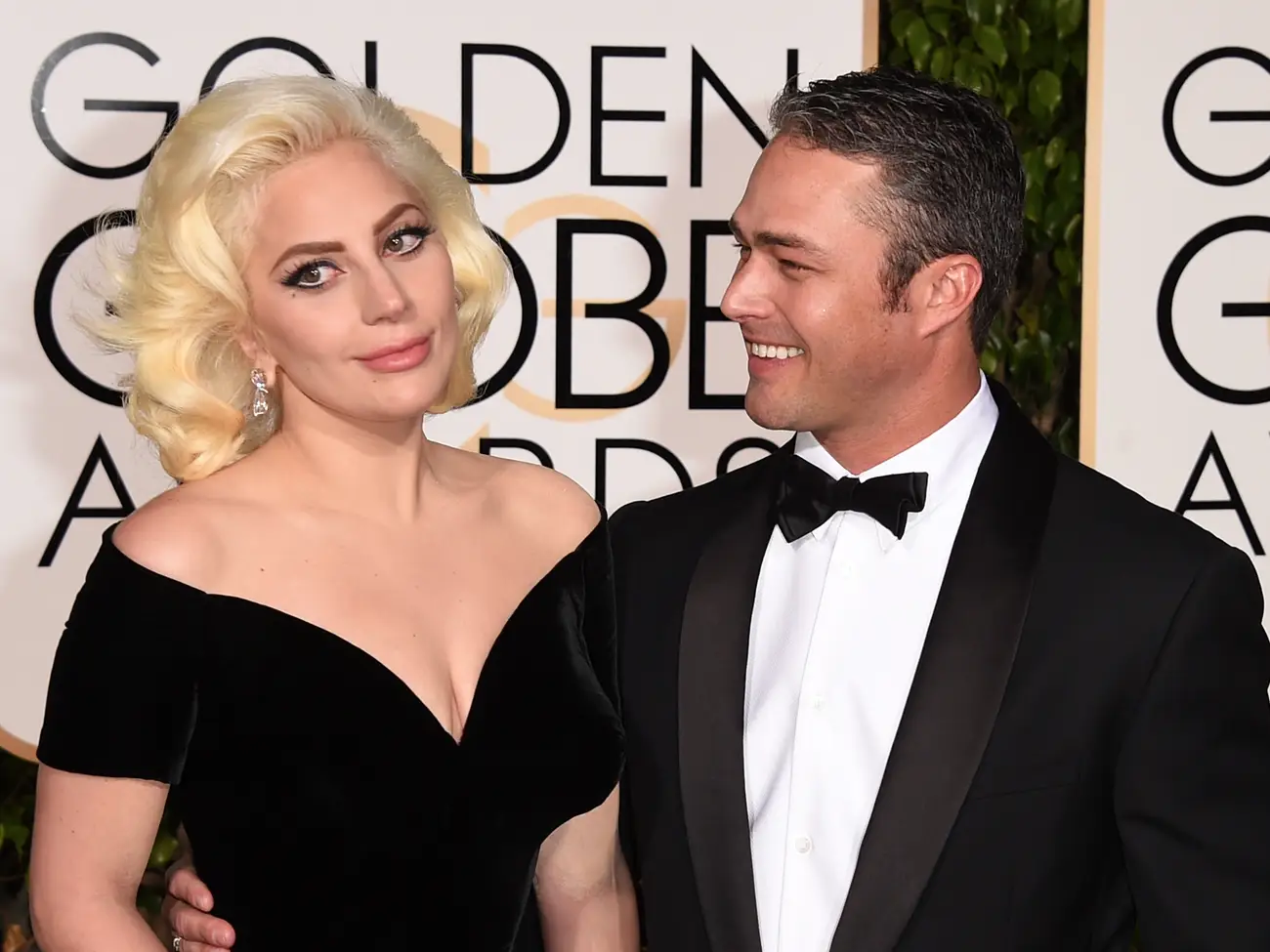 Credit: Jason Merritt via Getty Images
Another Taylor who has been the inspiration for a very sad song. After Lady Gaga split from her fiancé Taylor Kinney in 2016, she released a single called Perfect Illusion that she openly admitted was about Kinney. She later was engaged to talent scout Christian Carino, who she also split from in 2019. She is yet to confirm what songs are about Carino…
Elvis Presley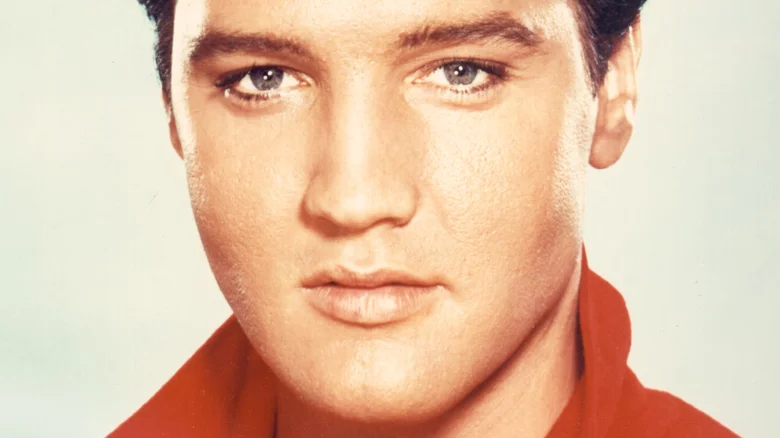 Credit: Michael Ochs Archives via Getty Images
Black Velvet, a song by Alannah Myles, captures the spirit of Elvis Presley, the King of Rock 'n' Roll. With lyrics like, "black velvet and that little boy's smile," the song pays tribute to the charismatic and enigmatic Presley. While it doesn't explicitly mention him by name, the song's allusions and references to his life and impact have led many to associate it with the iconic musician.
Chrissy Teigen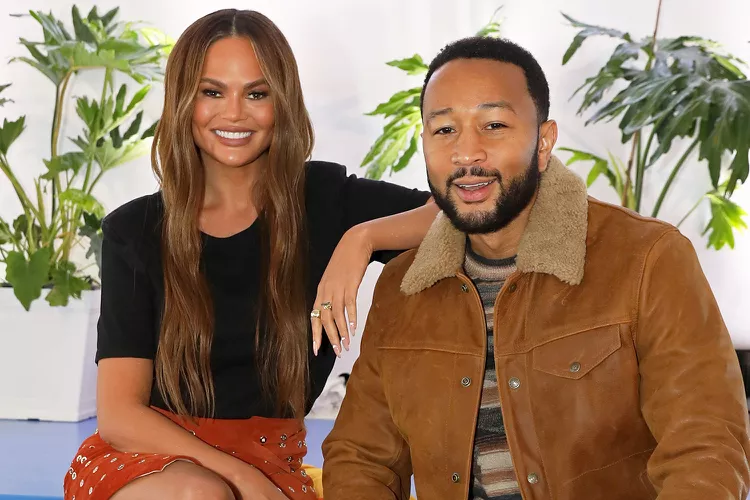 Credit: Rick Kern via Getty Images
John Legend's song All of Me is a heartfelt love ballad written for his wife, Chrissy Teigen. The song expresses deep affection and devotion, with lyrics like, "cause all of me loves all of you." It was released shortly before their wedding in 2013, making it a personal and romantic dedication to his spouse.
Harry Styles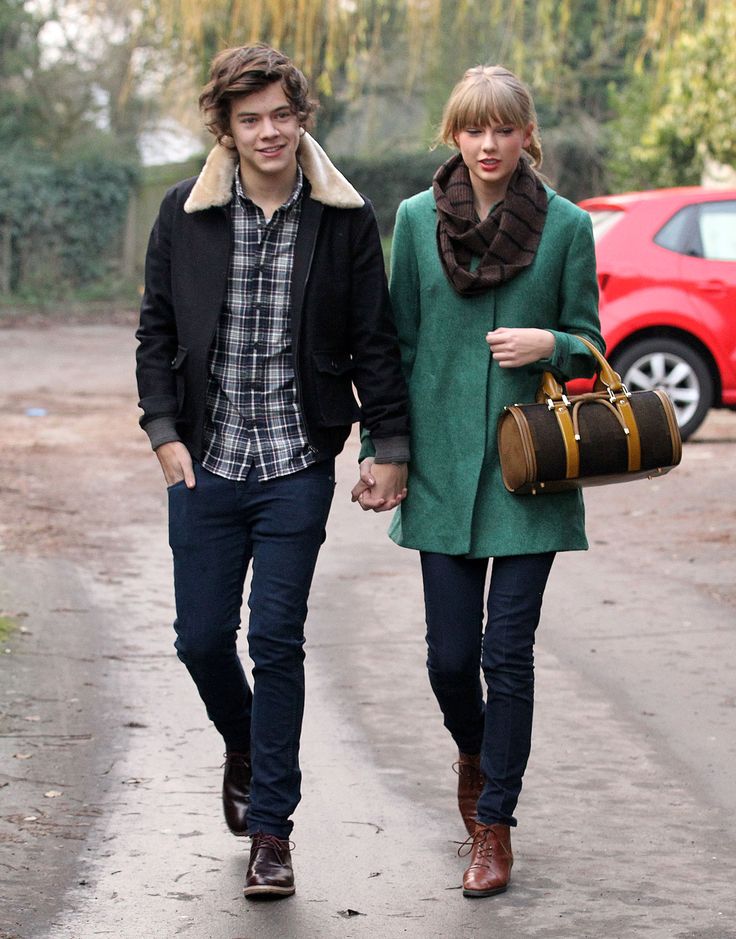 Credit: Pinterest
Several of Taylor Swift's songs are believed to be about her past relationship with Harry Styles. These include "Style," "Out of the Woods," and "I Knew You Were Trouble." While Swift has never confirmed these connections explicitly, fans and critics have noted lyrical references and the timing of the songs, which align with her romance with Styles.
Jessica Biel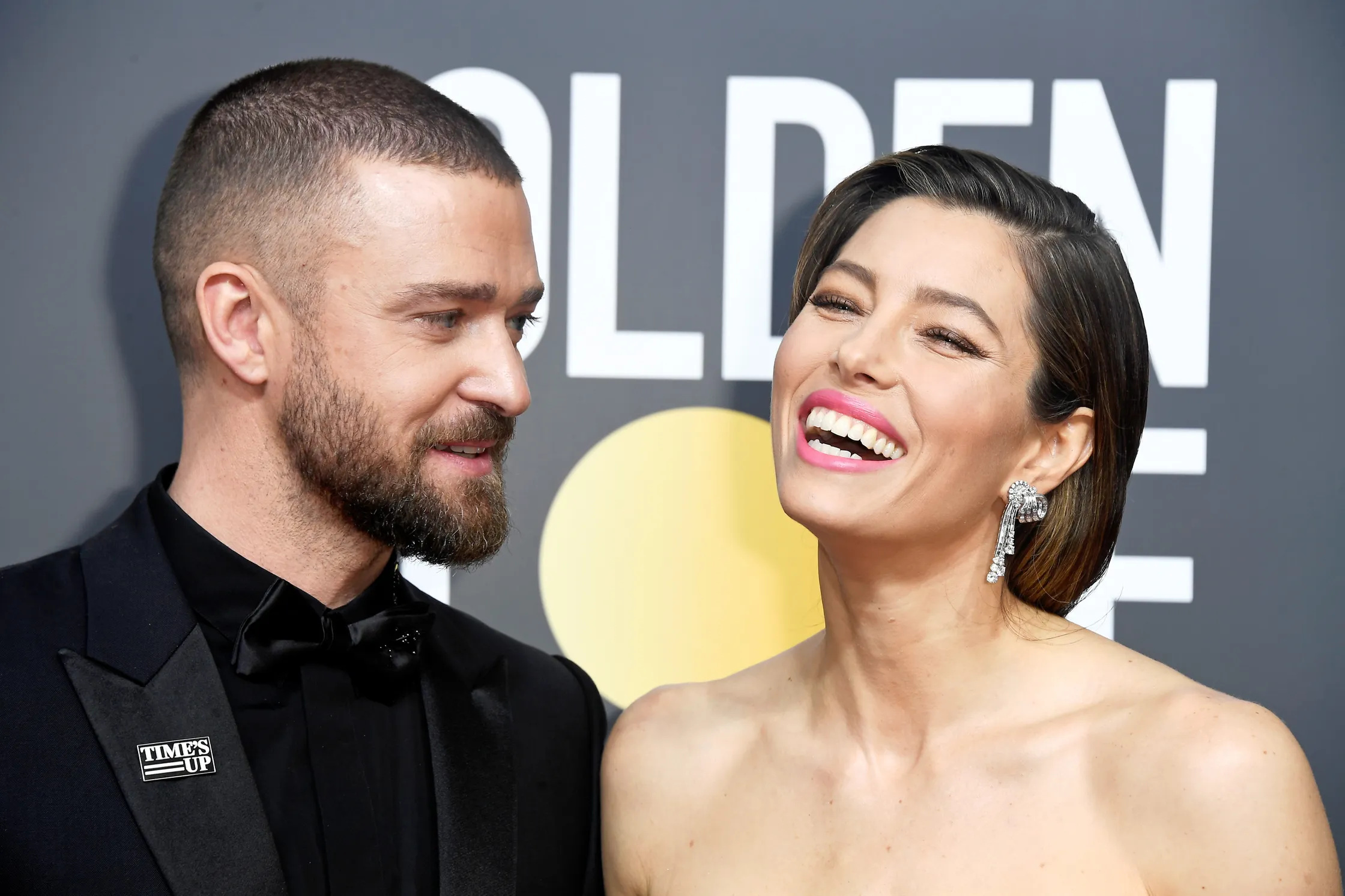 Credit: Frazer Harrison via Getty Images
Mirrors by Justin Timberlake is a love song that many believe is dedicated to his wife, Jessica Biel. The lyrics convey a deep connection and the idea that the other person is a reflection of oneself. Timberlake's personal journey with Biel and their on-and-off relationship before marriage is thought to have influenced the song's emotional depth, making it a heartfelt tribute to their love.