Dave Grohl
Credit: Craig Carper via Wikimedia Commons
Even disregarding his talent on the guitar and his soothing war-cry-like voice, Grohl's drum work in Nirvana was a big part of the band's sound. Grunge drumming gets a bad rap because the sound is so intentionally gritty and chaotic, but any jazz drummer will tell you it's hard playing out of time. He brought a raw, aggressive crunch to the iconic rock group.
Cindy Blackman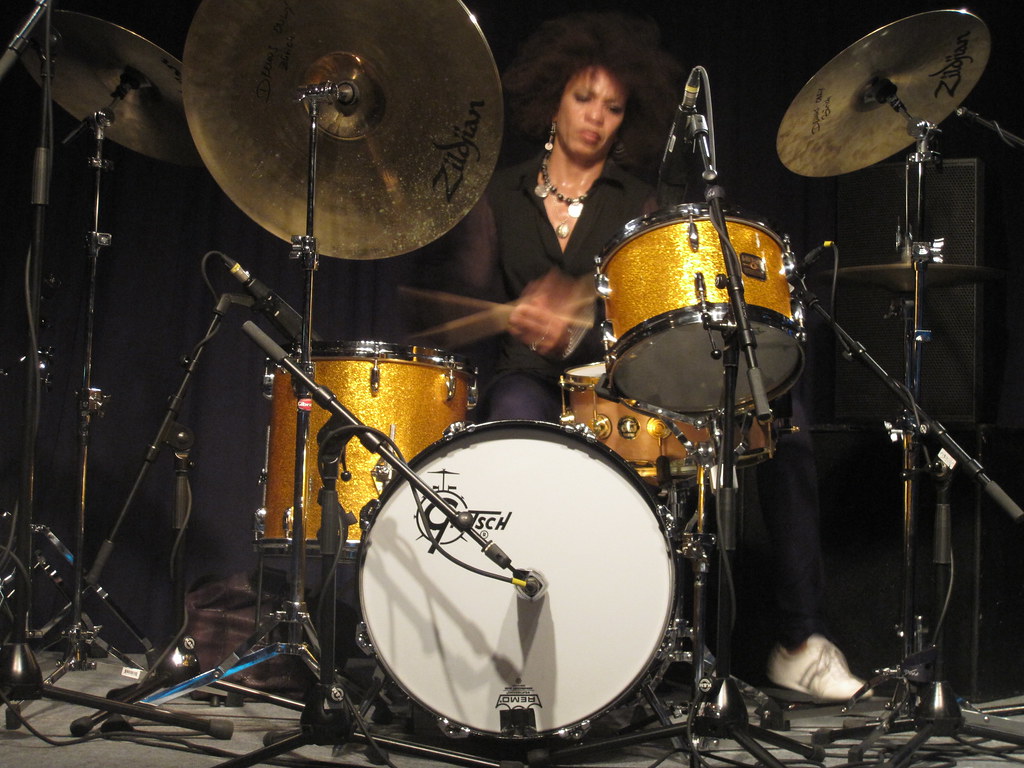 Credit: Dave Kobrehel via Flickr
One of modern jazz's finest percussionists, Blackman has lent her skills to everybody from Pharoah Sanders to Buckethead. She began whacking things with sticks at seven years old and later enrolled in the prestigious Berkely Music School in MA. While there she was invited to tour with The Drifters, and the rest was rock and roll history.
Neil Peart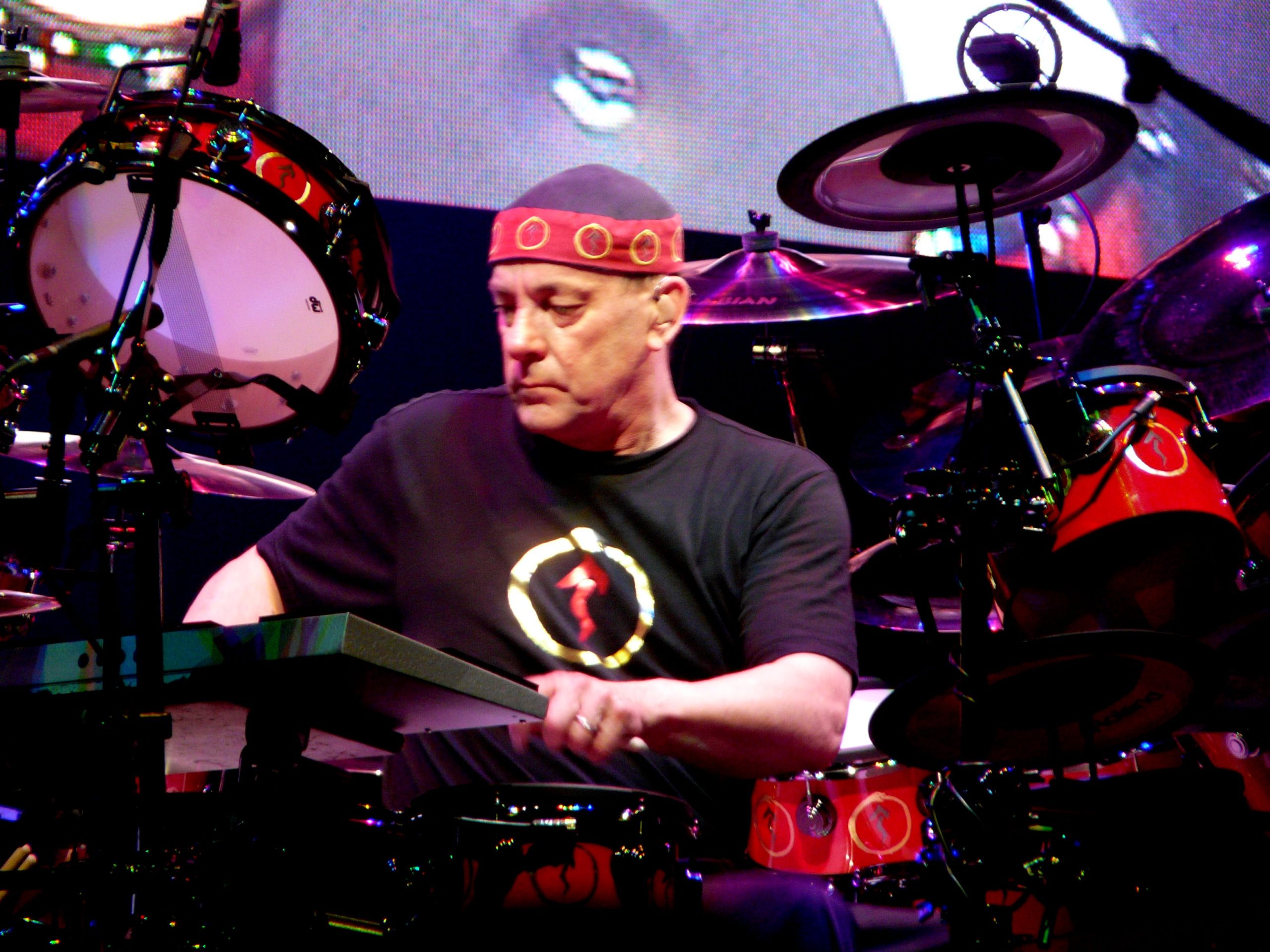 Credit: Picasa 2.7 via Wikimedia Commons
Every member of Rush was a virtuoso on their instruments. Neil Peart, however, was given a chance to shine every 20-30 seconds, as Rush is known for their fusion stylings. That means constant time signature shifts, uncommon structures, and drumming that God himself asks to turn up in the mix. A good recommendation would be Rush's entire discography.
John Bonham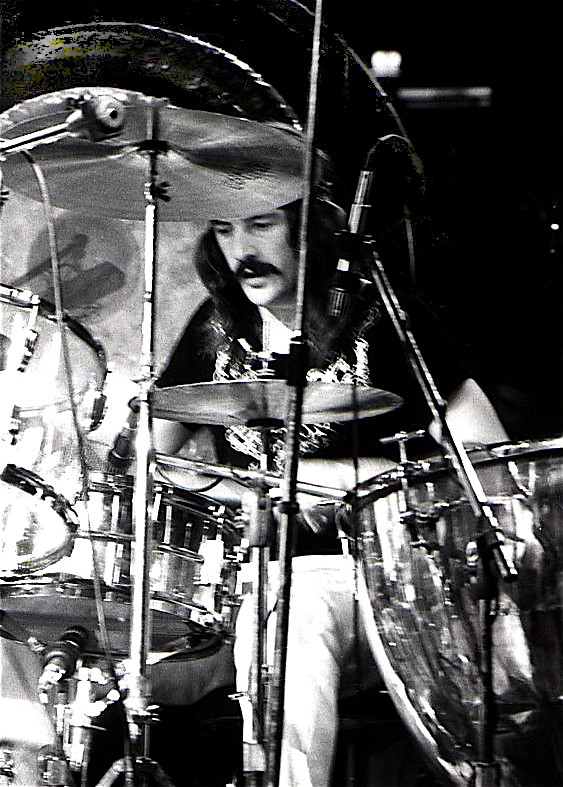 Credit: Dina Regine via Flickr
Led Zeppelin has so many legendary songs that you forget they even wrote half of them. Bonham's instinct for the pocket was second to none, so even the ones you didn't recall will quickly have you air-drumming along. He could speed up, slow down, and double up the kick drum without skipping a single subdivision of a beat.
Keith Moon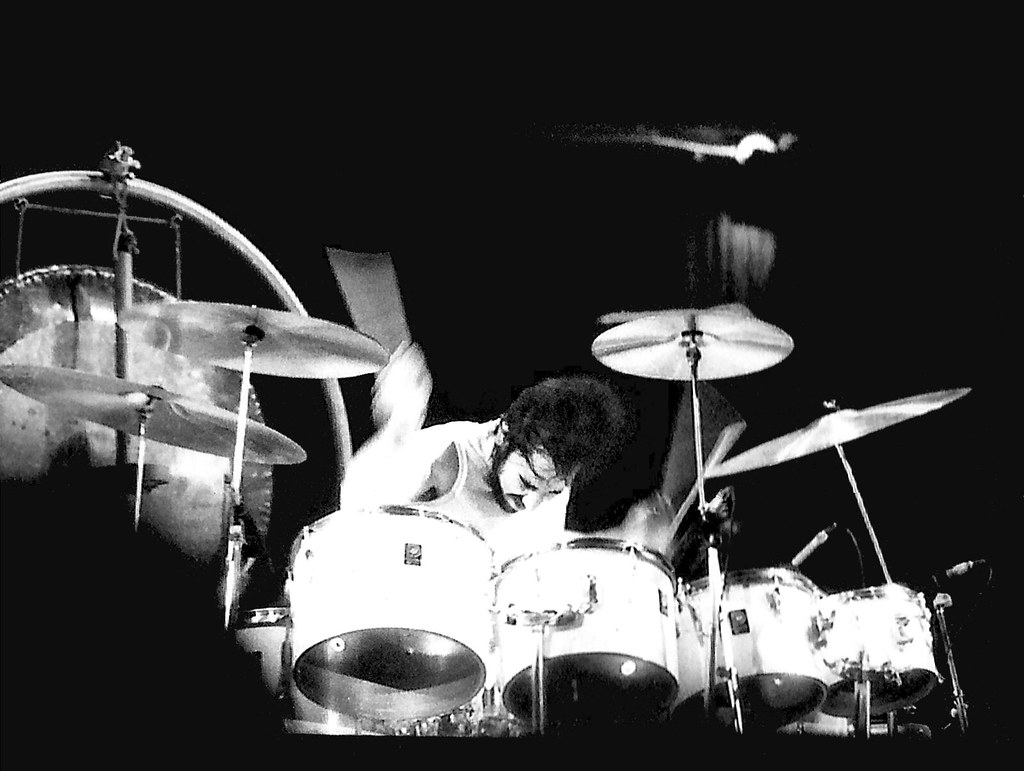 Credit: Bill Abbott via Flickr
Moon was infamous for his need to destroy things, so much so that he served as the inspiration for the muppet Animal. He was known to enjoy blowing up hotel toilets with firecrackers, and couldn't stand the inactivity between tours. This was the creativity he channeled into his percussion, constantly changing the game with a thunderous boom until he died in 1978.
Art Blakey (Abdullah Ibn Buhaina)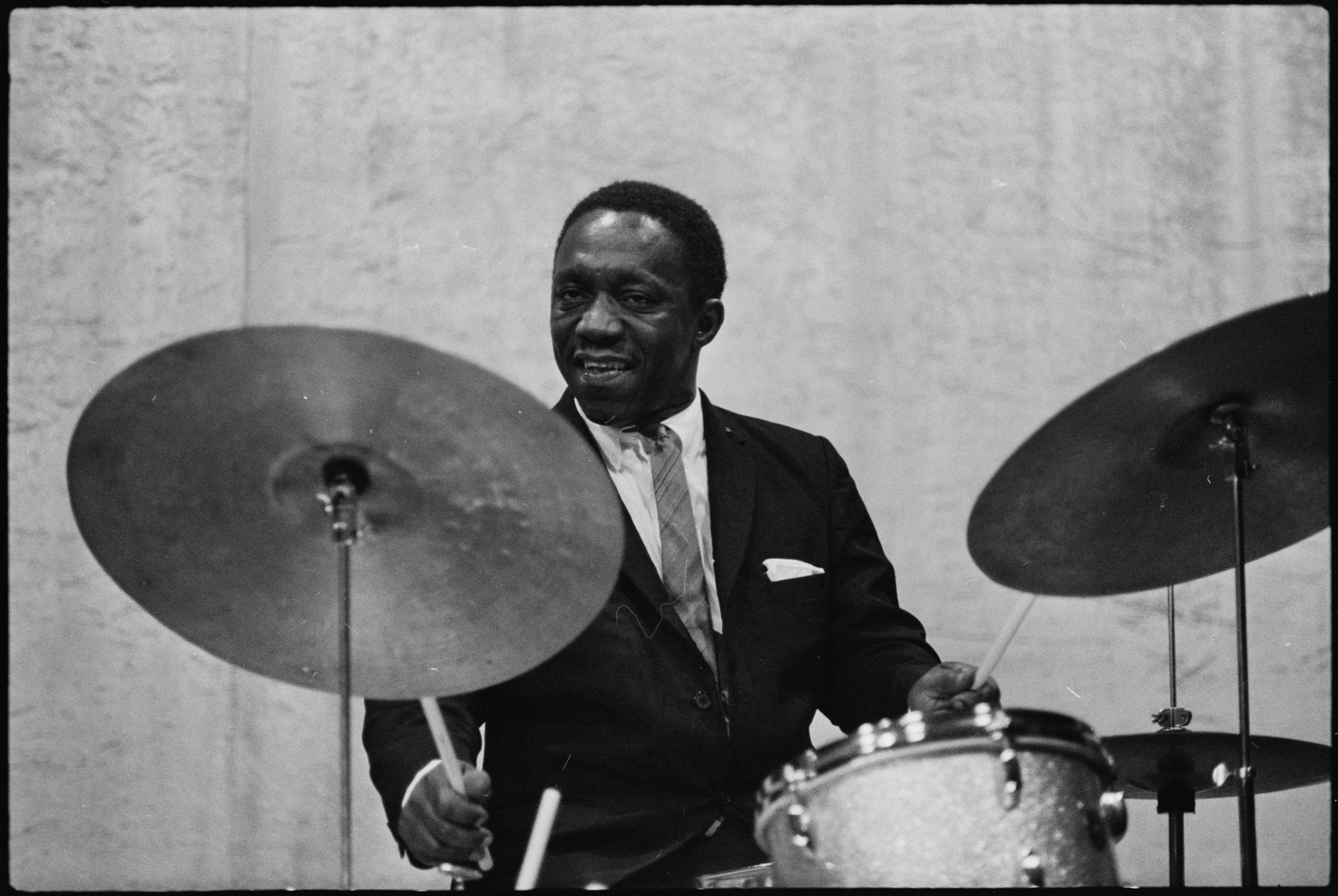 Credit: Fotopersbureau De Boer via Wikiemdia Commons
While Blakey was recording before rock and roll was even a thing, he paved the way for modern rock drummers with his sound. Most rock can be traced back to the blues – and The Jazz Messengers kicked off that transformation! He would later convert to Islam, hence the name change, and continued playing up until he died in 1990.
Brad Wilk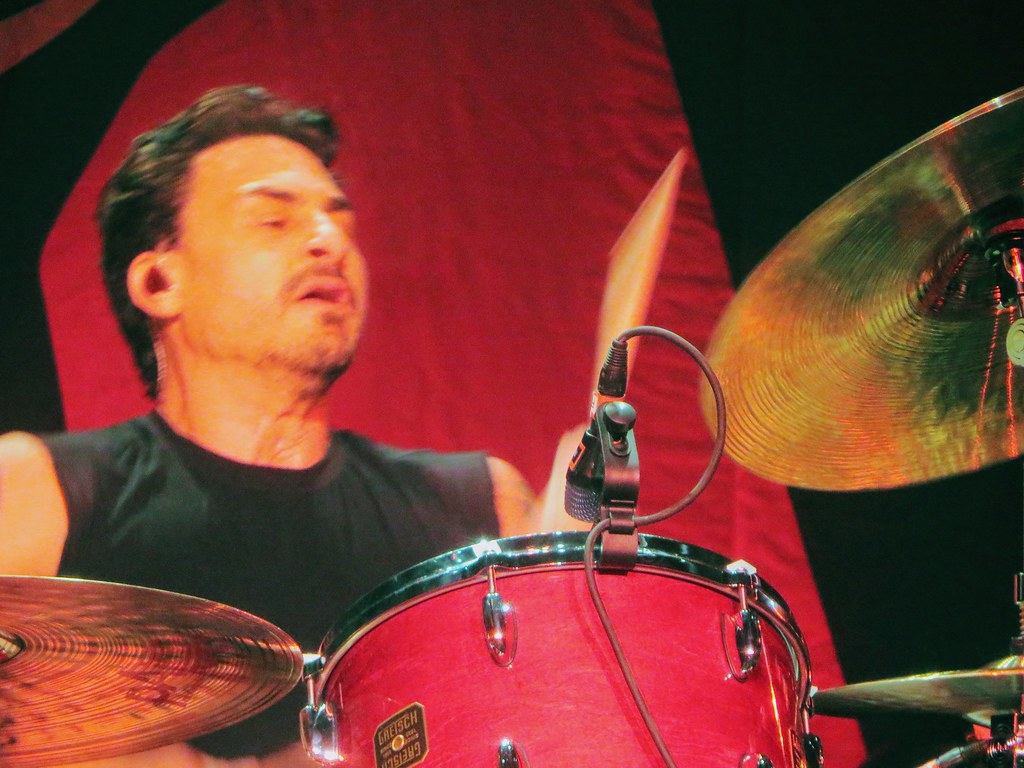 Credit: Eden via Flickr
Drumming takes a lot of fitness, and drumming for a band like Rage Against the Machine is a 24/7 cardio workout. Wilk had to embody the anger and frustration of a generation into every shotgun snare strike he played. His ability to shift dynamics from anthemic metal choruses to groovy, pulled-back verses gave Rage's music a mean backbone.
Ginger Baker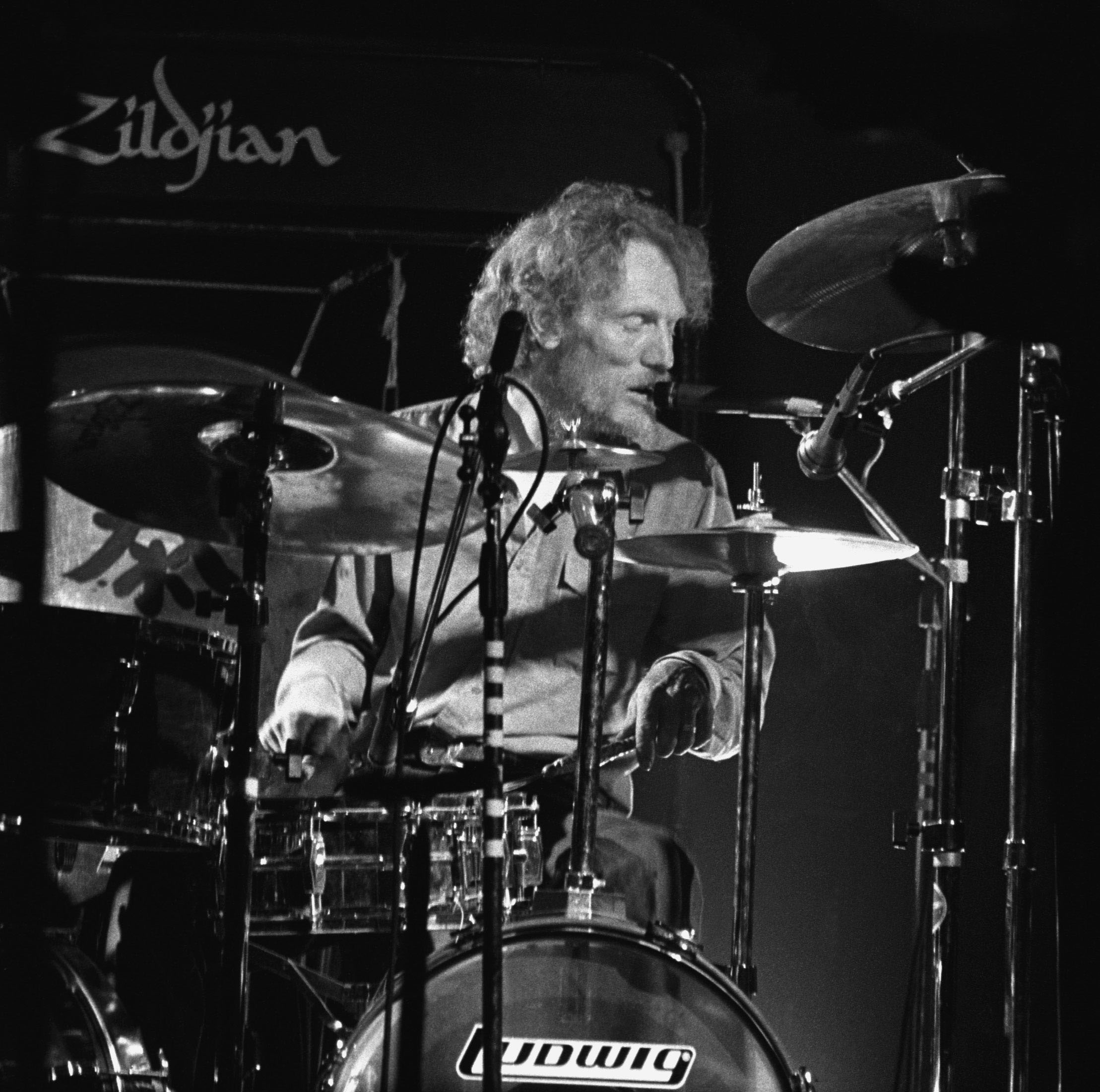 Credit: Gorup de Besanez via Wikimedia Commons
Baker was a pioneer of the double-bass drum, lending Cream, and Blind Faith a full, textured sound for their rhythm-focused rock. He stood out as one of the first British Invasion drummers to start flexing their musicianship, instead of providing a backbeat for some rugged, boyish power chords. He fills and rebound strokes with the best of them.
Karen Carpenter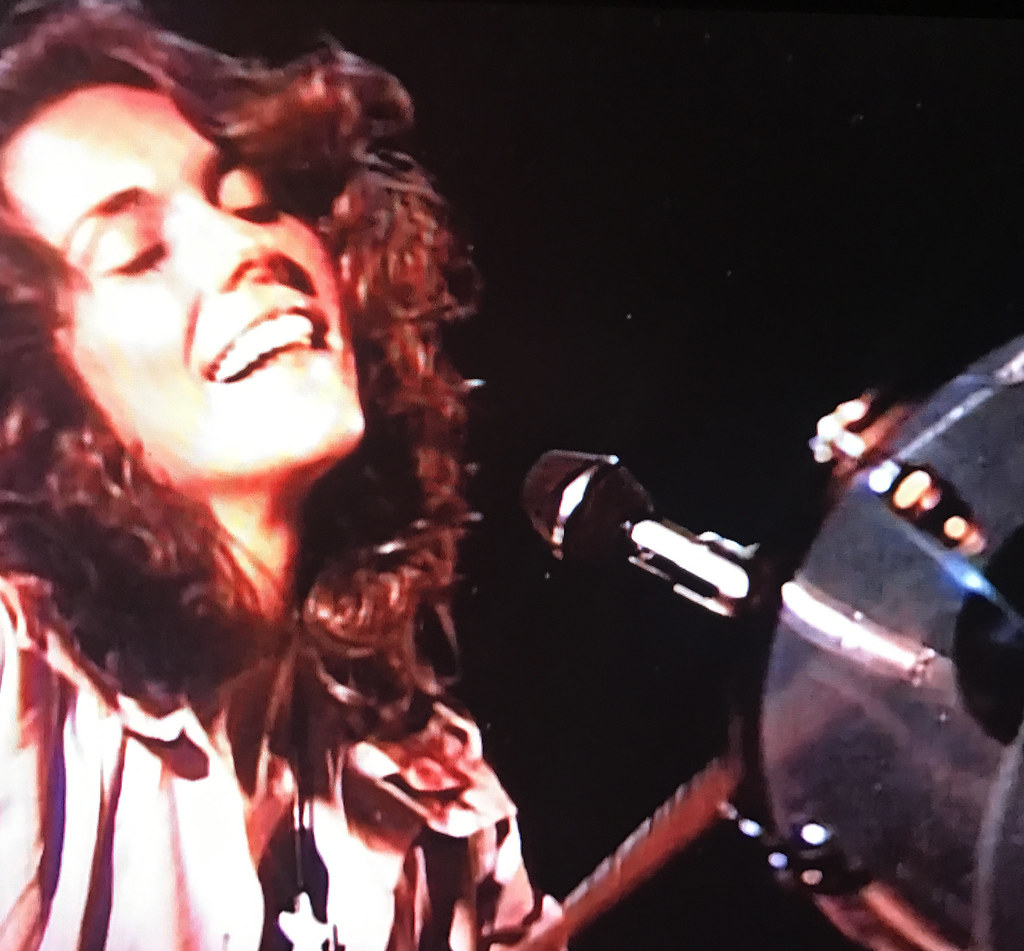 Credit: Rob Corder via Flickr
Though she is widely known for her angelic voice and impressive range, Carpenter always considered herself a drummer first. She was capable of holding down intricate and onbeat fundamentals while still nailing her vocals. This level of skill placed her above John Bonham in Playboy's Best Drummer poll, which angered him a great deal.
Evelyn Glennie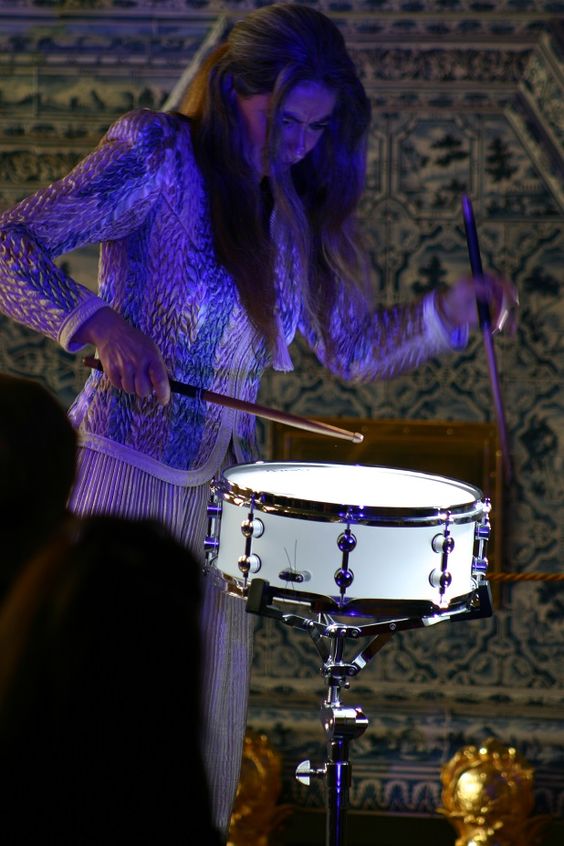 Credit: Duncan Harley via Pinterest
Glennie is one of the most decorated percussionists in the world. She was born in Scotland and lost her hearing as a child, but learned the feel each instrument and their range in different parts of her body. She now tours the world as an independent artist, though does collaborate for performances will her 2012 Olympics opening ceremony show.
Mitch Mitchell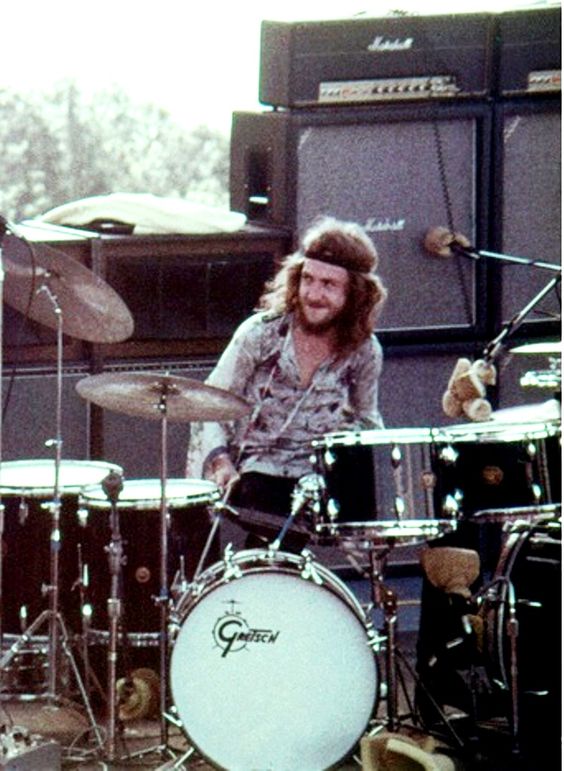 Credit: thesolidbarscompany via Pinterest
Just watching Mitchell's riff is something spectacular. Though he began life as a child actor, he began learning the drums from Jim Marshall while working at his music store. Yes, that Jim Marshall. He's best known for his work in the Jimi Hendrix Experience, a job he got via coin toss. His incredible jazz chops and Jimi's revolutionary playing created a sound all its own.
Hal Blaine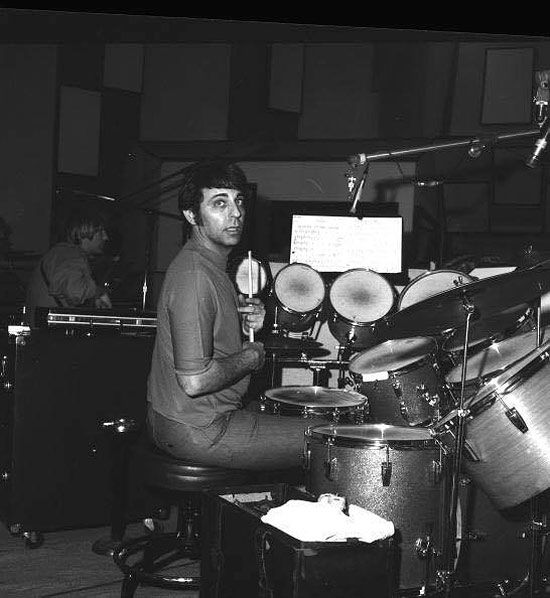 Credit: drummerworld via Pinterest
As one of the 60s biggest drummers, Baine's boots and cats can be heard behind everyone from Elvis to Sinatra. He's now one of the most recorded drummers of all time, due in large part to his incredible versatility. No matter how big the kit, even if it was just water jugs for The Beach Boys, Baine could lay down a legendary beat.
Buddy Rich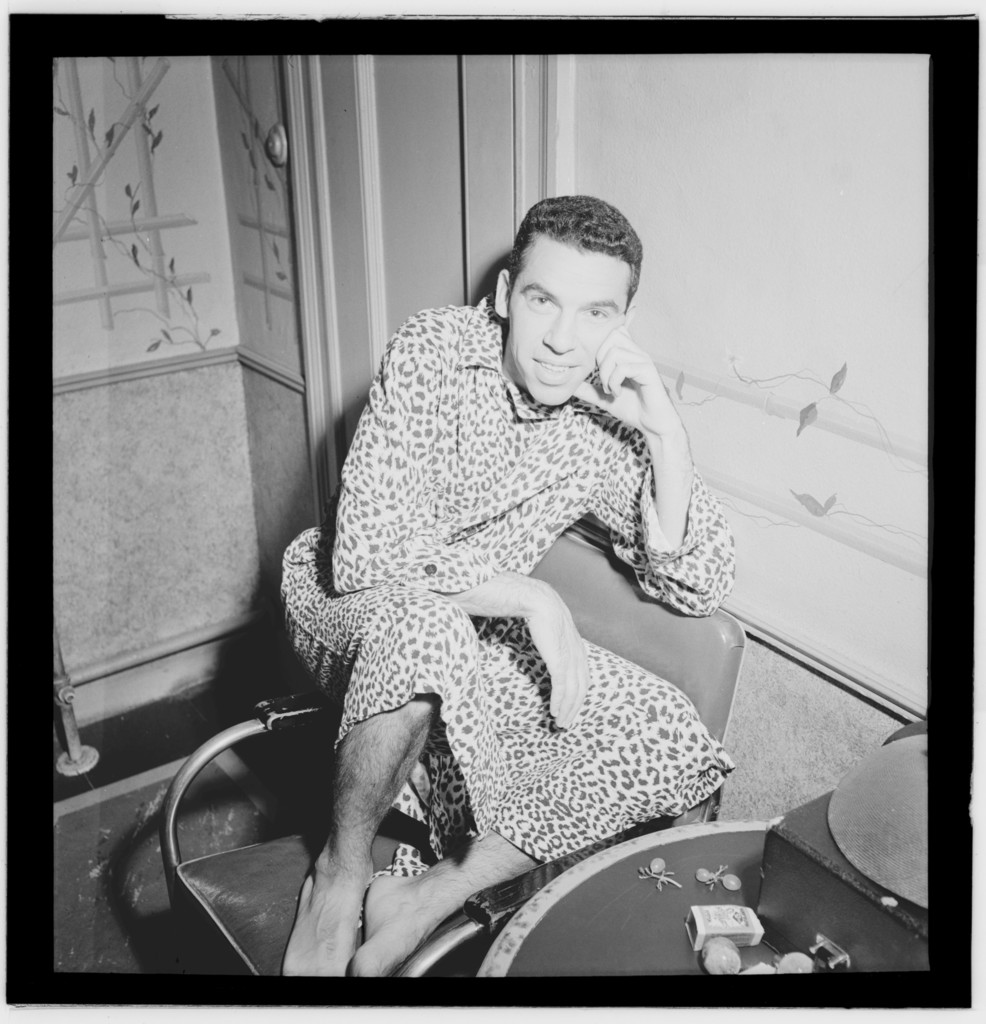 Credit: PICRYL via Public Domain
While labeling any drummer the single greatest is difficult, an argument can be that Rich is the most influential. He began playing jazz at the age of two and was touring with Broadway productions soon after. Having spent most of his life in front of a kit, it comes as no surprise that his playing is still regarded as the gold standard.
Phil Collins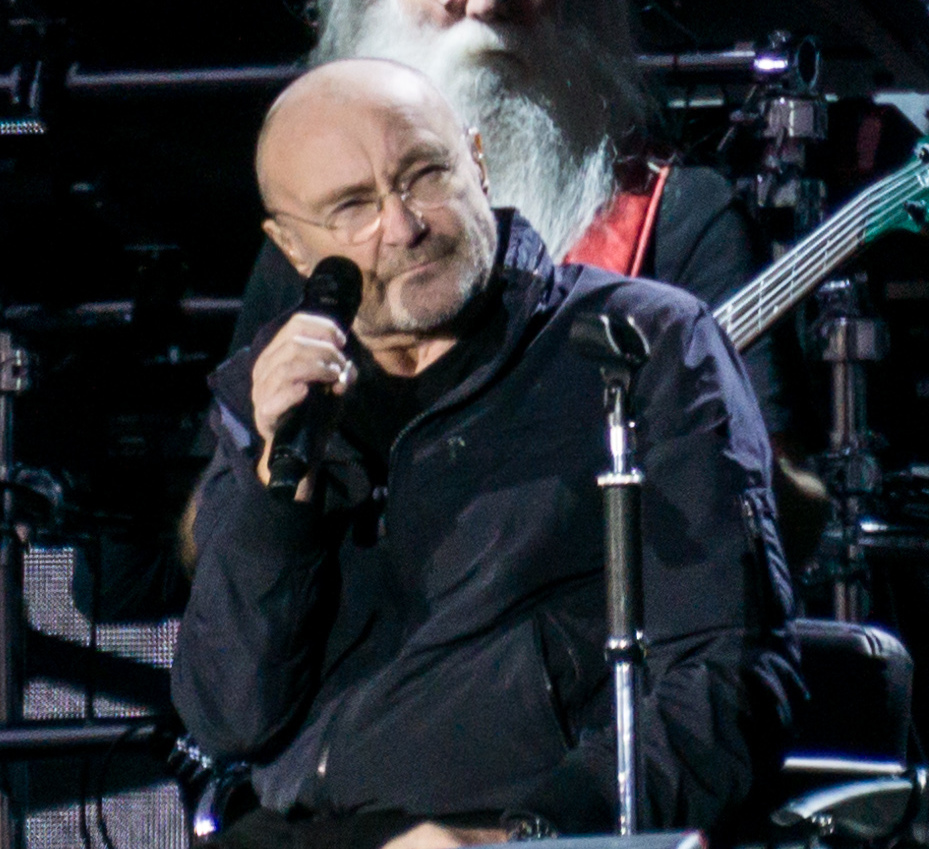 Credit: Raph_PH via Wikimedia Commons
He said you could feel it coming and he wasn't lying. Doesn't matter if it's in the air tonight or the water tomorrow morning, when it's coming, you feel it. Both his solo catalog and his work with Genesis are filled with exemplary drumming, whether it's his powerful fills or tender, soulful, slower jams.
Taylor Hawkins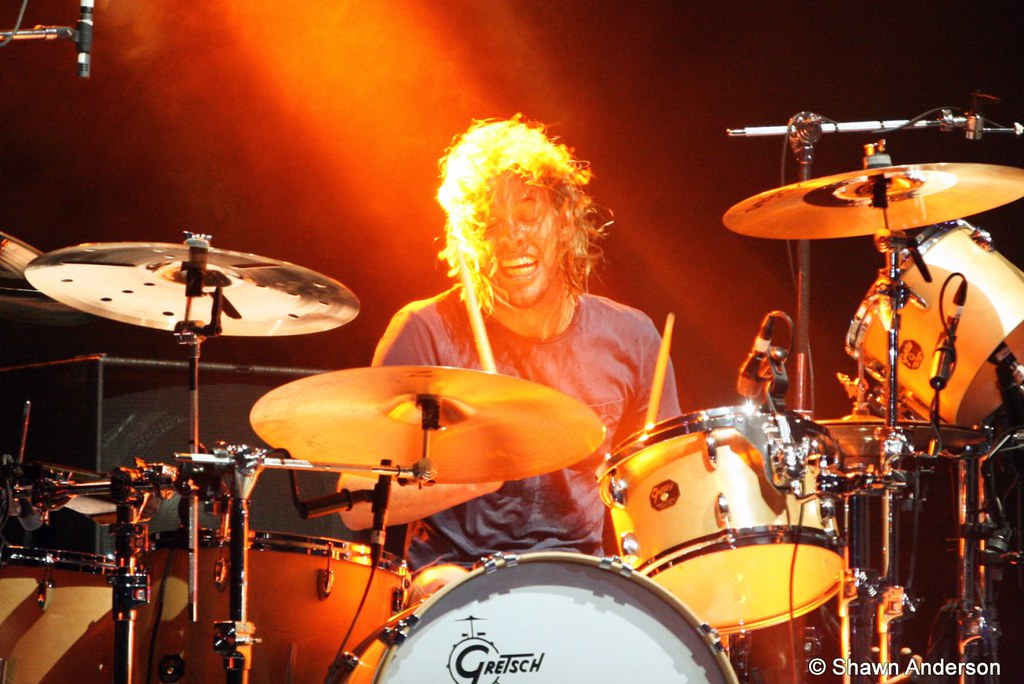 Credit: Shawn Anderson via Flickr
This Fort Worthian first found fame drumming for Alanis Morissette, before settling into his role as a Foo Fighter. His style is classic rock through and through, something he's become world famous for. His main inspirations growing up were Roger Taylor and Stewart Copeland, two giants he now sits in the company of.
Matt Cameron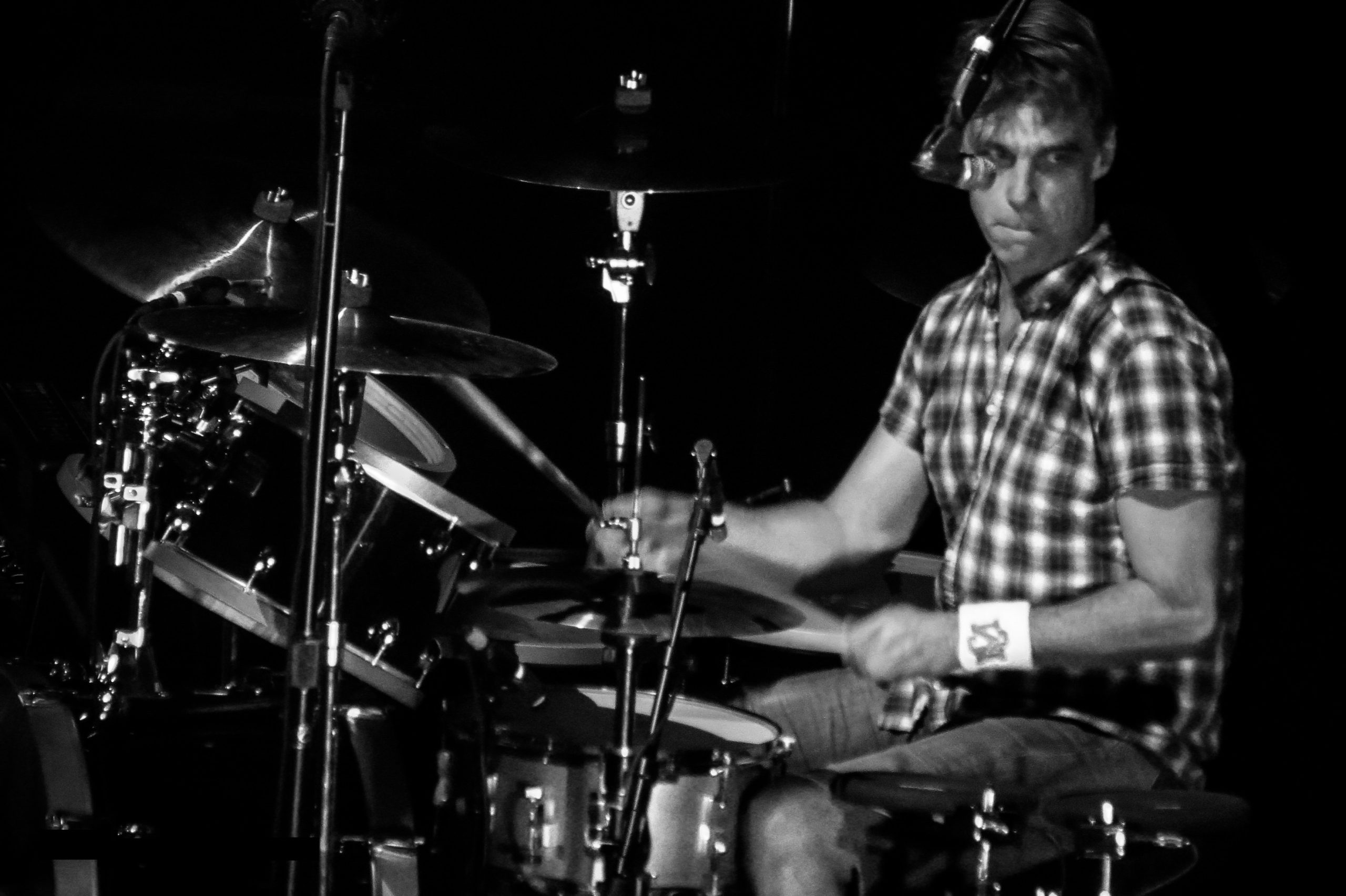 Credit: Matthew Straubmuller via Wikimedia Commons
Pearl Jam combined elements of grunge, metal, punk, and prog, a cocktail that could have been disastrous without Cameron. His deep knowledge of theory and diverse set of skills let him navigate Jam's head-banging anthems, and Soundgarden's head-scratching odysseys into alternative metal Valhalla.
Steve Smith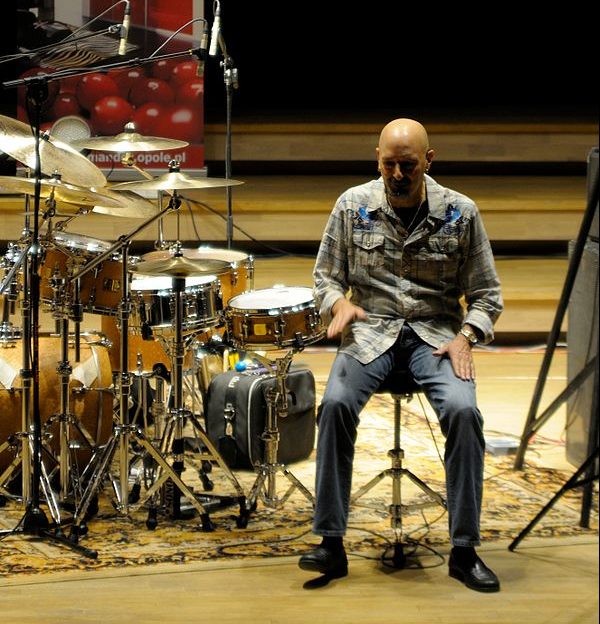 Credit: Matthew Straubmuller via Wikimedia Commons
Like his bandmates in Journey, Smith played with such a glitzy upbeat energy you can't help but smile along to. Modern Drummer magazine named him the top All-around drummer for five consecutive years, as his versatility led him to session work for Mariah Carey and Bryan Adams. He also has an exhaustive list of jazz greats on his speed dial.
Max Weinberg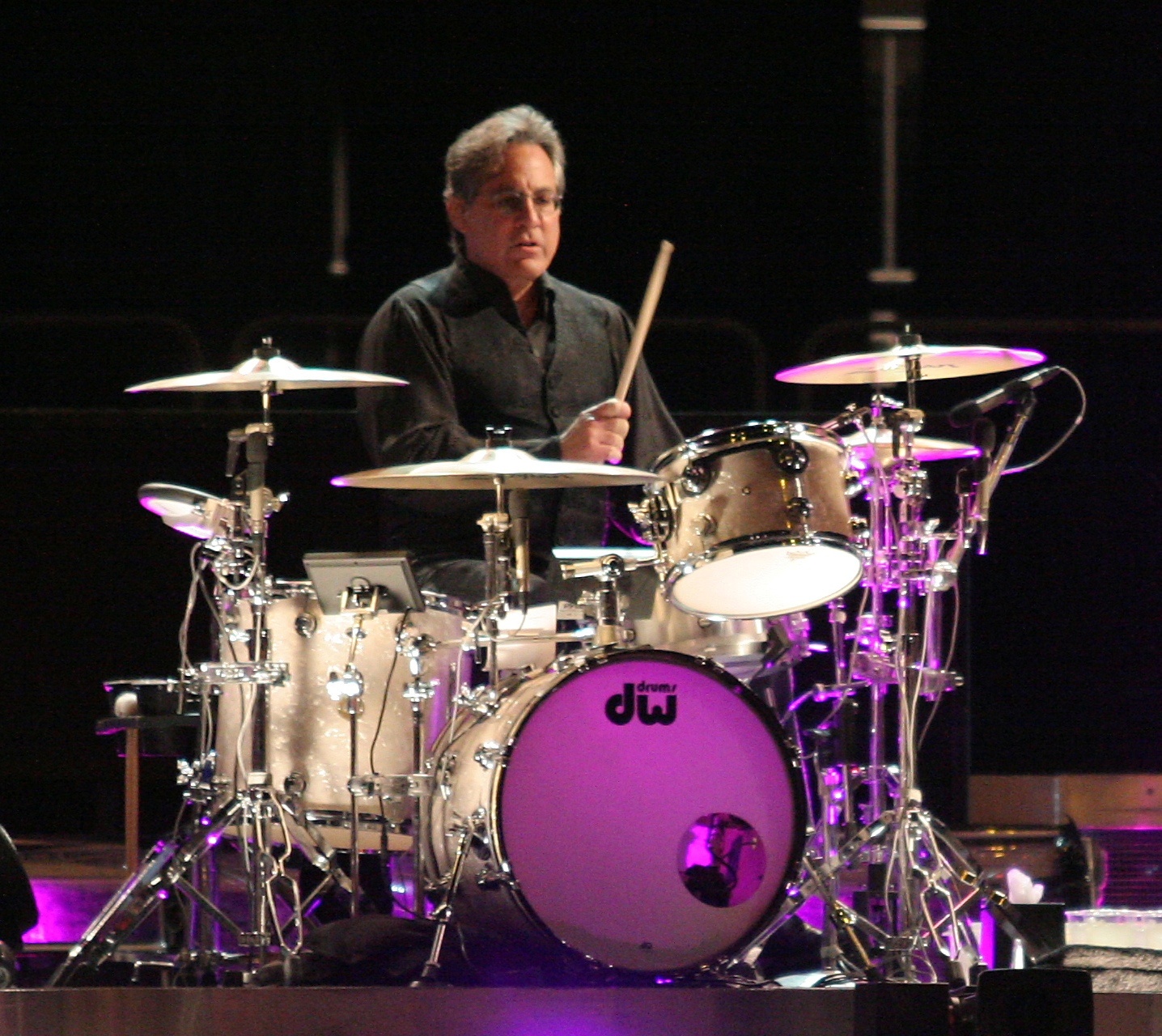 Credit: Craig ONiel via Wikimedia Commons
Before he became the hard-rocking drummer for The Boss himself, Weinberg built up a reputation in the theatre world. Modern musical theatre, being heavily inspired by jazz, demands an extremely high level of proficiency and coordination. This meant he was already laying down those killer jumping blues beats before joining Springsteen's band!
Alex Van Halen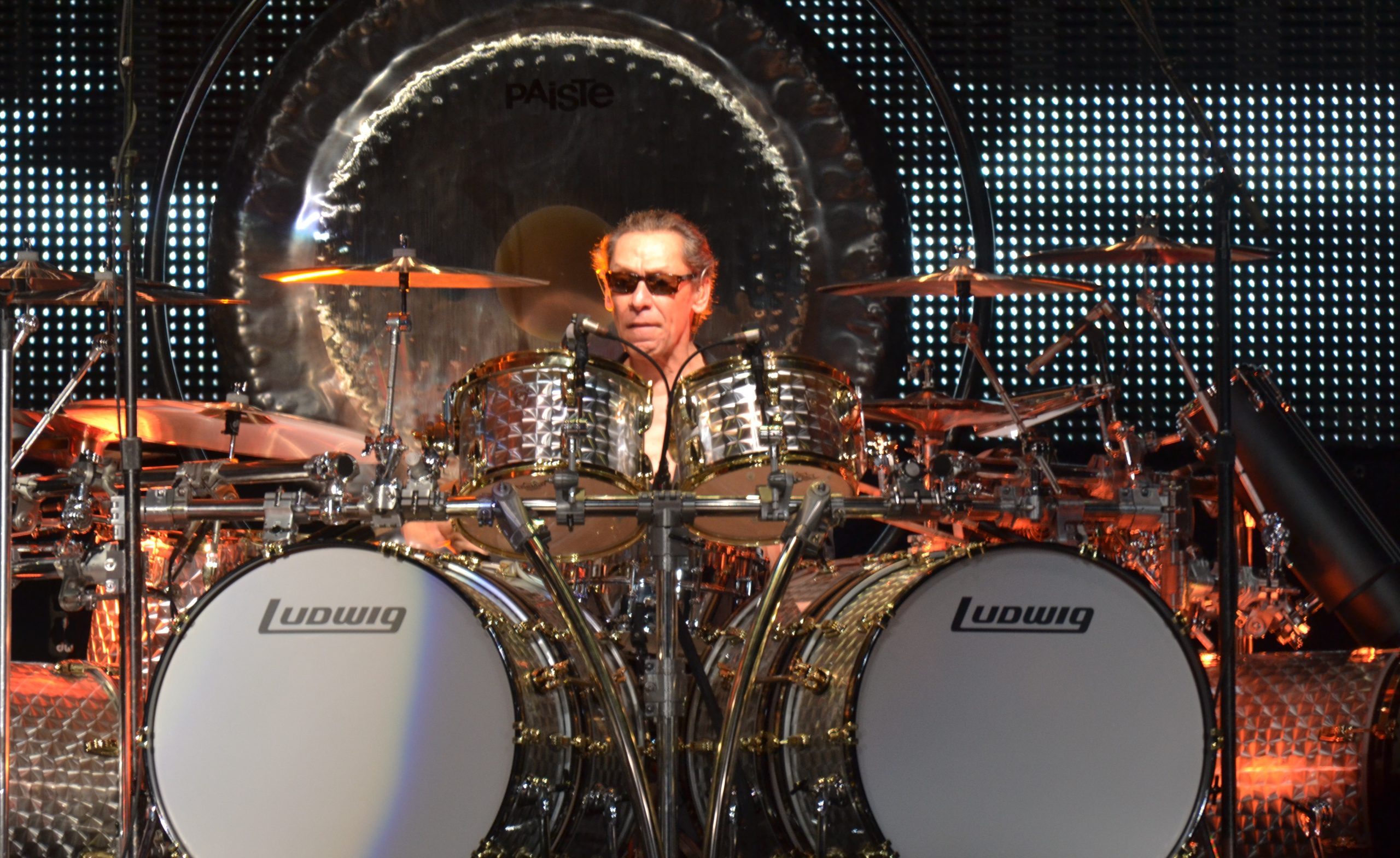 Credit: Joebielawa via Wikimedia Commons
Van Halen might be studied for Eddie's phenomenal guitar work, but those tapping flurries were happening over some truly sick drumming. Tracks like Hot For The Teacher show not only his ability to keep up with a frantic tempo but also some precise and clear top-shelf shuffles. He would get his chance to shine heading Conan O'Brian's late-night show band.
Max Roach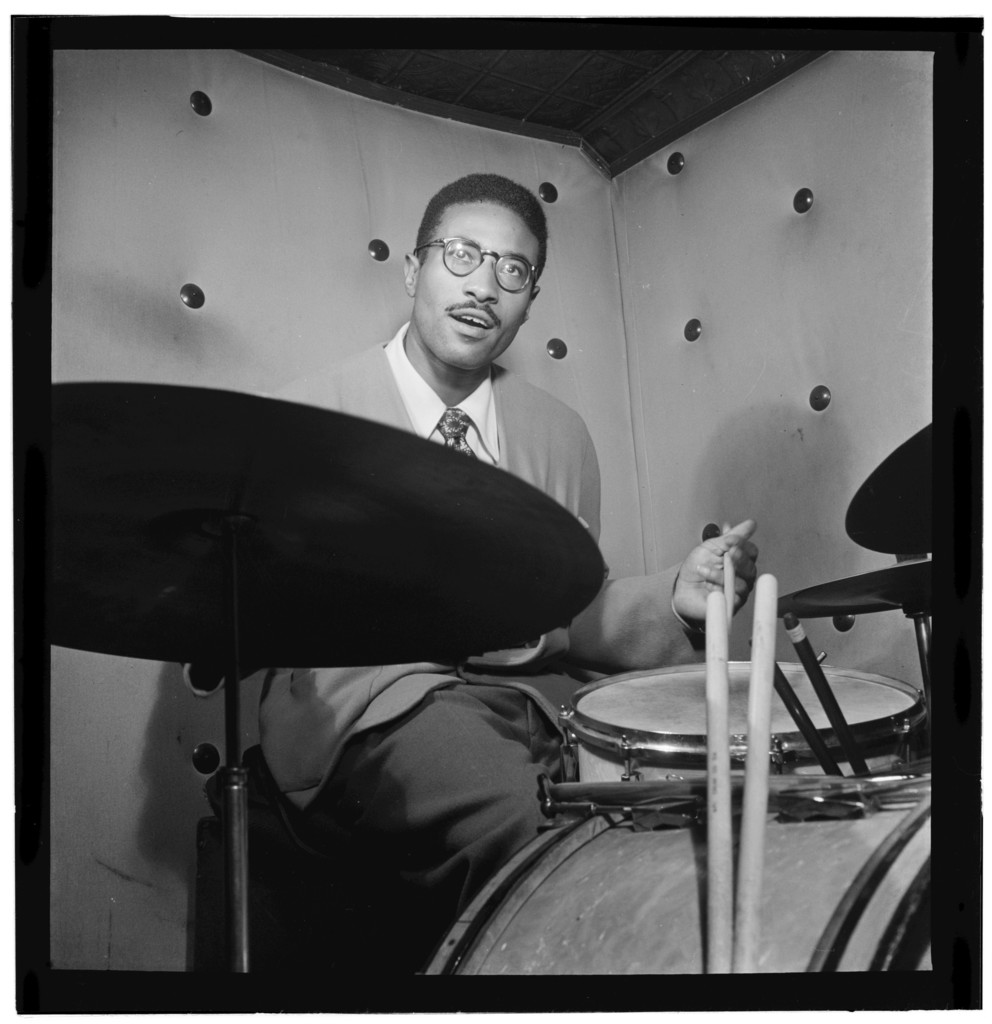 Credit: Picryl via Public Domain
Labeled as part of be-bop's "A-Team" by Quincy Jones himself, Roach doesn't have the name recognition of some other names on this list. Be-bop as a genre essentially evolved from a new style of drumming that emerged in the 40s, and Roach is widely considered one of the first and all-time best. He could chop it up at blistering speeds and never lose time.
Tony Thompson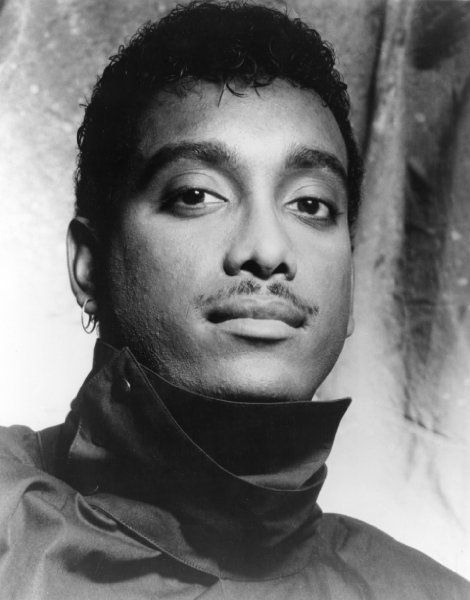 Credit: souldrumming via Pinterest
Funk is the closest thing to mind control humanity will ever discover. Nobody can resist the physical impulse to move something along to a funk, but you have to understand the funk to get that effect. Chic and Power Station understood, and Thompson was the criminally underrated genius responsible for both bands' percussion.
Chad Smith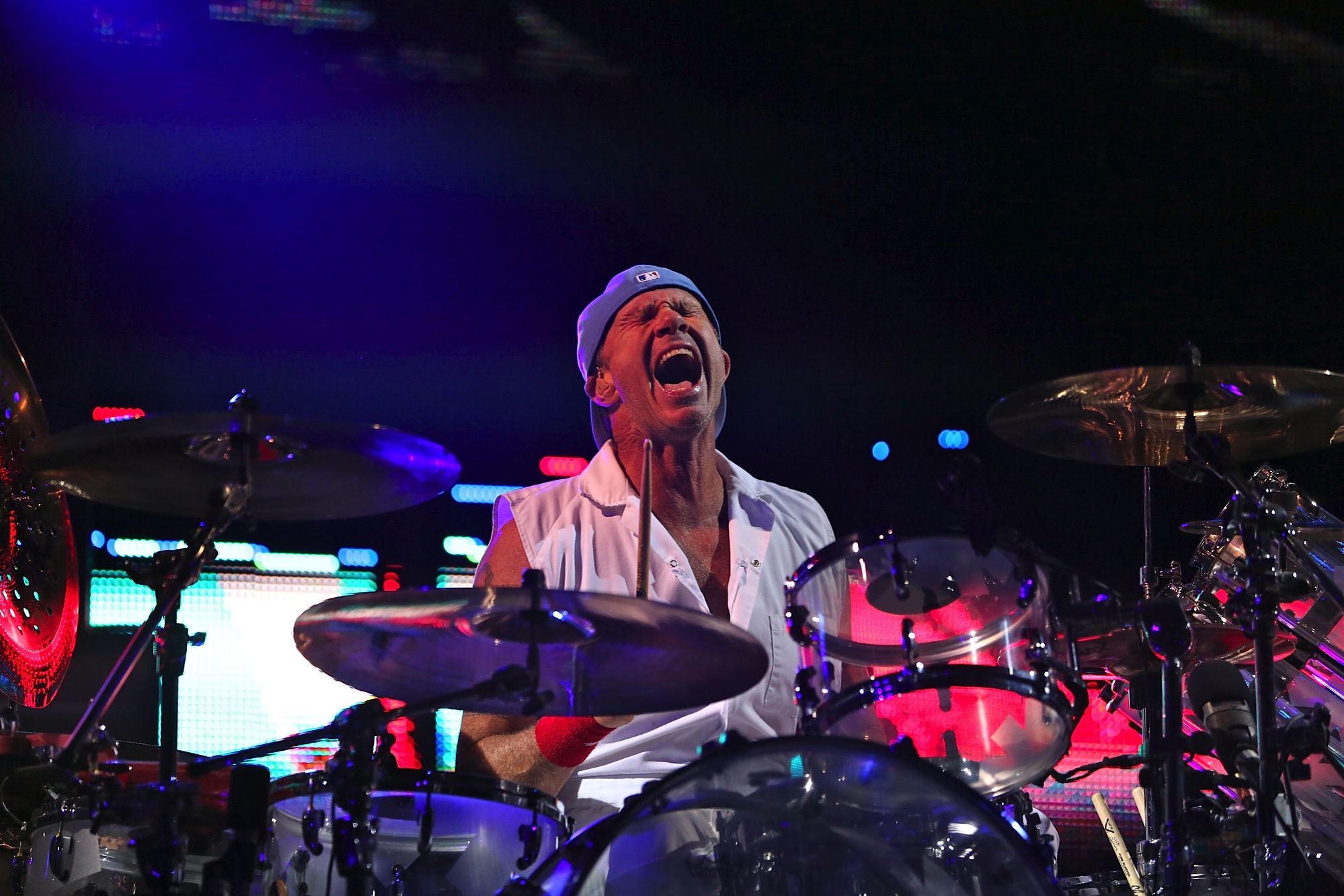 Credit: Admom71 via Wikimedia Commons
Next up is the Red Hot Chili Peppers' drummer, Chad Smith, who's been through thick and thin with the band since 1988. The Peppers had a killer guitarist and bassist in Frusciante and Flea, so Smith often gets overlooked. His fluid and laid-back style brings so much structure and organization to the band.
Tommy Ramone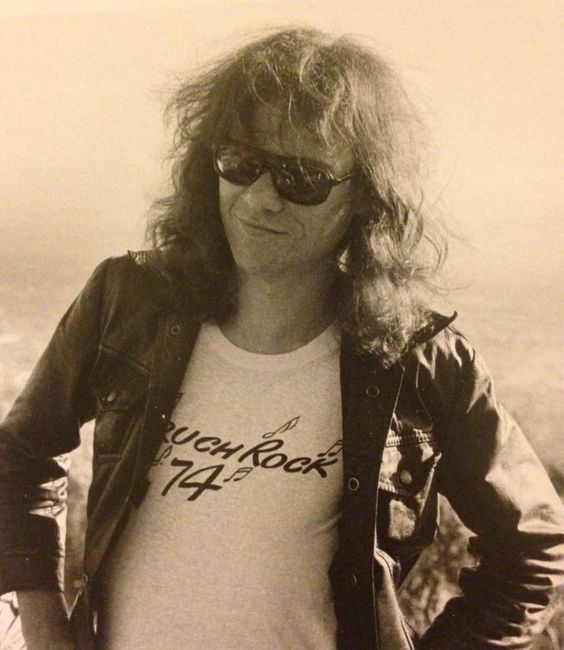 Credit: anastasiaraevn via Pinterest
Though he was the group's second drummer, Joey Ramone got promoted to lead singer, this is no case of sloppy seconds. The Hungarian-born punk icon was constantly evolving as The Ramones grew and blazed a trail for more technical punk drumming. His heavy use of crashes and rattling cymbals became as key to the riffs as the guitars.
Mick Avory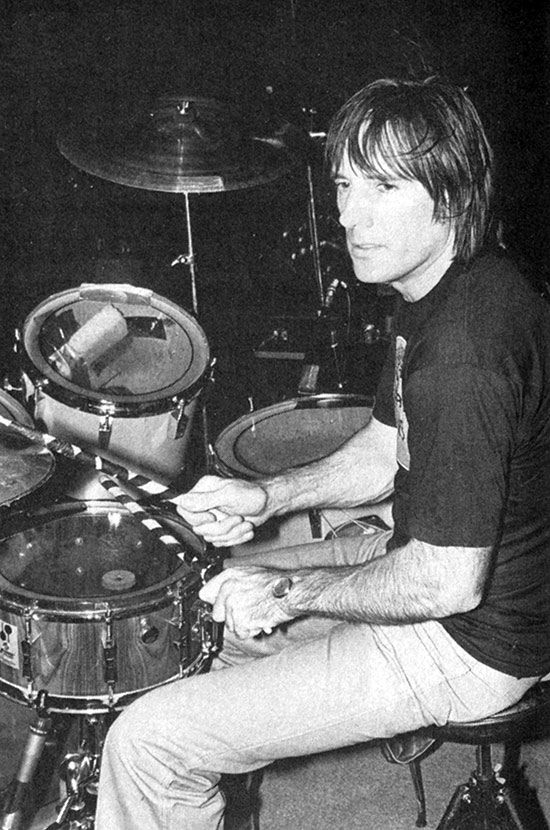 Credit: drummersworld via Pinterest
The Kinks and their bad-boys Beatles sound took over the US in the 60s. Avory's drumming, much like Ringo's, was mostly economic and favored a solid foundation over anything too fancy. That doesn't mean he never got a chance to shine though, as tracks like All Day and All Night give him a chance to rip loose.
James "Diamond" Williams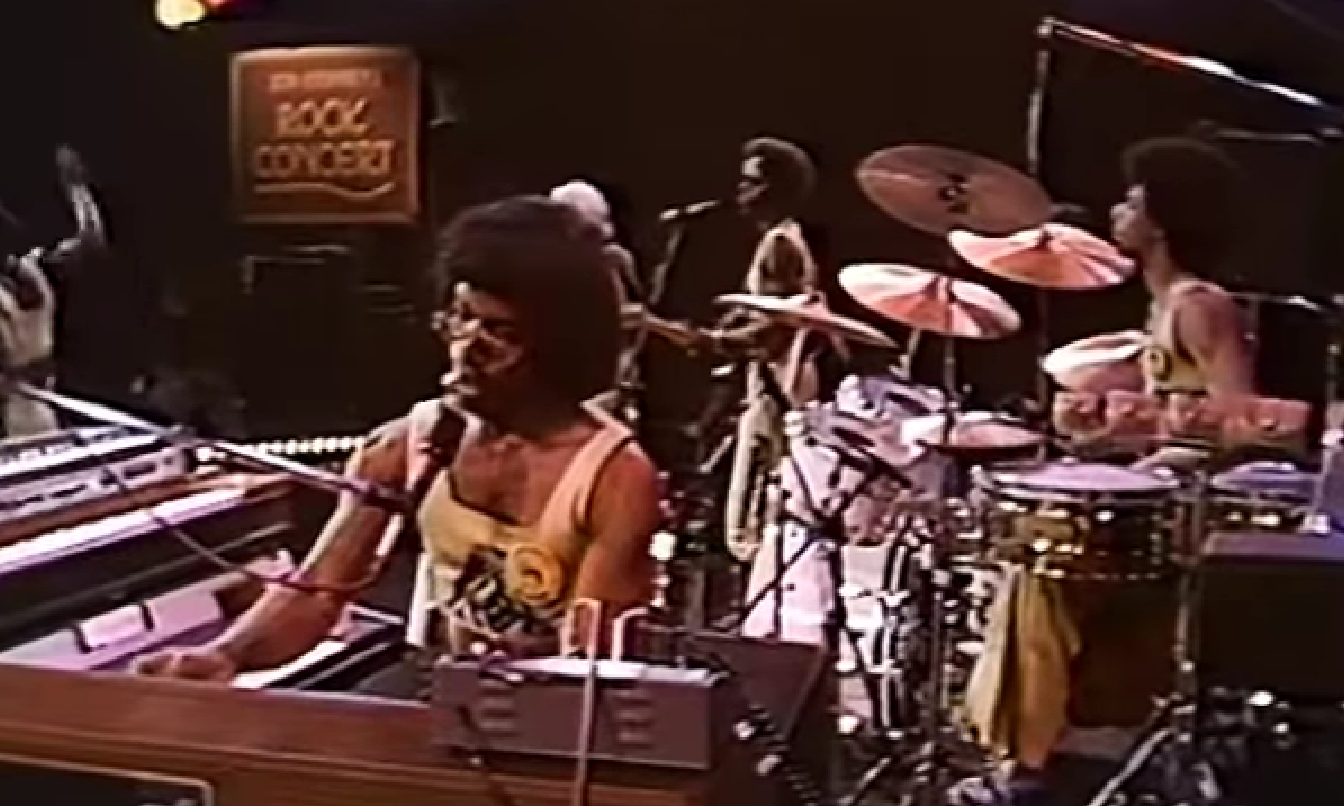 Credit: calvids via YouTube
Ohio's premiere jazz drummer has been playing with The Ohio Players for decades now. He's still a staple of the local scene, and despite his age has been said to throw down like a man half his age. As mentioned, funk is amazing, but it's also timeless! Phillips and his contributions to the genre can never be overlooked.
Stewart Copeland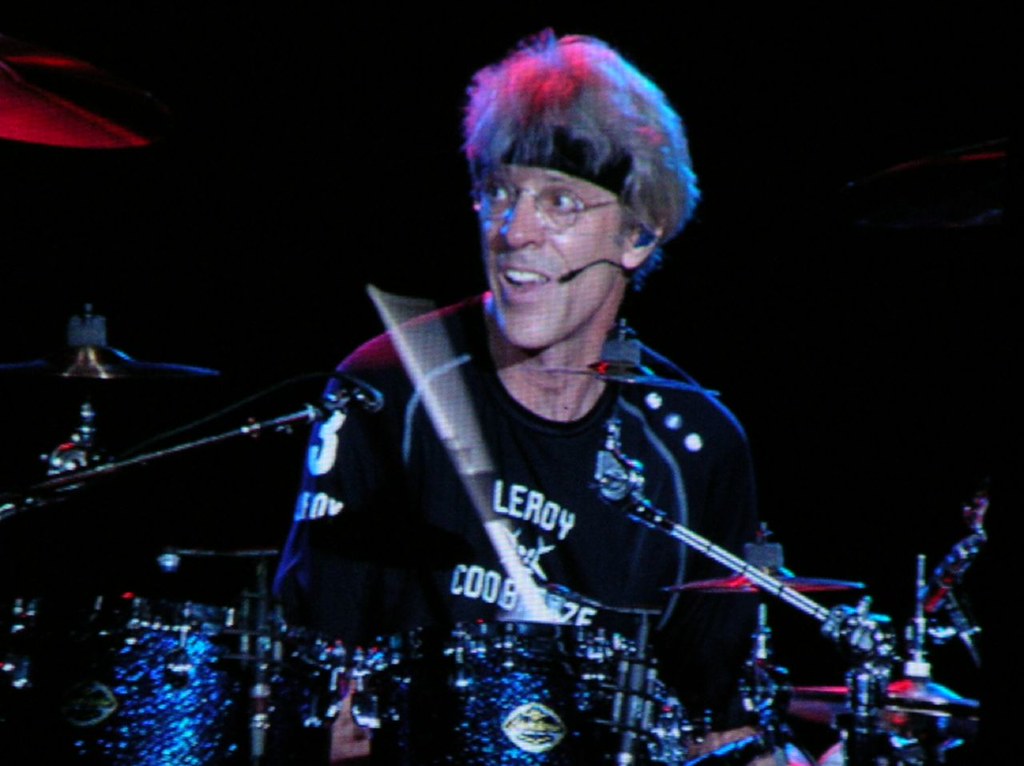 Credit: spisharam via Flickr
After founding The Police with bandmate Sting, Copeland brought a new approach to rock drumming. Even in their slower, more melancholic jams, Copeland's precision timing and reverb-filled snares were intentionally left high up in the mix. Just hearing his stuttering snare patterns is enough to identify his work, a true mark of genius.
Roger Taylor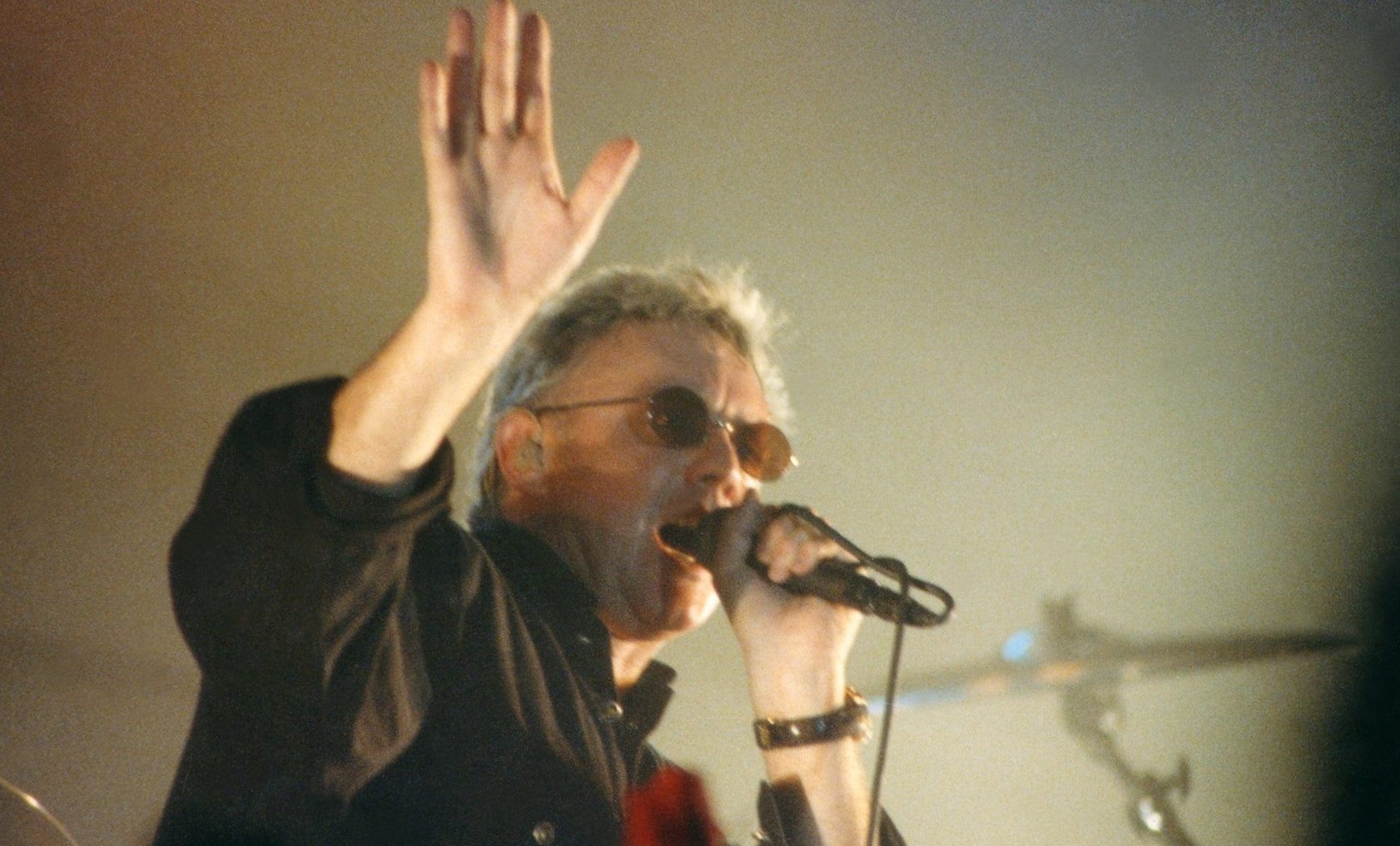 Credit: luigidimarco via Wikimedia Commons
Taylor played almost every instrument you can think of, but is best known as the drummer of Queen. It was exactly because he had such a wide breadth of musical knowledge he was such a good fit for the most legendary rock band of all time. He knew exactly where the percussion fell into the arrangement, no matter what mad idea the others had.
Mike Portnoy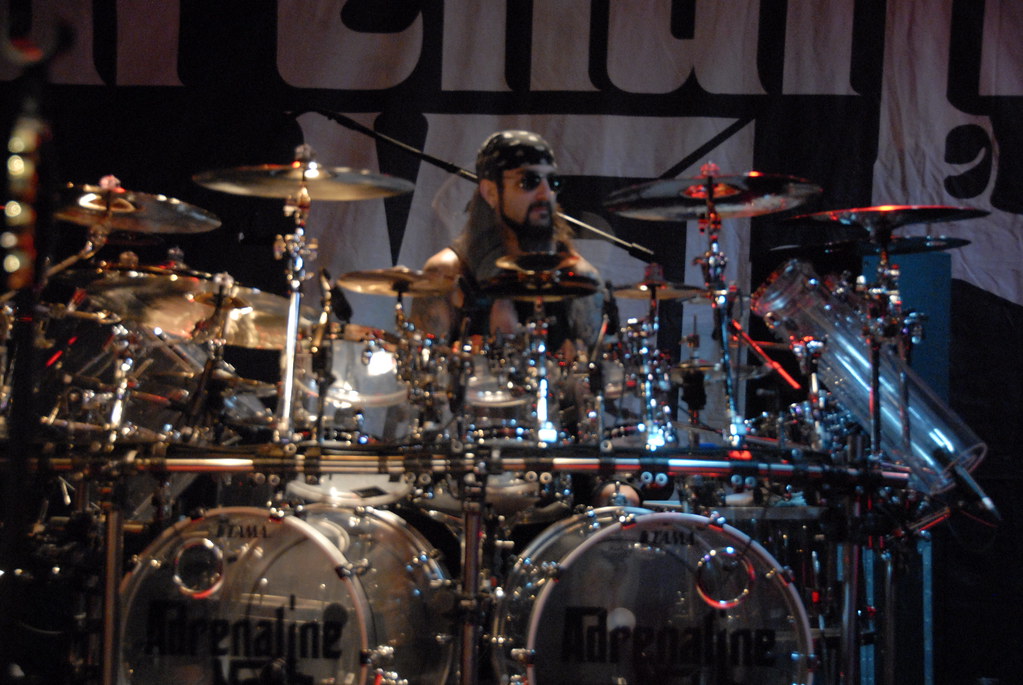 Credit: Metal Chris via Flickr
Dream Theatre is considered prog rock royalty, and it's a genre that demands a knowledge of the rules just so you can break them. Portnoy played and composed their work for 25 years, touching on every subgenre of metal and rock you can imagine. Though he left to briefly join Avenged Sevenfold, his playlists speak for themselves.
Charlie Watts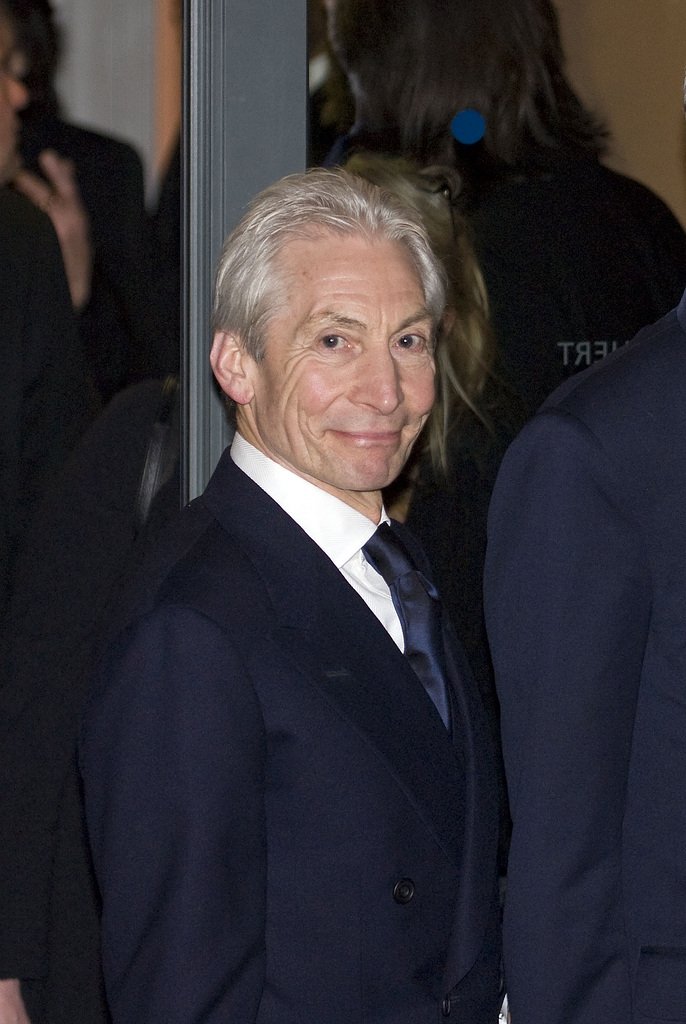 Credit: siebbi via Wikimedia Commons
Though he sadly passed away in 2021, Watts and the Rolling Stones will live on until the end of time. He had an interest in jazz and blues but originally trained as a graphical artist before playing a few pub gigs. It was there he met his future bandmates and changed the future of rock and roll forever.
Vinnie Colaiuta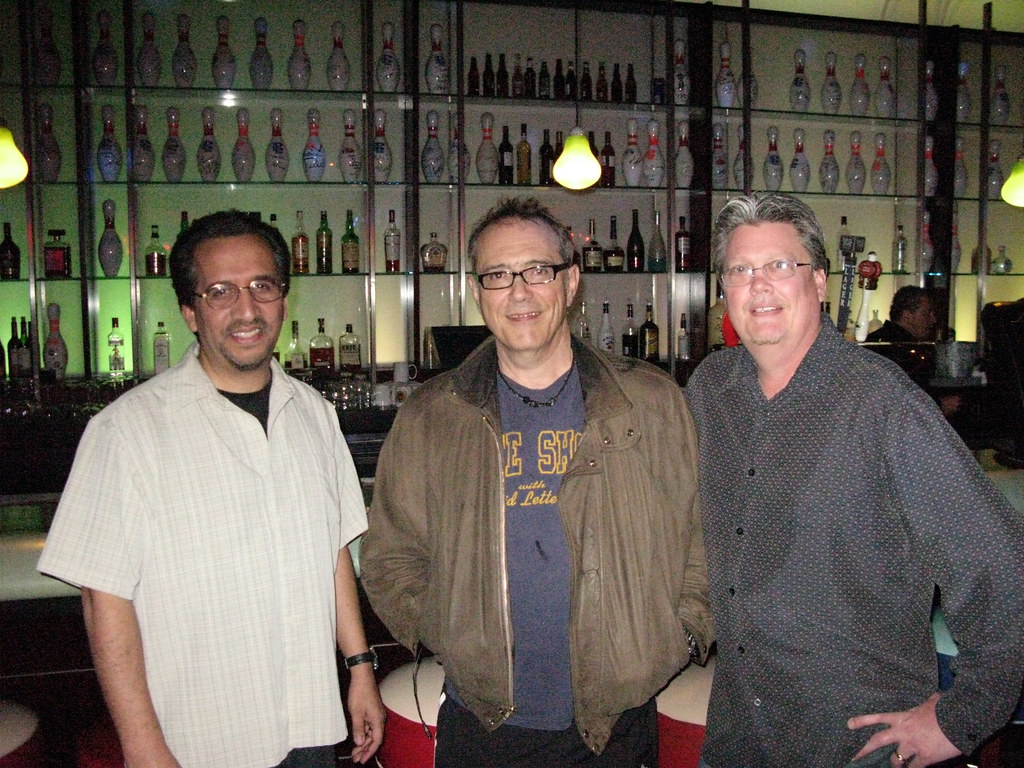 Credit: gibraltarhardware via Flickr
Unless you're moderately invested in drumming, or read album booklets and memorize the credits like a weirdo, Colaiuta might not be a familiar name. The names you do know love him, like Sting, Frank Zappa, Billy Joel, and even famous musicians like Josh Groban. He's been carrying the industry on his shoulders, which by now must be massive.
Jeff Porcaro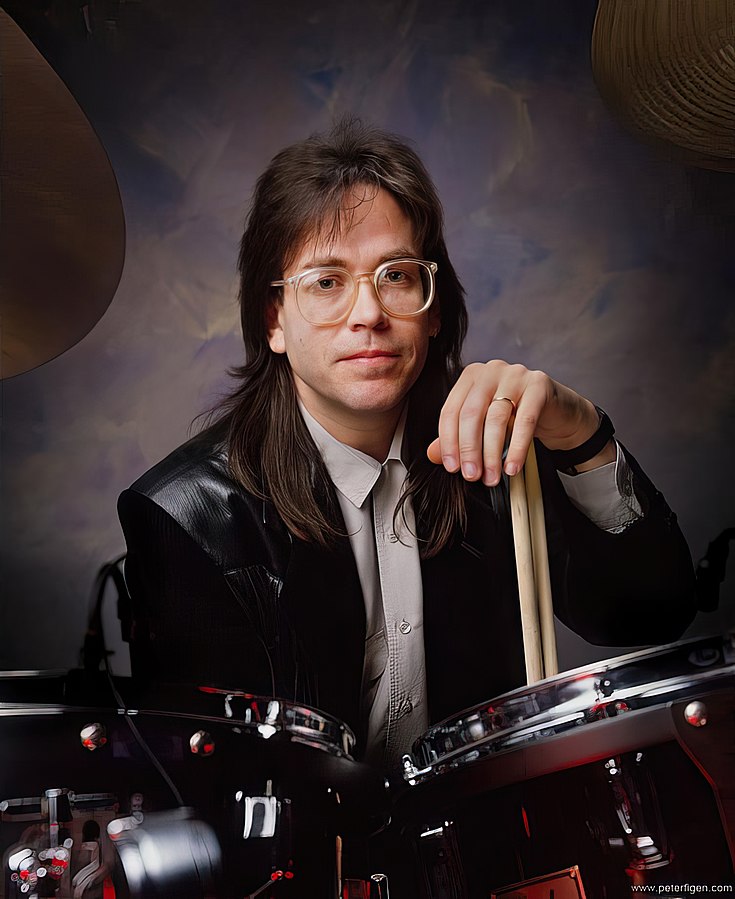 Credit: Kneips Oliver via Wikipedia Commons
Jeff is another session musician best known for his work with Toto. That gives you a good idea of his signature style, with big dramatic fills, cinematic cymbals, and rolling toms scattered throughout their history. He's become one of the most widely recorded artists in the industry, even providing percussion for Michael Jackson's Thriller.
Dave Lombardo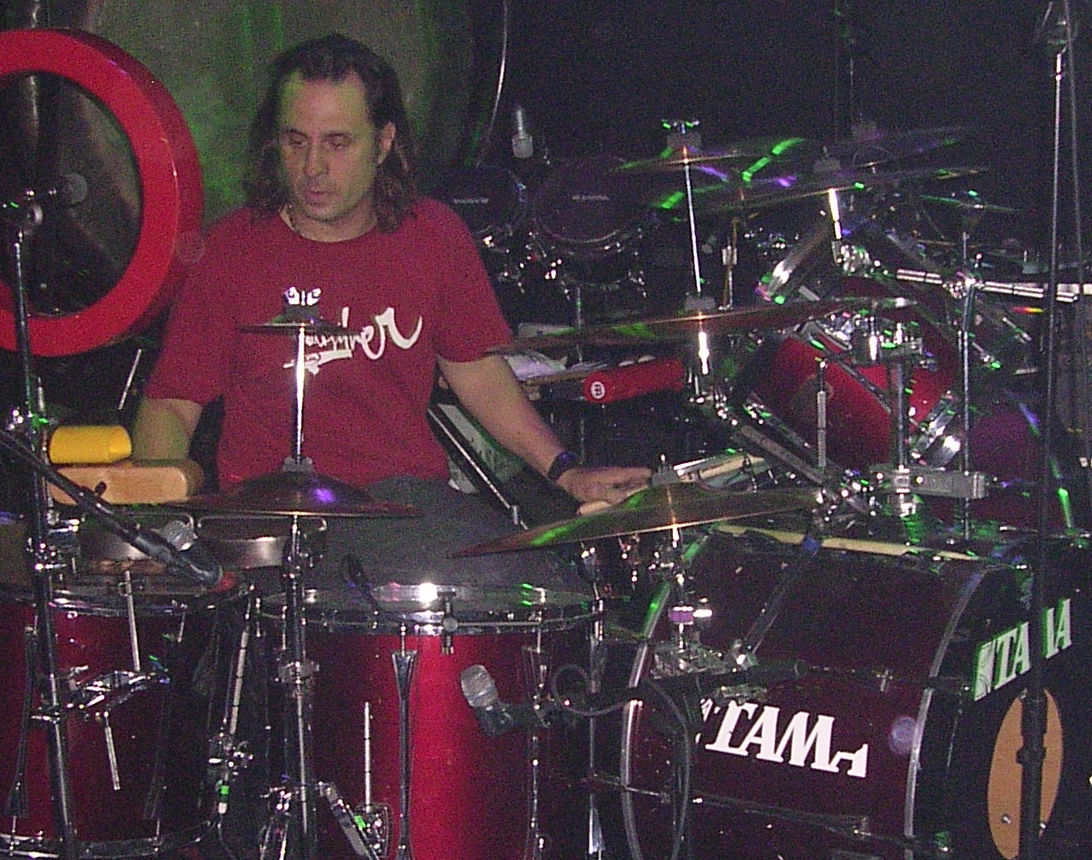 Credit: elisfanclub via Wikimedia Commons
Cuban-born heavy metal legend Lombardo is most widely as the drummer for Slayer. While he has left the band numerous times, it's understandable when you hear the beats he wrote. Slayer are a mix of classic and contemporary heavy metal, with elements of thrash, doom, and basically anything that requires a roided-up beast behind the kit. That's a nightmare on the ticker.
Lars Ulrich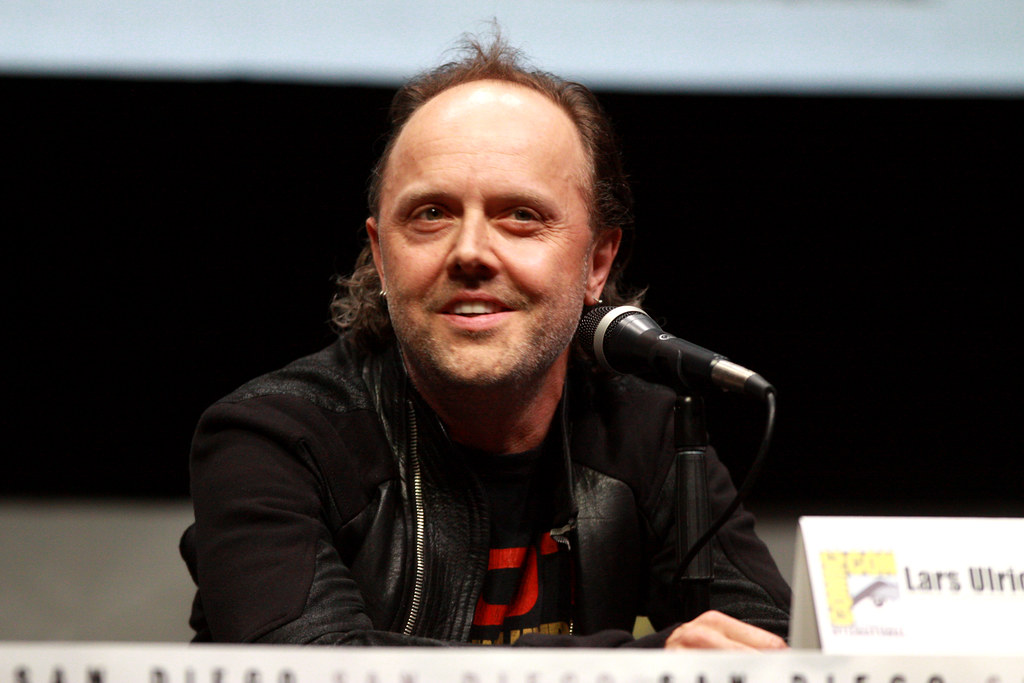 Credit: gage Skidmore via Flickr
While his actual abilities have been called into question numerous times… by a lot of people, based on recorded work alone he deserves a spot here. No member of the group hit their stride until around Master of Puppets, though their early work is still littered with examples of Cliff's bass and musical intellect bringing out the best in Lars.
Terry Bozio
Credit: Owen Renn via Wikimedia Commons
Bozio began life drumming on tin cans and crumbled road signs, before finally begging his old man for drumming lessons. That can-do attitude and eccentric creativity is exactly what makes Bozio so incredibly iconic. His dynamic performances in both his solo career and his work with Frank Zappa are worth a listen.
Steve Gadd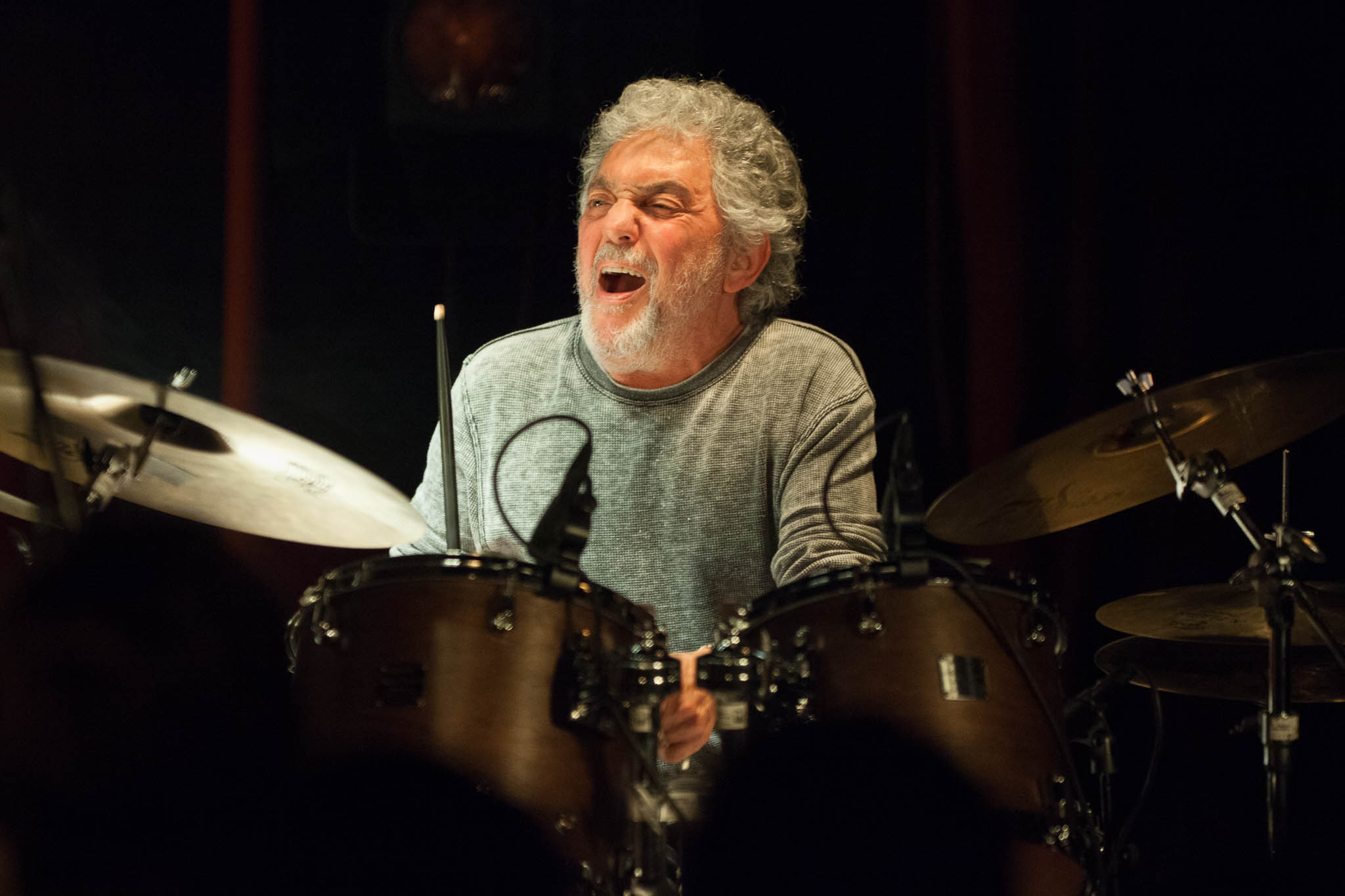 Credit: Henrik Dvergsdal via Wikimedia Commons
Gadd was inducted into the Modern Drummer Hall of Fame way back in the 80s and has only grown in skill since. Some of the most celebrated songwriters of all time have called in Gadd's wisdom and talent. His deep understanding of jazz, R&B, and rock can be heard in work from Simon and Garfunkel, Paul McCartney, and Kenny Loggins.
Mike Bordin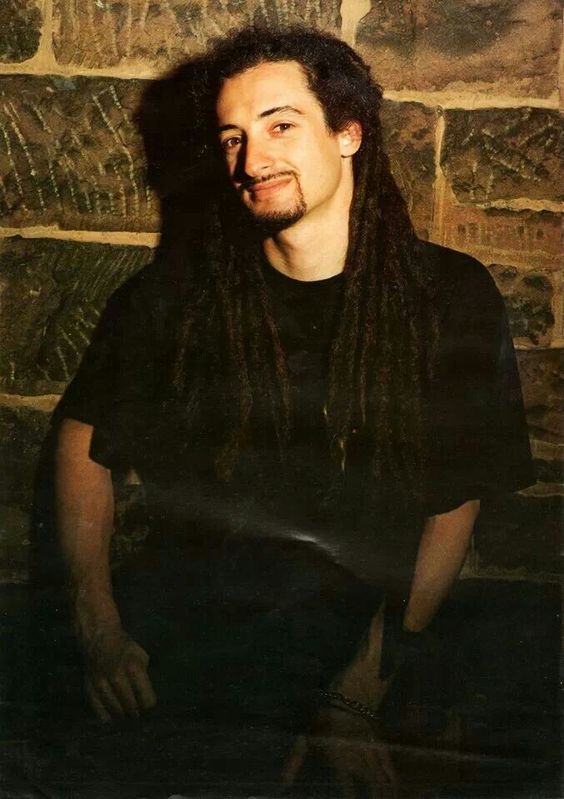 Credit: Aaron Grimm via Pinterest
No list would be complete here without some alt-rock love. Mike Bordin of Faith No More and Korn has a unique, pulverizing style. And he can adapt – going from pounding like a jackhammer coming out of the K-hole to as soft tapping like a feather on the wind. He's also lefthanded while playing a right-handed kick drum.
Tony Williams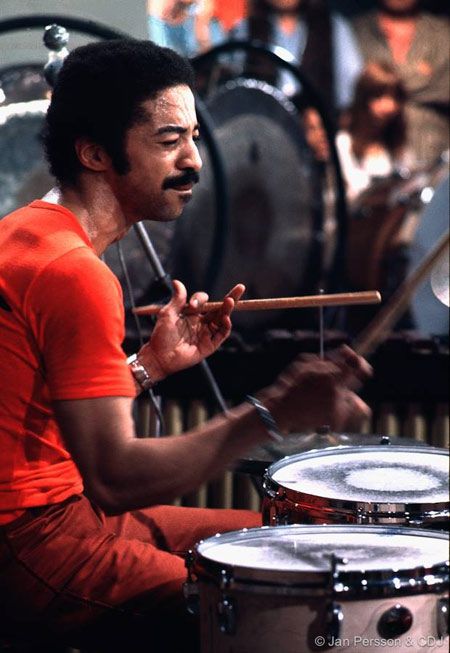 Credit: drummerworld via Pinterest
A fabulous jazz drummer, Anthony Tilmon Williams is one of the true greats. He's so revered that he was inducted into the Modern Drummer Hall of Fame back in 1986. His work with Miles Davis is credited as the birth of jazz fusion. The 1969 album Bitches Brew was a revolution, with funk backbeats over very un-jazz (at the time) electronic instruments.
Danny Carey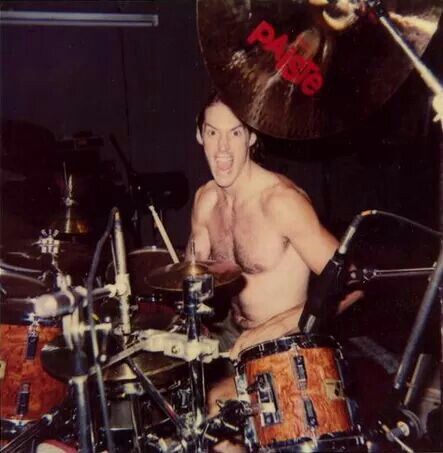 Credit: Mindy French via Pinterest
Standing at a towering 6″5, Carey started in his school jazz band, which would later guide him towards the drums. He would then move to LA and form Tool, one of America's defining 90s rock bands. Their alternative and often experimental sounds called for a rock-hard foundation, which Carey's triumphant and versatile skill provided. The track Schism showcases his great sense of timing.
Nicko McBrain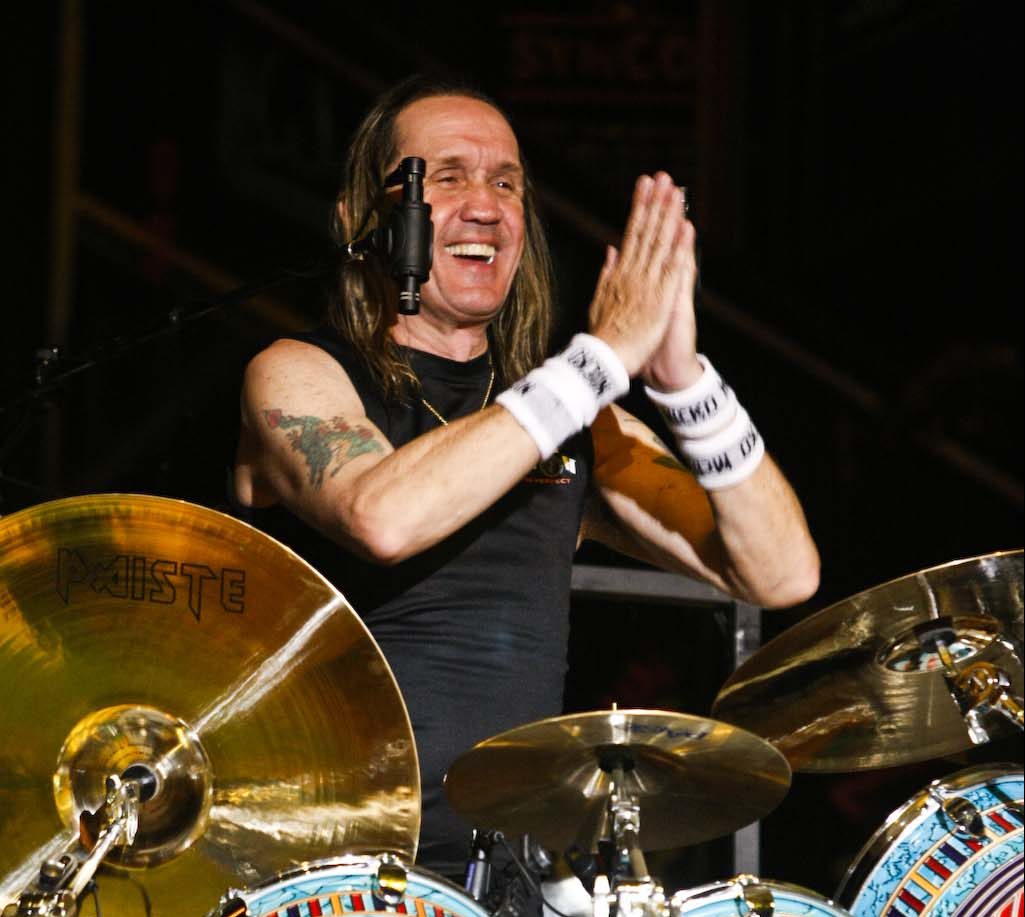 Credit: adels via Wikimedia Commons
While McBrain would later convert to Christianity, he rose to fame as the drummer of Iron Maiden. The British heavy metal act helped the genre become what it was, satanic panic included, and their lightning-fast thrashing was a big part of that. Most of the band's tracks are great showcases of his skill.
Nick Mason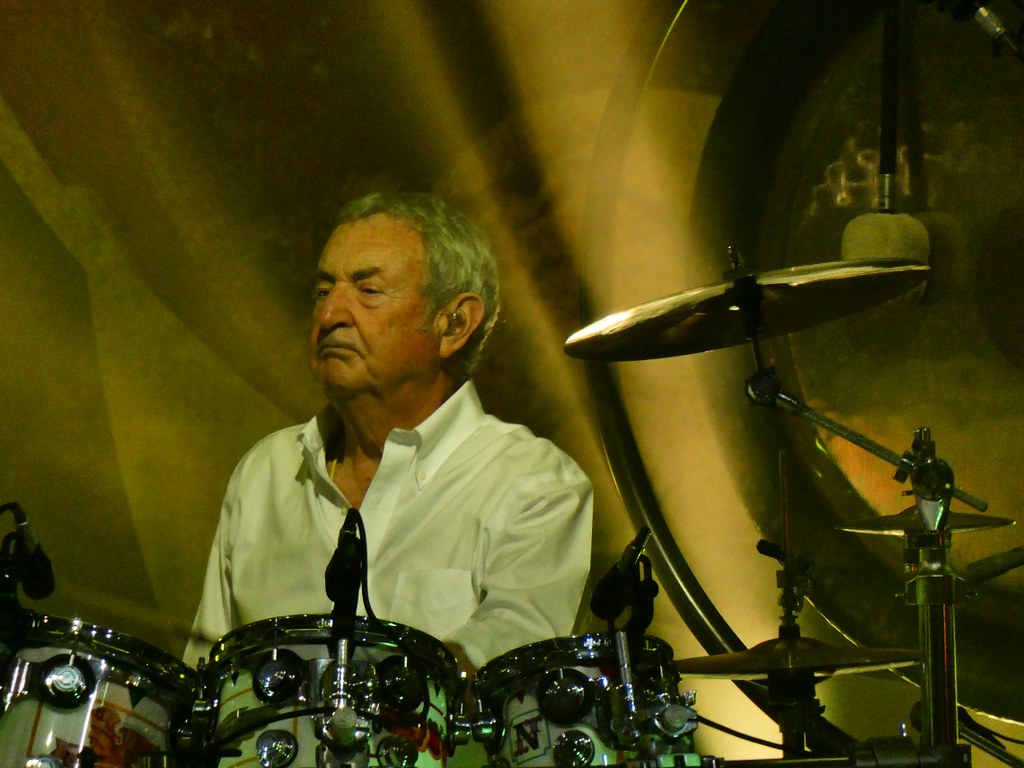 Credit: Marco DE NIET via Flickr
Mason has been a core member of Pink Floyd since their founding, making him a colossus within the industry. He's considered by many to be the greatest rock drummer of all time, helping to shape and guide the musical journeys that are Pink Floyd songs. It was the interplay between strings and snares that made everything so magical.