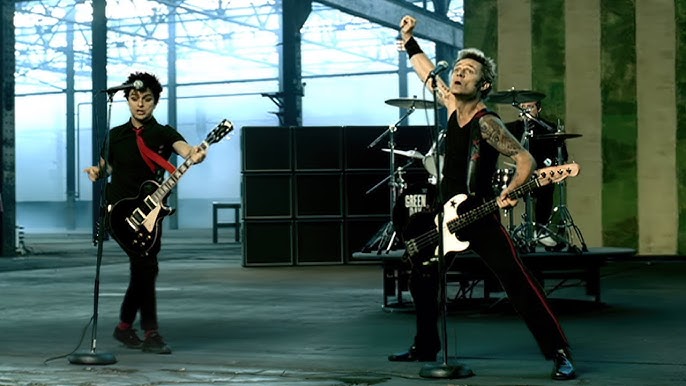 Credit: Green Day via YouTube
1. Tool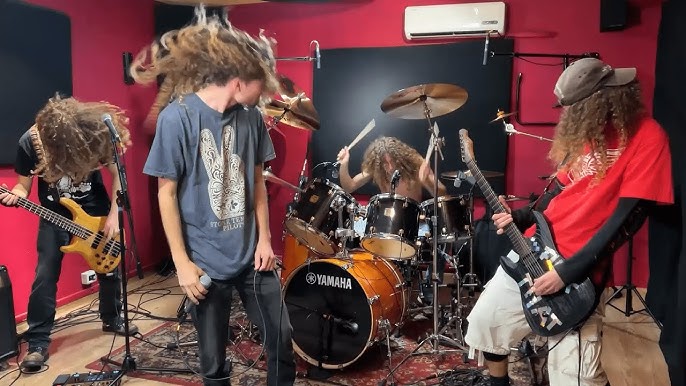 Credit: Wyatt Greene via YouTube
Still one of the most interesting and experimental acts in the world, Tool remain an enigmatic force in the music industry. The art-rock icons have released just three studio albums since 2000, but their slow creative output has kept quality levels high, and popularity strong.
2. My Chemical Romance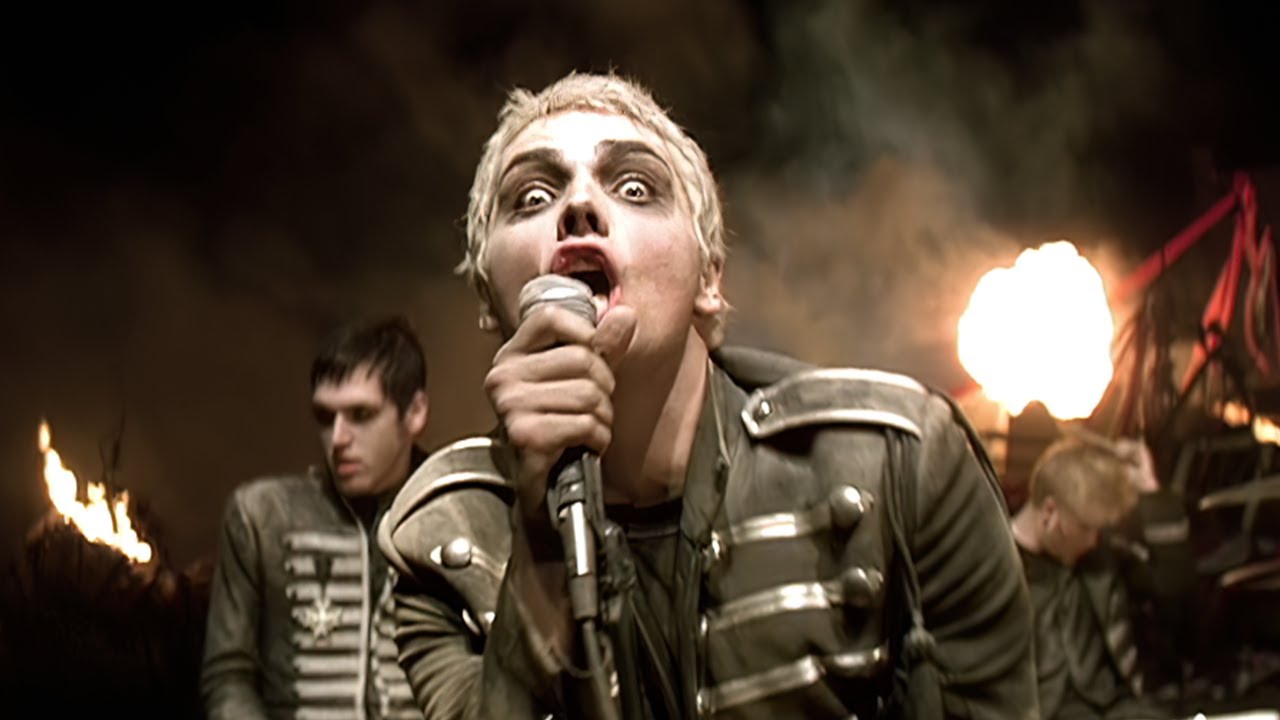 Credit: My Chemical Romance via YouTube
A mainstay of the punk and emo scenes of the 2000s, My Chemical Romance released four studio albums before splitting in 2013, including the global hit album The Black Parade. The album featured the number one single Welcome to the Black Parade, which went 5x platinum in the United States.
3. Coldplay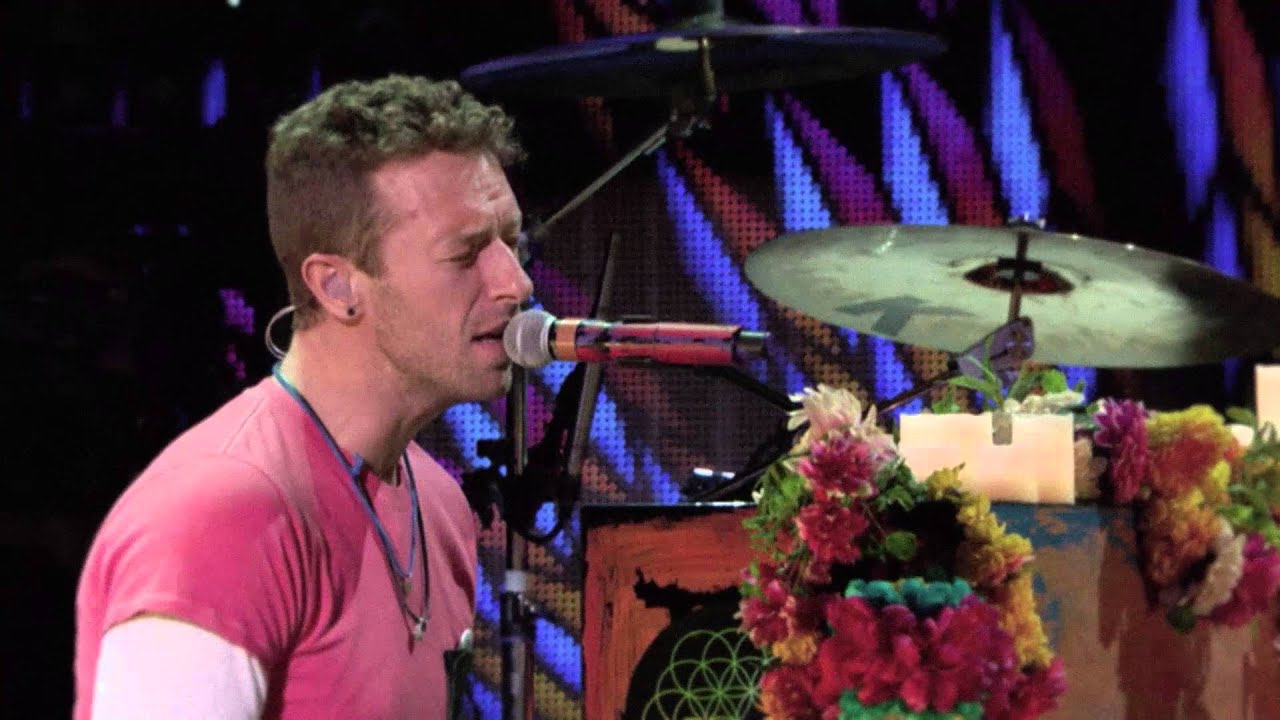 Credit: Coldplay via YouTube
Coldplay were one of the biggest and most successful rock bands to emerge on the scene in the 2000s, and continue to be a houshold name in the world of soft rock. With nine studio albums released, and more than 100 million records sold, Coldplay are one of the biggest-selling groups in music history.
4. Weezer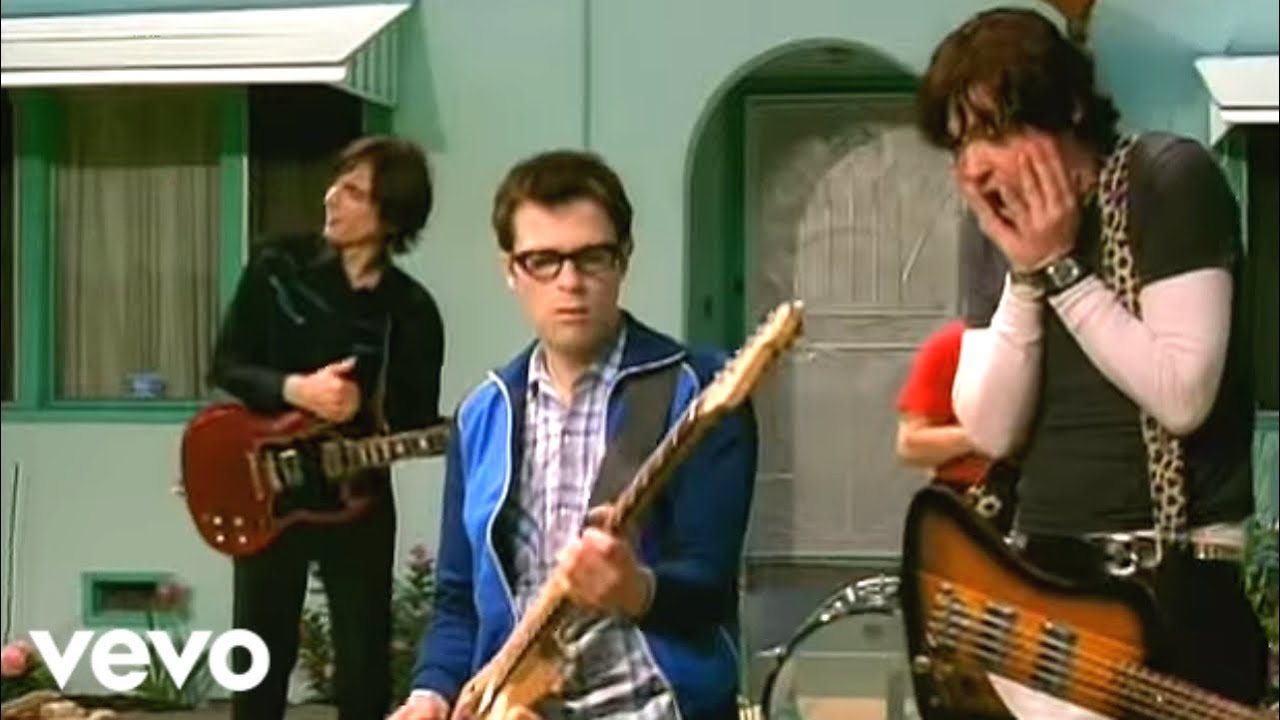 Credit: WeezerVEVO via YouTube
Alternative rock legends Weezer have sold more than 30 million records worldwide, and continue to be an important part of the independent rock scene in the United States. With 13 studios albums released since 2000, the band is still a relevant force in the music world.
5. R.E.M.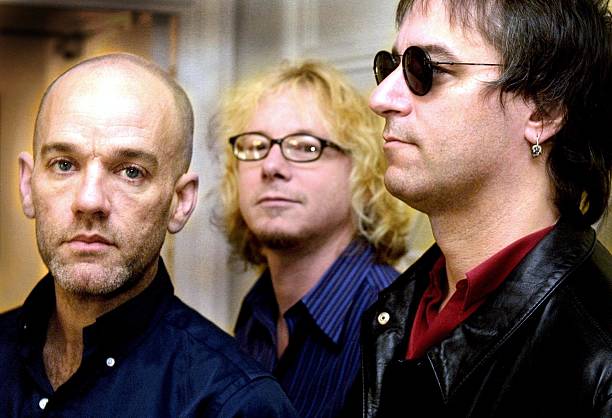 Credit: Odd Andersen via YouTube
They might have split in 2011, but R.E.M. remain one of the greatest and most influential rock bands of all-time. After being the biggest band in the world though much of the '90s, the Athens, Georgia natives released four studio albums from 2000 until their split, including the critically acclaimed Reveal.
6. The Strokes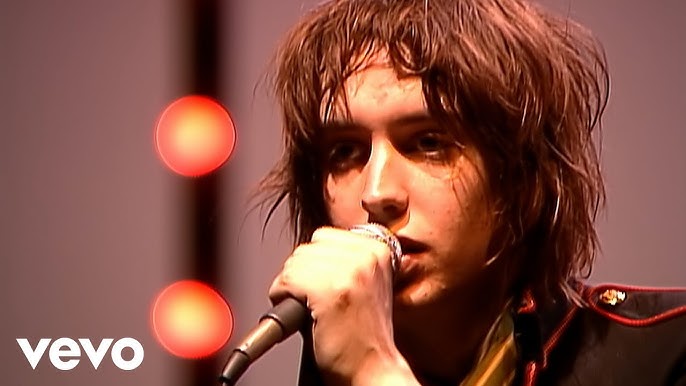 Credit: The Strokes via YouTube
Exploding onto the scene in 2001 with their brand of indie garage rock, The Strokes were a breath of fresh air in a genre that had become tired and dull. Their debut album Is This It went multiplatinum, buoyed by the singles Hard To Explain, and Last Nite. The band has released six studio albums since the turn of the Millennium.
7. Bright Eyes
Credit: Annie Jump Cannon via YouTube
One of the most interesting bands America has ever produced, Bright Eyes catapulted folk-rock into mainstream consciousness, fronted by Conor Oberst, one of the greatest songwriters of his generation. With eight studios albums released since 2020, the band continues to tour and record music.
8. Blink-182
Credit: blink-182 via YouTube
Punk-pop icons Blink-182 became global superstars in 1999, and headed into the turn of the Millennium as one of the world's biggest bands. The Californian three-piece are best-known for their record Enema of the State, and have released six records since 2000, including 2023's One More Time….
9. Papa Roach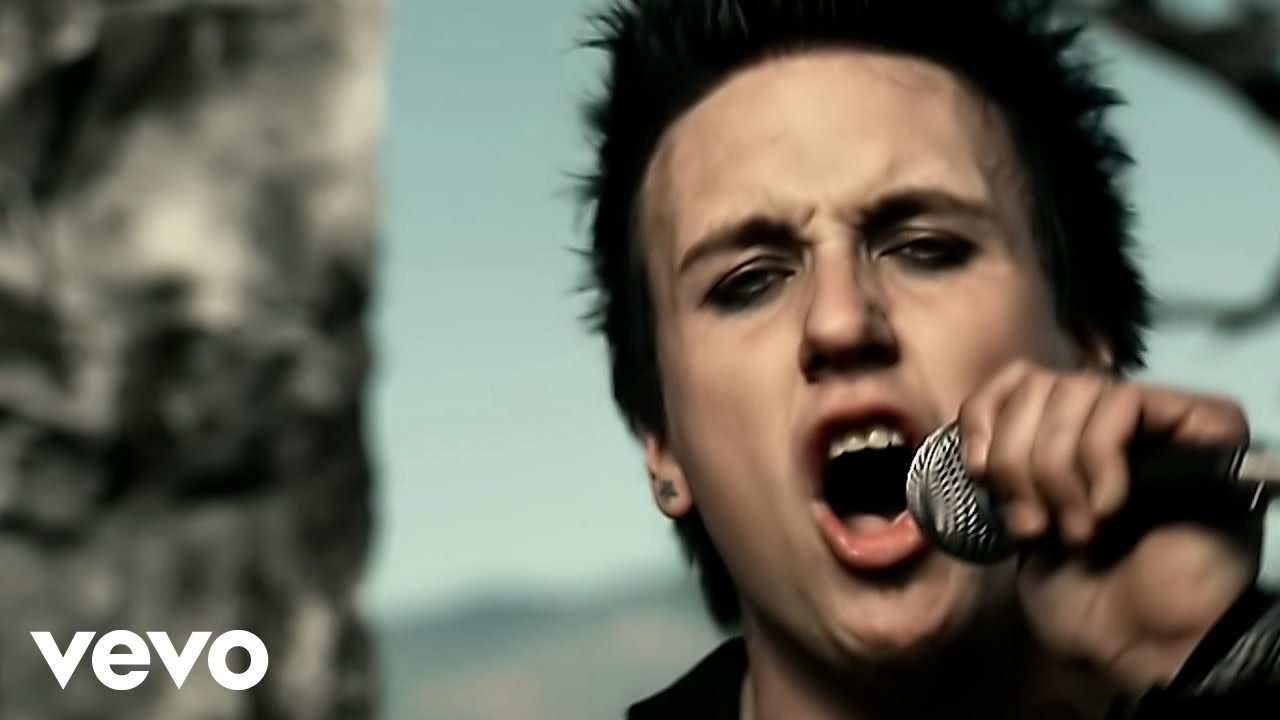 Credit: PapaRoachVEVO via YouTube
Papa Roach were one of the leading names at the forefront of the nu metal and rap metal subgenres that rose to prominence in the early-2000s. The group's major label debut record Infest was certified 3x Platinum by the RIAA, and made the band a household name across the United States.
10. The Offspring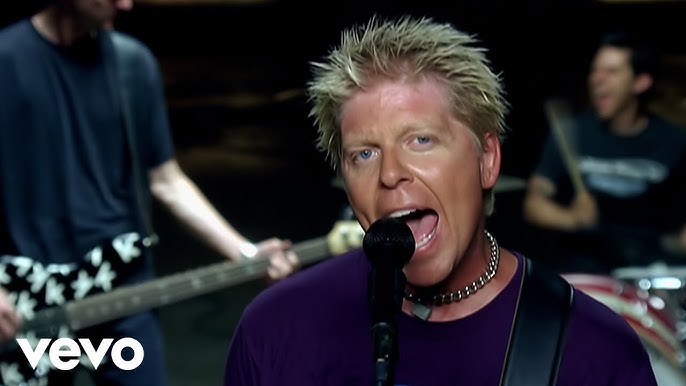 Credit: The Offspring via YouTube
The Offspring rose to public prominence in 1998 with their globally successful album Americana. They followed this with 2000s Conspiracy of One, and have released five studio albums since the turn of the Millennium. They remain one of the most iconic punk acts of all-time.
11. Aerosmith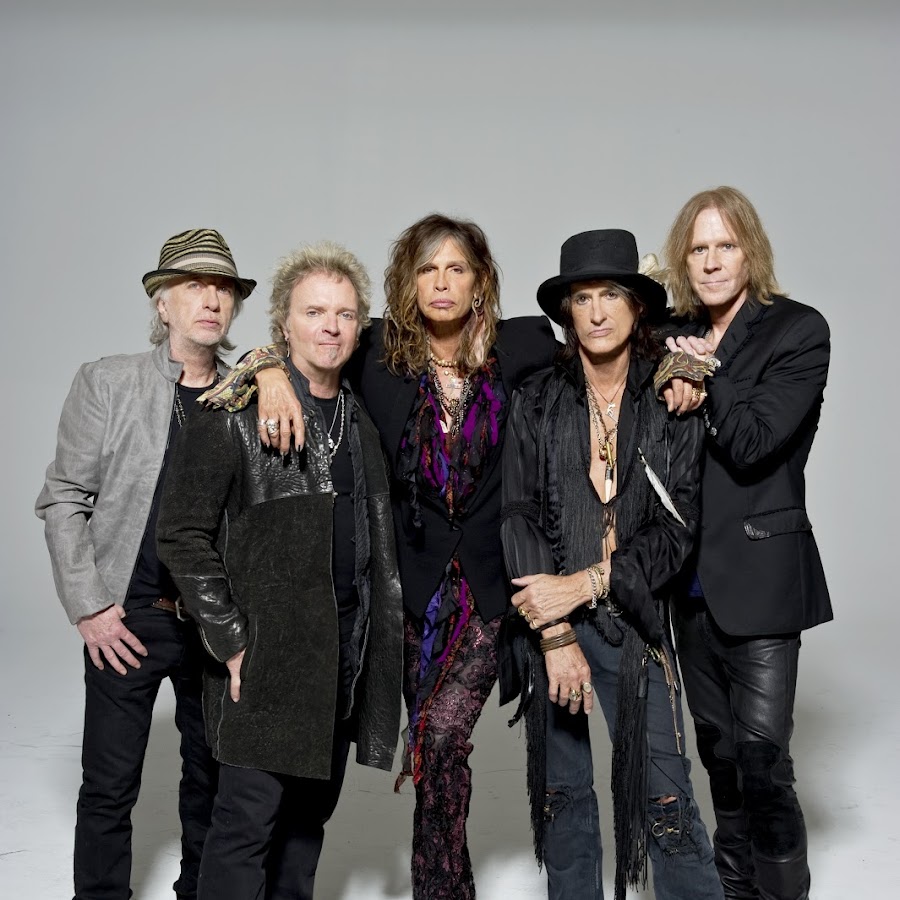 Credit: Aerosmith via YouTube
Considered to be among the most iconic, influential, and successful artists in music history, Aerosmith have been an inescapable presence in every decade since the 1970s. Between 2001 and 2012, the group released three studio albums, including Just Push Play in 2001 and Honkin' on Bobo in 2004.
12. Sigur Rós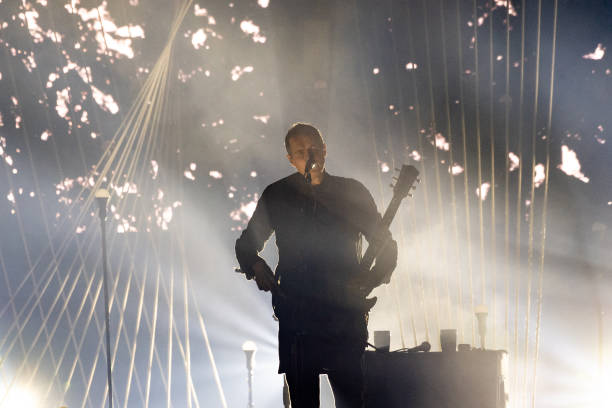 Credit: Roberto Ricciuti via Getty Images
Icelandic post-rock superstars Sigur Rós are known for their ethereal sound, and singer Jón Þór "Jónsi" Birgisson's falsetto vocals. Since 2002 the group has released six studio albums, and continue to be one of the most experimental and interesting group in the global music scene.
13. Red Hot Chili Peppers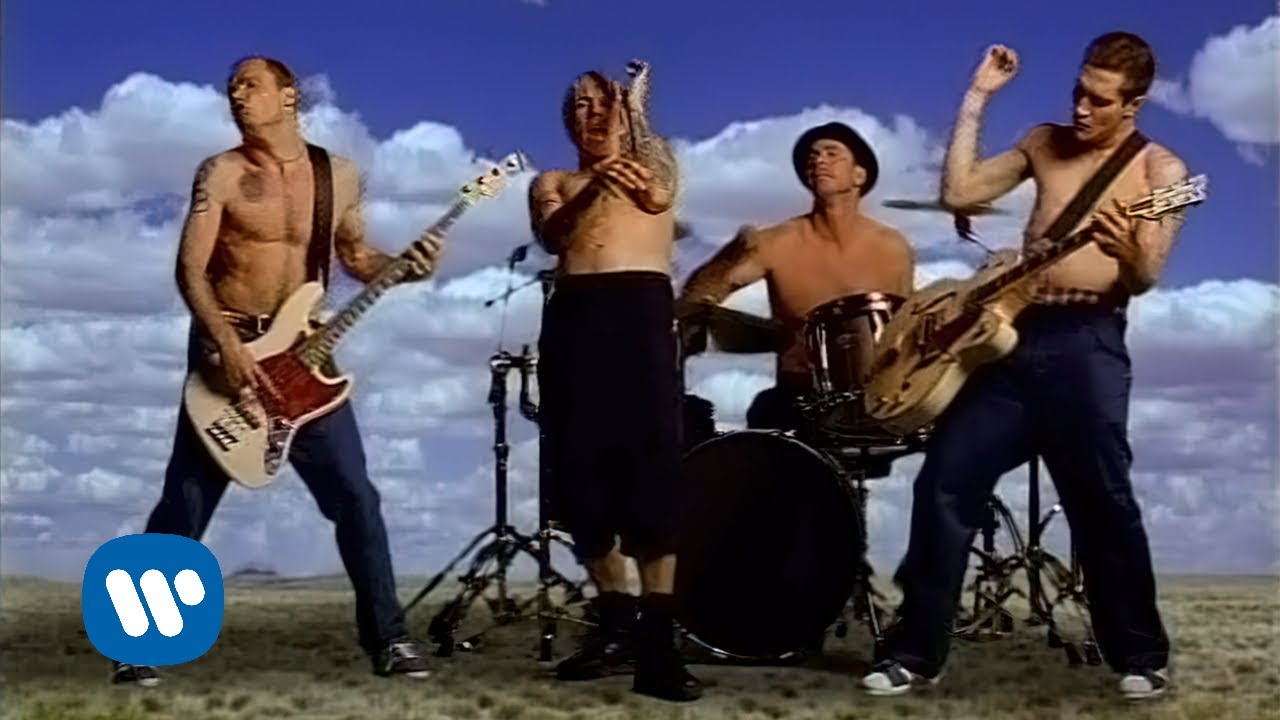 Credit: Red Hot Chili Peppers via YouTube
By the 2000s, the Chilis were already an established and globally successful act, and this was the decade they continued to evolve their sound, putting more melody and radio-friendly fare into their funk-rock sound. 2002's By the Way went on to sell more than eight million copies worldwide.
14. The Killers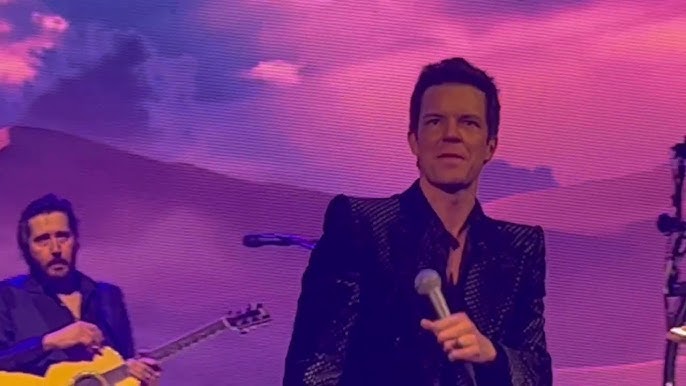 Credit: Taxman via YouTube
The Killers released one of the biggest and best-selling records of the 2000s with their 2004 debut album Hot Fuss, which sold more than seven million copies worldwide. The band has recorded and released seven studio albums, selling 28 million copies worldwide.
15. Foo Fighters
Credit: Foo Fighters via YouTube
There are not many bands that were bigger and more successful through the 2000s than the Foo Fighters. Dave Grohl's post-Nirvana project has evolved into one of the most consistent and reliable rock bands in the world, and they have released eight records since 2002.
16. Fall Out Boy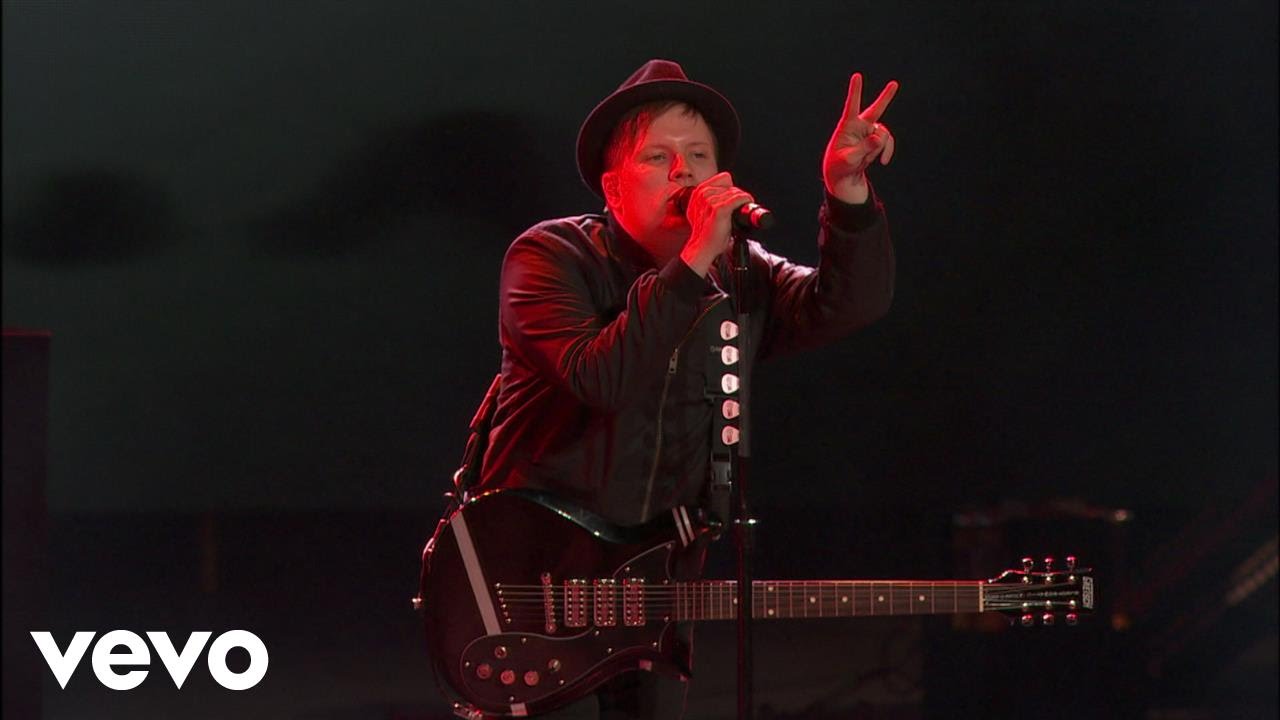 Credit: FallOutBoyVEVO via YouTube
Fall Out Boy achieved underground success with their 2003 debut Take This To Your Grave, which was considered one of the most influential pop-punk records of the 2000s. Mainstream success came with their two follow-ups From Under the Cork Tree, and Infinity On High.
17. Arctic Monkeys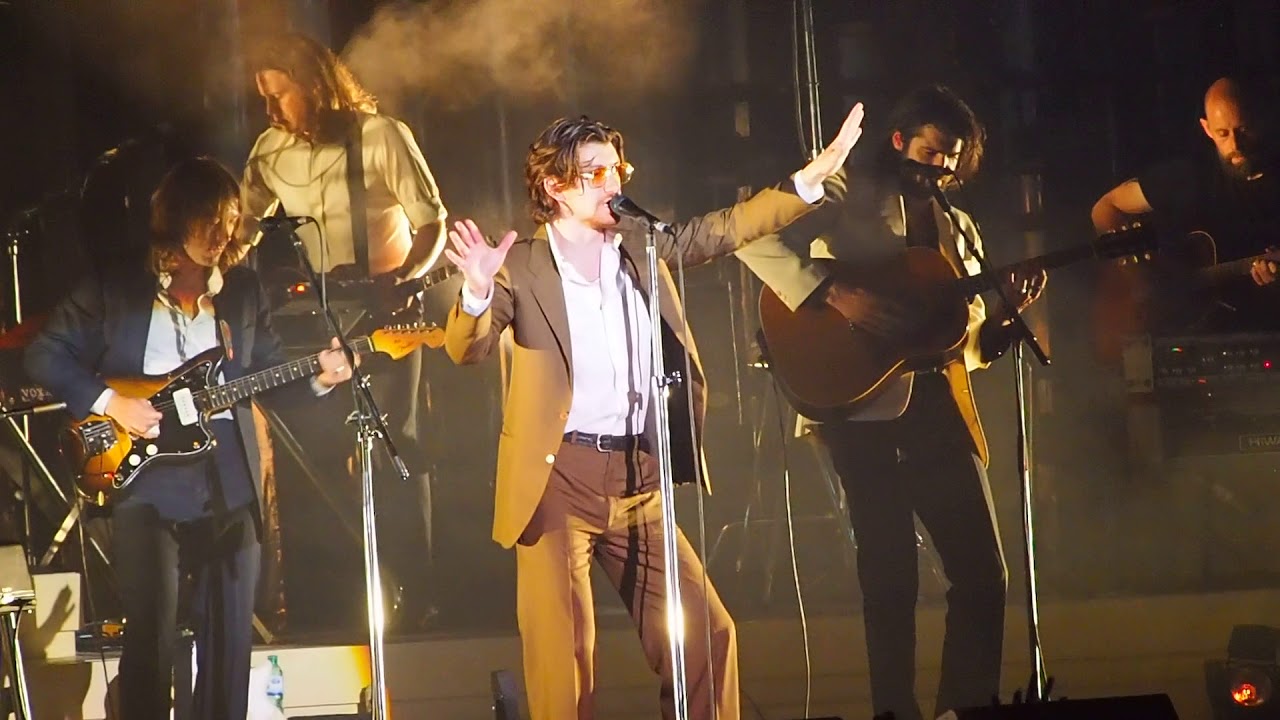 Credit: Paolo Giorgio via YouTube
After enjoying the UK's fastest-selling debut album of all time with Whatever People Say I Am, That's What I'm Not, Arctic Monkeys set about targeting the US market. Despite that, they never quite found the formula for success in the US until their 2013 album AM became a phenomenon in 2013.
18. Korn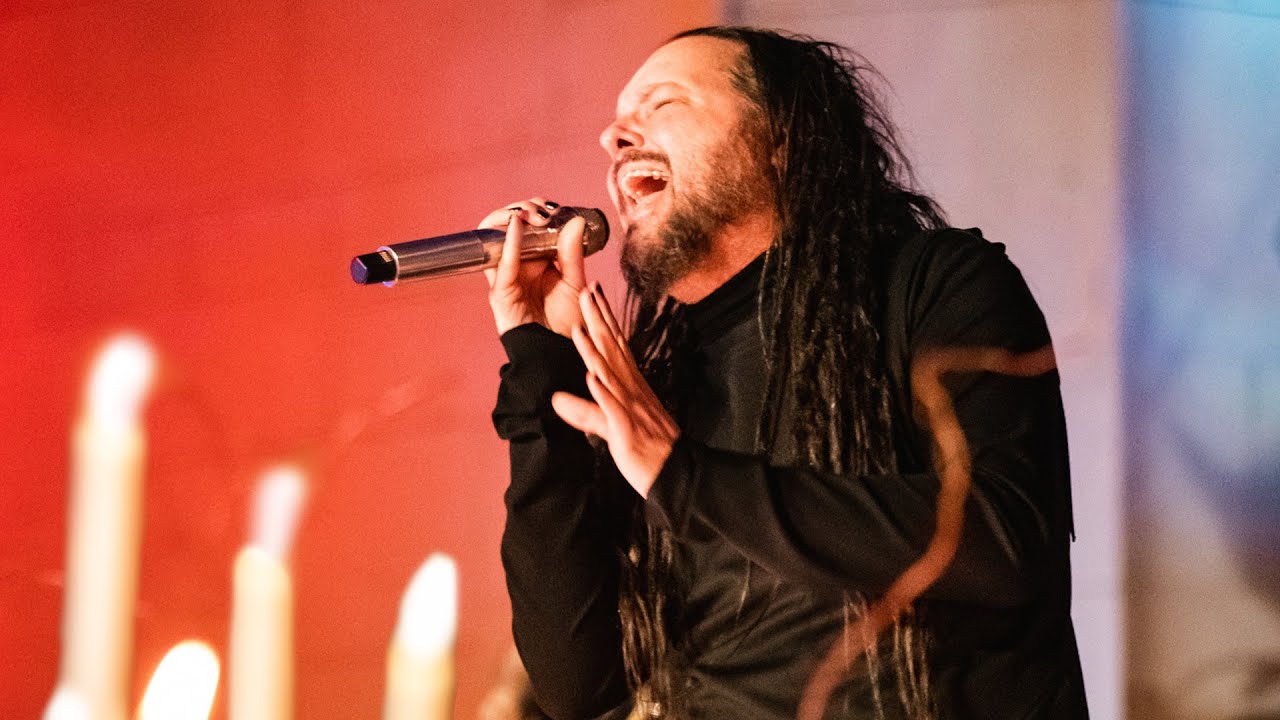 Credit: KoRn via YouTube
Nu metal royalty Korn have been pioneers of the genre since their eponymous debut album in 1994, and have sold more than 60 million copies worldwide as of 2023. The group enjoyed great success in the 2000s, with three consecutive platinum selling albums between 2002 and 2005.
19. Oasis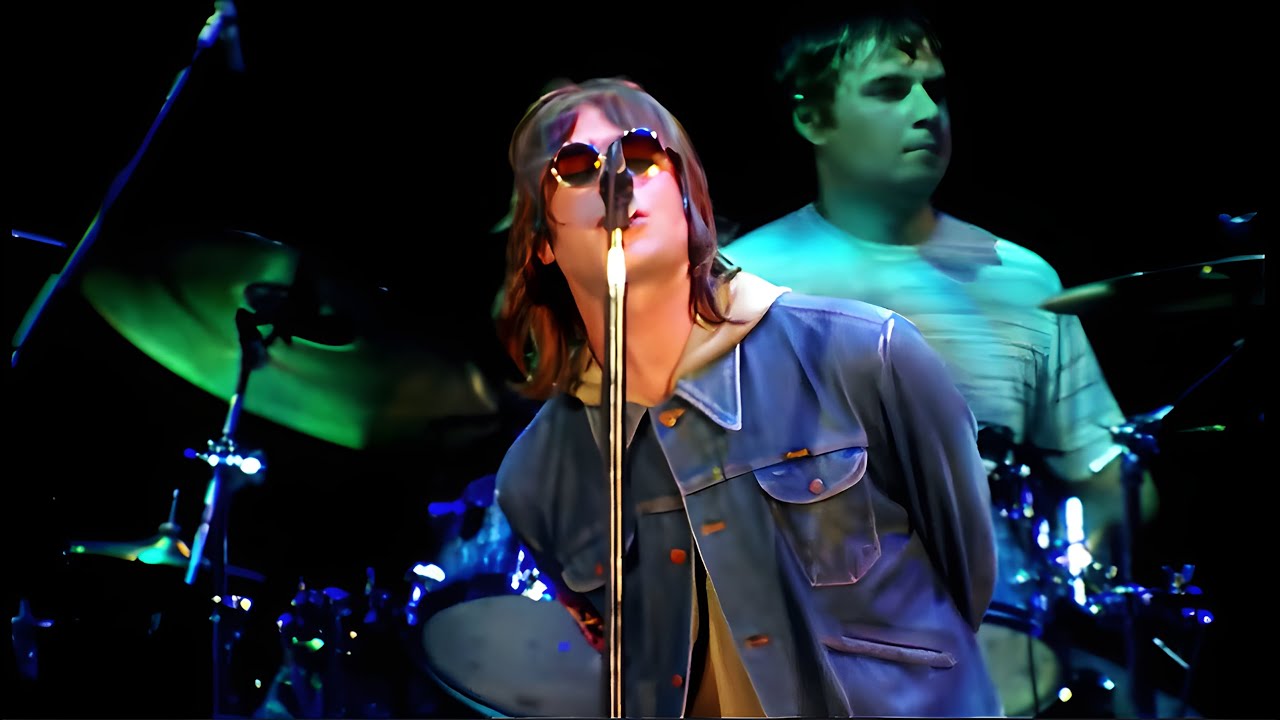 Credit: fshoaps via YouTube
Oasis were one of the biggest bands in the world during their heyday in the 1990s, taking British rock n'roll global for the first time in a long while, and whilst the 2000s were less commercially successful, the band still released four studio albums betweeen 2000-2008, all of which sold more than three million copies globally.
20. Green Day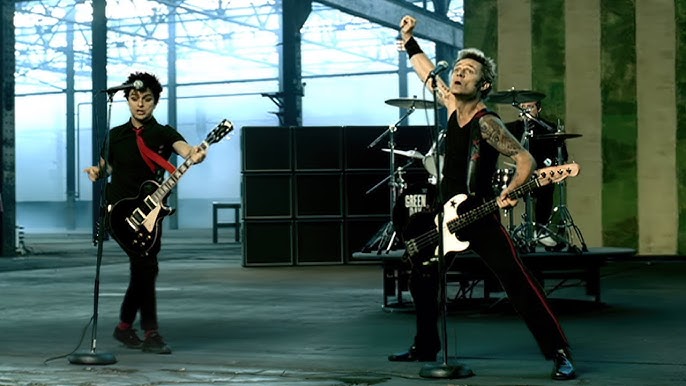 Credit: Green Day via YouTube
The 2000s was the decade Green Day went from being a popular independent punk-pop act, to becoming a mainstream, stadium-rock band, particularly following the release of 2004's commercially successful American Idiot, which went on to sell more than 16 million copies worldwide.
21. System of a Down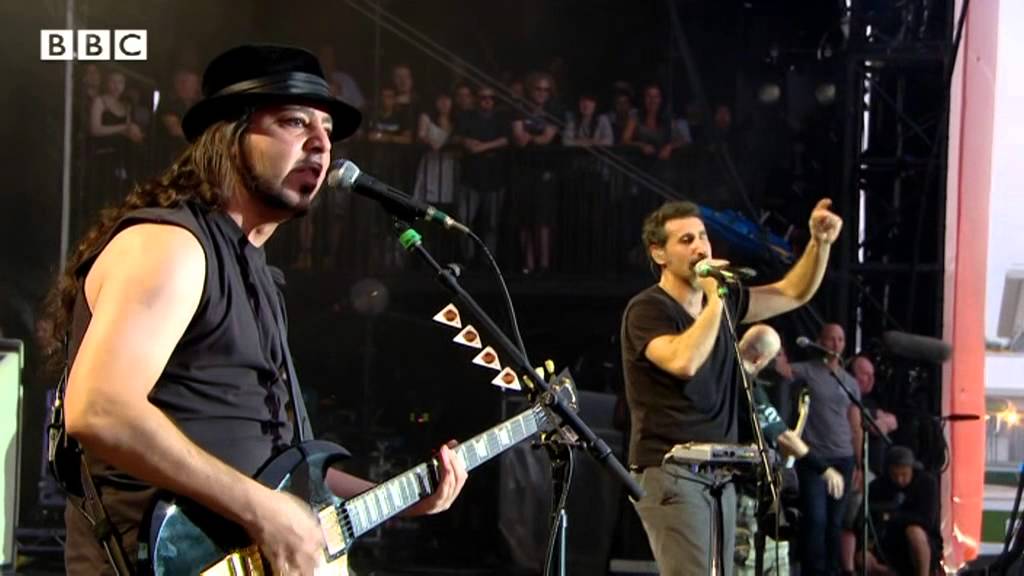 Credit: BBC via YouTube
With over 12 million albums sold worldwide, and a Grammy Award for Best Hard Rock Performance, System of a Down were one of the most popular and successful groups of the early-mid 2000s. Having not released new music since 2005, it is unclear if the band's hiatus will end anytime soon.
22. Counting Crows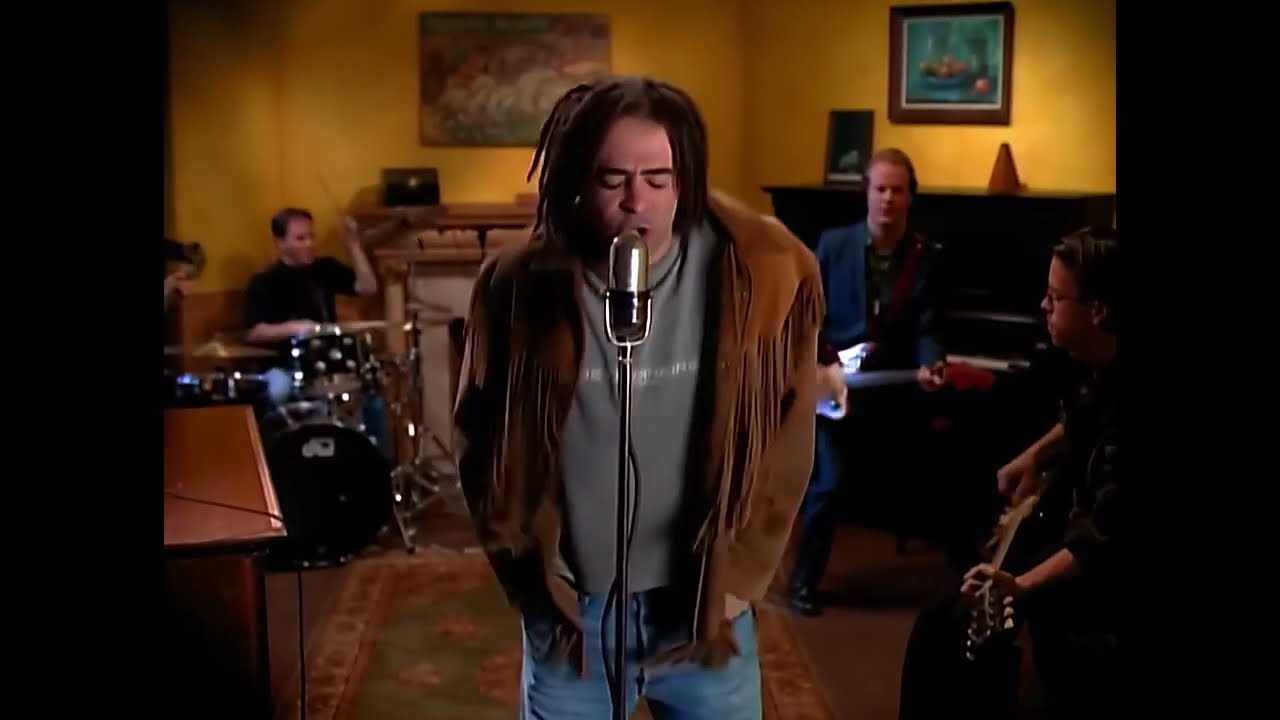 Credit: Local Global via YouTube
'90s alt-rock crooners Counting Crows enjoyed legions of dedicated fans following their multi-platinum selling debut August and Everything After in 1993. And the 2000s brought the band further success, with records such as Hard Candy, Saturdays Nights & Sunday Mornings, and Underwater Sunshine.
23. Kings of Leon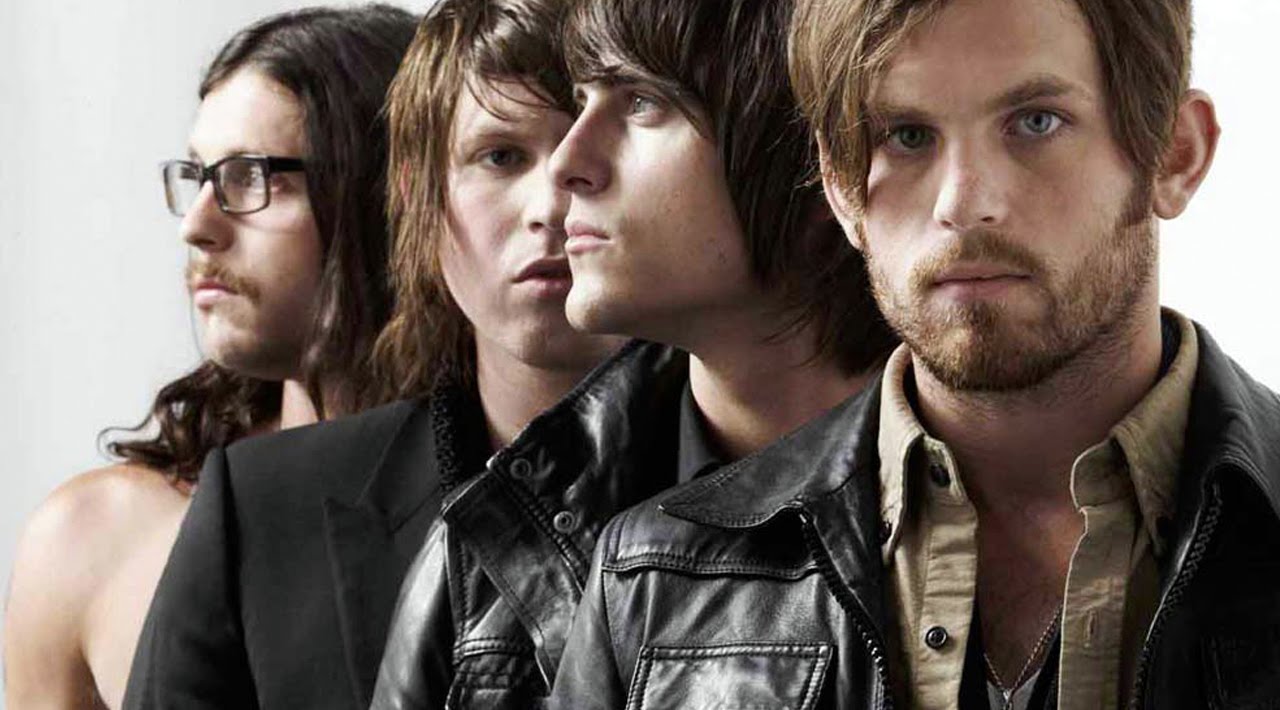 Credit: WatchMojo.com via YouTube
Southern rockers Kings of Leon have sold more than 21 million albums and 38 million singles worldwide, and rose to global prominence with the 2008 release of their fourth studio album Only by the Night. Buoyed by the success of singles Use Somebody and Sex on Fire, the album sold more than six million copies.
24. The White Stripes
Credit: The White Stripes via YouTube
Musical duo The White Stripes were always known for being experimental, adopting a low-fidelity approach to writing and recording, and reignited the garage rock revival scene of the 2000s. They were a prominent inspirational duo through the 2000s, with their biggest success coming from 2003's Elephant.
25. Linkin Park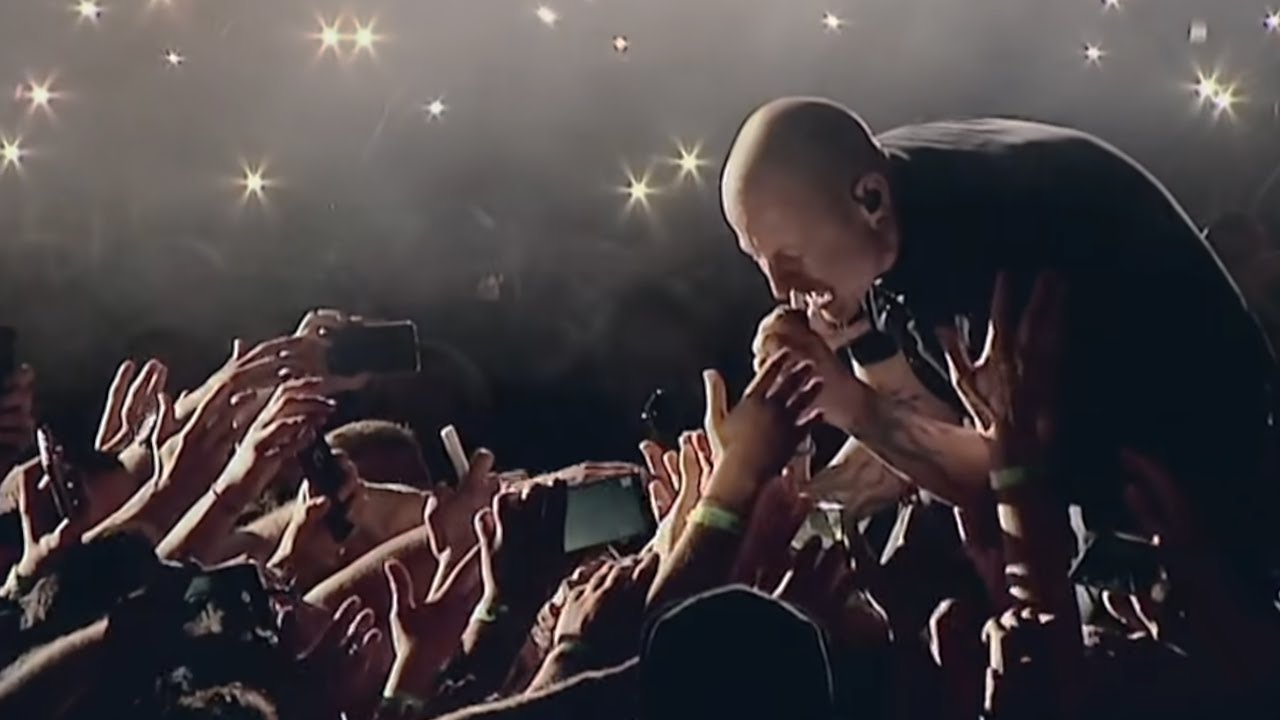 Credit: Linkin Park via YouTube
Linkin Park were seen as one of the defining nu metal bands of the 2000s, with their 2000 debut album Hybrid Theory shifting more than 30 million unites globally. They released three more albums over the rest of the decade, with Meteora selling 27 million copies, and Minutes to Midnight shifting 20 million.
26. Limp Bizkit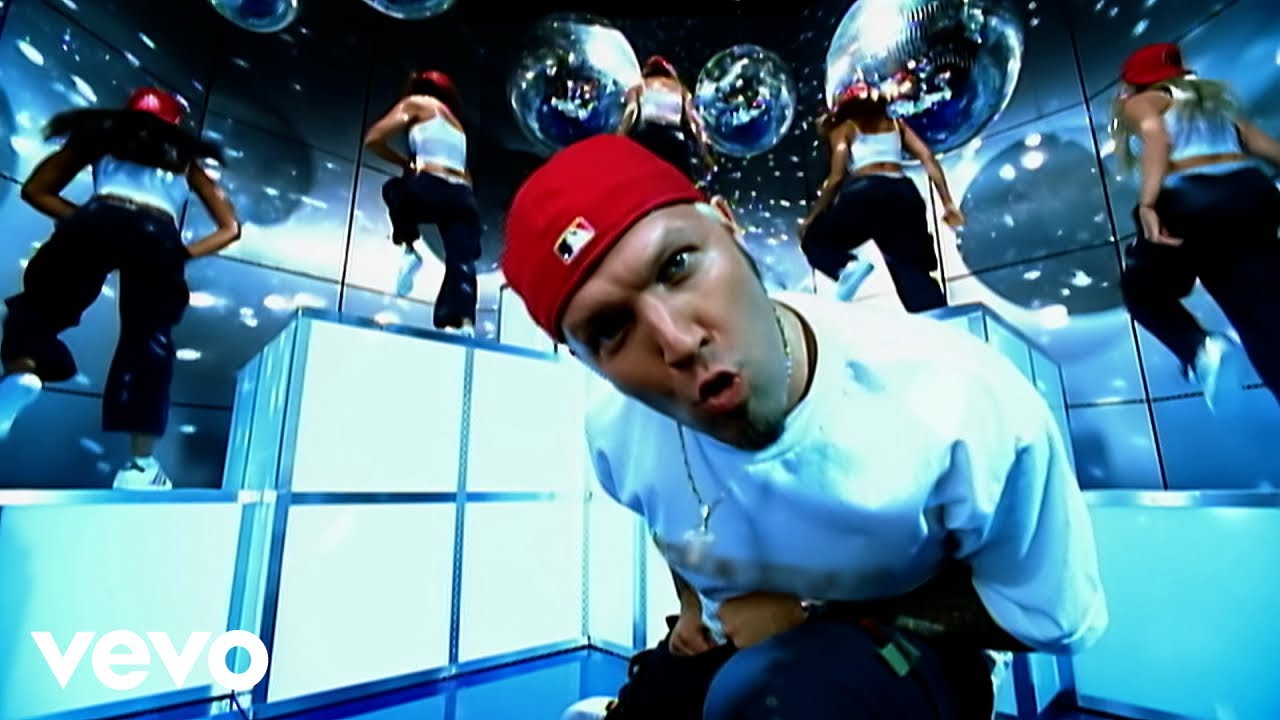 Credit: LimpBizkitVEVO via YouTube
Nu metal/rap rock bad boys Limp Bizkit had already enjoyed success in the mid-late 1990s, but it was their 2000 album Chocolate Starfish & the Hotdog Flavored Water that brought them mainstream recognition and global stardom, buoyed by the multi-platinum selling number one single Rollin'.
27. Nickelback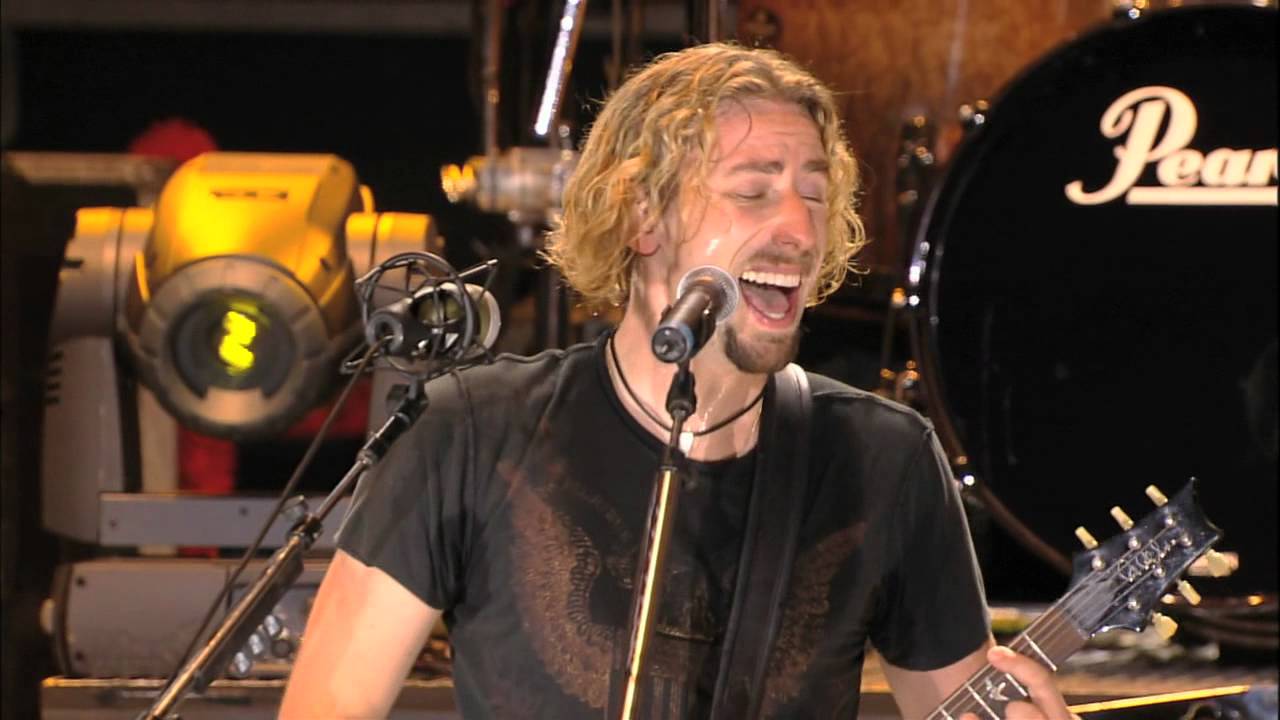 Credit: Slava Lucky via YouTube
After two independently released albums, Nickelback rose to global fame with the 2002 release of their third album, Silver Side Up, which included hit single How You Remind Me. The record sold 10 million copies worldwide, and this spurned a successful decade, including three more multi-platinum selling albums
28. U2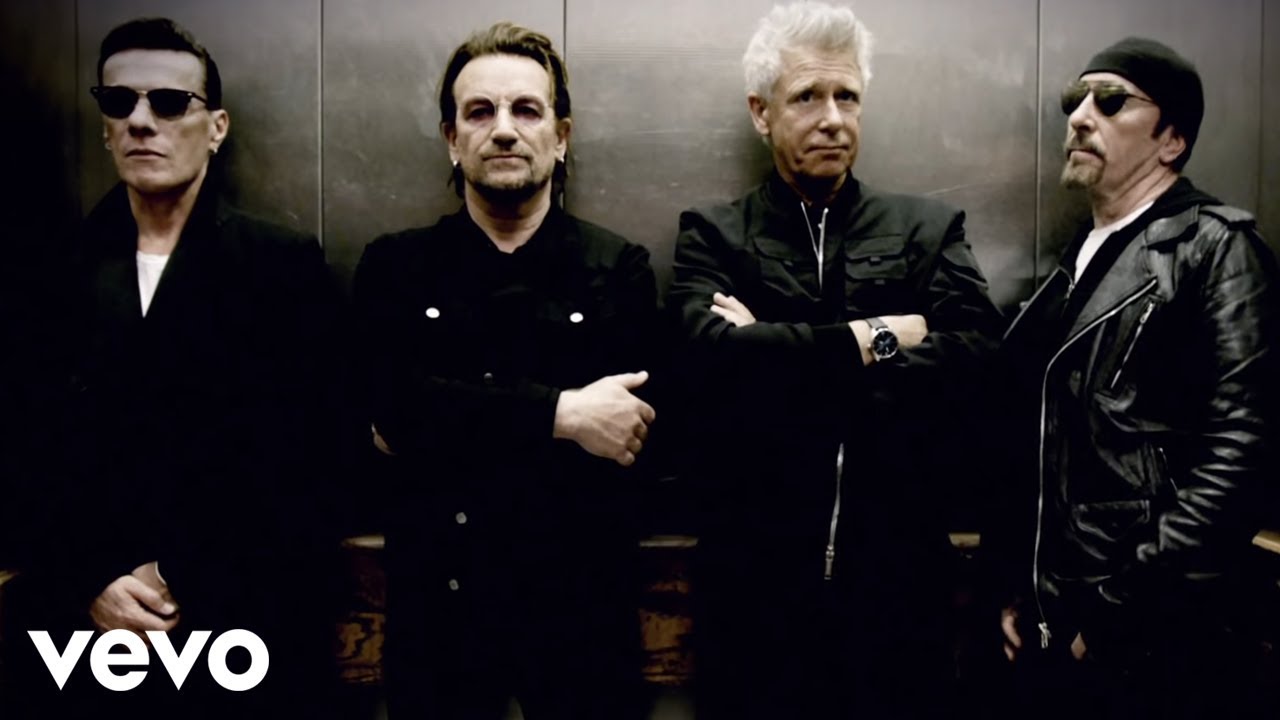 Credit: U2VEVO via YouTube
U2 remain a musical institution, and though the Irish rockers dominated the '80s and early '90s, the 2000s saw a resurgence for the band, with the release of mega successful All That You Can't Leave Behind which sold 12 million copies worldwide, and saw the band return to a more commercial sound.
29. Muse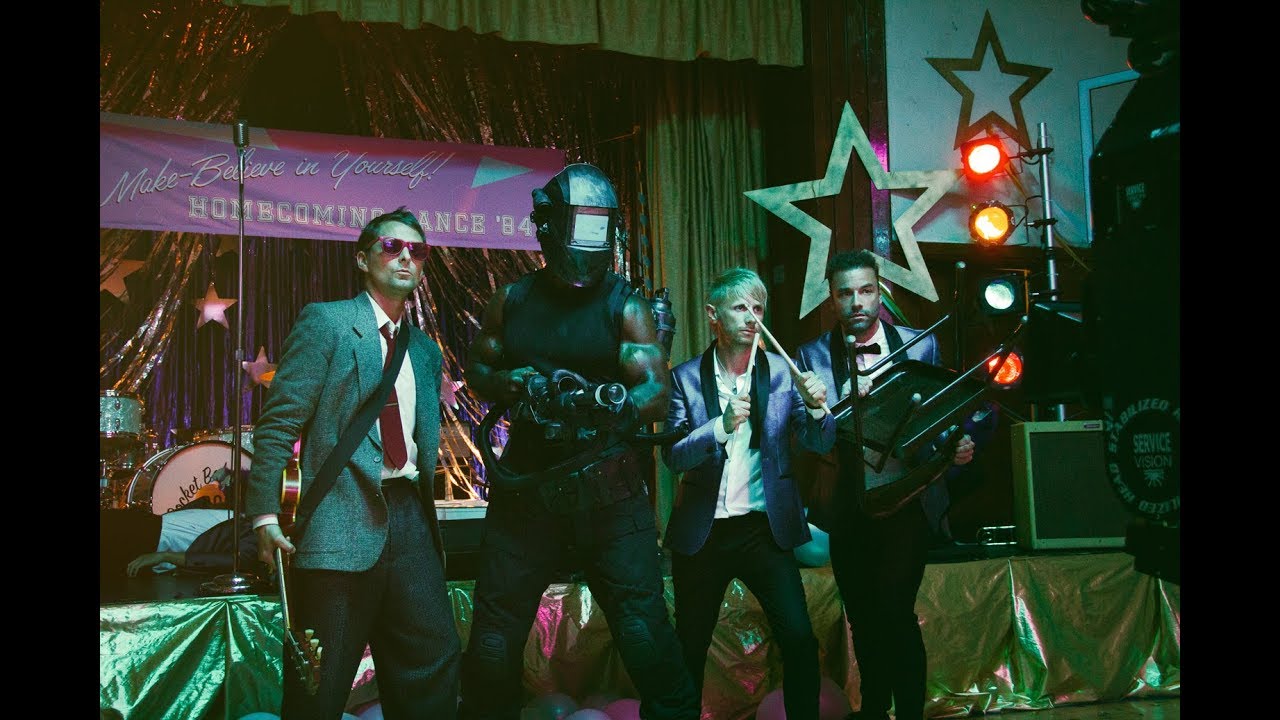 Credit: Muse via YouTube
Muse started out with their moderately successful 1999 debut Showbiz, and followed it up with 2001's critically-acclaimed Origin of Symmetry. The rest of the decade proved a strong one for the Devon three-piece with the albums Absolution, Black Holes and Revelations, and The Resistance all going multi-platinum.
30. Franz Ferdinand
Credit: franzferdinandVEVO via YouTube
For some, Scottish outfit Franz Ferdinand will be a long-forgotten group, but the indie art rock pioneers enjoyed their heyday in the 200s, releasing three studio albums between 2004 and 2009, including their self-titled debut, which, helmed by international hit single Take Me Out, sold more than 3.6 million copies worldwide.
31. Bon Jovi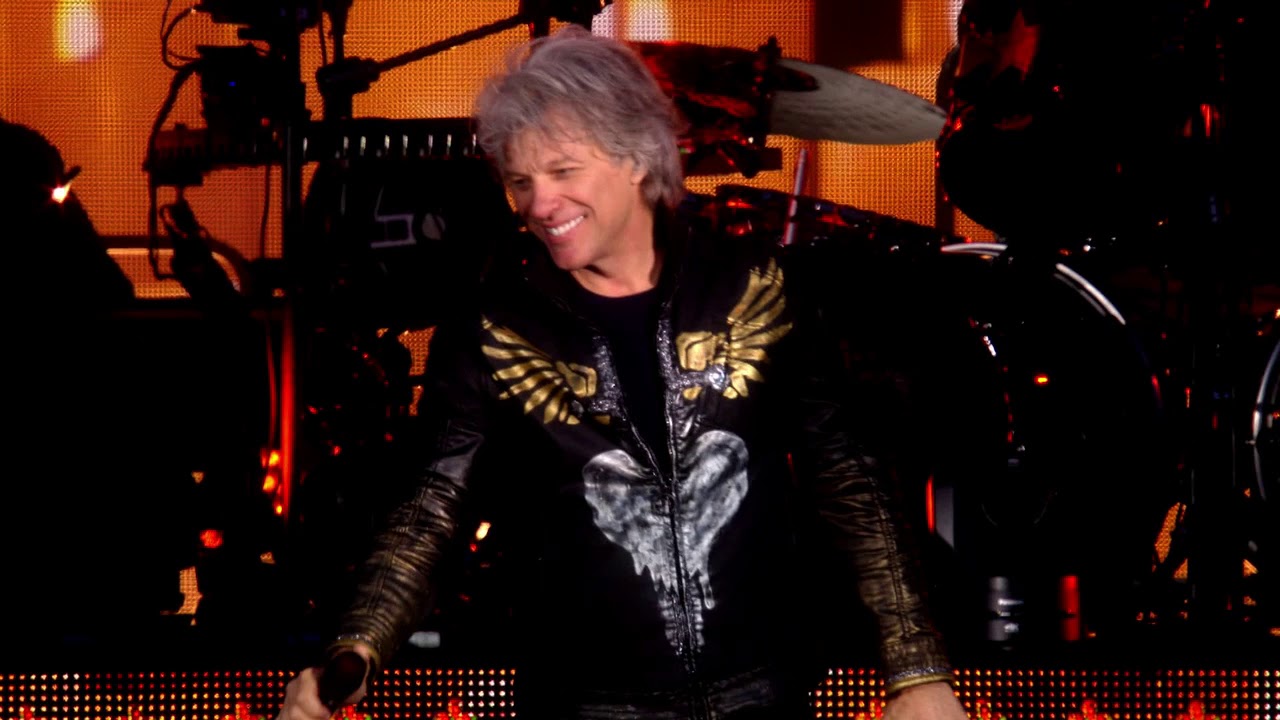 Credit: Bon Jovi via YouTube
After 1995's dark, misunderstood masterpiece These Days, New Jersian legends Bon Jovi needed to hit the new decade strong, and they did so with 2000's Crush, which brought them a host of new fans, went Double Platinum in the United States, and set the rockers in good stead for a strong decade.
32. Disturbed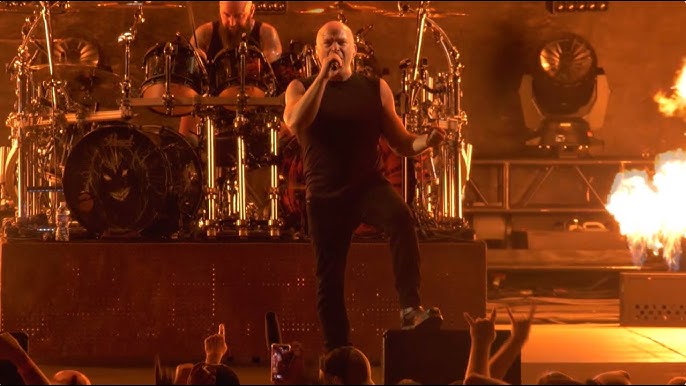 Credit: Disturbed via YouTube
American metal band Disturbed released their multi-platinum selling debut The Sickness in 2000, and had released another four albums by 2010. The Chicago natives are considered one of the most successful metal bands of the decade, selling more than 17 million records worldwide.
33. Nine Inch Nails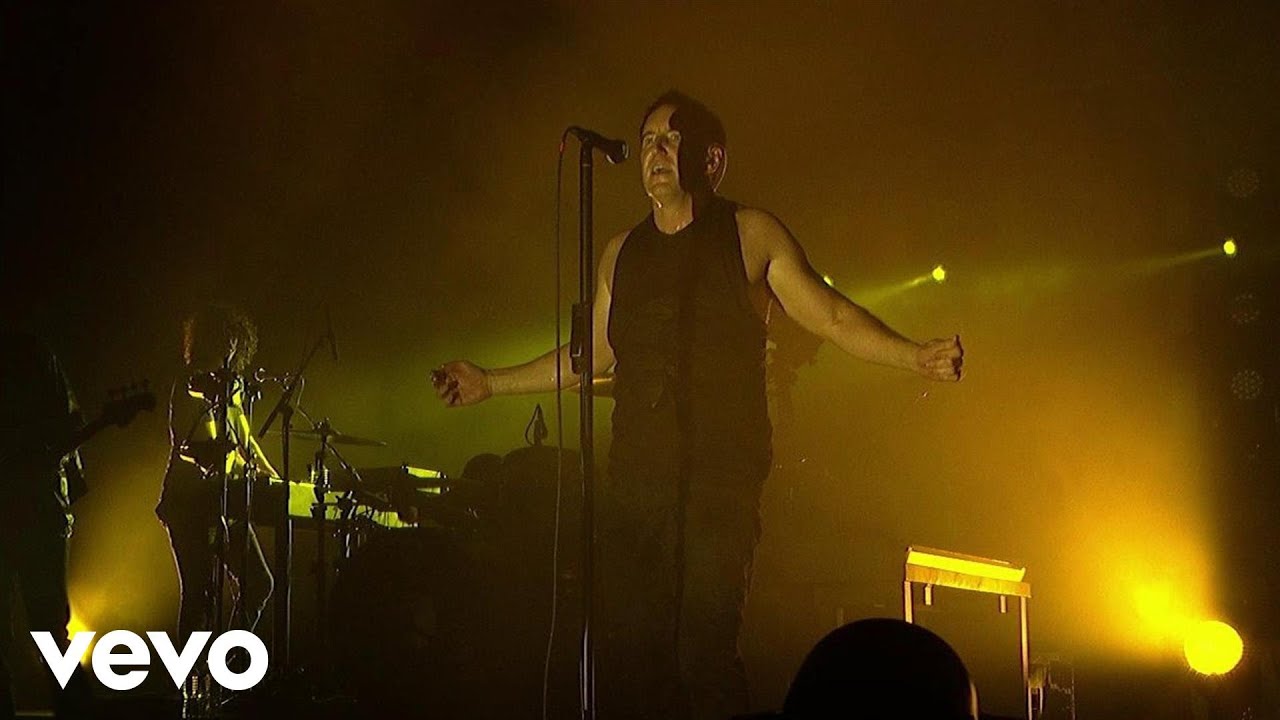 Credit: NineInchNailsVEVO via YouTube
Nine Inch Nails are something of an American institution these days, and the industrial rock heavyweights hit the 2000s with their fourth record, 2005's With Teeth, their first album in six years. A further three albums were released by 2008, and the band continues to be a leading name in the world of rock.
34. Maroon 5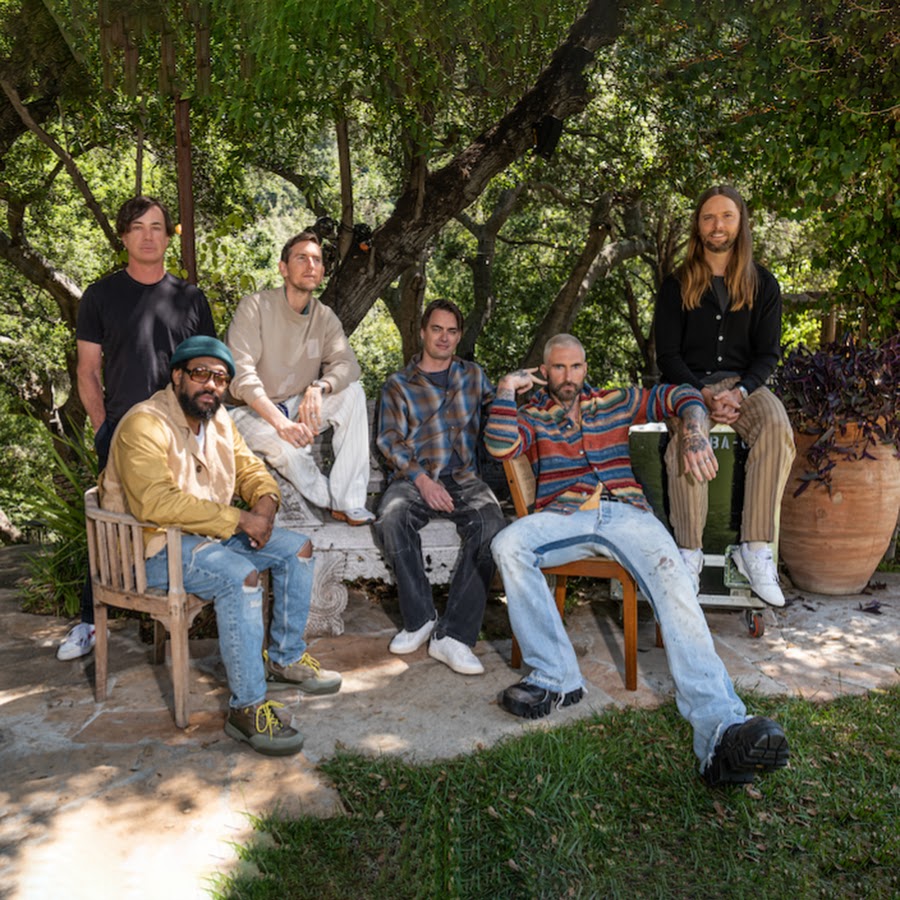 Credit: Maroon 5 via YouTube
Maroon 5 hit a home run with their 2002 debut Songs About Jane, which sold more than 10 million copies worldwide, and followed this up with It Won't Be Soon Before Long in 2007, and Hands All Over in 2010. The latter's fourth single Moves Like Jagger is the second most downloaded song of all time.
35. Radiohead
Credit: Radiohead via YouTube
British experimental rock icons Radiohead continued their mantle as critical darlings into the 2000s, with the release of their fourth album Kid A, this was followed by 2001's Amnesiac, 2003's Hail to the Thief, and 2007's In Rainbows. They continue to be one of the most influential and iconic rock bands in the world.
36. Audioslave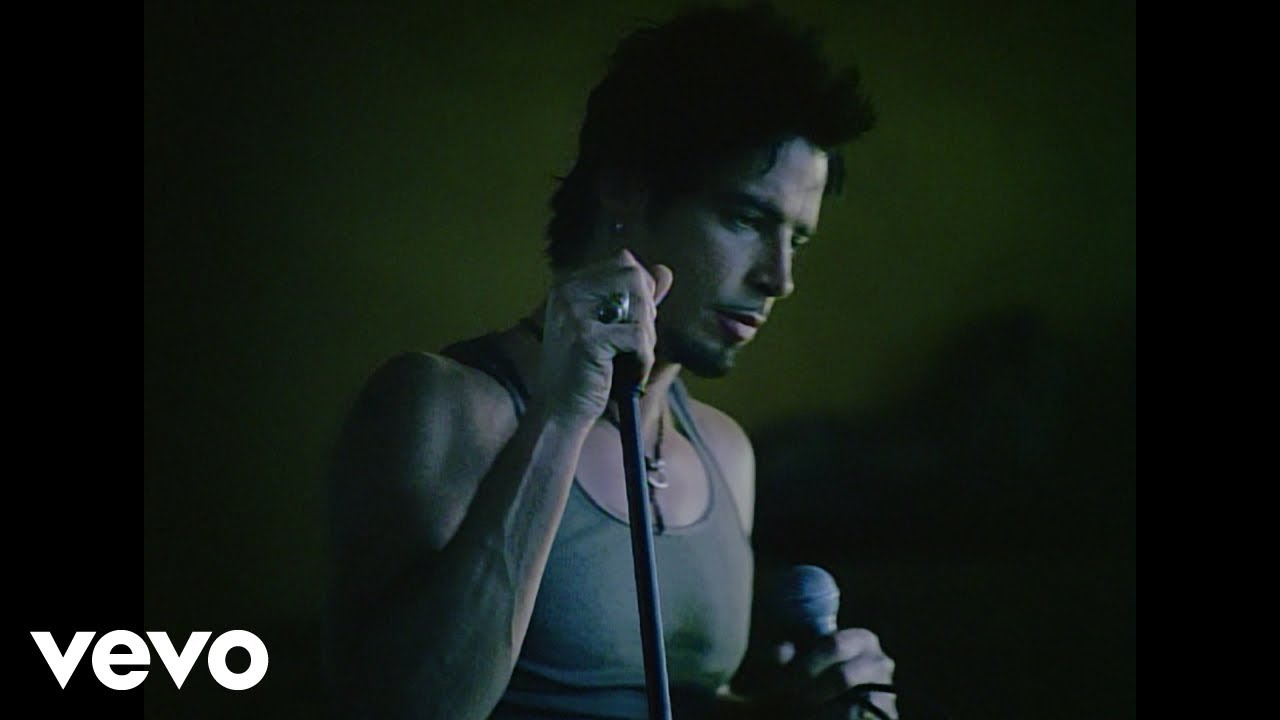 Credit: AudioslaveVEVO via YouTube
One of the greatest supergroups of the 2000s, Audioslave consisted of Soundgarden vocalist Chris Cornell, and the three members of Rage Against the Machine who aren't Zack de la Rocha. They released three studio albums between 2002 and 2006, with their self-titled debut going three times Platinum.
37. Metallica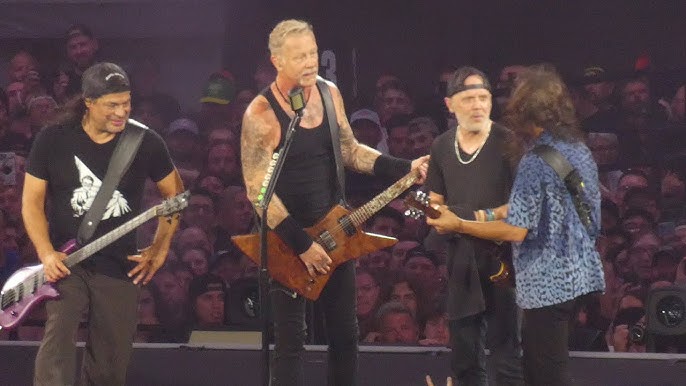 Credit: Jim Powers via YouTube
Eighties metal legends Metallica have released four studio albums between 2000 and 2023, including their 2003 release St. Anger, which sold more than six million copies worldwide. The group continues to record, and they remain one of the best and most iconic groups of all time.
38. Queens of the Stone Age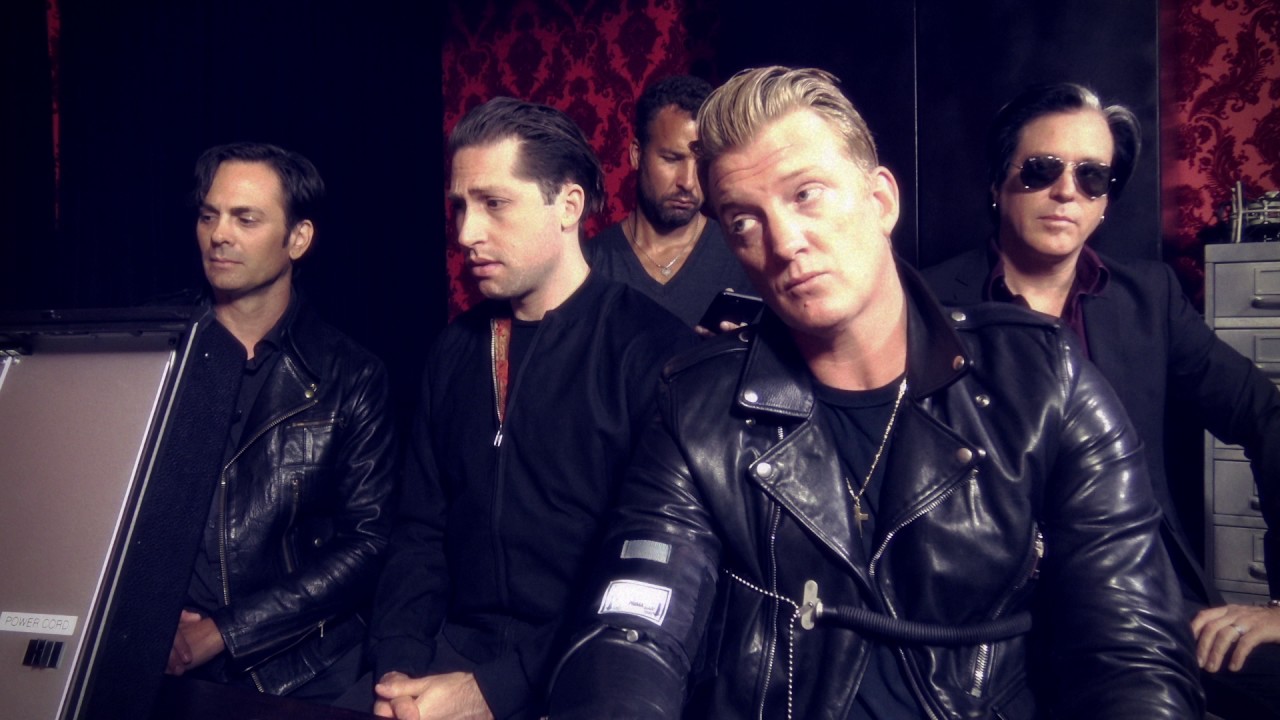 Credit: Queens Of The Stone Age via YouTube
Seattle-based band Queens of the Stone Age became one of the most interesting bands of the 2000s, recording and releasing four studio albums between 2000 and 2010. 2002's Songs for the Deaf remains their biggest-selling record to date, certified Gold in the United States, and Platinum in the UK.
39. Evanescence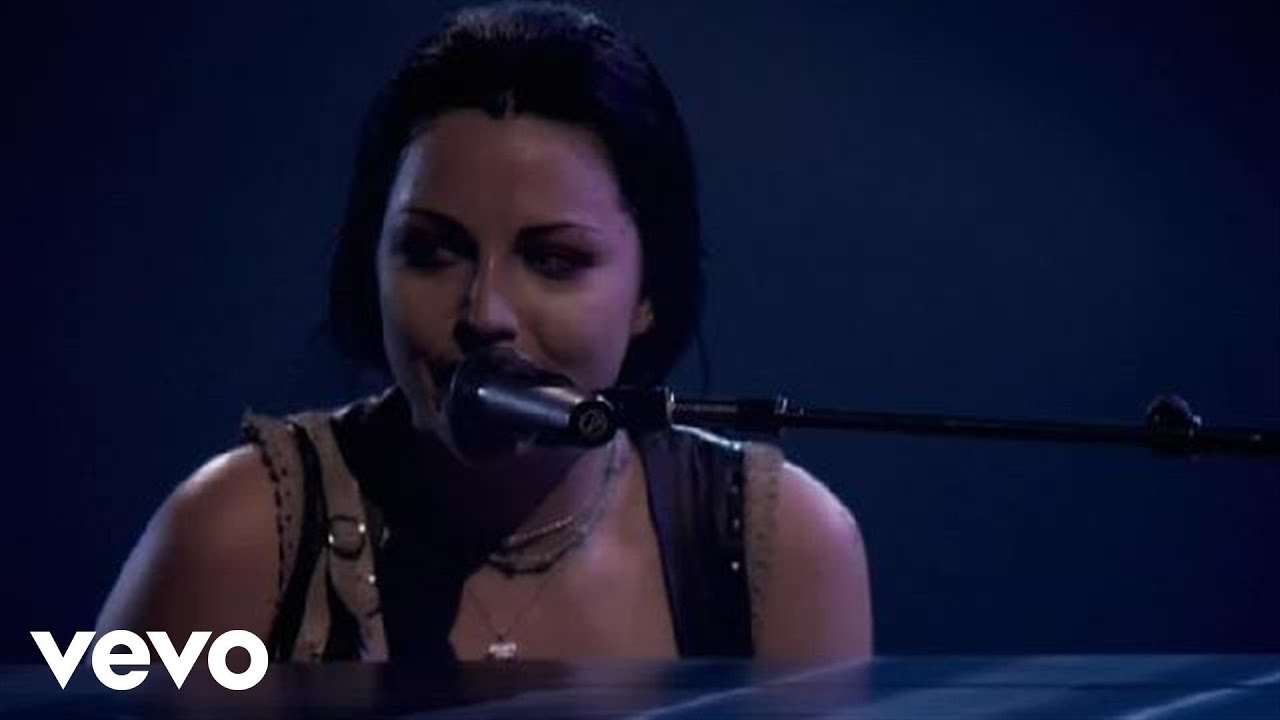 Credit: EvanescenceVEVO via YouTube
Evanescence's 2003 debut album Fallen sold more than 17 million copies worldwide, which was buoyed by the international success of hit single Bring Me to Life. This was followed up with The Open Door in 2006, which sold more than five million copies, and made the group one of the biggest of the 2000s.
40. Slipknot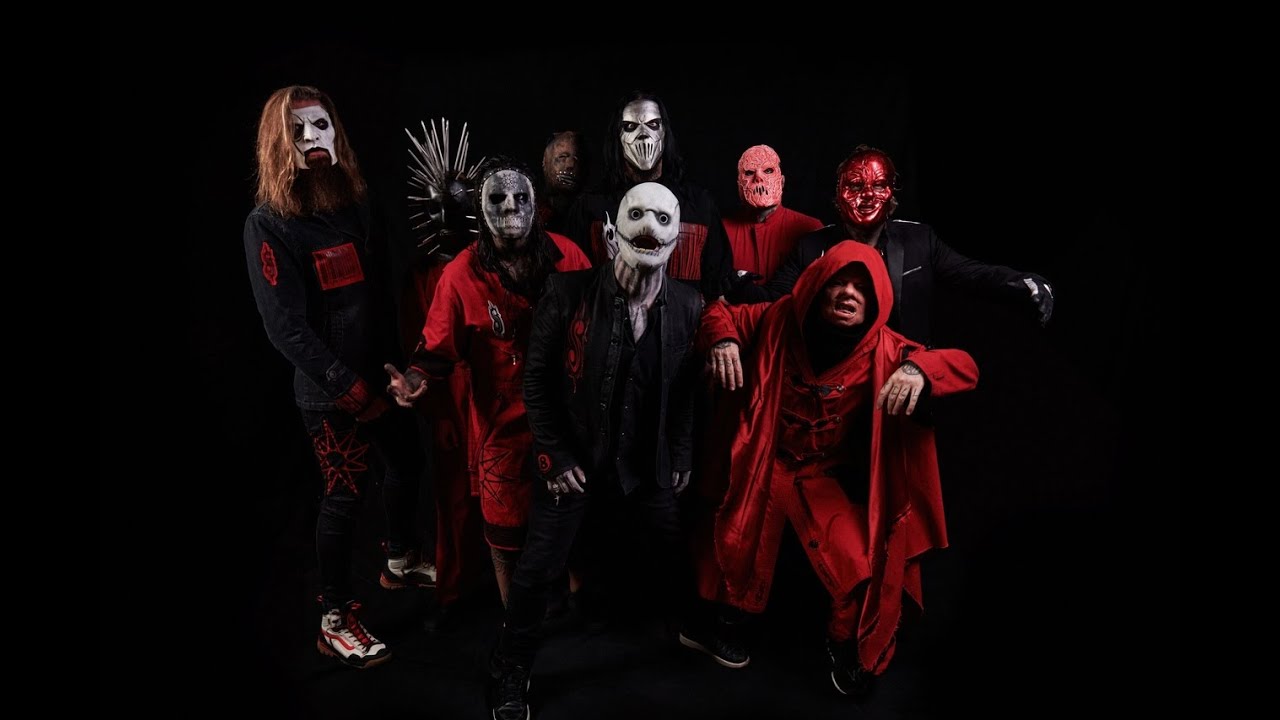 Credit: MANIFEST – METAL via YouTube
Known for their on-stage presence, attention-grabbing image, and heavy sound, Iowa metal legends Slipknot were one of the best and most successful acts of the 2000s. Following up 1999s self-titled debut, the band released three albums between 2001 and 2008, and has sold more than 30 million copies globally.