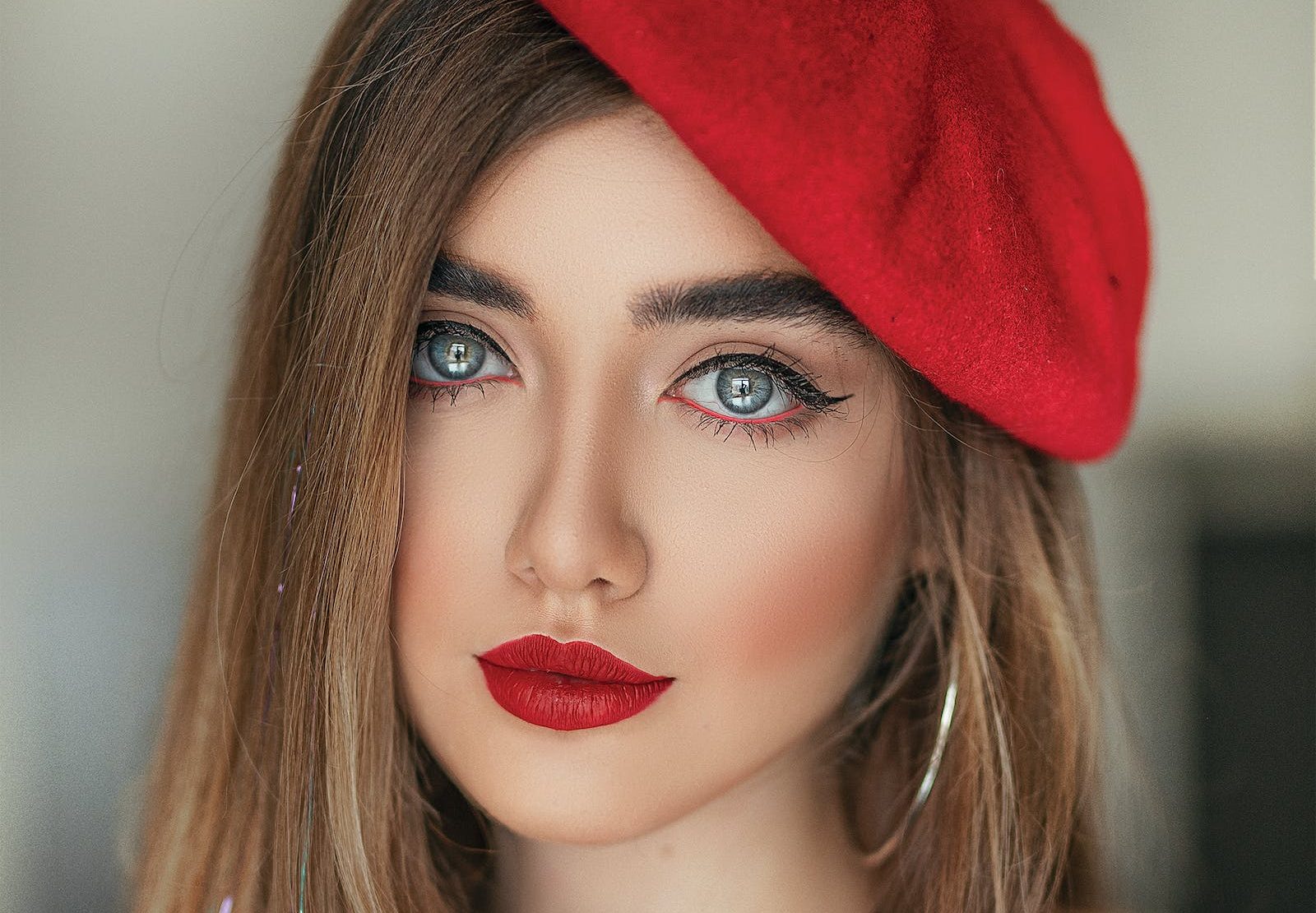 Source: Pexels
Treat skincare as makeup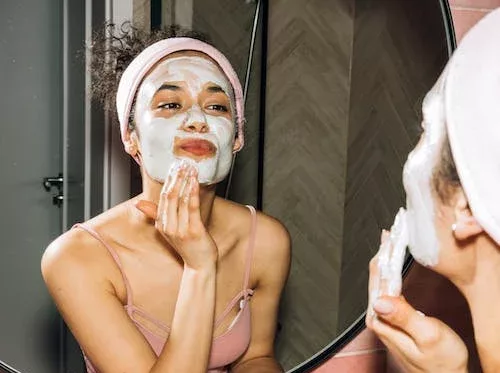 Source: Pexels
If you focus on your skincare before applying makeup, your skin health will significantly improve, meaning that you won't feel the need to 'cake' on the makeup as much and cover up your skin. This is why french women's makeup looks so effortless and light, they do not apply as much makeup due to their healthy skin. To do this, create a good skincare routine with moisturiser, toner and face wash. Or even just use a disposable face towel to avoid infecting the skin.
Use mascara wisely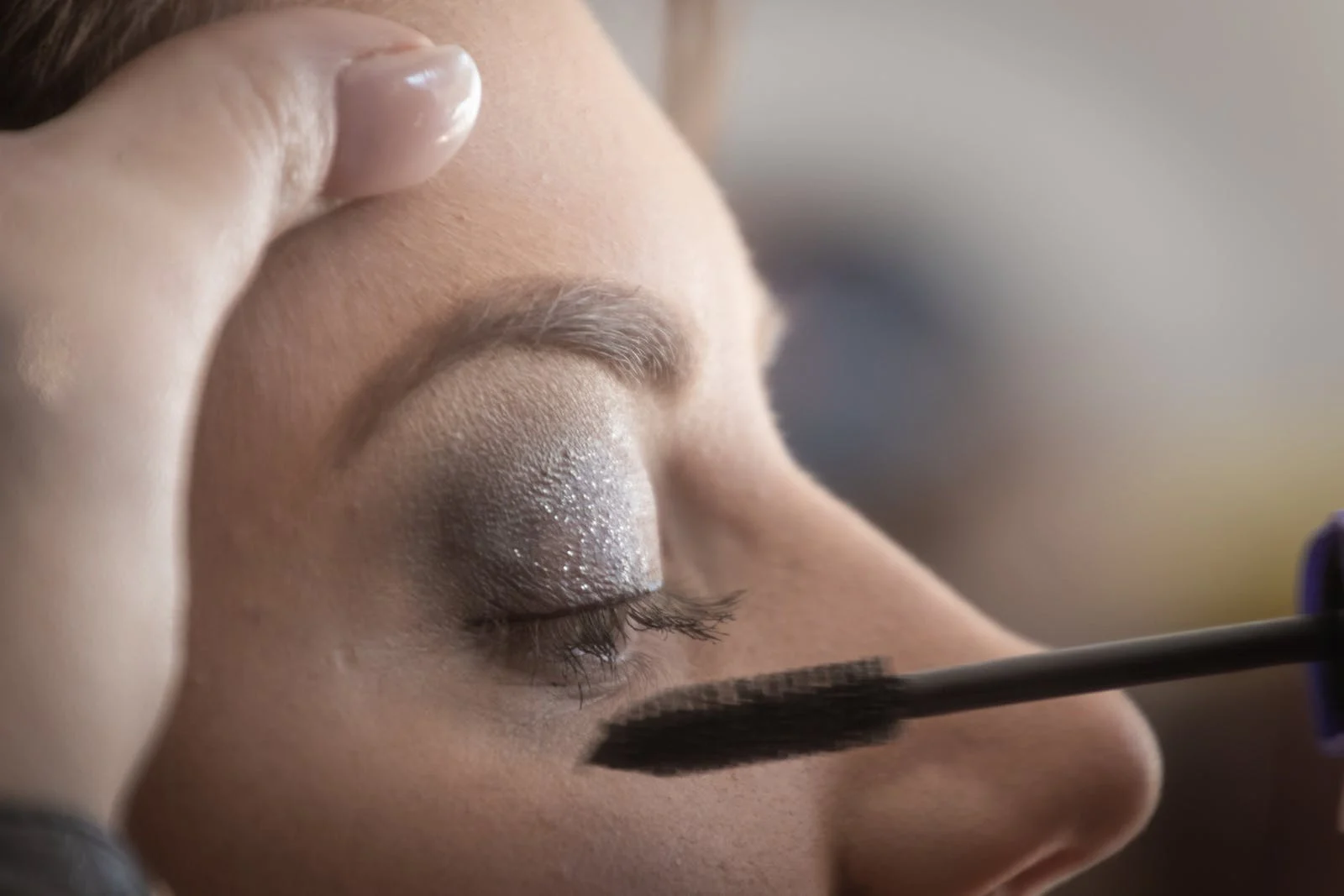 Source: Pexels
You want your eyes to look really open and awake, and mascara makes such a big difference! This really enhances the look of makeup as it opens the eye up and you will have added dimension to your eyes through being able to actually see your lashes. French women use their mascara wisely by not making their lashes look thick or clumpy, but rather more natural.
A statement red lip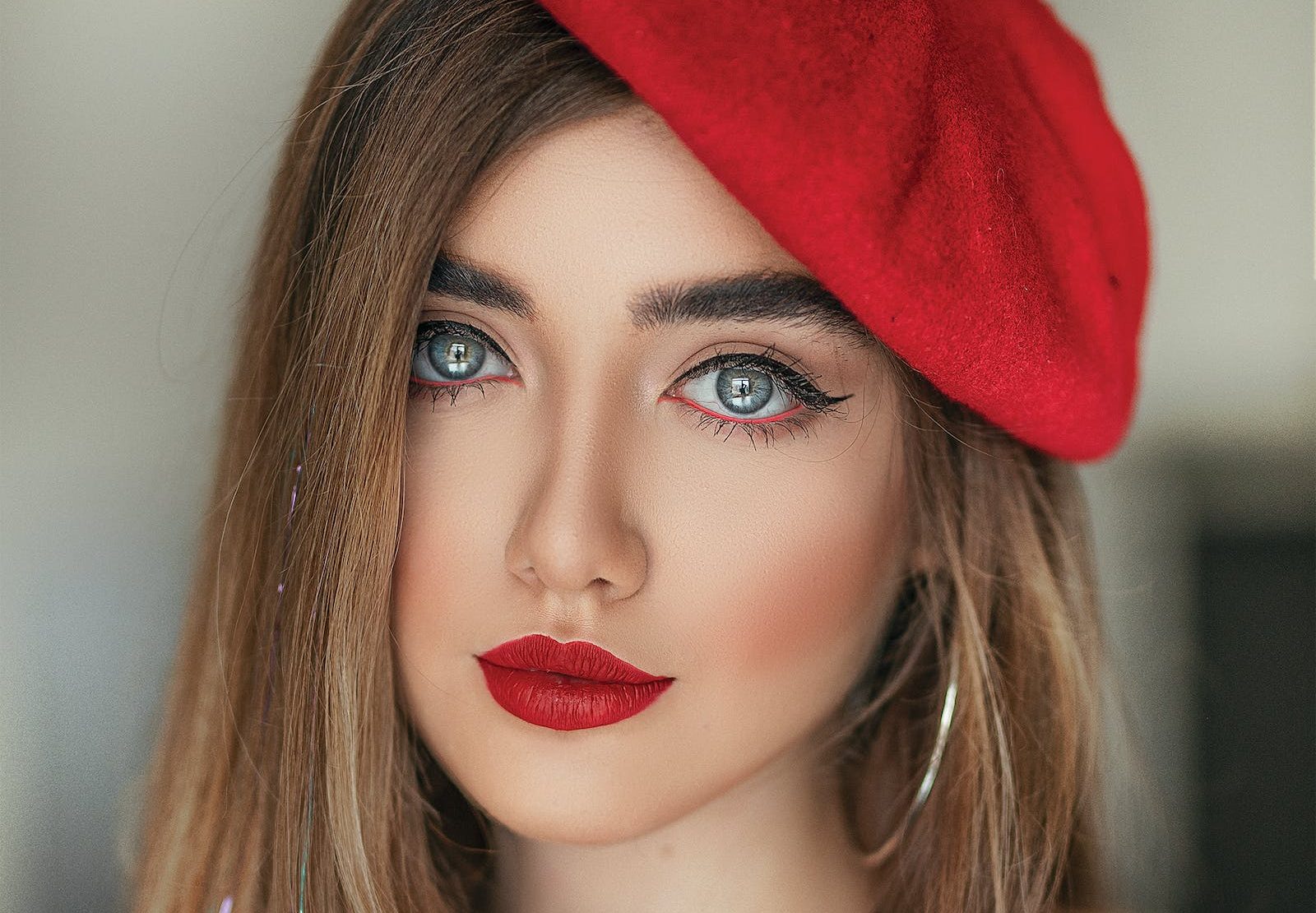 Source: Pexels
A statement red lip is iconic for french women. They will have their light and airy makeup and then make it complete with a lip that stands out. You can buy red lipstick at basically any makeup store, but if you don't want a red look but still that pop of colour you could look into all the different variety's of colours they have available to suit your skin tone. Either that, or you can apply the red lipstick and blot it off using a tissue to tone it down a little.
Utilise your nails!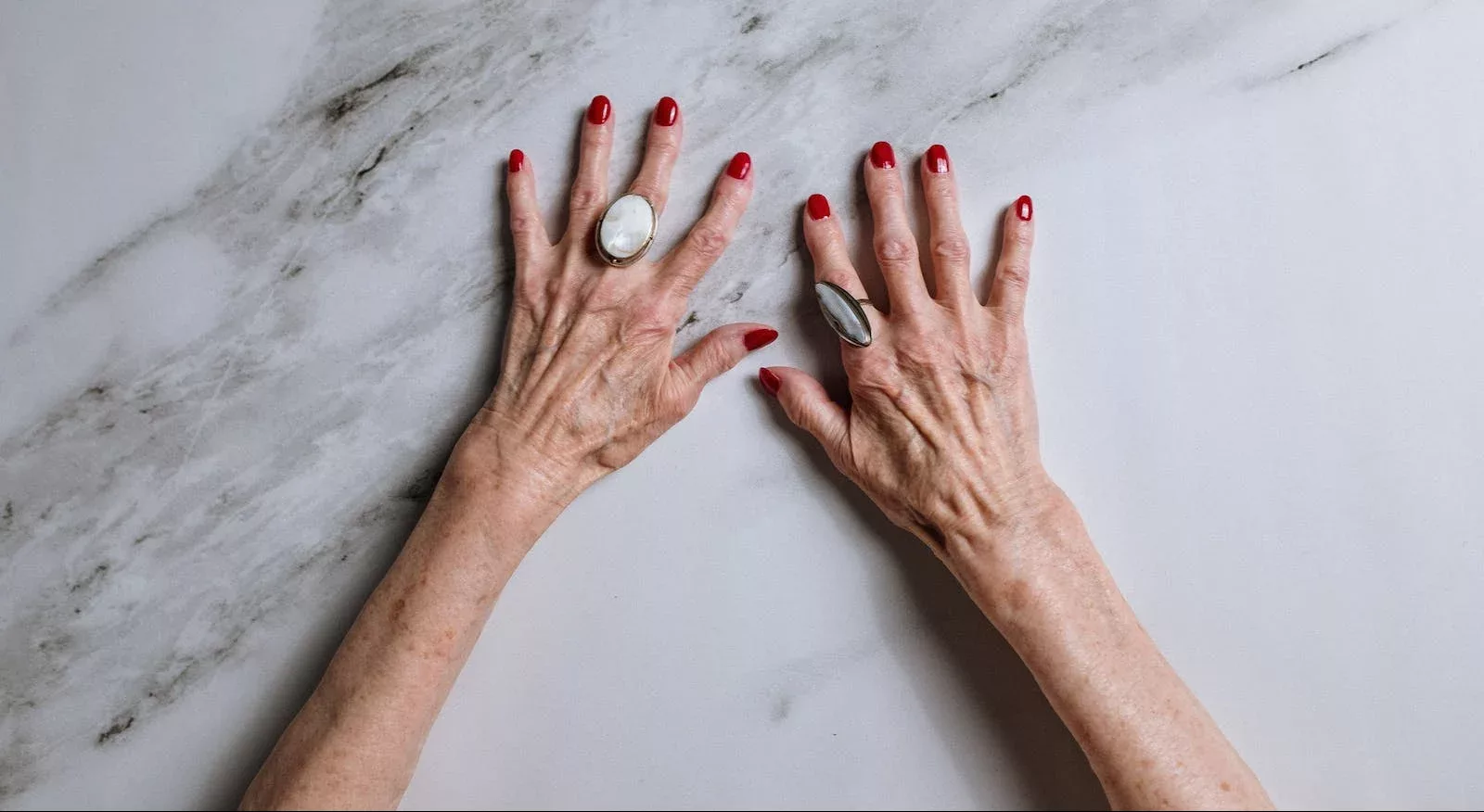 Source: Pexels
Have you ever thought about painting your nails to complete a makeup look? French women have! French women often paint their nails red or nude and it really seals the deal for their look. The red nails will match with their beautiful red lip to coordinate the look, or the nude nails will tone down the look slightly to give that elegant, classy look. It's a really unique way to bring a makeup look altogether.
Use lipstick for everything!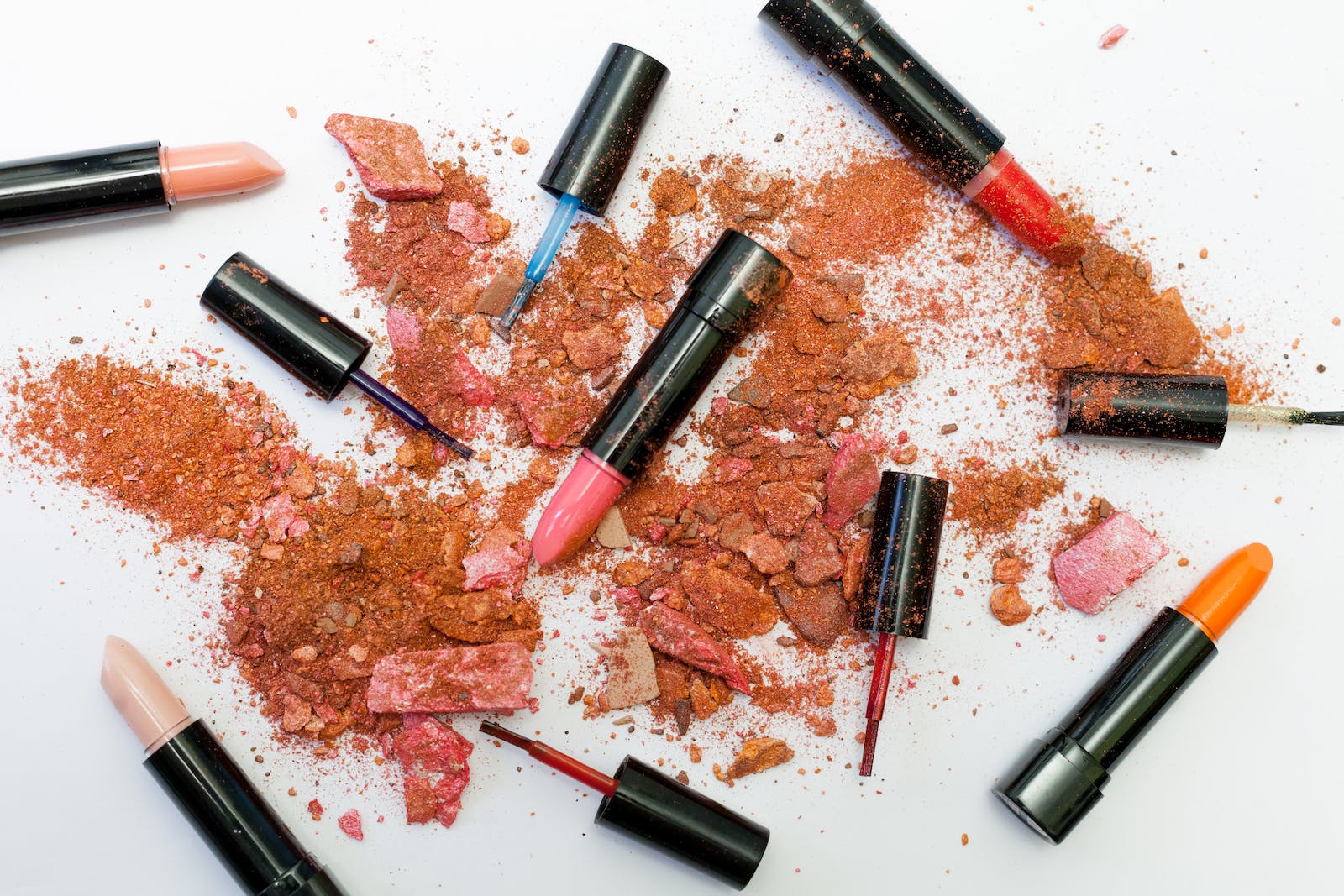 Source: Pexels
French women use lipstick for EVERYTHING! This is to further enhance the effortless look and basically using what you have. Therefore, it's a really easy technique for other women to follow also as it's using lipstick as multi-purpose tool within your makeup routine. You can use a pink or red lipstick as a cream blush, ready to use on the go in case you are missing a bit of colour when you are out.
Use liquid formulas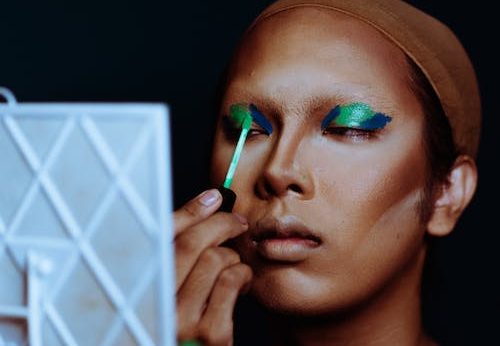 Source: Pexels
You want a luminous and dewy look to the skin, and the way to do this is to apply more liquids than powders. Instead of a powdered blush or bronzer, try a liquid one! If you have oily skin however, you may need to control this accordingly so that the makeup doesn't just slide off your face. French women use this as to way to look more natural, for the products to soak into the skin rather than just sitting on top as a powder.
Foundation isn't that important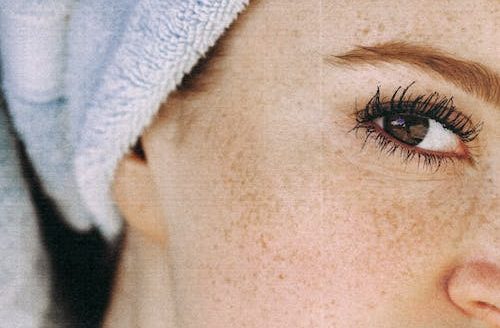 Source: Pexels
To go along with enhancing your skincare, this will make you not want to wear foundation as much – and french women embrace this! Of course, it takes time to get healthier skin, however if you stick to it then the results will go far! French women actually use concealer instead of foundation, and simply place it on the areas they want to improve, like dark circles or blemishes. And they do this rather than putting foundation all over their face.
Effortless eyebrows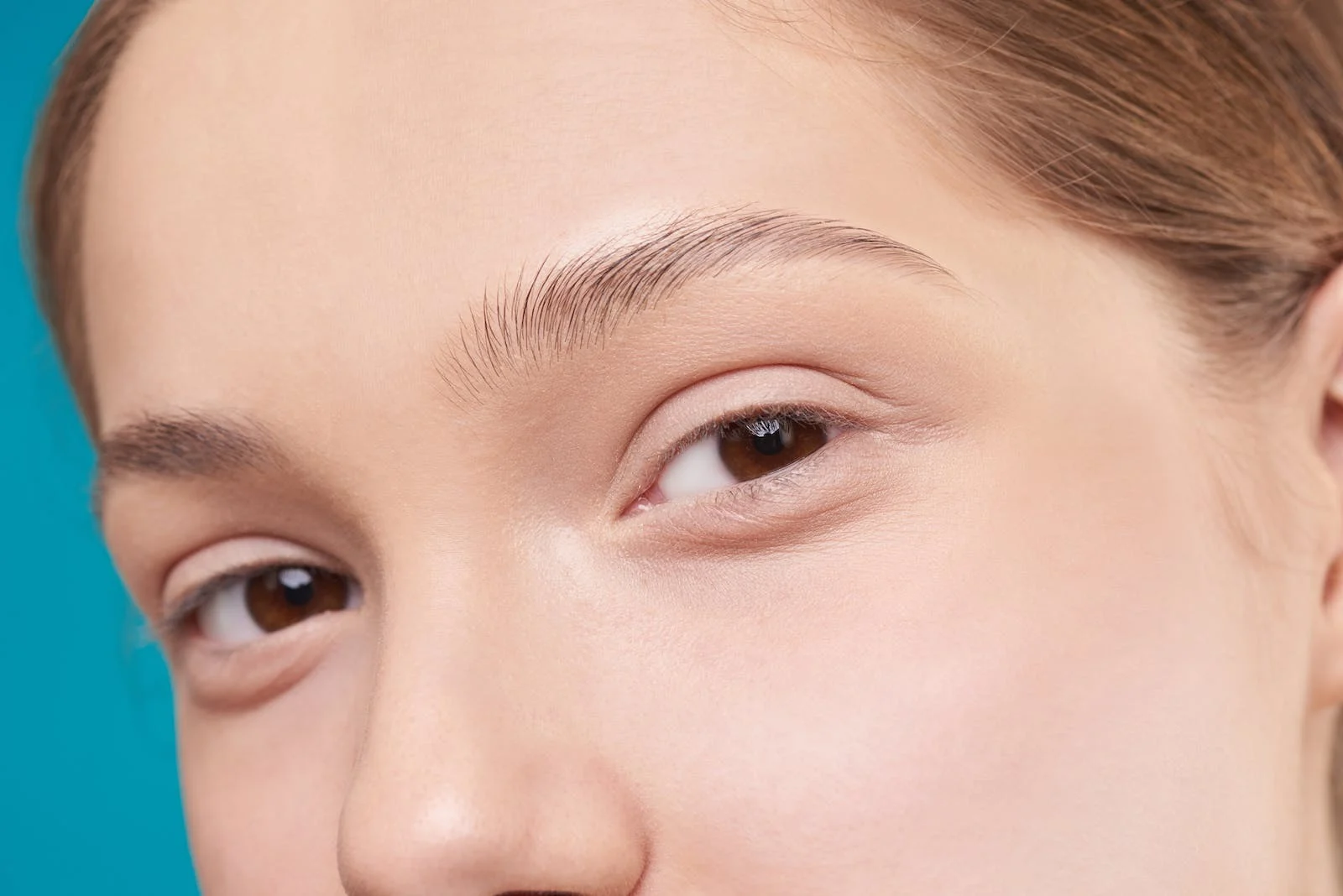 Source: Pexels
Continuing on with the natural makeup hacks, french women love a natural eyebrow – further developing the 'less is more' look. They don't fill in their eyebrows heavily per say, but rather use a brow pencil to mimic hair strokes or a powder to fill in sparse areas. Many people nowadays will 'carve' out the brow with concealer to give a more defined look, but french women do not like this trend and would rather keep it as natural as possible.
Monochromatic makeup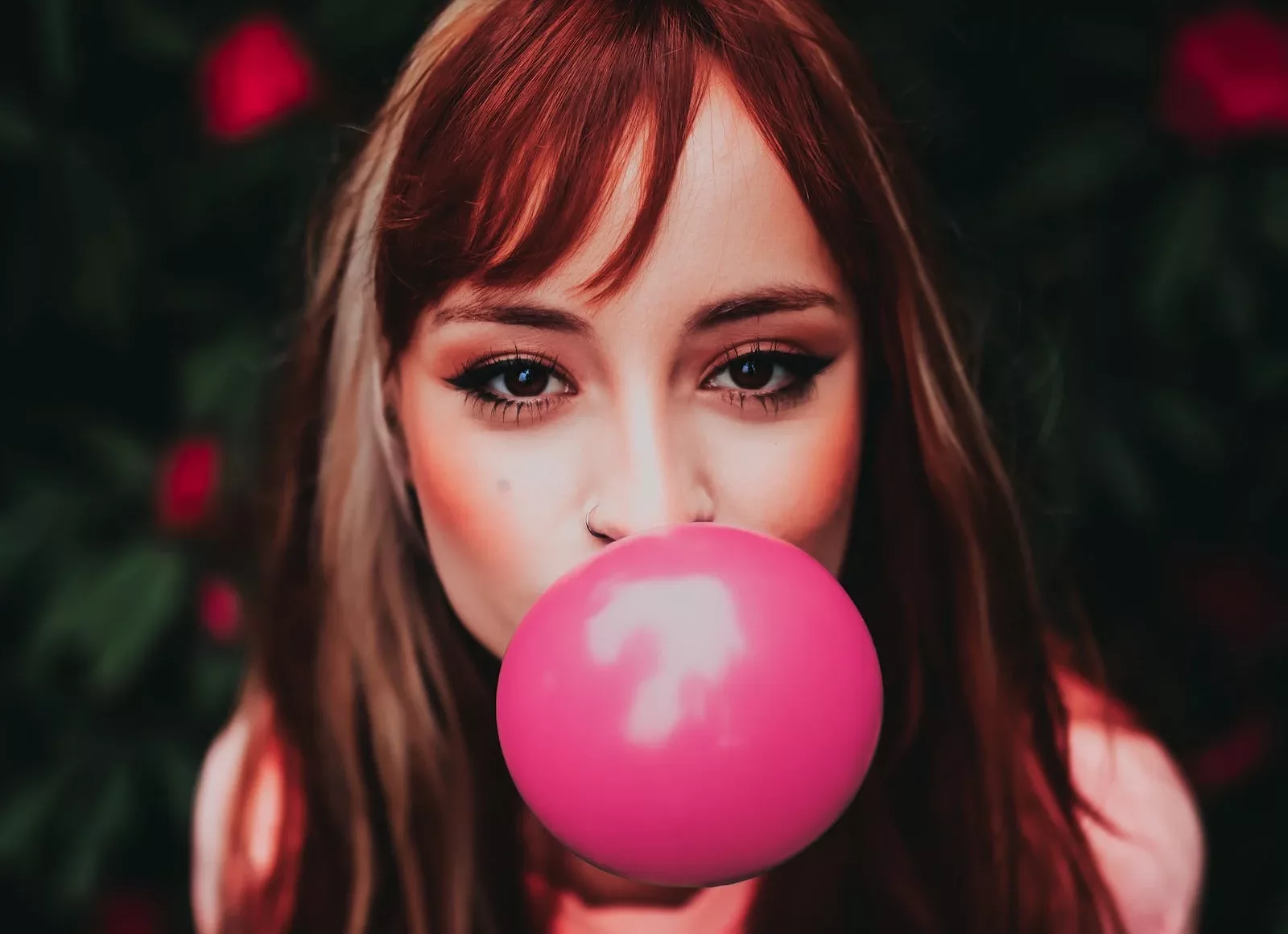 Source: Pexels
French women often coordinate their makeup throughout their whole look using colours – more specifically 1 colour! For example, if they have done a pink eyeshadow look, then they will continue the look using those same colours. So pink blush and a pink lip, to really create a harmonious and effortless look. This makes them seem more put together and actually enhancing their skill within makeup as it allows them to experiment with different colour pallets.
Don't use too much highlighter!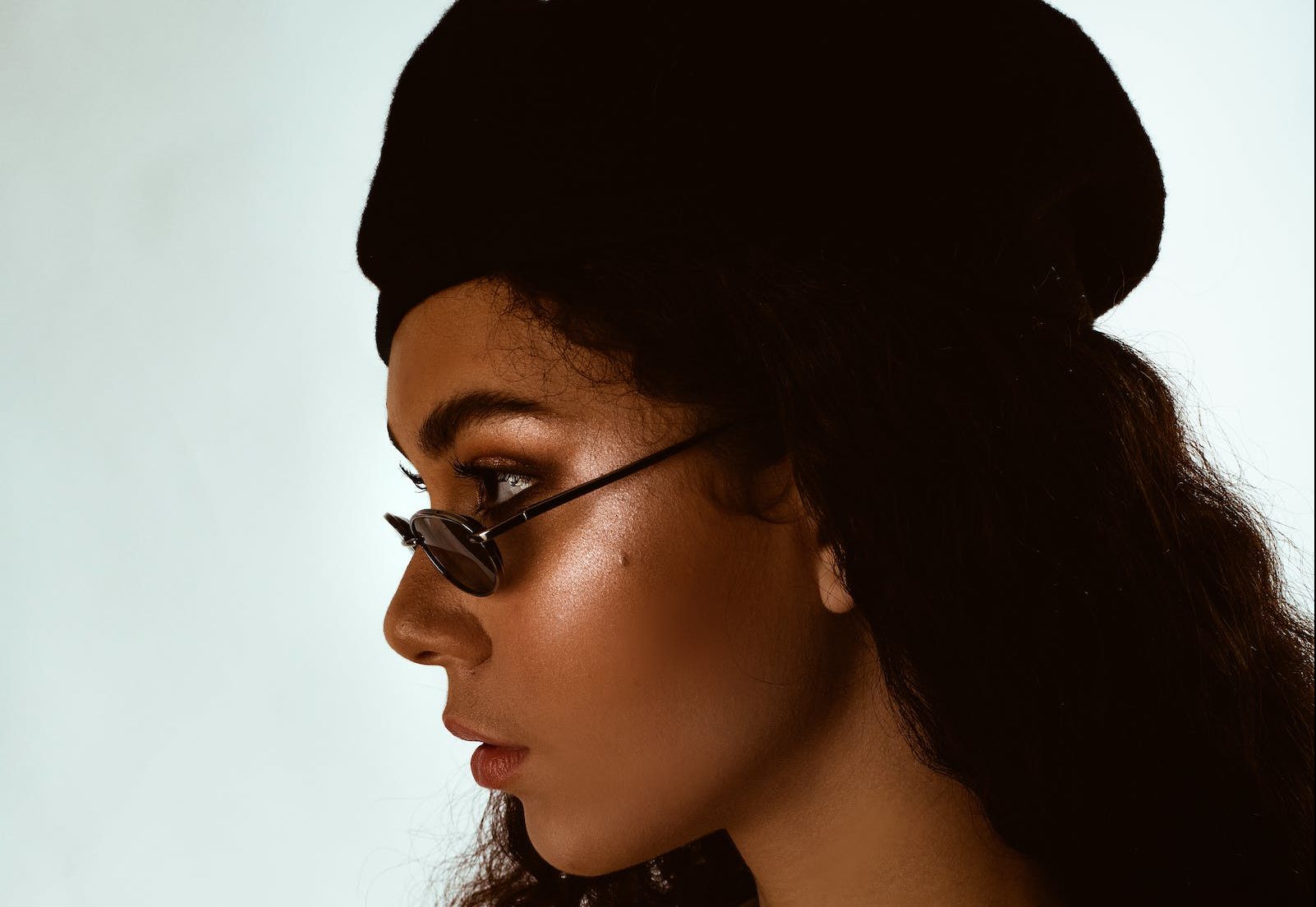 Source: Pexels
Following on from the natural makeup routine, french women would rather use a glowy and more subtle highlight rather than a shimmery highlighter that stands out. Along with this, they only apply highlighter to places where the skin would naturally glow, like the tops of the cheeks and middle of the forehead. They will also add a pop of highlight into the inner corner of the eyes and the bridge of the nose to create a radiant and youthful look.
Apply makeup in moderation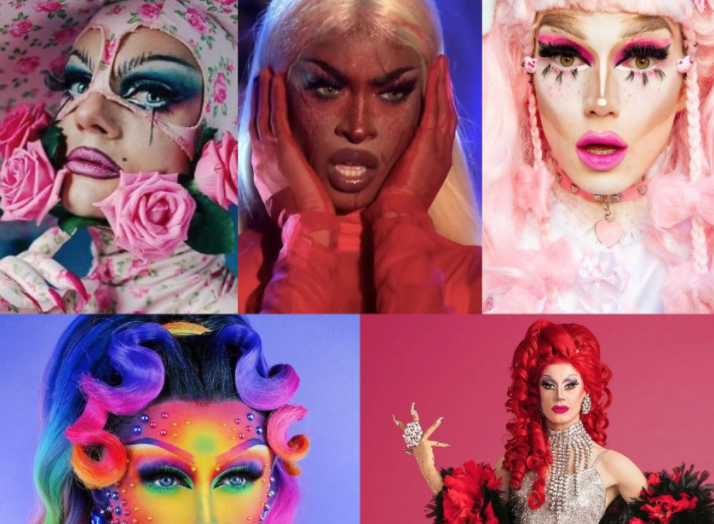 Credit: KatanaPrincess via Reddit
Candidates for RuPaul's Drag Race need not apply to the school of French makeup artistry. For the French woman, when it comes to makeup, less is always more. The result is simple and effortlessly chic although, make no mistake, it takes time and patience to achieve these results.
Prime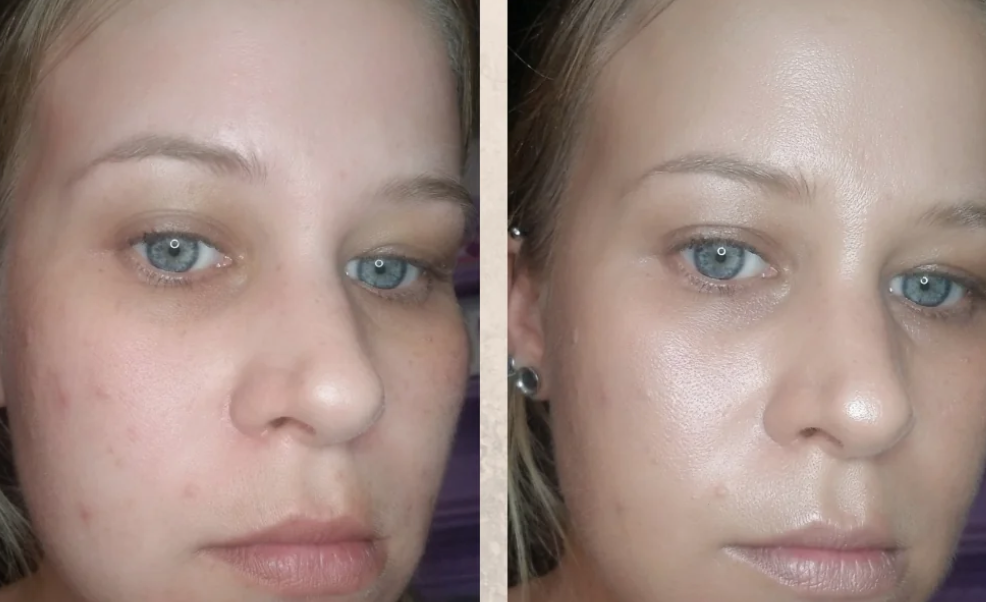 Credit: melissajackson07 via Reddit
Just as any proficient painter understands, preparation is key to the success of the overall result. For those following French women's makeup rules, this means priming before applying makeup. This doesn't necessarily mean choosing an expensive product. However, it does mean matching primer to skin type. For instance, someone with oily skin will take care to opt for a mattifying primer.
Single focus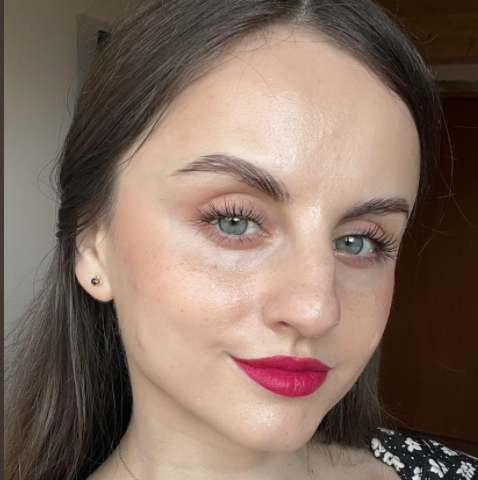 Credit: Ralucamakeup via Reddit
You'll rarely see a French woman with strongly made-up eyes and a strong lip color. Instead, she will have carefully considered whether to focus on her eyes or her lips, and applied her makeup accordingly. She won't always focus on the same features; some days, it will be her lips and, on others, her eyes.
Embracing messy makeup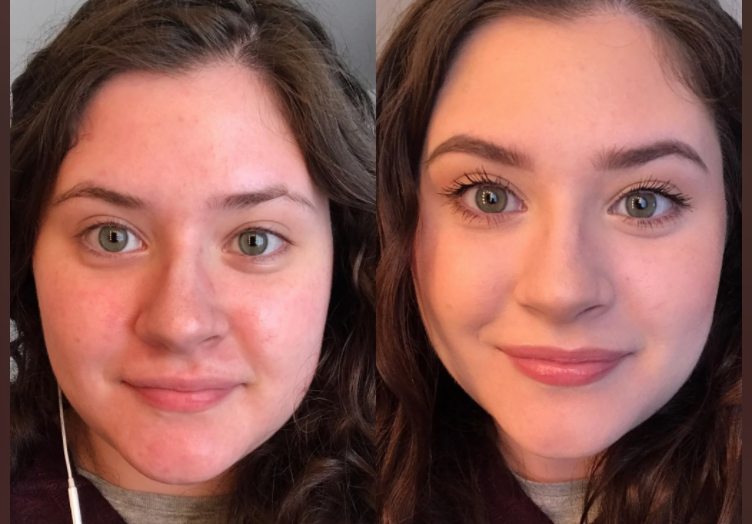 Credit: atlashands94 via Reddit
Although the word "trend" doesn't fit naturally with French makeup rules, the current predilection for "messy makeup" gets as close as anything. The opposite of perfectly applied makeup, it's not intended to make someone look younger or runway-ready. Instead, it's a nonchalant look, which enhances her unique features.
Lash care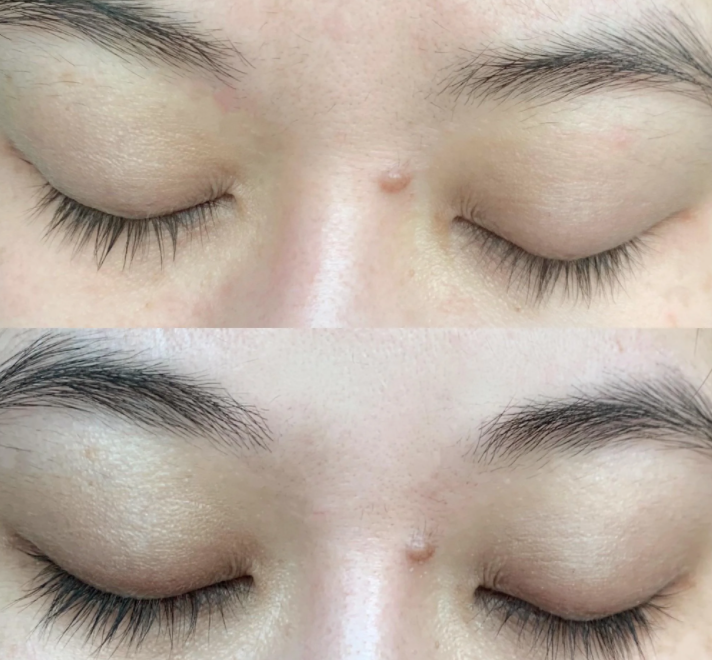 Credit: emotionallybougie via Reddit
While a French woman may sometimes choose not to wear eye makeup or to wear only a very little, she still takes care of her lashes. For some, this might mean using a serum or conditioner to promote growth and thickness. It might also mean curling the lashes, even if this isn't followed by mascara. And it always includes removing eye make-up thoroughly.
Dare to bare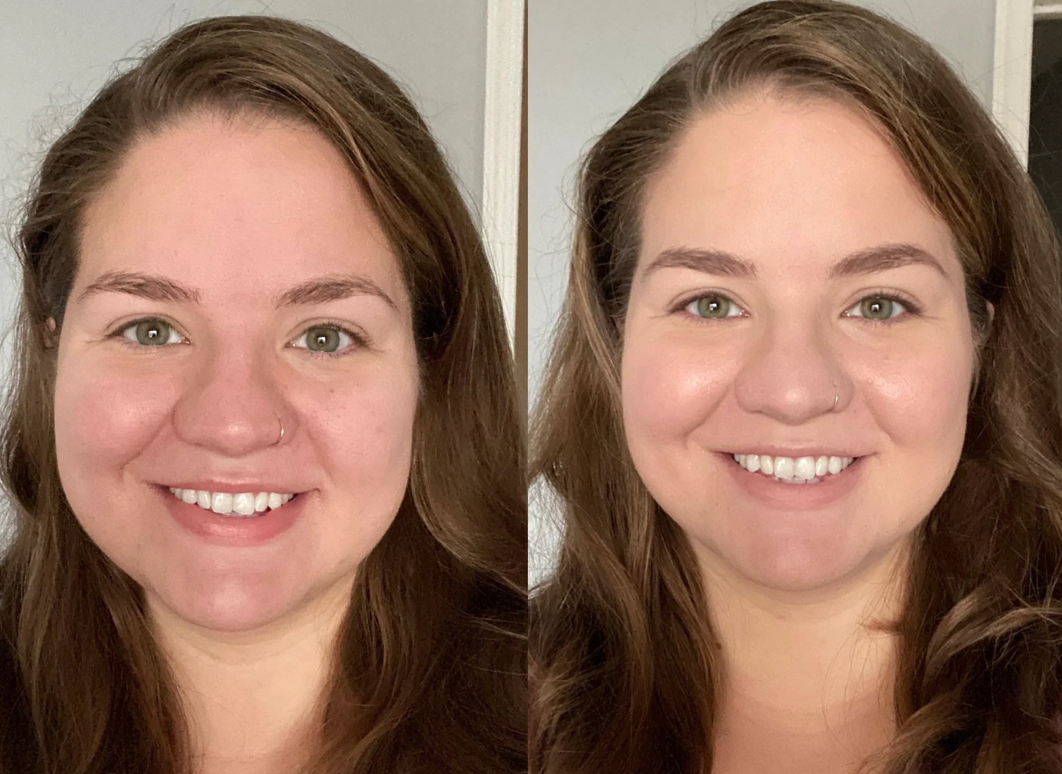 Credit: candycornramhorn via Reddit
The French look is the antithesis of the ultra-made-up look that's popular in much of the US and UK. Unlike many of her Anglophone cousins, the average French woman is comfortable strolling down the street without wearing any makeup or, at least, without appearing to wear any…..
Great cleansers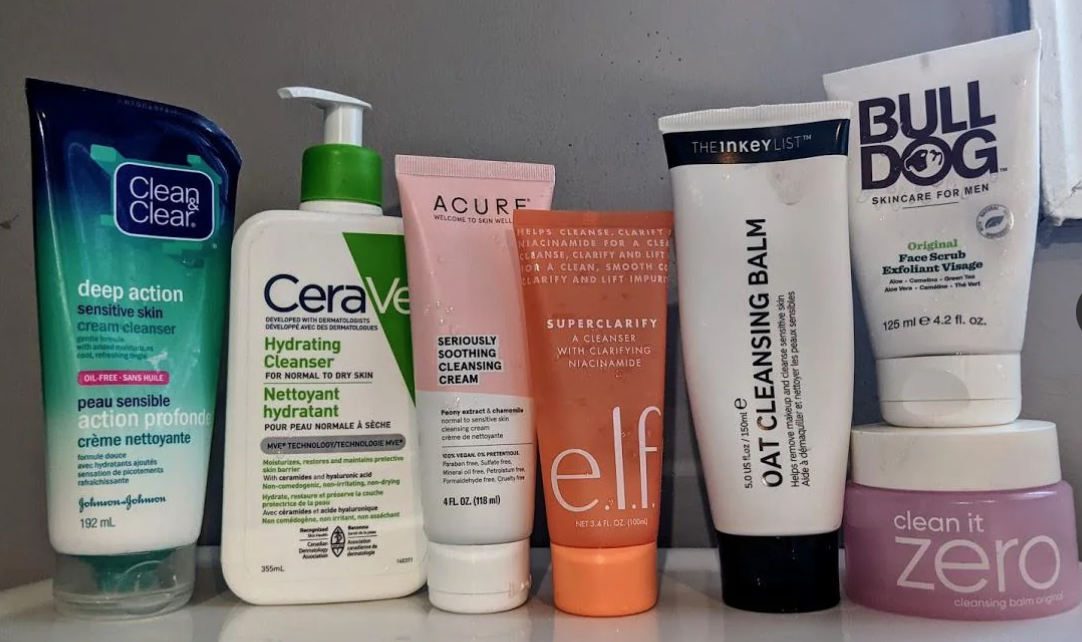 Credit: skyevalentino via Reddit
French women understand that what goes on must come off. And an excellent cleanser is a must at the end of the day. Obviously useful for taking off any makeup, it's also an important way of removing impurities from the surface of the skin and providing a clean base for a night-time moisturizer.
Sunscreen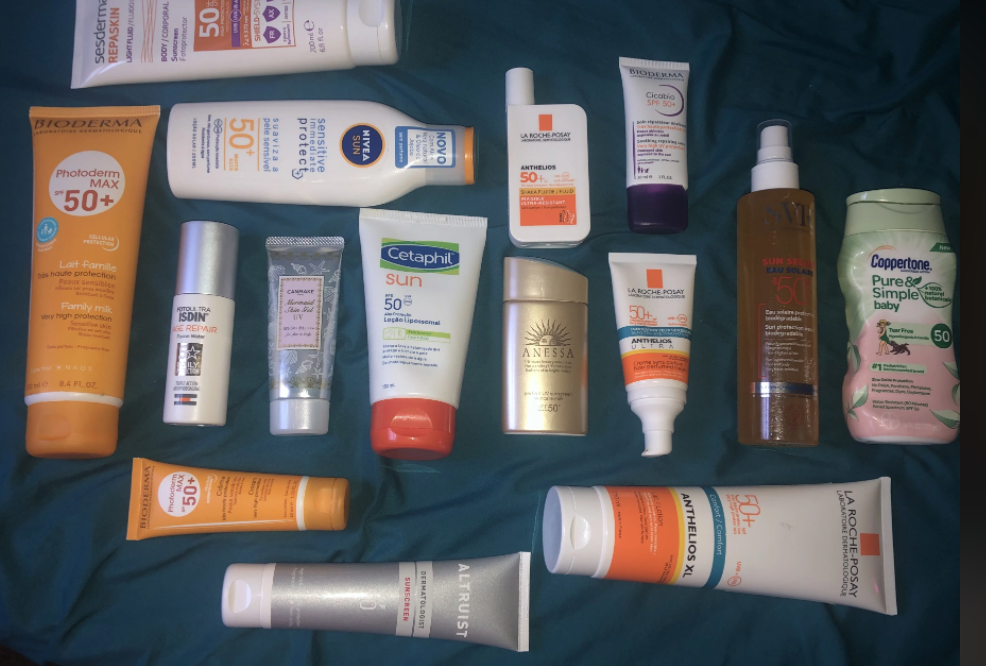 Credit: inilotrob via Reddit
Like most Australians, the typical French woman understands the threat that the sun poses to her skin. It won't, of course, show as she goes about her daily life but a morning application of a suitable facial SPF cream is an integral part of many women's makeup routines.
Sunglasses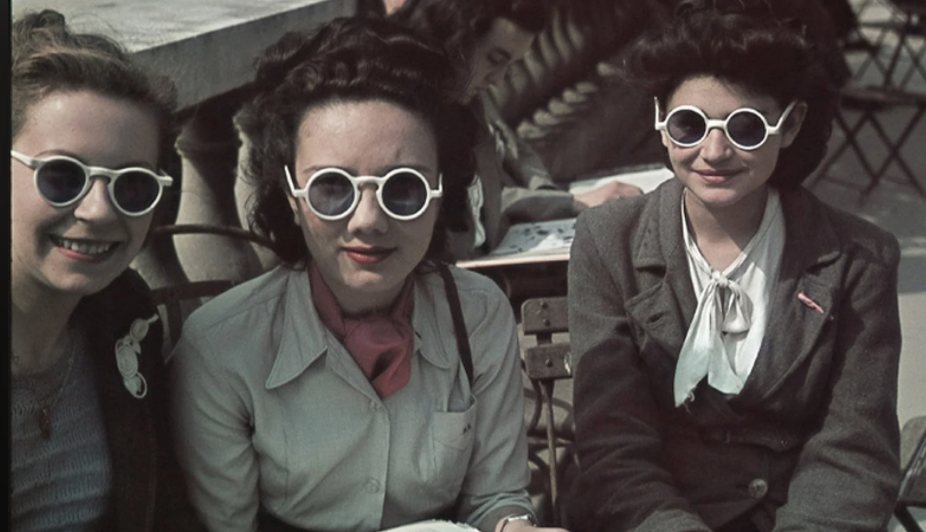 Credit: chubachus via Reddit
Although wrinkles are not a source of terror for the average French woman, this isn't to say that she won't avoid them where she can. And wearing sunglasses – which French women have been doing for decades – is one way she chooses to go about this. They mean that she won't perpetually squint into the sun, which will help delay the appearance of facial wrinkles.
Plenty of sleep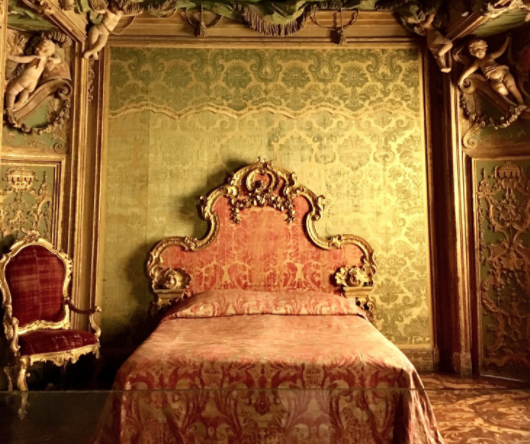 Credit: JackieSpratt via Reddit
It's a fallacy that everyone needs a minimum of eight hours of sleep per night. Some need a little less, and others considerably more. However, wherever a French woman falls on the sleep spectrum, chances are that she understands the need to get as much of it as possible. After all, adequate sleep is reflected in the skin of the face.
Good hydration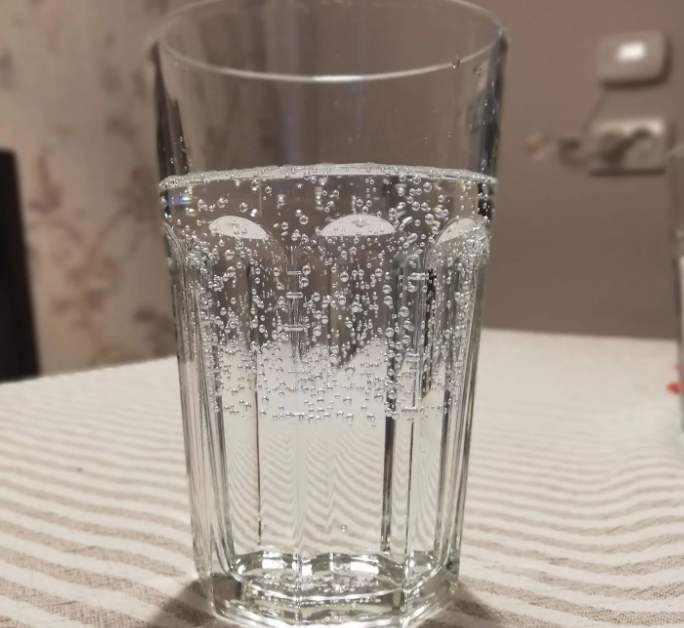 Credit: menix via Reddit
French women understand that, for the facial skin to look its best – with or without makeup – good hydration is vital. Obviously, this means drinking plenty of water. However, it might also mean misting the face with a water spray, before following up with a serum and a light moisturizer to seal moisture into the skin.
Moderate or minimal alcohol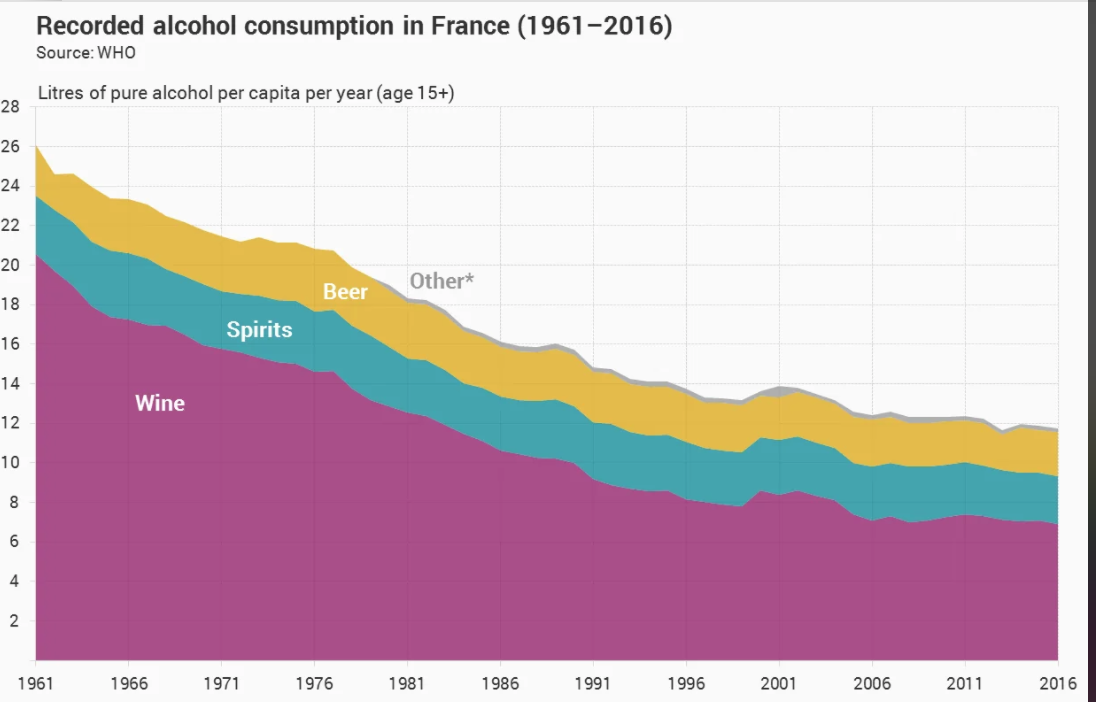 Credit: NaytaData via Reddit
Stereotypes might say that French women (and men) drink lots of wine. Reality says different. While a French woman might choose to accompany her meal with a glass of wine, it will usually be a small glass and frequently watered down. Limiting alcohol to moderate or minimal quantities helps ensure facial skin stays well hydrated and less prone to unnecessary wrinkles.
No contouring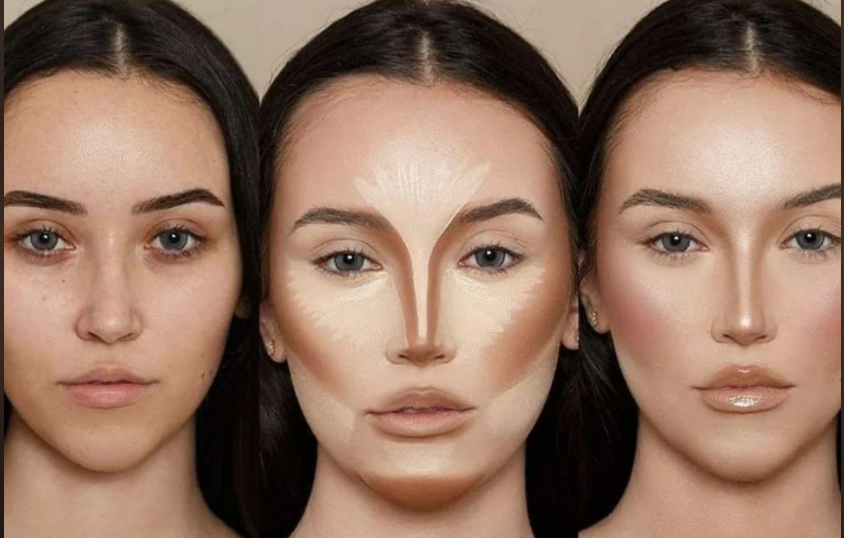 Credit: ibangedurmom69420 via Reddit
All those YouTube and TikTok tutorials instructing their viewers on how to achieve the perfect contouring go unwatched by the majority of French women. The artificial effect of contouring has no place in their makeup routines, which, instead, focus on bringing out the individual's own features.
Forget the trout pout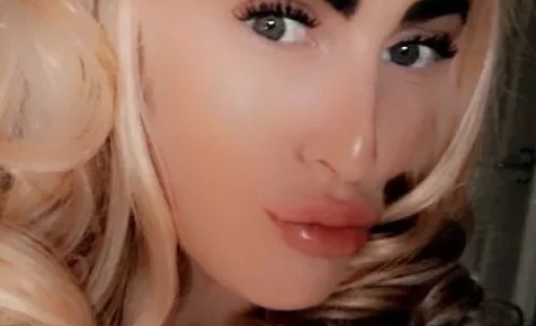 Credit: YourMother8MyDog via Reddit
Another modern makeup trend that hasn't made waves in France, the trout pout is anathema to the typical French woman. And, as well as swearing off Botox, she'll also avoid lip-lining, contouring and other makeup techniques designed to imitate the effects of the paralysing toxin.
No microblading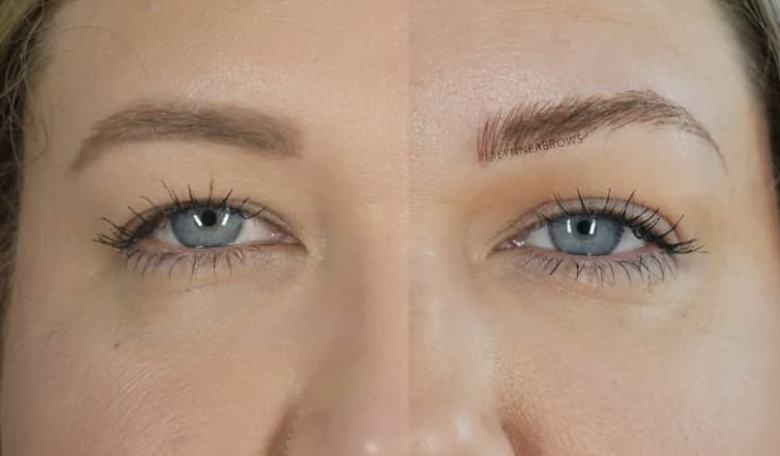 Credit: lynneasomething via Reddit
Unless there's an excellent reason to try microblading (and total absence of eyebrows is the only one that springs to mind), most French women would never consider it. Instead, they will make the most of their own brows, using them to enhance the shape and natural contours of their face.
Quality over quantity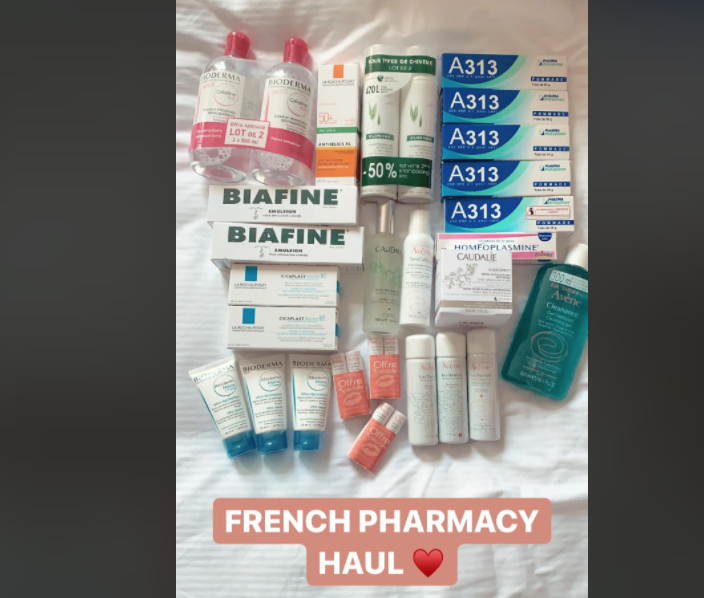 Credit: troisfoisrien11 via Reddit
Even a small town in France usually has an excellent choice of makeup products in its local drugstore. For some, the temptation to acquire a whole range of products to try could be irresistible. However, the typical thoughtful French woman finds it easy to resist the siren call of shiny packaging and new products. Instead, she restricts herself to tried, trusted and proven favorites.
Accept the need for change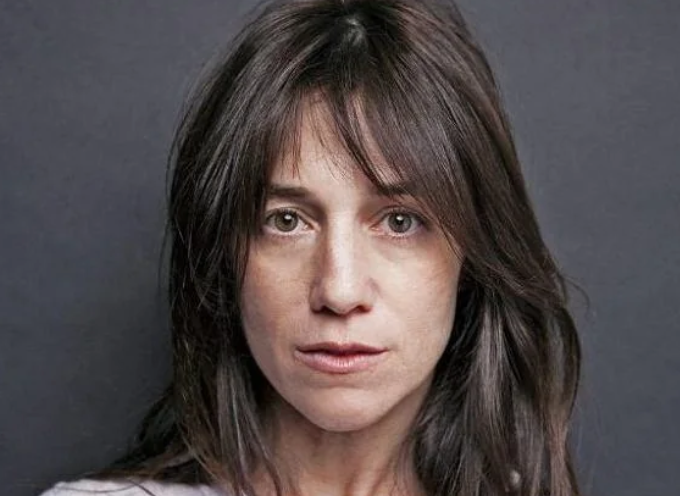 Credit: ReturnToTheSauce via Reddit
Many women struggle with the effects of aging and, in particularly, the challenge of adapting their make-up routine to suit their changing face. Not so most French women. They appreciate that the make-up that suits them in their thirties may not work in their forties, and so on – and they are unafraid to make the necessary changes.
Match the outfit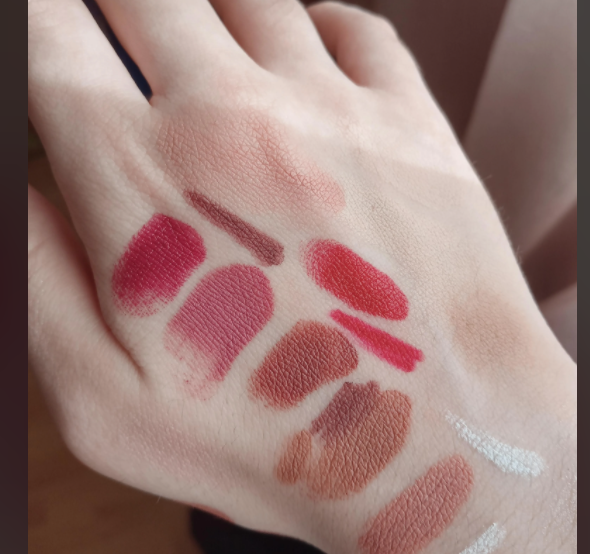 Credit: kobazzzica via Reddit
While it's not true to claim that a French woman rigidly matches her make-up to her outfit, she will often choose to take inspiration from it. For instance, if she's wearing a blush-pink jacket, she might pick up the shade in some subtly applied blush or lipstick.
Don't start too young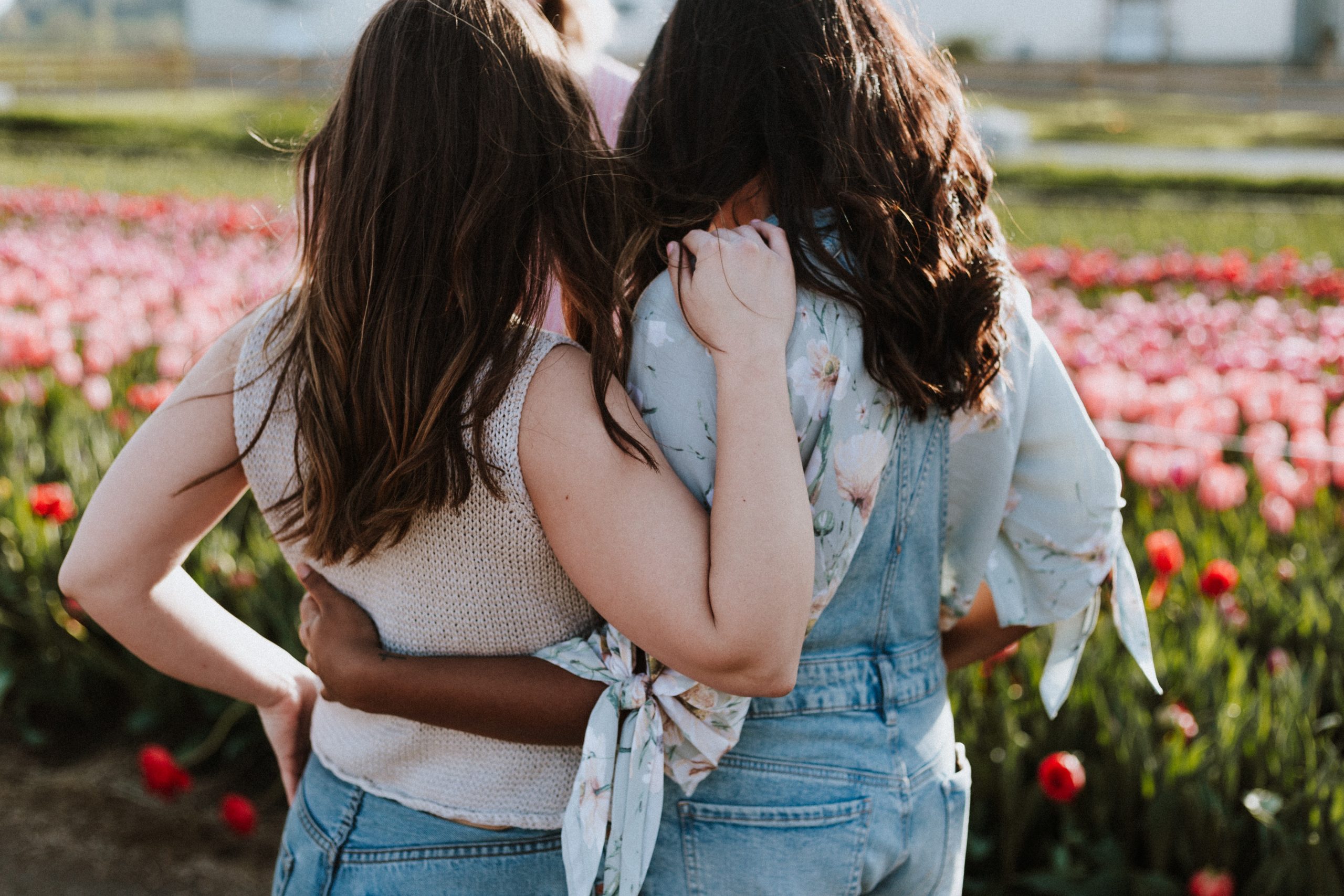 Credit: Priscilla du Preez via Unsplash
Most French women will shy from encouraging their daughters to apply makeup from too young an age. For them, youth is its own beauty – and very youthful skin needs no enhancements from a cosmetics' counter. As a result, it's common for French teens to be older than their American or British compatriots by the time they start using makeup regularly.
Inspiration from painters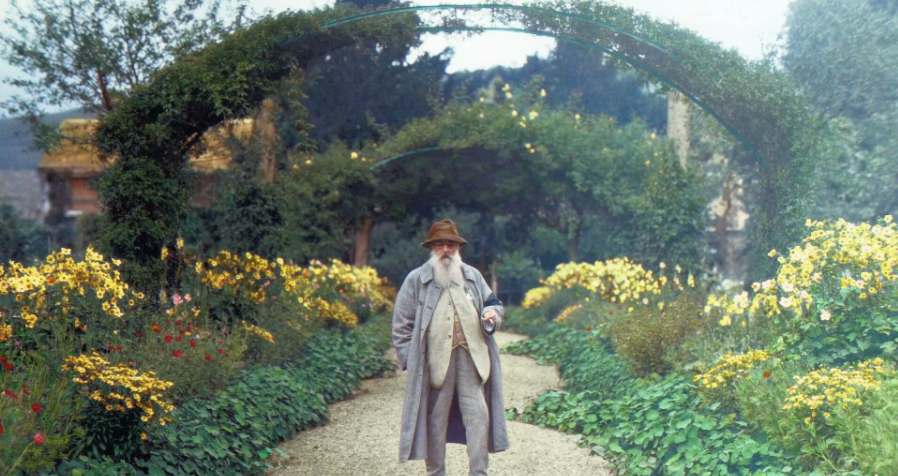 Credit: Morozow via Reddit
The works of the great painters have long provided inspiration to makeup artists – and resulted in some truly spectacular looks. However, French women take more fundamental lessons from the likes of Monet and Van Gogh: perfection varies from individual to individual, and a masterpiece may take a lifetime to reach its culmination.
Healthy lifestyle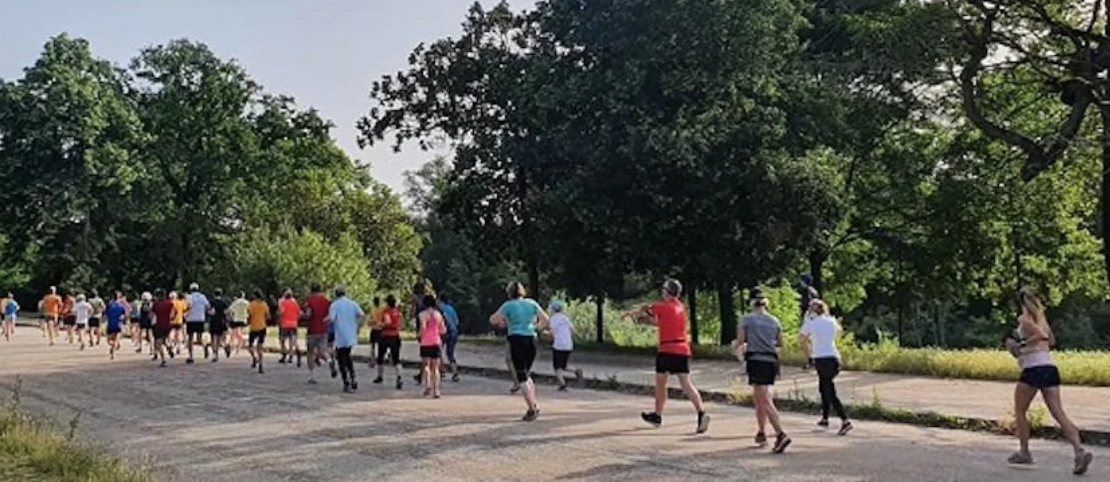 Credit: DoddyUK via Reddit
In so many ways, the skin is a barometer of the body's health. And, as the most visible part, the face is particularly telling. Understanding this, a French woman following classic French makeup rules will strive to keep a healthy lifestyle – both for its own intrinsic benefits and for the positive effect it will have on her face.
Black kohl

Credit: give-em-hell-kid via Reddit
A popular – and very chic look – among French women in the know involves judicious use of black kohl. This particular technique sees the kohl dotted between the lashes, with the result that less mascara is needed. It requires a steady hand and a little practise but the results are well worth the effort.
Recognize yourself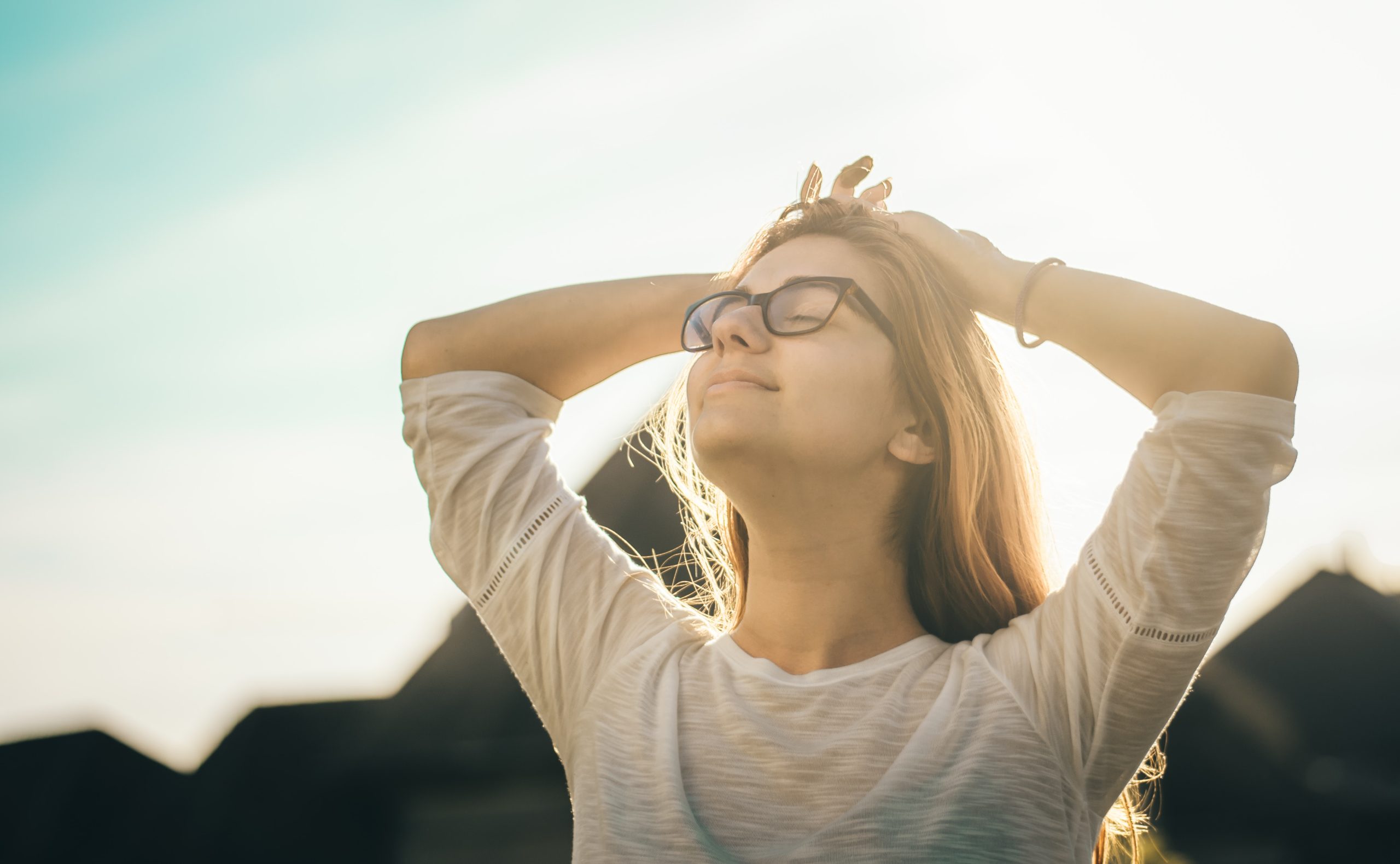 Credit: Radu Florin via Unsplash
For French women, makeup is an enhancement for their natural selves and not a disguise. As a result, most follow an unspoken rule never to apply so much makeup that they don't look like themselves. This requires a certain amount of self-confidence. However, with time, the practise itself creates the necessary self-confidence.
Appropriate moisturizer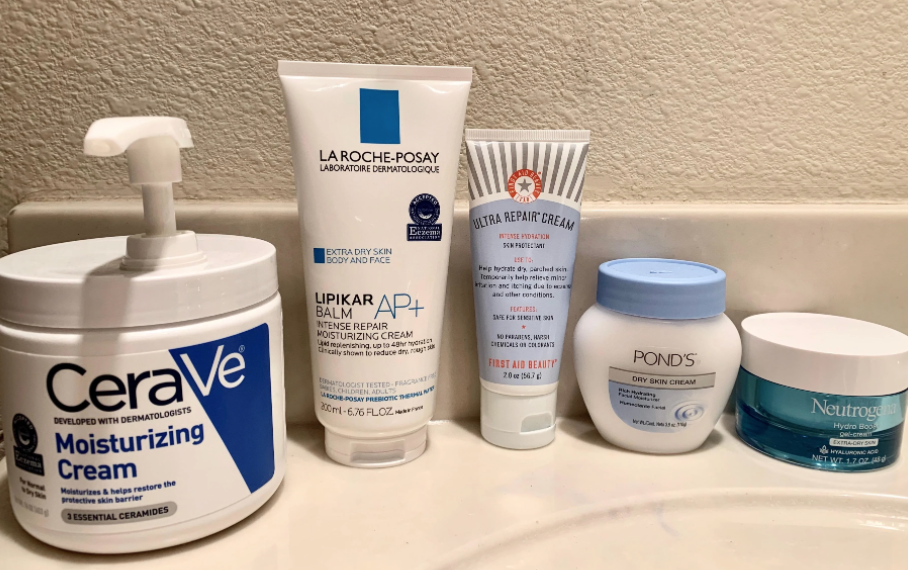 Credit: emmawalker266 via Reddit
The right moisturizer is an essential part of a French woman's make up routine. It helps ensure that the skin is neither too oily nor too dry, and so reduces the likelihood of developing either spots or flaky patches. Discovering which moisturizer works for a particular individual may take time and effort but French women recognize the importance of expending these.
Learn from the experts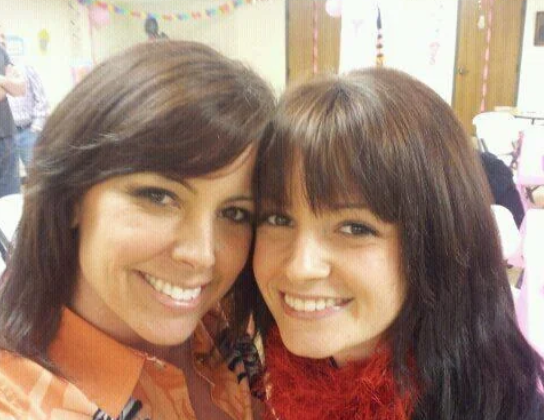 Credit: SupTrick3 via Reddit
Although the typical French woman probably spent time in her youth practising her makeup skills alone in her bedroom or with the help of friends, she'll also have utilized the skills of experts. These might be makeup professionals – perhaps those at the beauty bar in a local cosmetics' store – but they'll also almost certainly have included her mother and other older female friends and relatives.
Setting spray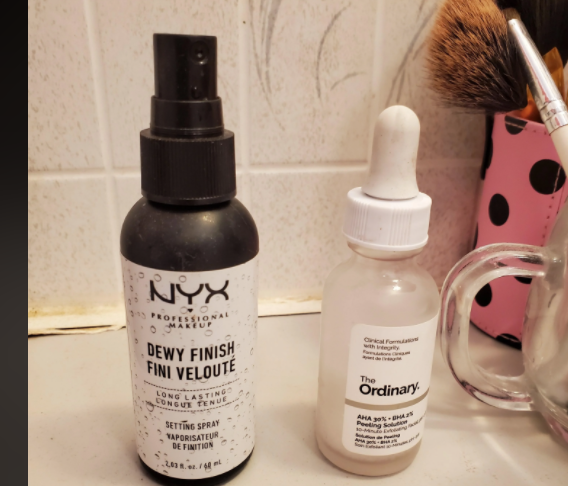 Credit: roxys4effy via Reddit
Setting spray ensures makeup stays in place for as long as possible. It also reduces the likelihood of products smudging or settling into fine lines. French women know this and, in consequence, a good setting spray is the crucial final step in their makeup routines.
Don't chase perfection

Credit: IDrinan via Reddit
French women know that the perfect face of makeup is as illusionary and unobtainable as a desert mirage. Instead of chasing the impossible, their goal is to look like the best version of themselves. Sometimes this will involve several makeup products. At others it might involve nothing more than moisturizer and self-confidence. Either result is better than any unquantifiable perfection.
Be choosy with products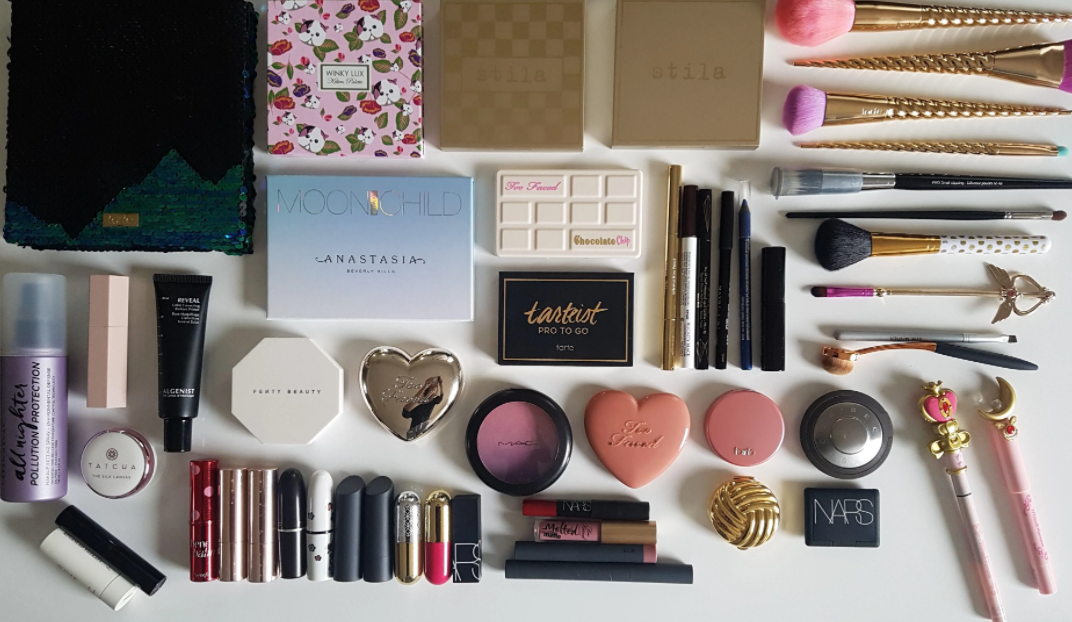 Credit: hellokrissi via Reddit
Finding the right products for you is not necessarily a case of buying what's recommended by the latest influencer. French women understand that they – and their skin – are unique. As such, they are choosy with products and take time to find the ones that work best for them.
Don't follow trends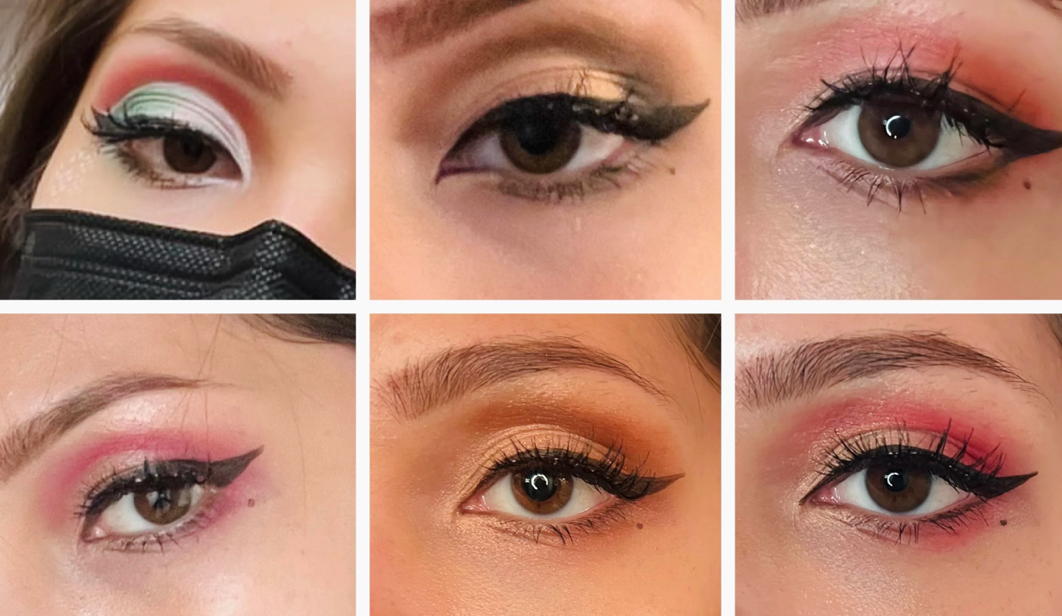 Credit: _Ophidian via Reddit
It's sometimes tempting to follow trends. However, to do so is to increase the chance of looking like everyone else you pass on the street. This is the antithesis of French makeup rules, which focus so clearly on celebrating the individuality and unique looks of each woman.
Be you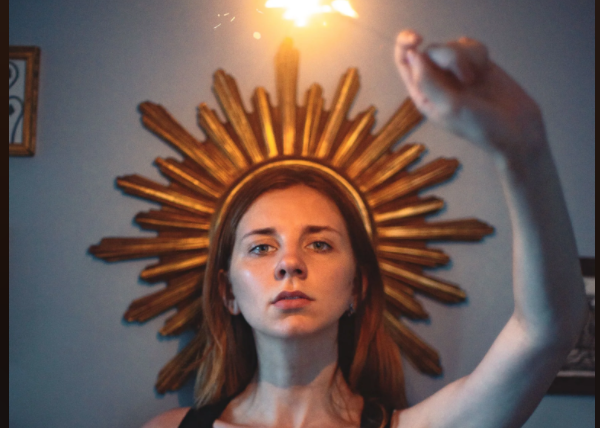 Credit: Mat0fr via Reddit
Above all, whatever products she uses and whatever routine she follows, a French woman is uniquely herself. The makeup rules that get her to this place are sufficiently flexible to make allowances for the fact that everyone is different – and everyone should celebrate their difference.