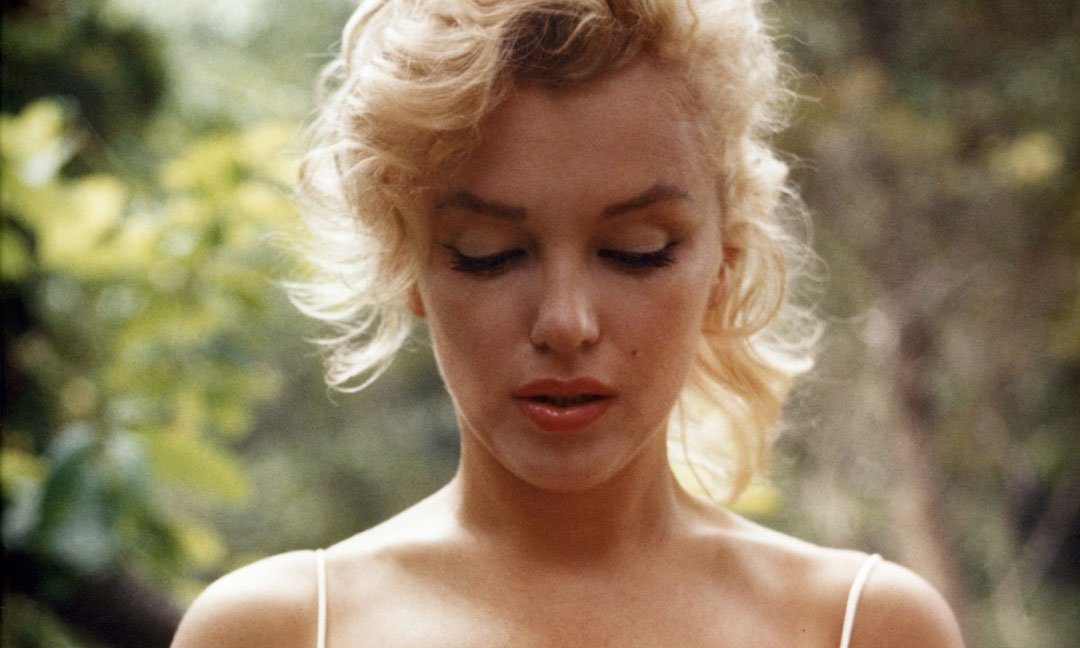 Credit: Marilyn Monroe via Facebook
Jean Harlow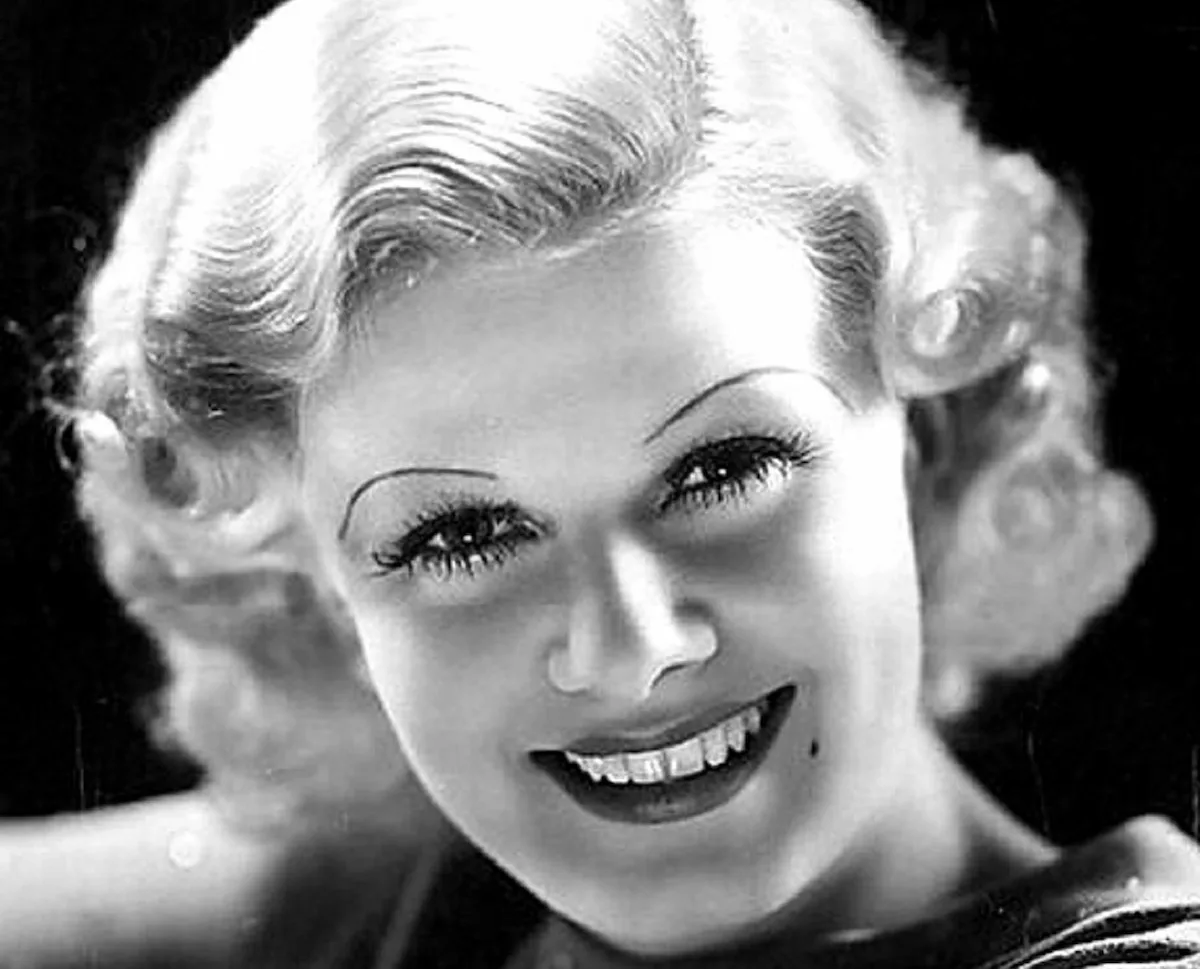 Credit: Needpix.com
Born as Harlean Harlow Carpenter in 1911, Harlow was a 1930s sex symbol, primarily known for playing bad girls. She was popular for her laughing vamp screen persona. Sadly, her career only lasted for nine years as she died of kidney failure at the age of 26 while filming Saratoga.
Katharine Hepburn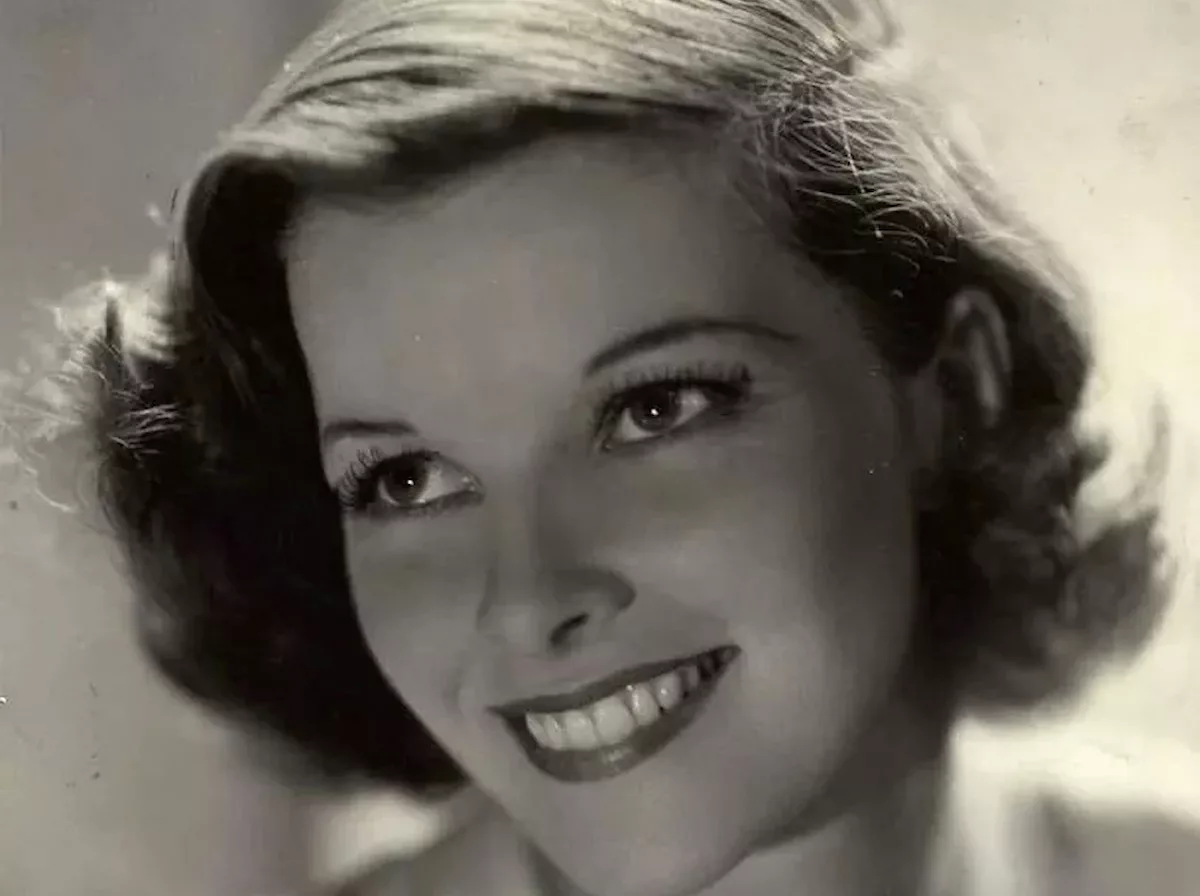 Credit: Midcentury Fashion via Facebook
Known for playing strong-willed and sophisticated characters, not to mention wearing pants before it was fashionable for women, Hepburn epitomized the modern woman in the 20th century with her bold personality. She was also a versatile actress, traversing everything from screwball comedy to literary drama, leading to her winning four Academy Awards for Best Actress.

Jane Russell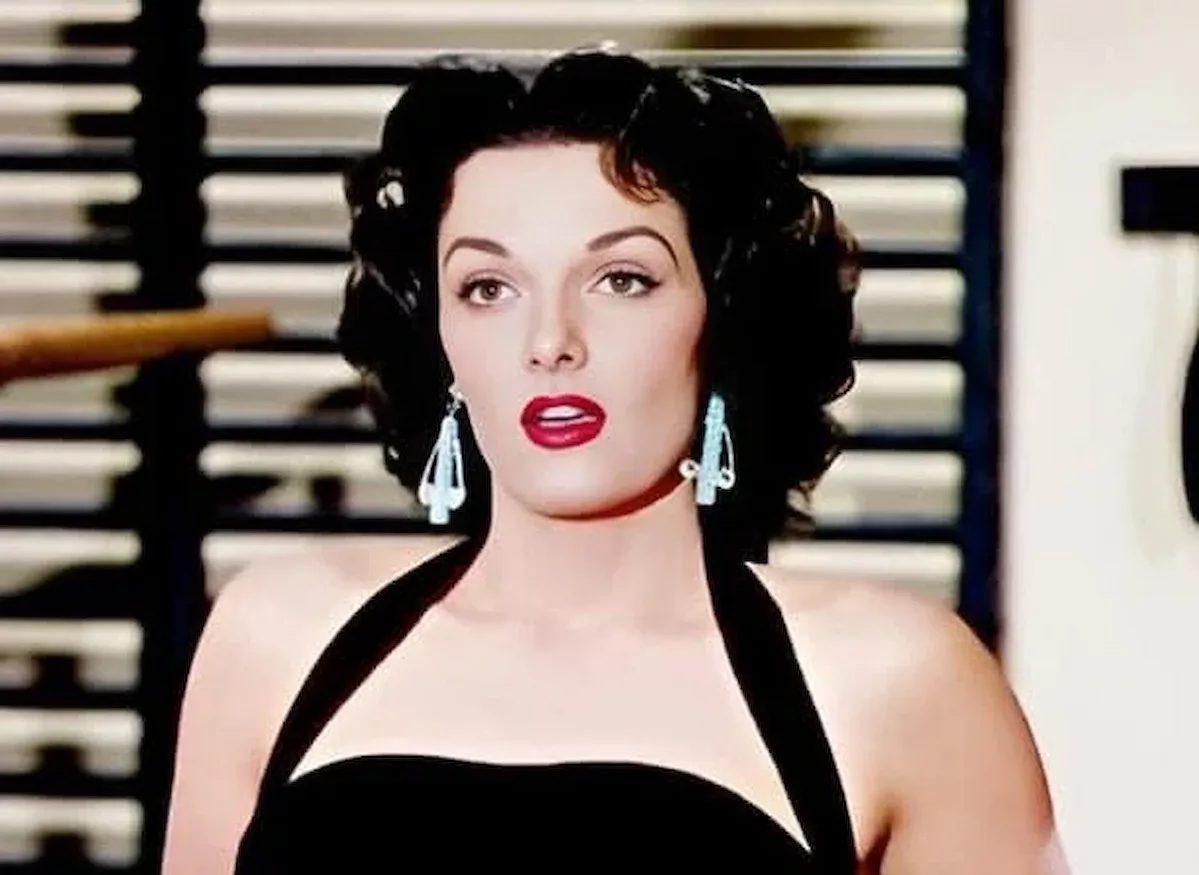 Credit: Stephen Pitt Walker via Facebook
The actress, model, and singer, born as Ernestine Jane Geraldine Russell, was one of Hollywood's leading sex symbols throughout the 40s and 50s. She was prolific, starring in over 20 films as well as making music. Russell married three times and adopted three children over the course of her life. In 2011, she passed away at 89 years old.
Lauren Bacall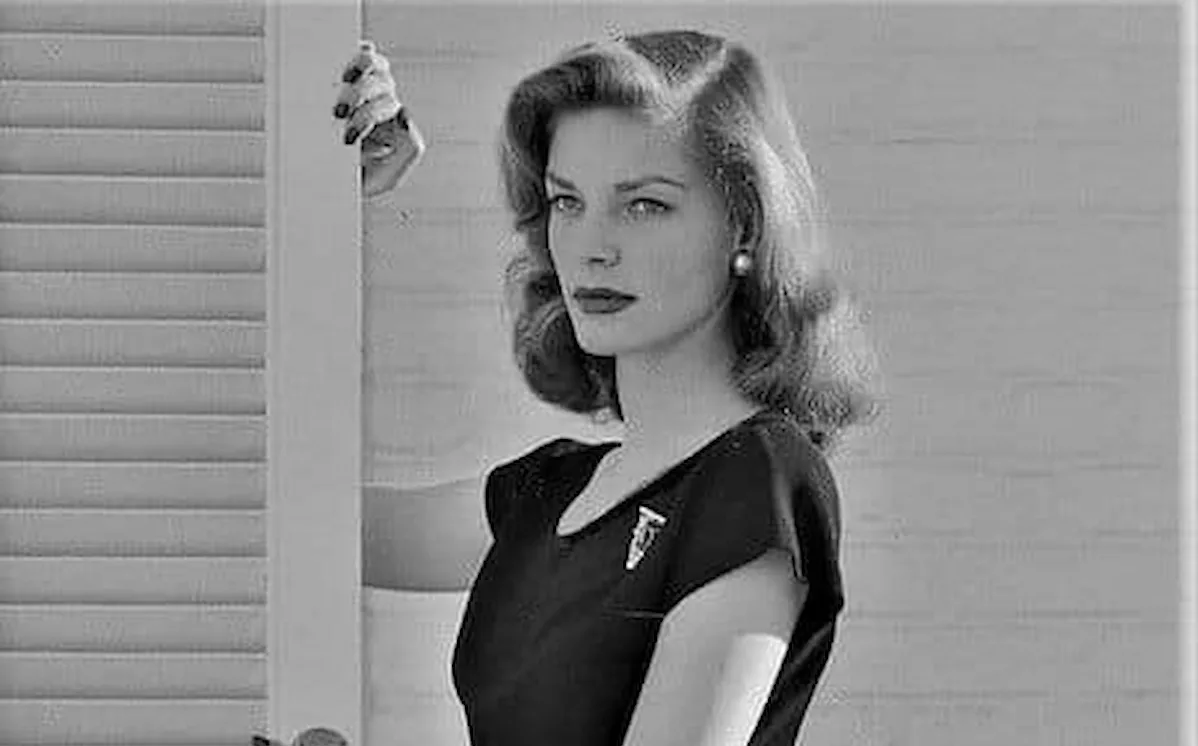 Credit: Things of the Past via Facebook
According to the American Film Institute, Lauren Bacall was the 20th greatest female star of classic Hollywood. Born as Betty Joan Perske in 1924, Bacall started as a model and was known for her sultry presence and husky voice. In the end, she was one of the last surviving Hollywood Golden Age stars.
Ingrid Bergman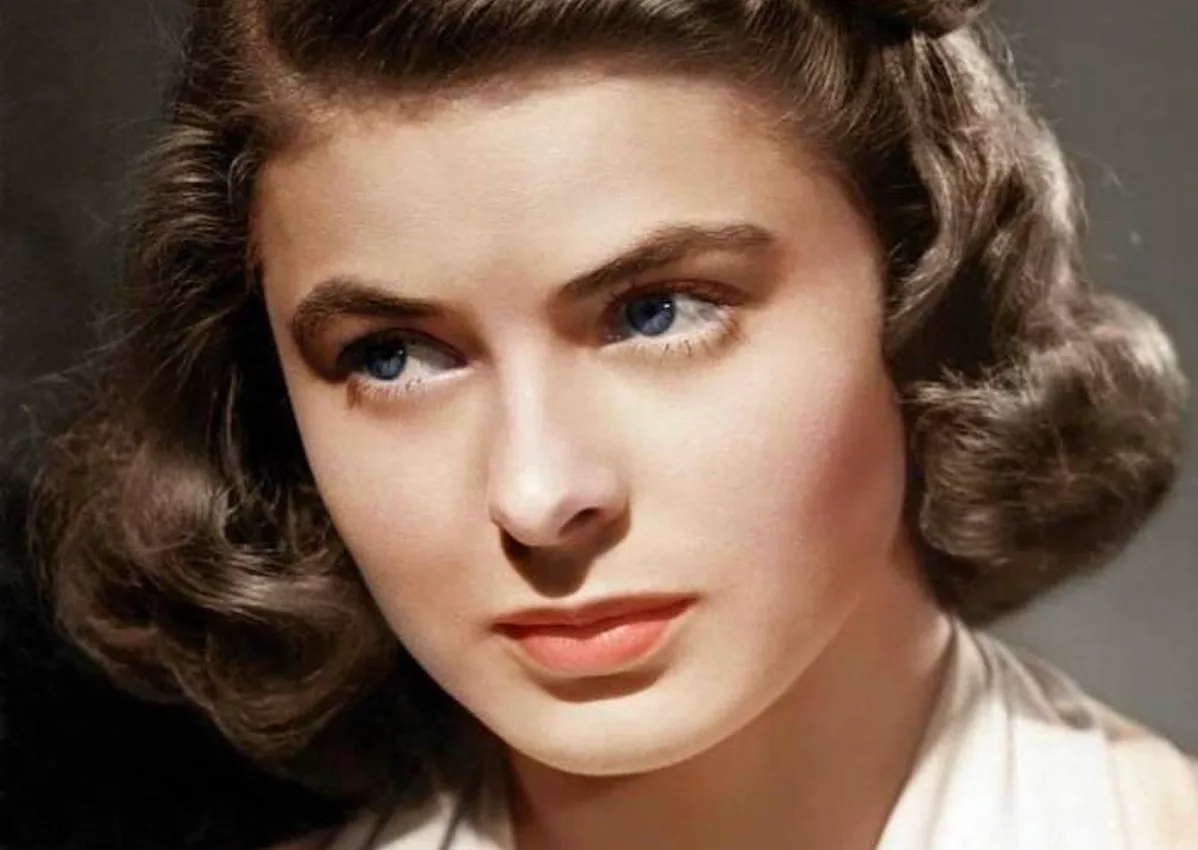 Credit: Randy Brooks via Facebook
Regarded as one of the most influential figures in film history, Bergman was a Swedish actress who starred in American and European films and plays. She's recognized by the American Film Institute as the fourth greatest female classic Hollywood screen legends, boasting a career that lasted over five decades.

Cyd Charisse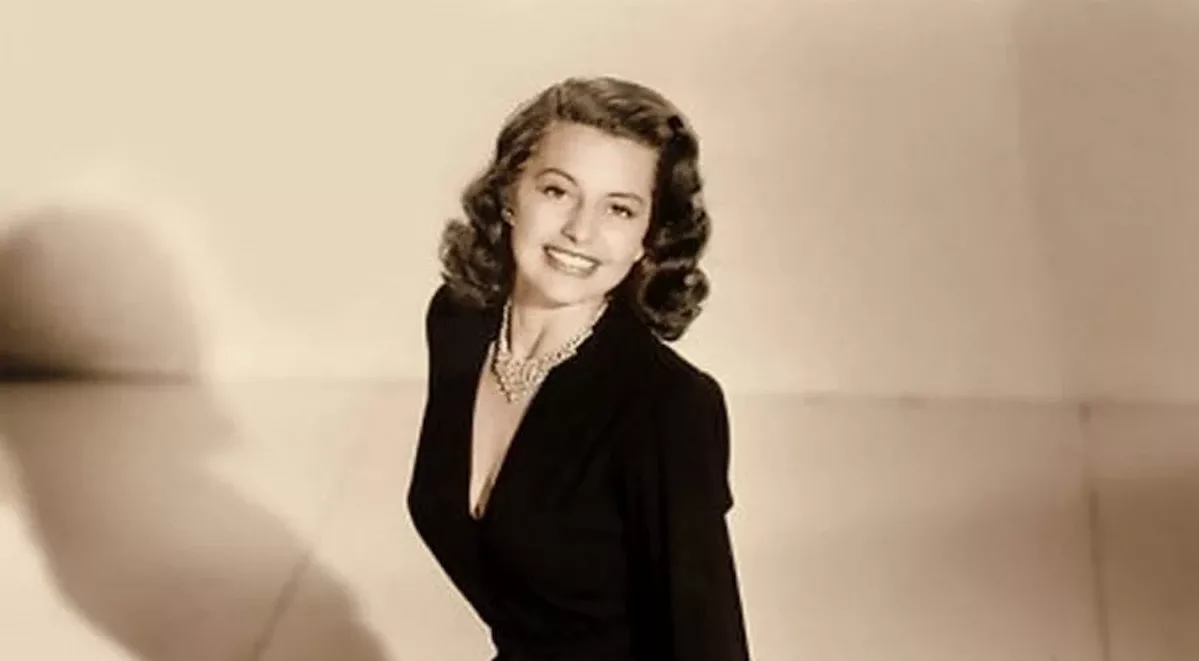 Credit: The Old Movie Guy's Page
Cyd Charisse was a popular American dancer and actress. After recovering from polio as a child, Charisse entered the world of film in the 1940s. Her unique abilities as a dancer allowed her to secure many prominent roles, before making her Broadway debut in 1991.
Ginger Rogers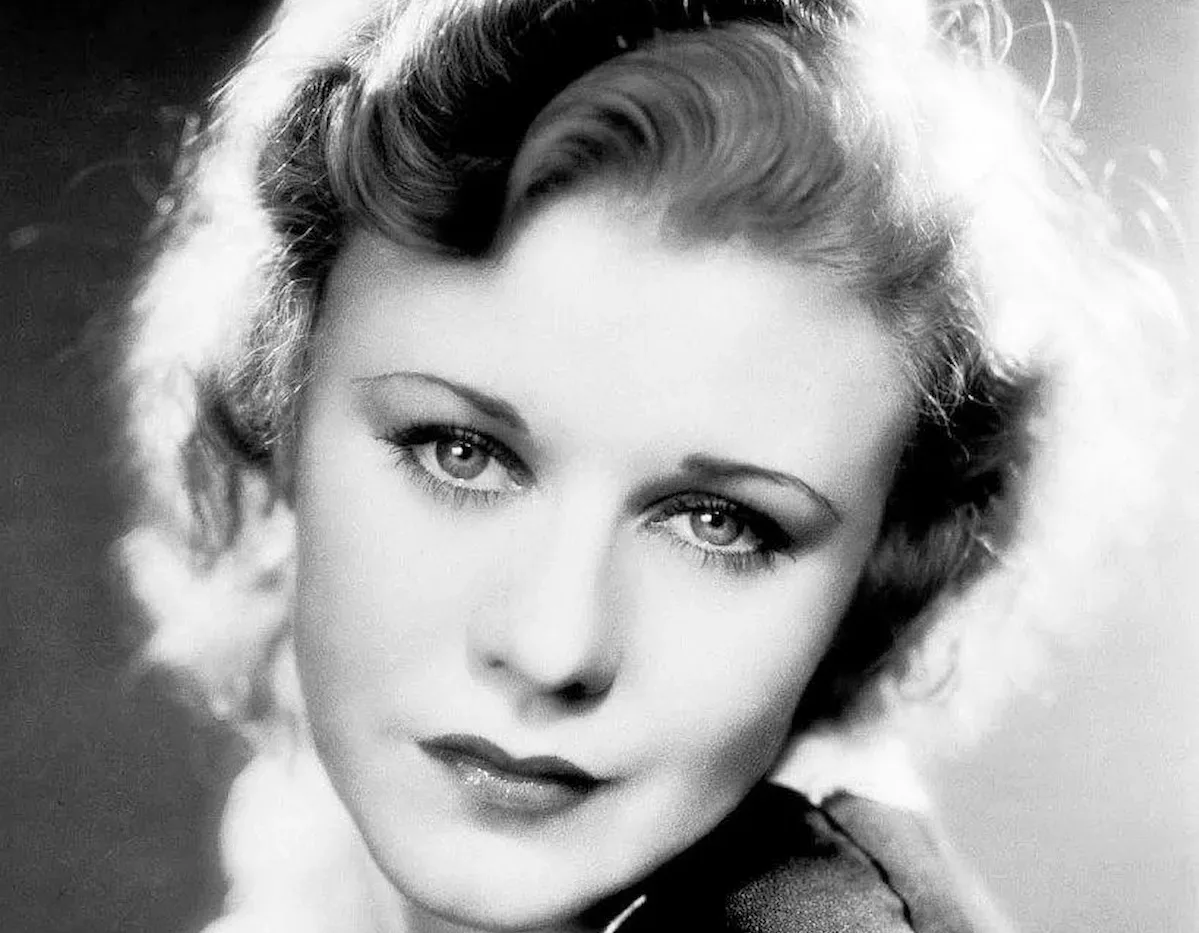 Credit: Facebook, Iconic Cool
A popular Hollywood Golden Age star, Rogers often worked with Fred Astaire and starred in films and musicals that are still popular today. She performed in a total of 73 films and ranks at number 14 on the AFI's 100 Years…100 Stars list of female stars in classic American cinema.
Marlene Dietrich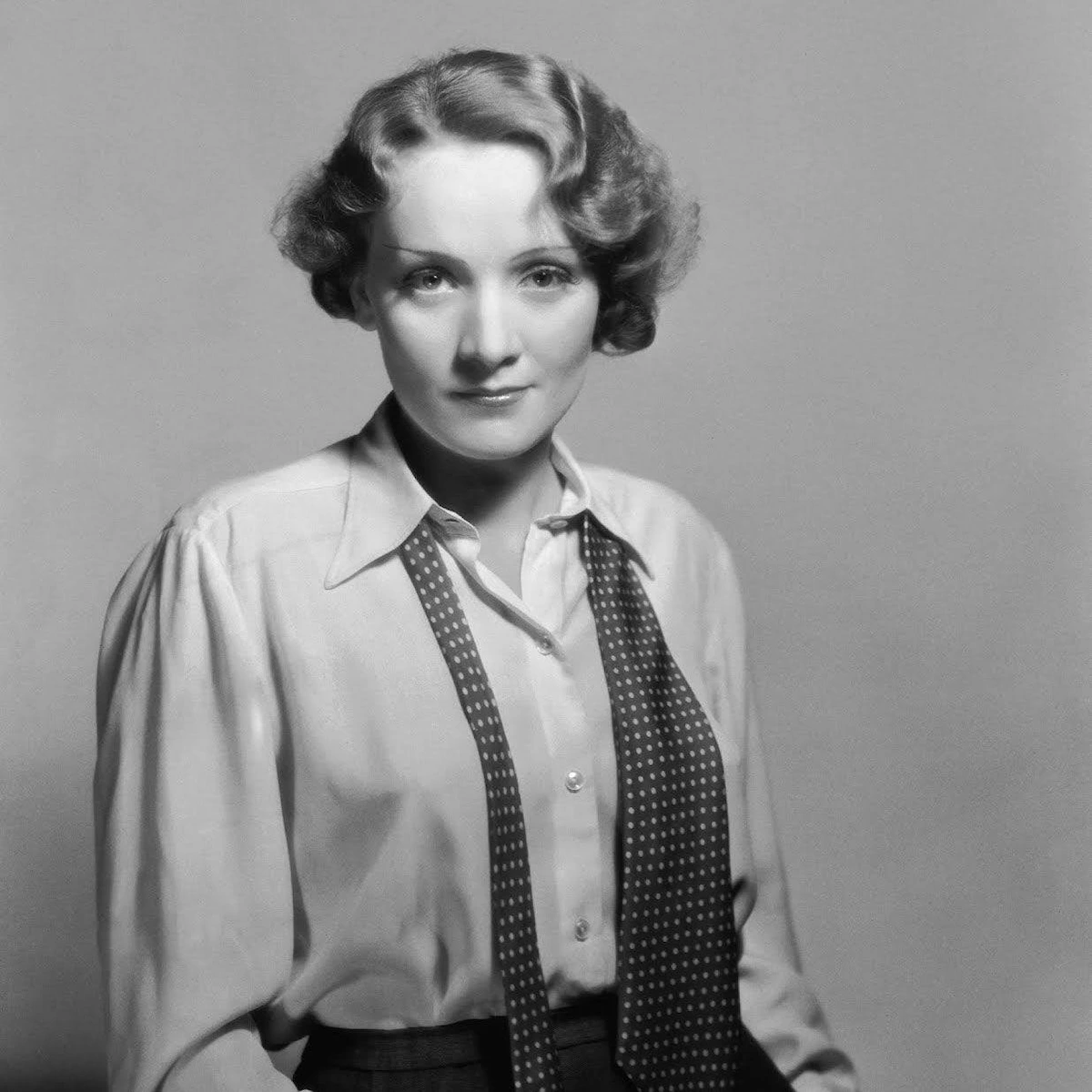 Credit: Facebook, BFI
Performing on stage and in silent films from the 1910s to the 1980s, Dietrich was an accomplished singer and dancer. She was famous for her humanitarianism during World War II. She housed and supported exiles, whilst also working to improve morale on the front lines. In 1999, the American Film Institute listed her as the ninth greatest female screen legend of classic Hollywood cinema.
Dorothy Lamour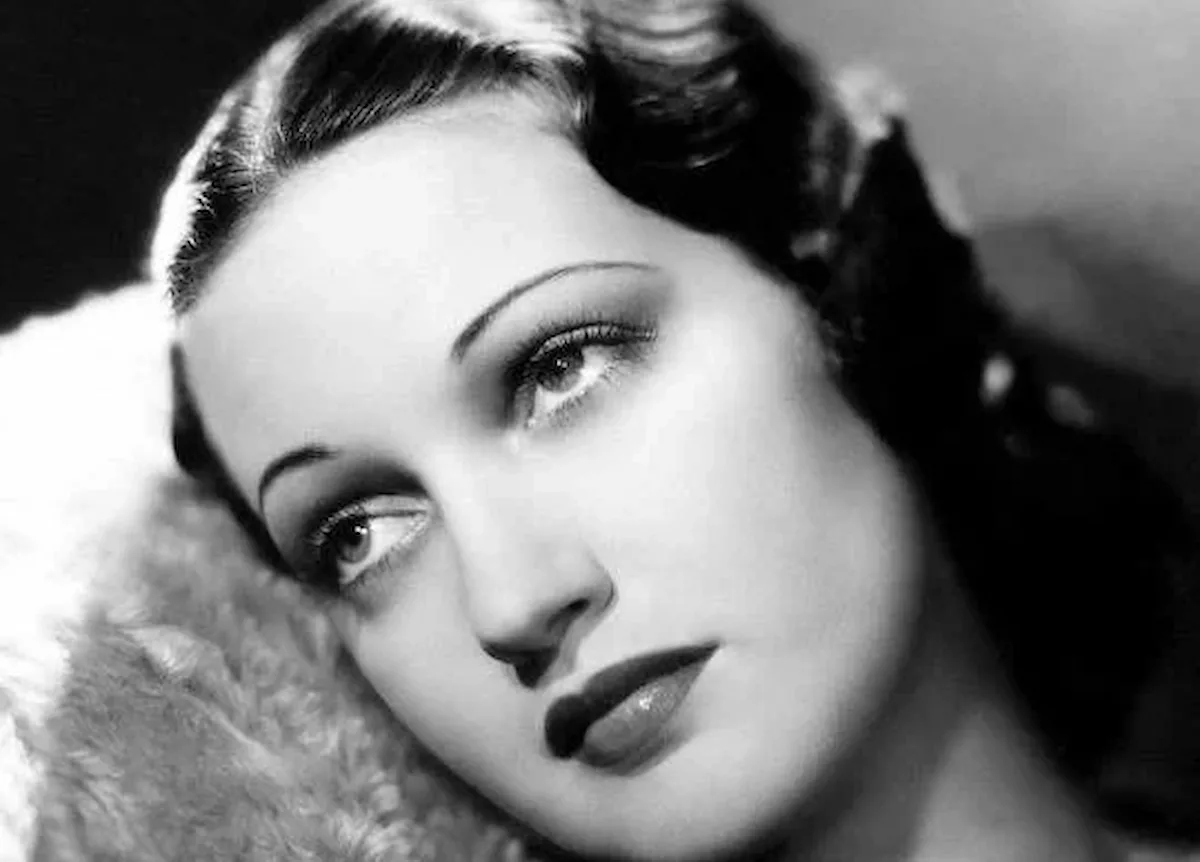 Credit: Facebook, Black Velveteen
Born as Mary Leta Dorothy Slaton in 1914, Dorothy is best remembered for starring in the Road to… movies alongside Bob Hope and Bing Cosby. She starred and sang in many musicals, comedies, and dramatic films from the late 1930s, cementing herself as one of cinema's most memorable icons.
Mitzi Gaynor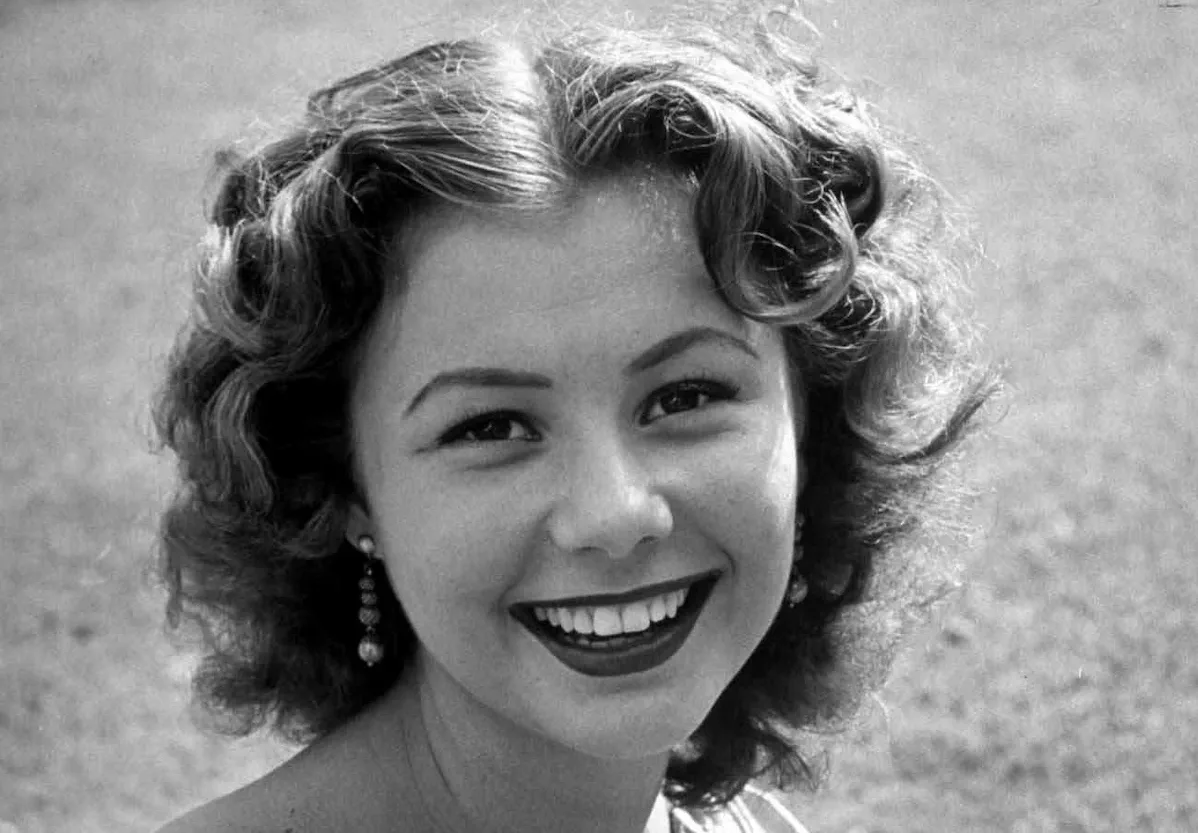 Credit: Facebook, Don's American Songbook
Gaynor was born as Francesca Marlene de Czanyi Von Gerber in 1931 and was just 11 when she moved to Hollywood with her family. She trained as a ballerina, and at 13 she started dancing and singing with the Los Angeles Civic Light Opera company, before performing in several film musicals with some of the biggest male stars at the time.
Gale Robbins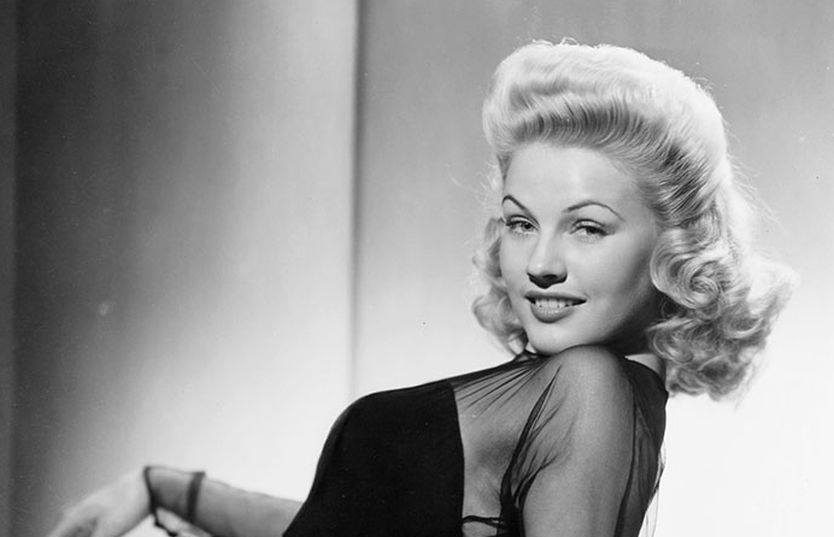 Credit: Iconic Cool via Facebook
Starting her career as a model, Robbins posed for numerous magazine and television ads. Alongside modelling, Robbins was also a successful singer and actress, starring in In The Meantime, Darling, Calamity Jane, and My Dear Secretary. Robbins has a star of fame located on Hollywood Boulevard.
Gloria Grahame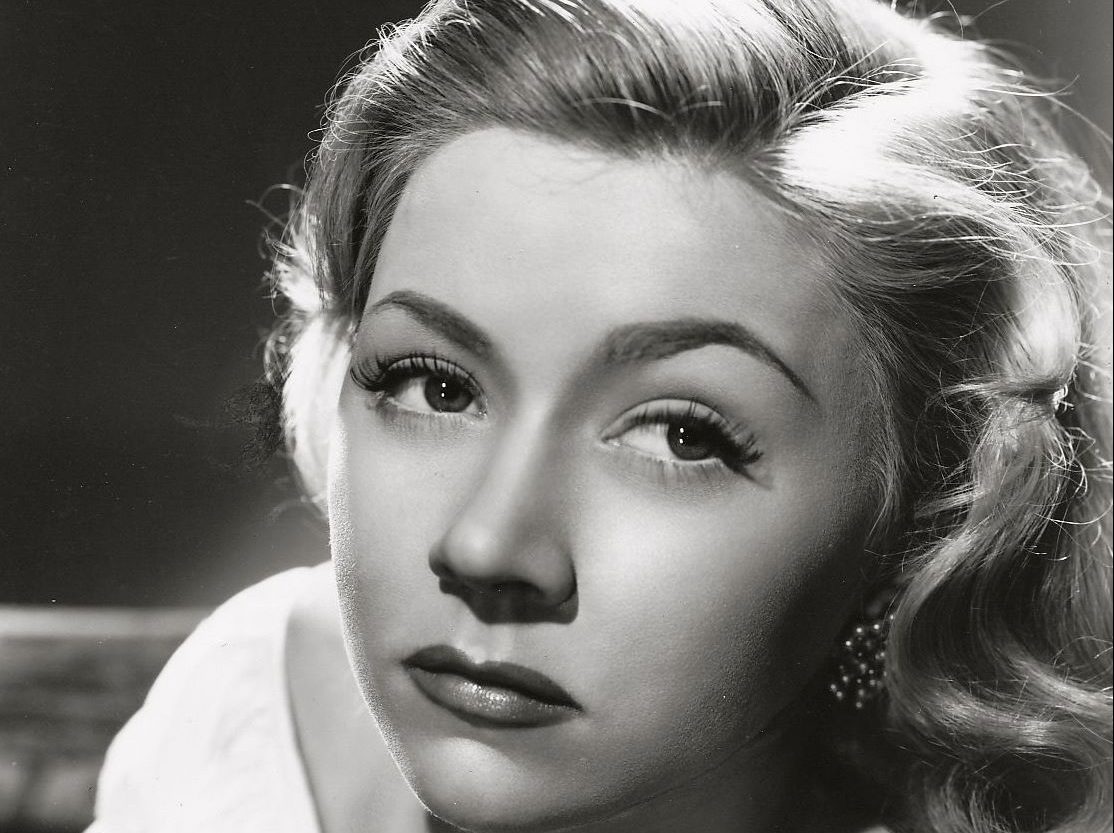 Credit: Movies from the 20s – 60s via Facebook
Grahame had the world against her when she first started out, with movie company MGM claiming they didn't think the actress had the potential for huge success. Despite the criticism, Grahame dabbled in stage work, as well as playing a slew of supporting roles in film and TV. Sadly, Grahame passed away aged 57 due to breast cancer.
Maureen O'Hara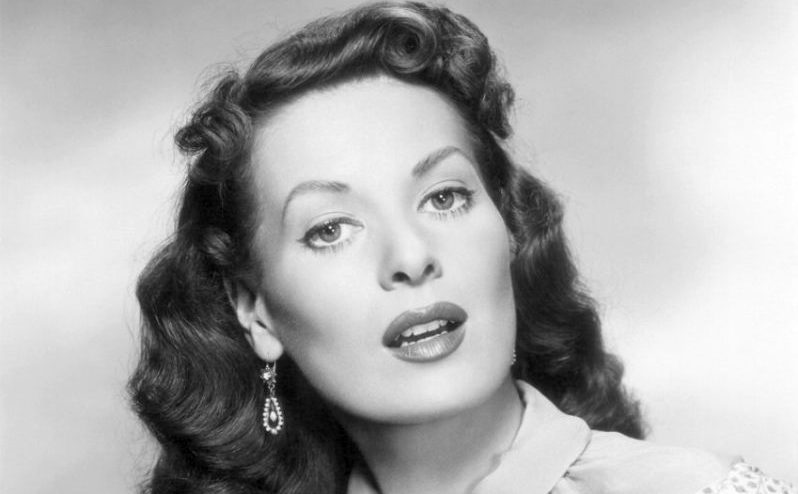 Credit: Iconic Cool via Facebook
Irishwoman Maureen O'Hara found success in Hollywood from the 1940s until the 1960s, working with directors John Ford and friend John Wayne on multiple projects. Known for her take-no-nonsense attitude, O'Hara had a reputation for being bossy on set, a far cry from the sensible heroines she portrayed on screen.
Olivia de Havilland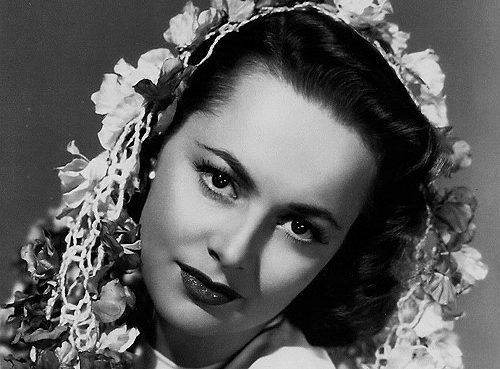 Credit: Bitter Root Vintage via Facebook
With a cinematic career that spanned all the way from 1935 to 1988, de Havilland became one of the most iconic actresses of her time, starring in a whopping 49 feature length films. She passed away aged 104, becoming the oldest Academy Award winner in history.
Veronica Lake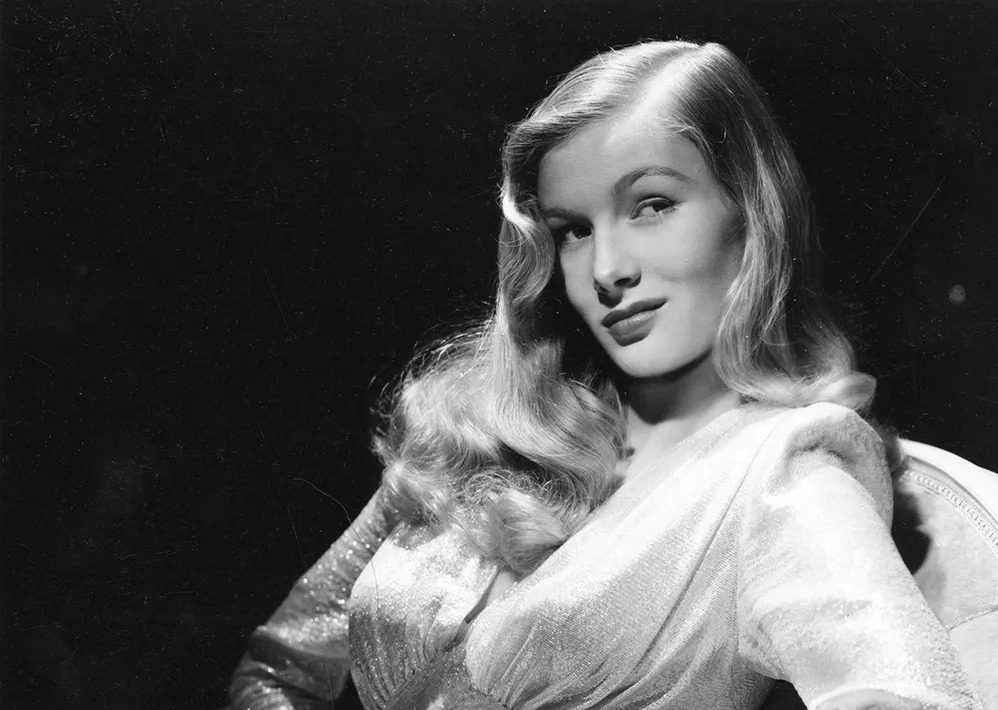 Credit: The Femme Fatales of Film Noir via Facebook
Veronica Lake was best known for portraying the femme fatale trope, bringing a dangerous touch of feminine mystique to the big screen. Unfortunately, her career declined due to a drinking habit – a habit which eventually took Lake's life, dying in 1973 from hepatitis and acute kidney injury.
Joan Crawford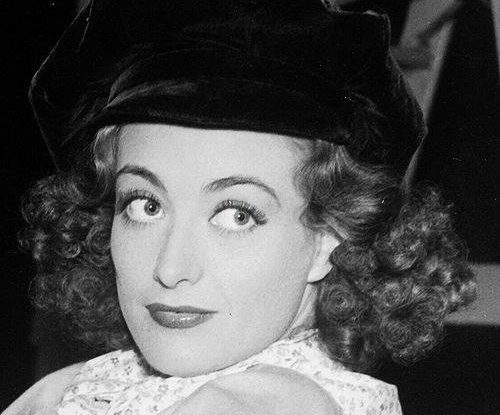 Credit: Cinema Classico via Facebook
Born Lucille Fay LeSueur in 1908 (though her daughter claimed she was really born in 1904), Crawford became a global superstar. Playing hard-working women who found romance, Depression-era audiences flocked to see her films. She was one of the highest paid women in the country, until her movies began to falter at the boxing, with Crawford becoming dubbed as "box office poison".
Carol Lombard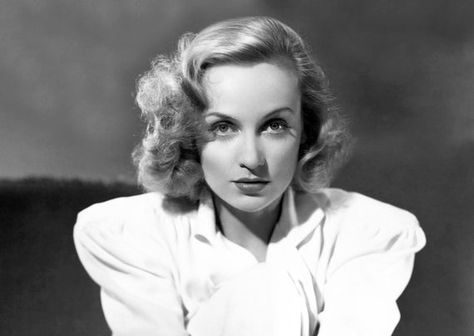 Credit: Billy Edmondson via Facebook
Born as Jane Alice Peters, Lombard was known for her energetic roles in comedy films, bringing a lightness to each of her characters. She was named as the 23rd greatest female star of Classic Hollywood Cinema by the American Film Insititute. Tragically, Lombard passed away aged just 33, due to an aircraft crash.
Kim Novak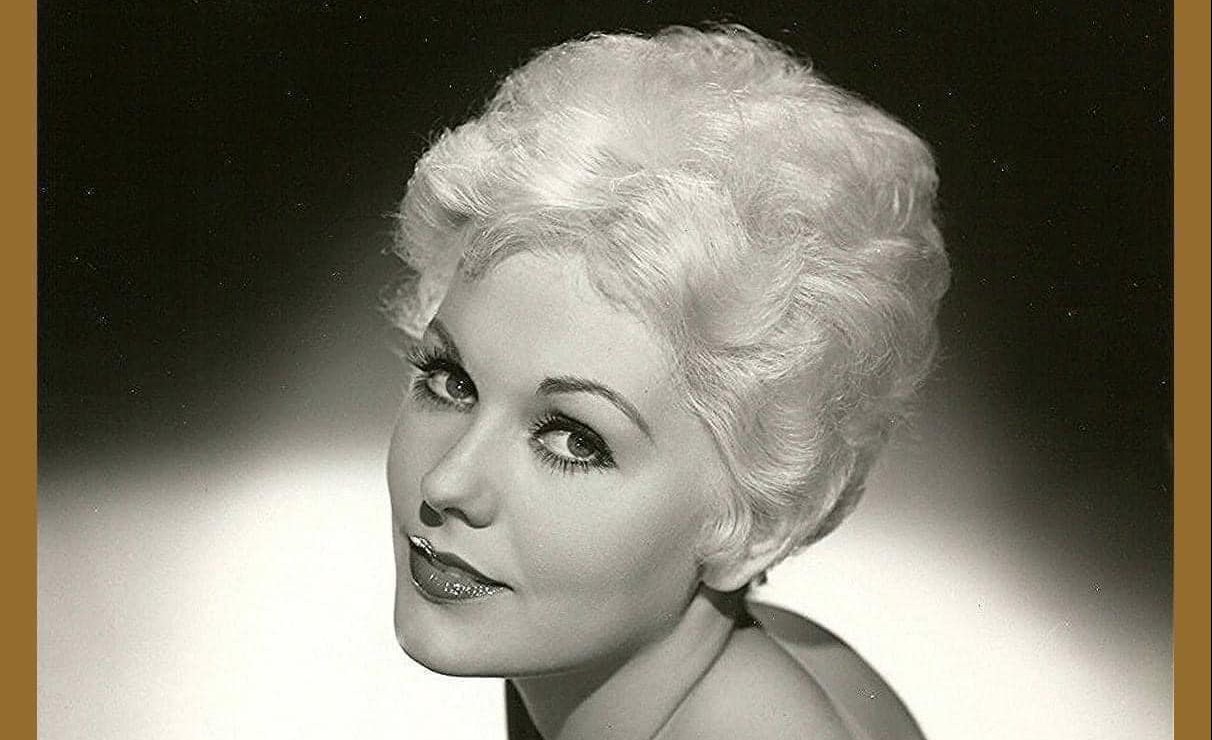 Credit: Timeless Beauty Queen's via Facebook
Star of Hitchcock's Veritgo, Novak's career truly is an enviable one, with the actress winning two Golden Globe Awards, an Honorary Golden Bear Award, and a star on the Hollywood Walk of Fame. Leaving the world of the big screen behind her, Novak currently paints, with her focus being on surrealism. She currently lives with her husband on their ranch in Oregon.
Marilyn Monroe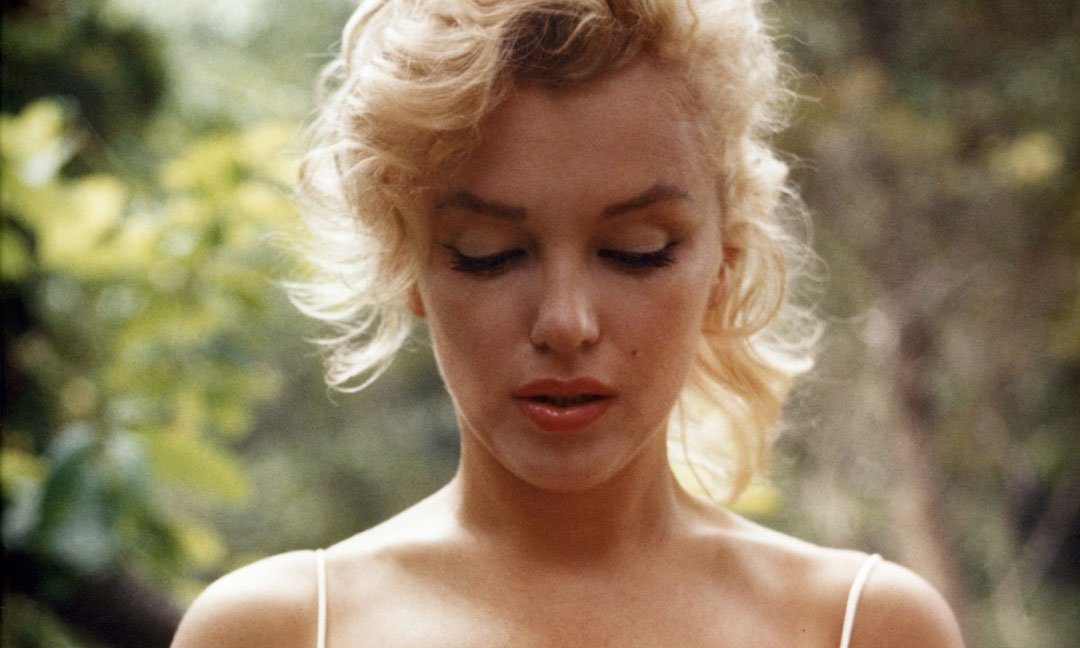 Credit: Marilyn Monroe via Facebook
Marilyn Monroe is undoubtedly the most famous actress of her generation – perhaps of all time. The top-billed actress of her era, her movies grossed $200 million – the equivalent of $2 billion in today's money. Despite her prolific – and at times, controversial – career, Marilyn sadly never received an Academy Award nomination.
Jane Greer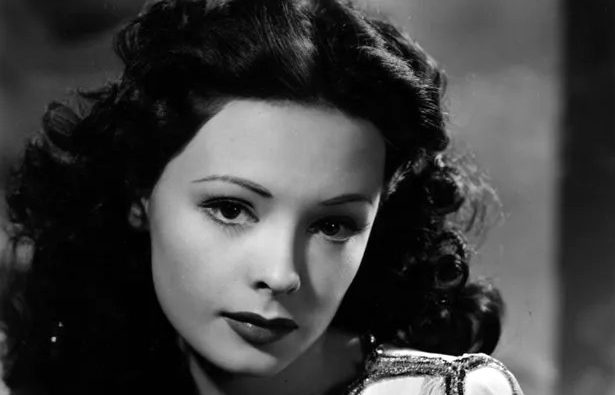 Credit: The Femme Fatales of Film Noir via Facebook
Greer was best known for her role as Kathie Moffat in the film Out of the Past, delivering a killer femme fatale performance. According to The Guardian, Greer is one of the best actors to never have received an Academy Award nomination. Her slew of successful films earned her a coveted star on the Hollywood Walk of Fame.
Gina Lollobrigida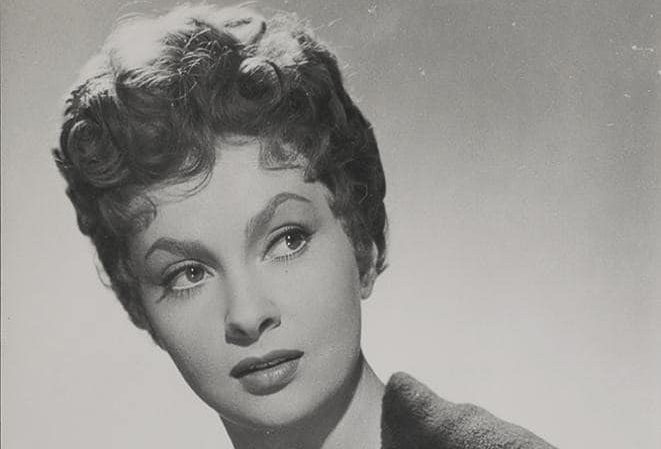 Credit: Retro Girls With Curves via Facebook
Refusing to be confined to just one role, Lollobrigida dabbled in acting, photojournalism, and politics. One of the biggest European actresses of her era, Lollobrigida was one of the last remaining actors from the Golden Age of Hollywood. The actress was an avid supporter of Italian American causes up until her death in 2023.
Natalie Wood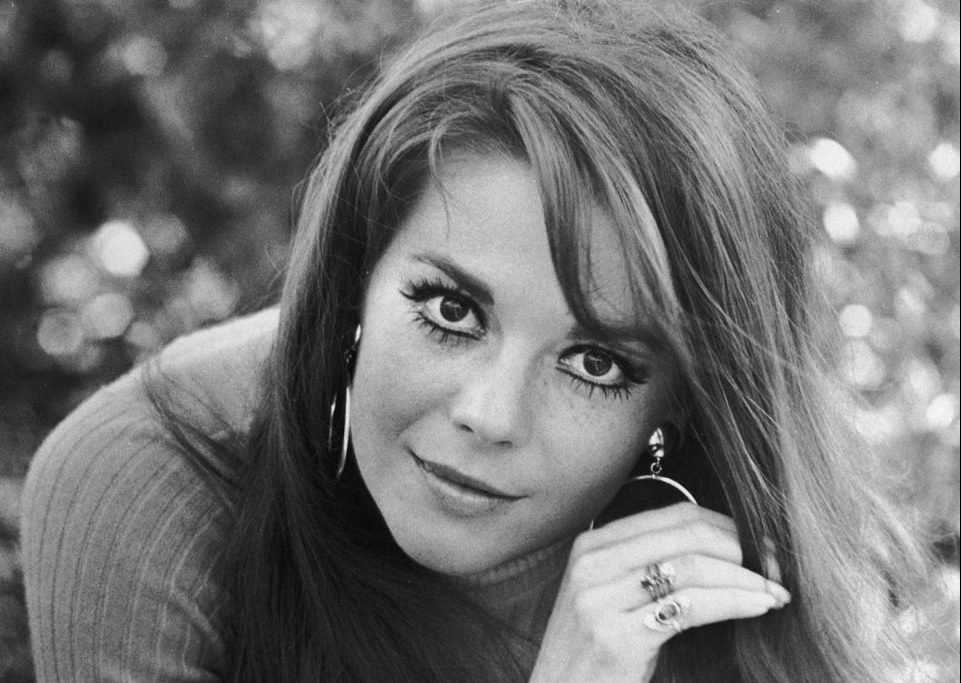 Credit: Old Hollywood & Beauty via Facebook
Natalie Wood was one of few actresses that managed to transition from child acting to adult roles, beginning her career when she was just four years old. She was nominated for an Academy Award when she was a mere teenager, before starring in memorable films such as West Side Story. The actress died aged 43 in mysterious circumstances while she was on a boat trip.
Lena Horne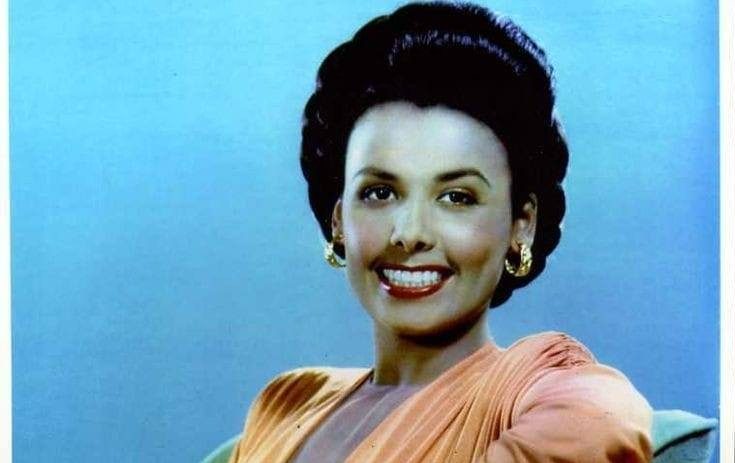 Credit: TheladylenaHorne via Facebook
Horne's career spanned a whopping 70 years and covered dancing, acting, singing, and civil rights activism. After becoming disinterested with her successful Hollywood career, Horne returned to her nightclub roots, headlining clubs throughout the US, Canada, and Europe. Horne passed away due to congestive heart failure in 2010.
Jean Simmons
Credit: Iconic Cool via Facebook
Simmons was a well known British starlet, appearing mainly in movies made in Great Britain during and after World War II. When the 1950s hit, Simmons transitioned over to Hollywood, garnering numerous accolades and awards for her impressive work. The actress received an OBE in 2003 for her services to acting.
Yvonne de Carlo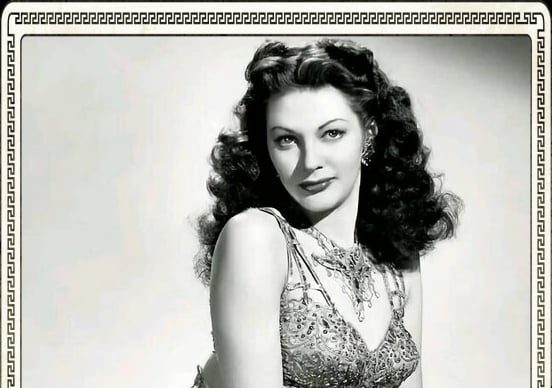 Credit: Funny That via Facebook
Born Margaret Yvonne Middleton, de Carlo was a Canadian-American actress, dancer, and singer. In the 1940s, she got her big break in Hollywood. A few years later, the actress found herself in significant debt. However, her money woes were at an end when she was cast as Lily Munster in the CBS sitcom The Munsters in 1964, cementing herself as a Hollywood legend.
Grace Kelly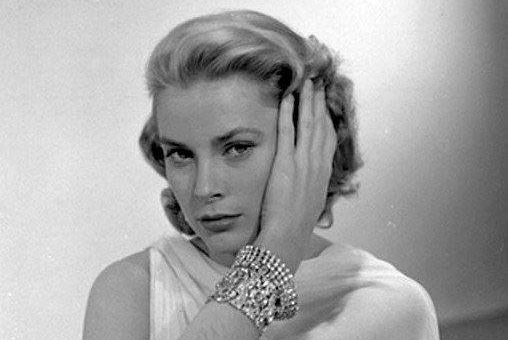 Credit: Old Hollywood via Facebook
Kelly was one of the only actresses to become an actual Princess, marrying Prince Rainier III in 1956. The actress was ranked as the 13th greatest female star of classical Hollywood cinema by the American Film Institute due to her array of iconic performances. Kelly retired from acting at the age of 26 to become the Princess of Monaco.
Sophia Loren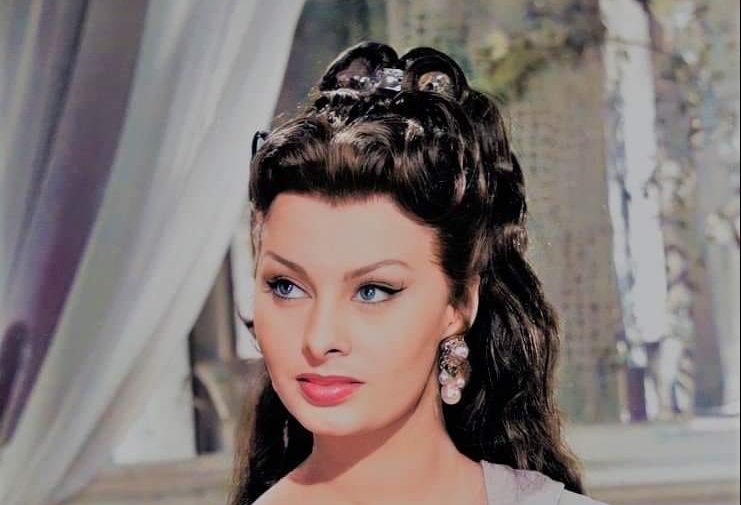 Credit: Arthur Schupbach via Facebook
Loren is one of the last surviving stars from Hollywood's Golden Era, being the only living person to appear on AFI's list of the 50 greatest stars of American film history, ranking 21st. She was the first actor to win an Oscar for a non-English language performance, winning the award in 1961 for her performance in Two Women.
Audrey Hepburn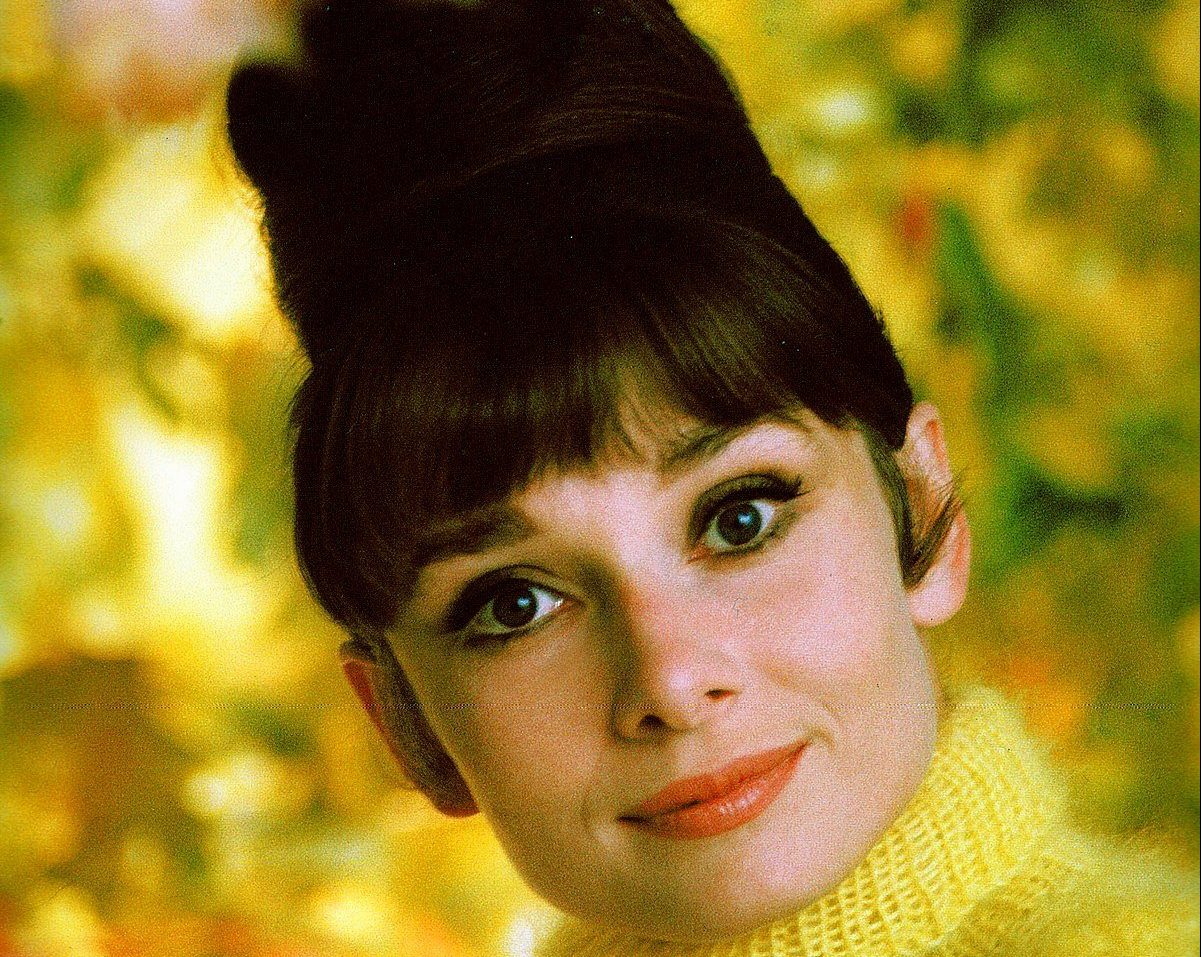 Credit: Audreyhepburnfans via Facebook
Hepburn is recognized globally as a movie and fashion icon. She is one of only 18 people who have received an Emmy, a Grammy, an Oscar, and a Tony award, solidifying herself as a timeless icon. Hepburn was also known for her humanitarian efforts, being a staunch advocate of UNICEF.
Dorothy Dandridge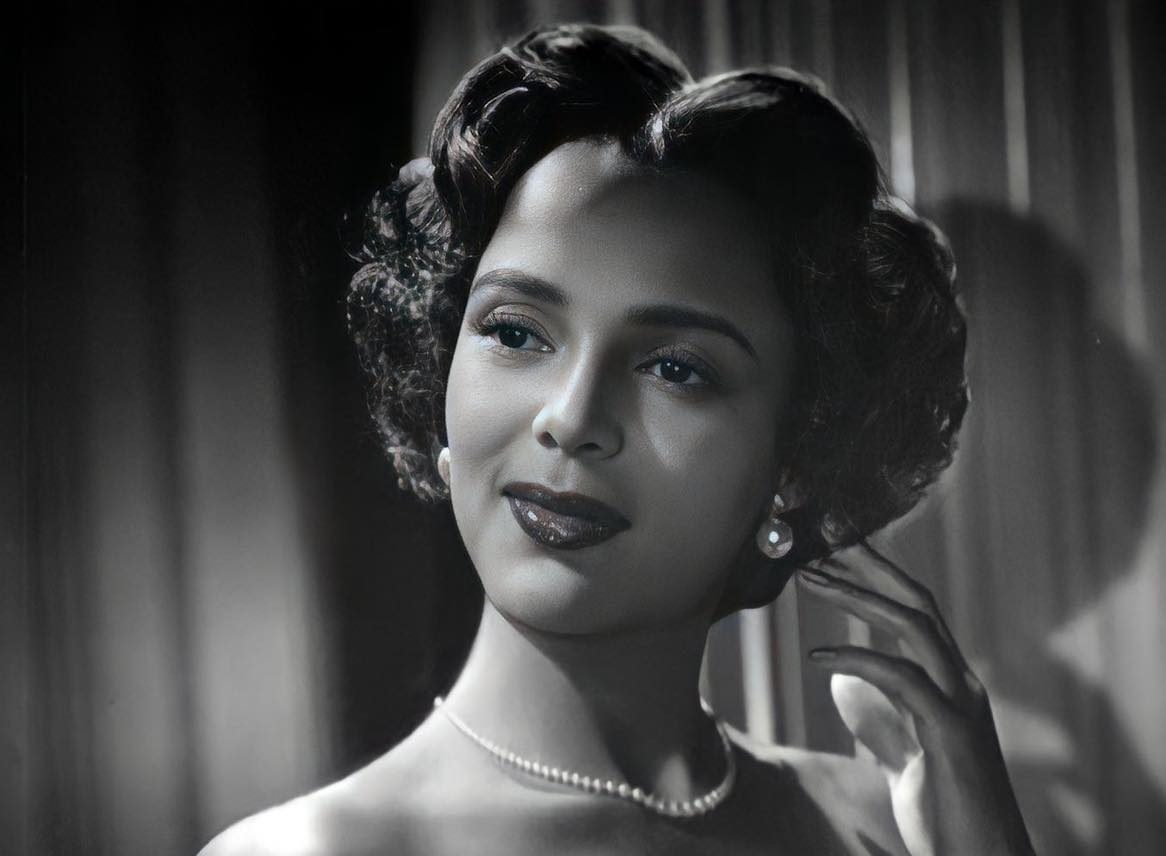 Credit: Vintage Glamour via Facebook
The first African-American film star to be nominated for Best Actress at the Academy Awards, Dandridge led an impressive, trailblazing career. Nominated for a Golden Globe Award for her performance in Porgy and Bess, the actress also acquired a Hollywood Walk of Fame star, showing just how celebrated she was in her time.
Loretta Young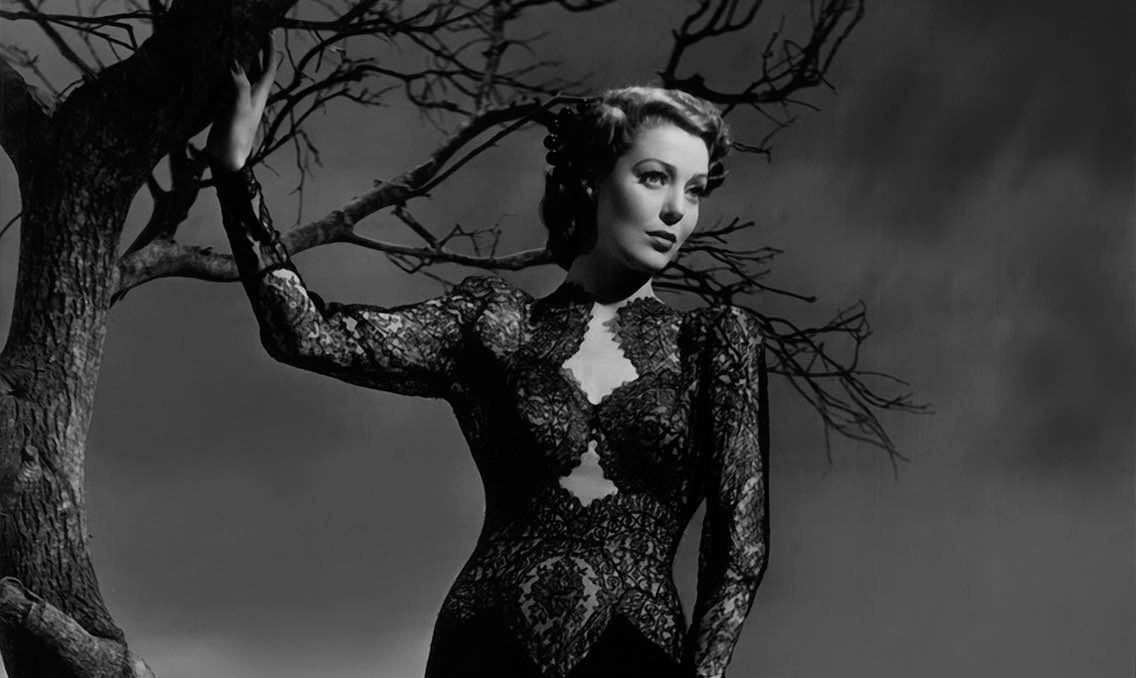 Credit: Vintage Glamour via Facebook
Young's career in film stretched from 1917 to 1953. She won an Academy Award for Best Actress for her role in The Farmer's Daughter, before later switching to TV roles. She hosted The Loretta Young Show for eight years, earning her three Emmy awards. Young passed away from ovarian cancer in the year 2000.
Brigitte Bardot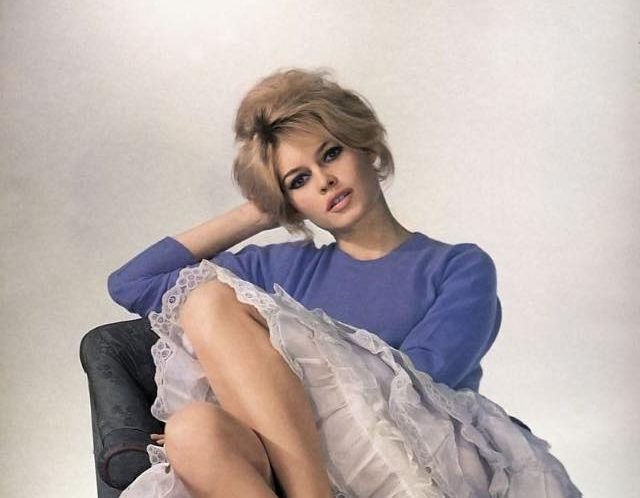 Credit: Vintage Glamour via Facebook
Brigitte Bardot – often simply known as BB – starred in a huge 47 films, several musicals, and recorded over 60 songs over the course of her impressive career. Known for portraying hedonistic females, Bardot left the world of entertainment behind her in 1973 – but still remains a pop culture legend.
Greta Garbo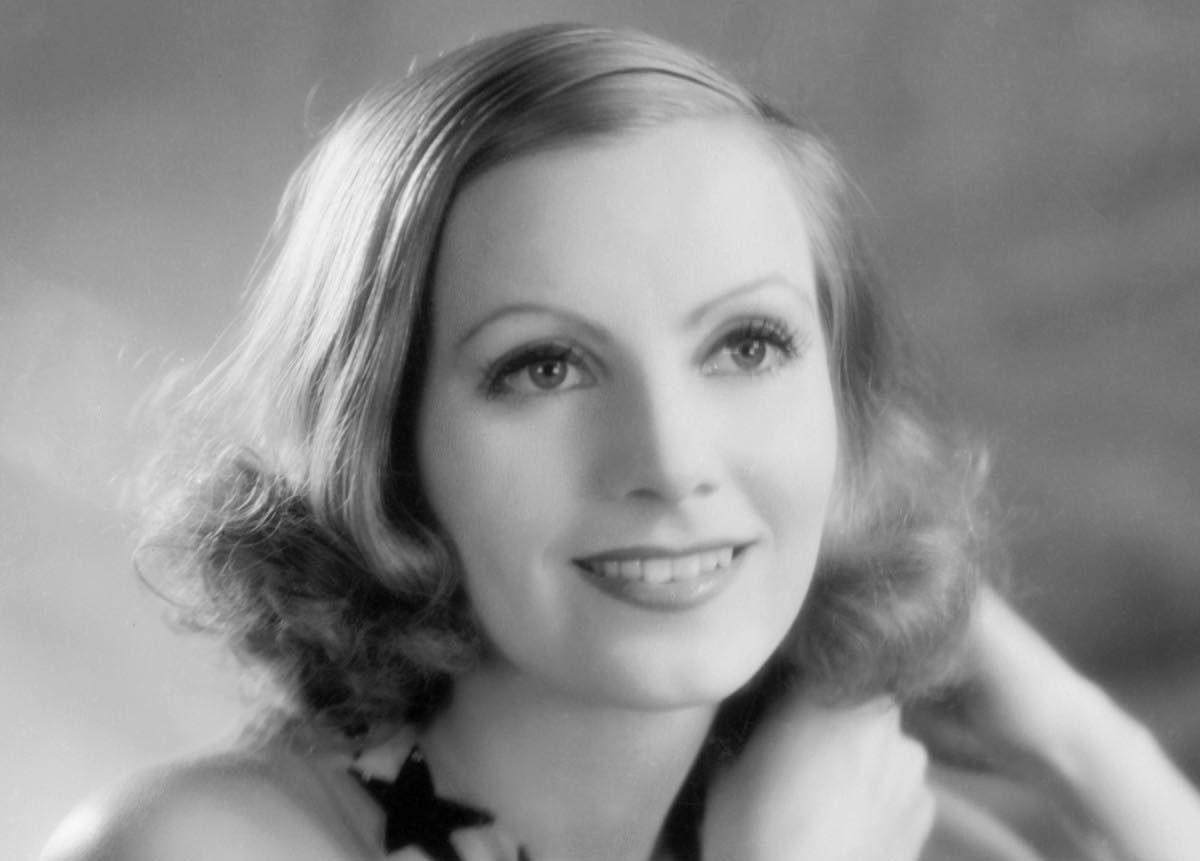 Credit: Vintage Glamour via Facebook
Garbo gained fame for her melancholic persona. Her subtle film performances meant that she was regarded as one of the greatest actresses of all time, being ranked fifth on the AFI's list of the best female stars of cinema. After retiring, Garbo chose to live a quiet, private life, focusing on her art collection, forever turning down offers to make her onscreen comeback.
Lana Turner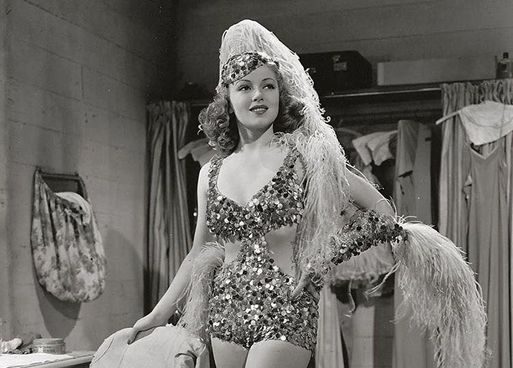 Credit: Vintage Glamour via Facebook
Turner had a near-50-year career, working as both an actress and a pin-up model. She was one of the highest-paid actresses in the US during the 1940s, with her films making more than $50 million over an 18-year period. Many argue that Turner is the true representation of old-school Hollywood glamour.
Rita Hayworth
Credit: Vintage Glamour via Facebook
Hayworth appeared in 61 films over a 37-year period, cementing her position as one of Hollywood's greats. Alongside acting, Hayworth also found success through dance and production. Becoming the most glamorous screen idol of the 1940s, Hayworth was also known as the top pin-up girl during World War II. The actress sadly passed away due to Alzheimer's disease in 1987.
Hedy Lamarr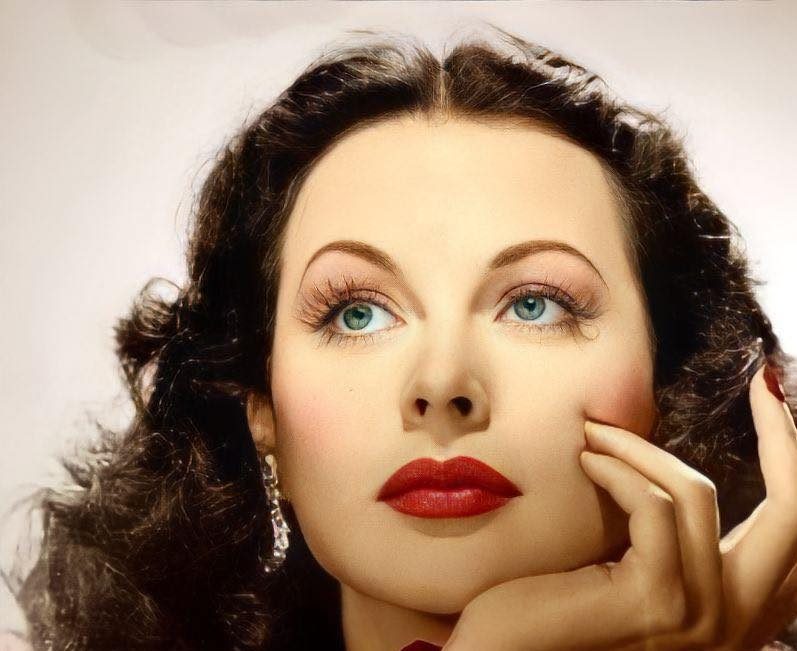 Credit: Vintage Glamour via Facebook
Hedy Lamarr was an Austro-Hungarian-born American actress and inventor. After secretly fleeing from her first husband, Lamarr met with the MGM studio head in London, being offered a position in Hollywood. Starring in Lady of the Tropics, Boom Town, and White Chicago, Lamarr found great success, with her most famous performance being Delilah in the Bible-inspired flick Samson and Delilah.
Claudia Cardinale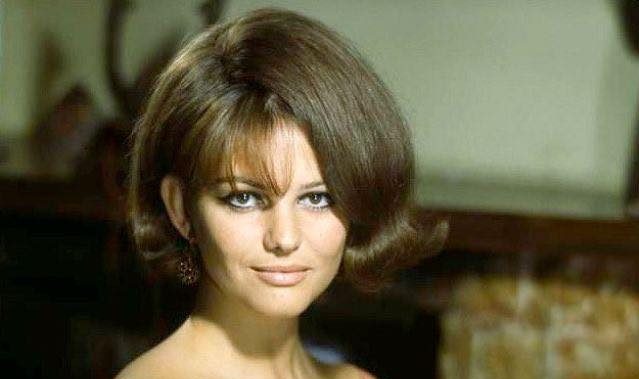 Credit: Vintage Glamour via Facebook
After winning the slightly niche Most Beautiful Italian Girl in Tunisia competition in 1957, Cardinale won a trip to Italy, introducing her to a film contract. After a successful acting career, Cardinale fell pregnant. Keeping the news secret, she acted into her seventh month, before falling into a deep depression. Her personal life didn't stop her from becoming one of the world's most celebrated actresses.
Ava Gardner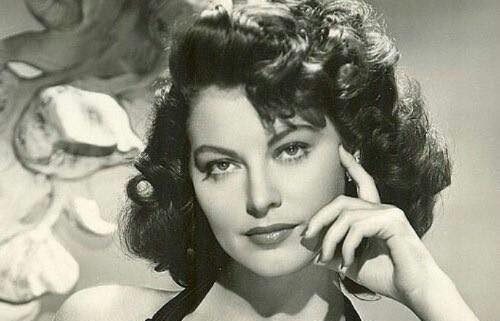 Credit: Vintage Glamour via Facebook
Ava Gardner appeared in numerous small roles before critics began to notice her acting prowess, eventually cementing herself as one of the Golden Age of Hollywood's leading ladies and top stars. The actress acquired numerous nominations, awards, and accolades, and remains a beloved movie icon.
Gene Tierney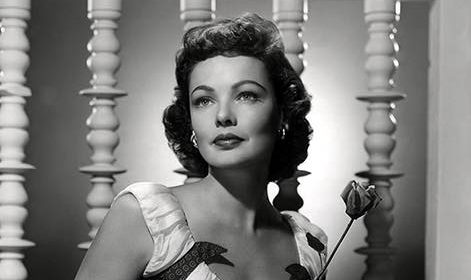 Credit: Vintage Glamour via Facebook
Despite her parents' disapproval of the craft, Tierney went on to become one of Hollywood's greats, going on to earn an Academy Award nomination for Best Actress for her performance in Leave Her to Heaven. The actress passed away due to emphysema in 1991, just 13 days before what would have been her 71st birthday.
Elizabeth Taylor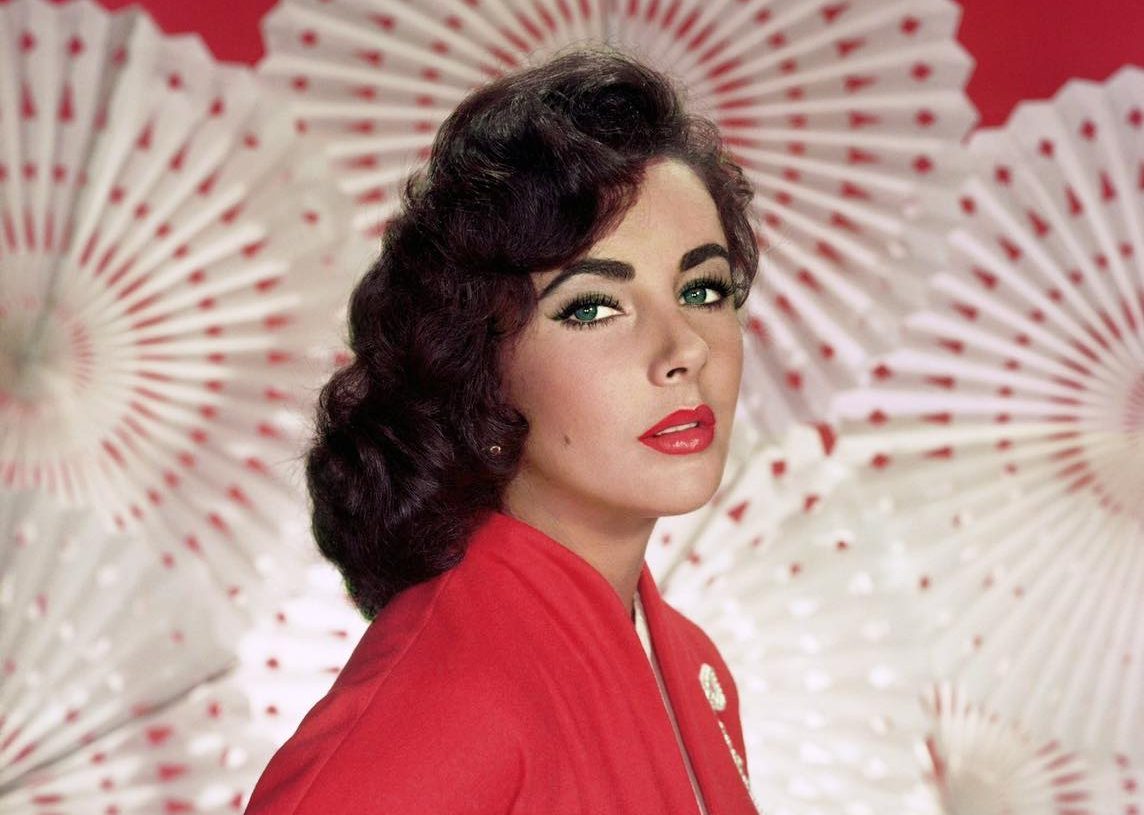 Credit: Vintage Glamour via Facebook
Starting as a child actor, Elizabeth Taylor went on to have a dazzling career, becoming one of the most well-known actresses of all time. She was the world's highest paid movie star in the 1960s due to her incredible range and talent, despite never receiving any formal acting training.
Vivien Leigh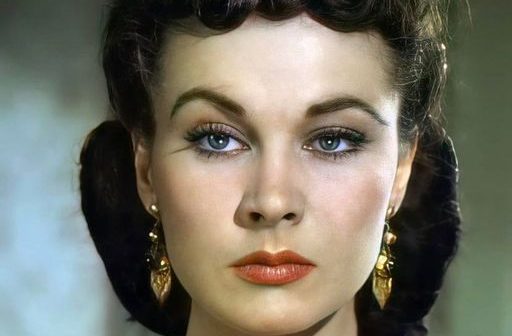 Credit: Vintage Glamour via Facebook
Leigh scooped up two Academy Award wins over the course of her career, along with a Tony award for her work on Broadway. Cast for her stunning beauty, Leigh often felt that her appearance was a hindrance, feeling as though viewers and critics didn't take her acting ability seriously due to her beautiful looks.