Milla Jovovich's bodysuit in The Fifth Element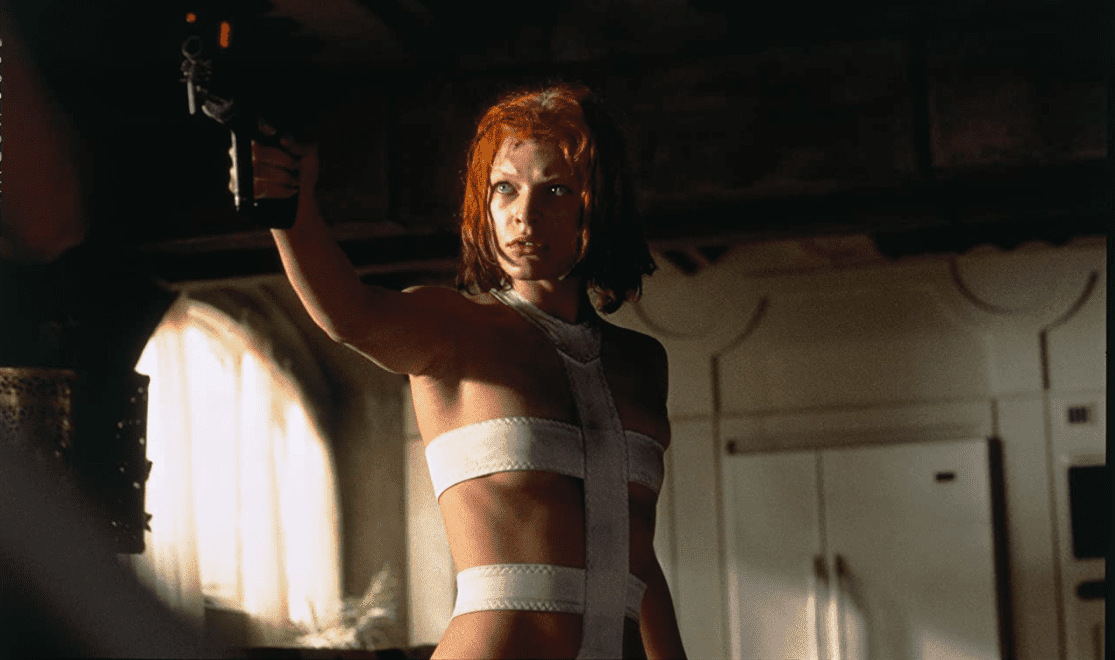 Milla Jovovich plays humanoid Leelo in the 1997 film The Fifth Element. The bodysuit she wears in one scene, designed by Jean Paul Gaultier like the rest of the wardrobe, was a highly controversial piece. This is largely due to the outfit's highly revealing nature. The bodysuit was inspired by bandages, covering just the essential parts and allowing for as much skin access as possible for medical need.
George Clooney's Batsuit with nipples in Batman & Robin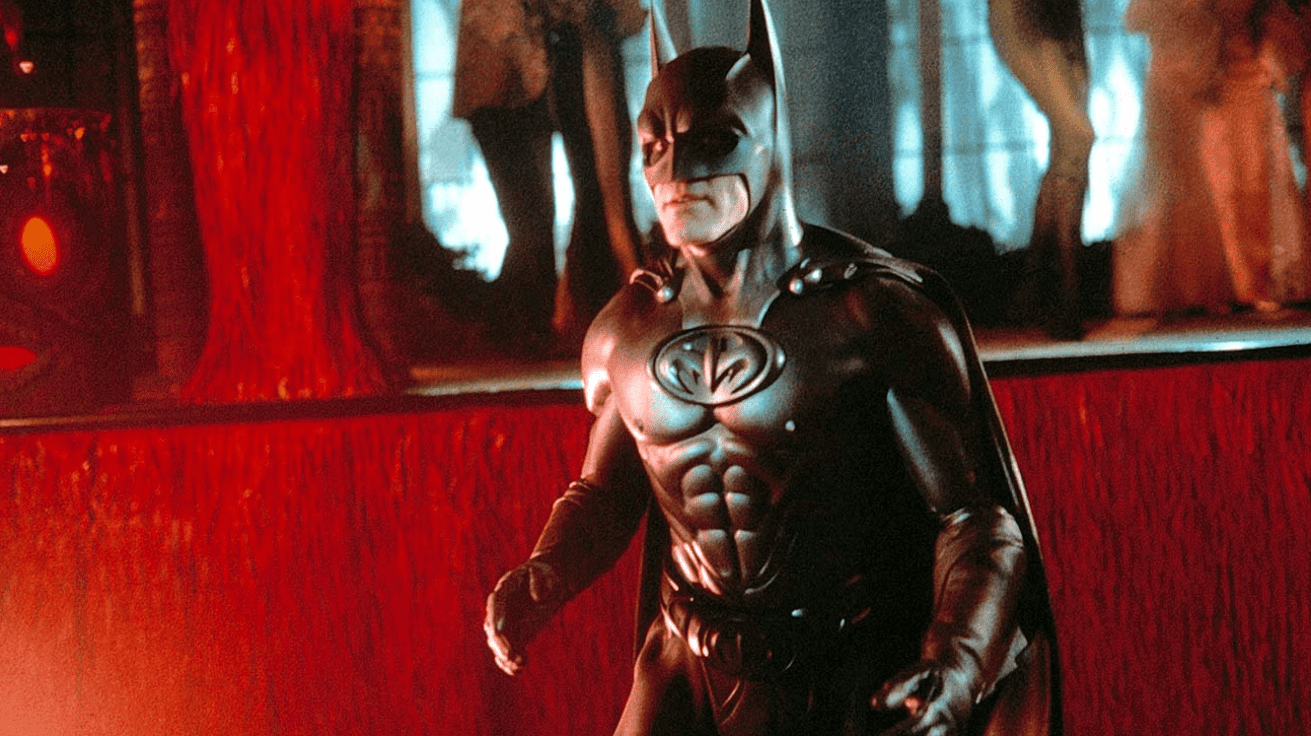 Batman & Robin directed by Joel Schumacher was criticized by fans for all sorts of reasons. As badly received as it was, the costume George Clooney wore for Batman was one of the worst parts of it. When you say Bat-nipples to a Batman fan, they'll know exactly the suit you're talking about. Changing the outfit of a universally loved character so drastically and so much for the worse is inevitably going to result in controversy.
Margot Robbie's Harley Quinn outfit in Suicide Squad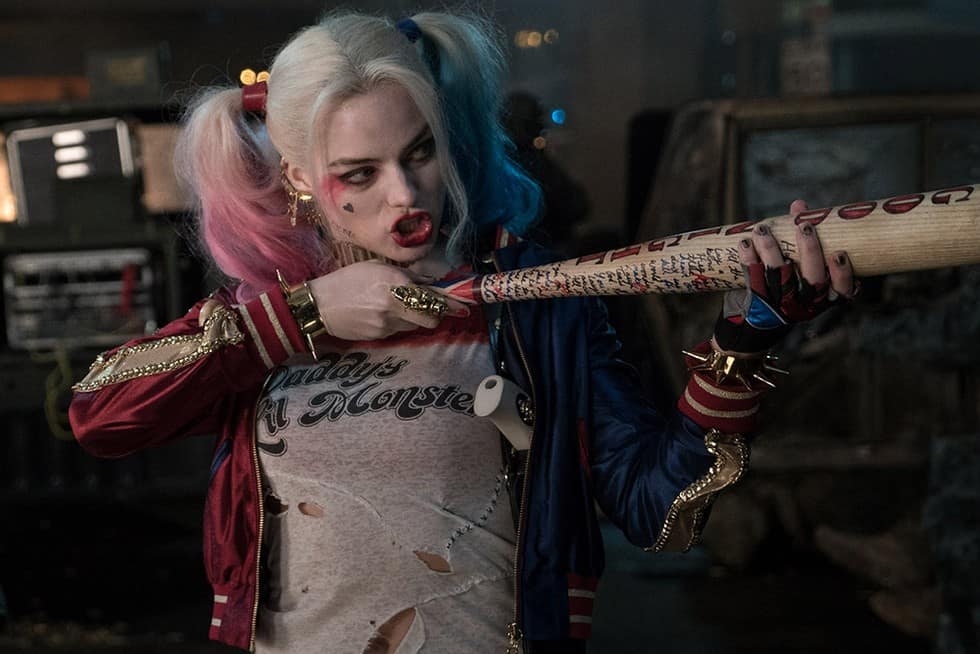 The Suicide Squad movie united many favourite characters from the DC Comics rogue's gallery. Their classic costumes were revised including that of Margot Robbie's Harley Quinn, whose old jester suit was replaced with a new and much skimpier outfit. From the "Daddy's Little Monster" tee to the very revealing shorts, some fans did not feel like this was a fair or accurate portrayal of their beloved anti-heroine.
Carrie Fisher's gold bikini in Star Wars: Return of the Jedi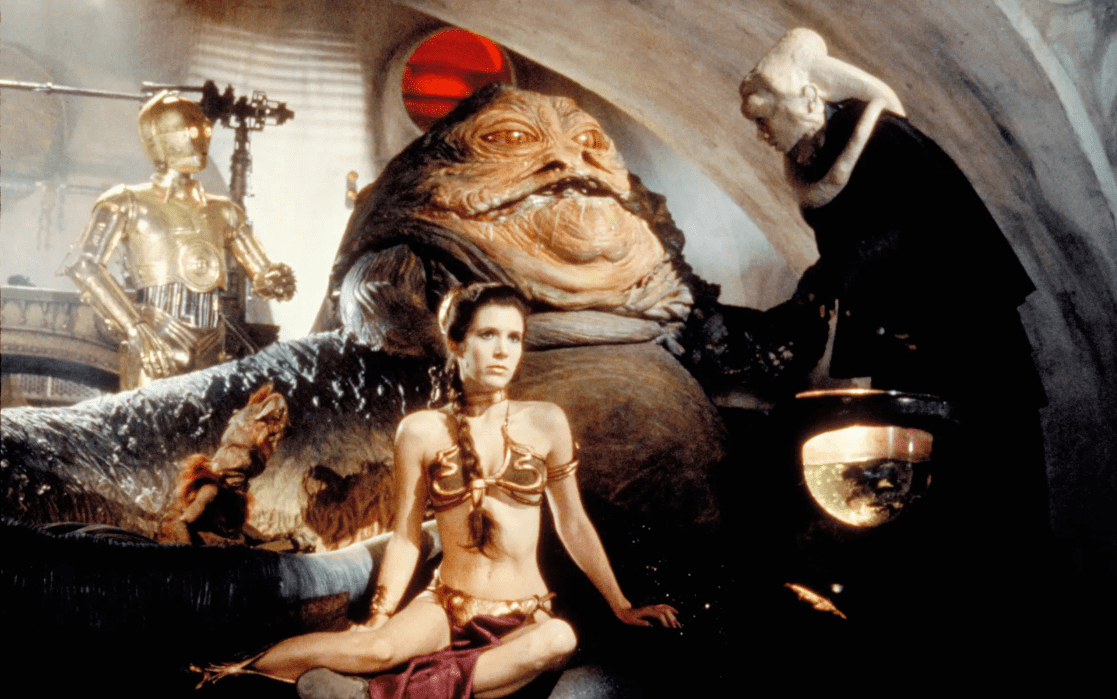 Princess Leia of Star Wars is one of the most adored franchise leading ladies of all time. The gold bikini she wears in Return of the Jedi is both loved and criticized amongst Star Wars fans. Though the design is interesting, Leia is forced to wear it due to her being enslaved by the slobbering Jabba the Hutt, making the context somewhat gross and sexist.
Theda Bara's entire wardrobe in Cleopatra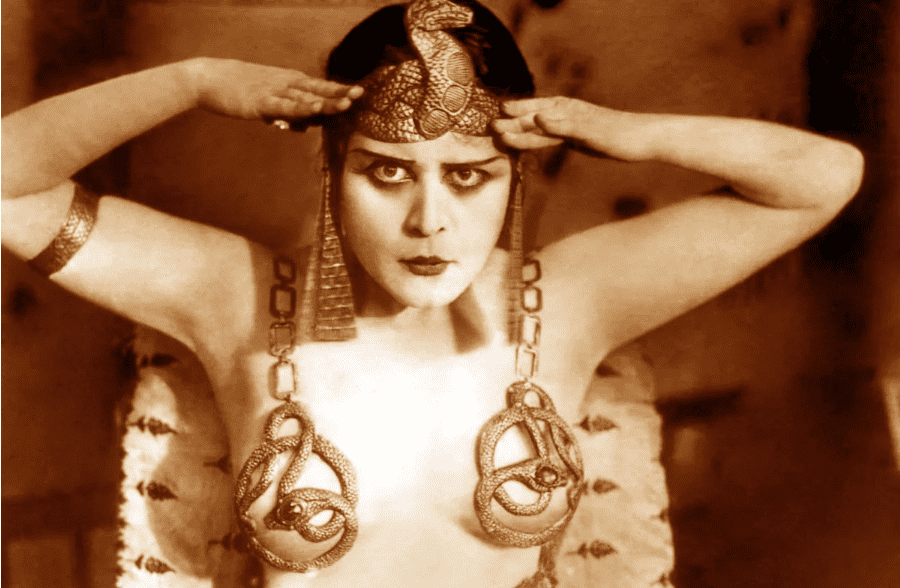 When you think of a 1917 film, utterly scandalous revealing outfits probably aren't what comes to mind. Theda Bara wore 50 costumes throughout Cleopatra, and some of them left nearly everything out in the open. Bara was dedicated to ensuring the accuracy of the costumes being used, but when people are still scandalised by revealing outfits today, it's not a shock that this was controversial when the film first came out over 100 years ago.
Jacqueline Bissett's T-shirt in The Deep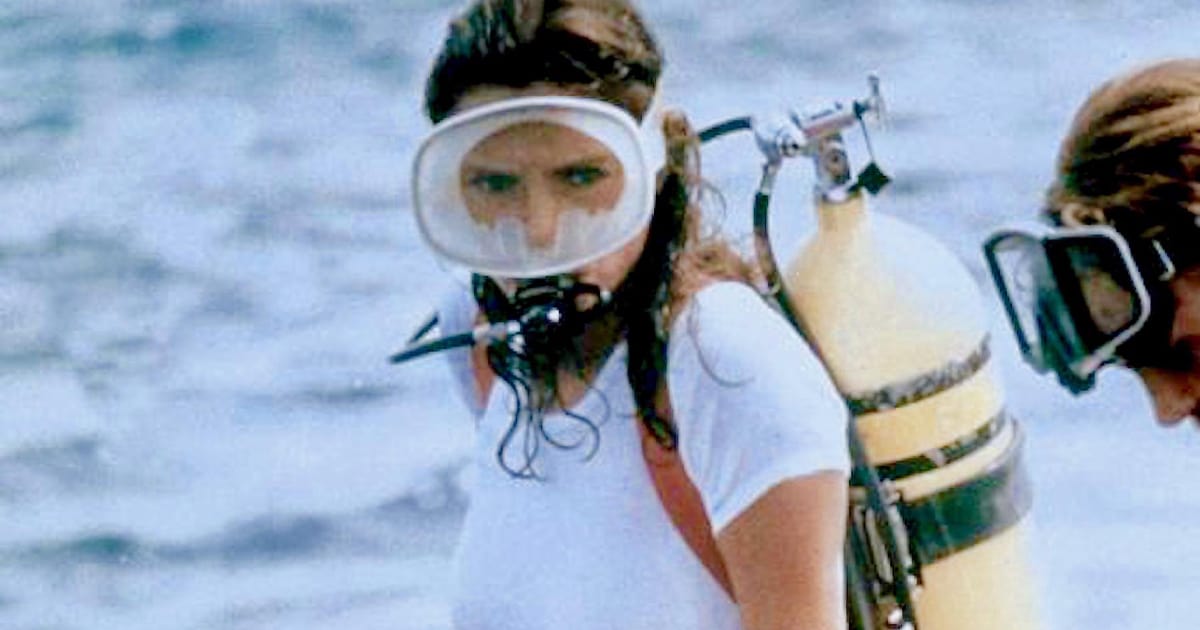 Underwater thriller The Deep came out in 1977, and followed a team of treasure hunters scuba diving to find valuable goods. Jacqueline Bissett's outfits weren't all befitting a scuba diver, however, and seemed to be more an excuse to ogle the actress, particularly as she wore a thin white T-shirt in the water. Professional diving attire? Maybe not, but it sure caused a stir.
The Patil Twins' Yule Ball dresses in Harry Potter and the Goblet of Fire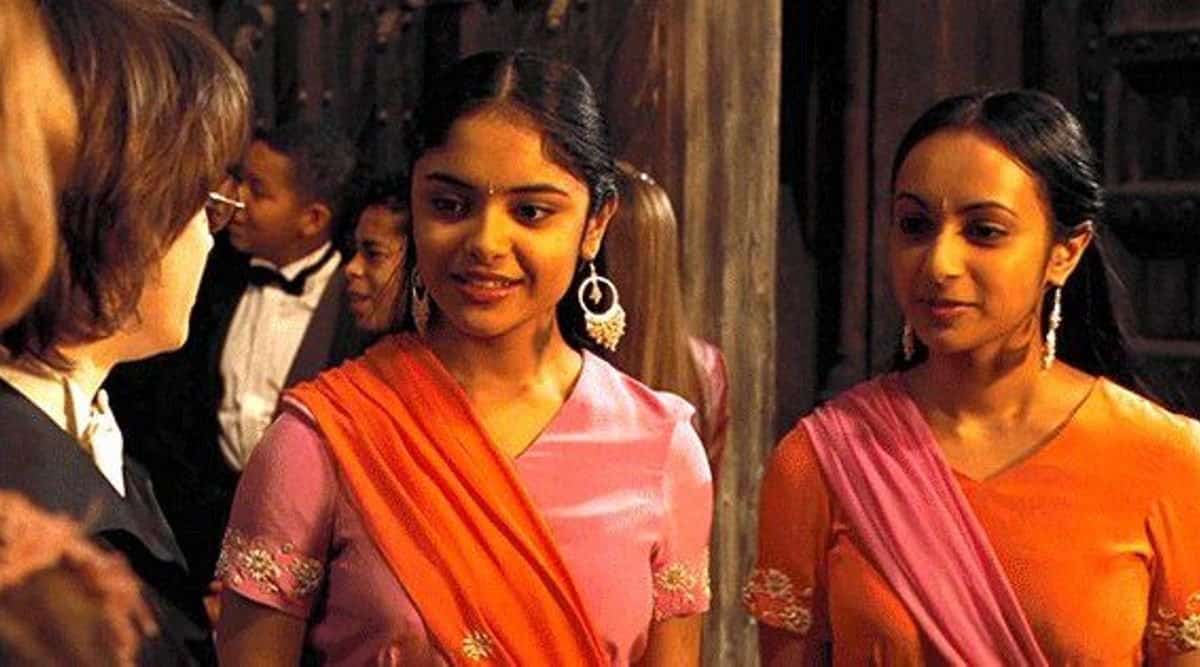 When Harry and Ron took the Patil tins (played by Afshan Azad and Shefali Chowdhury) to the Yule Ball, fans thought this would be a chance to see beautiful traditional Indian occasion clothing. The results left a lot to be desired, being very simple and a little tacky. Fans, particularly those of South Asian origin, were understandably displeased with this disingenuous portrayal of their own culture's clothing.
Lynn Collins' Martian princess outfit in John Carter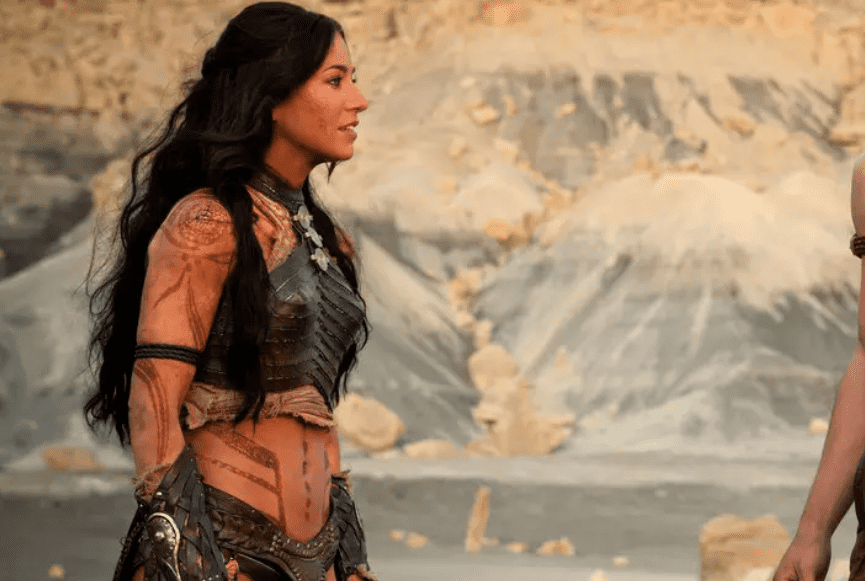 Lynn Collins played Martian princess Dejah Thoris in the 2012 film John Carter. The actress took issue with the original costume design, requesting it be changed to have a higher cut, but fans thought even the final result was far too revealing for a character meant to be a warrior. Still, if they'd gone for a more book accurate version with the princess wearing nothing but excessive jewellery and no fabric to cover her, it could have been considerably worse.
Sean Connery's mankini in Zardoz
In 1974's Zardoz, Sean Connery plays a follower of an oppressive god in a post-apocalyptic world. So oppressive is this diety, he makes his devotees wear orange mankinis and thigh-high boots. This revealing look was unexpected from the James Bond actor, being pretty out there in more ways than one. Viewers found it to be ridiculous and thought Connery had made a fool of himself by taking the role at all.
Karen Gillan's tiny shorts and T-shirt in Jumanji
When the first cast pictures from Jumanji: Welcome to the Jungle were released, fans were unsure what to make of it. The fact that the only female character was dressed in such a revealing way, with bare arms, legs and midriff, sparked accusations of sexism before the film was released. However, as Gillan reassured fans at the time, the sexist nature of her Ruby Roundhouse outfit actually has relevance to the plot.