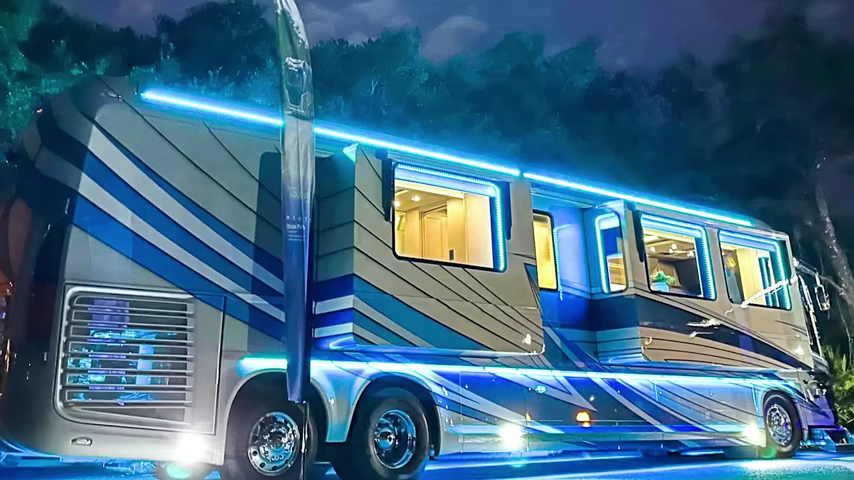 Credit: RVing with Andrew Steele via YouTube
The most expensive RV in the world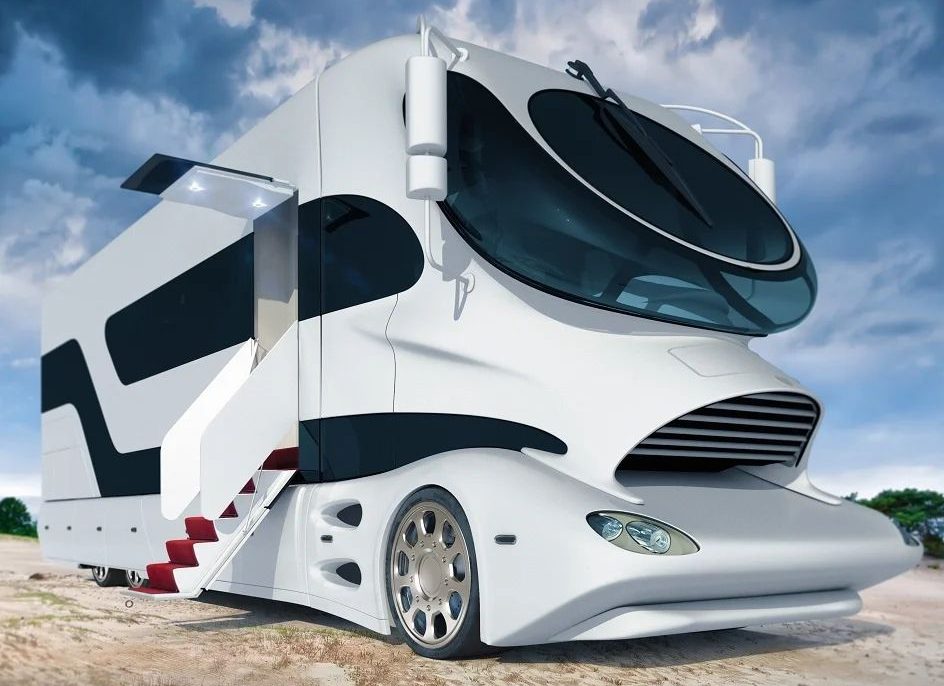 Credit: @nafcamper via Instagram
The most expensive motorhome in the world is the EleMMent Palazzo, valued at a whopping $3 million. The 40-foot, double-decker beast is available in white or a gorgeous gold exterior, offering a glow-in-the-dark paint job for nighttime. The outdoor steps are also lined with red carpets, bringing an extra sense of luxury.
A high-tech designer coach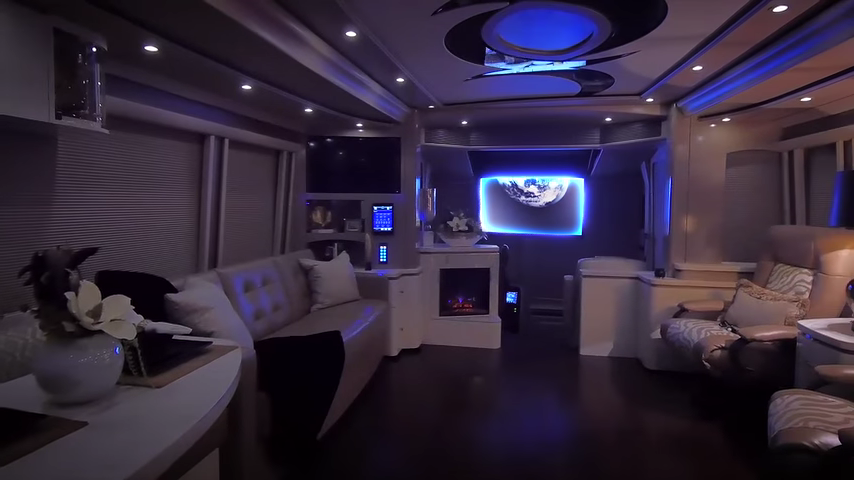 Credit: Marathon Coach Inc via YouTube
The Marathon Coach is practically a mansion on wheels. It houses a movie theatre, a satellite TV system, dimmed LED interior lighting, air conditioning, and four televisions! To get the RV with all of the bells and whistles, it'll set you back by $2.1 million.
A motorhome with quartz countertops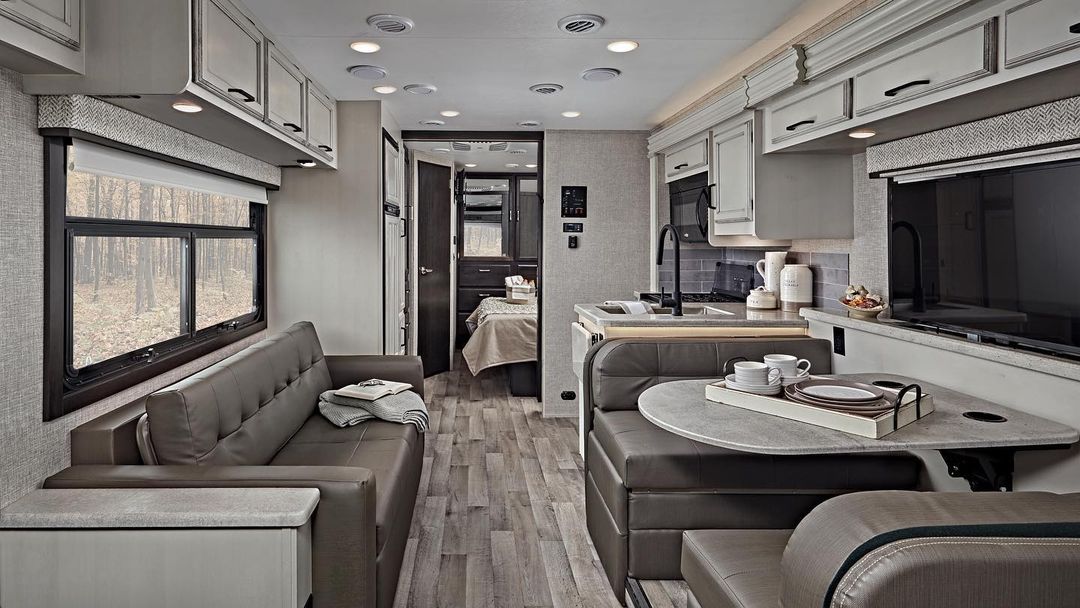 Credit: @entegracoach via Instagram
The Entegra Cornerstone is a motorhome with bragging rights. The road titan features quartz kitchen countertops, handcrafted cabinetry, porcelain tile floors, and Italian leather furniture – the pinnacle of luxury. It's kitchen is nicer than many kitchens found in land-locked homes, making the experience doused in decadence. The RV costs just under $750,000.
A motorhome with a built-in garage
Credit: RV Travel via YouTube
If you can afford the $2.1 million price tag, you might fancy carrying your sports car around with you. Not only do you get to have your swanky car on hand, the Volkner Mobil Performance S also features a high-end stereo (valued at $320,000), a wine cabinet, an espresso machine, and a massive shower.
Will Smith's $2.5 million trailer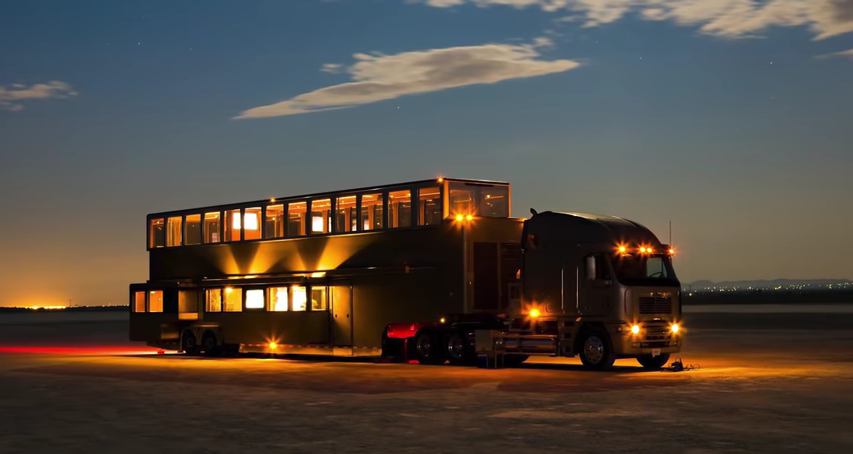 Credit: Barcroft Cars via YouTube
The Fresh Prince's motorhome is no small feat. In fact, it's 1200 square feet, being nicknamed "The Heat". It features a makeup mirror with a built-in TV, a fully functioning kitchen, a $25,000 bathroom, and high-tech doors. The second floor even extends by 42 inches, looking as though it came straight from a sci-fi movie. Want to rent The Heat? It'll cost you $9,000 a week.
An RV controlled by your iPad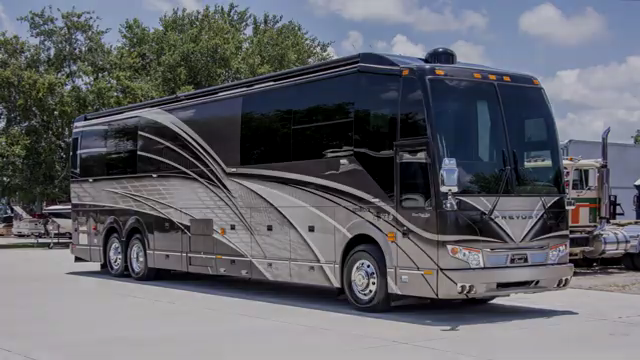 Credit: Liberty Coach via YouTube
The Fairfax Edition RV costs an eye-watering $2.2 million – but it's packed full of cool gadgets for the price. From your iPad, you're able to control the heating, audio-visual system, LED lights, and the air conditioning. Alongside its walnut cabinetry, the motorhome also features a 60-inch television.
The coach inspired by sports cars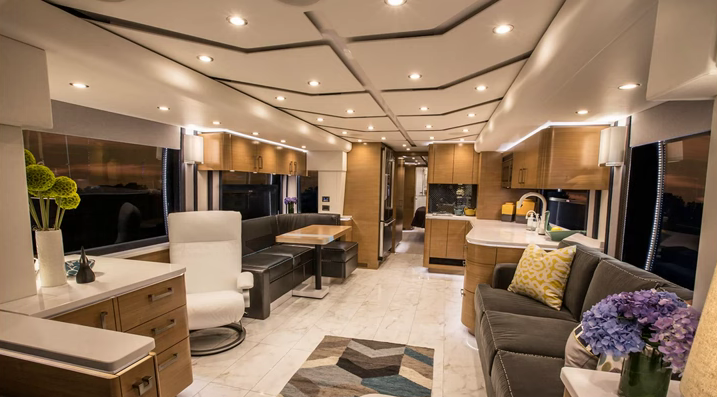 Credit: FeatherliteCoaches via YouTube
The Biscayne Vantaré may not go as fast as a sports car, but it certainly feels like one. The leather-upholstered seats were inspired by Ferraris, offering a sense of luxury. The motorhome also features two full awnings with LED patio lights, along with heated floors and an automatic drawer locking system. The RV even has a TV built inside of its medicine cabinet.
A $2.3 million coach with hand-built interiors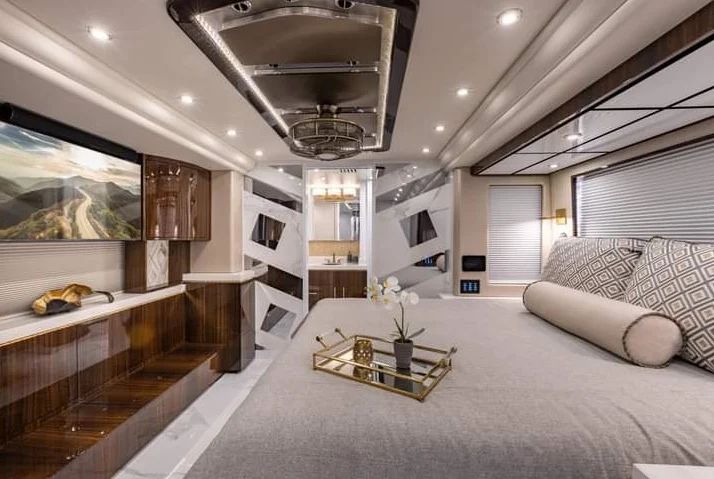 Credit: @millenniumluxurycoaches via Instagram
The 45-foot, four-slide Millennium Luxury Coach has a completely hand-built interior, ditching the machines to boast higher quality. With a snazzy appeal, the coach features modern decor, including overhead mirrors and metallic wallpaper. The vehicle even comes with a built-in pressure washer, helping to keep its eye-catching sparkle.
The coach designed with Porsche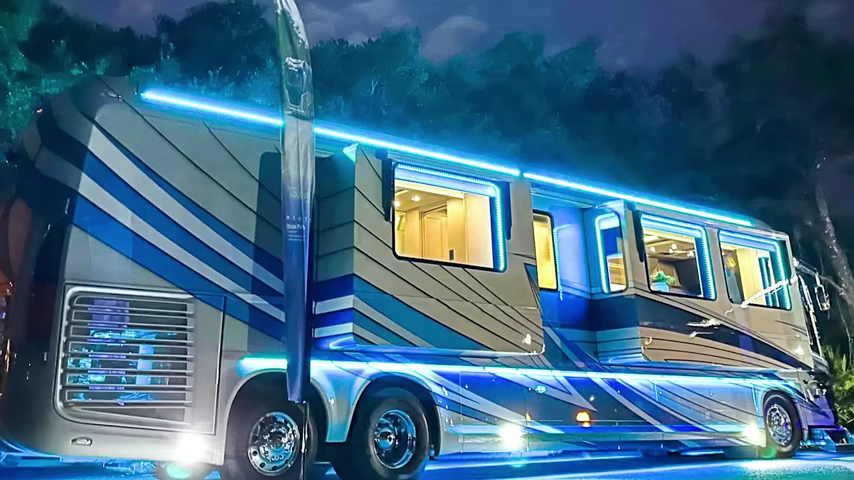 Credit: RVing with Andrew Steele via YouTube
The Newell Luxury Motorhome is created in collaboration with Porsche, boasting sleek beauty. The 45-foot-long RV is on sale for just over $1.7 million, but you get a lot for your buck. There's tighter handling than any other coach its size, state-of-the-art suspension, and a built-for-purpose chassis to name just a few!
The ultimate off roader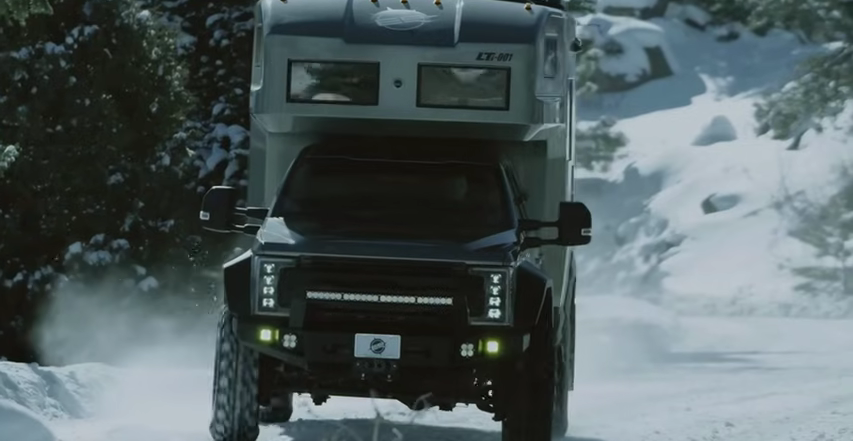 Credit: Survival Gear via YouTube
The EarthRoamer XV LTS is a four-season expedition vehicle, boasting a 900-mile trip range, 1,320 watts of solar power, and 95 gallons of diesel. Inside, there's room for six people, with swivelling tables, acrylic windows, and heated bathrooms. Pricing for the EarthRoamer begins at just under half a million dollars.