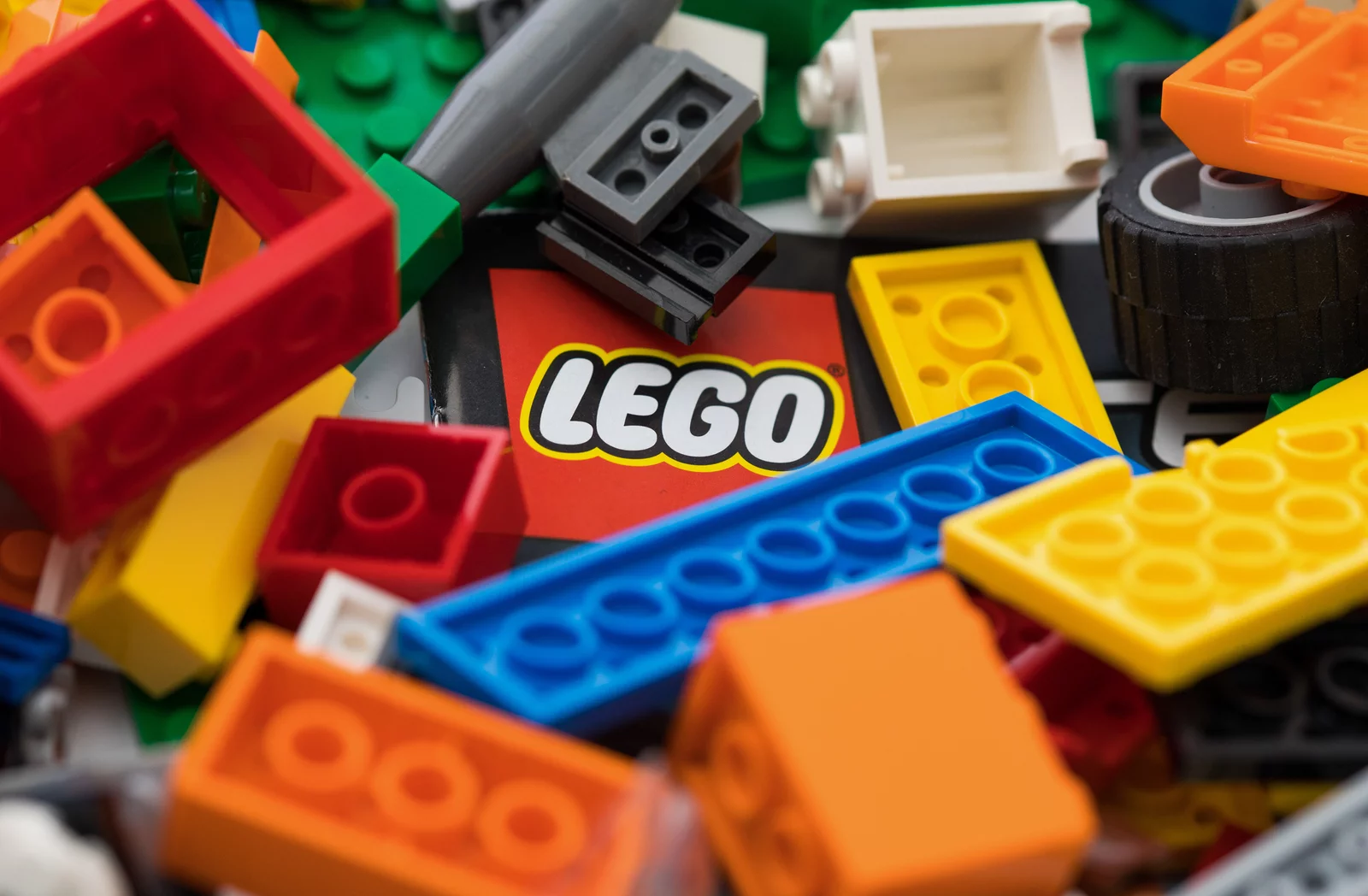 Credit: Bloomberg via Getty Images
Everyone knows that intricate lego sets can cost a pretty penny but you do get hours of fun whilst you are building them and bragging rights afterwards when people see them sitting on your shelf. Here's a lost of the most expensive lego sets ever sold:
This one is a bargain for any Star Wars fans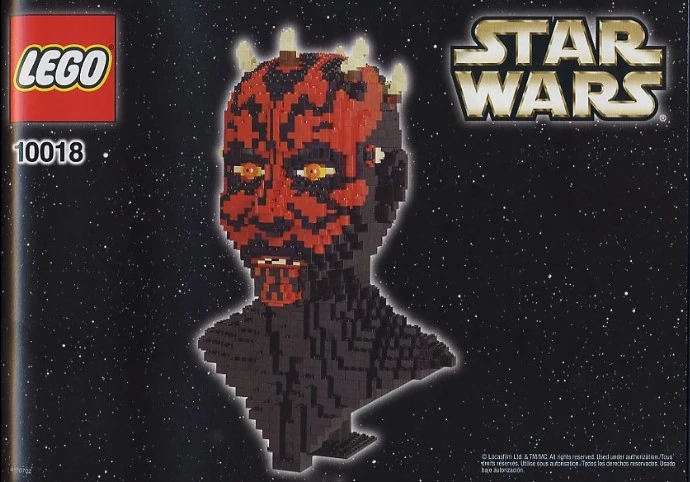 Credit: Lego Star Wars Wiki
First up is an awesome Darth Maul bust. This fan relic depicts the famous villain, played by Ray Park, from Star Wars: Episode I – The Phantom Menace. Why not join the dark side and splash the cash on this nerdy souvenir? Hopefully you have some savings…
May the peace be with you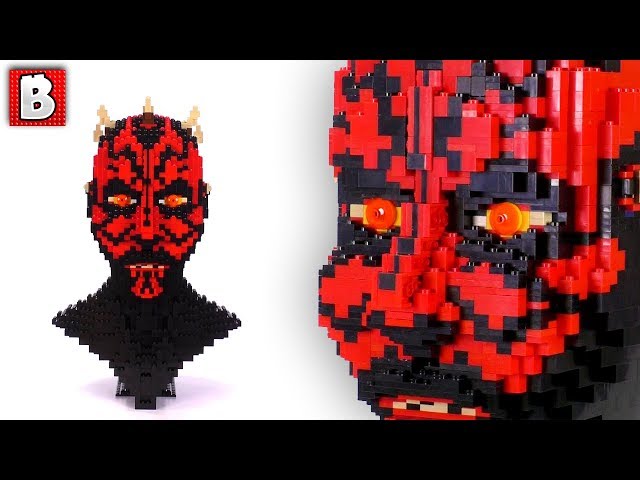 Credit: YouTube
When you're trying to build this one; you'll not only need peace and quiet, but a lot of patience too! Made up of over 1800 pieces, this impressive lego set comes in at $1,255 but will look awesome as a decoration for your next Star Wars movie marathon.
Another Star Wars themed set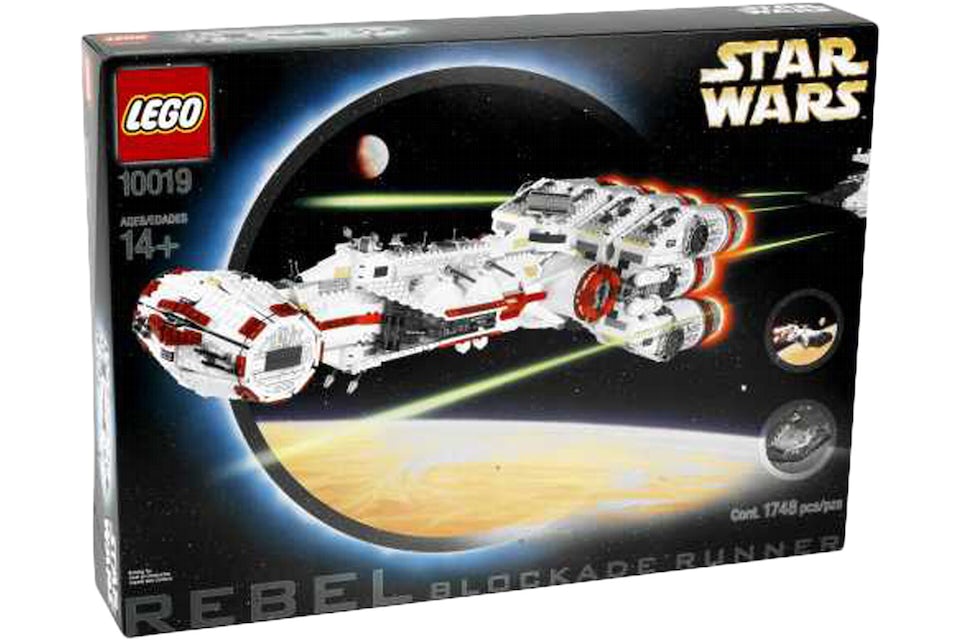 Credit: StockX
The Star Wars franchise has a lot of expensive merchandise that gets more and more valuable as time goes on. This set is gigantic too, so make sure you have room for it in your spare room that is definitely dedicated to extravagant lego sets.
That comes in at $1,330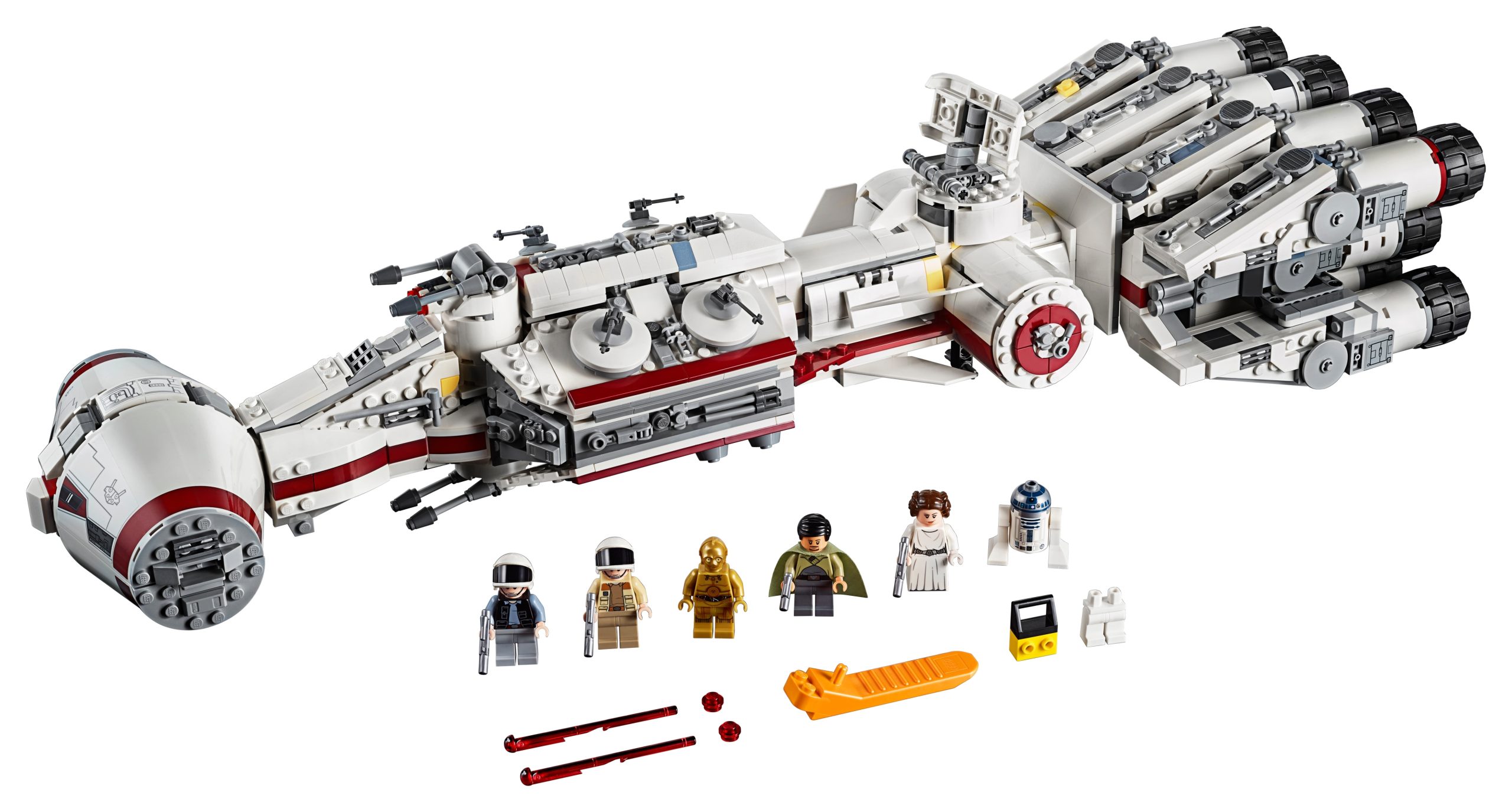 Credit: Lego.com
That's right, it's the Rebel Blockade Runner from Star Wars Episode IV: A New Hope. It's made up of around 1,700 pieces and costs $1,330. This set was released in 2001 so is now technically vintage, meaning some sellers sell it for nearly four times it's original price.
Another nerdy one for your collection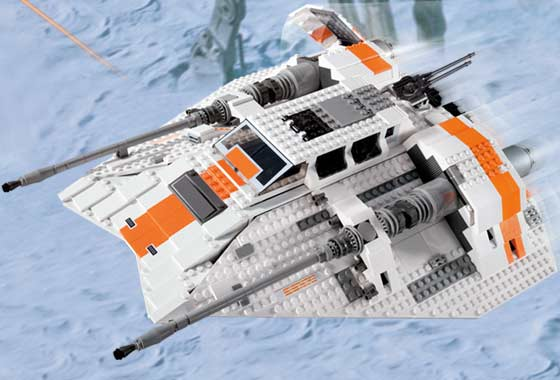 Credit: Amazon
Yet another Star Wars themed lego set, this time from The Empire Strikes Back. With fewer pieces than the other two, coming in at 1,457 pieces, this one will definitely be less time consuming but equally as impressive. Perfect for the busier lego building expert.
And the most expensive of the Star Wars sets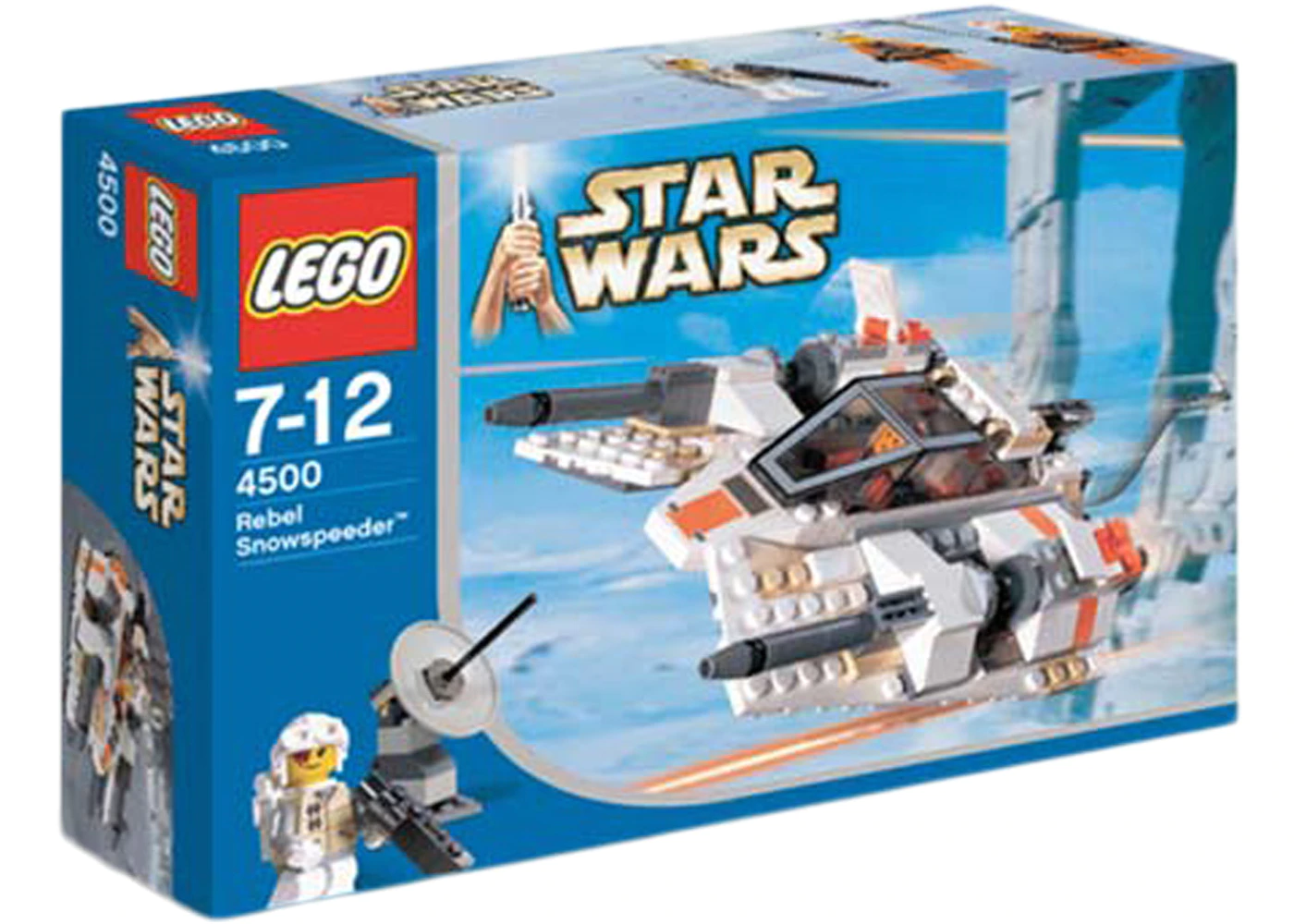 Credit: StockX
This Rebel Snowspeeder seems to be a little more popular than the previous two and for no apparent reason. Snowspeeders are T-47 airspeeders that the Rebels used on the snow planet of Hoth. They had harpoon tow cable guns and could fit two people – one facing forward and one backward. This set comes in at $1,421.00.
Next up, is a famous European landmark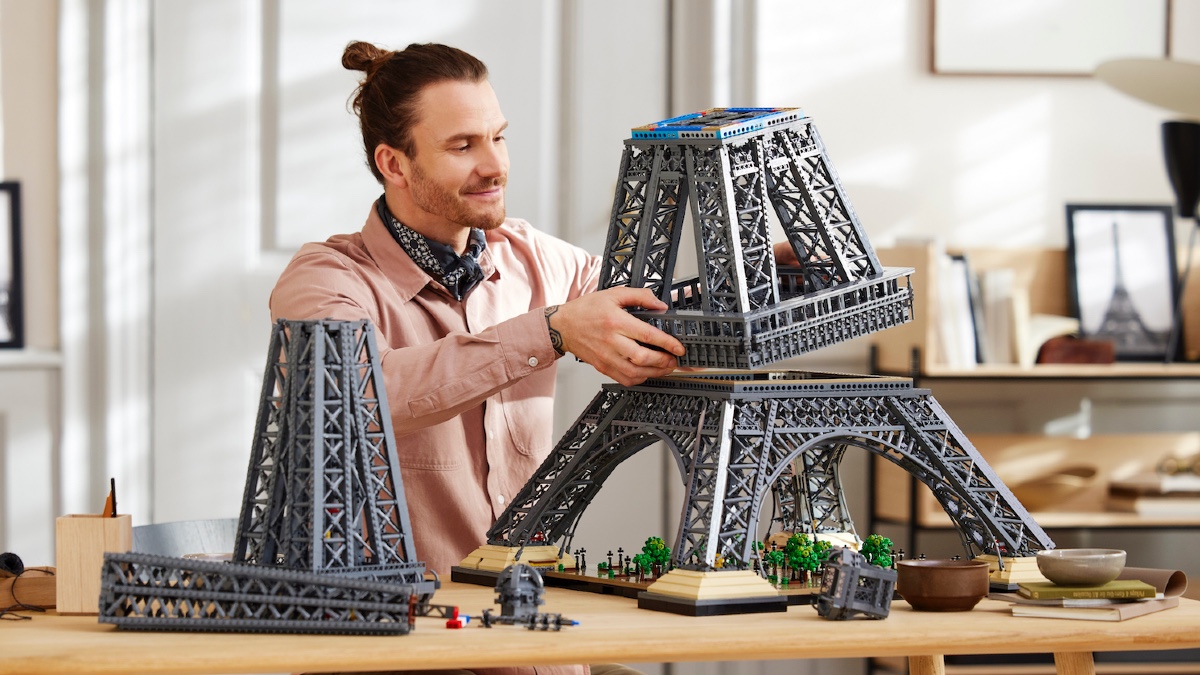 Credit: Brick Fanatics
This lego set is made up of 3428 pieces and depicts a famous landmark in Paris, France. That's right – it's the famous Eiffel Tower. This set was first released in 2007 and is the tallest set they have ever made at 58 inches tall, they also released a newer version of this set in 2022.
Trip to France, anyone?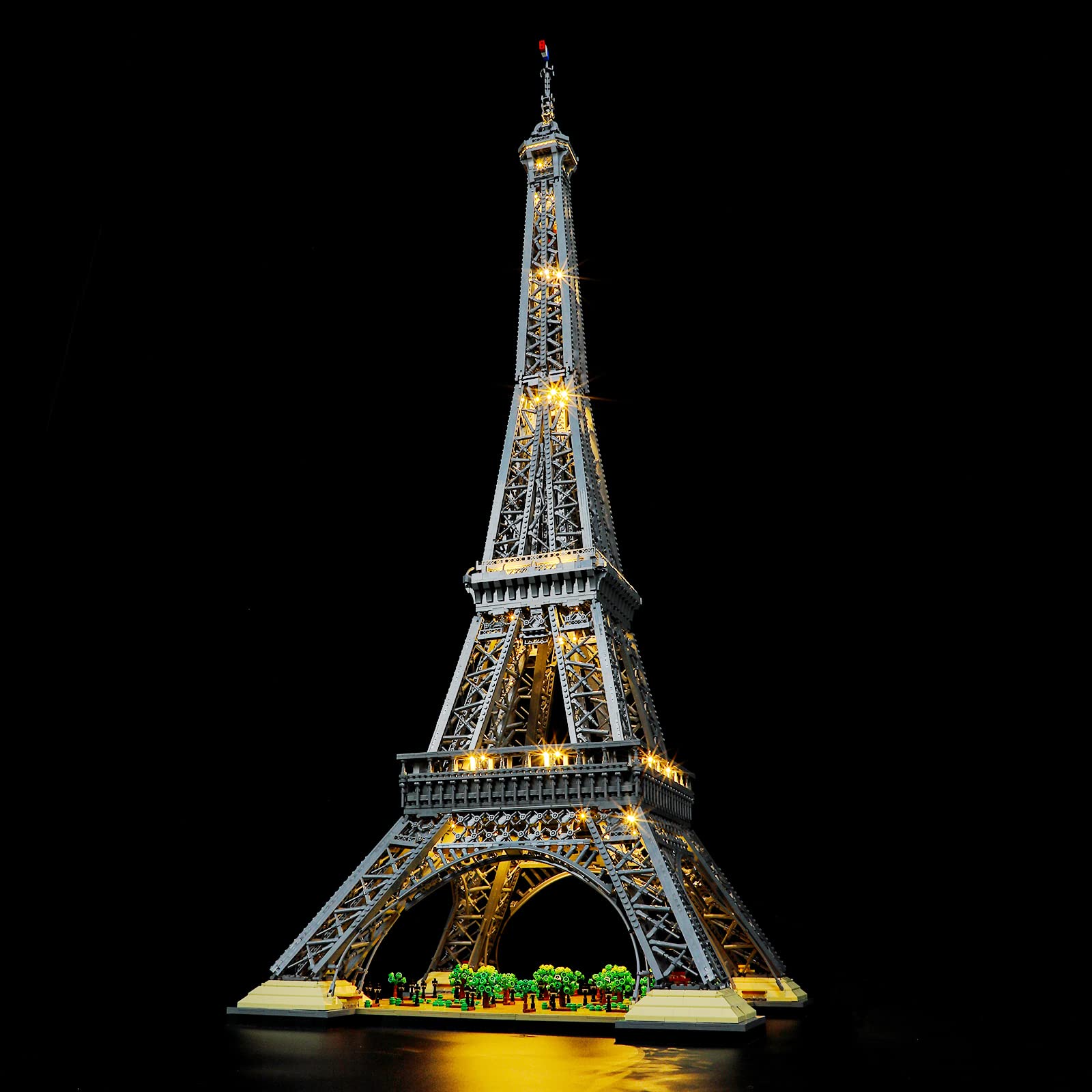 Credit: Amazon
This set literally costs more than a trip to Paris at a whopping $1,455 when it first came out. Who needs France when you can spend hours building this and see the Eiffel Tower every time you walk into your sitting room? Plus, no jet-lag.
Guess what? Star Wars Again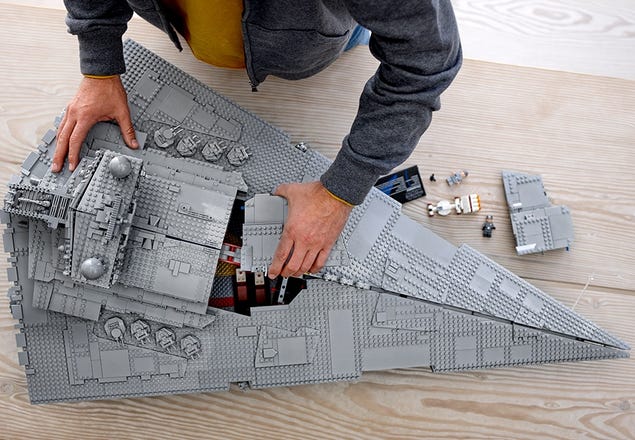 Credit: Lego
Another Star Wars mode of transport. This time, it's The Imperial Star Destroyer. If you're a Star Wars fan then you understand what this is, and why it's so cool to be able to make it in lego. You might not think you need another Lego set, but you do.
A must-have for your collection
Credit: Lego
This set is not only made up of over 3,000 pieces, but it is also approximately three metres long. Make sure you have room for this one before you start building it! There are nearly 1,000 Lego sets that have been released as part of the Star Wars theme, but this one will cost you $1,600.00
Following on with our film series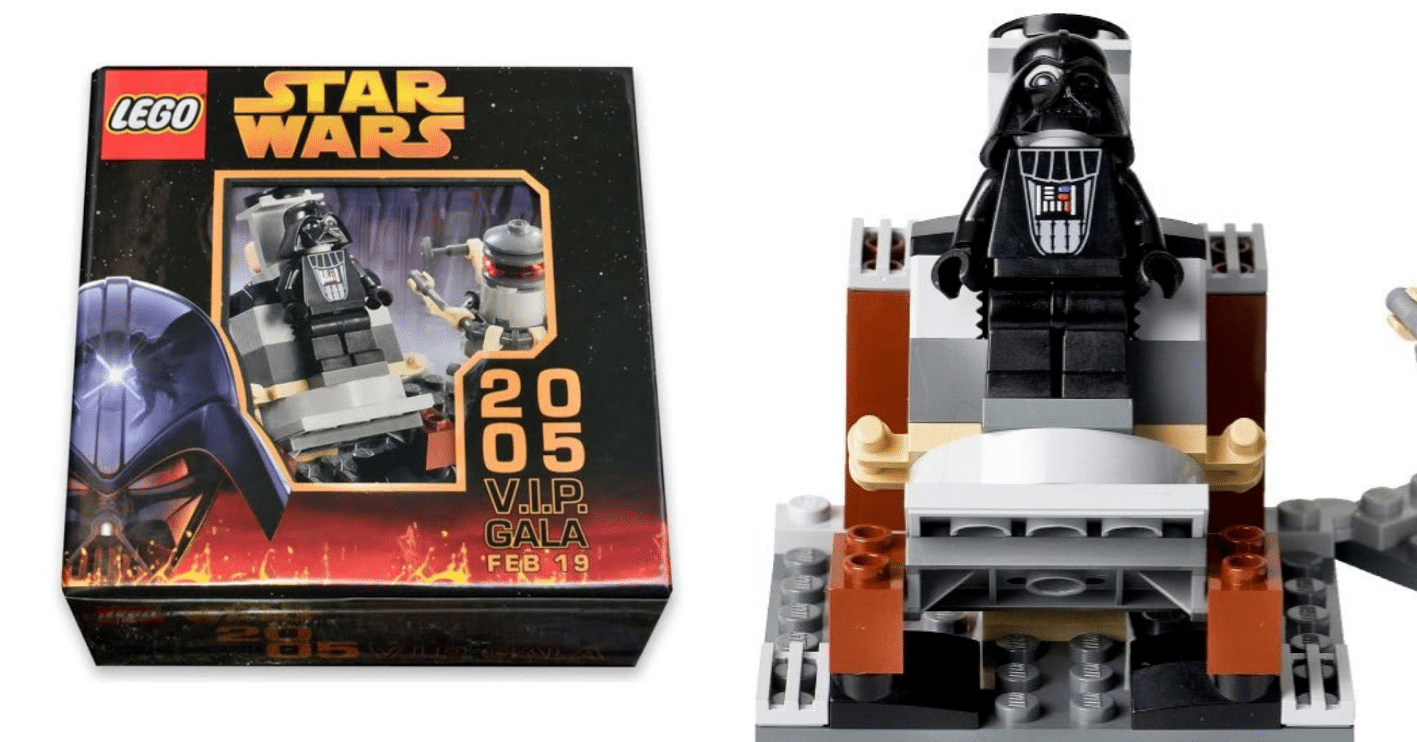 Credit: Eighties Kids
Continuing on with the Star Wars theme, we have the V.I.P Gala Set. This even includes Darth Vadar, released at the Lego Toy Fair in 2005 to promote Revenge of The Sith. Being one of the rarest Lego sets in the world, it's hard to figure out its true value.
This one is super rare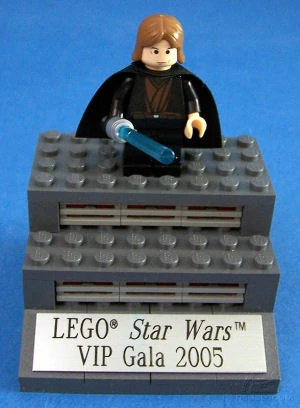 Credit: Brickipedia
Due to it's super rare nature, this one is rumored to have cost around $1,672.00 at the time when it was on sale, but is likely worth at least four times that now. Collecting Lego is a passion project for a lot of people, and this one is a really cool addition that is worth biting the bullet and splashing out on!
Batman is cool…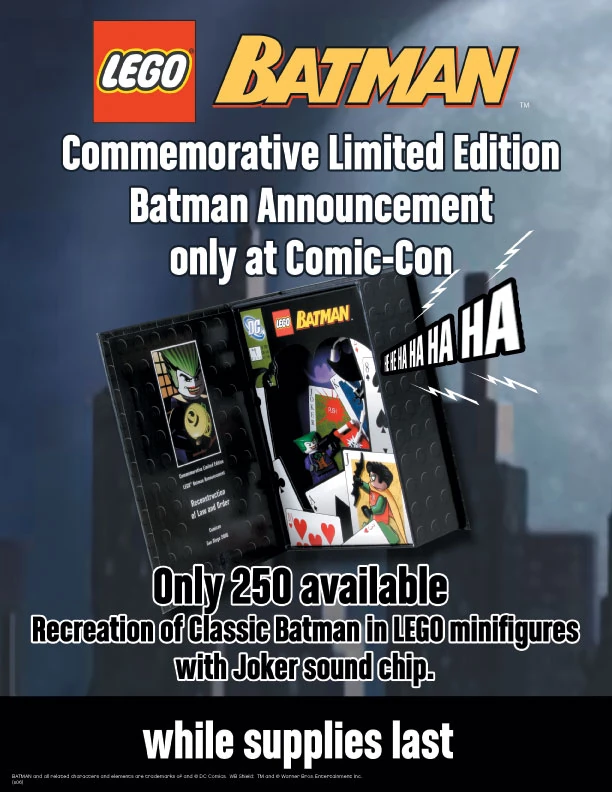 Credit: Brickipedia
Batman is cool on his own, but having a Batman Lego set that also happens to be limited edition is even better. Only 250 of these sets were made, so they're super rare. This set contains Batman and The Joker minifigures, along with a Joker gun and a rope for Batman to swing on. It plays The Joker's voice saying the announcement.
But a Lego Batman set is better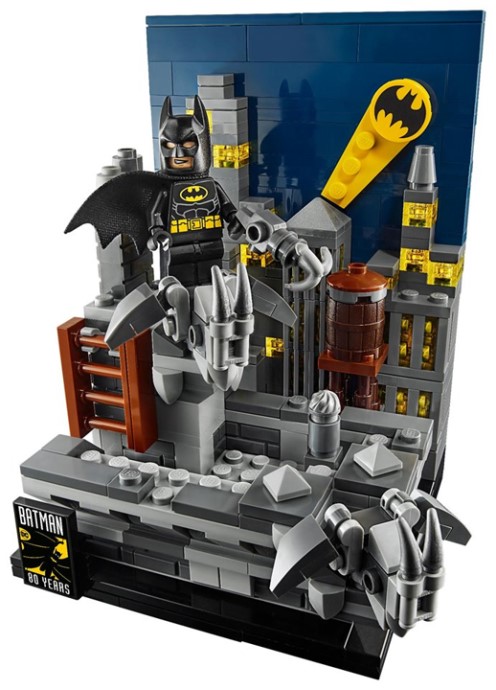 Credit: Brickset.com
These were pretty easy to get at San Diego's Comic-Con in 2005, but many people didn't realise just how valuable this set would be in the future. Many of these were traded, swapped or sold for around $3,000. You could buy your own bat-mobile with that kind of money!
Lego Millenium Falcon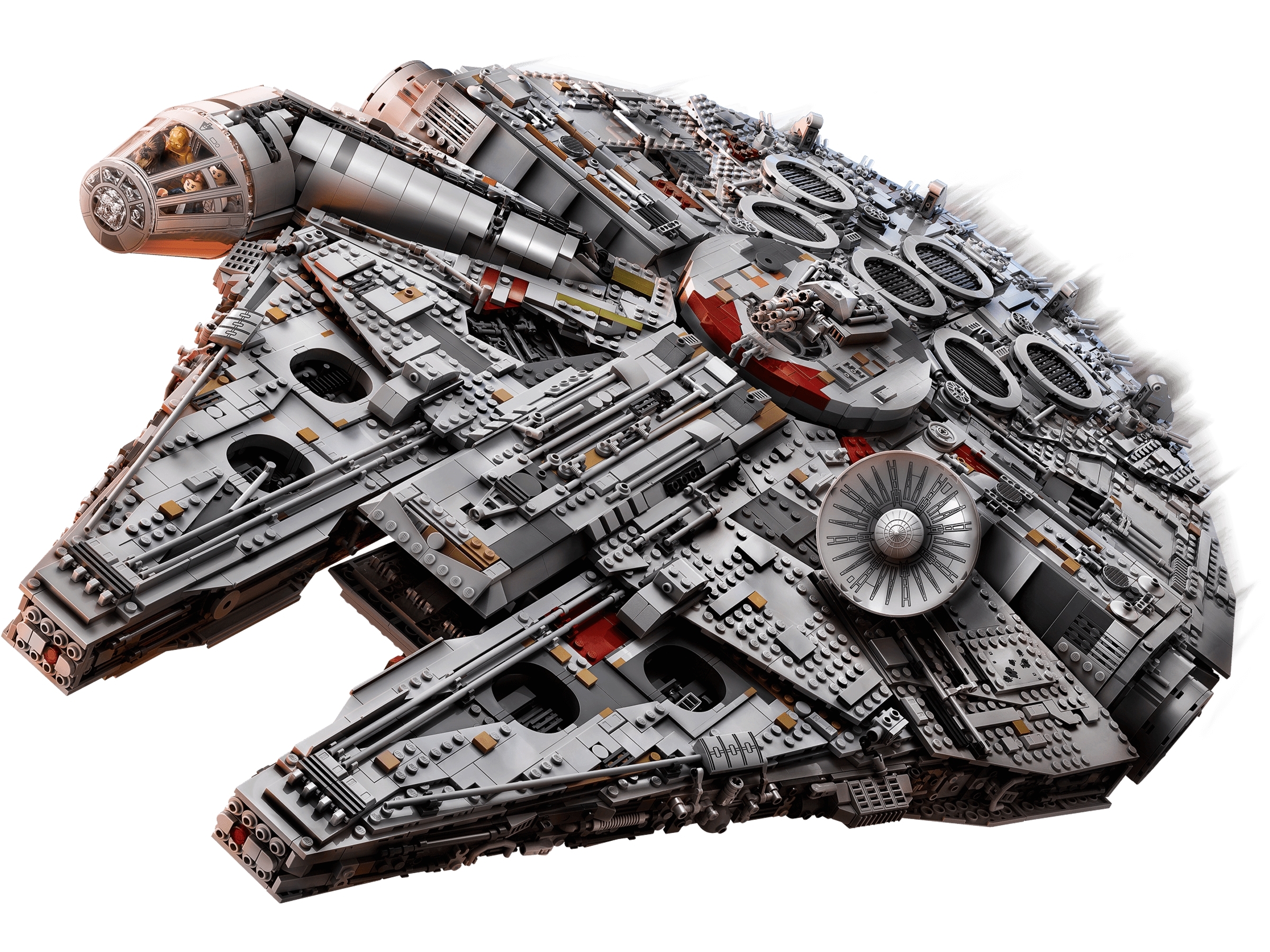 Credit: Lego
To put this thing together, you'll need to place all 3,000 pieces in their exact places and have the room to move around whilst you're doing it. This set will cost you a pricey $1,972 if you buy it secondhand as they don't make this one anymore, making it even more valuable. The Millenium Falcon is an iconic piece of the Star Wars universe and this is one impressive Lego set.
Lego Death Star II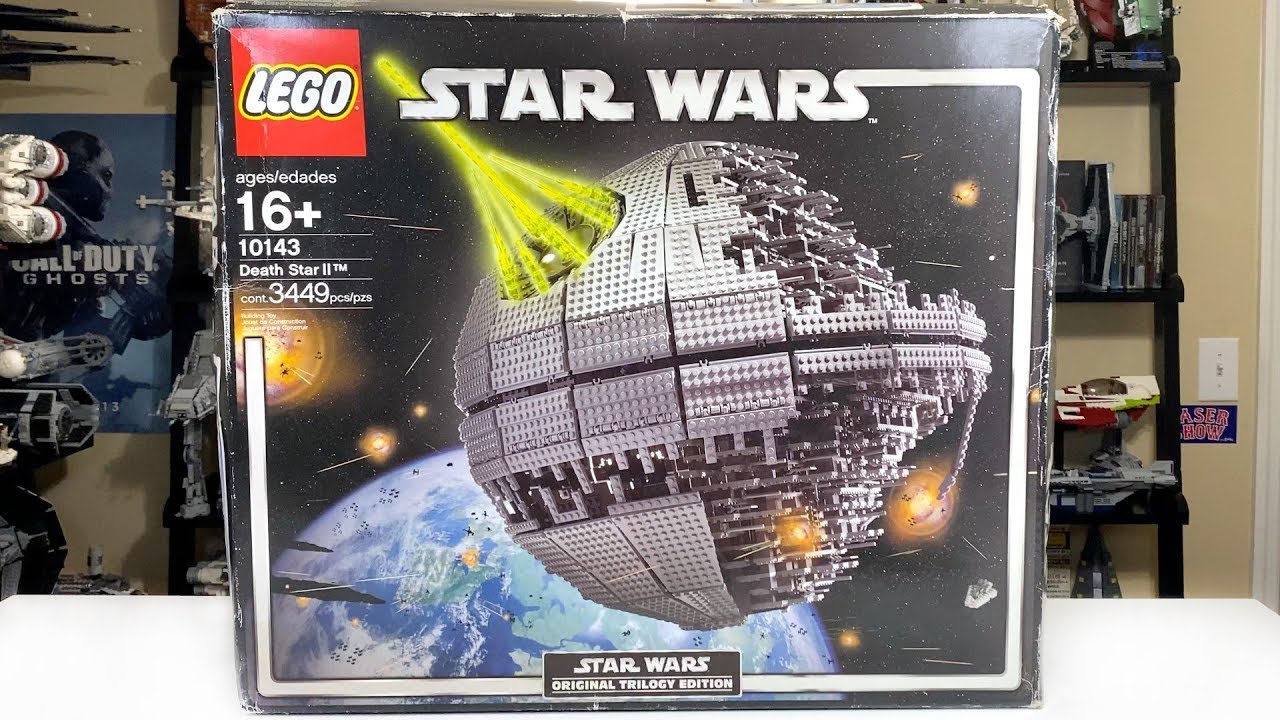 Credit: MandRproductions via YouTube
With such an awesome name and iconic shape, it's no surprise that the Death Star II is one of the most expensive lego sets in the world. When all is said and done, it will definitely be worth your time and effort to see this magnificent lego set in all its glory.
Now for another iconic landmark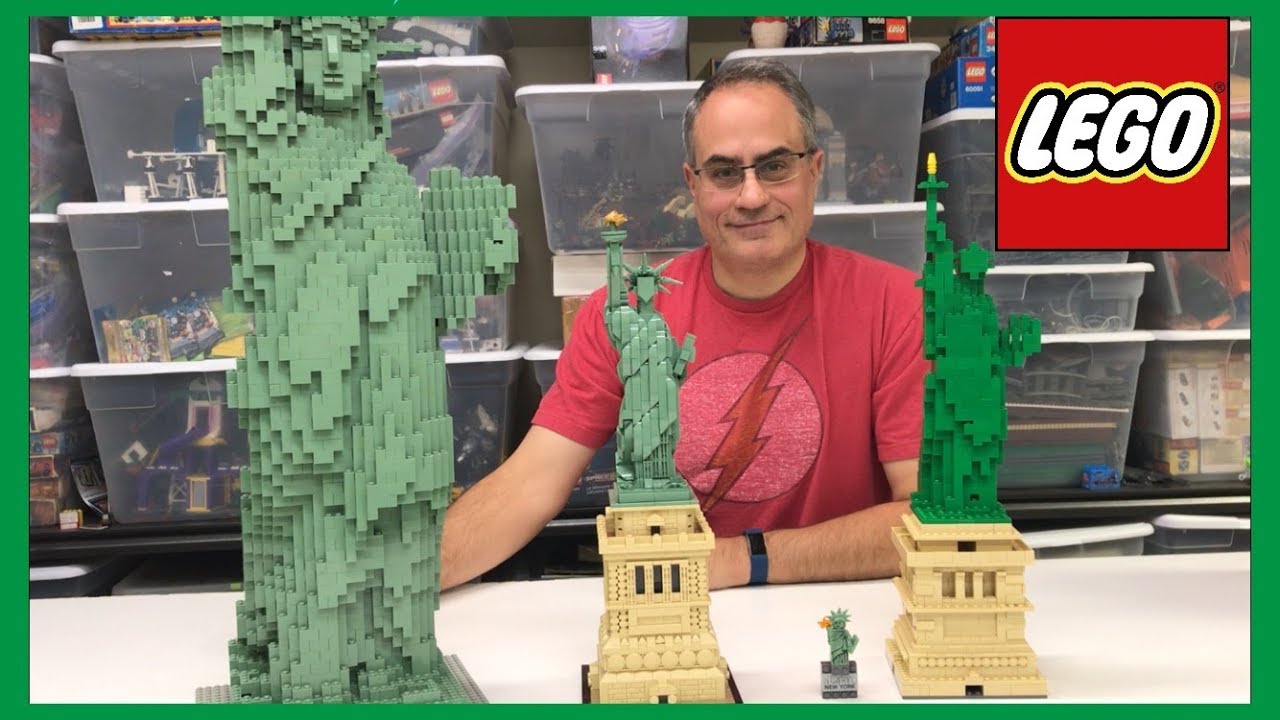 Credit: BrickTsar via Youtube
Next up is a Lego set that represents one of the most iconic statues in the world, it makes up part of the towering skyline of one of the world's biggest cities, and now it can loom over you in your sitting room – that's right, it's The Statue of Liberty.
Straight from The Big Apple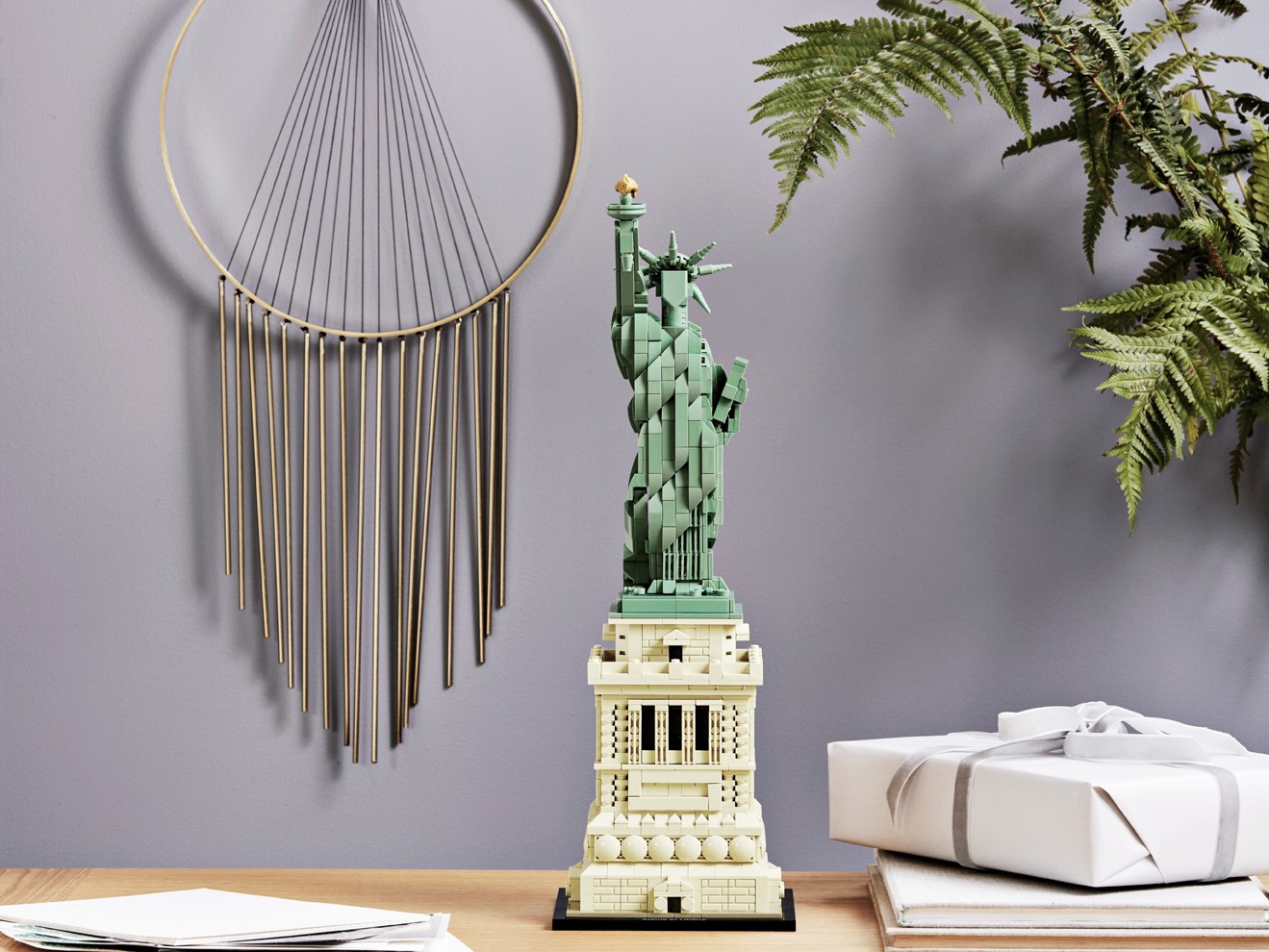 Credit: Lego
This Lego set will cost you over $2,000 and comes in at over 3,000 pieces for you to put together. This would also get you a weekend in a nice hotel in New York City – so you'll have to pick which way you'd rather experience The Big Apple.
Want to own your own coffee shop?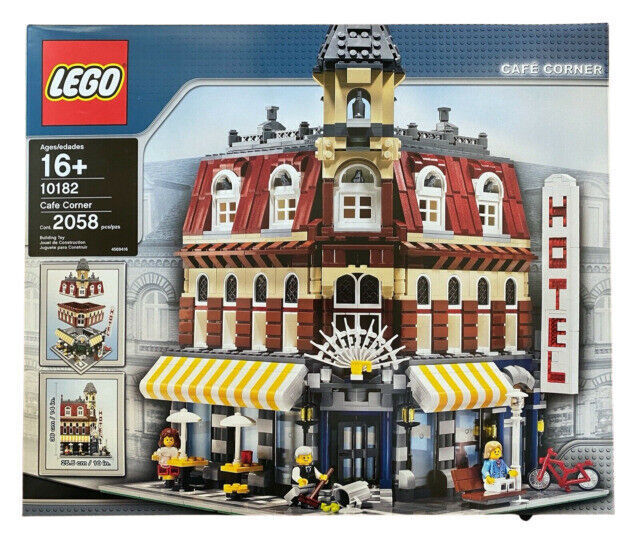 Credit: Lego
Now to move away from movie and comic-themed Lego sets for a minute; this cute coffee corner set will be the main attraction on the fictional high street that you create in your home. This set is made up of 2,056 pieces and is about $17,999 to buy today.
What about a Lego one instead?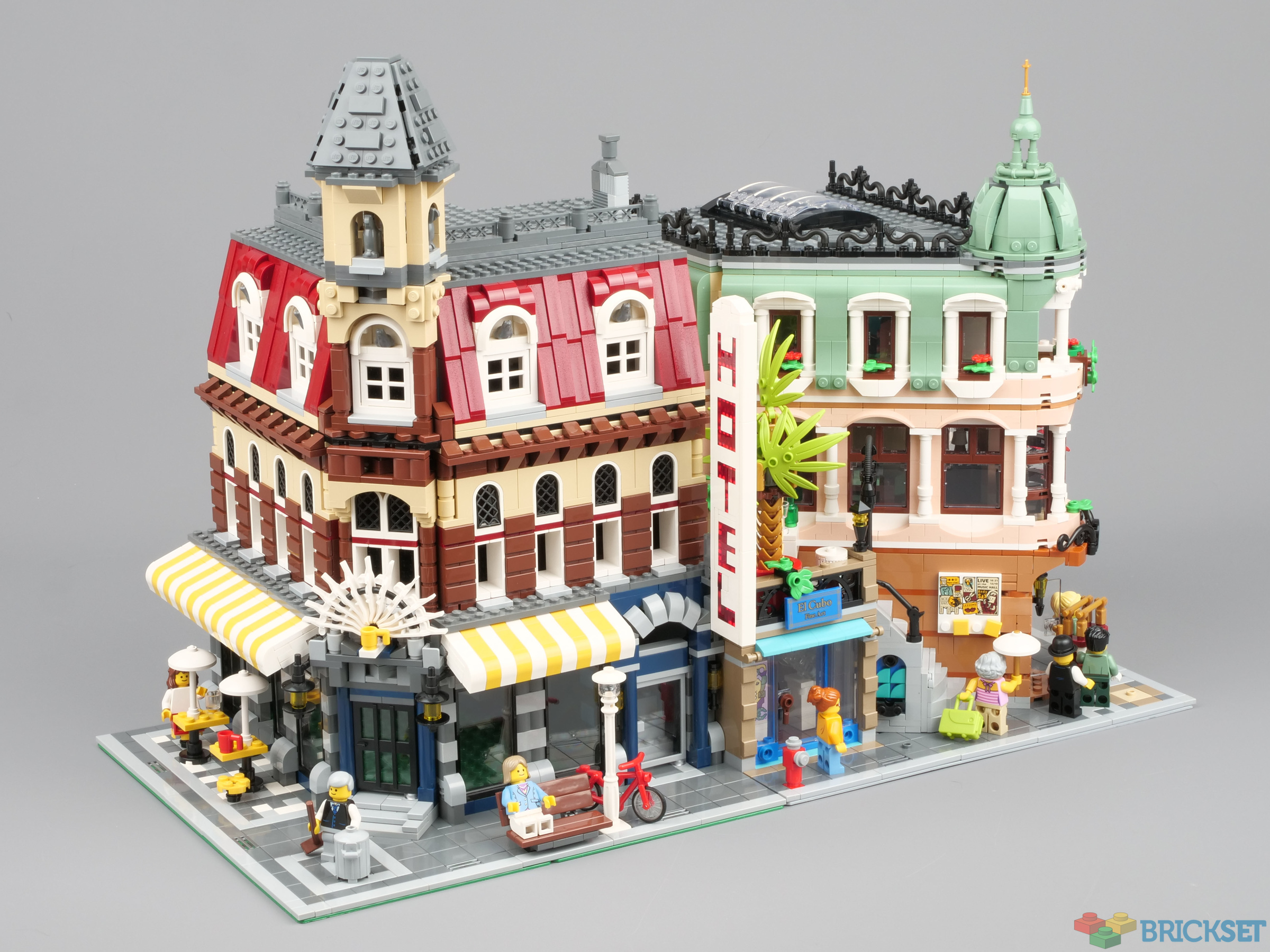 Credit: Brickset
This set may not cost as much as a coffee shop, but imagine how many Starbuck's orders you could get for $3,500.00. Although some people probably spend that amount on their caffeine fixes annually, this Lego set is definitely a beauty and worth the extra cash. You might need a few extra coffees in your system to build it, though.
A beloved character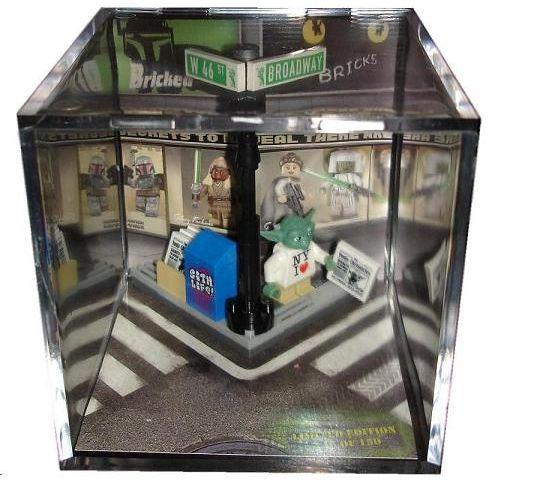 Credit: BrickLink
Back to Star Wars with this one. Surprise, surprise. Even if you aren't a fan of the Lego Star Wars sets, you gotta admit that Yoda is pretty cute. This set was released in 2013 at the New York Toy Fair and is extremely rare.
On a trip to NYC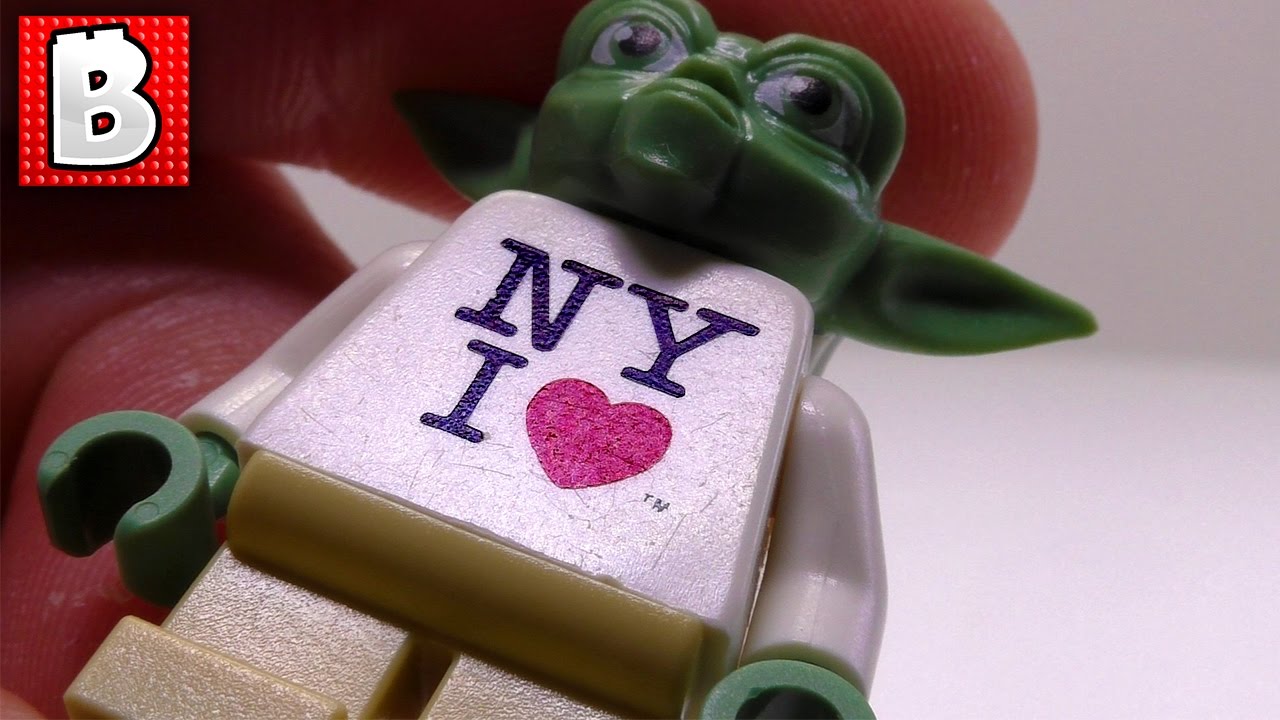 Credit: Brickstar via YouTube
What makes this set so famous, you ask? Well, Yoda has gone on a little vacation and is wearing a hilarious 'I heart NY' t-shirt – as well as being surrounded by some cool street-art. Surely, you wouldn't want to let this thing go but, if you did, you could sell it for $2,275.
Next up, one for petrolheads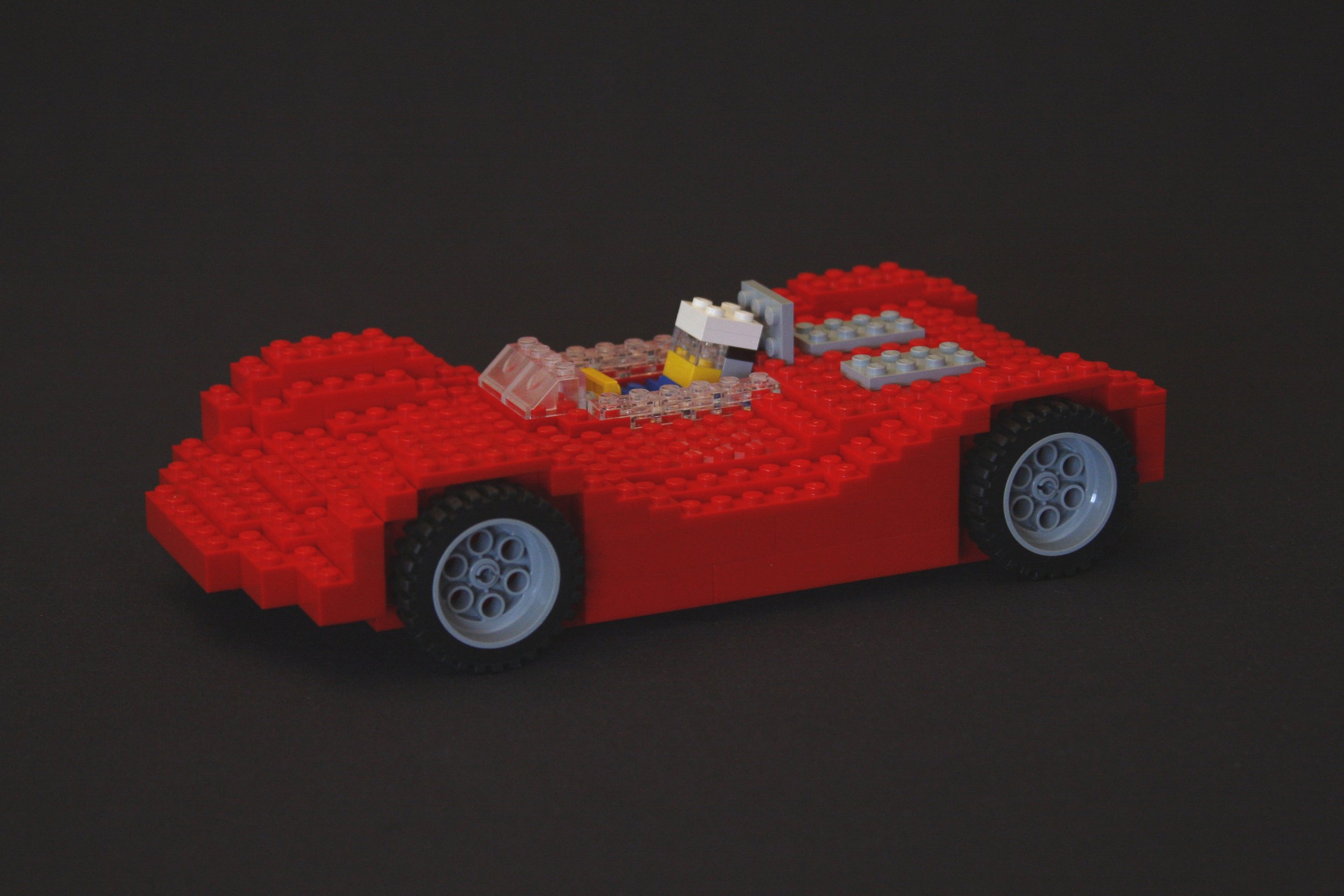 Credit: Brickset
If cars are your thing, or you're looking for something a little different to build next, then the LECA Automobile might be for you. It's not the coolest or most pretty looking lego set, however, it's different and rare. Plus, it's a nice way to break up all those Star Wars sets you have.
Got a need for speed?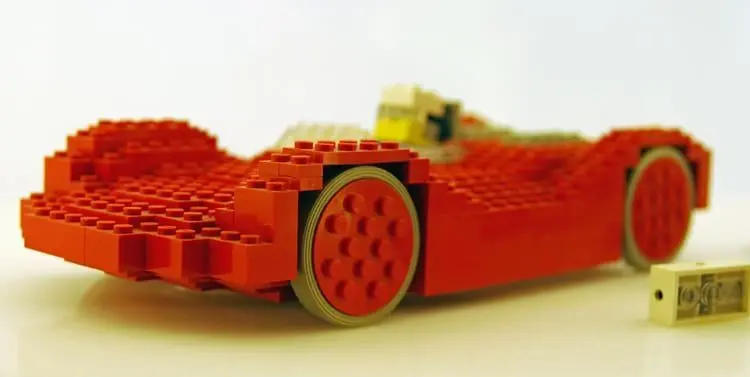 Credit: Brickstar
Well, you better not! This set will take a long time to build, no matter how speedy you are. It is quite and intricate build but if you've got $2,350 to spend on a lego set, then give this one some consideration if you're into cars or just want to own one of the top five most expensive lego sets in the world.
Who doesn't love a carnival?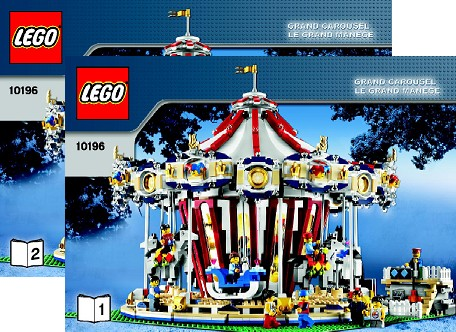 Credit: Brickset
Don't you just remember it like it was yesterday? The smell of cotton candy, the sound of popcorn popping, and the music coming from the carousel. Well, with this Lego set, you can build your own fairground in your home. This may be a fairground ride, but Lego aren't playing around…
This Lego set will take you on a wild ride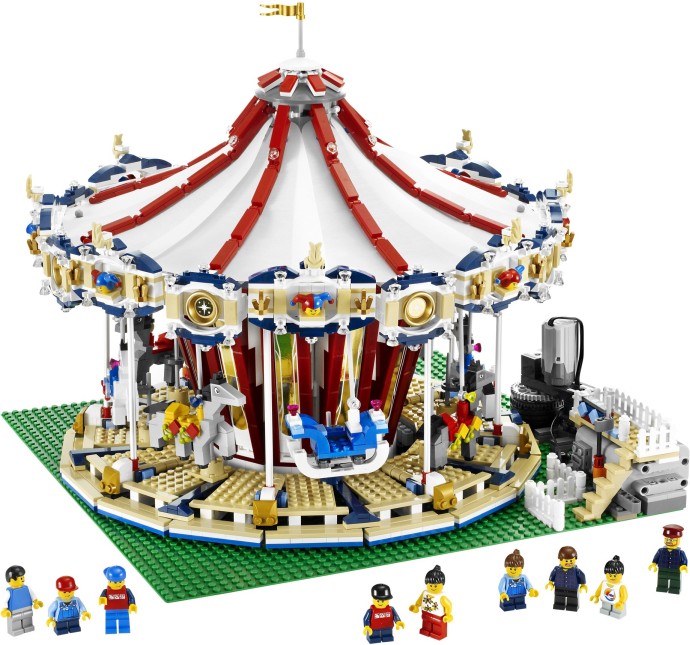 Credit: Brickset
The Carousel has 3,000 pieces and comes with remote control. It's fully functional as well, meaning that you can actually use and play with it. It is a pretty big set when all is said and done but, unlike some of the previous sets on our list, you can kind of see it being relatively manageable to build, right?
Trains are cool, right?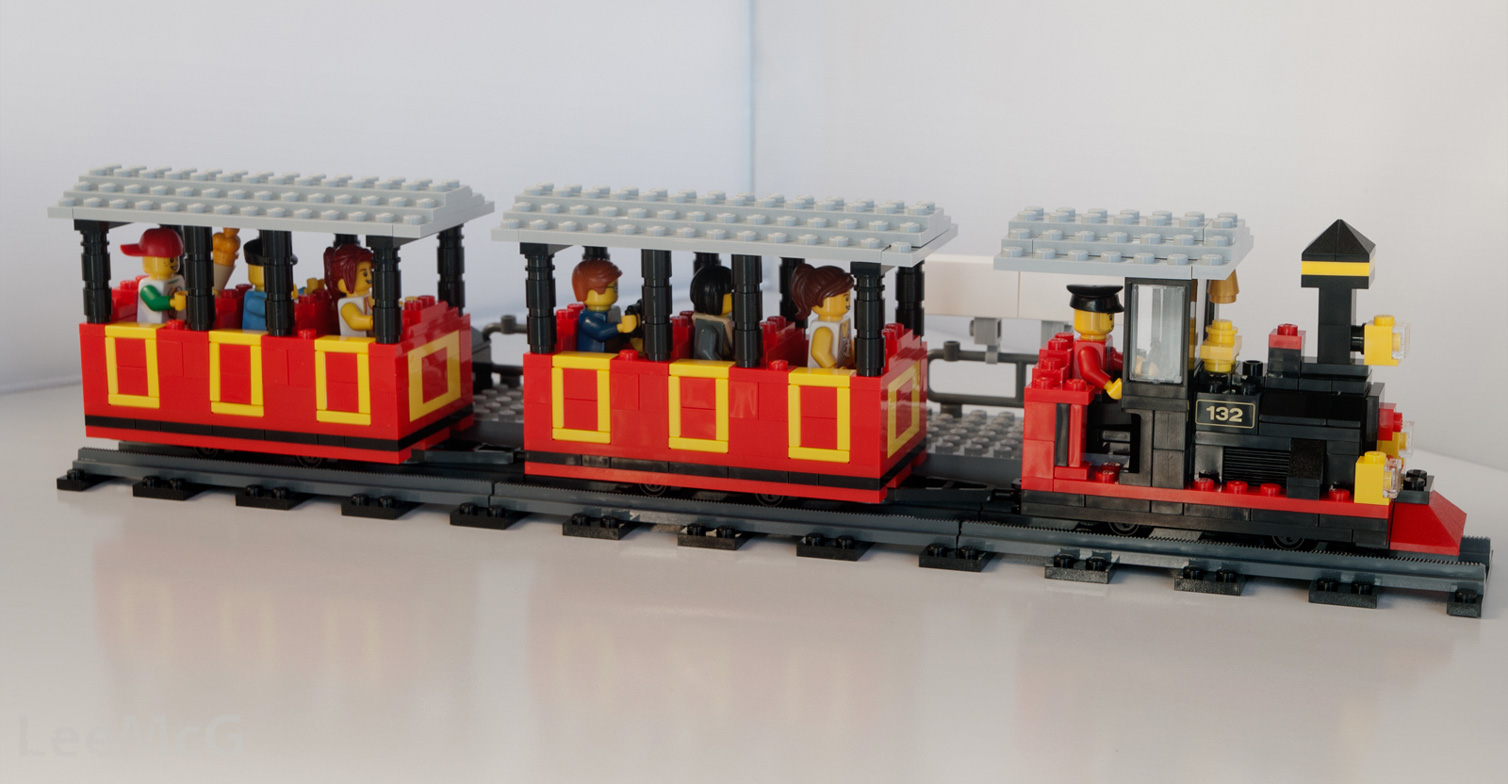 Credit: New Elementary
Well, if you like them, then the Legoland Train will be right up your street. Not only do you get the train to build but you also get seven Mini-figures to lark about with. They first went on sale back in 2014 so, if you managed to get hold of one and kept it, then you did really well. Its it's now worth approximately $2,750.
So is a tour inside the Lego factory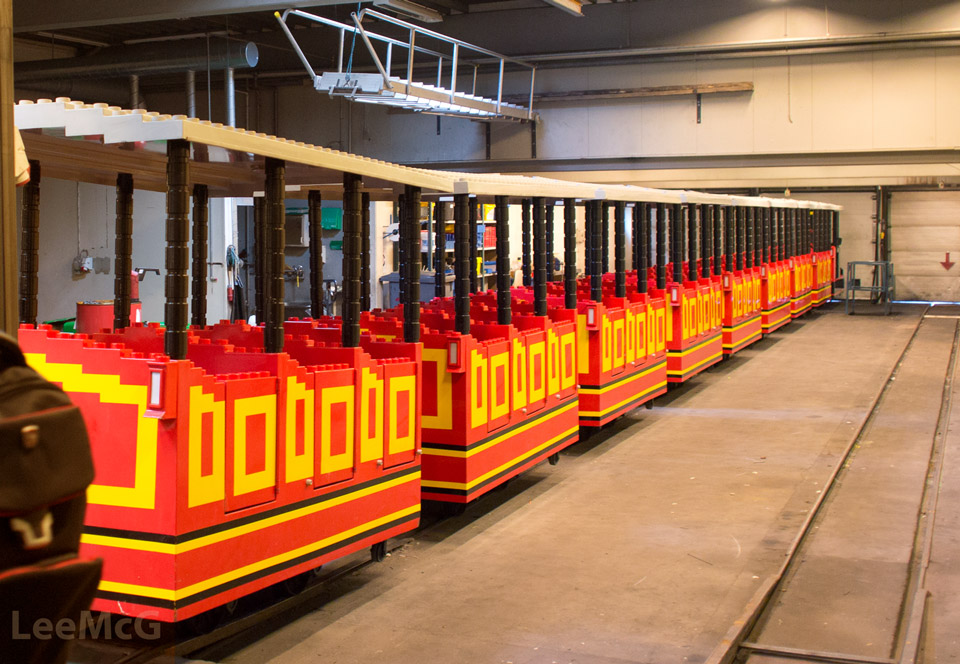 Credit: New Elementary
You might wonder why this Lego train set is worth so much! Well, it's because only those who attended the 'Lego Inside' tour in 2014. This tour is a hit with major fans of those colorful little bricks because you get to stay for three nights and gain exclusive access to the inner workings of the Lego factory.
Pack your suitcases again…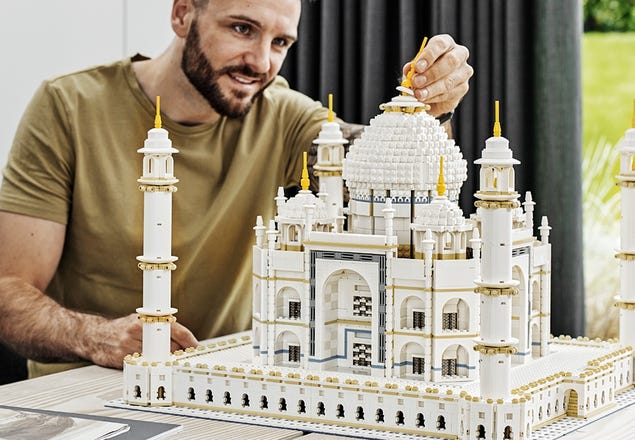 Credit: Lego
Another landmark to add to your collection, so that you can travel the globe all from the comfort of your own home. The real version of this landmark is located in Agra, Uttar Pradesh, India and was built in 1631. Can you guess what it is?
You're going to India
Credit: Amazon UK
That's right, it's the Taj Mahal. Get ready for the biggest lego set on the list. The Taj Mahal is absolutely massive, and cots $2,865. It has over 5,900 individual pieces and is an absolute sight to be saluted. If you have the time, money, and dedication to see it through to the end, you'll be extremely happy with your purchase.
This time, it's a mini set
Credit: Hamid via Flickr
It's another Star Wars set, of course! You might think that some of the bigger sets would come in as pricier but numbers are numbers and this set costs $3,156. This set only has 336 pieces and was a promotional set released in 2011 and was only available to Ambassador Pass holders at Legoland California.
It's Han Solo On Tauntaun (Miniland Scale)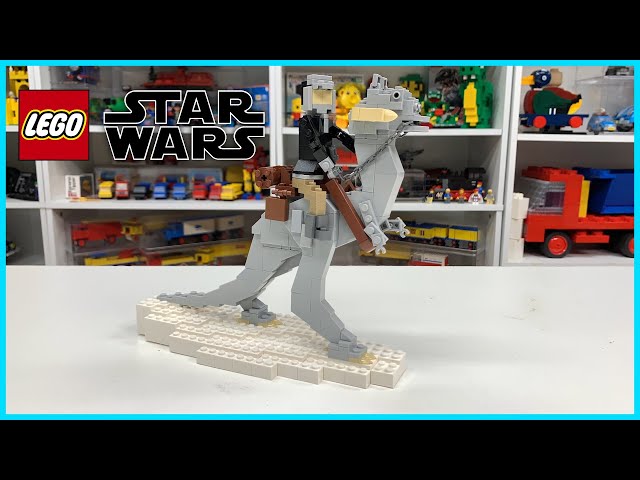 Credit: YouTube
It's certainly not the most eye-catching set, or even that pretty to look at, but this little set definitely gets points for it's cute and retro aesthetic. The value for a new and factory sealed Han Solo On Tauntaun is currently estimated at around $1,383.
It's another 'Lego Inside' exclusive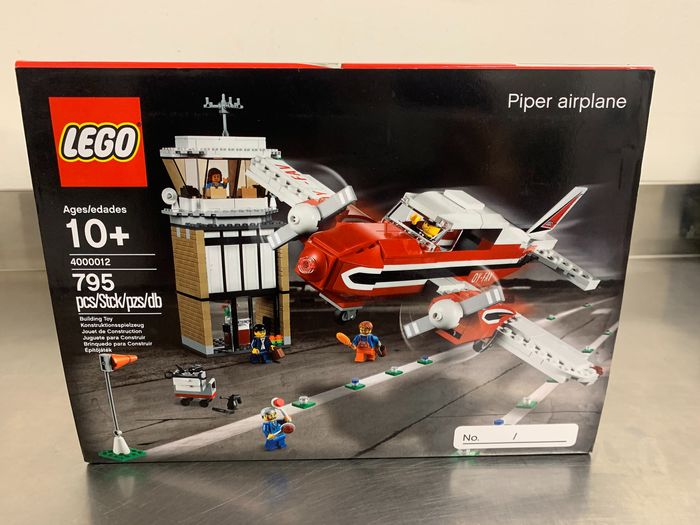 Credit: Brickfanatic
Next on our list is another set that was exclusive to the Lego Inside tour in 2012. These sets are so valuable not because they are intricate or have a lot of pieces but because so few of them were made – they act as a souvenir from a memorable experience for any Lego lover.
And this set is great for plane lovers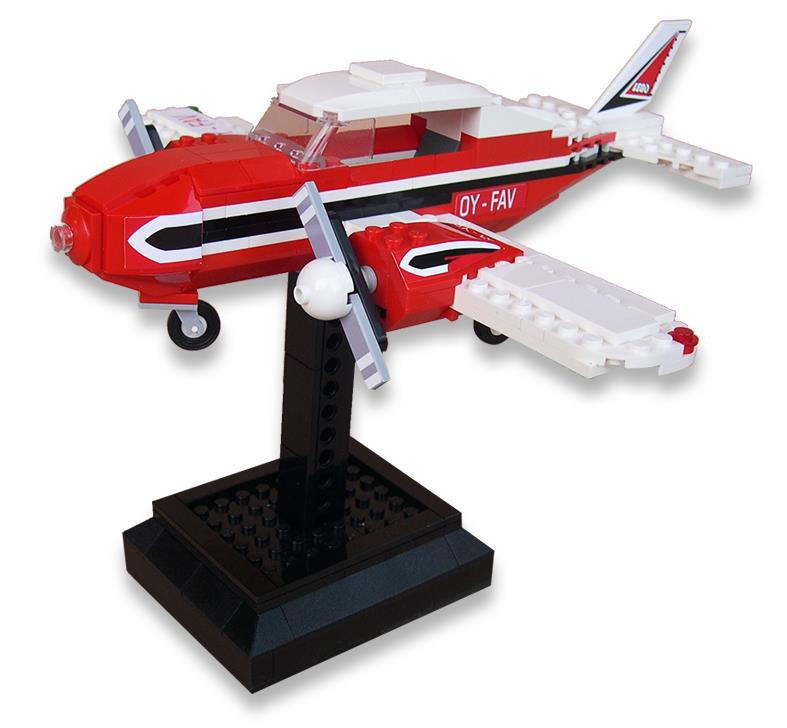 Credit: Brickeconomy
Costing $4,106, the 2012 edition of Piper Airplane would be a pretty cool lego set to own and one that is definitely worth the money. As well as the airplane, you also get the airport and minifigures, which is pretty cool. On the bright side, it's much cheaper than a real-life jet.
A true nostalgic beauty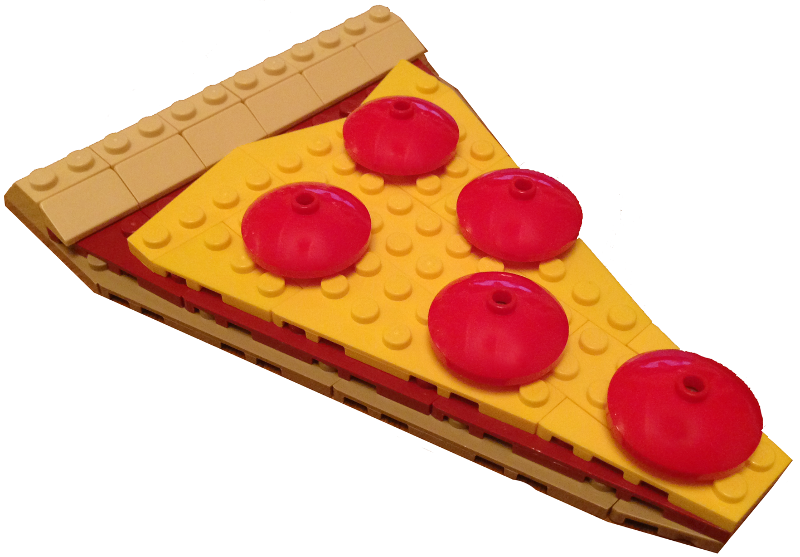 Credit: Brickset
This set perfectly marries two childhood favorites for anyone who likes to feel a little nostalgic from time to time. This set was an exclusive at New York's Comic-Con in 2012, which means that very few people have this piece of Teenage Mutant Ninja Turtle memorabilia.
Just don't eat it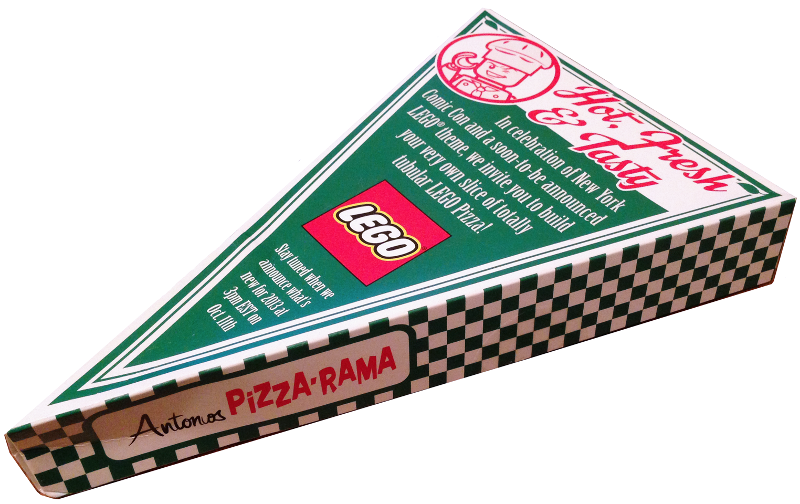 Credit: brickset
That's right, it's a slice of pizza made out of Lego! This super cool piece will get any 90s kids extremely excited. It might actually be the most expensive slice of pizza on the planet at $4,276 but, if you do purchase it, you'll have the satisfaction of knowing that you're one of the only people in the world to have one.
Another one?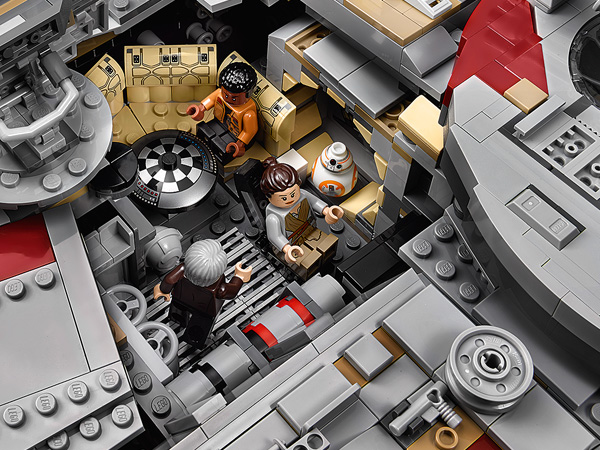 Credit: Amazon UK
You may be wondering why there's another Millennium Falcon on this list, you might even be wondering why there's yet another Star Wars set. It seems that Star Wars fans are just big fans of building their own souvenirs from the film franchise. It's the second-largest Lego set in the world, just behind the Taj Mahal, and is made up of 5,174 pieces.
Yes, it's The Ultimate Collector's Millennium Falcon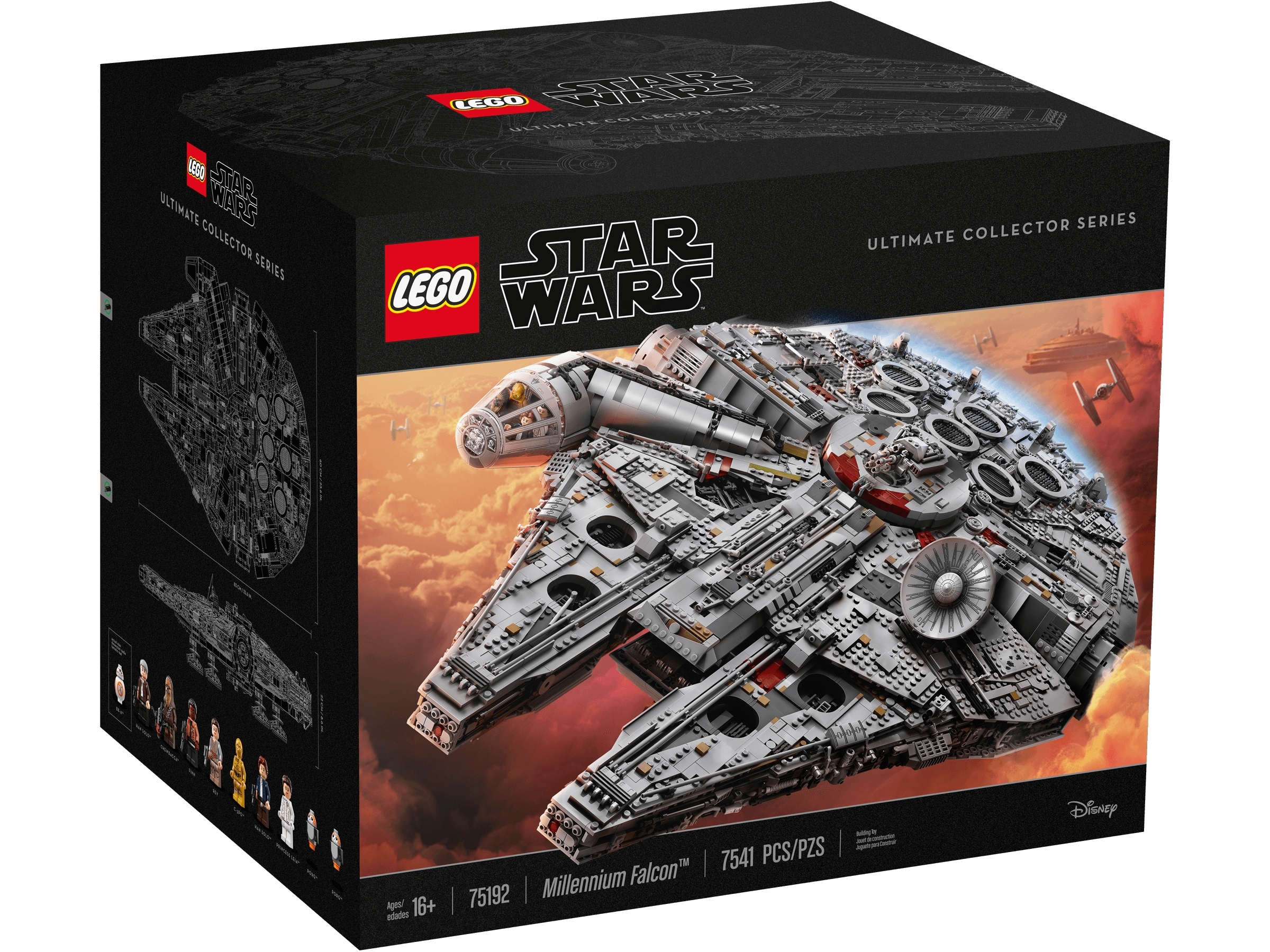 Credit: Lego
Also, in the box, you'll find some awesome mini-figures of Obi-Wan Kenobi, Chewbacca, Princess Leia, Luke Skywalker, and Han Solo. Overall, it sounds like a pretty good upgrade from the Millennium Falcon earlier in the list, if you have $4,530 to spare.
And, coming in at the number one spot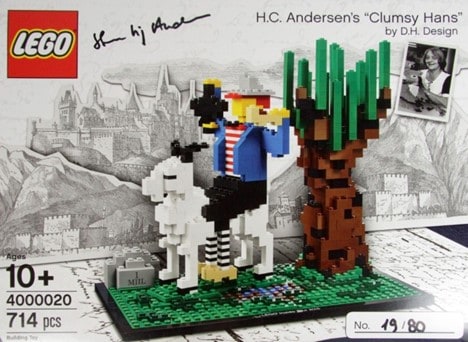 Credit: Rarest.org
There have been some pretty pricey Lego sets on this list, and you'll probably be shocked to see just how unassuming the most expensive set on our list it. It's made up of just over 100 pieces and was handed out to just over 80 Lego ambassadors in 2015.
Is this little guy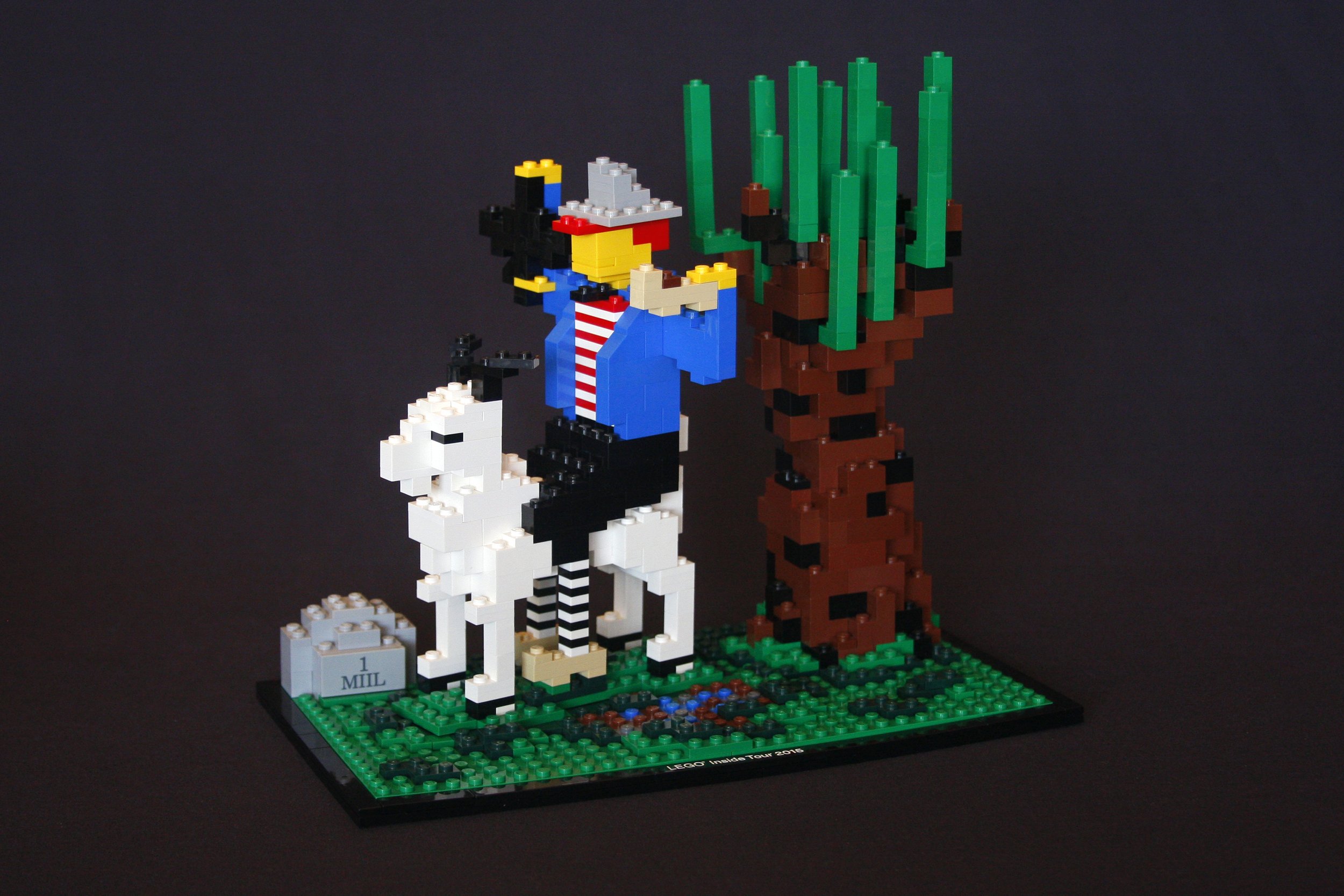 Credit: Brickset
"Clumsy Hans" or "Blockhead Hans" is a literary fairy tale by Hans Christian Andersen written in Danish and popular in Denmark where Lego's headquarters are. You might not have heard of him, but he's an important part of Lego folklore and this set costs a whopping $7,375.