Michael Jackson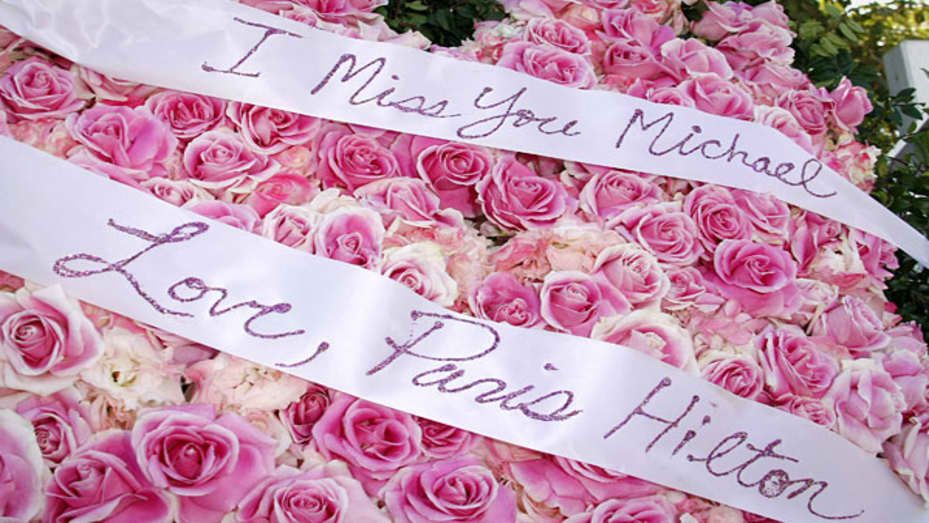 Singer Michael Jackson died of acute propofol intoxication in June 2009. On the day of his July 7 memorial at the Staples Center in Los Angeles, 3,000 police officers were placed on duty, an effort that cost the city $1.4 million. He was later buried at Forest Lawn Memorial Park in Hollywood Hills, Calif., at a cost of more than $1 million.
The cost of the funeral included $25,000 for Jackson's casket, $35,000 for his clothes, and $590,000 to be interred at the Great Mausoleum, also the final resting place of actors Clark Gable and Jean Harlow. The cost also included more than $11,000 for invitations, $30,000 for security, and $16,000 for flowers. Attorney Howard Weitzman justified the expense by saying, "It was Michael Jackson. He was bigger than life when he was alive."
Elvis Presley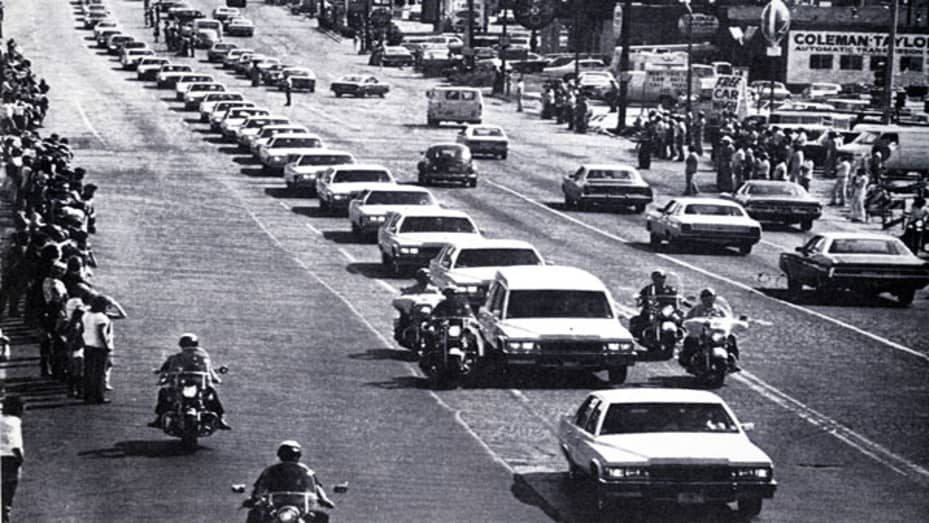 When Elvis Presley exploded onto the popular music scene in the 1950s, he was the lean, mean ambassador of a new sound called rock 'n roll. When he died in 1977, multiple illnesses and long-term drug abuse had rendered him a shadow of his former self. Still, he remained capable of causing a sensation, and at his funeral, he did exactly that. Presley was driven to Forest Hill Cemetery in Memphis in a procession consisting of 17 white limousines. Some 80,000 fans lined the streets to see the spectacle, prompting President Jimmy Carter to deploy 300 National Guard troops to maintain order.
Princess Diana of Wales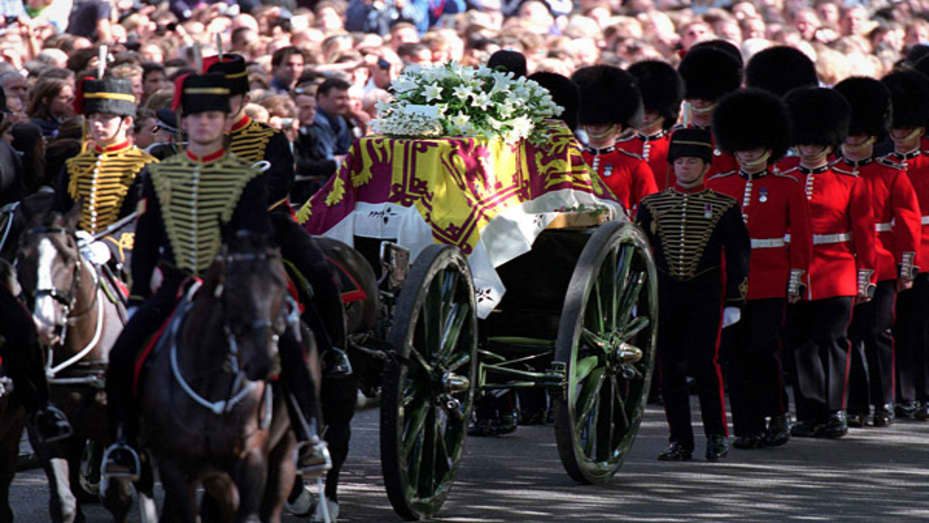 Princess Diana of Wales died in a car accident in August 1997. Her passing was met with worldwide grieving on so massive a scale that it overshadowed the death of Mother Teresa the day before. Millions of people around the world watched as the procession took her to Westminster Abbey and then to a performance by Elton John, who sang a version of his hit song "Candle in the Wind" that he had re-written for her. Policing costs alone for the day came to around £2.2 million, with the total cost estimated between £3 to £5 million pounds – which would be around £7 million today.
Elizabeth Taylor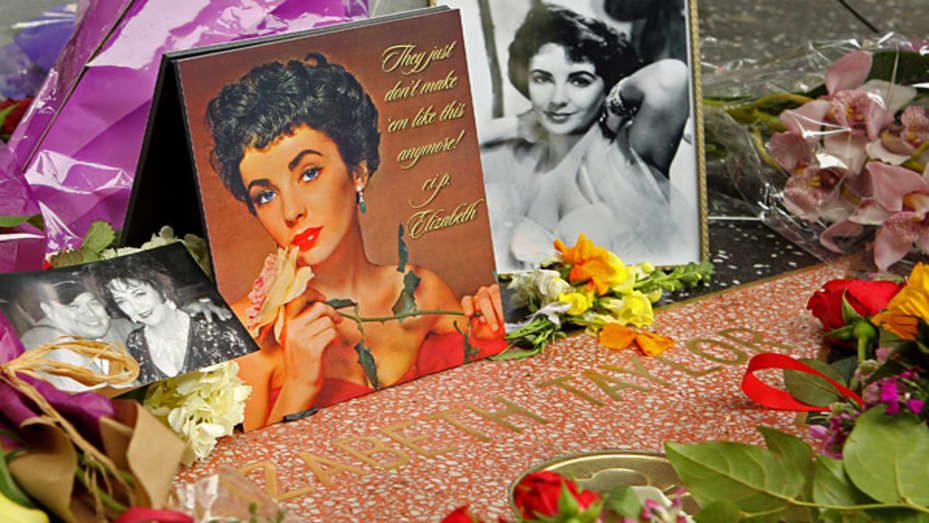 The beloved actress Elizabeth Taylor died in March 2011 of congestive heart failure after years of declining health. She was laid to rest in a private Jewish ceremony led by Rabbi Jerry Cutler, the man who had officiated the funerals of Walter Matthau and Milton Berle. Along with having her service overseen by the rabbi to the stars, she was buried in an $11,000 mahogany casket lined with red velvet. In one fabulous final touch, she left instructions for the service to begin 15 minutes later than scheduled, so that she could even arrive fashionably late to her funeral.
While Taylor had a traditional Jewish funeral, a person well known for her love of jewels might have considered other options for memorializing herself. Cremation Solutions, a Vermont-based business, will turn the departed's ashes into diamonds for a variety of price points, starting at $2,199.
Anna Nicole Smith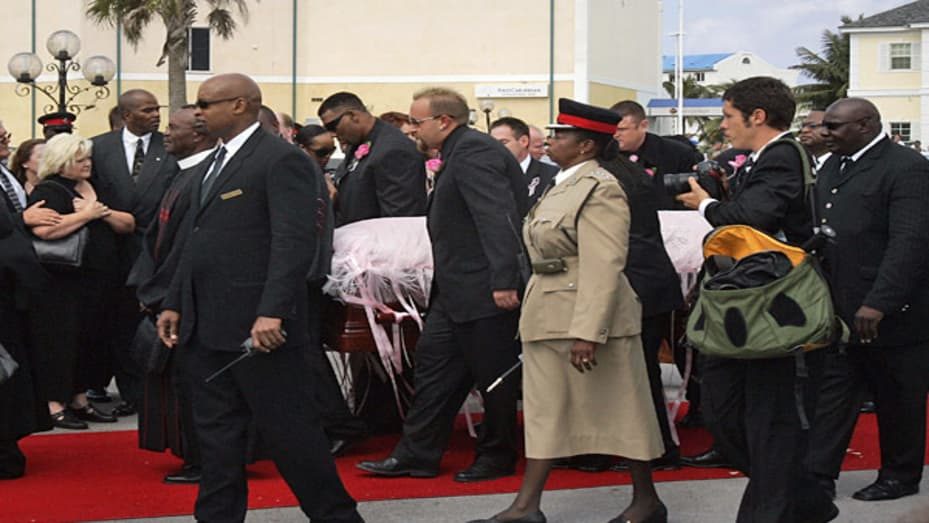 Model, actress, and reality show star Anna Nicole Smith died in February 2007 in Florida of an accidental overdose of drugs, including Klonopin, Ativan, and the sleep aid chloral hydrate. Legal proceedings held up the burial for almost a month, but when she was finally laid to rest in the Bahamas in March 2007, she went out in style in a mahogany coffin draped with a rhinestone blanket.
While Smith's final expenses were higher than average, the funeral was also an expensive proposition for members of the media. Crews were charged $2,000 per camera and $5,000 for a live satellite uplink by the Sandy Port Development Co., the owner of the property where the funeral was held. Crews were required to provide a valid credit card number upon signing the agreement to cover the event.
Pope John Paul II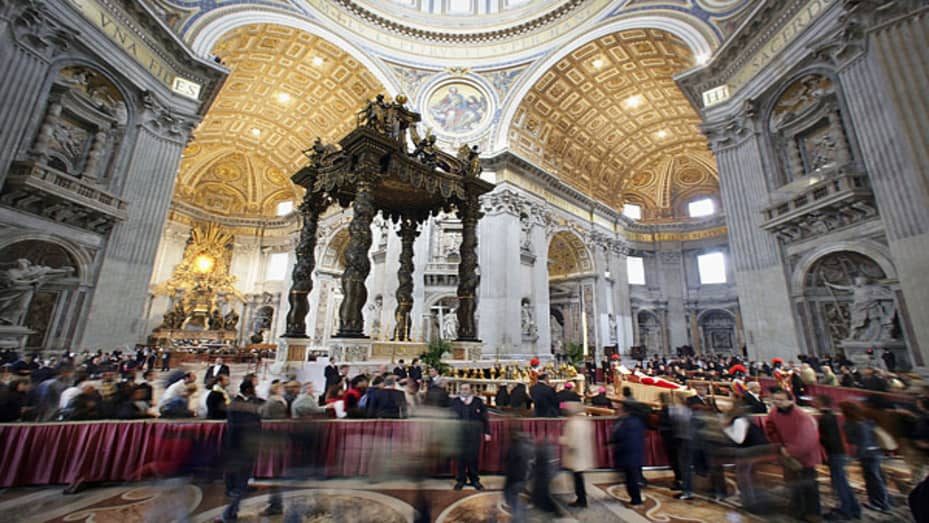 When Pope John Paul II died in 2005, he received a lavish service befitting one of the world's foremost religious figures. It was held in St. Peter's Basilica in Rome and was attended by then-current and former U.S. presidents George W. Bush and Bill Clinton, as well as Prince Charles of Wales and more than 200 other dignitaries from all over the world.
To accommodate the many sacred rites that take place after the death of a pope, funeral services lasted for several days. These included the Rite of Papal Death, the Rite of Visitation, the Mass of Repose, the Mass of Requiem, and the Rite of Interment. After it was all over, figures released by the Holy See put the expense for the entire service at $9 million.
John Lennon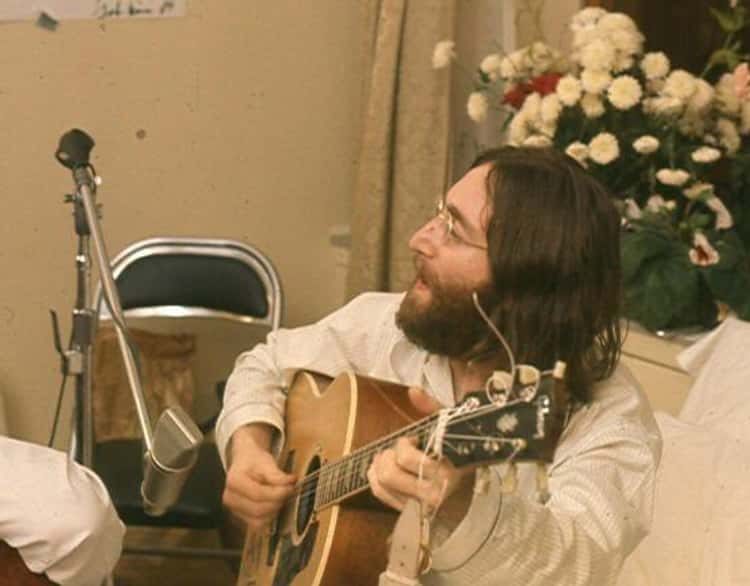 After John Lennon was tragically murdered in 1980, there was no public funeral for the beloved rock star.
Lennon's wife Yoko Ono asked fans to commemorate her late husband by giving him 10 minutes of silence. In response, 50,000 fans gathered in New York's Central Park to honor her wish.
Ronald Reagan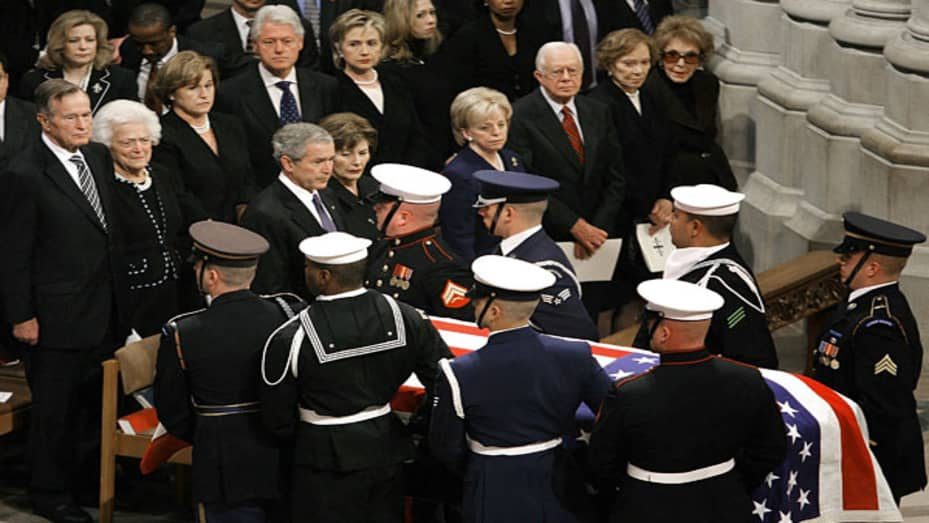 When Ronald Reagan, the former U.S. president, died in June 2004, more than 104,000 people viewed his coffin in the United States Capitol Rotunda in the space of 34 hours. The number of people who had made the pilgrimage to see him exacted a financial toll on the nation's capital. City administrator Robert C. Bobb told USA Today on June 9, 2004, that the cost to the District of Columbia had already exceeded $2 million, and there were still two more days to go.
Richard Nixon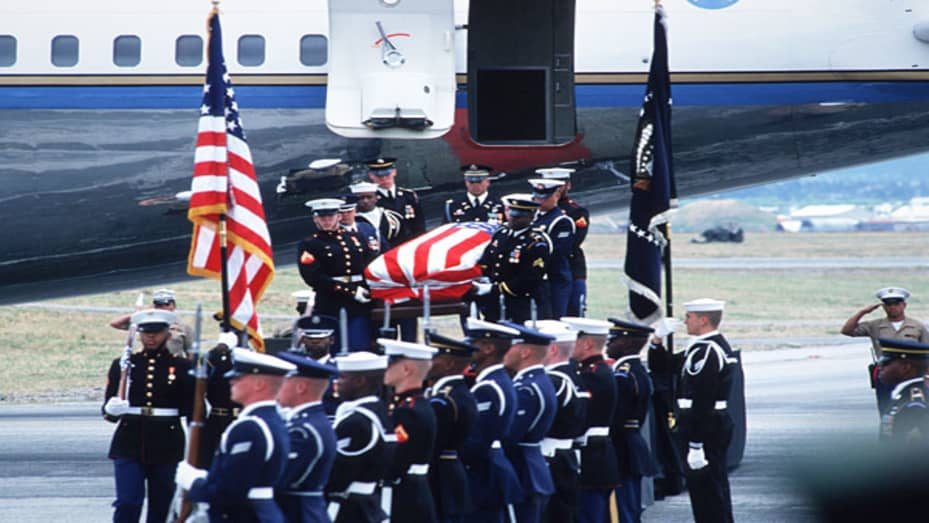 Former President Richard Nixon resigned from office in 1974 in the wake of the Watergate scandal. By the time of his death in 1994, he had rehabilitated his image to that of an elder statesman. At his funeral, mourners lined up in the rain for up to eight hours to pay their respects. At one point, the line stretched three miles long. Nixon had asked not to have a state funeral, but as a former president, some considerations couldn't be avoided. The funeral's cost of more than $311,000 was mostly attributable to transportation expenses, such as cargo planes to carry the honor guard troops, and the $56,000-an-hour use of Air Force One, which carried the former president to his final resting place in California.
Judy Garland
The funeral of Judy Garland took place in New York City on June 26, 1969, and while the service was private, thousands of people stood outside the Frank E. Campbell Funeral Chapel to pay their respects.
In attendance were Ray Bolger, Lauren Bacall, Alan King, Betty Comden, Adolph Green, Johnny Mercer, Paula Wayne, Fred Ebb, Freddie Bartholomew, Otto Preminger, Spyros Skouras, and Harold Arlen, among others.
Frank Sinatra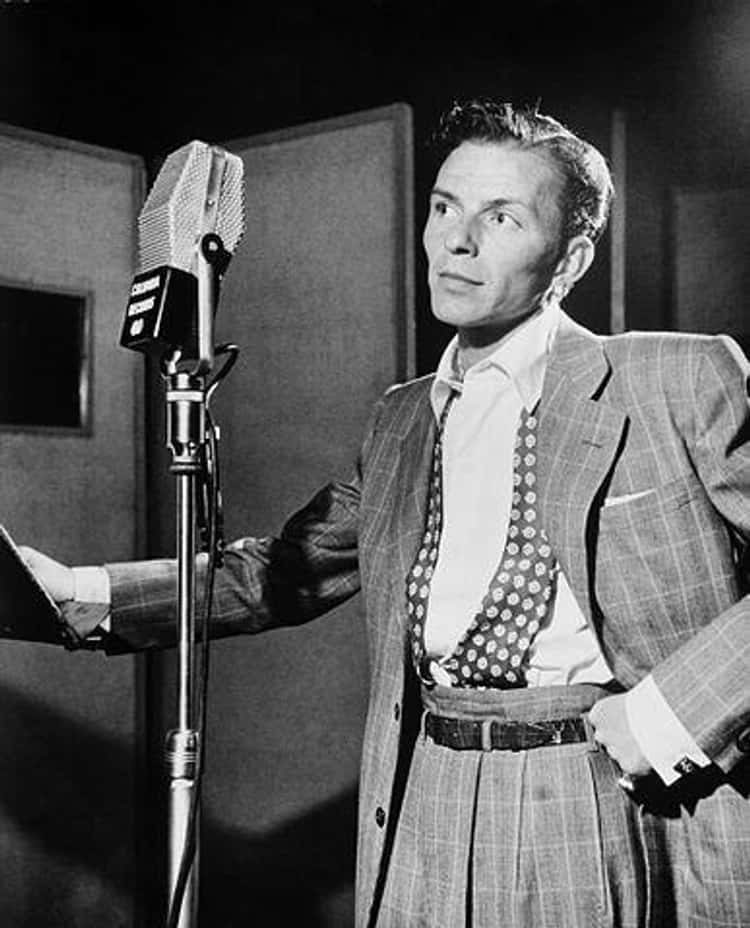 When Frank Sinatra was buried on May 20, 1998, it was a rather unique funeral. Sinatra was buried with a bottle of whiskey, a pack of cigarettes, and some coins in case he needed to make a phone call.
In attendance were Don Rickles, Ed McMahon, Gregory Peck, Tony Bennett, Kirk Douglas, and Tom Selleck among others.
Sonny Bono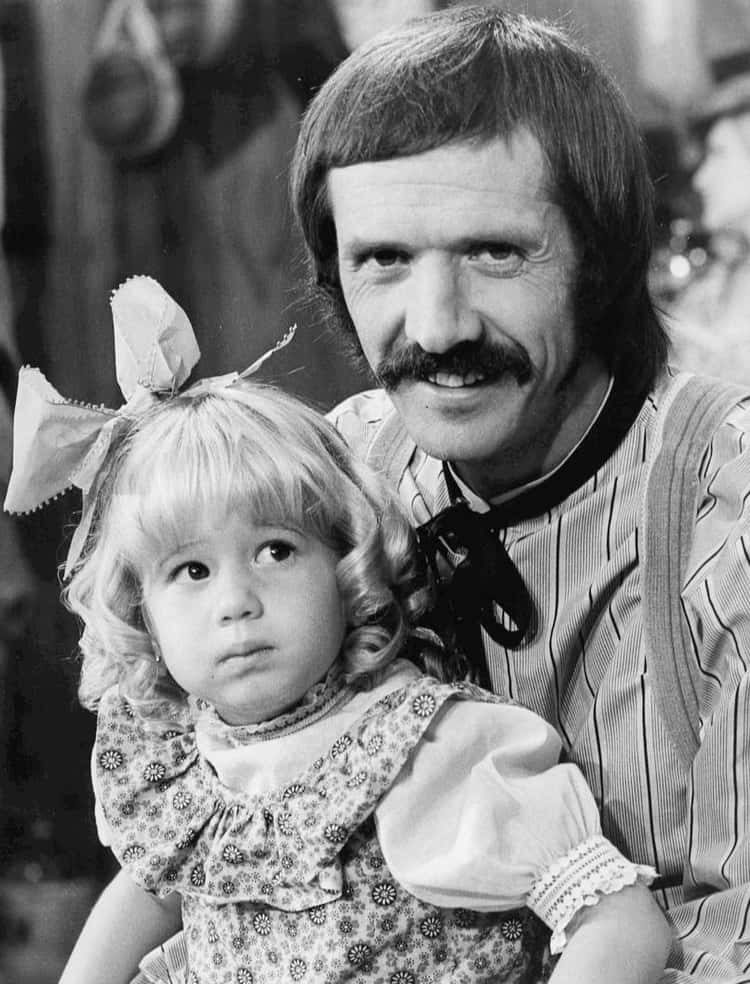 Singer-turned-politician Sonny Bono was buried in January of 1998. However, his former wife and collaborator Cher was the one who stole the show. She gave one of the most comical and heart-warming eulogies that we have ever seen in celebrity funeral history.
She also wore the outlandish sunglasses that she always used to make fun of Bono for wearing. Several politicians and dignitaries were in attendance.
Jim Henson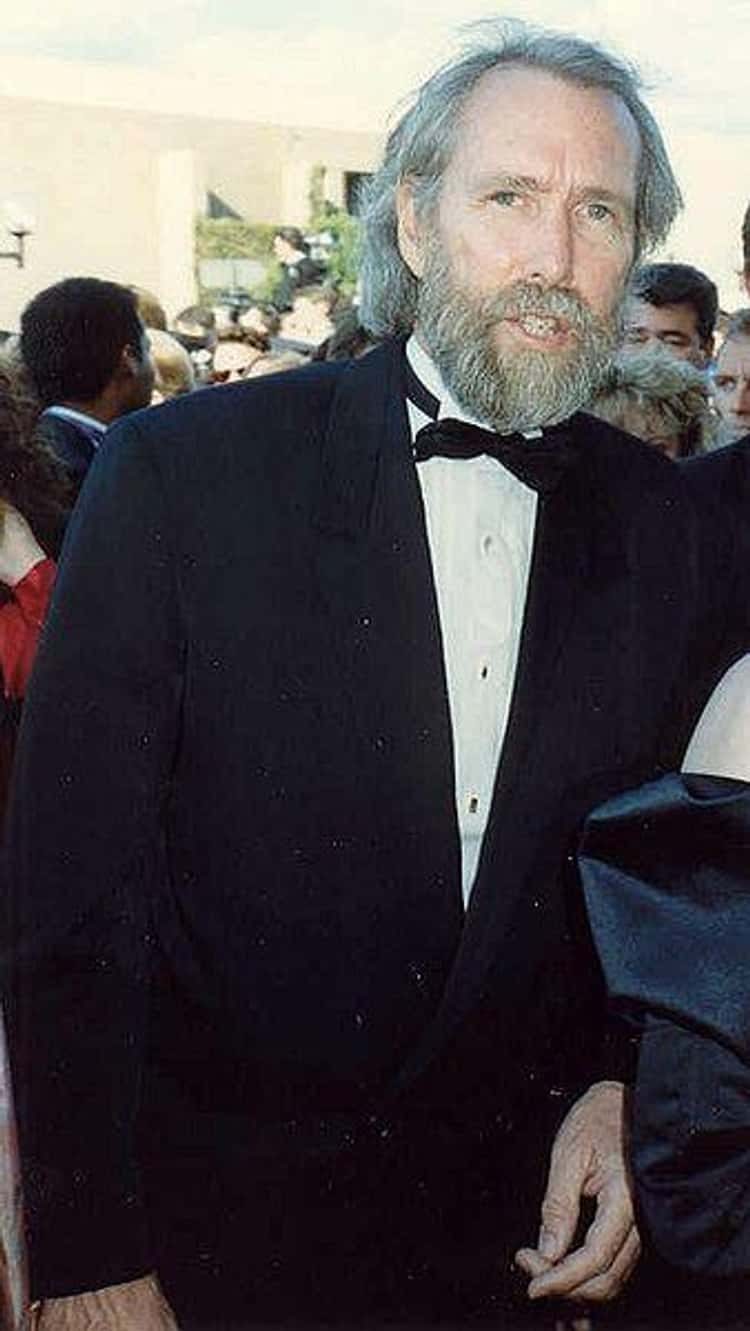 Jim Henson had two memorials and both featured the performances by the characters that he had brought to life. One of them was in New York while the other was in London and both of them were public ceremonies.
The only thing that Henson asked for at his funeral was that no one would wear black that day.
Kim Jong-Il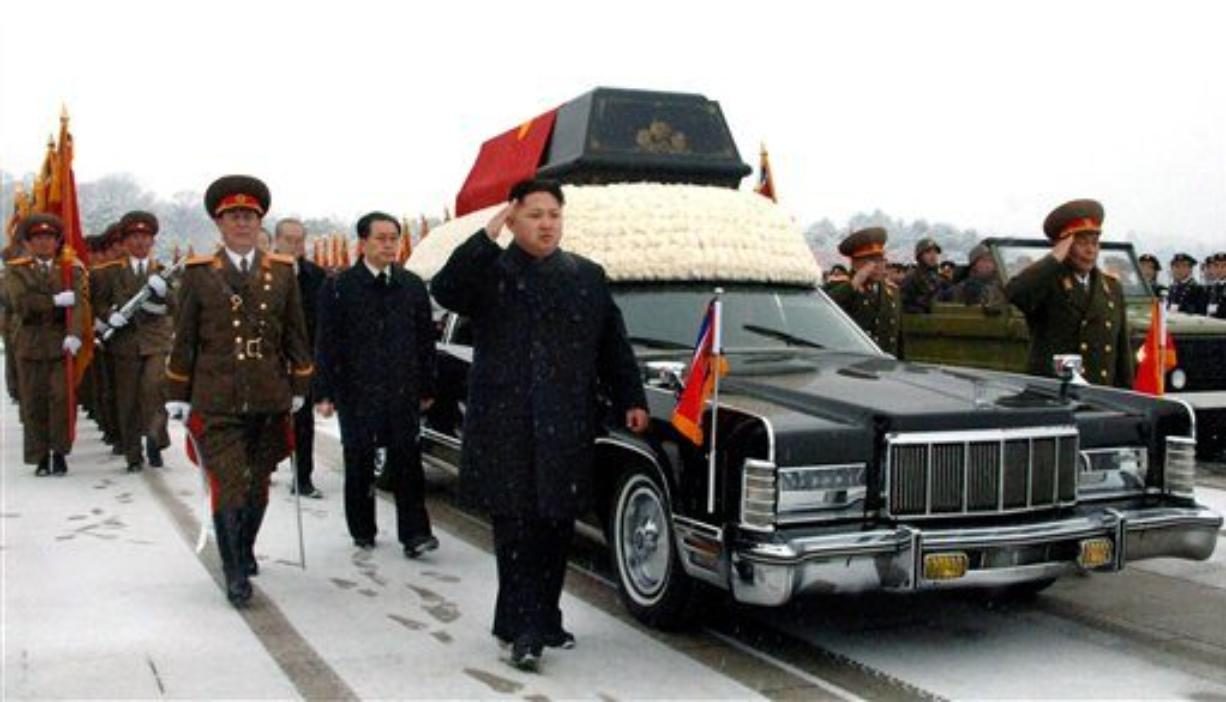 The North Koreans went into shock and a state of mourning for Kim-Jong-Il after he passed away. The news travelled fast around the globe but there were not many countries that gave their condolences to North Korea apart from China and Japan.
In North Korea, however, the scene was quite different. Thousands of North Koreans gathered up in the streets and paid tribute to Kim Jong-Il at the open-air procession that saw mourners crying and beating their chests.
James Doohan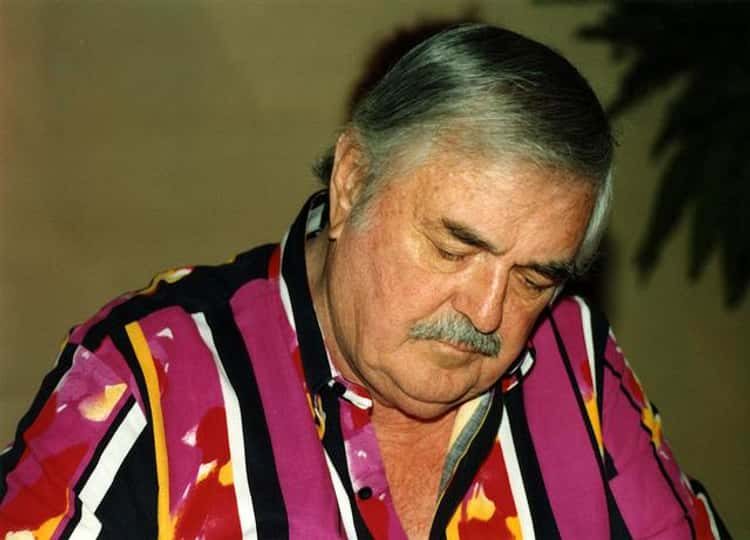 James Doohan was best known for beaming up actors in the original Star Trek series. He was cremated and his ashes were beamed up to space in May 2012.
While his ashes were supposed to travel to space in 2008, an unsuccessful SpaceX launch delayed it by four years
James Brown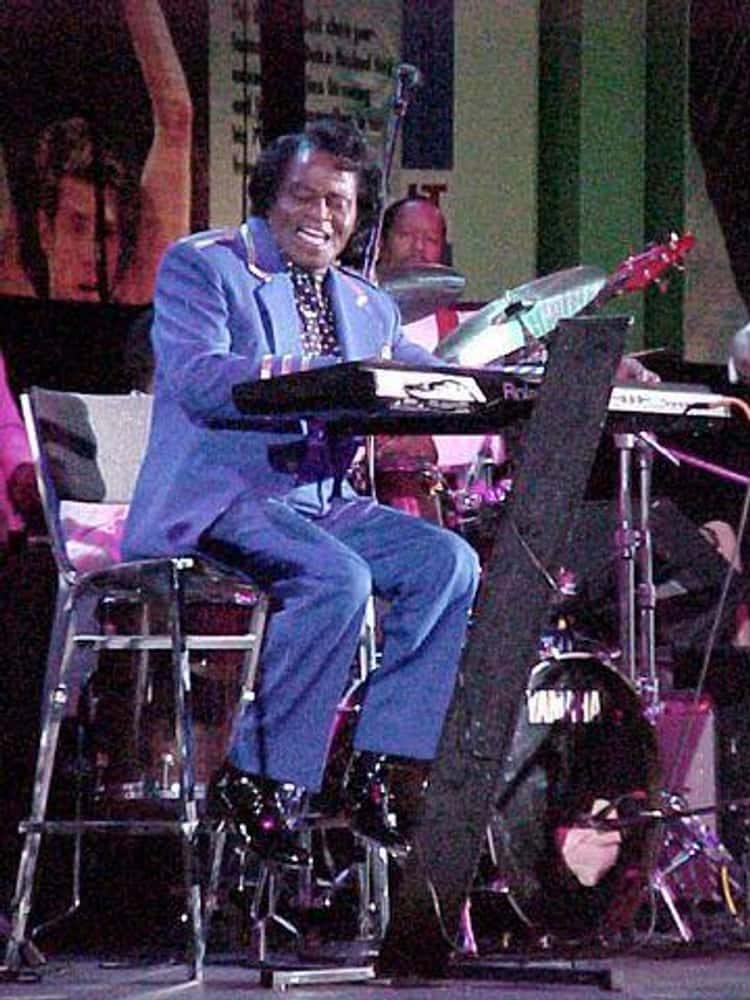 James Brown's funeral, on January 20, 2007, took place at the James Brown Arena in Augusta, GA. There was more celebration than mourning at Brown's funeral. Michael Jackson, MC Hammer, and Bootsy Collins performed in his honor.
James also had two other memorials, a public viewing at the Apollo Theatre in New York, and a private ceremony for family and friends in Georgia.
Tupac Shakur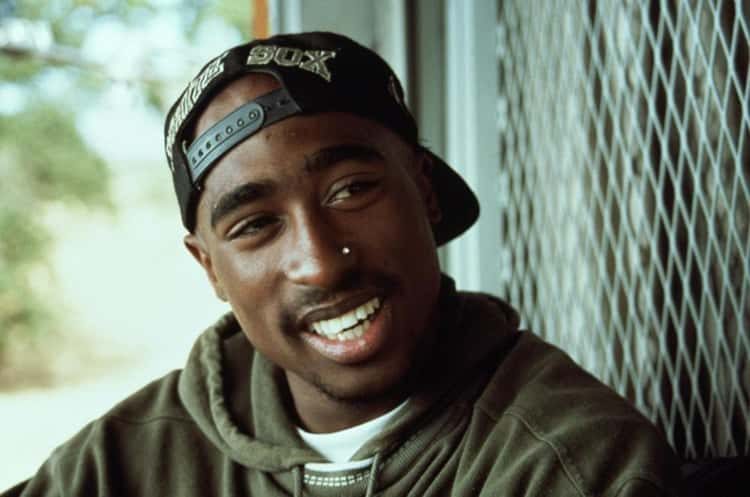 Tupac was one of the most influential names in the rap industry.
Instead of a public funeral, Shakur's old band, Outlawz, had him cremated, mixed his ashes with cannabis, and smoked him.
The Queen Mother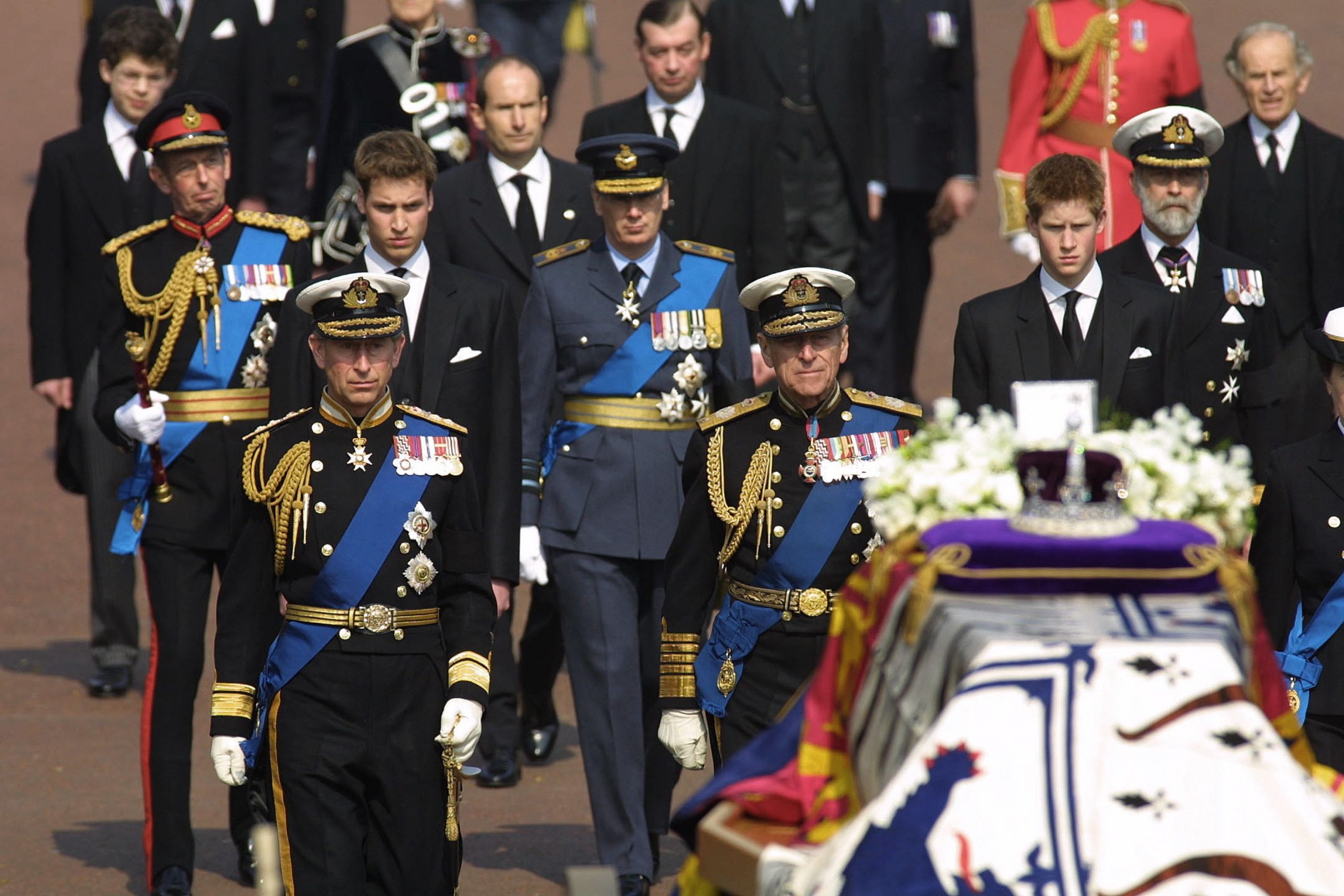 When the Queen Mother passed away in 2002, she was given one of the most expensive funerals in history. The Royal funeral took place at Westminster Abbey, and it cost an estimated £5.4 million.
Her carriage was adorned with her crown and jewelry, as well as flowers from her garden. The funeral was broadcasted and watched by over 10 million people.
John F. Kennedy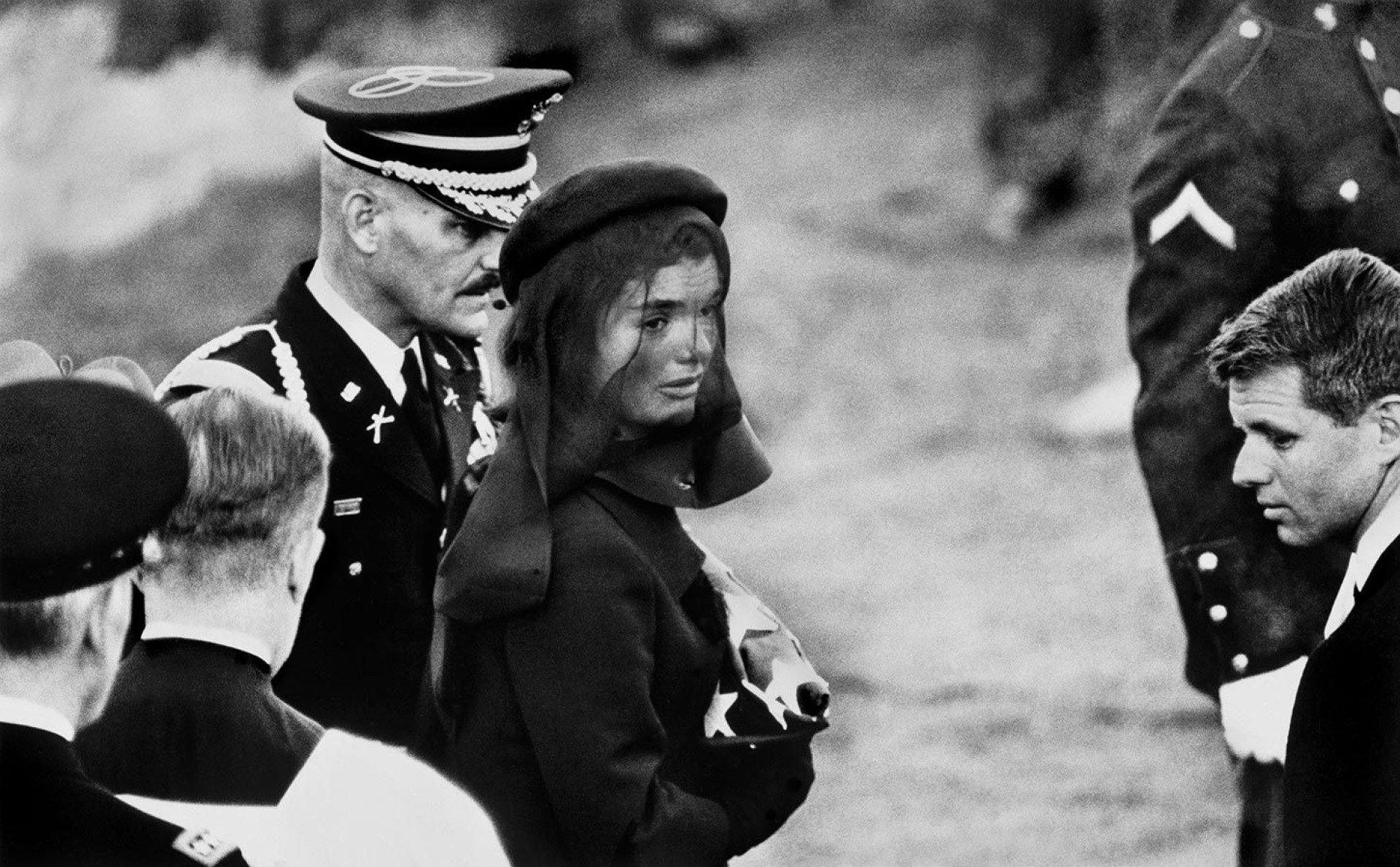 After JFK's tragic death, America went into national mourning. The $15 million state funeral service was held in Washington, D.C, where his casket was placed in a horse-drawn carriage.
The president was buried in Arlington National Cemetery, and it's rumored that the burial plot alone cost a whopping $13 million.
Marilyn Monroe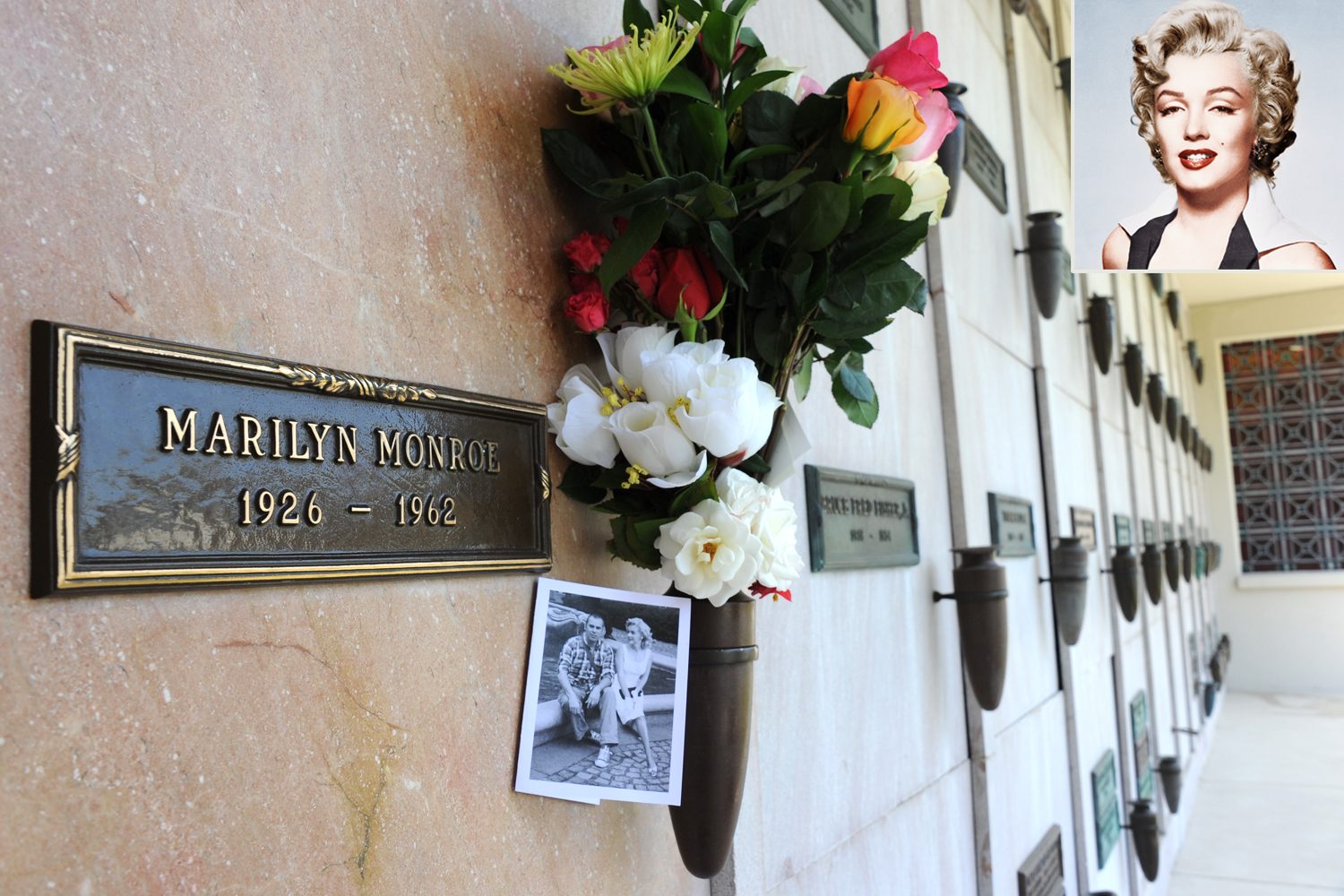 There was an open casket at her funeral. She wore an apple-green Pucci sheath dress made of nylon jersey and a platinum wig (her head had been partially shaved during the autopsy). She was every bit of a celebrity at her funeral as she was in her life.
Her funeral was a riot. Hundreds of her fans rushed into the cemetery after the service and stole the flowers from the floral tributes she'd been sent.
Jimmy Dean
Country music legend Jimmy Dean had laid out very specific instructions for his funeral in June of 2010. He wanted to be buried in a piano-shaped mausoleum and he had purchased it many years before his death.
Instead of "Rest in Peace," Dean wanted the words "Here lies one hell of a man" to be etched on the mausoleum.
Hunter S. Thompson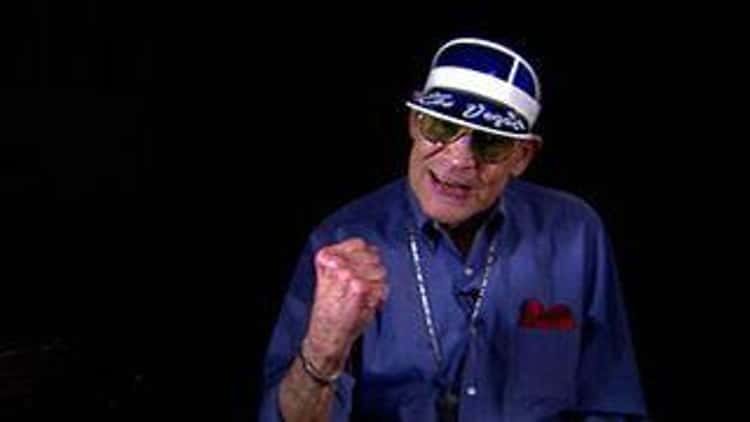 Gonzo journalist Hunter S. Thompson was laid to rest on August 20, 2005. However, instead of being buried, Thompson was cremated and his ashes were fired from a cannon, accompanied by red, white, blue, and green fireworks. The funeral was funded by Johnny Depp.
In attendance were US Senators John Kerry and George McGovern; 60 Minutes correspondents Ed Bradley and Charlie Rose; and actors Jack Nicholson, John Cusack, Bill Murray, Benicio del Toro, Sean Penn, and Josh Hartnett. The funeral cost an estimated $3 million.
The Notorious B.I.G.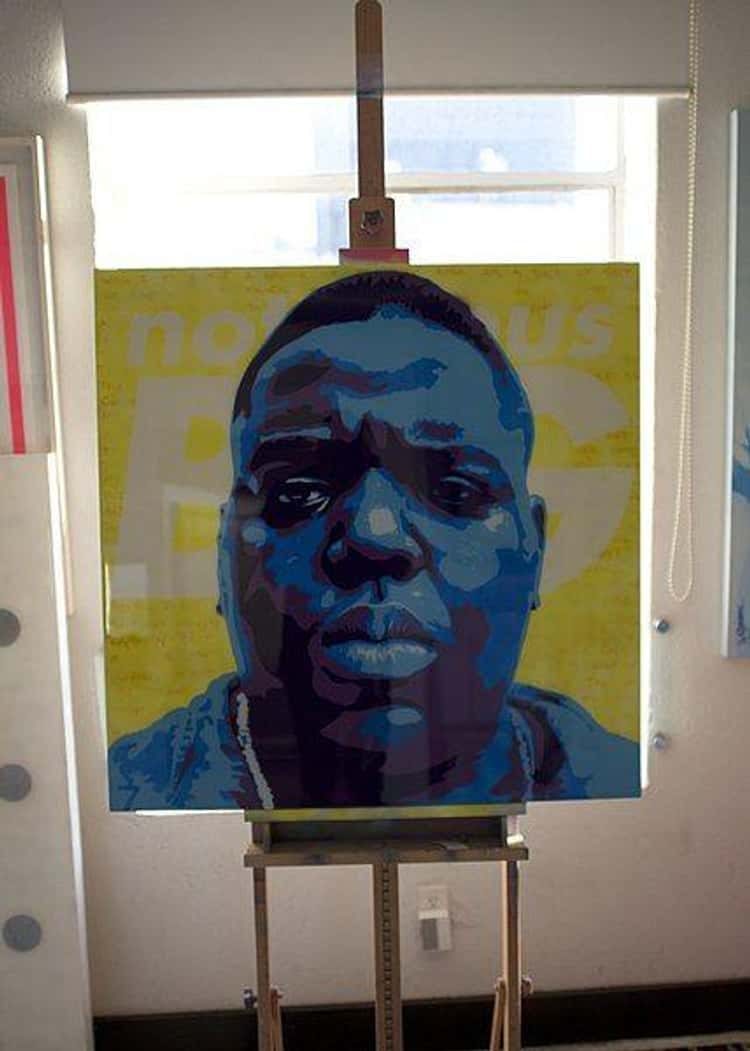 The death of beloved rapper Biggie Smalls was quite tragic and thousands of people gathered in Brooklyn, NY just to get a glimpse of his hearse on March 16, 1997.
The tragedy caused hysteria, and fans began climbing on top of cars, causing the police to get involved and make arrests. In attendance were Mary J. Blige, Queen Latifah, Lil Kim, and many other rap stars.
Mother Teresa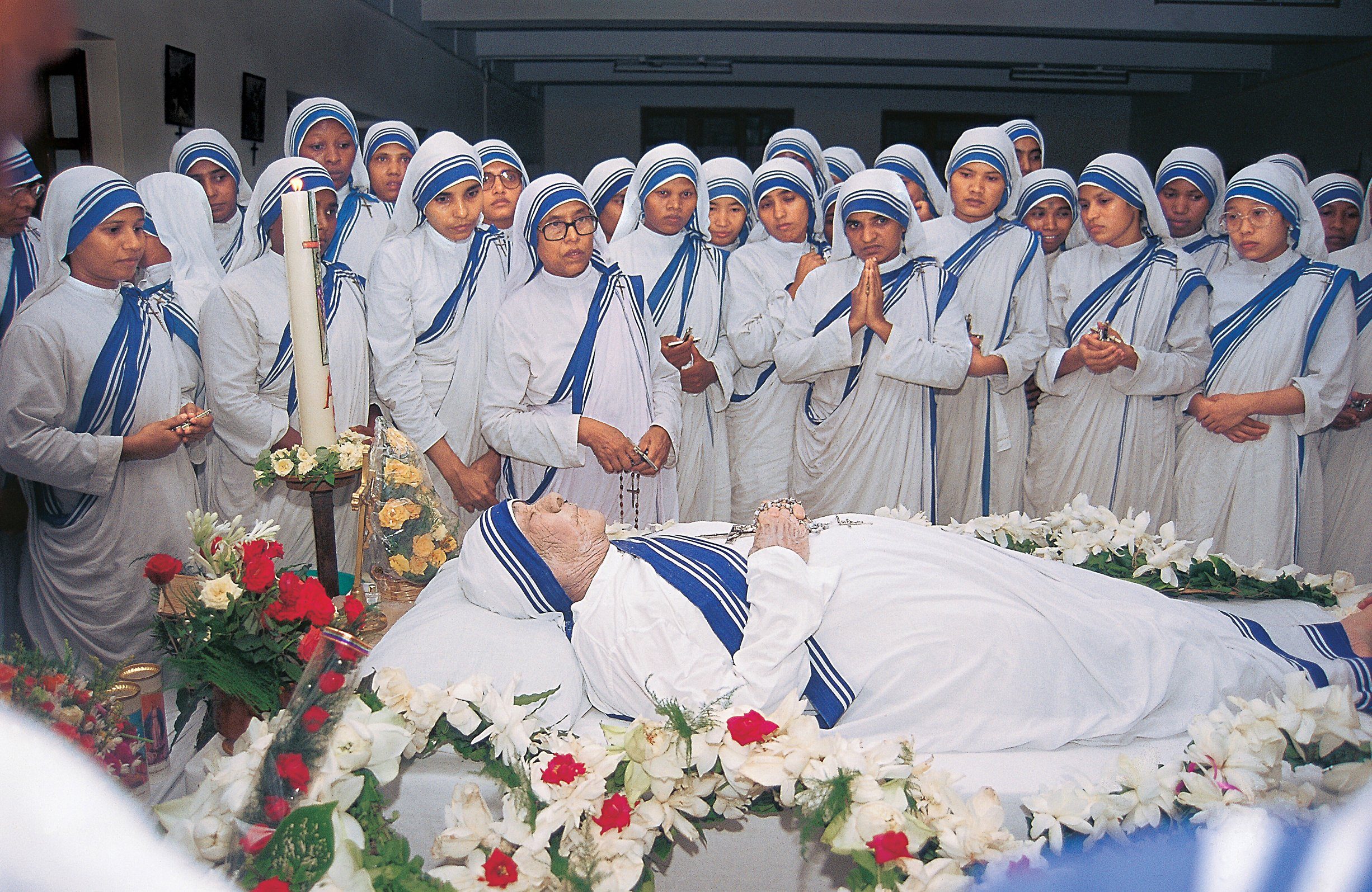 Mother Teresa's funeral was held in Calcutta, India when she passed away in 1997. There were around 15,000 people in attendance for her funeral at the Netaji Indoor stadium; there were kings, queens, cardinals, and presidents, but half the seats were reserved for the poor.
The wine was brought in by a leprosy patient, water by a woman released from prison, and bread by a man with a disability. Even her funeral was in service of those whom society had shunned away.
Prince Philip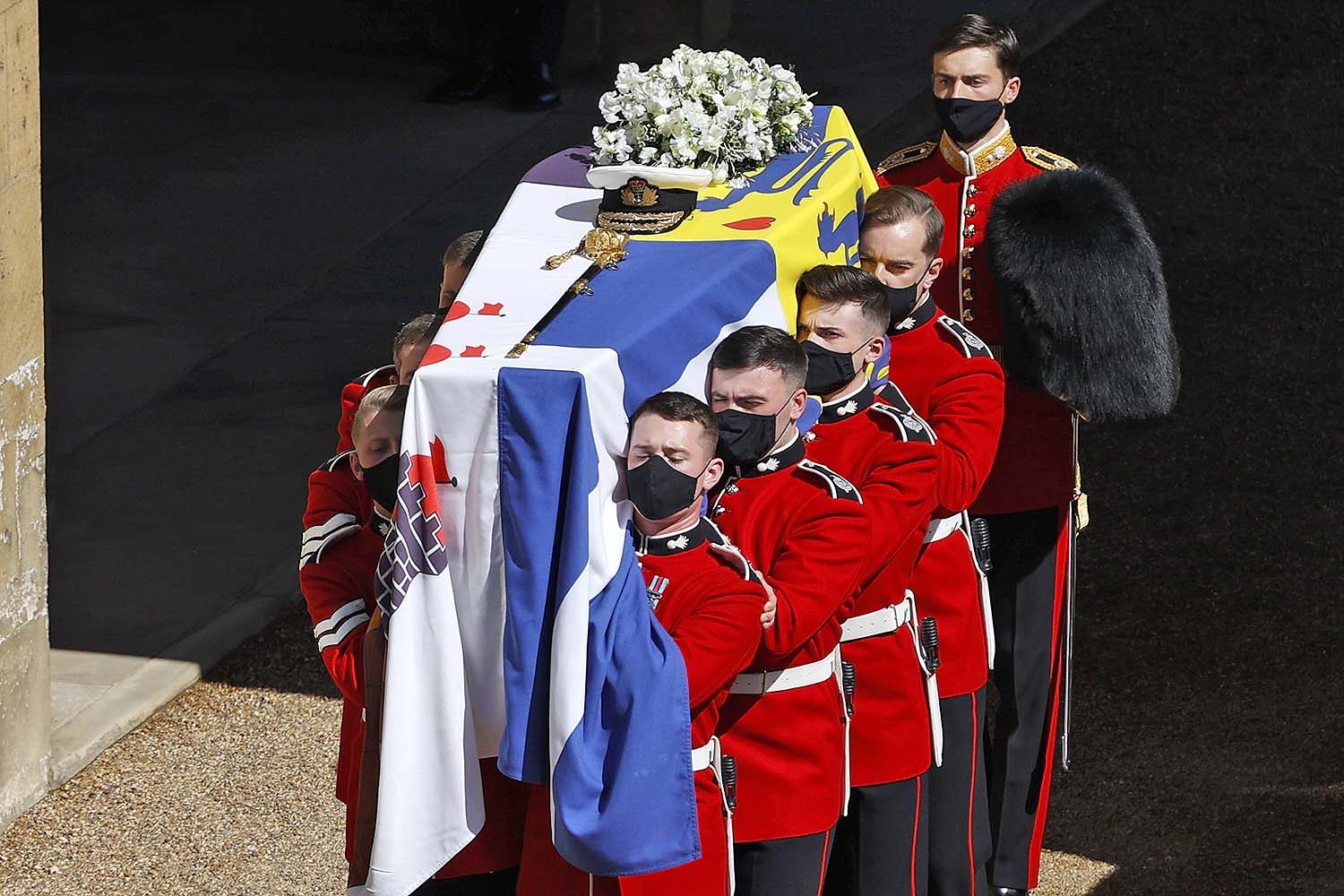 After the Duke of Edinburgh 'died peacefully', a funeral was held in his honor. While Prince Philip said he'd always wanted a small funeral, he was given a royal ceremonial funeral, not a state funeral, which is usually reserved just for monarchs.
Thousands of his subjects lined the streets surrounding Buckingham Palace and Windsor Castle to pay their final respects.
Margaret Thatcher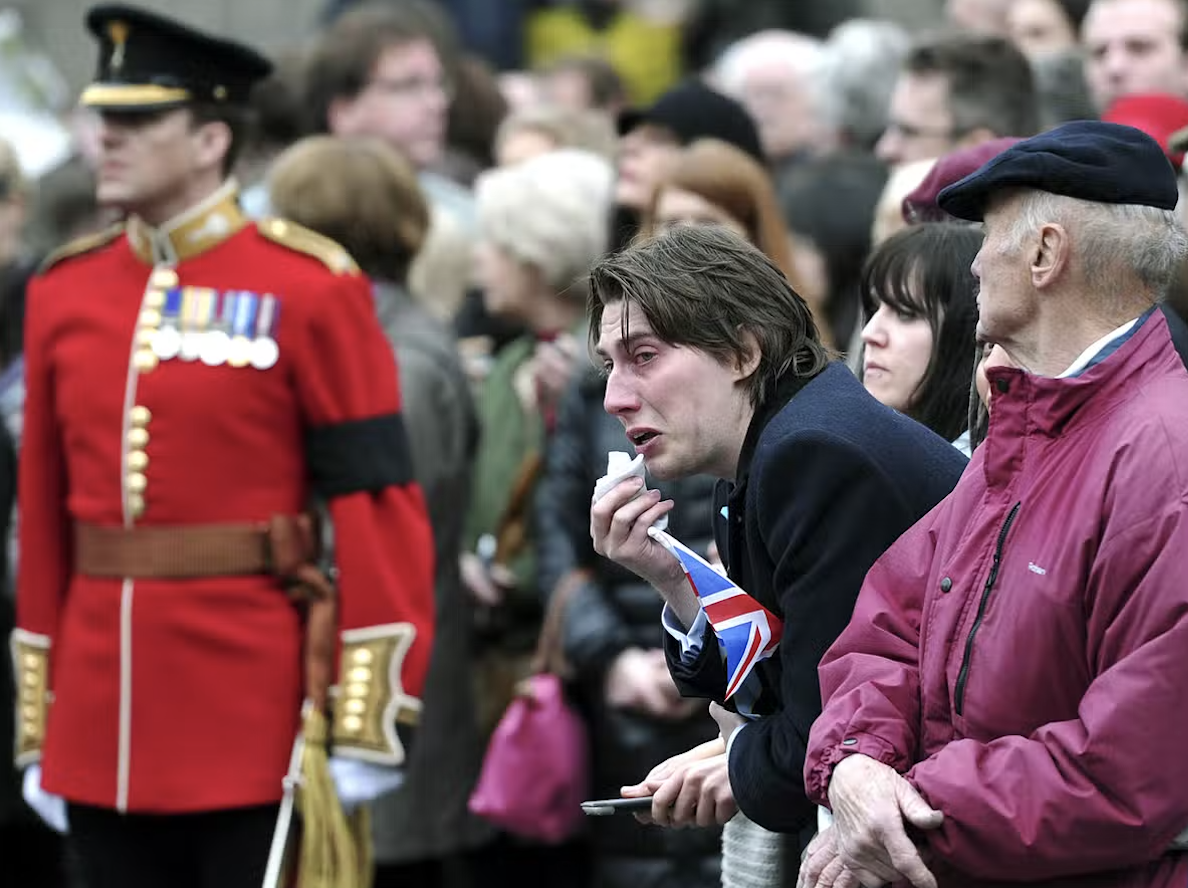 Margaret Thatcher was given a general state funeral, but many viewed it as a royal funeral since the Queen had decided to attend. Her funeral was second only to Winston Churchill's funeral in 1965.
The funeral reportedly cost £3.6 million and was met with a mix of tears and heckling from the general public.
Muhammad Ali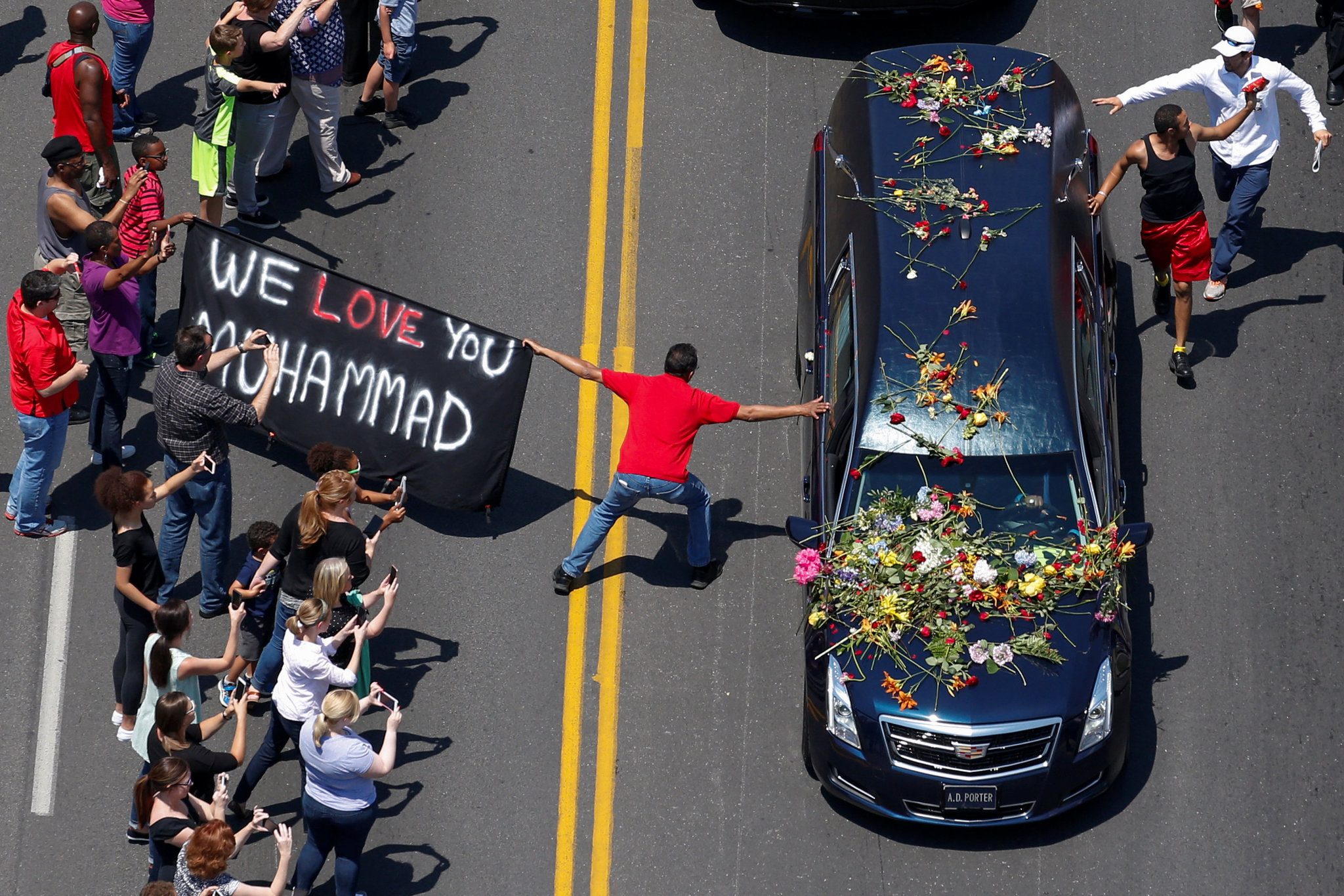 This was a funeral that instilled mourning in the fans for a long time. While the legendary boxer had a private ceremony held by comedian Billy Crystal, his fans still got the chance to say goodbye to Muhammad Ali as his coffin was driven through the streets of his home city, Louisville in Kentucky.
The ceremony was broadcast at the KFC Yum! Centre and all the people watching it had tears streaming down their eyes.
Babe Ruth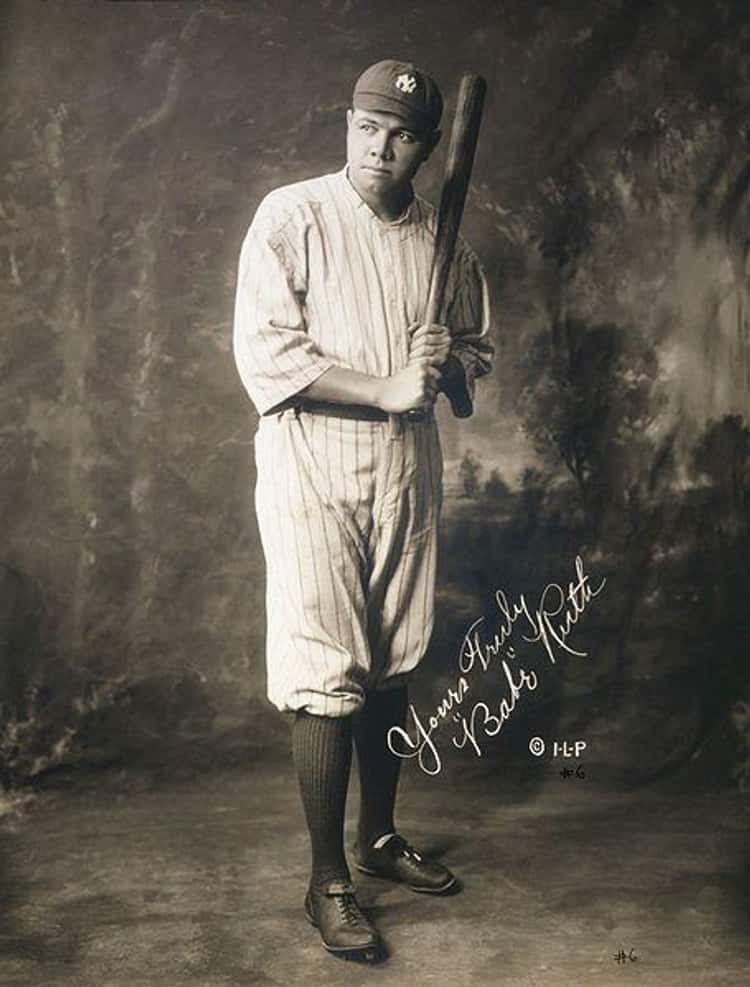 Babe Ruth was one of the greatest Yankees ever and he had opted not to have a wake at a funeral home.
Instead, his casket went on display at Yankee Stadium for two days so fans could pay their respects. 77,000 people passed through the stadium.
Aretha Franklin
When it came to Aretha Franklin's funeral, no expense was spared. The service took a good 8 hours at the Greater Grace Temple, where fans queued overnight to try and land a ticket.
Ariana Grande, Stevie Wonder, and Jennifer Hudson took to the stage to celebrate Aretha's life, while Bill Clinton gave words of comfort to the thousands of mourners.
Amy Winehouse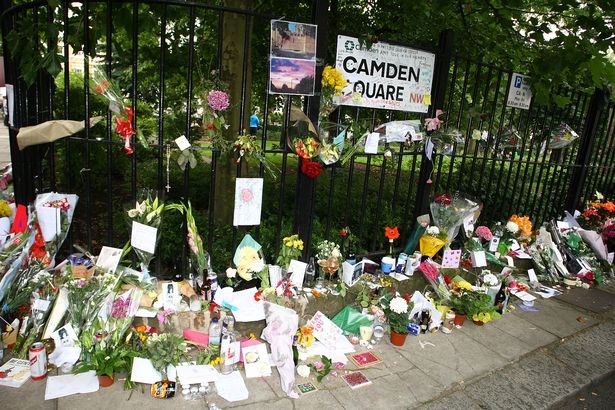 Hundreds of thousands of fans were devastated by Amy Winehouse's passing. The Jewish funeral was private and was attended by plenty of famous faces, including Mark Ronson and Kelly Osbourne.
The service then continued at Golders Green crematorium where her grandmother was previously cremated. Fans left flowers, cards, and candles outside the singer's home in Camden Square during the funeral service.
Abraham Lincoln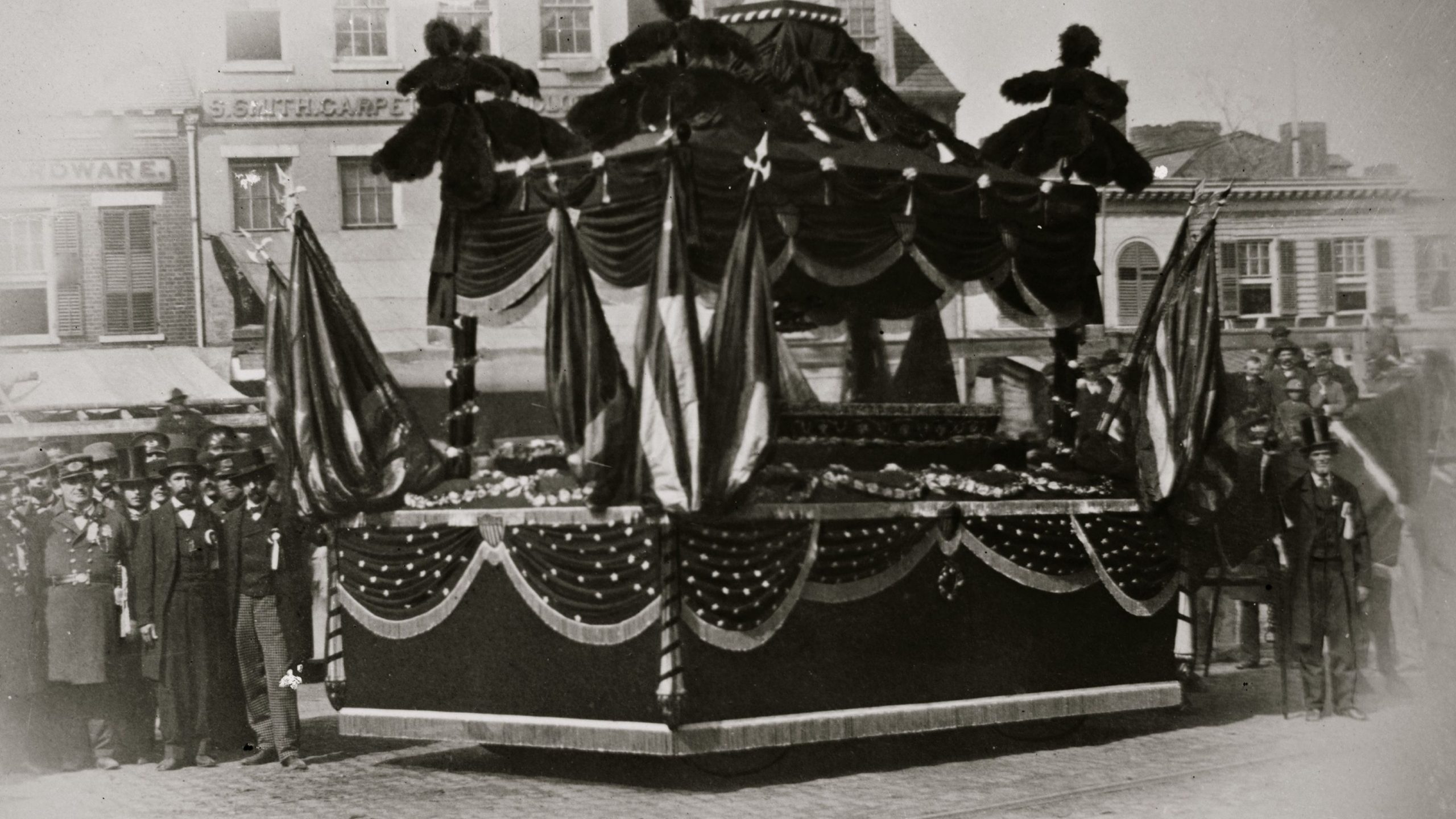 Abraham Lincoln's funeral was one of the biggest in America's history. The president had been assassinated and the nation was in shock. His body was carried to the White House, where mourners could visit him.
He was then placed onto a train to Springfield, Illinois, where his famous funeral procession began. The train ended up traveling through seven states and 180 cities, allowing over 7 million people to pay their respects.
Nelson Mandela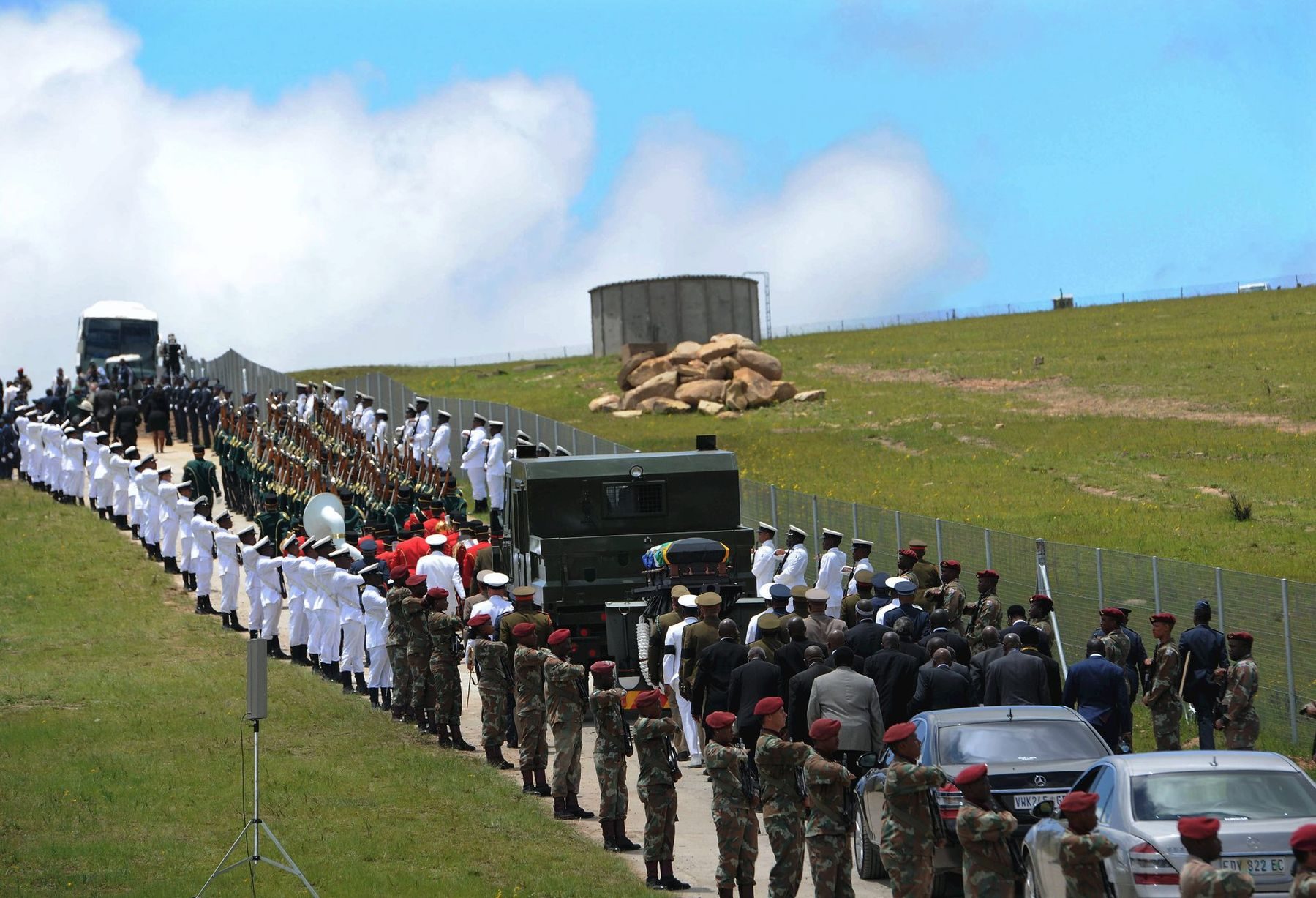 Nelson Mandela's funeral lasted for days. As the first Black president of South Africa, the country paid its respects with ten days of mourning, and many flew from across the world to be there.
His body was visited by over 100,000 people, including foreign leaders, who stayed for his funeral service in Qunu.
Malcolm X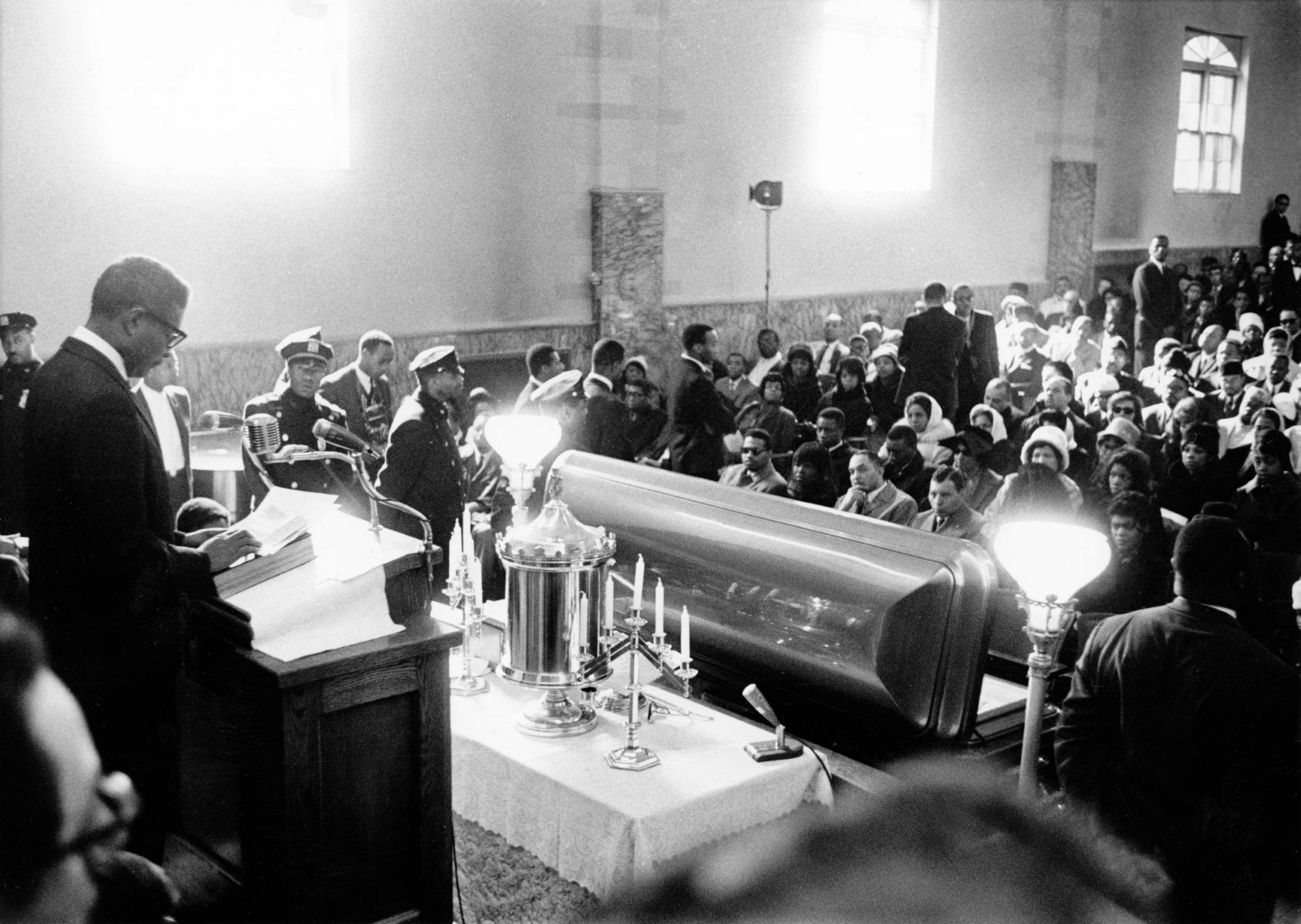 El-Hajj Malik Shabazz, also known as Malcolm X, was assassinated in 1965 in New York. There was a public ceremony and his casket was viewed at the Unity Funeral Home in Harlem, which saw thousands of mourners pay their respects to civil rights activists.
It's believed that over 3,000 people attended his funeral service.
Winston Churchill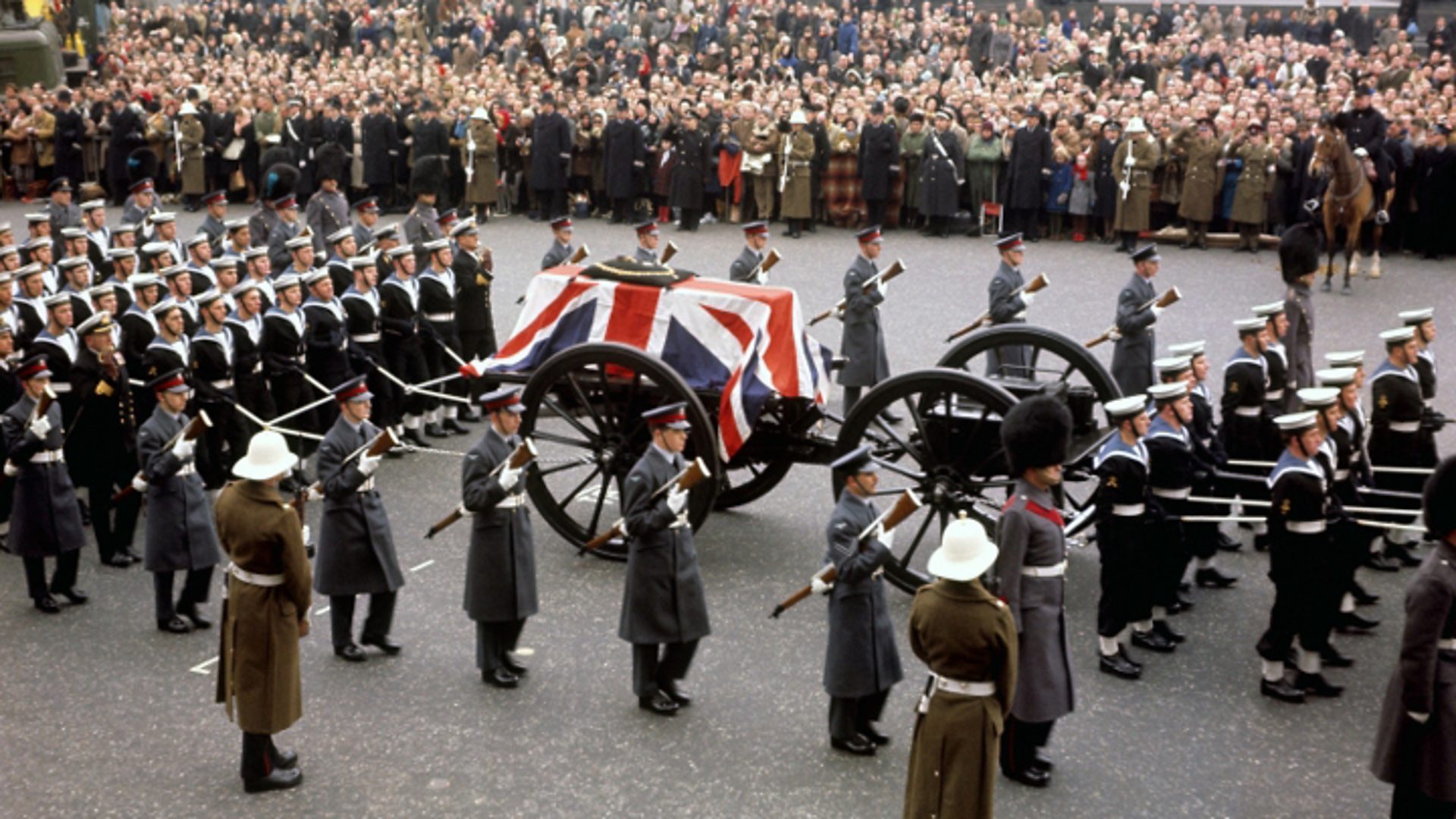 Winston Churchill's funeral was broadcast live around the world. It was the first state funeral of a politician in the century and the biggest national event since the Coronation of 1953.
His body was buried at St. Martin's church in Bladon after a huge state funeral at St Paul's Cathedral, which was attended by The Queen.
Martin Luther King
After his assassination, Martin Luther King was refused a state funeral by Georgia governor Lestor Maddox. But the civil rights leader still had a huge funeral service at Ebenezer Baptist Church in Atlanta, which was attended by 1,300 people.
His body was then taken to a second service at Moorhouse College, where 100,000 people watched the procession.
David Bowie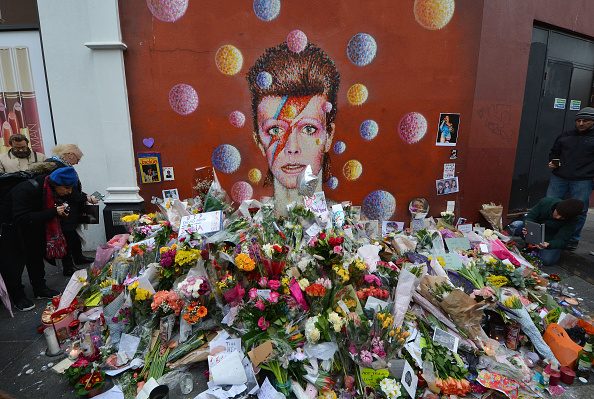 David Bowie's funeral was elaborate in some ways.
He opted out of a traditional service and instead of a ceremony attended by all his family and friends, he wanted to be cremated and then his ashes to be scattered on a luxurious island in Bali.
Prince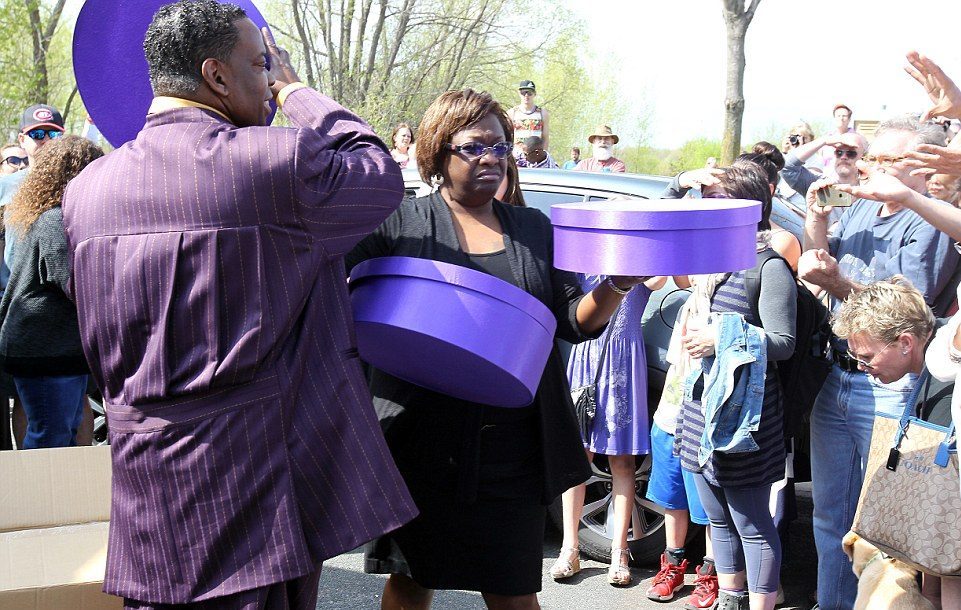 Prince's family decided against a state funeral to honor the boundaries Prince had put in place between private and public life.
So, he had a private ceremony. Despite this, it was attended by high-profile individuals including musicians who gave their performances in honor of the singing legend.
Robin Williams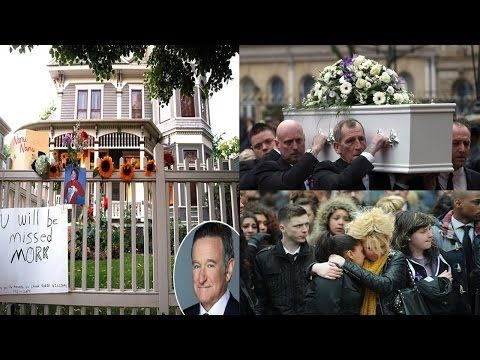 When Robin Williams died, people from all around the world found their way to the Curran Theatre in San Francisco to pay their respects.
The funeral included multiple stars playing tributes and a whole afternoon of performances and video tributes in honor of the much-loved Hollywood star.
Mac Miller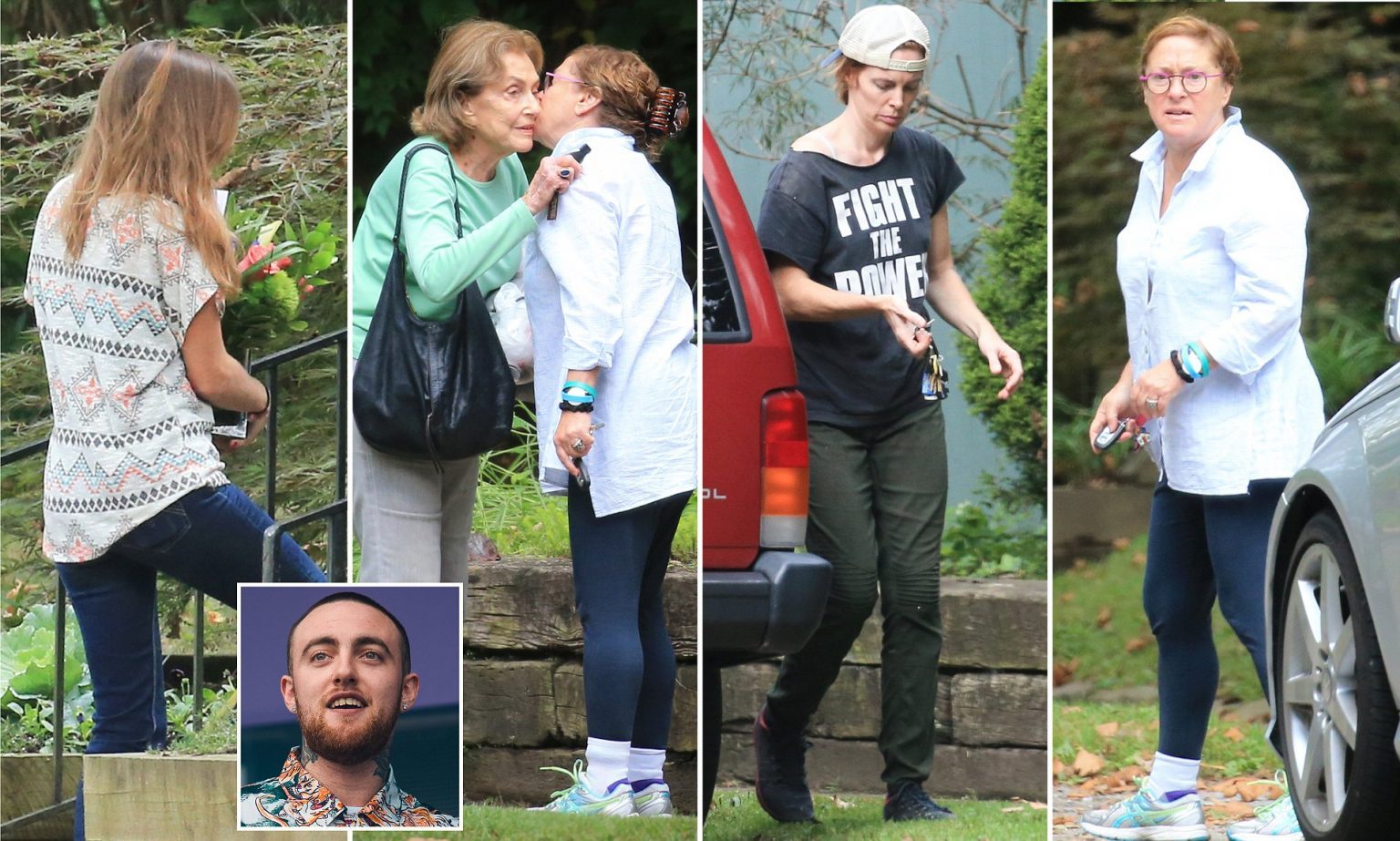 Mac Miller died tragically at a young age due to an overdose and his family held a Jewish ceremony for him with his grandmother doing a public speech addressing friends, family, and all of his fans.
There was also a huge vigil in his honor with thousands and thousands of people attending to mourn his death.
Paul Walker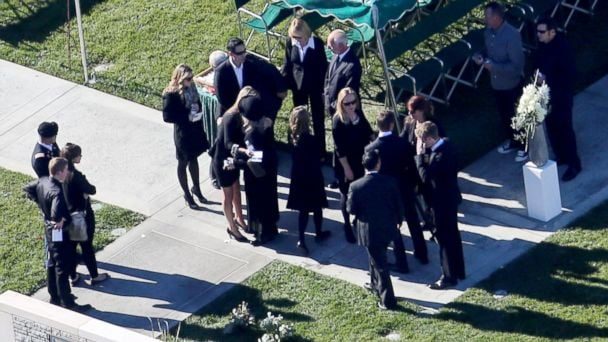 The world was shocked when Paul Walker's car crashed and which led to his death. He was laid to rest at Forest Lawn Memorial Park Cemetery in the Hollywood Hills where his funeral took place.
It was a very grand ceremony with up to 5000 people in attendance including big celebrity names. Many people got up to pay tribute in the elaborate ceremony.
Cory Monteith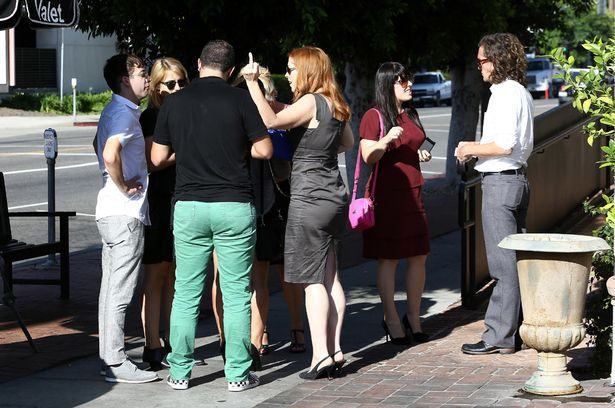 Cory Monteith had his memorial organized by memorial by the Glee show creator himself and the executive producer Ryan Murphy. It included acts and performances as well as speeches about the actor.
Fans as well as family and friends also attended Cory Monteith's memorial.
Joan Rivers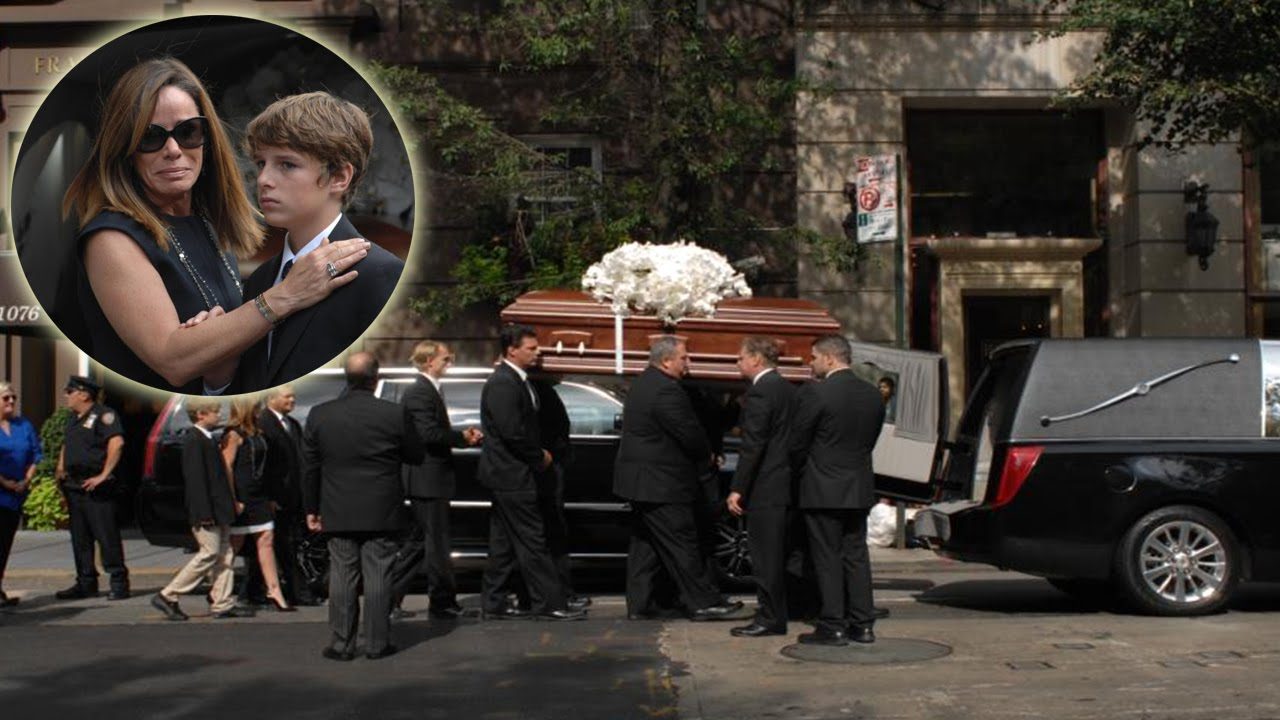 Joan Rivers had given clear instructions in the event of her death – a funeral full of stars and celebrities and an unconventional service and she got exactly what she asked for.
There was a tonne of big names all congregating at the grand Temple Emanu-El. It was a very elaborate ceremony for the legend.
John McCain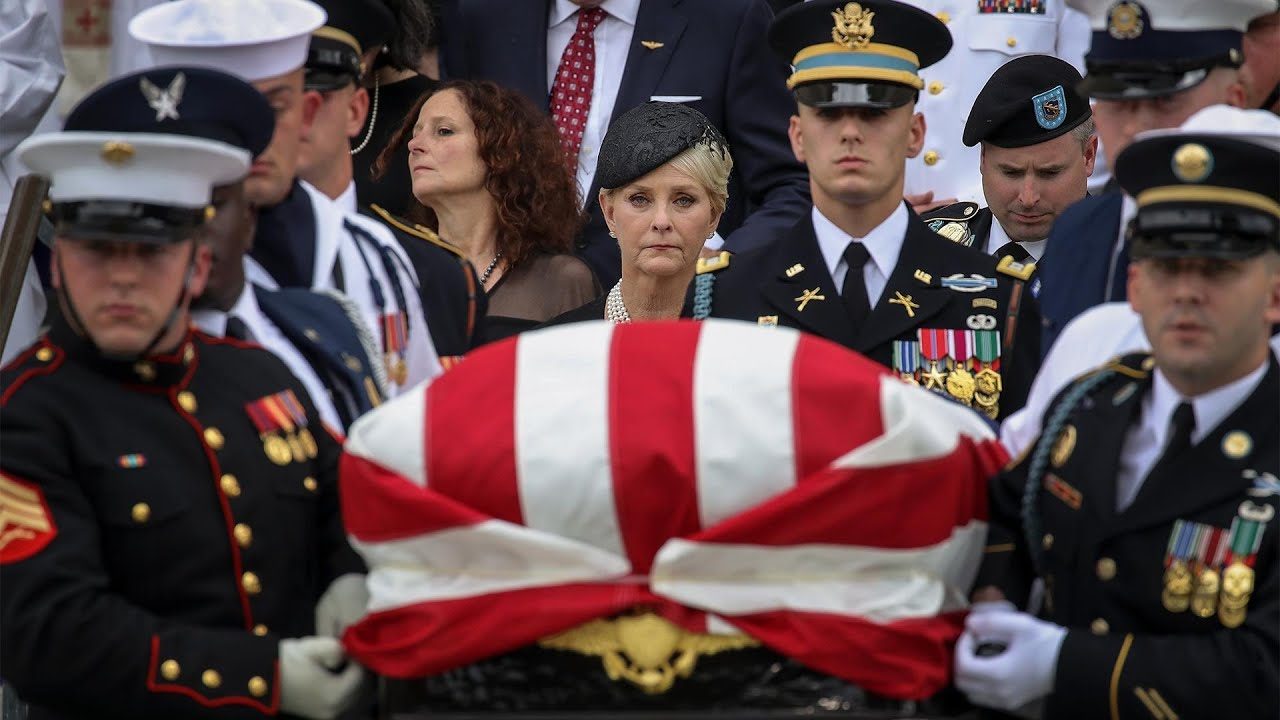 John McCain's funeral wishes were granted. It was a slight on the president at the time; Donald Trump.
It took place at the Washington National Cathedral. Presidential rival Barack Obama also spoke. His funeral was a powerful message to America.
Tom Petty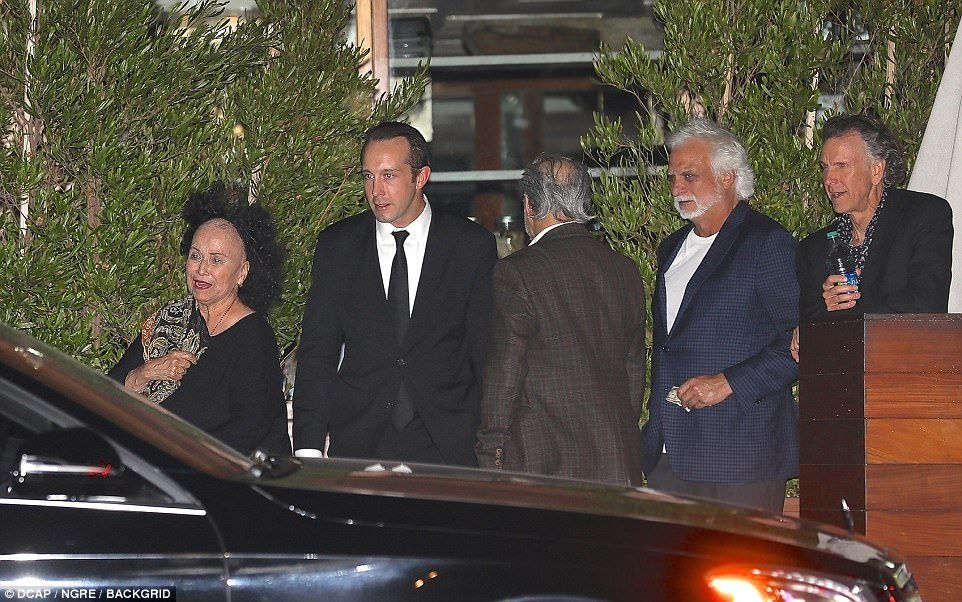 Tom Petty was laid to rest at a lakeside shrine and meditation center in Pacific Palisades, California a private funeral ceremony.
The ceremony was highly elaborate and all of his friends and family gathered to pay their respects to the well-loved star.
Leonard Nimoy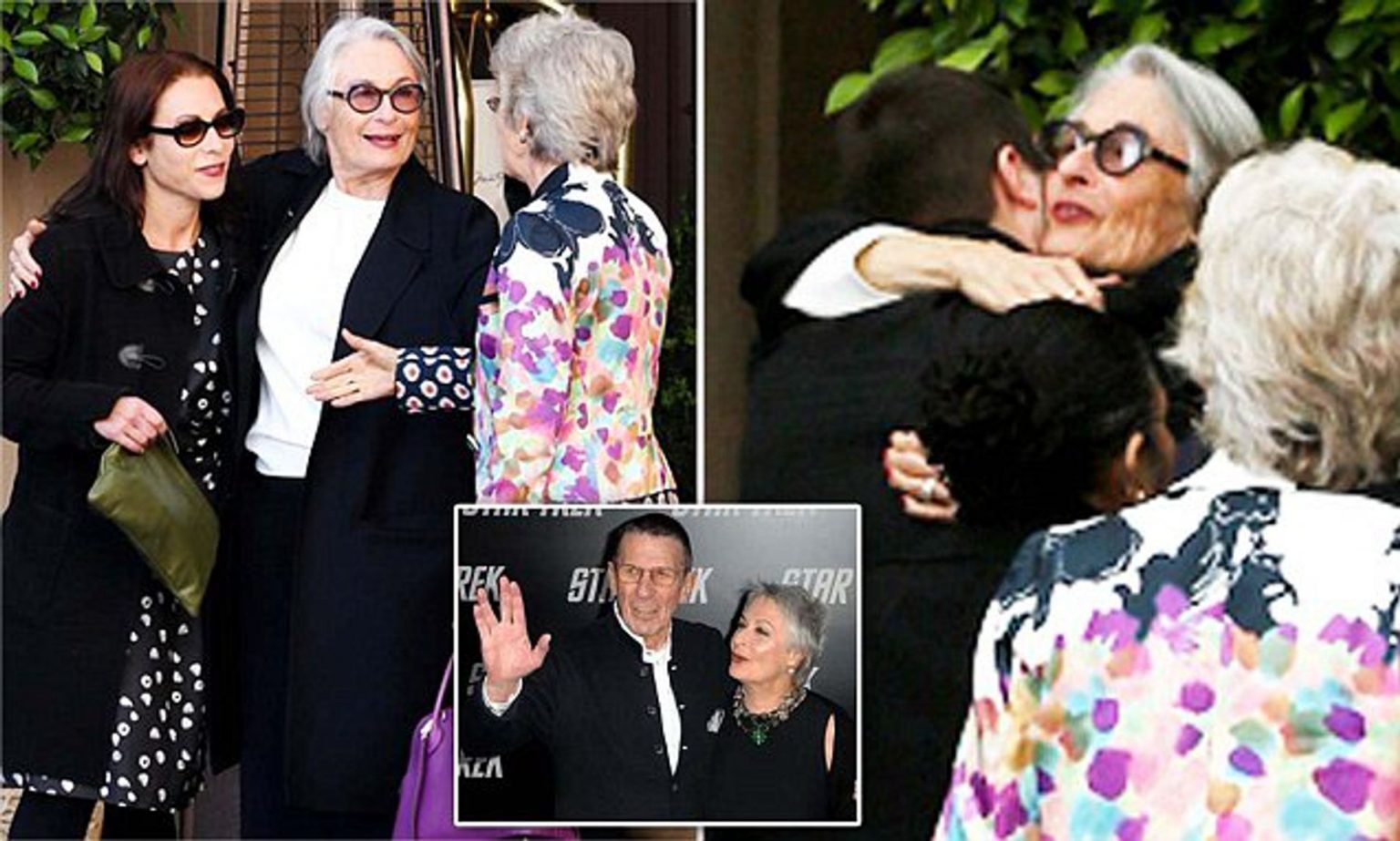 Leonard Nimoy was a highly celebrated actor and he had a private ceremony that had to be hidden, its whereabouts had to be protected so that they could not leak.
A baptist church wanted to attend so they could protest Nimoy's controversial beliefs and picket the event however they could not find it.
Carrie Fisher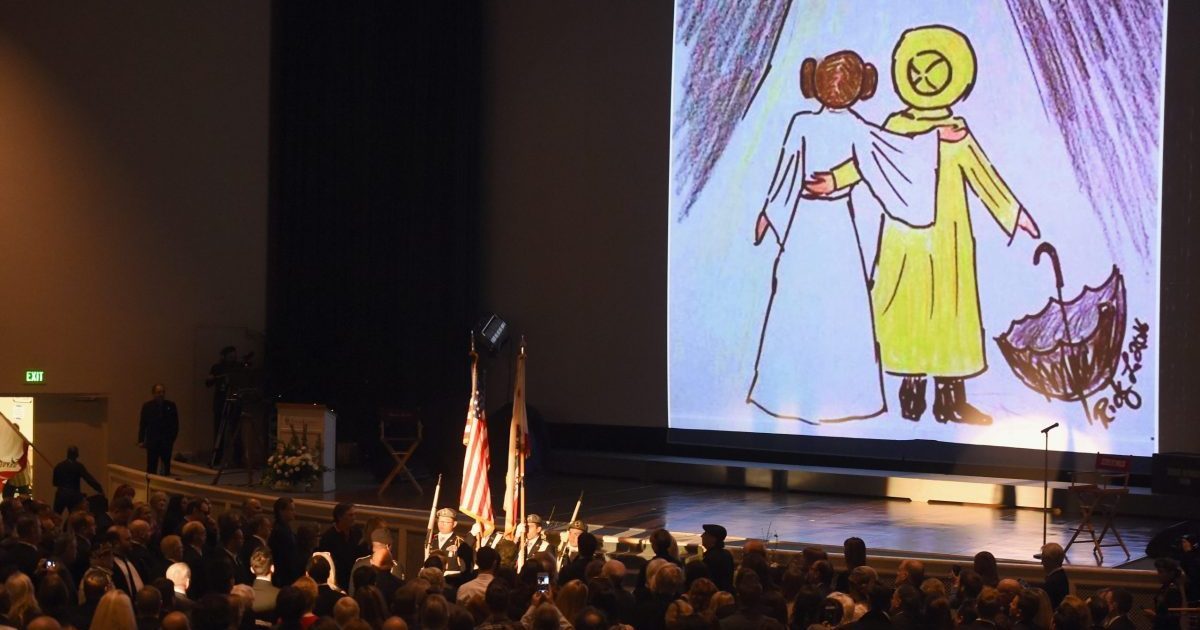 Carrie Fisher's funeral was quite elaborate. Everything about the funeral was unique, from the procession right down to the shape of the urn which was shaped like a pill in honor of her depressant pills which she was extremely appreciative of during her life.
She was buried at Forest Lawn crematory in Los Angeles alongside her mother.
Luke Perry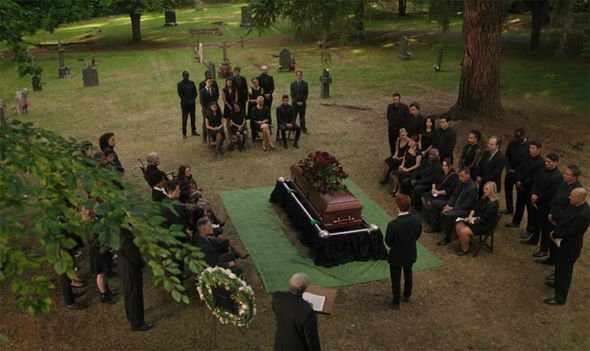 When Luke Perry died, he was buried in a private but elaborate funeral in Tennessee.
Friends and family attended the funeral. It was a highly personalized ceremony and he had a mass of friends turn up as well as fans lining the outside to pay their respects.
Anthony Bourdain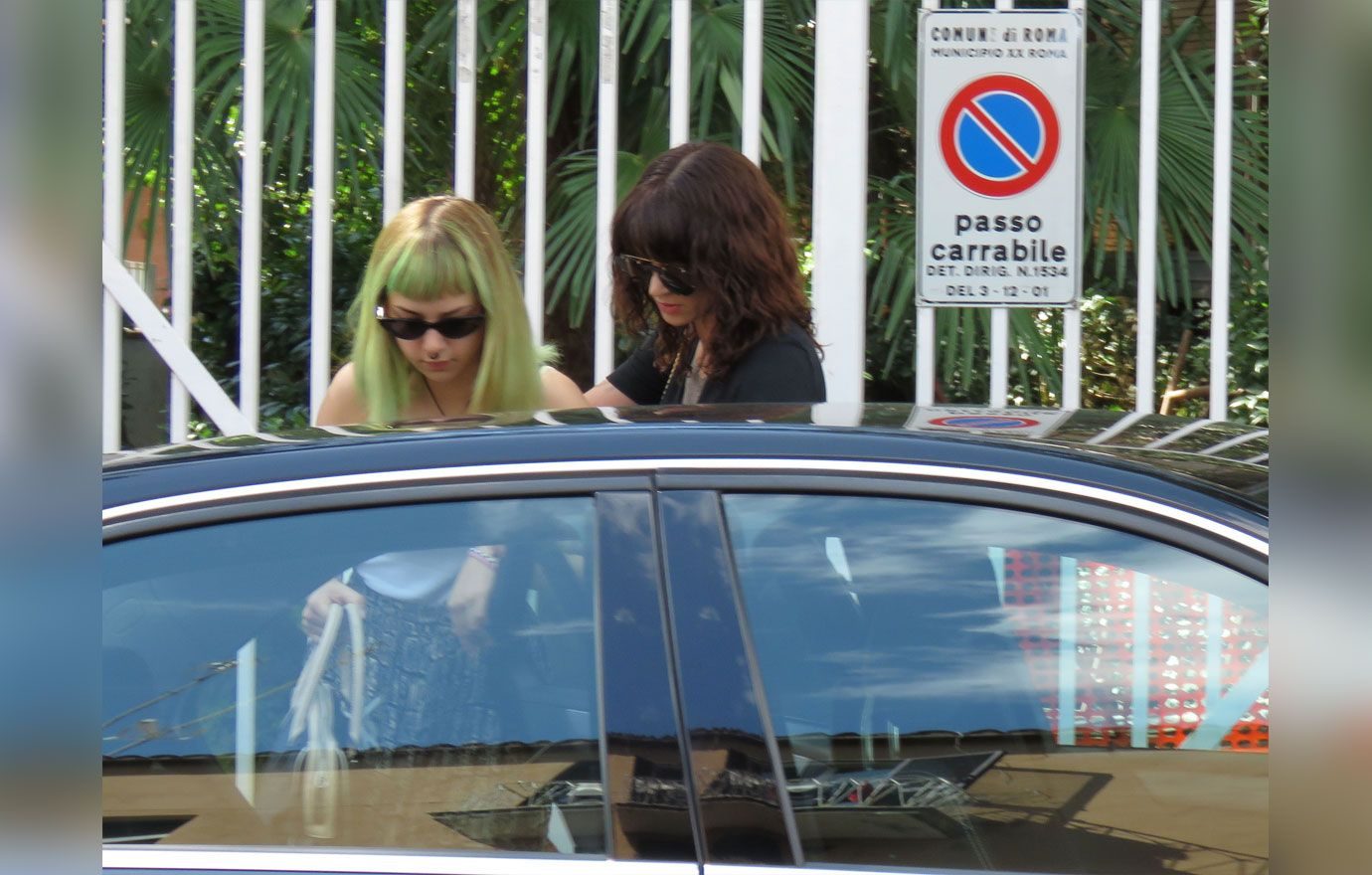 Anthony Bourdain took part in a Bhutanese death ritual a day before he took matters into his own hands and took his own life. Before his death, he had made his wishes known about how his funeral was supposed to be.
He did not care for his physical body and so he was cremated and an elaborate ceremony was held in honor.
Kobe Bryant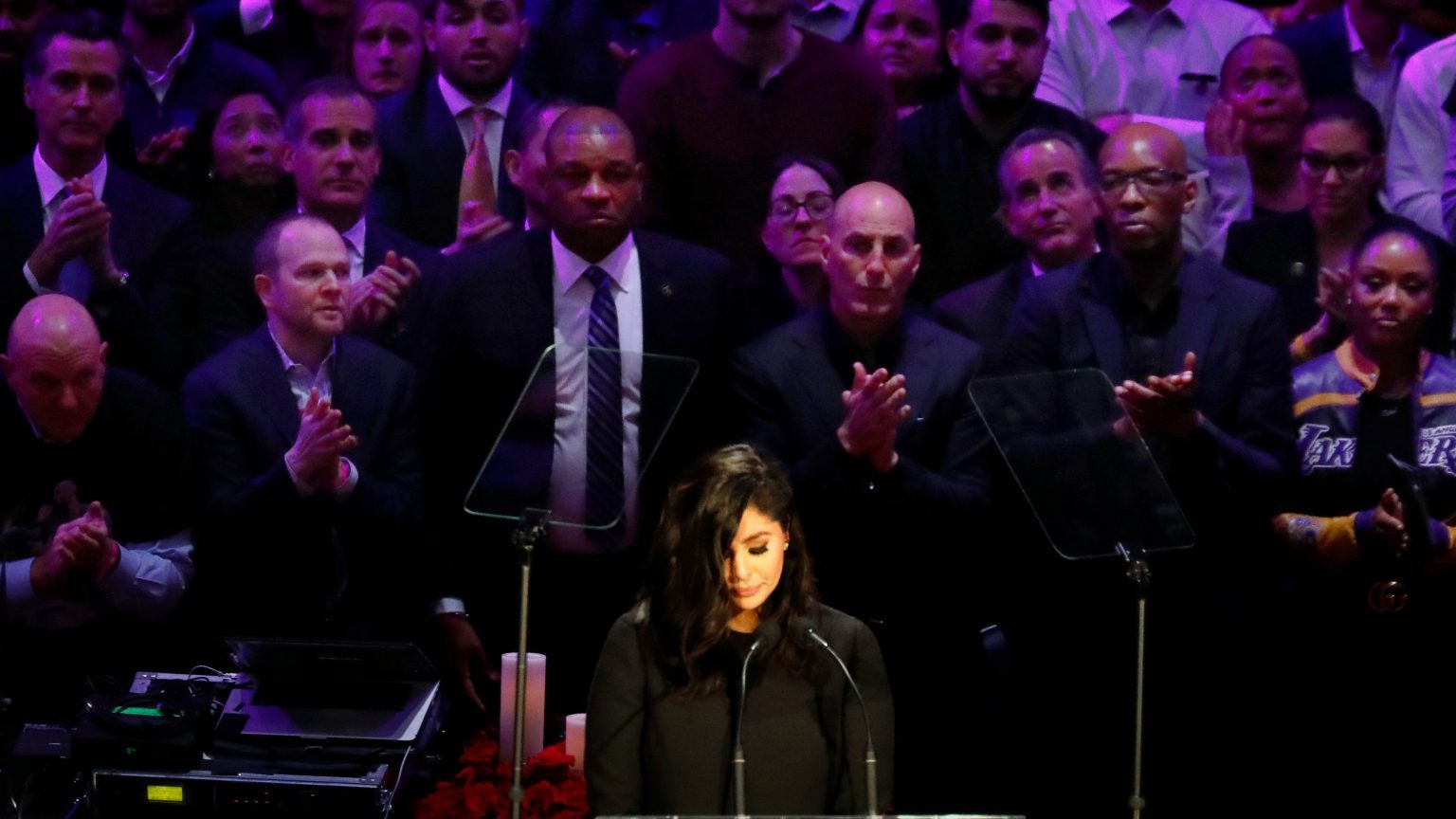 Kobe Bryant died in a tragic helicopter accident along with his daughter. The news saddened the entire world. The two of them shared a funeral in a private ceremony and they were buried in their family estate in a tomb that was estimated to cost half a million dollars.
The private plot is at the peak of the cemetery with views pointing towards Kobe's home.
Steve Irwin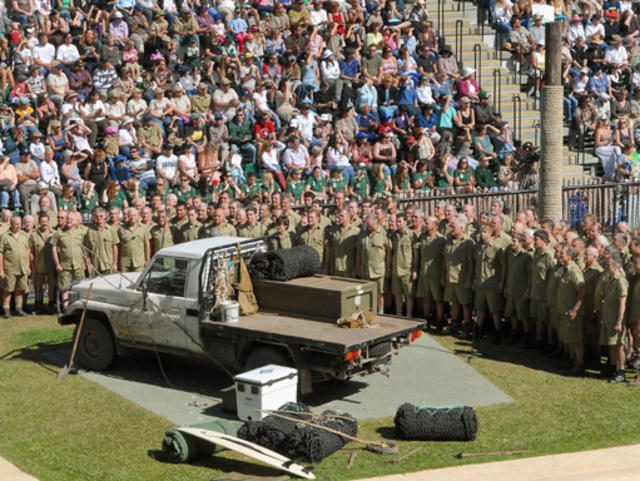 Steve Irwin had a funeral held at Australia Zoo because the place was extremely close to his heart and it was run by him and his family.
The zoo's vans paraded in honor and there were flowers arranged spelling out his famous word 'crikey'.
Willie Johnson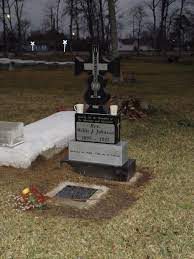 Willie Johnson was one of the most famous gospel singers and he was buried at the Harvey Hall Convention Center in Tyler, Texas. It was a large ceremony and there were a lot of people in attendance, both from the limelight and those out of it.
Everyone was gathered around to give Willie Johnson the big farewell that he deserved.
Peter Stringfellow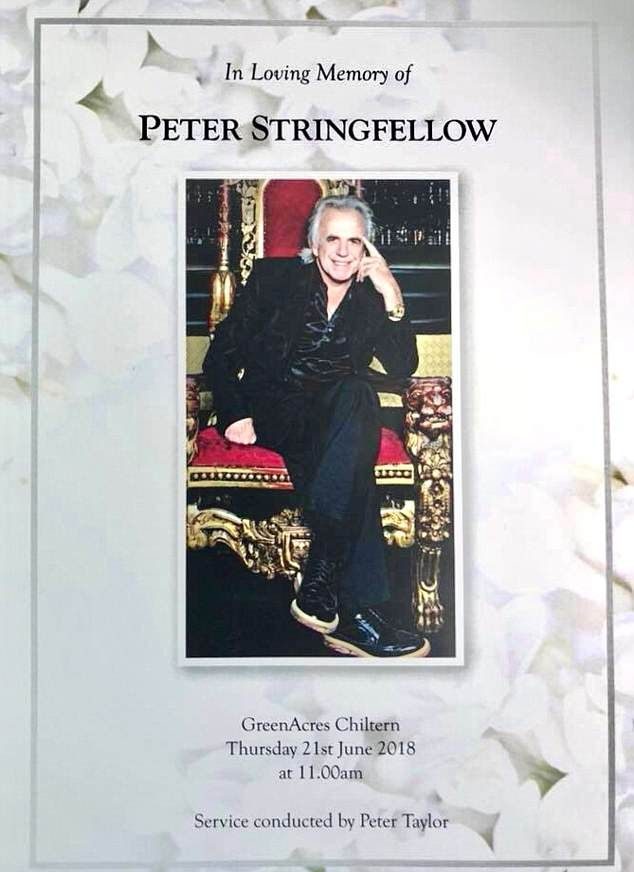 Peter Stringfellow was known around the world for his lifestyle as a naughty rock star. Keeping that in mind, an all-night wake was held for him at his very own London club which was extremely well attended.
The funeral service itself was the opposite. It was a peaceful woodland burial with acres of land and trees around.
Queen Victoria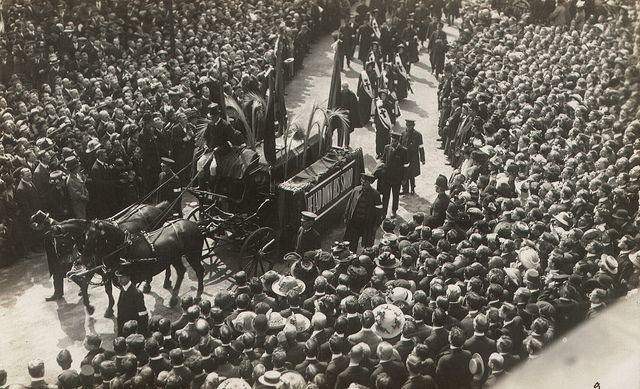 Queen Victoria had and deserved one of the most elaborate state funerals in the history of mankind. 33000 soldiers formed a procession while millions of mourners lined the streets. There were horses pulling the gun carriage with the coffin inside.
It was during this time the coffin broke from the harness and the naval guard dragged it by hand into St. George's chapel.
Rudolph Valentino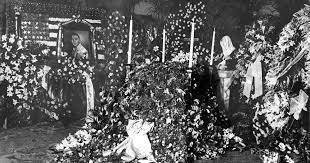 Rudolph Valentino was dead before he could pay the thousands of pounds of debt that he owed. However, even that did not stop him from getting two funerals, both arranged publicly so that funds could be raised.
Valentino was then buried in a crypt that was borrowed from one of his friends in the Hollywood Forever Cemetery in Los Angeles.
Grace Kelly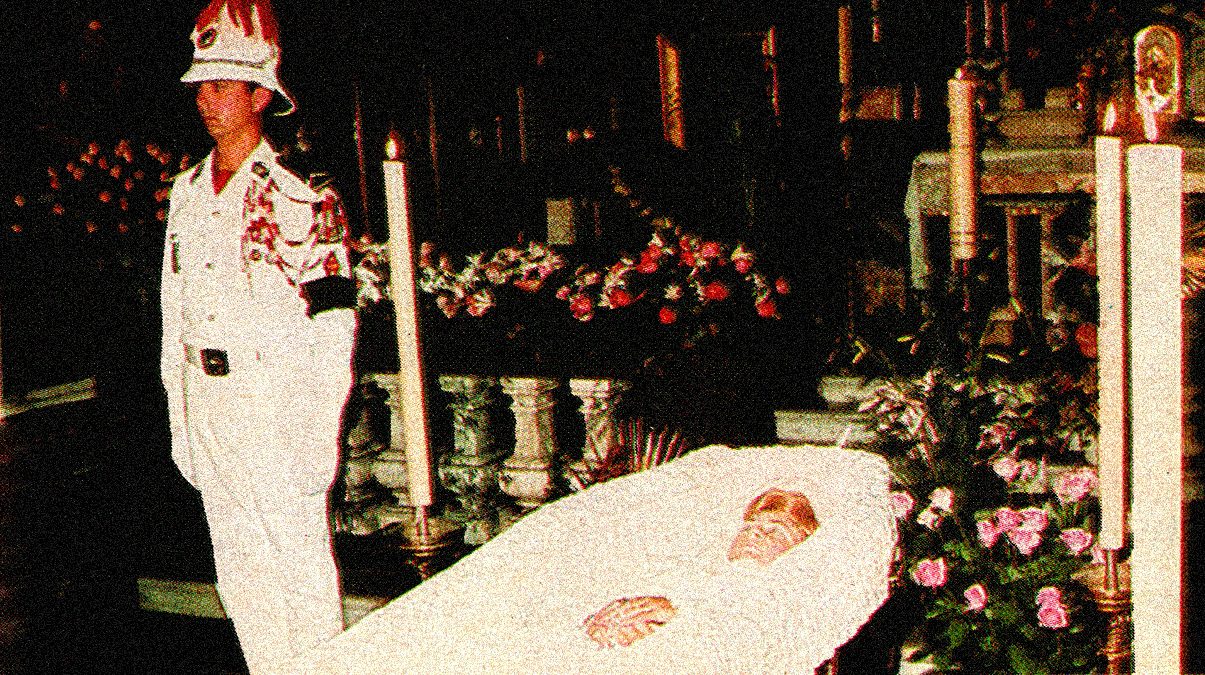 Grace Kelly, the princes of Monaco, died after suffering a stroke and then crashing down a mountain in her car. She got an elaborate funeral with 200 people in attendance including Princess Diana and Cary Grant.
It was the largest event that had ever been held in Monaco after the royal marriage.
Malcolm McLaren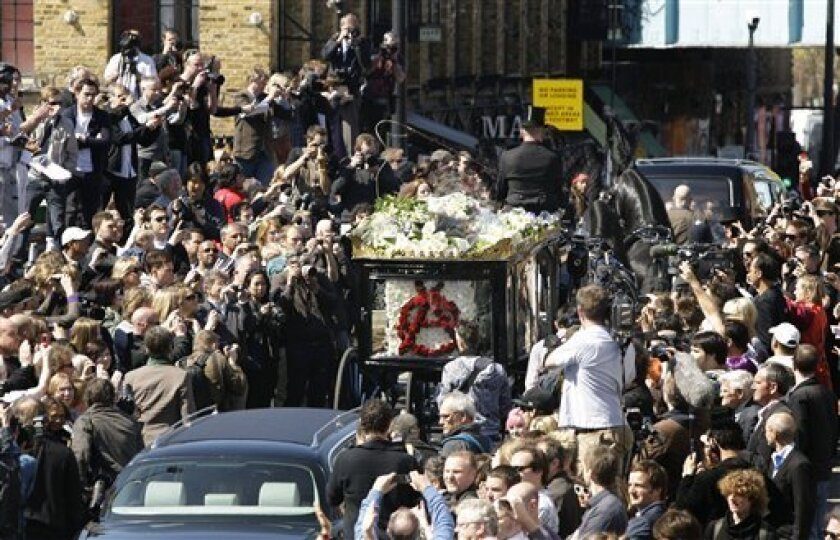 Malcolm McLaren lived an unconventional and lively life and his funeral followed suit. The procession passed people and they cheered and one voice even shouted out 'anarchy' in line with the singer's music.
His flower arrangements were positioned in the "A" symbol and they also spelled the words 'chaos' and 'cash'.
George Hamilton IV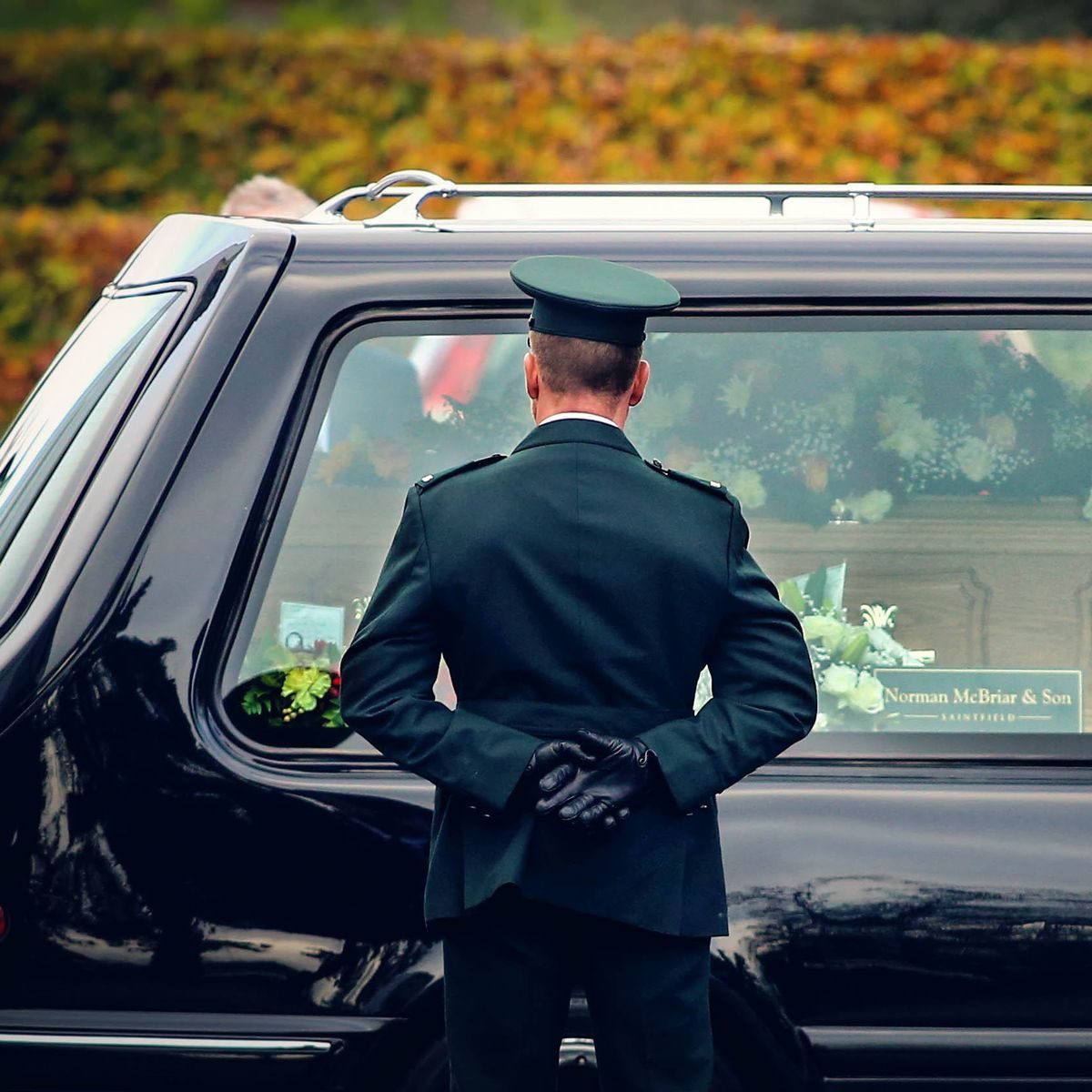 George Hamilton IV was a king and he had a funeral that deserved the title. It was also attended by an impressive sea of people.
The procession led by the carriage passed hundreds of people lining the streets as they turned out to pay their respects.
Freddie Mercury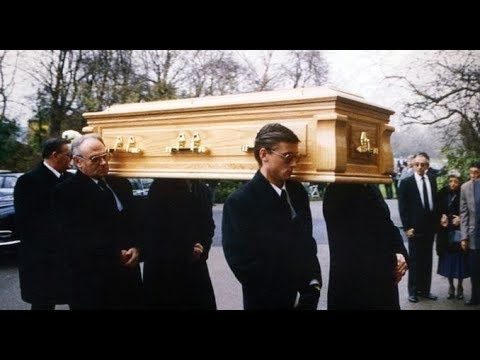 When Freddie Mercury died in 1991, there was a very small funeral. It was conducted by a Zoroastrian priest at the crematorium of West London, just as he asked. There were nearly 35 people gathered at the funeral, mostly made up of his friends and family.
His ashes were secretly given to his ex-girlfriend to bury which nobody else will ever know.
Gandhi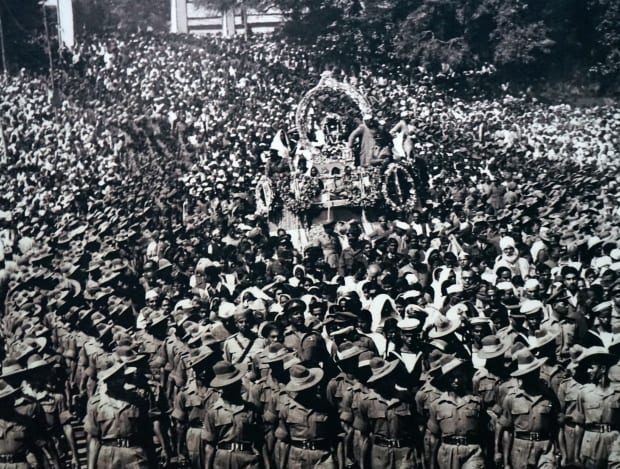 When Mahatama Gandhi was shot dead, over two million people joined a five-mile-long funeral procession, which took over five hours to reach the destination, Raj Ghat from the start of Birla House, where he had been assassinated.
He was cremated on the bank of the holy Yamuna River, and his ashes were buried.
River Phoenix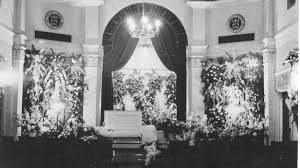 River Phoenix was laid to rest in a blue open casket coffin and a memorial was held for his grieving friends and family. There were around 60 people in attendance, all sharing their heartbreak over his untimely death.
A memorial service was also held on the Paramount Studios Lot.
Chadwick Boseman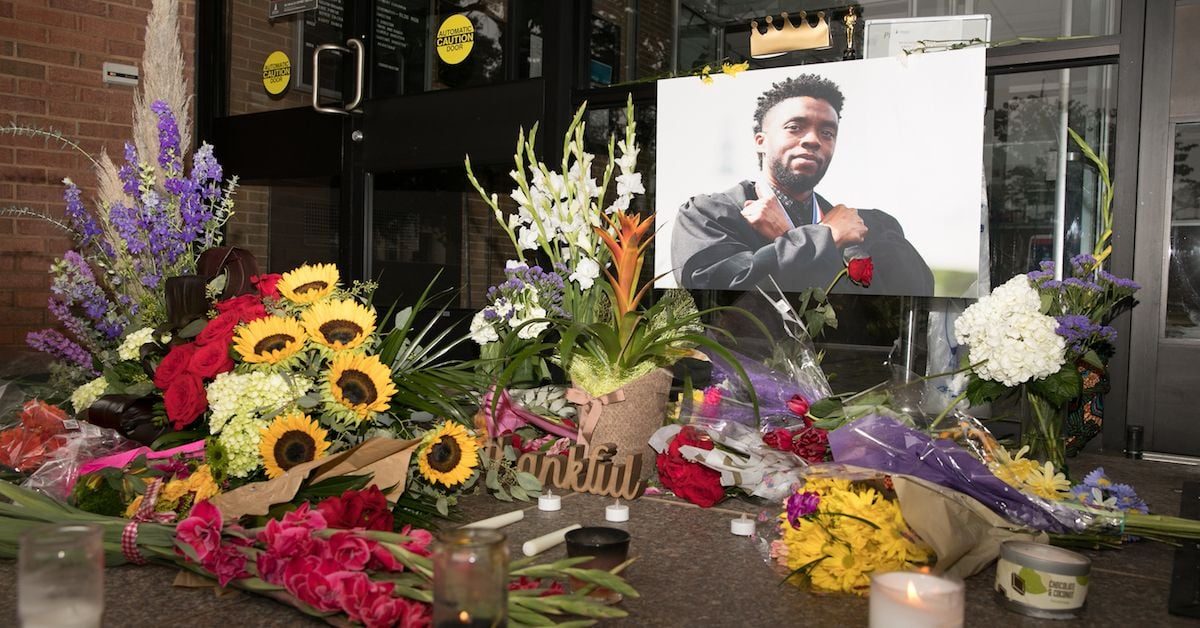 Bringing Black Panther to life, Chadwick Boseman had gained the love of many people from around the world. After his death, his family and friends gathered for a memorial service, which was also attended by many of the biggest A-lister names.
They gathered in solemn respect to grieve the loss of Chadwick Boseman who passed away at the age of 43 following years of battling colon cancer.
Sylvia Plath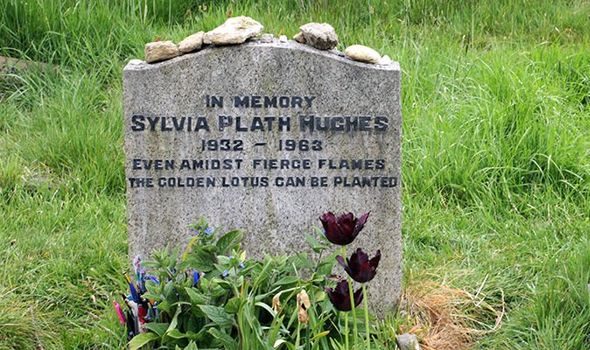 Sylvia Plath was a famous American author, poet, and writer known throughout the world for her works.
After her death, she was buried characteristically in her poems, surrounded by wildlife and wildflowers with an elaborate private and intimate memorial for her nearest and dearest to attend.
Bernie Mac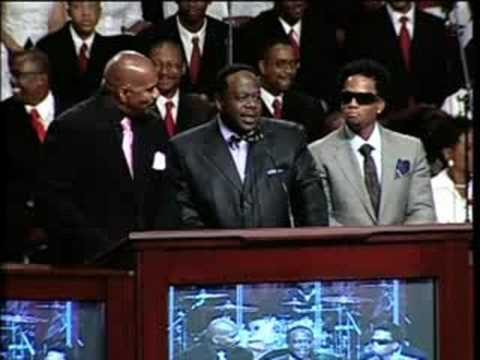 Bernard Jeffrey McCullough, best known as Bernie Mac, was cremated at Washington Memory Garden. His funeral was attended by over 6,000 people, including Chicago mayor Richard Daley who all came to celebrate the life of the popular comedian.
No expense had been spared for the organization of this funeral.
Kurt Cobain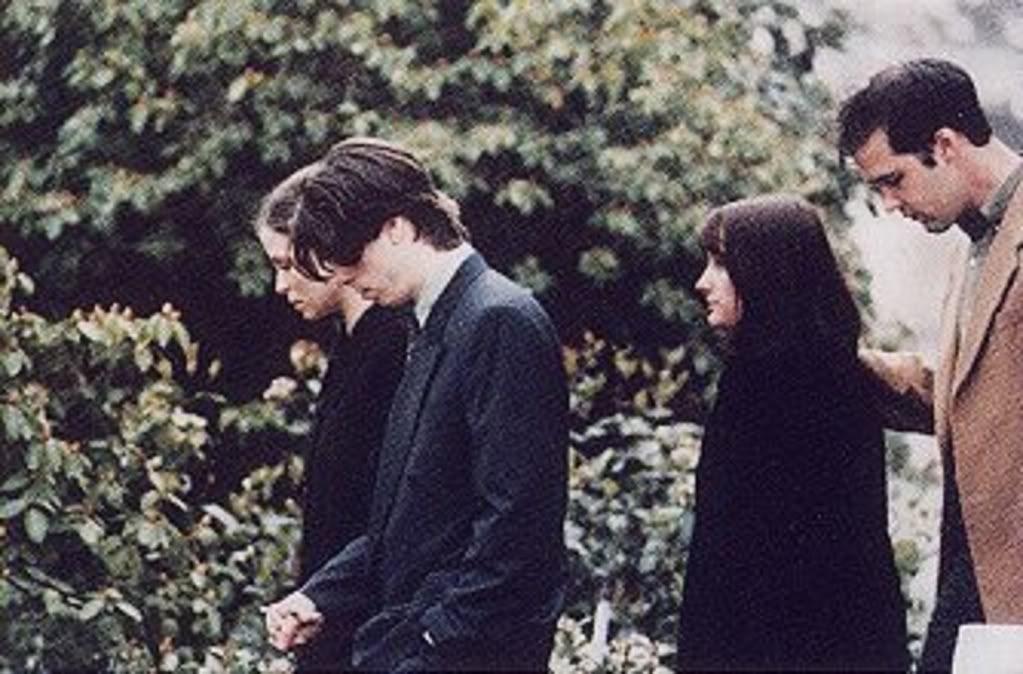 Kurt Cobain tragically died at the young age of 27 by suicide at his home.
His funeral service was unique to honor Cobain's personality. He had a funeral service attended by 200 people, a memorial attended by 6,000 people, and then a Buddhist ritual memorial with his ashes to place to honor his Buddhist beliefs.
Heath Ledger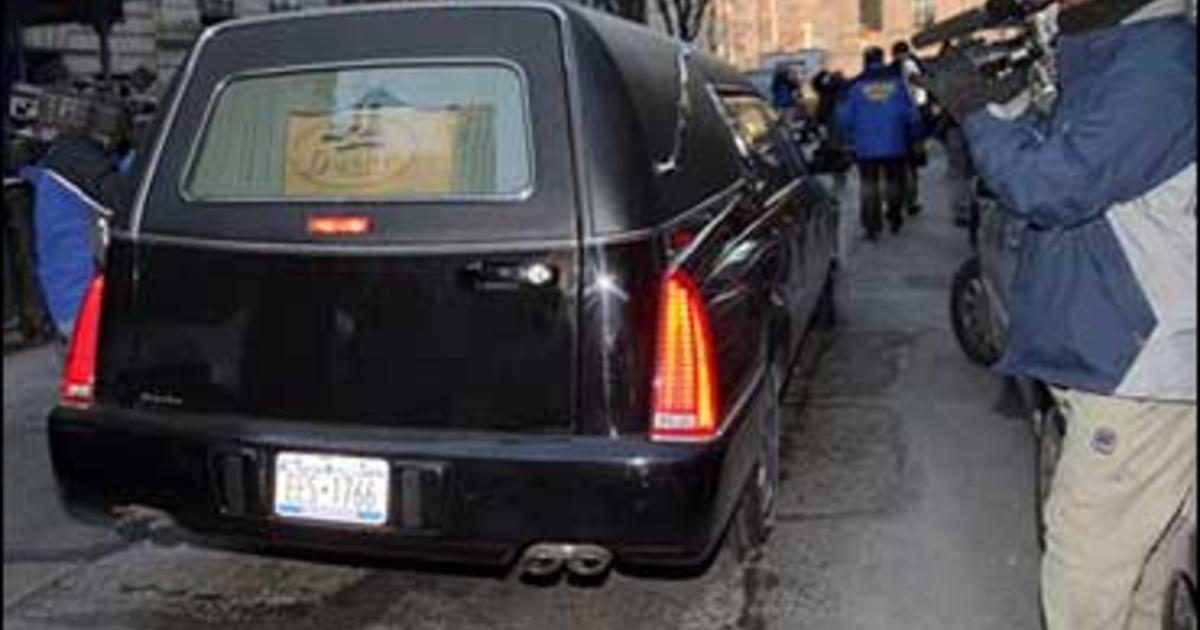 Heath Ledger passed away after an overdose of drugs.
His funeral was kept a secret as his family was set on things remaining private. His body had been moved from the funeral home surrounded by police guarding the place amid a host of cameras and reporters.
Jimi Hendrix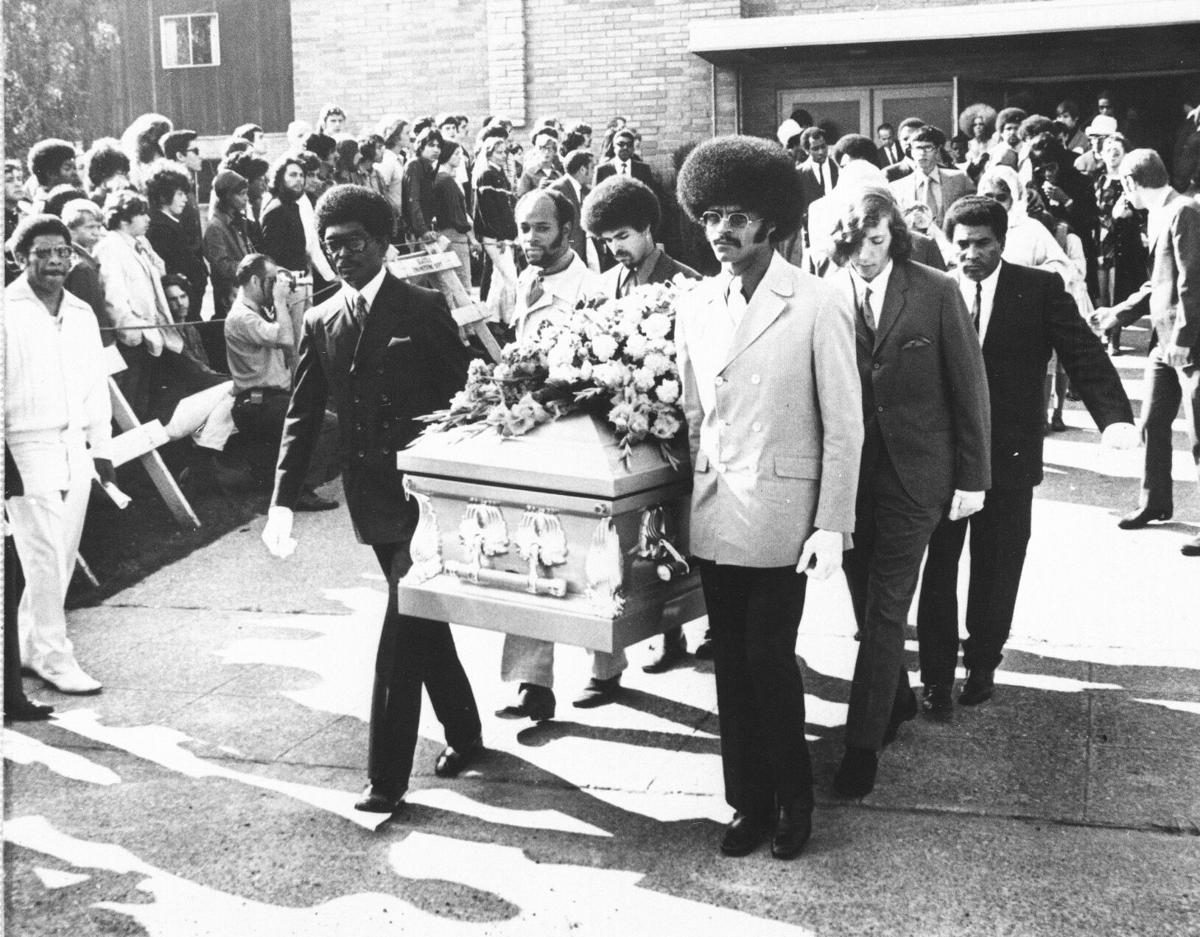 For the funeral of Jimi Hendrix, his entire family and friends as well as his professional music team past and present were in attendance.
His coffin was lowered down to the tune 'When the Saints Go Marching in" during his service which took place in Seattle.
Anton Yelchin
Anton Yelchin died tragically at a young age after a Jeep accident. His funeral was elaborate but very private. It was attended only by close family and friends.
His parents chose not to disclose the location of the service, even after it had taken place.
Alexander the Great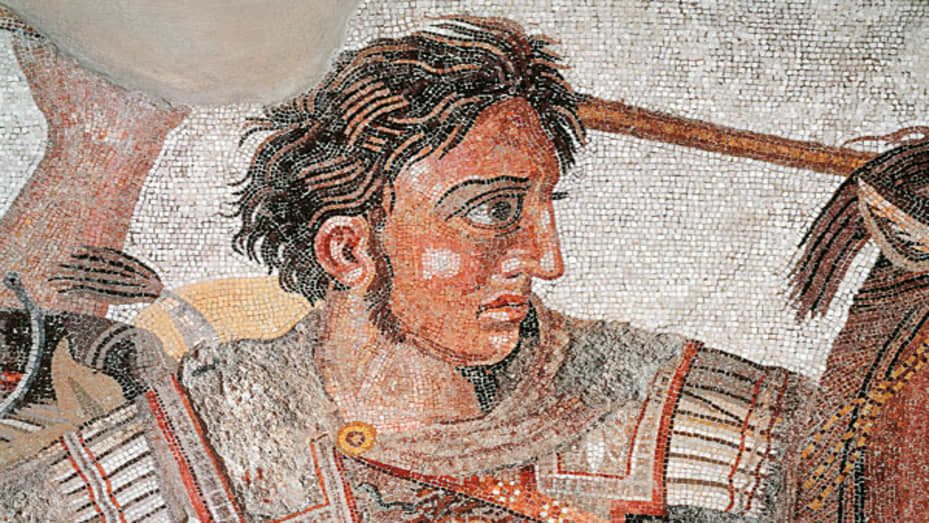 Alexander the Great was the king of the Greek state of Macedon during the 4th century BC. With his army at his side, he conquered the entire Persian Empire and was so fearsome a warlord that his name is still invoked by military brass over 2,300 years later. Today, the location of his remains is unknown, but many historians claim that he was the recipient of the most expensive funeral in history.
Alexander was placed inside of a golden sarcophagus, which was itself placed inside of another golden sarcophagus, and that was placed inside a golden carriage. Most historical accounts claim that he was then transported to Egypt. This process took two years, during which time the army of Ptolemy I attacked his funerary carriage. The cost of the entire funeral is estimated to equal $600 million in today's money. While a golden funerary cart is likely beyond the reach of most people, there are still ancient burial arts available to those willing to pay for them. Summum, an organization founded in 1975 in Utah, offers mummification services for $67,000.