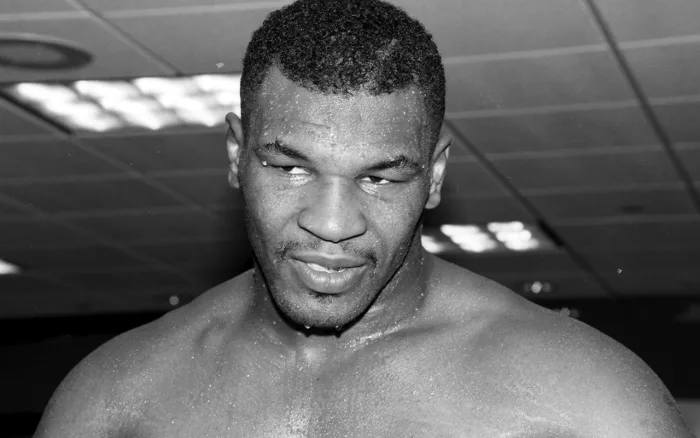 Credit: Sports Illustrated Vault
Ryan Lochte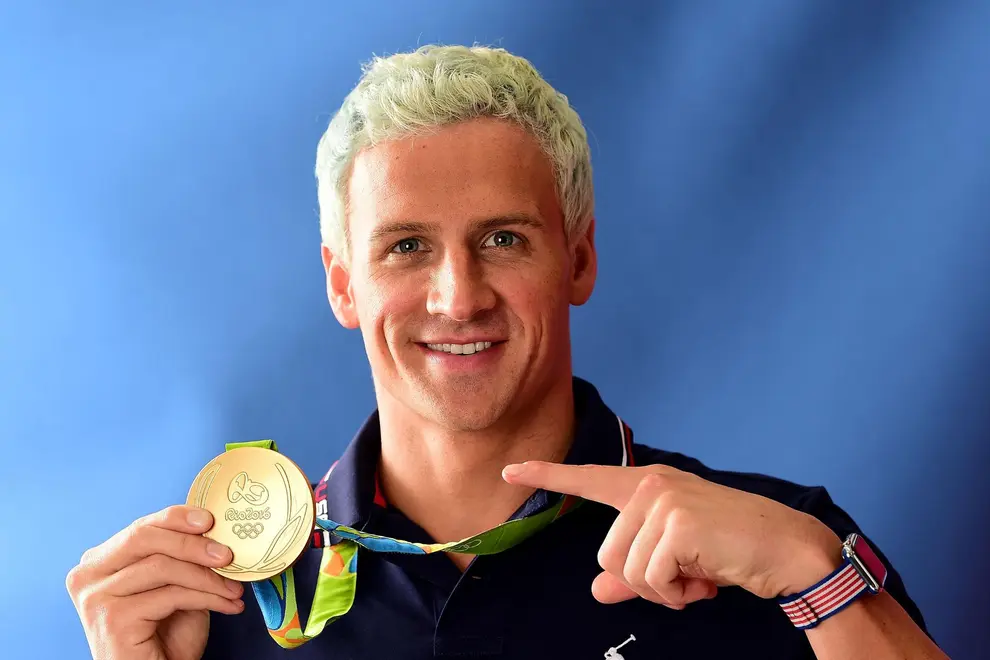 Credit: The Independent via Getty Images
Lochte is a 12-time Olympic medalist and the second-most decorated swimmer in Olympic history, but this doesn't stop him from being disliked. Back in 2016, he shared details of being robbed at gunpoint which turned out to be a false accusation, for which he was charged. This ruined his credibility and trust with the public.
Lance Armstrong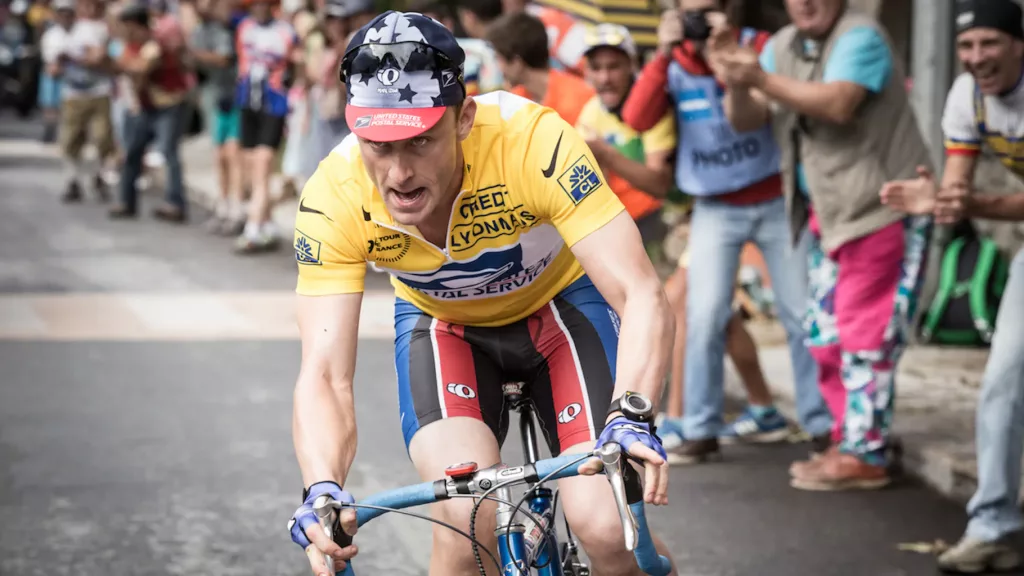 Credit: Texas Monthly
Armstrong won seven Tour de France titles, but not without a little help. He admitted to using EPO, diuretics and human growth hormone which all enhanced his performance, making it unfair on all other competitors. To pass his drug tests he also had to falsify the documents, seriously tarnishing his reputation.
Tonya Harding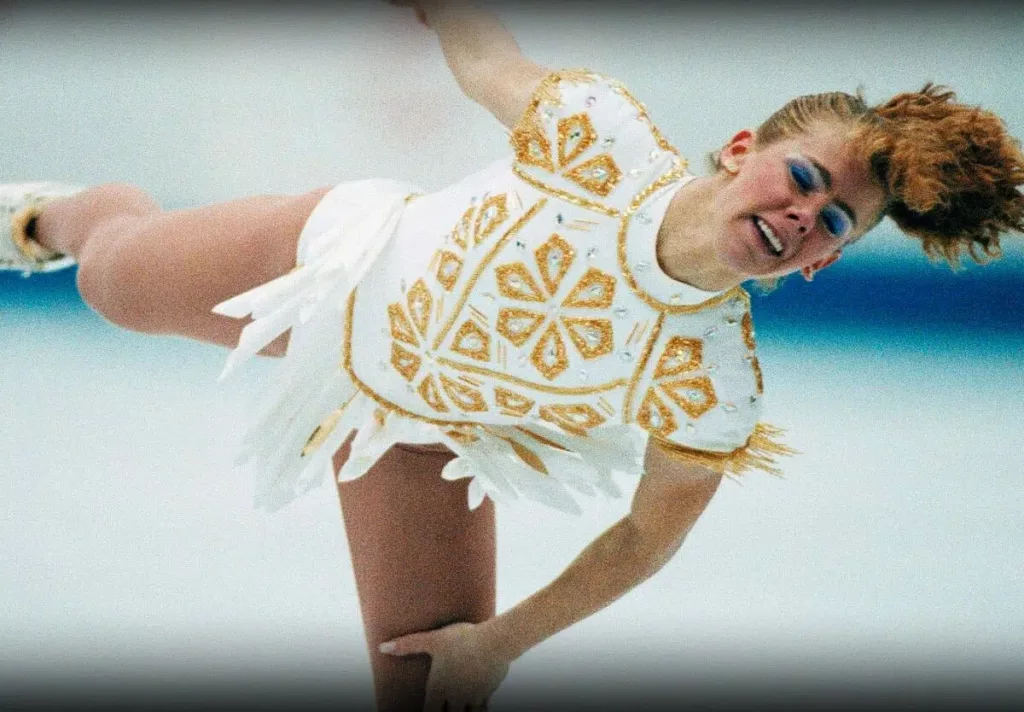 Credit: National Today
In 1994, seven weeks before the Olympic Winter Games, Harding had her rival Nancy Kerrigan's knee clubbed in. This stopped Kerrigan from being able to compete and it was later discovered that Harding's husband had been the one to hire the attacker. This willingness to commit unnecessary injury had Harding instantly disliked.
Ben Roethlisberger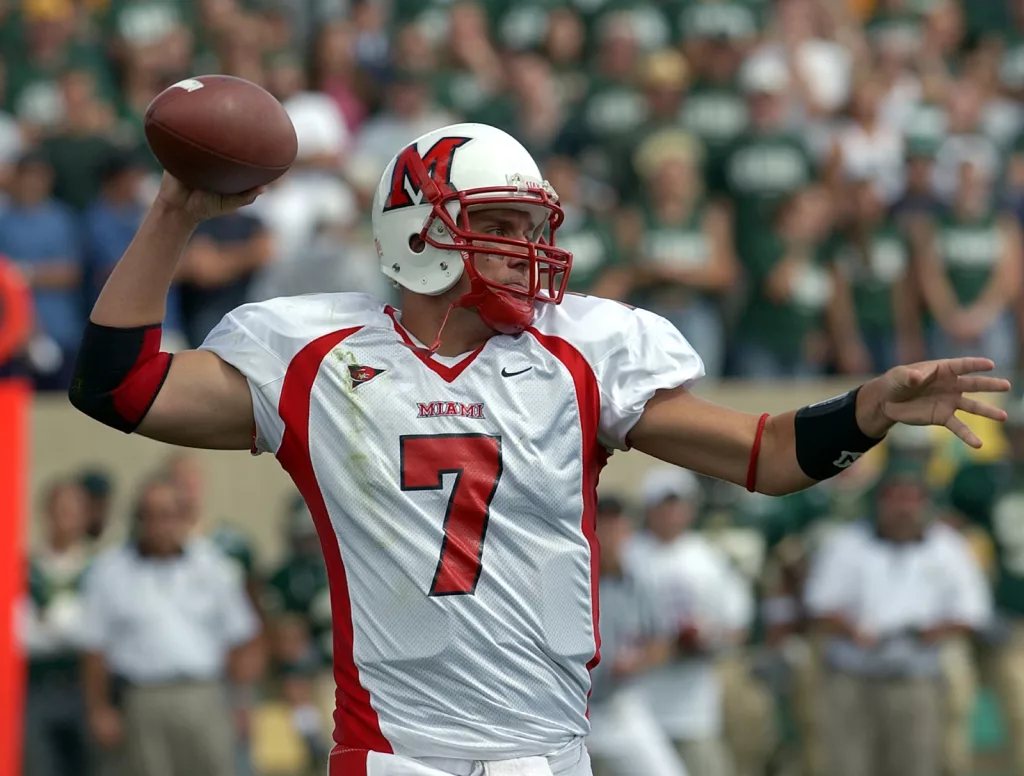 Credit: Sports Casting
Roethlisberger might be loved by those in Pittsburgh, but the quarterback isn't well-liked anywhere else. His history with women and lack of punishment from the NFL hasn't gone down well. With sexual assault cases dating back to 2008, he isn't a role model for anyone, and should face appropriate consequences.
Hope Solo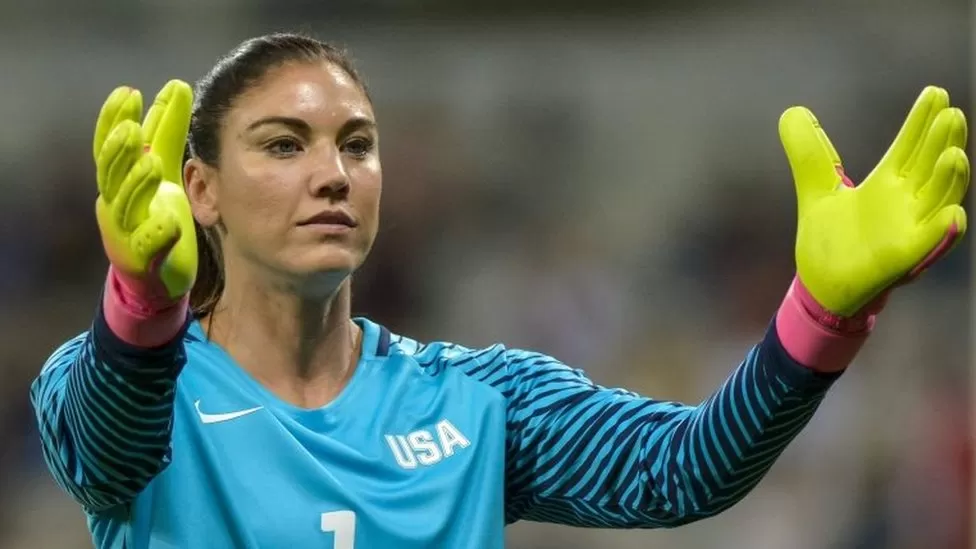 Credit: BBC
Solo was the former women's United States goalkeeper and she made the headlines for various reasons. From drunk driving to making false allegations against powerful men in the football industry, fans and teammates have equally got their own distrust towards her, ultimately making her very dislikeable.
Alex Rodriguez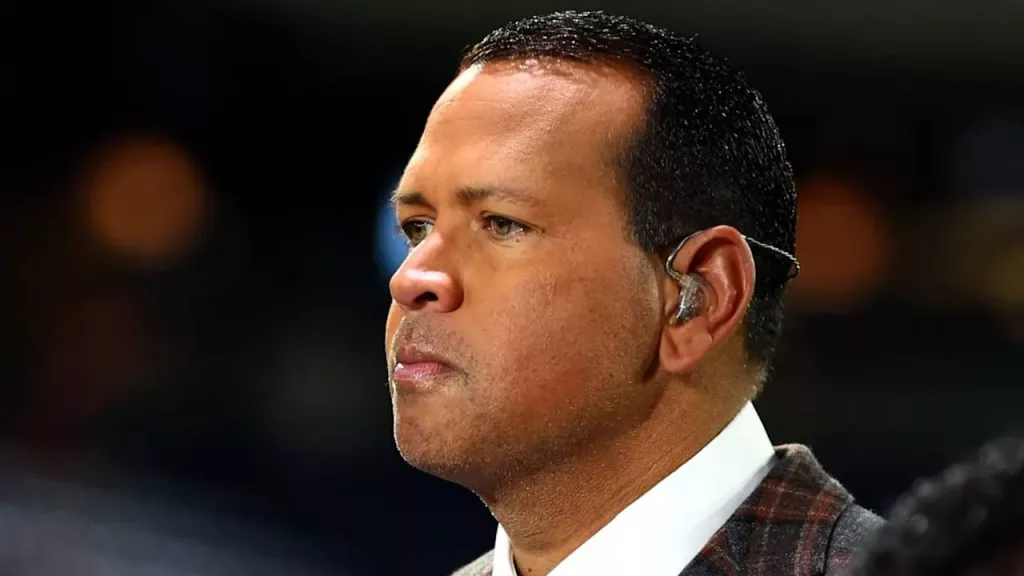 Credit: Hello Magazine
Rodriguez showed incredible promise at a young age but his baseball career has been tainted by all the controversy he has caused. From a huge doping scandal to cheating and also embezzlement, he doesn't seem afraid to do controversial things that have brought with them huge amount of dislike towards him.
Ron Artest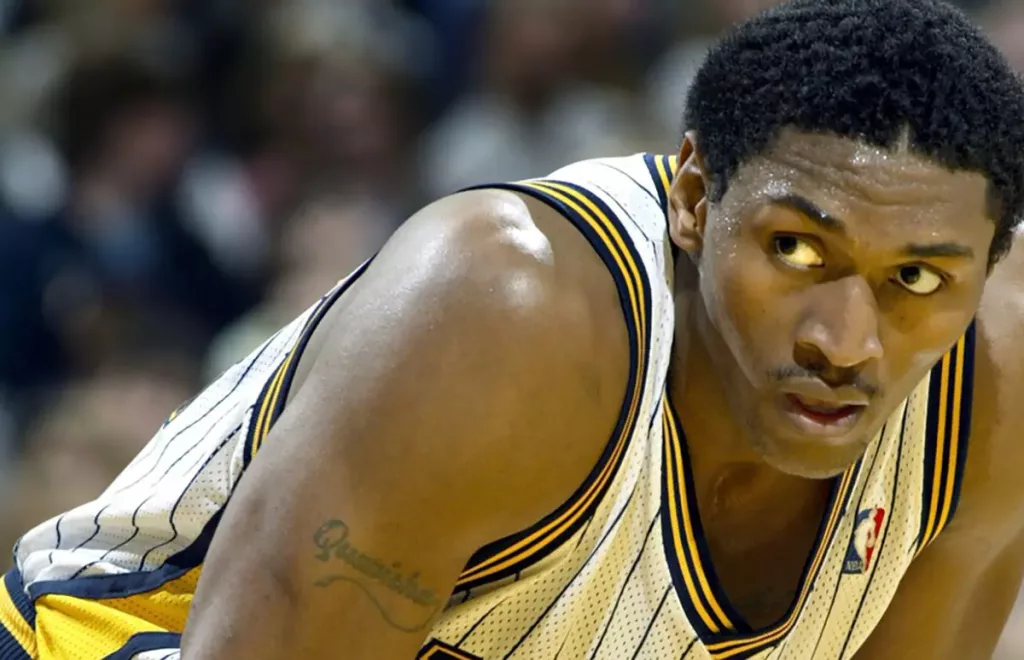 Credit: Lakers Daily
In 2011, Artest shared that he would be changing his name to Metta World Peace because of his interest in Buddhism, but it hasn't settled everyone's dislike for him. In 2004, after a massive brawl during the November Pacers vs Pistons game, Artest's involvement made him infamous. In conjunction with plenty of other allegations, he is not an NBA favorite.
Michael Vick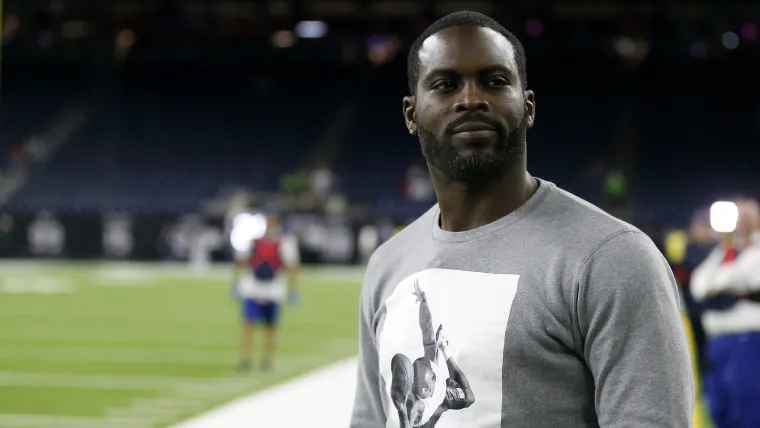 Credit: Sporting News
Vick played 13 seasons of NFL as quarterback, but one scandal ruined his fans' love for him. In 2008, he went to prison for his involvement in dog-fights. The animal abuse had fans deeply upset, and he lost all his sponsors as well as paying nearly $1 million in restitution.
Bryce Harper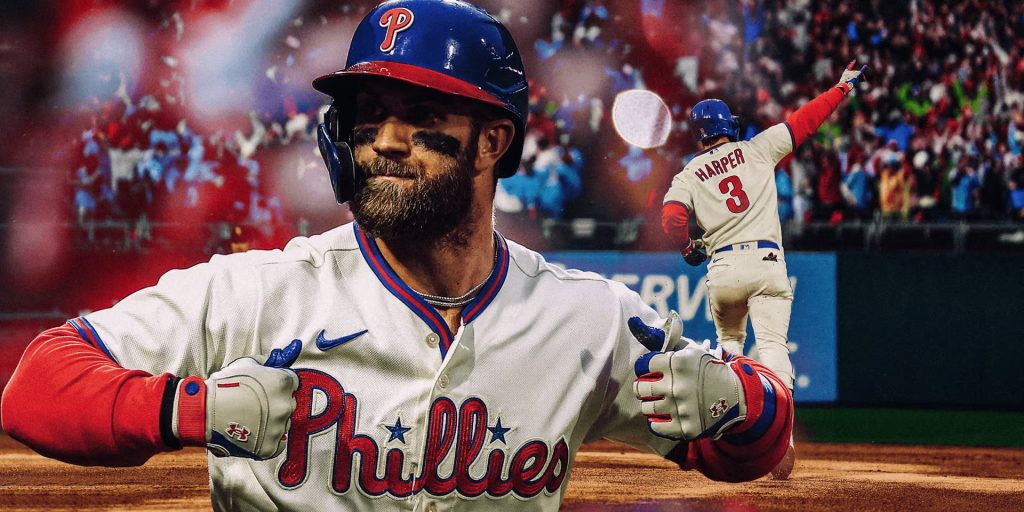 Credit: The Athletic
Harper began his career at 19 with the Washington Nationals. An eccentric personality combined with an incredible aptitude for baseball had him winning the hearts of the fans from day one. However, when the sportsman choose to take a $330 million deal from the rival team, Philadelphia Phillies, he was considered disloyal and became one of the most disliked players.
Manny Machado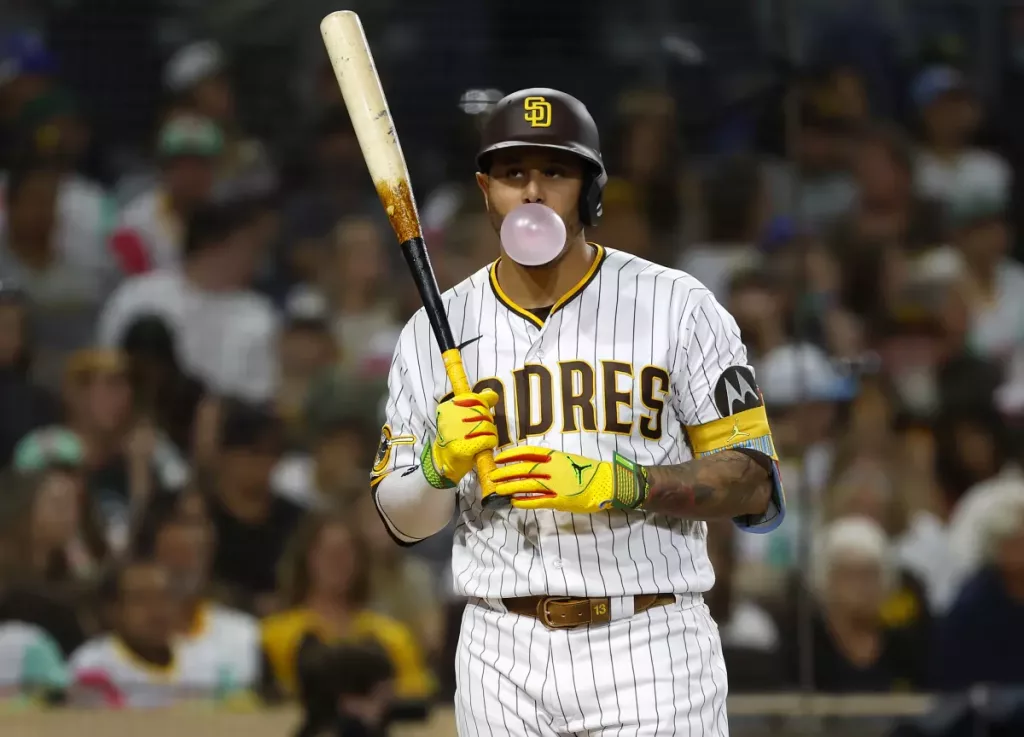 Credit: K.C. Alfred via The San Diego Union-Tribune
Machado is a third baseman who has had his fair share of controversy. With a big personality, when he reached the big leagues, so did his attitude. Receiving ejection from play for being argumentative, sliding into other players and a continued history of causing altercations, he's not on the fans' 'favorites' list.
Jose Altuve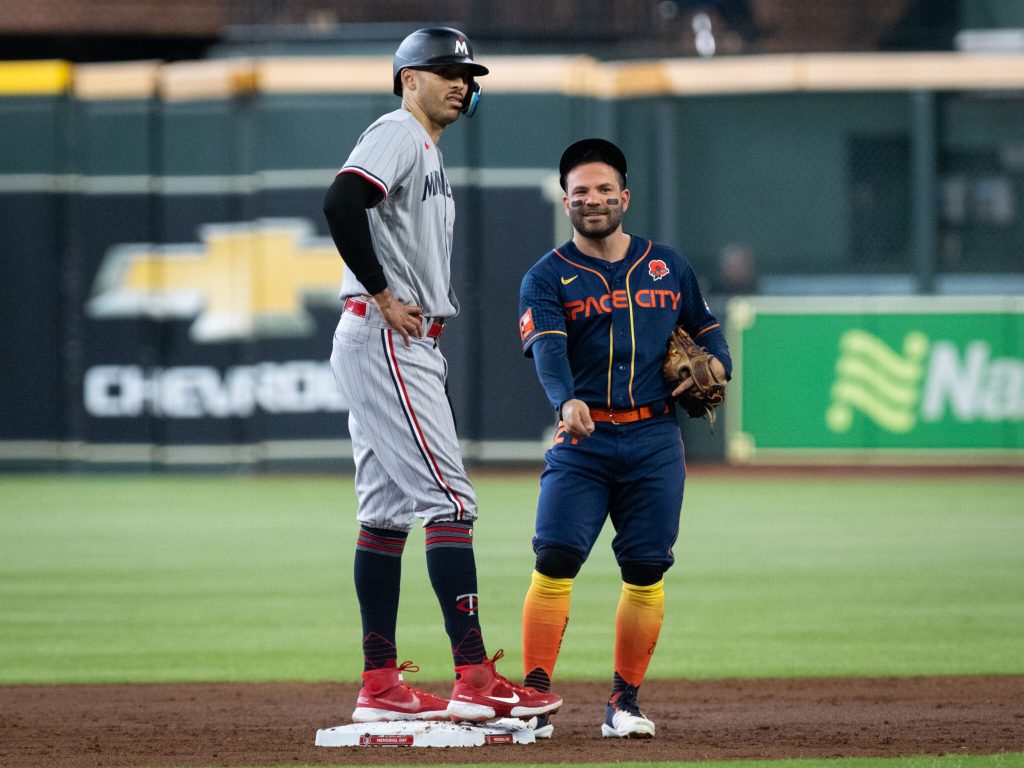 Credit: F. Carter Smith via Paper City
The Houston Astros were a loved team up until a scandal in November of 2019. The sign-stealing scandal shed a light on the team, bringing with it a lot of hate. When a public apology arose, Altuve and teammate Alex Bregman denied the accusations. With a lack of integrity and remorse, he's disliked by many.
Robinson Cano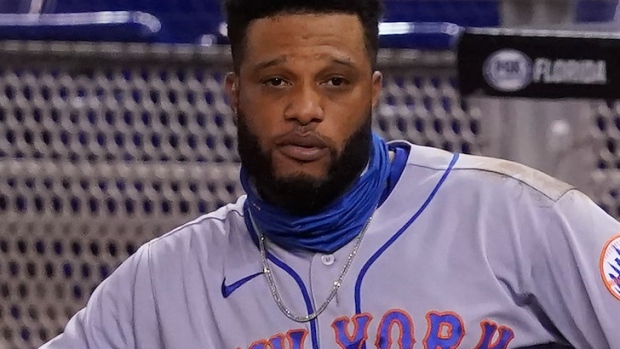 Credit: TSN
Cano, a second baseman, first appeared in MLB in 2005 and has a strong record of achievements. From the New York Yankees to The New York Mets, he's done it all. In 2018, he was suspended from 80 games because he used sports enhancers. But that's not all. In 2021, he was suspended for the whole season for the same reason.
Aaron Rodgers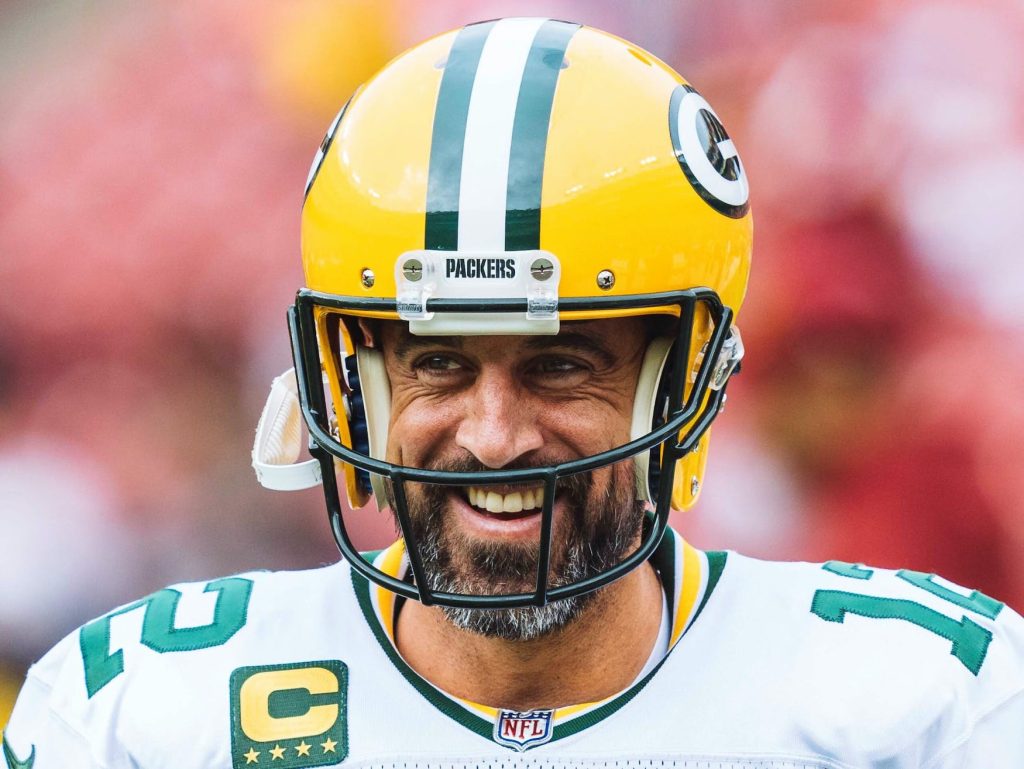 Credit: The Justice
Rodgers has been known for his selfishness on and off the pitch. NFL players, coaches and fans have all taken a disliking to him because of his overconfidence. Before the season of 2021, Rodgers demanded a trade. Although a legend at Green Bay, he held off for the pre-season, choosing to vacation instead. Combined with lying about being immunized, fans aren't keen on him.
Antonio Brown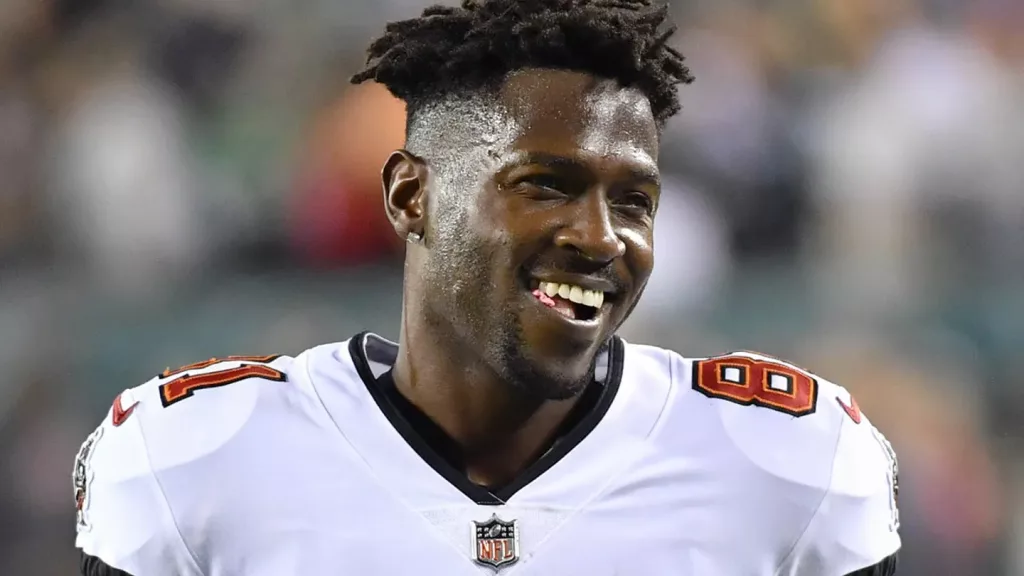 Credit: Eric Hartline via USA Today Sports
Described to not have any redeeming qualities, Brown is not favored by coaches, owners, players, organizations or fans. His NFL career is fuelled with drama that his natural talent can't hide. He's ruined relationships with his previous teams, got assault allegations against him and fans just can't get behind him.
Odell Beckham Jr.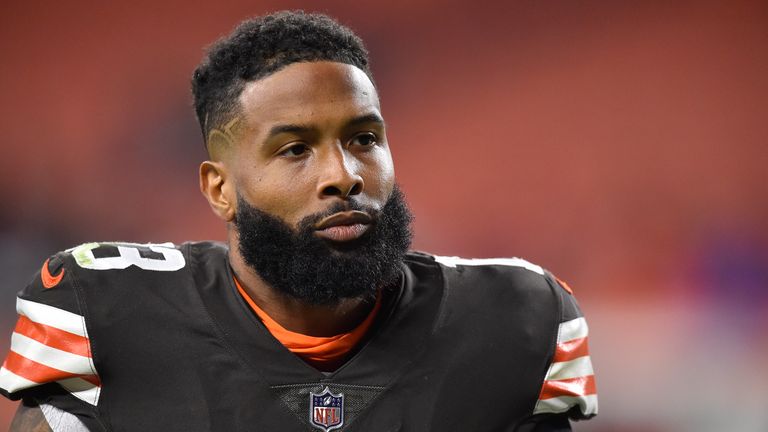 Credit: Sky Sports
As a household name from his role in Super Bowl LVI, Beckham Jr's diva-like antics haven't gone unnoticed. Thanks to an individual rivalry with Josh Norman whilst with the New York Giants, fans are still unsure about him. Numerous fights with other teammates suggest he just can't get enough of the negative spotlight.
Deshaun Watson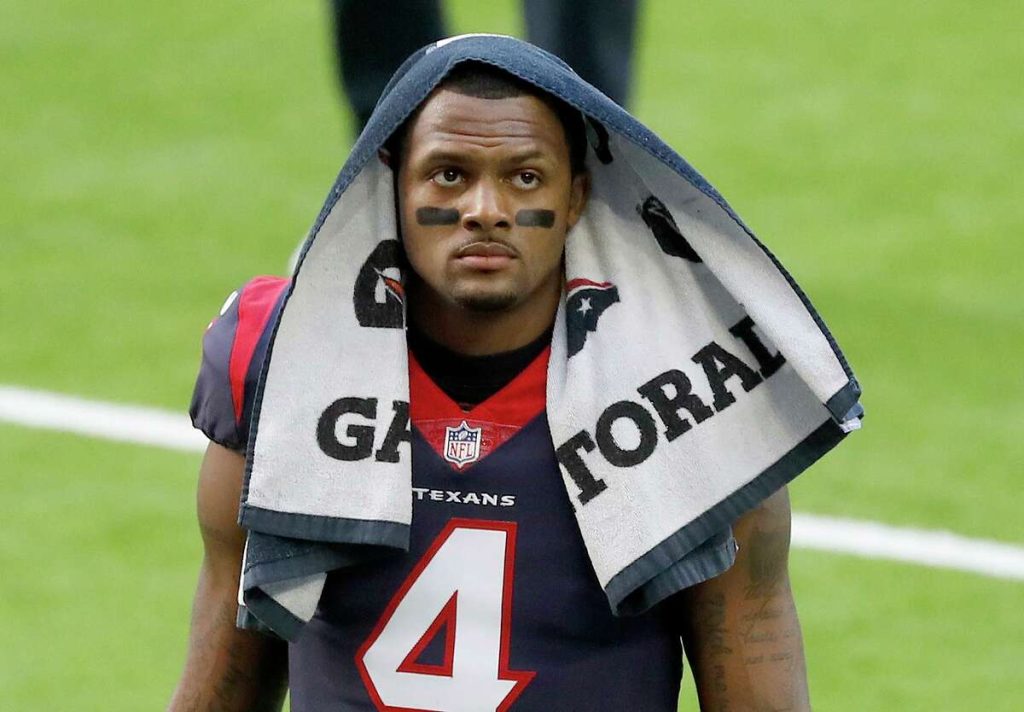 Credit: Karen Warren via Houston Chronicle
Watson has an undetermined future with the NFL. Whilst denying all wrongdoings, he is at the forefront of an assault scandal with 22 active civil suits against him. With all the support from the public and fans lost, he's not a favorite anymore, and likely won't be any time soon.
Sidney Crosby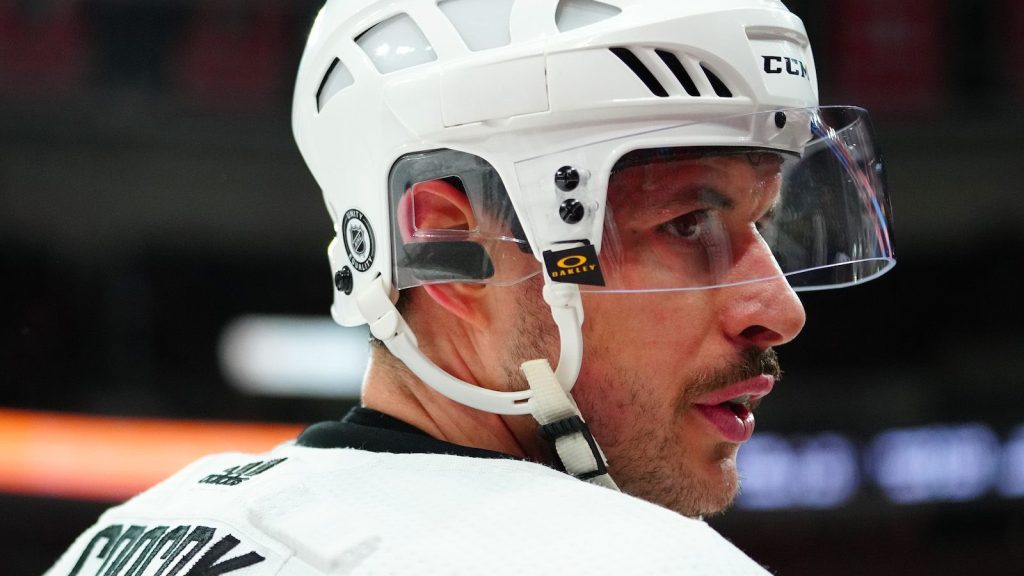 Credit: DK Pittsburgh Sports
Crosby's behaviour on the ice generates a lot of dislike towards him. He's got a whiney personality for when calls don't go his way and is someone who takes dramatic dives when he gets bumped into. It doesn't matter if you're one of the best players in the NHL, these choices make him disliked by many.
Brad Marchand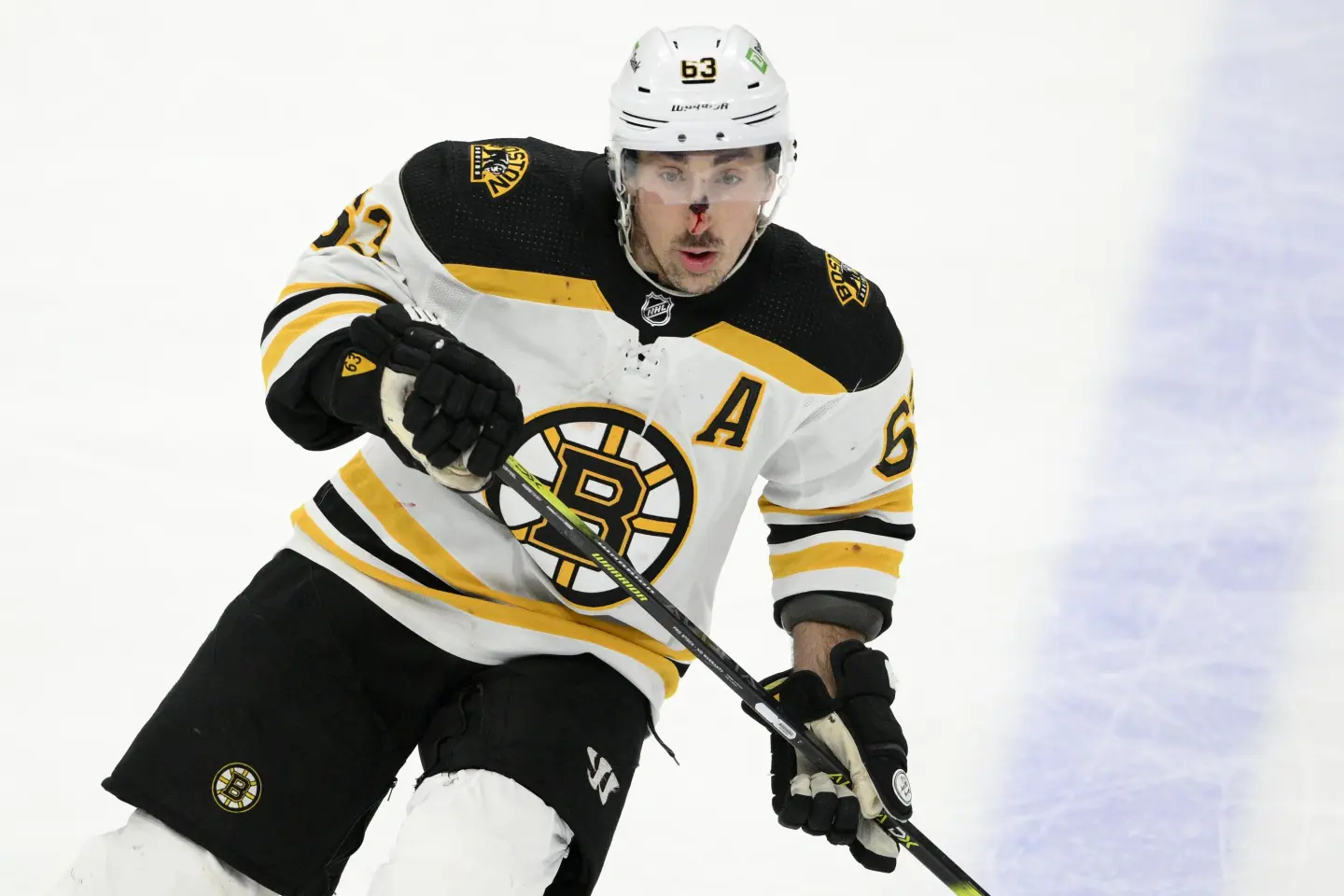 Credit: Nick Wass via AP News
Marchand's own teammates and fans continuously have a hard time defending him. While his team love working with him, opposing teams can't stand his physical and verbal abuse. From elbowing, intentional diving, footling, clipping, tripping and other frowned upon tactics, he's not a well-liked character.
Tom Wilson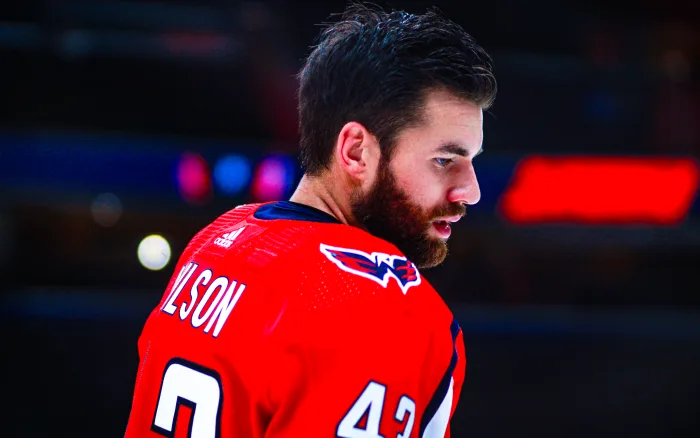 Credit: Sammi Silber via The Hockey News
A tough guy with dirty playing tactics, Wilson is another player that the public don't enjoy having as part of the team. From broken jaws to concussions, Wilson has given opposing players threatening injuries that are just brutal. With a reputation for this, it's also brought into question the NHL's care for players.
Evander Kane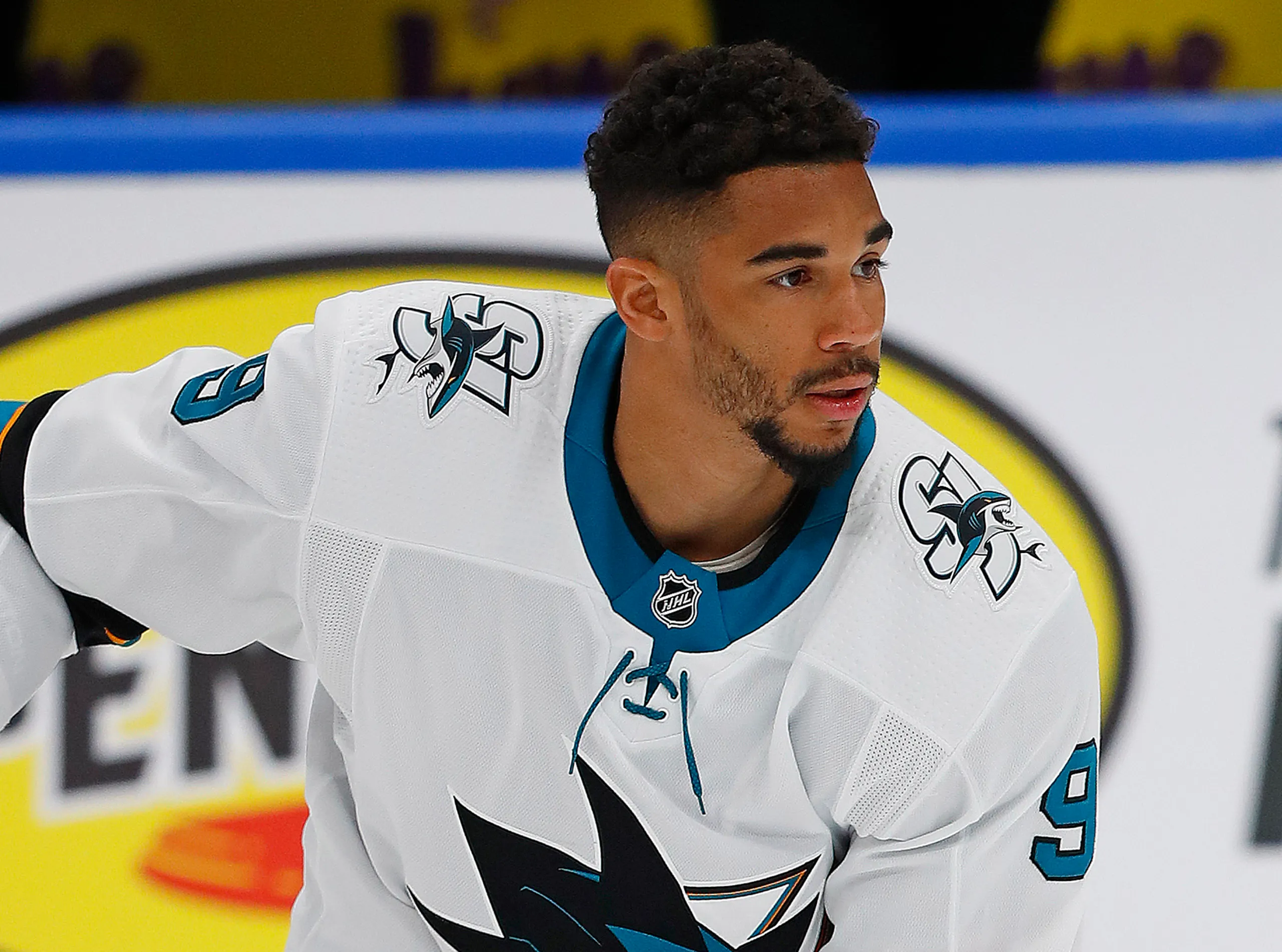 Credit: Perry Nelson via USA Today Sports
Kane is known for his love of being in the headlines, both for good and bad reasons. His own teammates and other hockey players have a large dislike for him. Several of his team did not want him to return because of his lack of respect for the rules, including assault accusations and betting on his own games.
LeBron James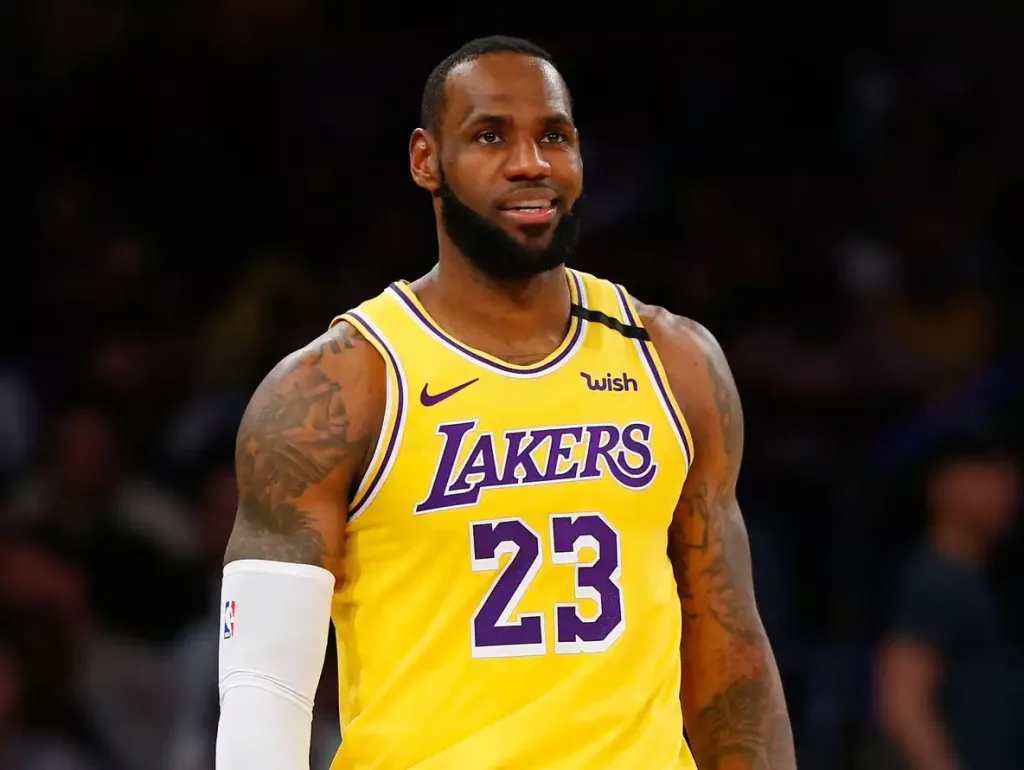 Credit: Noah K Murray via USA Today Sports
James is well known for his self-confidence, but many believe that this has turned into overconfidence. With this brings him a lot of hate. His outspoken nature coupled with little restraint on sharing his own opinions has had fans rubbed the wrong way for many years, even if he is one of the most beloved athletes in history.
Kyrie Irving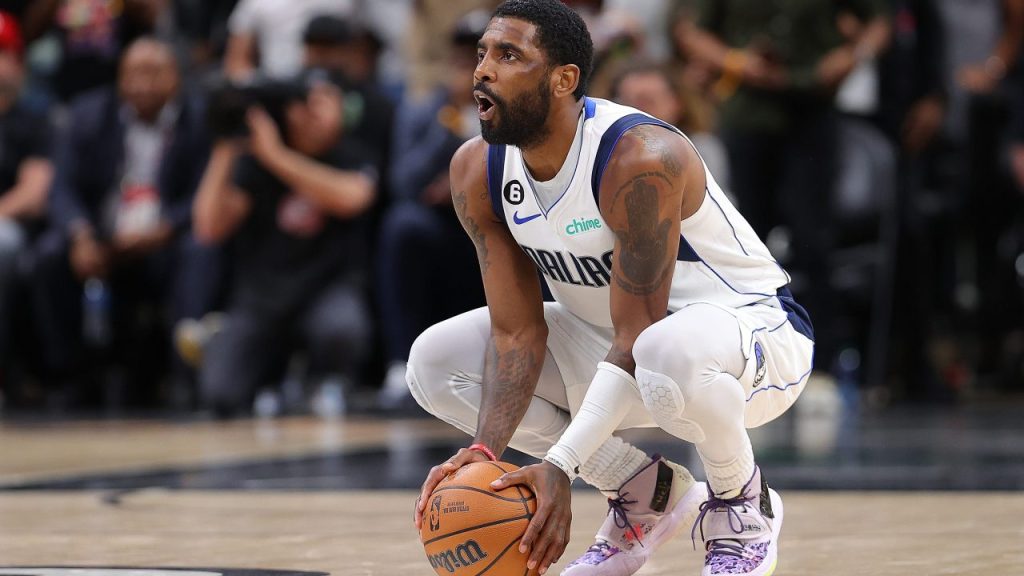 Credit: Sportico
In the NBA, Irving is one of the most unpredictable players. Whilst in his early career he was quieter, his personality is shouting louder than ever. His opinions have caused controversy, including those based around conspiracy theories. Both his current an former teammates have found it an emotional rollercoaster to be around him.
Russell Westbrook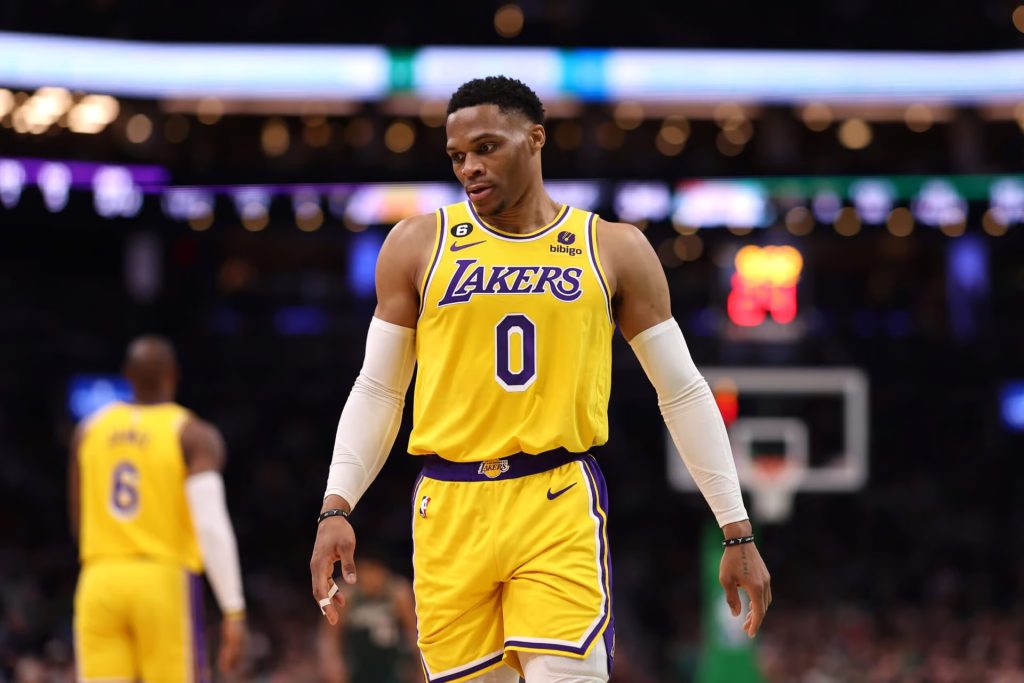 Credit: The Athletic
Westbrook was renowned in his early career, but speculation remains around about whether he ever reached his true potential. Coaches, players and fans have all seen room for improvement. His style of play will never win him a championship but the upset around him comes from his lack of desire to change.
James Harden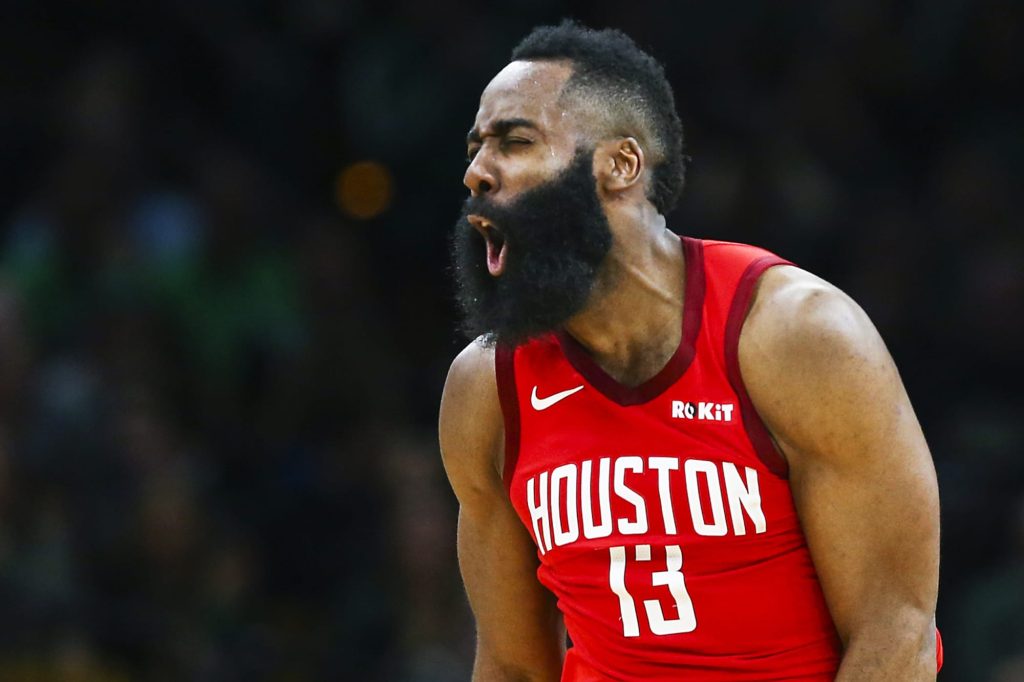 Credit: House of Houston
Harden has had many people dislike him for multiple reasons. From being part of the Kardashian group to feuding with Giannis Antetokounmpo, he's had his fair share of media attention. He's also been highlighted in the industry because his playing style is not favoured by players and fans.
Joey Barton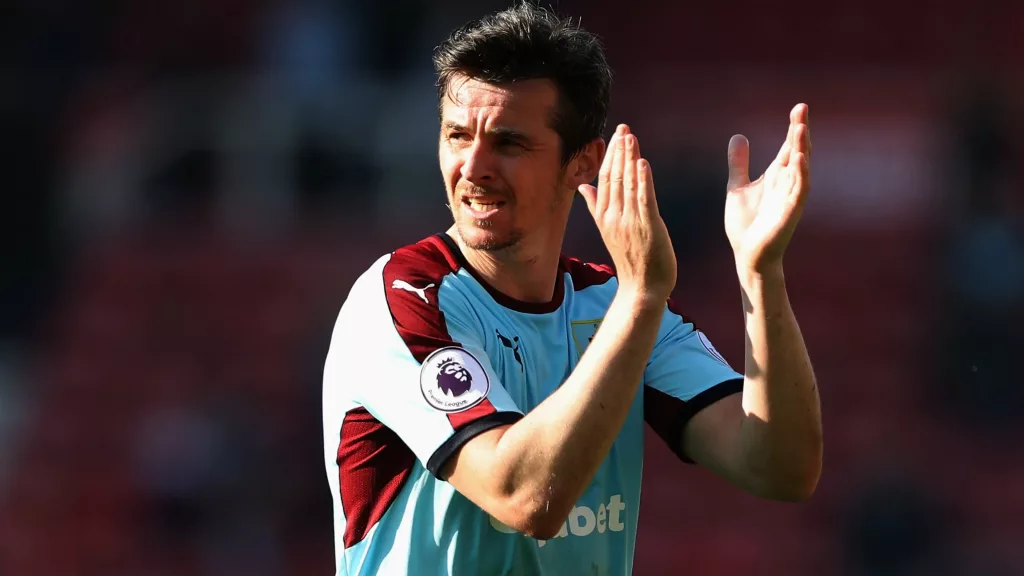 Credit: Goal
With a notorious temper that even his own teammates avoid, Barton is one of the most hated players to ever play in the Premier League. Everything, including on-field altercations, has had him presented with multiple suspensions. Fans have dubbed him a monster for his intolerable behaviour both on and off the field.
Luis Suarez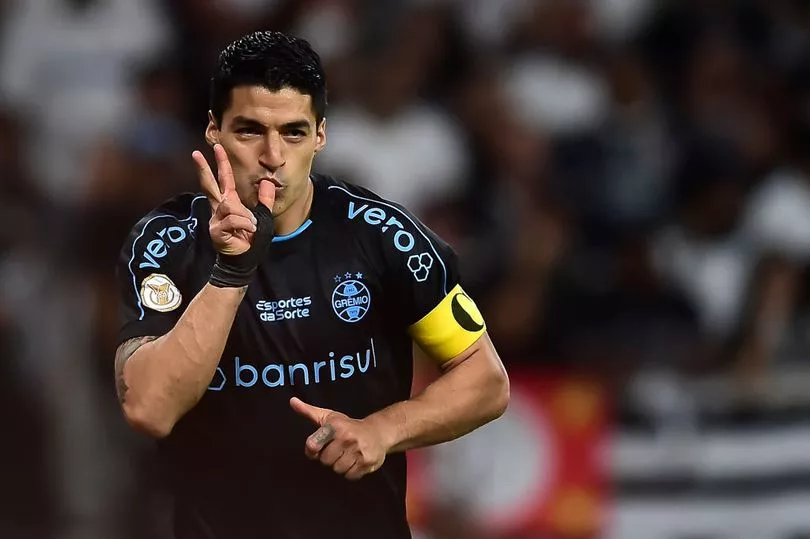 Credit: Liverpool Echo
Suarez's behaviour even had the Prime Minister of the UK get involved, requesting that the Premier League take a stance on him. As one of the most hated players, he has played dirty, from biting opponents to constantly diving into goals. Fans, players, teammates and more can't stand him.
Lionel Messi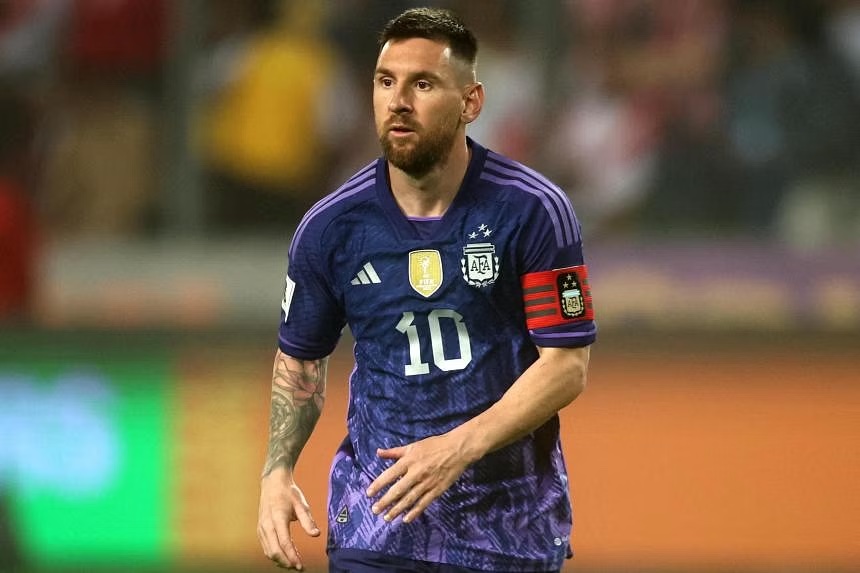 Credit: Reuters
Messi is a household name that many love for his talents. He's on this list for those who are great fans of Cristiano Ronaldo and can't stand how his talents rival their favorite. Both have played for Barcelona and as the biggest team in the world, this adds to those disliking him. He has also had his own tax scandal.
Cristiano Ronaldo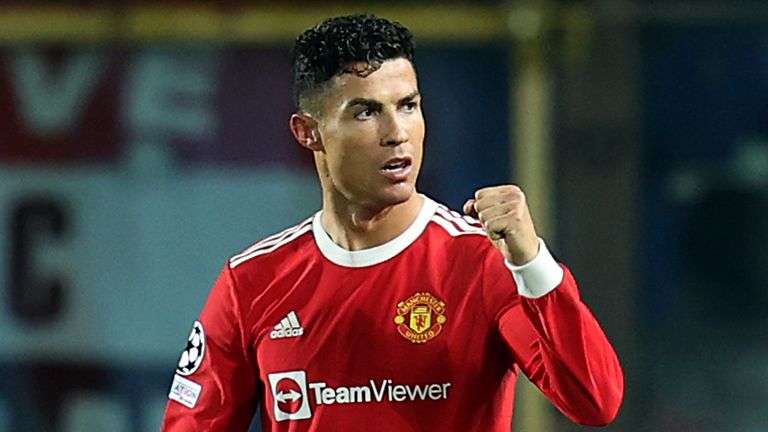 Credit: Sky Sports
Ronaldo is another name that is known globally, but he has a personality that the public can't stand. Although he's broken countless records, his love for drinking and whining, in addition to being incredibly arrogant, makes him heavily disliked. A prime example of poor sportsmanship was when he lost the Euros final in 2004 and cried.
Nick Kyrgios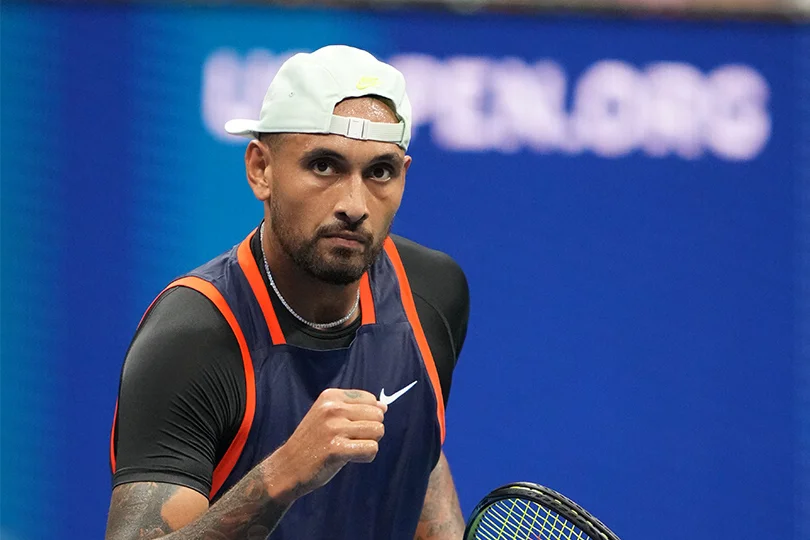 Credit: Yonex
Kyrgios draws attention to himself, not for his performance, but for his dive-like behavior on the court. He's been known to ask for a beer during matches and shout at the umpire because his towel was the wrong colour, causing trouble wherever he goes. Whether it's throwing chairs or complaining about music choice, he's not liked.
Novak Djokovic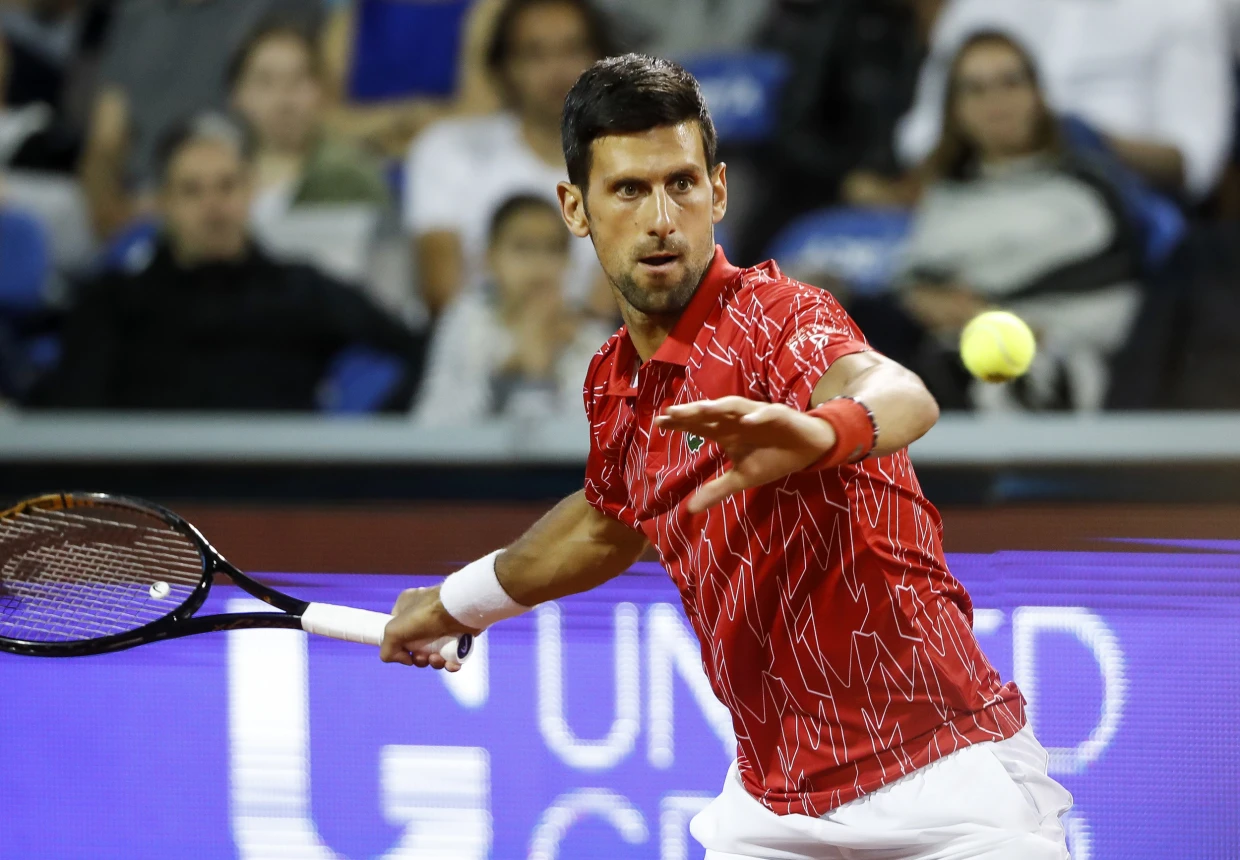 A 20-time Grand Slam champion, Djokovic is someone who people love to hate. As an angry and irresponsible athlete, he's broken countless rackets on the court during matches. He's even been disqualified from the 2020 US Open for hitting a ball at a line judge. Djokovic is known for not being able to keep his temper under control.
Maria Sharapova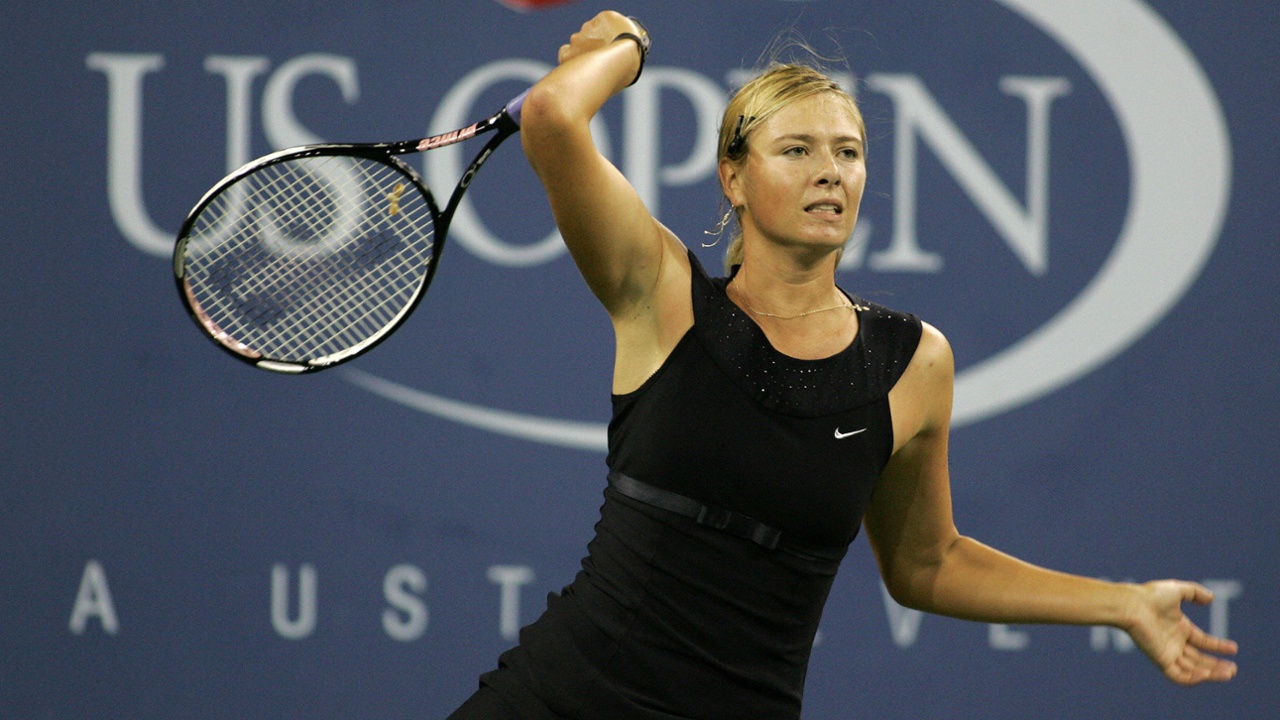 Credit: US Open
After being indulged with fame and fortune, Sharapova's well-loved personality changed and the public haven't enjoyed the transition. In 2016, she received a 15- month ban for substance abuse. Her sudden interest in breaking rules and having a terrible attitude have not won her fans back.
Bernard Tomic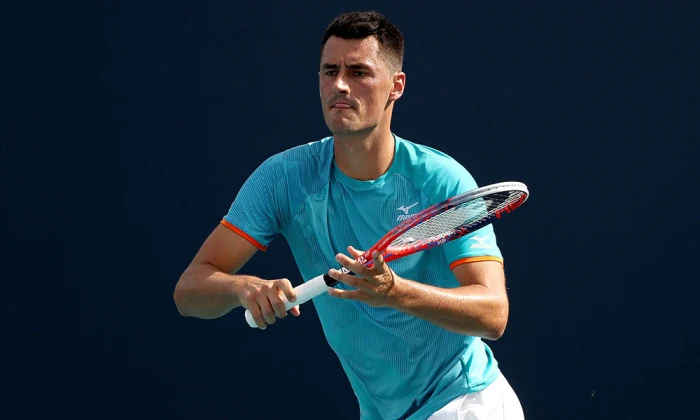 Credit: Tennis Buzz
Tomic has caused plenty of controversies, most notably sharing that he is more interested in the money earned from playing tennis then than game itself. From altercations of hitting his partner Thomas Drouet and being charged and banned from the ATP World Tour, fans just can't get on board with liking him.
Patrick Reed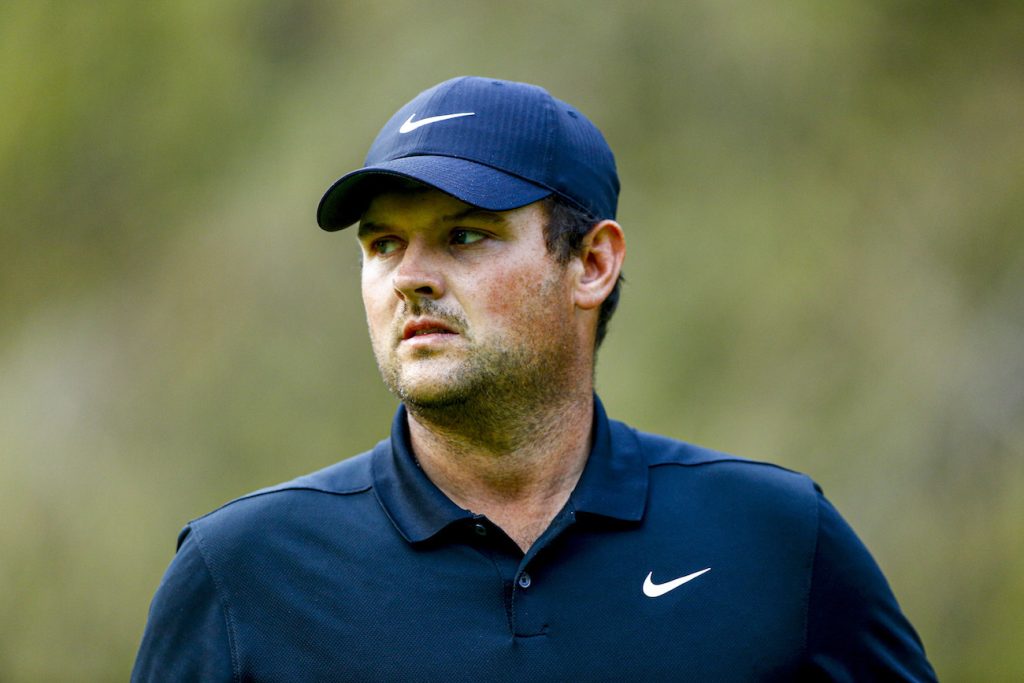 Credit: Angel Castillo via Jam Media
Reed's larger-than-life personality hasn't won him any favors in the public's eye. Aside from his cheating scandals, he's been penalized two strokes for improving his playline in a waste area, upsetting those who care about the sport. His huge ego (comparing himself to Tiger Woods and saying he's one of the top five players in the world) hasn't gone down well either.
Tiger Woods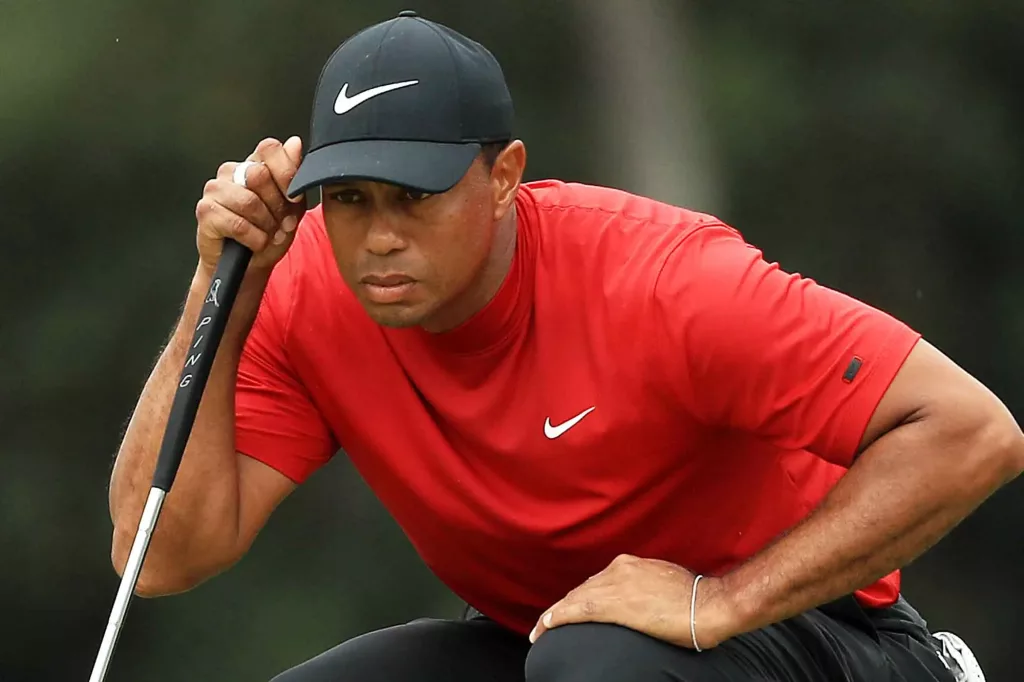 Credit: New York Post
Woods' ability on the course is undeniable. As one of the greatest golfers to ever play, he grew a huge following. However, other players found this very distracting during games. With a tarnished reputation from scandals to crashing his vehicle, Woods hasn't been a fan favorite since he started his career.
Bubba Watson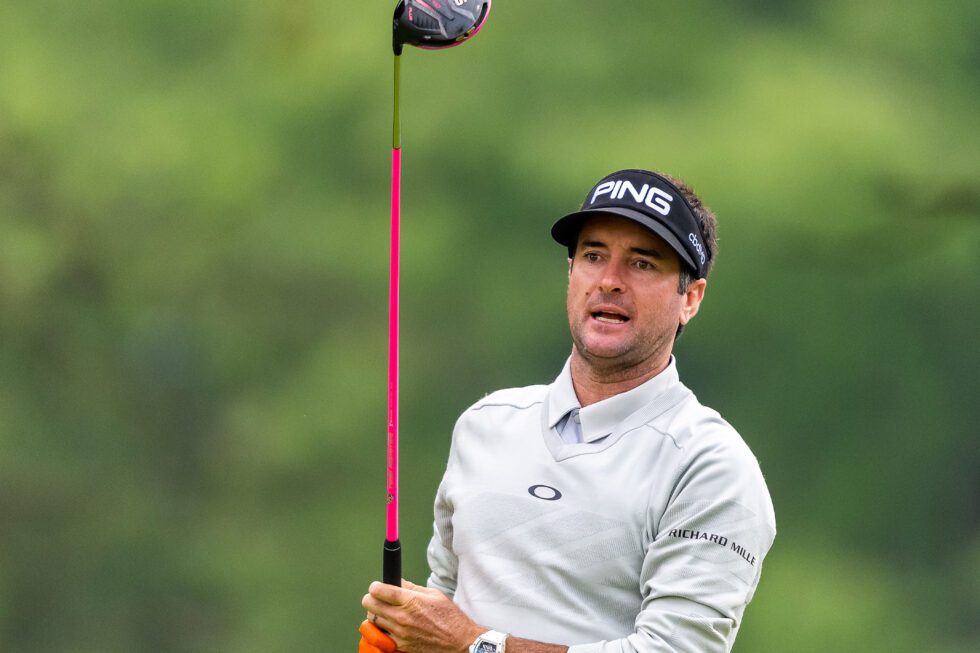 Credit: ADHD UK
Watson is well-known for his talents in golf and being a left-handed golfer. He's one fans love to hate, however, because of his attacking play. He's also been known to share his negative opinions on others, which has led him to be ranked the most disliked player by other golfers.
Rory Sabbatini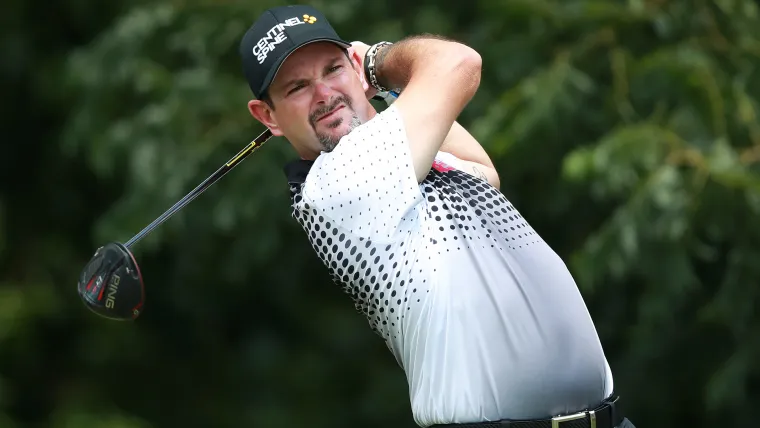 Credit: Sporting News
Sabbatini's temper has put him in trouble numerous times. Some close to him have described him as misunderstood, but this doesn't sit well with the rest of the world. He's even been known to bash Tiger Woods and have altercations with many other players. Coupled with a messy divorce, he's not a favorite athlete.
Jake Paul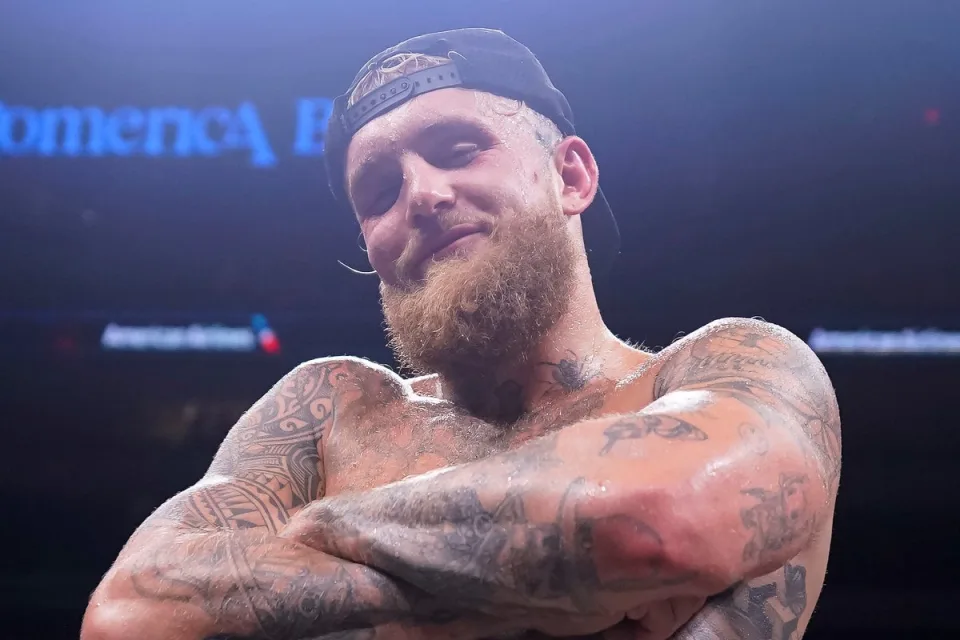 Cedit: Yahoo Finance
Paul built his boxing career off the back of a highly successful Youtube channel. He's had countless controversy and is highly disliked for his arrogant and selfish attitude. His angry personality has had him in the headlines more than his fighting style. He's scammed young people for money, written hurtful diss tracks, done risky stunts and so much more.
Floyd Mayweather Jr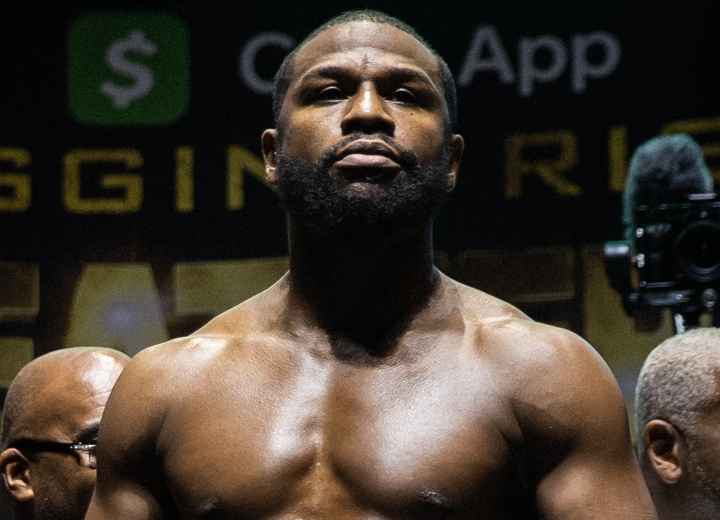 Credit: Boxing Scene
Mayweather Jr is well-known for his perfect professional record, never losing a fight. He is known as the greatest fighter of his era. However, out of the ring is where he becomes disliked. With different legal issues stacked behind him and plenty of unnecessary statements made by him, the public can't bring themselves to like him.
Mike Tyson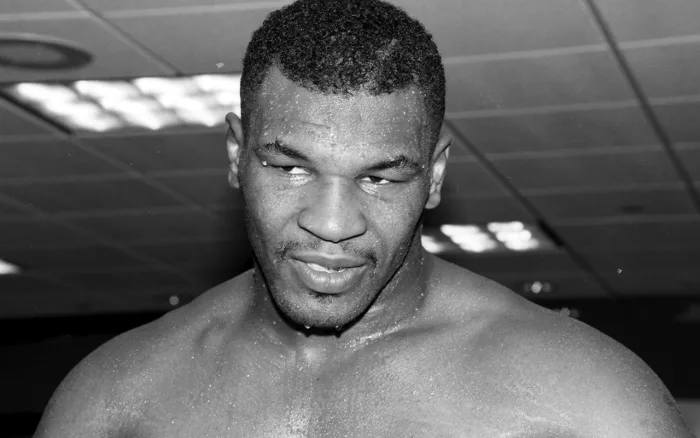 Credit: Sports Illustrated Vault
Tyson's skills showed great promise at the start of his career, winning 19 of his first fights. As time progressed, it appeared that he lost direction. Outside of the ring, he had many assaults, had bitten one of his opponents and got into various other altercations. This trouble shadowed his talents for fans.
Anthony Mundine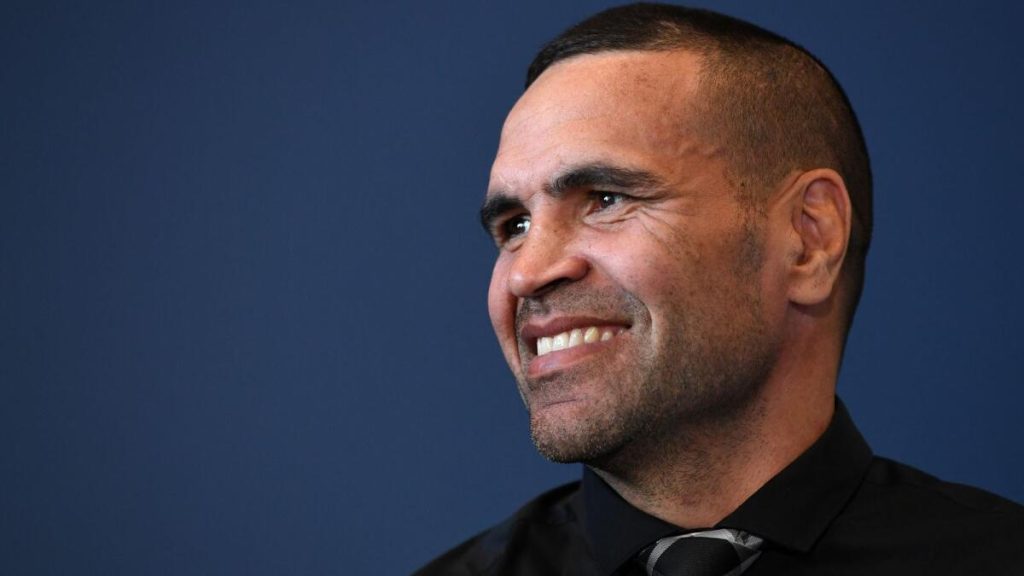 Credit: Dave Hunt via Shepparton News
Starting as a rugby player, Mundine changed the direction of his athletic career to professional boxing. With two athletic parents, his overconfidence and outspoken nature had him known as an aggressive boxer. His rivalries with others in the industry also caused him to be disliked by many.