This article originally appeared on gosocial.co
Beyonce demands $900 titanium drinking straws and red toilet paper
Credit: Kevin Winter/Getty Images for The Recording Academy
Beyonce is an artist with a relentless touring schedule who takes her stamina and self-care very seriously, so she doesn't skimp on what she needs. Some of her requests make sense, like a diet plan that stipulates down to the weights and portion sizes what kinds of food she can eat pre-show.
Some make far less sense however, such as the fact she allegedly needs $900 titanium drinking straws to be present for her to use at all times. Not only that, but all the toilet paper in her personal dressing room must be replaced with red rolls, for a reason that she has never explained.
Jennifer Lopez requests her dressing rooms are made entirely white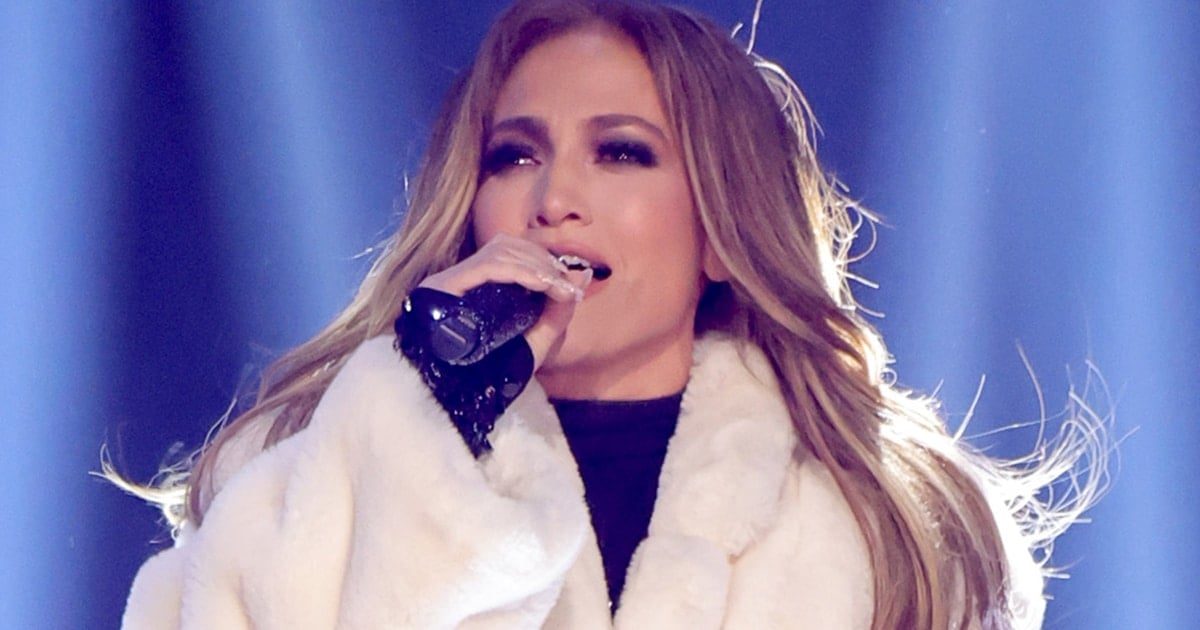 It's okay to have decor preferences in your own home or even on your tour bus, or at a push a dressing room in a theatre where you're doing a residency. In a dressing room for a show where you're playing for just one night however, it's kind of bad form to critique the furniture.
Jennifer Lopez has no such qualms, however. Lopez requests that every dressing room she stays in is completely refitted to be all white: white carpet, white curtains, white furniture. She even requests specifically that white candles be burned in the room to relax her.
Cher needs a separate room for her wigs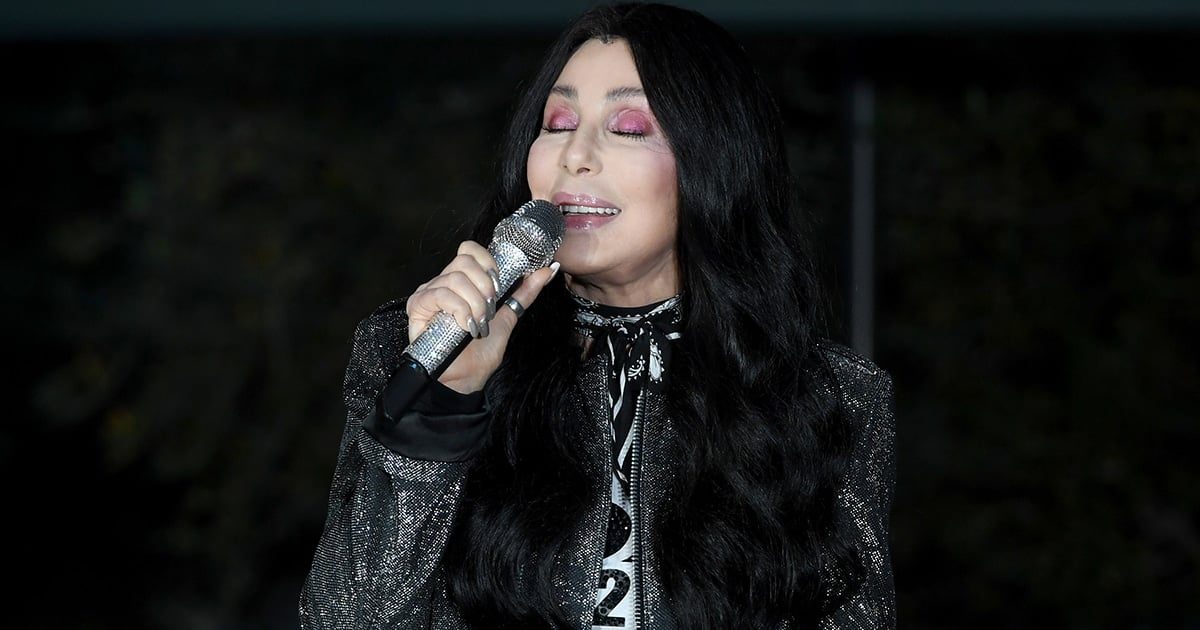 Credit: Ethan Miller/Getty Images
Cher's working-class upbringing has meant that for a mega-celebrity she's pretty down to Earth, but a star that big is allowed their eccentricities. For a start, Cher always requests a separate room for her private physician, so she always has him on hand and can be closely monitored between her dance-heavy and physically demanding shows.
That makes sense, but the fact that she also requests a separate room for the over 20 wigs she changes in and out of during the show makes a little less sense.
Jay-Z needs 'high quality' peanut butter and jelly sandwiches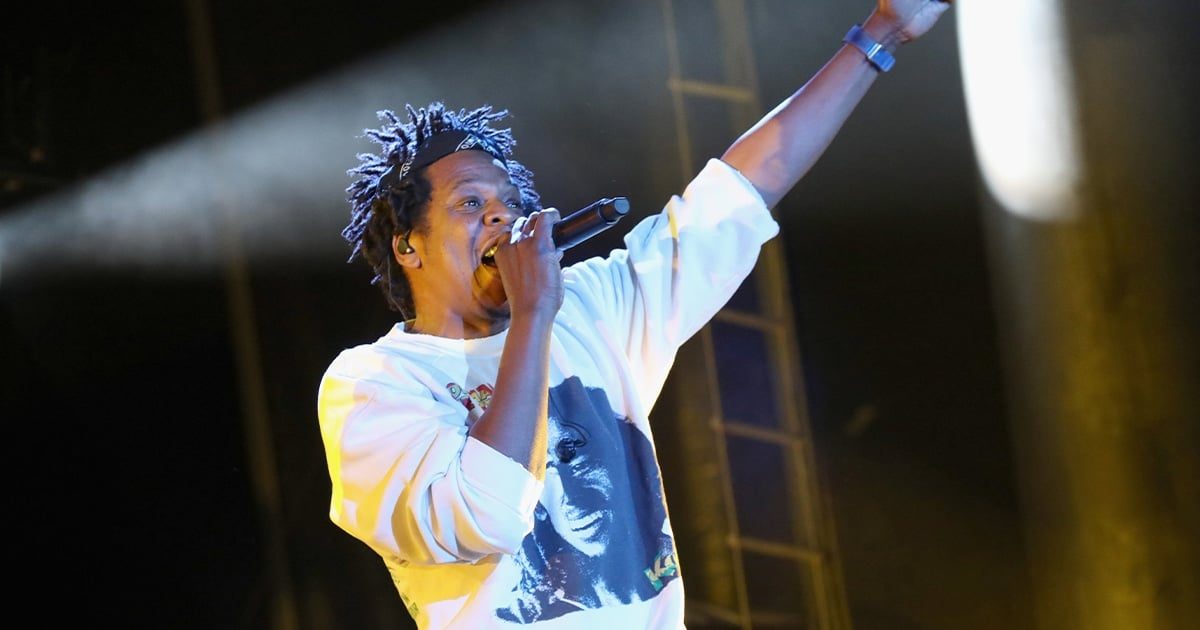 Credit: Brian Ach/Getty Images for Something in the Water
On one of his previous tours, Jay-Z requested seven dressing rooms in the venue he was playing at. This was presumably so he could swap dressing rooms every day while playing at the same venue, or at least every couple of hours, since he didn't include information about an extensive entourage in his rider.
By contrast, his only other significant demand was for a couple of jars of peanut butter and a couple of jars of strawberry jam. He emphasised that both of these should be good quality, presumably so he could make some very high-quality peanut butter and jelly sandwiches.
Madonna has every dressing room made into an exact replica of her home lounge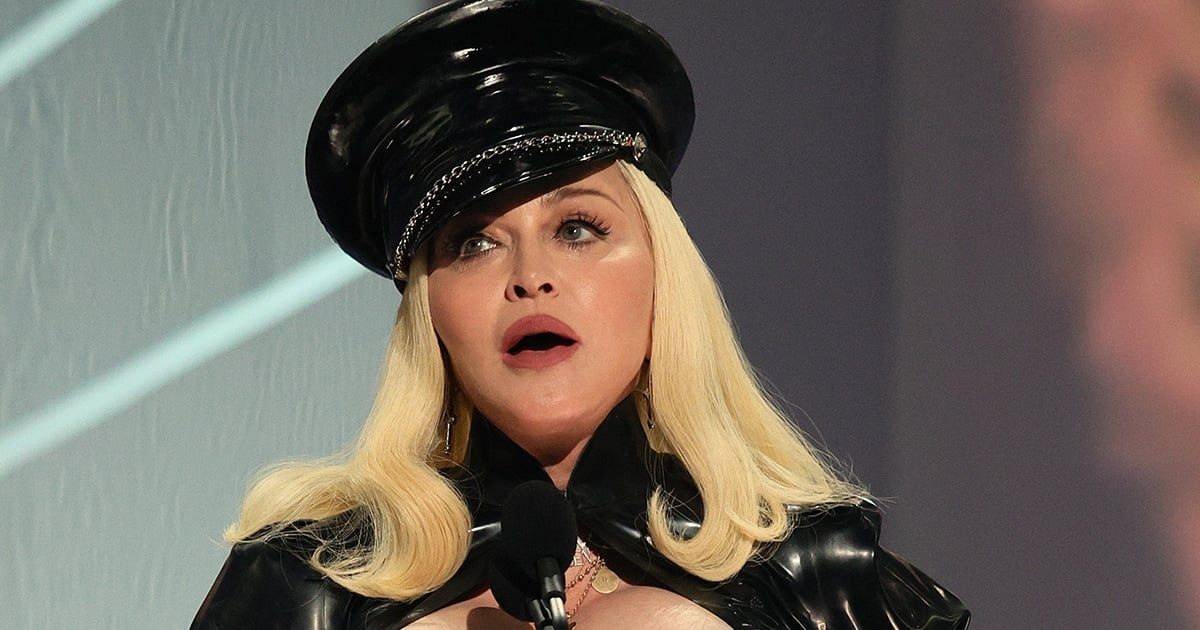 Credit: Theo Wargo/Getty Images for MTV/ViacomCBS
Queen of pop Madonna has long been famous for her wacky antics and uncompromising attitude, which means that it's no surprise that her touring rider is one of the most demanding on this list. Just to give you a taste, she requests enough room to house her 200-person entourage.
Even bigger is the fact that she requests her furniture be shipped all around the world from her home. Failing that, venues are told they must purchase and replicate her living room furniture exactly, right down to the flower-scented fabric of the chairs.
Lady Gaga once asked for a naked mannequin with a pink merkin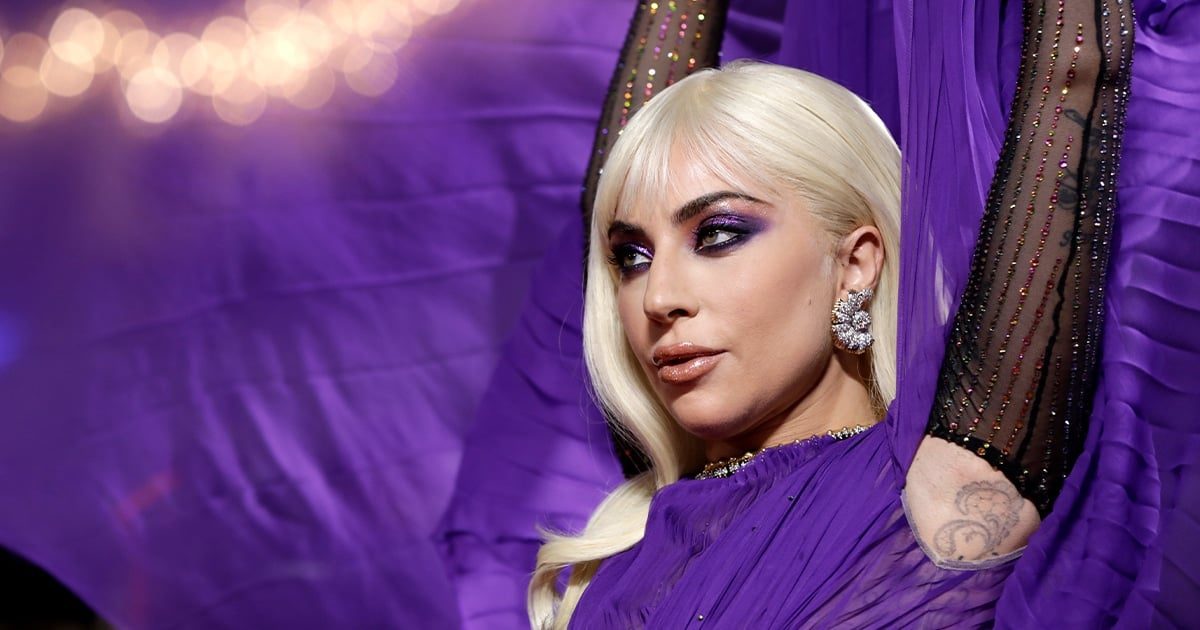 Credit: John Phillips/Getty Images for Metro-Goldwyn-Mayer Studios and Universal Pictures`
Lady Gaga is actually a pretty laidback and grounded person as far as pop stars go, so her regular rider is mostly just different flavours of tea that she drinks to keep her voice healthy. Not only that, but she also requests a selection of long straws, so that she doesn't smudge her lipstick.
With that said, a musician with as eccentric a persona as Gaga has to have some odd requests now and again. On one occasion, she demanded that a naked mannequin with fluffy pink pubic hair be placed in her dressing room. Naturally, no explanation was given for this demand.
Mary J. Blige has a whole new bathroom installed wherever she gigs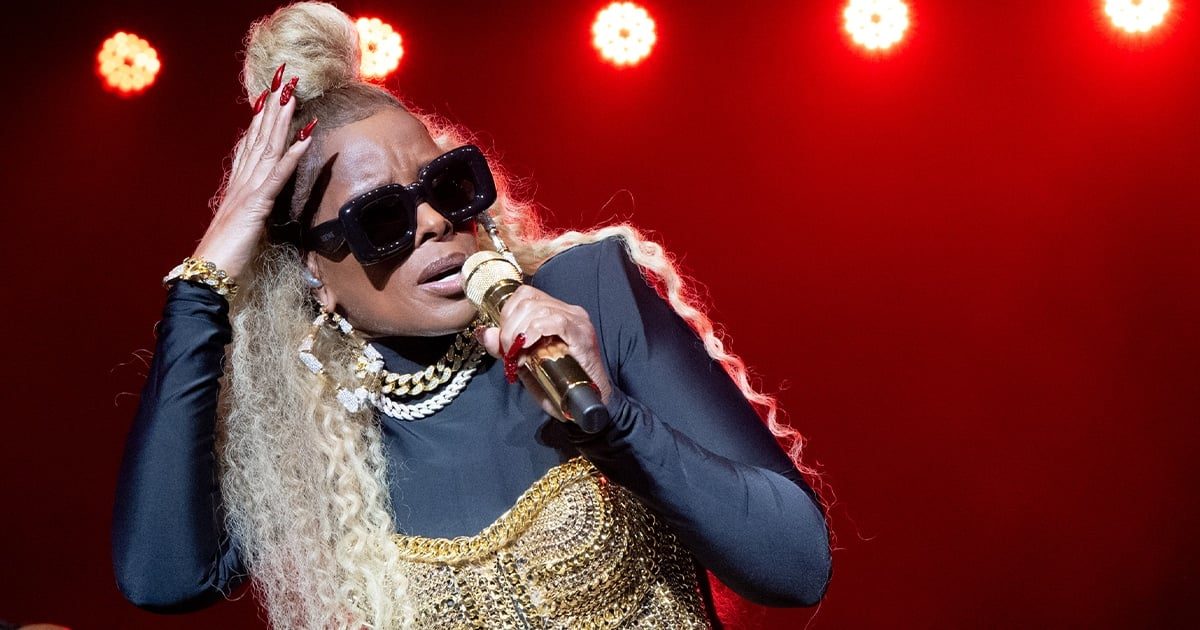 John Phillips/Getty Images for Metro-Goldwyn-Mayer Studios and Universal Pictures
A lot of insane musician demands actually make way more sense when you look at them through a germaphobe lens, since getting sick on tour can potentially cost everybody a lot of money. However, it still feels like R&B star Mary J Blige takes things a little bit too far. Her demands are pretty simple: any place she stays in must have a brand new toilet installed, one that nobody else is allowed to use.
Not only that, but the toilet must have a brand new seat put on that no-one else has touched, and the seat must be wrapped in plastic that only she can touch. Furthermore, she insists her dressing rooms contain a king-size bed, and nothing smaller.
Joe Jonas asks for a dozen puppies in every dressing room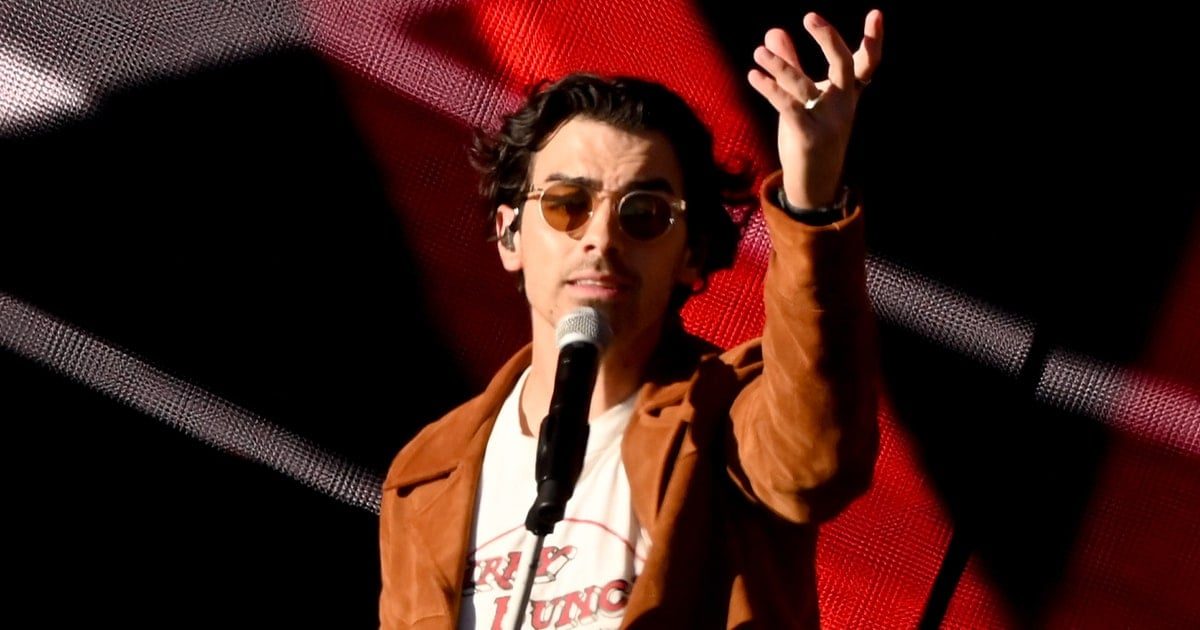 When musicians make extreme demands in their riders, people often joke that they're probably doing it just to mess with people. Joe Jonas does just that, in the sweetest possible way: the Jonas brother always demands that 12 puppies be placed in his dressing room for him to hang out with before his show.
He doesn't actually expect them to show up, and usually he's proven right, as the venue management just assume that he was joking. However, Jonas has stated that very occasionally he does get his wish, and a press manager goes above and beyond to make his request happen.
Britney Spears used to ask for a signed picture of Princess Di before every performance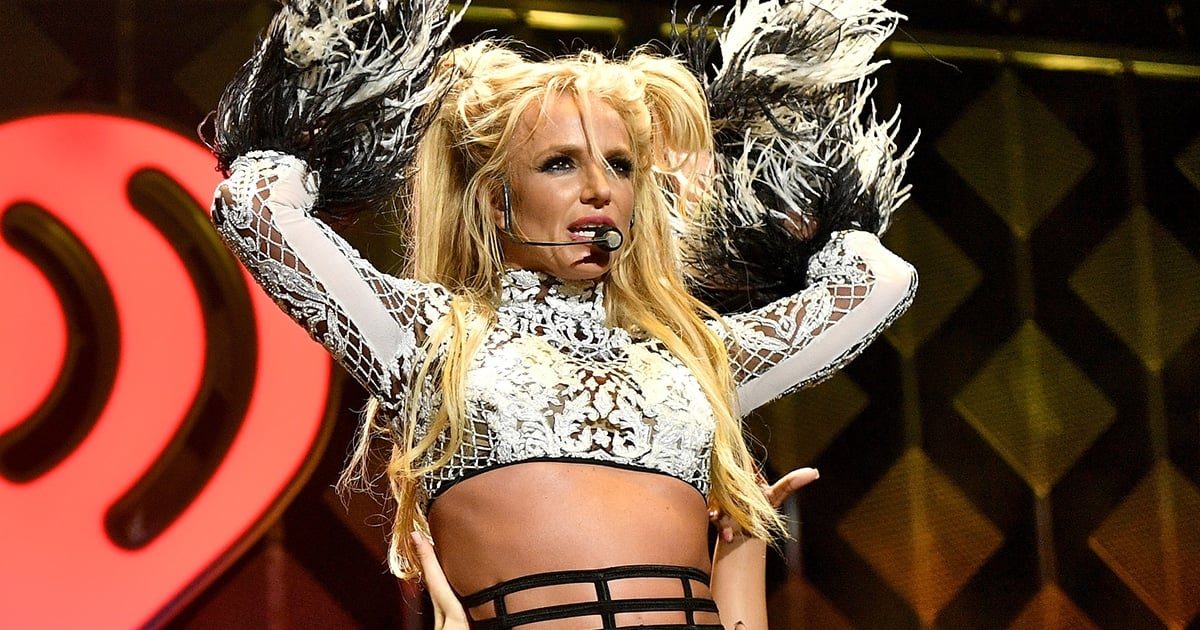 Credit: Mike Windle/Getty Images for iHeartMedia
Britney has been one of the biggest names in pop music for decades, so she could probably get away with demanding whatever she wanted in her touring rider. Her demands aren't actually that extreme, though, they're just super weird. Case in point: for a time, she used to request a signed picture of Princess Diana in her dressing room.
There is an explanation of sorts to this demand; Britney found the late monarch to be hugely inspirational and brave, and thought she could improve her performance by being reminded of her before she stepped out on stage.
Kanye West insists that the carpet is ironed and all his staff wear 100% cotton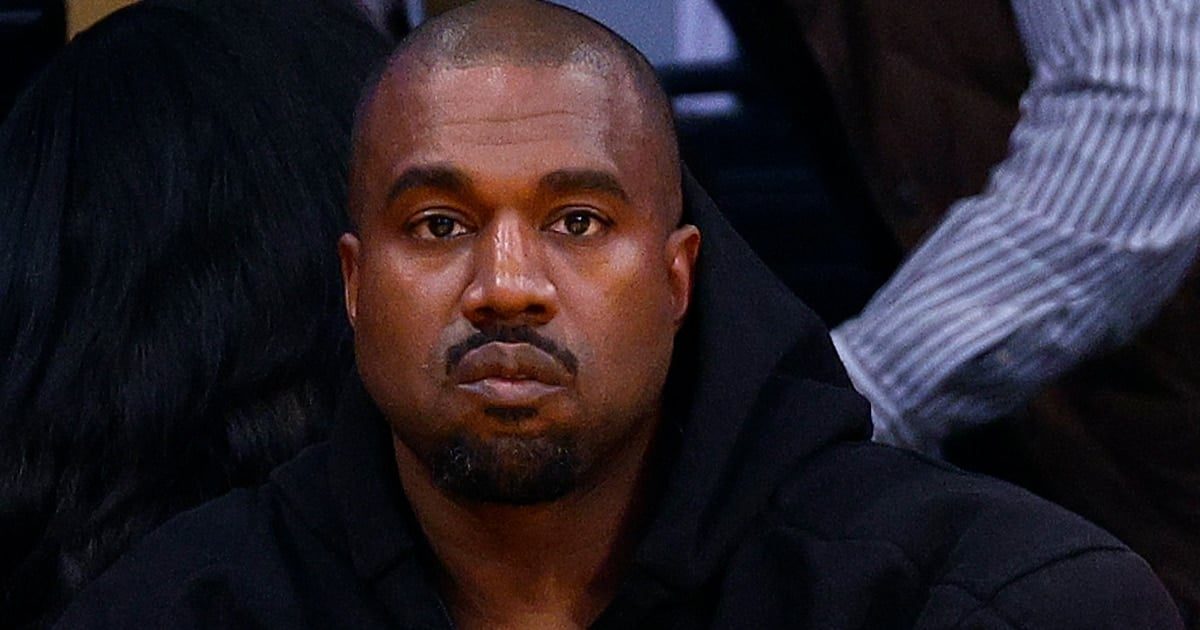 Credit: Ronald Martinez/Getty Images
Kanye West is no stranger to making the headlines for his eccentric behaviour, but the press are usually picking up on his controversial political comments, not his controversial rider demands. Still, the rapper definitely has very specific tastes, including Versace towels, which he must have in all of his dressing rooms as well as on hand at all times.
Not only that, but Ye stipulates that all of his staff must wear clothes made from 100% cotton, probably more for his comfort than theirs. Last but not least, he once demanded his assistant iron the carpet in his hotel room, refused to step foot on it until he did.
Guns N' Roses ask for adult magazines with their beer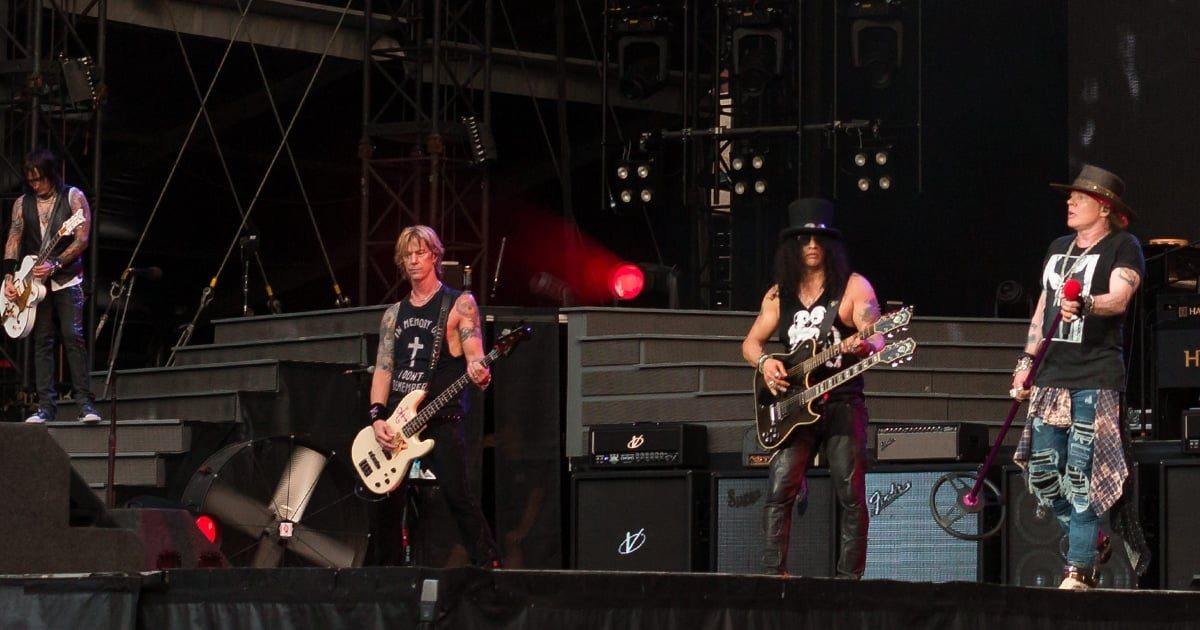 Credit: Kreepin Deth via Wikimedia Commons
Since they emerged in the mid-80s, hard rock superstars Guns N' Roses have pretty much embodied the sex, drugs and rock'n'roll cliche. In their heyday, the band members were rarely seen off-stage or on without a drink to hand, and wherever they went an army of groupies was sure to follow.
After many years and several line-up changes, Guns N' Roses have mellowed a bit with age, although they haven't exactly cleaned up their act. They just demand a whole stack of adult magazines to be delivered to their dressing rooms, along with the alcohol and snacks they've requested.
Prince once demanded a new home be built next door to the venue he was playing at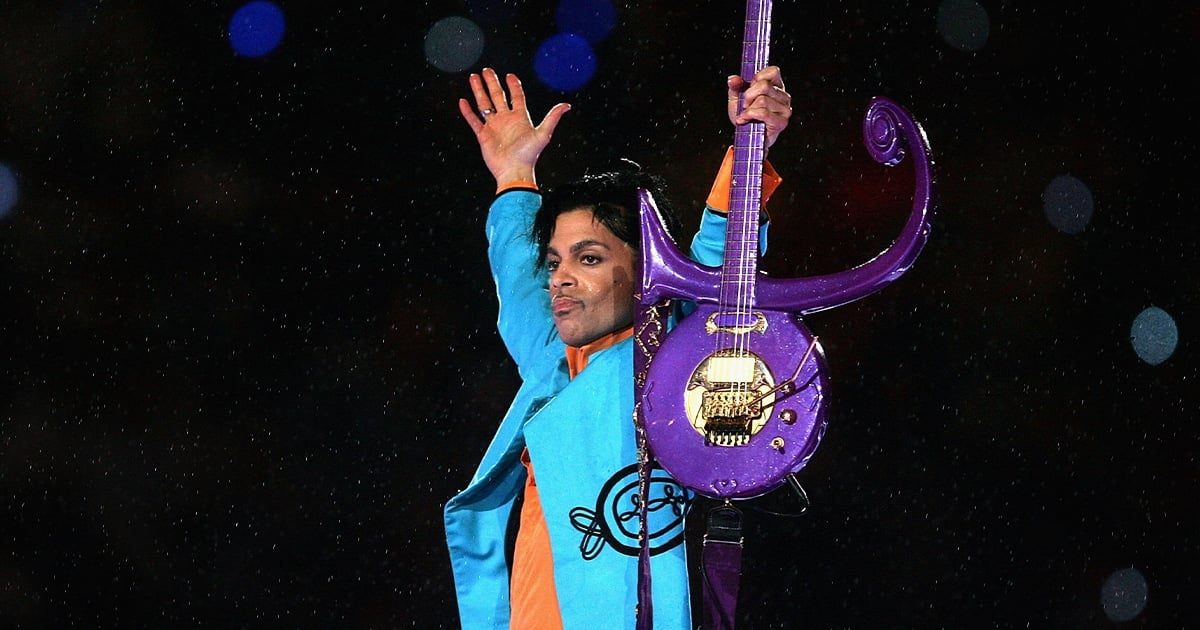 Credit: Jonathan Daniel/Getty Images
The late music legend Prince is as legendary for his musicianship as his eccentricity. In 2004, his rider demanded everything in the dressing room be bought brand new and wrapped in clear plastic wrap for Prince himself to open. If venue staff tore or damaged the plastic wrap in any way, the item would have to be re-purchased and shrink-wrapped all over again.
That demand came out of a fear of germs that only grew more extreme with time. In 2007 Prince requested the management of a venue he was playing at build him a five-bedroom house with all new furniture nearby, so that he would have somewhere comfortable to stay throughout.
Foo Fighters' rider was a 52-page colouring book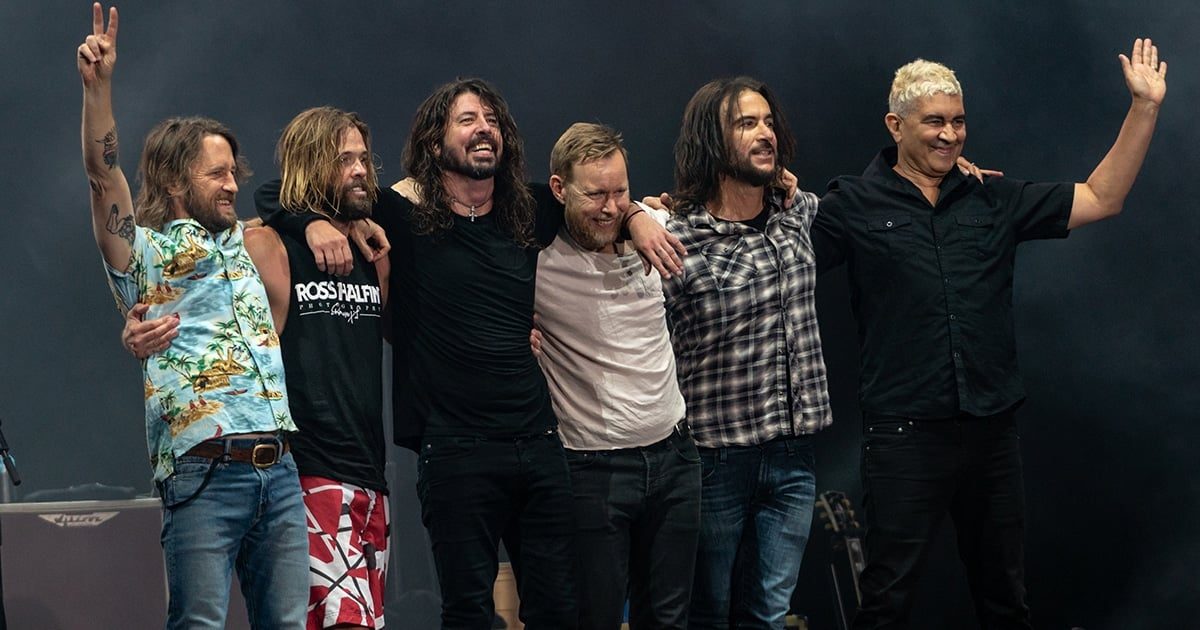 Credit: Raphael Pour-Hashemi via Wikimedia Commons
One of the world's more down-to-earth superstar rock bands, Foo Fighters enjoy making fun of celebrity diva demands. For their 2011 world tour, they decided to have a bit of fun by producing a ridiculously elaborate rider that was 52 pages long filled with absurd stipulations, including sandwiches with a side of pebbles and rocks, and instructions on how to make ice.
The eccentric demand handbook was actually written by their tour manager with the band's approval, but they did help decide on the final flourish: instead of just printing out, the rider was turned into a colouring book, which the venues would have to colour in in order to understand.
Iggy Pop once asked for the seven dwarves in his dressing room
Credit: Raph_PH via Wikimedia Commons
Iggy Pop is another rockstar with a wacky sense of humour, which extends to his rider demands. For one tour, he demanded to dress up like Disney's seven dwarves and hang out in his dressing room. Thankfully, he did specify that the heights of the dwarves didn't matter to him all that much, and anyone could play the parts so long as they had the right spirit.
That wasn't even the only strange request he made for costumed people to join him on tour. As well as seven fictional miners, he also requested a professional Bob Hope impersonator to come and hang out with him, presumably just to see if he would!
Paul McCartney imposes a ban on all non-vegan products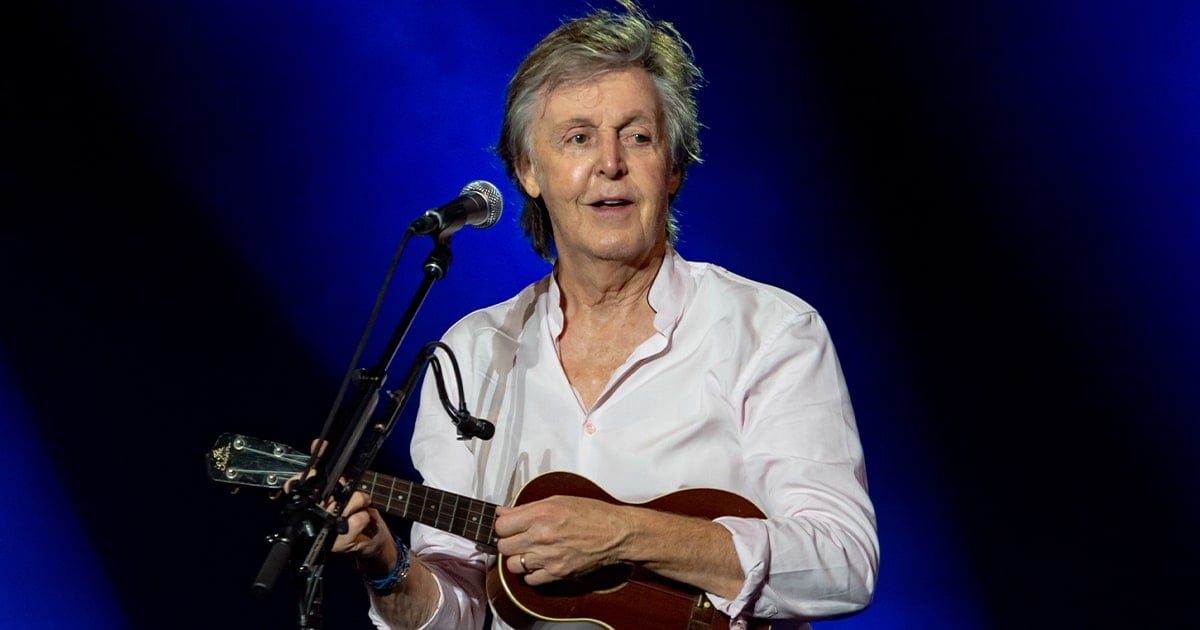 Credit: Raph_PH via Wikimedia Commons
When you're one of The Beatles, it's pretty much an established rule of the music industry that you're allowed to ask for whatever you want. That said, Sir Paul McCartney's requests don't necessarily seem too unreasonable, although he does ask a lot of the people in his employ.
McCartney has demanded everyone working on his tour follow a vegan lifestyle, insisting that no animal materials like leather and wool were worn or used in furniture, and allowed nothing but vegan food to be served on the buffet. Meat-eating crew members and bandmates were even banned from bringing their own food.
Rihanna's many demands include a specifically scented candle in every dressing room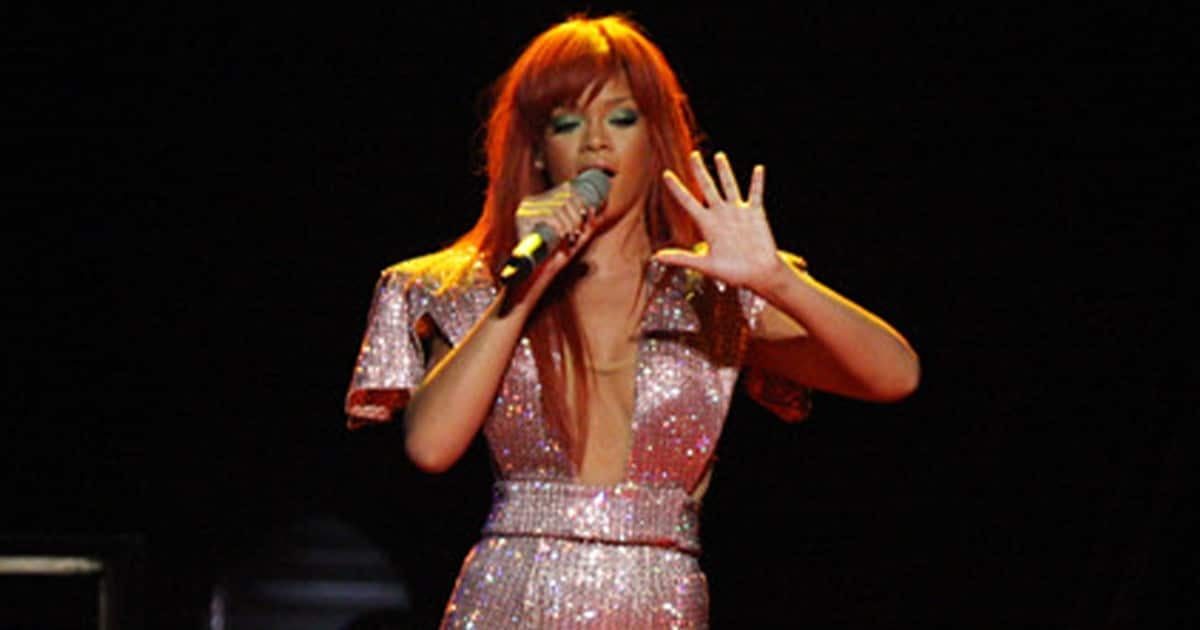 Credit: Marek Jezierski via Flickr
Rihanna adores animal print so much that she requested every dressing room she stayed in had an animal print rug. She also insisted the rug be shampooed beforehand, since she planned on walking around on it barefoot. She also stipulates that all curtains be overlayed with icy blue chiffon, and any exposed brick walls or pipes must be covered with white satin drapes.
Once all that has been taken care of, Rihanna also demands that a candle with a very specific scent must be burned, and in a situation where the venue can't obtain it, they must contact her manager directly to get her undisclosed second choice.
Slayer once asked for 50,000 live bees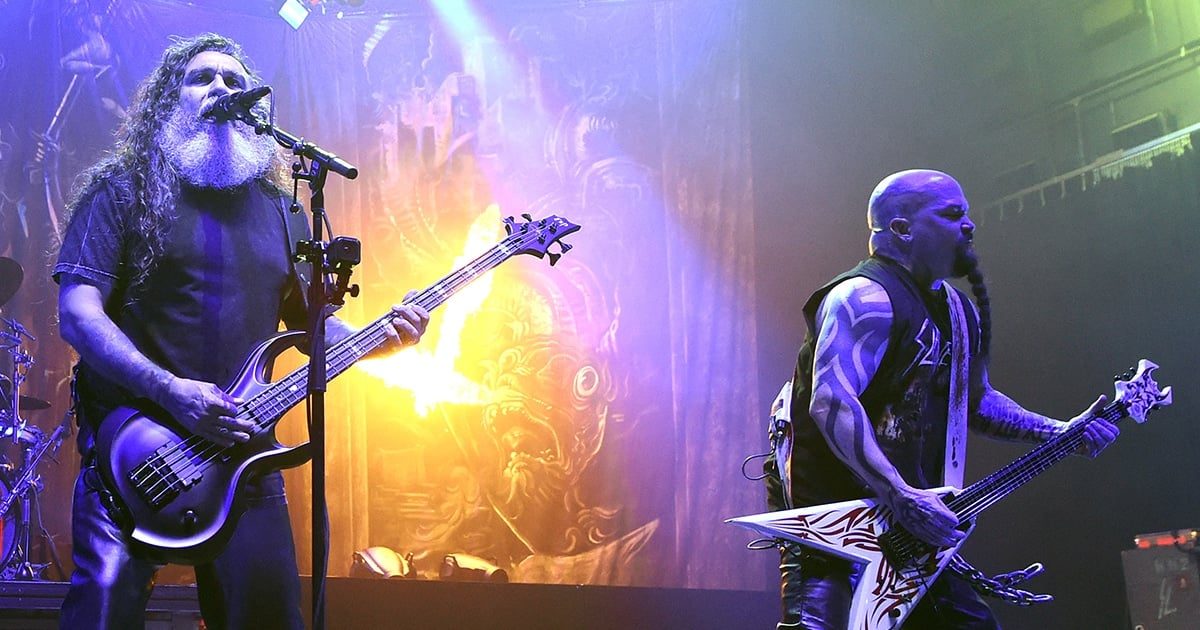 Credit: Ethan Miller via Getty Images
Slayer have been considered one of the scariest heavy metal bands in the world for over 40 years, and you don't maintain that kind of reputation without putting some scary demands on their rider. The band once demanded "50,000 live bees, for Dave", with no explanation on why he needed them or how to transport them to the venue.
Then, as if that wasn't enough of a metal-appropriate rider, they also added that they needed 100 snow white goats to slaughter on the altar of the devil, of course. We're pretty sure Slayer were kidding about that last one, regardless of their diabolical image.
Mariah Carey always asks for three 20-amp circuits to power her beauty prep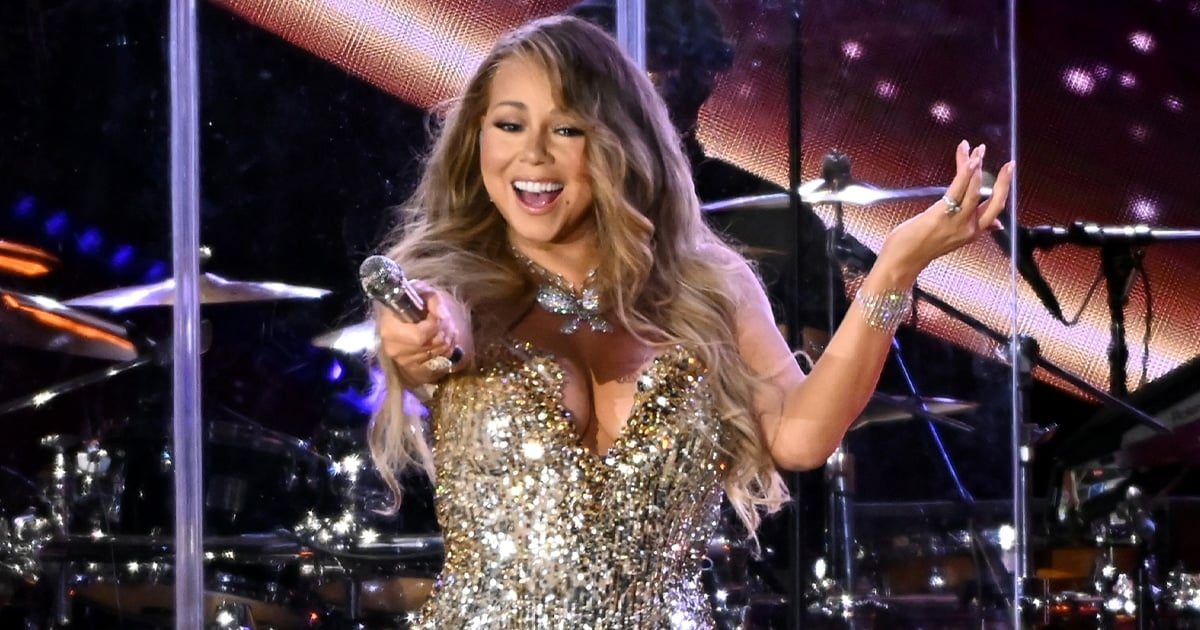 Credit: Noam Galai/Getty Images for Global Citizen
As one of the most legendary pop divas of the last 40 years, it's no surprise that Mariah Carey's personal rider is extensive and demanding. These include the fact that all harsh lighting is to be turned off before she arrives at the venue, and she requires a whole team to hover around her and ensure that everything is just right.
Most puzzling of all though, is the fact that she requests three separate 20-amp circuits to all be available to her in her room. That's a lot of electricity for one person, but Carey is adamant that she needs that much electricity to straighten and curl her hair.
Justin Bieber demands a variety of cars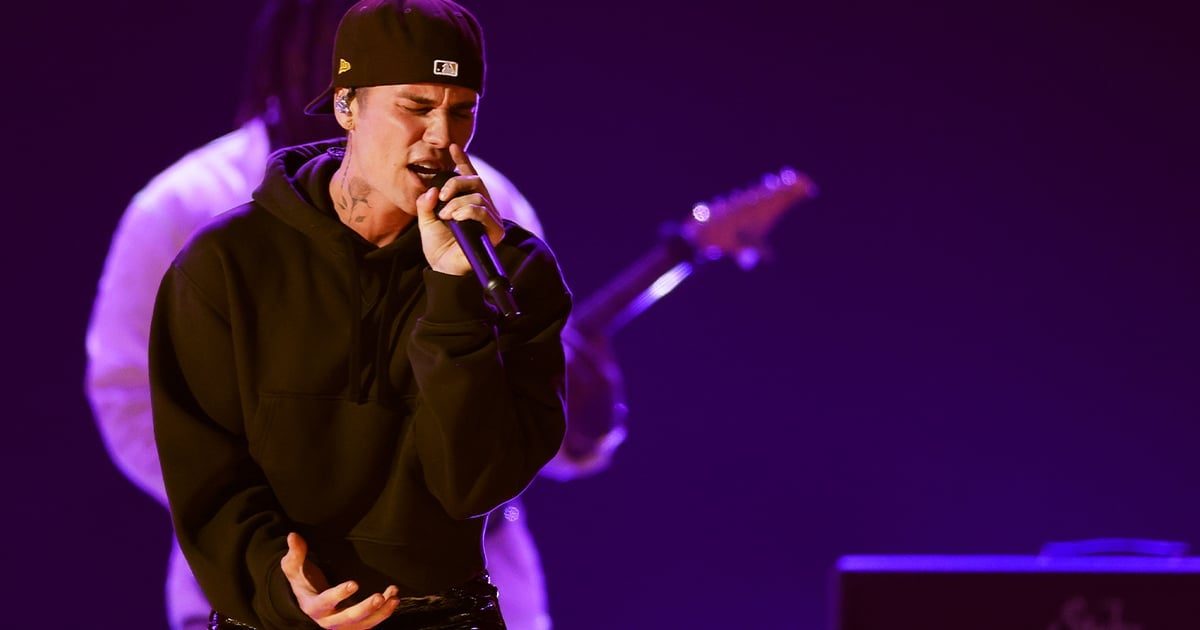 Credit: Rich Fury/Getty Images for The Recording Academy
Since rising to fame in his youth, Justin Bieber went from pop sensation to tabloid pariah for his often appallingly entitled, brattish behaviour. In more recent years he's managed to curb his bad boy persona to some degree, but when it comes to his personal tour rider, Bieber's still completely okay with making excessive demands.
He demands something called an Indian yoga casket for one, so that he can meditate before shows. This seems reasonable enough, but Bieber's other stipulation – ten luxury sedans and two designer Volvo buses to move around his entourage between backstage and various parties – is a bit less practical.
Nine Inch Nails' Trent Reznor won't perform without corn starch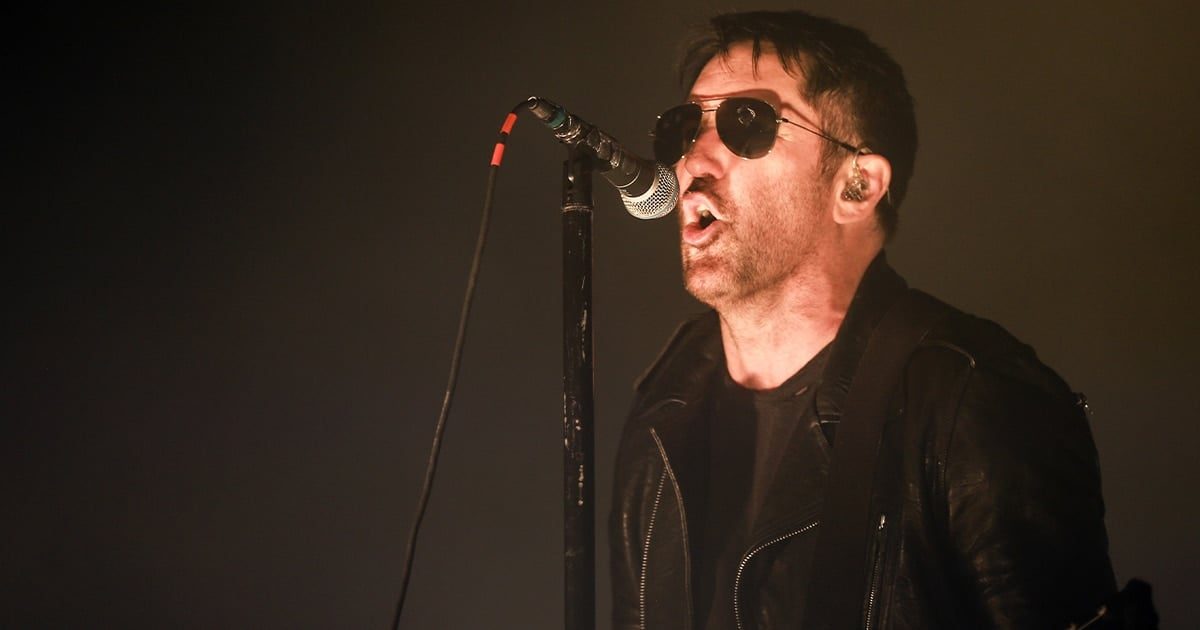 Credit: Rich Fury/Getty Images for FYF
The rider for alt-rock pioneers Nine Inch Nails is, for the most part, what you would expect for any touring band. Primarily they ask for various kinds of alcohol, as well as fruits and vegetables that could be blended together to make different kinds of juices and smoothies.
However, on one tour frontman Trent Reznor has made a more bizarre demand: he insisted on being supplied with several boxes of corn starch. No explanation was given for why he needed it, but Reznor stressed it was hugely important and he couldn't perform without it.
Motley Crüe need a boa constrictor and a sub-machine gun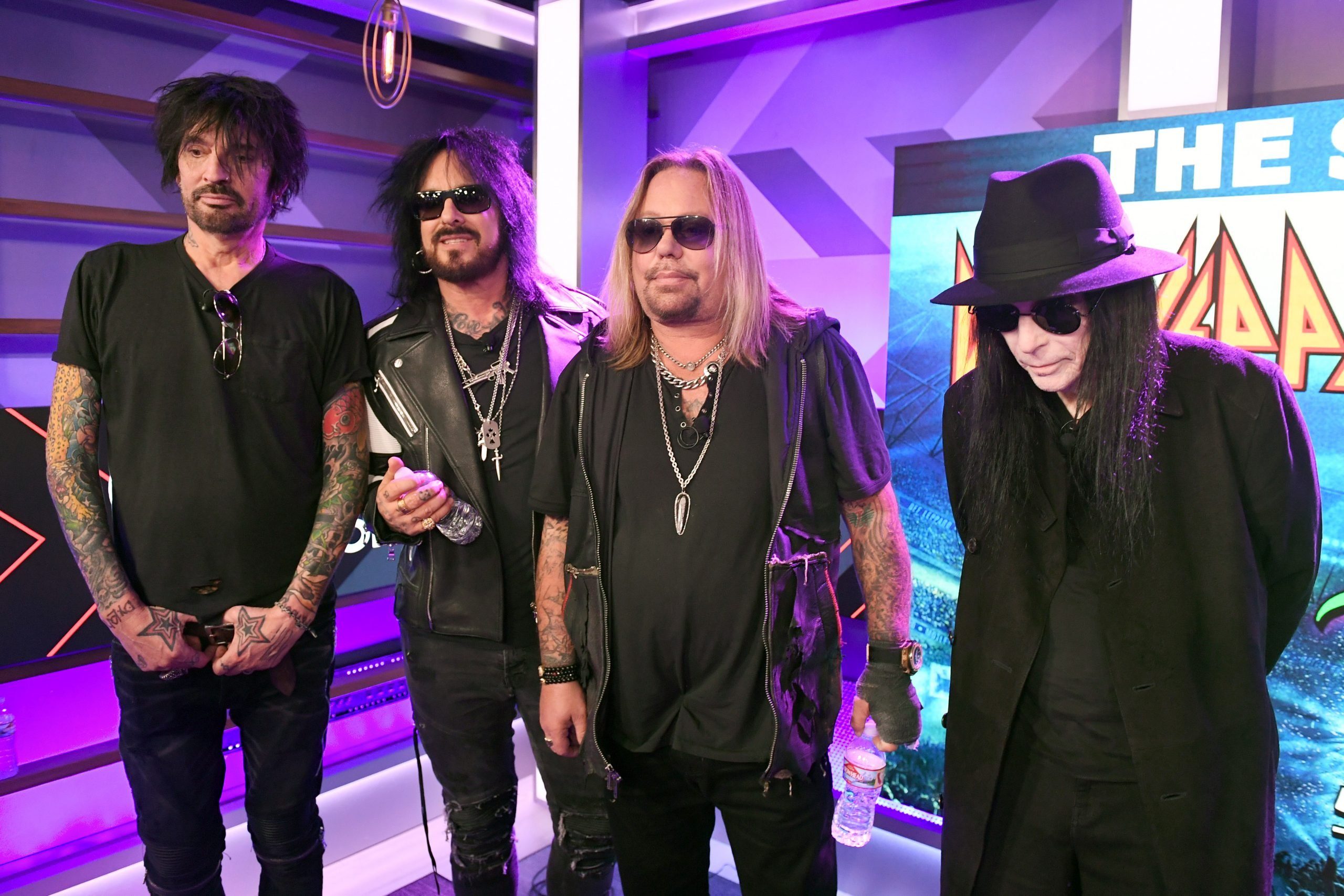 Credit: Kevin Winter/Getty Images
Motley Crüe have long been known as the bad boys of the hair metal scene, so it's not surprising that their tour rider includes a fair amount of rock and roll posturing. In addition to a tub of peanut butter, creamy not crunchy of course, and a jar of longstanding celebrity favourite Grey Poupon, the band has been known to request even weirder items.
For example, on one tour the Crüe demanded a sub-machine gun be present in their dressing room, along with a boa constrictor that was specifically 12-feet-long. Hopefully, the items didn't have anything to do with each other, or with the list of local Alcoholics' Anonymous meetings they also asked to be provided with.
Peter Gabriel must have his pre-show deep tissue massage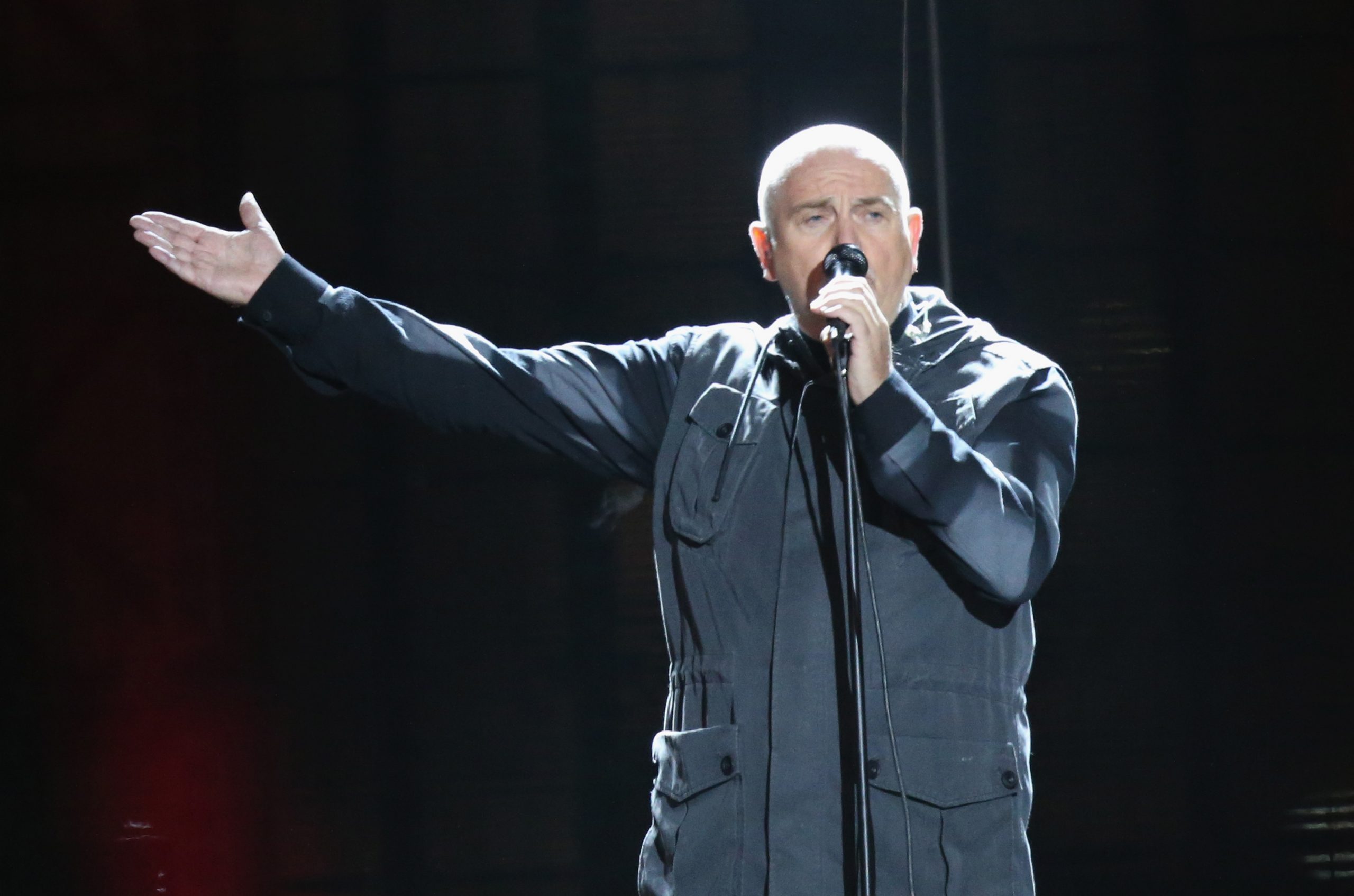 Credit: Sean Gallup/Getty Images
The older and more experienced you get, the harder the touring lifestyle can be on your brain and body, so nobody can blame a consummate professional like Peter Gabriel for wanting a few luxuries.
Gabriel once asked specifically for a "hippie style" massage, to be conducted in an incense-filled room. He also specified that the massage must last no more and no less time than an hour, and was to be conducted by a female masseuse, who was not a sports therapist or a chiropractor. Huh!
Beach Boys will riot if there's a single green lighter backstage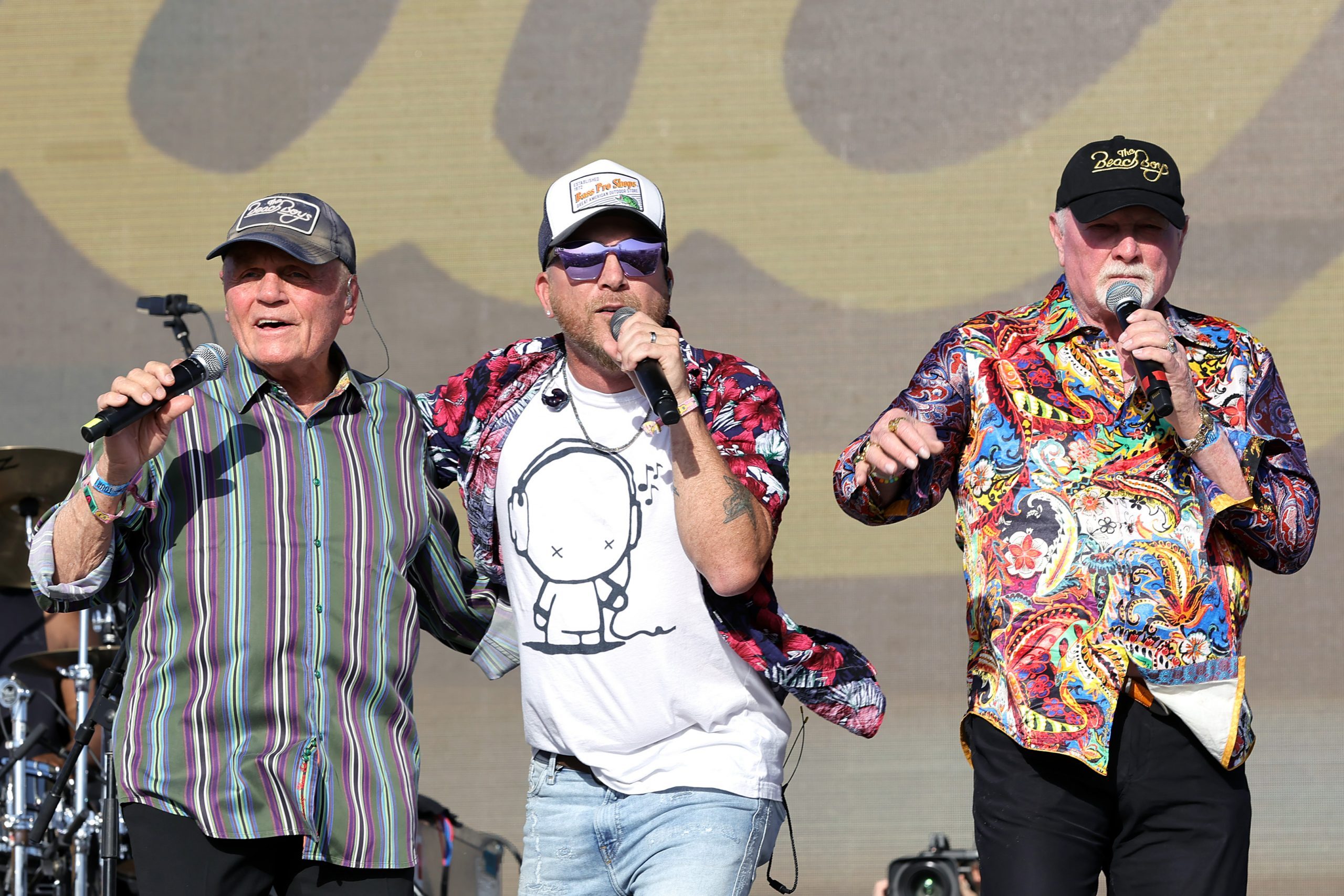 Credit: Amy Sussman/Getty Images for Stagecoach
The now fabled "no brown M&Ms" from Van Halen has inspired all sorts of other artists to have colour-based requests in their riders. While with food it's at least a little understandable (everybody knows that orange Skittles are the worst ones after all), the Beach Boys have a touring colour rule that makes way less sense.
Not only do the band require three large BIC lighters to be present in their dressing rooms for undisclosed reasons, but they also specifically ask for lighters with the child guards removed and in any colour except for green. Put simply: if green lighters are present, then the Beach Boys won't be!
Ozzy Osbourne basically needs an entire pharmacy on site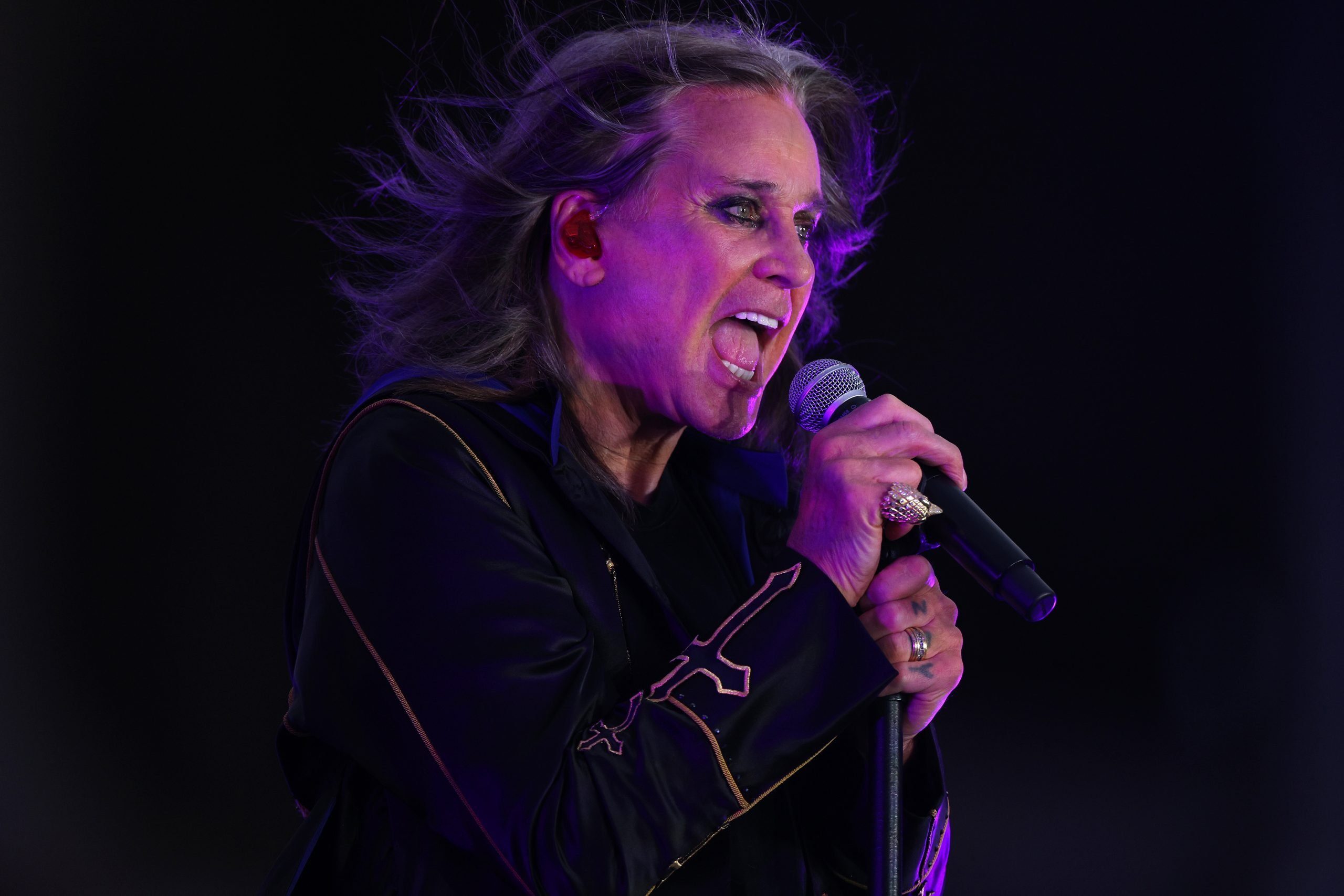 Credit: Harry How/Getty Images
Over the many decades that Ozzy Osbourne has been a legend of metal music, he's put his body through a significant amount of abuse, and that has resulted in some medical complications and consequences that he has to factor in when touring. Not only that, but the so-called Prince of Darkness is getting on in years, and so his body needs an even higher level of TLC.
This explains why Ozzy Osbourne usually requests an ear, nose and throat specialist doctor to be side-of-stage before and during the performance, in order to help him keep his voice in tip-top condition. He also asks for three oxygen tanks to be available in case he needs to recuperate between songs. Lastly, the on-site doctor should also be able to administer B12 and Decadron shots, for energy and anti-inflammatory purposes respectively.
Eminem doesn't go anywhere without his indoor koi pond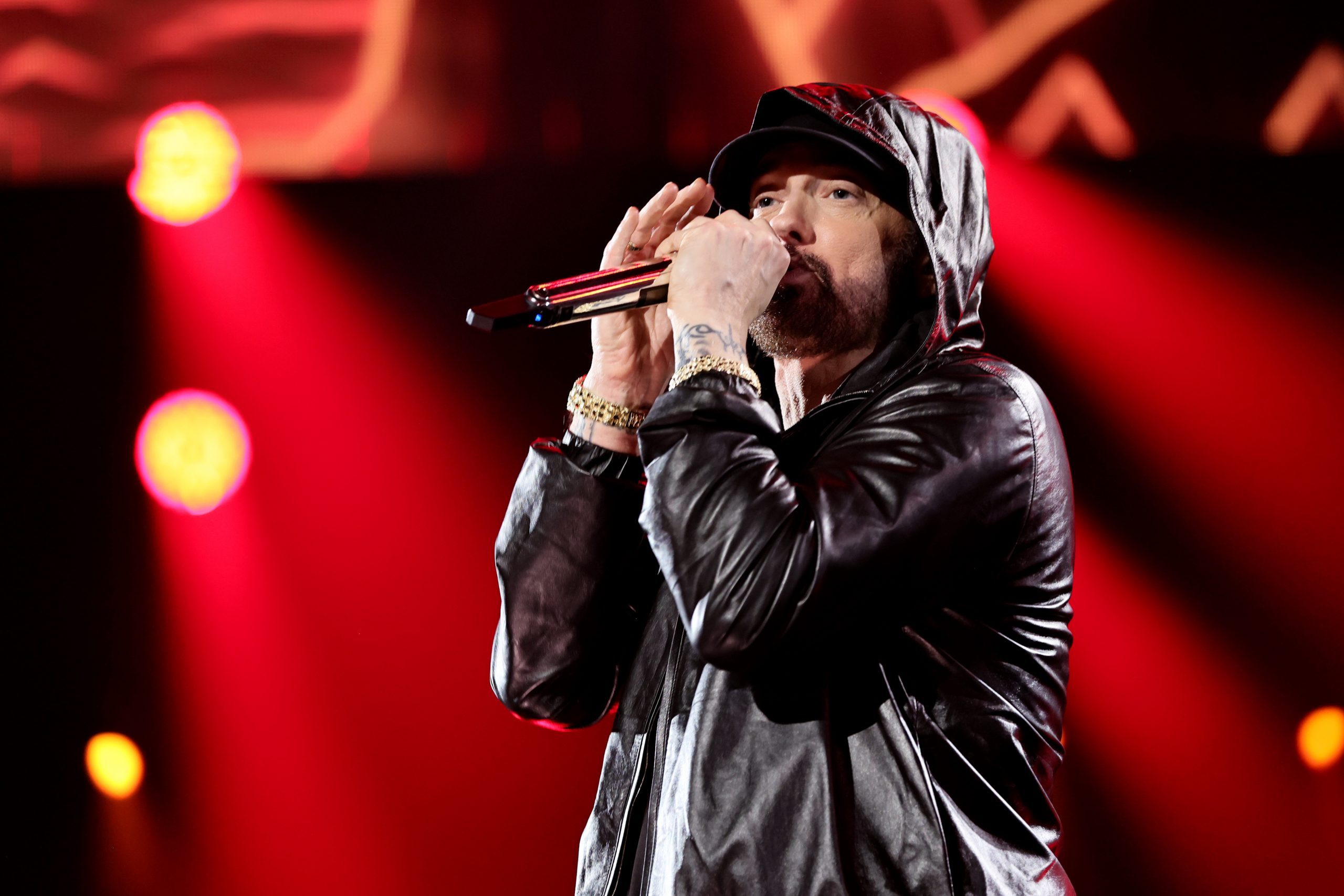 Credit: Theo Wargo/Getty Images for The Rock and Roll Hall of Fame
Eminem has been making headlines ever since the beginning of his career, and those headlines have often had to do with his lyrics. However, given that his public persona is that of the unpredictable firecracker, his rider is actually surprisingly tame.
Instead of alcohol, expensive food or supermodels hanging out backstage, Eminem requests a different kind of company to join him on tour. No matter the venue, he asks that an indoor pool be constructed out of wood in his dressing room, and filled with koi carp for him to hang out with. How sweet!
Metallica rock out with their banquet tables
Credit: Theo Wargo/Getty Images for Global Citizen
For the most part, Metallica's rider perfectly illustrates what it's like to be an ageing rockstar. Not only do they have a $5,000,000 insurance policy per show, but they also require no alcohol to be available to them at the venue before gigs, or even while they're on stage.
All of that is logical if a little contrary to their original extreme ethos, but what is more baffling is their request that 16 banquet tables be provided for them somewhere backstage. Each of these tables must be somewhere between six to eight feet long, too, meaning there may not be room for literally anything else in the green room.
Jack Johnson has the most altruistic rider in the world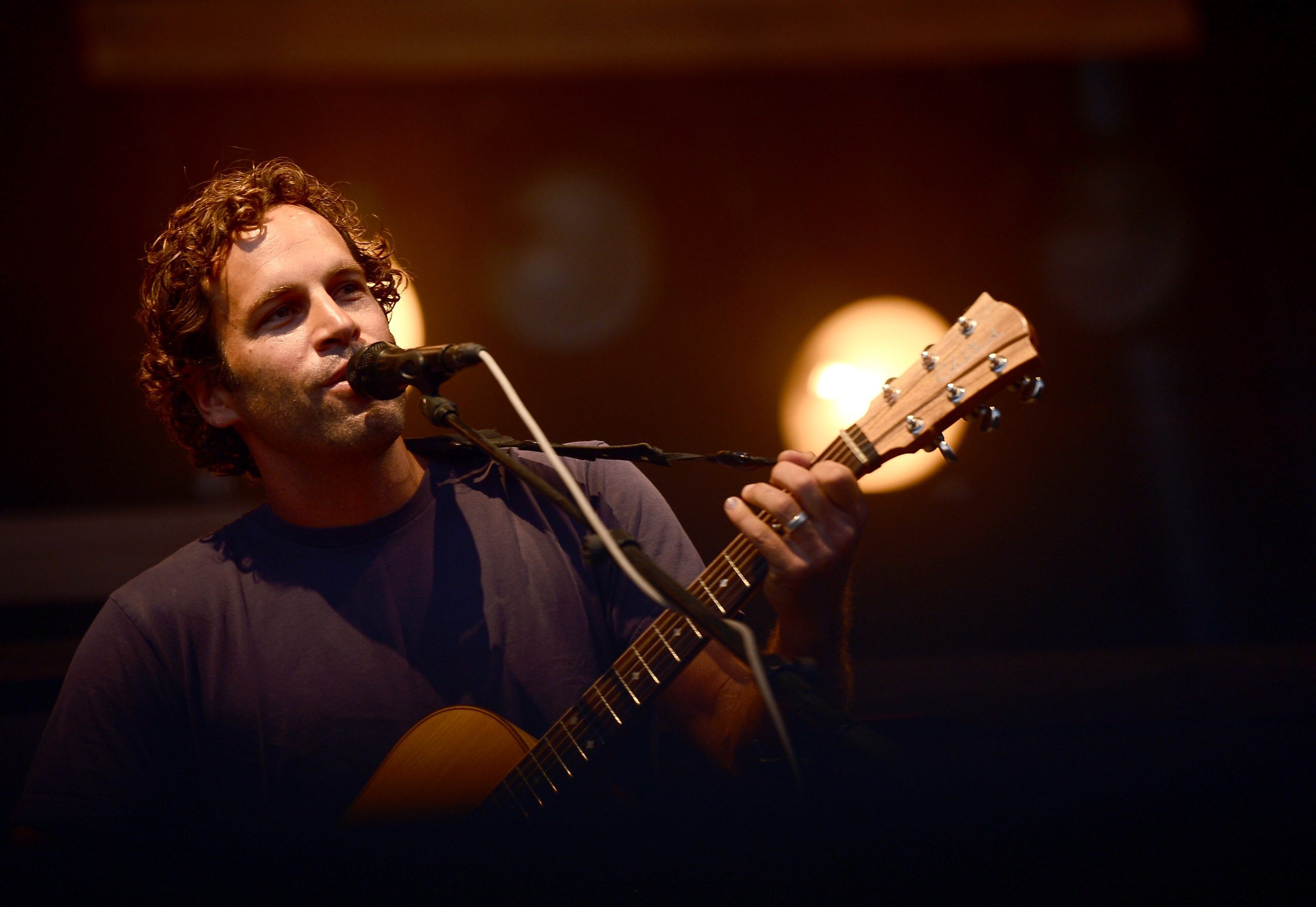 Credit: Michael Loccisano/Getty Images for Firefly Music Festival
Jack Johnson is famed for his incredibly mellow music, and that lack of rock star swagger is reflected in his rider. Instead of asking for pre-peeled grapes or warm towels to be delivered every 30 minutes, all of Johnson's demands are attempts to make both the venue he's playing at and his own show more eco-friendly.
To that end, Johnson requires every place he plays to have a bike valet, in order to incentivise not driving to his gigs. Not only that, but he also asks that every venue give out reusable beer cups as opposed to disposable plastic, and that the recycling produced during his show is actually separated from the general trash. Every little helps!
Want Deadmau5 to perform? You'll need a giant inflatable animal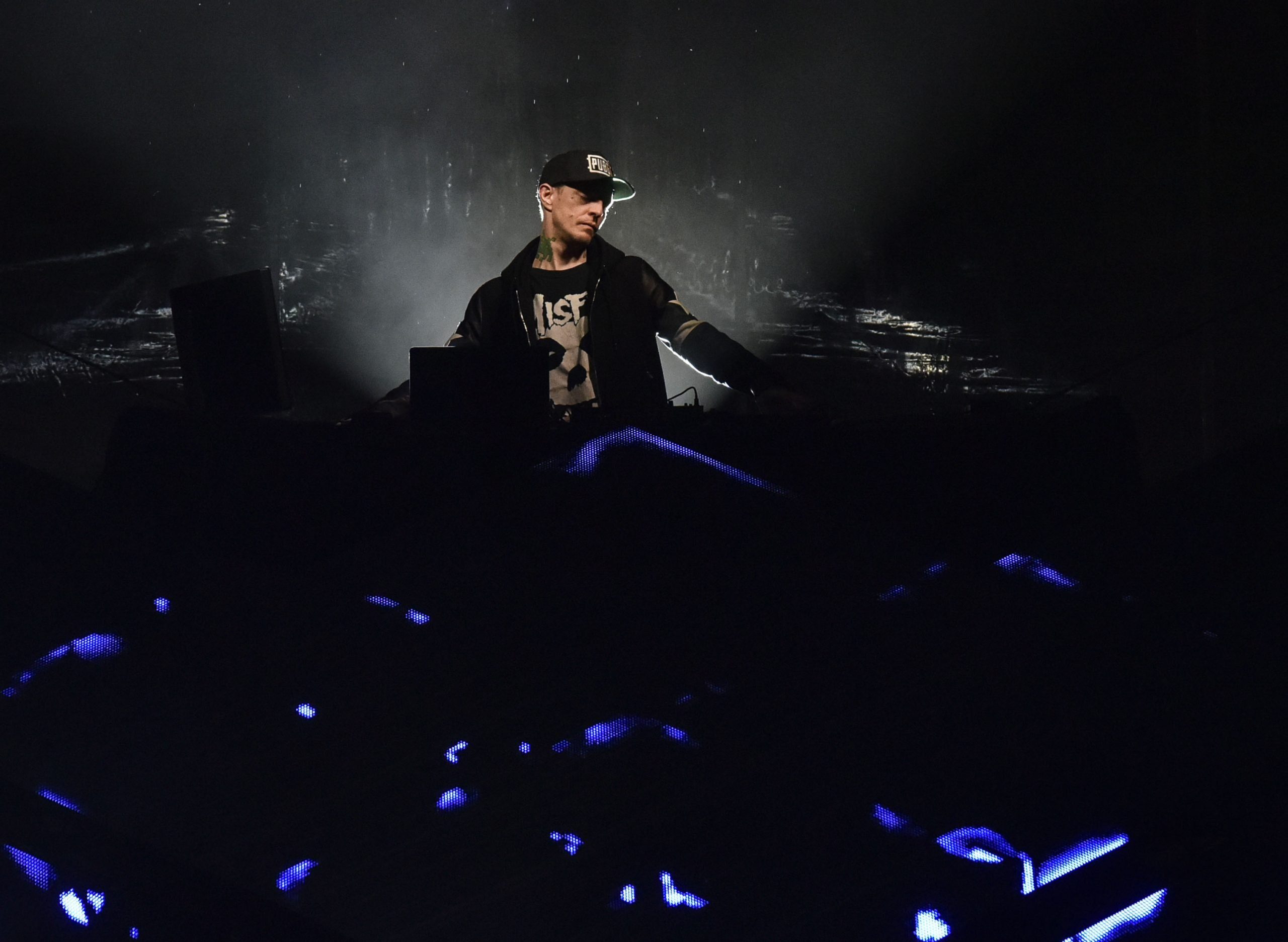 Credit: Eugene Gologursky/Getty Images for Howard Hughes Corporation)
Rock stars aren't the only kind of musician known to make outrageous demands. Deadmau5 is a producer and EDM artist who has tested venues' patience by asking for items that couldn't possibly have any bearing on the quality of his performance or his ability to do his job safely and effectively.
For reasons that it's probably better not to pry into or attempt to explain, Deadmau5 has asked every venue he performs at to provide him with an inflatable animal of some kind. That's already pretty weird, but what's stranger is that he specifies the animal must be at least five feet tall, and must be pre-inflated by the venue staff so he doesn't have to do it himself.
Only unshucked oysters are good enough for Grace Jones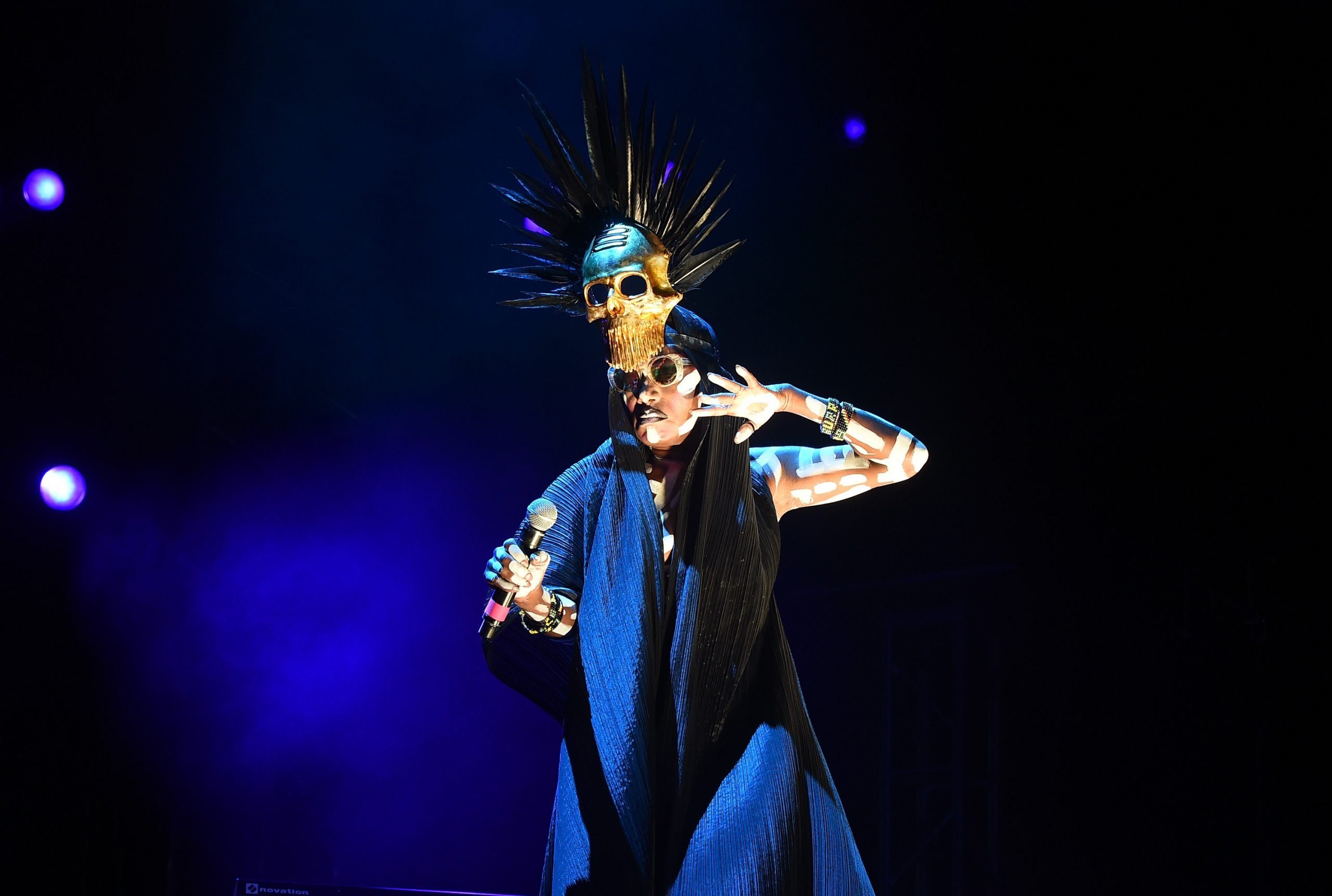 Credit: Kevin Winter/Getty Images for FYF
Grace Jones might be a legendary performer who has the respect of the entire music world, but she's also a noted eccentric. She has always been remarkably outspoken even in the face of criticism or confusion from the general public, and has never been afraid to march to the beat of her own drum.
This has led to some interesting items being included in her rider. Most famously, Jones' team have requested that each venue provide two dozen unopened oysters and an oyster knife, along with bottles of wine and champagne from a specific year. When one venue asked about the request, Jones' people simply replied: "Grace does her own shucking." Fair enough!
Mick Jagger won't perform without his air-conditioned running track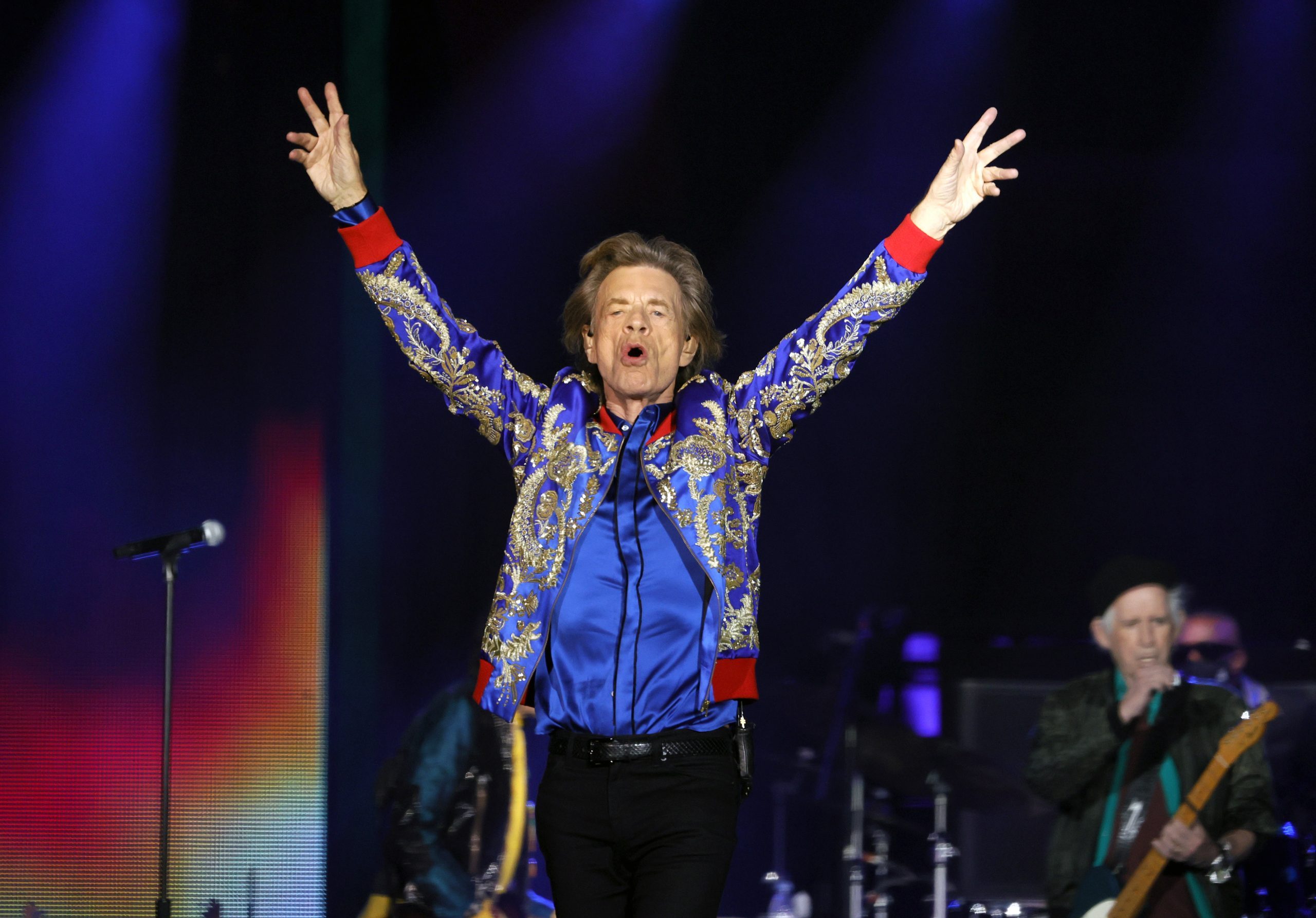 Credit: Ethan Miller/Getty Images
Not many bands have the extensive legacy and enduring pop-cultural clout that The Rolling Stones have collected over their many decades of performing together. Given that they are both a band with bona fide legend status and members that are firmly in their golden years, some privileges are afforded them in terms of how demanding they're allowed to be.
Even so, Mick Jagger both requesting and receiving a 36-metre-long air-conditioned running track in the band's private backstage area at Coachella seems like another level of indulgence. Especially given that the patch of land it was built on was supposed to be reserved for the bands' friends and family to hang out.
Justin Timberlake requires clean doorknobs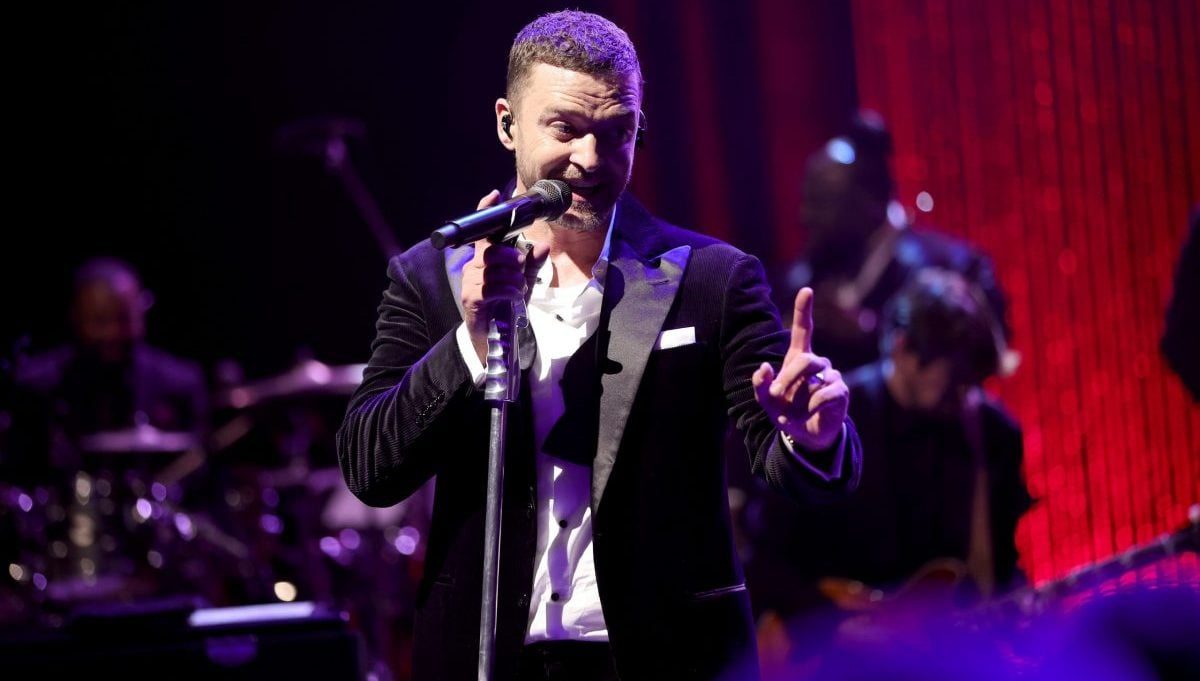 Credit: Getty Images
Pop star and actor Justin Timberlake is reportedly very conscious about health and germs, requiring that somebody goes around and disinfects every single doorknob backstage and at any hotels where he stays every two hours. On top of that, Timberlake reportedly prefers not to share an elevator with others when he's touring or at a party. It's assumed this is so he doesn't have to make small talk or experience any awkward silences. In addition, whilst touring, Timberlake requires that the entire floor of his hotel suite be reserved for his entourage.
David Hasselhoff requests a cardboard cut-out of himself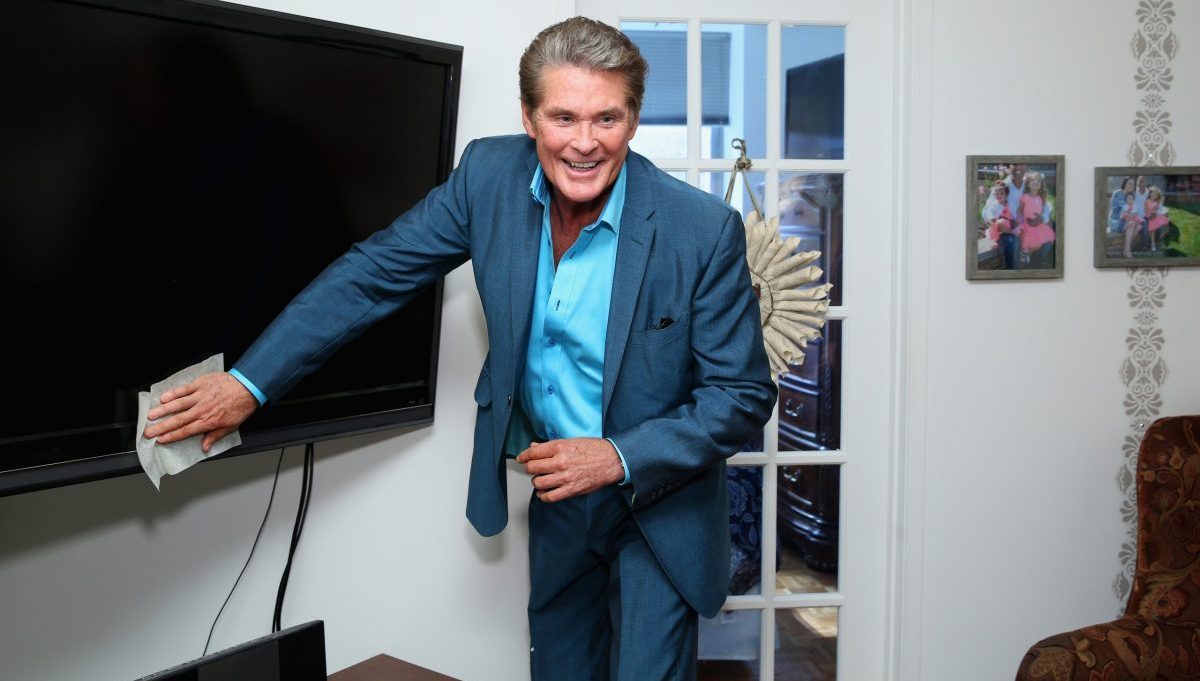 Credit: Cindy Ord/Getty Images
One memorable demand comes from singer and actor David Hasselhoff, who was notorious for requesting a life-sized cardboard cut-out of himself in his dressing room whilst touring. Hasselhoff has had a varied career, with his most famous roles being on Knight Rider and Baywatch. However, he is better known for simply being David Hasselhoff, his strange music career in Germany, and for appearing in public wearing little more than swim trunks. The story of his cardboard cut-out demand will help his legacy, and although it was not the most difficult request to fulfill at each venue, it is certainly one of the most bizarre.
Christina Aguilera refuses to sit in traffic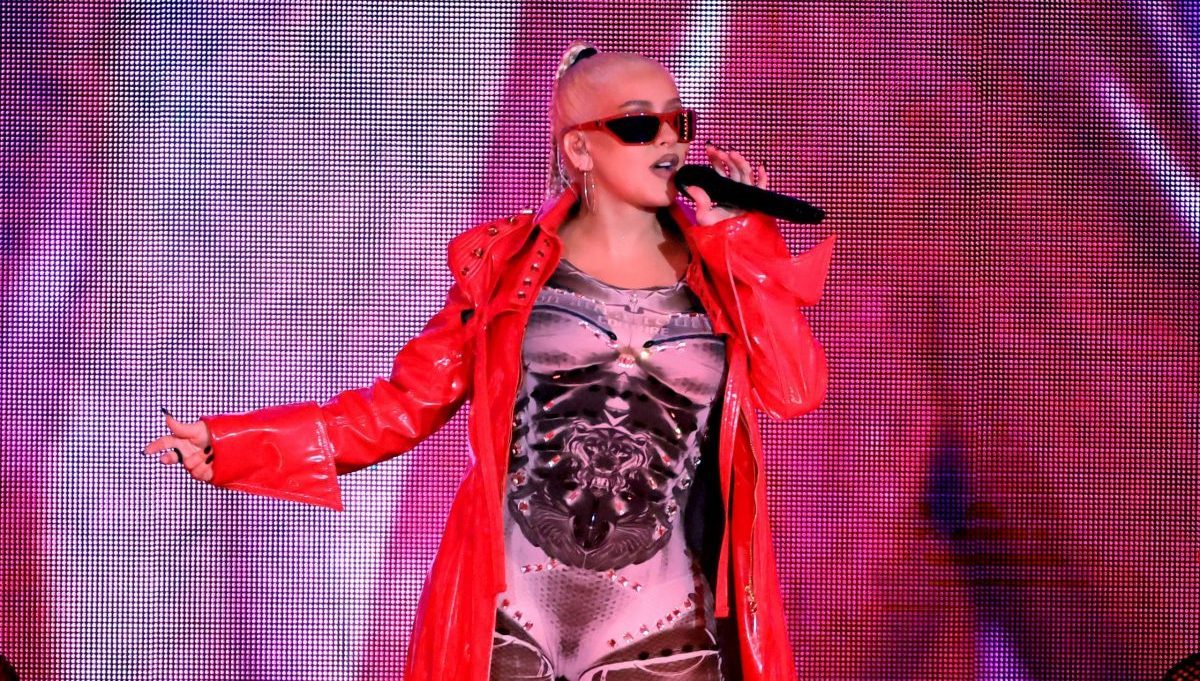 Credit: Kevin Winter/Getty Images
Christina Aguilera makes it clear that she values her time, and this has been reflected in her contract demands. She has demanded a police escort to every concert venue because she doesn't want to sit through traffic. The rider for Christina's tour requires that she and her team be escorted through traffic by police and that "no traffic delays" be allowed. That's a pretty intense request. Aguilera also has a reputation for being particular about the food she eats, especially when she is touring; she requests organic foods and Flintstones chewable vitamins. In recent years, she has been seen to have adopted a much more modest rider, mainly consisting of healthy snacks, and of course her Flintstones chewable vitamins.
Adele needs cigarettes to perform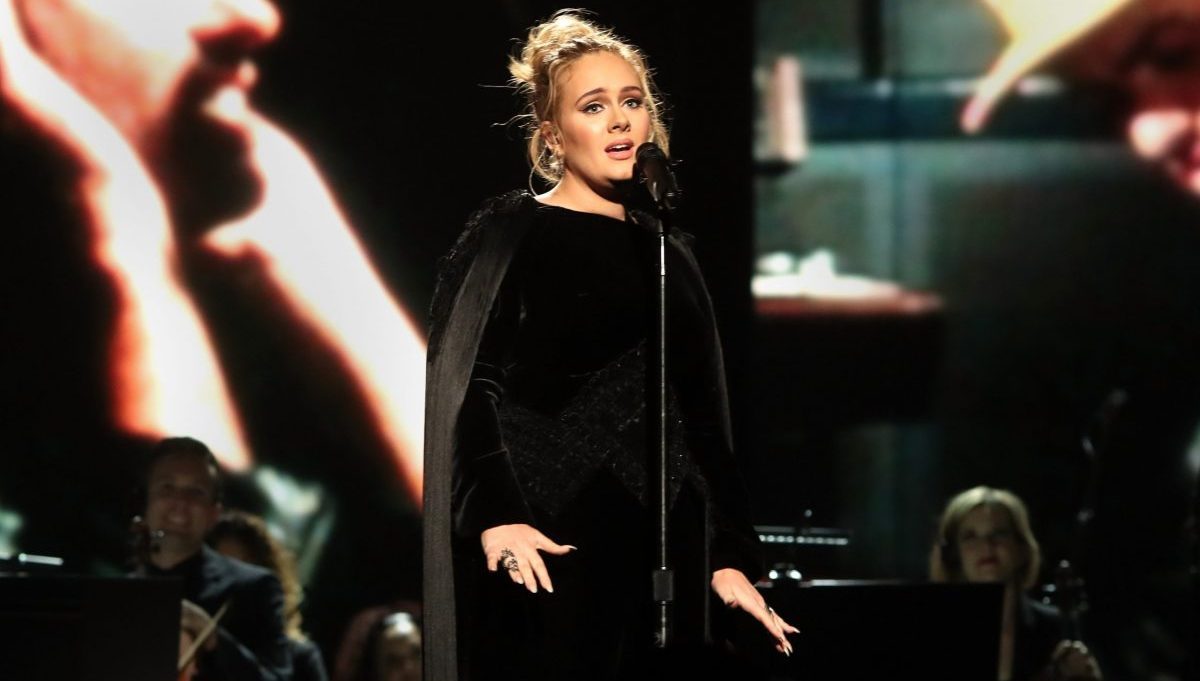 Credit: Christopher Polk/Getty Images
You may be surprised to learn that this singer, who has one of the most powerful voices in the industry, reportedly loved her cigarettes so much in 2011 that she demanded they be included in her tour rider along with a lighter. The singer also requested for 12 bottles of the best possible quality red wine. Adele's backstage rider demands chicken salad sandwiches with no tomatoes, vinegar, chilli, or citrus fruit, and six metal teaspoons in her dressing room. She also emphasizes no organic honey.
AC/DC request oxygen tanks and masks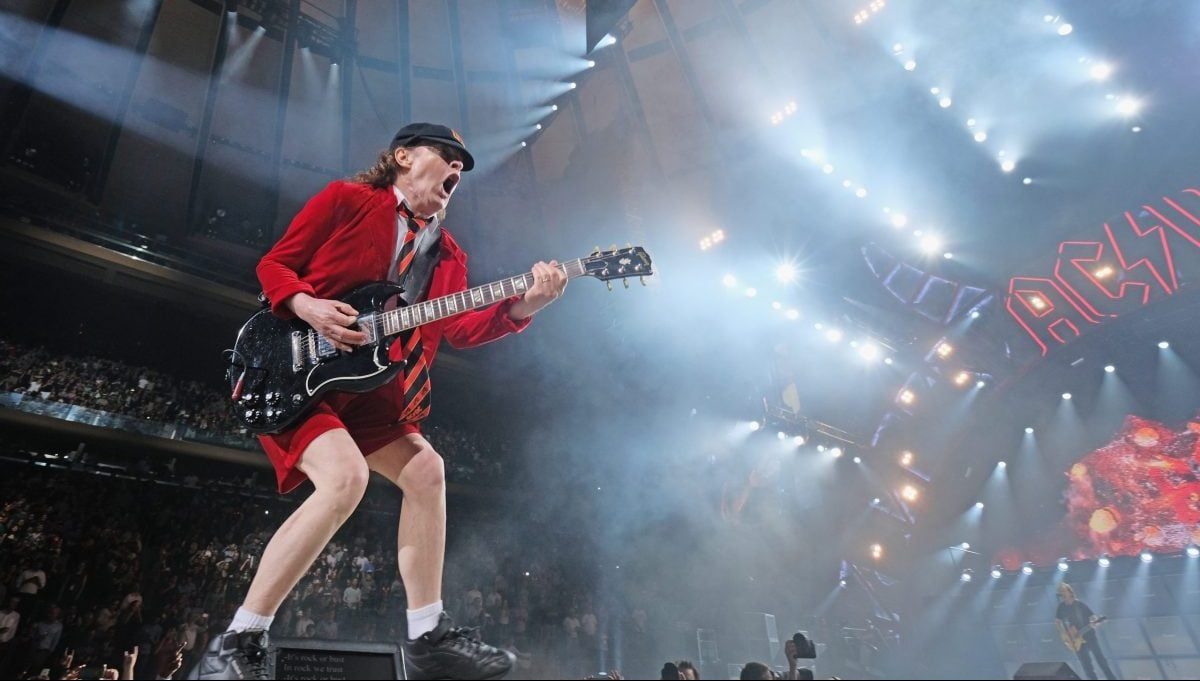 Credit: Mike Coppola/Getty Images
AC/DC requests oxygen tanks and masks for their tours, according to a 2008 rider. According to the band, they need the tanks in order to breathe comfortably when it gets hot on stage. The band's rider also requires exactly one case of Heineken in bottles, but they state that no beer be present in the dressing room prior to a show. But Angus Young and his band mates can probably indulge in the limited selection of "fun size" candy bars before a concert. They may also want to consider the tasty assortment of imported cheese and crackers, with "English cheeses and water crackers preferred."
Ne-Yo asks for his own cleaning supplies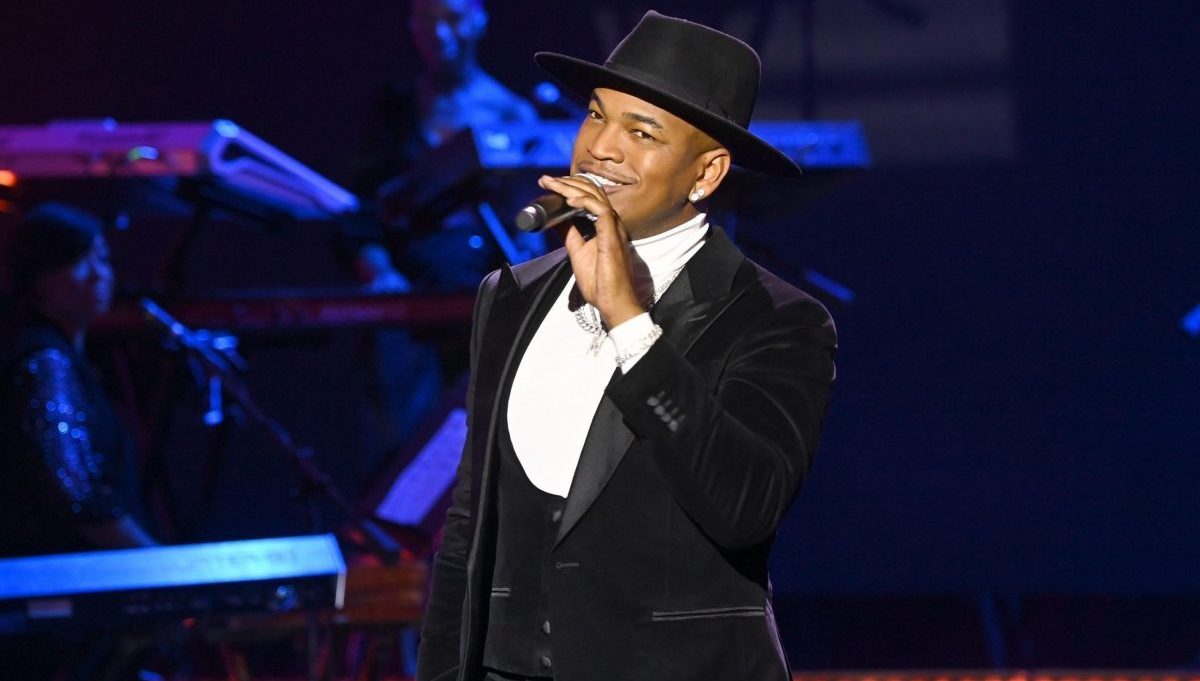 Credit: Paras Griffin/Getty Images
No one knows why R&B star Ne-Yo likes to have Ketel One on hand, but he reportedly requests a bottle of the vodka in his hotel room so he can use it for cleaning purposes. Precisely what the singer needs to clean is unknown. Clothes, jewelry, microphones? It's unclear why he specifically requires Ketel One vodka, or why he doesn't just have someone take care of his dry-cleaning, but some people are just picky that way.
50 Cent won't allow any pork products in his vicinity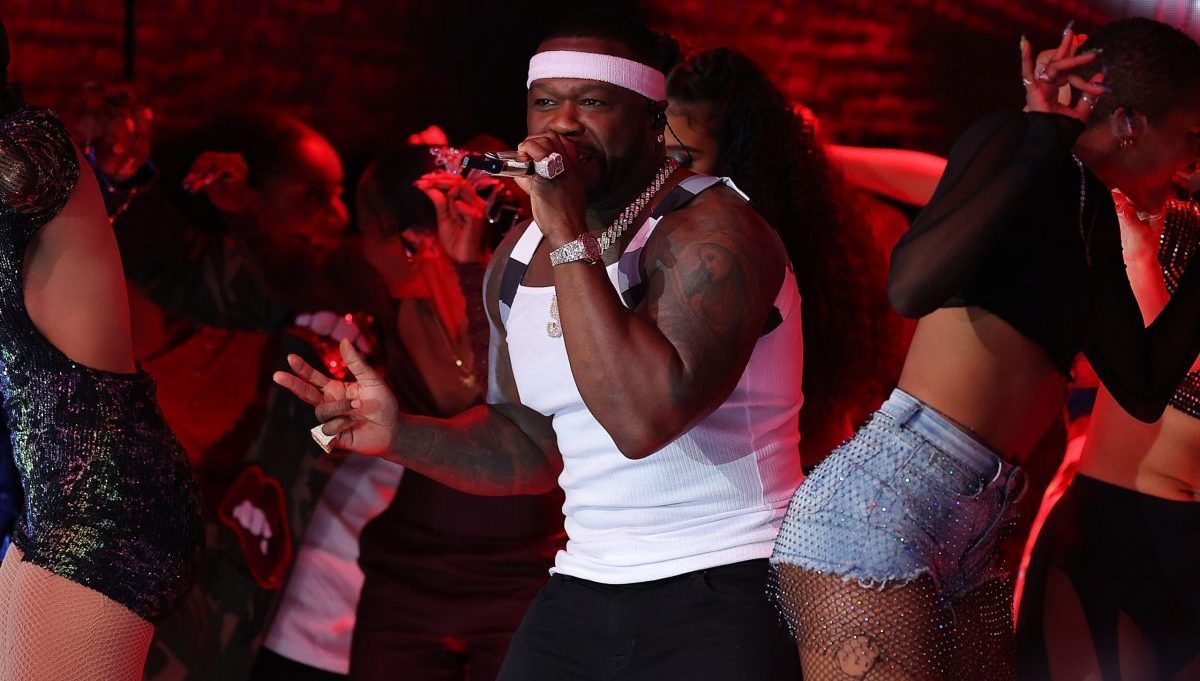 Credit: Kevin C. Cox/Getty Images
50 Cent's tour rider is fairly standard, with requests for food and beverage, though he apparently does not like pork. In a leaked rider from 2014, it was revealed that the rapper banned pork from anywhere in the vicinity of his dressing and catering room at all times. However, he did request one box of fresh Cuban Cigars, a dozen assorted cookies, two buckets of KFC chicken, six corn on the cob, a case of beer, two gallons of milk, four gallons of juice, two loaves of bread (one white, one wheat) and a couple boxes of Lifestyles Rough Riders condoms.
Steve Aoki expects promoters to bake his famous cakes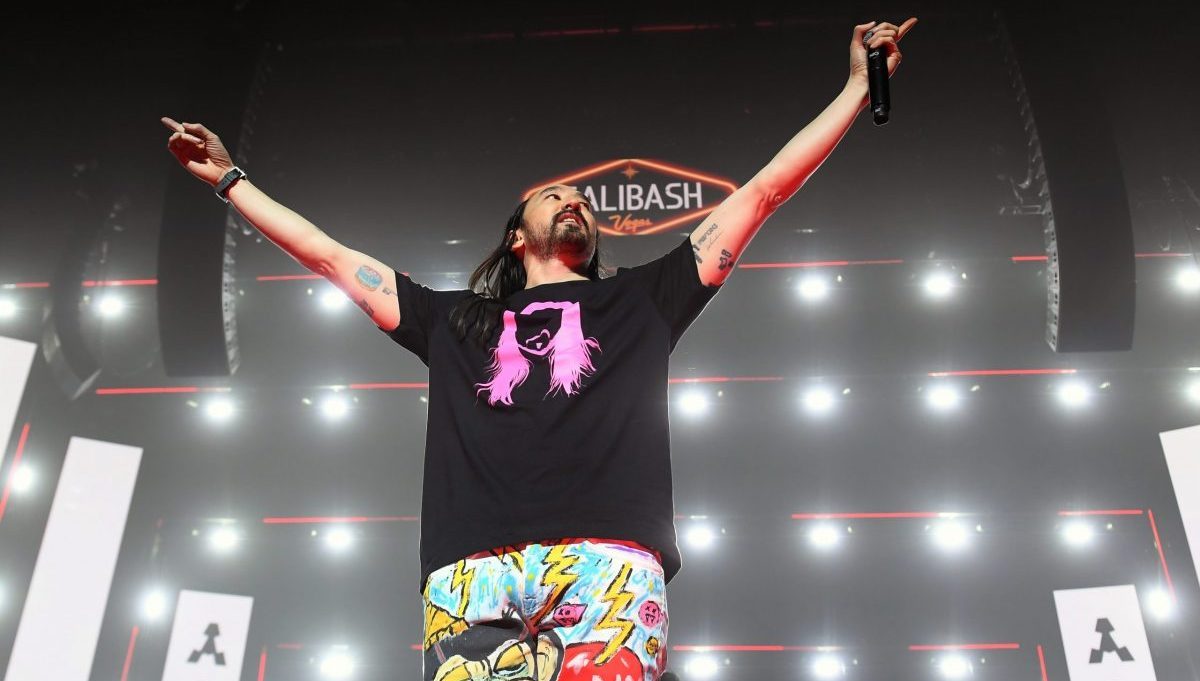 Credit: Bryan Steffy/Getty Images
The DJ's list of requests for his rider, green room, and hotel room was leaked, and among the items he hopes will be provided is two soft cakes reading "Dim Mak," the name of his record label. He plans to throw the cake into the audience during his shows—a move he often makes. He also requires 6 pairs of underwear, 6 pairs of socks and expects the promoter to provide a director's chair with a view of the main stage.
Jack White will only eat homemade guacamole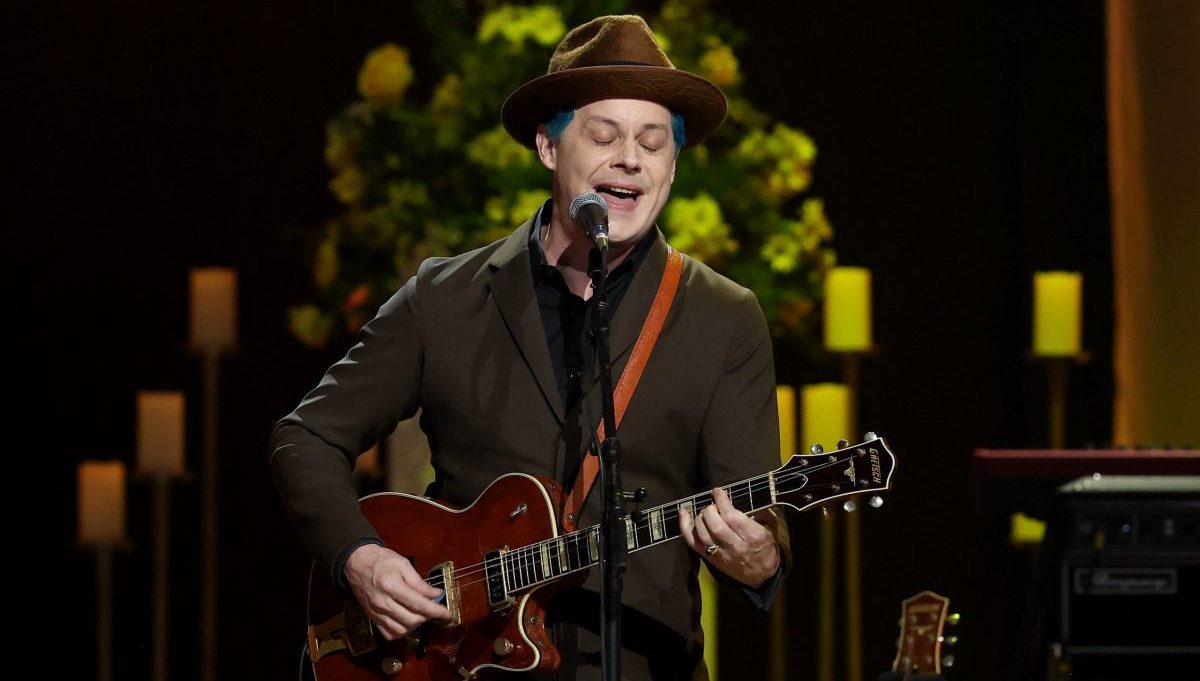 Credit: Terry Wyatt/Getty Images
You can't go wrong with guacamole, but the musician took things a step further by demanding his be homemade. He gave very strict instructions on how to make it and when it should be served, including using half a lime to "keep it from browning prematurely." White's team also have a no-tolerance policy for bananas, stating they don't want to see bananas anywhere in the building.
Red Hot Chili Peppers need a personal meditation room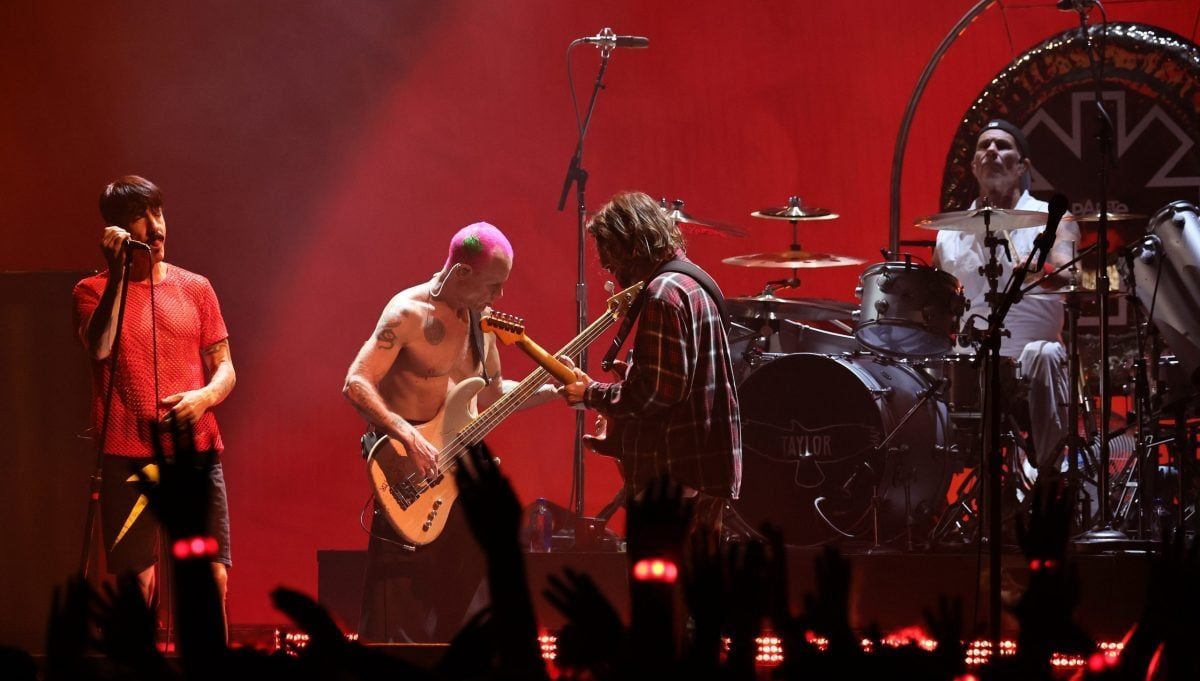 Credit: Theo Wargo/Getty Images
The band likes to unwind before shows meditating in a personal designated meditation room. According to an old tour rider, it was requested that the room cannot be blue and must have dark walls, carpet, and an area rug. They also requested 2 large aromatherapy candles and an assortment of clothing – including 10 pairs of white socks, 2 pairs of black socks, 4 Calvin Klein t-shirts and 5 pairs of boxers.
M.I.A requests her own dancers at each venue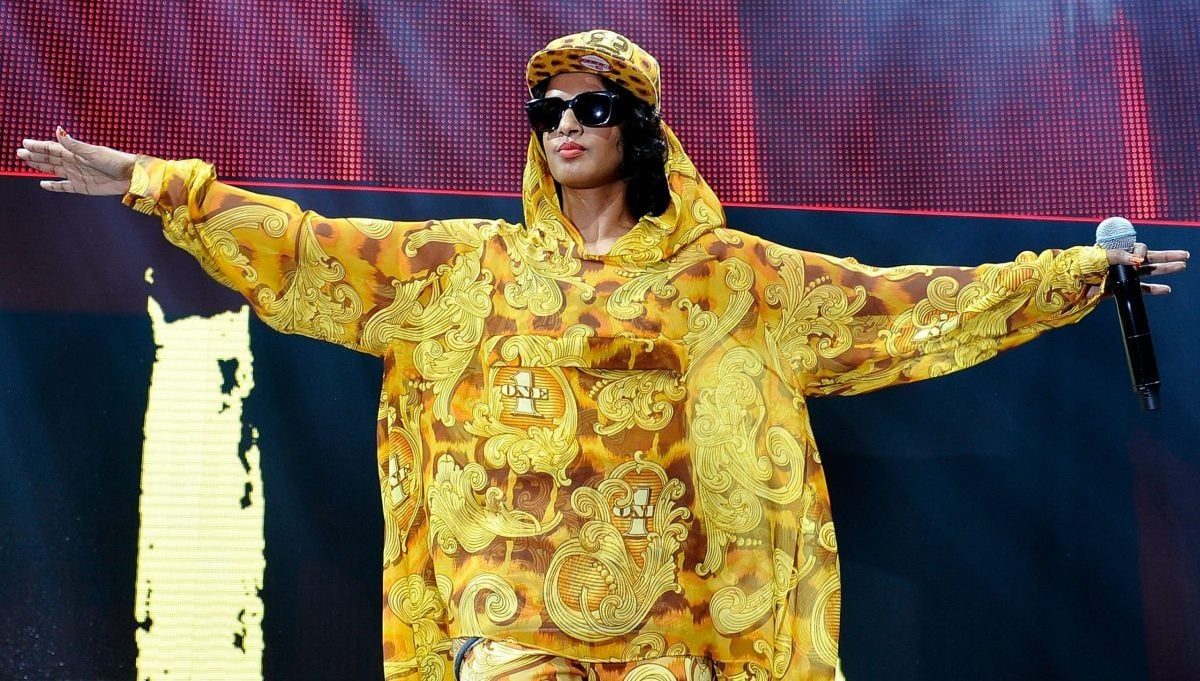 Credit: John Sciulli/Getty Images
Sri Lankan rapper M.I.A. likes to do things differently on tour; instead of hiring backup dancers for the whole tour, she requests three female extras for every show that are between 20 and 25 years old. M.I.A. requires venue staff to provide the dancers with full-coverage burqas, and they are expected to be able to "groove to the music". She also requests a bottle each of rum, vodka, tequila, white wine and red wine, also a six-pack of Heineken beer. To drink with all those, she specifically asks for something much more potent—a bottle of absinthe.
Pearl Jam requested four cartons of Epsom salt for 'medical purposes'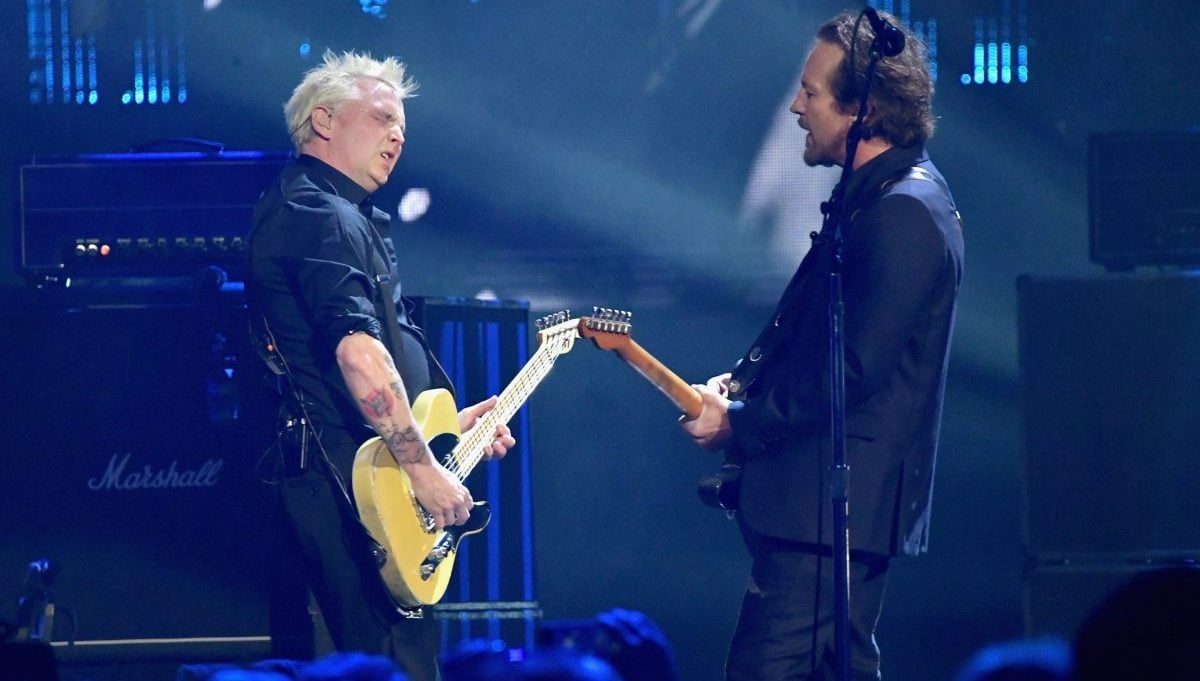 Credit: Mike Coppola/Getty Images
The band Pearl Jam, who enjoy a nice bottle of Italian wine every now and then, also request creamy peanut butter, miniature chocolate bars, coffee from Peet's, and a nice magazine assortment. In their 2008 tour rider, the band also demanded Ethos water – specifically stating that they do not want Aquafina, Dasani or Evian water. The reason is unclear; however, Starbucks owns the brand and contributes a portion of each purchase price to humanitarian water programs worldwide. But the most unusual item they requested was four cartons of Epsom salt, which they used for "medical purposes" that aren't fully explained.
Taylor Swift needs her personal Starbucks order hand-delivered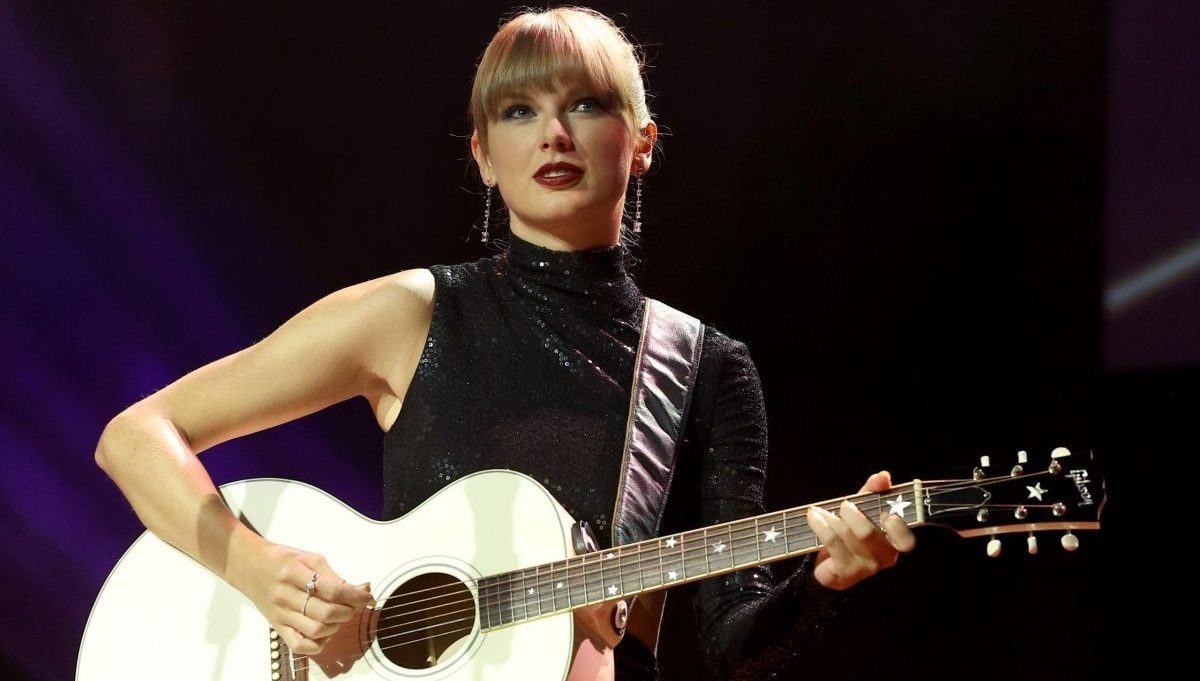 Credit: Terry Wyatt/Getty Images
On her 2008 tour rider, singer Taylor Swift helpfully explained one of her catering demands: "I'd like a bag of frozen edamame (it's soy beans…in the frozen vegetable section)." Swift is such a big fan of Starbucks that she requires her very specific order be delivered to her every day on tour before 11 a.m. The order consists of 1 Grande iced Caramel Latte with 2 Sweet-N-Lows, 1 Grande iced Americano with 2 Sweet-N-Lows and soy milk, and 1 slice of Pumpkin loaf. The singer also seems partial to a jar of Ragu spaghetti sauce on Saturday nights.
Celine Dion will only perform if her dressing room is at the correct temperature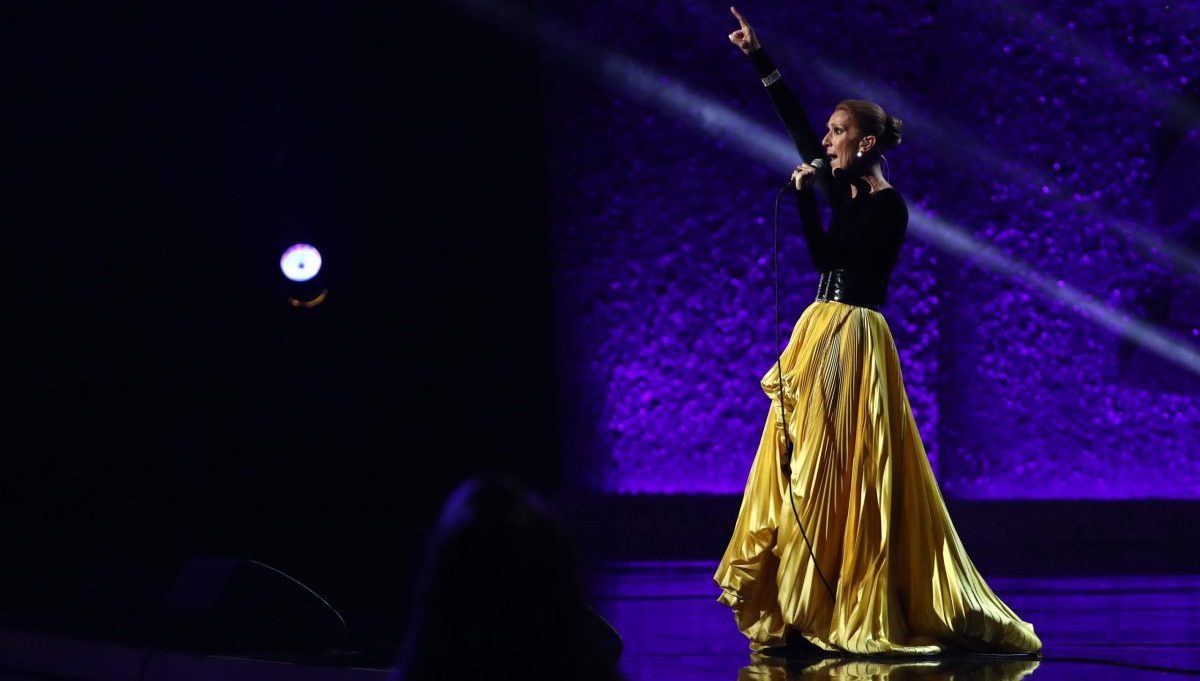 Credit: Rich Fury/Getty Images
Celine Dion cares about the comfort of her concertgoers, according to her 2008-09 tour rider. For their rear ends' sake, she insists that promoters provide soft seats for the audience. The rider also requires that Dion's dressing room be climate-controlled and kept at 73 degrees. It also prohibits Ruffles-style potato chips. The Canadian songstress requests that her food be served on white, black, or navy tablecloths. And when she performs, she uses Clorets gum to keep her breath fresh.
Ariana Grande refuses to be photographed from her right side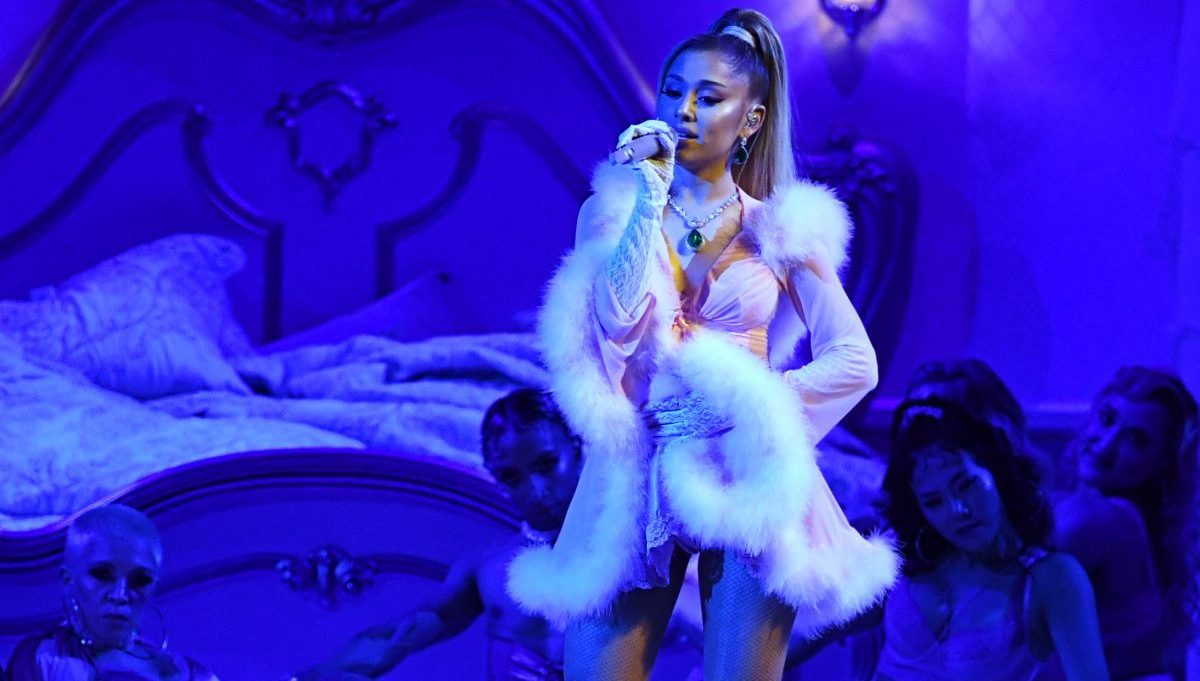 Credit: Kevin Winter/Getty Images
According to reports, pop star Ariana Grande demands that she be filmed from the left side only. It was rumoured that the singer walked off the set of a photo shoot after a photographer violated her "left side only" photography rule. In 2014, Giuliana Rancic of E! News recalled how the singer diva-ed out on her while on the red carpet for the American Music Awards. The pop star's team asked the interviewer to switch sides so that the audience would get a better view of her left side. So the burning question is, what's on the other side?
Janet Jackson is very sensitive about her family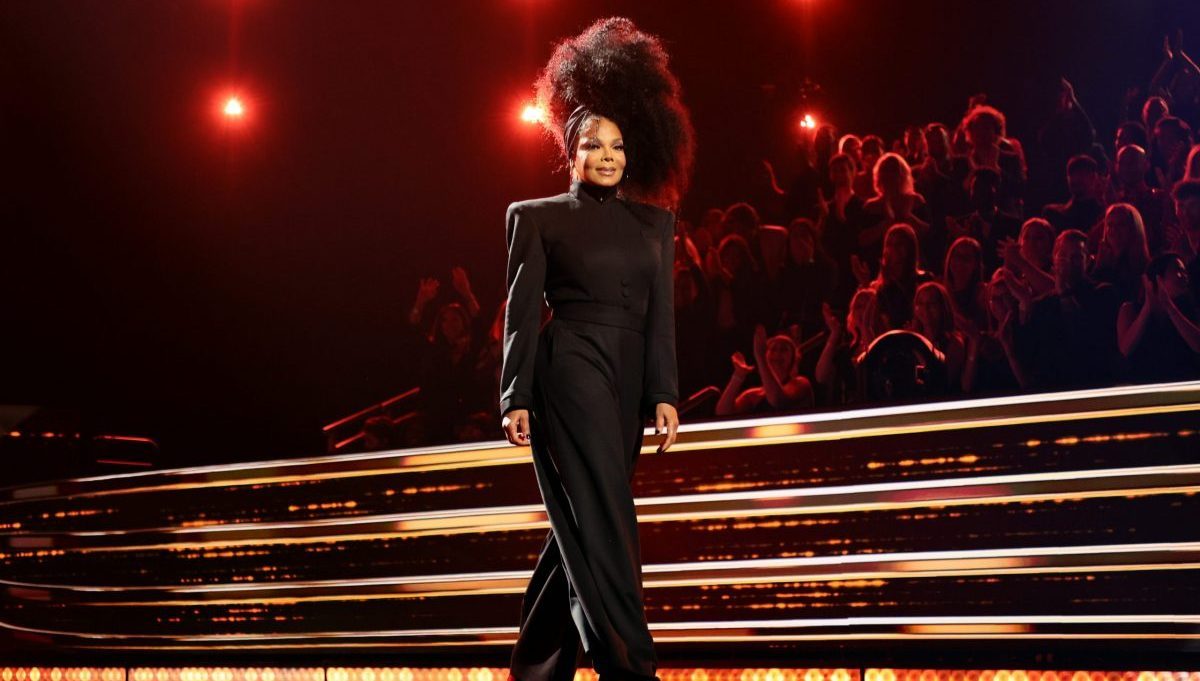 Credit: Theo Wargo/Getty Images
Janet Jackson has a no-joke clause in her contract that states that if she is on the same bill as a comic, the comic cannot reference her or any member of her family. The document refers to the Jackson family as "protected persons." The tour rider for Jackson's 2001 world tour lists the items that the performer wanted in her dressing room. In addition to the thermostat being set at 72 degrees before her arrival, air vents are to be covered. She requests candles (3 to 4 inches in diameter), unscented Huggies hand wipes, organic peanut butter, and black towels. Jackson loves white tulips, but she'll also accept gardenias or roses. If none of those are available, the florist should create an "arrangement of whites." In all cases, Jackson's team must approve the final product before its presented to the singer.
Jennifer Hudson requests a brand new humidifier at every hotel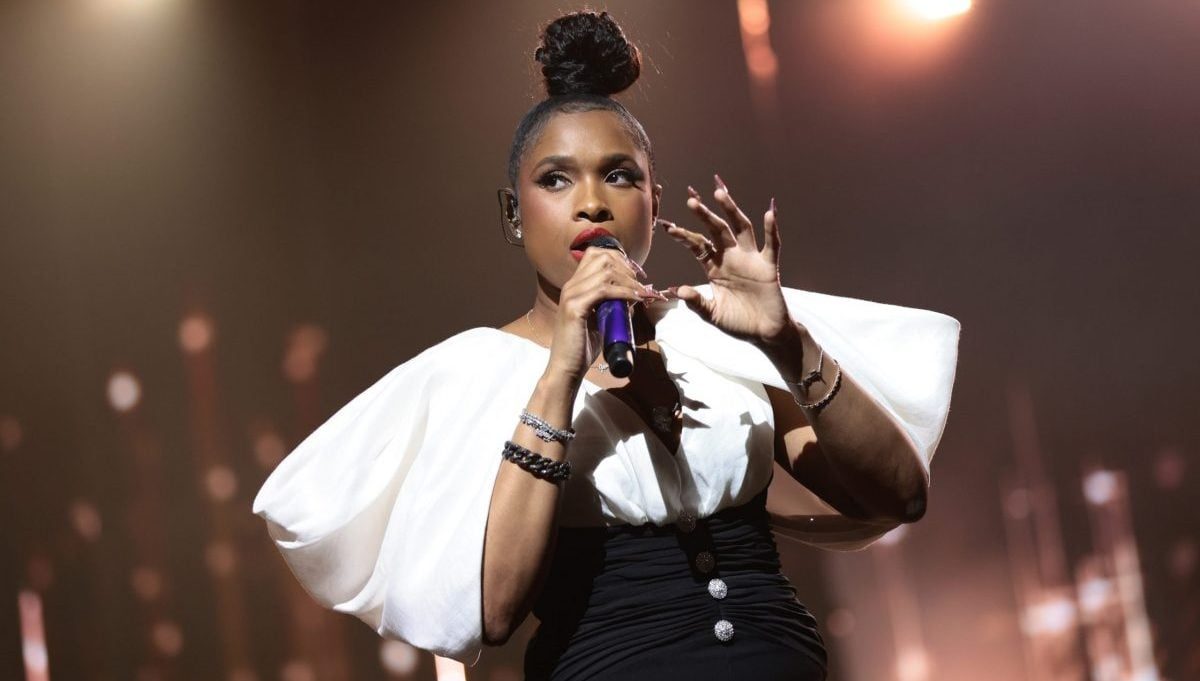 Credit: Dimitrios Kambouris/Getty Images
Jennifer Hudson, who was an "American Idol" finalist during the show's third season, requests that hot wings be baked and waiting for her when she arrives backstage. The Oscar winner also requires a boombox and, after a show, "dry fresh towels" are to be provided. Promoters must also provide Hudson with new, unused humidifiers for both her dressing room and hotel suite. The hotel suite must be in a four-star or higher hotel.
Katy Perry strongly dislikes carnations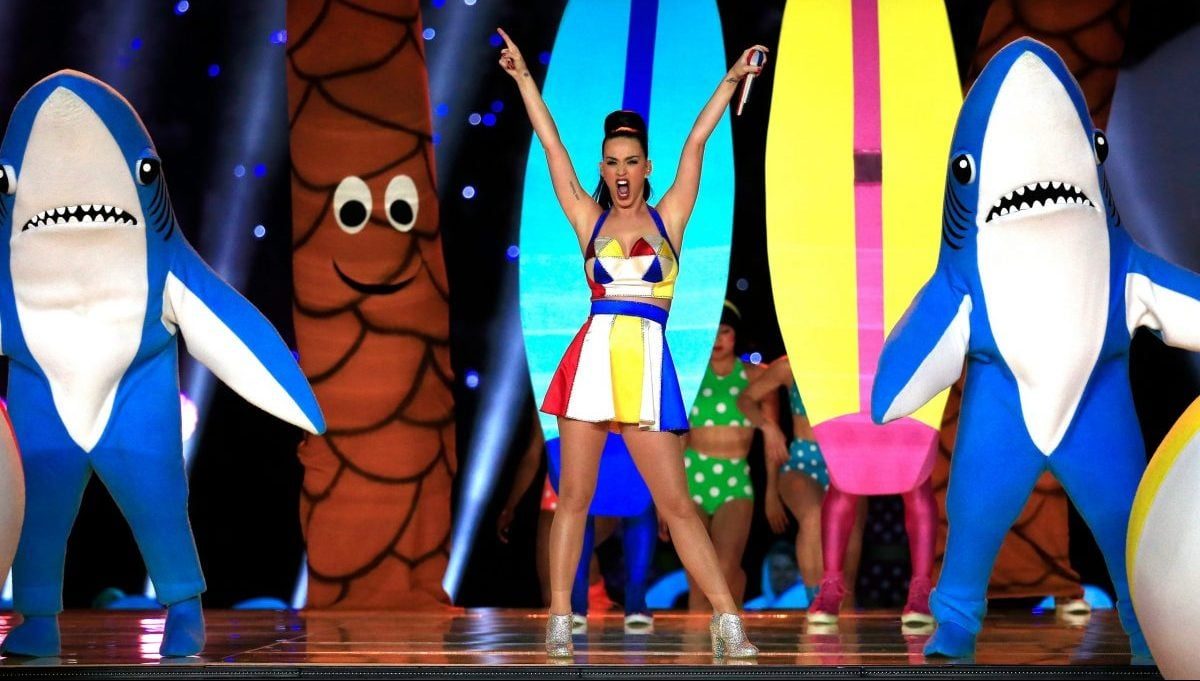 Credit: Rob Carr/Getty Images
Katy Perry has some pretty specific demands for her floral arrangements, including white and purple hydrangeas, pink and white roses and peonies. But she adds one rule in all caps and underlined—'Absolutely no carnations!' Beyond that flower request, Perry's rider also requires that drivers refrain from talking to her whilst she's being escorted. Drivers are even prohibited from looking at the singer in the rearview mirror.
Axl Rose once requested a square watermelon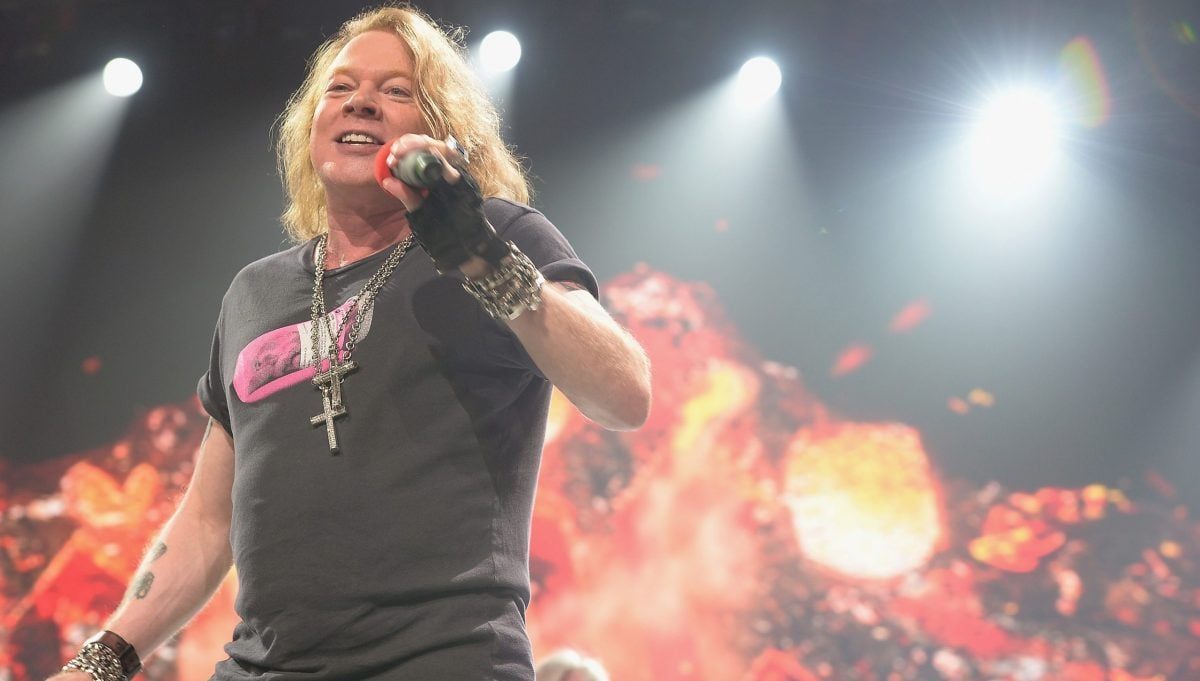 Credit: Gustavo Caballero/Getty Images
Axl Rose was known for his on-stage antics, as well as his aggressive behavior off stage. But none of that compares to the strangest thing he ever asked for: a square melon in his tour rider. According to reports, the Guns N' Roses singer reportedly requested a square-shaped melon on his tour rider. The item is called a "square watermelon," which, according to the report, can be found in certain parts of Japan.
Pharrell Williams asks for a framed photo of Carl Sagan at every hotel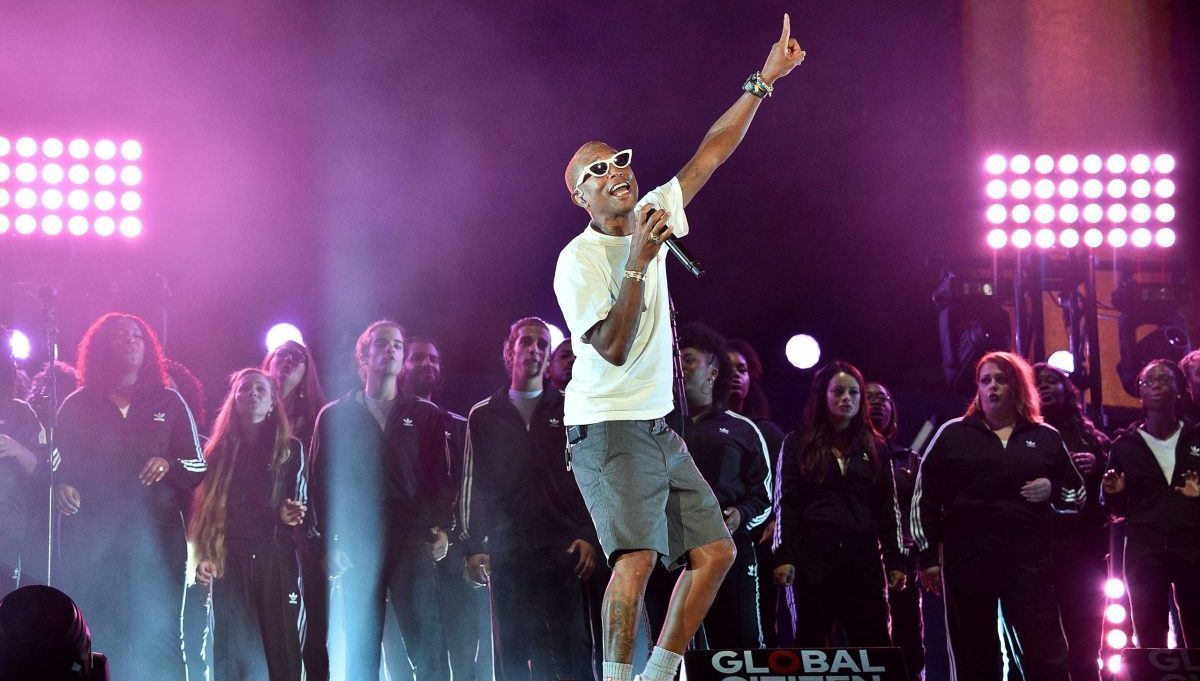 Credit: Theo Wargo/Getty Images
Singer/songwriter Pharrell Williams has publicly acknowledged that he is inspired by the late astronomer and cosmologist Carl Sagan, whom he describes as a legend. Williams reportedly requests a photo of Carl Sagan on his dressing room wall whilst on tour. In an interview discussing Sagan's influence, Williams said: "I can only aspire to be someone that people learn as much from as they learned from Sagan. Carl Sagan is to me what A Tribe Called Quest was to [N*E*R*D] for music."