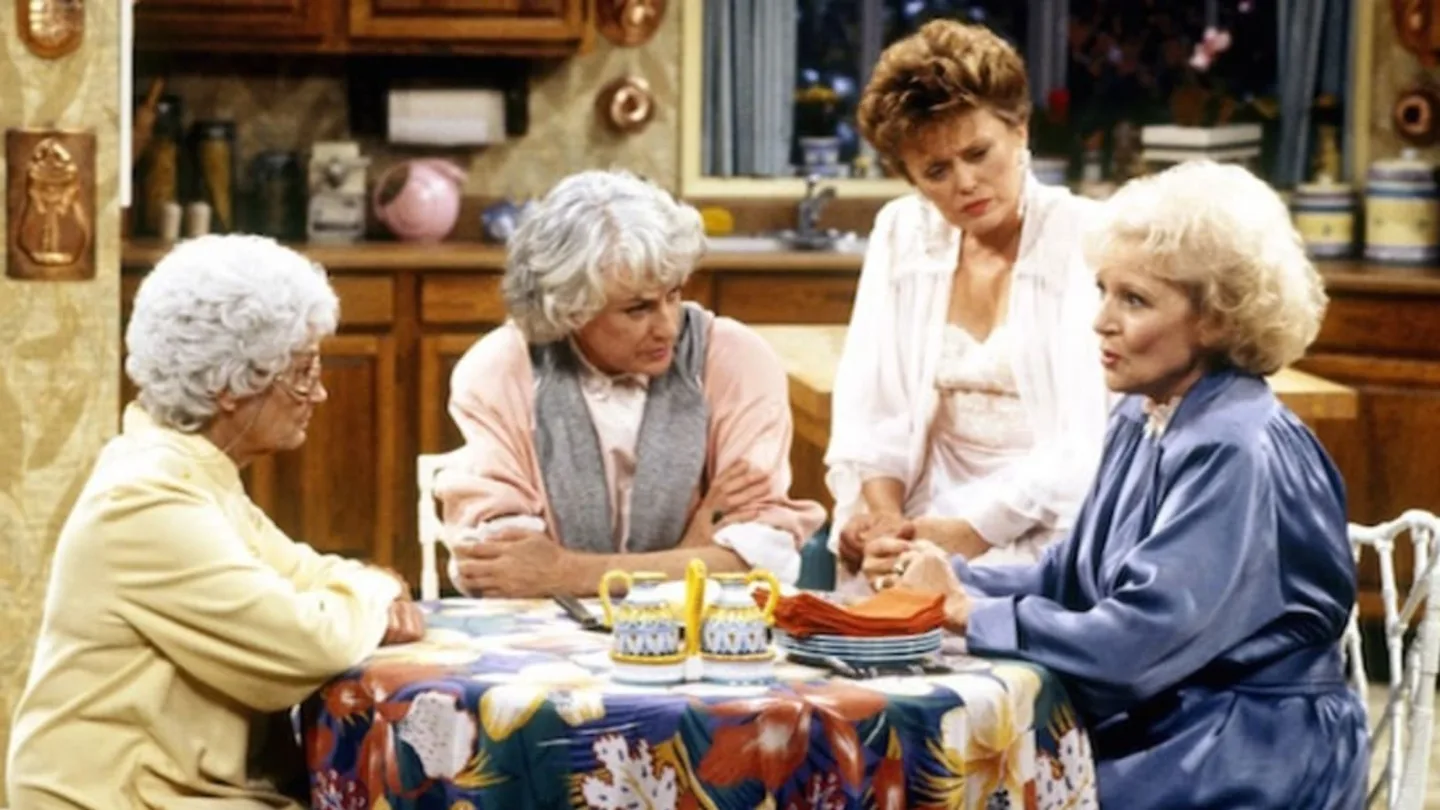 Alabama: The Heart of Dixie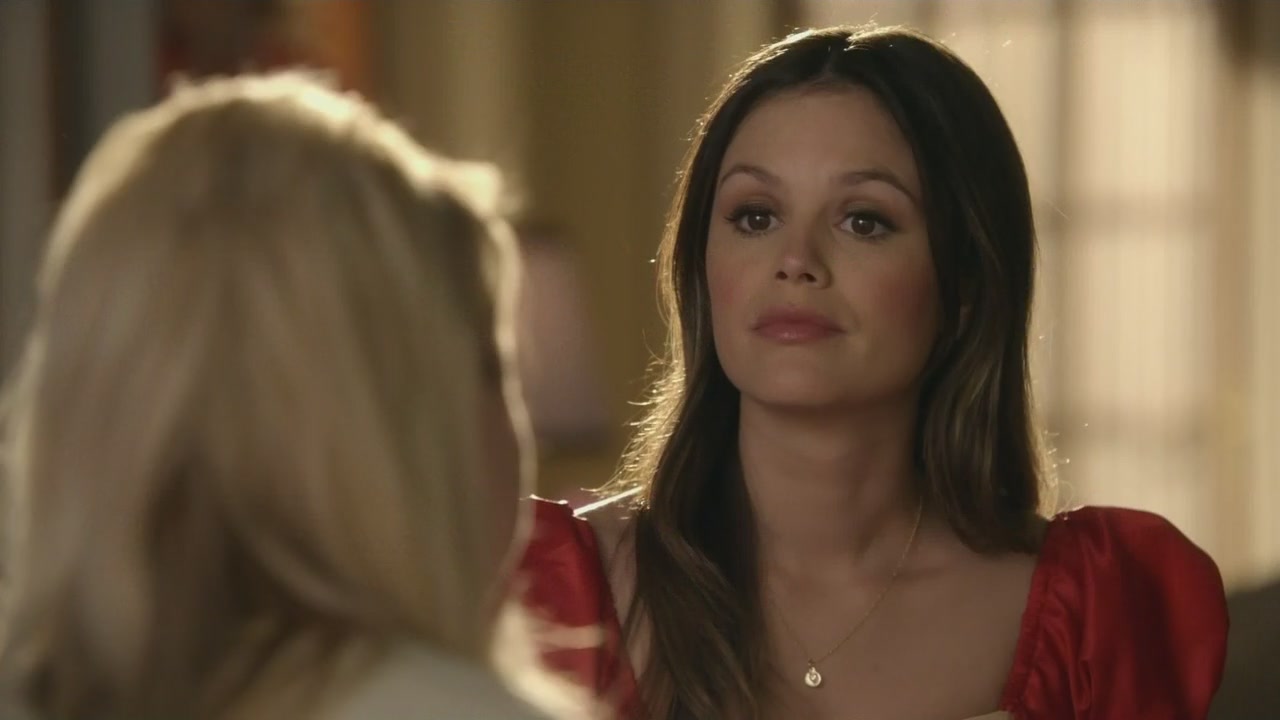 Heart of Dixie was a classic girl meets rural world sitcom. Zoe Hart inherits her estranged father's medical practice in Bluebell, Alabama, and quickly finds herself embroiled in a small-town love triangle. It's full of all the awkward charm that comes with a big city girl dealing with the utterly foreign drama of the mall town South.
Alaska: Northern Exposure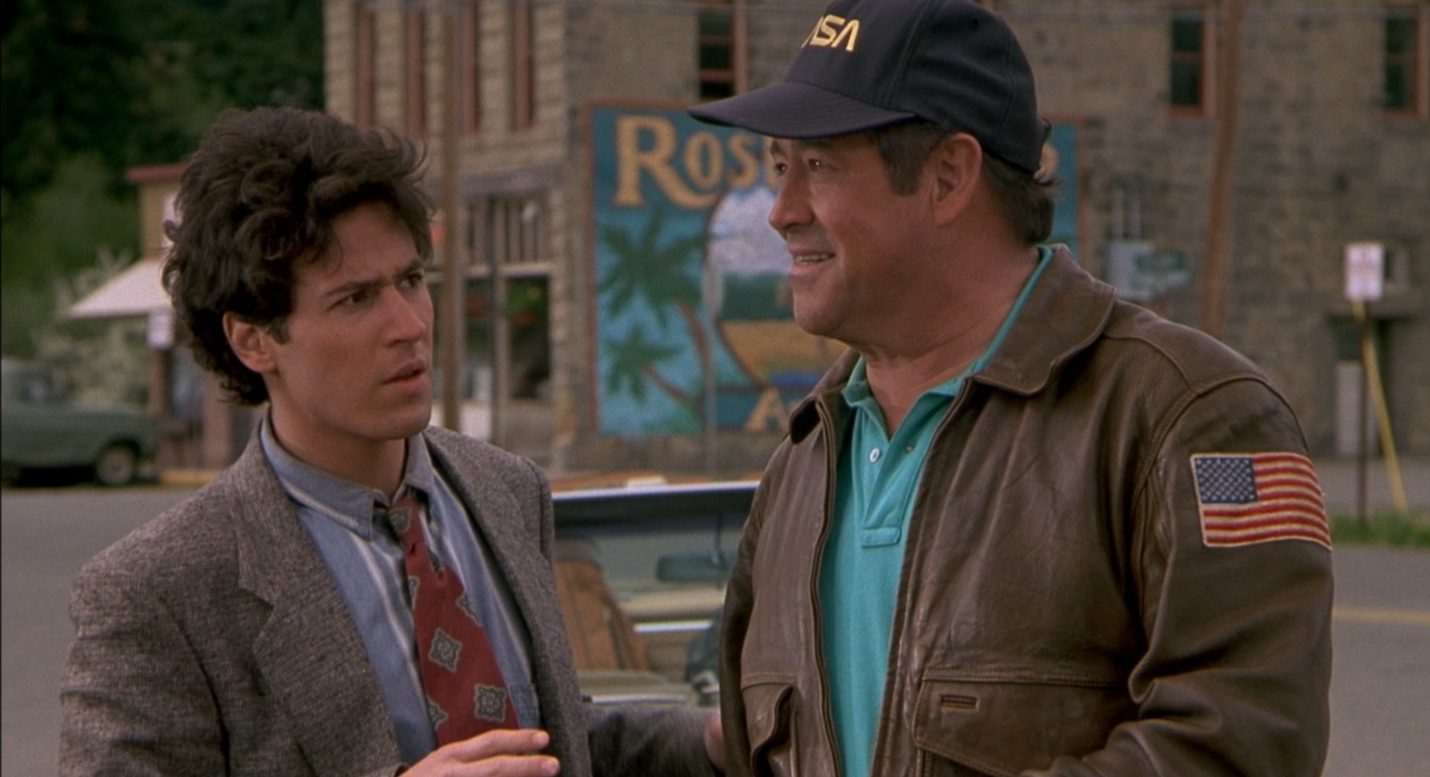 Imagine Heart of Dixie, but the main character is a guy and everybody is super cold all the time. That's underselling it a little, Northern Exposure has plenty of charm from Rob Morrow as the city doctor, and the folksy charm of Cicely just glows through the screen. Janine Turner was also a stand-out, flannel-wearing bar-girl-type performance.
Arizona: Medium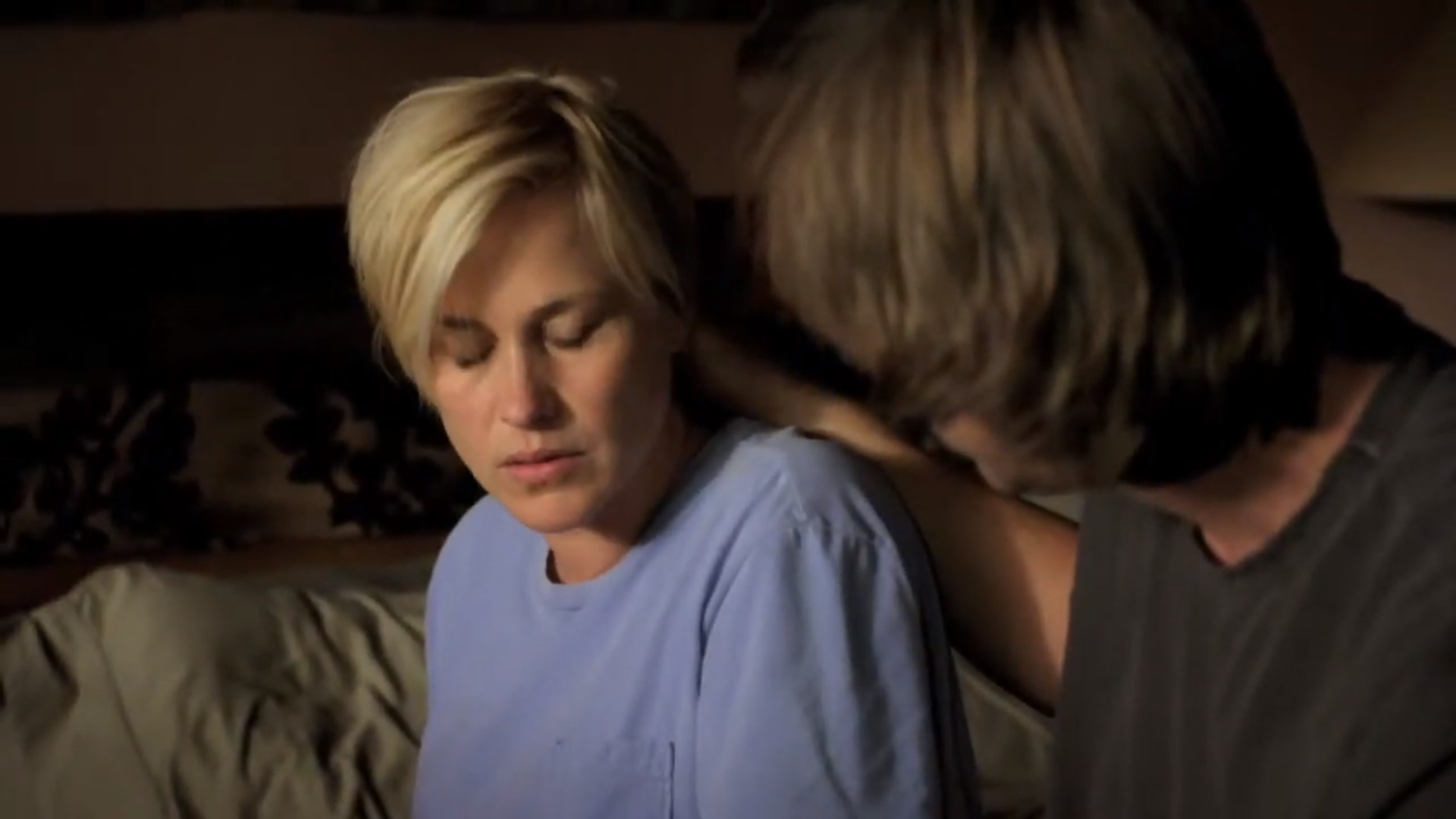 Plenty of shows in the mid-2000s featured some kind of spiritual twist on an established genre, and this procedural legal drama could see dead people. It was based on the 'case files' of Allison Dubois, an author and medium who claims she worked with legal agencies across America. Thanks, Arizona.
Arkansas: Evening Shade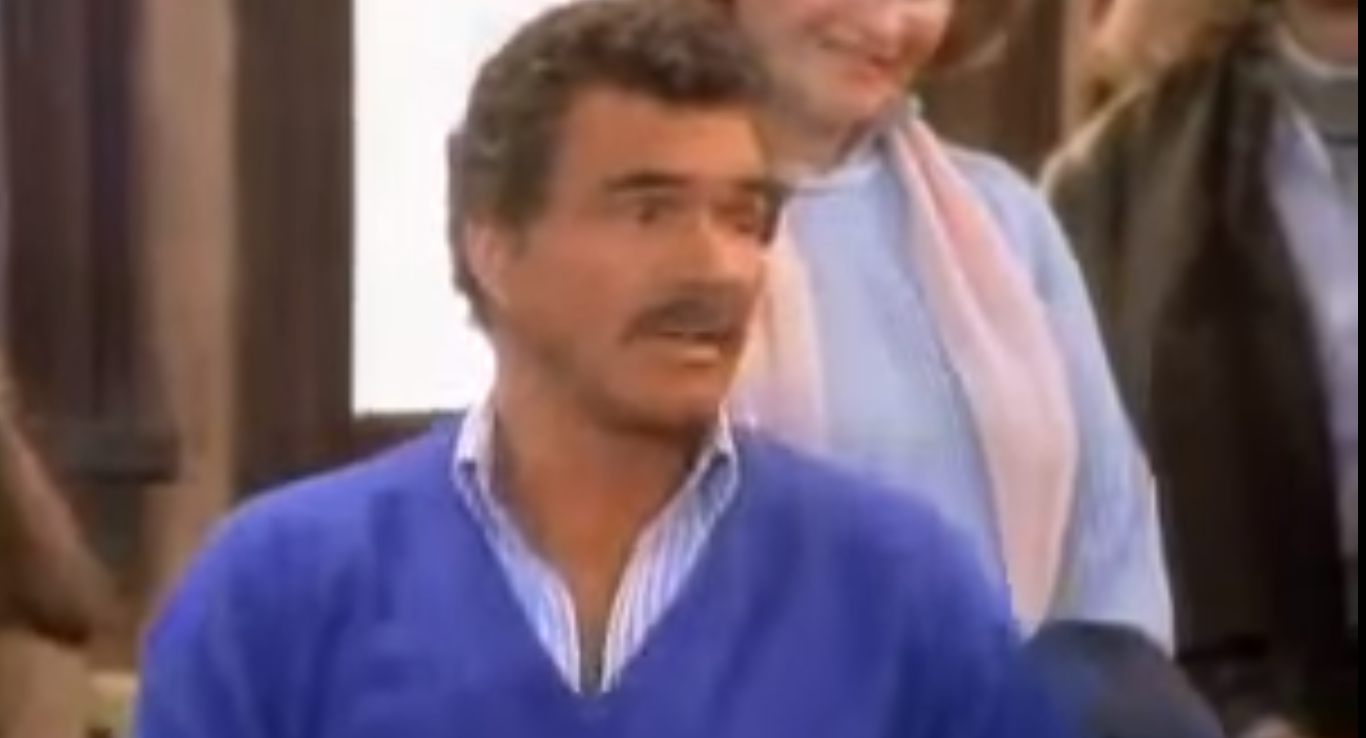 Sports sitcoms are still a TV staple, but the early 90s and Arkansas gave us one of the best. Evening Shade focused on Woodrow Newton, a retired Pittsburgh Steelers player turned high school football coach. The sadly departed Reynolds was heart-warming and quick-witted, and the dads could still watch it with a beer.
California: The Big Bang Theory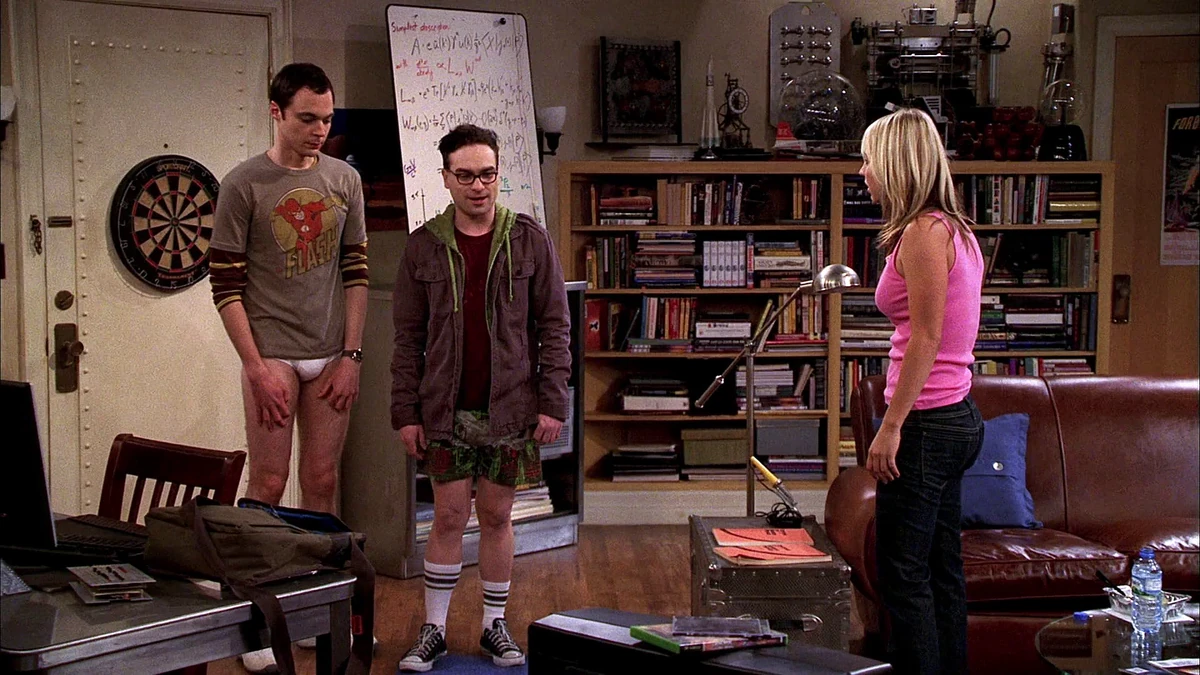 While the setting of California wasn't central to the show's premise, the nerds wouldn't have been the same anywhere else. The show's obsession with nostalgia garnered a massive audience and hordes of daytime TV awards. The Big Bang Theory, for better or worse, was a defining cultural moment of the 2010s.
Colorado: Community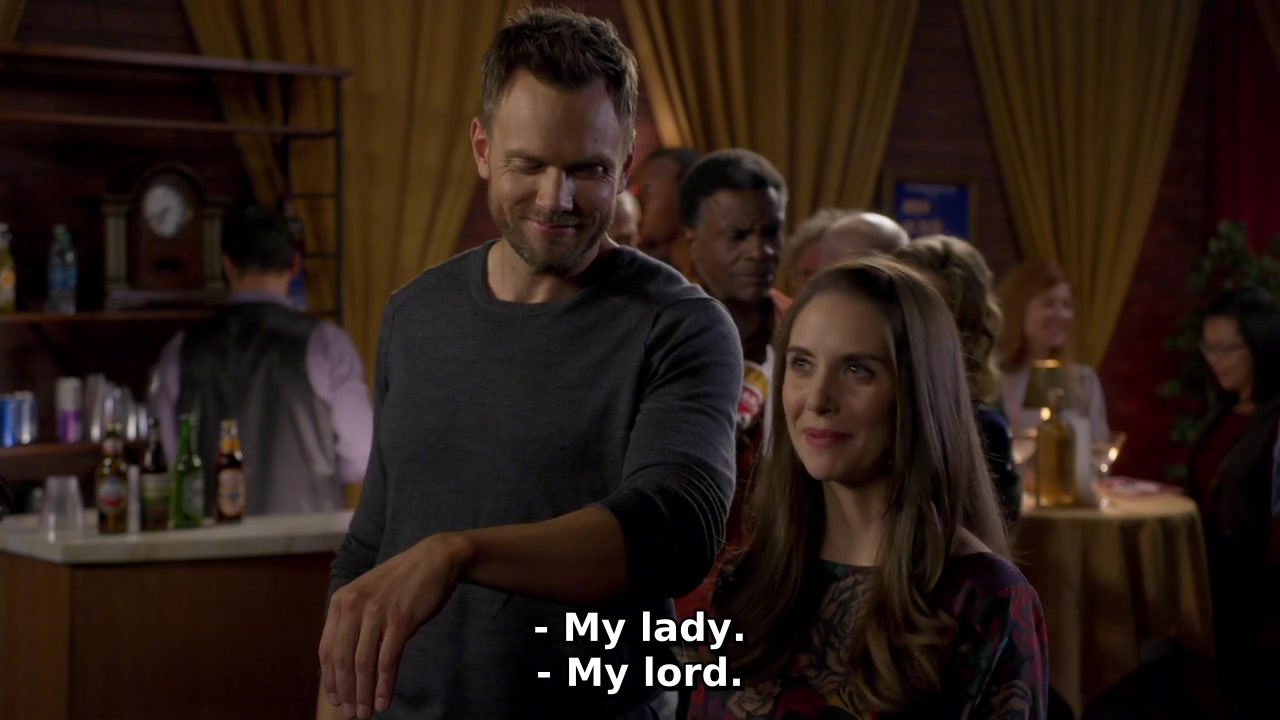 Held up by many as one of the greatest comedy shows of all time, Community's razor-sharp wit and ensemble cast made for some legendary TV. The show focuses on a study group at Greendale Community College, in a fictional Colorado town. The dysfunctional, stunted but, ultimately, lovable characters kept even their annoyances endearing.
Connecticut: Gilmore Girls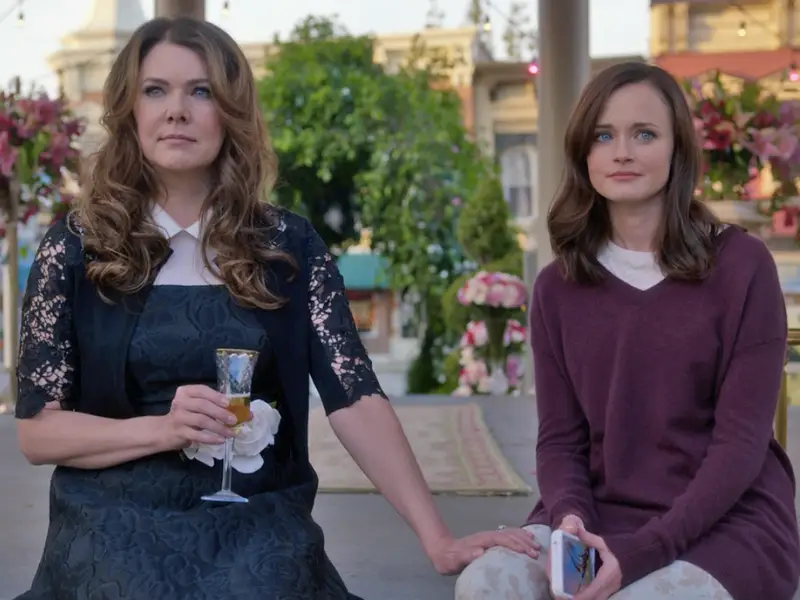 Set in the fictional town of Stars Hollow, Connecticut, Gilmore Girls follows the life of a mother and daughter trying to make their dreams come true. Single mom Lorelai wants to own a beautiful inn, and gifted-child syndrome sufferer Rory wants to go to Harvard. They're both achievable goals… if they can tolerate the contractual family time.
Delaware: The Pretender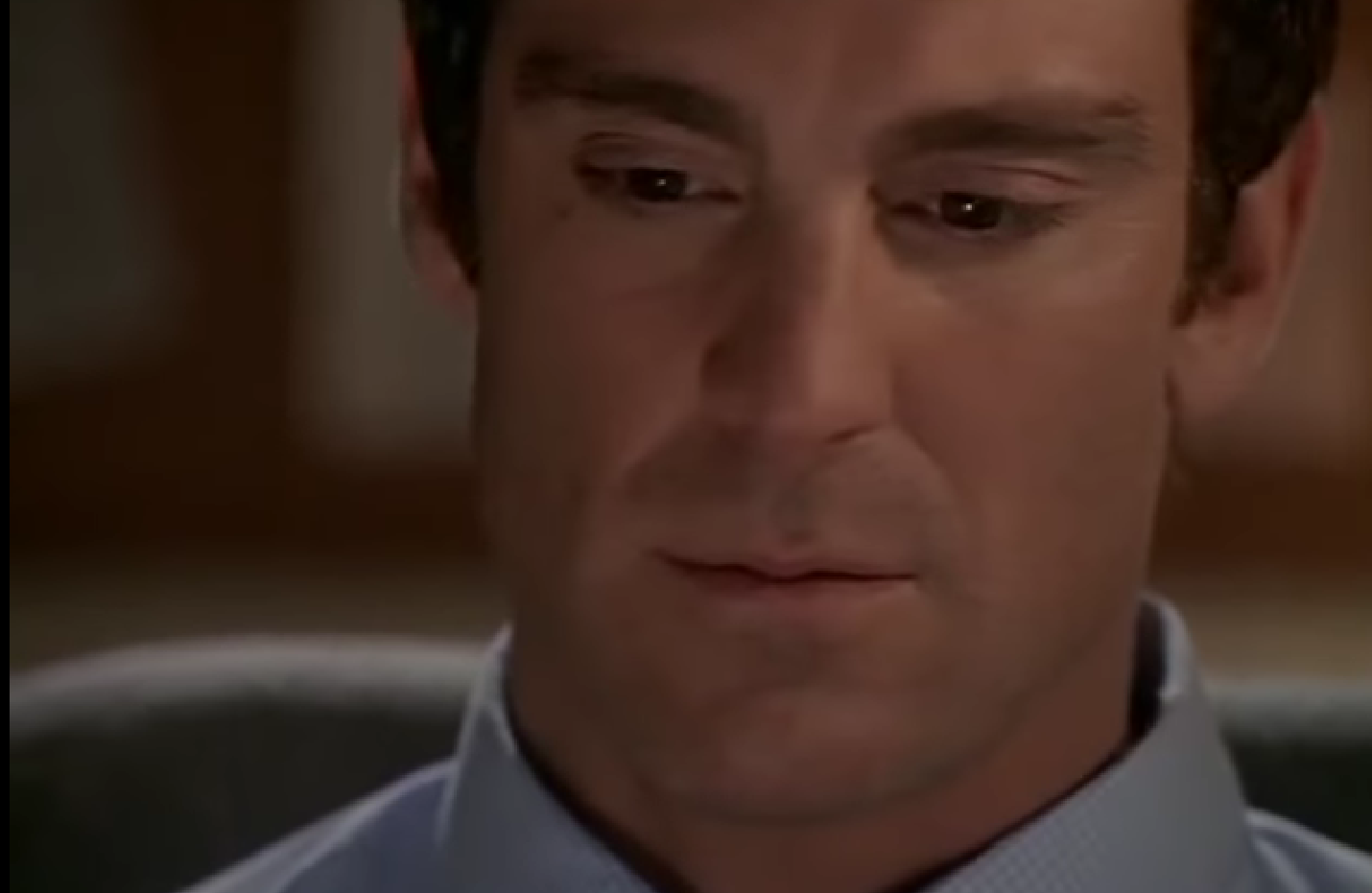 TV started to get weird in the 2000s. More channels than ever, and something might as well be playing between the ads, so you get things like The Pretender. Michael T. Weiss stared as Jarod, a master mimic who can essentially competently check his way through any situation. It turns out he was kidnapped as a child and they need his magic blood.
Washington D.C – The West Wing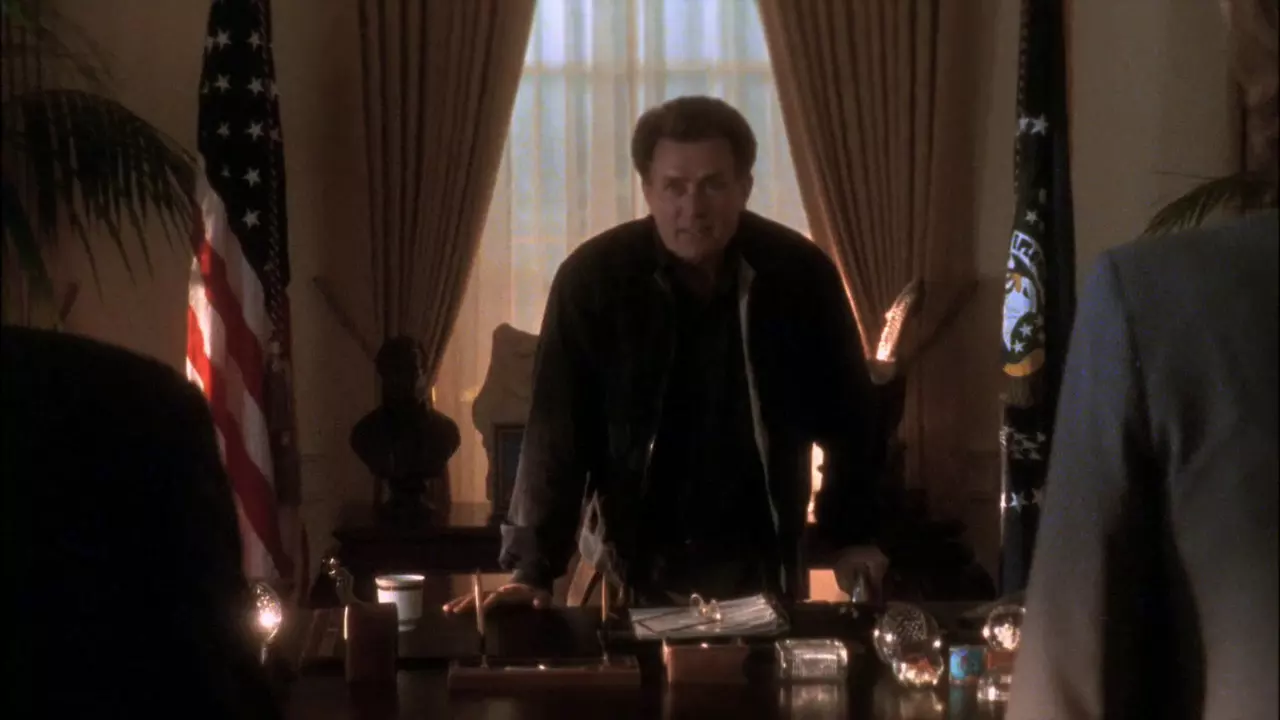 What else could it be? Those fat cats down in Washington are the federal power, and TV that captures the chaotic and often petty energy of politics is always good to watch. The series was written by Aaron Sorkin, who was lauded with critical acclaim for his sharp, satirical script. 27 Emmys across seven seasons can't be wrong.
Florida: The Golden Girls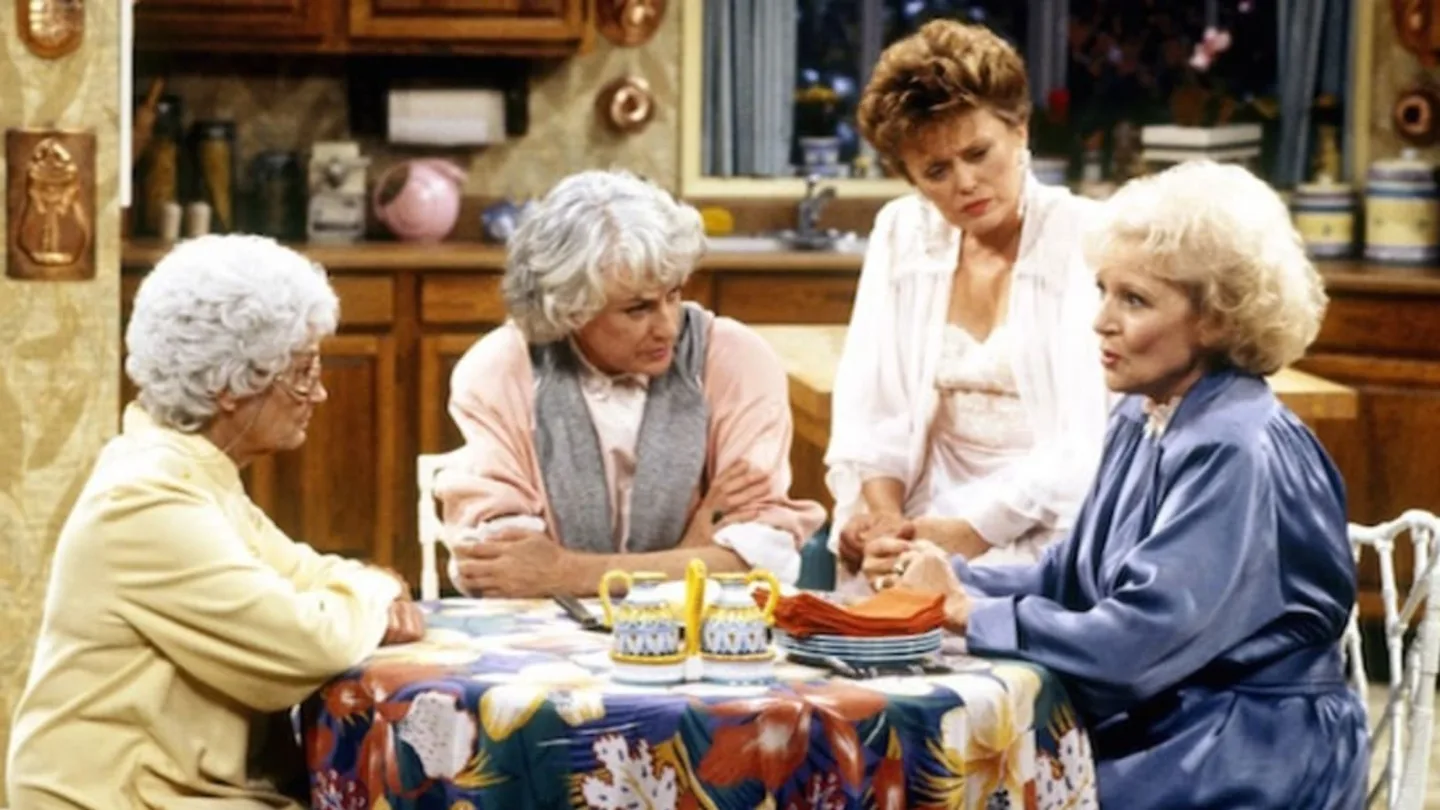 Held as one of the greatest comedies of all time, and the go-to comfort show of millions, the Golden Girls just felt at home in Miami. Blanche, Dot, Rose, and Sophia beamed their wholesome, warming energy across the world from 1985 to 1992. They racked up every award under the sun and created ever-lasting TV magic.
Georgia: The Walking Dead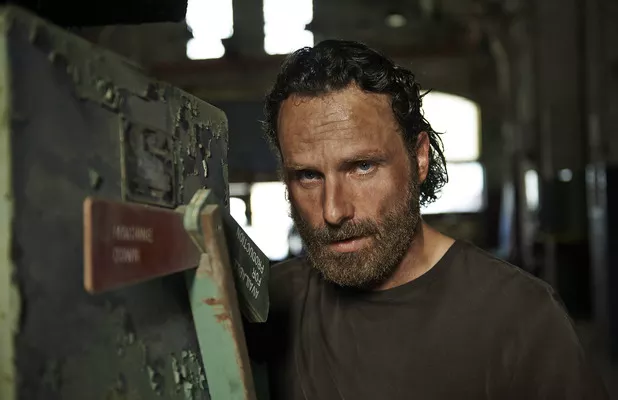 Sheriff Grimes wouldn't have hit nearly as hard without that accent, and Lincoln nailed the Georgia twang. The Walking Dead took over the world, bringing zombies back into the public eye for the first time in one and a half years. AMC's partnership with author Frank Darabont fell apart alongside the quality of the show, but the state is still lovely.
Hawaii: Hawaii Five-O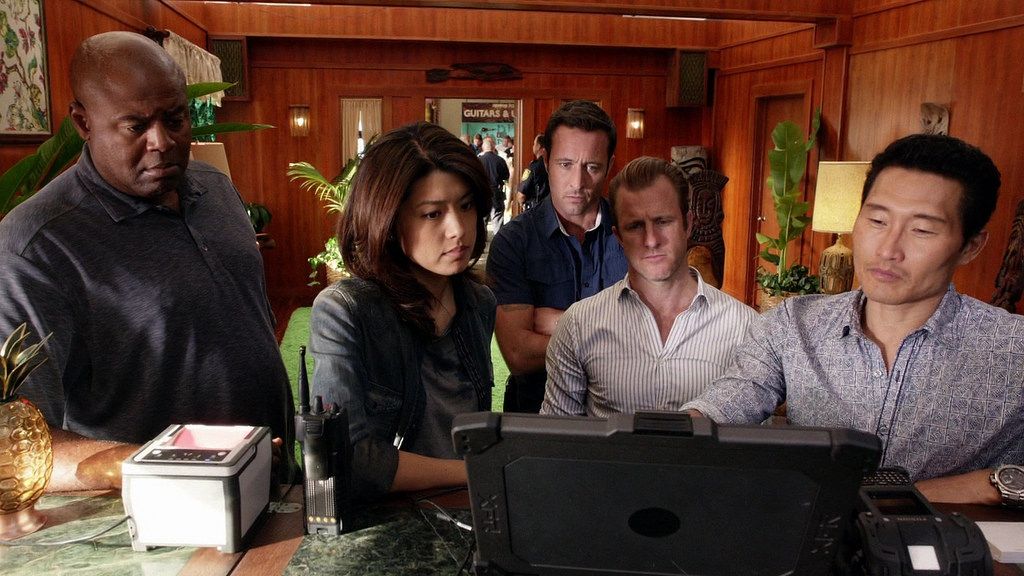 There have been two immensely successful runs of this show, and the fact the state is right in the name sadly makes this a victory by technicality. Not to diminish Hawaii Five-O's legacy, as hot cops on the beach are now forever linked to McGarrett. The reboot made it into the 2012 Guinness World Records as the highest-rated new show on air.
Idaho: Wayward Pines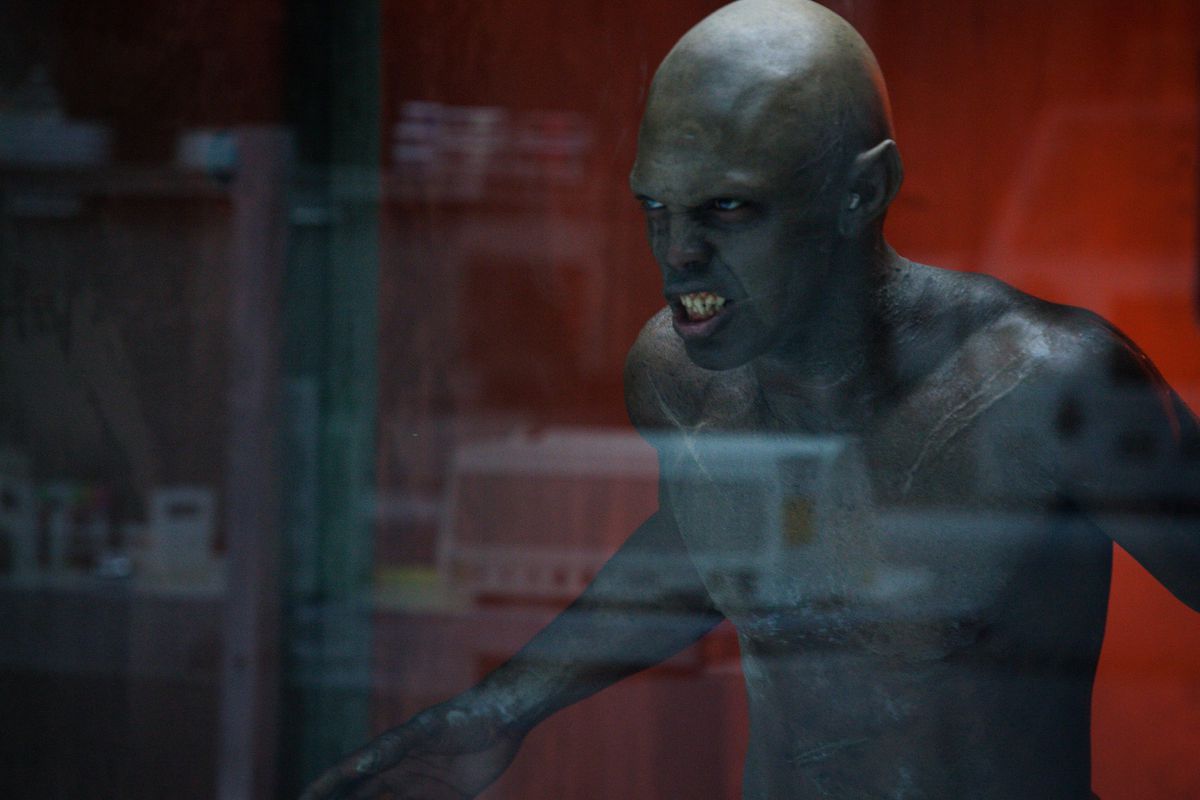 Wayward Pines was an M. Night Shyamalan produced psychological thriller and detective show. In searching for his missing partners, a secret service agent, portrayed by Matt Dillon, stumbles across a town whose inhabitants can't leave. It was canceled after two seasons due to low ratings, but Idaho had nothing to do with that.
Illinois: Roseanne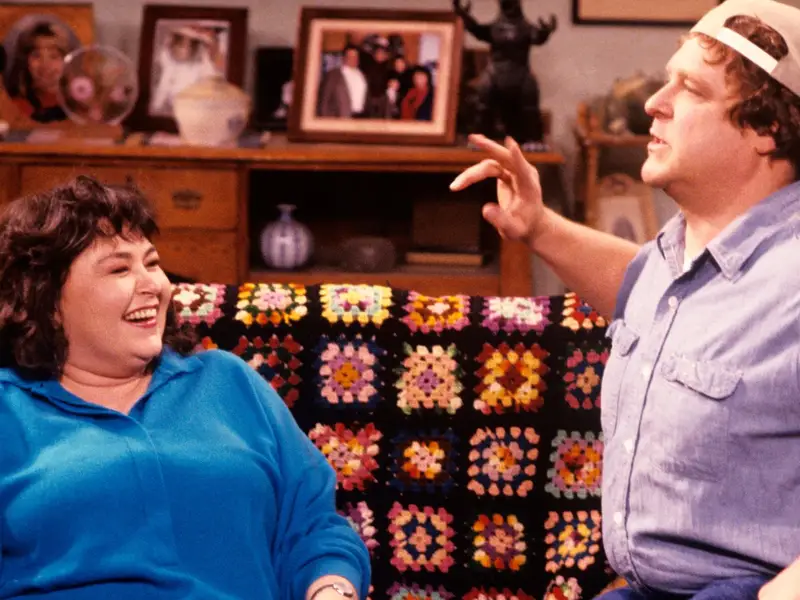 Before her Ambien-fuelled descent into online chaos, Roseanne, the show and actress, was held in enormous regard. The working class Illinoian Connor family and the wholesome vibes they projected earned a total of two Golden Globes and four Emmy wins before Barr was fired and the show became The Conners.
Indiana: Stranger Things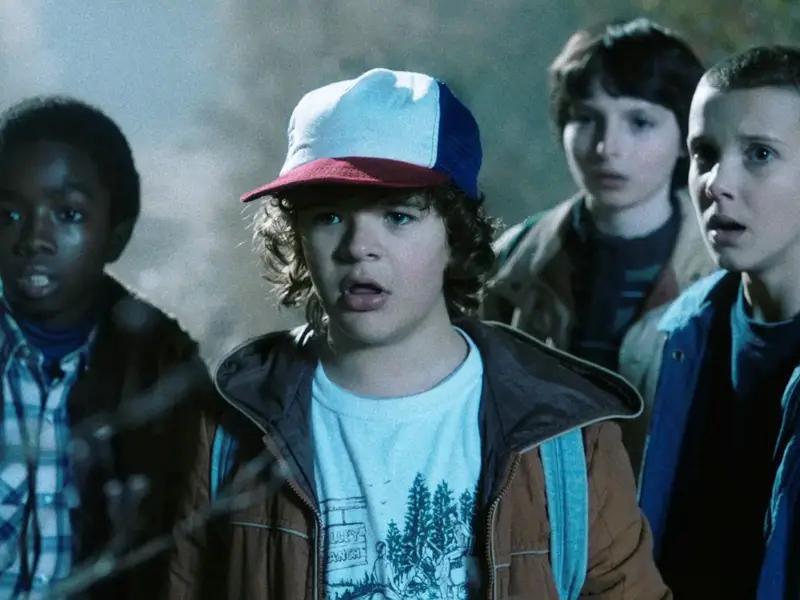 Hawkins, Indiana was central to the appeal of Stranger Things. The town was just as much a character as any of those little nerds and their monster problems, providing a varied and beautiful backdrop for the horror-tinged adventures. It quickly became one of Netflix's most successful shows in the platform's history.
Iowa: American Pickers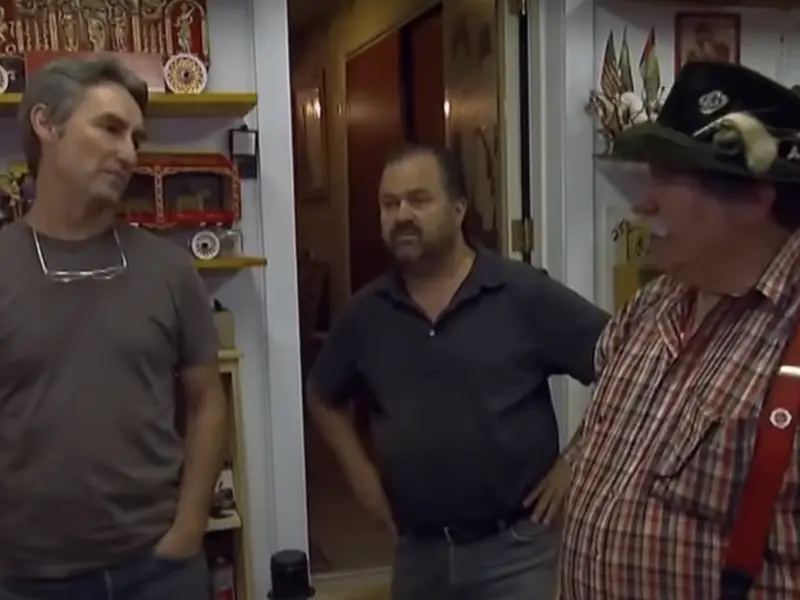 Iowa doesn't have a ton of TV presence, but they sure do love their antiques. American Pickers isn't exactly a unique premise, Mike Wolfe and Frank Fritz travel around to find the secret treasures lying in the homes of the average Iowan native. Their store, Antique Archaeology, has its home base in Le Claire.
Kansas: Smallville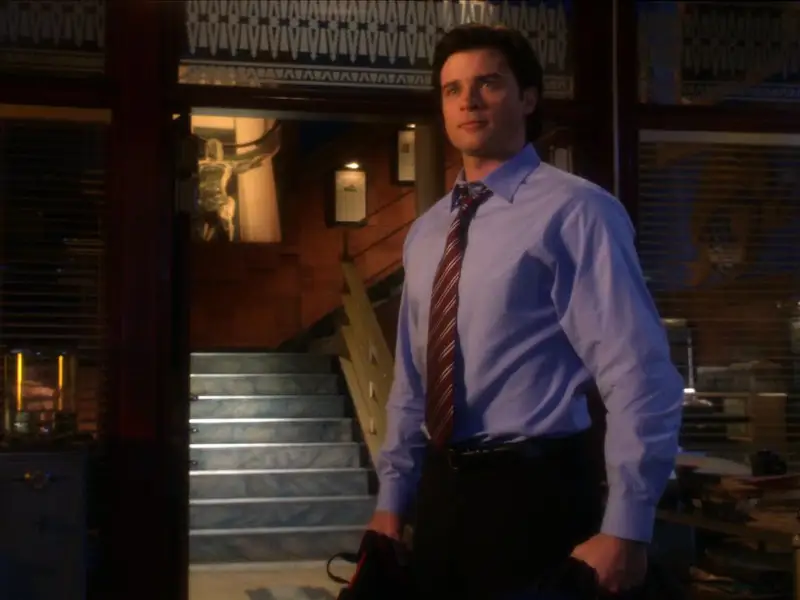 Kansas is essentially what shaped Superman into who he is, forming the human and moral core of his character. Smallville was a take on this origin, focusing on the personal elements of Clark Kent's life instead of the superpowers and flying. This turned some fans off, but Tom Welling carried the role on his big, big shoulders.
Kentucky: Justified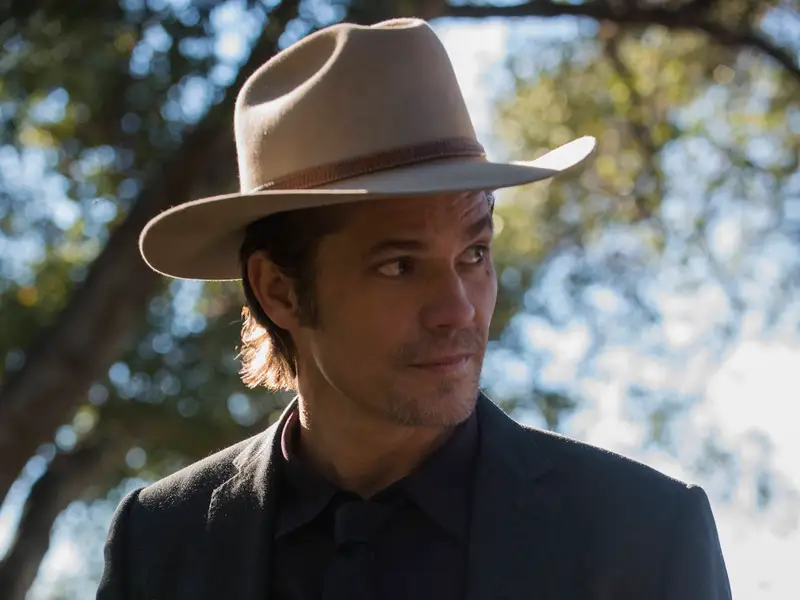 Timothy Oliphant starred in this pretty standard, but beloved, gritty cop drama. It focused on a wildcard deputy who gets transferred from Miami to his home in Harlon County, Kentucky. His hometown clashes with his role as a controversial law enforcer, which makes for the bulk of this well-acted FX show.
Louisiana: True Blood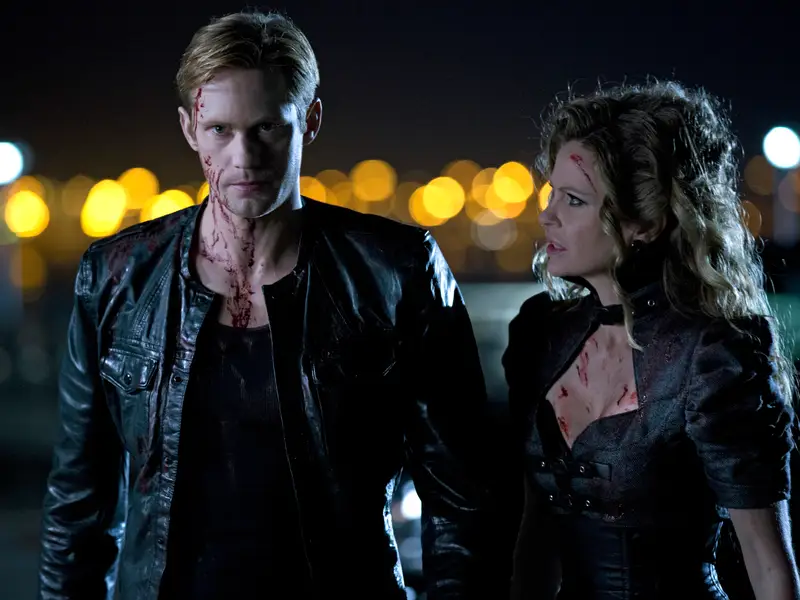 The southern swamplands are a fantastic setting that not enough TV shows take advantage of, mainly because there is only so much you can do with a fan boat chase. That makes True Blood the state's most popular show, the hit HBO young-adult fantasy series. There's blood, drama, romance, and even more blood.
Maine: Once Upon a Time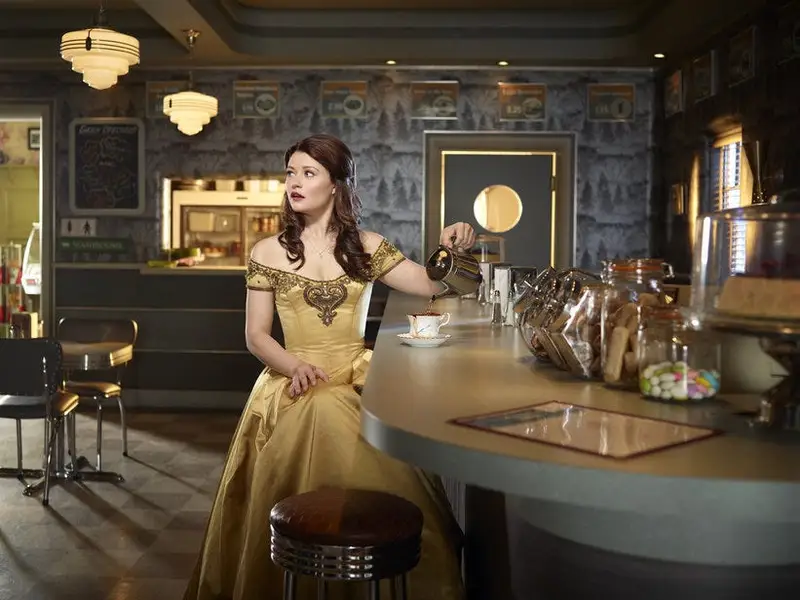 Everybody loves a fairy tale, and Once Upon A Time brought Disney's most celebrated characters to life in the enchanted land of Storybrooke, Maine. Jennifer Morrison played Emma Swan, a mother who stumbles into Maine's best-kept secret, that Rumpelstiltskin is real and he lives there. You can just go see him.
Maryland: The Wire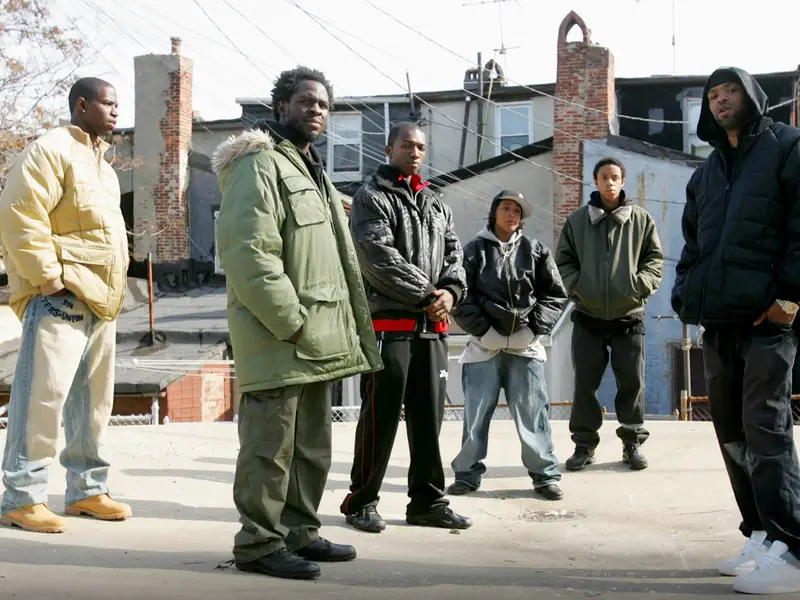 Despite the fact The Wire has never formally won any awards, it's held up by many, including Entertainment Weekly, as the greatest show of all time. It took an often bleak and depressing, but ultimately real look at how policing, politics, and the war on drugs collide in urban Maryland. Idris Elba, Seth Gilliam, and Lance Reddick all had major roles on the show.
Massachusetts: Ally McBeal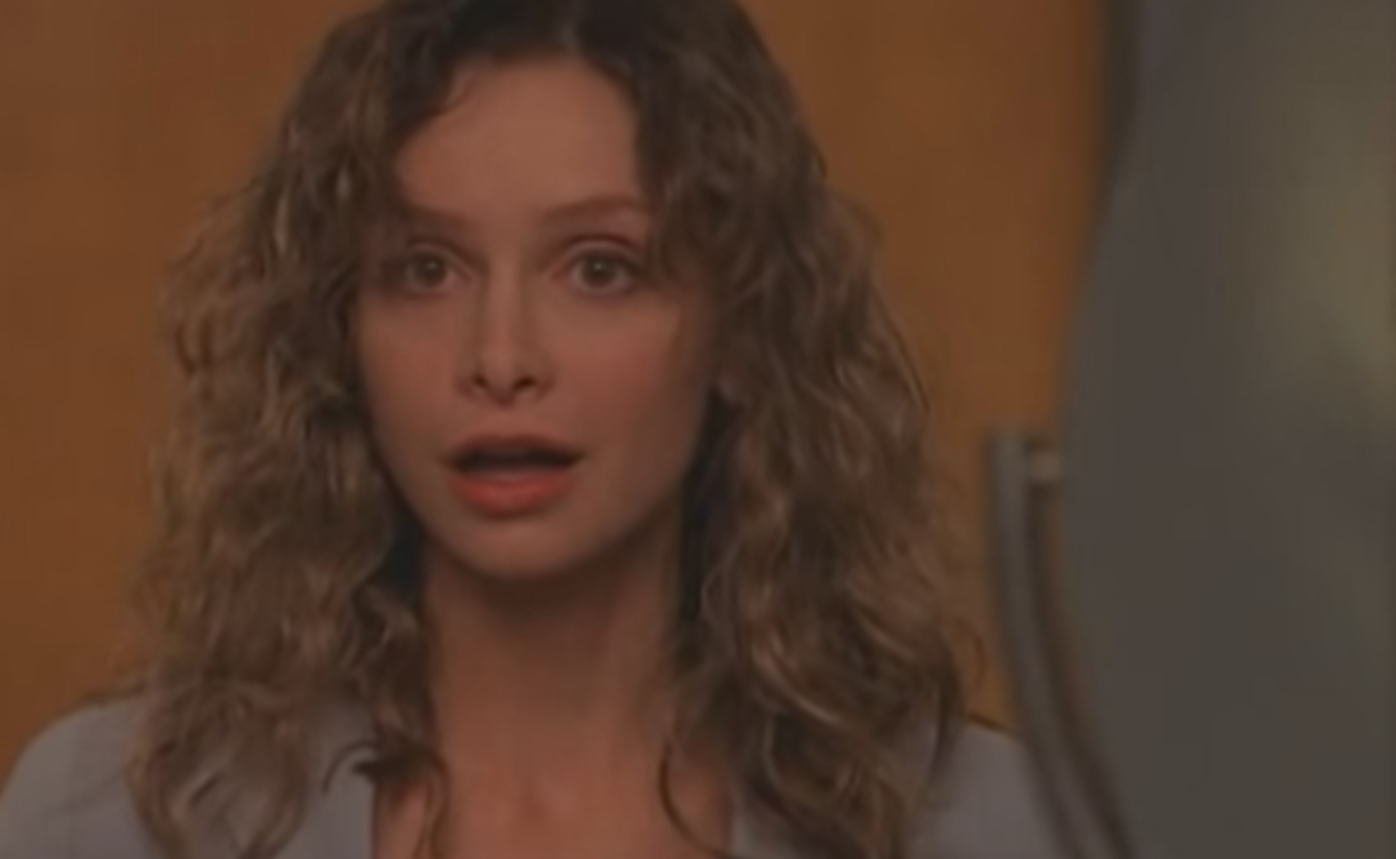 Callista Flockhart became a feminist icon for her role as Ally McBeal, a young lawyer and woman about Boston. Notable supporting stars in this legendary legal drama include Greg Germann, Jane Krakowski, Portia de Rossi, Lucy Liu, and Robert Downey Jr. During its run, "Ally McBeal" won three Emmys and four Golden Globes.
Michigan: Home Improvement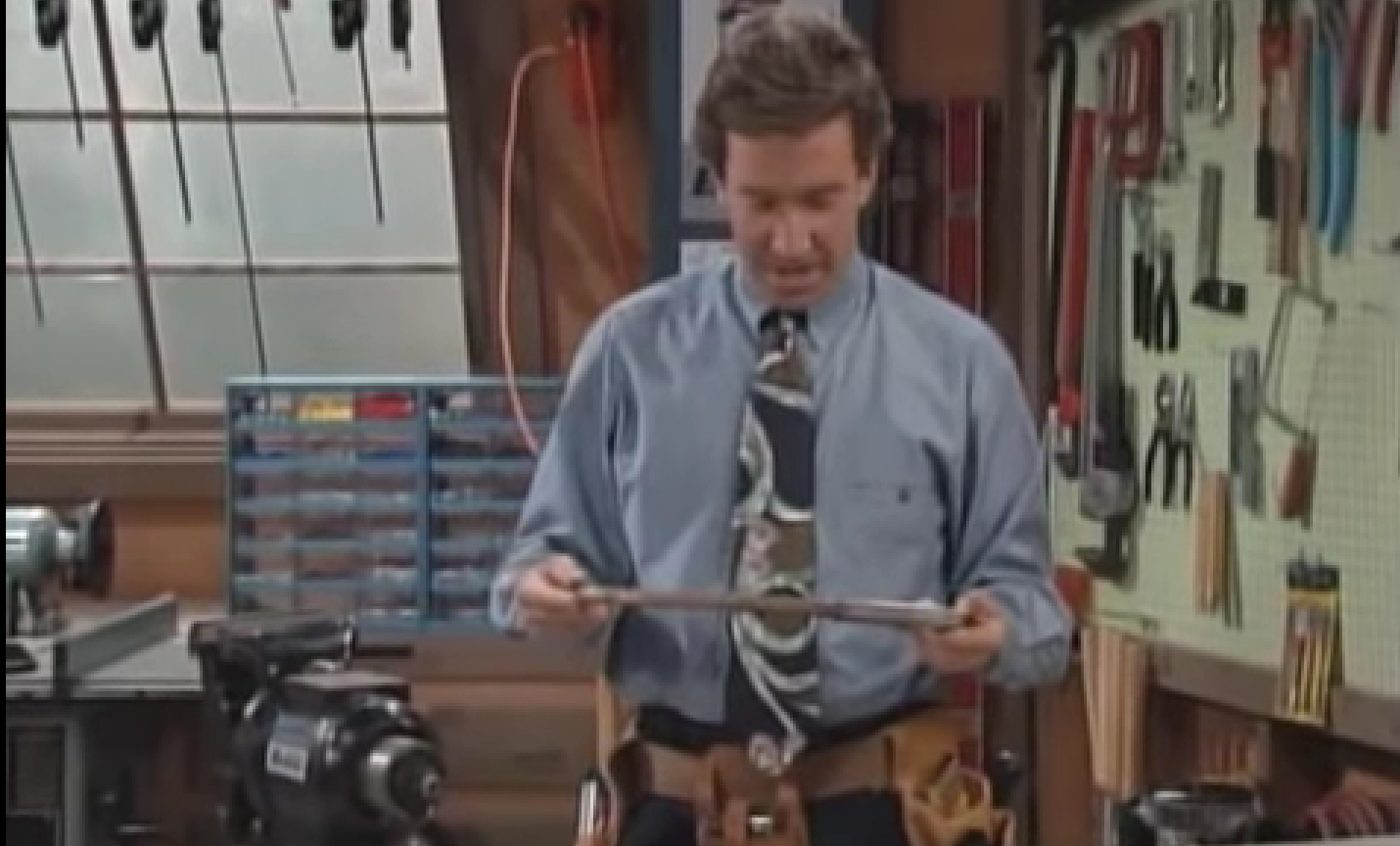 Home Improvement was a family-based sitcom exploring the lives of Tim Allen, Pamela Anderson, and three extremely 90s children. It ran for eight seasons in total and achieved astronomical success, taking Allen from a struggling stand-up to TV and movie screens across the world. It also featured child star Jonathan Taylor Thomas.
Minnesota: The Mary Tyler Moore show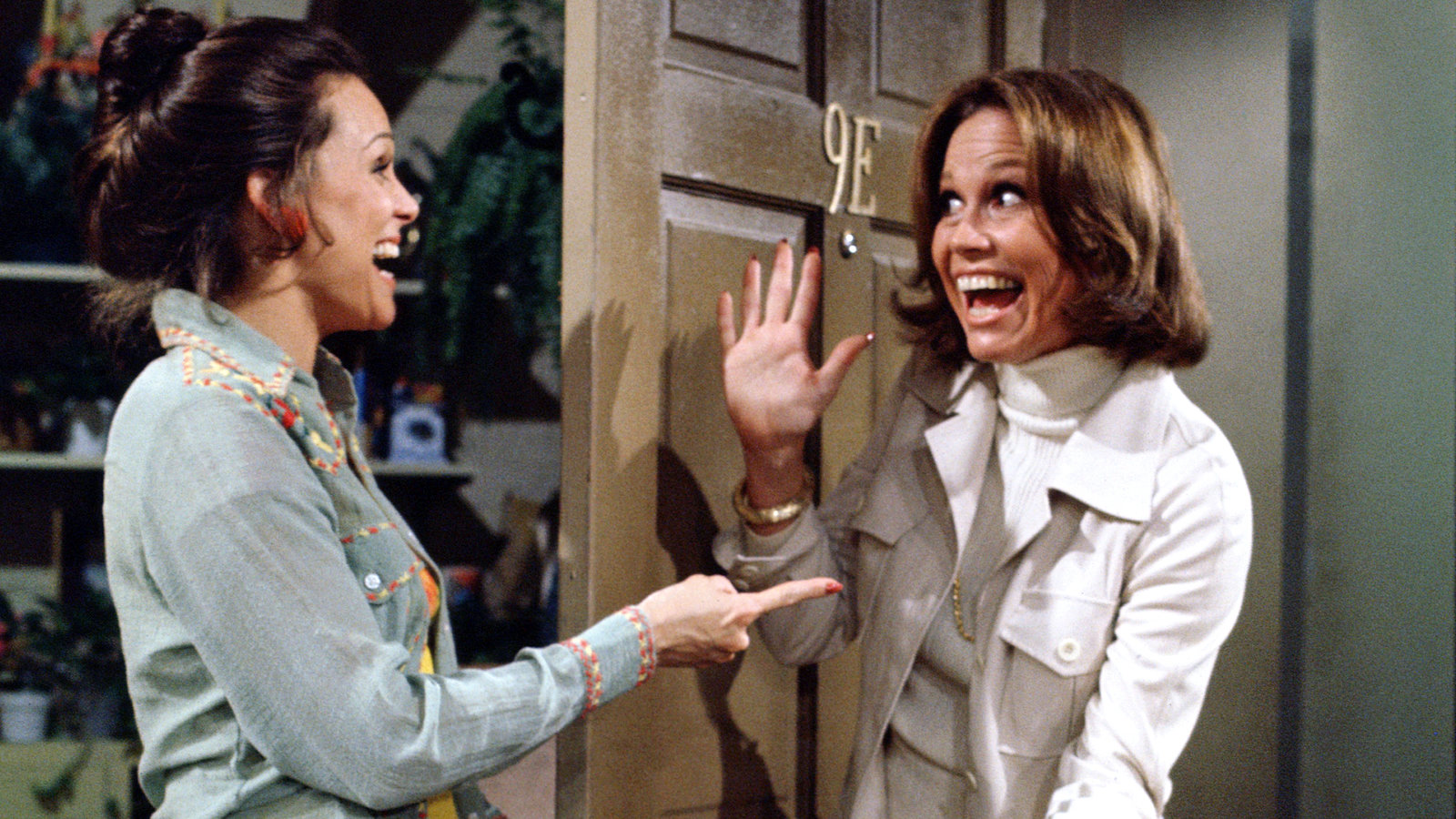 Minnesota's entry into the TV landscape is a golden-age piece of media history. The Mary Tyler Moore Show focused on a fictional news channel and the adventures of the titular reporter. As a naïve Minnesota girl whose kind nature instantly catches her cut-throat, city-hardened co-workers. Airing in the 70s, it became an important rallying cry for representation on American TV.
Mississippi: P-Valley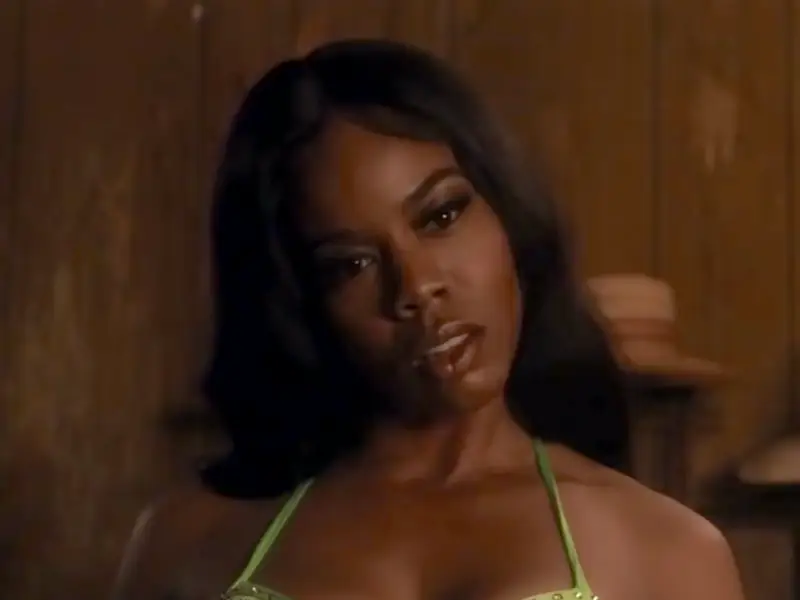 Despite being a relatively new appearance on network TV, P-Valley has already become a major Starz network hit. It premiered with a 100% rating on Rotten Tomatoes and swept up awards for its predominantly black acting talent and sense of realism. The show is based on the lives of the employees at The Pynk, a strip club in Chucalissa.
Missouri: Masters of Sex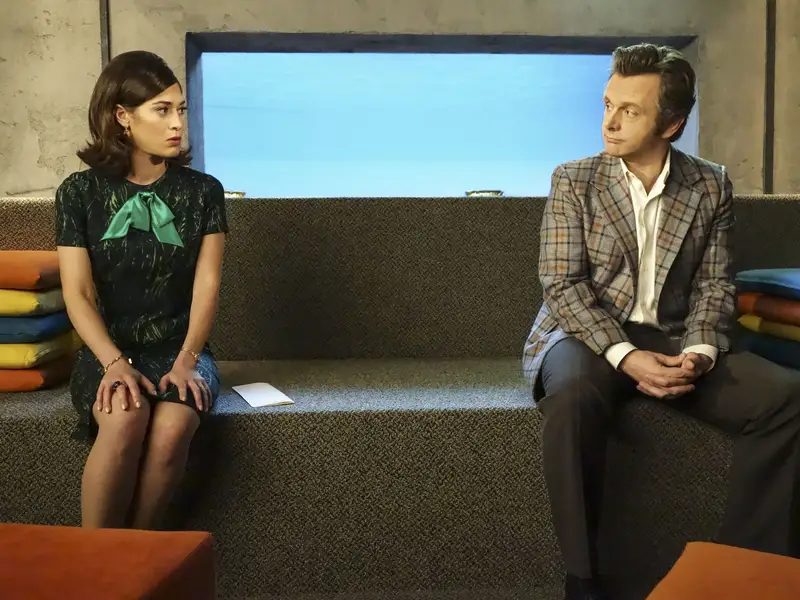 The Southern states don't have a great reputation for their sex positivity, so it's bizarre to think that the sexual revolution began right in Missouri. Master's of Sex is a semi-biographical adaptation of the research done by Dr. William Masters and Virginia Johnson at Washington University. It ran for four well-received seasons.
Montana: Yellowstone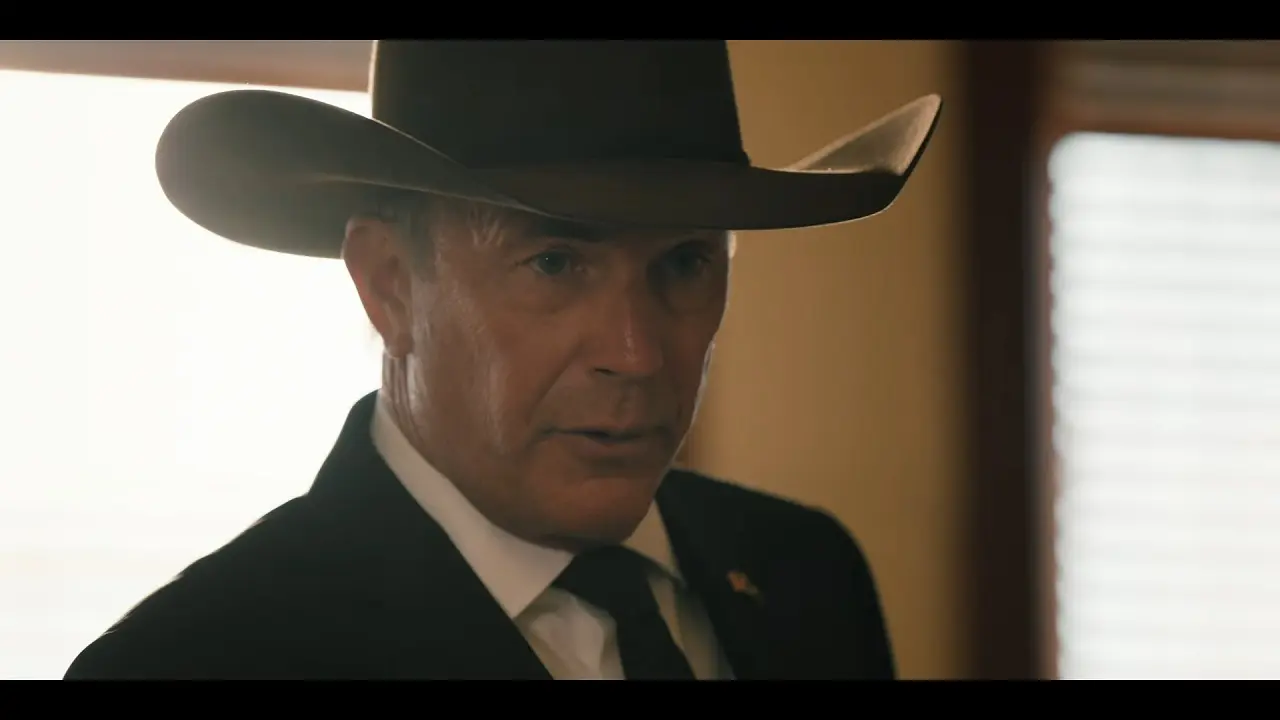 This is another newcomer that has quickly grown into a runaway cultural touchstone. The 2018 Paramount series follows Kevin Costner as John Dutton, a family man and caretaker of the largest national park in America. The show got off to a rocky start, with critics divided on the initial season, though by season two they had hit their stride.
Nebraska: The Young Riders
The Young Riders was a fictionalized origin for many Wild West legends, focused around the Pony Express mail wagon employees. At the heart of the three seasons were the devolving bonds between the co-workers come comrades, and between the riders and horses. The Nebraska-based series was the beginning of Josh Brolin and Stephen Baldwin's acting careers.
Nevada: CSI: Crime Scene Investigation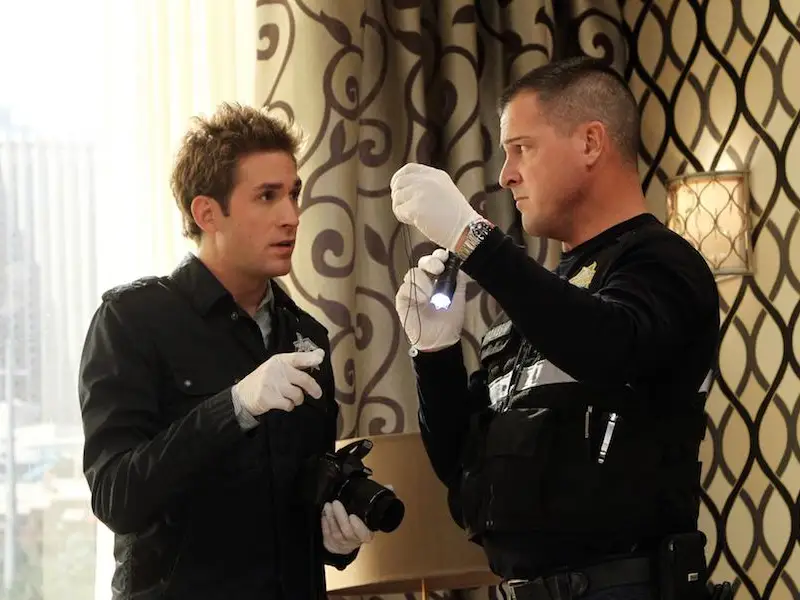 While some people prefer the spin-offs, Nevada will always remain loyal to the original three-letter cop show. The city of Las Vegas provided the show with a never-ending stream of bizarre and exceptional murders, robberies, and any case some hot cops can crack. The rotating cast of peaked with Laurence Fishburne.
New Hampshire: Stan Against Evil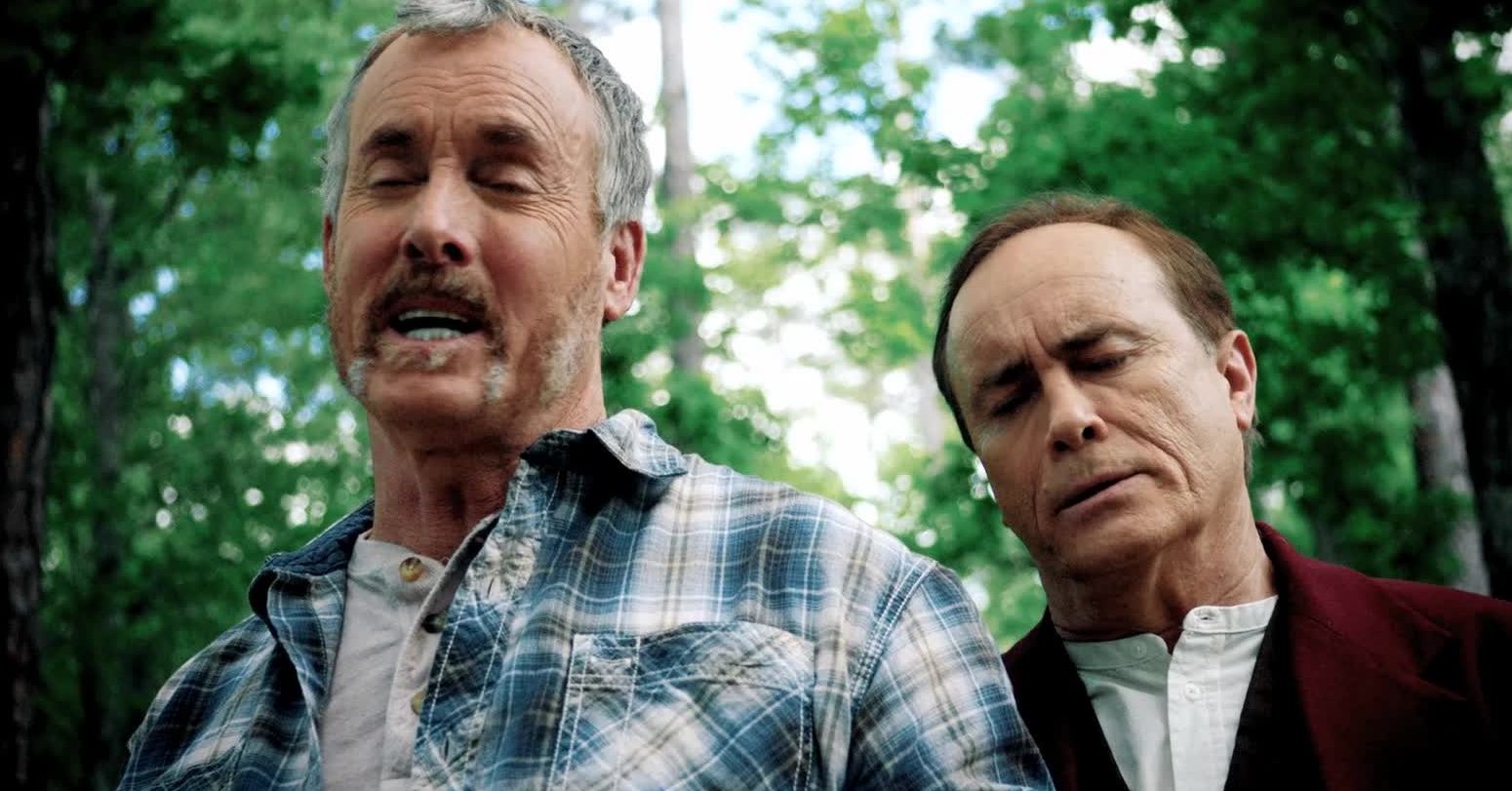 Anytime media has 'vs Evil' in the name, you can assume it's going to be a camp, gory supernaturally fun time. Two small-town New Hampshire police officers have to begrudgingly team up to protect their constituents from a demonic invasion. This sets the stage for incredible comedy, great effects, and some great spooky atmosphere.
New Jersey: The Sopranos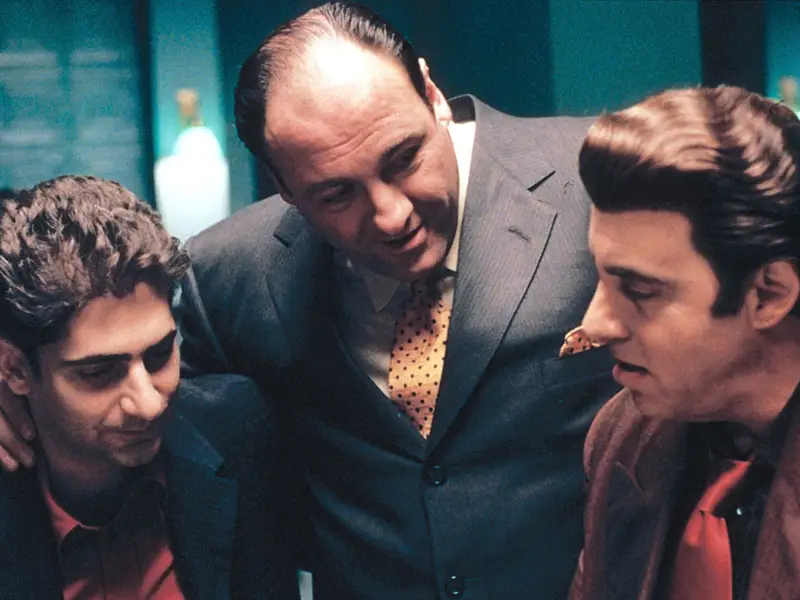 The Sopranos and the New Jersey streets are inseparable from one another, and the resulting show is often heralded as the best TV show of all time. James Gandolfini played Tony Soprano, a New Jersey mob boss trying to balance his upper-middle-class family life and his job as the judge, jury, and executioner of the city.
New Mexico: Breaking Bad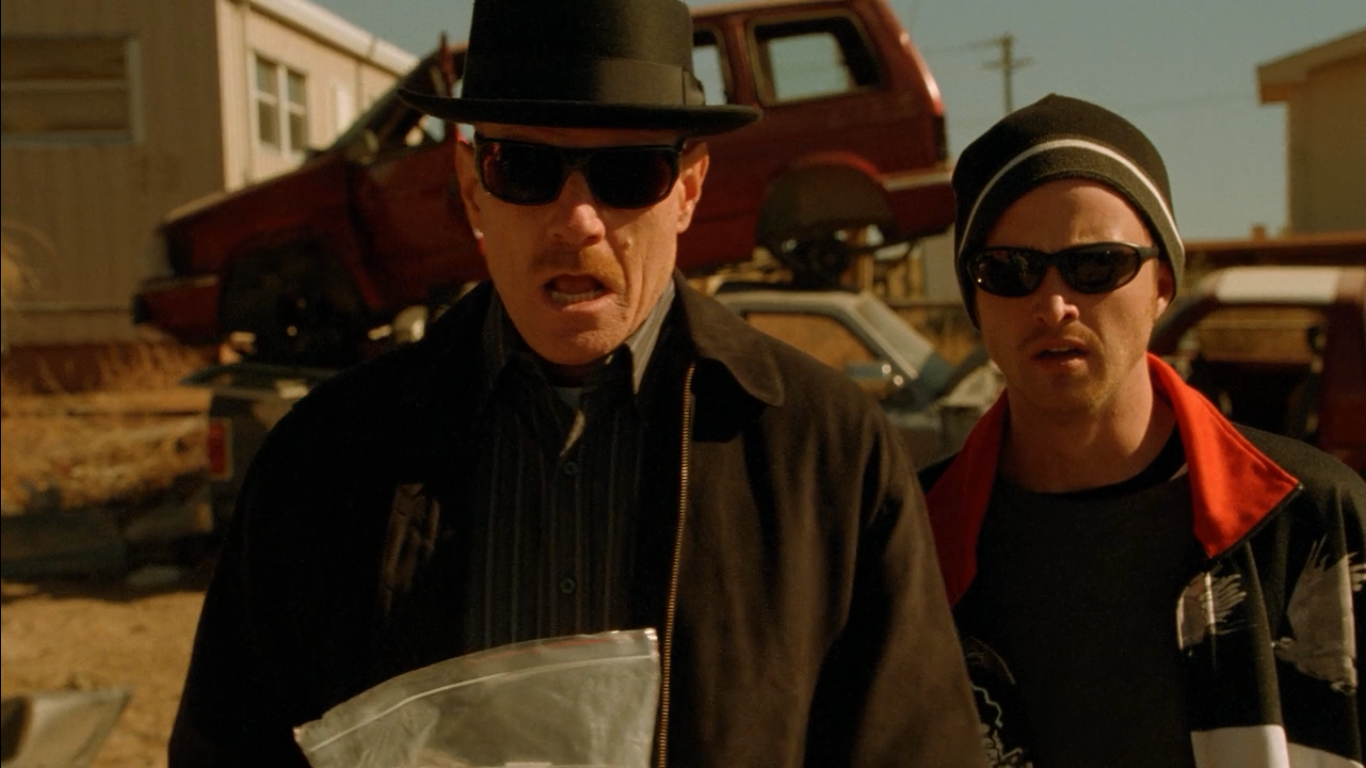 Nobody needs an introduction to Breaking Bad, and because of that, everybody knows which state Albuquerque is in. Vince Gilligan's masterful show running and a writing team packed with talent churned out one of the most suspenseful, entertaining, and shocking pieces of television in history. A lot of people googled how easy it was to make the drug after this one.
New York: Friends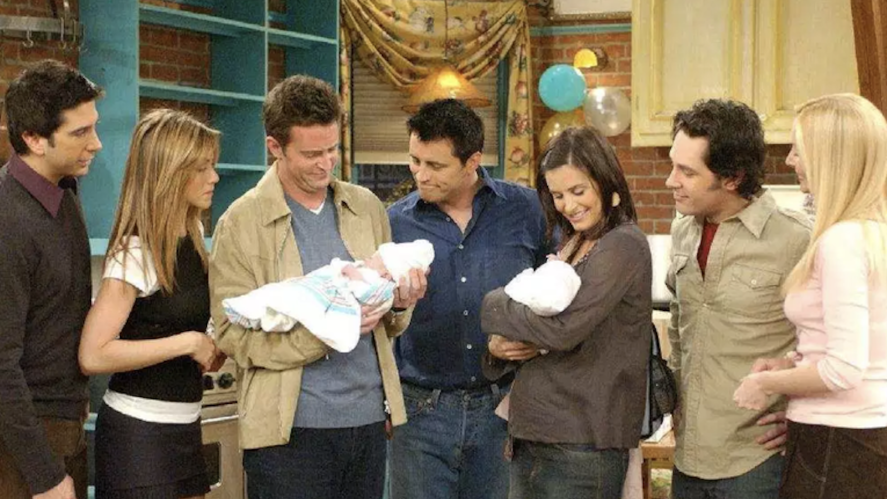 For 10 seasons spanning 10 years, Central Perk existed not only in New York but in living rooms around the world. Friends still has an enormous cultural presence, with big numbers being dropped to keep streaming rights, and merch being sold for basically all age ranges. Everybody has their favorite, their least favorite, and Ross.
North Carolina: One Tree Hill
One Tree Hill isn't the most interesting premise in the world, but the show certainly struck a chord with teen audiences. In Tree Hill, North Carolina, a pair of estranged half-brothers play on the same basketball team. That's essentially it, the writing is soap opera levels of melodramatic but the diverse cast bounce well off each other.
North Dakota: Fargo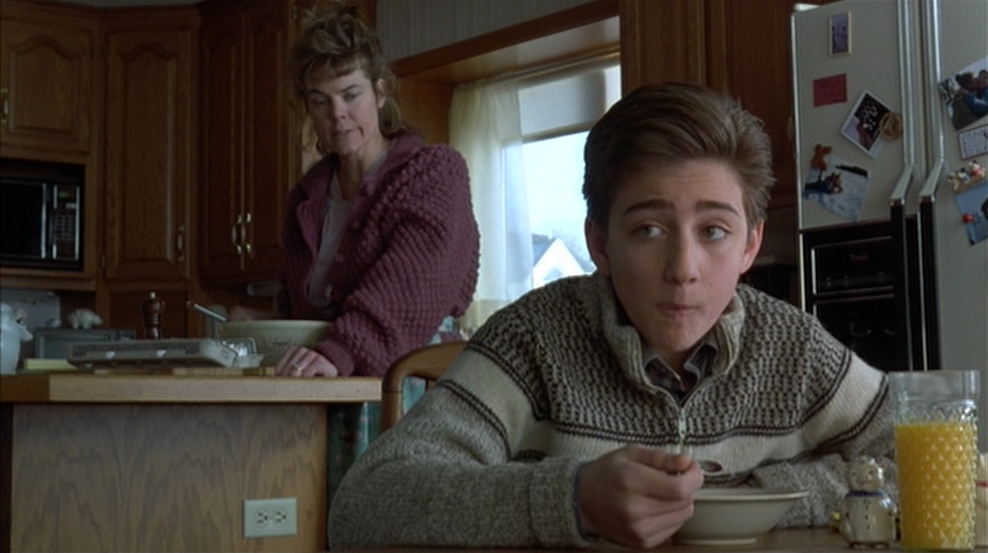 While the bulk of the show is set in Minnesota, the investigations in this crime drama all lead back to the town of Fargo. Each series is set in a different time and place and follows a star-studded cast through a Cohen Brothers-inspired murder-mystery plot. Each mini-series has received stand-out praise for its complex stories and the incredible talent involved.
Ohio: Glee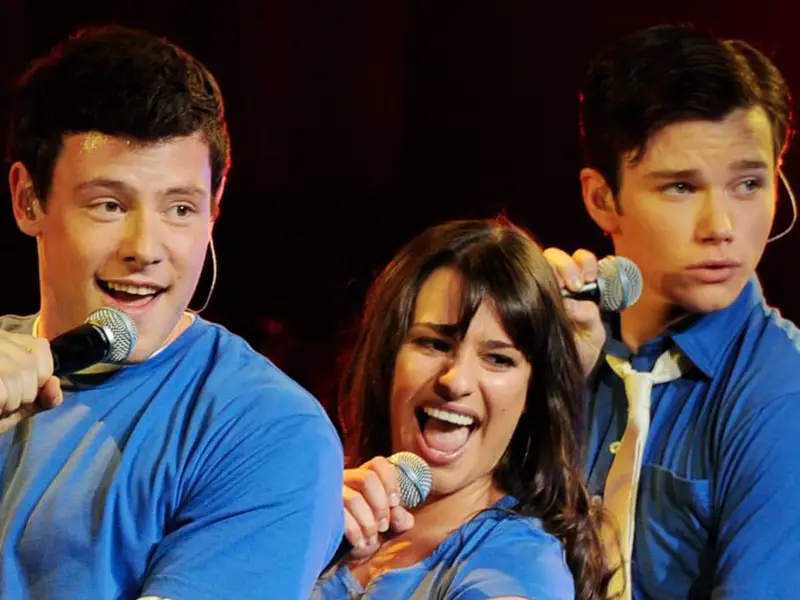 High schoolers from Ohio sure can belt out show tunes like nobody's business. That's only one of the wholesome messages Glee tried to impart to its audience, and it was more than enough to reach a pretty unprecedented level of fame. Over its six seasons, those Lima students gave the acapella and choir treatment to hundreds of songs.
Oklahoma: Saving Grace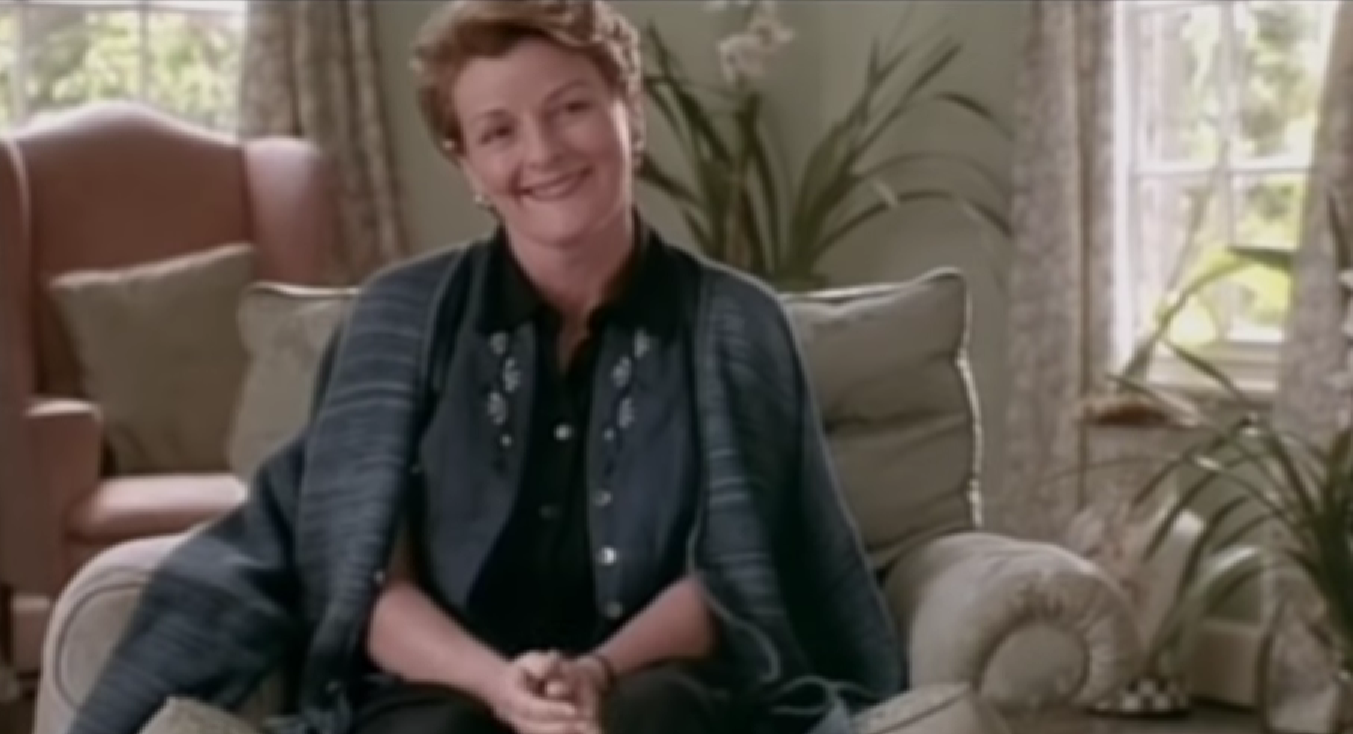 This series focuses on the brilliantly named Hanadarko, played by Holly Hunter, solving crimes while her "guardian angel" tries to get her on a path toward God. She dies very early on, which isn't a spoiler as it's where the angel comes in, and also because it's just not very good. It would work well as a horror though.
Oregon: Bates Motel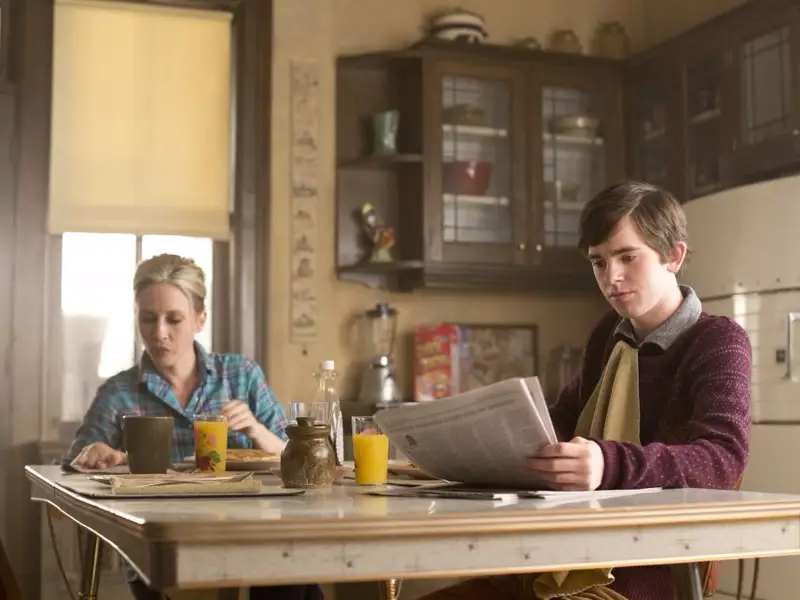 This prequel to Hitchcock's Psycho stars Freddie Highmore as a fresh-faced Norman Bates and unearths the trauma that led to his descent. Vera Farmiga plays a mother that only an outdated term from the DSM-II could love, as Norma switches on a dime between genuine care, and sinister, calculated manipulation.
Pennsylvania: The Office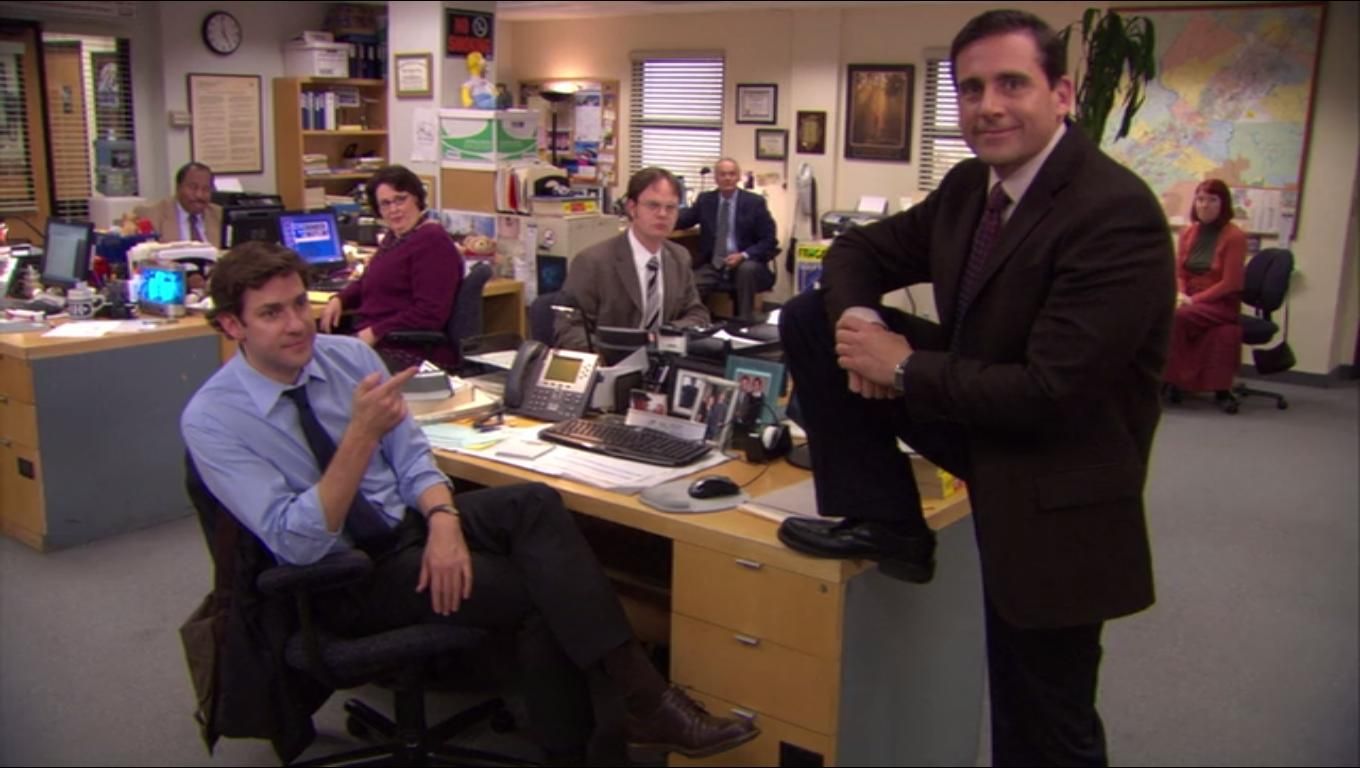 Though Scranton is painted as a dull, back-end town full of deadbeats with no ambition, it also serves as a reminder that communities can form in the strangest places. The world fell in love with the US interpretation of Ricky Gervais' UK classic, which left some of the more detestable elements of Brent on the floor.
Rhode Island: Providence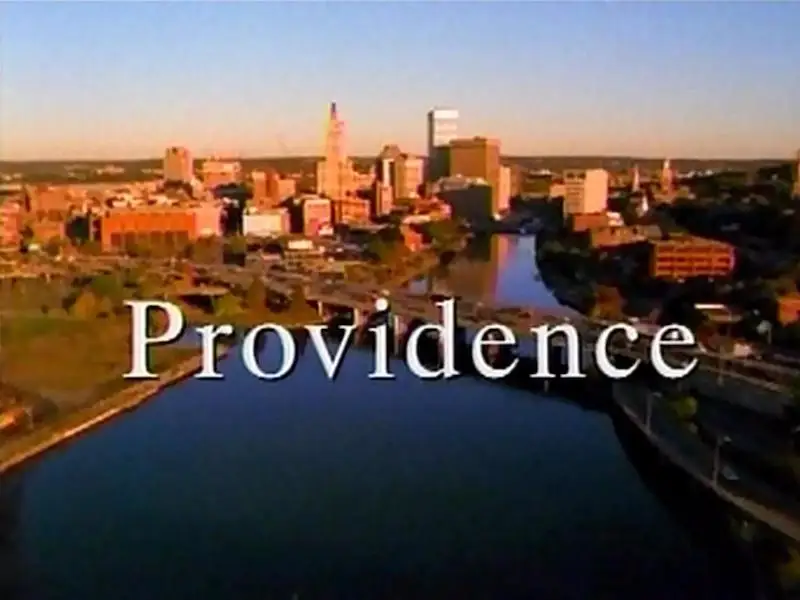 While it only aired for a few years, the medical adventures of Melina Kanakaredes as Sydney Hansen remain the State's favorite comfort watch. She's often visited by the ghost of her recently departed mother, who offers words of wisdom to her daughter, whose life is upended by her death and her husband's affair.