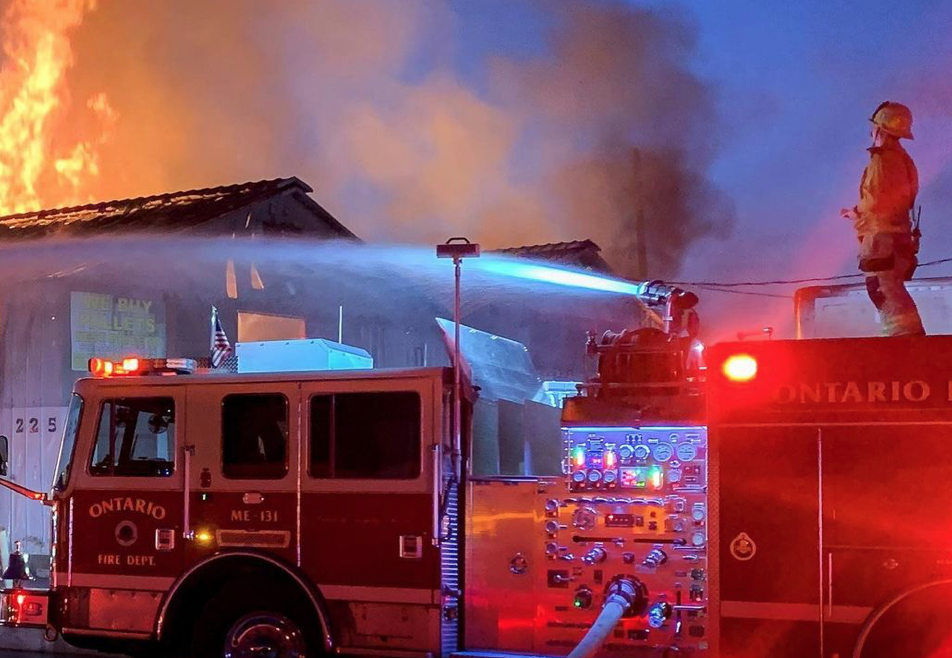 Credit: @ontariofiredept via Instagram
Physical therapist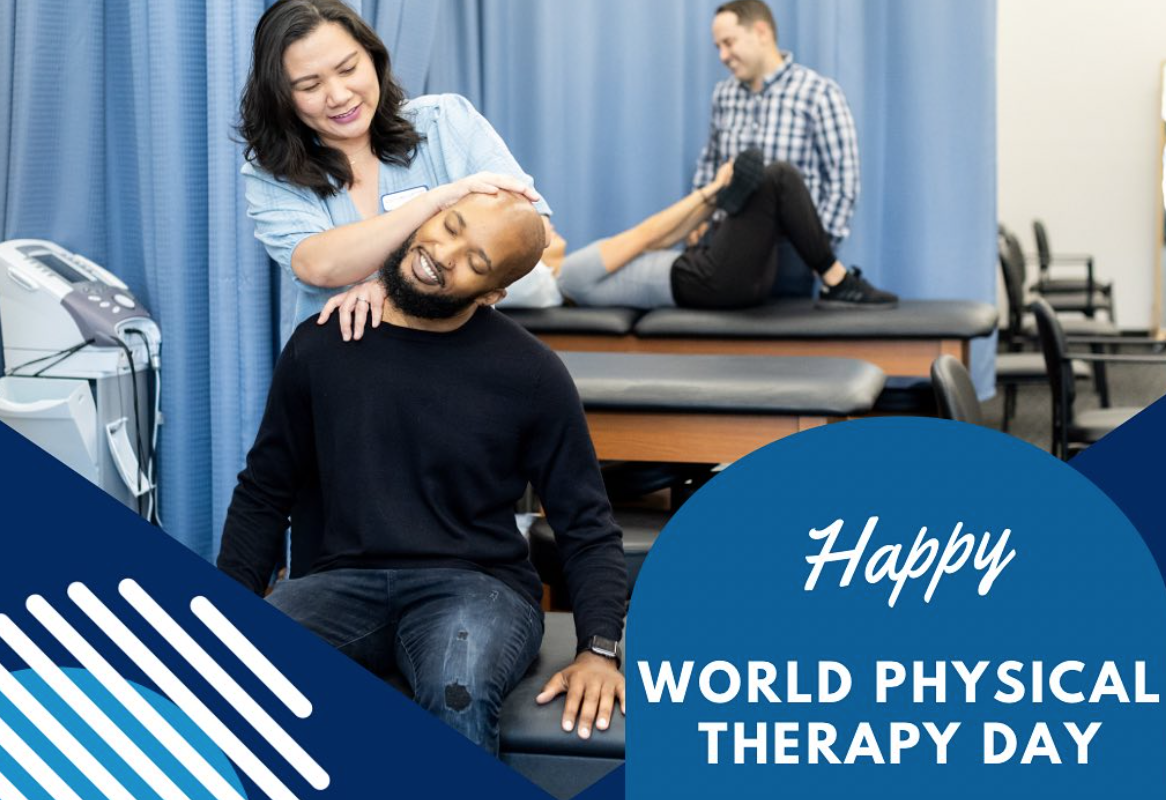 Credit: @sportsmedpt via Instagram
Taking up physical therapy as a career provides plenty of job satisfaction by helping patients regain mobility and assisting them to live full and healthy lives. Additionally, unlike many medical careers, physical therapy often means that you see your patients improve and progress with each session.
Software developer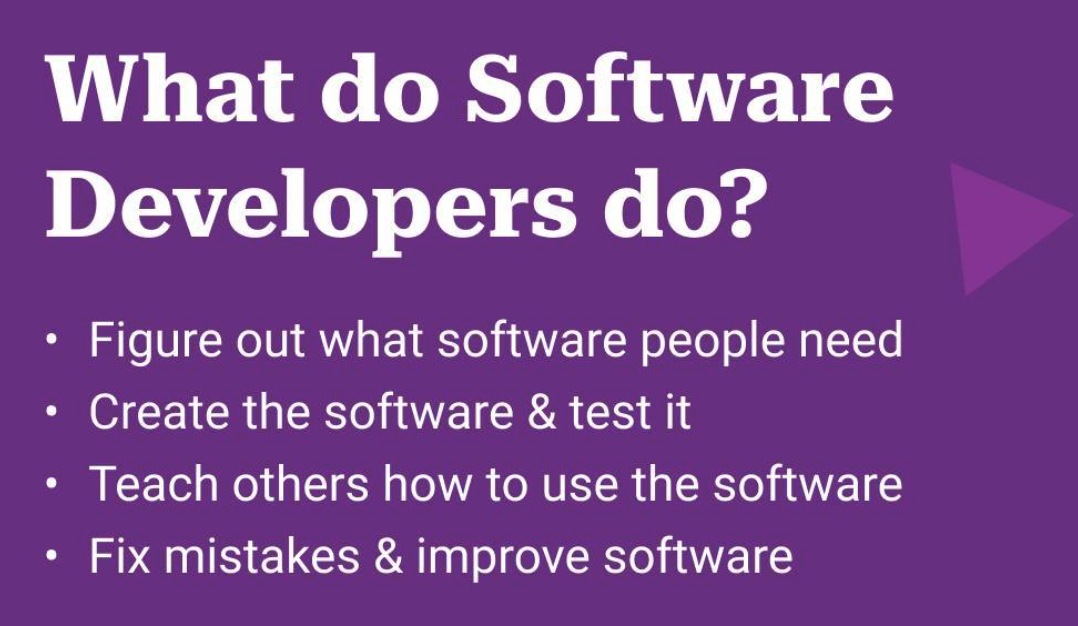 Credit: @alisonlearning via Instagram
Do you understand computers, enjoy writing code, fixing bugs, and want to combine these things in a role that has a meaningful impact on the lives of others? If so, software developer could tick the right box. And, given that computers now touch almost every area of life, you can pick and choose your industry with relative ease.
Veterinary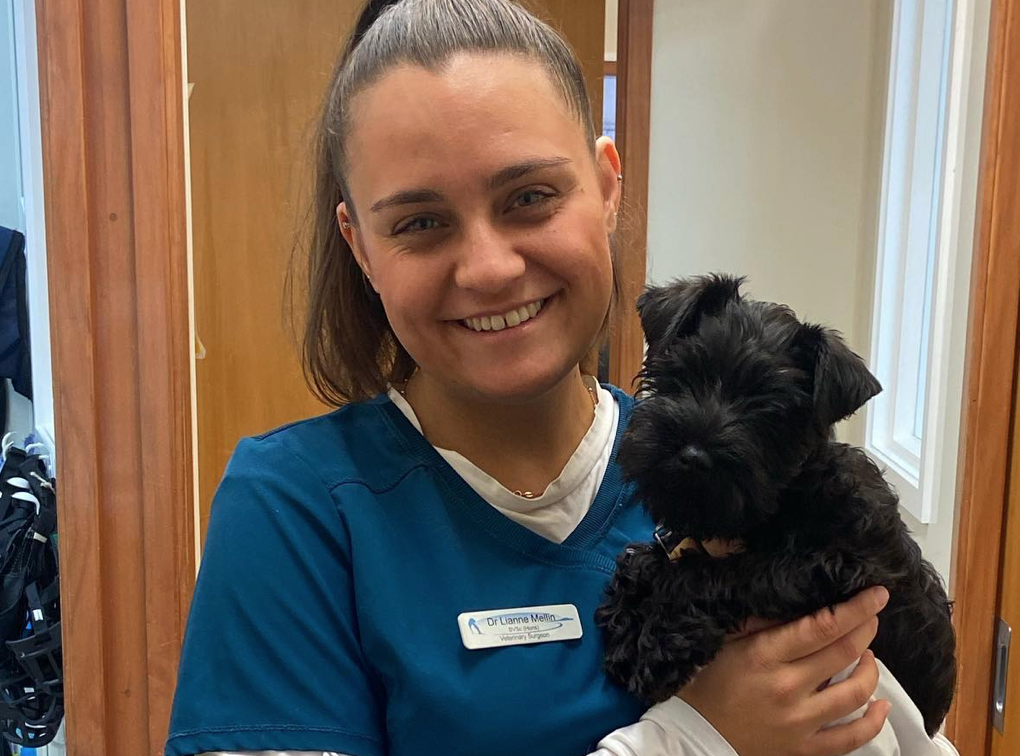 Credit: @yourvetlianne via Instagram
What better job than to return (wo)man's best friend to full health! The profession enjoys a steady stream of applicants, at least partly thanks to Glaswegian vet-turned-author, James Herriot, who humorously detailed his life as a country vet in England's Yorkshire Dales. Unless you're the next Herriot, veterinary medicine won't make you rich, but the job satisfaction is unparalleled.
Composer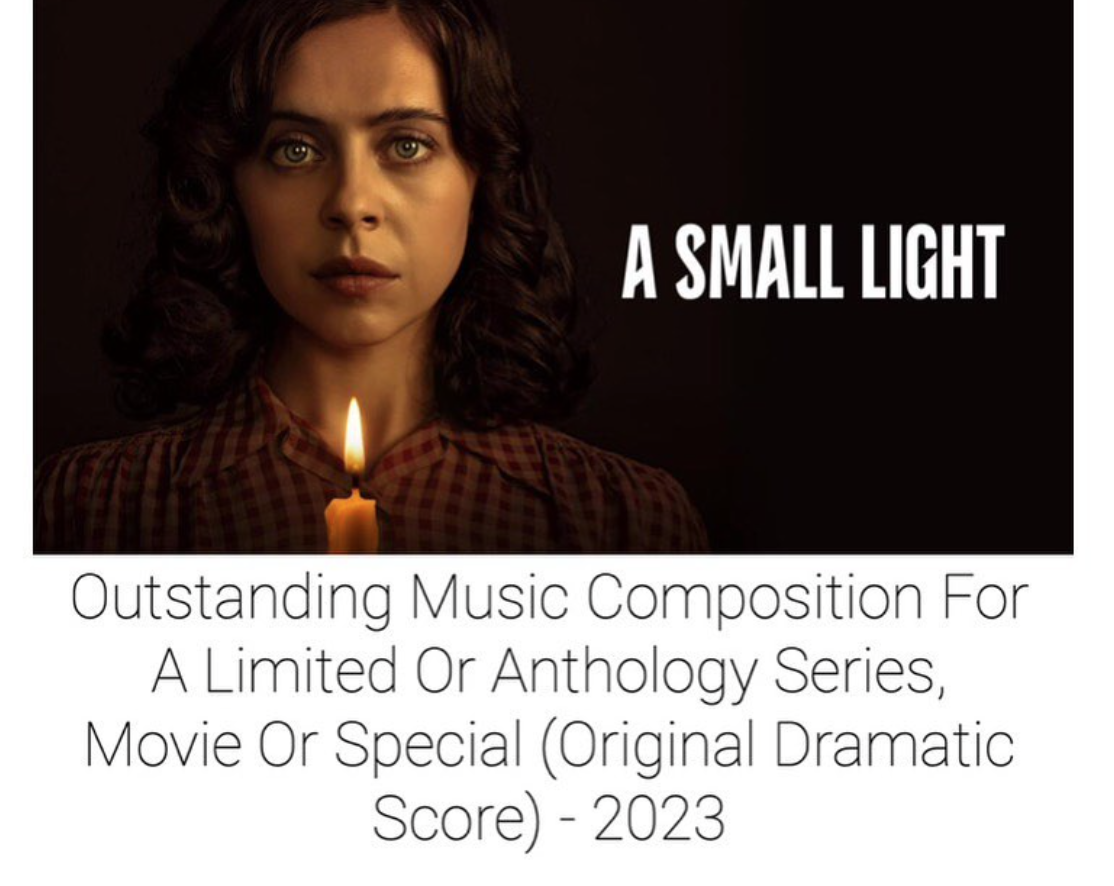 Credit: @arielrosemarx via Instagram
For creative, musical types, composer is an appealing way of making a living, whether that's creating scores for soloists, chamber groups, orchestras or even the movies. To boost their income and, because they enjoy it, most composers combine the role with that of a conductor. This may also enable them to conduct their own work.
Gardener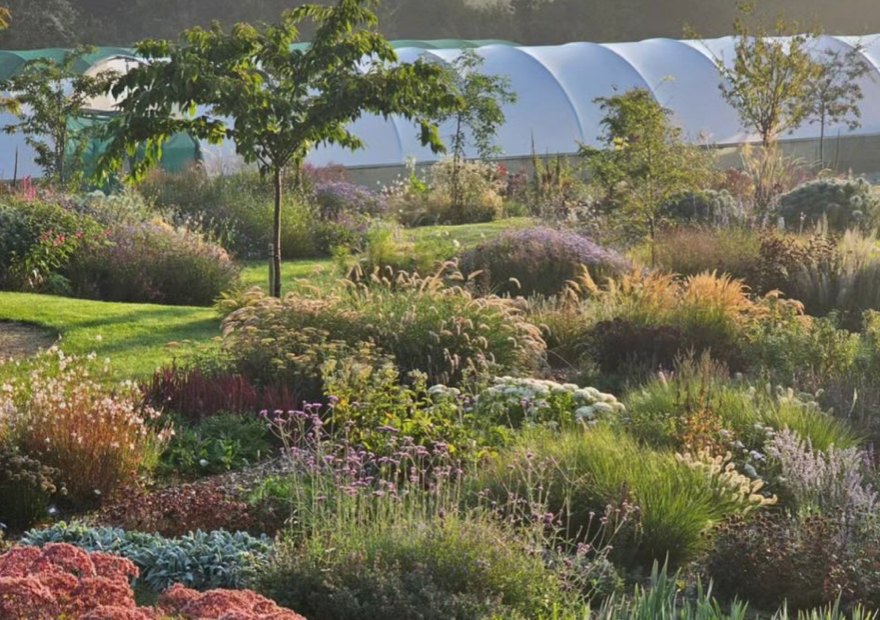 Credit: @arvensisperennials via Instagram
If you enjoy working outdoors in all weathers, are independently-minded, and have a green thumb or the willingness to acquire one, gardener is a great job. It offers a variety of working environments: everything from suburban gardens to municipal public spaces and large parks. Additionally, it also provides scope for getting into garden design.
Debt adviser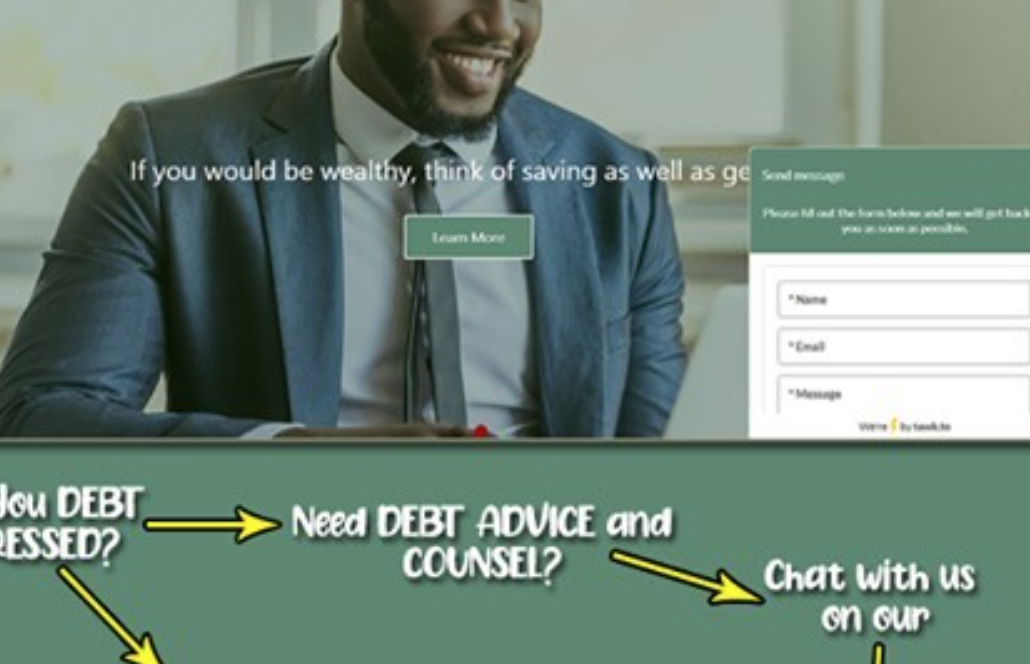 Credit: @thedebtcounselor via Instagram
With the cost of living moving ever-higher, more people than ever are experiencing parlous financial circumstances. The stress of this can be immense – and this is where an impartial and knowledgeable debt adviser can make all the difference. Knowing that you've had a real positive impact on someone's long-term financial future and on their mental health provides a job satisfaction unobtainable from anything else.
Quality analyst

Credit: @jobalerts4u via Instagram
Without quality analysts, consumers cannot have the necessary confidence in the products they buy. This makes the role a very important one. However, it involves far more than merely inspecting goods on a factory conveyor belt. For instance, a quality analyst is likely to get involved in assessing products for weaknesses or defects, and working out how to improve them…
Psychologist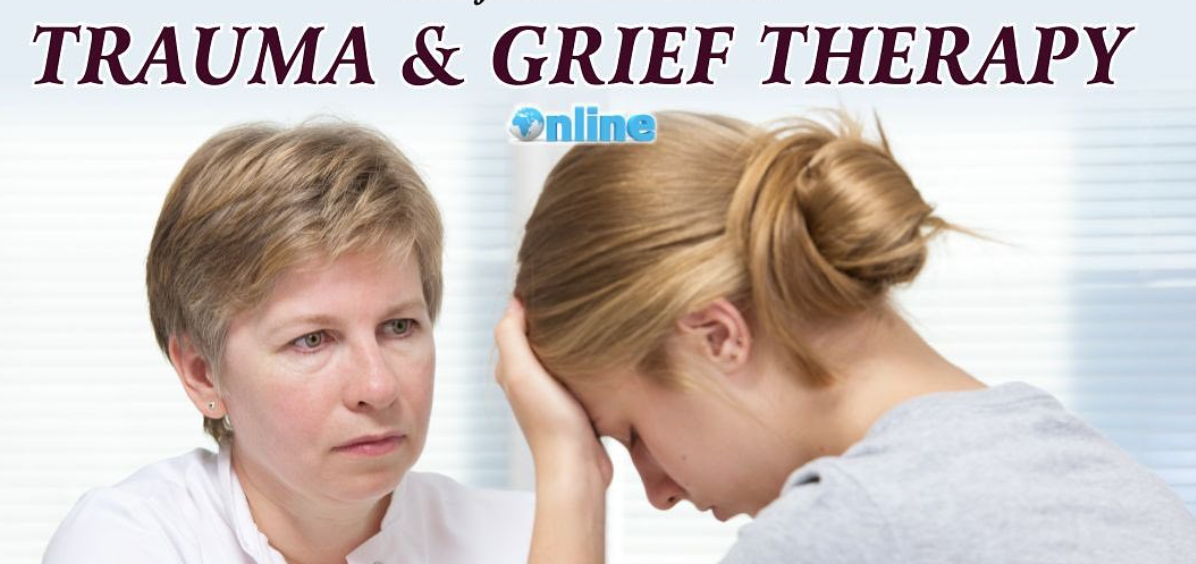 Credit: @psychoshiksha_ via Instagram
For a direct and positive impact on the lives of other people, psychologist is a top choice. It's also a profession that can take you in many different directions. For instance, perhaps you want to work with children in schools as a educational psychologist. Perhaps you want to work with people in the criminal justice system or those experiencing mental health crises.
Firefighter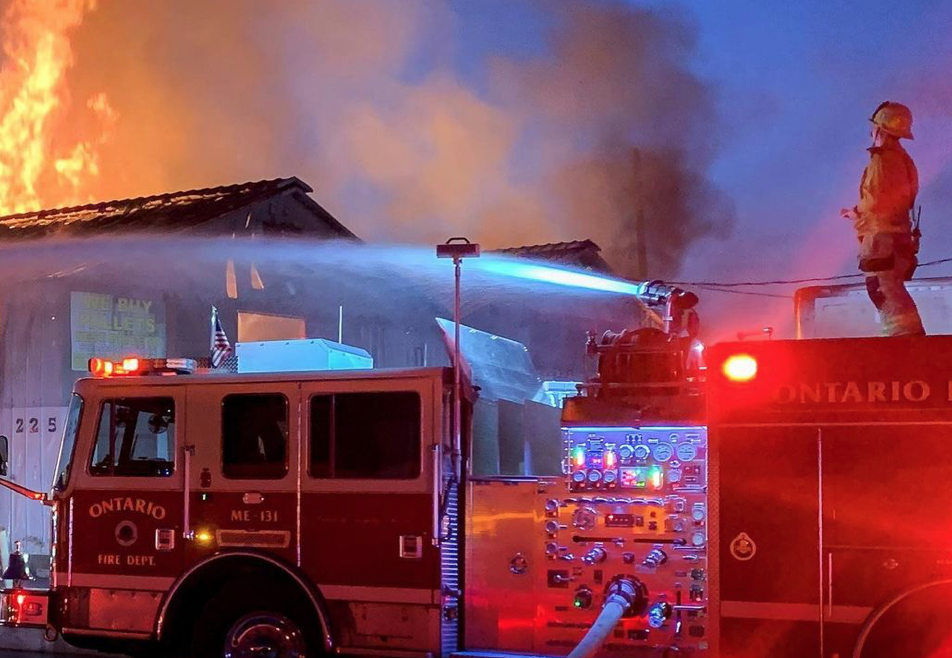 Credit: @ontariofiredept via Instagram
It's not only the popularity of shows like 9-1-1 that make firefighter such an appealing job. It's a role with real meaning – protecting lives and property – and requires an almost unique combination of physical fitness, bravery, and the ability to assess risks quickly and accurately.
Kindergarten teacher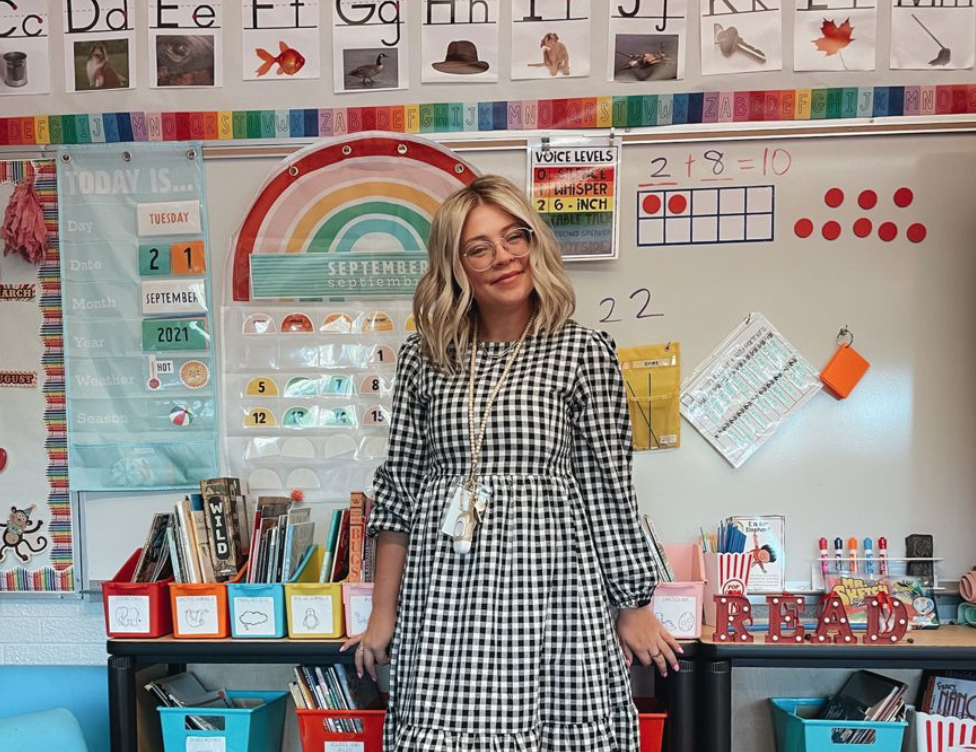 Credit: ABCMissP via Pinterest
It's not the job for everyone but, if you enjoy the company of young children and don't mind getting a little grubby, kindergarten teacher could be the one for you. Expect fingerpainting, sharing, mudpies, wet pants, phonics, story time, imaginative play, and kids who will probably remember you for the rest of their lives…
Scientific researcher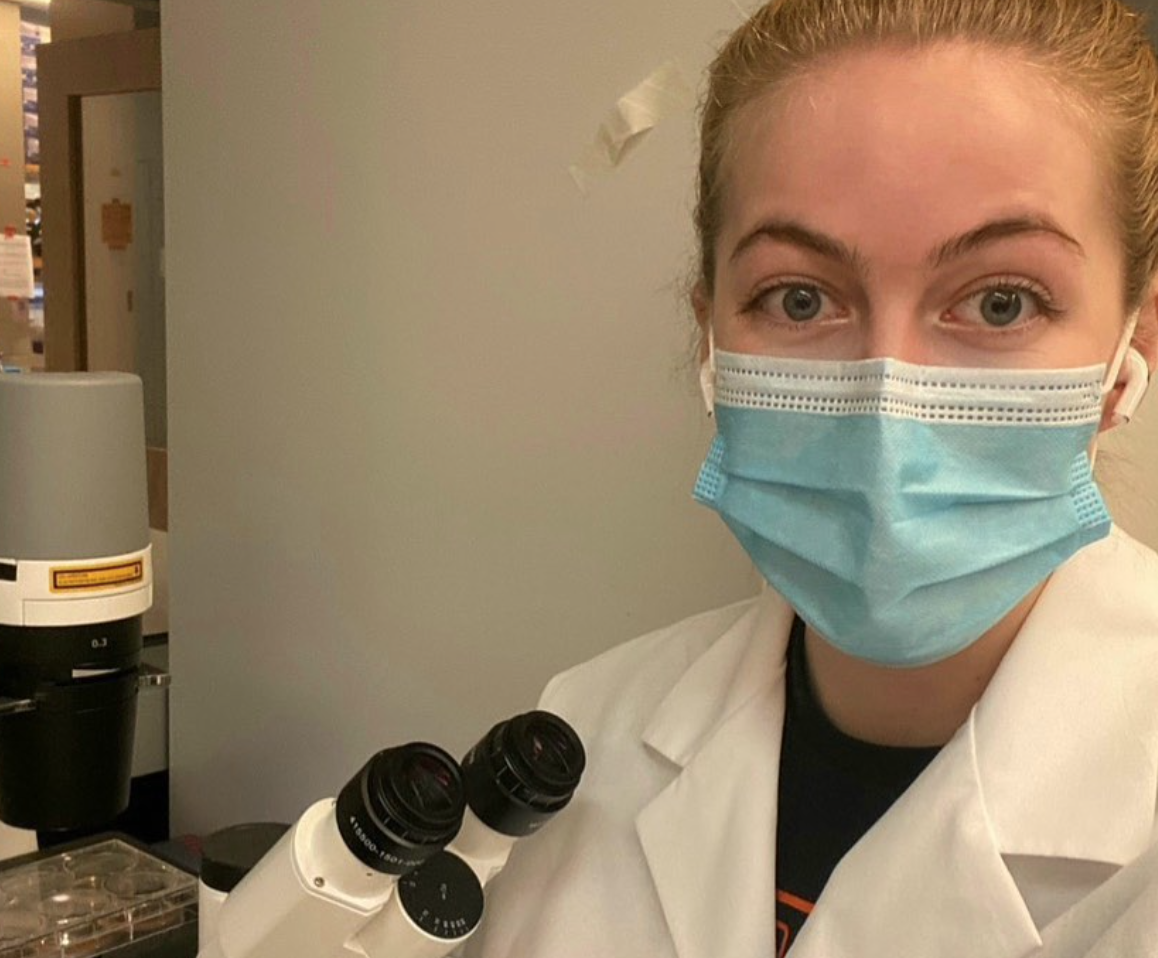 Credit: @astronautabbyofficial via Instagram
It's a broad title for a role that covers many different disciplines – and that explains much of its appeal. It's as exciting an option for someone who wants to work on the cutting edge of AI as it is for someone who wants to get involved with the search for cures for cancer or the development of clean-energy motor vehicles.
Clergy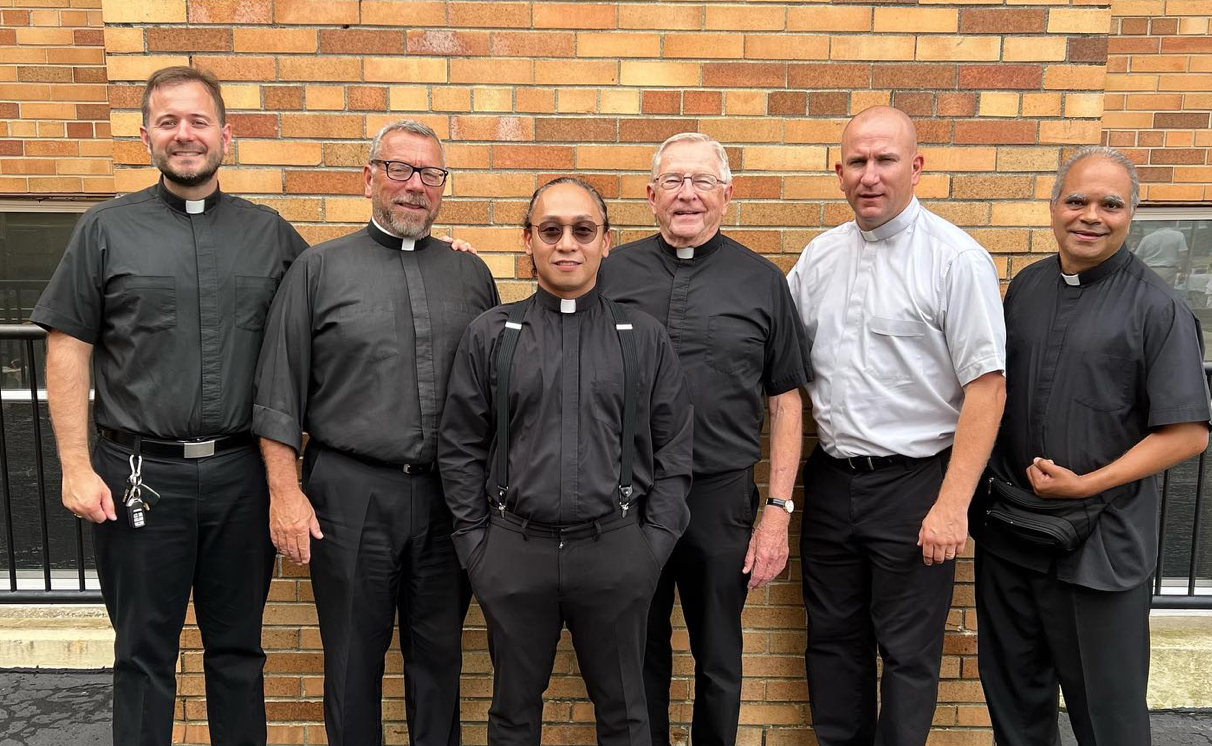 Credit: @fr.osborn via Instagram
Combining the pastoral with the spiritual and frequently also with the practical, a job in the clergy (or, indeed, in a leadership role in almost any religion) is immensely satisfying. Many religious leaders get to know the members of their church, mosque, synagogue, or temple as friends as well as congregants. Additionally, religious leaders may also perform valuable outreach work with the wider community.
Financial services adviser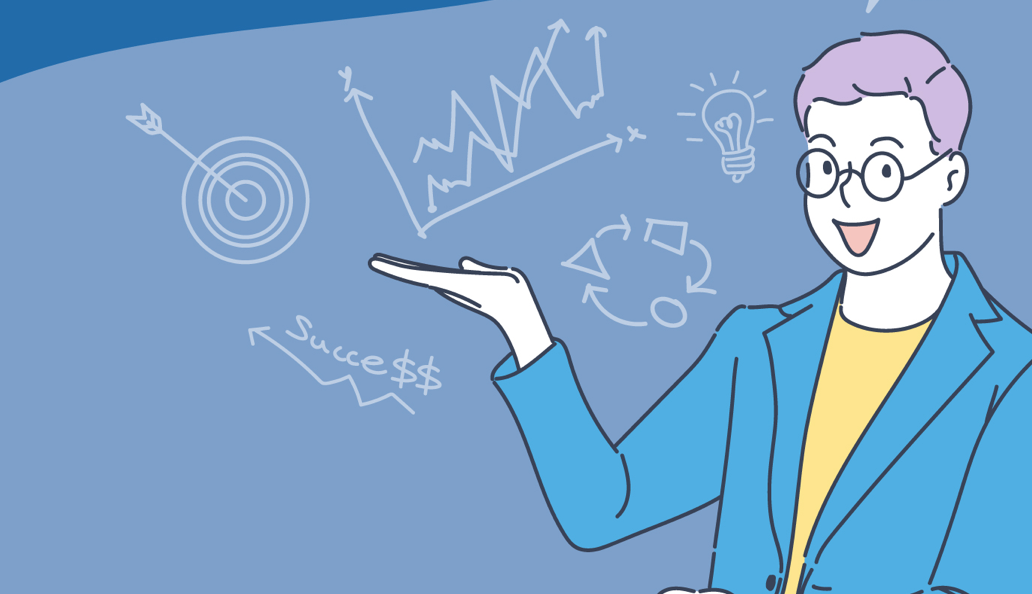 Credit: @moneysense_sg via Instagram
While perhaps lacking the instant appeal of some other potential jobs, financial services sales agent has much to recommend it. For instance, it's not always a role that requires a college or university degree, making it available to a wider range of potential applicants. It's also well worth considering for anyone who enjoys meeting people and can explain potentially tricky concepts in easy-to-understand language.
Paramedic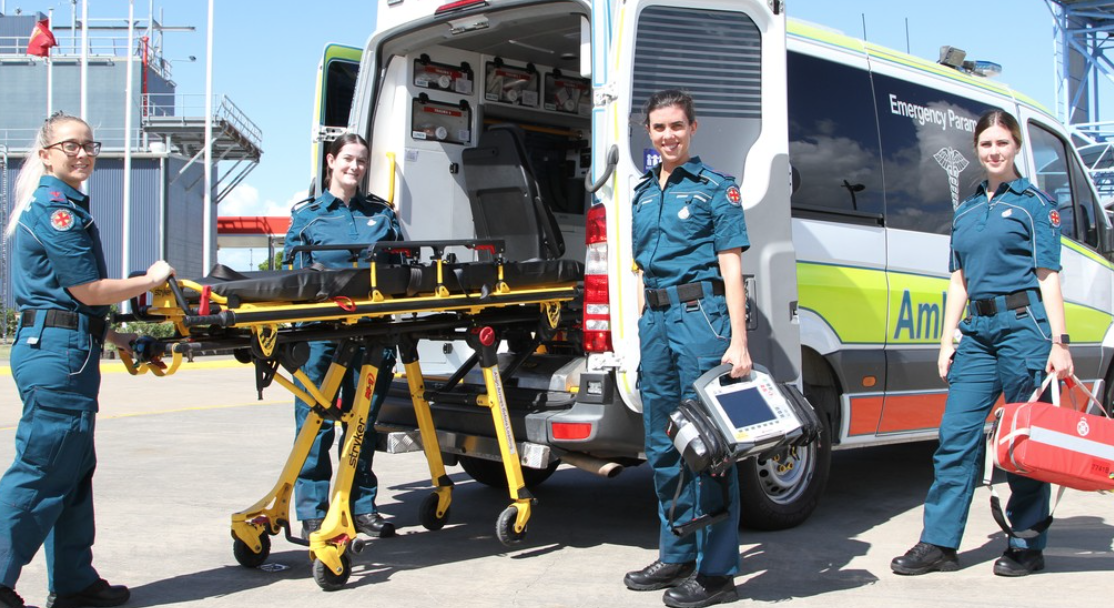 Credit: @qldambulance via Instagram
Providing transportation and urgent medical care for people is one of the most valuable jobs performed by anyone in society. It's also not always particularly well-paid and can be both stressful and emotional. However, if the negatives don't outweigh the positive, it's the sort of the job that should see you finishing most days feeling that you've made the world a better place.
Photographer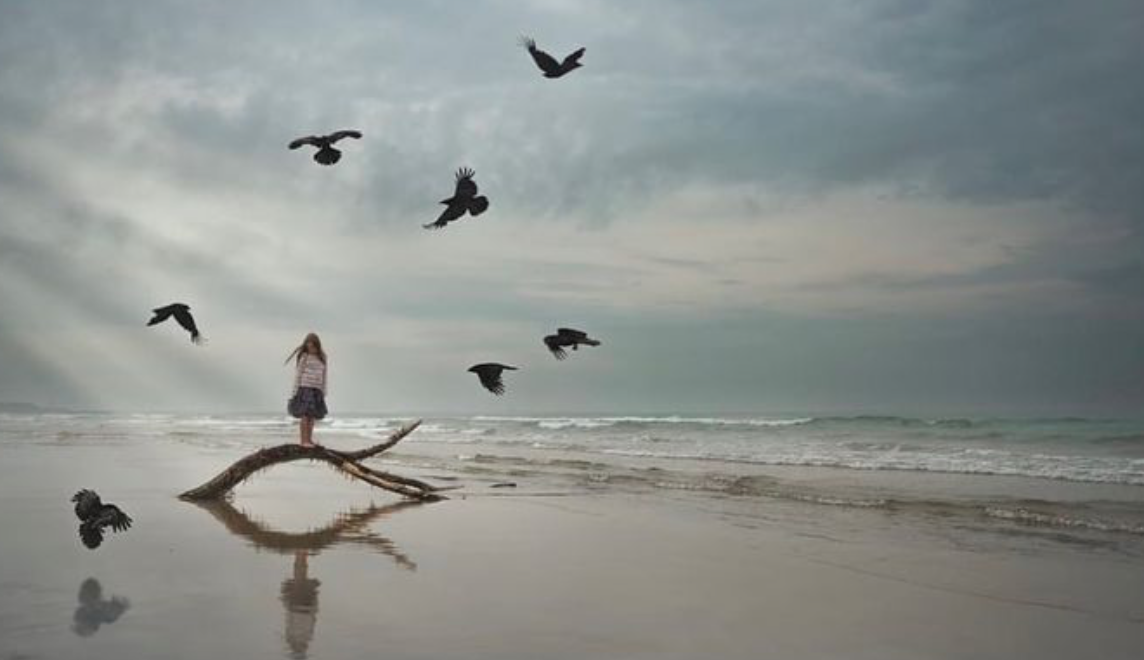 Credit: @natty_images via Instagram
Another opportunity for turning a hobby into a job, photography is understandably popular. The key to making it work as a fulltime job rather than a hobby or side-hustle is to identify a niche and make it your own. For instance, it might be wedding photography, pet portraits, wildlife photography or working with local businesses.
Charity fundraiser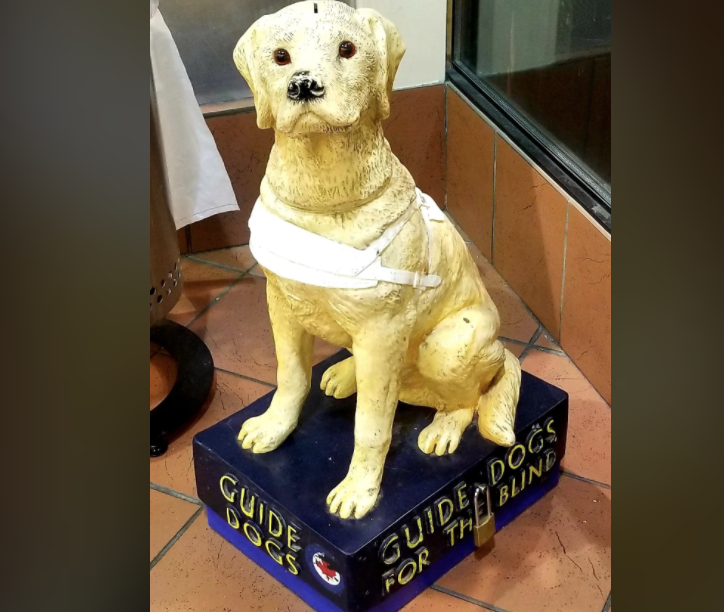 Credit: CruzyP via Reddit
Charity fundraising is big business. It also offers big opportunities – and significant job satisfaction – for confident people with top-notch negotiating skills, excellent communication, a methodical approach to record-keeping, and a deep knowledge of how to use social media to your charity's advantage. Although it's a job that many people come to from other areas, it's also a role that can work well at entry-level.
Dog walker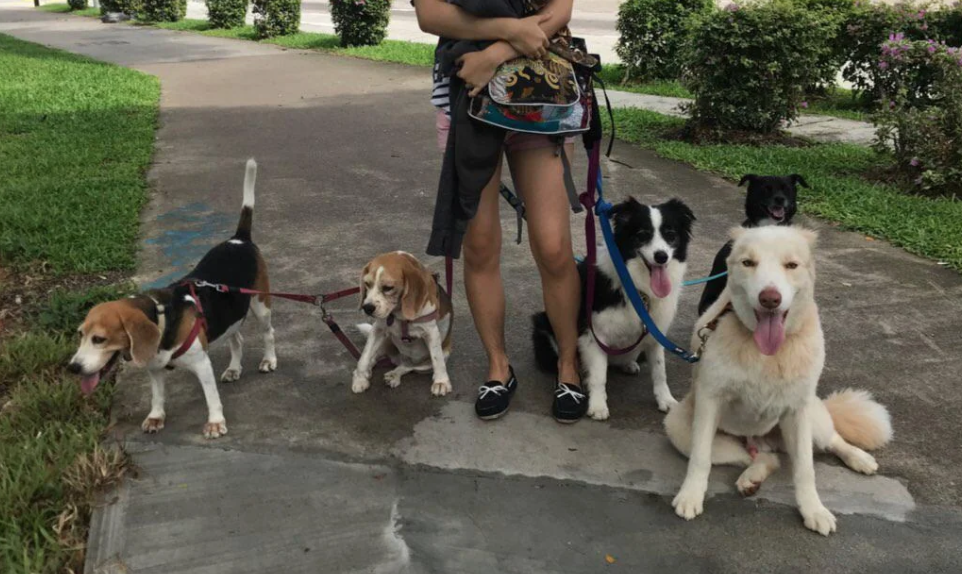 Credit: solarfission via Reddit
If you like and understand dogs, and are comfortable with walking them in all weathers, dog walker is a great way to earn your living. If you're dog behavior savvy, the role also offers the chance to carve out a more specific niche, such as walking reactive or nervous dogs.
Team leader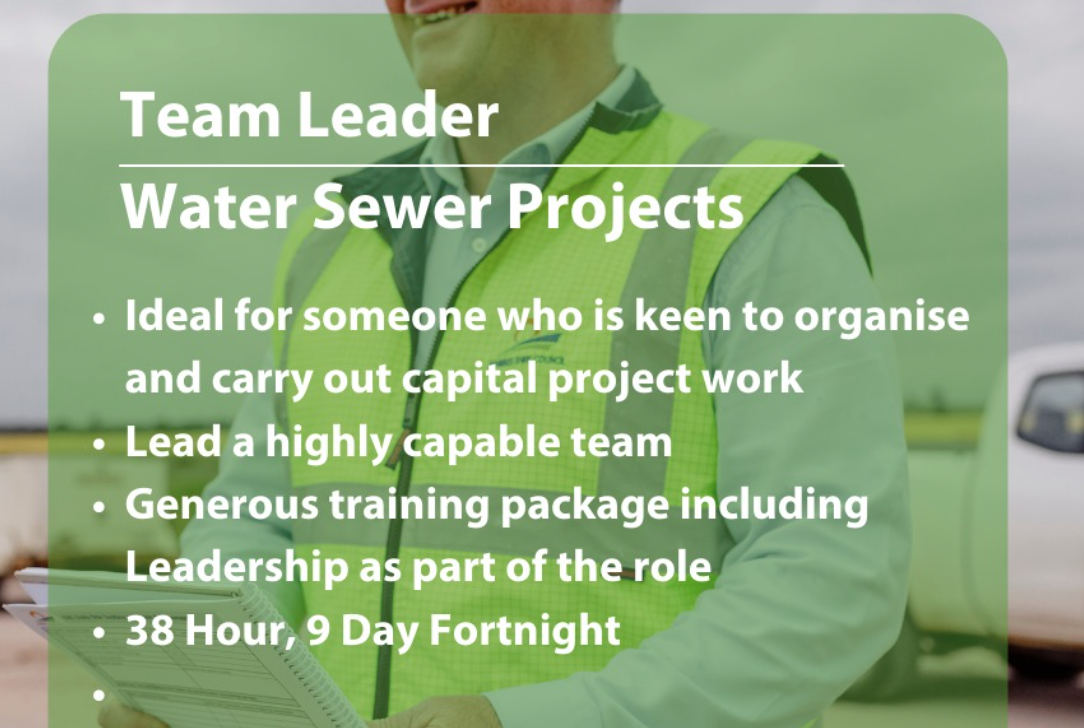 Credit: @forbesshirecouncil via Instagram
Admittedly, it's a rather generic title, but people with a team leader role frequently report that they find it very fulfilling. Leading, hopefully, by example and inspiring a team of others can give new meaning to your work day, as well as the opportunity to enhance your skillset and resume.
Midwife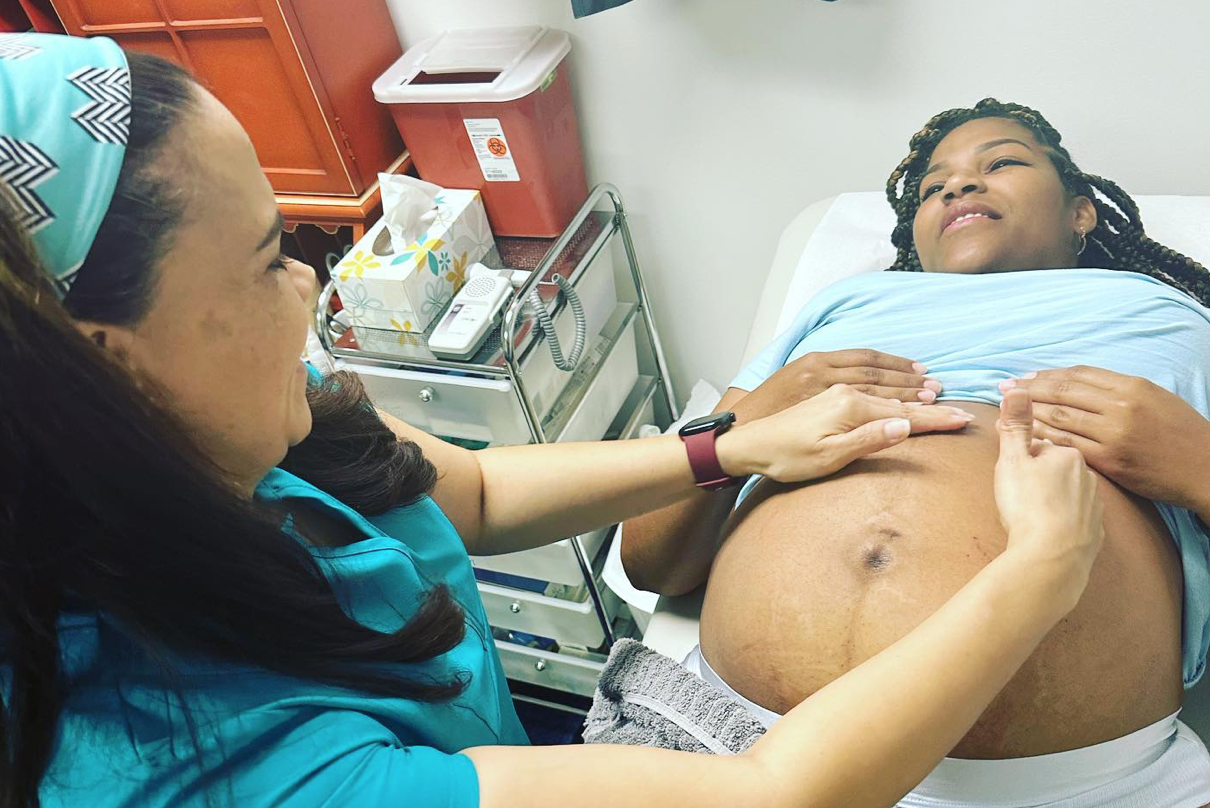 Credit: @teamworkbirthing via Instagram
It's a privilege to be present when someone makes their first appearance in the world. It's also a privilege to assist in the process – and one that midwives across the globe are proud to call their own. Sometimes working alongside doctors and sometimes working independently, it's a profession that depends as much on creating a relationship with a laboring woman as on medical skills.
Personal trainer
Credit: @castlehillfitness_ via Instagram
Fitness, weight and body shape are very important to most people's perception of themselves and, of course, to their health. A personal trainer is privileged to help someone be the best possible physical version of themselves. Participating in that change and seeing the positive effects it can have on someone's health and self-esteem is immensely rewarding.
Surgeon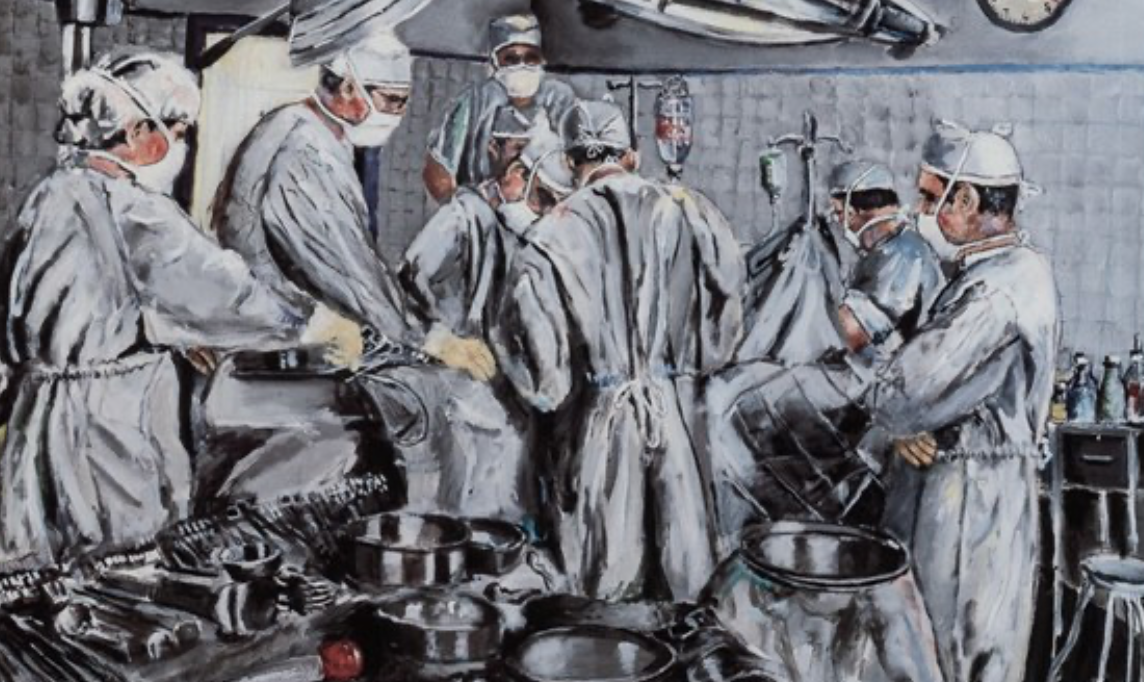 Credit: @amcollsurgeons via Instagram
"Our lives in their hands". This phrase is never more apt than when it's applied to surgeons. This highly skilled job is learned and honed after many years of medical training and practise. This, together with the responsibility, means it's not something to take up on a whim. However, it's also a job that can make the difference between someone going home again, or not.
Safari guide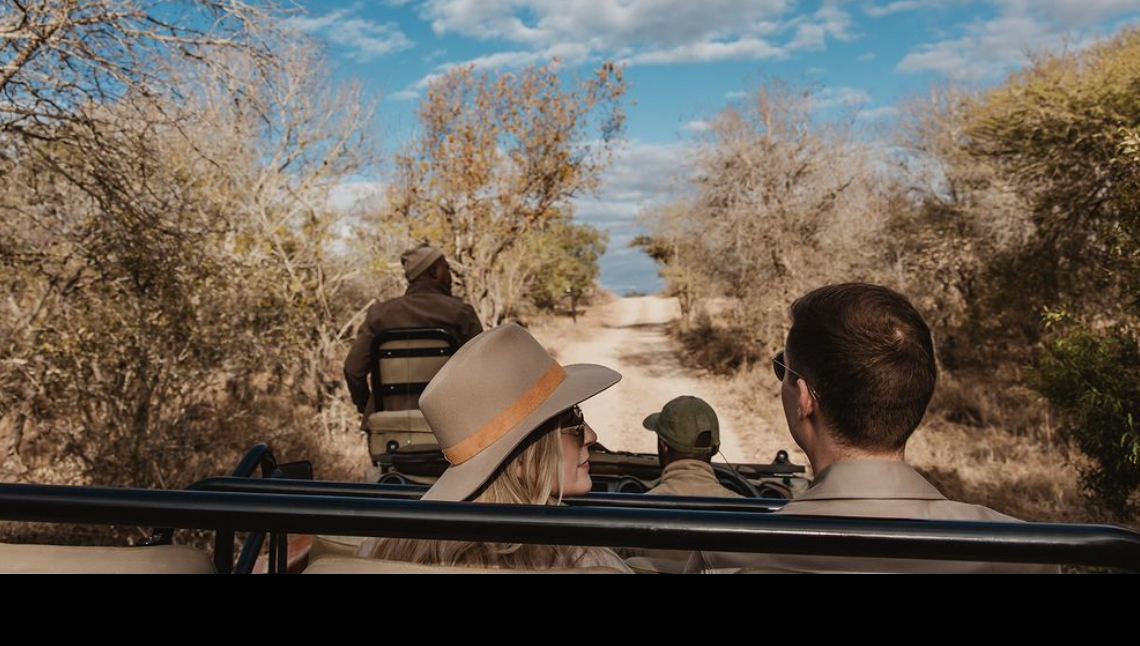 Credit: @tanda.tula via Instagram
A safari is a dream for many people. And, while some are lucky enough to make that dream come true, others are even luckier: they're the safari guides. As well as spending time out on the savannah, there's such joy in being the person who enables someone else to sight their first leopard or watch a herd of elephants at a watering hole at sunset.
Actor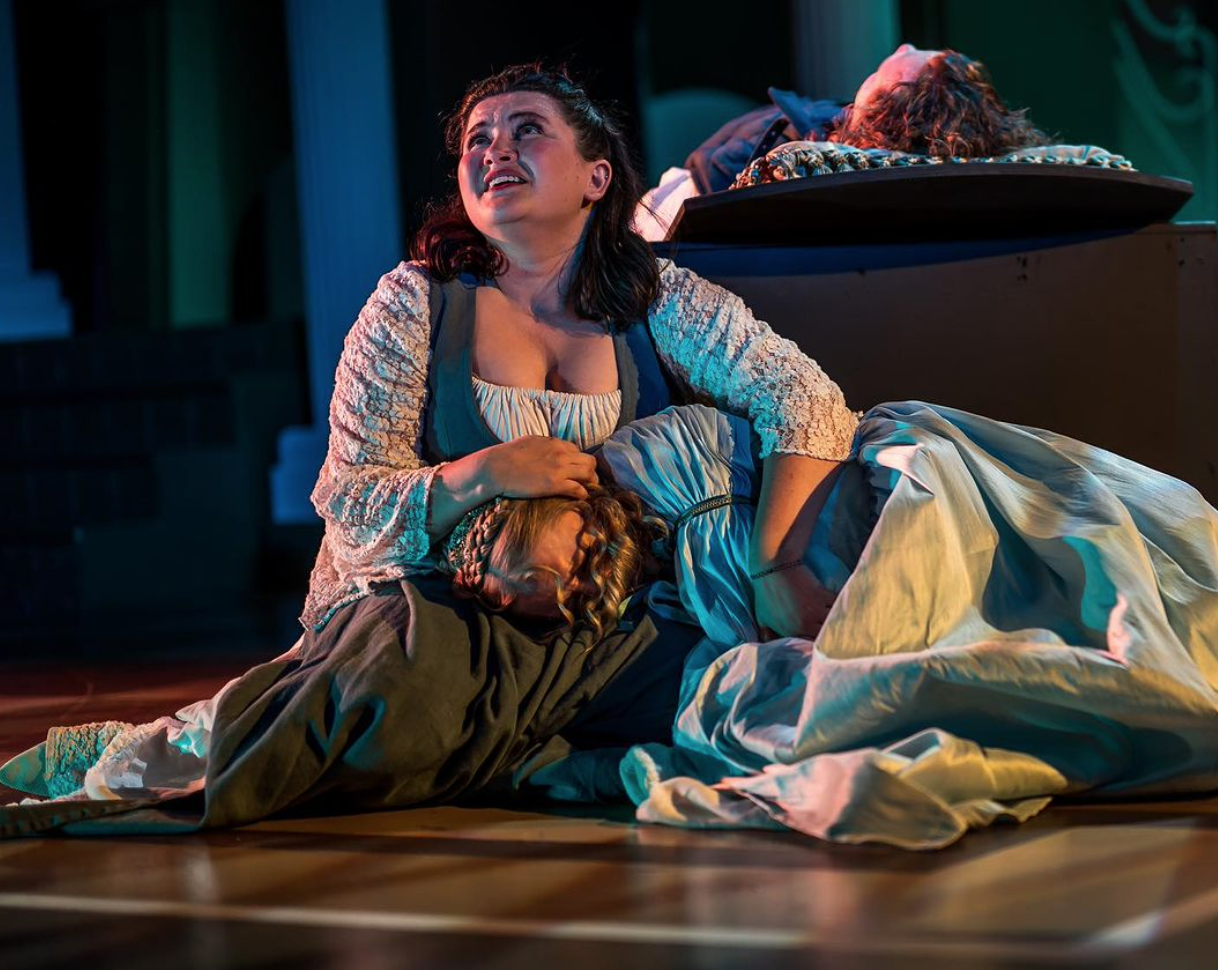 Credit: @parkertheatre via Instagram
If you have the talent, persistence and, usually, the luck, then actor is a dream job. Whether it's in the intimacy of a theater, on a TV or a movie screen, acting a series of opportunities to try out what it would be like to be someone else. It's also an unparalleled way to bring pleasure, entertainment, and escapism to others.
Care worker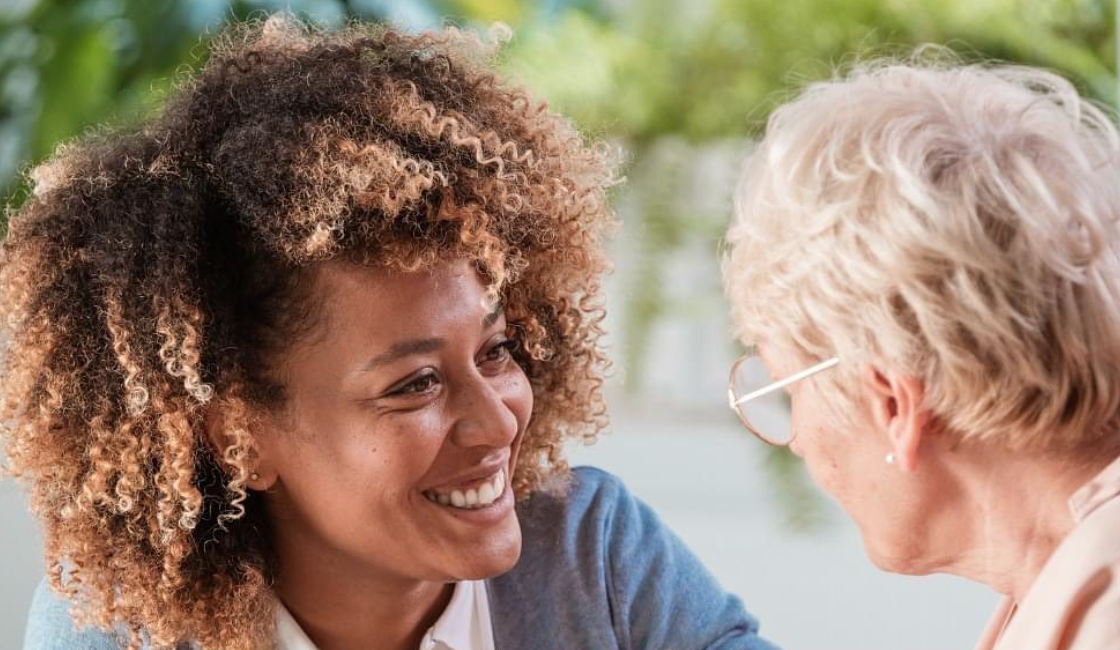 Credit: @urbanbalance via Instagram
Frequently underpaid and undervalued by wider society, care work is nonetheless immensely valuable. Almost everyone will experience physical vulnerability at some point in their lives and, often, it's care workers who ensure that those who can't feed themselves are fed, those who can't wash themselves are washed, and who hold the hands of those who have no one else.
Pilot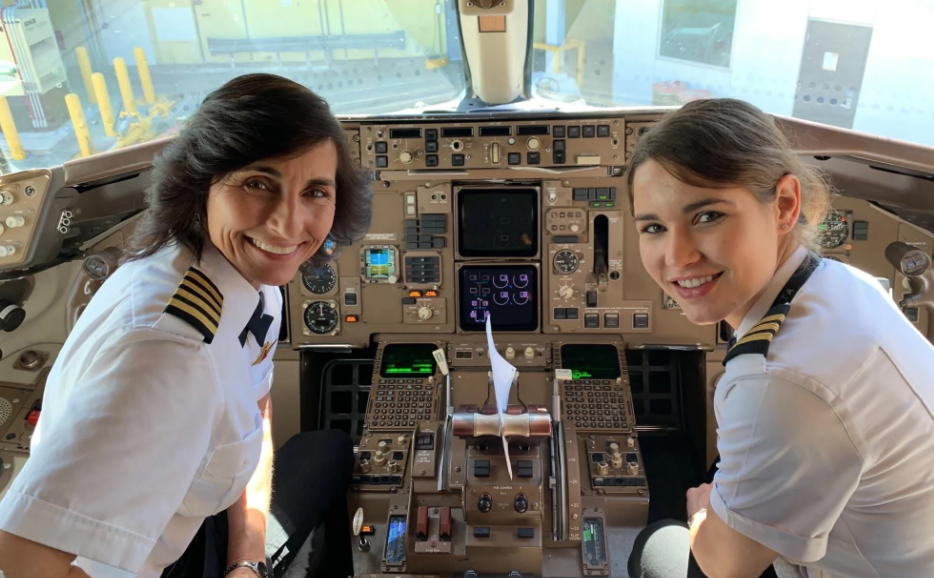 Credit: @njhiker_ via Instagram
No matter how hi-tech planes become, the job of a pilot still carries something of an old-fashioned glamor with it. As well as that aura, it's, a highly skilled job that enriches the lives of millions. It facilitates holidays and family reunions, ensures letters and parcels reach their recipients, and opens up the world in a way that wasn't possible in a pre-flight era.
Dental hygienist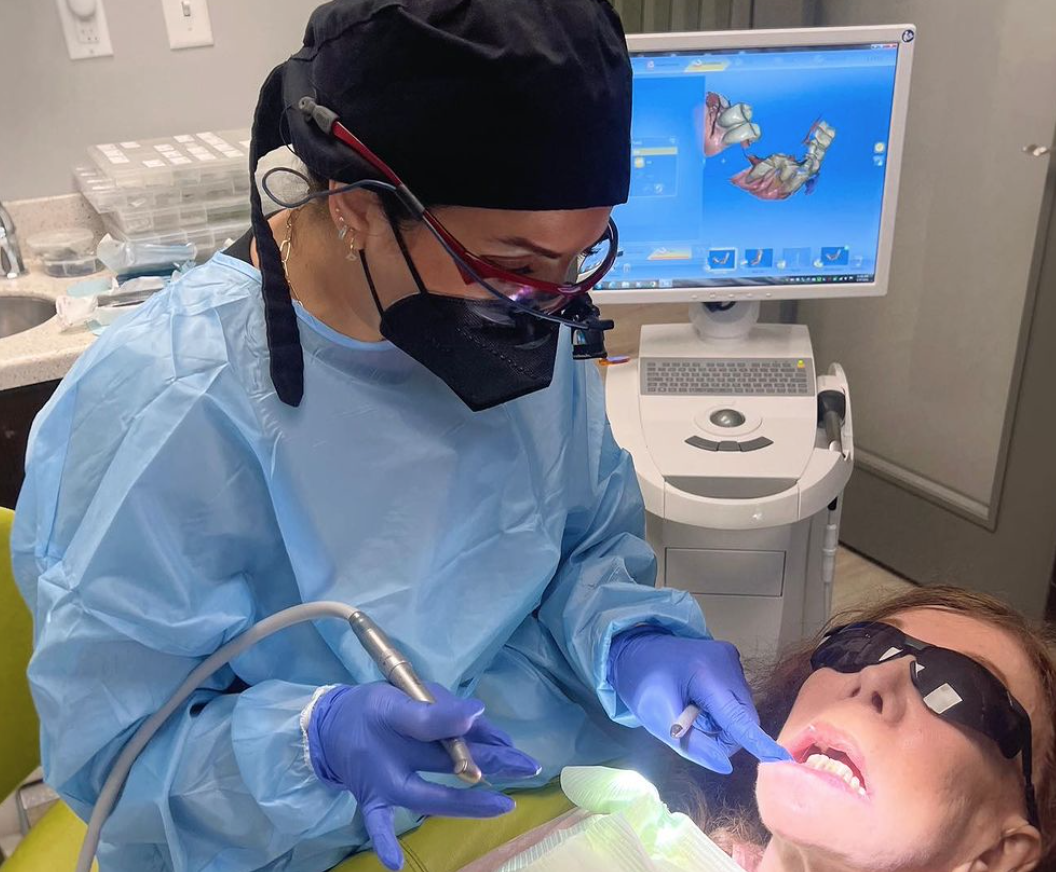 Credit: @dentalbright via Instagram
In an age when dentures are not considered desirable and yet the average diet is more sugar-filled than ever, the role of dental hygienist has never been more important. It's not a glamorous job but it's one that frequently provides visible – and instant – results, and puts a smile on a face of someone who might previously have shunned showing their teeth even in happiness.
Writer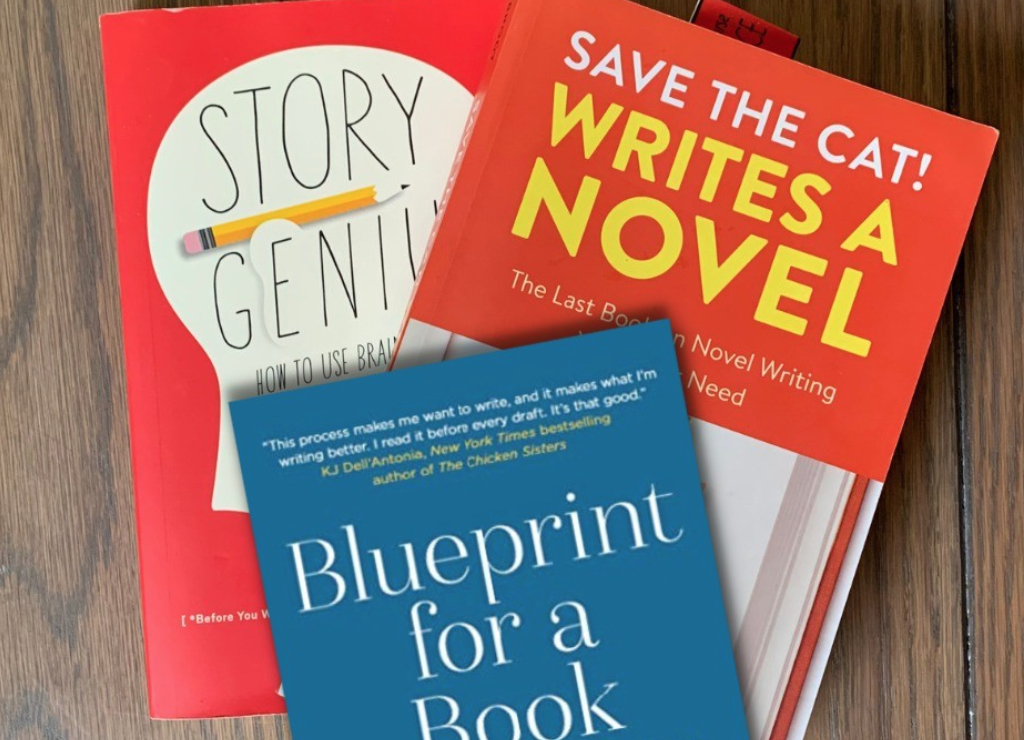 Credit: @jillwittywriter via Instagram
Earning a living as a writer requires talent, practice and persistence. For some people, writing means journalism. For others, it means novels or screenplays. For a third group, it means writing content for websites or blogs. In reality, most writers employ a mix of all of these – and most are grateful to earn a living doing something they enjoy so much.
Counselor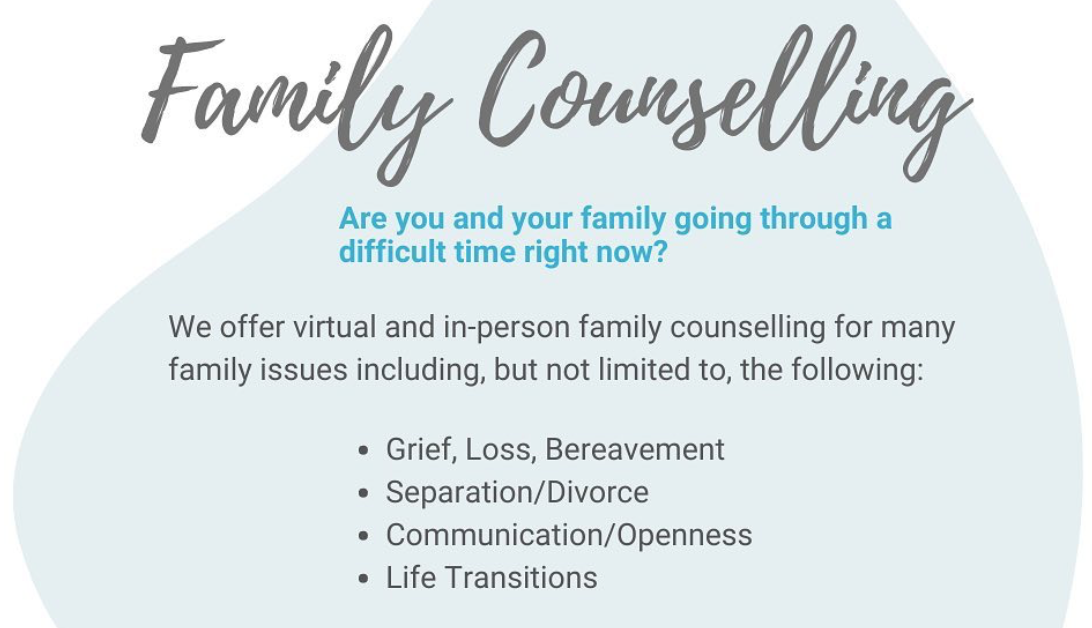 Credit: @piece.of.mind.counselling via Instagram
Helping people through difficult times or giving them the tools to process traumatic or stressful experiences is an invaluable – and highly skilled – job. As a counselor, you're an impartial professional but, when you walk away from the job at the end of the day, you take with you the knowledge that you are helping people change their lives for the better.
Mechanical engineer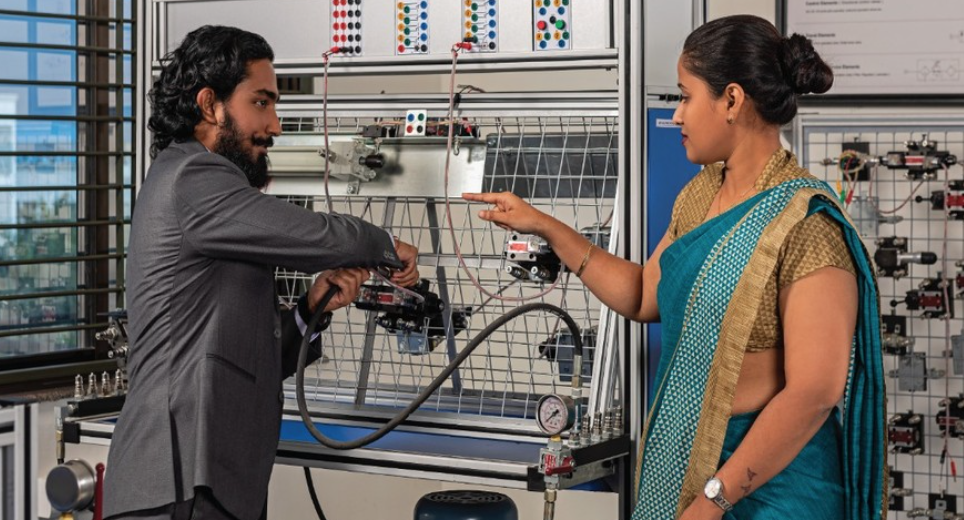 Credit: @mitadtuniversity via Instagram
Engineering takes many forms but mechanical engineering is one that makes an obvious and appreciable difference to our daily lives. As a mechanical engineer, you'll use your technical knowledge and creativity to come up with solutions to tricky conundrums or to design something entirely novel.
Nurse practitioner
Credit: ion_citat via Reddit
As a nurse practitioner, you're on the front line of caring. Whether you work in the community, in a senior living facility, in a hospital or a hospice, yours is the face that patients and their families see day in and day out. Your professionalism, caring skills, empathy and ability to remain unshocked helps people through some of the most difficult times of their lives.
Speech and language therapist
Credit: @lookwhostalkingnyc via Instagram
The ability to communicate is part of what makes us human. Someone who struggles to speak or who finds it hard to interpret the meanings and nuances of what others say often benefits from the professional skills of a speech and language therapist. If this is your job, it can be like giving someone the keys to a door that's always remained locked to them.
Animal rehomer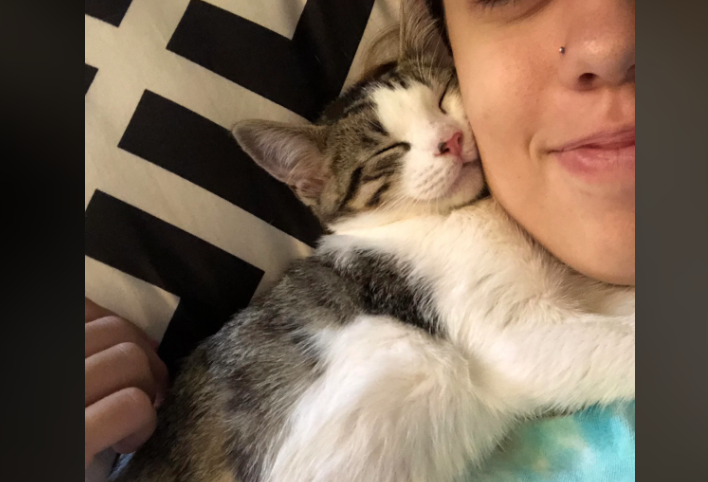 Credit: regzm via Reddit
It's easy to feel sympathy or even "maybe I could…." when seeing adverts or stories about animals in need of a home. However, it's animal rehomers who help convert that sympathy and those fleeting thoughts into suitable new homes, with people who are fully committed to their new pet and have the skills, time and resources to care for them.
Island caretaker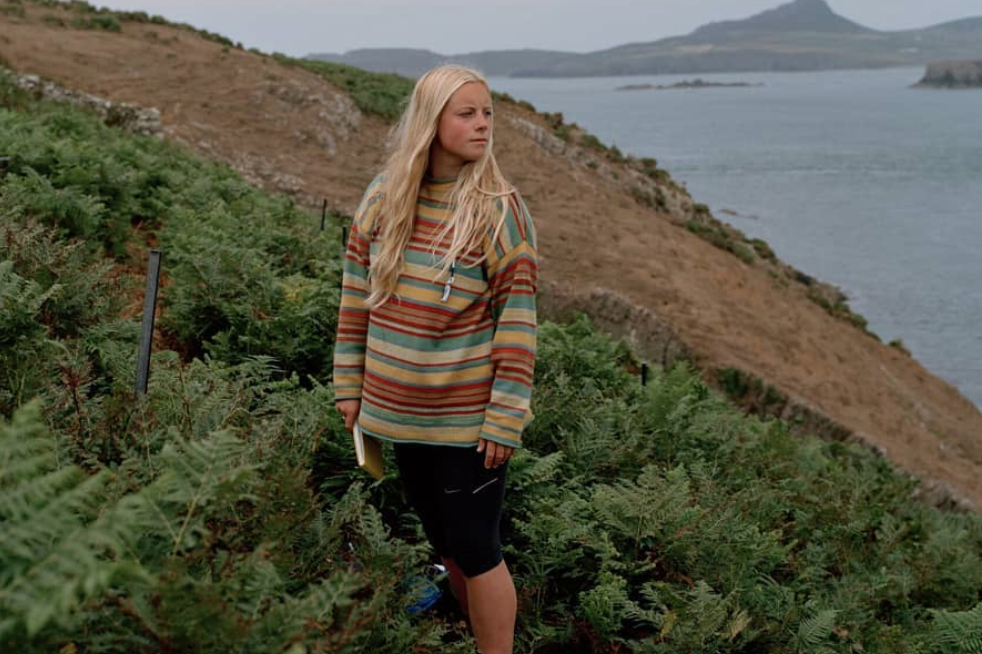 Credit: @nytimestravel via Instagram
Here and there, around the world, a few lucky souls work as island caretakers. The specifics of their roles vary but may include surveying wildlife and guiding visitors around the island. It's not a job for the gregarious or anyone who enjoys regular shopping trips but, if you exult in splendid isolation and love the natural world, it could be just right for you.
Blogger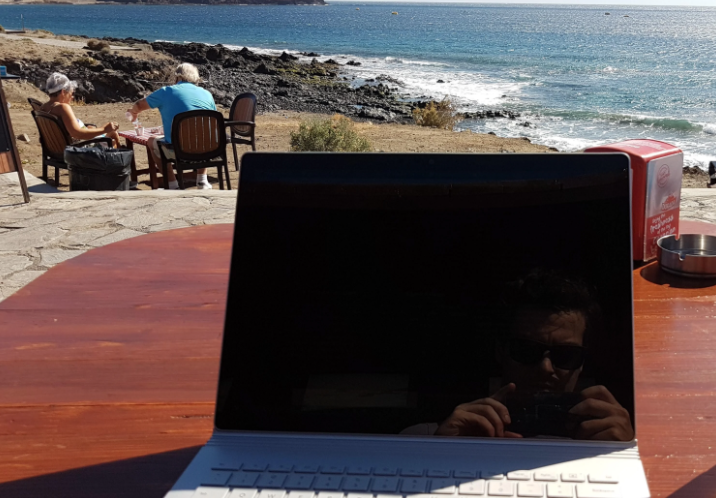 Credit: Daunteh via Reddit
Monetizing a blog is not as simple as many people think. However, if you choose the right subject – preferably with a unique angle – and grow your audience, you may find you've created a job for yourself. What's more, it's a job that lends itself perfectly to the lifestyle of a 21st century digital nomad.
Hairdresser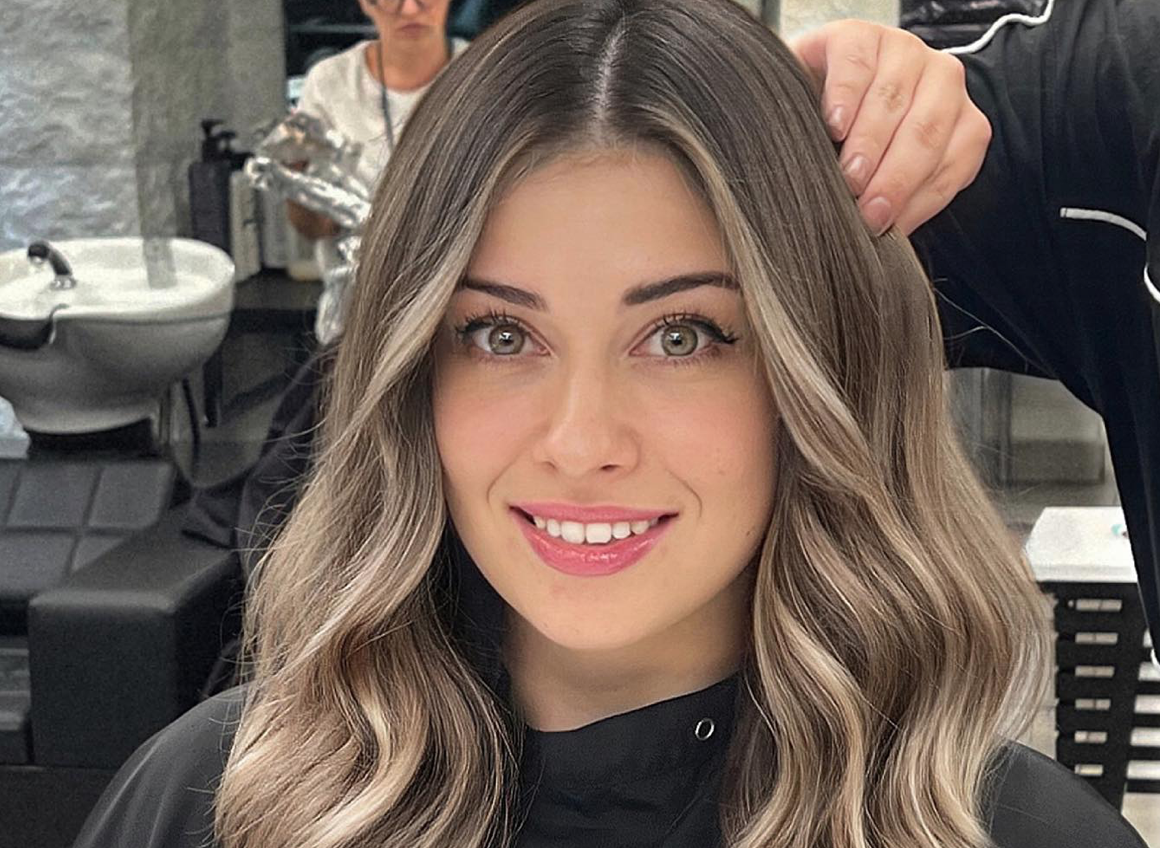 Credit: @hairbyoguz via Instagram
It's a job that doesn't depend on academic abilities but instead requires specific talents and a creative flair. A good hairdresser provides an ego boost like nothing else. And, as the hairdresser, you have the satisfaction of knowing you've made someone feel better about themselves. Plus, of course, you could create styles that feature in magazines, on the runway, or the silver screen.
Pediatrician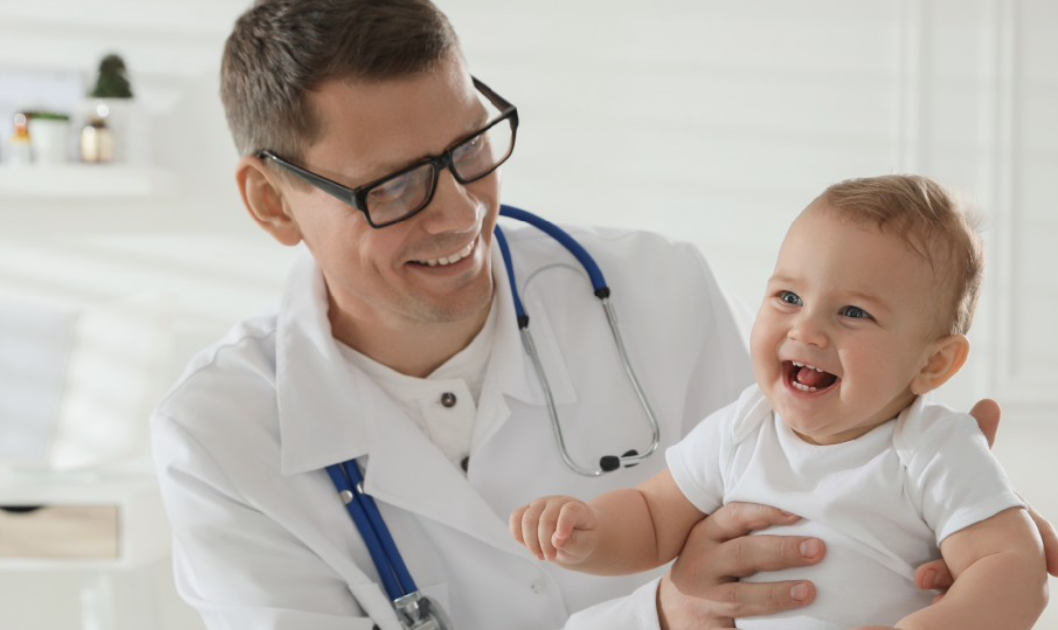 Credit: @mamamagicsa via Instagram
Most medics probably consider their job to be a vocation – and perhaps this is particularly true of pediatricians. Make no mistake: it can be a very tough job from a mental and emotional point of view. However, the rewards outweigh the stresses, especially when a previously poorly child smiles again.
Career counselor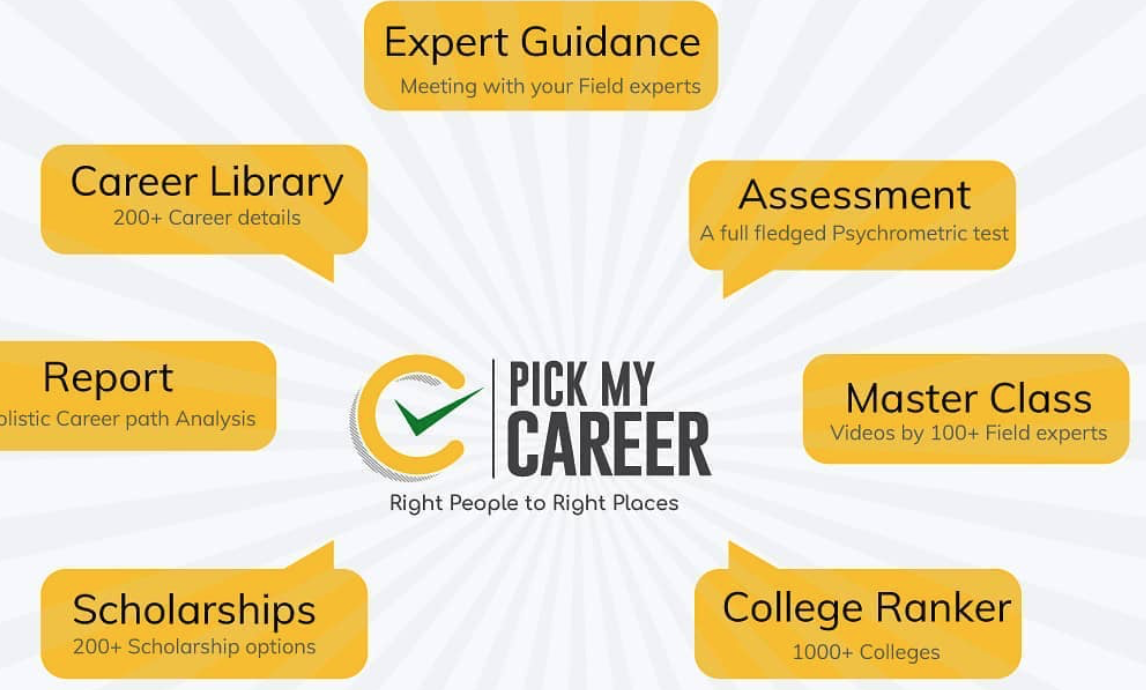 Credit: @pickmycareer via Instagram
Not everyone knows what career path they want to take – and that's where a career counselor comes in. Some work in high schools, guiding students towards colleges, apprenticeships and potential future careers. Others assist adults looking for a career change. Whoever you're helping, you'll have the satisfaction of knowing that you're making a real and positive difference to their future.
Conservation scientist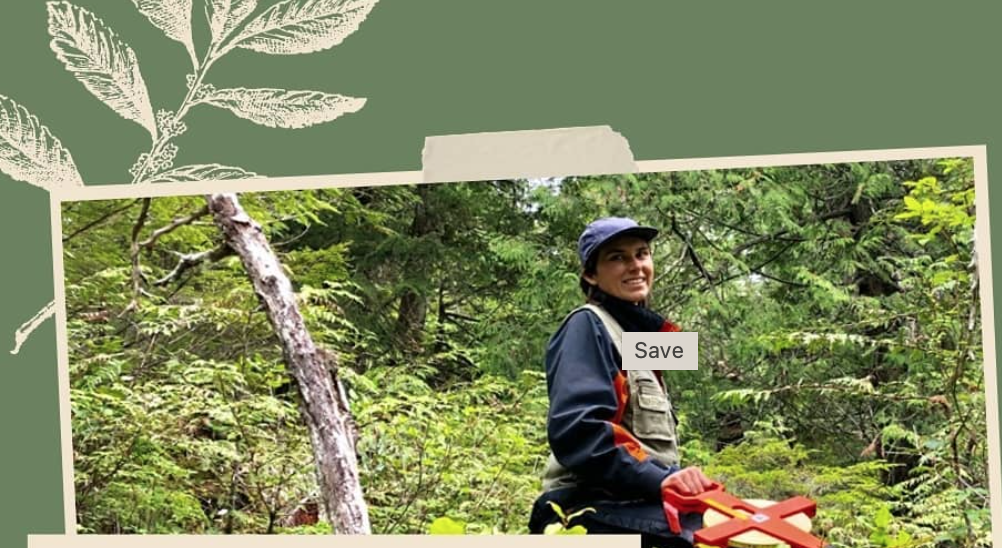 Credit: @y2y_initiative via Instagram
With rising concern for the environment and the species that live in it, there's never been a more relevant time to work as a conservation scientist. Whether you work in a lab or out in the field, you won't lose sight of the importance of your job.
Chef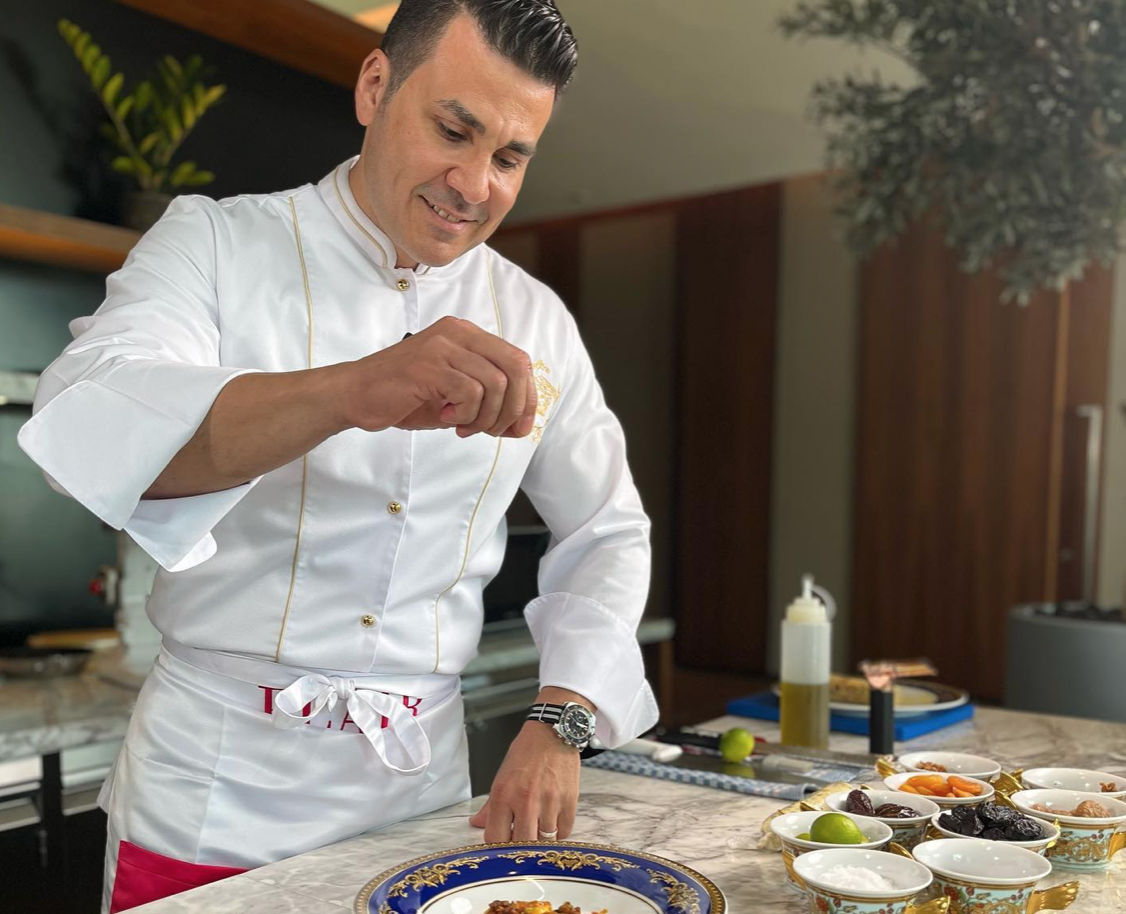 Credit: @mansour.memarian via Instagram
If you have a passion for food, what could be more satisfying than channelling it into your job? While reviews from critics might make you nervous, the appreciation from satisfied diners makes it all worthwhile. And, working as a chef gives you a wide choice of workplaces: everything from small local cafes to Michelin starred establishments.
Makeup artist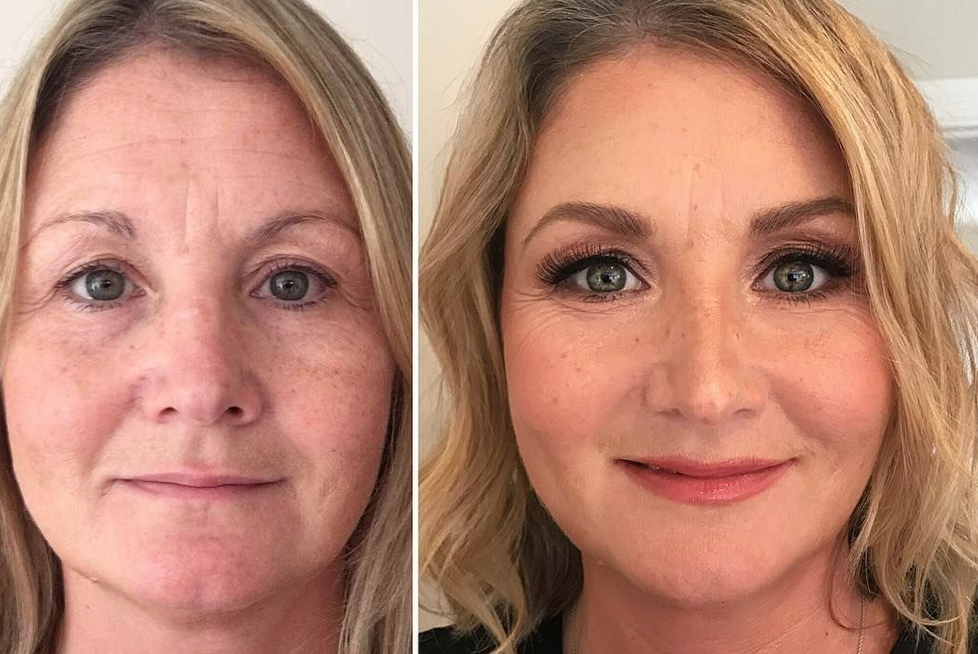 Credit: Prevention Magazine via Pinterest
A popular career aspiration among many young teens, some do turn dreams into reality and become a makeup artist. Some work backstage at fashion shows or on magazine shoots, and some in the TV and film industry. However, every makeup artist has the satisfaction of seeing their creation out in the world.