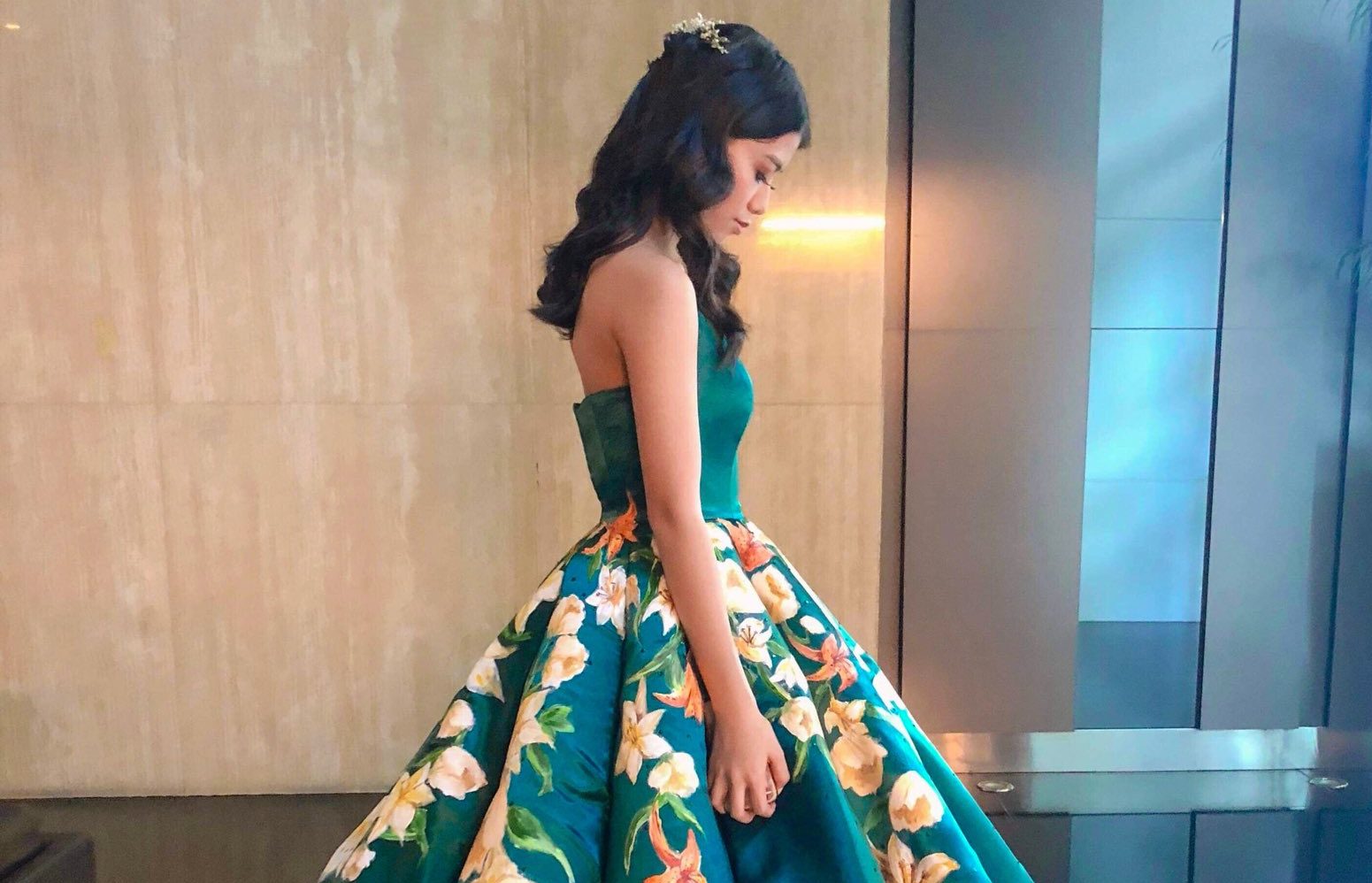 Credit: @ciaragan via Twitter
This striking kimono is made from shirts and boxer shorts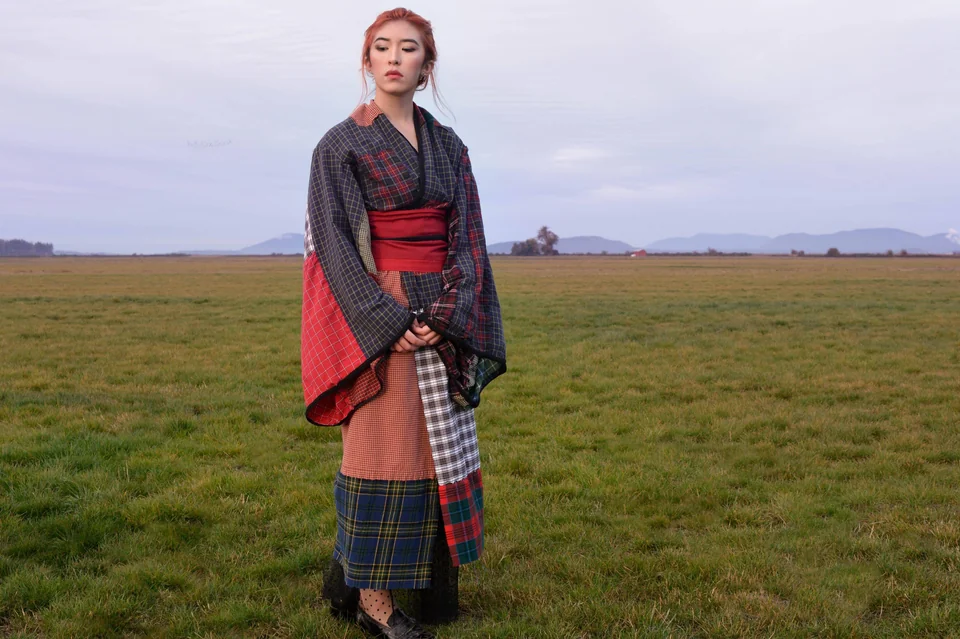 Credit: mayalcaulfield via Reddit
That's what you call creative! Combining her half-Scottish, half-Japanese heritage, this crafty designer made this entire kimono from men's dress shirts and (hopefully, unused) boxer shorts, using plaid patterns to bring a Scottish edge to the look. Even more impressive is the fact that the outfit was entirely stitched by hand.
This tulle-fuelled gown is the stuff of dreams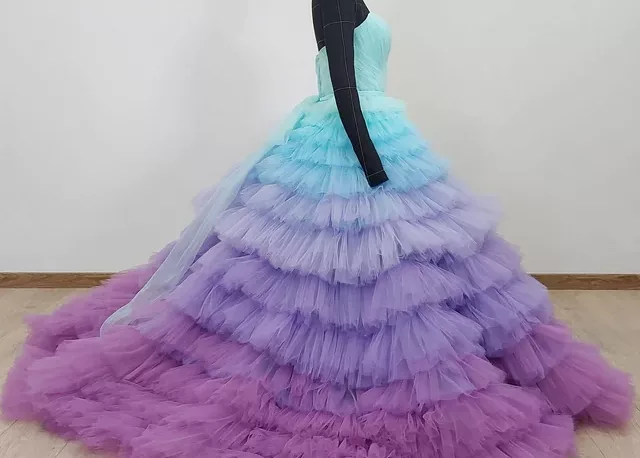 Credit: EVALIZA via Reddit
Featuring hefty layers of tulle, gorgeously-colored pleating, and a huge bow to finish off the look, this gown is fit for a princess. This designer clearly knows her way around color, with the progression going from a dreamy purple to a striking aqua, creating a beautiful rainbow effect.
This baby dress will melt your heart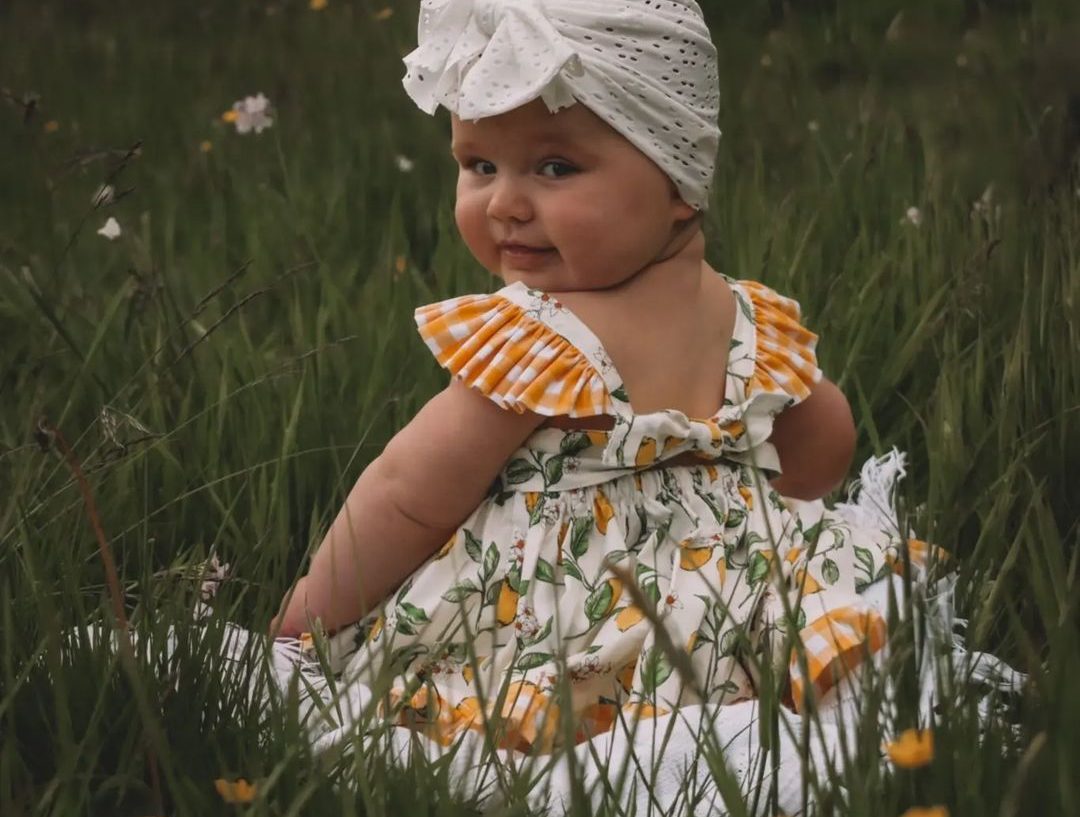 Credit: @moon_child_makes via Instagram
It's never too early to sheath your baby in glamor, as this gifted mom knows. The talented seamstress crafts an array of bespoke children's clothing, with each stitch infused with love. Each mini gown is fully customizable, with an array of different fabrics and colors on offer to reflect your child's specific personality.
This wedding attendee's gown may have upstaged the bride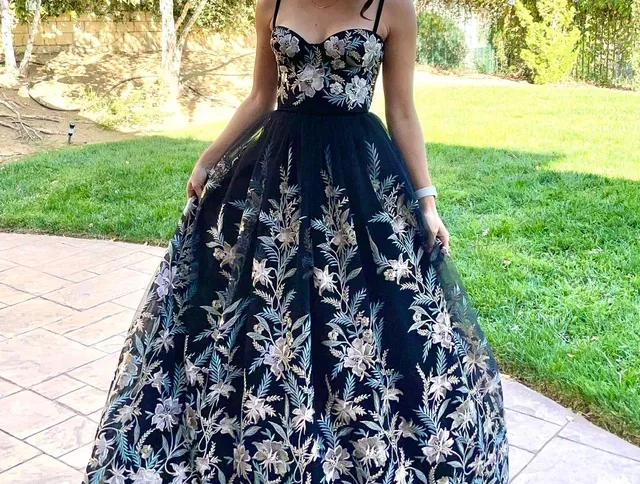 Credit: clrodrig06 via Reddit
This dress looks as though it belongs in a designer store – not made from scratch in a bedroom! The perfectly fitting bodice compliments the tulle flow, combining a deep-sapphire color with a bold floral design. Never mind the bride – all eyes were sure to be fixated on this gorgeous garment.
This prom dress was inspired by retro fashion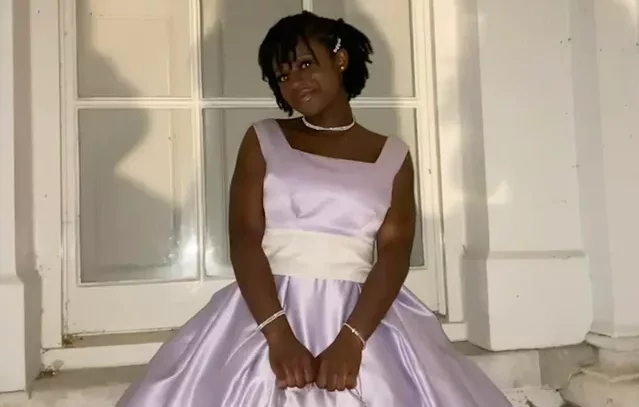 Credit: remushus via Reddit
This seamstress ensured her prom night was unforgettable by rocking this awe-inspiring vintage dress, created from a 1960s pattern. Bringing timeless beauty to a handmade gown is no easy feat, but this designer ensured that she was the belle of the ball by slightly altering the original design to give the gown a modern twist.
These matching outfits are picture perfect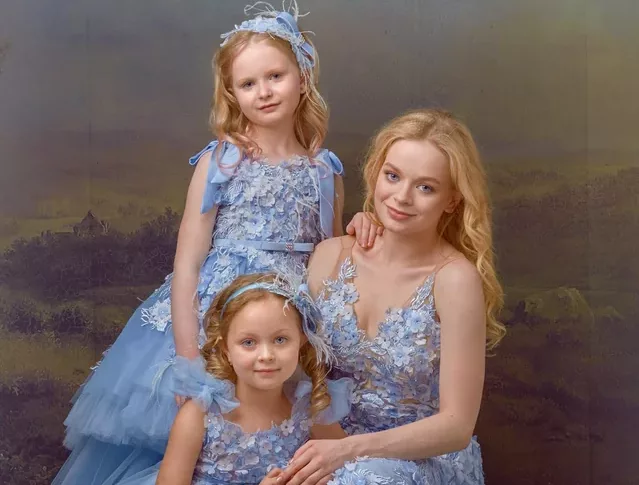 Credit: EVALIZA via Reddit
These matching dresses look as though they're straight out of a storybook, using intricately designed flower patterns to envelop the happy family in cool blue hues. With just a touch of Monet-style design, this mother and her daughters look stunningly sweet in their hand-crafted gowns.
This dress is the epitome of African beauty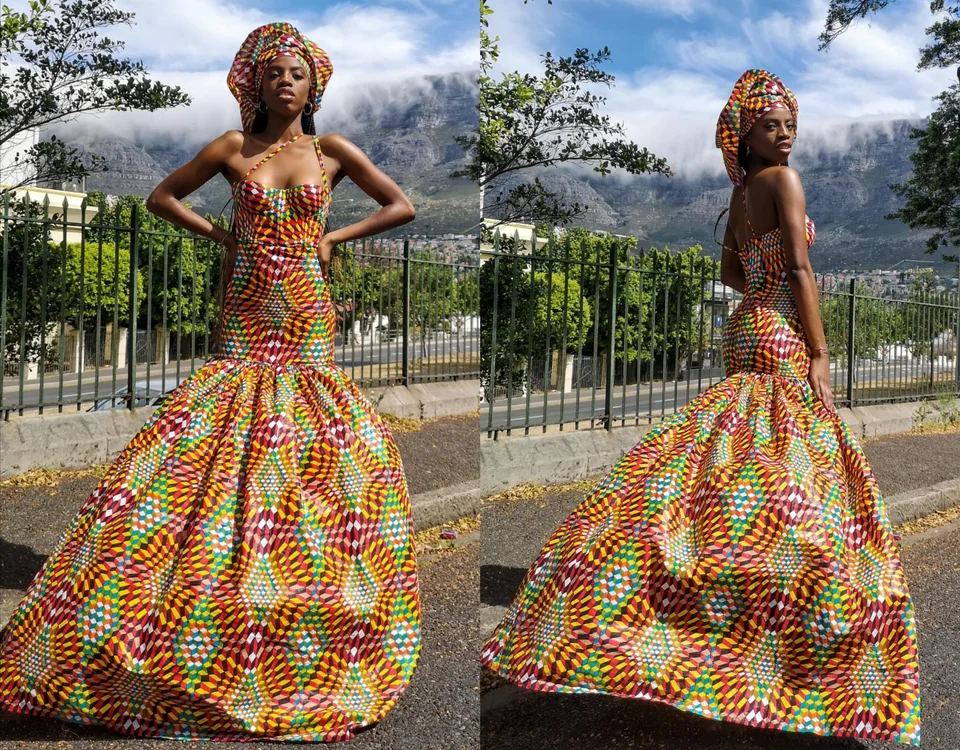 Credit: munkus_ via Reddit
This talented designer turned her pain over the state of Africa's political landscape into art, creating this jaw-dropping dress. Using a bold and bright pattern that perfectly encapsulates African fashion, this seamstress looks positively regal in her flowing gown, complete with a stunning matching headdress.
This gorgeous graduation gown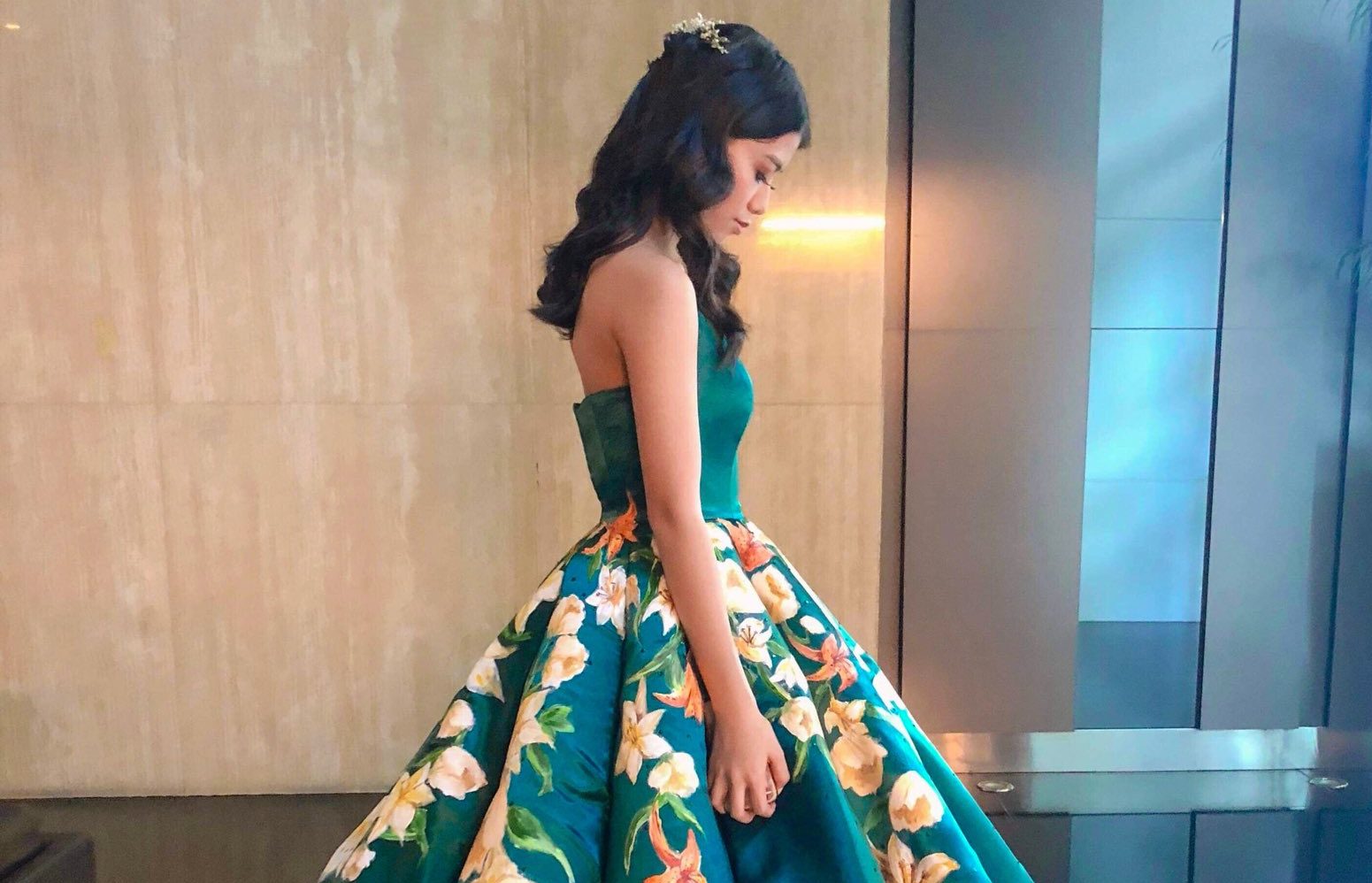 Credit: @ciaragan via Twitter
Can you believe that this dress is homemade? This talented seamstress stitched, designed, and stoned this gorgeous gown entirely by herself, alongside hand-painting over 80 intricate flowers. It's easy to see why the stunning dress went viral on the internet, amassing over 300,000 likes on Twitter.
These Christmas gowns sleigh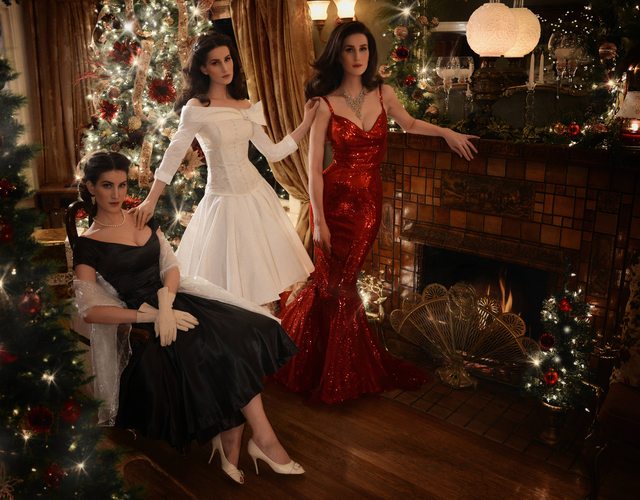 Credit: ChristineHMcConnell via Reddit
Each of these alluring dresses were completely handmade, worn at three consecutive Christmas parties. Working with a mix of different materials shows a clear sign of a gifted seamstress, using an array of fabrics such as sequins, tulle, and satin. Not only is she clearly a talented designer, she's also a clear dab-hand at Photoshop!
The bride has the most talented mom in the world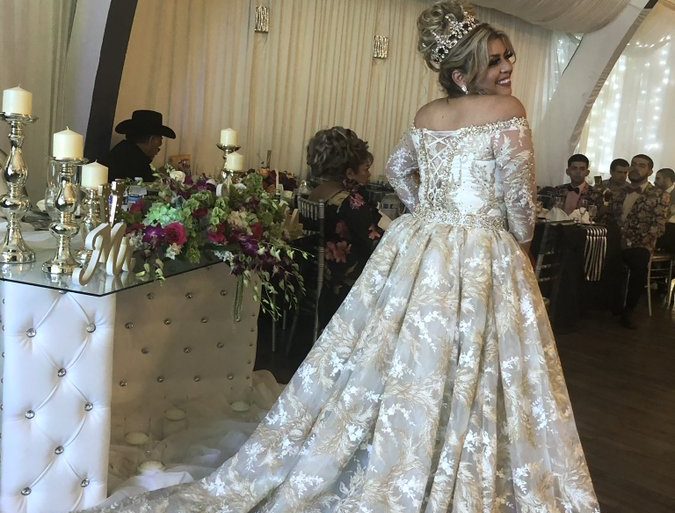 Credit: @najerakathia via Twitter
This lucky bride ensured all eyes were on her at her wedding, with her mother crafting this beautiful wedding dress from scratch. Each jewel was placed entirely by hand, with the bride claiming her talented mother sometimes skipped meals to ensure the dress was ready for her big day.