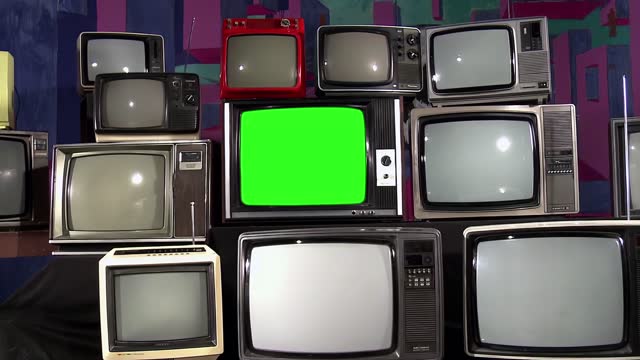 iStock via Getty Images
The 90s were a great time for TV shows, but there were so many that some of the good ones got lost in the crowd. We all love a bit of nostalgia, so what better way to scratch that itch than to look back at some of the shows that were great, but chronically underrated?
1. The Single Guy (1995-1997)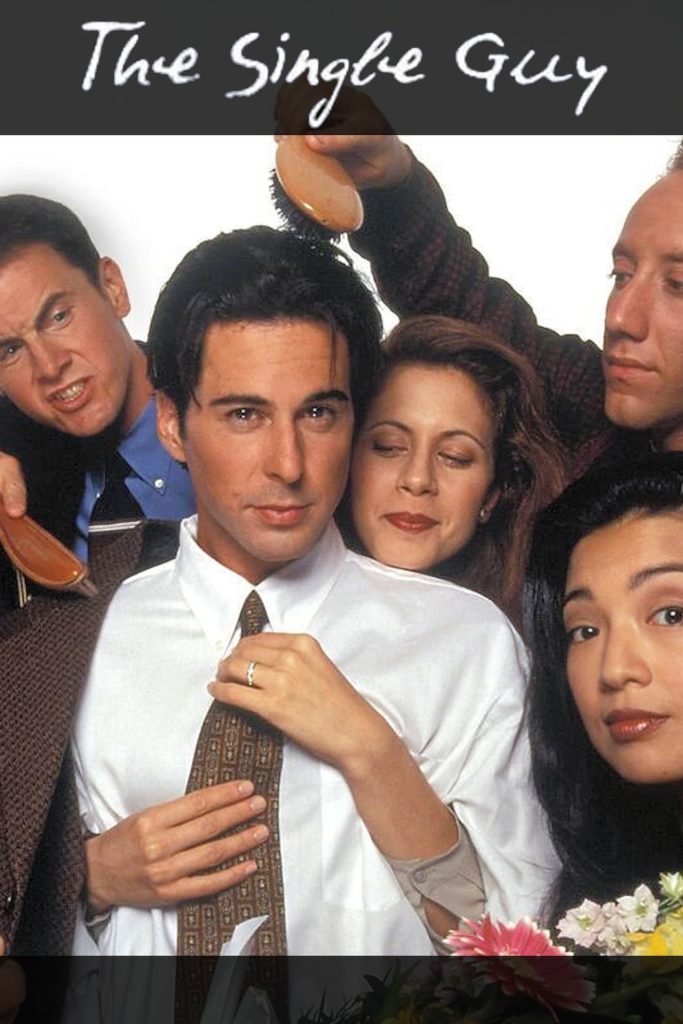 gemris via TMDB
This sitcom that aired for two seasons followed struggling writer Jonathan Elliot and his friends as they navigated life in New York City. He has a weird doorman called Manny and is envious of his neighbour who is a bit of a womanzier. The show got good reviews and even featured an episode with Ross from Friends.
2. Profiler (1996-2000)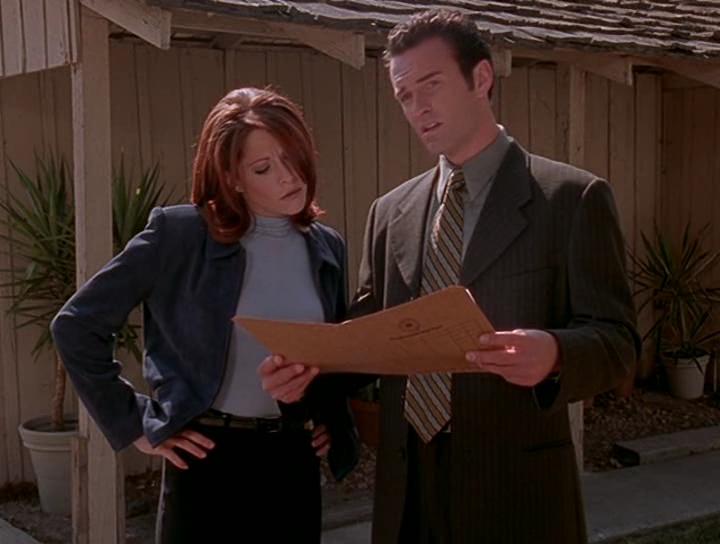 Profiler (1996) via IMDb
Dr Sam Waters is a detective with the Violent Crimes Task Force, a federal agency that often works with the FBI. The series heavily focuses on a criminal called "Jack", who has haunted Dr. Waters for years. The show got great reviews when it aired on NBC but ultimately ended when Ally Walker, who played Waters, left the show.
3. The Sentinel (1996-1999)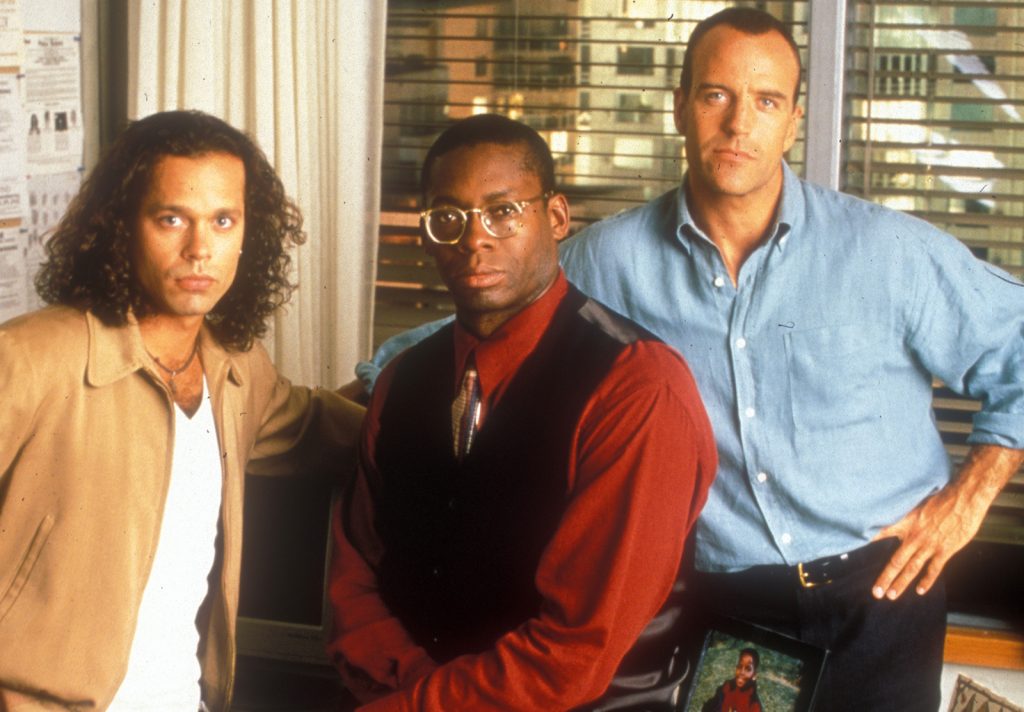 gettv via IMDb
In the jungles of Peru, the fight for survival heightened his senses. Now as a detective, Jim Ellison is a sentinel in the fight for justice. Anthropologist Blair Sandburg helps him develop these senses. The show was aired every week and had viewers glued to the screen but the show was canceled after 65 episodes.
4. Renegade (1992 – 1997)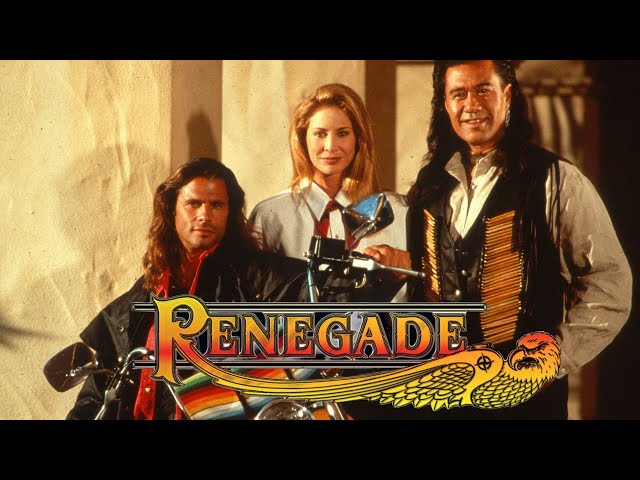 FilmRise Television via YouTube
After crooked cop Lieutenant "Dutch" Dixon kills his girlfriend and frames him for murder, Reno Raines escapes from jail and goes on the run. He works as a bounty hunter whilst searching for the only man who can clear his name. The series was commended for its original storyline but was unexpectedly canceled after the film of season six began.
5. Earth 2 (1994 – 1995)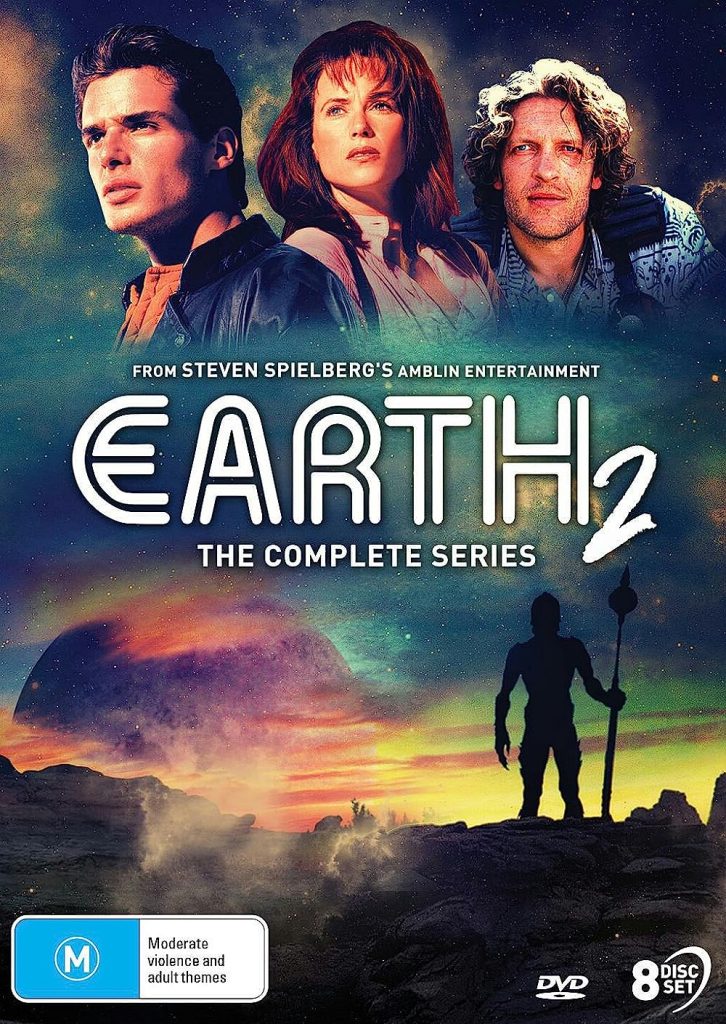 Earth 2 via IMDb
Colonists crash-landed on an alien planet, begin the long trek to their originally designated landing place, and face plenty of challenges along the way. The show ran for 21 episodes and had great reviews for its fresh look at Sci-Fi. Worth a watch next time you want to explore outer space.
6. Wings (1990-1997)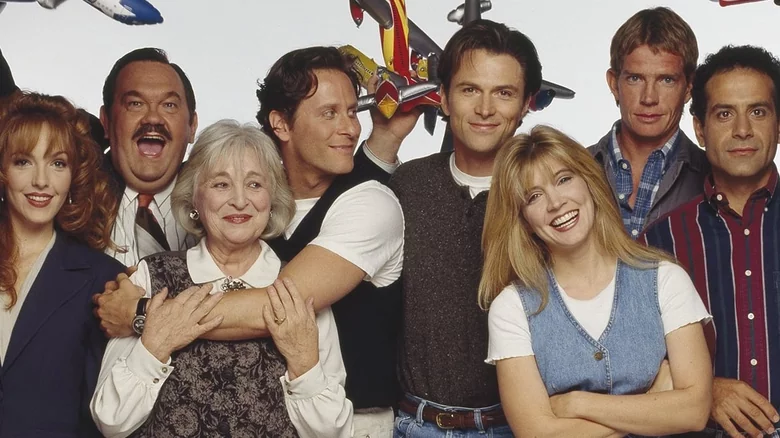 Nicole hacker via Looper
Brothers Brian and Joe Hackett attempt to run an island on the New England island of Nantucket while surrounded by their various wacky friends and employees. It's a binge-worthy sitcom with 172 laugh-out-loud episodes. From the producers of Cheers, this show has the same type of humor throughout that will keep you laughing for days.
7. Hey, Dude (1989-1991)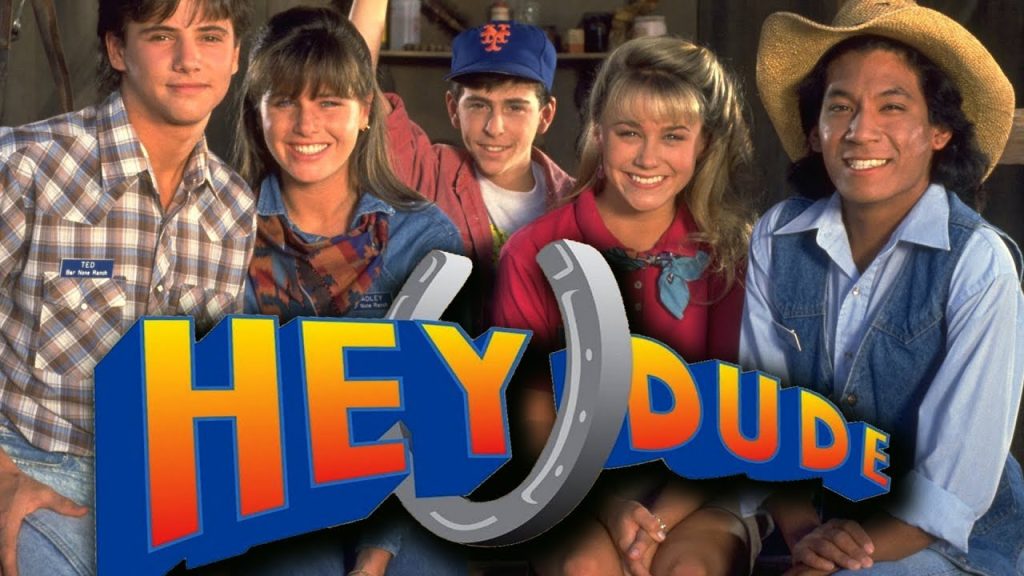 Pushinguproses via YouTube
The perfect name for a 90s show. This family-friendly teen comedy is about a colorful group and the antics they get up to whilst working at a dude ranch. The show aired on Nickelodeon but had something for everyone. Many people reminisce about this show, wishing they would at least show re-runs so everyone could relive their adolescence!
8. Two of a Kind (1998-1999)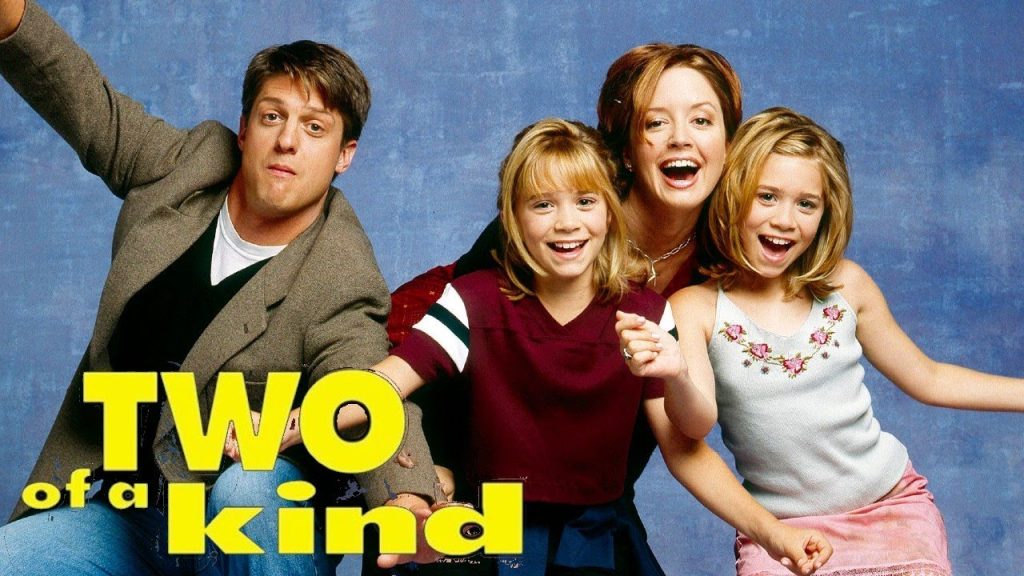 Amy McLean via YouTube
Although it only ran for one year with 22 episodes, this show is quintessential 90s. Mainly because it stars the Olsen twins, Mary-Kate and Ashley. It's about a single father, who is a scientist, and his two pre-teen twin daughters who are, ironically, polar opposites of each other. The show has lots of funny moments as well as some heartfelt ones; definitely worth a re-watch.
9. Timecop (1997-1998)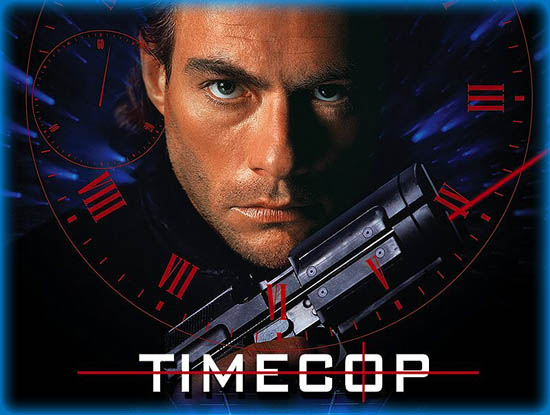 Gonewiththetwins via YouTube
Another one that only aired for one season, but should be a staple of the 90s. Based on the 1994 film starring heart-throb Jean-Claude Van Damme, this series is set in the future (2007) and focuses on law enforcement and how it tackles time travel and all the complications that come with it. The film was a real hit, but the TV show, not so much – that doesn't mean you shouldn't give it a watch.
10. Picket Fences (1992 – 1996)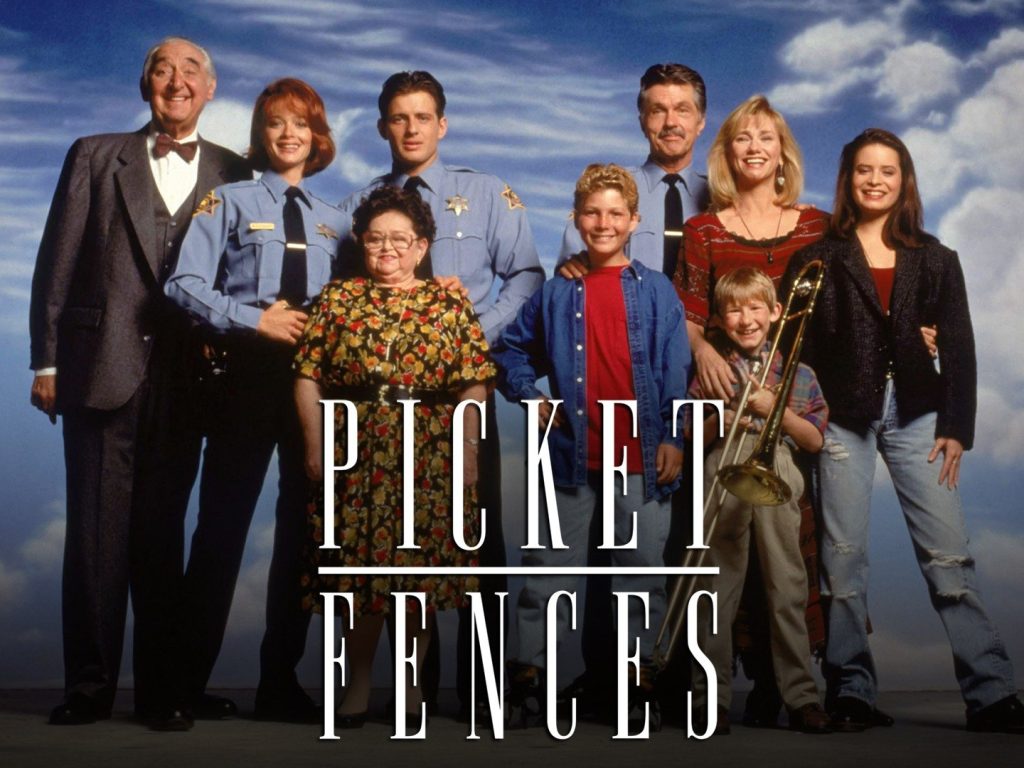 20th Century Fox via Rotten Tomatoes
This TV series, set in Rome, Wisconsin is a real dramatic look at small-town life. The show follows an aging Sheriff as he tries to tackle tensions in his town during a series of bizarre and violent crimes. Although the show tackles the likes of murder and robbery, it's one of those cozy, nostalgic shows that are perfect for curling up in a blanket and binging on a rainy day.
11. The John Laroquette Show (1993-1996)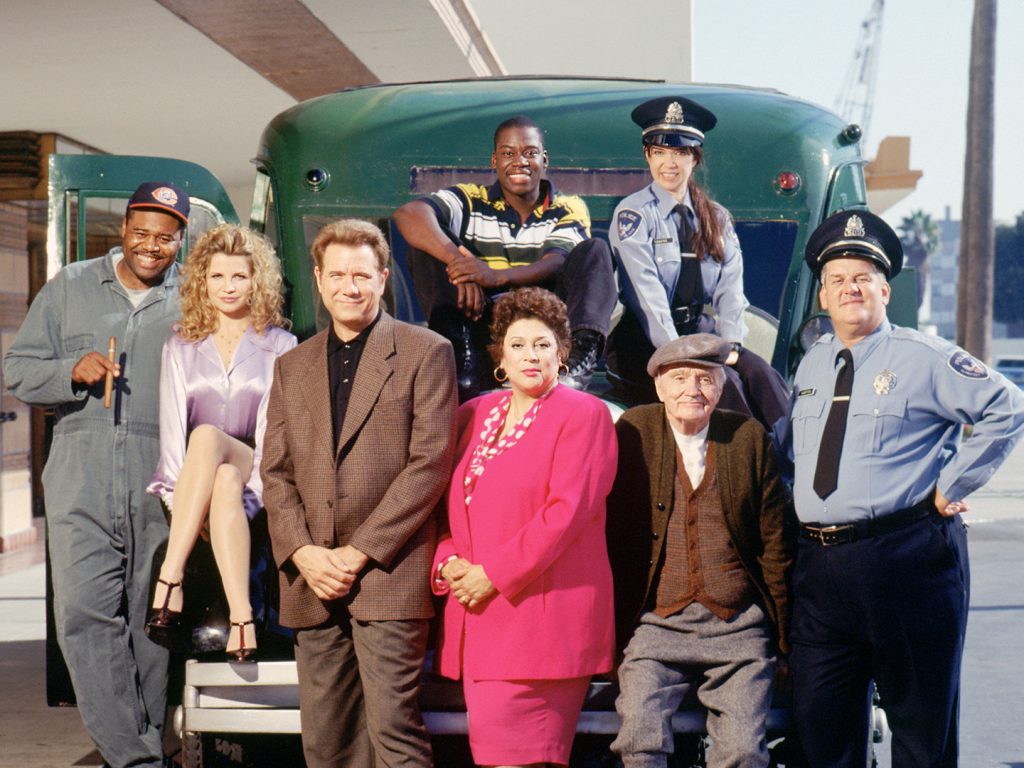 NBC via Rotten Tomatoes
This was a sitcom about a recovering alcoholic who becomes the boss of a big bus station. It's sort of a tragicomedy that'll make you laugh and cry at the same time. There are 84 episodes and the first 12 are based on the 12 steps of alcoholics anonymous. Some reviews say that it's a shame when people talk about 90s TV shows they don't talk about this one; truly underrated.
12. Parker Lewis Can't Lose (1990-1993)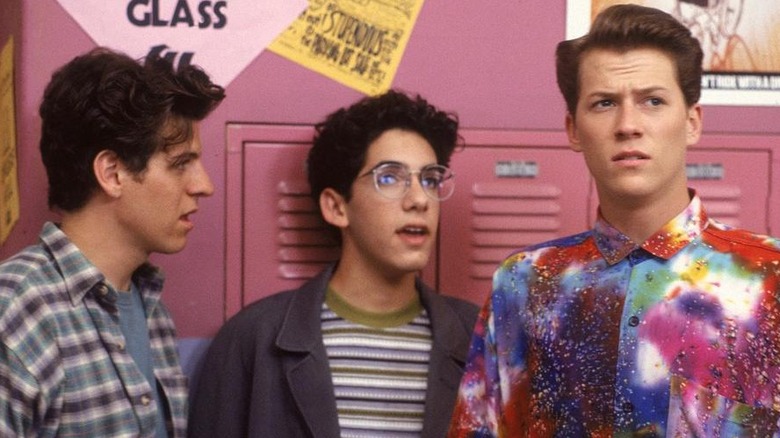 Brian Boone via Looper
Parker Lewis is a bit like Ferris Bueller. He loves skipping school and getting up to all sorts of antics. He's the coolest kid in school and he has major problems with authority, resulting in a beautifully nostalgic high school sitcom. This show ran for 73 episodes and was canceled in 1993, some claiming it was because the humor was "too clever" for mainstream TV networks.
13. The Adventures of Pete & Pete (1993-1996)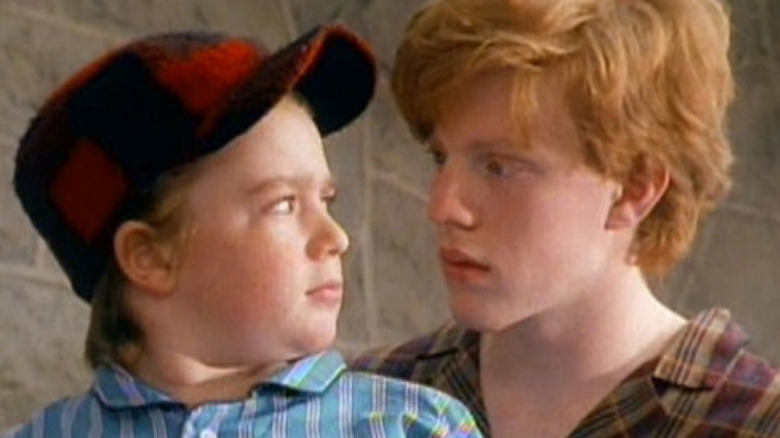 Elle Collins via Looper
A really enjoyable watch that will make you smile. This quirky show follows the adventures of two red-headed boys with the same name. The show was nominated for a few awards and even won one but after 39 episodes, it was unfortunately cancelled. The creators cited no particular reason, other than viewers simply outgrowing it.
14. Herman's Head (1991-1994)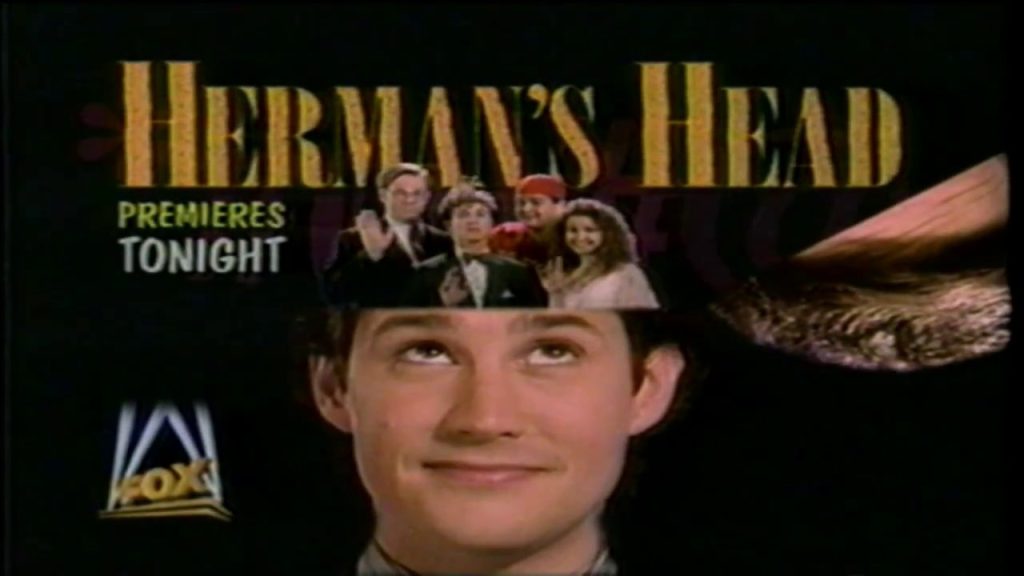 iRemember That via YouTube
Not to be confused with Peewee Herman, this Herman has 4 tiny people that live in his head and help him get through daily life. Herman is an aspiring writer who works as a fact-checker at a publishing company and tries to solve problems while arguing with his own personified intellect, fear, compassion, and lust.
15. Sister, Sister (1994-1999)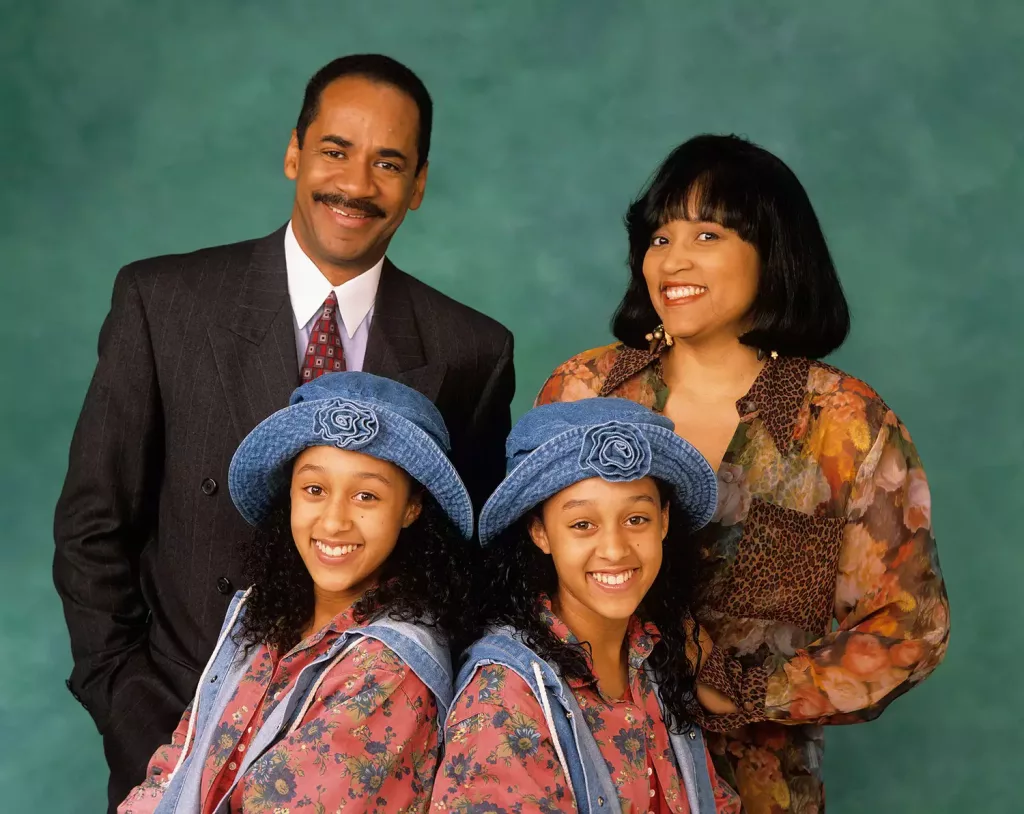 ABC Photo Archives via Getty
Another teen show features a famous set of 90s twins, Tia, and Tamara Mowry. Sister, Sister is about two twins who were separated at birth but meet in a shopping mall. Their adoptive parents don't get along but move in together so the twins aren't separated again – hilarious antics ensue!
16. Freaks and Geeks (1999-2000)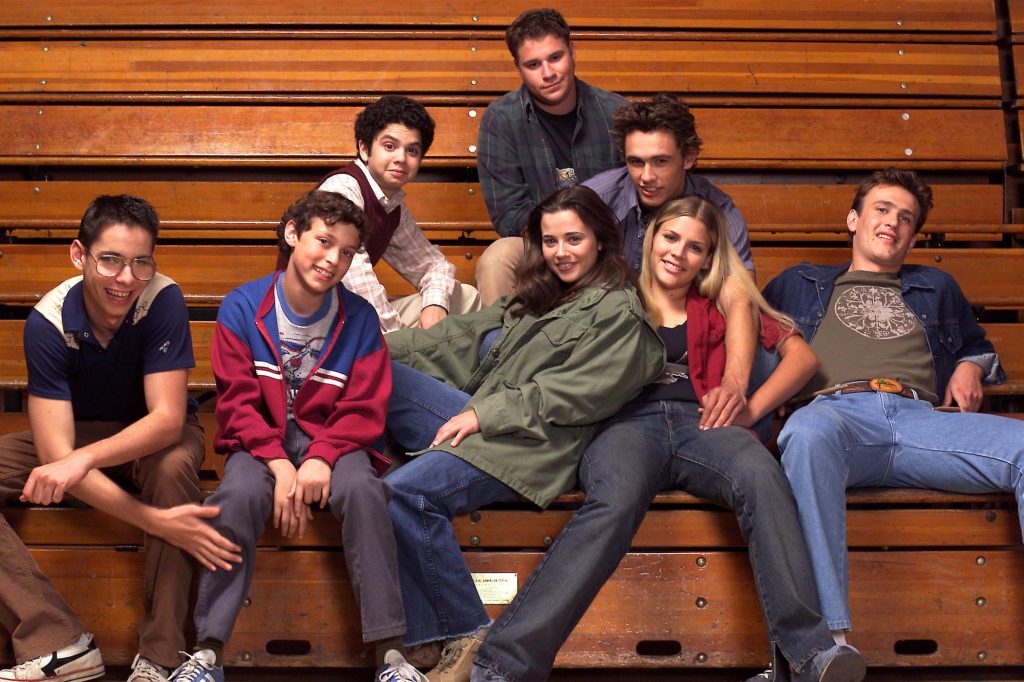 Chris Haston via NBC
Featuring a cast of soon-to-be stars like James Franco, Seth Rogan, and Jason Segel – you'd have thought this one would have been a hit! Despite this cast, Freaks and Geeks only ran for one season and didn't even air all the episodes. Although it's posthumously quite popular with teens nowadays, it didn't get good ratings at the time. Truly an unsung hero of 90s television.
17. NewsRadio (1995-1999)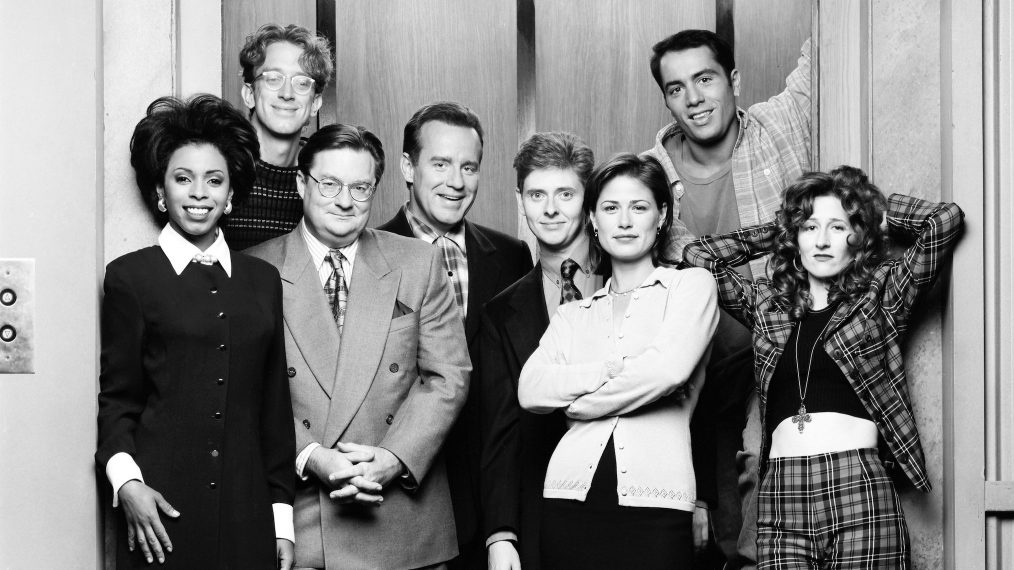 Dave Bjerke via NBC
This workplace sitcom explores the interpersonal relationships and office politics of New York City's second-most popular radio station. It features egotistical news anchors sarcastic secretaries and a whole load of other hilarious characters. Fans were not happy when NBC canceled this show, but there are still 97 episodes that you can catch up on. A young Joe Rogan also stars.
18. The Adventures of Brisco County Jr. (1994-1995)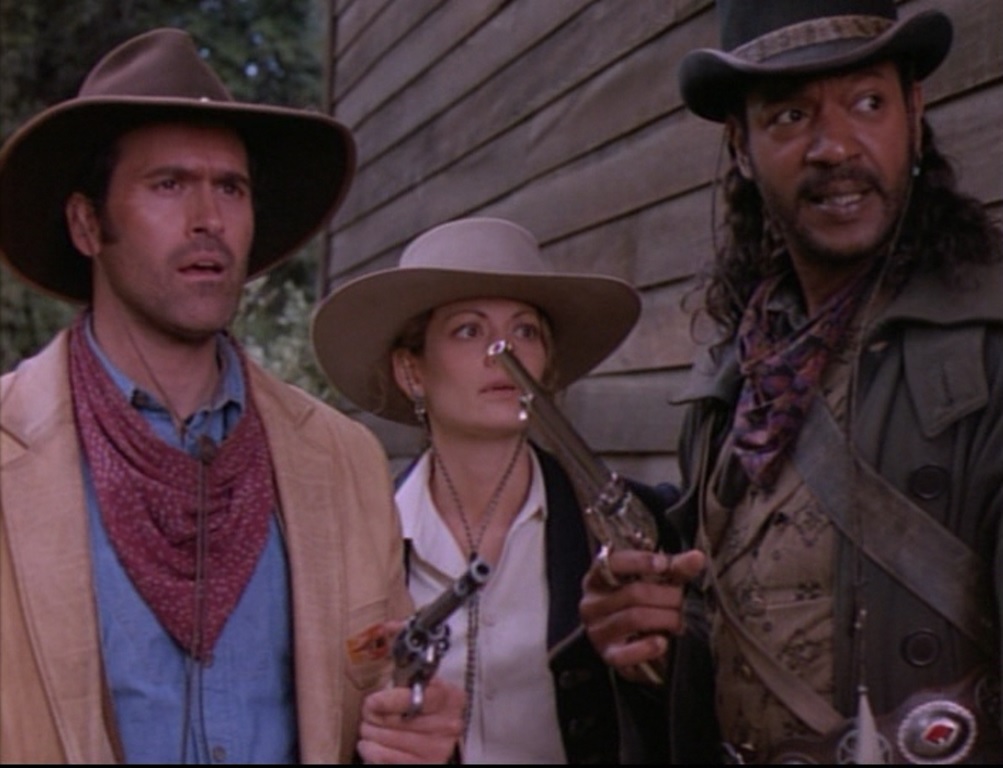 Barnes and Noble via Fire-breathing Dimetrodon Time
Think if Indiana Jones was a cowboy who fought bad guys from the future. Essentially, this show follows a Harvard Law graduate called Brisco County Jr. in his travels as a bounty hunter, but for some reason, there are these golden orbs that add an unexpected sci-fi element. There were 27 episodes but this is a fun watch.
19. Kenan and Kel (1996-2000)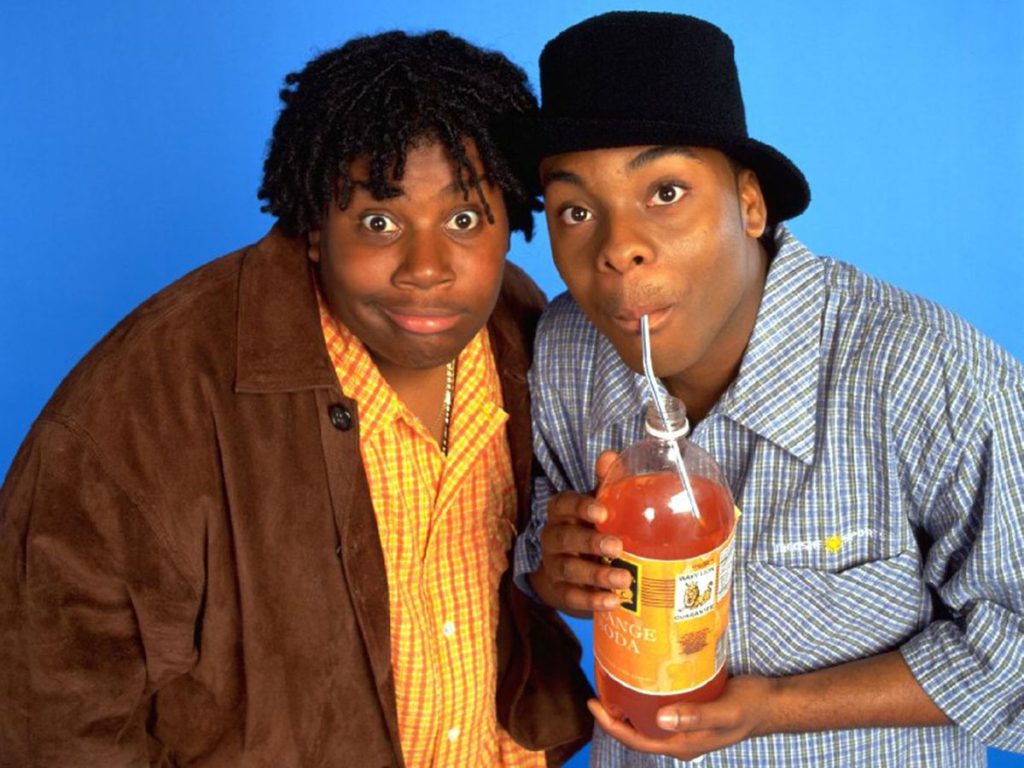 Nickelodeon via DigitalSpy
You may remember this as a kids' show that aired on Nickelodeon in the late 90s, but this show is hilarious no matter what age you are. It follows Kenan, who is always getting into trouble with his get-rich-quick schemes, and Kel, who always messes things up and just loves orange soda.
20. Duckman (1994-1997)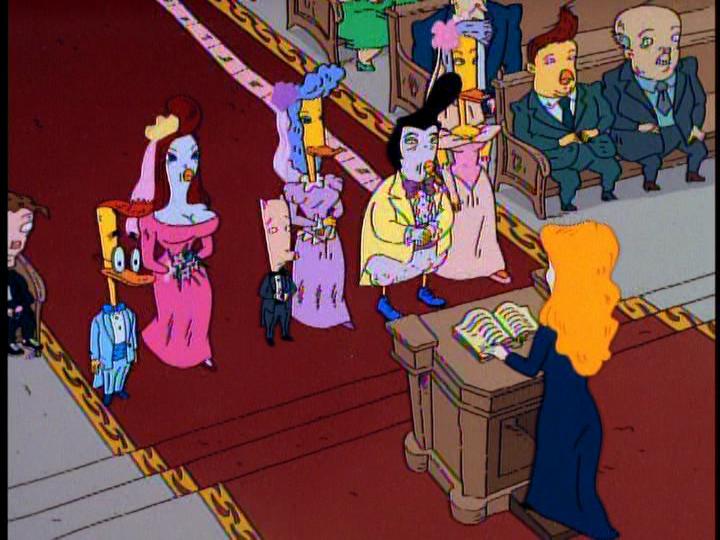 USA Network via IMDb
Everyone loves a good cartoon that definitely isn't for kids. This adult animation series follows Eric Duckman, who is a private eye detective just trying to get a date and make his alimony payment. He's also a duck. He has a best friend who is twice as rude and ignorant as Duckman. For some reason, he's a pig.
21. Party of Five (1994-2000)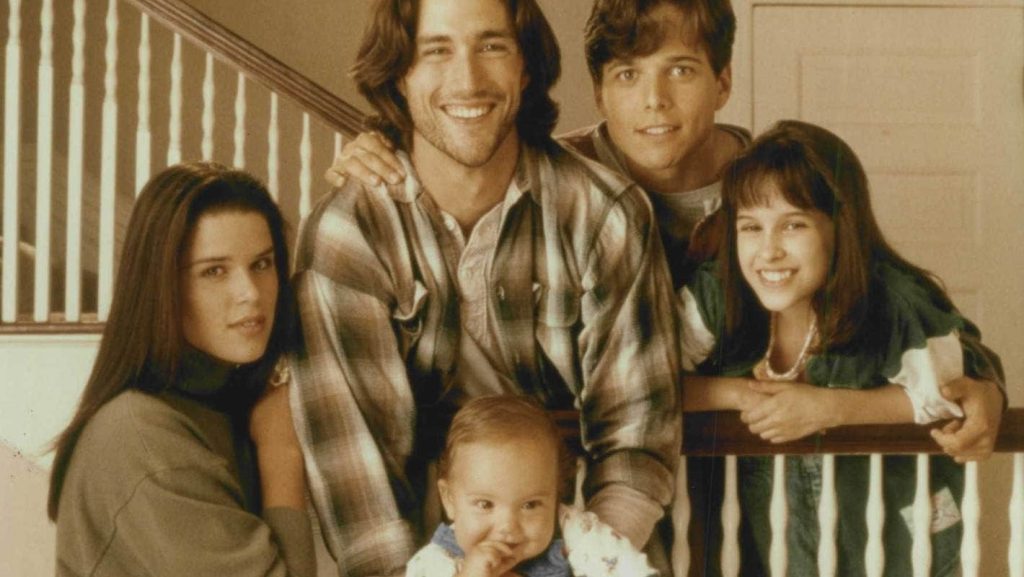 Cameron Mee via Stuff
This show features five siblings who are forced to raise each other after their parents are killed by a drunk driver. This drama is both addictive and heartwarming. Plus, the five actors are siblings in real life! The Salingers star alongside Jennifer Love-Hewitt in this show that ran for a total of 143 episodes.
22. Amazon (1999-2000)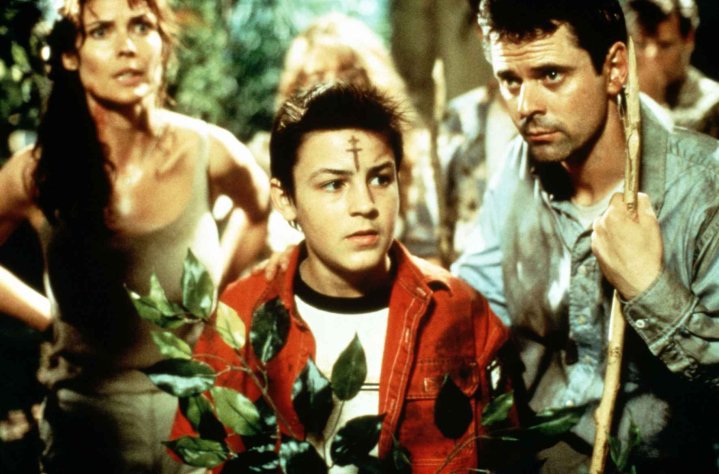 WIC Entertainment via Getty
Kind of like Lost but with nowhere near as many episodes. This show focuses on a group of people after their plane crashes in the Amazon rainforest. They are forced to survive among dangerous animals, poisonous plants, and hostile tribes. A lot of fans of the show think that Lost must have been inspired by this 90s gem.
23. RoboCop (1994)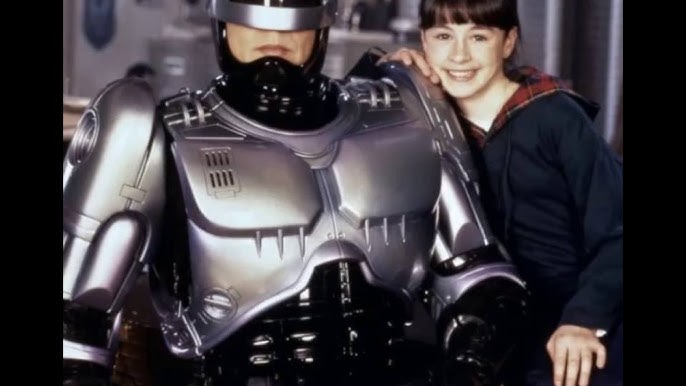 Screenbound Pictures via YouTube
Alex Murphy is RoboCop – a part man, part cyborg police officer fighting crime in Detroit. The show has 22 episodes of bad special effects and explosions and is action-packed. The show is inspired by the 1987 movie of the same name and, although the movie was a hit, the TV show was heavily underrated.
24. Pacific Blue (1996-2000)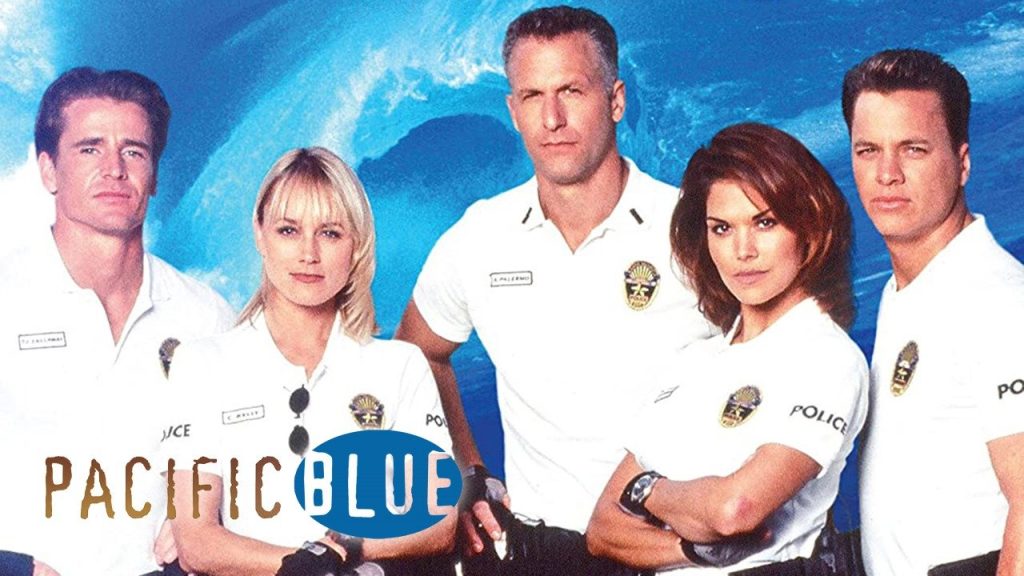 ABC Entertainment via Getty Images
This show features lots of good-looking police officers riding around on bikes in Santa Monica, fighting crime and looking cool while they're doing it. Although this show kind of fell into obscurity in the US, it strangely has a bit of a cult following in Europe, namely France and Norway.
25. Seaquest DSV (1993-1996)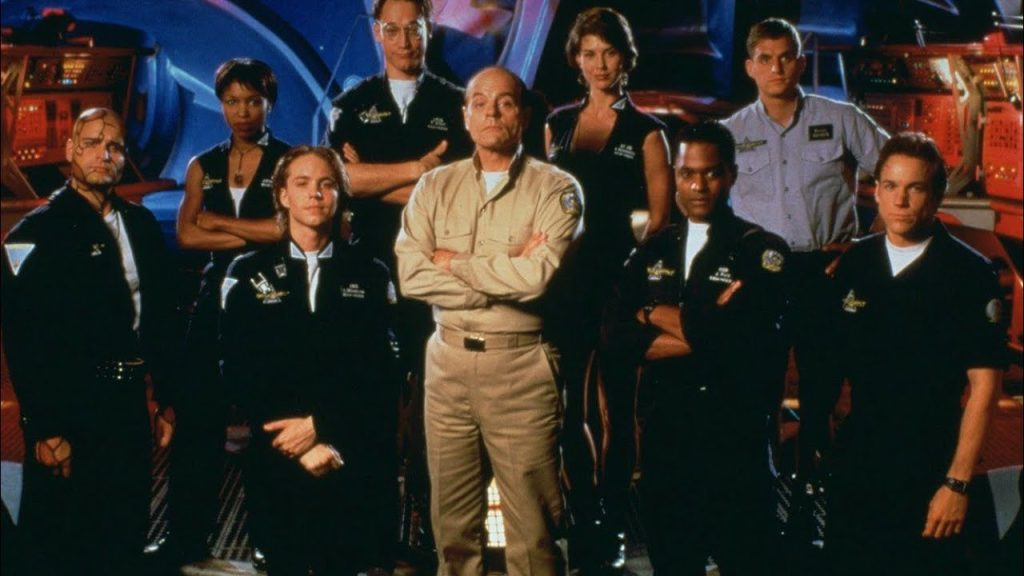 Travis Rae via YouTube
In the early 21st century, mankind colonised the oceans; The United Earth Oceans Organization must use its submarines to keep the peace in this dangerous and unpredictable underwater world. The premise of this show was great but the writing just wasn't there; maybe that's why it only ran for three seasons.
26. Dark Skies (1996-1997)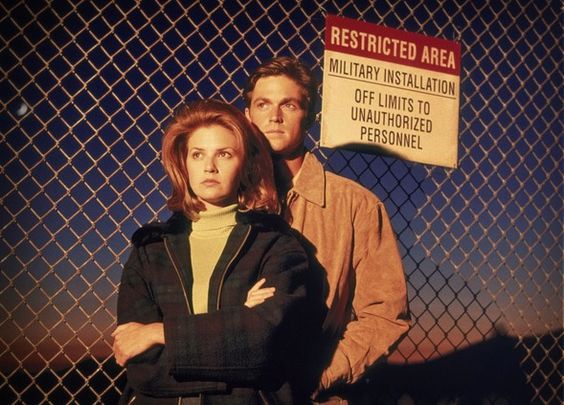 Andrew Gillion via Pinterest
In 1960s America, a young couple tries to uncover the truth about an alien invasion, while a government organization tries to cover it up. Although shows like The X-Files may have stolen Dark Skies' spotlight, this show is definitely underrated and with only 19 episodes you could probably watch it all in one day if you tried hard enough.
27. Models Inc. (1994-1995)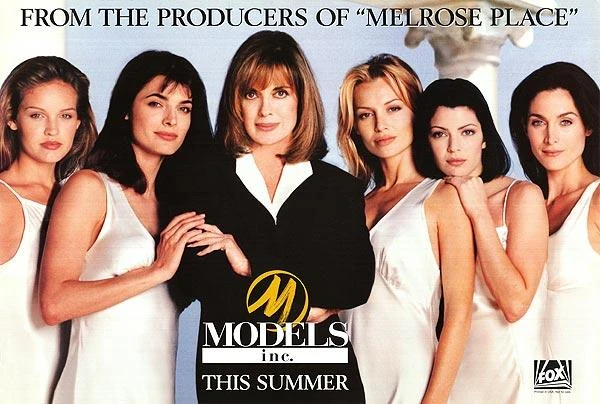 Blackhawgirl via Fox Fandom
Hilary Michaels is the president and CEO of a modeling agency and has to put up with all the usual backstabbing, drama, and even murder. This show has 29 episodes and all the glitz of Dynasty and grit of Dallas. The acting isn't great but the actors are incredibly good-looking which is all that matters, really.
28. Babylon 5 (1994-1998)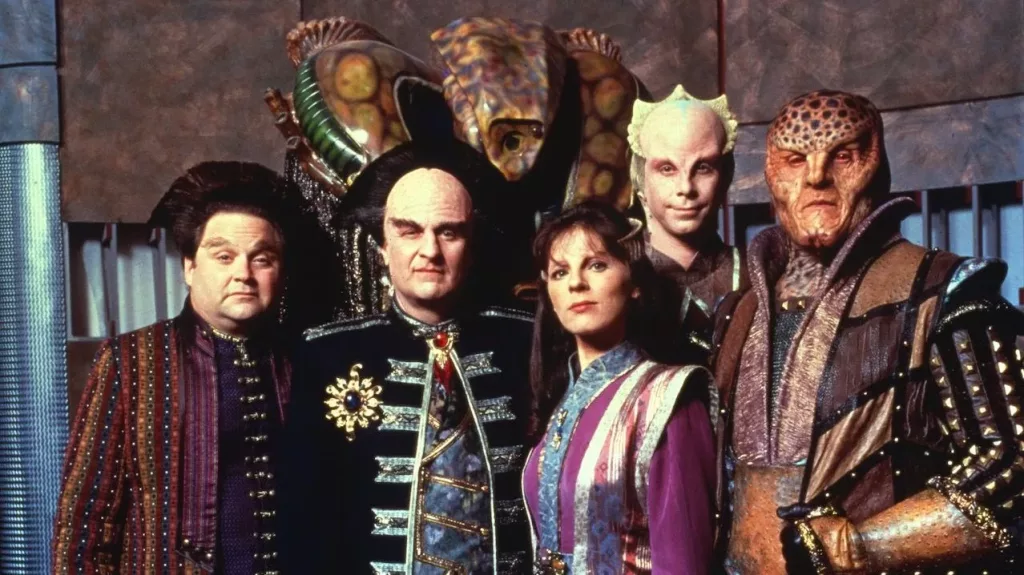 Warner Bros via space.com
In the mid-23rd century, the Earth Alliance space station Babylon 5 was a major focal point of political intrigue, racial tensions, and various other wars. This show is quite meta, especially for the 90s, and takes a fresh look at humanity. This series has plenty of episodes to sink your teeth into, with 111 episodes spanning over five seasons.
29. My So-Called Life (1994-1995)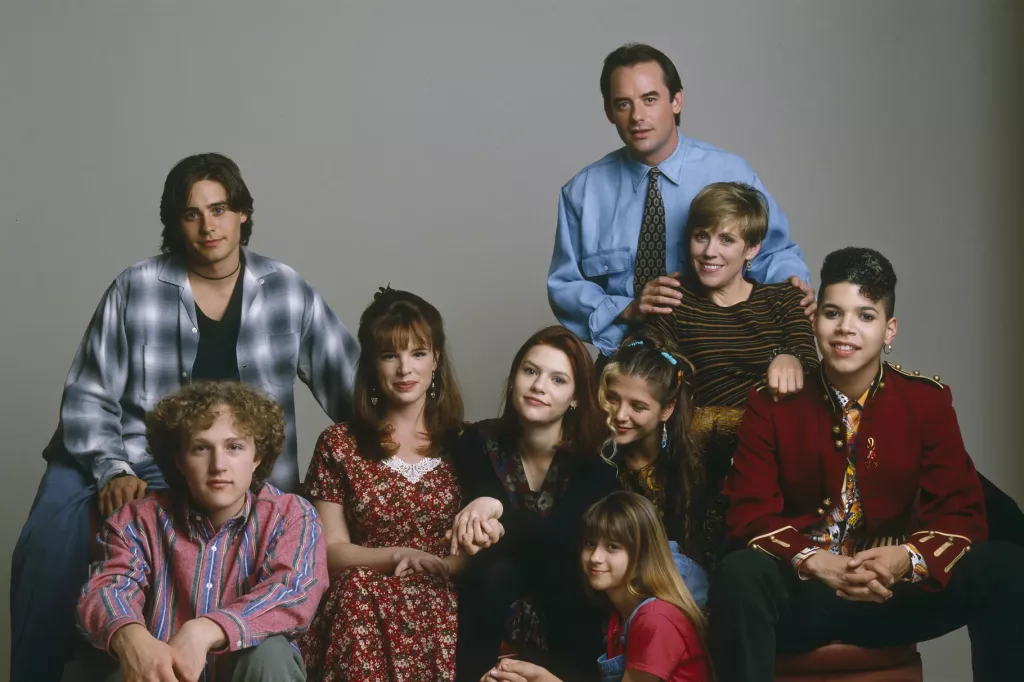 Walt Disney Television via Getty
This show follows a 15-year-old girl as she grapples with the trials and tribulations of teenage life; including school, parents, bullies, and boys. Jared Leto also features in this series, oddly. The perfect nostalgic 90s watch, this show will fill you with teenage angst all over again.
30. La Femme Nikita (1997-2000)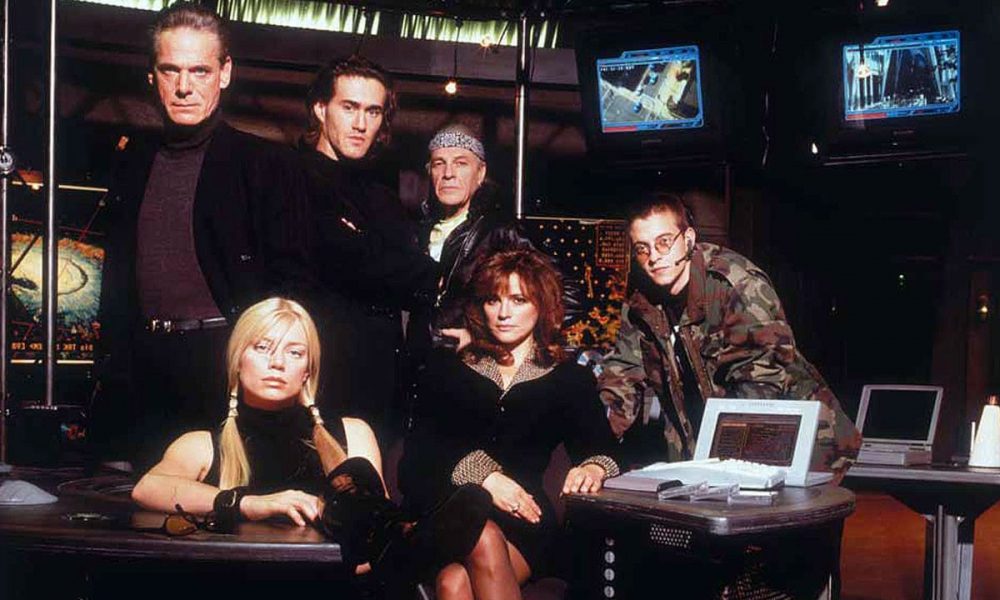 Getty via IMDb
A clandestine anti-terrorist organization fakes the death of a convicted murderer and trains in the skills necessary to succeed at her new job. The show received mixed reviews but still managed to gain a bit of a cult following and is full of glamorous assassins, what's not to like?
31. The Critic (1994-2001)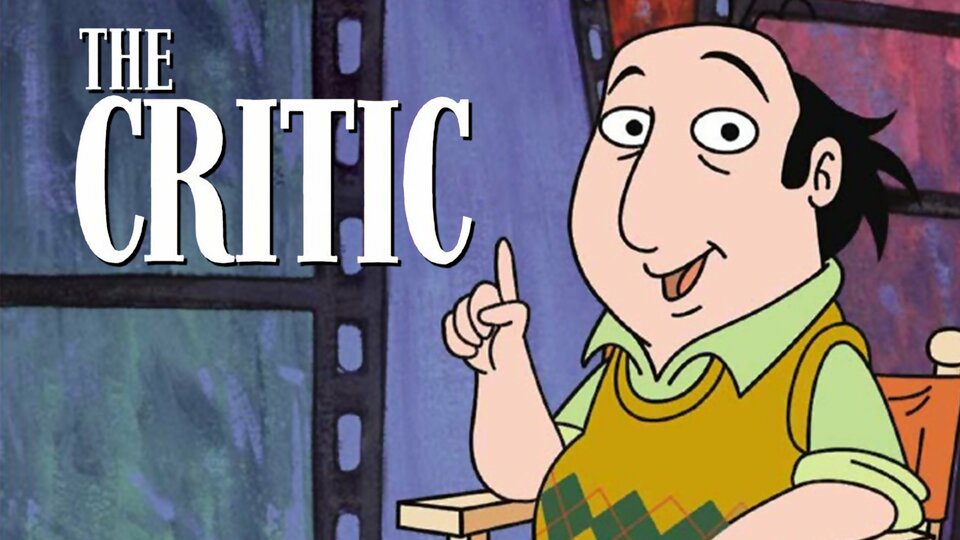 This show ran from 1994-1995 and then again in 2000-2001, running for three seasons total. It's about a New York film critic who is a complete snob and just says "It stinks." about every film. Hopefully, he wouldn't say that about his own show! It's incredibly funny and sardonic in all the best ways – well worth a rewatch.
32. Northern Exposure (1990-1995)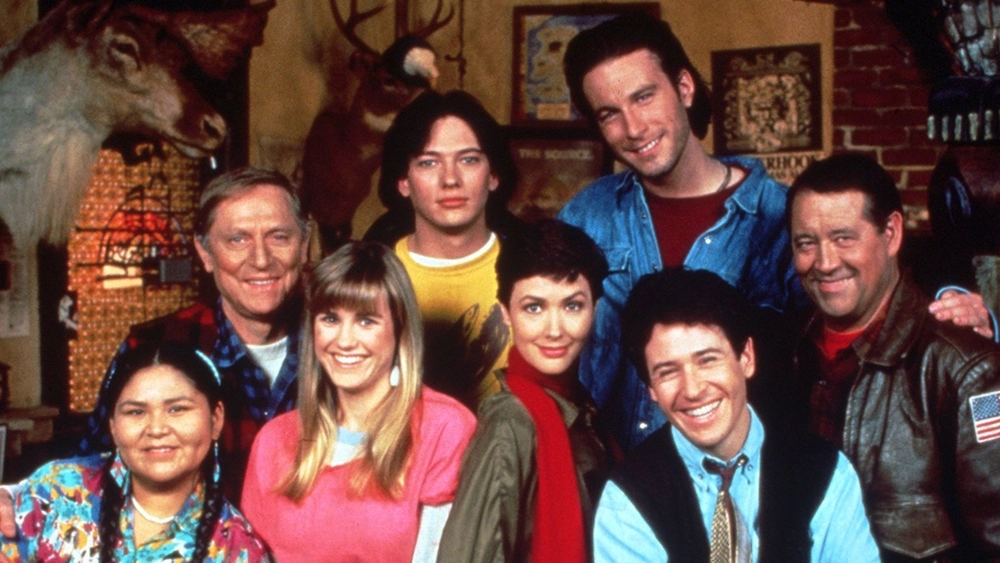 REX via Shutterstock
This sitcom features a city doctor straight out of medical school who is forced to move to a small, but quirky, town in Alaska called Cecily. He meets lots of characters along the way, like a returned astronaut, and just generally has to learn to adjust to small-town life. This is a great concept and has 110 episodes of feel-good fun.
33. Tales From The Crypt (1989-1996)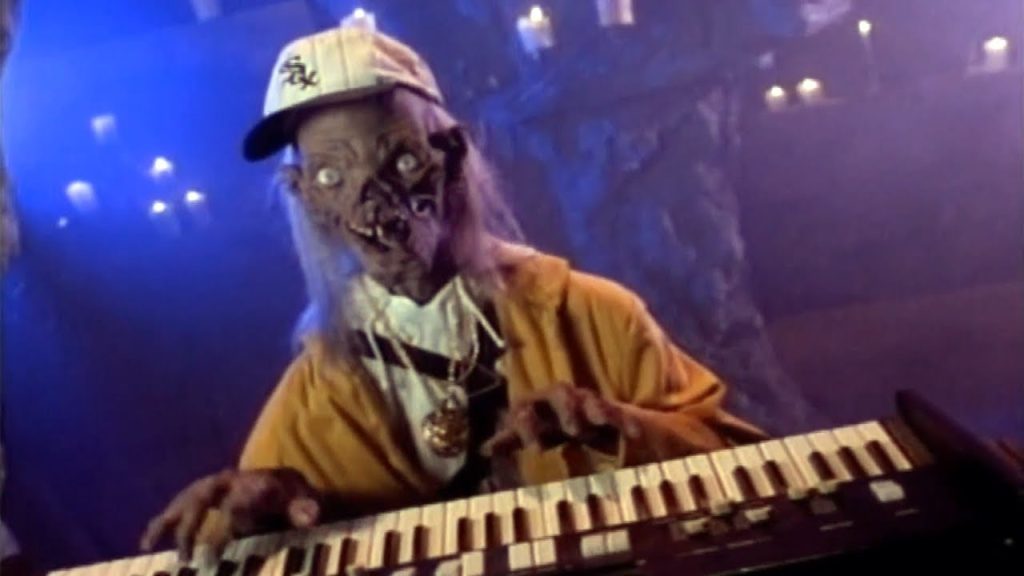 Uproxx via YouTube
Every one of these episodes is different and tells a terrifying tale in 30 minutes. Featuring dark magic, monsters, and horror, every episode is hosted by the terrifying puppet of The Crypt Keeper. You don't even need to watch these in order; so turn off the lights and delve into some class 90s jump scares.
34. American Gothic (1995-1996)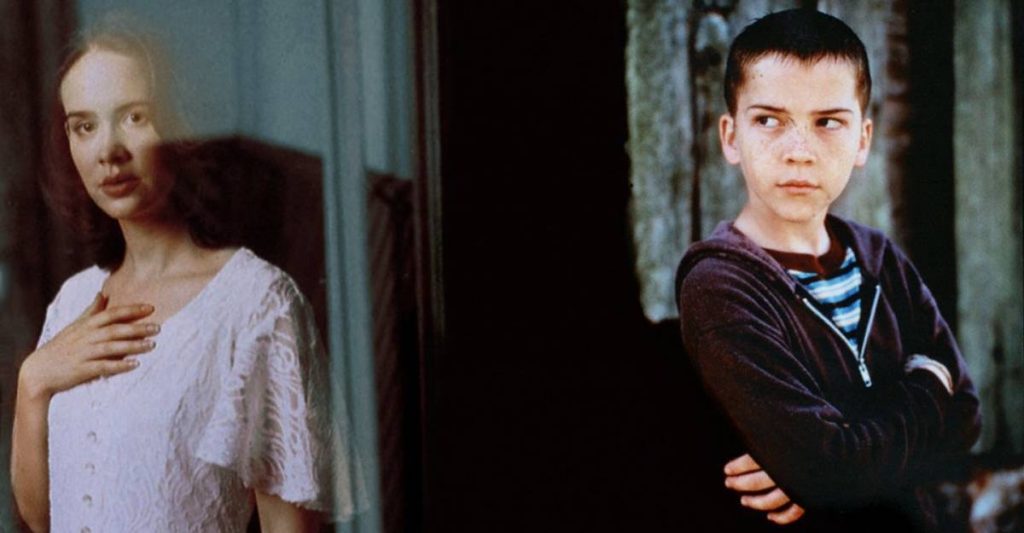 Kelly Novak via tvobsession
This dark thriller will keep you on the edge of your seat. It only has one season and centers around an evil and demonic sheriff as he tries to take over a small town. His only enemy is his own son. This show features American Horror Story star Sarah Paulson, so you know it's gonna be a good thrill.
35. The Secret World of Alex Mack (1994-1998)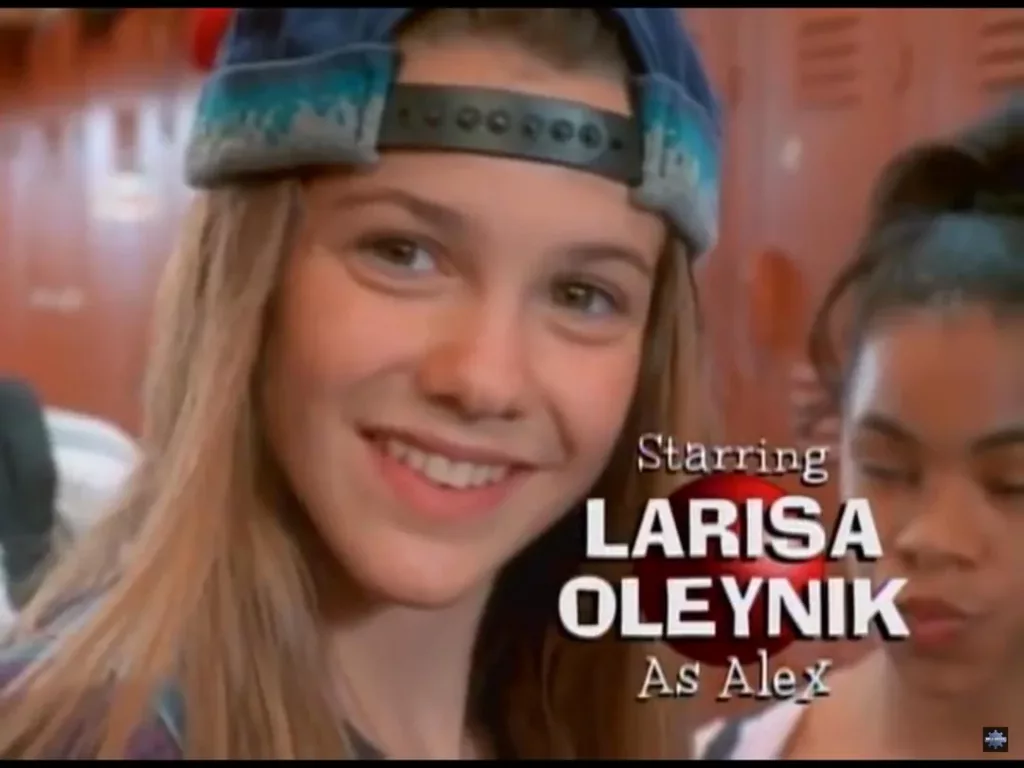 Thunderheads via Reddit
Alexandra "Alex" Mack has developed secret abilities after she was in a chemical factory accident. She struggles to adjust to her new life as she attempts to balance normality and her new adventures. The show had four seasons, 78 episodes, and the show only ended because Laris Oleynik, who plays Alex, was moving on to bigger and better things like romcom hit 10 Things I Hate About You.
36. Early Addition (1996-2000)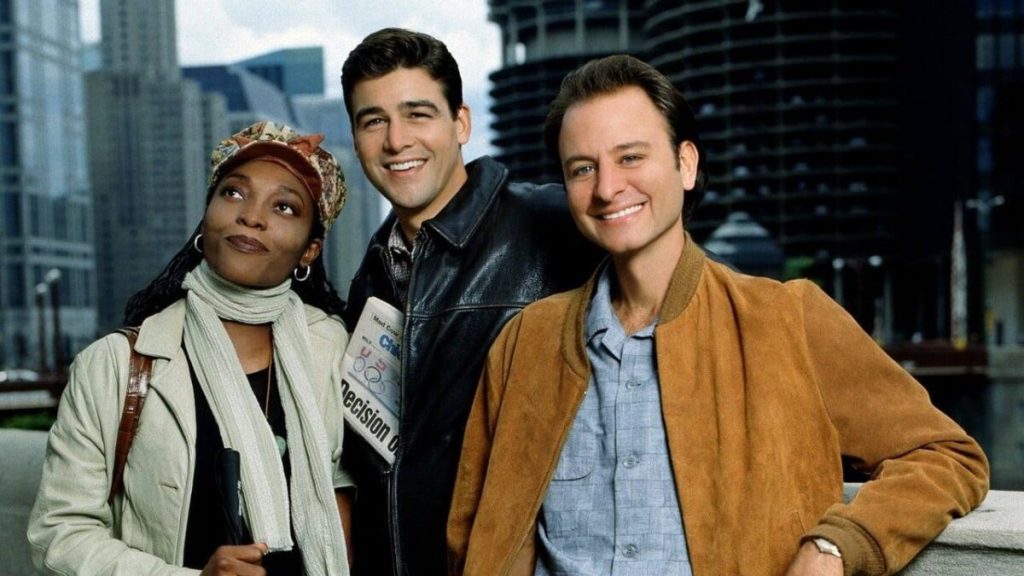 CBS Network via Getty
Gary Hobson gets tomorrow's paper, today. He doesn't know why and he doesn't know how but he knows that he has 24 hours to set things right. A great concept for a TV show that keeps each episode fresh and gripping. Starring Kyle M. Chandler, who seems to always be around when a good action show is being made – this one will keep you entertained to the very end.
37. Eerie, Indiana (1991-1992)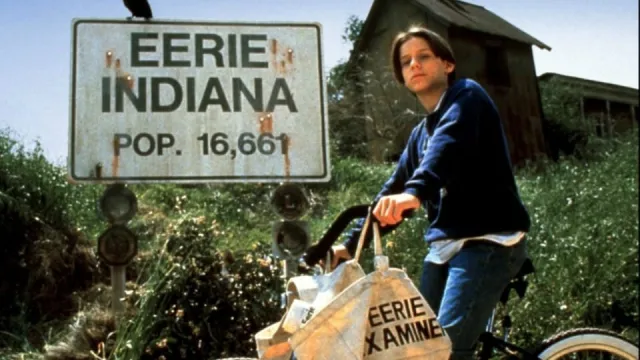 Unreality Inc. via iNews
When Marshall Teller's family moves him to Eerie, Indiana (population 16,000) he discovers that it is the weirdest place in the world. The town is full of strange goings on and it's up to Marshall and his friends to get to the bottom of it. It's like X-Files for older kids and teens, but is still a good watch for adults too.
38. Are You Afraid of The Dark? (1990-2000)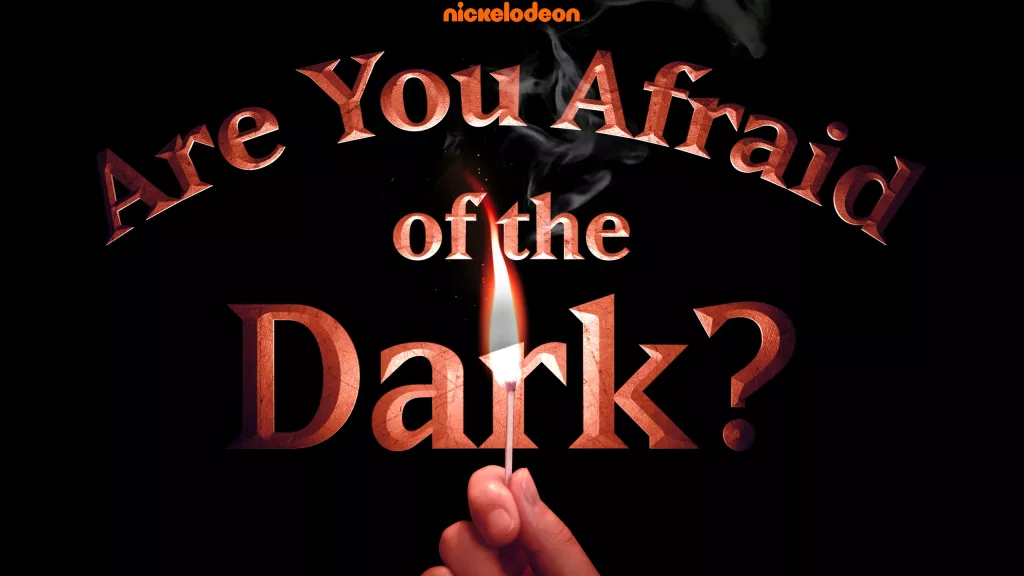 Nickelodeon via USA Today
A group of teens who call themselves "The Midnight Society" sit around at night swapping scary stories. The 2022 Netflix series, The Midnight Club, was heavily influenced by this show, but it's always better to give the original a watch! This show was a real fright for all the family.
39. Living Single (1993)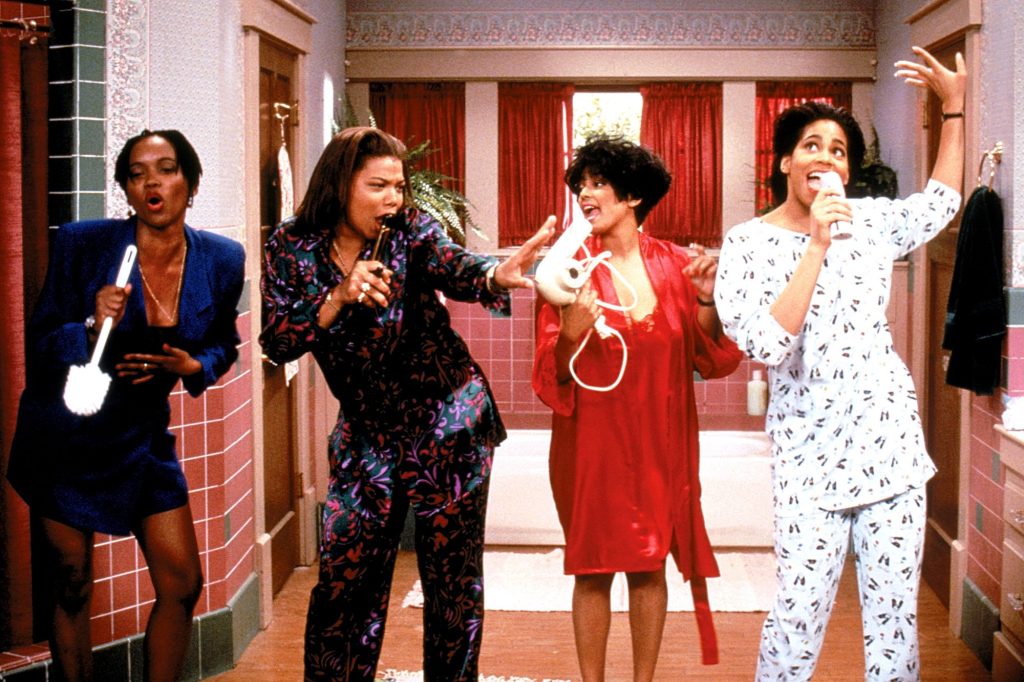 This show documents the lives of several young friends and roommates as they navigate life in their early 20s. A classic 90s sitcom that somehow got lost amongst the other sitcoms with the exact same plot that was airing around the time. Living single was the original though – and it stars Queen Latifah! A real feel-good hit.
40. Twin Peaks (1990-1991)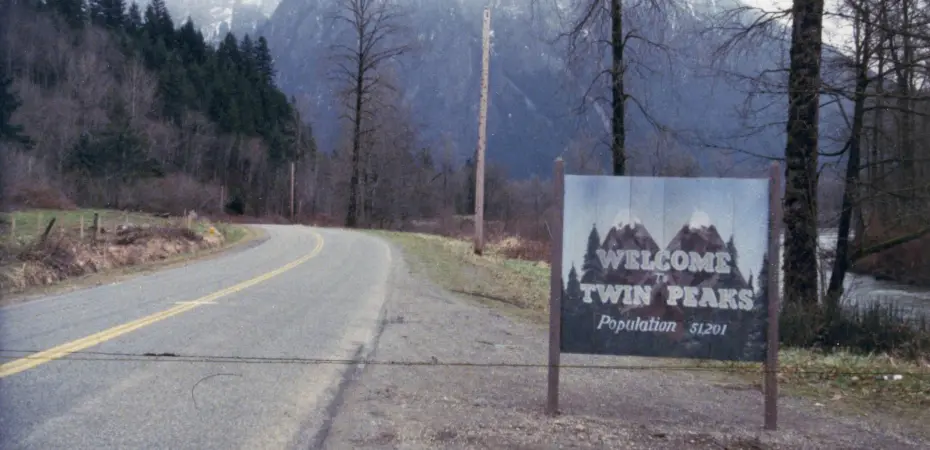 Chucky Darko via Wikipedia
Twin Peaks is a piece of television mastery. It's a small-town murder mystery, following the lives of the eccentric townspeople as homecoming queen Laura Palmer's death sends corrupting, fiery ripples through the very concept of humanity itself. To say any more is a spoiler until we talk about season two later on.
41. IT (1990)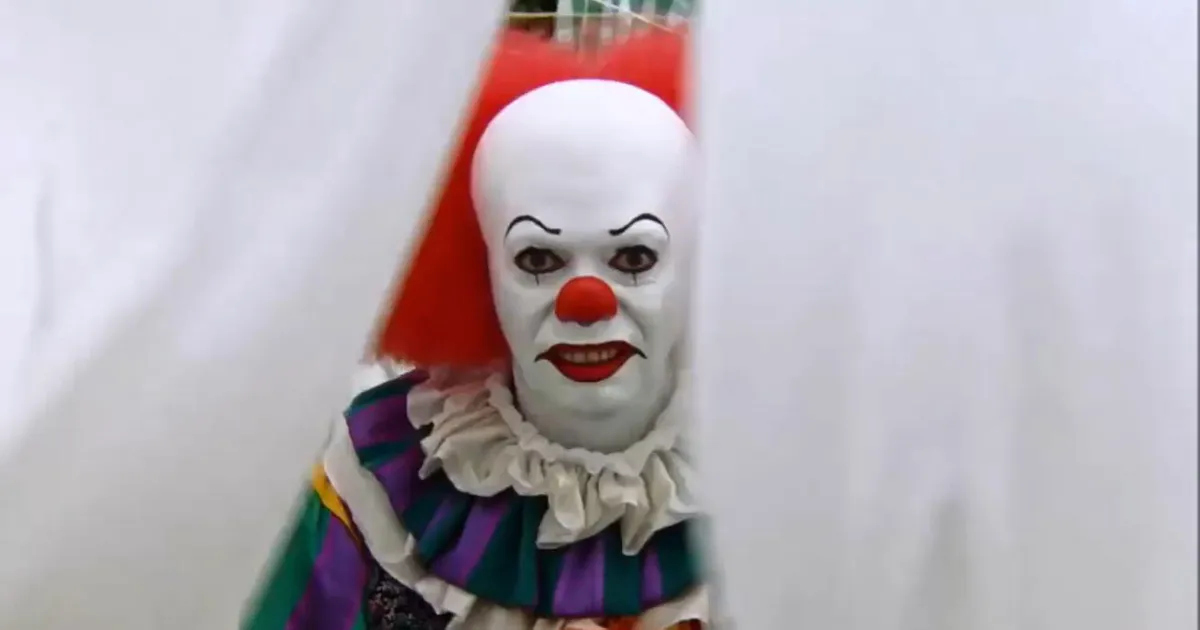 We're out of the killer clown craze of the mid-to-late 2010s, and the I.T. reboot films were a fitting end to the trend. A lot of horror fans took a look back at the 1990 mini-series to fill the gap between the two films and, while it certainly strikes a very strange tone, many King stans say it gets a lot of the book's spirit dead on.
42. Dinosaurs (1991-1994)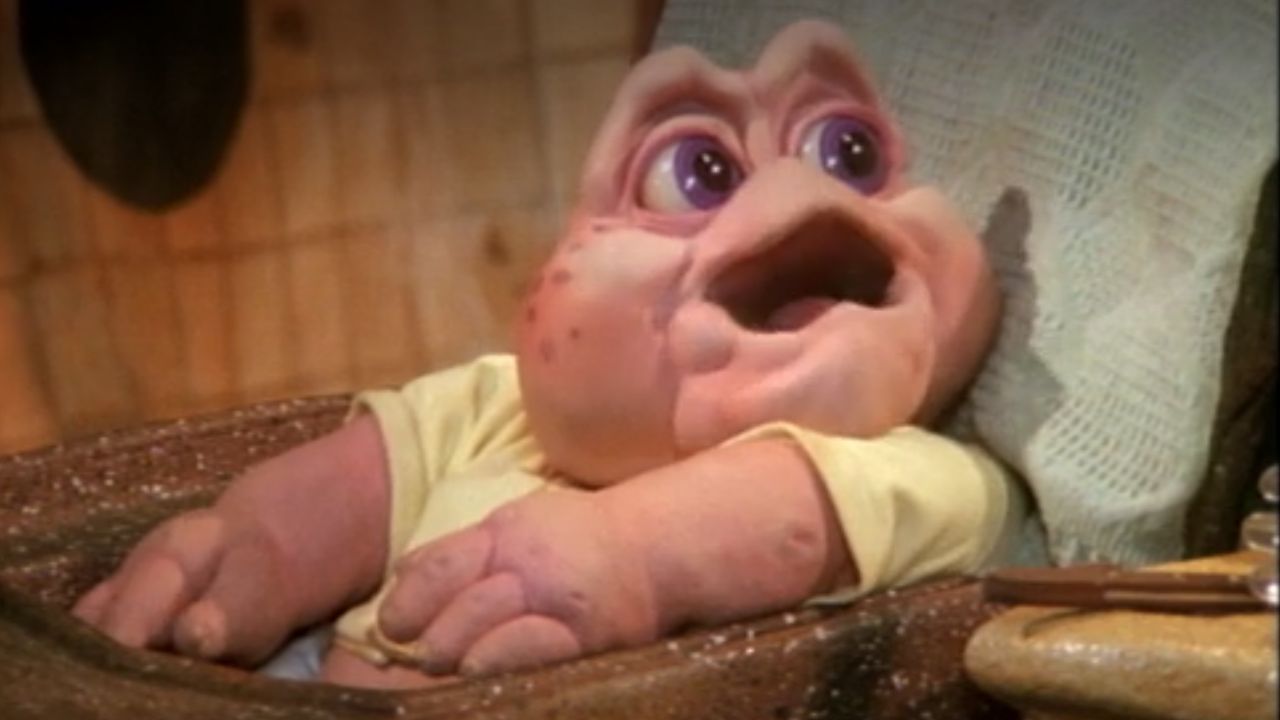 Once you get over the fight-or-flight instinct, Dinosaurs is a pretty remarkable show. It's still remembered fondly, mostly for the meme potential of that little freak baby, but the practical work that went into the puppetry and set design alone is worth a revisit. There's also some solid comedy writing and editing, again, all around that weird baby.
43. Sliders (1995-2000)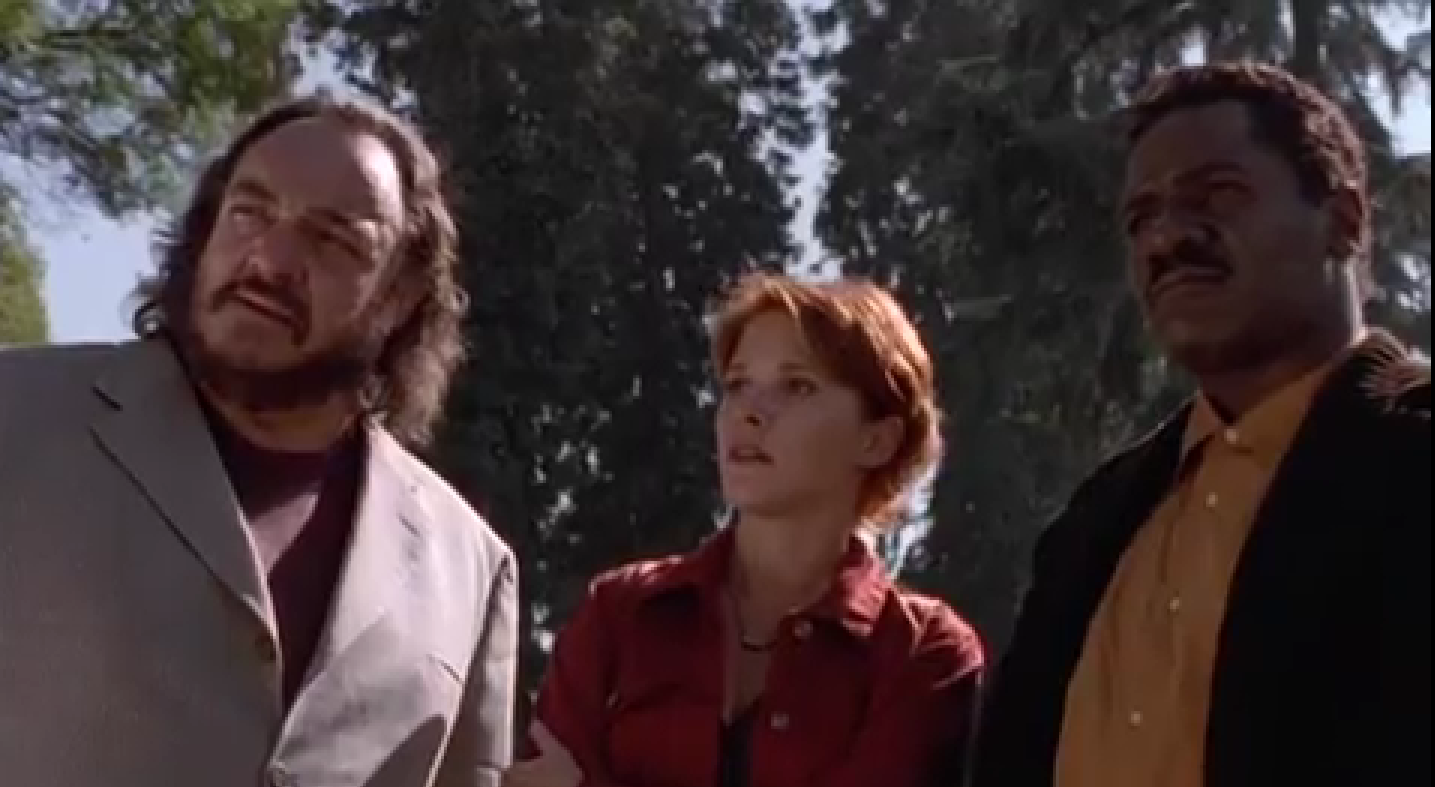 The 90s wasn't short on time-travel TV shows. If you're looking outside the big names like Star Trek, Quantum Leap is probably one of the next ones that come to mind. Sliders hit FOX a few years after Quantum Leap had finished and didn't get quite the same critical reception, but it hits some similar beats with its dimension-hopping antics.
44. Neon Genesis Evangelion (1995-1996)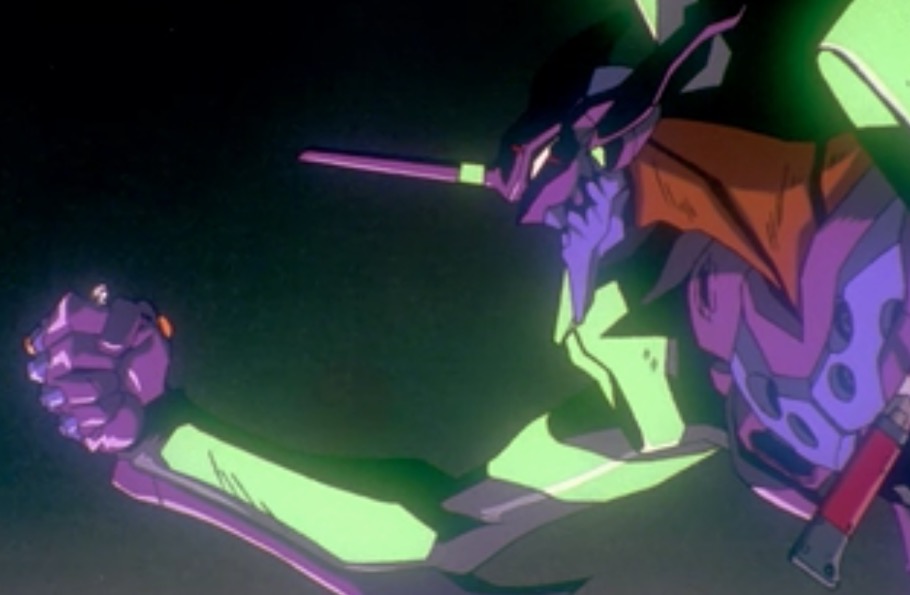 If you're not super clued into the world of anime, you might have heard this name being thrown around in contention for the greatest example of its story-telling potential. The giant robots and children in-over-their-head are genre staples, and Evangelion invites you to make some assumptions about them. Assumptions that will be challenged in harrowing, beautiful ways.
45. Red Dwarf (1988-Now)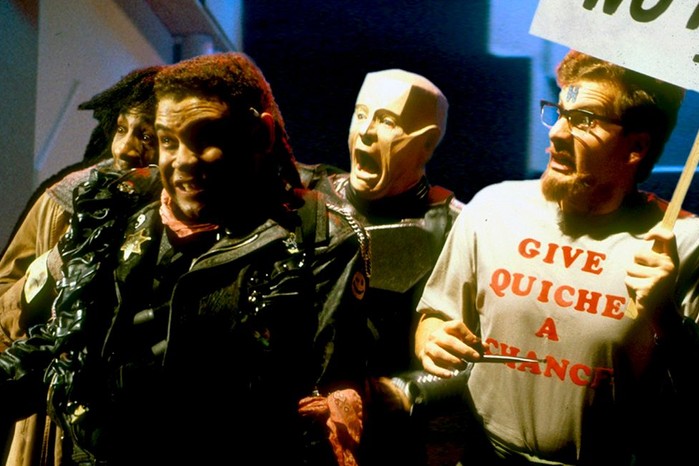 This cult British sci-fi comedy series hit a tremendous stride as it entered the 90s. It follows Dave Lister, a disgusting, undisciplined slob and the last human being in the universe, his hologrammatic, neurotic, embittered bunk-mate, and a humanoid cat with a vanity issue. Between them and the lost mining ship's senile AI, the show tackles some incredible sci-fi concepts with wit and endless charm.
46. Spaced (1999)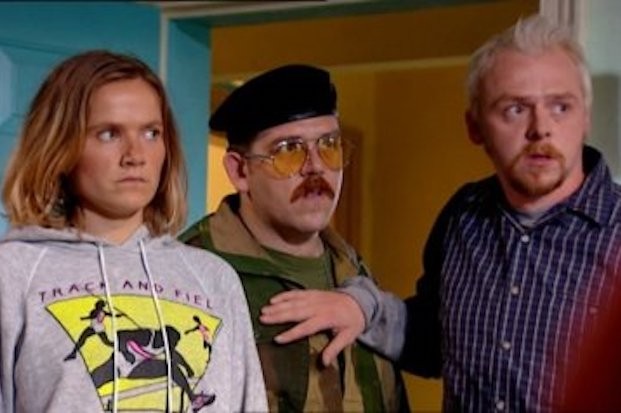 For many American audiences, Simon Pegg was their introduction to British comedy stylings through 2000s films like Shaun of the Dead and Hot Fuzz. If those ticked your fancy, Spaced will absolutely deliver for you. It was short-lived so it's easy to binge, and is a criminally underrated piece of 90s TV.
47. Farscape (1999-2003)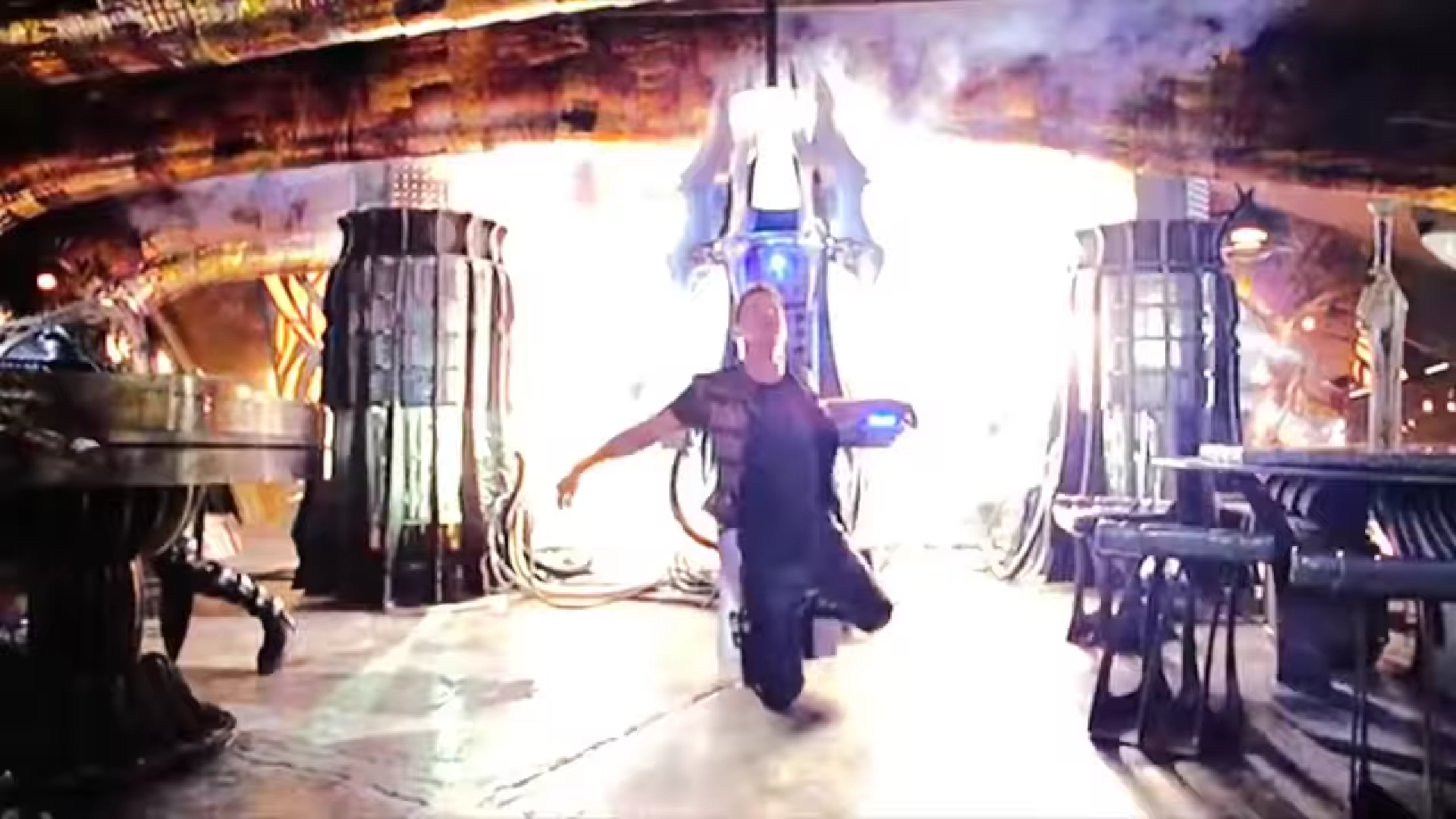 A lot of prolific and contemplative sci-fi media came out of the 90s. It was also the decade that brought us The Matrix and the birth of cyberpunk, and this show had the wonderful idea to try and combine them all. The diversity in the cast and alien designs are spectacular, and the hot people spouting techno-babble era of the 90s is deeply missed.
48. The Ben Stiller Show (1992)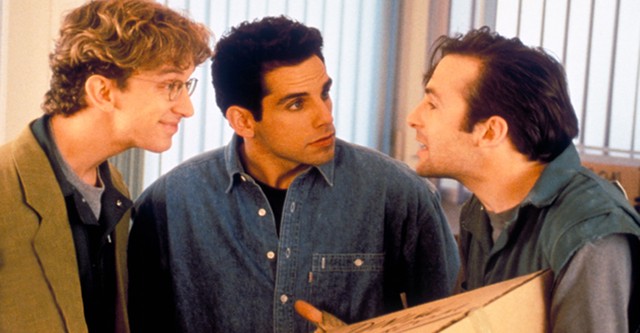 Sketch-comedy was the emerging avenue of choice for the decades of big names in the laugh business. One of the shorter-lived examples came from a Ben Stiller who was still emerging on the scene and would, later on in the decade, become an enormous star. He's always been funny and charming, and this was him finding that flow.
49. Goosebumps (1995-1998)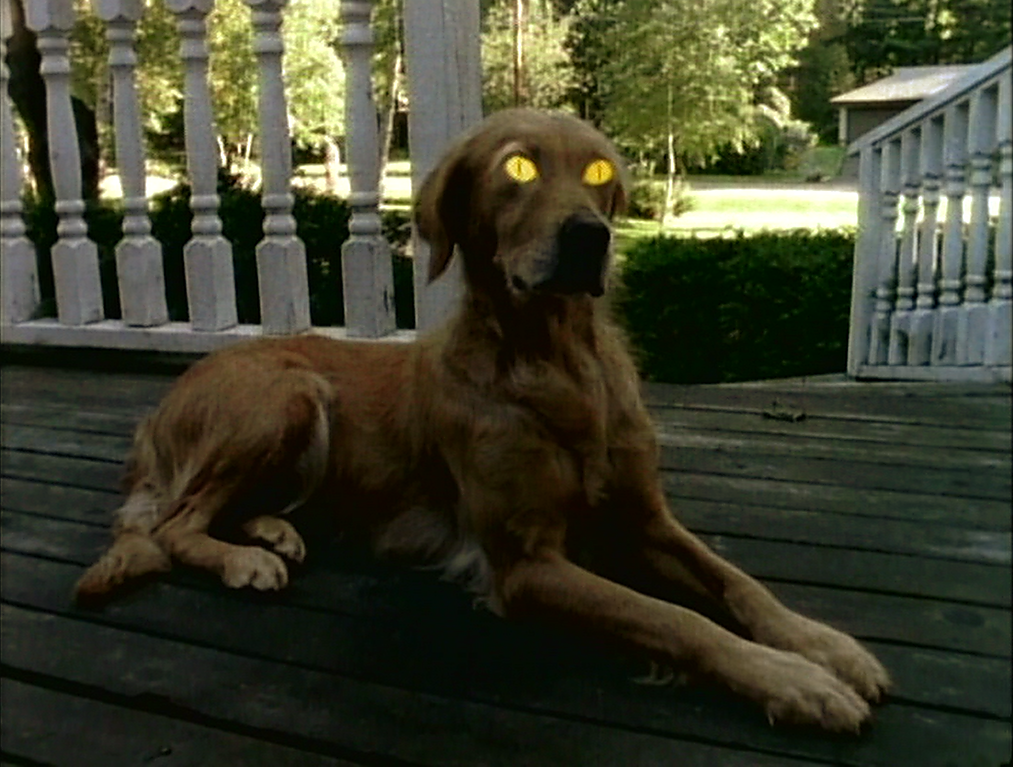 The popularity and quality of R. L. Stein's book series re-introduced an entire generation of kids to campfire ghost stories. The show is not so fondly remembered, mostly popping up on the internet to be mocked for its awful production values. That's part of the charm though! Most people couldn't tell good a campfire story anyway, stop lying to yourself.
50. Beverly Hills: 90210 (1990-2000)
While you probably wouldn't want to rewatch the entire box set, 90210 ran across the entire decade, following its trends in storytelling. That makes the show a perfect time-space capsule, and when you revisit episodes through that lens, it becomes a treasure trove of the kind of teenage angst to young adult dysphoria that helped shape the lives of millions of people.
51. Rosswell (1999-2002)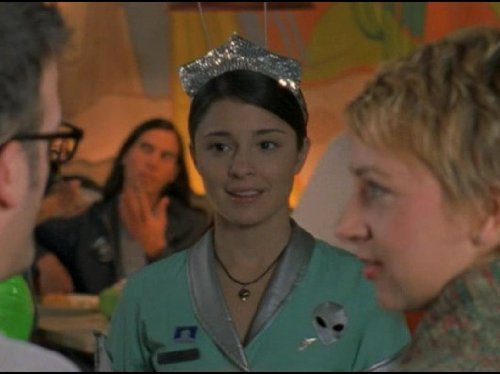 It seems like an incredibly 90s young adult pitch, the idea that the aliens from the Roswell Incident would disguise themselves amongst high schoolers and rope them into a magical journey of friendship. There's an earnest charm in how the show frames the coming-of-age storylines through gentle, naïve but still very powerful extra-terrestrials.
52. Men in Black: The Series (1997-2001)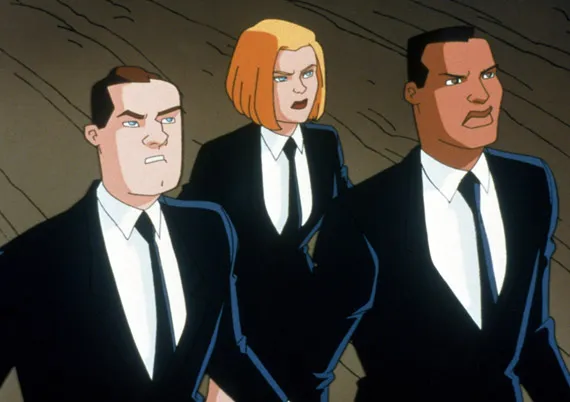 A lot of people forgot this show ever existed in a deliciously ironic turn of events. It pretty much continued in the vein of the films, exploring various space crimes and alien administration issues, and had some pretty big-named cameos like Ron Pearlman and Vincent D'Onofrio. It was great Saturday morning entertainment.
53. Aeon Flux (1991-1995)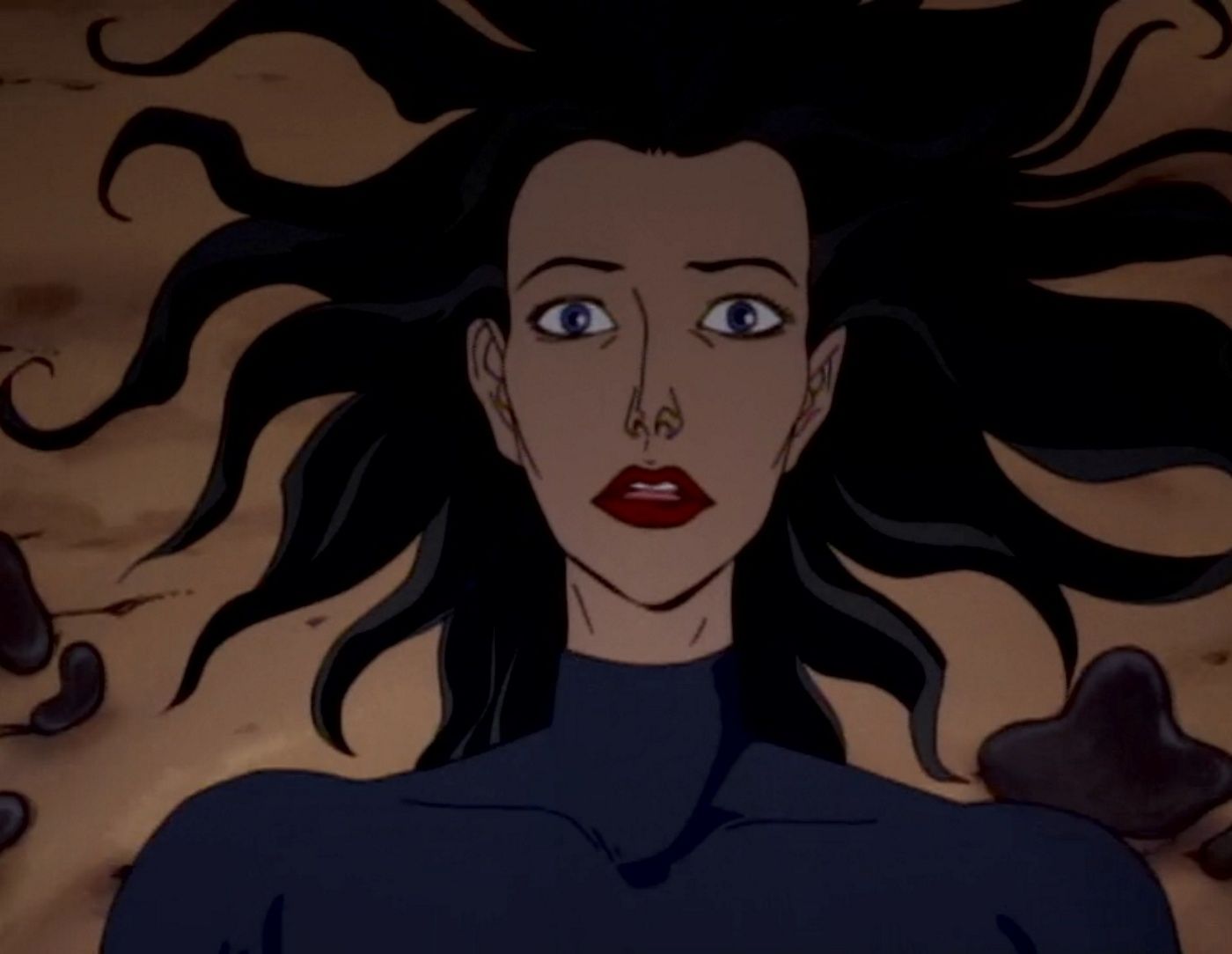 Back when MTV played not only music, but some damn fine television, this expressionist, avant-garde animated series was unlike anything people had seen. It was an early and pure example of how cyberpunk literature would be adapted onto the screen, exploring humanity, capitalism, religion, fascism, sex, and kung-fu acrobatics with impeccable grace.
54. The Tomorrow People (1992-1995)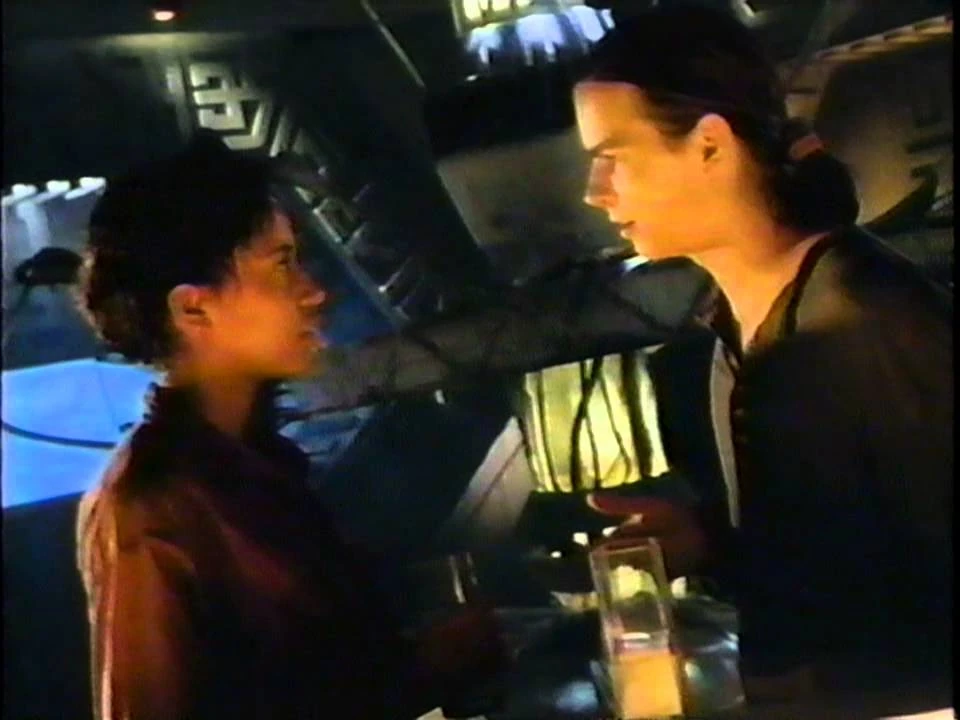 This was the middle version of The Tomorrow People, not the original 70s version, or the 2010s CW re-boot. Due to the original re-runs gaining massive popularity in America, Nickelodeon produced this updated version of the staple "We come in peace" type alien story. As mentioned, the 90s was a massive time for sci-fi.
55. Saved By The Bell (1989-1993)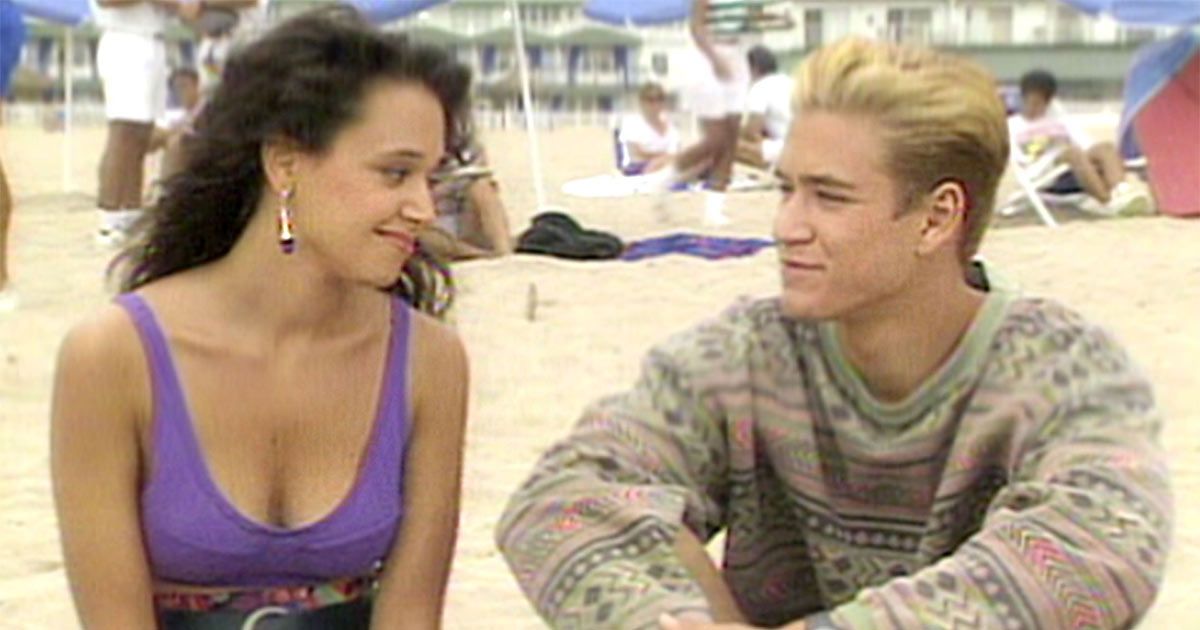 Few shows could claim this amount of radical bodaciousness going into the 90s, a time when everyone decided to be really serious and proper so we could understand this whole "e-mail" thing. The charisma of the cast, guest cameos, and incredible theme song kept it a fan favorite well past its airtime.
56. Futurama (1999-2003)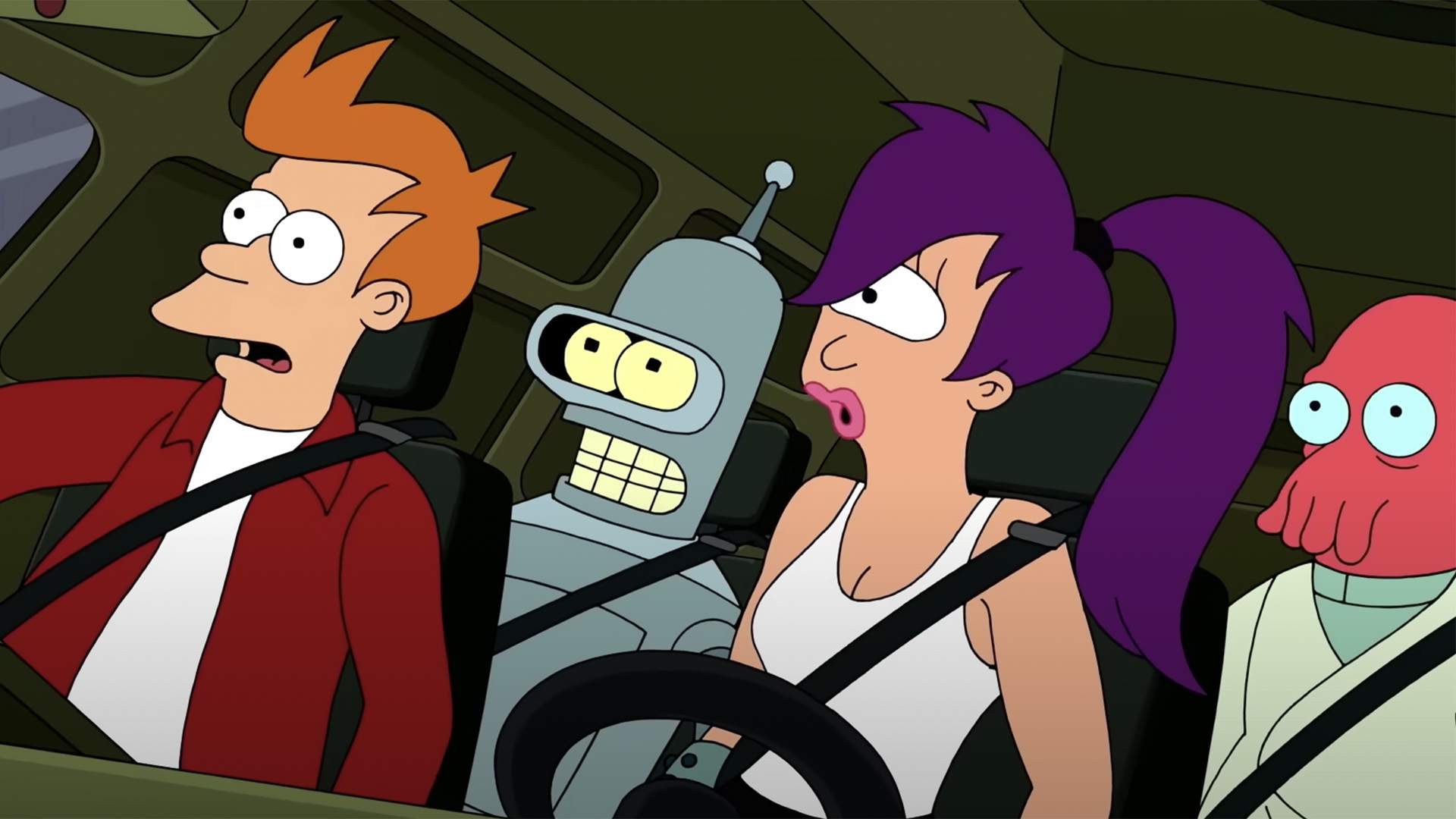 It's not exactly a hidden gem, but compared to its older, culturally all-encompassing big brother, it still doesn't get the recognition it deserves. The Simpsons writers were famously massive nerds, engineers, and physicists, and it shows in how natural their comedy style translates to the mad, mad universe of Futurama.
57. The Crow: Stairway to Heaven (1998-1999)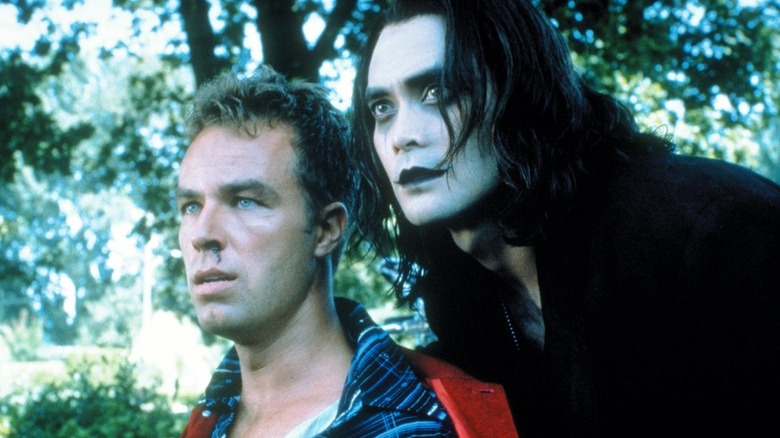 When Brenden Lee, son of the legendary martial artist Bruce Lee, died while filming 1994's The Crow, the fate of the film was up in the air for a while. Since that tragic event, The Crow as a franchise seems to have been cursed with rotten luck, constantly stalling whenever somebody tries to bring it back. The show isn't great, but it's something for fans.
58. Star Trek: Voyager (1995-2001)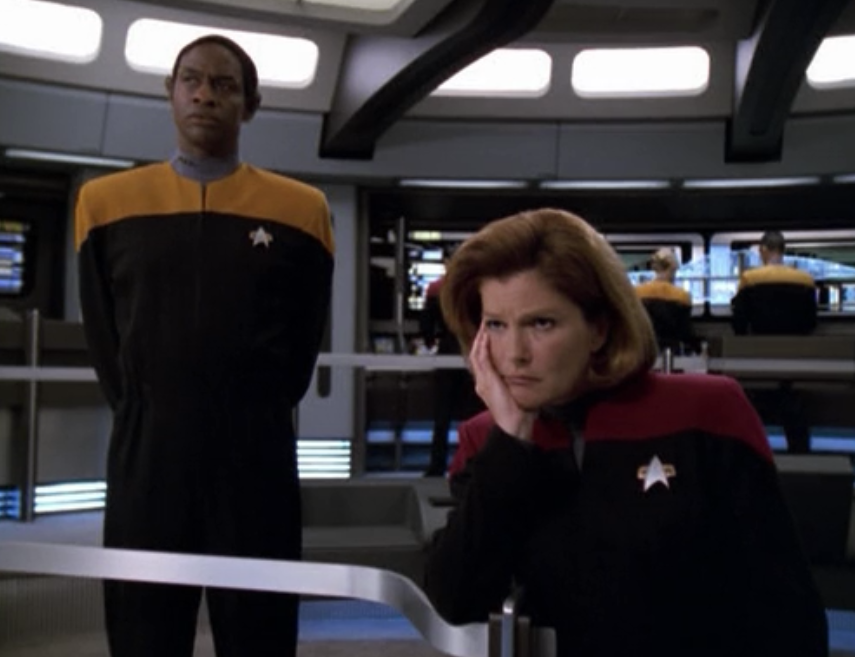 Only one of the 90s Treks can be the most underrated by definition, and Voyager seems to be the most logical candidate, Captain. Sorry. Anyway, DS9 has the most fervent fanbase, but that's justified because nothing touches it quality-wise. Next Generation was the most popular and very good, so Voyager wins the bout with its middling bulk but flashes of genuine excellence.
59. Twin Peaks Season Two (1990-1991)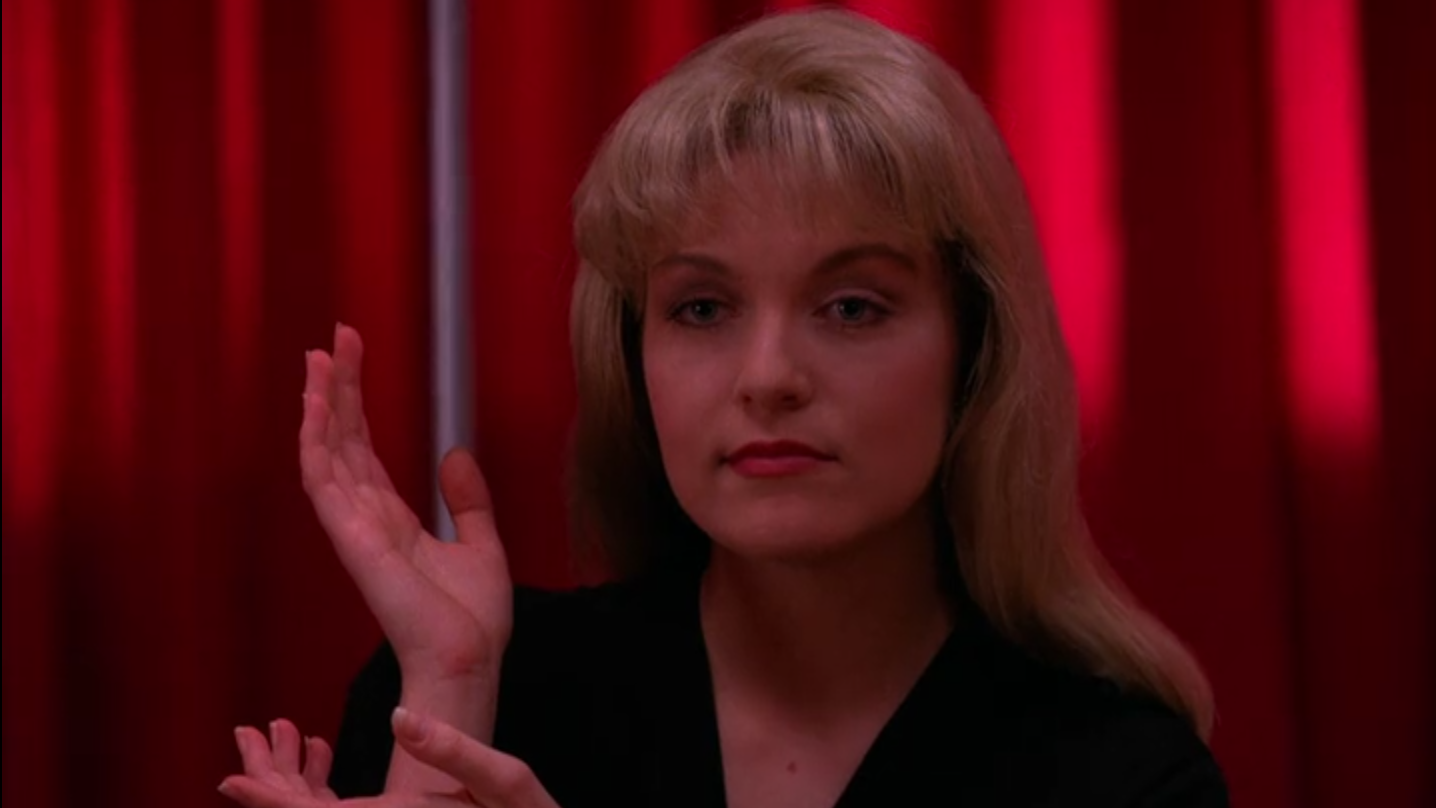 The second season of Twin Peaks is a very different, and worse, show. David Lynch and Mark Frost were upset that the network, spurred on by the show's popularity, forced them to reveal the serial killer. As a result, season two becomes meandering and largely meaningless, but still manages to be so uniquely weird in its badness thanks to the duo's incredible foundations.
60. Angel (1999-2004)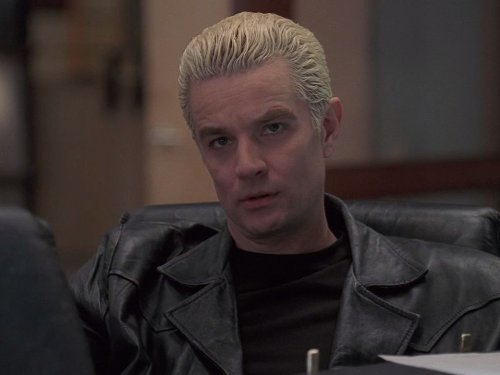 While Buffy: The Vampire Slayer became a runaway hit, launching the careers of stars like Serah Michelle Gellar and director Joss Whedon to new heights, Angel was pushing the boundaries in its own way. It was an early example of what's now basically expected, multimedia storytelling. Plot lines and character arcs weaved together between the two parallel shows. That alone makes it noteworthy.
61. Steven Spielberg Presents: Freakazoid!(1995-1997)
It wasn't just the world of film that Steven Spielberg spent the 90s revolutionizing, he was also involved in some of the era's most beloved animation. His collaboration with Warner Brothers also brought the world the Animaniacs, and Freakazoid was a continuation of what made them so iconic. Wild and imaginative animation, and some solid quips.
62. Hangin' with Mr. Cooper (1992-1997)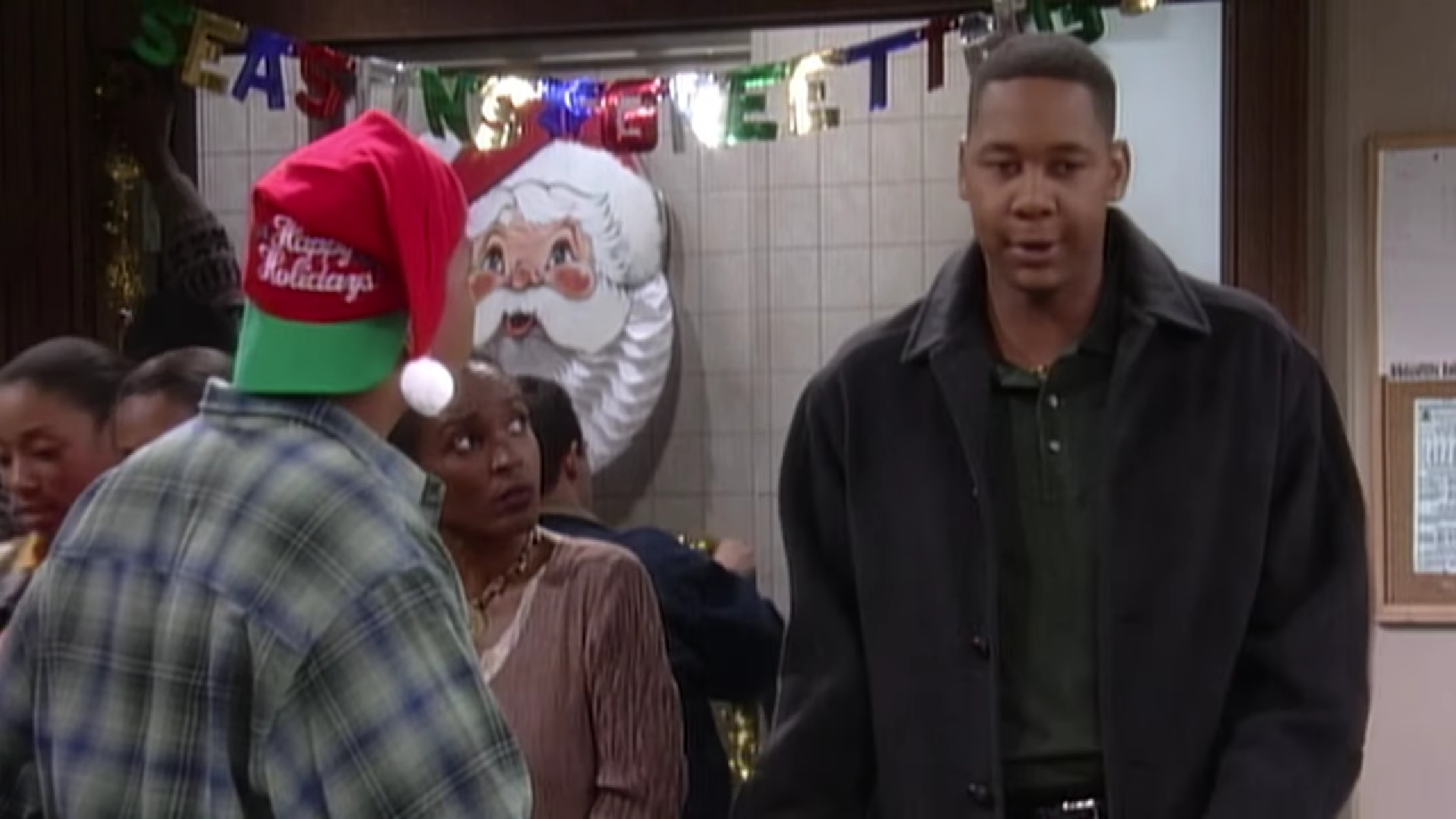 Finding moderate success during the middle of the decade, Mr Cooper became a fan-favourite thanks to Mark Curry's electric charisma. The format is standard sit-com faire, as he tries to balance his teaching responsibility as a teacher and role model as a flawed but well-meaning former celebrity. It was a great piece of representation in a decade that often fell short.
63. Grace Under Fire (1993-1998)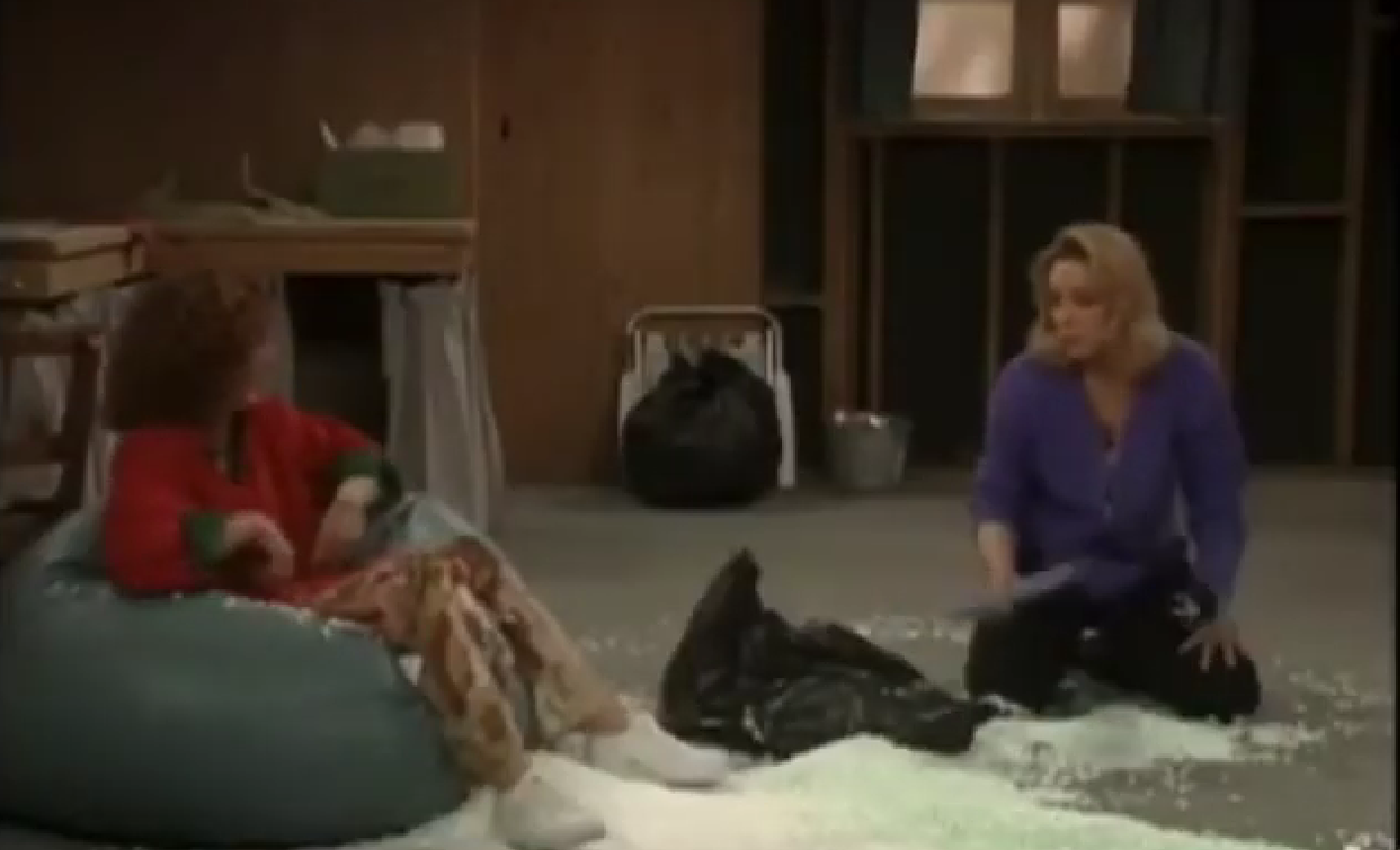 This was one of contemporary American TV godfather Chuck Lorre's lesser successful projects. Grace Under Fire was a brave concept to tackle in the first place, following a former alcoholic, single mother of three trying to raise her children. During a decade where both drug addicts and mothers were left out to dry, Grace was an earnest attempt at empathizing with them.
64. Brotherly Love (1995-1997)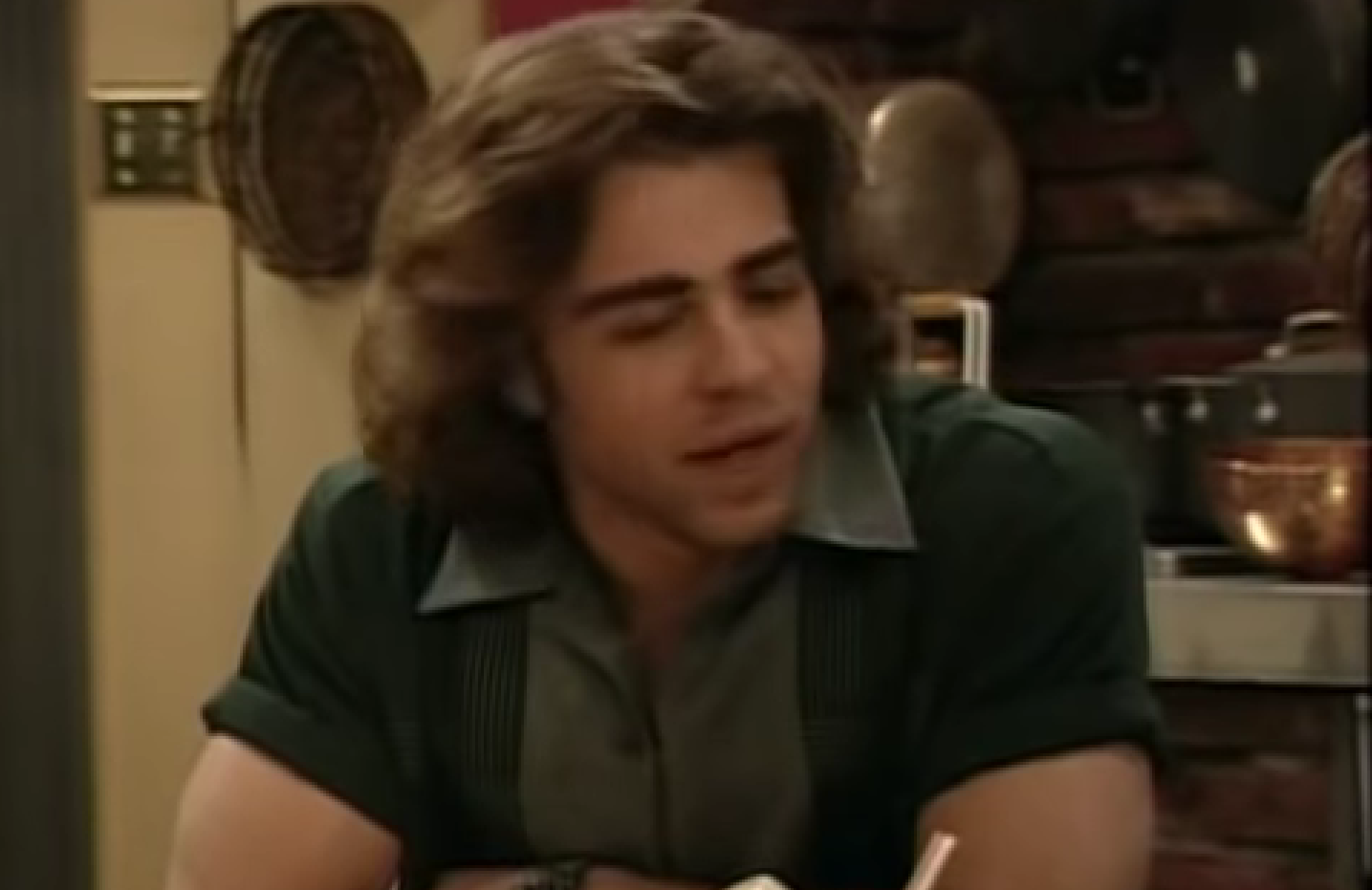 Brotherly Love was 90s feel-good TV at its most pure and wholesome. The three brothers, played by real-life siblings Joey, Mathew, and Andrew Lawrence, had the kind of chemistry that got them through the highs and lows of a family brought together by trauma. It's no wonder the show was picked up for air by the Disney Channel.
65. MADtv (1995-2005)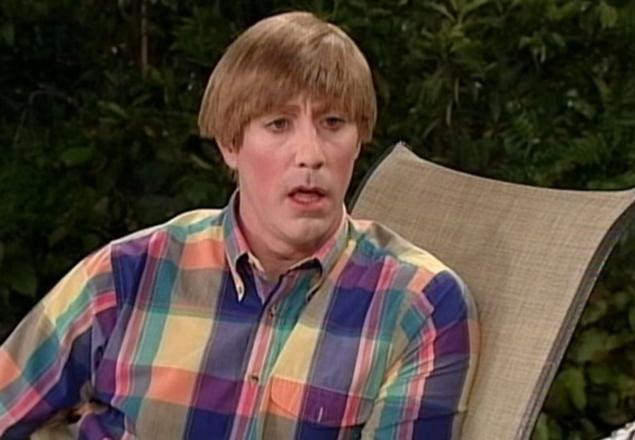 MADtv is a great example of 'timed' comedy. The popular magazine hit the screen as a sketch show, with the same kind of immature, disaffected, 'stick it to the man' takes on popular culture you could read in its pages. It was a huge hit with teenagers so it's worth watching a few sketches to imagine what TikTok would have looked like back then.
66. In the House (1995-1999)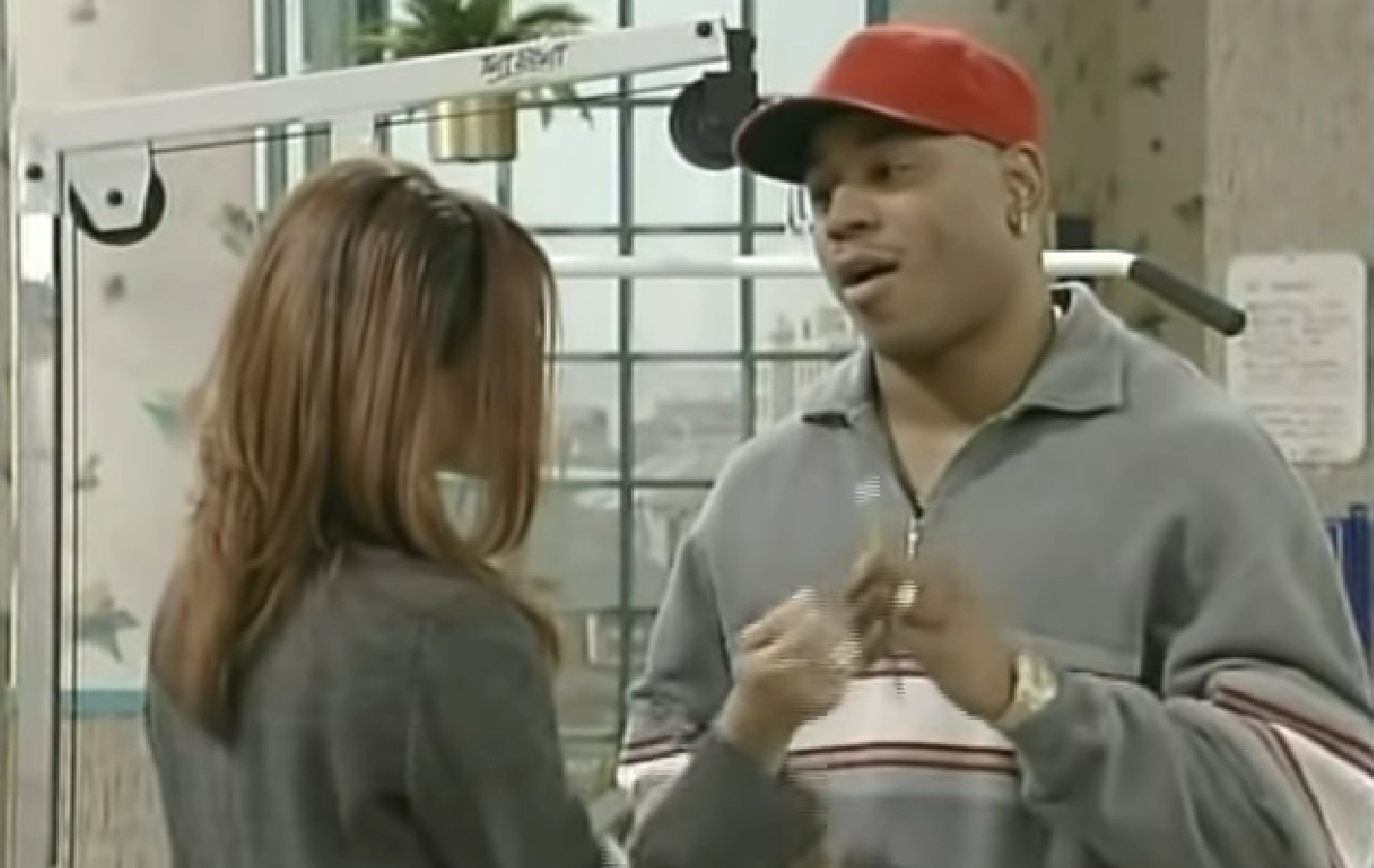 Starring a young LL Cool J, In The House was like the younger cousin of the Fresh Prince of Bel-Air. It reversed the premise, a successful and rich football player falls on hard times and invites in housemates, but the charm was still in the interplay between the two worlds. The series features cameos from names like Robin Givens, Kim Wayans, and Debbie Allen.
67. The Wayans Brothers (1995-1999)
Before they outlined the spoof movie format that would make them both enormously successful, the Wayans brothers were showcasing their talents on their TV show. Instead of just churning out a sketch show, they focused on bringing the black narrative into the classic snobs vs. slobs archetype, in a show that was much more thoughtful than say, Scary Movie 5.
68. New York Undercover (1994-1999)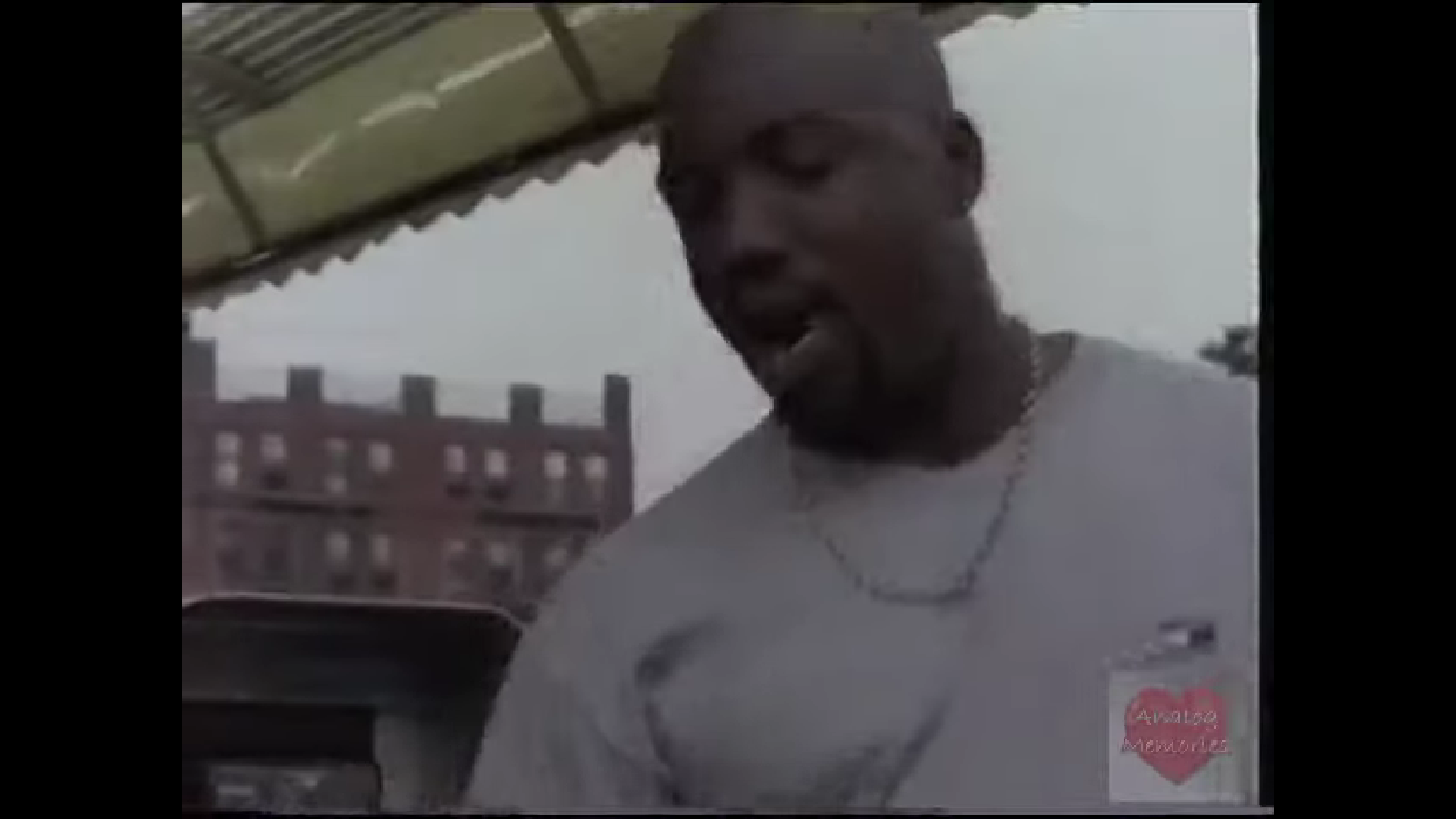 Police procedural dramas were nothing new in the 90s, Law and Order were already on the air, and the past decades were saturated with world-famous TV detectives. Undercover took a distinctly 90s approach to the format though, diversifying things, and trying to be more realistic and gritty. That means you get some awful, but endearing editing.
69. Brimstone (1998-1999)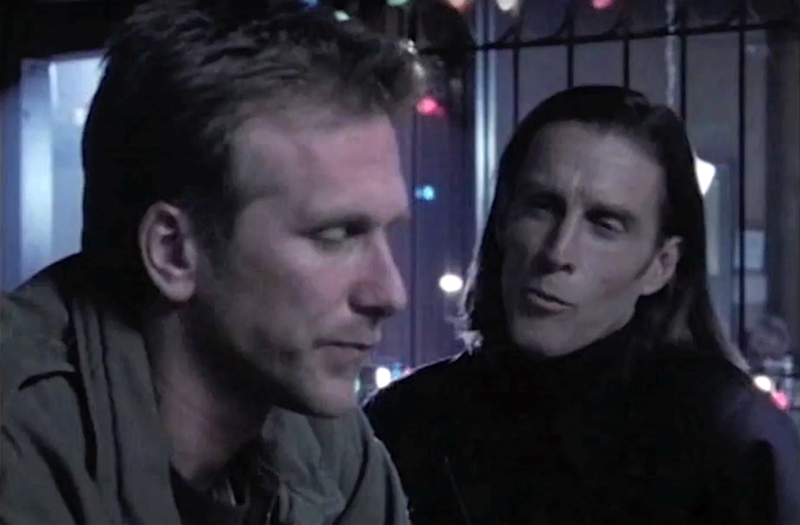 This show felt like a precursor to Supernatural, with its gruff, rough-and-tumble gun guy taking on the forces of hell. Peter Horton played a fallen police officer who made a deal with the devil. That deal is just re-employment, as now his job is catching the demons that manage to tunnel their way out of the underworld.
70. Bug Juice (1998-2001)
As an adult in the '90s, your only options for reality television fame were either traumatizing yourself or knowing bits of trivia about US Presidents. Kids, however, started getting wholesome, team-building activities like Bug Juice. Each series followed a different set of campers as they learned to respect themselves, each other, and nature.
71. 3rd Rock from the Sun (1996-2001)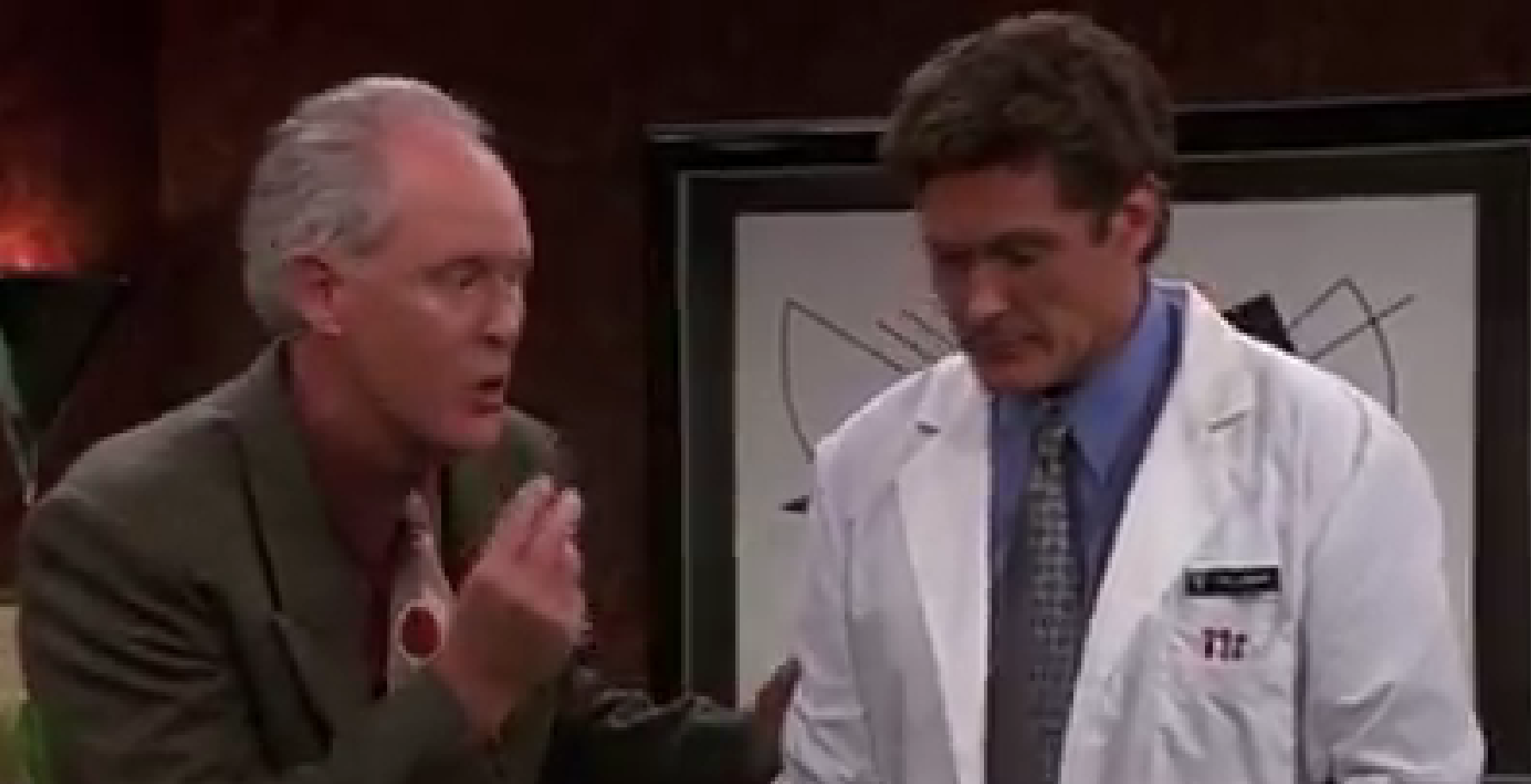 The greatest honor a show can have is being part of the Coneheads cinematic universe. Researchers won't answer any e-mails on the issue, but 3rd Rock could well be the only show on Earth to deserve such an association. Set in a fictional city in Ohio, John Lithgow and Kirsten Johnson played alien visitors studying our strange ways. They got a Shatner cameo too.
72. Two guys, a girl, and a Pizza Place (1998-2001)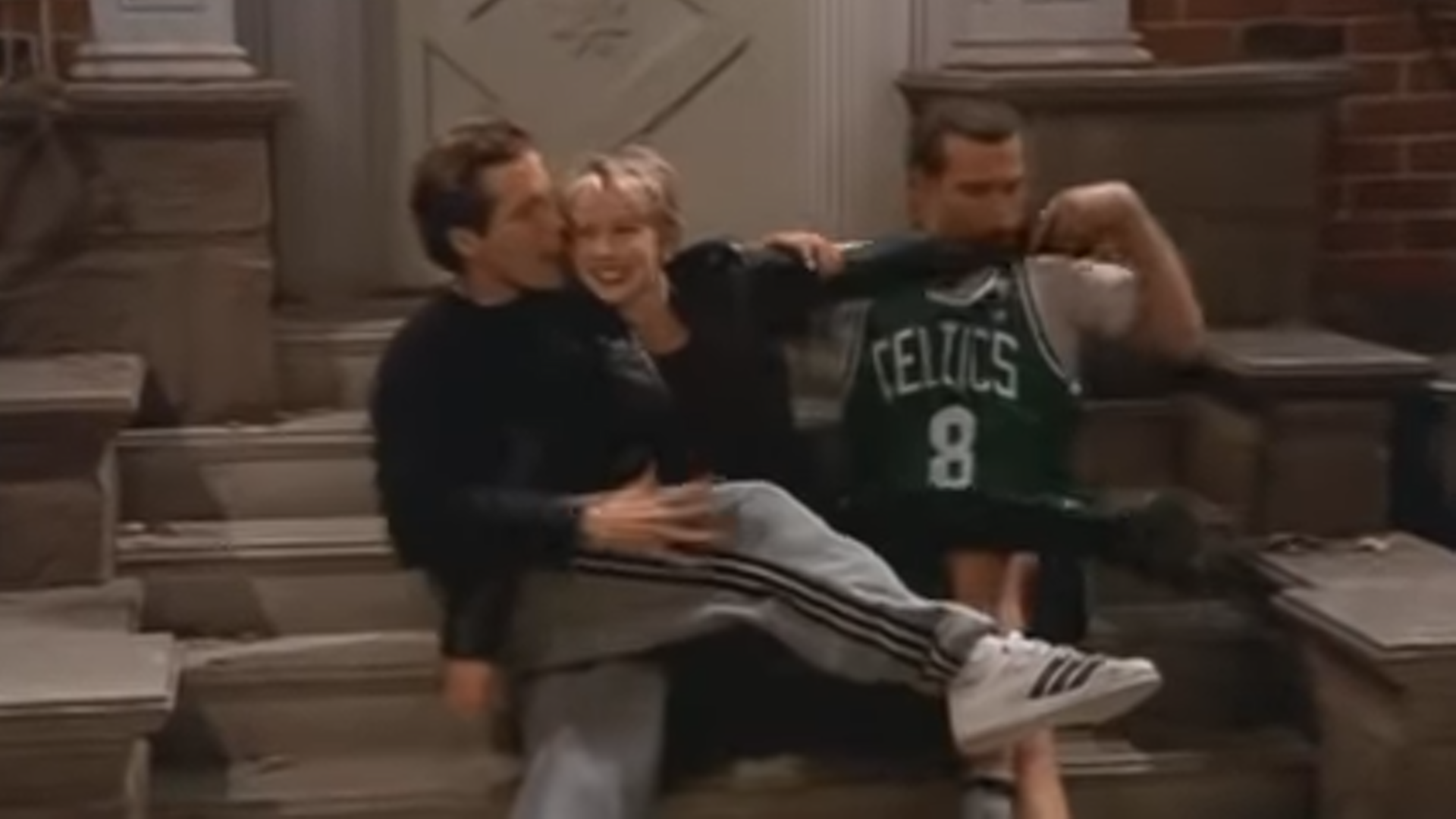 Before Netflix hired him as a professional money laundering machine, Ryan Reynolds was strutting his charming, Canadian stuff alongside Nathan Fillion in the sit-com world. It was a nice change of pace for once having a show set in college with people who had to work for a living, instead of more high school drama in the Chuck E. Cheese ball pit.
73. Millennium (1996-1999)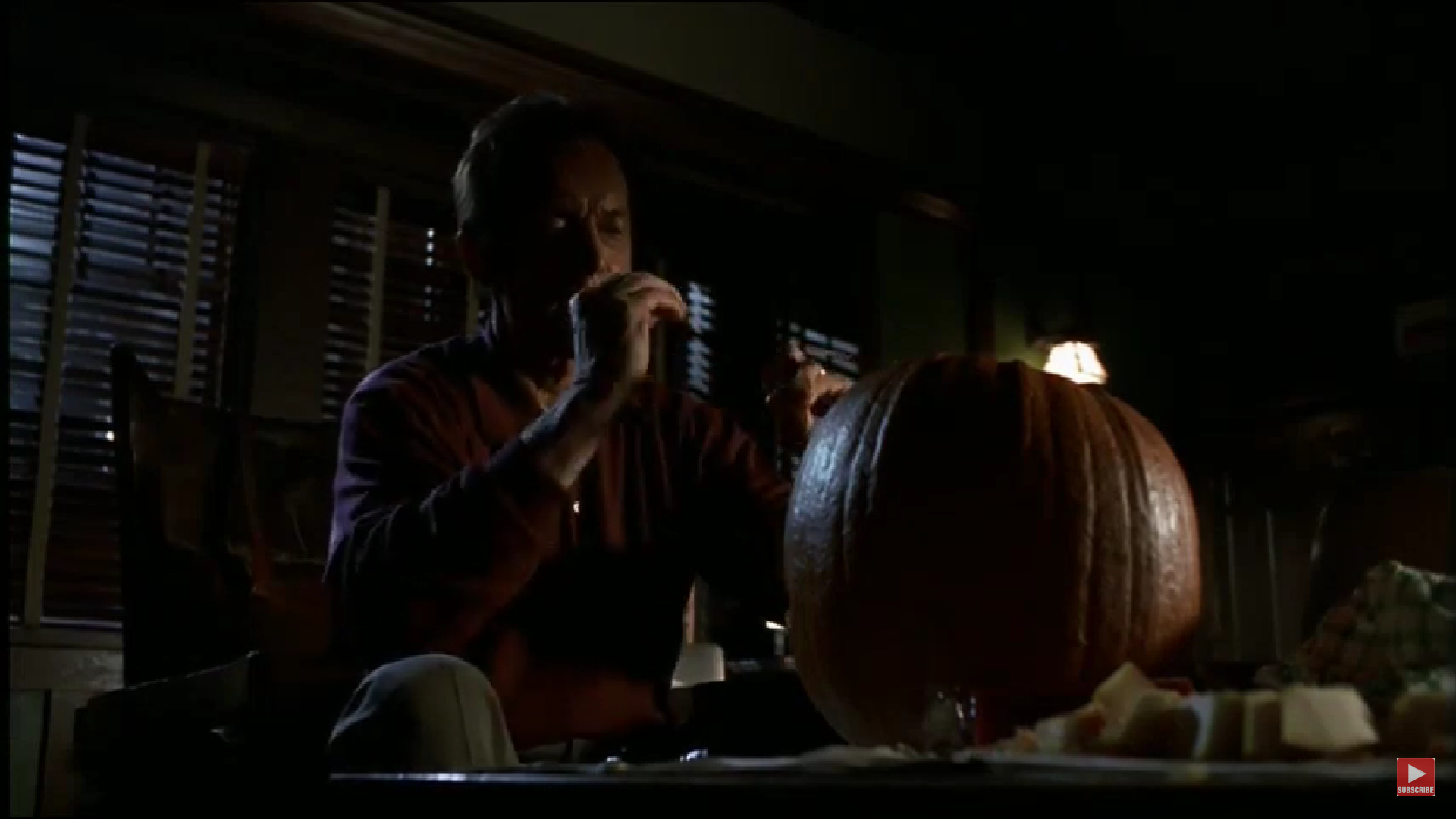 This series was the follow-up creation of X-Files creator Chris Carter. While it didn't receive anywhere near the same recognition or fame, it was still a quality sci-fi series that put an imaginative spin on detective fiction. Detective Frank Black's story concluded after Millennium was canceled in an X-Files crossover episode.
74. Shadow Raiders (1998-1999)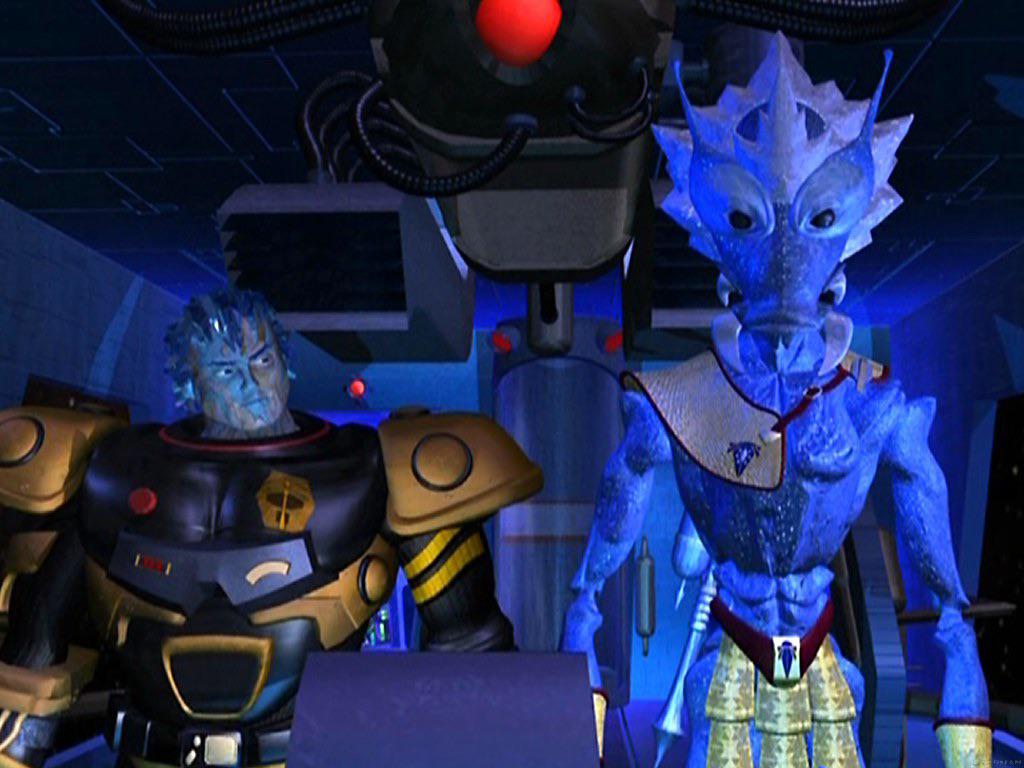 Yeah, it looks awful, but these Canadians were pushing 3-D animation to its limits considering the budget of children's TV shows during the era. What made this show so cool was how little they cared about the budget, they didn't let limitations get in the way of imagination and tried to tell the story of a warring solar system with Play-Doh and Windows 98.
75. Breaker High (1997-1998)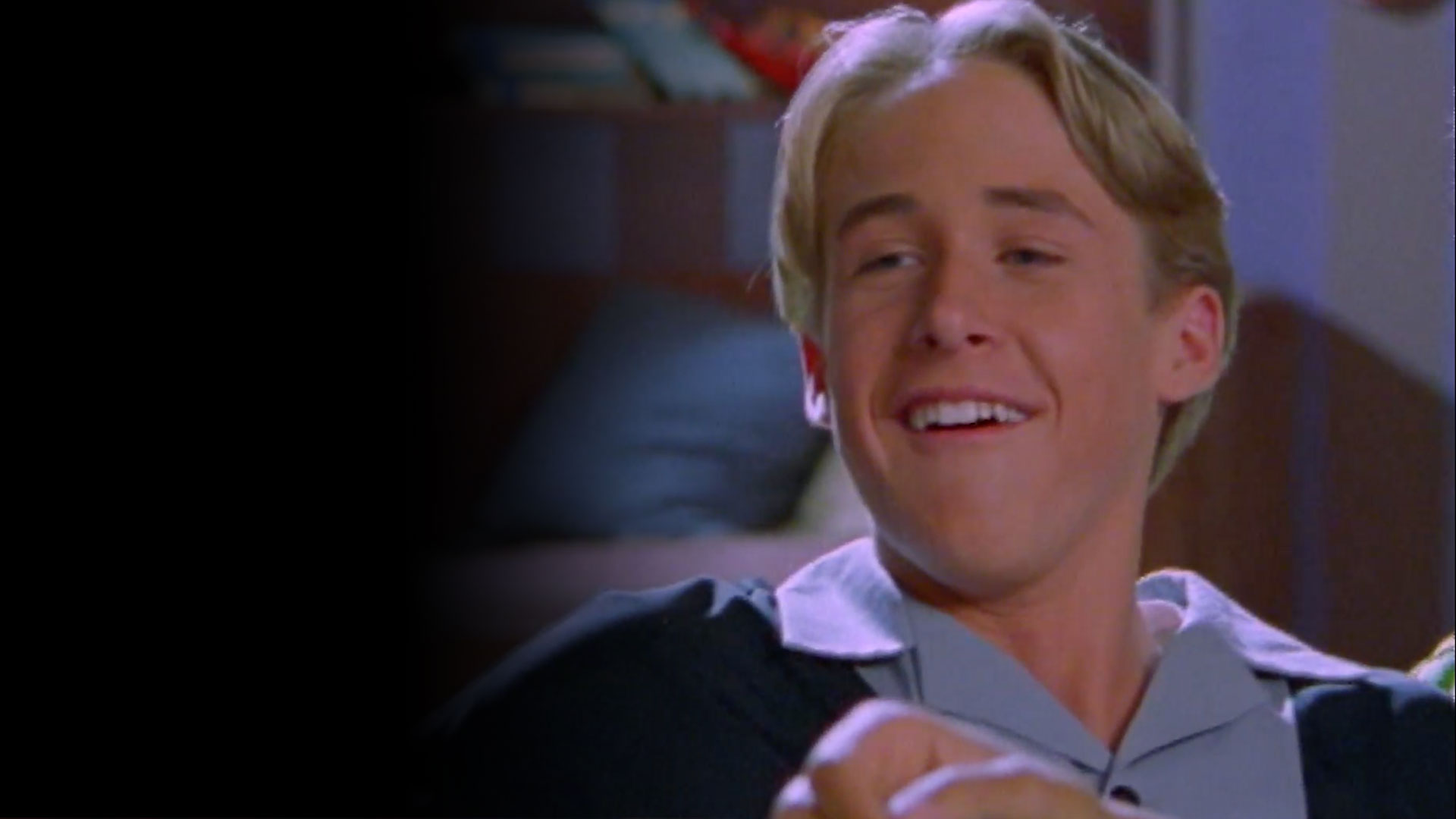 Turns out Ryan Gosling has just always been there, hanging around in the background of TV shows like the face from a "Have You Dreamed This Man" poster. Like his fellow Ryan and countryman, Mr. Reynolds, Gosling got his start with small-time teenage TV. Breaker High was high school on a boat and took it as seriously as that premise demanded.
76. Sports Night (1998-2000)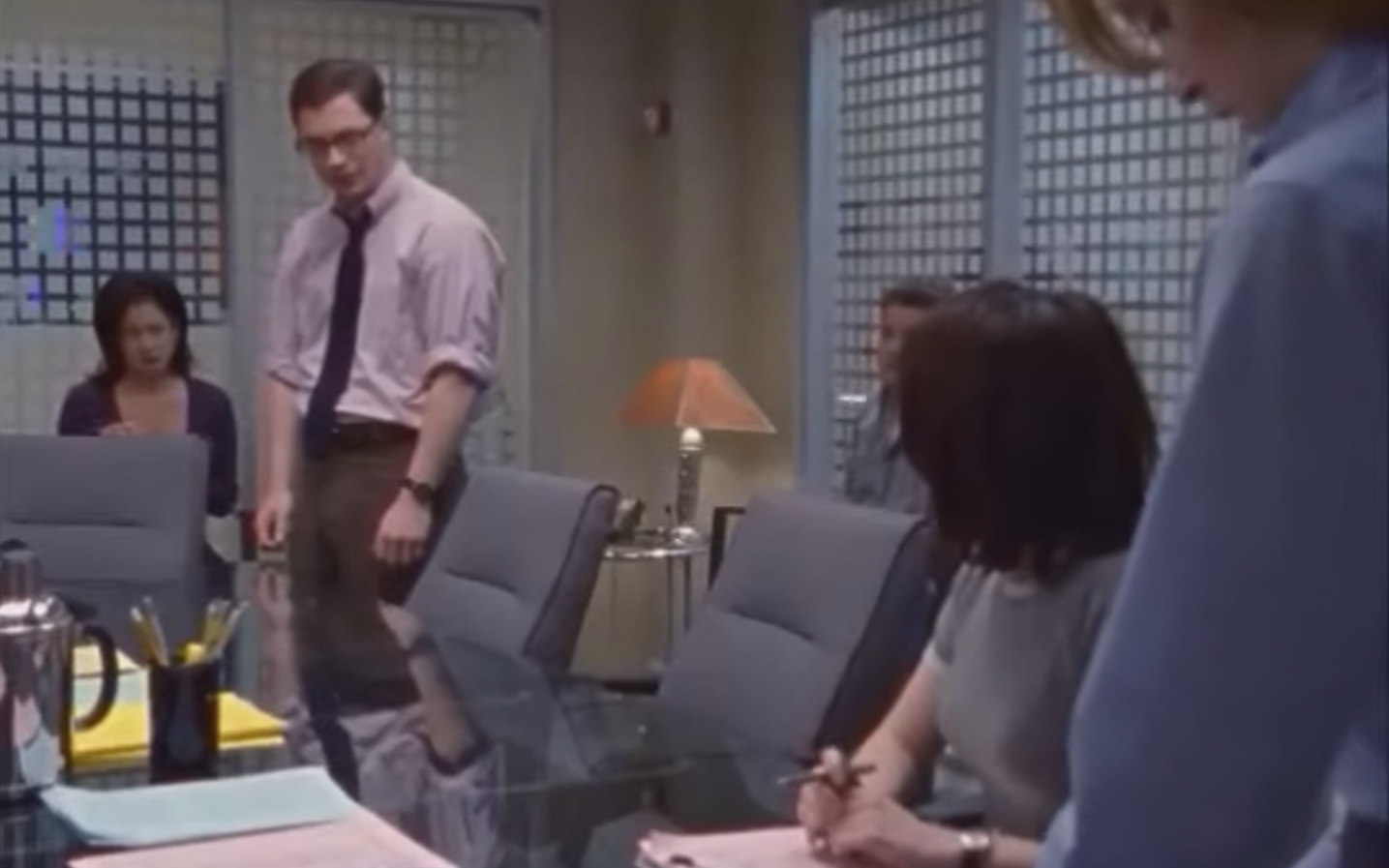 Before he satirized the political world with West Wing a year later, Sorkin produced this fictionalized sports news masterpiece. Peter Crouse, Felicity Huffman, Josh Charles, and especially Robert Guillaume, all brought their A-game, providing some exceptional back-and-forth banter. Rarely is sports news so entertaining.
77. On the Air (1992)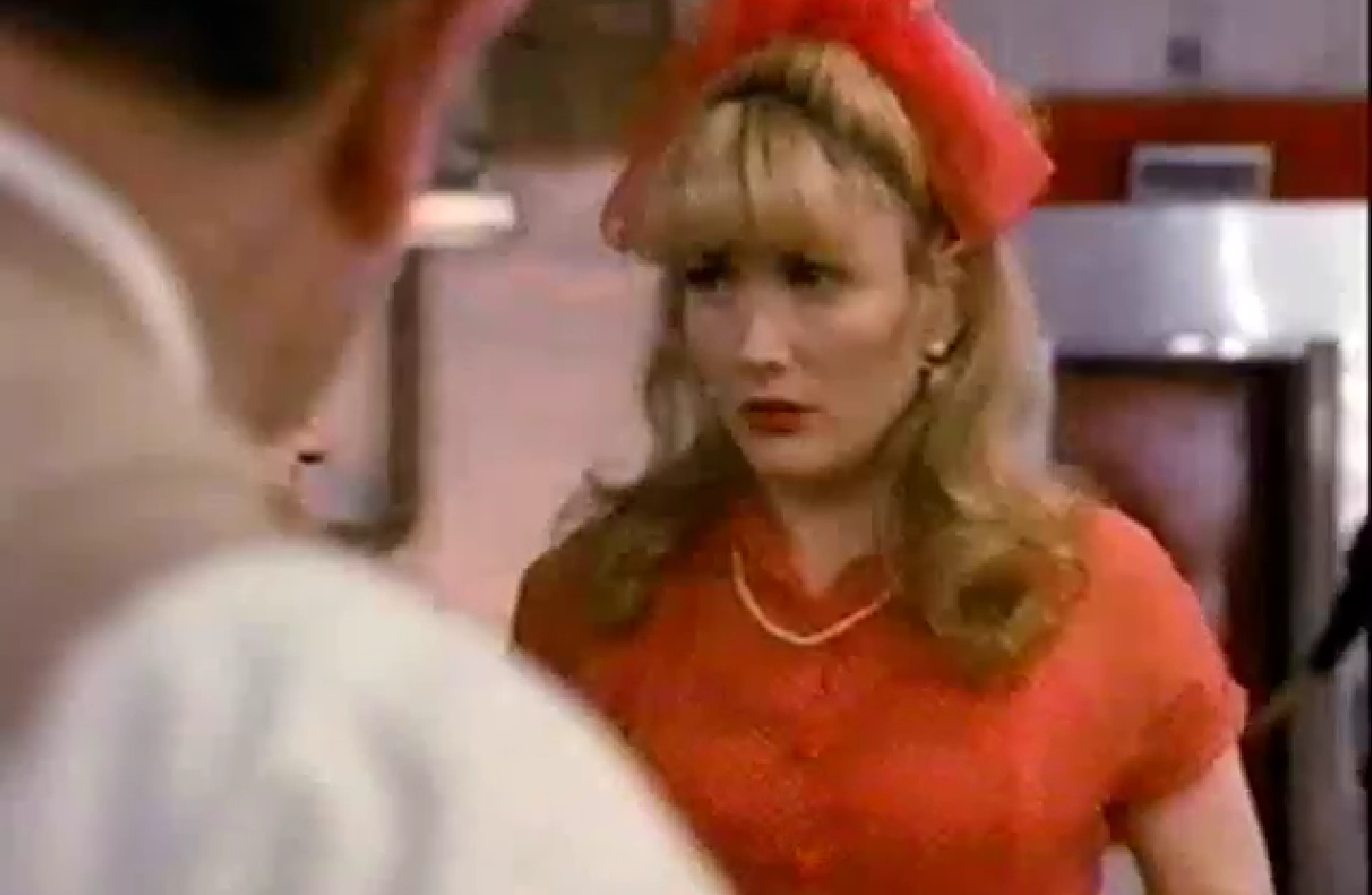 The creative powerhouses behind Twin Peaks leveraged their commercial success into several equally weird, but much less marketable, side ventures. One of these was the fiction-reality variety show On The Air, which featured the pair's signature uncanny humanity and oddly tragic farce. It was pulled from the air after three episodes and is a pretty rare find, but has a dedicated following.
78. The State (1994-1995)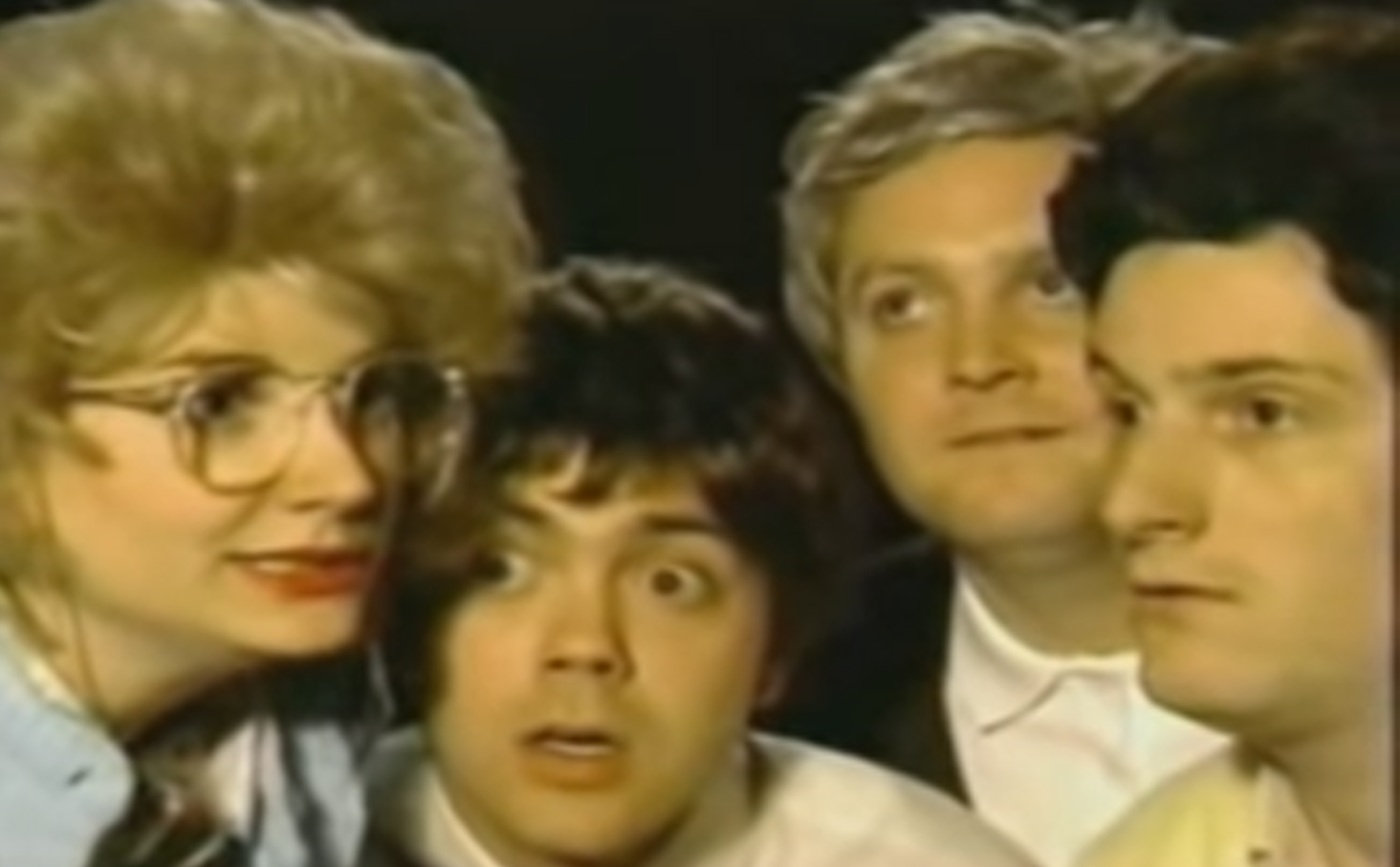 There was a big uptick in a sort of punk/theatre kid approach to sketch comedy during the 90s. The State was a low-budget, high-energy, and surprisingly cognitive show, the performance styles got Brechtian, bringing elements of absurdist surrealism that make shows like I Think You Should Leave so recognizable.
79. The Larry Sanders Show (1992-1998)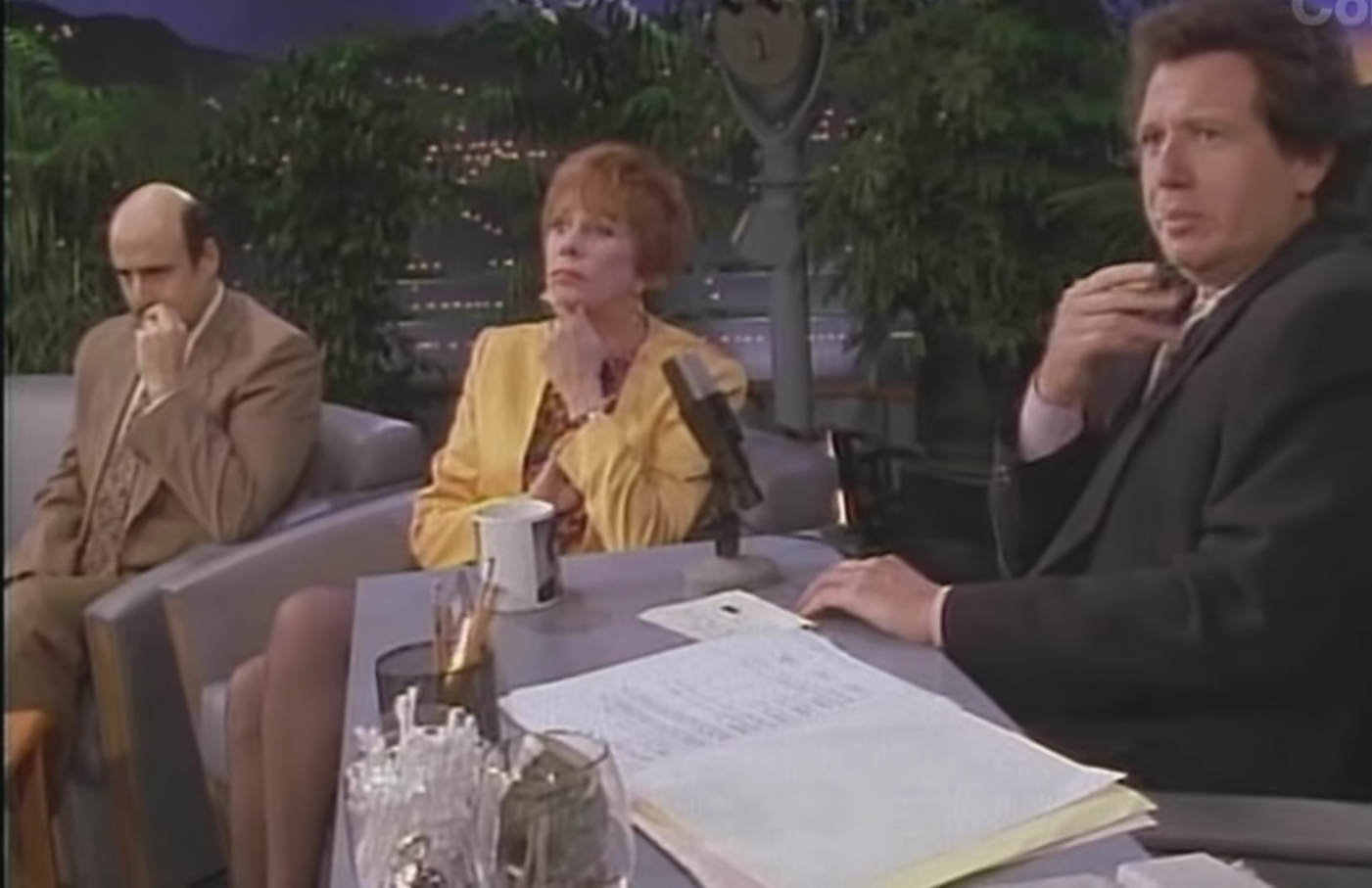 The comedic genius of the late, great Garry Shandling can never be praised enough. Towards the end of his life, he would become world-recognized and loved for a brief series of cameos in the Marvel Cinematic Universe as the man who got to whisper "Hail Hydra", and this fictionalized late-night talk show set the stage for future hits like The Office.
80. Just Shoot Me! (1997-2003)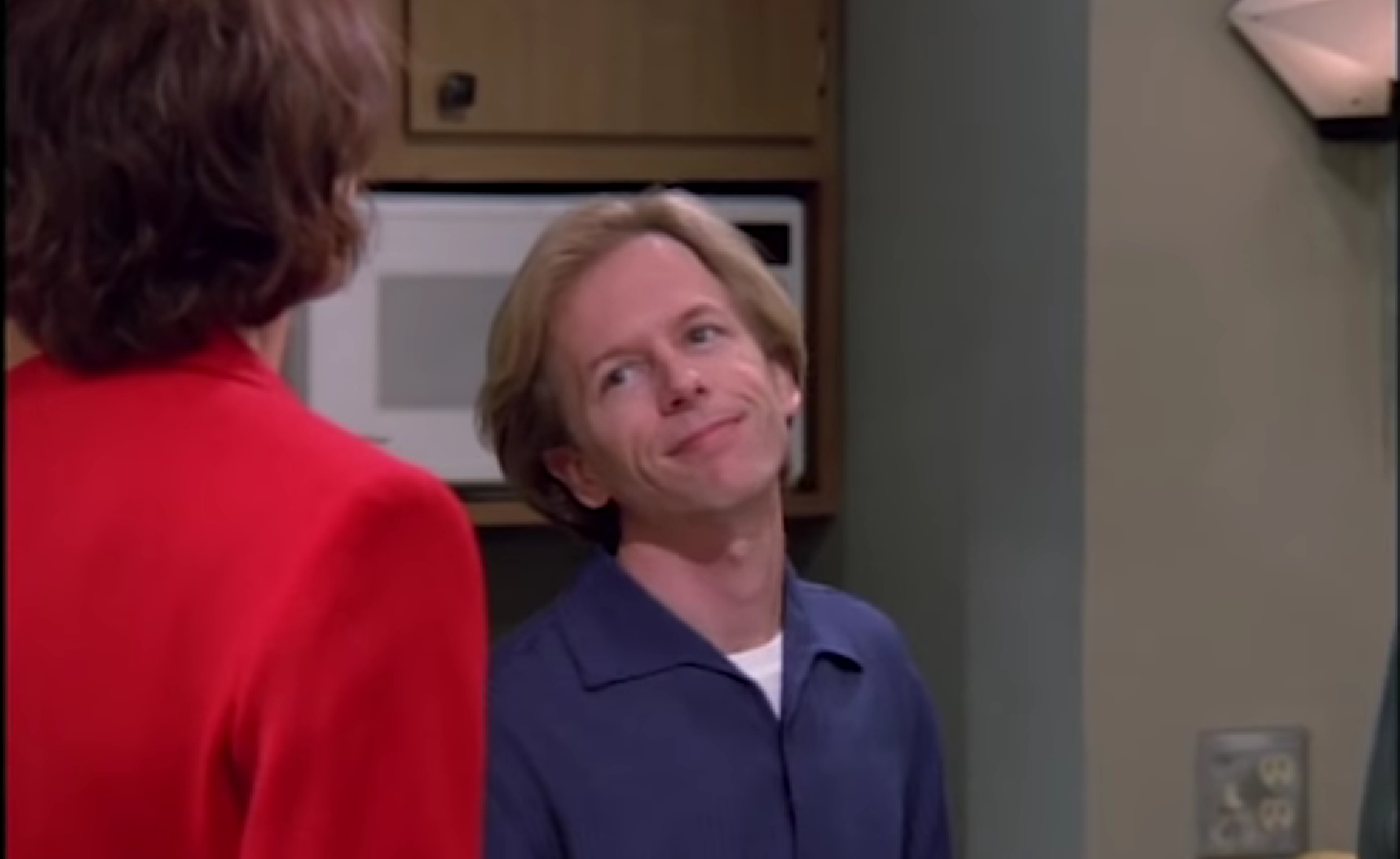 Not many people talk about Just Shoot Me, but at one point it was up there in ratings and broadcasting alongside Seinfeld and Friends. It was skewering a few things, the high stakes world of fashion journalism, nepo-babies, and it had David Spade during that weird 25 year period where he refused to age.