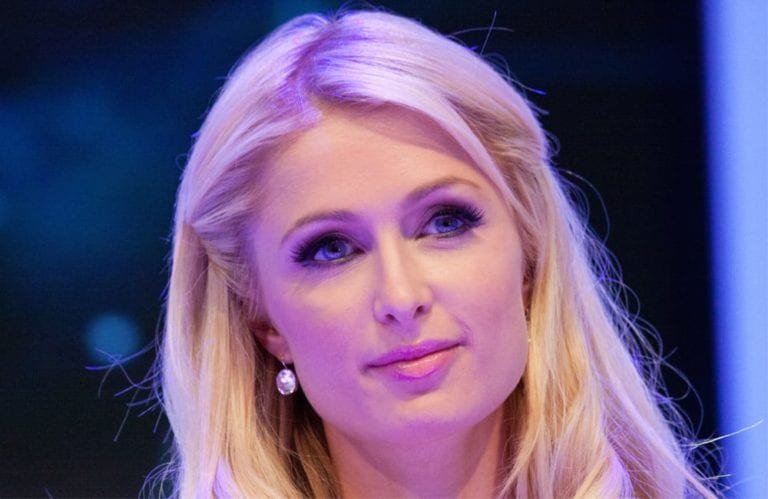 Credit: Shutterstock
1. Brooke Shields – $25 million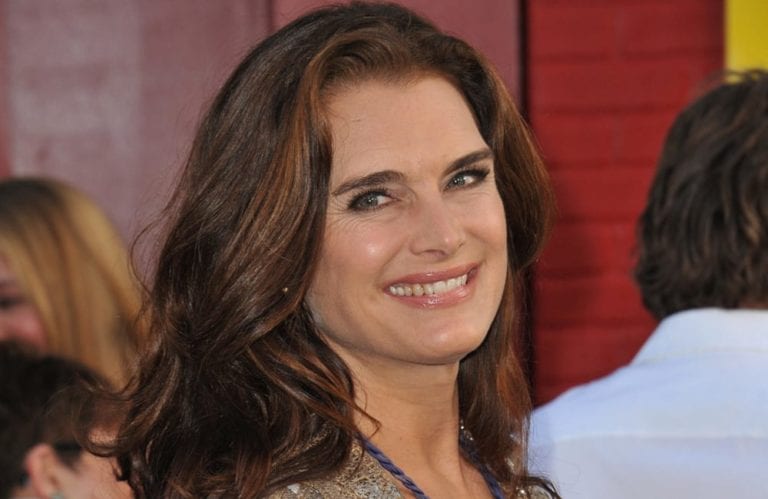 Credit: Shutterstock
Shields rose to fame as a child star, appearing in the controversial movie Pretty Baby, before starring in Blue Lagoon and Endless Love. She has continued to act into adulthood, in addition to modelling, and much of her wealth has been inherited from grandfather Frank Shields.
2. Ariana Rockefeller – $2.8 billion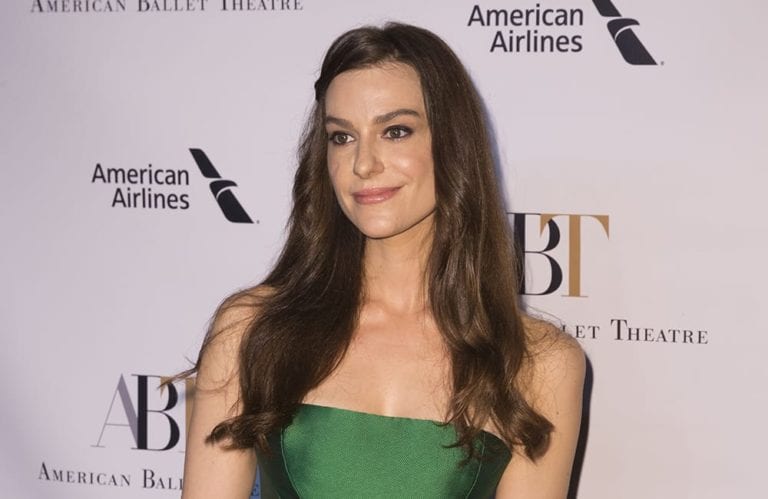 Credit: Shutterstock
The heiress of the Rockefeller family, who founded Standard Oil, she has a personal wealth of close to $3 billion. Famed for her philanthropy and amateur equestrian career, Rockefeller also has a keen interest in fashion, with the Columbia University graduate opening her own fashion line in 2014.
3. Kate Hudson – $80 million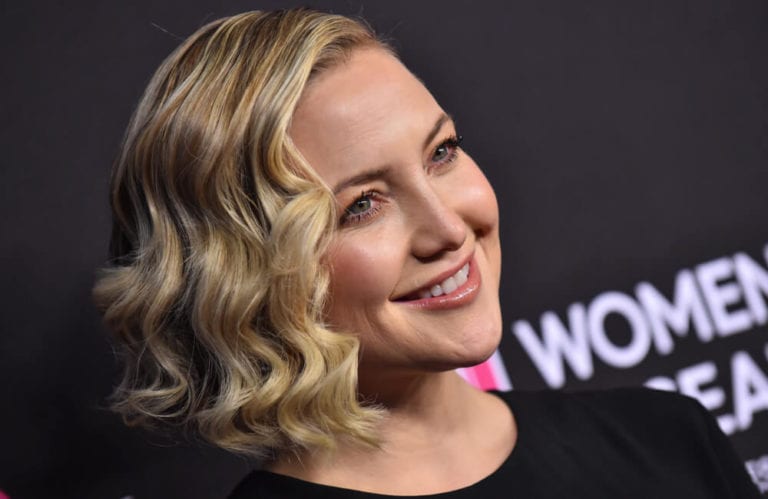 Credit: Shutterstock
In addition to enjoying a successful acting career herself, Hudson has also inherited some of her wealth from mother, actress Goldie Hawn, and father Bill Hudson, an actor and singer. The Golden Globe winner and Oscar nominee also has her own fashion label, Fabletics.
4. Dakota Johnson – $14 million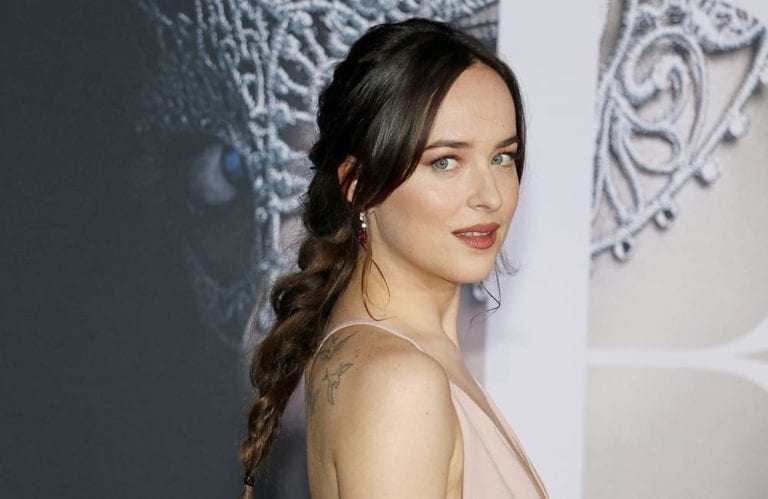 Credit: Shutterstock
Daughter of one-time Hollywood power couple Don Johnson and Melanie Griffith, Dakota Johnson is a successful actress in her own right. Best-known for her role Anastasia Steel in the Fifty Shades of Grey, but has also appeared in movies including The Butter Falcon and The Social Network.
5. Alexander Soros – $20 billion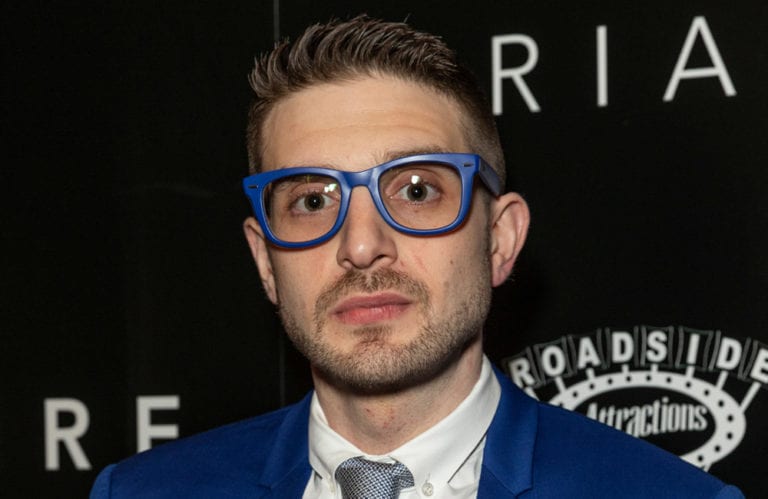 Credit: Shutterstock
The son of billionaire and philanthropist George Soros earned a Ph.D in history from Berkeley, and is the chair of the Open Society Foundations. Soros has written for a number of publications, including The Miami Herald and The Guardian. Like his father he is also well-known for his charity work and backing of political.
6. Anderson Cooper – $110 million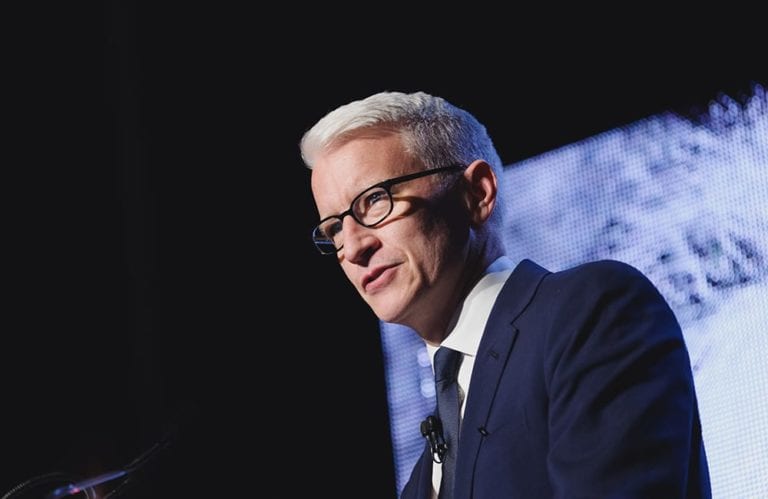 Credit: Shutterstock
New Yorker Cooper is a member of the Vanderbilt family, which holds one of America's largest fortunes. Carving out a successful career as a journalist, TV personality and author, Vanderbilt also modeled as a child. His mother Gloria Vanderbilt was an actress, fashion designer, and New York socialite.
7. Amanda Hearst – $100 million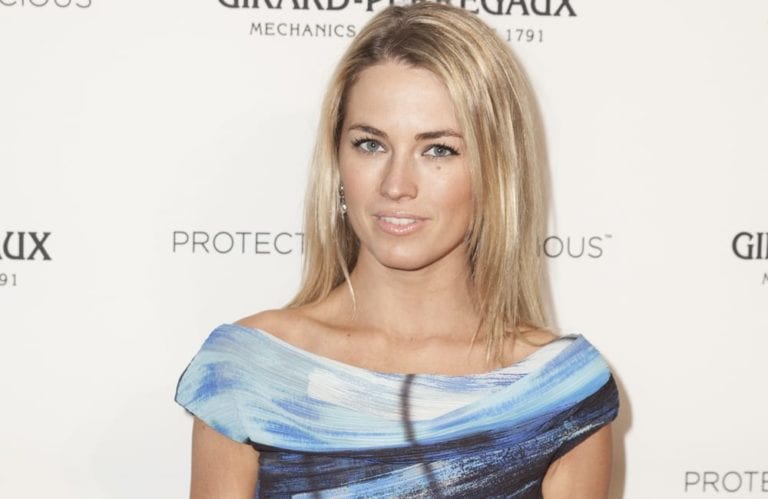 Credit: Shutterstock
Socialite Hearst has amassed much of her personal fortune from her family's company Hearst Corporation, to which she is heiress. In addition to working at Marie Claire, Hearst has also modelled and founded her own animal-welfare charity, Well Beings. Her great-grandfather was businessman William Randolph Hearst.
8. Billie Lourd – $25 million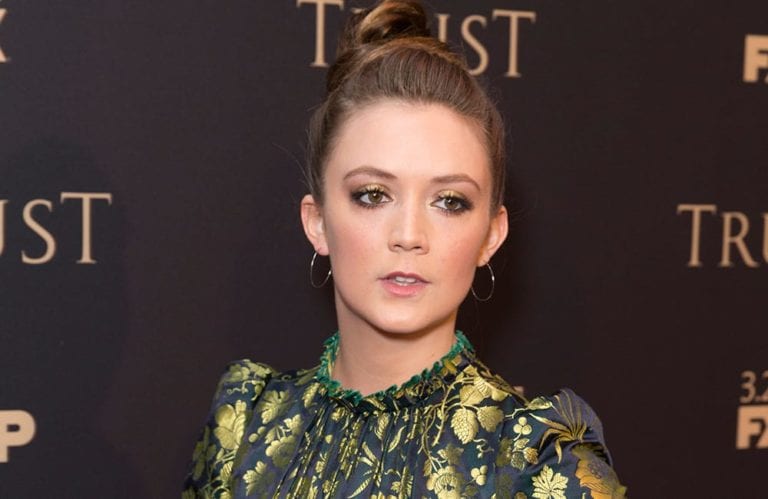 Credit: Shutterstock
Inheriting a lot of her personal fortune from her late mother, Star Wars actress Carrie Fisher, Lourd has developed an acting career of her own. Her father is Hollywood talent agent Bryan Lourd and her grandmother is Debbie Reynolds, yet another Hollywood icon. Lourd also attended NYU.
9. Jake Gyllenhaal – $65 million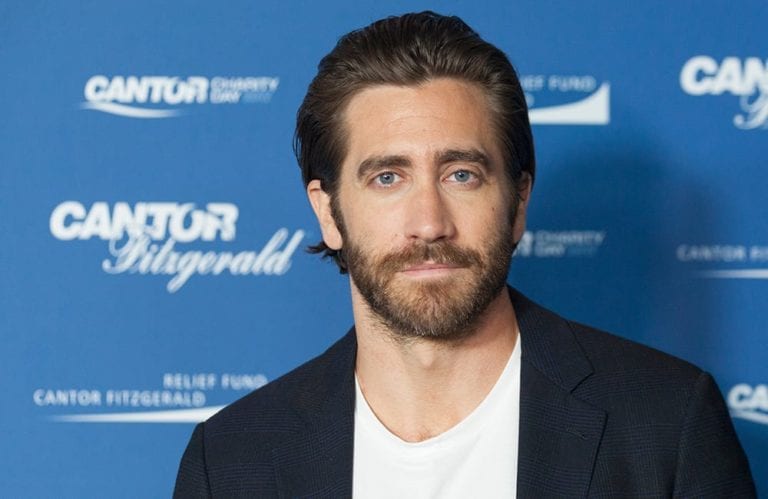 Credit: Shutterstock
One of the finest actors currently working in Hollywood, Gyllenhaal comes from a family rooted in the industry. His father Steven is a director, his mother Naomi Foner is a screenwriter, and his older sister Maggie is an actress. Gyllenhaal is best-known for playing the lead role in cult science-fiction film Donnie Darko.
10. Carly Simon – $65 million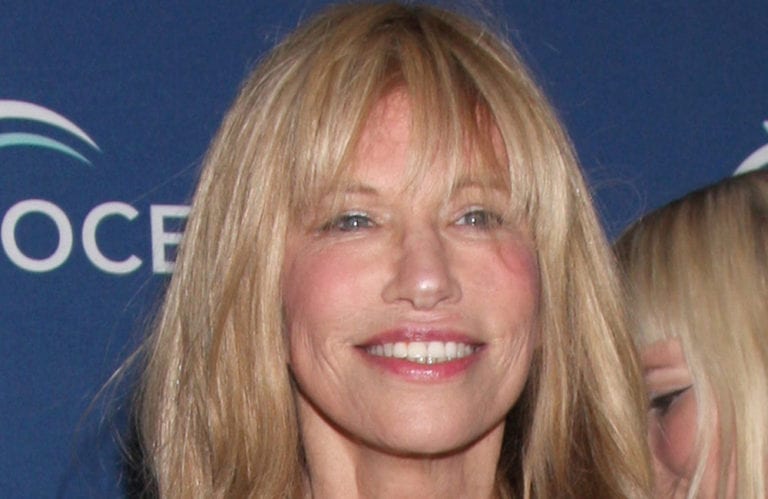 Credit: Shutterstock
As a hugely successful and popular recording artist, Simon is an Oscar, Golden Globe, and Grammy Award winner. The You're So Vain singer is also the daughter of Richard L. Simon, who was co-founder of the publishing house Simon & Schuster, and much of her wealth comes from the family business.
11. Nicky Hilton – $20 million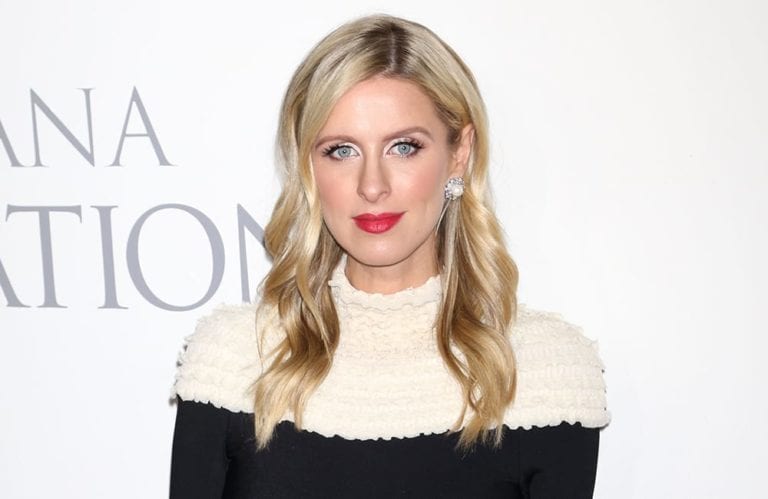 Credit: Shutterstock
Hotel heiress Nicky is the sister of Paris Hilton and has earned the majority of her wealth from her family's Hilton Hotels chain. Additionally, she is married to James Rothschild, who is an heir to the Rothschild fortune which makes them one of the wealthiest power couples around.
12. Chevy Chase – $50 million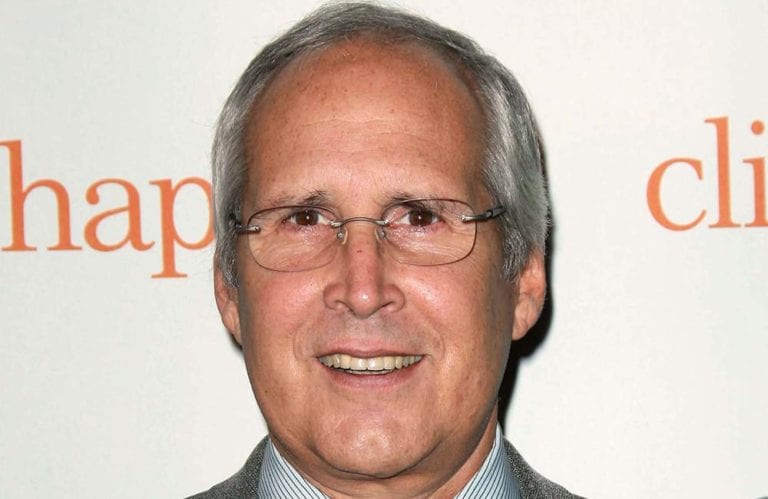 Credit: Shutterstock
Hollywood comedy legend Chase has enjoyed a long and successful career on the silver screen, but he has also added to his wealth through familial connection to the Crane Company, of which his mother was heiress. Chase continues to act and perform, and his career shows no sign of slowing down anytime soon.
13. Olivia Wilde – $20 million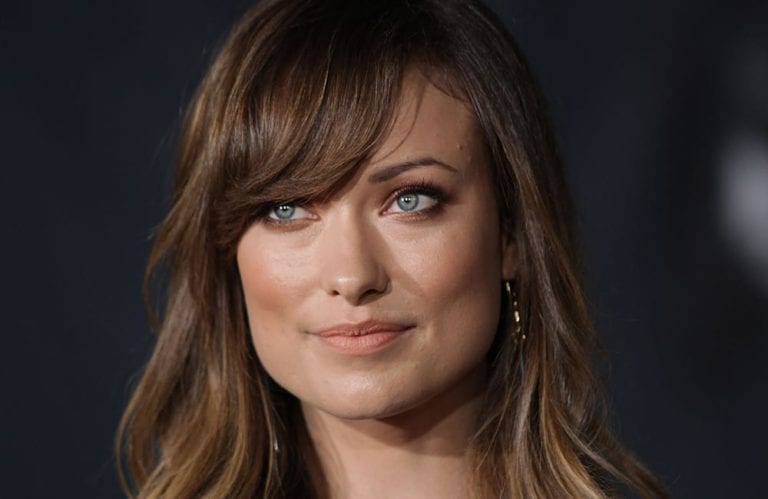 Credit: Shutterstock
Actress and director Wilde got her acting start in TV, appearing in medical drama House, and teen dram The O.C.. She directed the movie Booksmart, released in 2019, and, most recently, Don't Worry Darling. Her actual surname is Cockburn, as her father is Harper's Magazine editor James Cockburn.
14. Balthazar Getty – $200 million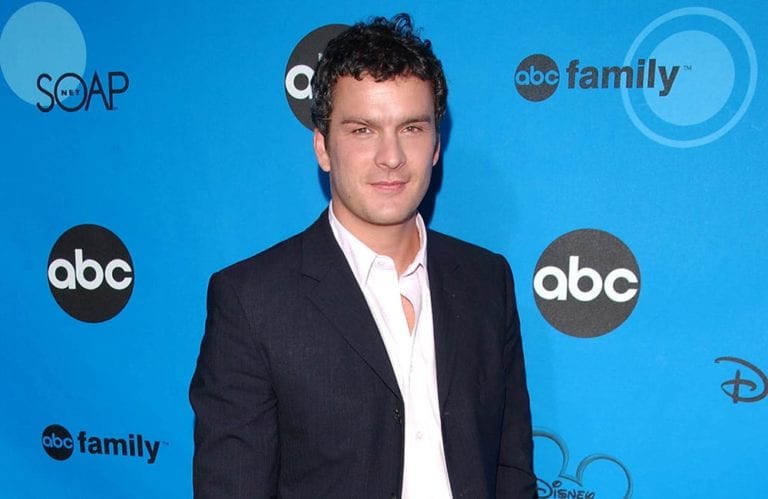 Credit: Shutterstock
Musician and producer Getty is one of the richest person on the planet, thanks largely to his inherited wealth from family company Getty Oil. He was a member of the band Ringside, and has had an acting career too, but his main source of wealth is no doubt the family business.
15. Lydia Hearst-Shaw – $28 billion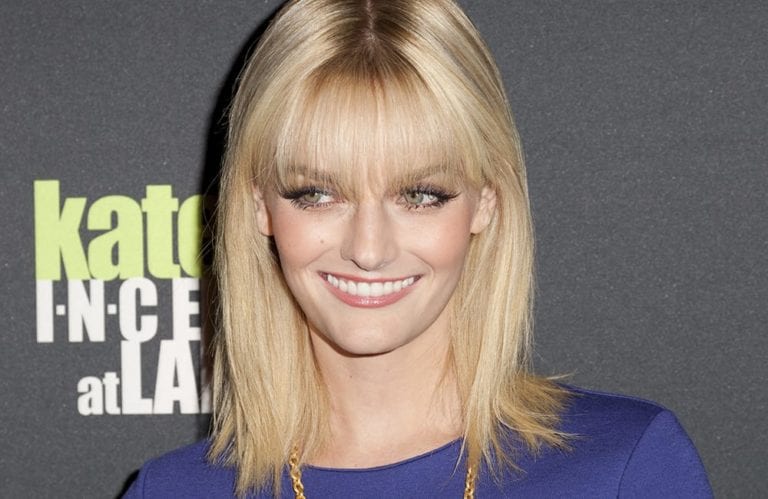 Credit: Shutterstock
One of the richest people on our list, Hearst-Shaw inherited her wealth from her great grandfather William Randolph Hearst. She has a career as a fashion model, actress, socialite, and lifestyle blogger. She has been married to podcaster and comedian Chris Hardwick since 2016.
16. Scarlett Johansson – $140 million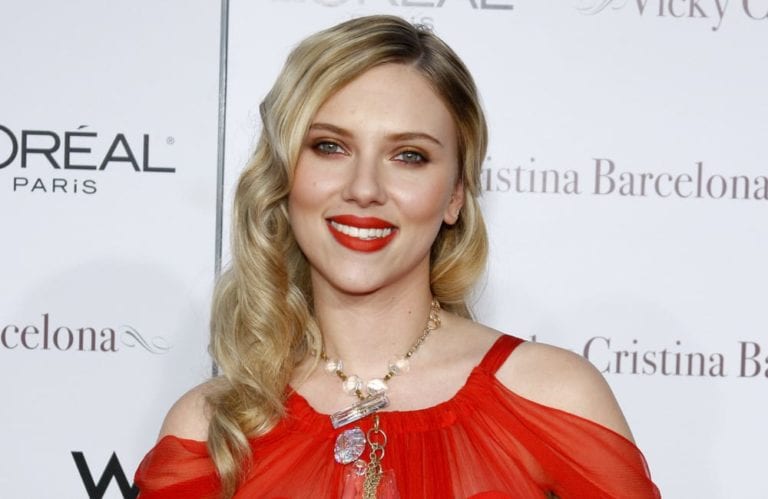 Credit: Shutterstock
Getting a leg up in terms of her career, Johansson's parents were a successful architect and a successful movie producer respectively. They no doubt helped the Lost in Translation star with her career path and she has since developed an impressive career in her own right, appearing in a range of movies from Ghost World to Avengers: Infinity War.
17. Shannon LaNier – $1-5 million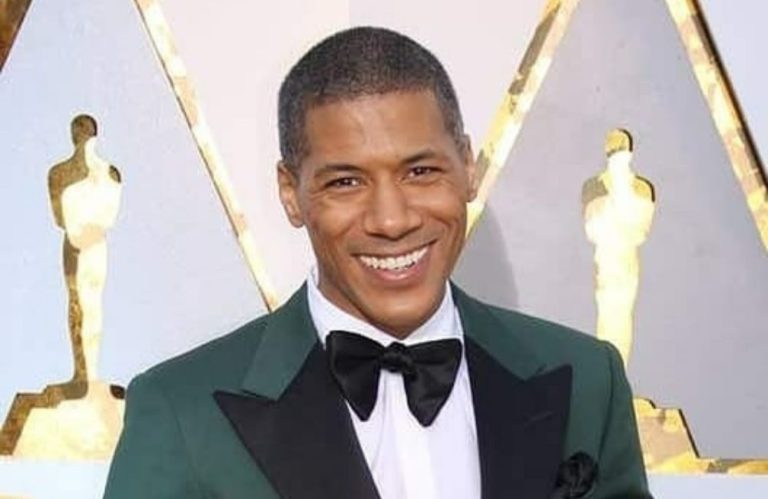 Credit: Facebook
Houston TV anchor LaNier is actually the sixth great-grandson of founding father Thomas Jefferson, who reportedly fathers six kids with slave Sally Jennings. Whilst his wealth is modest, his connections are among the most prominent on this list, and LaNier has been quite open about embracing his roots.
18. Kyra Sedgwick – $16 million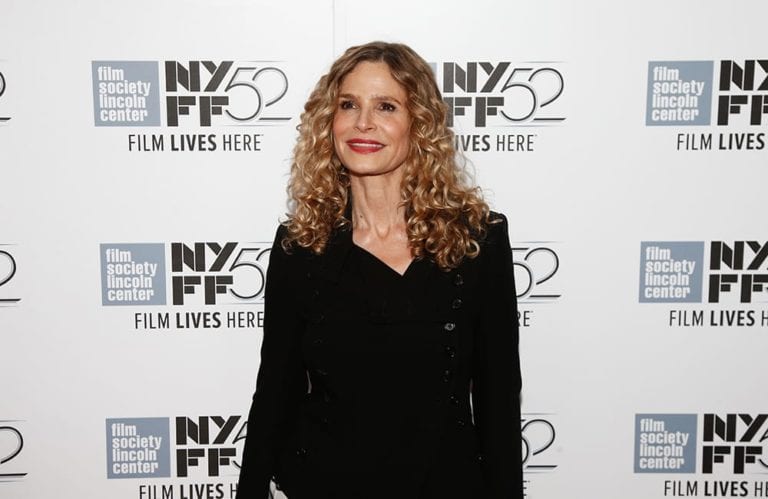 Credit: Shutterstock
Alongside a modestly successful acting career, and a 35 year marriage to Hollywood star Kevin Bacon, Sedgwick was actually born a millionaire. Her father was successful venture capitalist Henry Dwight Sedgwick V, and she has amassed plenty of wealth from her family inheritance.
19. The Kennedy Family – $1.22 billion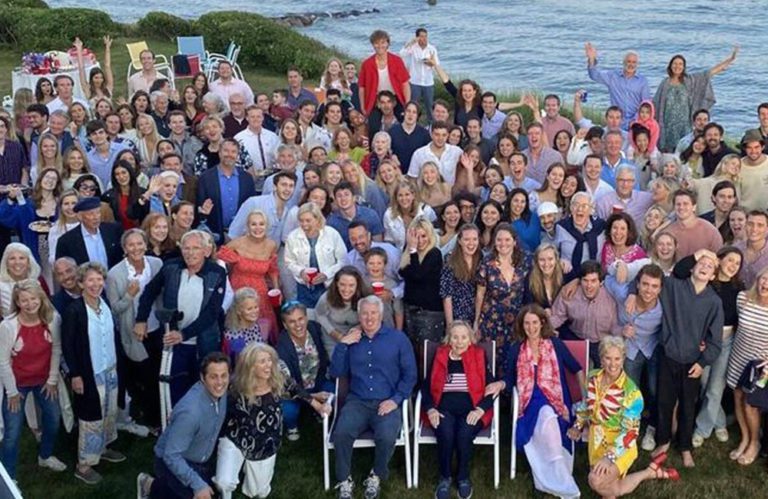 Credit: Instagram
One of the most powerful and influential families in the United States, the Kennedys have remained prominent figures. Their wealth can be traced back to Joseph P. Kennedy, who made a fortune from investments, and the family is believed to have a wealth of more than $1.2 billion as a result.
20. Eve Jobs – $2 billion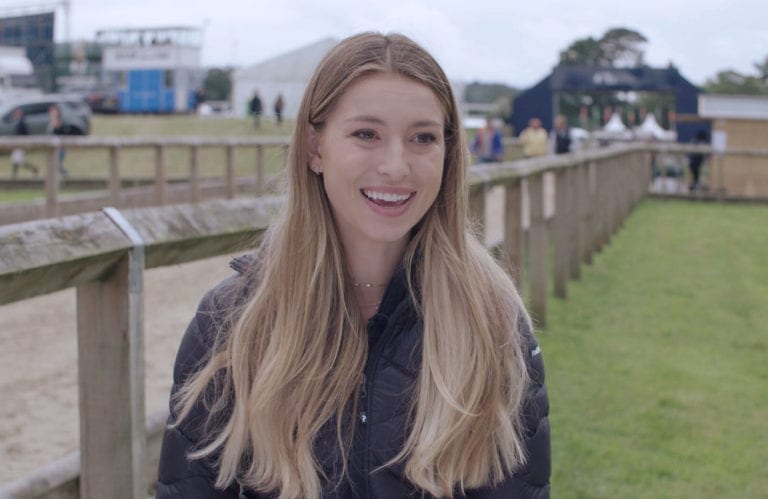 Credit: Twitter
Daughter of Apple guru Steve Jobs and his wife Lauren Powell-Jobs, most of her personal fortune comes from her late father's tech empire. Jobs graduated from Stanford University in 2021, and then moved to New York City. She currently works as a model after signing with DNA Model Management in 2022.
21. Paris Hilton – $300 million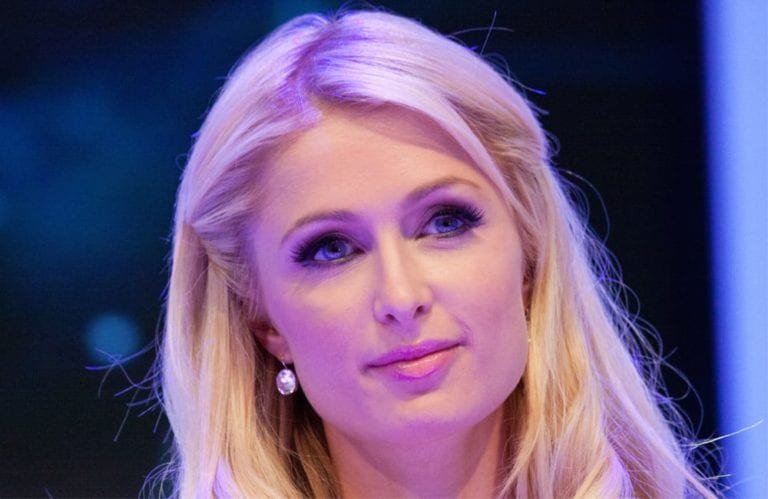 Credit: Shutterstock
Much like her sister Nicky, Paris Hilton has made most of her fortune as the heiress of the Hilton Hotels empire. However, she has also made a name for herself as one of America's best-known celebrities – her real passion now lies in DJing. With several successful business ventures, including a perfume line and Paris Hilton Stores, her career continues to grow.
22. Tinsley Mortimer – $28 million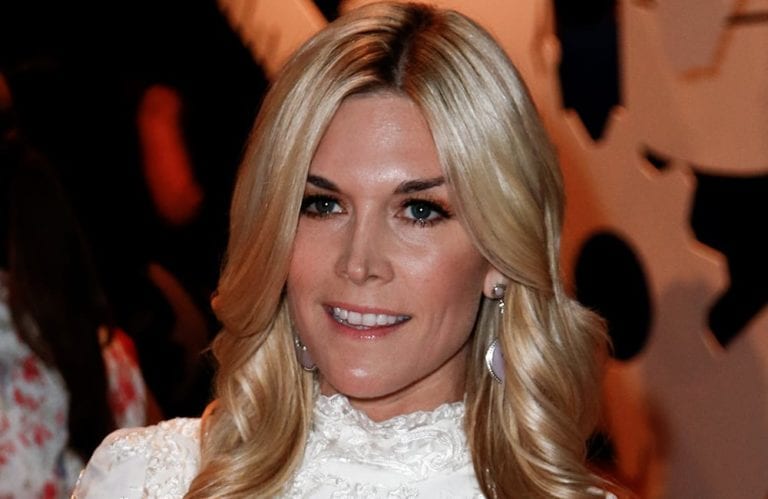 Credit: Shutterstock
Heiress, socialite, and reality TV personality Mortimer was born into wealth, with her father George Mercer a successful real estate developer. What's more, her grandfather founded the Mercer Rug company, and her mother was an interior designer. She graduated Columbia University with a BA in history.
23. Clare Bronfman – $500 million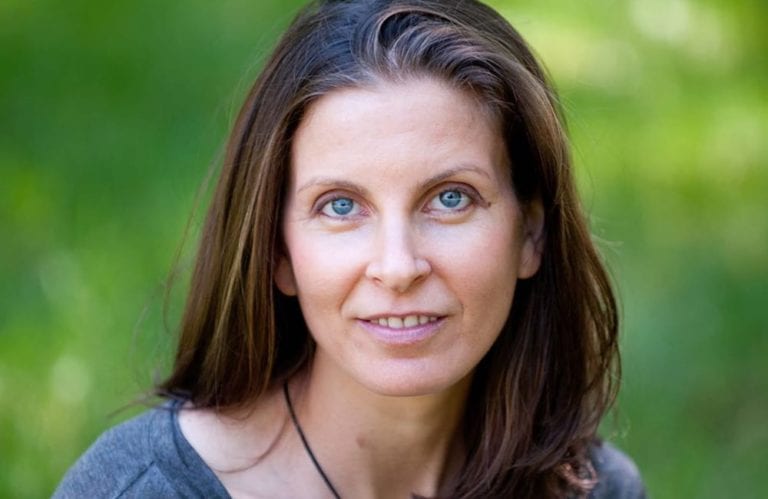 Credit: Twitter
Bronfman is the heiress to Seagrams Liqor, which was eventually bought by Coca-Cola. In addition to having a successful father, who was the founder of Seagram, Bronfman has also enjoyed a successful equestrian career, winning the equestrian Grand Prix on two separate occasions.
24. Patty Hearst – $28 billion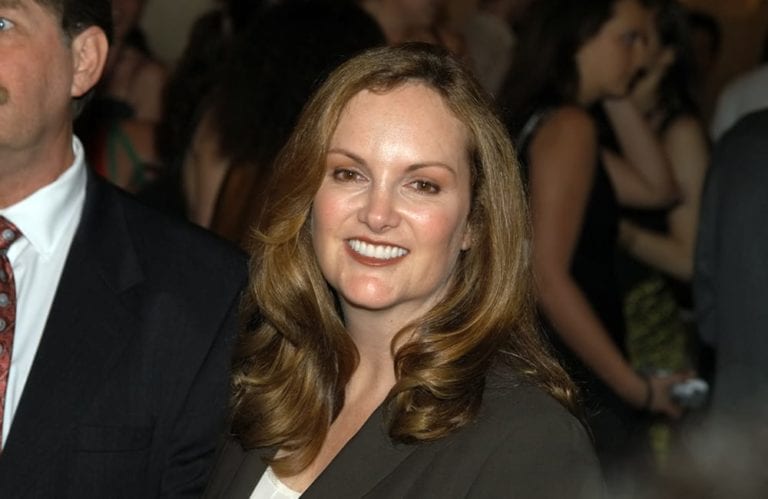 Credit: Shutterstock
Another member of the Hearst family makes our list, as the granddaughter of William Randolph Hearst. Patty Hearst has enjoyed a successful career as both an actress and an author, but there is little doubt that the majority of her wealth comes from her family ties.
25. Victoria Mars – $6.6 billion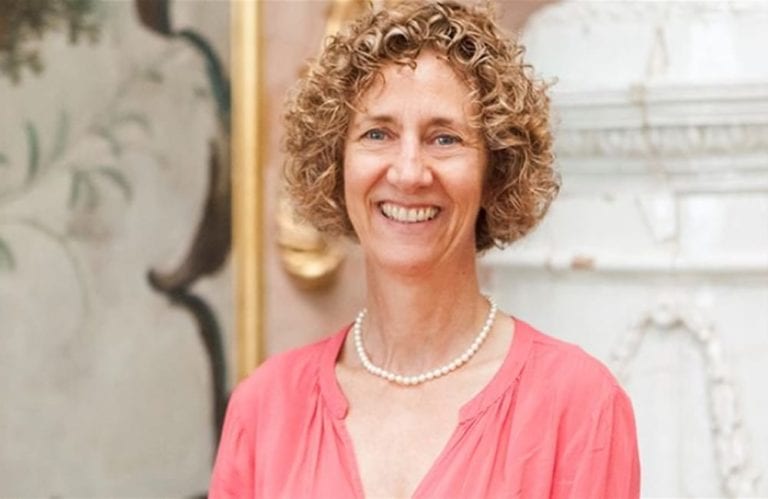 Credit: Twitter
As part of the fourth generation of the wealthy candy empire, Victoria Mars has benefitted from the success of the company, which has seen investors such as Warren Buffett. Mars received a BA from Yale University, and her first role in the company was as brand manager for Milky Way.
26. Dylan Lauren – $4 billion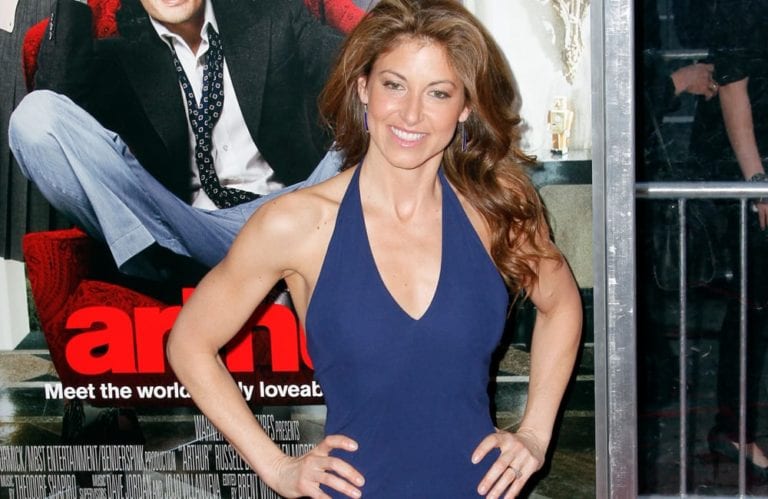 Credit: Shutterstock
As well as being heiress to the phenomenally successful Ralph Lauren fashion line, Dylan Lauren is also a successful entrepreneur. She owns the world's largest candy store Dylan's Candy Bar and her father was the founder of Ralph Lauren! There is dry little holding her back from continued growth and success.
27. Teresa Heinz Kerry – $750 million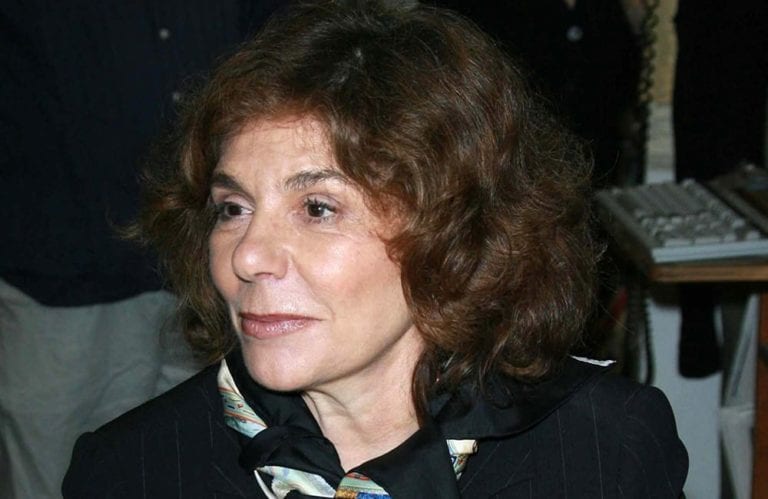 Credit: Shutterstock
Businesswoman and widow of a ketchup magnate, Heinz herself is the heir to the empire following the passing of her husband. His wealth and duties in the business were left to her and she chairs the charities Heinz has created, along with being known for her philanthropy, and environmental causes.
28. Cindy McCain – $200 million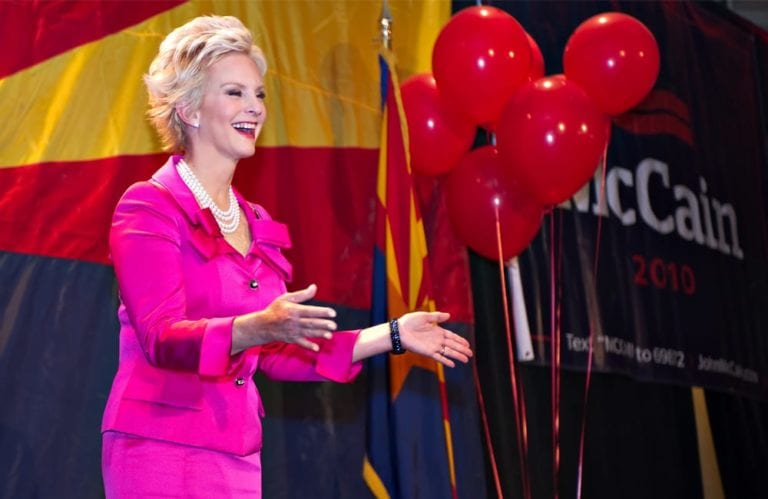 Credit: Shutterstock
After graduating university, McCain lived a relatively normal life as she decided to become a special education teacher. After her father's death, however, she took over as chair at beer distribution company Hensley & Co. Most of her fortune comes from the family business, whilst she has gone to great lengths to be as philanthropic as possible.
29. Susan Alice Buffett – $3 billion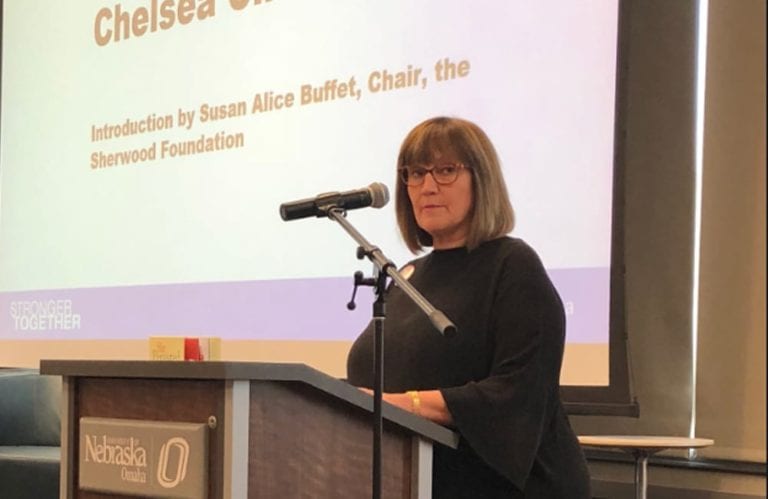 Credit: Twitter
Daughter of investment tycoon and Berkshire Hathaway owner Warren Buffett, Susan Buffett has amassed a jaw-dropping personal fortune. She made most of her wealth from her father's business, and is also charitable, operating several foundations across the country, and working toward social justice.
30. Whitney Kroenke Burditt – $2.6 billion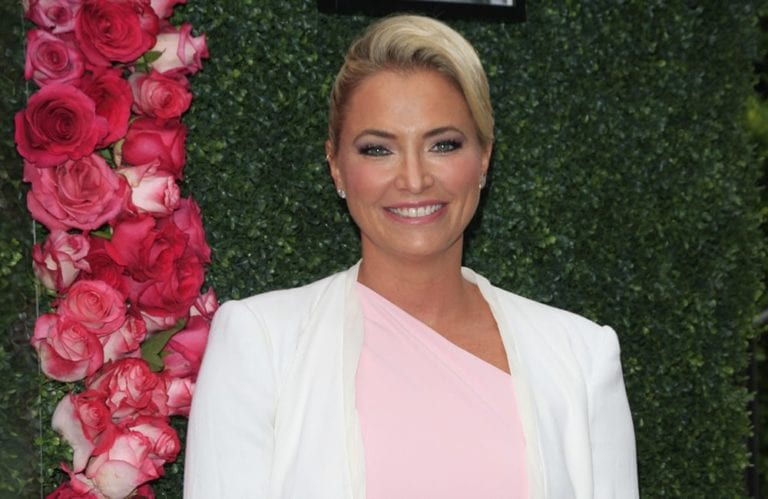 Credit: Shutterstock
Heiress to the Walmart fortune, and daughter of Los Angeles Rams and Arsenal F.C. owner Stan Kroenke, Burditt currently works as a film producer and she lives in Hollywood. Using her fortune for good, philanthropy is high on her agenda and she founded the charity Playing for Change.
31. Anne Hearst – $28 billion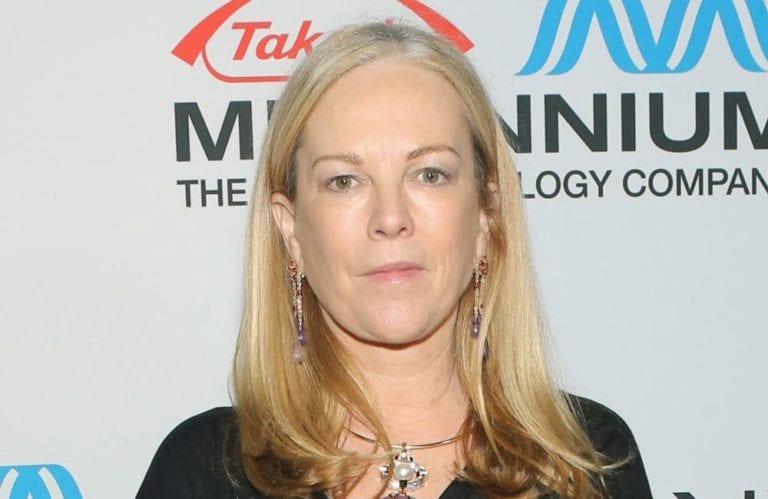 Credit: Twitter
Yet another member of the Hearst empire to make our list, she is a socialite and philanthropist, and an heir to the Hearst Corporation. In addition to her family dealings, she has founded and served as director of several charities, including The Princess Grace Foundation, and the the Hearst Castle Preservation.
32. Jodie Foster – $100 million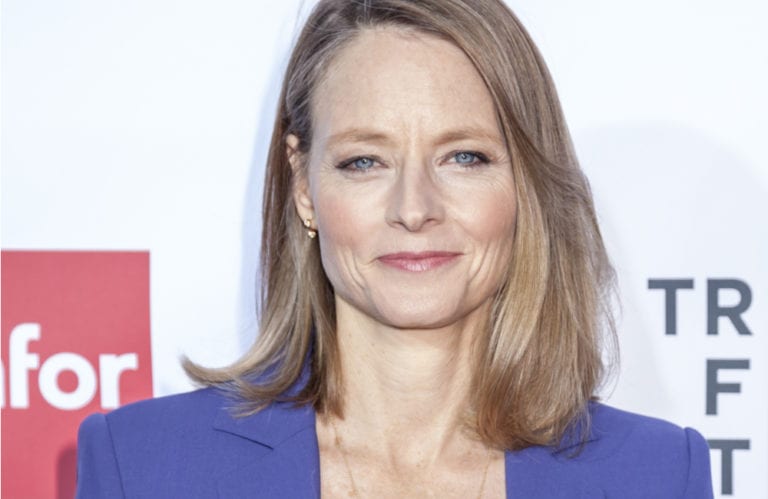 Credit: Shutterstock
Believe it or not, Academy Award winner and Hollywood legend Jodie Foster actually comes from wealth. The Silence of the Lambs star's father was Lucius Fisher Foster III, who had descendants from the Mayflower, and was part of a rich Chicago family. Much of Foster's fortune has been self-made though.
33. Peter Brant II – $1 billion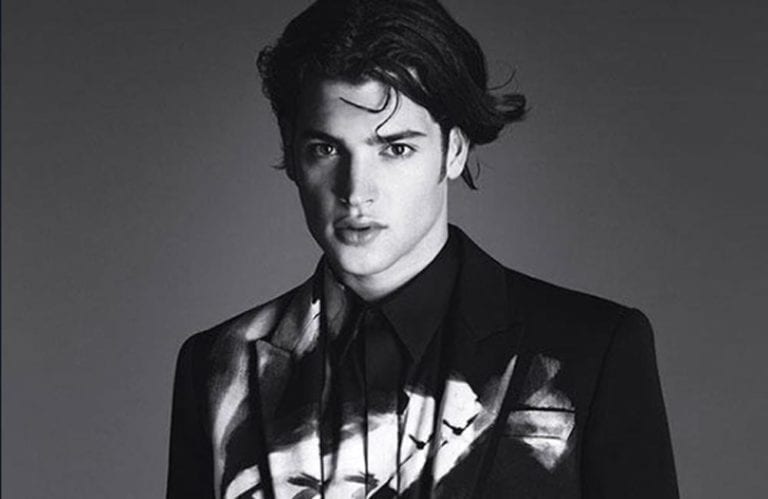 Credit: Twitter
One of the most fashionable socialites and heirs in the country, Brant resides in New York, working as a model and fashion designer. His father Peter was a business mogul, and his mother was a model. he and his brother Harry designed a successful line of unisex makeup for gender-fluid teens.
34. Lynsi Snyder – $3 billion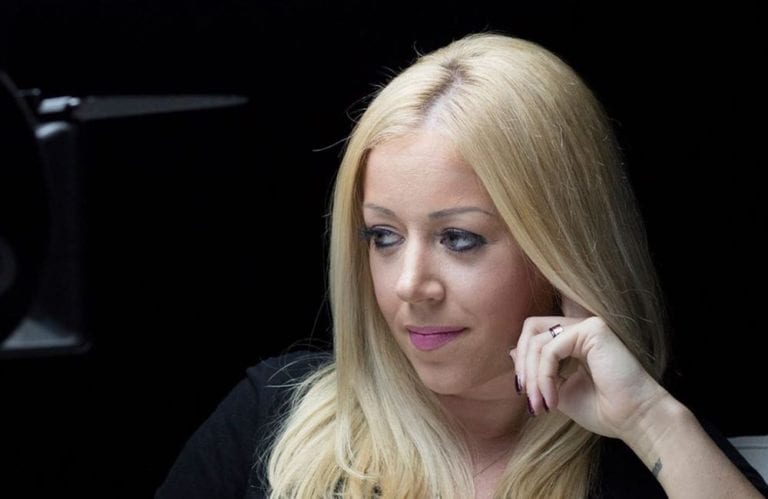 Credit: Facebook
Snyder became a billionaire thanks to her inheritance from fast food chain In-N-Out Burger, founded by her grandfather Harry in 1948, of which she is now sole owner and president. Interestingly, the now 41-year-old became America's youngest female billionaire in 2012, until she was surpassed by Kylie Jenner.
35. Lisa Jobs – $18.8 billion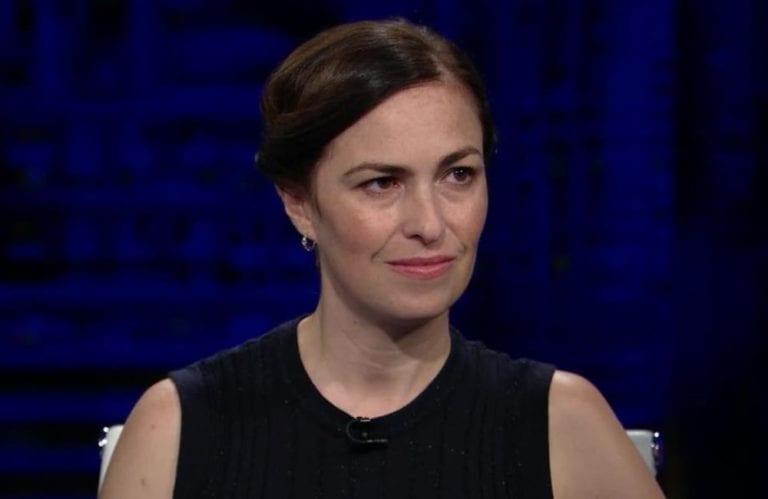 Credit: Shutterstock
Steve Jobs' daughter from his first marriage to Chrisann Brennan was estranged from her father for many years before the two eventually reconciled. Upon his passing, she became a billionaire after inheriting stock holdings in her dad's Apple empire. She was educated at Harvard University.
36. Ally Hilfiger – $400 million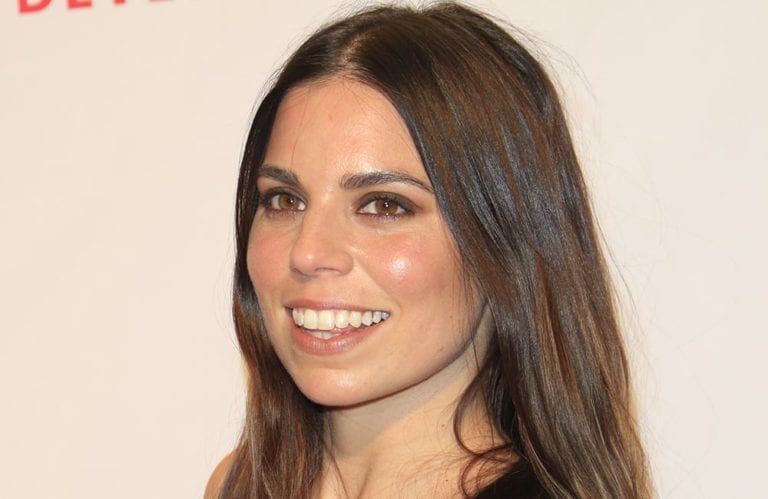 Credit: Shutterstock
Heir to the Tommy Hilfiger fortune, Ally Hilfiger experienced a tough upbringing for someone with money when she contracted Lyme disease as a child. After overcoming the illness, Hilfiger has gone on to become a successful TV producer and author, and has written extensively about her struggles with the illness.
37. North West – $130 million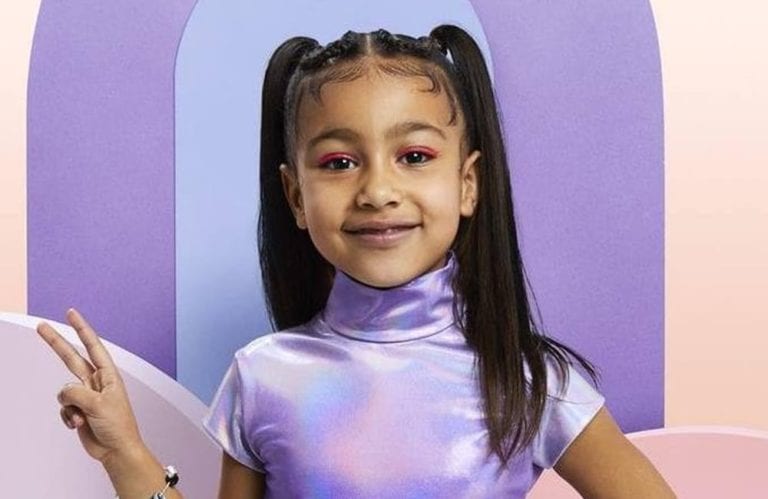 Credit: Facebook
As the daughter of one-time power couple Kanye West and Kim Kardashian, the world is pretty much North West's oyster. Indeed, the 10-year-old is one of the wealthiest child stars in the world, and has actually developed a career of her own already, appearing in numerous commercials and movies.
38. Taylor Swift – $320 million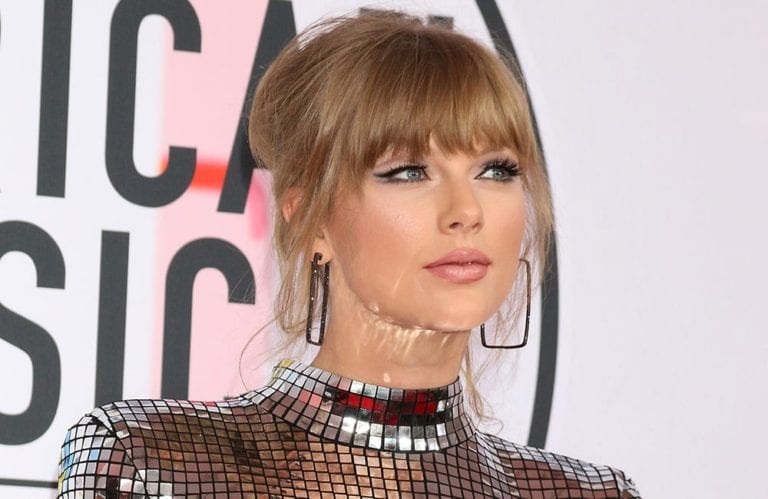 Credit: Facebook
As one of the most famous and respected musicians in the world, Swift has earned millions as a successful pop star and now owns her own label. But, what many don't know is that her parents were also pretty wealthy! Her father worked as a stockbroker and her mother also working in the financial sector. She grew up on a large Christmas tree farm.
39. Maggie Gyllenhaal – $15 million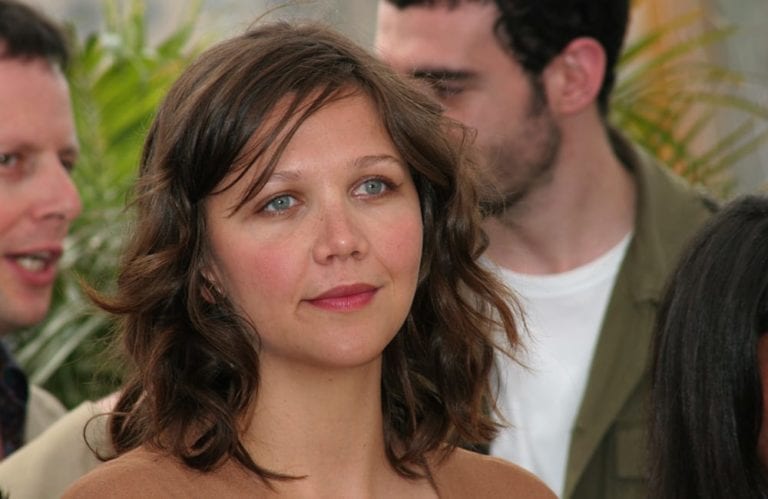 Credit: Shutterstock
Brother of Hollywood star Jake Gyllenhaal, and daughter of a director father and screenwriter mother, film runs in her blood. She has amassed most of her personal fortune from her acting, though some has probably come from her family's film legacy. She received an Oscar nomination for her role in the movie Crazy Heart.
40. Chloe Green – $4.9 billion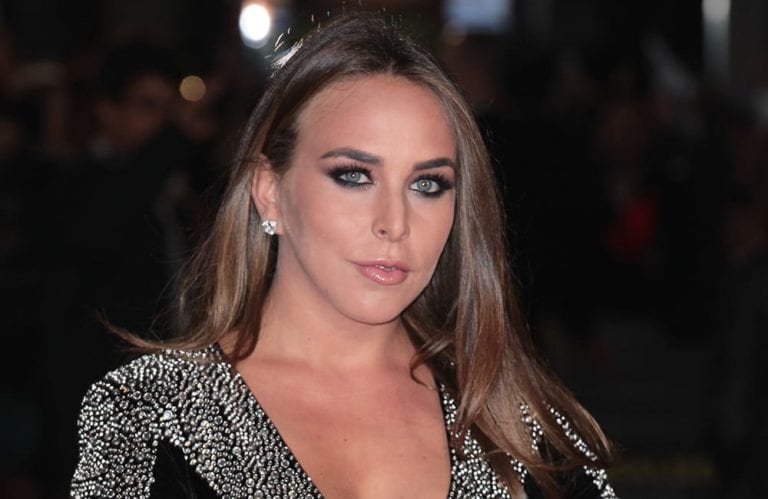 Credit: Shutterstock
Daughter of Philip Green, the CEO of TopShop, Chloe Green is sitting on a massive fortune. She has had a career as a reality TV star, as well as making headlines for dating a convicted felon. Known for her lavish lifestyle and ostentatious social media presence, Green even has an enormous yacht called Lionchase.