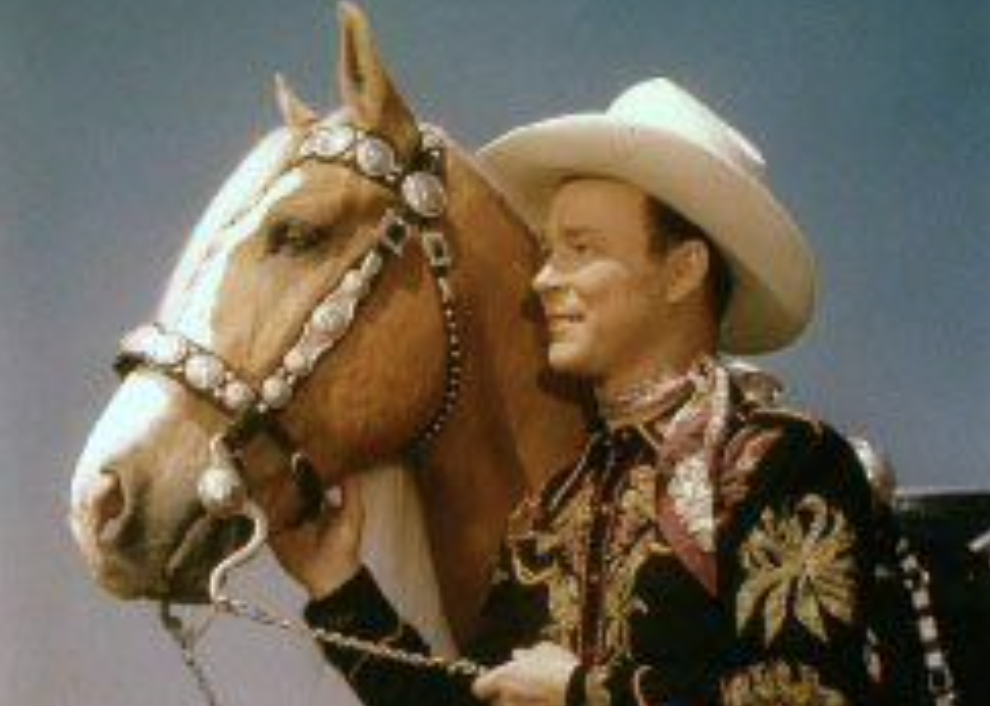 Credit: Terry Oldes via Pinterest
Marcel the monkey – Friends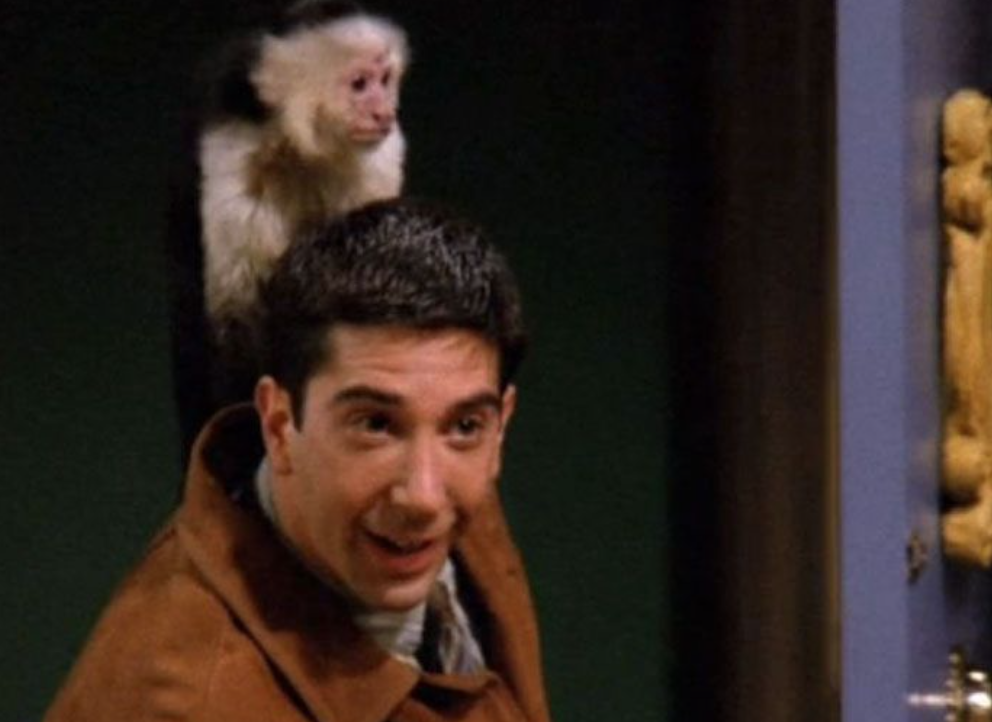 Credit: Bored Panda via Pinterest
Two capuchin monkeys shared the role of Marcel in the hit TV series, Friends. One, imaginatively named Monkey, died in 2020. The other, named Katie, is still working in TV and film. Both monkeys were professionally trained but, in the 2021 Friends Reunion, David Schwimmer commented that his role as Ross was made trickier when the monkey didn't hit its mark at the right time.
Paul Anka the dog – Gilmore Girls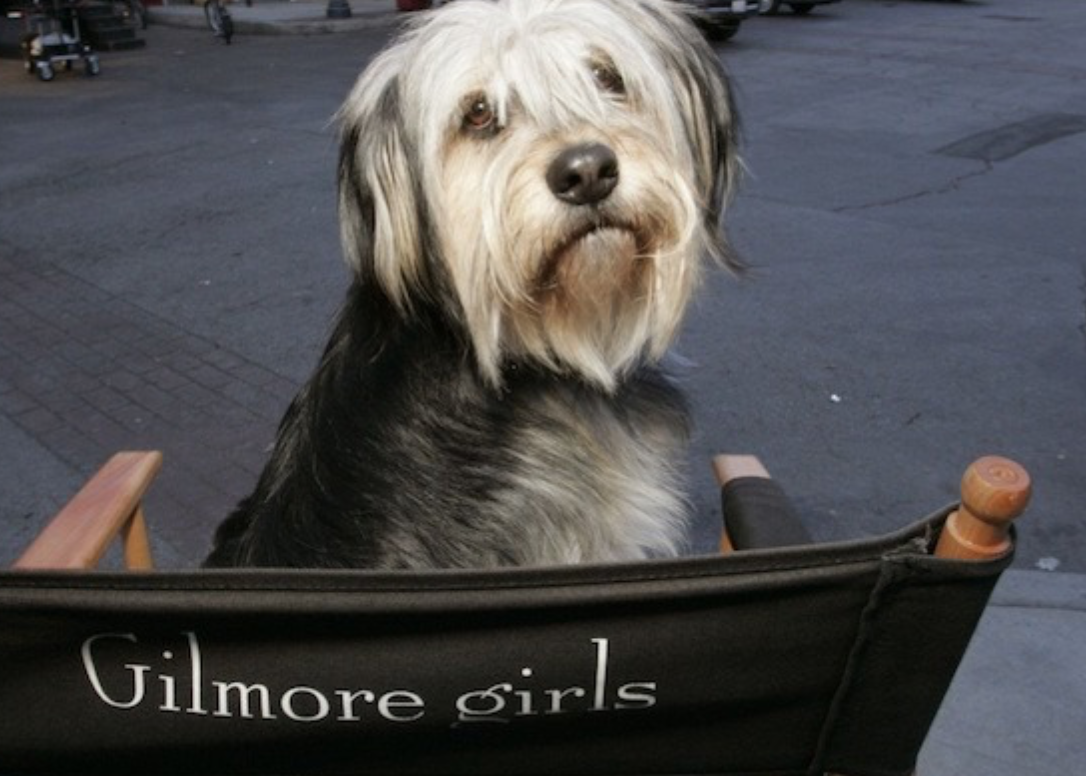 Credit: @paulankaofficial via Instagram
The quirky, lease-hating, chocolate-eating, sugar toe-licking dog adopted by Lorelai Gilmore in Gilmore Girls was played by a Polish Lowland Sheepdog called Sparky. Appearing in seasons six and seven of the series, the then 14 year old Sparky reprised his role in the 2016 revival. According to Lauren Graham (Lorelai), he was pretty deaf by that point but still "a good doggy".
Great White Shark – Jaws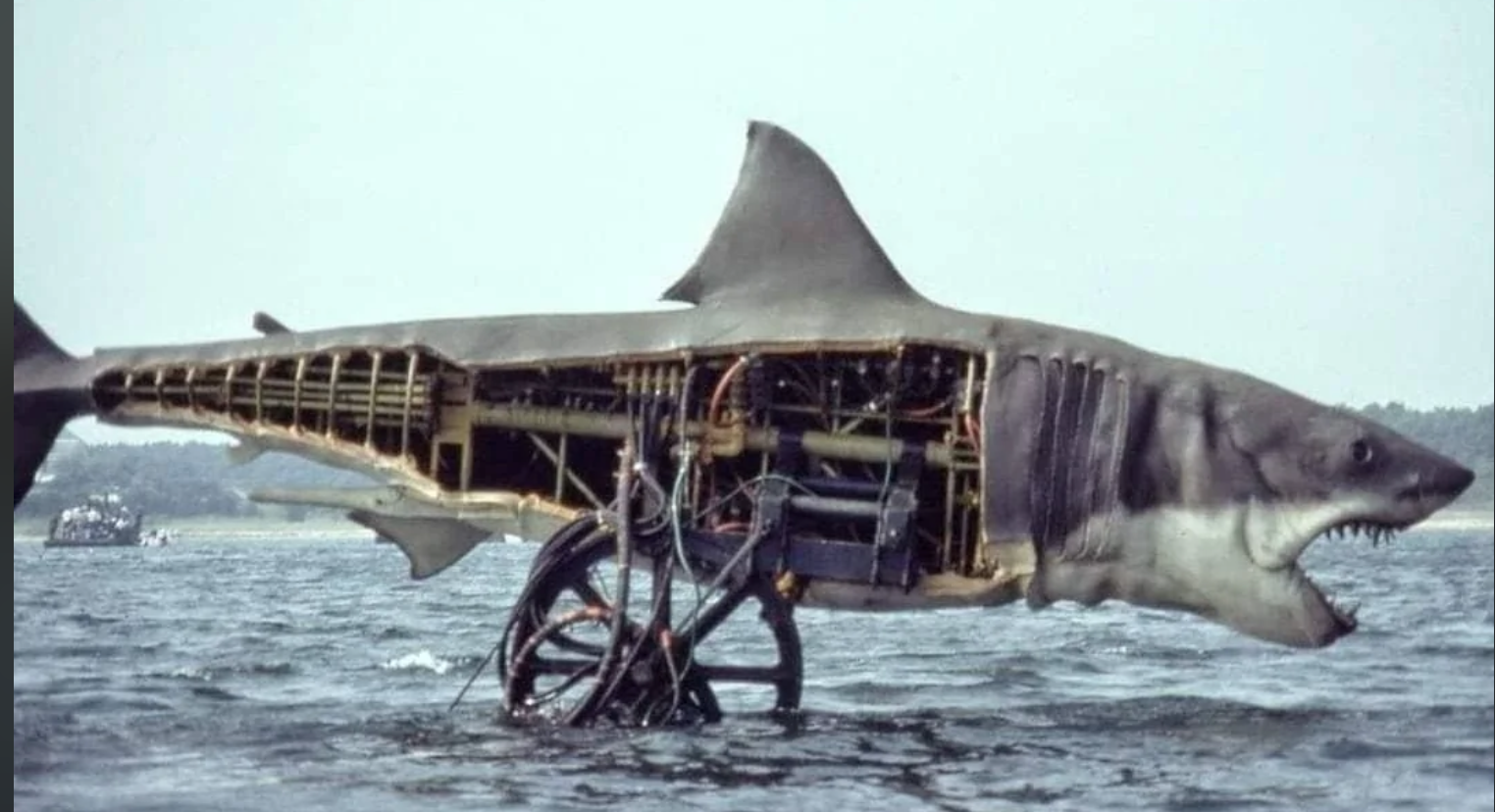 Credit: Rattlesnake Mullet via Reddit
There's a reason why the killer shark in the first Jaws' movie is mostly unseen – and that's because Bruce, the animatronic Great White built to play the shark, malfunctioned regularly and spectacularly throughout filming. Meanwhile, real shark footage was captured off the Australian coast, filming a 4'11" actor in a tiny shark cage while a 15 foot Great White swam around it.
Beethoven the St Bernard – Beethoven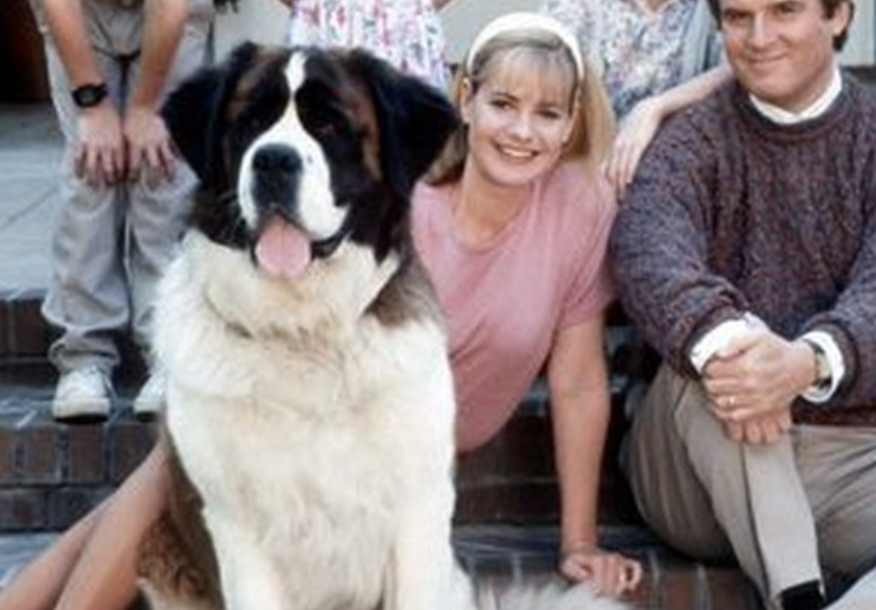 Credit: @ahistoryofdogs via Instagram
The famous St Bernard in the famous 90s movie, Beethoven, was originally supposed to be a golden retriever. However, the movie's dog trainer wanted to use a St Bernard to remedy the breed's unflattering portrayal in Cujo. 12 different St Bernards played the role in the original movie and, together, they were responsible for a massive spike in the breed's popularity!
Pongo, Perdy, Kipper and Fogey – 101 Dalmatians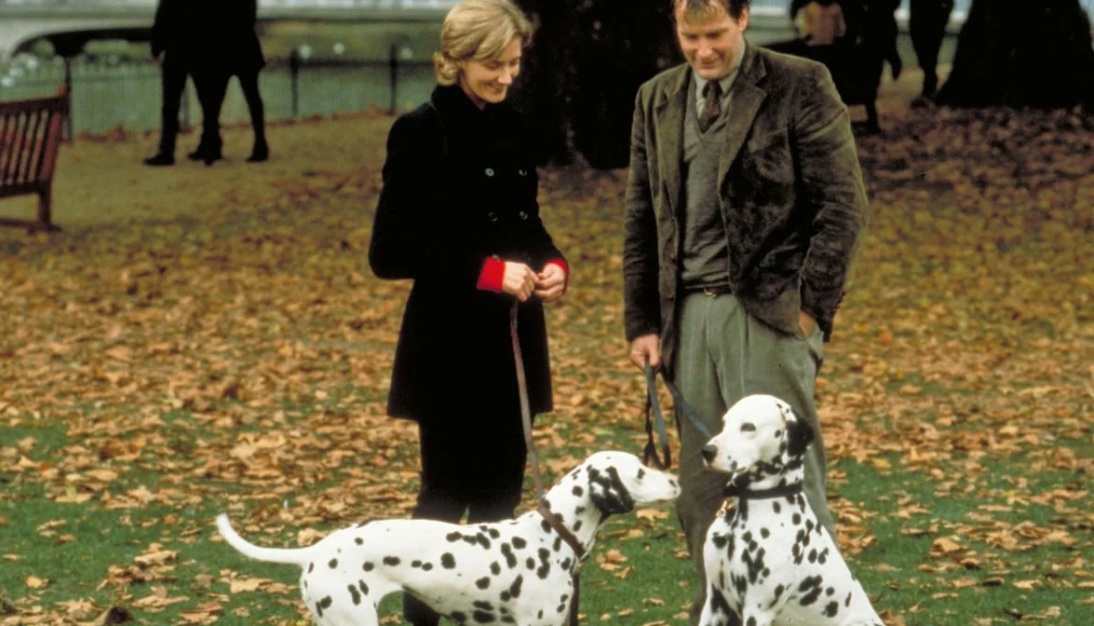 Credit: Redditology101 via Reddit
The 1996 live action remake of the classic cartoon involved a lot of dogs. Four Dalmatians played Pongo, three took Perdy's part, two Old English sheepdogs played Fogey, and three Airedales were cast as Kipper. The dogs came from a variety of places: from people who needed to rehome their pets, rescue centers, and breeders giving up dogs that weren't championship material.
Babe the pig – Babe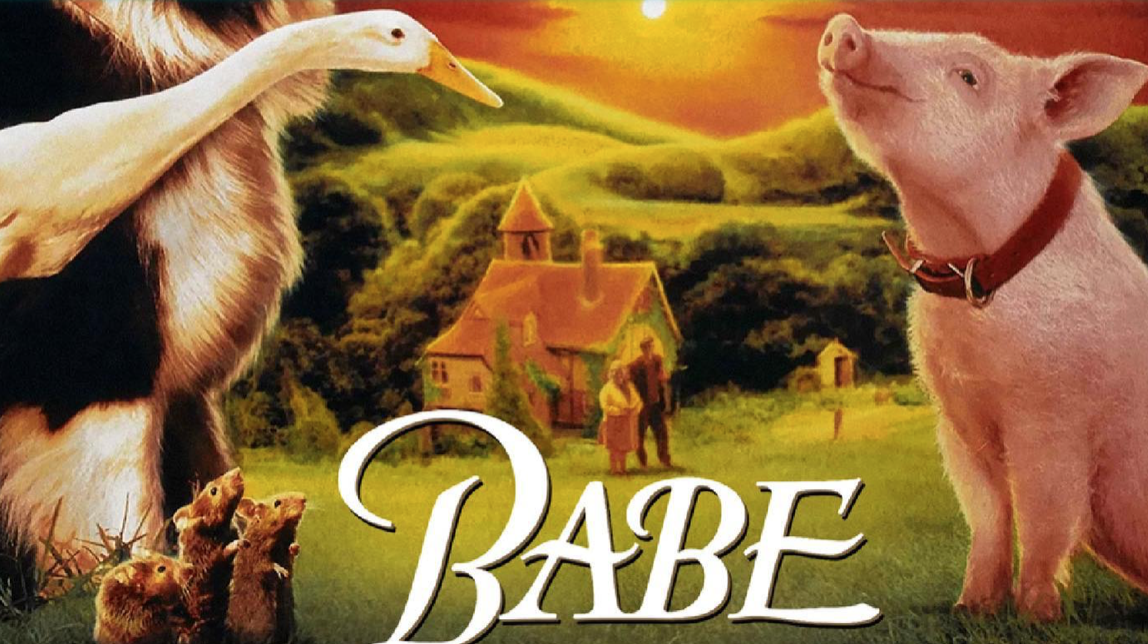 Credit: @godrivein via Instagram
The 1996 movie adaptation of the classic children's novel, The Sheep-Pig, used the Large White breed to portray Babe, the story's piglet hero; however, Large Whites grow very rapidly. As a result, 46 Large White piglets were used during filming to ensure it was always the right size. As if that wasn't enough, an animatronic model came into play for certain special effects.
Flipper the dolphin – Flipper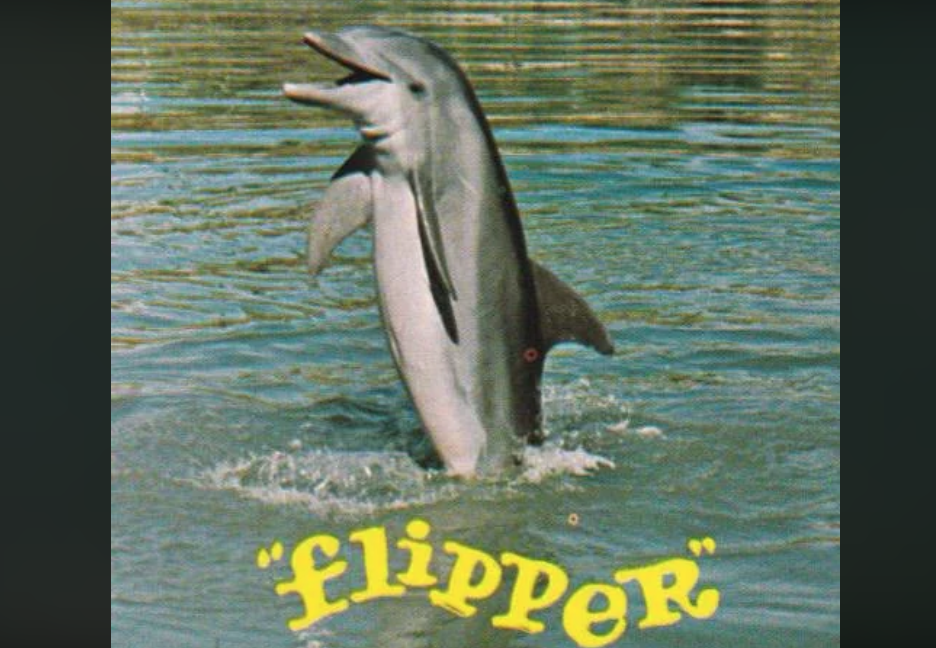 Credit: Otherwise_Basis_6328 via Reddit
Known as the "aquatic Lassie", the 1960s films and their spin-off TV series, Flipper, inspired a generation of kids to love dolphins. Although Flipper was male, five female dolphins portrayed him onscreen, with females chosen for their lower aggression and skin that's usually smoother, free from the scars male dolphins often acquire in altercations with each other.
Elsa the lioness – Born Free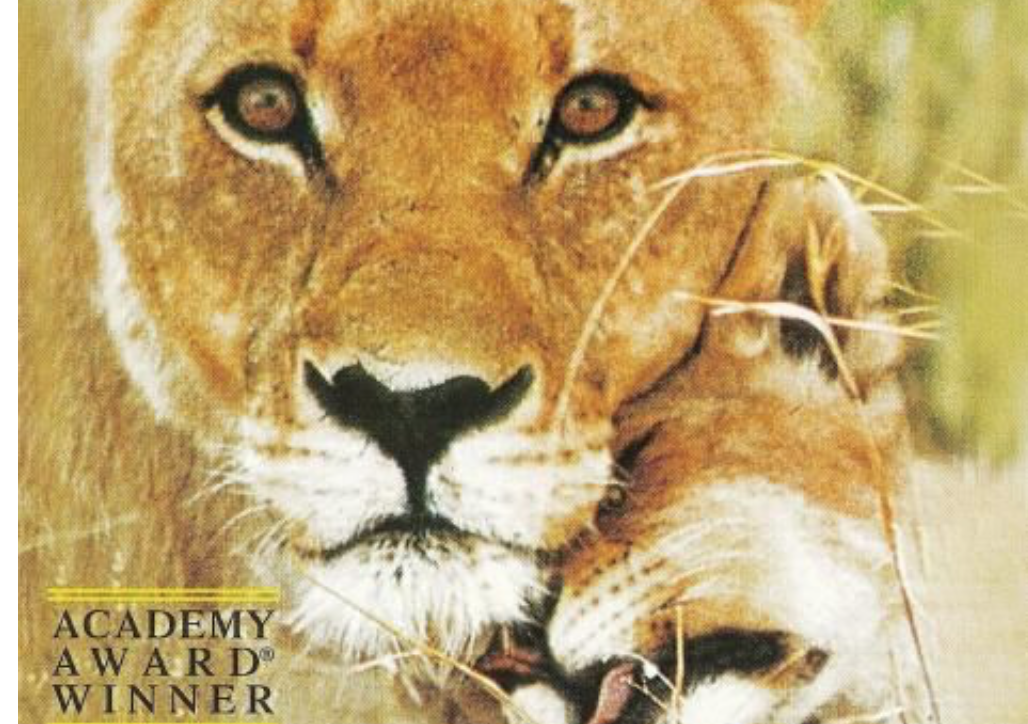 Credit: Fabulous Movies via Pinterest
21 lions and lionesses played Elsa in the film adaptation of the real-life story of the orphaned cub rescued by Joy and George Adamson. Another orphan, Mara, played the adult Elsa. Although a large lioness, she was placid and, apparently, easy to direct. After filming wrapped, Mara's tameness made release out of the question and she lived out her days at a British wildlife park.
Hooch the dog – Turner and Hooch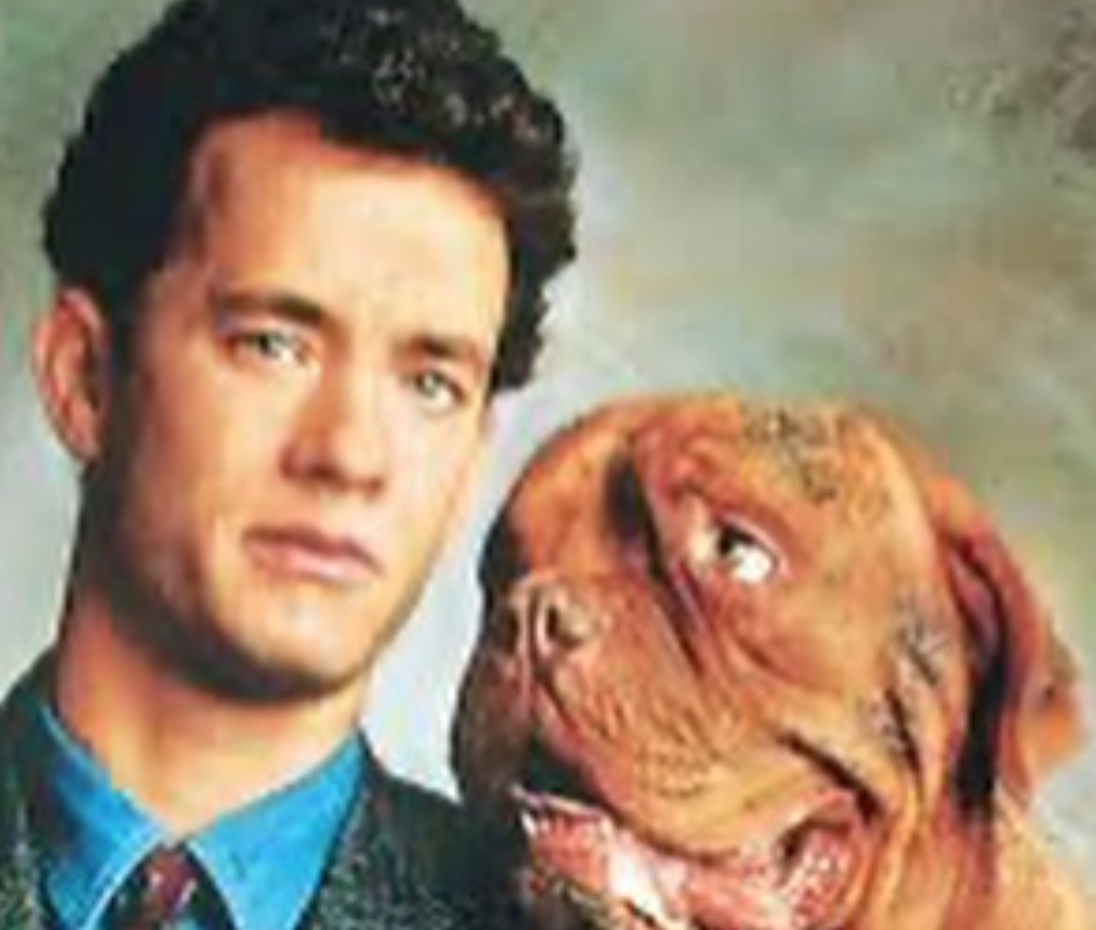 Credit: @geoffmstults via Instagram
Played by a Dogue de Bordeaux (otherwise known as a French mastiff), the doggie actor in Turner and Hooch even had his own stunt double. Together, the two dogs, Beasley and Igor, created one of the silver screen's most beloved canine characters. Fans will be reassured to hear that an exact replica of Hooch was used for the tear-jerking death scene.
Salem the cat – Sabrina the Teenage Witch
Credit: @sabrinateenagewitch via Instagram
Salem Saberhagen, the witch condemned to spend 100 years as a cat, was frequently portrayed by an animatronic model thanks to the animal rights' concerns of the creators of Sabrina the Teenage Witch. When a real cat was used, four trained cats, named Witch, Salem, Lucy and Elvis, took turns playing the part.
Fluffy the three-headed dog – Harry Potter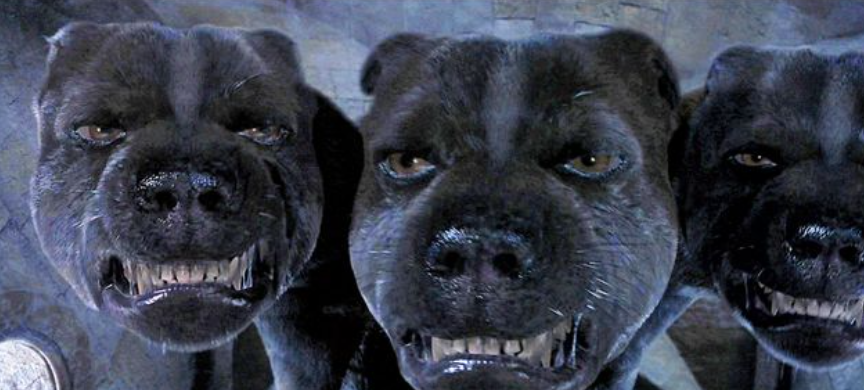 Credit: Elisa via Pinterest
Fluffy, the misnamed three-headed dog fiercely loyal to Hagrid, was modelled on Cerberus, another three-headed canine from Greek mythology. Technical wizards brought Fluffy to life for the Harry Potter movie franchise, using a Staffordshire bull terrier as their prototype dog.
Willy the Killer Whale – Free Willy
Credit: @hotdocs_ via Instagram
A male orca called Keiko, captured off the coast of Iceland in 1979, portrayed Willy in the hit move, Free Willy. However, Keiko's own story was sadder. Although he was prepared for release and reintegration with wild orcas after filming, his life in the wild lasted not much more than a year. He died from pneumonia in a Norwegian bay in 2003.
Mister Ed the horse – Mister Ed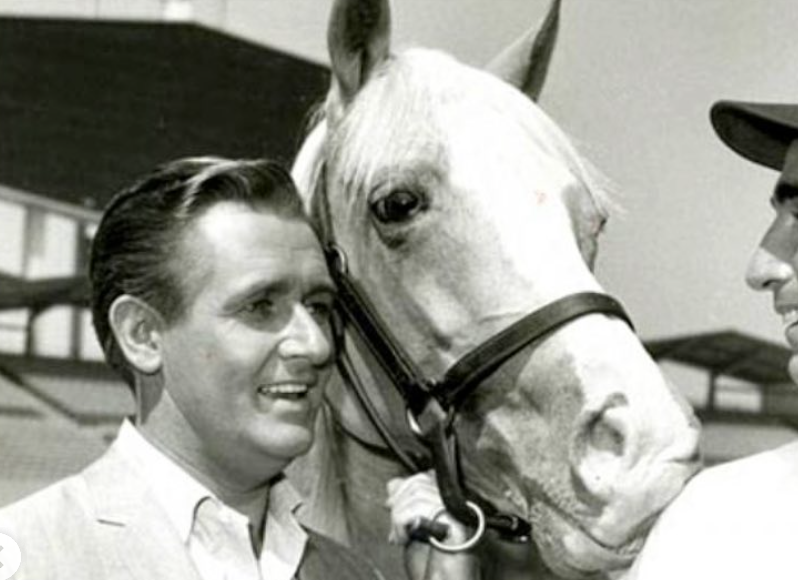 Credit: @hallofstubs via Instagram
An American Saddlebred/part-Arabian horse called Bamboo Harvester took on the role of one of the most famous horses ever to gallop across our screens. Bamboo died in 1970, two years after the cancellation of Mister Ed. His double, a horse called Pumpkin, who was used in press photographs, survived until 1979 – and became unofficially known as Mister Ed.
Cujo the St Bernard – Cujo
Credit: @fredsnightmares via Instagram
Doing more damage to the gentle breed that is the St Bernard than breed aficionados could ever have imagined, the movie adaptation of Stephen King's Cujo is truly terrifying. The dog himself was portrayed by four St Bernards and a Great Dane-labrador cross in a St Bernard costume. Additionally, an actor in a St Bernard costume stepped in for some of the stunts.
Eddie the Jack Russell – Frasier
Credit: @showsitemag via Instagram
The beloved pet of a beloved TV character, the Jack Russell Terrier Eddie Crane was played by two dogs over the entire run of Frasier. First, and perhaps most famously, a Jack Russell called Moose took the part. Eventually, Moose's own son, Enzo, who'd already been used as an occasional stunt double, stepped into his father's paws and took on the role.
Zeus and Apollo the Dobermans – Magnum, PI
Credit: Kellie Gearhart via Pinterest
A number of different dogs portrayed Zeus and Apollo, the Dobermann Pinschers in Magnum. Although Zeus and Apollo are both male, several female dogs were also used. In season four, in a cost-saving initiative, efforts were made to write the pair out of the show but star Tom Selleck protested, allowing Zeus and Apollo to continue their guarding role.
Ben the bear – The Life and Times of Grizzly Adams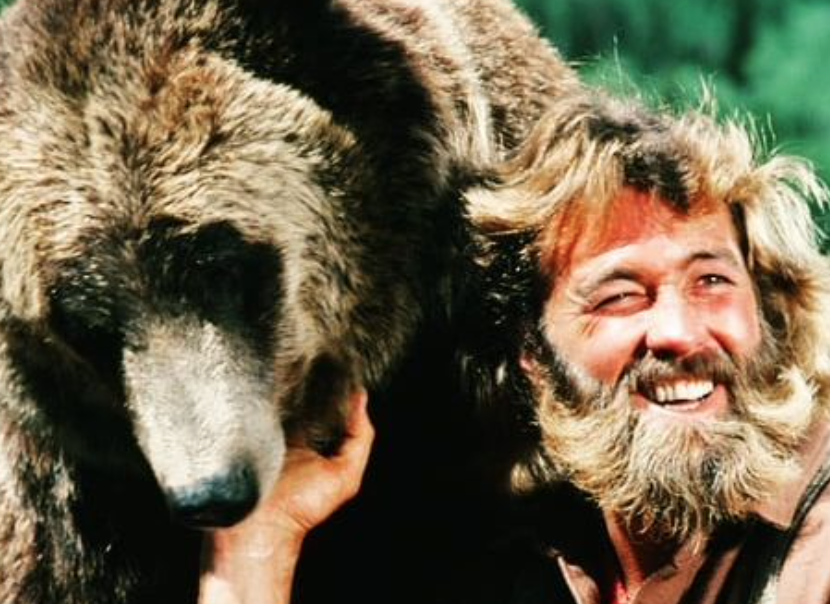 Credit: @classictvseries via Instagram
A female grizzly bear called Bozo played the orphaned Ben in the classic TV series, The Life and Times of Grizzly Adams. Over the duration of her 39 year life, Bozo became a consummate actress, with credits that also included The Legend of Black Thunder Mountain. She died of heart disease in Nebraska in 1999.
Silver the horse – The Lone Ranger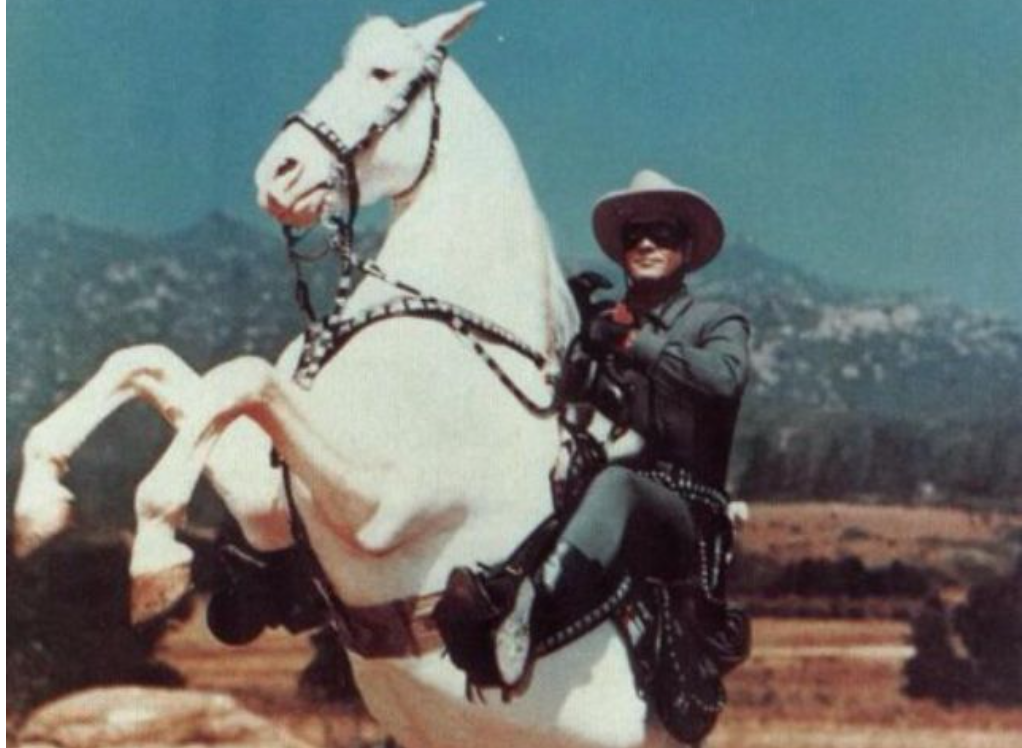 Credit: Cindy Burton via Instagram
Over the years, a number of horses have portrayed The Lone Ranger's big white stallion, Silver. The first and most famous was a grey (the technical horsey term for a white horse) called White Cloud. At 17 hands high, he was a big horse but impeccably trained and had a lasting reputation for gentleness.
Rin Tin Tin the German Shepherd – The Adventures of Rin Tin Tin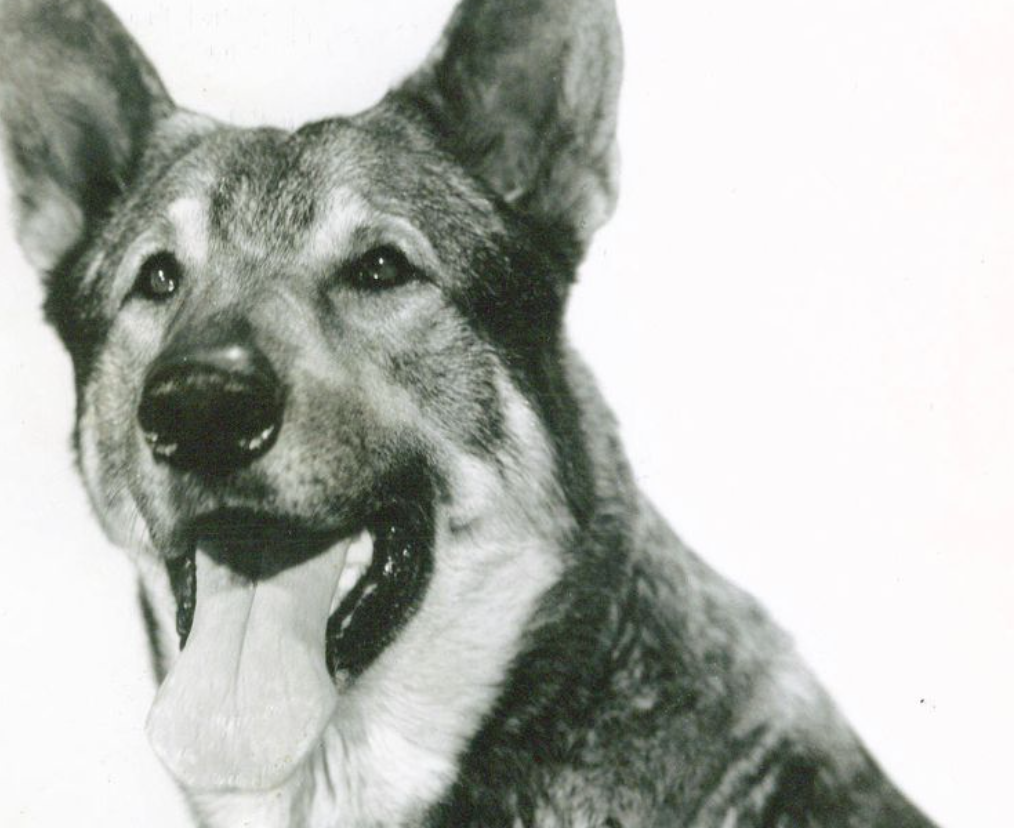 Credit: Fanpop via Pinterest
Sometime in World War I, an American soldier rescued a German Shepherd dog from a battlefield. The soldier named his dog Rinty and, after the war, trained him for work in silent films. Rin Tin Tin, as he became known, was an almost overnight success. After he died, his name lived on in his descendants, some of whom portrayed Rin Tin Tin in the TV franchise of the same name.
Lassie the collie – Lassie Come Home
Credit: @elizabethtaylor via Instagram
The original movie version of Lassie Come Home was released in 1943. It starred a young Elizabeth Taylor and a rough collie called Pal. Although the fictional Lassie was a female dog, Pal was male. However, he almost didn't get the part – stepping into the paws of another dog whose coat was reputedly shedding too much for the director's liking.
Fang the Boarhound – Harry Potter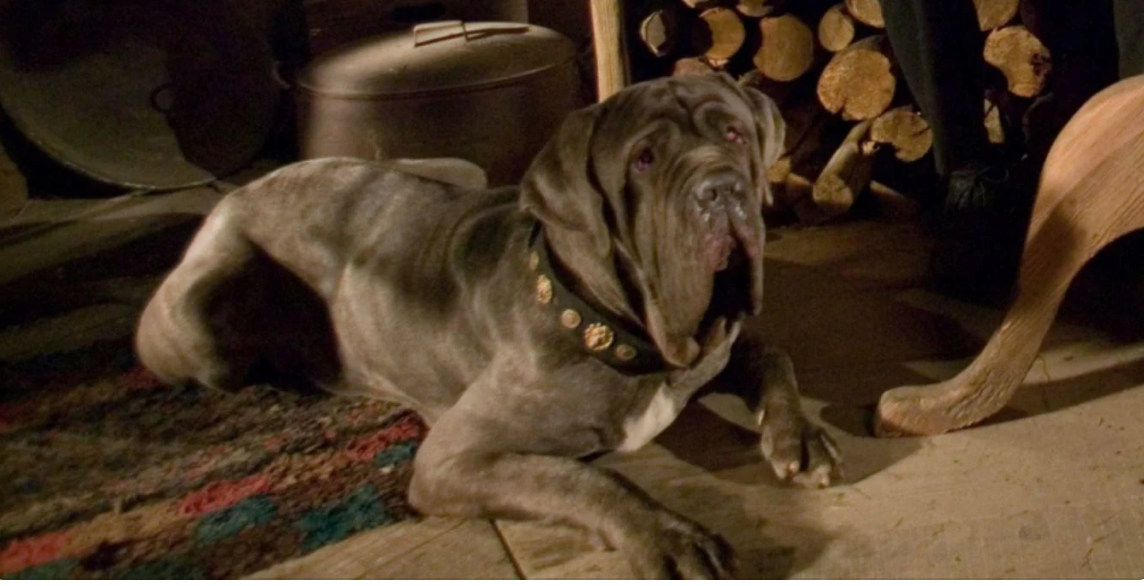 Credit: m_mustermensch via Pinterest
In the first three movies, a Neapolitan Mastiff called Hugo played the role of Fang the boarhound. However, age forced Hugo's retirement – and into his paw prints came Monkey, a dog abandoned by his original owner, supposedly because he was vicious. The trainer who rescued him discovered that beneath his half-starved frame was a lovable, loving and very talented dog.
Kitty Kat the lion – The Adams Family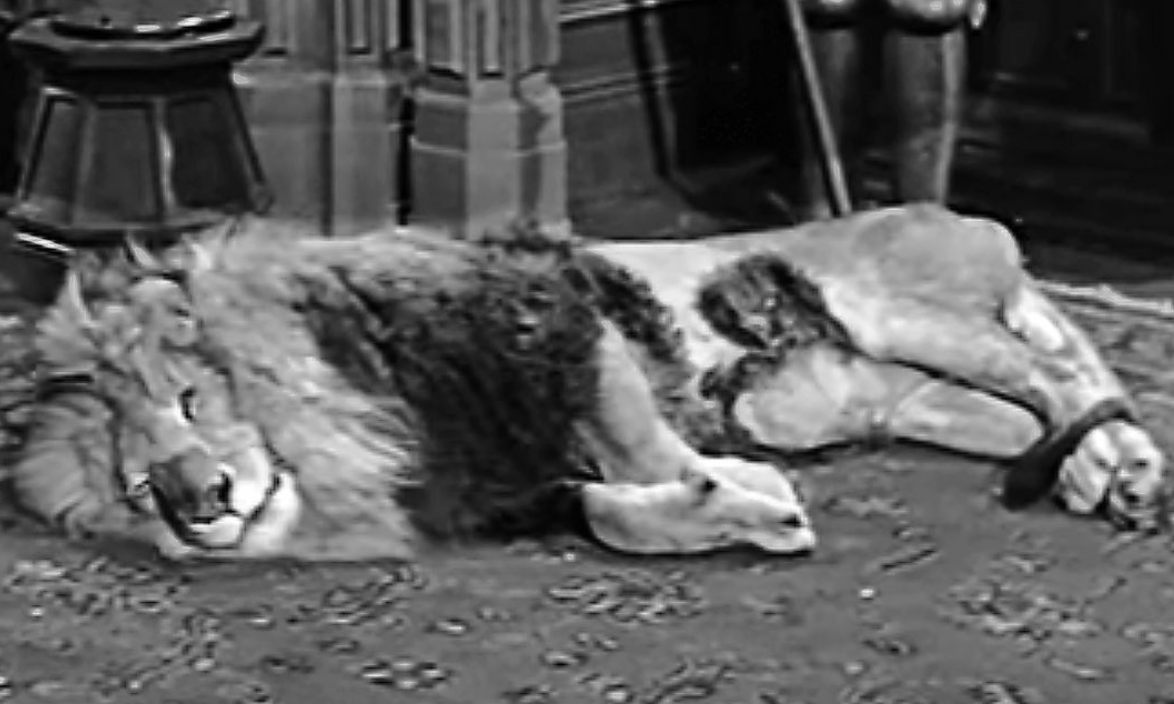 Credit: @littlegothichorrors via Instagram
Only Morticia Adams would have a lion as a pet! While she might have been unafraid of the big cat, actors and crew were always going to be a different matter. Although a lion called Clarence nominally played the part, much of the footage was stock footage. In The New Addams Family, however, a mountain lion (considerably smaller in size) called Shoshoni played the part.
Marley the golden labrador – Marley and Me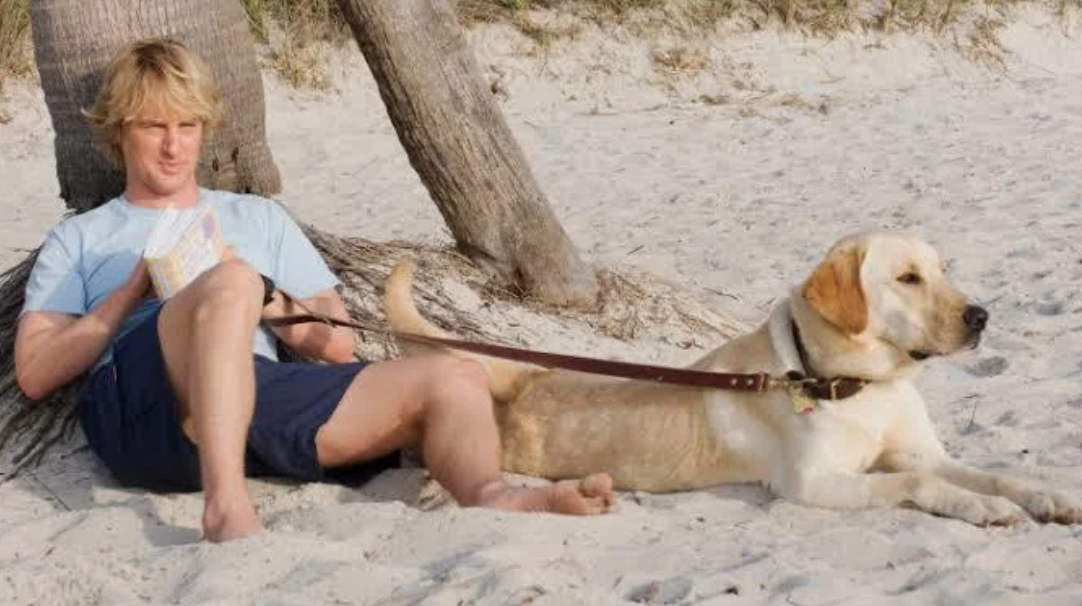 Credit: LuluBArt via Reddit
A yellow Labrador called Clyde, described as "a dog diva", played Marley for most of in Marley and Me. The dog's natural talents at acting even extended to improvisation. For instance, the scene when Marley pees on the coffee table wasn't scripted, but everyone loved it so much it was a must for the final cut.
Buck the dog – Married With Children
Credit: Cathy Anderson via Pinterest
A dog called Mike spent nine years playing Buck on the classic TV hit, Married With Children. Mike was a Briard, who began his onscreen career with a small role in a Janet Jackson music video. However, he soon became so affiliated with his role as Buck that his owner, trainer Steven Ritt, changed his name to match his character.
White Fang the wolfdog – White Fang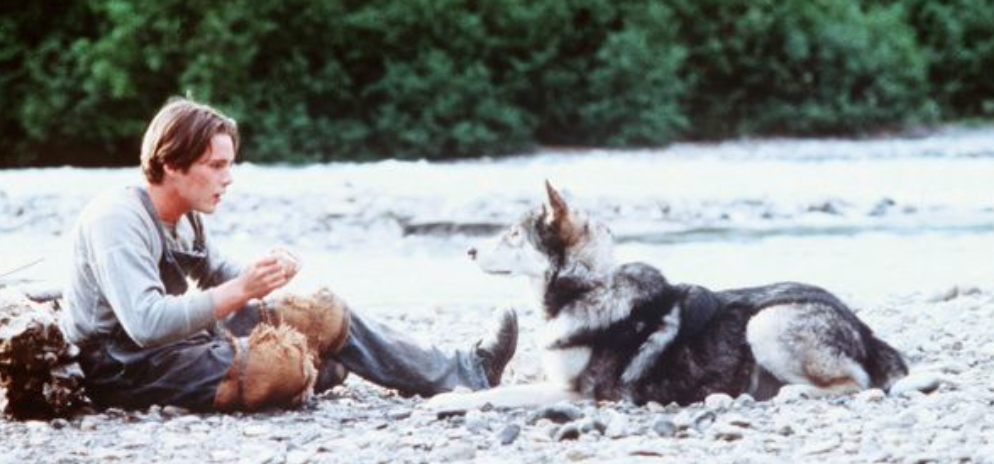 Credit: Phuc Dinh via Pinterest
A wolfdog called Jed, born at a Washington Humane Society, achieved lasting fame as White Fang. A hybrid between a wolf and an Alaskan Malamute, Jed's first onscreen role was a small part in The Thing. Though small, the part required Jed to behave in an unnatural way – and his evident talents opened the way for his subsequent role as White Fang.
Fat Louie the cat – The Princess Diaries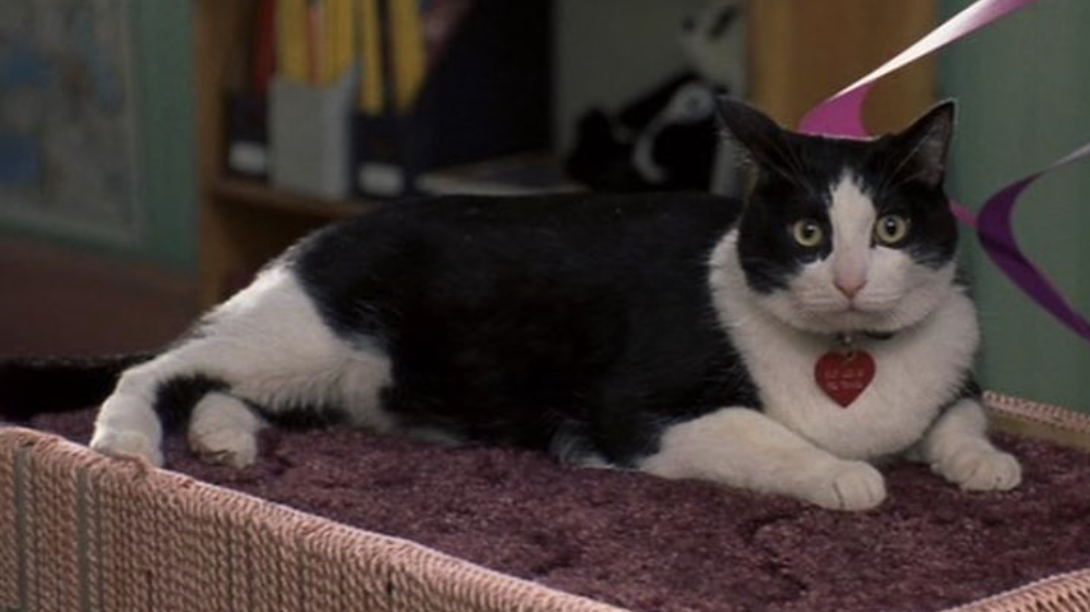 Credit: @2000strashed via Instagram
A favorite of anyone that enjoyed the movies, Fat Louie has a real personality. However, cats being cats, the crew working on the movies quickly discovered they needed multiple felines to play the role. One cat, for instance, would allow an actor to carry him – while another would not. One cat was even star Anne Hathaway's own pet!
Black Beauty the horse – Black Beauty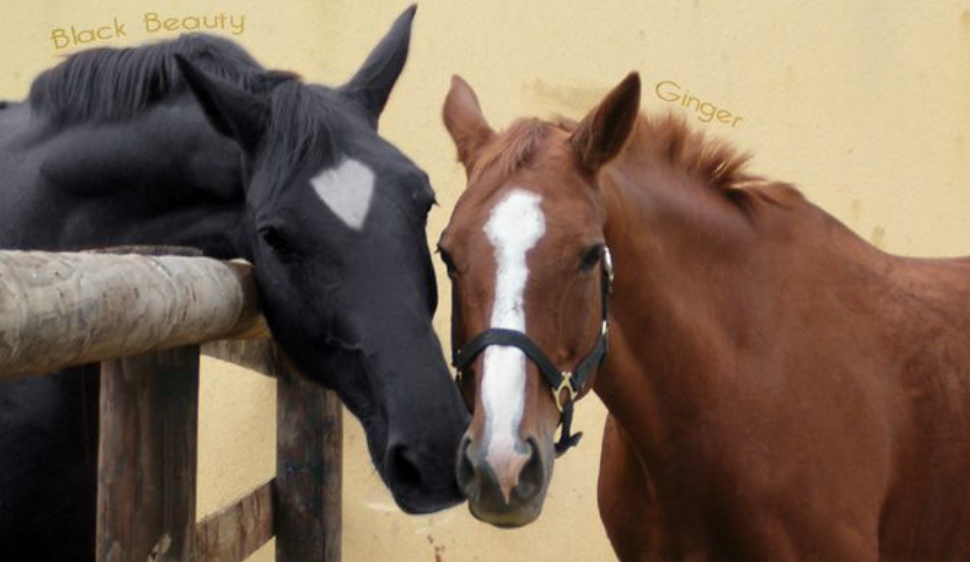 Credit: Fanpop via Pinterest
A horse called Docs Keepin Time played the iconic part of Black Beauty in the 1994 movie adaptation. An American Quarter Horse, Docs Keepin Time was born in 1987 and he went on to star in both The Horse Whisperer and Appaloosa. He died in 2013 but not without having sired a couple of foals to ensure his lineage lived on.
Trigger the horse – Roy Rogers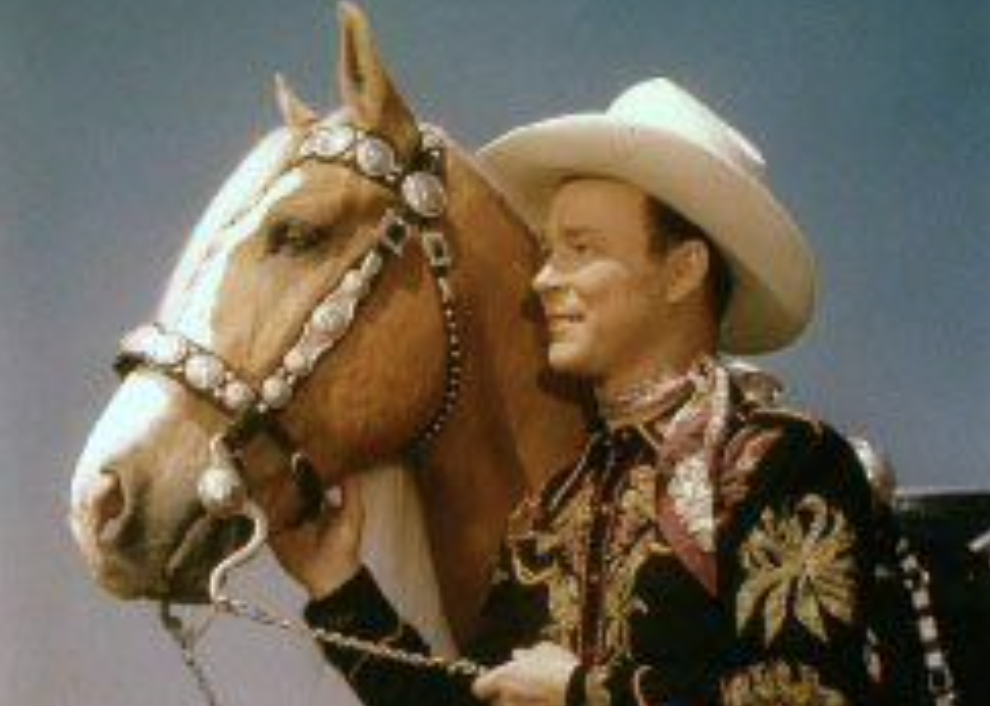 Credit: Terry Oldes via Pinterest
A palomino stallion originally called Golden Cloud was a (horse)shoe-in for the role of Trigger as soon as star Roy Rogers sat on him. Once Rogers had had that first ride, he wouldn't consider any other horse for the part. Another actor, impressed by the horse's speed, suggested that Trigger was the right name for him. Rogers loved the horse so much he bought him!
Kes the kestrel – Kes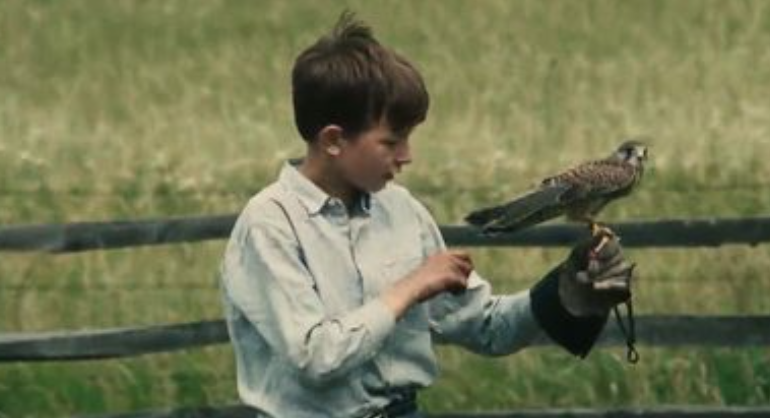 Credit: scsh'92 via Pinterest
It's not often that a bird takes a starring role on the screen. However Kes, the adaptation of A Kestrel for a Knave, a book about a boy and his kestrel, gave just such an opportunity to this diminutive bird of prey species. Three kestrels were used in the film, and the falconer responsible for their care and training also taught his wisdom to the film's young star, David Bradley.
Toto the dog – The Wizard of Oz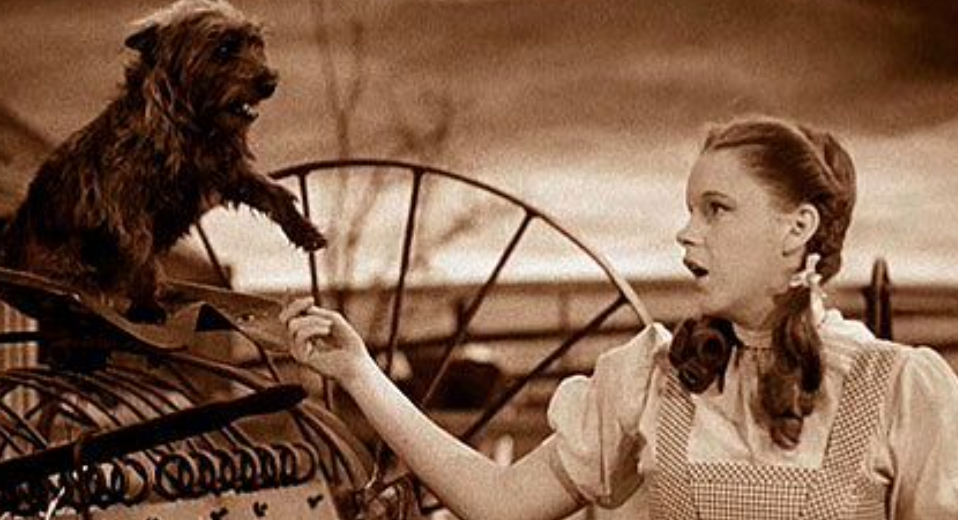 Credit: Neatorama via Pinterest
It's hard to imagine Judy Garland without any of her companions – and Toto the dog is no exception. He was played by a feisty female Cairn terrier called Terry. Abandoned by her original owners, she was adopted by animal trainer Carl Spitz. Spitz originally intended to keep the timid dog as a household pet but, with time and patience, she proved she had much bigger talents.
Baxter the dog – Anchorman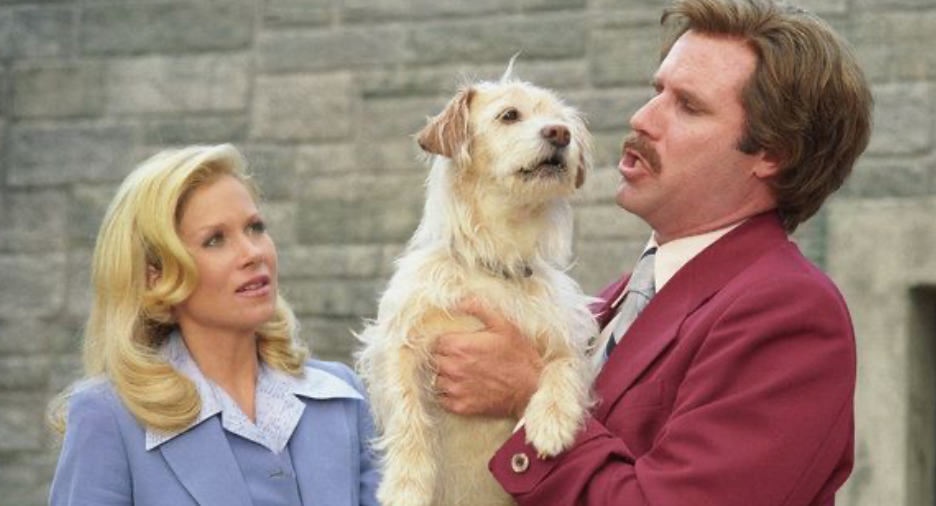 Credit: Cathleen CarolAnn Accounts 1/2 Broaddus via Pinterest
A dog called Peanut proved he was much bigger than his name when he played Ron's lovable pet pooch in Anchorman. Rescued from a Los Angeles shelter by an animal trainer, according to his obituary, he quickly proved a crowd favorite at Universal Studios. This, eventually, led to his role as Peanut.
The Pie the horse – National Velvet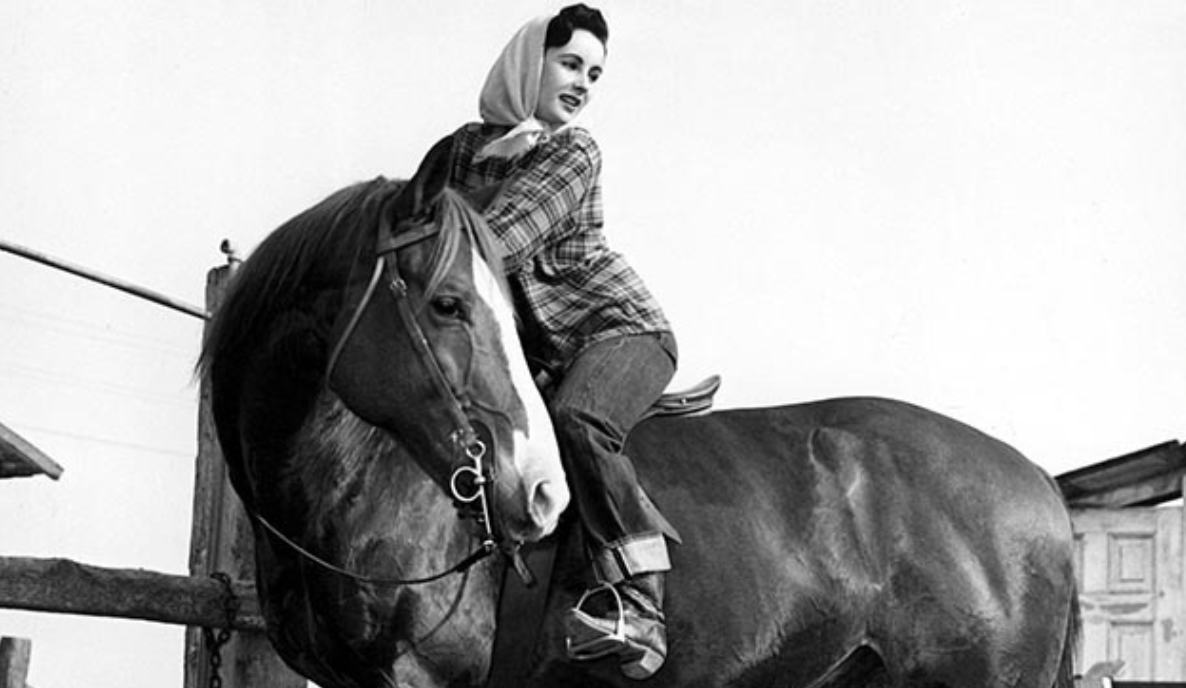 Credit: @elizabethtaylor via Instagram
Elizabeth Taylor chose the horse she would ride in National Velvet. Taking on the role of Pie was a 7-year-old thoroughbred called King Charles, who Taylor had been riding regularly at her Country Club. Taylor took on much of his grooming and stabling care to strengthen their bond – so much so that the horse was reputedly regularly aggressive to other people.
Bruiser the Chihuahua – Legally Blonde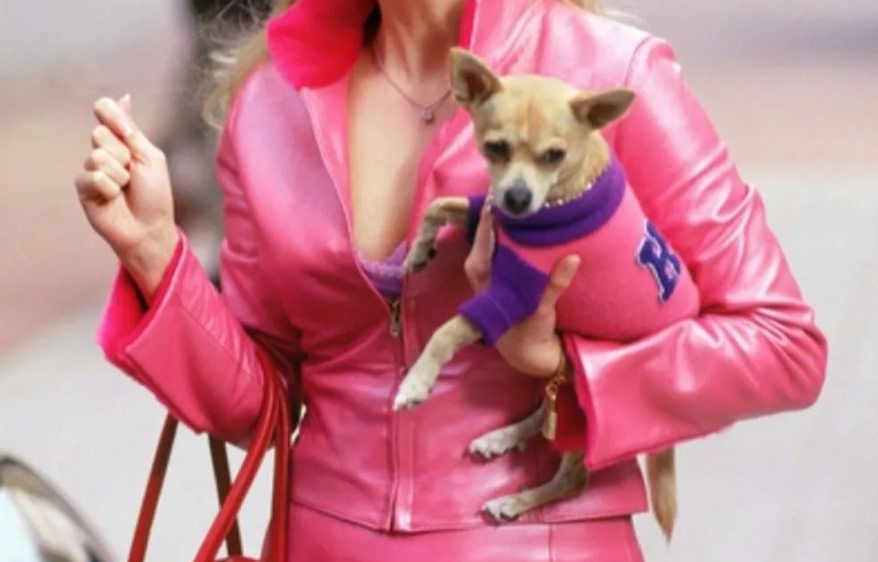 Credit: @lauraashleyward via Instagram
Every pink "princess" needs a small dog – and Bruiser the Chihuahua in Legally Blonde fitted the position perfectly. He was played by a dog called Moonie, who went on to have a long and varied screen career before his death at the age of 18. Before then, however, he accompanied actress Reese Witherspoon when she received her star on the Hollywood Walk of Fame.
Cat – Breakfast at Tiffany's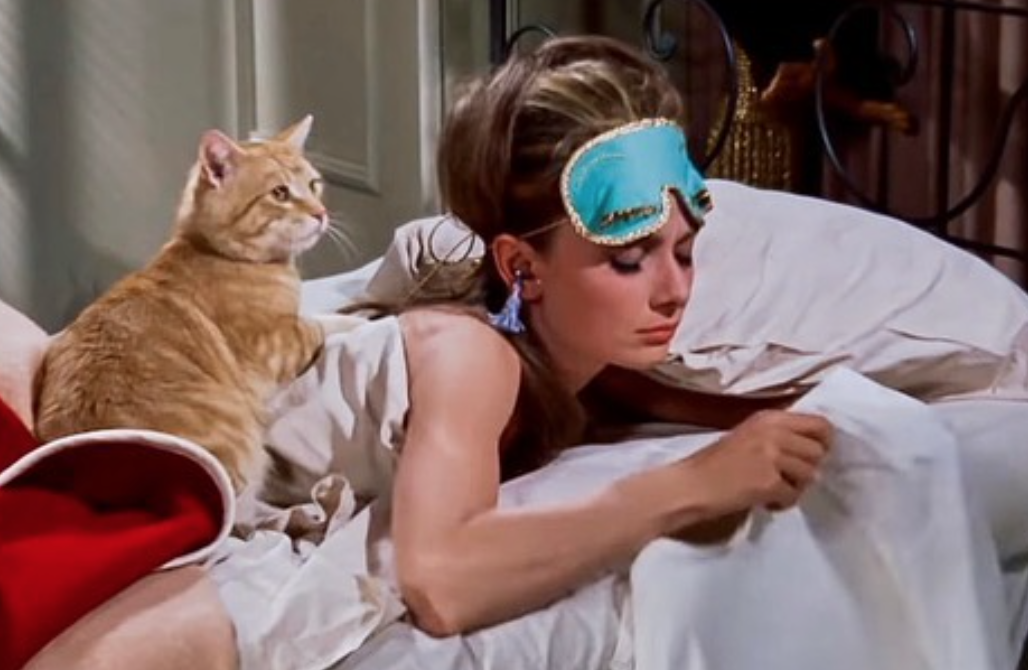 Credit: @rareaudreyhepburn via Instagram
The marmalade cat who played Holly Golightly's "Cat" in Breakfast at Tiffany's had an impressive film career. Named Orangey, he won two PATSY awards (Picture Animal Star of the Year), one for the iconic movie. Although he had a reputation for biting and scratching his costars, Orangey's patience and ability to stay on set for hours at a time made him a perennial studio favorite.
Baby the leopard – Bringing Up Baby
Credit: @bamfilmbrooklyn via Instagram
The screwball comedy, Bringing Up Baby, actually featured two leopards: Baby, the titular star, and an escaped circus leopard. A trained leopard called Nissa portrayed both. Katharine Hepburn, the movie's heroine, was unafraid of acting with the cat, even after it lunged at her skirts. Her co-star, Cary Grant, was sufficiently frightened – needing a stand-in to perform in their close-ups.
Cheeta the chimpanzee – Tarzan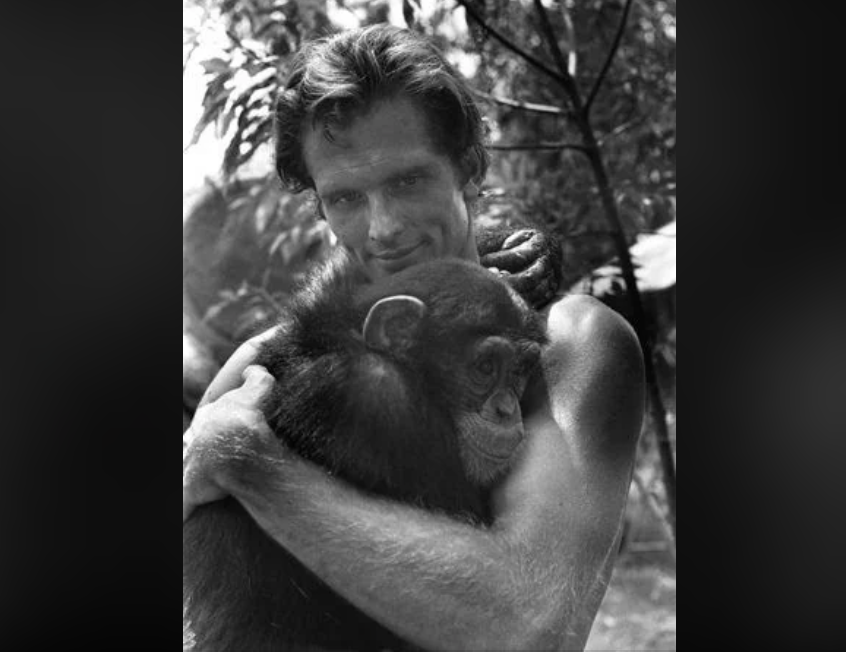 Credit: casualphilosopher1 via Reddit
Although Edgar Rice Burroughs didn't include chimpanzees in his Tarzan novels, these intelligent great apes became an integral part of the movie spinoffs. Over the years, around 20 chimps portrayed Cheeta the chimpanzee – with different chimps being used in the same movie in accordance with their particular talents.
The Littlest Hobo the German Shepherd – The Littlest Hobo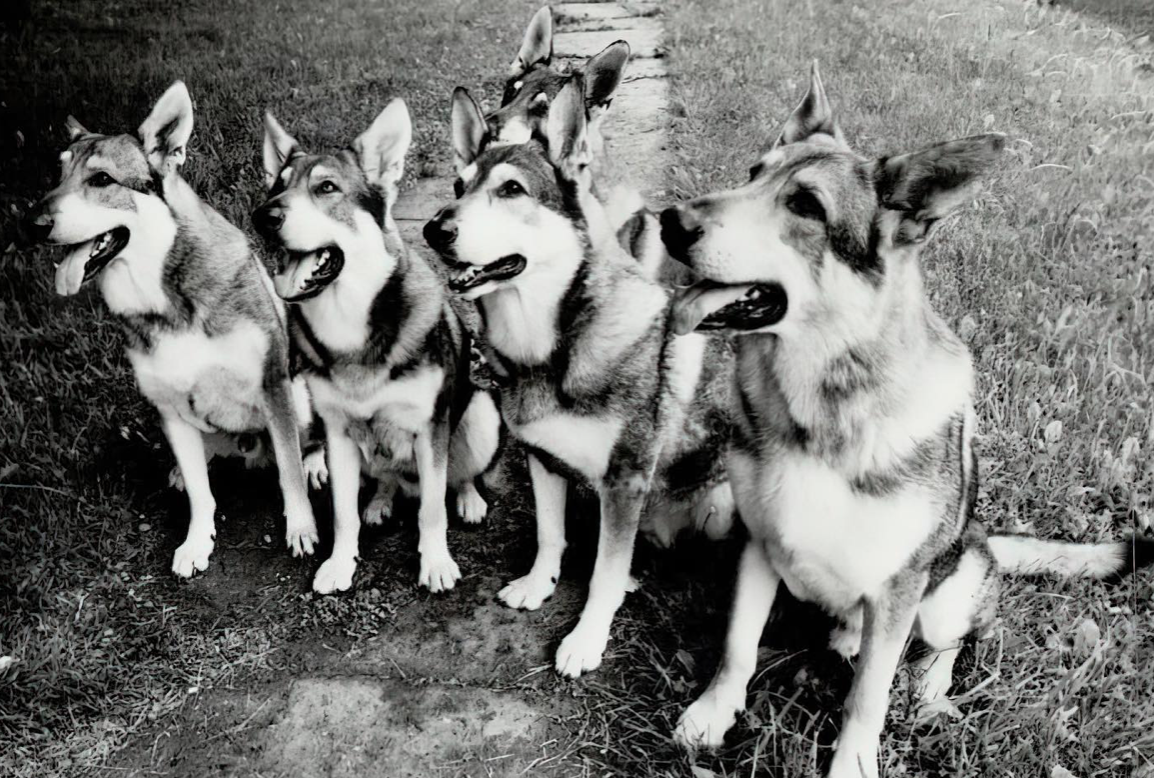 Credit: @oldtoronto via Instagram
This popular Canadian TV series first aired in the 1960s, returning for a second round in the 1980s. Charles (Chuck) P. Eisenmann, owned and trained the German Shepherd dogs used in both decades! His dogs were notable for their intelligence – reputedly recognizing colors and understand directions in three languages – and for their reverse markings.
Bouncer the Labrador – Neighbours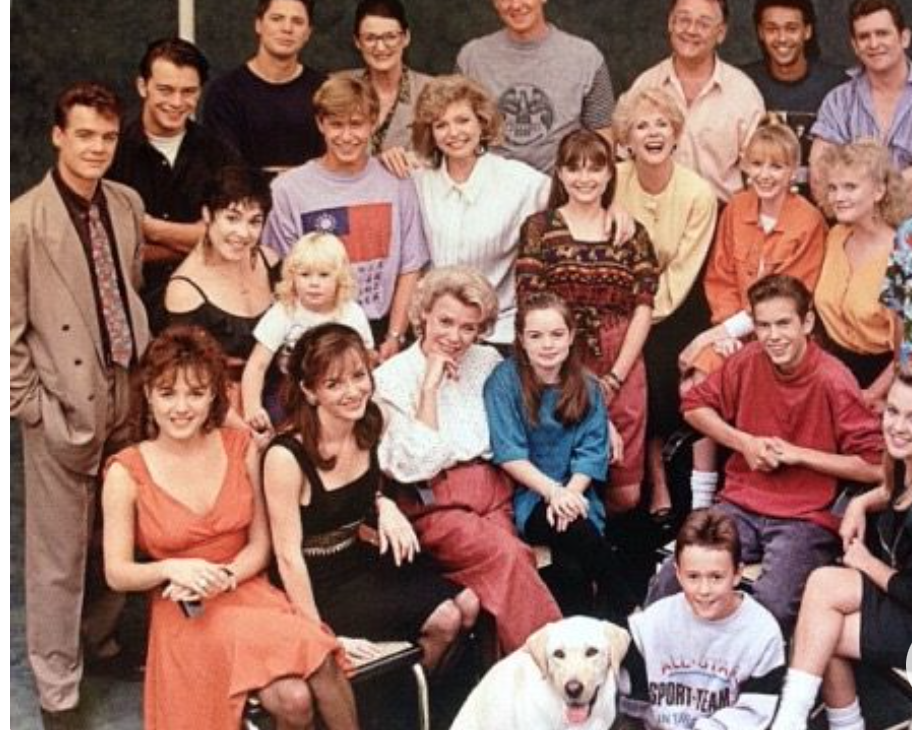 Credit: Tad Page via Pinterest
The hit Australian soap has had many stars over the years, including Kylie Minogue and, more recently, Margot Robbie. However, they all pale to insignificance next to a yellow Labrador called Bouncer. Portrayed by a dog of the same name, the canine actor was actually paid more than his human co-stars.
Ginger the horse – Black Beauty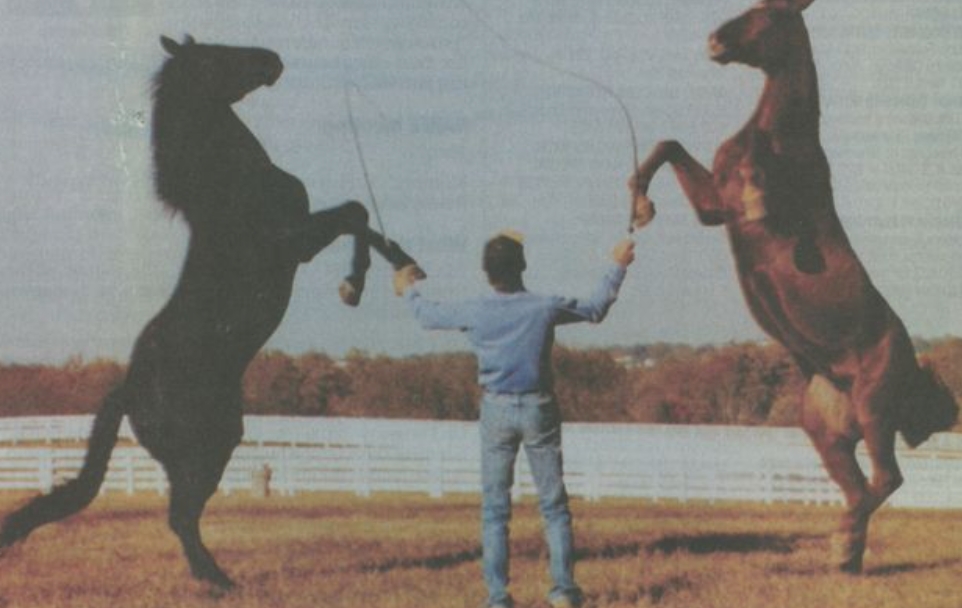 Credit: Vigna via Pinterest
A Quarter Horse called Hightower played the ill-fated Ginger in the 1994 adaptation of Anna Sewell's beloved book Black Beauty. Although Hightower became one of Hollywood's most celebrated equine actors, his birth was a mistake, the result of an unsanctioned mating between a thoroughbred mare and a Quarter Horse stud.
Buster the grizzly bear – We Bought A Zoo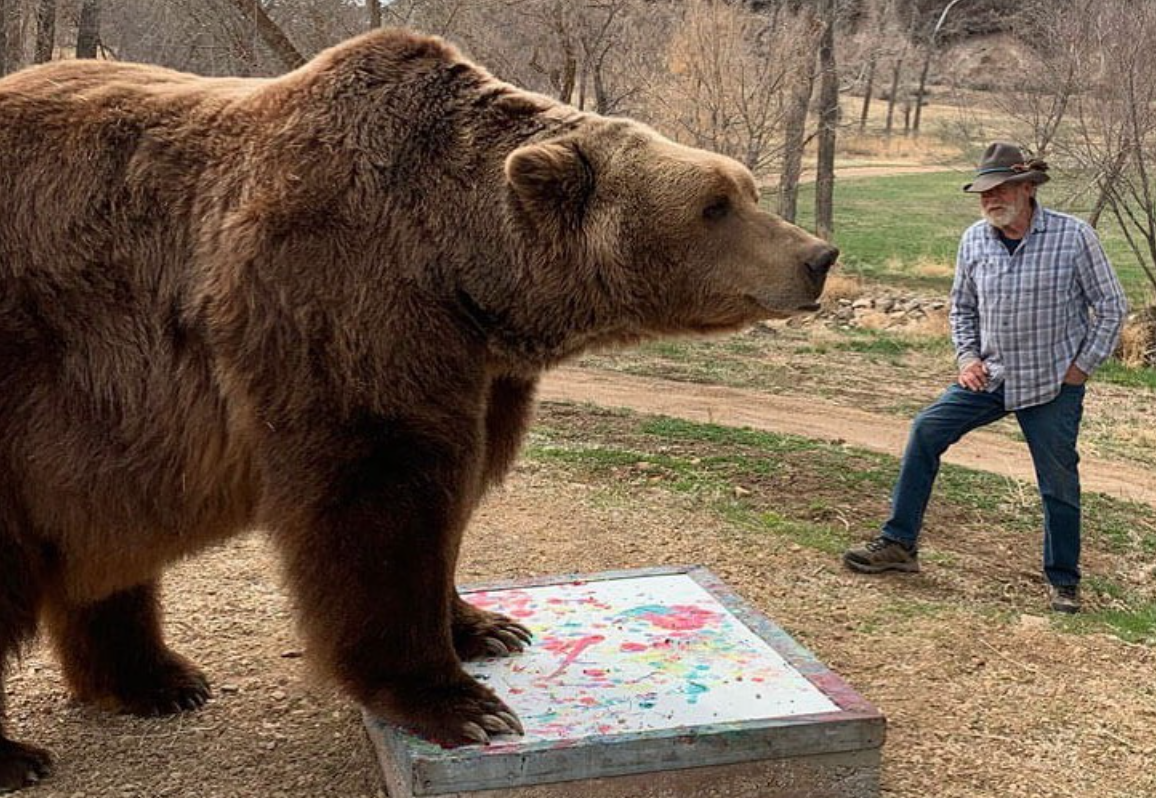 Credit: @vital_ground via Instagram
Bart the Bear 2 took the role of Buster the grizzly in We Bought A Zoo – and several other movies featuring the large bears. Bart's own story began tragically after he and his sister were orphaned when their mother was shot in the Alaskan Wrangell Mountains. Luckily, both cubs were adopted by the Seus family, who'd trained the original Bart. Bart 2 died in 2021 at the age of 21.