The showbiz world is often lambasted for fakery – fake relationships, friendships and drama. But amid Hollywood's stars are a handful of friendships that are truly worthy of their own movies. Standing the test of time, these friends have stuck together through the good and the bad, in and out of the limelight.
Some of the sweetest celebrity pals have a relationship that long pre-dates their rise to fame. And when celebrity friends meet through their work, it can result in some pretty unexpected pairings – transcending age, stereotypes and public expectations.
We can learn a lot from friendships which have endured in the intense world of stardom. When million-dollar deals, global awards and fierce competition can't affect your friendship in the slightest, you know you're on to a winner.
Here we've listed some of the most powerful, heart-warming famous friendships around – and what makes them so strong.
1. Tina Fey and Amy Poehler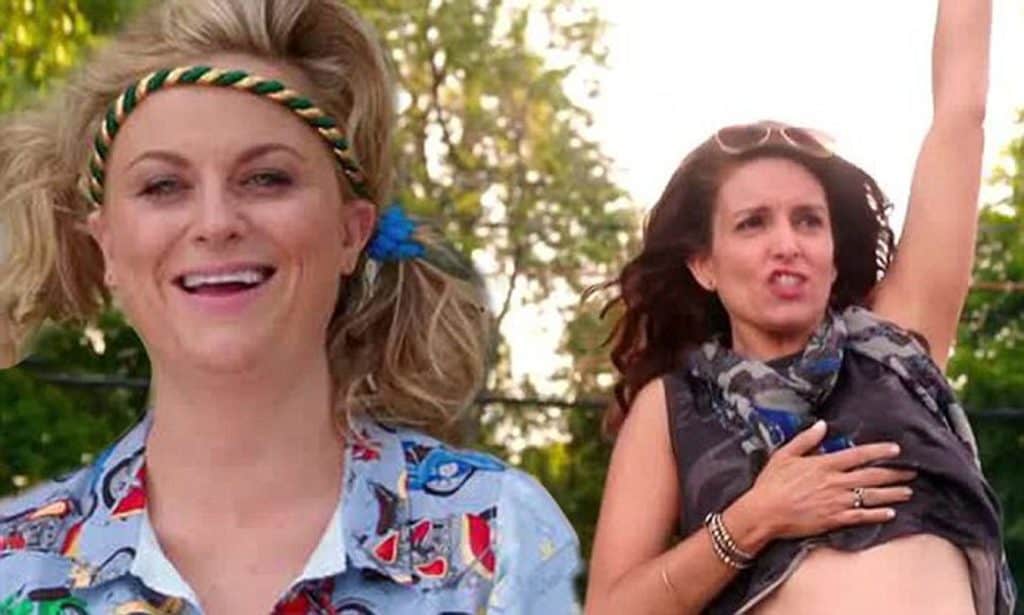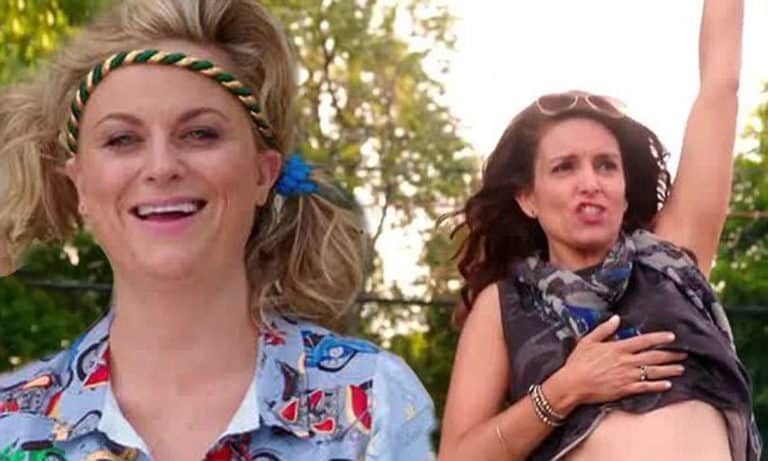 Tina Fey and Amy Poehler will host the 78th Golden Globes this year – from opposite coasts of the States. This unstoppable duo co-starred in Baby Mama, Sisters and Wine Country, and they were the first all-female anchor team on Saturday Night Live's Weekend Update.
But their friendship dates back to improv theatre classes in Chicago during the early 90s. In her 2014 memoir, Poehler recalled her first impression of Fey: "She was sharp, shy, and hilarious. We took classes together and sat in the back."
"When we did scenes together, they weren't particularly funny or interesting," she noted. "There was absolutely nothing pointing to the fact that anyone on our team would be successful in any kind of comedy career."
But their love of performing together never depended on fame – and Fey and Poehler remain each other's greatest cheerleaders.
"She's fearless," Fey said of Poehler to People Magazine. "Not only is she not afraid to look silly, she's not afraid to let you throw her in the air like a basketball and catch her."
Like any great friendship, Fey and Poehler's relationship is characterised by their belief in each other. They never think twice about raising each other up.
2. Harry Styles and Stevie Nicks
It will come as no surprise that many young singers have vied for the attention of rock legend Stevie Nicks – Harry Styles among them.
But at the end of the day, it wasn't Styles' talent that sparked their friendship – it was a birthday cake.
In 2015, Styles greeted his idol Nicks after a Fleetwood Mac gig by bringing her a hand-decorated carrot cake. They formed a firm friendship, and have since performed together.
At Stevie Nicks' Rock and Roll Hall of Fame induction ceremony, Styles said, "She is more than a role model; she's a beacon to all of us. Whenever you hear her voice, life gets a little bit better… She's everything you've ever wanted in a lady, a lover, in a friend."
"Harry could've lost a lot of fans, but he didn't," Nicks told Vogue in 2020. "I'm so proud of him because he took a risk and didn't go the One Direction route. He loves One Direction, I love One Direction, and a gazillion other people do too, but Harry didn't wanna go the pop route. He wanted straight-up rock and roll circa 1975."
These friends inspire each other to greatness – and remind each other of why they chose their musical careers in the first place. Friends like these are likely to stick around for the long run.
3. Natasha Lyonne and Chloë Sevigny
Best known for Orange Is The New Black and Russian Doll, Natasha Lyonne has enjoyed a wide-ranging acting career – as has her best friend Chloë Sevigny, star of Boys Don't Cry.
They've been friends for over two decades, first teaming up to film the 1999 comedy Detroit Rock City.
Speaking to LA Confidential in 2019, Lyonne credited Sevigny as "one consistent figure who stood with me through the 'before' chapter."
She said Sevigny helped her to overcome drug and alcohol addiction – while remaining a ray of sunshine. "In my early days of getting clean, Chloë would show up in an oversize Morrissey T-shirt just to make sure I would leave the house," she recalled.
"We'd go to the beach. She'd peel off into a bikini. I'd be in eight layers of black, smoking a cigarette going, 'I'm outside in sunlight, OK? What more do you want from me?'"
Difficult times won't phase the best of friends – they'll be there to support you through anything. With a judgement-free attitude, they will care for you when you're struggling to care for yourself.
4. Mindy Kaling and B.J. Novak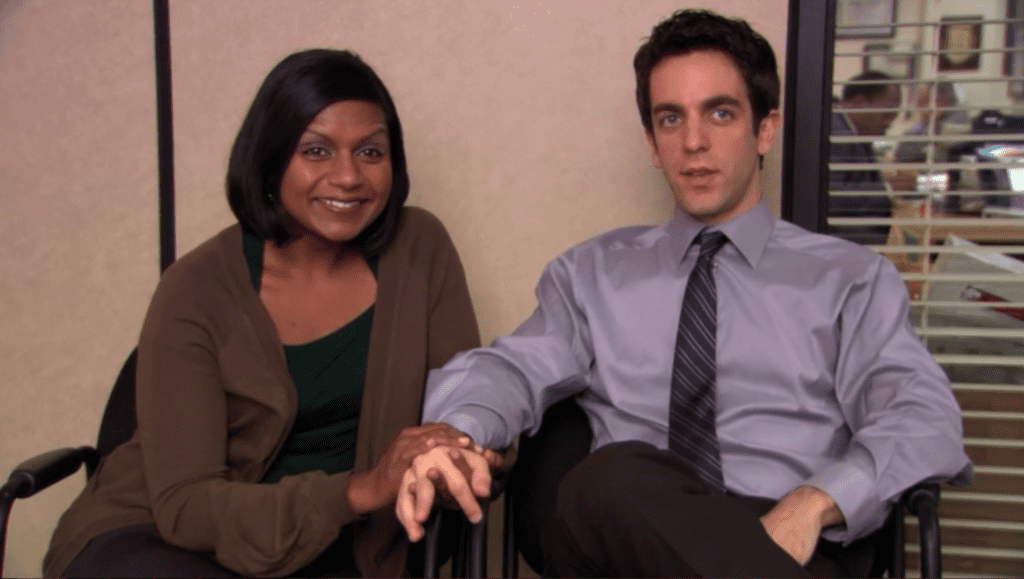 Mindy Kaling and BJ Novak rose to fame as co-writers for the US Office – which was also where they first met. They starred as Kelly and Ryan, the most tempestuous couple at Dunder Mifflin Paper Company – and they even dated in real life for a while.
But the pair eventually settled into a long-lasting friendship. They teamed up again for season one of The Mindy Project, and today, Novak is godfather to both of Kaling's children.
"We are pretty inseparable best friends with a lot of chemistry ourselves, and we're not dating," Novak explained to Entertainment Weekly in 2013.
"Whenever we date anyone else, I think there's a period where the person is very sceptical of our friendship," he stated. "'Everyone seems to think you two might be a couple, and I don't mean to get in the way. Are you sure you're not dating?' It's such a common thing to have that platonic best friend that becomes a little weird when you start dating someone."
"He is not my boyfriend, but he is not my best friend," Kaling said to InStyle Magazine in 2015. "I guess you could describe our relationship as a 'romantically charged camaraderie with loud arguments,' but I don't think Facebook would accept this as a new status."
Their unique chemistry is what holds this friendship together – and it has captured the hearts of countless fans. Life can never be dull with friends like these, who champion each other's talents and look out for each other.
5. Snoop Dogg and Martha Stewart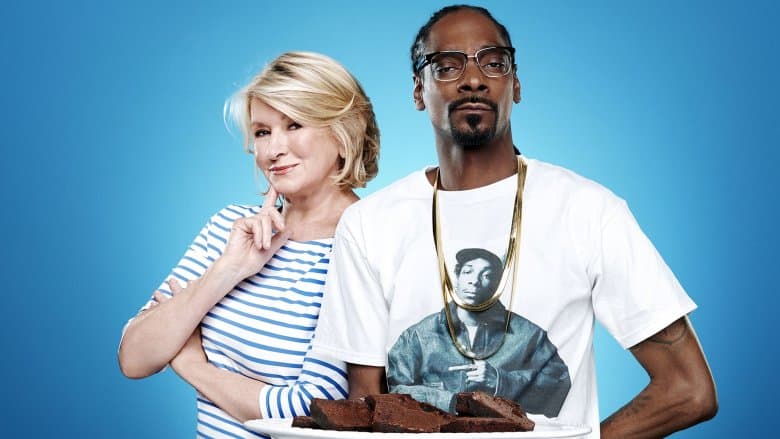 Snoop Dogg and Martha Stewart have such a strong friendship, they view each other as "found family" – their connection is more like that of siblings than friends.
"I love Martha—like, I love her for real. She's the big sister I never had," Snoop Dogg has said. "Being able to correct me, to teach me, to show me how to be better, to give me something to aspire to be."
The rap star and the retail businesswoman first bonded on Stewart's talk show in 2008, where they delved into their favourite ways of making mashed potatoes.
"I like his laid-back energy—I like his outspokenness, I like his sense of timing, and I really enjoy to watch him cook," Stewart has said of Snoop.
This unlikely friendship spawned the variety show Potluck Dinner Party, where Stewart and Snoop are gleeful co-hosts.
"This show shows you that people can get along, people can work together, people can love each other, no matter where they come from, or how they were brought up," said Snoop.