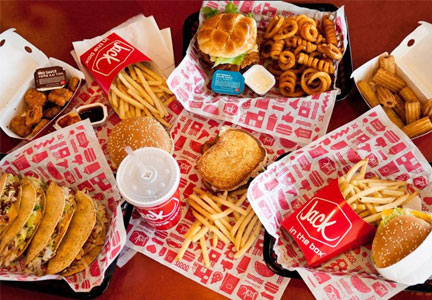 Credit: foodbusinessnews.net
It shouldn't come as a surprise that most food that's mass produced or can be served to you in under ten minutes is probably going to be full of additives and not very healthy. But, where does your favorite place rank on the list? Hint: if it's Cinnabon you're in for a shock…
40. Panera Bread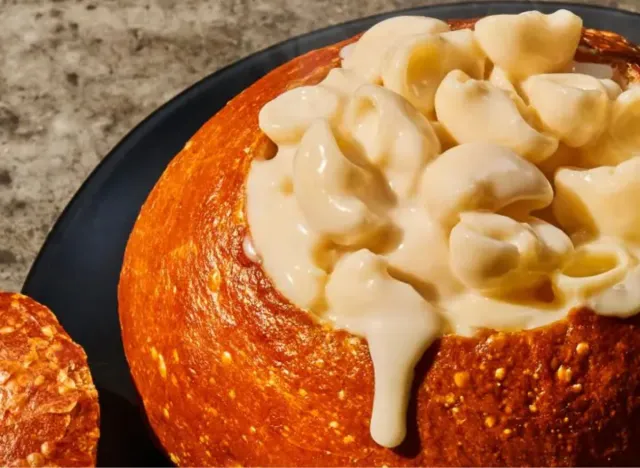 Credit: EatThisNotThat
Starting us off as the healthiest food chain in the US, it's Panera. Panera has a great range of breakfast and lunch options including fresh artisanal bread, soups, salads and grain bowls. Most of their food is low in calories and high in protein, making it a favorite for those wanting to eat out guilt-free. Try the Baja bowl, delicious and only 640 calories!
39. Sweetgreen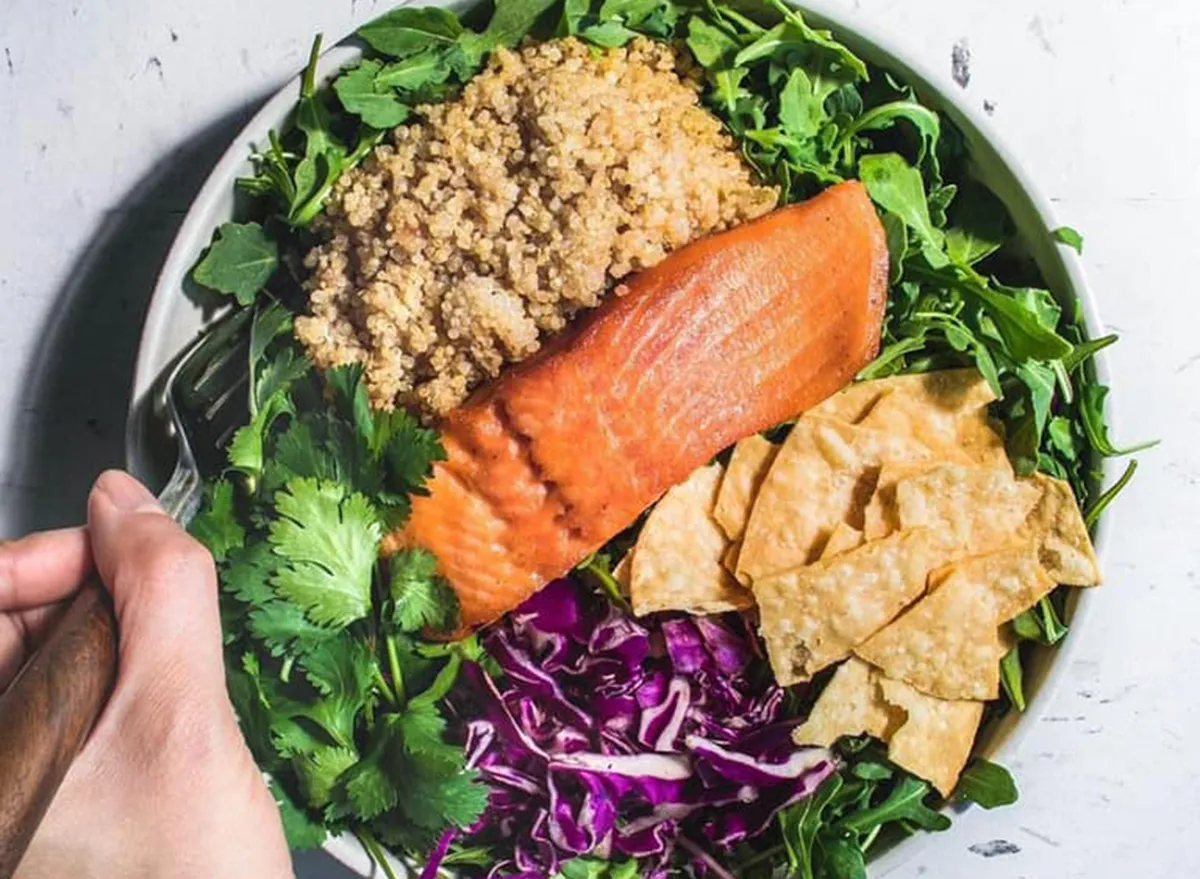 Credit: Sweetgreen
Sweetgreen is a great option of you want to get on top of your 5-a-day. They serve fast, fresh farm to table salads and bowls and their whole menu is virtually guilt-free. They do both cold and hot dishes and you can fully customize your meal to make it extra delicious. Their fish taco bowl is a great option for a quick dinner without the hassle of cooking.
38. Freshii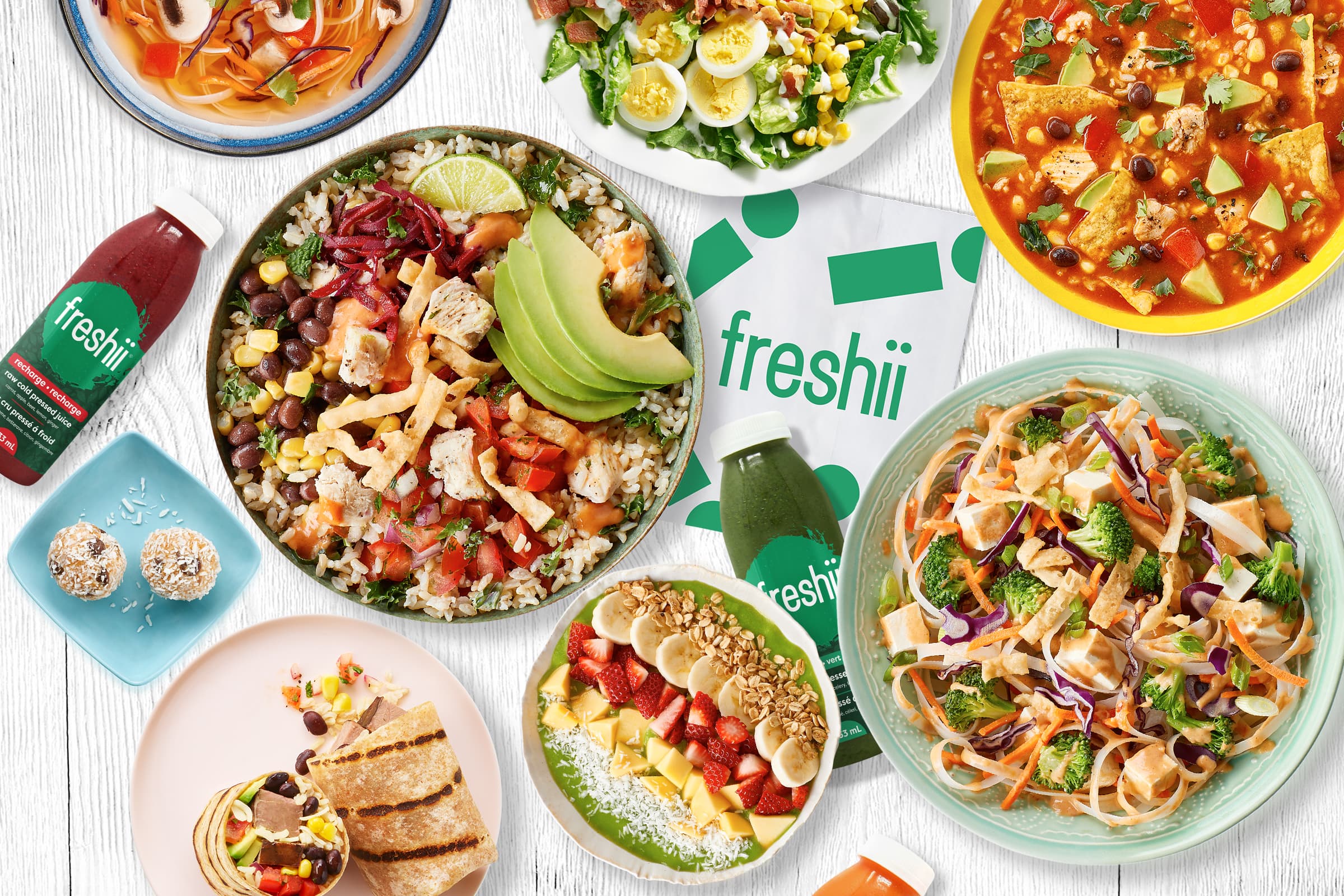 Credit: GrubHub
Another customizable salad bar for all you veggie lovers out there! They serve burritos, wraps, salads and soups. They even do frozen yoghurt to satisfy that sweet tooth. Freshii caters to people with specific dietary requirements too, so they're a great option for those keto #gains.
37. Subway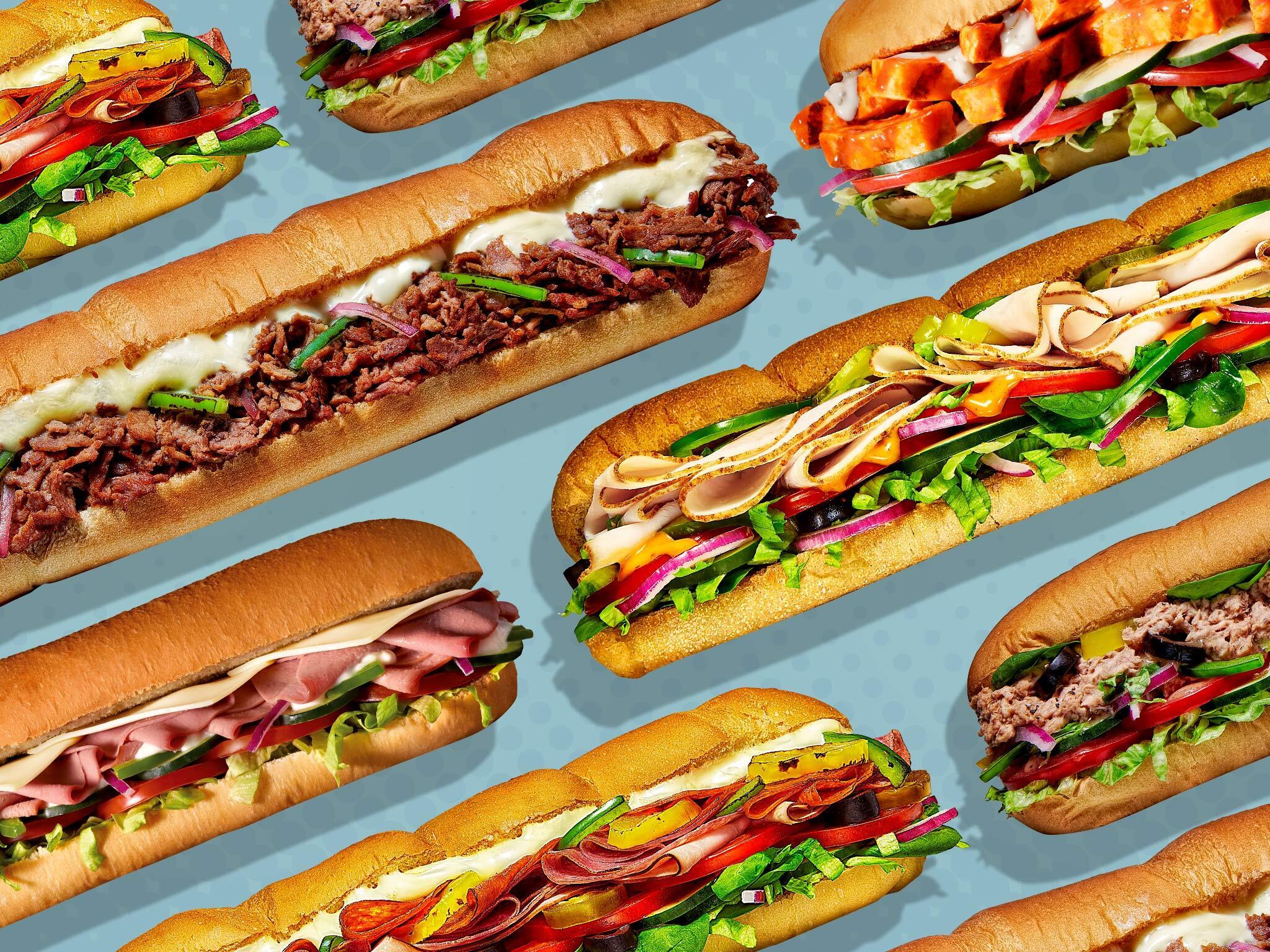 Credit: Subway
Everyone loves a Subway when they're in a pinch and don't want to eat something that's going to make them feel sick later. Some people even swear by the Subway diet for fat loss, which involves eating a footlong sandwich each day. You're not allowed any of the fun stuff like cheese or dressing though…
36. First Watch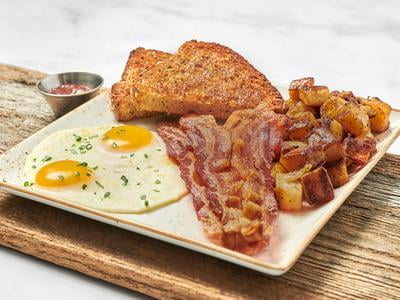 Credit: First Watch
First Watch is the perfect way to get you going in the morning without consuming half of your day's calories before breakfast. They serve everything from full breakfasts to brunch-style bowls and they are known for their fresh ingredients and ability to cater to all dietary needs. You gotta get there early though, because they close at 2.30pm.
35. Chipotle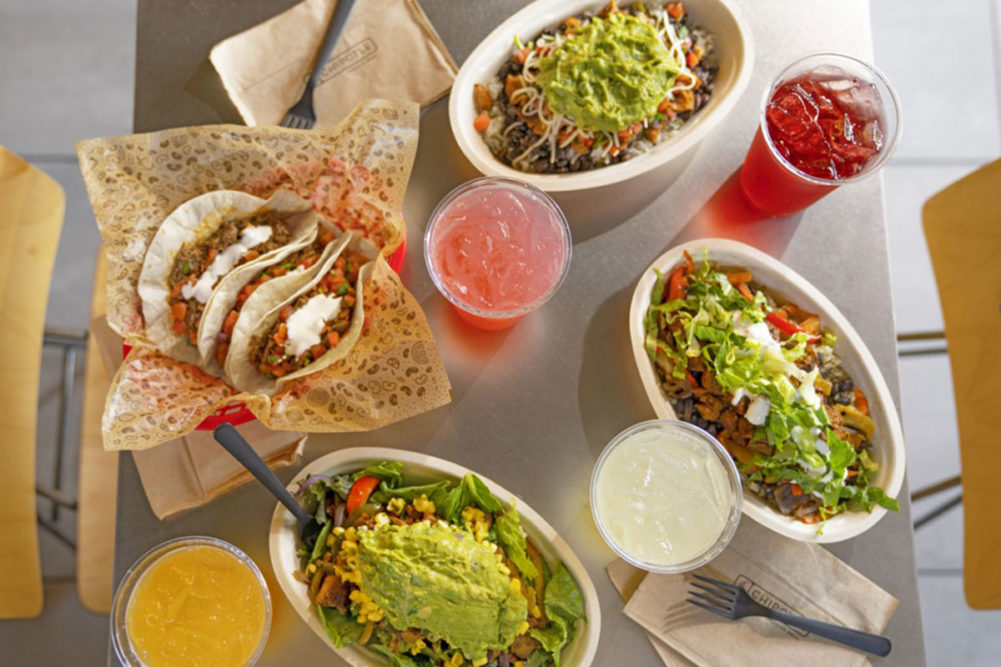 Credit: Chipotle
Chipotle is delicious and completely free of additives, which is impressive for a fast-food chain of this size. Although Chipotle is healthier than most, you can still rack up the calories ordering form here and are best choosing their 'lifestyle bowls' rather than burritos or bowls piled high with sour cream or cheese…
34. Taco Bell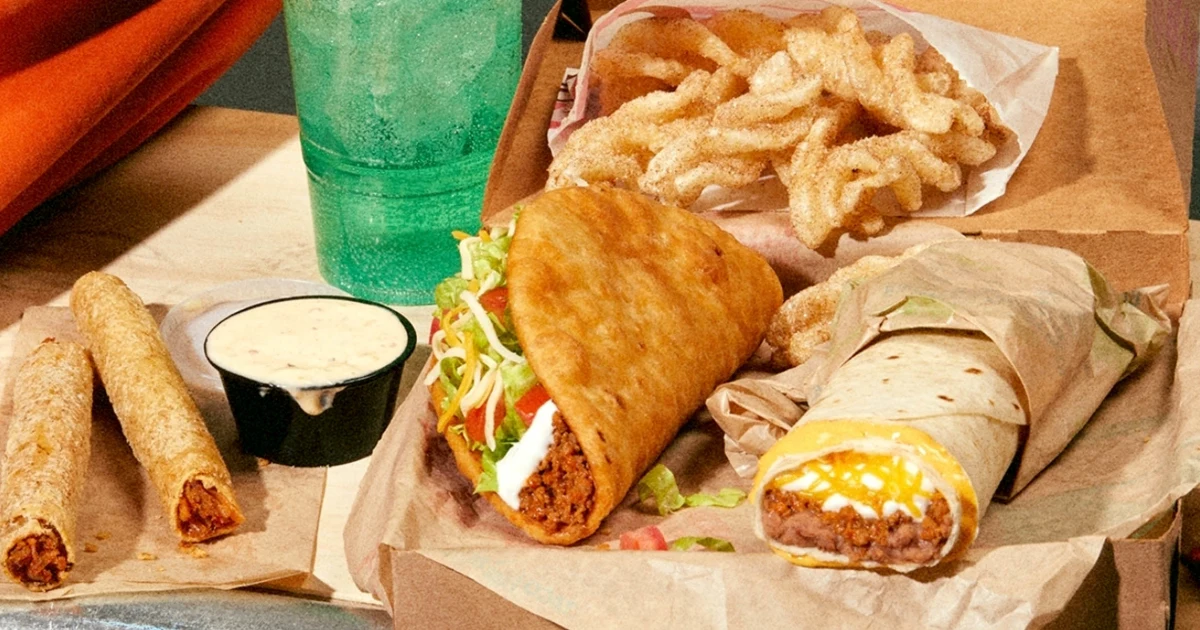 Credit: Taco Bell
Like Chipotle's less glamorous, but still as fun, sister. You might think Taco Bell is full of fried food and literal liquid cheese. However, you can order healthily at Taco Bell if you try. Order their power bowls or 'fresco-style' burritos if you want to be good. You will have to skip out on the Baja Blast though.
33. Starbucks
Credit: Starbucks
Unfortunately, your Venti Pumpkin Spice Frappuccino doesn't count here. However, most of their regular coffees are relatively low in calories and if you stay clear of the bakery section and opt for one of their breakfast/lunch savoury options, you can
32. Wendy's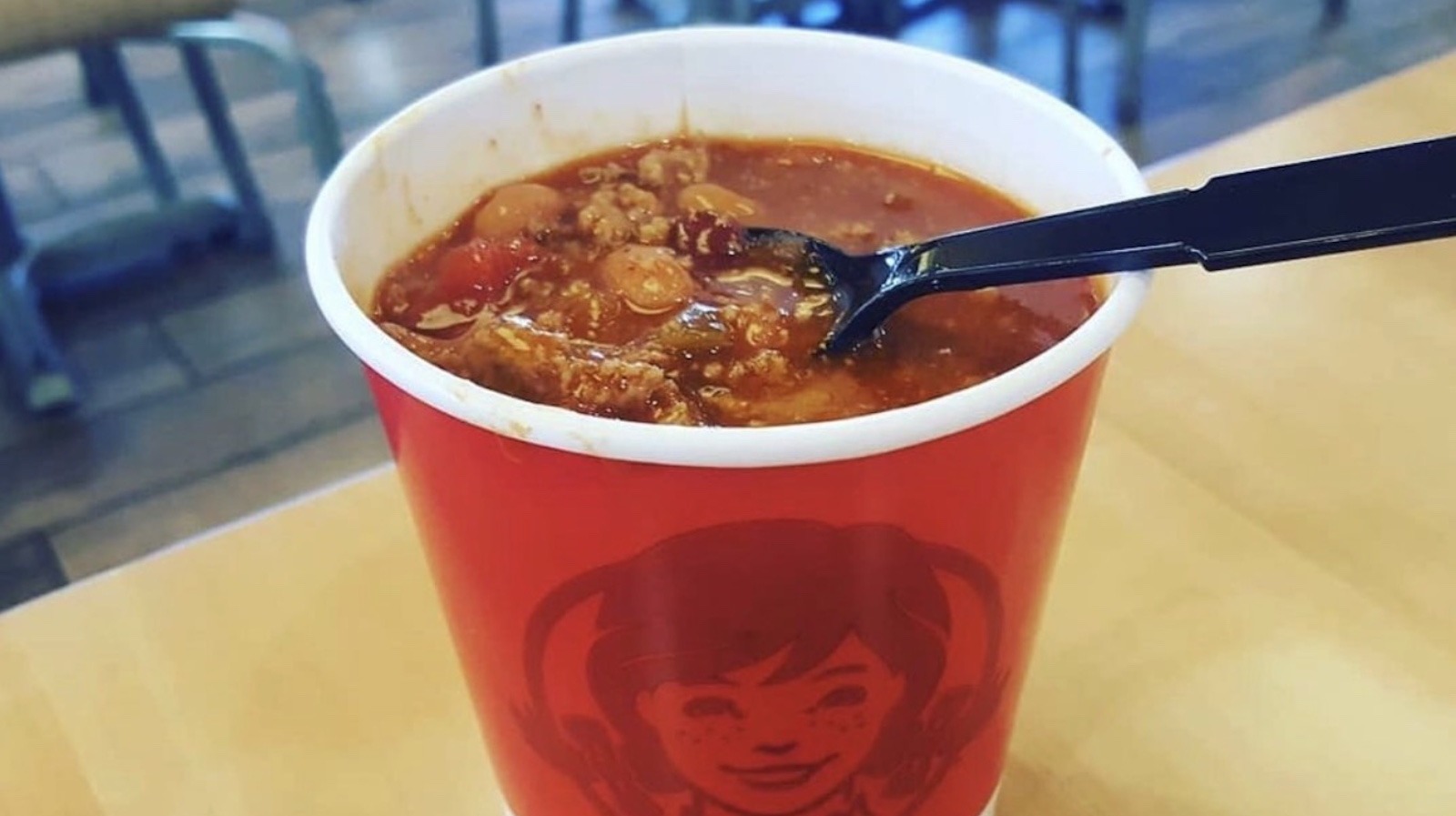 Credit: Mashed via Instagram
You might think of Wendy's as a burger joint and wonder how it could be this high on our healthy scale. However, Wendy's actually has lots of healthy options! From salads bursting with fruit and veggies, to their great grilled chicken options. Also, don't forget about their famous chili, that only has 270 calories per portion.
31. Noodles and Company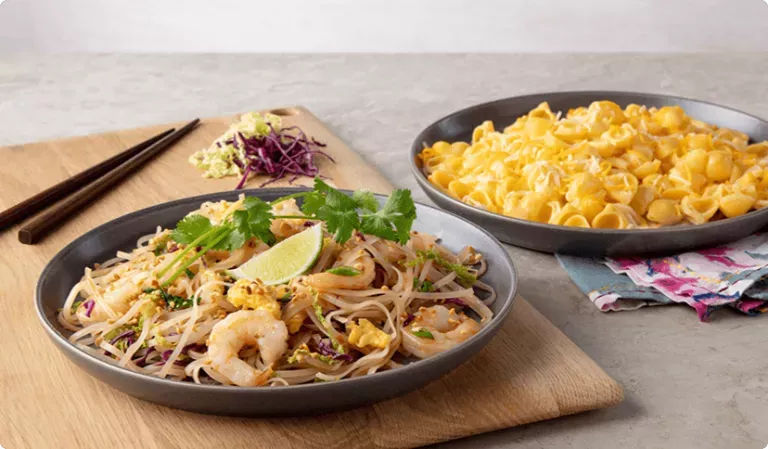 Credit: Noodles and Company
Noodles and company serves up delicious baguettes, soups, salads and pasta – perfect for a healthy meal when you don't want to cook. Their zucchini orange chicken in a real fan-favorite, but unfortunately, you'll have to steer clear of their BBQ mac n cheese if you want to be healthy. Or, you could just screw it and have the mac…
30. Panda Express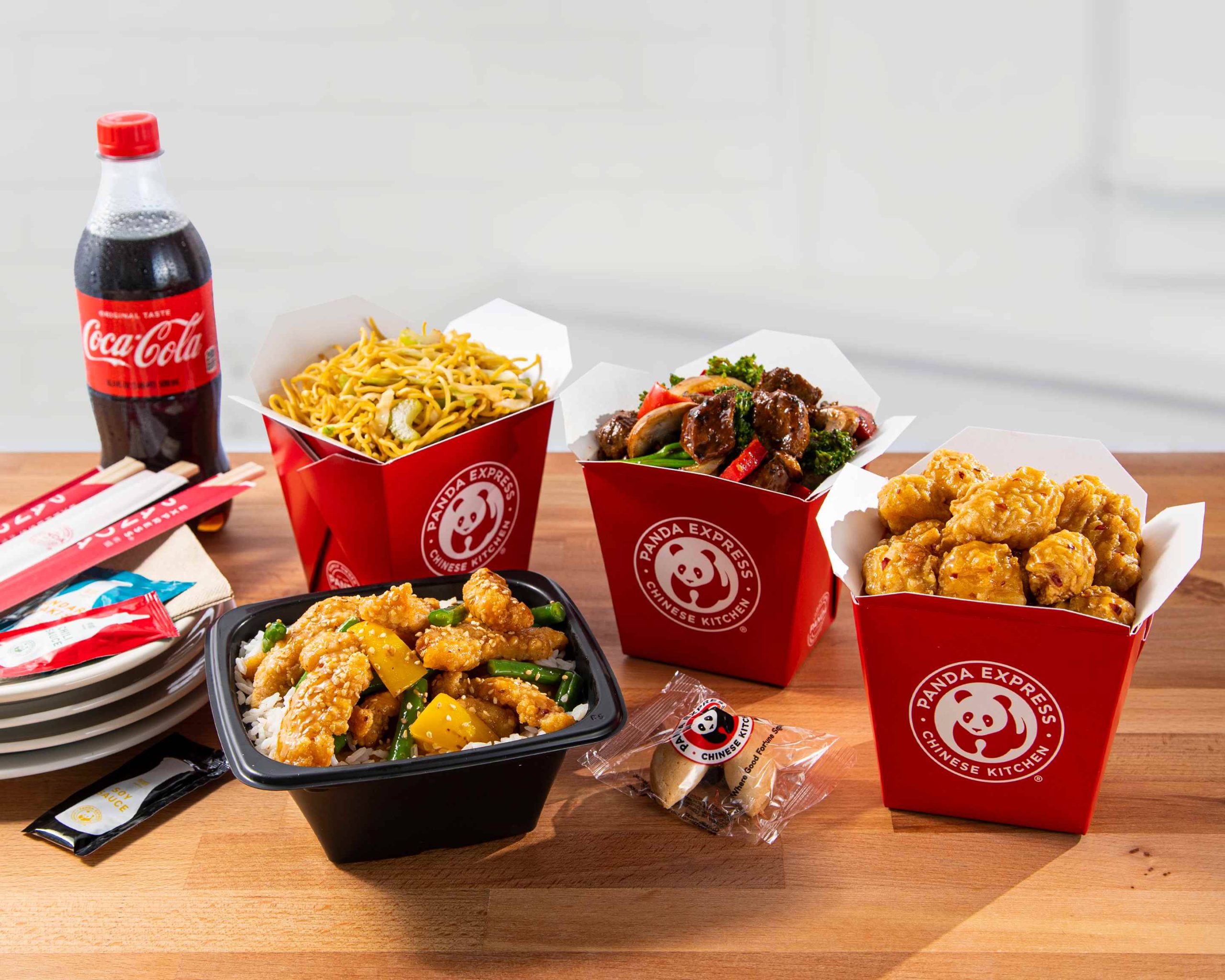 Credit: Uber Eats
Spolier alert: you'll have to take a rain check on the orange chicken. Although you might think of Chinese food as being low in fat and high in veggies and protein, you gotta watch out for those sauces. The sauces at Panda Express are full fo sugar, but you can still get a good noodle dish that's high in protein.
29. Au Bon Pain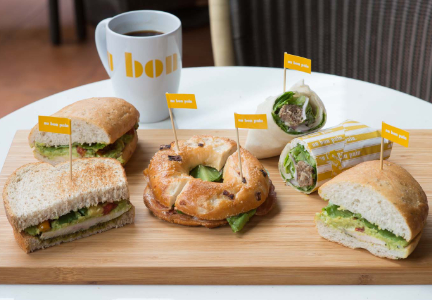 Credit: Au Bon Pain
Au Bon Pain is a good choice if you want a tasty lunch without the hassle of making it yourself. Plus, sandwiches always taste better when you don't have to make them yourself. Try the soups, sandwiches and wraps here for a filling lunch, but you'll have to stay away from the sweet treats.
28. Shake Shack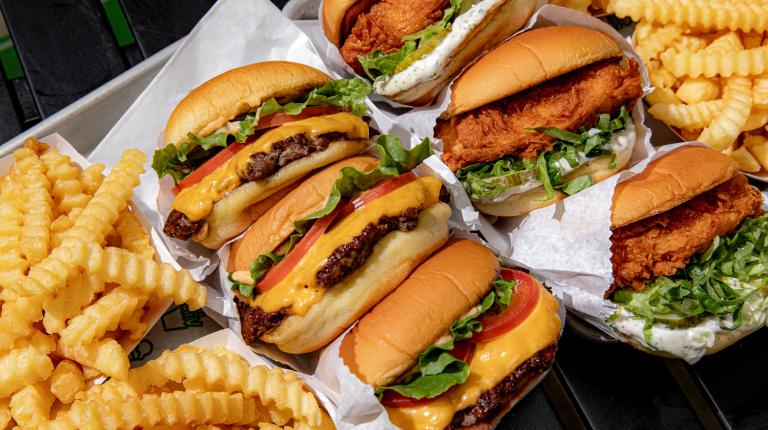 Credit: shakeshack.com
Okay, okay, you're probably thinking that shakes, cheeseburgers and fries are really bad for you. And you're right, but they do other things too! They have lots of vegan hot dog and burger options, and when you order these lettuce-wrapped, you're going to bag yourself a tasty meal for under 500 calories.
27. Dunkin' Donuts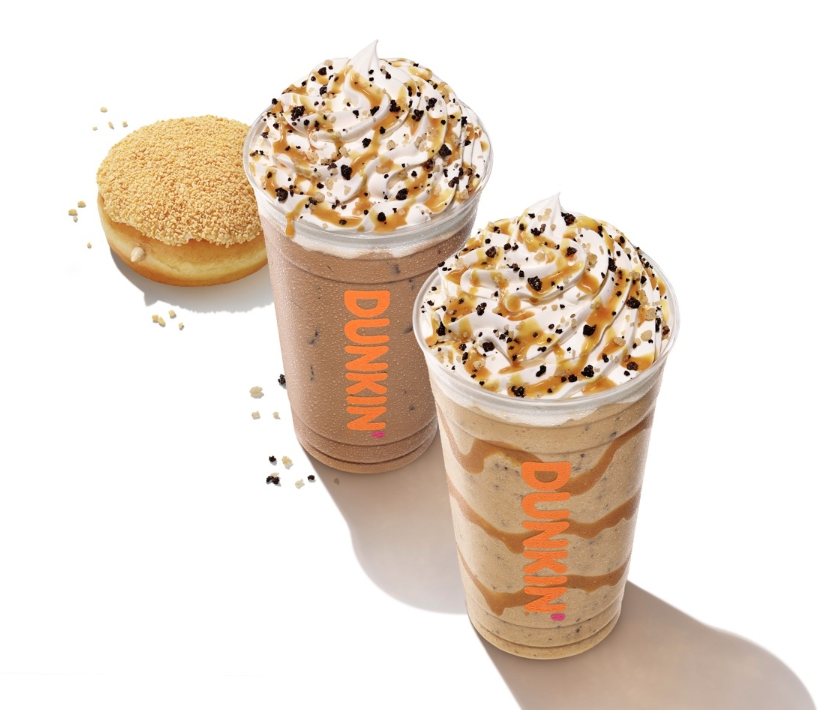 Credit: Dunkin'
Okay, fried circles of dough are not healthy, if you didn't know that already, but Dunkin' Donuts can be a good option for a healthy and quick breakfast. They do egg-white sandwiches, wholegrain bagels and enough low-calorie black coffee to make you not sleep for weeks.
26. Blaze Pizza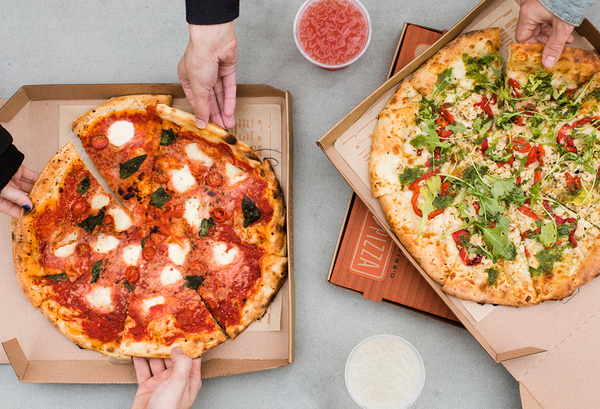 Credit: Blaze Pizza
Blaze Pizza offers lots of items on their signature menu, but they encourage diners to customize their own pizzas. This means that you can always have a healthy pizza by choosing less cheese and sticking to veggies and lean meats for your toppings. They even have a keto crust.
25. Jason's Deli

Credit: Jason's Deli
Another deli ranking well on our list. Jason's deli does all the usual stuff like paninis, potatoes, salads and pasta, in family-run restaurants across 28 states. Same rules apply here, try and pick wholegrain breads, lean meats and lots of veggies to fill up on. You'll also have to steer clear of the likes of mayo and cheese.
24. Tropical Smoothie Cafe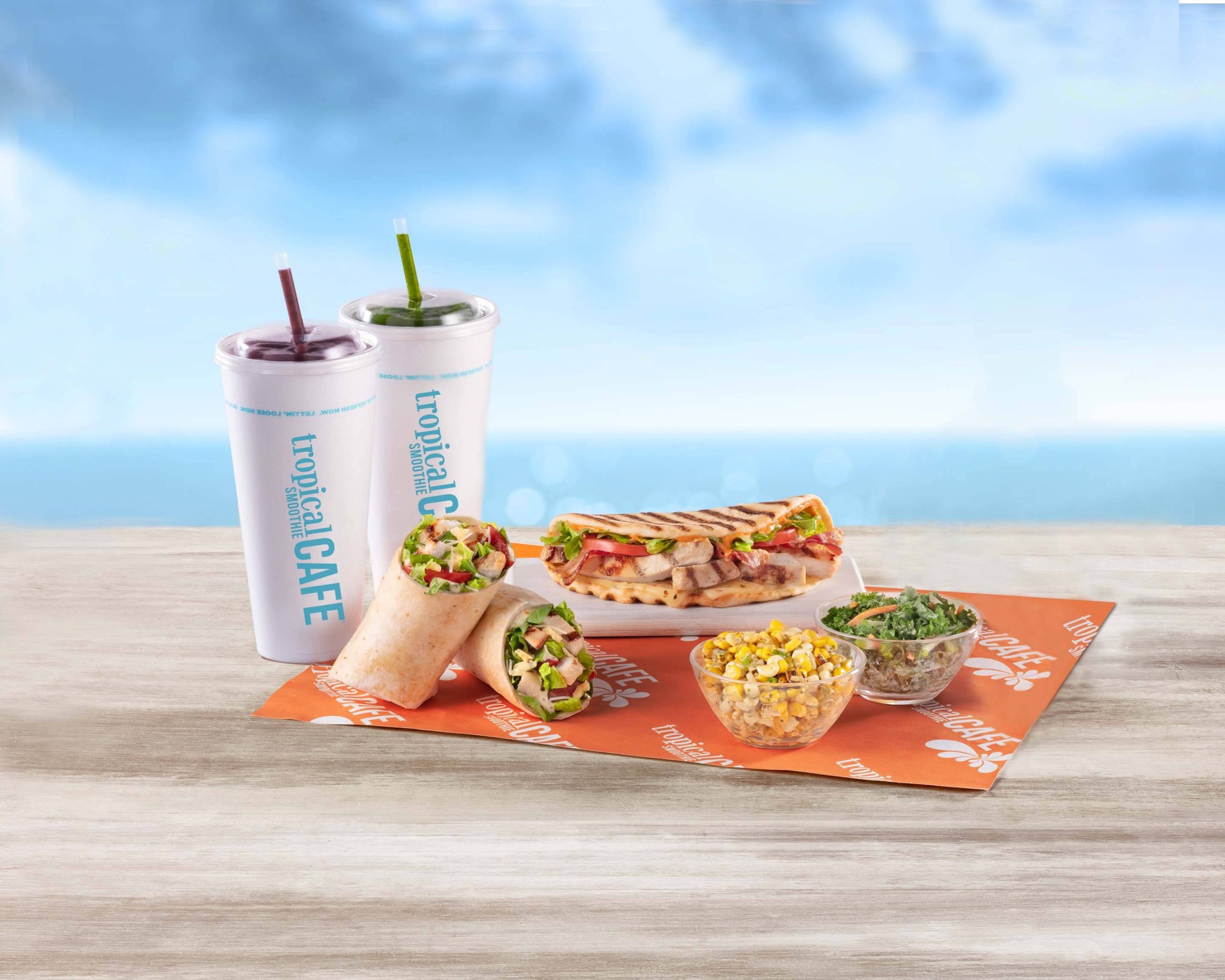 Credit: Uber Eats
Smoothies can actually be quite unhealthy, as they are high in sugar and your body doesn't even burn the calories breaking down the food! They do delicious quesadillas that are surprisingly low in calories and high in protein, but just watch out for any smoothies with added fatty foods (looking at you, peanut butter).
23. Zoe's Kitchen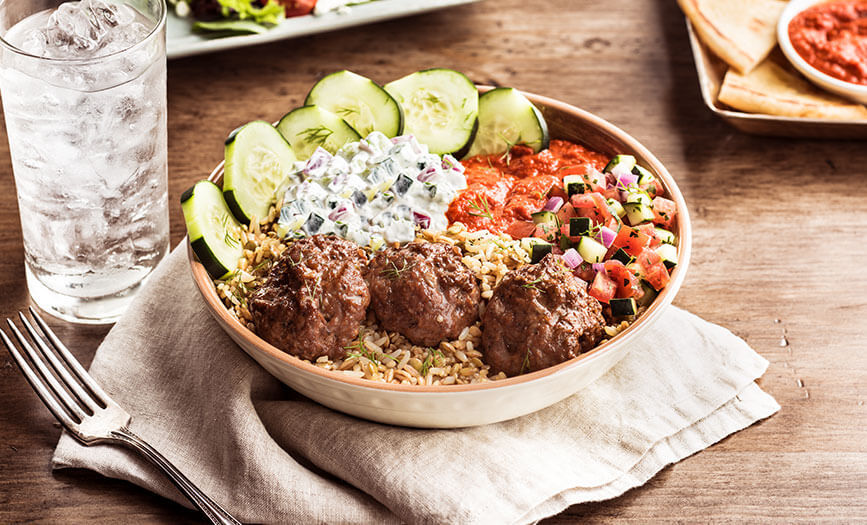 Credit: Business Wire
If you want a hearty, healthy meal, Zoe's is the place to be. They focus their menu around the 21 countries that surround the Mediterranean Sea and serve all of their food family-style. Lots of people swear by the Mediterranean diet and lifestyle that revolves around spending a lot of time socializing at the dinner table and eating good quality meals that revolve around vegetables, fruits, herbs, nuts, beans and whole grains.
22. Qdoba Mexican Eats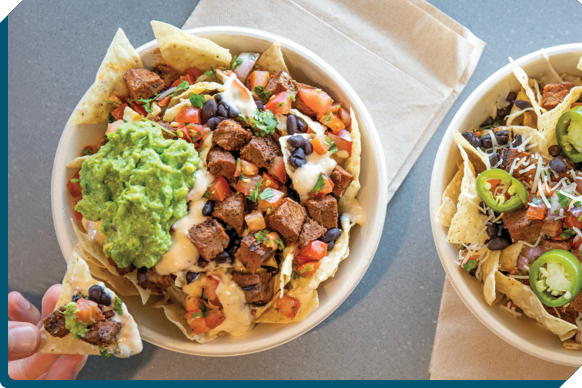 Credit: Qdoba
Qdoba is a great place for a relatively healthy meal, but you gotta follow these rules to keep the calorie count low. Their ground meat is not your friend, eat as much salsa as you like and finally, enjoy their guac by all means, but do so in moderation as it's full of hidden fats.
21. Jamba Juice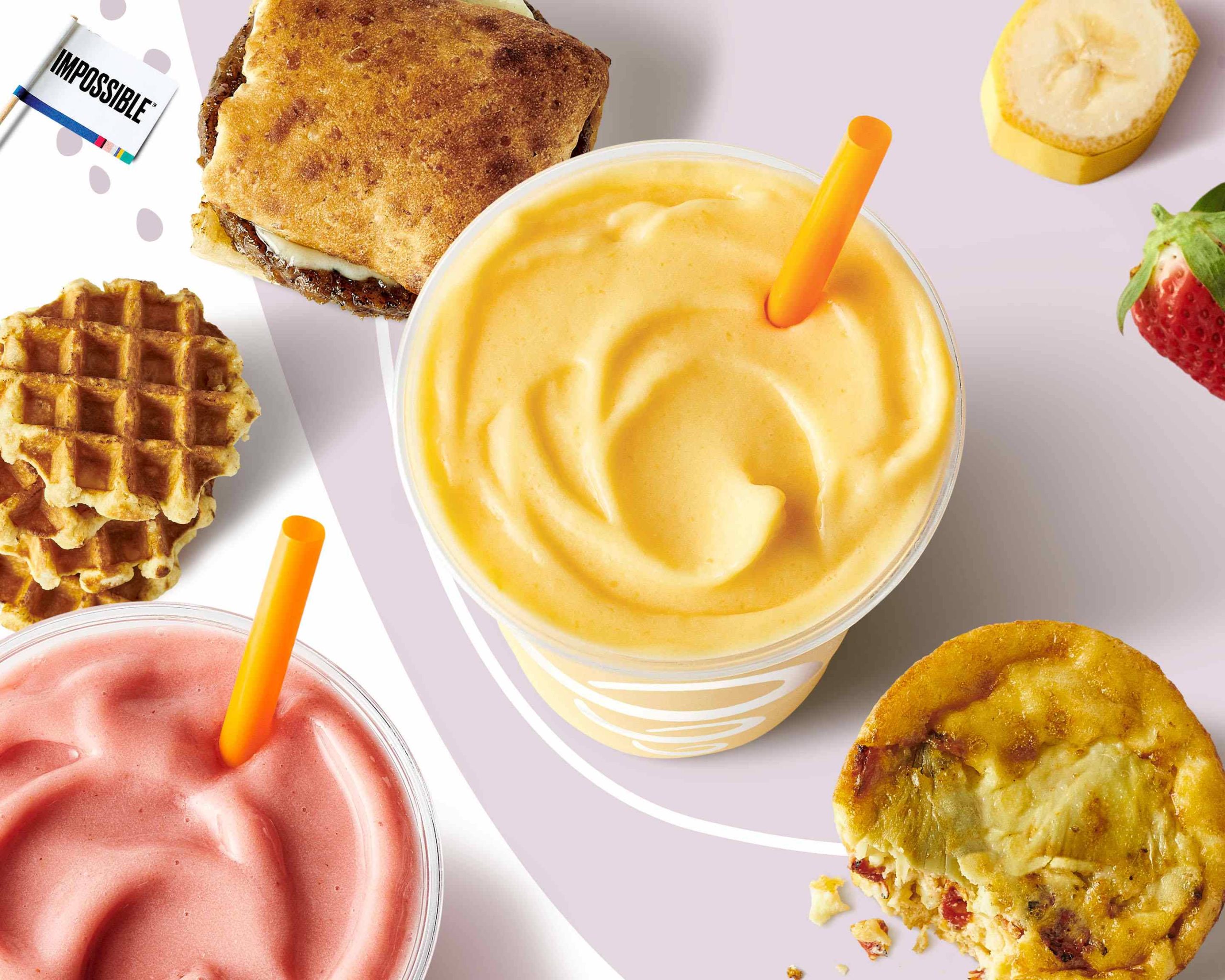 Credit: Jamba Juice
Known for its fruit smoothies, the Jamba Juice menu sounds like a healthier alternative to the classic fast-food burger and fries—but is it really more nutritious? While it depends on the ingredients, the calories and sugar content in juices and smoothies tend to be high whether you buy them or make them yourself.
20. Pita Pit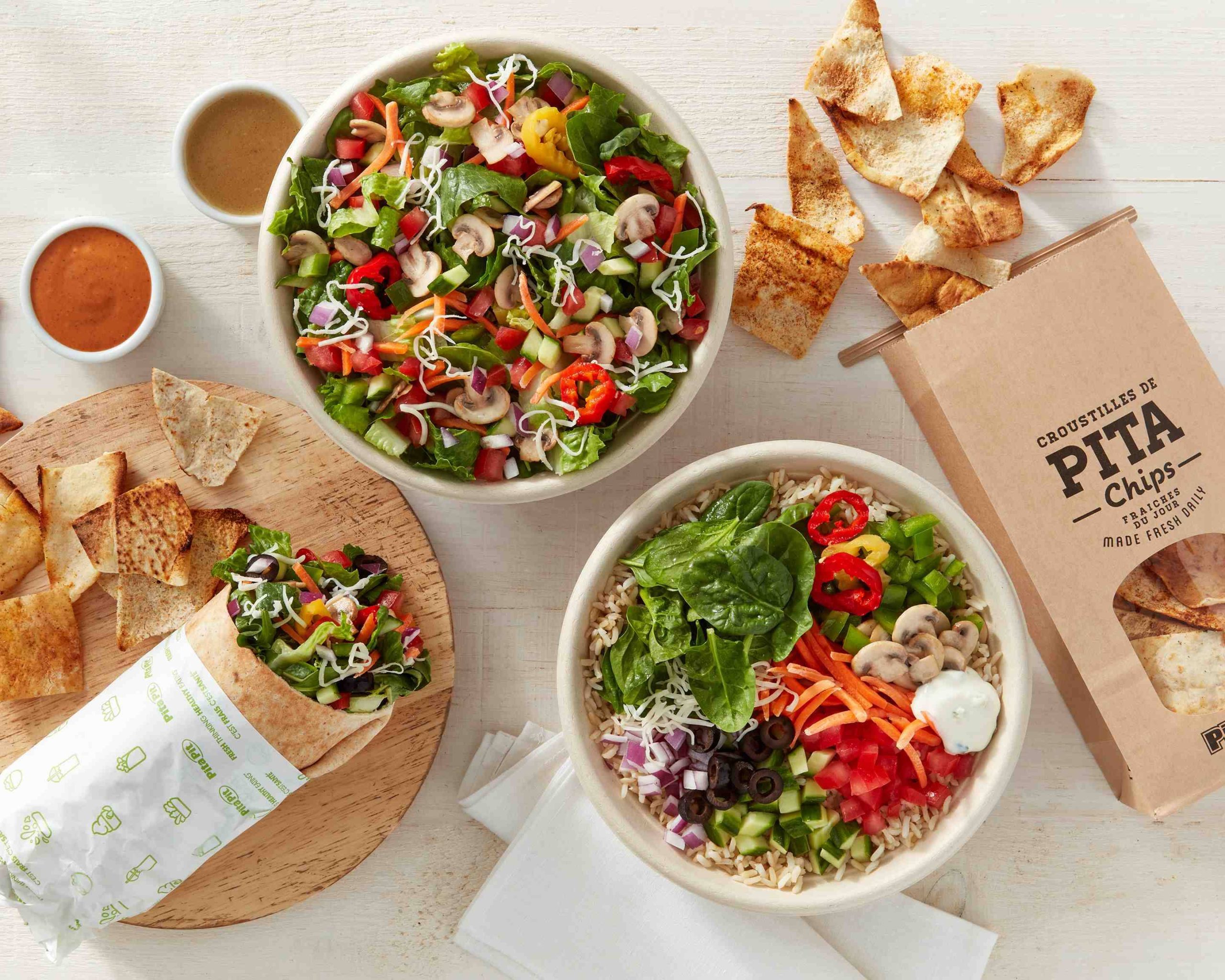 Credit: Uber Eats
Pita Pit is a great option for a relatively healthy lunch. They don't just served pittas filled with fresh and healthy ingredients but you can also build your own brown rice or quinoa bowl, which is any healthy food addict's dream. Quinoa and brown rice are low in calories but will keep you feeling fueled all throughout the day.
19. McDonald's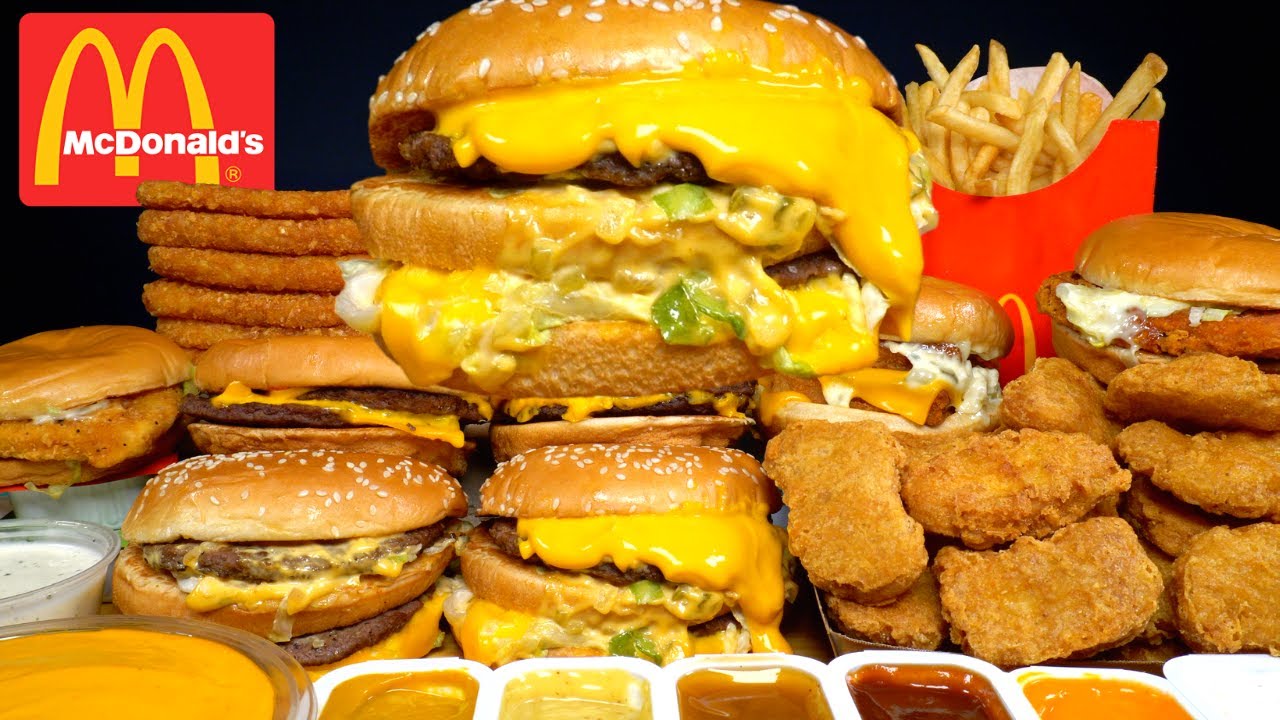 Credit: YouTube
The classic fast-food option, but how healthy is it really? Although McDonald's have been criticized in the past for the amount of additives in their food, they are getting better at cutting these down. On top of this, they do salad bowls and grilled chicken options for those wanting to be healthy. Also, don't forget that you can get carrot sticks instead of fries with your meal…
18. Quizno's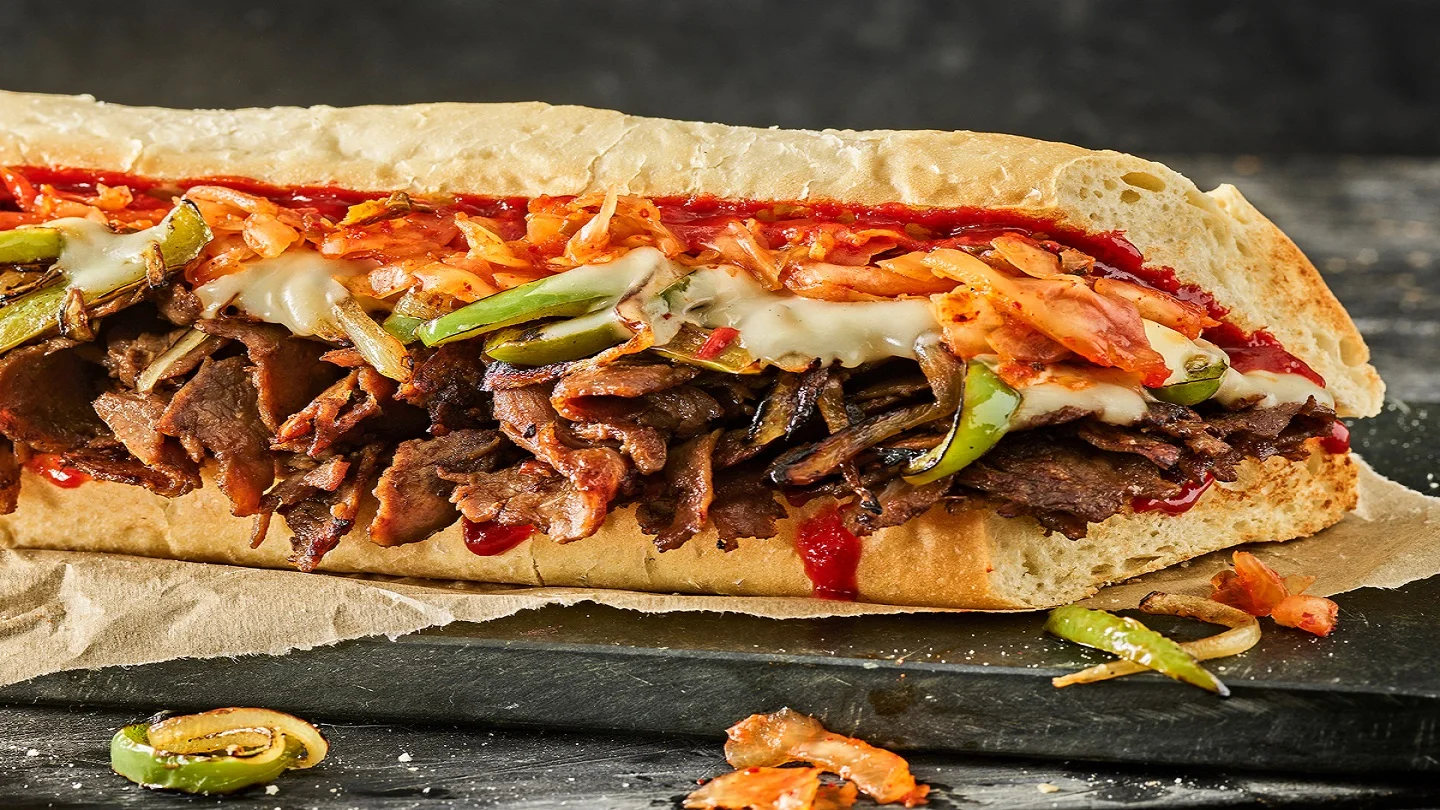 Credit: Quiznos via BusinessWire
You might have noticed that Subway was much higher on our list, even though both chains make sub-style sandwiches. However, a recent study showed that every Quizno's sandwich, on average, contained 199 more calories than it's Subway equivalent. This is because Subway uses fresher ingredients without any nasty preservatives
17. Checkers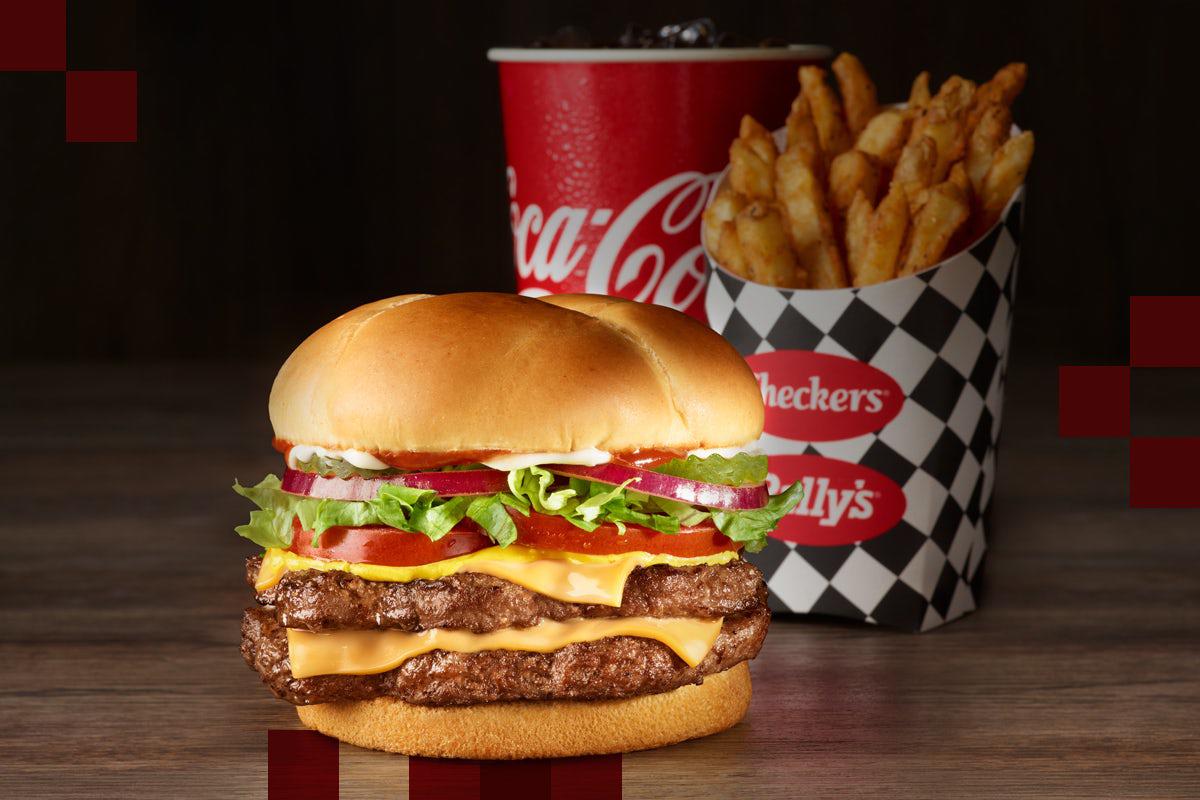 Credit: Checkers via Checkers.com
Okay, time for the bad guys. It is almost impossible to order anything at Checkers that doesn't contain almost double the amount of fat recommended for one human to eat in a day. The healthiest thing on their menu is literally just a side of grilled onions. It all goes downhill from there…
16. Sonic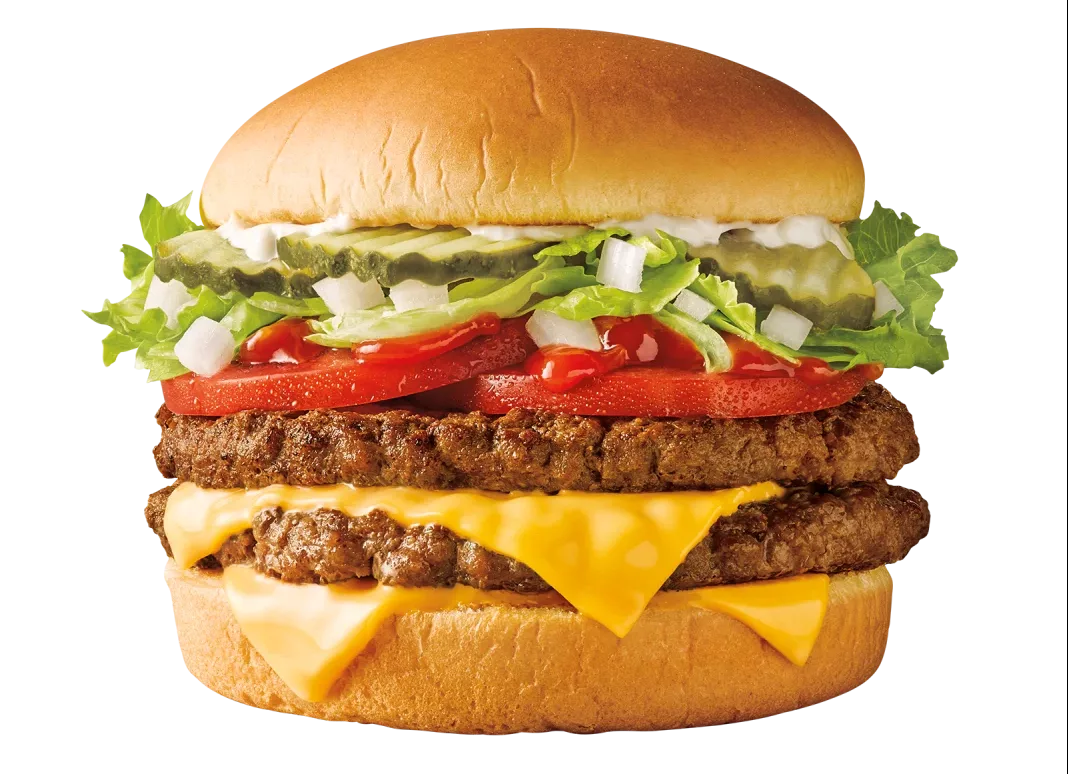 Credit: Sonic
Around ten of Sonic's burgers contain over 1,100 calories. On top of that, their SuperSonic Bacon Double Cheeseburger contains 83 grams of fat, which is literally crazy. If you're going to go, stick to their grilled chicken or hotdog options.
15. Popeye's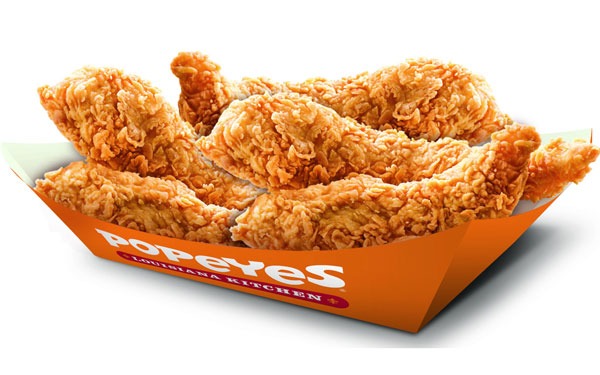 Credit: Popeyes Louisiana Kitchen
Popeyes' menu offers plenty of traditional fare built around fried chicken and seafood, creamy sauces, and starchy side dishes. While these recipes are tasty, they typically use high-calorie, high-fat, and high-sodium ingredients.
14. White Castle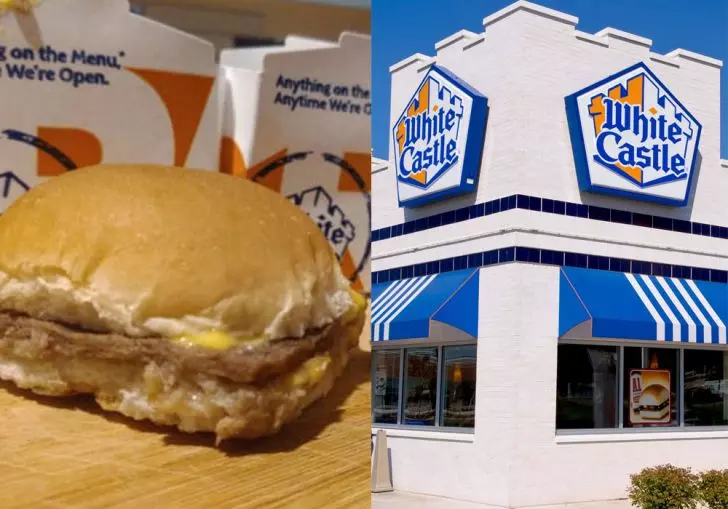 Credit: White Castle / Alpha Cute
You might think that because those sliders are small that they can't be that bad for you…wrong! Those little guys have almost twice the salt of other hamburgers available, and, because they're smaller, you might think it's okay to eat several of them at once.
13. Five Guys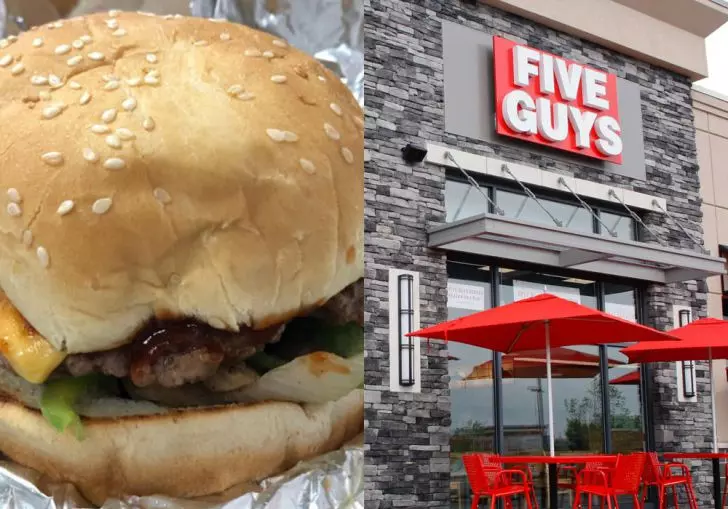 Credit: Five Guys / Alpha Cute
Seeing those burgers sizzling on the big skillet at a Five Guys branch is enough to make anyone's mouth water, plus the fact that you get extra fries at the bottom of the bag. However, their burgers don't seem to be the culprit here, it's actually the BLT with it's hig fat content from the mayo and bacon.
12. Burger King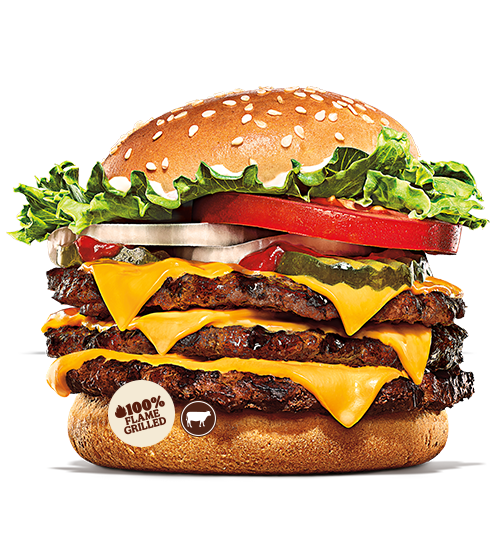 Credit: Burger King
Although BK's burgers are often ranked highly for being the tastiest burger in the US, they're also one of the most unhealthy options. Almost all of their menu options are rife with saturated fats and are over-processed, meaning that, unless you're ordering water, it's hard to stay healthy here.
11. In-N-Out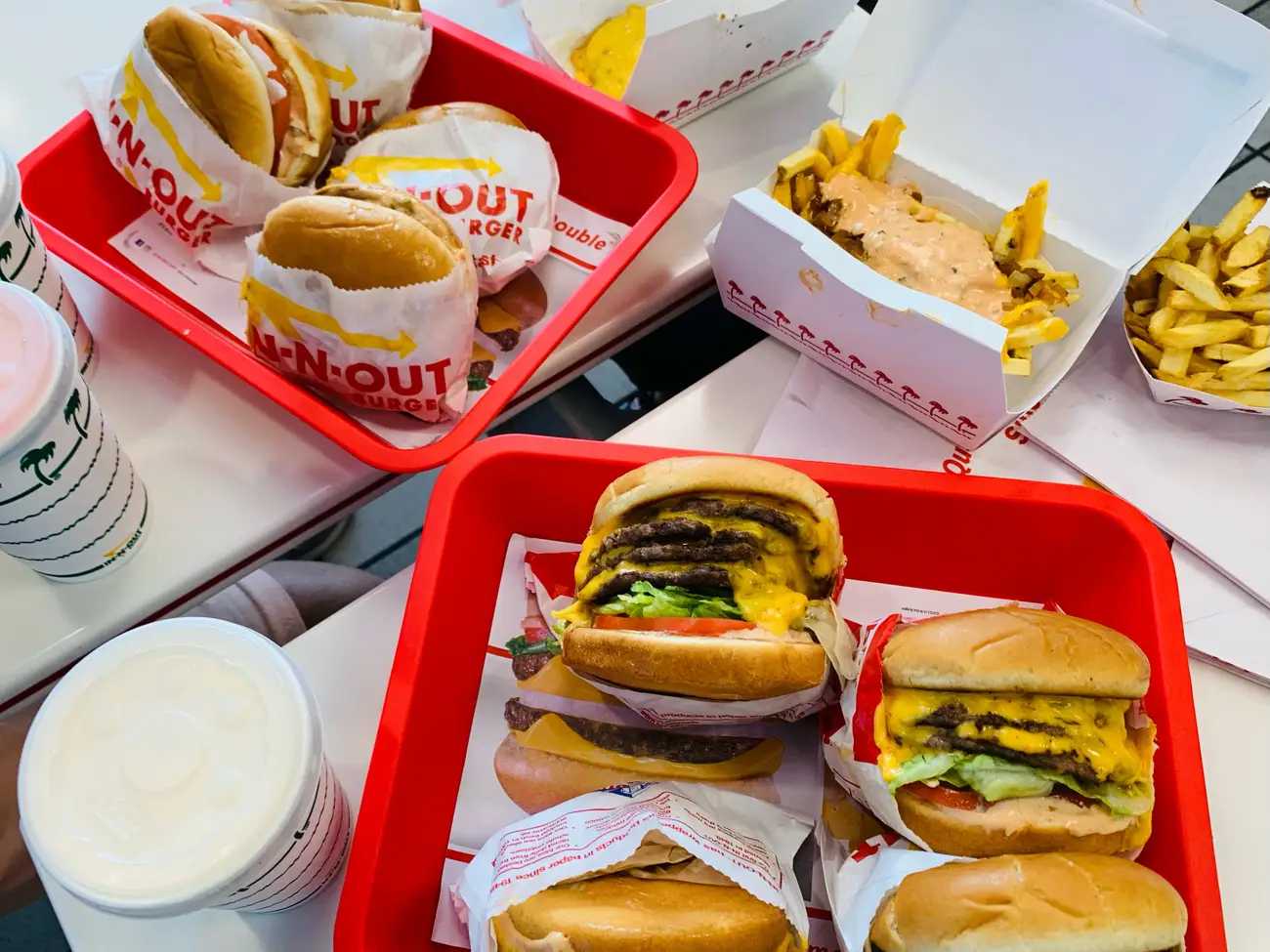 Credit: Savanna Swain-Wilson via Business Insider
Close your ears, everyone on the West Coast, but In-N-Out is definitely 0ut if you want a healthy meal. There are no vegetable, salad, or meatless options on the basic menu (excluding fries). These types of foods are very low in filling fiber and rich in calories, saturated fat, sodium, and sugar.
10. Dairy Queen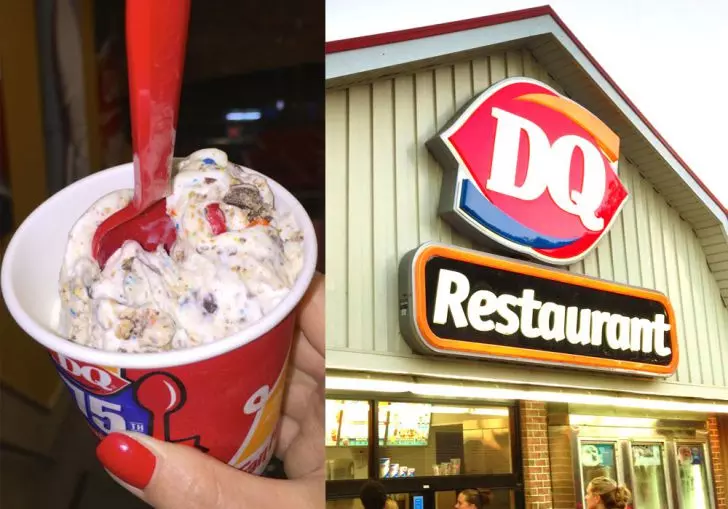 Credit: Dairy Queen / Alpha Cute
But with all those soft-serve sundaes and crunchy chicken strips, it's clear that the DQ menu wasn't designed with health in mind. However, you may be pleased to hear that there are a few healthier items available among the high-sugar desserts and fried items
9. Arby's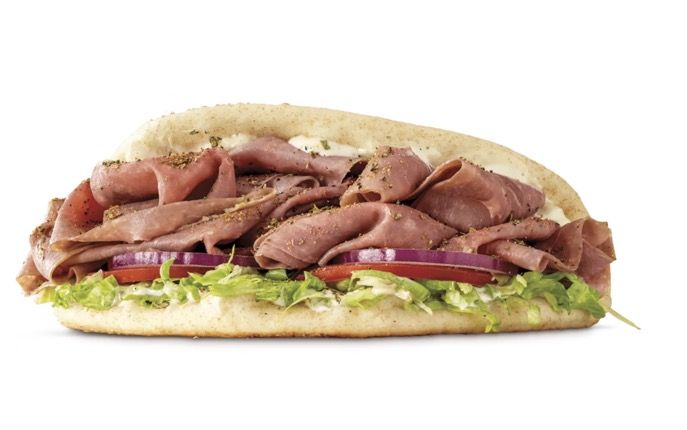 Credit: Arbys
Arby's has many high-calorie items, most of which have more salt than the FDA recommends that you eat in a day. If you're wondering, that's a whopping 23 grams. With a menu that is pretty much all beige and fried, you should stay clear of Arby's if you are trying to be good.
8. Buffalo Wild Wings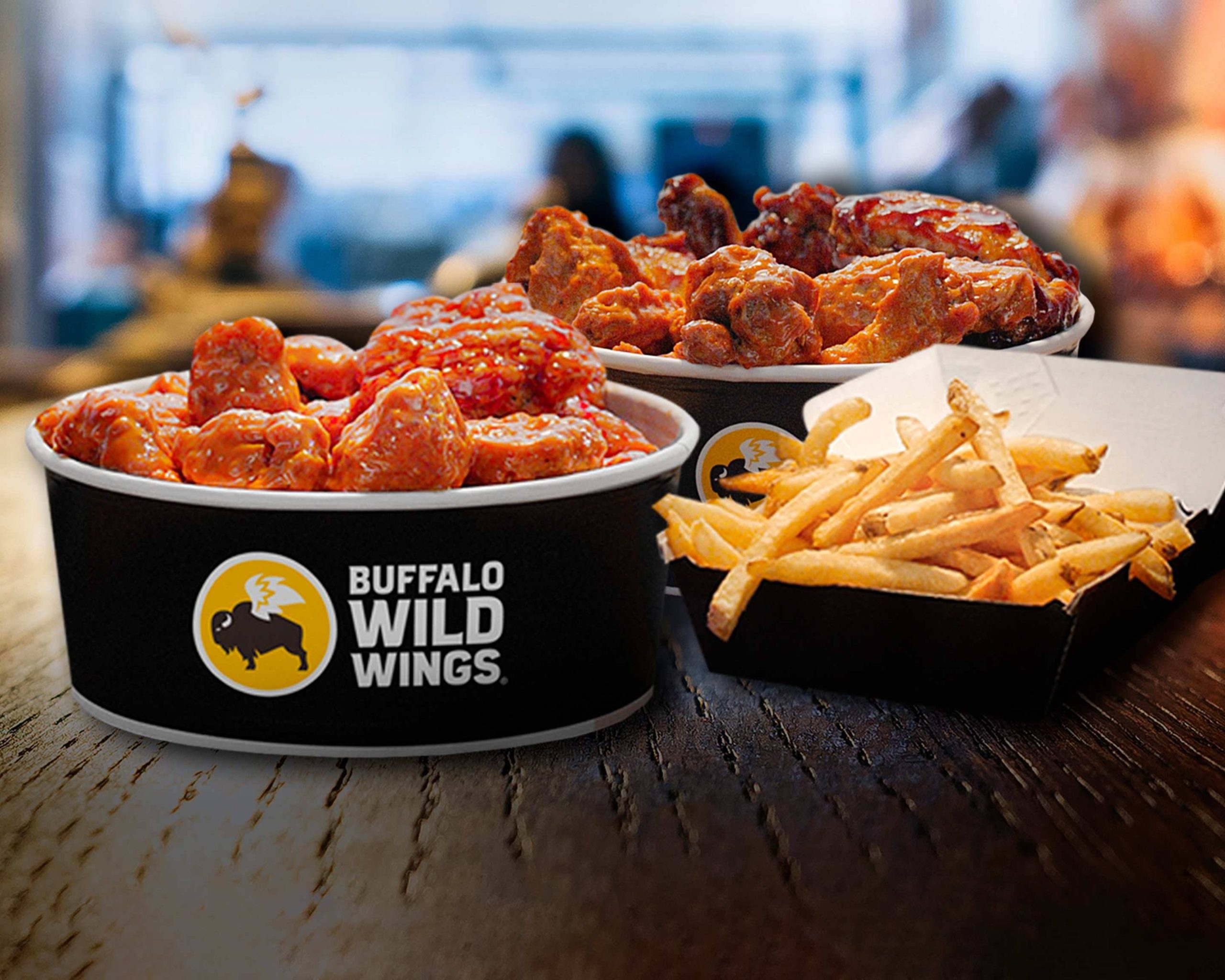 Credit: Uber Eats
Most of the mains, sides, and appetizers at Buffalo Wild Wings are high in calories, fat, saturated fat, and sodium. You can try and get some low-calorie options, however, wow-sodium choices are in short supply—even the desserts are high in sodium.
7. Pizza Hut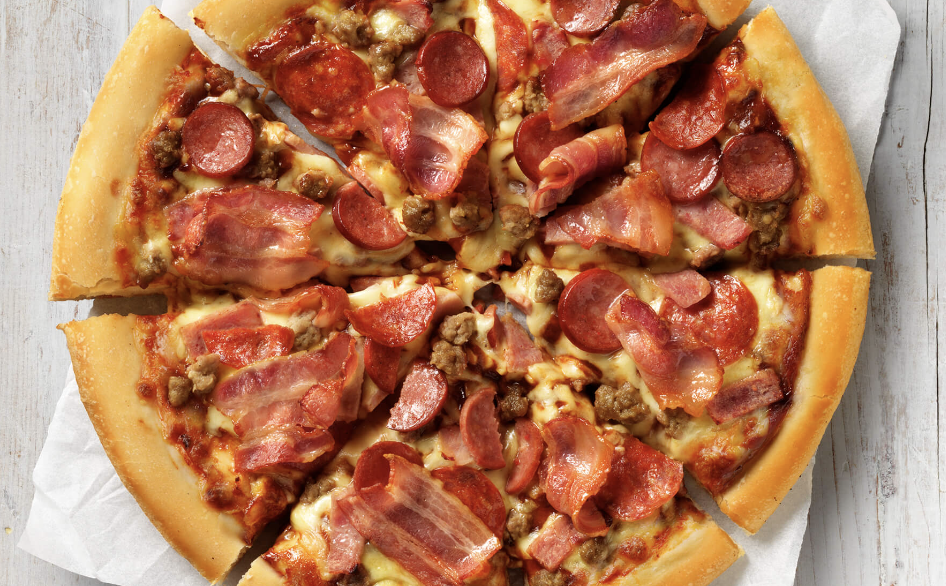 Credit: Pizza Hut
Okay, it is possible to have low-calorie pizza options at some places, but, Pizza Hut is not one of them. They don't have any low-calorie crust options, they pile the cheese on high and their ingredients are not the best quality so have lots of additives. Also, they offer all-you-can-eat lunch buffets, which are hard to resist.
6. Whataburger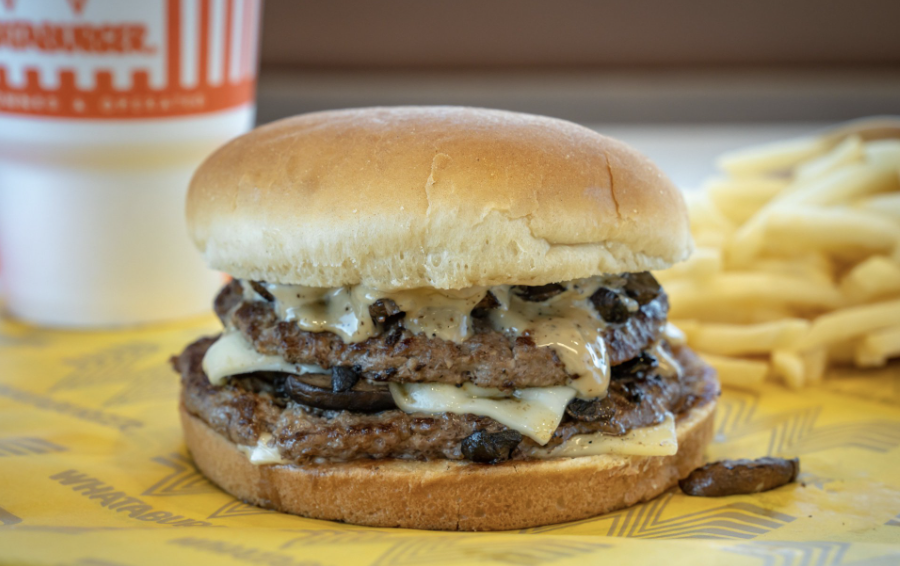 Credit: Whataburger via X
Although Whataburger uses better quality ingredients than most fas-food burger joints, they make up for that in the amout of sodium that they include in their food. Their classic Whataburger has over 100mg more sodium than a Big Mac or anything that you can get from In-N-Out. It's still delicious though.
5. Papa John's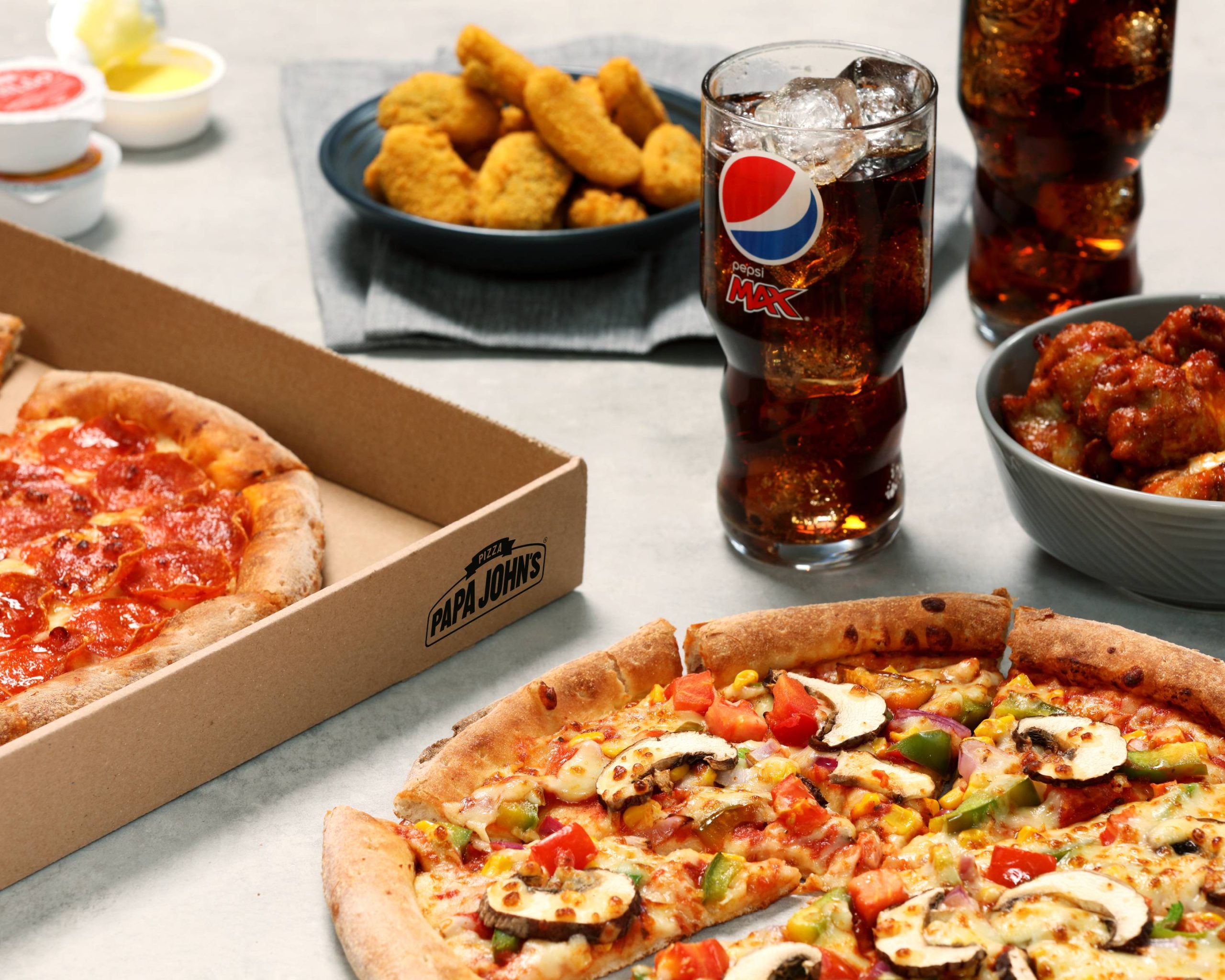 Credit: Uber Eats
Papa John's is one of the most reputable pizza chains in the uS. However, it's also one of the most unhealthy. Just one slice of pizza from this place contains over 400 calories, and that's not including any toppings. But, there's still two other pizza chains that are worse…
4. Domino's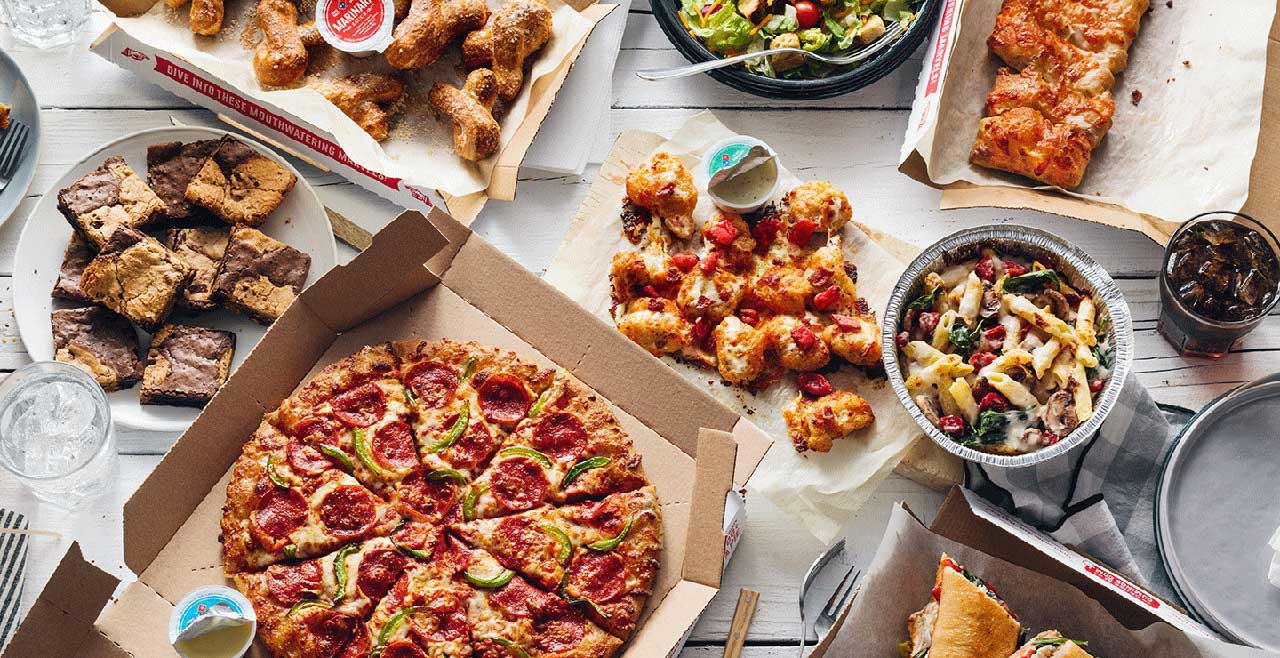 Credit:media.dominos.com
If you think Papa John's is bad, you should see how many calories are in a Domino's. You know that big puddle of grease that's on the bottom of the pizza box? Yeah, that's pure fat. On top of this, their pizzas are bigger and they contain even more additives than other pizza chains, if that's even possible.
3. Little Caesar's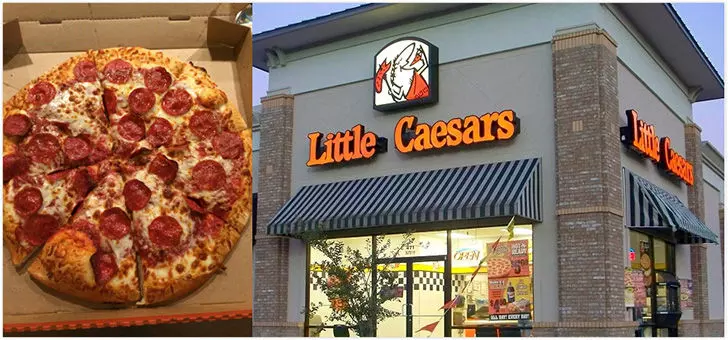 Credit: Little Caesars/ Alpha cute
Really good pizza, and really good wings – all from the same place? What's not to love here? The reason Little Caesar's is the worst out of all the pizza joints is, simply, because it's the nicest; so you're gonna want to eat a lot more of it. Dangerous but delicious.
2. Carl's Jr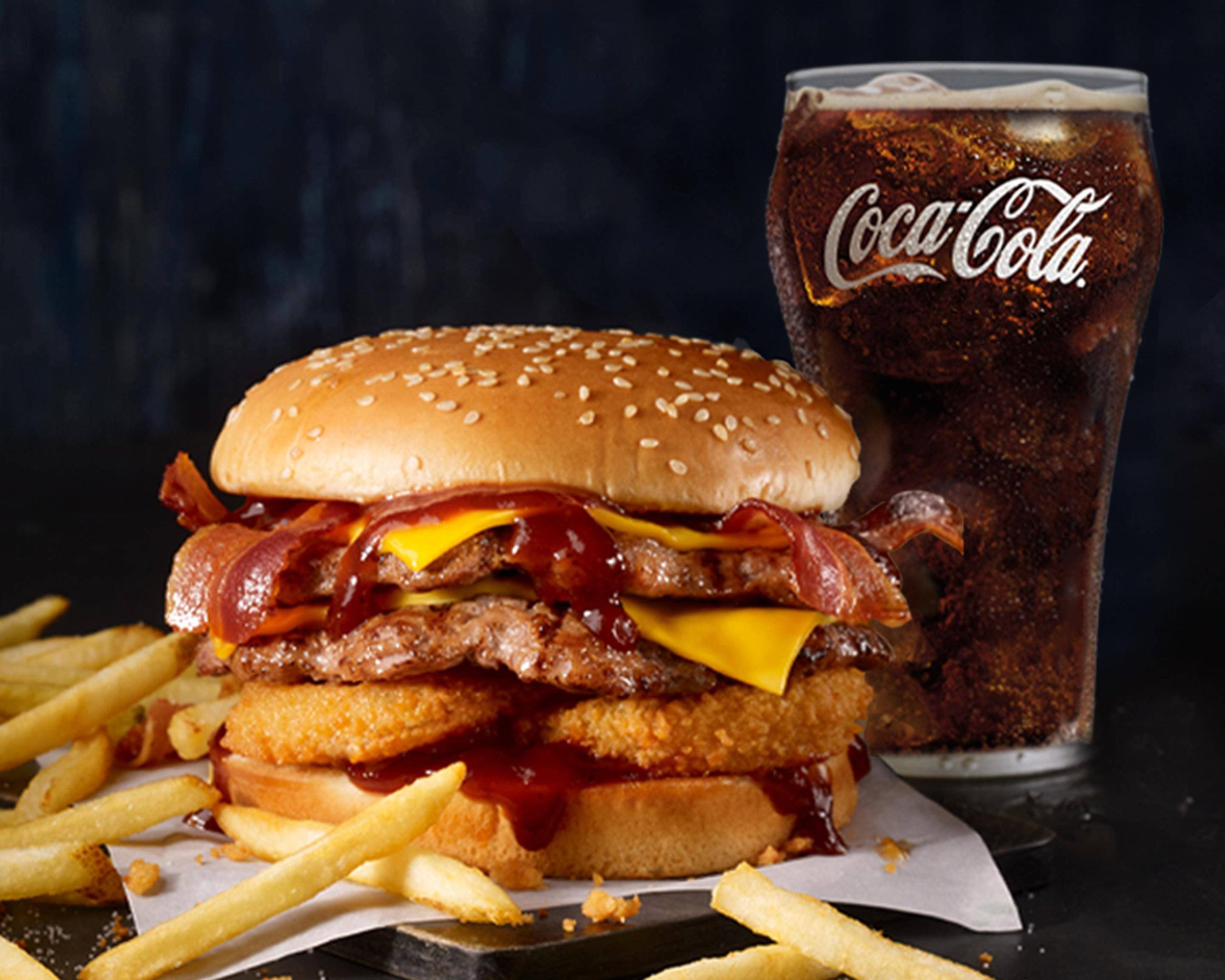 Credit: Uber Eata
Whether you call it Carl's Jr. or Hardee's, this fast-food chain is the place to go if you're craving a thick, juicy gut-busting charbroiled burger. Known for its super-stacking buns, decadent milkshakes, and sodium-laden sides, the Carl's Jr. menu is a far cry from healthy fare.
1. KFC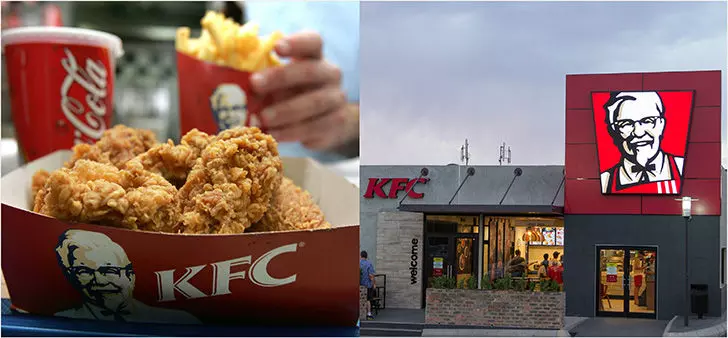 Credit: KFC / Alpha Cute
When fried is the name, it's probably not all that good for you. Chicken is, of course, a great addition to any meal for someone looking to get some gains at the gym, but when it's covered in fried goodness and comes in an enormous bucket along with fries, biscuits and gravy – it probably defeats the purpose.
Bonus: Cinnabon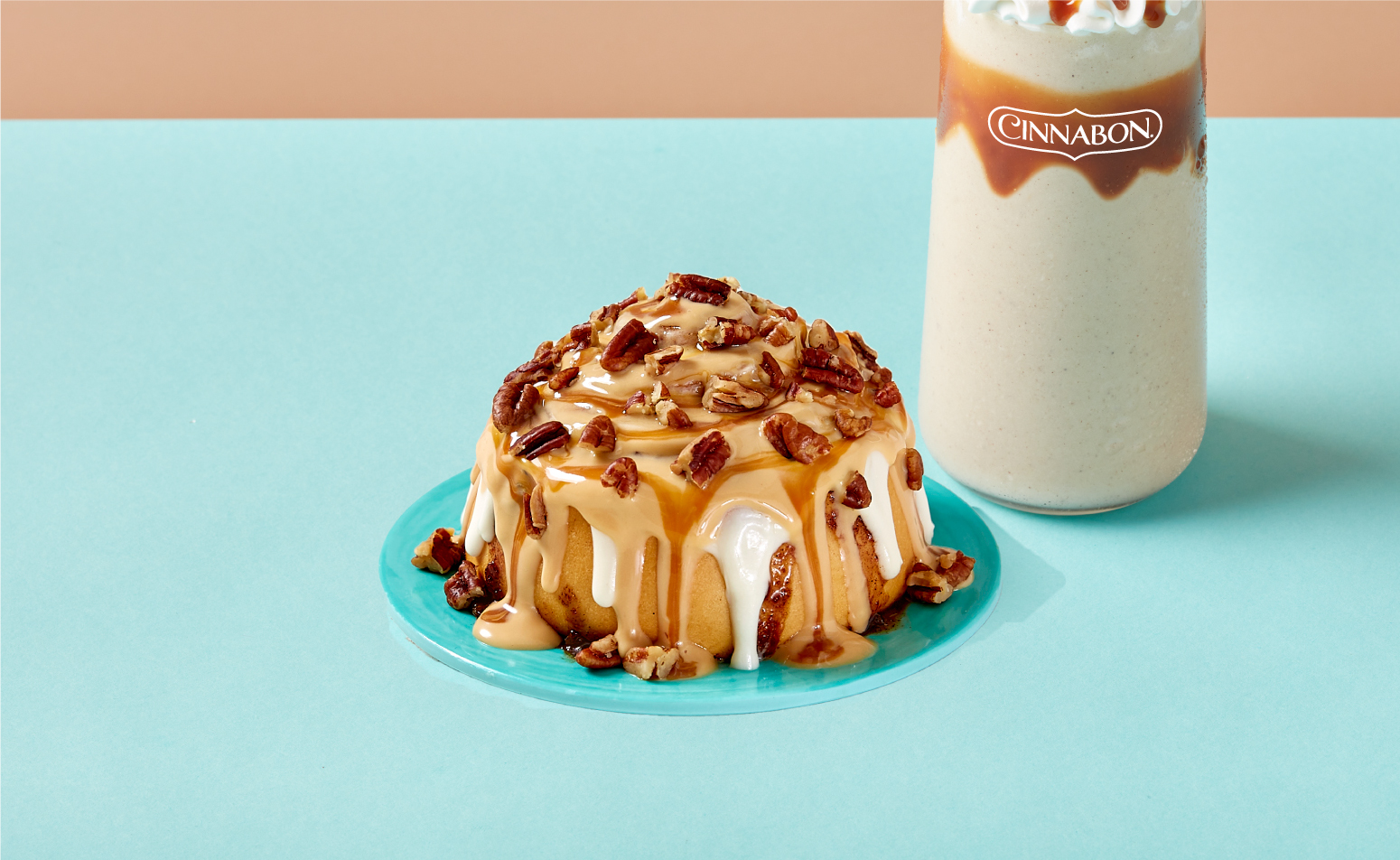 Credit: Cinnabon
The sheer amount of calories in a Cinnabon is ridiculous. Even their classic roll has a whopping 800 calories, and although it is sweet treat, it contains 1150 milligrams of salt. Seriously, don't even look at the calories on their menu, just order your delicious treat and remember that ignorance is bliss.