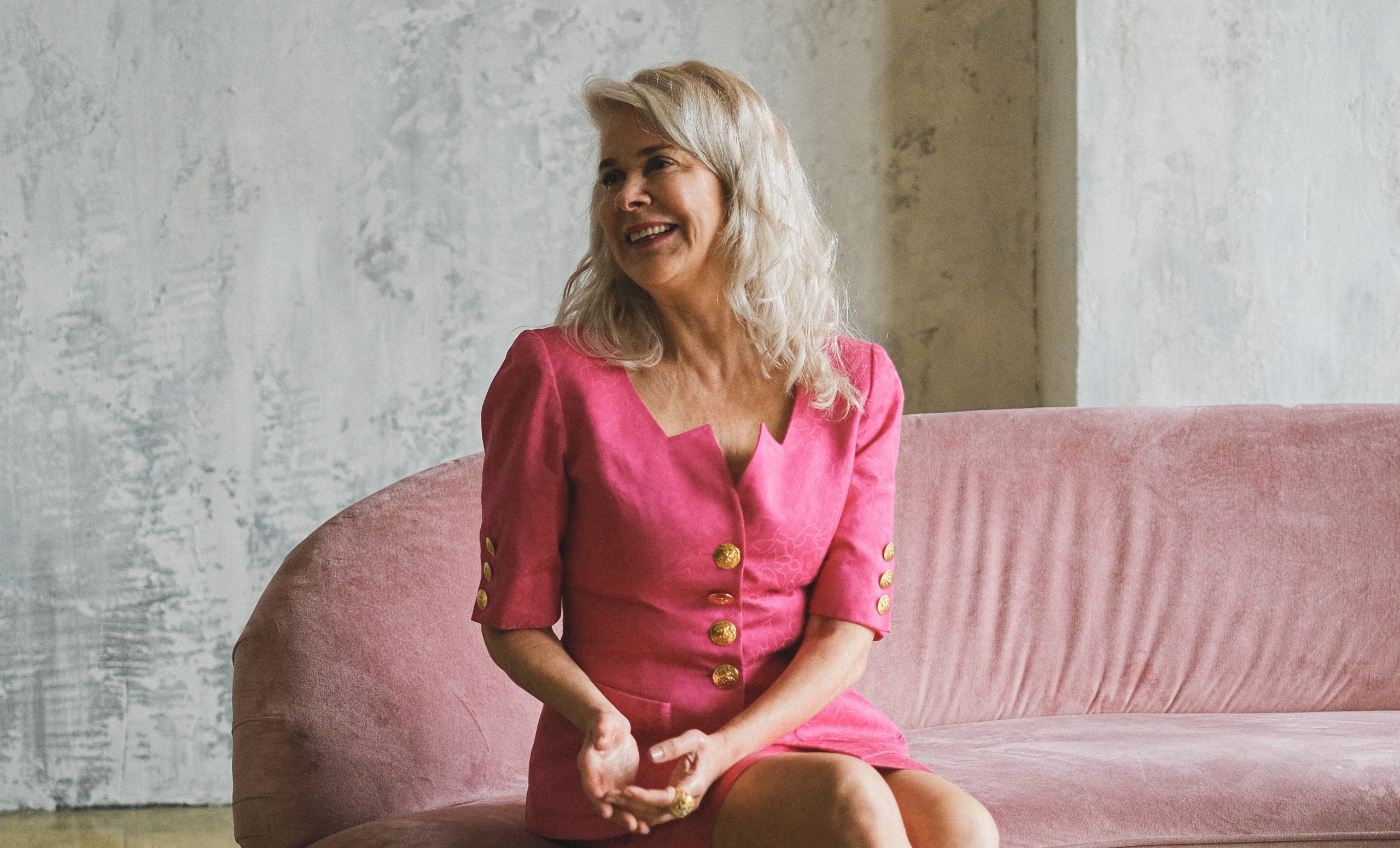 Avoid frumpy fits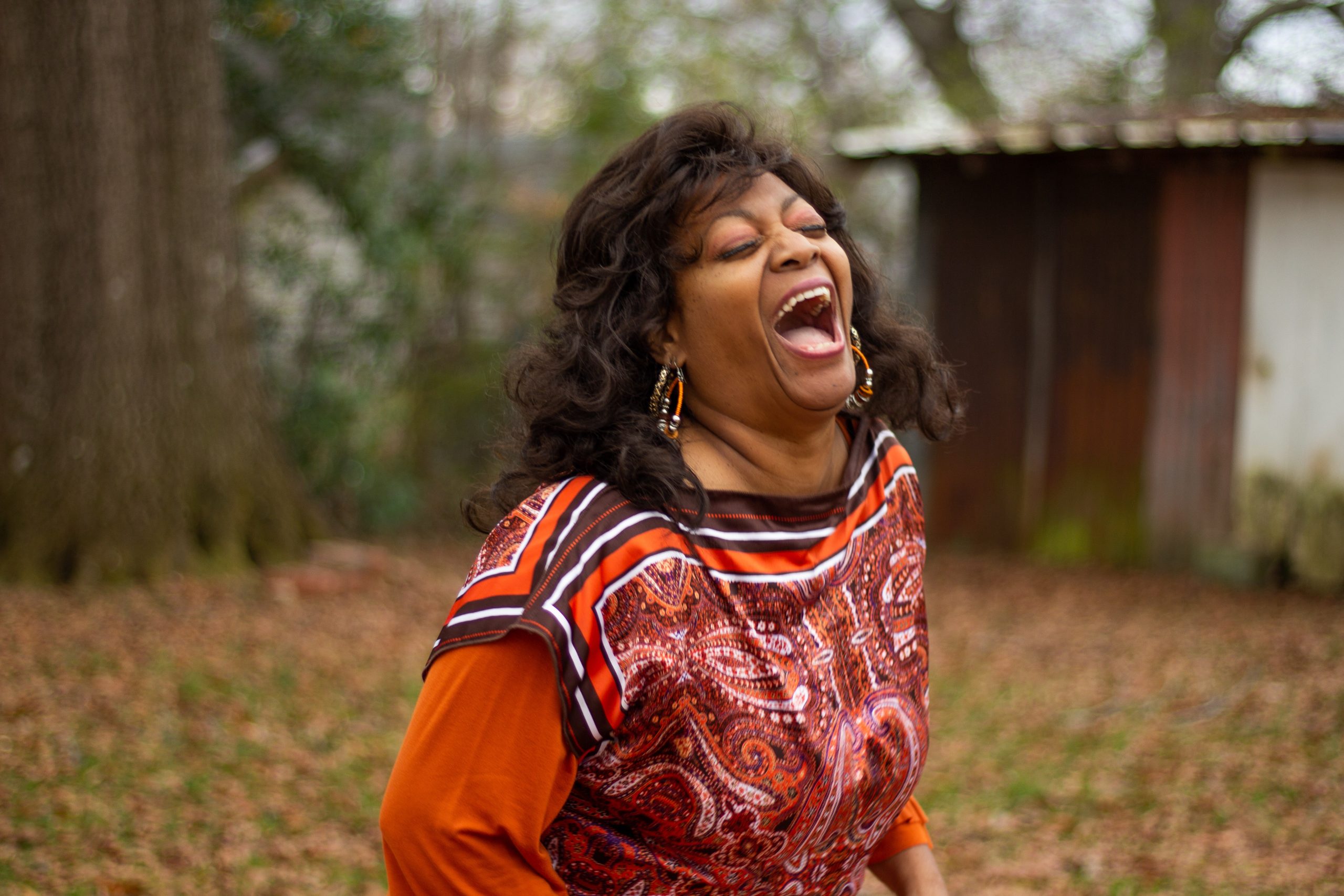 Credit: Paris Lopez via Unsplash
Frumpy clothes can make you look older than you actually are, swallowing you up in a mess of fabric. Wear tighter-fitting items to give your figure a more streamlined look, shaving the years off you. Check your closet for any clothes that look too big on you, and give them the chop.
Dress with denim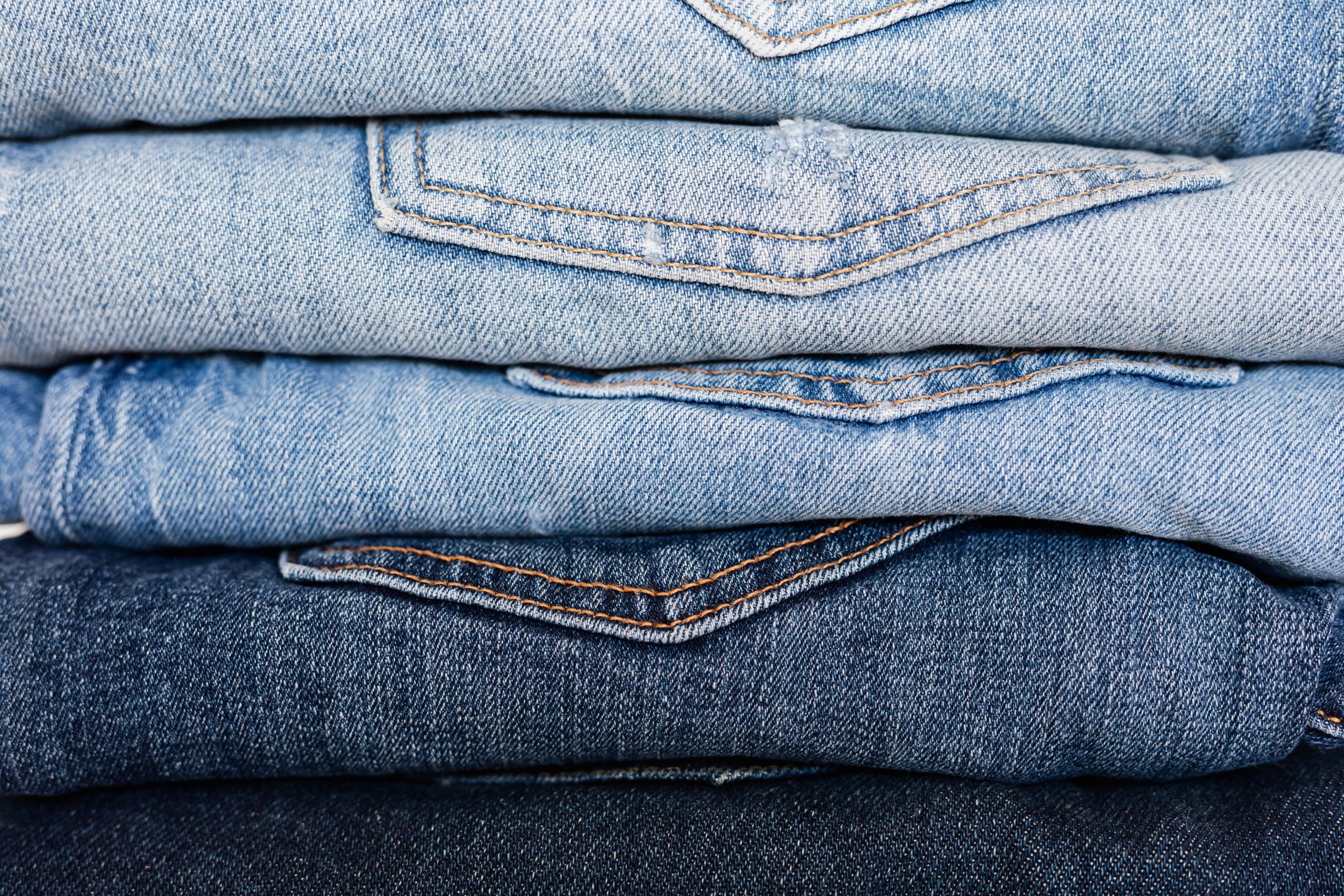 Denim is a great choice for those in their 60s. It's slimming, youthful, and fashionable. Grab a pair of nice-fitting denim jeans and a white blouse and you've got the basis of a fantastic outfit. And yes, that goes for skinny jeans, too – they aren't just for teenagers!
Wear bold, bright colors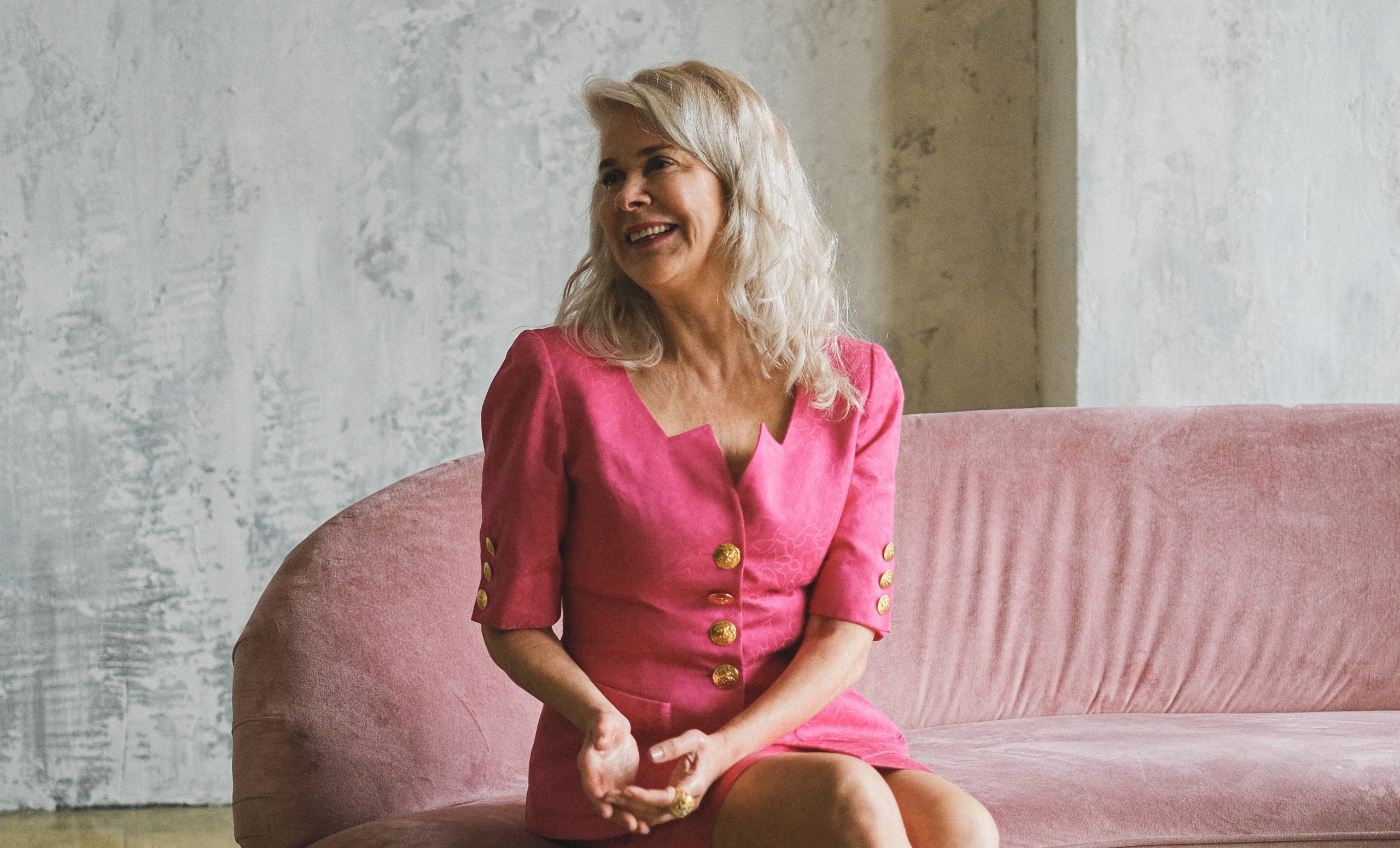 Just because you're over a certain age, it doesn't mean your wardrobe has to be dull and dreary. Spice up your style with splashes of color – the brighter, the better! Bold reds, pinks, and yellows can make you look more youthful, while bringing out a hint of warmth to your skin tone.
Don't be afraid to accessorize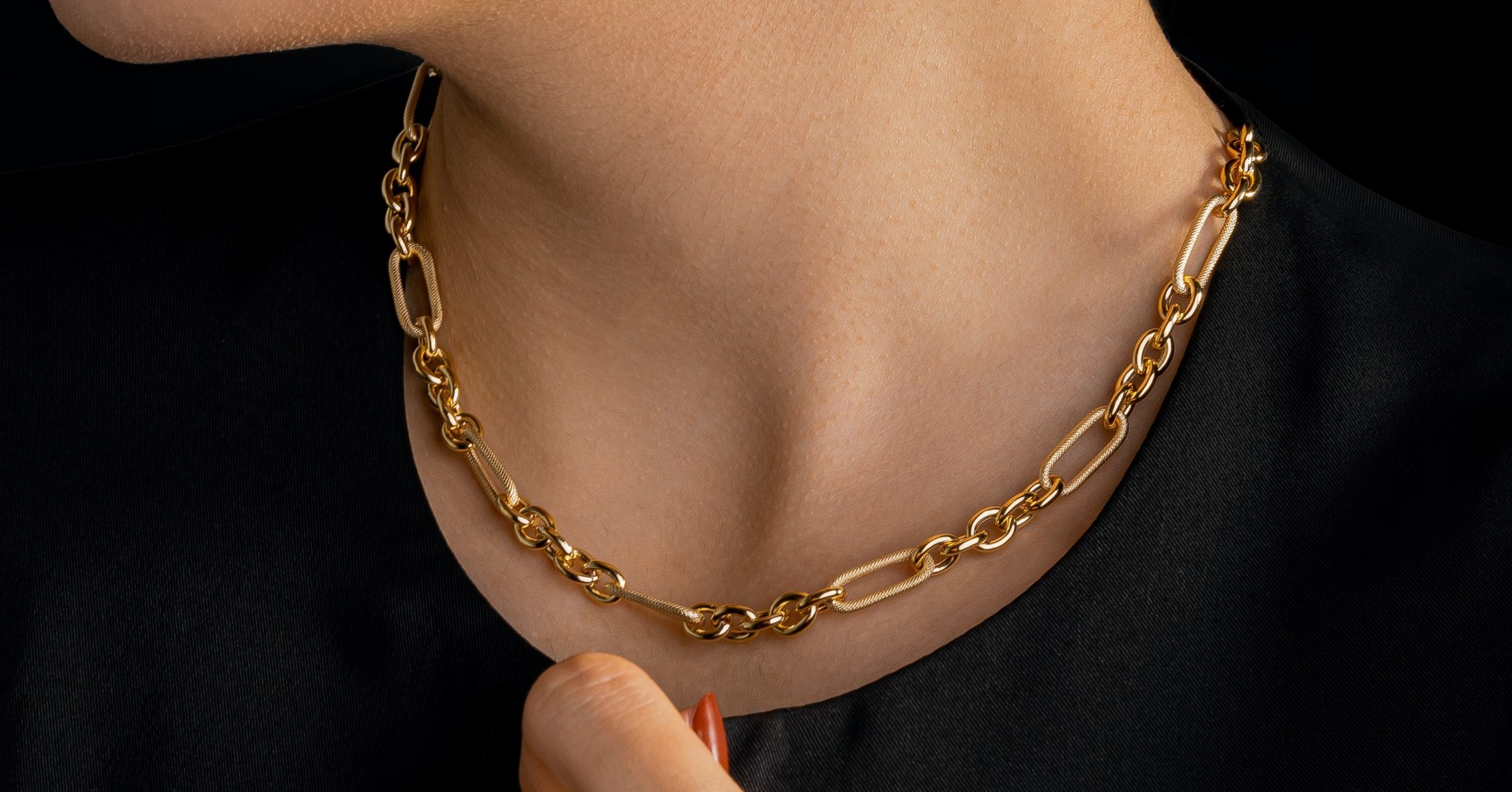 Credit: Sama Hosseini via Unsplash
Accessories are often overlooked when it comes to styling – but they can make or break an outfit. Don't be afraid to try pieces like big, statement necklaces, or large, golden earrings. Daring accessories are an eye-catching addition that can be the centerpiece of any great ensemble.
Experiment with different patterns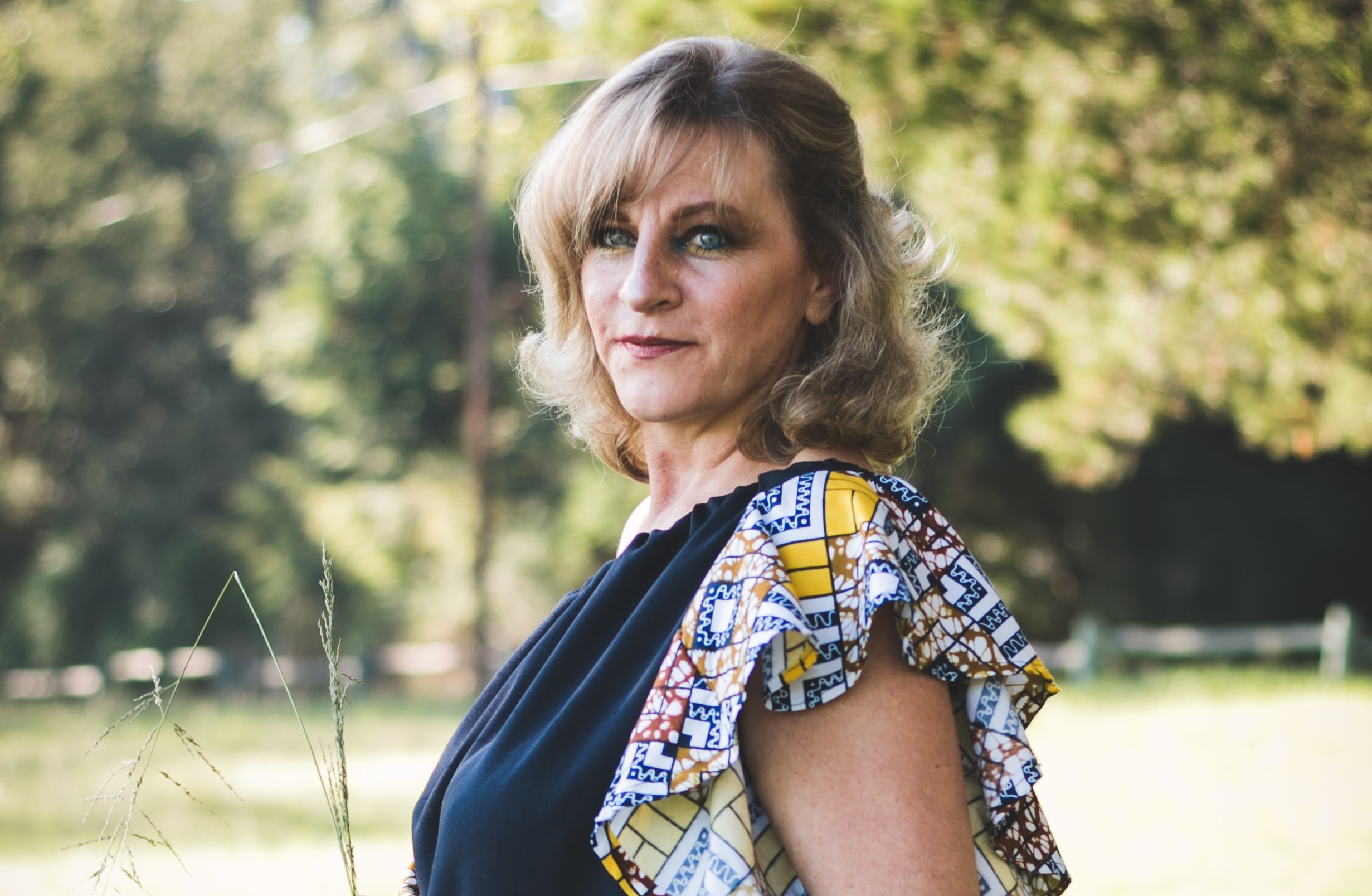 Credit: Meghan Holmes via Unsplash
Bold patterns are a fantastic addition to any wardrobe. They can elevate an outfit from bland to bright, turning everyone's eye in your direction to soak up your stylish garb. Experiment with different patterns and prints that work for you, and watch those heads spin.
Rock a pantsuit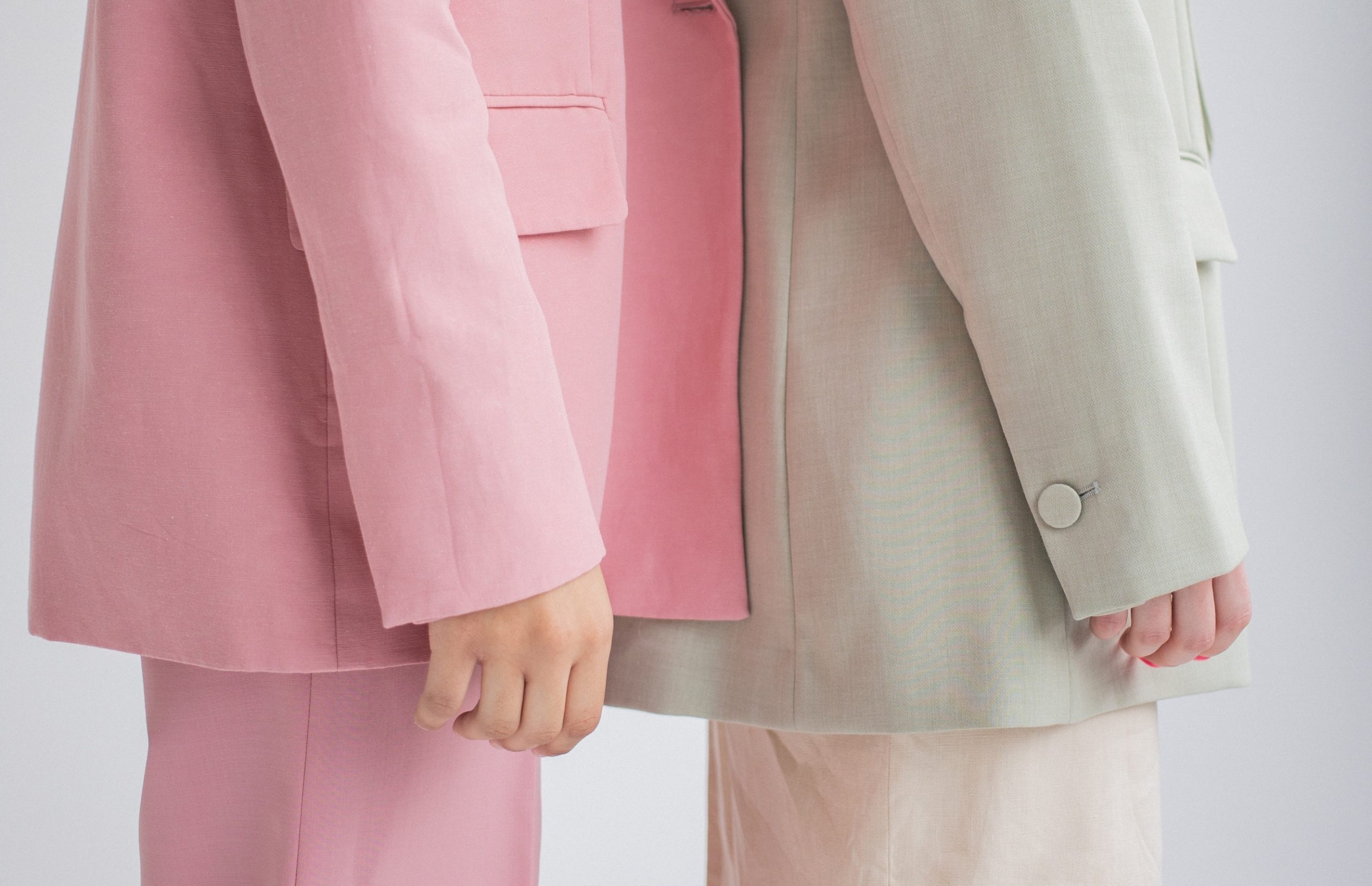 Pantsuits aren't just for the young – they suit all ages. These chic clothes are a great fashion choice as they can be worn for any occasion – whether it's meeting your pals for a luncheon, going to church, or simply running errands. These classic choices carry with them an air of timeless sophistication.
Don't forget your purse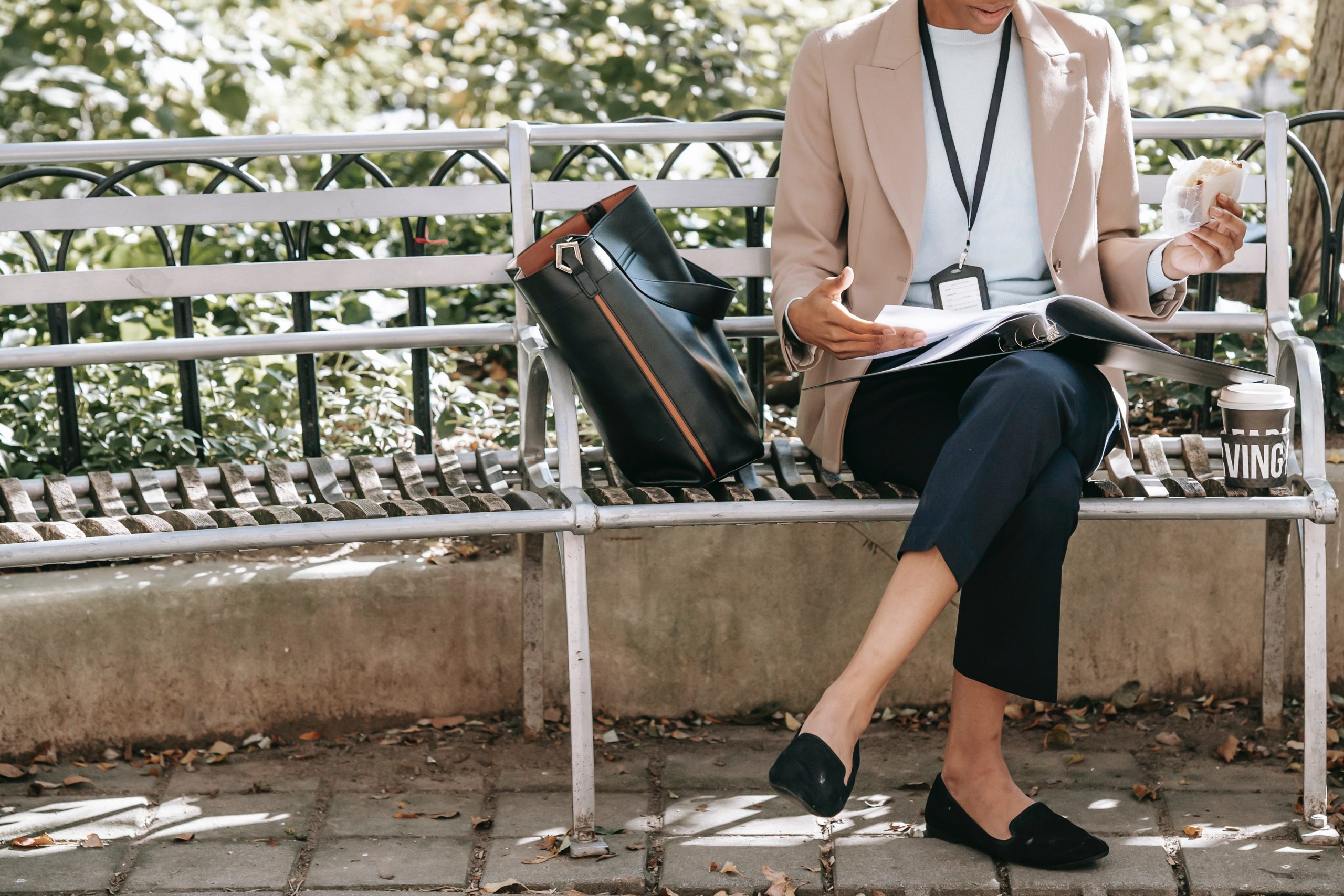 Purses aren't just functional – they can also be used to add a little extra flair to your style. Match up your purse with your outfit – black with black, white with colors – to really make your outfit pop. Whether it's a clutch, a tote, or a satchel, find out what combinations look the best for you.
Dress for your lifestyle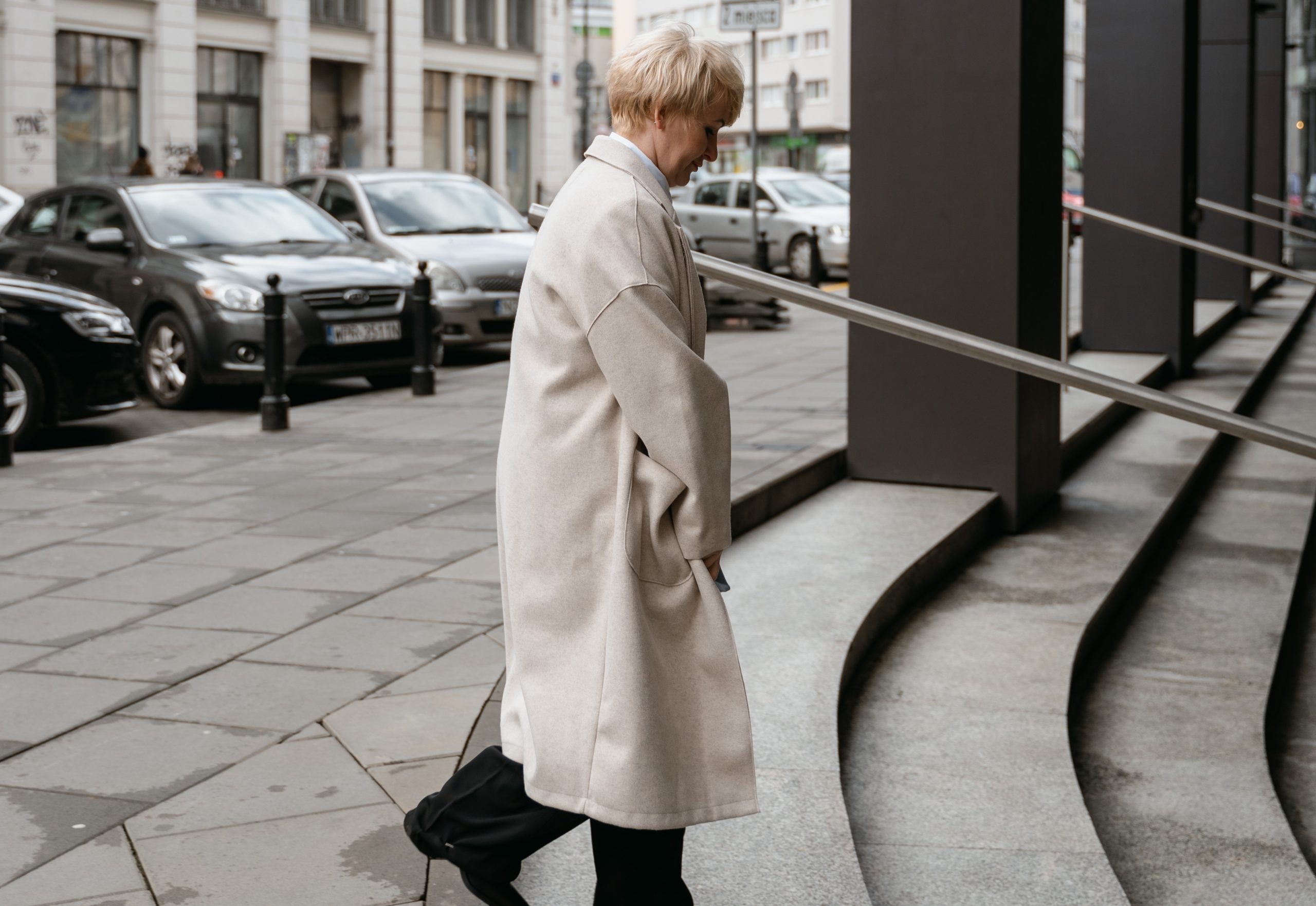 Style doesn't have to come at the cost of comfort. If you're outside a lot of the time, make sure you wear warm – but sleek – coats or jackets. If you're always walking about in the city, wear comfy – yet outfit-appropriate shoes. Look at the type of lifestyle you lead and dress accordingly.
Chuck out what you don't wear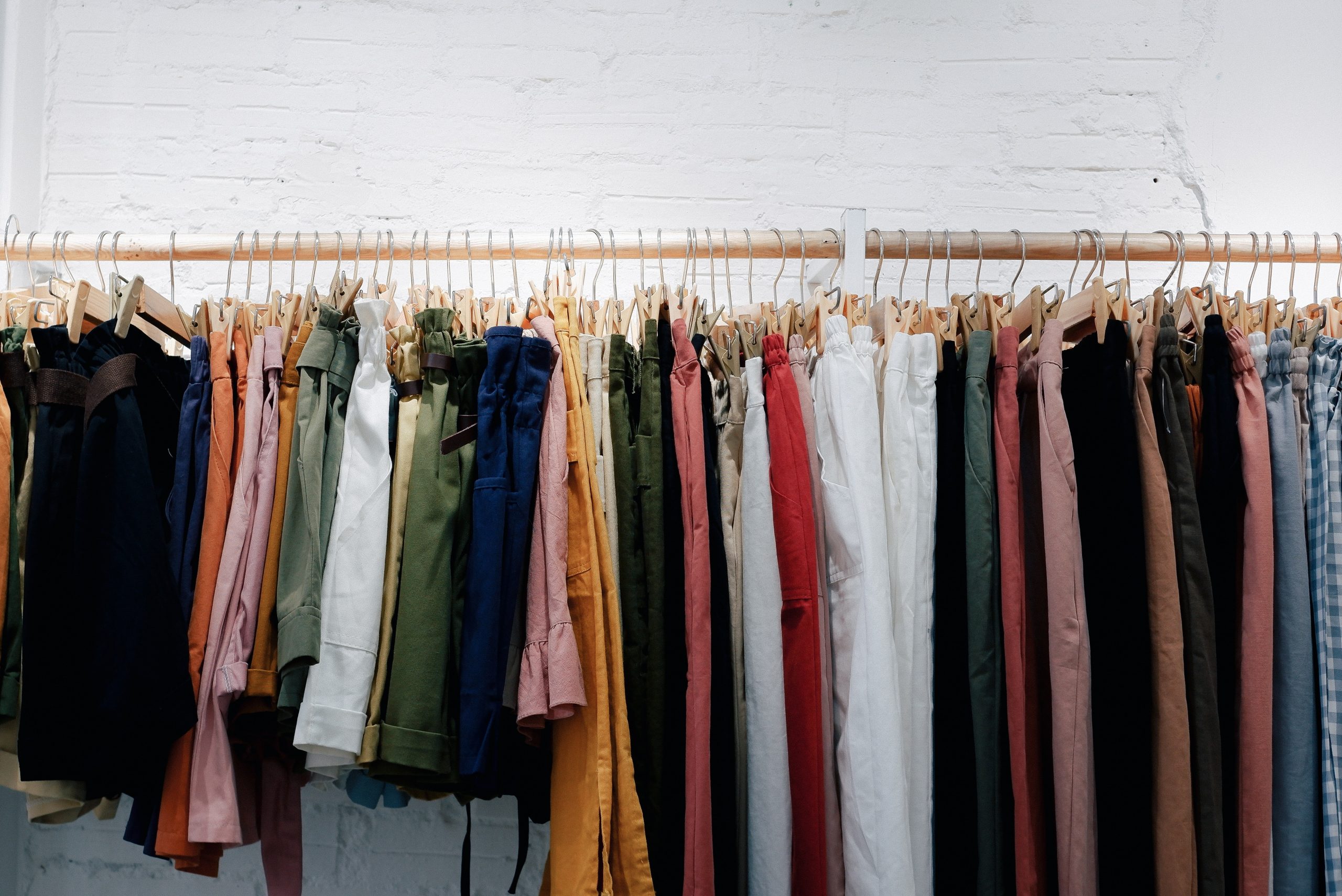 Credit: Lucas Hoang via Unsplash
Out with the old, in with the new. When updating your style it's best to take stock of the items you already have, throwing away clothes that have been sat in your wardrobe and collecting dust. Not only does this free up space for any new items you may buy – you never know what gems you may find lurking in the depths of your closet!
Never underestimate the cardigan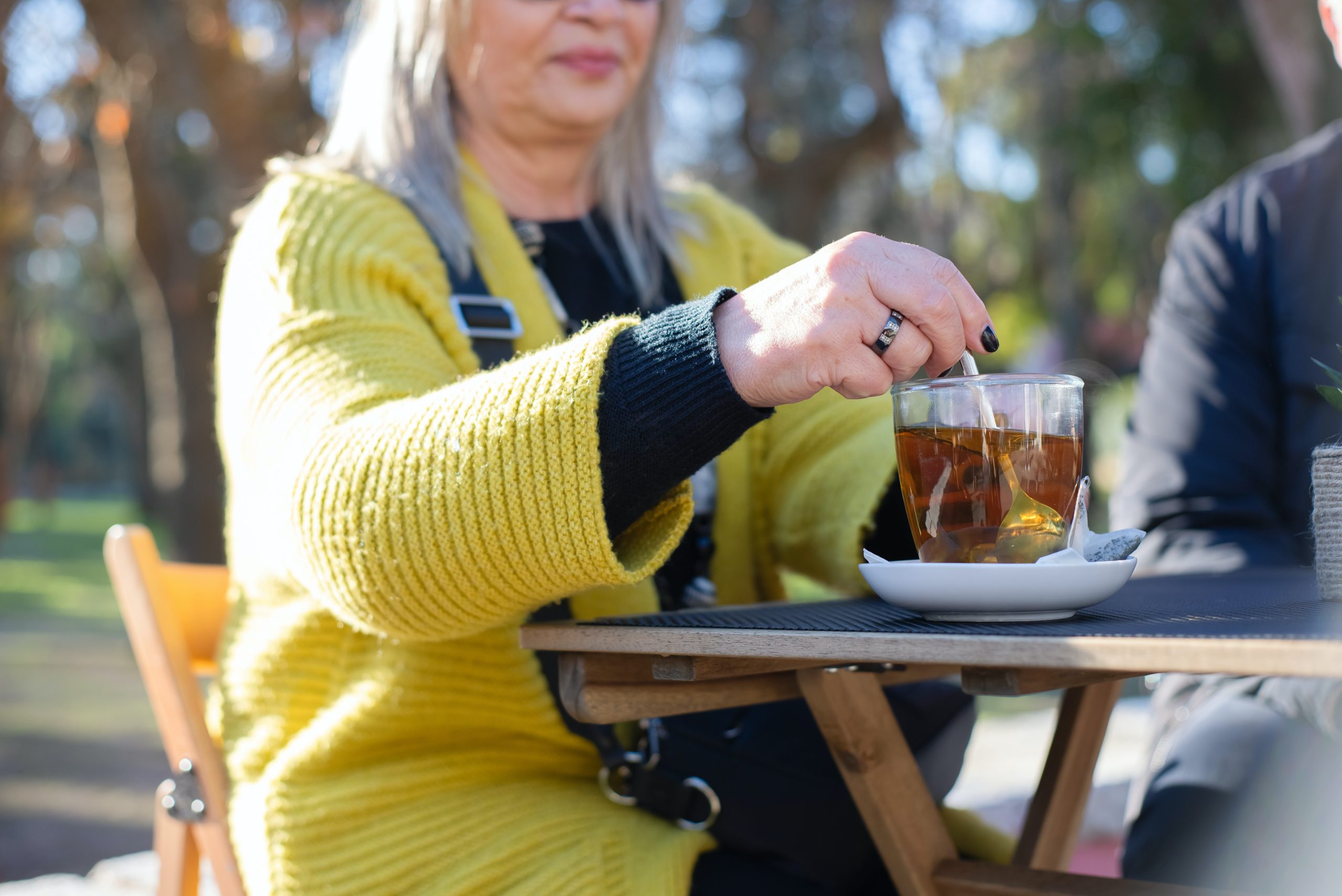 Cardigans go with pretty much any outfit. Be sure to wear your cardigan open, and choose one in a bright color if the rest of your clothes are comprised of darker tones. Cozy cardigans not only keep you warm, but they also add a little dramatic flair to your brand-new look.
Use long sleeves for a touch of grace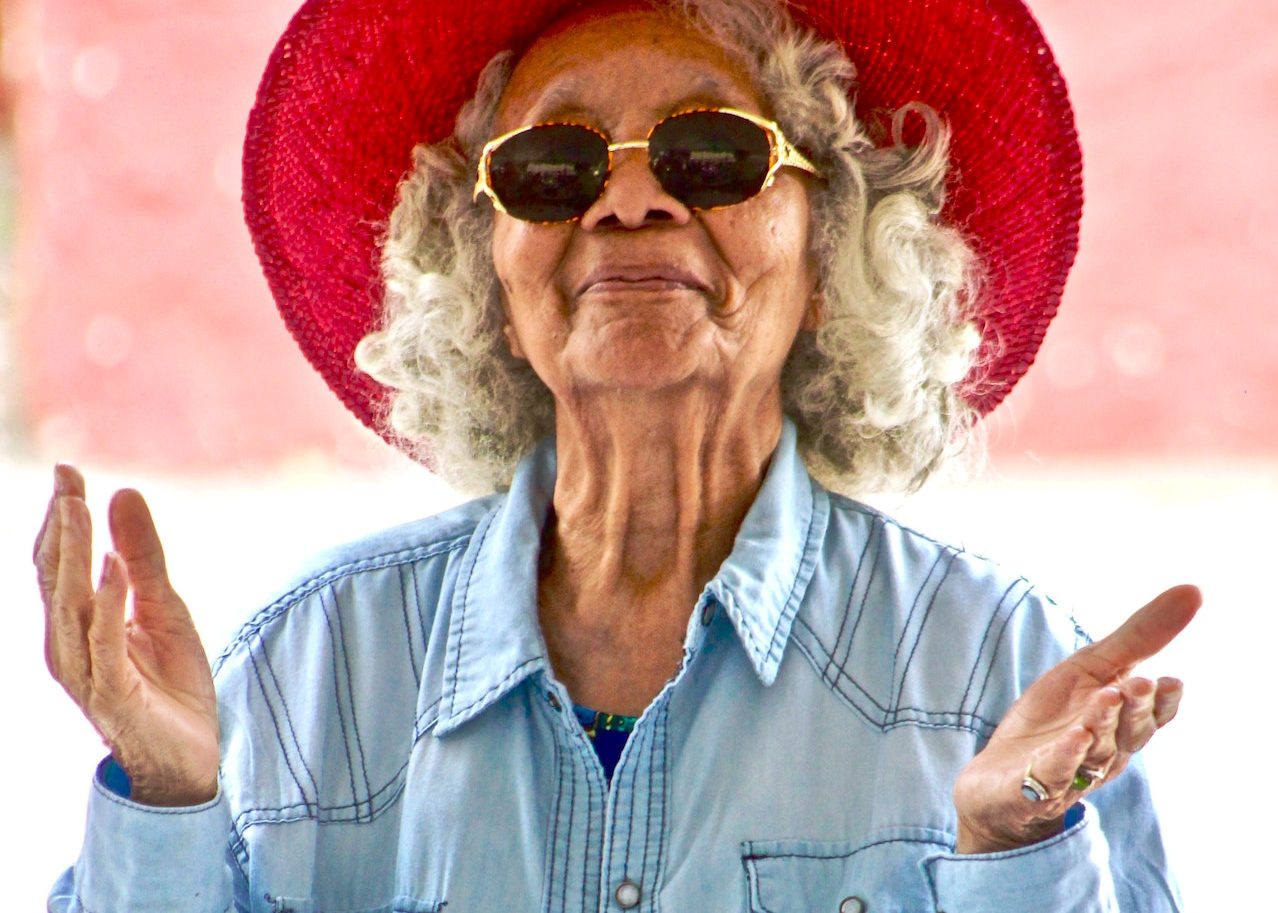 Credit: nashua-volquezyoung via Pexels
Long, slim-fitting sleeves serve a few purposes. They slim the arms and draw attention to the hands, which can be used to show off nails or jewelry. They also help protect your skin from harmful UV rays, which is particularly important for keeping aged skin looking healthy.
Layers can slim your figure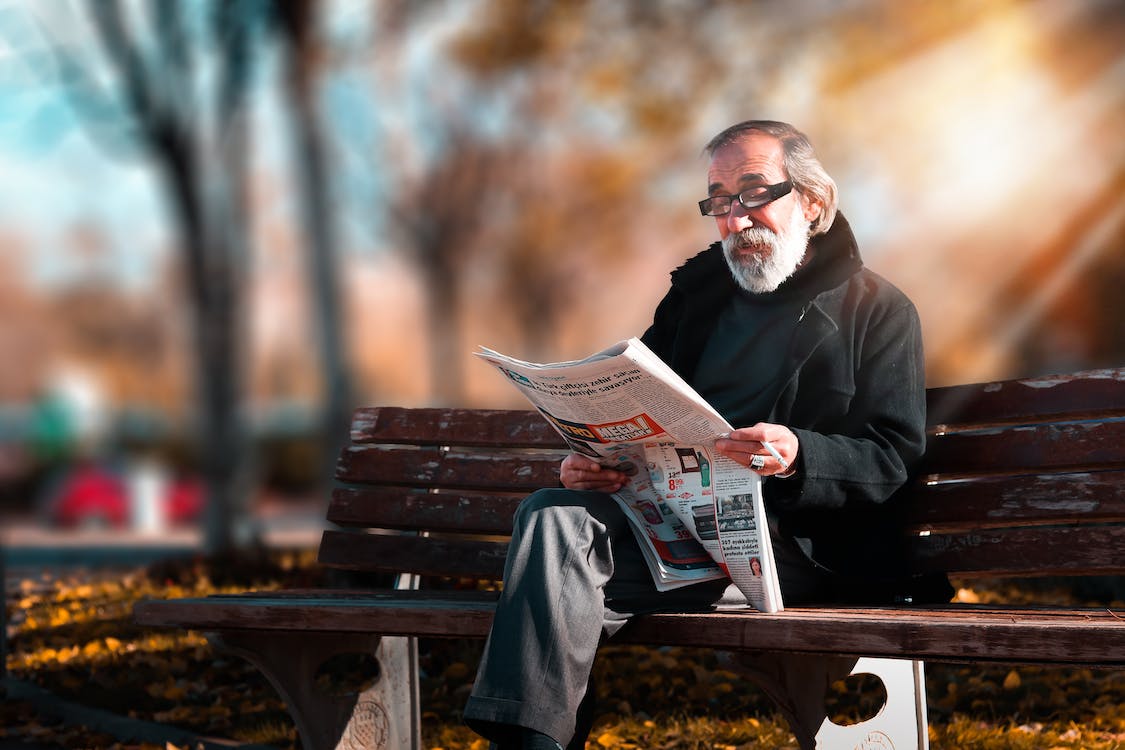 Credit: Hasan Albari via Pexels
This works well for both men and women by taking advantage of layers and textures to fill out your silhouette. A shirt, jumper, and cardigan, or sports jacket combo uses different fabrics and shapes to make the upper body more even. The jacket then lets you decide how to round everything out by broadening the shoulders.
Avoid looking old fashioned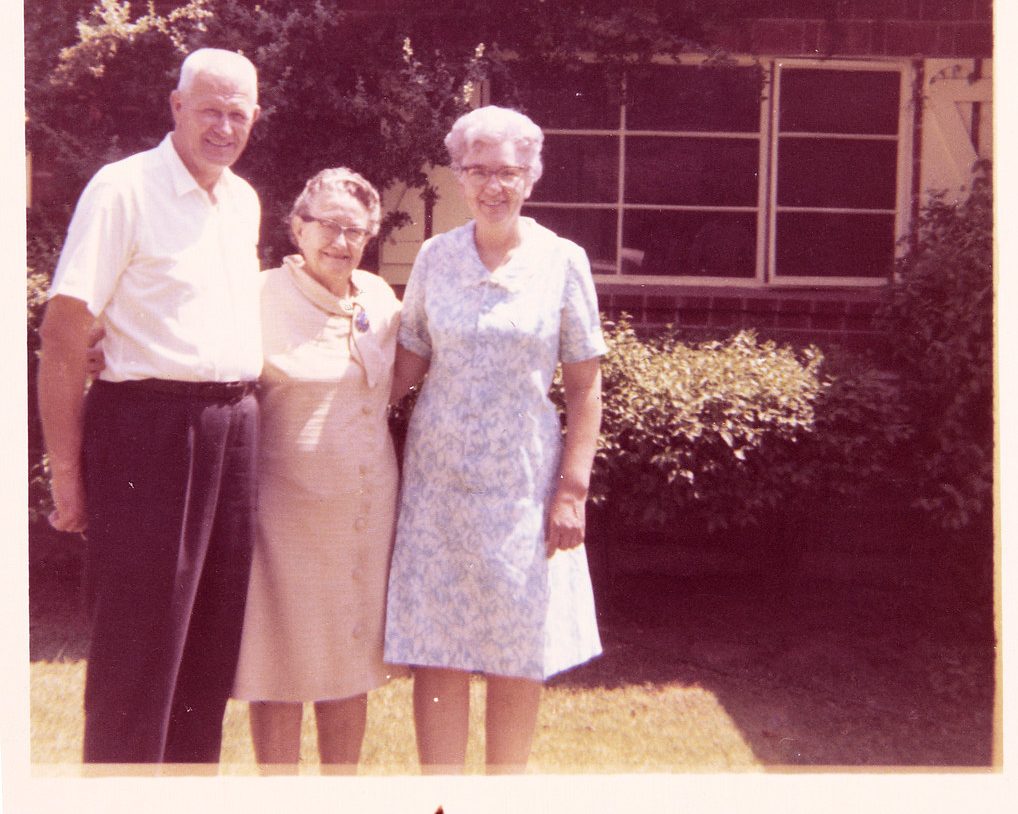 Credit: via Flickr
Think back to when you were younger and imagine what the 60+ year-olds were wearing then. Avoid brogues, flesh-colored leggings and tweed skirts. Trends in floral patterns change quite quickly over time, so if you'd rather settle into your own style, avoid those too.
Suspenders: timeless and ageless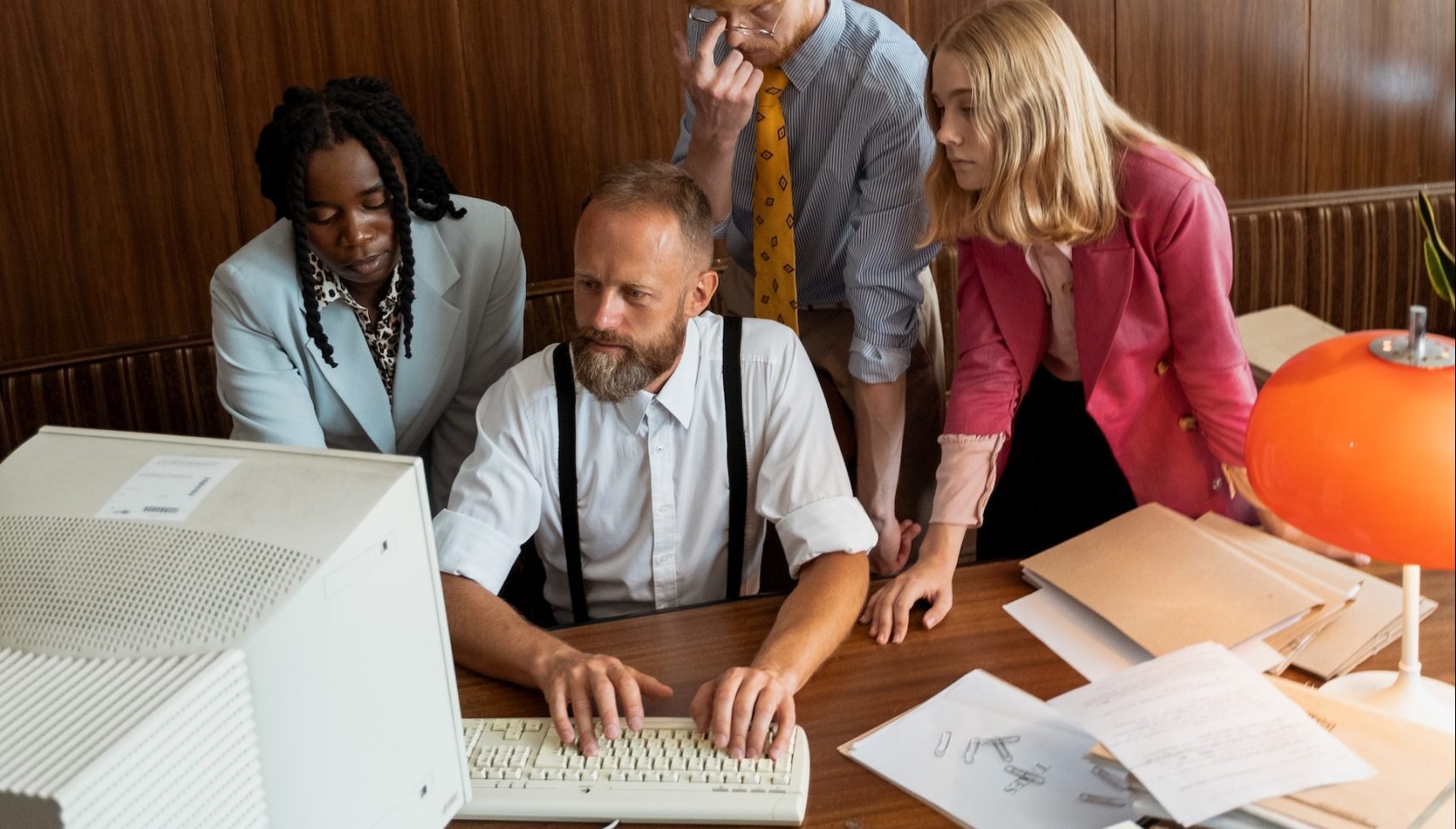 Credit: MART PRODUCTION via Pexels
Suspenders are a unique fashion trend. Instead of falling out of style, they tend to switch demographics due to different subcultures adopting them. This means that they have been used to accessories a lot of different looks, alongside their natural chest framing benefits. Try them with formal shirts, polos, skirts and slacks or dresses.
Wear a conversation starter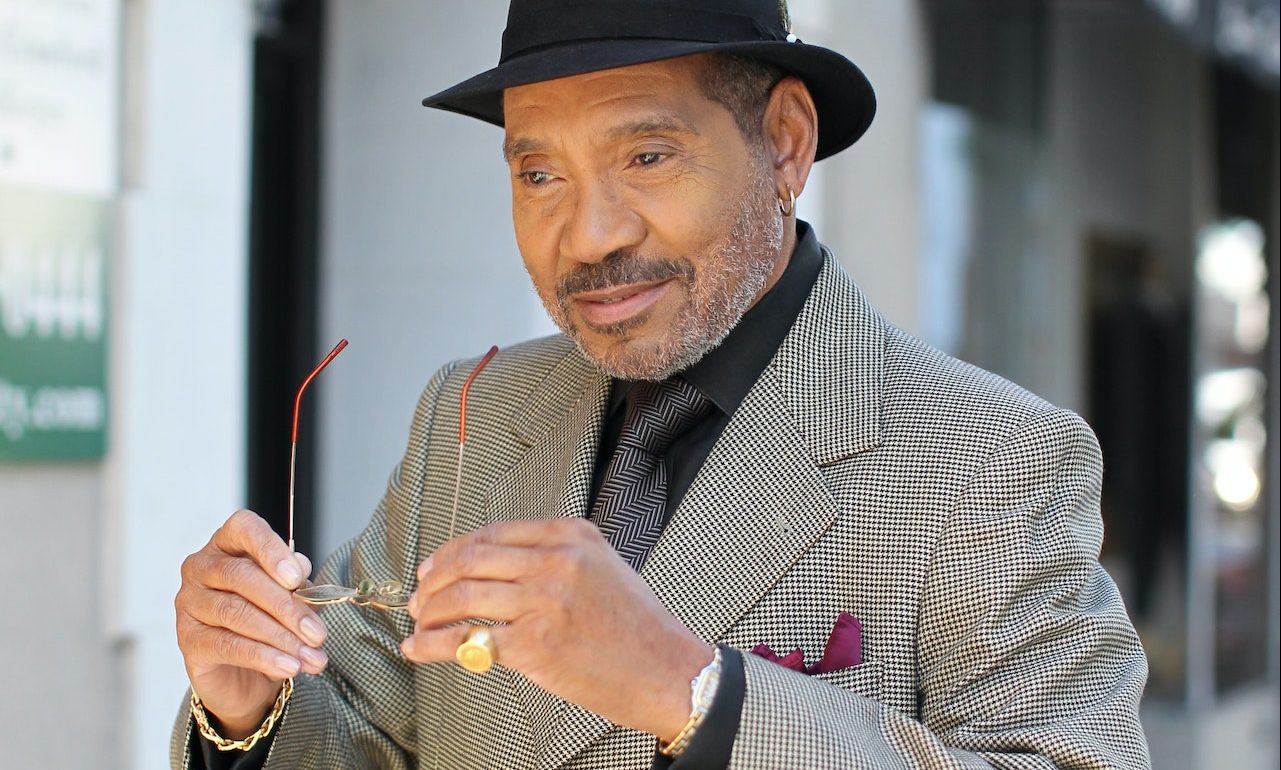 Credit: Elziroy Porter Jr. via Pexels
A statement piece doesn't have to be huge, defining or outlandish. Something as simple as a unique accessory or a bold colored shoe can be enough to get a few compliments thrown your way. For older men, a unique tie is a classic conversation piece – wear it with joy.
You're never too old for a little black dress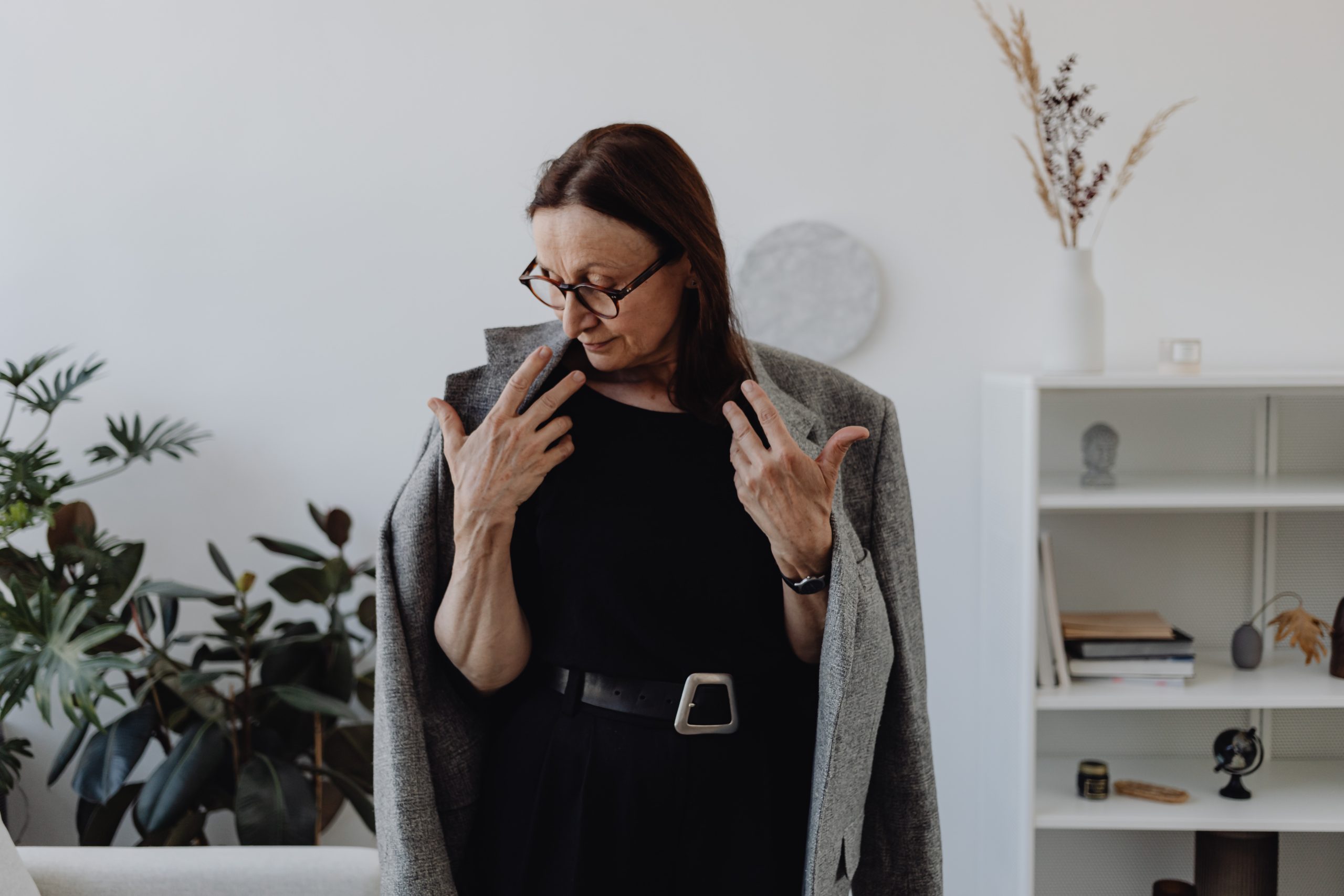 Credit: Karolina Grabowska via Pexels
Black, with a little work, can go with anything, which is reason enough to have at least one black dress on your clothes rack. As a fashion statement all its own it can seem a little daring, but add a belt, bangle, and wide-brim hat, and you have an outfit that would look at home at an evening gala or a day at the races.
Ditch the heels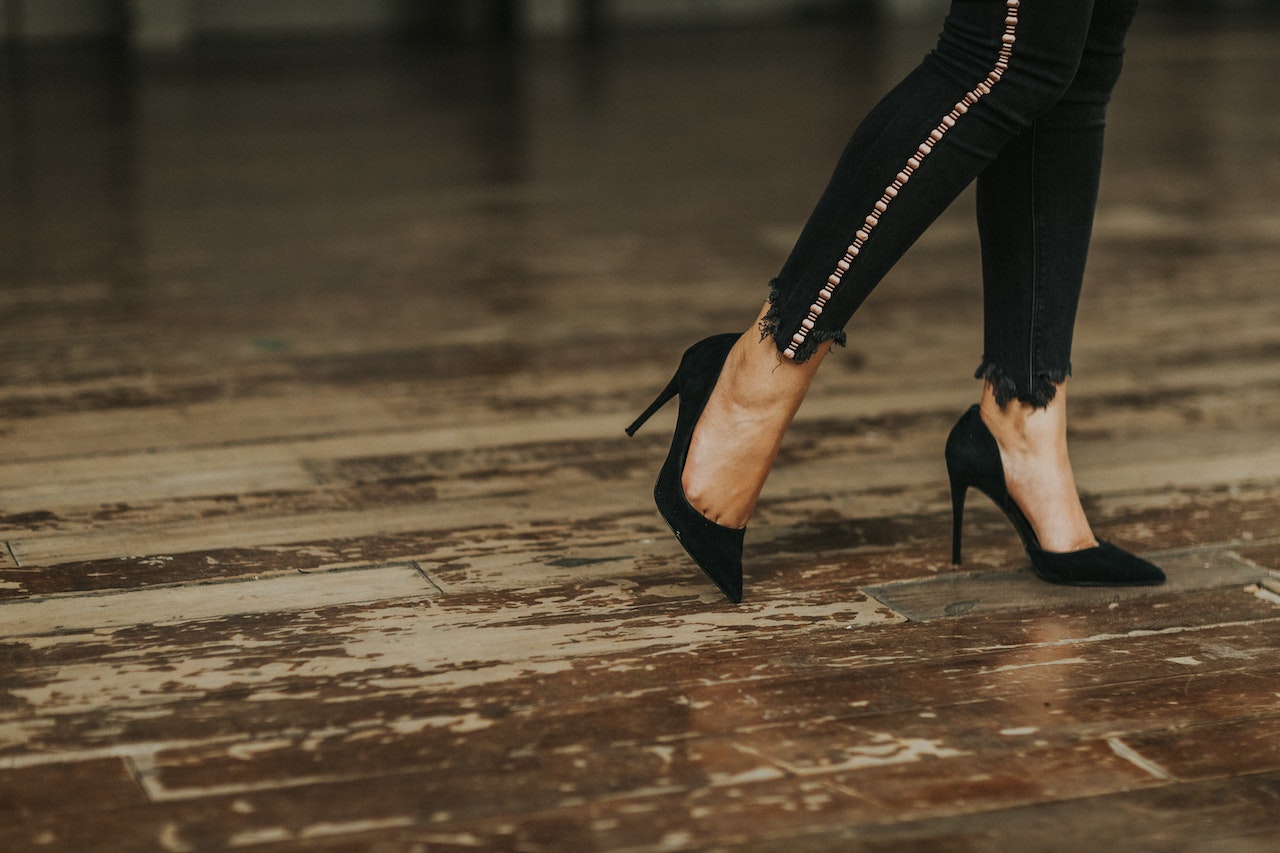 Credit: Luis Quintero
It's not about age, it's about comfort and wisdom. By your 60s, you've learned who you are and you have no need to dress to impress anyone! You can get exactly the same lifting effect from wedges, or focus on the style and go for flats.
Bring comfort into other styles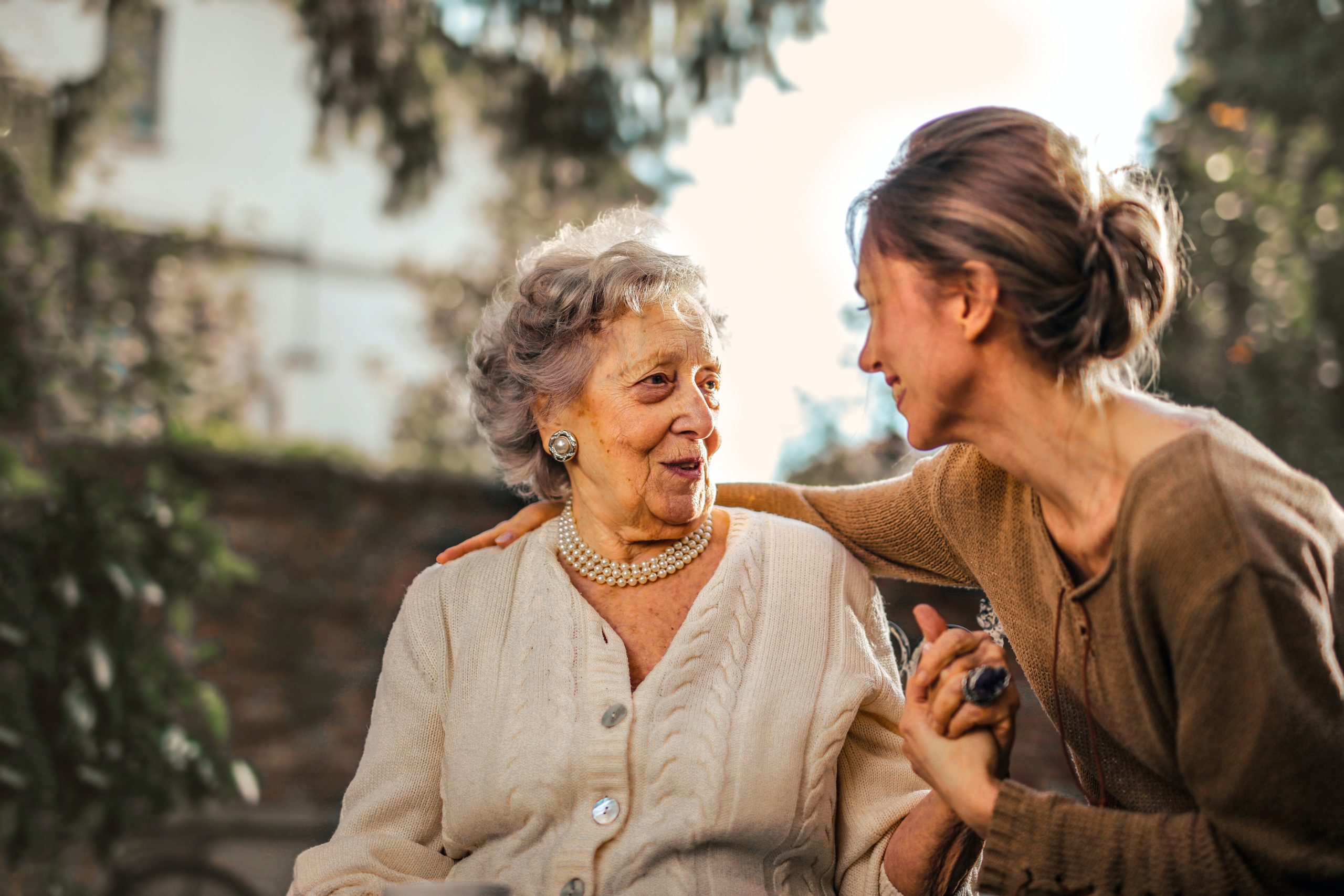 Credit: Andrea Piacquadio via Pexels
Style fusions aren't just for young people. Comfort and breathability come first, but that doesn't mean you can't experiment by mixing more casual and sporty looks together. Gym leggings and loose fit jumpers as fashion evolved from their general comfort and convenience, and provide a slim look with a graceful neckline that shows off the shoulders.
Have a few coats at hand for all occasions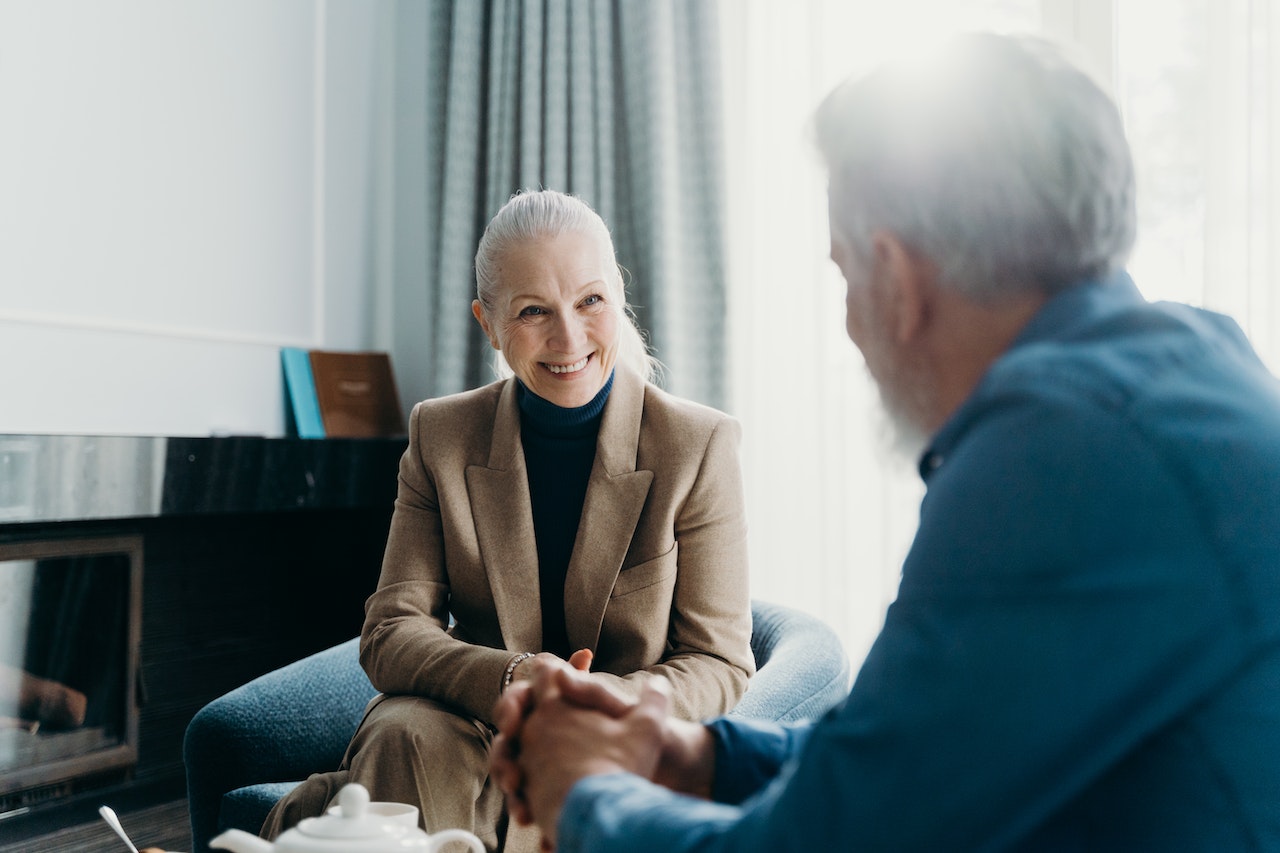 Credit: cottonbro via Pexels
Around three high-quality, plainly designed coats are going to last you for years, avoid cluttering your wardrobe, and add sophistication to so many winters and late-summer nights. Try and cover a few key areas that fit with your current style, and think about the textures and colors that would best complement your favorites.
Think of the King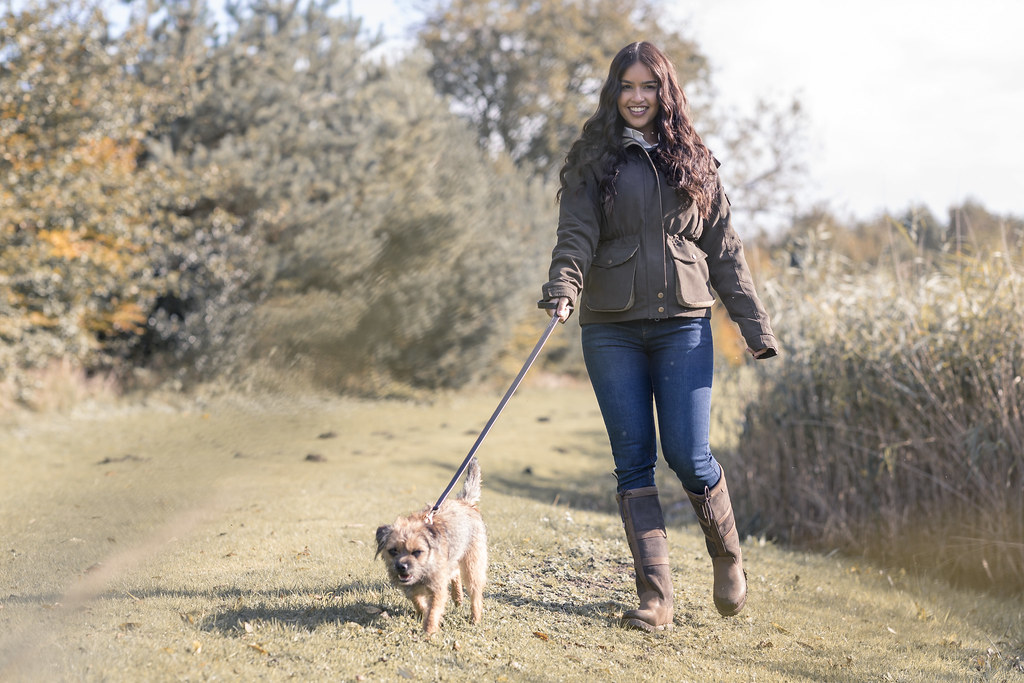 Credit: Rydale Clothing via Flickr
The English country heritage look offers both style and utility. It combines traditional patterns like tartan with understated colors and maximum comfort. With a great pair of jeans and some strong, earth-tone walking boots, you'll be ready to march royally through city streets or country hills.
Show off those ankles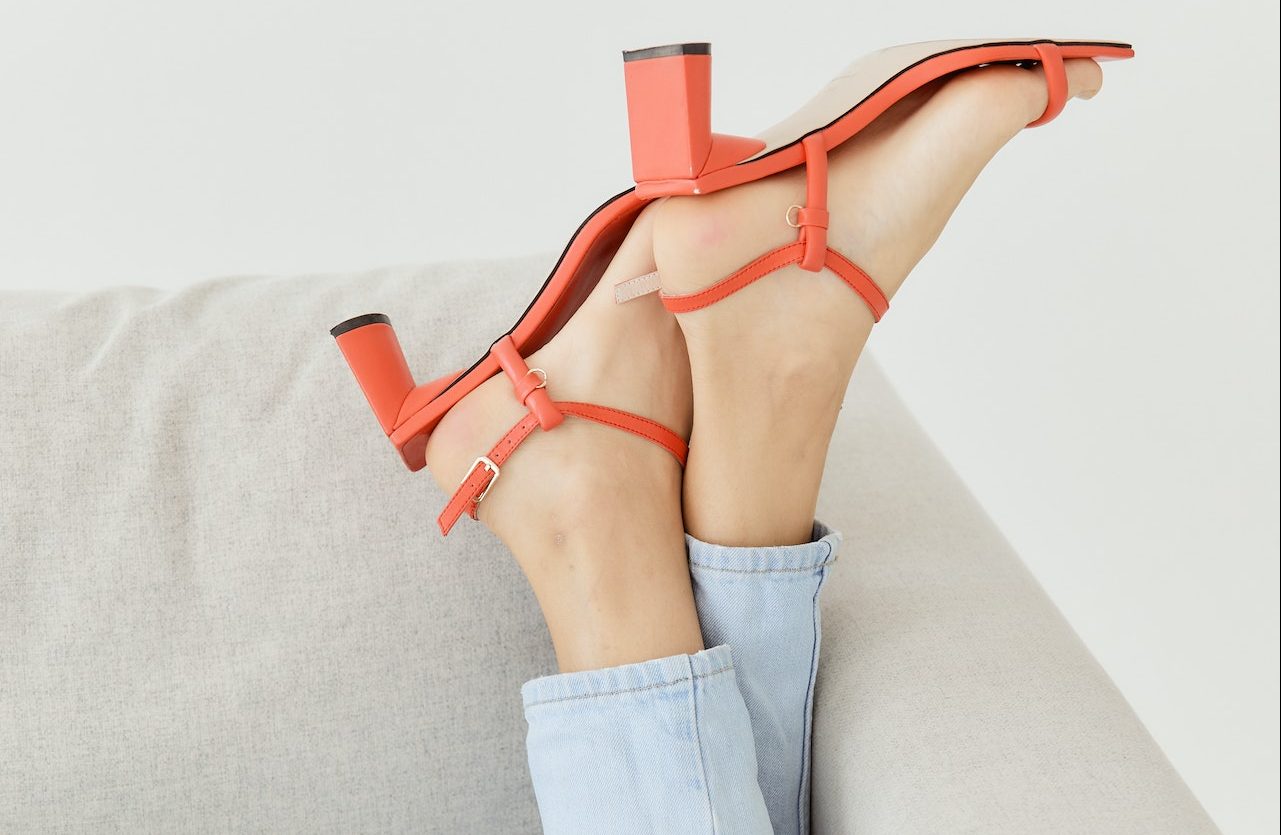 Credit: darina belonogova via Pexels
The ankles start doing a lot more work as our bodies age and they deserve celebration based on that alone! Thankfully, cropped trousers and rolled-up jeans work from spring to fall. Low-cut boots, sandals and accessories are all at hand to really make them pop.
Scarf? Ace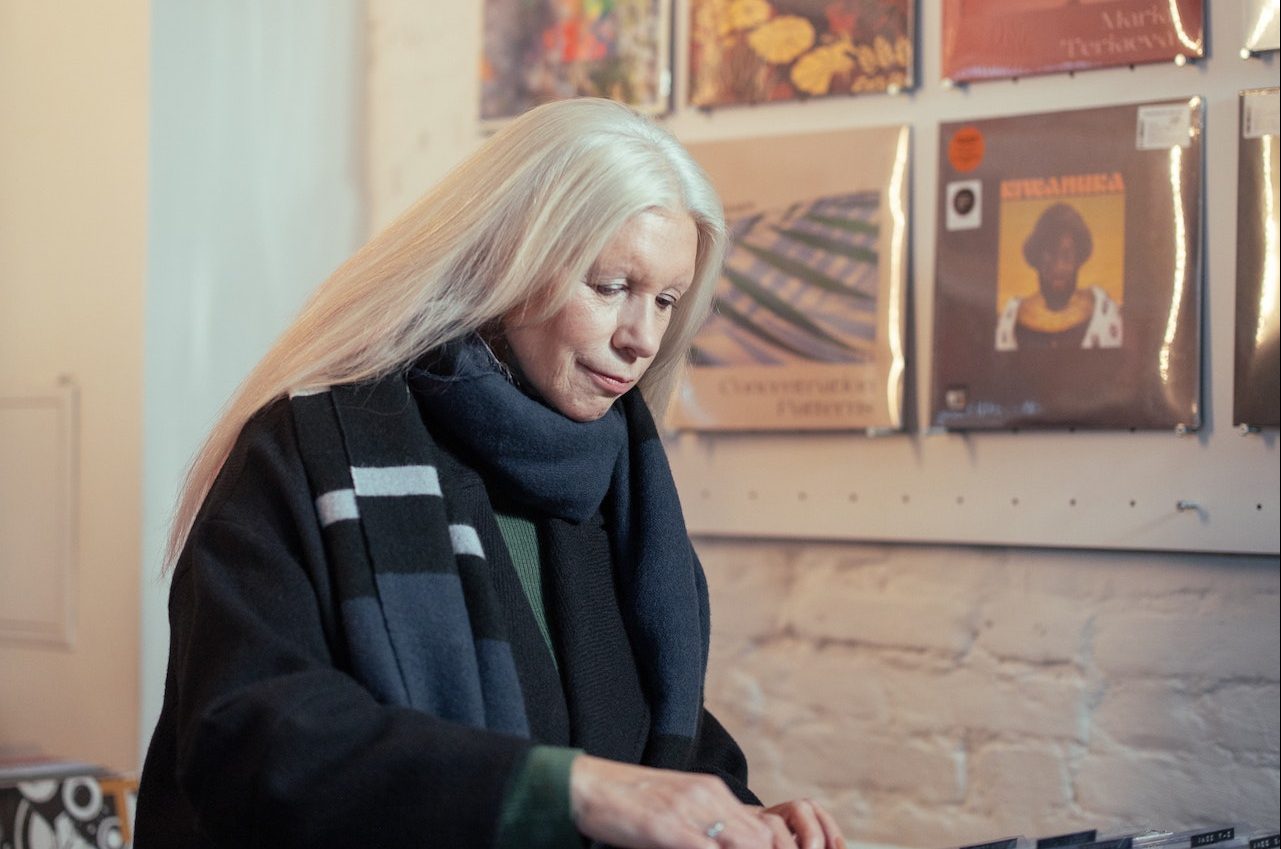 Credit: Cottonbro studios via Pexels
There is such a thing as too many scarves, unfortunately. It's truly a shame as they're cheap, widely available and come in a bunch of styles, making them a great addition to your wardrobe. They instantly add color, visual interest, and varied texture. Limit yourself to a versatile handful, and have a cozy one for the winter months.
Maybe go boho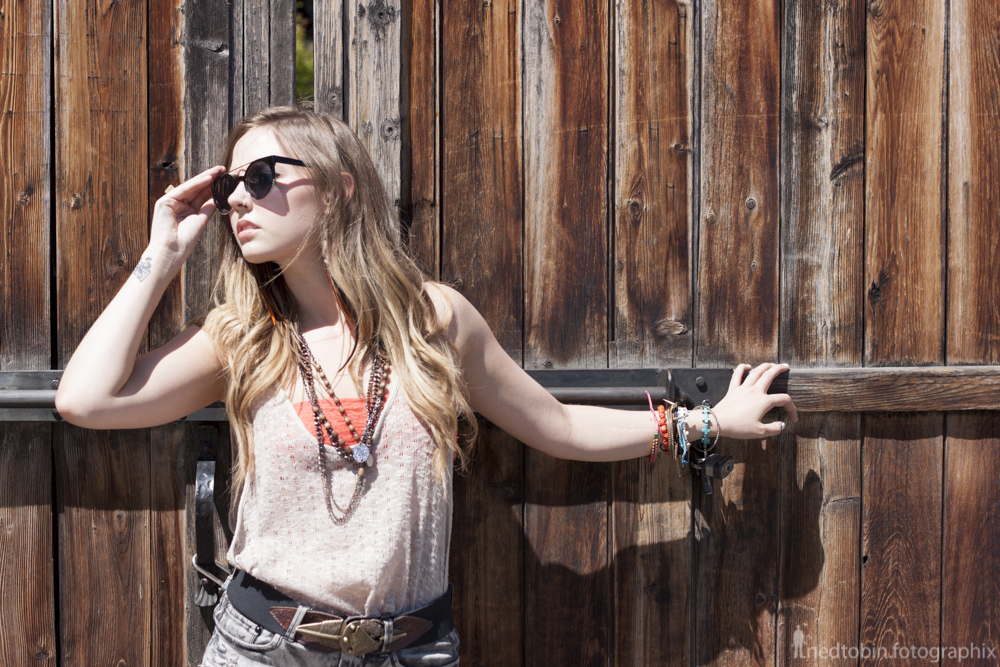 Credit: Ned Tobin
As with all styles, there are elements of the bohemian look that can work for everyone. A printed tank top under a bold overcoat incorporates a youthful vibrancy, especially alongside a bolder shoe option. Stay away from floral printed skirts and heavy use of accessories, though, those become a little trickier to keep tasteful yet modern.
Embrace your curves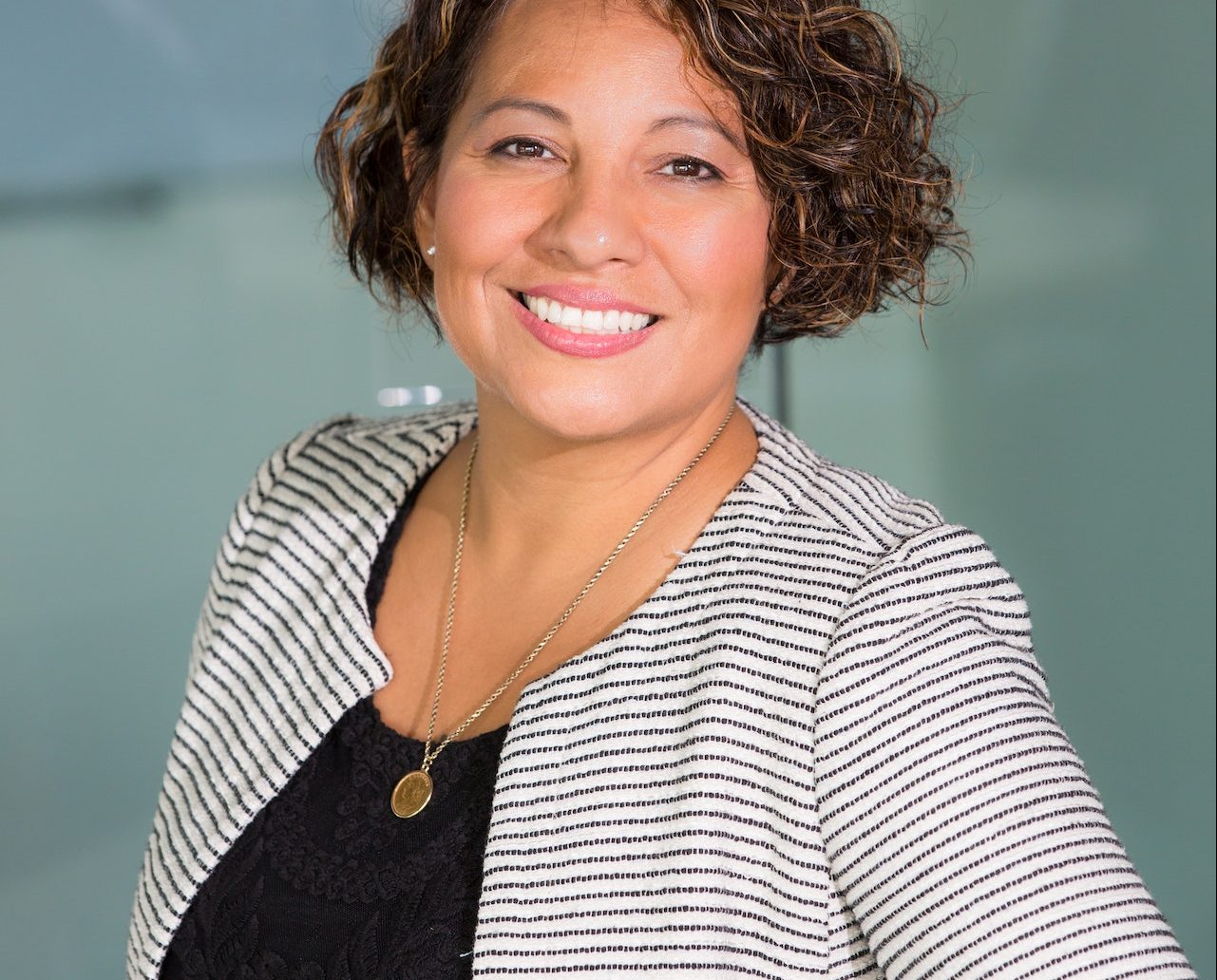 Credit: Christina Morillo via Pexels
Utilize your natural assets by dressing for your body type. Old school sexy fabrics like silk, satin, and lace can all be incorporated into your wardrobe to help show off your femininity. Match trim silhouettes with simple colors, and remember bust lift is often more important that a plunging neckline alone.
Avoid anything too baggy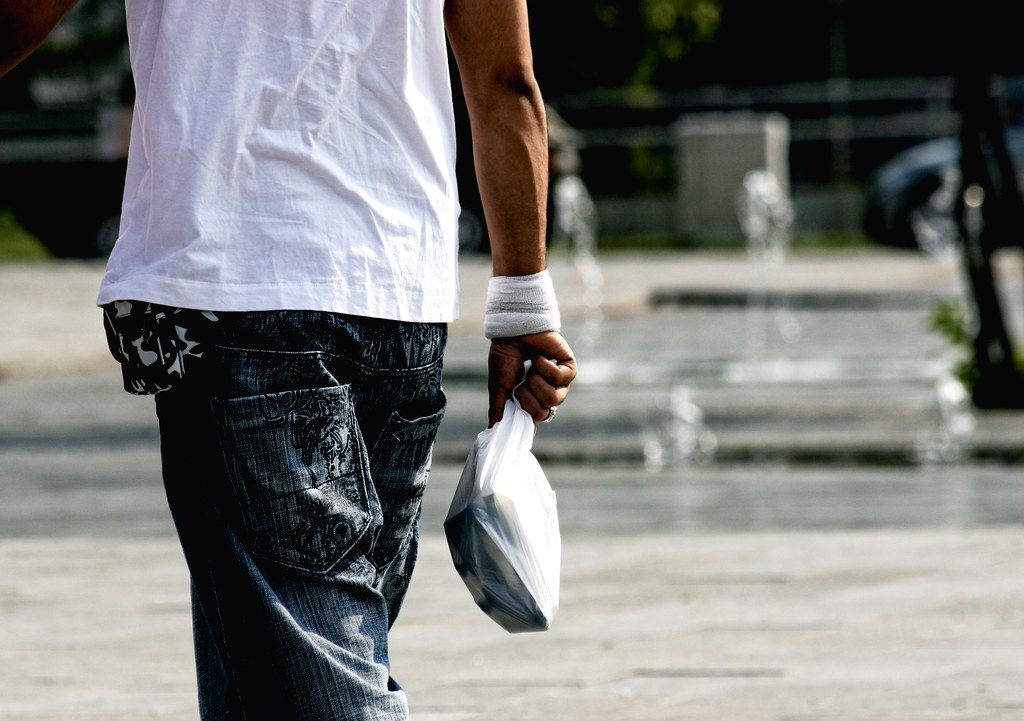 Credit: Raul Lieberwirth
While baggy clothes do come into style every so often, it's best to avoid anything that can weigh you down too much. Having one pair of loose bottoms is a solid idea, if they work with a few different tops you already own. Try rolling them up at the ankle for a bit more usability but, in general, you want to avoid too much bag.
A light summer look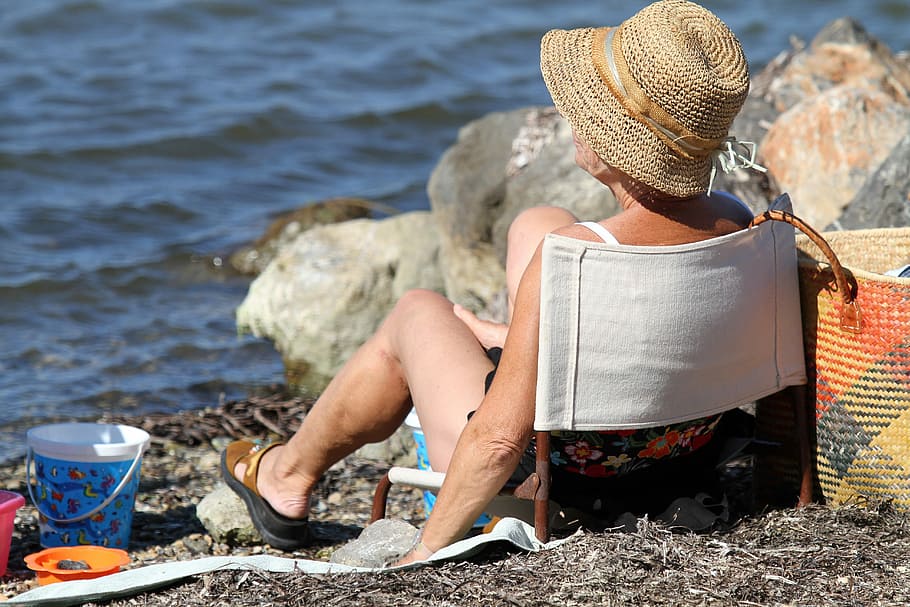 Leave the crop tops and tiny shorts to the 20-somethings, as there are plenty of ways to stay cool without having to copy the grandkids. A pair of Bermuda shorts are a great gender neutral option for comfort in the heat, and pair well with plain T-shirts or oxford shirts. It's a youthful look that doesn't feel like time travel.
Hide a waistband with layers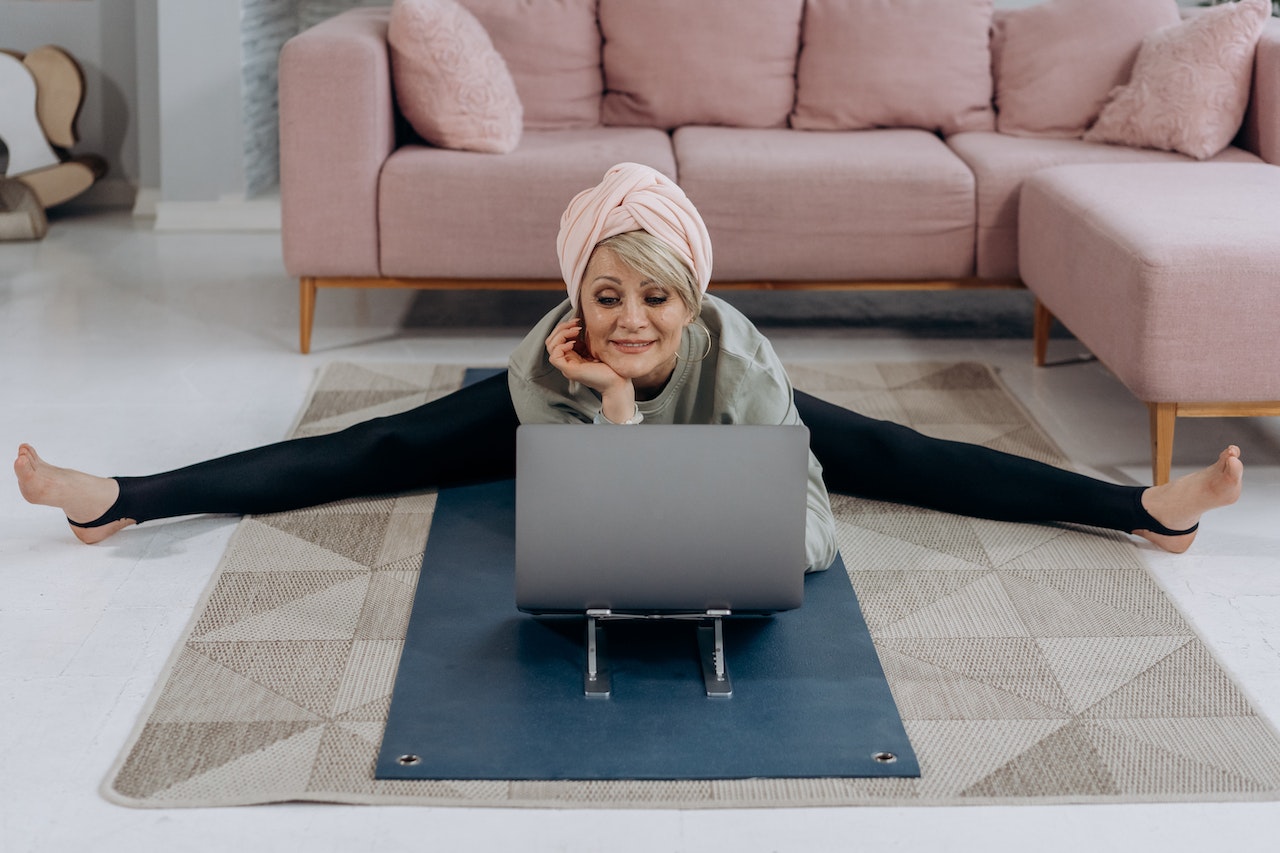 Credit: Mikhail Nilov via Pexels
Form fitting leggings are hard to ditch, they're incredibly comfy and offer a great slimming effect. The same rules apply as always: if you're building an outfit around them, try to cover the waistband. You can do this with a loose-fit knitted jumper or T-shirt, building up layers using cardigans or jackets.
Be careful with heavy jewelry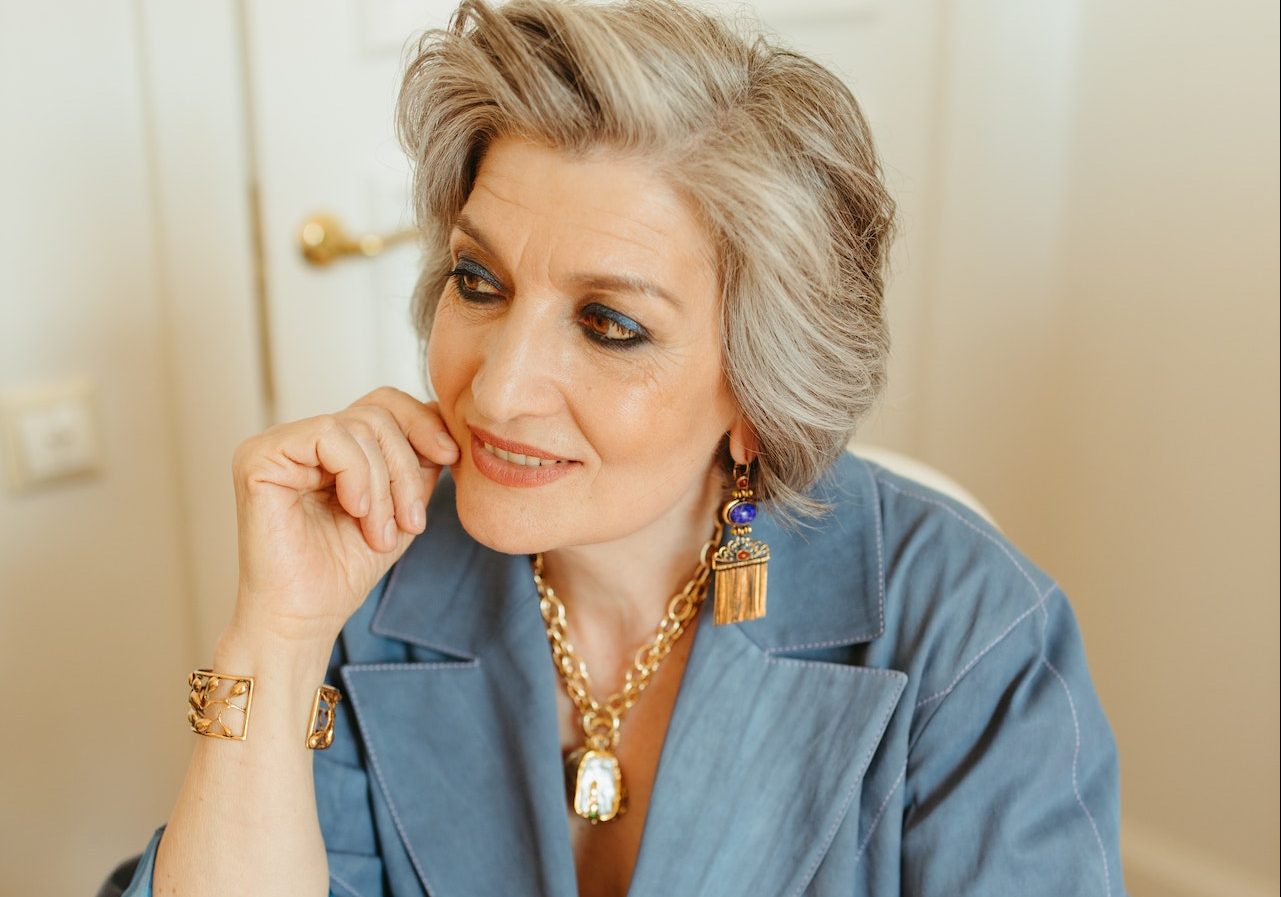 Credit: Yaroslav Shuraev via Pexels
Sometimes a bold statement necklace can be the heart of the entire ensemble, but you don't always need an extravagant pendant or shiny ring for every look. Invest in a few pieces of delicate but still sophisticated jewelry, a thin silver or gold necklace works with many casual looks. Be careful of overloading the ears too!
Sheer is always sexy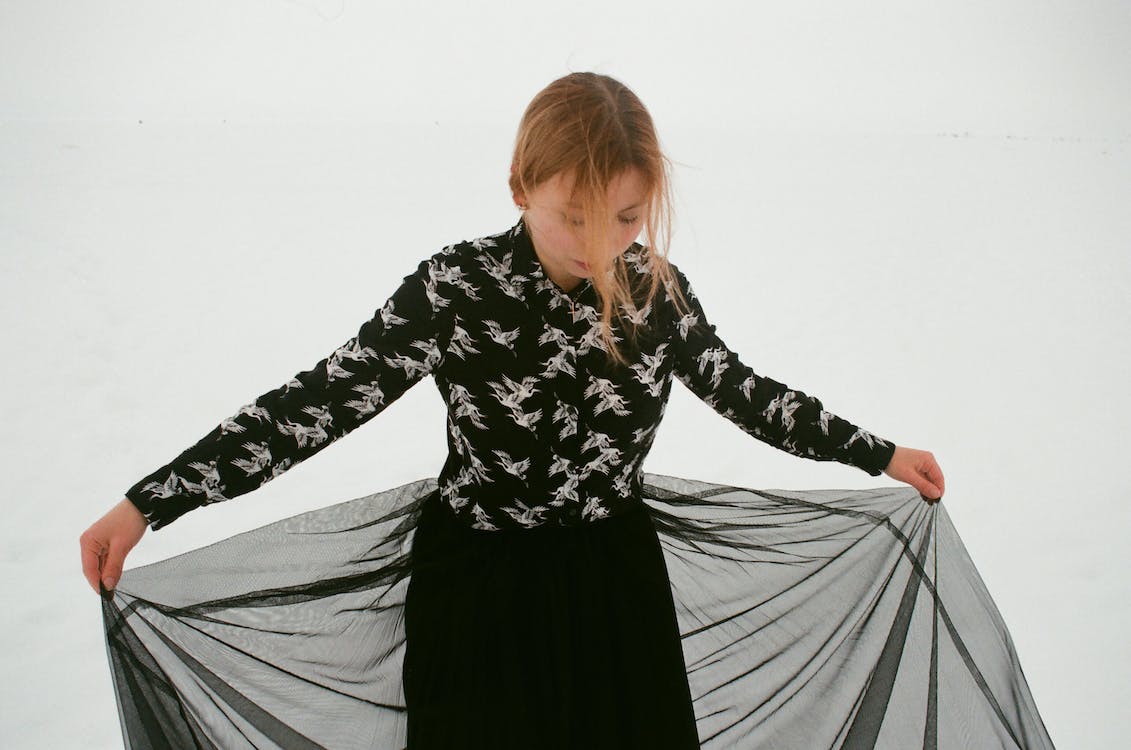 Credit: Darya Sannikova via Pexels
Mesh and sheer fabrics are huge at the moment for both men and women, blurring the lines of gendered fashion. You don't have to go wild with an entirely see through top, there are plenty of ways to incorporate the fabric without exposing a little too much of yourself. Sheer sleeve details or a light wrap-around cardigan add texture and a little sultry spirit.
Bring out those hidden pearls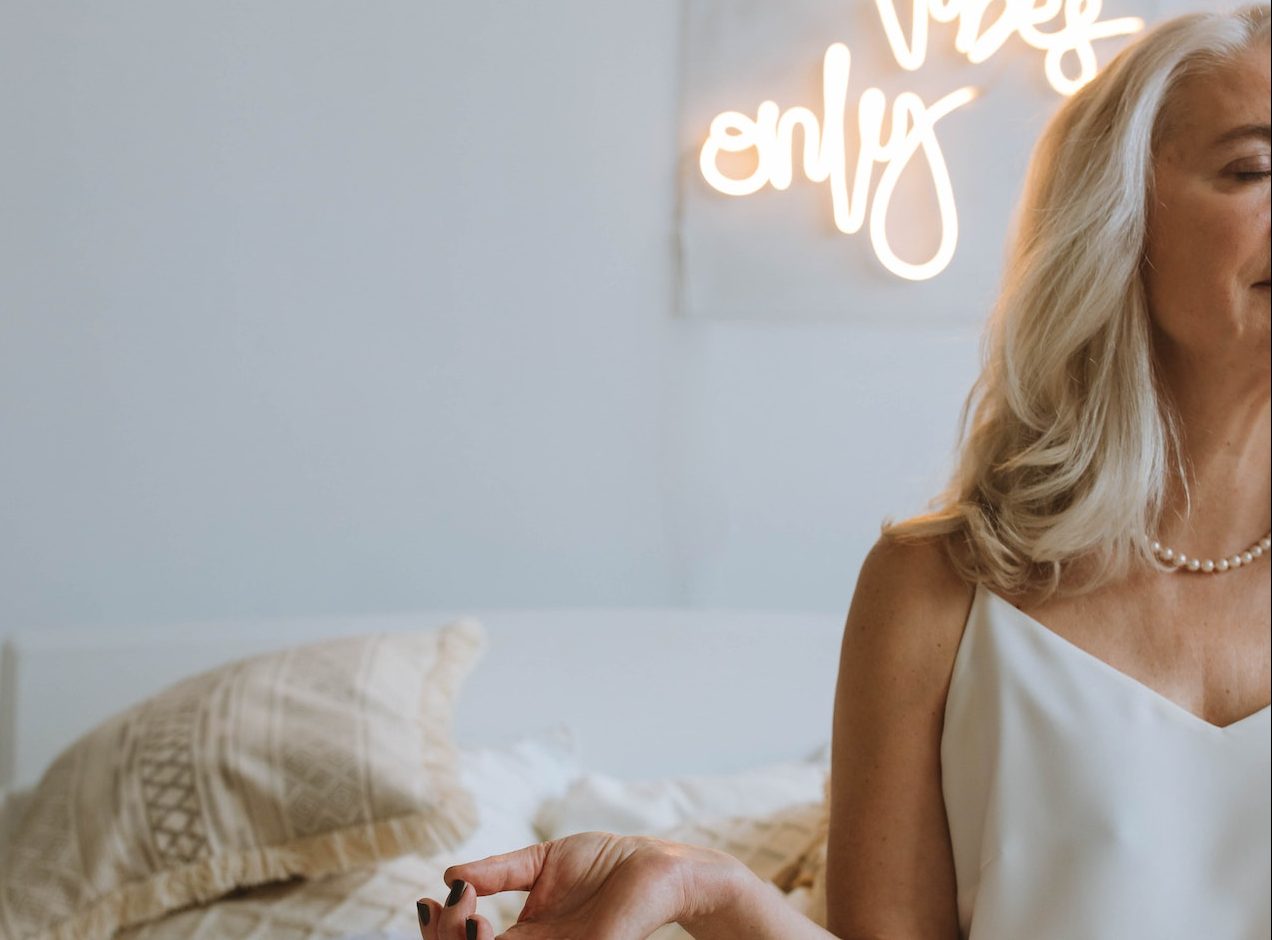 Credit: Anastasia Shuraeva via Pexels
Undoubtedly one of the most iconic and beautiful accessories, pearls never lose their class. Whether its a necklace or a drop earring, stop reserving that glam for special occasions. You can incorporate them into plain black outfits for some contrast, draw some attention to a scooping neckline, or bring in a modern edge with a pearl choker.
Have a tailor you trust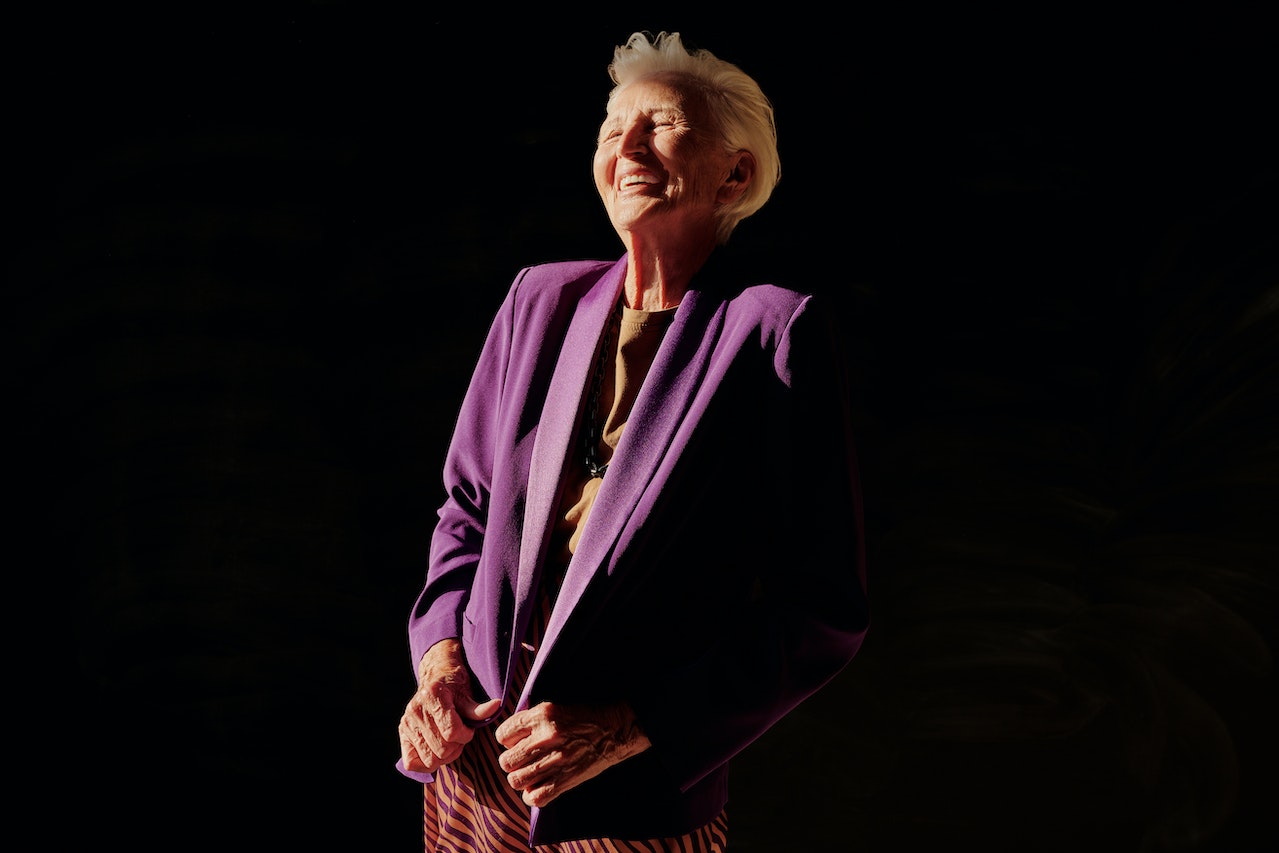 Credit: Moe Magners via Pexels
At any age, it's better to have one high quality suit you take good care of than a handful of worse-fitting options. This goes for women too, a slim-fit double-breasted jacket in a neutral tone, maybe gray or navy blue, can instantly elevate a look. A good tailor can also work with your body type, taking in the waist provides some instant class.
Show off your cheekbones with a high neckline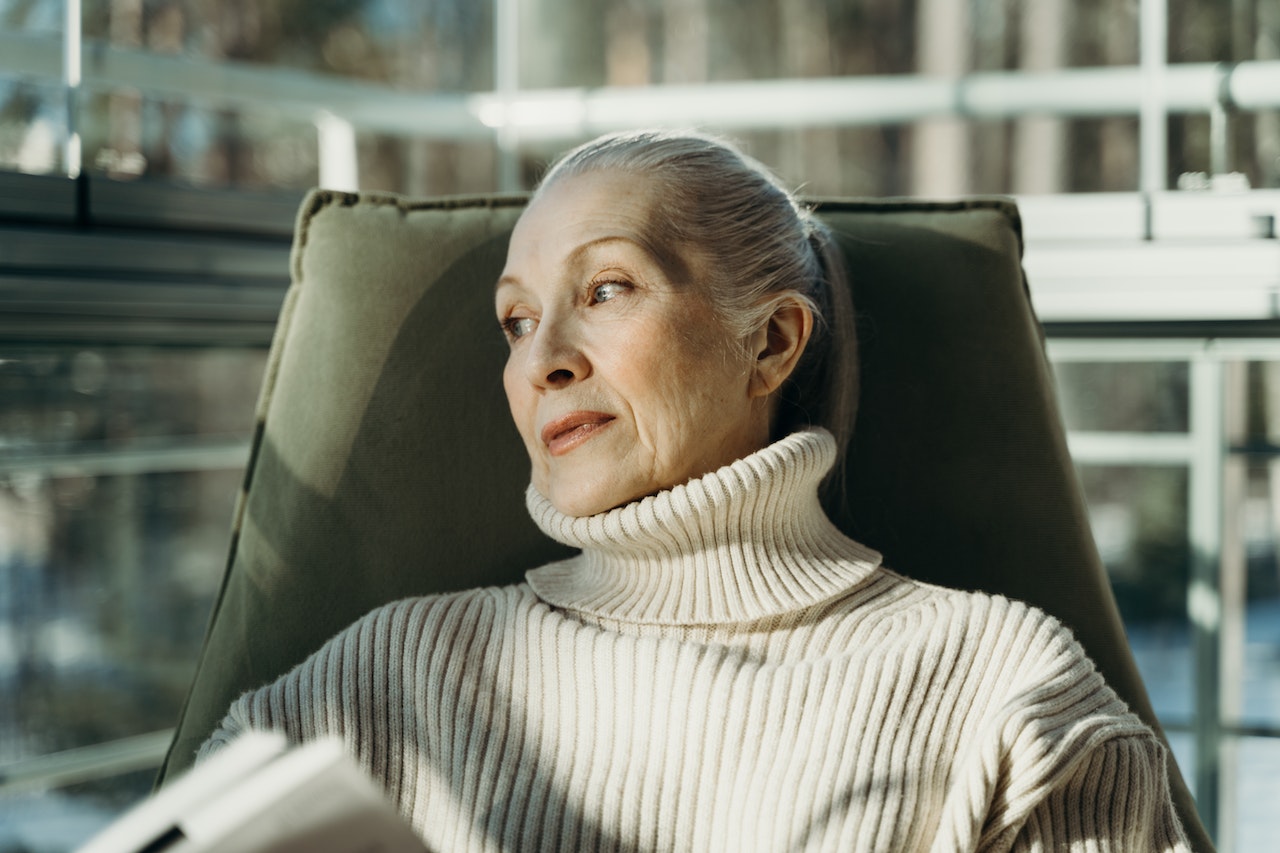 Credit: cottonbro studio via Pexels
While the face shape changes a little with age, you can still celebrate your favorite features with the smart use of necklines. To take advantage of high cheekbones and longer faces, you want something that creates a visual funnel up to the face. Turtle necks, roll necks, or a simple crew neck with a tighter necklace will all draw the eyes up.
Build casual looks around color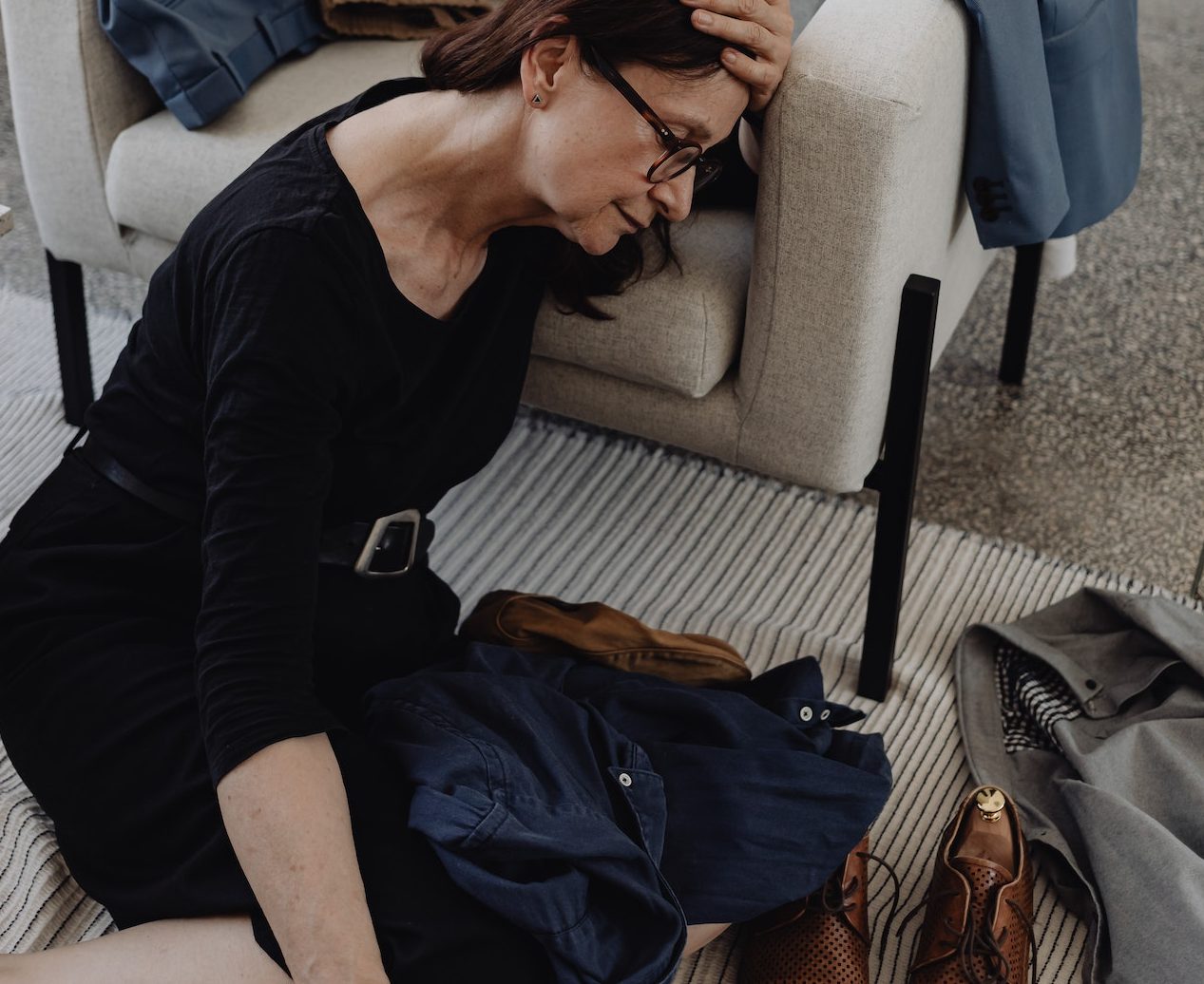 Credit: Karolina Grabowska via Pexels
To give even your most casual looks a lift, build them around a color scheme. A black shirt and pants combination can be given an instant pop by pairing them with some bright white trainers and a matching bag. Accessories are the easiest way to add an intentional color- go wild with belts, sunglasses, and scarves.
Experiment with leg options
Credit: Darina Belonogova via Pexels
This will depend on your body type a little, but most styles of pants can work with the right construction. Boot cuts or flared bottoms can seem a little out there, but now is the time to get creative! These tend to suit taller bodies with long legs, but there are still plenty of options for petite dressers. Take a wider, more narrow hem as an example.
Use asymmetry to add youth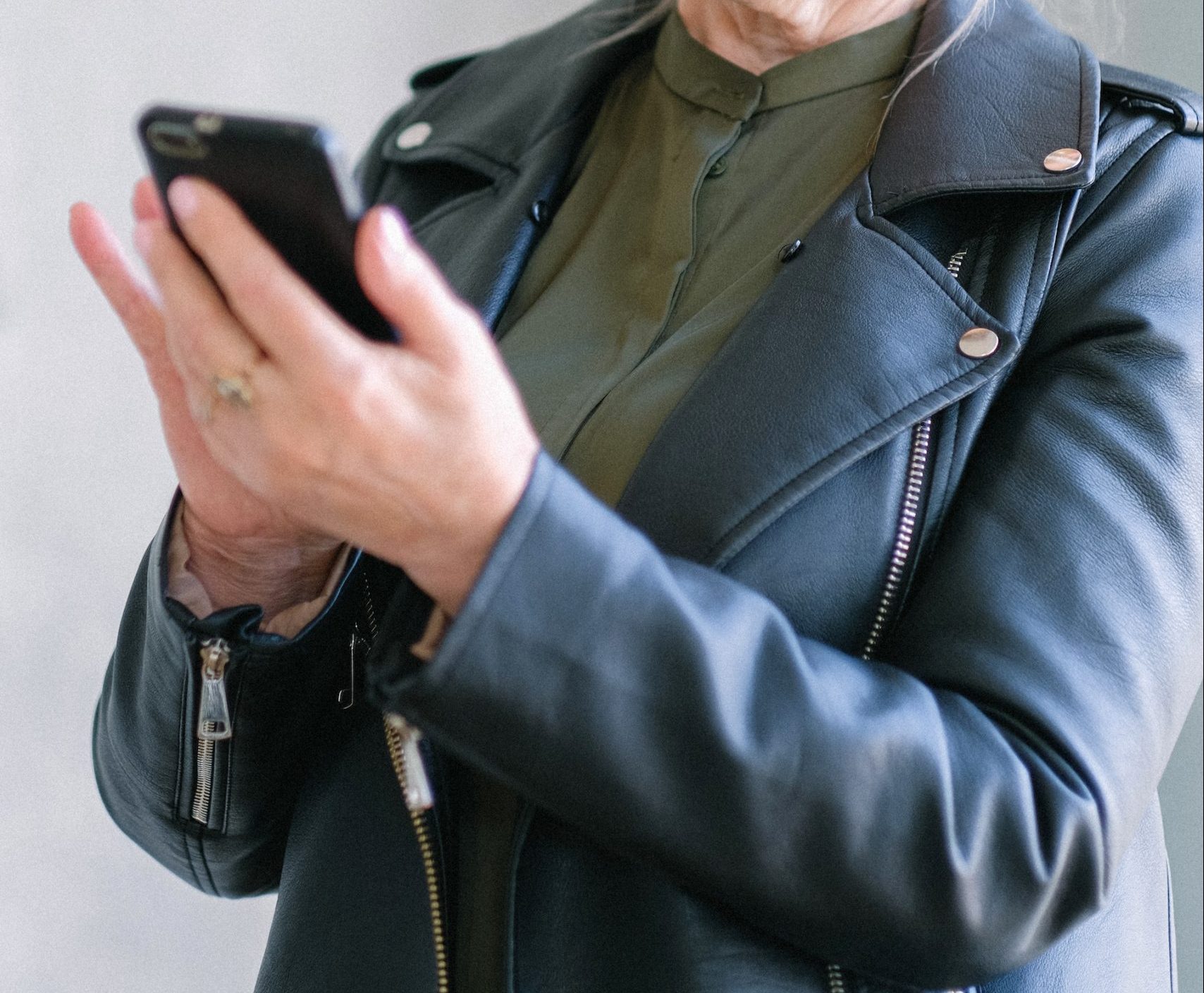 Credit: Anna Shvets via Pexels
This can be done in many ways and to varying degrees. An asymmetric zip-up biker jacket is age appropriate and creates some visual interest, as well as cutting a slim figure. Maybe go even more daring and try a piece of formalwear with a thigh split. Keeping things unbalanced lets you explore with a bit more creativity.
Bows and ruffles are still in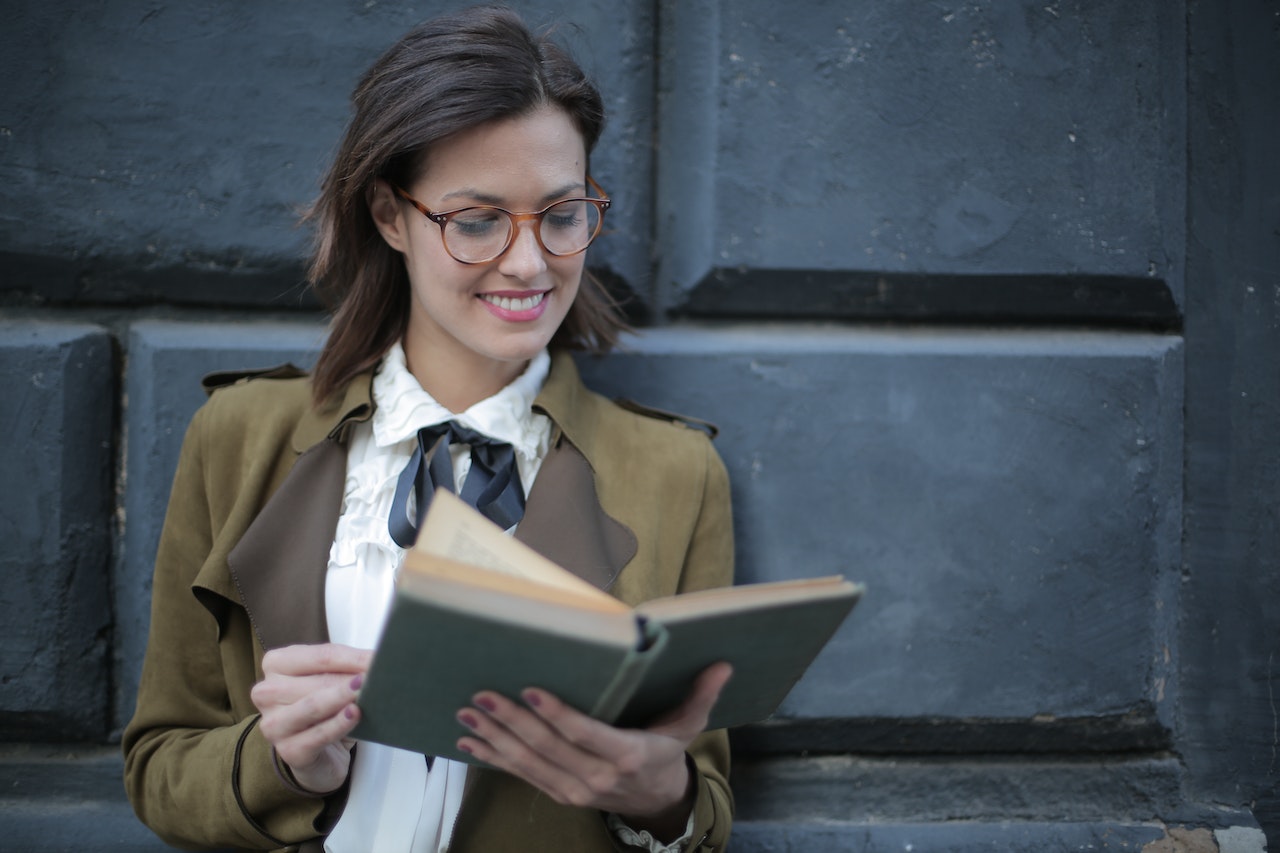 Credit: Andrea Piacquadio via Pexels
Echoes of the romantic period are seen constantly in fashion. Floral details and puffy shapes grab people's attention and portray refined elegance. A pussybow blouse with some lace cuffs brings all the energy you need to an outfit, so style conservatively around that. If you're feeling brave you can even add to the drama with a shoulder-worn jacket.
Jumpsuits are stylish and comfortable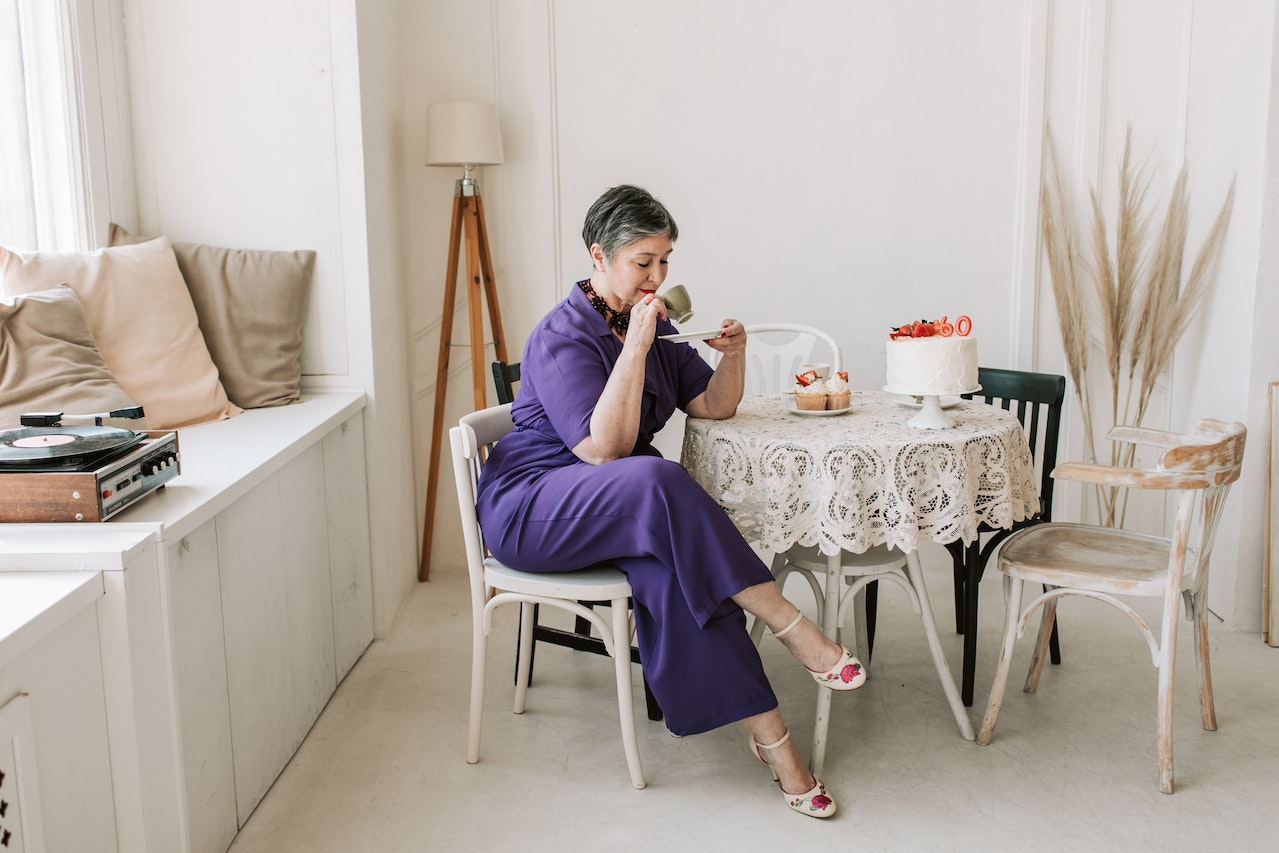 Credit: Vlada Karpovich via Pexels
This all-in-one number can give you some serious star power if styled appropriately. They come in a variety of colors and patterns, so there is plenty of room to express yourself, building accessories around the design. You can use a jacket to mute it and make it more casual, or pop some boots and a necklace on and make it shine.
Jacquard doesn't have to go completely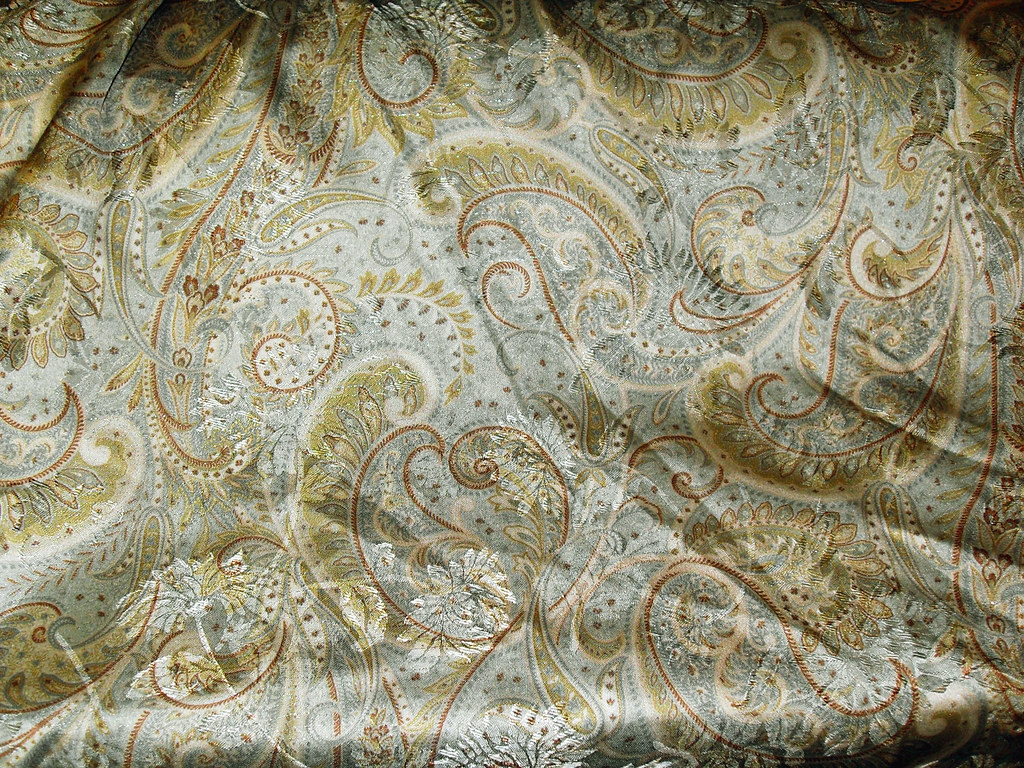 Credit: Budlee Fabrics via Flickr
Another enduring fashion trend tracing back over a few hundred years, jacquard patterns are hard to style around. Whilst they can, at times, appear dated, keeping the colors of minimal contrast and letting the embossed pattern do the work retain their modernity. If you're building the rest of your look around natural fabrics, a silk blouse would work wonders.
Don't be afraid of monochrome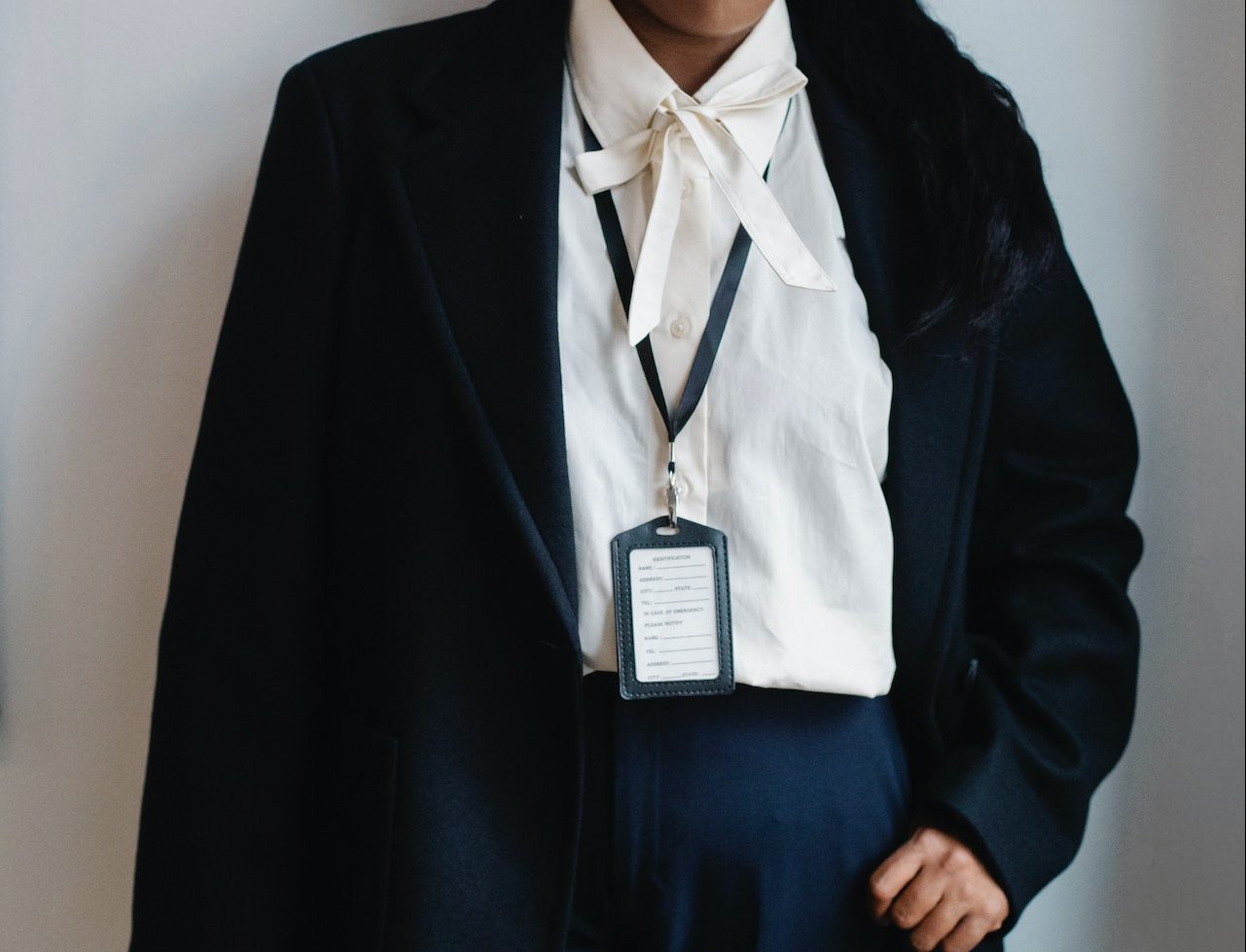 Credit: Sora Shimazaki via Pexels
Experimenting with color and texture is one of the most exciting parts of styling yourself as an older person, but simplicity is sometimes the best option. You can still bring plenty of character to your evening wear by adding small elements around the black-and-white theme, like a ruffled top or pinstriped trousers.
When in doubt, go midi
Credit: Rachel Claire via Pexels
Midi dresses are one of the most popular summer items in women's fashion. Defined by their length, these dresses stop between the lower knee and the bottom of the calf, giving you plenty of space to show off your footwear. Whilst finding the right length for later life can be difficult, midi dresses are luckily the best of both worlds.