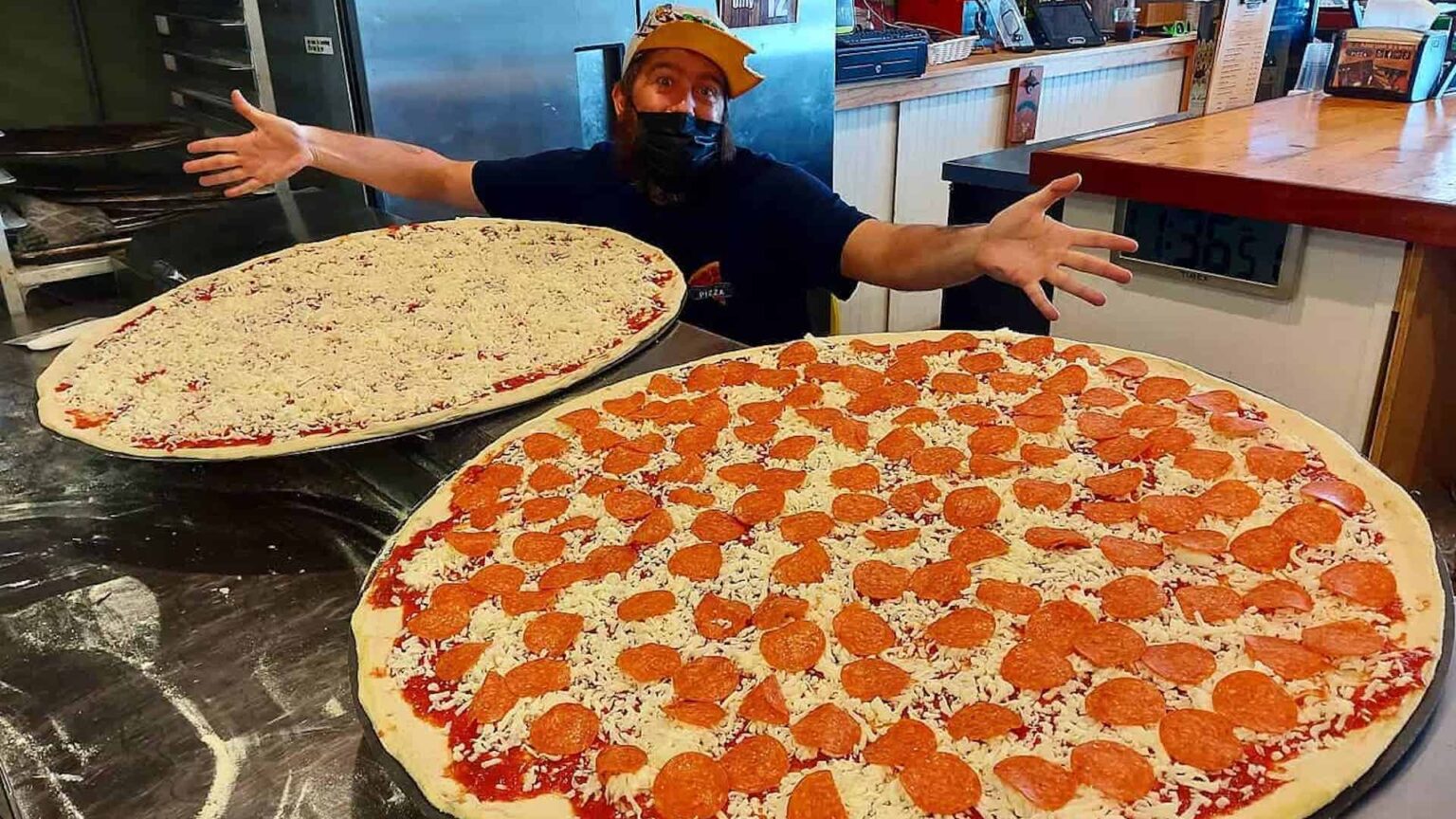 Credit: Madison Avenue
Big Jud's Restaurant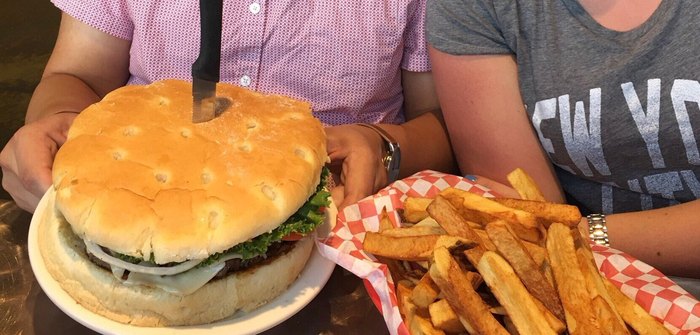 Credit: AngieIDAHO via Trip Advisor
If you love huge burgers, you'll like this place. Offering huge portions for the average customer but something bigger too. The Two Pound Burger Challenge is exactly that. Two pounds of burger, topped with 10 pieces of bacon, mushrooms, blue and Swiss cheese and all the salad extras. Finish with fries in 30 mins and you'll win your meal for free, a commemorative t-shirt… also feel incredibly ill.
Big Texan Steak Ranch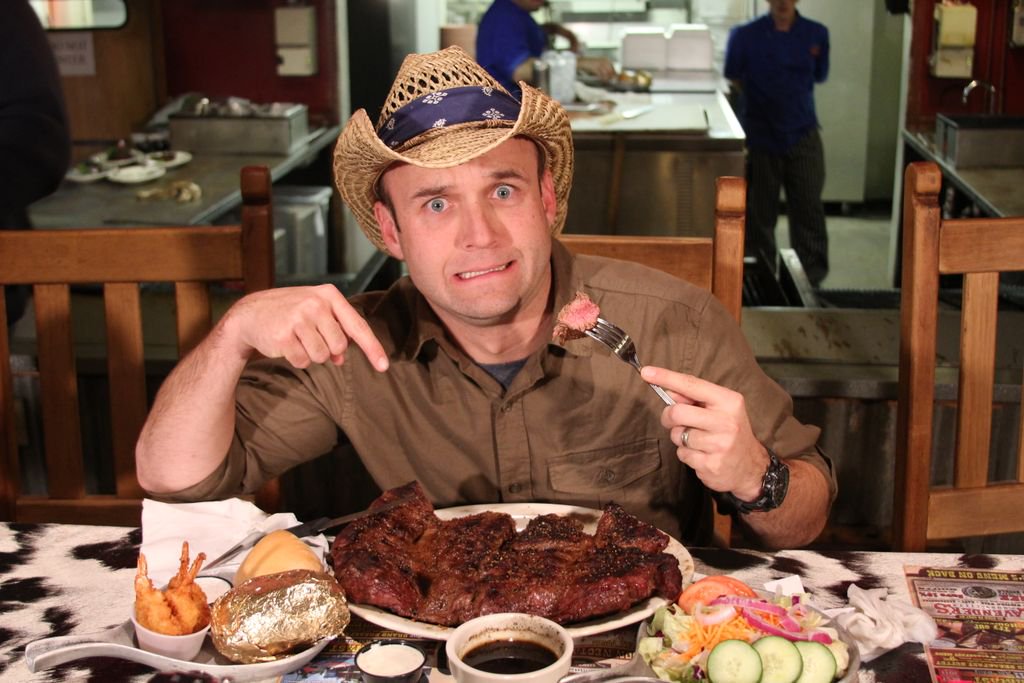 Credit: Chet Garner via X
Yes, they sell BIG steaks. So big in fact their restaurant offers a food challenge to anyone who dares to try it out. If you can eat a 72 oz steak within one hour, you get it completely free but if you lose you pay up. All that meat can't be good for you, even in a one time challenge. No wonder there's a low success rate.
Big Pie In The Sky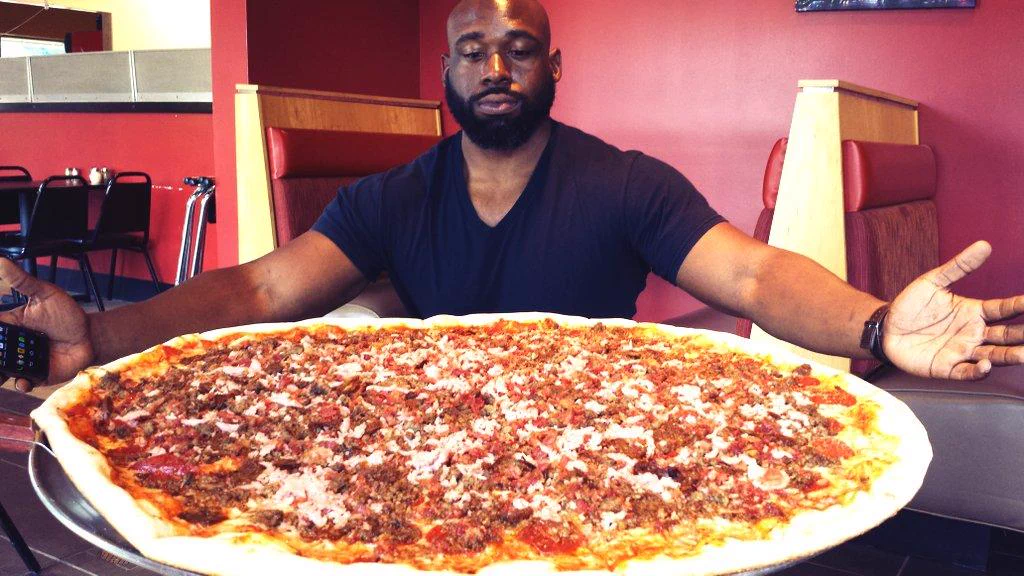 Credit: @tk_anakin via X
This restaurant in Kennesaw, Georgia sells huge (and we mean HUGE!) pizzas whole or by the slice, truly living up to their name. If a huge greasy slice isn't enough for you, they offer something even bigger. The Carnivore challenge is an 11 pound meat pizza that needs to be finished in an hour or less. All that meat and dough is a stomach ache on a plate.
Smash Burger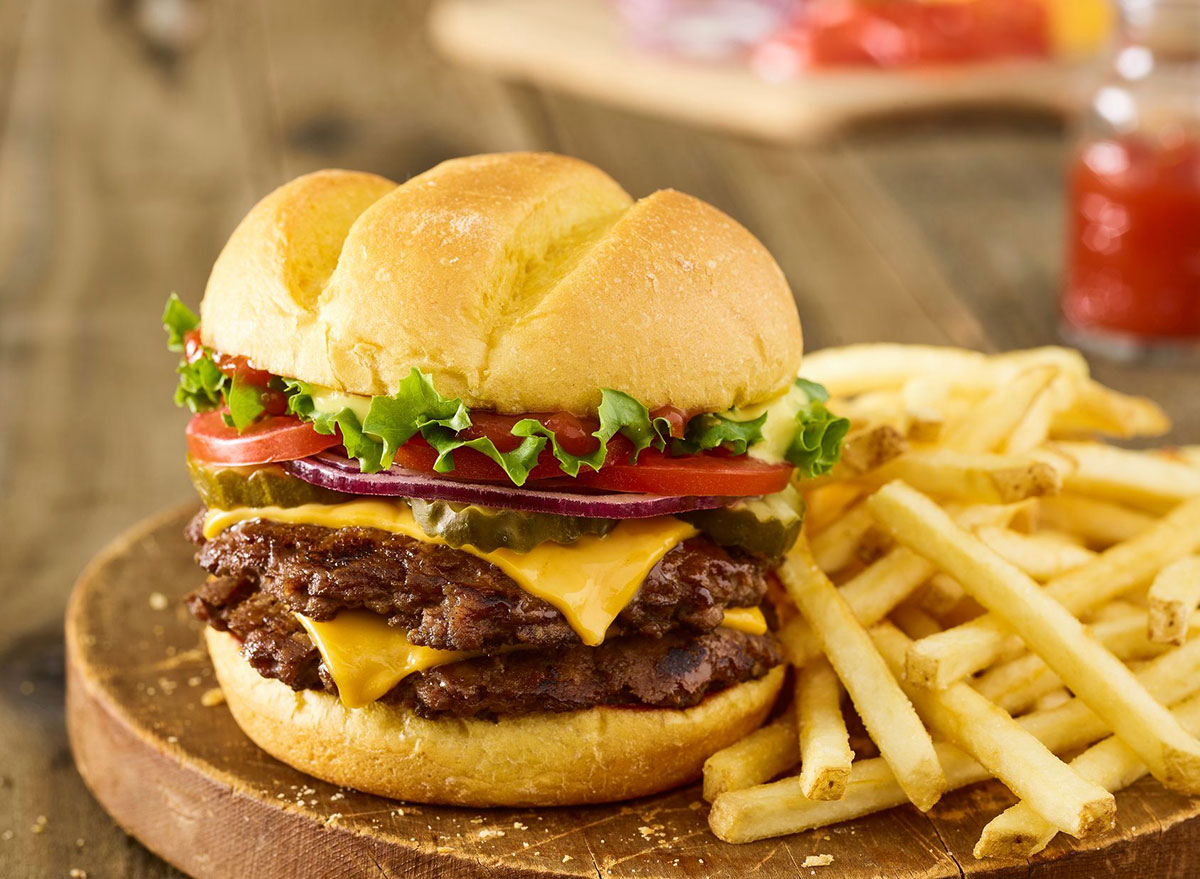 Credit: Eat This Not That
This greasy burger chain has over 370 locations across the US, with that number only growing. The signature burger comes out at over 830 calories, without any toppings added. This burger alone will have you consuming 55 grams of saturated fat, over 20 grams more than the daily recommended.
J&J's Pizza Shack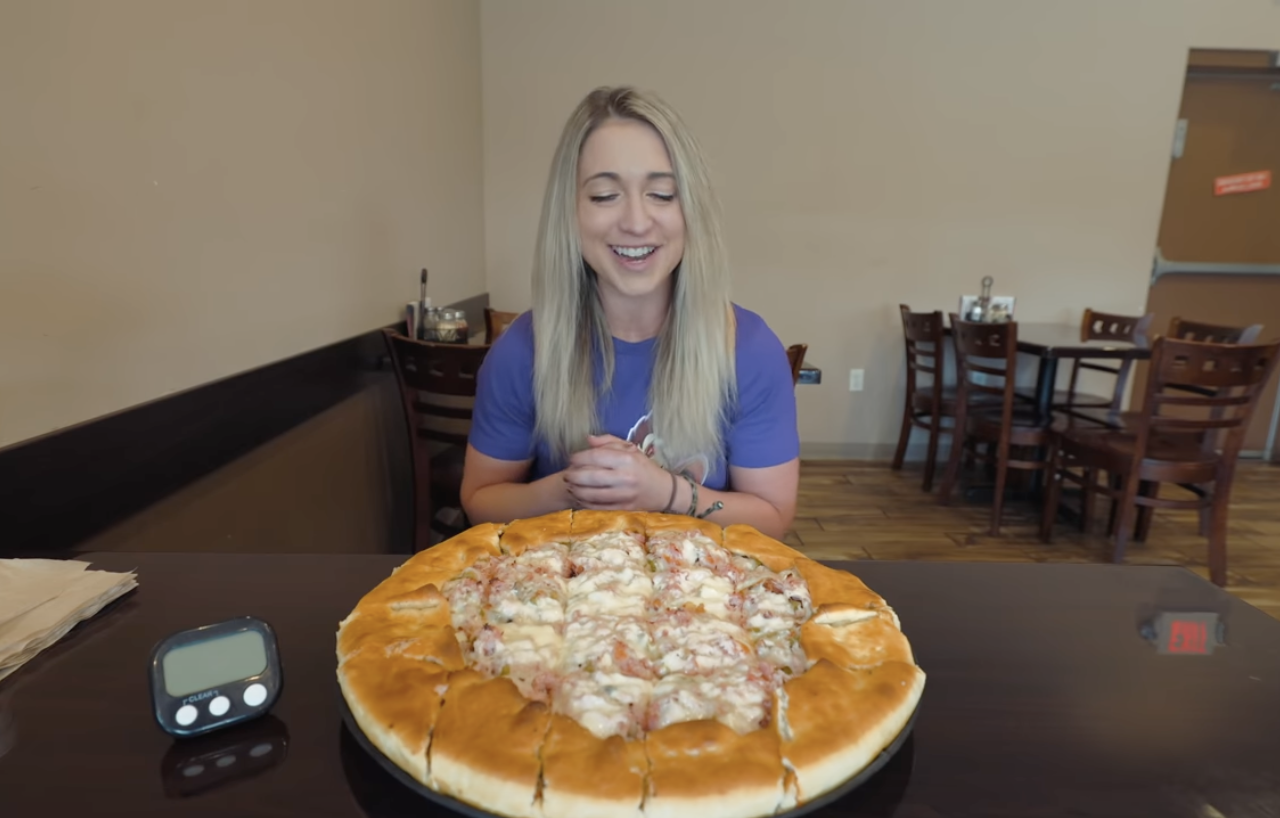 Credit: Katina Eats Kilos via Youtube
Pizza lovers in Indiana flock to this place! Even their 'small' pizzas are topped with everything you could think of. Also on the menu is 'The Kitchen Sink', a huge deep dish pizza with 11 different toppings, that really should serve around six people. It's technically a food challenge but, as of yet, no one person has eaten the whole thing.
The Heart Attack Grill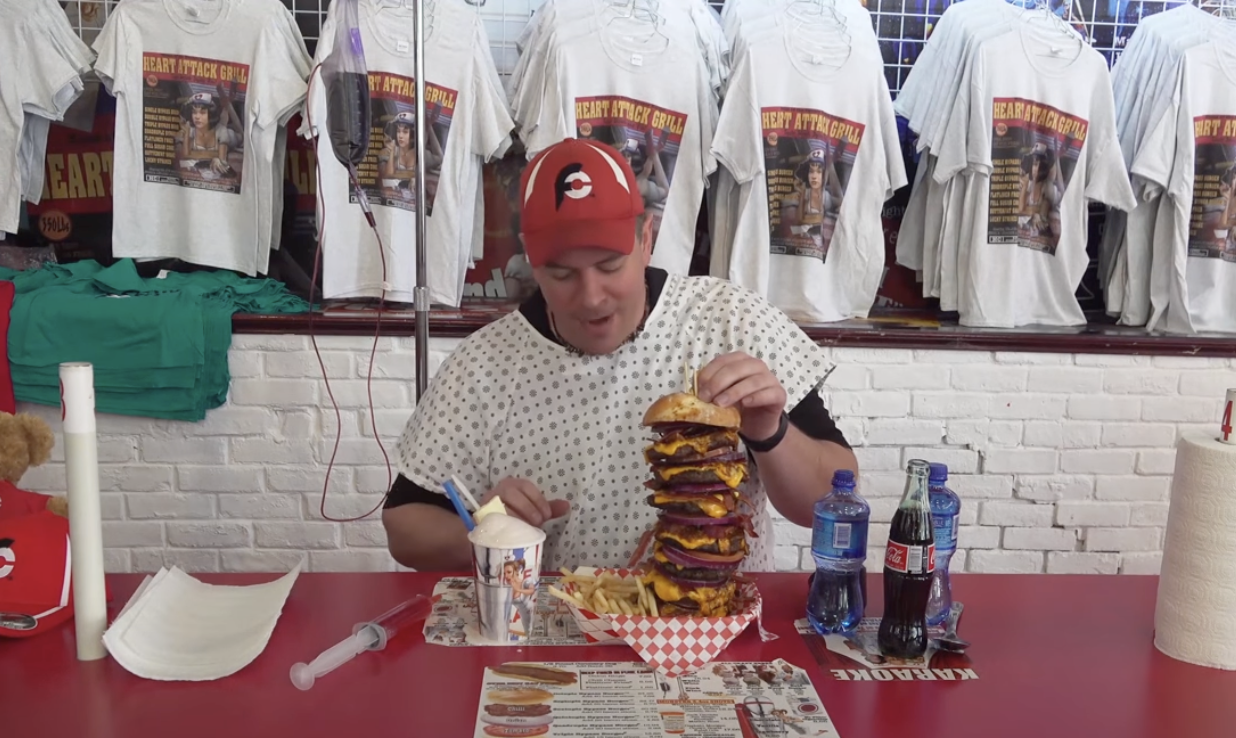 Credit: Randy Santel Via Youtube
Found in Downtown Las Vegas, this truly is a unique dining experience. Ruled by gluttony and huge portions, this restaurant is aptly named. You'll be greeted by a waitress in a nurse's uniform, which is already a bad sign. Their most famous menu item is the Octuple Bypass burger, which consists of eight patties, all the toppings and even bacon.
Broken Yolk Cafe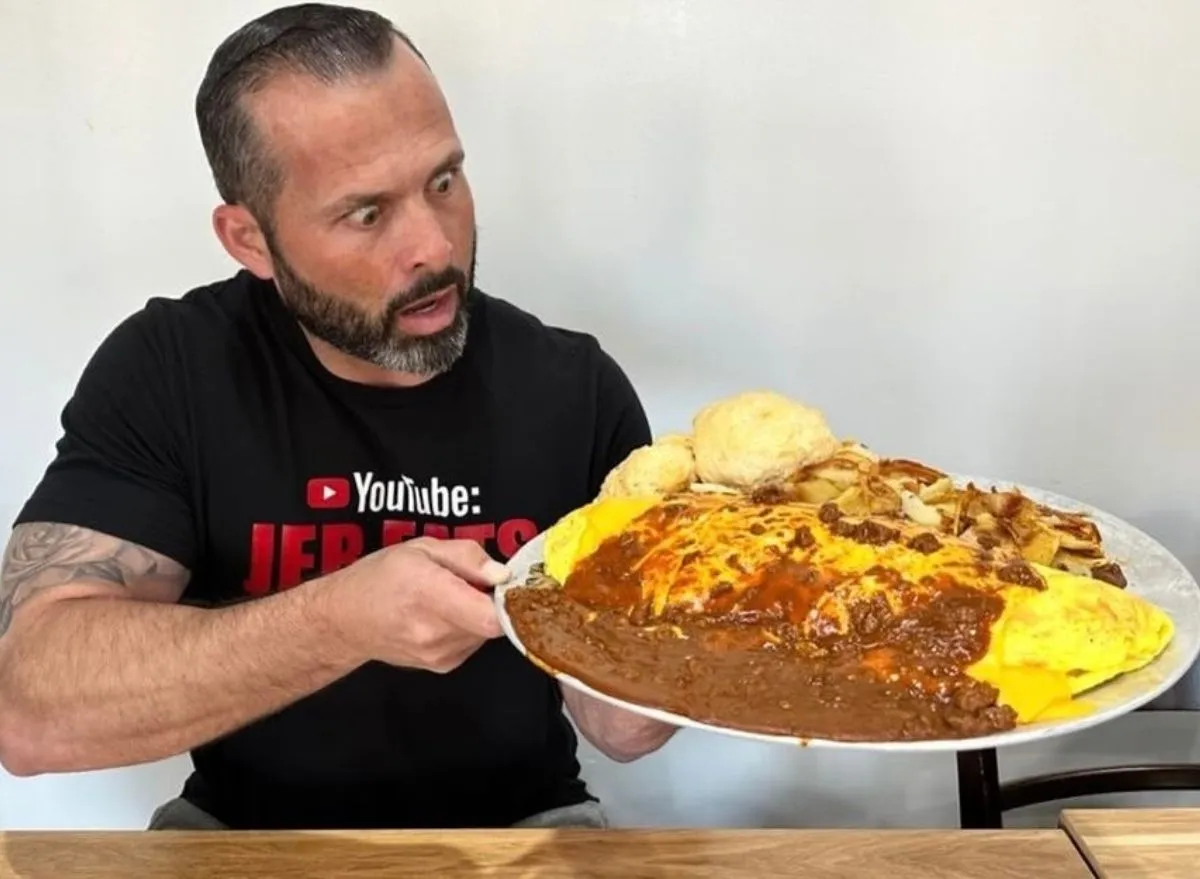 Credit: Broken Yolk Cafe via Facebook
If you're looking to dine in Mesa, Arizona, you should probably keep your appetite for this place. If you can bear it, try the Iron Man Omelet challenge. 12 eggs, mushrooms, onions and cheese, a huge pile of fries and two large biscuits, all smothered in sauce. You have an hour to finish or you pay for everything… sound appetising?
Dairy Queen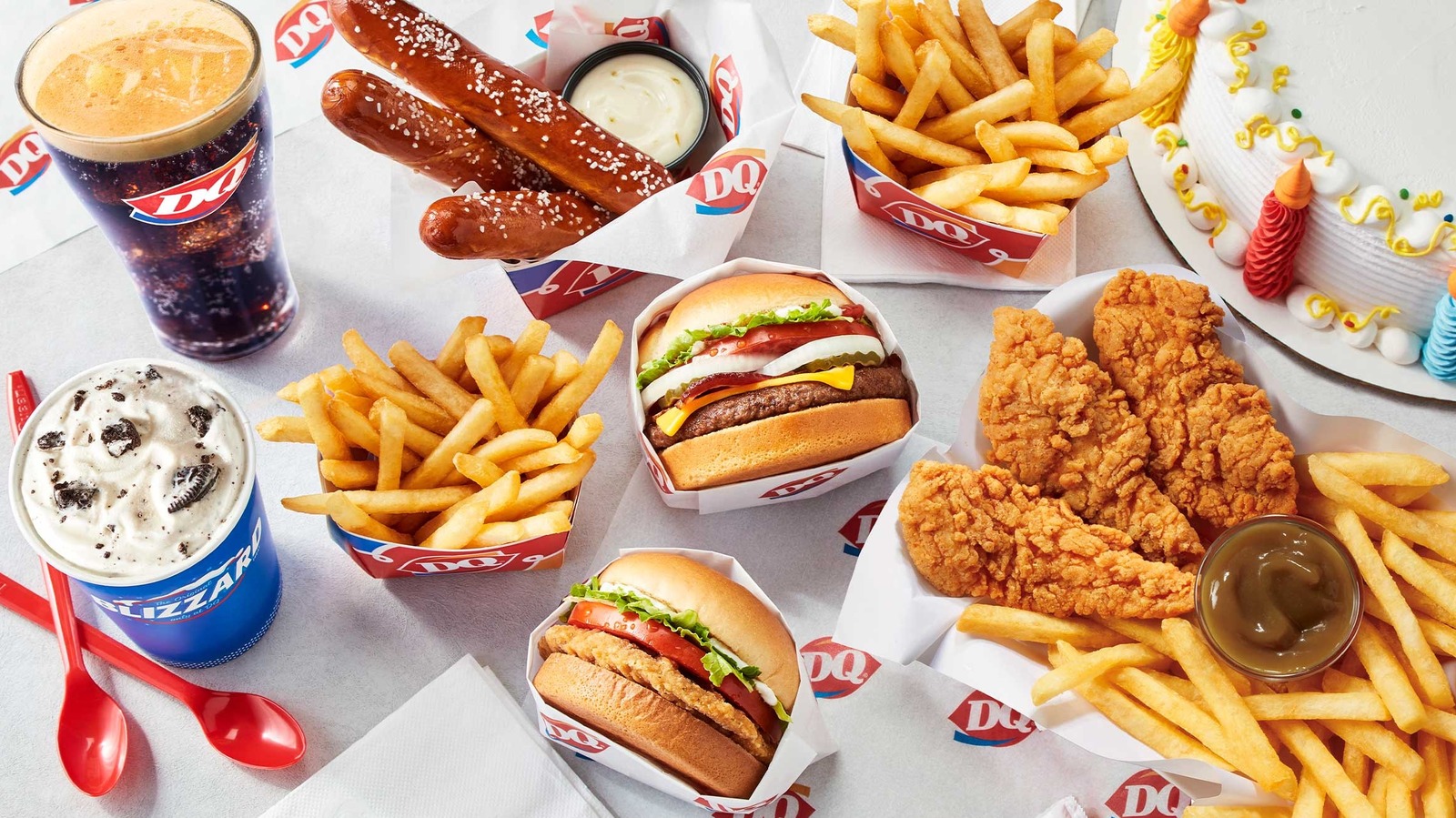 Credit: Mario Tama via The Daily meal
Hot food and cold food, Dairy Queen has it all. If you were to order a meal with a large Oreo Blizzard for your dinner, you'd likely eat over 3,000 calories. That's like eating 2 small women's daily calorie intake. You could easily gain weight by regularly eating here.
Fatso's Last Stand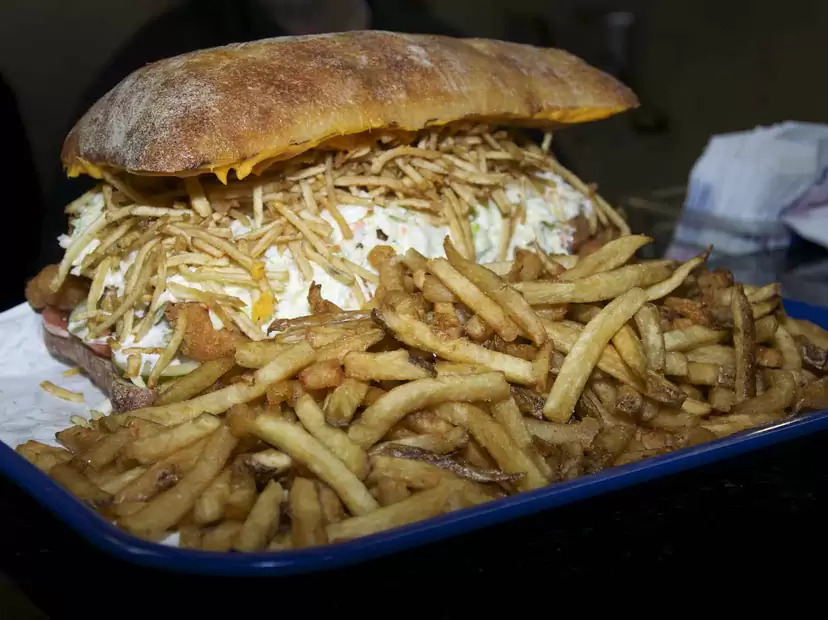 Credit: Fatso's Last Stand via Thrillist
Serving up greasy burgers and hot dogs, this place in Chicago thrives on fatty foods. If you were really hungry, you could order The Po'Boy Challenge: two pounds of jumbo fried hoagie, coleslaw, pickles, salads, special and cheese sauce and a giant lump of fries. If you manage to not run to the bathroom before, you win a few fun prizes – including your name on their wall of fame.
San Fransisco Creamery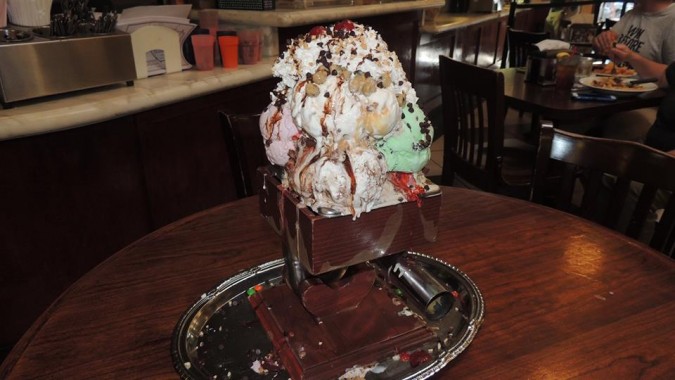 Credit: San Fransisco Creamery
This place has everything from burgers to ice cream to salad. Not only do they serve huge scoops of ice cream for one person, they offer the 'Kitchen Sink Challenge'. A huge sundae with 8 scoops of ice cream, three bananas, eight toppings, whipped cream, almonds and cherries. The amount of sugar would send you dizzy for a week.
Wendy's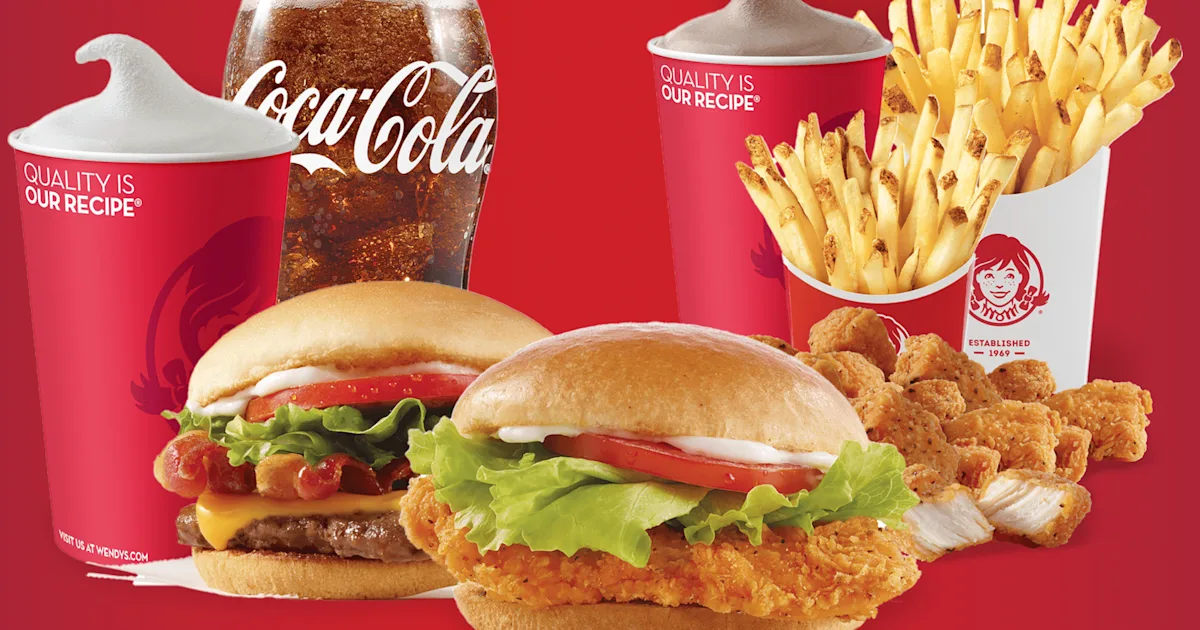 Credit: Just Eat
Wendy's tries to offer some 'healthier' alternatives to its customers but even they aren't considered good nutritious foods. A Baconator combo, the most popular meal at Wendy's, will provide you around 2,000 calories, along with huge amounts of sodium and fat. Probably one of the worst meals for your overall health.
Cheesecake factory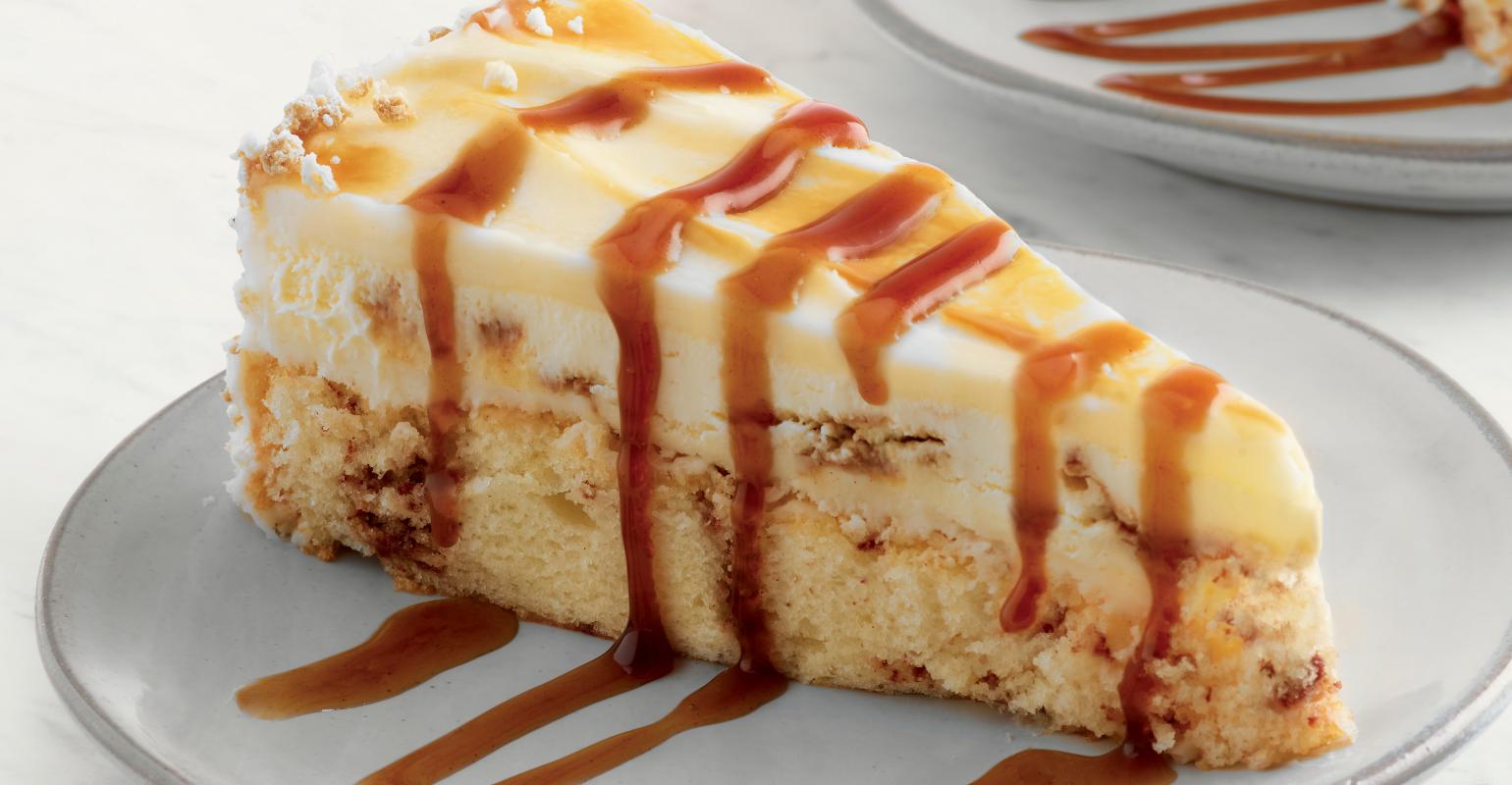 Credit: Fazolis
The amount of calories in a single slice of cheesecake became a bit of an internet meme recently because, seriously, what are they putting in it? If you want to indulge in a slice of Oreo Extreme Dream cheesecake, you're looking at a whopping 1,620 calories and 133 grams of sugar… for a SINGLE slice.
Chili's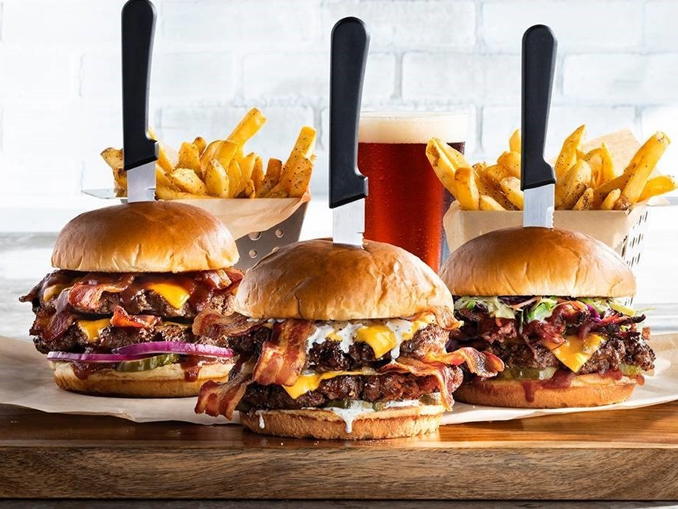 Credit: Chew boom
Chili's has a bit of an obsession with sodium. Their baby back ribs with its dry rub seasoning packs in 1,480 calories and 5,120 milligrams of sodium. If that sodium wouldn't stop your heart, maybe the 107 grams of fat would instead. Just make sure to drink a gallon of water after dining here.
Shake shack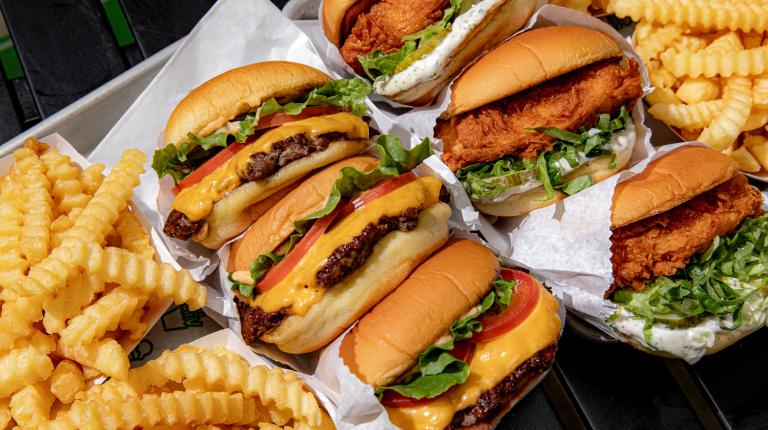 Credit: shake shack
Shake shack offer a single hamburger, for a 'healthier choice' but, if you're going to a renowned burger joint, that's not what you'll be ordering. Their DoubleSmoke shack with bacon and sauce is probably their most fattening item, paired with fries and a shake you'll end up with over 2,240 calories and 55 grams of saturated fat.
Jethro's BBQ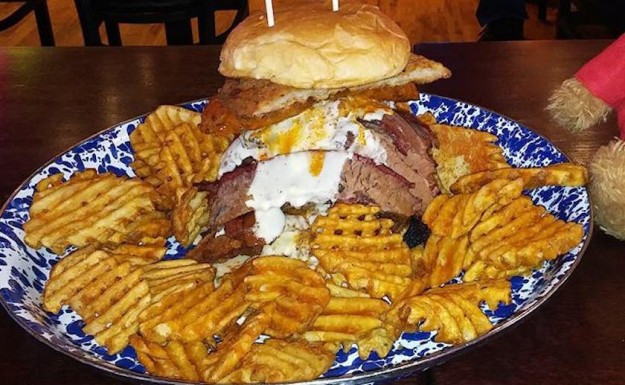 Credit: Jethro's BBQ
Meat, meat and more meat at this place. Based in Iowa, this restaurant loves serving up big plates with big calories. Including the 'Adam Emmenecker Challenge', a mountain of pork tenderloin, chicken tenders, cheese sauce, fried cheese curds, brisket, bacon, cheeseburger, pickles and fries. That sounds more like a shopping list than a meal.
Burger King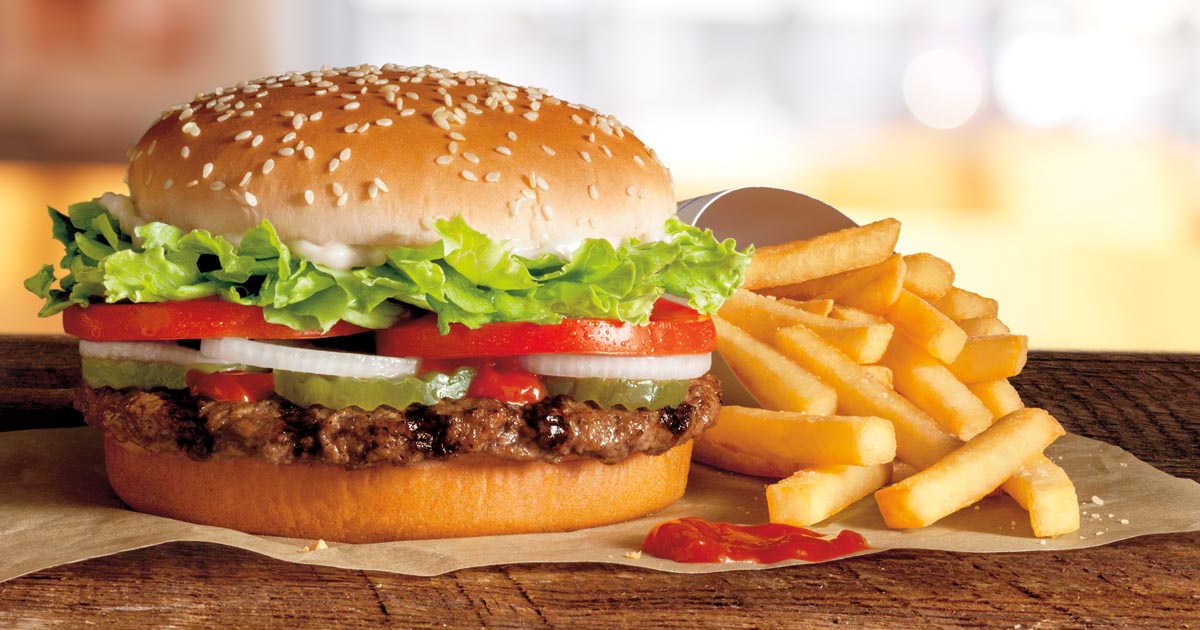 Credit: Bristol Airport
Again, burger fast food places just really are the worst. A burger king's Triple Whopper will give you 1,140 calories and 75 grams of fat. That is over 3 times as much fat the average person should have in a whole day, with 5 of those being trans fats, the ones that can clog your arteries and increase cholesterol.
IHOP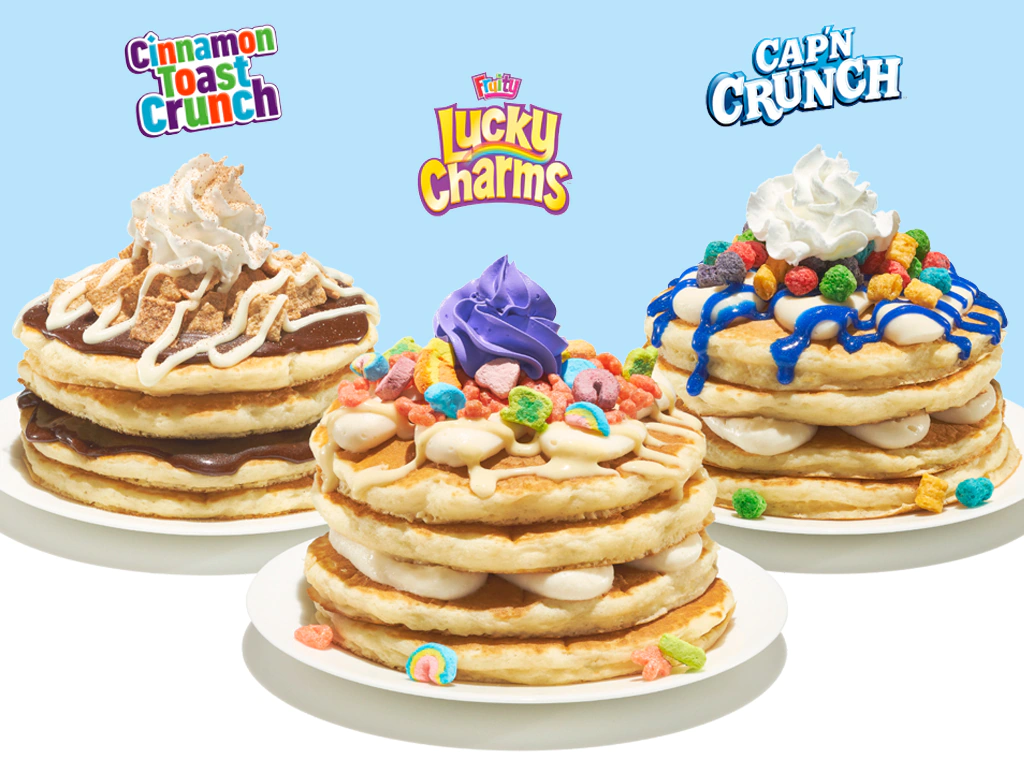 Credit: IHOP via EOnline
A family place shouldn't be too bad for you right? An original stack of buttermilk pancakes has 880 calories, 50 grams of fat and a gram of trans fat. One gram may not seem like a big deal, but the USDA guidelines recommend avoiding trans fats completely because of how detrimental they are to our health.
Olive Garden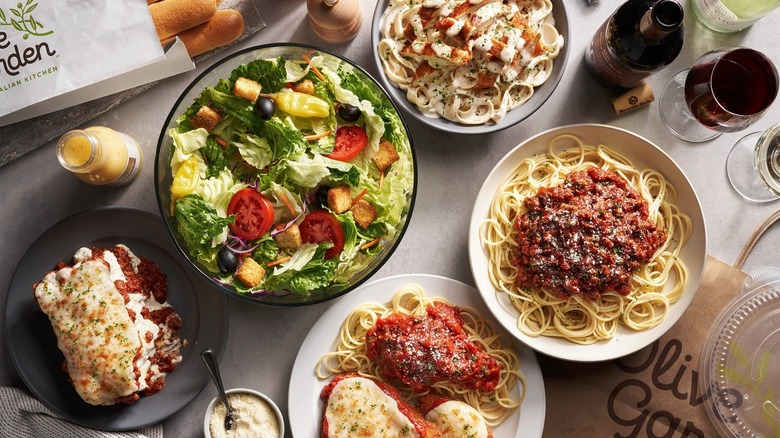 Credit: Olive Garden
This Italian inspired restaurant may seem healthier with their added veggies and 'fresh' ingredients but, in terms of calories, sodium and fat, Olive Garden is not a healthy place to eat. Most entrees come to around 1,000 calories before you've added any breadsticks, soups and salads.
Dunkin' Donuts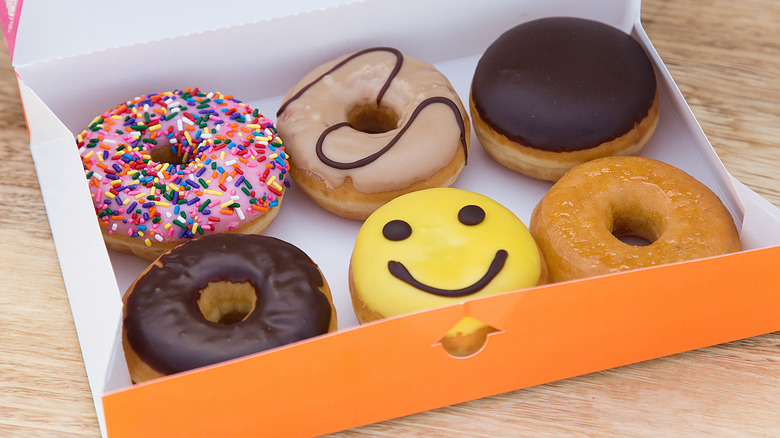 Credit: Nickola stock via the daily meal
One donut now and then won't hurt you, but one can turn into many very quickly when bought in bigger boxes. Dunkin' doesn't just sell donuts, but also coffee too, in lots of varieties. Their frozen caramel coffee Coolatta with cream has over six times the daily recommended sugar intake and 990 calories.
In-N-Out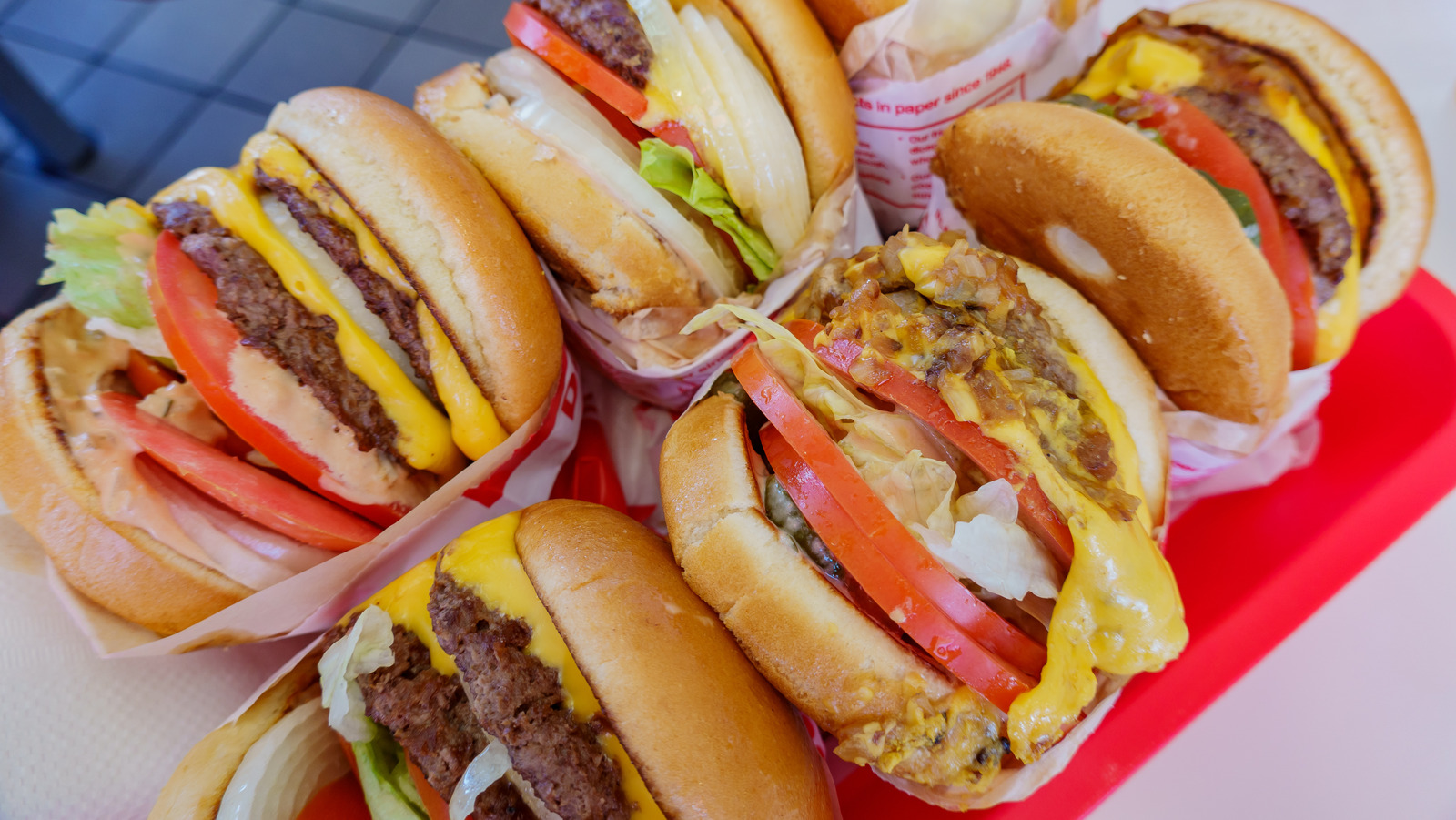 Credit: Kit Leong via The daily meal
Find yourself on the west coast, you'll find yourself in In-N-Out. Skip their 4×4 burger for your lunch, as this beast of a sandwich has over 1,000 calories, 70 grams of fat and 2,320 mg of sodium. No one truly needs to eat four burgers in one go, you will definitely get the meat sweats after this one.
Arby's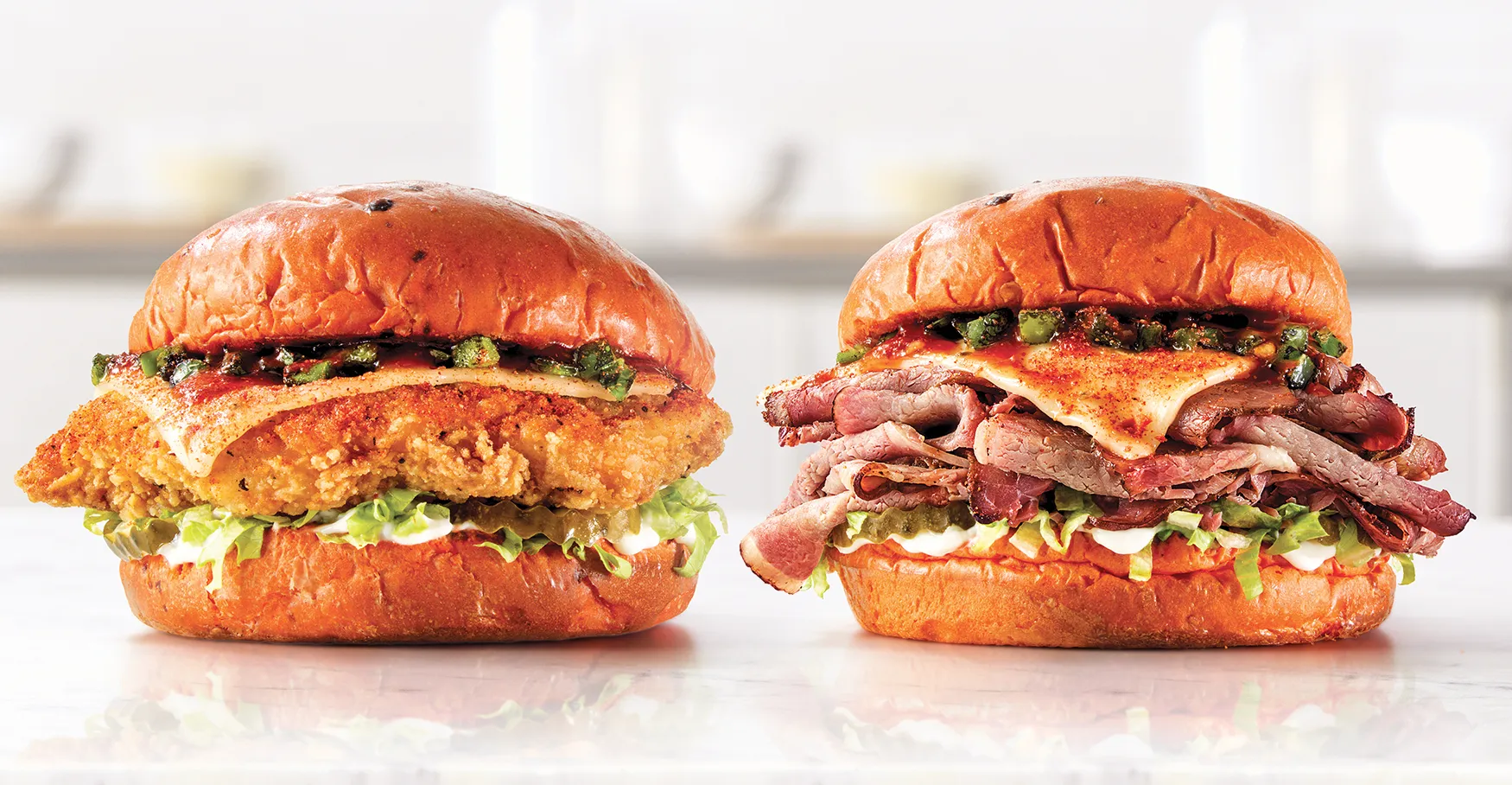 Credit: USA Today
Arby's focuses on typical meat sandwiches and fries, but their side menus are just as bad for the heart. A large Arby's milkshake has 1,131 calories and over 160 grams of sugar, which is over five times the daily recommended limit. Just get the small then? Even the small has 93 grams of sugar, extremely high levels for a single drink.
Jack in the Box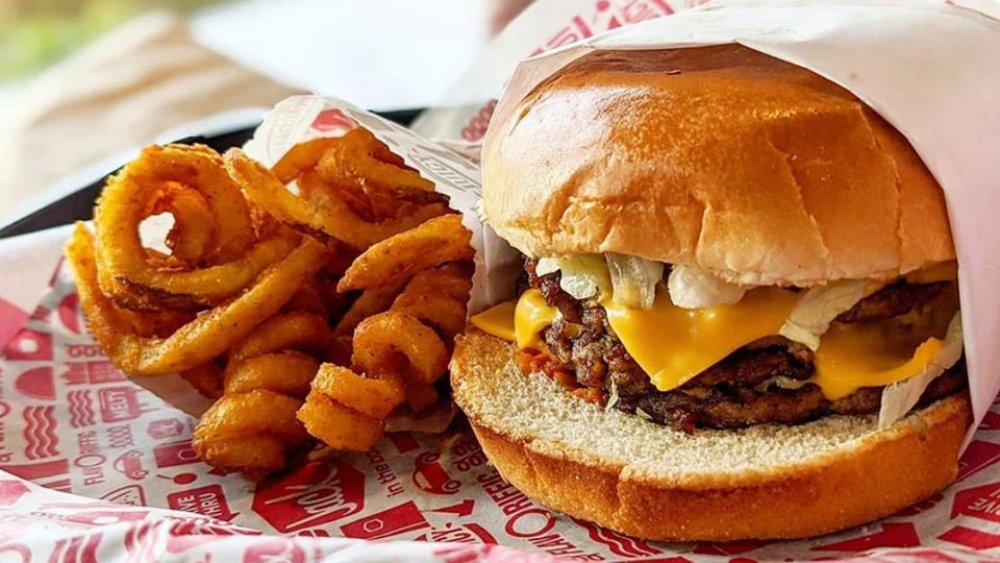 Credit: Jack In the Box via Facebook
A survey taken shows that 17% of Jack in the Box's footfall occurs between 10pm and 4am, supposedly perfect for after a heavy night of drinking. A cheeseburger munchie meal box has over 1800 calories, 97 grams of fat (including trans) and 3,660mg of sodium, which is a whole lot of bad stuff in a single meal.
Outback Steakhouse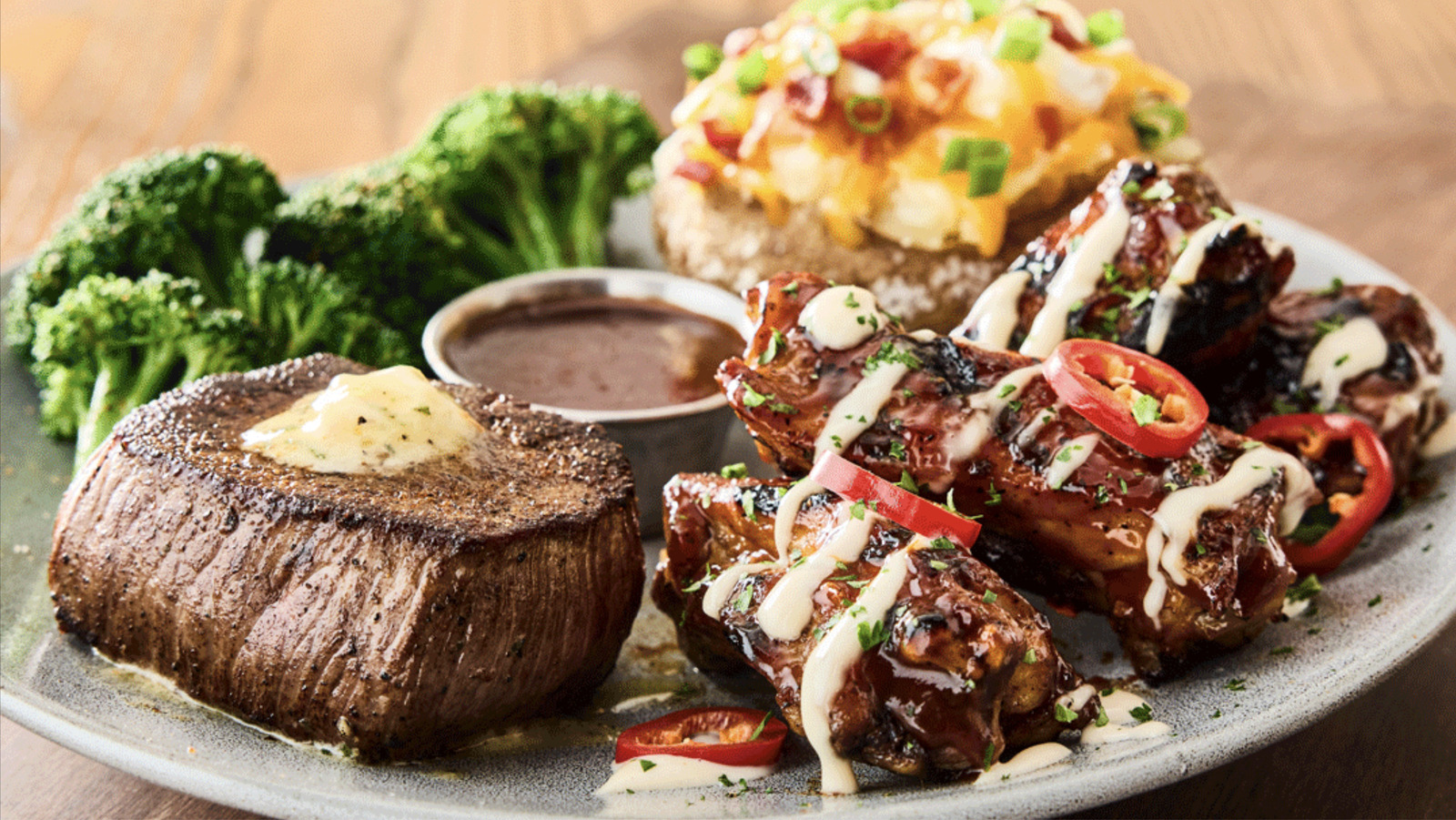 Credit: Outback Steak House via Facebook
A chain restaurant dedicated to red meat wasn't ever going to be the healthiest choice to dine at. You can order a whole meal of back baby ribs with fries and rice, setting you back around 1,410 calories and 2,200 milligrams of sodium. That amount of salt in a single meal will not do your heart and favours.
Old Shawnee Pizza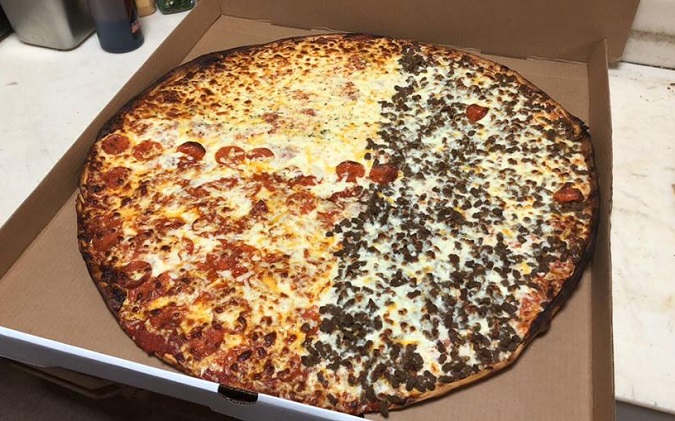 Credit: Old Shawnee Pizza via Facebook
Pizza topped with everything bad for you. Shawnees pizza is based in Kansas, and offers big slices to its customers. Including the 'Big Joe', a 30 inch, 11-pound pizza with more toppings than you can count. People order this as a challenge but is all that salt and fat worth the win?
Freddy's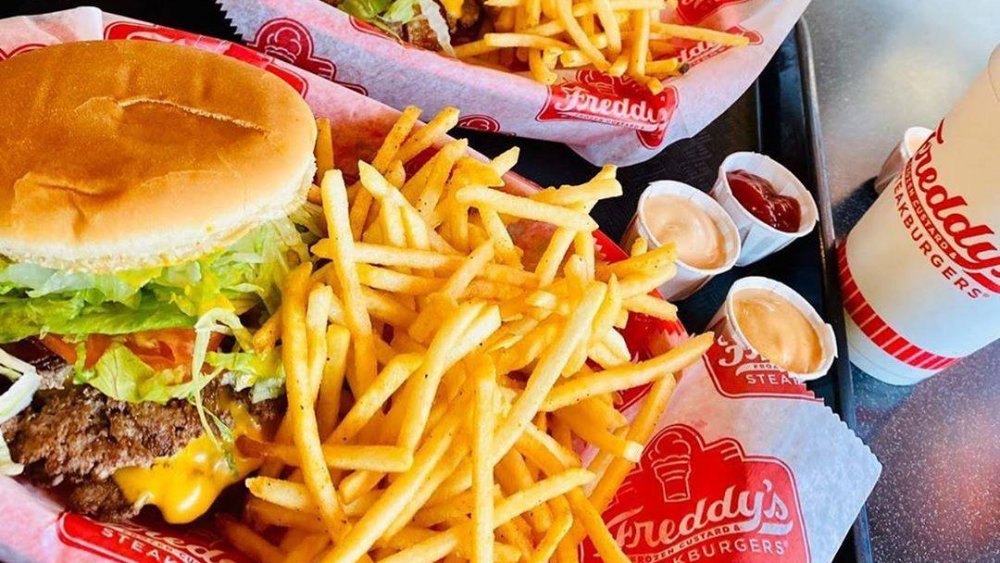 Credit: Freddy's via Facebook
Most of the items on Freddy's menu will provide you with way more fat and salt than you need. Their triple jalapeño pepper jack steak burger will deliver a hefty 1,070 calories and 70 grams of fat. One of their sides is just straight up deep fried cheese, which doesn't exactly scream healthy eating.
Subway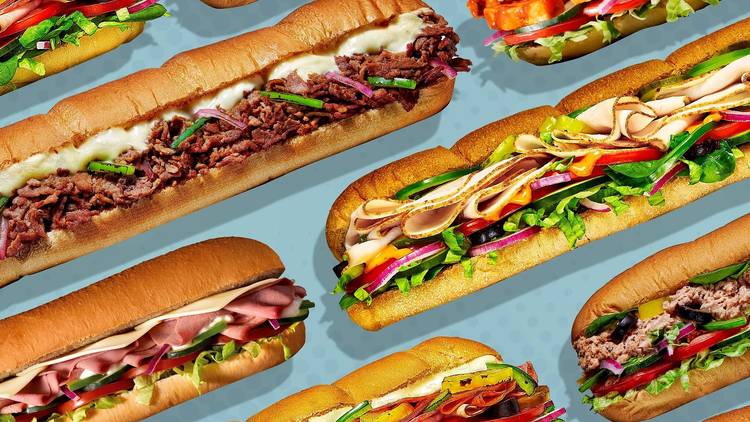 Credit: Subway
How can a whole salad bar still make this place unhealthy? Subway's bread is made to last due to how many chains they have all over the world, and it's full of sugar. Almost more sugar than a dessert, depending on the bread. Also pretty much all their meat is processed, meaning it's full of salt.
Applebee's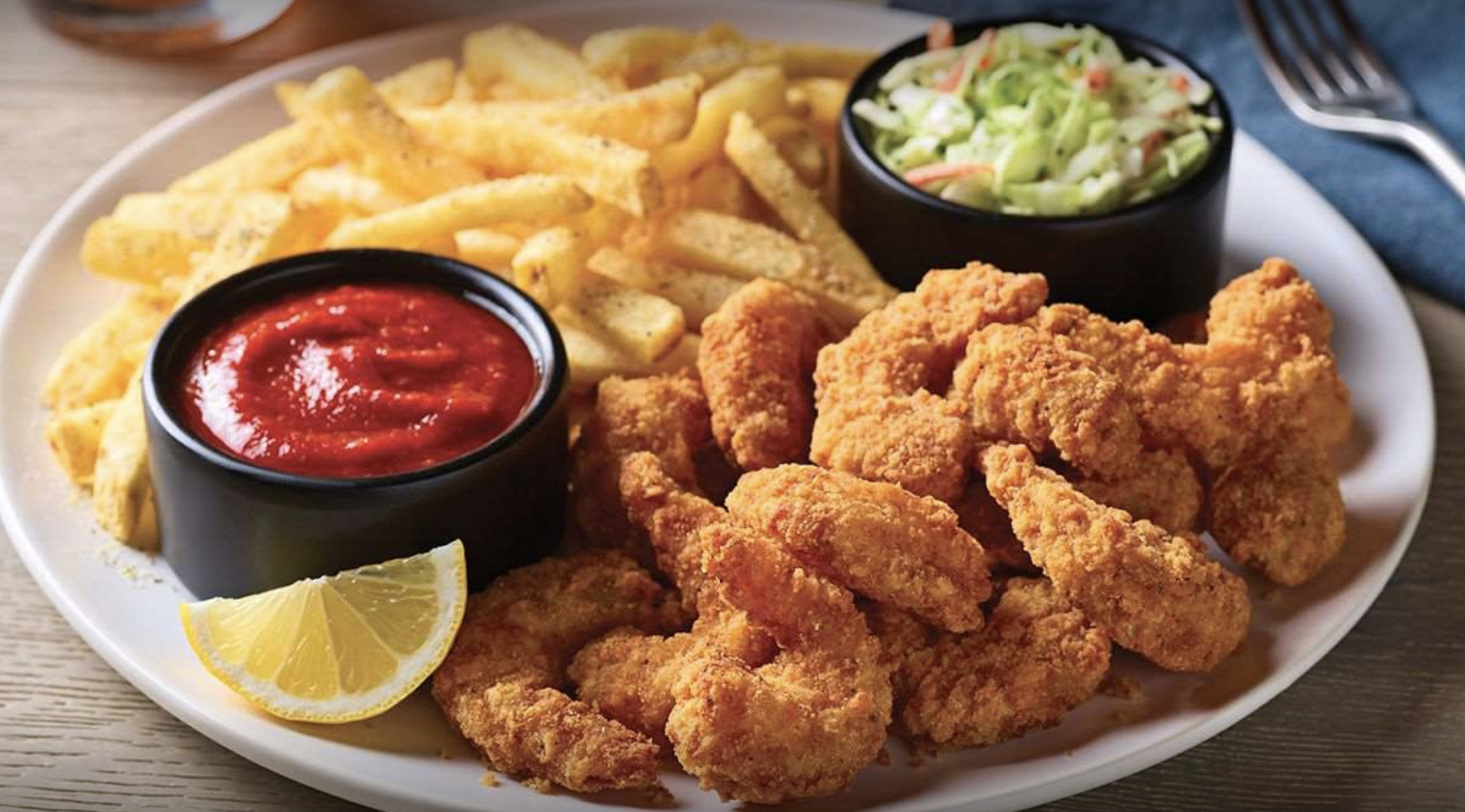 Credit: Delish
Applebee's is full of hidden calorie bombs. A single chicken tender entree contains around 1,150 calories, and that's before you've even got to your main. Even their salads rack up into the 1,000 of calories, due to toppings like full fat dressings and meat.
Checkers'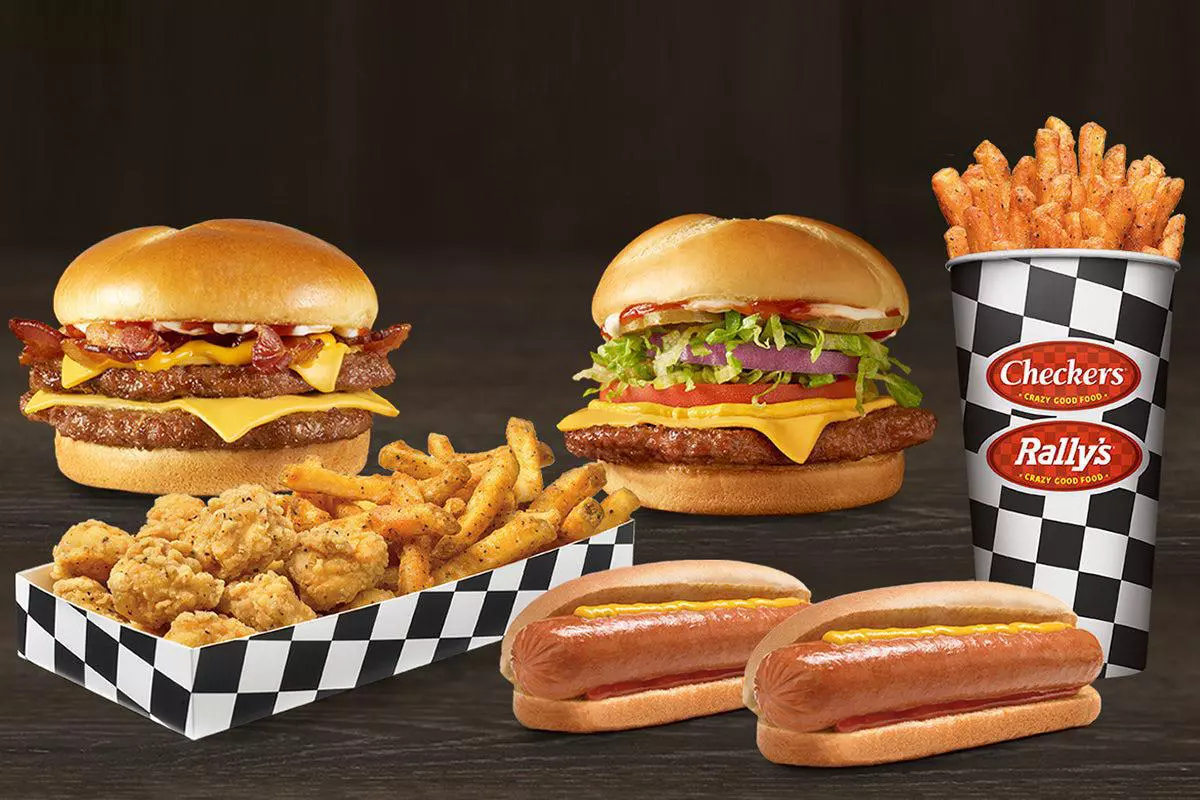 Credit: Checkers
Known for its line of burgers and fries, a lot of people think Checkers' is underrated. But over 75 percent of Checkers' menu items have a higher saturated fat rate, when compared to other fast food chains in the US. They also love to supersize and top everything with bacon, just adding to the salt and fat count.
Five Guys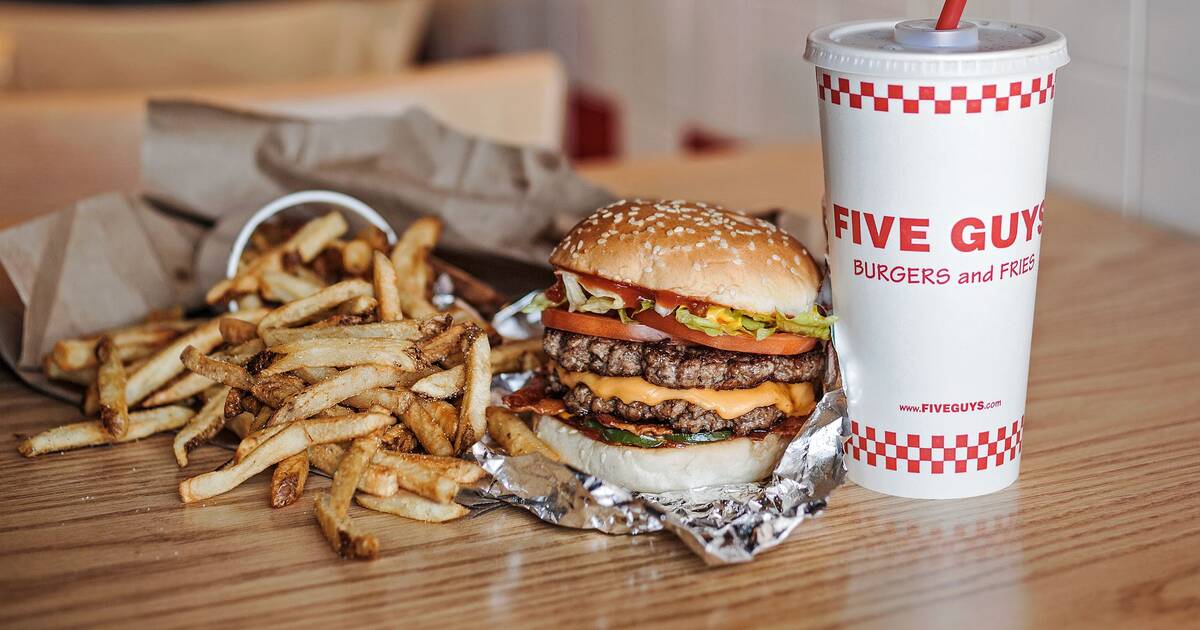 Credit: Five guys via Thrillist
If you're trying to eat healthier, do not go here. The burger bun alone has 260 calories, which is insane considering they're about to slap on 2 beef patties on that too. Their fries are known for being portioned by the generous scoop, just adding to that calorie total and saturated fats from the oil.
Buffalo Wild Wings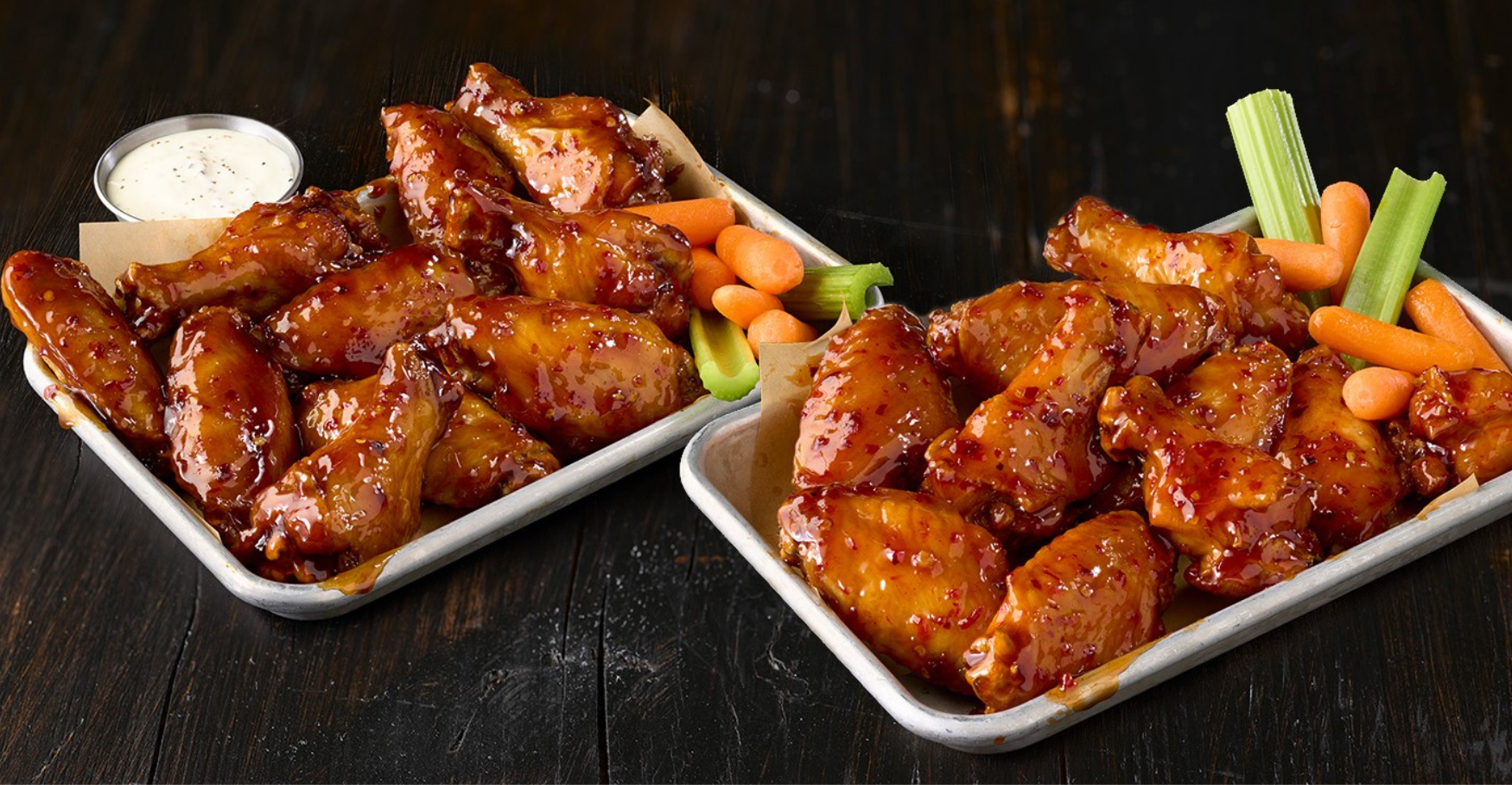 Credit: Buffalo Wild Wings via Inspired Magazine
Even though they have a wider choice than just burgers and fries, the portion sizes still rack up in calories. A small order of their wings will still set you back over 1,000 calories, before any sides or drinks. Four tablespoons of their blue cheese dressing adds on extra 600 calories and 56 grams of fat.
Chipotle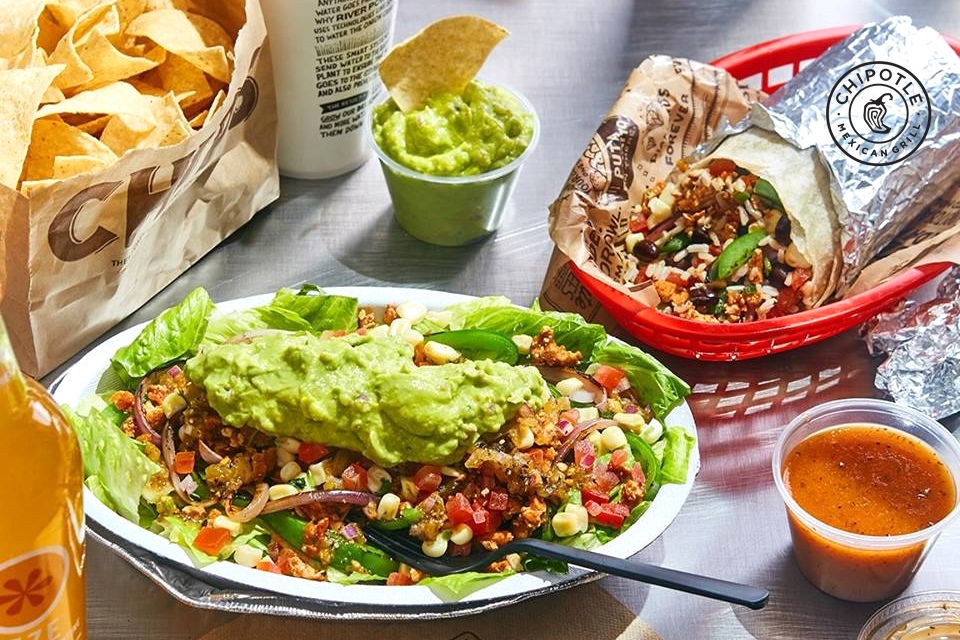 Credit: Go dairy free
You may think getting that bowl of rice and veggies is better than a burger at lunch… but you'd be wrong. A typical order at Chipotle, comes to around 1,070 calories, with the majority containing your daily recommended salt intake. People just aren't aware of the ingredients added on top of the veggies, like processed meats and sauces.
El Pollo Loco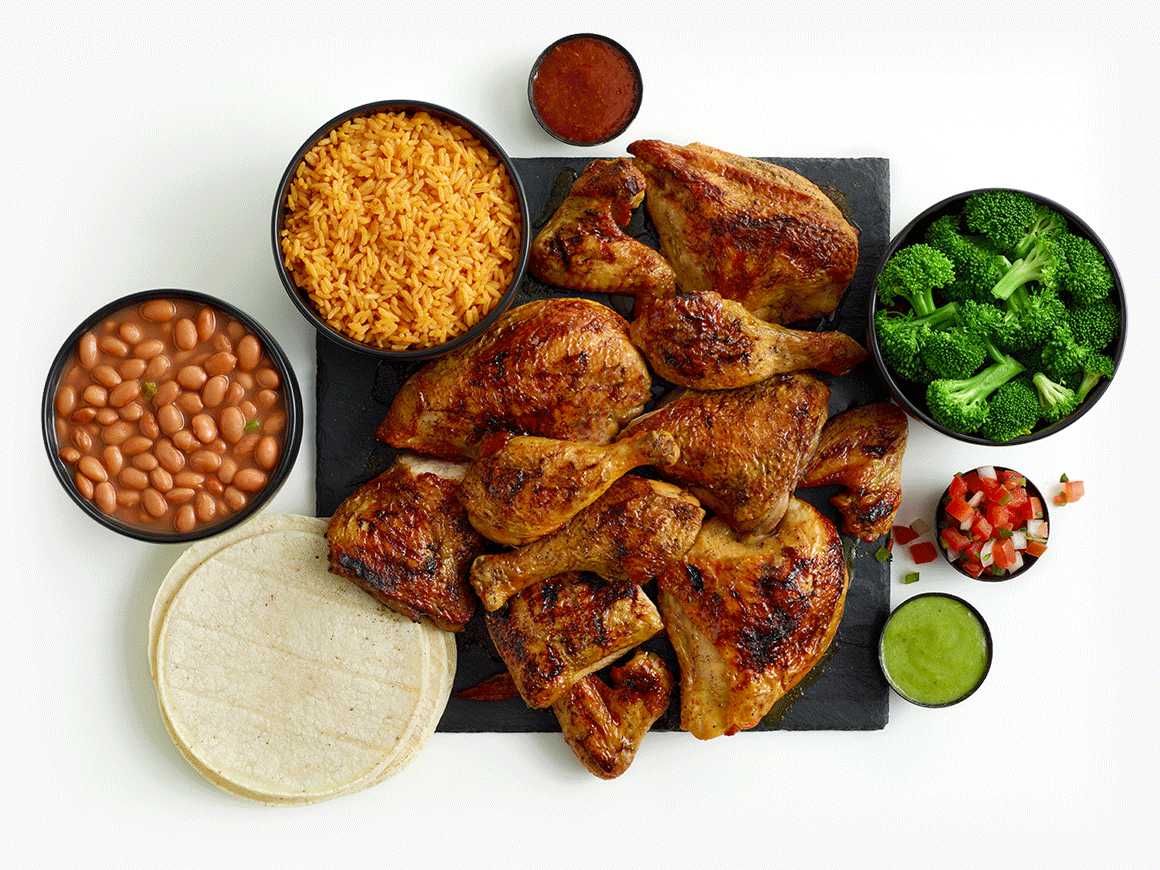 Credit: Al Pollo Loco
They do seem to offer more 'healthier' options here, but that doesn't stop them making other menu items even worse for you. Thinking you're ordering a salad for health? Their double chicken tostada salad has over 990 calories, 46 grams of fat and 1,790 milligrams of sodium. Maybe salads shouldn't start off in a tostada shell.
Carls' Jr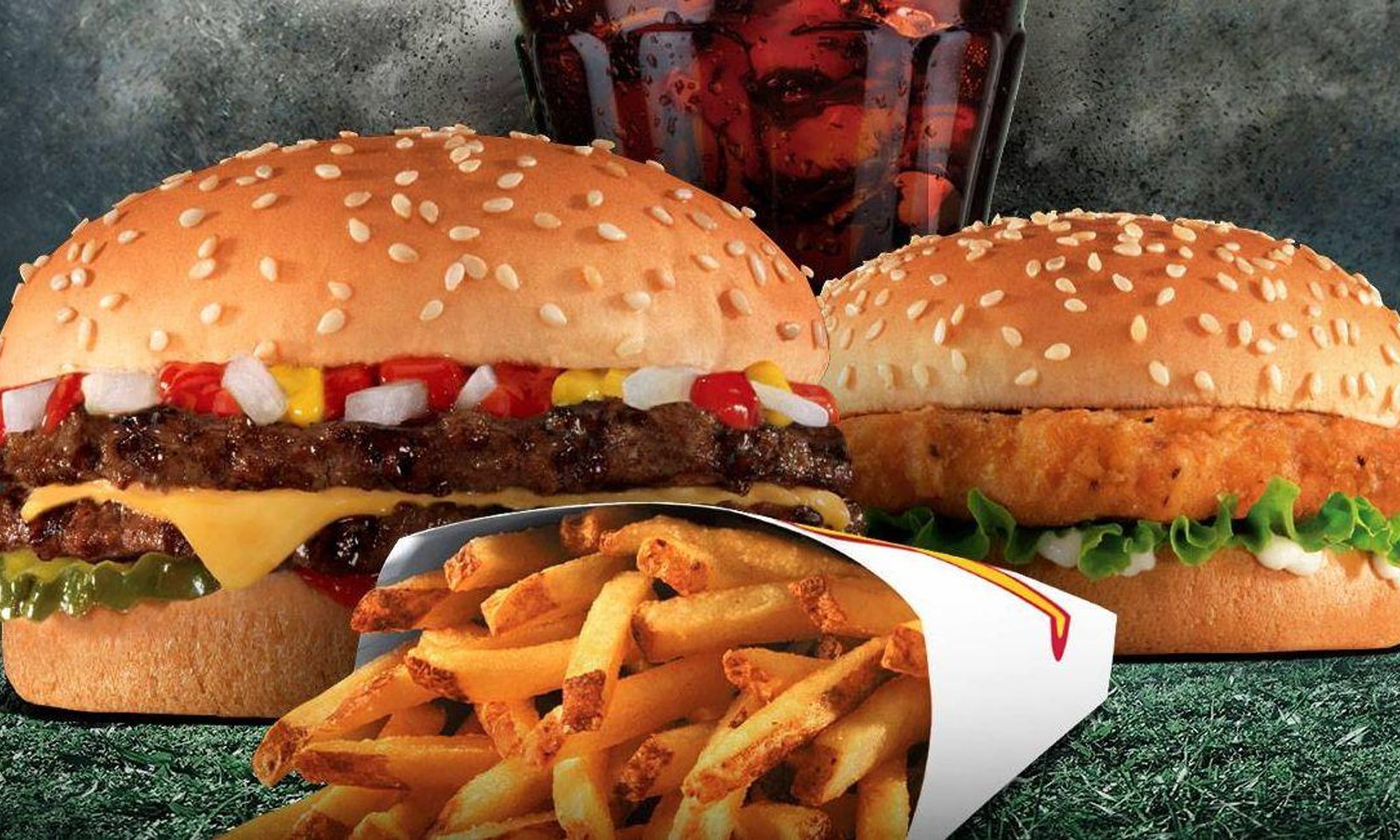 Credit: Ranker
You should probably skip this place for a quick breakfast. Any amount of trans fat is considered extremely unhealthy, as it is directly linked to increased cholesterol. Well, six of their breakfast sandwiches contain a whopping 6 grams of trans fats each, which is super unhealthy.
Cinnabon
Credit: Cinnabon
You are drawn in by the smell that wafts your way as you walk through the mall, but don't be tempted. Cinnabon is a dessert place so they don't even specialise in meals, that doesn't stop them overloading the calories though. A Cinnabon classic has around 880 calories and 36 grams of fat, the same calories as one and a half Big Macs.
Whataburger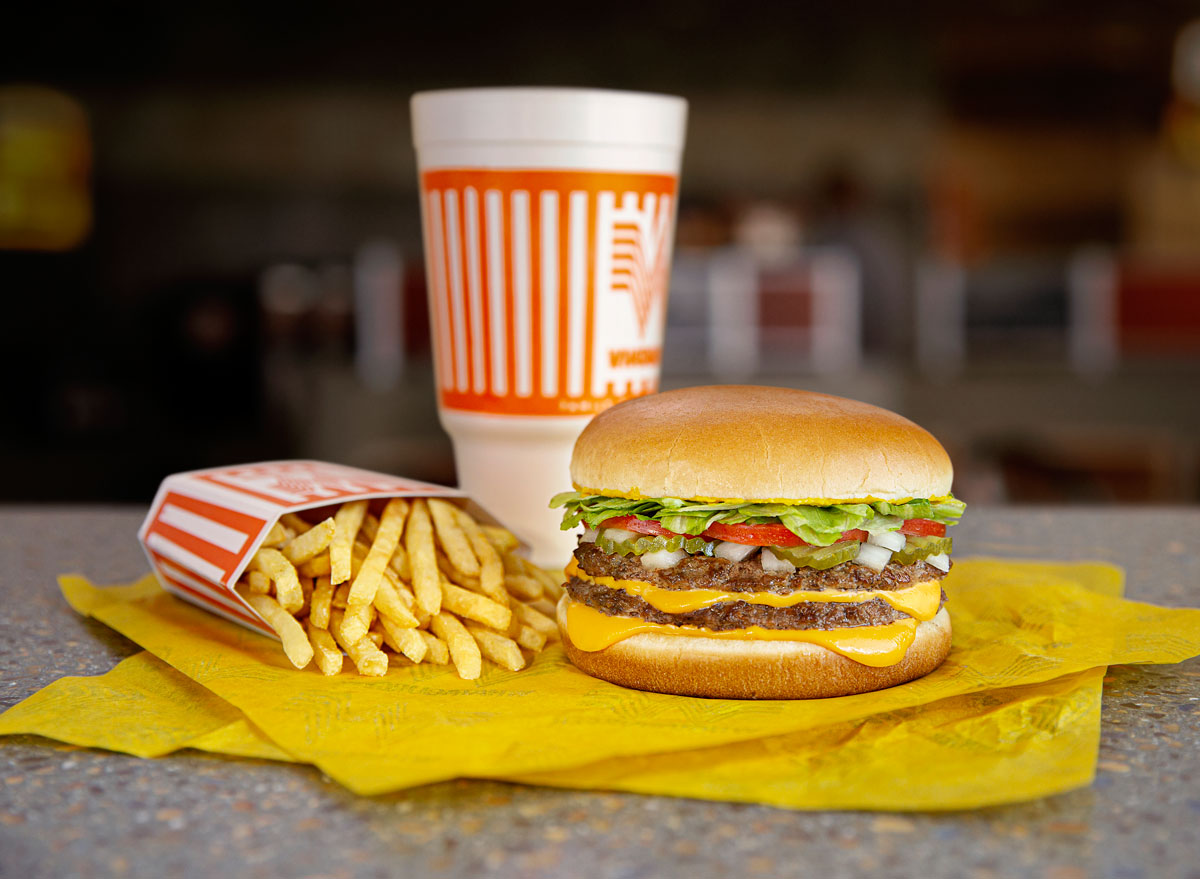 Credit: Whataburger via Atlanta Magazine
For some reason, a lot of people swear this place isn't as bad as the rest. Ninety nine percent of their entire side menu contains more than the daily recommended value of either fat, sugar or salt. Additionally, over half their menu has more fat than the majority of other fast food chains, placing them about third overall for fat content.
White Castle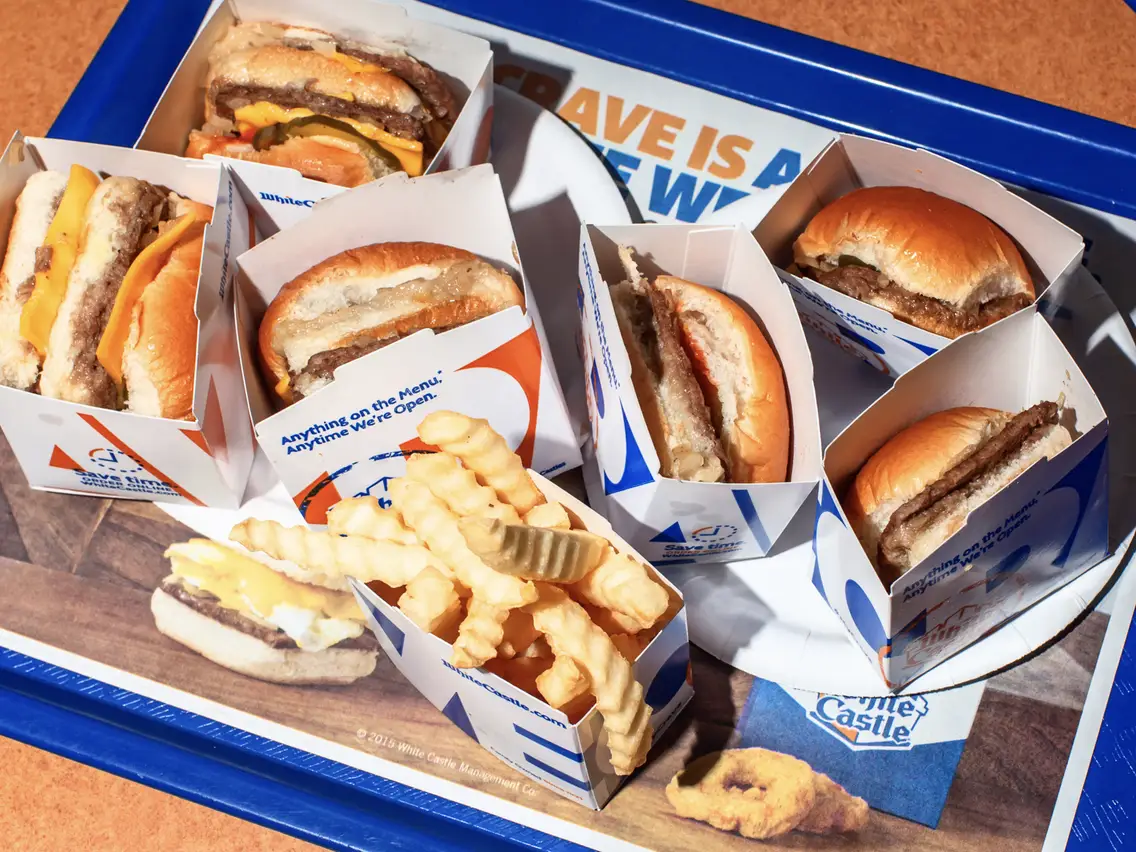 Credit: Hollis Johnson via Business insider
Known for their sliders, White Castle is not great for portion control. You'll never just eat one slider or a couple of pieces from a side box, and this is why this place can make you consume more calories and fat than you realise. A bag of hash brown nibblers is 1,440 calories, all consumed a bit too easily.
Popeyes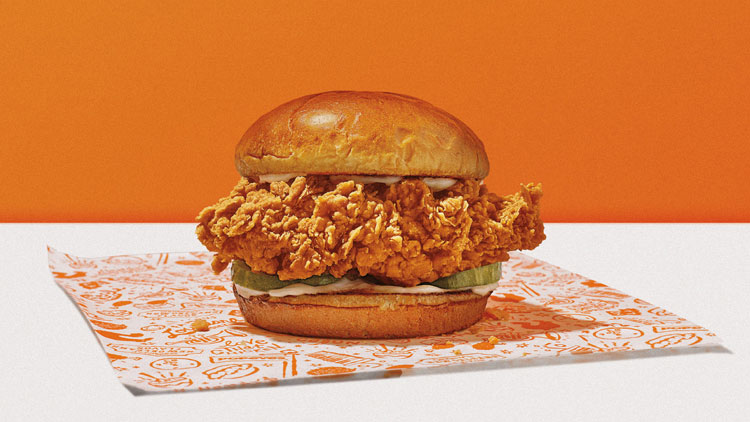 Credit: Restaurant Online
Another fast food place obsessed with adding as much sodium as possible. Their large serving of fries may taste good with their cajun seasoning, but contains way too much salt for one person, 804 calories and also 2 grams of trans fats, which should be an absolute no go in any food.
Wingstop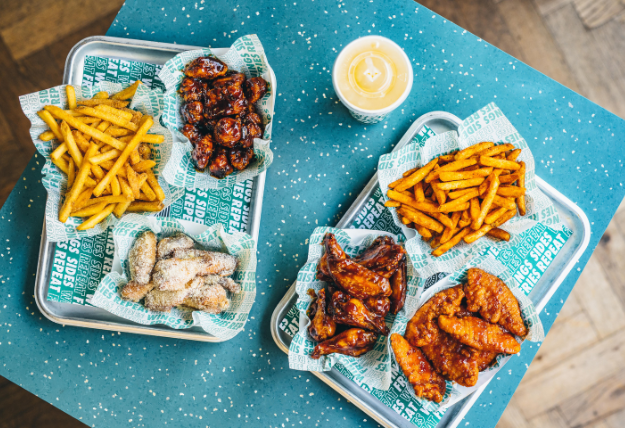 Credit: The Metro Centre
Their menu mostly consists of high calorie and high sodium items. Their Voodoo fries may sound good, but the triple topping of cheese sauce, ranch and cajun seasoning is a potion of bad health and heart disease waiting to happen. To top that off, they alone have over 1,000 calories.
Pizza By The Pound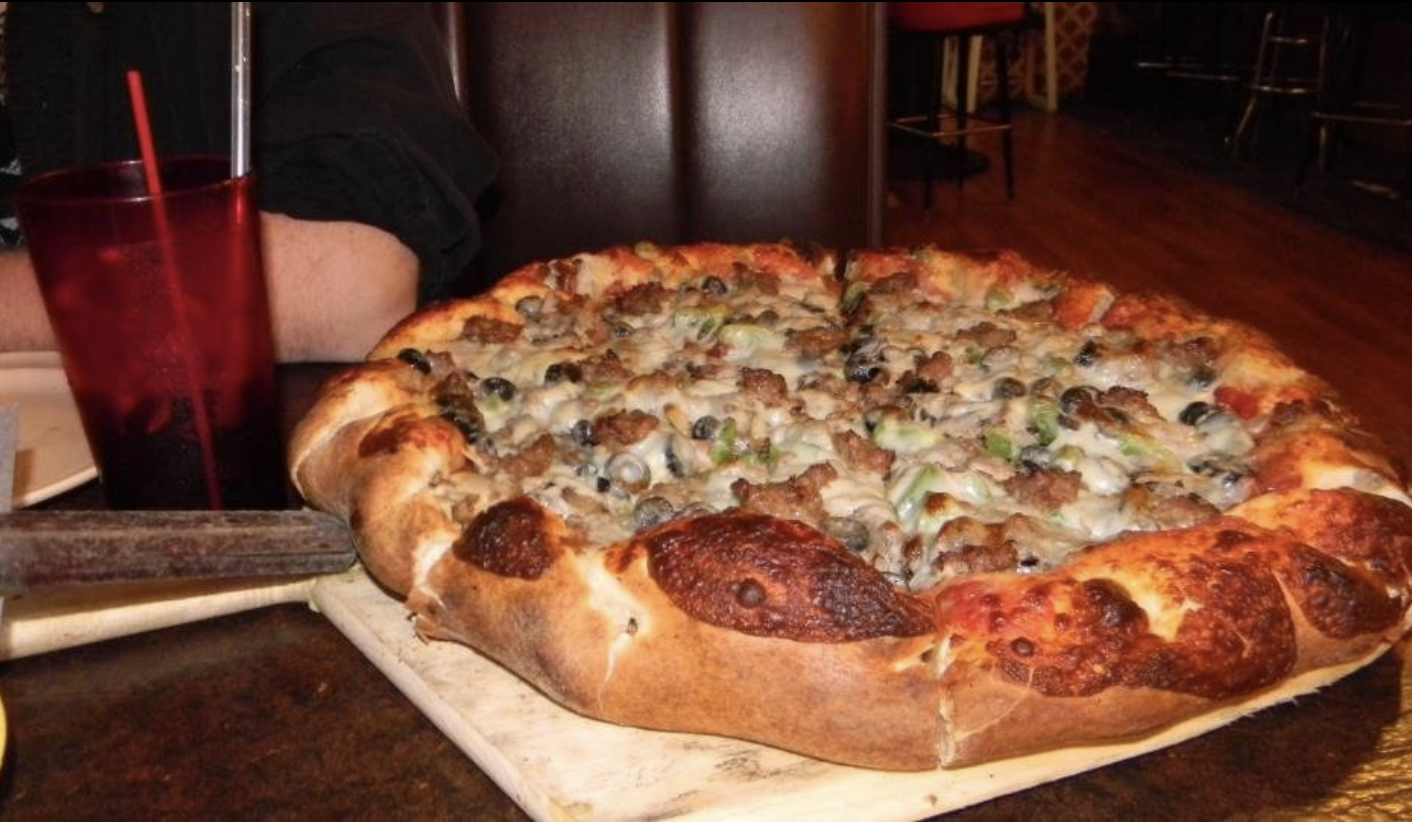 Credit: Psy_ghoul via Trip Advisor
Make sure you're hungry if you come here. Like the name, this restaurant serves up hefty slices and pies. They even offer 'The Pounder Challenge', an 8 pound pizza covered in cheese and toppings. If you finish it within an hour you win it for free and $100. How much is your health worth?
Zaxby's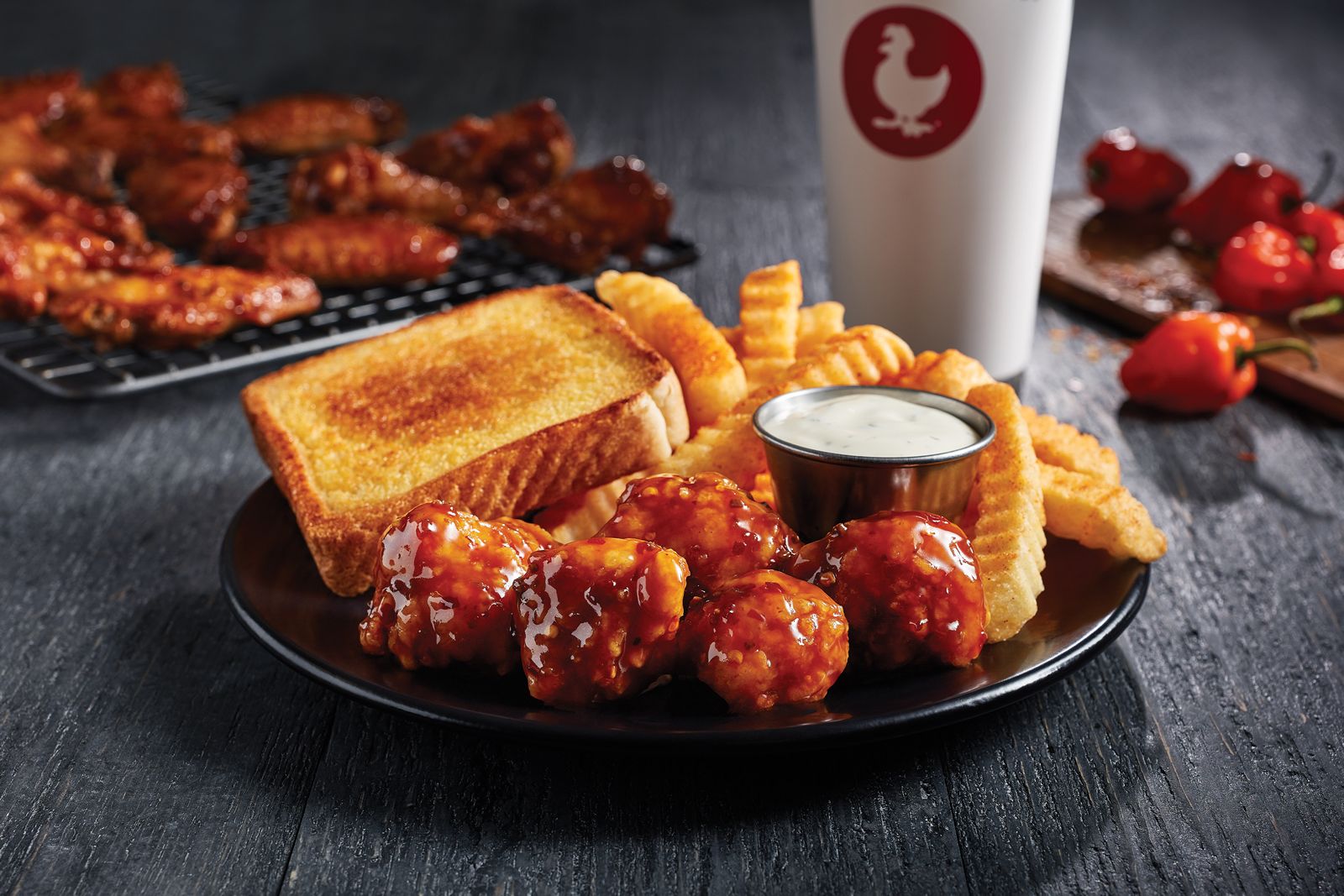 Credit: Restaurant News
If you have high blood pressure, just avoid this place altogether. Specialising in chicken, they don't skimp out on added salt and calories. Their grilled chicken sandwich, usually a healthier choice at most fast food places, contains more calories and fat than a Mcdonalds' cheeseburger and double the sugar and sodium.