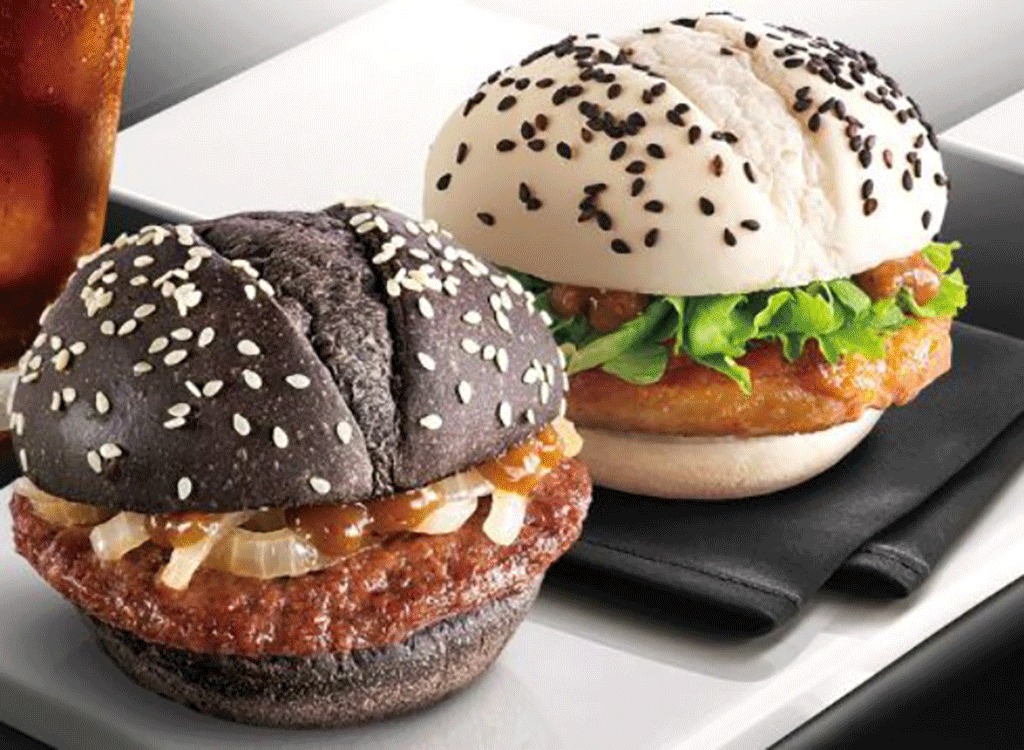 Credit: Mcdonald's China
Mashed potato burger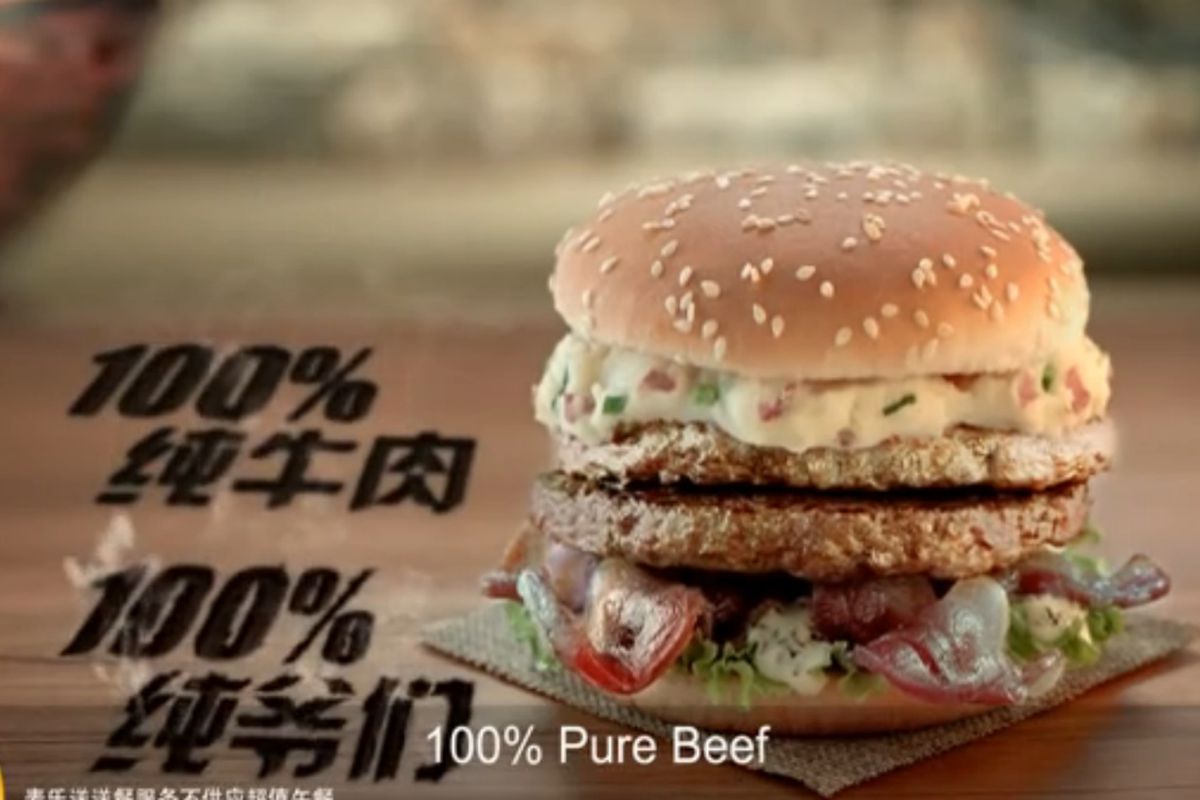 Credit: McDonald's China
A beef patty topped with bacon and mashed potatoes, doesn't that sound irresistible? You can find this odd combination in China and it was first coined back in 2012 as part of a 'manly' campaign. Nothing screams manly quite like a soggy sandwich with added bacon…
Pineapple Oreo McFlurry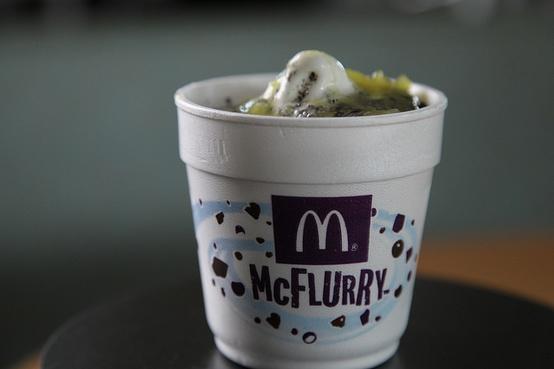 Credit: @McDonald's via X
This tropical twist on a classic McFlurry can be found in Columbia. Vanilla soft serve is paired with an Oreo and pineapple filling and is blended together. You may find fruit and Oreos strange, especially the crunchy and juicy textures together, but this flavor combo is a big hit in Latin America.
McNürnburger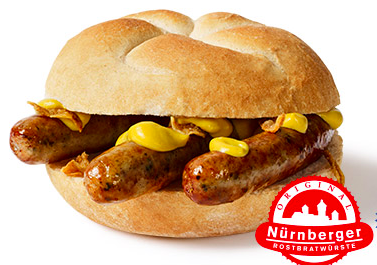 Credit: NTCI Business blog
For a limited time of three months this creation was served in Germany. Made up of three bratwurst topped with mustard and onions, finished with a soft fluffy bun. The name of the burger comes from Uli Hoeneß, a former German soccer player and currently a sausage factory owner.
McCurry Pan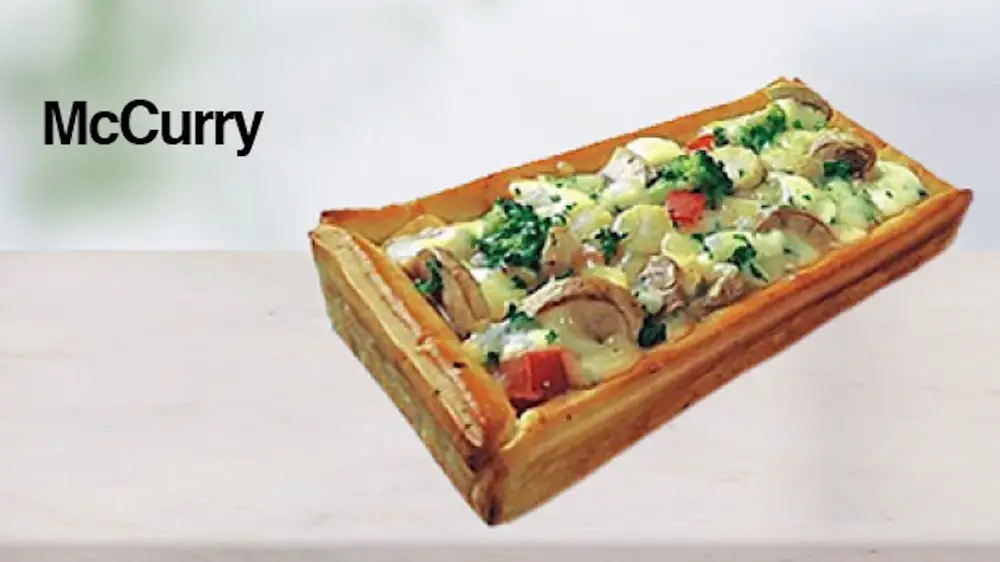 Credit: Business Insider via McDonald's
A great addition for vegetarian diners. This dish is found in India and is made up of curried vegetables in a cream sauce, stuffed into a crispy bread bowl. Not only can vegetarians easily enjoy fast food with their family and friends, but can eat the bowl it came in too.
McNoodles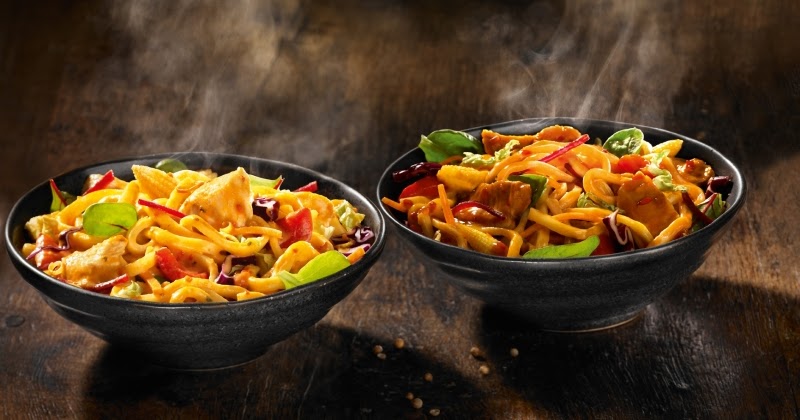 Credit: McDonald's via Brand Eating
This was available as a 'test-run' dish for a limited time. A steaming bowl of McNoodles that have been tossed in sticky sauce and vegetables were put together to keep up with the growing love of stir fry noodles in Austria at the time. Do you think this dish would be as popular in the states?
Ovomaltine McFluffy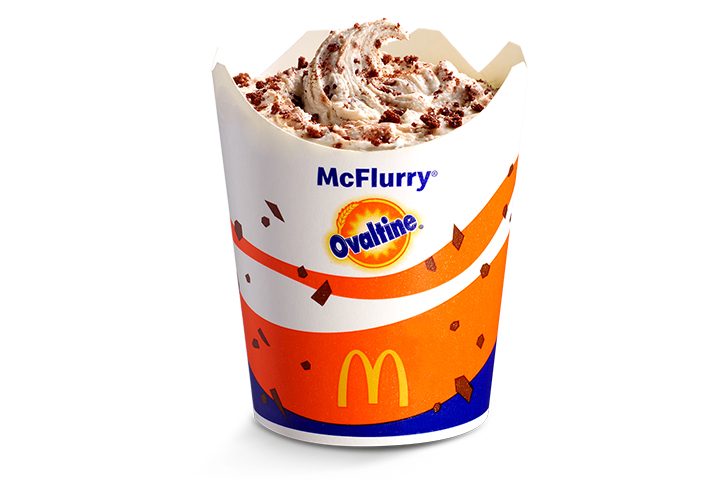 Credit: McDonald's
Ovomaltine or Ovaltine is a chocolate or malted milk powder that is normally used to make comforting warm drinks. But in Brazil, they decided to mix it with their traditional soft serve base to create a chocolatey/malty delicious dessert. Some European McDonald's serve this combination too!
Taro pie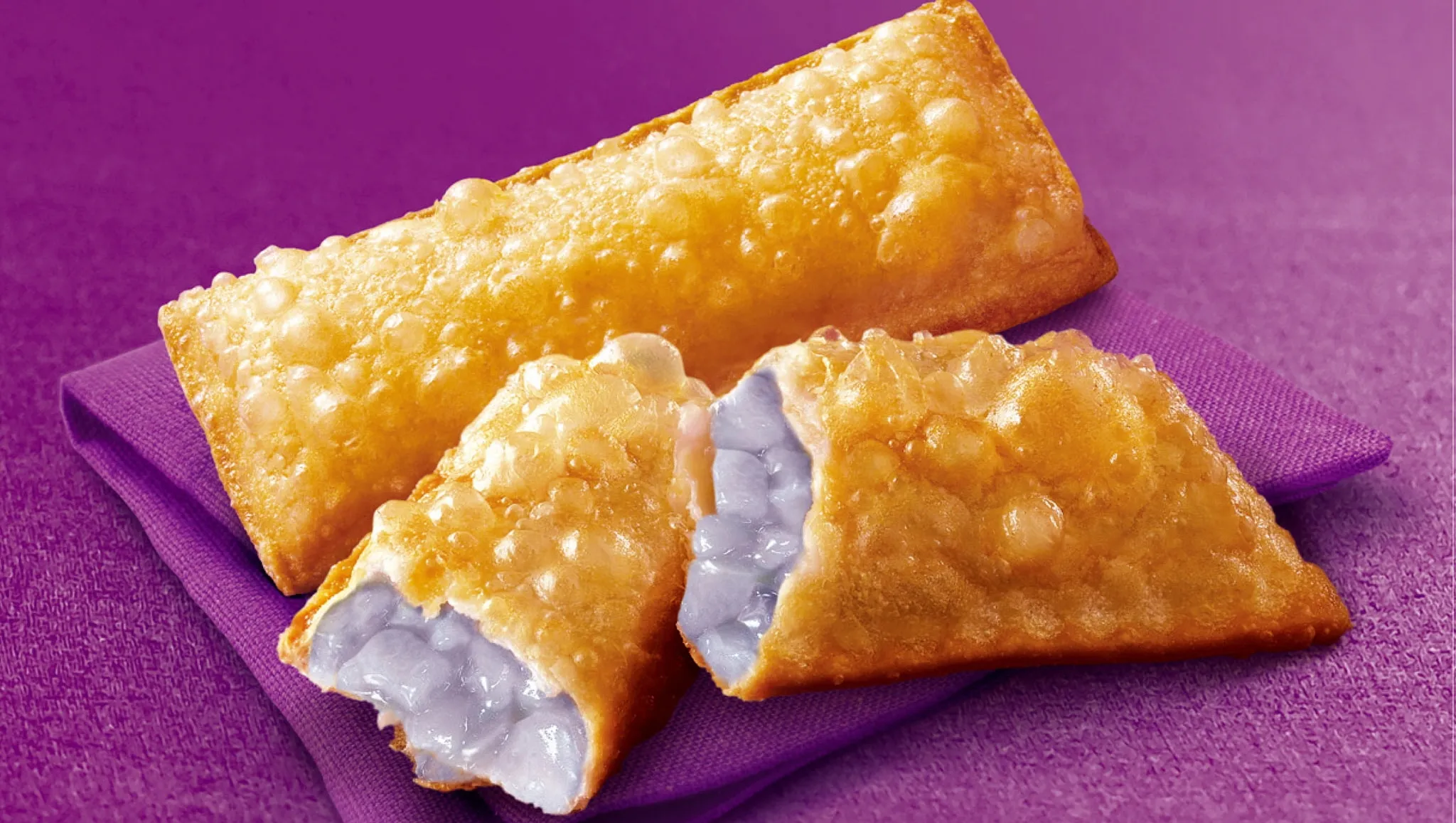 Credit: McDonald's
Forget apple, Taro is where it's at. China swapped out the traditional pie filling for the recognisable purple taro filling for a new sweet treat. Taro is similar to the sweet potato, but it is a lot sweeter and has a natural purple color, and is often found in milk tea recipes.
Ebi Filet-O-Shrimp burger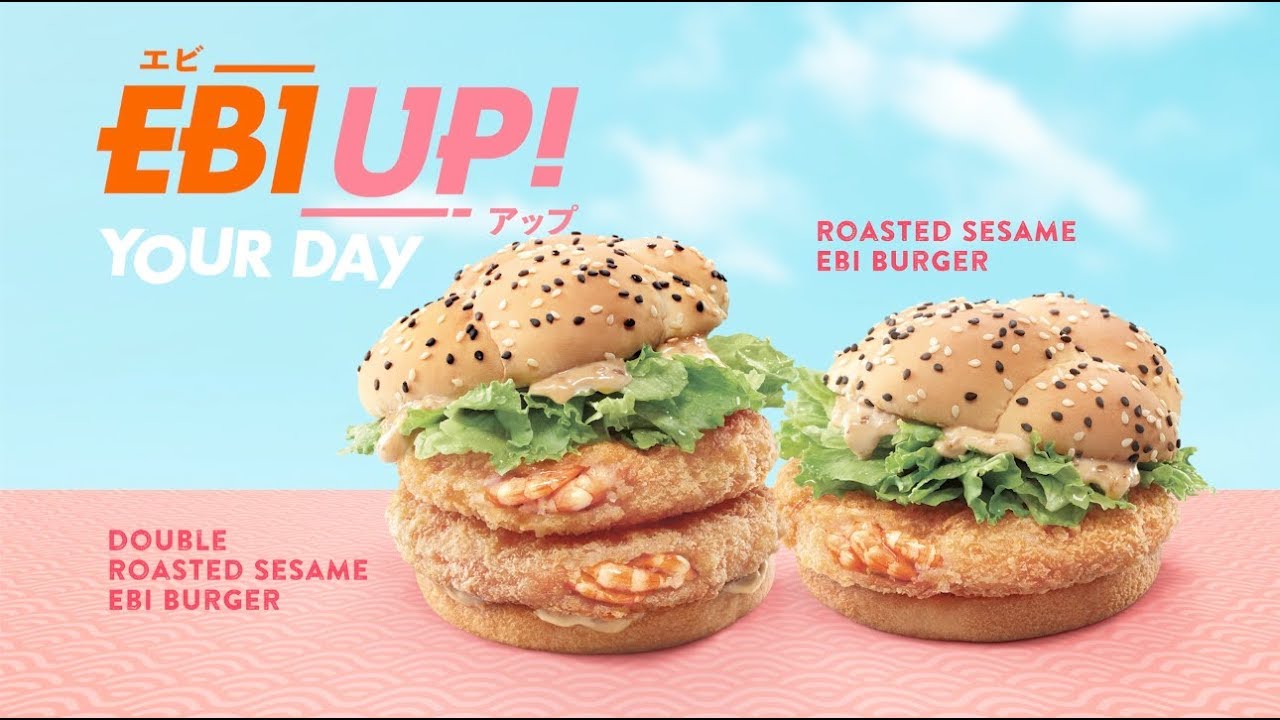 Credit: McDonald's Singapore via YouTube
Who says a good burger has to be made from beef? This Japanese creation is made up of Panko-battered shrimp topped with Ebi shrimp tempura sauce and lettuce. This burger was named after the model Yuri Ebihara who helped promote this new food creation, and it's now a popular choice amongst Japanese diners.
Apricot Sundae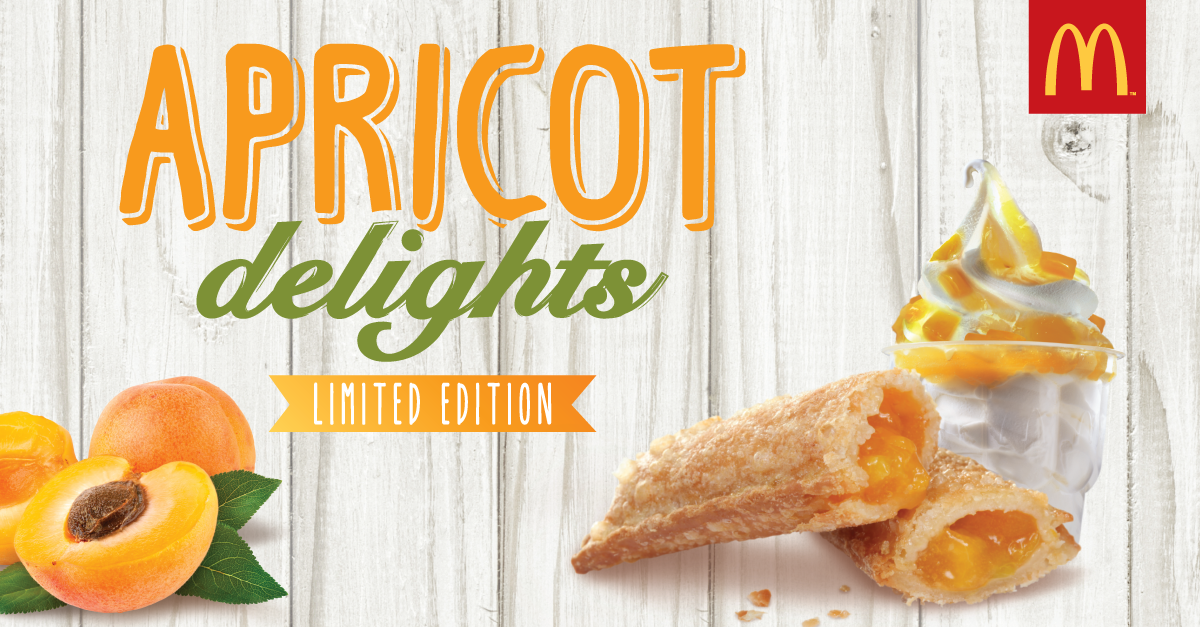 Credit: McDonald's via Facebook
Turkey brought out this sweet treat during summer and it sounds super tasty. Their traditional vanilla soft serve is topped with a sugary and sticky apricot preserve, which is just tangy enough to cut through the sweetness of the vanilla ice cream. Would you swap your normal McFlurry order for this?
Sausage and Egg Twisty pasta breakfast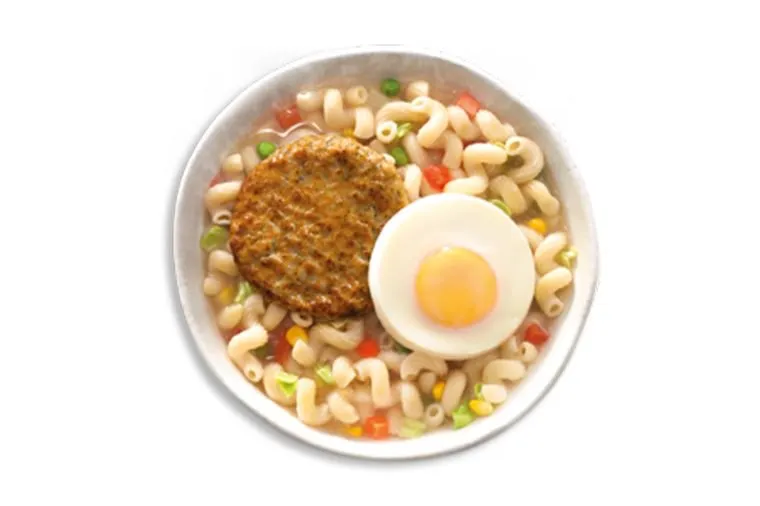 Credit: McDonald's
Pasta? Breakfast? Hong Kong introduced this unusual dish as a new choice for breakfast, featuring a soup base with pasta noodles, vegetables, sausage patty and a hard boiled egg. It doesn't sound so bad once broken down, but it's still a bit of a mystery where or why the pasta fits in. The Italians are probably furious.
Bubblegum Squash McFlurry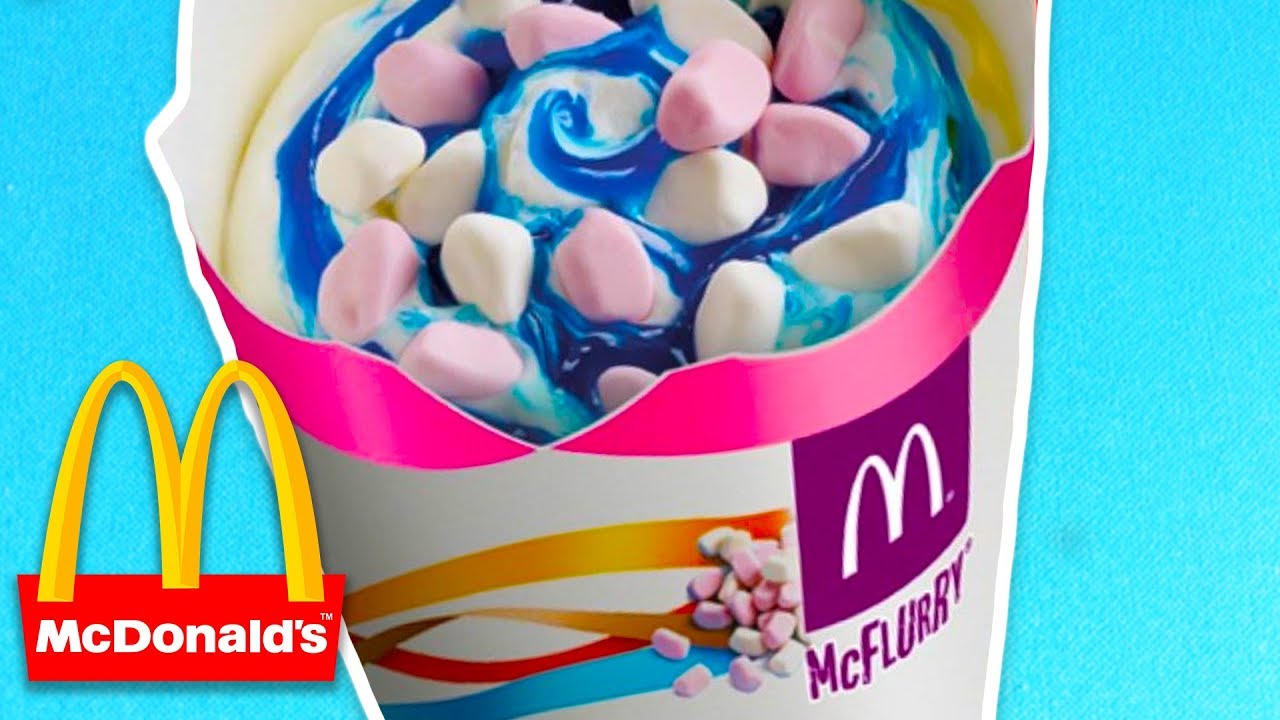 Credit: BabbleTop via YouTube
Squash here means Marshmallows so, don't worry, it won't arrive with root vegetables on the side. This ice cream comes with the vanilla soft serve mixed in with bubblegum flavored syrup and marshmallows. If you're a lover of brightly colored food that's super sweet, visit a McDonald's in Australia or New Zealand.
McShrimp
Credit: Vanarama via The Mirror
Instead of fries, why not a side order of crispy shrimp? In Russia, you can order these battered shrimp as a side, which is great for those who are reaching protein goals whilst still wanting a little junk food. They sound pretty good and can't really be messed up, surely, but they do have mixed reviews online.
Chicken McDo with spaghetti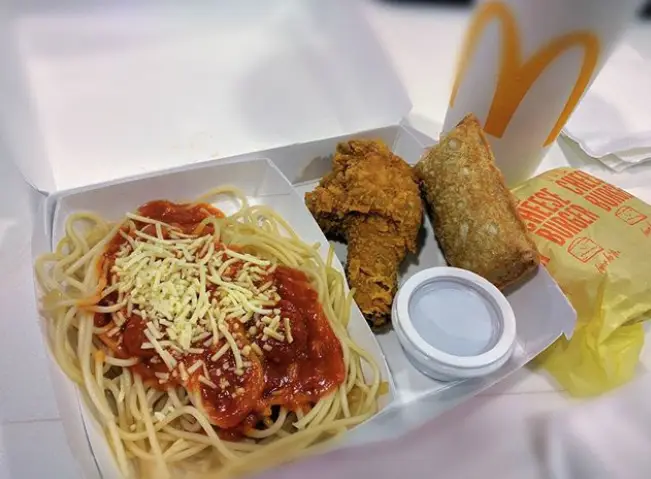 Credit: @Code_and_light via Instagram
Can't decide if you're craving chicken or pasta, why not both? This meal set from the Philippines comes with fried chicken, spaghetti and red pasta sauce, so a complete meal all from McDonald's. Apparently, McDonald's in the US did a trail run of pasta products, but it didn't take off at all. Go figure.
McFloat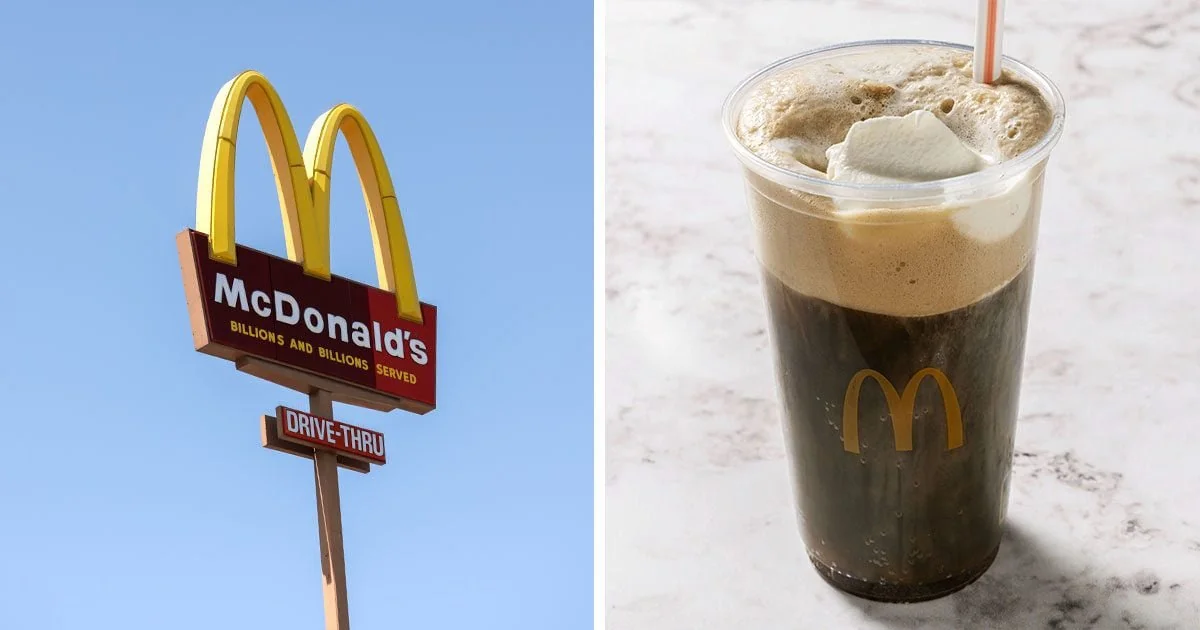 Credit: BlankVerse via Reddit
You'd think this would already be in the US, but nope. Hong Kong offers a McDonald's take on a coke float, by serving Coca Cola topped with original vanilla soft serve. This would pair well with chicken and fries for an all American style meal.
McLobster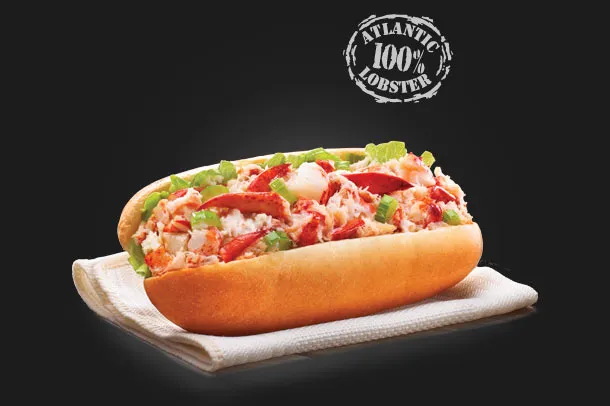 Credit: McDonald's Canada
Now this is special fast food. McDonald's Canada thought it would be a great idea to add a lobster roll to their menu, which if you're a seafood lover seems like a great idea. Unfortunately, due to lobster price rises they had to discontinue this dish.
Prosperity Burger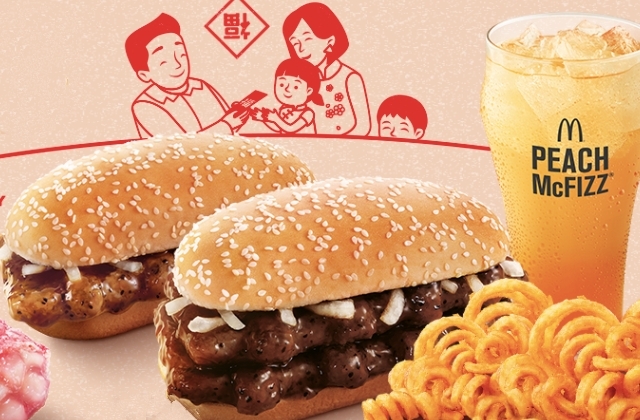 Credit: McDonald's Singapore
This burger kind of resembles the McRib, but might sound, somehow, even better. You get a seeded long bun with your beef patty, black peppercorn sauce and onions, which almost like a fancy dinner but stuffed in a sandwich. Visit Malaysia if you're wanting a taste of this fancier fast food.
Bacon, Macaroni and Cheese toastie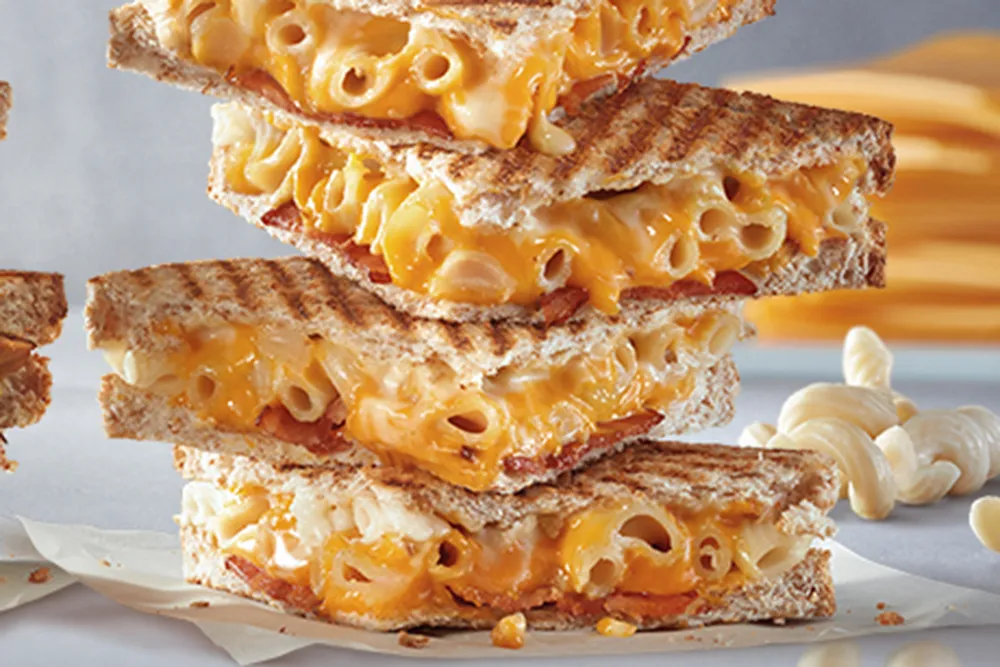 Credit: McDonald's Hong Kong
A limited edition menu item in Hong Kong, but it does sound too good to get rid of. Mac and cheese is already good, but adding salty bacon and two slices of crispy bread? It won't be good for your health, but it'll definitely good for your taste buds.
Chicken and egg burger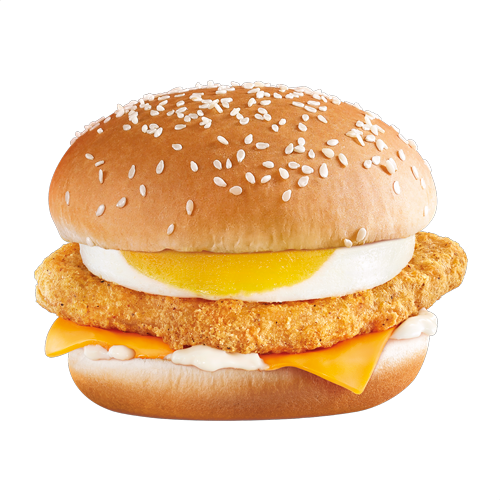 Credit: McDonald's Hong Kong
Does this feel weird? No longer do you need to fight between the breakfast and day menus, because in Hong Kong, they already made the sandwich available for you. It's a perfect combination of all meal times, shoved into a sesame crusted burger bun. A crispy chicken patty with the traditional round McDonald's egg, cheese and sauce all sound great together.
Tomato and Mozzarella Turnovers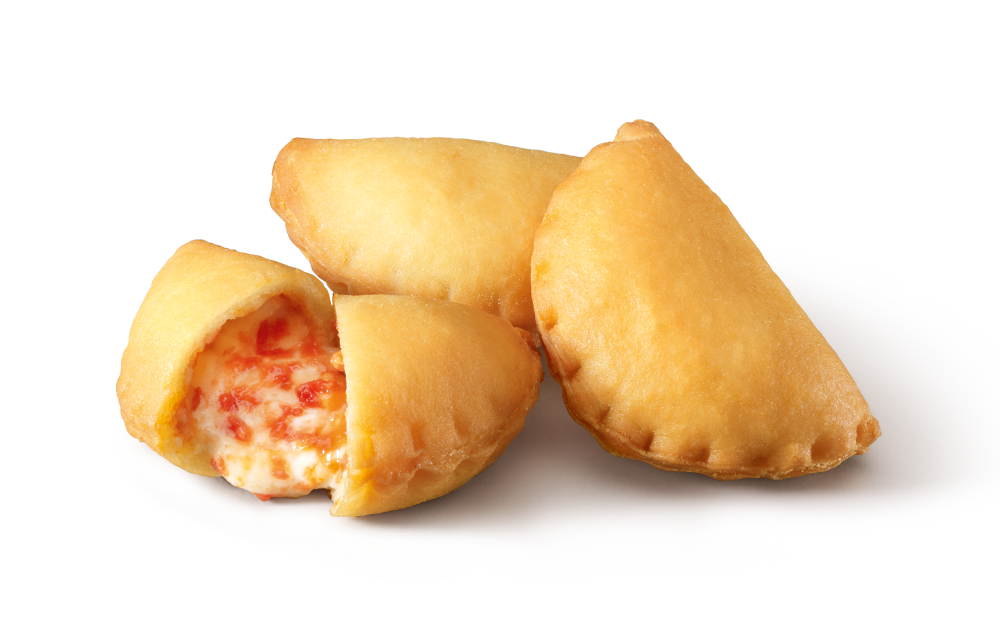 Credit: McDonald's Italia
Italy really is known for their amazing food ideas, even in their fast food habits. These turnovers or 'Panzerotti' as they're known in Italy are little fried bakes with 100% Italian mozzarella and tomato filling, and look like crimped pies. These sound really good and would be a hit in the US for sure!
Gratin Croquette Burger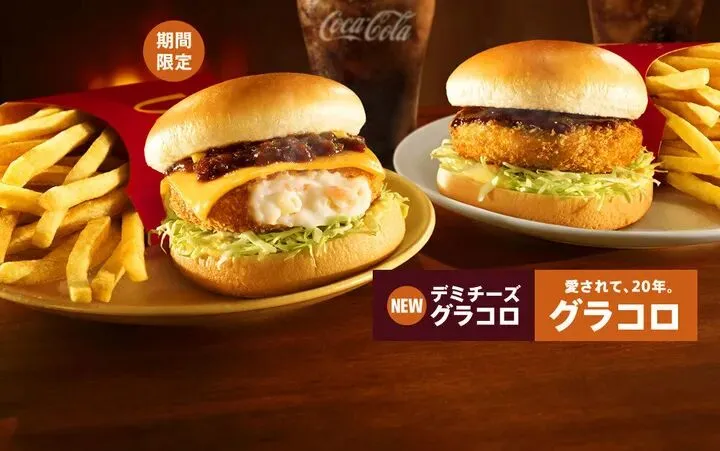 Credit: McDonald's Japan
This isn't available all year round but, if you're slightly more adventurous, you probably think it sounds like it should be. This Japanese favorite is made of fried crab and a macaroni croquette between two steamed buns, which sounds way too luxurious to be a McDonald's sandwich. It can only be purchased during the winter months, so plan your vacation to Japan accordingly.
Poutine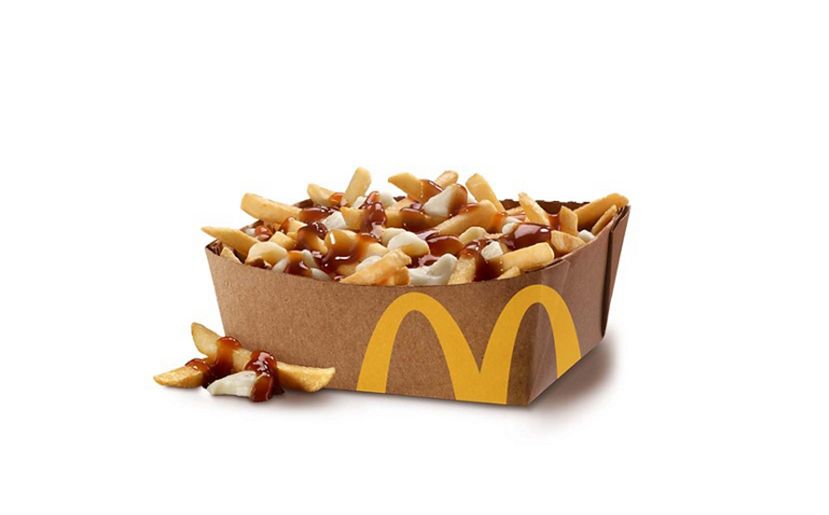 Credit: McDonald's Canada
Typical Canada. If you're not familiar with Canadian/French tastes you may find this combination strange, but lathering french fries in gravy and cheese curds is a delicacy to many. Canadian McDonald's jumped on this trend to feed the hungry French Canadians out there craving Poutine in fast food form.
McChicken Mozzarella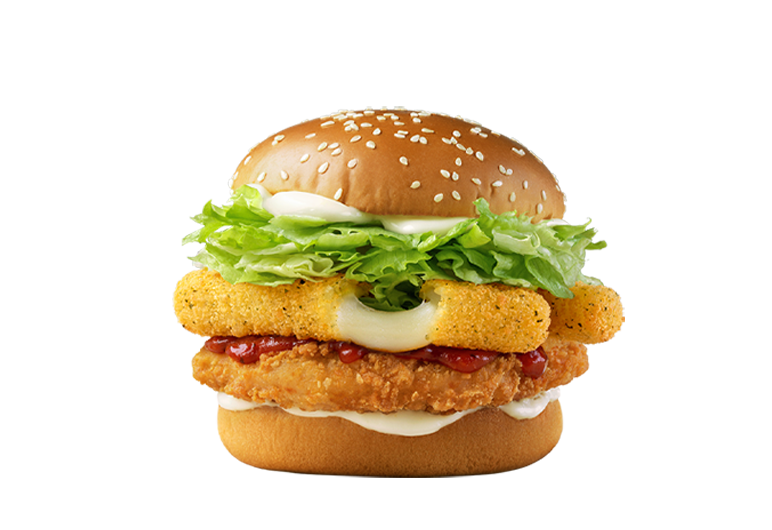 Credit: McDonald's Korea
Why didn't the US think of this? It would be a fan favorite for sure! In South Korea, you can order a crispy chicken burger with melty mozzarella sticks inside the sandwich too. It looks so good, especially is paired with those delicious secret sauces and the trademark soft McDonald's seeded bun.
Cordon Bleu Burger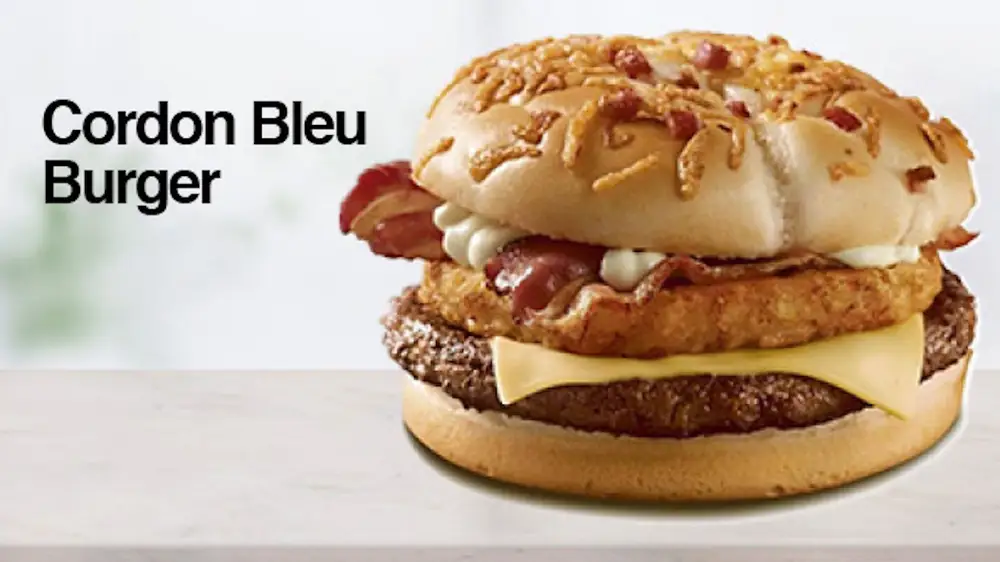 Credit: McDonald's via McDonald's wiki
How much meat can you stuff between two bun halves? Trust Poland to find out! It's not certain that this has been continued long term, probably due to the artery blocking ingredients. Bacon, beef patty, fried chicken that's stuffed with ham all on top of each other with a crispy cheese bun makes up this sandwich. Eek!
Pizza McPuff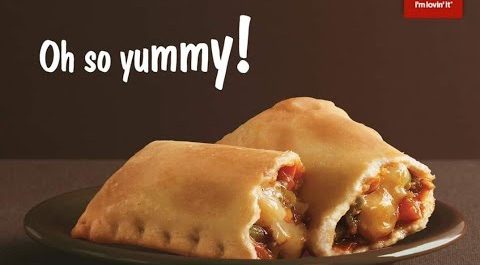 Credit: Travel with me via YouTube
The McDonald's version of a Hot Pocket. In India you can buy this pizza inspired dish, made up of veggies, tomato sauce and mozzarella cheese, encased in a crispy crunchy pastry case. India is always coming up with great ideas for vegetarian McDonald's enjoyers, which hopefully will influence more countries to step up their menu game!
NYC Benedict bagel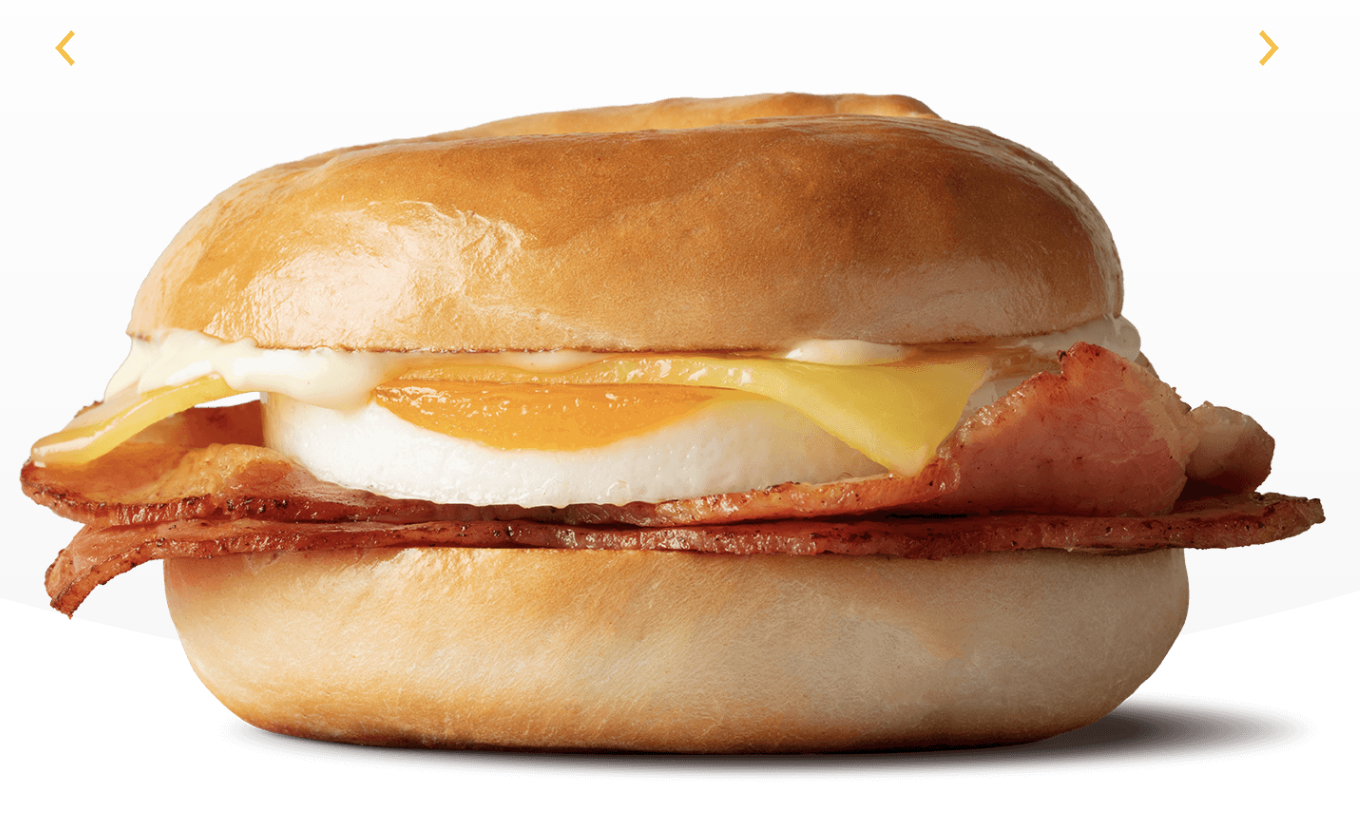 Credit: McDonald's New Zealand
It's called the NYC but this brunch bagel is actually found in New Zealand. The perfect mix of breakfast and fast food, this bagel is made up of bacon, egg, cheese and Hollandaise sauce. Usually Egg's Benedict is served open face but smushed between two bagel halves will taste just as good on the go.
McRice Burger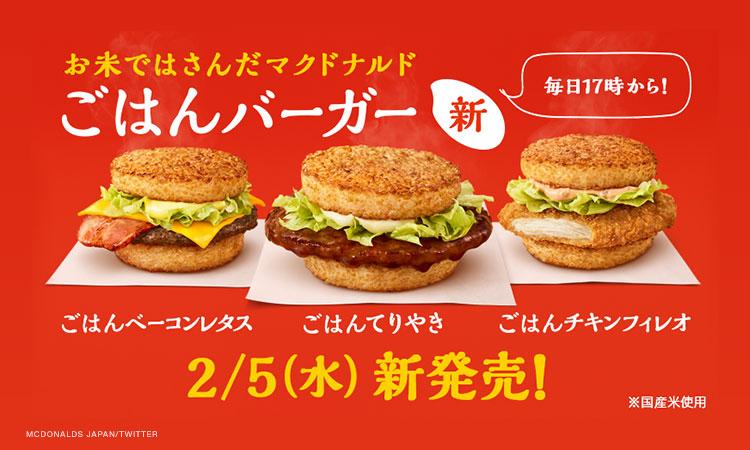 Credit: McDonald's Japan via X (Twitter)
This rice fusion burger was found in a couple of countries, including Indonesia and Taiwan. Instead of fluffy burger buns, a sticky rice patty shaped bun would hold your chicken or beef filling. It might make a bit of a mess whilst eating, but sounds pretty tasty overall.
Sweety con Nutella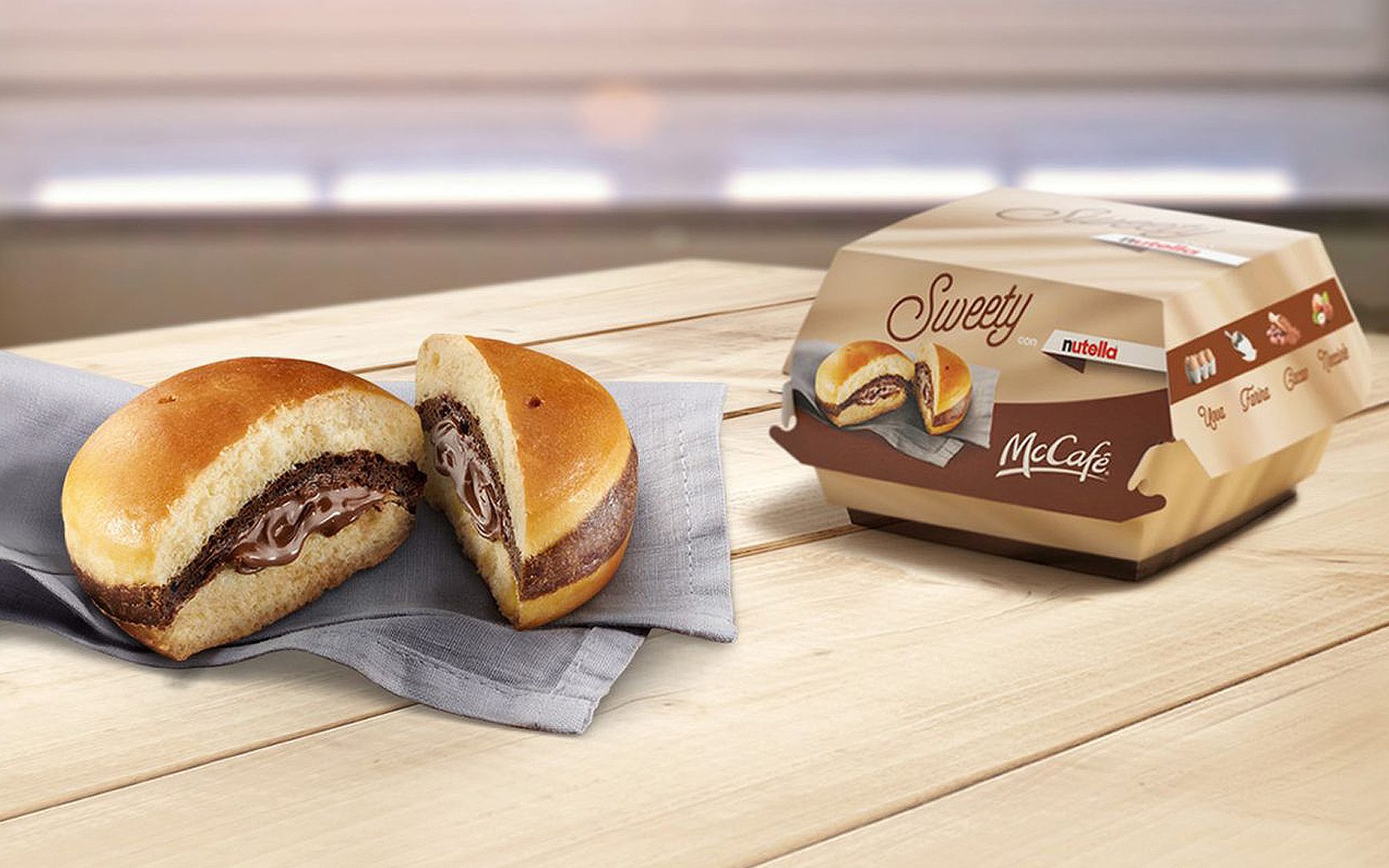 Credit: The Telegraph via McDonald's
This was previously on Italy's sweet treat menu and it sounds simple but delicious. It's basically a generous slathering of Nutella between a soft sweet bun. It's no longer available but a similar item called the 'McCrunchy bread with Nutella'. You could order this for breakfast or dessert! What's not to love here?
McKroket
Credit: McDonald's
This burger looks a bit plain at first glance, but it consists of a croquette alongside a delicious mustard sauce. That's not everything, though, inside of croquette is actually a beef stew and it's super packed full of flavor, according to diners. The Netherlands were the creative masterminds behind this hidden ingredient sandwich, and it seems to be popular with their customers.
Spicy Paneer wrap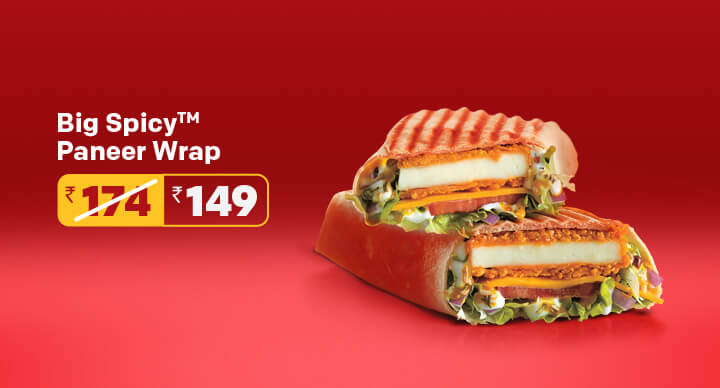 Credit: McDonald's via McDonald's blog
This Indian vegetarian wrap has a portion of fried Paneer, a popular cheese curd in South Asia, along with creamy sauce and salad veggies. It looks like a great alternative to the chicken wraps and, for those cheese lovers out there, it comes with more sliced cheese inside too.
McToast chocolate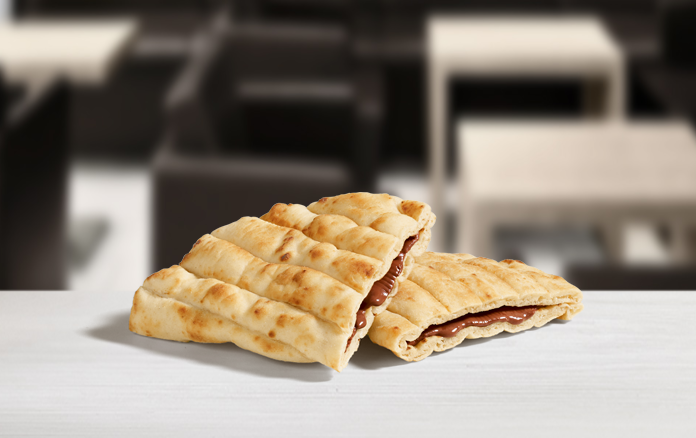 Credit: Cosmopolitan via McDonald's
The German McDonald's wanted to join the flatbread trend, but instead of adding a savory filling they chose chocolate. The warm toasted flatbread had milk chocolate in its center, melted perfectly down into the bite sized treats. Even though it's discontinued, you can still grab Nutella packets in store to create your own.
Shrimp beef burger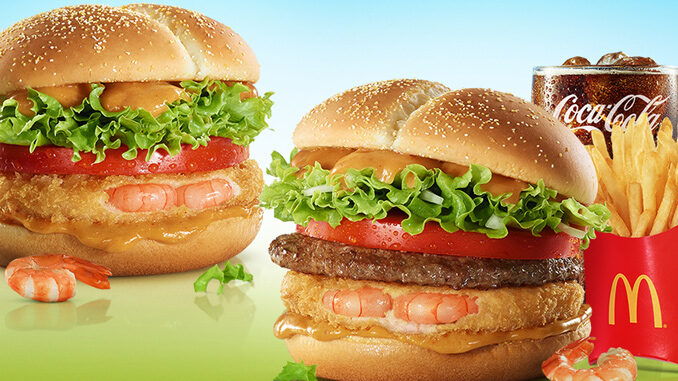 Credit: Chew Boom via McDonald's
Surf and turf lovers will have a field day with this one. This burger has a beef patty sat on top of a fried shrimp patty and is finished with a special sauce, found served in South Korea. Go all out and add a Filet-O-Fish and chicken patty for the ultimate McDonald's burger!
Shaka Shaka Chicken
Credit: Chew Boom via McDonald's
In McDonald's Japan you can order your chicken with your seasoning of choice on the side. Just pop your chicken in the shake bag, add however much seasoning you'd like and shake it up. You can choose from red pepper flakes, powdered cheese or BBQ.
Cadbury Creme Egg McFlurry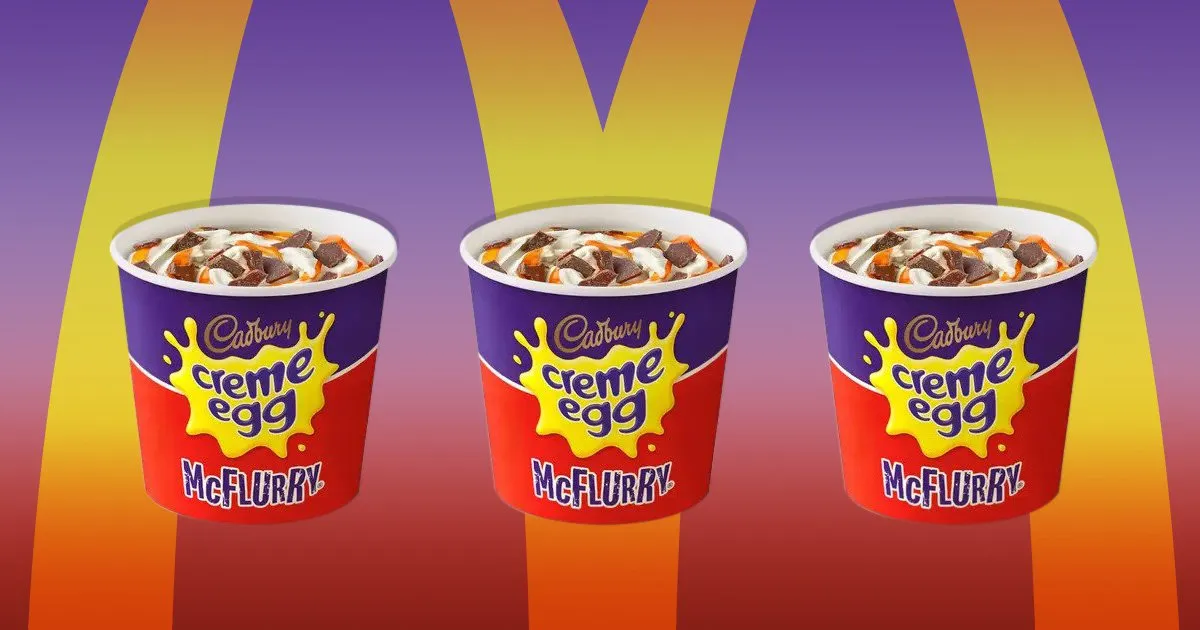 Credit: Metro via McDonald's UK
Usually around Easter The States celebrate with a minty shamrock shake for St Paddy's, but across the pond Brits have Cadbury Creme Egg McFlurrys. The same vanilla soft serve but topped with chocolate and creamy fondant eggs mixed in to it. They can also be found sometimes in Canada and Australia, and still taste absolutely amazing.
Dosa Masala burger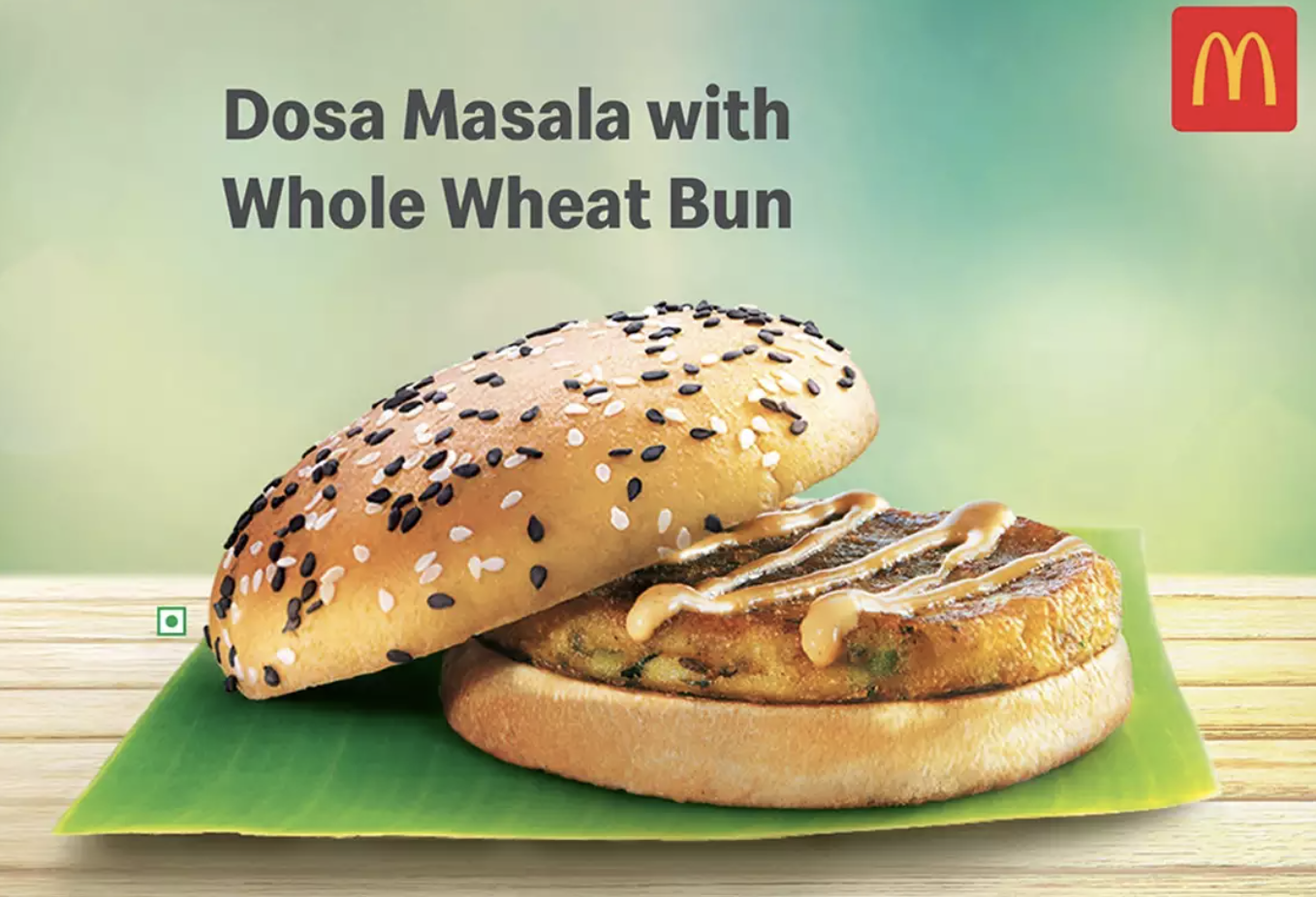 Credit: Brand Equity via McDonald's
India invented this new form of patty for their burgers. A fermented rice, lentil mixture with a spicy potato filling topped with some cooling sauce. If you love Indian food and fast food burgers this could be the perfect combination, however it doesn't say how spicy it actually is, so watch out!
McToast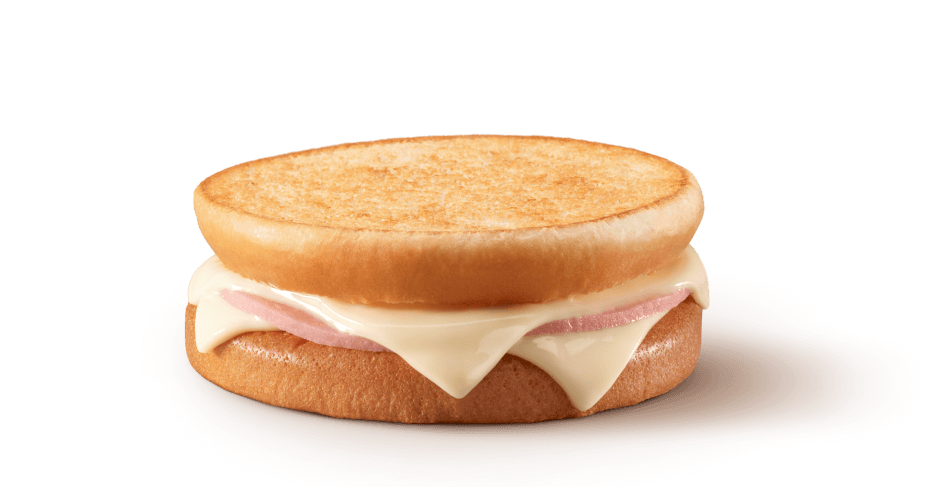 Credit: McDonald's Italia
Probably popular with children or fussy eaters, there's not much to not like about this one. Italy offers up two thin toasted buns with a cheese and ham filling. They market it as 'the first and only round toast' which I guess appeals to those who cut off their crusts. Even if it does look like its just been turned inside out.
Oreo Affogato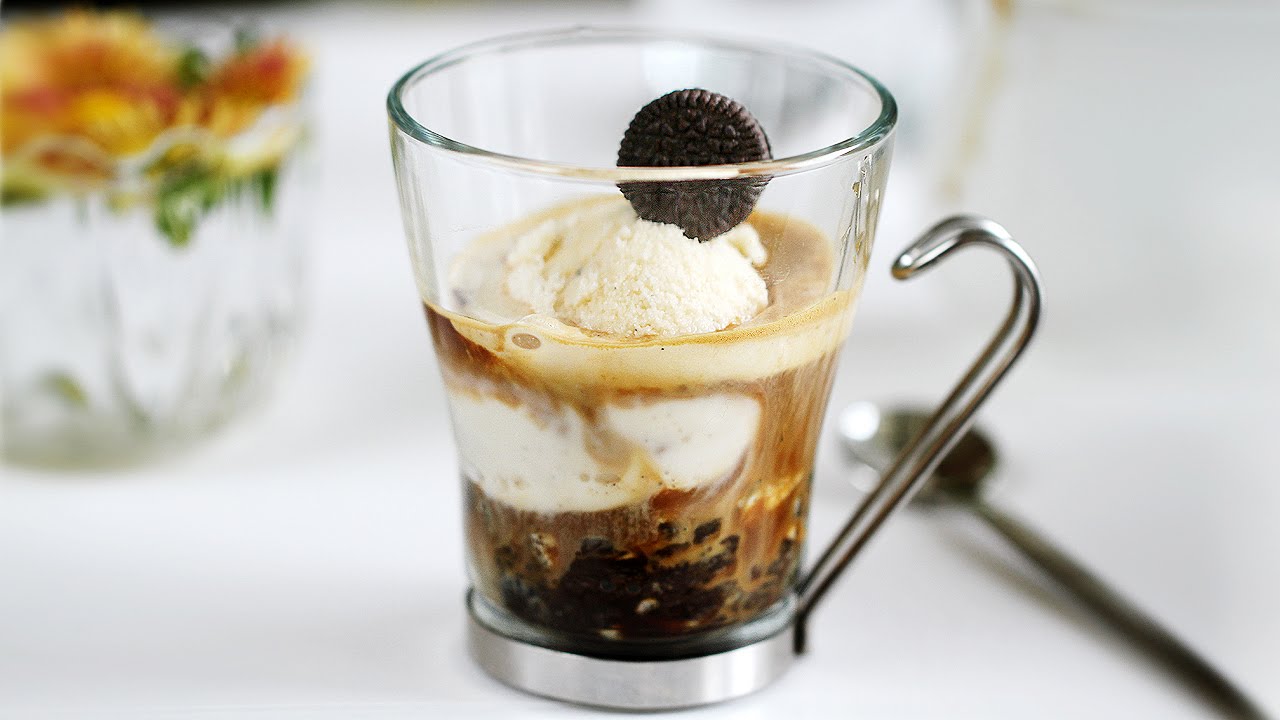 Credit: Eugenie Kitchen via YouTube
This seems like a genius idea! This caffeinated dessert is essentially an Oreo McFlurry with an espresso shot over it, but in more photogenic layers. It's topped with that signature soft serve swirl and makes a great sweet after a heavy meal (as well as a caffeine boost to keep you out of that carb slump).
Cheesy Eggdesal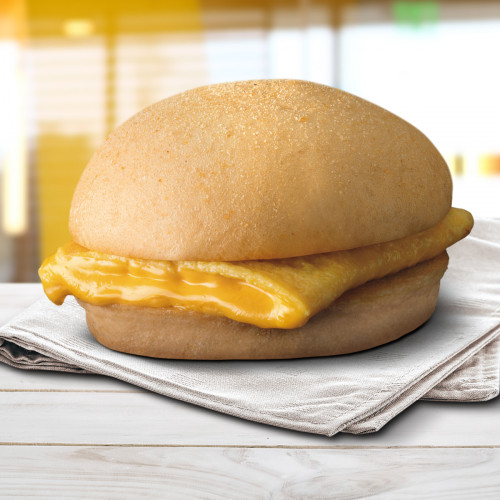 Credit: McDonald's Philippines
This is a warm and cheesy omelet sandwich rather than traditional meat patty. Probably one of the more simple meals on this list but this would certainly help cure a hangover incredibly well. We're sure those in the Philippines eat this early in the morning before they've arrived back home from their night out.
Thai Green Curry chicken burger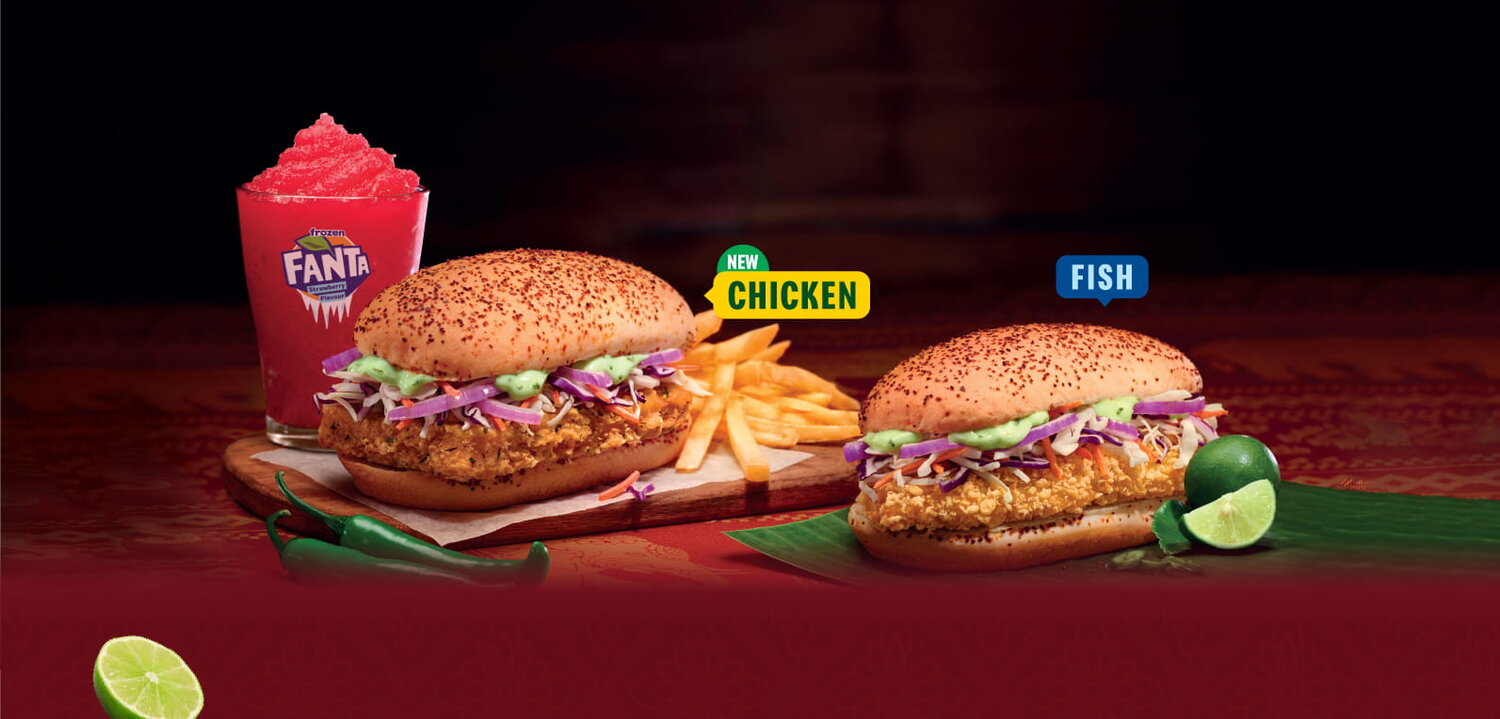 Credit: McDonald's Malaysia
Malaysia doing spice lovers out there justice with this one! This crispy chicken sandwich is topped with green curry sauce and a chunky veg slaw and sits in a sub-like bun. This would pair great with an ice cold Coke and fries or their recommended frozen Fanta.
Corn pie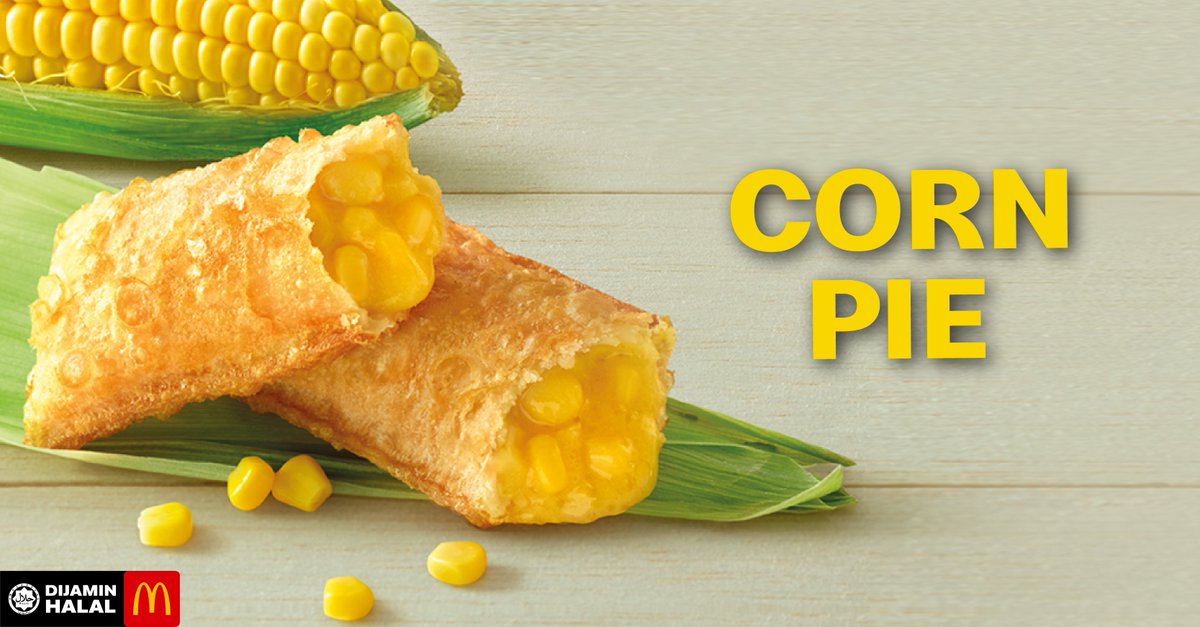 Credit: McDonald's Malaysia via X
That's right, instead of apples it's corn. These are cased in the same pastry as the traditional apple pies but, instead of being a savory counterpart, this corn is sweetened to be a dessert in its own right. Would you be able to get past the sugary corn taste?!
Mango McFlurry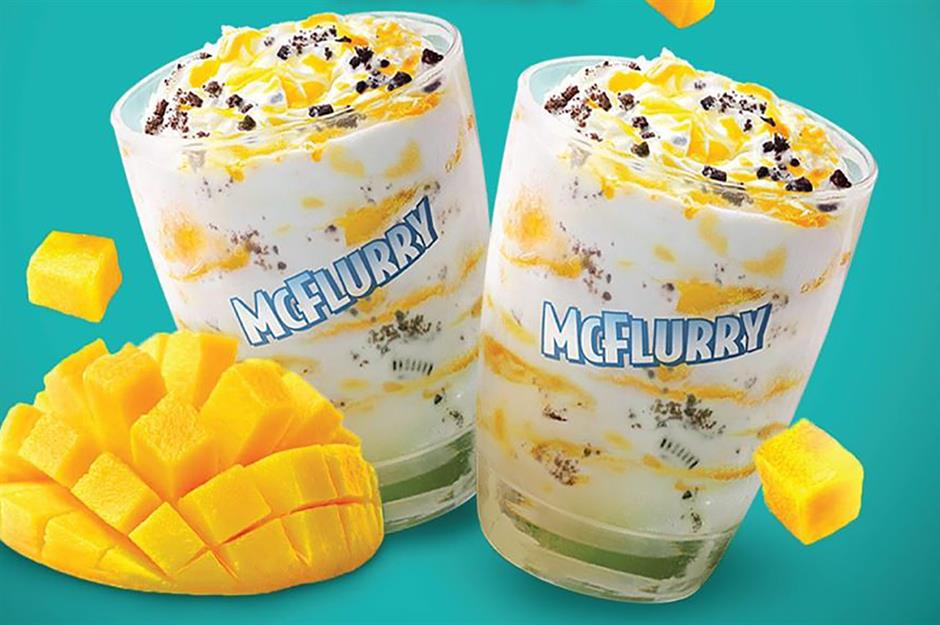 Credit: McDonald's via Facebook
This looks like a great alternative to sickly, chocolatey ice cream desserts. The mango looks super refreshing and pairs well with the McDonald's vanilla soft serve. Malaysia is known for having amazing sweet treats and, like the pineapple edition previously, it looks like this is even topped with Oreo crumbs as well, even better.