This article originally appeared on eightieskids.com
These days, it feels like there are so many famous people in the world that it's almost impossible to keep track. It only makes things more complicated when two celebrities show up who look almost exactly the same as one another.
Be honest now, how many of the following stars have you gotten mixed up in the past?
20. Bill Pullman / Bill Paxton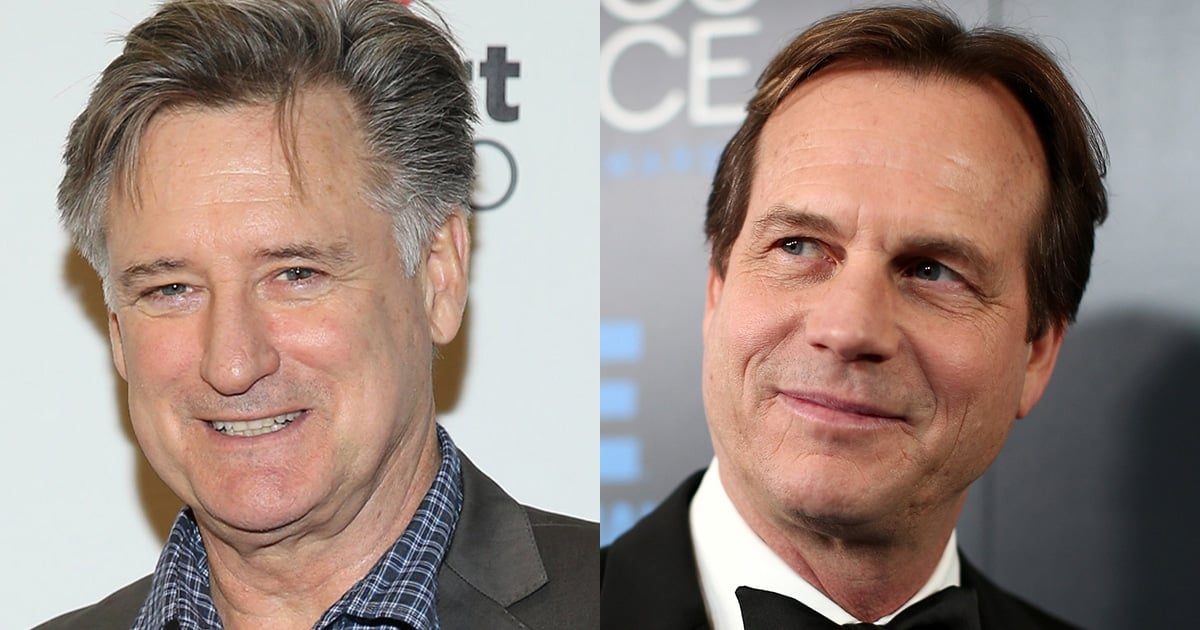 Credit: Neilson Barnard/Christopher Polk/Getty Images
Two men named Bill with surnames that start in 'P' and end with 'N'? What are the chances? As both American actors rose to prominence around the same time in the late 80s, plenty of people have mixed them up over the years.
Ultimately the two actors carved their own paths, with Paxton achieving fame for his witty, edgy performances in Aliens, Twister and Tombstone, whilst Pullman tended to play the nice guy in While You Were Sleeping and Independence Day. Sadly, Paxton passed away in 2016.
19. Skeet Ulrich / Johnny Depp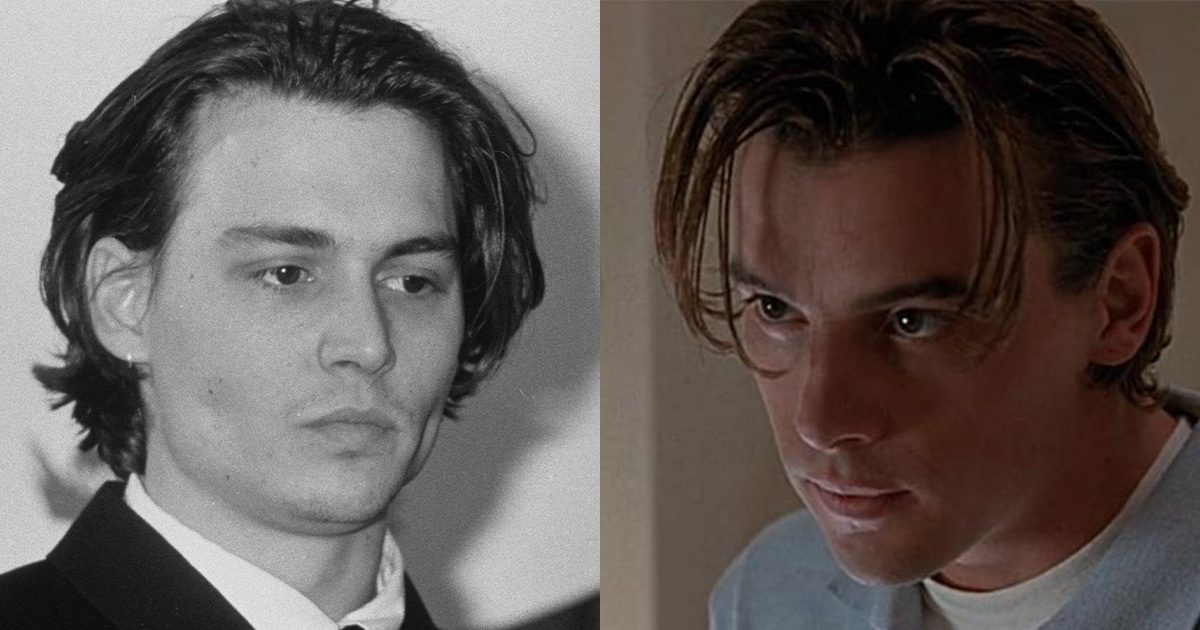 Credit: Michael Ochs Archives/Getty Images
Steely-eyed bad boys with fringe perpetually hanging over their eyes, and a tendency to melt hearts left and right. It's small wonder that back in the 90s, Johnny Depp and Skeet Ulrich could easily be confused for one another.
Whether we'd be as likely to mix them up now is a different matter. Ulrich has largely faded from the limelight since his heyday with The Craft and Scream, whilst Depp has made more headlines of late for his troubled relationship with Amber Heard and the ensuing legal fallout.
18. Billy Zane / Arnold Vosloo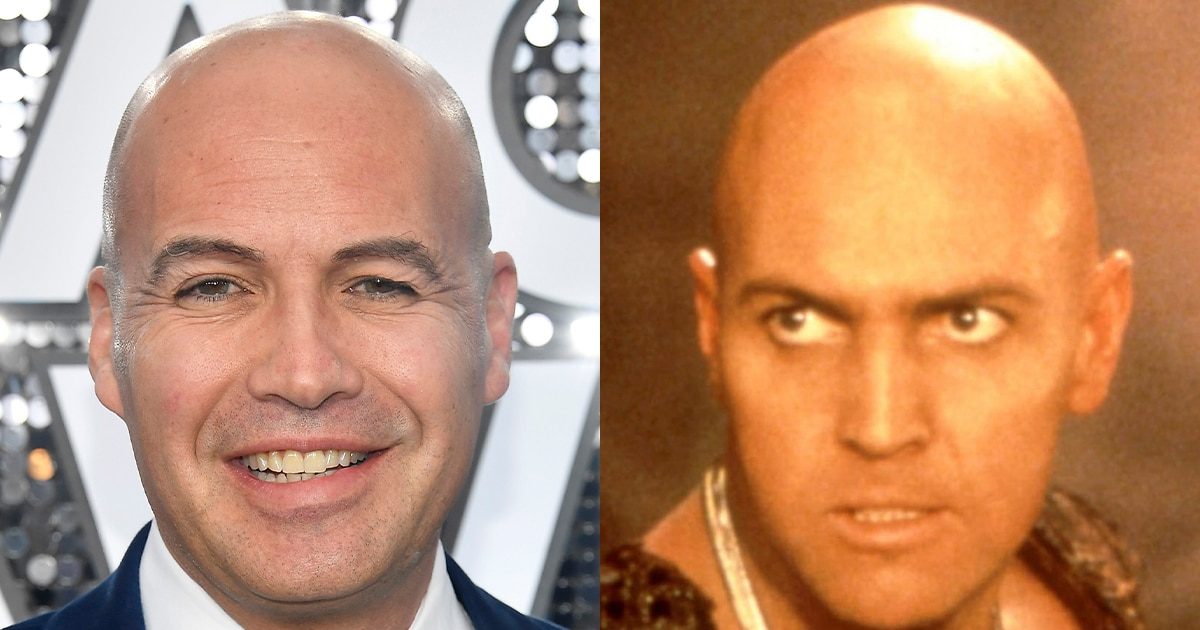 Credit: Frazer Harrison/Getty Images
Back when Billy Zane first hit screens in the mid-80s, it's unlikely anyone would have mistaken him for South African actor Arnold Vosloo. However, since Zane's formerly lush dark locks waved goodbye, he and Vosloo have had one major shared characteristic: their shiny bald heads.
In the years since, countless people have been under the mistaken impression that it was Zane and not Vosloo who portrayed the titular antagonist in 1999's The Mummy. In fact, Vosloo still has a bit of hair these days, so if you put them side by side you could probably tell them apart.
17. Nick Nolte / Gary Busey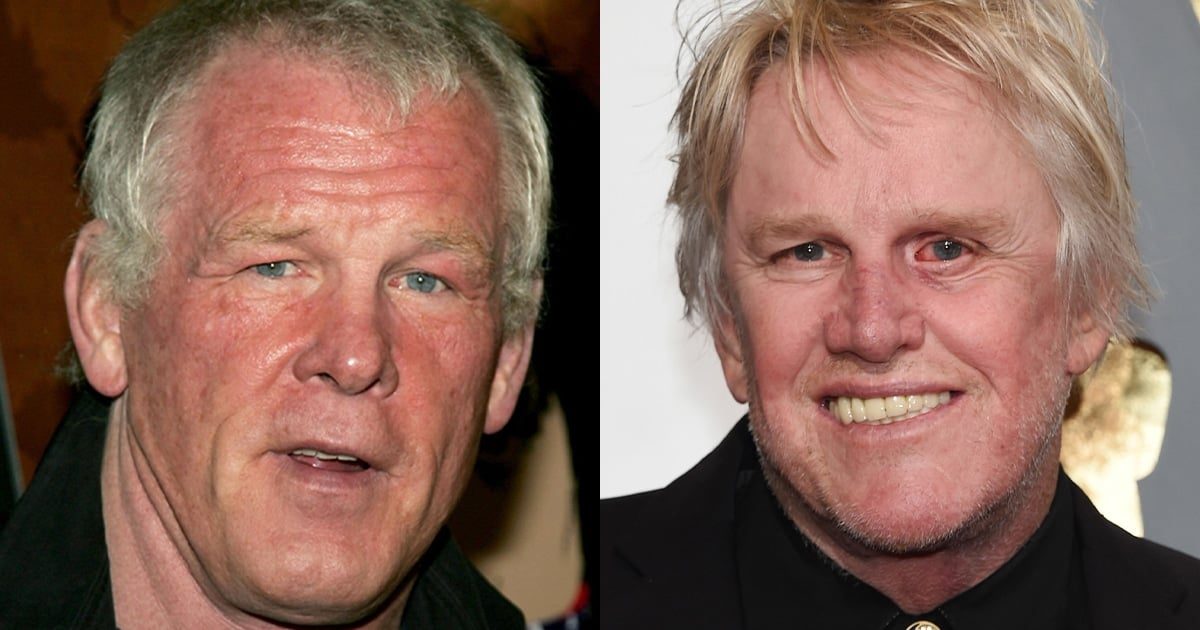 Credit: Evan Agostini/Ethan Miller/Getty Images
Leading men with thick, platinum blonde hair weren't necessarily that commonplace back in the 80s. Factor in that both men have also had their share of public meltdowns and run-ins with the law, and it's not too hard to get Nick Nolte and Gary Busey confused.
Nolte enjoyed his greatest success with hits like 48 Hrs. and Cape Fear, and was even once voted People's sexiest man alive. Busey, meanwhile, was a Best Actor Oscar nominee for The Buddy Holly Story, but is probably best remembered for his supporting turn in Point Break.
16. Margot Robbie / Samara Weaving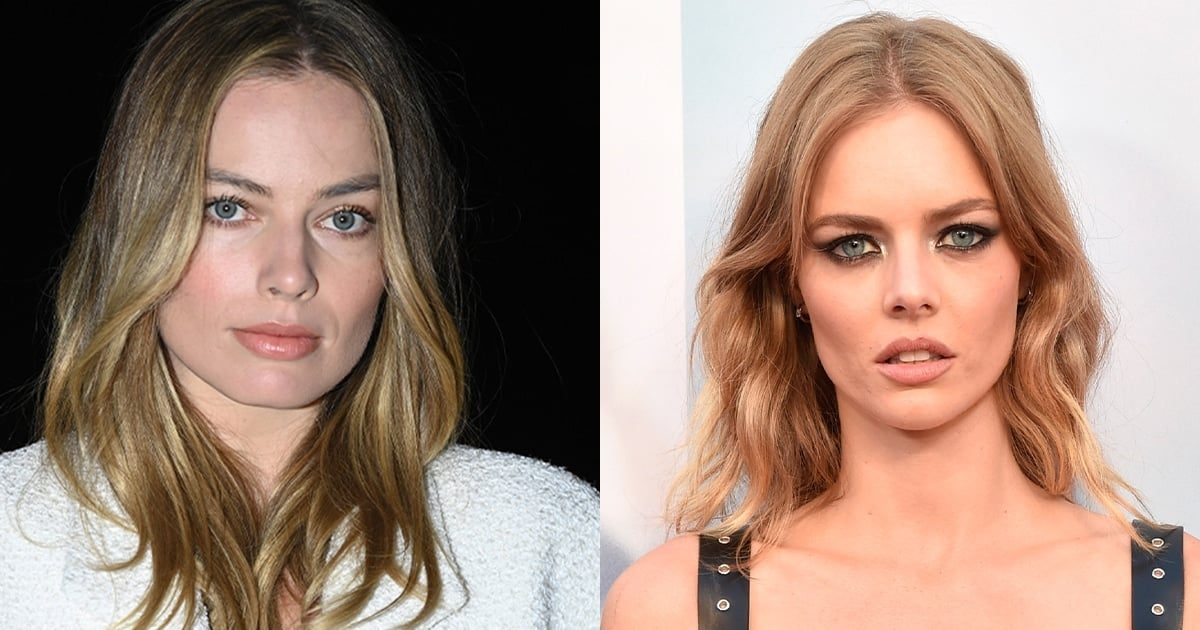 Credit: Pascal Le Segretain/Rodin Eckenroth/Getty Images
It's one thing to be an attractive, charismatic young blonde actress; it's another matter when you're also an Australian taking off big-time in Hollywood with a knack for playing relatable yet psychotic characters. Margot Robbie and Samara Weaving tick all those boxes, on top of looking alike.
Robbie is by far the bigger star at present, famed for her breakthrough turn in The Wolf of Wall Street and her signature role of Harley Quinn. Weaving, meanwhile, is known for Netflix's The Babysitter movies, horror Ready or Not and madcap action film Guns Akimbo.
15. Scarlett Johansson / Young Christopher Walken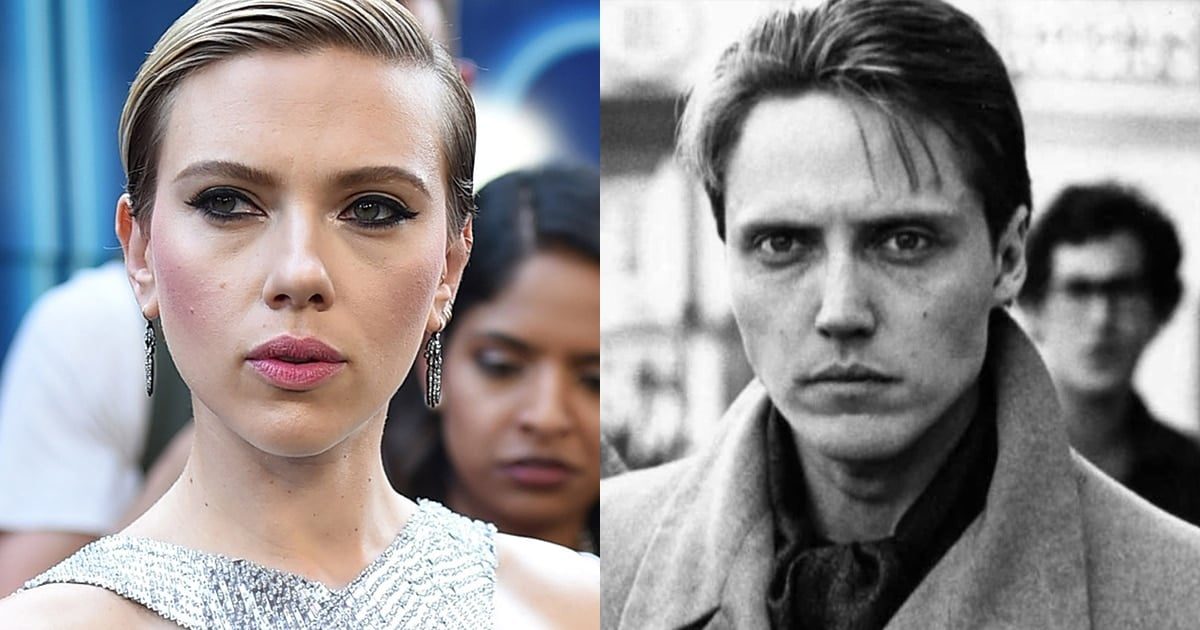 Credit: Dimitrios Kambouris/Getty Images
This one's a little different. No one's about to see Scarlett Johansson dressed as Black Widow and assume it's Christopher Walken. However, looking at Walken in his younger years, it's hard not to note a clear resemblance between the two.
Look at those smiles and those flickering blonde fringes; they could be reflections of one another. All we need now is for Scarlett to start using Christopher's distinctive speech patterns, making every word that comes out of her mouth sound like a question.
14. Chloë Grace Moretz / Joey King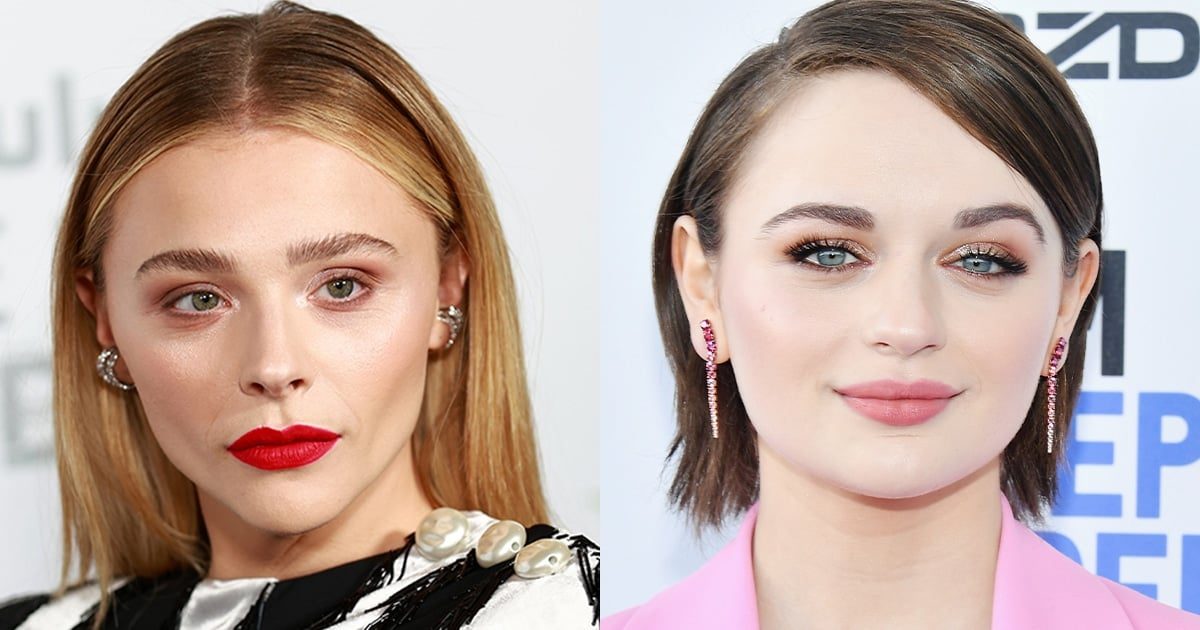 Credit: Matt Winkelmeyer/Amy Sussman/Getty Images
Chloë Grace Moretz and Joey King have a lot in common. Both are American actresses born at the tail end of the 1990s who enjoyed their first high profile roles before they even hit their teens: Moretz as Hit Girl in Kick-Ass, King as Ramona in Ramona and Beezus.
As they've gotten older, the two actresses have only grown more similar in appearance. King will soon be seen in action movies Bullet Train and The Princess, whilst Moretz's most recent work includes voicing Wednesday in the computer-animated Addams Family movies.
13. Zooey Deschanel / Katy Perry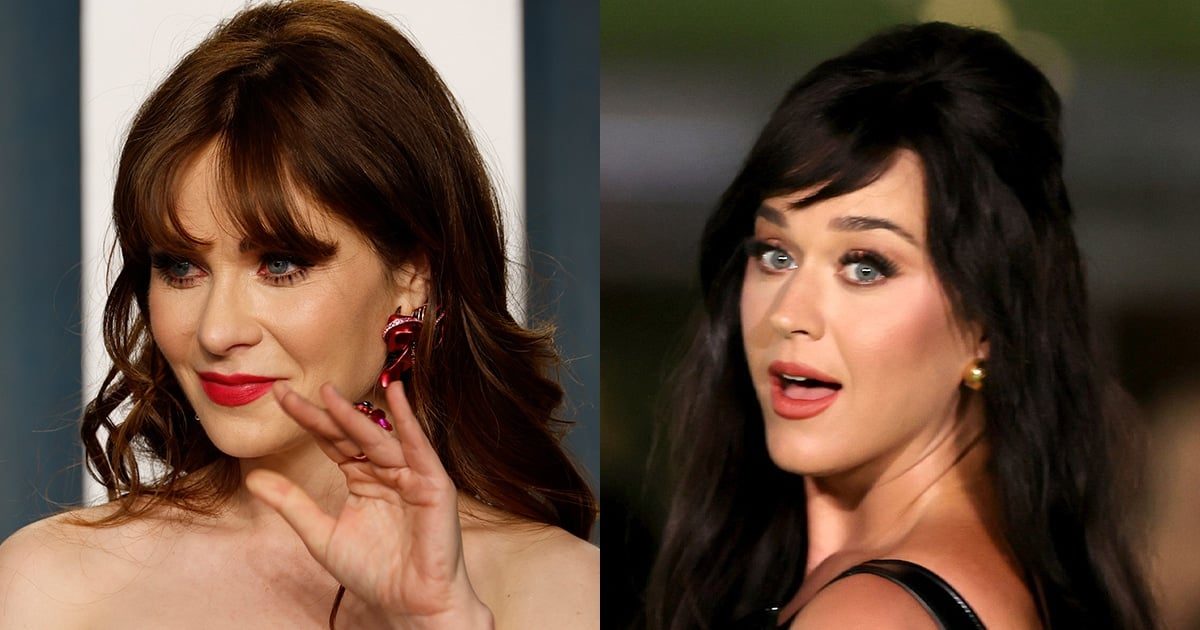 Credit: Frazer Harrison/Amy Sussman/Getty Images
One of them is a beloved comedy actress, the other is one of the biggest pop stars on the planet. However, there's no escaping just how similar Zooey Deschanel and Katy Perry are in looks, as brunettes with pale complexions and big sparkly eyes.
Famously, Perry and Deschanel are friendly in real life, and it's not lost on them just how much they look alike. Deschanel has even cameoed in one of Perry's music videos, and Perry has stated she has previously claimed to be Deschanel whilst out clubbing.
12. Will Ferrell / Chad Smith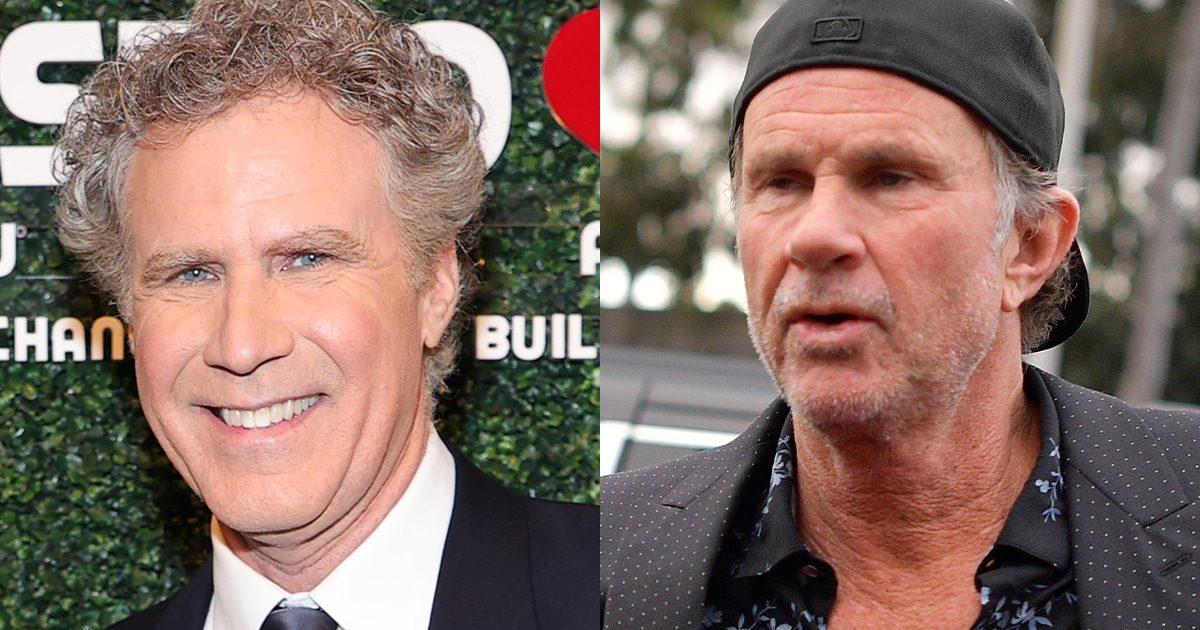 Credit: Theo Wargo/Matt Winkelmeyer/Getty Images for The Recording Academy
By the time comedian and actor Will Ferrell rose to fame in the 90s with Saturday Night Live, drummer Chad Smith had already been in the game for some time with the Red Hot Chili Peppers. The careers might be very different, but their appearances are not.
It's uncanny enough that both men are the same height at 6'3″, but it's impossible to deny how alike Ferrell and Smith are in their facial features. Of course, Ferrell isn't quite so good a drummer, as was proved when the lookalikes had a drum battle on Jimmy Fallon.
11. Jessica Chastain / Bryce Dallas Howard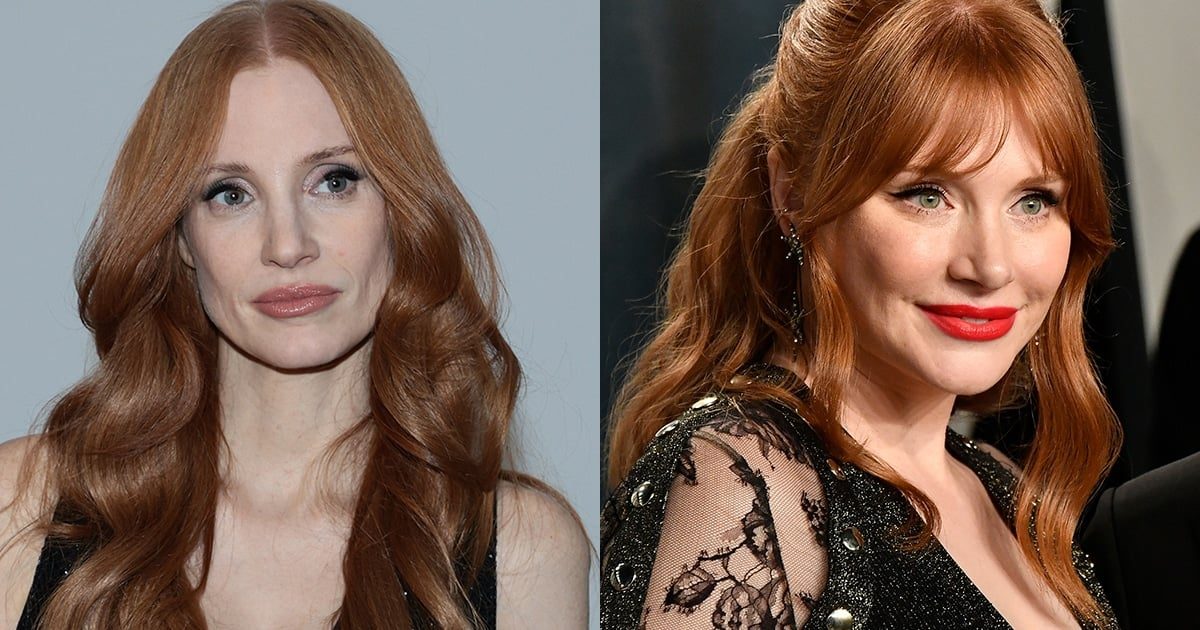 Credit: Dimitrios Kambouris/Frazer Harrison/Getty Images
With their pale white skin, sharp features and flaming red hair, actresses Jessica Chastain and Bryce Dallas Howard are pretty much dead ringers for one another. In Dallas Howard's case, she's continuing a proud lineage of Hollywood redheads from her father Ron Howard.
Chastain appeared in Zero Dark Thirty and It: Chapter Two before winning a Best Actress Oscar for The Eyes of Tammy Faye. Dallas Howard is best known for the Jurassic World movies, and has moved into directing with episodes of The Mandalorian and The Book of Boba Hett.
10. Amy Adams / Isla Fisher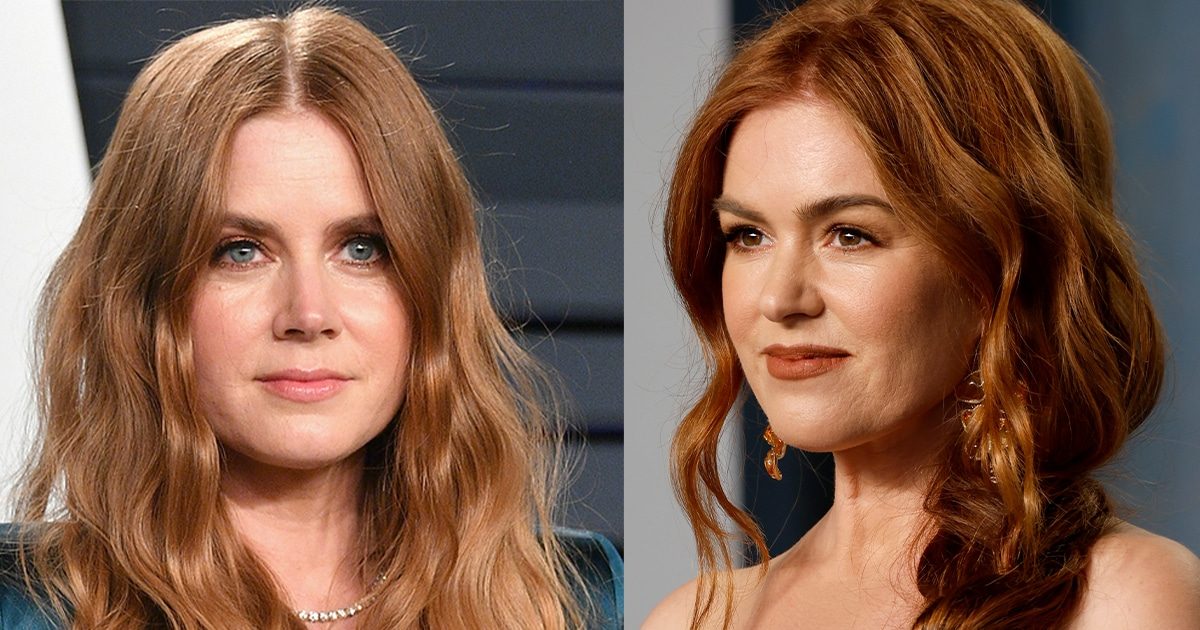 Credit: Dia Dipasupil/Frazer Harrison/Getty Images
How many actresses combine natural beauty, red hair and a remarkable knack for comedy? America's Amy Adams and Australia's Isla Fisher have both, so it's no small wonder they can easily be mistaken for one another.
Adams rose to fame with satirical fairy tale comedy Enchanted, whilst Fisher broke through with her deranged turn in Wedding Crashers. Both have since demonstrated their range in more dramatic roles, with Adams garnering six Academy Award nominations to date.
9. Jennifer Connelly / Demi Moore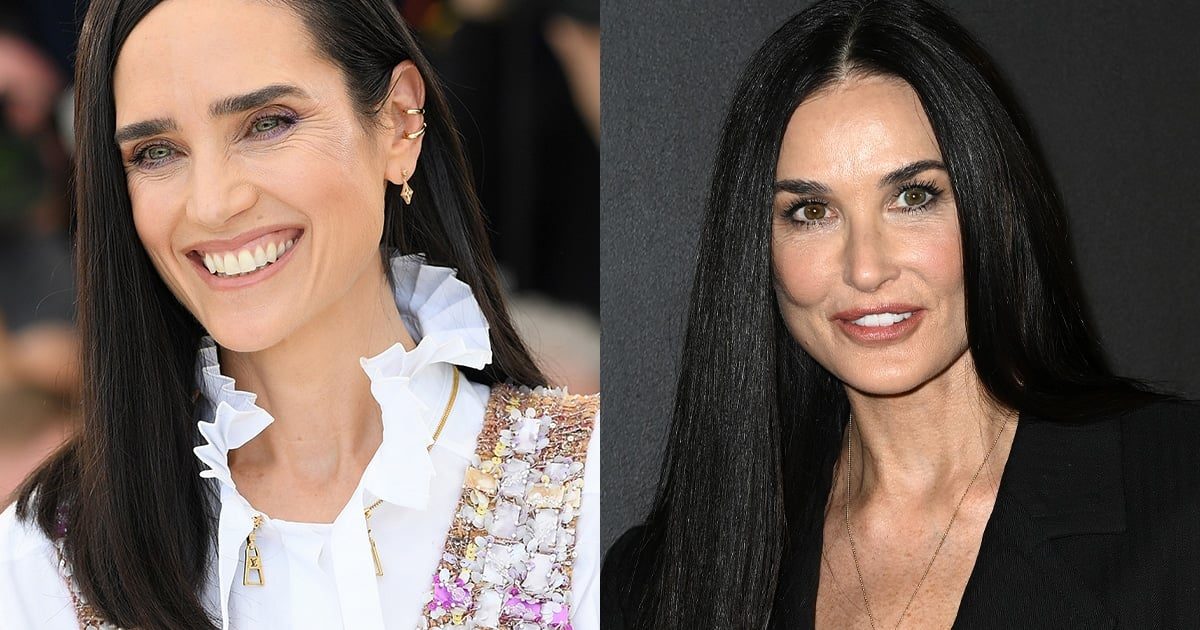 Credit: Pascal Le Segretain/Getty Images
Two beautiful raven-haired American women who rose to fame in the 80s, Jennifer Connelly and Demi Moore were among the first crushes of many youngsters back then. All these years later, they're still widely admired both for their looks and on-screen charisma.
After breaking through in Labyrinth, Connelly built up an enviable body of work ranging from an Oscar-winning turn in A Beautiful Mind to a lead role on TV's Snowpiercer. Moore, meanwhile, was among the biggest leading ladies of the 90s but has since faded from the limelight.
8. Natalie Portman / Keira Knightley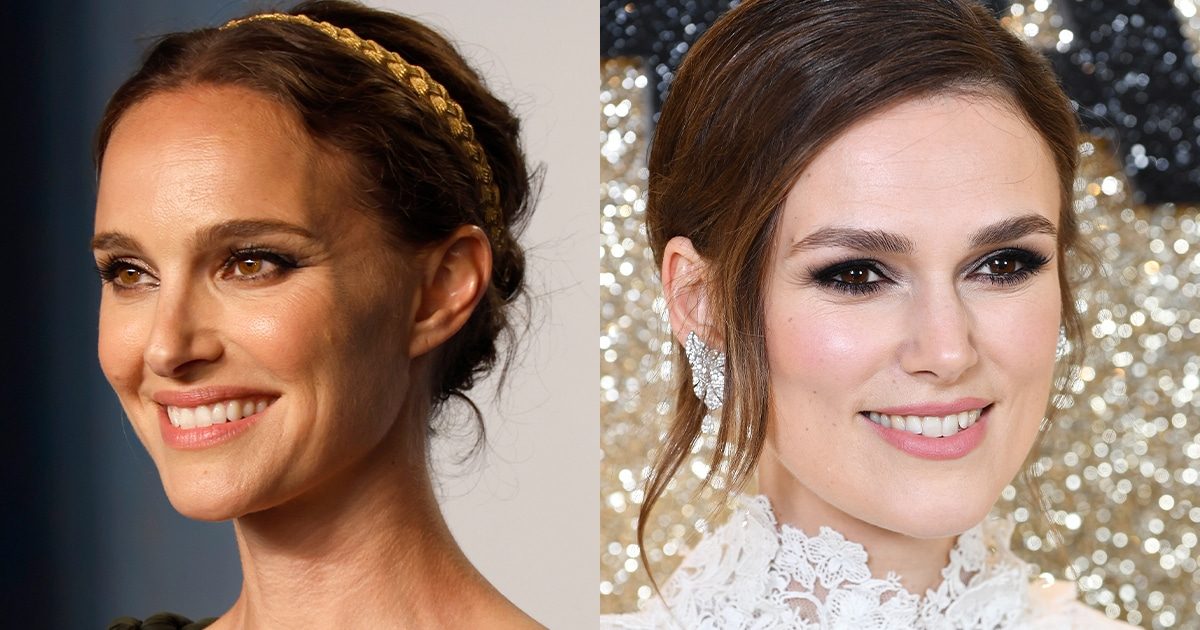 Credit: Frazer Harrison/Gareth Cattermole/Getty Images
It's no great secret that Natalie Portman and Keira Knightley are pretty much dead ringers for one another. After all, Knightley got her breakthrough role-playing a literal double for Portman's Padme in 1999's Star Wars Episode I: The Phantom Menace.
In the years since, both actresses have gone from strength to strength. Portman won an Oscar for Black Swan, and starred in the blockbusting Thor movies, whilst Knightley found fame in Pirates of the Caribbean and is a two-time Oscar nominee.
7. Emily Blunt / Sarah Paulson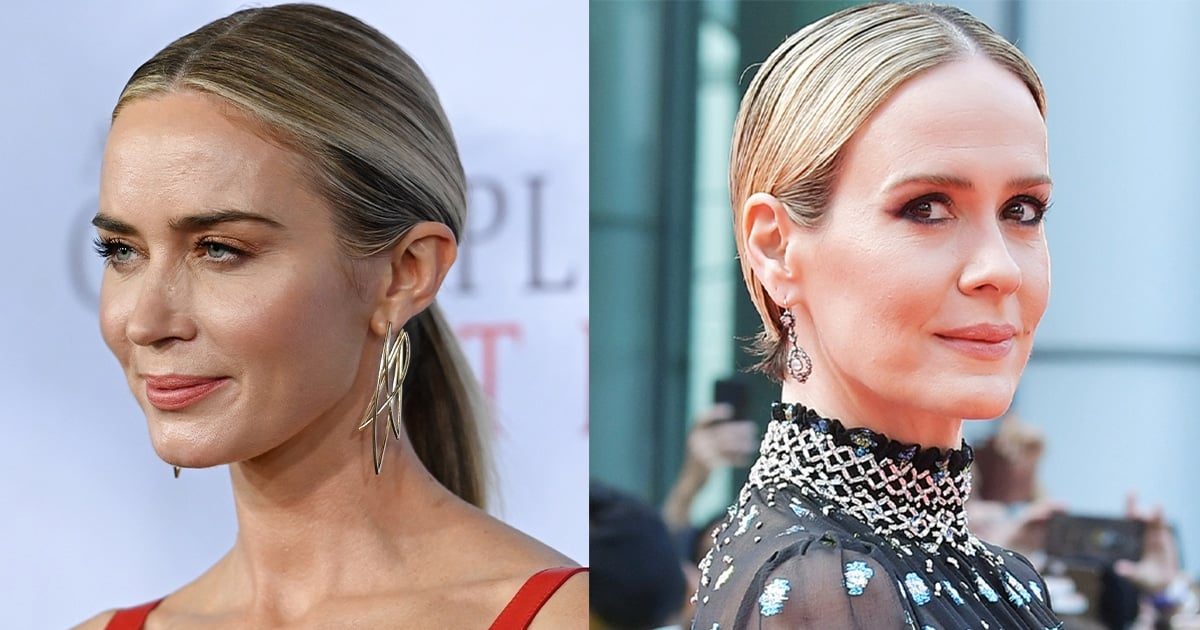 Credit: Mike Coppola/Amy Sussman/Getty Images
It's not too hard to confuse Emily Blunt and Sarah Paulson for one another. On top of very similar facial features, both women are around 5'7″ and know how to rock scraped-back dark blonde hair. Oh, and they're both great at what they do.
English actress Blunt is one of the biggest actresses in film, with hits ranging from The Devil Wears Prada to Mary Poppins Returns to A Quiet Place. Paulson, meanwhile, dominates on television, winning scores of Emmy award nominations for American Horror Story, plus a win for American Crime Stories.
6. Javier Bardem / Jeffrey Dean Morgan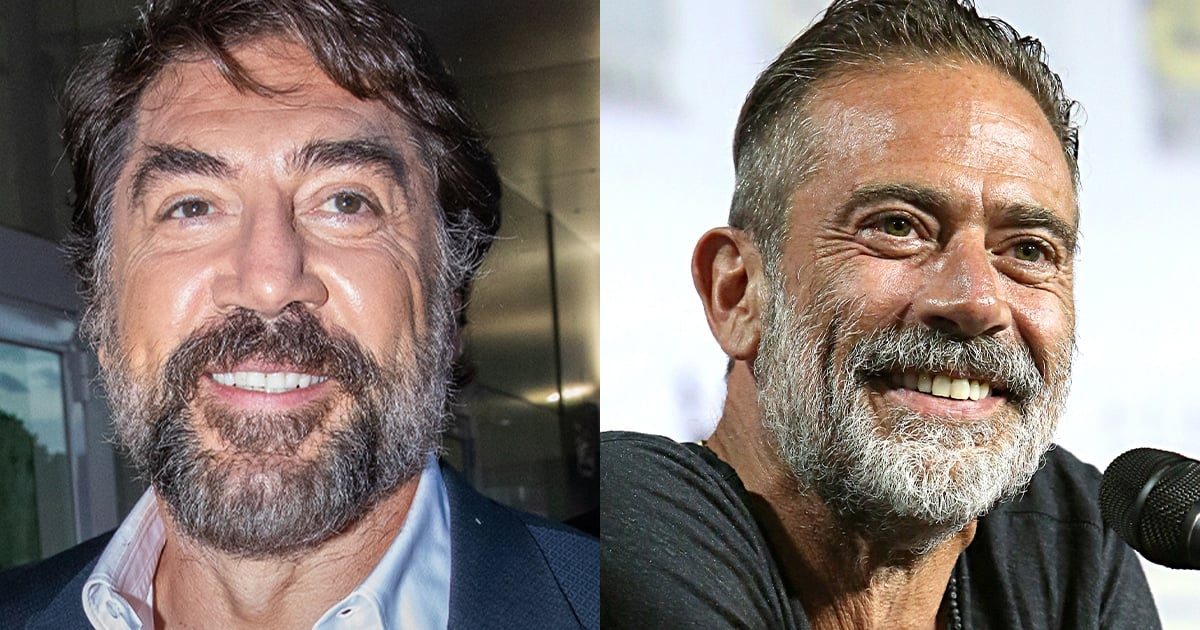 Credit: Aldara Zarraoa/Jesse Grant/Getty Images
With their sun-kissed skin, dark hair and strong chins resplendent with salt-and-pepper stubble, Javier Bardem and Jeffrey Dean Morgan are a handsome pair of fellows. As such, we can only imagine they're grateful to look like one another.
The oft-noted resemblance of the two actors has even resulted in a spot of bother. When red carpet photographers mistook Morgan for Bardem, Morgan proceeded to give them the finger – and later gossip column reports blamed Bardem for the obscene gesture!
5. Logan Marshall-Green / Tom Hardy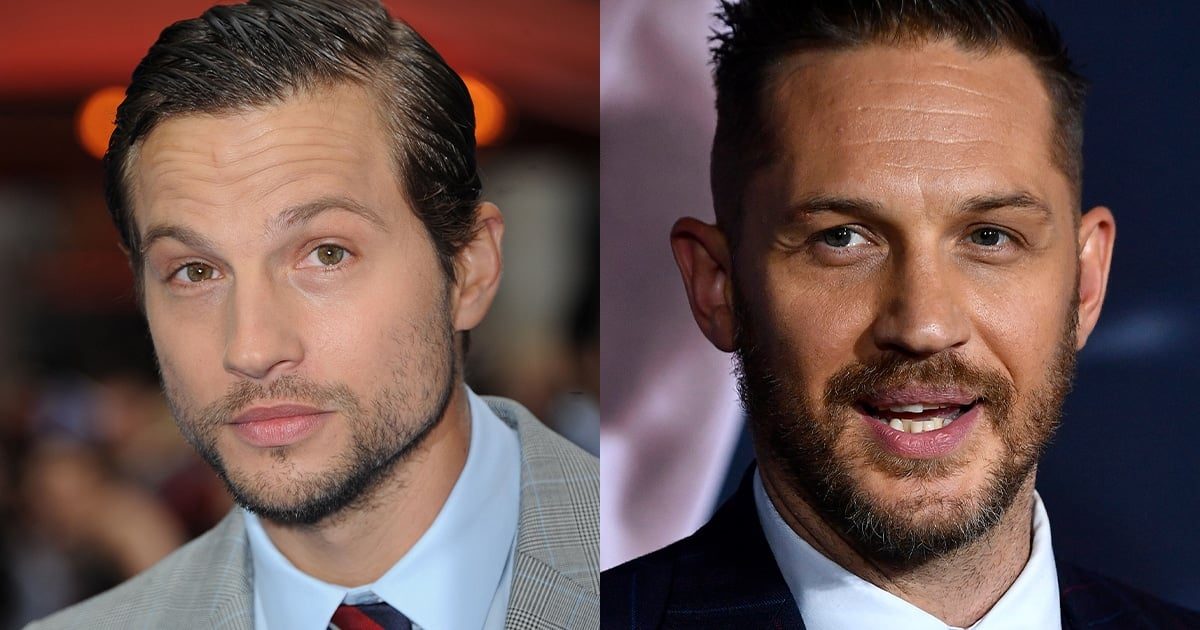 Credit: Frazer Harrison/Stuart Wilson/Getty Images
There is no shortage of admirers over the years who have gazed longingly at British actor Tom Hardy and wondered aloud, "does he have a brother?" Answer: he might as well have, in the form of American actor Logan Marshall-Green (Prometheus, Spider-Man: Homecoming).
Just to take things to another level, Marshall-Green actually does have an identical twin brother of his own, TV producer Taylor Marshall-Green – so there are at least three of these magnificent specimens of man out there, that we know of.
4. Millie Bobby Brown / Young Winona Ryder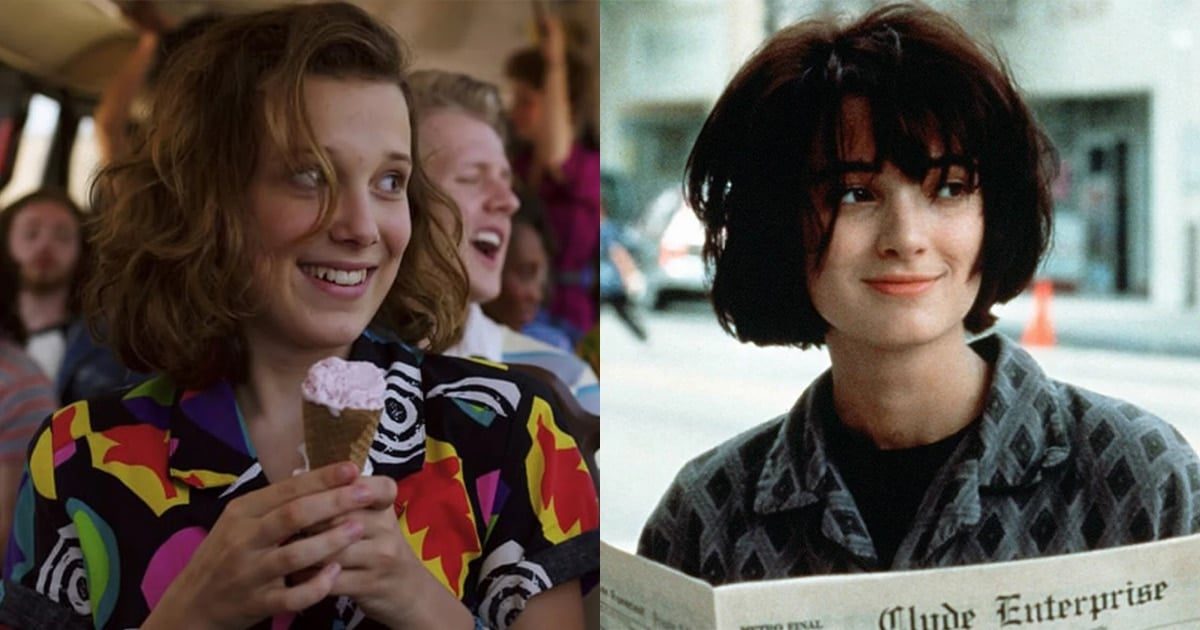 British actress Millie Bobby Brown rose to worldwide superstardom thanks to her scene-stealing turn as Eleven on Netflix series Stranger Things. The hit show was also notable for providing a major comeback to erstwhile big-screen superstar Winona Ryder.
It's hard not to note the similarities between the two. Back in the 80s, Ryder broke through at around the same age as Brown, and if time travel were to be utilised (which doesn't seem too unlikely in the Stranger Things world) the two of them could easily pass for twins.
3. Penn Badgley / John Mayer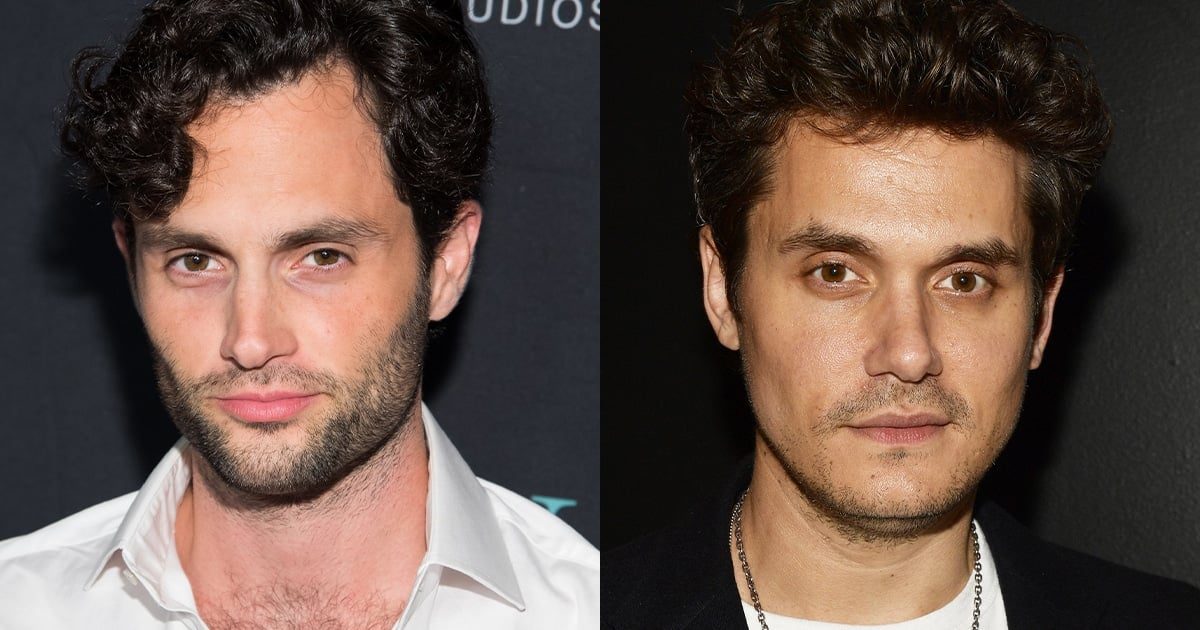 Credit: Mike Pont/Matt Winkelmeyer/Getty Images
Actor Penn Badgley is renowned for his roles in TV's Gossip Girl and You. He's also notable for having a somewhat uncanny resemblance to singer-songwriter John Mayer. It's all in the eyes, the dark hair and the jawline.
Mayer broke through in music around the same time that Badgley broke through as an actor. Mayer has released a series of platinum-selling albums whilst Badgley has clocked up over 25 screen credits.
2. Zoe Saldaña / Thandiwe Newton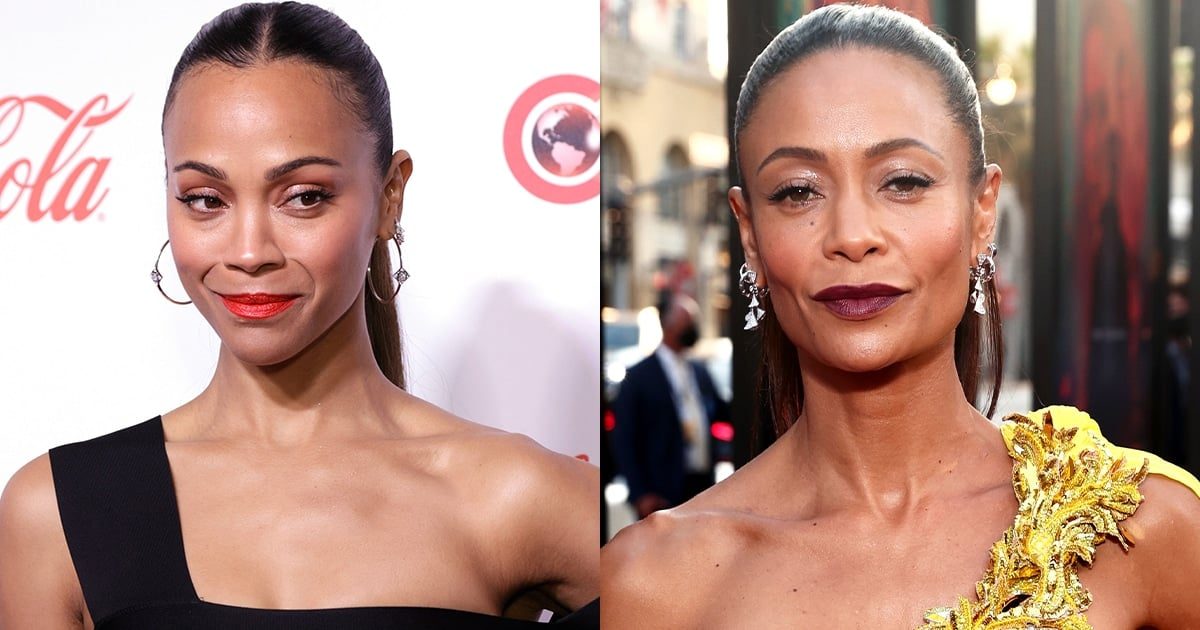 Credit: Greg Doherty/Matt Winkelmeyer/Getty Images
One of them is London-born with Zimbabwean heritage, the other is from New Jersey to Dominican and Puerto Rican heritage. Despite the clear differences to their backgrounds, many have confused Zoe Saldaña and Thandiwe Newton for one another over the years.
British Newton rose to fame (initially under professional name Thandie) with Mission: Impossible II before making a big impression in TV's Westworld. American Saldaña, meanwhile, became the queen of sci-fi with the Avatar, Guardians of the Galaxy and Star Trek movies.
1. Maggie Lawson / Alicia Silverstone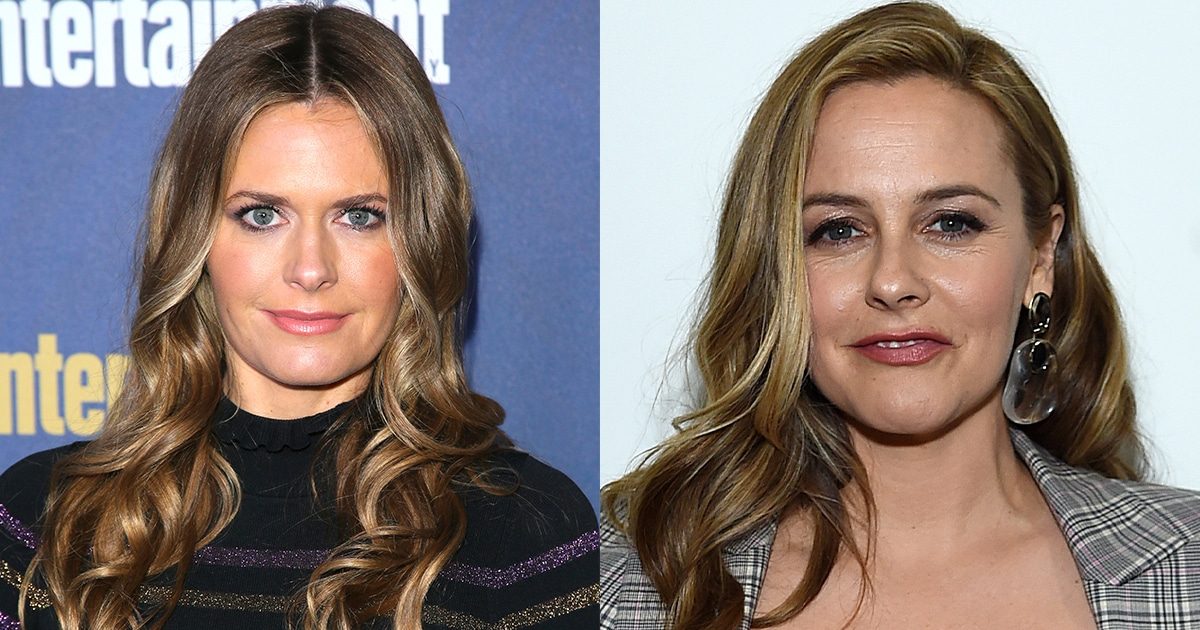 Credit: Jean Baptiste Lacroix/Jamie McCarthy/Getty Images for Christian Siriano
Audiences everywhere got to know Maggie Lawson via her central role in crime comedy-drama Psych, which ran from 2006 to 2014. And for all that time, no shortage of viewers glanced at the screen and remarked, "say, isn't that Alicia Silverstone?"
It's fair to say that with their blonde hair and similar features, it's easy to mix up Lawson with the leading lady of comedy classic Clueless, who enjoyed a brief stint of superstardom back in the 90s.