This article originally appeared on gosocial.co
Bryan Cranston learned how to 'cook' for Breaking Bad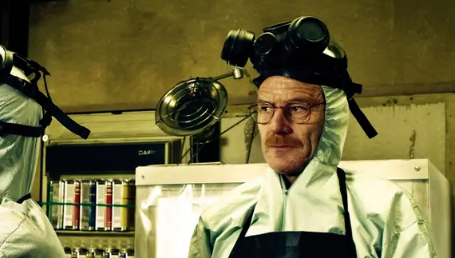 In order to make sure the show was as authentic as possible, the producers of Breaking Bad hired Drug Enforcement Agency officers as consultants, and they put their knowledge of chemistry to a rather unexpected use. DEA agents taught Cranston the exact process for manufacturing Walter White's illicit product, which the actor described as "very interesting, intricate, and dangerous." Whilst the DEA are literally the last people you would expect to be teaching anyone how to make drugs, they probably felt fairly certain that Cranston wasn't about to abandon his acting career and break bad.
Jennifer Lawrence learned how to skin squirrels for Winter's Bone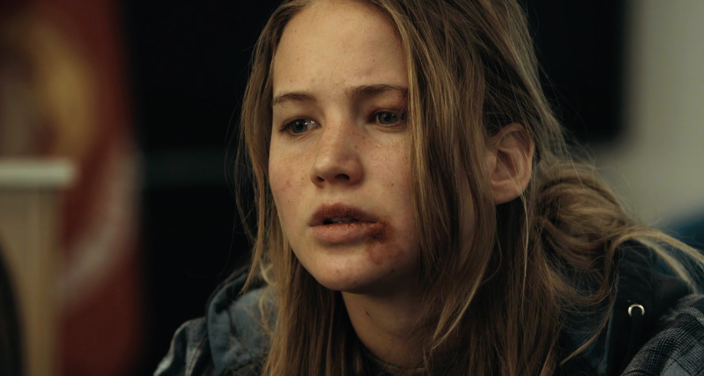 Whether or not this is a transferrable skill is debatable, but Jennifer Lawrence mastered the technique of skinning squirrels for 2010's Winter's Bone. If you thought the squirrel skinning looked uncomfortably real, that's because it is. Exactly how many squirrels Lawrence went through whilst practising is unknown, but, considering the level of expertise with which she carried out the gruesome task, it's safe to say the number is greater than zero.
Olivia Munn mastered sword fighting for X-Men: Apocalypse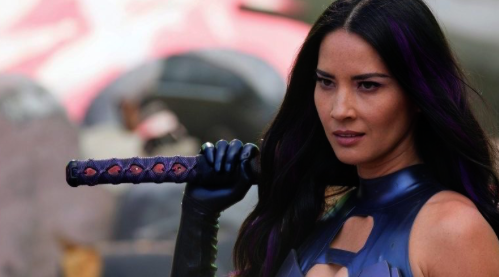 It's not often that you get to learn sword fighting as part of your professional life, but this is exactly the opportunity that Olivia Munn was presented with when she was cast as Psylocke in X-Men: Apocalypse. Munn spent five months before production intensely training with a katana – more commonly known as a samurai sword – and she got adept enough to perform 95% of her own stunts in the movie. The actress enjoyed sword fighting so much that she carried on training after filming ended.
Kate Winslet learned how to free dive for Avatar 2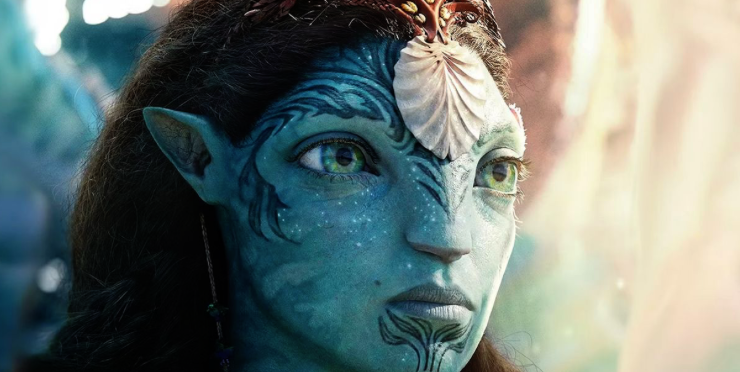 Freediving – the art of swimming to incredible depths whilst holding one's breath – is a notoriously dangerous pursuit, and multiple professional freedivers have perished during competitions. However, this didn't deter Kate Winslet from immersing herself in the sport prior to filming Avatar 2, which saw the actress cast as a 'water Avatar'. Winslet, who later described her training as "crazy, crazy stuff," became an extremely accomplished freediver, clocking in a maximum breath hold of seven minutes and 14 seconds.
Uma Thurman became an expert martial artist and learned Japanese for Kill Bill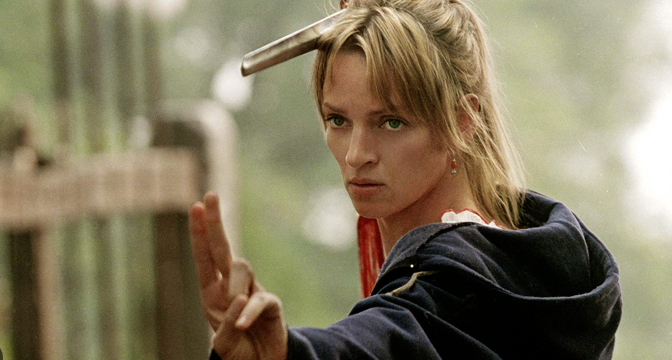 The Bride, Uma Thurman's character from the Kill Bill films, is undoubtedly one of Quentin Tarantino's most iconic creations. Preparation for the role required Thurman to learn three different styles of Kung-Fu, two styles of sword fighting, hand-to-hand combat, knife throwing, knife fighting, and – last but not least – Japanese. Learning any one of these skills would have been impressive, but the actress nailed all of them. However, one area she probably could have worked on was her driving. Whilst filming a chase sequence for Kill Bill: Volume 2, Thurman lost control of the vehicle and crashed, injuring herself and causing a lasting rift between her and Tarantino.
Margot Robbie learned how to figure skate for I, Tonya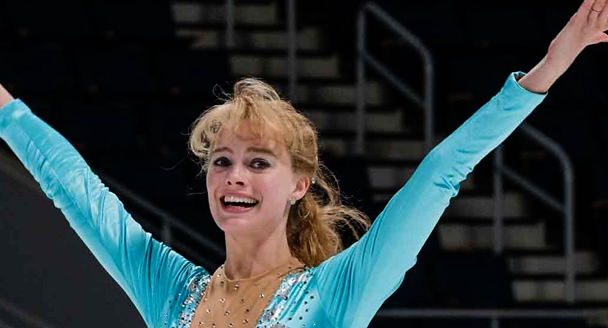 Figure skating is a skill that's notoriously difficult to learn, requiring an impressive combination of athleticism, coordination, and sheer fearlessness. When preparing for 2017's I, Tonya, Margot Robbie spent five hours a day on the ice for a period of five months under the expert tutelage of Sarah Kawahara. As well as having to quickly reach a high level of proficiency – no easy feat in itself – Robbie had to be comfortable enough on the ice to be able to act whilst skating. Her dedication paid off, and Robbie was nominated for the Academy Award for Best Actress for her nuanced portrayal of Tonya Harding.
Natalie Portman learned ballet for Black Swan
Widely regarded as one of the most difficult forms of dance to master, ballet is notorious for the physical toll it exacts on its practitioners' bodies. However, Natalie Portman didn't let this discourage her when it came to preparing for her lead role in 2010's Black Swan. Despite being offered a dance double, the actress devoted months of her life to learning ballet, spending six hours a day engaged in gruelling training. Whilst the actress later revealed that the process made her feel like was "literally going to die," her results paid and she performed most of the dance sequences in the film.
Mahershala Ali learned piano for Green Book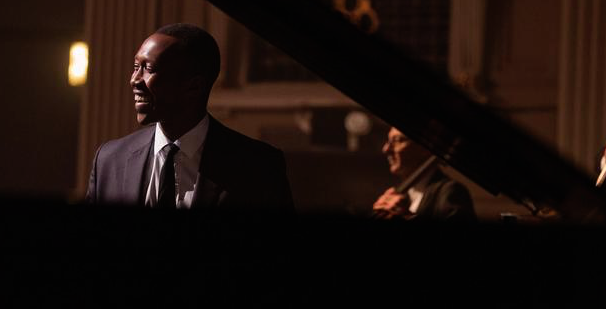 When he was cast as famous jazz musician Don Shirley in 2018's Green Book, Mahershala Ali devoted himself to mastering the piano. Ali recruited the help of Kris Bowers, the film's composer, to get him up to scratch on the keys. Bowers later recounted the extreme discipline that Ali brought to the challenge; in their first lesson, the composer had planned to teach Ali some basic scales over the course of an hour. However, the actor was still at the piano three hours later, playing the C major scale over and over again.
Robert Downey Jr learned to play the violin for Chaplin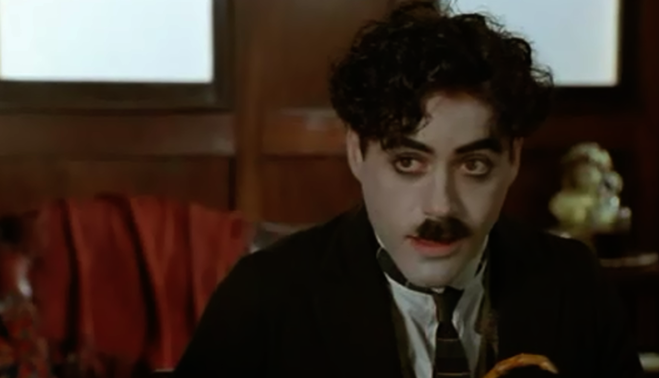 Silent film star Charlie Chaplin was known to take his beloved violin with him everywhere he went and was a highly talented musician. When Robert Downey Jr was cast as the comedian in 1992's Chaplin, he devoted himself to mastering all of Chaplin's mannerisms and skills – including the violin. On its own, this would have been no mean feat, as the violin is considered one of the hardest instruments to learn, but what really elevated Downey's dedication was the fact that – to keep things authentic – the right-handed actor learned to play left-handed.
Adrien Brody learned to play the piano for The Pianist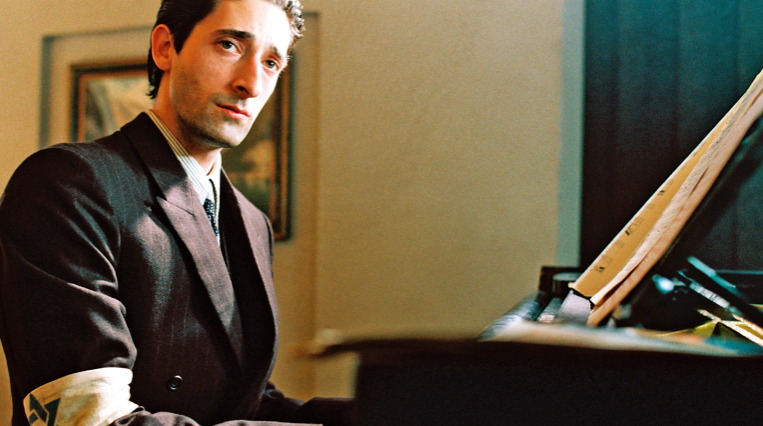 Compared to some of the extreme lengths that Adrien Brody went to for his role in The Pianist – such as losing a dangerous amount of weight and selling most of his worldly possessions – mastering the piano probably felt like a walk in the park. However, this doesn't detract from the actor's musical efforts, as learning any instrument takes extreme focus and dedication – especially if you're malnourished. Brody's portrayal of Jewish pianist Władysław Szpilman was roundly hailed as a masterpiece.
Joaquin Phoenix learned the guitar for Walk the Line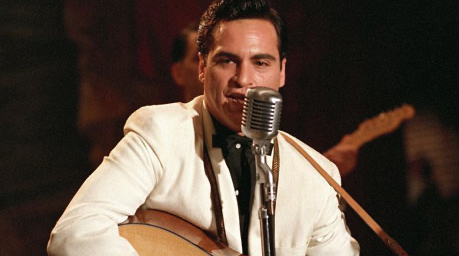 Joaquin Phoenix is known to take a method approach to preparing for his roles, so it's not surprising that he took the opportunity to learn the guitar when he was cast as Johnny Cash in 2005's Walk the Line. The actor was intent on making his performance as authentic as possible, so he spent months mastering the stringed instrument before production. Reese Witherspoon, who also stars in the movie, displayed the same level of dedication and learned the autoharp for her role.
Daniel Day Lewis learned how to track and hunt animals for The Last of the Mohicans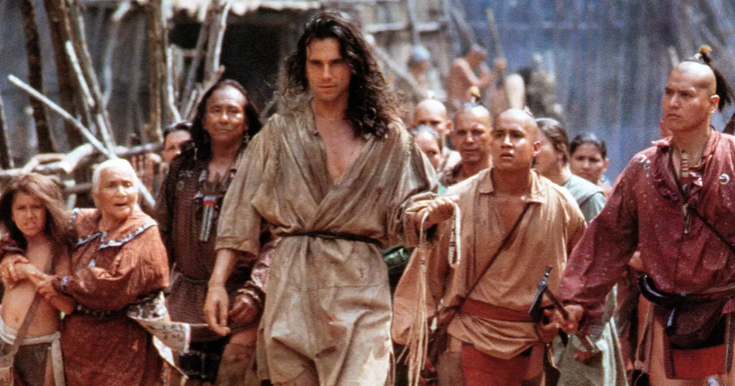 Daniel Day Lewis is renowned for his extreme dedication to his roles, often spending months in character before filming begins. When the actor was cast as Hawkeye in 1992's The Last of the Mohicans, he decided to go off grid and live as a survivalist. In the course of his preparation, Day Lewis became adept and tracking, stalking, and hunting animals, as well as skinning and gutting their carcasses and cooking them in the wild.
Channing Tatum learned to tap dance for Hail, Caesar!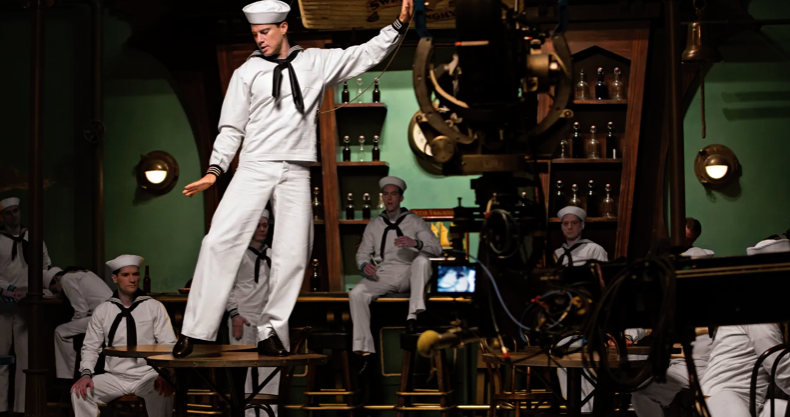 Channing Tatum became a household name with Step Up, and he proved that no style of dance is beyond his reach when he mastered tap dancing for Hail, Caesar!. The tap dancing scene only takes up a few minutes of the film, but Tatum spent three months working on making sure his moves were on point. It's hard to imagine much phasing Tatum after he starred in Magic Mike, but the actor stated in an interview, "when I'm nervous about something, I drill it to a point that is probably unhealthy."
Tom Cruise learned how to fly helicopters for Mission Impossible: Fallout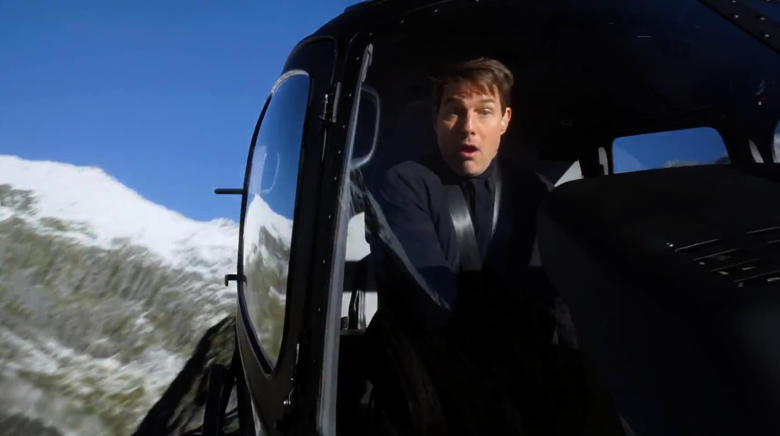 Tom Cruise is known to have a fondness for doing his own stunts, and he has used the Mission Impossible franchise to put himself in a variety of dangerous situations. Whilst learning to fly a helicopter isn't quite as daring as hanging off the side of a plane taking off, it's still quite the challenge and comes with its fair share of dangers. Whilst preparing for the role, Cruise spent a staggering 2,000 hours – or 83 solid days – learning how to expertly fly choppers for an adrenaline-filled chase sequence.
Timothée Chalamet learned Italian and spent hours practicing the piano and guitar for Call me By Your Name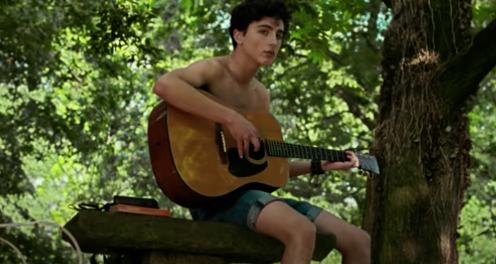 One of the brightest emerging talents in Hollywood, Timothée Chalamet earned critical acclaim for his role in 2017's Call me By Your Name. The actor is fluent in both English and French, but he had a harder time getting to grips with Italian and flew out to Italy a month and a half before filming began to immerse himself in the language. Chalamet had played instruments as a kid, but he also studied guitar and piano with Italian composer Roberto Solci to brush up his skills for the film.
Danai Gurira became an expert sword fighter for The Walking Dead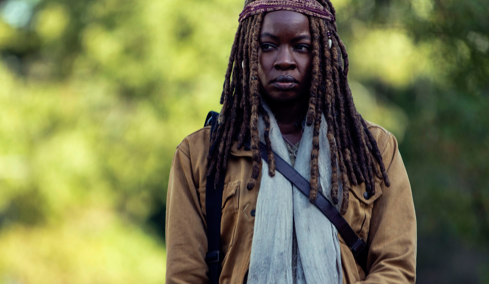 Michonne Grimes is undoubtedly one of the coolest characters in AMC's zombie series The Walking Dead. Ruthless and fearless in equal measure, Michonne uses her katana to effortlessly carve through hordes of zombies. To prepare for the role, Gurira spent countless hours training in sword fighting, and got so good that she started contributing to the show's choreography. The actress compared sword training to "swinging a five foot dumbbell", and continues to incorporate it into her fitness routine.
Chadwick Boseman learned the trumpet for Ma Rainey's Black Bottom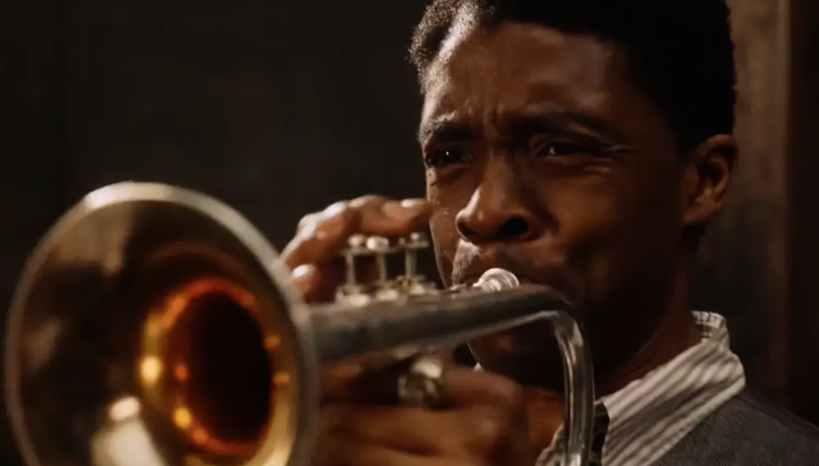 Whilst preparing for Ma Rainey's Black Bottom, which would tragically prove to be his final film, Chadwick Boseman learned how to play the trumpet. Despite only having three valves (also known as buttons), the trumpet is a notoriously difficult instrument to master, and Boseman had never played the instrument before. However, the actor devoted himself to learning it, and Glynn Turman, Boseman's co-star, recalled hearing him practising in his hotel room whenever they weren't filming.
Ryan Gosling learned carpentry for The Notebook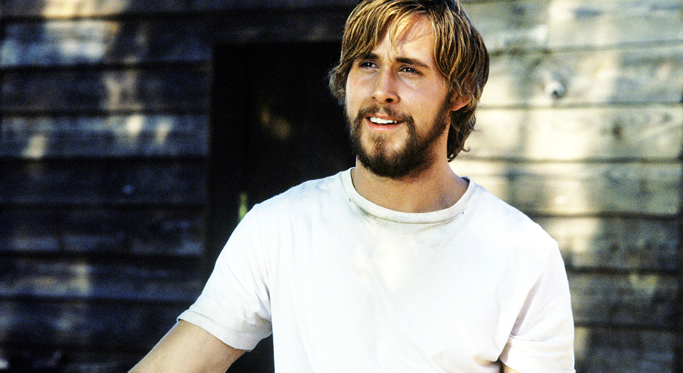 As soon as he heard that he'd landed the role of Noah Calhoun in 2004's The Notebook, Ryan Gosling got to work learning how to make furniture. The actor apprenticed with a cabinet maker and spent months honing his carpentry skills. Impressively, the actor got so good that many of his creations ended up being used as furniture in the film. It wasn't the first time that the actor had gone method. For his role in Only God Forgives, Gosling achieved a high level of proficiency in Muay Thai, although he never got to show off his skills in the movie.
Riz Ahmed learned sign language for his role in Sound of Metal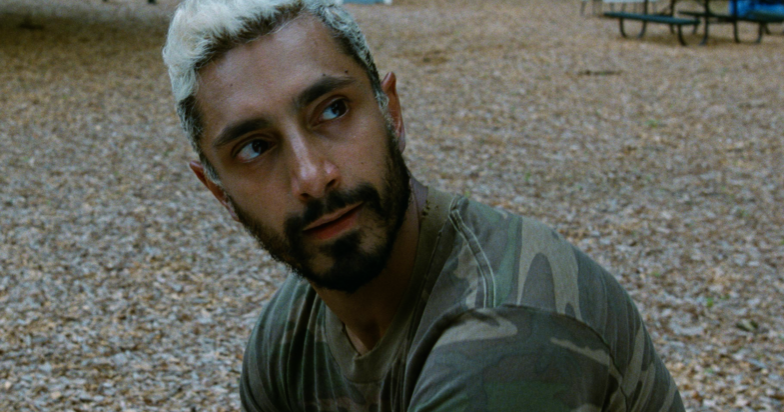 2019's Sound of Metal follows the story of Ruben – played by Riz Ahmed – a heavy metal drummer whose life is upended when he starts to lose his hearing. To prepare for the role, Ahmed enlisted the help of American Sign Language coach Jeremy Lee Stone and spent seven months getting as close to fluency as possible. The actor also spent a lot of time with members of the deaf community, to learn about the challenges they faced and how deafness affected their lives.
Joseph Gordon-Levitt learned how to tightrope walk for The Walk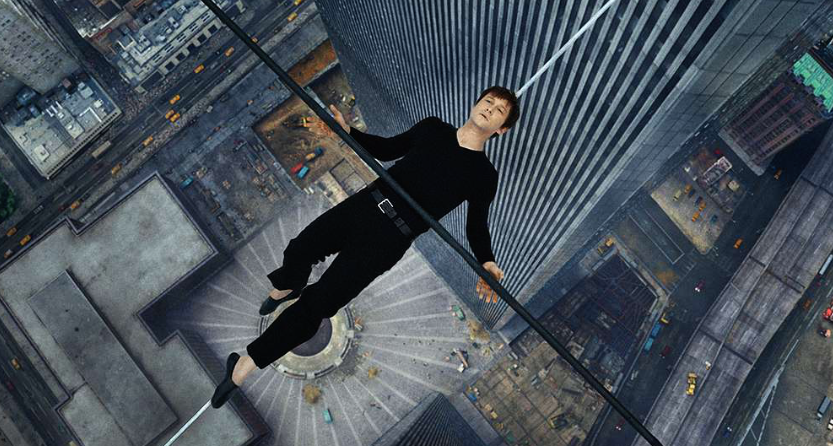 2015's The Walk saw Joseph Gordon-Levitt cast as Philippe Petit, a daredevil who tightrope walked between the Twin Towers in 1974. To make the film's tightrope sequences look authentic, Gordon-Levitt learned the skill for real, and he had the perfect teacher: Philippe Petit himself. The high-wire artist coached Gordon-Levitt extensively, and by the time he was done with him the actor could comfortably walk across a wire unaided – although he kept things close to the ground, unlike Petit, who walked over a 1,312 foot drop during his 1974 stunt.
Russell Crowe learned how to play the violin and sail a ship for Master and Commander: The Far Side of the World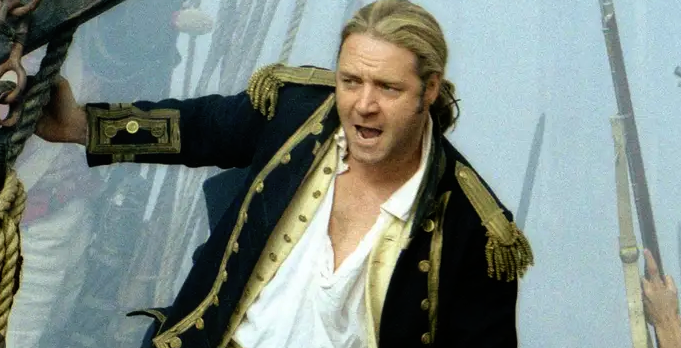 When Russell Crowe was cast as Captain Jack Aubrey in the gritty naval drama Master and Commander: The Far Side of the World, the actor spent months learning the skills of a 19th century sailor. This included learning how to sail a tall ship, how to wield a sword, and how to play the violin. Crowe also read extensively to fully understand the lifestyle his character would have lived. The violin that Crowe used when he was learning how to play later sold at auction for around £73,000.
Yifei Lui learned wushu for Mulan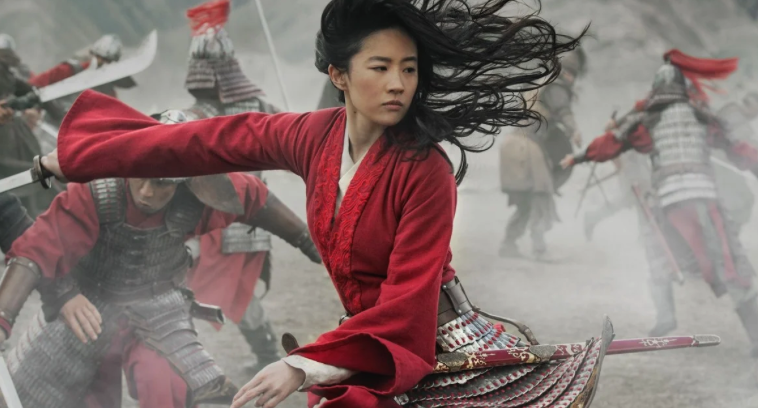 Yifei Lui was already famed for her martial arts prowess when she landed the lead role 2020's live-action remake of Mulan. However, the actress learned a completely new martial art, known as 'wushu,' whilst preparing for the film. Wushu is a contemporary Chinese fighting style that incorporates both unarmed combat and skilled use of weaponry, and Lui trained for six hours a day over a period of three months to master the martial art.
Jesse Eisenberg learned magic tricks for Now You See Me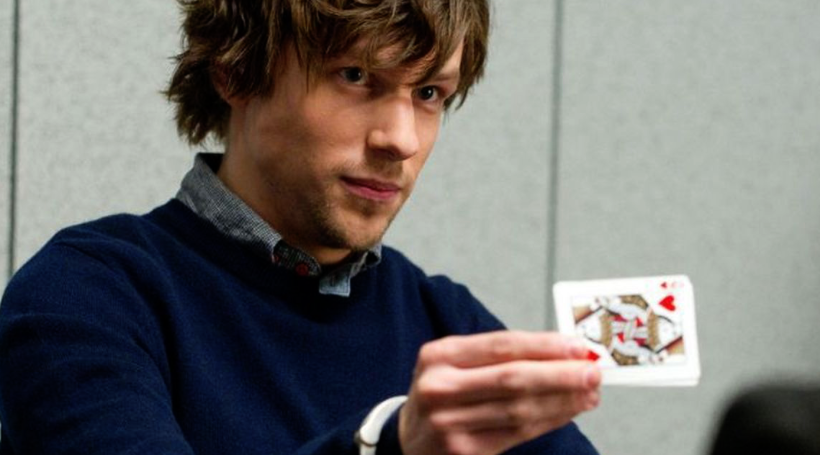 Considering the fact that Jesse Eisenberg's character in Now You See Me is supposed to be one of the best magicians in the world, it's not surprising that the actor felt compelled to brush up his magic skills. As well as drilling the physical aspects of pulling off a successful sleight of hand, Eisenberg also spent considerable time studying the theory behind illusions. In an interview, Eisenberg stated, "if you learn some of the basic principles you can apply those principles to many different tricks or illusions."
Rooney Mara learned how to hack computers for The Girl With the Dragon Tattoo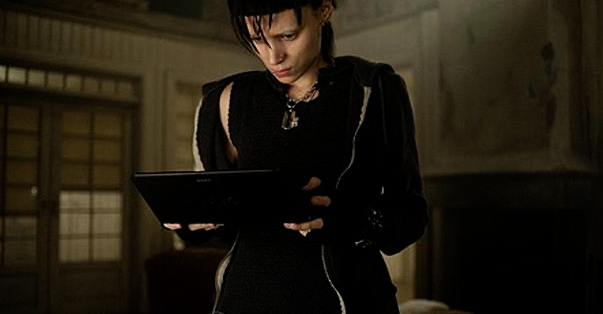 The way hacking is depicted in films is the subject of much mockery, with characters bashing away at their keyboards with an intense look on their face before uttering the immortal, "I'm in." Rooney Mara clearly wanted to make sure her depiction of hacking in The Girl With the Dragon Tattoo was more realistic, and the actress took extensive computer science lessons and learned how to hack for real. Her all-around dedication to the part was rewarded with critical praise.
Jon Favreau learned how to cook for Chef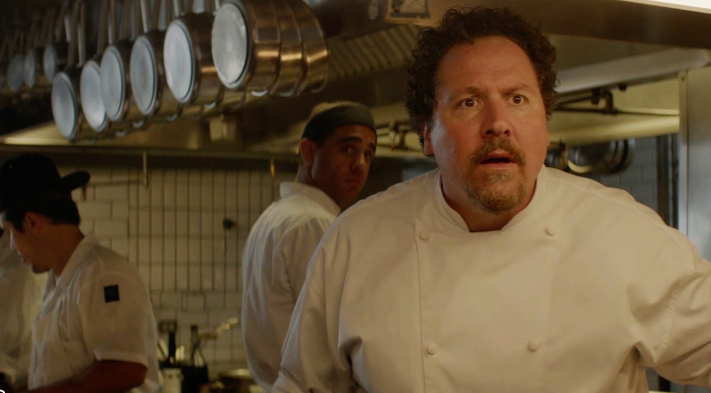 2014's Chef was an unexpected gem, largely thanks to Jon Favreau's endearing performance as a chef who turns his back on haute-cuisine to operate a food truck with his son. Despite the fact that for most of the film Favreau's character is making Cuban sandwiches, the actor still went to culinary school to prepare for the role. Whilst this might have been overkill, it all worked out well in the end, leading to the creation of Favreau's Netflix series The Chef Show.
Leonardo di Caprio and Tom Hardy learned an indigenous dialect for The Revenant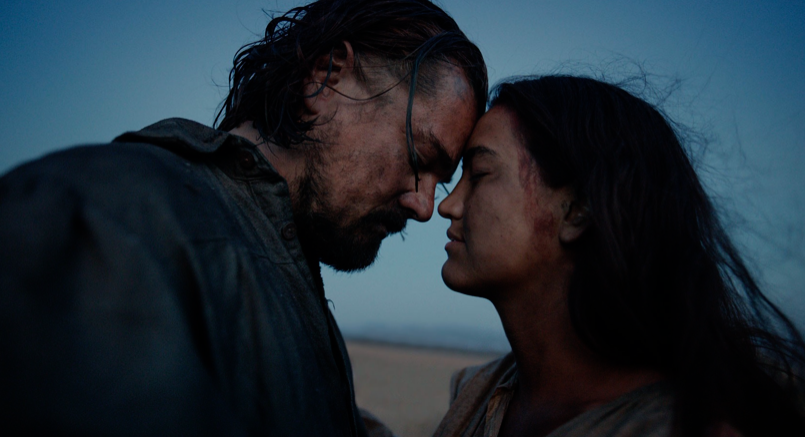 2015's The Revenant features many scenes involving Native American tribes, particularly the Arikara. To make the film as authentic as possible, both Leonardo di Caprio and Tom Hardy worked with an indigenous cultural consultant to master the tribe's complex dialect. Their efforts were definitely worth it and The Revenant was well received, finally ending the running joke of Di Caprio being passed over at the Oscars.
Anya Taylor-Joy learned chess for The Queen's Gambit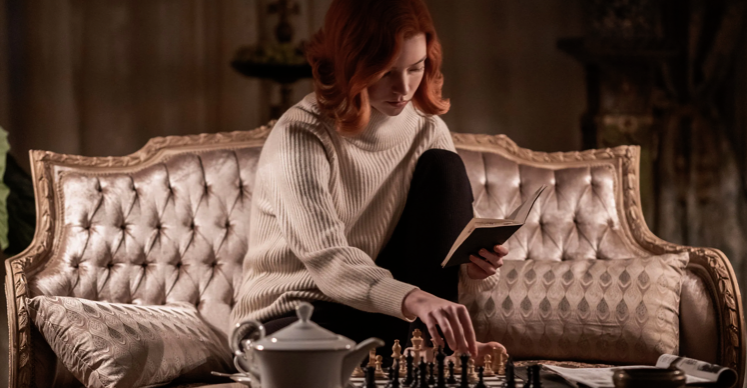 Chess is currently enjoying a surge in popularity, thanks in no small part to the 2020 Netflix series The Queen's Gambit, which starred Anya Taylor-Joy as a troubled yet gifted chess prodigy. The film drew praise for its depiction of chess, which is famously technical and complicated, and Taylor-Joy learned studied the game extensively in preparation for her role. The actress didn't have much experience with the game before she was cast, but she said that honing her chess skills made her "feel closer" to her character.
Halle Berry became an expert weapons handler for John Wick 3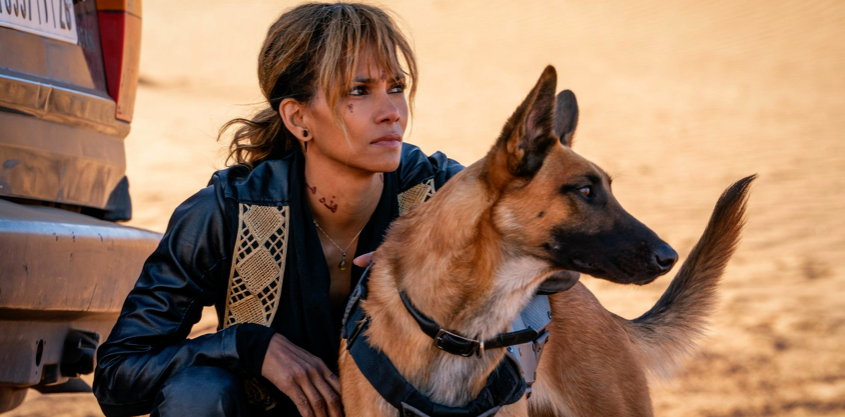 Taran Tactical is an elite weapons training facility that is famous for teaching actors how to realistically handle firearms, and Halle Berry spent considerable time there whilst preparing for her role in John Wick 3. Videos that emerged after the film was released show how seriously the actress approached her target training, as well as how naturally she took to it. The owner of Taran Tactical even commented that Berry is, "hands down, the best female weapons handler in Hollywood."
Ansel Elgort trained as a stunt driver for Baby Driver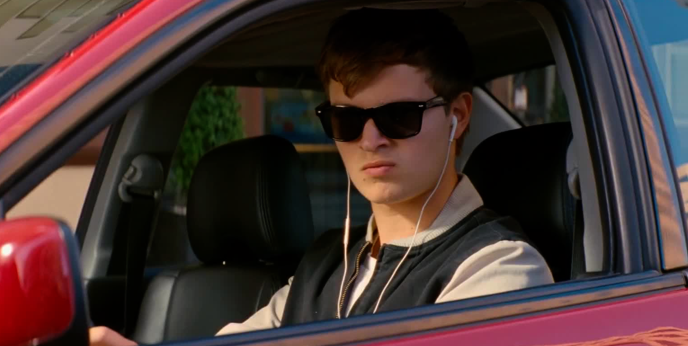 Ansel Elgort starred in Baby Driver as the eponymous Baby, a gifted getaway driver trying to escape his life of crime. Elgort was keen to learn his character's abilities for real, and took at least ten in-depth stunt driving courses. Unfortunately for the budding petrol-head, he wasn't allowed to do any of the actual stunts in the film, although he maintains that it was worth it as it allowed him to understand his character better and give a more convincing performance.
Michelle Pfeiffer learned how to wield a whip for Batman Returns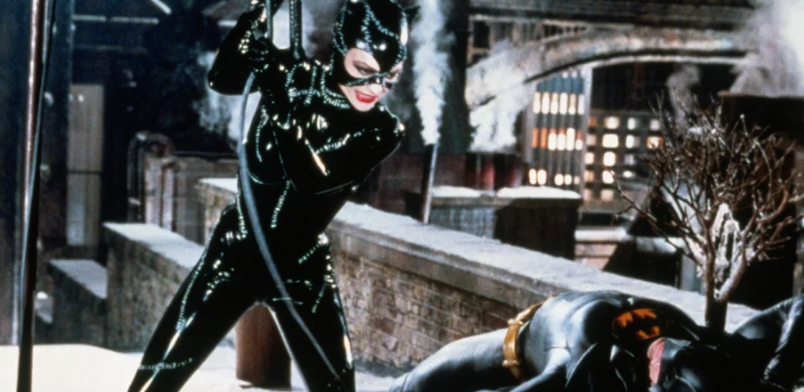 Michelle Pfeiffer's turn as Catwoman in Batman Returns required the actress to achieve a high level of proficiency with a whip. Pfeiffer became extremely skilled at wielding the weapon and ended up performing all of her stunts in the film. She also kept the whip, which apparently she gets out from time to impress friends and fans with her moves. In an Instagram post, Pfeiffer commented that she was so comfortable wielding the whip that it was "just like riding a bike."
Jacob Elordi learned how to ride a motorcycle for The Kissing Booth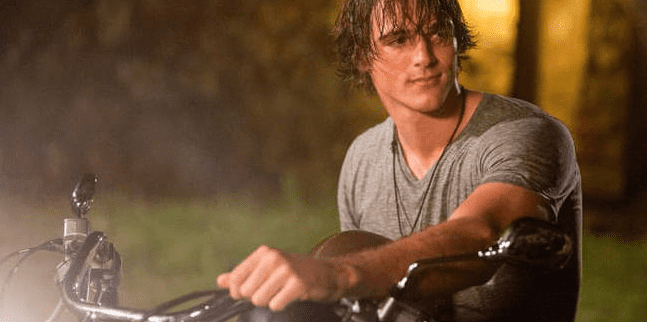 For his role as bad boy Noah Flynn in 2018's The Kissing Booth, Jacob Elordi had to get to grips with riding a motorcycle. After the film's release, Elordi revealed in an interview that, instead of the film's producers assigning him an expert trainer, he was basically handed the keys to a bike and told to figure it out. He practised on a South African highway near the movie's set, taking several tumbles but eventually getting the hang of it.
Daniel Day-Lewis learned how to speak Czech for The Unbearable Lightness of Being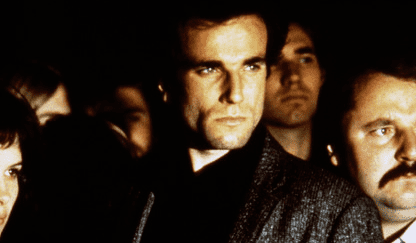 Daniel Day-Lewis once again flexed his method acting muscles when he learned Czech to play a doctor living in Soviet Union Czechoslovakia during the 1960s. Although the effort was commendable, Day-Lewis got to speak Czech in the film a grand total of zero times. However, the actor has often attributed his phenomenal acting ability to the fact that he is able to lose himself in his characters, so even if he never got to show off his new linguistic abilities, it still probably helped his performance.
Montgomery Clift learned how to play the piano for The Heiress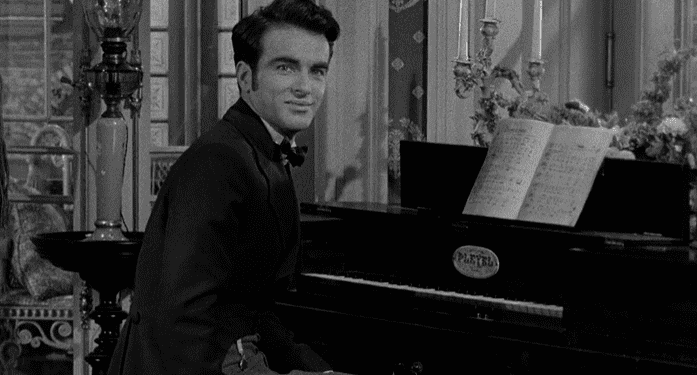 One of the OGs of method acting, Montgomery Clift was known for immersing himself in his characters prior to production and mastering their skillsets. When Clift was cast as Morris Townsend in 1949's The Heiress, the actor dedicated himself to learning the piano for a scene in which he serenades the film's female lead. It wasn't the one time he mastered new skills for a role; Clift also spent considerable time learning how to play the bugle and box for From Here to Eternity, a WWII romance directed by Fred Zinnemann.
Rachel Weisz learned how to ride a unicycle for Brothers Bloom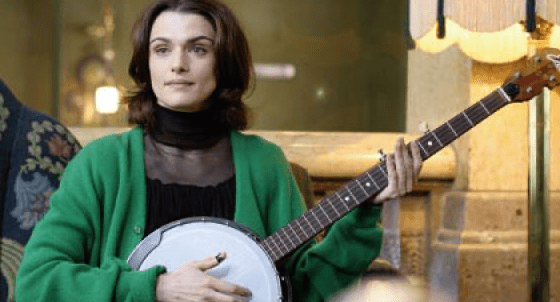 2008's Brothers Bloom starred Adrien Brody and Mark Ruffalo as two brothers attempting to swindle a wealthy, enigmatic heiress played by Rachel Weisz. Throughout the film, Weisz's character is revealed to have some unusual talents and, whilst she was able to get away with just pretending to know karate and skateboarding, she had to learn how to unicycle for real. Weisz revealed that she hired an expert to teach her, and managed to master the skill in around two weeks.
Val Kilmer learned how to play guitar and sing for The Doors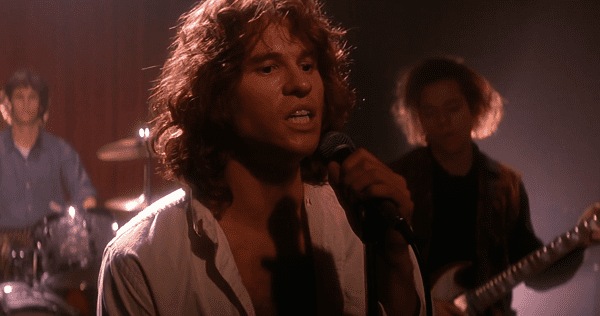 When Val Kilmer was cast as Jim Morrison, the iconic frontman of The Doors and one of the founders of the 27 Club, the actor devoted himself to getting as close to his character as possible. Kilmer spent months interviewing people who had known Morrison, and learned over 50 of the musician's songs, despite the fact that most of the musical numbers in the movie were dubbed with real recordings of The Doors. Kilmer got so deep into character that it took him several months – and quite a bit of therapy – to get back to normal after production wrapped.
Ewan McGregor and Hayden Christensen learned sword fighting for Star Wars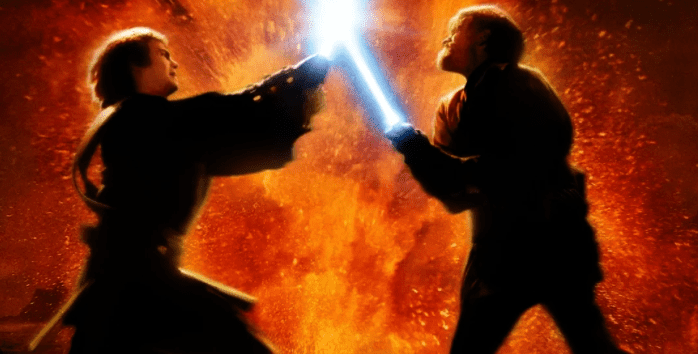 Whilst the original Star Wars films had a few memorable duels, the prequels went all out when it came to Jedi-on-Jedi combat, requiring much more advanced choreography. In particular, the epic showdown between Obi-Wan Kenobi and Anakin Skywalker required a huge amount of preparation. To make the combat seem as real as possible, Ewan McGregor and Hayden Christensen both spent months learning the art of sword fighting, with McGregor apparently displaying great natural talent.
Ed Harris learned how to 'action paint' for Pollock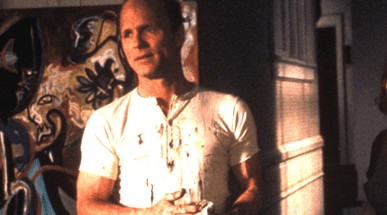 For his role as the eccentric painter Jackson Pollock, Ed Harris got into the late artist's headspace by learning how to 'action paint,' the style of painting that Pollock was famous for. Action painting essentially involves splashing paint against a canvas, albeit in a very controlled way. Harris also slept in the artist's bed and smoked his cigarettes during production, and his efforts to get into character worked; the actor was nominated for an Academy Award for Best Actor for his performance.
Ryan Gosling learned Muay Thai for Only God Forgives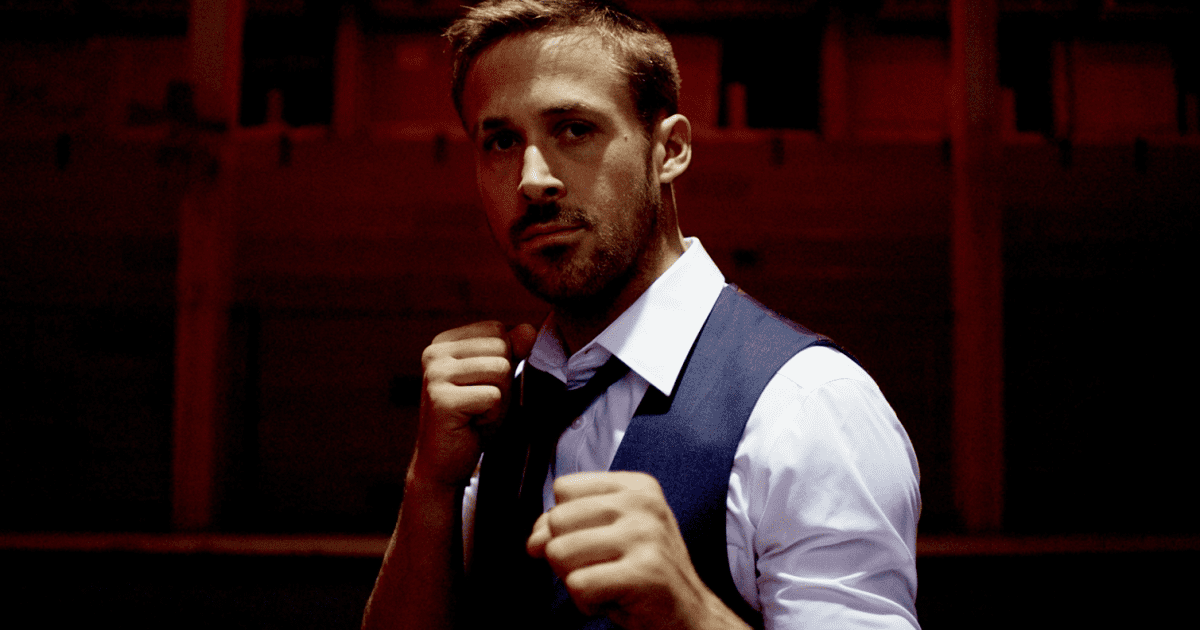 Ryan Gosling is fond of learning his characters' skills in real life, having taken mixology classes and apprenticed with a carpenter for previous roles. When he was cast as Julian, the owner of a boxing club in Thailand, Gosling devoted himself to learning Muay Thai, commonly known as Thai boxing. The martial art is infamous for its level of brutality and the physical toll it takes on its practitioners, making Gosling's determined efforts to learn it highly impressive, especially since he doesn't even use it in the film.
Daniel Day-Lewis learned how to make a dress for Phantom Thread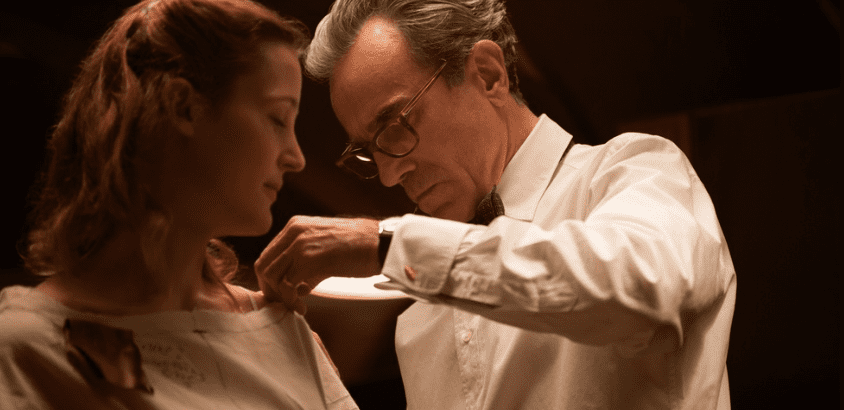 Whilst not as extreme as some of the prep Daniel Day-Lewis has undertaken for other roles, learning how to make a dress from scratch is still no mean feat. When Day-Lewis was cast as fashion designer Reynolds Woodcock in the historical drama Phantom Thread, the actor immediately devoted himself to mastering his character's craft. His efforts were rewarded in the form of an Academy Award nomination for for Best Actor.
Bradley Cooper learned to play guitar for A Star is Born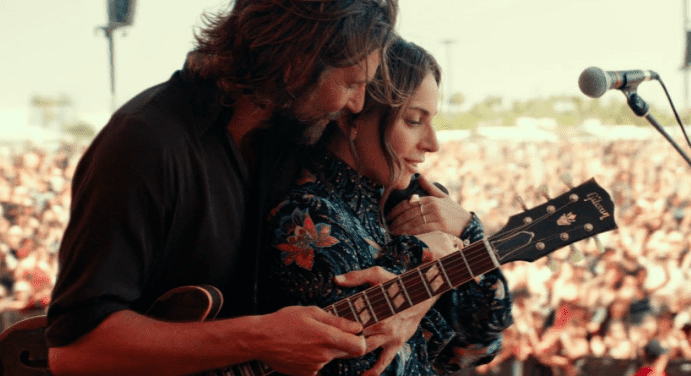 When A Star is Born came out in 2018, everyone was blown away by Bradley Cooper's vocal talent. However, the revelation that the actor was a gifted singer overshadowed the equally impressive fact that he learned to play guitar for the film. Cooper spent 18 months receiving music lessons and diligently practising in order to master the stringed instrument.
Cameron Diaz learned how to pickpocket for The Gangs of New York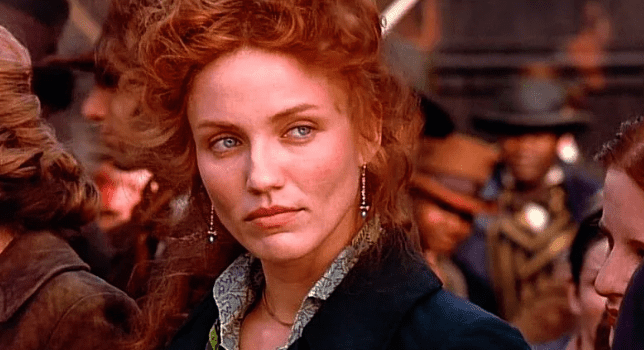 After Cameron Diaz was cast as a street thief in 2003's The Gangs of New York, the actress devoted herself to mastering the art of pickpocketing. Diaz recruited an ex-con known as 'The Magician,' who had made a living as a pickpocket for over 30 years. The actress revealed in an interview that, having achieved a high level of pickpocketing proficiency, she made it her mission to steal Martin Scorsese's watch whilst he was on set, but unfortunately she was never able to pull off the heist.
Meryl Streep learned Polish and German for Sophie's Choice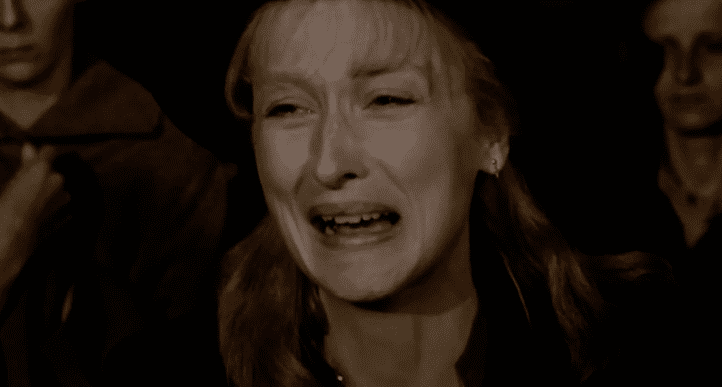 For her role as a WWII refugee in 1982's Sophie's choice, Meryl Streep learned both German and Polish, the latter of which she was taught by an assistant on set who happened to be fluent. Streep later confessed that she thought learning the languages would be a lot easier than it was, with Polish proving particularly challenging. However, she also stated that she didn't "grasp the spirit" of her character until she began speaking the language.
Debbie Reynolds learned how to tap dance for Singing in the Rain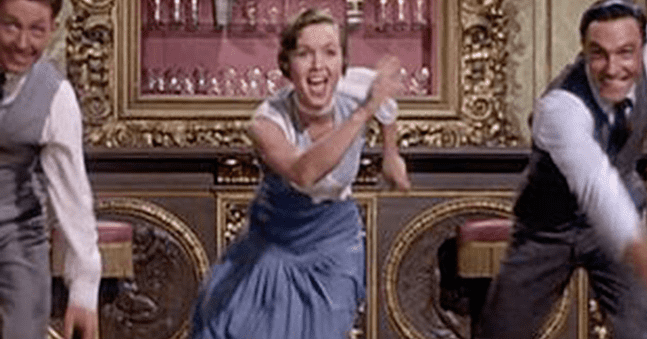 When a 19-year-old Debbie Reynolds was cast in Singin' in the Rain, she had absolutely no prior dancing experience. However, she had a reputation for being a hard worker, and was assigned a number of dance teachers who she worked with for several hours a day over a three month period. Reynolds took to dance naturally, and she ended up quickly matching the skill of her costars Gene Kelly and Donald O'Connor.
Andrew Garfield learned how to play the piano for Tick, Tick… Boom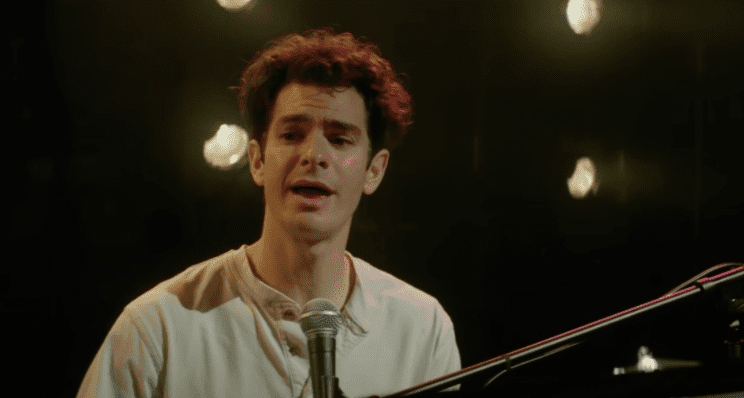 2021's Tick, Tick… Boom starred Andrew Garfield as Jonathan Larson, a musical theatre composer who tragically passed away in 1996 at the age of 35. After being cast, Garfield was instructed that he would have to learn how to sing and play the piano, which apparently caused the actor to "freak out." However, he calmed down after he was told he had a year until production started, and immediately began taking music lessons, eventually reaching a high level of skill.
Keanu Reeves learned how surf for Point Break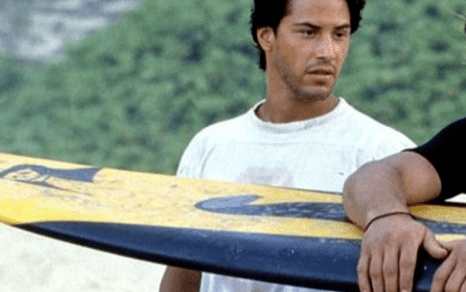 Johnny Utah – Keanu Reeve's character in Point Break – spends a good amount of the film learning how to surf, so the actor decided he might as well learn himself. In the months before production, Reeves, as well as Patrick Swayze and a number of other cast members, headed to the Californian coast to take professional surfing lessons. Whilst Swayze didn't have the best of luck, cracking in a rib in a nasty spill, Reeves ended up enjoying the sport so much that he took up surfing as a hobby after filming finished.
Rob Lowe learned how to ice skate for Youngblood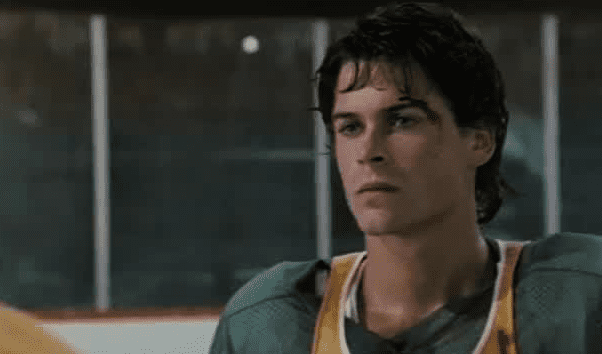 When Rob Lowe was cast in the lead role of Youngblood – a 1986 film about a teenage farmhand who tries to make it as a professional ice hockey player – the actor had no previous experience with ice skating. Whilst he had a stunt double for the film's more athletic sequences, Lowe still had to get comfortable enough on the ice to be able to act and skate simultaneously. He also began regularly attending ice hockey matches, to fully immerse himself in the sport and its culture.
John Krasinski learned how to use weapons for 13 Hours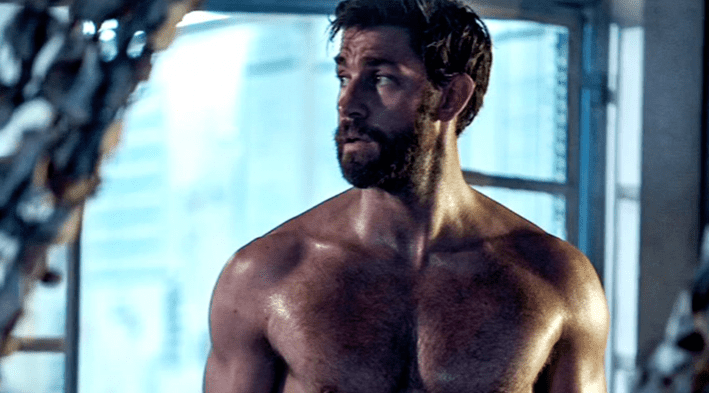 13 Hours starred John Krasinski as one of the members of Annex Security Team who, in 2012, defended the American diplomatic compound in Benghazi from repeated waves of militant attacks. In order to get into shape for the role, Krasinski spent months bulking up and underwent extensive weapons training. The actor learned how to operate and shoot a range of firearms including pistols and assault rifles, as well as how to use grenades and other explosives.
Terry O'Quinn learned how to throw knives for Lost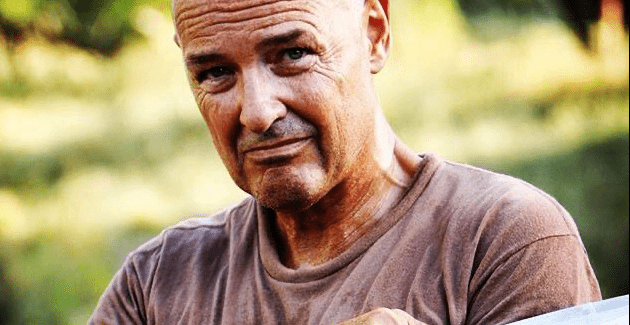 The enigmatic John Locke, played by Terry O'Quinn, is definitely in contention for the title of Lost's most iconic character. As well as his habit for waxing philosophical, Locke is also skilled with knives, and O'Quinn devoted himself to learning the art of knife throwing to make his performance as authentic as possible. The actor picked the skill up quickly and ended up enjoying it so much that he continues to throw knives as a hobby, even releasing a series of tutorials on YouTube.
Margot Robbie learned how to hold her breath for Suicide Squad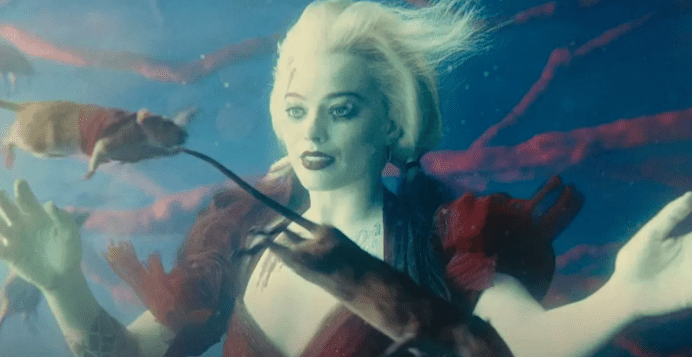 A scene in the first Suicide Squad movie required Margot Robbie to hold her breath underwater for one minute, and the actress invested serious time into practising for the shot. In an interview with Jimmy Fallon, Robbie revealed that she got to the point where she could hold her breath for five minutes at a time, and would even meditate underwater. In the end, due to editing, the sequence in the film lasts less than a minute, but it's still a cool skill to have.
Tobey Maguire learned how to catch food on a tray for Spider-Man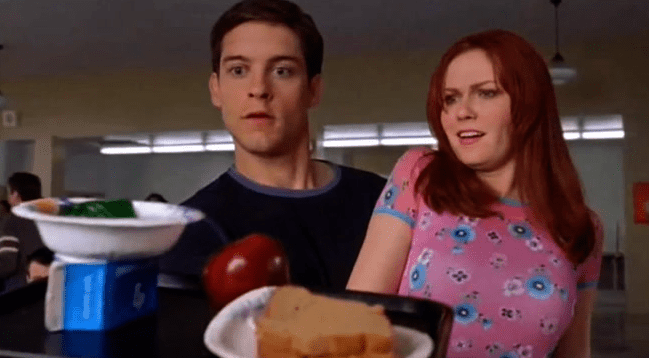 Most people assume that CGI was used for the scene in Sam Raimi's Spider-Man in which a newly-empowered Peter Parker uses his spidey skills to catch Mary Jane Watson's food after she slips carrying a tray. However, in reality, the feat was genuinely pulled off by Tobey Maguire. The actor had the tray glued to his hands, and spent 16 gruelling hours trying to get the shot. It was eventually deemed impossible and the crew resigned themselves to using CGI, but Maguire insisted on doing one more take. The rest is history.