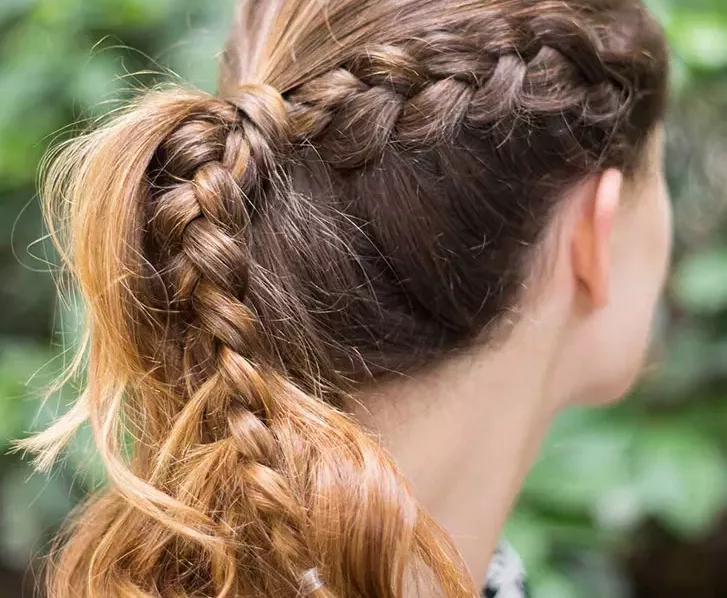 Credit: Cosmopolitan
1. A flower-shaped bun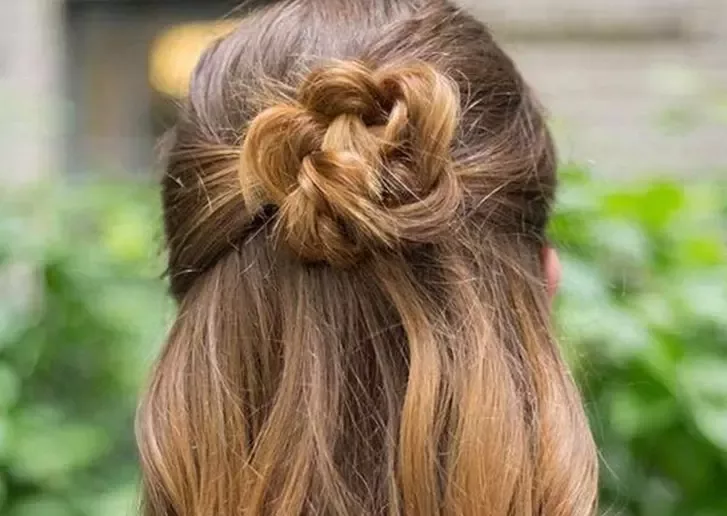 Credit: Pinterest
For this cute half up, half down look, simply take 2 sections of hair from either side of your face and align the sections of with your temple, to then gather the 2 locks together in a small ponytail. Then, braid the ponytail and make the braid look natural and loose to add volume. Spin the braid on itself to create a bun and pin it firmly – and there you have it!
2. A timeless ponytail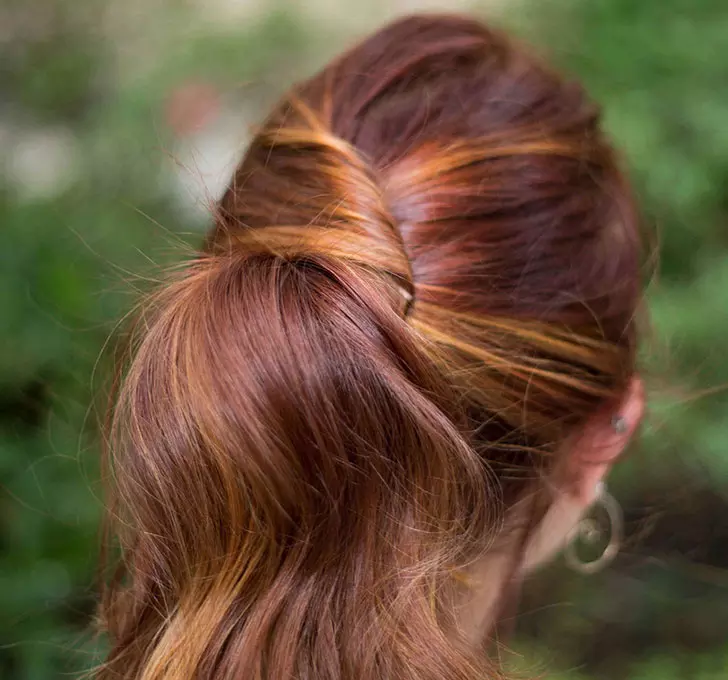 Credit: Cosmopolitan
This is a beautifully elegant hairstyle that will never go out of fashion! To try it, separate your hair into 2 equal sections, one in the front, the other at the back. Then fix the back in a ponytail, out of the way, and pull the right half of the front section to the back. Pin this on to the top of your ponytail to cover the elastic. Repeat this step again to cover the elastic with the left half of the front section.
3. Easy-to-do curls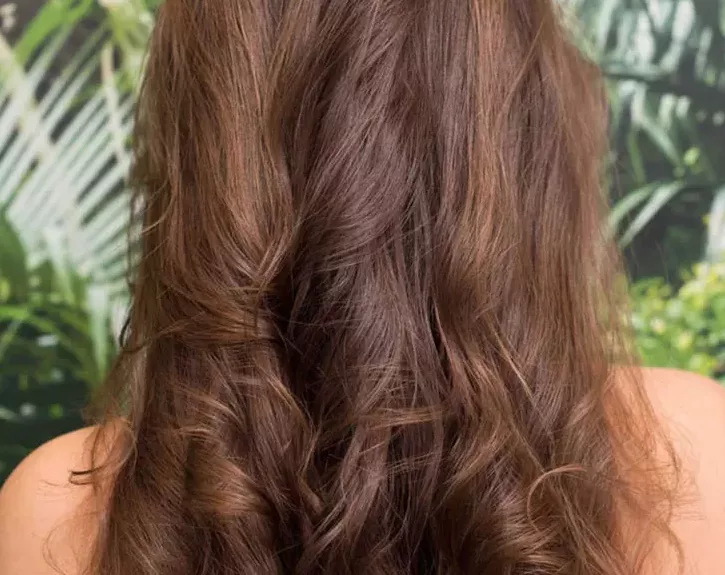 Credit: Cosmopolitan
Everyone knows how to curl your hair, but do you know how to do it all i under 30 seconds? Simply make a high ponytail and separate it in half. Then, roll the first half of the ponytail on the curling iron for 10 seconds, and repeat with the other half. Remove the elastic and run your fingers through your hair (Don't use a brush!) to create natural curls.
4. Twisted hair strands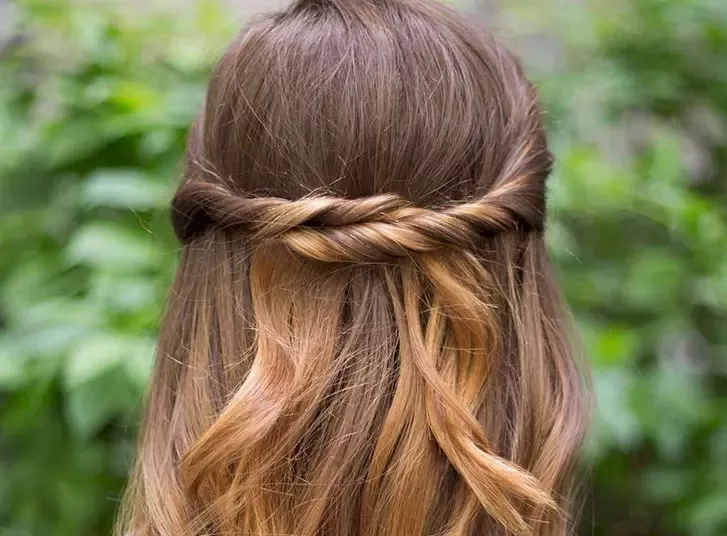 Credit: Cosmopolitan
This is a beautiful way to add diversity to your already-curled hair, without having to stand in front of your mirror for an extra 30 minutes to do it. Twist a small section of your hair on one side of your head and pin it at the back. Repeat this with the other side of your head, and you're done! This is super quick, and super simple.
5. A double ponytail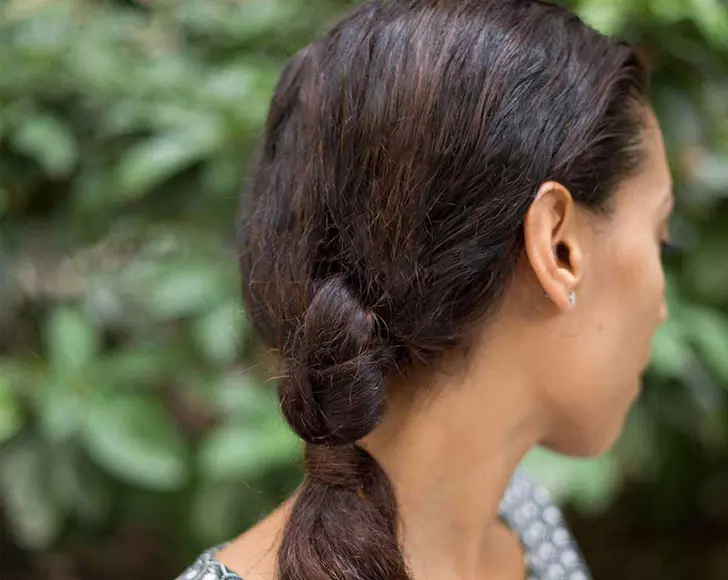 Credit: Kathleen Kamphausen/Lauren Ahn
This is a genius way to add dimension to boring-old ponytail. For this double ponytail, split your hair into 2 sections and create a knot with these 2 sections. Then attach the 2 parts in another knot and use an elastic to fix the ponytail under the second knot. To then hide the elastic, spin a piece of hair around the elastic.
6. An edgy bun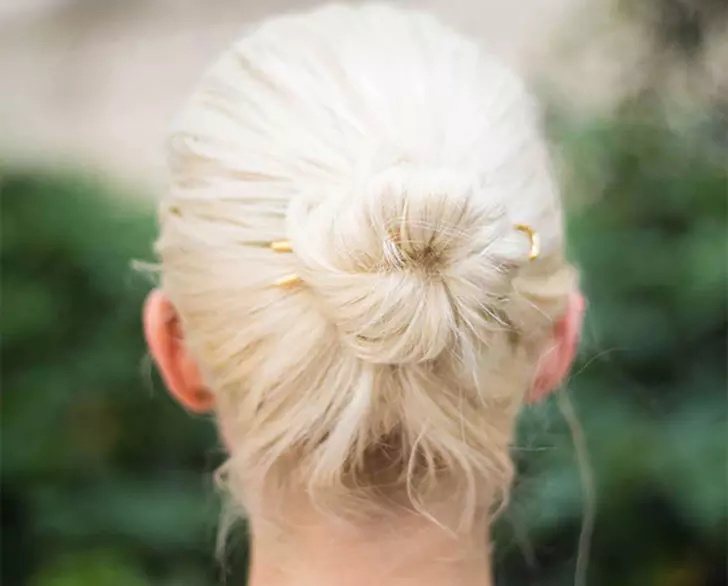 Credit: beautifieddesigns.com
This one is probably the best hairstyle for those of you who just don't have the time to be perfecting hair. Twist your hair into a bun, and insert a pin through the right side of your bun to fix it. This hairstyle allows for a quick and simple procedure, whilst not needing to look overly neat, meaning its sort of impossible to mess it up!
7. Natural waves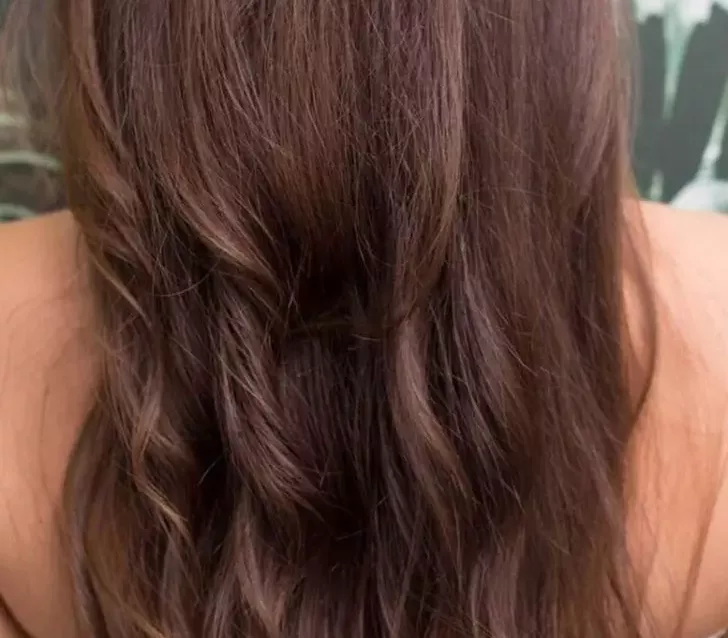 Credit: alphacute.com
This one is perfect for when you've just got out of the shower – twist strands of your wet hair, and then dry your hair with a hairdryer. Make sure you concentrate the heat towards the ends of your hair to avoid any frizz. Once your hair is all dried, separate the strands of hair with your fingers (not a brush!) to get natural waves!
8. A ponytail with a side french braid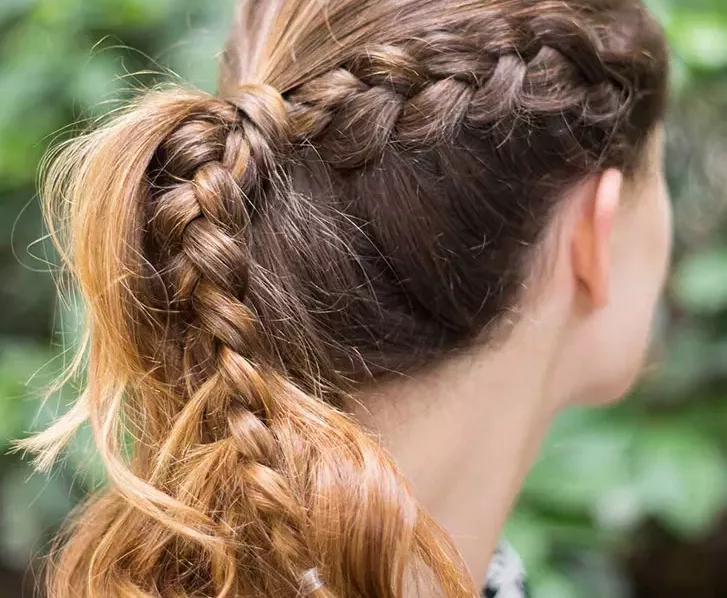 Credit: Cosmopolitan
This hairstyle is often one that is overlooked as a hairstyle that is 'easy' or 'quick' – however it should not be! It may look difficult, but to actually do it is extremely easy – and isn't that the point?! Simply plait a section of your hair on one side of your head in a french braid style. Then, gather all your hair, including the braid, into a ponytail, and tie it with an elastic!
9. Hair twists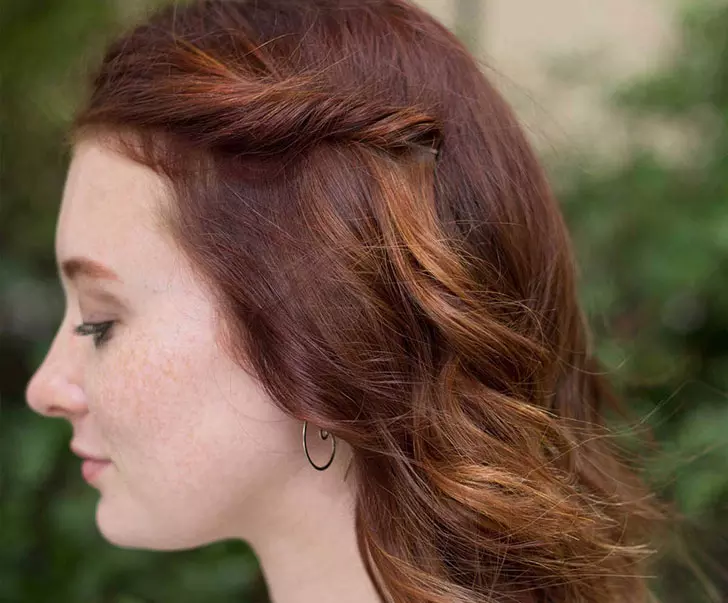 Credit: Cosmopolitan
This is another hairstyle that may look intricate, but is actually extremely easy to do and takes no effort at all! Dry your hair straight or curly, then twist a strand at the back of your head, and then fix it with a hair tie – done! How effective is that!
10. A voluminous ponytail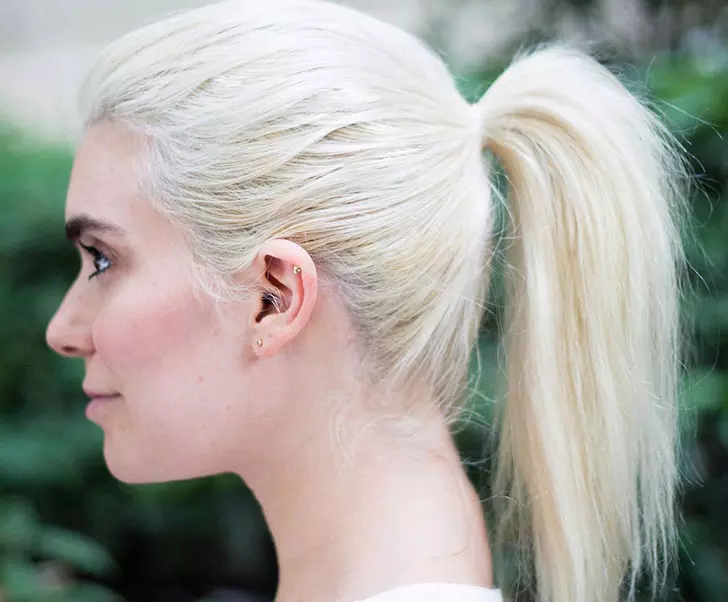 Credit: upbang.com
Who doesn't love a voluminous ponytail?! Divide your ponytail into 2 parts, and place a small hairpin at the base of the ponytail. Then, hide the pin with the higher half on your ponytail. If you want to achieve even more volume, try back combing underneath the hair before you pin the hair back!