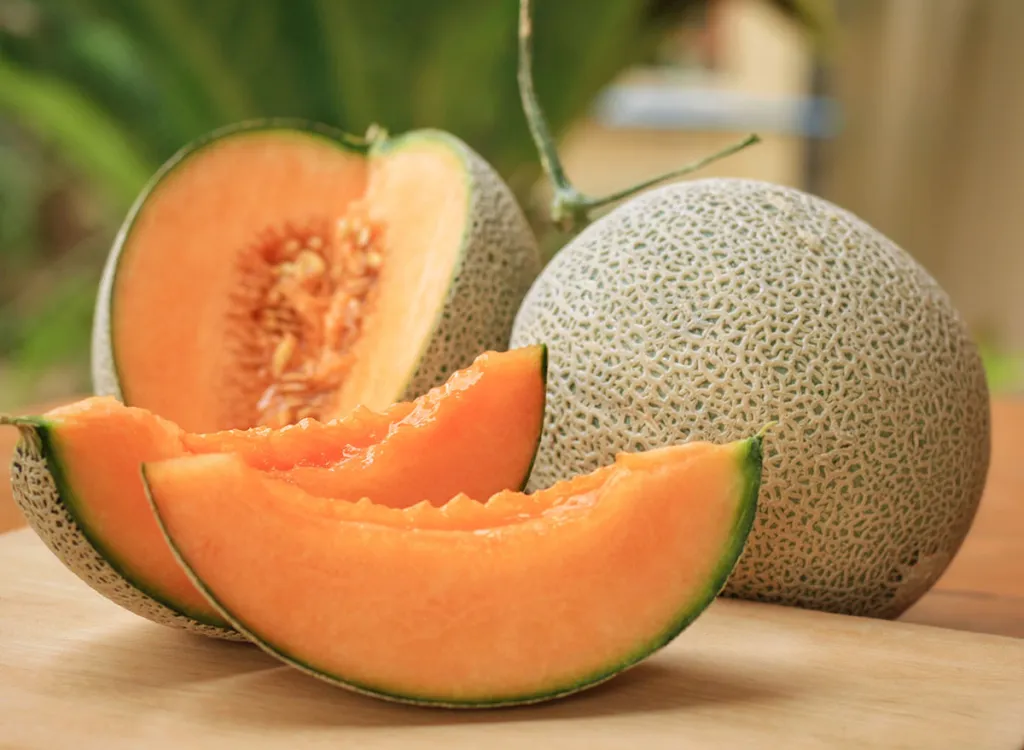 Credit: Shutterstock
Tomatoes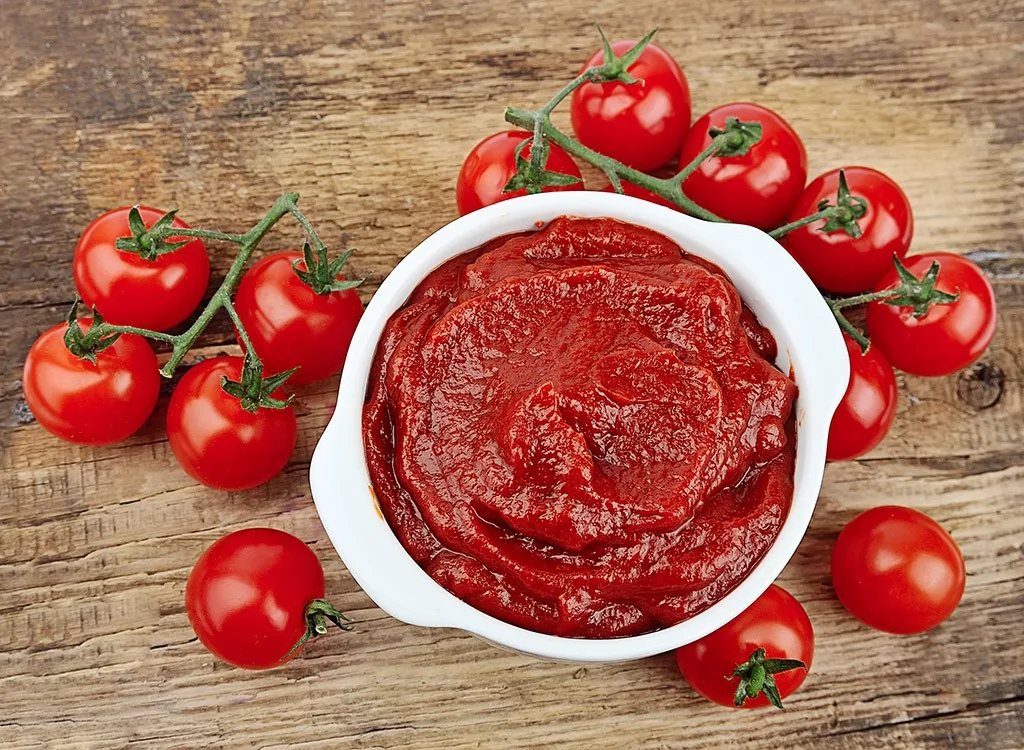 Credit: Shutterstock
According to Dr. Marie Jhin "Eating any tomato-based foods, such as sauce and tomato juice, may help to clear up acne". This is due to the ingredient that makes the tomatoes turn red, called lycopene. This ingredient also boosts collagen strength and fights off the oxidizing effect of UV rays through eliminating skin-aging free radicals. Increasing lycopene without your diet has been found to protect the skin from skin damage and makes the skin smoother.
Carrots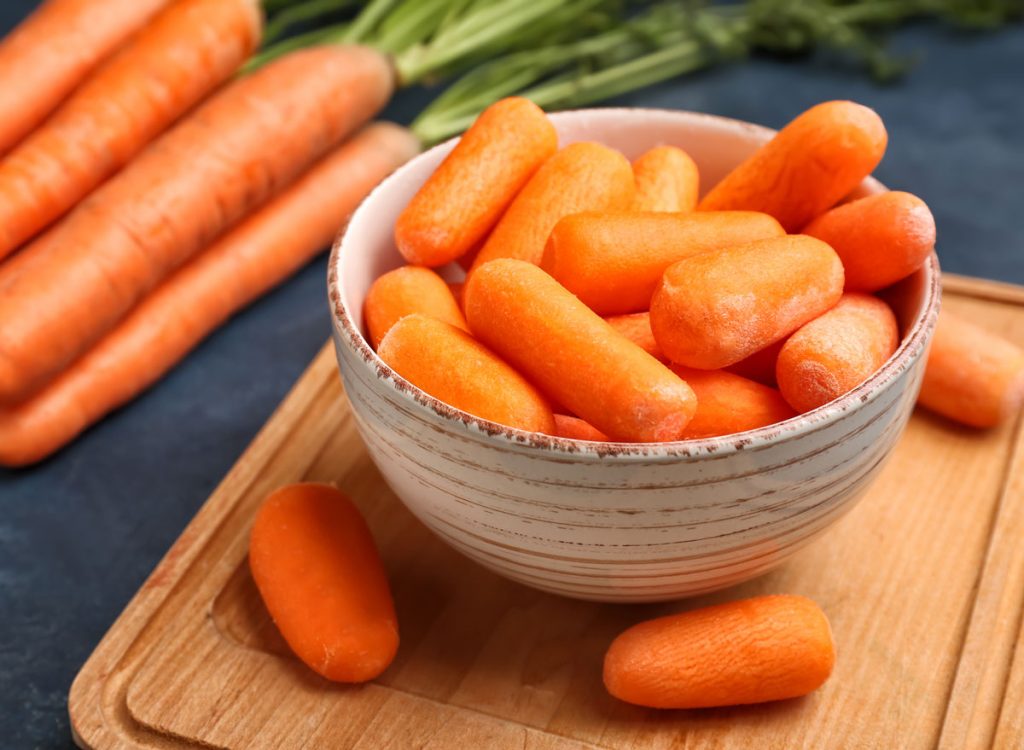 Credit: Shutterstock
Carrots have beta carotene, which is a natural sun protectant, and are rich in vitamin A, which restores damaged collagen. Therefore, they express multiple special talents; they are good for the eyes, and good for clearing up breakouts. This is because beta-carotene and vitamin A are antioxidants that will prevent the overproduction of cells in the skin's outer layer. This means fewer flaky dead cells, that would otherwise block your pores, are to be found.
Blueberries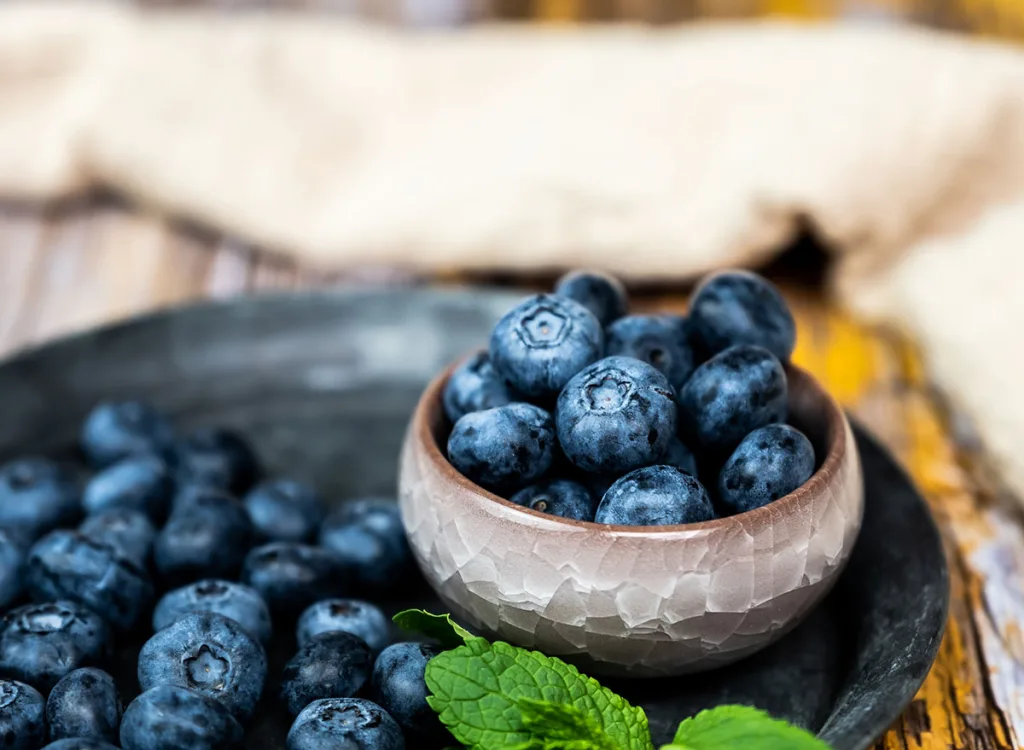 Credit: Shutterstock
Dermatologist Dr. Rachel Burns has stated that blueberries are the best food for your skin, in her professional opinion. This is because they're high in antioxidants that help fight cell-damaging free radicals, and also contain high amounts of plant compounds that have strong antioxidant properties. Blueberries also boost the strength of collagen fibers which gives our skin structure.
Safflower oil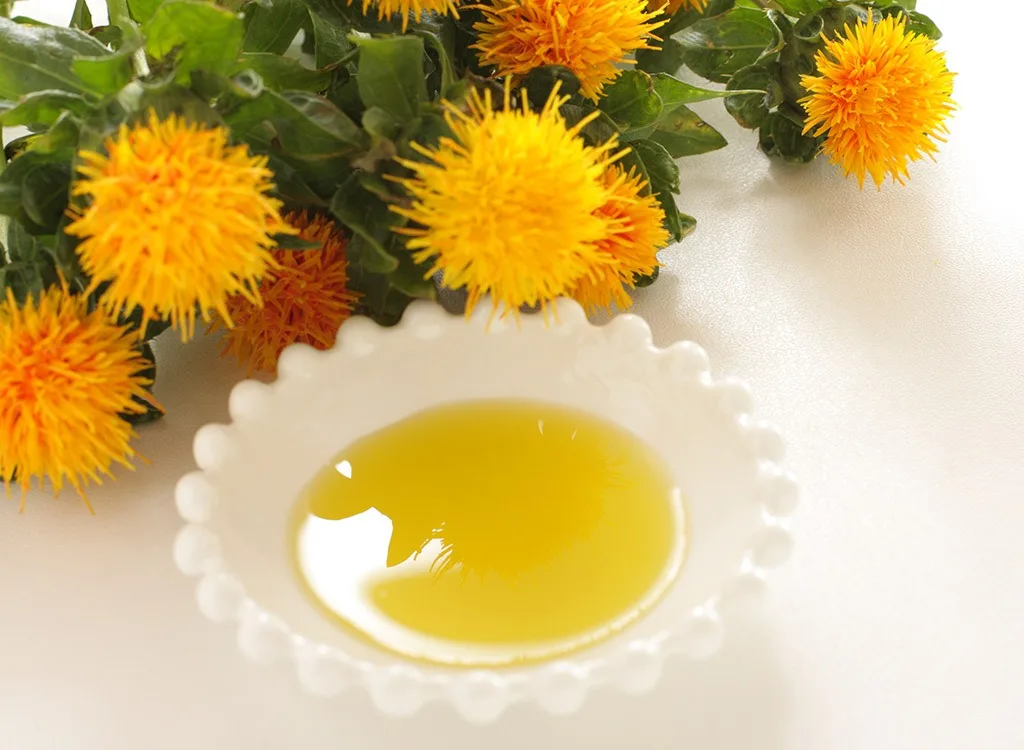 Credit: Shutterstock
Safflower oil is a good source of vitamin E, which is a major player for glowing skin. This is because the vitamin plays a role in skin health through decreasing collagen breakdown, then preventing and repairing damage from UV exposure, and decreasing skin inflammation. Plus, the oil contains omega-6s which can be the ultimate moisturizer for those who suffer with dry or flaky skin.
Oranges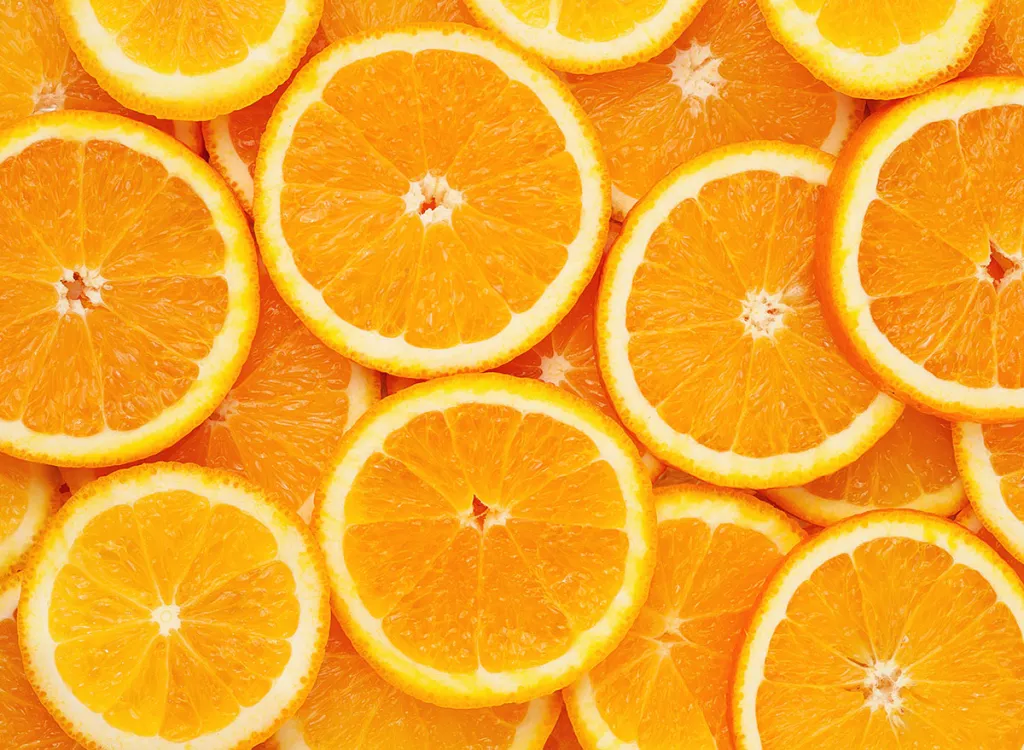 Credit: Shutterstock
Oranges are the most well-known food sources for vitamin C, meaning they're also the best foods for glowing skin too. Citrus fruits includes lemons, limes, grapefruit, oranges and many more! The powerful antioxidant can protect the skin from oxidative stress, like UV damage, stimulating the formation of the skin barrier, improves skin hydration and improves wound healing.
Salmon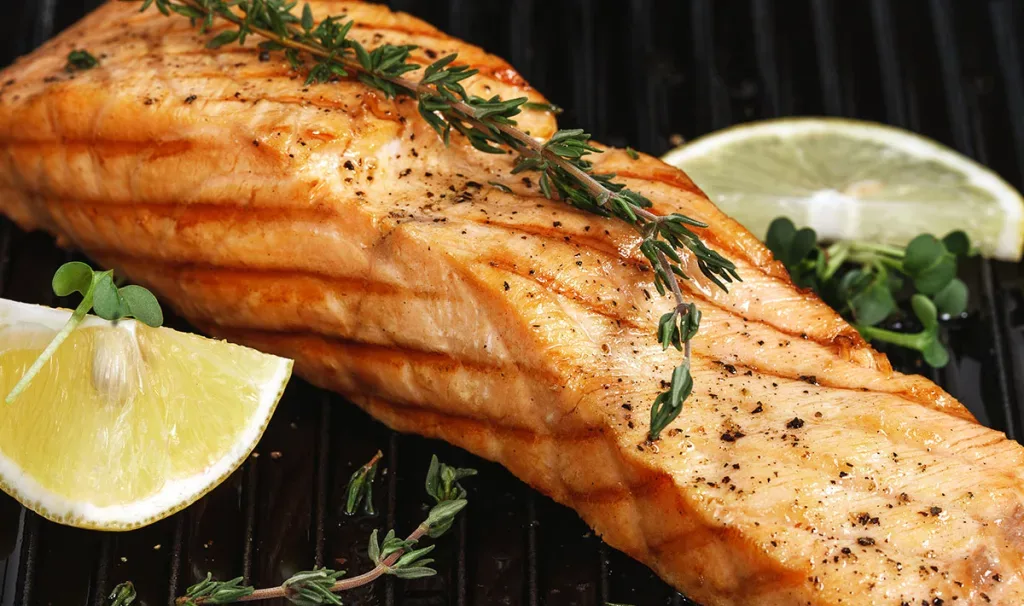 Credit: Shutterstock
In order to support the skin barrier, you must consume sufficient amounts of healthy fats. Fish is the perfect option for this, as it is a potent source of anti-inflammatory omega-3s, and includes DMAE. DMAE promotes healthy skin through it protecting the integrity of cell membranes. Strengthening these cell membranes then guards against their deterioration that causes premature ageing.
Yellow peppers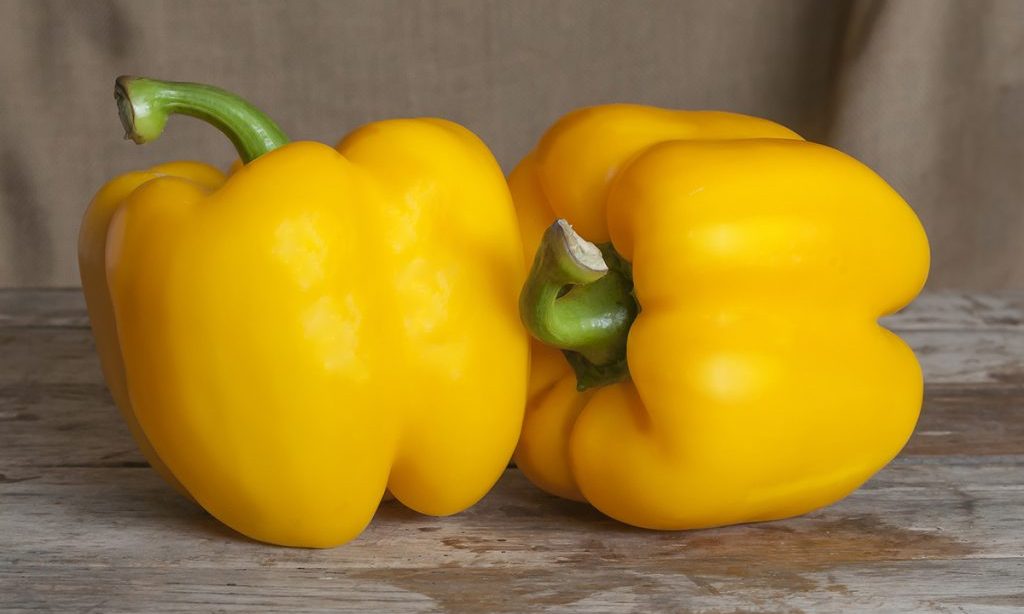 Credit: Shutterstock
Yellow bell peppers are rich in vitamin C, which is great as it's important for collagen reproduction and is an important antioxidant that can protect against free radical damage. Along with this, it's also great for discoloration and can help to reduce the appearance of wrinkles. In a study it was found that those who ate more yellow and green vegetables, had less wrinkles and crows feet.
Broccoli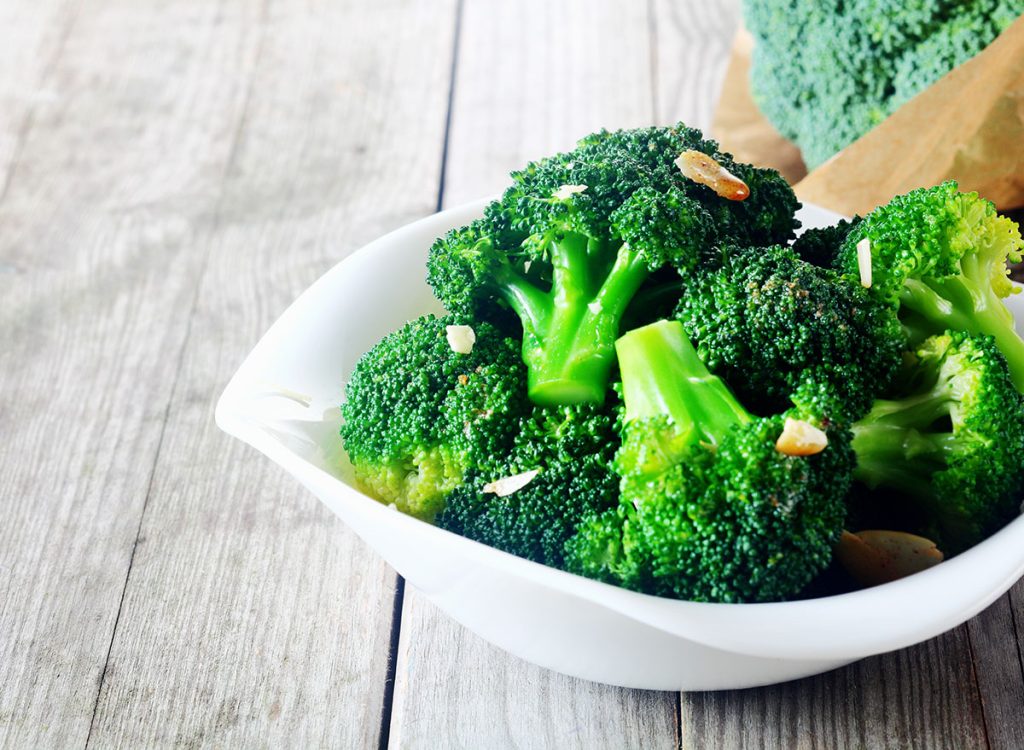 Credit: Shutterstock
Broccoli is another vitamin C-rich food that is great for those wanting glowing skin. According to Dr. Harold Lancer, if you have a combination of oily to dry skin, then you may want to eat more cruciferous vegetables (like broccoli) with antioxidant fruits. Other great cruciferous vegetables include cauliflower, kale, and bok choy.
Cantaloupe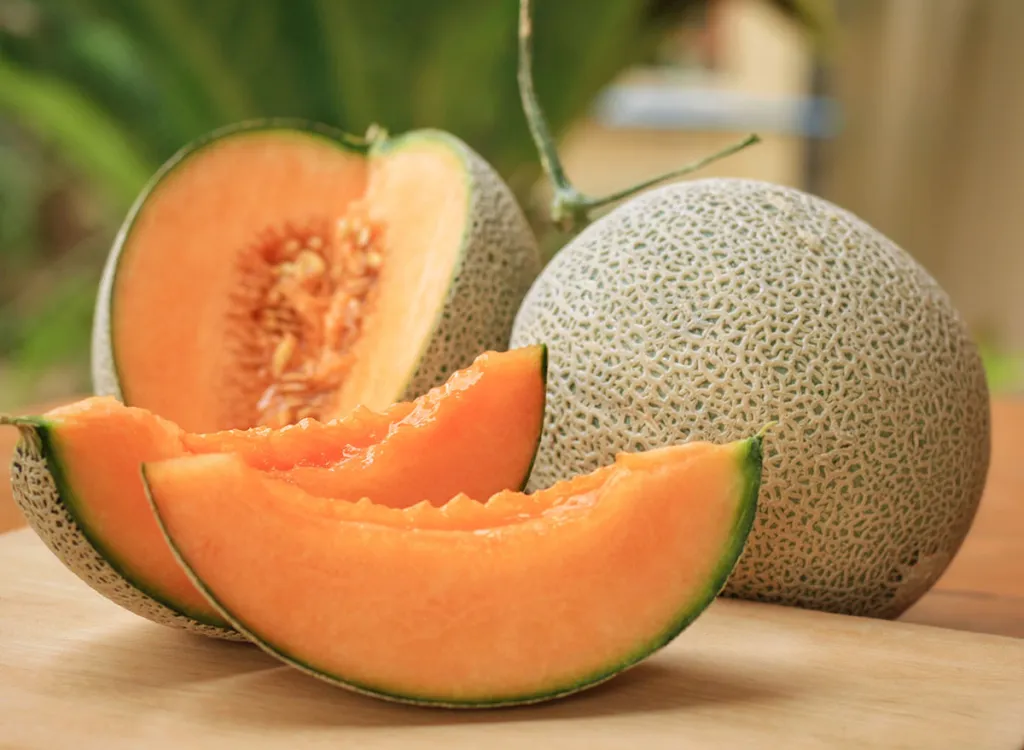 Credit: Shutterstock
This melon is a great addition to your fruit salads if you are wanting to achieve that glowing skin. This is because it contains vitamin A, which is imperative for gaining healthier skin. Other foods that include vitamin A are dark green and orange fruits, and veggies such as mango, pumpkin, sweet potatoes and kale.
Kale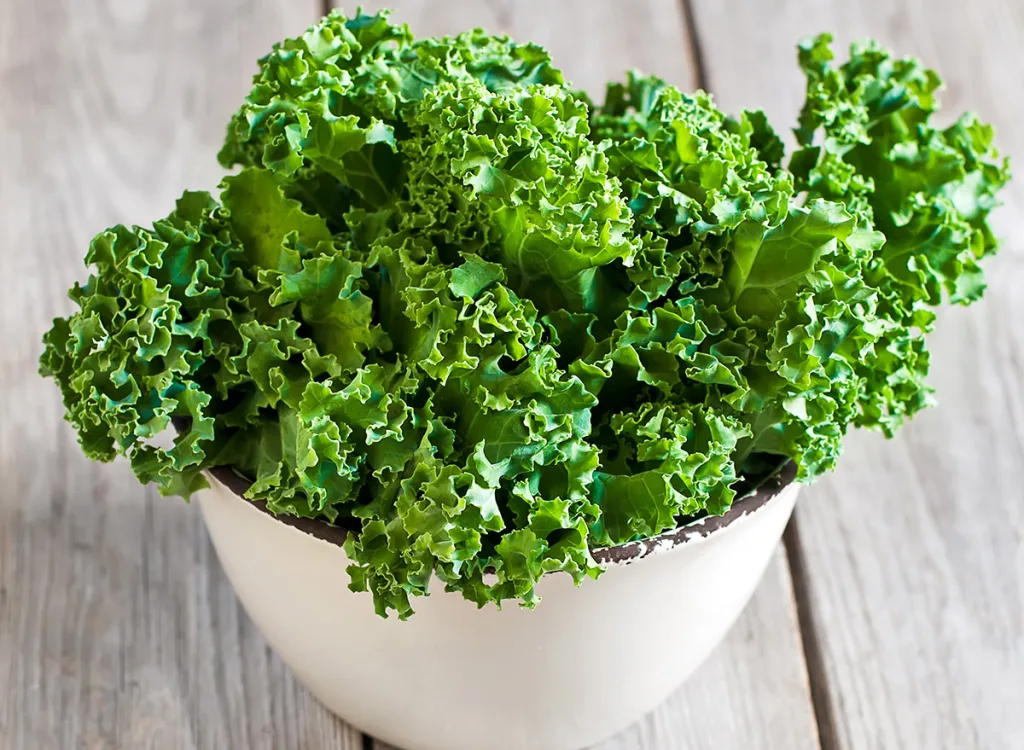 Credit: Shutterstock
Kale is a great option as it not only helps you gain a healthier diet, but it also reduces the chance of having oxidative stress. This cruciferous veggie is loaded with skin-favourites as it includes loads of anti-ageing vitamins like vitamins A, C, E, and K. Leafy greens are one of the most potent sources of vitamin K, and this vitamin helps with blood clotting and faster healing once ingested.