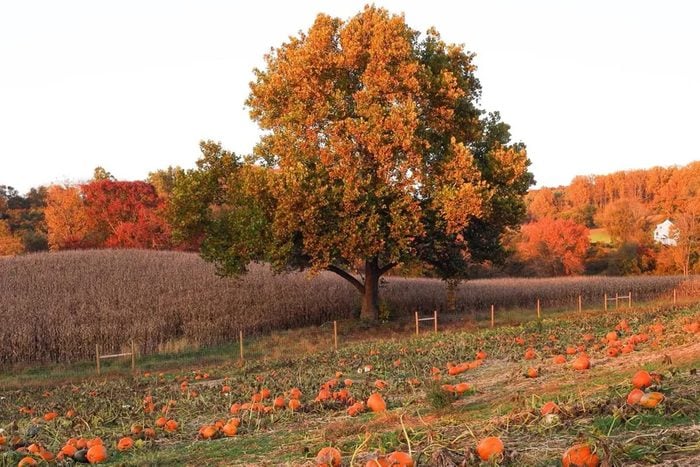 Credit: Ramseysfarm.com
Alabama: Old Baker Farm in Harpersville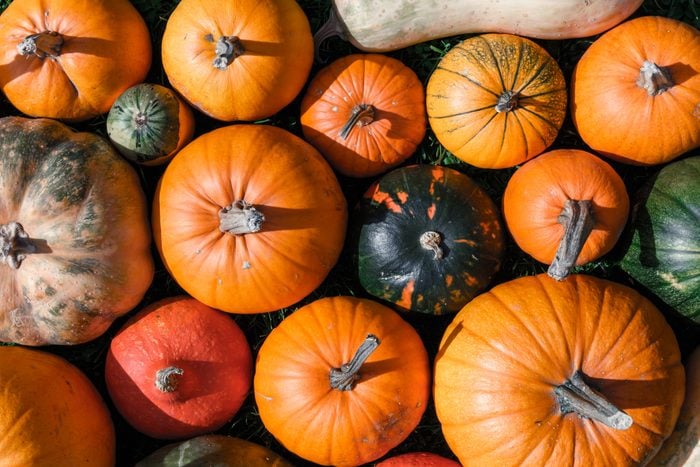 Credit: Smitt via Getty Images
Not only is this a great place for some fall fun, it also has some interesting history to it! The Old Baker Farm was homesteaded more than 200 years ago and has been worked by the Baker family for more than a century! During the fall season, the farm has lots of activities like a corn maze, train rides, hayrides, and even a petting zoo! Their pumpkins are $11 each and you must purchase one to enter, but you can save $1 if you pay with cash.
Alaska: Reindeer Farm in Palmer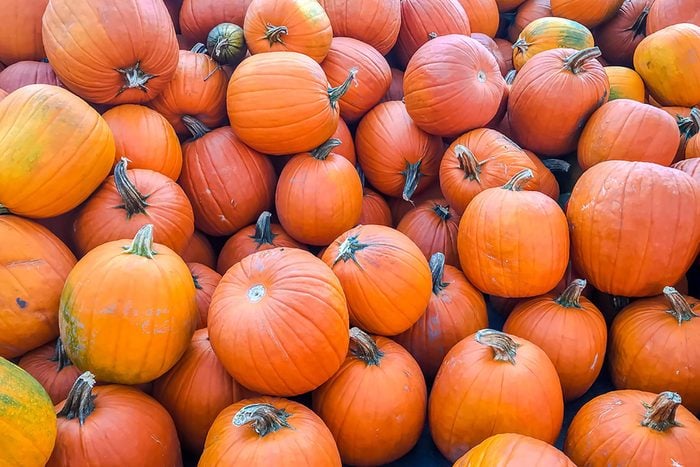 Credit: UMFOTO via Shutterstock
Alaska's low fall temperatures and early frosts don't make for great squash-growing, so 'pumpkin culture' isn't really done here. That being said, if you're near Mat-Su Valley, take a trip to Reindeer Farm and you could pick up some pumpkins, meet a reindeer, take a pony ride and explore a hay maze! These festivities happen the first 3 weekends in October, and admissions are $15 each for anyone 3 and up – but purchase these in advance!
Arizona: MacDonald's Ranch in Scottsdale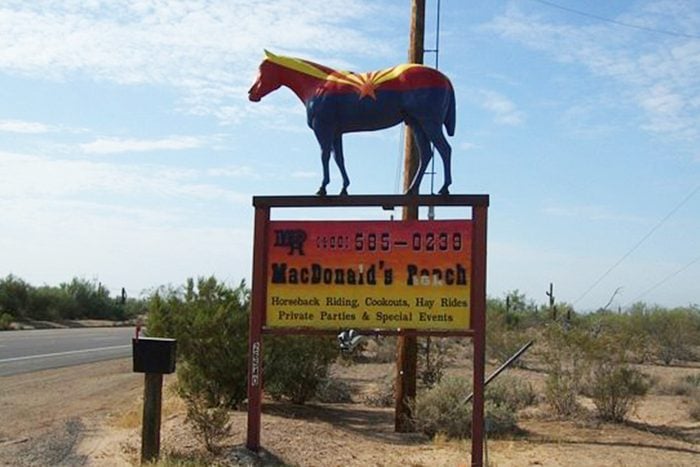 Credit: tripadvisor.com
The best fall trip you can take in Arizona is to go to the Pumpkin Festival at MacDonald's Ranch! Over the fall season, you can enjoy a lawn maze, panning for gold, a pedal car track, a petting zoo, and lots of other activities too! You can buy tickets at the door for between $10-$12, and their pumpkins are priced between $4-$40. During the rest of the year, they also have an active horse ranch, where you can have family-friendly trail riding.
Arkansas: Peebles Farm in Augusta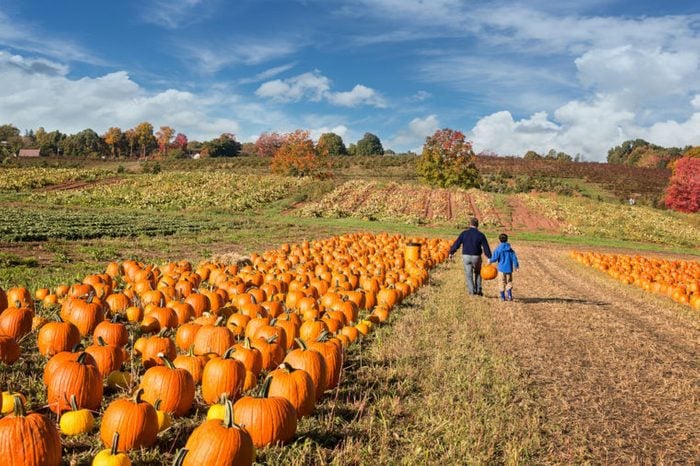 Credit: Romiana Lee via Shutterstock
This hand-cut, 20-acre corn maze at Peebles Farm is the states largest pumpkin patch – and this is just one of the many reasons to visit! You can also have a 20-minute horse-and-wagon ride through their sunflower field and pumpkin patch, there's even a petting area filled with piglets, llamas, and goats, and you can also have a train ride pulled by a tractor – what's not to love! Activities run every week during fall, with a $13 admission fee (plus any activities you'd like to do!).
California: Bishop's Pumpkin Farm in Wheatland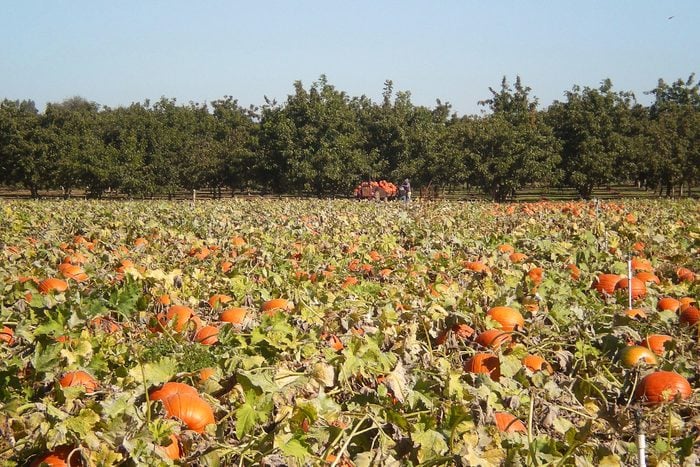 Credit: tripadvisor.com
Just 45 minutes from Sacramento is Bishop's Pumpkin and this place claims to be the largest pumpkin farm in the world! And what's better? There is no charge for admissions, so it's one of the best free tourist attractions ever! On select dates, there are evening activities like movie nights and firework displays. However, you do have to pay extra for these activities, along with their zipline and corn maze.
Colorado: Denver Botanic Gardens in Denver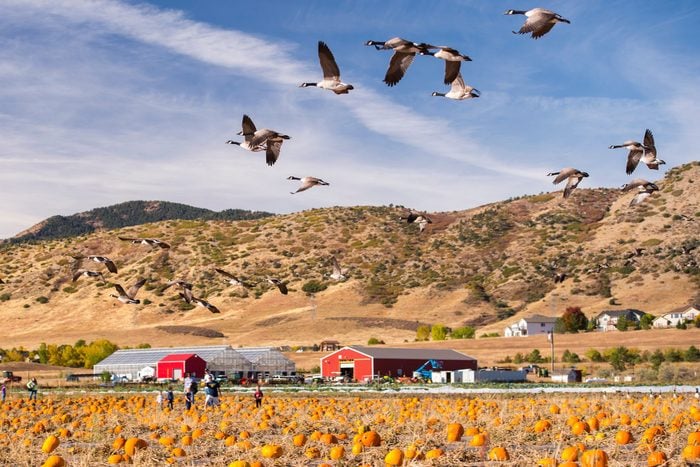 Credit: Denver Botanic Gardens via Scott Dressel Martin
From October 19 to 24, Glow at the Gardens lights up the night sky with spooky displays of growing pumpkins and intricately carved pumpkin sculptures… and you can find all this at Colorado's Denver Botanic Gardens. You can also experience a more traditional pumpkin patch experience here in their Chatfield Farms in Littleton for hayrides, pumpkins and a famous corn maze. Tickets are $19 to $23 and kids under 2 get in for free.
Connecticut: Lyman Orchards in Middlefield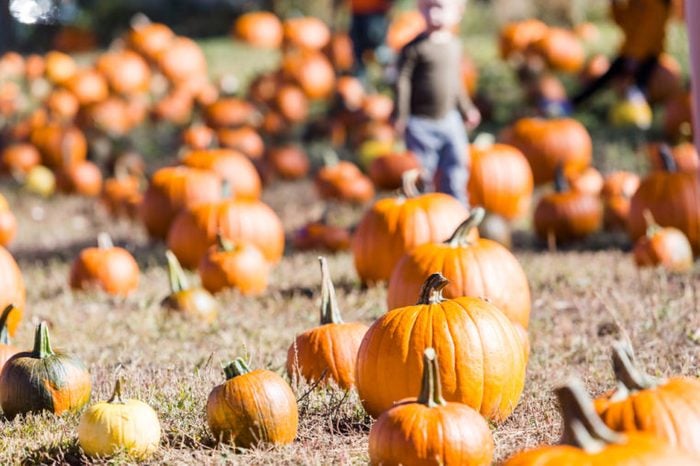 Credit: Arina P. Habich via Shutterstock
Lyman Orchards have been around longer than the United States of America – 279 years! And, even more surprisingly, it's still owned and operated by the descendants of the original Lyman pioneers! Here, you can pick your own sugar pumpkin or carving pumpkin and then solve a corn maze with 2 miles of twisting pathways. The site also includes a golf course and an onsite pub and grill.
Delaware: Ramsey's Farm in Wilmington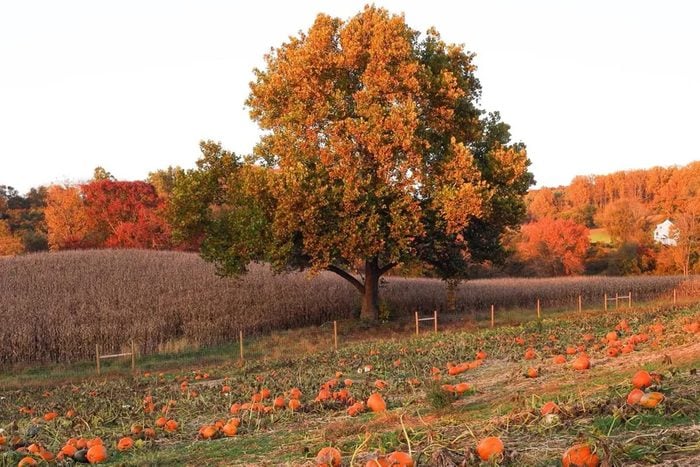 Credit: Ramseysfarm.com
Wilmington's Ramsey's Farm is full of amazing attractions like a corn maze, hayrides, farm animals, pumpkin painting, and their iconic bonfire nights on Friday and Saturday, during October. Finding the perfect pumpkin here can be the start of your outdoor Halloween decorations! To attend here, their wrist bands are $12 to $15 and children under 4 go in for free.
Florida: The Pickin' Patch in Dunnellon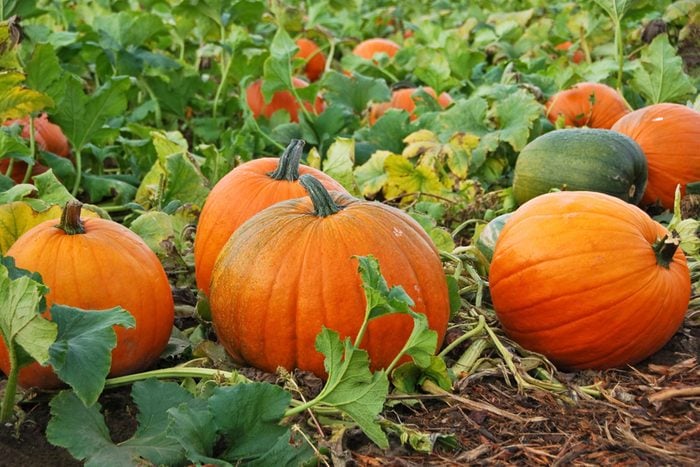 Credit: Lorenlmasseth via Shutterstock
Florida's hot and wet climate doesn't pair nicely with gourd-growing, but 2 farmers took a chance half a decade ago and hit pay dirt. The Pickin' Patch is perfect for kids, with a hay maze, a fort with slides and even live bluegrass! For many families, it's now a tradition to visit here. The patch is open Fridays and Saturdays during October, with a $5 admissions fee which covers everything but the pumpkin itself (kids under 3 go free).
Georgia: Uncle Shuck's Corn Maze and Pumpkin Patch in Dawsonville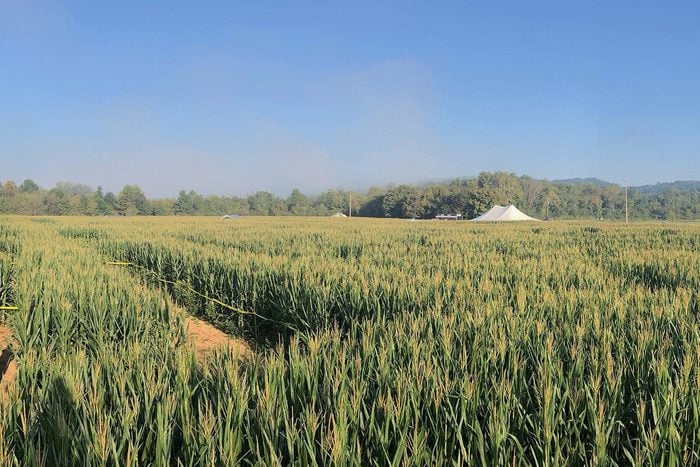 Credit: Uncle Shucks Corn Maze and Pumpkin Patch via Facebook
You could easily spend an entire day here, with activities for people young and old with their 15-acre corn maze, a spooky nightmare corn trail, kiddie trails, evening bonfire roasts (the perfect place to tell ghost stories), and unlimited wagon rides. Uncle Shuck's Corn Maze and Pumpkin Patch is open from September 11 to November 14, with tickets ranging from $15 to $25.