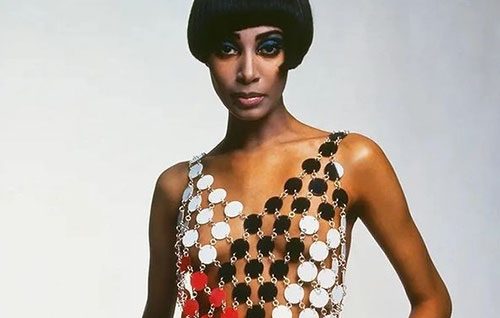 Credit: @librairiegalerielouisrozen via Instagram
1. Twiggy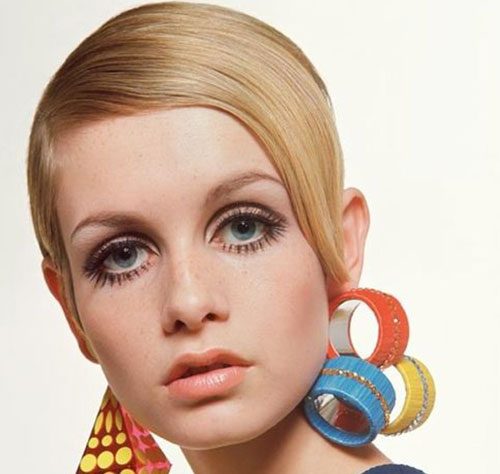 Credit: @mahnazcollection via Instagram
Super dramatic eyelashes with an iconic crease line was one of Twiggy's iconic looks. And if her eyes wasn't accentuated enough, she then went in with a white eye pencil on her lower eyelid, to give her that adorable doe-eyed look. With her nude-ish peach lips, her eyes are able to pop even more.
2. Elizabeth Taylor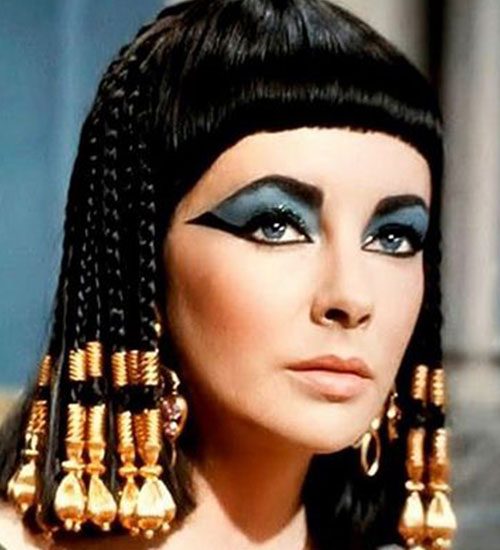 Credit: @yourfavrichbrat via Instagram
Though this is a wax model of a still from the 1963 movie Cleopatra, this is easily one of the most defining looks of the 1960s, and Elizabeth Taylor rocked it. The cerulean blue eye shadow with the hypnotic eyes full of bold extended black eyeliner has truly represented the mainstay of 60s eye makeup!
3. Jane Birkin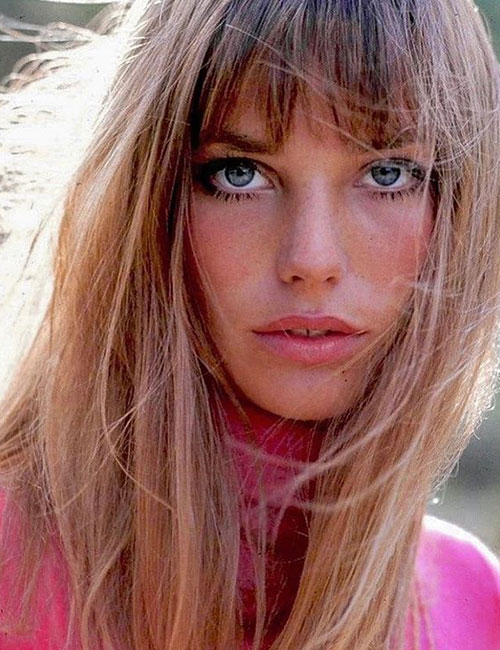 Credit: @chericherigirl via Instagram
Birkin was the minimalist of the era, she wouldn't take part in the dramatized makeup look and instead preferred that carefree makeup – and we love everything about it! 60s makeup is reflected through the generous application of mascara on her luscious lashes, paired with a soft pink lip.
4. Diana Ross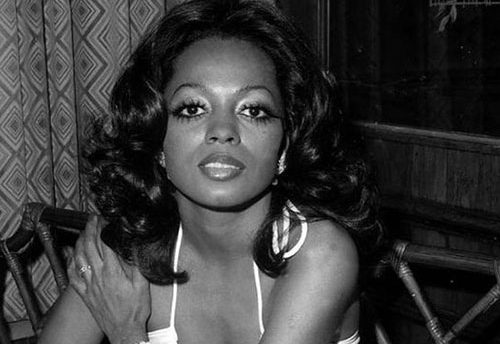 Credit: @garnie_hairdresser via Instagram
We couldn't give a list of iconic looks of the 60s without mentioning Diana Ross. We were, and still are, flipping over her makeup looks just as much as her singing. Her eyes are the embodiment of 60s characteristics, with her bold and fluttering eyes with accentuated upper and lower lashes.
5. Cher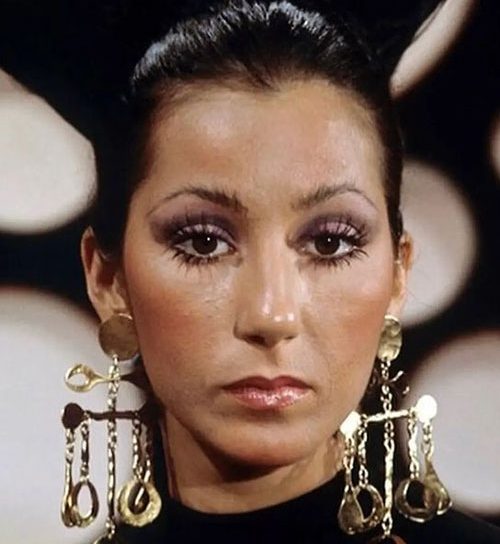 Credit: @hotcocoweather via Instagram
Cher is not only known as being the 'Goddess of Pop', but she is also a ravishing beauty of the 60s. She was running the 60s with this makeup look, with the dramatic cut crease and long fluttering eyelashes. She dialled down the accentuated eyes through complimenting them with a subtle blush and nude lip.
6. Jane Fonda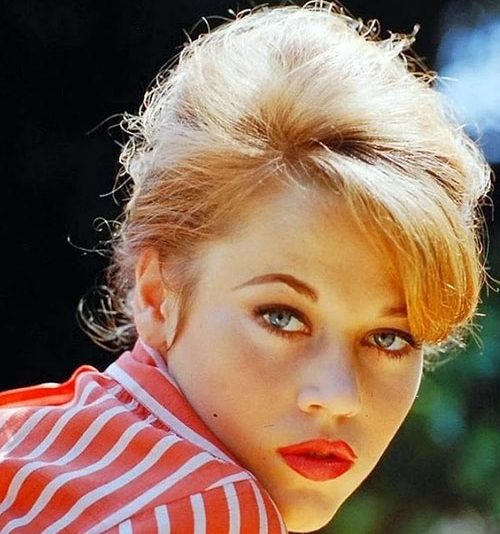 Credit: @classico.cineclassico via Instagram
One of the most celebrated actresses of the 1960s was Jane Fonda. From Hollywood, she stole the hearts of many simply with her charming looks. She dared to deviate from the typical 60s looks, with wearing a thin black upper lash line and minimal mascara, but then sported a bold glossy lip.
7. Brigitte Bardot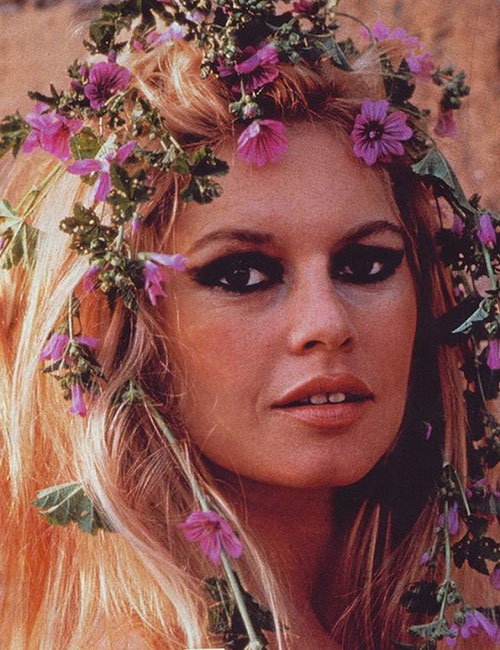 Credit: @goldiesixties via Instagram
Brigitte Bardot is well known for her highly bold characters in films, but no one can forget her gorgeous looks of the 60s. Here, she has gone all out with black eyes that go all the way from her lower lash line to her crease – a truly dramatic eye look, yet she still looks like an angel.
8. Donyale Luna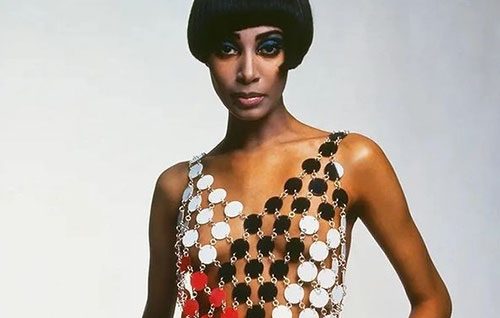 Credit: @librairiegalerielouisrozen via Instagram
This Donyale Luna look consists of almost all the chrematistic elements of a typical 1960s makeup trends. Luna was one of the first person of colour to become a famous model, and we love every bit of her style. Here, she rocks a blue lid with black eyeliner and long black eyelashes – clearly the 60s loved a bit of colour!
9. Sharon Tate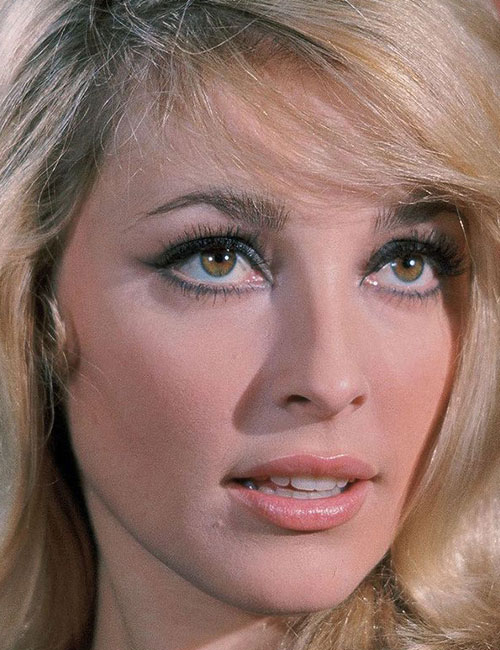 Credit: @psychedelictate via Instagram
One of the beautiful cover girls of the 60s – Sharon Tate. She was an iconic beauty figure who long defined the era's beauty trends, despite her untimely death. In this photo, Sharon dons the popular gray eyeshadow look, with black eyeliner above the upper lashes, slightly flicked outwards with a heavy amount of mascara.
10. Sofia Loren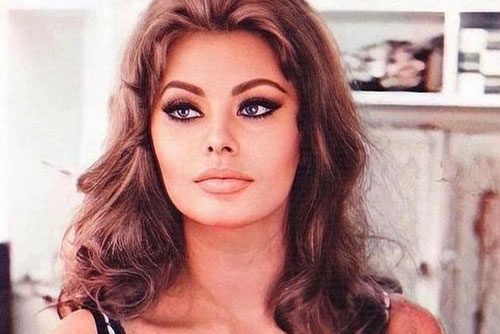 Credit: @tvchannelnetwork via Instagram
Apart from her long acting career, Sofia Loren was one heck of a glam doll in the 60s. Here, Sophia Loren is rocking a 60s look that is so timeless, that it could easily be worn today also. She perfectly embodies the 60s makeup trend with her gorgeous cat eye look with a thick upper lash eyeliner.