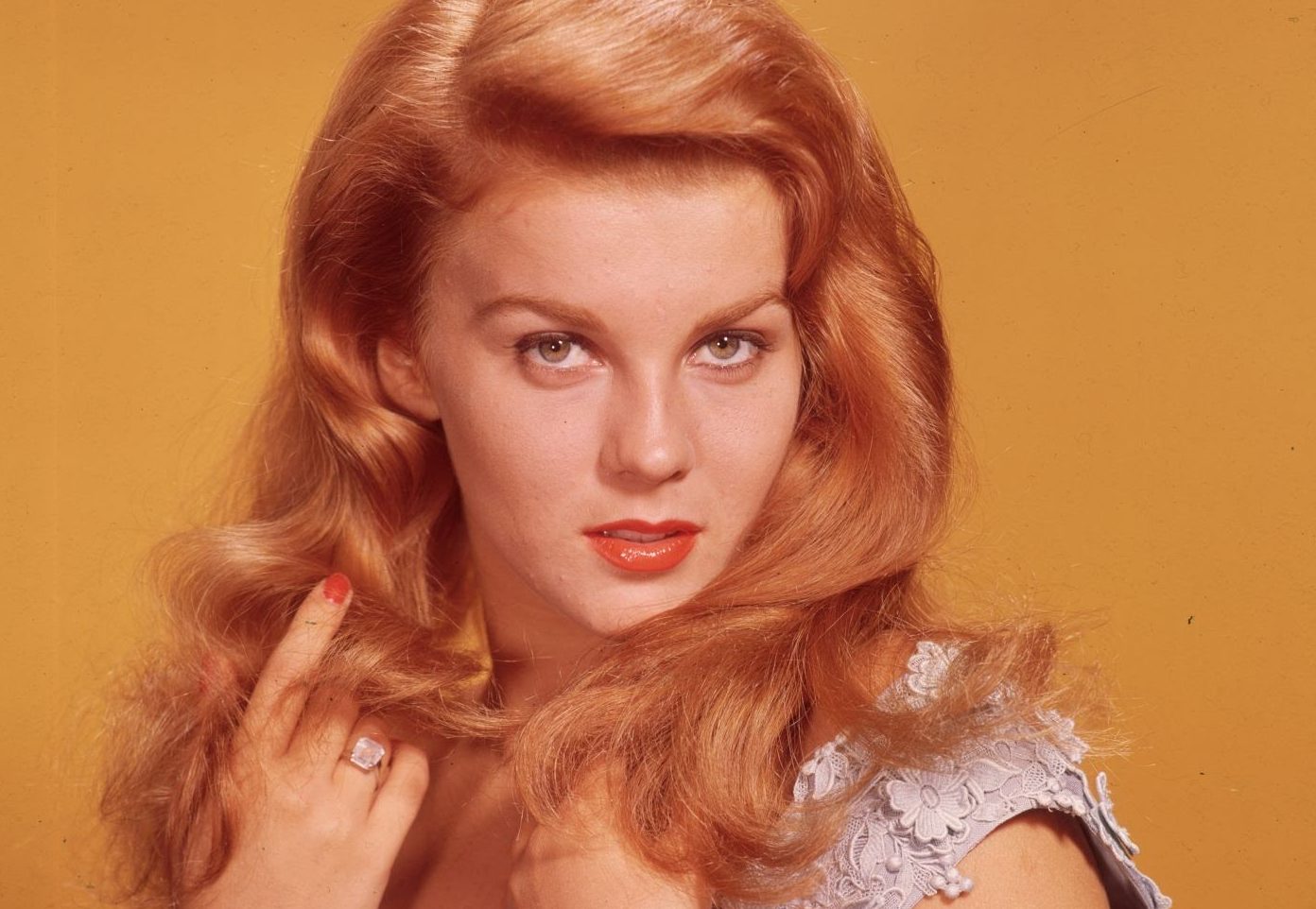 William Daniels – 96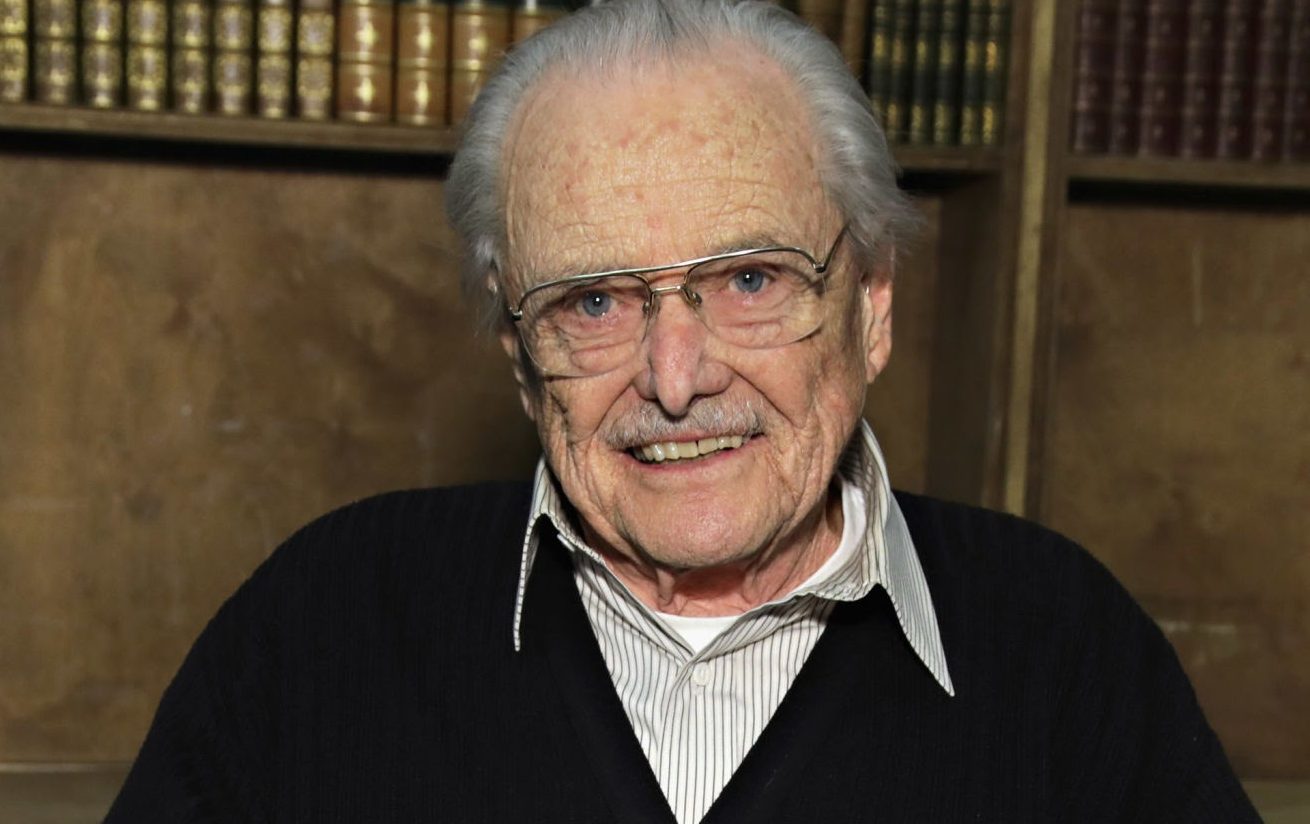 Credit: Cindy Ord via Getty Images
Though his face isn't as famous as some of the names on this list, you would probably recognize his voice if it was played through a robot filter through a car speaker! Yes, Daniels was the legendary voice behind KITT from the cult television series Knight Rider. He was also Mr. Feeny in the Disney series Boy Meets World.
Sophia Loren – 88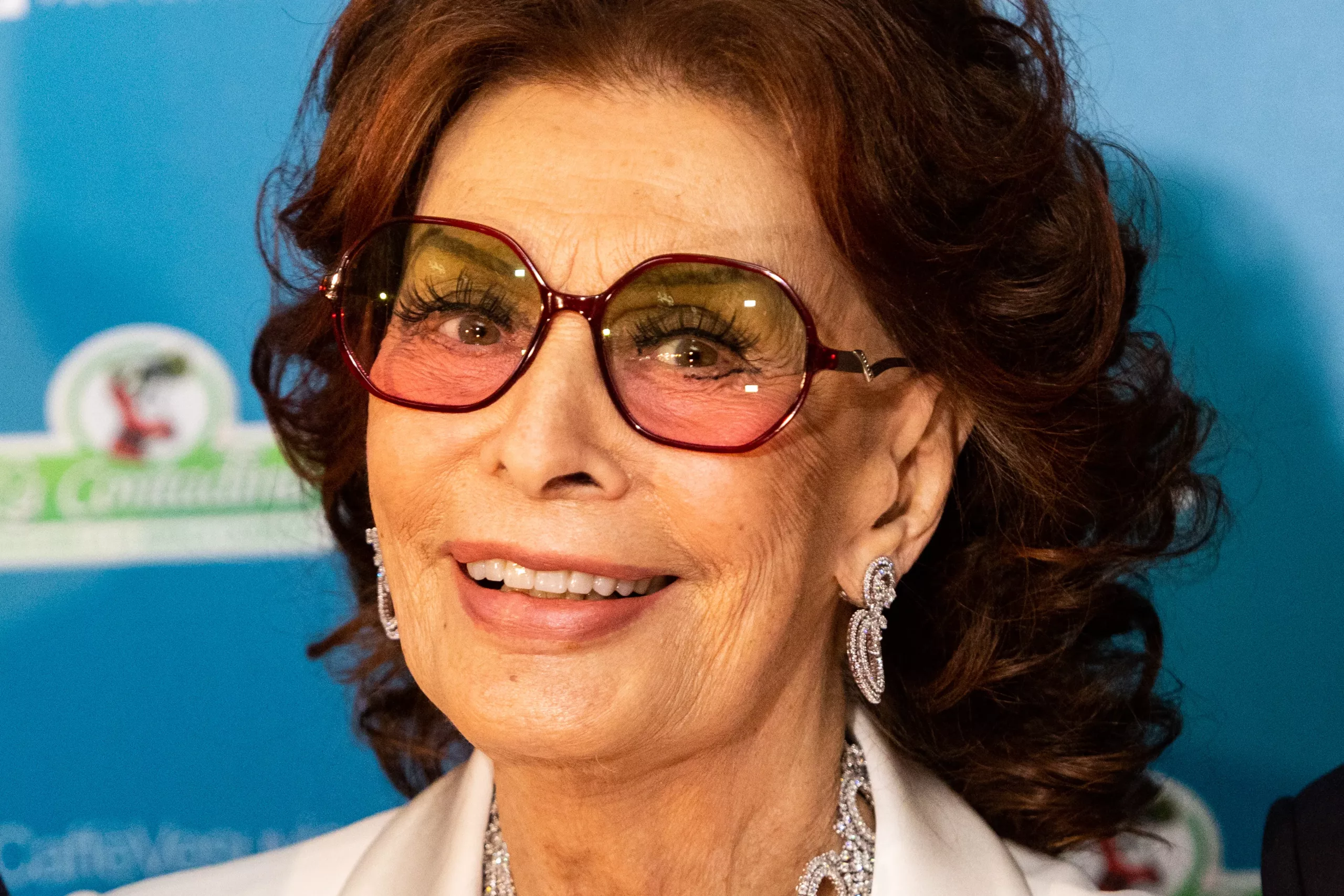 Credit: Sopa via Getty Images
Loren is one of the last old Hollywood titans left standing. The Italian actress is considered one of the finest performers of all time for her work in 1961s Two Women, and 1963's Yesterday, Today and Tomorrow. In 2020 she starred in the Italian film The Life Ahead, showing she still has the talent and charm of the Golden Era.
Anthony Hopkins – 85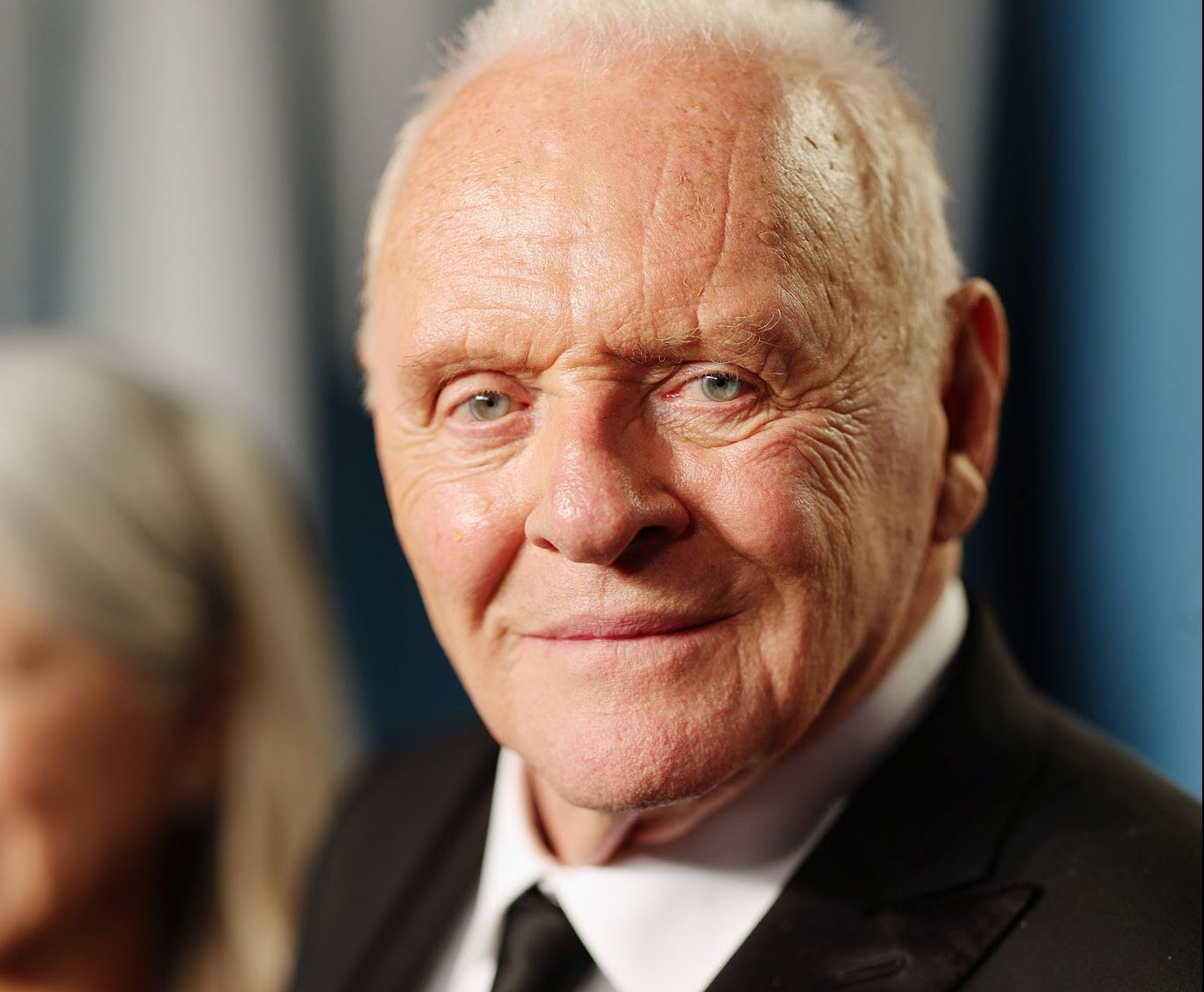 Credit: Rich Fury via Getty Images
Hopkins has become one of the most distinguished actors of his generation, giving outstanding performances across stage, TV, and film. He earned an Academy Award for his role as Hannibal Lecter, despite only appearing in Silence of the Lambs for 16 minutes. He also continues to bring his A-game no matter what sci-jargon he is forced to deliver.
Dick Van Dyke – 97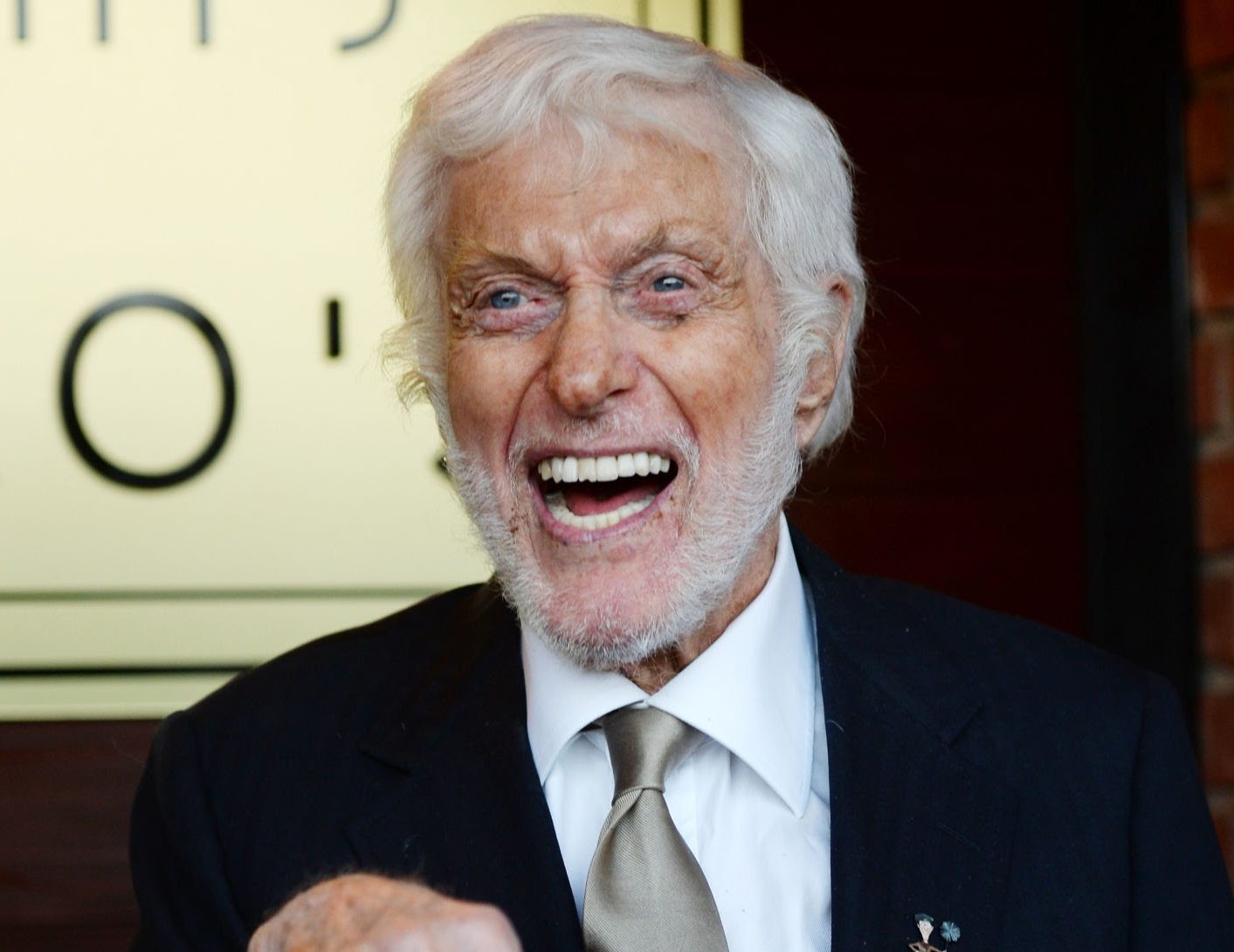 Credit: Amanda Edwards via Getty Images
One of the television premiere entertainers, Dick Van Dyke has done everything under the sun with a smile on his face. He sings, dances, acts, and sets the standard for TV comedy. Whether it's the Dick Van Dyke show, Bye Bye Birdie, or Chitty Chitty Bang Bang, everybody loves at least a piece of his excellent entertainment legacy.
Mel Brooks – 97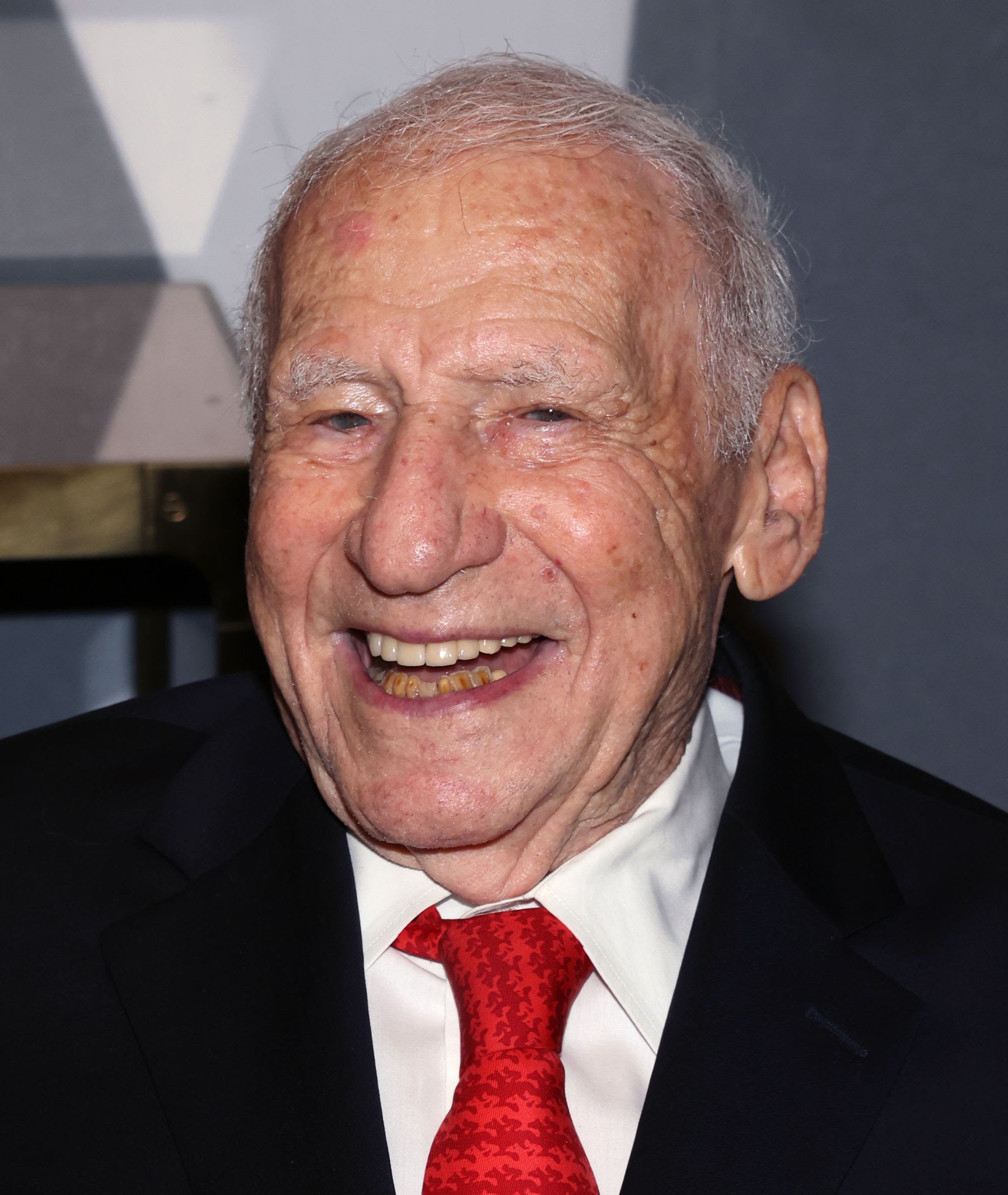 Credit: David Livingston via Getty Images
Mel Brooks and his enormous catalog of classics have inspired pretty much every American comedian, writer, and musical theatre nerd. Films like Blazing Saddles and The Producers pushed satire to its limits, but Brooks understands his role in comedy perfectly. His truly unique voice has earned him the prestigious EGOT collection of an Emmy, a Grammy, an Oscar, and a Tony award.
Billy Dee Williams – 85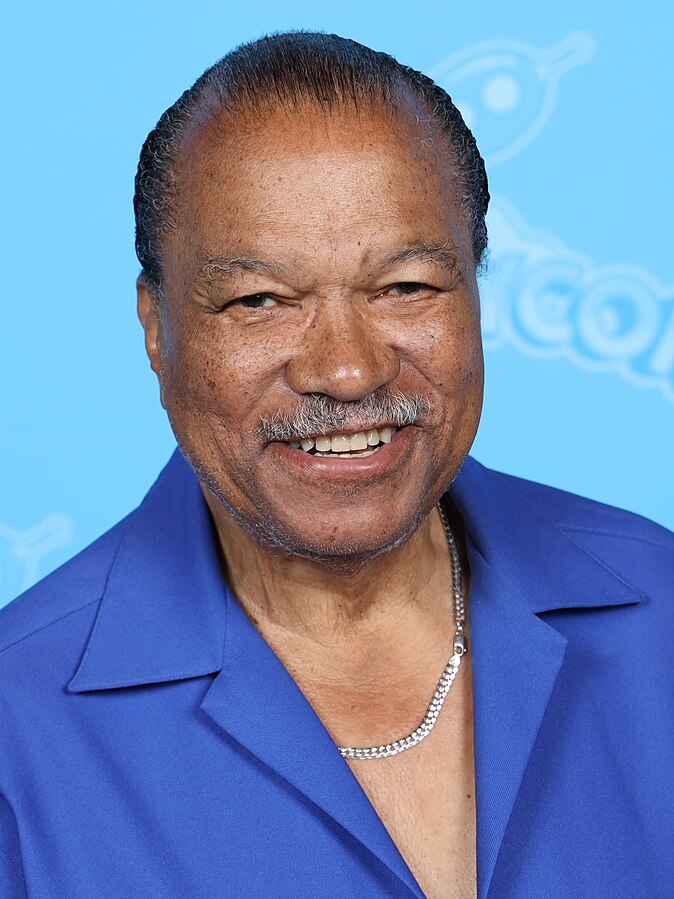 Credit: C02426 via Wikimedia Commons
Fans will instantly recognize Dee as Lando Calrissian, the impeccably cool and gambling-prone renegade from the Star Wars series. He first appeared in 1980's The Empire Strikes Back, returning for the The Rise of Skywalker in 2019. He is likely to appear again at some point soon with the amount of stuff Disney shovels out.
John Voight – 84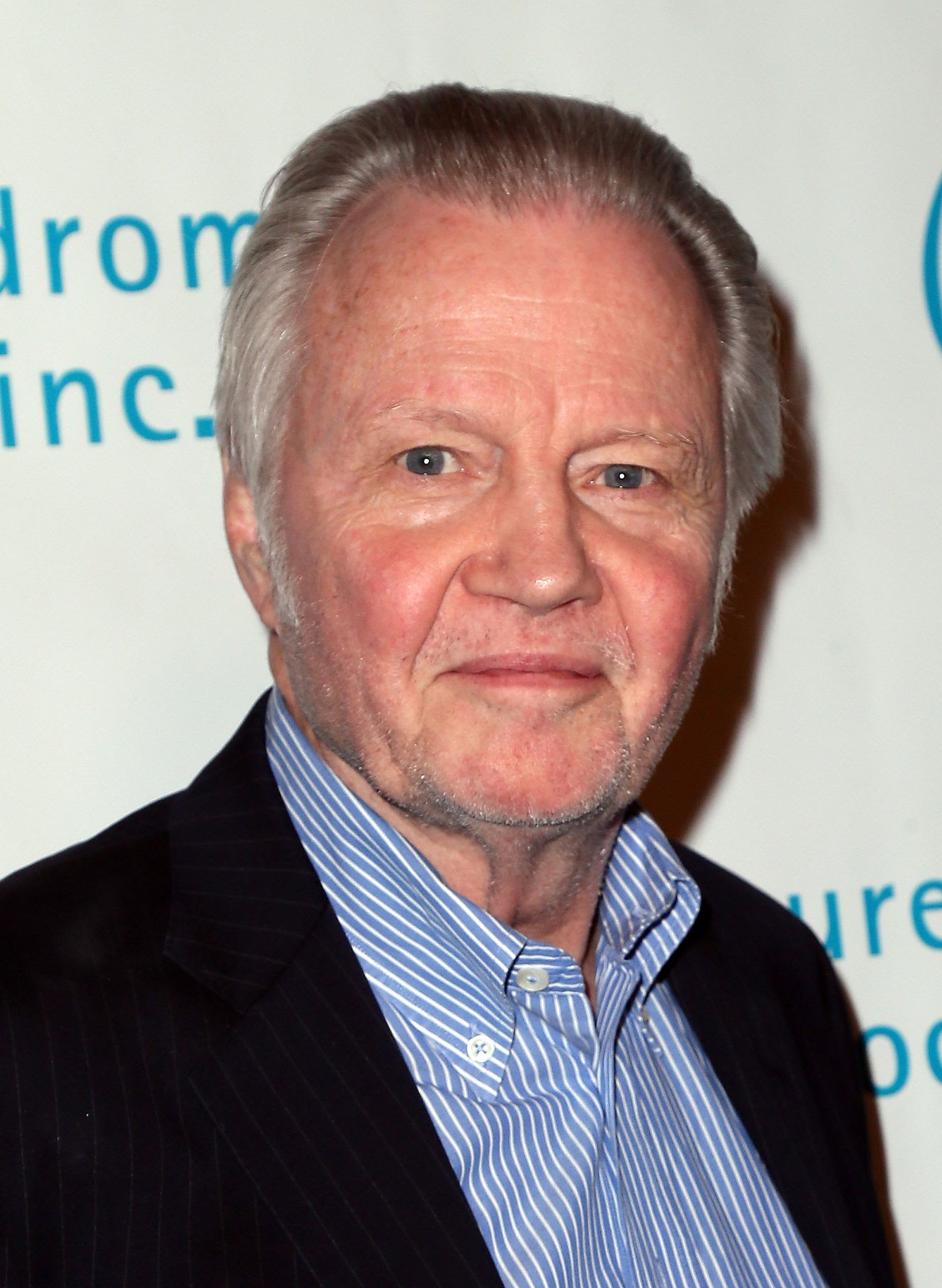 Credit: David Livingston via Getty Images
Voight was an icon in the 70's counterculture film movement, bringing a raw intensity to the oddball roles he often chose. His debut came in 1969's Midnight Cowboy, where he played an aspiring gigolo named Joe Buck. His range and sense of gravitas have made him a memorable hero, villain, and everything in between.
Tommy Lee Jones – 77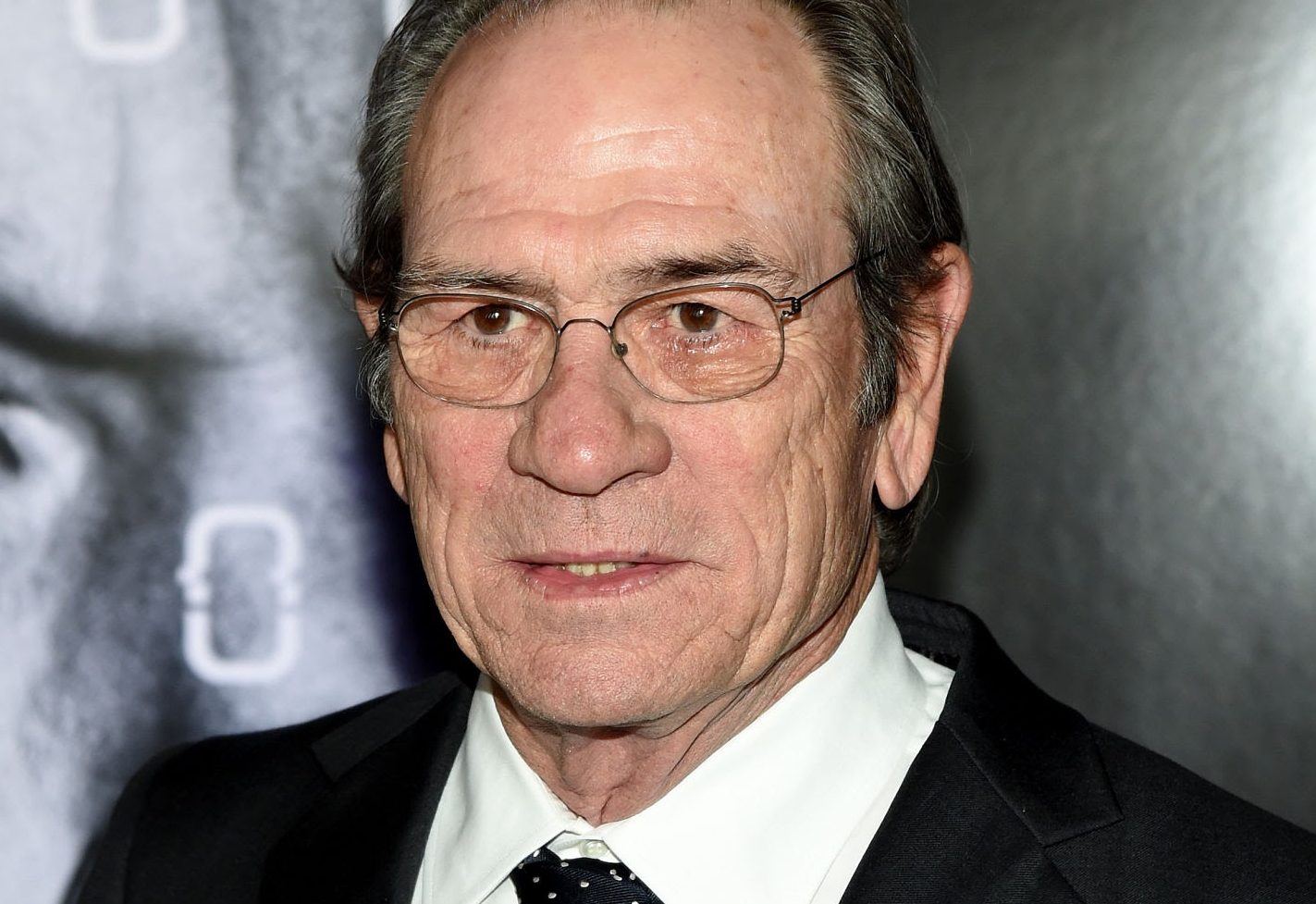 Credit: Ethan Miller via Getty Images
Classic comic-book movie fans will remember Jones as Harvey Two-Face in Tim Burton's Batman Forever. He did have an oft-forgotten role in the MCU too, as Steve Rogers' commanding officer in Captain America: The First Avenger. Others will know him for his grown-up movies, like The Fugitive and Lincoln.
Marla Gibbs – 92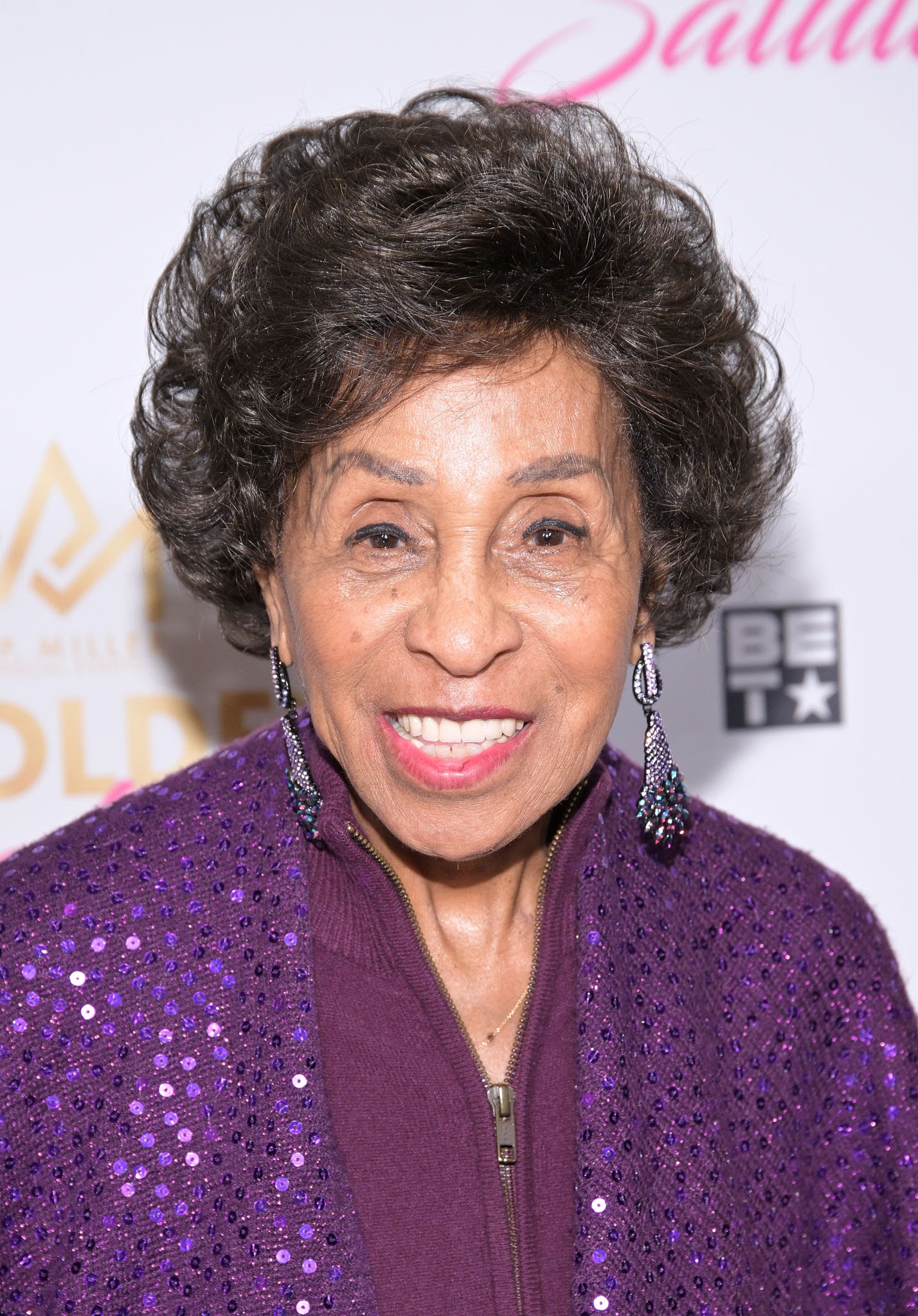 Credit: Michael Tullberg via Getty Images
Marla Gibbs is best known for the TV show The Jeffersons, which aired from 1975 to 1985. She began her career in 70's blaxploitation films, starring in films like Preacher Man, before moving to TV. Over the years she has received Emmys, Golden Globes, and a ton of other accolades. Modern audiences may remember her from an episode of Young Sheldon.
John Astin – 93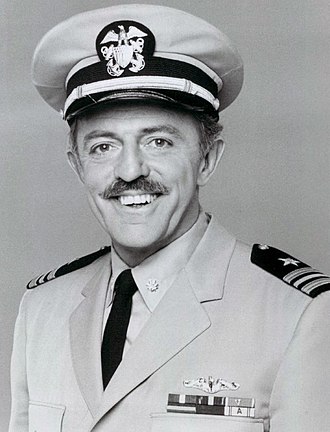 Credit: ABC via Wikimedia Commons
Horror aficionados will recognize Astin as TV's original Gomez Adamms. The Baltimore-born actor and director always wanted to perform, studying drama and mathematics at John Hopkins University. He remained an icon in pulpy-sci-fi-horror films up until the 2010s when he mainly switched to voice work.
Richard Chamberlain – 89
Credit: Harry Chase via Wikimedia Commons
Chamberlain became a teenage idol for his performance as the title character in Dr. Kildare, which aired from 1961 – 1966. From there he achieved more renown in The Thorn Birds miniseries and was the first live-action Jason Bourne. More recently he appeared in the sensation 2017 series Twin Peaks: The Return.
Tippi Hedren – 93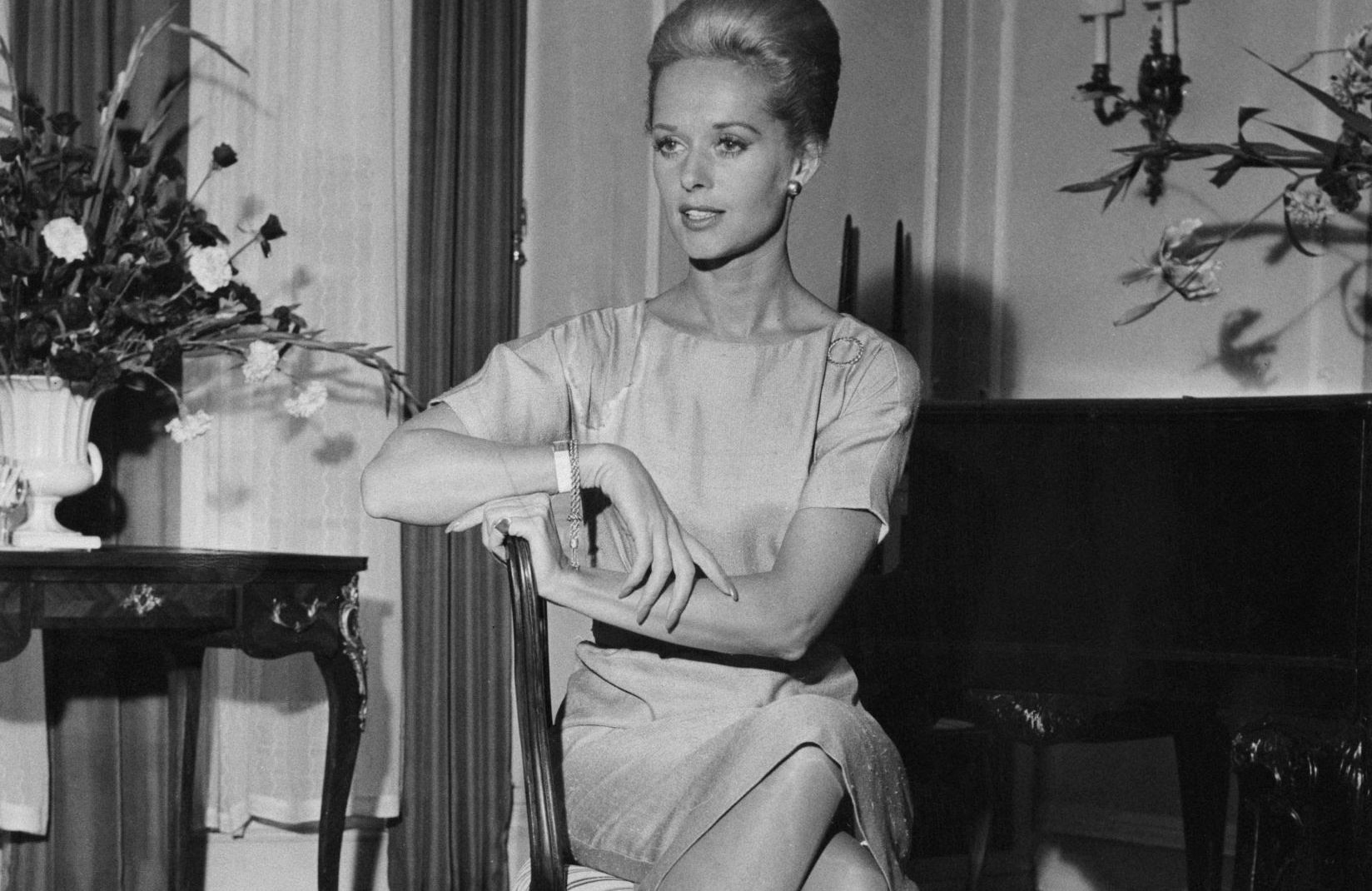 Credit: Kent Gavin via Getty Images
From a glamor model to a film star, Hedren has been a household name for decades. She was initially discovered by Alfred Hitchcock, later revealing their relationship was heavily controlling and full of manipulation. By the mid-60's she had struck out on her own, co-starring in the sit-com Dream On.
Kim Novak – 90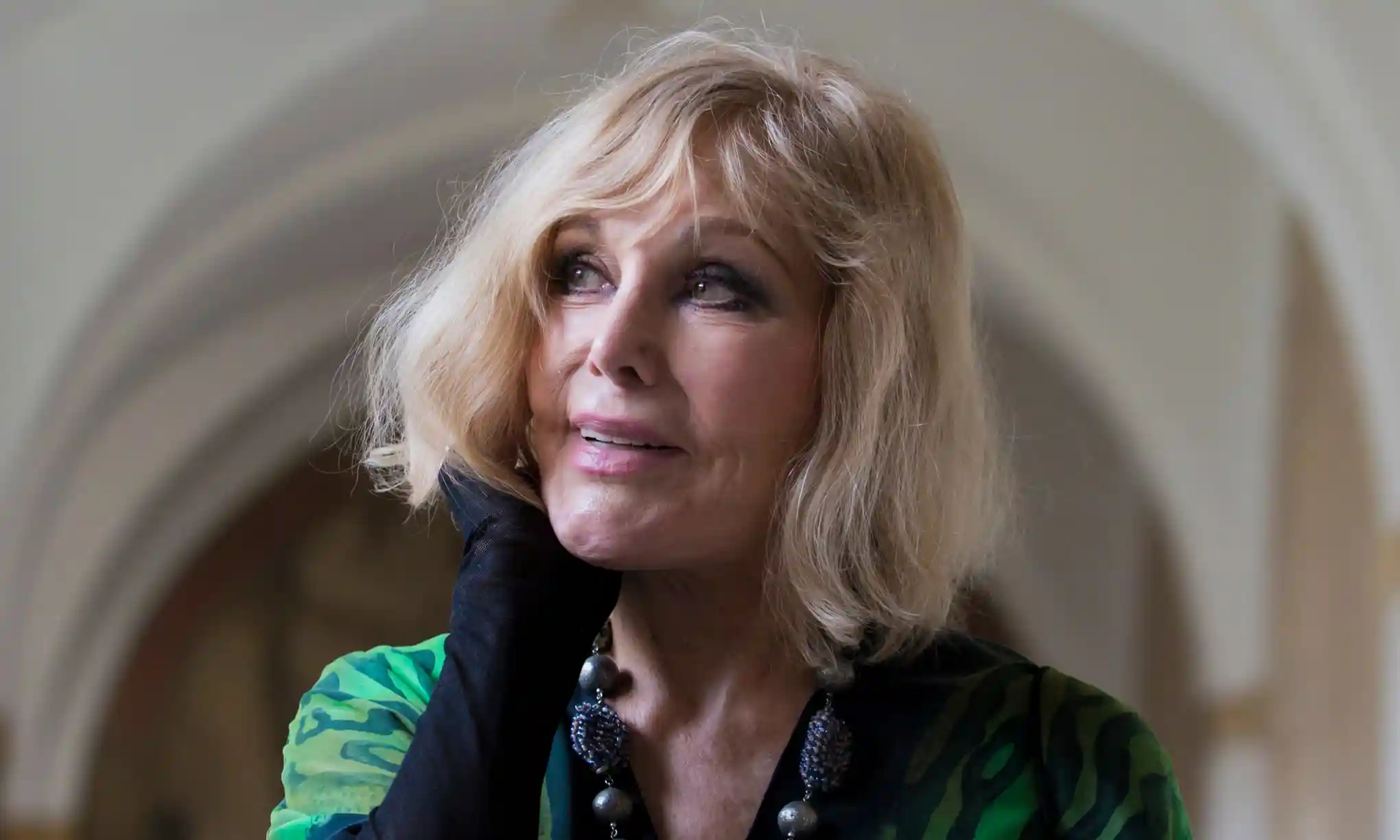 Credit: Matej Divizna via Getty Images
Now retired, Novak was born in 1933 and originally poised to be the next Rita Hayworth. She starred in the 1954 film Pushover but is best known for portraying Madeleine Elster/Judy Barton in the 1958 Alfred Hitchcock film Vertigo. She spends her time creating art, and poetry and riding her horses.
George Hamilton – 84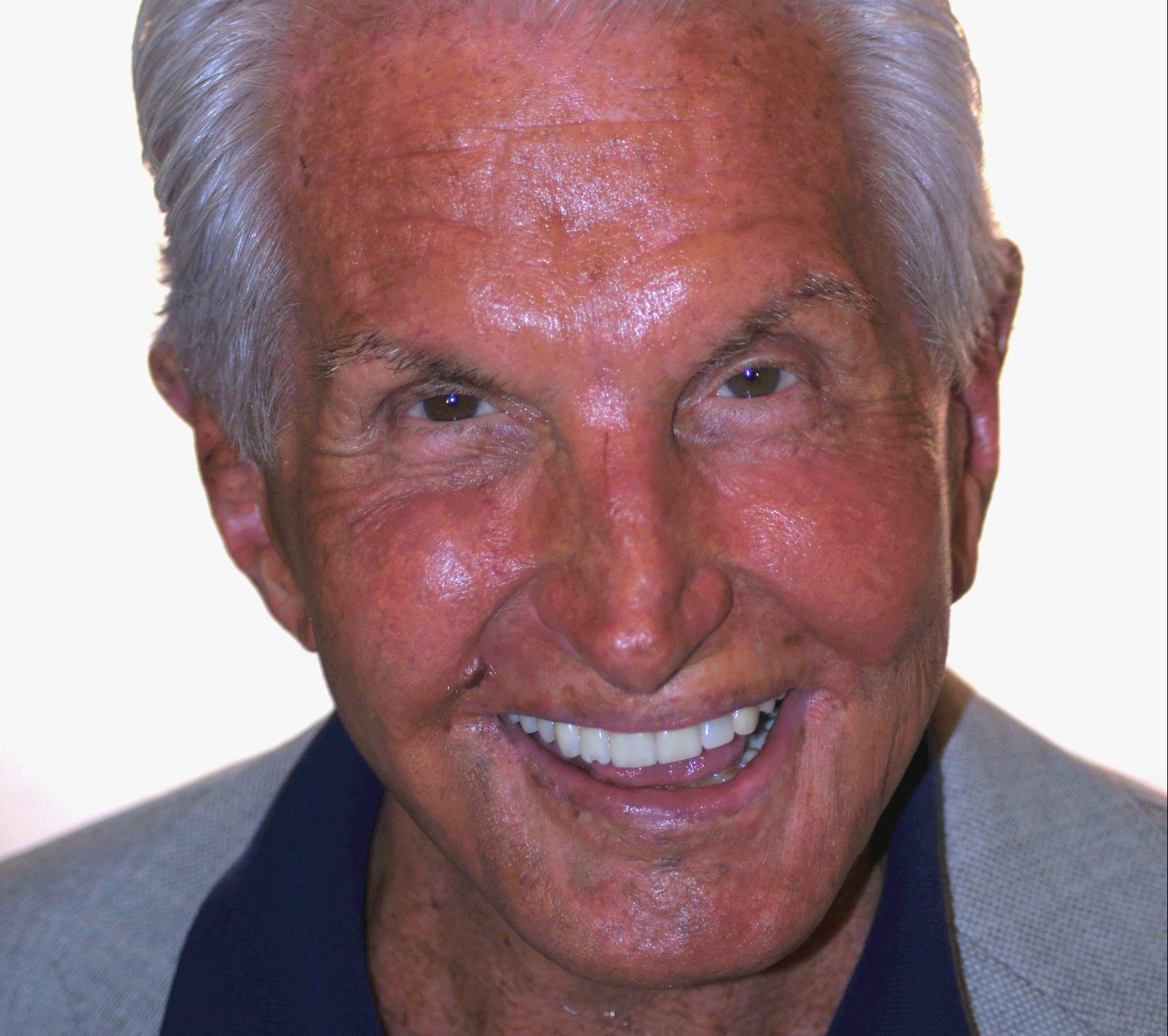 Credit: John Smith via Flickr
George Hamilton and his dazzling showbiz smile can be spotted in 120 movies, most notably Love Possessed and Love at First Bite. More recently, he played Jack in the TV show Grace and Frankie, and Spencer Blitz in American Housewife. Undeniably his crowning achievement was an appearance on Joey, the Friends spin-off.
Eva Marie Saint – 99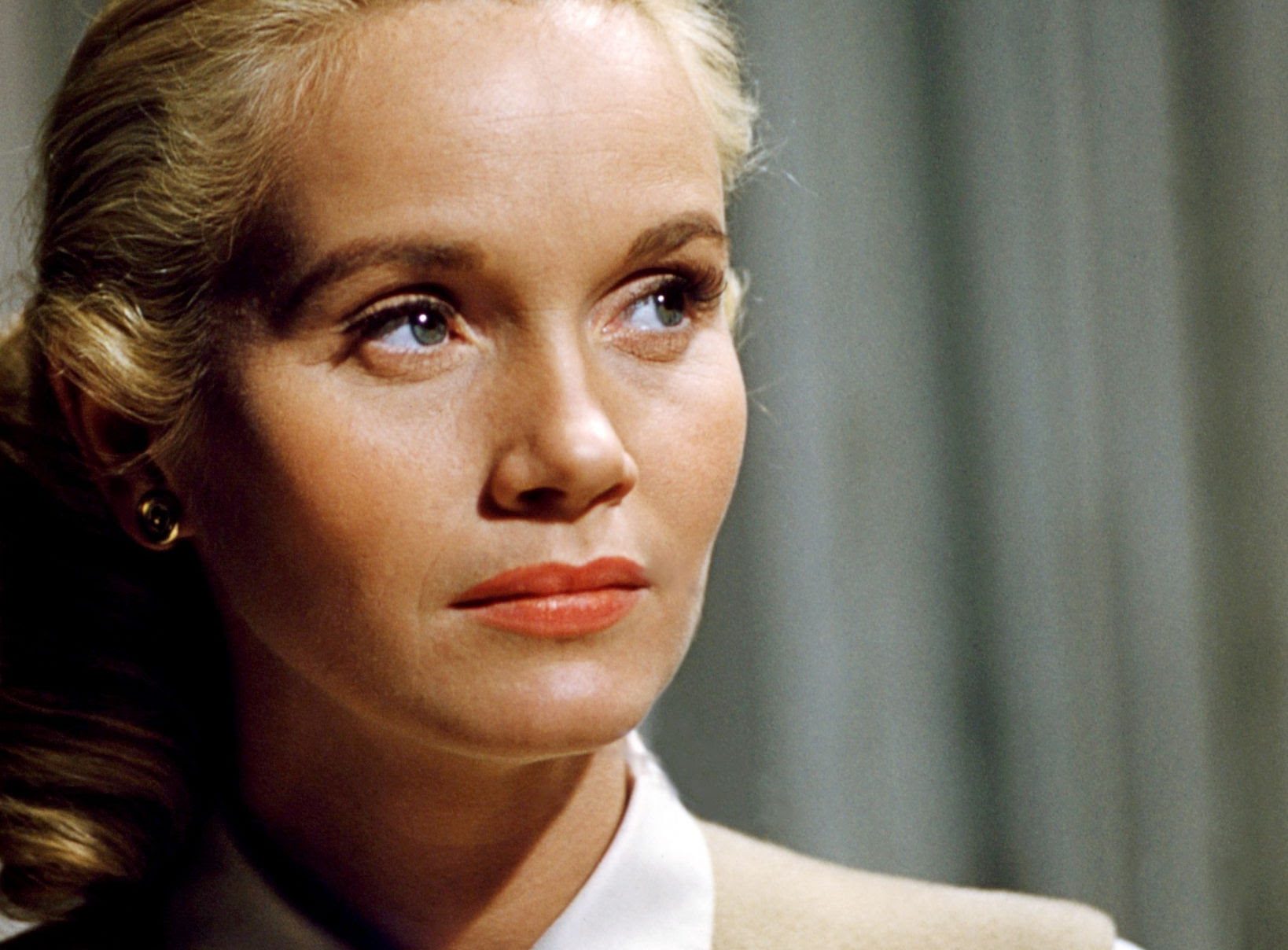 Credit: SSC via Getty Images
One of the oldest names in the collection, Saint is best known from Elia Kazan's On The Waterfront, and Hitchcock's North by North West. She is currently the oldest living and earliest surviving Golden Globe winner, with a stage, screen, and radio career spanning over 70 years. She also appeared as Martha Kent in 2006's Superman Returns.
Ann-Margret -82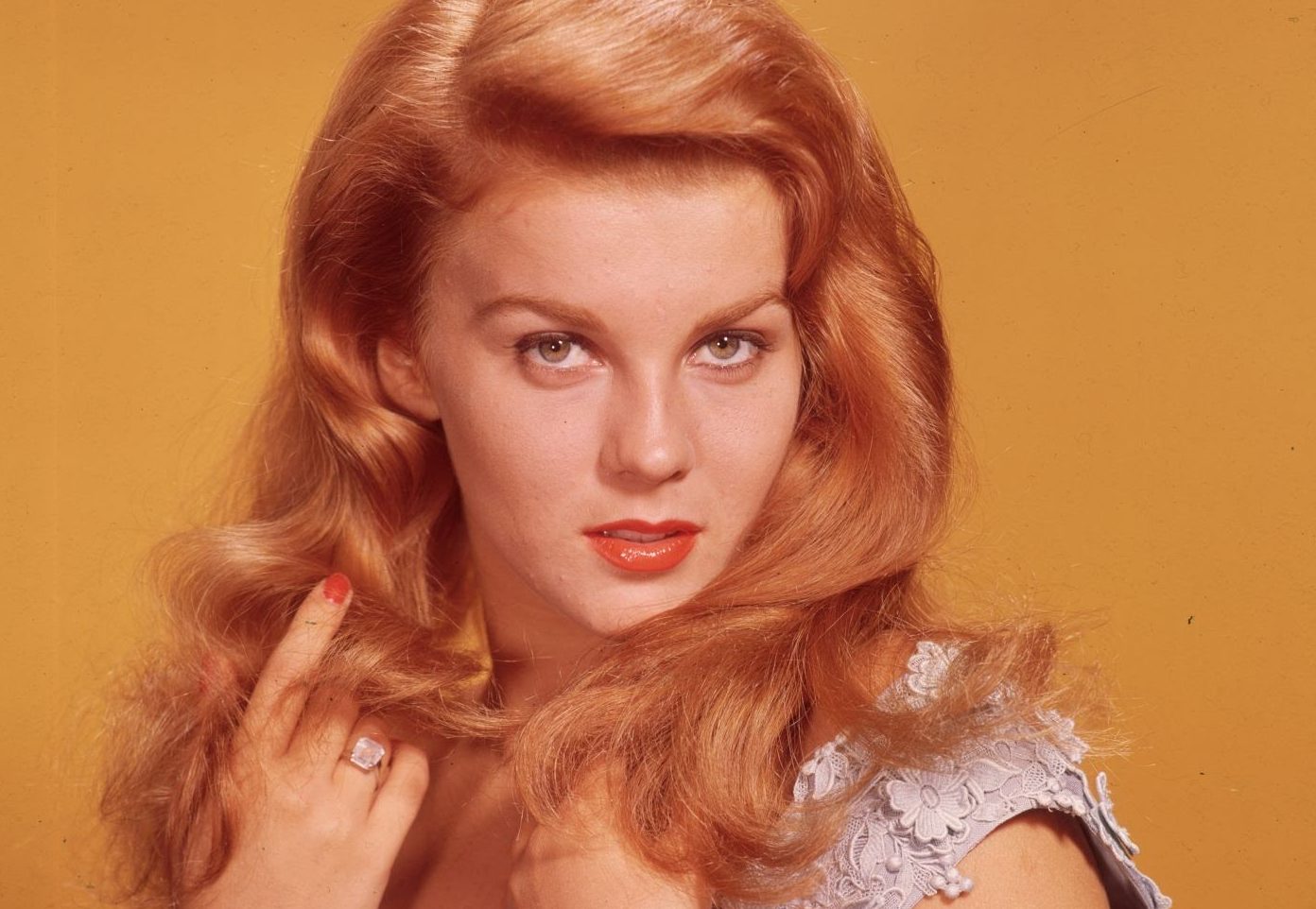 Credit: Hulton Archive via Getty Images
This Swedish-American gained the nickname "The Female Elvis" for her singing, dancing, and acting chops. She often appeared on-screen beside him, such as in Viva Las Vegas, and was one of many women rumored to have a thing for Presley. She has gathered a total of five Golden Globes, two Grammys, and six Emmys.
Chubby Checker – 81
Credit: Ben Gabbe via Getty Images
With an incredible name and dance skills that would make Gene Kelly blush, Checker is a legendary rock n' roll choreographer. He's known for popularizing the twist, a dance move still thrown out on the dance floor today! He's hosted shows based on animal rescue and is an accomplished recording artist.
Bob Newhart- 94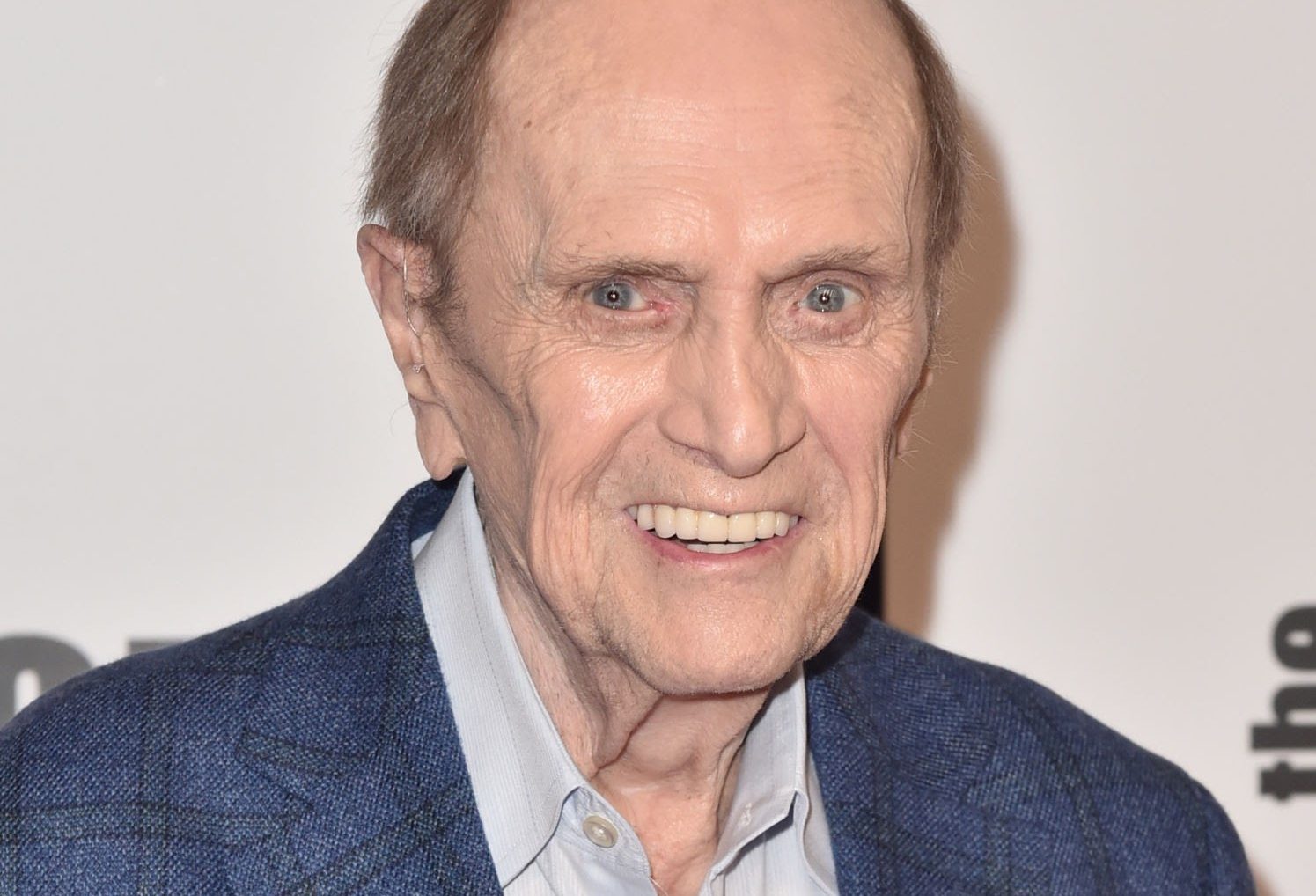 Credit: Albeto Rodriquez via Getty Images
Newhart was a pioneer of deadpan, smart-ass comedy that now is pretty much the mainstream. He starred as Robert Hartley on The Bob Newhart Show and has since been in Elf, in addition to making six guest appearances on The Big Bang Theory. He's another golden age star who could fill a variety of acts with his number of talents.
Norman Lear – 101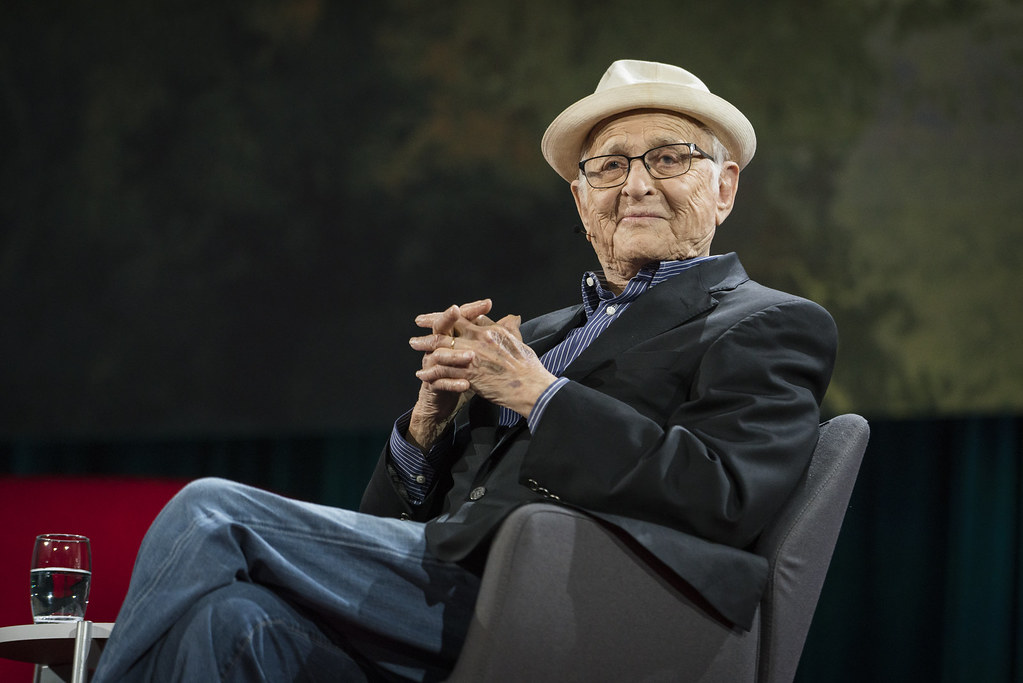 Credit: Bret Hartman via Flickr
Lear is a true legend, having lived a life fighting for equality both on the battlefield and off. He served as a Boeing gunman during WWII, and from there he would go into radio and theatre, before revolutionizing TV with his diverse screenplays. He created The Jeffersons, Different Strokes, and has had a major behind-the-scenes role in the writing of South Park.
Nancy Sinatra – 83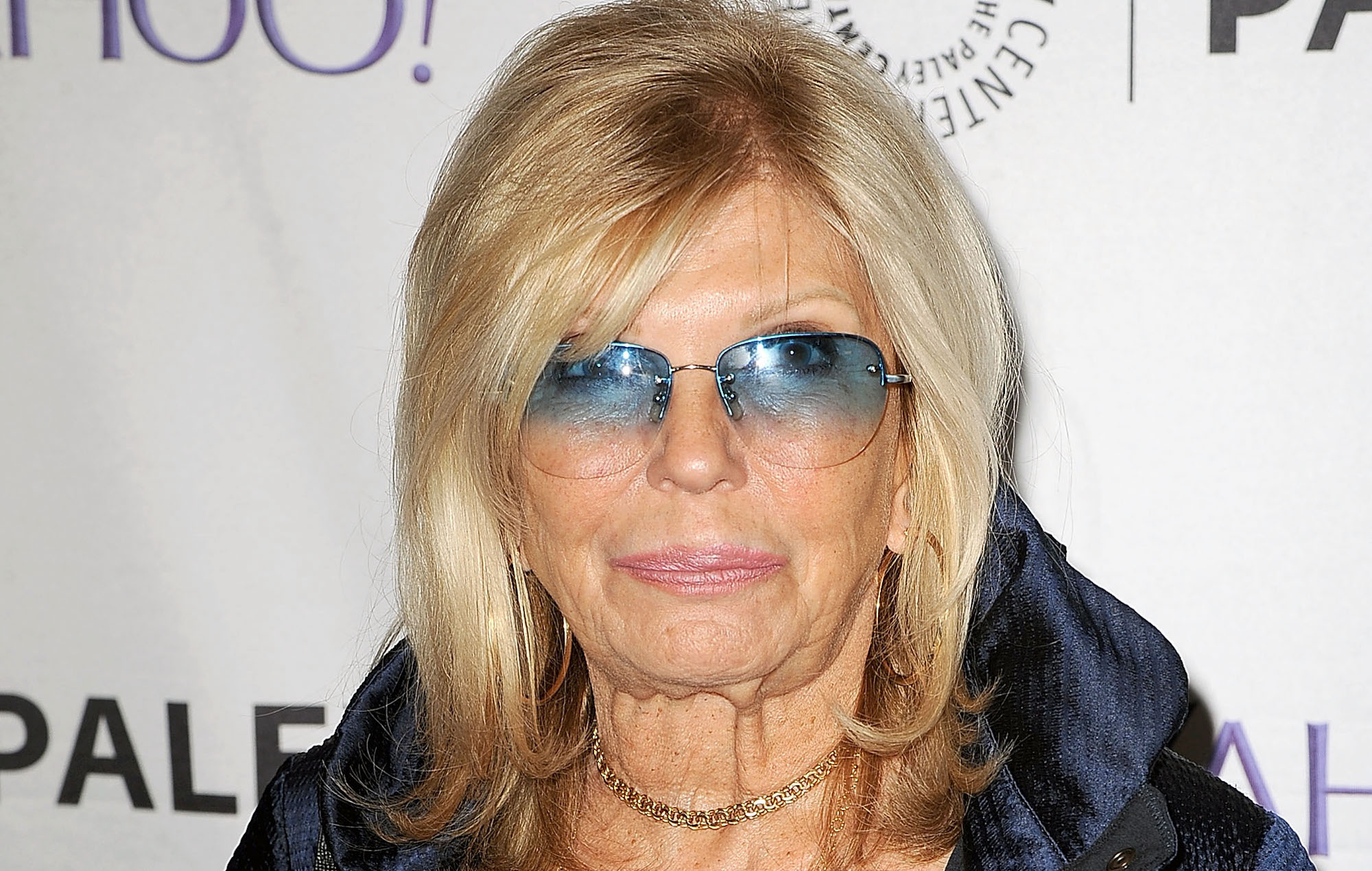 Credit: Chance Yeh via Wikimedia Commons
Nancy Sinatra, singer of the cowgirl national anthem These Boots Are Made For Walking, was the daughter of Frank and Nancy Sinatra. Now, after an incredible career that has involved modeling and acting, she has retired and settled into a life of quiet life of family time, writing, and social media.
Max Bayer Jr – 85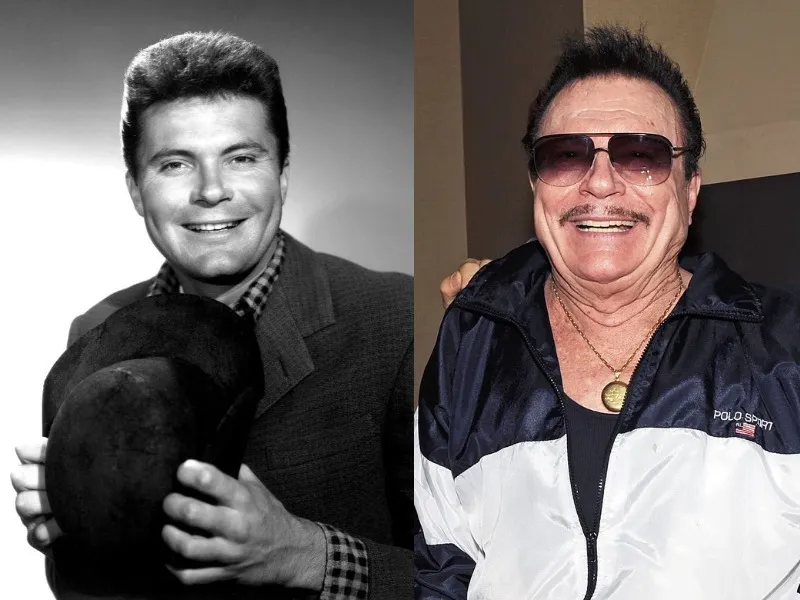 Credit: CBS via Wikimedia Commons
Bayer is the last surviving member of The Beverley Hillbillies and son of heavyweight boxing champion Max Bayer. He made a few appearances post the Bev Billies but found the typecasting got a little dull and turned his eyes to producing and business. He tried to open a themed casino in the show's likeness but found legal issues with CBS.
Kris Kristofferson – 87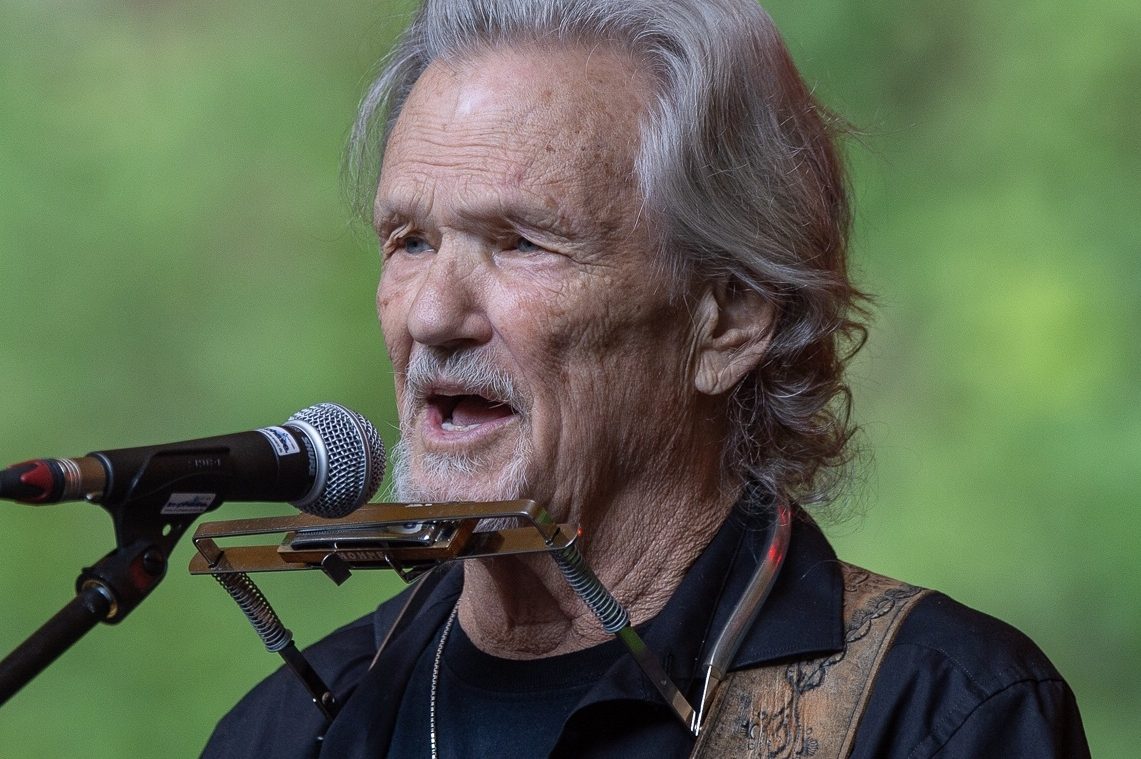 Credit: Stefan Brending via Wikimedia Commons
Kris only retired from his illustrious country music career in 2020, although who knows if that was the last we'll hear of his work. His chosen passion isolated him from his family, a strict and traditional military household, but he did get to date Janis Joplin, and how many people get to say that? He also appeared as Whistler in the Blade movies.
Jack Rader – 102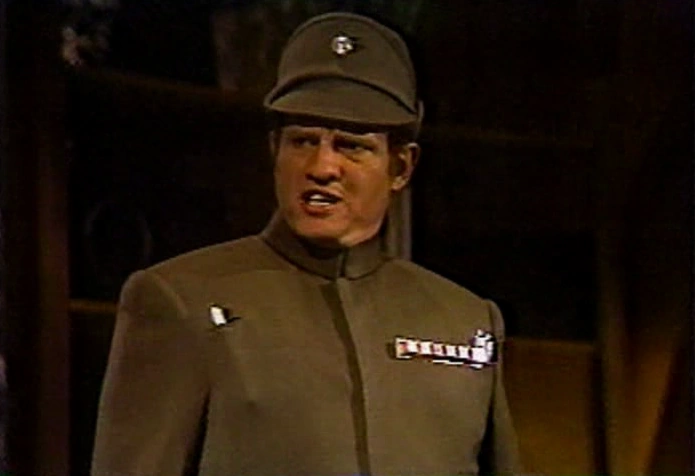 Rader is a pretty obscure name in Hollywood, though over his monumental century-plus of life, he has had some interesting roles. He appeared in the infamously awful Star Wars Holiday Special as an Imperial Officer and in the 1995 Dustin Hoffman film Outbreak as Police Chief Fowler. Perhaps his secrecy is the secret to his long life…
Iris Apfel – 102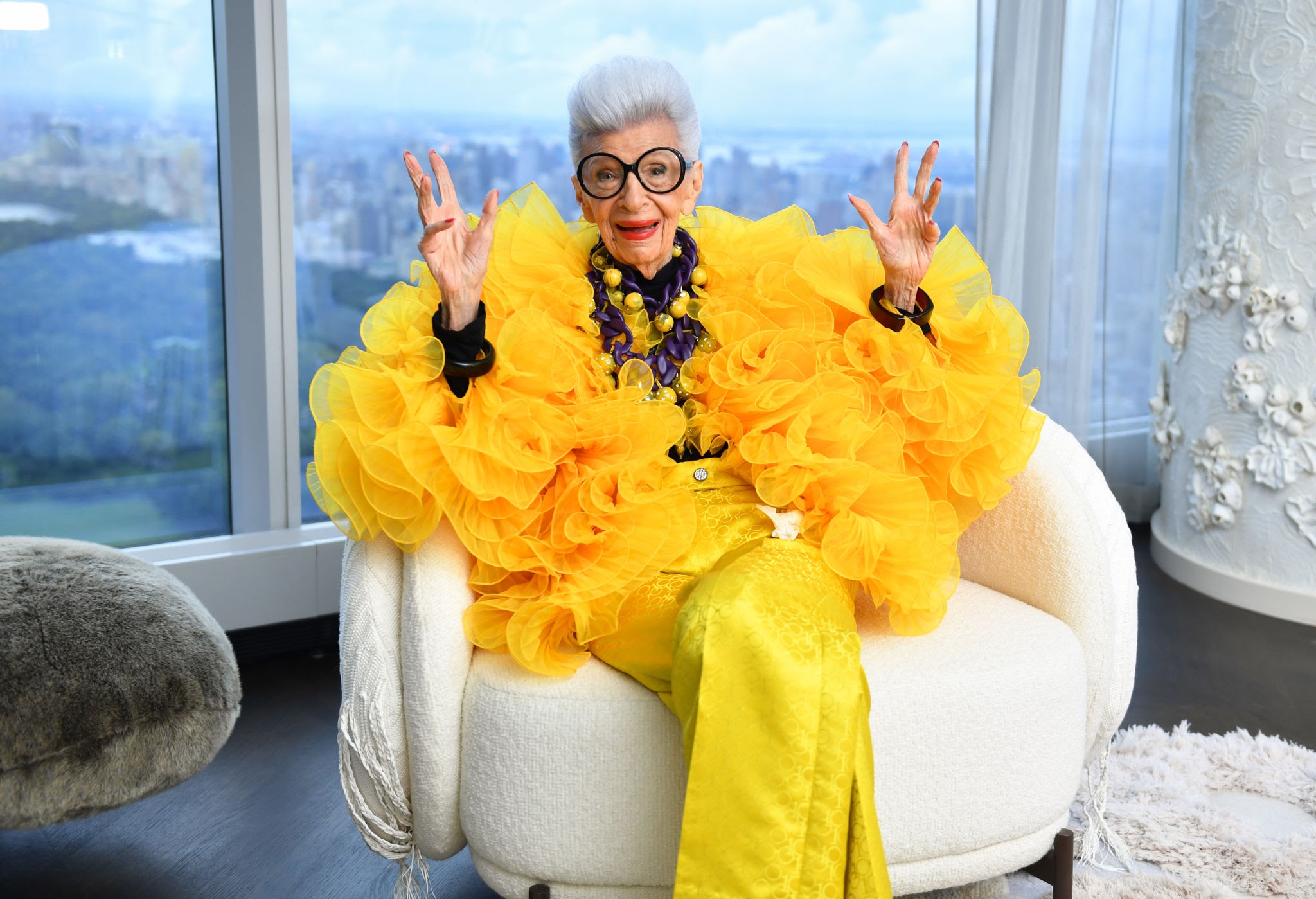 Credit: Noam Galai via Getty Images
Apfel is one of the biggest names in American fashion history and has a damn iconic look of her own to boot! She began writing for Women's Wear Daily in the 1930s and would become involved in interior design restorations for nine Presidents, from Truman through to Clinton. She's created and inspired museum exhibits, documentaries, and living rooms across the world.
Ray Anthony – 101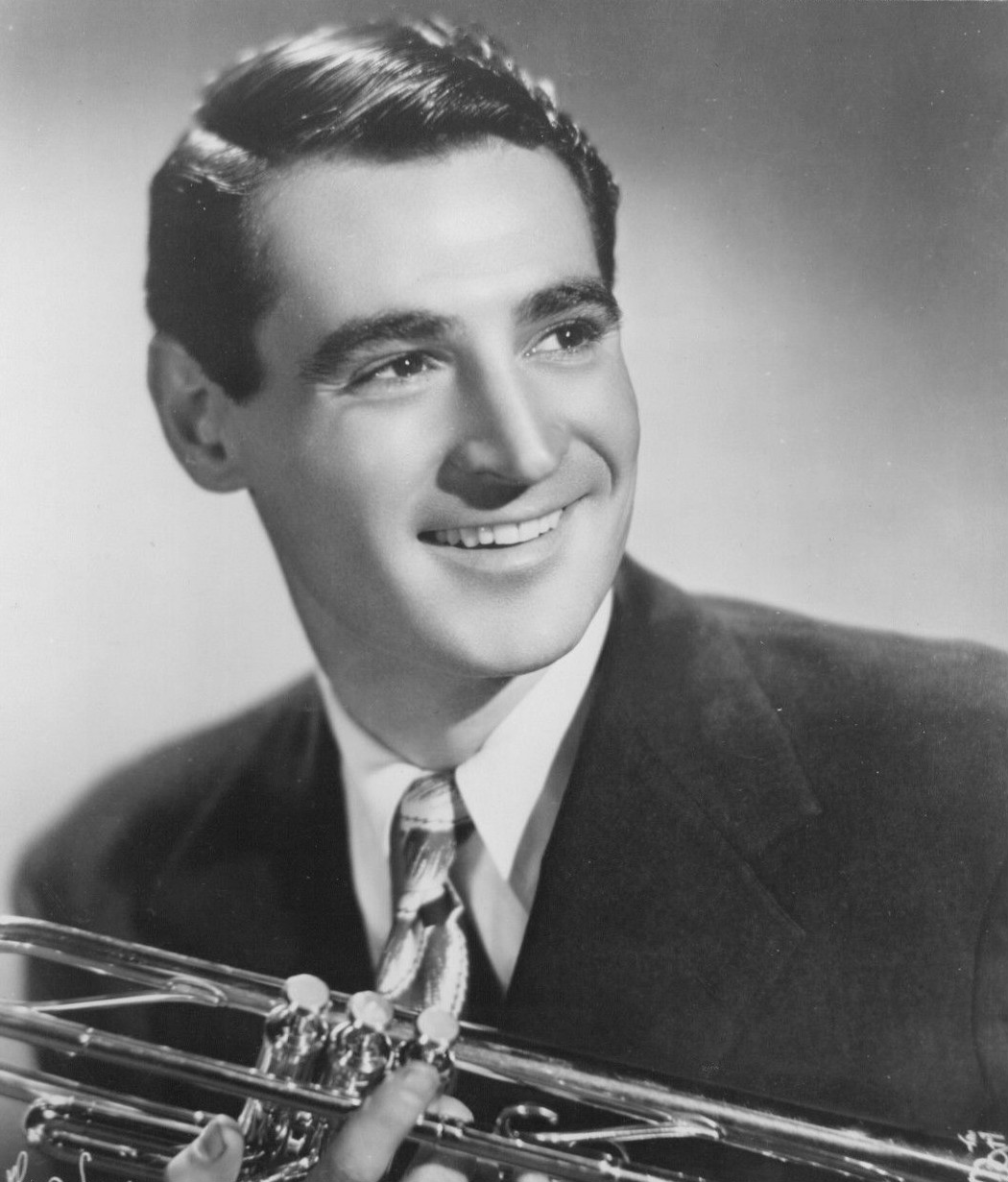 Credit: Maurice Seymore via Wikimedia Commons
Ray Anthony studied trumpet and played for Glenn Miller and His Orchestra from 1940 to 1941. After his time in the Navy ended following the War, he would lead one of the most commercially successful big band projects of all time. He wrote Bunny Hop, wrote for film and TV, and played with some of the biggest names in Jazz.
Jacqueline White – 100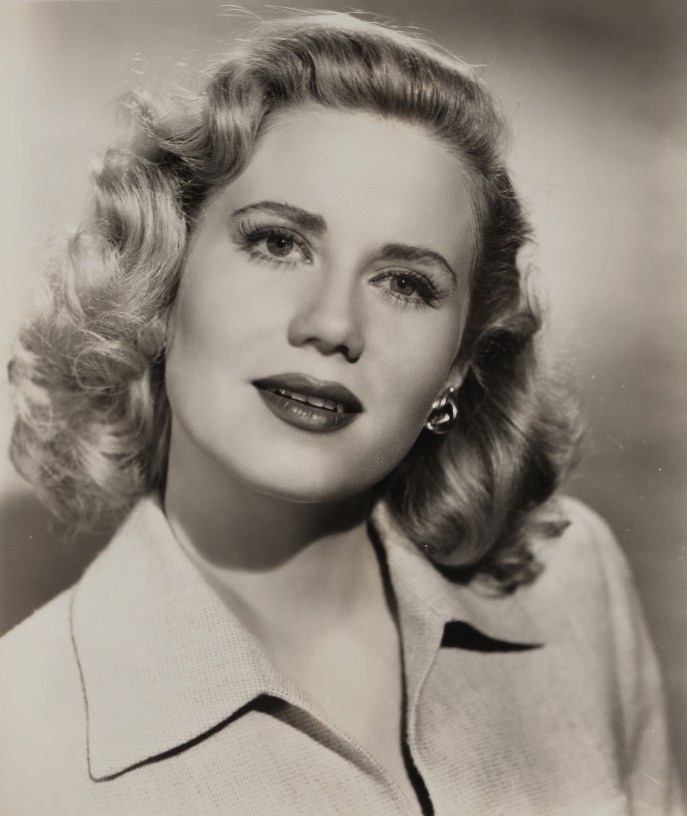 Jacqueline White was the leading lady in 1940s films such as Crossfire and The Narrow Margin, widely credited as a seminal film-noir. She retired in 1950 upon her marriage and subsequent founding of an oil business in Wyoming. She has recently begun appearing at film festivals and conventions, so somebody should check on those reserves in case the Equality State is tapped.
Henry Kissinger – 99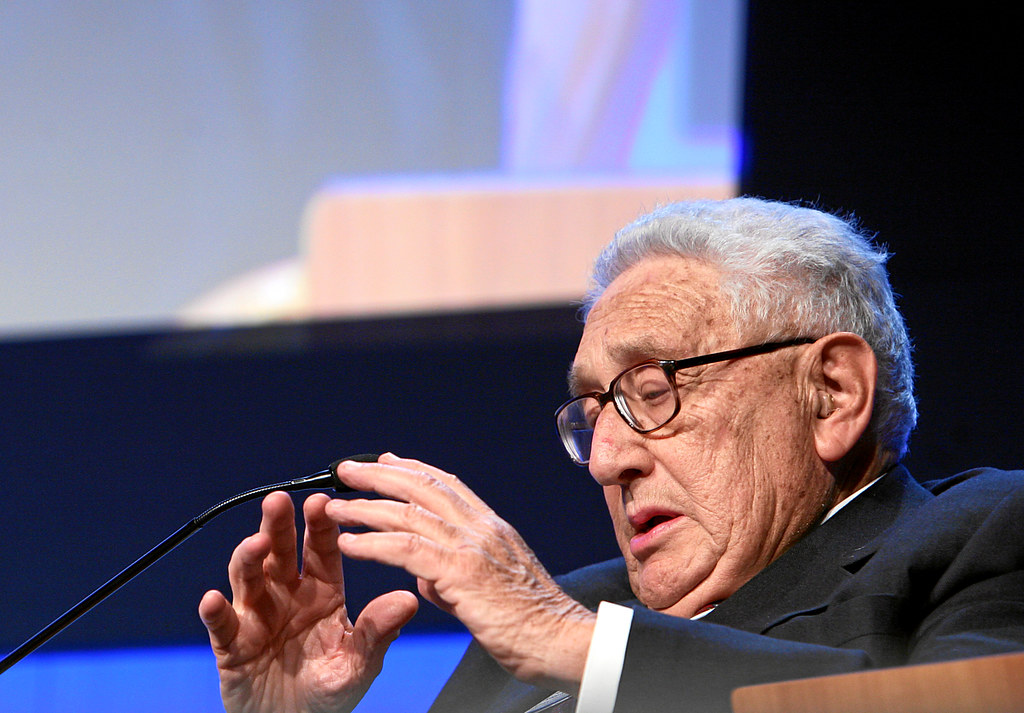 Credit: WEF via Flickr
Kissinger was the national security advisor to Ronald Raegan, and despite his Nobel Peace Prize, many long for the day his name disappears from these lists. By and large, all US foreign policy from the '60s onwards has had something to do with Kissinger, and while his record is far too vast to get into, he is certainly old.
Mike Nussbaum – 99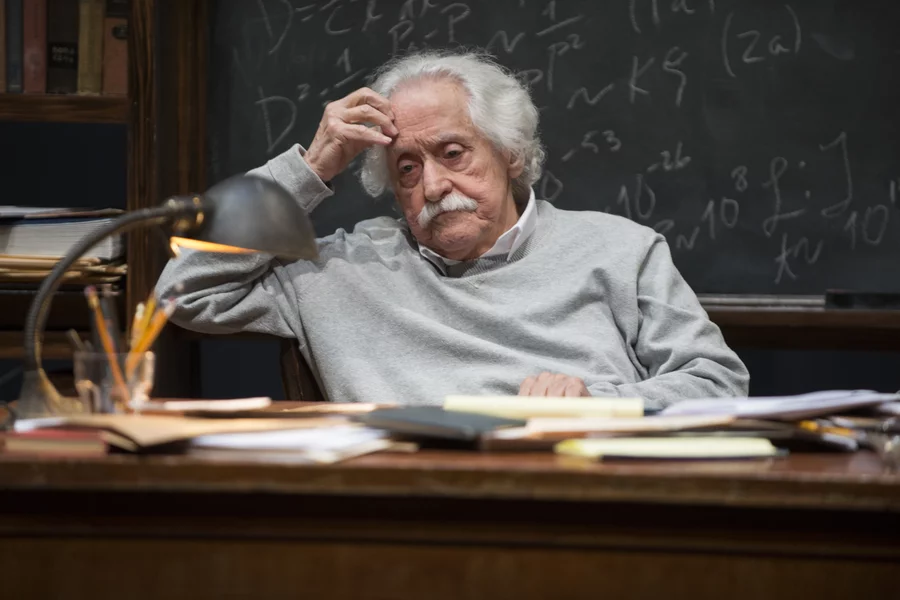 Chicago-born Nussbaum is best known for appearing in Men in Black and Fatal Attraction. He served as head of Dwight Eisenhower's head of messaging, part of the crew that dispatched notifications of Germany's surrender. He was, until his retirement at 95, the oldest working actor in Hollywood.
Joyce Randolph – 98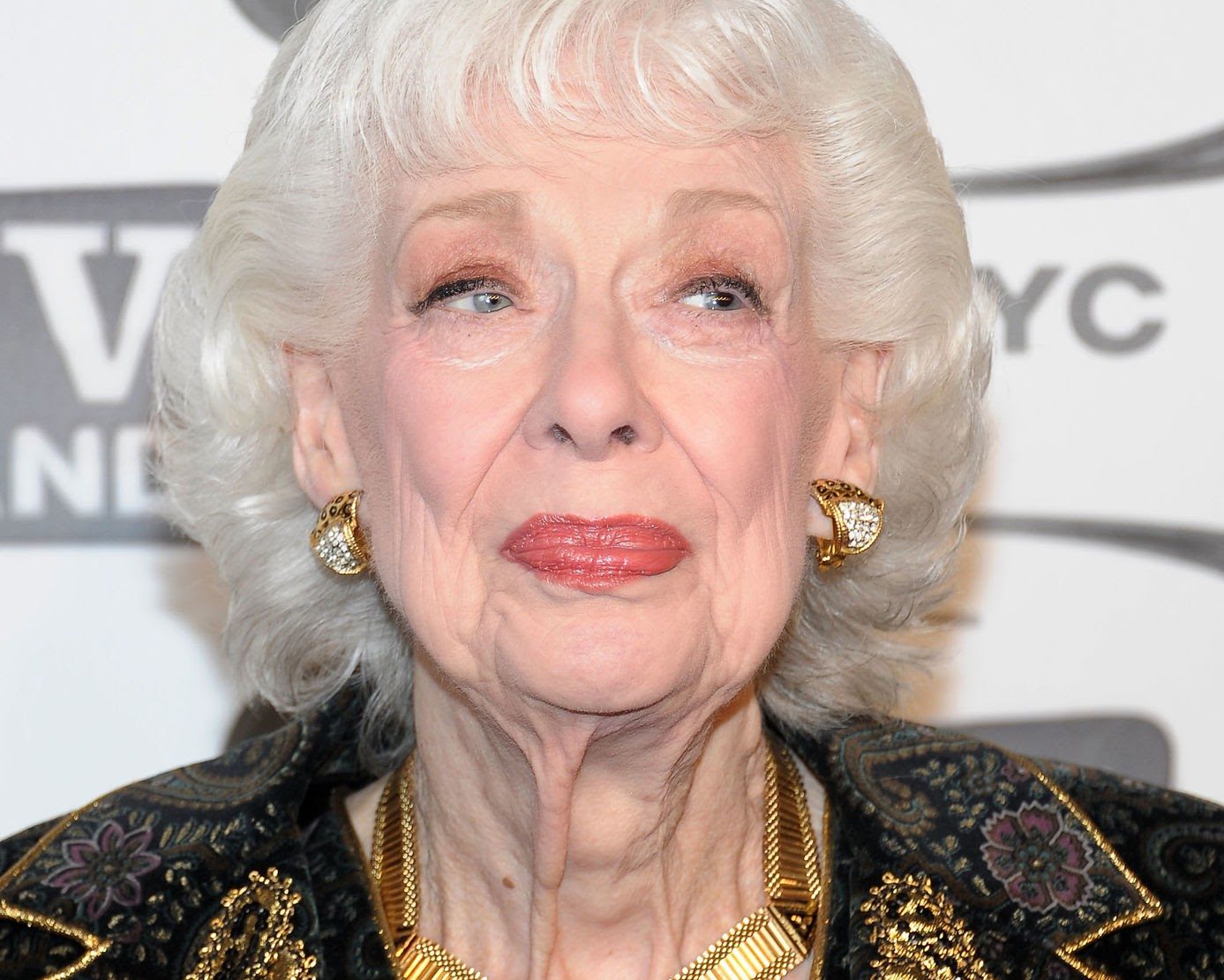 Credit: Michael Loccisano via Getty Images
Joyce Randolph will forever be etched in the minds of golden age television viewers for her part in the classic husband and wife duo The Jackie Gleason Show. She appeared in over 100 episodes of the beloved show before it left the air in 1957, and kept up a few TV and stage performances before retiring from acting altogether.
Shecky Greene – 96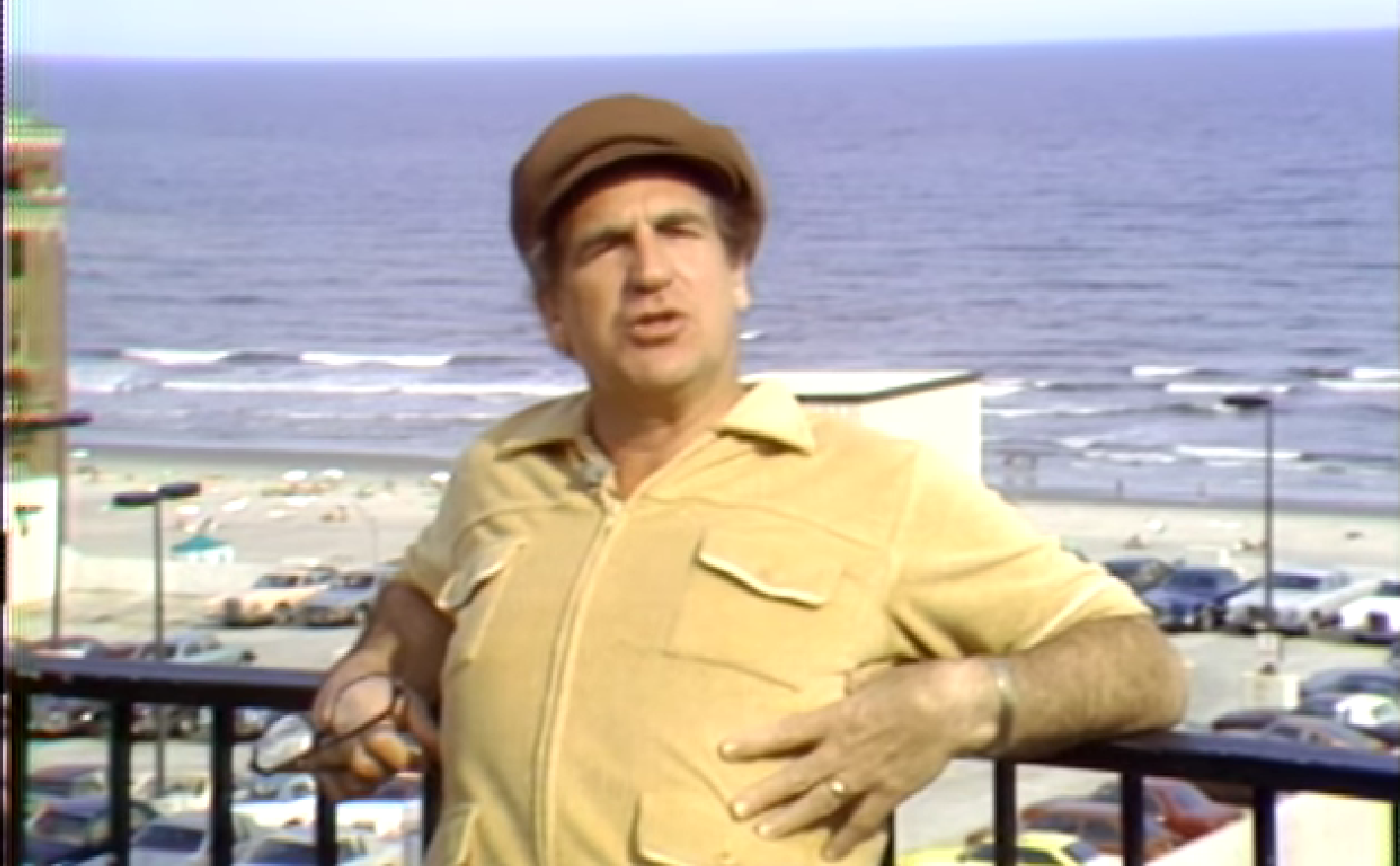 Credit: ASN via YouTube
Shecky Greene was inducted into the National Comedy Hall of Fame in 2020. Over 100 Hollywood luminaries from various areas of entertainment voted for his induction. He started in Las Vegas doing stand-up and soon became a late-night TV staple. He retired in the 2000s after suffering panic attacks before performing.
Rosemary Harris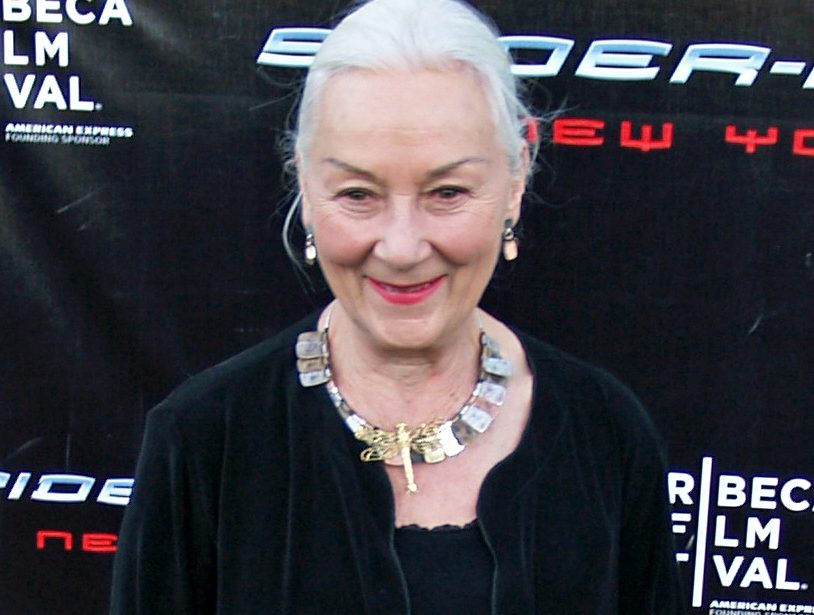 Credit: David Shankbone via Wikimedia Commons
A veteran of stage, TV, and cinema, Rosemary Harris is beloved by entire generations for her heart-warming portrayal of Aunt May in the Spider-Man movies. She was of course an icon long before that, appearing in 1999's Sunshine, and 1992's The Bridge, and has been an American Theater Hall of Famer since 1986.
Christopher Lloyd – 84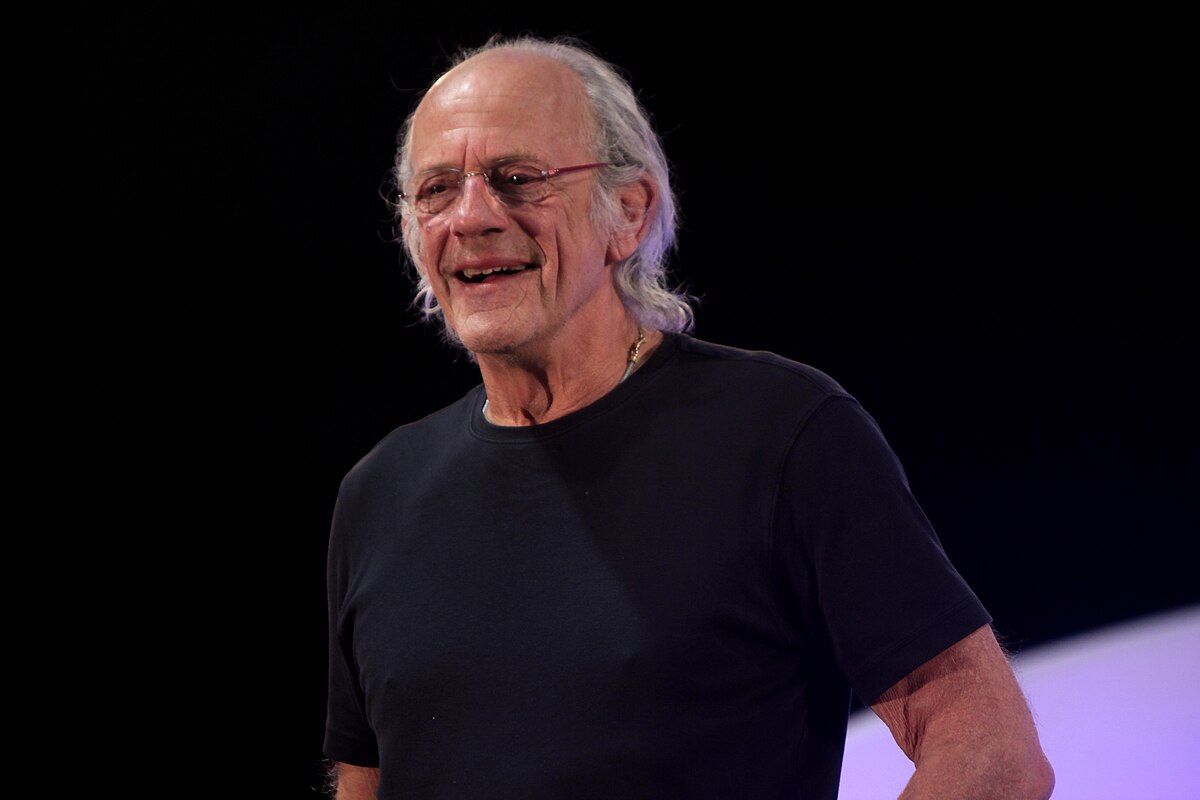 Credit: Gage Skidmore via Wikimedia Commons
Christopher Lloyd's most recognizable work includes the Back to the Future franchise, whereas Dr. Emmett Brown he created a mad scientist persona that would be spoofed for decades. He also gave an unforgettable performance as Uncle Fester in the 90s live-action Addams Family films. He is still going strong today with multiple TV and film roles in production.
Elizabeth Waldo – 105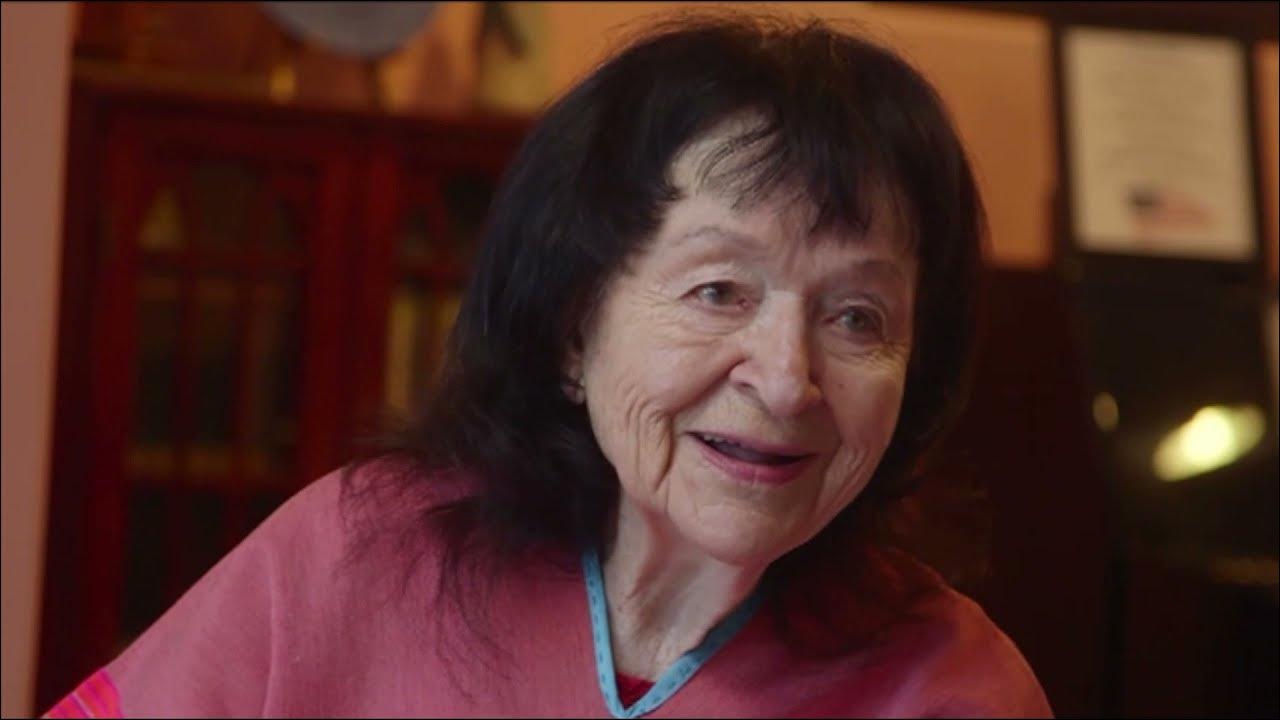 Credit: Gold Creek Films via YouTube
Waldo is an American-born concert violinist and composer. She was discovered at a young age by some of the greatest names in contemporary composition, including Jascha Heifetz and Leopold Stokowski, and specialized in ethnomusicology. Waldo is credited with the first recordings of rare pre-Colombian instruments.
Janis Paige – 101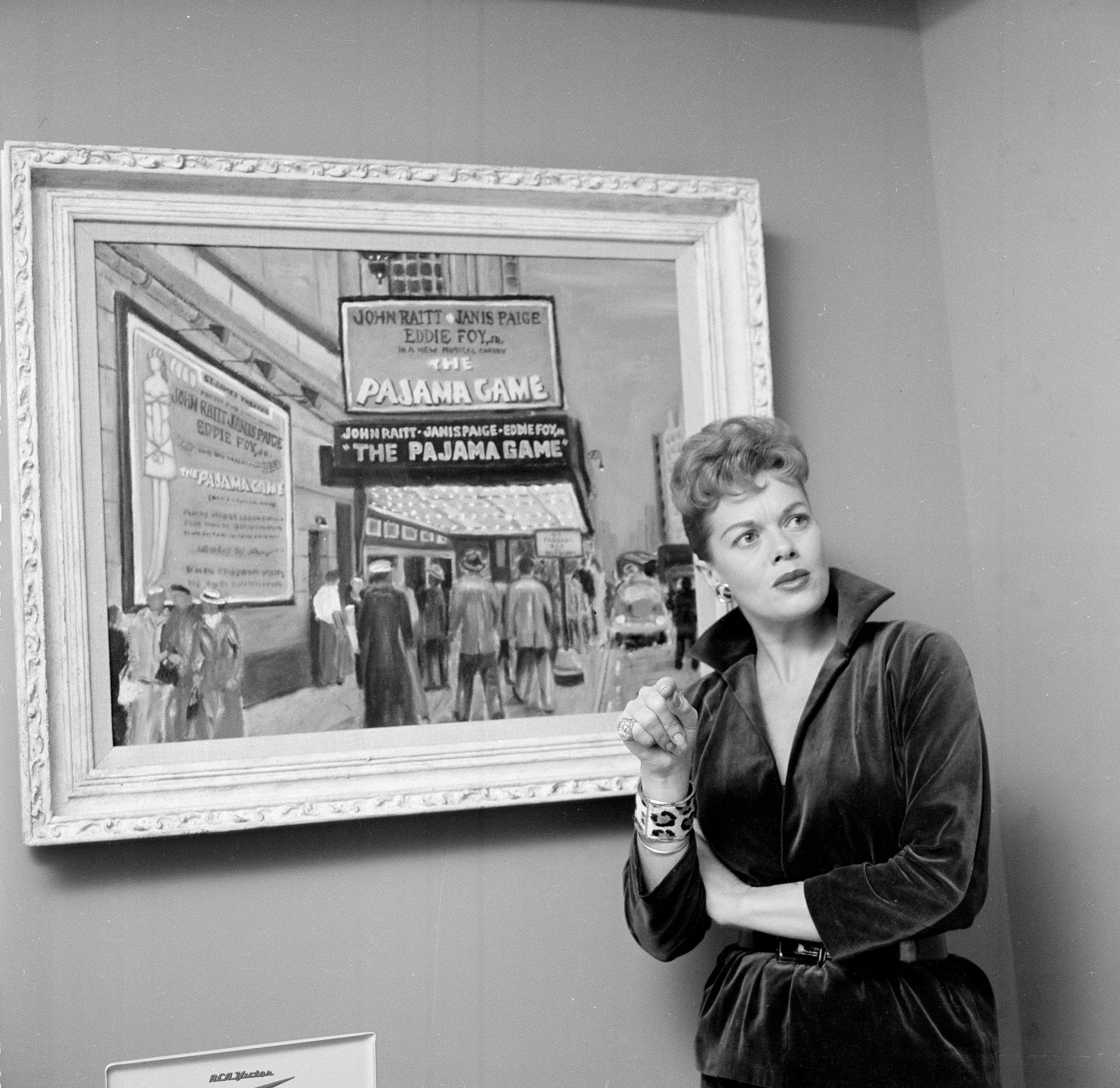 Credit: Michael Ochs via Getty Images
Paige was performing from just five years old and developed a deep love of musical theatre that she would return to after Hollywood came calling. Her contract with Warner Brothers saw her act in Romance on the High Seas and Bachelor in Paradise among many other classics. She also worked as a Hollywood Canteen singer during WWII.
David Attenborough – 97
Credit: Karwai Tang via Flickr
Few have done more for natural science communication than Sir David Attenborough. Through his broadcast work, hundreds of hours of documentaries, and his near life-long dedication to conservationism, he has emerged as a wizened sage-grandfather for those who care for the planet. Undoubtedly one of the most important, and pleasant, voices of his time.
Burt Ward – 78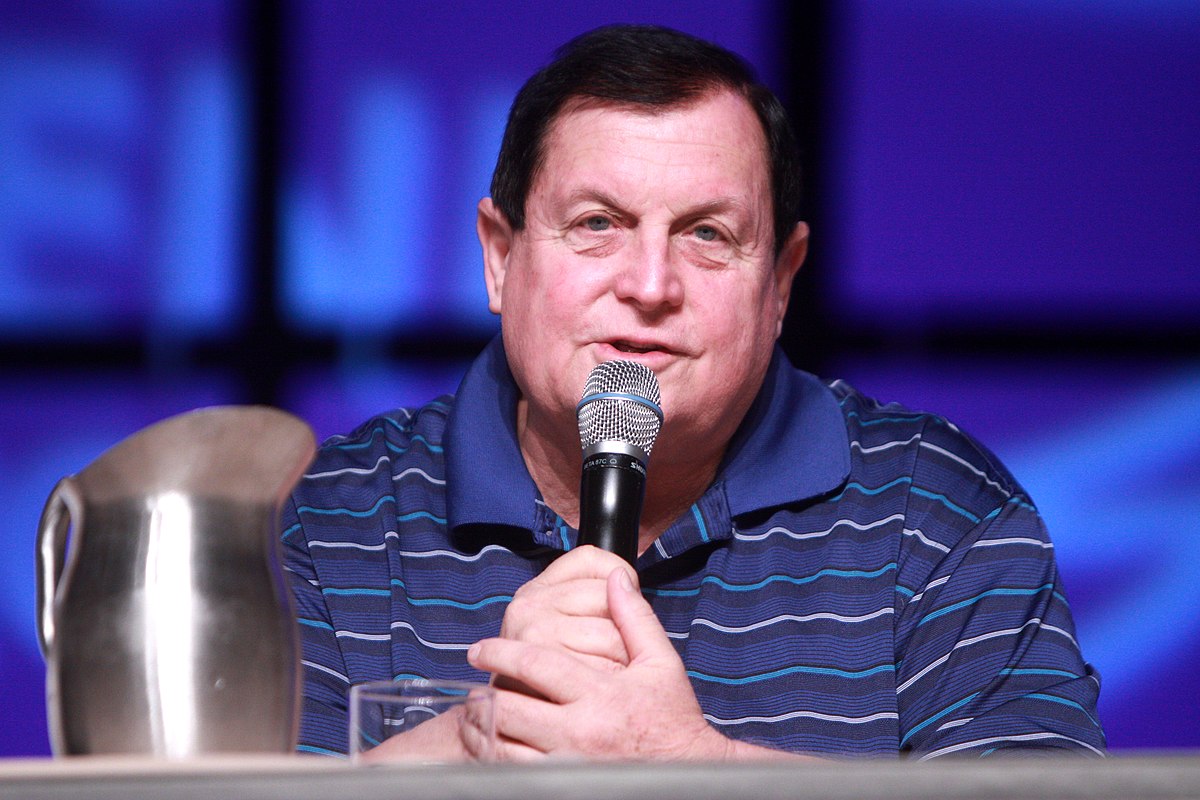 Credit: Gage Skidmore via Wikimedia Commons
You will remember Ward from his time as TV's original Boy Wonder, ka-powing and sha-zaaping bad guys beside Adam West in the 60's Batman show. Despite his age, Ward still appears at comic cons all over the place and has even reprised his most iconic role in the live-action adaptation of the Infinite Earths storyline on the CW's Arrowverse.
Willie Hayes – 92
Credit: Kingkongphoto via Wikimedia Commons
When Hayes's name comes up in MLB GOAT discussions, it's usually the runner-up to Ruth. Unlike Ruth, Hayes is still alive, however, which gives him an edge in any hypothetical competition. He was an MVP for The Mets and is the oldest living member of the National Baseball Hall of Fame. He spent his retirement as an ambassador for the sport.
Rita Moreno – 91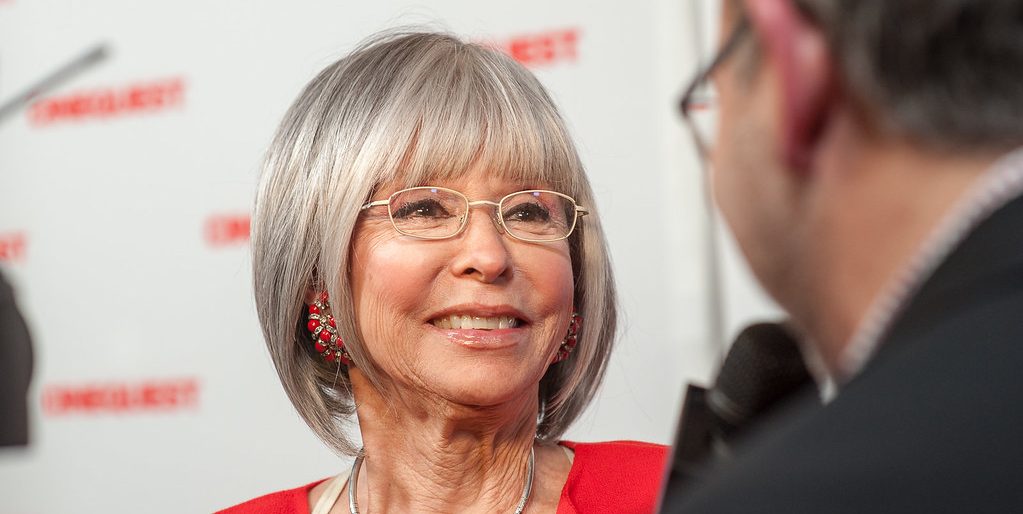 Credit: Mitchell Weinstock via Flickr
Born in Puerto Rico, Moreno moved to New York City as a child, and would soon become the most rewarded actress in modern memory. She received the entire EGOT spread, the Presidential Medal of Freedom in 2004, the National Medal of Arts in 2009… the list goes on. She appeared in West Side Story and Singin' in the Rain, two of history's most famous musicals.
Pete Best – 81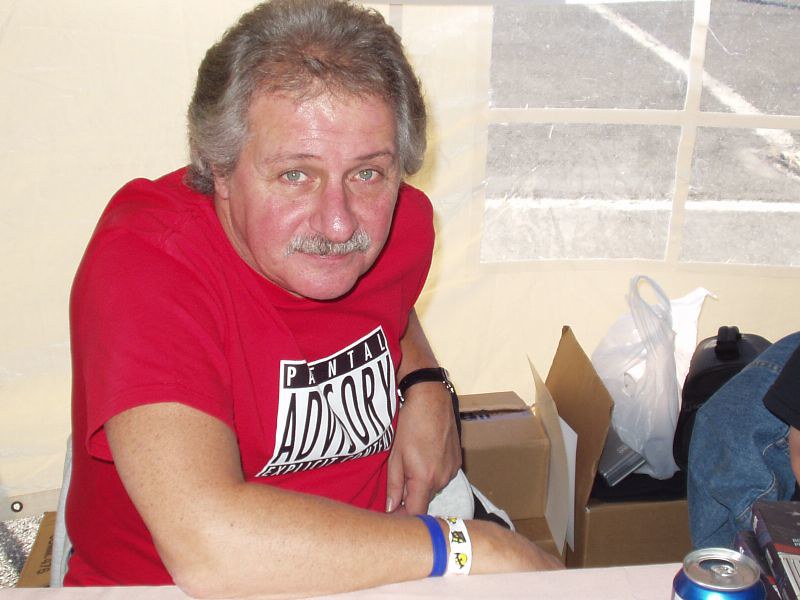 Credit: Leslie Gottlieb via Flickr
Best was very nearly one of the most famous men of all time. He played drums for a small rock band in the 60s but left for reasons that are still contended. Whatever caused his departure, The Beatles would go on to find moderate success both commercially and critically, while Best was resigned to a life as "the fifth Beatle."
Brian Wilson – 81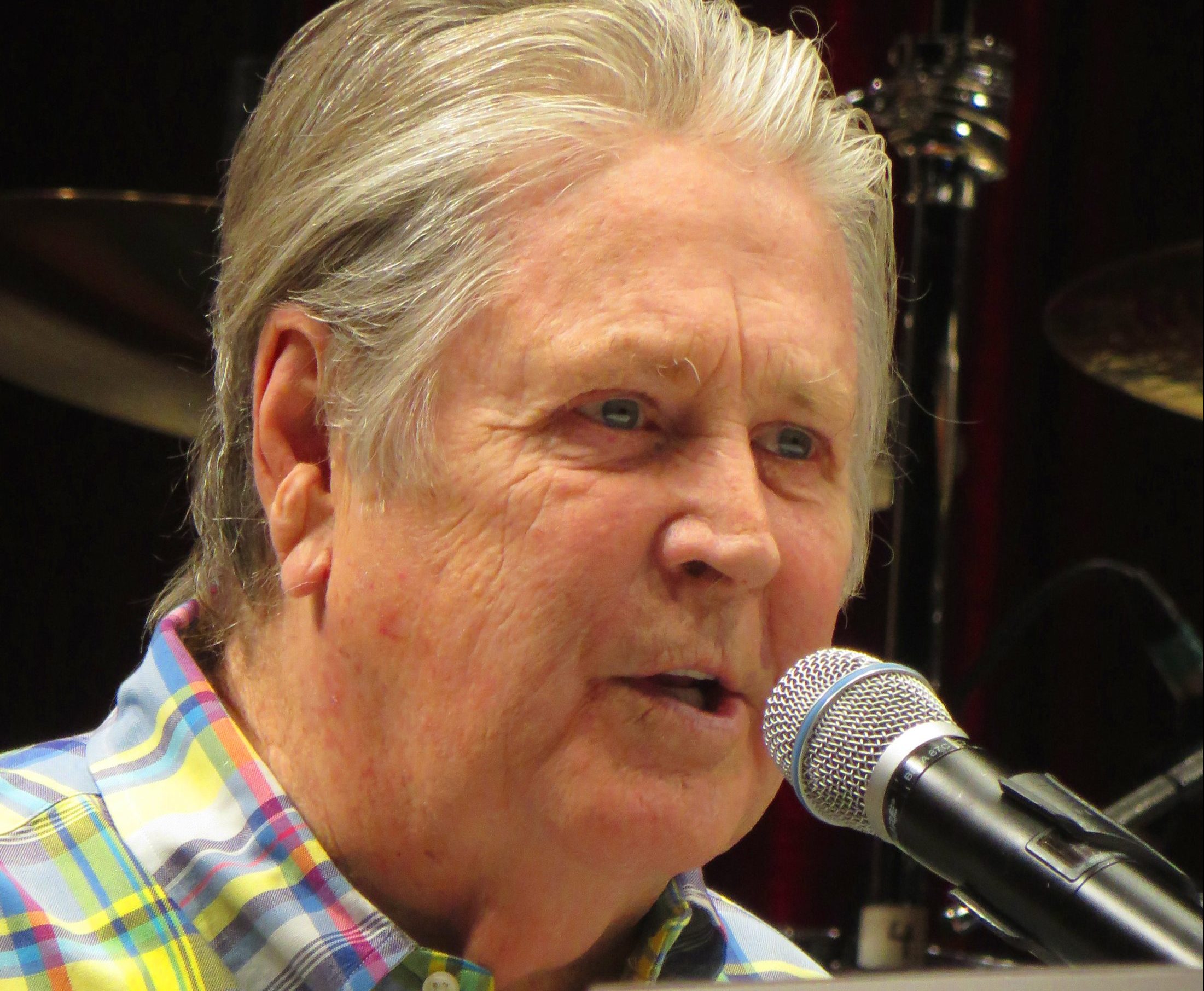 Credit: J-Ham2000 via Wikimedia Commons
Wilson was the creative and unrestrained mind behind The Beach Boys, creating a unique and infectious sound that has lasted since the 60's. Given Wilson had a public history of substance abuse and mental health struggles, but is still thriving at his age and acts as an inspiration for all aspiring Beach Boys and Girls.
Ric Flair – 74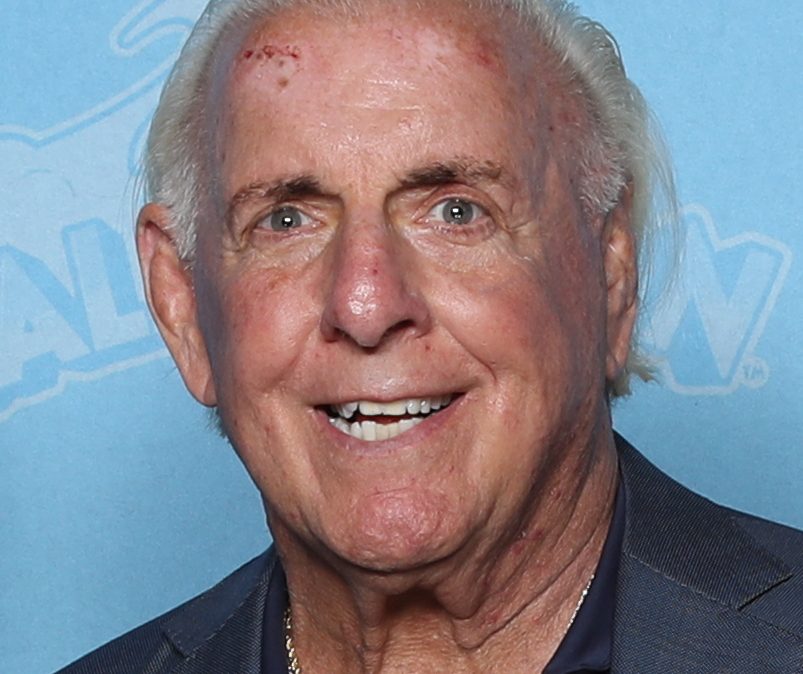 Credit: Super Festivals via Wikimedia Commons
Possibly the most famous living wrestler behind the Hulkster, it's incredible that Flair still walks among the living. The intense cardiovascular activity that is his day job takes a tremendous toll on the system, as does surviving a plane crash which he also did. His eccentric playboy persona helped make WWE what it is today.
Jimmy Carter – 99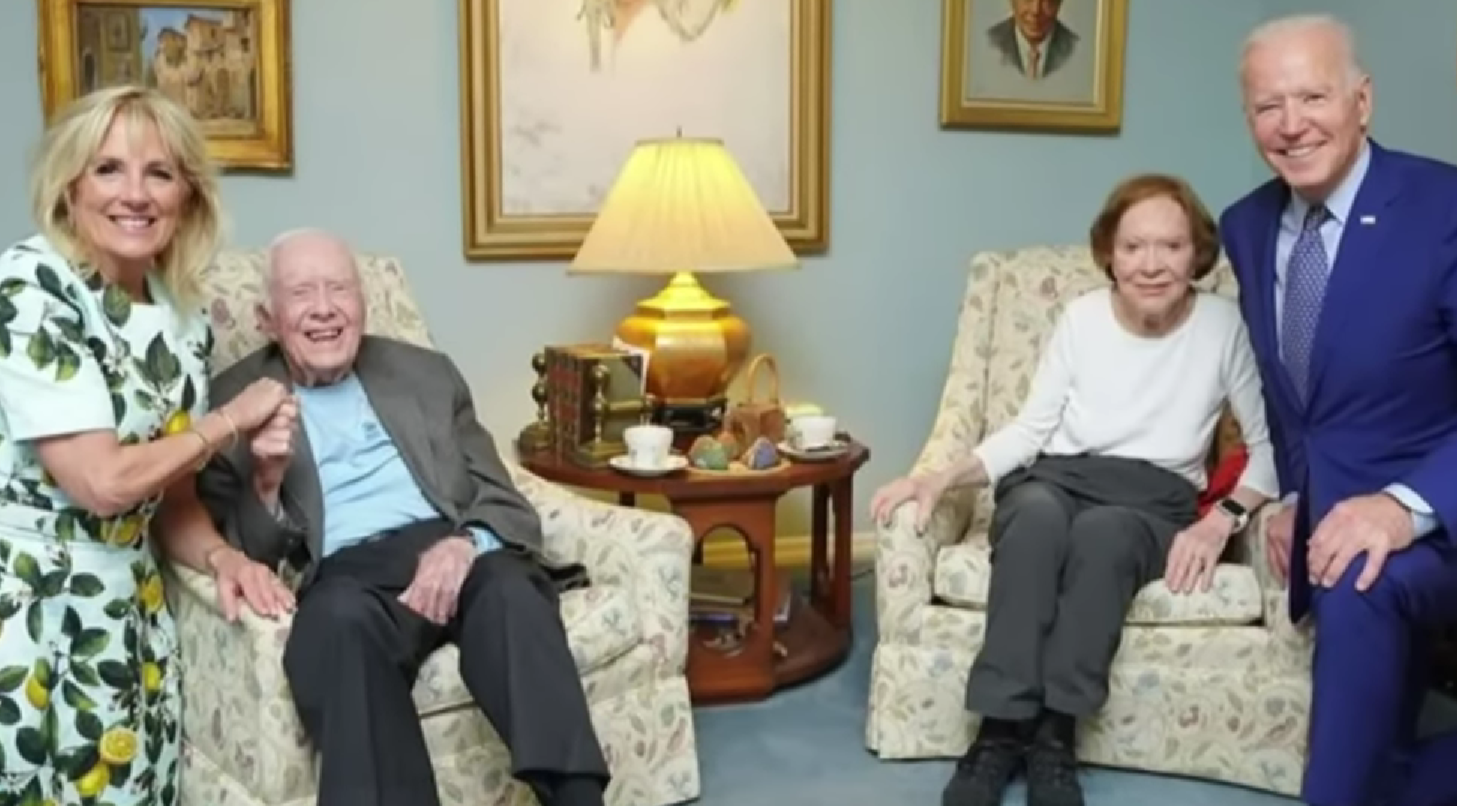 Credit: Inside Edition via YouTube
The 39th President of The United States of America, a humanitarian, and a damn fine peanut-farm proprietor. Indeed, Jimmy Carter is a man who has earned his retirement and relaxation, having served the American people with integrity. He now lives in a room that distorts space and time and is confused as to why President Biden keeps calling him Jack.
Caren Marsh Doll – 104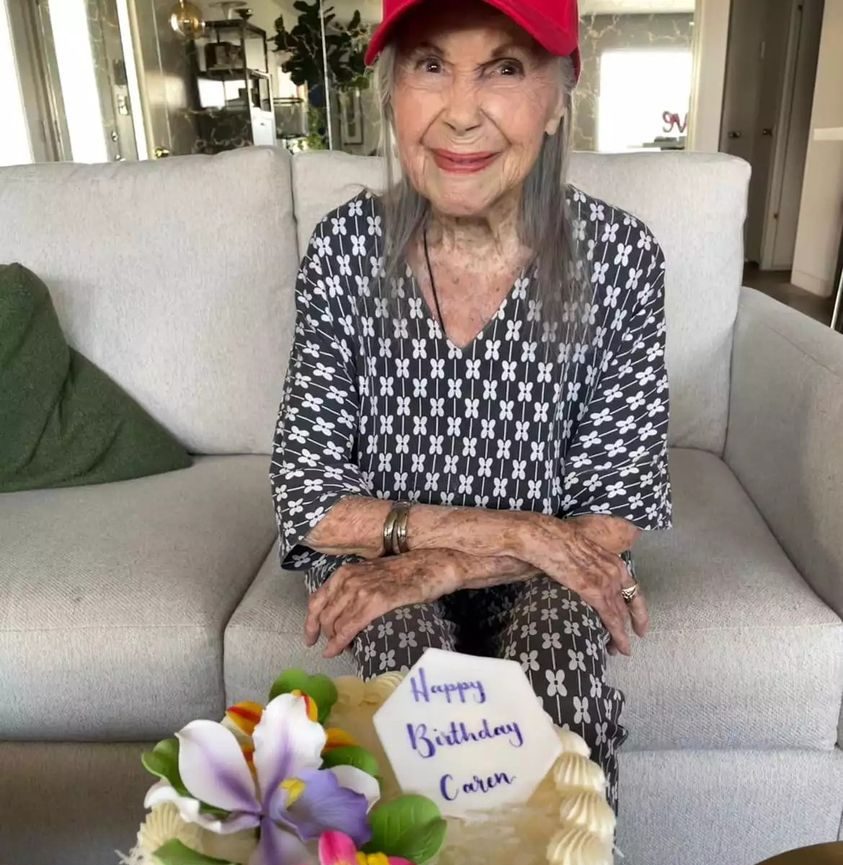 Credit: Caren Marsh Doll via Facebook
Doll was Judy Garland's stand-in for the filming of The Wizard of Oz. It is astounding that this living link to the Golden Age of Hollywood is still up and about, especially considering she survived a plane crash that nearly cost her a leg. Even despite that, she still volunteers to teach a dance therapy class! Doll is truly resilience personified.
Clint Eastwood – 93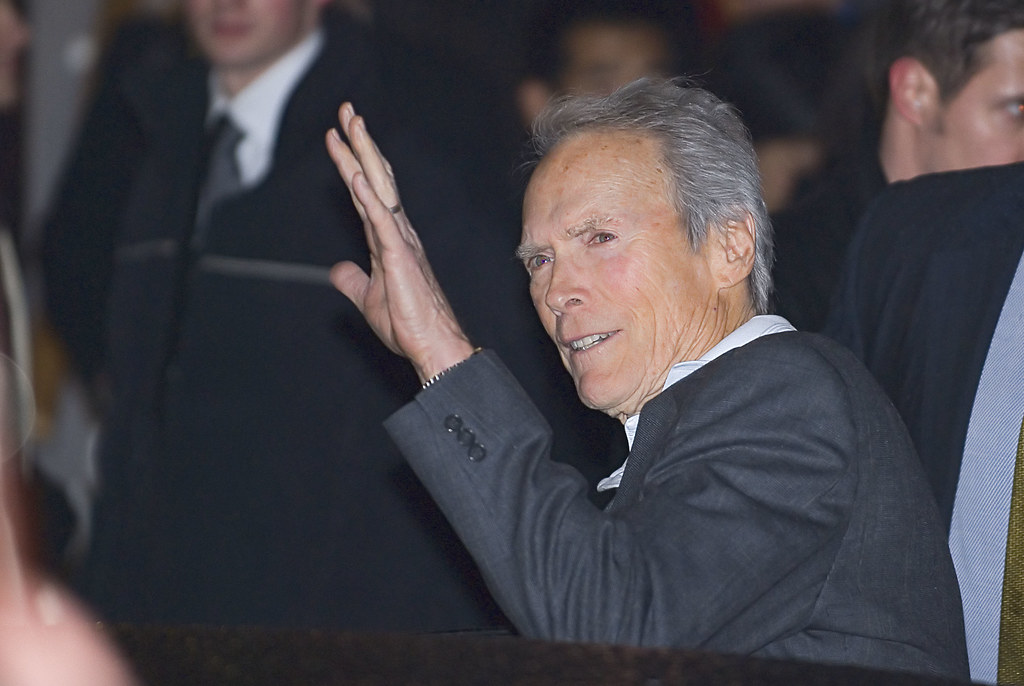 Credit: Siebbi via Flickr
Eastwood has lived a life full of fame and controversy, from his rise as Dirty Harry to his directorial career. He cut his teeth in spaghetti westerns as an archetypical man's man, rugged and ferocious, something he allegedly carried into his personal life and many love affairs. He currently spends his time moving between his many, many mansions.
June Spencer – 104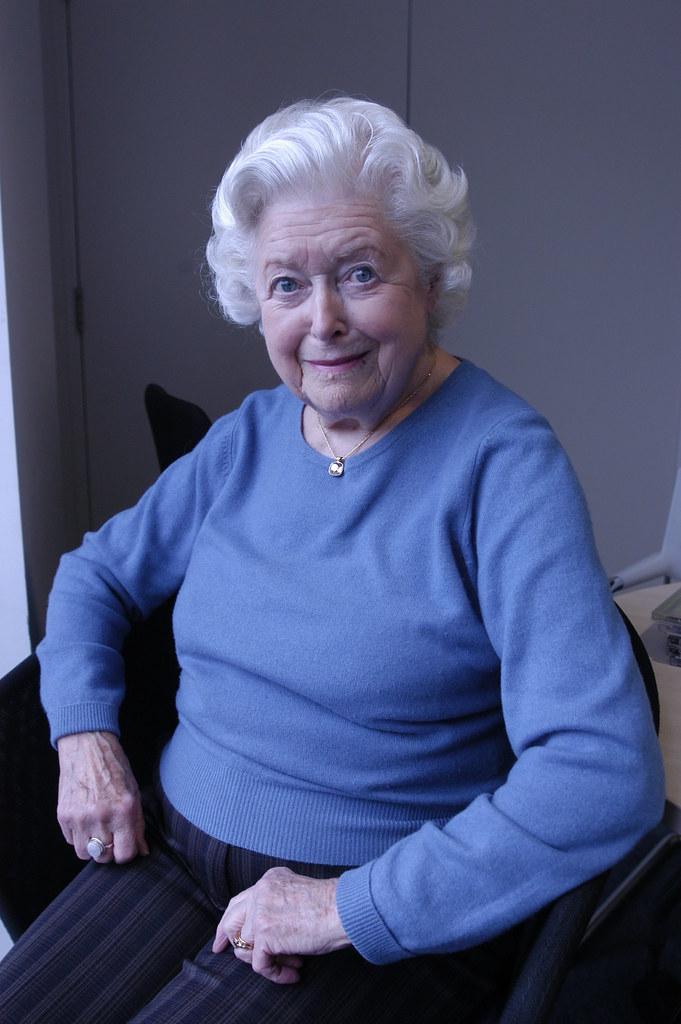 Credit: Steve Bowbrick via Flickr
Spencer retired in 2022 at the age of 103, after a legendary career in British radio. She's best known for her role as Peggy Wooley from the BBC Radio 4 soap opera The Archers and only appeared in a handful of other projects. Despite this, she has received both an OBE and a CBE, some of the monarchy's highest honors.
Frances Wessels – 104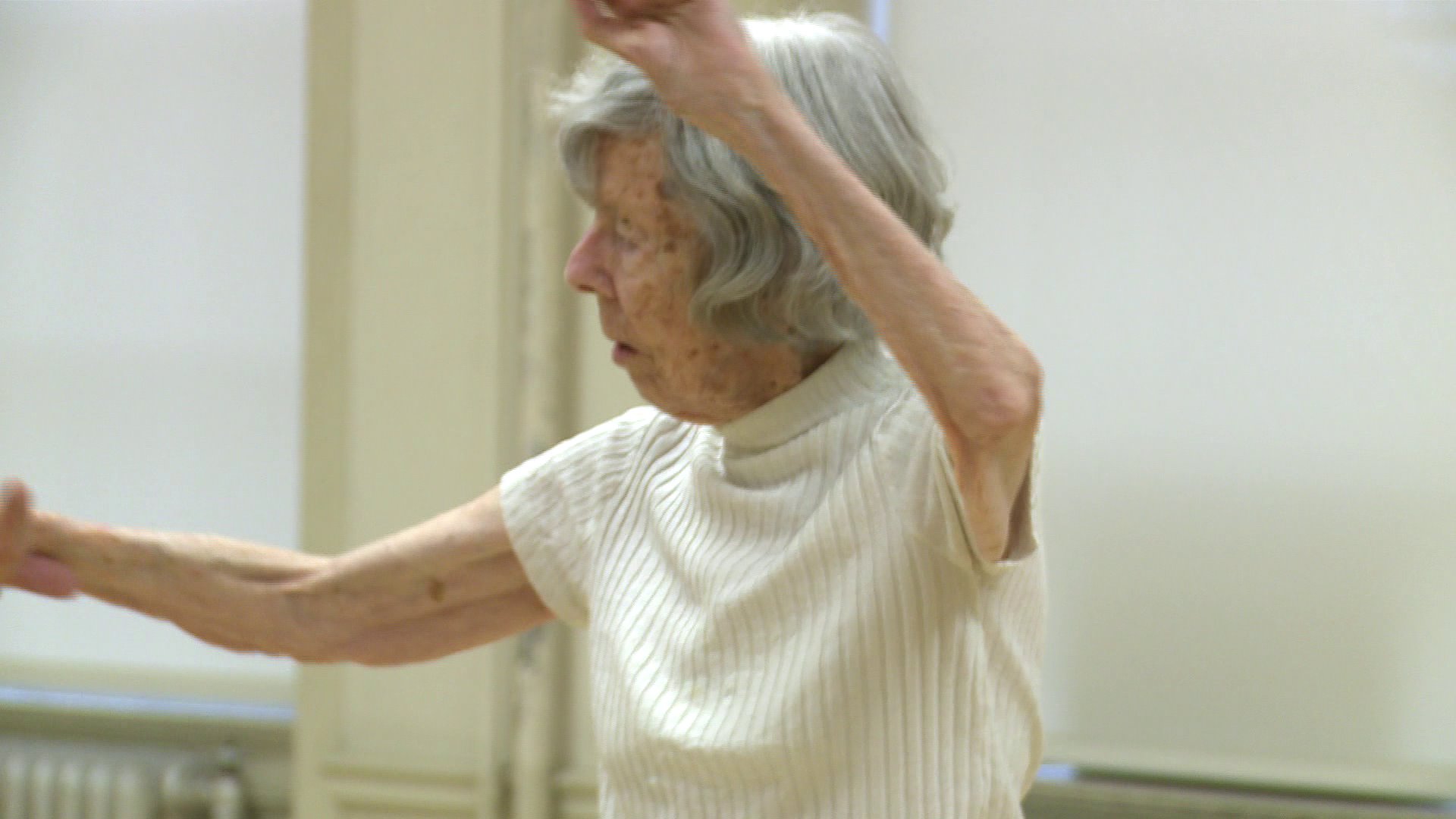 Credit: Fox17 via YouTube
Her name probably won't ring a bell for most, but anybody deep in the world of dance will likely be familiar with Wessels. She's a legendary choreographer, artist, dancer, and critic, having performed as recently as 2016. The Legend of the Poinsettia saw her prance, pirouette, and flutter-step like a woman an eight of her age.
Roger Corman – 97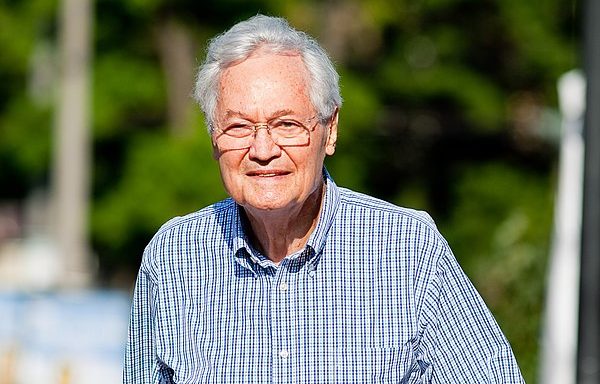 Credit: OIFF via Wikimedia Commons
Cult film and lost media lovers may remember Corman as the man behind the unreleased 1994 Fantastic Four film. Not all of his works were left on the cutting room floor, as he also directed The Silence of the Lambs, widely regarded as one of the greatest thrillers of all time. The rest of his work is absolutely batty and well worth a look.
Nancy Olson – 95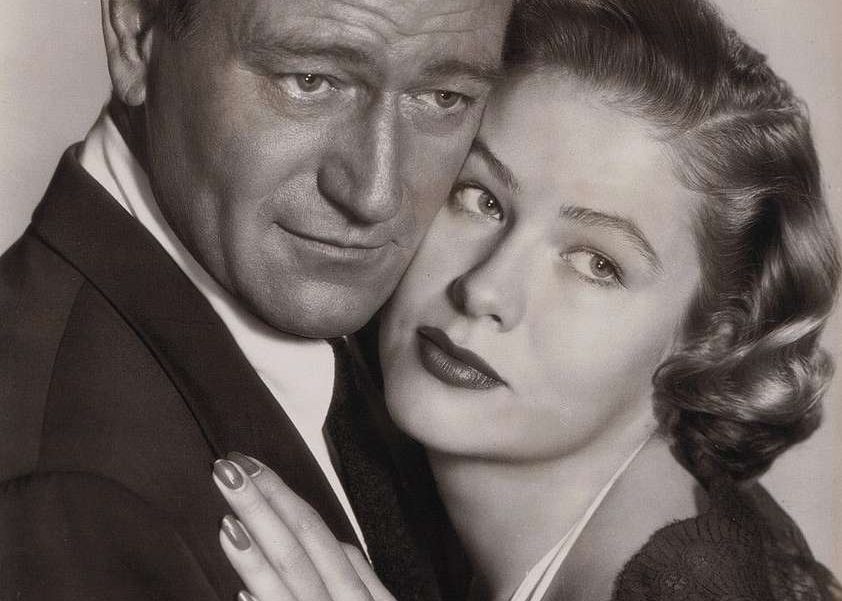 Her performance in 1950's Sunset Boulevard earned her an Academy Award for Best Supporting Actress at the age of 22. From there she only grew in popularity before moving to New York, favoring Broadway and TV over the silver screen. She married Capital Records executive Adam W. Livingston, taking his name and then outliving him like a legend.
Noam Chomsky – 94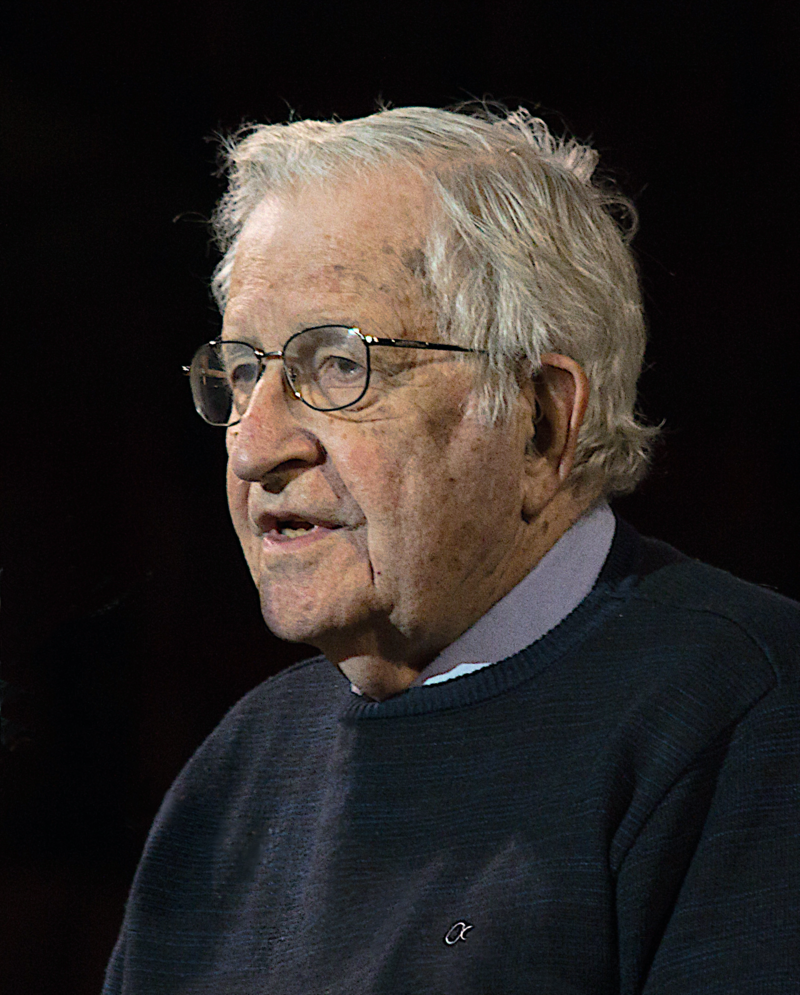 Credit: wugapodes via Wikimedia Commons
Chomsky is considered the father of modern linguistics, having been a professor, author, and public intellectual for over half a decade. His writing is largely focused on mass media, propaganda, and socio-political power, heavily criticizing American imperialism and Israel's occupation of Palestine. Many challenge his ideas, but he is far too busy responding to e-mails from philosophy undergraduates to care.
Bonnie Bartlett – 94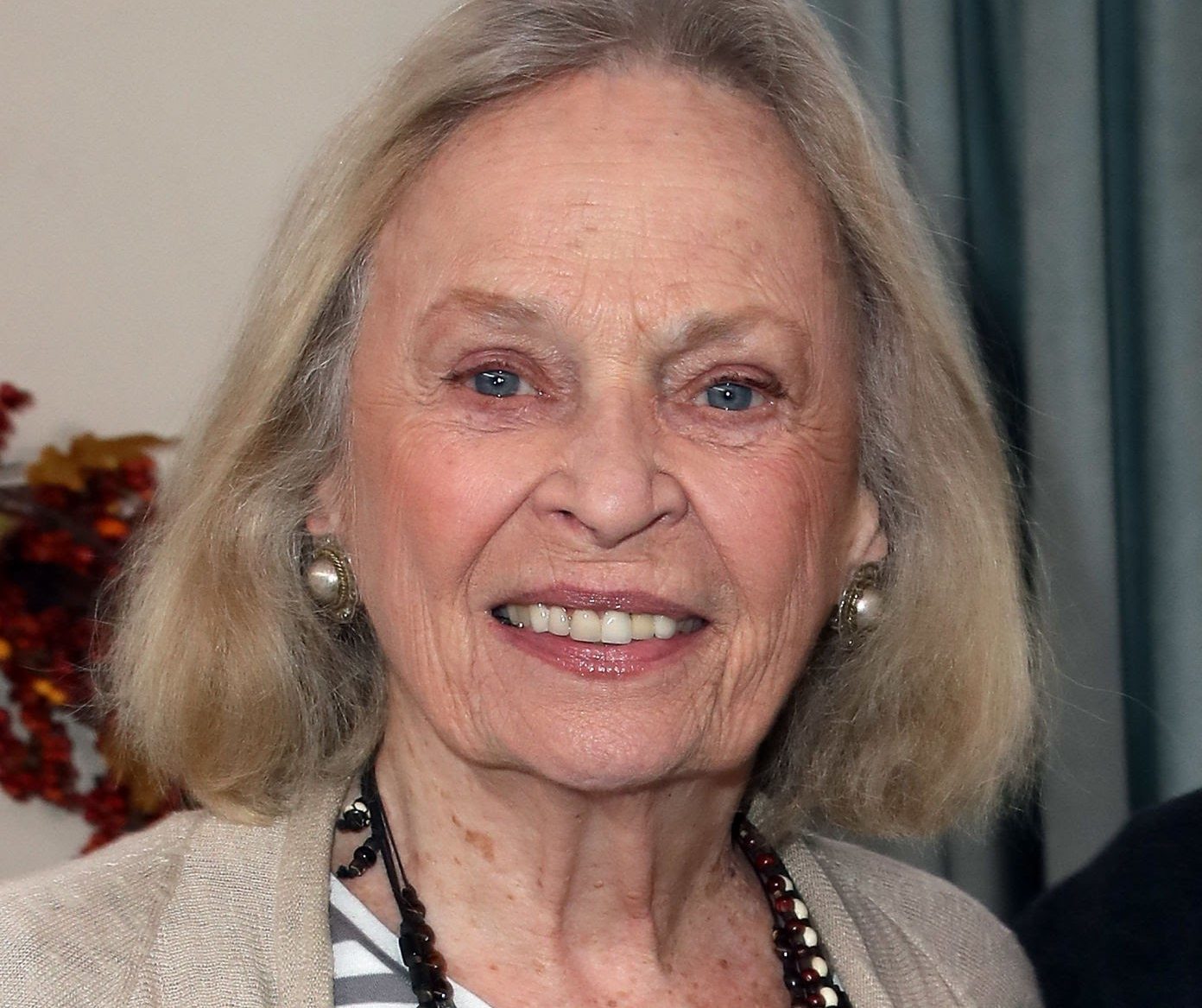 Credit: Adam Livingston via Getty Images
St. Elsewhere was a seminal piece of medical TV fiction, and Bartlett was a huge part of its success. Alongside her husband, of course! You'll remember Daniel Williams from earlier, and the couple were a powerhouse acting pair. They were the second couple ever to win awards on the same night, a record set in 1965 by Alfred Lunt and Lynn Fontanne.
Buzz Aldrin – 93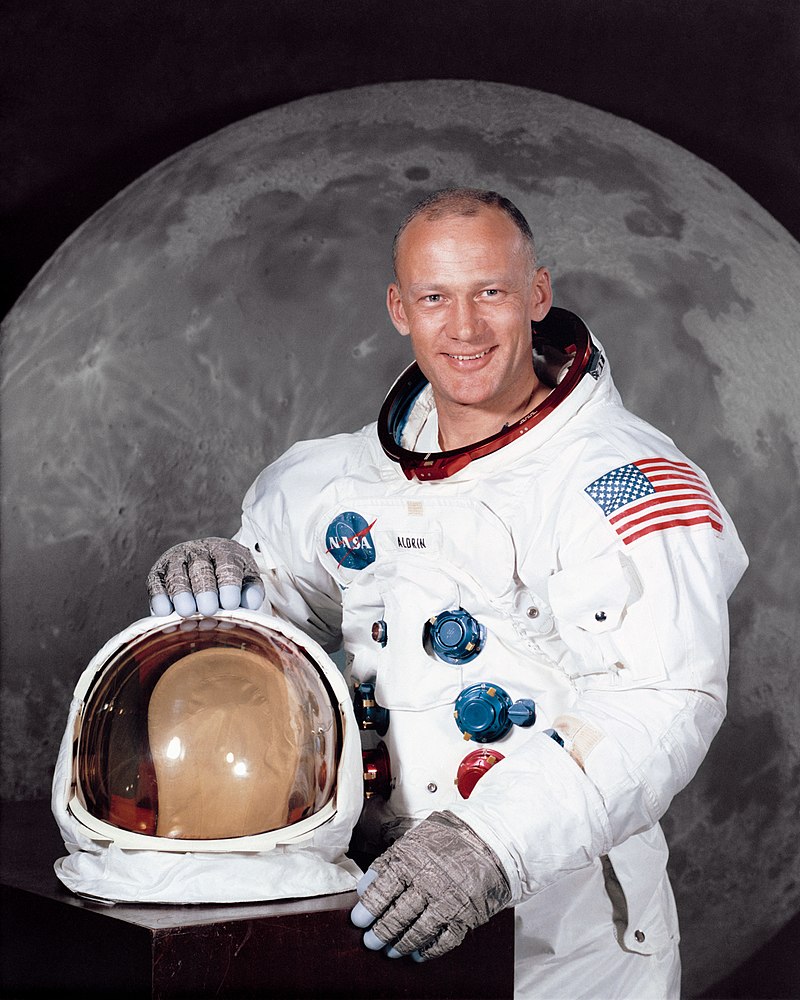 Credit: NASA via Wikimedia Commons
Famous runner-up in a two-man race to the airlock, Aldrin was a part of a monumental moment in humanity's development. Alongside mission commander Neil Armstrong, he landed the lunar module on the surface of the moon in the 1969 Apollo 11 mission. For the first time, perhaps in the entire universe, a planet was directly observed from an orbiting satellite. Good job, man.
Gene Hackman – 93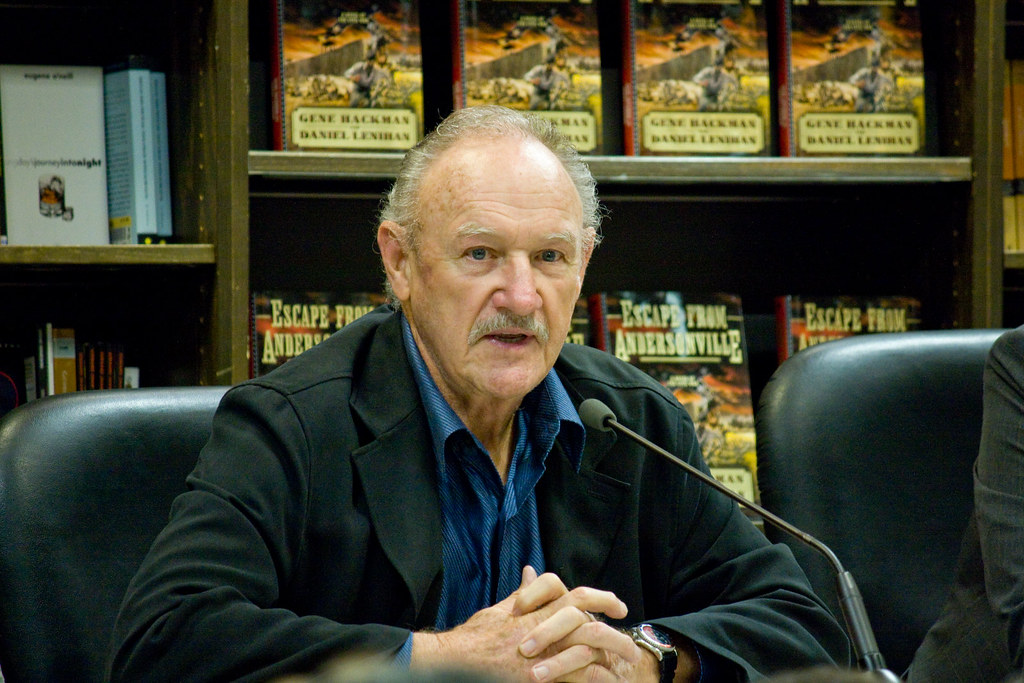 Credit: Drew XXX via Flickr
Hackman is most often remembered as an actor, and a remarkable one at that, but he's also an accomplished novelist. His breakout role in The French Connection as Jimmy Doyle earned him huge acclaim, as did his role as Lex Luthor in Superman '78. Despite being hit by a truck while cycling in 2012, he remains an active cycler to this day. The perfect villain.
Barbara Eden – 92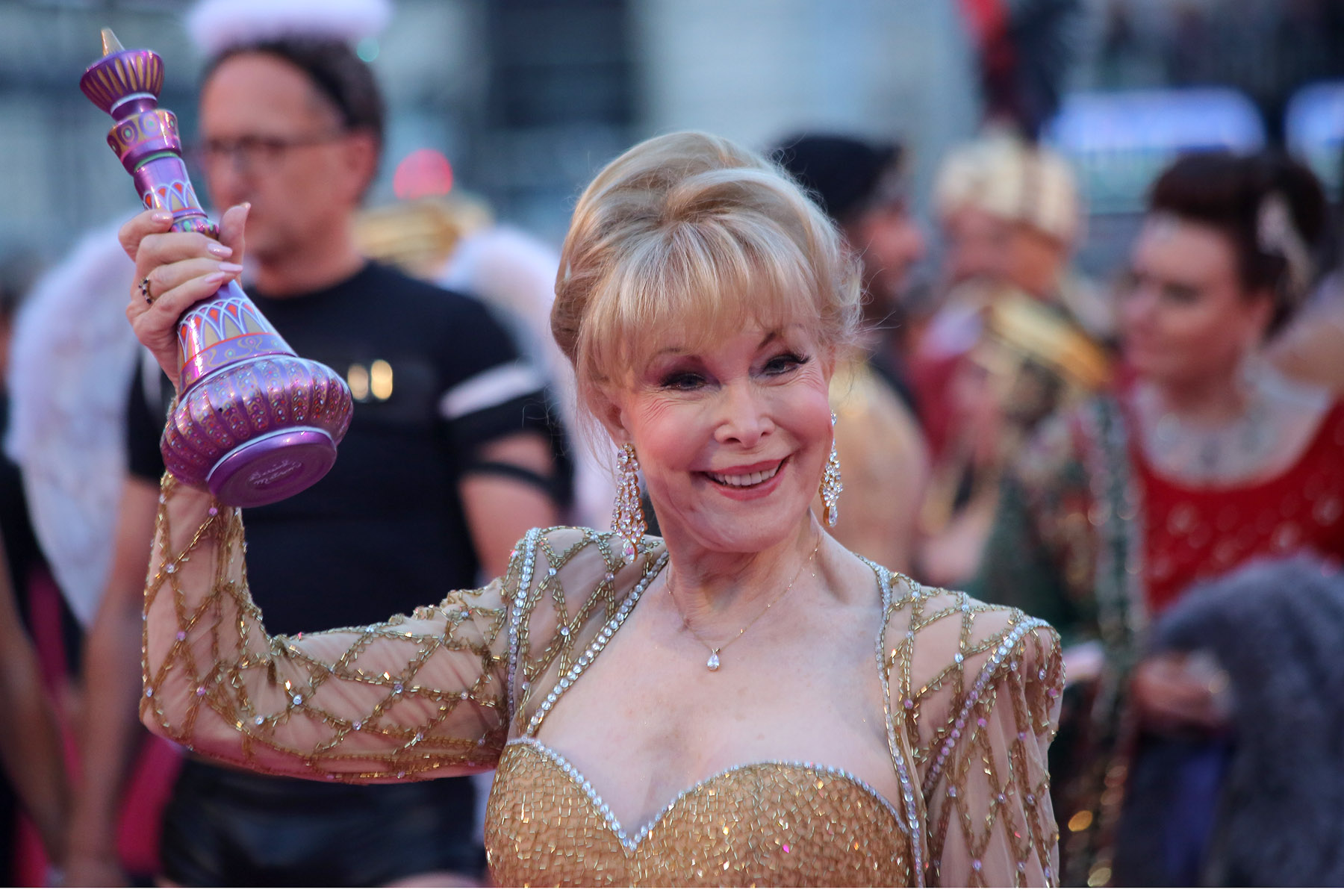 Credit: Manfred Werner via Wikimedia Commons
Barbara Eden was a 50's TV institution, the Jeannie of our dreams herself. From The Jonny Carson Show to The December Bride, she did everything and existed everywhere. She's remained active in pretty much every domain too, from theatre to film to activism, having been a lifelong feminist and Democratic Party supporter.
Julie Andrews – 88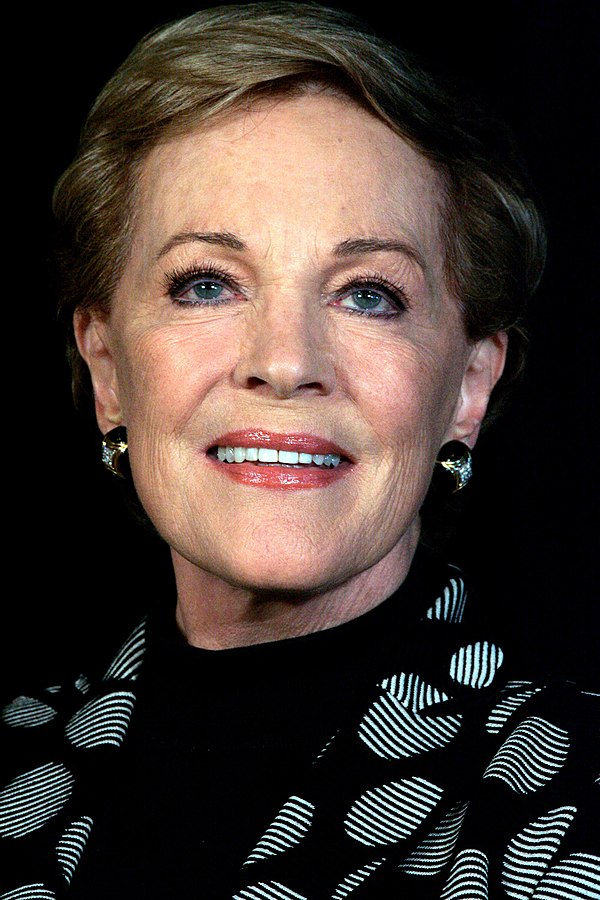 Credit: Eva Rinaldi via Pinterest
Considering 88 is pretty spry compared to some of the names featured, Andrews is by no means less accomplished. In fact, she may well be one of the most famous actresses of all time, making her explosive, once-in-a-lifetime on-screen debut as Mary Poppins. Then there's The Sound of Music, which even she must be sick of by now!
Robert Wagner – 93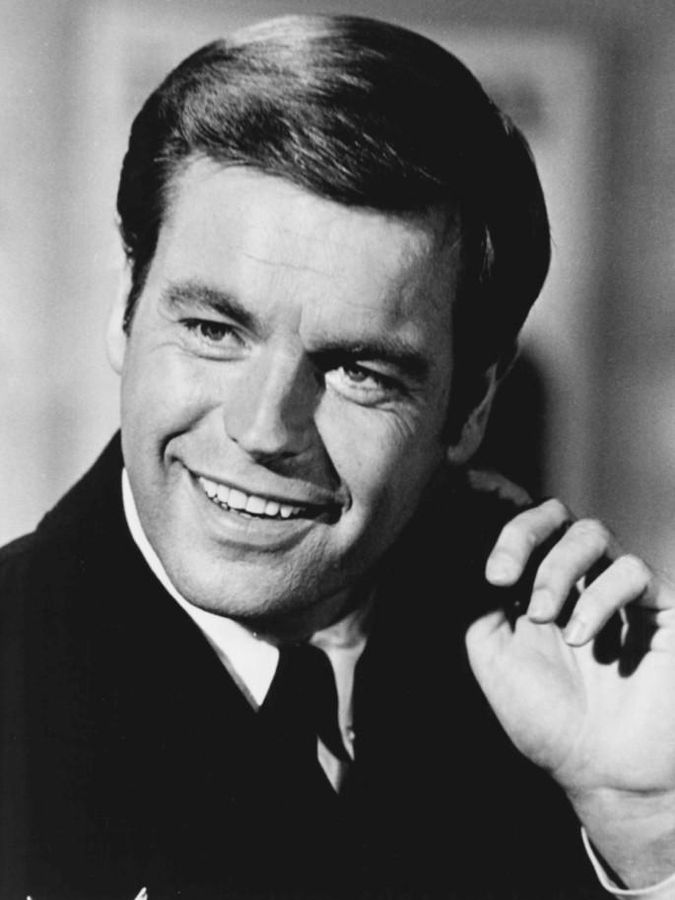 Credit: ABC via Wikimedia Commons
Despite being born in the 30s, Wagner's most famous role these days was probably in Two and a Half Men as Teddy Leopold. That is unless you're a true cinephile, in which case you recognize him as the original Number 2 from Austin Powers before he was replaced by the unfairly handsome and charismatic Rob Lowe.
Robert Redford – 87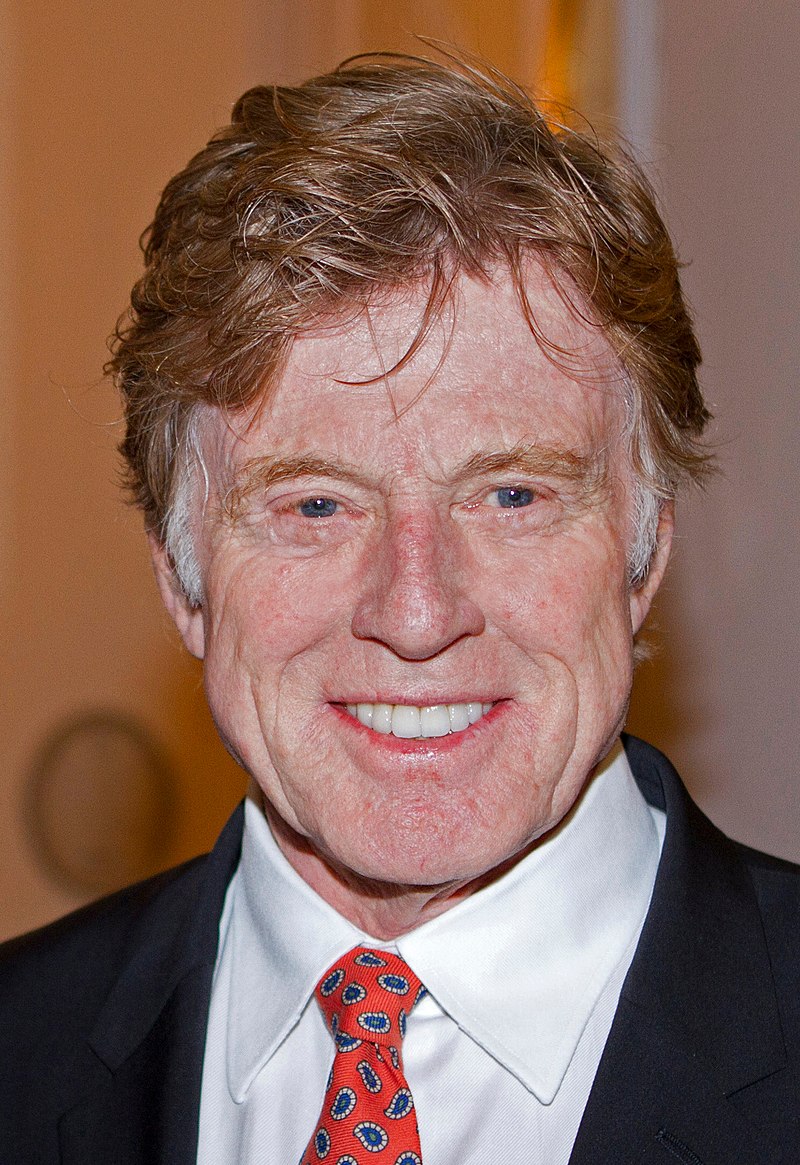 Credit: JP Evans via Wikimedia Commons
It seems pointless to point out that Redford featured in the MCU as one of the only good villains, but there you go. Outside of that, he's known for starring in Barefoot in the Park, Butch Cassidy, All The President's Men, and directing Out of Africa. Speaking of presidents, he did initially endorse Trump but is now Ridin' with Biden.
Mitch McConnel – 81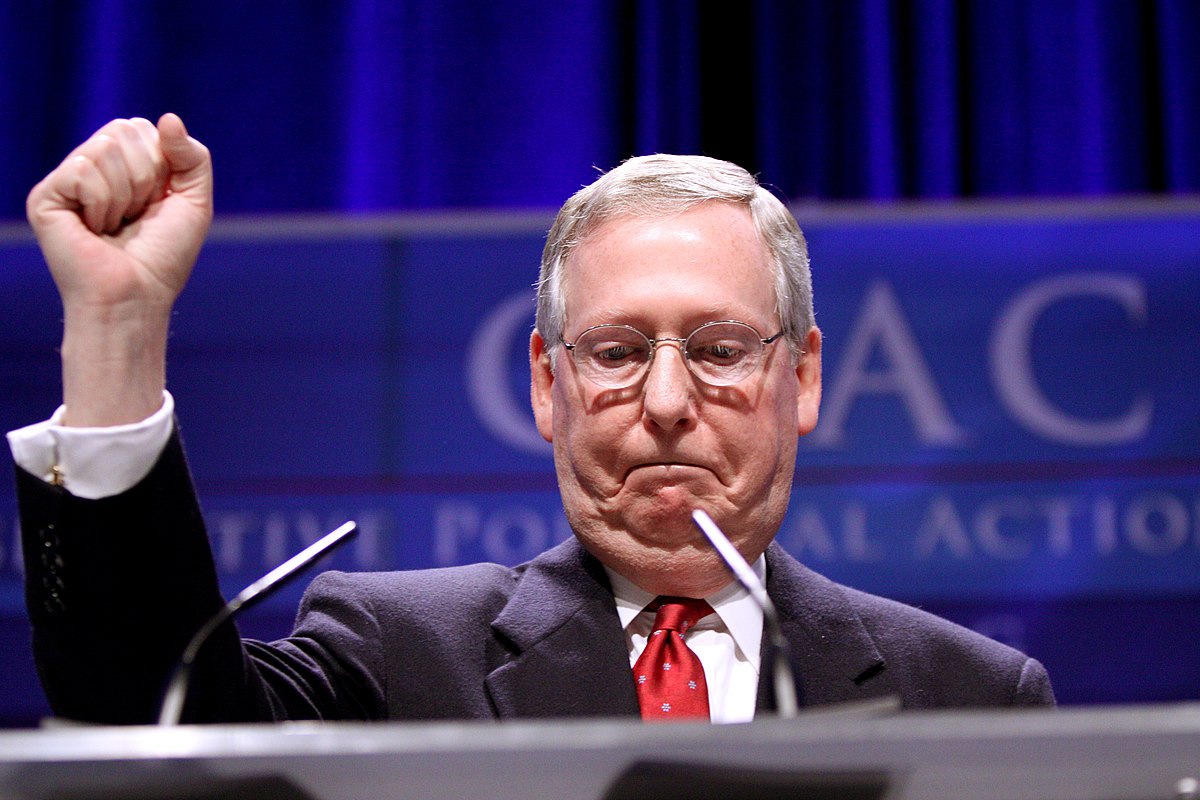 Credit: Gage Skidmore via Flickr
Definitely not Ridin' with Biden is the nearly 40-consecutive-years strong senator from Kentucky, Mitch McConnel. While the current wave of GOP front runners are set about causing as much damage as loudly as they can, McConnel is from a more civilized time, where they wanted to bleed you slowly over time instead of just skinning you alive because Q told them to.
Peter Marshall – 97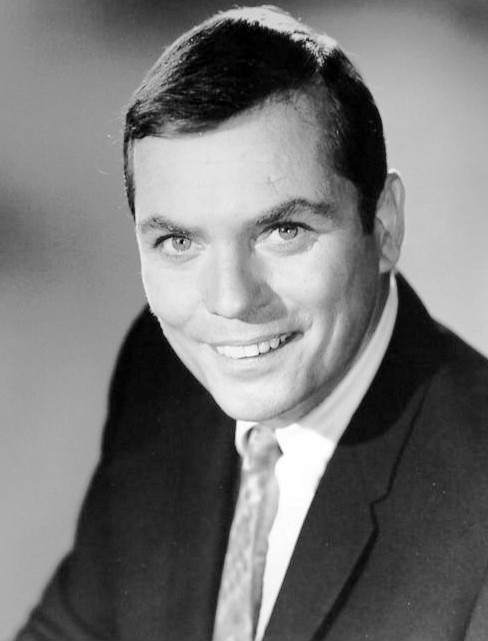 Credit: NBC via Wikimedia Commons
The original host of Hollywood Squares and one of the best to ever do it, Peter Marshall made retro TV magic. He would appear in around 50 TV shows, Broadway plays, and movies during his illustrious career. He sadly fell ill with COVID-19 in 2021, and though he remains alive in care, the disease did take his son that same year.
Gene Shalit – 97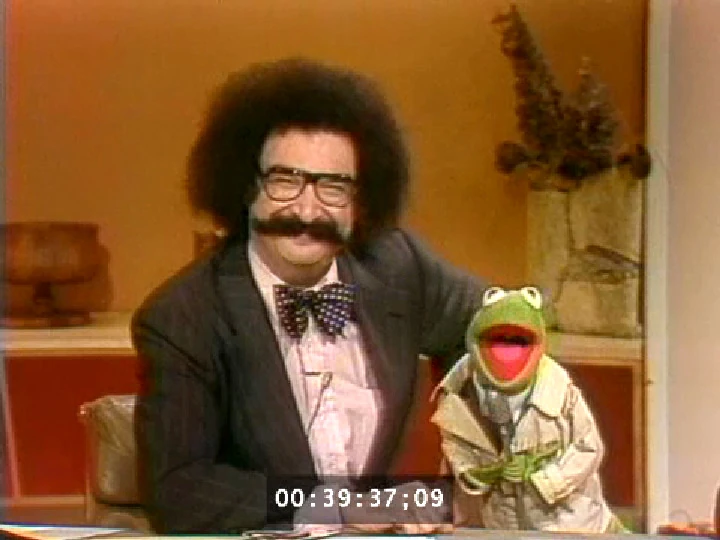 Shalit has been one of TV's most memorable characters since the 70s, and he's not even a character he's just a guy. His gaudy wit, unique delivery, and comical disposition have meant he's been parodied everywhere from Family Guy and SNL to The Muppet Show. He has also provided voice-over for a few of them, including an episode of SpongeBob.
Annabel Maule – 101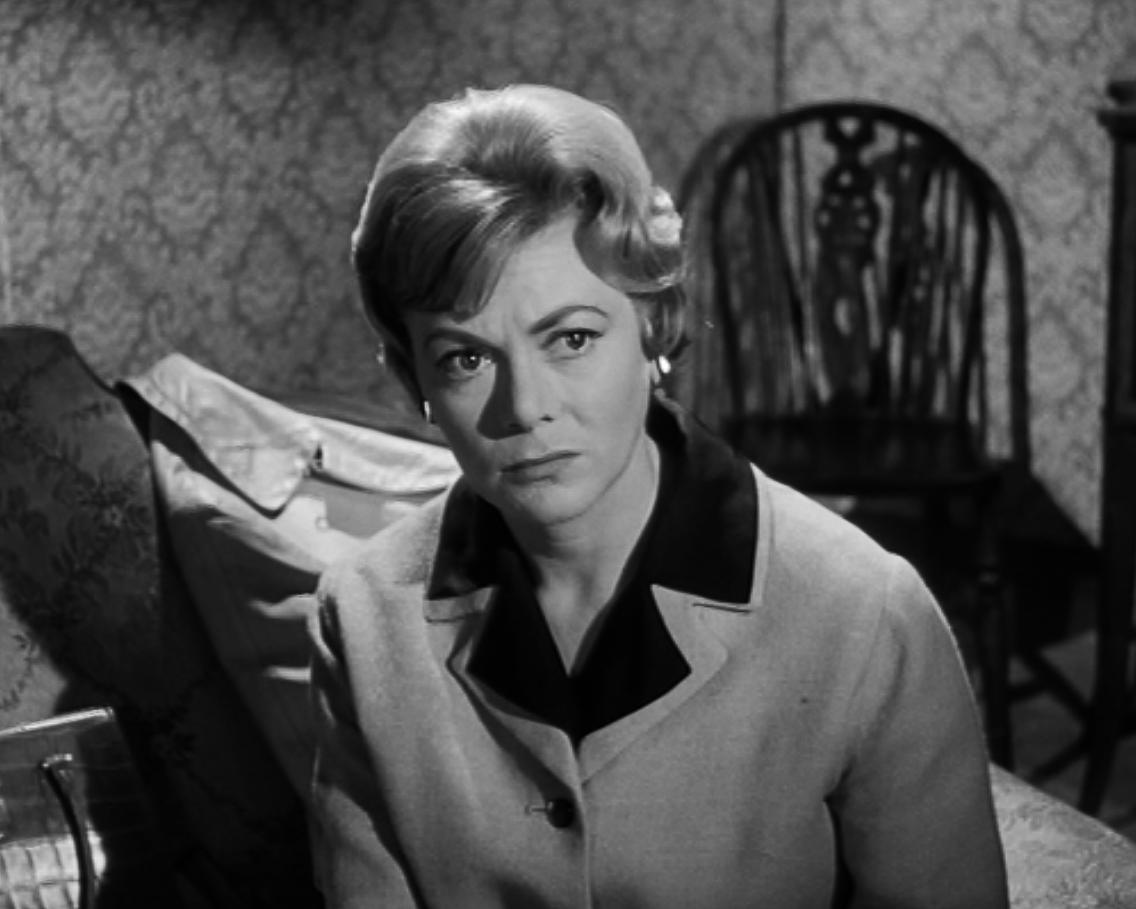 Maule is a British actress who quite literally grew up on stage. Her family in Lambeth owned a theatre company, and Maule quickly knew what she wanted to do. They were instrumental in the Kenya National Theatre project, designed to spread education and participation in the arts across Africa.
Micheline Presle – 101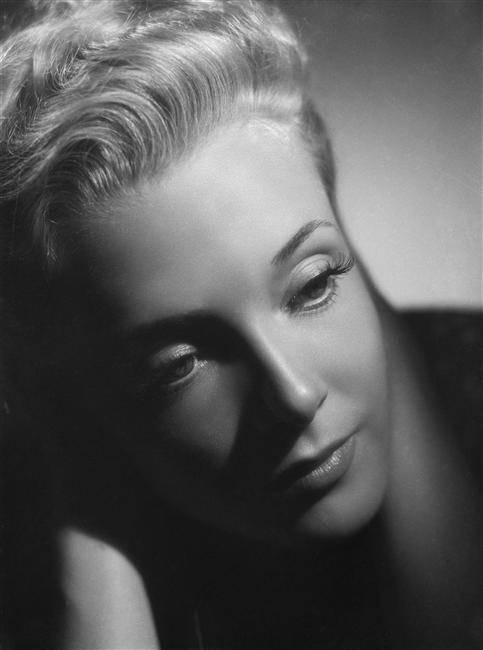 Credit: Studio Harkort via Wikimedia Commons
Born in Paris in 1922, Prelse would star in films both French and American. She has over 50 credits to her name, appearing in the 1950s sports drama Under My Skin, and The Adventures of Captain Fabian. In 1973, she signed
Simone de Beauvoir's Manifesto of the 343, a list of famous women who had abortions, to petition its legalization.
Lee Grant – unknown (approx 95-97)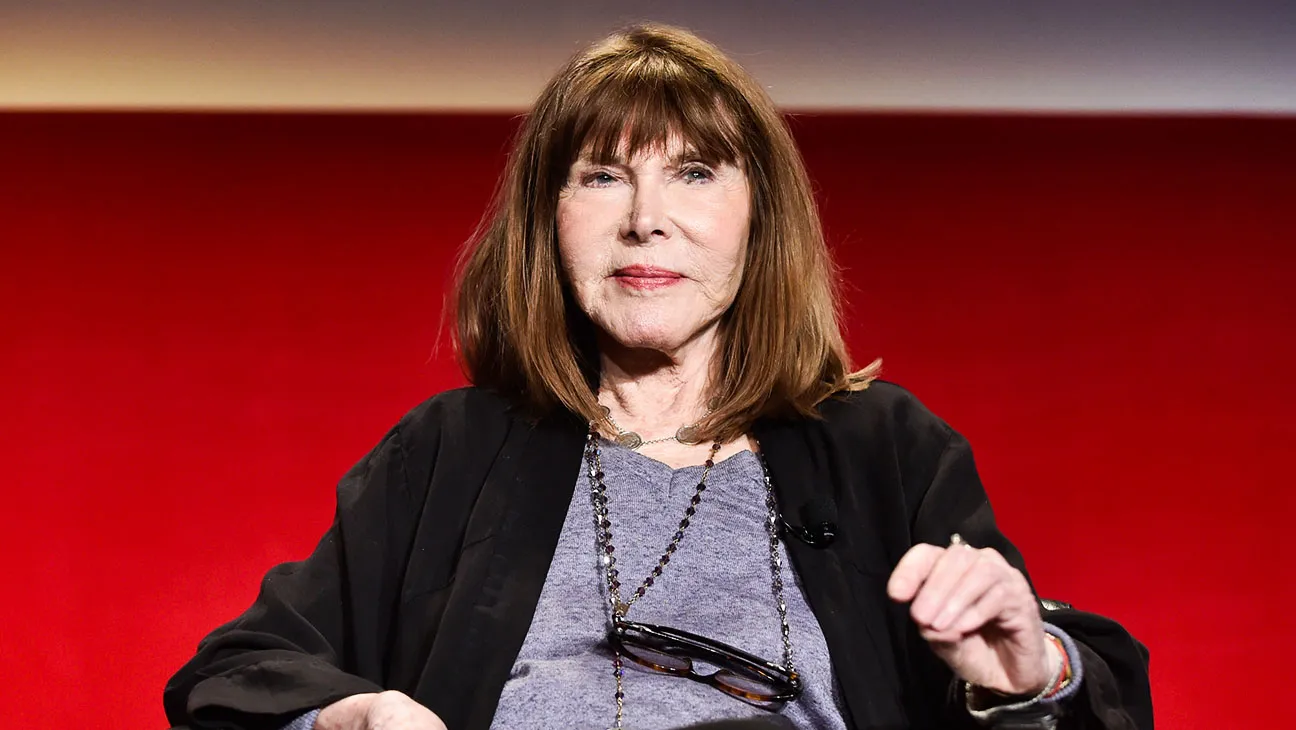 Credit: Emma McIntyre via Getty Images
Grant's age is a bit of a mystery! There are some inconsistencies between the listed age she won awards and census data. She was blacklisted in the 50s during the cold war Red Scare era of Hollywood, so you know she isn't squealing her secrets! She appeared in Detective Story, The Maids, and directed Down and Out in America.
Priscilla Pointer – 99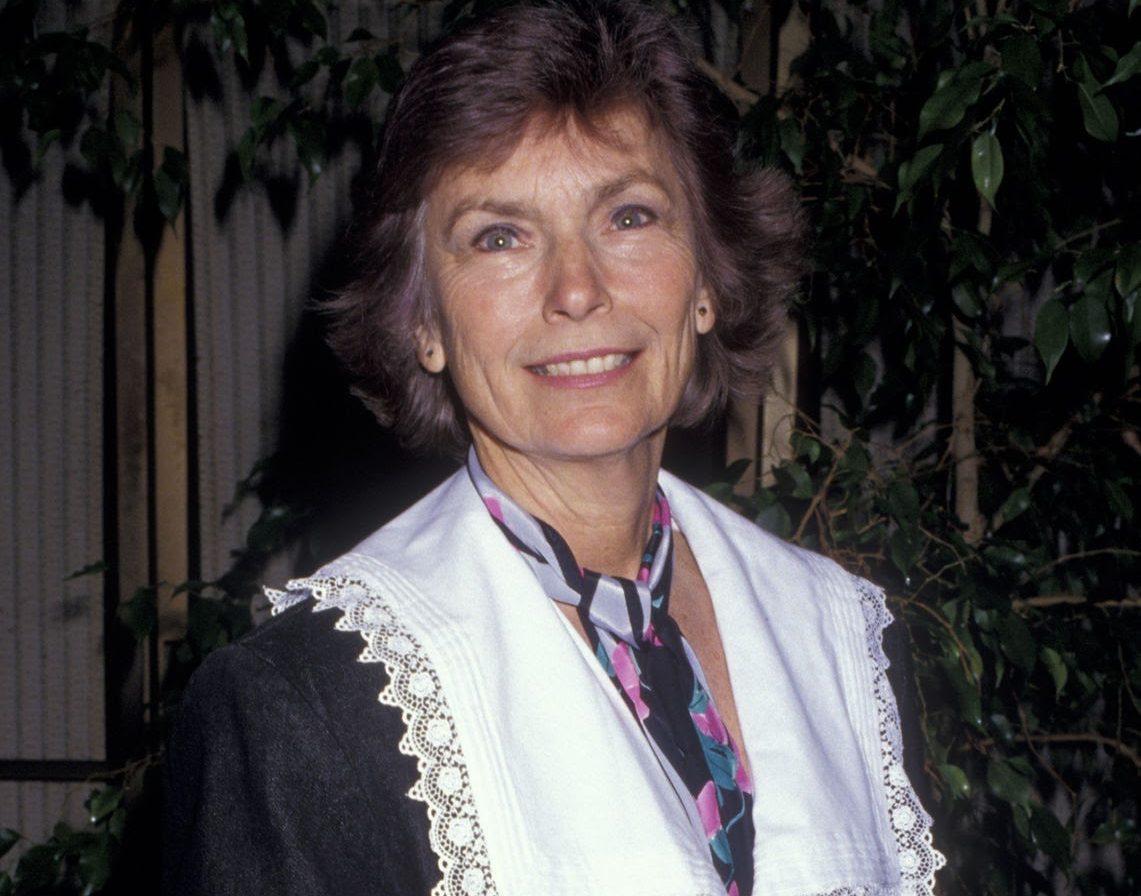 Credit: Ron Galella via Getty Images
Pointer began appearing on stage in the 50's, and wouldn't become a TV regular until the 70's. Her on-screen debut came in the 1967 Carrie film and would gain a reputation for choosing surreal and cerebral roles, such as in The Twilight Zone and David Lynch's Blue Velvet. She was also formerly the stepmother of Stephen Spielberg so truly has a life entrenched in cinema!
Priscilla Presley – 78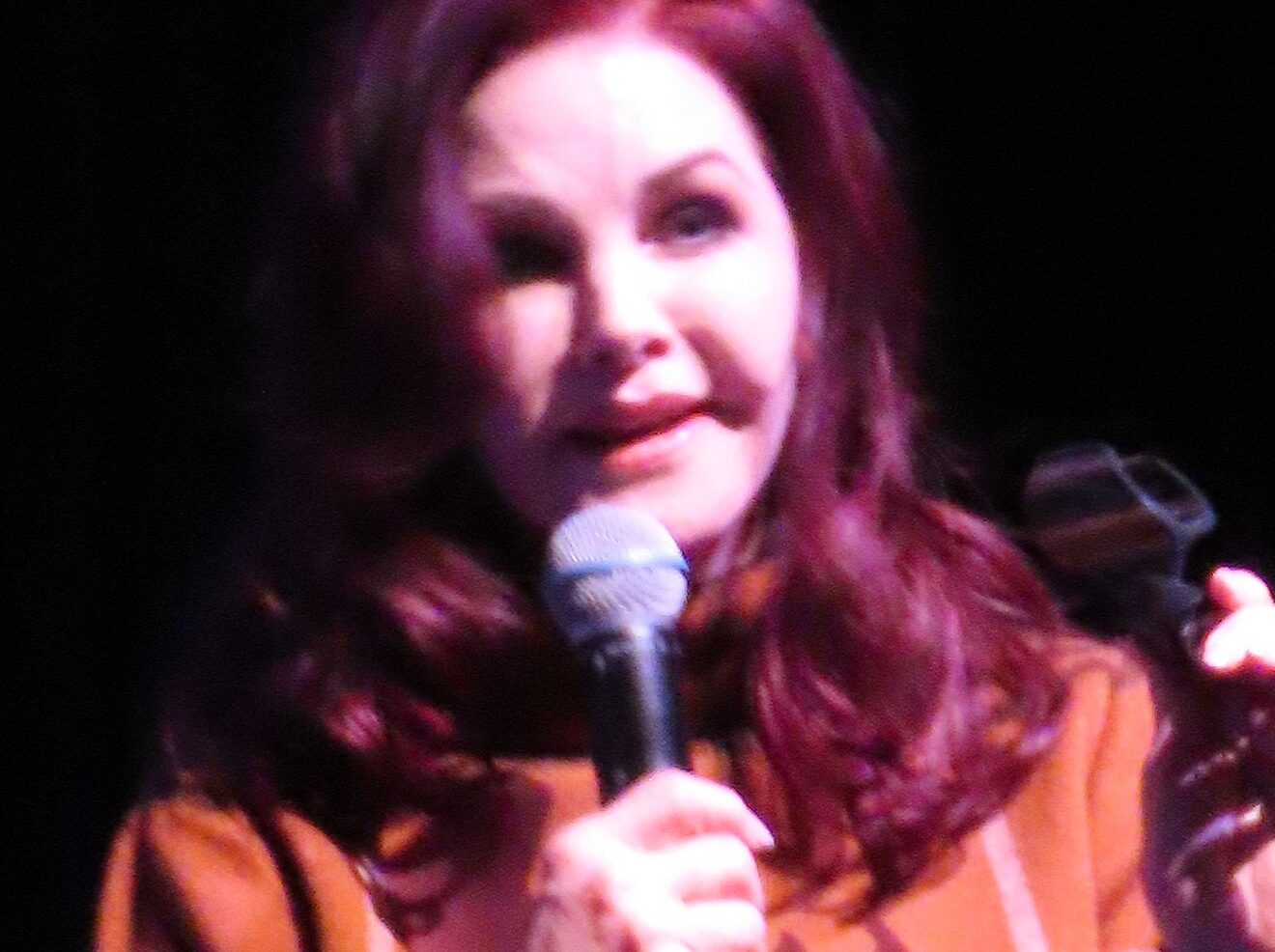 Credit: ruthdaniel3444 via Wikimedia Commons
You're right to think that 78 is a little young for a list of the oldest celebrities, but as Elvis famously said: "She's very mature for her age"! Priscilla was forced to grow up very quickly, moving country and living as a controlled commodity, both by Elvis and his handlers, at around 16. She's become a business tour de force in her own right.
Maria Riva – 98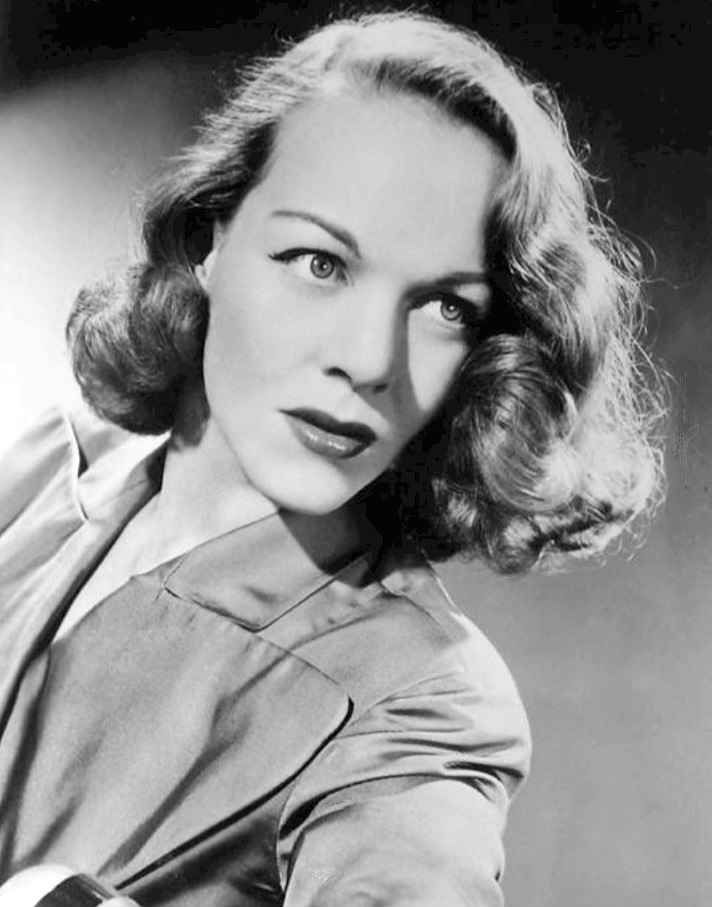 Credit: CBS via Wikimedia Commons
Riva is the only daughter of German superstar Marlene Dietrich and would cameo as a child in her film The Scarlet Empress. She was signed exclusively to CBS in the 1950s and appeared in over 500 TV teleplays. In her later years, she wrote a book about her mother, describing her humanitarian efforts during WWII and beyond.
June Lockhart – 98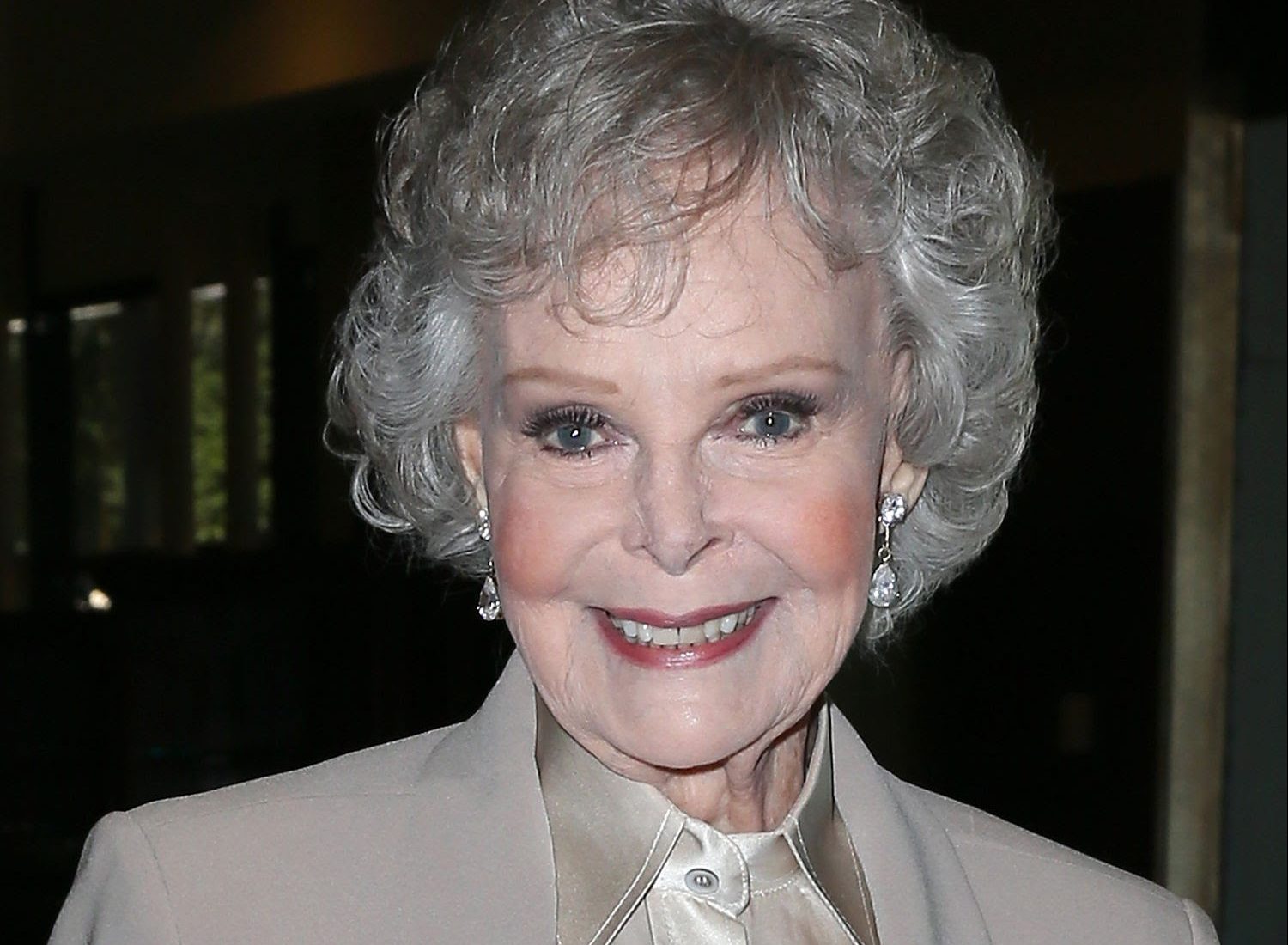 Credit: David Livingston via Getty Images
Lockhart got her unique start in show business by appearing alongside her parents, Gene and Kathleen Lockhart, in 1938's A Christmas Carol. She had a knack for capturing a matronly energy, something that the beloved series Lassie proved. Despite being born in the 20s, Lockhart is a huge fan of rock and used to keep a picture of David Bowie in her wallet.
James Earl Jones – 92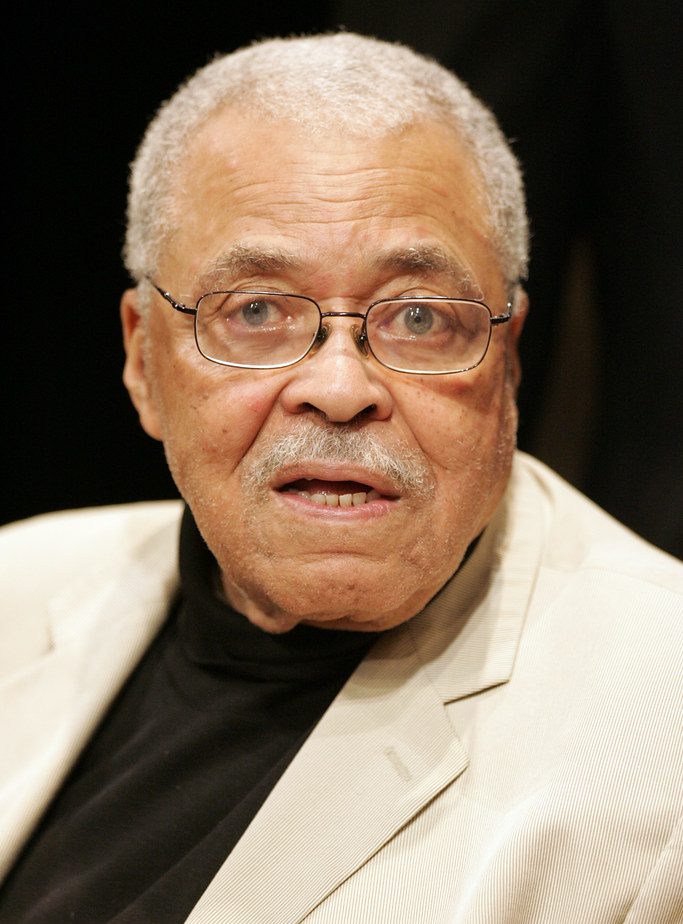 Credit: Eva Rinaldi via Flickr
Known for his voice, soothing demeanor, and unparalleled gravitas as a performer, Jones has been Hollywood royalty for decades. Few people, if any, both fought in World War II and voiced Darth Vader, so the man deserves some respect for that alone. He hasn't even retired yet, though he has stepped down as the Sith Lord.
Joel Grey – 91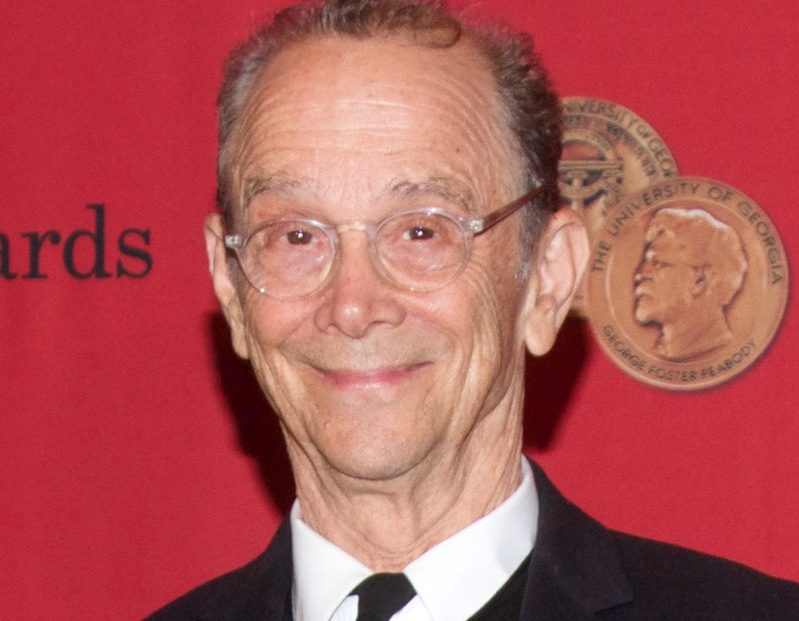 Credit: Peabody via Wikimedia Commons
Grey is best remembered as the extravagant Master of Ceremonies from Cabaret, both the original production and the film adaptation. He's won an Academy Award, an Emmy, a Tony, and a Golden Globe, and is the father of Jennifer Grey, star of Dirty Dancing. In 2022, he appeared in the FX adaptation of The Old Man.
William Shatner – 92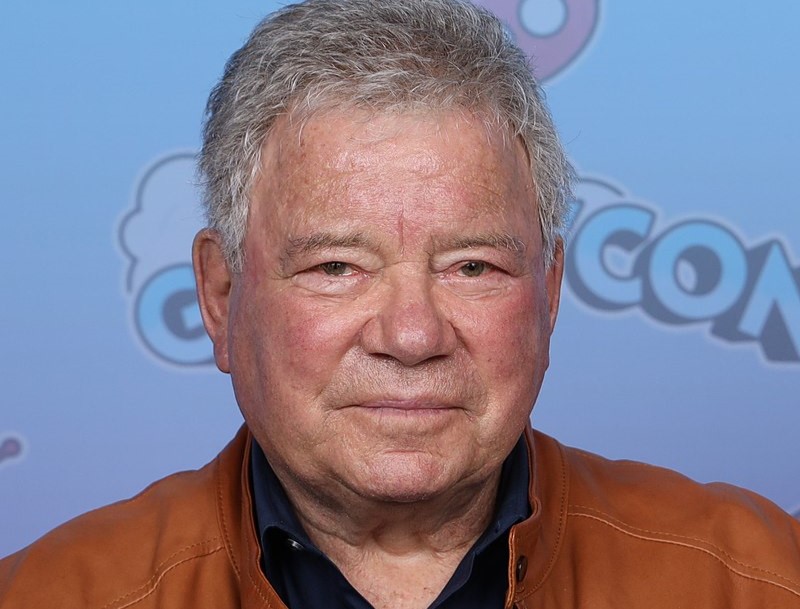 Credit: superfestivals via Wikimedia Commons
As Captain James Tiberius Kirk, Shatner essentially created an entire character archetype. Every superhero tries to be like Kirk but they fail, because there is only one Captain Kirk (discounting all the doppelganger episodes they did). In 2021, he became the oldest and presumably grumpiest man to ever pierce the atmosphere and experience sub-orbital flight.
Gena Rowlands – 93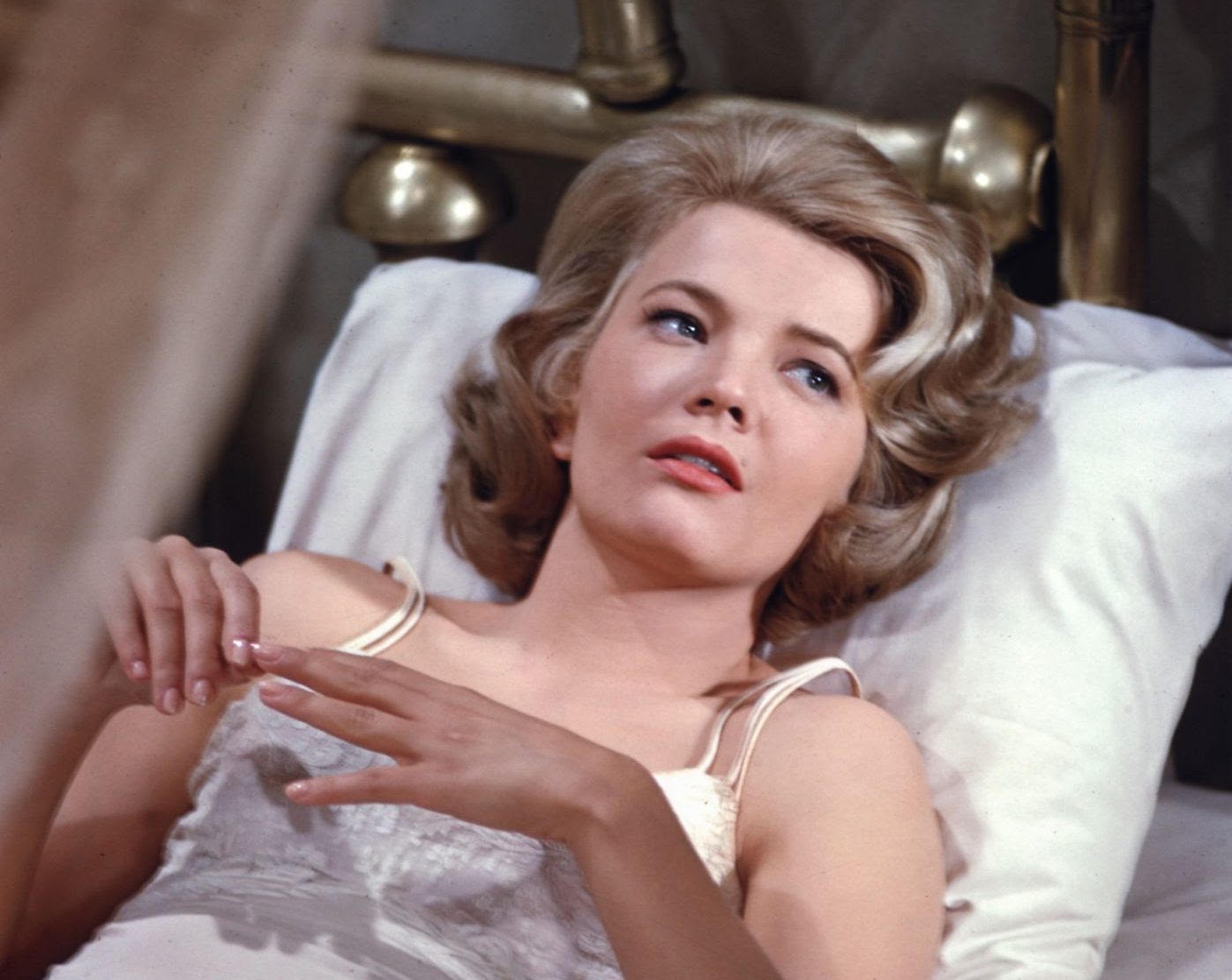 Credit: Alexandre Fuchs via Getty Images
The Wisconsin-born Rowlands got her start in theatre but rose to prominence in the 50s after starring in the TV series Top Secret. It was in the Western series Laramie she met her first husband, John Cassavetes, with whom she would work until his death in 1989. She retired in 2014, with a cabinet full of Emmys and Globes.
Berry Gordy – 93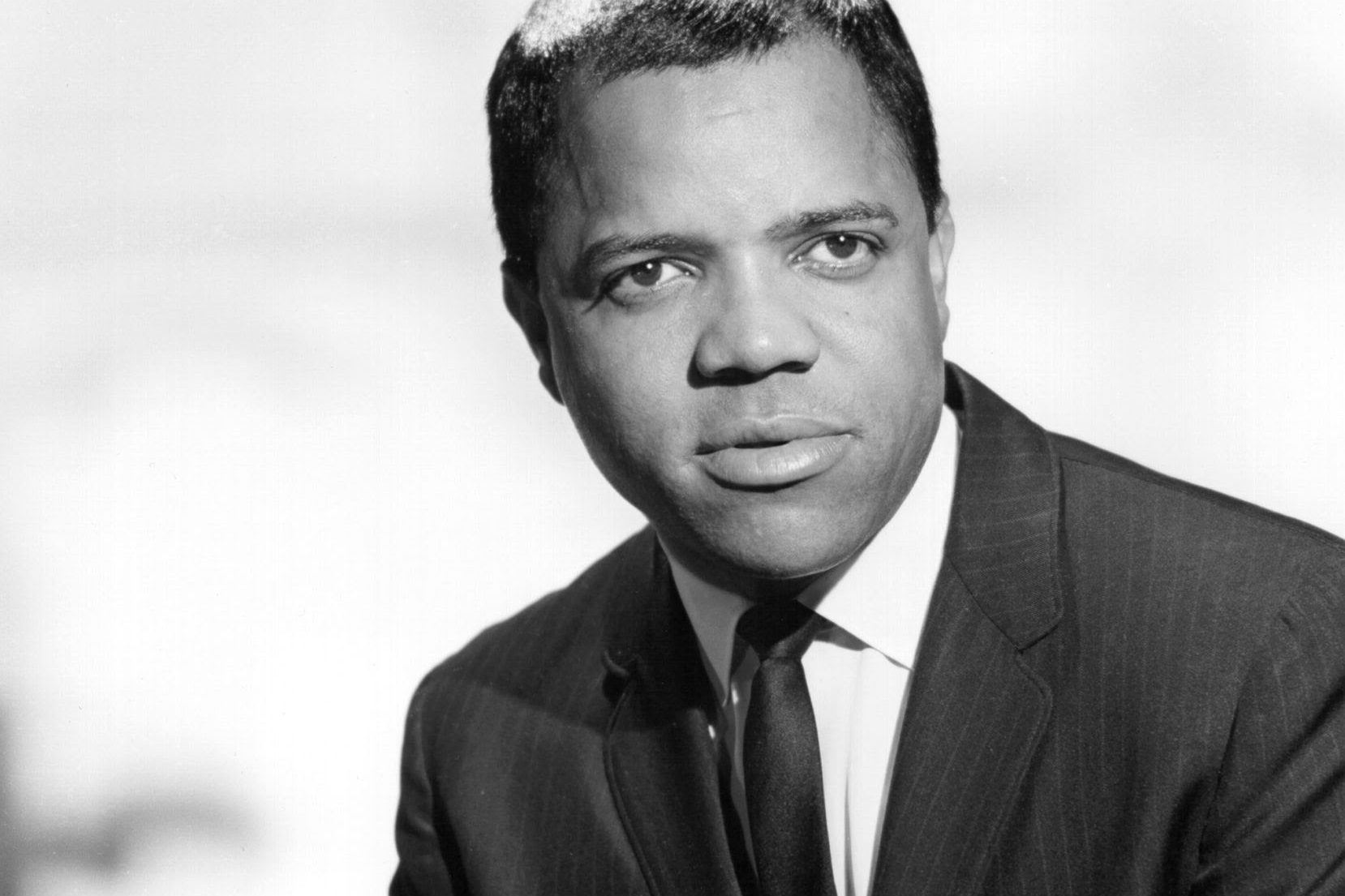 Credit: Donaldson Collection via Getty Images
Gordy is one of the biggest names in Motown, having been writing and producing some of the most famous songs of the century. After fleeing the Southern states to escape racist persecution and to build a career, he would write megahit after megahit, like The Jackson Five's I Want You Back, and Shop Around by The Miracles.
June Squibb – 93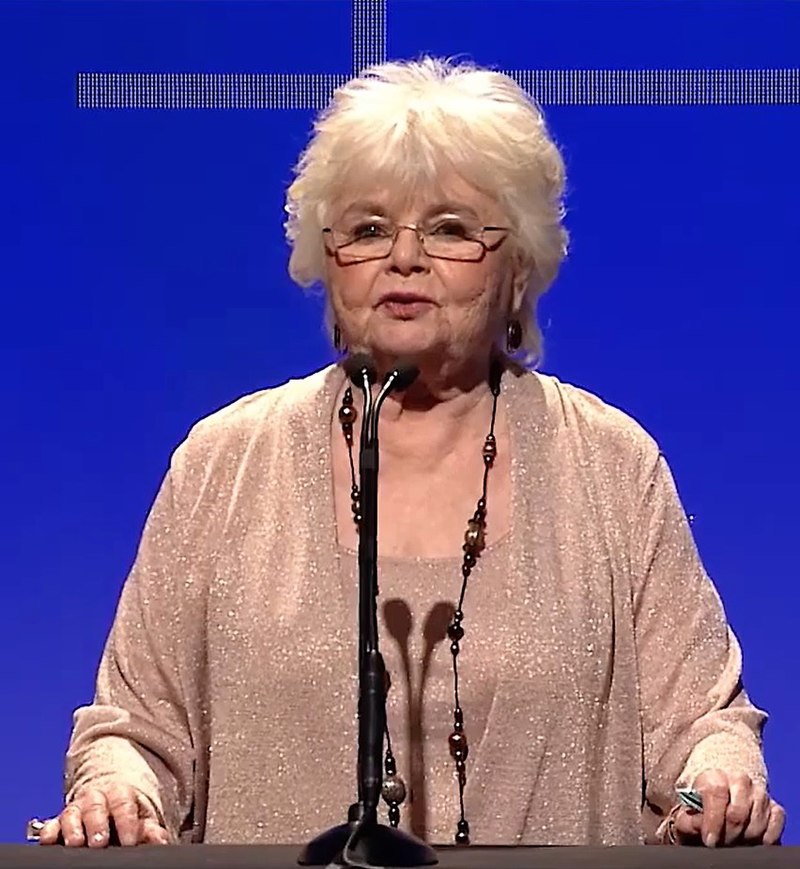 Credit: Art Directors Guild via Wikimedia Commons
Hailing from Illinois, Squibb is an absolute darling of the Midwest. Her mother was a pianist for silent films, so the movies played a huge role in her childhood, leading her to The Cleveland Playhouse and eventually film. She shot to fame in 2013 as Kate in Nebraska, the critically acclaimed Alexander Payne film.
Johnny Gilbert – 95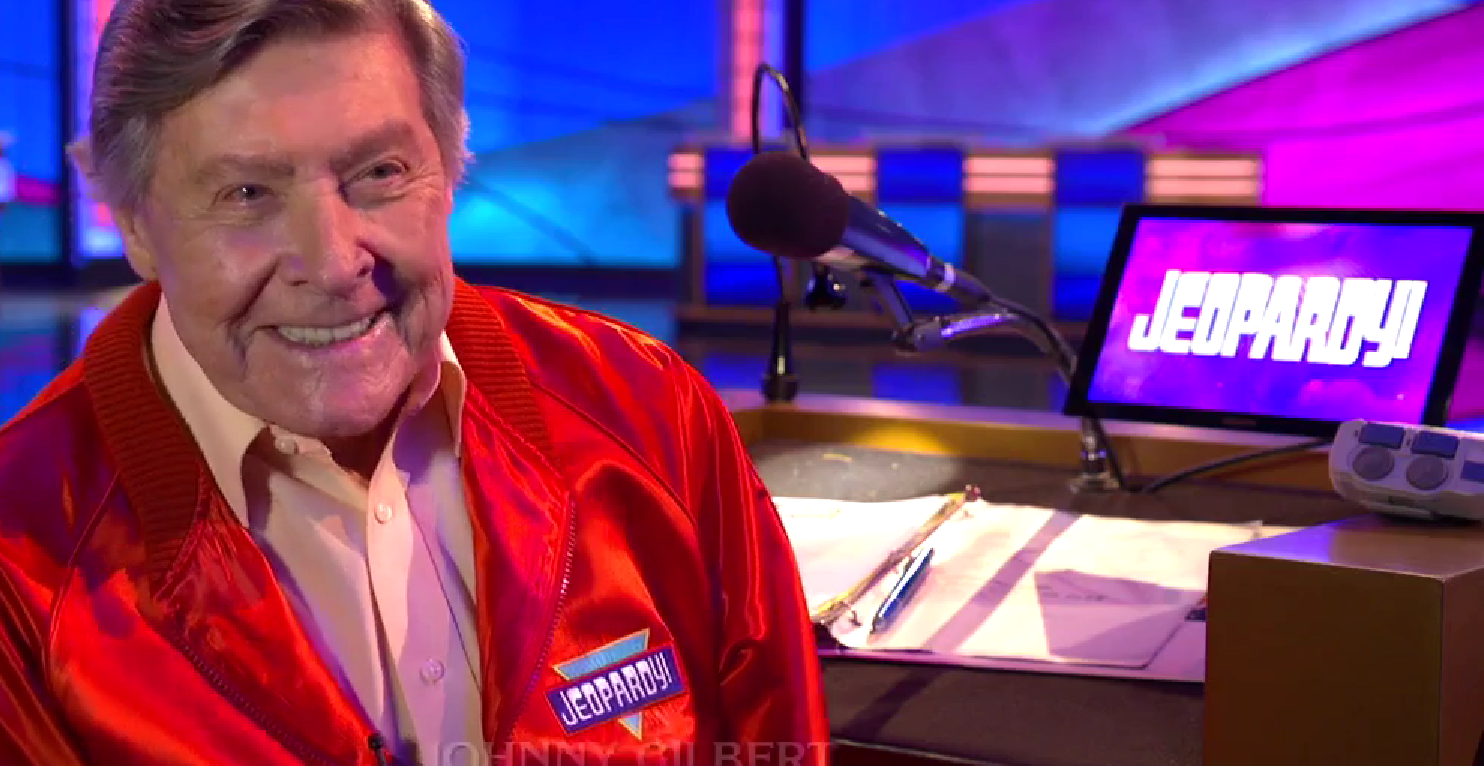 Credit: ABC via Facebook
After an early career in independent theatre and enlisting as a performer across Europe for the US Military, Gilbert found his home in the game show Hall of Fame. His voice charmed every producer he met, leading to his now immortally echoing words: "This is Jeopardy! – And now… here is the host of Jeopardy…" The quote cuts off there, it was probably Chris Pratt though.
Dr Ruth Westheimer – 95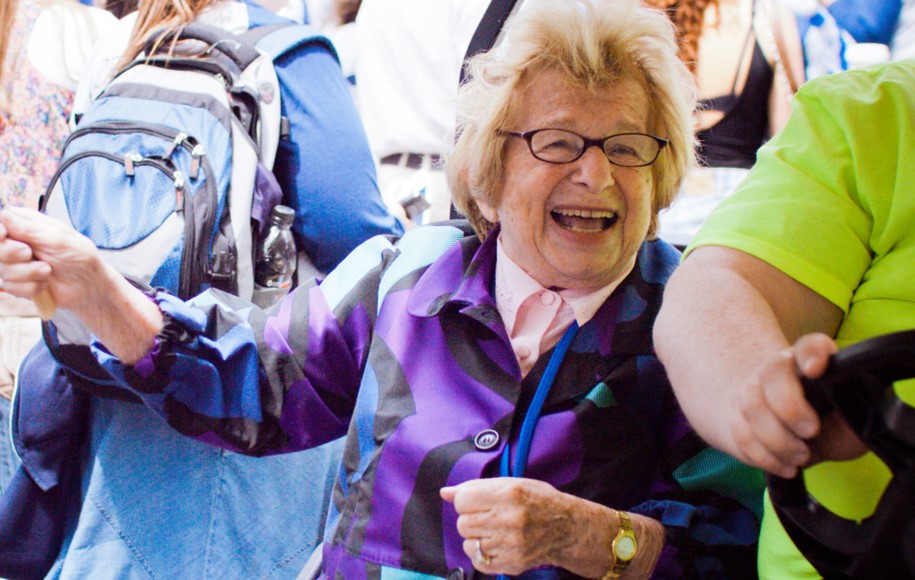 Credit: Erin Nekervis via Flickr
Westheimer didn't become a household, taboo-busting name until her 50s, but the story of her life before the spotlight is equally as storied. Her parents were killed in the Holocaust, and she lost her feet in the 1949 Palestinian War serving the Israeli military. Her sociology work led her to sex therapy, and a career educating and dismantling our weird revulsion to a natural, human process.
Bill Hayes – 98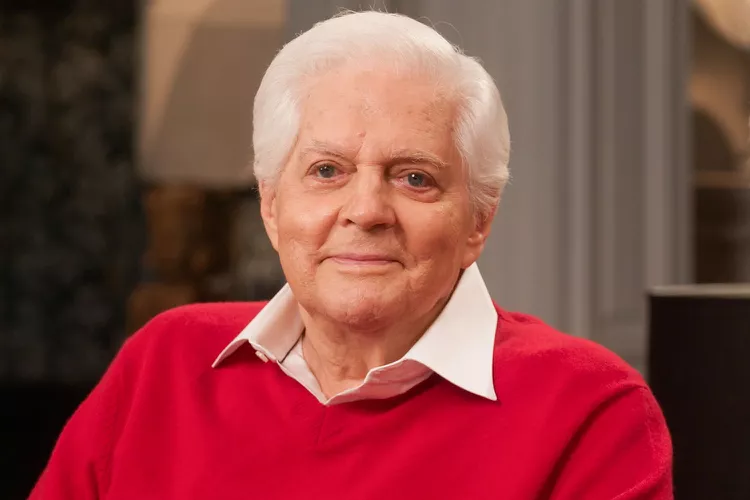 Credit: NBC via Getty Images
Hayes is a celebrity that appeals to a couple of generations at once, first earning fame as a recording artist, and then much later an actor. He spent the 40s as a recording artist, topping the charts with The Ballad of Davey Crockett. In the 70s he appeared as Doug William's on Days of Our Lives, earning him a new audience.
Mirtha Legrand – 96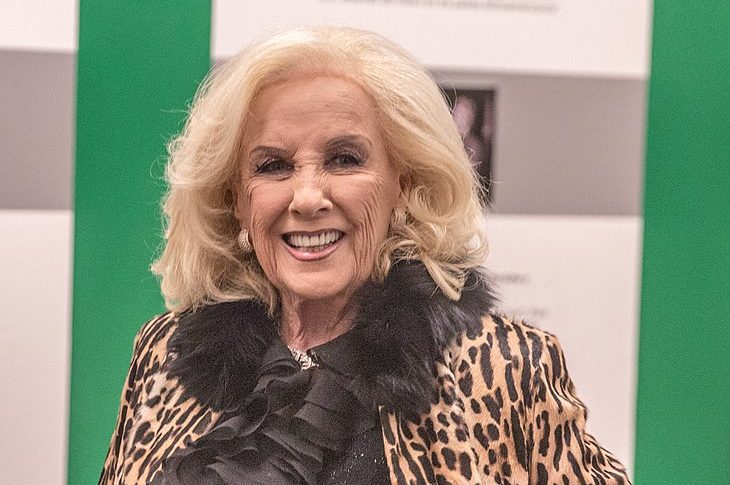 Credit: Ministerio de Cultura de la Nación via Wikimedia Commnons
Legrand's fame is somewhat limited to Argentina, but it's suffice to say she is essentially the Oprah of South America. The similarities go deeper than just relative levels of fame, as both have been in movies and TV shows, but are mostly recognized for their talk show! Her presenting career lasted 80 years, making her the country's most recognized celebrity.
Barbara Rush – 96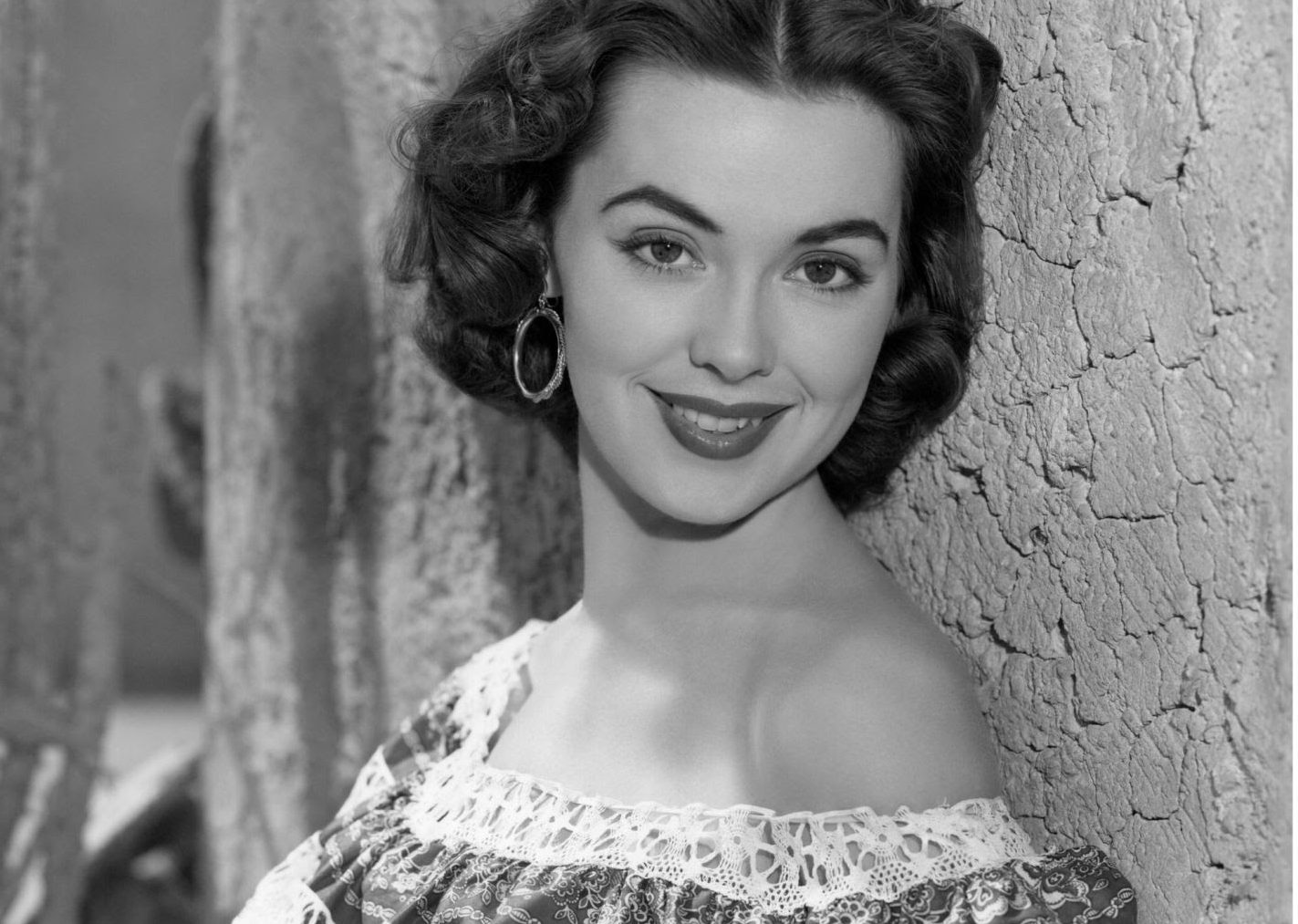 Credit: De Carvalho via Getty Images
One of sci-fi pulp theatre's most incredible stars, Barbara Rush won the Most Promising Newcomer award at the Golden Globes for It Came From Outer Space. She also starred in When World's Collide, Robin and the 7 Hoods, and the national tour of Steel Magnolias. She's also the mother of Fox News reporter Claudia Cowan!
Maggie Smith – 88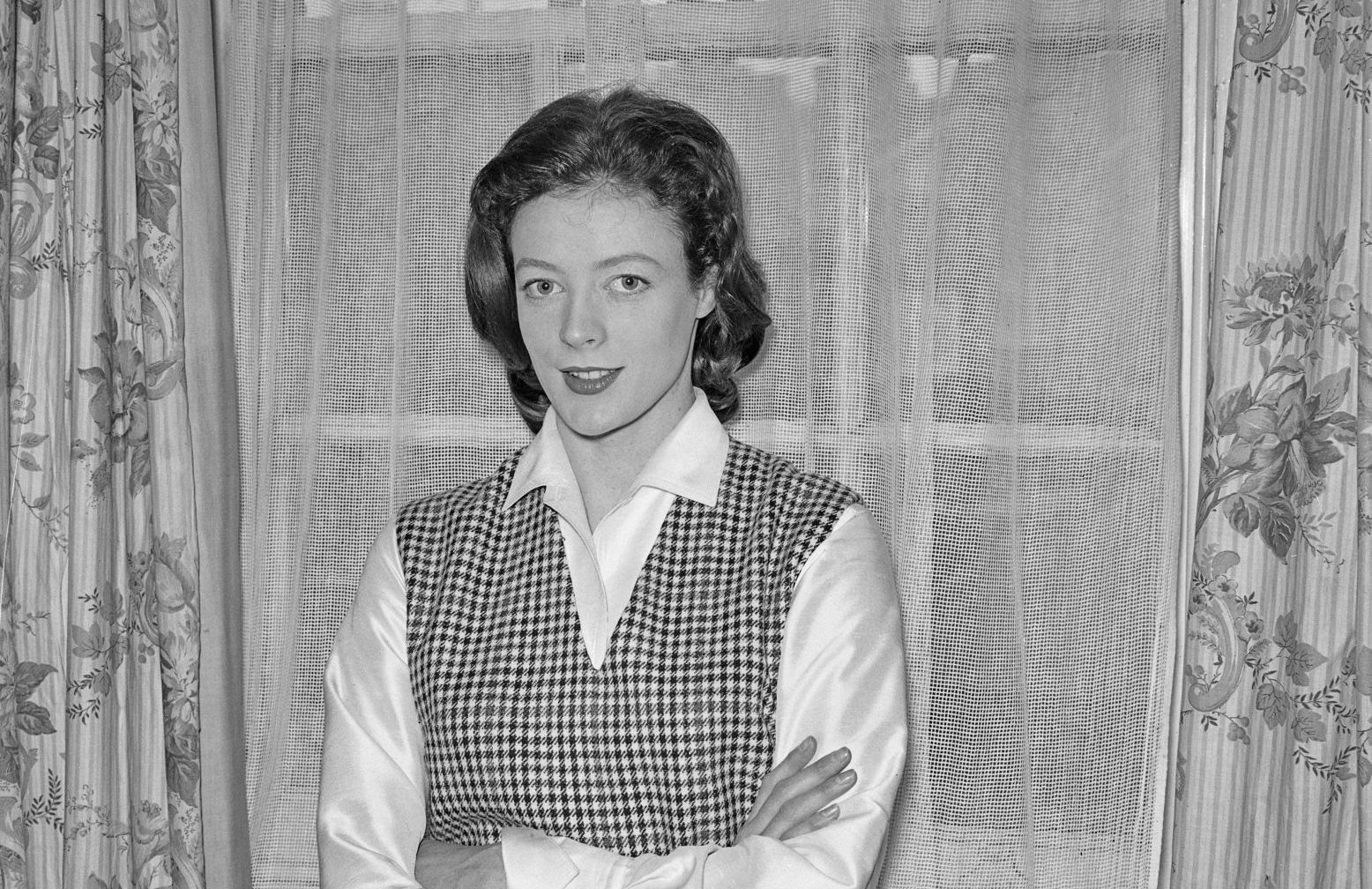 Credit: The Evening Standard via Getty Images
Beloved for her role as Professor McGonagall in the Harry Potter film franchise, Smith is one of England's most celebrated performers. From 1952 until now, she has barely taken a day off, truly dedicating her life to theatre, film, and TV. The Secret Garden, The First Wives Club, Curtain Call, Smith has stollen scenes from the biggest names in Hollywood.
Estelle Parsons – 95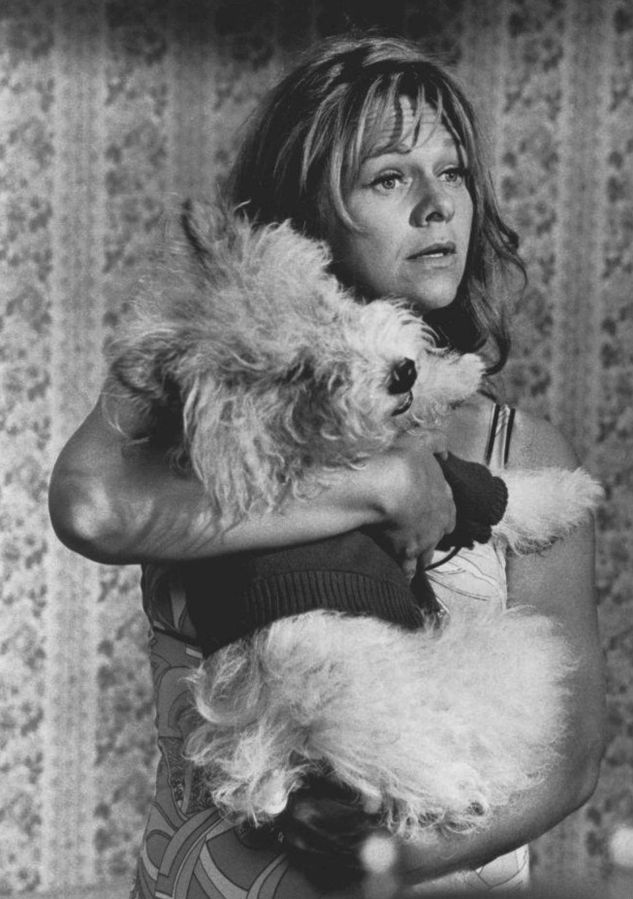 Credit: ABC via Wikimedia Commons
Parson started her media career as a writer for The Tonight Show, before moving onto Broadway in the 50s. Audiences first caught a glimpse of her talent in 1969's Bonnie and Clyde as Blanche Barrow, which won her an Academy Award. She appeared in almost every beloved sitcom from the era too, from All in the Family to Frasier.
Paul Dooley – 95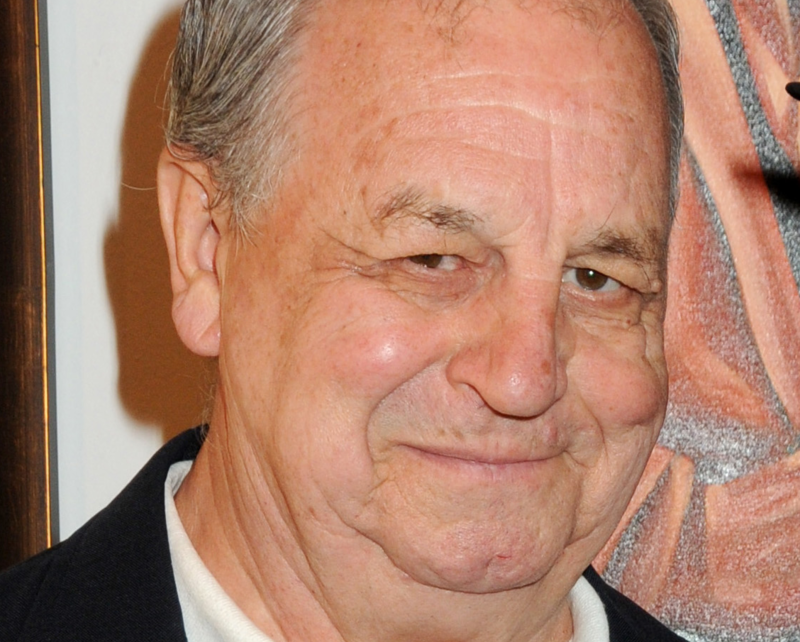 Credit: pjalessi via Wikimedia Commons
Dooley got his showbiz start as a children's birthday clown before making it big in stand-up comedy. He then created The Electric Company, a PBS edutainment series that ran for an incredible 780 episodes. His enthusiastic delivery and skill as a character actor made him ideal for the live-action Popeye films!
Joss Ackland – 95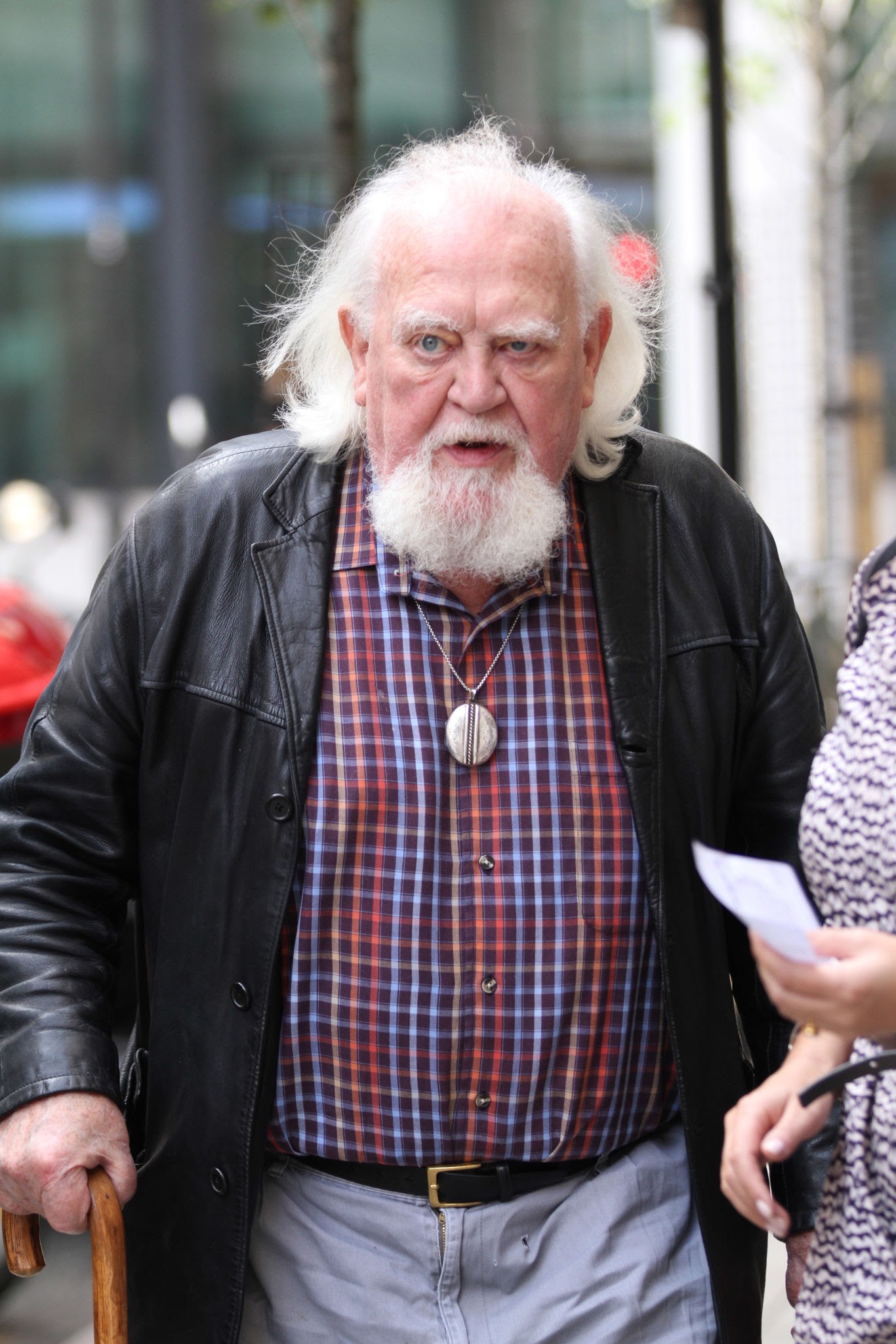 Credit: Simon James via Getty Images
Ackland is a British actor and an alumni of The Old Vic, a theatre company that has seen stars like Judi Dench and Maggie Smith in its roster. American audiences will remember him from The Hunt for Red October and Lethal Weapon 2, and perhaps The Beach Boys' film. The latter he put alongside Bill and Ted 2 as one of his biggest regrets.